Hey all, Sirturmund here bringing you a fun Udyr deck that I have played a LOT so far this season, Udyr Tahm Kench.
Let's face it, Udyr is not great. He is an understated unit for his five-mana cost. He requires you to strike fo...
This is one of our Premium articles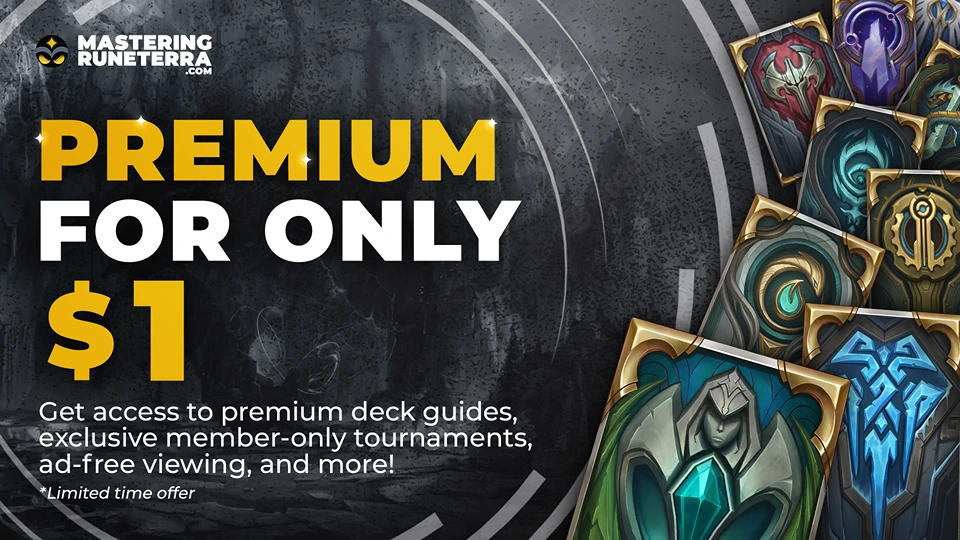 • Try our Premium Subscription for only $1 for the first month get access to Deck Guides for all the top decks, ad free viewing, subscriber only tournaments and a private Discord channel and unique role
Level up your game with the Mastering Runeterra Premium Membership!