Thresh
Nasus
is a deck that's been around for quite a while, but after receiving nerfs (and a subsequent rebuff) it simply was not powerful enough to contest with other meta-staples. With the addition of the new equipment, The Darkin Bloodletters
, giving you infinite value, and The Darkin Halberd
allowing you to buff up your units past common HP breakpoints, the deck got a serious power-up and is once again a force to be reckoned with!
Thresh
Nasus
is a deck that looks to capitalize on slaying units (yours, or your foe's) to level its champions and present an extremely threatening board for a final swing. One Nasus
might be dealt with rather easily, but not many decks can effectively deal with two at once. Should our Nasus
swing fail to close out the game, we can always rely on Atrocity
or (in my list) Taarosh
. It's also no secret that it's one of my comfort decks (I have played literally hundreds of games with it), and a deck I'm always willing to trust for Tournaments or Gauntlets.
The deck is also very versatile in how it can be built and played. I personally like to lean into the Fearsome Aggro potential, and often find myself able to close out games without ever seeing one of my Champions (though they certainly help). As you can see in my list below, I'm playing cards like Baccai Reaper
and even a copy of Camavoran Dragon
(tech courtesy of Sergi2Vamos) to help facilitate this game plan.
6
6
8
20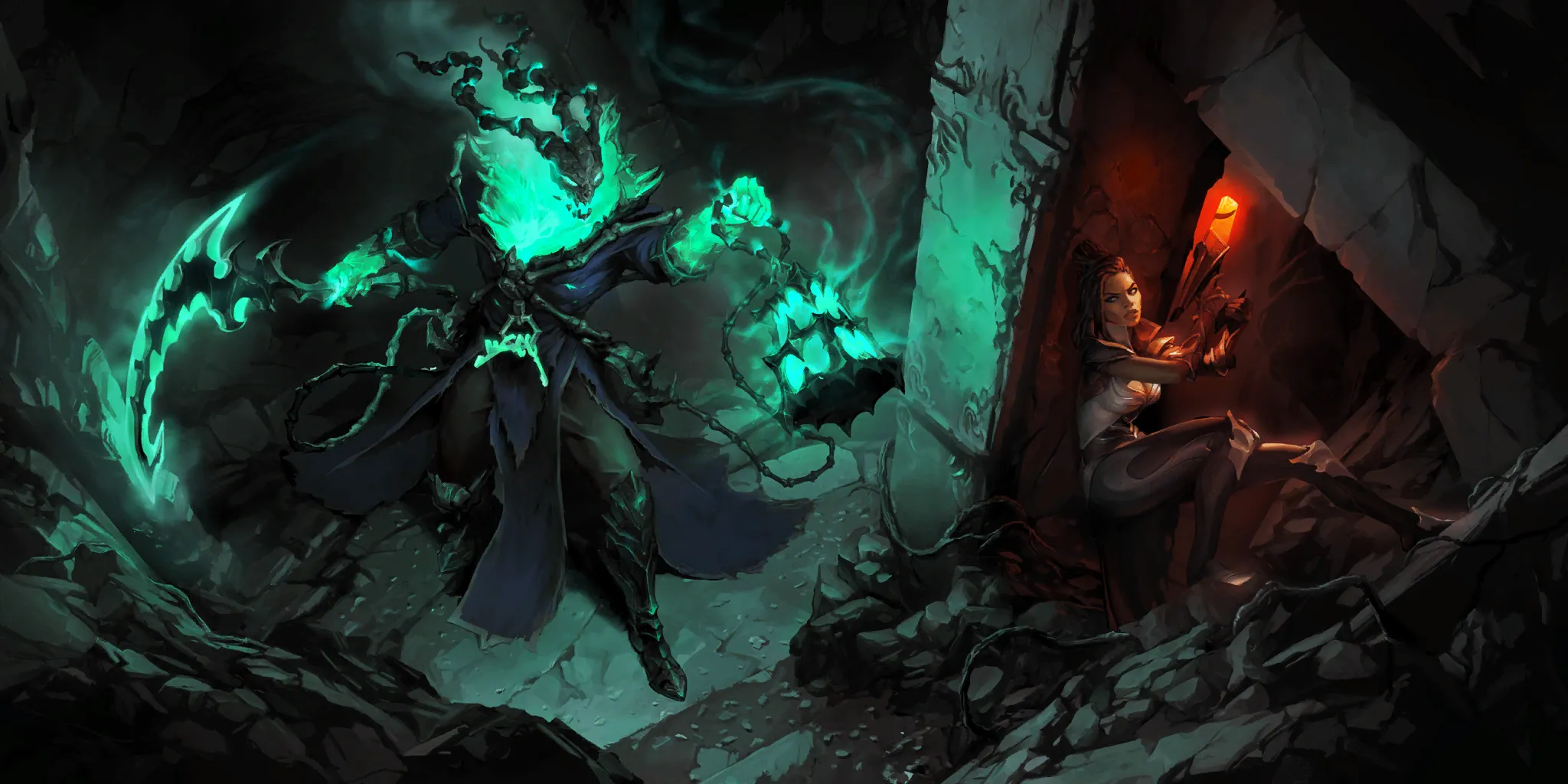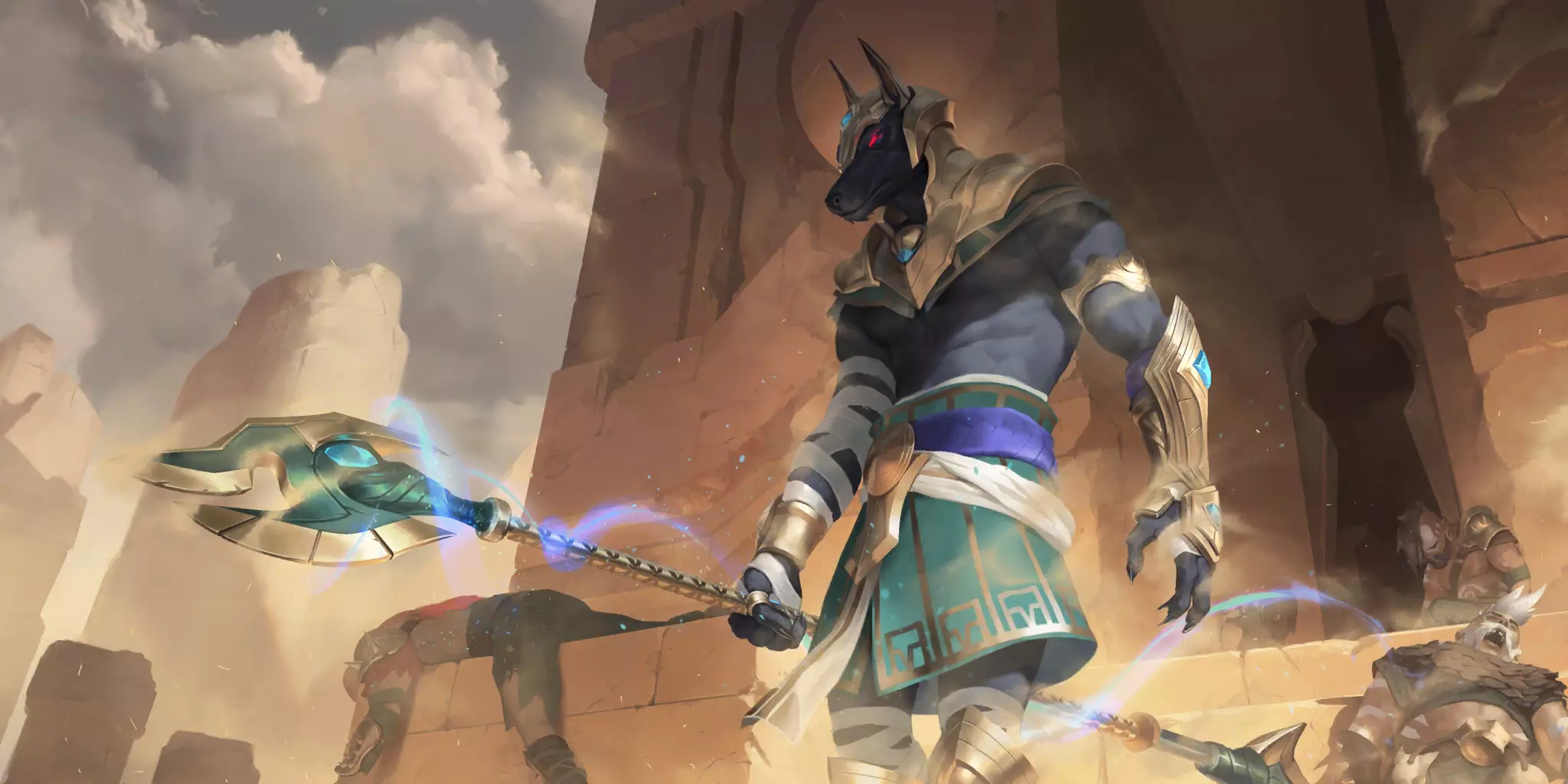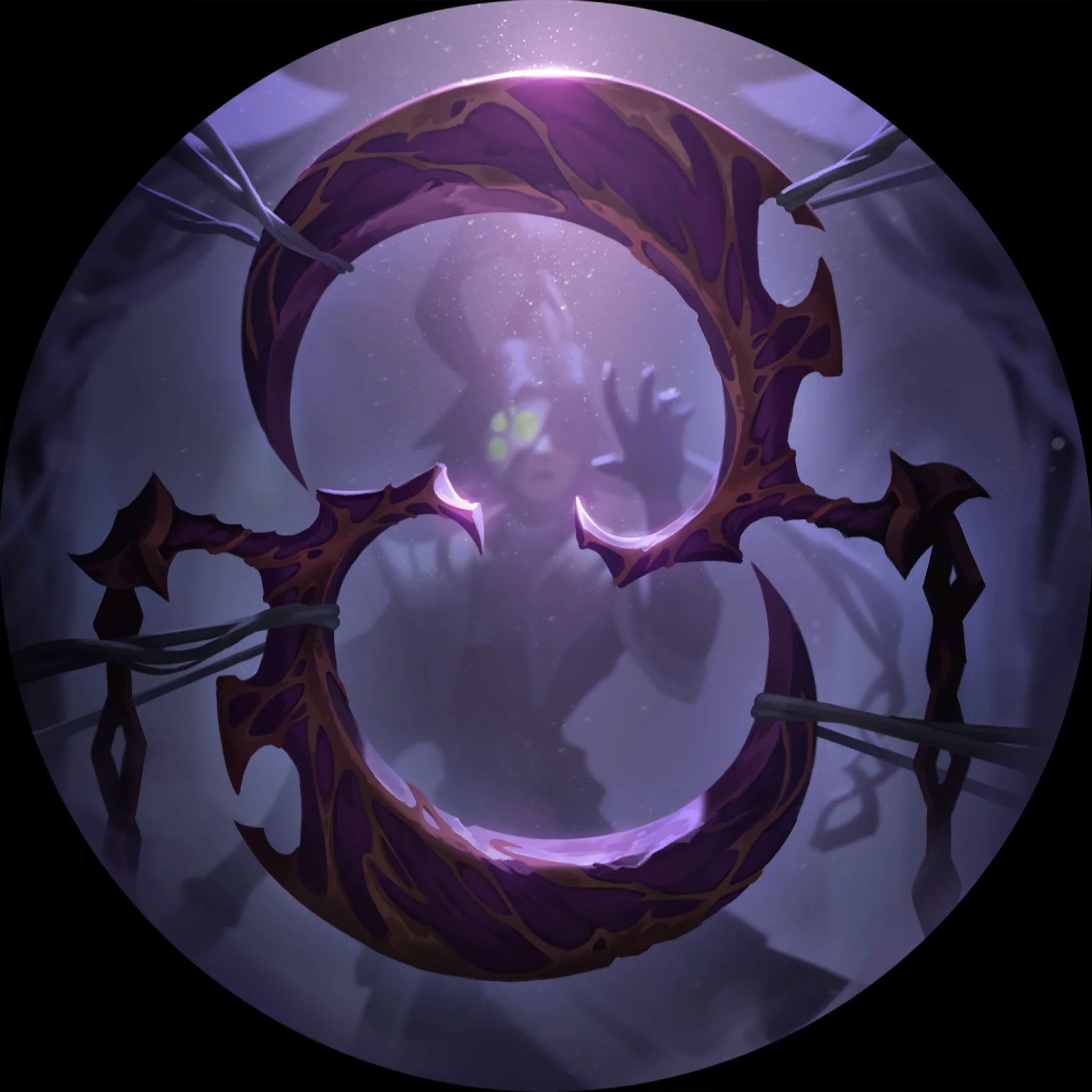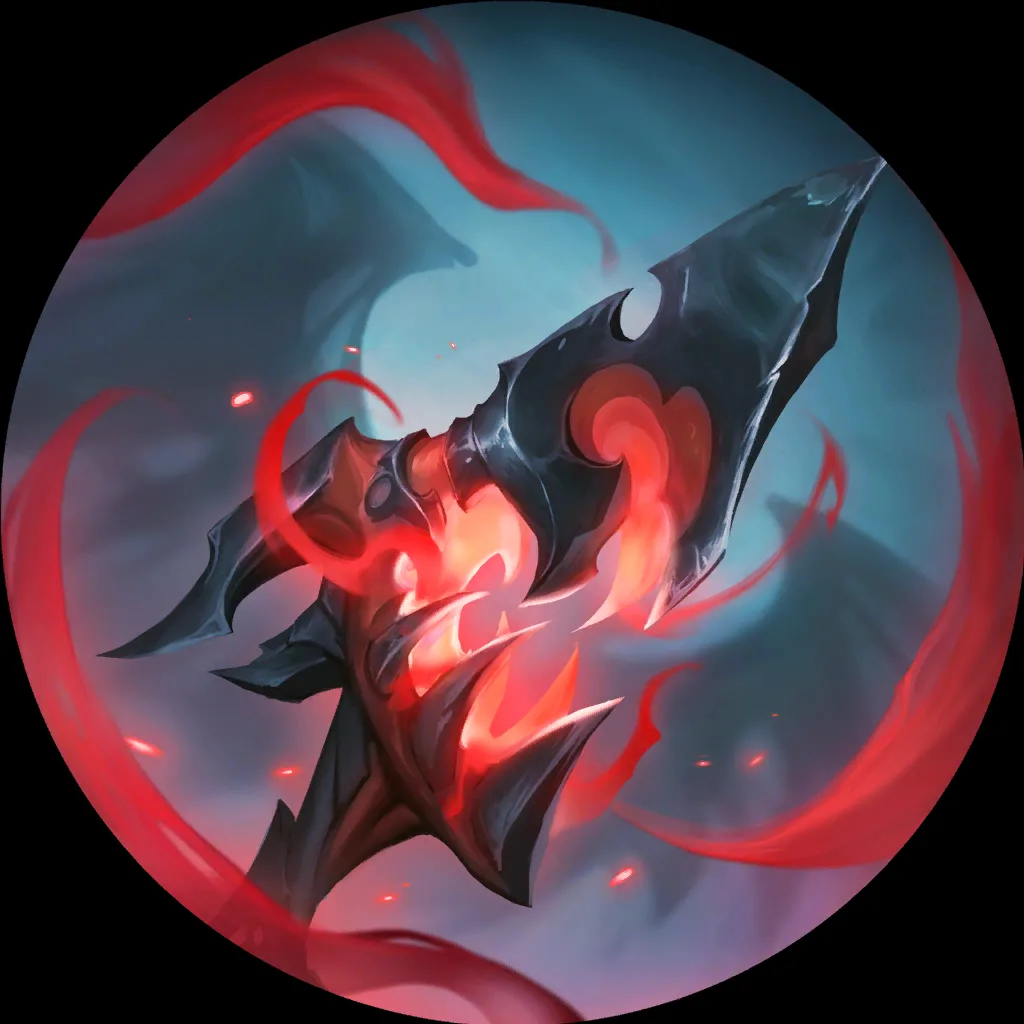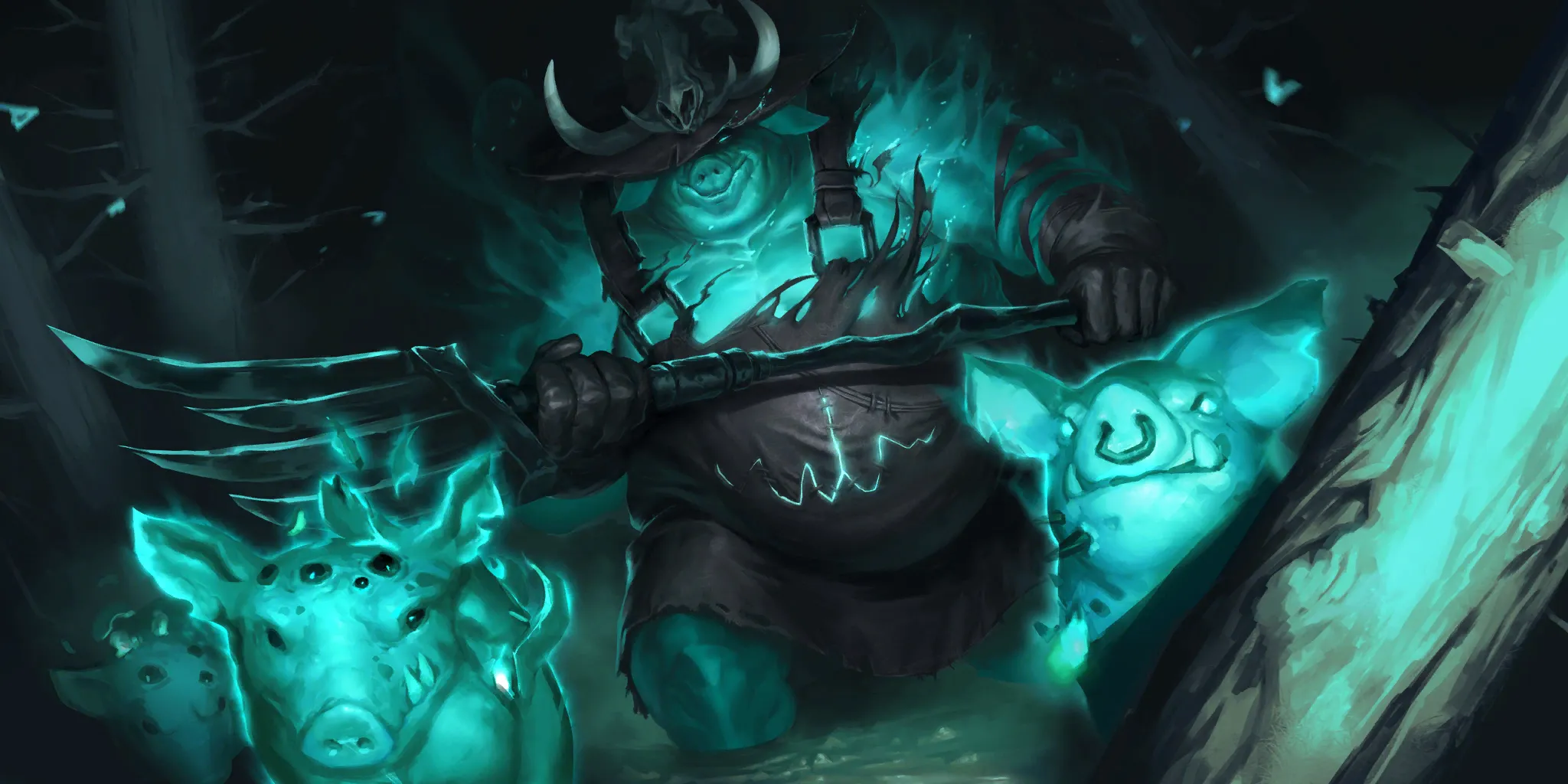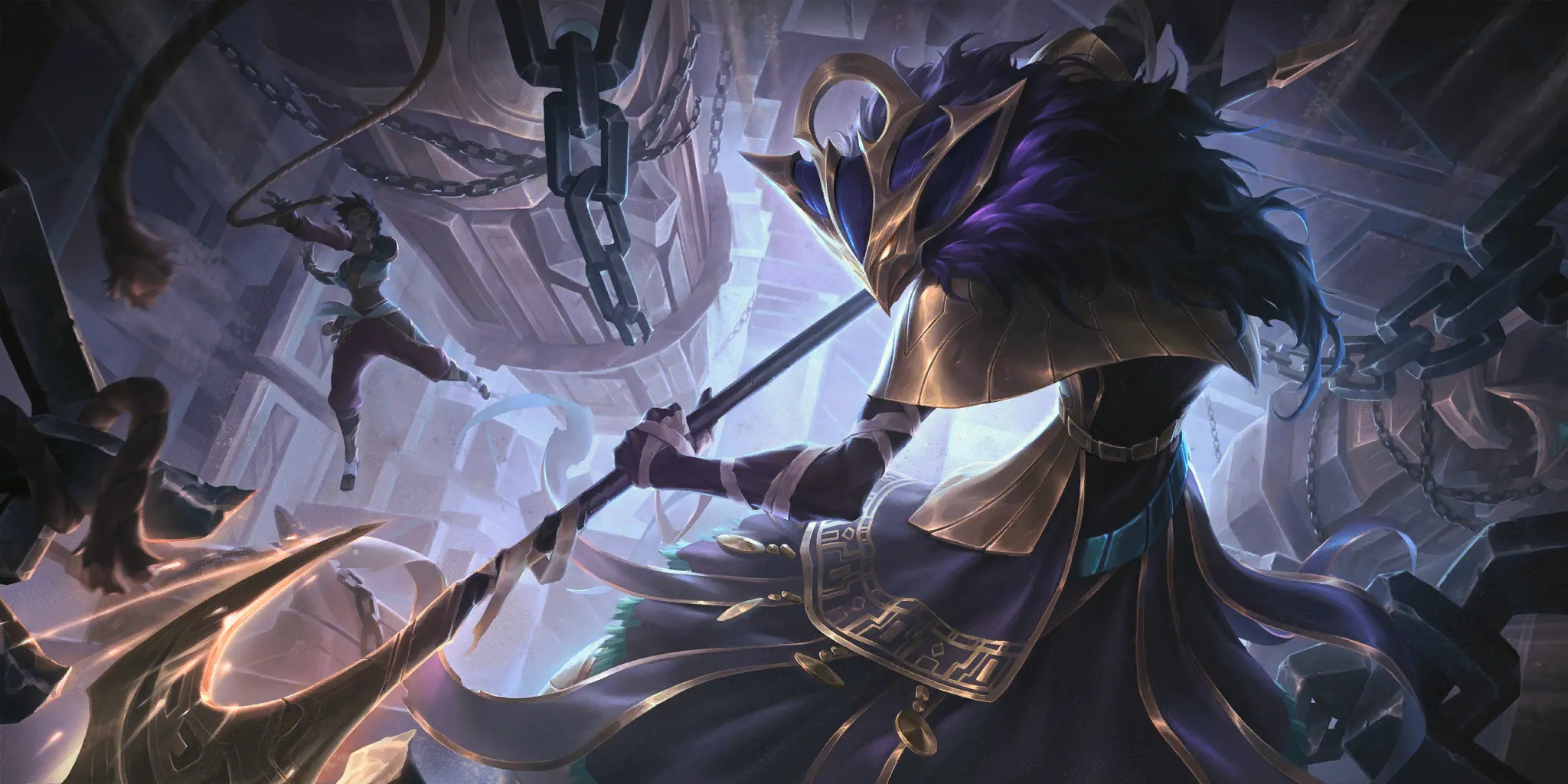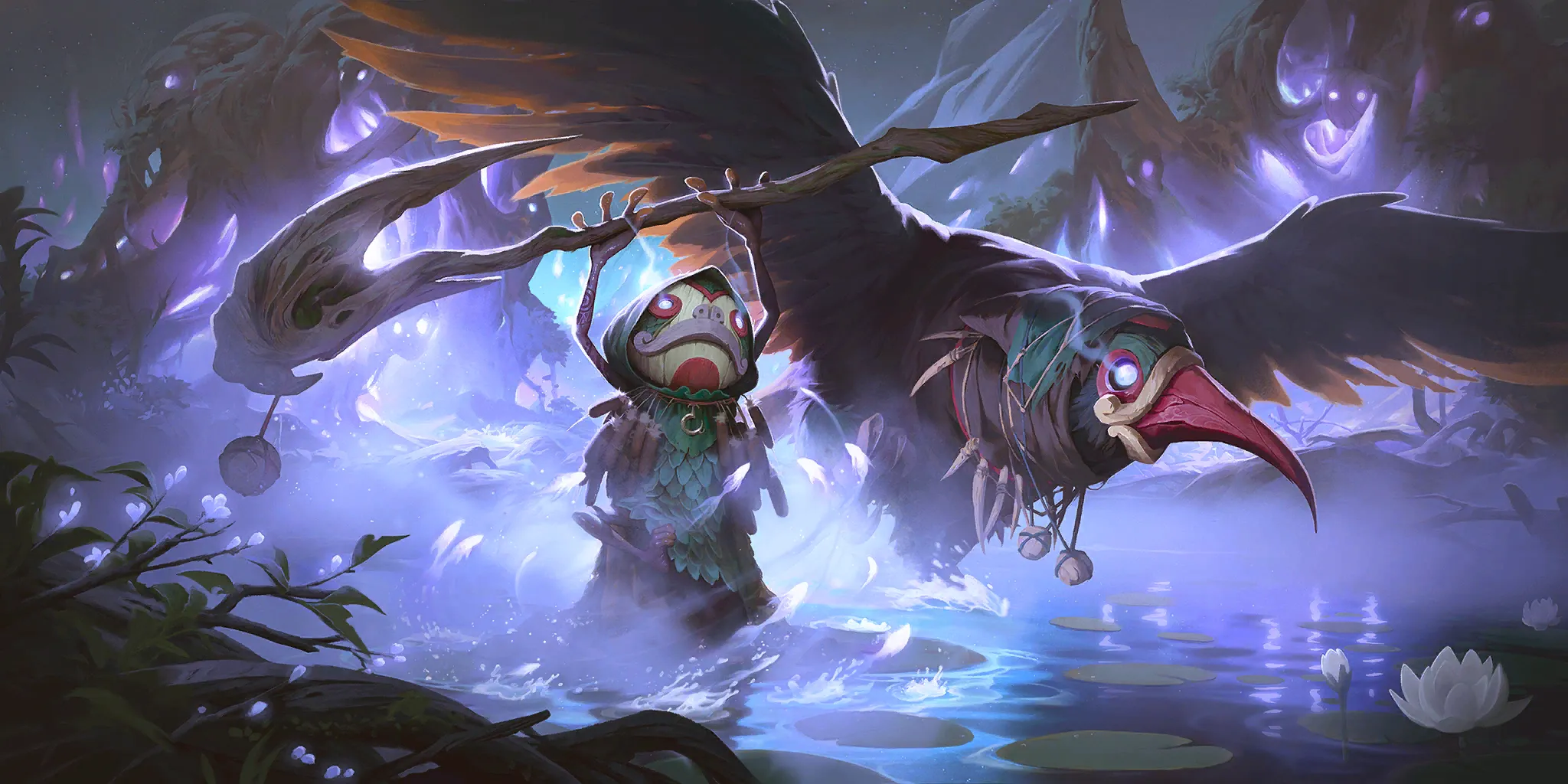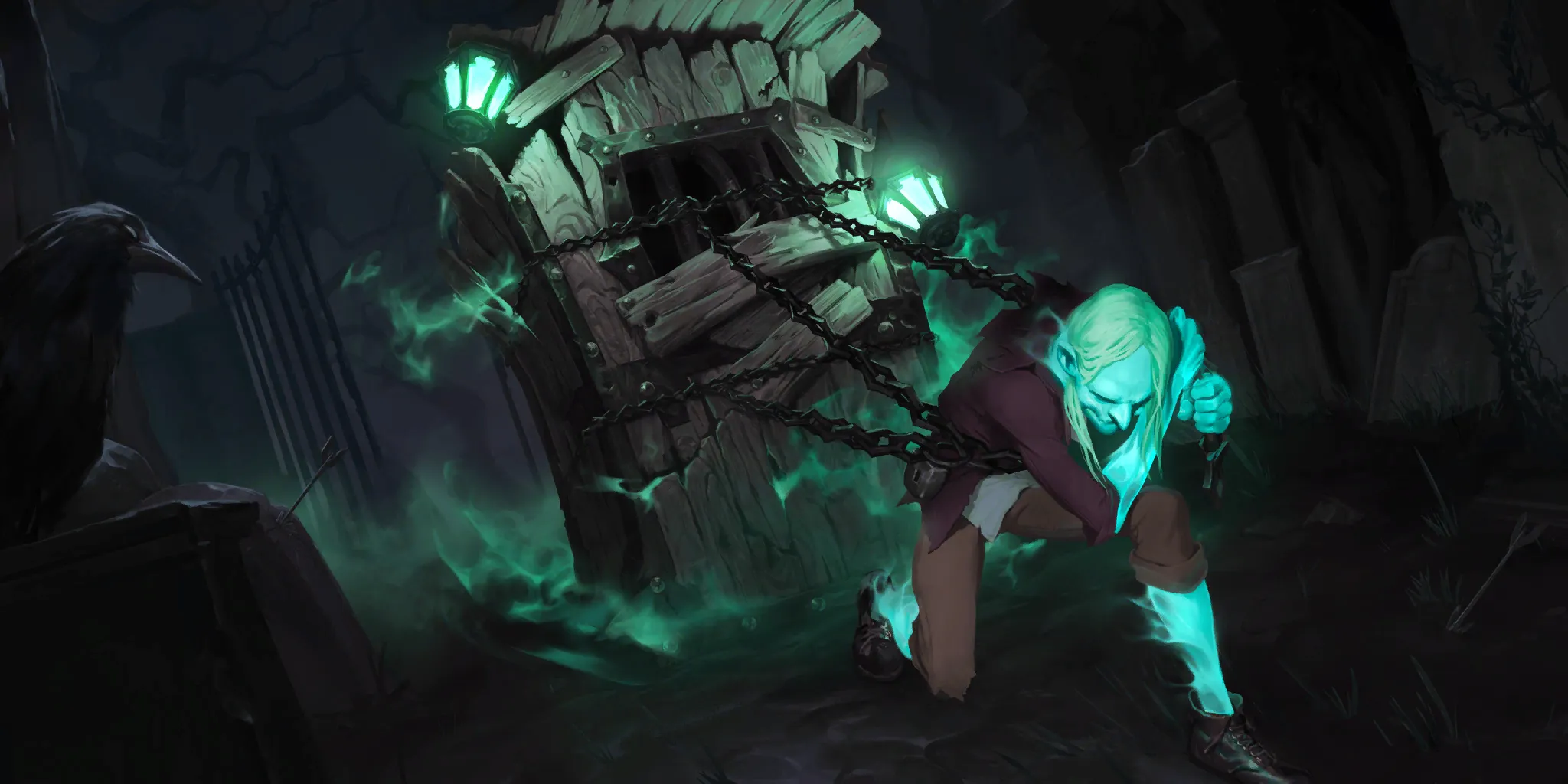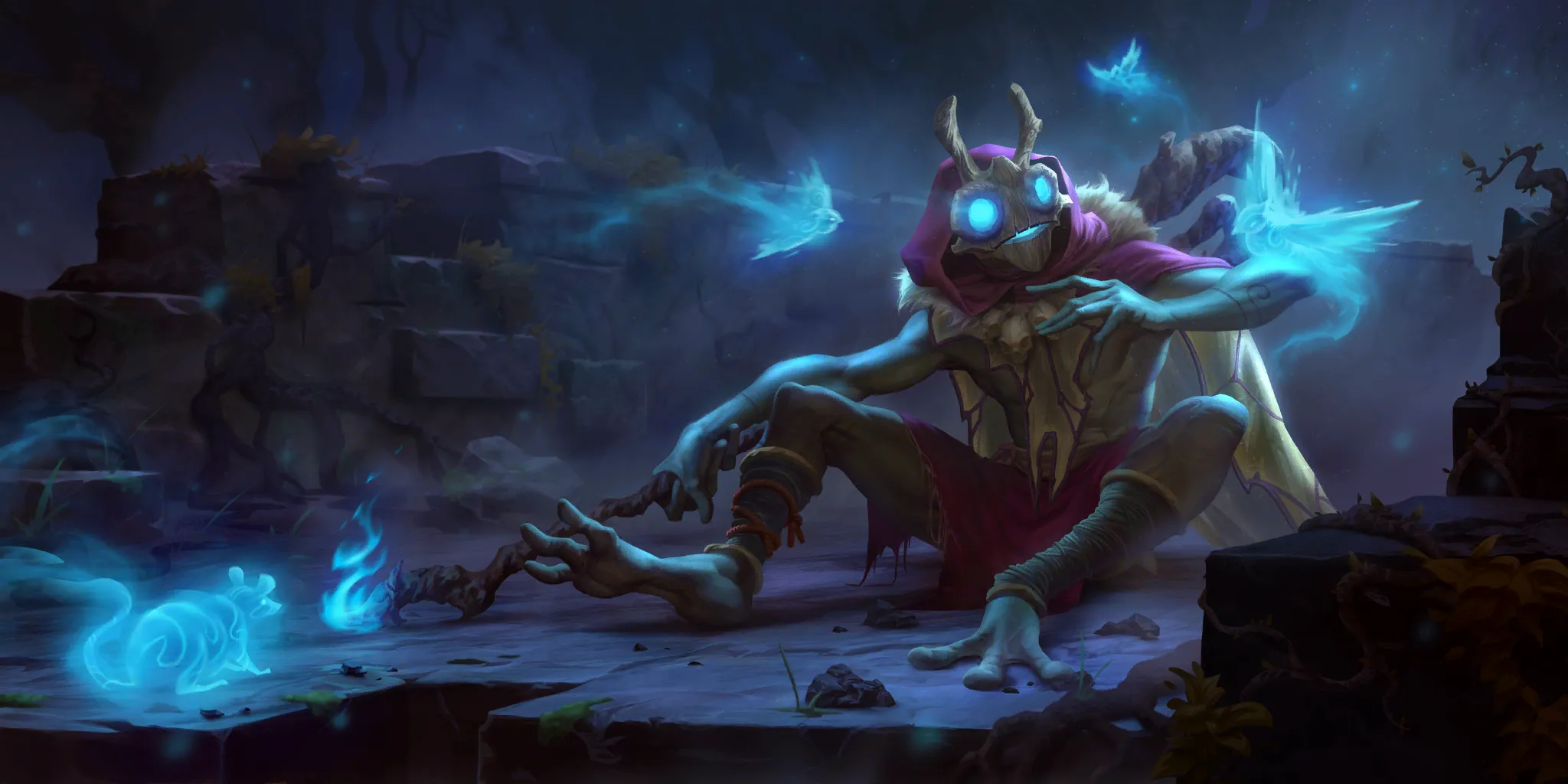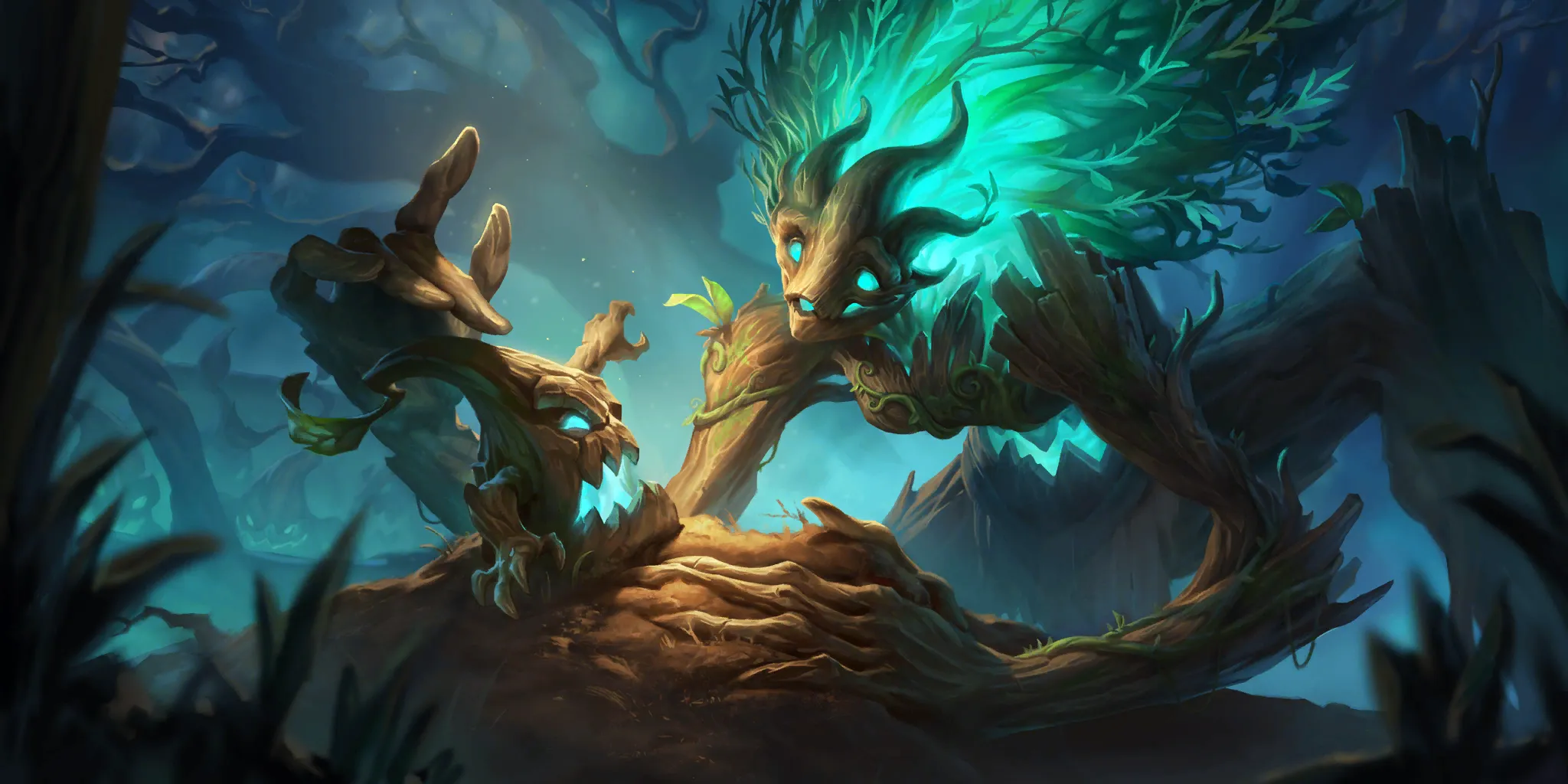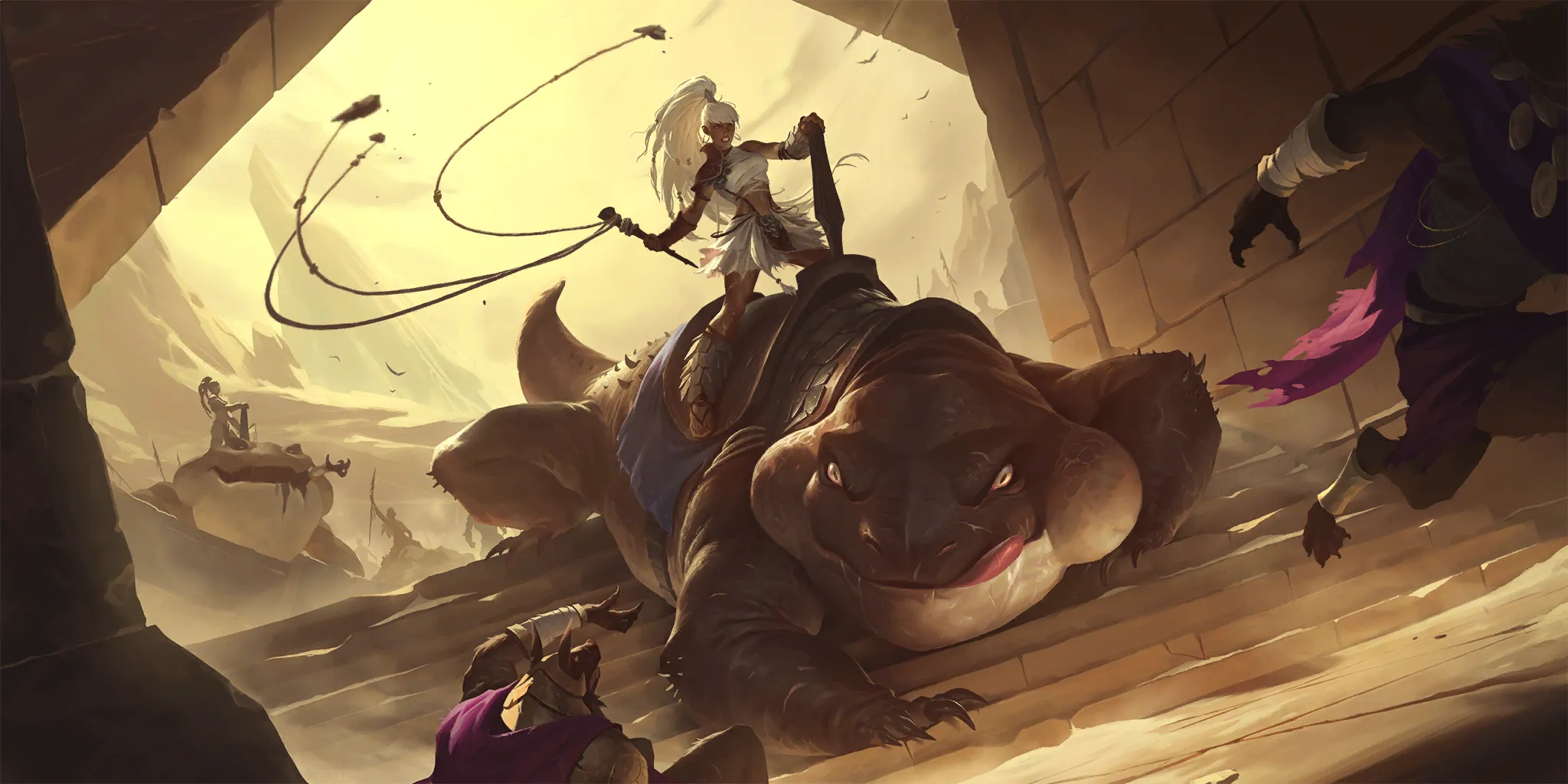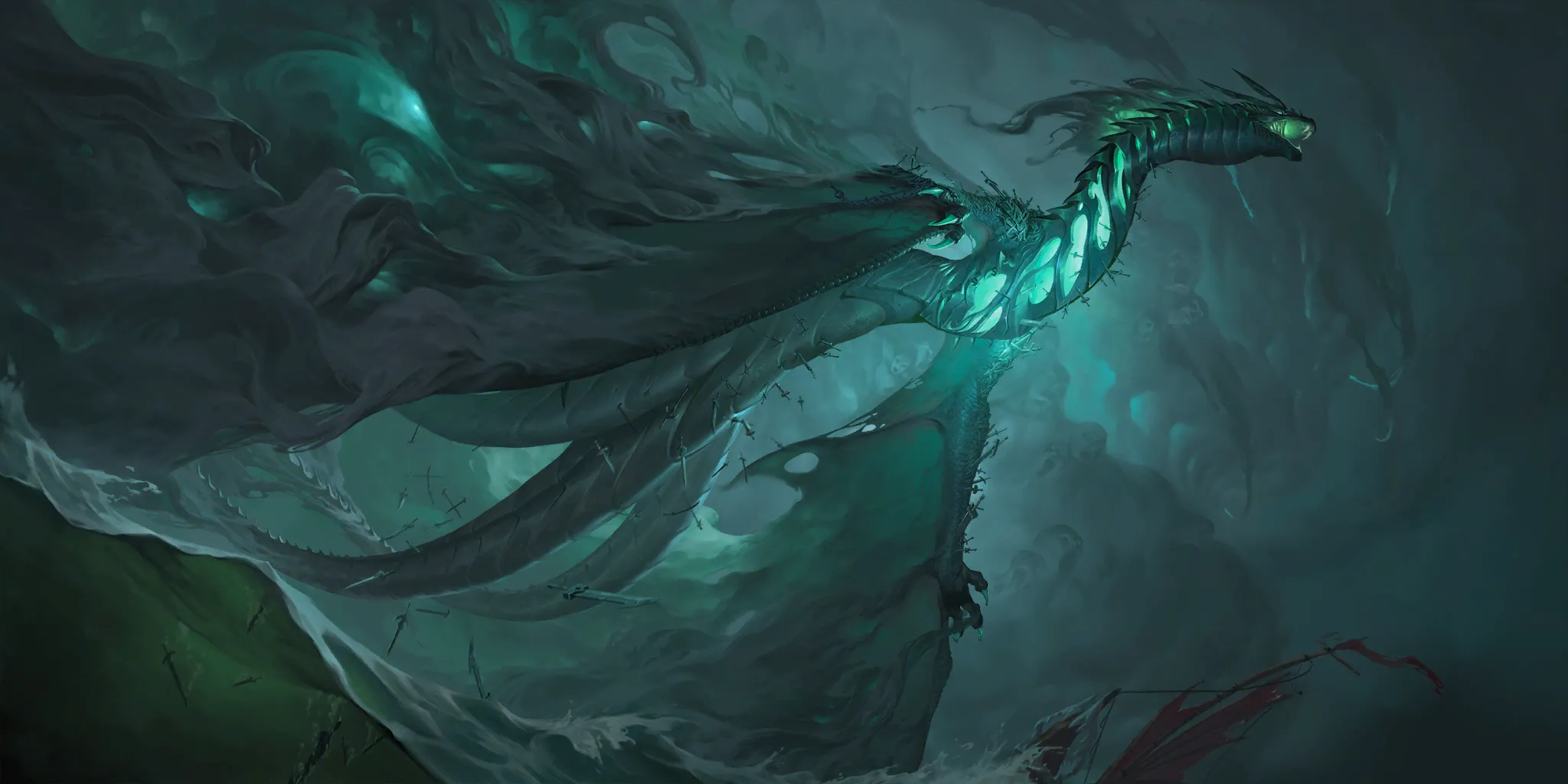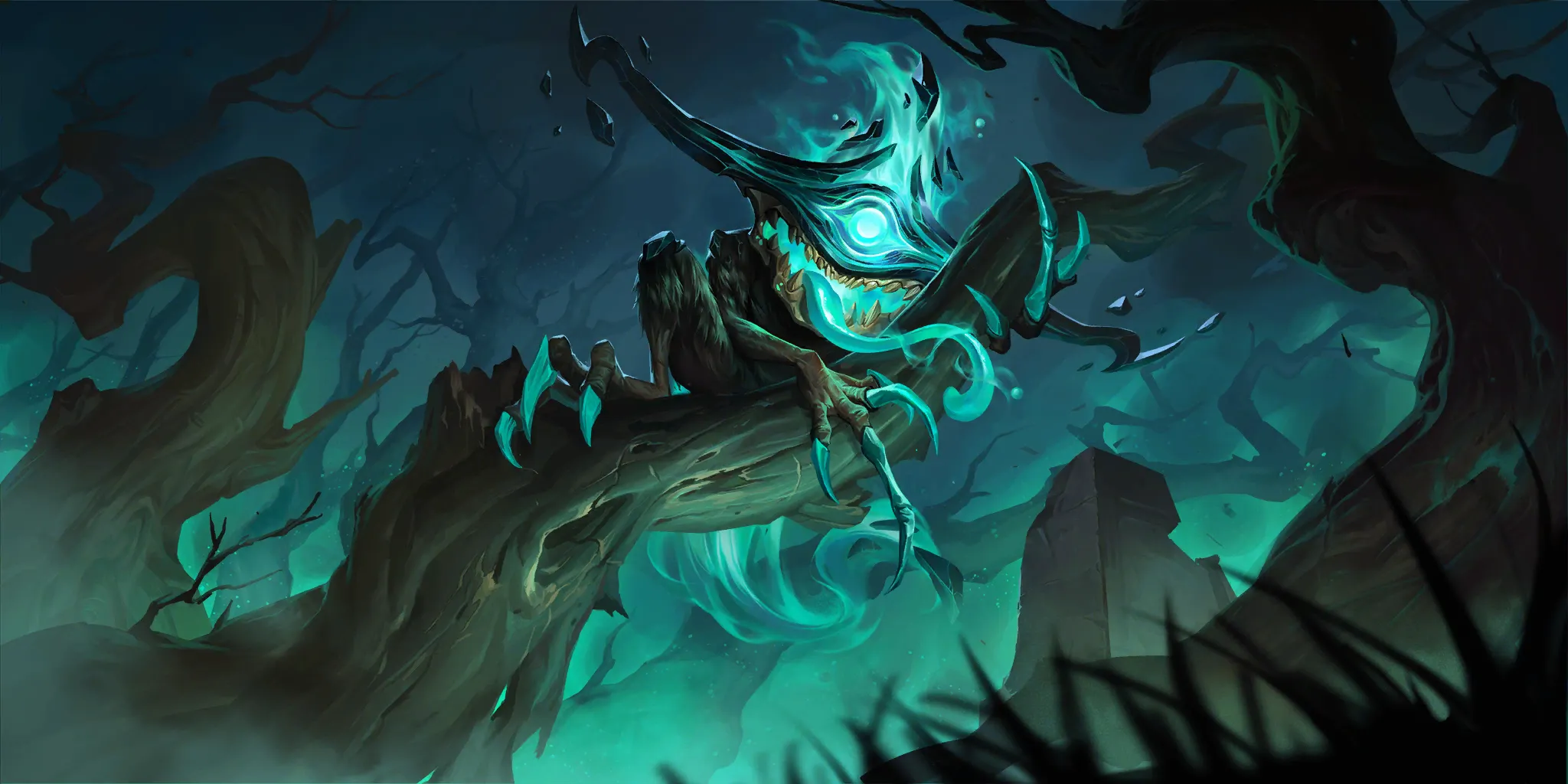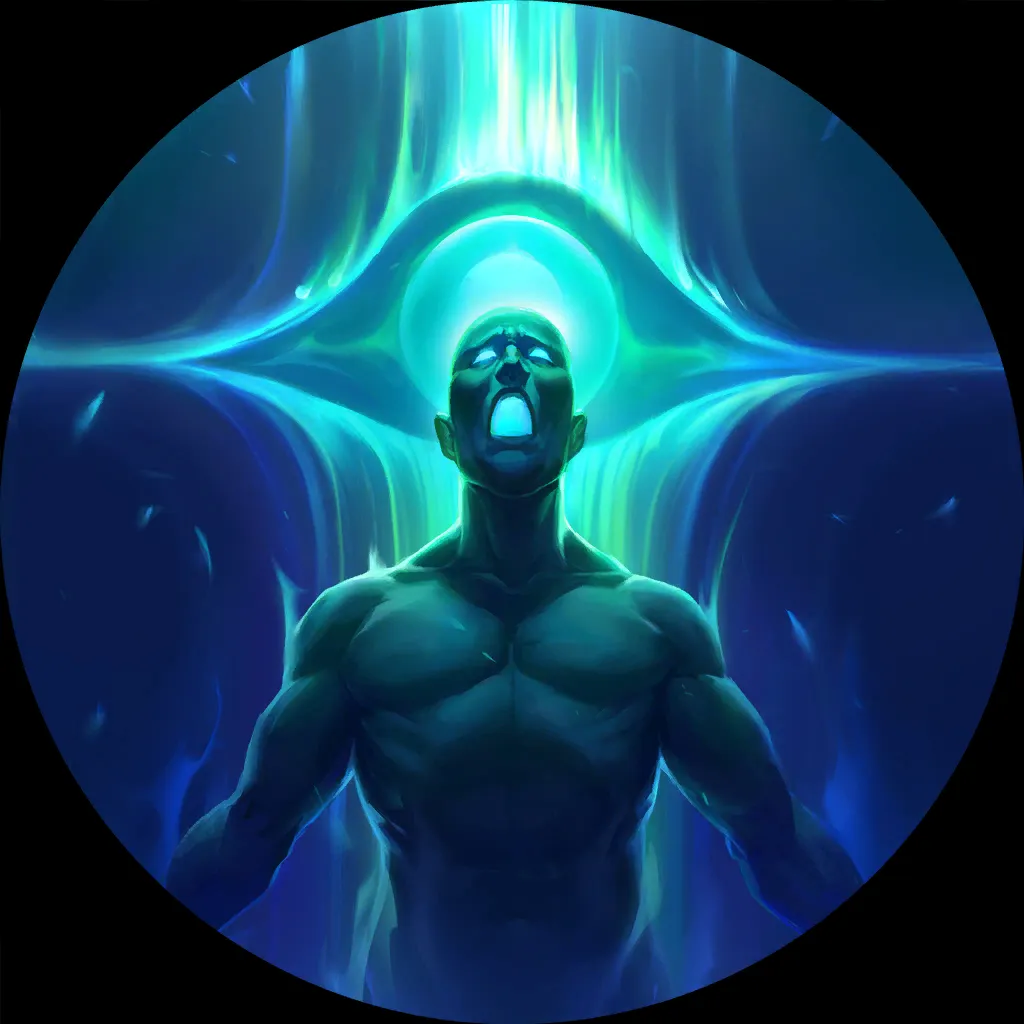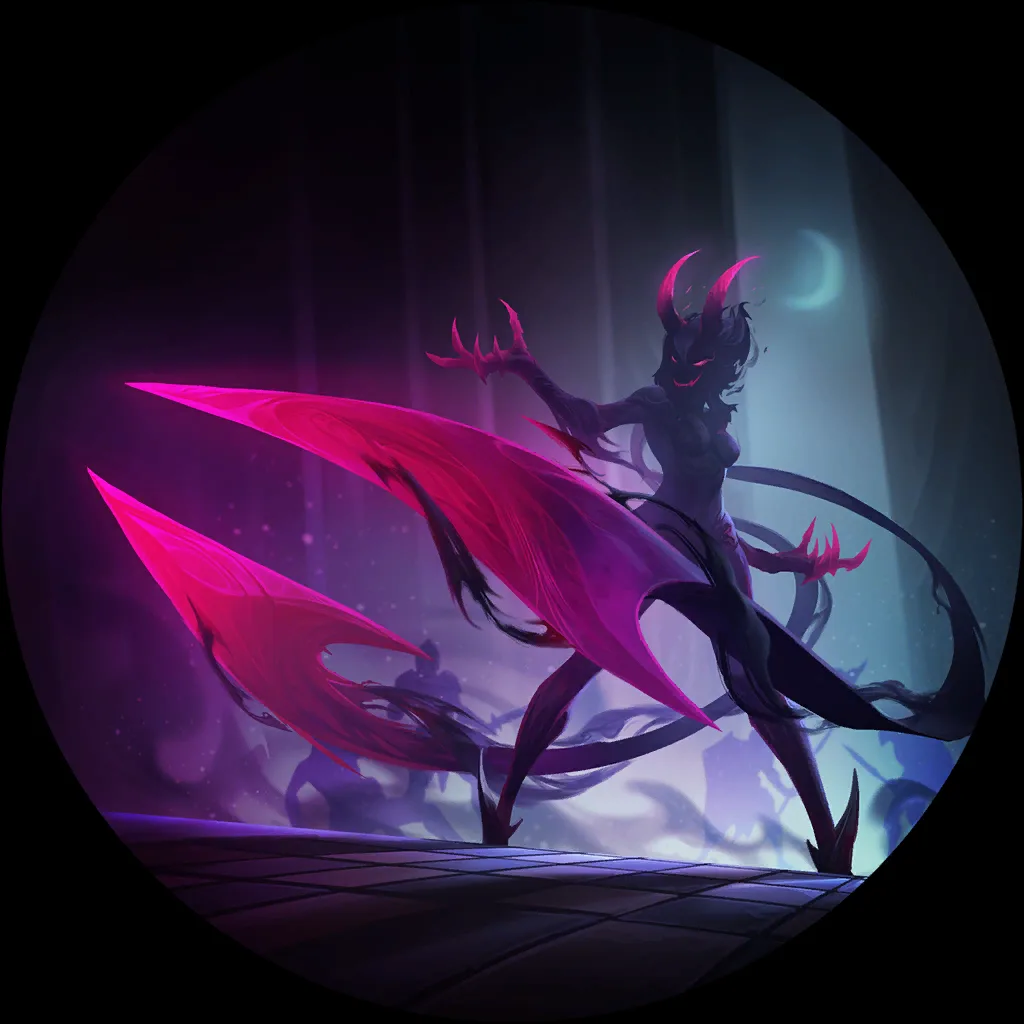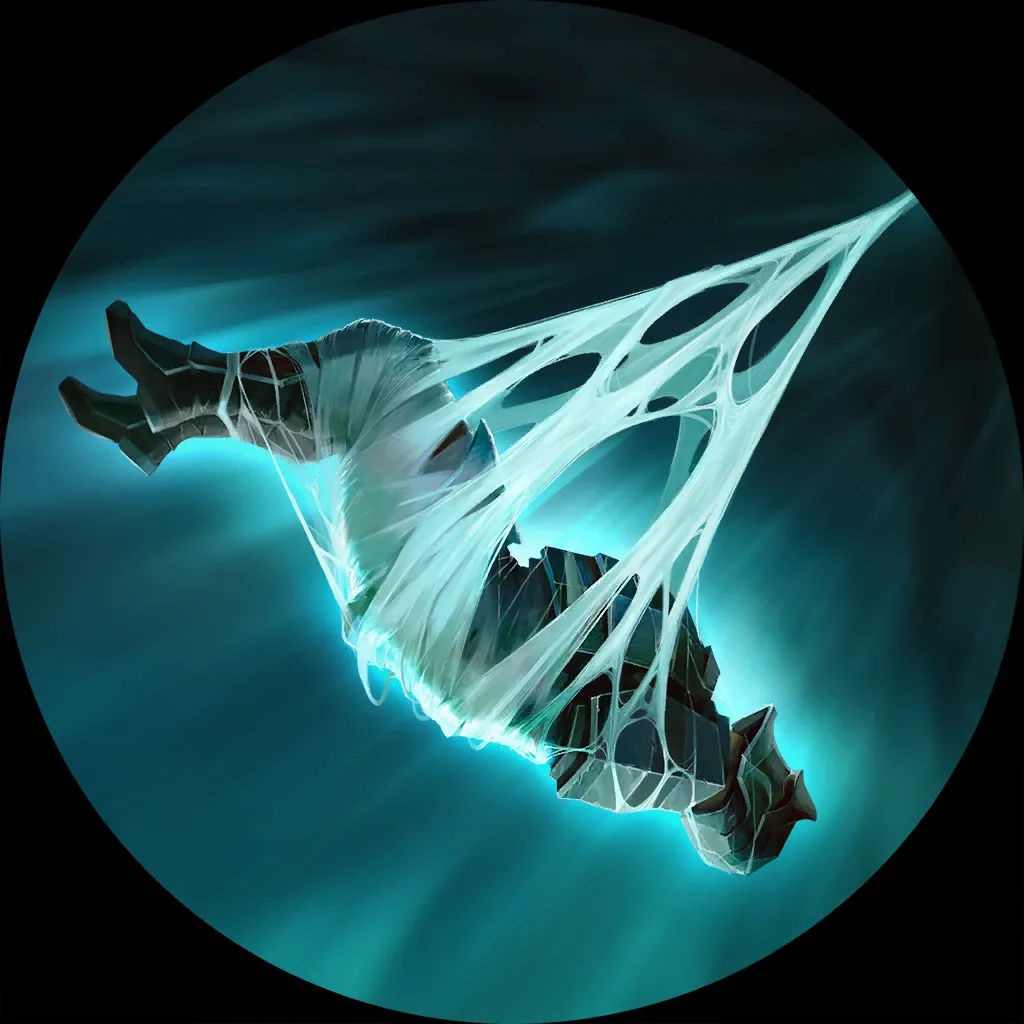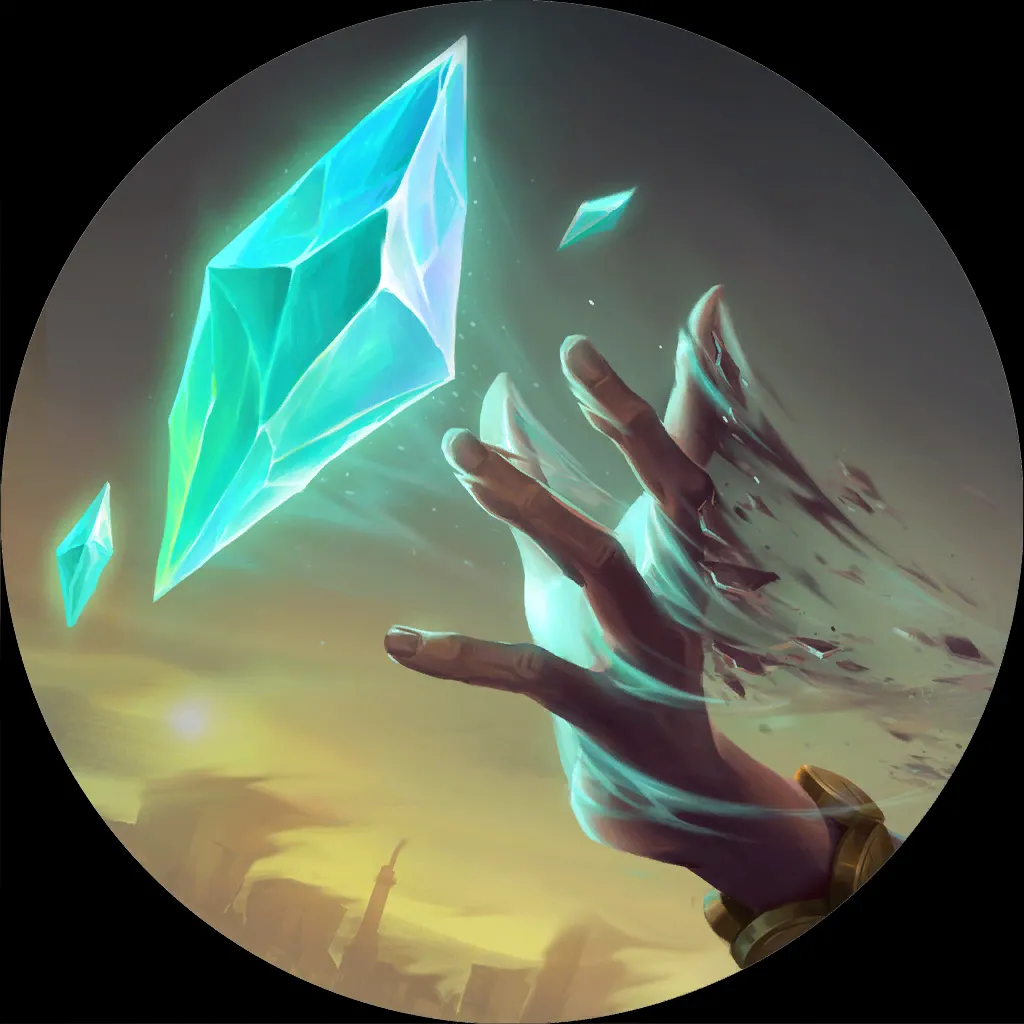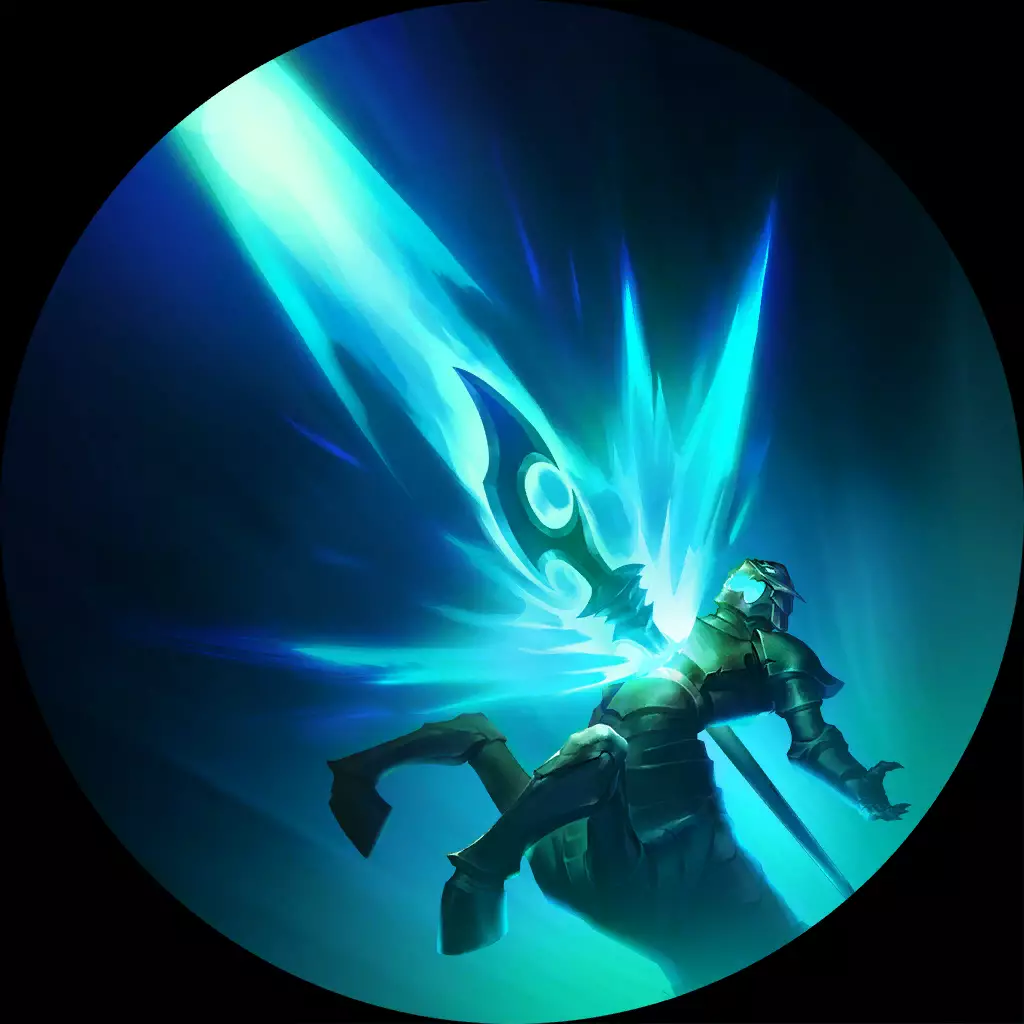 ---
LoR Best Decks: Thresh Nasus – Card Breakdown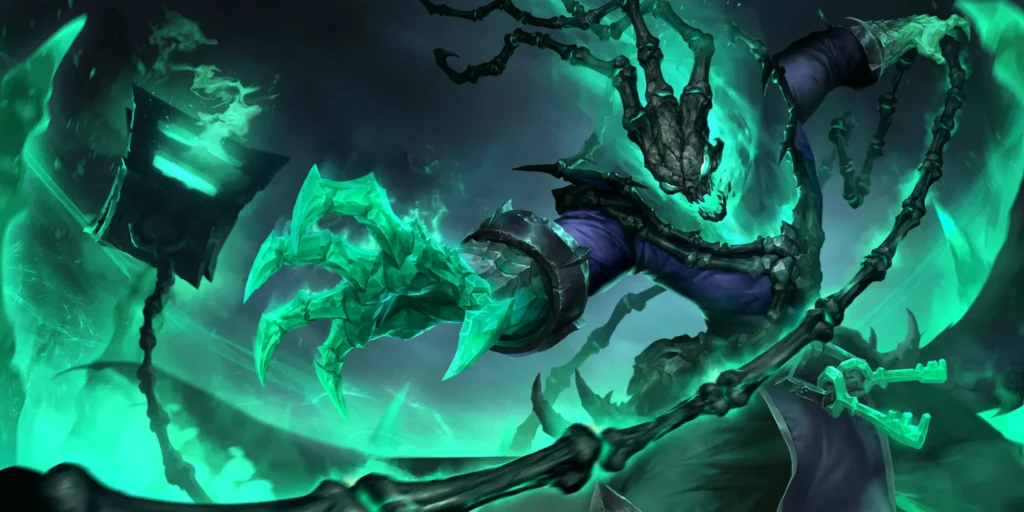 Most of our cards fall into one of two categories, namely Fodder & Pay-off, with a few cards acting as both. There are also a few cards that don't fall into either category but serve as protection or allow us to get around pesky Fearsome blockers.
---
Sacrifice Fodder
These are our main way of setting up our slays, by providing fodder that we'll sacrifice later.
Fading Icon
and Cursed Keeper
let us push early damage, while The Darkin Bloodletters
allow us to spew infinite value and keep the Slay Train going. And Vile Feast
doubles as removal and fodder, which makes it effectively worth two slays!
You shouldn't value any of these units too highly, nor work too hard protecting them – on the contrary, force your opponent to either trade down (giving you slays and advancing your overall win condition), or take a lot of damage and risk losing to us casting an Atrocity on anything.
The Wings and The Wave
acts as two pieces of fodder in a single card. Sometimes you may want to play it out as double Prey just for blockers; other times you'll go aggressive on round one with multiple Butchers. It's a versatile card that lets you defend or go on the offensive as needed, and that it also works as payoff, as we'll see later.
---
Sacrifice Payoffs
These are all the cards in our deck that gain something from slaying another unit, which is why I refer to them as 'payoff cards'. 
The Darkin Bloodletters
give us access to Xolaani
, a six-mana 7/7 Overwhelm unit that, upon death, will add another copy of The Darkin Bloodletters to your hand. Xolaani is an excellent card to help us power through games where we don't find, or lose, our champions. Infinite value has proven itself to be insanely broken in Legends of Runeterra, so make good use of it to keep card advantage over your opponent.
The Darkin Halberd
is a great way to push some early damage – banking our first round's mana so as to play Fading Icon
plus Halberd on round two will put a 5/3 unit on board, which is really hard for your opponent to deal with. The Halberd is also another infinite value card, since equipment always returns to hand after the wielder is killed – this means that once you've drawn it, you'll always have a way to activate a slay trigger. And it's an alternate win-condition as well: Taarosh
is more easily dealt with than Xolaani
, but can pose a different problem for decks that struggle to deal with a six-wide board.
Camavoran Dragon
is a cheeky one-of that is difficult to remove, and threatens to grow if left unchecked. It also drains life, and that little bit of Nexus Health can be quite relevant to some matchups. Once in a blue moon it might also let you steal a game when your opponent is at 1 HP.
Spirit Leech
is card draw plus a slay! It's basically your only play on round four, though, so it can occasionally make things a bit awkward. A lot of players tend to cut this card, but I wouldn't recommend that for ladder – card draw is very critical to ensuring we can get to our champions and Atrocity. Glimpse Beyond
fulfills the same role; try to use it to gain a slay when your opponent goes in to remove a unit.
Hate Spike
is premium removal that can net you two slays (your own unit that you sacrifice, plus the enemy unit that you kill), and lets you protect the next unit you plan to put down via the Husk it generates. This is another good play for round four, to set up your Thresh on round five.
Blighted Caretaker
acts as a way to pull Fearsome blockers out of the way, or just clear down the board. Sometimes you can use it to create more fodder, as it's +1 on the immediate board state.
As said above, The Wings and The Wave
can be used as payoff, played as a Last Wind
. In this case, it can help you apply early pressure by letting out an Escaped Abomination
, or played on an earlier Prey
. You can also use it in the later stages of the game to push your Nasus into level-up range.
Ravenous Butcher
is a good way to let you convert your 0/1 Prey
into a decent unit, it can pop a Cursed Keeper
, or it can just act as a soft pass.
---
Other Cards
Merciless Hunter
allows you to remove pesky Fearsome blockers while continuing to develop another offensive threat.
Rite of Negation
is a card that I don't feel is always needed when you're playing on ladder: people are going to respect it the same, regardless of whether you have it or not. Against the current field, in which Ionia is very common, you're going to encounter spots where you need Rite to deny the opponent's own Deny.
---
Thresh & His Mini-Game
Thresh fills two roles in our deck. The first is removing Fearsome blockers or pesky backline units – you can help him do this (and make it feel less bad when he dies as a result) by playing a piece of equipment on him. His second role, when leveled up, is to pull Nasus
out of your deck, letting you have two on the board at once, or giving you access to Nasus' Siphoning Strike
.
The key is deciding which of these two roles Thresh is going to play in any given game. You'll have to look at the rest of your hand and board to decide if you can afford to go for the Thresh (level 2)
plan, or if you have to use him to aggressively push damage. You can occasionally do both, flipping him on defense with your slay units/spells/equipment. Or by forcing blocks on a full swing and using a spell to get the last tick when your opponent tries to remove him.
This is the 'Thresh Mini-Game'. In games where you decide you're playing to flip Thresh, consider keeping your board congested to make things awkward for your opponent until Thresh can come down. Offer more passes, and only take good/unblockable attacks so you can have the units on the board to flip Thresh quickly.
Another benefit of Thresh is his excellent champion spell, The Box
. The Box gives you just a bit more control power and makes double-drawing Thresh a good way to occasionally get some surprise value.
---
Nasus
Nasus is one of your main win conditions – if you can pull Fearsome blockers out of the way and swing in with him, you are basically guaranteed to win the game. And if they have more Fearsome blockers than you have Challengers, then level him and set yourself up to win with Atrocity
.
Siphoning Strike
is Nasus' champ spell and it's not a terrible one. In other metas it's a lot more useful as there's not as much Deny or Recall around, but even today it finds its spots. A cute trick is that you can cast it on your own units – it doesn't come up often, but do remember that you have the option.
---
Other Card Options
These cards are all pretty reasonable inclusions but I'm currently not running them because I simply don't have room.
I took Black Spear
out of my list because I wanted to make room to test the weapons and it kind of stayed that way but the card is still quite good.
Rite of Calling
is an excellent choice to help you find champs consistently, or sometimes to bait removal and allow you to cast Glimpse Beyond (or Hate Spike). Giving yourself access to The Box
or Siphoning Strike
can be really nice in some matchups or gamestates.
Quietus
is a card I actually haven't tested but it has to be good. If you're encountering a lot of Heimer Norra or Norra Veigar this can be a consideration.
---
Basic Strategy
Aggressively push for damage in the early game using your Fearsome units,
Collect Slays in the process,
Determine whether you're playing to flip Thresh, or you're going for the Fearsome beatdown plan,
Get a Nasus on the board,
When all else fails, Atrocity.
---
General Mulligan Guide
You'll want an early curve with a mix of Fodder and Payoffs: cards like Cursed Keeper, Ravenous Butcher, Spirit Leech and Baccai Reaper are a pretty universally good opening. You can keep Vile Feast
or Hate Spike
if the matchup calls for them, but it's usually more important to be looking for plays from rounds one through three. Missing your early game will really hurt your ability to win. 
Once you have your early game, Thresh is usually an okay keep as well. There are some matchups where I will just keep him regardless, when I'm not necessarily pressured by their early plays or where I need a 3x Challenger to remove a backline unit (like against Scouts).
---
LoR Deck Thresh Nasus – Matchup Guide
Pirates - Favored, Stats Say Unfavored (This has flipped in the last week)
Get on the board early and trade aggressively; use Thresh as a blocker and make good use of The Box. Ravenous Butcher can be quite good here, when paired with a Prey from The Wings and The Wave
on round one, or from a Fading Icon
on round two. If you're finding this matchup tricky, consider upping the number of those two cards in your decklist; you can also look at adding a copy of Black Spear
to give you some more cheap removal.
Thresh usually flips quite easily here, but don't over-value him: the true key to the matchup is a Nasus on curve with enough Nexus HP remaining that you don't have to be concerned about getting burned out. Camavoran Dragon can let you go a bit longer – I would consider keeping it in the mulligan if I have other good plays for rounds one through three.
---
Ionia - Slightly Unfavored
Our strategy against all the Ionian decks is the same: get in as much early Fearsome damage as possible. This is slightly easier against Eye of the Dragon
decks, as they usually have few, if any, Fearsome blockers. Against Lee decks, you'll want to force Lee into a block and hold a ping live Vile Feast
to pop his Barrier.
Atrocity
isn't a reliable finisher in this matchup, but Xolaani's pressure can go a long way as they have few ways to hard-remove threats. Forcing their removal on a lesser resource like Xolaani, or layering threats either through a double Nasus, or a Xolaani plus Nasus plus Thresh board is a good way to get through. Rite of Negation
is particularly important in these matchups and I would highly consider keeping it in my mulligan.
Don't play into Twisted Fate's Red Card
.
---
Gangplank Sejuani - Unsure, My Gut Says Slightly Unfavored but Stats Say Slightly Favored
I have yet to play this matchup, as Gangplank Sejuani showed up only recently and I've switched off of Nasus for my ladder climb (I still think it's strong, I just needed to learn some different decks). I could see this matchup going either way – we're a bit susceptible to pings like Make it Rain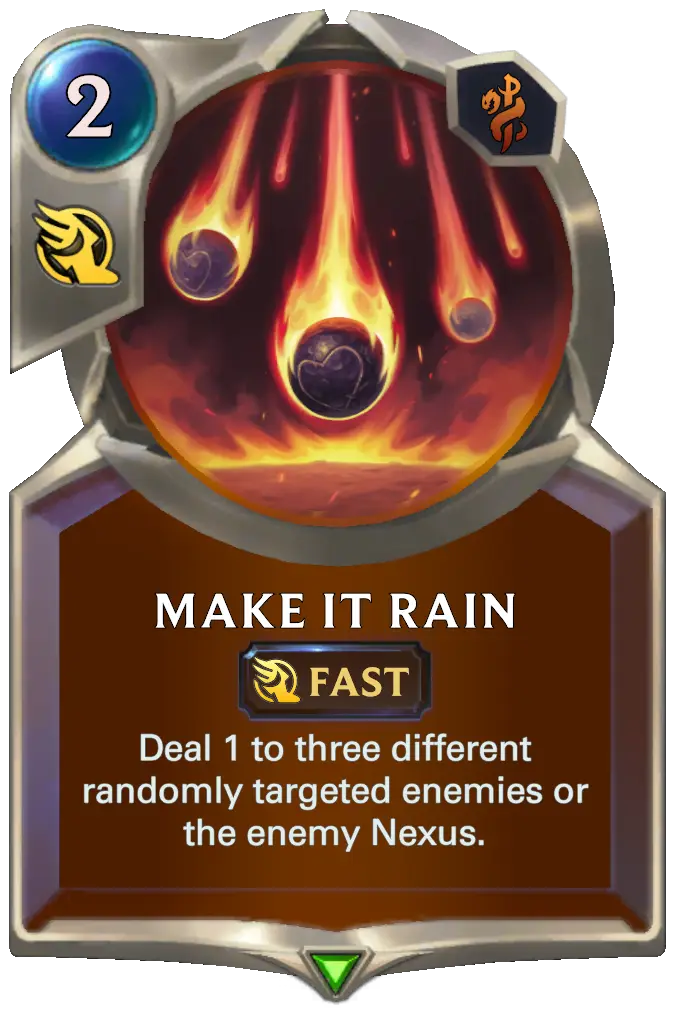 & Parrrley
, but we have the early board presence to match their own. A Sejuani flip can be problematic, but we may be able to run them out of cards and feel confident in our Nasus
plus Atrocity
combo. 
---
Timelines - Unfavored
If they hit Concurrent Timelines
there's good odds our units will just be out-statted. You need to leverage your Champion pressure to force them into playing Buried in Ice
while you have Rite of Negation available… this is not an easy feat.
They also play freeze through Three Sisters
, so flipping Nasus is not reliable. You can still win, but you'll need to look to stall the game out and get two Nasus down, or force their freezes early to give you some confidence in your Atrocity lethal. Using Glimpse and other spells reactively to guarantee slays is very critical to your success in this matchup.
---
Scouts - Favored
This is another matchup where you just want to trade down and flip Thresh. Try to establish yourself early and force trades on offense so you don't lose to Miss Fortune
and their Challenger units. Nasus
is a keep in this matchup if you have even one other playable card, because he just completely shuts down any board-based matchup. They have no way to deal with Atrocity
, so you can reliably curve into it for lethal.
---
Another matchup that has only recently popped up – stats have it as even, and that makes sense to me. I believe you're definitely going to want to aggressively mulligan for Cursed Keeper
s and a way to pop them. If you can flood the board early, their removal won't be able to keep up. They also don't run any Fearsome blockers, so that strategy is very viable in this head to head.
Thresh will demand a larger piece of removal, like Vengeance
, but they will typically hold their Minimorph
to answer your Nasus on sight. If you can force Norra Heimer to tap under Minimorph mana before setting Nasus up (ideally with a Siphoning Strike in hand and mana available to try and flip him) you'll be in a good spot… but I imagine that's easier said than done.
---
Closing Words
Nasus Thresh is a really fun deck that rewards an understanding of board management and pressure application, and one of the three decks that MajiinBae recommends to new LoR players since it's on the surface a simple archetype, but with a deep bag of tricks for those who truly master it.
It seems like Thresh Nasus is always floating around the edge of the meta, and as such it's an excellent one to keep in your back pocket; it's a great choice for climbing the ladder on a new patch, or for tournaments & gauntlets. The fact that it draws a relatively even matchup table is another reason why you may choose to look at it for your lineup.
It's long been one of my own favorite decks so I hope you find this guide useful and add it to your own arsenal.
---
About the author
MonteXristo has been playing the game since closed beta and has consistently made it to masters every season he's been active. His accomplishments include having peaked in the top 20, taking first place in the "Streamer Sideboard Showdown" and LPP Riot Grand Prix. When he's not writing for Mastering Runeterra he keeps his card-slinging skills sharp by playing in the Runeterra Academy tournament, with his team The Wobbly Wombats! He also hosts the weekly Mastering Runeterra Squadcast on his stream every Wednesday at 10:30pm EST.
---
---