Taliyah Ziggs is one of the most powerful archetypes in the current meta. With a 55+% winrate over the past seven days, the deck has already become a meta staple, and a safe pick for your Seasonal lineup.
Let me share with you the insight I have gathered this season of Taliyah Ziggs!
6
2
15
17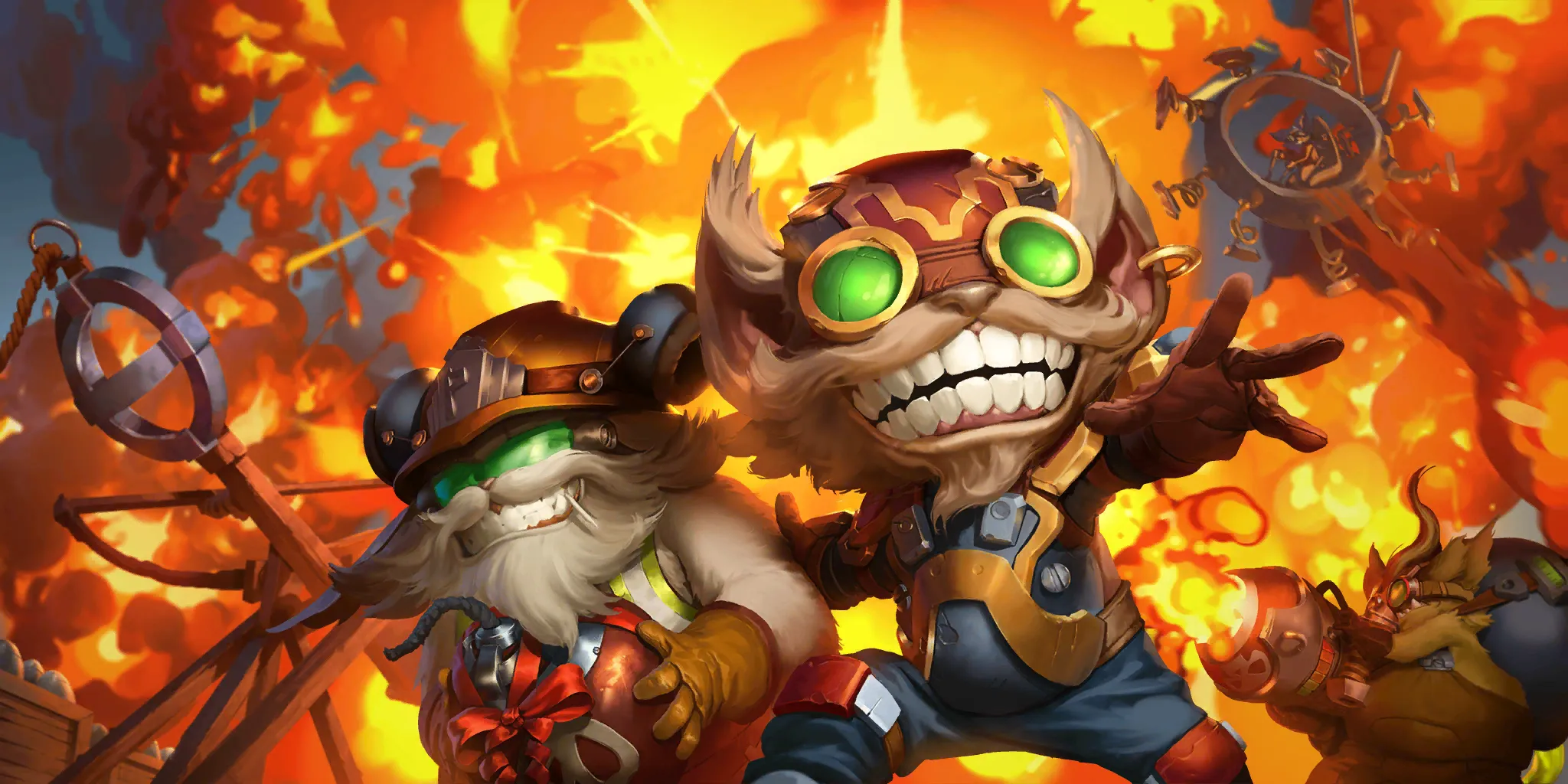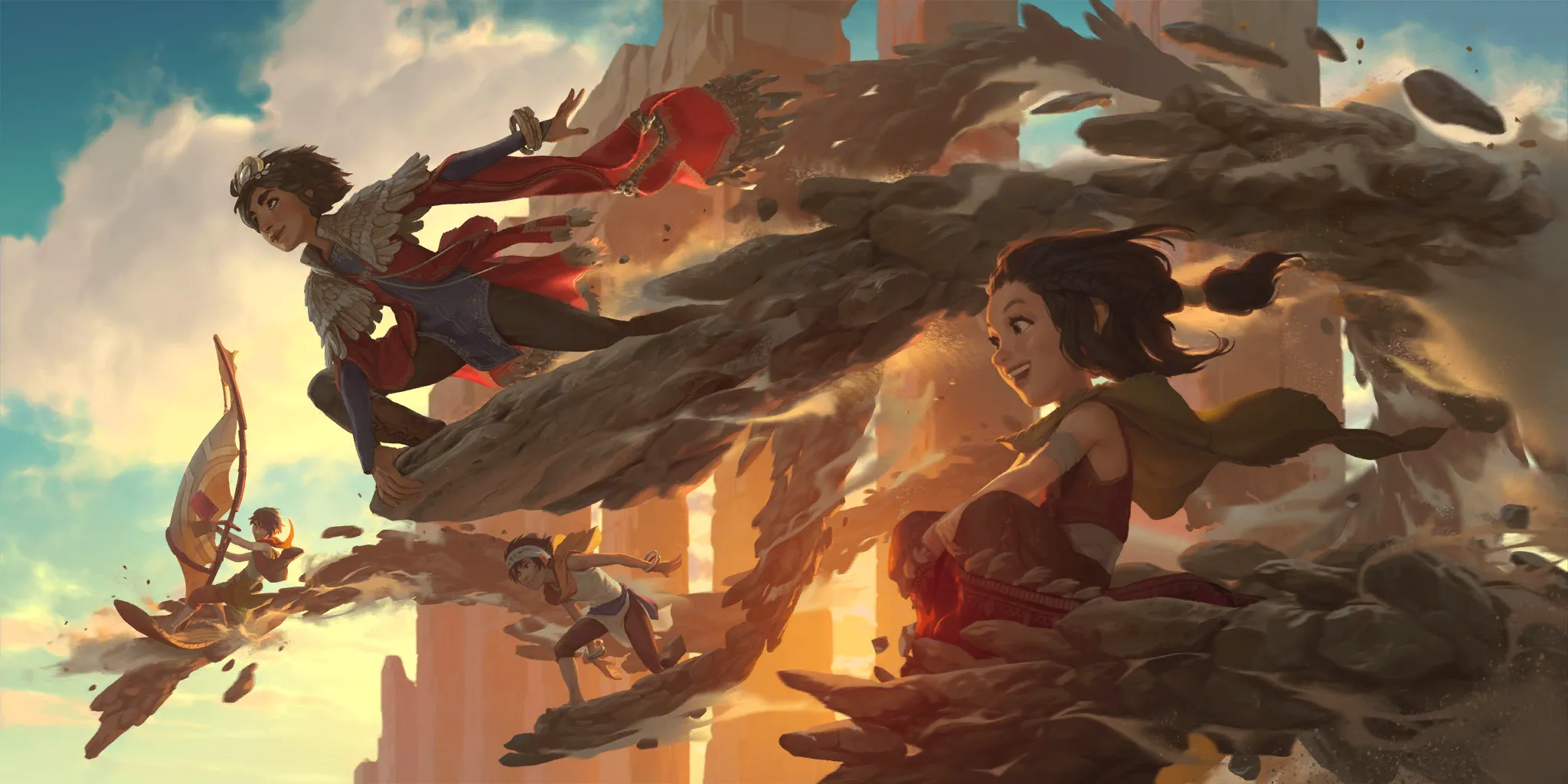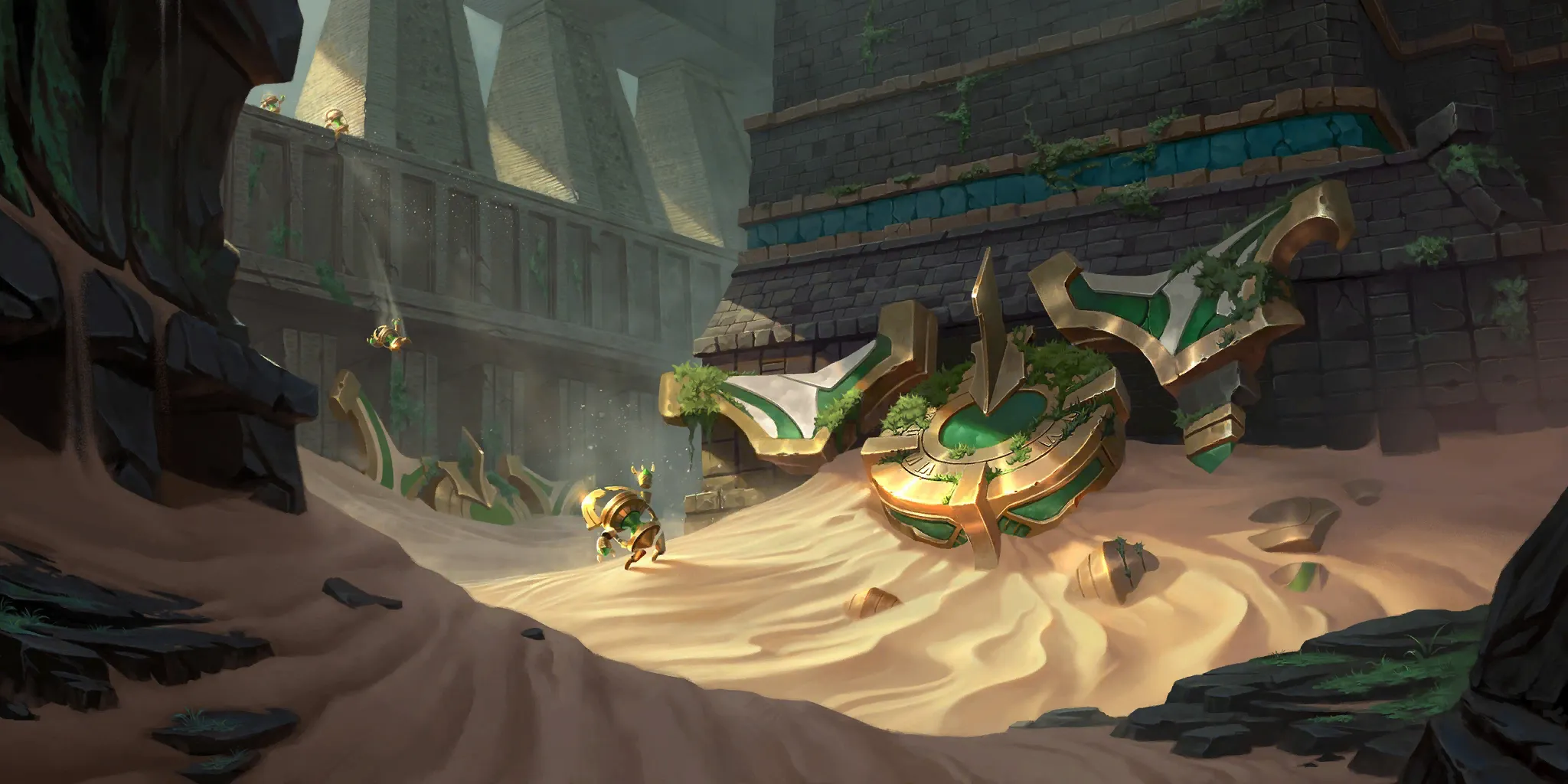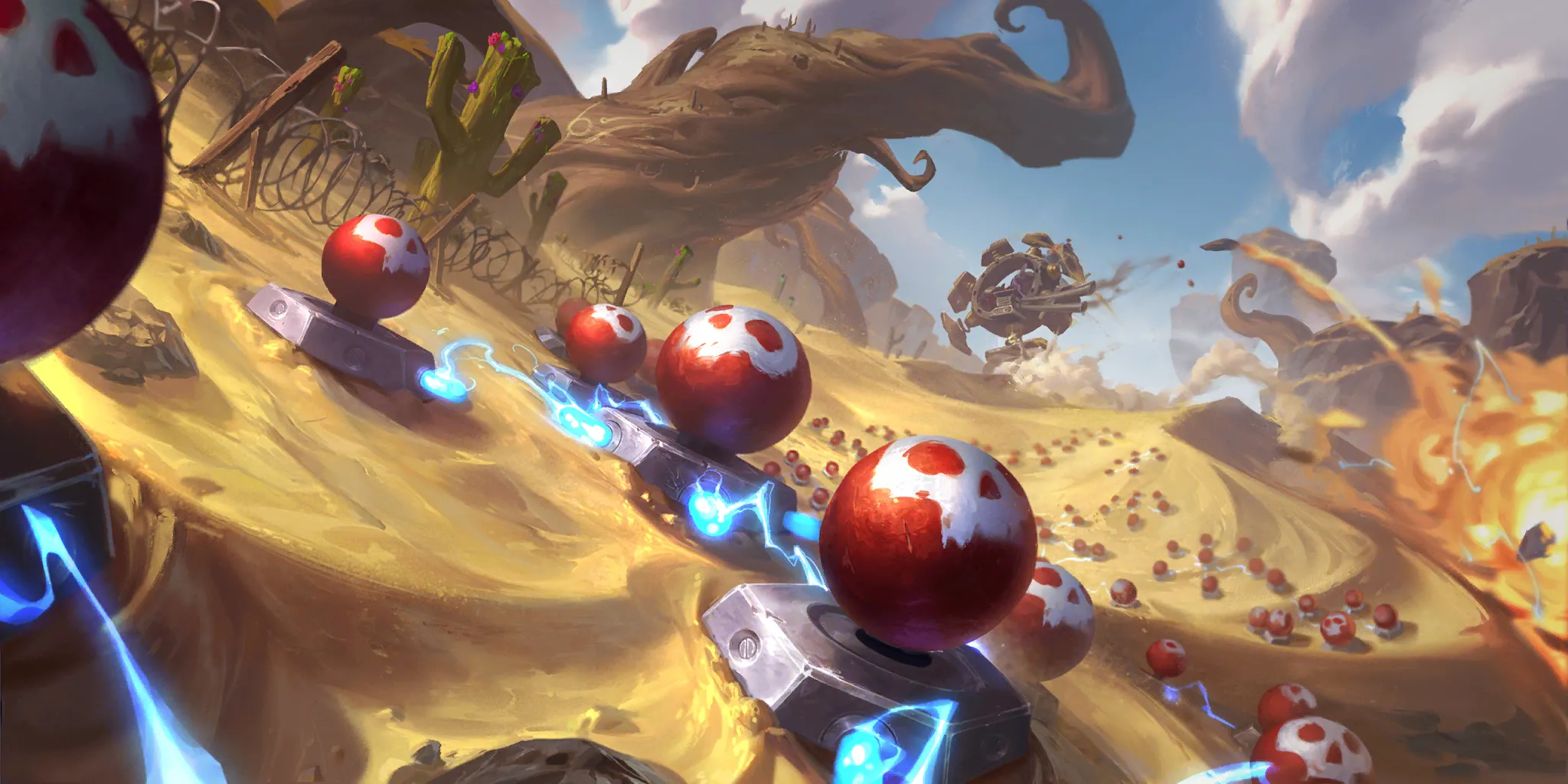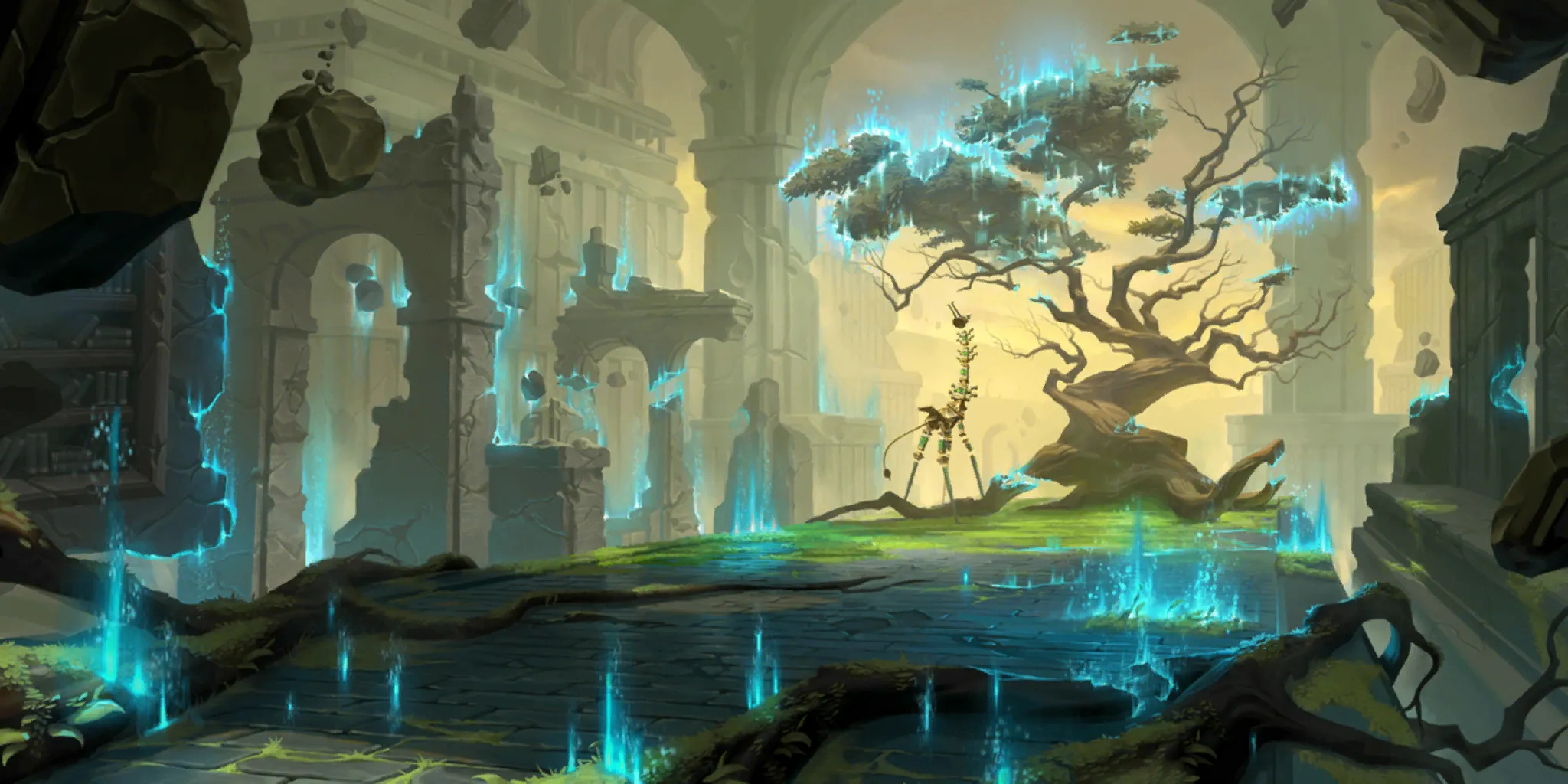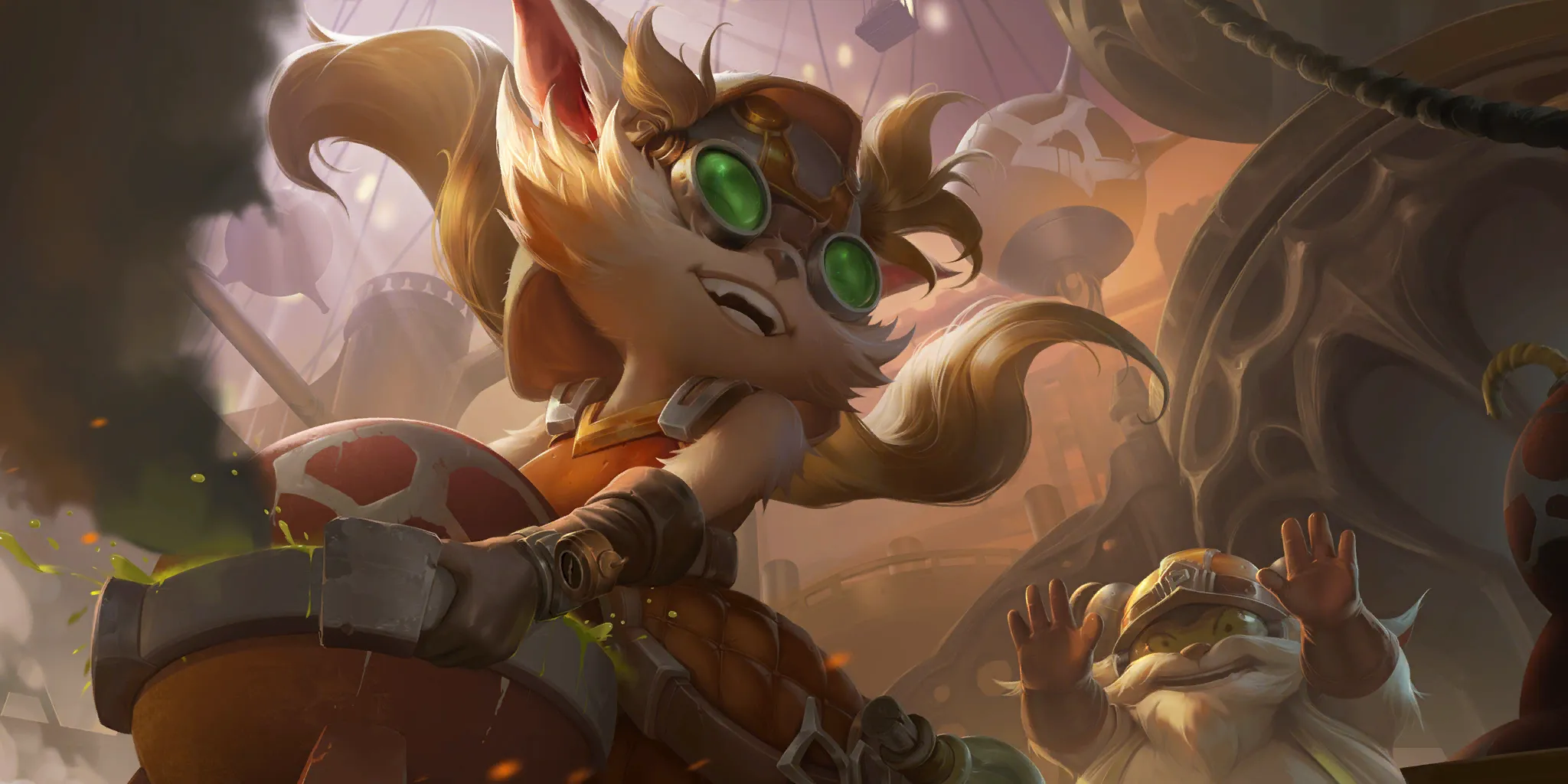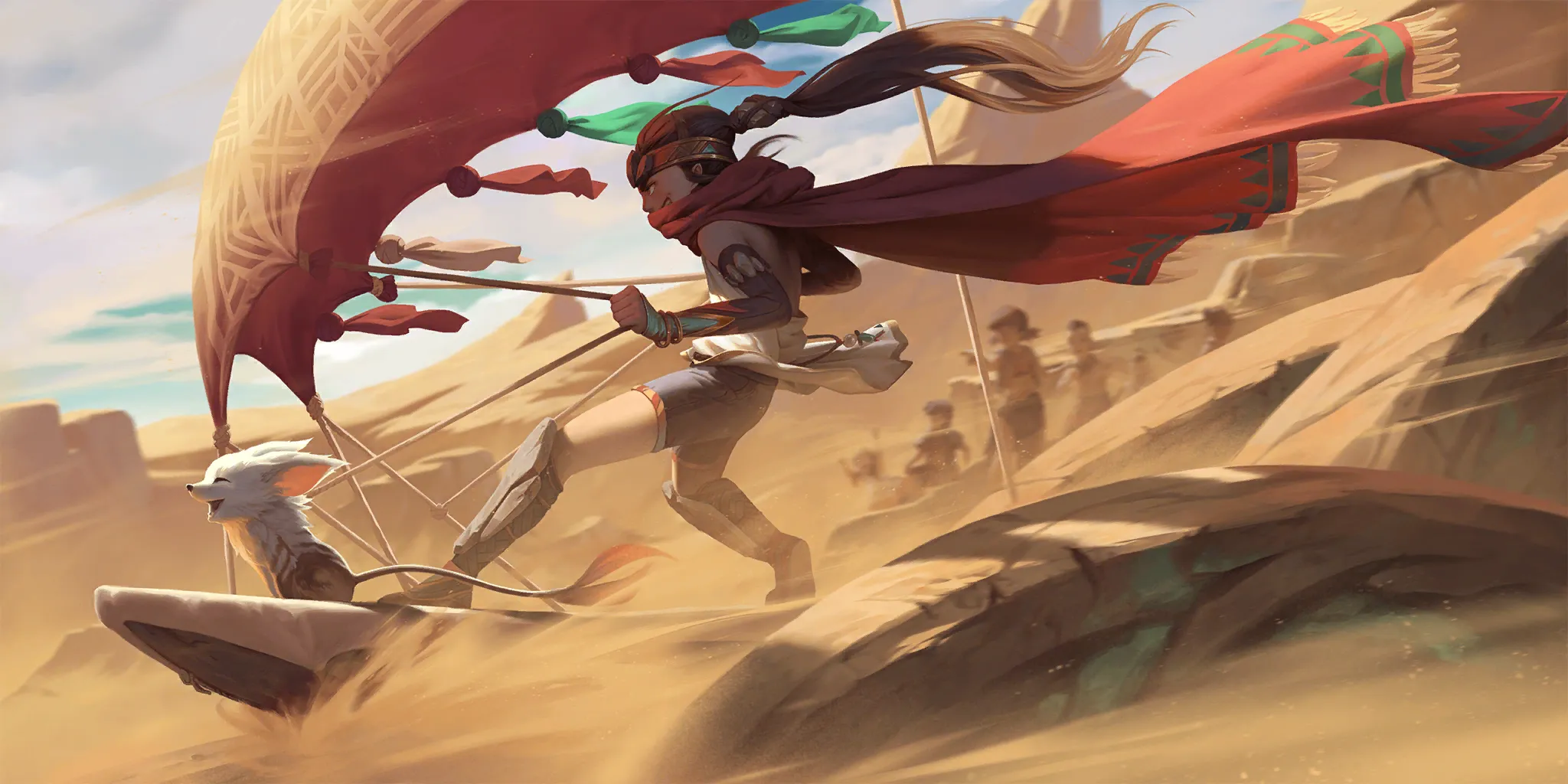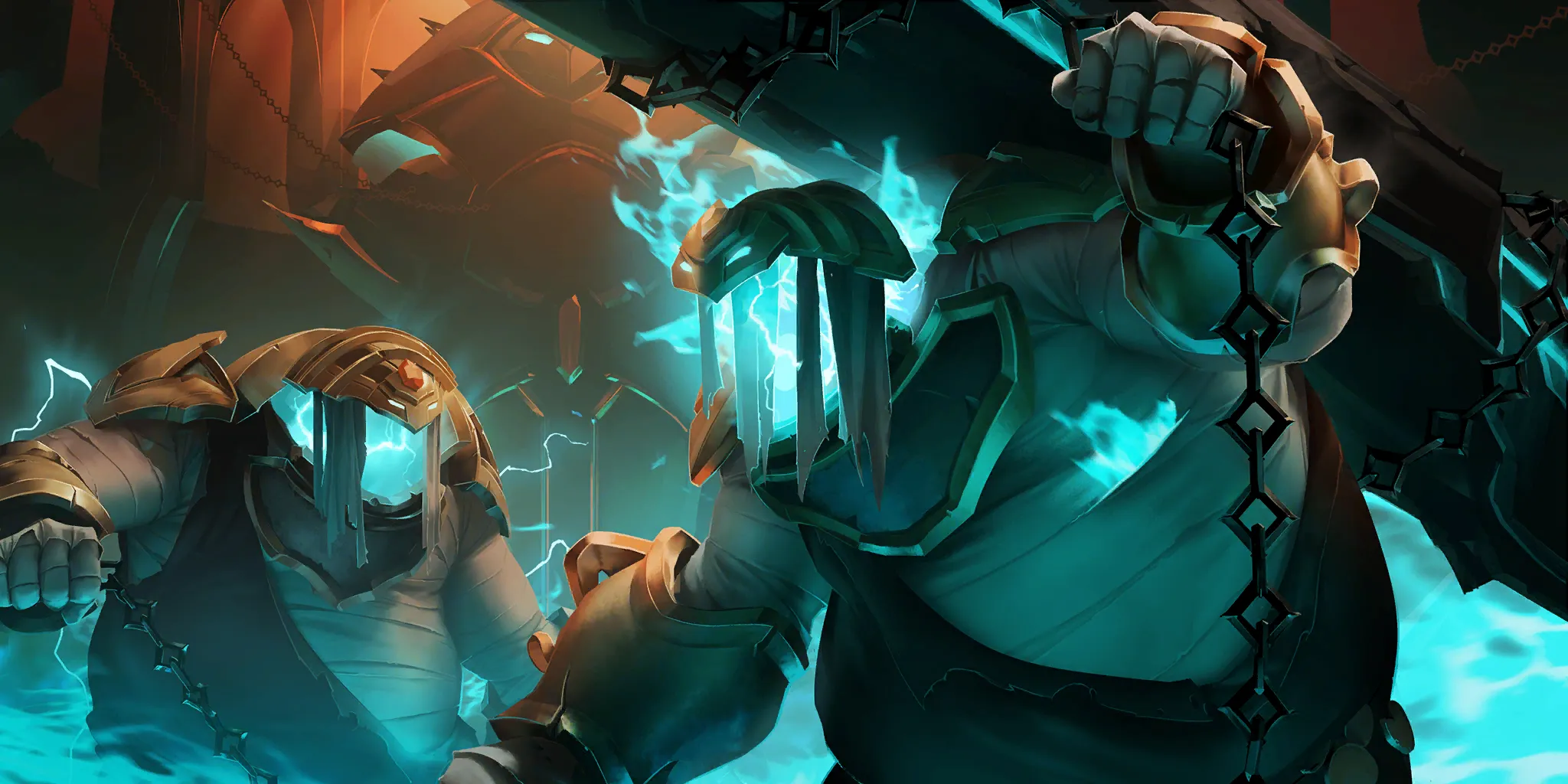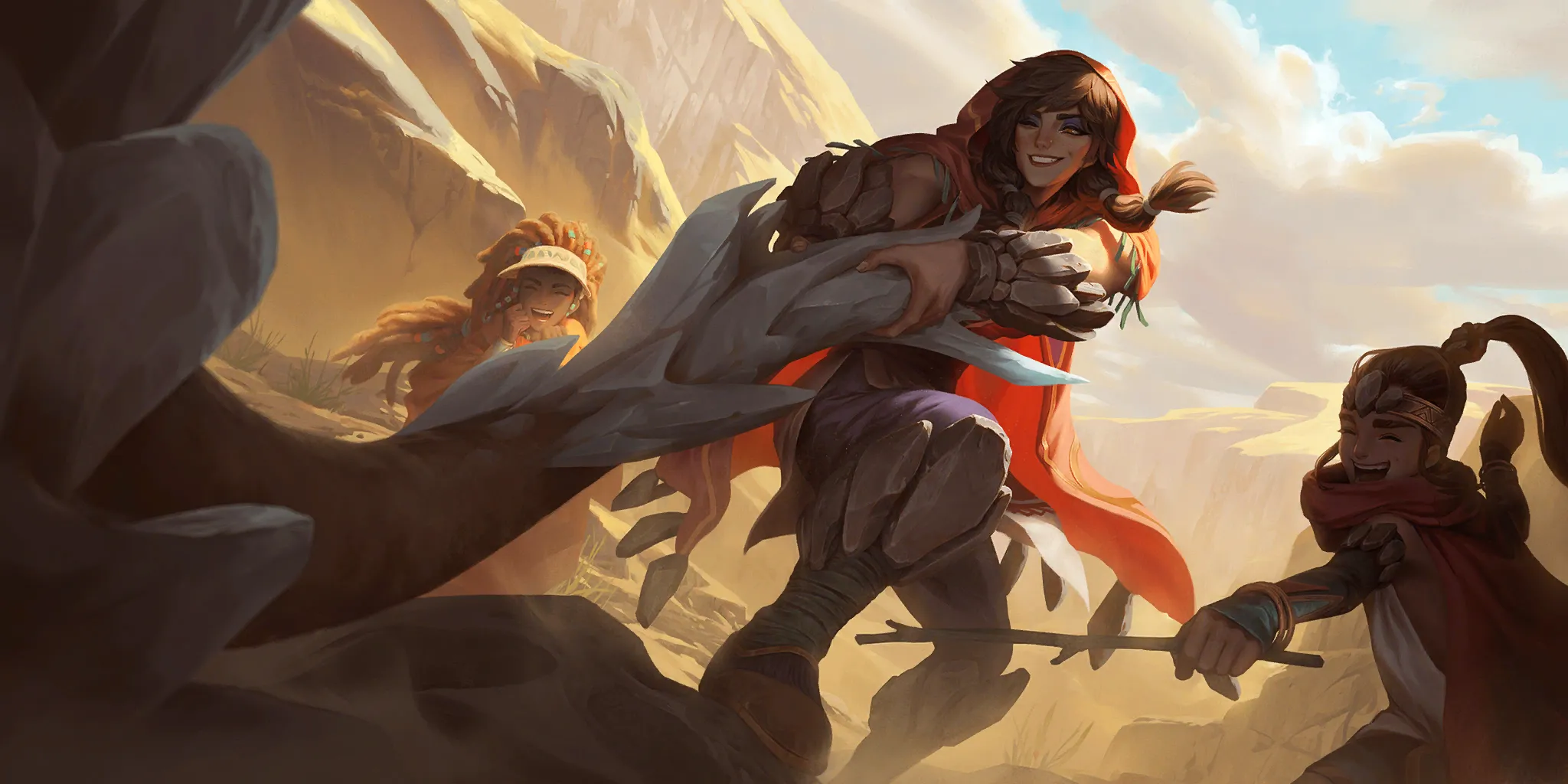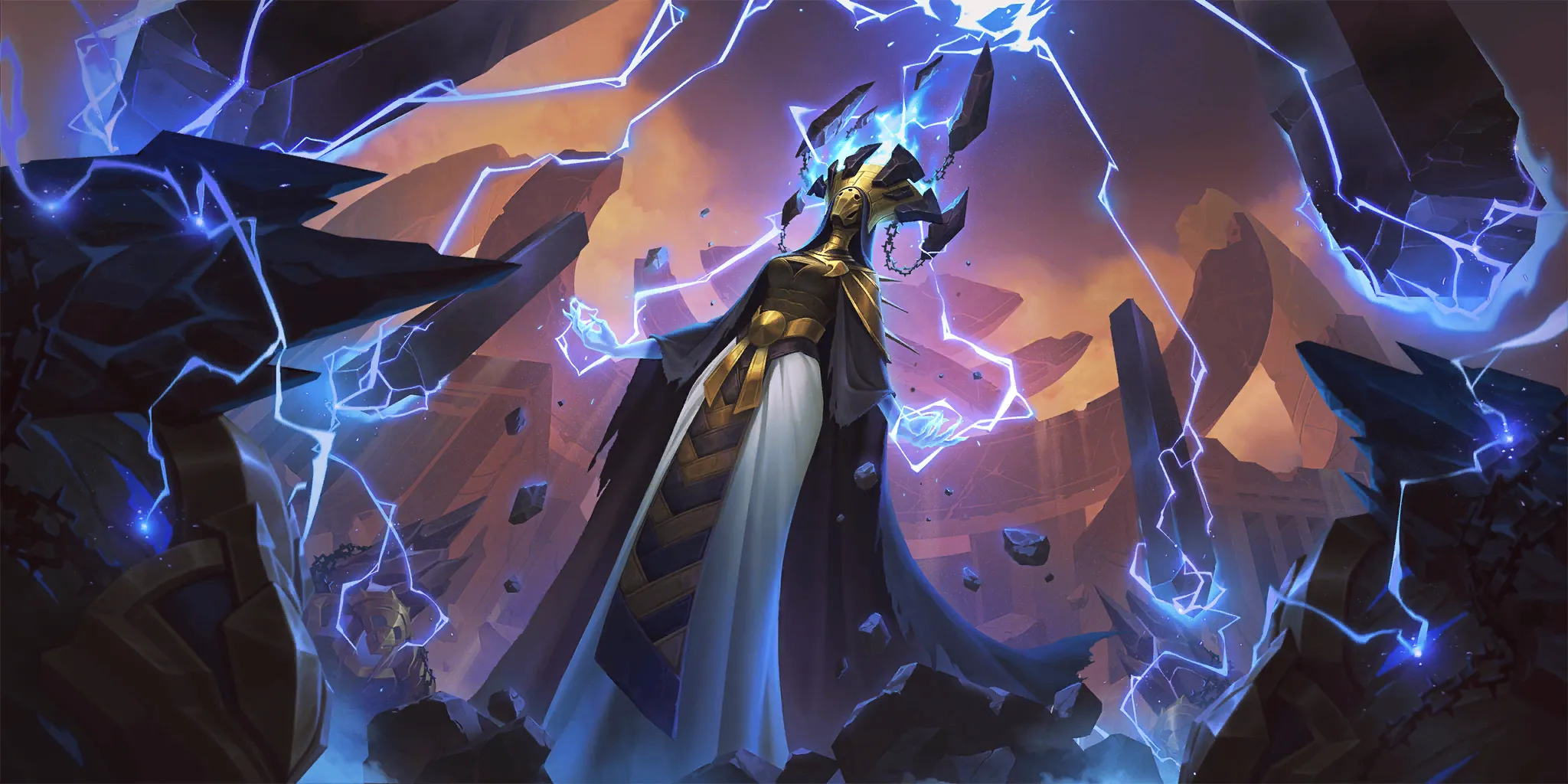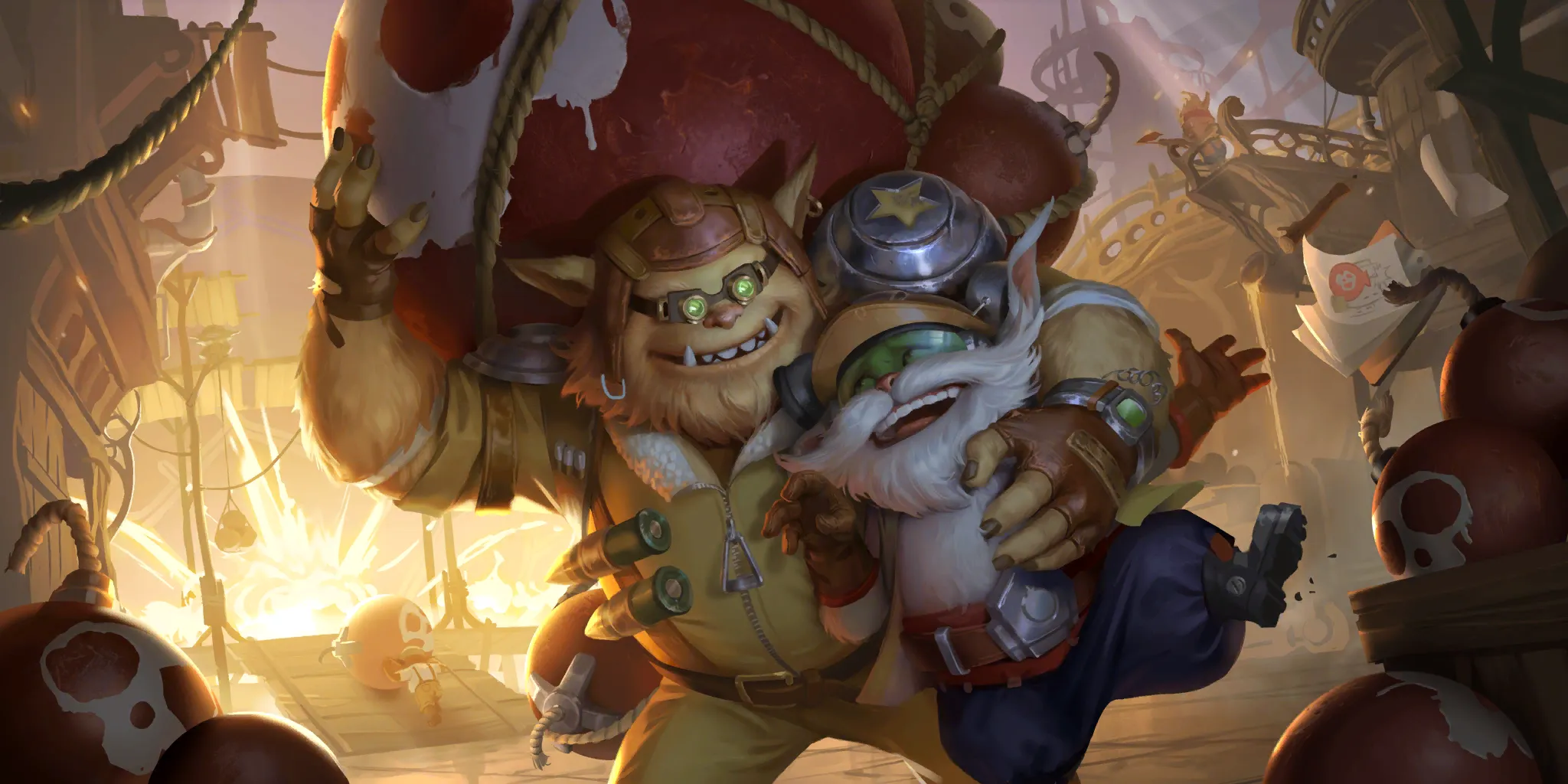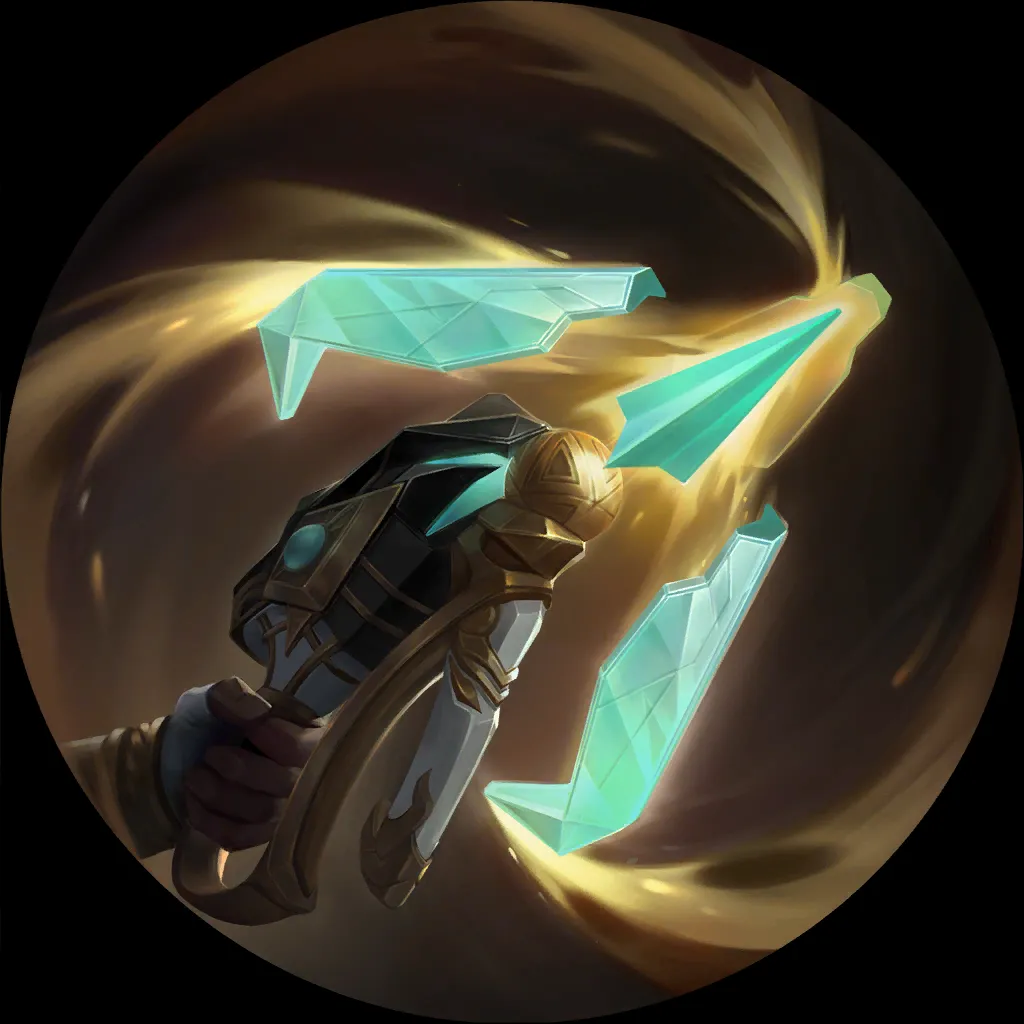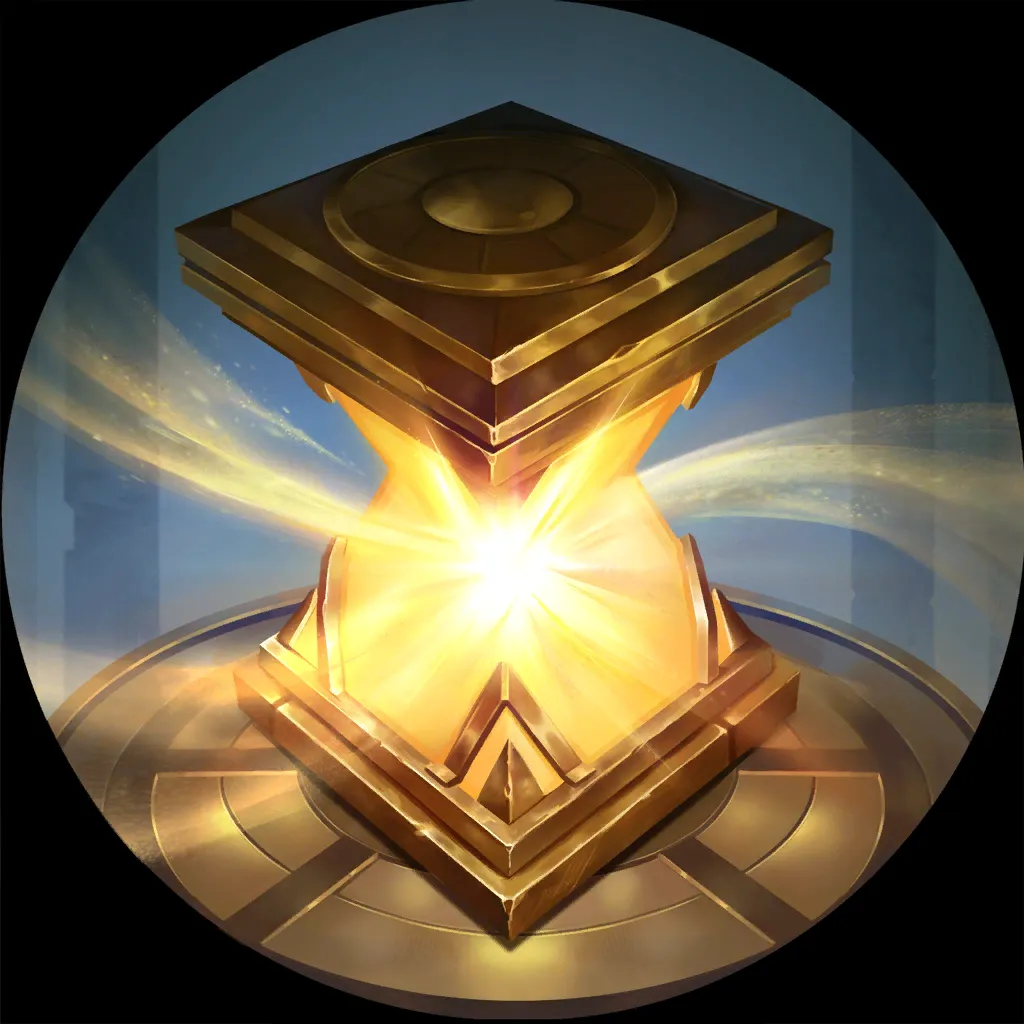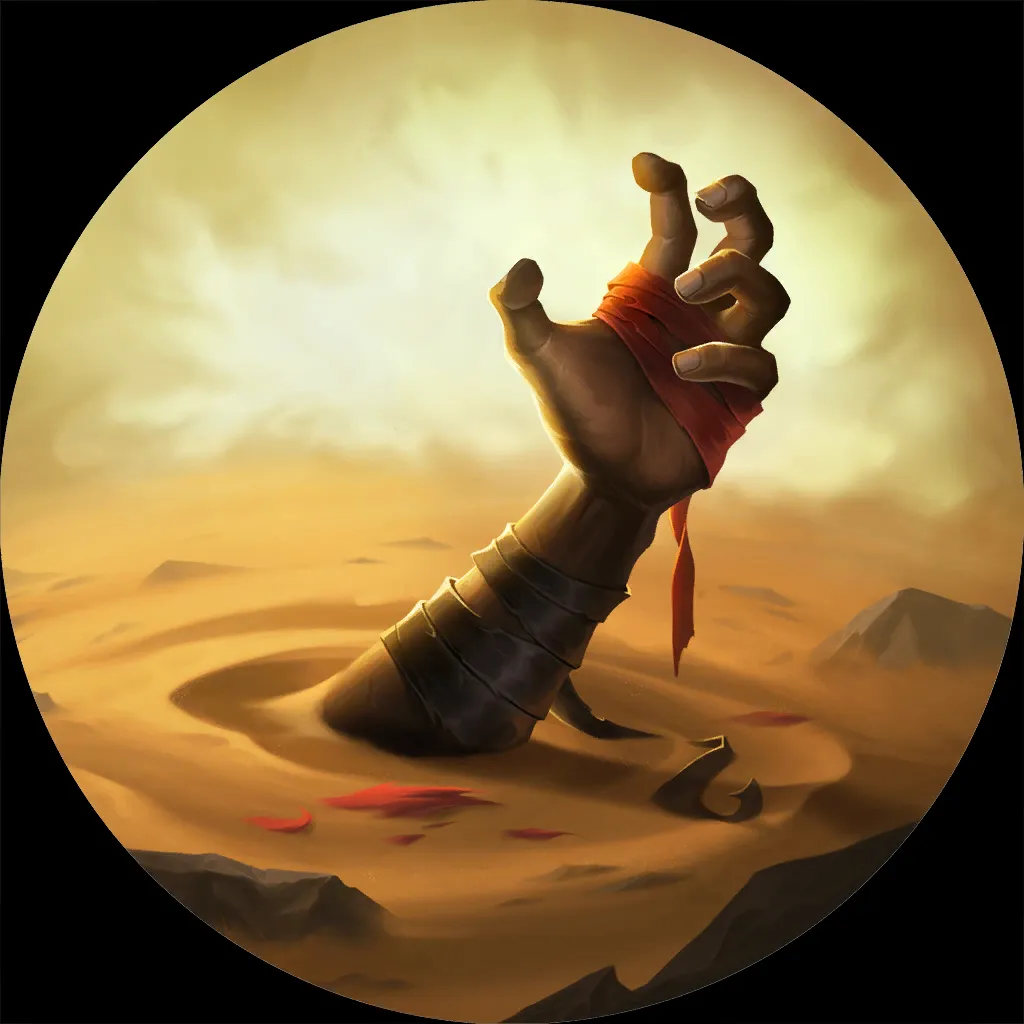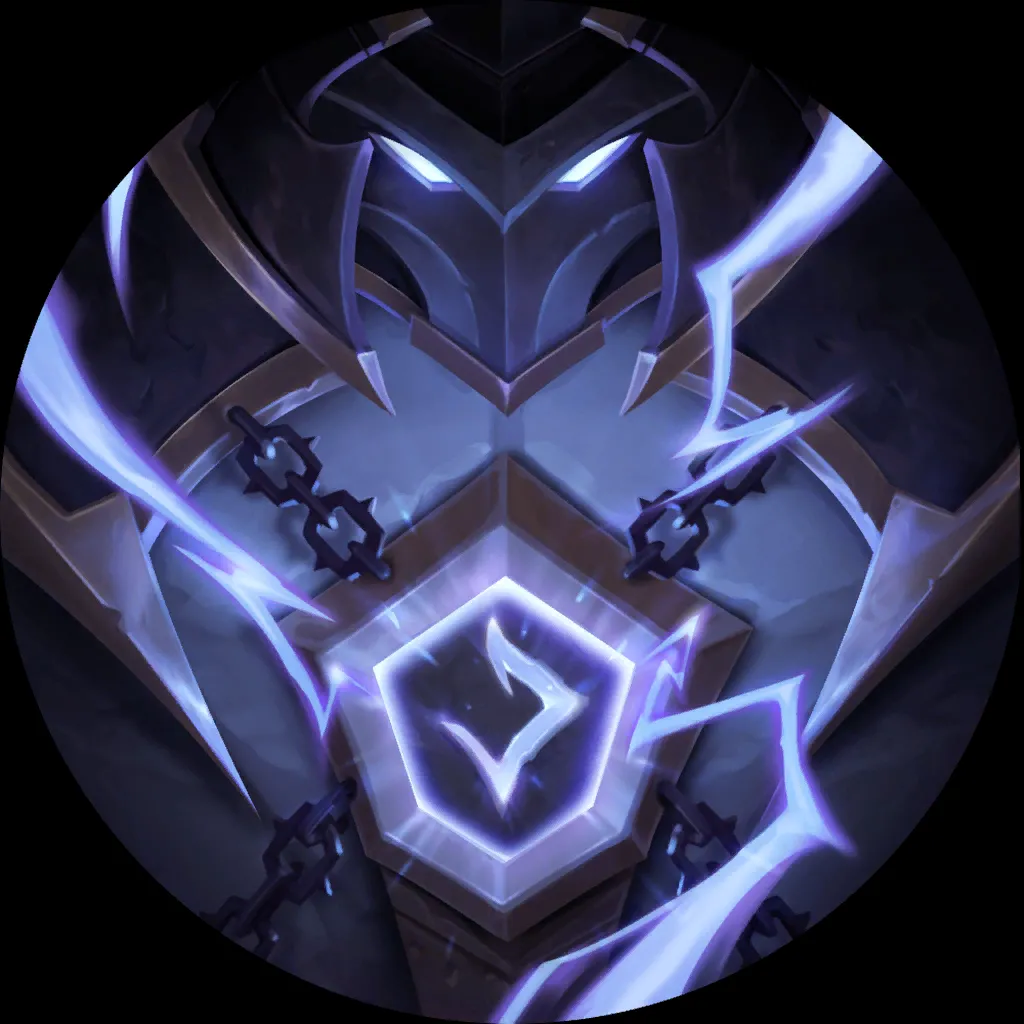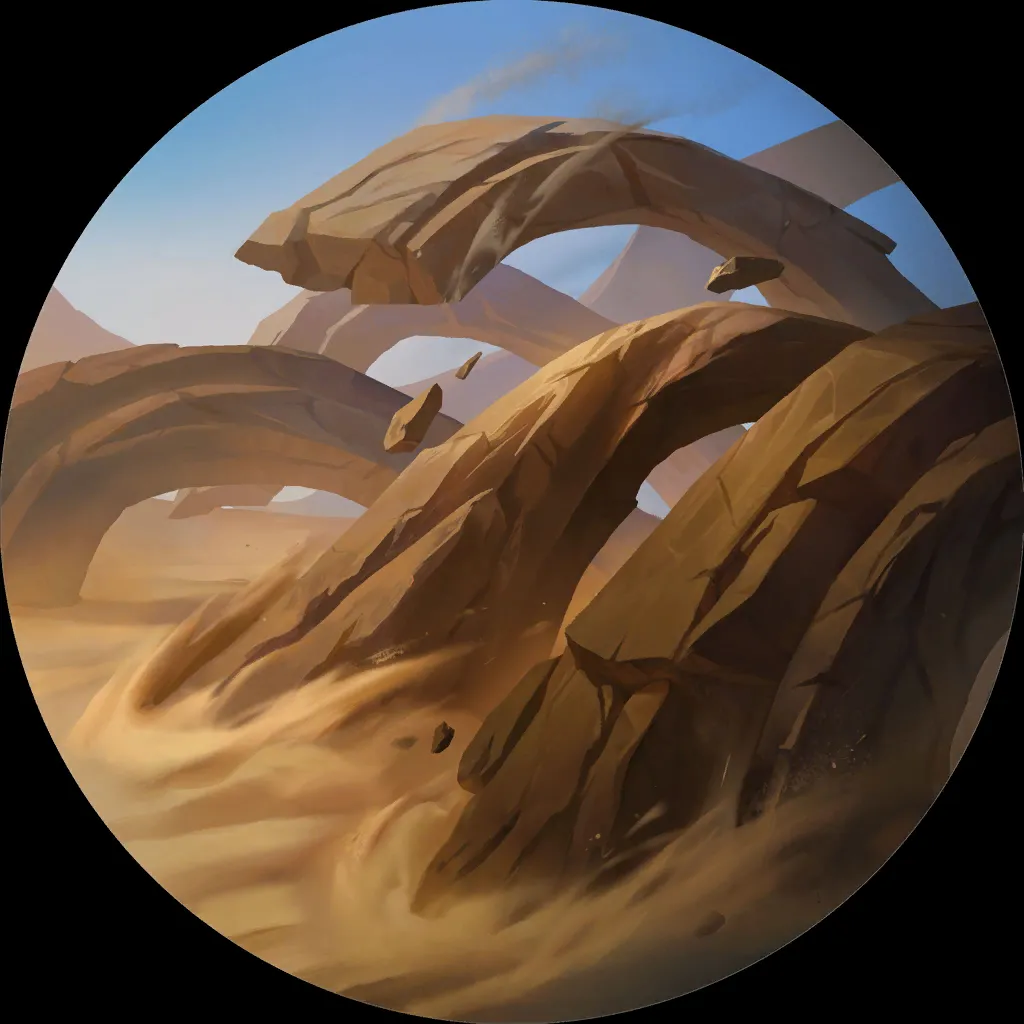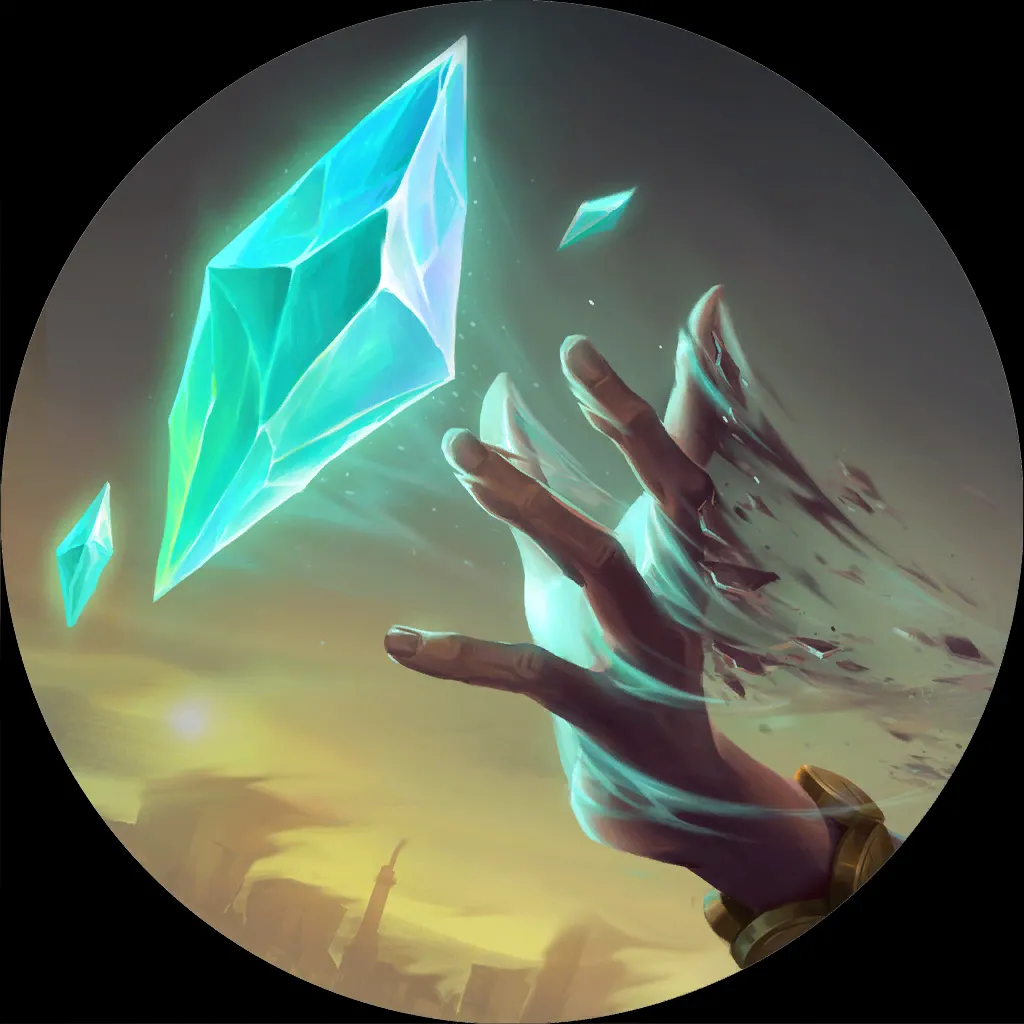 Deck Breakdown
Let's start with the centerpiece of this deck – Taliyah
.
Taliyah
is the one card that holds this archetype together. Her ability to copy landmarks is incredibly efficient, and her level-up unbeatable at turn five.
And indeed we do level her at turn five most of the time.
Since we run different kinds of landmarks, Taliyah is very flexible. Against aggro matchups, we can copy Ancient Preparations
, against midrange Hexplosive Minefield
, and against control Preservarium
.
Sarcophagus
is almost always a good target, as it allows us to out-tempo most decks.
A big part of finding success with this deck comes from simple math. Count how many landmarks you have already played (Taliyah even does that for you!) and plan ahead how you will play enough landmarks to summon a leveled-up Taliyah.
Let's talk more about said landmarks.
Ancient Preparations
gives us an early unit in Clockling
that can chump-block, as well as put some pressure on our opponent – this deck might look like a midrange combo deck, which it certainly is, but with the right draws we can lethal our opponent as early as turn five or six.
The main reason we run Ancient Preparations
though is the fact that it's a landmark that helps us level Taliyah
on turn five.
Hexplosive Minefield
is a situational card that can create some unfair tempo swings. Especially with our landmark-destroying cards, we can create surprising lethal attacks against decks with few units like Pantheon Yuumi or Trundle Tryndamere.
Preservarium
is a way for us to create card advantage. It is more of a gap filler than anything – but like mentioned in the intro, copying the landmark with Taliyah
and drawing two free cards can make us outlast our opponent.
---
Then we have several units that summon even more landmarks.
Inventive Chemist
doesn't look like much but it does several things at once. It helps us level Taliyah
, provides a target for our landmark-destroying cards, and provides us with an early-game unit. Especially against aggro and Miss Fortune Quinn, we will be looking for this card!
Combined with Rock Hopper
, we get a solid early game. The summoned Roiling Sands
means we don't always play this unit on curve if we suspect our opponent may play a juicy target later. The 3|1 body trades into most two- and three-drops, though it is weak to ping spells like Vile Feast
or Pokey Stick
.
Endless Devout
is the second strongest card in the deck. The 3|3 body trades well into most three-drops. The summoned Sarcophagus
on death sets up an incredible tempo swing with our landmark-destroying cards.
Our opponent will try to leave this unit alive for as long as possible. Don't hesitate to take suboptimal blocks, or block a Quick Attack unit like Sivir
to summon the Sarcophagus
. Also, Endless Devout
synergizes well with Roiling Sands
as it can force a trade with our Devout.
---
Let's talk about our landmark-destroying tools next:
Rite of the Arcane
helps us activate Sarcophagus
while removing a key enemy unit like Draven
or Xerath
. It can also create tempo swings (yup, you've been hearing these two words a lot, that's kind of the reason Taliyah Ziggs is so good =) with Hexplosive Minefield
, effectively incapacitating two units in one action.
Unleashed Energy
is faster than our other activators at the price of being more situational. We are usually not looking to keep our units alive. Instead, this card helps us push burst-speed damage and summon a Restored Devout
or stun a unit with Hexplosive Minefield
.
Desert Naturalist
can be a blowout play when paired with Sarcophagus
. It creates two chunky 5-attack units as well as a 2|4 unit. There's not a single deck in the game that can keep up with this tempo play.
Alternatively, like the above two cards, Desert Naturalist can also target Hexplosive Minefield
for a tempo swing, or simply target Scrappy Bomb
to summon the 5|4 Grumpy Rockbear
.
Don't forget about the ability to destroy enemy landmarks with this card. Against Mono Shurima, the card can outright win us the game. Don't overvalue this mechanic though. Against Akshan Sivir for example, summoning the Grumpy Rockbear
to not lose on board can be more important than destroying Warlord's Palace
.
---
Let's talk about Ziggs
now:
While Ziggs
is used in aggro decks like Ziggs Gnar for his premium stats and attack effect, he has a drastically different use in our list. He can still be used against board-centric decks like Miss Fortune Quinn or aggro as an early play, but otherwise, he is a late-game option.
In our deck, Ziggs
is actually a burn tool. He is incredibly easy for us to level and will usually come down after Taliyah (you could call him a real gentleman, with his ladies-first attitude =).
Sometimes, our turn five/six attack with Taliyah
isn't quite enough (or we simply don't draw her), and Ziggs is the perfect tool for finishing the job. Since it is stupidly easy for us to summon and destroy landmarks, Ziggs
can deal upwards of 10 damage to the enemy Nexus.
In certain matchups like Mono Shurima or Tahm Kench Soraka, Ziggs
is our best way of winning. In those scenarios, make sure to only play him when leveled-up, and when having the means to protect him.
---
Some of our landmark-summoning effects don't fit in a certain category but work well with Ziggs:
Ancient Hourglass
is one of those means to protect Ziggs. As mentioned earlier, we aren't looking to keep our followers alive. But Ancient Hourglass
can protect our champions against removal spells like Vengeance
or Thermogenic Beam
.
Ancient Hourglass
can also be played proactively to summon a Stasis Statue
and copy it with Taliyah
. Sometimes, board states like these happen. =)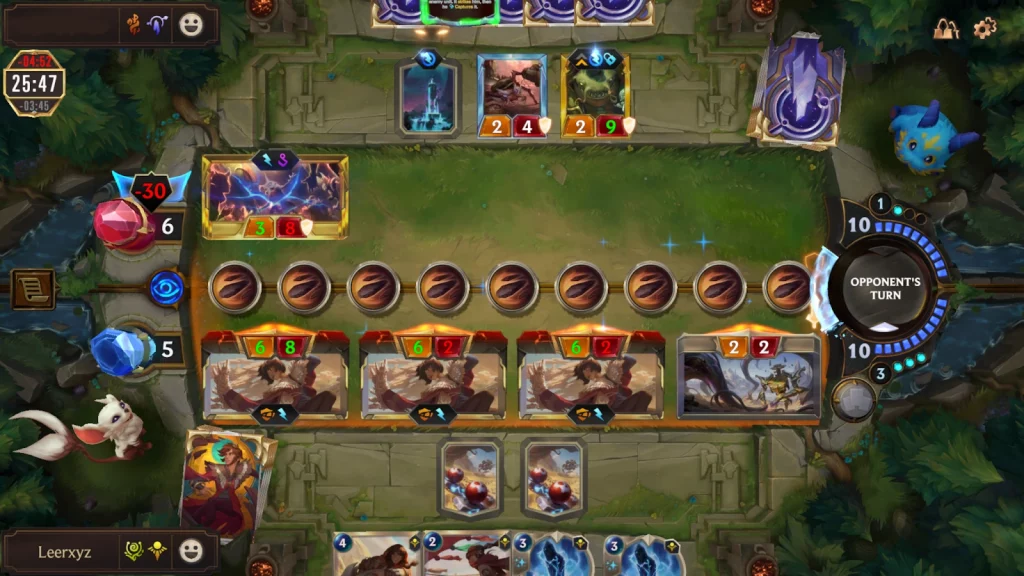 Unraveled Earth
is a surprisingly high-skill cap card. Like with Rock Hopper
, the Roiling Sands
can be used to disrupt our foe's key turns. It also helps to swiftly level Taliyah
up.
Furthermore, Unraveled Earth
is never a bad late-game draw. It replaces itself through the card draw, and gives Ziggs
more gunpowder to shoot the enemy Nexus down.
Quicksand
is a premium tool ever since its buff, which now allows it to target two different enemies. It can protect us against Elusive followers like Mk6: Floor-B-Gone
, or Overwhelm units from Pantheon Yuumi.
It can also help keep Taliyah or Ziggs alive when they get Challenged, or their blockers get buffed by pump spells like Sharpsight
.
Rite of Negation
is a double-edged sword. In some matchups, like Trundle Tryndamere, it can deny a Feel The Rush
and win you the game. In others, like Mono Shurima, it has absolutely no use and is a dead card.
We never want to have more than one copy of it in hand, and depending on the meta we can run between two and zero Rite of Negation
s in our list.
---
The above cards were defensive in nature and might paint a different picture than what this deck is about. We are not a control archetype that scales with time. We only run as much protection as we need to save our champions until they can close out the game.
Sometimes, we can run into similar troubles that decks like Akshan Sivir struggle with – getting chump-blocked. For that reason, we include some easy-to-activate Overwhelm gear:
The Absolver
will always be active when we need it – when we attack with a leveled-up Taliyah
. She is easy to chump block and can struggle to close out the game on her own.
Herald of the Magus
has the same activation condition as Ziggs
' level-up. She can be awkward to play since she usually will only be active after we attack with Taliyah
.
Nonetheless, Herald of the Magus
makes sure our champions won't get chump-blocked after their first attack. She also gives our champs more survivability with a useful +2|+2 buff.
Since she heavily falls off after her first summon, we only play one copy of Herald of the Magus
. A second copy can be included to draw her more consistently.
The Arsenal
is fittingly the last card in our list. It will usually be the last card we play before winning the game after we've played many landmarks.
He's our last resort when our champions get removed and we are on the brink of getting out-grinded. Oftentimes, he will have seven or more keywords, like Overwhelm or Spellshield, which will make him a difficult follower to deal with.
Since the meta currently favors fast-pasted archetypes that can outrace Mono Shurima, we rarely get to turn eight. And even if we get to that turn, we usually can afford to drop below Rite of Negation
or The Absolver
mana.
Thus, we only play one copy of The Arsenal
, so he doesn't become a liability as a dead card in our hand.
Tips
You're using Ancient Hourglass wrong
In the beginning, I thought Ancient Hourglass
was a mere tool for us to protect our champions. And while this holds for 75% of the time, its use drastically changes depending on the matchup. Mono Shurima or Taliyah Ziggs don't have removal tools, so we have to find a different use for Ancient Hourglass
.
Some of these uses include:
copying Stasis Statue with Taliyah,
playing it to set up Taliyah's level up,
capturing Ziggs, so we can play a second copy of him for double the burn, and
playing it on The Arsenal – he gets double the keywords when he is resummoned.
I'm struggling myself with the right moments to play Ancient Hourglass
, so don't worry too much about it at the beginning of your journey with the deck. Intricacies like this will come with your growing experience piloting Taliyah Ziggs.
---
Inventive Chemist isn't a turn-one play
I stole this advice from Sorry's guide because it's true. If you lack an Endless Devout
or Hexplosive Minefield
, Scrappy Bomb
can be the needed target for Desert Naturalist
or Rite of the Arcane
on turn four.
Since Scrappy Bomb
will self-destruct on turn four if we play Inventive Chemist
on turn one, we might want to hold back with it until turn two or three!
---
Use Roiling Sands to disrupt your opponent's key turns
Rock Hopper
and Unraveled Earth
aren't cards we simply play on curve. Try to think about what units your opponent wants to prevent from getting Vulnerable, and when they want to develop them.
This can mean that you don't play Rock Hopper
on turn two against Draven Sion or Akshan Sivir, but rather on turn three to make Draven
Vulnerable or turn four to prevent Sivir
from coming down (depending on when you have the attack token).
Be aware of those turns once you load into the game, instead of deciding this on the fly.
---
Be open-minded in your landmark choice with Taliyah
In the beginning, I preached the flexibility of Taliyah's landmark choice. These were only suggestions and are heavily matchup dependent.
Sometimes, it's the right play to copy a Hexplosive Minefield
over Preservarium
against control to deal the finishing blow. Sometimes, you don't have a choice of which landmark to copy. Try to stay as flexible with your landmark choice as possible and always be open-minded about what could work.
---
Tech Choices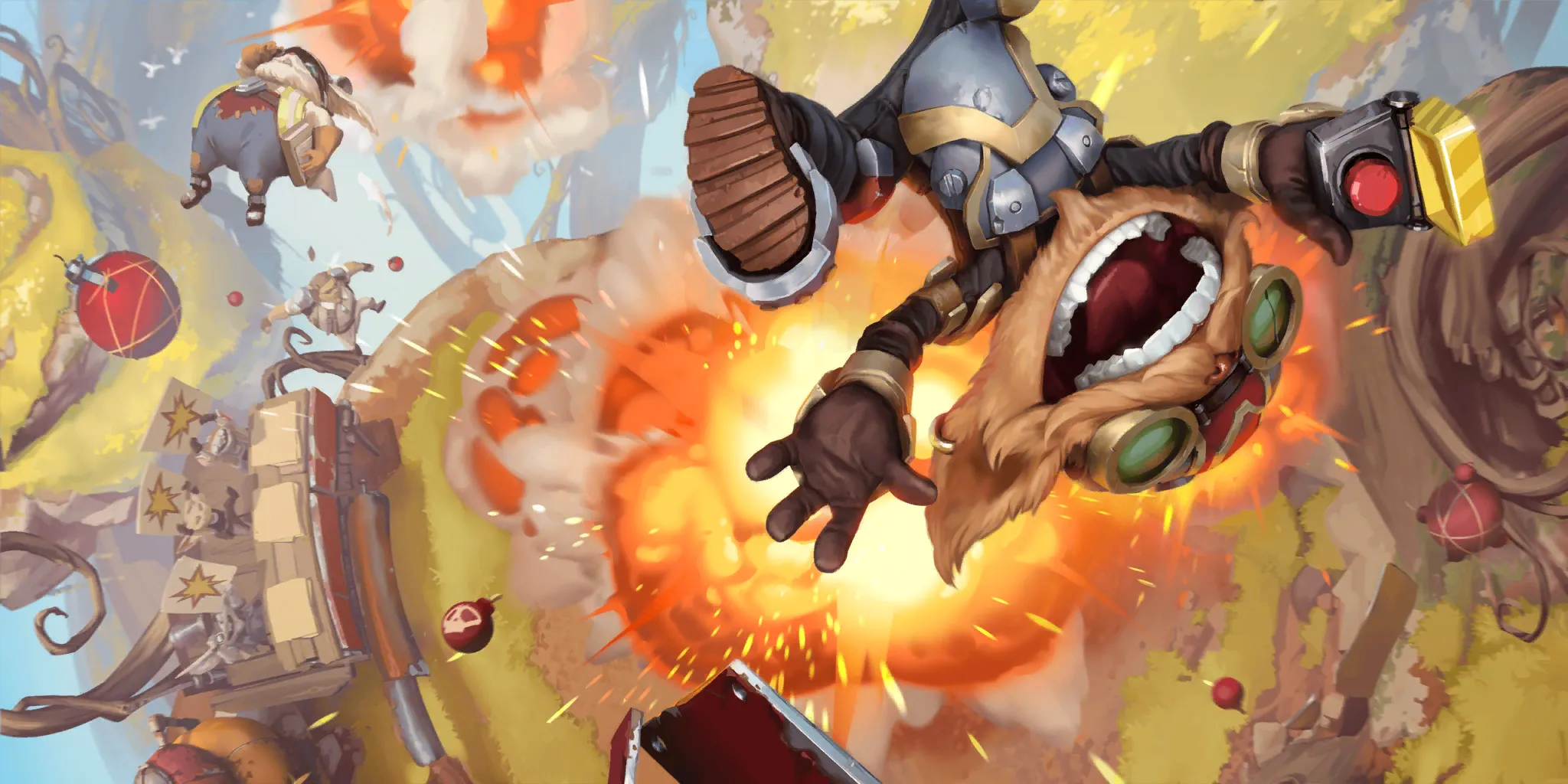 Instead of looking at single cards in a vacuum, I want to discuss two different lists of the deck.
6
3
17
14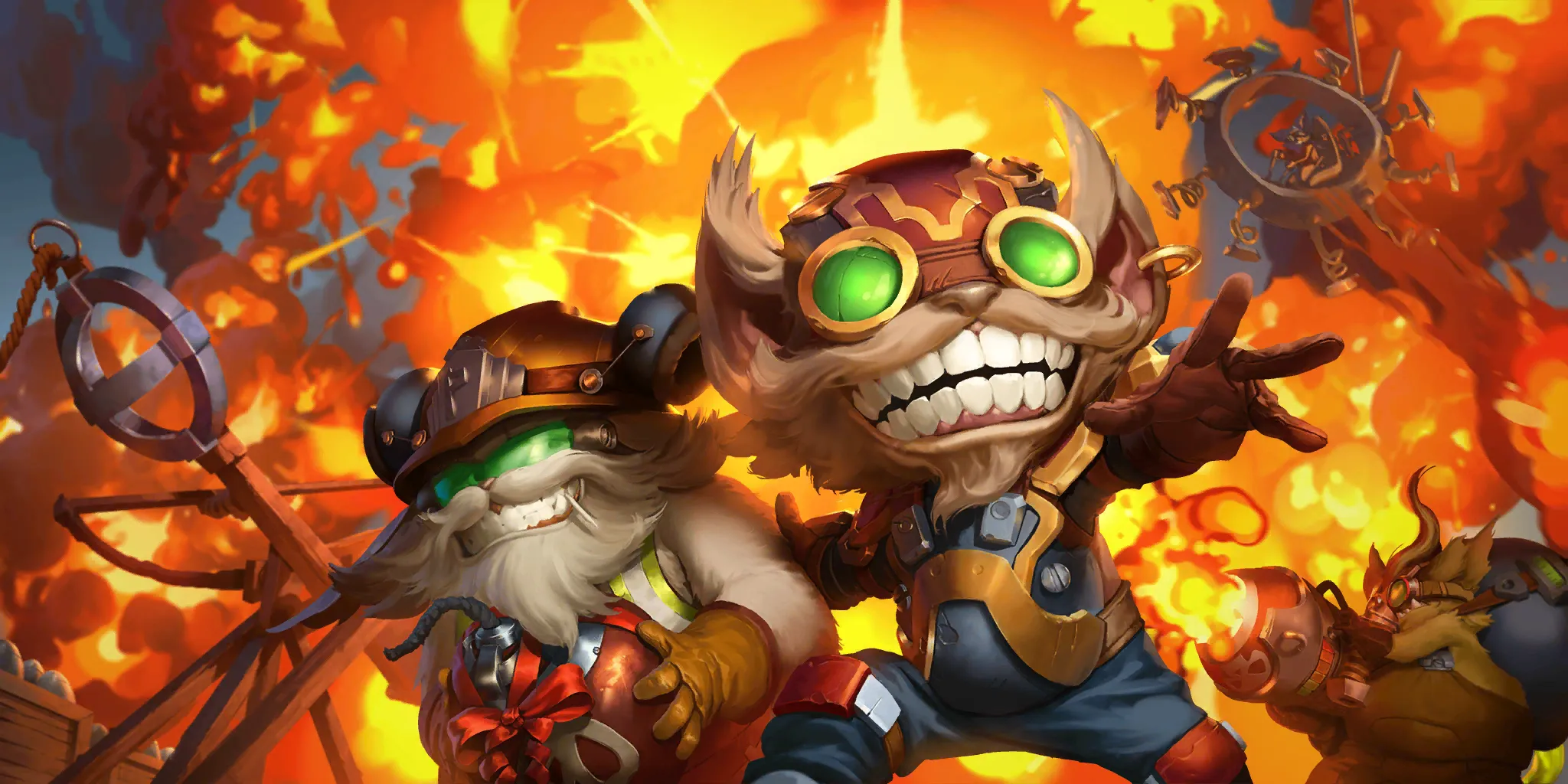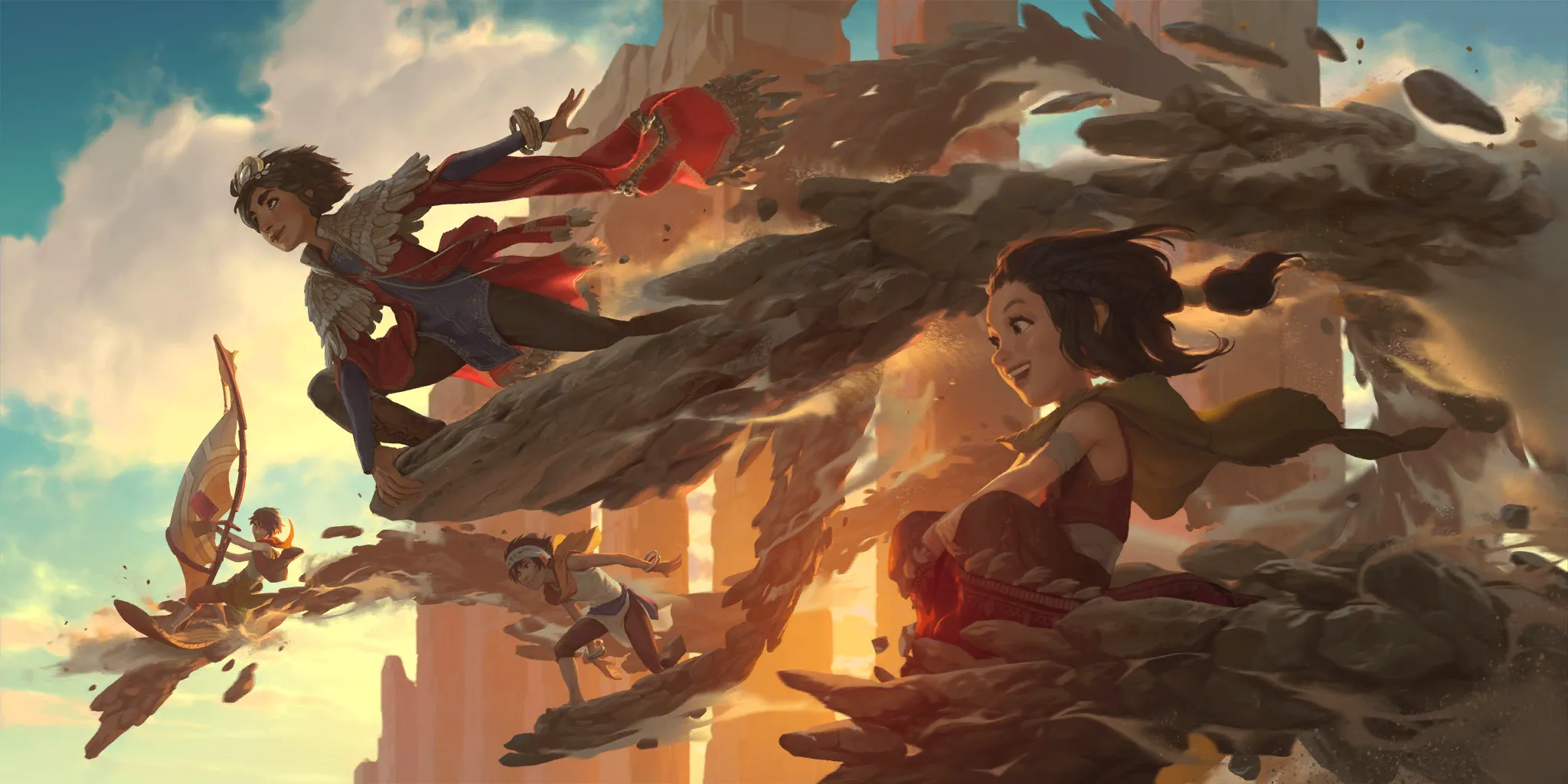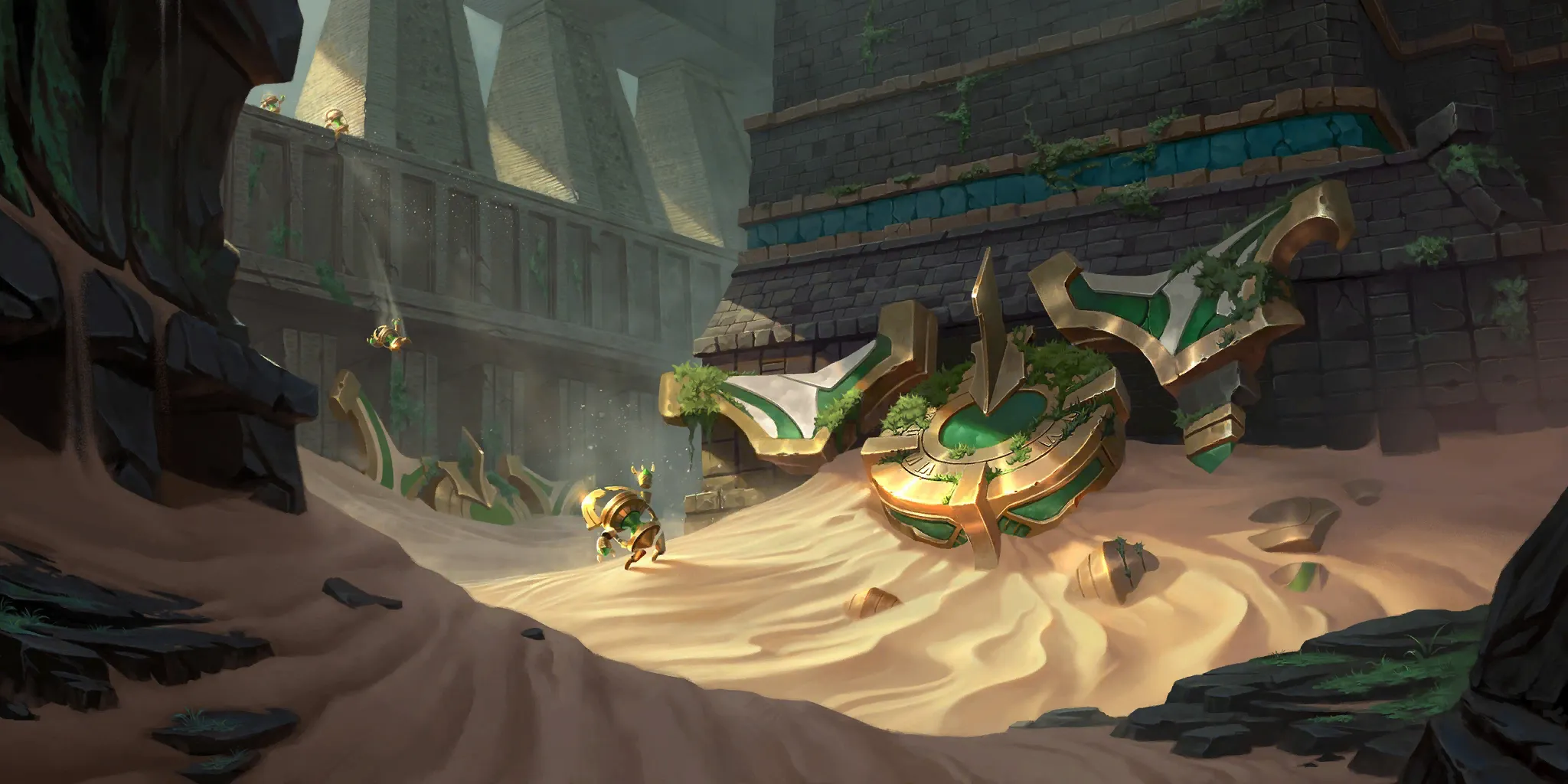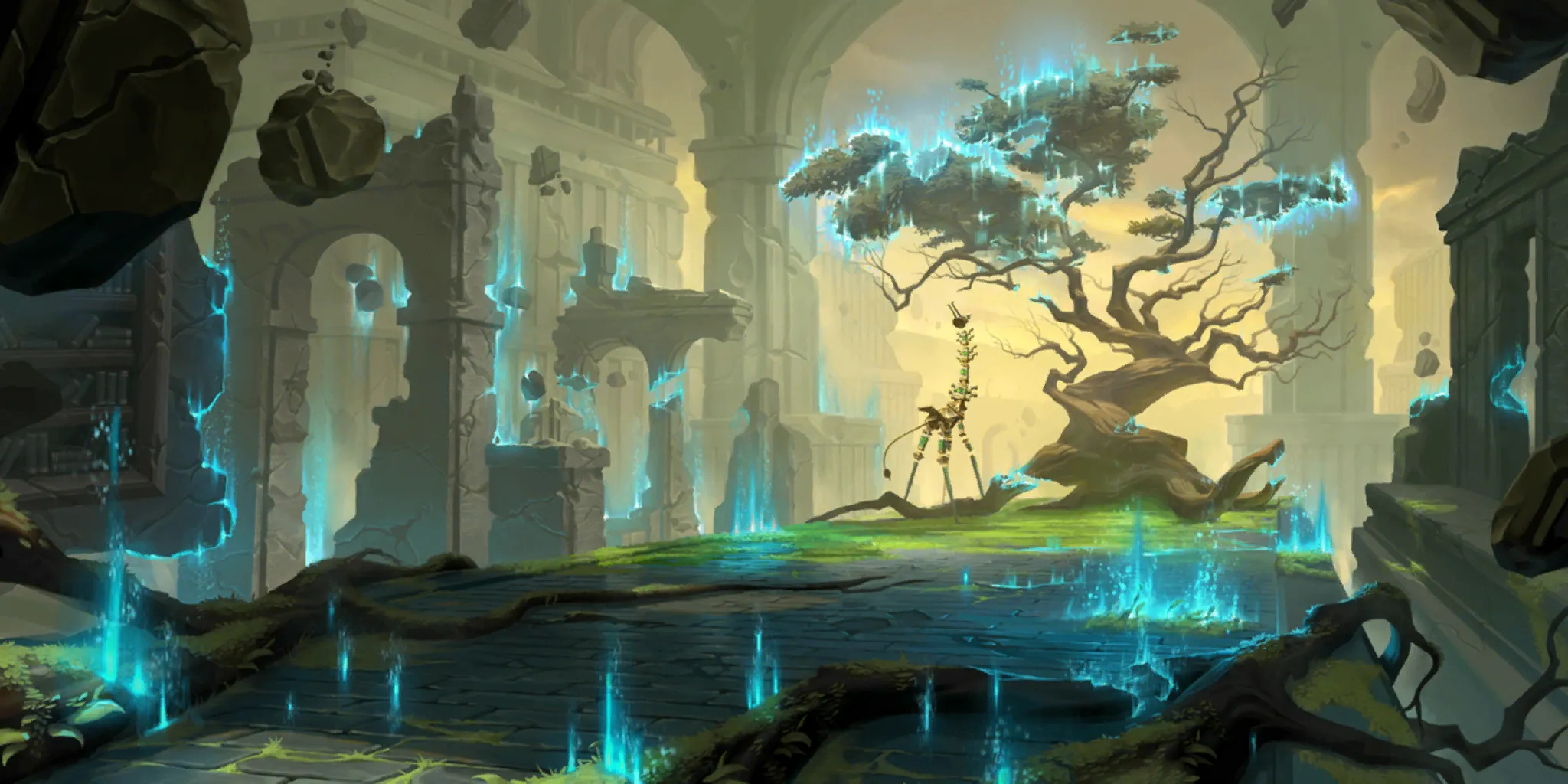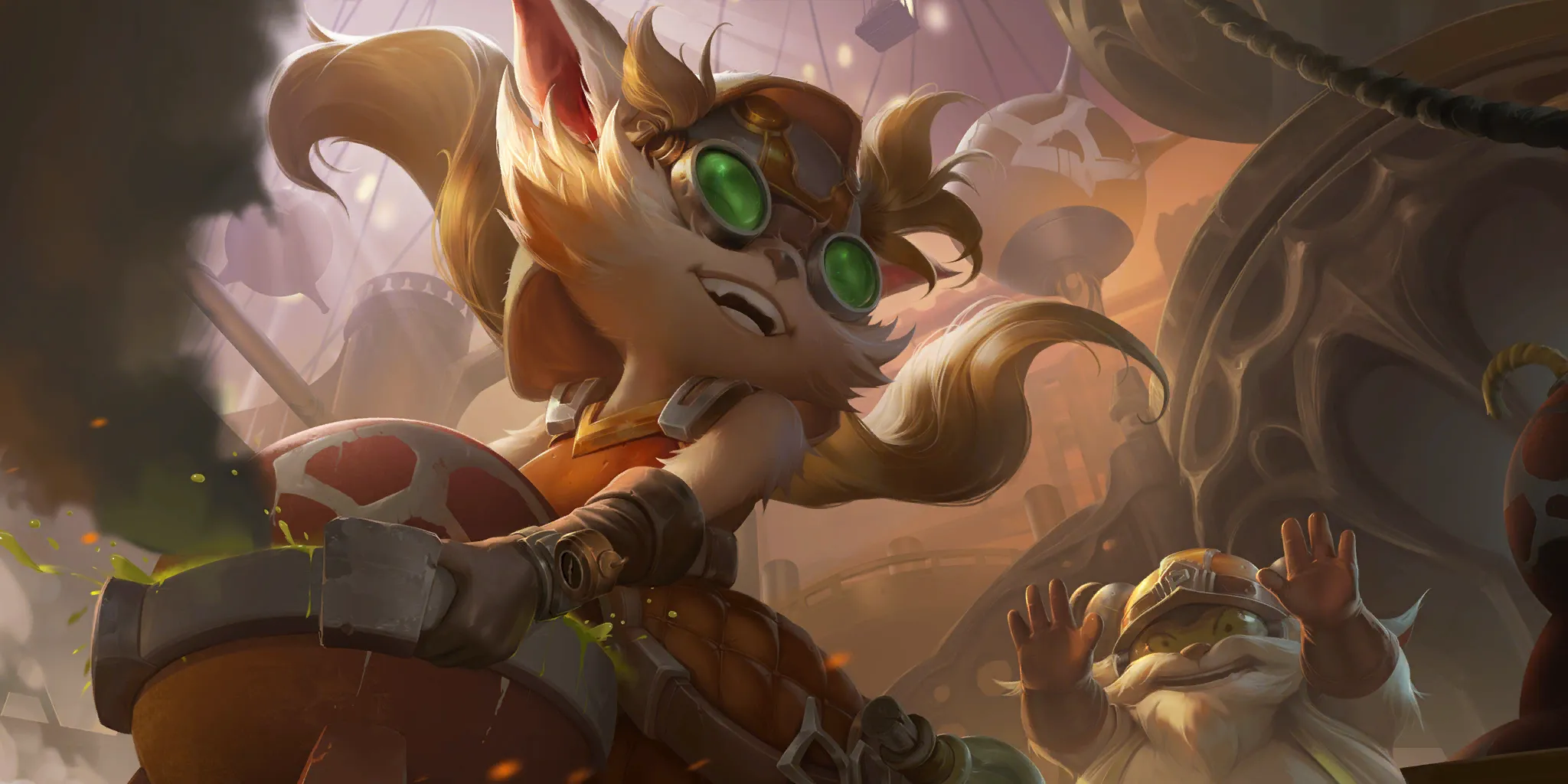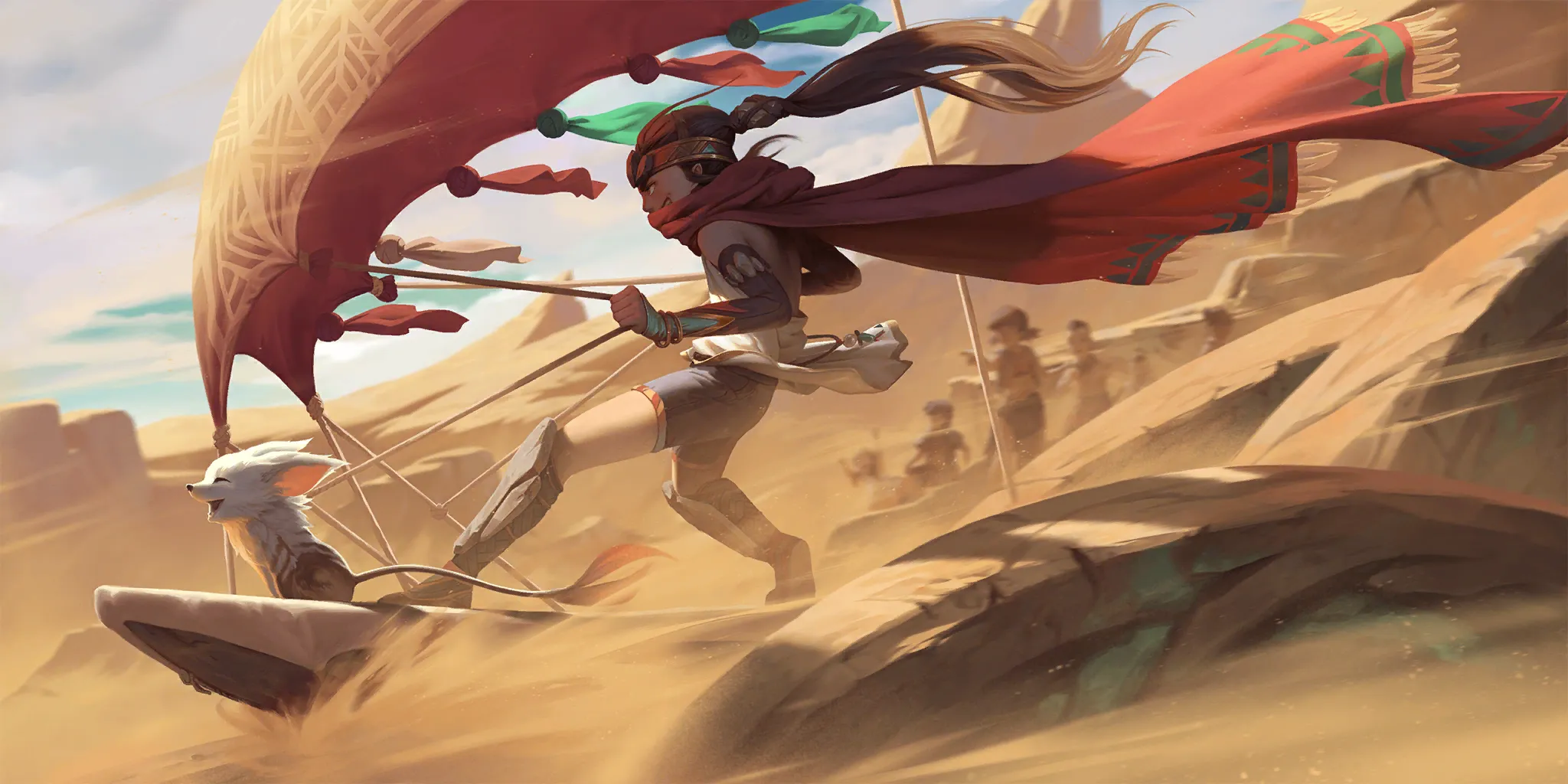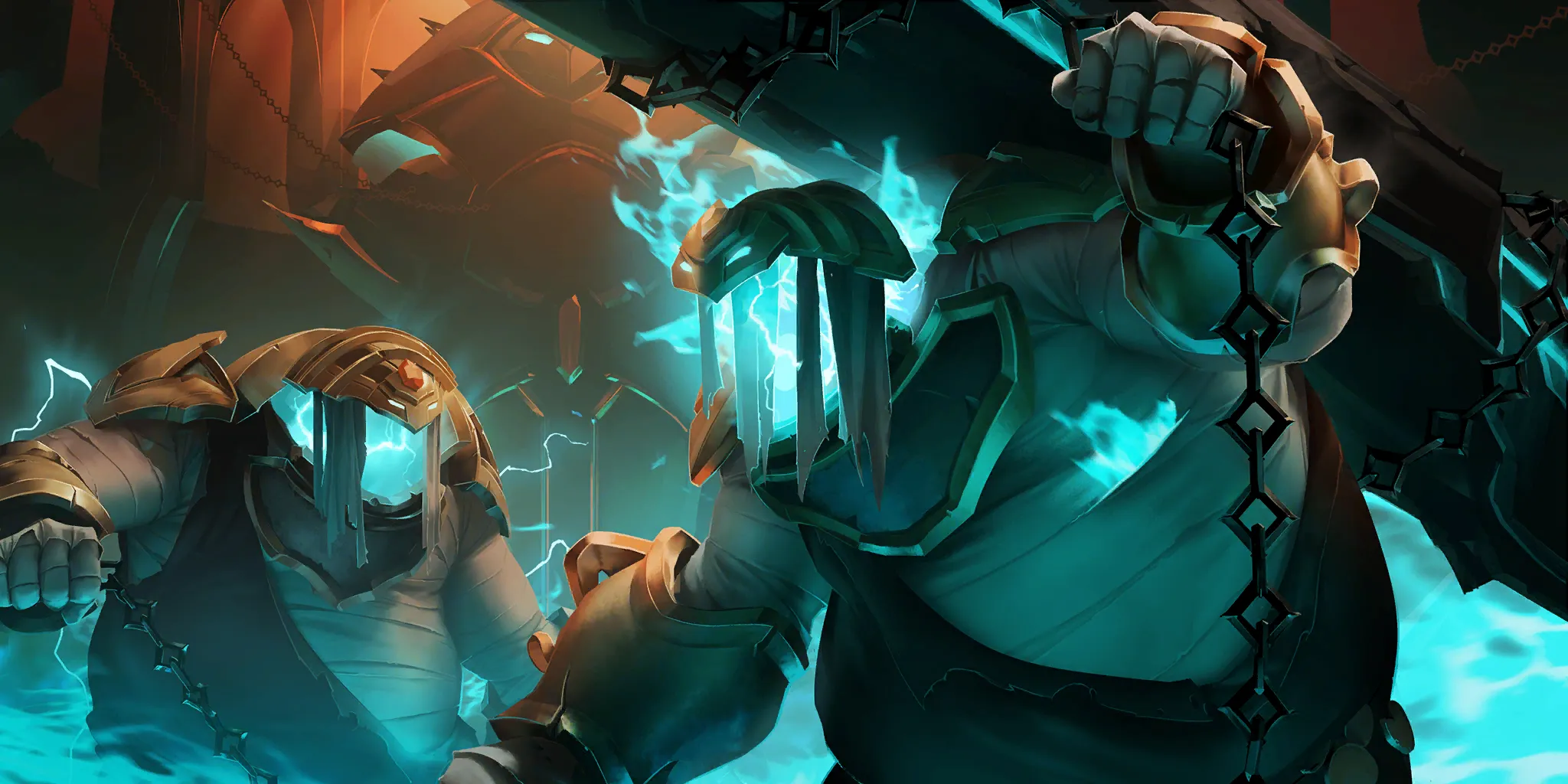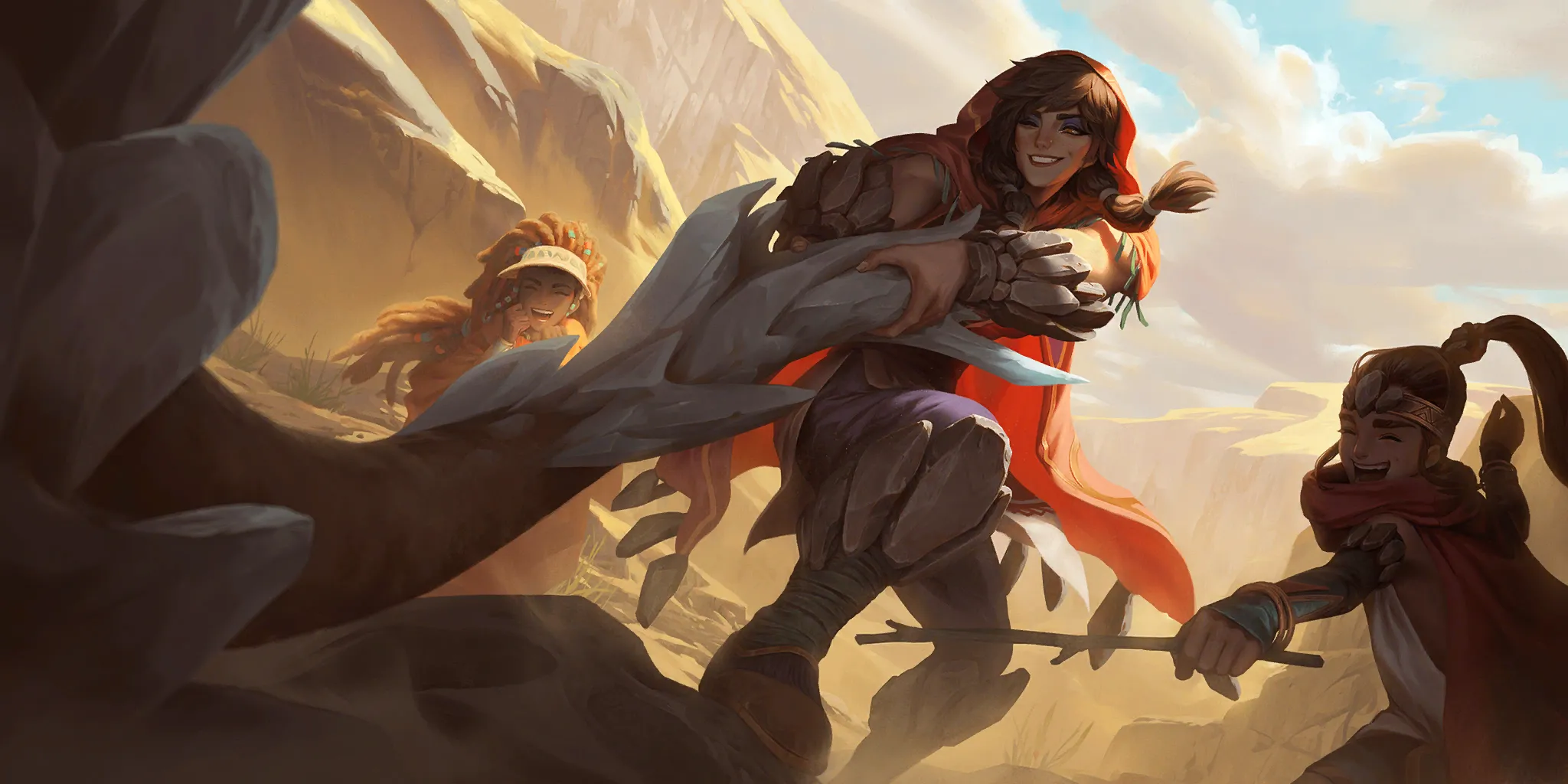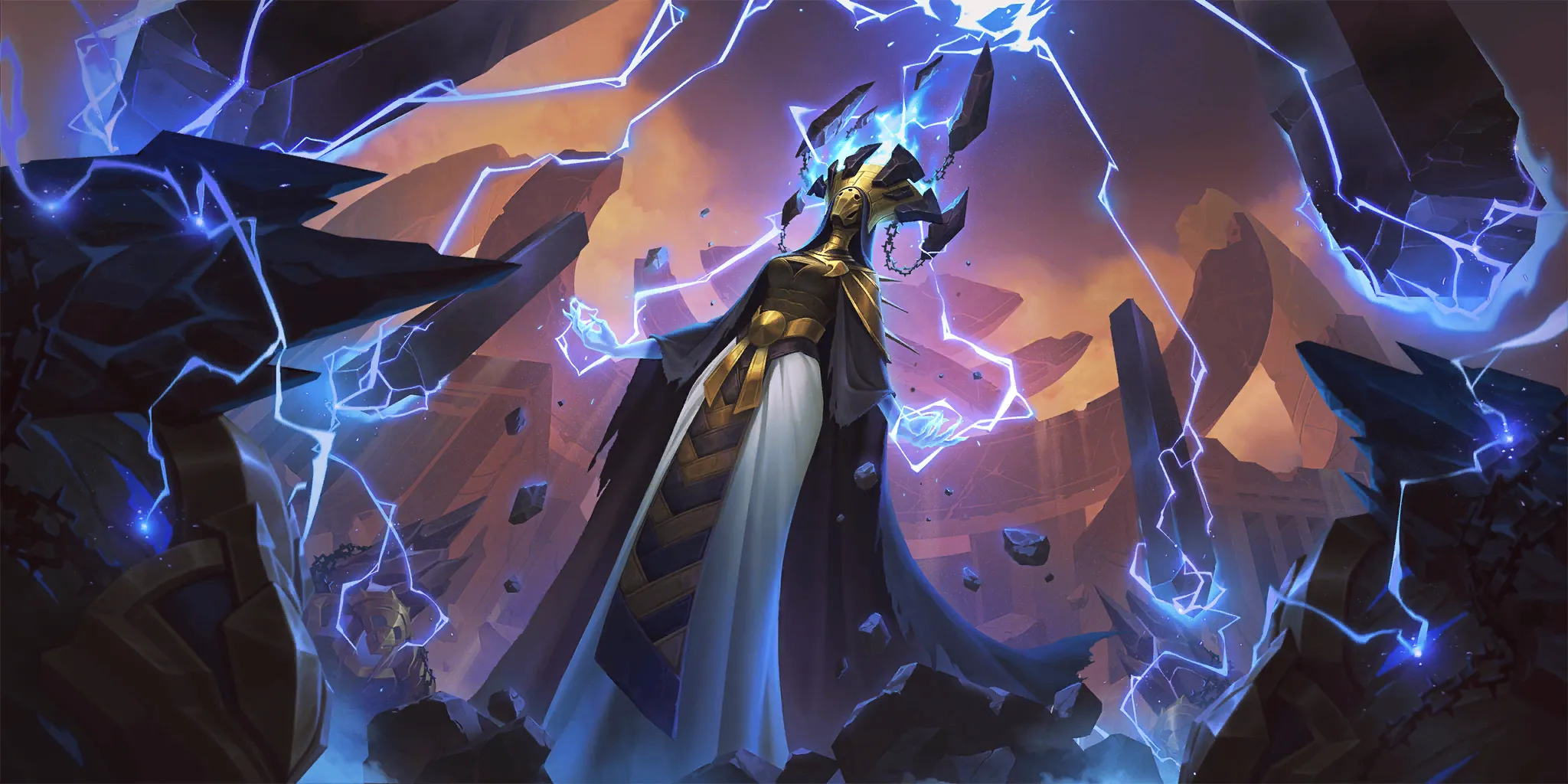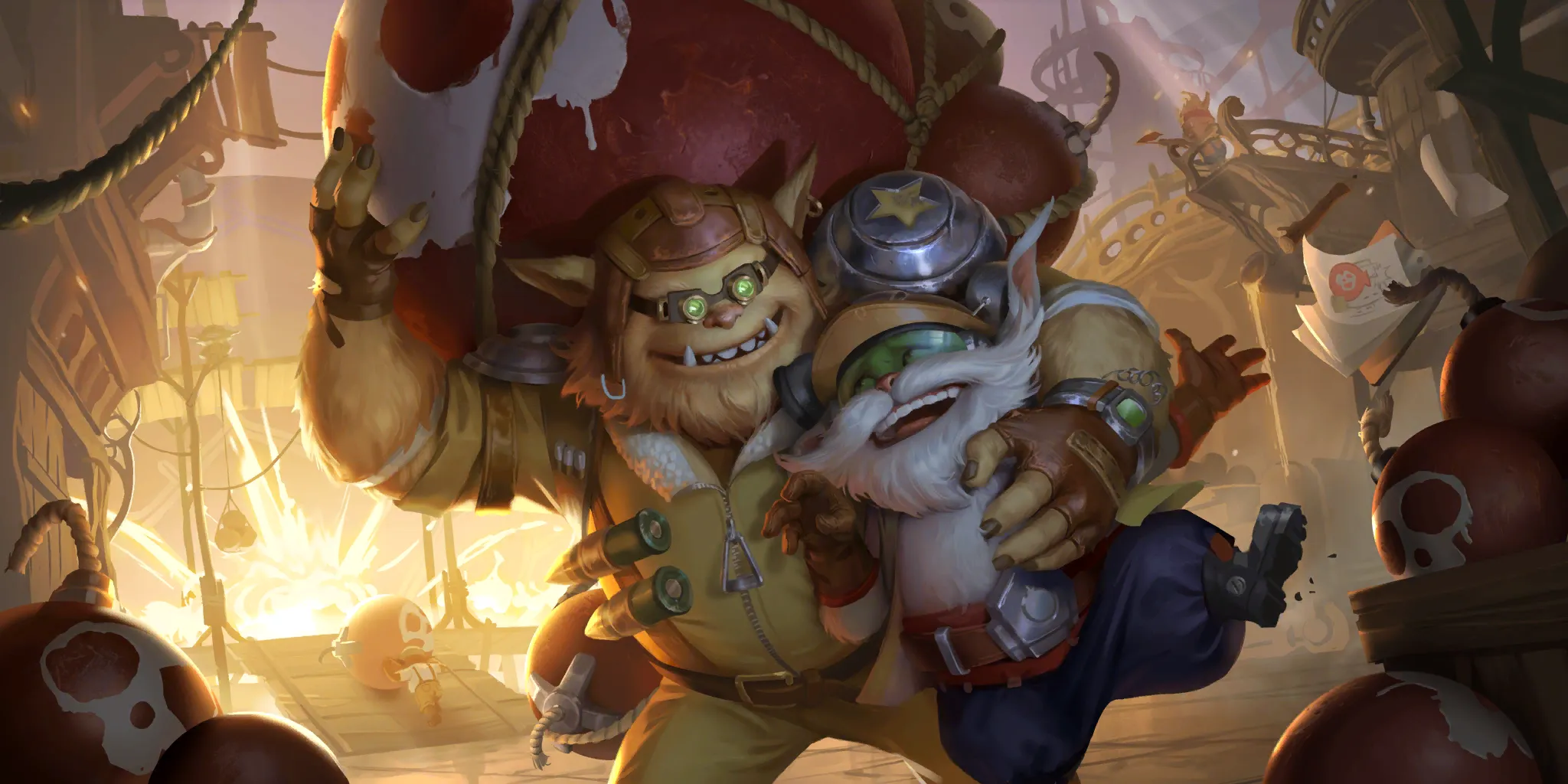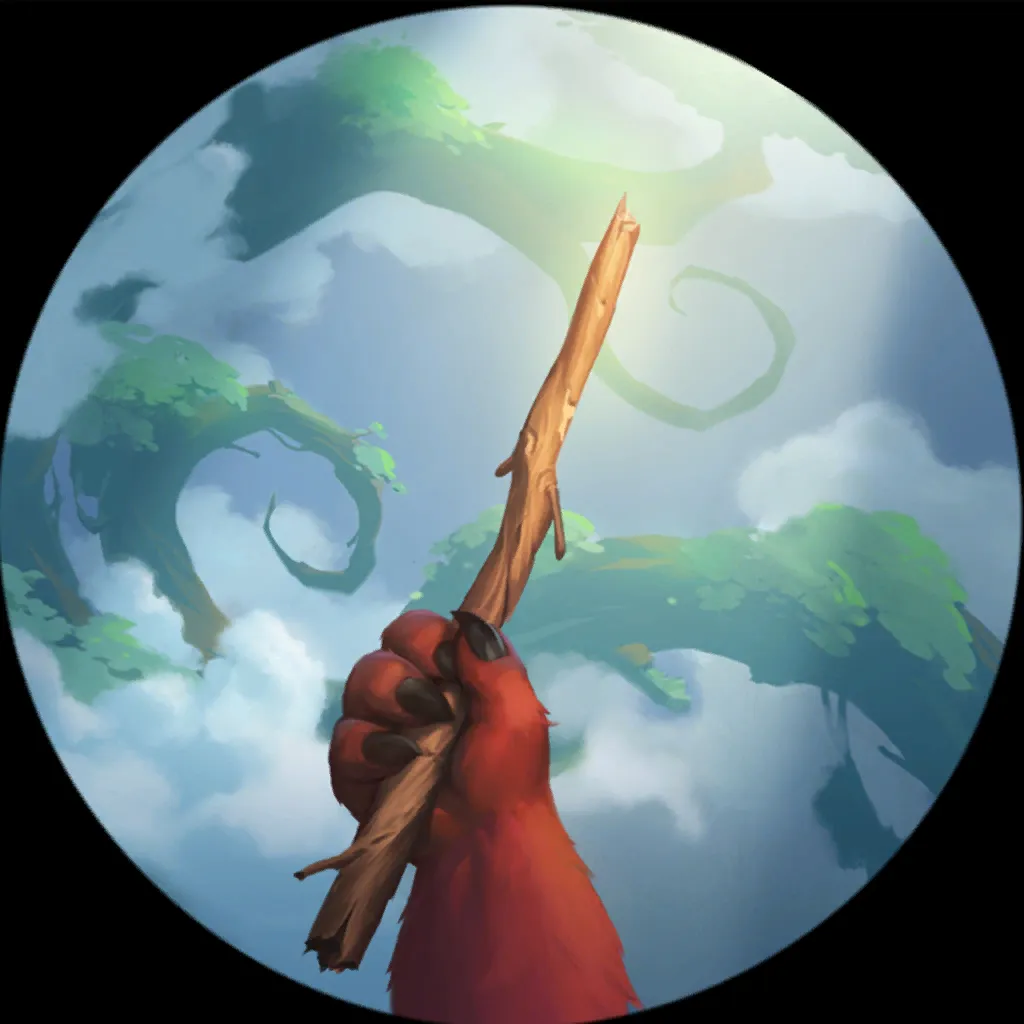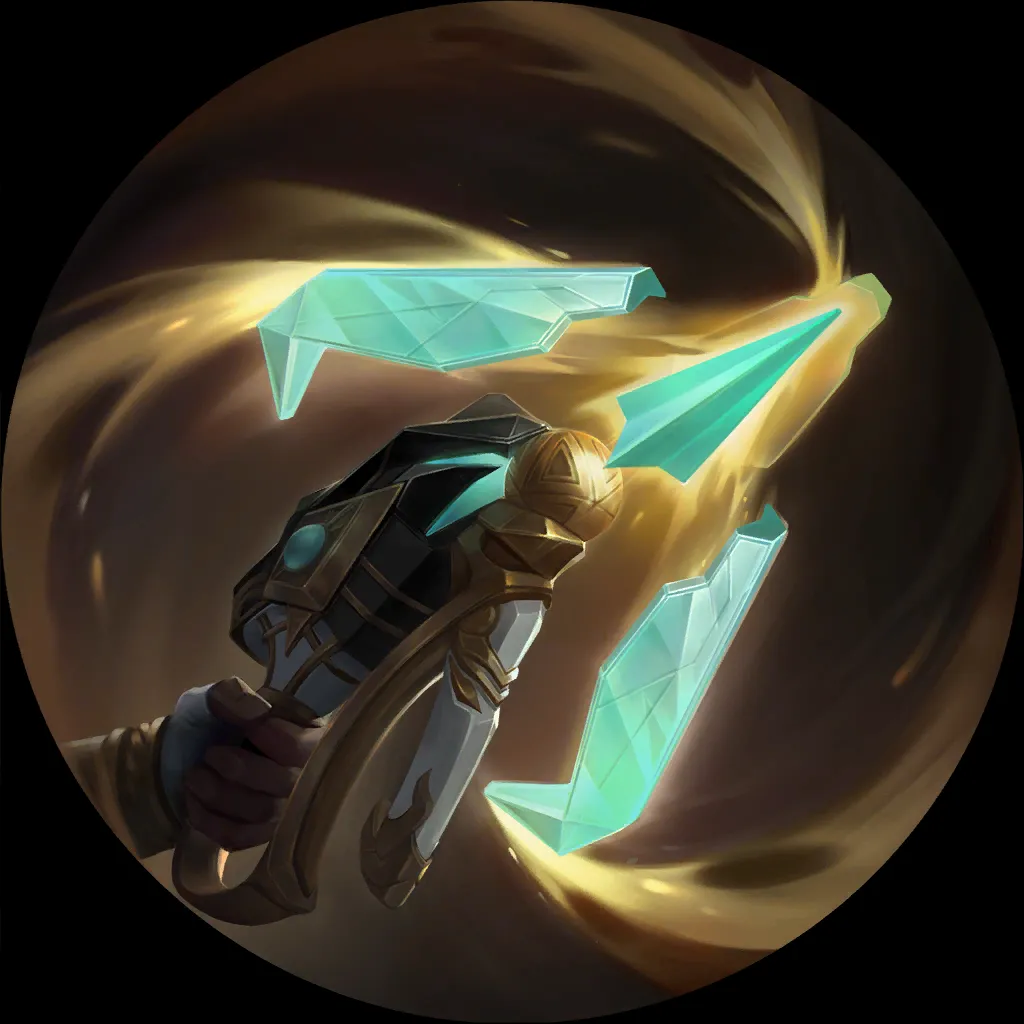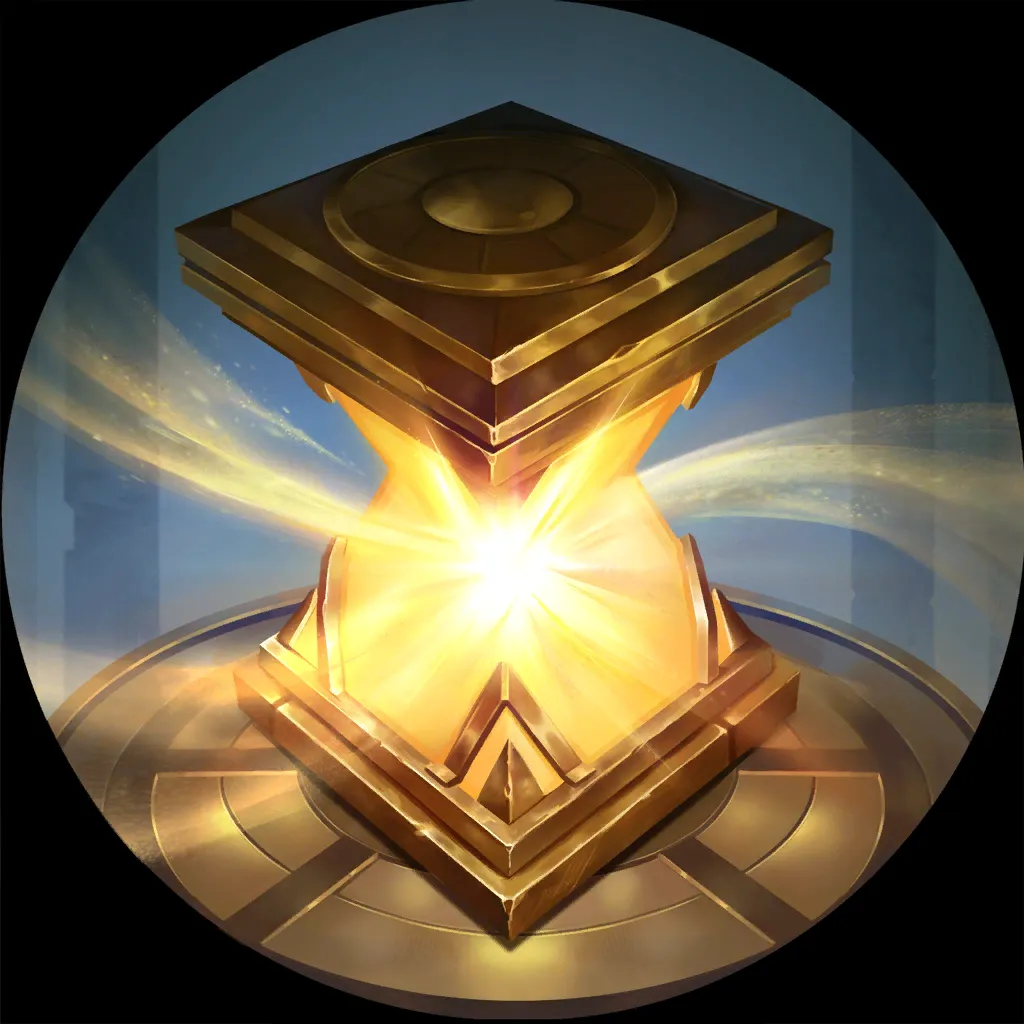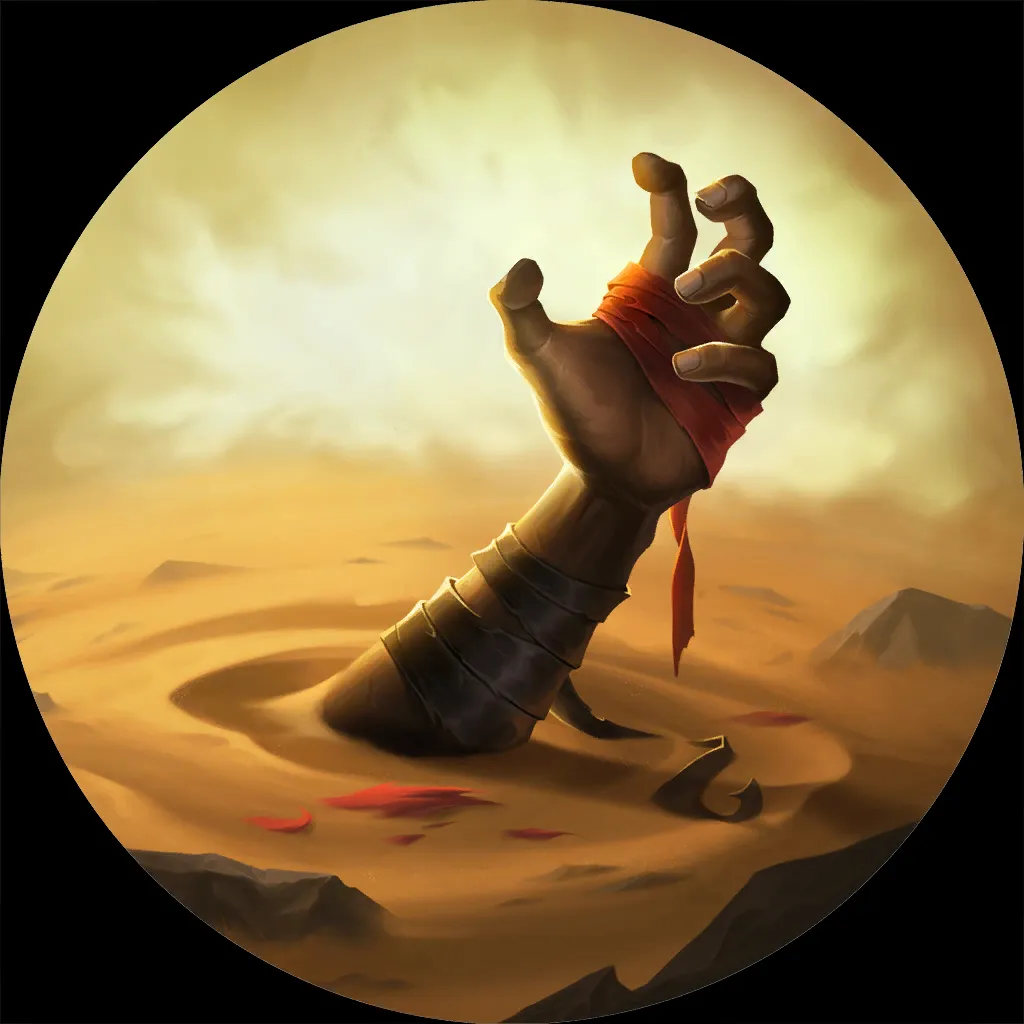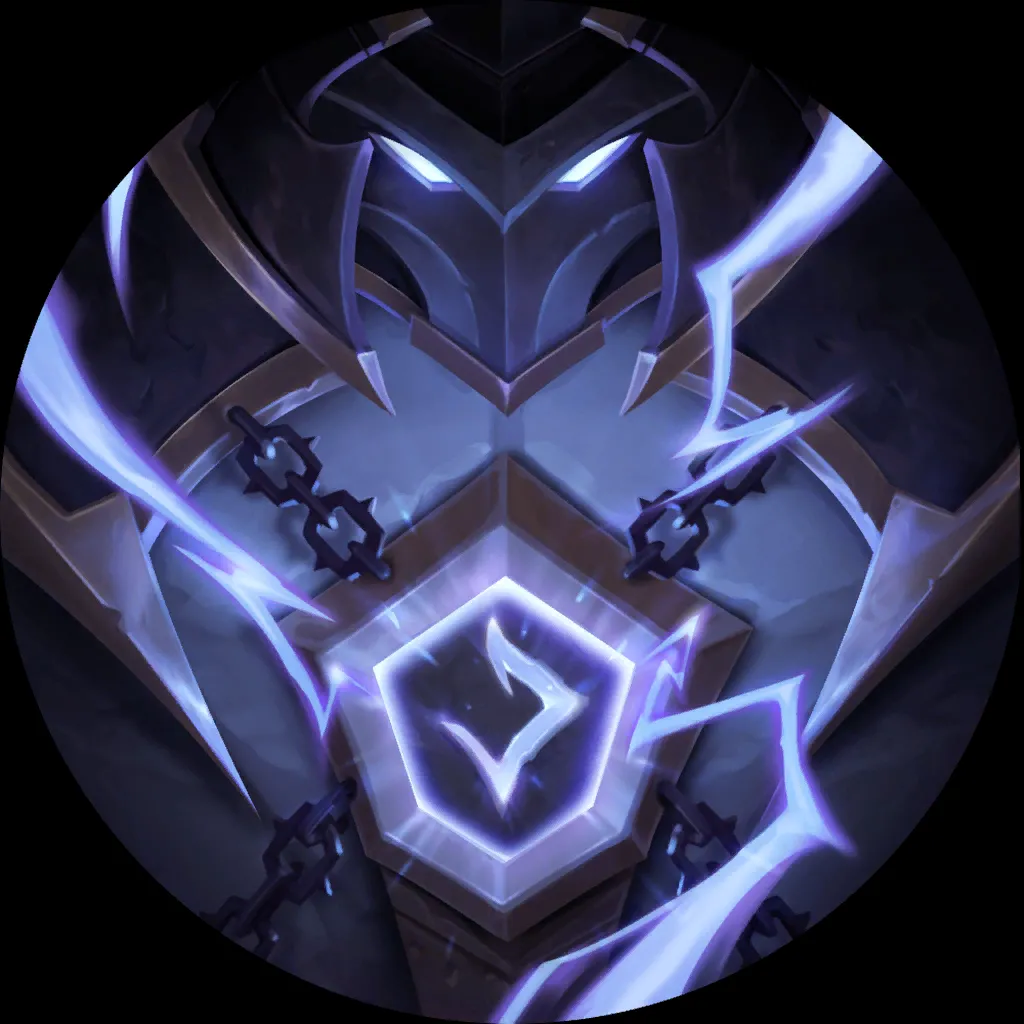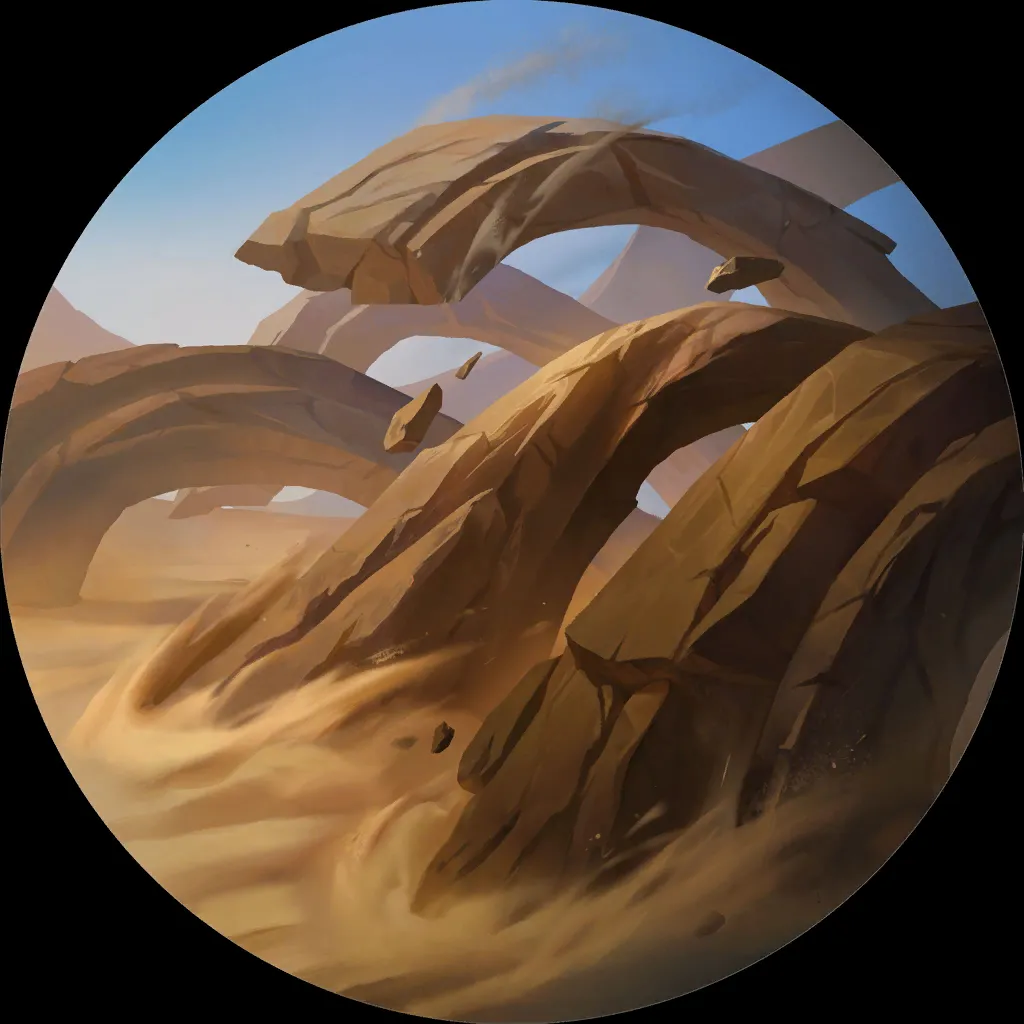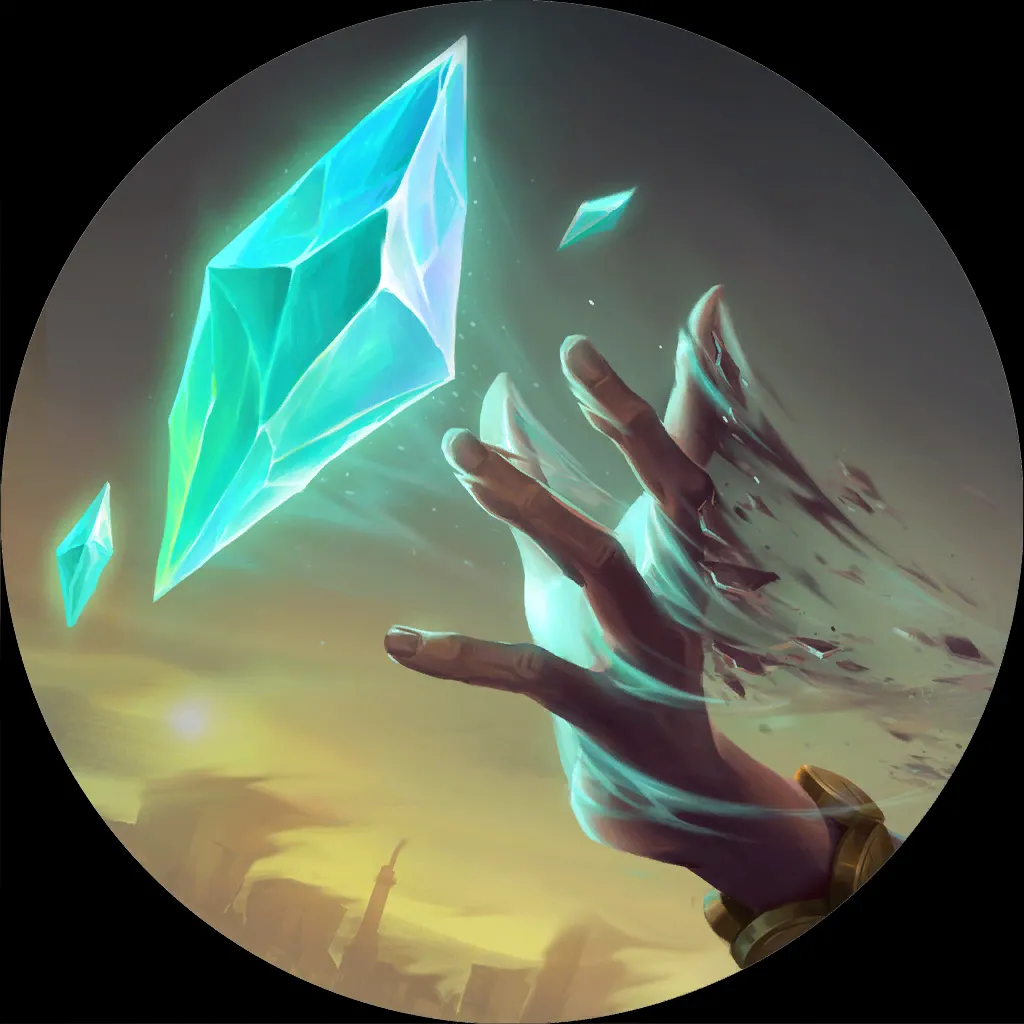 This is the let's slam all of the best cards of Balco's optimization table into one list while still making sense list. And yeah, that's a technical term. =)
This list cuts Ancient Preparations
and Hexplosive Minefield
for Pokey Stick
. Since we don't run Hexplosive Minefield
, Unleashed Energy
becomes a lot weaker and thus we cut it as well. Instead, we run a little more defensive list with three Quicksand
, and a Herald of the Magus
over The Absolver
as an additional unit on the board.
We also run a third copy of Ancient Hourglass
for more proactive use with Taliyah
and The Arsenal
, and a second Rite of the Arcane
for more protection.
This list is much more defensive and will work better against aggro. For this, you pay the price of not closing out games as fast and racing decks like Pantheon Yuumi with the stuns of Hexplosive Minefield
.
---
A more aggressive list than the above can be achieved if we include Waste Walker
and slot the Hexplosive Minefield
+ Unleashed Energy
combo back in.
I got this list from MonteXristo.
6
0
15
19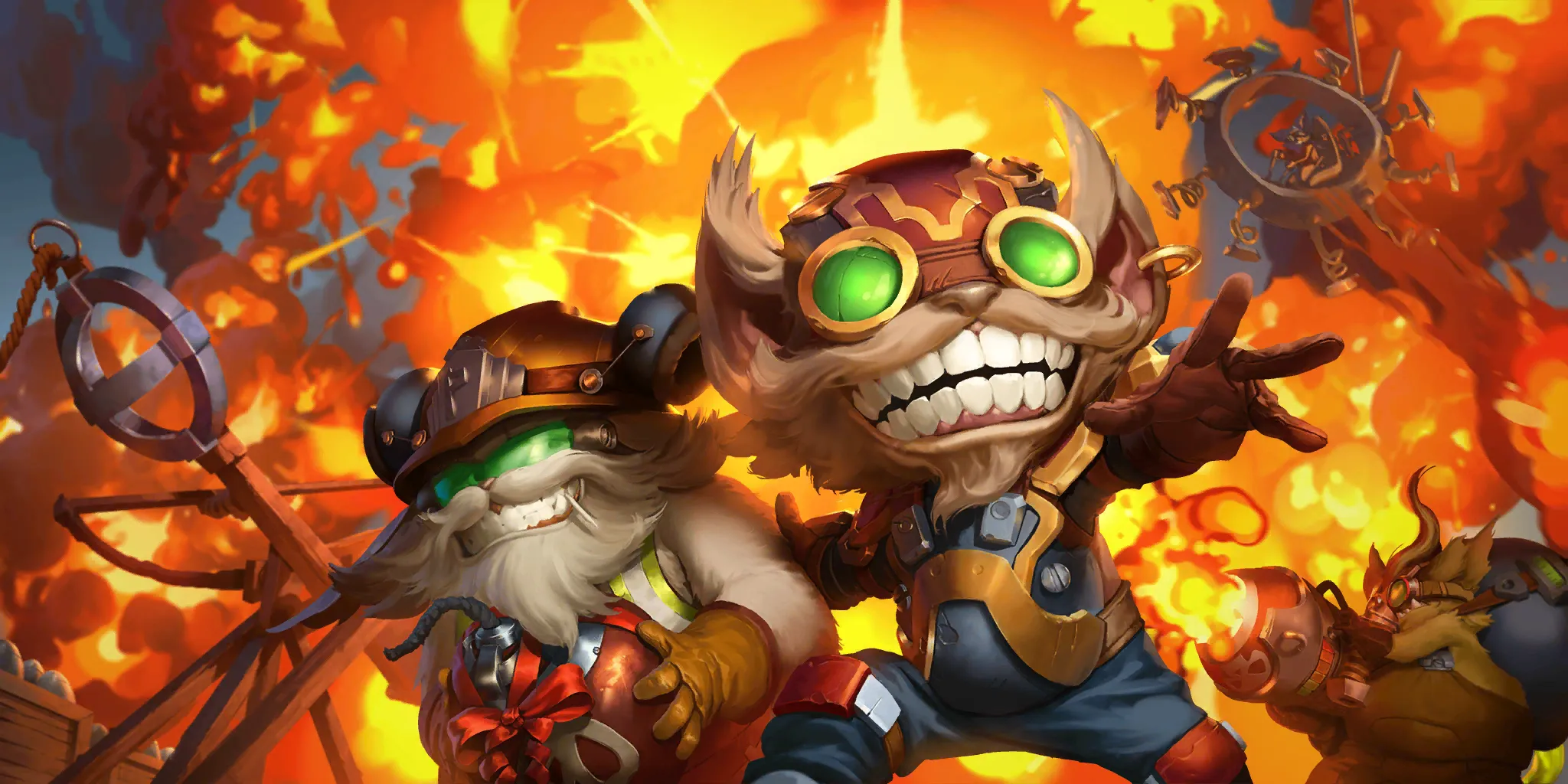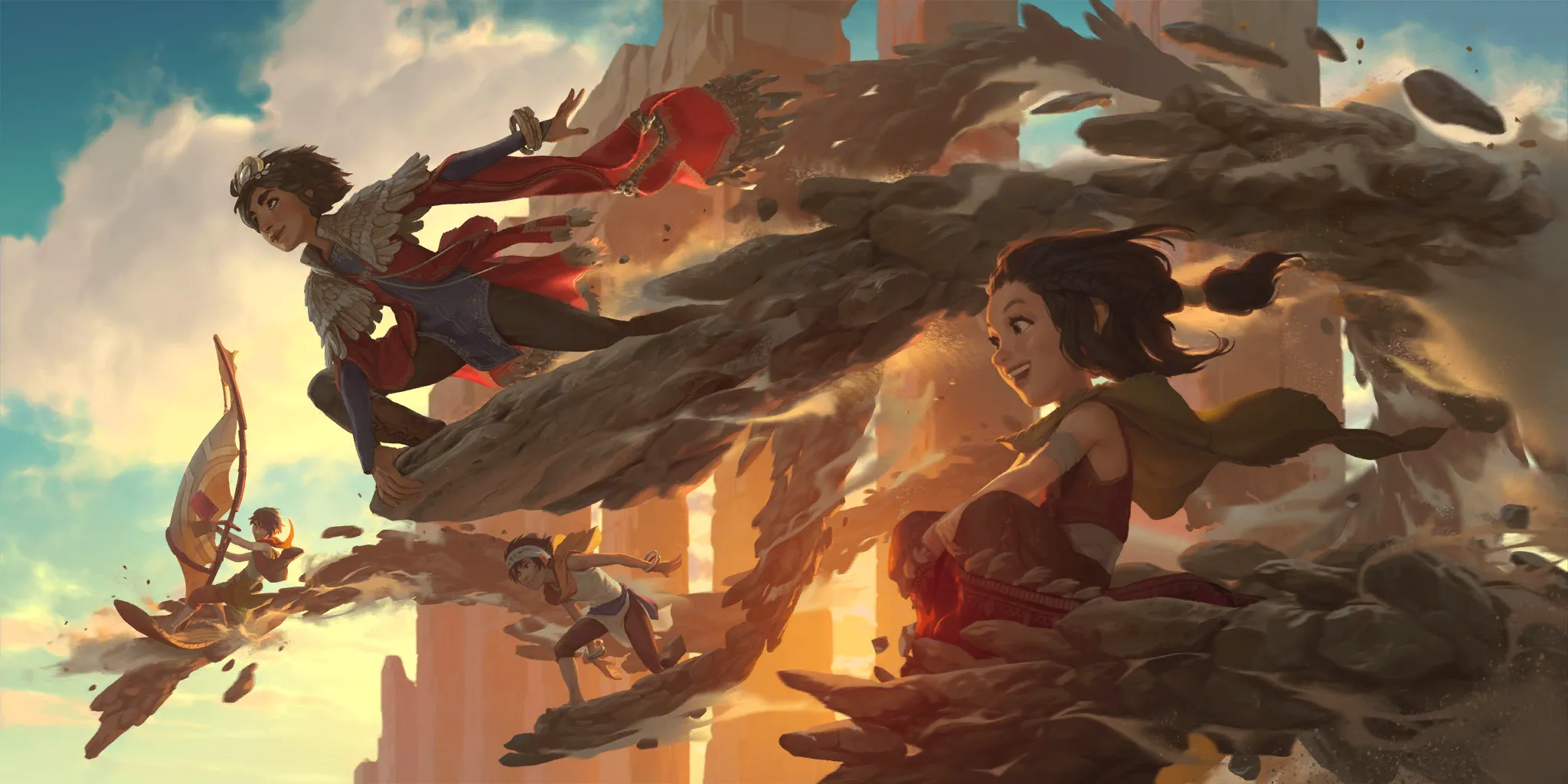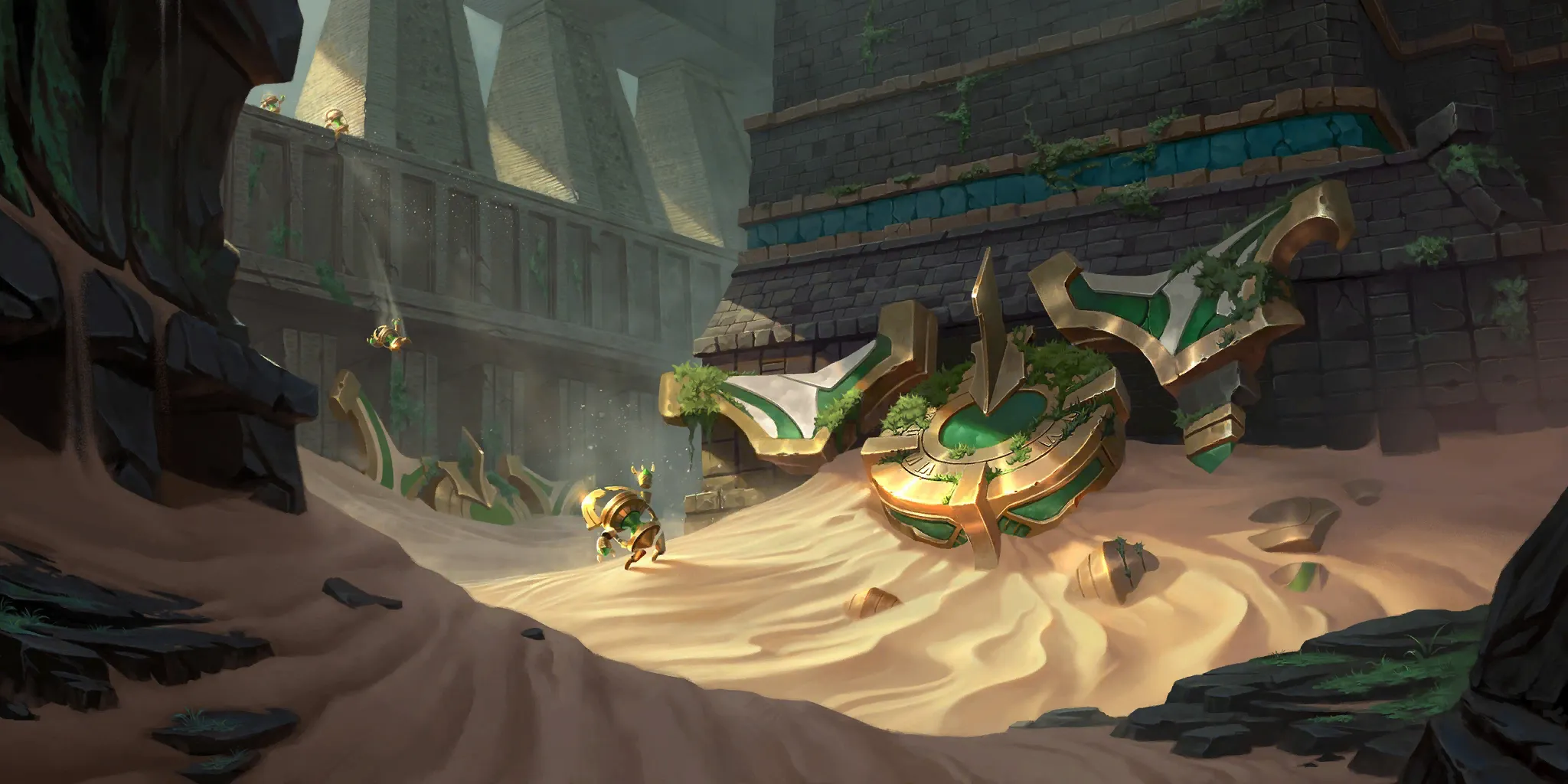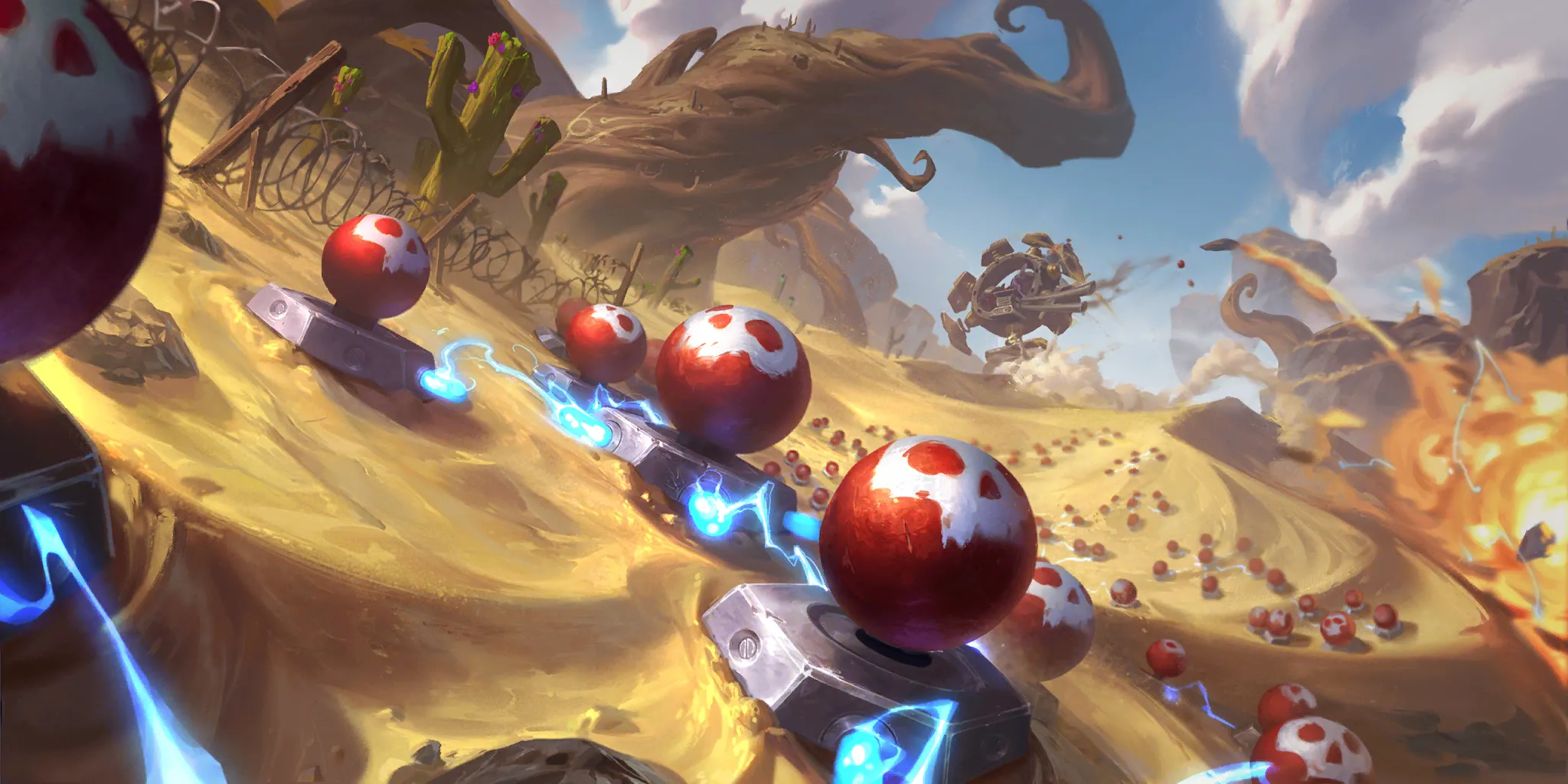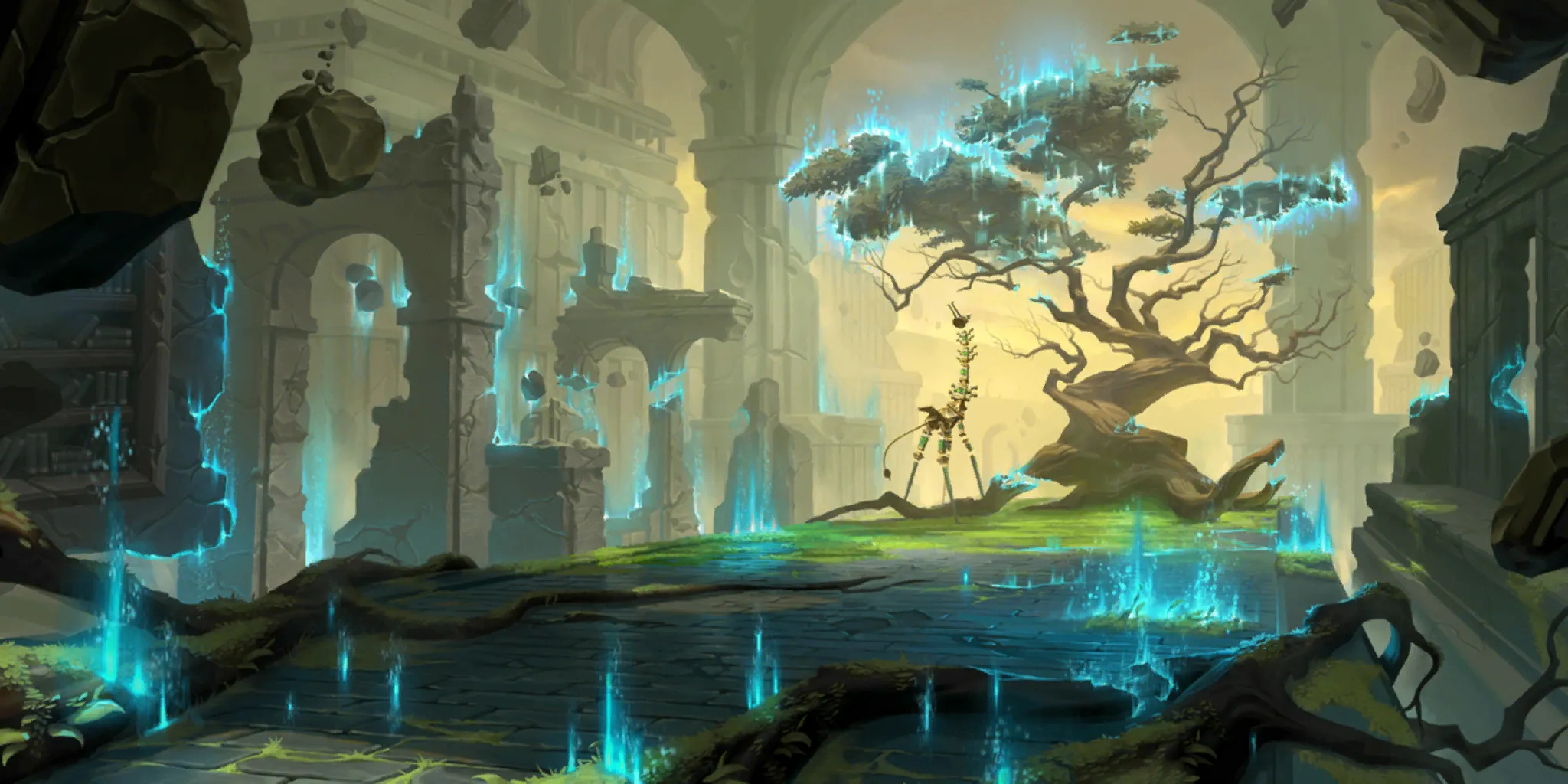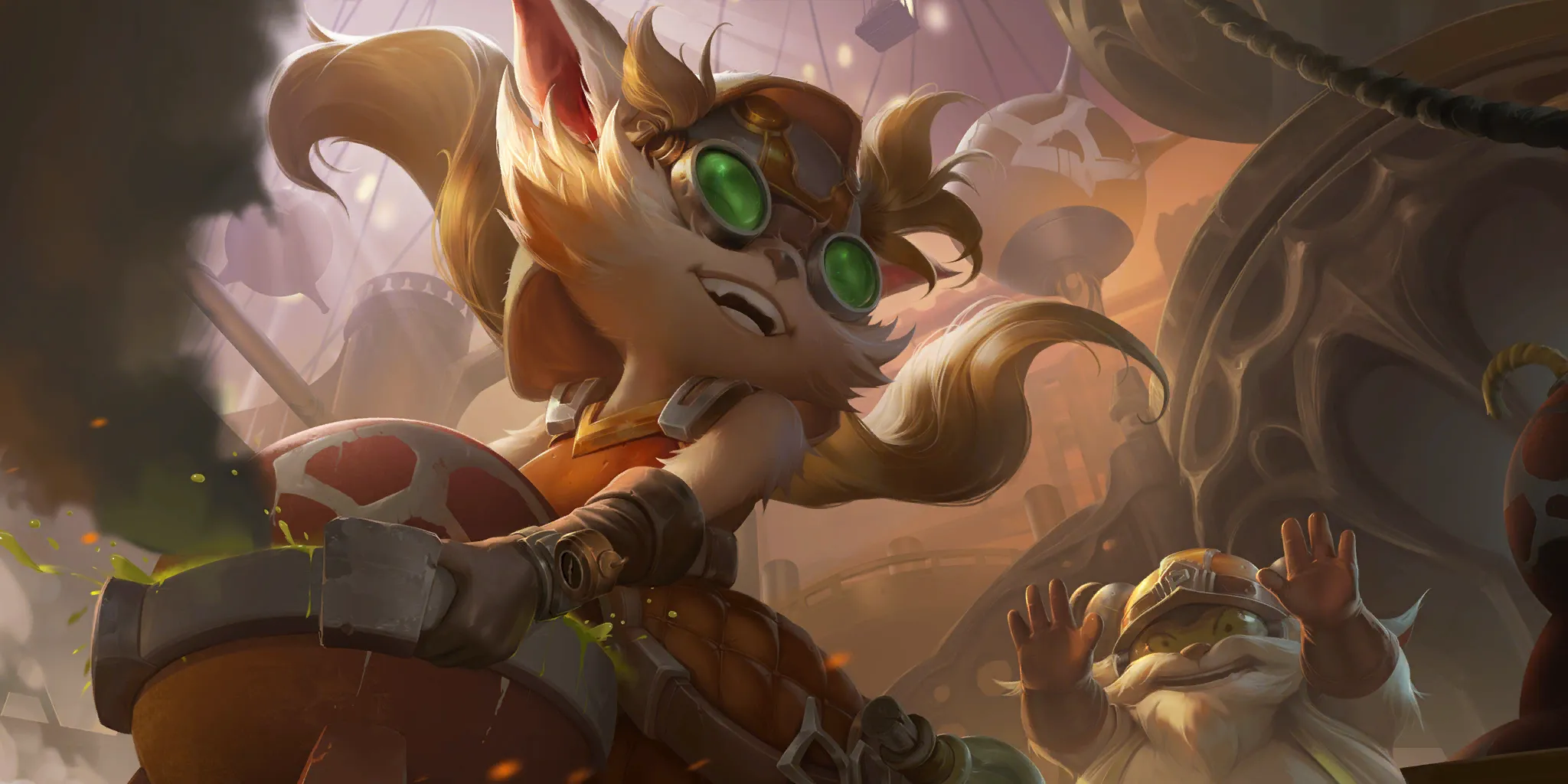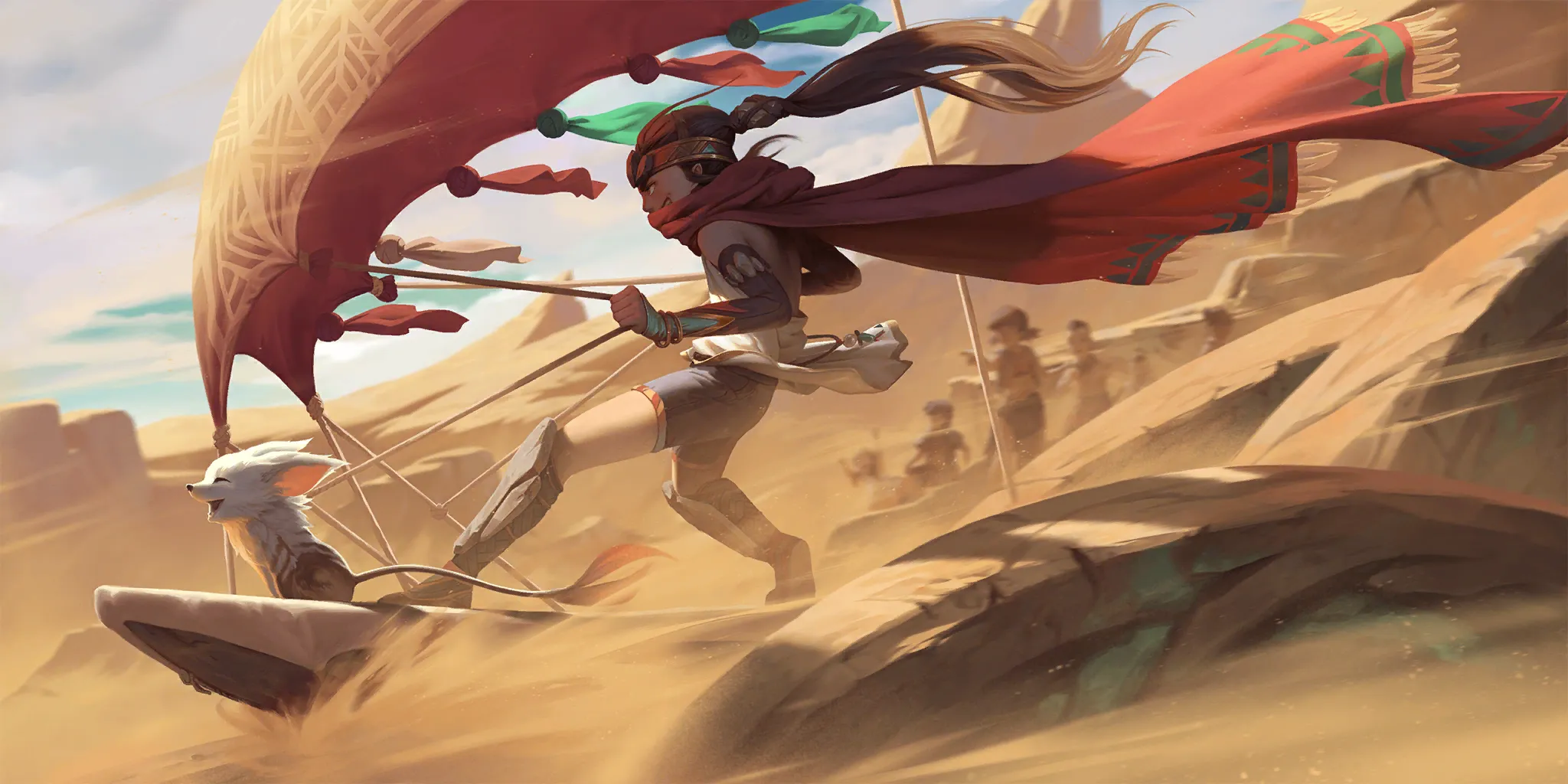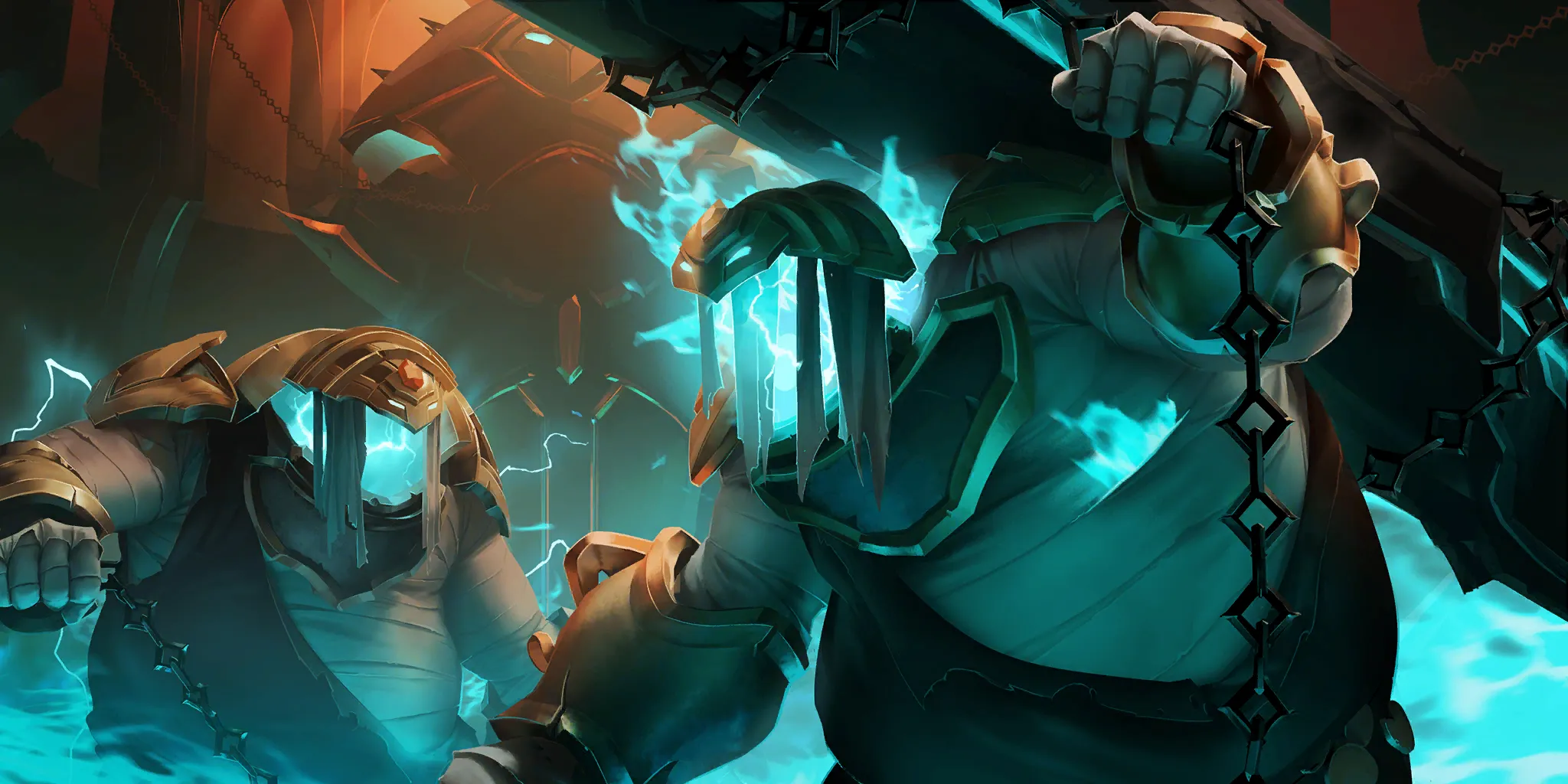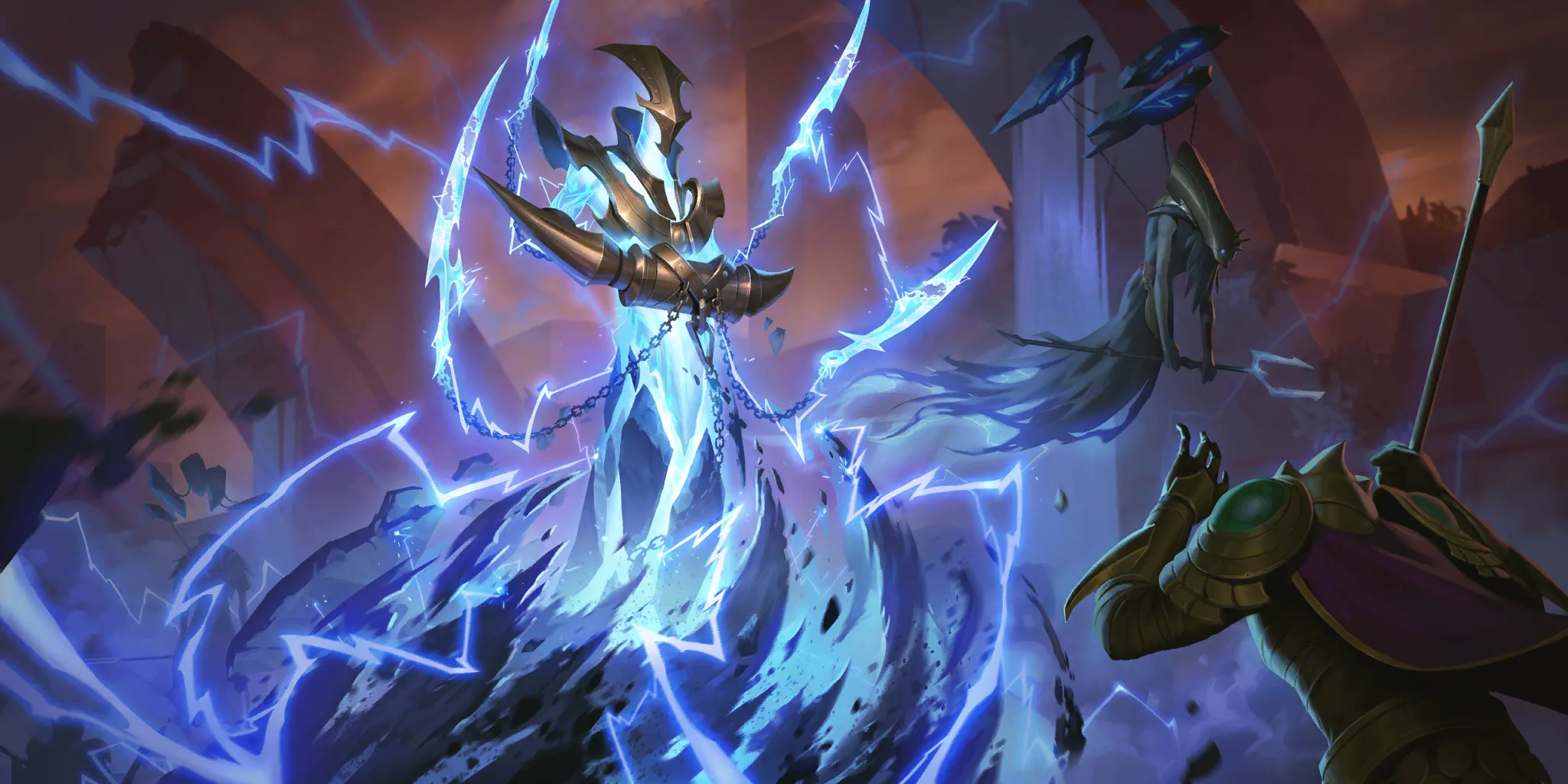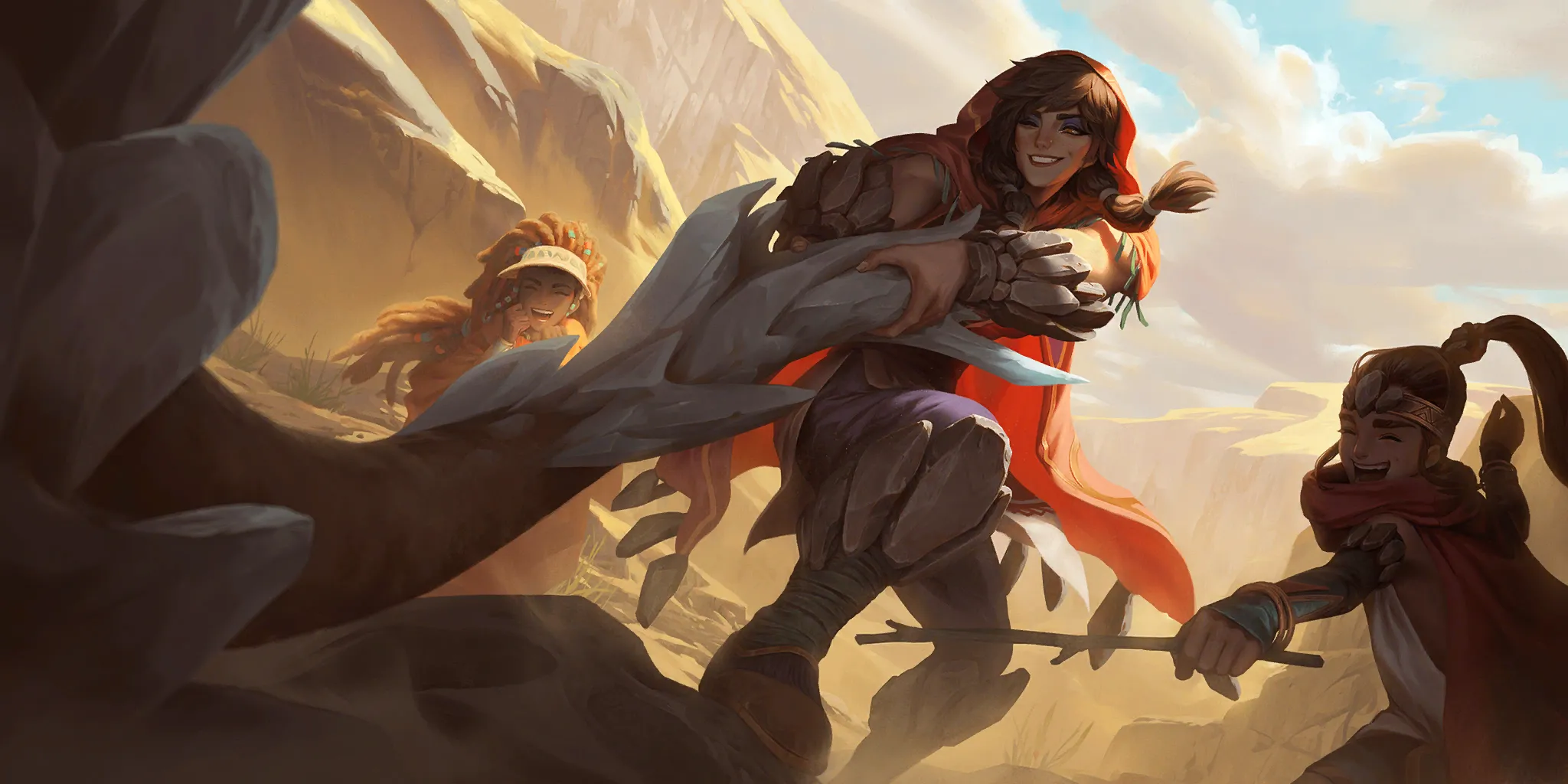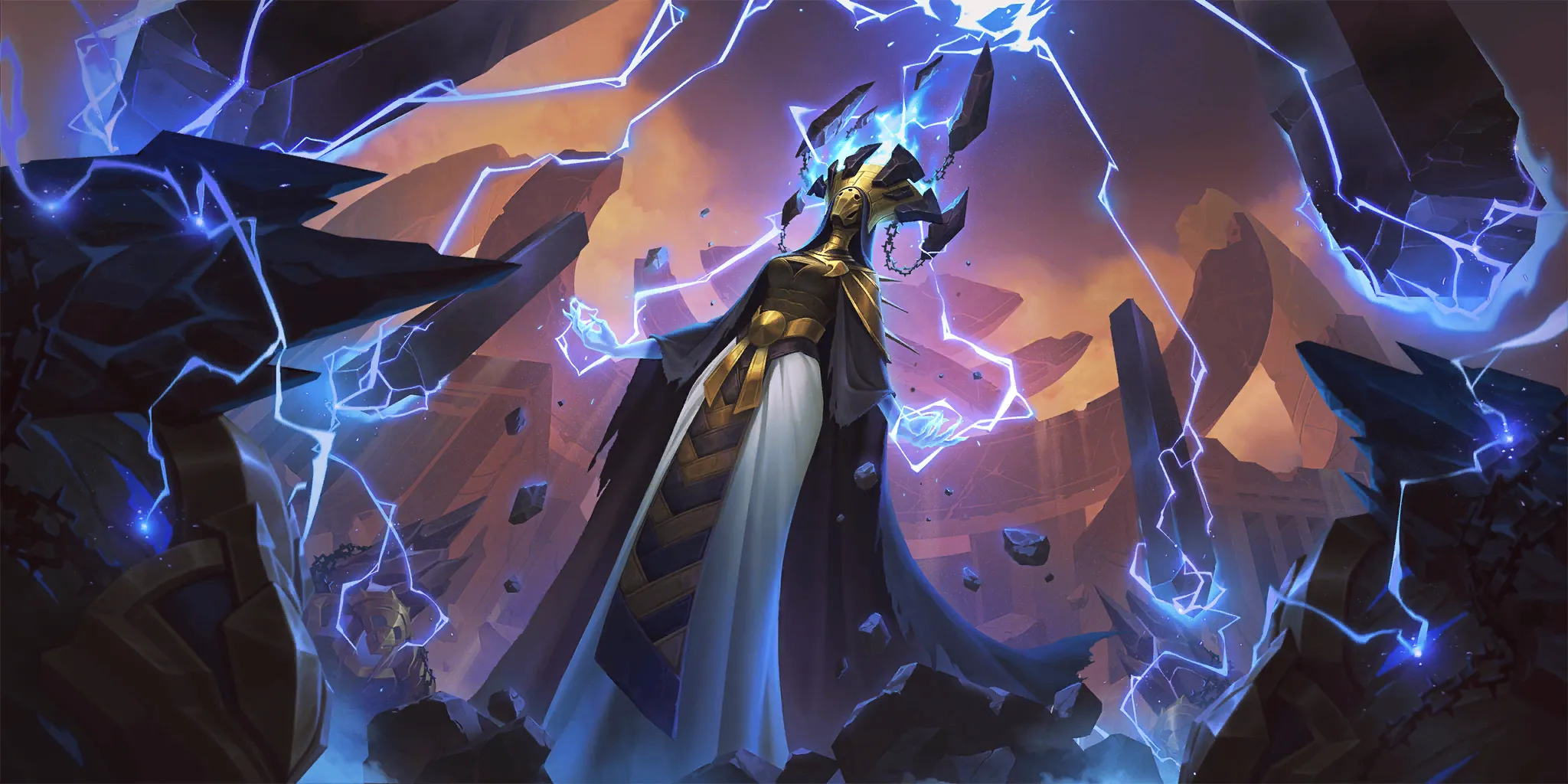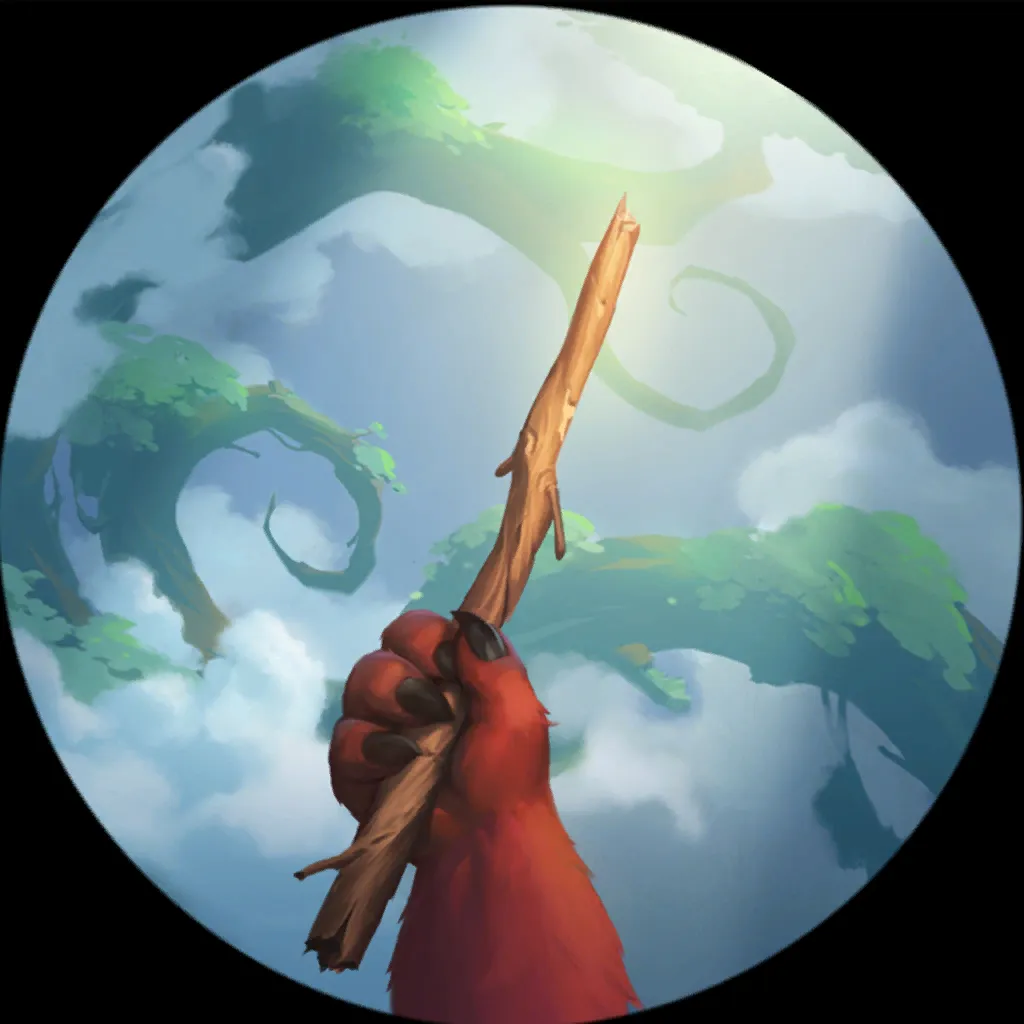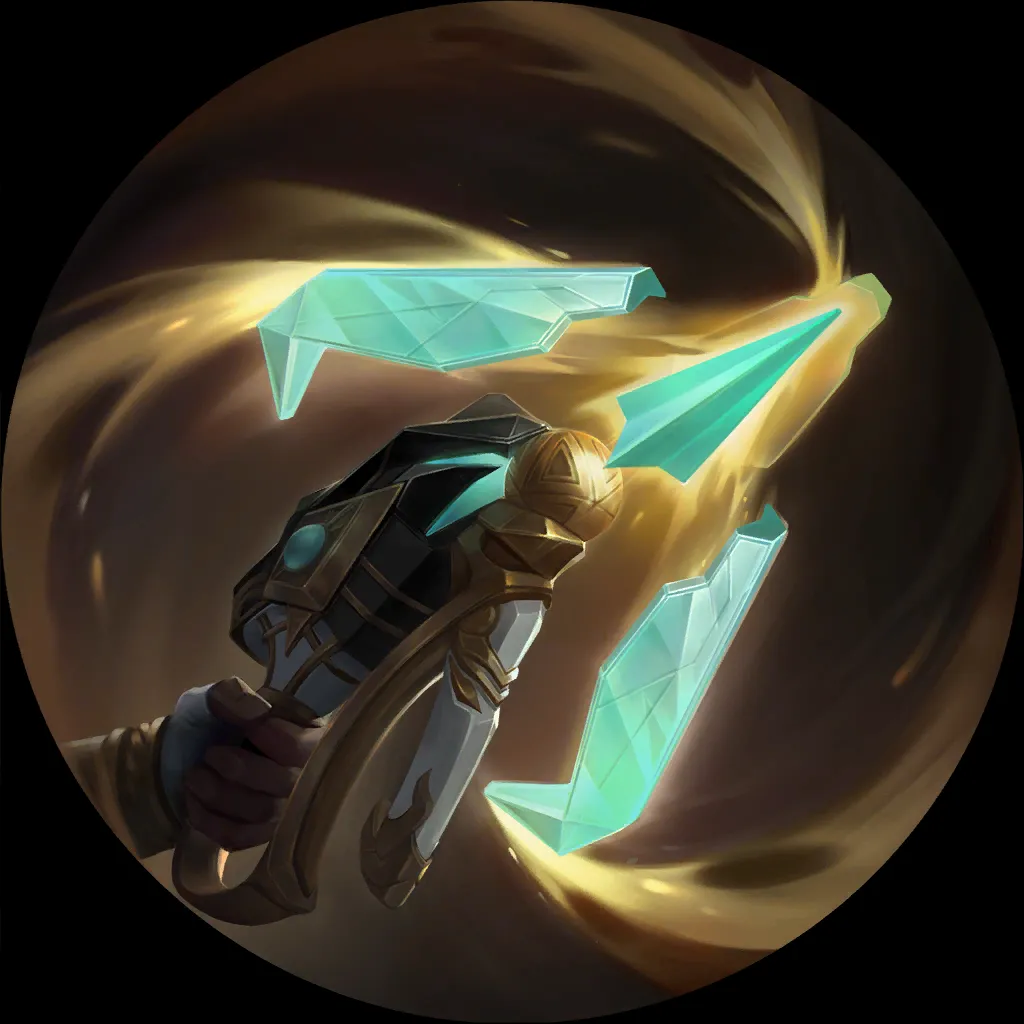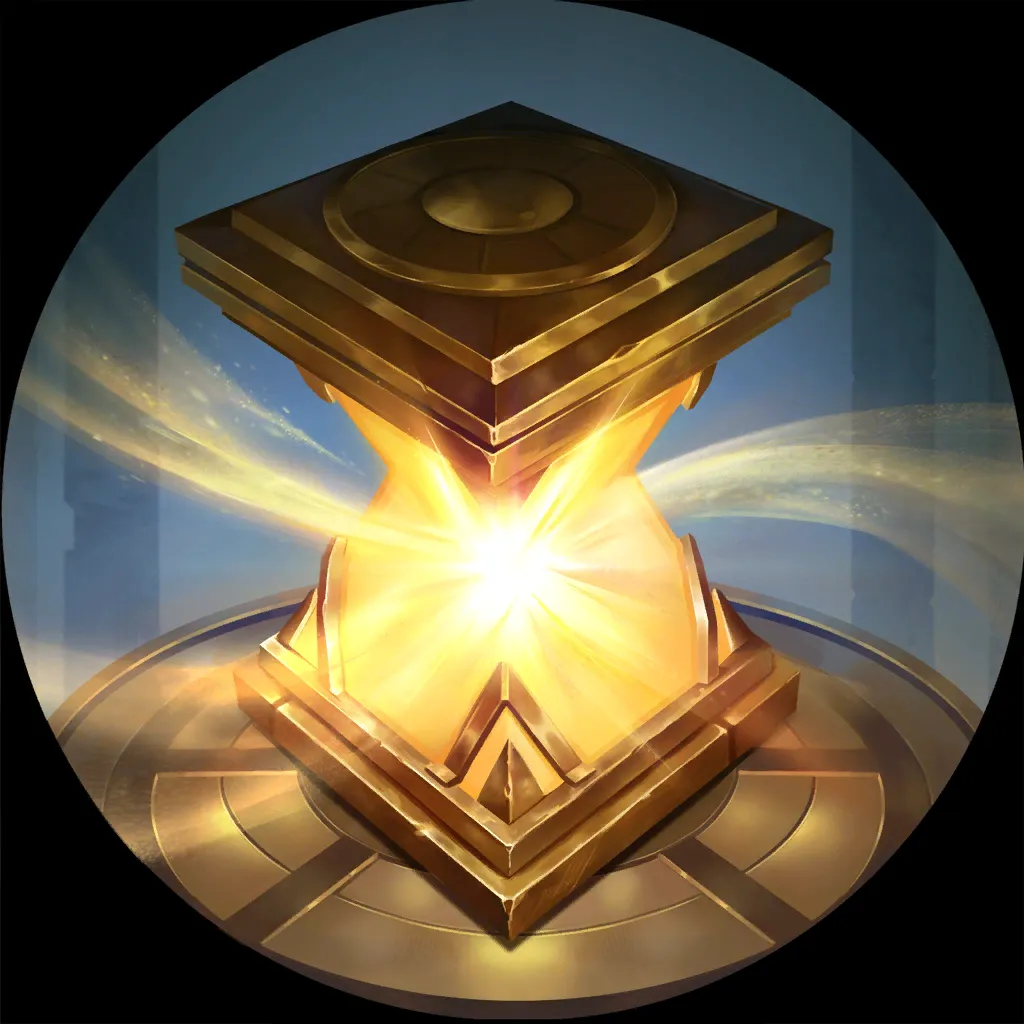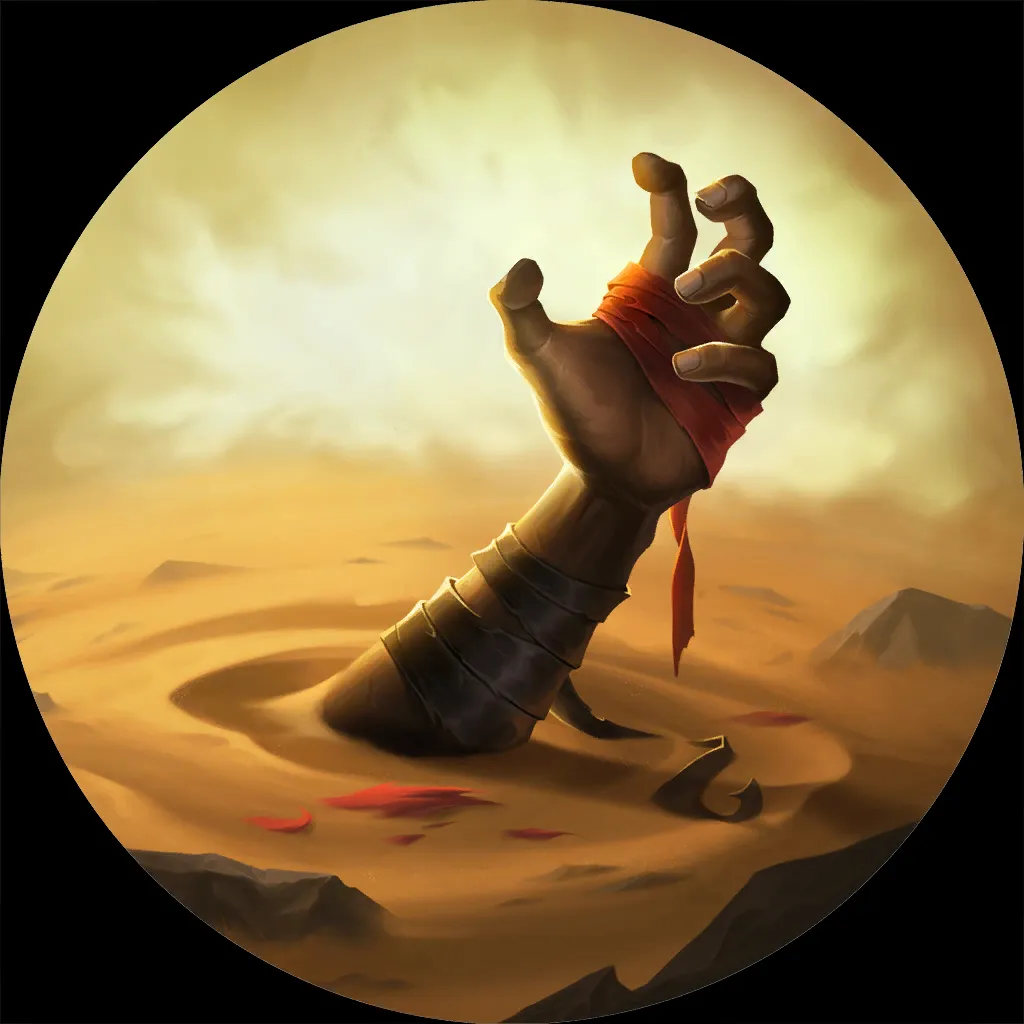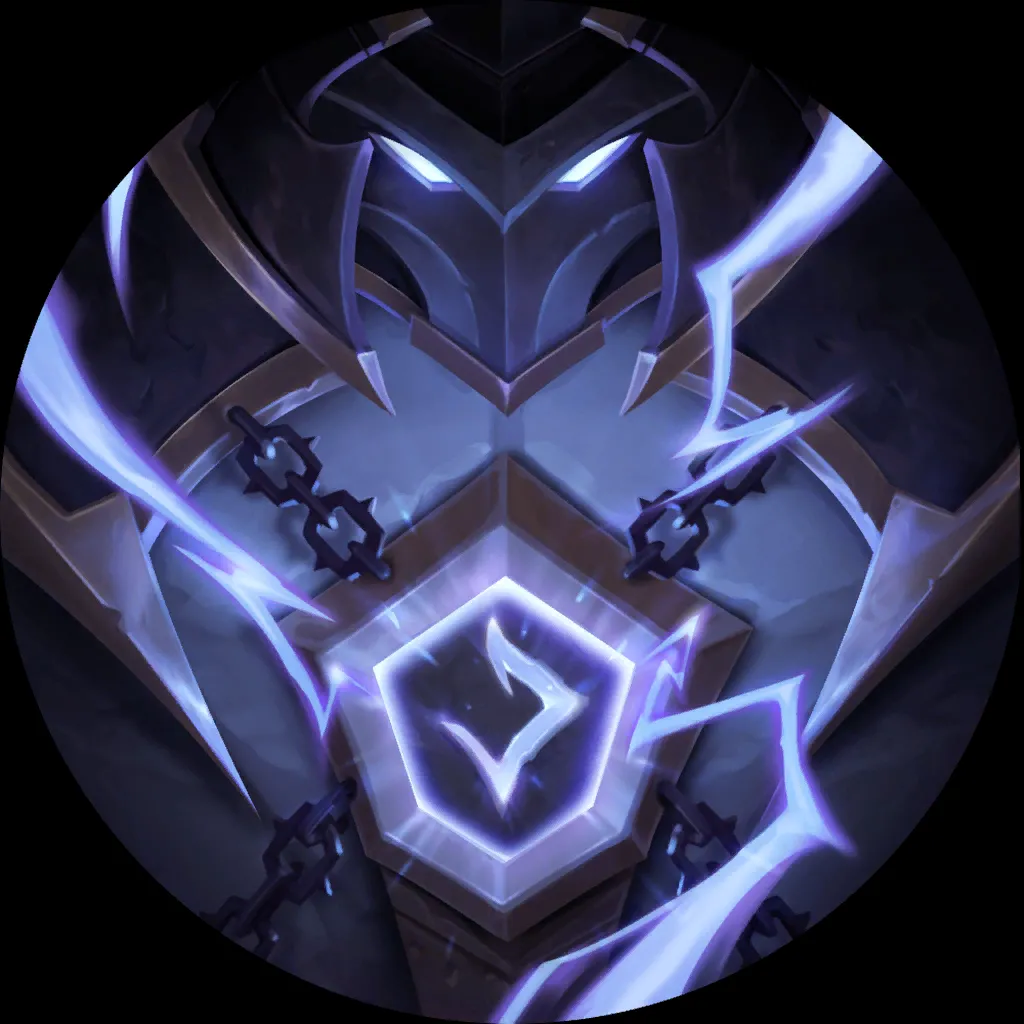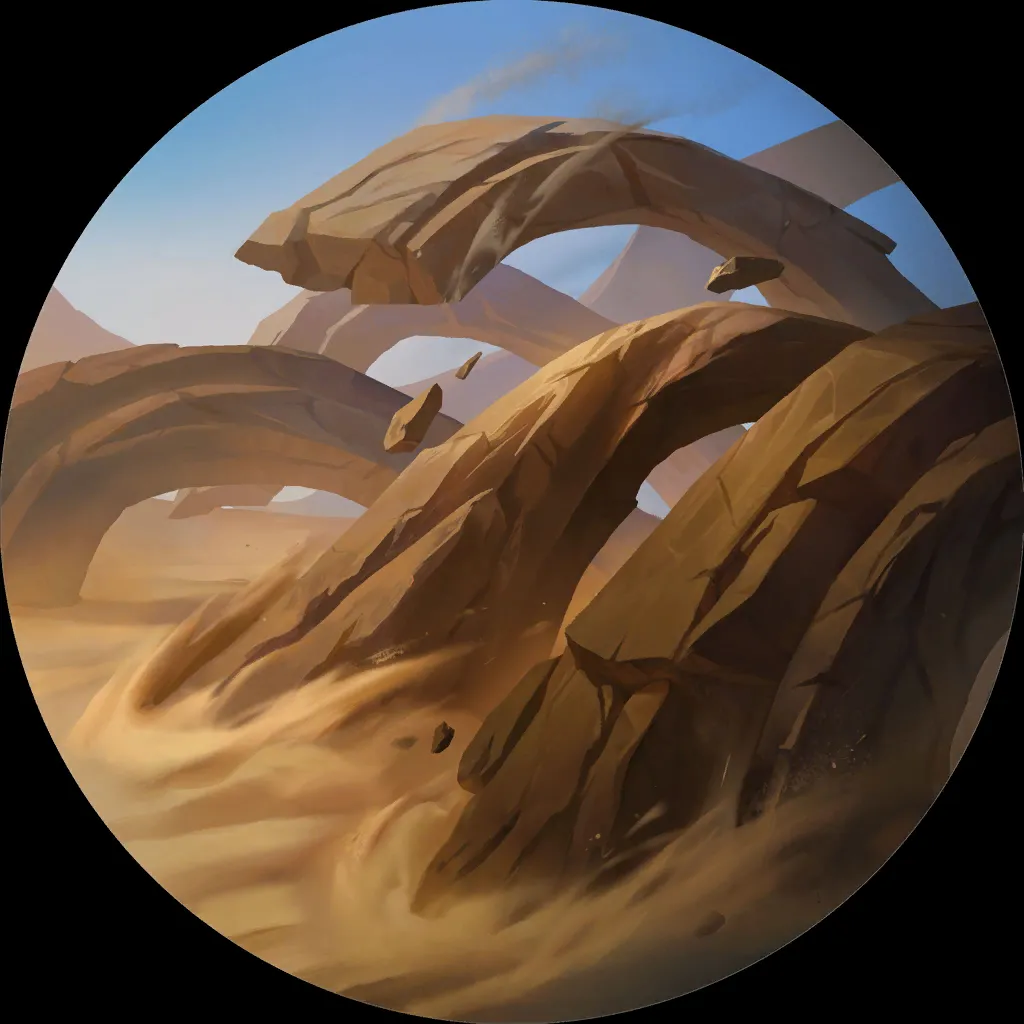 Waste Walker
is a snowball card that can push early damage and works well with Unleashed Energy
to
keep it alive, and
push more Nexus damage thanks to the innate Overwhelm keyword.
We cut some copies of Rite of the Arcane
and Quicksand
for aggro tools, making us more susceptible in the long run against removal. Our game plan changes to out-aggro our opponent and finish the game around turn six. Thus, The Arsenal
becomes obsolete in the list.
Mulligan
Most of the cards we are looking for are matchup-dependent but one isn't – Endless Devout
. The card is bonkers in the deck and works with everything. In many cases, we mulligan for the devout and one other key card.
In midrange matchups this card is Taliyah
. While it can be scary to only play some landmarks and an Endless Devout
till turn five, Taliyah
's level up makes up for it. Oftentimes, we won't deal much Nexus damages beforehand and one-turn kill them on turn five or six.
Against decks with few units, like Pantheon Yuumi or Akshan Udyr, I also like to keep Hexplosive Minefield
. If we can stun one or two units on turn five or six with a leveled Taliyah
, they won't have any blockers left and take a full 10 damage from Taliyah
alone.
Inventive Chemist
, Rock Hopper
, and Ziggs
are the cards we're looking for against aggro and Miss Fortune Quinn.
One surprising thing is that we don't keep Desert Naturalist
in the mulligan. Even if we have an Endless Devout
, our opponent won't kill him until turn five or six, at which point we would've rather found Taliyah
.
We want to draw into situational cards like Ancient Hourglass
, The Absolver
, or Quicksand
later in the game and never have them in our starting hand.
---
Matchups
Trundle Tryndamere - favored
Mulligan: Taliyah
, Rite of Negation
Don't attack on turn two or three if you have Roiling Sands
on board to play around Faces of the Old Ones
. The damage doesn't matter, they'll play Catalyst of Aeons
or Blighted Ravine
anyway.
This is a matchup where they can simply ignore our Endless Devout
and never give us the Sarcophagus
value. Leveling Taliyah
ASAP is the key to winning this game.
Taliyah
can copy Preservarium
to find more protection spells. This is a matchup where we can use Ancient Hourglass
proactively if they tap under Vengeance
mana.
---
Akshan Udyr - favored
Mulligan: Hexplosive Minefield
, Taliyah
, Desert Naturalist
if Hexplosive Minefield
in hand
This is one of those matchups where Hexplosive Minefield
carries the game. They usually can't produce more than two blockers and rely on Udyr
to decide the game.
If we already have Hexplosive Minefield in hand, we can also keep Desert Naturalist for a proactive second stun.
In the past, I have made the mistake of underestimating their lethal potential. At first glance, it might look like Quicksand
counters their whole make Udyr
big with stances and give him Overwhelm gameplan. But don't be fooled! I've lost more than one game to them protecting Udyr
with Shield of the Sentinels
and thus bypassing Quicksand
.
Our best bet is to rush them down and set up one big attack where we stun Udyr
or pull him away with the Vulnerable keyword.
---
Mono Shurima – favored
Mulligan: Endless Devout
, Taliyah
Watch this video (link) by Sirturmund to change your mind about how to play against Mono Shurima.
The nature of our deck is to set up one big attack to one-turn kill our foe. Mono Shurima struggles against this game plan. They want to trade away their early units and cycle their landmarks to level Azir
and Xerath
. By simply not allowing their units to die by not blocking their attack, we put them in a difficult spot.
This is also why we don't need to hard-mulligan for Desert Naturalist
. If they draw Soothsayer
it negates the card and weakens our tempo turn if we don't have a target for her.
---
Taliyah Ziggs - Mirror Match
Mulligan: Endless Devout
, Taliyah
This matchup comes down to who can draw Endless Devout
and Taliyah
for the biggest tempo swing. While you might say that having one- or two-drops to deal/avoid some early damage is important, it doesn't compare to the game-changing power swings of the above two cards.
Hexplosive Minefield
comes in clutch to stun Taliyah
on turn five/six, while Quicksand
can negate Overwhelm effects like The Absolver
.
---
Pantheon Yuumi - slightly unfavored
Mulligan: Hexplosive Minefield
, Endless Devout
, Taliyah
Just like with Akshan Udyr, Pantheon Yuumi only plays two to three units on board that get really big. Hence Hexplosive Minefield
becomes our main advantage in this matchup. We can close out the game by setting up a powerful swing on turn five or six, stunning their few blockers.
The problem is that, unlike Akshan Udyr, they have removal spells like Single Combat
and Concerted Strike
that can shut down Taliyah
even while their units are stunned.
We can delay their big Overwhelm units with Quicksand
, but we can't kill their units, so they will win in the long run. Since they need to attack with their 3+attack units to deal damage, Endless Devout
will always find value.
---
Pirates - unfavoured
Mulligan: any unit that costs three or less
This matchup is pretty straightforward. We want to have as many early blockers as possible to avoid Nexus damage. Sometimes, we can surprise them with a lethal Taliyah
on turn five or six.
Overall though, we struggle against swarm decks due to our focus on creating swing turns around Taliyah
.
In the later stages of the game, we can stop their burn spells like Decimate
and the one-of Double Up
with Rite of Negation
.
Rite of the Arcane
can efficiently kill Miss Fortune
if we have a Sarcophagus
or Hexplosive Minefield
on board, while Rock Hopper
can be played on turn two after their development to make a turn three MF less attractive.
---
Conclusion
Taliyah Ziggs is one of the strongest archetypes in the current meta with many decisive matchups. Thus, she will especially shine in a tournament lineup where we can ban Pirates or Pantheon Yuumi.
I personally like to pair the deck with Pantheon Yuumi and MF Quinn since they share the same strength against control and Mono Shurima. We will only be unfavored into full aggro lineups.
You could also slot in Mono Shurima over Pantheon Yuumi to avoid getting targeted or replace MF Quinn for even more cohesiveness.
---
I hope you were able to learn something from this guide and improve your Taliyah Ziggs knowledge.
In case you want to watch some gameplay by absolutely cracked players, here are videos of MajinBae (link) and freshlobster (link) piloting the deck – do notice that these are from past metas, though!
If you have any questions or wanna chat more about the deck, please reach out to me on Twitter (@Leer97) or Discord (Leer#2026).
Thanks go to the talented Hazy for the amazing thumbnail and Herko Khergans for his continuous editing efforts -- also ChironTheMage for catching a mistake with Ancient Preparations.
Thanks for reading and see you in the next guide! =)
---
---