What's up everyone, Yangzera here! This time I'm writing about a deck that I've been in a love relationship with since the start of the Domination season: Seraphine
Viktor
Shadow Isles!
The deck has certainly been performing pretty well for – it's currently one of the best LoR decks for climbing the ladder, but it's also been a great tournament deck too, bringing good results in both modes, so I came here to help you do well with it too – let's get right into the card choices since it's gonna be a long list, shall we?
6
9
10
15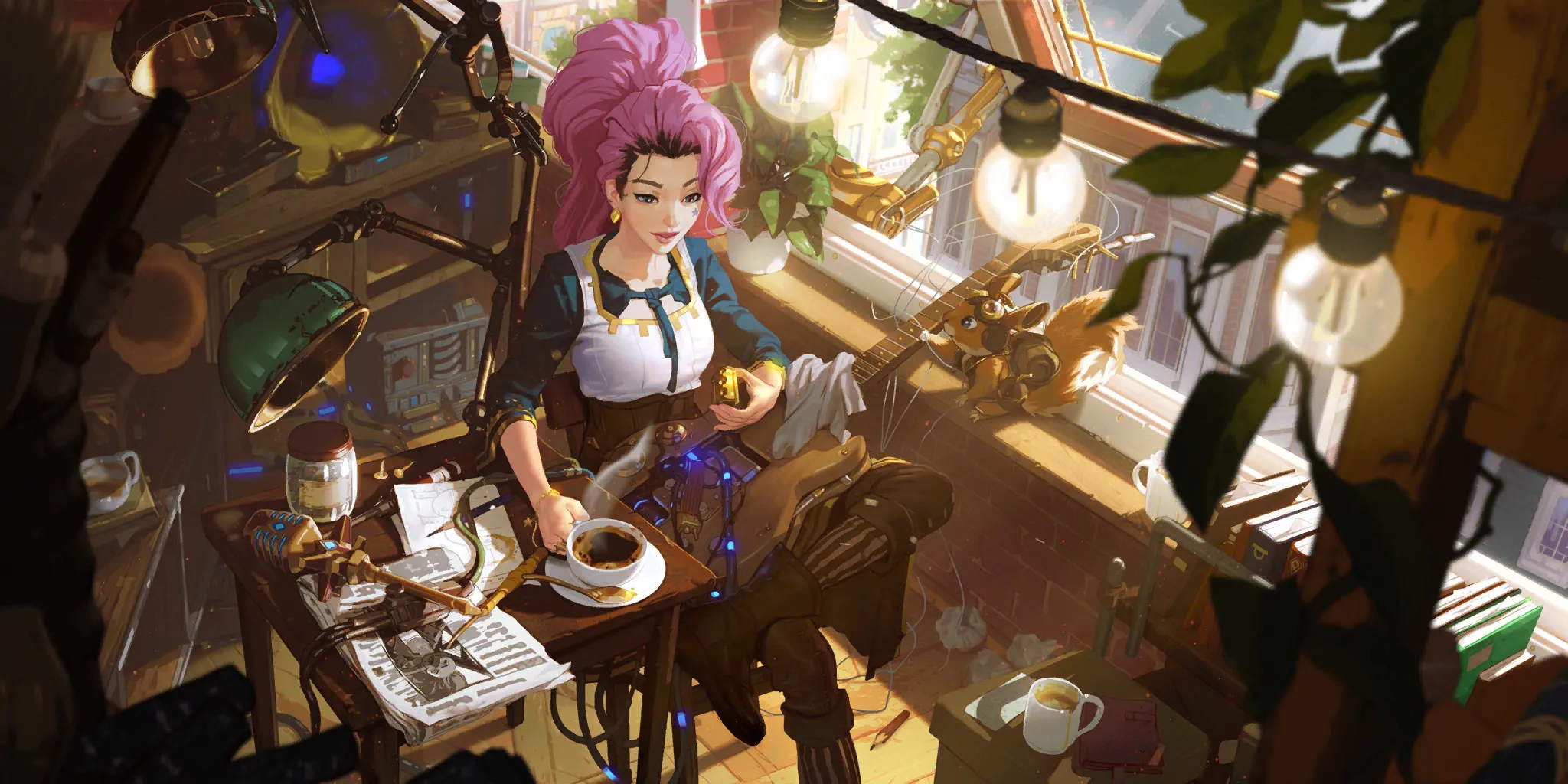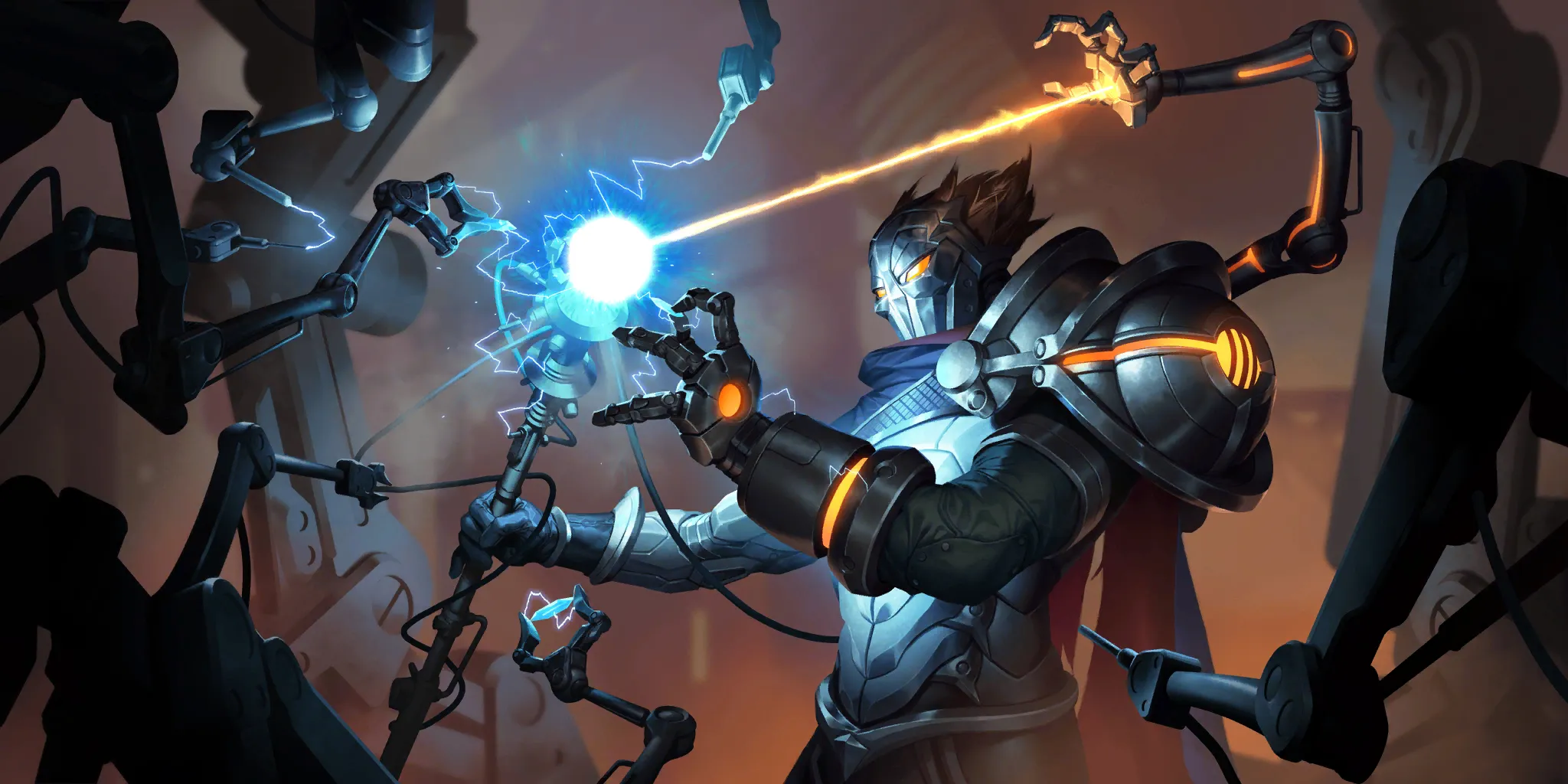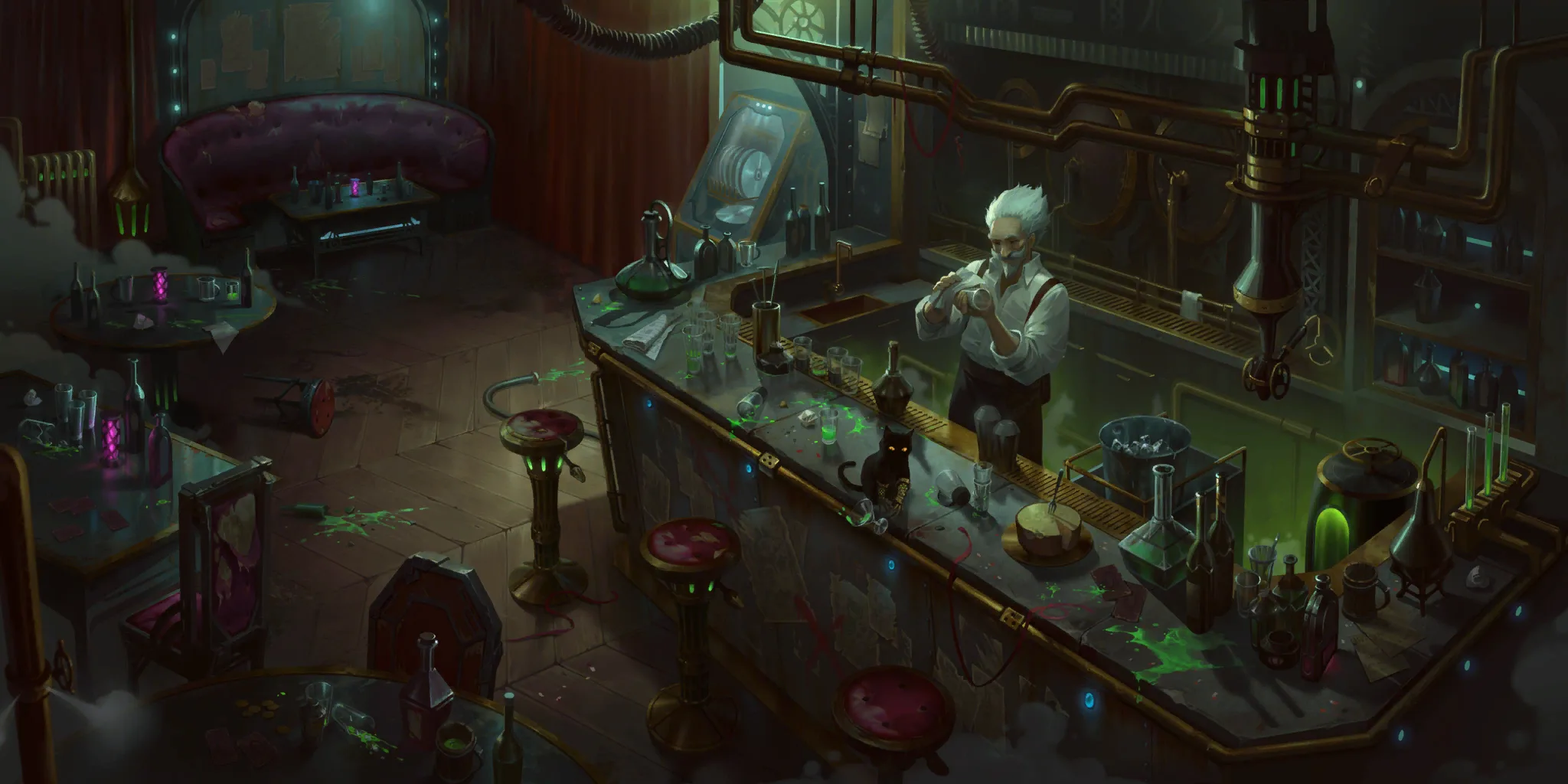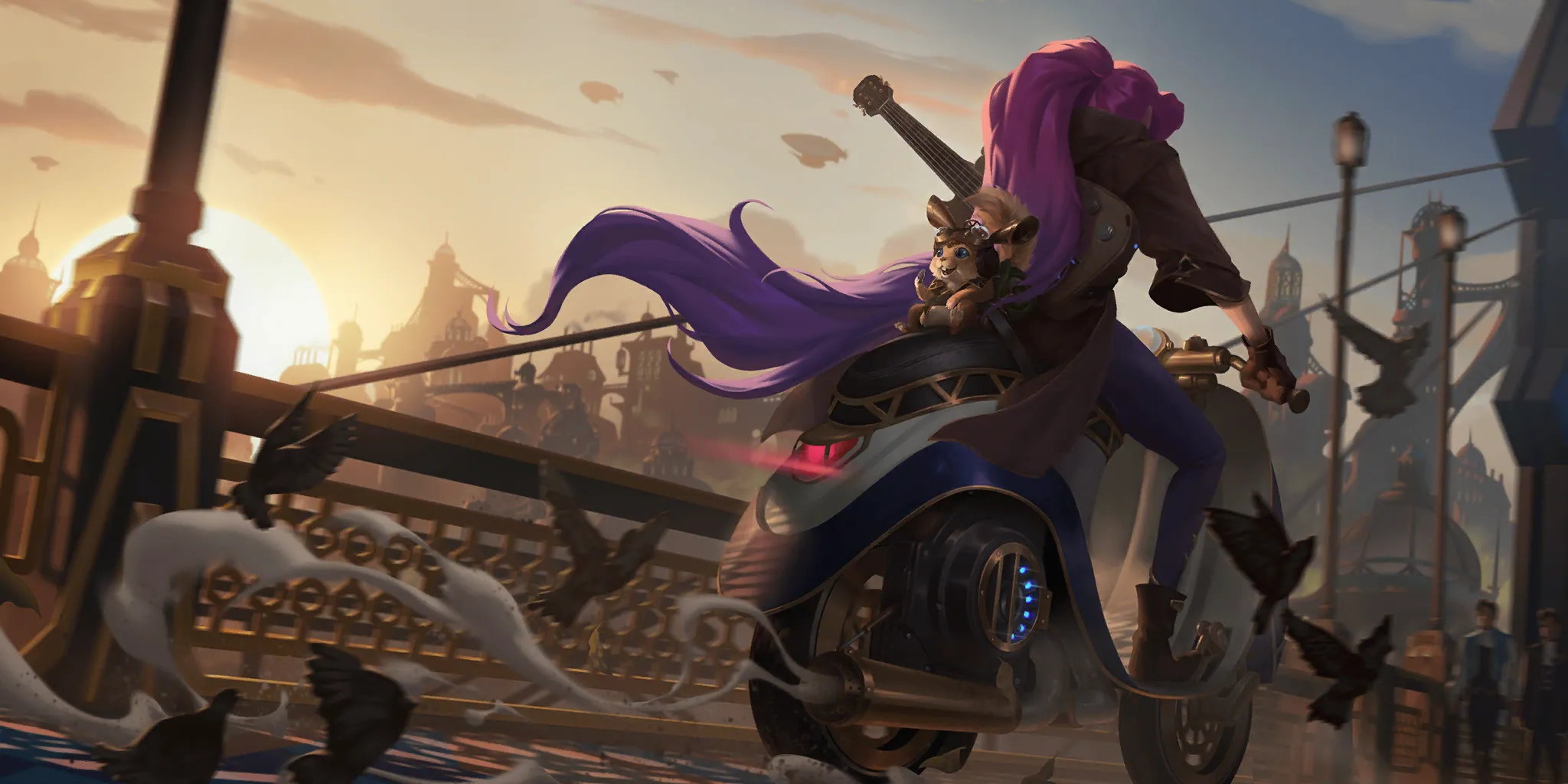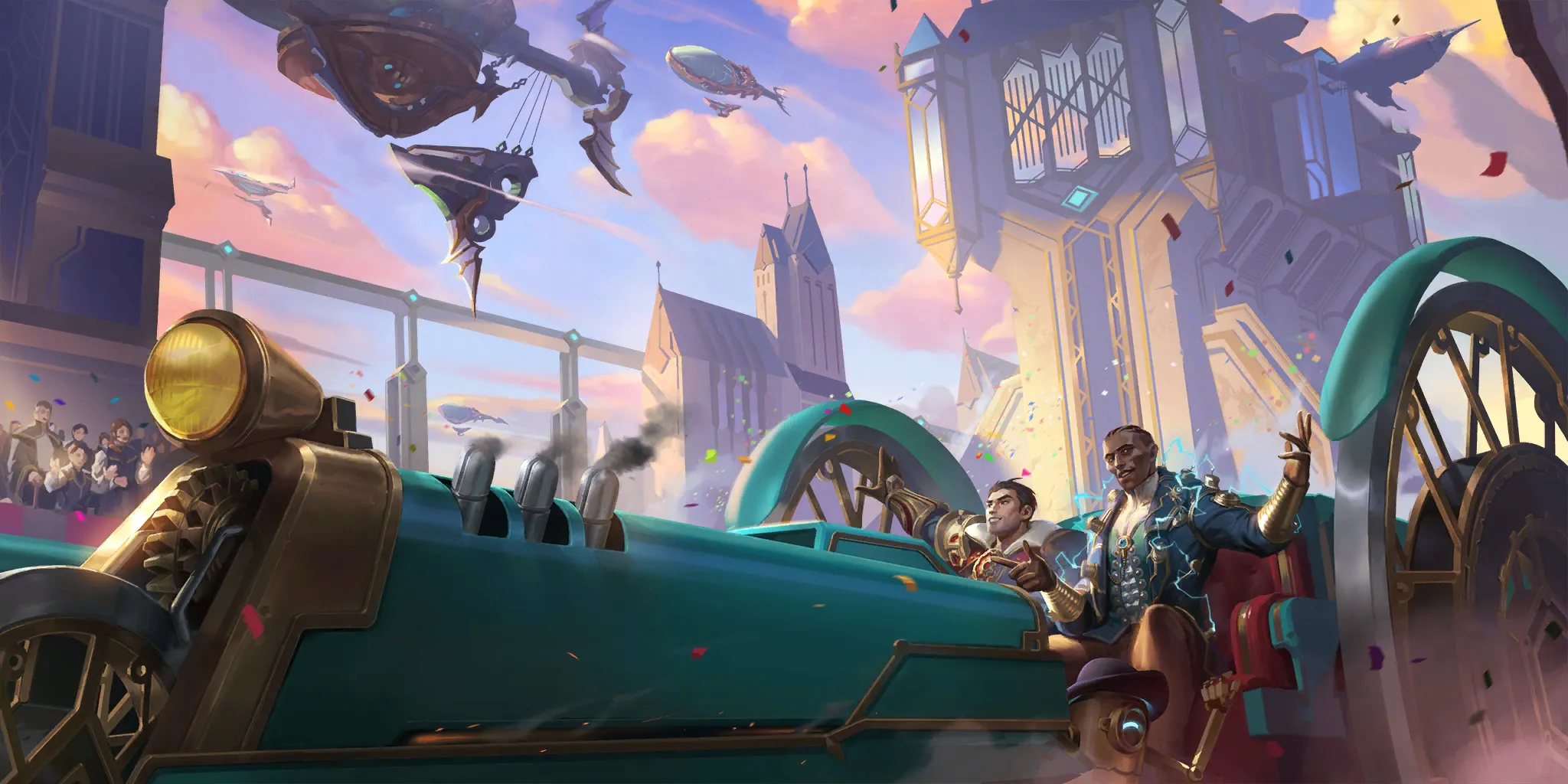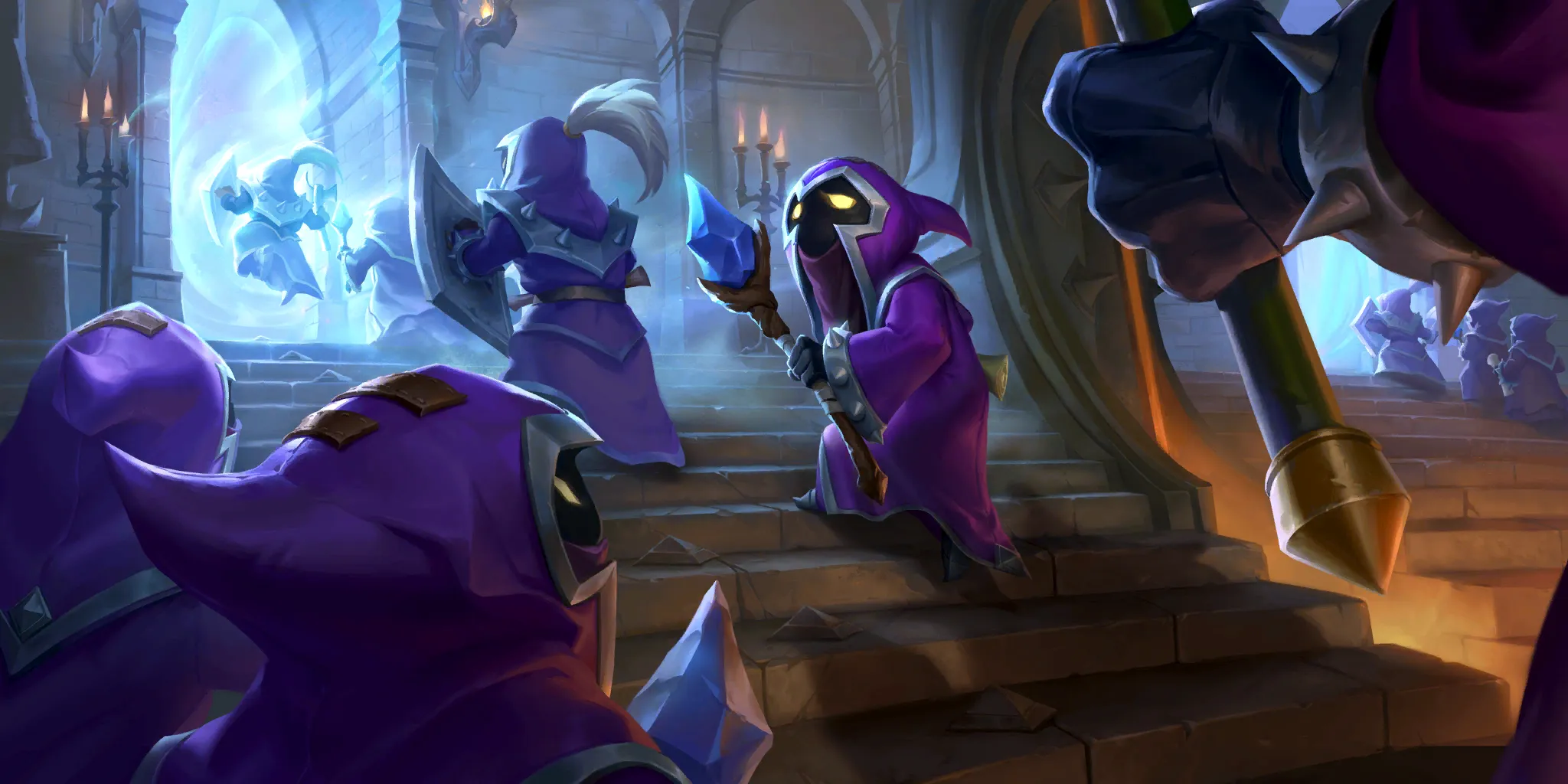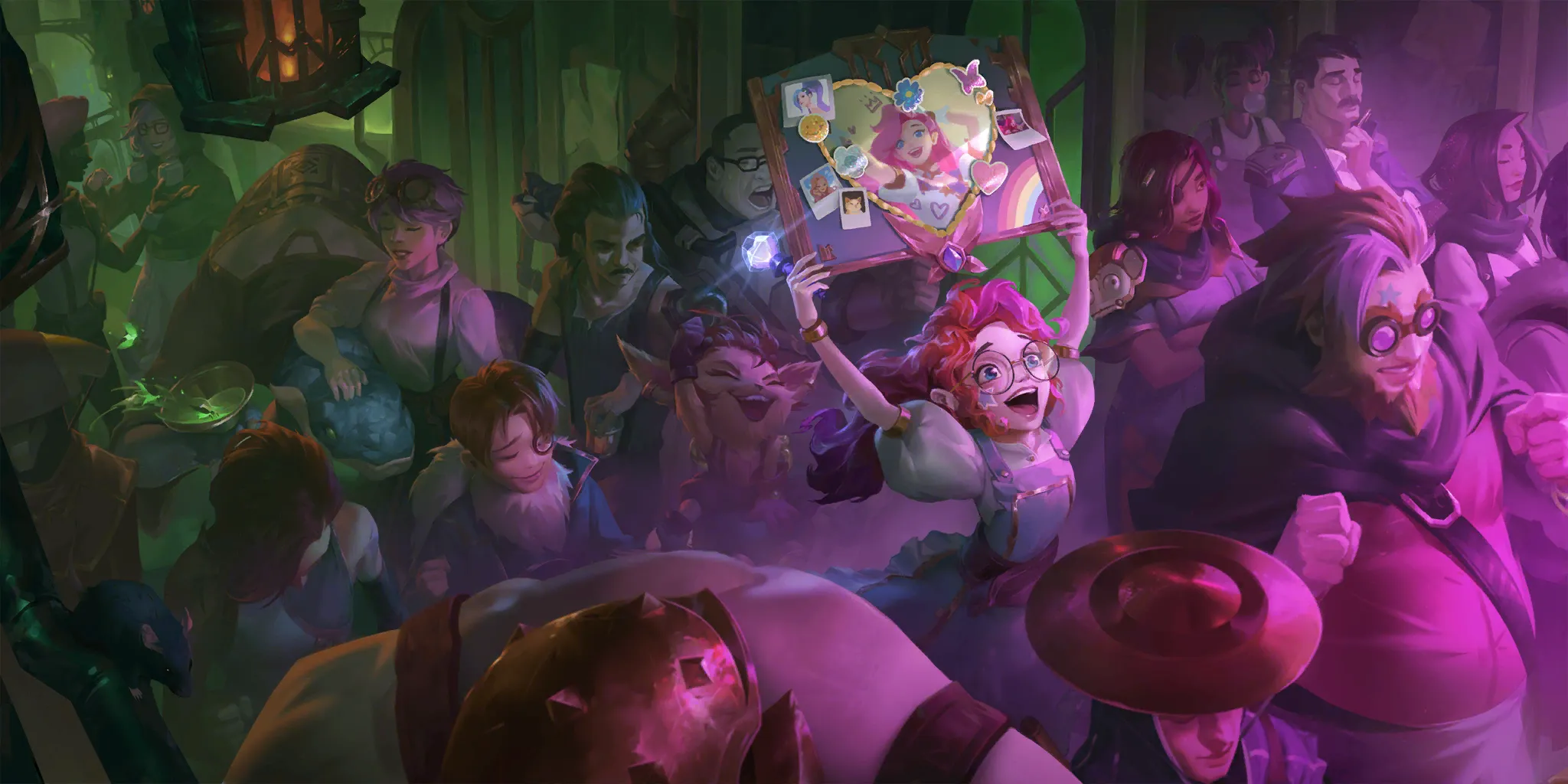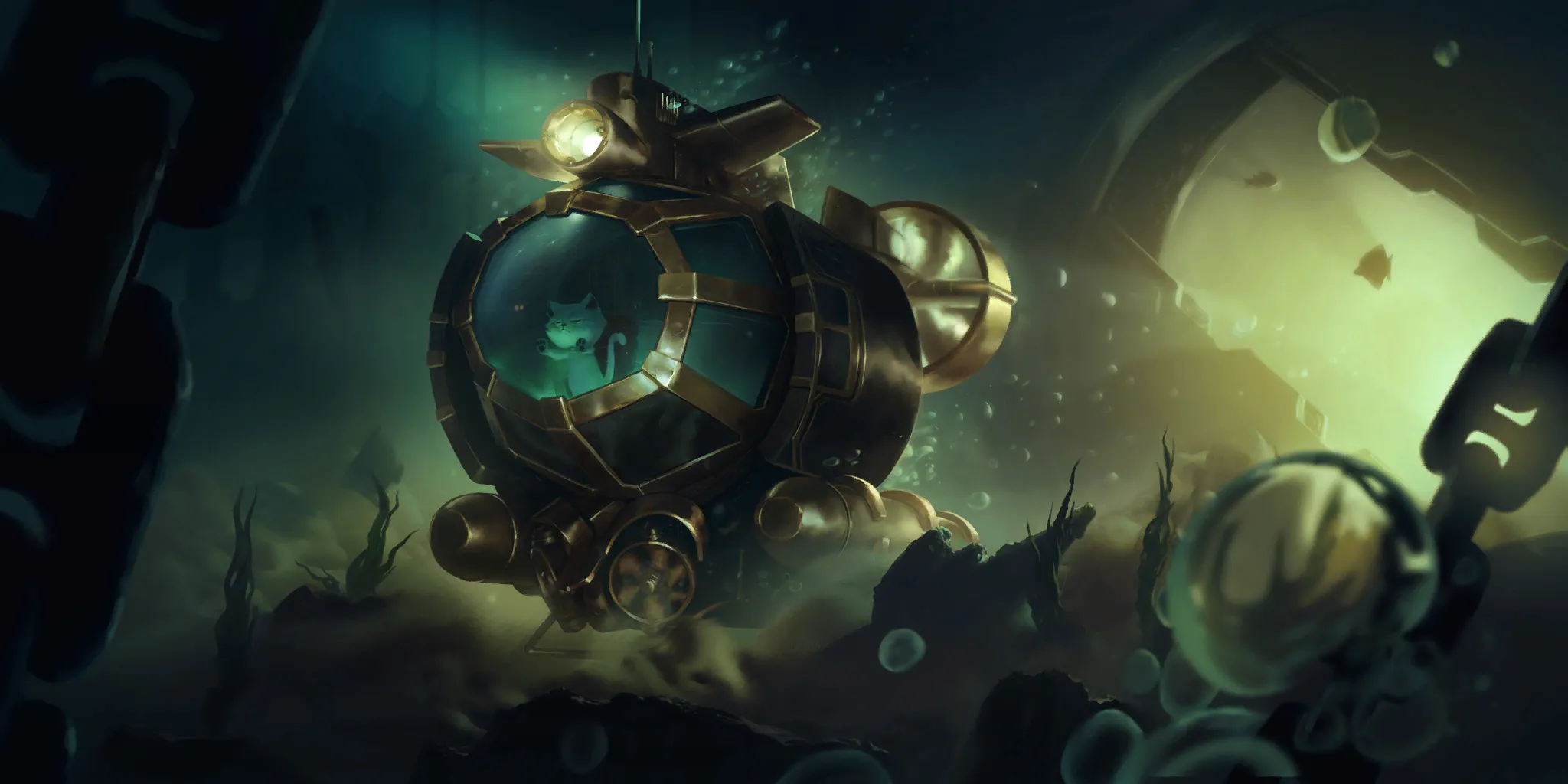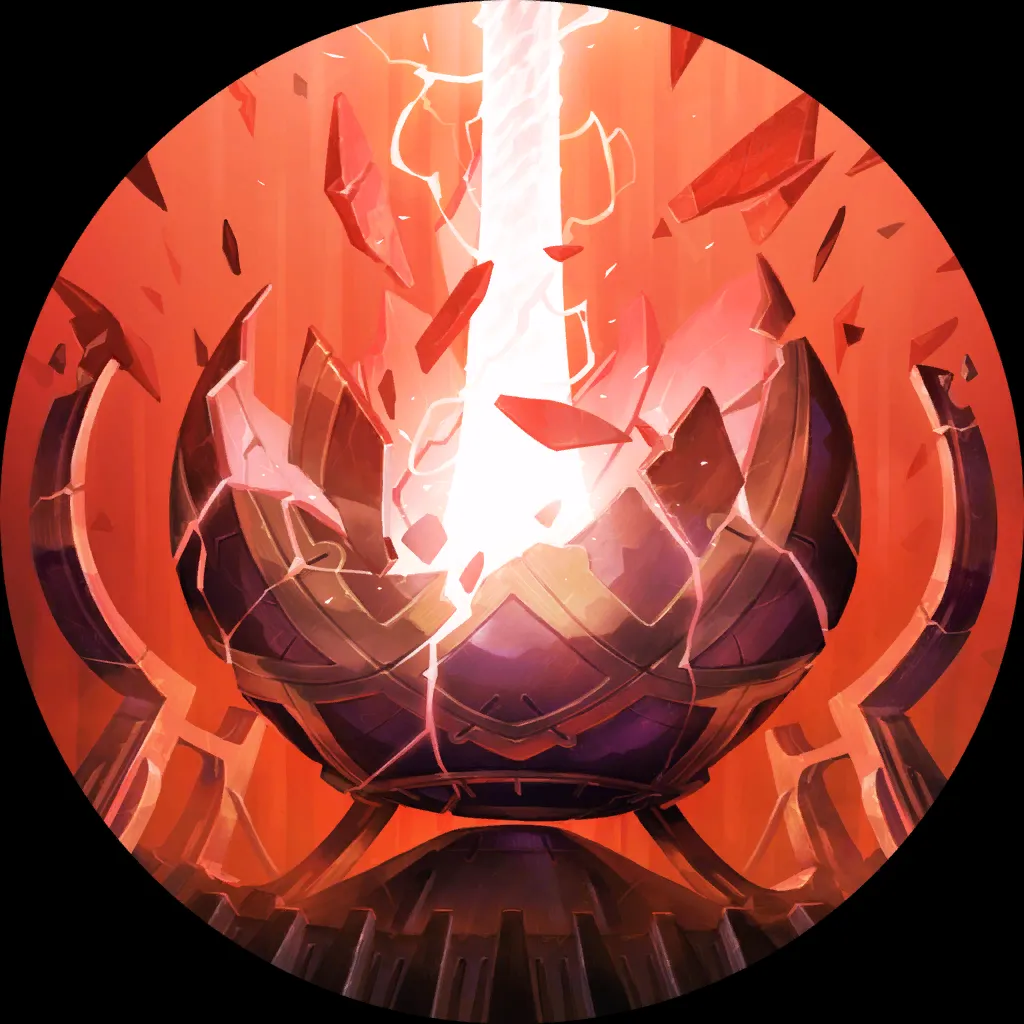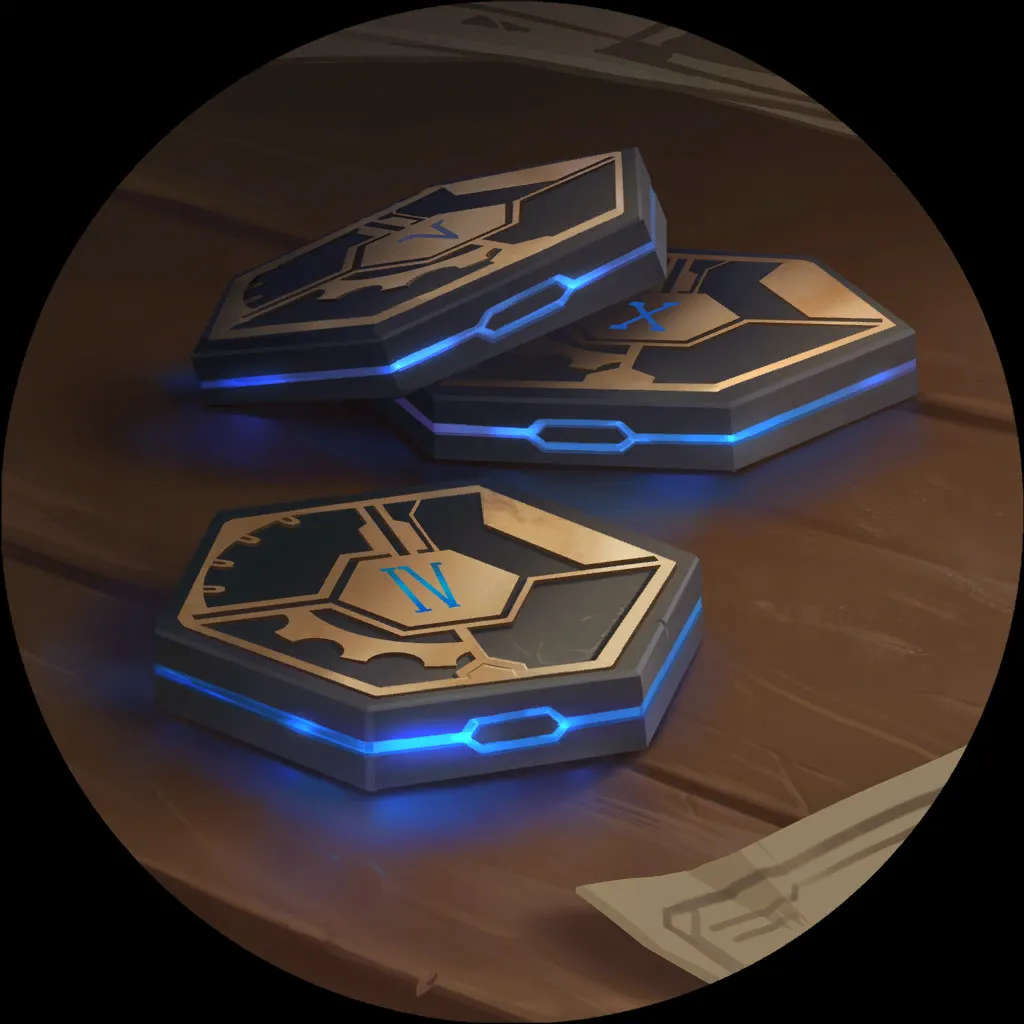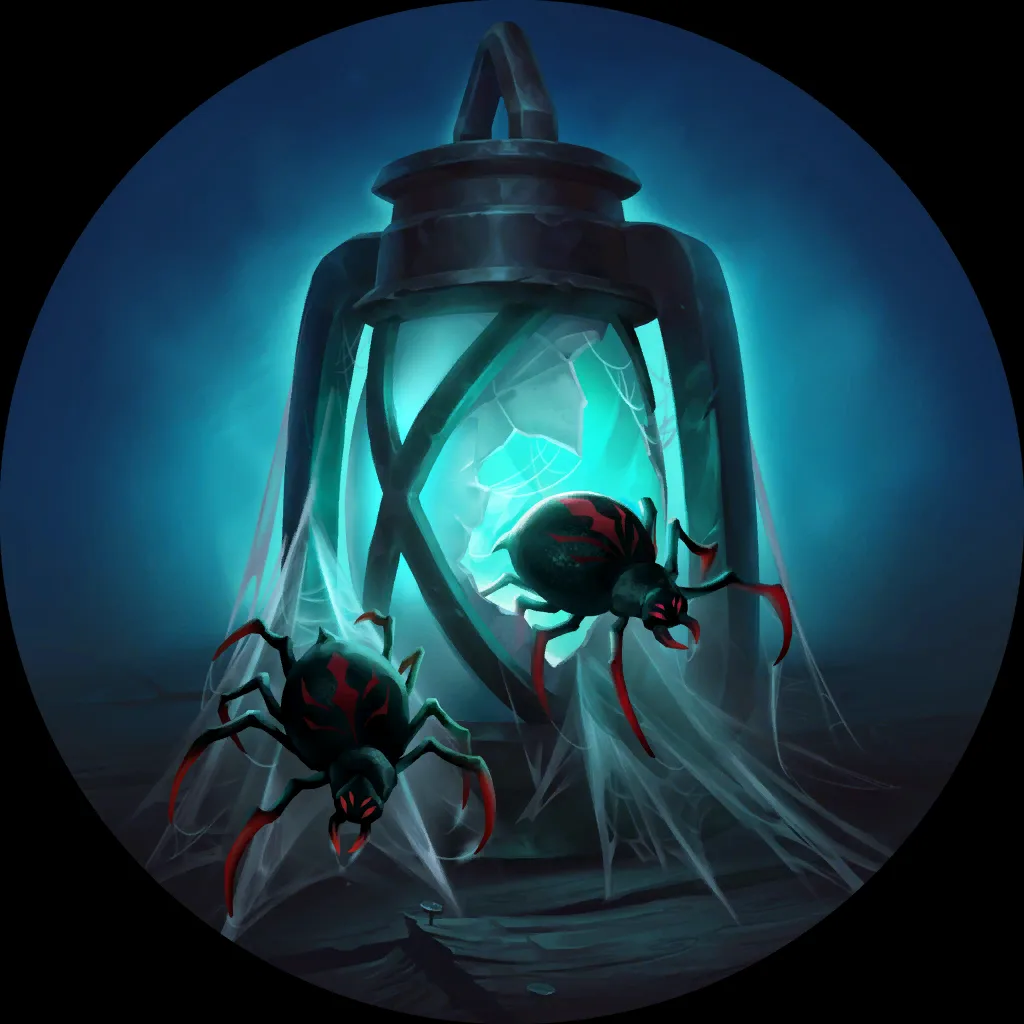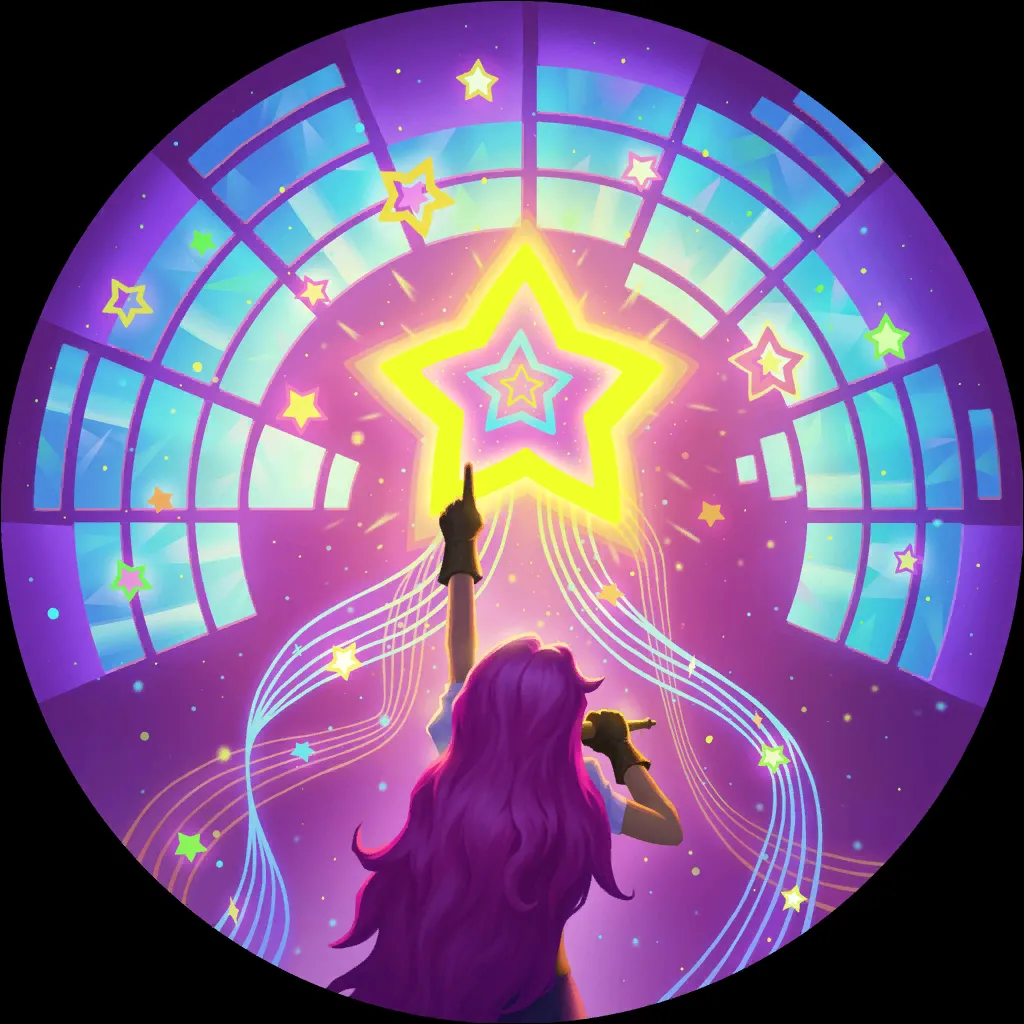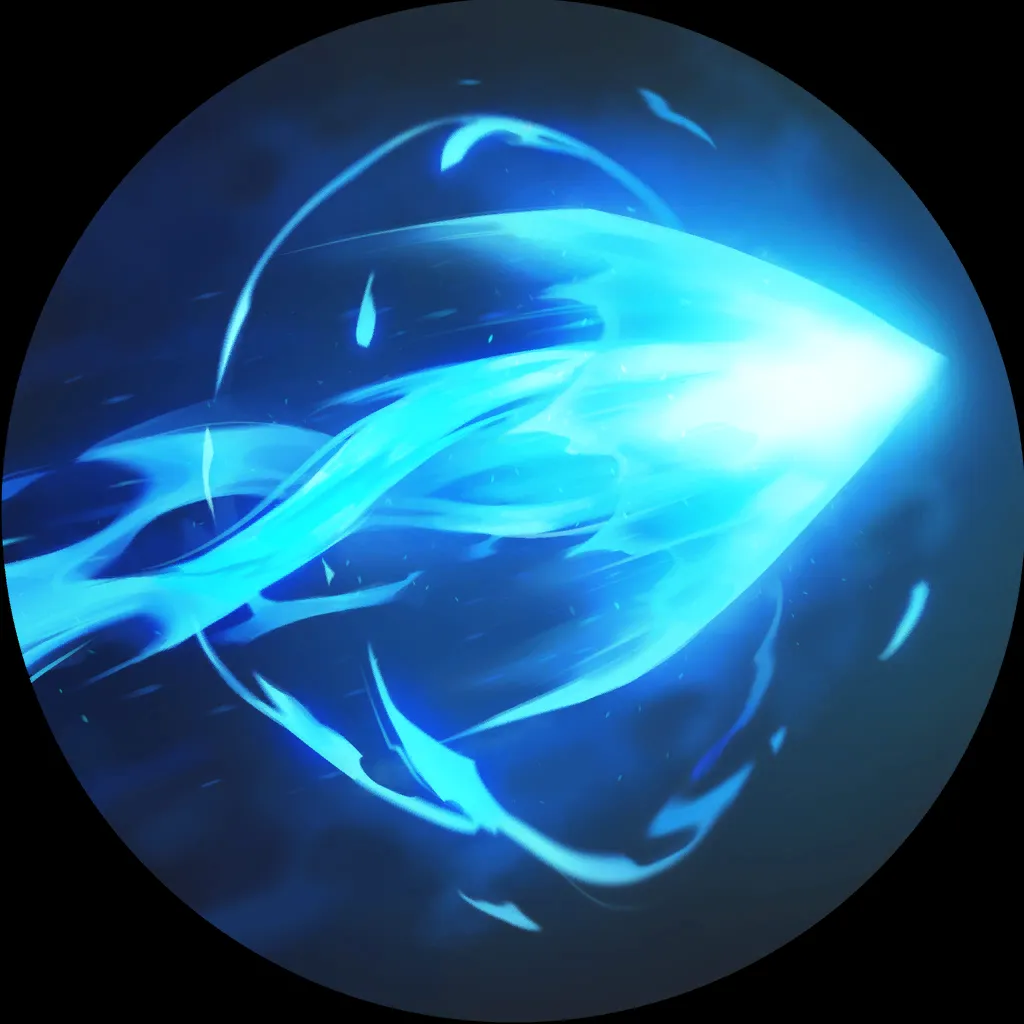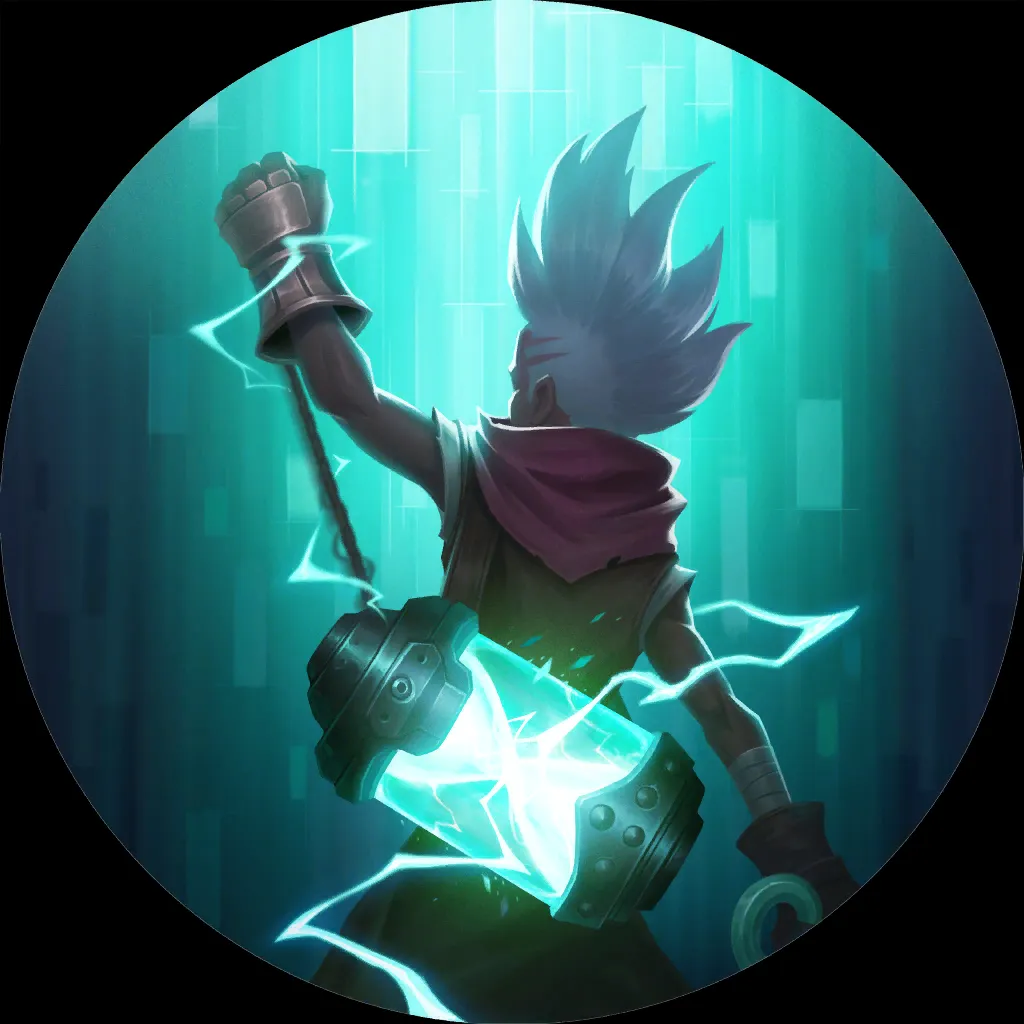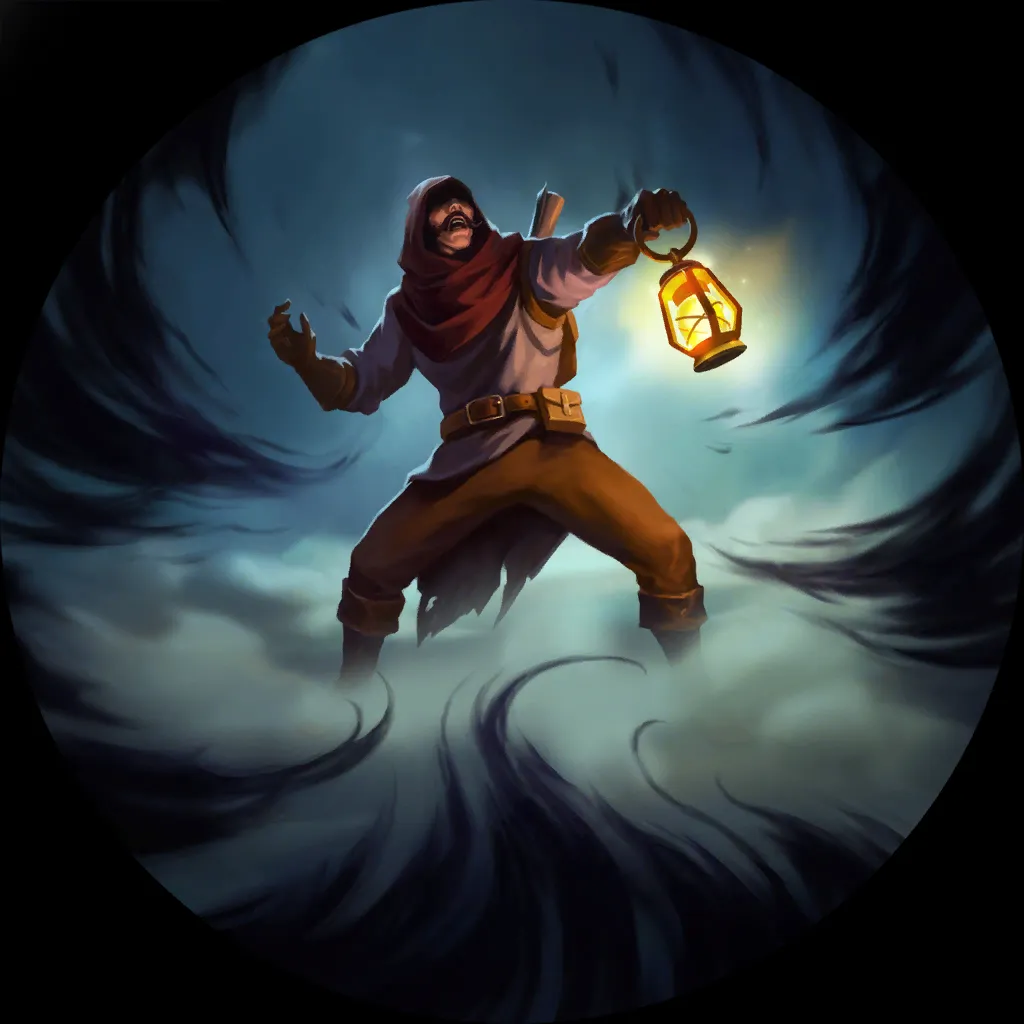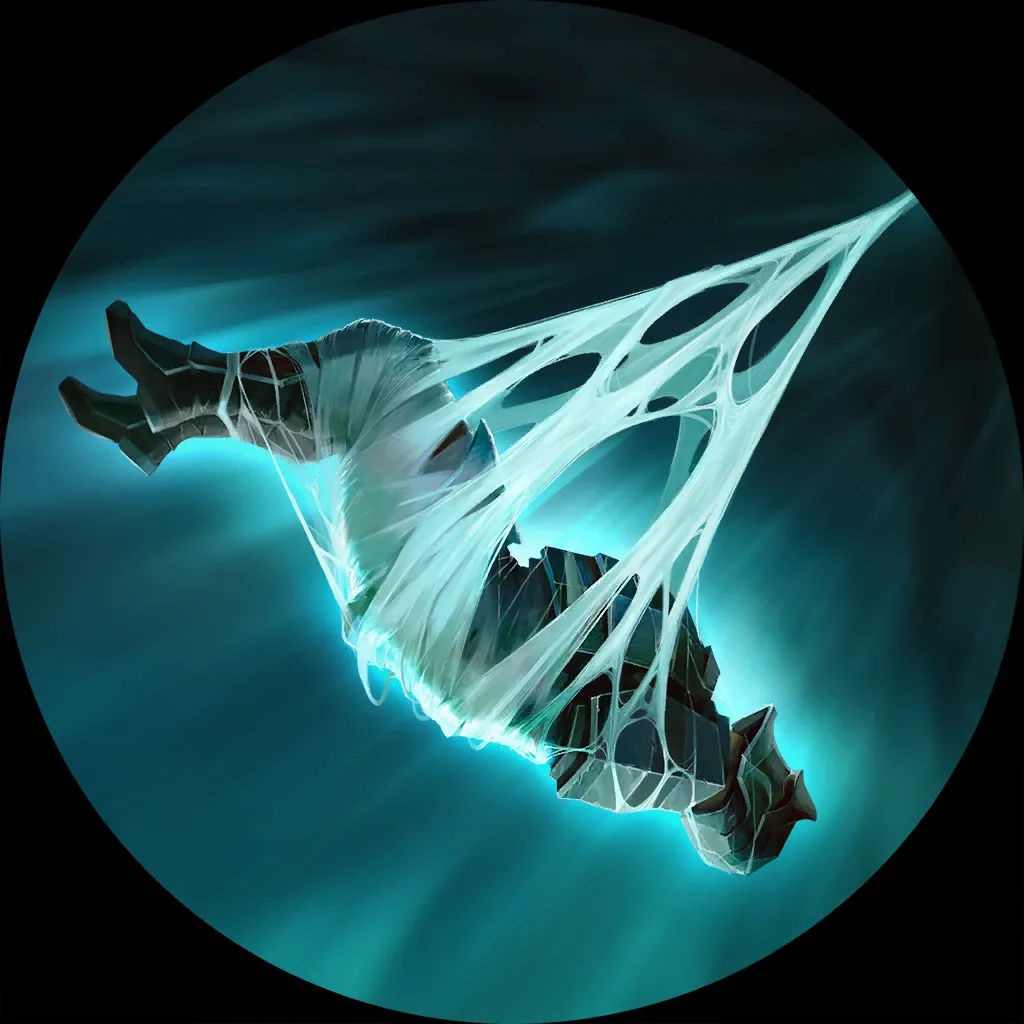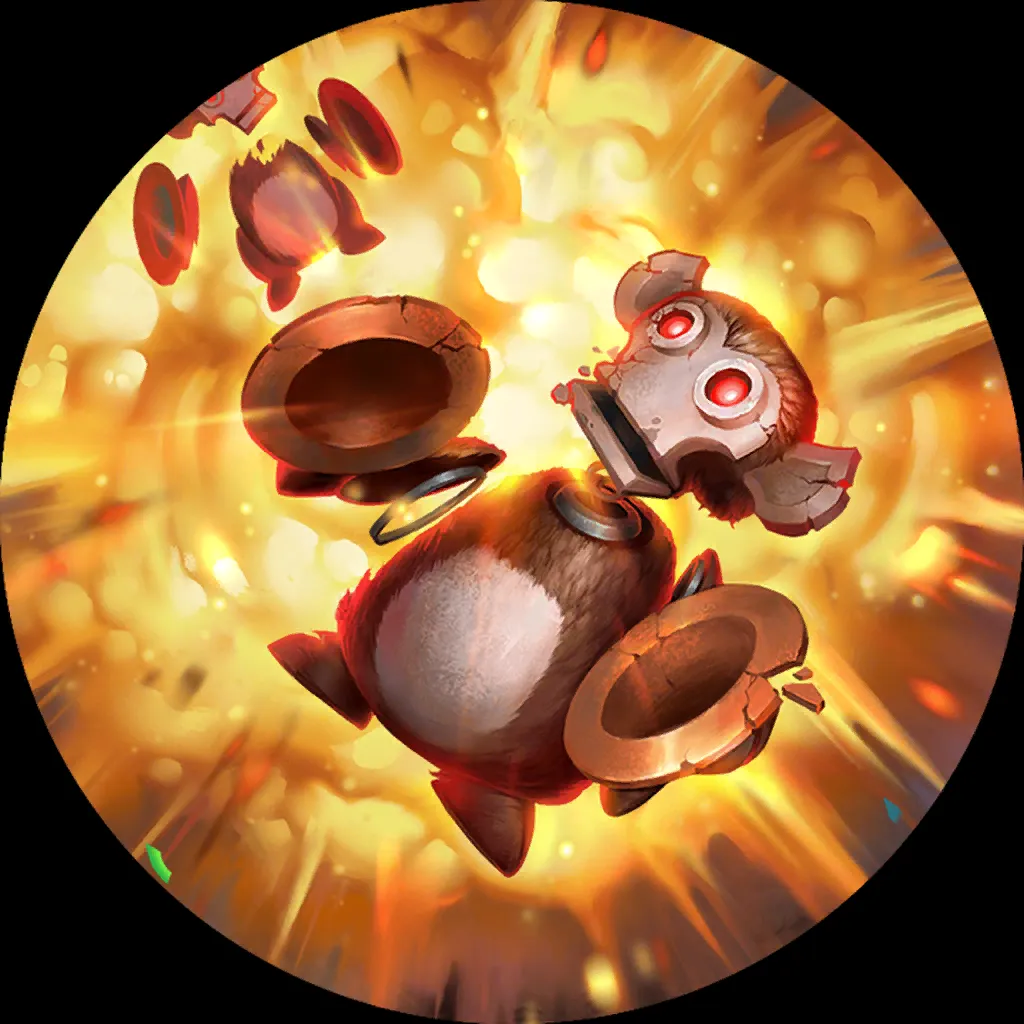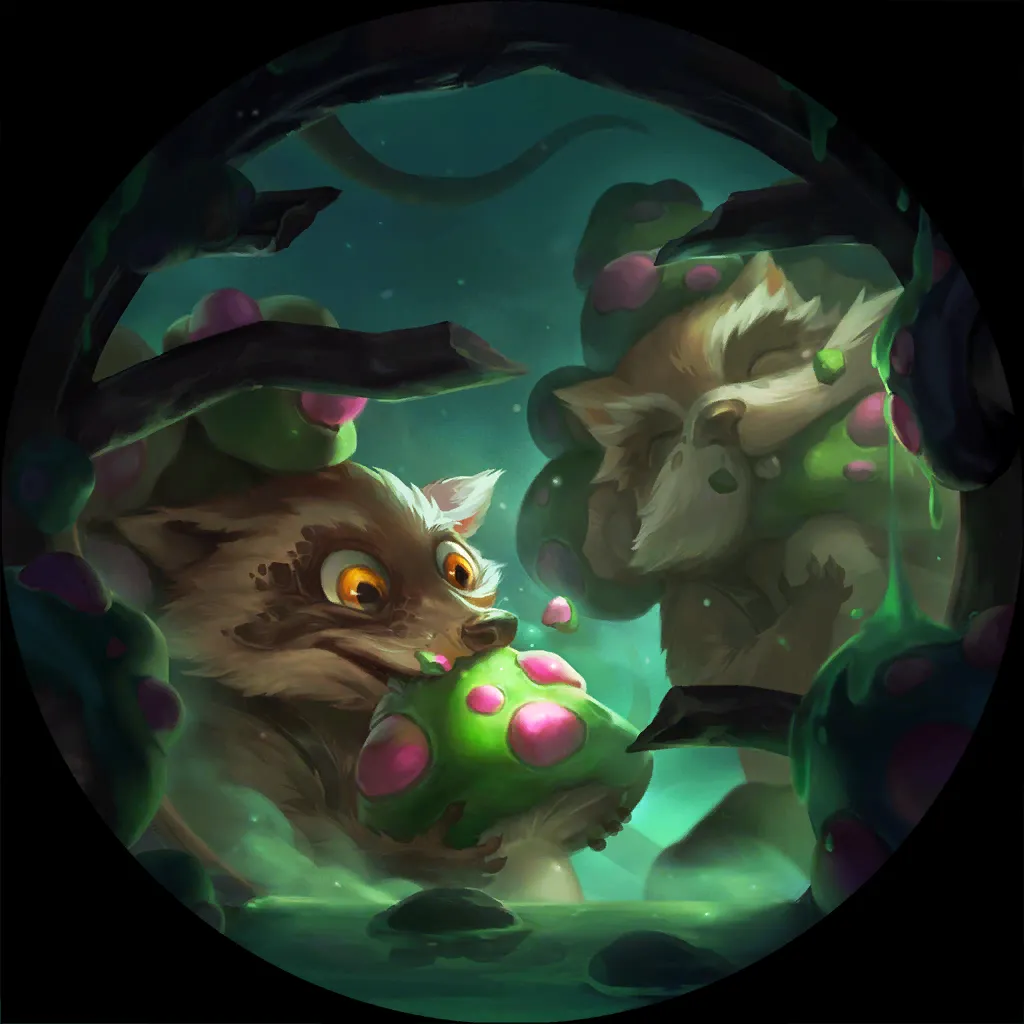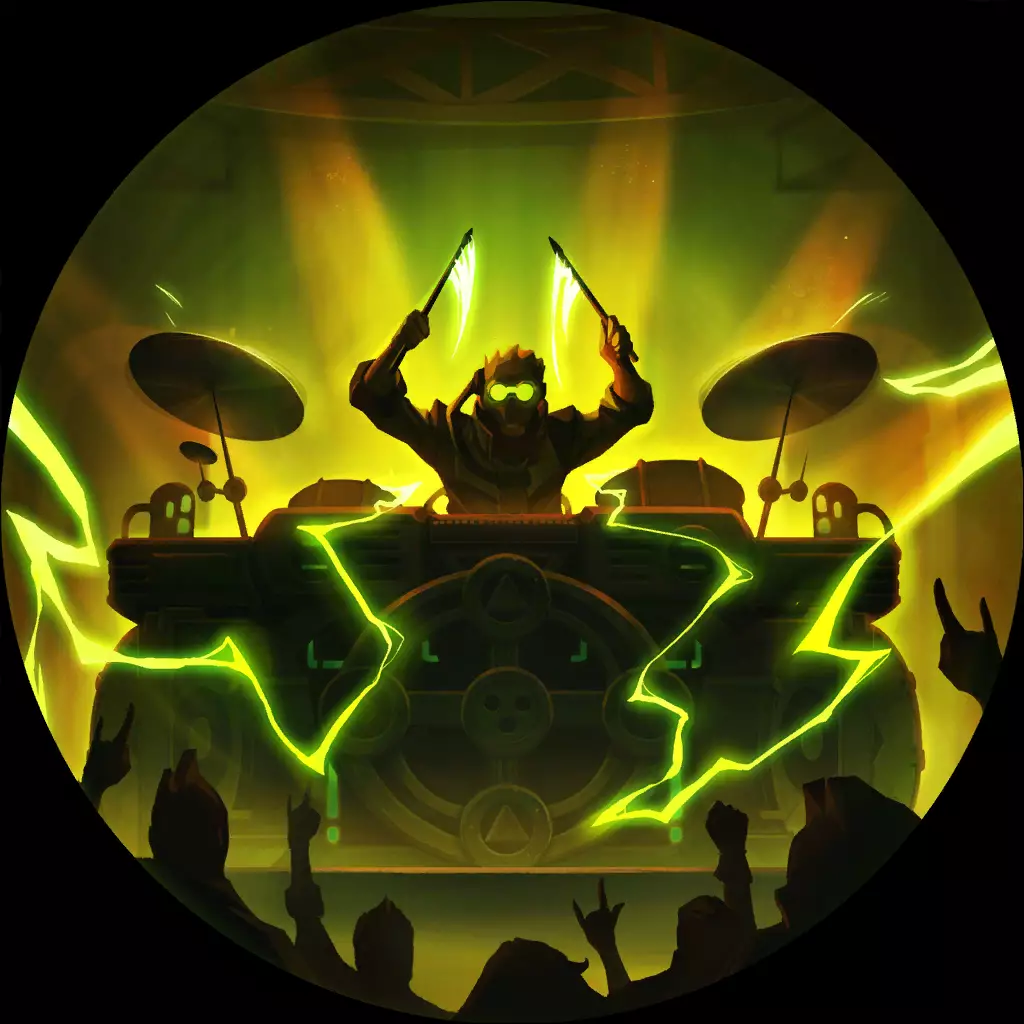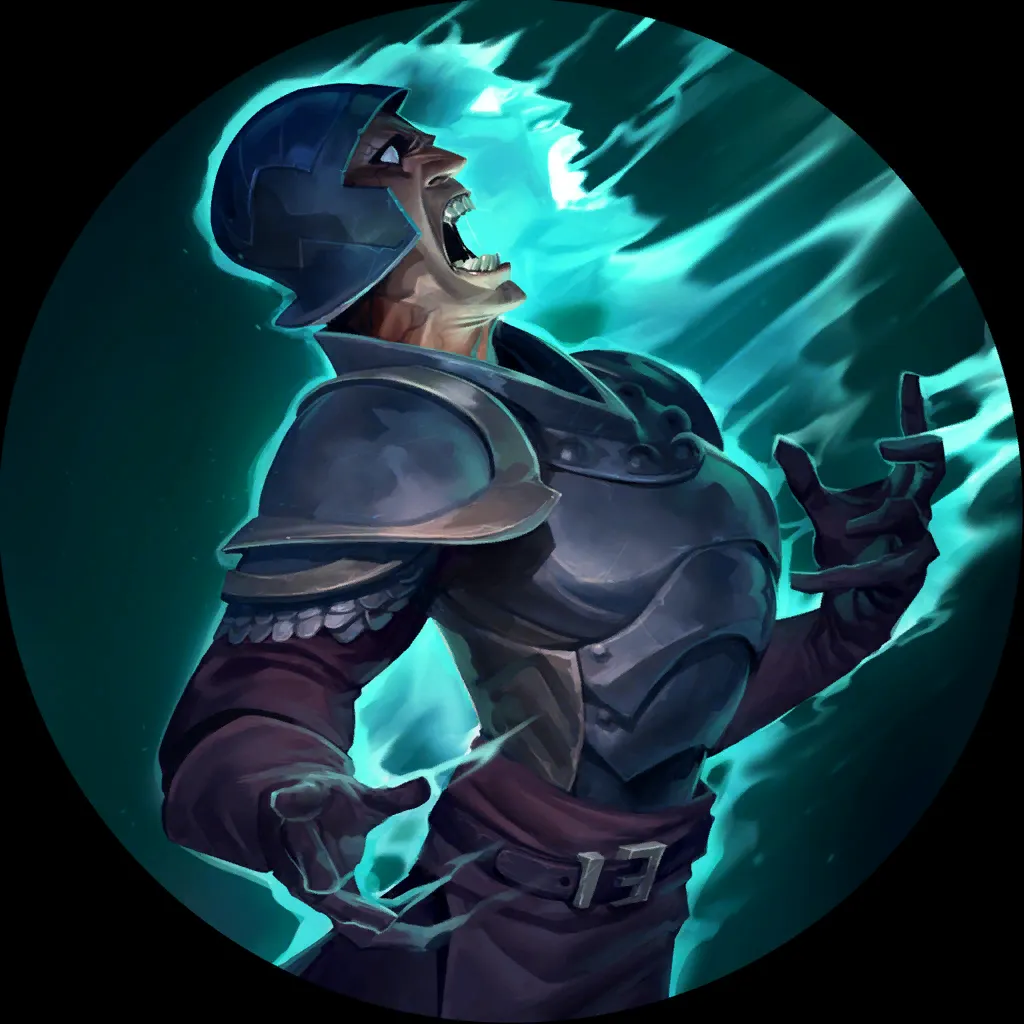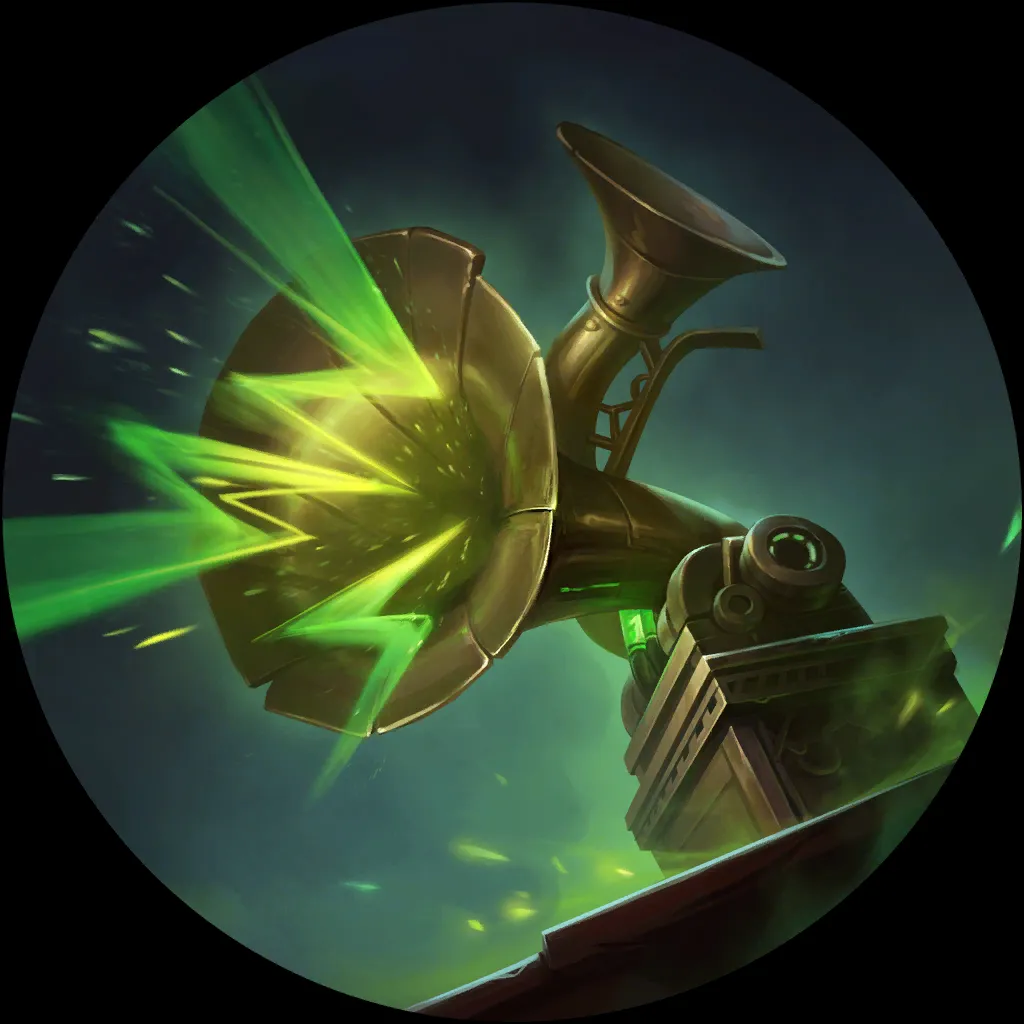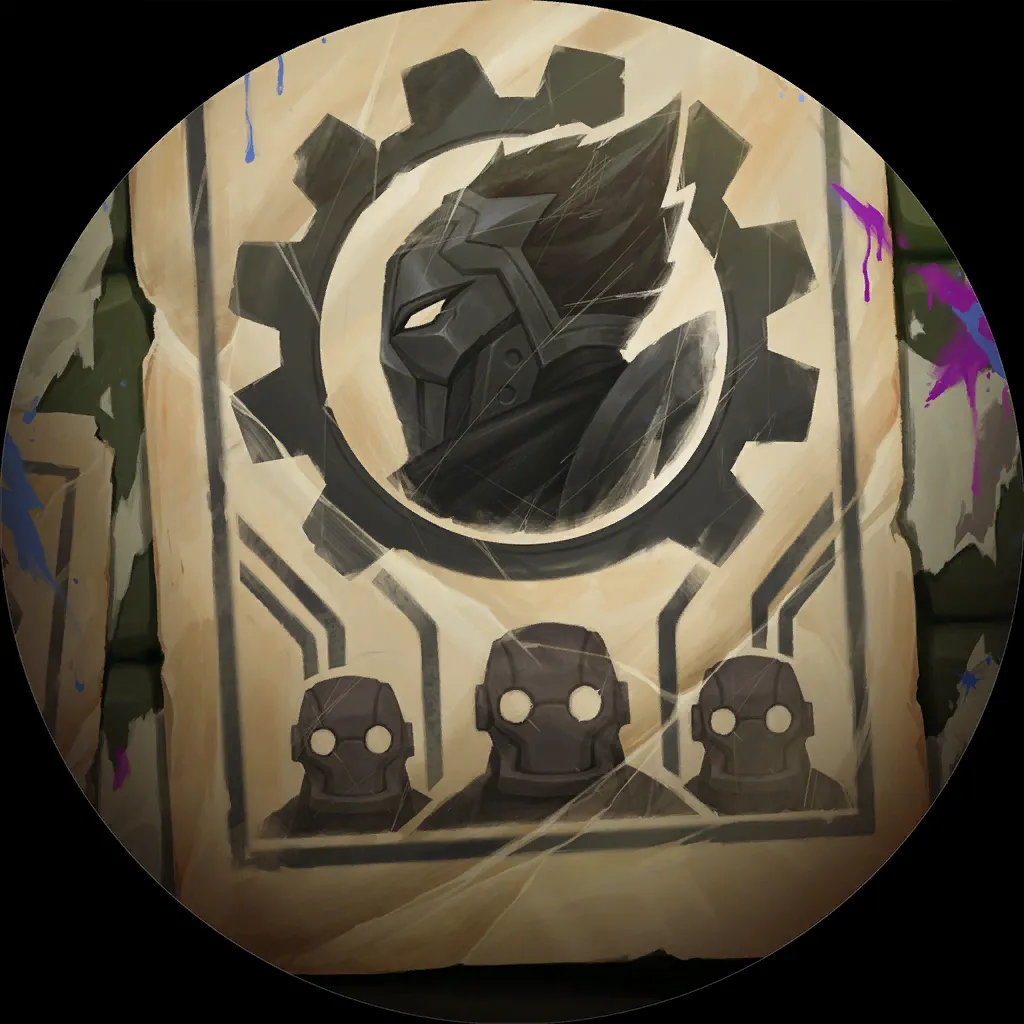 ---
Best LoR Decks: Seraphine Viktor SI – Card Breakdown
2x
Acorn, the Hextechnician
is a really interesting card that reminds of other elusive one-drops like Zoe
and Vastayan Disciple
. Sure, he's not even close to the power level of either of those, but he fits our playstyle really well, and can get discounts on extremely important cards, like Vengeance
, Sputtering Songspinner
and Glorious Evolution
. We're using him as a two-of because there comes a point in the game where the cost reduction has diminishing returns, so we'd rather reduce the chances of top-decking him later on.
2x
I mean, have you seen Reggie's pool in
Piltover & Zaun and
Shadow Isles? It's insane. Vengeance
, Piercing Darkness
, Hexbliterator
, Dawning Shadow
, Sputtering Songspinner
, Progress Day!
, The Ruination
... All extremely high-quality cards when generated, and Ferros Financier
gives you access to all these options. There is a consideration to run Ferros as a three-of, but I decided to cut one for another, funnier card, that's coming up next.
1x
The one-of I like the most, albeit not the strongest, Minion
comes in to generate a blocker when we have spare mana, especially on early rounds. The created Minions in your hand also helps you level up Viktor
most of the time, as our deck really has problems with leveling Viktor in a timely manner, both from being super reactive and from our generating cards coming in later on in the game. You could cut this card for a third Ferros Financier
, of course, and still feel really good about the deck, but since this is the version that pulled the biggest numbers for me, I'm leaving Minion for this article. Plus, it's cool to see cards like Minion
finally find home in a competitive deck!
3x
One of our only three-ofs and a very warranted one, Fanclub President
is a super strong card, enabling a five-mana spell to be played for a much lower cost – sometimes even for free. Her pool is insane: rallies, ramp, stuns, heals, reach, hard removal… you name it! This card is strong enough to warrant a three-of status on our deck, which is no small feat at all! Take a moment to look at the five-mana spell pool in your deck-builder before you start playing, to know which picks are good and bad, and have a general idea of what you can see when playing fanclub prez.
1x
Subpurrsible
acts as a nice one-of, one-sided win condition, and helps push a bunch of damage. Our deck has a really easy time triggering its effect really fast, especially after Back Alley Bar
comes down on the board. The draw effect is also a very nice bonus, making Subpurrsible
a great top-deck in the later stages of the game, which is when you want to be drawing it. Subpurrsible
complements real well our powerhouses (namely Fanclub President
, our champions, Back Alley Bar
, and Glorious Evolution
), earning its spot as solid one-of.
1x
Everyone who knows me and the way I build decks knows my relationship with Thermogenic Beam
is very clear. Always one, never two, never three. You want to have the option to deal X amount of damage to something, but you never ever want to see two of those – your hand gets clogged when you double-draw it. Tapping completely out of mana is a very big deal, and you don't do these decisions lightly. Sometimes, after having played Glorious Evolution
, tapping out is fine (since you can have some zero-mana plays), but going down to zero mana before your opponent does is bad, especially as the game goes on late – which makes Thermo beam a one-of in our build.
2x
Tellstones is a really nice card in our build, and we generally want to be casting a maximum of two of them – it's not strong enough to warrant a three-of status, but it certainly is strong enough to warrant two slots.
Generally, you want to save your Tellstones for later on, when Seraphine
and/or Back Alley Bar
are down on the board, so you can get discounts and double-casts on your cards, especially Aftershock
. Remember that when you have both Seraphine
and Back Alley Bar
down, the first time you cast Tellstones it will give you two Aftershock
s, and only the first Aftershock
will be duplicated, dealing a total of six damage for two mana!
Progress Day!
is also a very good pick later on in the game when you need extra gas in the form of card draw, as whenever Bar comes down you'll be able to chew through the cards in your hand very fast.
3x
Quietus is a very strong card, and one of the few that earns three slots in our deck. Not only it kills Seraphine
and Ezreal
on the spot for a super-premium one-mana cost, it can destroy Darkin weapons like The Darkin Aegis
and The Darkin Lodestone
, as well as very strong improvised equipments like Upcycled Rake
.
This spell is super simple and straightforward, and very nicely fits the current meta. Be careful with how you use your Quietus
, though, since killing early drops might grant you some early tempo, but using your health as a resource to later on be able to destroy a high-priority card like a Darkin weapon can be the difference between winning or losing the game – especially against
Demacia. For example: very often you'll be presented with the option to Quietus
a Petricite Broadwing
, and that's a really powerful play, but most of the time, saving your Quietus
and inviting your opponent to throw their The Darkin Aegis
at you and destroying it as soon as possible will just outright win you the game.
1x
Seraphine's champion spell is pretty damn good, especially when its secondary effect is triggered. For starters, it's basically a stronger Mystic Shot
when your goal is to control the board – but it won't target our foe's face, which is a massive deal. As big of deal as that is, though, our deck does not care as much about burning the opponent down (as, say, Seraphine Ezreal Noxus does), and we want to cast different spells to either fulfill our Seraphine
's level-up condition, or have a high payoff when she does level up and double-casts High Note
.
And, for this, the card certainly delivers! With a Seraphine (level 2)
on board, a new High Note
will deal four damage to the main target, and two to the secondary.
By the way: as strong as High Note
is as a champion spell, Seraphine
as a unit is much stronger, so we want to avoid using her champion spell, and would rather keep the second copy in hand to replay her if she's removed – our maindeck High Note
therefore ends up making the cut as a one-of over the third Mystic Shot
.
2x
The quintessential
Piltover & Zaun control card – Mystic Shot
is very rarely less than a three-of in any Piltover deck, but for our build we are allowed to cut one down for the reasons listed on High Note
's section (Seraphine and Back Alley Bar care about New spells, so having a broader variety is beneficial). There's not much to talk about Mystic Shot
as a card, since it's pretty self-explanatory, and an extremely strong spell – great and instant addition.
1x
Time Trick
is a very good card when Seraphine
levels up – it will give you two predicted draws for two mana, which is insanely strong. Outside of Seraphine
's interaction, though, it's a mid-to-good card. You want to try not casting it early and save it to use it with Seraphine (level 2)
, but don't be afraid to cast it when you do have spare mana, or think you need to find something specific – not every game will have us level up Seraphine
before casting our high-synergy one-of cards, and we have a lot of other high-synergy cards anyway. It's not bad to use some of them early if we need to.
1x
Unspeakable Horror
falls in the exact same category as High Note
: a nice spell with good upsides that takes the place of the third Vile Feast
. The Nightfall pool has a bunch of good cards, but a bunch of useless ones too. One good upside is that it has great spells that also help our Seraphine
– the best, in my opinion, being Pale Cascade
.
2x
The quintessential
Shadow Isles control card (did I say something like that before?). Vile Feast
is extremely important for any SI control build because of everything it does. A ping, a drain, a chump blocker – everything you need to get through the early game, and a nice way to pop SpellShield at Fast speed. For the exact same reasons as Mystic Shot
(we are a Seraphine
and Back Alley Bar
deck that cares about New cards), we trimmed down the third Vile Feast
and said third slot was replaced by the spell closest to it, Unspeakable Horror
.
1x
Get Excited!
is a nice card to have, especially as a one-of because of many reasons.
Our deck does not have an issue producing discard fodder, as some cards generated by Seraphine
, Sputtering Songspinner
or Back Alley Bar
can end up generating unplayable cards, and Get Excited!
can find use for those cards. And, with Back Alley Bar
in play, Get Excited!
will cost two mana, giving us a few burn damage outs with Seraphine (level 2)
: six face damage for two mana is nothing to laugh at in terms of reach, especially for a deck that can weave in a few hits with Subpurrsible
, or Viktor
with evasive keywords.
1x
Sump Fumes
is pretty much always activated – a lot of our cards generate other cards on play. Couple that with Back Alley Bar
and Seraphine
's synergy, and you have a very strong deal-six for two mana.
In general, the Back Alley Bar has this great synergy that, by making three-mana spells cost just two mana, will then allow Seraphine (level 2)
to double-cast them – but we don't want to invest a lot of deck slots into those three-mana spells, since we won't always draw the Bar, or may need to use these spells early.
2x
Easily one of the best cards of the Domination expansion, Drum Solo
brings crazy card-draw power, since we have easy Flow triggers, and especially when Viktor
is on the board generating a zero-mana spell every round start. We don't want three Drum Solo
s, though, since our deck has lots of card generation, and we want some amount of card variety. Progress Day!
off of Piltovan Tellstones
or Ferros Financier
can be our third copy of a big card-draw spell.
2x
A very good card, especially when paired with Acorn, the Hextechnician
. Vengeance
is a much-needed hard removal for when either Quietus
or our damage-based removal spells won't do the trick. We absolutely want some number of Vengeances to deal with decks that rely heavily on combat tricks, like Vayne Zed or various Pantheon
builds, so two feels like the correct amount so far.
2x
Sputtering Songspinner
is really cool, and has started to see play on main decks because of Seraphine
's synergy. We're paying seven mana for three new, two-mana spells that are chosen from two options, so you have some amount of agency over the outcome.
We can get buffs, draw spells, damage spells, removal, silences, Challenge & Vulnerable, stuns, so there are many ways of getting away with a game. Not only that, but these spells will level-up both of our champions very efficiently. All of this, combined with a few cost reductions from our little Acorn, the Hextechnician
friend, can push a big swing in any match in which you decide to pull the Songspinner trigger.
1x
Glorious Evolution
is a very recent addition because of the amount of Seraphine
mirrors I've started facing. It instantly flips most control matchups in your favor, and is really only bad against Ionia because of Deny
.
This is a flex slot, depending on what you are facing the most: could be The Ruination
(if you face a lot of Demacia), Withering Wail
(if you're facing a lot of aggro decks) or Evolution against Seraphine – ultimately, it's your call. The beauty of Back Alley Bar
decks is that you can change some of the ratios into what you feel the most comfortable piloting, so you are more than welcome to customize a few cards in this build I'm showing today, and make it look more like you.
3x
Speaking of which, let's talk about the landmark that pieces everything together, Back Alley Bar
. Some could argue for including only two copies of the Bar, rather than three, but I would disagree.
In my opinion, you want to have Back Alley Bar
online on the board as soon as you're allowed to. It will be a tempo-negative play in a lot of cases, but it will be a tempo-positive play a lot of the time too, since you can generally extract some value from the cost reductions immediately, and the mana investment will be recouped entirely in the long run. The 3/3 Back Alley Barkeep
body is also very nice, since it will act as a way to not get yourself into a super-bad board state when the Bar comes down.
3x
They printed Karma
in
Piltover & Zaun! We're finally able to play a Viktor Karma-style control deck outside of Ionia, which opens a lot of new doors.
Seraphine
does have a weak body as a 1/4, and thus she's not able to contest the board as well as other cards – but compared to Karma, you don't need to wait until round ten to start getting value off of her! Ideally, you want to save your Seraphine for when you have either leveled her or are really close to doing so, like a Seraphine
plus Sputtering Songspinner
round that both finishes leveling her up and getting some immediate value off of her effect before she's instantly removed by the opponent.
3x
Much like in Viktor Karma build, Viktor
is a very strong champion that will take over the game by himself if left unchecked. He will also contribute to Seraphine
's level up a lot, since his champion spell, Viktor's Death Ray - Mk 1
will act as three differently named spells that are also very strong if doubled, as they become cheap removal that can deal with pretty big units.
You don't usually aim for Viktor to be your main win condition, but if you have the option to do so, he will greatly reward you. Keep in mind that after you cast Glorious Evolution
and have Back Alley Bar
down, Viktor (level 2)
will make it so any new card gets a three-mana cost reduction, and non-new cards get a two-mana discount. Also keep in mind that the second copy of a spell that Seraphine (level 2)
double-casts will be an Augment trigger, making Viktor
grow even bigger.
---
Seraphine Viktor SI – Gameplay and Strategy
It's really funny to talk about strategy when playing Viktor Seraphine, because the answers to the most basic questions are extremely out of the norm. Questions you need to ask yourself every game, for example, "How do we win this matchup?" are commonly answered with, "We'll figure it out."
As in, you never know how you'll close out the game once you start winning it – but one thing that is consistent, though, is that you know exactly what you have to do in order to "not lose" the game.
---
Winning versus Not Losing
In our case, the difference between "How are we winning this?" and "How are we not losing this?" lies mainly in the fact that our deck is full of reactive tools and very few proactive options – most of our proactivity will be generated as we play the game.
The only consistent win condition we have is Viktor
: he will always deliver what we want him to, since he's strong and self-sufficient, becoming a game-ending threat on his own if left on the board for too much time.
Seraphine
, on the other hand, has to generate the way she's going to close out the game. Even though she does stronger things than Viktor
, they're not always the same. The main comparison, probably, is with Seraphine Ezreal Noxus, where Seraphine is consistently doing the same thing every game – letting Ezreal do broken things. You could argue that Seraphine also breaks Viktor in this build, with how many free Augment triggers she brings to the table, but in my opinion nothing is comparable to multiplying Burst-speed face damage as Seraphine Ezreal does.
Being able to pilot this deck well will demand much more from your macro than your micro decisions, since we have to generate our proactive plays. You need to be able to identify when to choose between proactive and reactive cards off of your Manifests, as well as when you want to switch from "Surviving the game" into "Killing your opponent."
In general, you switch into the aggressor role when you assess that the opponent has ran out of gas to continue pushing for the win, or when you can simply outpace them with the sheer value of your plays, like when Seraphine
hits the board backed up by a Sputtering Songspinner
, for example. Much like Karma
in the Viktor
Karma
deck, she will propel you so far ahead in terms of value that you can turn a game upside down in a few actions and convert it very quickly.
Remember, you're not looking to hold your opponent hostage for a million rounds – you're just looking for some space to do your thing, and when you see that space, you go for it. Of course, while safely playing around your opponent's cards.
---
Viktor Seraphine – Mulligan
When doing mulligans with Seraphine Viktor, you're looking for early plays as well as Back Alley Bar
and Viktor
. I don't think I've ever skipped a Bar in my opening hand unless I was against hyper-aggressive decks like Pirates or Annie Jhin. You can keep one high-cost spell in your opening hand if there's also an Acorn, the Hextechnician
, but never more – let's look at some examples:
---
In this opener we're only keeping Back Alley Bar
as it's the quintessential card for our deck to function in the mid- to late-game, and we are looking for early plays. As much as it's possible to use Piltovan Tellstones
into Aftershock
early, it's hard to find yourself in a situation where that's what you want to be doing on round three, so we're tossing it away for better plays.
---
In this hand we're kicking our tellstones out and looking for a higher-cost spell to discount with Acorn, the Hextechnician
.
There are a few matchups where we want to keep the Thermogenic Beam
as well, like Jax Vayne for example. We keep the Thermogenic Beam if it's a matchup where we'll find use for it by rounds two and three, since we don't want to attack with our Acorn on round four and have the cost buff wasted on Thermo – you either consider keeping Thermo to use early, or kick it to try and find other, more expensive spells or early-game cards.
---
This mulligan is very interesting, and we can approach it in a few different ways.
If we are against another control deck, we could consider keeping both Back Alley Bar
s in hand along with our Seraphine
, and maybe kicking Mystic Shot
away to dig for higher-impact cards. If we are against heavy aggro decks like Pirates, we would keep Seraphine
and Mystic Shot
, kicking Back Alley Bar
away. If we're against a midrange deck, like a Demacian pile, we do the mulligan as shown in the screenshot above: we don't want our Seraphine
dying to early Challenger units, and want to look for other earlier plays that will lead into our Back Alley Bar
.
---
Here we're keeping both Back Alley Bar
and Ferros Financier
. We could consider keeping the Sputtering Songspinner
if the Ferros was an Acorn, the Hextechnician
instead. We're looking for other early plays and better early-game cards, like Viktor
.
---
Now, this is kind of what you want to see. The only decision in this mulligan is if we want to discount Drum Solo
or Glorious Evolution
with Acorn, the Hextechnician
's round-one strike. If we're on a Seraphine mirror or a control matchup and it's not
Ionia, definitely go for Glorious. If we're against a more midrange deck, go for the Drum Solo discount. If we're against burn, ditch both Solo and Glorious, and try to discount smaller spells. Quietus
is pretty much an always-keep in our deck, so always happy to see it in the opening hand.
---
This time we have the option to start the game with both Champions in our hand. Viktor stays every time, while Seraphine
is what we need to consider. Most of the time you want to keep her, as double-drawing her is good – not because of her champion spell, though, but because you want to actually play your second Seraphine if the first gets removed.
---
This is a pretty good hand with lots to consider. Against hyper-aggressive decks? Keep all four! Against midrange or Demacia? Keep High Note
as well as Seraphine
and Quietus
. Against a Seraphine
mirror? Do it like shown above.
---
Seraphine Viktor SI – Matchups
We saw that mulligans with Seraphine
Viktor
can be pretty flexible, and you must have noticed how I mentioned various different decks and archetypes when talking about the mulligans, those mostly being Seraphine
mirrors, different Vayne
builds, a few aggro burn decks and some Pantheon
blends. Now let's try to get you an idea of how to fight these, and the particularities of the different versions of those decks.
---
This is a pretty comfortable matchup – mostly because our removal is infinitely cheaper than theirs, and we can generate more fodder on the board to fight for it, enabling our kill spells to be targeted at enemy champions.
The absolute MVP against Seraphine Ezreal Noxus is Quietus
, and I would recommend you look for it very aggressively when mulliganing. Quietus will kill both of their champions on the spot, and the thing we absolutely cannot allow is for our opponent to have both Seraphine
and Ezreal
leveled on the board, at the same time. You will die if it happens, so try your best not to allow it, and I really mean it. Like, if you play Quietus on Seraphine
and they try to save her somehow, and you have Vengeance
available, just rip it, kill their champs.
Glorious Evolution
will also help flip this matchup pretty easily, as long as you have one Quietus
in hand to remove a champion that they will most certainly play when you cast GE – the zero-mana Quietus
will catch them off guard most of the time.
For the other side of this matchup, here's Card Gamer's Seraphine Ezreal Deck Guide.
---
The Mirror
The full-on mirror is flipped mainly by Glorious Evolution
, multiple Back Alley Bar
s, and how many Quietus
each player draws. Be aware of how many and what kind of cards your opponent has generated. Save Quietus
for Seraphine
and Vengeance
for Viktor
, unless Viktor
is played on curve without a card being generated beforehand – one augment trigger will put Viktor
outside of Quietus
range, and if that spell fizzles, the player that didn't get to resolve it is at a massive disadvantage.
---
Seraphine Ezreal/Viktor Ionia
The Ionia matchup can get very dicey, since they have Deny
for our Glorious Evolution
, but we don't have it for theirs. They can also get their champions out of Quietus
range with Twin Disciplines
or any attack-pumping spells. This matchup will depend above all on random card generation rolls and whoever draws more champions.
One thing you can do is always hold up Glorious Evolution
mana since, if they cast theirs, that means they're probably tapping out, so you get an opportunity to cast yours without it being denied.
---
Try to have Quietus
up for The Darkin Aegis
. Most of the time it's not worth it to use Quietus
on Petricite Broadwing
since you do have blockers for it – you really want to hit those Darkin weapons and the occasional Upcycled Rake
.
Vayne Zed tends to not run a lot of Denies, so feel free to Vengeance Zed
on sight – there are even considerations to float mana into Vengeance on a champion on round three. One good thing you can also do that works well with mana is playing either Seraphine
or Ferros Financier
early, and hold up four mana to be able to threaten a kill on Vayne
with Thermogenic Beam
. All in all, my main tip is to be careful with damage-based removal, since Vayne Zed packs up a ton of health buffs to counter you. It's better to waste more mana to kill Zed
with a Vengeance
than to keep pointing Mystic Shot
at him, and having the opponent buff him out of range and eventually winning the exchange against your smaller removal.
For the other side of this matchup, here's Leer's Zed Vayne Deck Guide.
---
Vayne Pantheon
The good thing is that we aren't playing against the pink region, so no need to worry about Deny
, only SpellShield!
The bad thing is that their stuff grows huge, and with access to Overwhelm – you really need to dig for your point-and-kill spells like Vengeance
, or find other similar cards with Ferros Financier
. Always try to have a ping ready for a possible SpellShield, and remember to use Quietus
to destroy high-priority weapons.
---
Quietus
, as always, will carry us really hard here. Sometimes you can save Quietus
to destroy the equipment attached to their Bloodcursed Harpy
and prevent it from respawning, which is a pain to deal with otherwise.
Ferros Financier
can also carry us big time by giving us The Ruination
sometimes, and you usually can block Vayne Jax's attacks pretty safely until your champions are leveled and can start taking over the board. Since it's a Demacia deck, their Rallies are super strong, and you should plan your rounds around them – pay attention to how they play their rounds, and how much mana they bank.
For the other side of this matchup, here's Wekhar's Jax Vayne Deck Guide.
---
Vayne Rumble
If you manage to kill Rumble, you're more than fine in this matchup. Sometimes you need to kill two Rumbles and it gets a little weird, but killing Rumble and destroying the Overwhelm equipment should set you up for a very easy win most of the time.
Further reading: for the other side of the matchup, you can check Card Gamer's Tumble on the Rumble – A Vayne Rumble LoR Deck Guide
---
Varus Pantheon
This deck is really easy to beat since their only interaction with your removal is the Cultist SpellShield spell. The only thing you need to do to win this matchup every time is to use Quietus as soon as Varus comes down to destroy the bow – the opponent will be left with one less win condition, since you can now just not kill Varus, and his level up stops being a threat. Since his bow is what matters for him, without the bow Varus is just a vanilla unit.
Point Vengeance
at Pantheon, point Quietus
at Varus, and you should be able to walk out with a freebie.
---
This matchup can go from completely free to completely unwinnable depending on how many champions the opponent draws. Seraphine
will be a very good blocker here, and you don't really care about losing her early. The name of the game is "Survive, and kill Jhin on sight." If Jhin goes unchecked, you can't really deal with the stun chains on their attack round, and you will lose out of nowhere. Low-cost spells are premium cards to have in hand, as well as some amount of early units.
---
Wrapping Up
Alright, and that was pretty much it for Viktor Seraphine Shadow Isles!
As always, thank you so much if you've made it this far down into the guide. It was really fun writing about a deck that I discovered so early on into the season, piloted to great success, and the deck is now a meta staple. If you have any suggestions don't forget to throw them my way on twitter (@yangzera), discord (Yang#7463) or twitch (/yangzera_) and I'll see you all in the next article!
---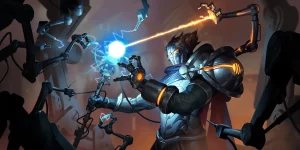 ---