Rumble
Demacia has been a deck that has popped up from time to time since the release of everybody's favorite Mecha Yordle – having a 5/4 Quick Attack, Impact, SpellShield unit attacking multiple times in a round is pretty hard to deal with, especially if you slap on some Overwhelm. But while this concept was always very powerful when your hand lined up perfectly, it had some issues: Rumble didn't have a great second champion to pair with, and the deck is extremely reliant on Rumble, to the point that you are unfavored most games you don't find him.
That's all in the past now: with the Domination expansion bringing Legionary Charge
and Vayne
, Demacia Rumble is now one of the best LoR decks, and a force to be reckoned with.
6
3
9
22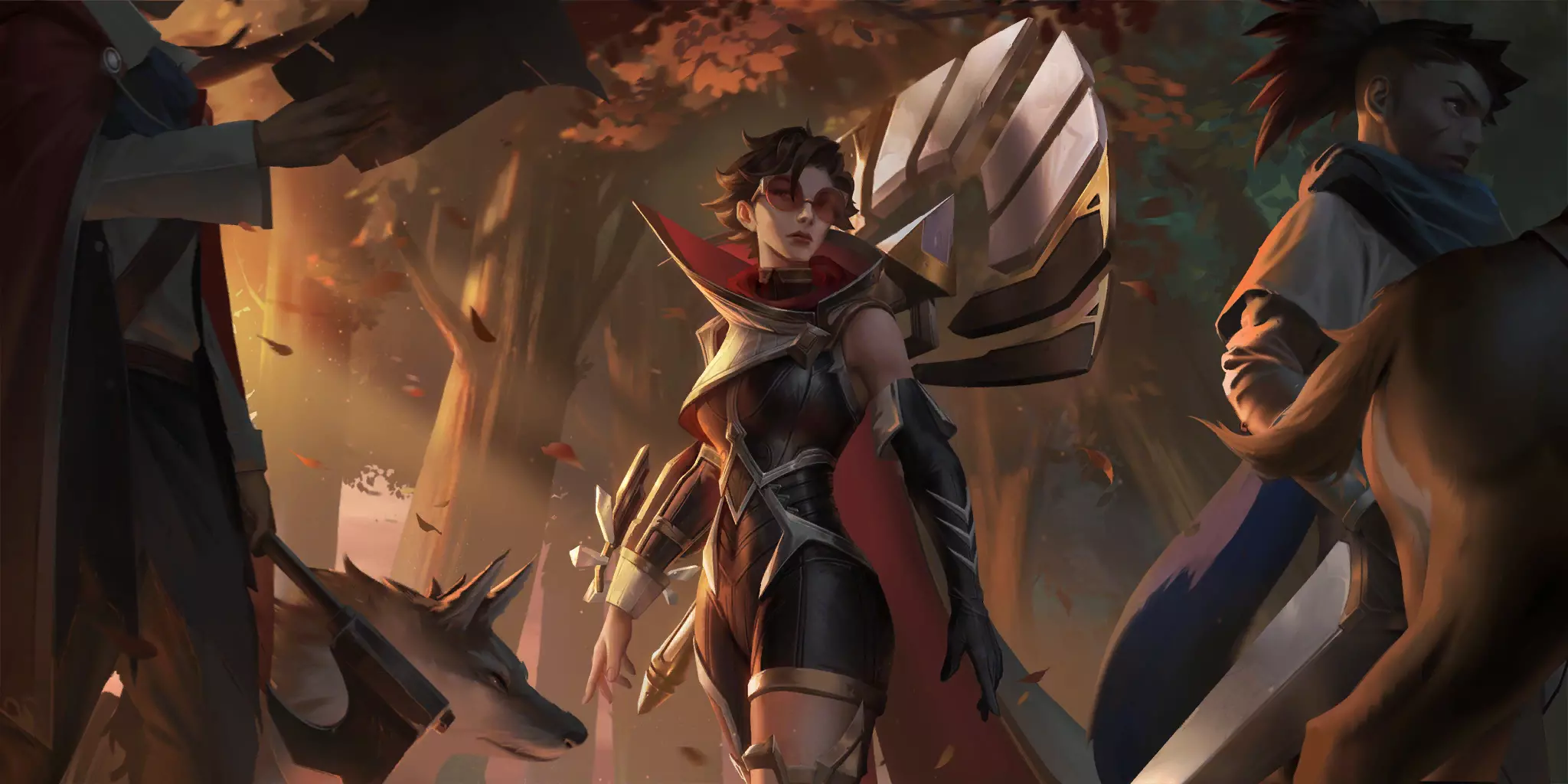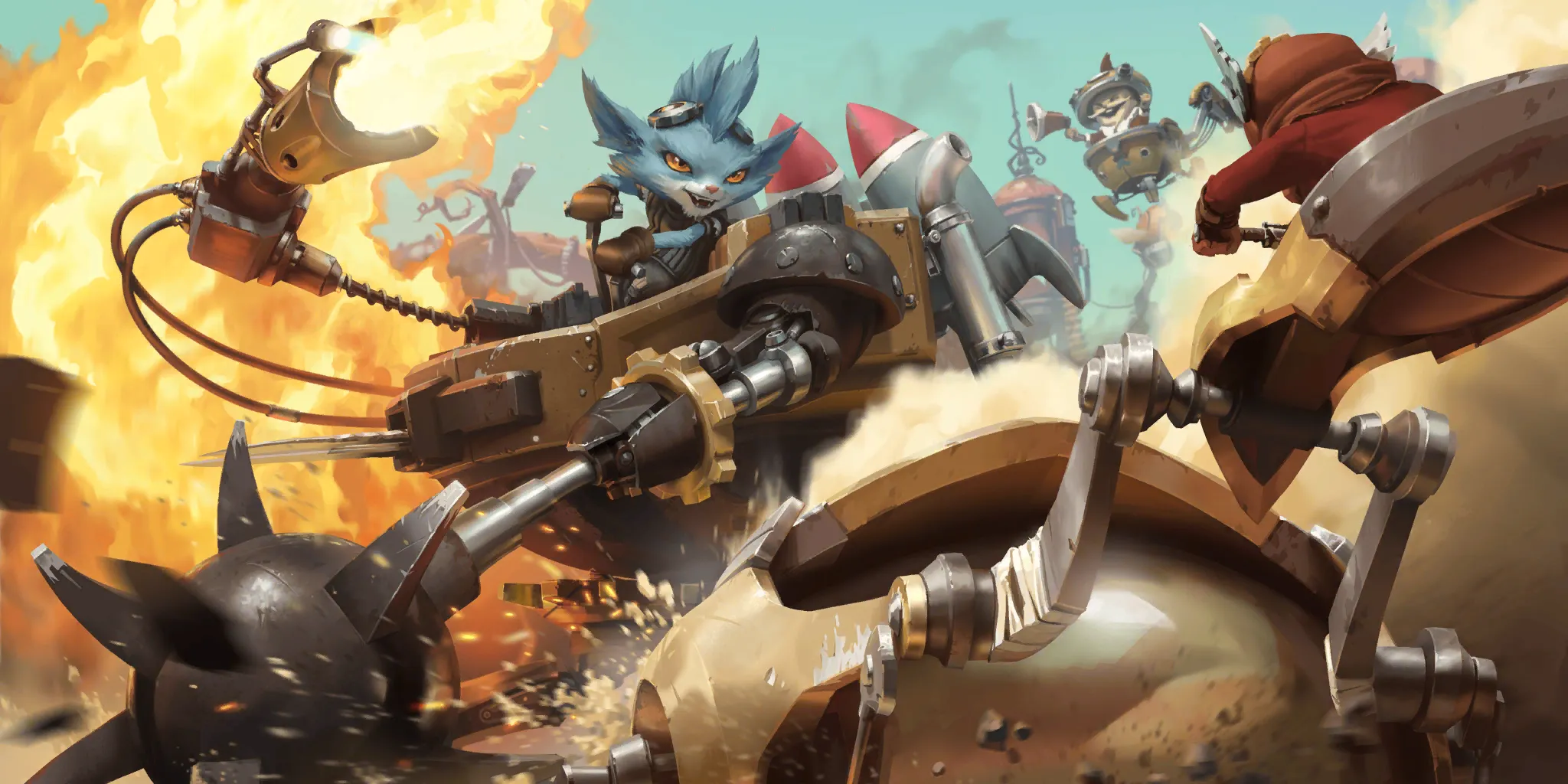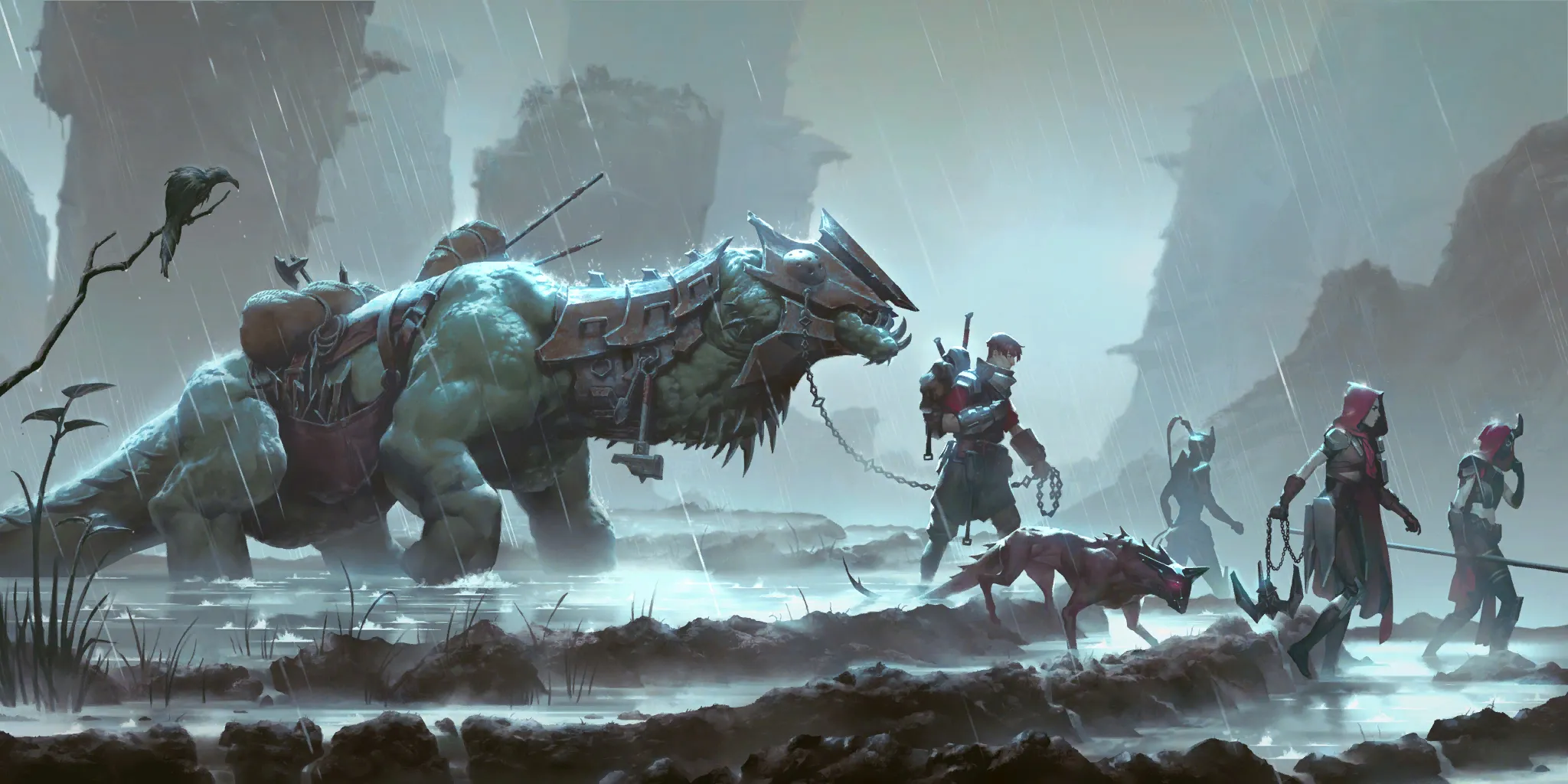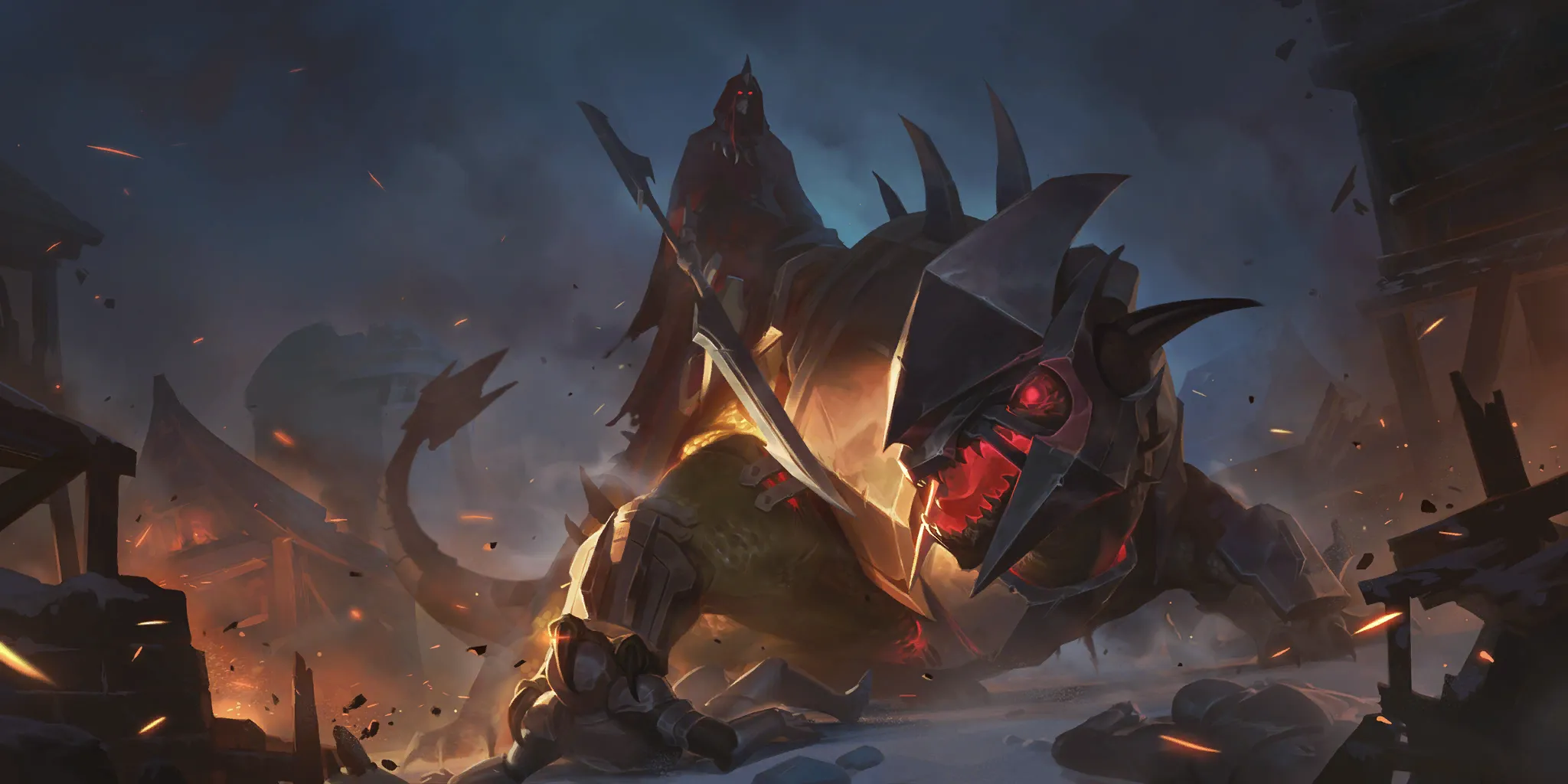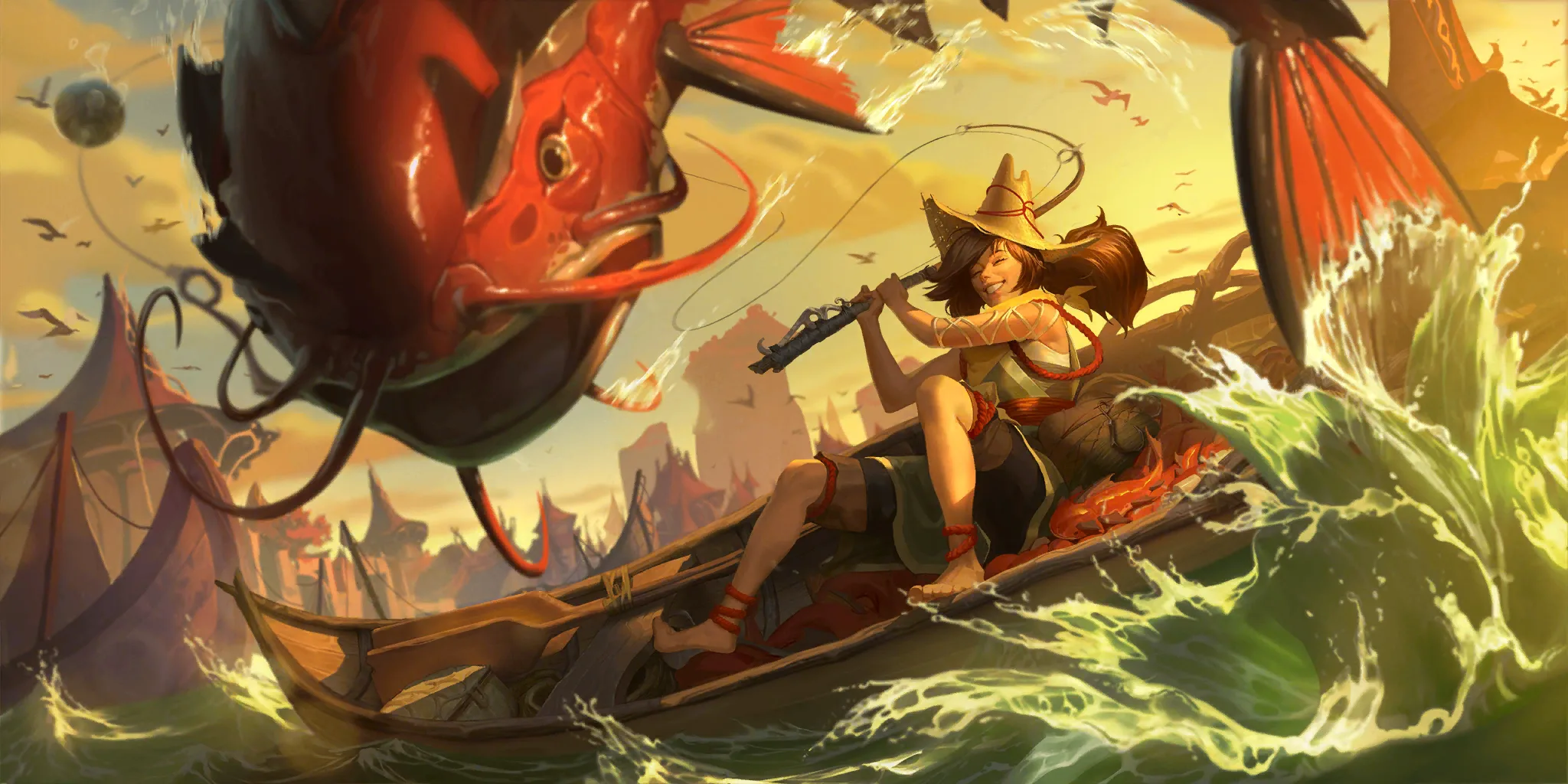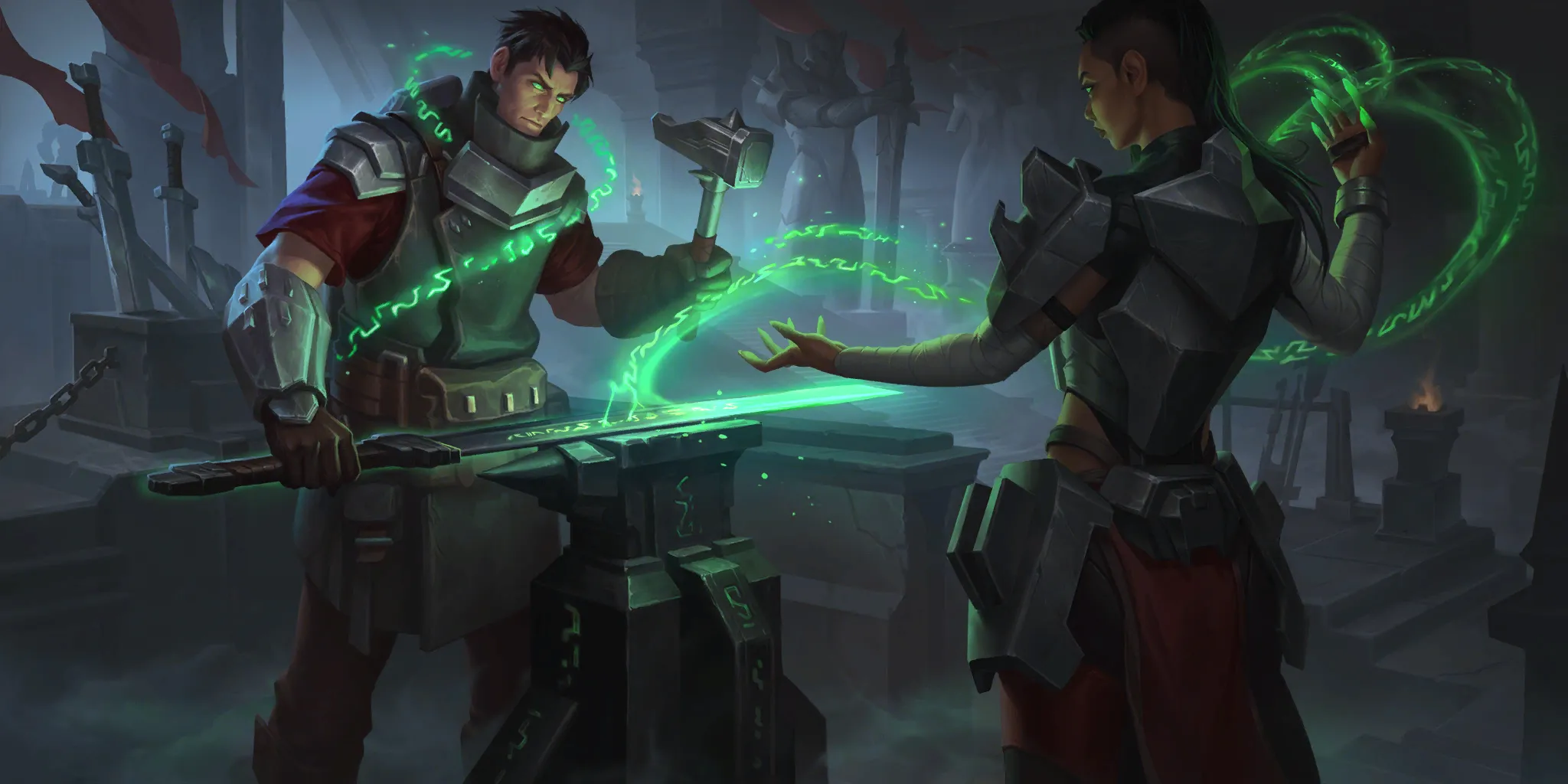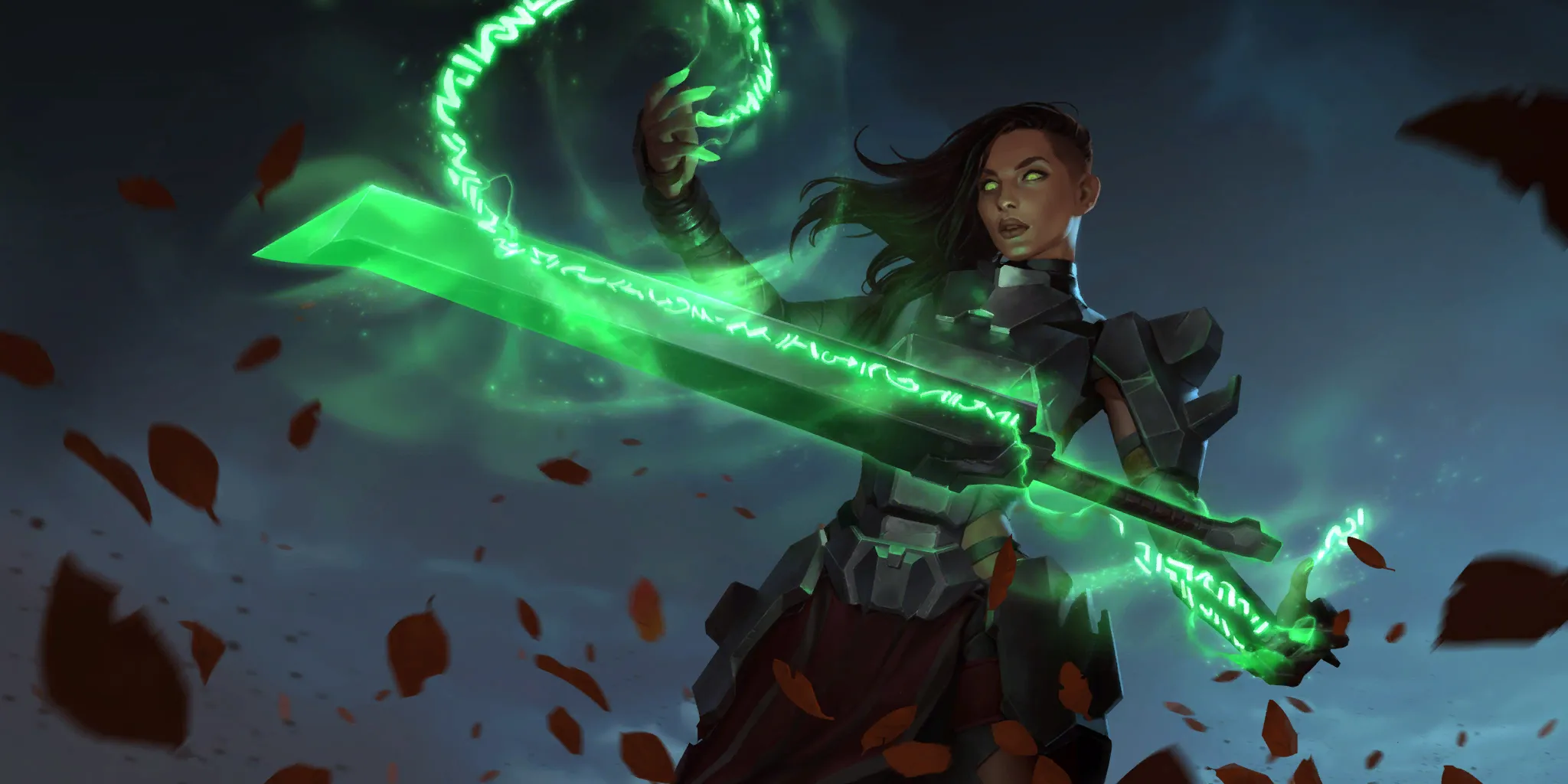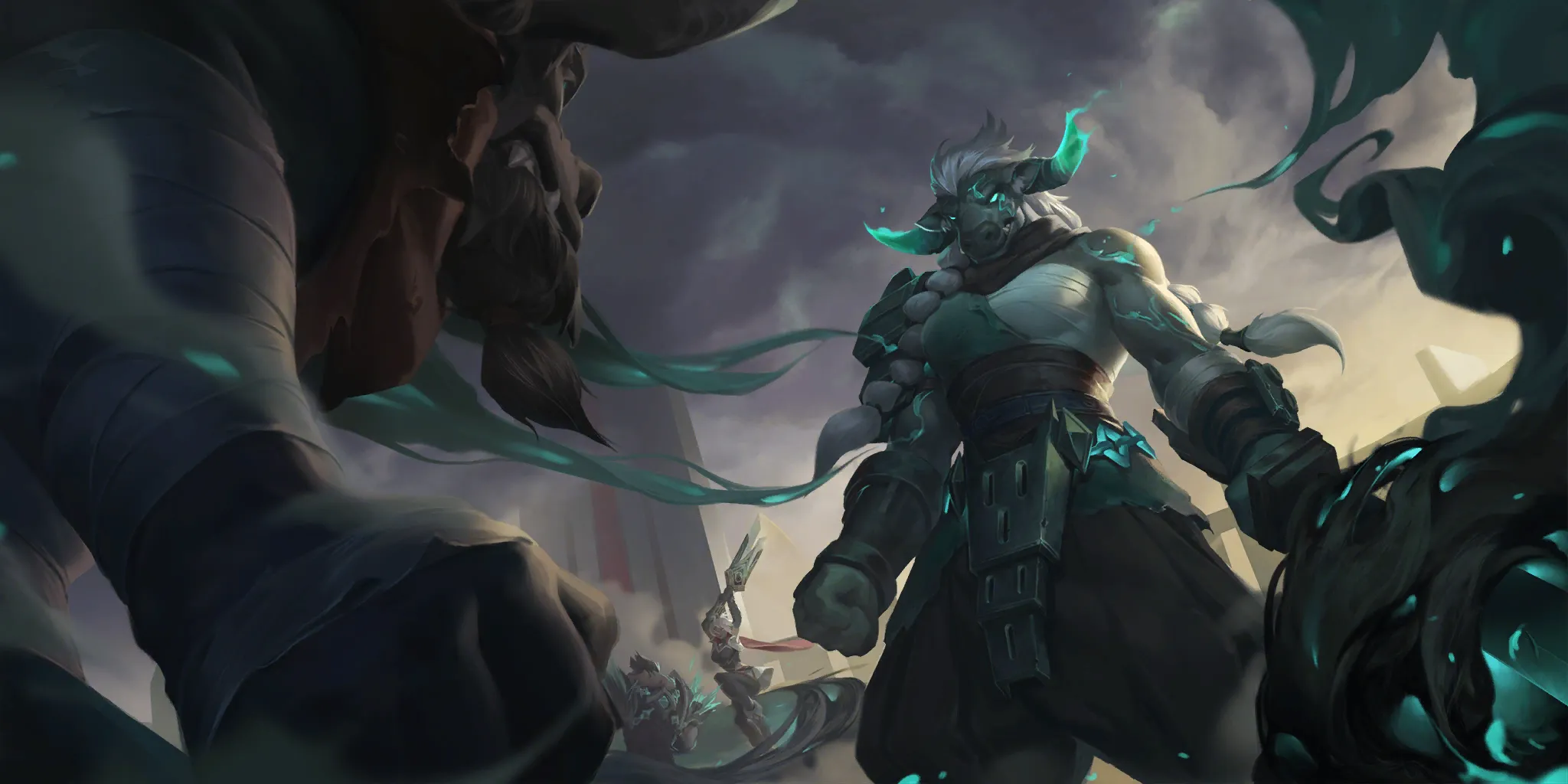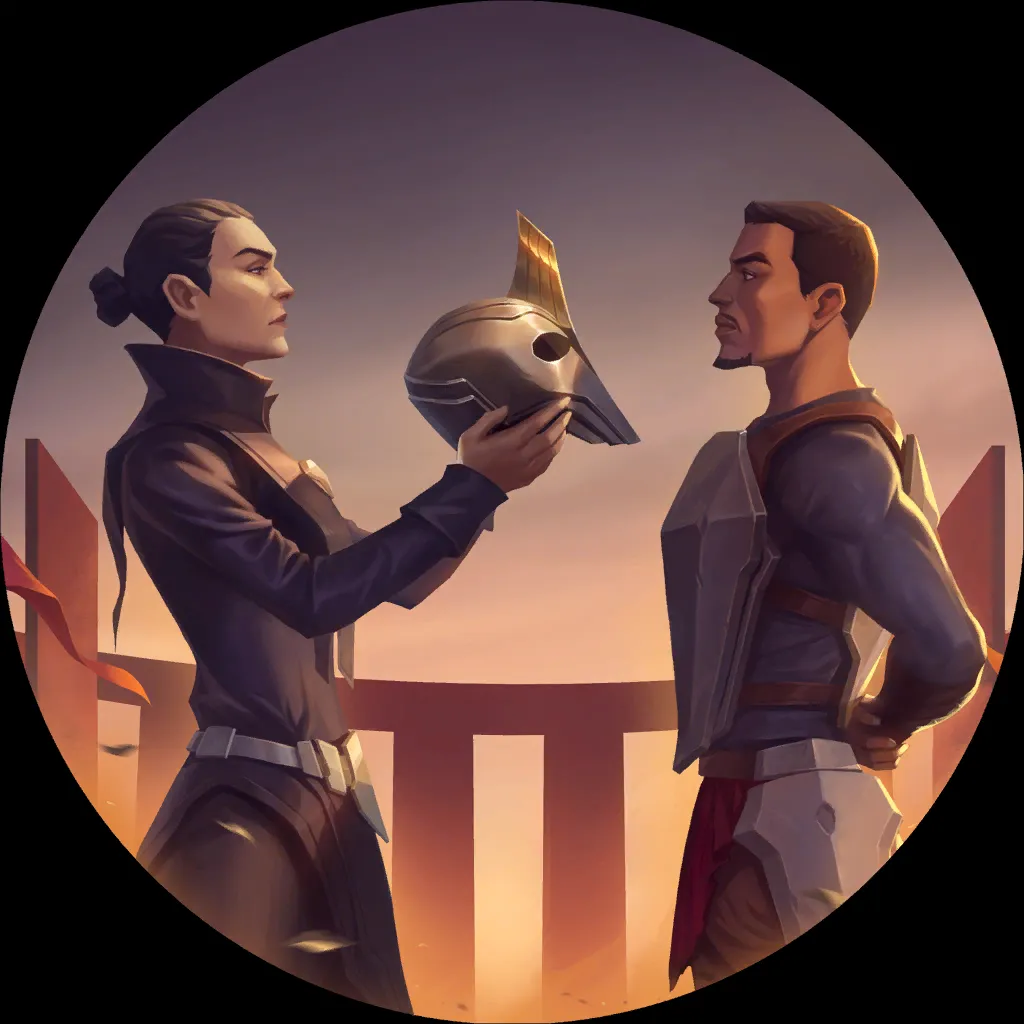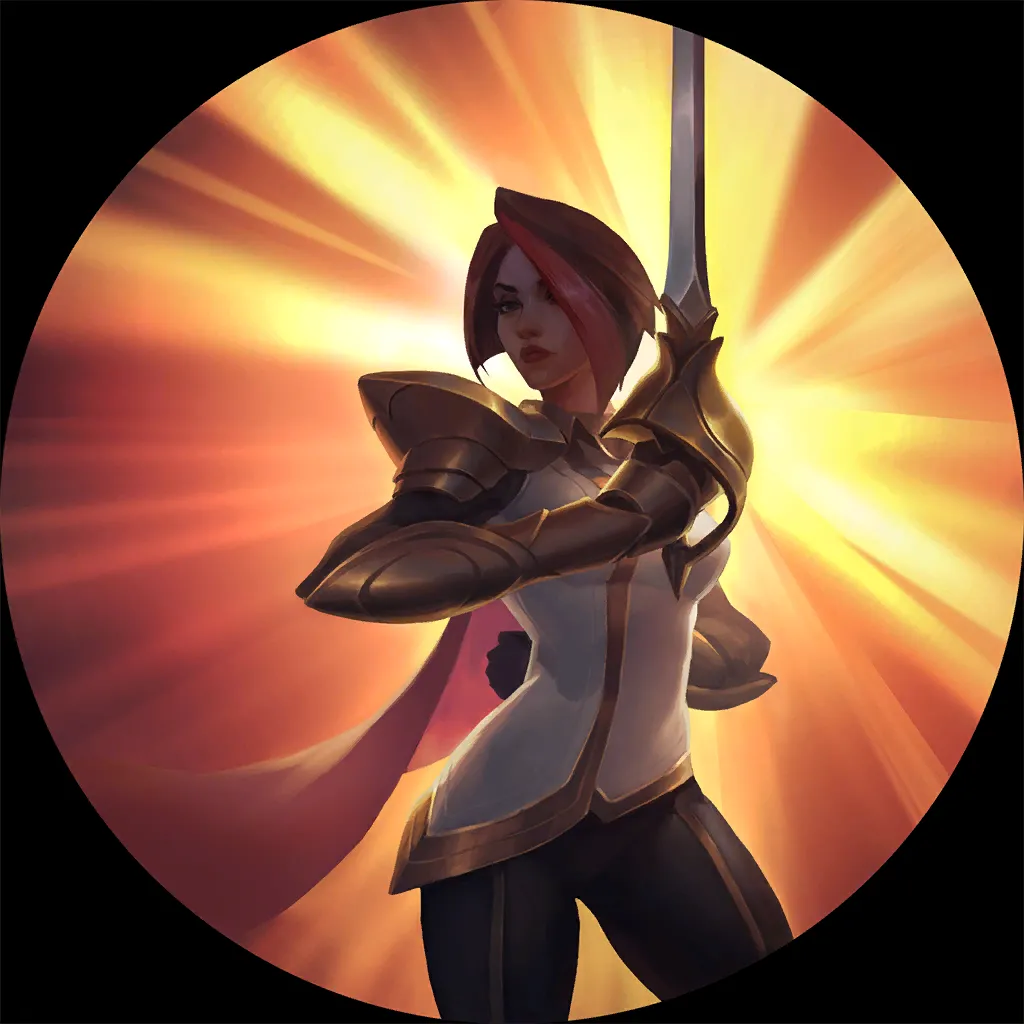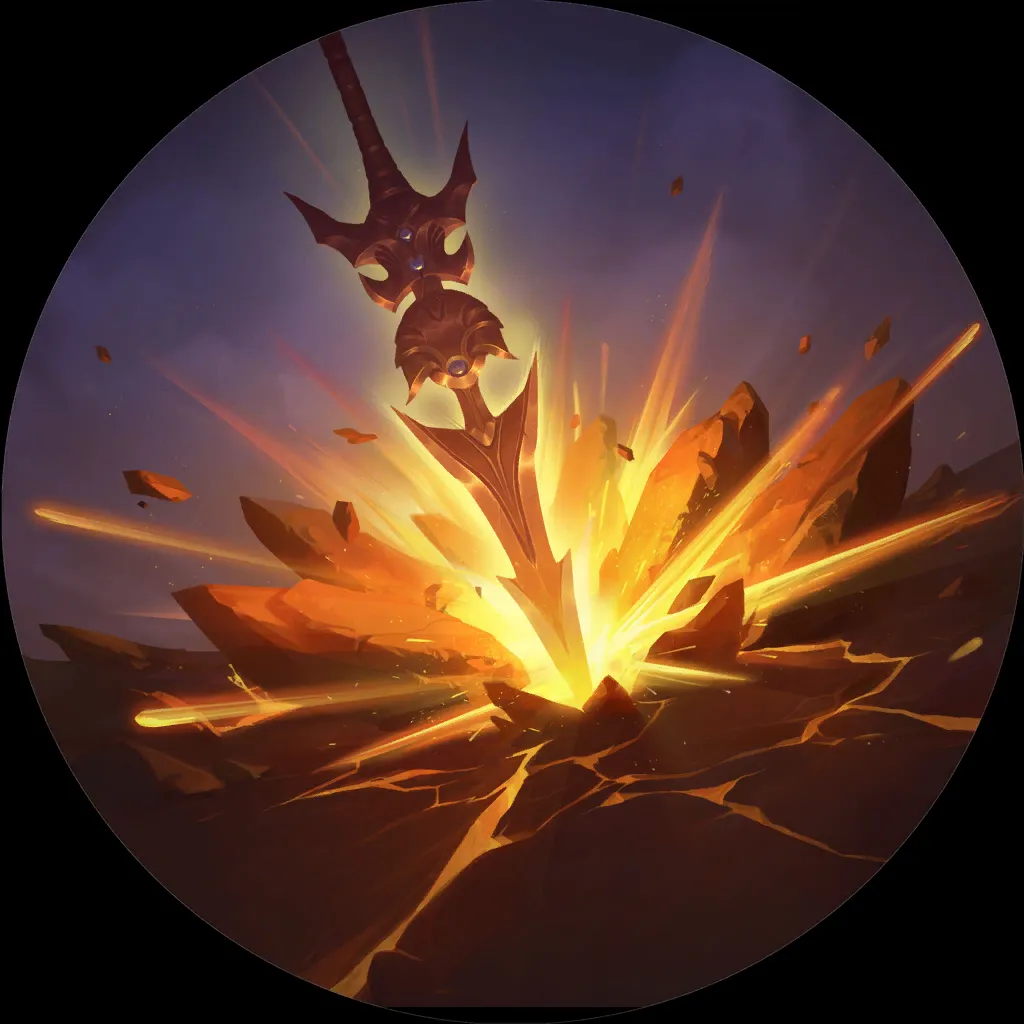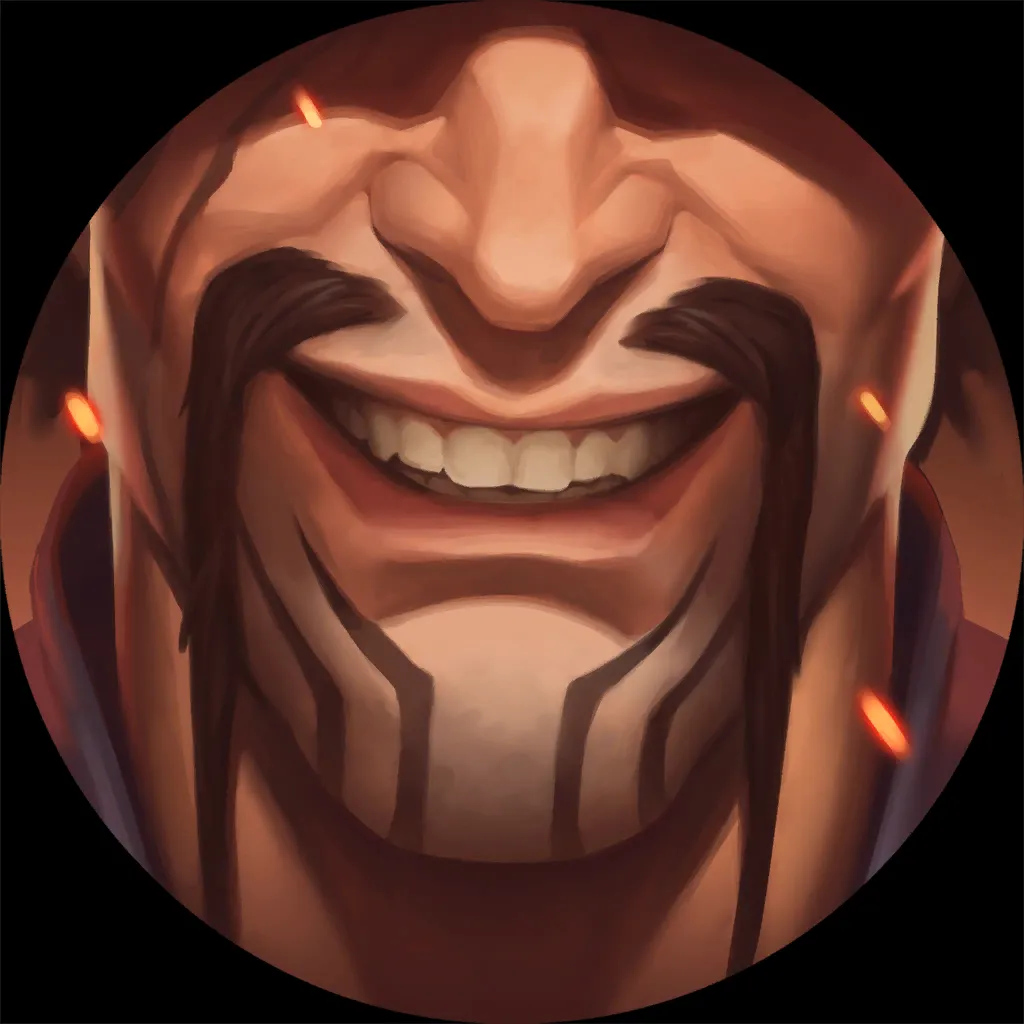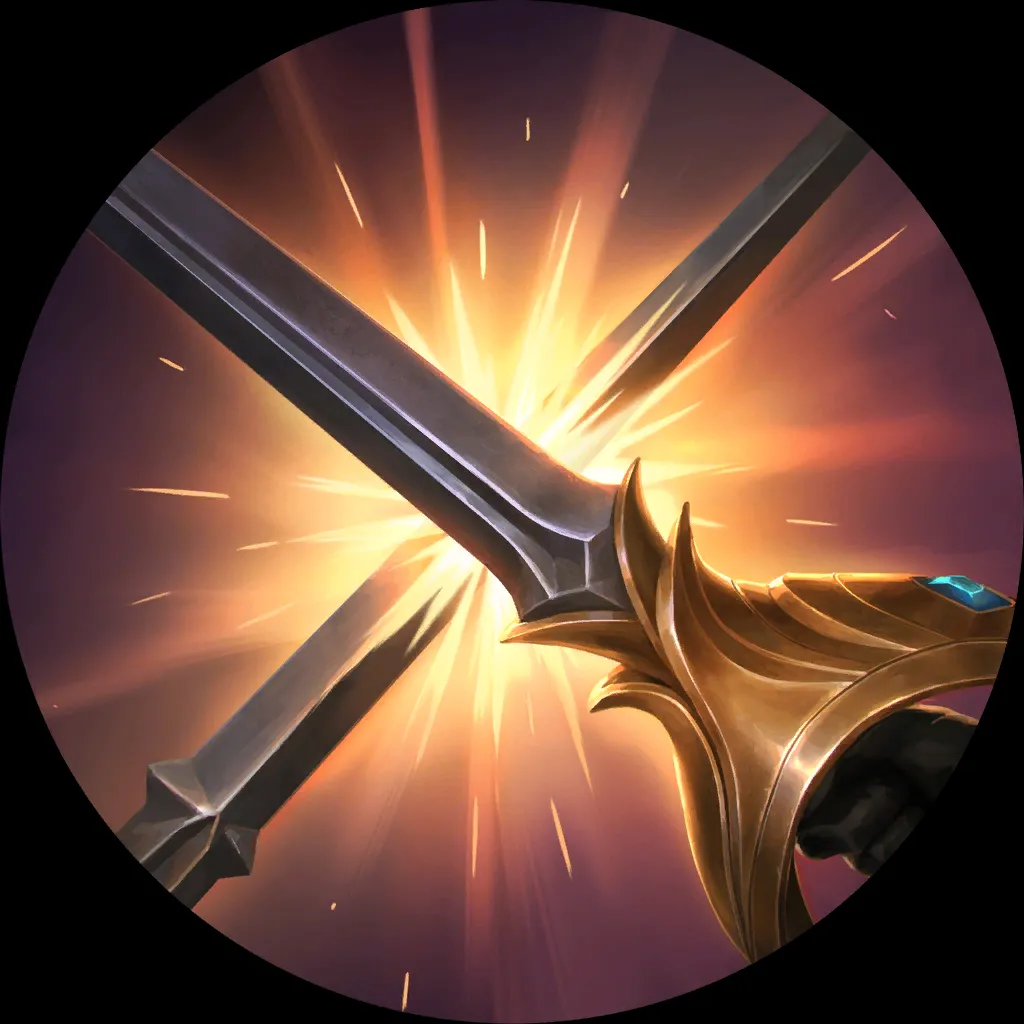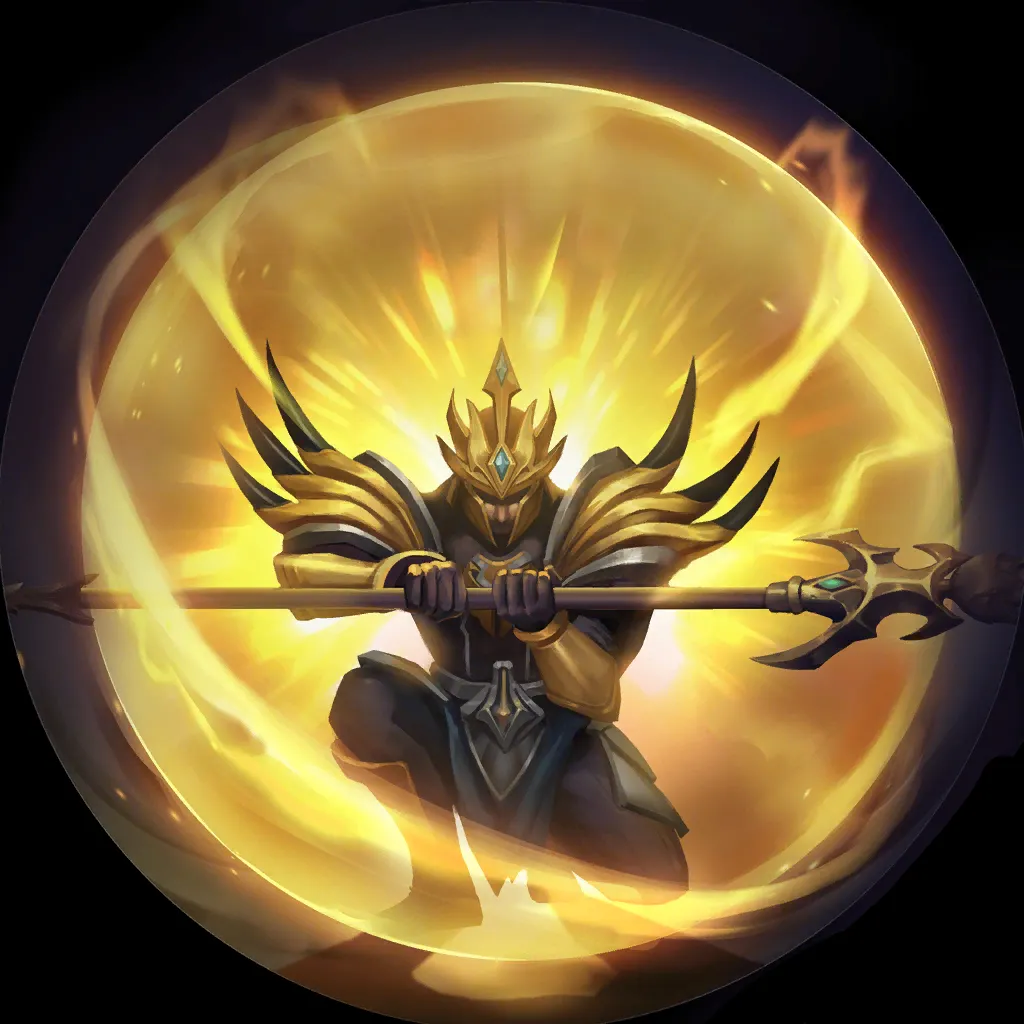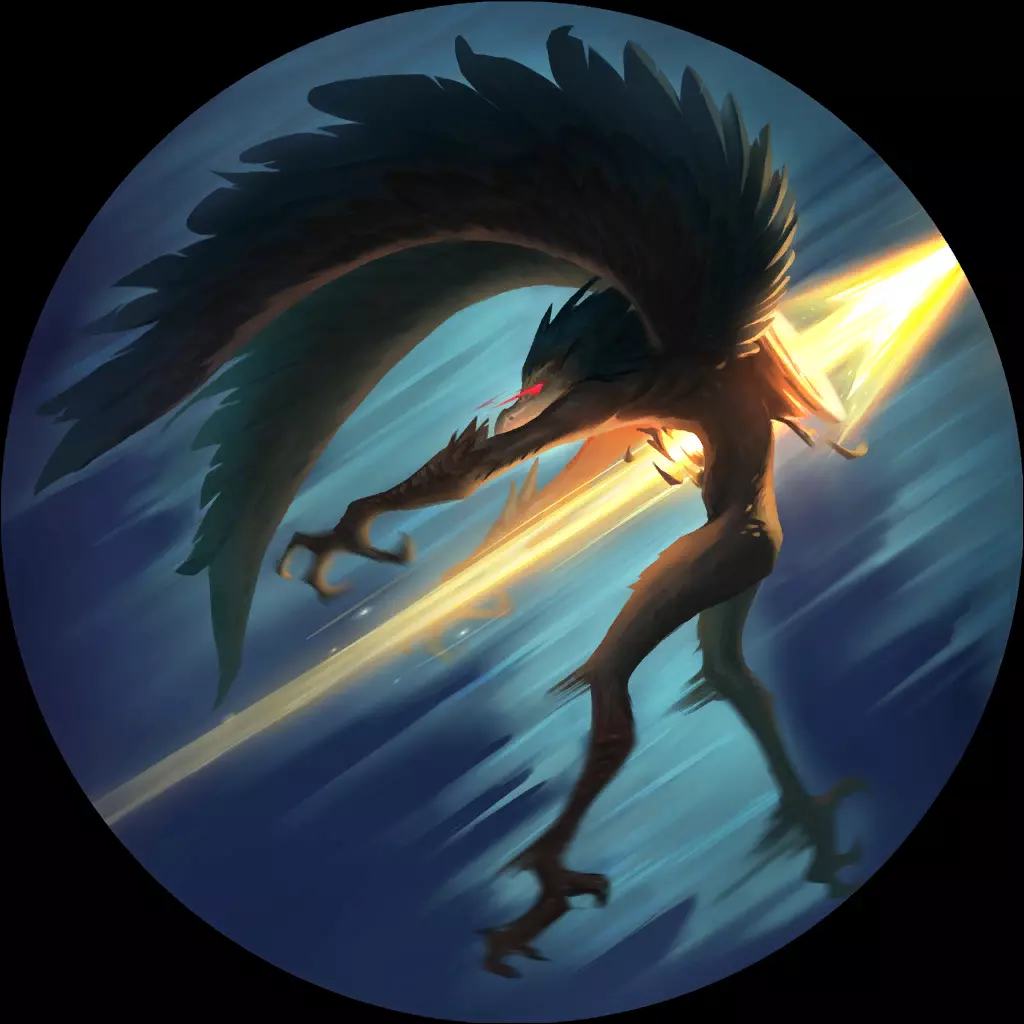 ---
Vayne Rumble Deck – Card Breakdown
Rumble
is our most important card, and Legionary Charge allows us to run six Rumble copies – he is the only five-Power unit in our deck, so Charge will always find him. Rumble (in any deck) has always been one of the strongest plays on round four or five, and Legionary Charge
makes our deck much more consistent in this regard.
Rumble
is a 5/4 for four mana with no Keywords – however, he will gain a Keyword for each card discarded when we play him: Impact, Quick Attack, and SpellShield, in that order. Our goal is to always discard three cards the first time we play him: it's crucial for Rumble to have all three Keywords, to keep attacking while being extremely difficult to interact with.
The ideal discard targets are Blade Fragments, Fallen Rider
, and excess equipment; however, it is almost always worth to discard the least valuable main-deck card in hand rather than not granting Rumble SpellShield.
Legionary Charge
can also be used as a combat trick. This isn't the intended use, but it helps the card not brick and I've seen the buff win a couple of games.
Vayne
is another Domination addition, and massively increased the power level of the Demacia Rumble
archetype. Vayne
by herself is a well-stated three-drop; however, Vayne's power comes from the Tumble
spell she creates and then discounts.
Tumble
is an insanely powerful card. Being able to start a free attack and, in the same action, attach an equipment that costs two mana or less is an extremely powerful effect – and even more powerful when combined with strong evasive Keywords like Quick Attack and Overwhelm. Tumble
is also extremely efficient – if you equip when casting Tumble, the card essentially costs two mana less. This means you are often paying what equates to one mana or less to get a buffed Rumble
to attack again.
Great Hammers
puts Might
to shame, and Might
was a staple, three-of card in Rumble
decks before. As said above, since Hammers are a two-mana equipment they play very nicely with Vayne
and Tumble
.
Ionian Hookmaster
by herself is one of the best followers in the game. Additionally, both of our champions are happy to play with the Equipment that Hookmaster will Improvise. Worst-case scenario Hookmaster is a two-drop that creates discard fodder – best-case scenario, an improvised Upcycled Rake
or Fishawhack
will often win the game on the spot.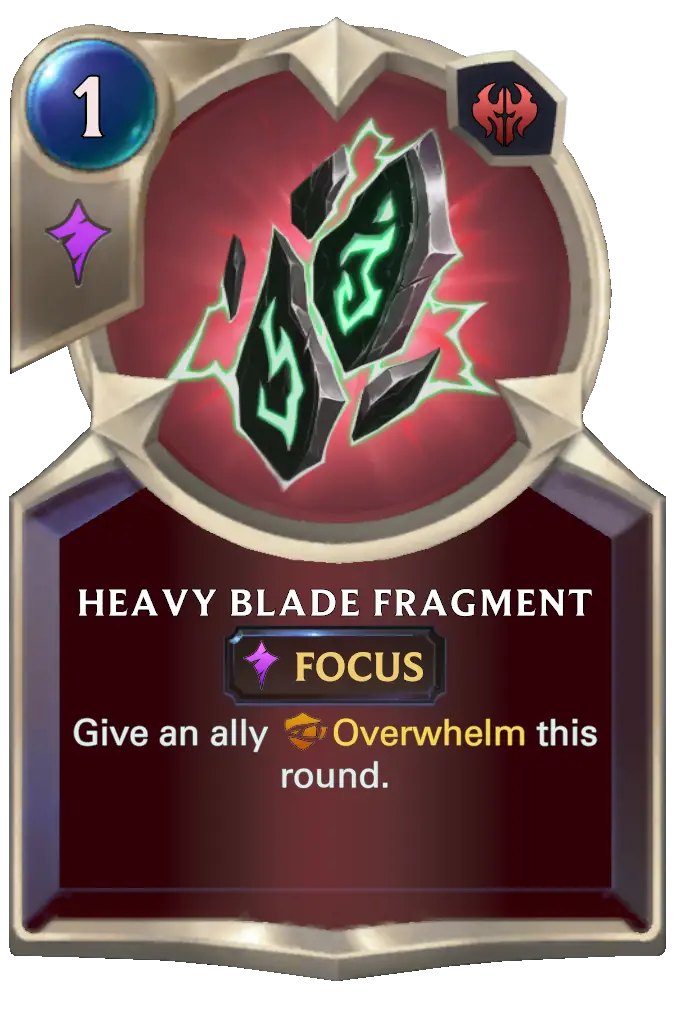 The mini-Reforge package fits very nicely alongside Rumble
in this Demacia shell. The upside from Blade Fragments and the Blade of the Exile
are  further increased when combined with Tumble
s or Cataclysm
s. 
They also serve the more obvious role of being early units that fight over the board, while leaving behind discard fodder to help Rumble get all three Keywords without having to throw away our more valuable main-deck cards.
It's important to note that even though we are playing Demacia, Rune Squire
is our only Challenger unit.
Rider is primarily here as discard fodder for Rumble
, while not being too upsetting to have to play it as two-mana, 3/1 Fearsome unit.
This is just Vayne at home.
On a more serious note, more free attacks is always powerful, with how all-in our deck is on Rumble. We just want to keep sending Rumble into combat, and Reckoner is one of the best cards to enable that.
Cataclysm
is essentially more copies of Tumble
or Midnight Raid
. There is one major difference, though: Cataclysm
starts a free attack by Challenging units. This is very powerful as you can use this effect to remove key threats, or have an Overwhelm unit Challenge a tiny blocker to push lots of damage. Keep in mind, though, that Cataclysm can be more easily interrupted than Tumble
or Midnight Raid
: if our opponent sacrifices their own unit, Cataclysm will fizzle.
Whirling Death
is efficient interaction if the enemy puts their units in combat, and generally used to clear Rumble
's blocker when he has Overwhelm (in that scenario, Rumble's damage will connect fully with the Nexus). It also sets up Rumble to level over the course of one combat.
This is our cheapest interaction to efficiently answer key enemy threats. Between Vayne
, Ruined Reckoner
, and Cataclysm
, Condemn
is often a one-mana strike spell in our list.
A Rally effect is an important inclusion, in addition to Cataclysm
, because it helps us find ways to win games where we never draw Rumble
.
But when we do draw Rumble, Golden Aegis
is quite nice as well. The Barrier provided by Aegis is extremely powerful to stop opposing attacks, and is especially punishing when cast on Rumble
– Barrier on a Quick Attack, SpellShield unit is extremely hard to deal with, and often just completely walls off an enemy attack.
Also, attacking more is still good, too!
Protection for Rumble
. We never want to let this guy die, and as mentioned above Barrier on a Quick Attack, SpellShield unit is very difficult to deal with. The Power buff is quite useful as well.
---
Tech Cards
Our tech options are rather limited due to Legionary Charge
's deck-building restriction. This is the main reason we aren't running cards like Bloodcursed Harpy
– we want to make it 100% certain that Charge will draw us Rumble.
Fish Fight can be a good replacement for Single Combat. The main downside is the Slow speed, but the upside of a one-sided strike is very nice.
Grave is a solid consideration, allowing us to keep cycling through our deck. It also helps unbrick Fallen Rider
s in non-Rumble
hands.
Aegis is an extremely powerful piece of equipment. Our deck really wants to have at least one equipment to Tumble, so the increased consistency is nice. It also transitions into a strong five-mana play, and Joraal
is very strong in one of our worst matchups, namely Ezreal Seraphine Noxus.
A bit of interaction that also cycles. It can be a nice one-of.
---
Vayne Rumble – General Gameplan
The gameplan of a Vayne
Rumble
deck is very straightforward:
Play Rumble with all three Keywords,
Add Overwhelm,
Keep attacking with Rumble until the opponent runs out of Health.
This gameplan is very powerful – most decks have a hard time answering Vayne on curve, let alone Rumble, and the pressure they provide from a constant barrage of attacks.
However, with the prevalence of Seraphine
in the meta, there is currently an increased importance in playing Rumble
Vayne
a little bit slower, and trying to best play around the opponent's interaction. The primary gameplan I want to be going for is to start with a strong curve, followed by Rumble on round four or five, then keep attacking until there is nothing left to attack. However, to find success with Vayne Rumble, a slower gameplan focused around setting up forks is a very important, intricate skill to understand.
When executing this gameplan, pay attention to the opponent's potential interaction for Rumble. Smart use of cards like Whirling Death
and Riposte
can make it very difficult to remove Rumble when combined with SpellShield. If Rumble dies (or is never drawn), the game becomes a lot harder as our other units are smaller and have less keywords than our Yordle.
Our deck plays out like an aggressive combo deck since much of the focus is on Rumble, and we essentially run six copies of him to increase the odds to find our Yordle in every game. This means the onus generally falls on the Rumble Vayne player to be the "beatdown".
The fact that our foe is generally the reactive player can be exploited by taking smart passes, to try and fork the opponent's mana in later rounds. When passing with Rumble mana available, it is very difficult for the opponent to progress their gameplan since Rumble, due to having Quickattack and SpellShield, is an explosive play that is very difficult to answer efficiently.
This play pattern can be especially punishing for the opponent when we have Vayne on board, discounting a Tumble
in addition to making future Rumble plays even more explosive and difficult to deal with. It also allows more mana to be saved up for future rounds in order to further protect Rumble through spells like Riposte
.
Vayne showcases this theory the best, but the fundamental idea behind playing an aggressive combo deck like Vayne Rumble is to create enough pressure early, through minor threats, to force the opponent to start having to be proactive instead of reactive. From there it should be very easy to take advantage of our extremely powerful, mana-efficient cards like Rumble
, Tumble
, or Ruined Reckoner
, to punish the opponent for having to spend their mana.
---
Tips, Tricks, and Other Intricacies
Rumble Grants Keywords Everywhere
It's very important to note that, when discarding cards with Rumble
, he grants his Keywords to Rumble copies everywhere. If the first Rumble has Impact, Quick Attack, and SpellShield from discarding three cards, all of the following Rumbles will have all of the keywords even if no additional cards are discarded by the second Rumble. The second and third time playing Rumble, it can be beneficial to discard a single card for an additional Impact (since Impact effects stack) – however, do not discard a second or third card when playing your next Rumble, since SpellShield and Quick Attack cannot stack.
---
Rumble (level 2) Gains Impact, Quick Attack, and SpellShield
Rumble (level 2)
has Impact, Quick Attack, and SpellShield on the card inherently, whereas before leveling Rumble
does not innately have these keywords (and needs to discard cards to gain access to them). Therefore, if Rumble is missing a keyword (like a SpellShield that has been popped), and levels up, he will then gain said Keyword. 
Gaining SpellShield upon leveling is an extremely powerful effect that should be taken advantage of. Using a Whirling Death
in combat to level up a Rumble and reapply SpellShield is a huge blow-up, and often a game-winning play.
---
Scout Tumble
Scout is worded very specifically. The text is: "The first time each round that exclusively allies with the Scout keyword attack, Rally." This means that, on rounds you start with the attack token, you can turn your Tumble
s into Rallys if you skip your Scout attack.
If you attack with all your units (not just a Scout), and afterwards cast Tumble on your Scout unit, not only will the Scout unit get a free attack: it will also generate a Rally effect, and you can now attack again with all your units.
This trick also works on our defending rounds: if we cast Tumble on a Scout unit, it will Scout-attack for free and then give us the attack token. Also note that this interaction is not exclusive to Tumble – it works with any effect that provides a Scout unit with a free attack.
---
Pay Attention to What you Represent
When playing a Vayne
Rumble
deck, it's extremely important to be aware of the cards you represent. As mentioned in the gameplan section, the opponent will generally be forced to play extremely reactively in order to be able to deal with a Rumble or Vayne on sight, or hold up an answer to Tumble
or Cataclysm
. This is an important truth to be aware of, and should be exploited both when you have access to these cards, and when you don't.
Representing certain cards by holding up enough mana to play them (like keeping up four unit mana to represent Rumble
) will often incentivize the opponent to hold up their proper response, let's say Mystic Shot
and Concussive Palm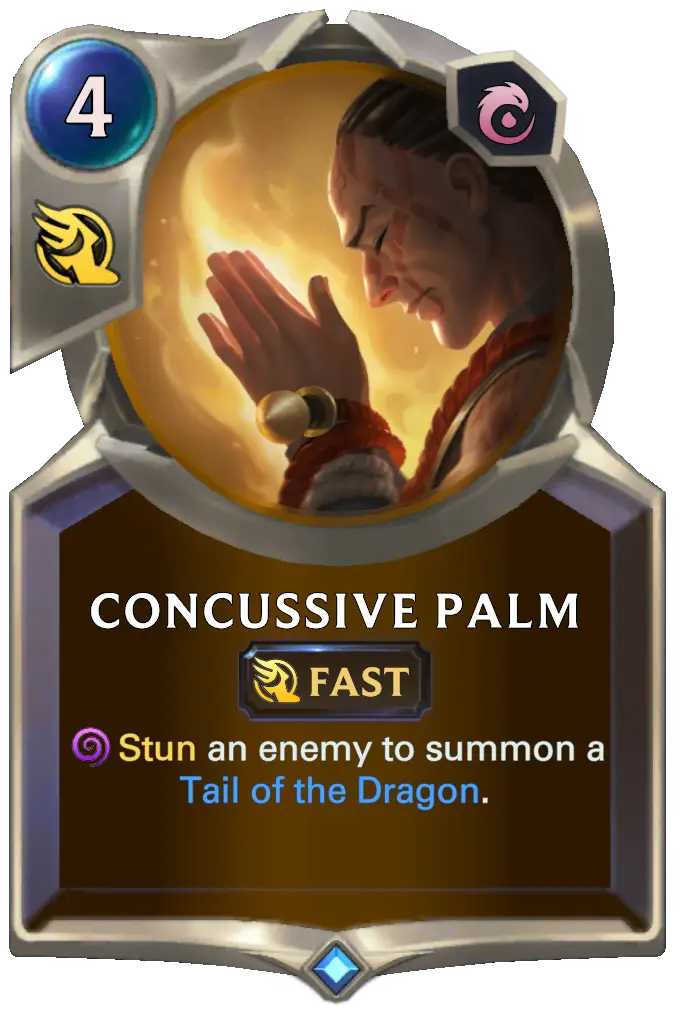 . In this scenario, the opponent has to hold six mana if you have four unit mana. Consistently creating a positive two-mana differential for two or three rounds can eventually create a breakpoint and allow a great fork on mana in a later round.
---
Attack Ordering
Unless playing around Lifesteal, it is correct to always have Rumble (level 2)
attack first. A leveled Rumble
will create a Mecha-Yordle in hand if you don't have one, and then buff the Mecha-Yordle for every time you damage the enemy Nexus. Putting Rumble first ensures he will level at the beginning of combat, and guarantee maximum Mecha-Yordle value if Rumble is leveling.
---
Blade of the Exile 
Don't forget you can reforge the Blade of the Exile
. This can be a very powerful resource you can tap into, and helps out a lot in games you don't draw Rumble
, creating a permanent Quick Attack unit to keep sending into combat. It's also useful in games where you don't draw Great Hammers
, allowing you to grant +2/0 and Overwhelm to a unit.
---
Vayne Rumble – Mulligan Advice
If there is no Rumble
or Legionary Charge
in hand, mulligan everything and look for one of these two cards, preferably Rumble
. The exception being against aggressive decks that plan to go underneath us – against these decks, we just want a strong curve.
When I have Rumble in hand, the next cards I'm looking for are Vayne
, Great Hammers
, and Ionian Hookmaster
. Vayne is a great body and allows multiple Rumble attacks in a round. Great Hammers will allow Rumble to end the game quickly, and is also a good tool to turn random units into threats in order to create space for Rumble. Hookmaster is a good early play and a minor threat to create more space for Rumble, and her equipment is often very good as well.
If I already have some of the cards mentioned above I will consider keeping other strong, proactive plays, like the Reforge cards or Fallen Rider
. In matchups that have lots of efficient interaction for Rumble, like Ezreal Seraphine, I will consider keeping two Rumbles.
---
Rumble Vayne – Specific Matchup Advice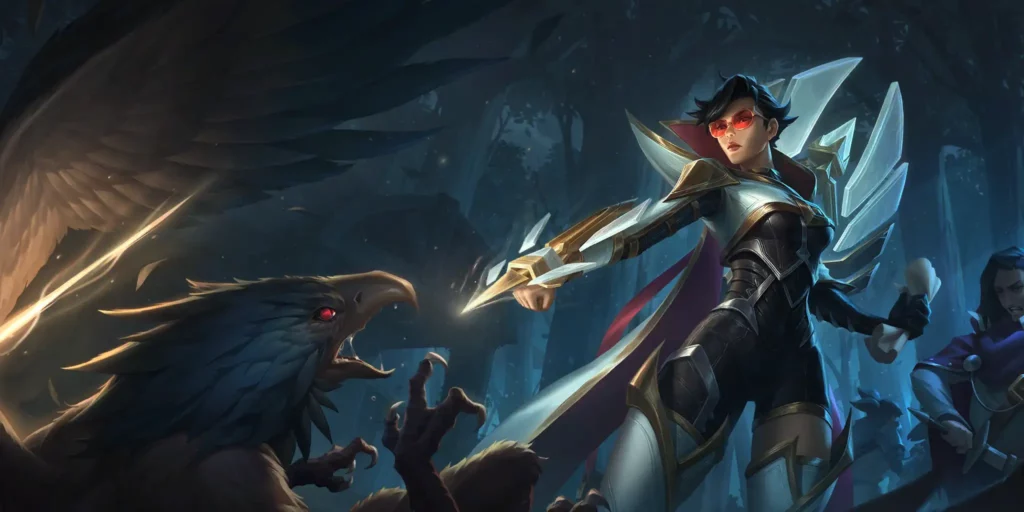 The mulligan is essentially the same for every matchup – we keep nothing without Rumble
or Legionary Charge
. Key cards are things I would heavily consider keeping, but only with Rumble already in hand. 
---
Key Cards: Multiple Rumble
s, and Ionian Hookmaster
(Hook can be kept without Rumble in this matchup)
This matchup is quite difficult due to Ezreal Seraphine's very efficient removal for Rumble – to win here, you often have to fight through all of their answers. In order to do this you want to try and create followers that can't efficiently be dealt with by just a single spell. Hookmaster and applying the generated Pan O' Pain
, Pot O' Pain
, or Shepherd's Authority
on random followers is a good way to start stressing the enemy removal.
If you tax enough of Ezreal Seraphine's removal, eventually Rumble should be able to end the game. Riposte
's Barrier can be very important for keeping Rumble alive, along with Whirling Death
to level Rumble and reapply SpellShield. Since Rumble isn't a reliable early threat in this matchup, I wouldn't keep Great Hammers
even with a Rumble in hand.
Further reading: for the other side of this matchup, you can check my Seraphine and The Clash at Noxus – A Seraphine Ezreal LoR Deck Guide.
---
Since these Seraphine
decks aren't Noxus, they have a very hard time efficiently dealing with Rumble
without a Seraphine (level 2)
in play to double spells.
In order for these decks to answer Rumble they will have to use lots of mana. Take advantage of this fact to control the pace of the game to better suit your hand.
Further reading: for the other side of this matchup, check Yangzera's Quiet High Note – A Spooky Seraphine Viktor LoR Deck Guide.
---
Pantheon Demacia (Slightly Favored)
Key Cards: Riposte
Pantheon Demacia decks have a hard time handling Rumble
's Keywords. It's very hard for them to have enough resources to kill Rumble through his SpellShield with strike spells, and it's very difficult to block Rumble's Quick Attack.
This means that the Pantheon player will often be put in a position where they will have to use Challenger units to remove Rumble. In these scenarios, Riposte
is a huge blowout – us removing the enemy Challenger while keeping Rumble alive is often game-winning.
---
Varus Decks (Unfavored)
Key Cards: Legionary Charge
Varus decks are a difficult matchup due to The Unforgiving Cold
. Since this freeze spell targets the strongest enemy twice, Rumble will get frozen through SpellShield.
If you can force the freezes on an attacking Rumble, and Rumble manages to survive the swing, you are in a good position to overpower the Varus deck. The other option to play around Frostbite is to have a copy of Legionary Charge
in hand, and use the 'Raise to five Power' portion of the card to negate The Unforgiving Cold
.
---
Key Cards: Early units. I'll keep early blockers in this match up even without Rumble
.
The crucial factor against Annie Jhin is to stabilize and trade down early. Eventually Vayne or Rumble will come down and win you the board. Rumble
is a good keep if we have early units, but Legionary Charge
is way too slow to keep in this match up.
---
Against Jax Vayne is normal to fall a bit behind on board early, and then try to win the board back with Rumble
in the mid-game. Be wary of opposing Bloodcursed Harpy
s – they can block Rumble, lose their first life and equipment, then kill Rumble. This interaction can make the matchup difficult to close, and create a stalemate in which it's hard for us to construct the better board for when trading finally occurs.
Further reading: for the other side of this matchup, check Wekhar's Improvise, Adapt, Overwhelm – A Jax Vayne LoR Deck Guide.
---
In Zed Vayne, Zed fulfills a similar role to Rumble
in our deck – Zed is quite a bit faster, though, and since we have a hard time interacting with Elusive units, this matchup is quite difficult for us. They play a lot of protection, so if you decide to try and interact with the opposing units, be wary of their combat tricks, like Momentous Choice
, Twin Disciplines
, or Deny
.
Further reading: for the other side of this matchup, check Leer's Return of Rally Elusives – A Vayne Zed LoR Deck Guide.
---
Key Cards: Cataclysm
Hallowed decks have a hard time racing Rumble
– Opulent Foyer
lists have a hard time stacking Hallowed fast enough to race us, and The Harrowing
lists don't often get the game to drag up until the Harrowing rounds. This makes the matchup rather comfy for us, as Gwen decks normally don't play too much removal either.
The way these games usually go poorly, outside of bad draws, is letting Gwen
or Eternal Dancers
go unchecked and run away with the match. Cataclysm
or any strike spell will do a great job of keeping these threats in line, while Rumble
does the heavy lifting.
Further reading: for the other sides of this matchup, check Scissorbox's Midnight Tumble – A Gwen Vayne LoR Deck Guide (for an example of an Opulent Foyer Gwen deck), or Hallowed Attacks and Harrowing Combos – A Katarina Gwen Deck Guide (for an example of a Harrowing Gwen deck).
---
Closing Thoughts
I hope you found this (shorter and more concise than my usual) guide useful!
I think Vayne
Rumble
is a deck with a very powerful, proactive gameplan. This gameplan currently doesn't line up very well against most of the rest of the meta, but in spite of its less-than-ideal positioning, Rumble Vayne is still one of the best LoR decks, and boasting a roughly 53% win rate over the past three days – a testament to the raw power that Vayne and Rumble have as Champions.
If you have been looking for a way to play Rumble
, another Vayne
deck, or if you love aggressive all-in decks I think Vayne Rumble is a great deck to pick up. The deck also is a lot more intricate than I originally thought, allowing for a lot of skill expression through sequencing and smart use of Blade Fragments and Equipment alike to apply incremental amounts of pressure.
Thank you for taking the time to read this deck guide. If you have any questions about the deck or suggestions, feel free to reach out over Twitter (https://twitter.com/CardGamerLoR) or Discord (Card Gamer #6777).
---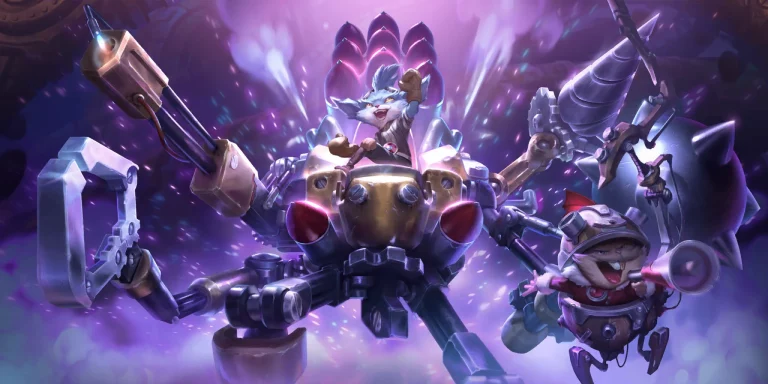 ---