Hey guys, it's Scissorsbox here with another Vayne deck guide! Vayne Quinn is fairly similar to a deck I've written about, Vayne Fiora, and is a deck that aims to use Challenger units, such as Fleetfeather Tracker
, Valor
and Fiora
, and equip them with The Darkin Harp
and other Equipment created by the Improvise keyword, in order to establish board control. Unlike the Vayne Fiora deck, though, Quinn Vayne seeks to flip Quinn and Vayne to finish the game.
6
9
8
17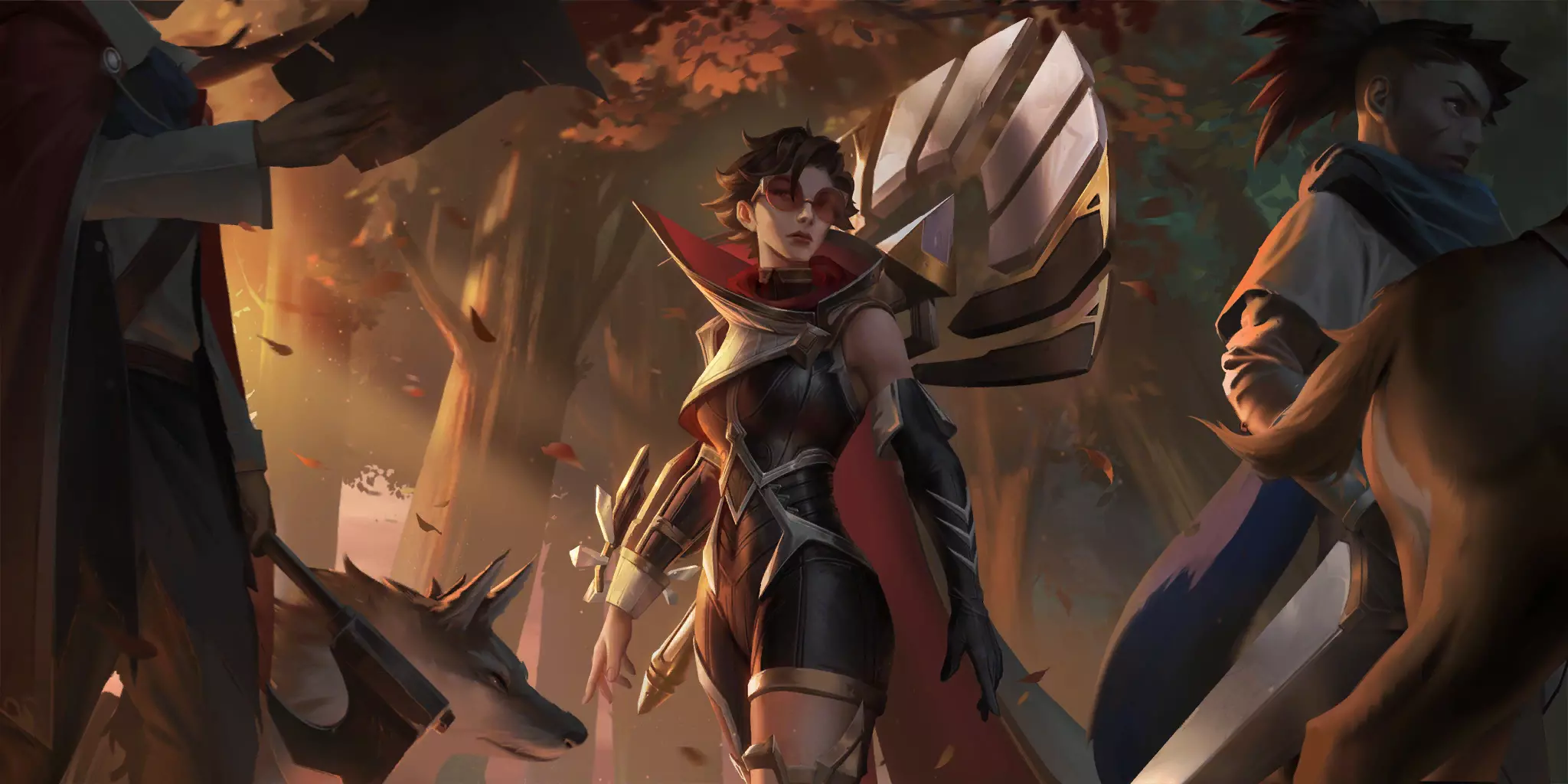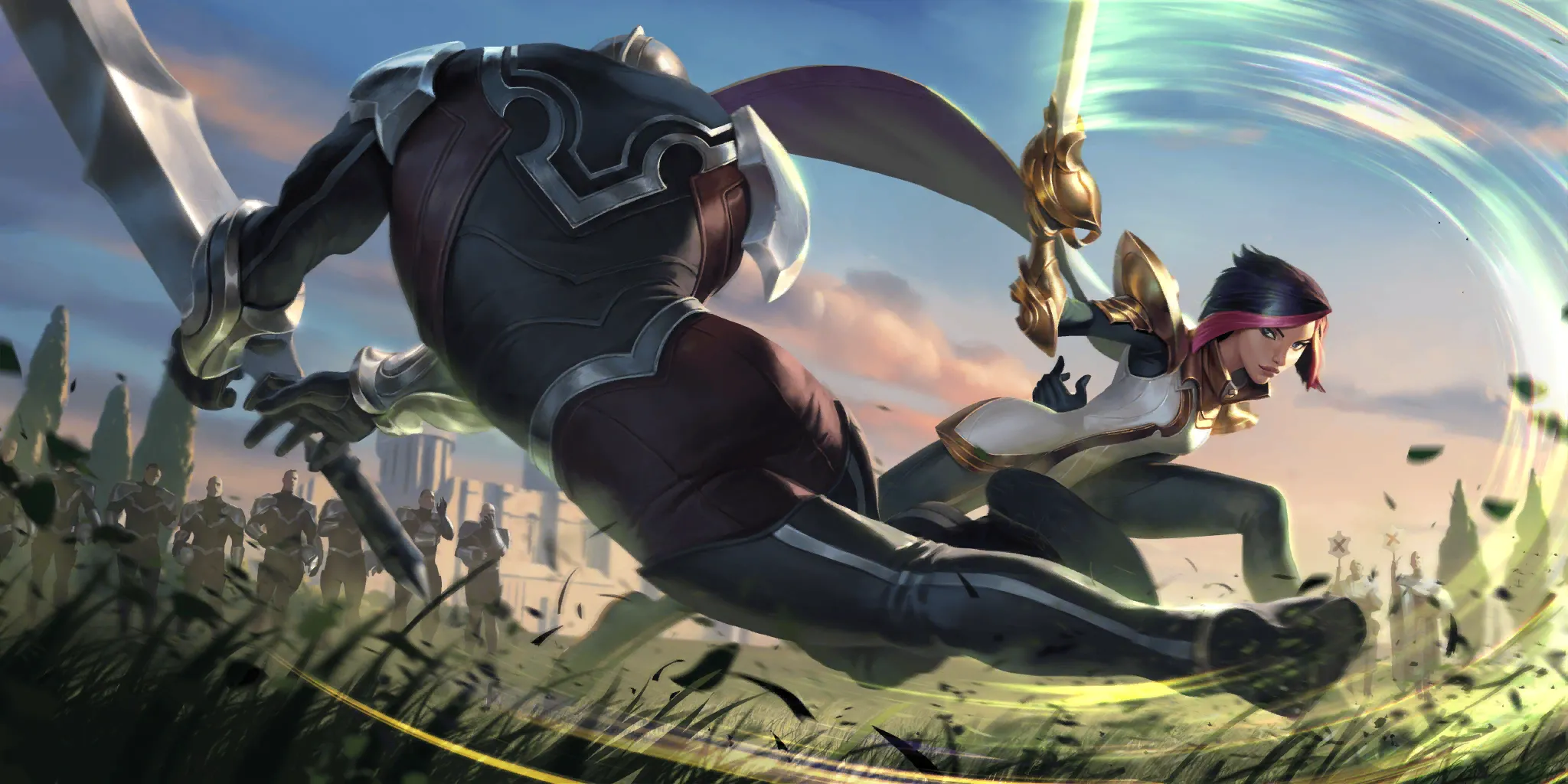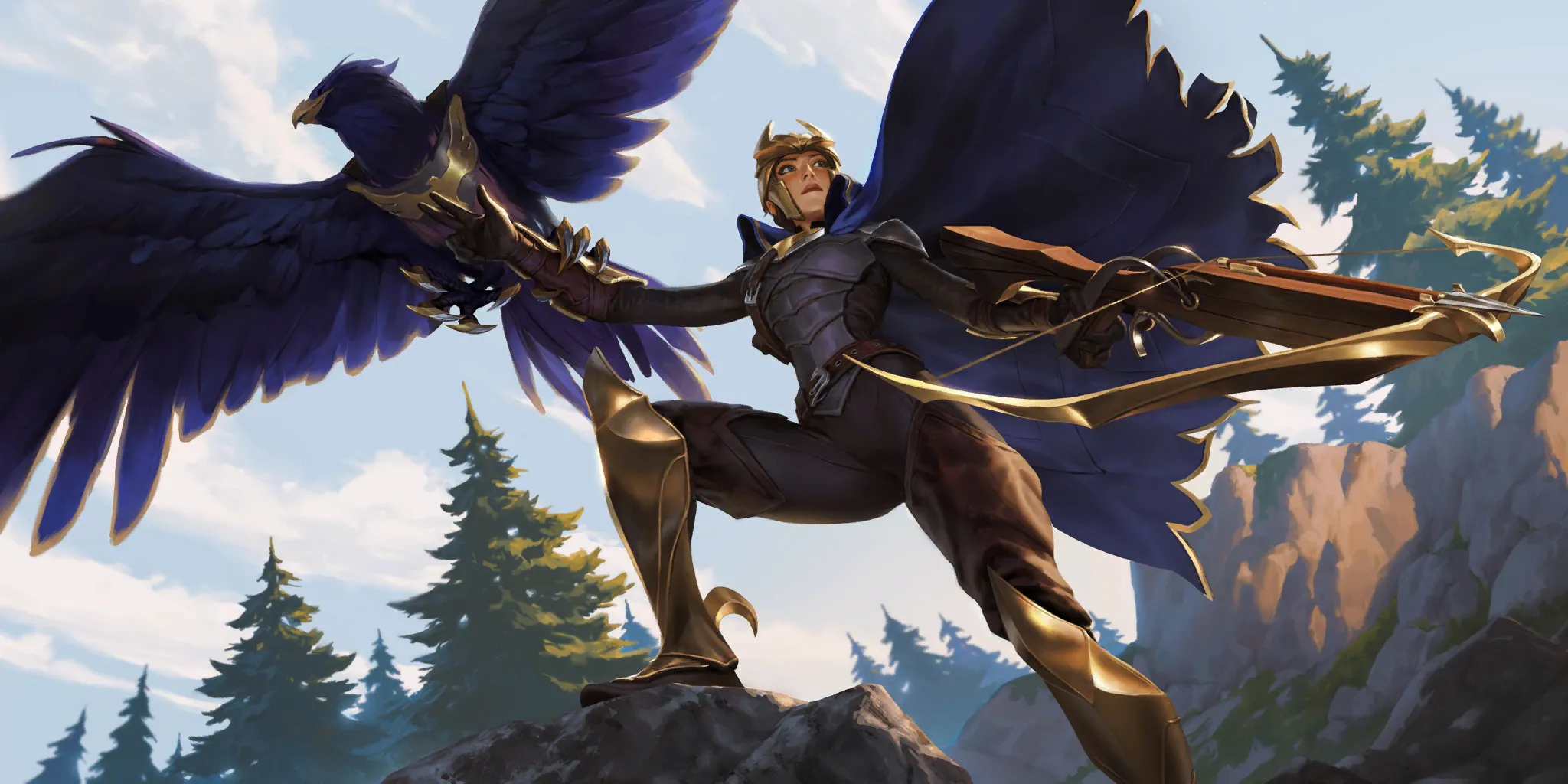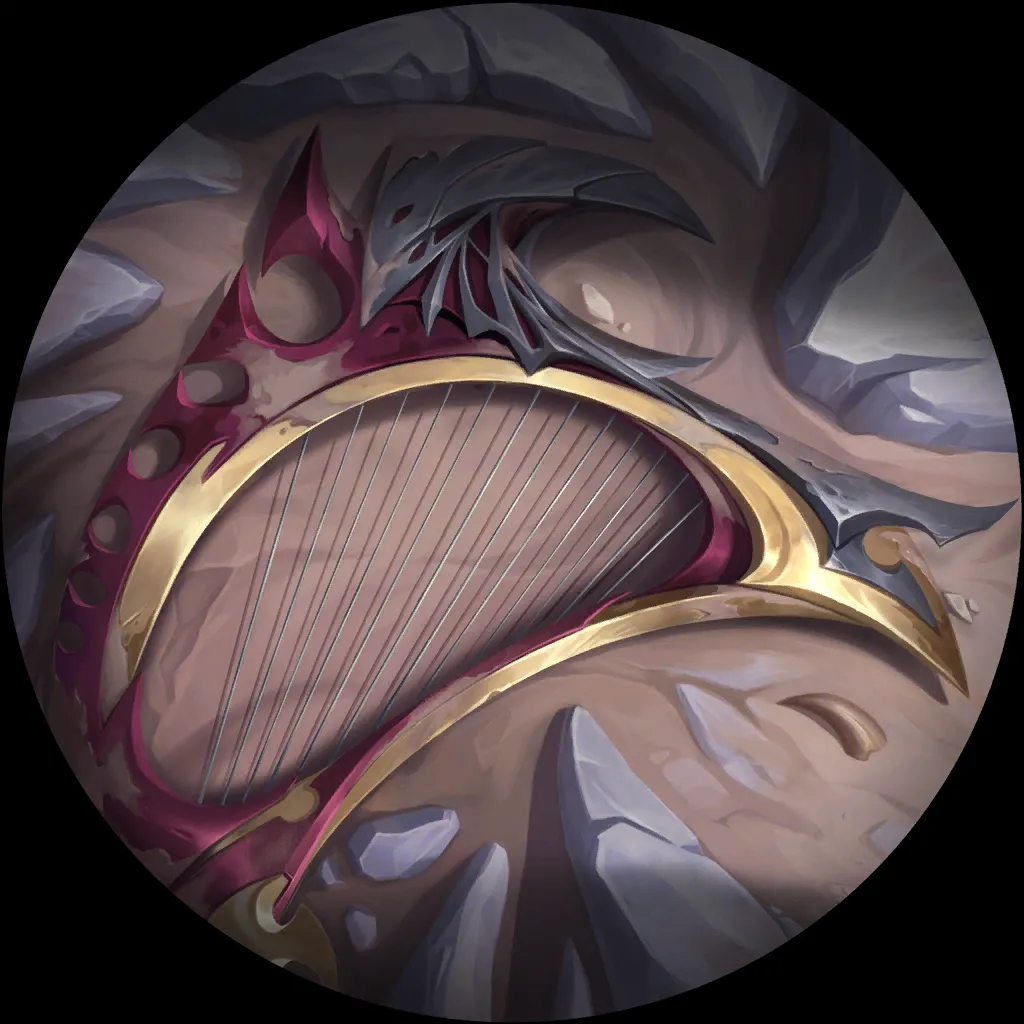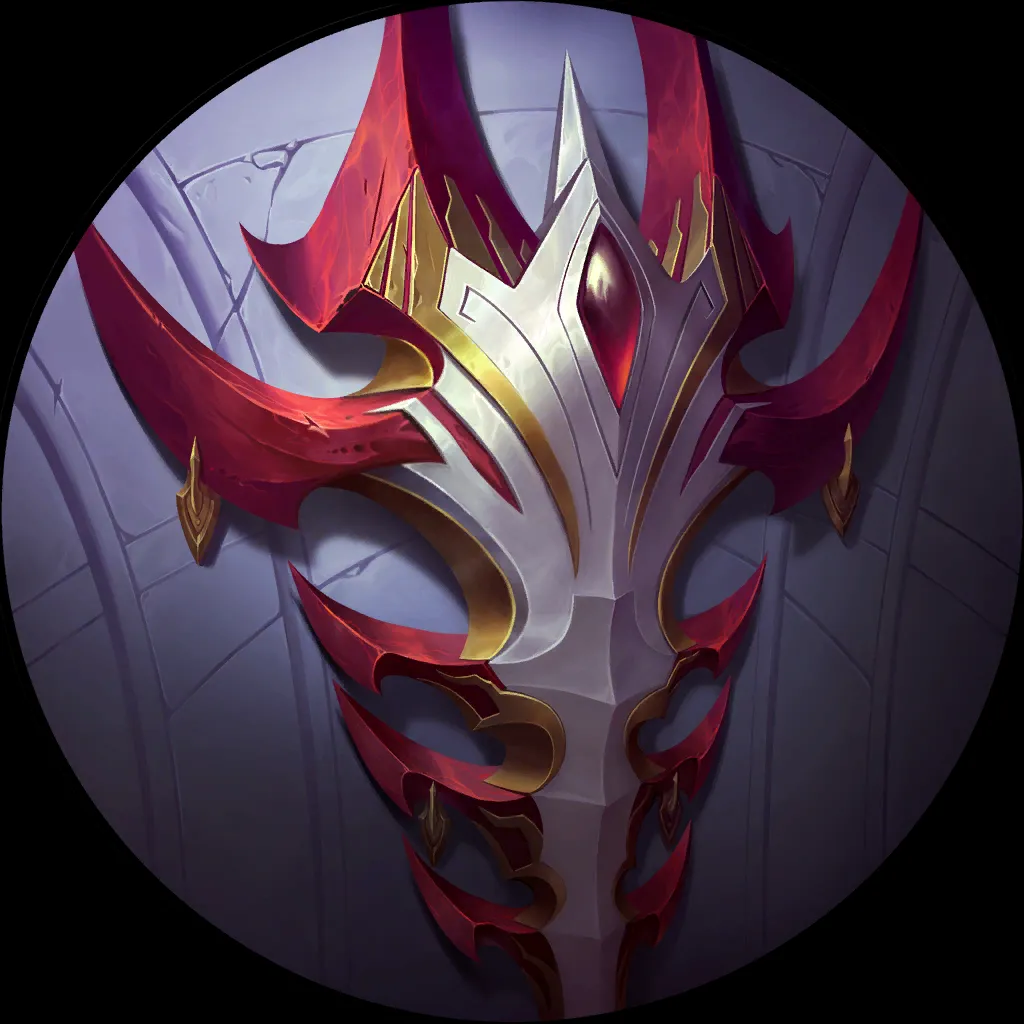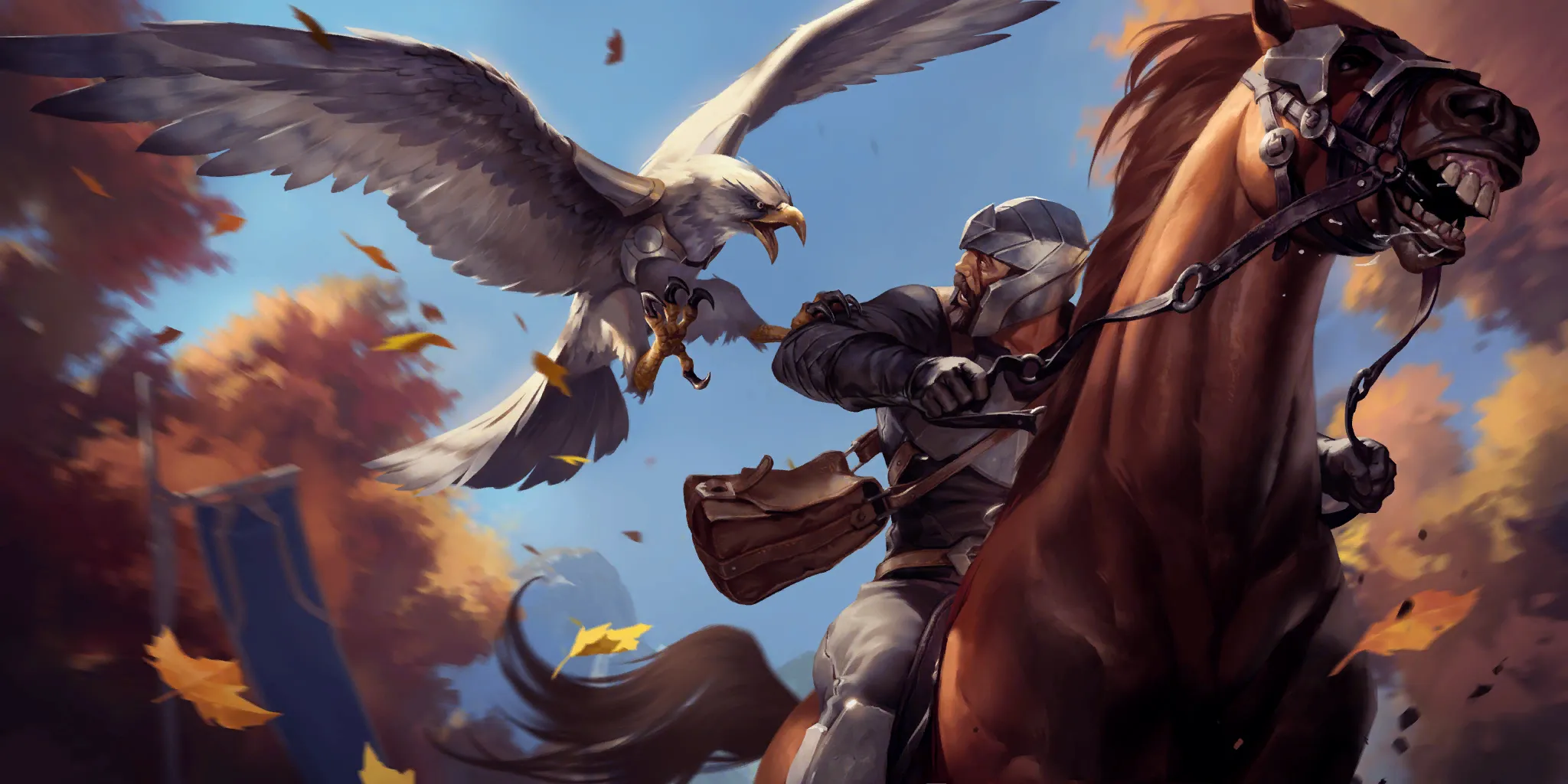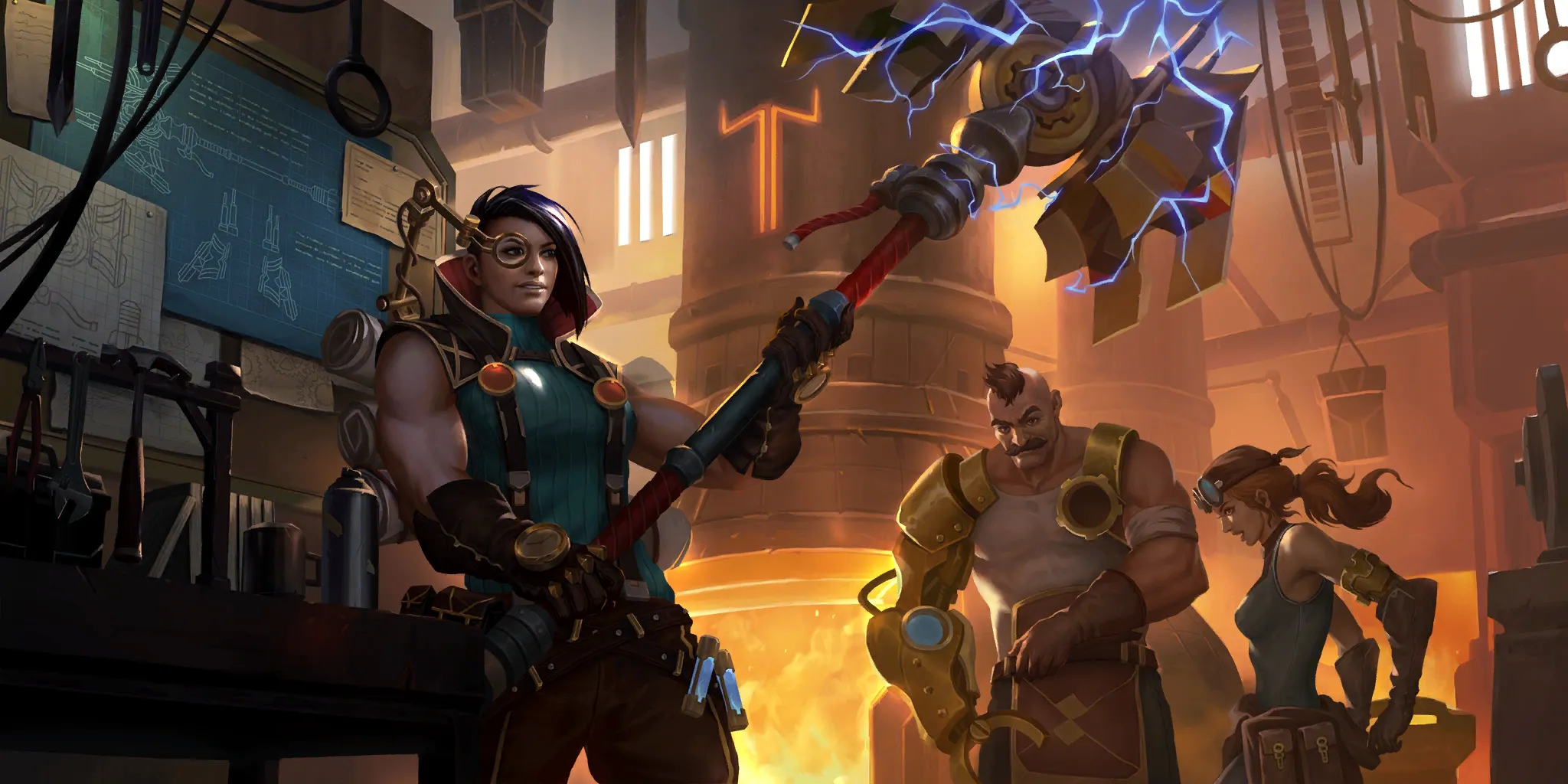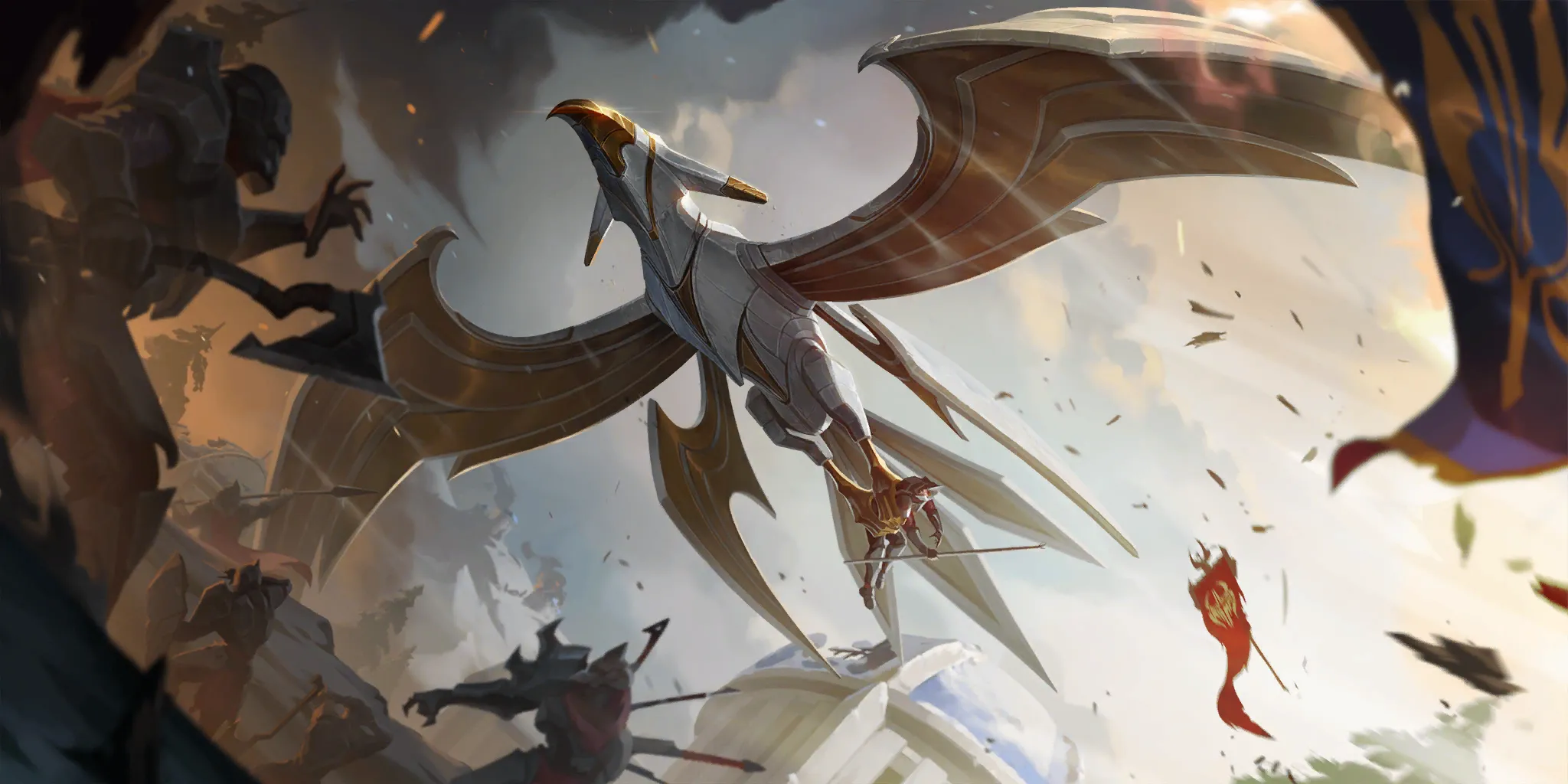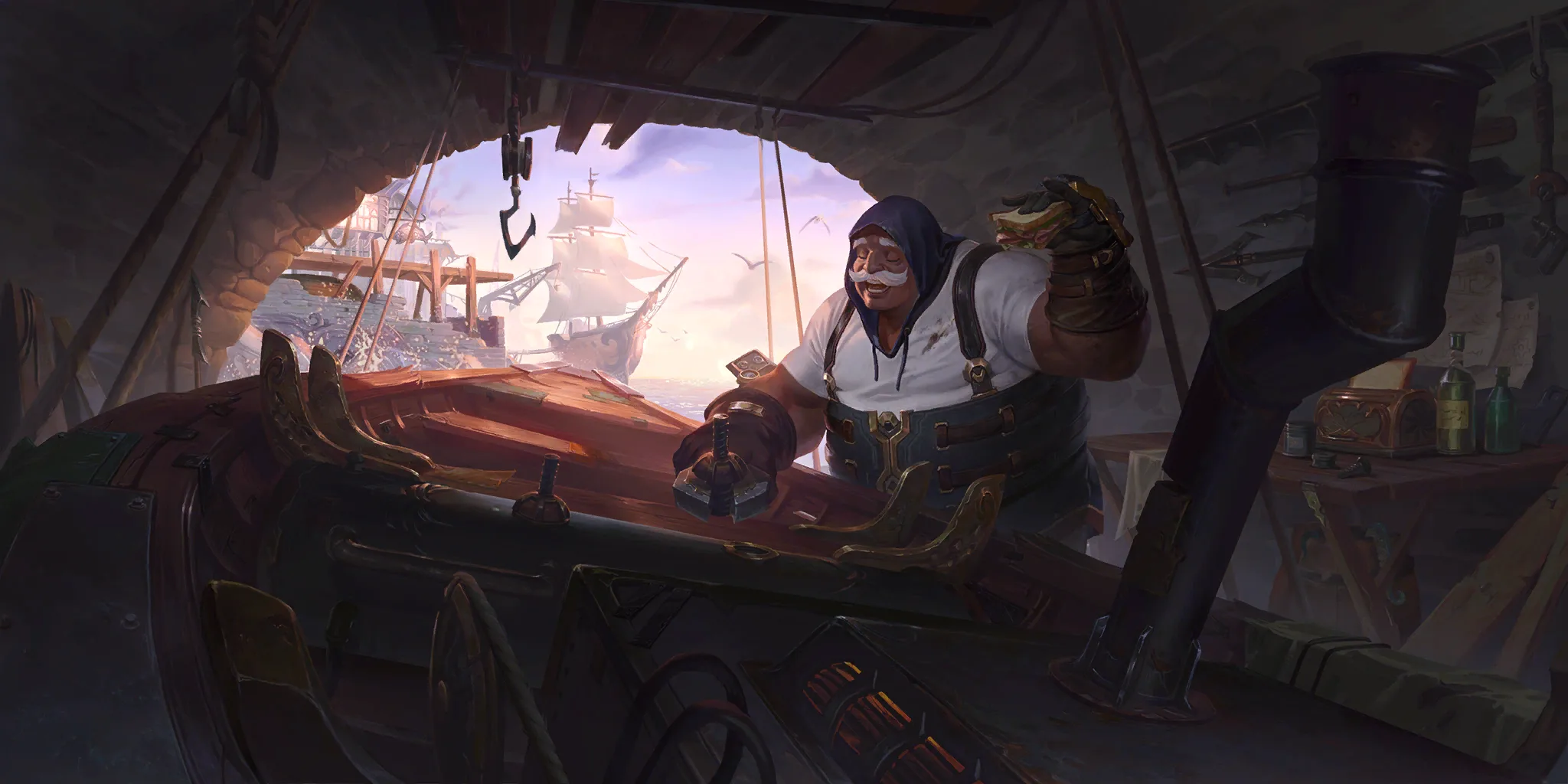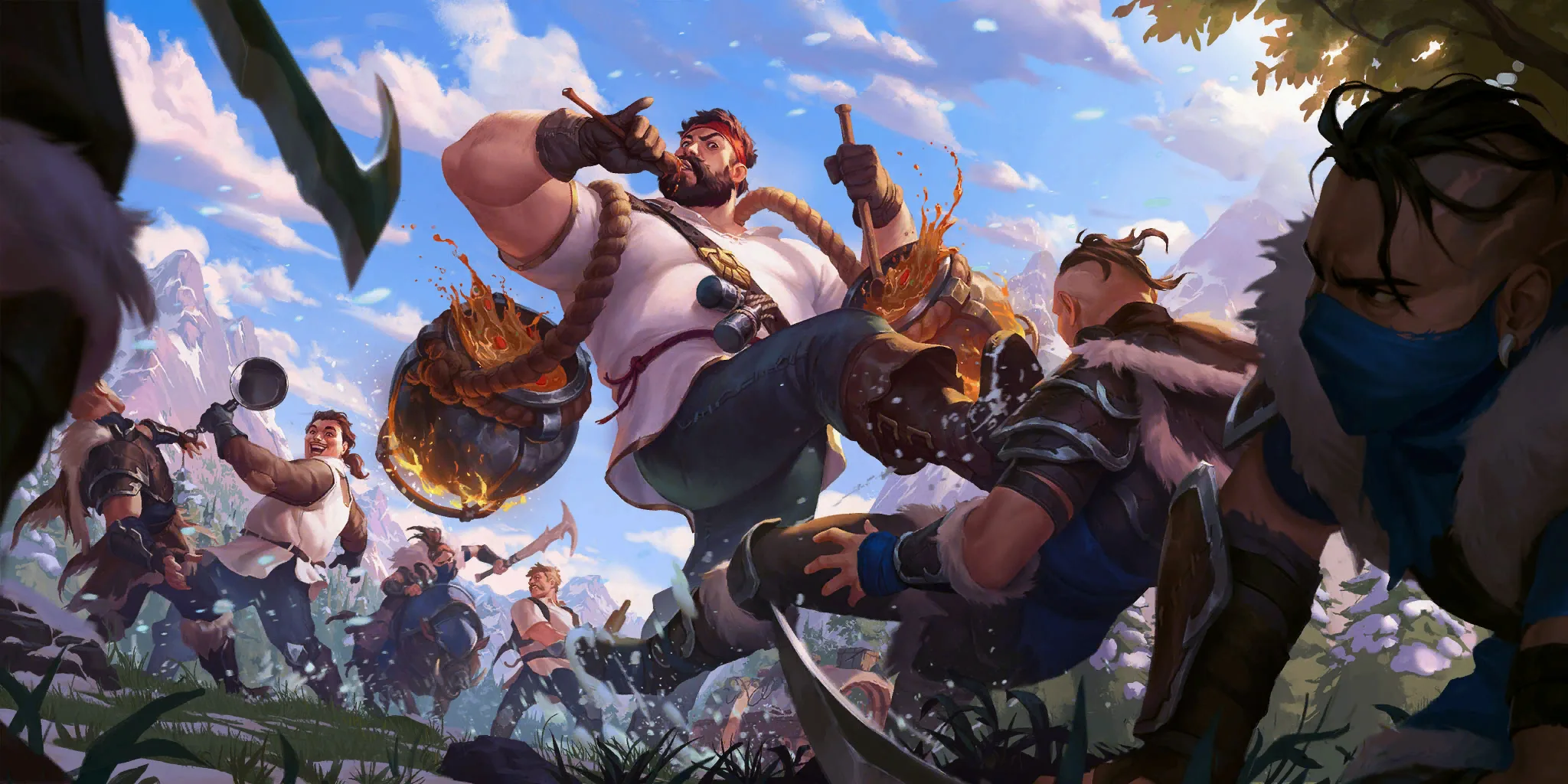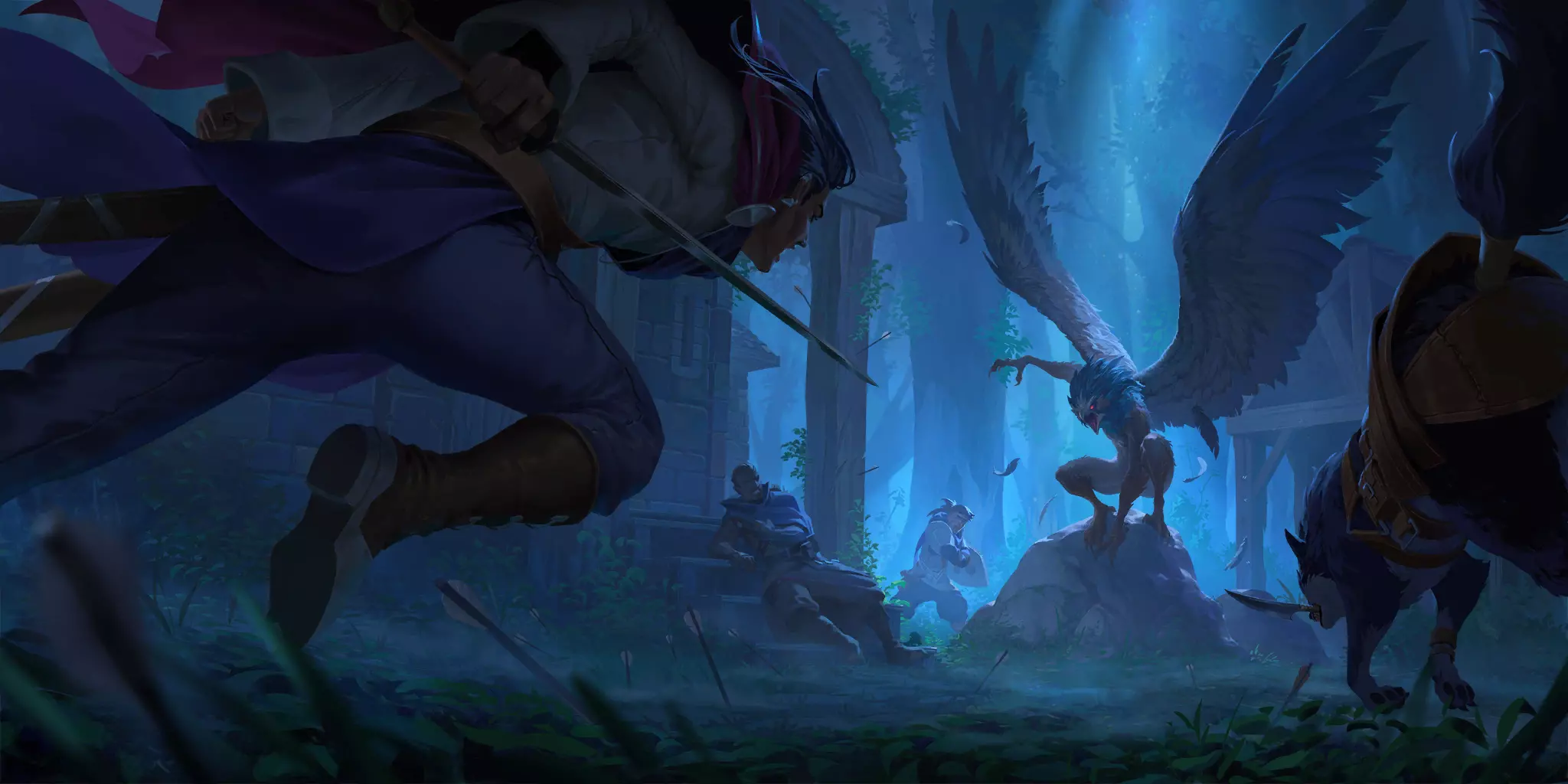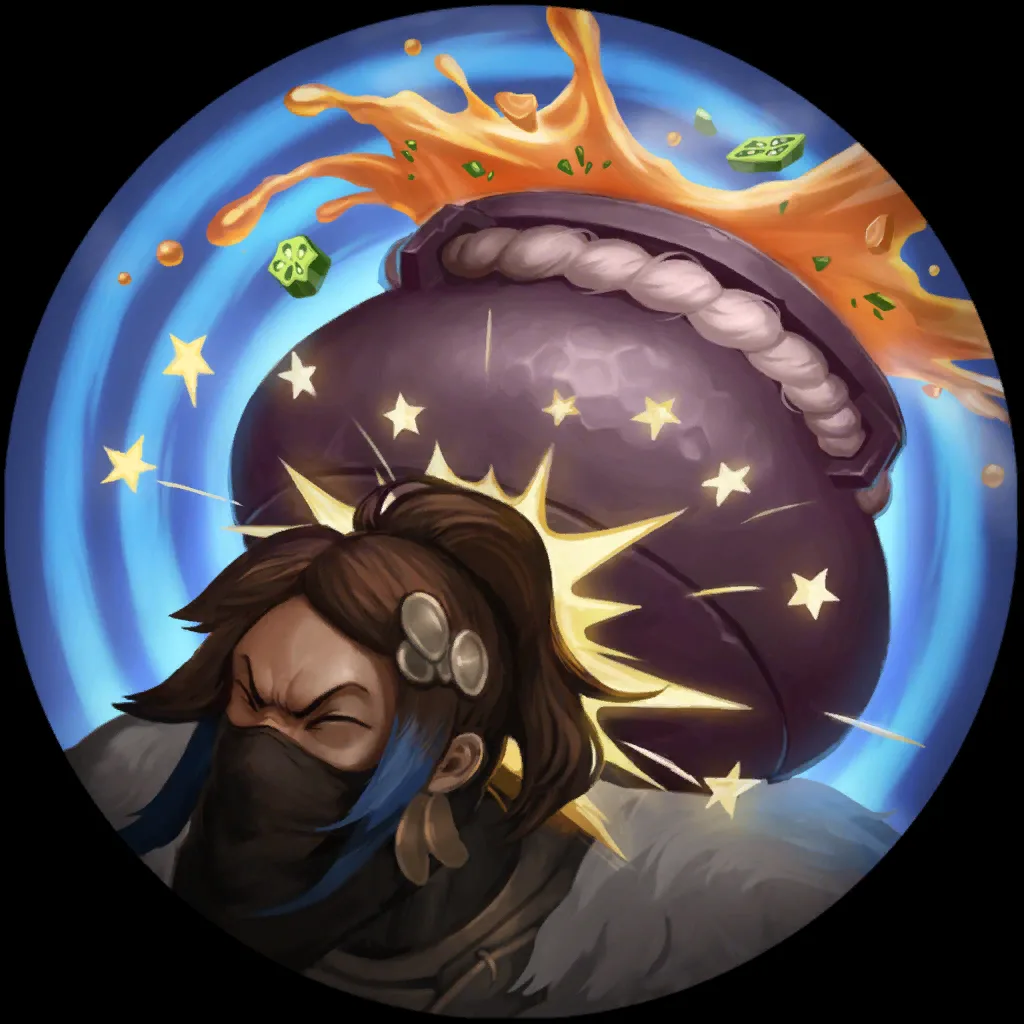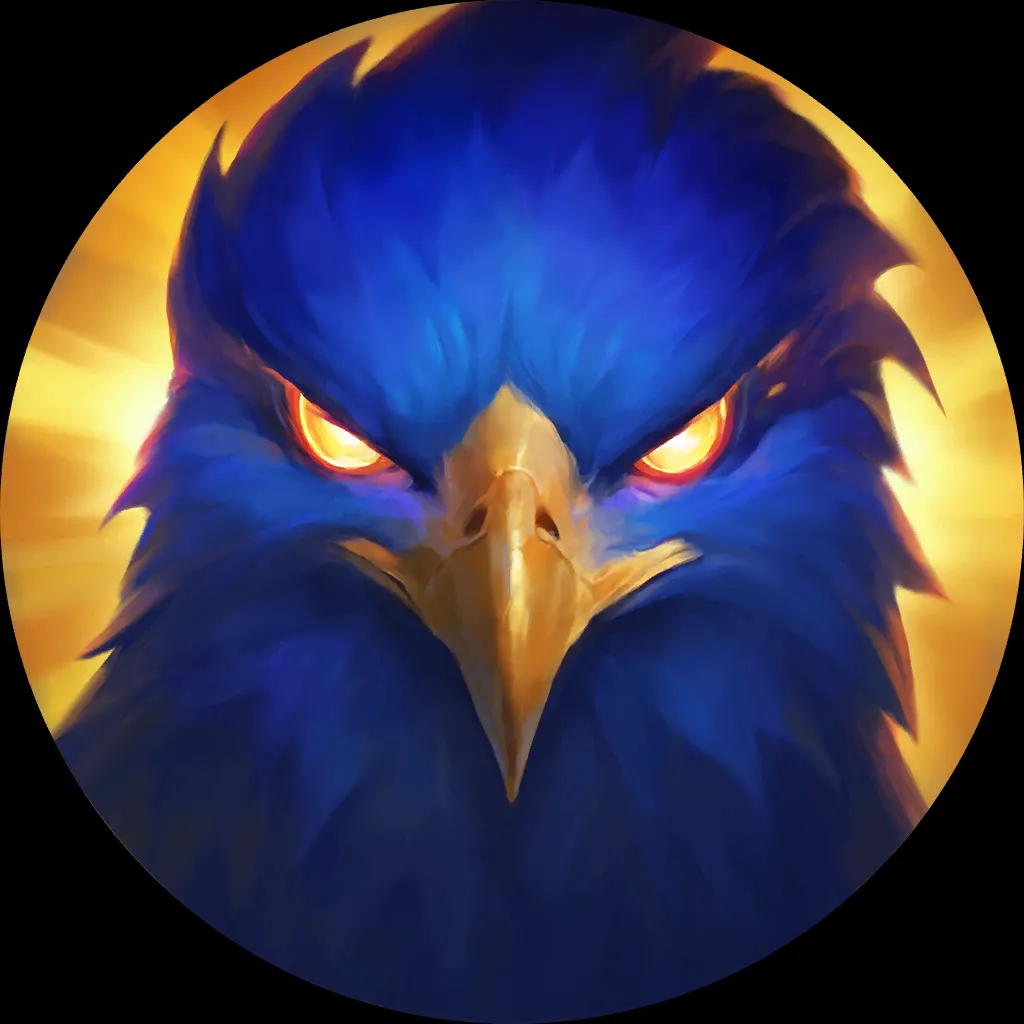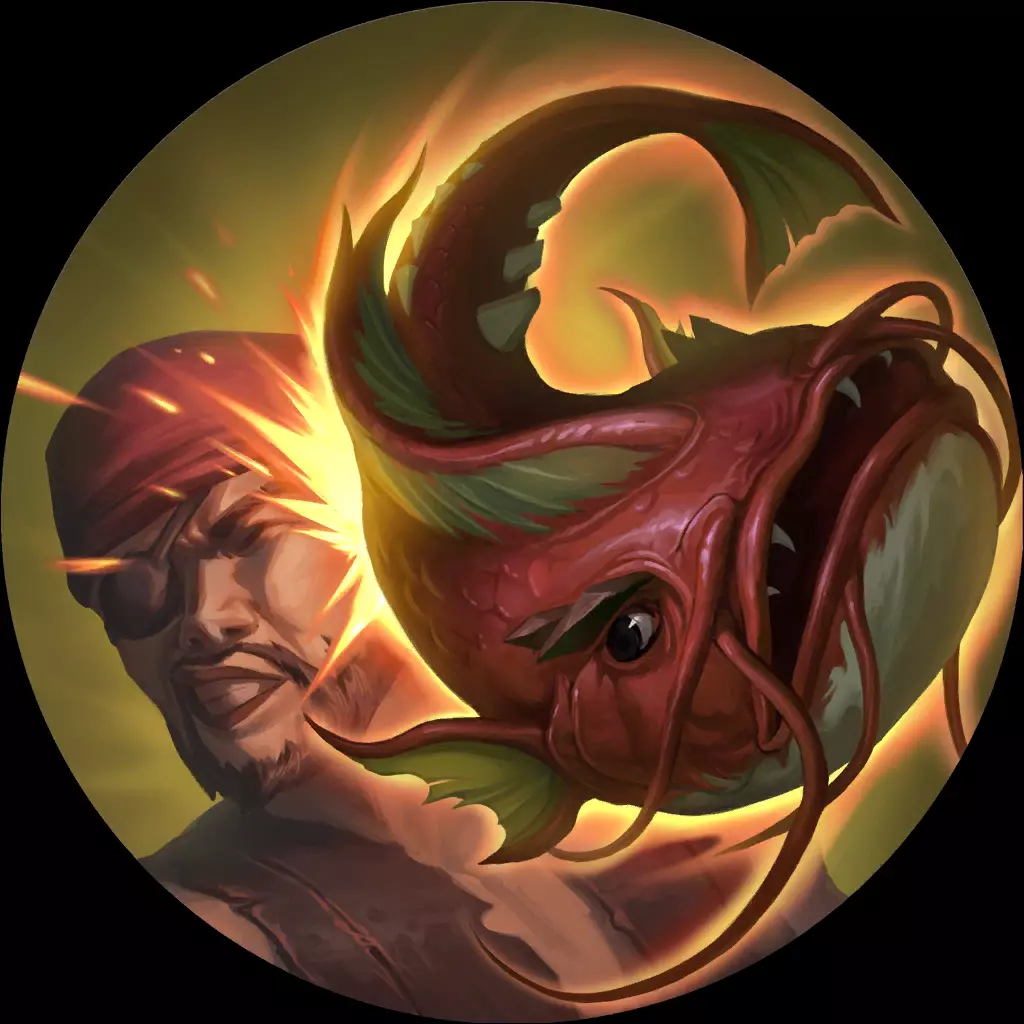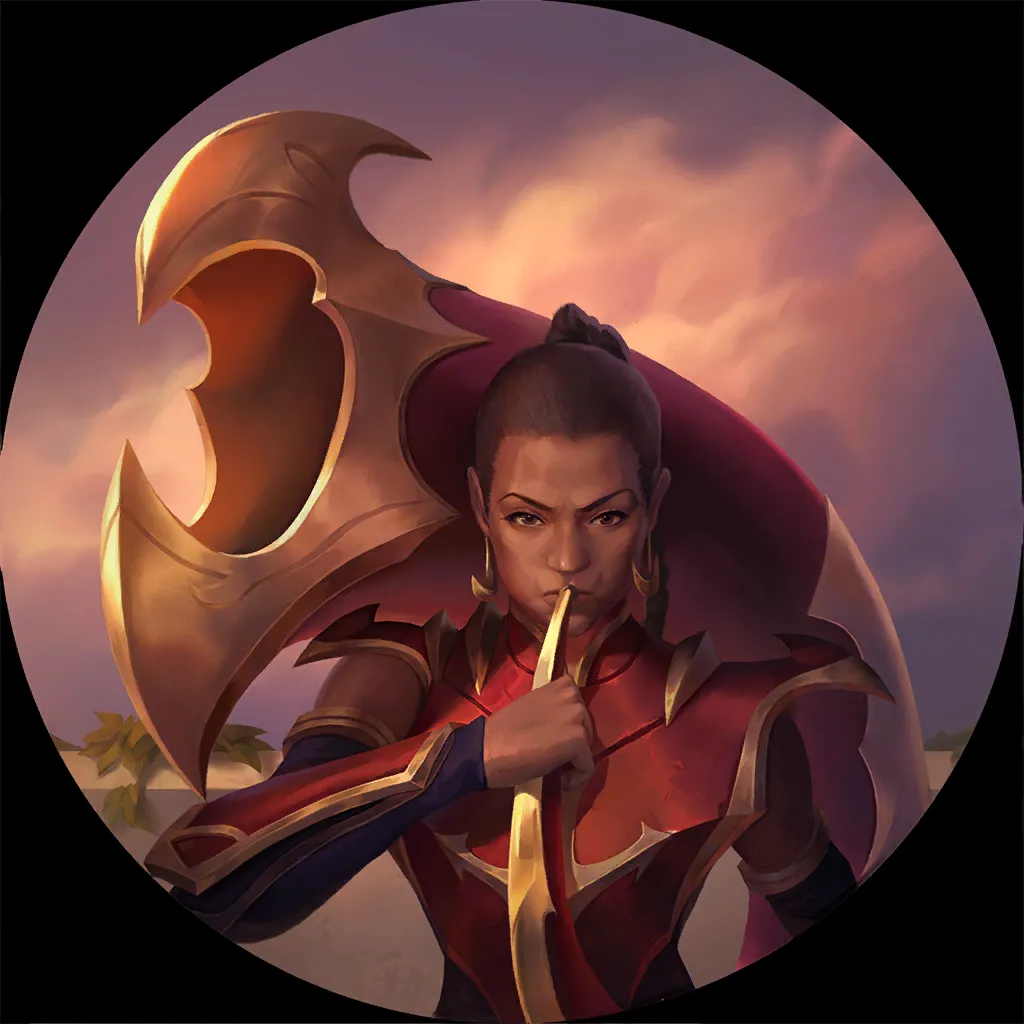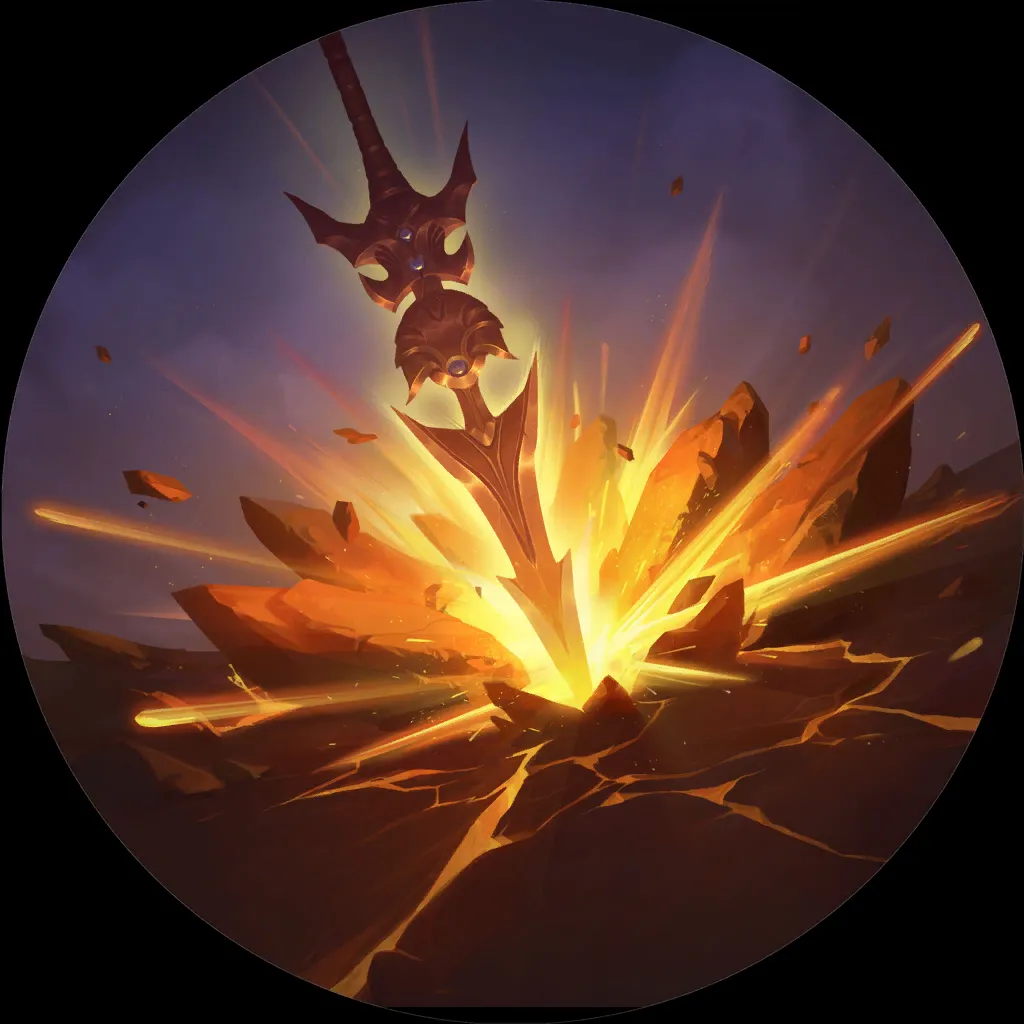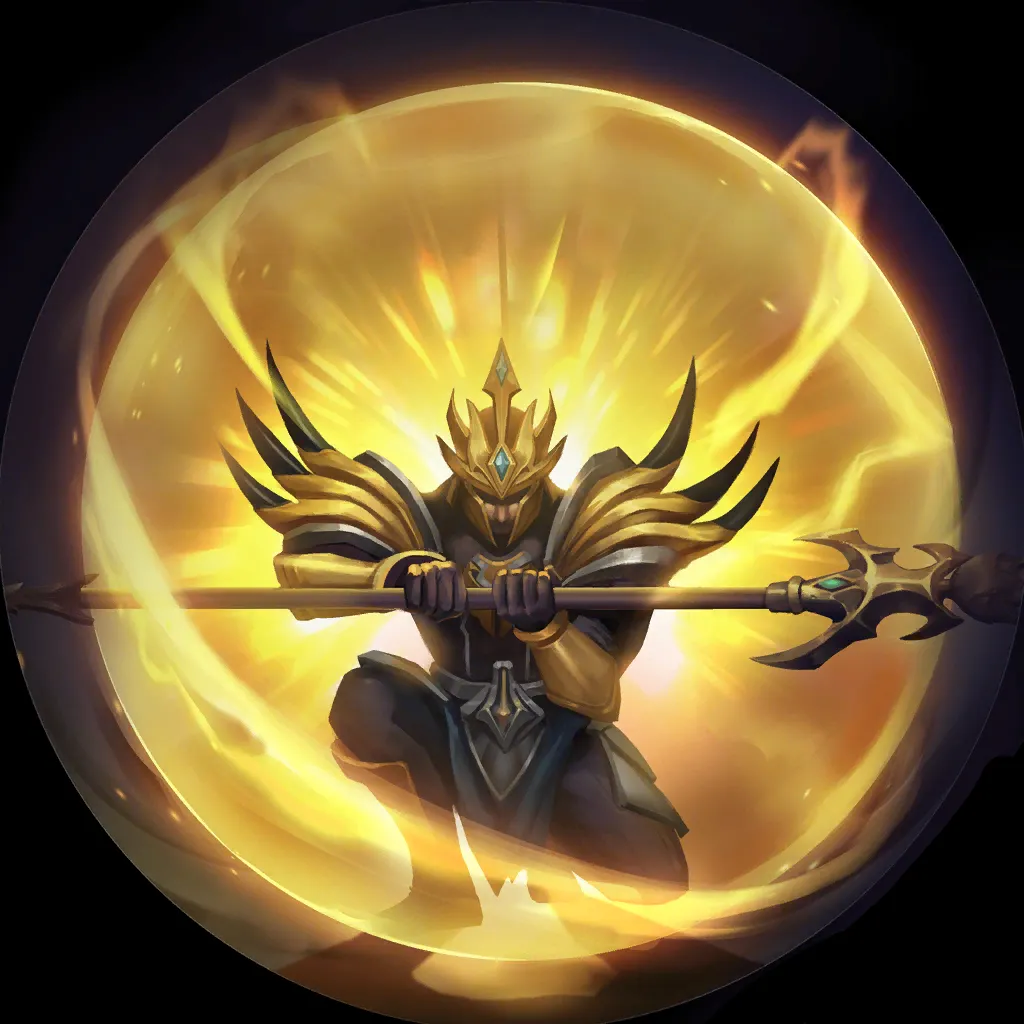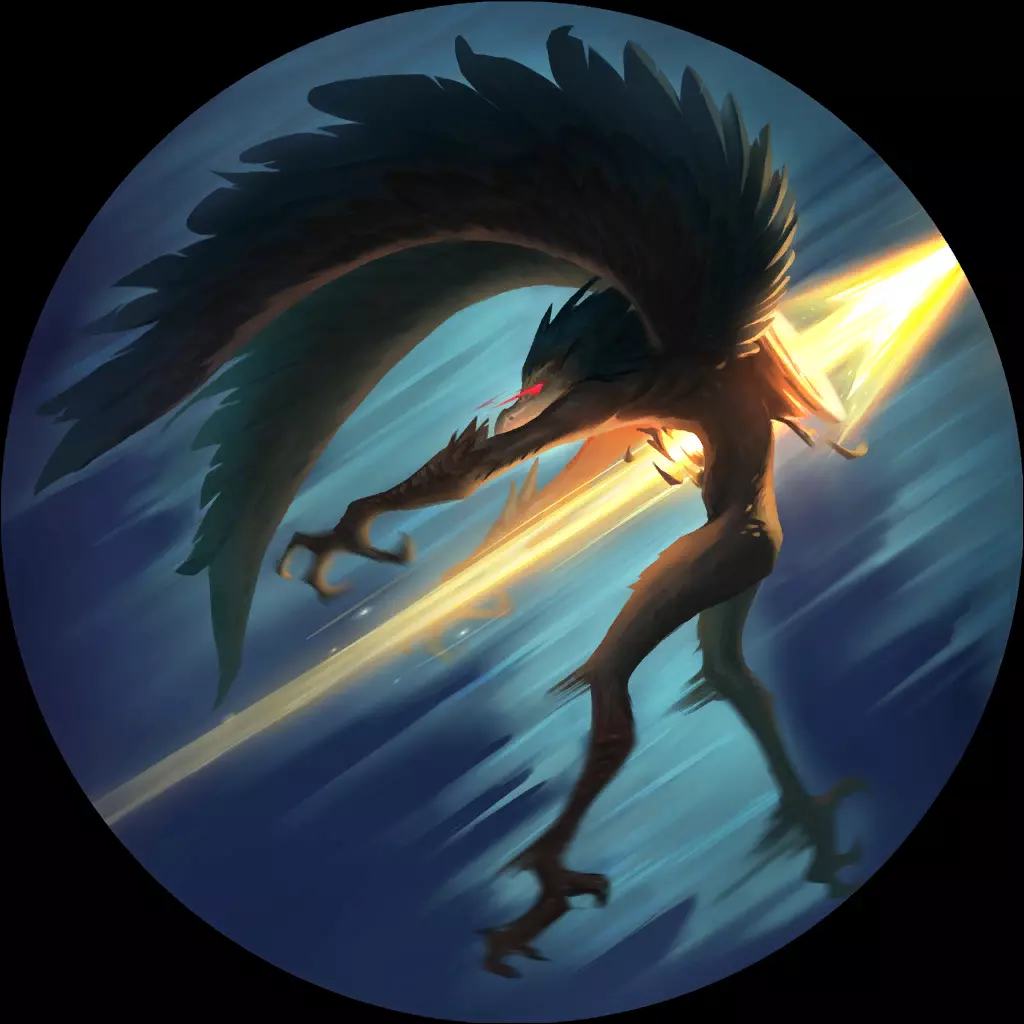 The Darkin Harp
is one of the best cards in this deck and the main reason we are in
Piltover & Zaun. It provides Quick Attack to our Challenger units, and allows them to Challenge enemy units without being traded into. Quinn Vayne was among the best LoR decks before the recent balance patch, and even with the nerfs to Tumble
and Golden Aegis
it still is among the top meta decks right now. If you play this deck well, you will climb with it for sure. It is also a good option for tournament play, as it can easily fit into lineups with its matchup chart.
---
Best LoR Decks: Vayne Quinn – Quick Mulligan Guide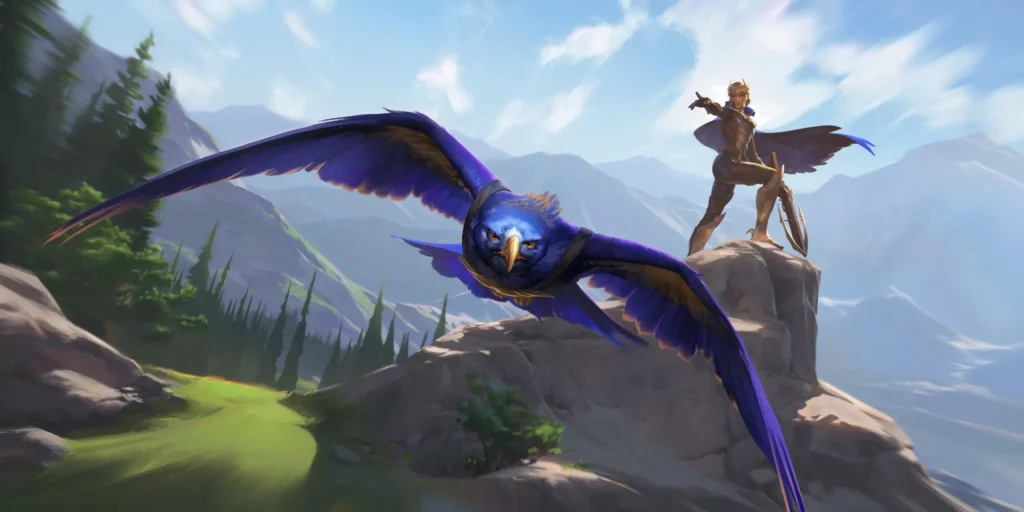 This section is for people who just want a quick breakdown of the Mulligan. Details about each card will be explained in the Card Breakdown section later. If you are new to the deck, I highly suggest following this mulligan guide, as it is very simple and will work in most matchups.
Always keep: Fleetfeather Tracker
, Petricite Broadwing
, Vayne
, Forge Chief
, The Darkin Harp
, Blinding Assault
Keep with good early-game units: Fiora
, Quinn
Keep with Challenger unit + Harp: Catch!
---
Vayne Quinn – Card Breakdown
Meet Your Wincons
Leveling up your champions is one of your main ways of winning the game. It is extremely easy to level-up both Vayne
and Quinn
in this deck.
Vayne
can level as soon as round four if you have the attack token on odd rounds. This is done by casting Blinding Assault
and summoning Valor
to have a Scout unit on board on round three, often along with Catch!
in order to equip your Valor with The Darkin Harp
so it can attack twice during the third round. Afterwards, Tumble
on round four to rally and attack twice to level-up Vayne. While this line of play is situational (since we run a single copy of Catch!
), it shows how easy we can flip Vayne. Leveling Vayne is most commonly done done with Scout units like Valor
, Quinn
, Bloodcursed Harpy
, or obtaining Upcycled Rake
from either Piltovan Castaway
or Combat Cook
.
Quinn
has the same level-up requirement as Vayne, so it is also really easy for her to level up shortly after she is summoned. This is especially true with Vayne
on board or a Rally in hand. Quinn (level 2)
is also extremely powerful, so leveling her up will win you the game most times.
If you have a leveled Quinn on board along with Vayne, you can get up to three attacks of free Challenging Valors when you have the attack token, and two when the opponent has the attack token. This is all without including any other cards in your hand, so leveling up both of these champions should usually win the game.
Bloodcursed Harpy
will often come down on round six or seven and not only threaten a lot of damage, but often help level up your champions, or make good use of their level-two skills. Also, if you have a Tumble
, you can Rally with the Scout and threaten a following attack with your whole board. The Harpy also gets free equipment on play, which can be huge if you have Quick Attack equipment or Fishawhack
in hand.
---
Equipment
The Darkin Harp
is our main Equipment which our units look to abuse, but The Darkin Aegis
is not a bad alternative to put on your Challenger units if you do not have The Darkin Harp in hand.
Joraal
can also make great use of The Darkin Harp and trades favorably into most meta champions, including Teemo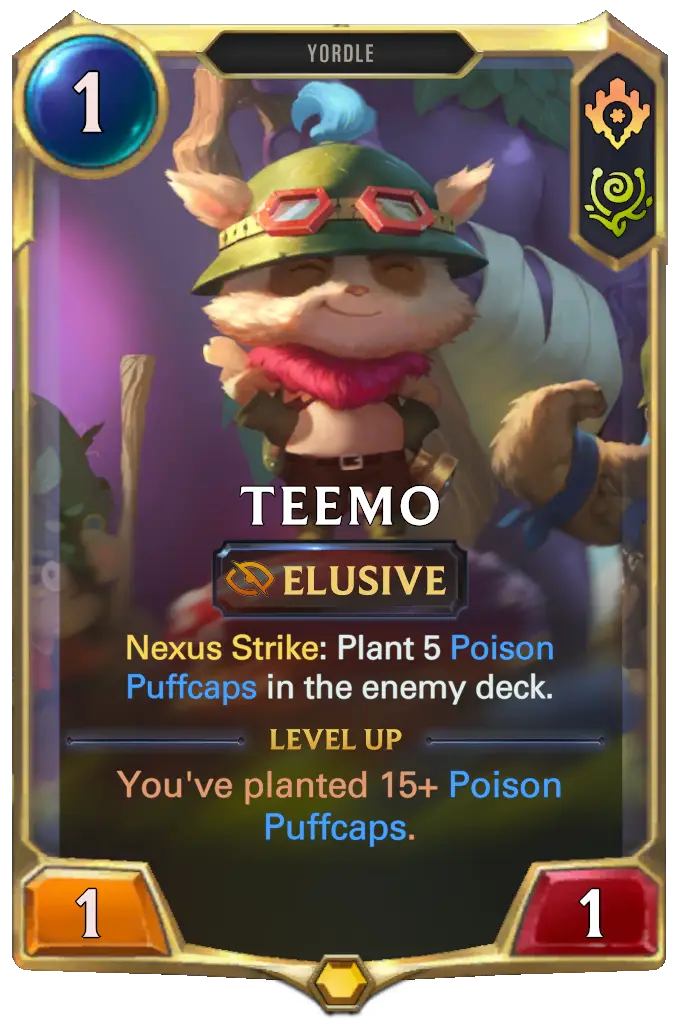 , Zoe
, and Draven
.
If the game is not over by round eight, Styraatu
is amazing for drawing into wincons and also threatening damage. With Tumble
, you can draw with Styraatu
at least twice per round. Since the cards are also discounted, you will have no problem using up the drawn cards to your advantage.
---
Harp Users
These are all Challenger units that make great use of the Quick Attack keyword provided by The Darkin Harp
in order to freely remove enemy units.
Fleetfeather Tracker
is a great one-cost unit to use the equipment on, but Valor
(summoned by Quinn, or by Blinding Assault
) is one of the best Harp targets because it has Scout and Challenger. With The Darkin Harp equipped, Valor can effectively remove two units each attacking round.
Fiora
herself is a fantastic wielder of The Darkin Harp
and can threaten to win by herself. Fiora oftentimes forces removal and can be a great win condition if you do not have Vayne
or Quinn
on board.
---
Weaponmasters
These followers create Equipment that your units can abuse. Upcycled Rake
is the best one, as it allows you to rally with Tumble
if you have Vayne
on board. Fishawhack
is another good option, as Overwhelm on Bloodcursed Harpy
later in the game can be very hard to deal with since the opponent will not be able to chump-block our Harpy, and The Fix-Em 5000
can be taken if you have not drawn The Darkin Harp
.
Combat Cook
also Forges the equipment and can threaten a lot of damage.
Against decks with lots of removal spells, it can be better to take the equipment that gives health for your one-Health units, though. If your opponent's deck has a lot of pings, such as Vile Feast
and Blade's Edge
, it can be a good idea to take Pan O' Pain
.
---
Other Units
Forge Chief
is a great unit and a fantastic wielder for The Darkin Harp
. With just one strike before she dies, she effectively becomes a free 2|1. With The Darkin Harp
equipped, she can attack for free and gain more and more mana each round, but it is often better to put the Harp on a Challenger unit.
Petricite Broadwing
, while a fantastic Challenger, should not be equipped with The Darkin Harp
, as it does not utilize the +2 attack stat at all. It can be equipped if you have no better targets, but should primarily be used as a cheap challenger unit to gain some board control.
---
Combat Tricks
Sharpsight
is a great card that allows you to save your key units, such as Vayne
and also block Elusives, which can be big in the current meta with Teemo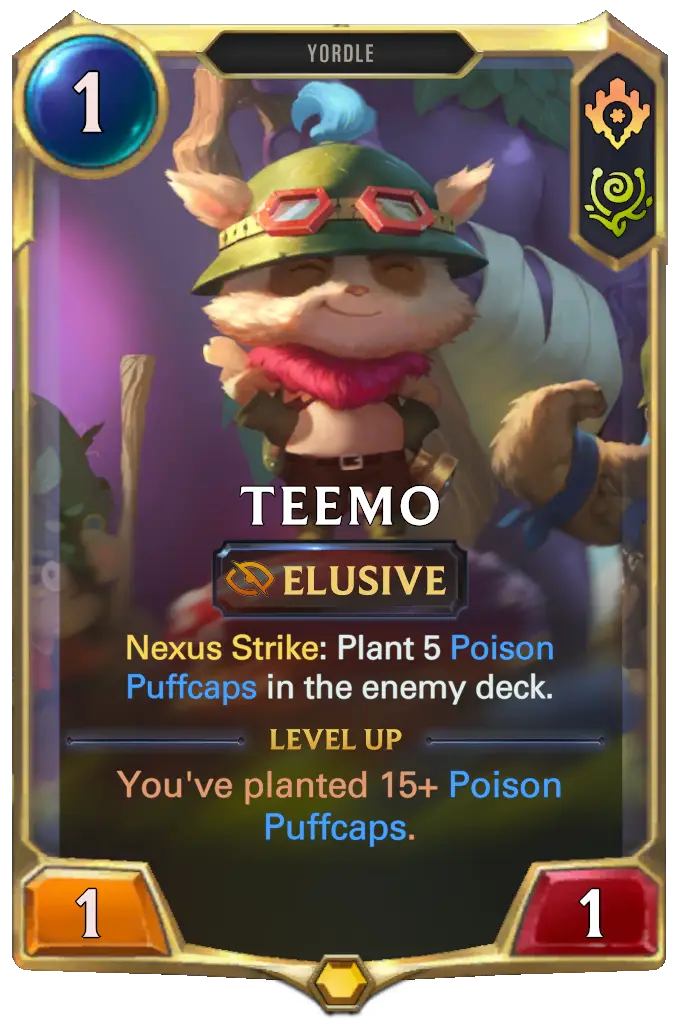 Zoe
decks.
Catch!
is good in this deck because there are 12 cards that are either equipment themselves, or Improvise to create equipment. This allows a one-mana, Burst-speed buff that the opponent may not expect.
---
Strike Spells
With all our equipment, Fish Fight
is easy to enable and is a cheap two-mana removal. It also allows you to bounce an Equipment back to your hand if you want to put it on another unit.
Condemn
's discount is extremely easy to enable in this deck with Vayne
, Scout units, and Upcycled Rake
potential. It is oftentimes a cheap one-mana removal, but it is also fine if you have to use it at six mana in the late game.
---
Rally!
With Cataclysm
and Golden Aegis
, your opponent is often forced to have answers in their hand if you even have mana up, or they risk losing the game.
This is usually the case if you have a Scout, as Cataclysm
is essentially a Rally with a Scout unit. Cataclysm is also great with a unit equipped with The Darkin Harp
, working as removal (and a potential Rally if the unit is a Scout).
Golden Aegis
, while not as good at five mana, is still a fantastic one-of, as the barrier allows you to attack with units you wouldn't otherwise be able to, or can stall an enemy attack..
---
Tech Options
While not as good as it was in the Seraphine
meta, Stony Suppressor
is good to tech into this deck if you find yourself in a spell-heavy meta. Just make sure you take out some spells yourself when you make space for this card.
Parts Made Whole
is a decent option if you think this deck needs a bit more draw, but usually Styraatu
is enough for the late game.
---
Vayne Quinn – General Gameplan
The main goal of this deck is to level-up your champions. In order to do this, during the early game it is good to play early-game Challenger units, often equipped with The Darkin Harp
to control the board.
Once board control is established, ideally you use Scout units to attack favorably and level-up Quinn
and Vayne
. Fiora
is not a primary win condition, but can be used as an option to force removal, or just outright win the game herself if left unchecked.
Utilize Bloodcursed Harpy
on rounds six or seven to help level-up your champions and also threaten damage.
If it gets to the later half of the game, The Darkin Harp
can instead be played as Styraatu
to help you draw more and refill your board.
---
Vayne Quinn – Matchups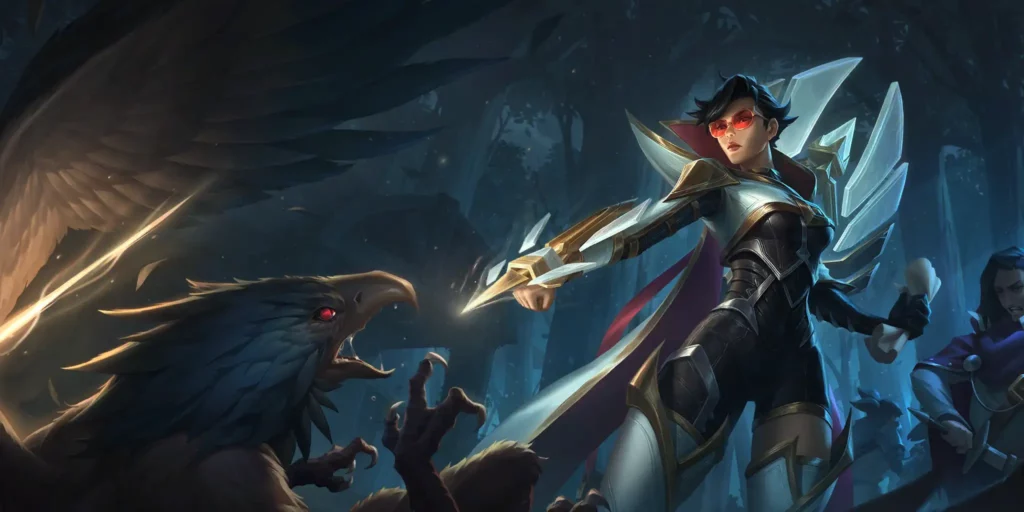 Teemo Zoe – Even
In this matchup, it is important to establish board control early with your Challenger units. Try not to get blown out by their combat tricks, such as Pale Cascade
, The Sudden Surge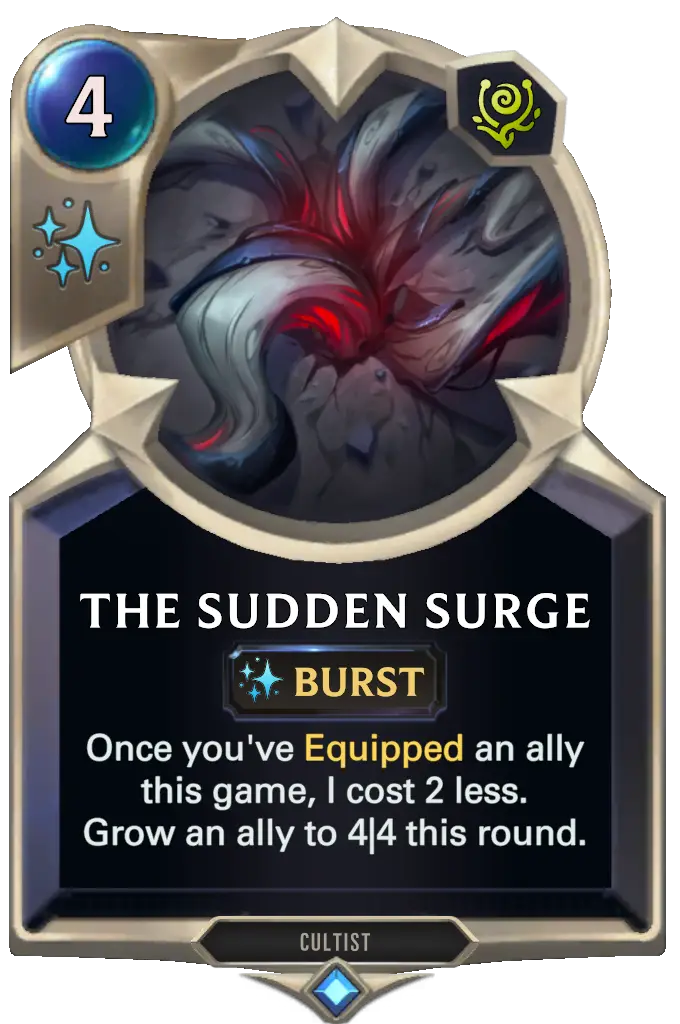 , and Battle Bonds
. Remember that The Sudden Surge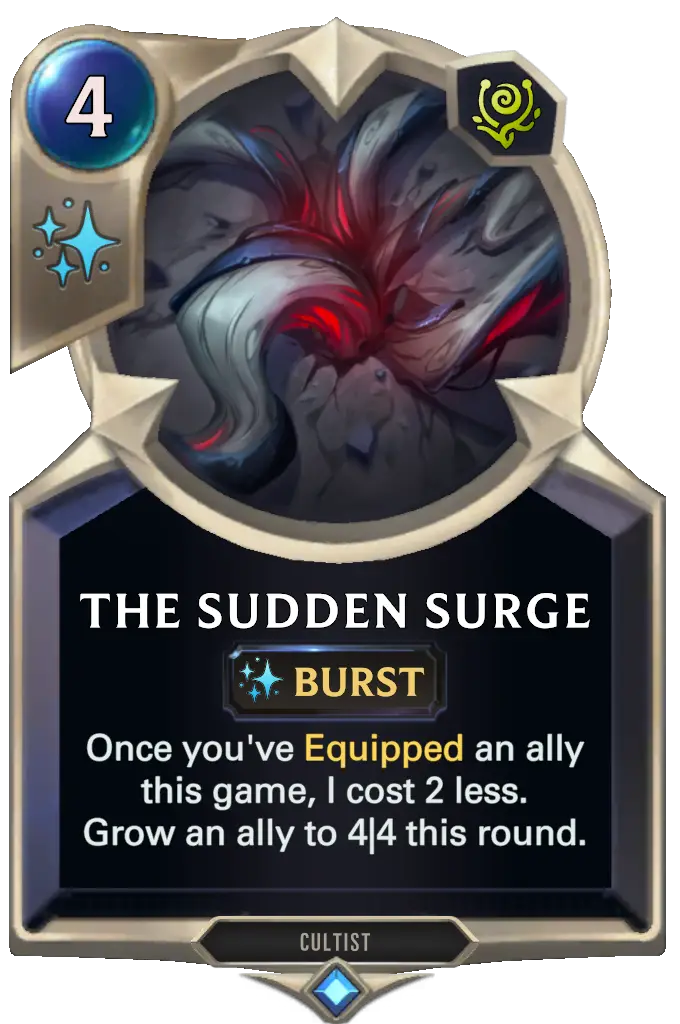 gets discounted if they have equipped a unit.
Keep early-game units in the mulligan and attempt to race them down, while removing their board. It is not important to remove cards that are not Elusive, so prioritize removing the Elusive units at all costs.
Sharpsight
is amazing in this matchup, but should not be kept in the mulligan if you have no units in hand.
If they attack and are not threatening lethal, it is sometimes better to let the damage through without blocking, so they do not have an opportunity to use their combat tricks – be aware that they have direct Nexus damage with Pokey Stick
and sometimes Teemo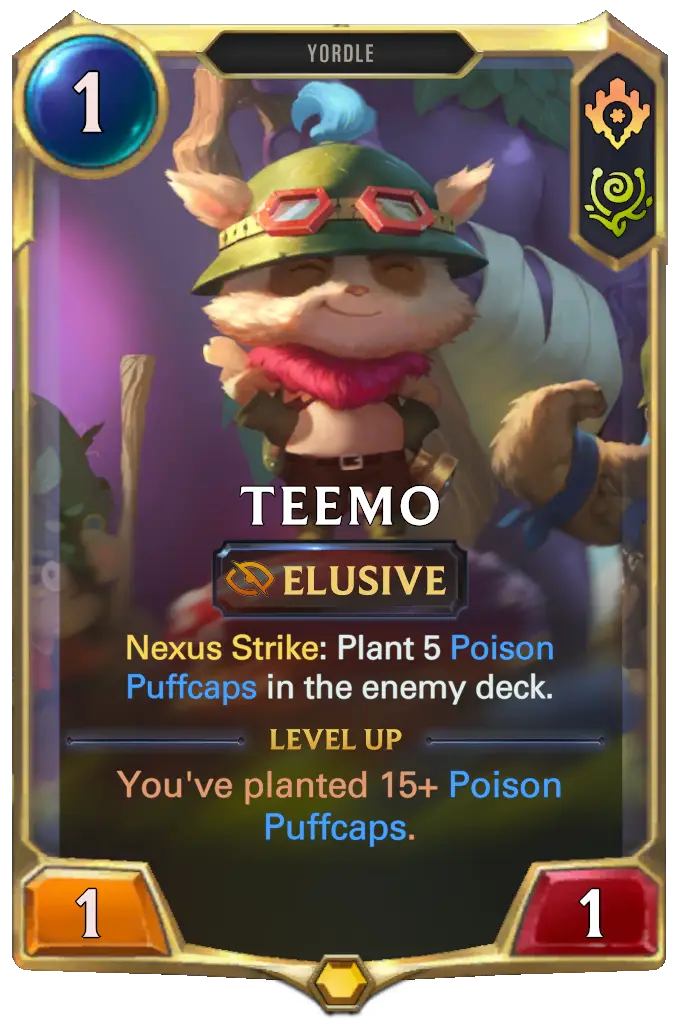 puffcaps, though.
---
Draven Jinx – Even
In this matchup, keep all early game units. They want to try to go as wide as possible, so keep their amount of units low. Prioritize board control first and your Nexus Health second, as they have Get Excited!
as well as Jinx
's Super Mega Death Rocket!
that can burn you if you are not careful.
Some variants run Survival Skills
, so if possible, try not to send your better Challenger units to kill the unit that Survival Skills would be affecting.
---
Annie Jhin – Favored
Keep all early-game units and race them. Establish board control early and make sure to prioritize your Nexus Health.
There is a slower, more control-oriented version of this deck that has been popping up, but it is better to mulligan as if it was aggro. If it is indeed a slower version, try to remove their engines, such as Manasoul Student
.
---
Heimerdinger Norra – Favored
Our deck should be able to handle their champions extremely easily. Sharpsight
is a good card in this matchup, as Norra
is often able to get at least one Nexus strike in before she is removed if you do not have this spell.
They have a lot of one-damage removal spells, so equipment with Health is often more valuable in this matchup than Upcycled Rake
and Fishawhack
. They also have a lot of hard removal with Vengeance
and Minimorph
for your late-game units, and also have Aloof Travelers
.
It can be good to keep Bloodcursed Harpy
in the mulligan if you have a good early game already, so as to protect Quinn
from being discarded from your hand by Aloof Travelers
.
---
Taliyah Bilgewater – Very Favored
Try to remove their one-cost units from the board, so the Reaver's Row
combo does not blow you out. Overall, just be prepared to deal with Reaver's Row
and Imagined Possibilities
, and you should be okay if you survive.
Your deck should easily remove Taliyah
, and Quicksand
does not affect equipment, so their combat tricks are not too good against us.
---
In Closing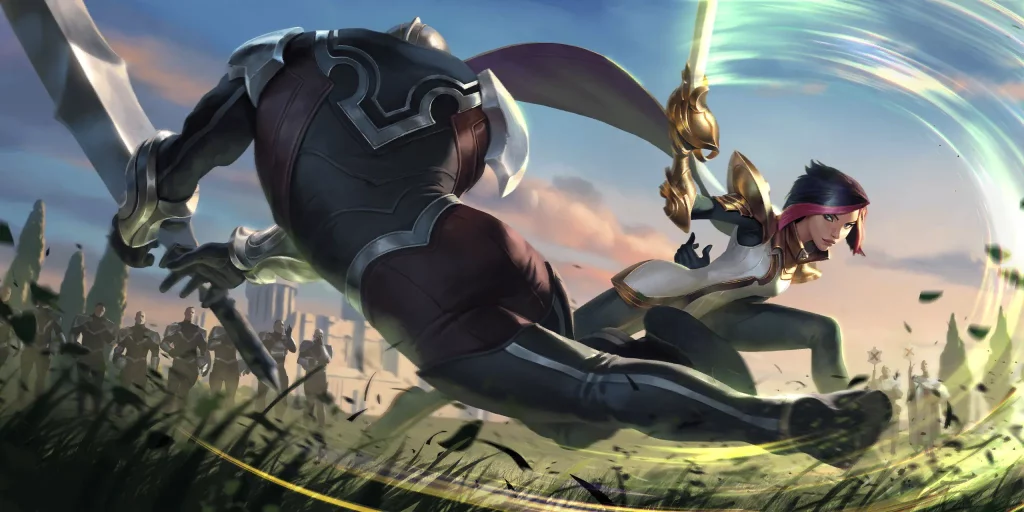 That ends my Vayne Fiora LoR Deck Guide!
This deck aims to quickly establish board control through Challengers and use of Equipment cards, and win through board pressure and a leveled-up Vayne
or Quinn
. Overall, this is a very fun deck that has a really good winrate on ladder, and can go even or beat most of the meta. Thank you for reading, and I hope you've enjoyed it!
If you have any questions, let me know – Here are some of my socials:
Twitter: https://twitter.com/sciss0rsbox
Youtube: https://www.youtube.com/c/Scissorsbox
Twitch: https://www.twitch.tv/sciss0rsbox
---
---