The Domination Champions – Varus
, Seraphine
and Vayne
– have in fact dominated the meta since their release, making up nine out the top ten most played decks.
While Seraphine
may still be at the top of the pop charts, Vayne
has tumbled into a number of different popular and potent archetypes, and has laid claim to half of the top ten! With Rayne, Zayne, Vax and Gwayne. It can be difficult to figure out which route to go, but I think the best option is to bring the Payne!
I used Pantheon
Vayne
to complete the majority of my climb from Platinum to Masters. I believe that it is overall the strongest Vayne
deck in the meta, and the stats seem to agree as it currently has the highest WR on ladder, making it one of the best LoR decks! A large part of its success is due to it holding a 57% WR against the current ladder titan, Ezreal Seraphine, and an otherwise very solid matchup spread across archetypes.
6
7
7
20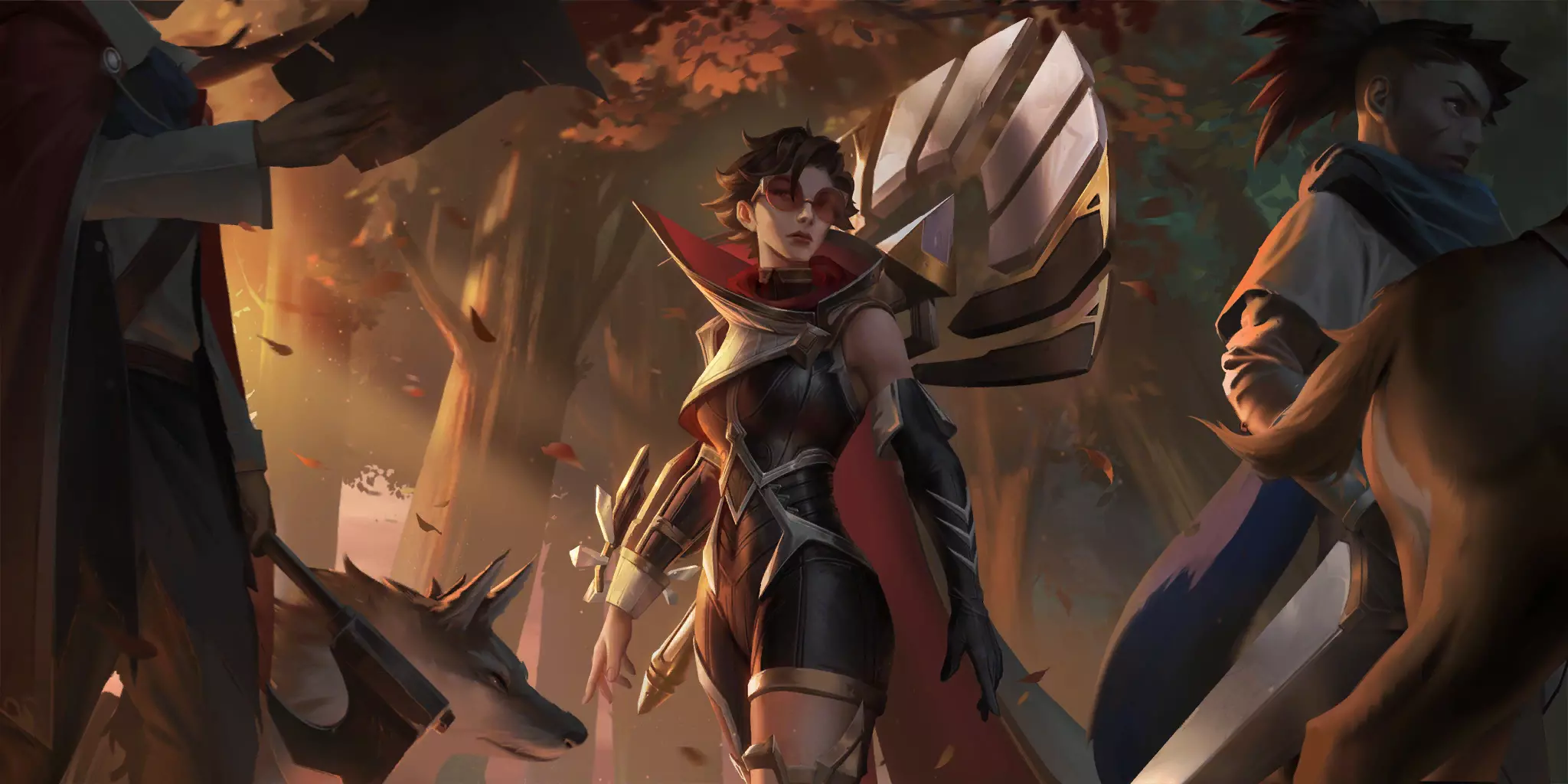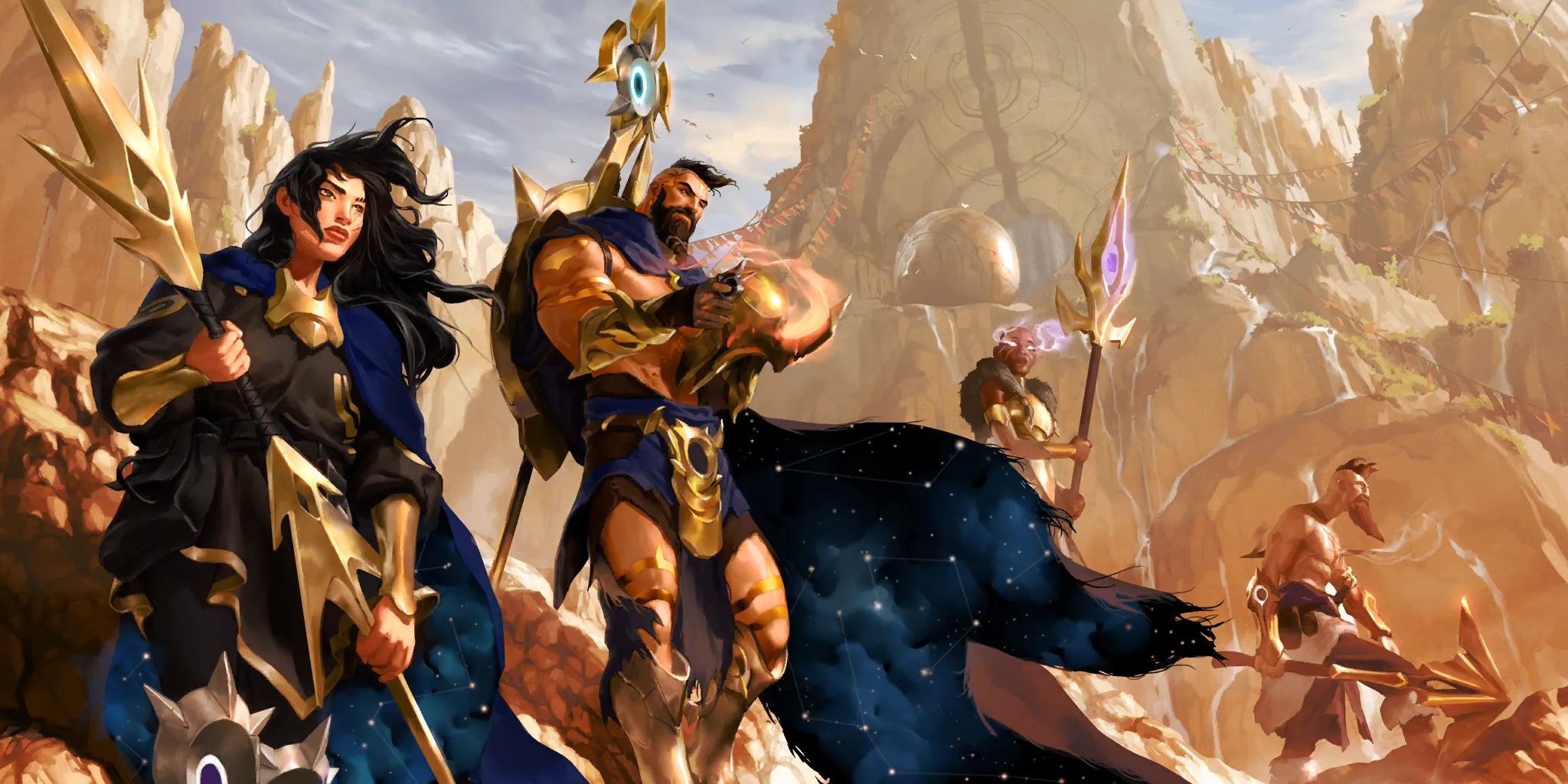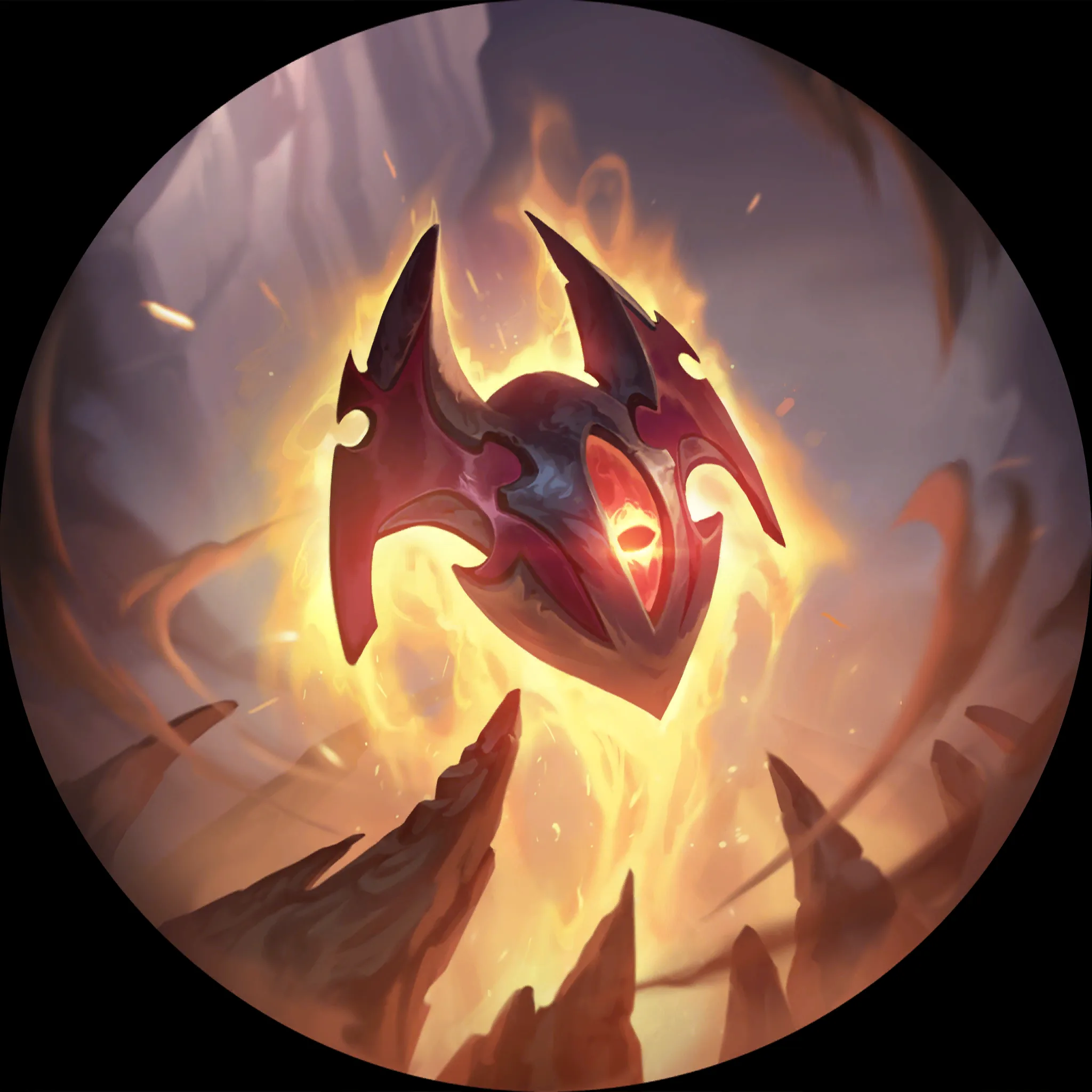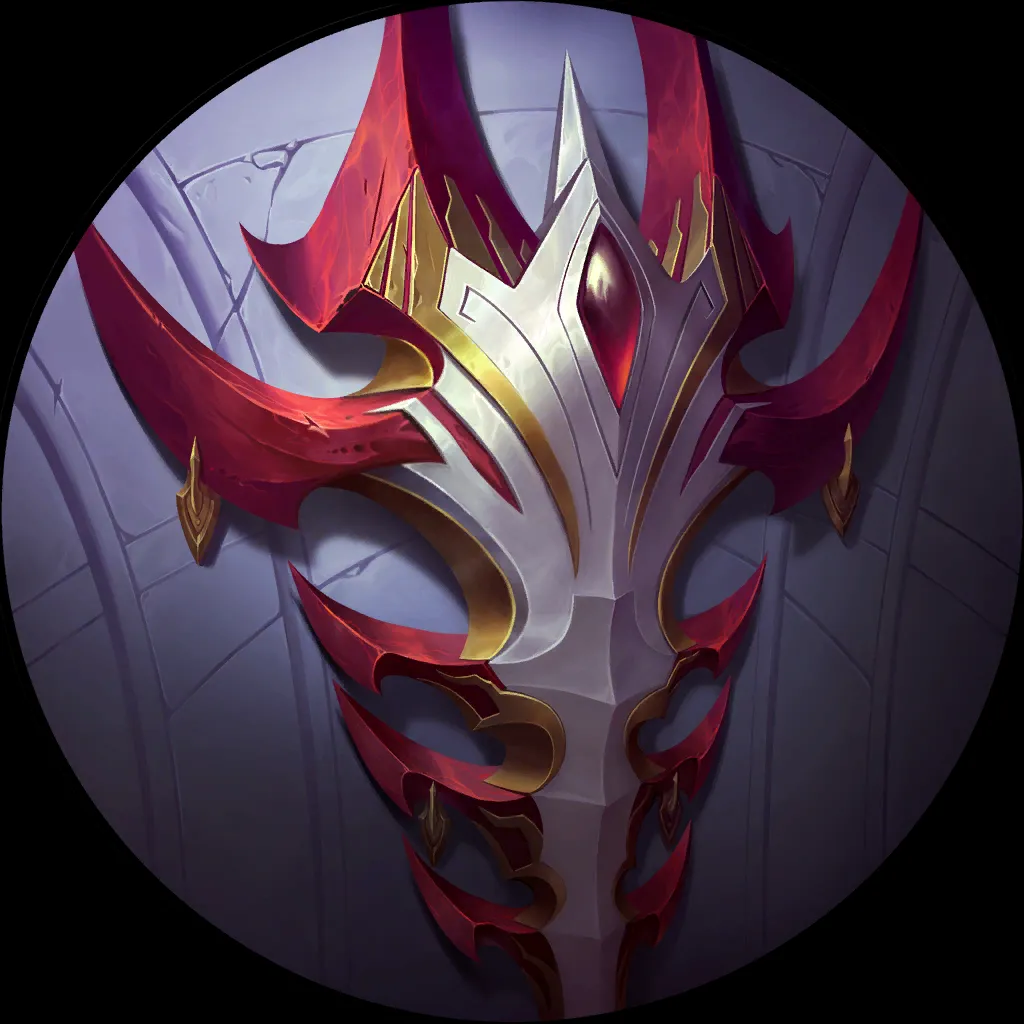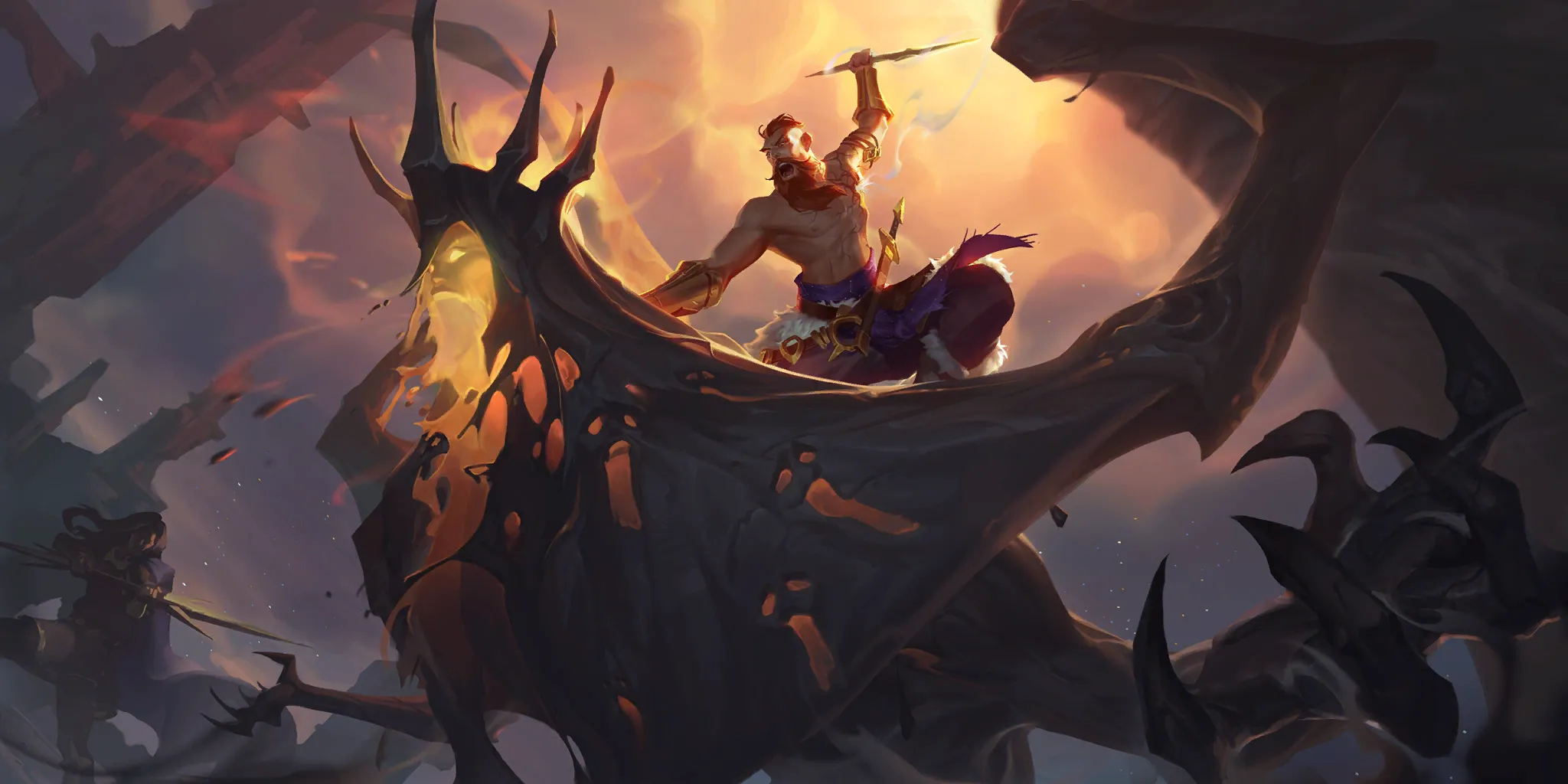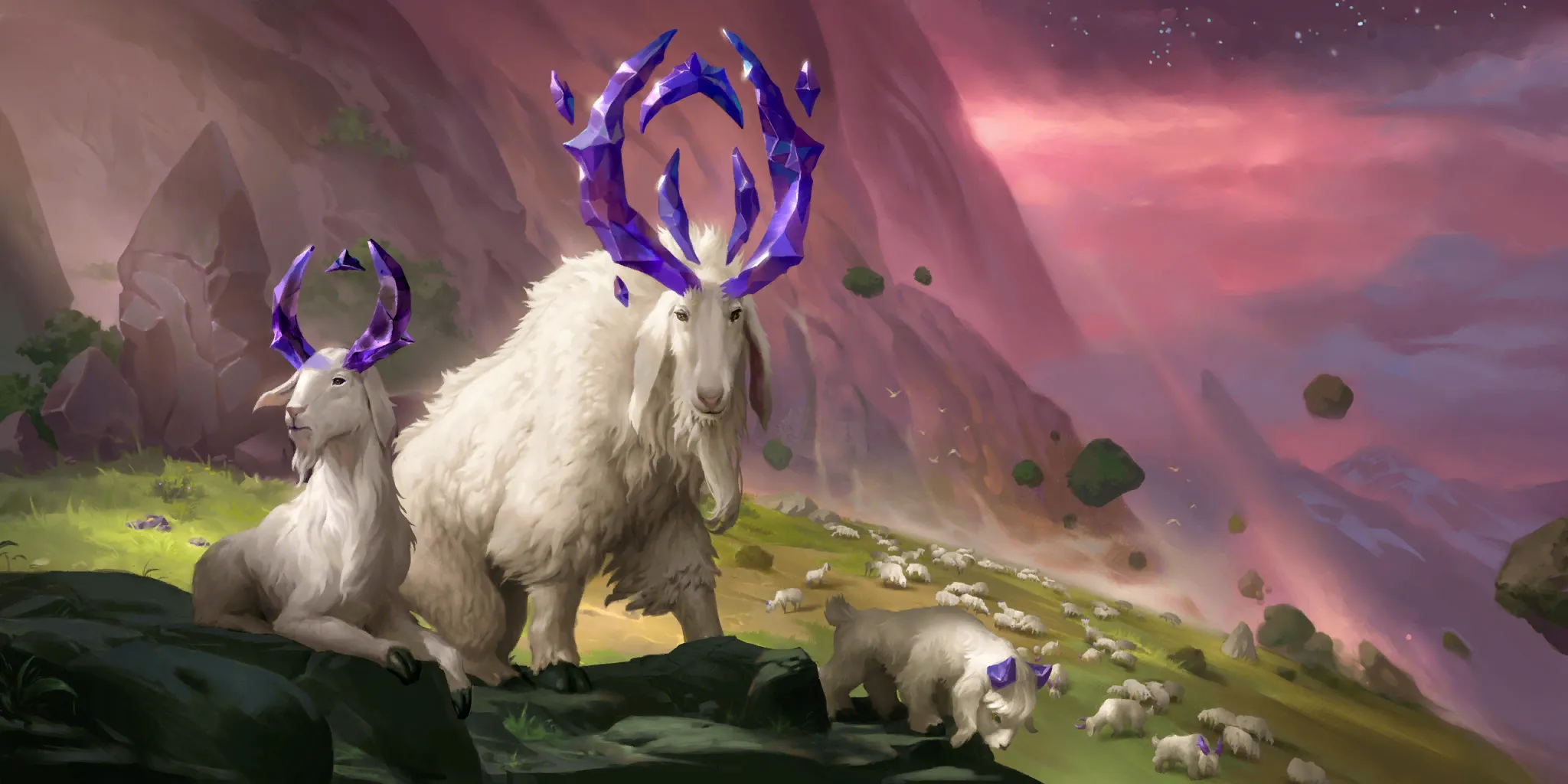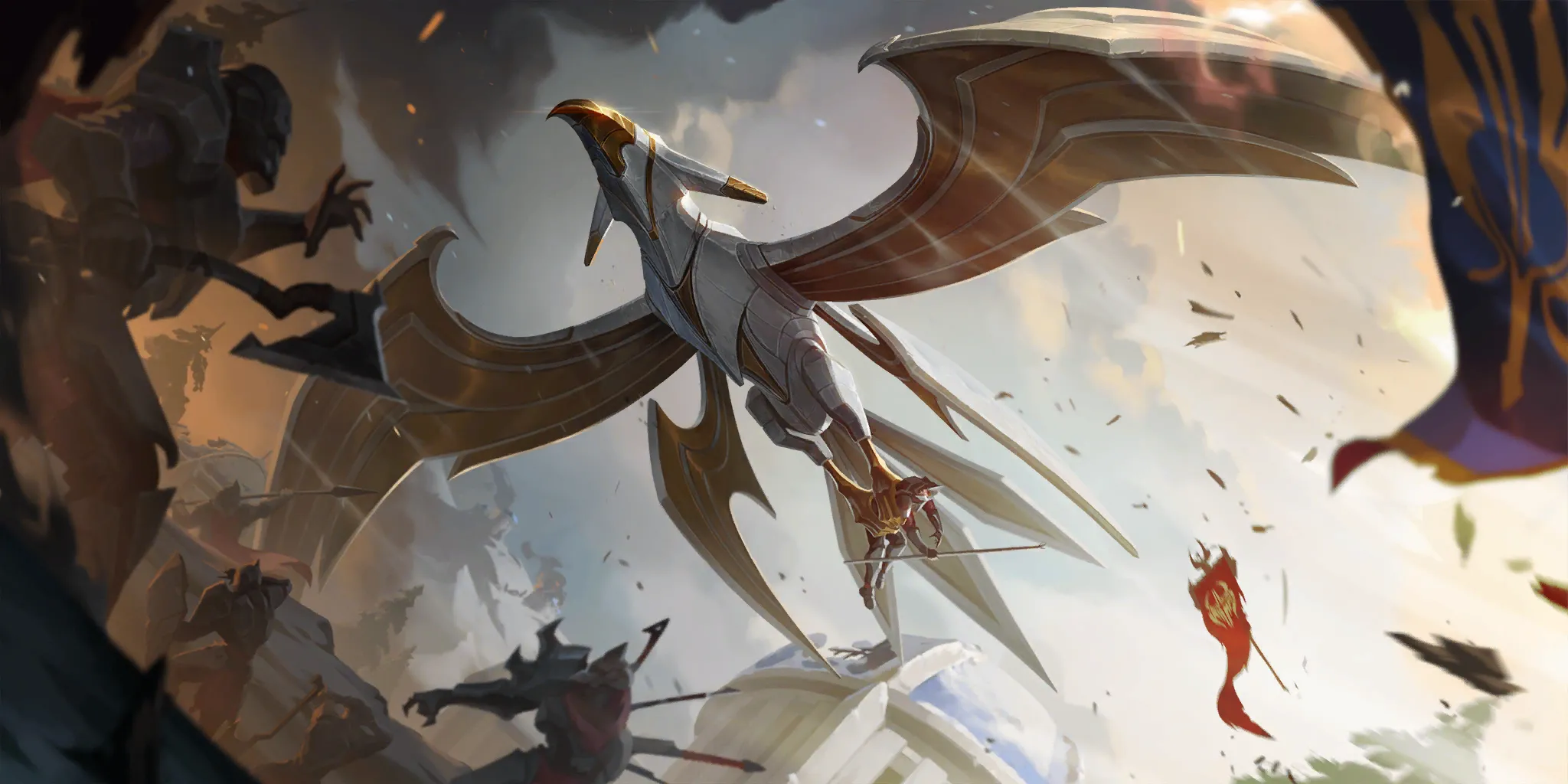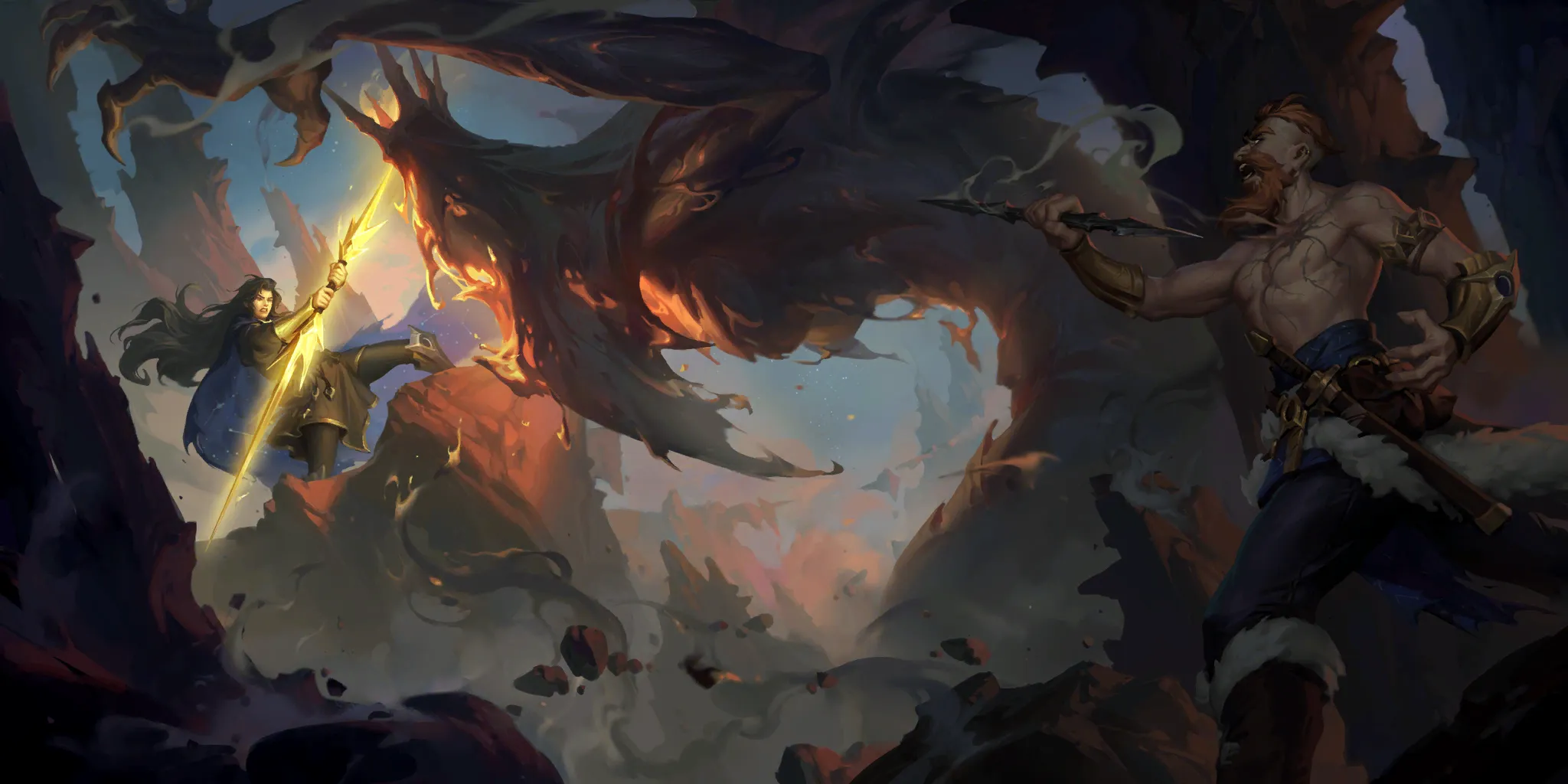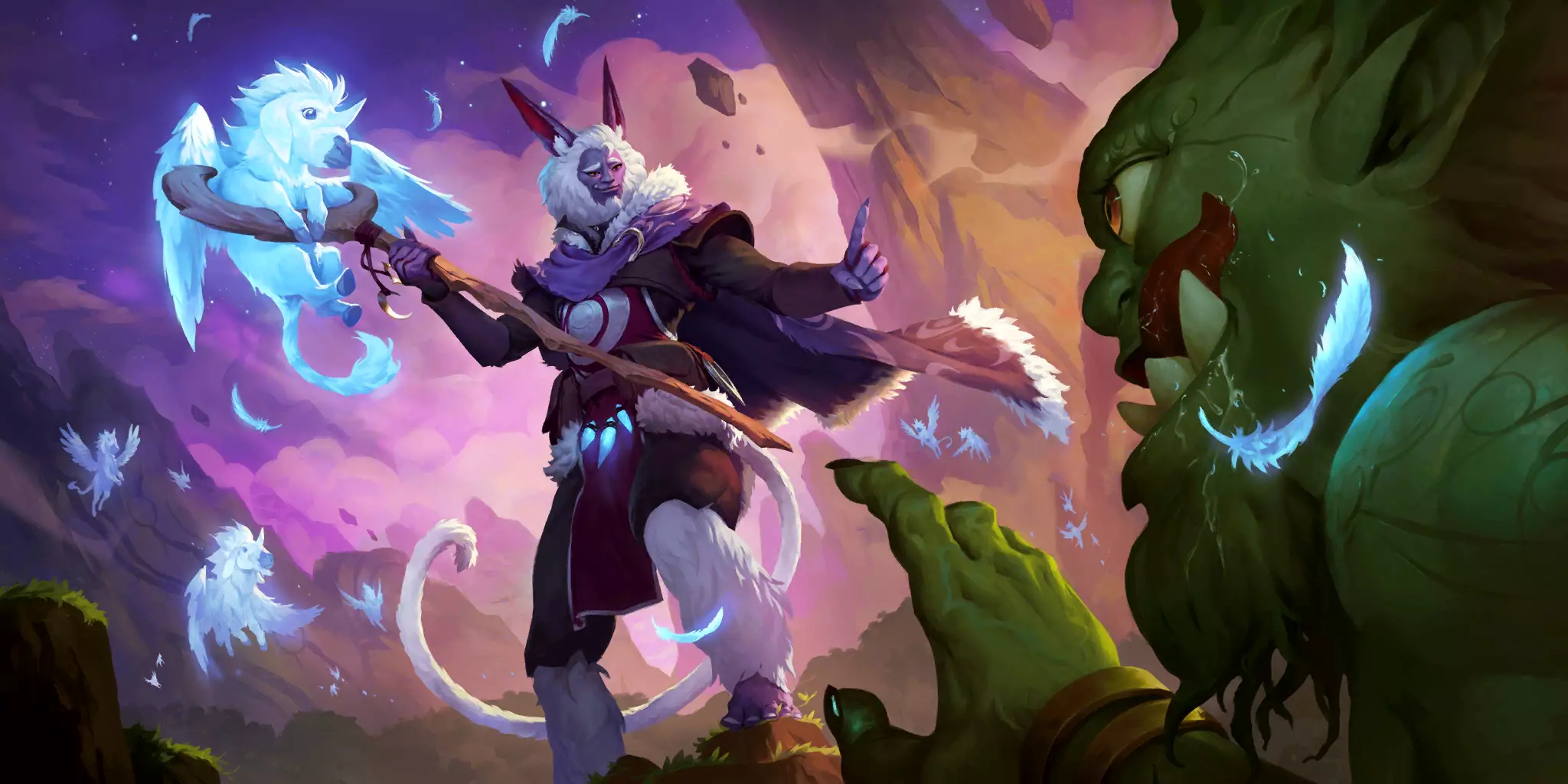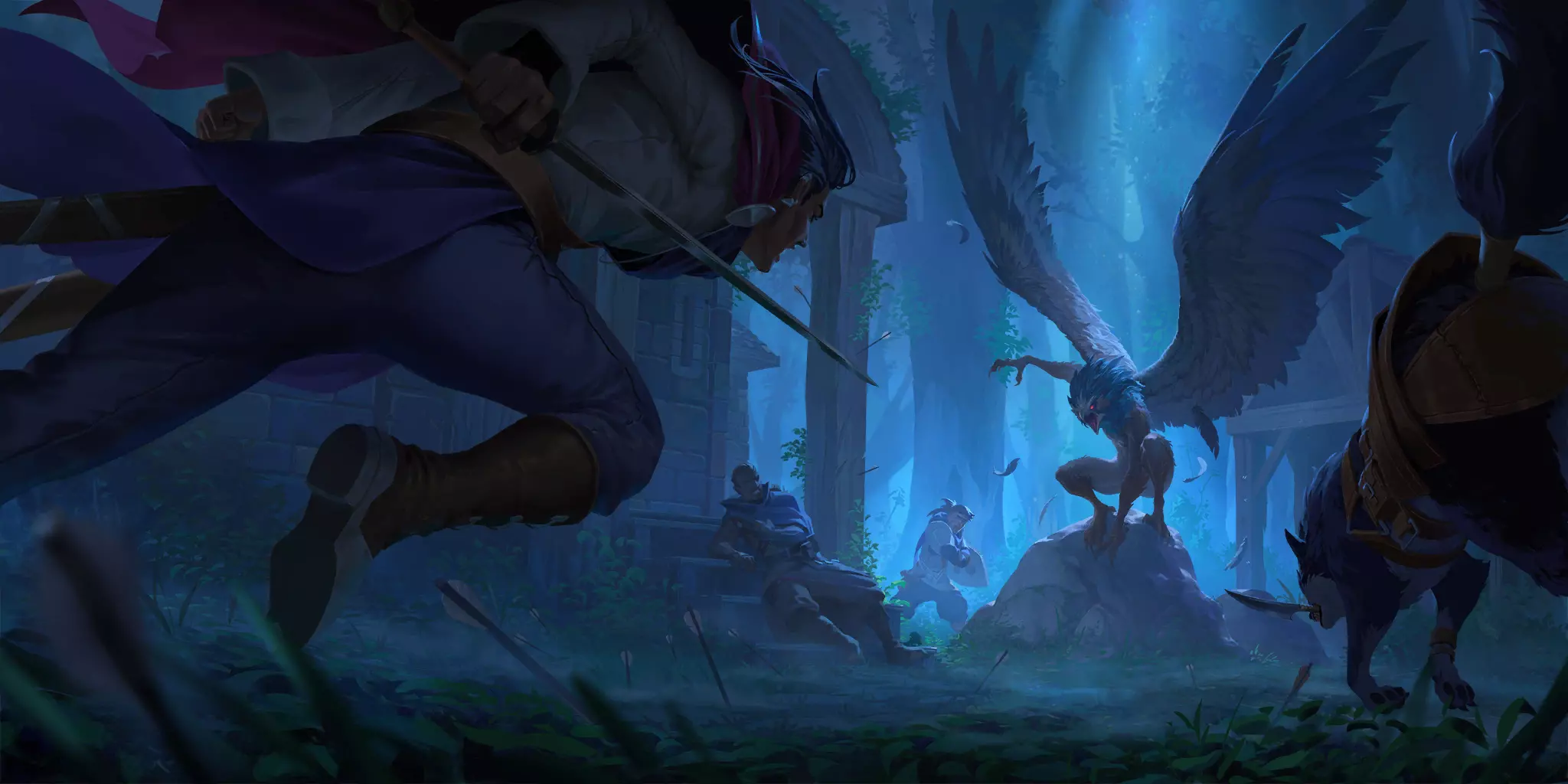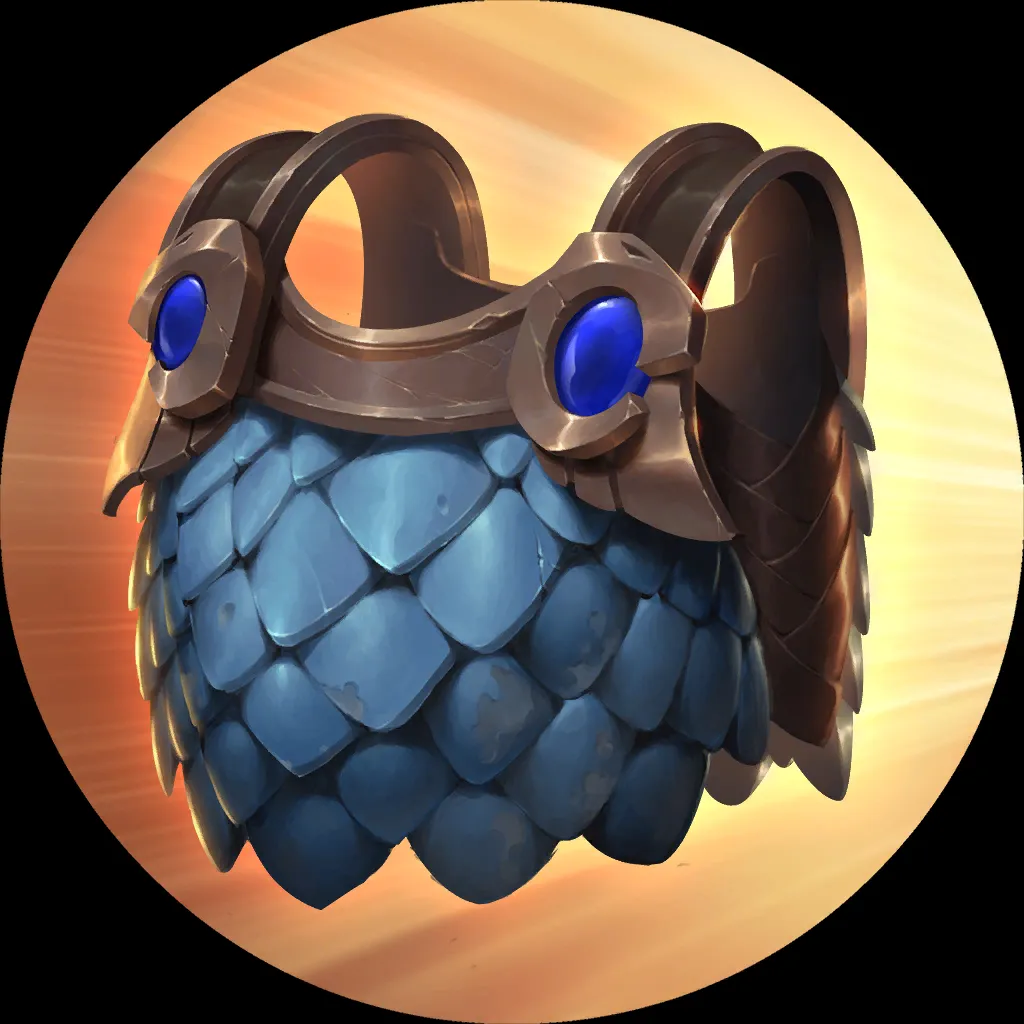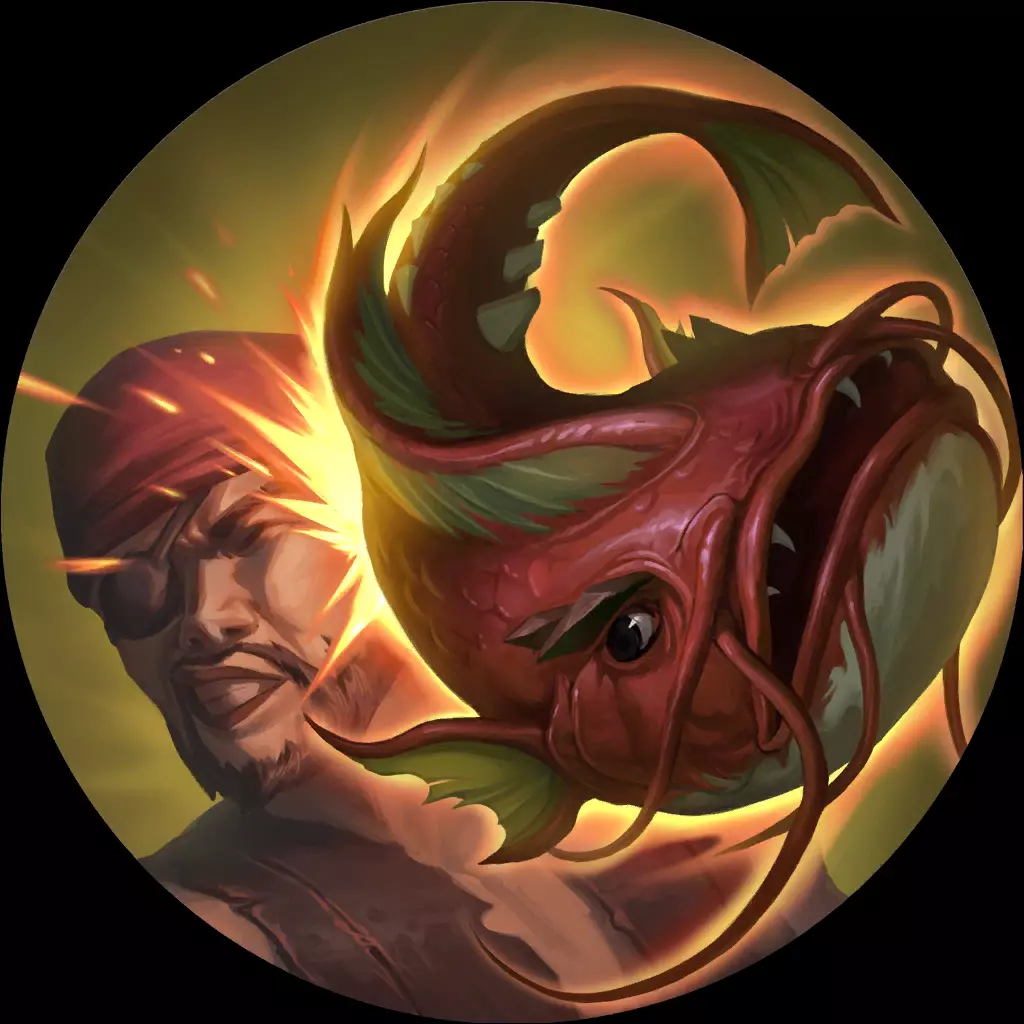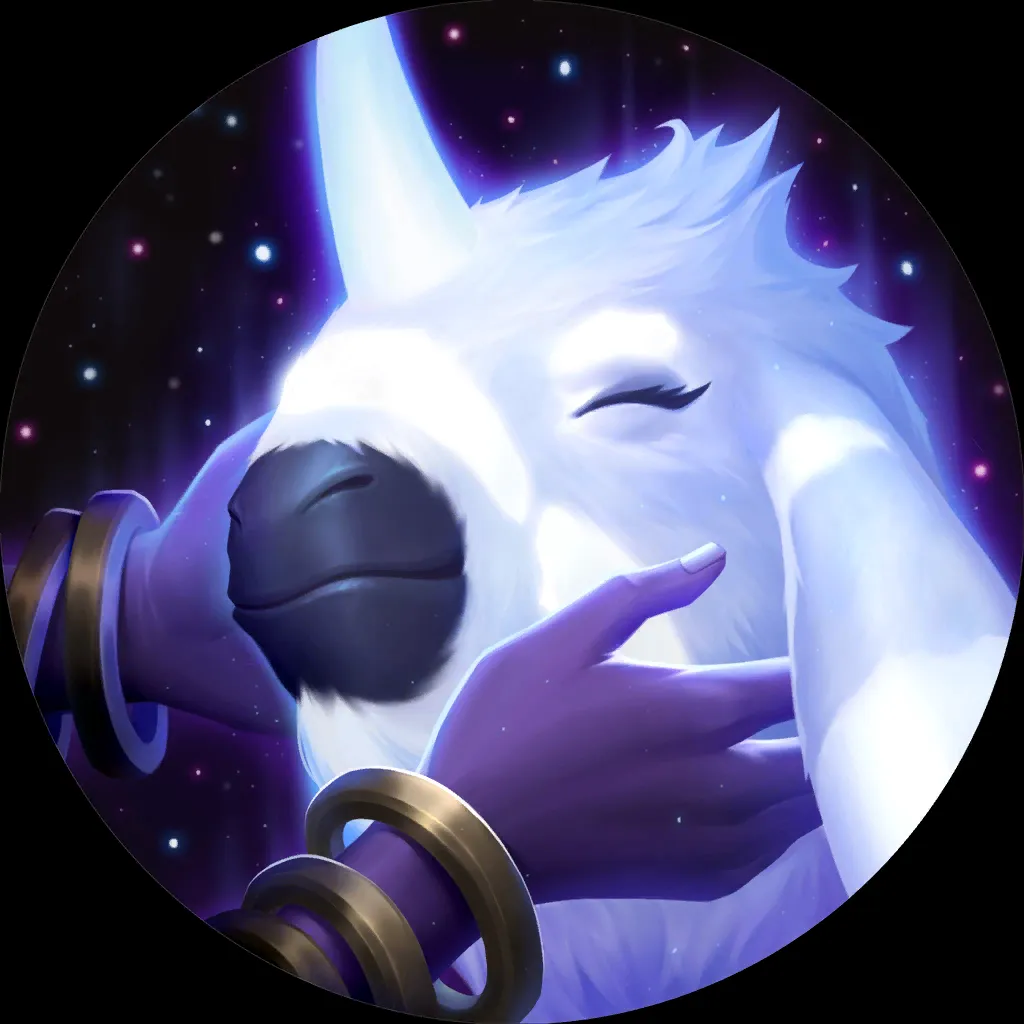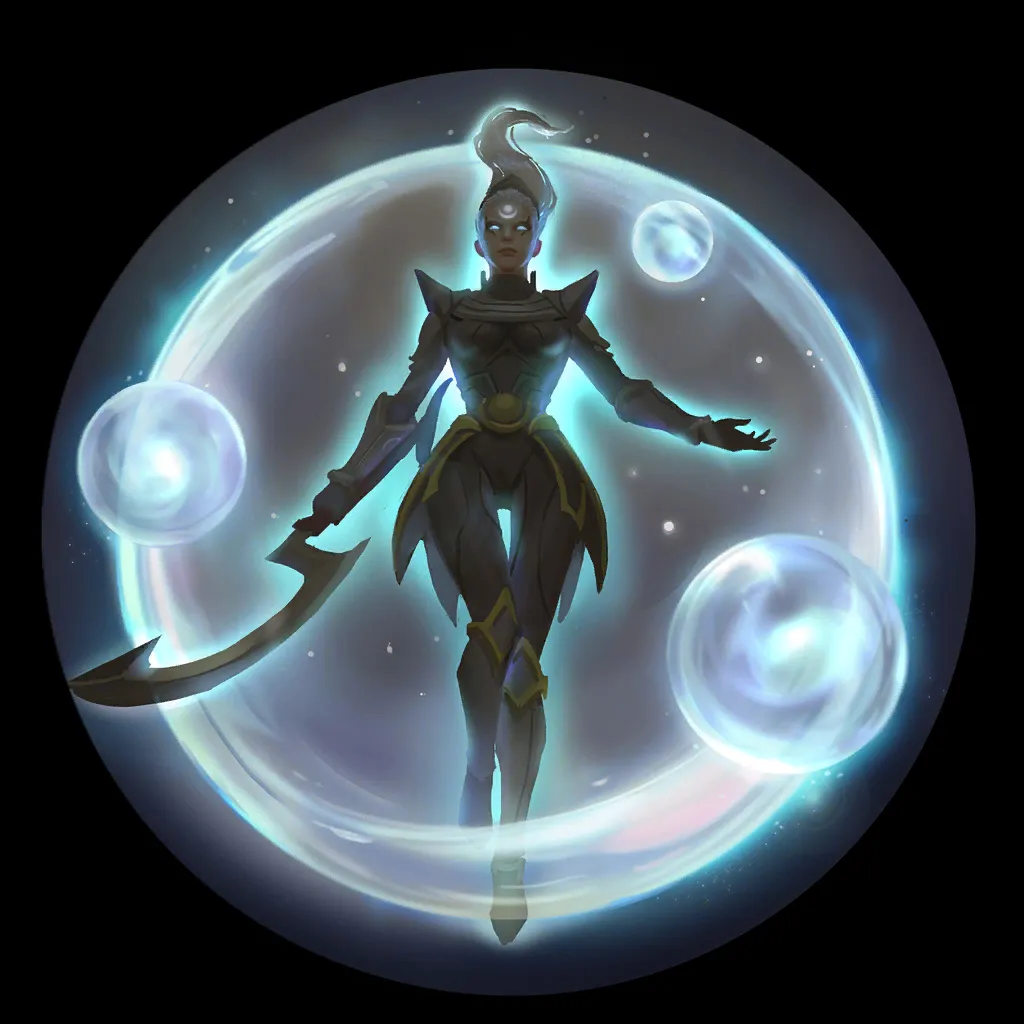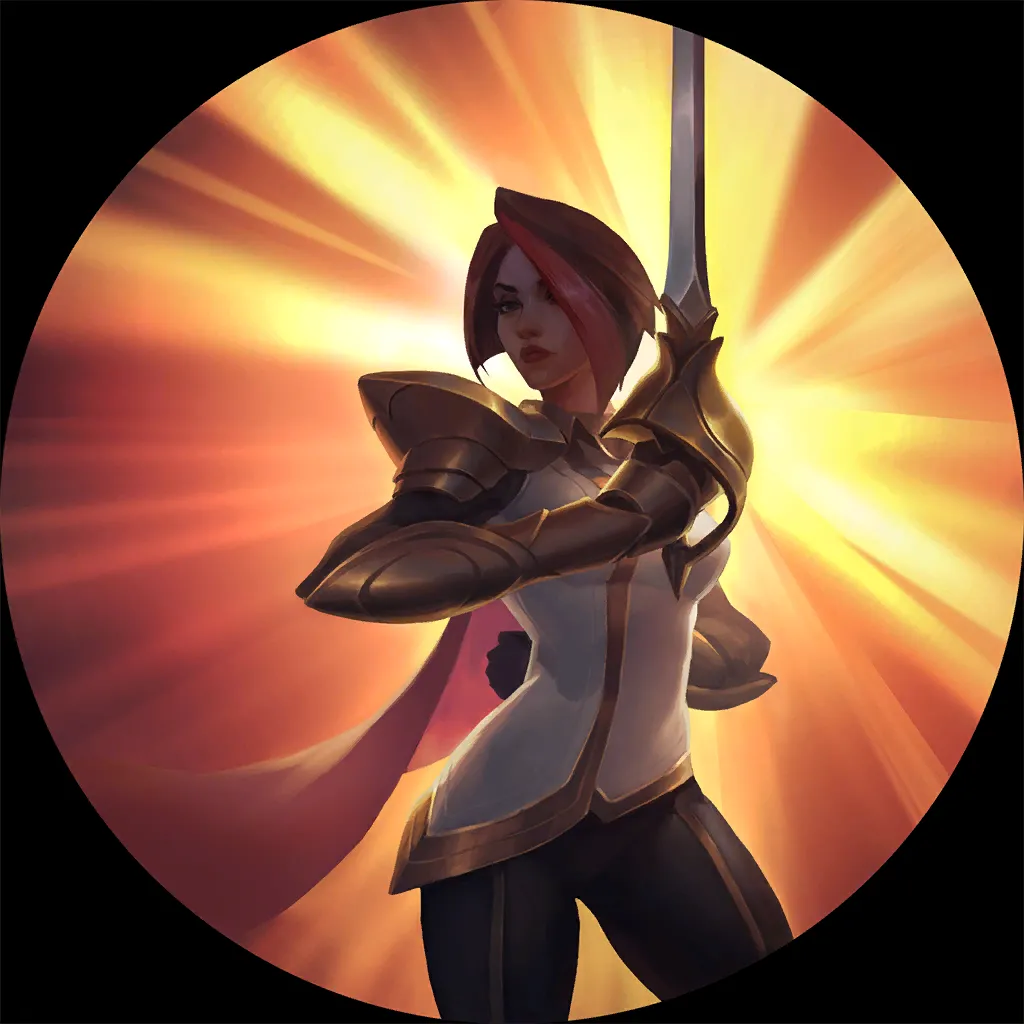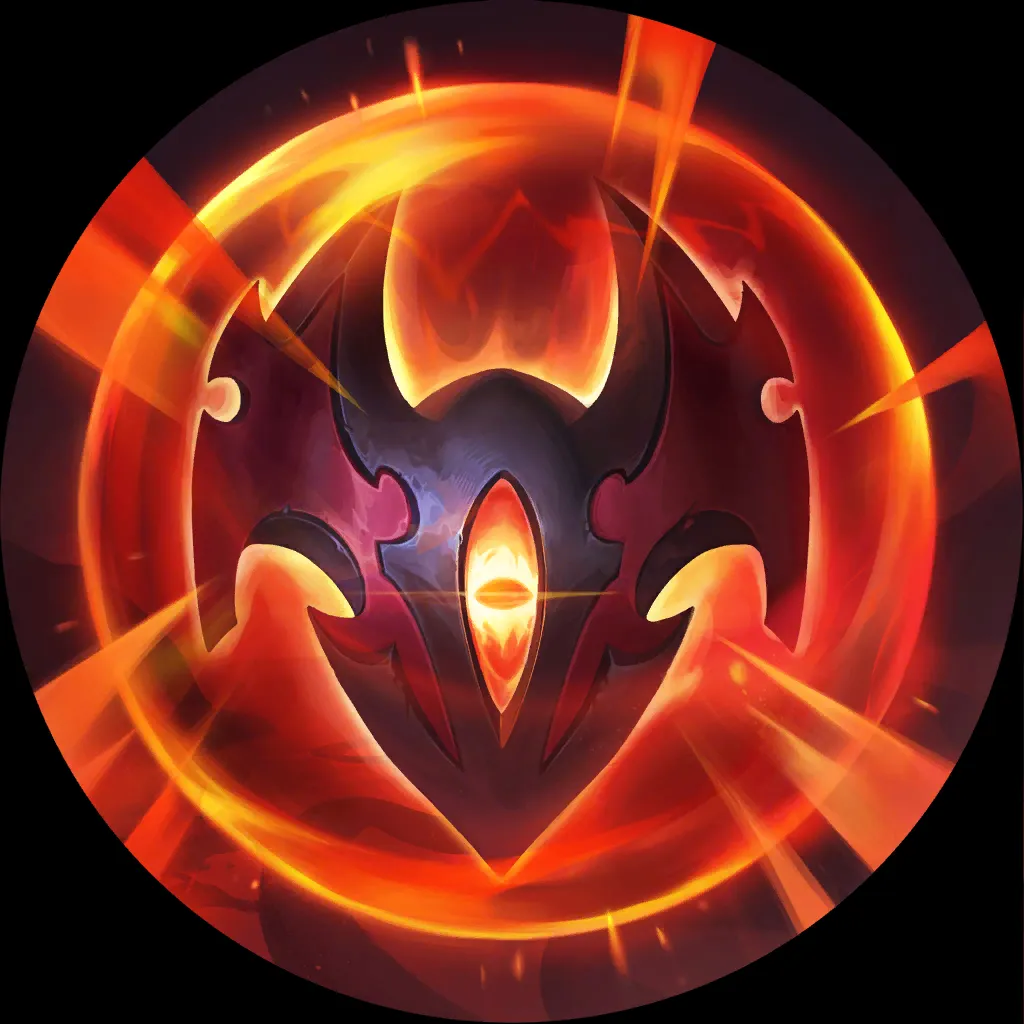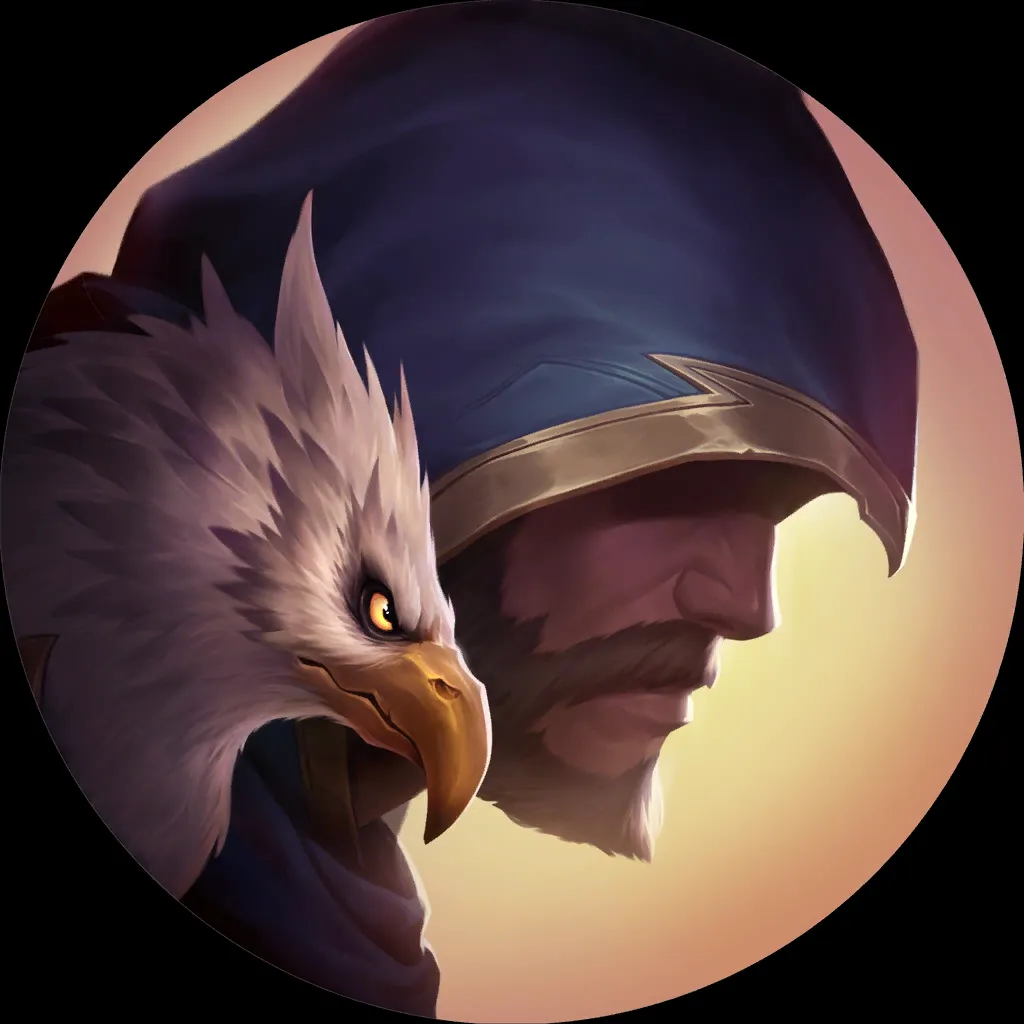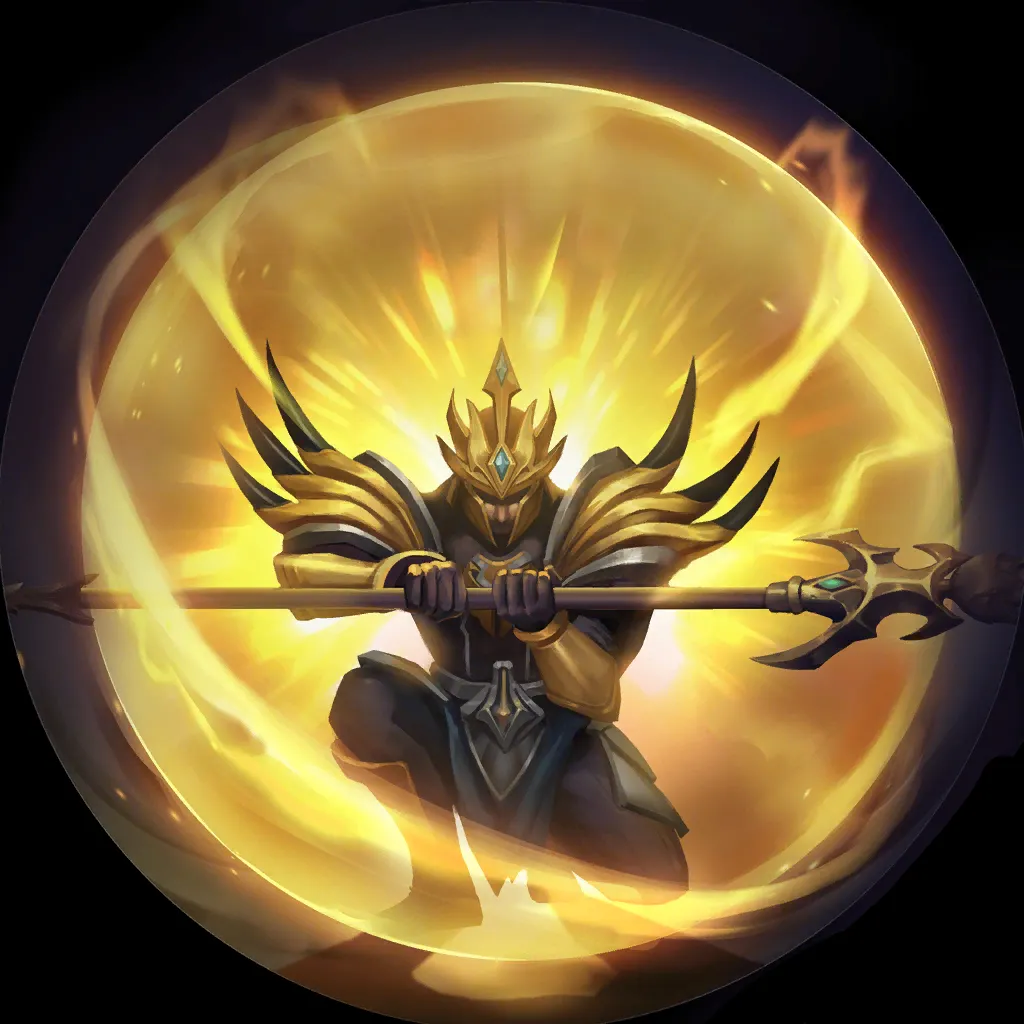 ---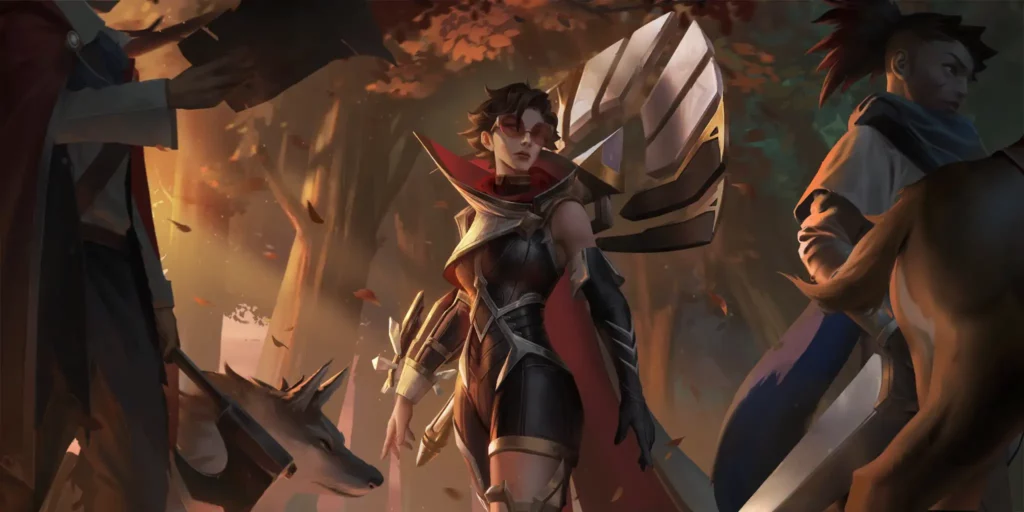 Fated Meeting
Vayne
and Pantheon
are an especially strong pairing because of Tumble
's interaction with Fated units.
The Fated keyword grants a unit +1/+1 the first time each round that it is targeted by an ally, and a large part of our deck is built around being able to proc this effect consistently – not only to make an unreasonably large Saga Seeker
, but also to ensure that we are leveling Pantheon
effectively.
Self-cycling cards, units that target an ally on play, or cards that will generate more spells allow us to spend resources proactively without falling behind or depleting our hand. Vayne
provides excellent stats for her cost and generates constant value each round that she is on the board, by creating or reducing Tumble
's cost.
Tumble
is an incredible card. It targets our unit (thus synergizing with the Fated keyword and Pantheon's leveling), attaches a piece of equipment, and starts a free attack that, at times, may actually be free! This allows us to maintain constant pressure on our opponent and force them to take unfavorable blocks, or expend resources from their hand to avoid being steamrolled by a 10/10 Saga Seeker
with a Fishawhack
. And once our Pantheon
has hit the board, a Tumble
can threaten to immediately end the game if our opponent doesn't have an answer.
Being able to cycle equipment is also helpful, and Tumble
allows us to efficiently free up The Darkin Lodestone
or The Darkin Aegis
if we need to summon Joraal
or Horazi
.
And Tumble
can also Rally! If Tumble
resolves on a Scout unit, it will give us a new attack token as long as we haven't already committed a Scout attack this round. In short, Tumble
is sometimes a zero-mana Catch!
, Relentless Pursuit
, and Cataclysm
all rolled into one card, and is absolutely busted.
---
Equipped for the Job
Equipment is our next key piece. They provide additional stats to our target ally, grant keywords, and they cycle back to our hand if their wielder dies, allowing us to equip another unit.
Pairing equipment with our Fated units is especially strong as they will gain +1/+1 for being targeted, in addition to the stats granted by the weapon – an oversized Saga Seeker
with Overwhelm, Quick Attack, or Fearsome can quickly swing the board in our favor.
Having equipment in our deck also allows us to avoid awkward hand states where we have to choose to play our combat spells proactively or miss a round for progressing our Pantheon
. They also make our units significantly more threatening in combat.
In my list, I have eight sources of equipment, including three copies of Wandering Shepherd
, three of The Darkin Lodestone
, and two of The Darkin Aegis
. Equipment is incredibly beneficial to maintaining our board, and finding an additional copy is rarely bad.
Being able to summon Wandering Shepherd
without a target or play Joraal
and Horazi
is a big part of why we are able to include so much equipment in the deck.
The improvised weapons provided by Wandering Shepherd
are all situationally strong for our deck – it is important to avoid focusing entirely on what is good, and take the time to consider what will be strong later in the game as well. Upcycled Rake
can be incredible when paired with Pantheon
, but The Fix-Em 5000
or Sandworn Amulet
may allow us to apply more pressure throughout the game and make it easier to end the game without going all-in on our Warrior.
The Darkin equipment are strong as well: The Darkin Lodestone
buffs the wielder by +1/+1 and grants its supported ally +1/+1 on attack. The Darkin Aegis
provides +1/+1 as well as Tough, which can make it very difficult for our opponent to trade efficiently.
The alternate forms of both Darkin equipment are important as well: Joraal
's attack effect can make our board much more difficult to deal with when we swing in, by applying a two-mana tax on all of our opponent's spells and therefore making any trading during combat much more advantageous for us.
Horazi
supercharges our board by granting her stats and keywords to a supported ally, turning our Mountain Goat
into an actual mountain of stats. In a longer game, Horazi
can be game-winning by continuously creating threats that must be answered.
---
Spelling it Out
The spells we've chosen are an integral part of our deck as they allow us to work towards leveling Pantheon
, dig through our deck to find him, trigger Fated, and help us to gain additional value from the raw stats on our units.
Most of the spells that I've included in my list have been standard since Pantheon
dropped into the game, but there have been a few key changes following the Zenith Blade
nerf and Vayne
's release.
Cataclysm
has been removed as Tumble
can be cheaper, provide similar functionality for our deck, and comes with a body that will produce additional copies after we have used the previous one. We lose the ability to target an enemy for removal, but with Fearsome, Quick Attack, or a big pile of stats we don't need to care as much.
When playing against stun-heavy decks like Annie Jhin, it is often better to use our standard attack first as a stunned unit can still attack with Tumble
, and will require an additional answer from our opponent. If we use Tumble
first, our unit can be stunned during the free attack and lose any chance to swing.
Fish Fight
is another new addition: it provides us with additional removal for the enemy board, in practice working as a single-sided Single Combat
! This does require us to use an equipped unit and remove the equipment as an additional cost, but having access to a single-sided strike is incredible, and the amount of equipment in our deck makes it easy for us to meet the condition.
And removing equipment is not always bad for us, either! Sometimes we will want to move an Upcycled Rake
off of a unit and slap it on Pantheon
, and Fish Fight does so while threatening the enemy board. It can also solve issues where we do not have an additional piece of equipment to swap out.
The Expanse's Protection
is the final new spell from Domination in our deck. This card is strictly better for us than Bastion
as it will typically cost two mana (rather than four) when we need it. 
The Expanse's Protection
only gives SpellShield for this round, instead of granting it indefinitely, but this is usually irrelevant: we either save the Protection for the round that we plan to push lethal in, or we use it reactively in response to hard removal such as Vengeance
. And granting SpellShield on an earlier round often results in the SpellShield being pinged off by Vile Feast
or other cheap spells, anyway.
And in matchups where our opponent lacks cheap ways to remove SpellShield and we want to grant it instead, Iula
is a more mana-efficient way to do so.
---
Vayne Pantheon – Strategy and Gameplan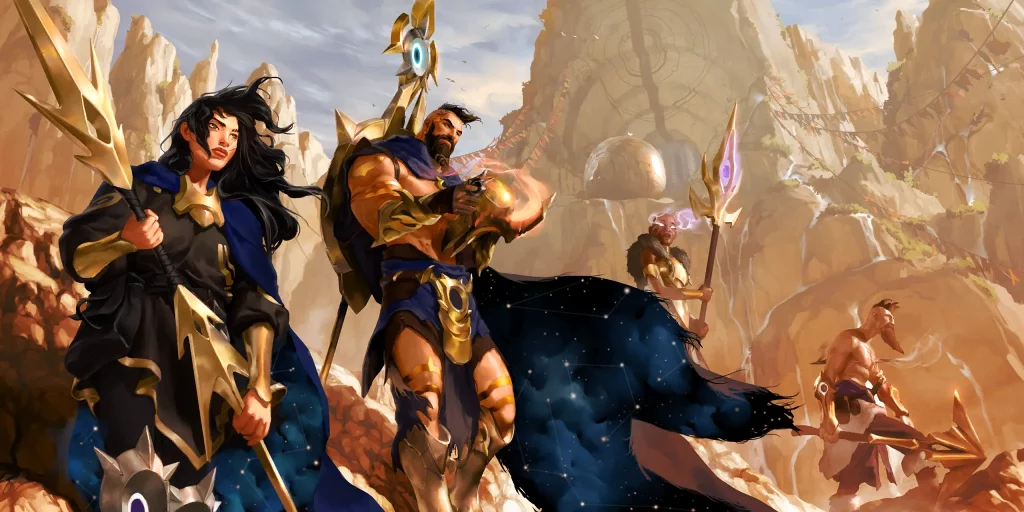 Time to Bring the Payne
This deck may have Vayne
in it, but at the end of the day it's all about Pantheon
. He is our must-answer, late-game bomb to close out for the win, or claw our way back from behind. We have alternative paths to victory, but this is our most consistent option.
---
Mulligan
Mulligan strategy is somewhat matchup-dependent based on how aggressive our opponent is.
Saga Seeker
is always a keeper; it builds long-term value with Fated in slower matchups, and gives us an early blocker against aggro. Wandering Shepherd
is also an easy keep in most games as a source of equipment, a way to target an ally, and an additional blocker.
If we have an early unit, keeping a copy of The Darkin Aegis
or The Darkin Lodestone
can be strong as a proactive way to target our units and build additional value on the board.
Pantheon
is typically a keep in slow matchups, or if we have any early plays. Our Champ is especially important in mirror matches: the side with the more Pantheon
s is going to win. He can also apply pressure in the mid-game prior to leveling with Fated and Overwhelm. He works extremely well with equipment and can quickly grow out of control with Fated, while providing value on defense and dissuading an enemy attack as he comes down with Barrier.
Against aggro we have to hard-mulligan for early units and sometimes this means tossing Pantheon
back in the deck, praying that he'll come back to us with Lifesteal.
---
General Strategy
Our general strategy is to find our units early, ideally Saga Seeker
, and target them at least once per round to progress towards our Pantheon
win condition and control the board with our big bodies.
When looking to target each round, attaching equipment to a unit is often one of our better options. This allows us to save Pale Cascade
and other spells for trading during combat, or in response to enemy spells. Mountain Goat
also gives us access to Gem
s, which are a low-cost way to target our units without passing priority to our opponent.
Missing a target round is not the end of the world, and it is important to recognize when it is more advantageous to save Pale Cascade
for when can activate the draw, or Guiding Touch
for when we need to avoid a Ravenous Flock
.
As the game progresses, we want to chip in damage and force unequal trades with our opponent using our equipped units to set up for a lethal swing when Pantheon
drops.
It's very important to be flexible in our approach to the game based on our opponent and our starting hand. For example, if we have the attack token on even rounds, and have Saga Seeker
and Pale Cascade
in hand, it is often better to wait and play the Seeker on round two so that we can use an activated Pale Cascade
to draw.
Against a more aggressive deck, we may be forced to develop on round one and two and skip any targeting, to avoid being run over!
---
Don't Send a Warrior to do a Hunter's Job
Vayne
gives us an alternative win condition with Tumble
by maintaining constant pressure on our opponent. Once we've leveled Vayne
, our Tumble
s will be reduced to zero mana – generating free mini-rallys each round is just busted, above all when paired with Bloodcursed Harpy
for real rallies.
Bloodcursed Harpy
drops with Scout, so when paired with Tumble
we can use it to rally. Being able to threaten our opponent consistently on their attack token is huge, and makes it very difficult for them to make slower, value-oriented plays. We can also rally on our own attack token if we use Tumble
after a standard attack!
The Harpy can function as a finishing card as well. It will survive its first death at the cost of its equipment, which forces our opponent to deal with our demon bird twice and makes it very difficult to remove efficiently. Equipping it with The Fix-Em 5000
is typically our best choice – an 8/4 unit with Quick Attack is tough to block. It is important to choose equipment that we don't mind losing, though, like an improvised weapon, so that we don't miss the option to play Horazi
or Joraal
later in the game.
---
When in Doubt…
You may be looking around and wondering why there's no Camphor, the Doubt
in our deck. Simple answer is that I think Bloodcursed Harpy
is a much stronger card for decks running Vayne
due to the Scout-Tumble
interaction. The amount of pings running around also make Camphor's SpellShield less reliable, and I prefer the unit that our opponent has to kill twice.
---
To the Payne - Winning Matchups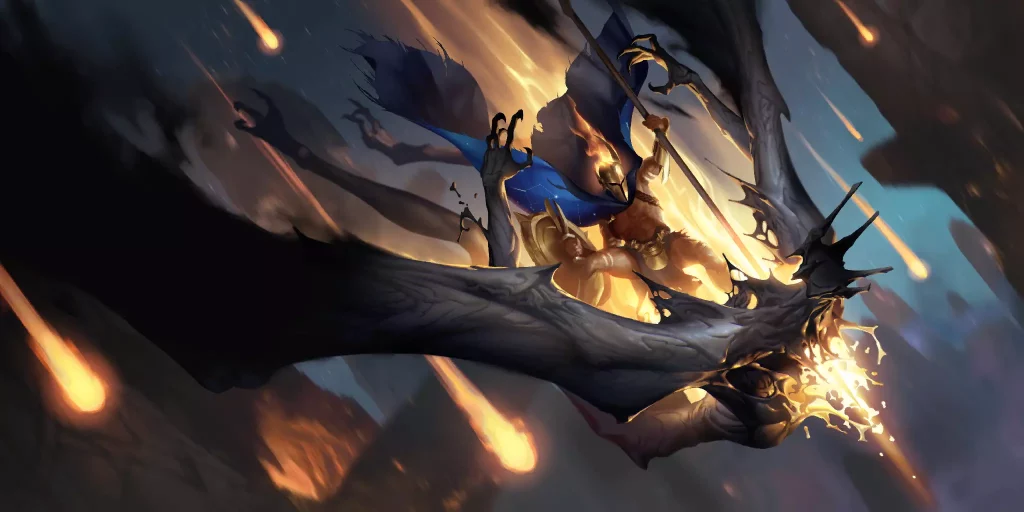 Big Demacia beats little Demacia, and Rally smashes the slow decks –  these are some of our favored finds on ladder.
---
Ezreal Seraphine Noxus – 57%
Pantheon
Vayne
is one of the few decks able to tackle this ladder titan, while managing the rest of the field fairly well.
Our primary advantage here is that we can develop multiple threats to tax Ezreal Seraphine's hand, and punish their development with Tumble
or Golden Aegis
.
We can also build enormous units with Fated that can grow out of Ravenous Flock
range, requiring removal with Disintegrate
or Scorched Earth
.
Guiding Touch
is very strong in this matchup as it can prevent a Ravenous Flock
from resolving, and requires additional resources from our opponent if they want to commit to killing our unit.
Pantheon
and Bloodcursed Harpy
are an absolute menace for our opponent and can force Ezreal Seraphine to dump their hand to get either one off the board. The Expanse's Protection
can also give them headaches when trying to answer our threats.
Keeping their hand count low throughout the game is important to make our late-game threats more difficult to deal with, and to avoid being machine-gunned down at Burst-speed by Ezreal (level 2)
.
Further reading: you can check the other side of this matchup in Card Gamer's Seraphine and The Clash at Noxus – A Seraphine Ezreal LoR Deck Guide.
---
Shadow Isles Control Piles
Similar to our matchup with Seraphine and Ezreal, it is difficult for our opponent to keep up with the number of threats that we can produce. Fated is also huge for us here: making our opponent use Vengeance
on our stupidly large Saga Seeker
is phenomenal.
Apply continued pressure throughout the game with Tumble
, Golden Aegis
and our big board to tax their hand and clear the landing zone for Pantheon
.
Bloodcursed Harpy
shines in these matchups and can be impossible for our opponent to deal with. The most efficient way that they will usually be able to remove it is Quietus
+ Vengeance
, which means they aren't doing anything else while we Tumble.
Playing around Quietus
in the early game is important so that we don't immediately lose our Saga Seeker
; it also makes Petricite Broadwing
much less useful as they can murder our bird immediately. If possible, wait to play Saga Seeker
with Pale Cascade
backup on round two so if he is targeted by Quietus
, Pale Cascade
will take him to three Power and the spell will fizzle.
Further reading: for a peek at the Shadow Isles' side of things, check Yangzera's Quiet High Note – A Seraphine Viktor LoR Deck Guide.
---
Payne Killers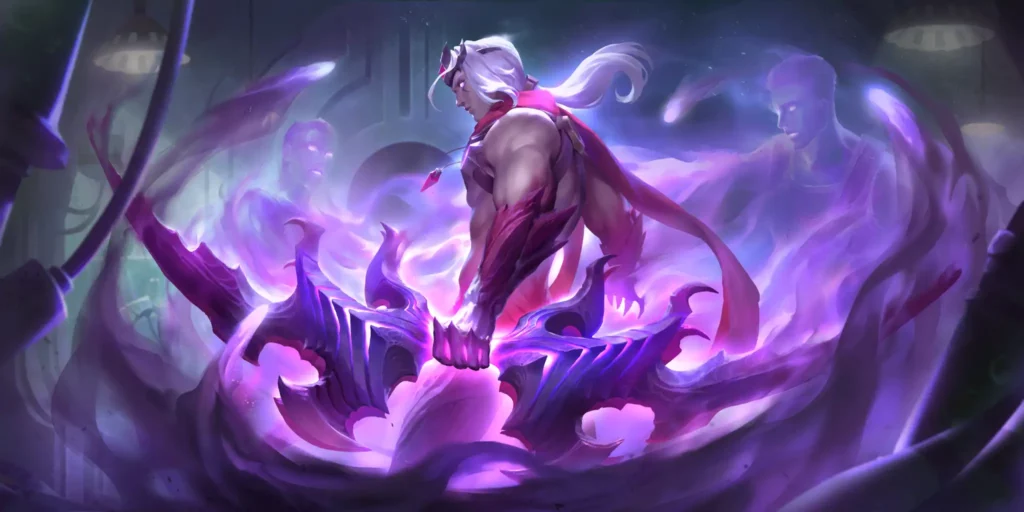 Pantheon
Vayne
is a strong deck – unfortunately, it does have its soft spots. Our demon-slaying duo struggles against the occult due to the addition of a new Frostbite spell, The Unforgiving Cold
. 
This spell is especially strong against us, as it will frostbite our two strongest units, or can pop a SpellShield and then Frostbite our Pantheon
or other large threat. Pantheon
Varus
can also outgrow our side of the board with The Darkin Bow
.
Ashe
LeBlanc
also runs a heavy number of Frostbite effects, which make it difficult for us to capitalize on our big units and combat spells. Frostbite plus Culling Strike
can kill any of our units no matter how large they've gotten.
Annie
Jhin
is another atrocious matchup for us simply because they can run us over before we even get on the board. Mulliganing into a slow hand is basically a death sentence for us, especially if they are able to open Solari Sunhawk
into The Stagehand
on round four. Just play units and block as much damage as you can while you pray that you live long enough to drop Pantheon
and find Lifesteal.
---
Closing Thoughts
Payne is an all-around strong deck with solid ladder positioning because of its positive win rate against the current queen of the hill, Seraphine, and generally strong matchup table. The deck has its predators, but readily crushes slower control decks and smaller Demacia to make up for it.
Thanks for reading, and best of luck tumbling towards the top!
---
---