The Miss Fortune
Swain
deck, lovingly known as Privateers, is an emerging aggro archetype with a different take on Pirates. The deck takes the highly aggressive and low-to-ground curve of Pirates and combines it with the devastating late-game of the Swain
package. Miss Fortune
and her Nexus-burning friends synergise surprisingly well with our favorite Noxian Commander, creating a deck that will end games. And end them fast.
6
6
6
22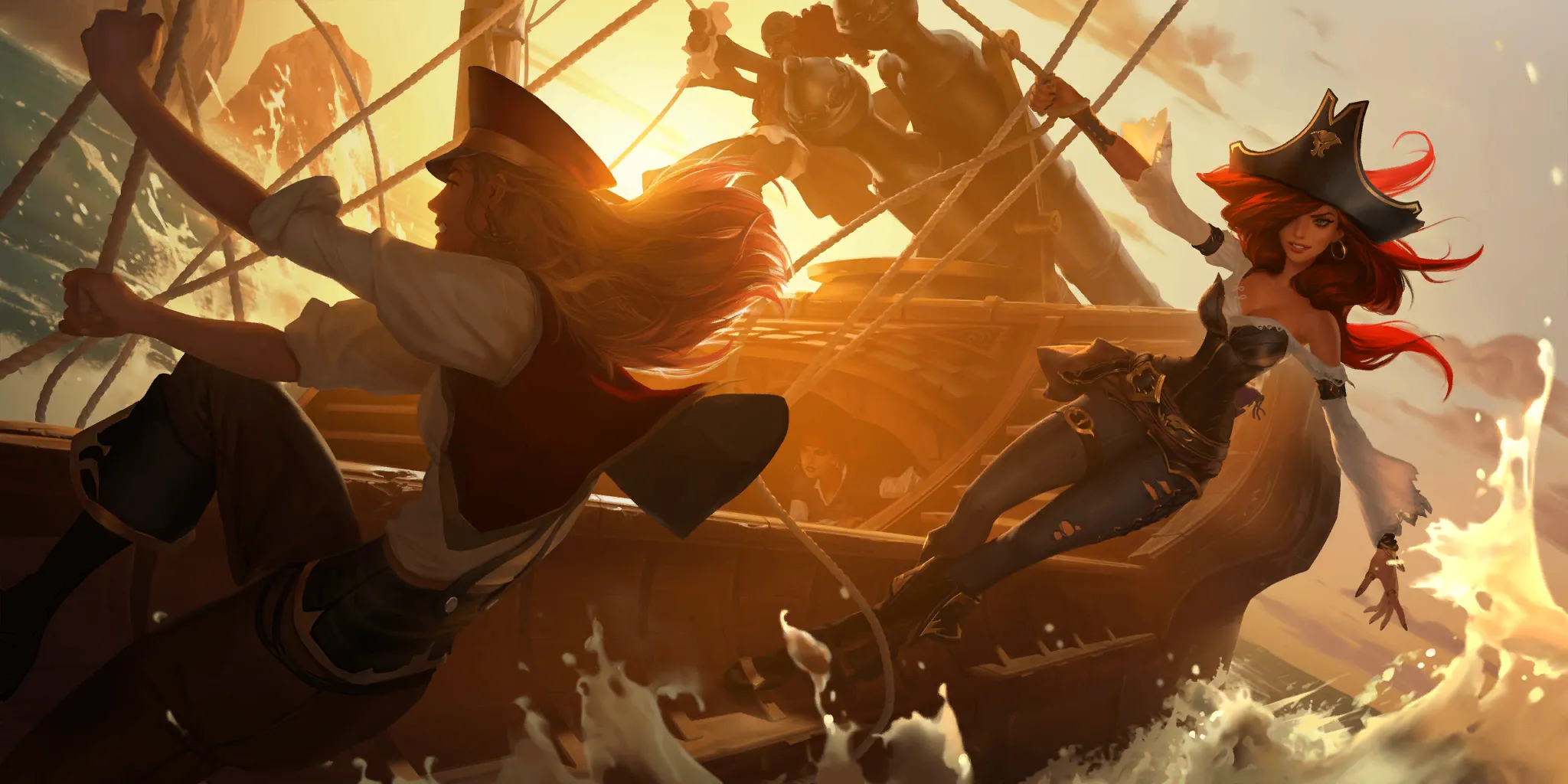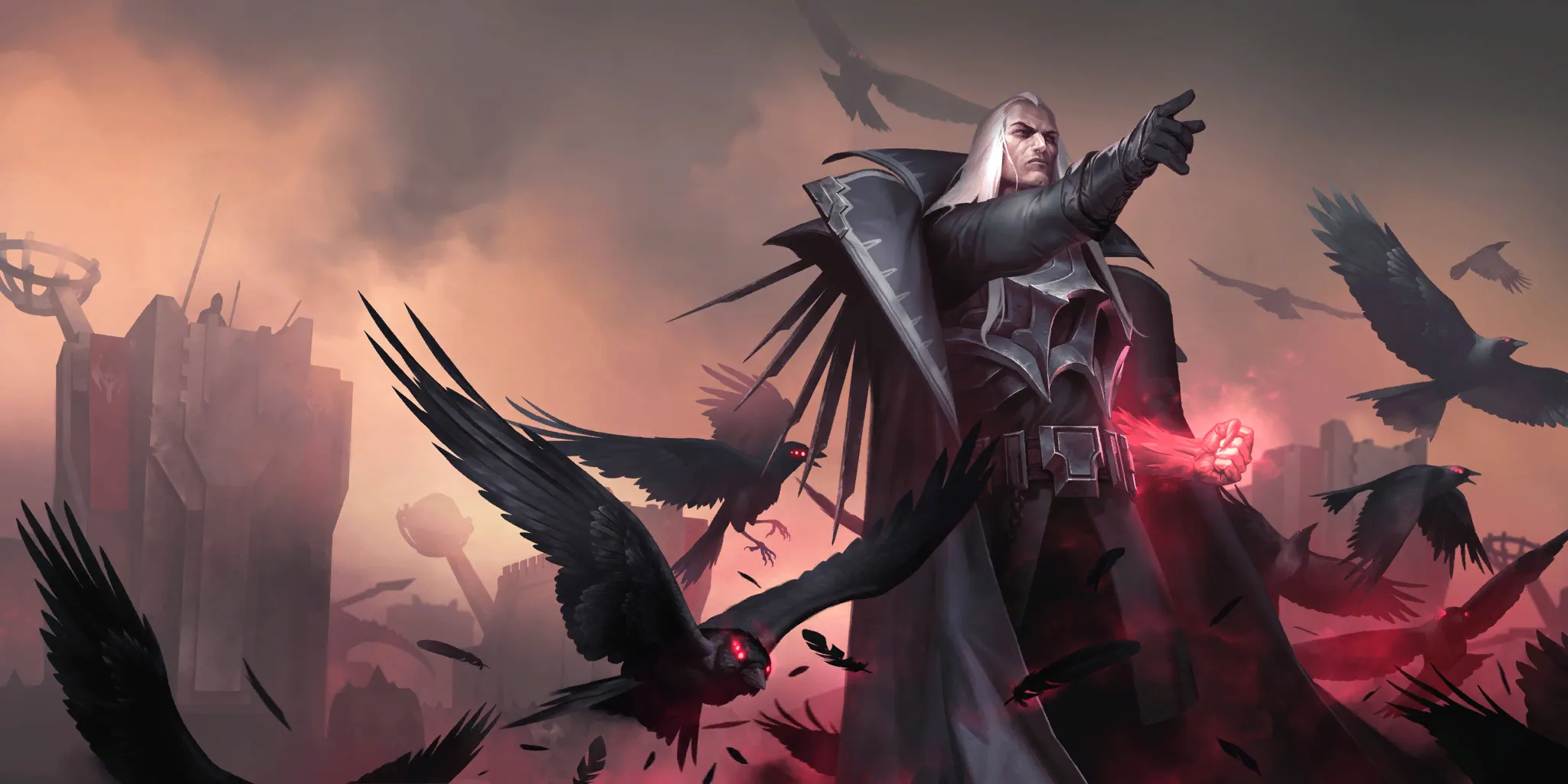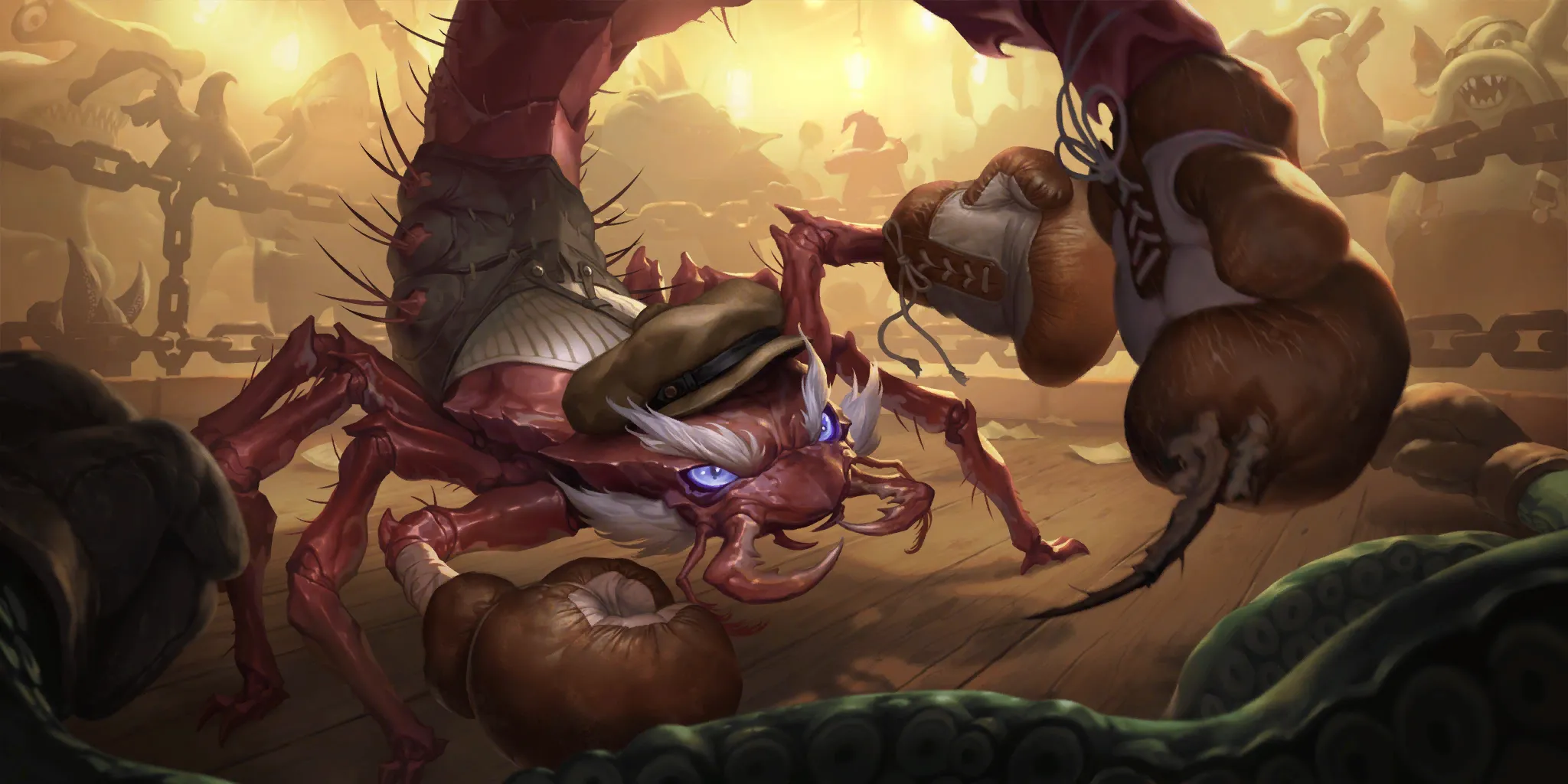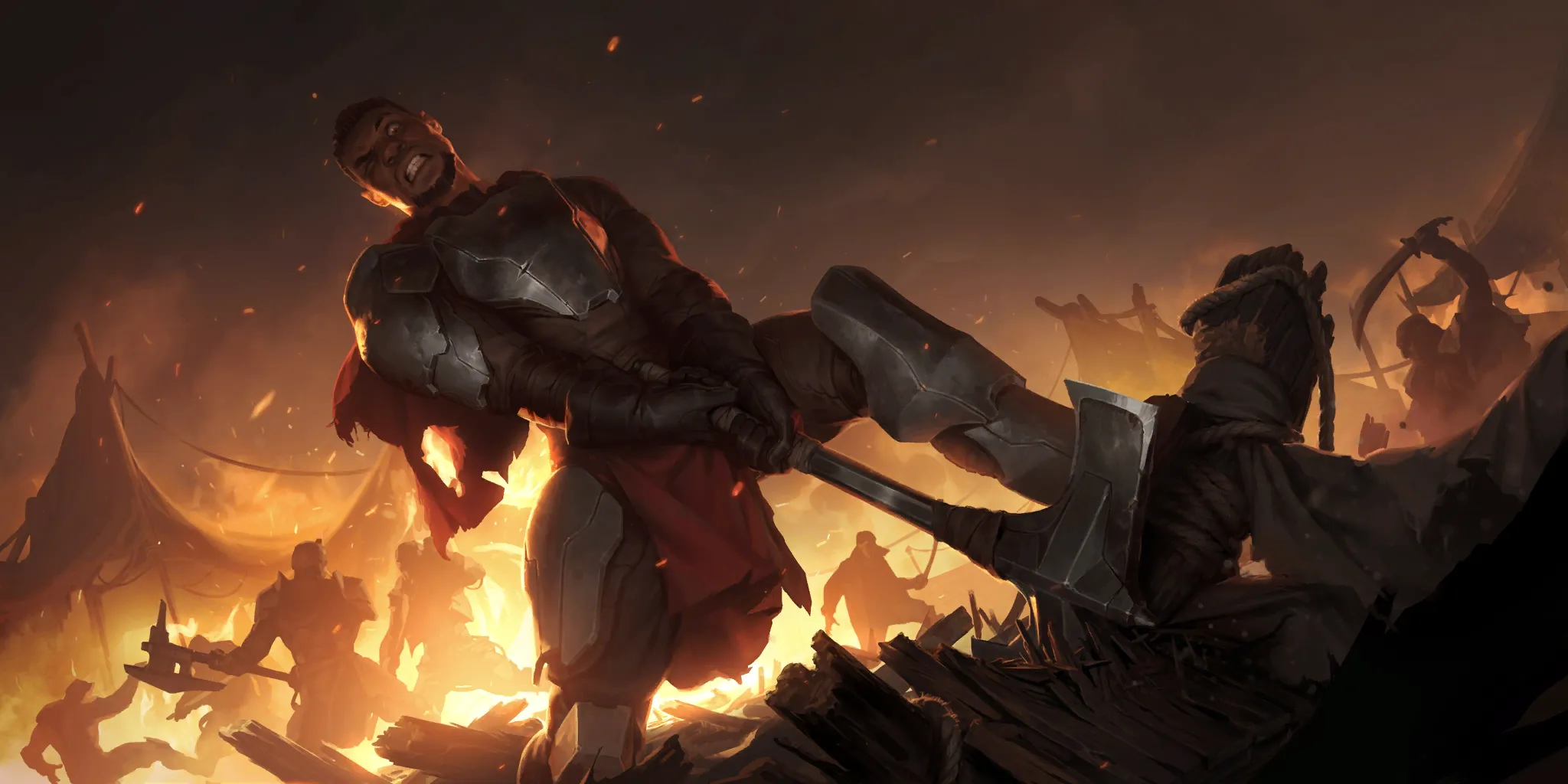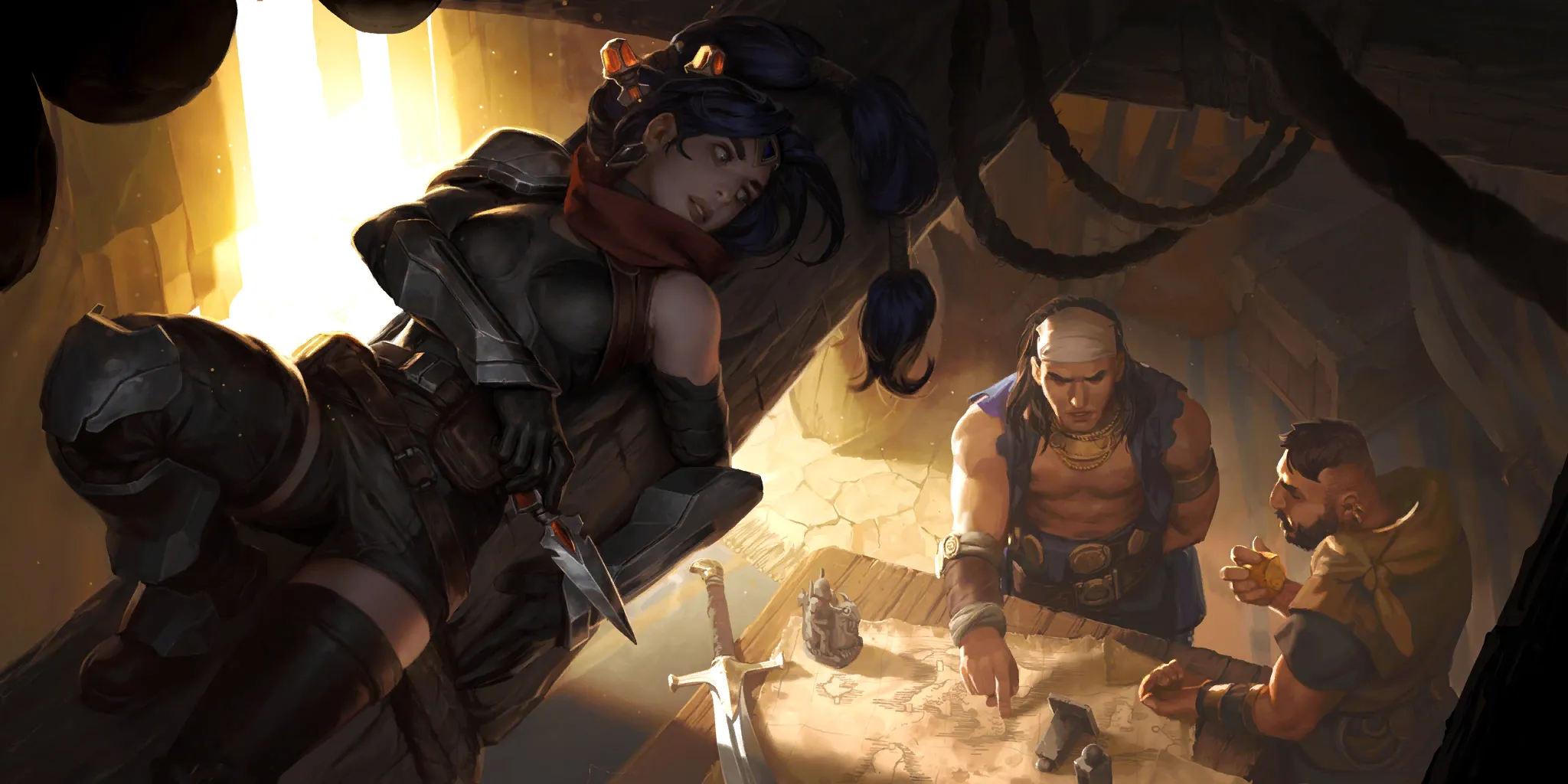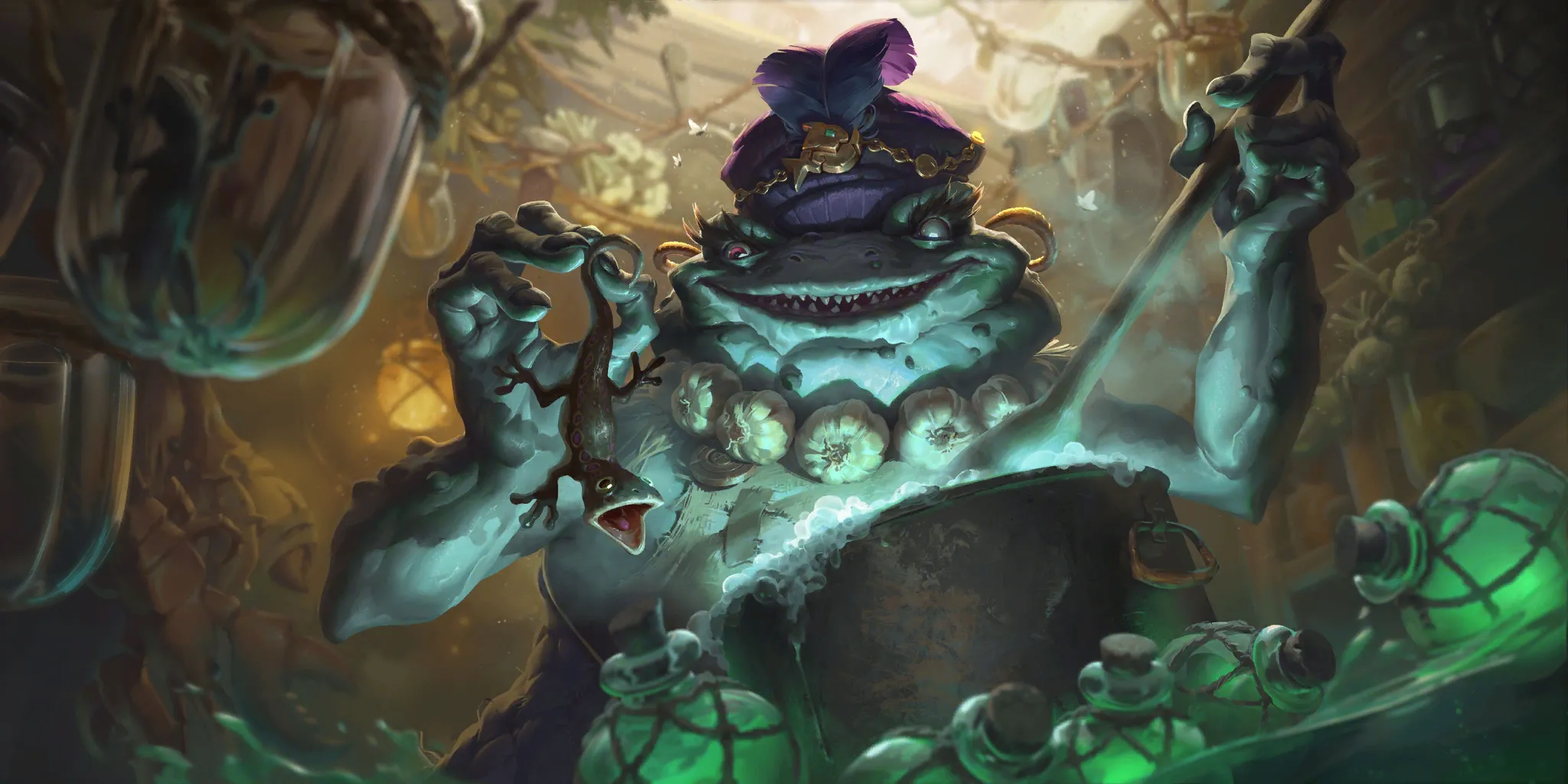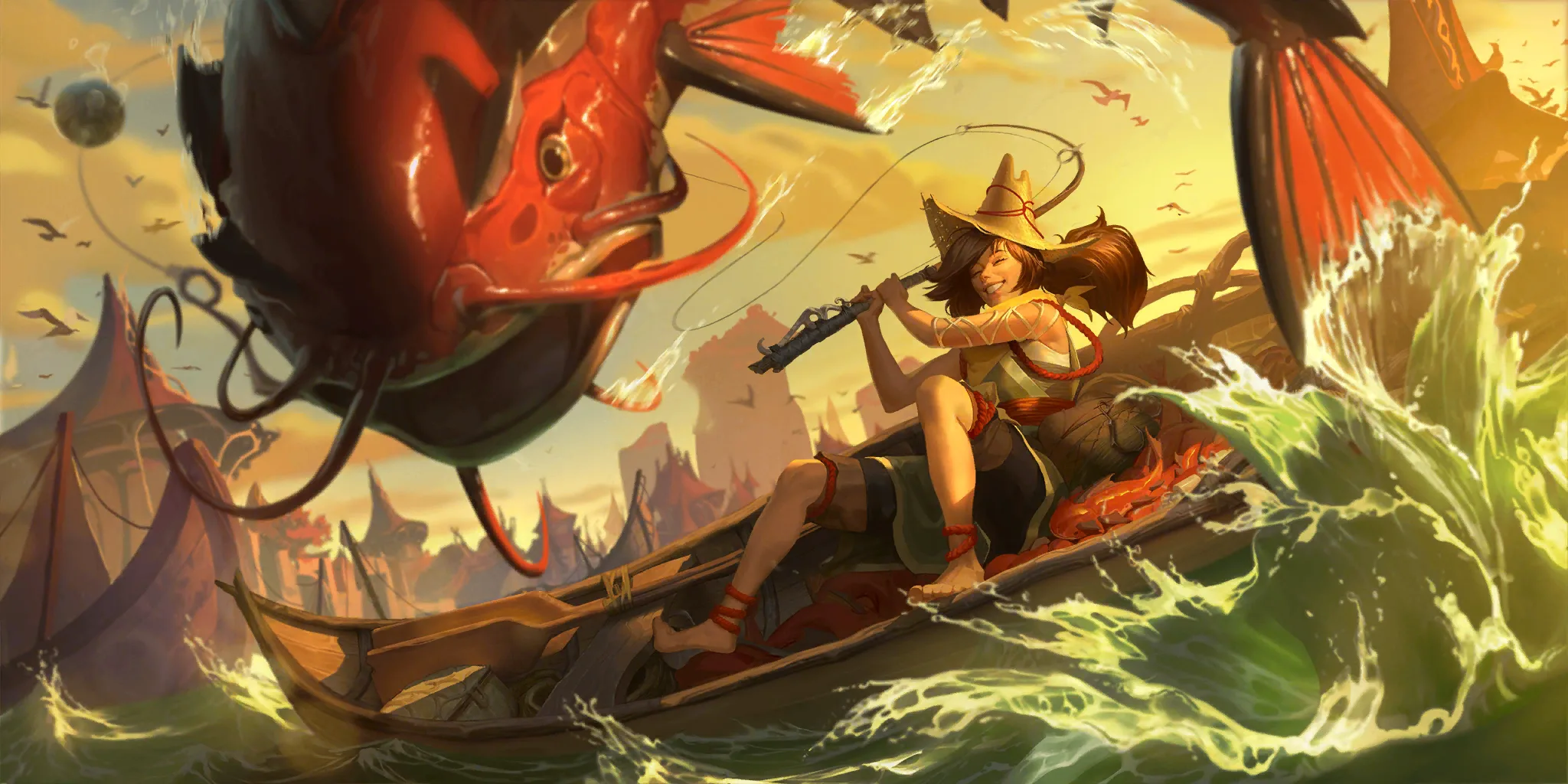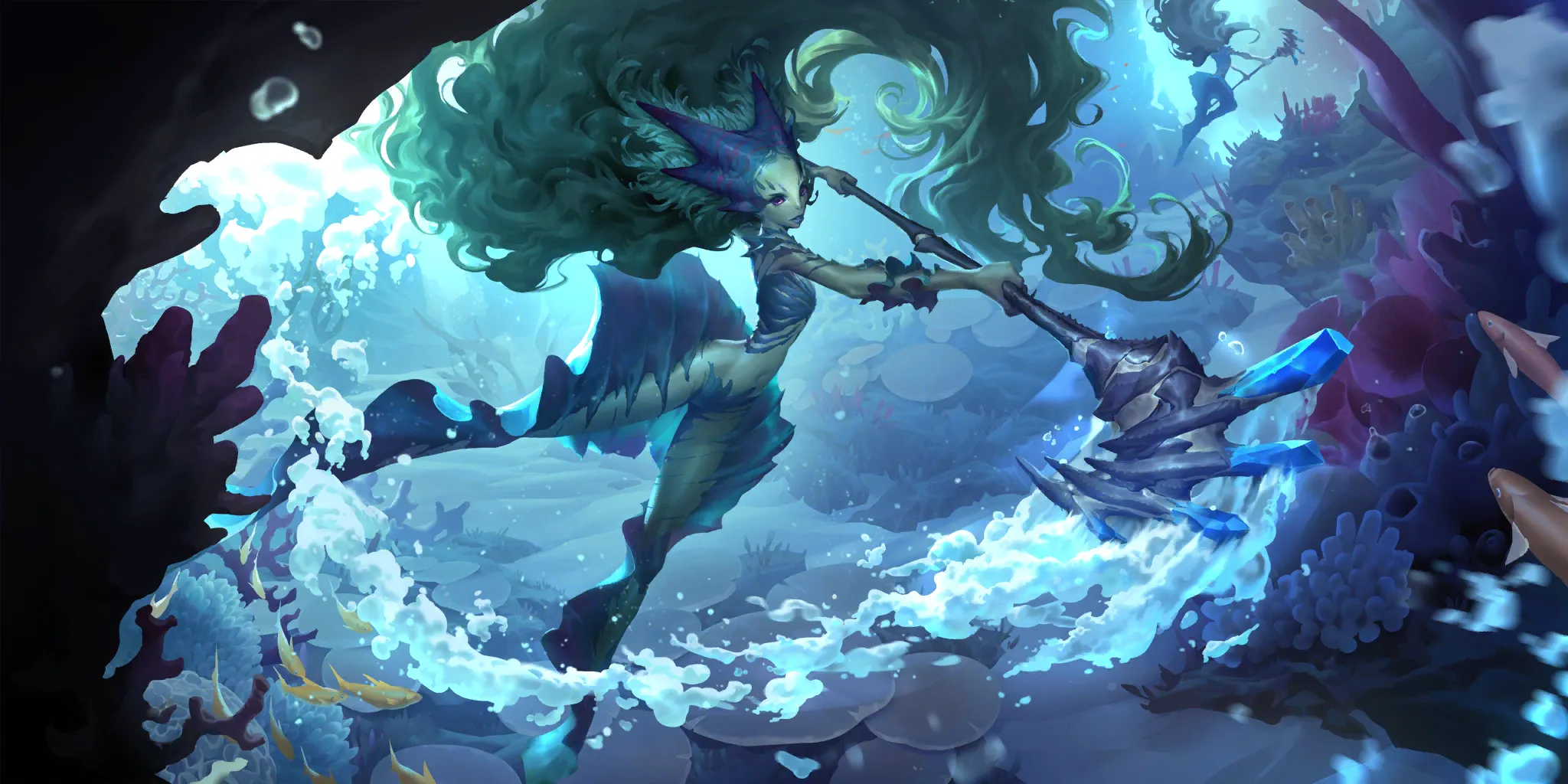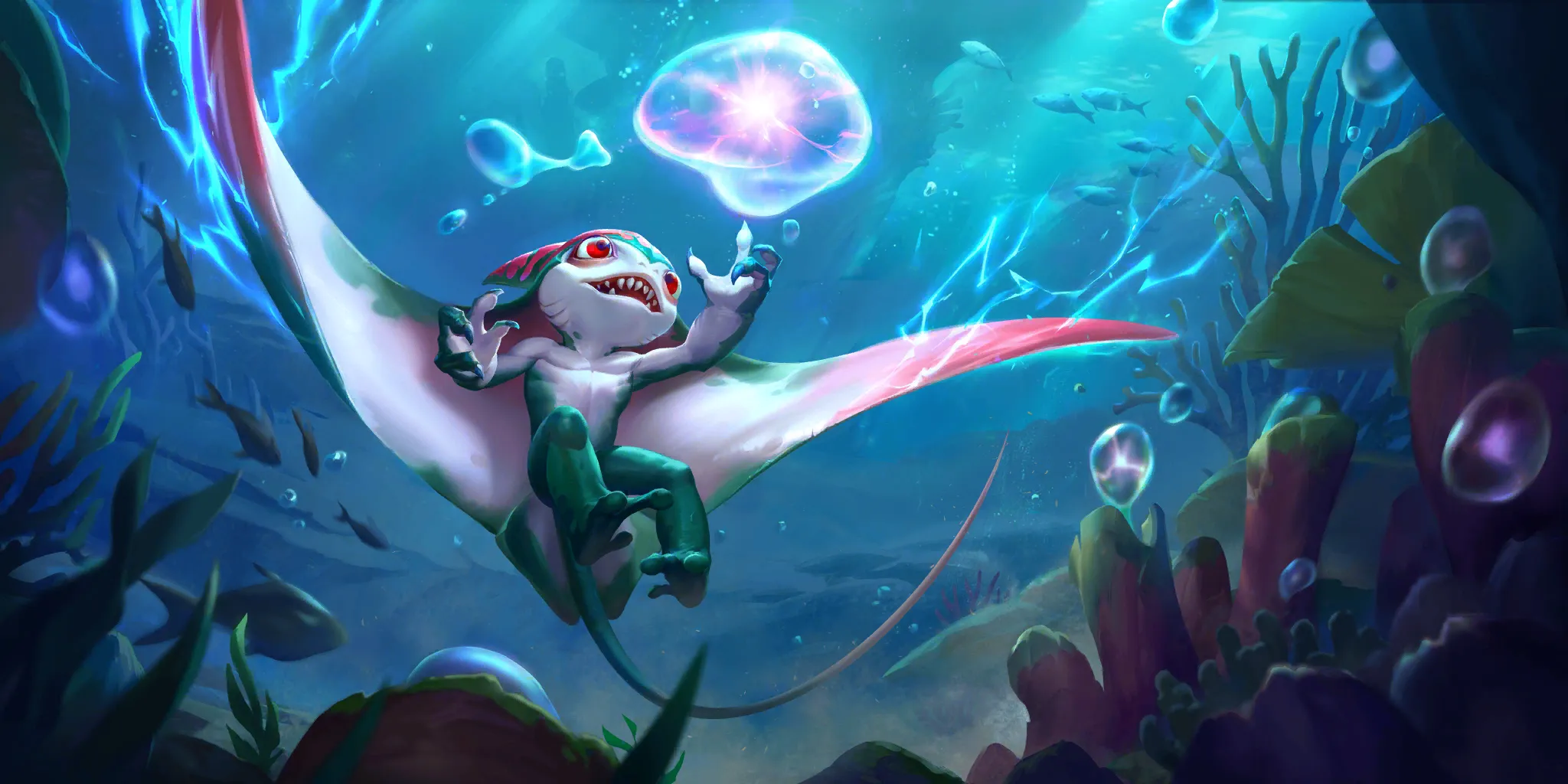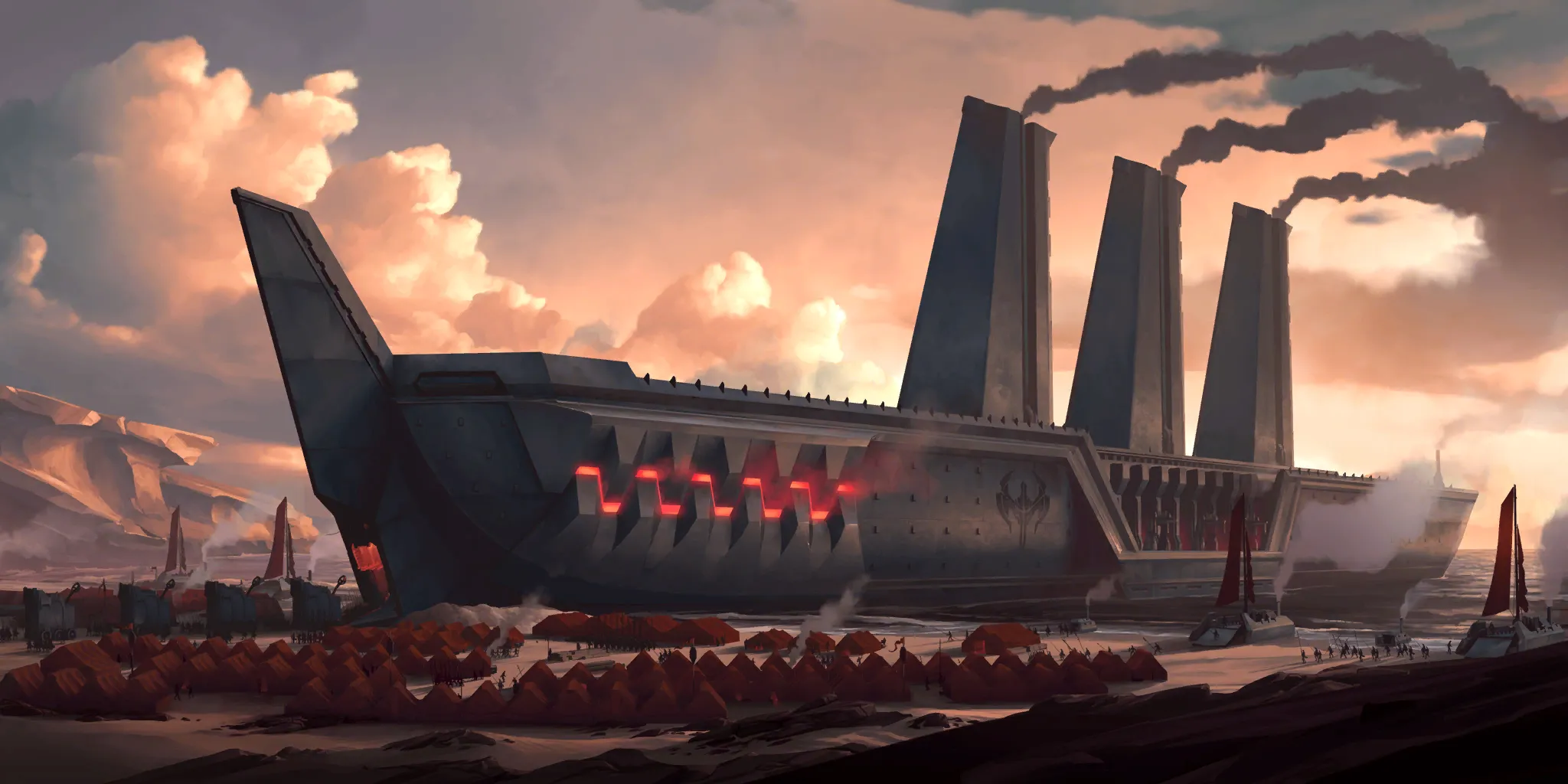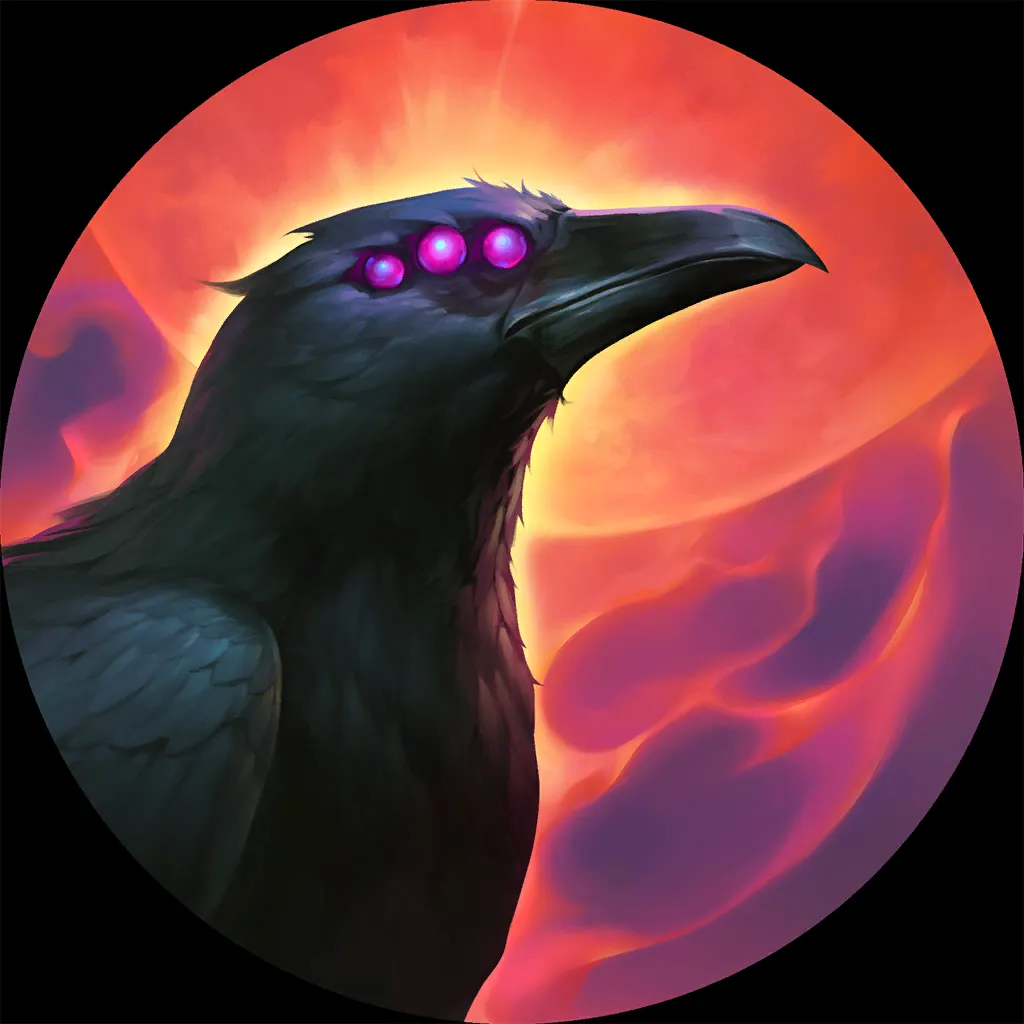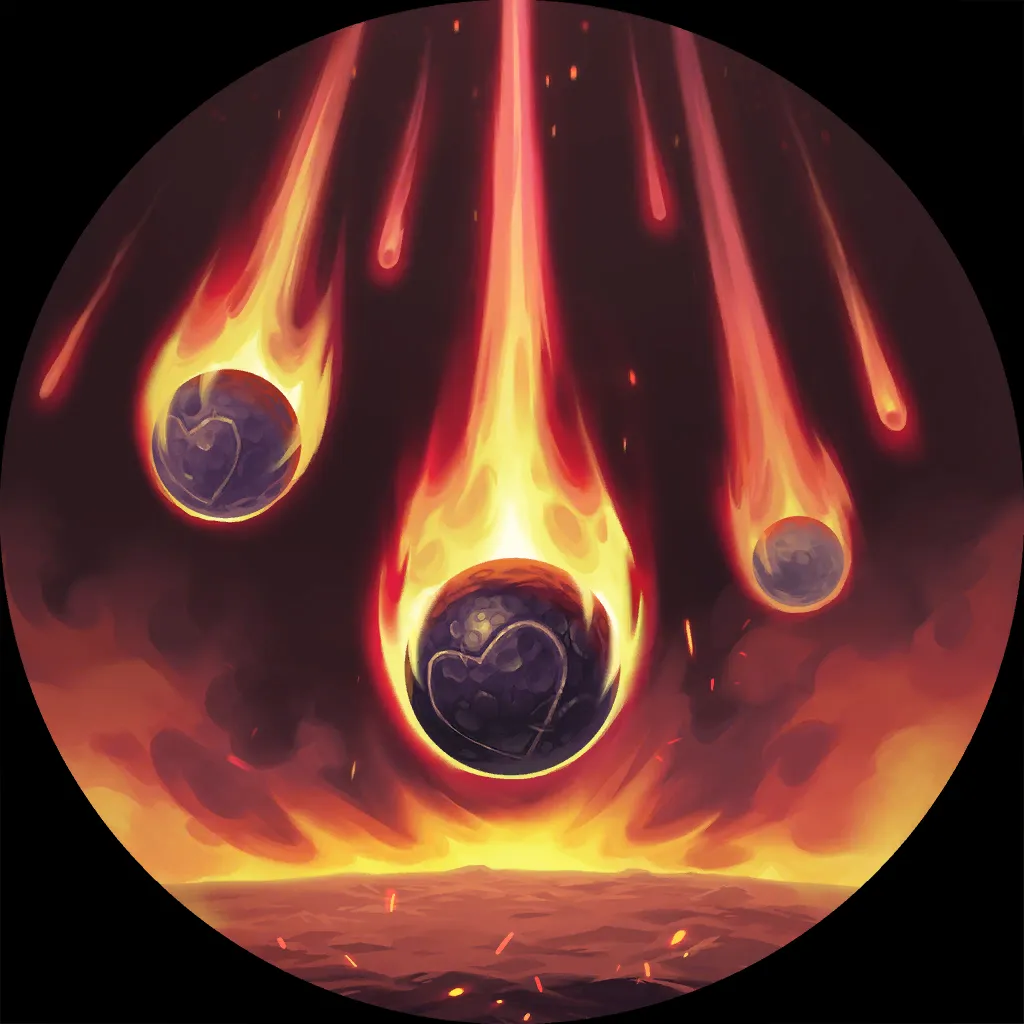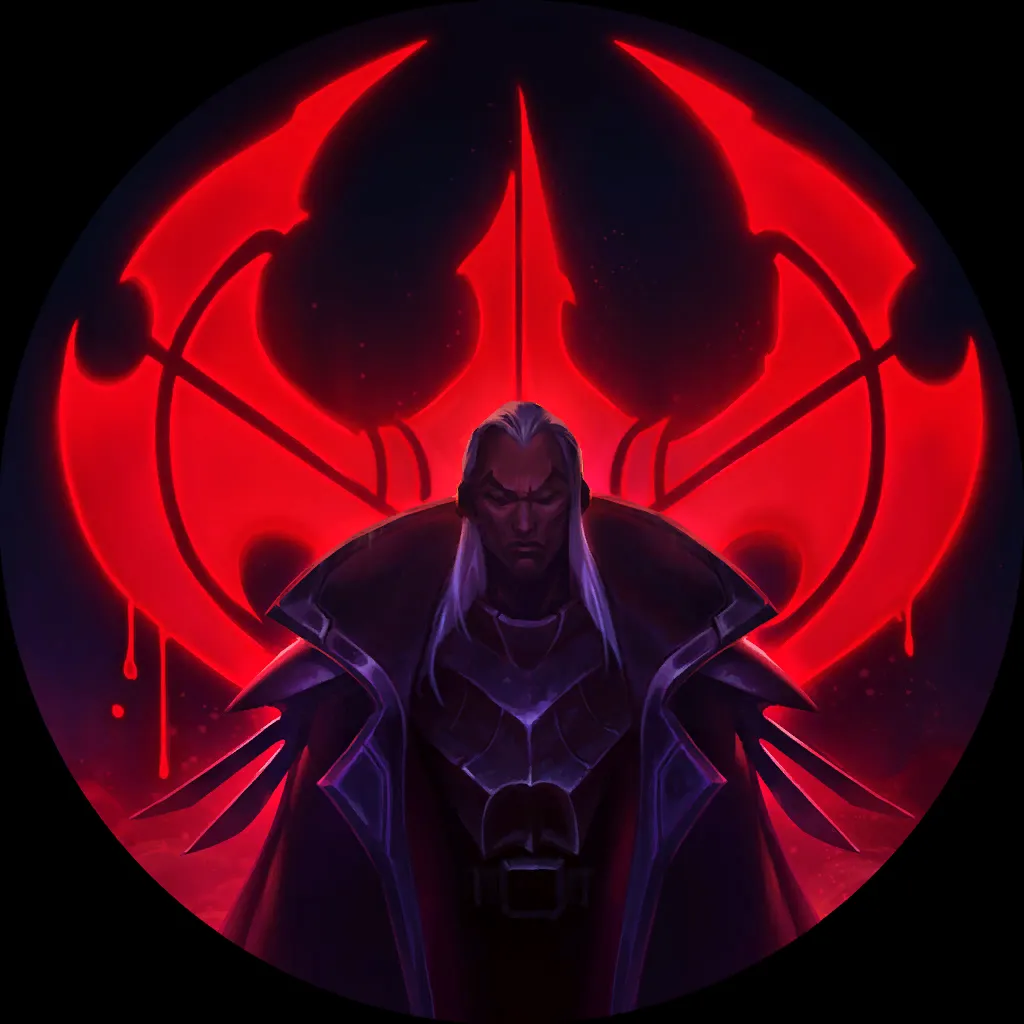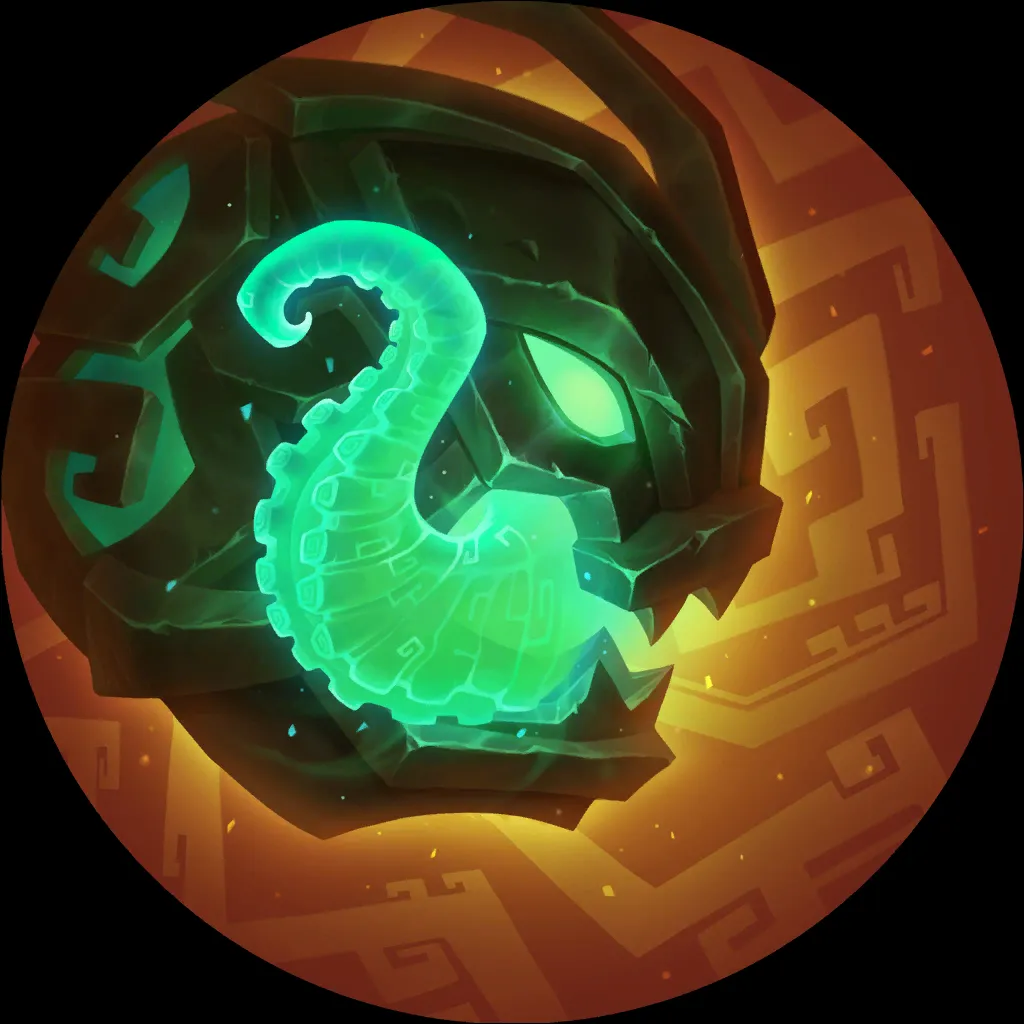 ---
Best LoR Decks: Miss Fortune Swain, aka Privateers – Deck Breakdown
In a meta where Seraphine
rules the late-game, Miss Fortune Swain attacks the meta by ending games before Seraphine has the chance to do anything. Let's begin by introducing the low-cost units who hit like a truck, and do it with pleasure.
Burn 'em Down 
Each one-drop that we play has a specific reason to be in this deck. Legion Rearguard
is incredibly well-statted – his statline makes him impossible to kill with pings and he deals a hefty three damage to the enemy Nexus every time he swings unblocked. The only answer that opponents can have on round one is a one-drop of their own. If they don't, enjoy your free three damage. 
Legion Saboteur
has been a staple of Noxus-based aggro decks since the dawn of time. Her damage skill, Sabotage
, pings the Nexus for one damage every time she attacks. As a result, she allows us to deal damage that our opponent usually cannot interact with. Sabotage
's damage adds up over time if she is left unchecked, and also contributes to Swain
's level-up, which triggers once we deal twelve non-combat damage. Still, she can be killed easily with any one-damage spell the enemy may have.
Crusty Codger
is the last of our one-drop trio, and the one that deviates from standard Pirate lists (who usually go for the beefier Jagged Butcher
here). Codger deals two damage to himself when played, giving us another way to progress Swain
's level up. Crusty Codger
's two Health makes it so that he cannot be killed by a ping.
During the early game, we want to mulligan for as many of these one-drops as possible so we can fulfill the aggro dream of playing three one-drops by round two. Doing so puts pressure on our opponent, who needs to deal with these units quickly as we will deploy more threats next. If we have a choice of one-drops to play on round one, we always want to play Legion Rearguard
as he threatens the most damage. He is less fragile than Legion Saboteur
and harder to deal with.
Once our one-drops have hit the board, we can look at deploying our more expensive units.
Ionian Hookmaster
has had a profound impact on the meta, giving every Ionia and Noxus deck cheap access to equipment with a well-statted body. The equipment that we improvise with Ionian Hookmaster
synergises amazingly with our gameplan. We can gain access to Overwhelm or Impact that lets one of our units deal damage through enemy units, or get more spell mana with Combat Reel
. If you do not have Marai Warden
in hand on round two, Ionian Hookmaster
is an excellent alternative.
Marai Warden
is another staple of aggro Bilgewater. The ability to summon two units in a single action is very powerful in Legends of Runeterra. We can outrace our opponents in board presence and push damage as they lack blockers for all our units. Marai Warden
's ability to summon a random one-drop is preferable over House Spider
as a random one-drop is often better than a Spiderling
. Imagine your opponent's surprise at Marai Warden
summoning an undamaged Crusty Codger
! This is our premium round-two play if we cannot fulfill the aggro dream of playing two one-drops instead.
Fortune Croaker
is an interesting inclusion, as he is typically not played in aggressive decks and as such never played in standard Pirate lists. In our case, Fortune Croaker
's ability to cycle can be very valuable as it means that we do not run out of steam and we can draw into our late-game bombs to close out the game if necessary, and the Play effect is yet another that contributes to the Swain
level-up by damaging Fortune Croaker
and another target.
You almost never want to play Fortune Croaker
on round two as he deals less damage than any of our other units. There also needs to be another unit that has more than one health to trigger his play ability without killing the target. The only situation where you want to play Fortune Croaker
on round two is if you have an undamaged Legion Rearguard
or a two-Health Crusty Codger
on board, and you have no other options. Fortune Croaker
is generally played later in the game when we are almost out of threats and desperately need a draw.
Miss Fortune
has reserved her name as the aggro champion for a long time. Although her stats are not amazing, she has one of the best attack effects in Love Tap
.
Love Tap
pings blocking units and the enemy Nexus for one damage whenever an ally attacks – this means that enemy blockers with one health get removed for free while keeping our units alive. And, as with any damage skill, Love Tap chips towards Swain
's level up.
We always want to slam Miss Fortune
in round three if we have her, simply because that is the best play we can make. A common mistake that some players make when playing this deck is not attacking with Miss Fortune
. Unlike decks like Scouts, which want to keep Fortune alive at all costs, we always want to attack with her: we are not playing for her level-up, and we need to maximize the amount of damage we deal in the early game.
With the inexpensive members of the crew covered, let's discuss the spells that raze our enemies' Nexus to the ground.
---
Spell Slingin', Nexus Burnin'
We are going to talk about Zap Sprayfin
before discussing our arsenal of spells, because of her inherent synergy with them.
When played, she draws a spell that costs three or less, and refills one spell mana thanks to Attune, letting us play our high-value spells more often.Three of the four spells we play can be tutored by Zap Sprayfin
, making her an amazing inclusion. On top of that, she is also Elusive, letting us bypass our opponent's blockers and deal damage unless they have an Elusive unit of their own.
If someone asked me to represent aggro in LoR with a single card, I would say Noxian Fervor
. Ever since the release of this card back in Rising Tides, Fervor has been an auto-include in any Noxus aggro deck. For three mana, we can deal three damage to one of our units to deal three damage to anything (that's a lot of threes!).
Generally, we sacrifice one of our units to deal three damage to the enemy Nexus – as such, we almost never want to play this card proactively, but rather respond to an enemy removal spell. This denies drain effects and increases the chances of Noxian Fervor
resolving, as the opponent has already committed one of their answers to the spell before it is played.
We only want to play Noxian Fervor
proactively in two situations: we are certain that the opponent has no answers, or we are trying to deny Lifesteal by blocking a Lifesteal unit and committing Noxian Fervor
on the stack. Noxian Fervor
also gives a whopping six-damage worth of level-up progress to Swain
, accelerating his flip significantly.
Make it Rain
is one of the best spells Bilgewater has to offer. For two mana, it can hit up to three targets, oftentimes damaging the enemy Nexus as well. Make it Rain
can clear one-Health blockers early in the game and provide three points of level-up progress for Swain
, and we can combo Make it Rain
with Miss Fortune
's Love Tap
to clear away two-Health blockers. On top of that, later in the game, Make it Rain
hitting the Nexus triggers a stun from Swain (level 2)
preventing an enemy unit from blocking.
Ravenous Flock
is a powerful spell that helps us kill high-Health enemy units like a Seraphine
, Viktor
or Vayne
. Killing any of our opponent's engines slows their gameplay down, allowing us to execute ours. Ravenous Flock
will almost always be active thanks to Love Tap
, Make it Rain
and our opponent attempting to take value trades that leave their units alive. Ravenous Flock
is another major contributor to the Swain
level-up, chipping in four points of damage.
Following the balance changes to Illaoi
and her package, Eye of Nagakabouros
is one of the few Tentacle
cards to survive. Eye of Nagakabouros
provides another source of draw that also gives us a 2/2 body at Burst speed,making it an excellent spell in the mid- to late-game when we need some draw to finish the match. We can also cast it at Burst speed to strengthen our open-attacks by adding another attacker into the mix. Due to its flexibility, it is yet another spell that finds its way into this decklist.
With the motley crew and their barrage of spells accounted for, let's turn our attention to the deck's top end.
Yes, I'm talking about our Noxian Commander and his magnificent ship.
---
The Few for the Many
After the buff to Swain
and his boat, the Grand General has seen experimentation in a variety of lists, including this one. His new innate Overwhelm at Level 2 makes him an amazing finisher, activating his Nexus Strike effect of dealing three damage to the enemy Nexus and every unit on the enemy board. His level up is easy to trigger thanks for the aforementioned Ravenous Flock
s, Noxian Fervor
s and other cards we run in this deck. Sometimes, playing an unlevelled Swain
on round five is very powerful when our opponent does not have access to Fearsome blockers. Otherwise, we usually play Swain (level 2)
to make use of his Nexus Strike effect. This is usually when we draw him naturally late into the game, or from a summoned The Leviathan
. When we play Swain (level 2)
, we intend to end the game that round, or the round after.
Much like the buff to Swain
, the buff to The Leviathan
has made it very powerful – one less Health and one less Nexus ping per round are a small price to pay in exchange for being able to come down a round earlier.
The Leviathan
can be enough to close out a game by itself. Pinging the enemy Nexus for two damage every round and having high health and damage paired with the Overwhelm keyword makes this a formidable threat for our opponent to deal with. If The Leviathan
cannot end the game, Swain (level 2)
in combination with The Leviathan
more than does the job, stunning enemy blockers and opening the way for both Overwhelm units.
---
Tech Choices
Some versions of Miss Fortune Swain run a single copy of Heavy Metal
because it is yet another cheap removal spell that helps our Swain
gameplan. Its ability to destroy Equipment allows us to handle powerful Darkin equipment such The Darkin Aegis
, alongside the unit they are attached to. I do not prefer it personally, as having the extra copy of Noxian Fervor
or Make it Rain
is way more valuable in this deck.
Arachnoid Sentry
is another one-of I have seen running around in some lists. Its ability to stun a blocker on attack makes it amazing for threatening more damage, while it can stun Challengers or other key units on defense while developing a body. Yet again, I believe that playing cheaper units is way more valuable. Having mostly one- and two-drops allows us to execute our goal of killing the opponent as fast as possible, which is not necessarily accelerated by having Arachnoid Sentry
in our deck.
---
Swain Miss Fortune – Mulligan
This deck has a fairly linear game plan regardless of the matchup. Generally, we are looking for an early game curve. This can be any combination of early drops, preferably with at least one Legion Rearguard
. A potential alternative is a hand that consists of any one-drop and Marai Warden
giving us yet another highly aggressive opener. 
Our other cards should ideally be another unit such as Ionian Hookmaster
and Miss Fortune
. We are never looking for Swain
or The Leviathan
in our mulligan, as they are played much later into the game. There are simply better cards to have early that can provide more immediate value. Drawing Swain and his boat later into the game suits our gameplan better.
Quite simply, anything that is not a one-drop, a two-drop except Fortune Croaker
, or Miss Fortune
, we toss away in our mulligan.
---
Miss Fortune Swain – Matchups
Vayne Piles – favored
We try to deal with Demacia Vayne
piles by trying to go under them and play out our units as quickly and efficiently as possible. Trading one-for-one with them is perfectly fine since our late-game is better than theirs, and it prevents them from equipping their units. Without a board, Demacia decks simply cannot win.
Dealing with Vayne
using a Ravenous Flock
makes this matchup significantly easier as they lose their engine. On the contrary, Make it Rain
is a horrible card in this matchup due to their consistent access to Tough via The Darkin Aegis
and Steadfast Elkin
. Noxian Fervor
is also a nice card to have to counter Fish Fight
or any other interaction the opponent has.
We still want to kill them as quickly as possible, because if Bloodcursed Harpy
comes down, it can become almost impossible to win as they can trade very efficiently, and outrace us on Nexus damage if we choose not to block.
In case you want to check the other side of the matchups, you can read:
Card Gamer's Tumble on the Rumble – A Vayne Rumble LoR Deck Guide,
Leer's Return of Rally Elusives – A Vayne Zed LoR Deck Guide,
Wekhar's Improvise, Adapt, Overwhelm – A Jax Vayne LoR Deck Guide – this is probably the only Vayne deck that can give us trouble,
GeneralSchwartz's No More Demons – A Pantheon Vayne LoR Deck Guide,
Scissorsbox's Midnight Tumble – A Gwen Vayne LoR Deck Guide.
---
Seraphine Piles – favored
This matchup is also favored simply because we can kill them before they get Seraphine (level 2)
and drown us in value and infinite removal. Ravenous Flock
is excellent in this matchup, as the Seraphine
player will sometimes be encouraged to block with her at some point in the game due to her high Health.
Killing our opponent as soon as possible is crucial: as soon as a Back Alley Barkeep
comes down, it becomes extremely difficult to deal any Nexus damage. Discounting their whole hand and getting a 3/3 blocker is very difficult for us to handle. Our best bet at this point is to continue removing any Seraphine
s and hoping our burn spells and The Leviathan
ends the game.
For the other side of these matchups, you can check:
Card Gamer's Seraphine and The Clash at Noxus – A Seraphine Ezreal LoR Deck Guide,
Yangzera's Quiet High Note - A Seraphine Viktor LoR Deck Guide.
---
Mirror – even (becomes favored after reading this guide, of course!)
Having any one-drop on round one is very important, as having a way to block an opposing Legion Rearguard
is essential to winning the matchup. Having Crusty Codger
is preferable as he cannot be pinged with a Make it Rain
. Still, most of our units are vulnerable to spells in this matchup, as both Ravenous Flock
and Make it Rain
are excellent answers to our low-cost units.
Maintaining board parity and limiting the damage dealt by units hitting the Nexus is very important. Miss Fortune
is amazing in the mirror due to Love Tap
clearing enemy blockers and the opponent requiring two spells two remove her.
This matchup usually does not come down to Swain
, as the game is often decided before he can be relevant. However, if the game goes late enough, having a Swain
is amazing due to the deck's lack of Fearsome blockers, and the units' low Health allows Swain (level 2)
's Overwhelm to go through.
---
Conclusion
Privateers is a unique take on the Noxus Bilgewater aggro deck that provides fast wins, efficient removal and a great late-game – it's been on the rise as of late, and it's currently one of the best LoR decks.
If you are looking to fight the menaces introduced in the Domination expansion, look no further than the good old captains from Rising Tides!
---
---