Hello! Welcome to the Kindred Nasus club! If you're here for a nice deck that can offer you aggressive pressure, board control, and just hitting someone in the face with a 20/20 dog, you've come to the right place! I'll dive into the ins and outs of the deck and talk a bit about the list, gameplay, and how some matchups go!
I do want to start by saying that, while Kindred Nasus seems similar to Thresh Nasus, they're very different decks and playstyles, and both offer their own advantages and disadvantages. It's not simply a 'tech' choice to just play Thresh over Kindred or vice-versa. I think Monte is taking a look at the Thresh variant so head on over there if you're curious!
---
So let's take a look at the decklist I have here:
6
9
7
18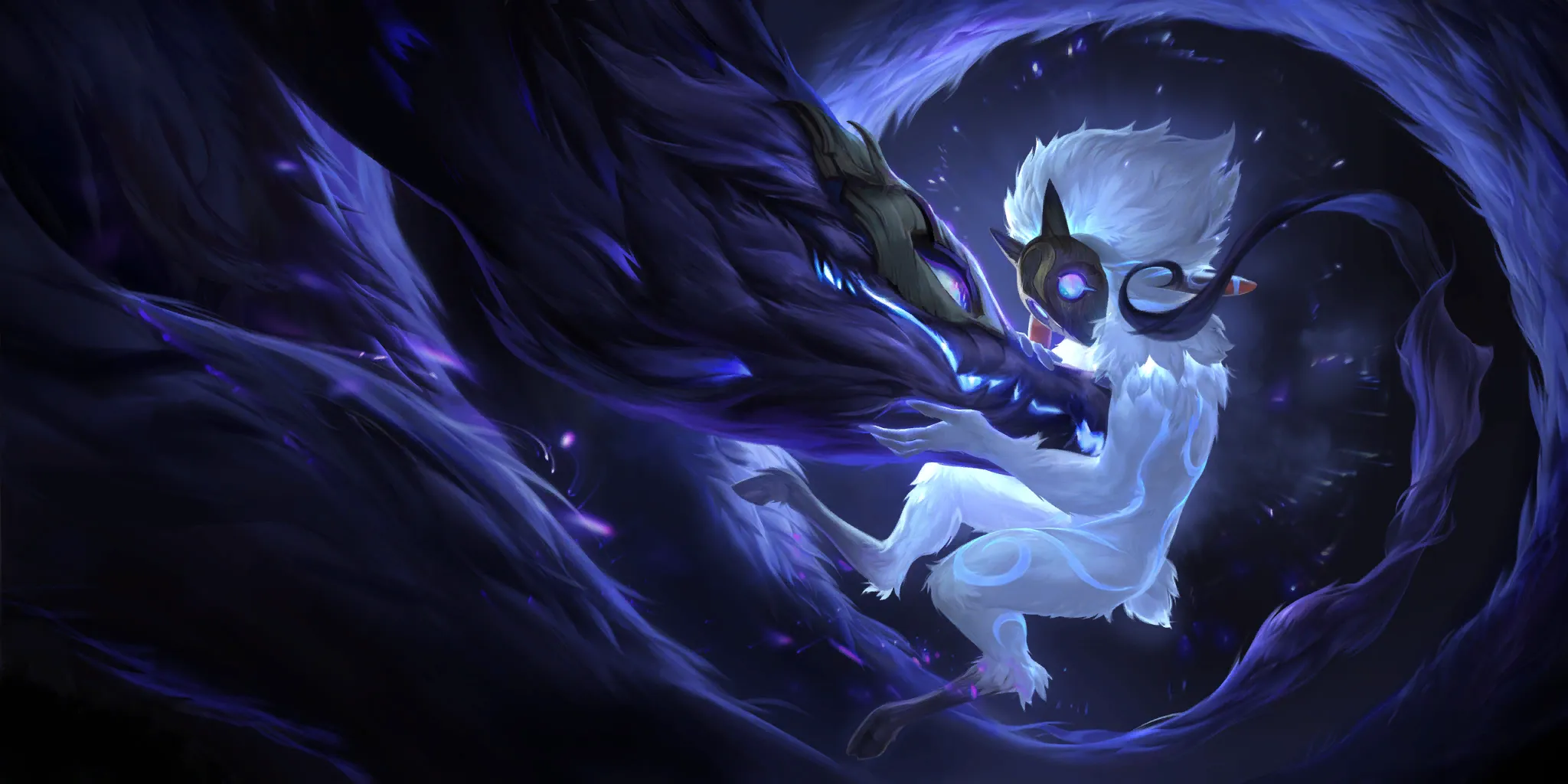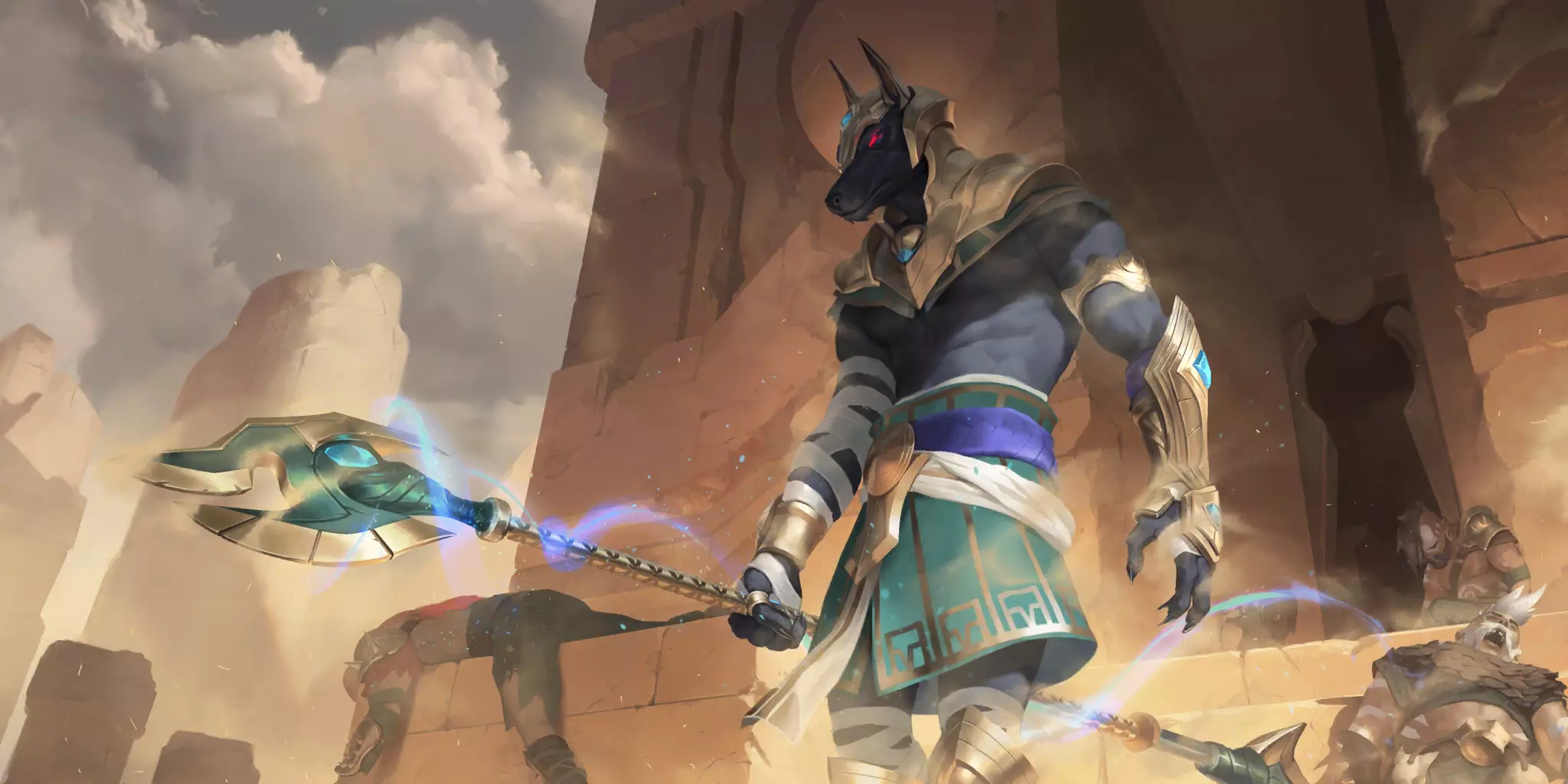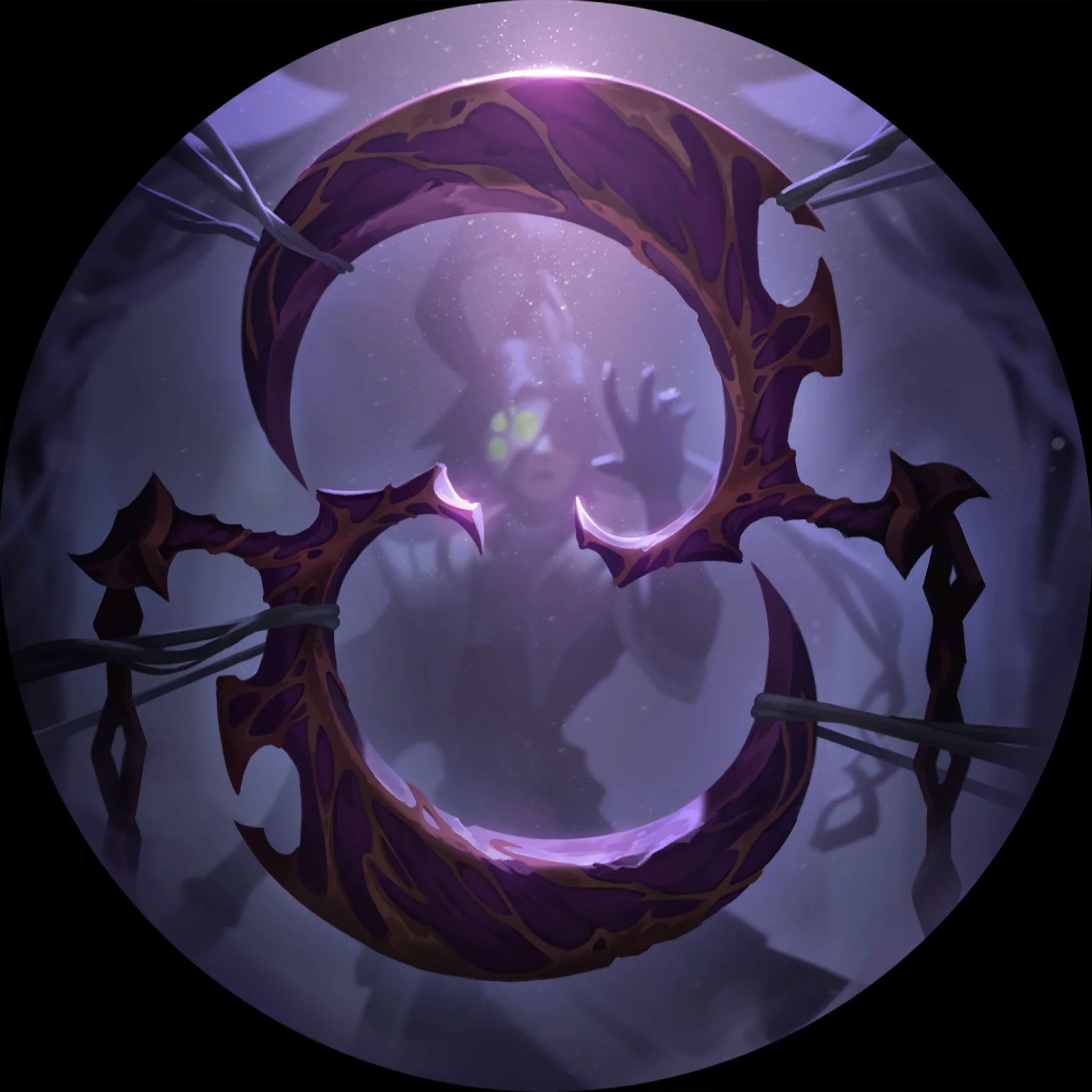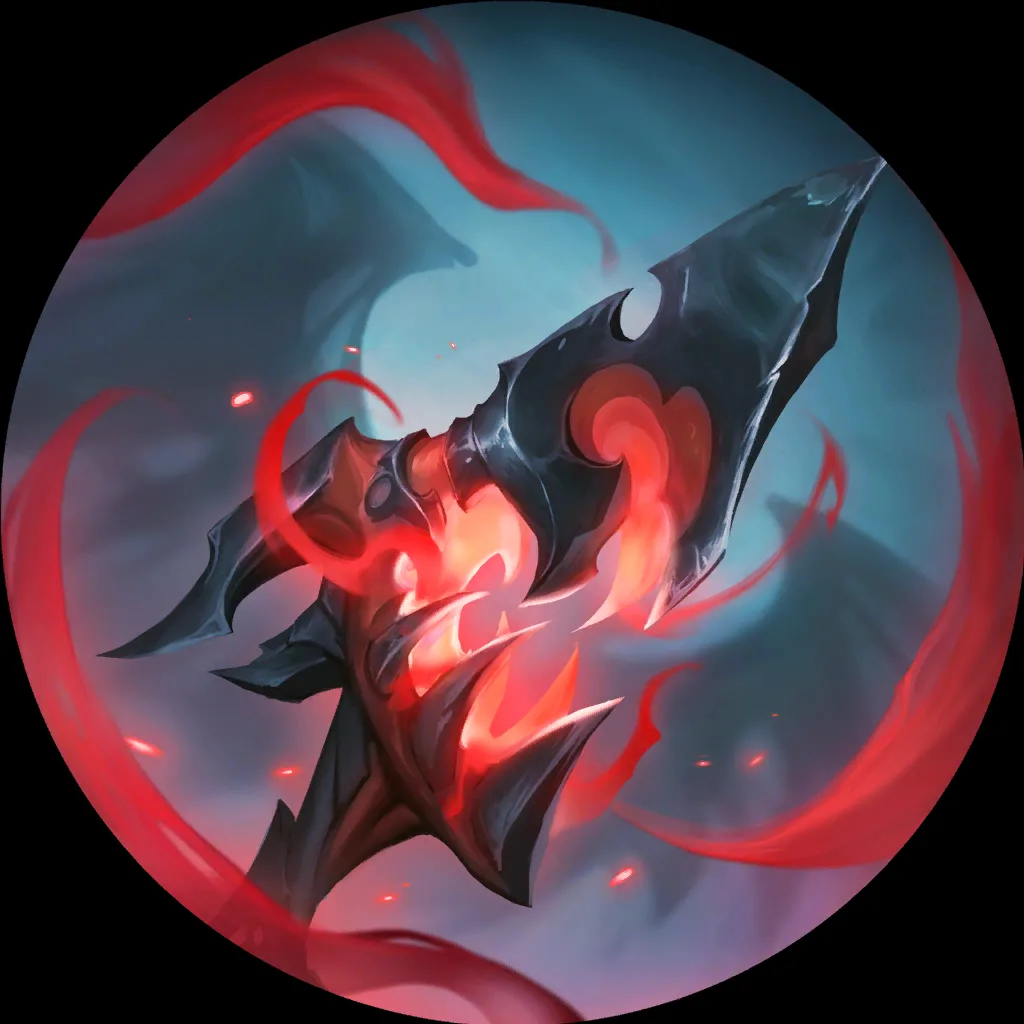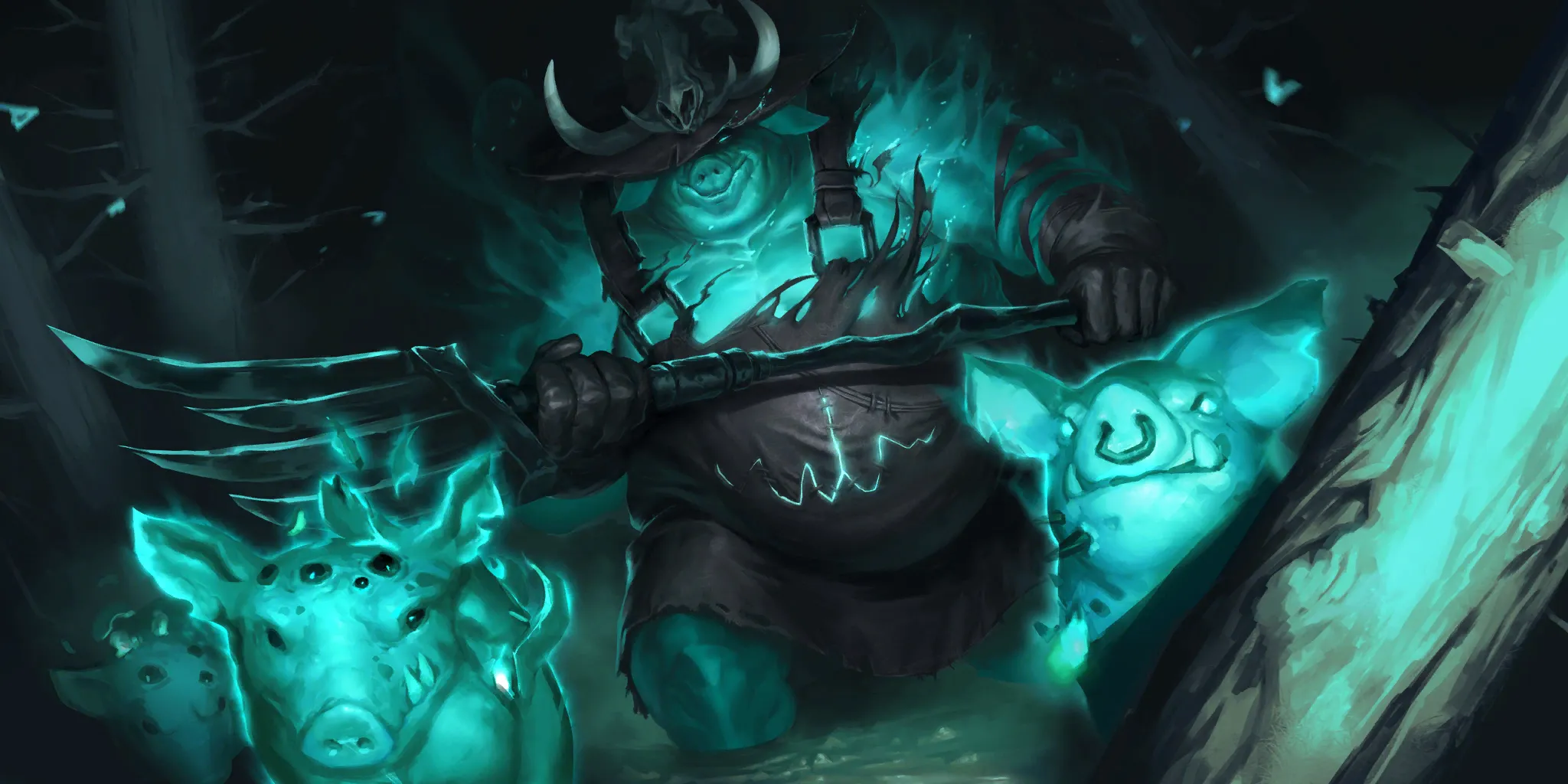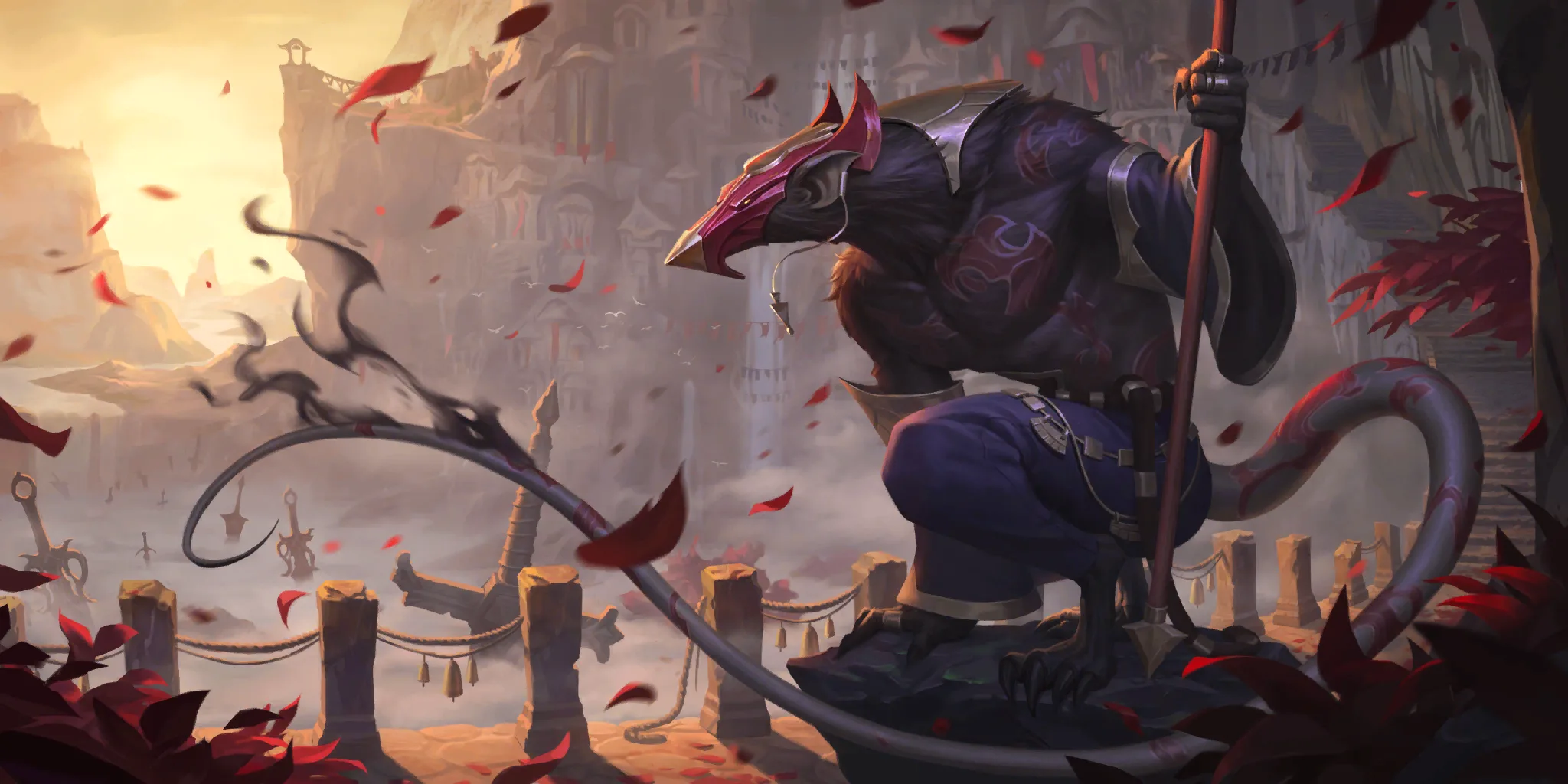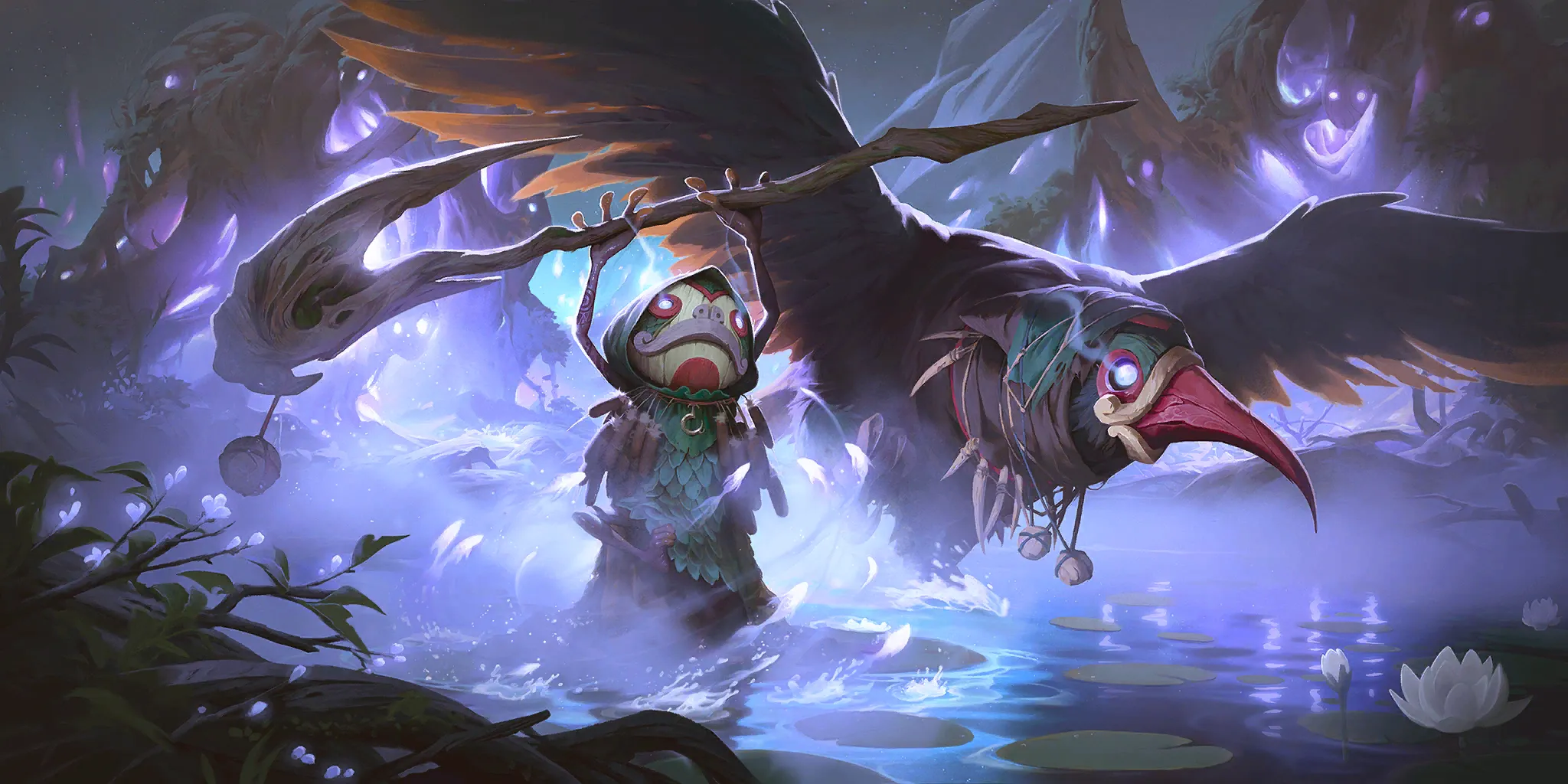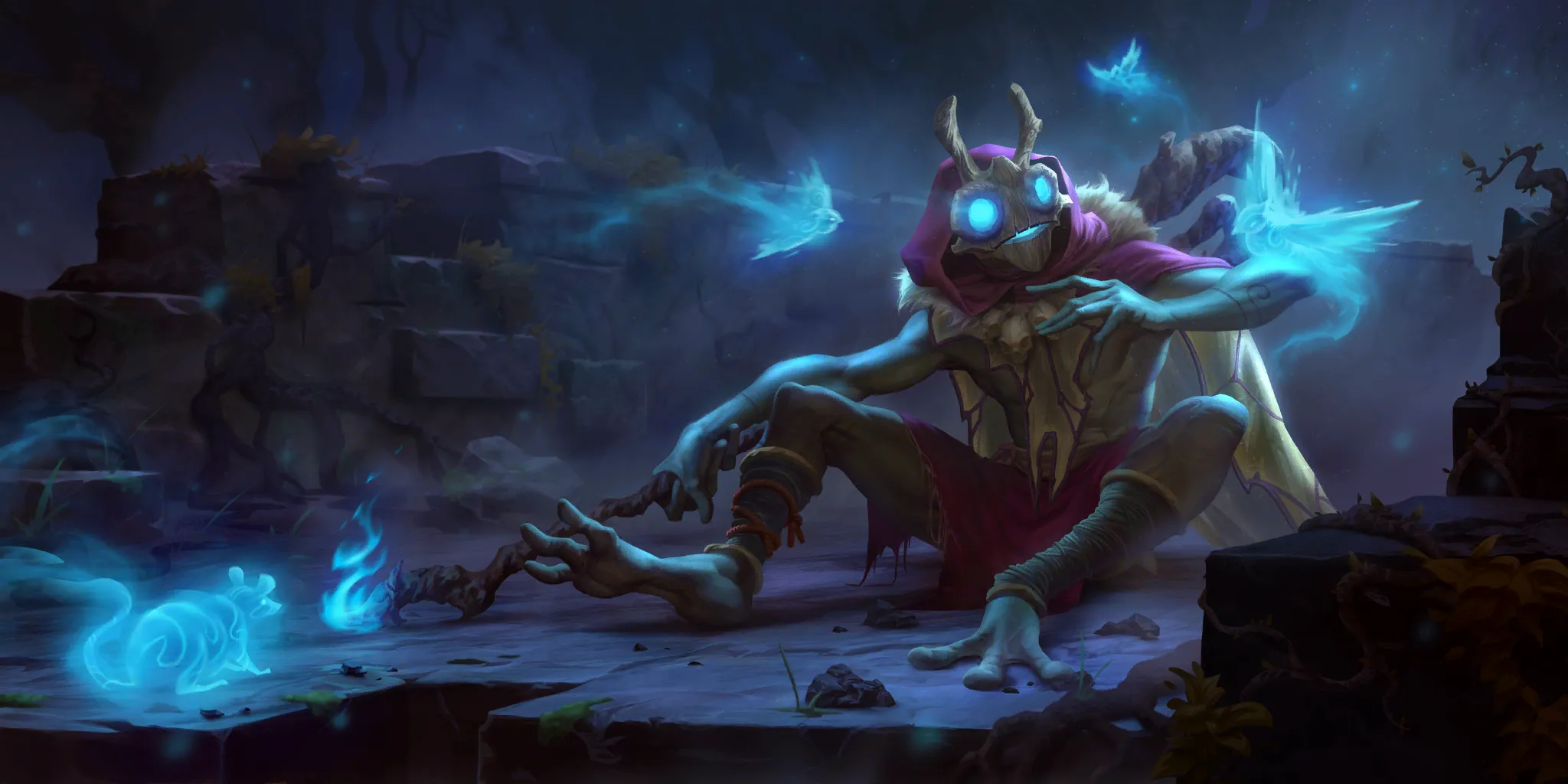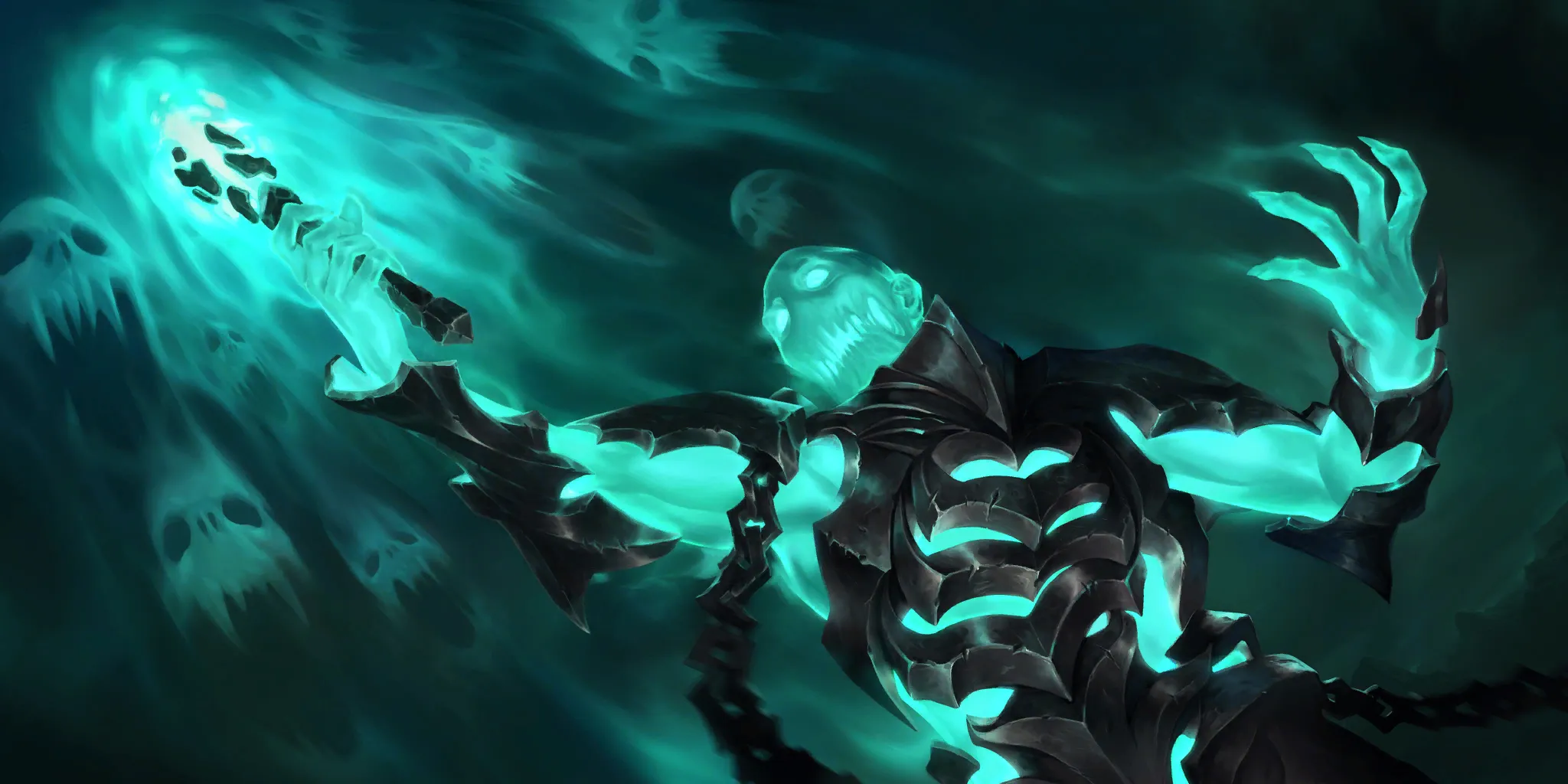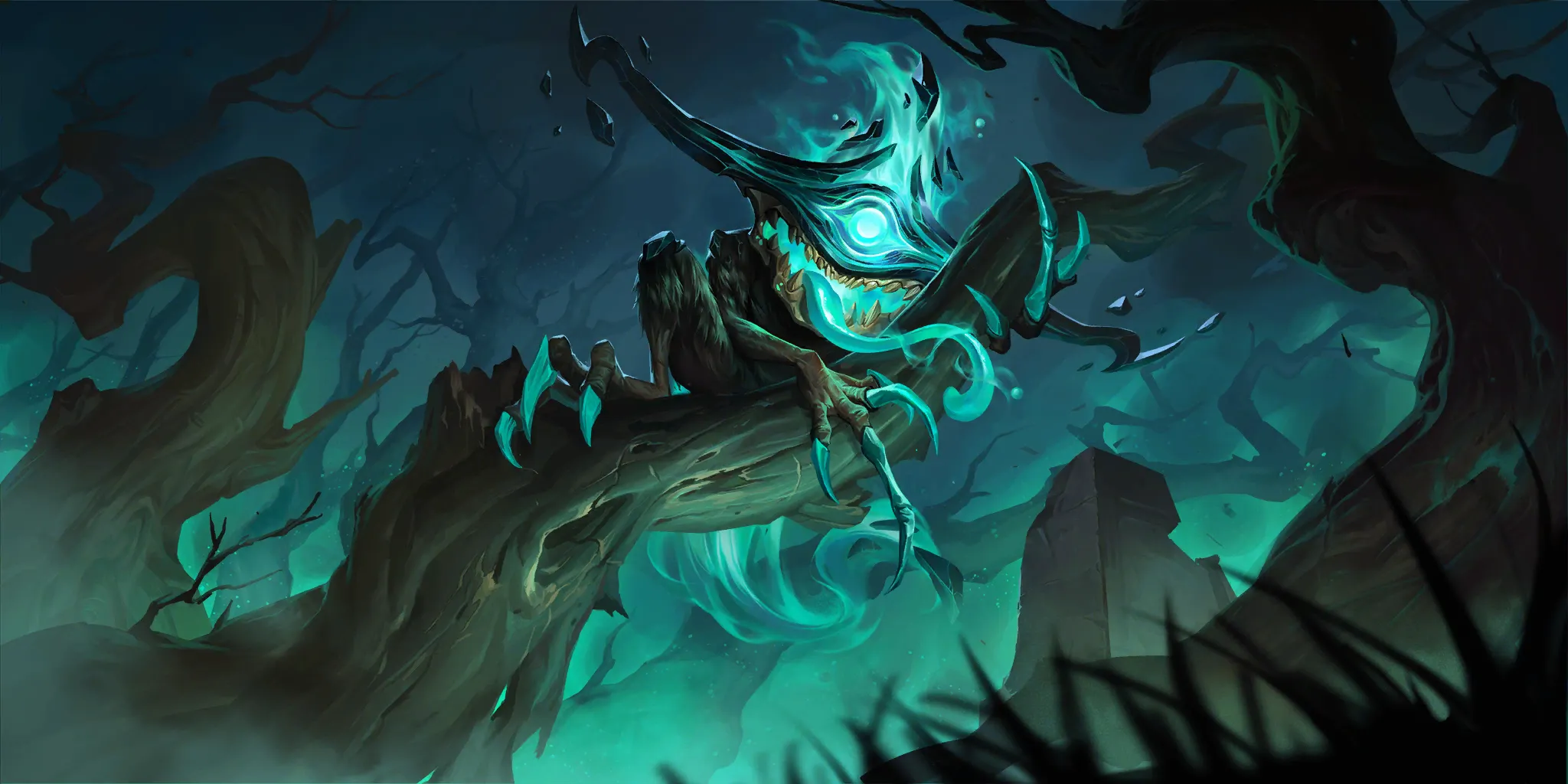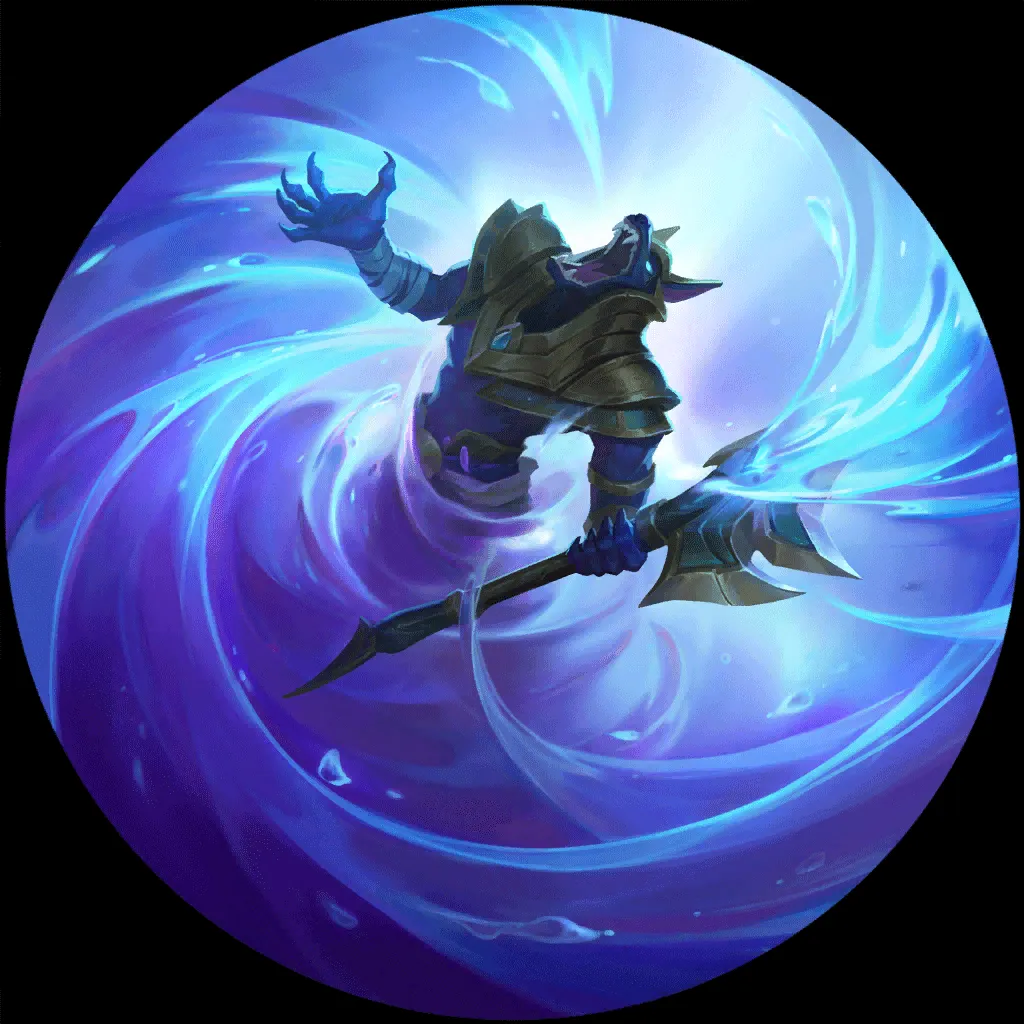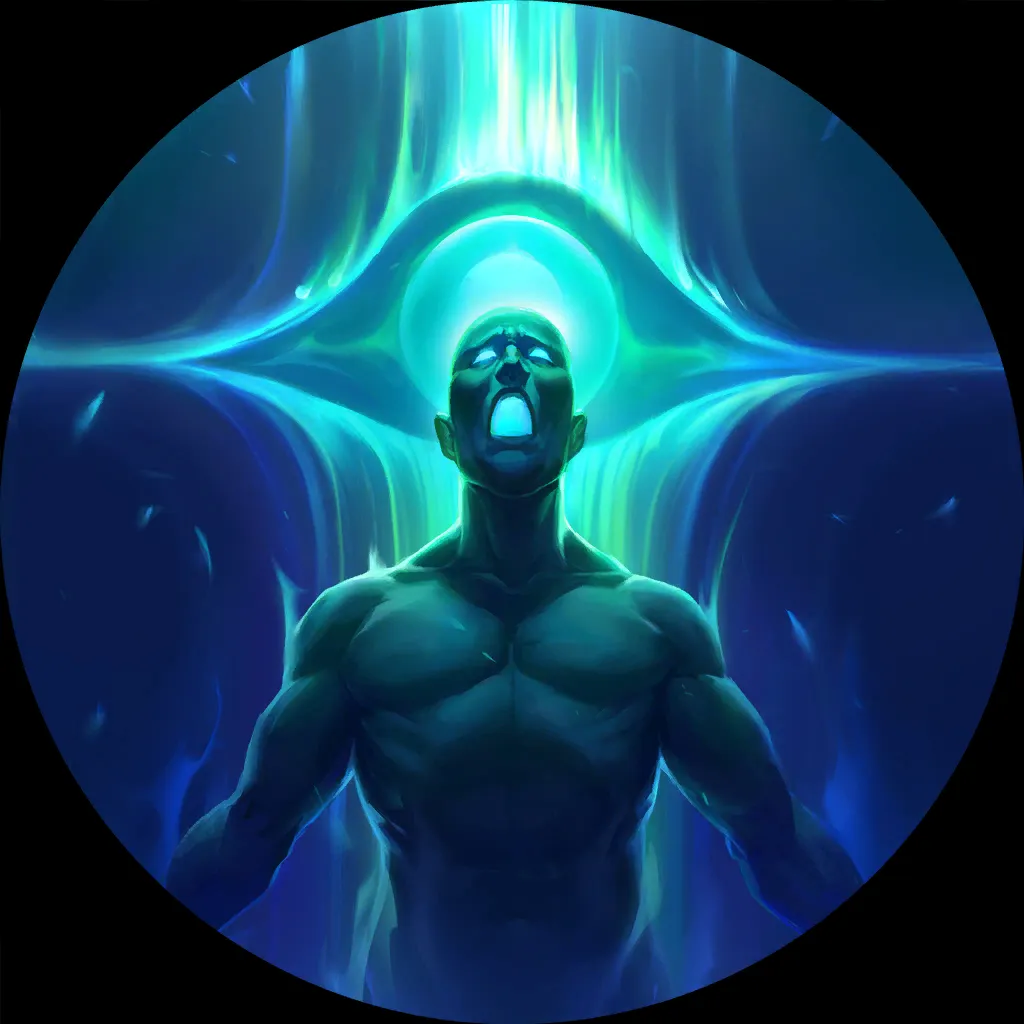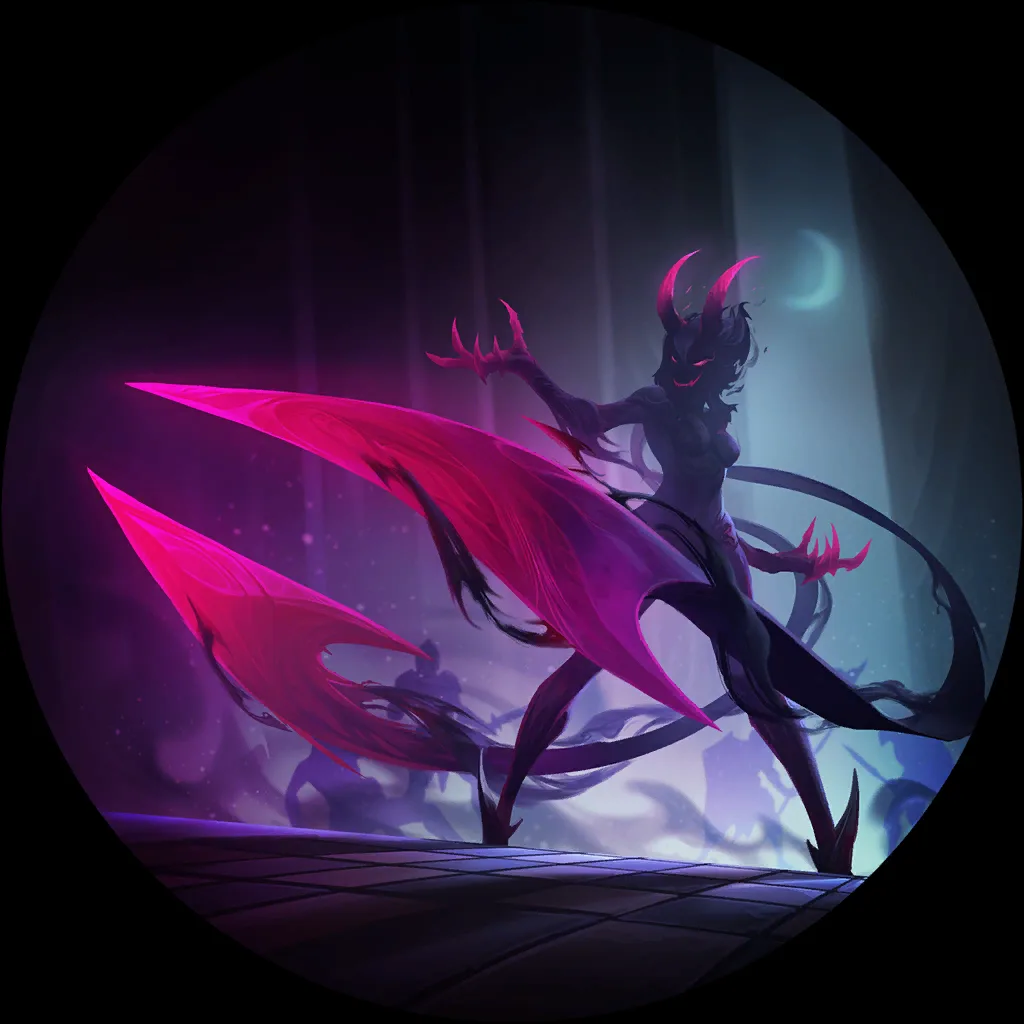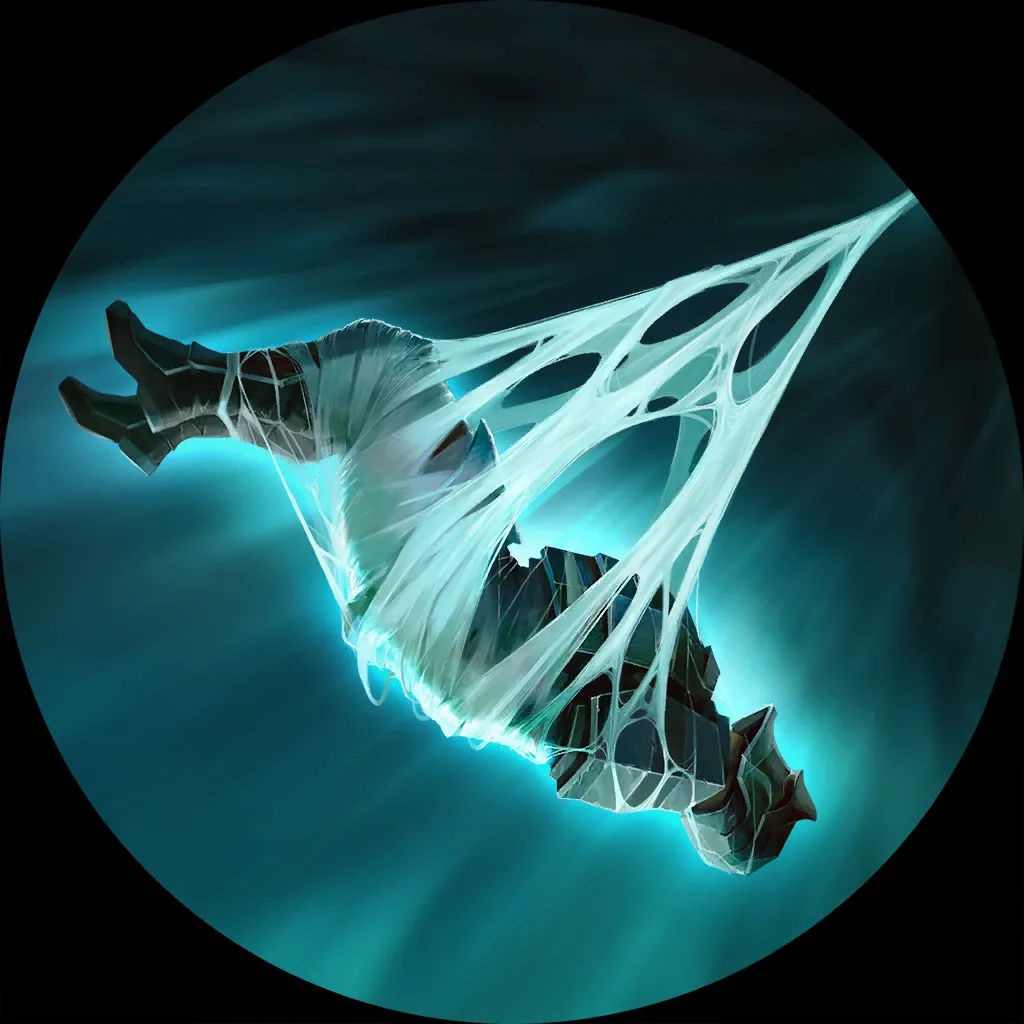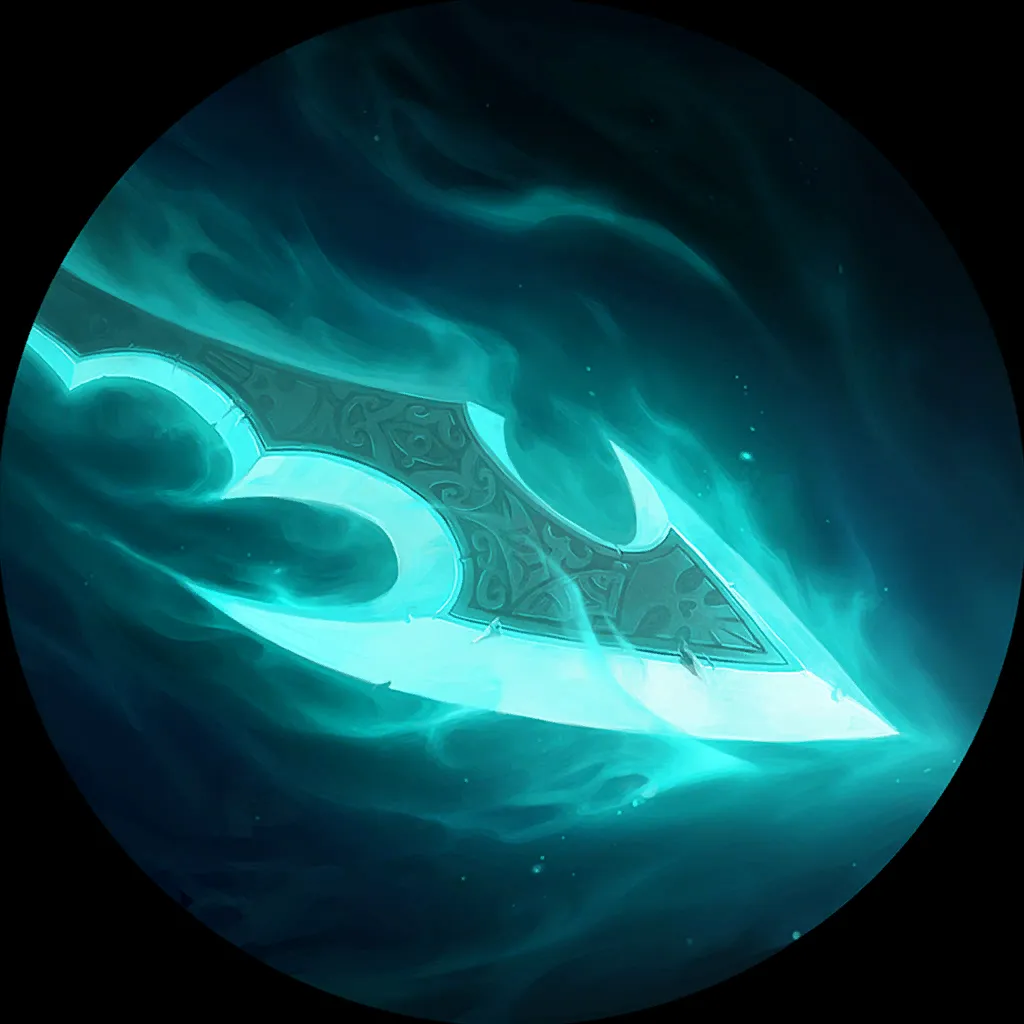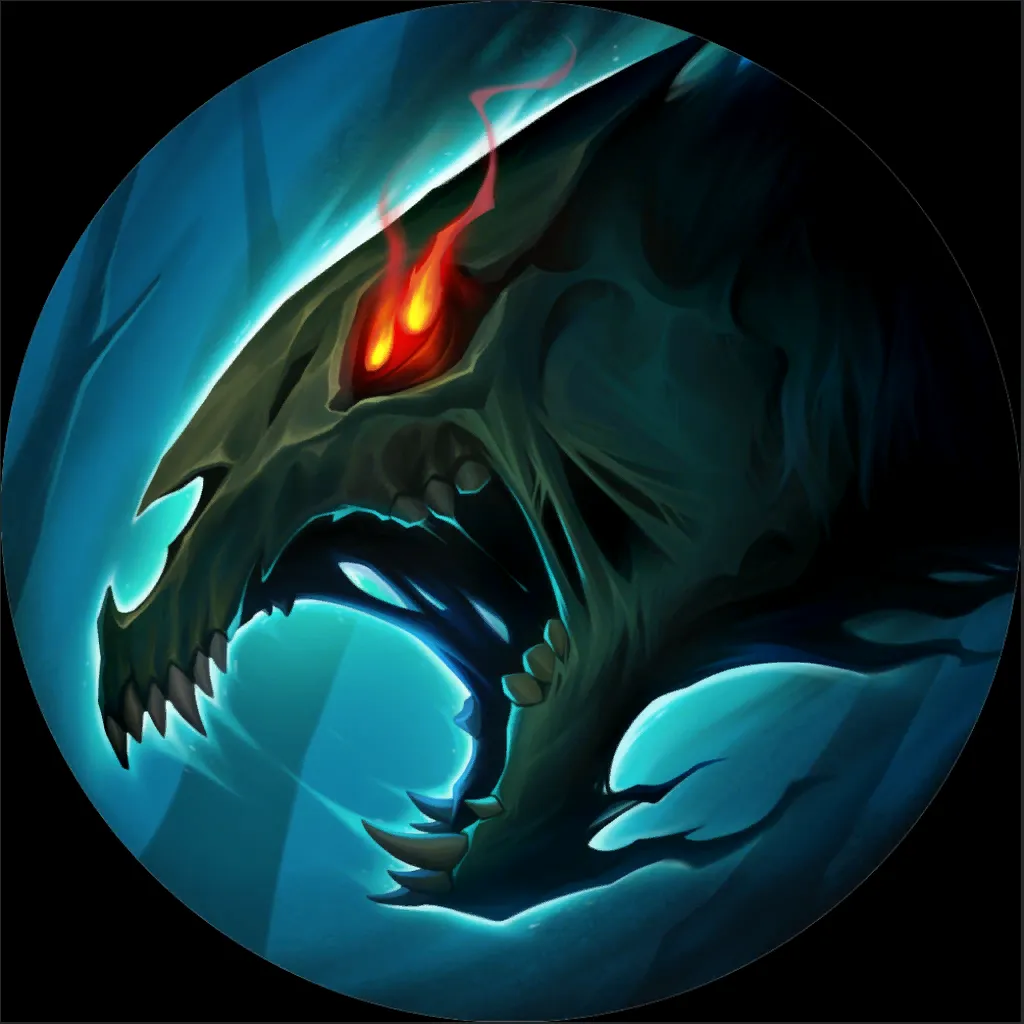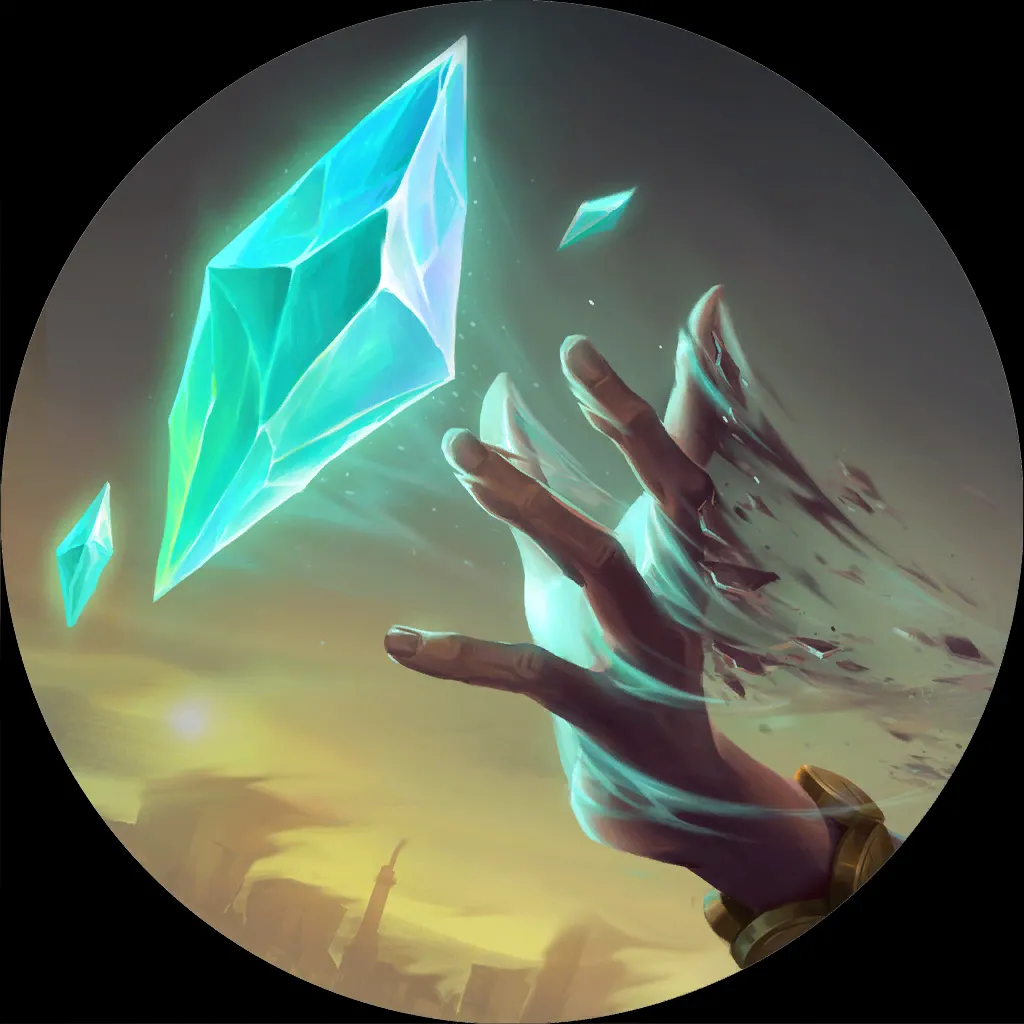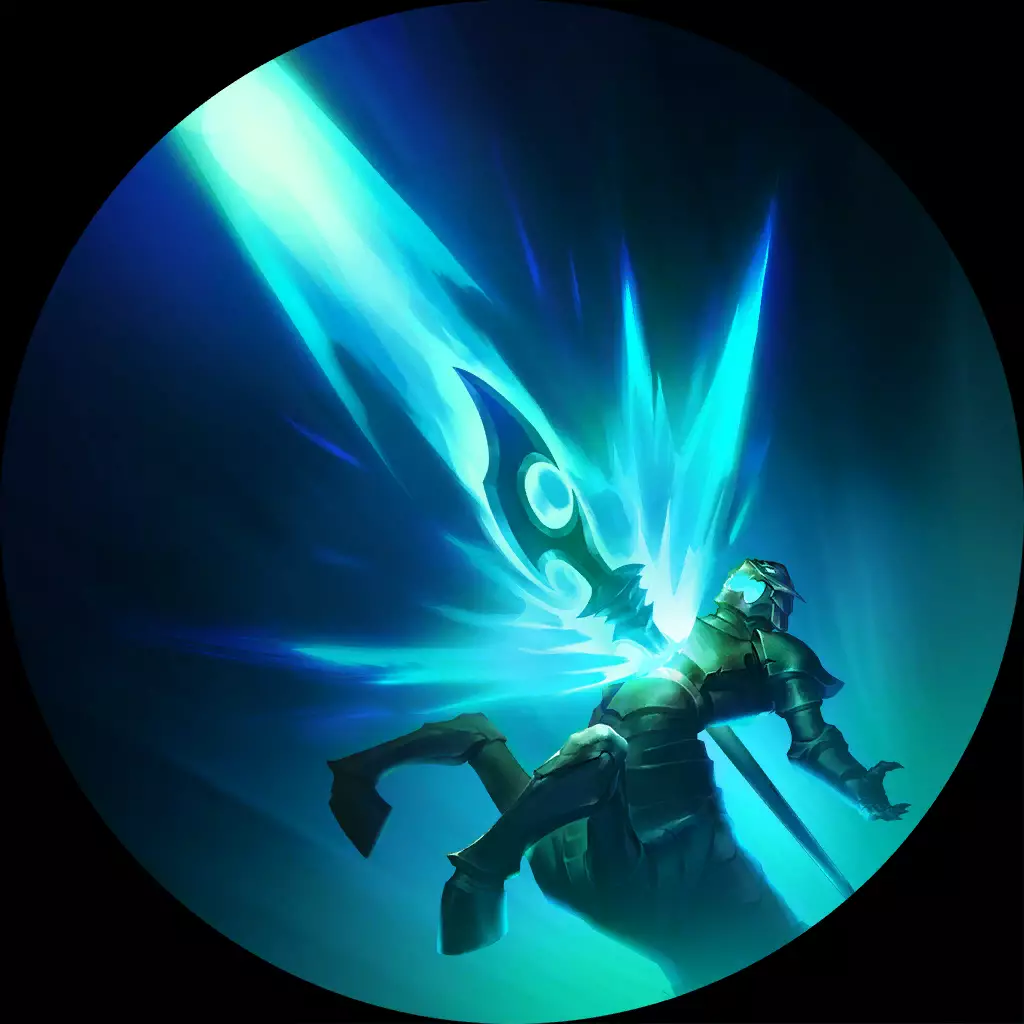 Let's start by talking about The Undying
. One of the key cards here, it sets up almost everything in your deck. It's a sacrifice target, once per round, for cards like Crumble
, Hate Spike
, or either of the Darkin Equipments. As it dies, it also becomes bigger and more threatening, making control matchups a breeze. Since control decks try to remove units to stabilize, what can they do against a unit that is… undying? Almost nothing, but they're left to try to chump-block it or they'll need Silence cards like Hush
, Transform cards like Minimorph
, or Obliterate cards like Hexbliterator
to truly get rid of it. Furthermore, when paired with Kindred
, it's a good target for you to slay to continue marking enemy units – comes in handy for when you can't kill their one giant unit, and have to self-slay in order Kindred to mark it.
The Champions are pretty self-explanatory. Three copies each of Nasus
and Kindred
. Nasus is a primary wincon, growing to enormous stats from your slays, and eventually overpowering your opponent. Atrocity
on Nasus is the more common finisher you'll use, since his stats can one-shot a Nexus and once he's leveled up, he gains Spellshield, which makes it even safer to missile-launch him at your foe.
Kindred pairs well with Nasus, providing slays and also potentially growing to a huge-statted monster. Having Kindred on board with an Undying is a terrifying combo – an unlimited resource of slays for Kindred to mark units with is just great. Rite of Calling
, Hate Spike
and Glimpse Beyond
are all great cards to trigger Kindred and get her to mark units.
Unfortunately, the Husks' effect don't count as slays (they kill themselves, so they don't count as you killing a unit to grow Nasus, or trigger Kindred's mark), but they're really useful as fodder sometimes, when you don't have another unit to sacrifice.
Forsaken Baccai
is important to find one of the most crucial cards in your deck, The Undying
. The reason for why it's so important I'll go into detail later, but overall a cheap predict unit is great to just set up your rounds with the cards you'd need for the situation you are facing.
The Wings and The Wave
and Fading Icon
provide a bit of early-game defense as well as sacrifice fodder for the later game. They also make good fodder for Ravenous Butcher
, which we have two copies of. Having The Wings and The Wave or Fading Icon on your first attack token with Butcher in hand can really put pressure on some matchups.
The Darkin Bloodletters
and The Darkin Halberd
are in there as a single copy each, since they are mostly reusable. Halberd is great as another slay card, as well as being a great finisher in the form of Taarosh
. Bloodletters is quite useful because nets you a unit when it's killed, and Xolaani
provides some great mid-game pressure as well, making good use of converting the fodder units into a threat.
Hate Spike
, Vile Feast
, Black Spear
and Crumble
are your main removal spells. Hate Spike and Crumble can net you two slays with one card (you kill your own unit, then you kill an enemy unit), and Hate Spike even gives you a Husk to use afterwards. Black Spear can be turned on easily, and has a lot of good targets in the current, like Nami
, Kindred
or Ezreal
. Finally, Vile Feast is great as a cheap ping to get rid of those pesky one-health units, while draining one health and summoning a unit.
Rite of Calling
, Glimpse Beyond
and Spirit Leech
are great tools to find your champions or refill your hand. They all net slays, and can proc Kindred
as well which is really useful.
Rite of Negation
is there to protect yourself from threatening spells, counters to our Atrocity, or even to stop the opponent's own Rite of Negation
or Deny
. And Atrocity
is there to deal big damage and finish the game!
---
Mulligan guide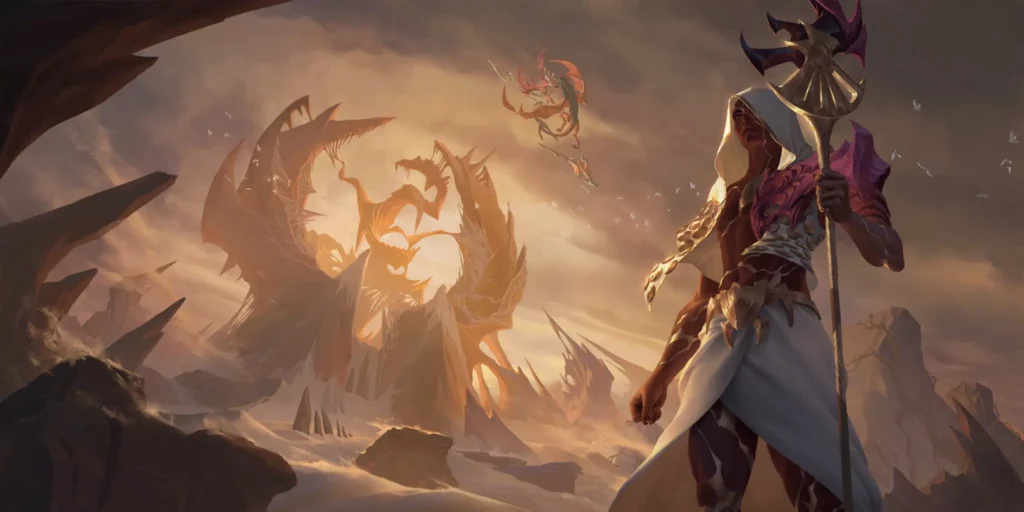 Against aggressive decks (such as Pirates, Annie Jhin, Lurk)
---
You'll want to look for your early game units like Forsaken Baccai
, The Wings and The Wave
and Fading Icon
, to try and get some nice early blockers going. You also want to keep cards like Vile Feast to really punish developing one-Health units like Legion Saboteur
, so you can gain a blocker and remove a unit.
Cards like Ravenous Butcher
and Hate Spike
I'd only keep if you already have Wings and the Wave or Fading Icon in hand. Hate Spike lets you trade your weaker units for theirs, and Butcher is a better blocker than Prey
. Kindred I would keep if you have any two of the cards mentioned above (The Wings and the Wave, Forsaken Baccai, Fading Icon, or Vile Feast) since she can really keep the board contained when she gets going.
---
Against Control decks (such as FTR, Heimer Jayce, Darkness)
The Undying
is the biggest card you want to look for here. Keeping Forsaken Baccai
is fine as well, since it will help you look for it. Otherwise, if you already have Undying, I'd look for cards like Glimpse Beyond
, Wings and the Wave, or Bloodletters.
---
Against Combo decks (such as Gwen Kat, Kennen Ezreal, Nami TF)
Look for cards that can disrupt their gameplan. If it's a deck like Kat Gwen (which doesn't have much interaction) look for Kindred and early-game units. Undying is also a keep if you have something to combat their early pressure. For Kennen Ez, again, look for Kindred since their interaction is all in Kennen or recalling Kindred; Undying is great to push a lot of damage, pings like Hate Spike and Vile will come in handy, and a well timed Rite of Negation can hurt them badly. Ionia Nami TF I'd look for Crumble or Black Spear to take down their Nami or Fleet Admiral Shelly
. Kindred again is nice here since Ionia Nami lacks hard removal.
---
Me go face? Me kill board? How me win?
You just want to aim to control the board with cards like Hate Spike and Kindred, until you can drop a giant Nasus or Xolaani and attack over and over until they die. On top of all this you should have an Undying that's been growing little by little, becoming a big threat as well.
There are times when your hand can really be aggressive, like going Wings and Wave into Butcher, or Fading into Wings or Butcher – there's a few ways which can net you some good early damage, and while it's not really the goal of this version (compared to Thresh Nasus), it can certainly help out against some matchups.
Most of the time, though, your gameplan is to just sit on Kindred and The Undying, forcing blocks by attacking with both of them, and then slaying the Undying to activate Kindred. While doing all this you'll be fishing for a finisher like Nasus, Xolaani, or Taarosh. Atrocity is also great to use on any of those units mentioned as they all have some big stats.
A couple of little tricks:
---
Kindred resets when leveling up
When Kindred levels up, her passive to mark and kill a unit resets. So, for example, if she is at 1/2 progress, and you mark and kill a unit, she will level up, and then you can slay a unit and she will mark a unit again and kill it at the end of the round. This can be extremely useful when attacking with a wide board, like so:
Kindred is at ½ progress and has not marked yet. If you attack and your foe blocks like shown above, then: Last Wind will die to the Ancient Crocolith; Forsaken Baccai will slay Armed Gearhead and mark the Spiderling; Ravenous Butcher will then slay the marked Spiderling, thus leveling up Kindred and causing her passive to reset; Fading Icon will slay Minion, and Kindred will therefore mark Ancient Crocolith, and kill it at the end of the round.
---
Crumble and Hate Spike are two-slays-in-one
It'll come in handy sometimes, but remember that Crumble and Hate Spike are two slays each, and it starts with your unit first then the opponent's. So if Kindred is on board and you Crumble your Undying and their unit, Undying will die first, a unit will be marked, then Crumble will finish resolving and kill the unit you targeted. This can be especially handy with Hate Spike, because if you have a situation like this:
Your opponent targets Kindred with Aftershock
. Kindred is at ½ progress and has not marked this turn. You can put Hate Spike on the stack to slay your Last Wind, and target the unit that will be marked, which will be Minion. This will end up leveling Kindred and she'll be able to survive at one Health.
---
Attacking in order
When attacking with Nasus, plus some other units, the order of attackers really matters. If you want Nasus to be huge when he swings to push more damage or level up, put him at the end so that your other units will slay any blockers in front of them first. On the other hand, sometimes you'd want Nasus first or in the middle so that he can level up first and reduce the attack of any blockers to his right,so your units can get favorable trades.
---
Matchups
Pirates Aggro (Unfavored)
One of the more popular decks and one of the worst matchups is Pirates. What you want to do here is to look for those early-game drops like Forsaken Baccai
, The Wings and The Wave
and Fading Icon
. Vile Feast
is also a key card to look for, and if you already have an early drop or two, I'd keep Hate Spike
as well. As important The Undying
is, not being able to block is a huge setback, so you're gonna need things that can block.
The gameplan here is just to survive as long as you can until you can even out the board and stabilize enough to drop a big Nasus to race them down, or just send him to their face with Atrocity. Kindred can put in some good work as well if you can slow them down enough to get her going.
---
You're going to want Kindred here and The Undying. They'll help stabilize and slow the bleeding from their constant assaults.
Hate Spike
is a really good card since it can deny a strike from Katarina
and possibly kill her as well. Black Spear
and Crumble
are great to deal with Gwen
and Eternal Dancers
, but otherwise you'll probably need Kindred to take care of them. Just look to get Nasus down as soon as you can and get their Nexus' Health low enough that an Atrocity on Nasus will finish them off. They run no hard removal so you can usually get a clean Atrocity off to close out the game.
---
Ezreal Kennen (Unfavored)
This one is a tough matchup. You can look for the early game pressure cards to try and aggro them down, and hope to sneak out a win there. Kindred can do some work as well, since their only removal for her is either recalling her, or Mark of the Storm
. Hate Spike
and Vile Feast
will be good for forcing out their recalls to save their units. Our best bet, though, is just to push enough damage and hopefully The Undying or Nasus can become threatening enough that our opponent has to recall them over and over and is forced to block them.
---
Trundle Timelines (Favored)
This one is fairly simple: look for Kindred and The Undying, and control their board. Timelines usually can get one threat per round, so as long as you deal with them in a timely manner, you'll come out ahead. This is also another deck with no hard removal, so our threats like Nasus or Xolaani will stick on the board for a while. Just be careful of playing into Buried in Ice
, and save the Rite of Negation
for it or just don't develop too much into it.
---
Jax Timelines (Favored)
Another Timelines deck to farm. This one is a bit different since if they hit Timelines their units do become beefier. Hate Spike and Vile Feast won't phase them much due to their Improvise Equipments making them tankier, so just focus on looking for Kindred and early blockers. When the time comes, you'll be good to drop the big dawg Nasus and swing in over and over until they're done for. As long as they don't overwhelm you too much on the board and hit great units, you should be fine to play it slow and outvalue them.
---
Again, Kindred and The Undying (I'm sure you get the idea by now). No hard removal means you're free to take your time. This one is a bit trickier since they got those pesky Elusive units that can become huge thanks to Nami. That's why it's pretty important to remove Nami if you have the opportunity. A well-timed Crumble
or Black Spear
can get the job done, but you'll have to watch out for protection spells like Nopeify!
or Meditate
. Nasus can be an issue for them to deal with – they usually only run Ionian Tellstones
to bounce him back with Homecoming
, or Concussive Palm
to stall out an attack token.
---
Wrapping up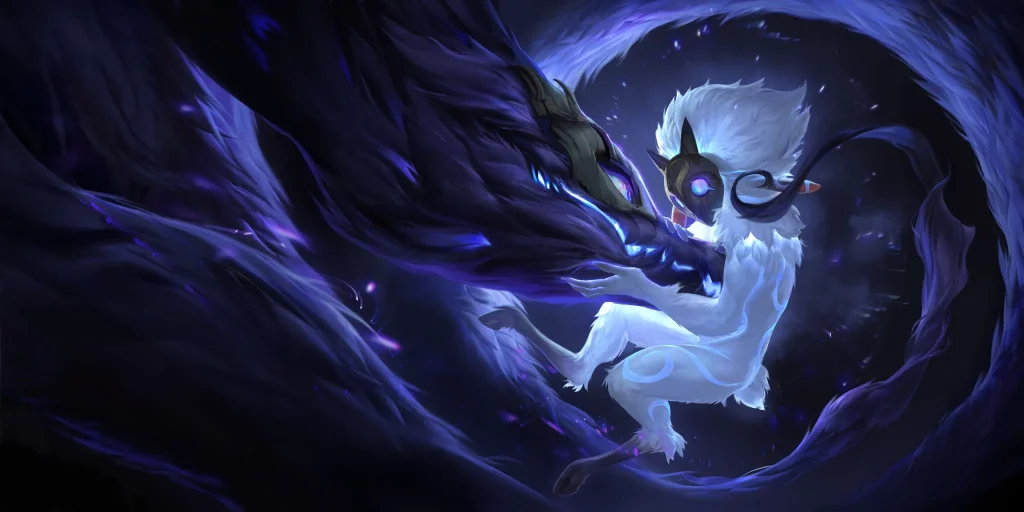 Well, that's it! I think I've given a pretty decent rundown of the deck… find The Undying, kill it a million times, let Kindred kill things, let Nasus do the bonk, and win. It's not too complicated of a deck either, so I think anyone can really pick it up and get the hang of it in a few games. It's great to see the big dog getting some love again these past couple seasons, after being out of meta for so long.
Also if you're interested in how I recreated those board simulations, you can check it out and do it yourself at my LoR Board Simulator found here at https://shadawx.github.io/LoRBoardSim/. It's great to try to discuss what an optimal play was in a certain situation or to even make puzzles (You can find some on my Youtube!)
Thanks for reading!
---
About the Author
Playing LoR since beta, consistent masters player. LoR Dreamhack Champion/Aegis Season 0 Champion(BEAU) and other high-level tournament win/top cuts. Crazy deck builder, omega cracked player. I like garlic bread.
If you'd ever like to chat, know more about the game, or would like some coaching sessions, feel free to hit me up on my socials!
Follow me on Twitter: https://twitter.com/shadawx
Join me on Twitch: https://www.twitch.tv/shadawx
Check my YouTube content here: https://www.youtube.com/channel/UCpgbie3tmI07MZJ5X5b5MYQ
Want that extra boost to get to the highest level of play? Check out my coaching with Metafy! https://metafy.gg/@shadawx
---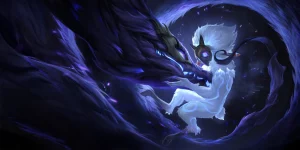 ---