---
Katarina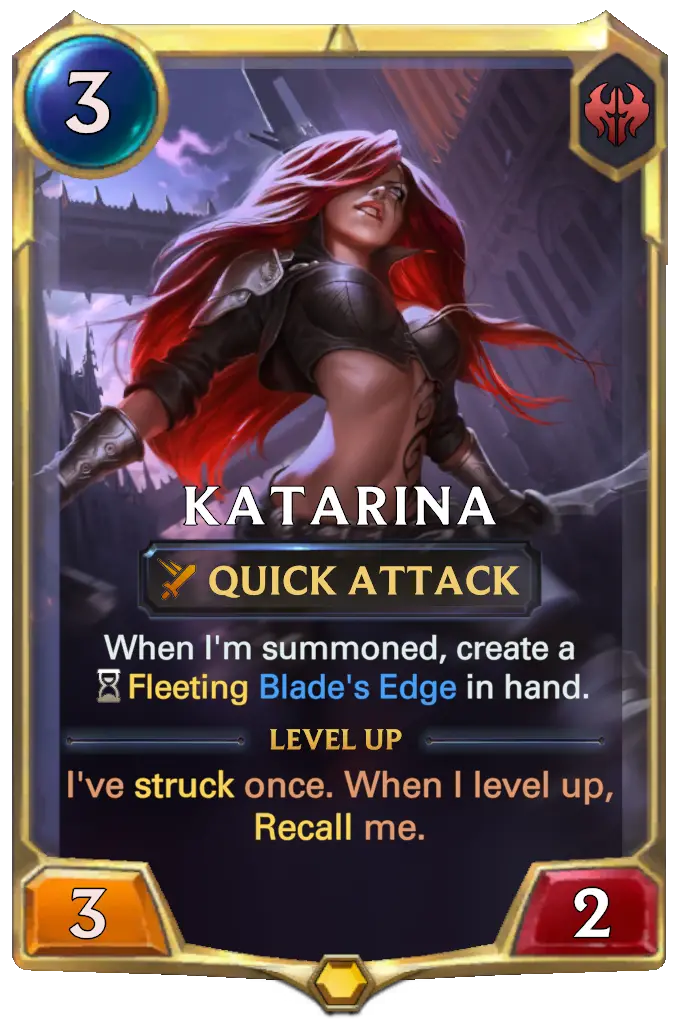 Leona
, aka Sunburn, is a fresh take on Noxus aggro from Decimate
addict Trinathan. Always trying to find new ways to throw axes at face, this brew came out of nowhere, essentially by accident (or, as he says, from spite). It's been less than a week since Kat Leona's birth, but the deck has carved a respectable slice of the Legends of Runeterra meta, becoming one of the best LoR decks with close to nine thousand games at the time of this writing, and holding one of the highest overall win rates.
We hope you enjoy this deck guide by the deck's creator himself.
---
Meet the Decimate Deck's Dad: Trinathan
Hi, Aloe me to introduce myself, I'm Trinathan. (See what I did there?)
If you haven't heard of me, that's because making this deck is about the only notable thing I've done in Legends of Runeterra thus far. The only other things I'm known for is being noisy on Twitter and having a ridiculous amount of children (nine, to be precise). So there's not much to know about me other than I'm a LoR fiend who loves the game and is striving to be a top competitive player. Hopefully playing aggro, and casting Decimates in the process. One of my first LoR experiences was watching Moe win Seasonals, which may have shaped my heart towards aggressive archetypes a little.
But enough about me. You are here for the deck!
---
Katarina Leona: A Deck Born From Spite
In the past week I have had multiple people ask me how I came up with a Katarina Leona deck, since these two champs don't seem to have extremely obvious synergies. And, honestly… I hate answering this question.
I wish I had some grand story about how this new and exciting archetype came to mind, that makes me look like some kind of LoR genius. But I don't. I'm no 4LW, or TealRed. I'm just a guy who likes to play Decimate.
However, its conception is a bit humorous. This deck was born out of spite.
Yes, you heard that right.
You see, as an avid aggro enjoyer, I have strong feelings about my dearest friend and comrade in arms, Legion Rearguard
. Oh, the arduous battles we have fought and won together! Oh, how much I despise him when he joins the fight on round seven as the worst top-deck in Runeterra!
Rearguard has a storied history that would take too much of your ladder time to cover, so let's summarize and say that some in our community find him too strong and mundane. And that's, well, like, their opinion, and I guess everybody is entitled to them. But, being that he is one of my closest friends, I am deeply wounded by this accusation.
You see, Rearguard is perfect. I couldn't let this attack on his character go unpunished, so I did what any good aggro friend would do: build a deck with even stronger one-drops solely to piss people off.
Don't like a 3/2 that can't block on round one? How about a 3/3 Solari Soldier
that can block the following round, but doesn't trade into your 2/1 on this one?
Not good enough? Okay, I'm going to tell him to bring his Crimson Pigeon
pet to the fight.
Still not good enough?
Fine! For round two, Solari Soldier is calling in his sister, Solari Shieldbearer
, as a 3/6.
You get the point: if Rearguard is what makes players mald, let's lean into it.
After that, our Katarina Leona deck just built itself: Solari Sunhawk
is a great recipient for the Pigeon ping; Sun Guardian
is just a beef cake that keeps feeding on opponents units; and of course I have to play Decimate
and Noxian Fervor
.
The champs were a bit harder to slot, but my simple mind had no problem finding a solution. I hated everything from Noxus save the ravishing, rally-abusing redhead that gives us even more bladed weapons to throw at faces; sign me up! Leona is also pretty and she synergizes with our Daybreak units; sounds good to me.
There it is. Katarina Leona was essentially an accident. No grand plan. No brilliant idea. This new scorching-hot archetype with a soaring play rate and respectable win rate was born to spite the Cult of Drisoth.
Yep, that was it. You heard it here, folks: the recipe for creating a new archetype is spite and an eye for the aesthetic. Next time someone hates on your favorite card, find a way to annoy them more with it and lean in.
---
Katarina Leona – Card Breakdown
Being only a week old, our Leona Katarina deck is still in its infancy. It's been through more than a dozen iterations with many different card techs and quantities changed. The first rendition looked like this.
After much testing, I'm not quite certain what is best, but this is what I'm playing as of right now.
5
6
6
23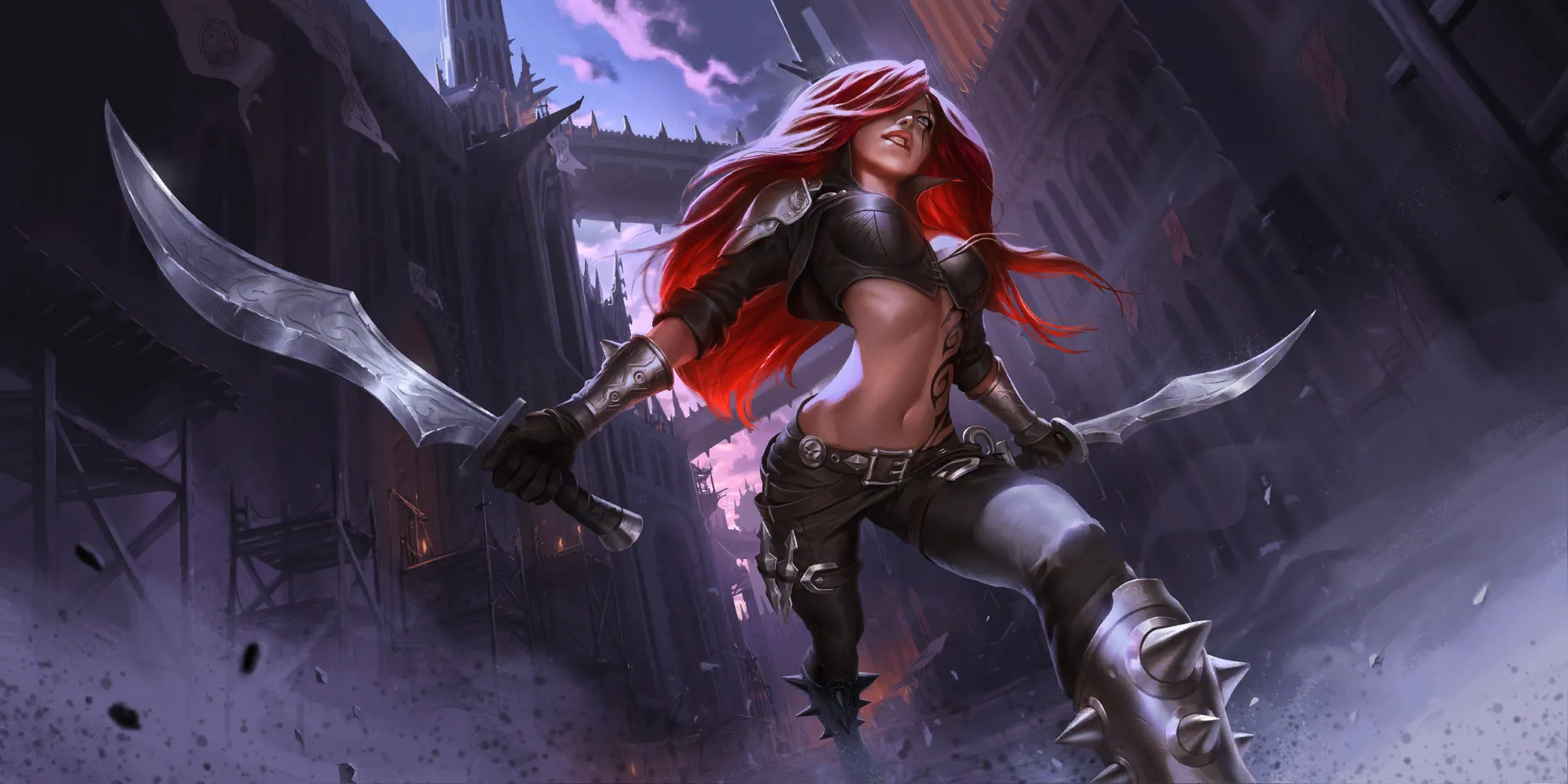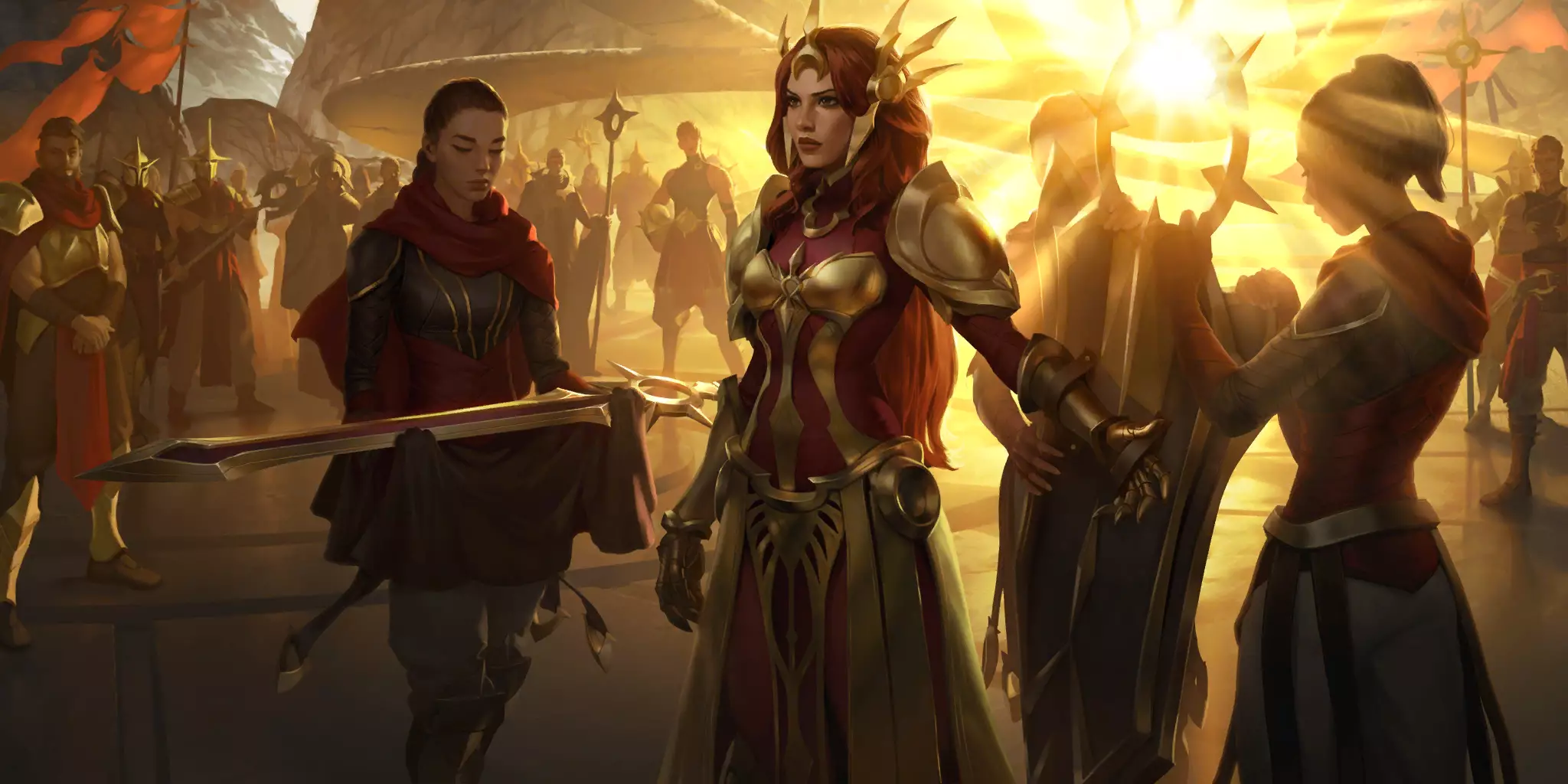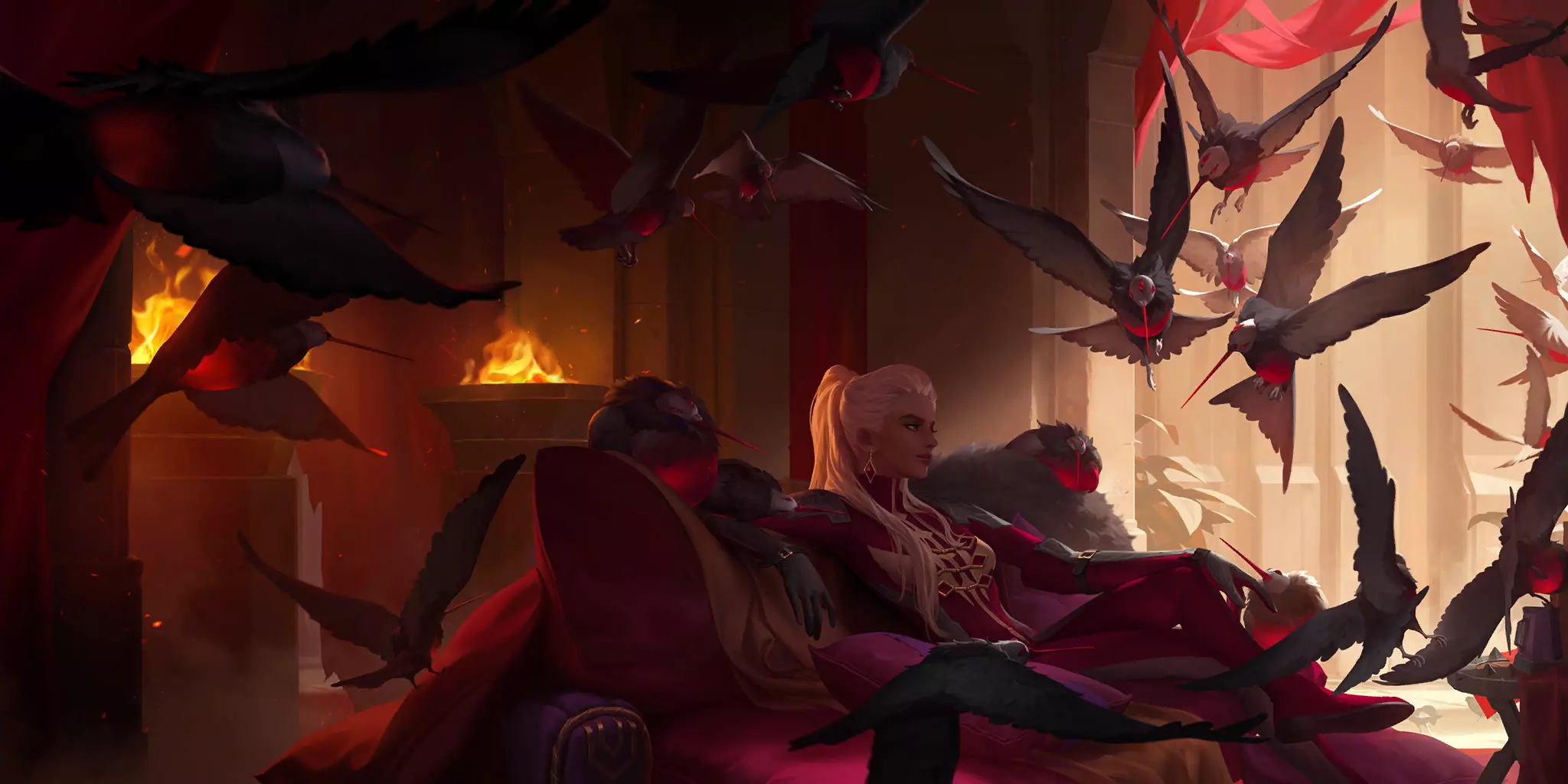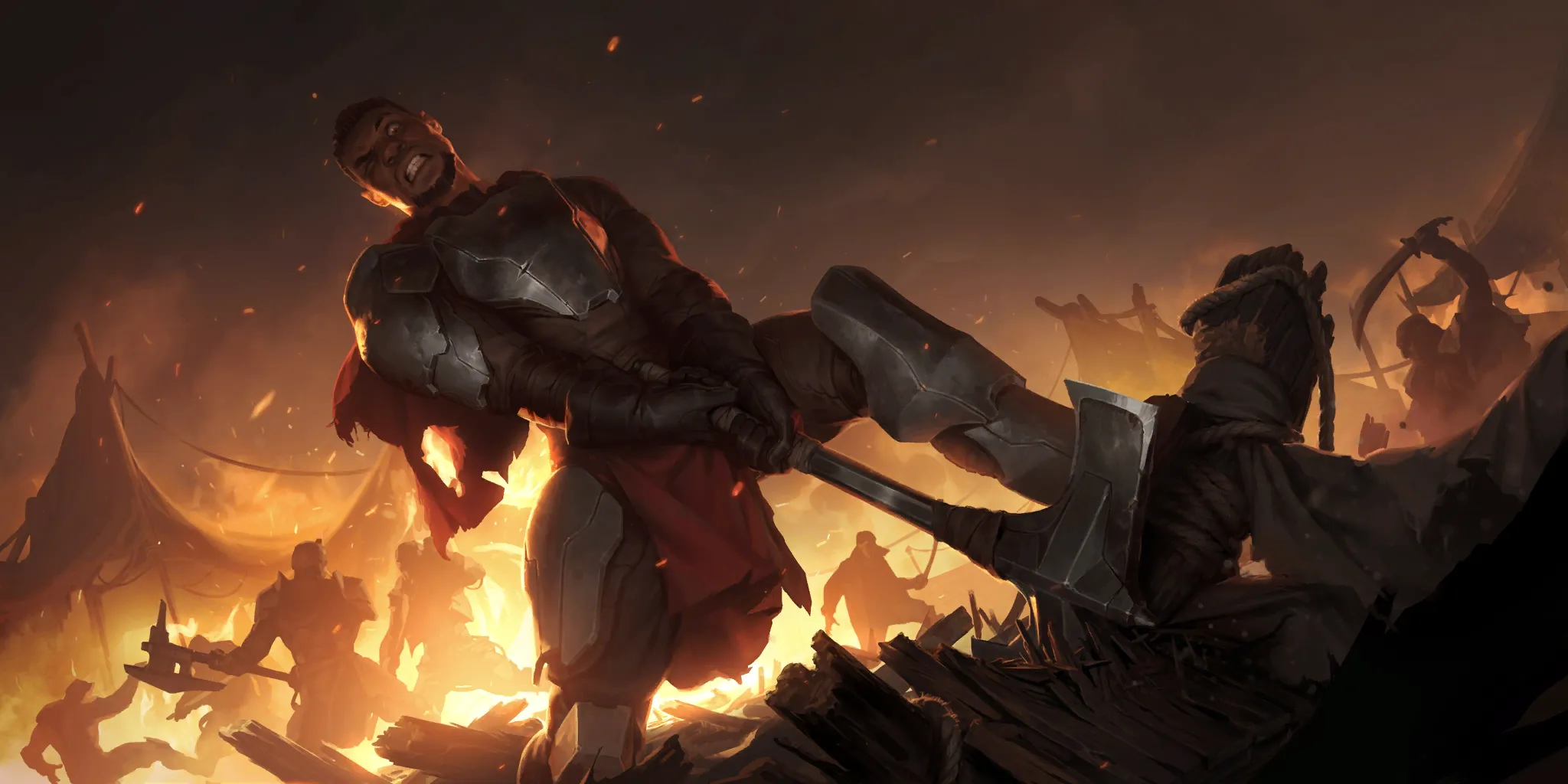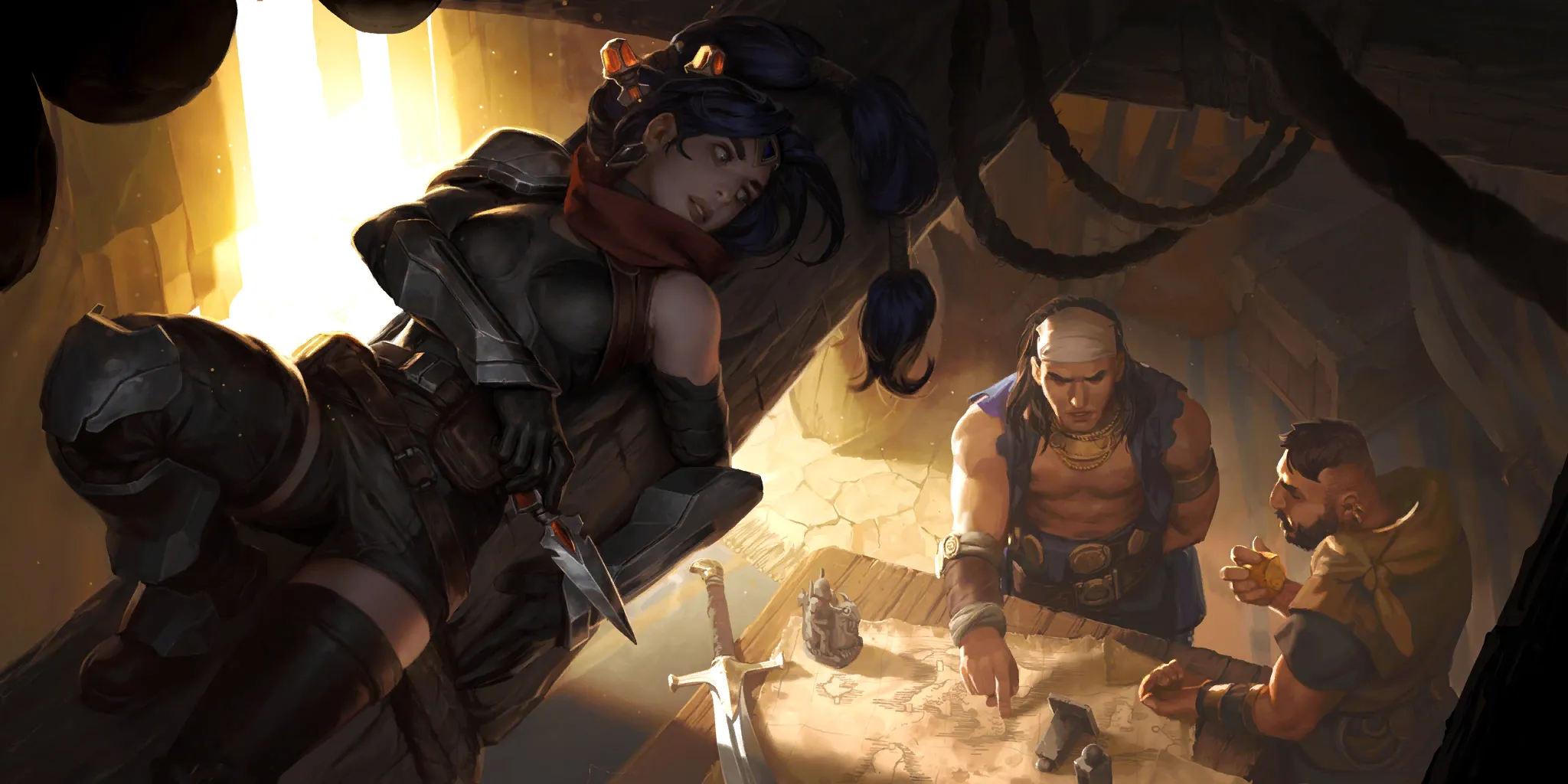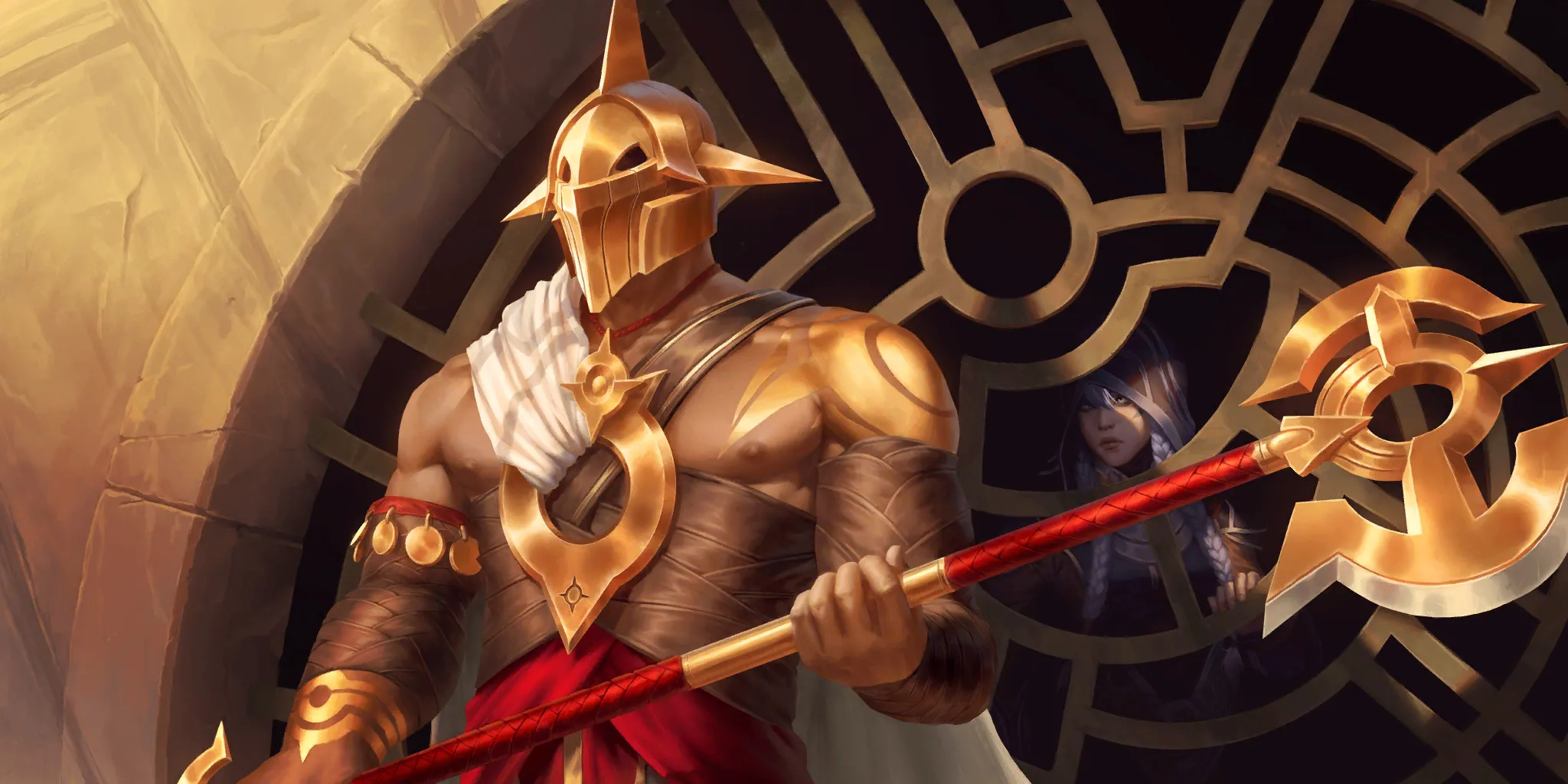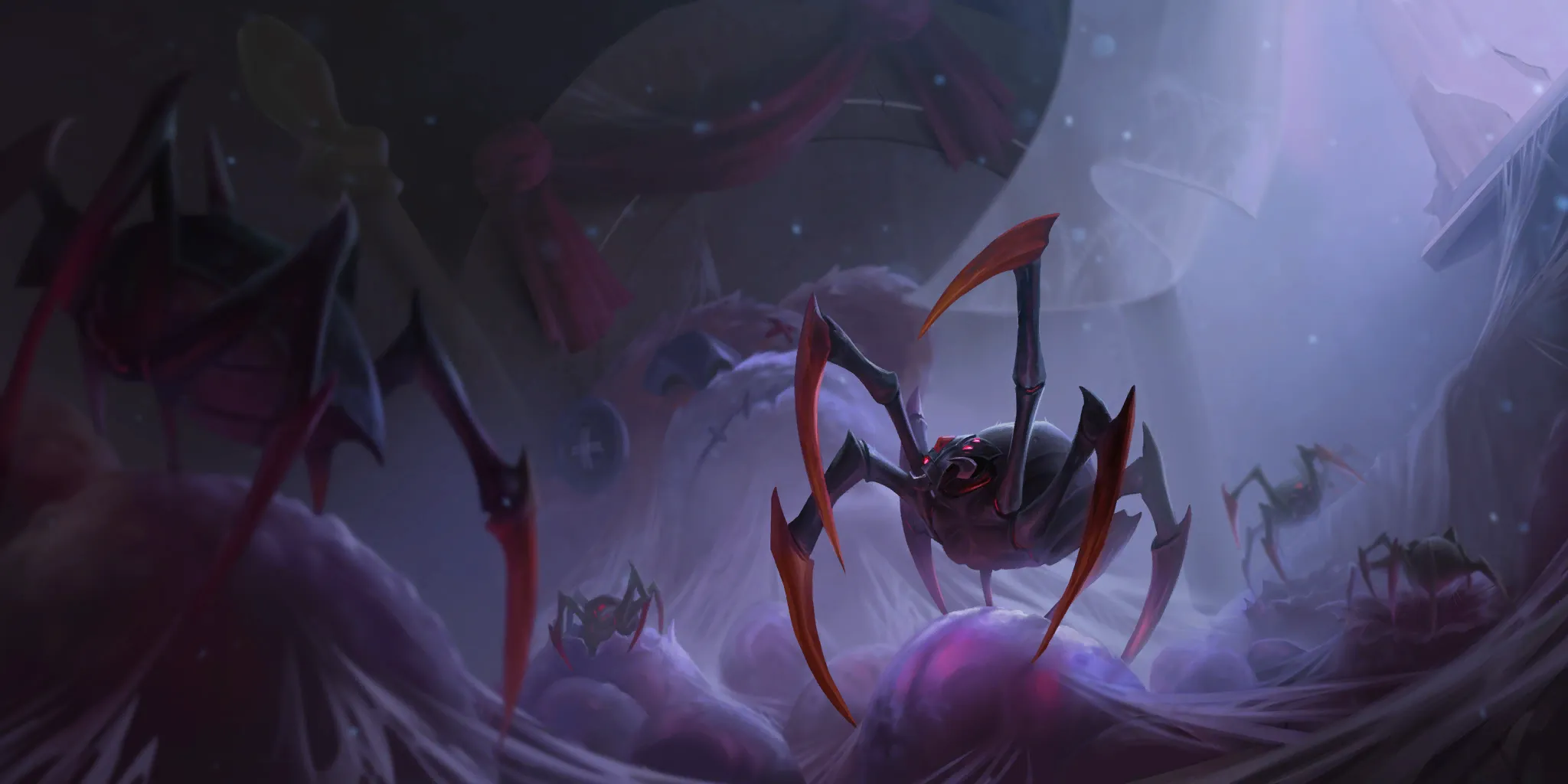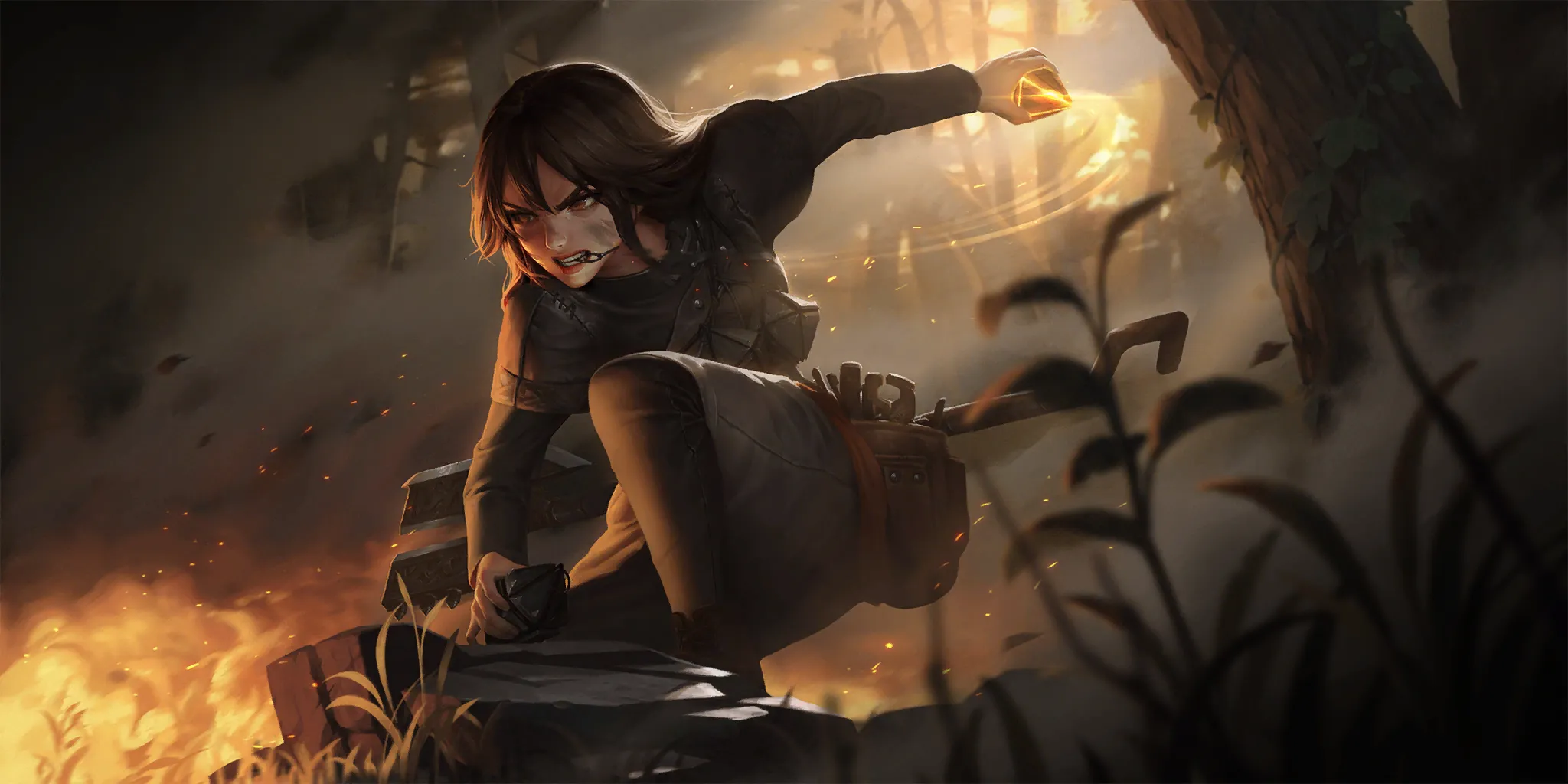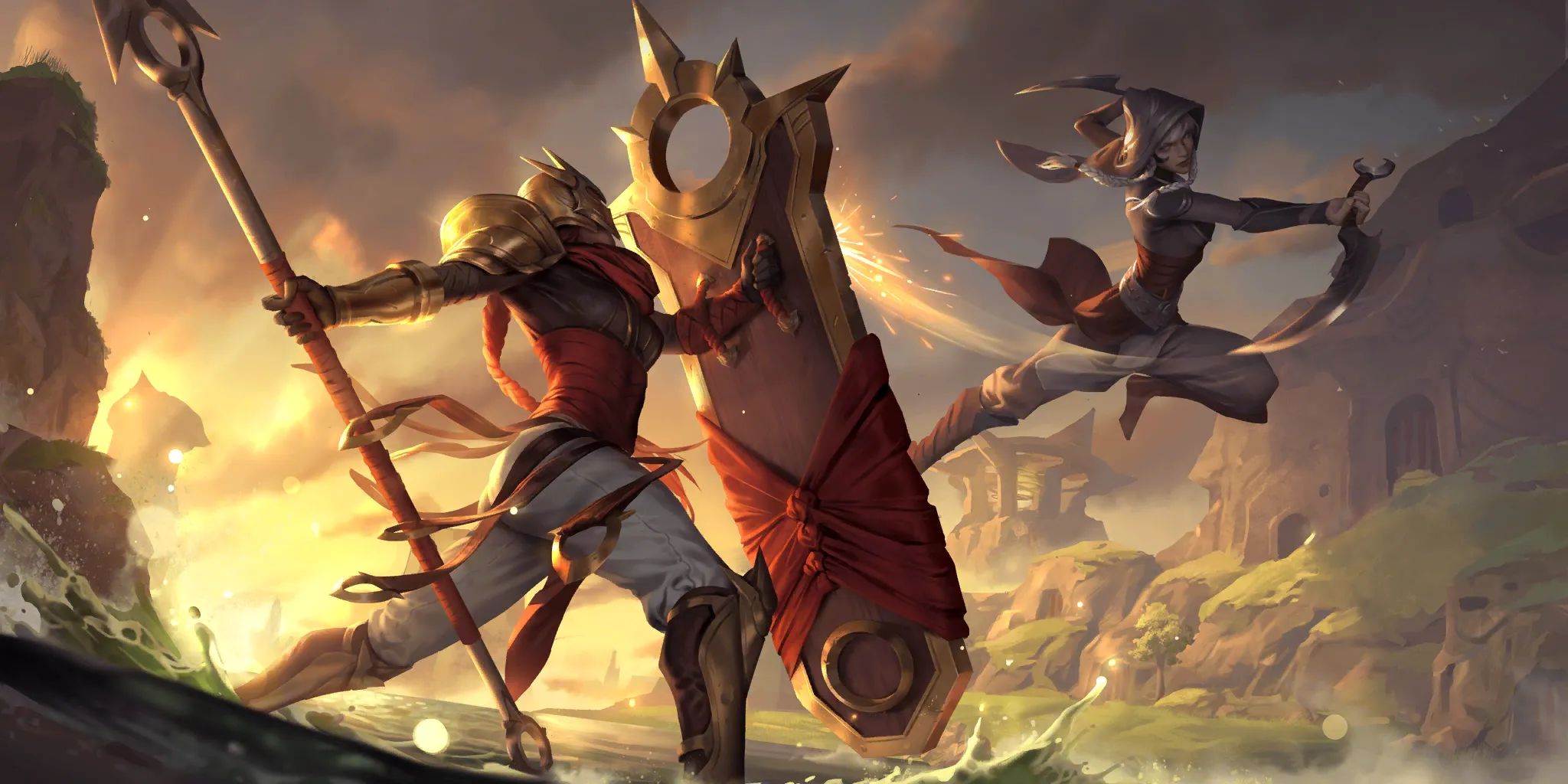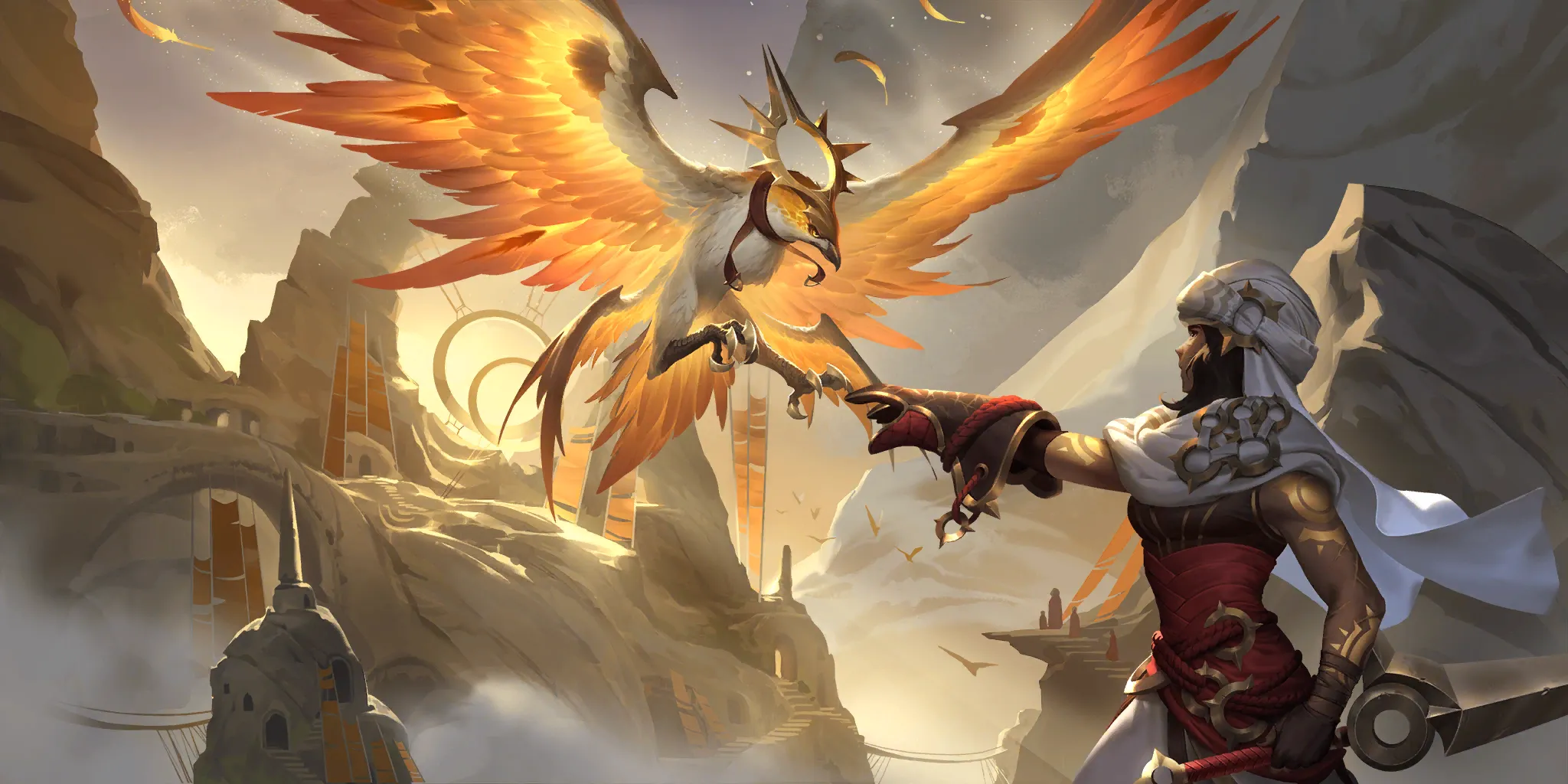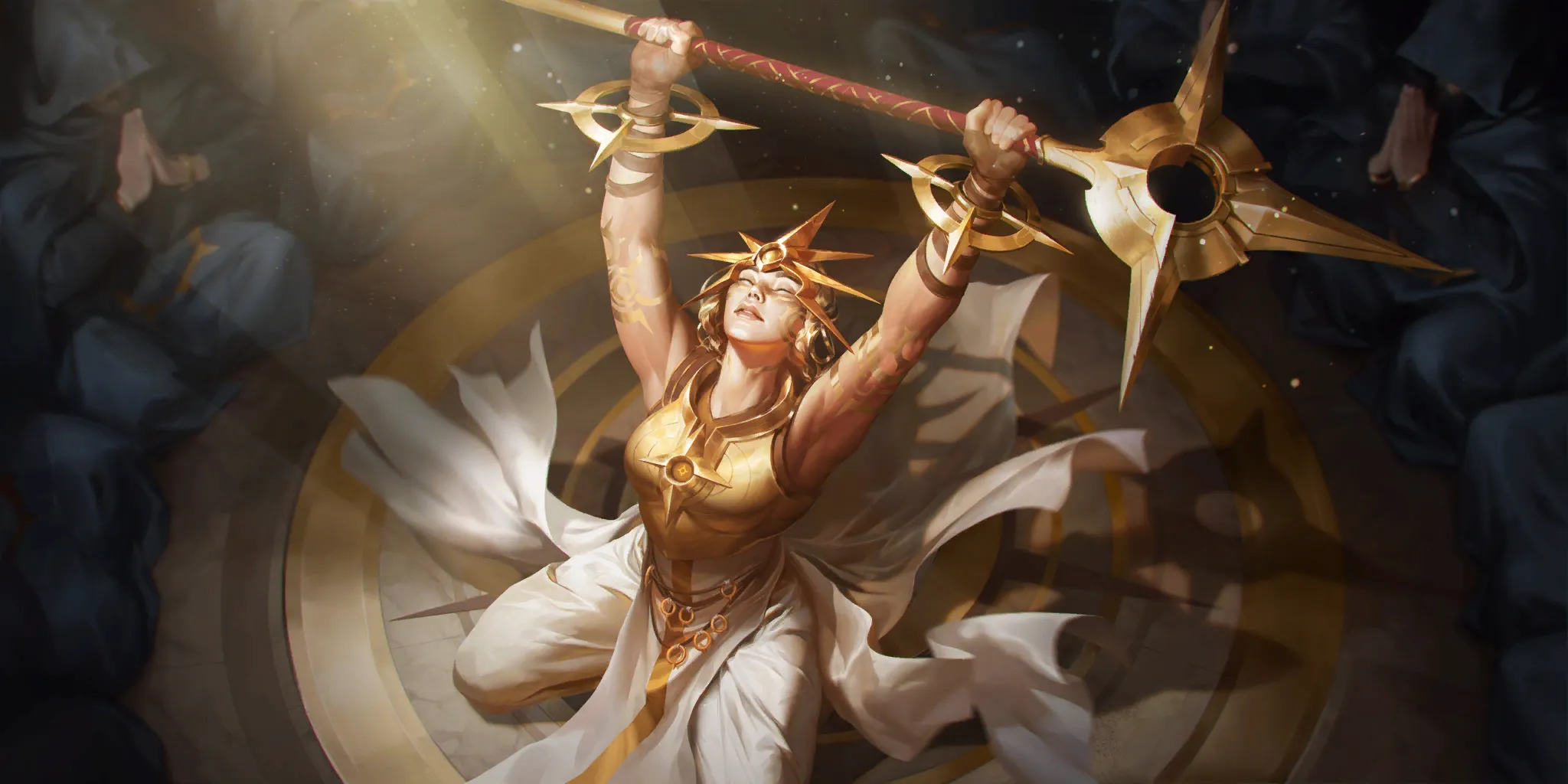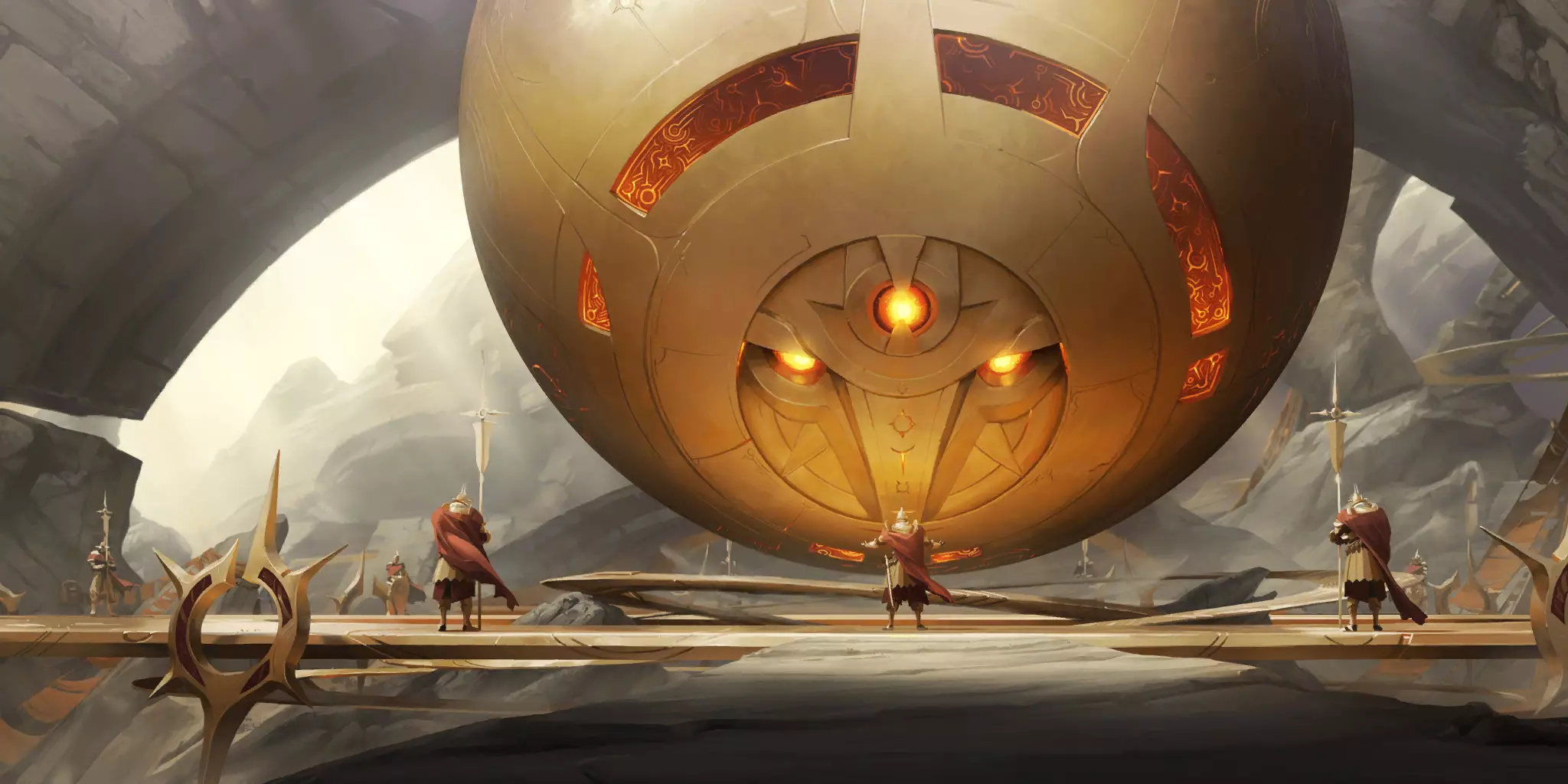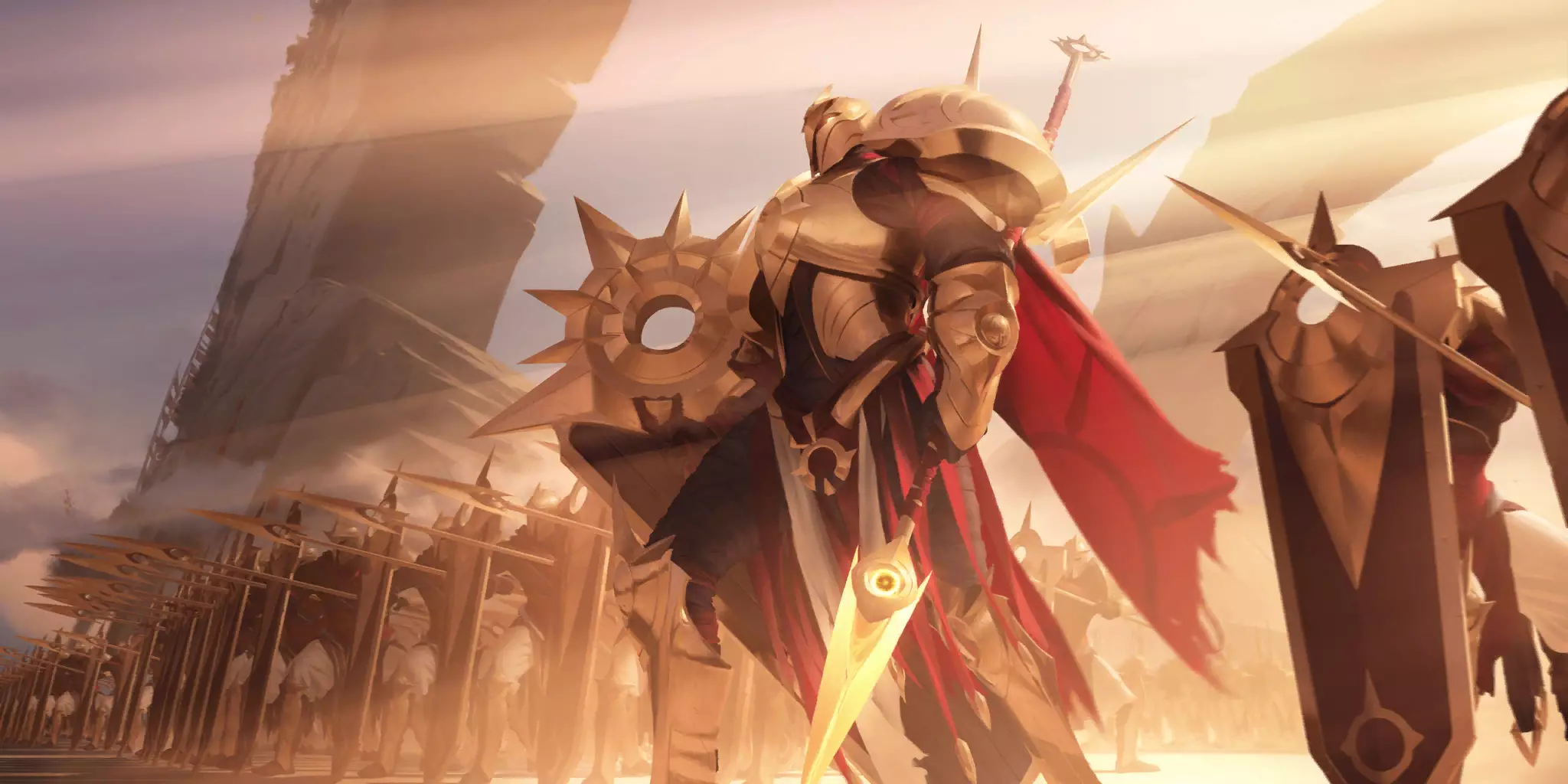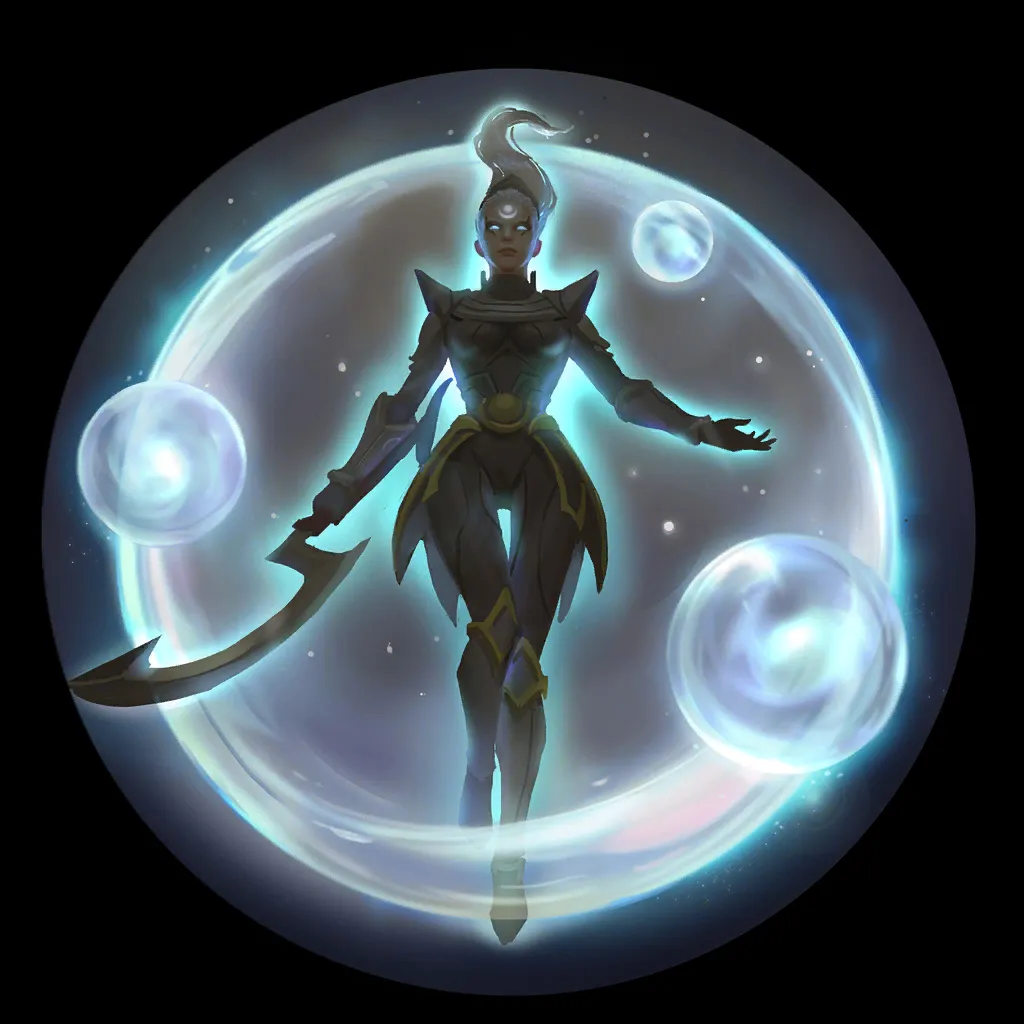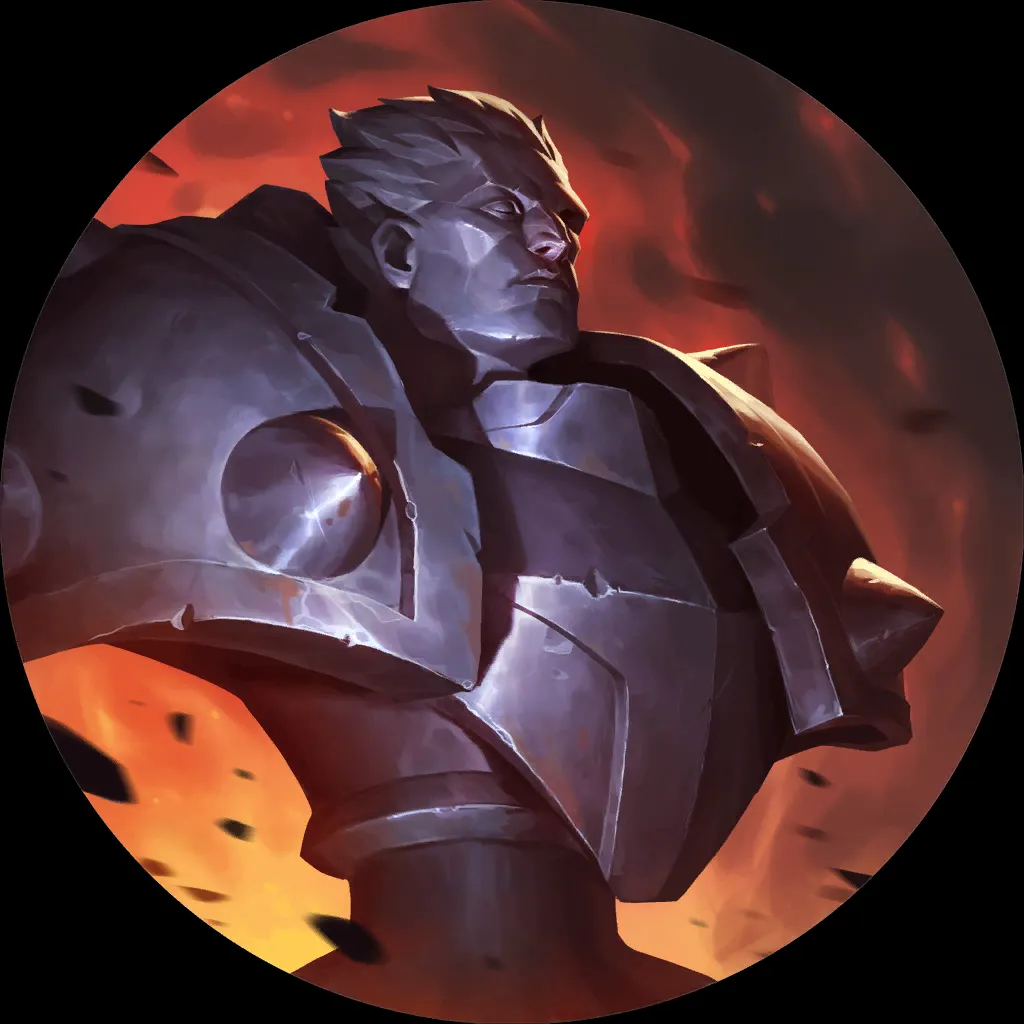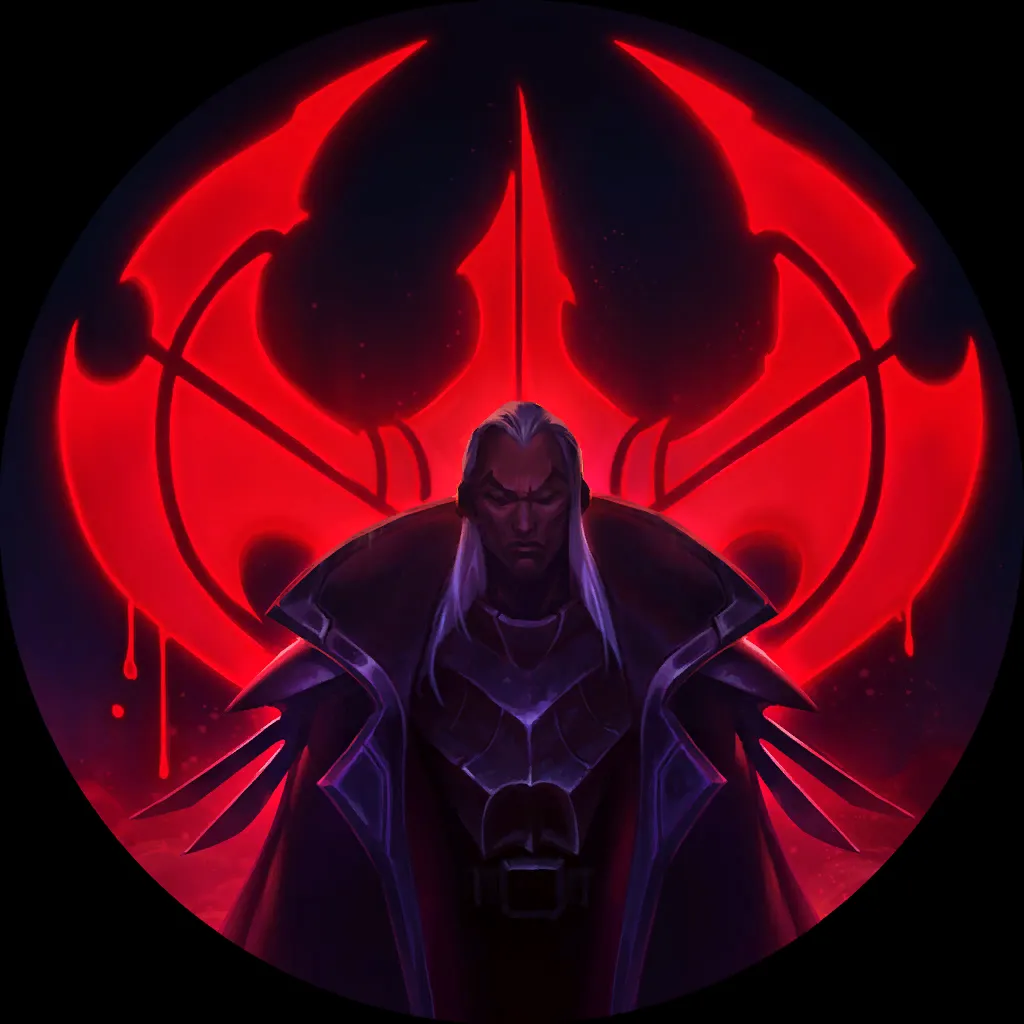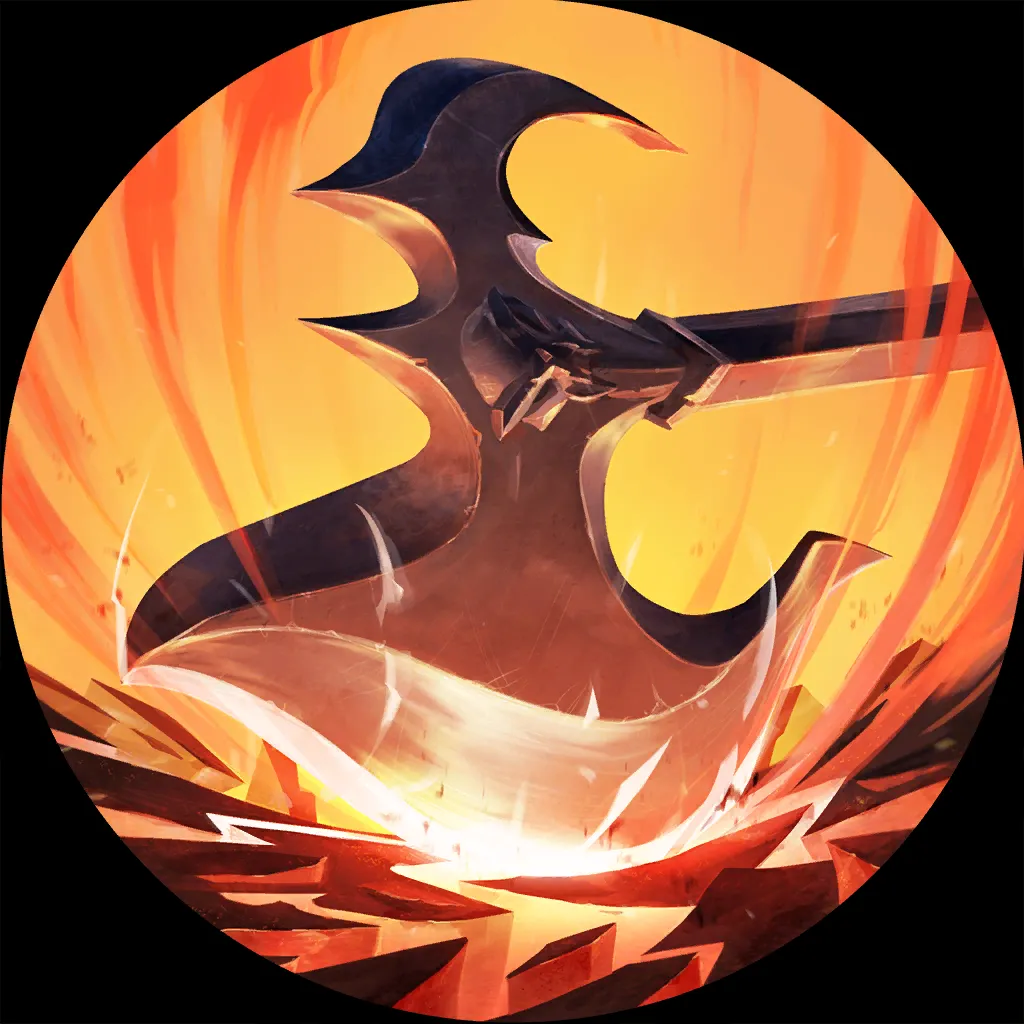 These three one-drops are the hands and feet of our Kat Leona deck. First and foremost, we are an aggro deck. Many players see the Daybreak package and think "midrange". Don't. We are the baddest aggro deck on the block. These one-drops are critical in getting our foot in our foe's Nexus' door.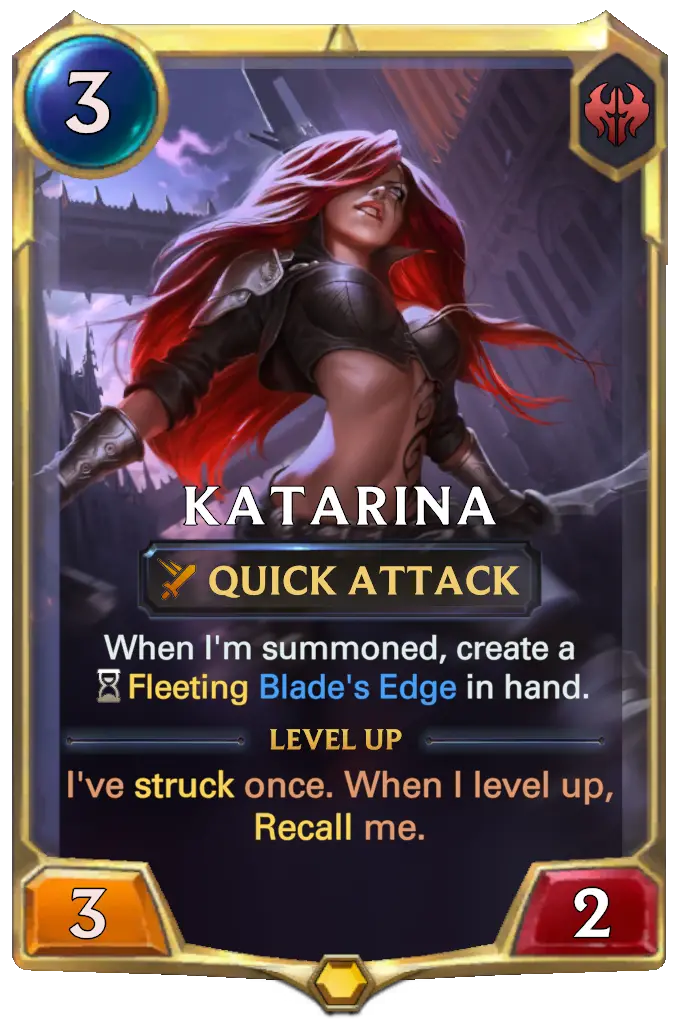 Don't let my current version with only two copies of Katarina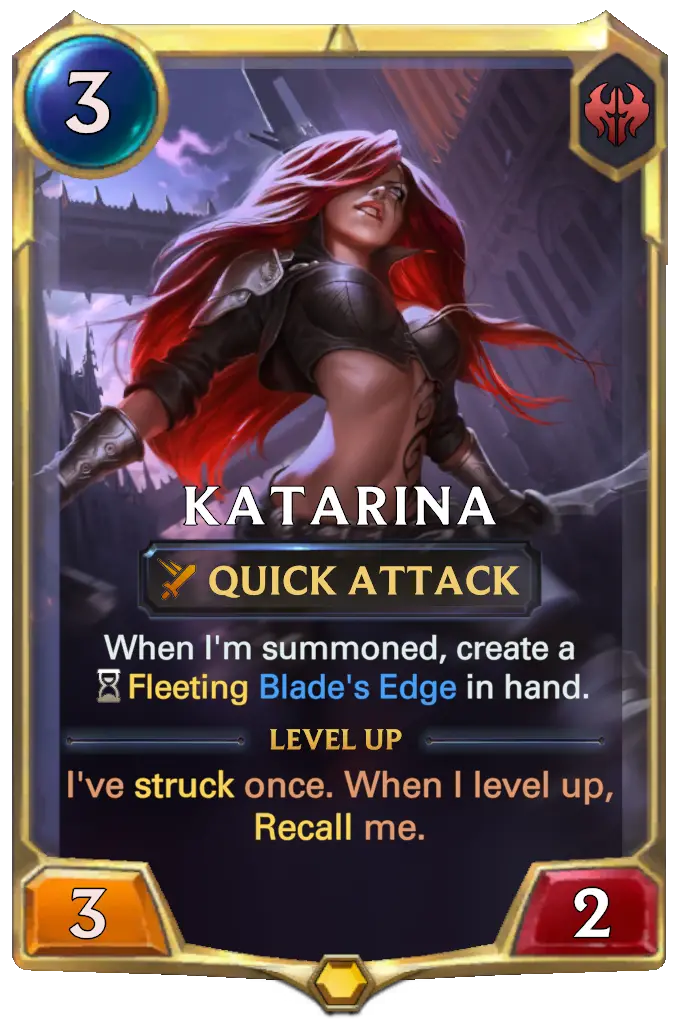 fool you. This champion is our midgame's fuel. She applies an extreme amount of pressure early by forcing opponents to either take bad trades, take three damage, or use a valuable resource to remove her. If she levels, we can Rally and overwhelm our opponents with our big stats sticks in the midgame.
Leona is a very strong champion: she provides us with a potential win condition and is a powerful tempo tool on round five. Her skill, Solar Flare
, removes the strongest blocker and, since she can Challenge, we can open the way for units to hit the Nexus. And having a second Leona in hand allows us to cast Morning Light
to buff our board and activate Daybreak, which can absolutely win games on the spot.
All of our two-mana units provide something valuable to our board or game plan.
Solari Shieldbearer
, when played with Daybreak, is an outstanding unit in the early and mid-game – very few units can break through its 3/6 body. Solari Sunhawk
can be used both offensively to remove a blocker, or defensively to stop an opponent from pressuring our board. House Spider
may not seem like much, but it's yet another Pigeon target and provides us with chump-blockers so we can keep our more valuable units healthy. Imperial Demolitionist
is a new addition that I saw on ladder and really liked – it provides us with extra burn, and we can use our temporary Daybreak buffs to avoid damaging our units.
Solari Priestess
may not seem like a good inclusion in an aggro deck, and it wasn't obvious to me at first. However, she provides what this deck craves: additional resources. When played on Daybreak she is able to Invoke, thus giving us valuable extra cards; she is a great chump-blocker, she advances Leona's level-up condition, and provides a stun when Leona (level 2)
is on the board. Give her a chance, she might just Invoke some wins for you.
If our one-drops are our hands and feet, then Sun Guardian
is our backbone. This glorious golden ball is a powerhouse when played on curve and will often become a 5/6 by round five, which is quite difficult for opponents to deal with. Although it is just a stat stick, it can be a Stun when played with Leona (level 2)
and is a great target for some of our other cards, like Might
and Noxian Fervor
.
Rahvun, Daylight's Spear
is our best mid-game card. Not only is he another 5/6 on round five, he also makes our daybreak cards go BRRRRRRRRRR. The fact that this gigachad generates another Daybreak card for us is just pure gravy. We never hate to play this bright boy.
Might
provides us with much-needed reach: Overwhelm allows us to push big damage with our well-stated units. Use this on Rahvun, for example, and wait for your opponent's surrender.
Pale Cascade
is the only buff and combat trick we have; also our only source of draw – great for keeping our early pigeons alive, or saving Katarina from cards like Heavy Metal
and Mystic Shot
.
Saving my favorite cards for last! These Noxus Aggro staples give us a path to win outside of beating up the Nexus with our powerhouse units. Decimate
is great for nailing our foe's coffin and, outside of Deny
, Rite of Negation
, and the newly added Puzzling Signposts
, it can't be countered. Noxian Fervor
does double duty by being a great way to close games on the stack, and to dance around healing strikes such as Aatrox
's, or from units with lifesteal.
---
Additional Blades to Edge the Meta – Potential Tech Options.
Our Katarina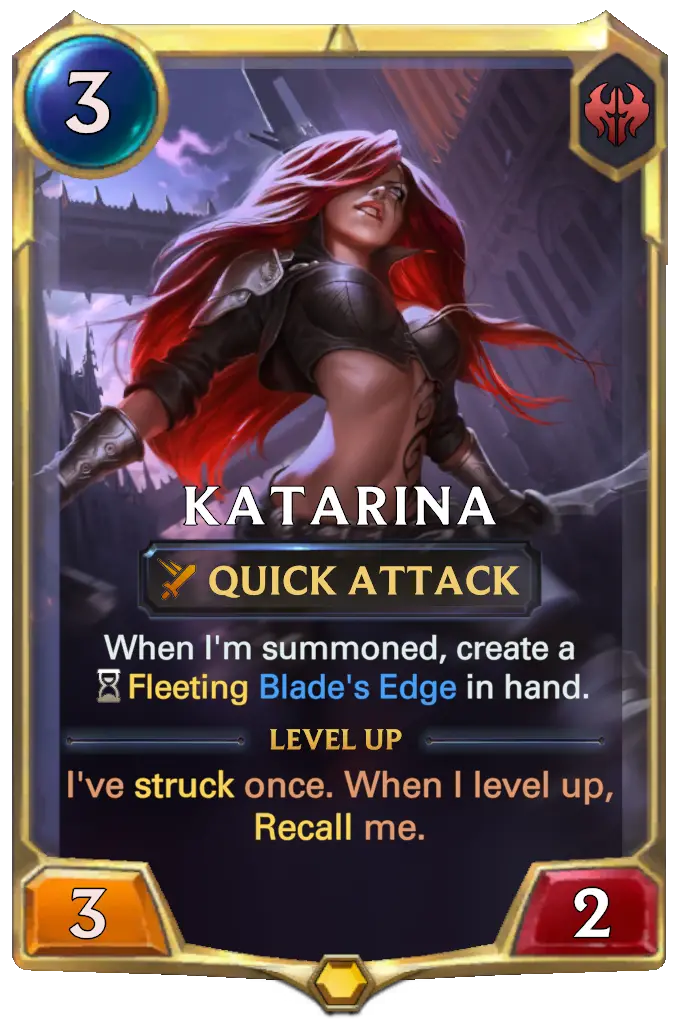 Leona
deck is still growing and being refined, but I have tested dozens of tech cards in an attempt to find the right build. Here are a few that I would recommend you try out as well.
This dual-purpose card was on my first list. Not only does Legionary Charge
tutor our only five-Power unit in the deck, namely Rahvun, Daylight's Spear
, but it can also push damage with an unblocked unit if the golden boy is already in our hand. A single copy should do the trick – guaranteeing Ravhun is in our hand is incredibly powerful when leaning into our midrange Daybreak game plans.
Twilit Protector
is an obvious choice, and it's what most players have asked me about. It is a great card that can have a momentous impact in the mid-game if our board is mostly Daybreak units. However, it can also be extremely underwhelming.
When played as the first card in your round, it will provide a +1+1 buff to all your Daybreak units. This can be an additional six Power and six Health on the perfect board, and even more if you consider it will also trigger Sun Guardians' ability. On the flip side, though, when the Protector is the only Daybreak unit you have, it will only buff itself. Spending two mana on a temporary 3/3 doesn't bring joy.
The other downside is that it doesn't help us with our reach problem ("reach" being the ability to connect with the opponent's Nexus). Nor does it give us the additional resources that we desperately need.
In other words: having more stats on our units is great, but it's something we already do pretty well. Twilit Protector is a good card and I don't think it's a bad inclusion. But I personally don't feel it is a better slot than Solari Priestess
.
I love Reveler's Feast
and I'm sad my current version isn't on it. Giving +2 Power to your entire board is often an easy way to ensure lethal. When cast, Feast will deal two damage to one of our units, but we can utilize cards like Solari Shieldbearer
to take this hit using its Daybreak buff.
The downside is that it is sometimes awkward to play when your board is taller than it is wide, and it can sit unused in your hand. It has won me dozens of games, but at the time of writing I'm teching my current version for consistency, not potency.
Like our other tech cards, Morning Light
has the ability to outright end games. If Leona (level 2)
is on the board, playing this spell on a Solari Sunhawk
will stun the two strongest blockers, give Leona Barrier, and give +1+1 to your entire board. Huge Tempo Swing.
It bricks less than Reveler's Feast
as we will usually have a Daybreak unit that we can activate, and it always gives +1/+1 to everything on our board, which can sometimes provide the Health we need to block and survive an incoming attack.
Being that it is Slow speed, though, it allows the opponent to respond, which can give them ways to deal with our threats. And we already have access to this spell if we have multiple Leona in hand – having one main-deck copy felt great, but I don't feel it's the best potential option.
---
Katarian Leona – General Gameplan
Go Wide and Get Big
Our Katarina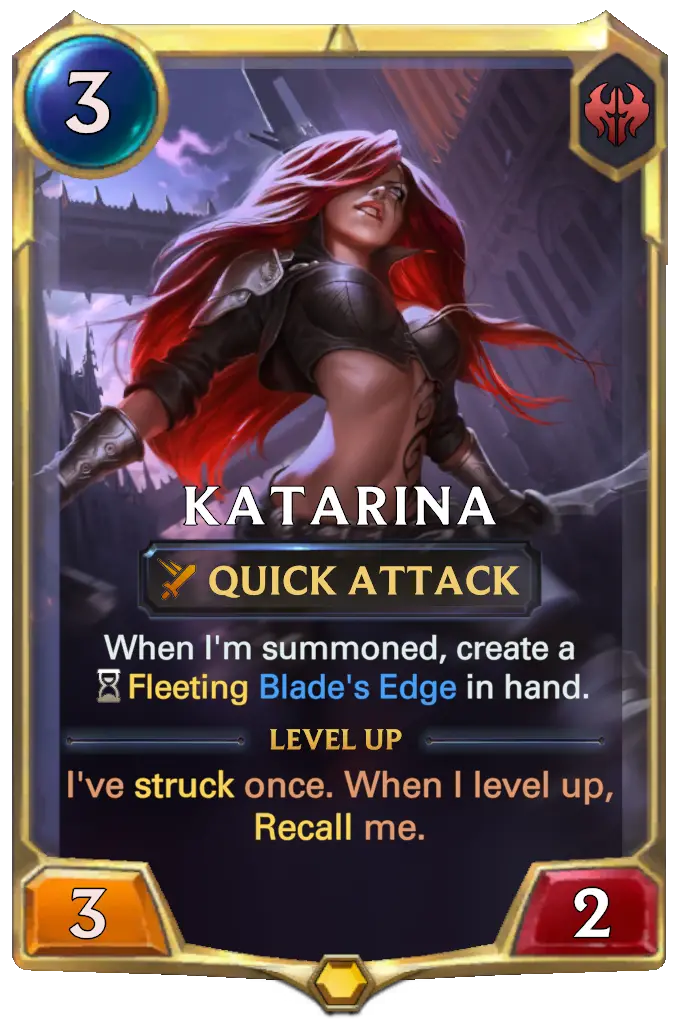 Leona
is an aggro deck. Don't let our huge units hoodwink you into thinking we aren't here to always go face. At least, that is our first game plan.
Noxus has the best one-drops in the game and we are all here for it. I'm convinced Solari Soldier
traveled from Noxus as a spy and is only pretending to be from the purple region.
Our first rounds should be focused on getting as many units on the board as possible and pointing them at the opponent's face. Our units are bigger and better, and often won't trade into our opponents inferior counterparts. For example, this is a common round two for our deck:
We are the beatdown deck in most cases. Utilize our huge, cheap units to make the opponent recognize that fact.
After our second attack token, we are hoping our opponent is around the 10 HP mark, and from there we can start planning lethal depending upon what our hand looks like.
If we have access to burn, we look for lines to get them within that range.
If we have some of our mid-game units like Leona and Rahvun, we can pull back on the aggro pedal and search for creative ways to cast Solar Flare
to remove blockers and push for lethal.
Katarina (level 2)
is another great way to close out the game. Not only does she provide us with burn, but she allows us to Rally with our large units. A great round-six play is to drop a daybreak unit to stun a blocker, then play leveled Katarina for a rally.
---
Resources – Why Priestess is Necessary
After playing over 100 games with the deck in just the first few days after it was born, I began to finally understand its biggest weakness: the lack of resources.
Like any aggro deck, we empty our hand fairly quickly. Typically, this means that we are ahead on board and the opponent's Nexus is on life support. I'm sure I'm not the only one who on a no-card hand has chanted: "Decimate, Decimate, Decimate!" at the screen, willing the Runeterra deities to grant us the top-deck burn we need for lethal.
Unlike other aggro decks, we have zero main-decked units with evasive keywords. No Overwhelm, no Elusive, no Fearsome.

This means that our attackers are often ramming themselves into blockers, but without connecting with the Nexus. We don't mind: ours are usually bigger and better at fighting.
However, with each swing, our units get weaker and eventually will die. As long as our opponent has access to chump-blockers, we won't get through. We can Stun said blockers, but there is always bound to be another blocker on the board to hack away at our units' Health. And with only two draw spells, it is very hard for us to refill our hand and board after our units die.
Enter Solari Priestess
.
She may not be the best aggro unit in Runeterra, but she does fit this deck. She, along with Rahvun, Daylight's Spear
, is our bridge to the late game if we dare to enter it.
She gives us powerful cards that help us push for lethal, like The Golden Sister
, or allows us to dig for champs with Written in Stars
. Have you ever played a 6/5 leveled Katarina for three mana? Well, you will, and believe me, it feels amazing. And Falling Comet
is also a great pull to deal with champs like Aatrox
or Sejuani
.
Just be aware of the game state. If we can't find lethal, and our board is looking a little slim, slow down. Save your resources and wait for our bridge cards or burn to come.
---
Alternative Gameplans – Cosplaying As Something We Are Not
As stated previously, Leona Katarina is an aggro deck, but we don't always have to play as one. Our big Daybreak units, and the ability to Invoke, afford us different game plans if we are forced to, or if it suits the current matchup better.
Sometimes you fully mulligan your hand and end up with Pale Cascade
, Sun Guardian
, Leona
, and Rahvun, Daylight's Spear
. When this happens, turn the aggro brain off. Sorry, friend, you are no longer the beatdown. This isn't what we want to happen, but if it does, know that it's not the end of the world. We just have to play differently.
---
Setting Up Explosive Rounds
If we don't have a plethora of one-drops early on, it means we are going to draw into them later on. That, in turn, means that we can set up explosive rounds.
For example, say we are attacking on odds. It is round five. We've played Guardian on three, Priestess on four and in our hand we have Solari Sunhawk
and three one-drops. So we play our Stunhawk and remove a blocker, then produce a six-wide board, point them at the opponent's Nexus, and swing.
In other words, instead of playing aggro, we can set up big tempo-swinging rounds that help us reach similar game states, just like if we had the units earlier in the game.
---
Leaning into the Daybreak Midrange Gameplan
We also shouldn't be afraid to lean into our Leona game plan. If we have a flipped Leona and Rahvun on the board we can set up huge combo rounds, so we can play a little slower if we weren't able to get off to a quick start.
Shieldbearer is a great blocker, Leona's Barrier is effective in making our opponent think about swinging in, and our Stuns can stop an attack dead in its tracks. This allows us to stall out the game until we are ready to set up our lethal round.
And if we have Leona (level 2)
and Ravhun on board, then with a Solari Sunhawk
and a Solari Soldier
we can stun three units for three mana. Move over Yasuo, Katarina has a new dance partner. And each one of these Daybreak triggers buffs our Sun Guardian
s. Just add Might
, and swing away.
---
Tips, Tricks, and Other Intricacies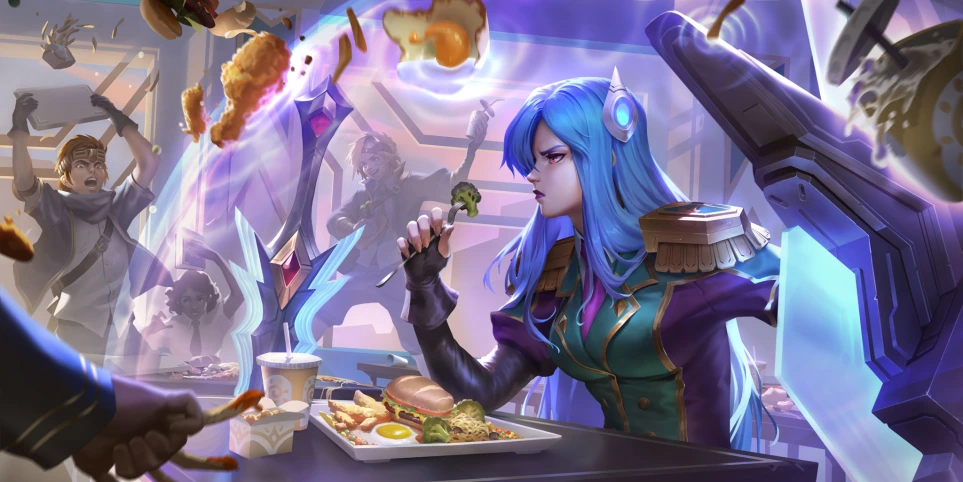 Beware of Leona's Barrier's Timing
Leveled Leona
receives a barrier when Daybreak is activated. This is a fantastic tool for us both offensively and defensively. However, note that Leona will not receive a Barrier upon leveling up if her Daybreak is what triggers said level-up.
For example, if we have activated three Daybreak effects and we play Leona, she will level on play (since her own Daybreak counts as fourth and last trigger for her level-up), but she will not receive a barrier.
However, if we have activated four or more Daybreak effects, she will level on play and then her own Daybreak effect will trigger her Level 2 ability, giving her a Barrier. Do keep this in mind; I've missed this tidbit a few times and tossed my Leona into harm's way more than once.
---
Don't Overvalue Future Value
Most of our Daybreak units have really great abilities that trigger when they are played as the first card each round: stuns, buffs, card generation. And yet, as great as these are, don't forget we are an aggro deck. You will often have a hand full of Daybreak cards; it can be tempting to hold these back so that we can gain the full effect in future rounds, but this can lead to us missing damage, which is more important.
Analyze the game state and see if playing smaller Daybreak units without their Daybreak effects can find us lethal lines. Go wide and shine, baby.
---
Crimson Pigeon and Noxian Fervor Targets
Our blood-sucking birds are one of our best early-game plays. However, they do come with a trade-off if we want them to grow big: we have to damage our own units.
Luckily for us, this often isn't a problem. Many of our Daybreak units come with built-in protection for the Pigeon pings: Solari Soldier
and Solari Shieldbearer
gain temporary buffs that we can utilize to our advantage – if we place them to the right of our Pigeon on attack, our Solari can take the hit without being permanently damaged. The temporary buff will fade at the end of round, leaving our units at full Health.
Katarina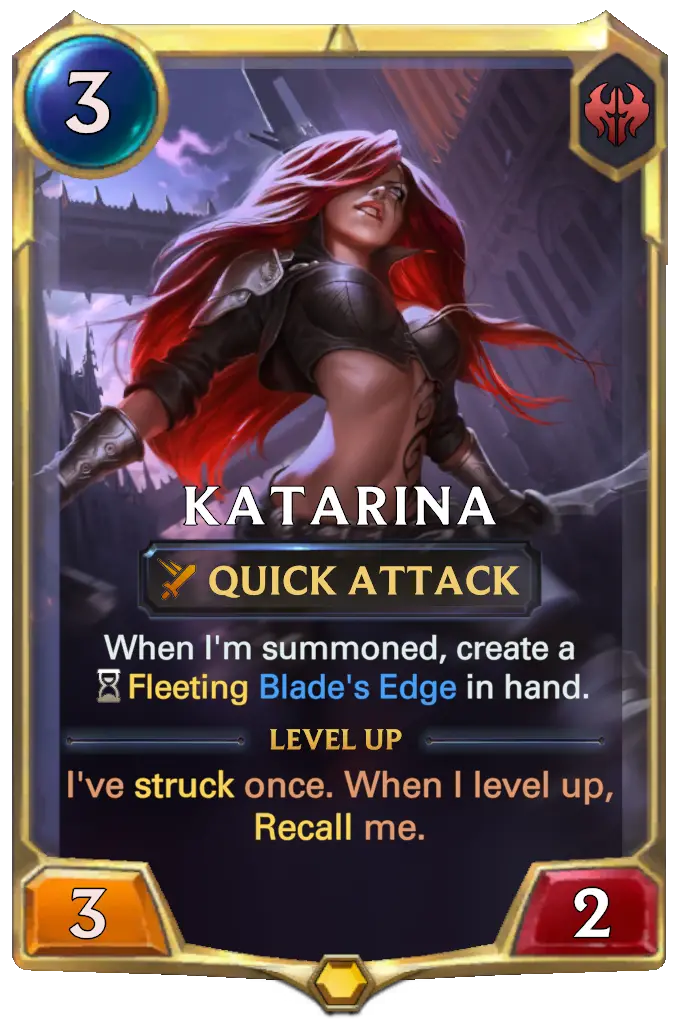 is another fine target for feeding the Pigeons, as when she is recalled to hand the damage is washed away. Danger, though: Do not do this into decks that have ways to ping Katarina on stack. Spells like Vile Feast
, Pokey Stick
and Group Shot
can absolutely ruin our day if we ping Katarina and lose her before she strikes; same for cards like Mystic Shot
when she is leveled.
Shieldbearer, Leona with Barrier and even Sun Guardians are perfect recipients for Noxian Fervor
as there are limited ways to kill these bigger units via damage and stop our Fervor from connecting.
---
It's called SunBURN for a reason.
Sometimes our go-wide, get-big game plan doesn't work out. Around rounds five or six, we may be unable to take attacks that really benefit us via good trades or Nexus damage. As long as we have put on some early pressure, that is fine – look for burn lethal.
Legion Saboteur
will ping the Nexus, Kat's Blade's Edge
does the same and is free after our redhead levels up, and then we have Imperial Demolitionist
, Noxian Fervor
, and Decimate
.
And although math is for blockers, it's also for burn players. From a less-than-perfect spot in the mirror, I was able to use all my available burn to find lethal against my teammate Yrebellion. Count with me…
1 from Saboteur attack
1 Blade's Edge off Katarina
3 from Fervor
4 from Decimate
= Victory
---
The Minigame – Find the Sun
Everyone loves a good minigame, and Katarina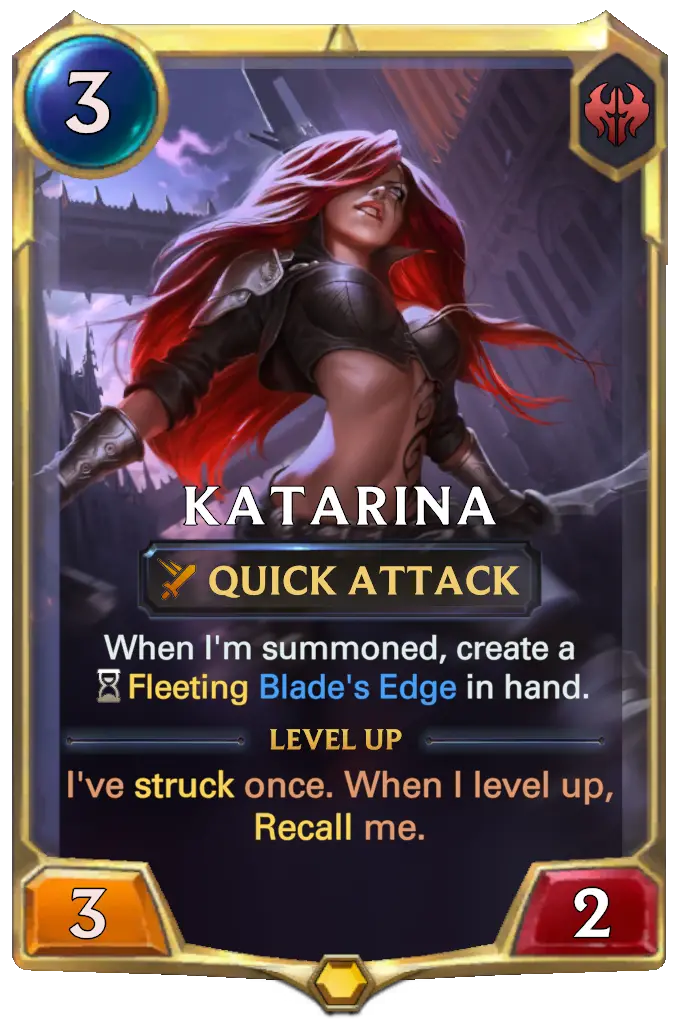 Leona
just keeps on giving. Although we may be waging war on the board, you have to find ways to keep morale up. We do that by playing a game I call Find the Sun.
Here are the rules: Every round you get one chance to Find the Sun by activating Daybreak. If you do this feat four times in a row, then play Leona
she gets the prize of a Barrier and +1+1 buff. Isn't that awesome?
Games aside, playing a leveled Leona
on curve (that's to say, on round five) with the attack token can be back-breaking. Not only do we stun the strongest blocker, but Leona can Challenge an enemy unit while herself having Barrier.
Fun game for us; hard game for foe!
---
Leona Katarina – General Mulligan Advice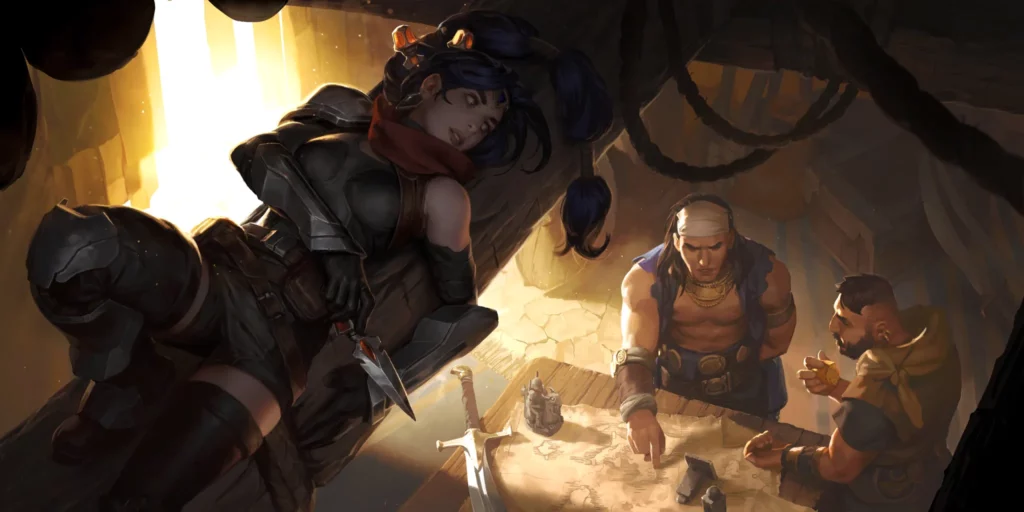 The Aggro Way
Mulligans for our Katarina Leona deck are fairly standard. First, one-drops; we really want to establish our early game. Any of our one-drops will do, although Legion Saboteur
is our least favorite, whereas Solari Soldier
is our best option if we are attacking on odds: essentially nothing trades with him, and he can block if we need him to on round two.
If we can find three one-drops when attacking on even rounds, we feel very happy. Crimson Pigeon
on one, followed by Solari Soldier
and Legion Rearguard
on two, and we are golden – most decks are forced to block Rearguard here, as it's the only unit they can trade with. This attack can push six damage and leave us well ahead on board.
---
Katarina
Katarina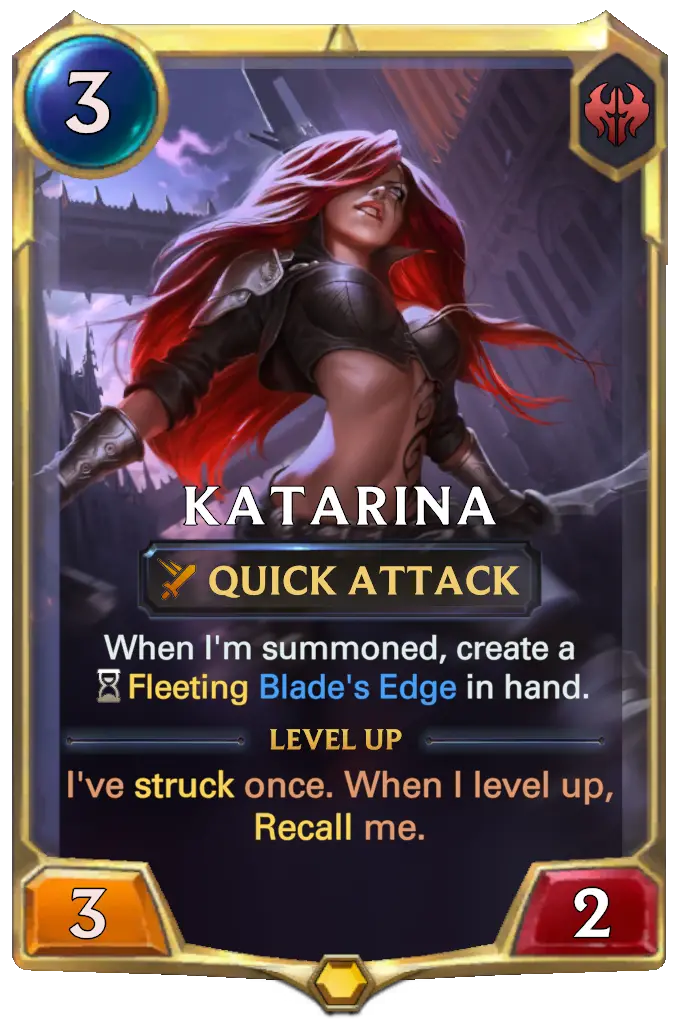 I will almost always keep. I'm a little less inclined to do so against
Piltover & Zaun decks because they have numerous tools for removing her for cheap, but I usually think it's correct to force them to have it. If you see Pale Cascade
and Katarina before mulligan, and you're against
Piltover & Zaun or
Shurima, feel free to keep them both – you have two additional cards, plus your first-round draw, to find a solid early game. Pale typically keeps her alive against
Piltover & Zaun, and it will also give her a way to strike against Shurima cards like Quicksand
. She will still lose her Quick Attack, but with three Health she is usually safe even if they choose to put a blocker in front of her.
---
Golden Ball of Glory
Sun Guardian
is generally a good keep. We are happy to keep it unless we know the only way we can win is to fully outrace our opponent and the big stats don't matter. I wouldn't keep it against decks like Sun Disc decks, for example.
---
Daybreak Beef Cakes
Leona
and Rahvun, Daylight's Spear
are great cards, but as a rule I will not keep them in my mulligan. In the mirror, though, it becomes a race of who can get the biggest the fastest – consider keeping them in that scenario. However… if our foe hits all of their early game, you can just get outraced and not be able to turn the corner before they burn you. It's a dance!
---
Katarina Leona – Specific Matchup Advice
Key Cards: Solari Soldier
. Solari Sunhawk
, House Spider
, Sun Guardian
, Katarina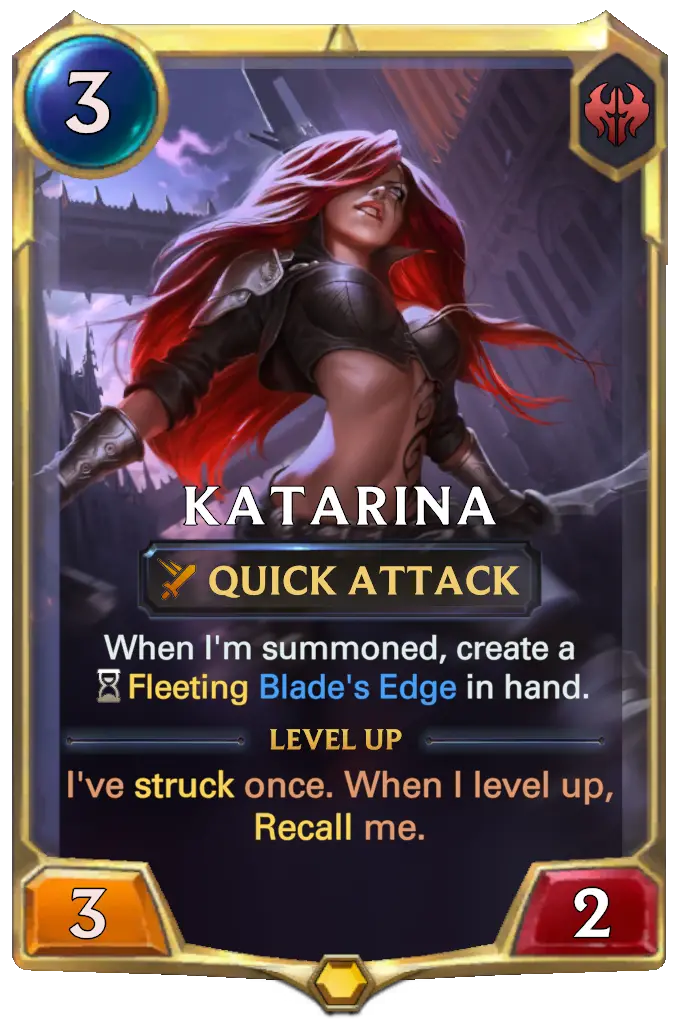 , Solari Shieldbearer
.
Jinx Lulu is not our favorite MU, but it is winnable. What I have found to be the best way for us to pull back some percentage points is being able to set up free blocks that don't trade. This limits the opponent from attacking and keeps the early chip damage at a minimum. As RickoRex says in his Bone Club Darius deck guide, the one thing Jinx Lulu hates is us having three-Health units – and we can play a few of those if we time our Daybreak buffs right.
Sunhawk is the card we always want to see in our hand by round three, especially if our foe is attacking on odds: being able to stall the Lulu-Chompers onslaught is critical. Stunning Lulu gives us time to play and buff Sun Guardians to block freely, or force them to block inefficiently on our attacks where they wont get free trades.
Keeping Noxian Fervor
is another way to deal with Lulu. Sacrificing a one-drop to remove their champion is fine for us. We just can't allow them to kill our units for free with Chompers.
We can handle Jinx by praying to our Priestess to find Meteor Shower
or Falling Comet
, or with Leona (level 2)
. Jinx will most likely get one rocket off, but our board isn't that vulnerable to pings: as long as we have mitigated our Nexus' damage in the early game, we can turn the corner with our bigger stats to bully the game into our favor.
Further reading: for the other side of this matchup, check Lulu and Rockets – A Jinx Lulu Deck Guide.
---
Key Cards: Solari Soldier
, Crimson Pigeon
, Solari Shieldbearer
, Katarina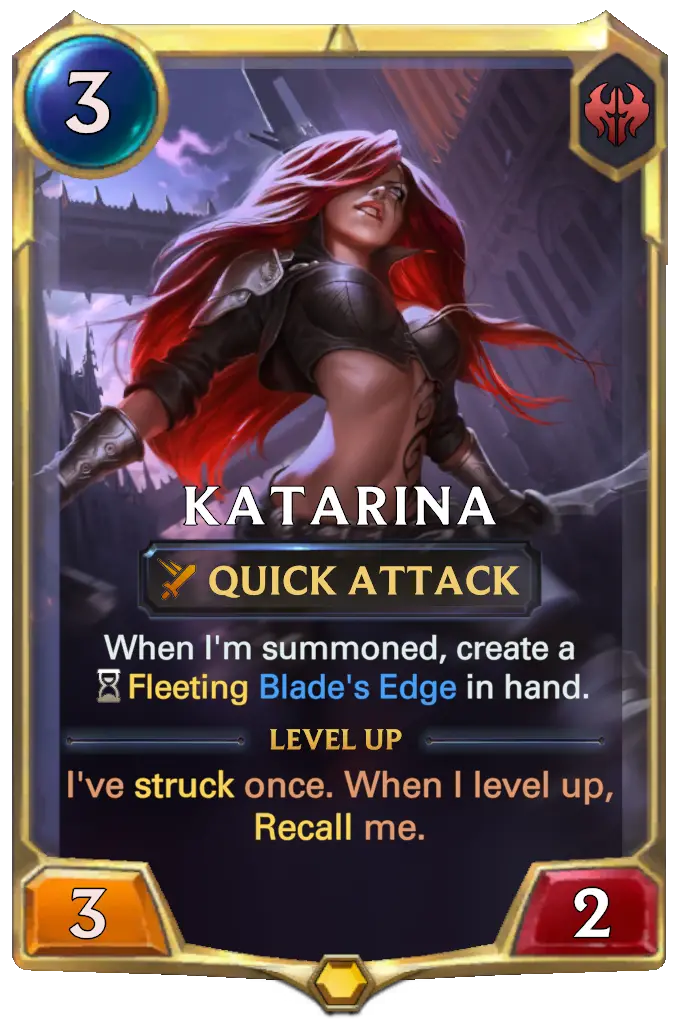 , Sun Guardian
, Noxian Fervor
, and Decimate
We are the better Noxus aggro deck in this match up. We can pressure them early with our attacks and most of their early units won't trade into our three-Health units, so they are either forced to take Nexus damage or take inefficient trades that give us board advantage.
Our Nexus' Health is a great resource against Katarina Gwen. Don't be afraid to take some damage if that allows our attacks to put more pressure on them in the following rounds. We want to force Gwen
to block us by pushing as much damage as possible every time we have the token.
Katarina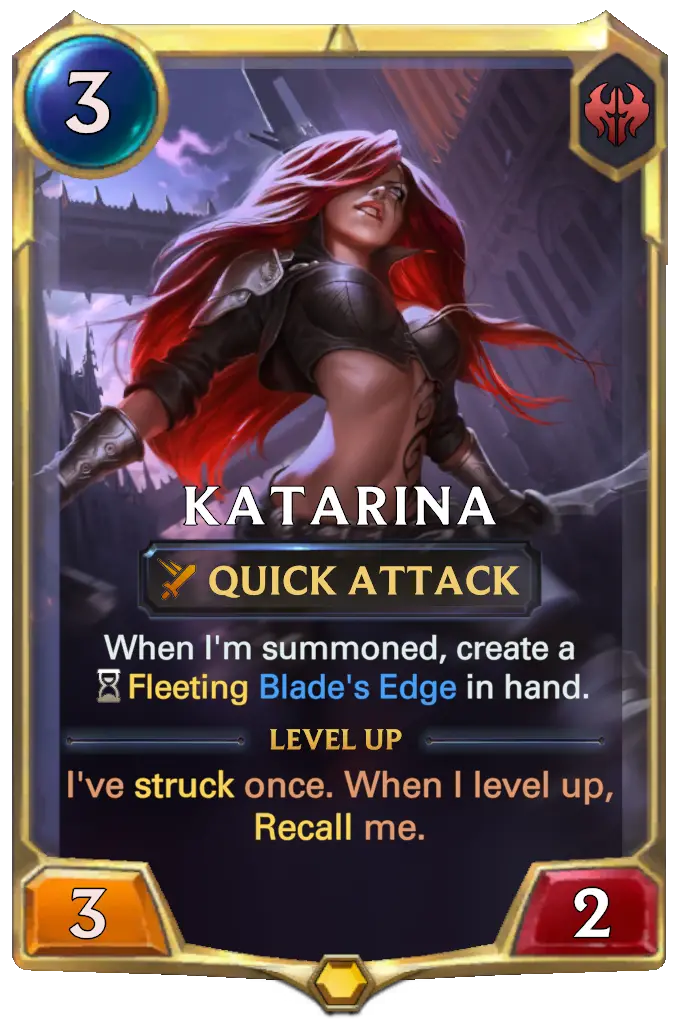 is great in this MU. Although some Kat Gwen versions have been running Rune Squire
, they don't have many other ways to remove her before she levels – just don't put her in harm's way on their token. Blade's Edge
is an excellent way of removing chump-blocks like Spiderling
and Boisterous Host
.
Save your Stuns for the offense if you can. We pressure them hard on the first five rounds, then we can burn them out on six and seven.

Their biggest wincon against us is The Harrowing
. Which we can't do much about: make sure you see the victory screen before they get a chance to use it on rounds eight and after.
Further reading: for the other side of this matchup, check Hallowed Attacks and Harrowing Combos – A Katarina Gwen Deck Guide.
---
Key Cards: Solari Soldier
, Crimson Pigeon
, Solari Shieldbearer
, Katarina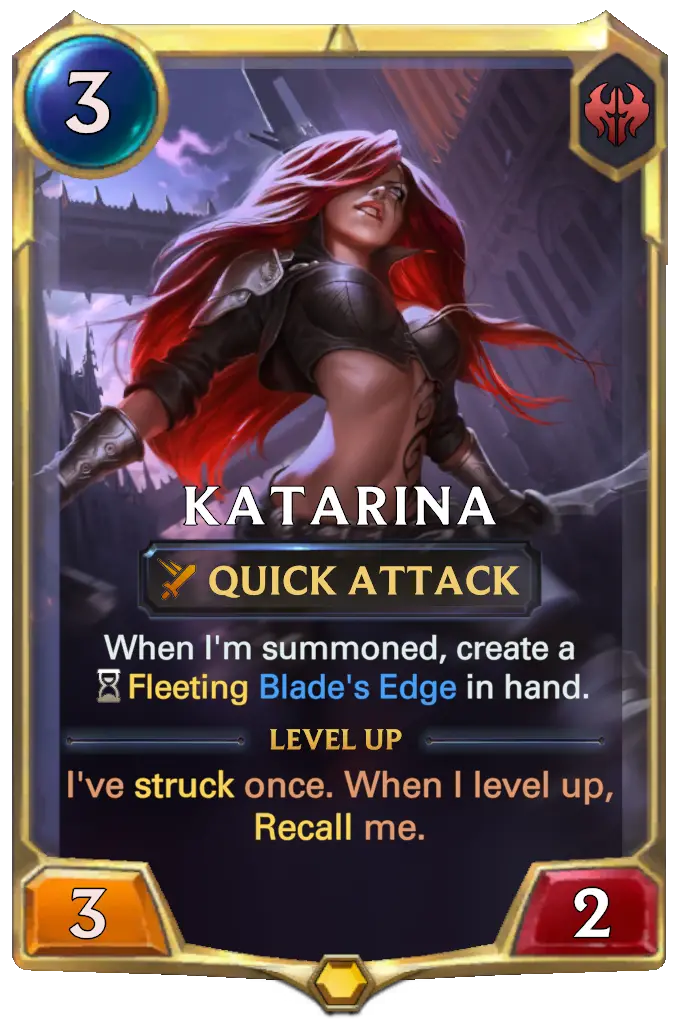 , Sun Guardian
, Noxian Fervor
, and Decimate
Even though we are an aggro deck, we have one thing that others do not: big stats. This is key against Trundle Tryndamere: we still have the same game plan of going wide and getting big – the top reason we are favored in this MU is that we can develop into their board wipes.
Units like Solari Soldier
and Sun Guardian
can be played straight into an Avalanche
. Pigeon is a great one-drop if we are attacking on evens: after one swing, it will be buffed above two Health and can survive Avalanches too. Even Blighted Ravine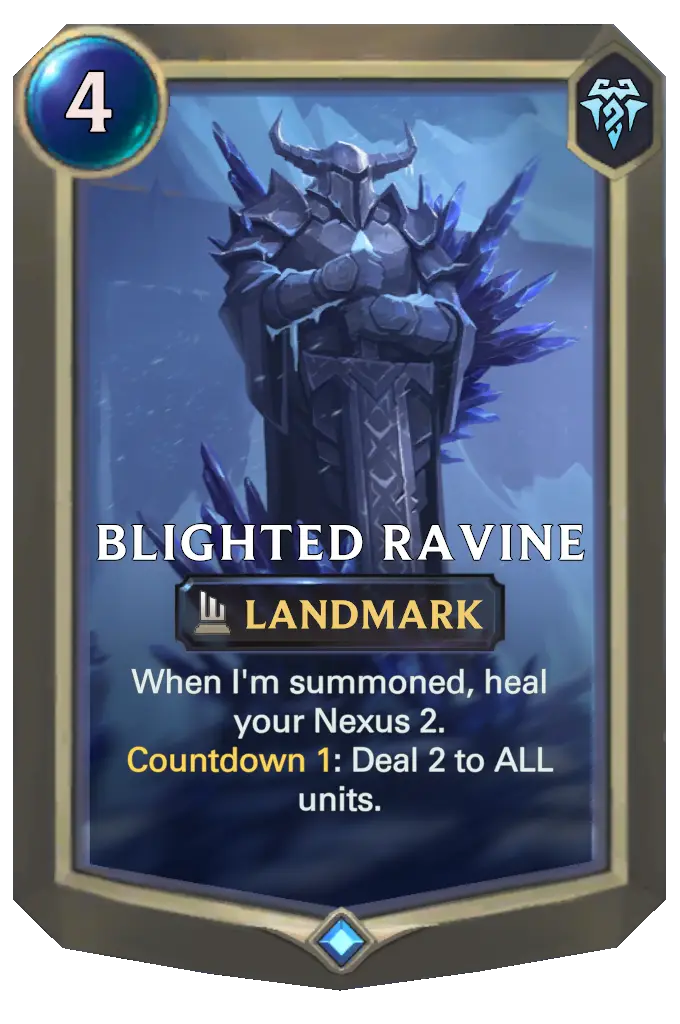 isn't a real punish. Please, opponent, I beg you to spend four mana which only damages our units so I can attack freely on open.
Basically, our Sunburn deck is one of the only aggro archetypes that can develop into an Avalanche
and feel safe. We can also use Pale Cascade
after a unit is played to save one of our two-Health units.
After a couple of open swings on the first four rounds, we can finish them off with burn. If we don't have any, set up a Stun round where we remove blockers like Trundle
, and smash their Nexus to bits.
Further reading: for the other side of this matchup, check Fear Their Return: A Tryndamere Trundle Deck Guide.
---
Closing Thoughts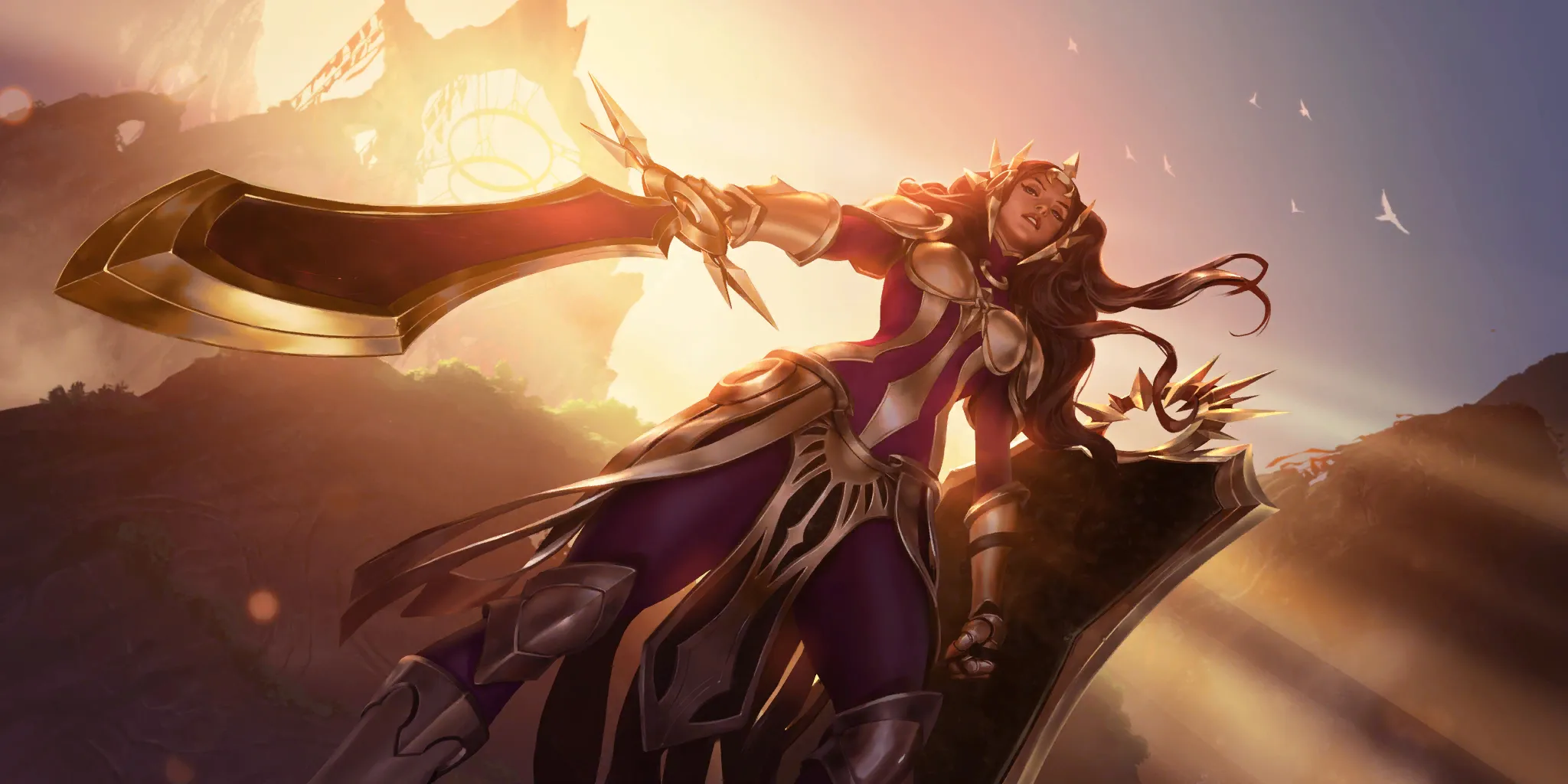 Thanks for reading my Katarina Leona deck guide! This is the first deck guide I've written, and even with 200 games on the deck, I still feel like I'm learning. Honestly, the deck is so new that I'm sure there's a lot still to discover – I'm confident that many of my suggestions are correct and will help you win games, but feel free to tweak the deck further if that matches your playstyle and your pocket meta.
I've always enjoyed brewing new decks. It seems strange to me that sometimes we feel the meta is solved in a week or two, when there are so many Champion combinations and card pairings that have never seen the light of day – I've always had the mindset that if Chess has new lines each and every day after a few hundred years of the same patch, we can probably find new and exciting decks in LoR as well.
This is the first deck I've ever brewed that has really made an impact, and I'm excited to see where it lands as the meta continues to shape itself. If there is anything you can learn from this deck it's that you shouldn't be afraid to try. Next time it may be you who finds the deck that breaks the meta.
Thanks for reading! If you have any questions or suggestions, feel free to reach out over Twitter or Discord (Trinathan #4670).
---
---