Katarina Leona, aka Sunburn, is a fresh take on Noxus aggro from Decimate addict Trinathan. Always trying to find new ways to throw axes at face, this brew came out of nowhere, essentially by accident (or, as he says, from sp...
This is one of our Premium articles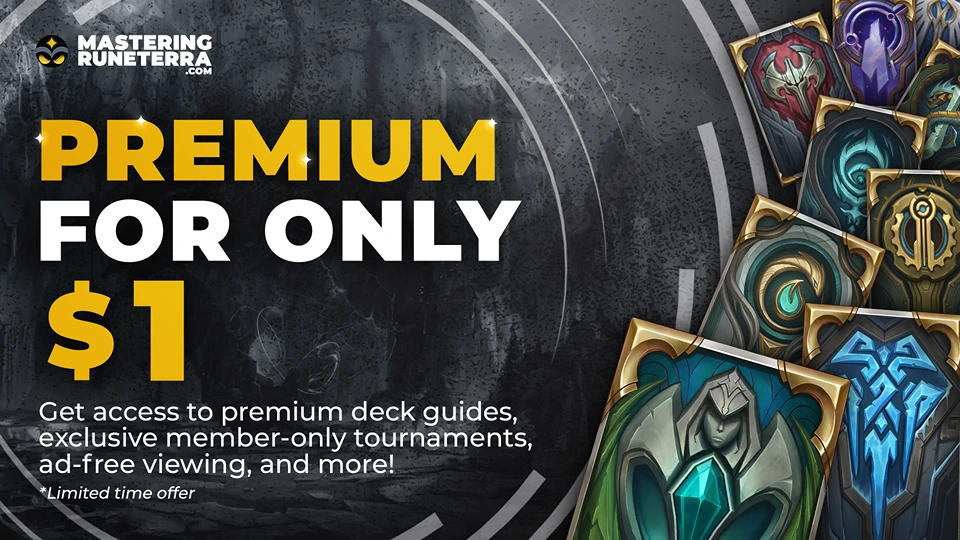 • Try our Premium Subscription for only $1 for the first month get access to Deck Guides for all the top decks, ad free viewing, subscriber only tournaments and a private Discord channel and unique role
Level up your game with the Mastering Runeterra Premium Membership!