Hi! ThChEm here – while we wait for the World Ender expansion to drop and for Worlds to start (on December 8th, for those who are out of the loop), I would like to bring to your attention a deck that I started playing for fun, but ended up taking to the front page with a 70% WR: Lulu
Jinx
.
Jinx
's buff in the most recent patch – which makes her now generate a rocket when she levels up – has significantly increased her power level and has enabled multiple strategies, like Freljord Spirits Unleashed Jinx and Draven Jinx Discard Aggro. I believe Lulu Jinx is the strongest of them all, though, and while we've featured it several times among the best LoR decks and in our Meta Reports, it's not an archetype that is in most players' radars. I wrote this guide to hopefully change that, and ensure you have a fun and exciting deck to keep you occupied till the expansion drops.
Here is my current Jinx Lulu build:
6
1
4
29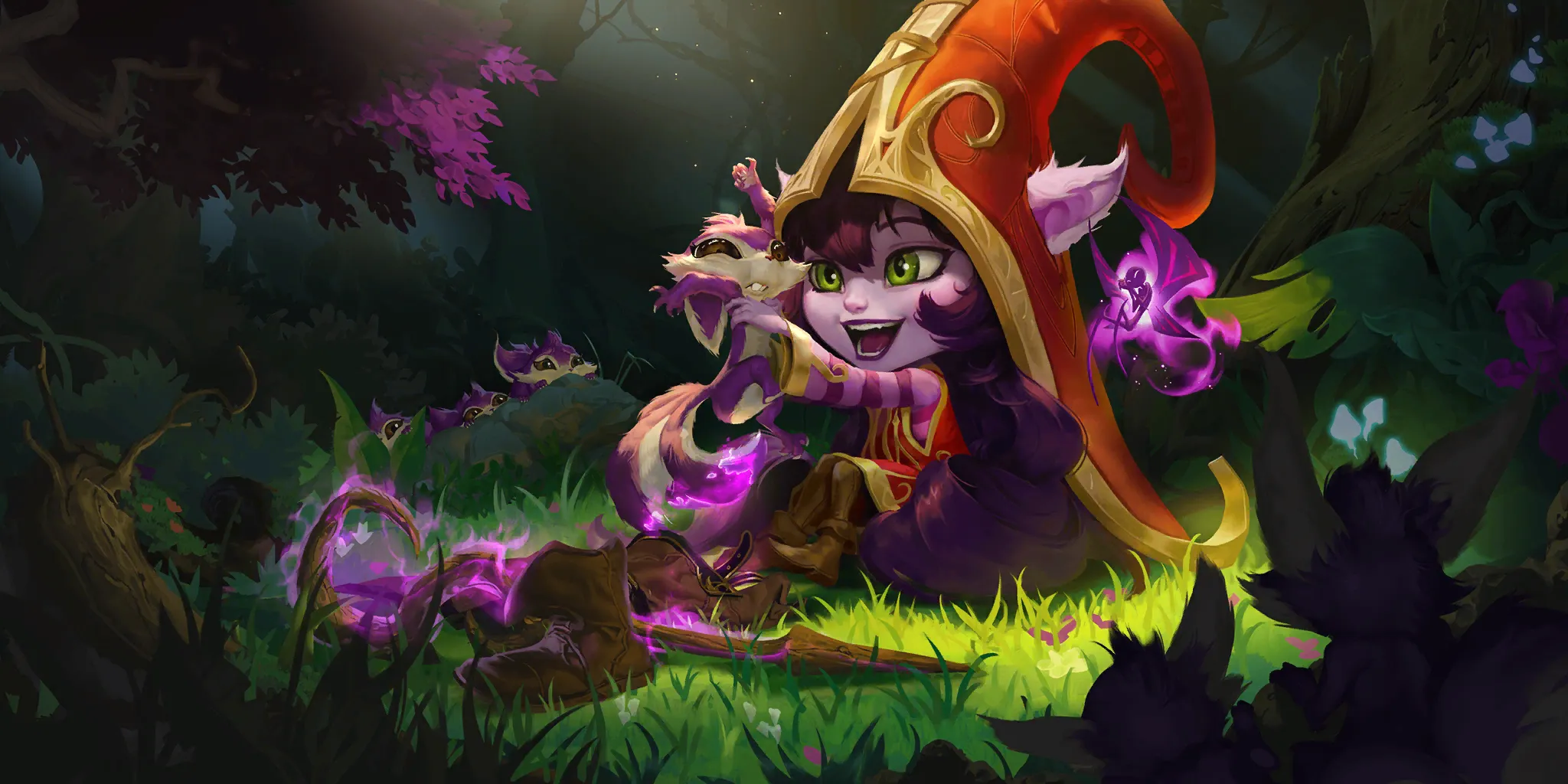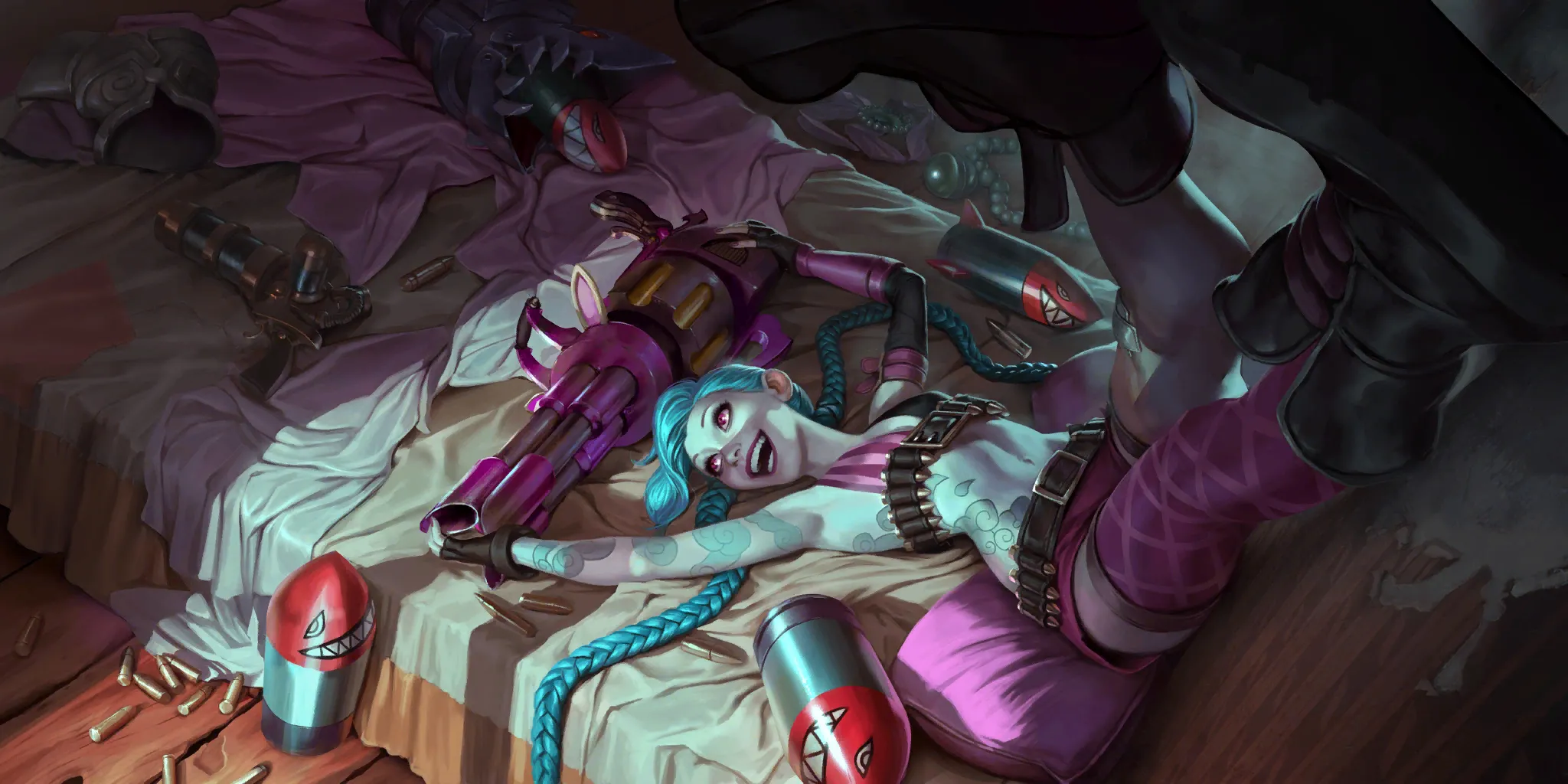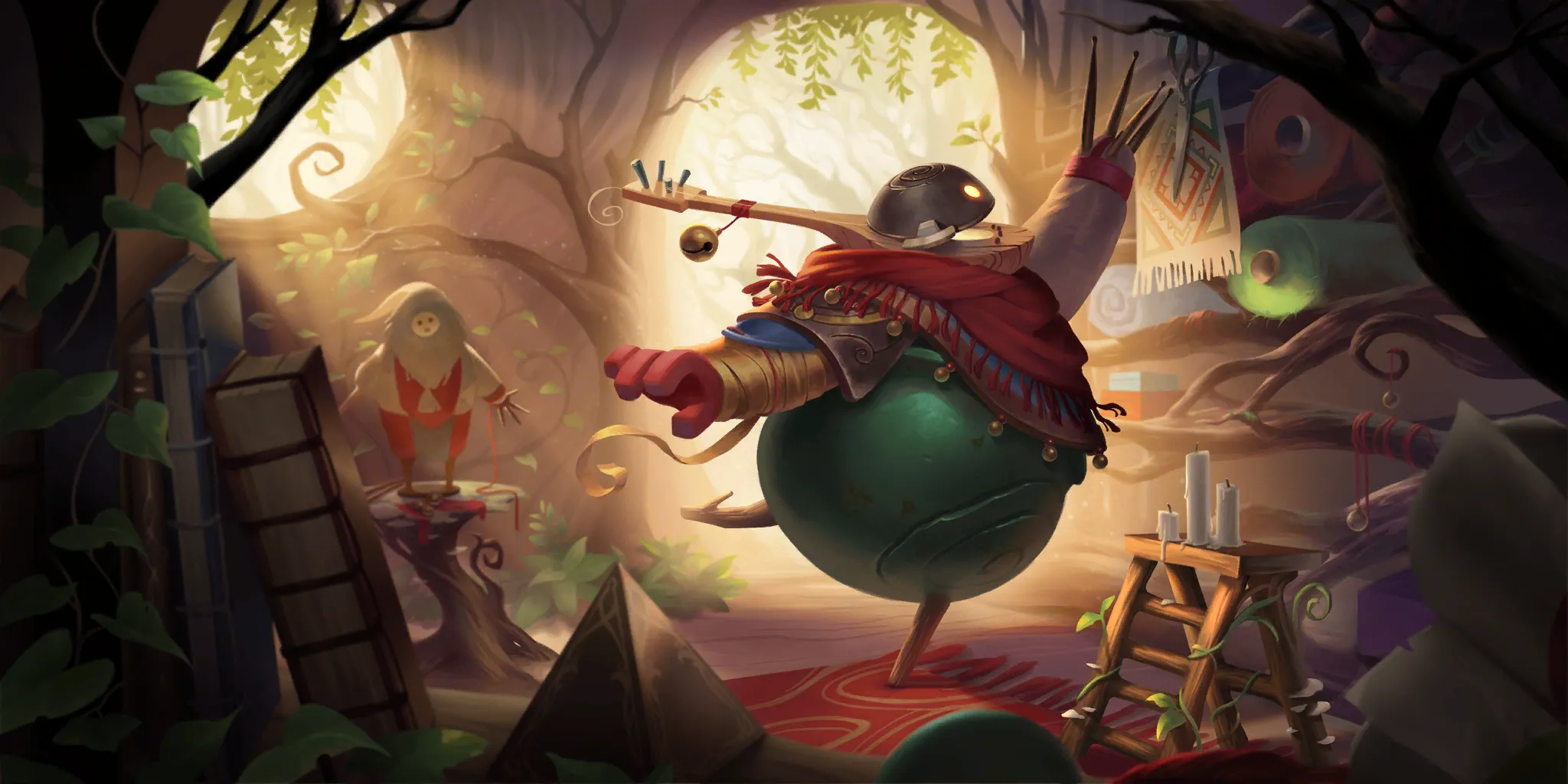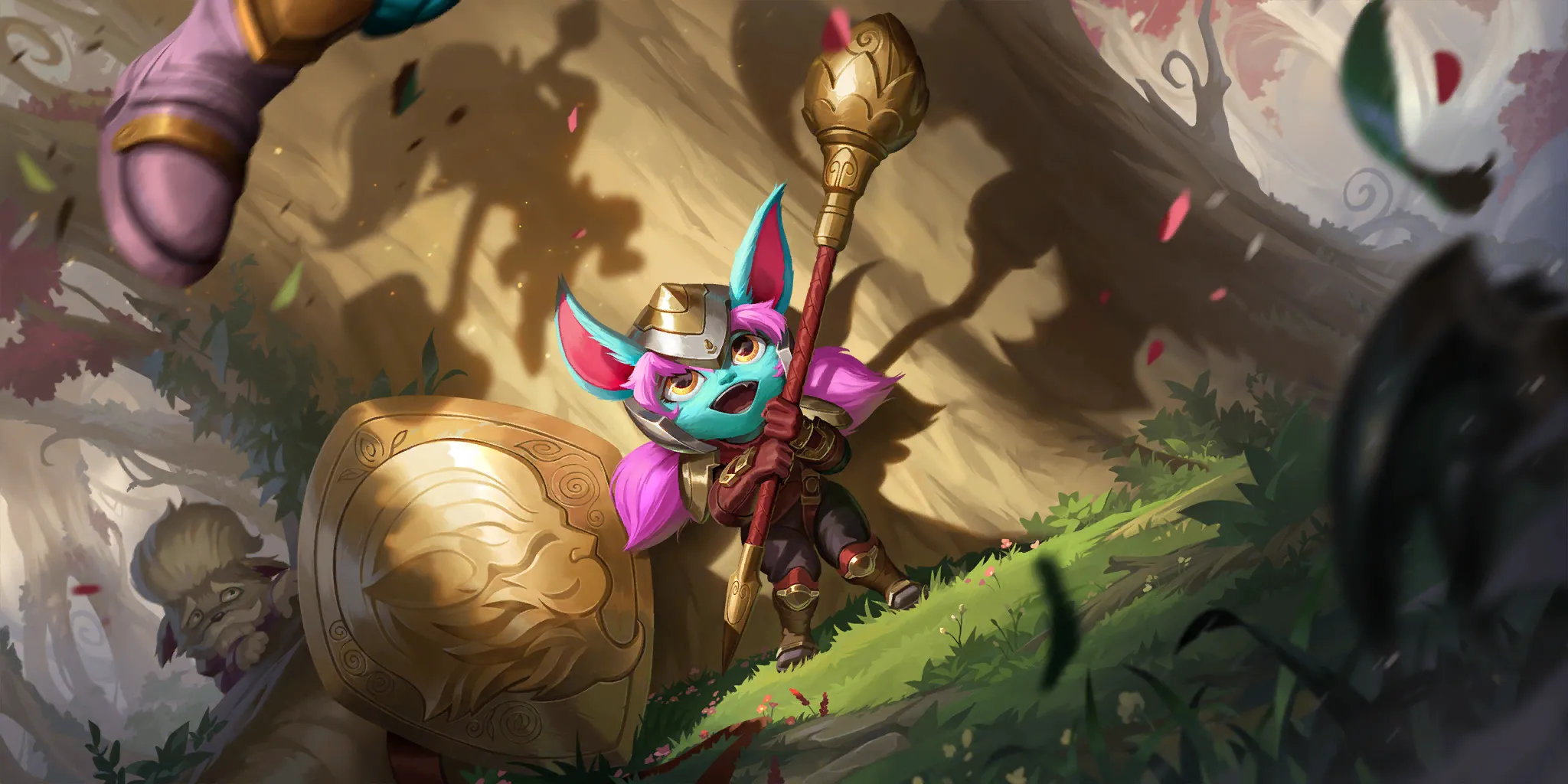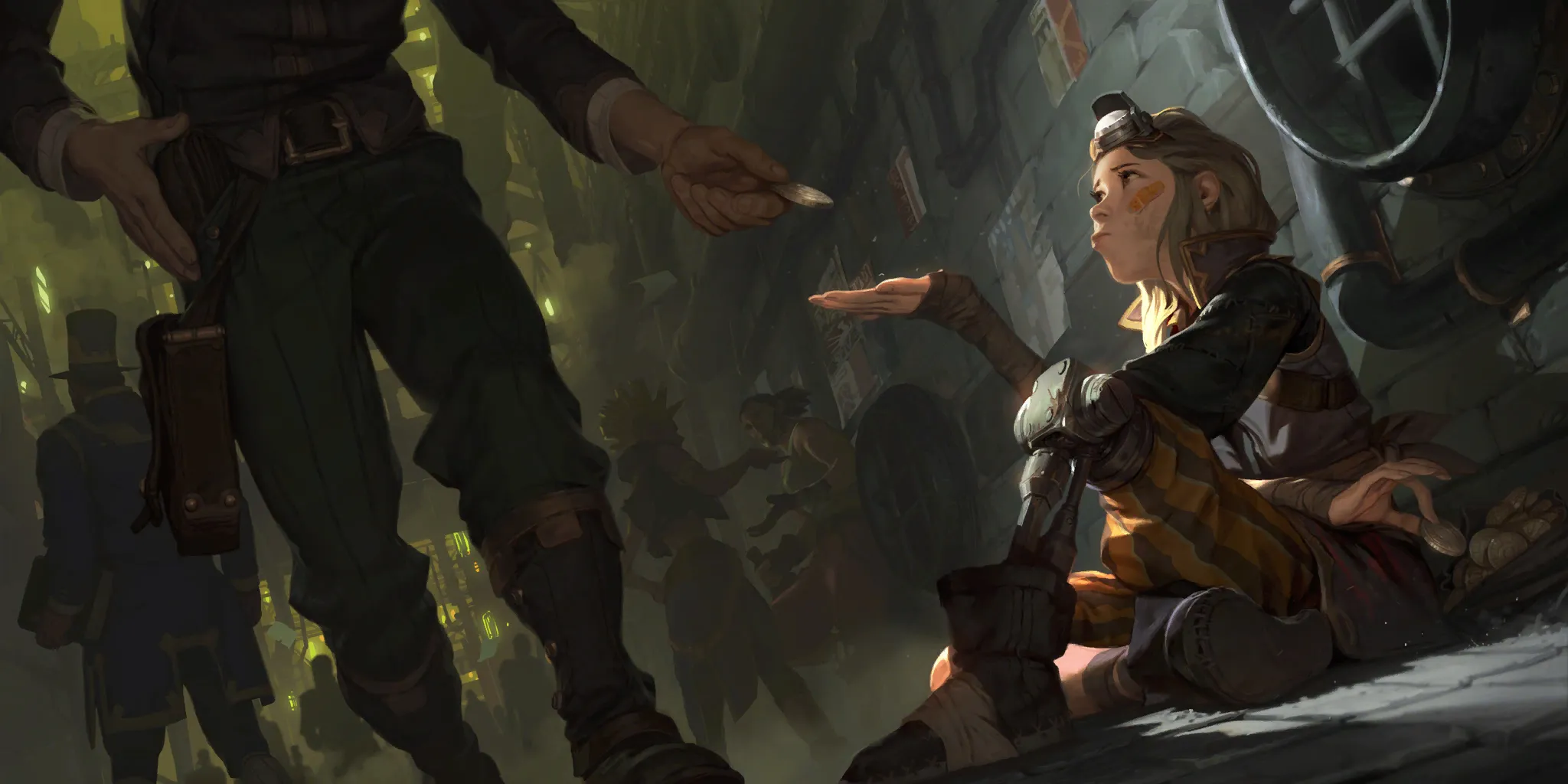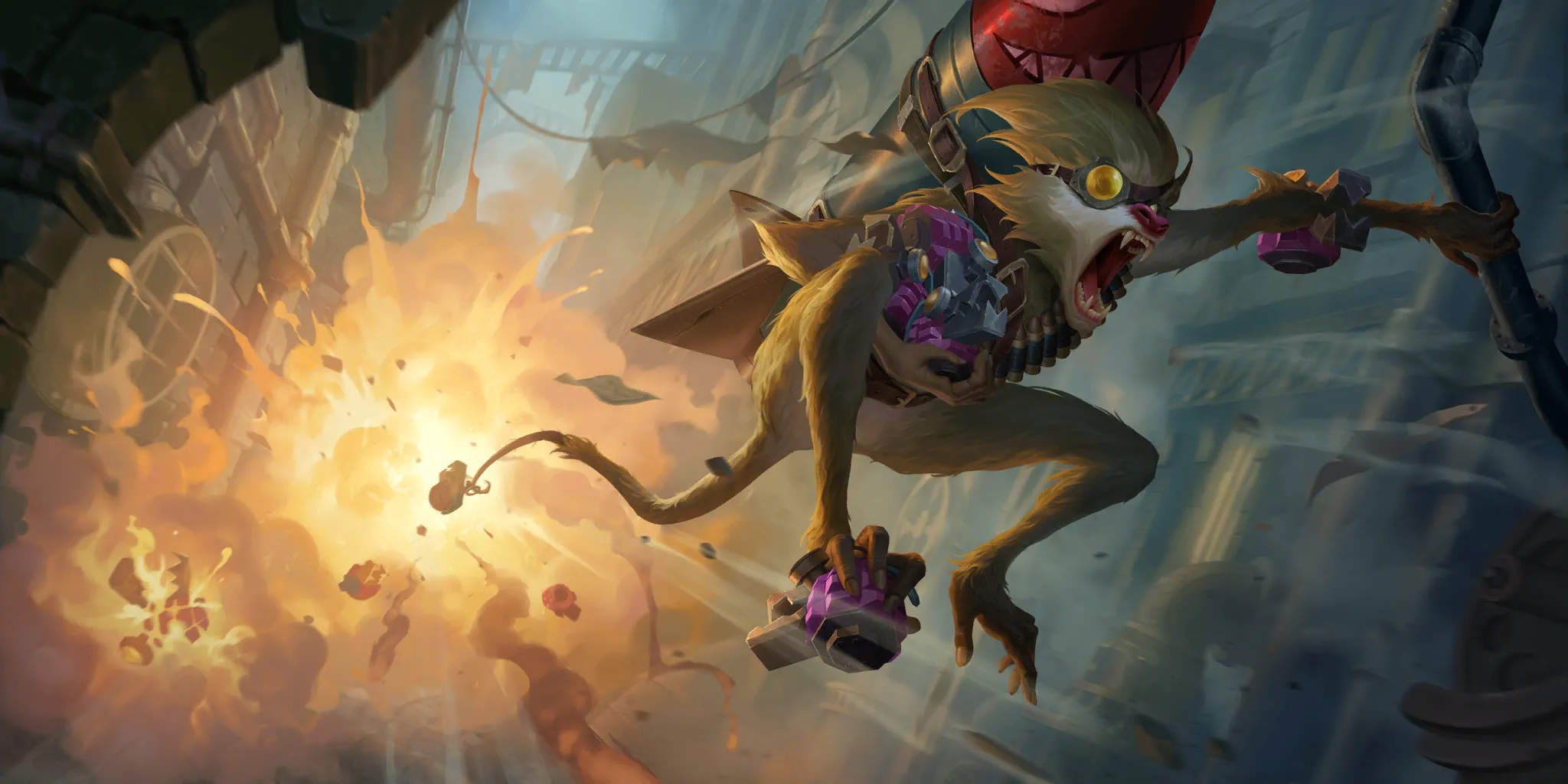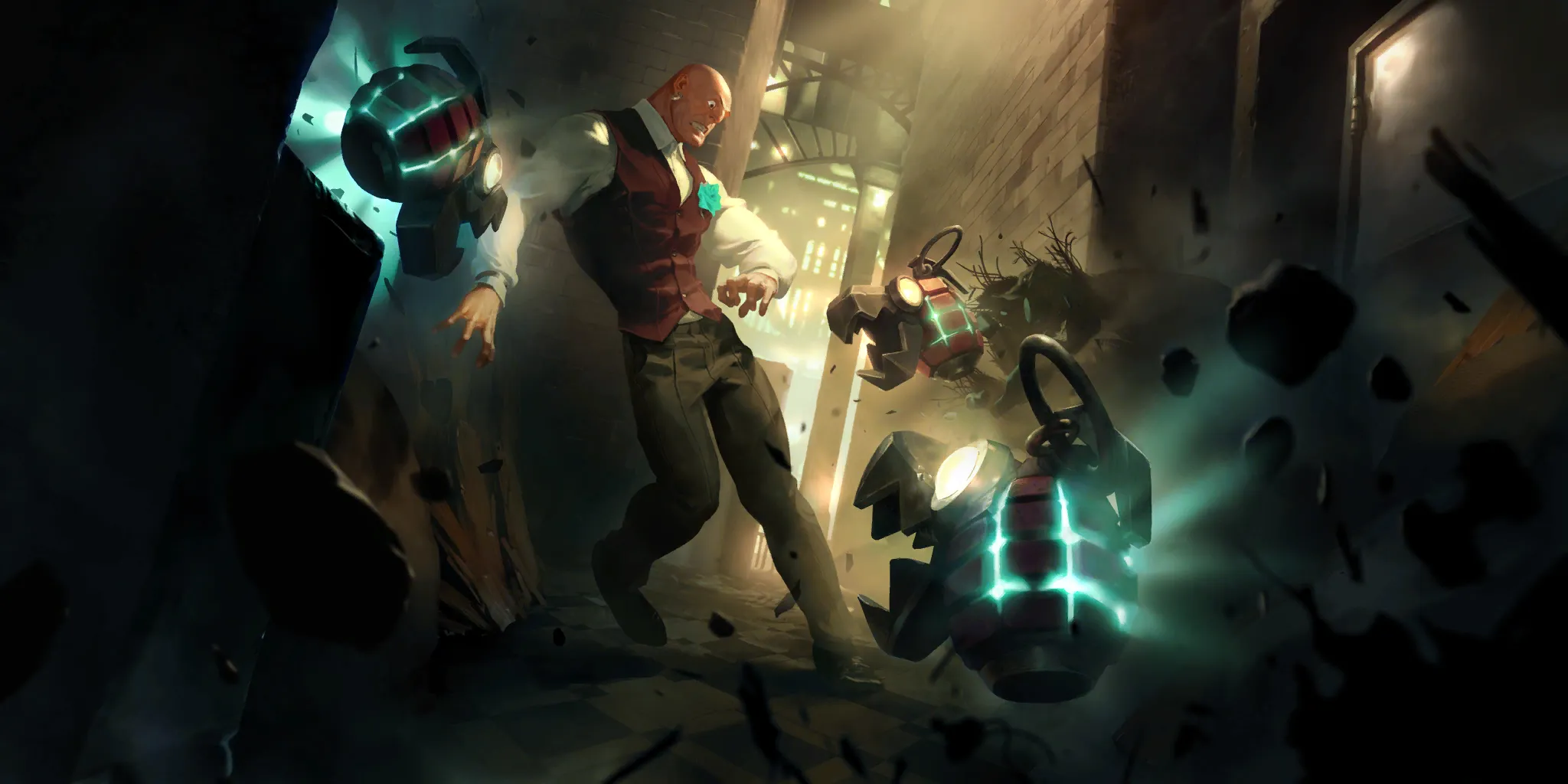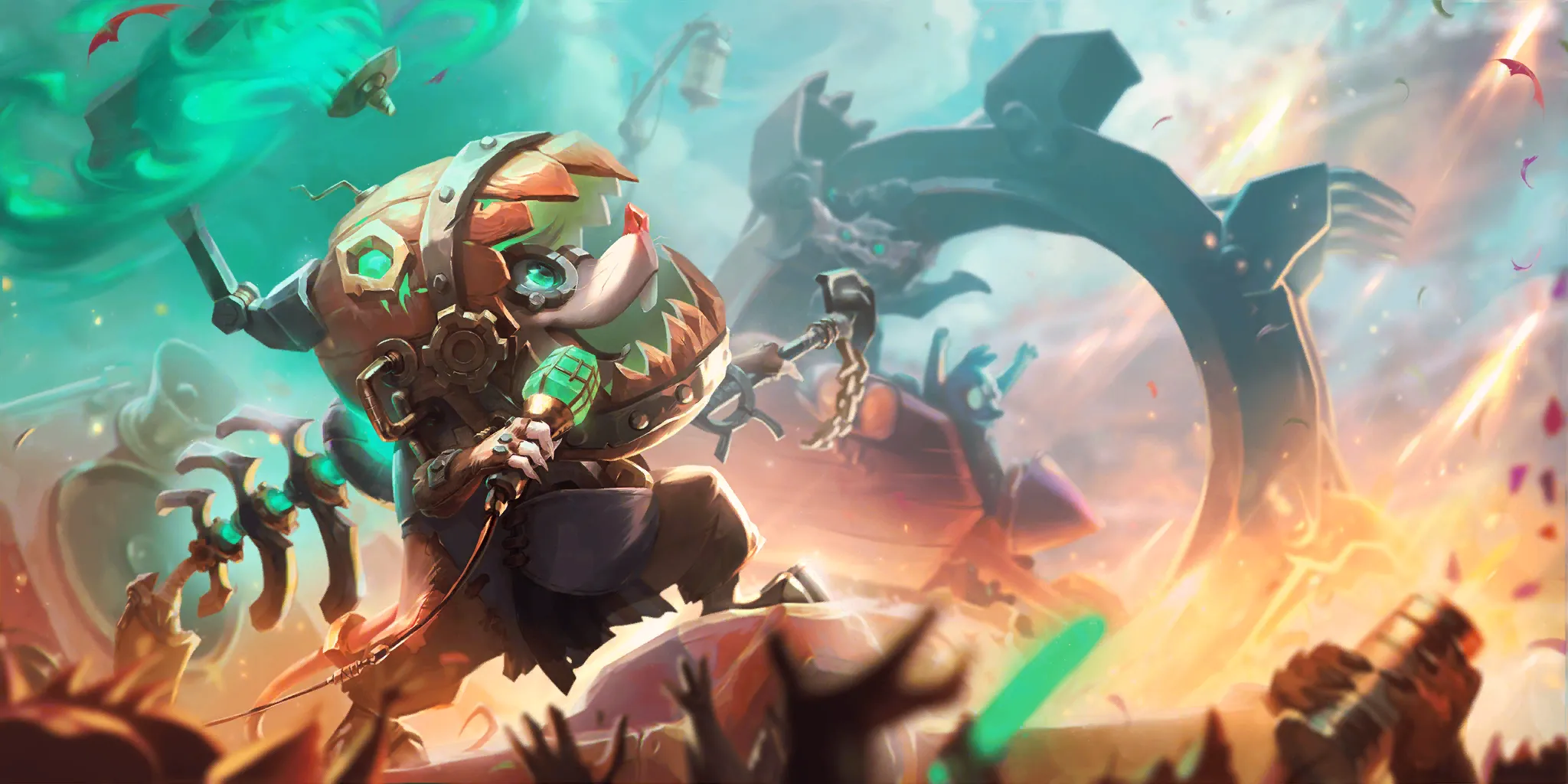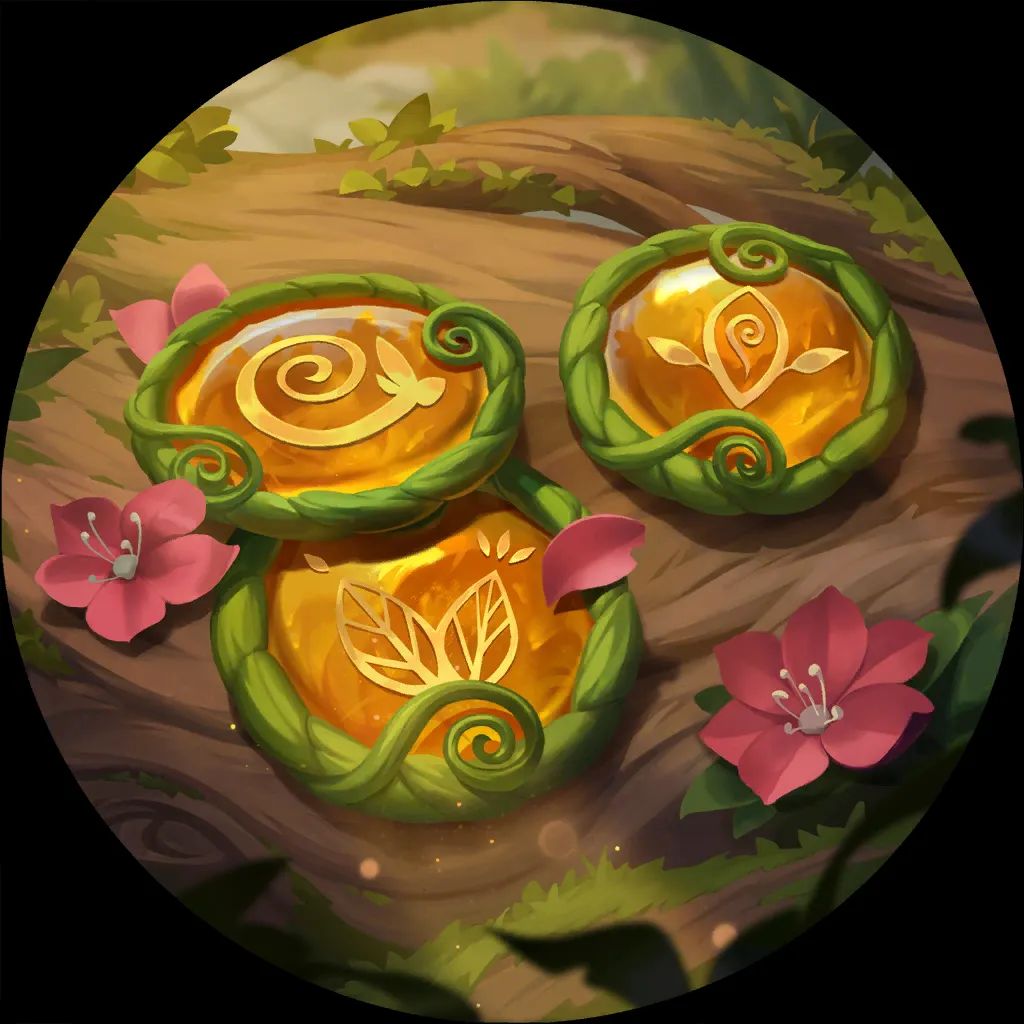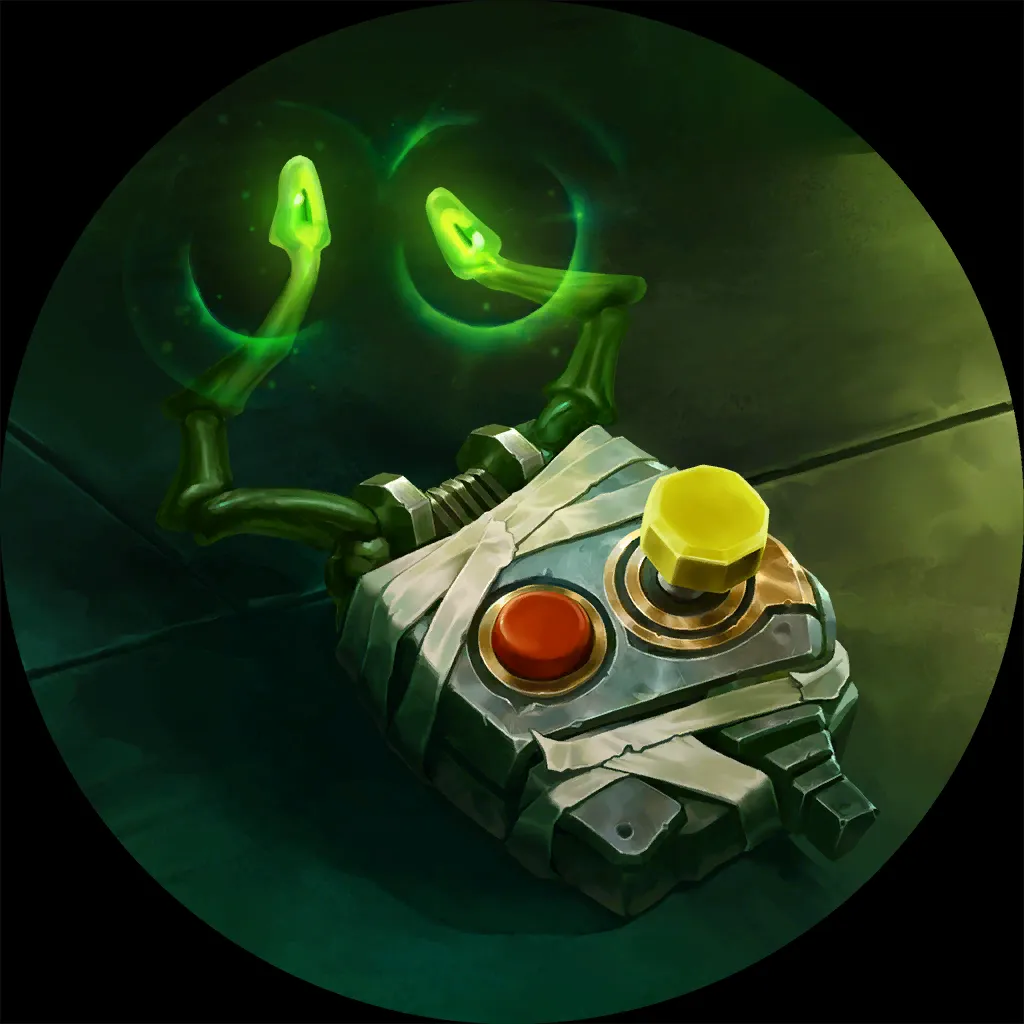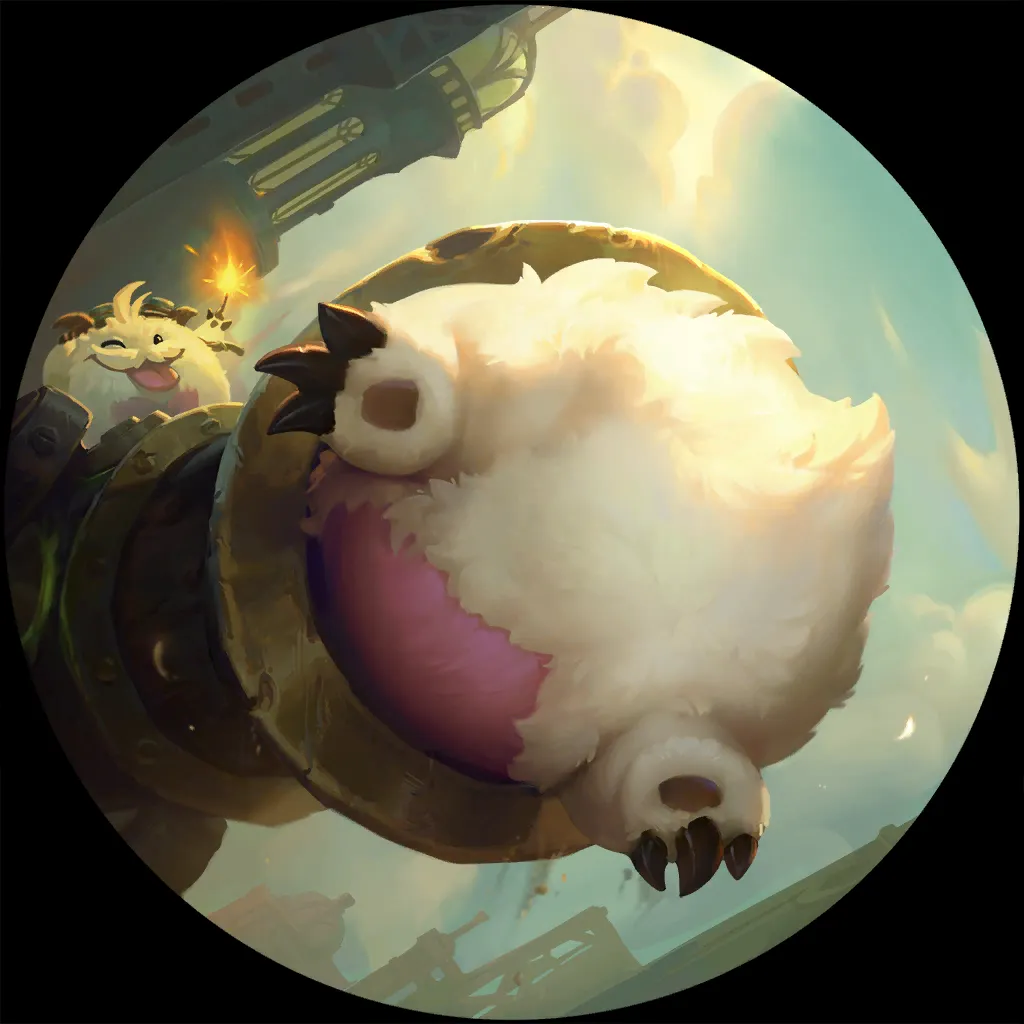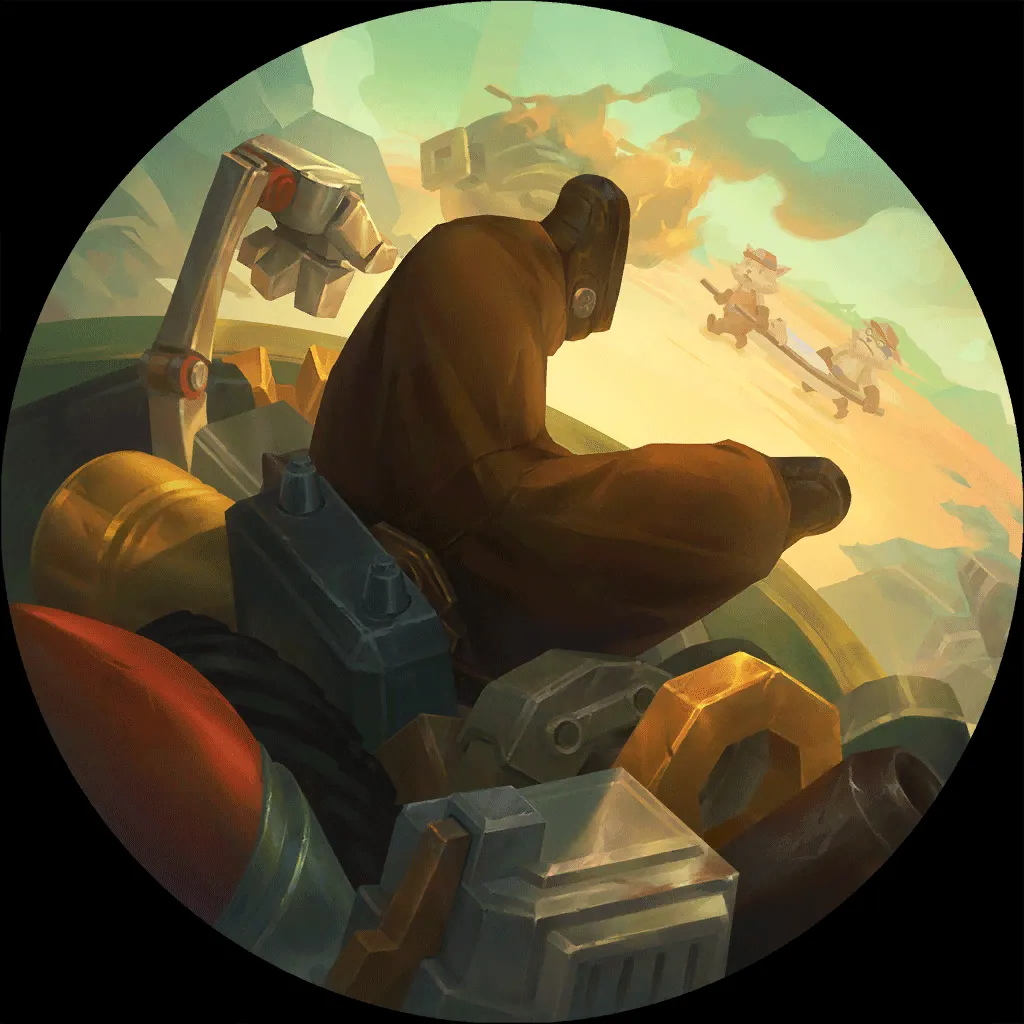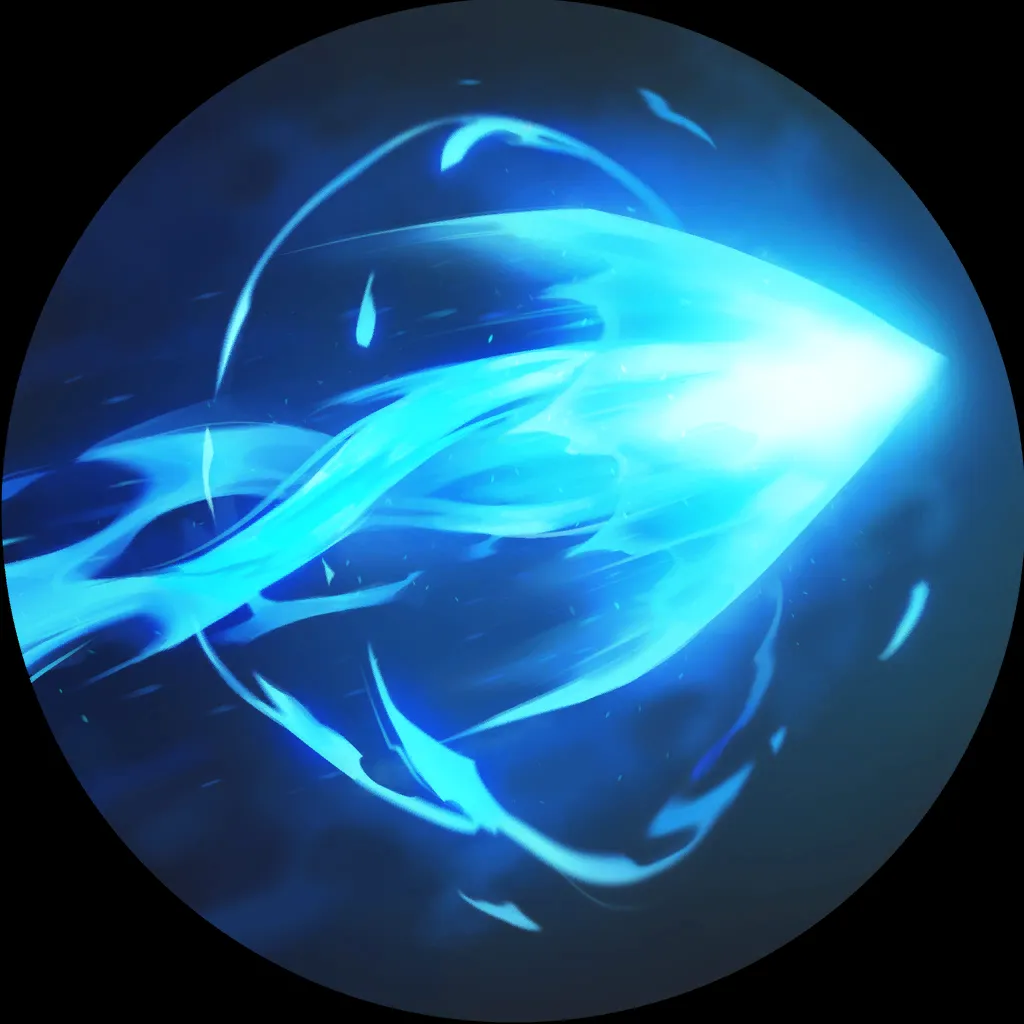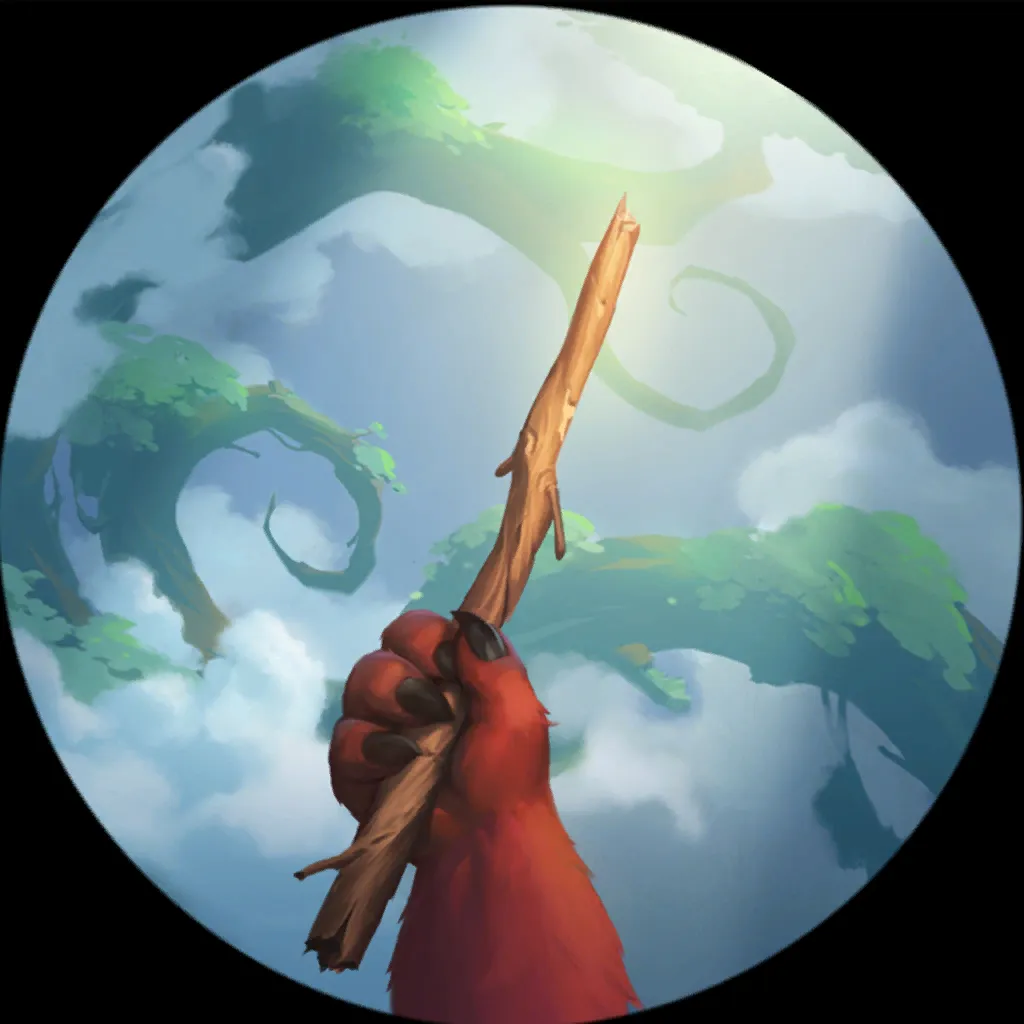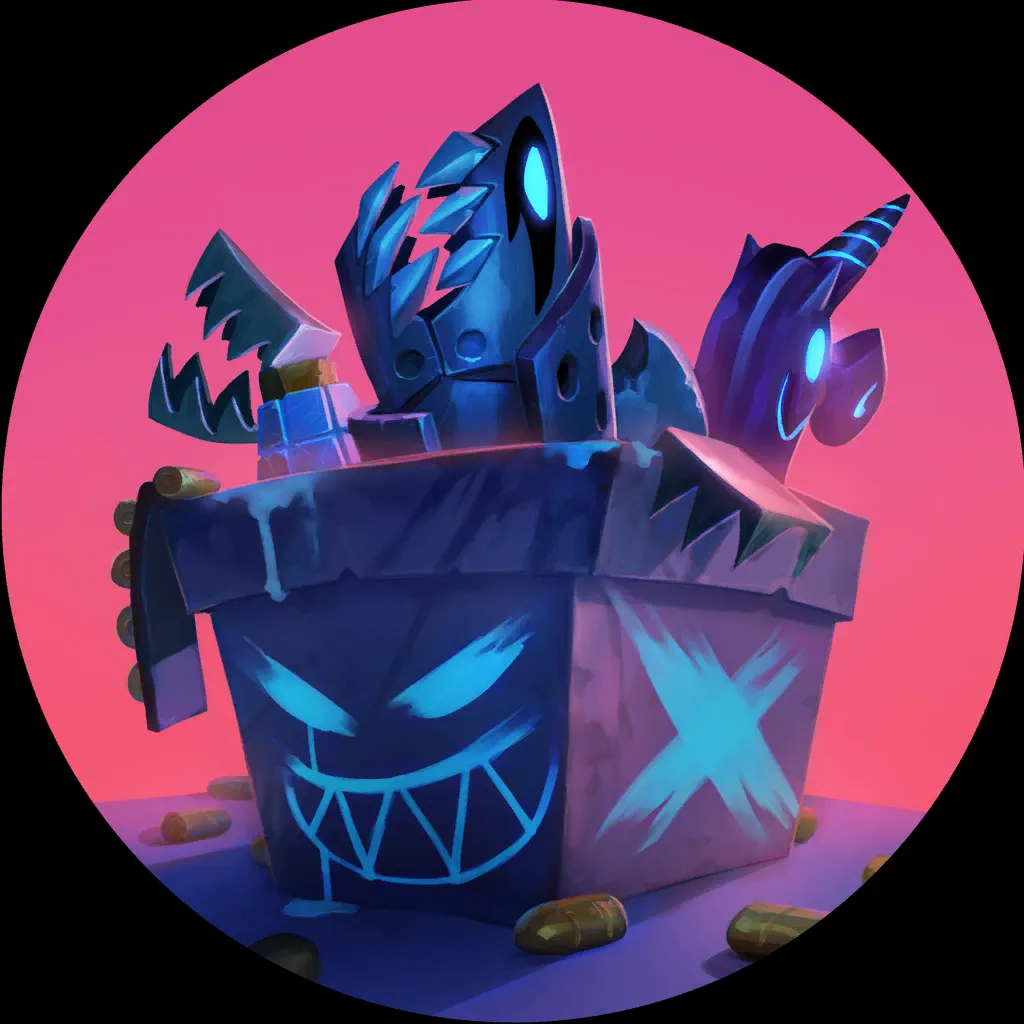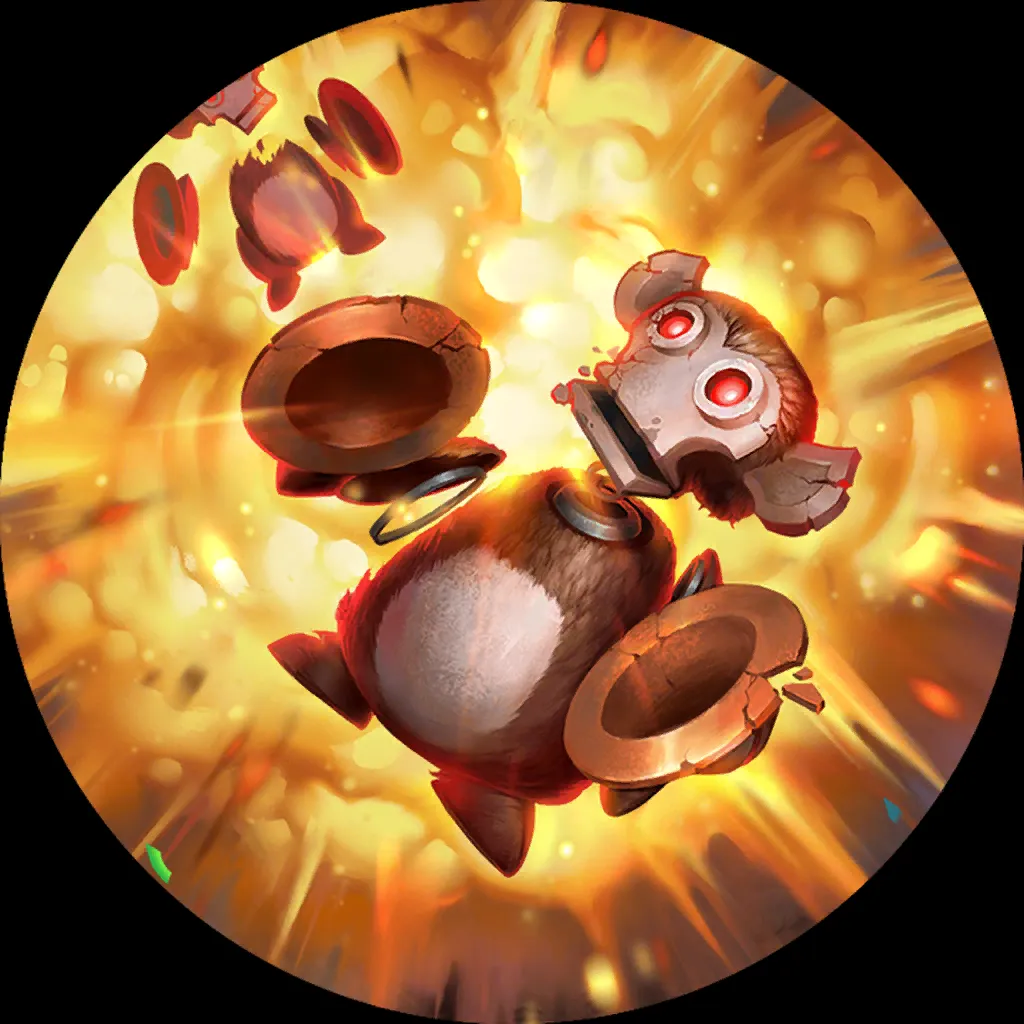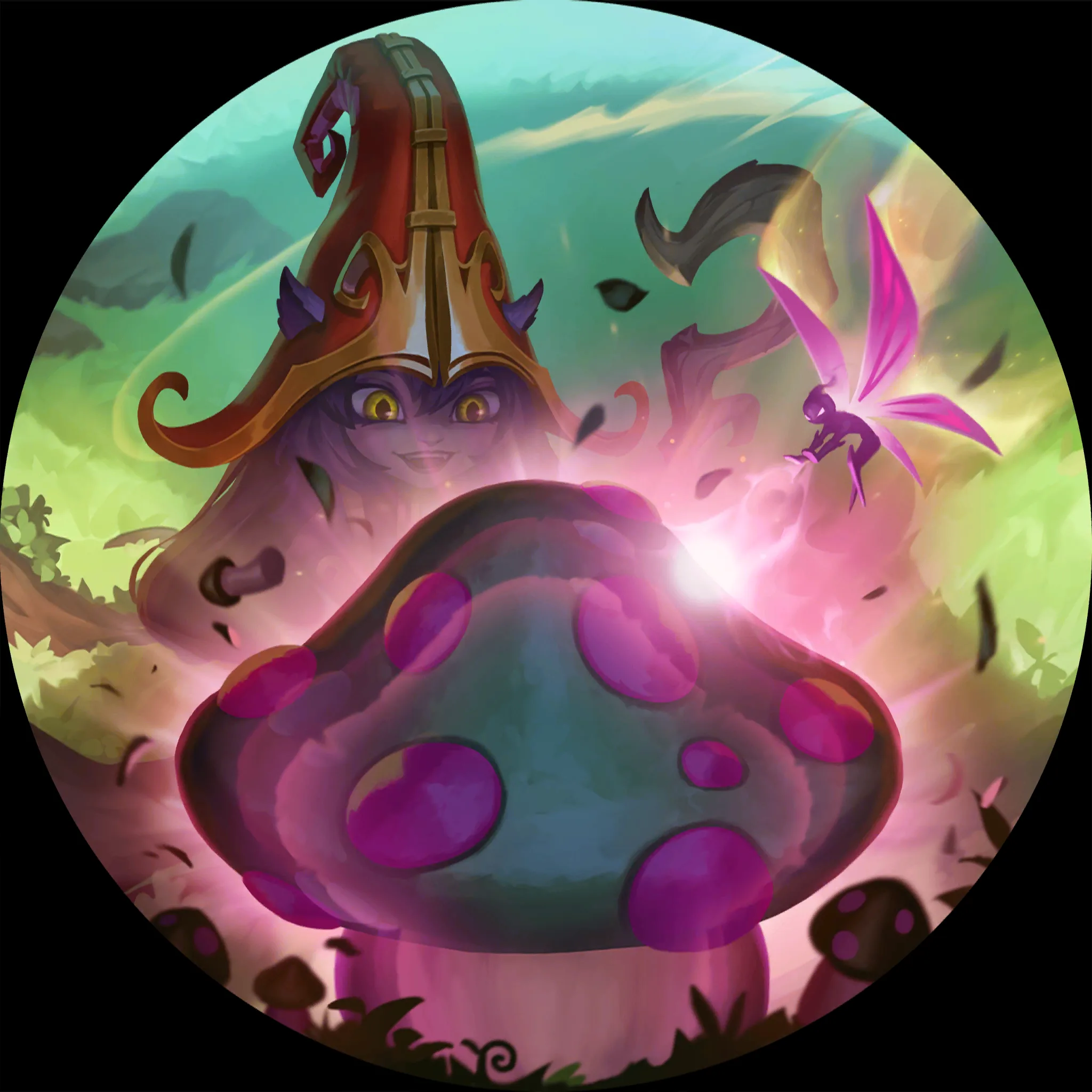 ---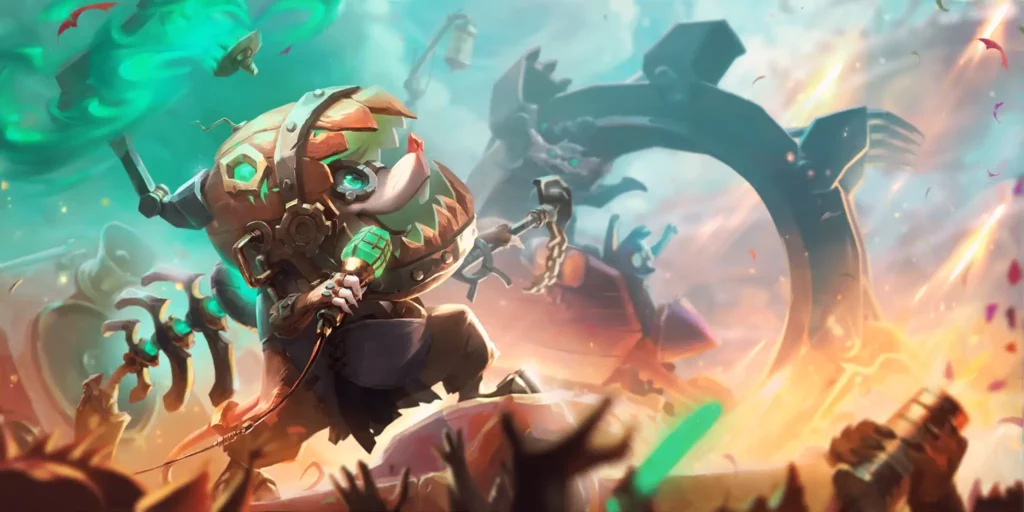 Zero- and One-Mana Cards
3x
Poro Cannon
is everything this deck wants. It helps you burst out your Chompers and Jury-rigs, and it also gives you an Elusive source of damage to the enemy Nexus. And Lulu
plus a Daring Poro
is a nifty surprise, giving you a bit of reach near the end-game if needed.
The key part of any Aggro deck is its one-drop slot, and you will notice we play eight one-drops as opposed to the standard nine or twelve in typical aggro decks – that's because we play at a slower speed than those decks (although not much slower, just a round or two) and, therefore, our deck has less polarized Matchups.
3x
While Bard
has taken a back seat (for now), his best follower is still an amazing card that I run whenever I can. Byrd, The Bellringer
has an offensive statline and it can make the next units you play even better than they already are, like a 1/3 Flame Chompers!
on round two (that can eat an enemy one-drop), or a 4/4 Lulu on round three. Even if you draw Byrd in the mid-game, you're not too sad since you can just play all your units except one (like for example keeping a Daring Poro
in hand) to ensure that Byrd's Chime
hits that one unit and diversify your win conditions.
3x
I love Yordle Squire
as a three-of since it provides you with three options: the Tiny Spear
, the Tiny Shield
, and probably my favorite, discard fodder!
Our deck only has three Chompers, three Boom Baboon
s and three Jury-Rig
that can give you a discard target, and with Baboon having to be played first if we want the discard fodder. Since we play a lot of cards that discard, Yordle Squire
can help you fix awkward hands.
And if you have a lot of discard fodder, like for example a lot of Chompers? Well, take the Spear and give it to the Chompers to eat an enemy 1/1 unit, or trade with the 2/1 unit. I think the Squire provides a lot more decision points than in other aggro decks, but that's why this card is also really good.
2x
As mentioned in the previous section, we have a lot of discard cards and not a whole lot to discard. It's because of that reason that I decided to cut the third Zaunite Urchin
and only run two copies. I might miss her later, but very unlikely at the moment.
3x
Good discard fodder. Helps you go wide. Okay to top-deck when Jinx is flipped since you can cast it at burst speed in case they try to kill her (sometimes one action is the difference between a rocket or not). Solid card, love it.
2x
This is where this deck takes a turn for the better, in my opinion, from the previous rendition of
Bandle City swarm.
As opposed to Yordles in Arms
and Yordle Captain
, we are playing five cards from the Mecha-Yordle package. My tier list for Mecha-Yordles is as follows, from strongest to weakest: Dunehopper Mech
, Geode Mechaforcer
, Trumpetecher
, Professor Von Mech
and Smash & Dash
, Salty Spinner
, Shadowtech Walker
, Earthshaker
, and Lil Dipper
. Again, flexibility is key and Scrapheap
can give you the curveballs you need to win. This tier list is not carved in stone, of course, and you will obviously choose what you want based on any given gamestate, but these are some guidelines you can use if you're confused about your choices.
1x
With the addition of Harpoon over Keeper's Verdict, this card gives us two good options and makes it worth running. Not more than one copy, though, as more can brick your hand.
---
Two-Mana Cards
3x
Chompers are one of the reasons our deck works. Decks that usually have 1/2 blockers cry at their sight, as you just pull them away and full swing with your other units. Chompers are also AMAZING when paired with Lulu, as they can even kill a round-three Vayne. Chompers have been in the game since Foundations and have stood the test of time – they're also our primary discard targets.
3x
With its stats being reduced to 2/1, I can no longer call Boom Baboon
a better Chompers but, even now, it's really good. Gives you a free card with a decent body, what's not to love?
3x
This card is, in my opinion, our second best after Jinx
. Squeaker
's Augment really stacks up with your Daring Poro
, rockets, Mecha-Yordles and, funnily enough, with the Tiny Shield
or Tiny Spear
you get from Yordle Squire
. The benefits mentioned for Scrapheap
also apply to this card – Squeaker is able to Manifest a premium card while giving you either a 1/1 or a 0/2 Challenger. I always take that deal.
1x
Amazing card when Jinx is on board, amazing card when you want to look for her. We're only running one copy since we don't have that much discard fodder, and two mana is quite a lot sometimes.
1x
Mystic Shot
is a
Piltover & Zaun staple which can be used for either reach or disruption. I used to run three copies over the two Pokey Stick
, but I value cycling a bit more than reach now, since multiple Mystic Shots in your opening hand are too clunky – one copy is perfect.
2x
I added this card recently to my list, and have been loving it so far. Think of Pokey Stick
as a mini-Mystic Shot
that draws. There are some key pieces in our deck that we need to hit in order to win, and drawing cards helps with that more than dealing an extra point of damage.
---
Three-Mana Cards
The only three-mana unit in our deck is Lulu
. She is the reason our Chompers have insane value, and she's why the Geode Mechaforcer
is in the second spot in my Mecha-Yordle tier list.
Lulu is an absolute menace to deal with on round three, and with Chompers on board she threatens every unit with four Health by just being there – developing Lulu often makes people scared to develop themselves, as Poro Cannon
plus Chompers is a Burst-speed kill combo. If you have Lulu, another unit and a Chompers on round three, you can always sacrifice the Chompers to push seven damage if the enemy only has one blocker. And Lulu
plus Daring Poro
can also catch people off-guard at times.
Don't overvalue her, though. Her value decreases quite a bit as the game goes on, even if she's still a strong Champion as we transition from the early to the mid-game. Just remember that Lulu might die sometimes, and that's okay – she already got her value if you attacked with her. And if you couldn't, but they spent more than three mana to kill her, that's still good for us.
They spent exactly three mana to kill her? Well, thank goodness that wasn't Jinx, right? One of the things you realize as you play this deck a lot is that Lulu is good, but she's not Mrs. President. She will come later.
3x
There is no Jinx deck that doesn't run triple Get Excited!
, and for good reason. This spell does everything Jinx wants: burn and discard. And since it's also her champ spell, it's like you're running five copies. Not that I'm complaining!
---
Four-Mana Cards
Jinx's why our deck works. She giving us a one-mana Decimate
when she levels up (and every round thereafter if she's not dealt with) is an absolute blast. Double-drawing her doesn't feel too bad, as we can just play one copy and the second becomes Get Excited. Don't put her in harm's way willy-nilly – she's our Mrs. President – but our enemy spending two cards to kill an unflipped Jinx on round four is not bad for you as your deck has insane tempo.
1x
I like just a single copy of Sneezy Biggledust!
, even though some people run two (and even three) in their decks. I feel Sneezy is very situational, and drawing two copies in our opening hand is absolutely back-breaking. This spell can push a lot of damage at times, though, which is why I've kept one copy, but I think more than one is too mana-intensive to run. If I have a Baboon and Daring Poros in hand, I keep this card in the mulligan – otherwise I almost always toss it back.
---
Lulu Jinx – Mulligan and Matchups
Against Aggro
Byrd, The Bellringer
, Zaunite Urchin
and Yordle Squire
are definite keeps. Lulu
is a keep if, and only if, you have plays for rounds one and two. Daring Poros are also a good keep since they can give you blockers for round one, but I will throw them back if I have another one-drop.
Flipping Jinx
against aggro usually wins you the game, as aggro decks tend to have a lot of low-Health units.
Against Annie Jhin (an aggro deck that aims for big swings exploiting stunned units), try to Burst-play, or discard, your Jury-Rig
s and Chompers to save damage. Your deck has a better mid-game, and if you stay out of reach of their burn, you win in most cases. Don't hesitate to kill Jhin
with a Get Excited plus Pokey Stick – two-for-one-ing Jhin is okay since it's one of their power plays, and most of the times you're discarding something you want to discard anyway, and Pokey Stick draws you a card. Also keep Get Excited ready to counter Noxian Fervor
unless you don't have any other option.
---
Against Midrange
These are decks like Pantheon, Sivir Akshan, or Kayn Vayne.
Keep Byrd, The Bellringer
and Lulu
in your mulligan, and look for Chompers. Lulu plus Chompers is amazing in these matchups, and we can mull aggressively for that – I even throw away some one-drops (though never Byrd!).
Squeaker
is a good keep with Chompers and Yordle Squire
– if we don't hit Lulu, we can play Squire, then Squeaker plus Chompers, and cast Tiny Shield
on Squeaker (to make it a 3/3) and deal five damage to the Nexus by pulling away their blocker.
Most midrange decks struggle with go-wide strategies. In these matchups, I try to get as much chip damage early on as possible, and then transition into a more grindy gamplan later on – the Mecha-Yordles can come in clutch to help close out games (for example, the Dunekeeper
mech with three other attackers). Most midrange decks don't have a way to deal with a 6/6 on round five, and if they do, it usually requires their entire round.
Kayn Vayne is an unfavoured matchup for us, but Lulu & Chompers can really swing it on round three by themselves – we can make them not play Vayne on round three and then make them burn three unit mana; we can pull a bad unit away to either eat it with Lulu Chompers or sacrifice the Chompers to push good damage.
Remember: most of the time, thanks to Byrd, your units will have good stats. Kayn Vayne has two round-one plays: either Forsaken Baccai
or Buhru Cultist
. On round two, they either equip a weapon or pass – by round three, you should usually have three units on board (by discarding Jury-rig or Chompers). Once they get Rhaast
down, though, things get really difficult for you so try to finish the game before round seven.
A similar logic applies to Pantheon decks, except their wincon is Pantheon
over Rhaast.
I like Sneezy Biggledust!
against these decks, so if I get a Poro Cannon plus Baboon or Chompers in my opening hand, I like to keep Sneezy for some surprise damage before we transition into our Burn gameplan.
---
Against Control
I always keep Byrd, The Bellringer
, Lulu
, Yordle Squire
and Squeaker
in this matchup.
I like keeping Squire because it allows us to play around board-wipes better. This matchup almost always warrants picking Tiny Shield
from Yordle Squire
, as it can buff your Chompers and Squeaker to three Health and therefore outside of Blighted Ravine
or Avalanche
range.
Vile Feast
s are annoying, but not as back-breaking as they are for Draven Jinx. Just pull the Spiderling away with Chompers (you can do so twice, which is really good) and play normally.
Lulu
is almost always a keep (unless you're against aggro), so no surprises there.
Squeaker
gives us a guaranteed Mecha-Yordle, and Geode Mechaforcer
is excellent against Control lists as it helps flip Lulu and gives stats and SpellShield to your supported unit, which will most probably be unblocked because you'll pull away most of their blockers. Sadly, Quietus
is a very common card, so we can't pick Geode Mechaforcer
too carelessly, in which case either an early Smash & Dash
, or later a Dunehopper Mech
are both amazing picks.
Against Feel the Rush decks, Trumpetecher
is not as good because you won't go very wide anyway (to play around Avalanche) and when you can go wide, Trumpetecher is not getting most of your units out of the Avalanche breakpoint anyway. Lil Dipper
is a funny card in this matchup (I got two Jinxs once!) and a 6/3 demands a block.
Basically, against control, I like to play how they don't want me to play – FTR wants me to go wide, so I try to maintain only three or four units with solid stats to slowly chip away at their Health, but my units are not good enough to warrant a Vengeance
either. So, in that sense, it becomes easier to set up a fork for them.
---
Against Back Alley Bar decks, and Norra decks
Back Alley Bar
decks and Norra
decks aren't control decks, but they do the same thing: they sacrifice a little bit of tempo early to have a huge advantage in the late game (Bar, and Veigar
respectively).
Against Norra decks, I like to keep Mystic Shot
, Squeaker
, Poro Cannon
(if I have fodder), and Byrd, The Bellringer
(because it's a solid unit). Their decks do not get on board early, so abuse that fact and try to overwhelm them with early pressure to transition to a burn late-game.
Against
Targon Back Alley Bar
decks, multiple Chompers can be good against the units they throw out.
Against
Bandle City Bar decks, on the other hand, one Chomper will suffice and we can look for other cards, as Bandle Bar decks don't get on board that often: pulling Seraphine
and dealing four damage on round two is really common.
I think that with the release of Caustic Riff
(a card that will arrive with the World Ender expansion, and that Yangzera rated as a four out of five), this matchup will get really difficult, but the best part about our deck is that we can always tweak it to fix our shortcomings. Two copies of Sneezy Biggledust!
might be what's better in the upcoming World Ender meta, but we'll have to wait and find out.
---
General Matchup Tips
In the above sections I talked about the FTR and Kayn Vayne matchups the most since they are the ones that are unfavoured for us, and where we have to play almost optimally to clutch a victory out. Your other matchups are going to follow a similar gameplan, as our deck is linear in the sense that it wants to play units out. The flexibility comes in the form of Mecha-Yordle selection, whether to save Get Excited for burn or to remove an enemy unit, or choosing Tiny Shield
versus Tiny Spear
from Yordle Squire
.
---
Jinx Where?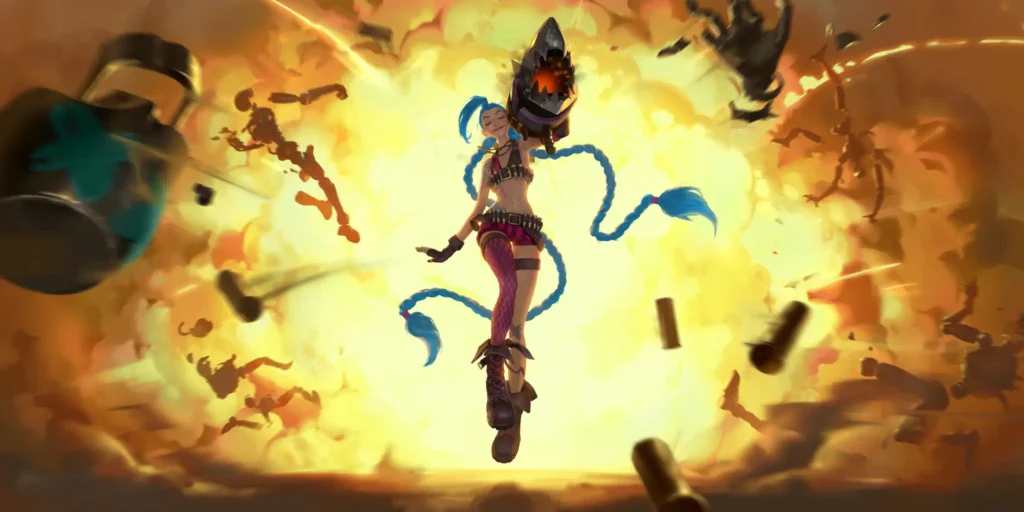 You might be wondering why I've written so much without mentioning Jinx… this is a Jinx deck, after all! But that's because I think that your early game is the most crucial part with this deck – once you've got that down, you will know when you're playing for Jinx
.
The main gameplan is to get the enemy Nexus to around 7, 8 or 11 Health by rounds four or five, and then either one rocket plus one Get Excited, two rockets, or two rockets plus Get Excited can finish them off. Jinx
is really good at killing an enemy Nexus that is around 10-ish Health, but getting to that point is the tough part, which I have detailed above.
I almost never keep Jinx
in hand unless I literally have the pieces I need to flip her on round four and with one spell mana left, which doesn't happen often. Keeping her in your mulligan is not entirely wrong, but only if you have plays for rounds one and two sitting in your hand, and you don't need to apply immediate pressure – and these cases are very rare.
In other words: throw her away in the mulligan, don't worry. Our Queen will always come back to us. And if she doesn't, and we need to dig for her, well… that's why we have Urchin and Rummage, right?
I like being cautious when playing Jinx, but not overly so. If you think they'll have to jump through hoops to kill her, then play her – your other units are still applying pressure. If you have two Jinx copies in hand, don't be afraid at all to slap her down on round five or six if you have banked mana. If they kill her on sight, we then have a decision to make: do we use Jinx's Get Excited!
to get the Super Mega Death Rocket!
(and hope we draw Jinx later), or do we cash in on the seven damage to face right now and play for top-decks? I usually choose the latter since, by getting a rocket, you're also getting rid of their blockers, and top-decks are fake anyway if you're just killing them.
I'd also like to point out that, when compared with Draven Jinx Discard Aggro, the Mecha-Yordle packages provides us with more threat density, so they can't get rid of our Jinx as freely since, before her, they also have to deal with our Lulu and our mechs.
---
Tech Options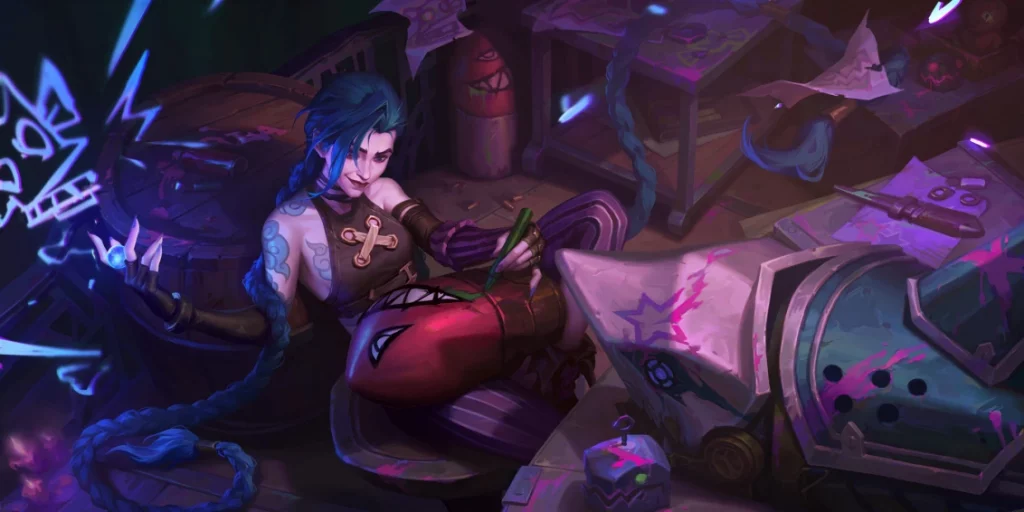 Some cards that you can try, which I didn't personally like, are:
Augmented Experimenter
: Too clunky when you draw him and Jinx together. When that was the case, I usually found myself discarding him. I think this card wins you 1 in 10 games, but Sneezy wins you 3 in 10, so I'd rather go for that over this.
Mechapulverizer
: What a weird card. On the surface, it does not seem too bad, and it can make our Chompers extremely resilient. The thing is, the unit we want this on is also the unit we want to discard, so it ends up being REALLY awkward and you're better off not playing this.
Electro Harpoon
: I think this card can be a solid one-of. So can Heroic Refrain
, though, so I'd rather have the option to choose between the two that Bandle Tellstones
provide for one extra mana. If you're using Harpoon for reach, the one mana will not be relevant anyway; if you're using it for tempo, you have Mystic Shot
which can do the same without Discarding. I know discarding is good for our deck, but remember that our deck doesn't have too much discard fodder.
Bandle City Mayor
: If you play the Mayor, you're better off pivoting towards more Sneezy Biggledust!
synergy, as this plays at a different speed and you don't have many units that benefit off of it. Mayor, plus Grandfather Fae
, plus Bandle Commando
would be a pivot to a triple Sneezy variant of our deck, but I don't personally like that version too much.
---
Conclusion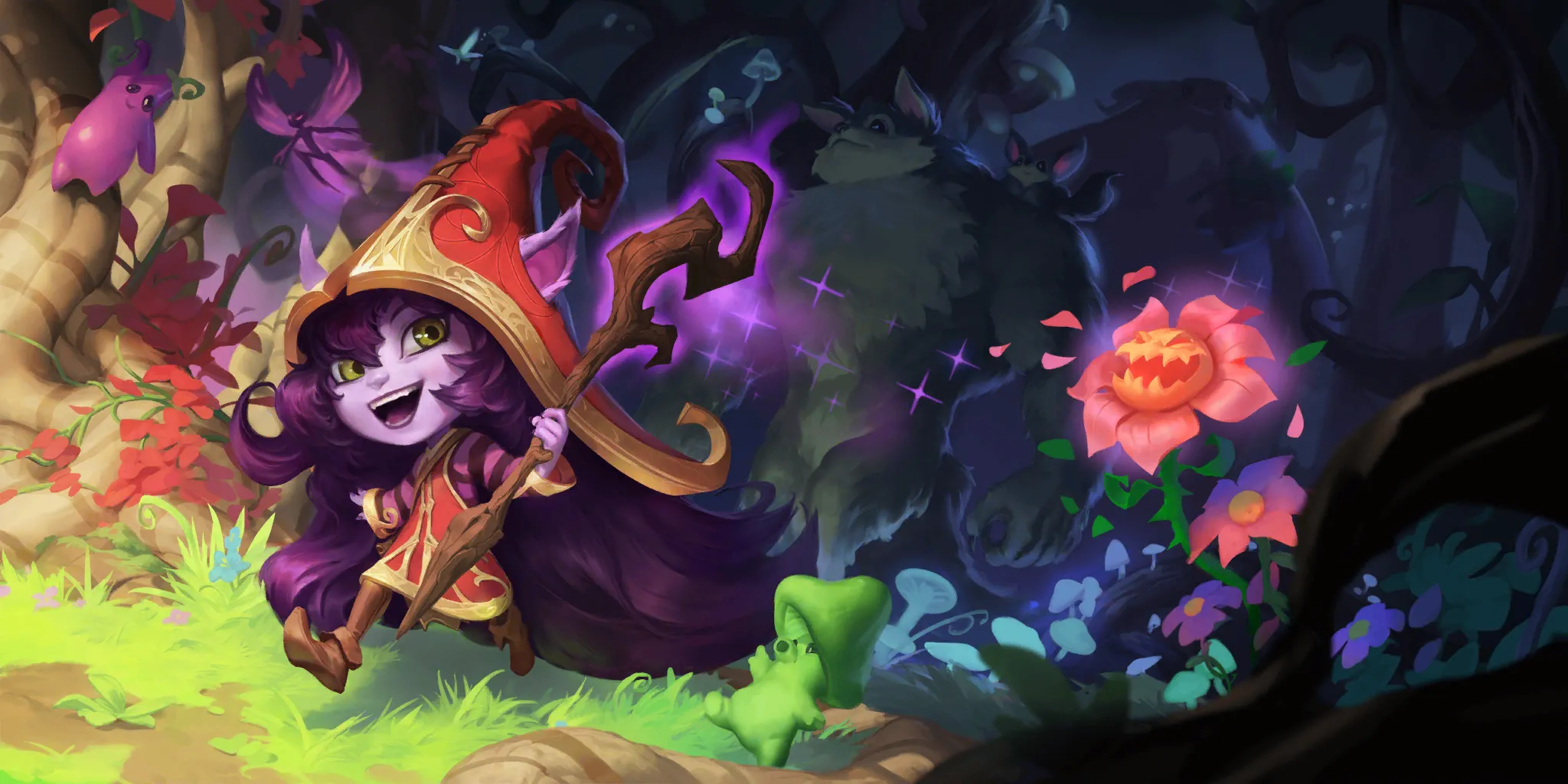 That'll be it for this Jinx
Lulu
deck guide!
I think Jinx Lulu is the best and the most fun way to play Jinx – I believe this deck has game into almost everything, and when you look at the current Runeterra Meta Tier List it's certainly one of the best LoR decks right now. If you're looking to make a last-minute push to Masters before Domination ends and World Ender starts, I think this deck will make that journey really explosive.
See ya!
---
---