The most recent patch has brought out a number of new decks and breathed new life into old archetypes with a variety of buffs and reworks, but so far my favorite new card to take the spotlight has been Spirits Unleashed
!
Spirits Unleashed
used to be an unbelievably bad card that fought with Sunk Cost
for the reigning title of Worst Spell in Runeterra. It was also another albatross around Udyr
's neck as his Champion Spell, condemning him to continued irrelevance.
Yet it turns out that if you just add "Everywhere" to a spell, it gets a lot better! Udyr
hasn't benefited much from this buff yet, but the mad deck maestro TealRed saw an opportunity to revive a rocket-toting terror from the past.
3
6
9
22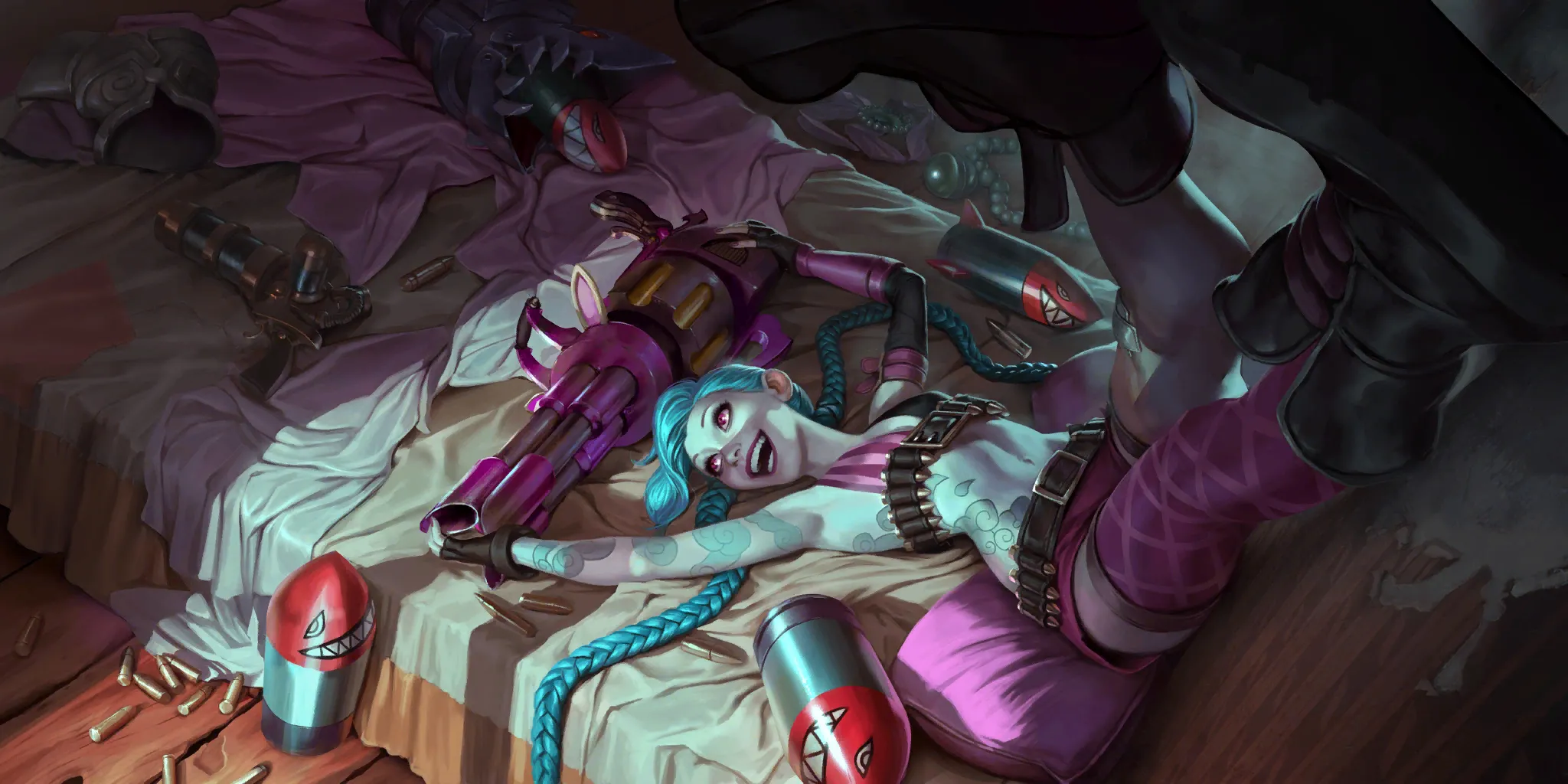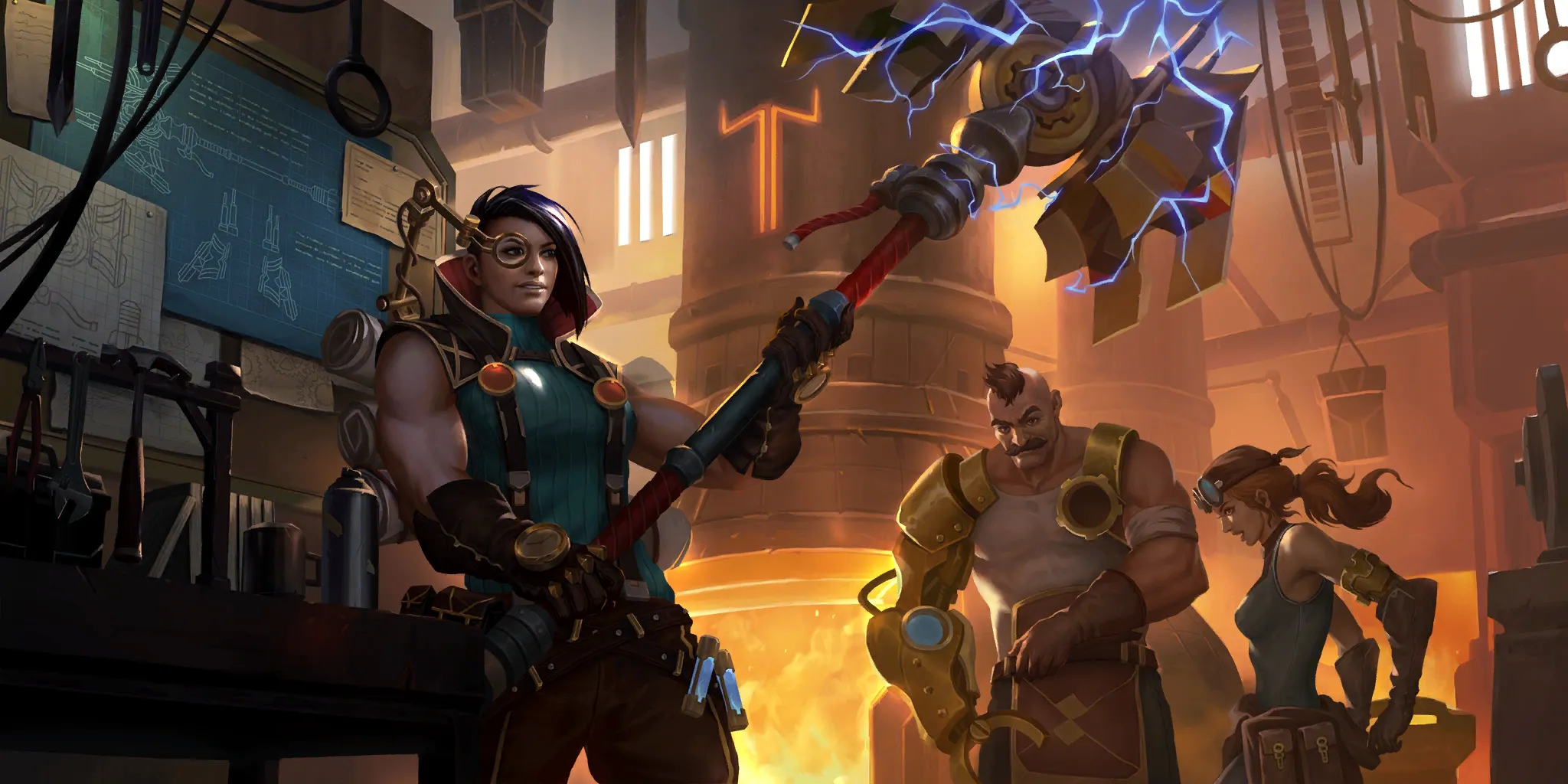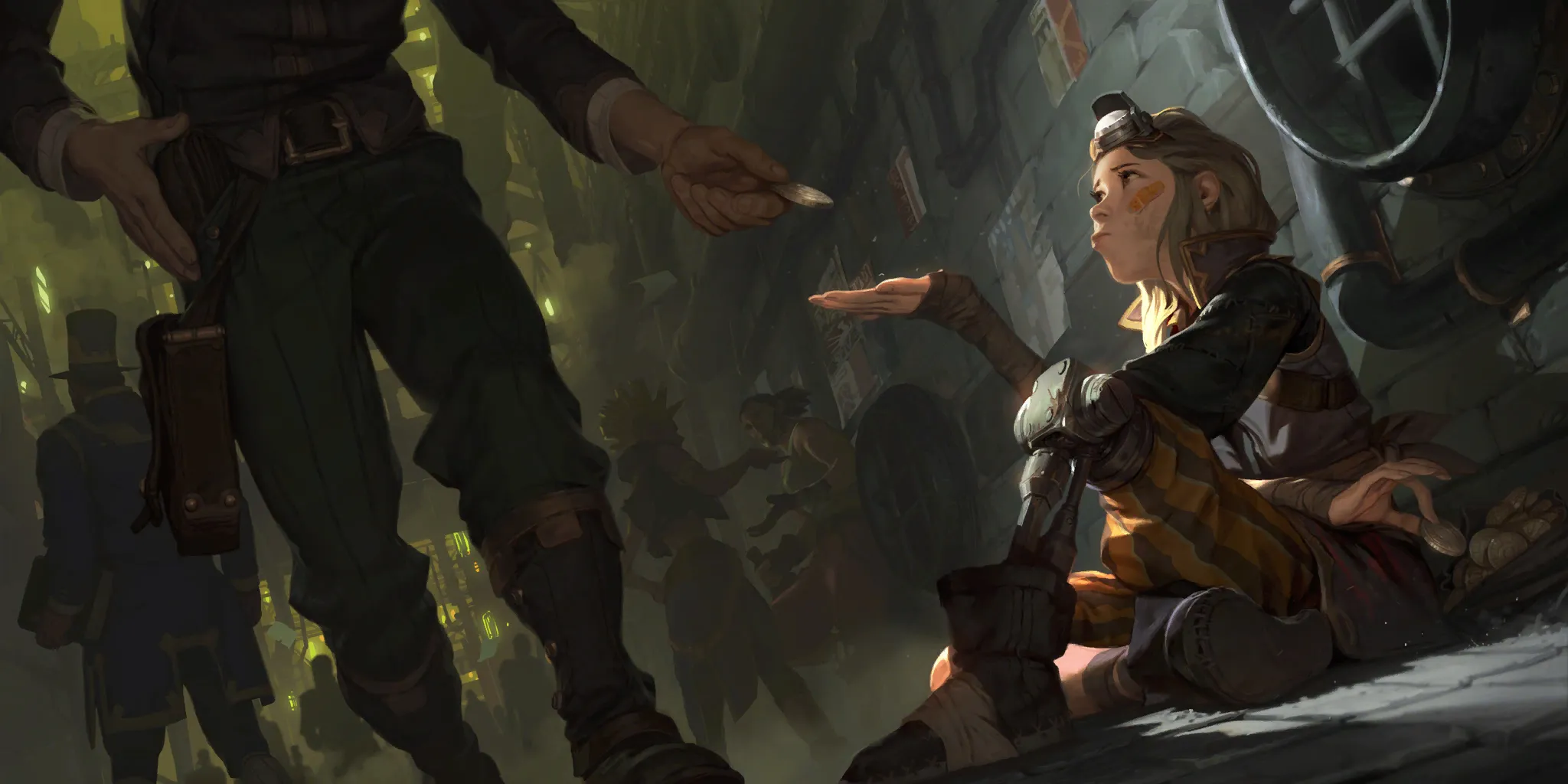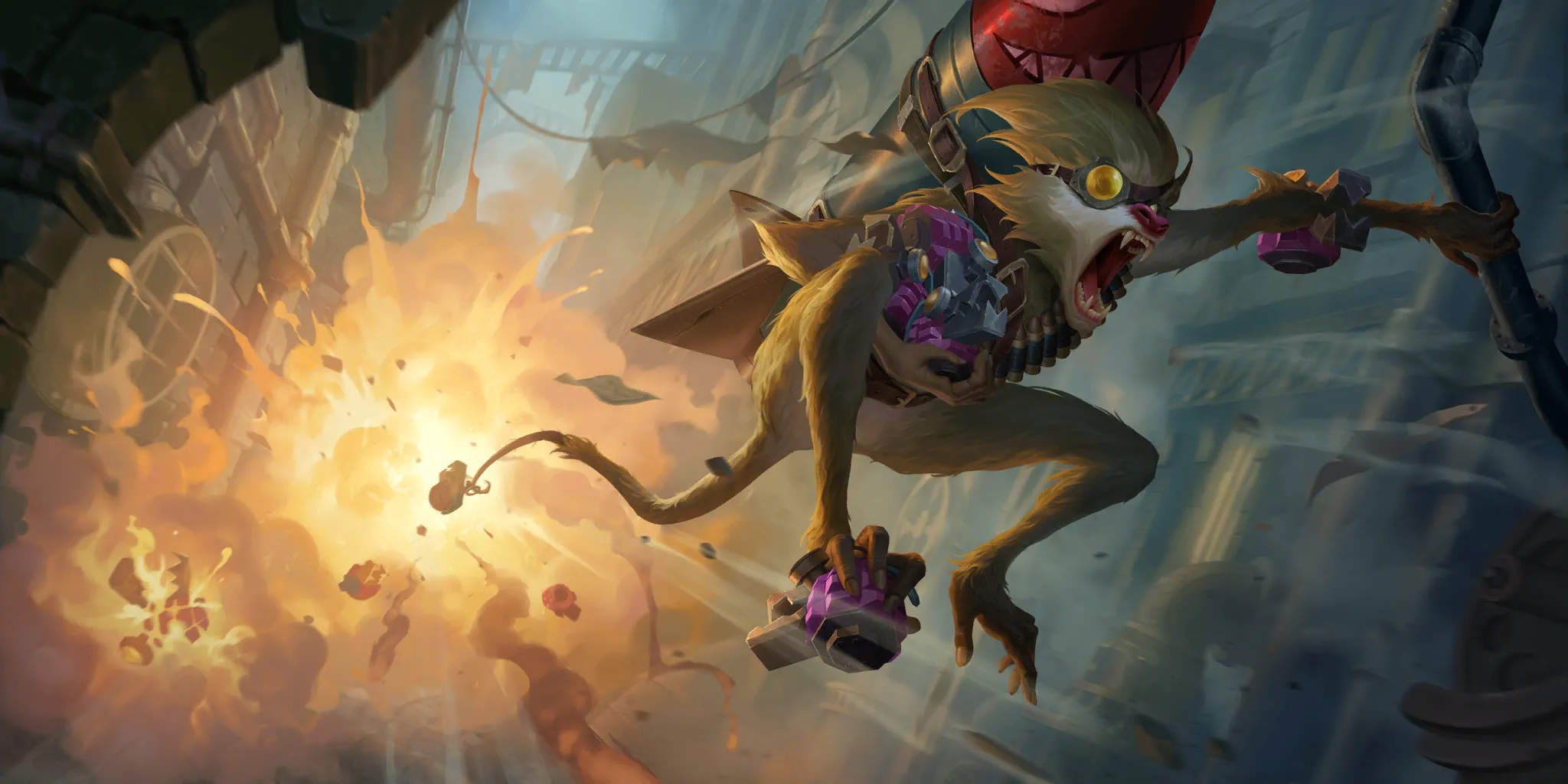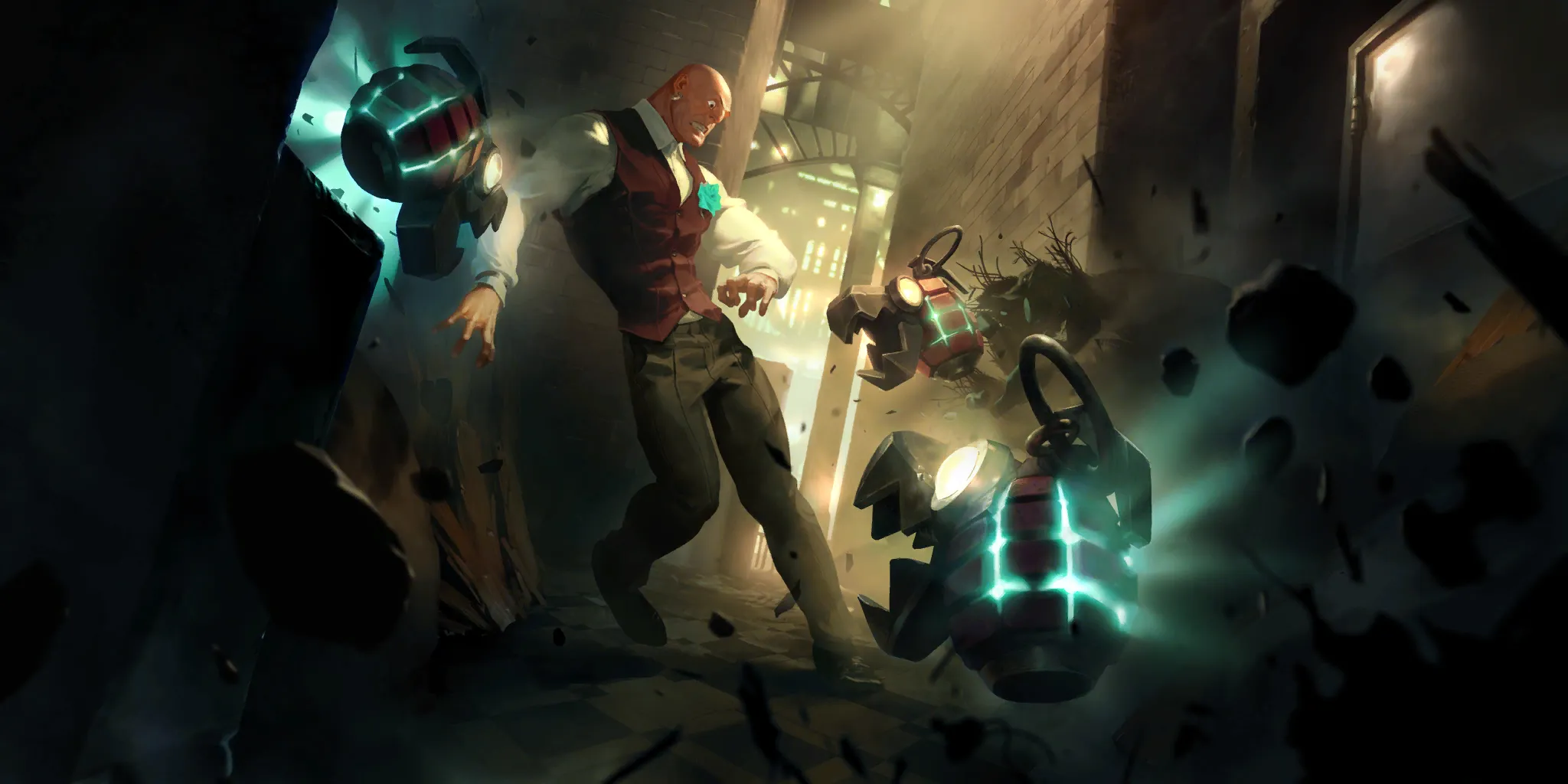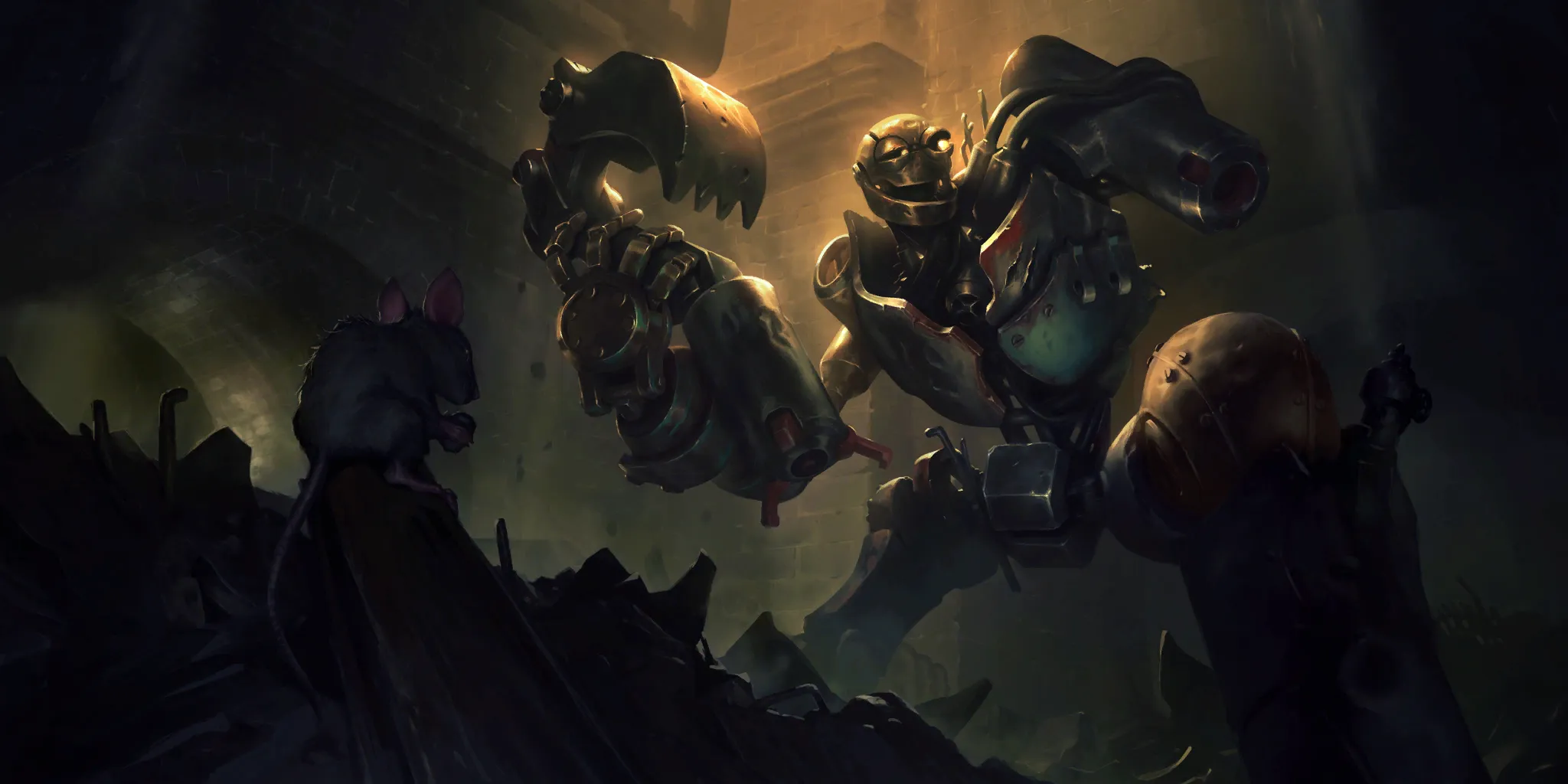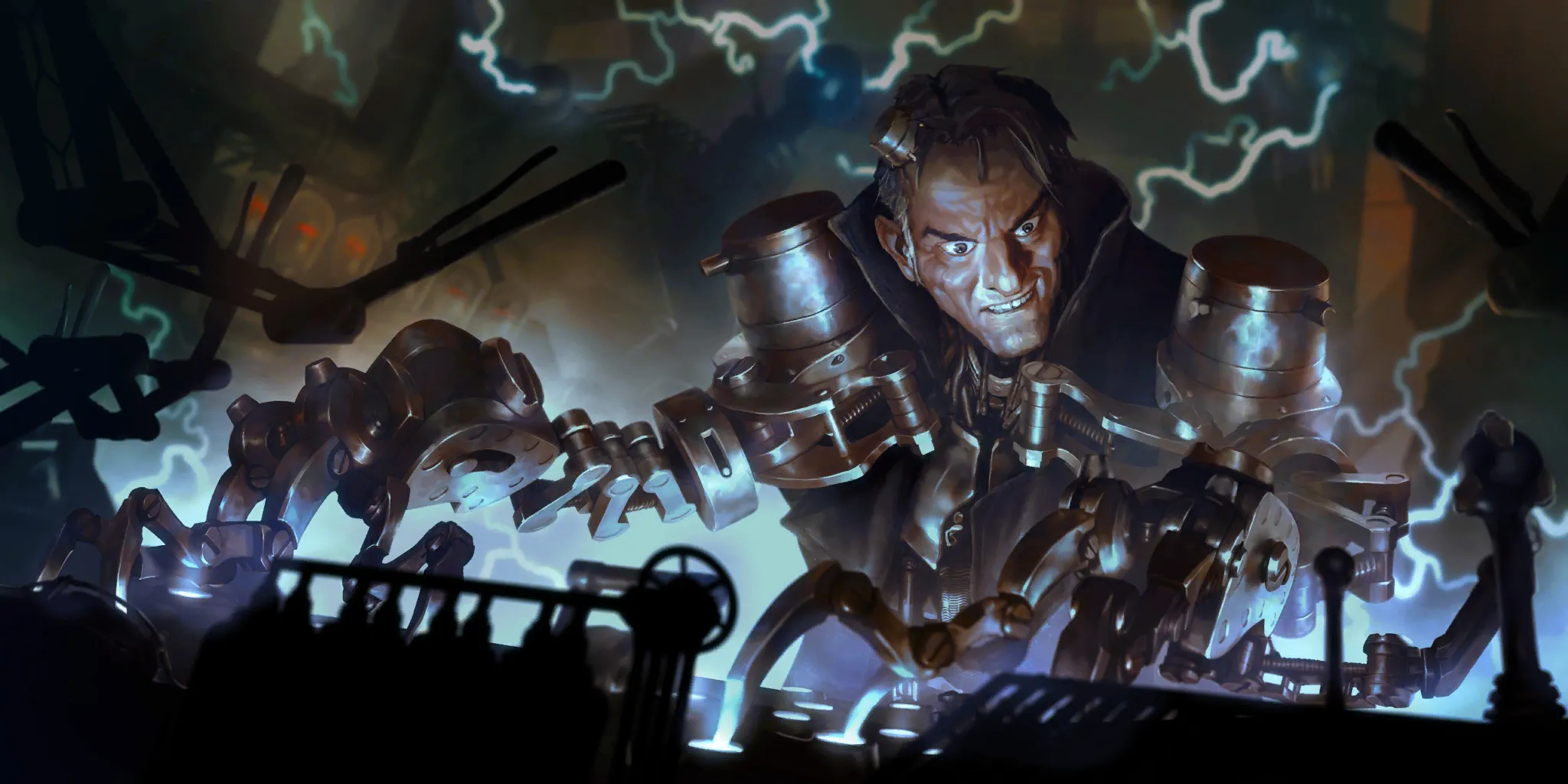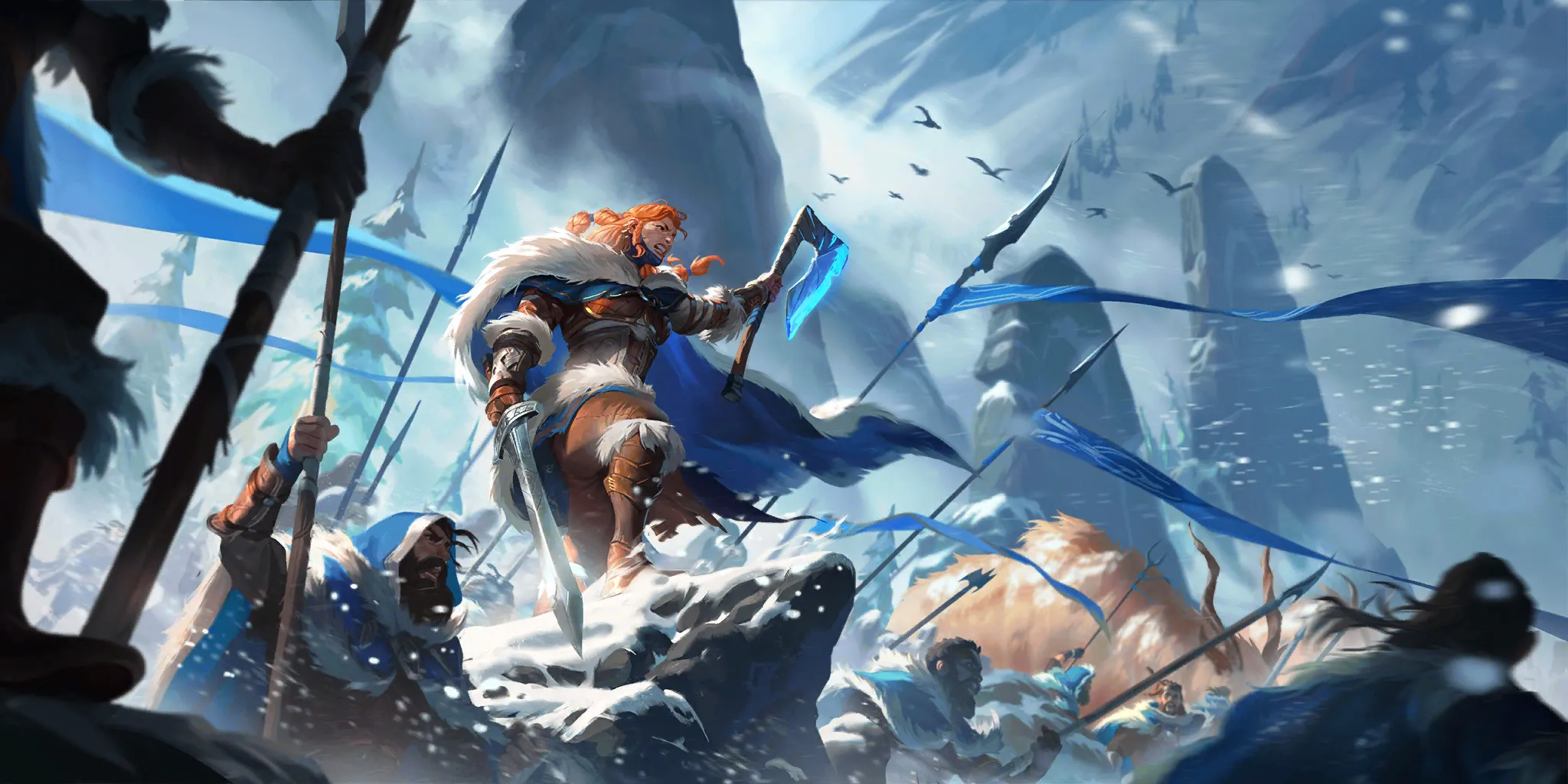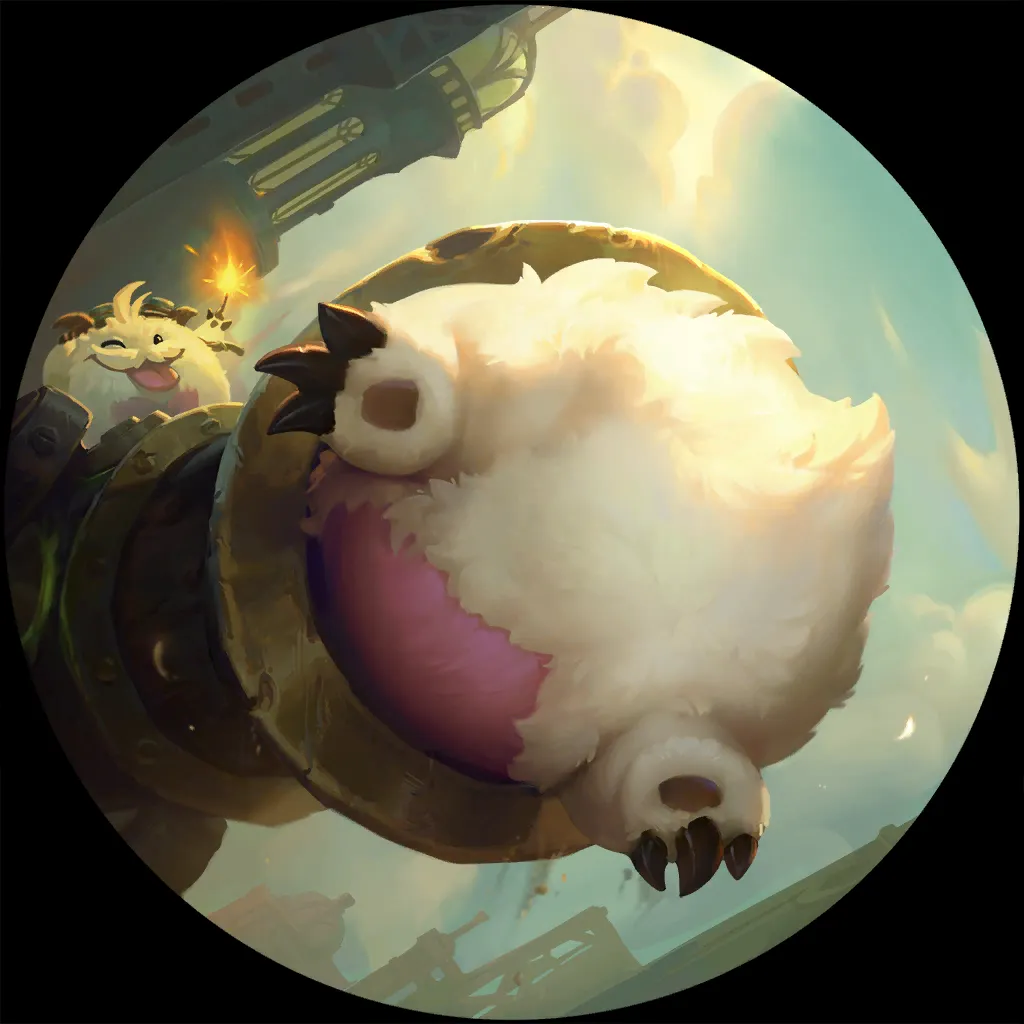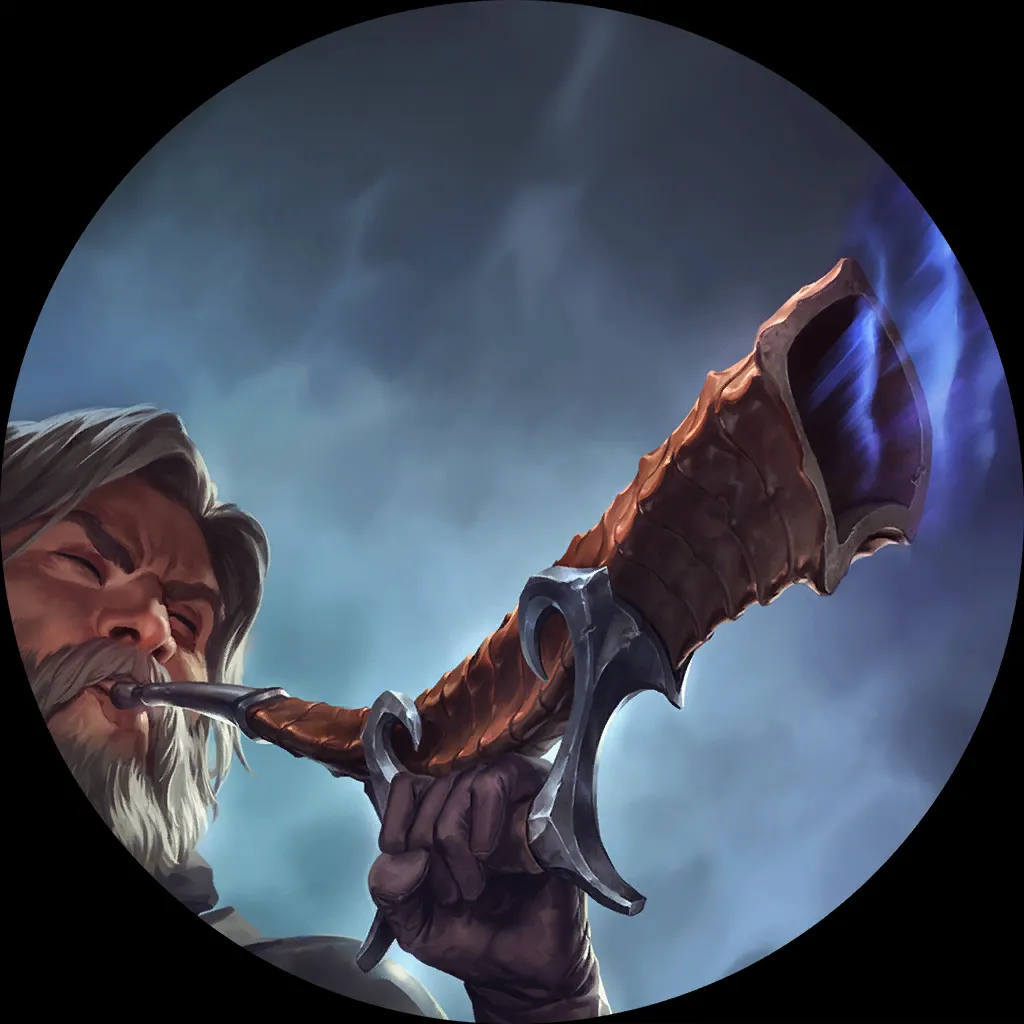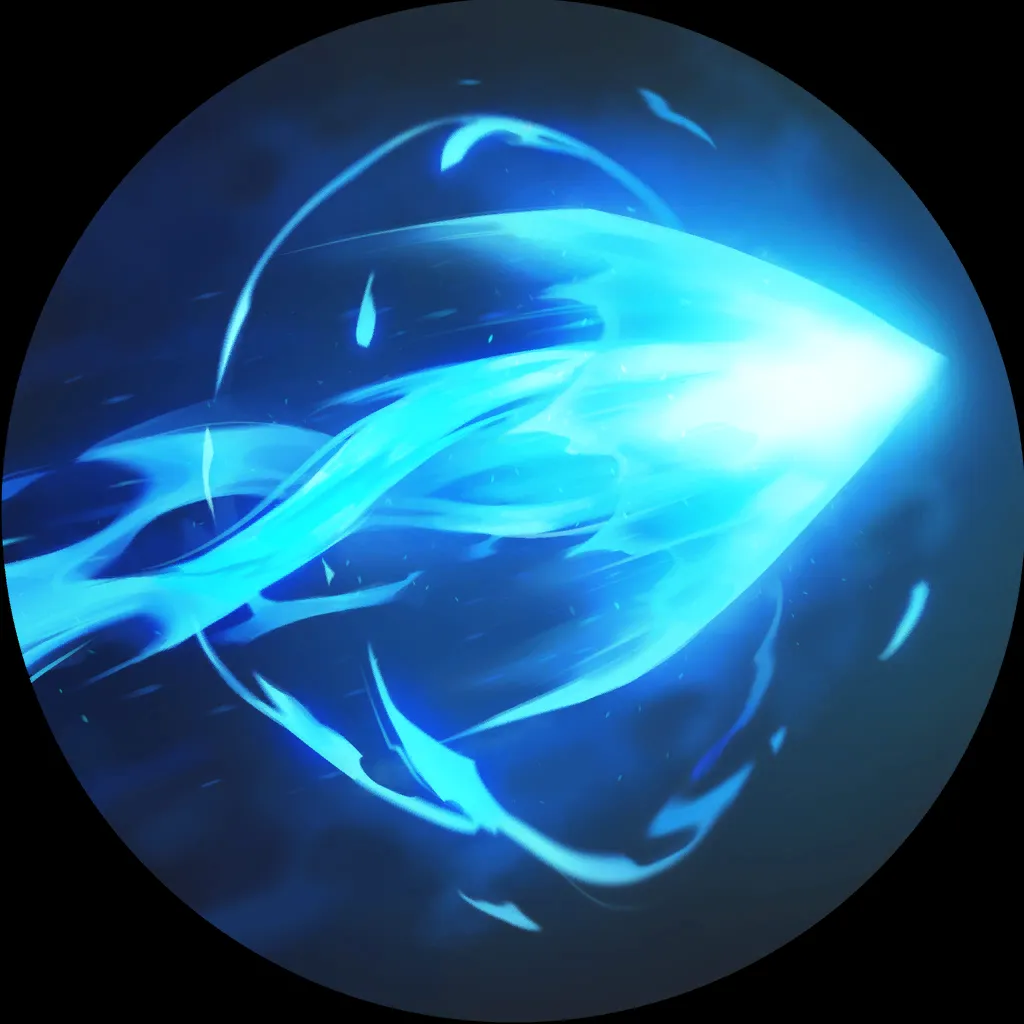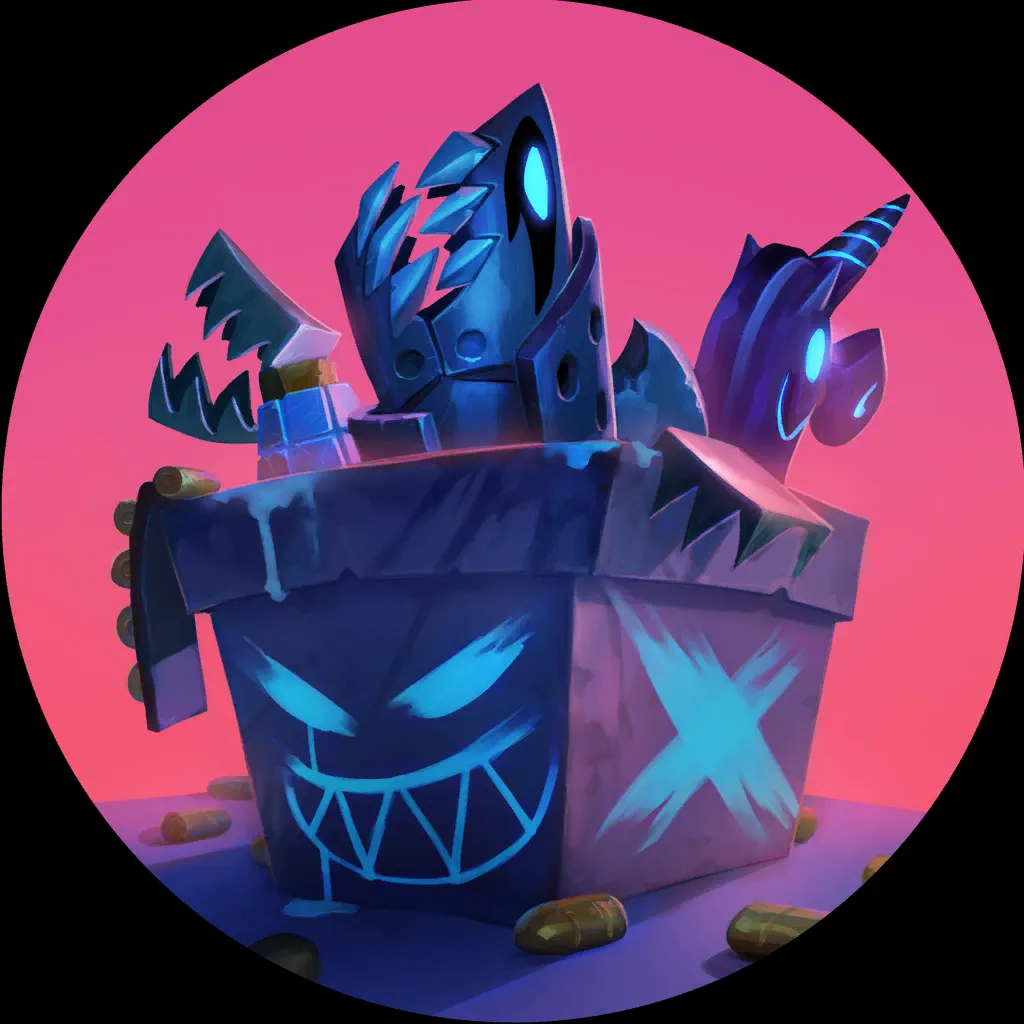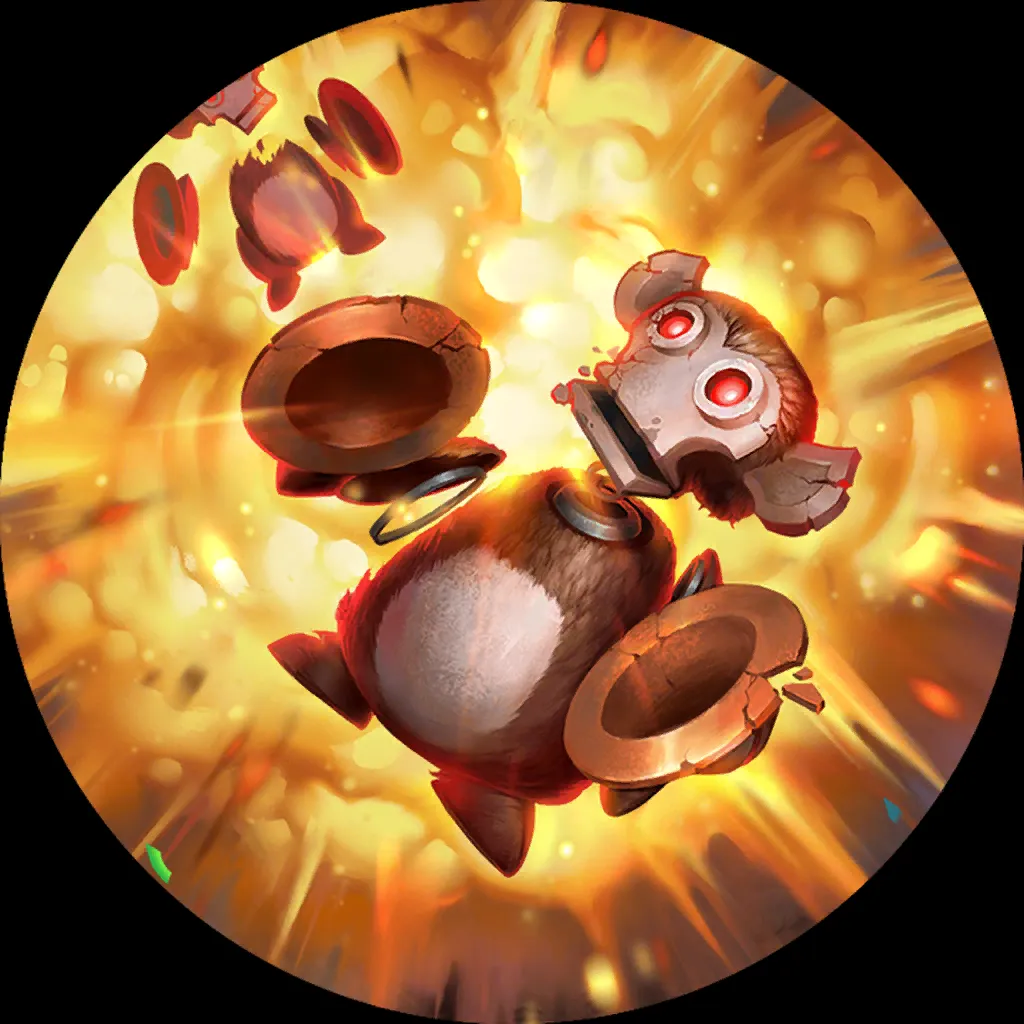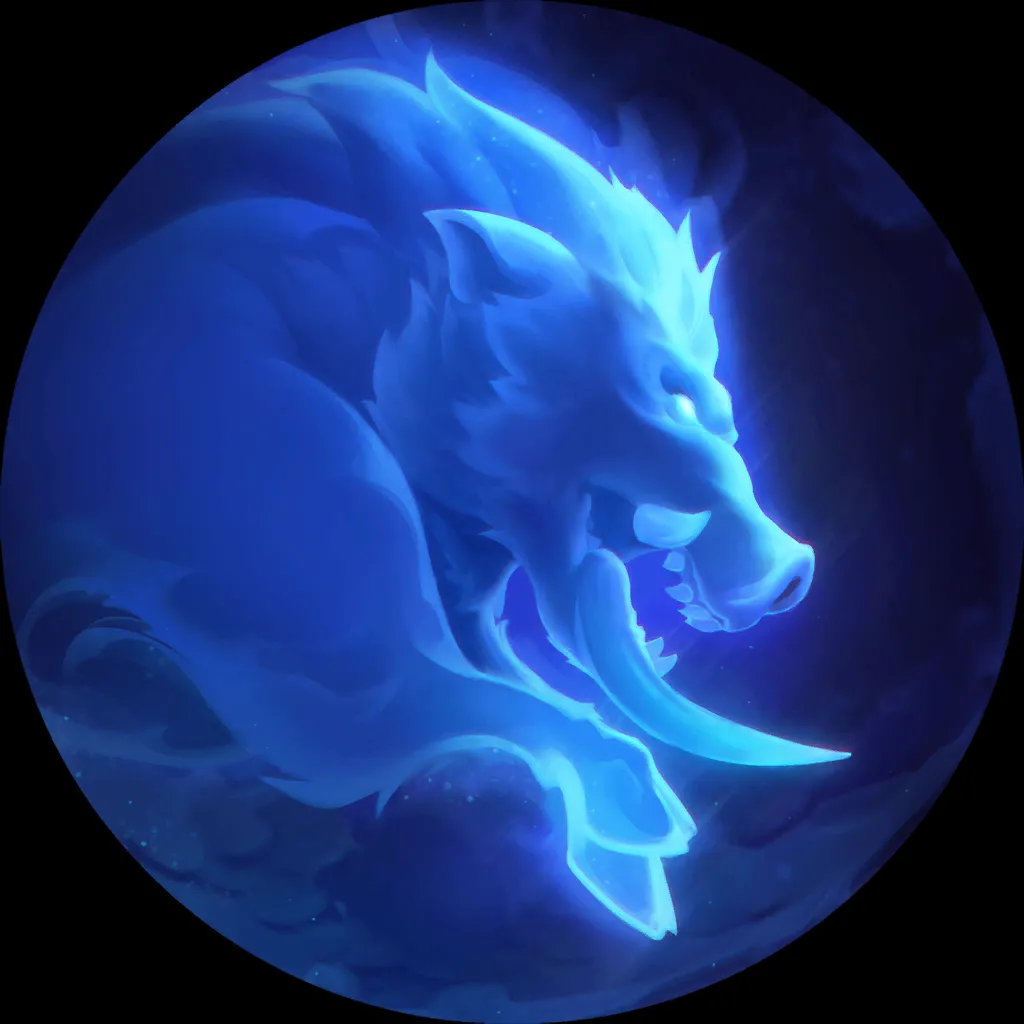 It's Jinx Bard all over again! While we've lost some of the early high-roll potential that the Bard
-based deck had (before Bard
was unceremoniously erased from the game), we've gained consistency and the ability to summon Created allies, like Daring Poro
or Flame Chompers!
, buffing them the round that we make them instead of having to wait for a Chime to land. 
Granting +1/+1 to all of our units is strong, and we are able to generate more value by cheating out allied units via discard synergies. And we can utilize Revna, the Lorekeeper
to build more value in the mid- to late-game as she will grant her boosted stats to all of the units in our deck. Being able to flood the board with one- to two-mana 6/5's can quickly overwhelm our opponent.
Another key buff that makes this deck so dangerous is that Jinx
now creates a Super Mega Death Rocket!
on level up, guaranteeing that we generate at least one rocket after emptying our hand. This gives us an incredible amount of reach if our rowdy rocketeer can stick to the board for a round; casting two one-mana Decimate
s can end the game pretty quickly.
Spirits Unleashed
also makes Jinx
much harder to remove efficiently, which can help us to get more rockets!
An important thing to note is that this is not a simple SMOrc deck; the deck currently rests at a 51% win rate, but top pilots are sporting up to 80% WR over 20+ games, and I personally had a 90% win rate over 10 games. There are a number of important decisions to make when structuring your rounds, to ensure that you can cast your generated rockets, and also knowing when to pivot from the discard aggro plan to burn or value, based on board state or matchup.
---
Best LoR Decks: Jinx Spirits Unleashed – Strategy and Gameplan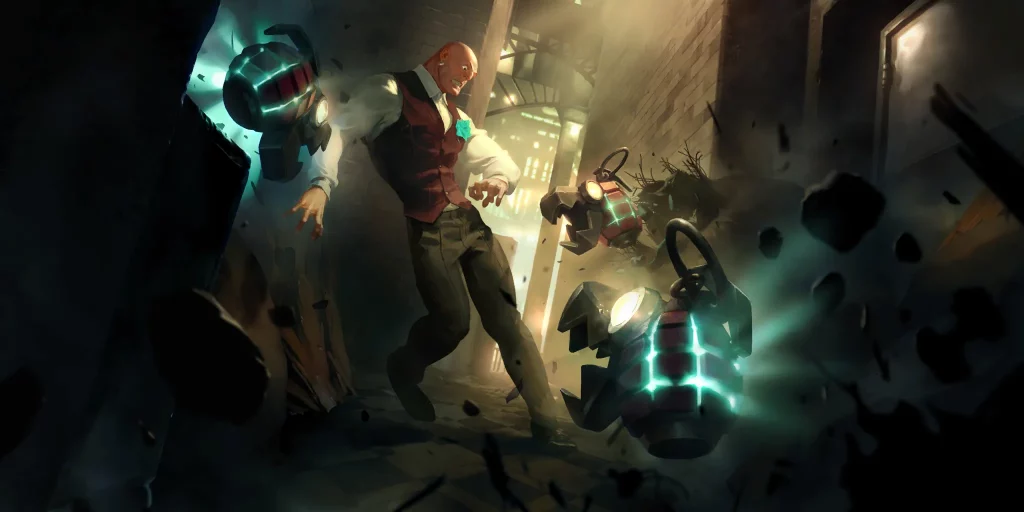 Rocketeering 101
The basic skeleton of our deck is the same old
Piltover & Zaun aggro shell; Boom Baboon
and Flame Chompers!
, Zaunite Urchin
, Poro Cannon
, and Sump Dredger
with Jinx
. Sometimes this will be all we need against decks that don't have efficient ways to deal with our wide board.
A new face in the crowd is Forge Chief
. The Chief is an important addition as she allows us to develop our board while maintaining spell mana and generates additional value for us with every strike. If she can connect twice, we develop on rounds one and two with enough mana to cast Spirits Unleashed
on round three.
Once we've cast Spirits Unleashed
, our deck shifts into another gear. Outside of Avalanche
or Blighted Ravine
, it will be incredibly difficult for our opponent to remove our wall of 3/2's efficiently. Our units also begin punching way above their weight class and can trade with most three-mana units while threatening enormous amounts of Nexus damage.
Our general plan is to continually push chip damage and force our foe to trade down the board, outvaluing them with our cheap (and sometimes free!) units.
After we've pummeled our opponent with our discard units, Jinx
comes over the top with Super Mega Death Rocket!
, along with Mystic Shot
and Get Excited!
to burn down the enemy Nexus.
If our opponent manages to survive past the initial barrage, playing an additional copy of Spirits Unleashed
or dropping Revna, the Lorekeeper
can finish them off.
---
Unleashing the Spirits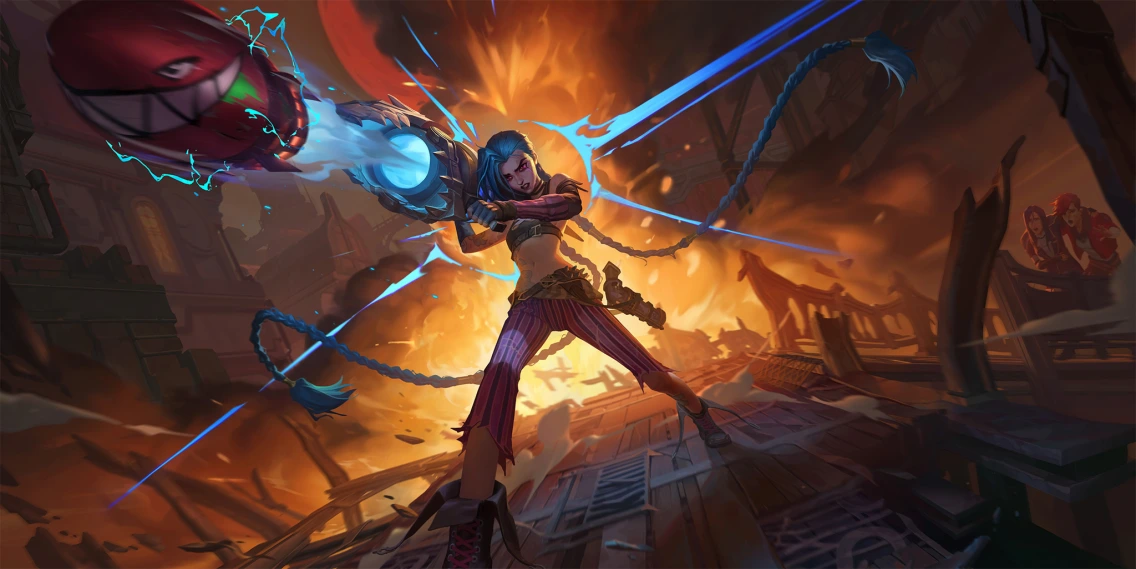 One of the key decision points in our deck is knowing when we can safely cash in Spirits Unleashed
. As a five-mana card, Spirits Unleashed
can represent a huge tempo loss if we do not have a preexisting board, or are not able to follow up on it with development. 
In general, casting Spirits earlier in the game is usually better as it allows us to begin generating value with our cheap units – but it may be worthwhile to wait a round in some situations, depending on when we have the attack token, how aggressive our opponent's deck is, the current board state, and what removal spells they have available to them.
For example, say that we have the Attack Token on odds and are playing against Annie
Jhin
. If we cast Spirits Unleashed
on round three, our opponent is free to potentially develop a Boomcrew Rookie
or Tusk Speaker
along with a one-drop. They can then develop on round four with Solari Sunhawk
and The Stagehand
, immediately blowing us out of the water if we don't have a way to develop additional blockers.
If we have Flame Chompers!
and either Zaunite Urchin
or Poro Cannon
in hand, or already had multiple units on board, this may be fine as we can quickly develop blockers and we will have big enough bodies to trade down. We also have much more draw than our opponent and will be able to replace our units much more easily.
If we are playing into a
Freljord control style deck like FTR, it may be worthwhile to swing before committing the spell if they have enough mana for Avalanche
to get the value from our board. Against Shadow Isles control, on the other hand, we may be better off waiting to develop until we've played Spirits Unleashed
to force out multiple removal spells.
It is important to note that units on board when you play Spirits Unleashed
will not benefit from the +1 to Health, as it will immediately do one damage to Everything. Because of this, sometimes it is better to wait to play units until after we have unleashed the spirits to avoid losing our board to Make it Rain
, Withering Wail
, or other ping spells.
---
Building Bigger Booms
Even with our big pig energy, Jinx
is still an important win condition for our deck. She can represent eight total points of burn damage if she can survive to the next round after leveling, and combined with Get Excited!
and Mystic Shot
, we can burn our opponent out from 10+ health without even needing to swing.
Jinx
can be a menace when we do need to commit her to the attack, swinging in as a 6/5 if we've cast Spirits Unleashed
, or even bigger if we've thrown down Revna, the Lorekeeper
! It is important to check the stats on each copy of Jinx
if we have cast Revna, since she will only affect units in our deck.
Jinx (level 2)
also gives us an additional card at the beginning of every round, allowing us to continue to flood the board with over-statted, cheap units without running out of gas.
As I mentioned before, card sequencing is an important part of playing this deck to ensure that we can level our Jinx
efficiently, and begin burning down our opponent's Nexus. Note that Jinx
will level immediately when our hand is empty (even if we are creating additional cards with Poro Cannon
or drawing with Rummage
, Zaunite Urchin
, or Augmented Experimenter
).
Our rocketeer is an important finisher for our deck so it is often better to keep her in hand until we can level her at Fast or Burst speed, to ensure we get our first Super Mega Death Rocket!
right away.
Keeping an eye on our opponent's Nexus Health is important to help us figure out when to go all in on the burn plan; emptying our hand without being able to close out the game can hurt us if our opponent can remove Jinx
before the start of the next round.
When we go for the level up, the only cards that we really care about not discarding are our burn cards or extra copies of Jinx
– everything else is expendable. We can always draw more cheap units, but the two or three points of burn damage from a copy of Mystic Shot
or Get Excited!
could be what we need to end the game.
We also need to keep careful count of our mana when we go for leveling Jinx
– turns out those rockets aren't free! Super Mega Death Rocket!
is always fleeting, so we need to make sure that we have at least one mana left over to play it; nothing worse than seeing one get discarded at the end of our round!
---
Jinx Spirits Unleashed – Matchups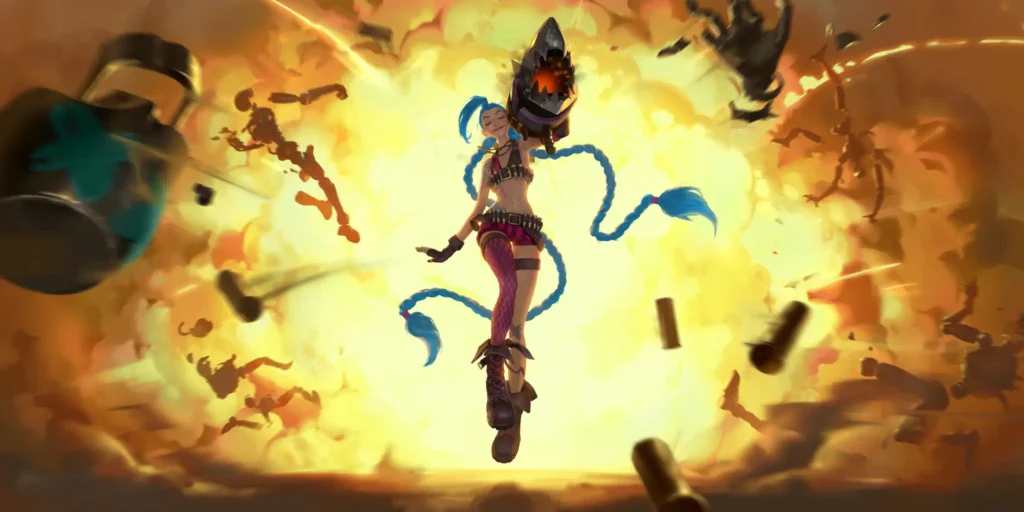 Aggro/Burn
The same as big Demacia beats little Demacia, big aggro beats little aggro. Our list decimates Annie Jhin, and Jinx with Draven or Lulu
, just by us outgrowing their board while being able to maintain pace with development. We suffer a bit into Jinx
Ekko
as Chronobreak
can be back-breaking for us; saving a Get Excited!
to kill Ekko
before he strikes is absolutely worth it.
---
Midrange
There seems to be one major deciding factor for whether we are favored into midrange decks… Do they have Challenger? We are able to run over Sivir
Varus
Akshan
, and do okay into Varus Pantheon, but decks like Vayne
Kayn
demolish us. Our best shot against these decks is to go aggressive and pray that they bricked a hand so that we can finish the game out with burn.
---
Control
Like most Jinx
decks, control is still terrible for us, although surprisingly enough FTR is a decently winnable matchup at 47% odds – but control decks that can go wide like us, such as Heimerdinger
with Norra
or Jayce
, are especially problematic because they can keep healthy with drain spells while trading down and refilling their board each round. And Minimorph
is especially bad for us since we don't get a chance to level Jinx
in response.
Finding Spirits Unleashed
early can help keep our board healthy against pings like Vile Feast
, and playing a second copy or a Revna, the Lorekeeper
can make our board much more difficult to deal with damage based removal.
---
Rocket Tech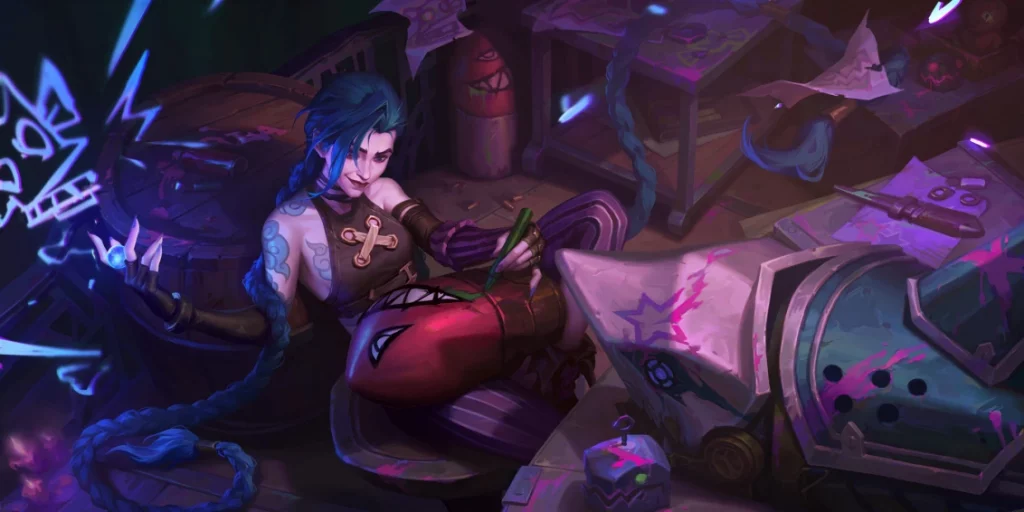 Although I've managed a solid win rate with one of TealRed's iterations, I think that this particular deck is far from solved and we have a number of options in how we build the deck.
Entreat
is a 3x for me because of how integral Jinx
is to closing out the game. Being able to consistently get her on board turns the pressure up on our opponent because of the massive amount of burn damage she can drop. And if Jinx
is already on the field, the copy that Entreat draws will turn into Get Excited!
, which can help us level our Jinx
and also it's more burn!
Levels Jinx
, removes a blocker, potentially summons a copy of Flame Chompers!
, and refills our hand? This one is a no-brainer as at least a 2x in our deck, and I would argue for 3x because of how well it suits our game plan.
I've been running 3x of Revna, the Lorekeeper
so far, but would consider cutting down to 2x or 1x in favor of additional copies of Mystic Shot
or other cheap units. She can be clunky, and starting the game with triple Revna in hand is a nightmare. She does provide excellent value in the late game, but it can sometimes be too little too late.
Acorn, the Hextechnician
is a solid fit for the deck. She can discount Spirits Unleashed
or our burn spells, and functions as an elusive threat to push damage throughout the game.
Honestly, I don't care much for Jury-Rig
. It does provide additional value for discard and can be played at Burst speed to level Jinx
, but a vanilla 2/2 just seems too… fair. 
A single copy of Troll Chant
can go a long way towards keeping our Jinx
alive for a round, to help us get to our next draw and generate an extra rocket. It can also help us to make more favorable trades when attacking or blocking, but I wouldn't add more than 1x.
---
Closing Thoughts
Jinx
and Spirits Unleashed
is a solid deck with a unique playstyle and decently winnable matchups into most current ladder decks, but more importantly this deck is a blast to play. I really enjoyed taking it to the ladder and would encourage you to do the same before the next season drops.
Thanks for reading, see you on the ladder!
---
---