Howdy friends! Davebo here coming at you with a guide for my favorite deck of all time, Jayce Lux!
I have played this deck extensively in the past, winning three Mastering Runeterra dailies with it and hitting rank #4 on the Americas server at the end of the season during the Ahri Kennen Meta.
The deck is seeing a lot more play after the recent Cast/Play changes. A quick overview of how the changes affect the deck:
Lux's Final Spark cannot be stopped by denying the spell or killing/silencing Lux.
Jayce and Mageseeker level up progress cannot be stopped by denying or fizzling spells.
The Forge Of Tomorrow no longer takes up a board slot when casting Assembly Line, and you can immediately use the mana to respond to the opponent's response.
Unfortunately, having leveled Jayce and Lux on the field doesn't get you double Final Spark anymore when resolving a doubled six-cost spell, but that slight nerf is well worth it for all the above buffs. If you have both leveled champs on board and resolve a six-cost spell, you were probably in a pretty good spot anyways.
---
Main Idea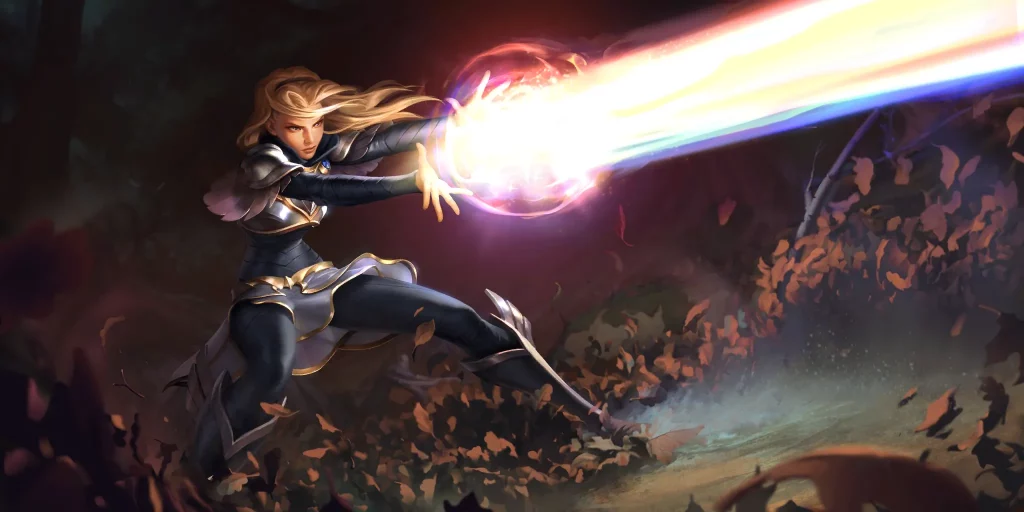 The deck has pretty flexible gameplans, capable of being either the beatdown or the control depending on the matchup and the starting hand.
We generally try to play for board control using powerful Demacia Challengers, combat tricks, and PnZ removal, and then overwhelm our opponent with big boards and For Demacia!
– either pushing lethal or wiping our foe's board. Along the way we can play Lux
to get some extra lasers (aka Final Spark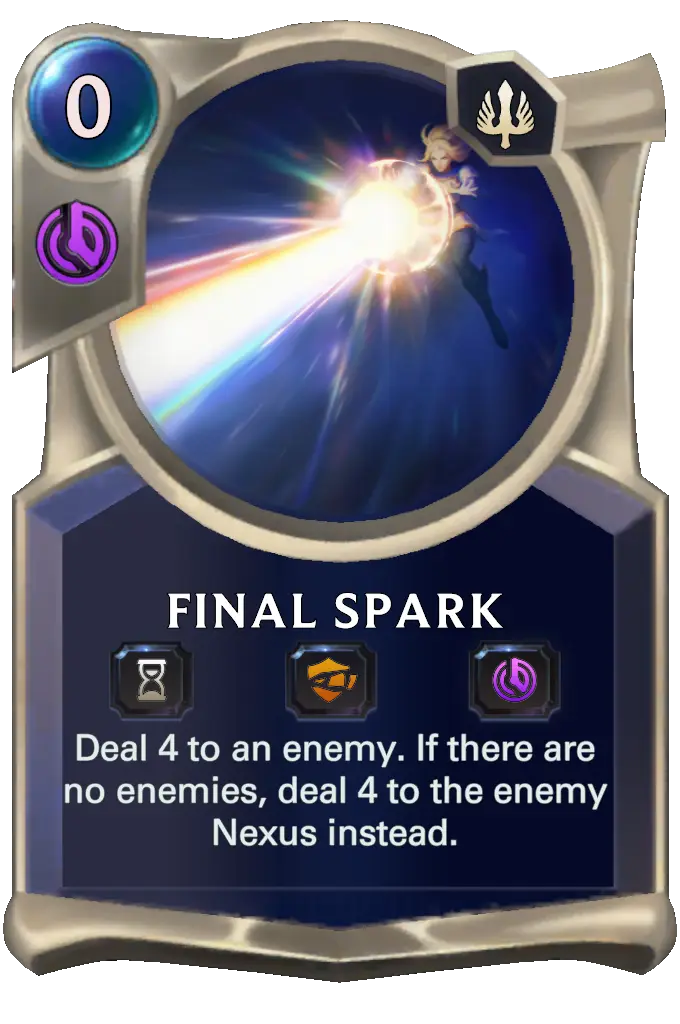 s) or Jayce
to make our big turns even bigger.
It's very important to think a few turns ahead and bank spell mana correctly so we can get our payoffs at the right time for value.
A big thing with this deck is to not go too hard on the six-cost spell synergies.
A big thing with this deck is to not go too hard on the six-cost spell synergies. You often play until turn six like a midrange Demacia deck with PNZ removal – don't tunnel vision on playing a six-cost spell on turn three, it's not important if you have better lines like Petricite Broadwing
+ Brightsteel Protector
. 
My usual game plan is to get early board advantage with powerful units and combat tricks, then dropping Lux
and start getting laser value. If you have been applying pressure early, we can fork the opponent by forcing them to either die by Lux Lasers or a swarm of 3/3s + For Demacia!
.
---
Decklist and card choices
6
0
17
17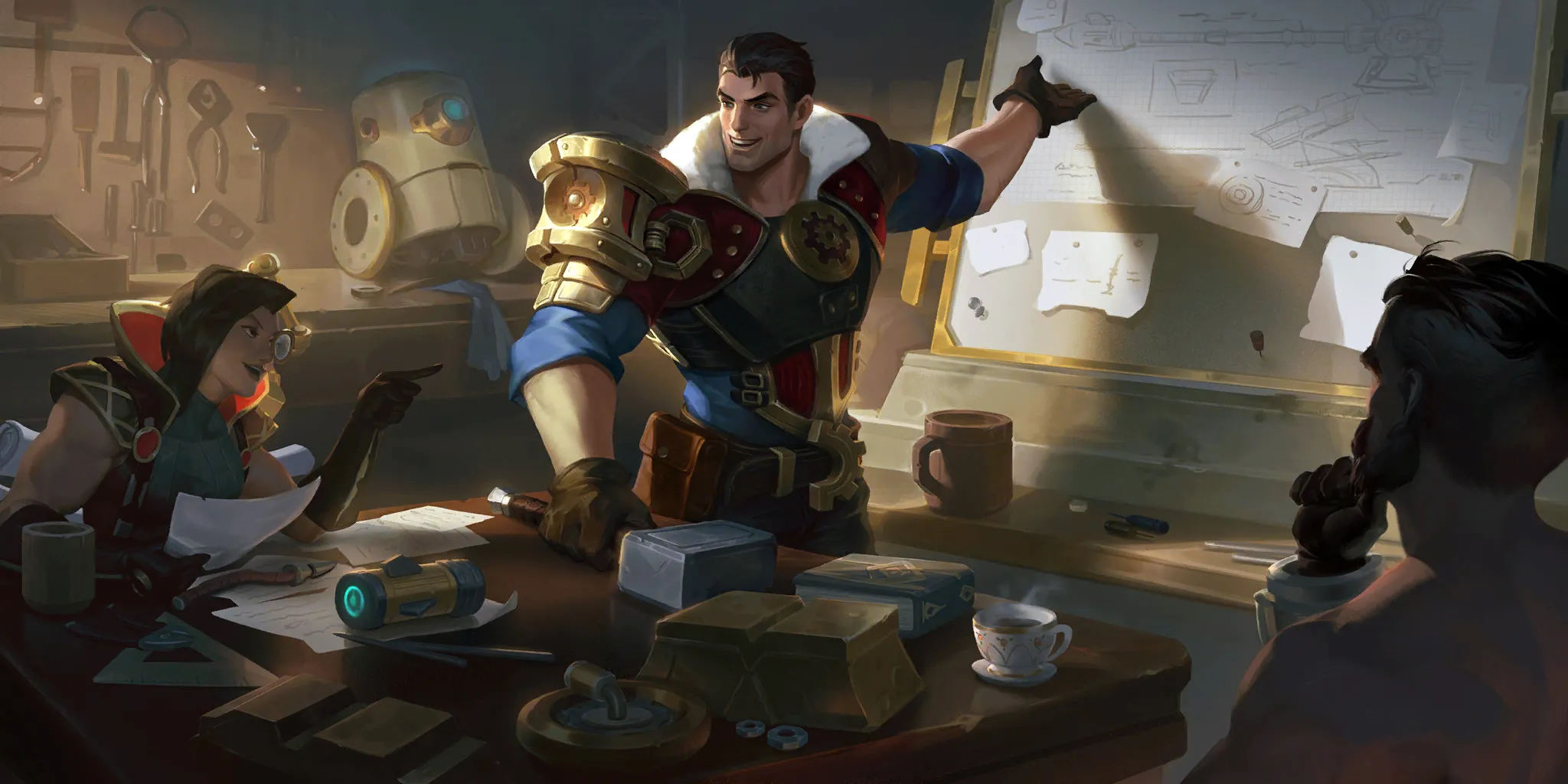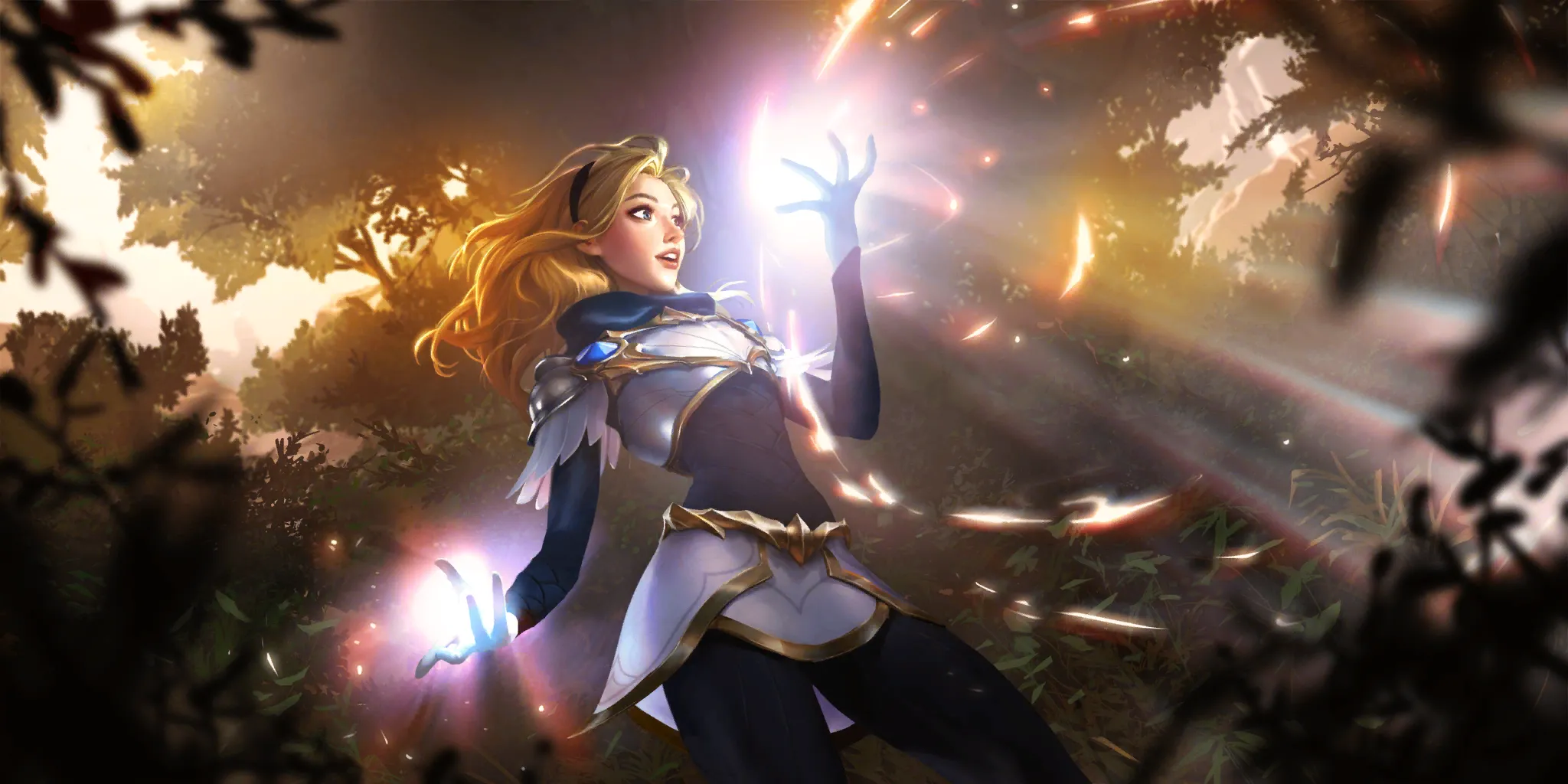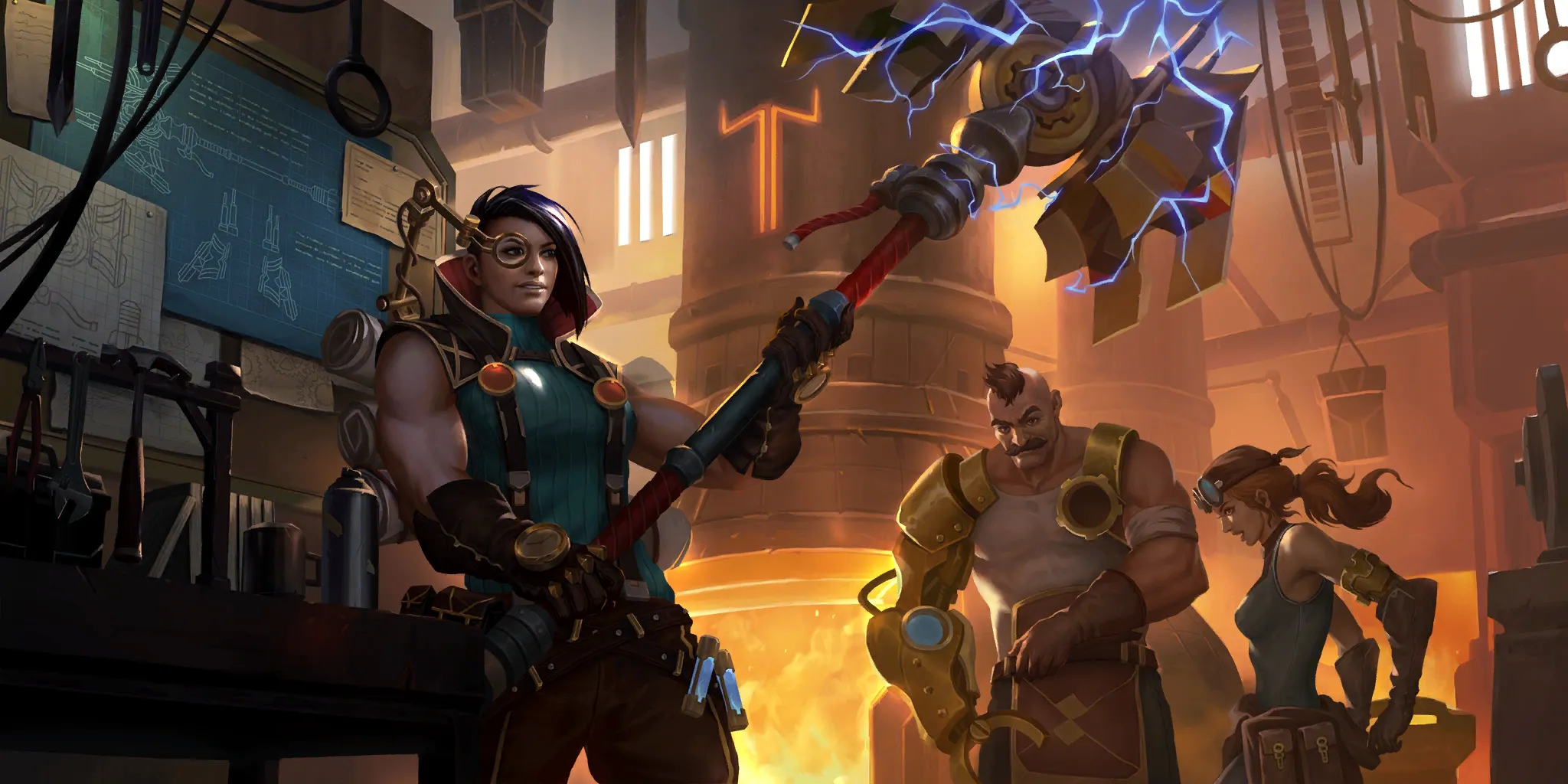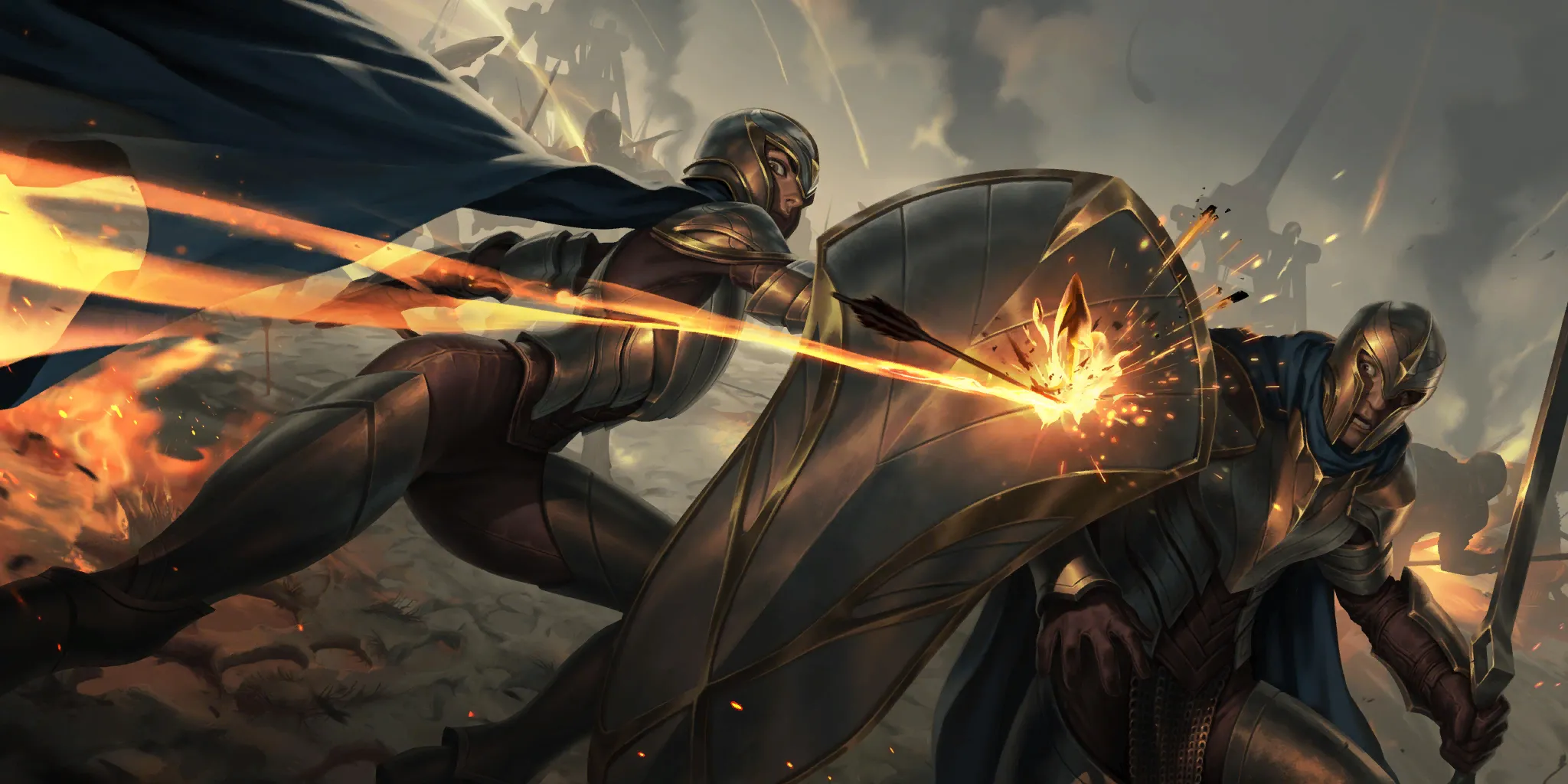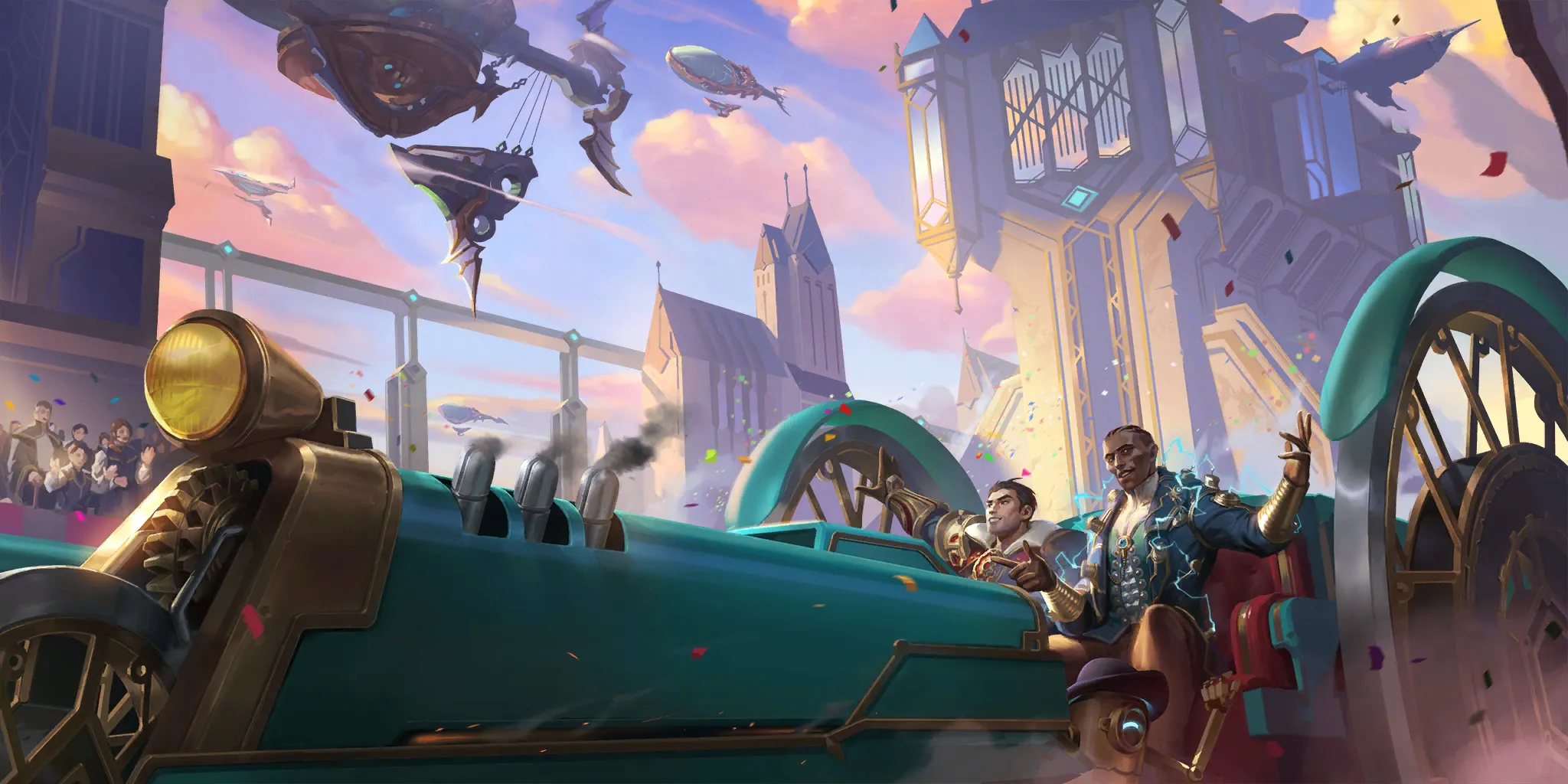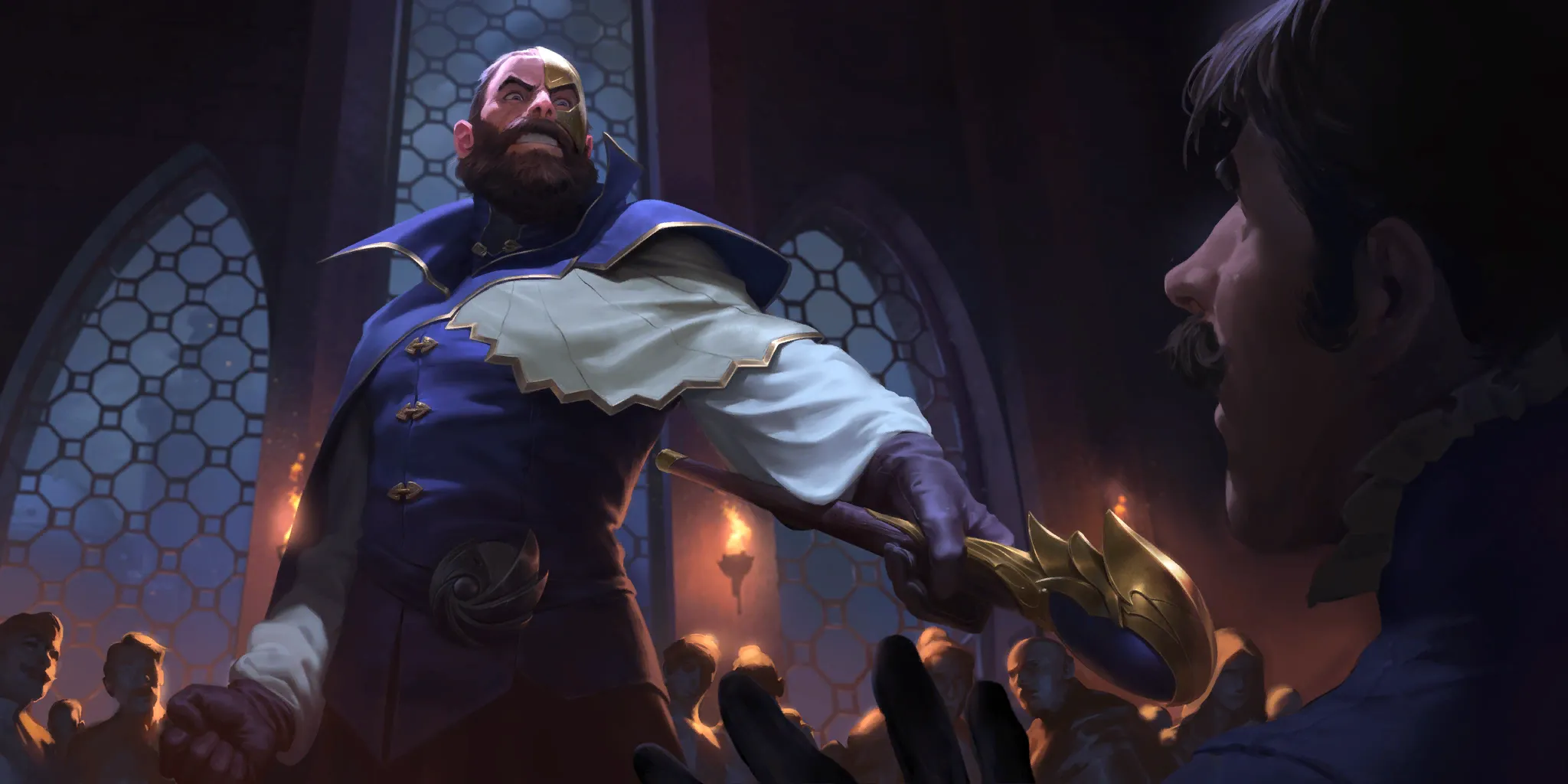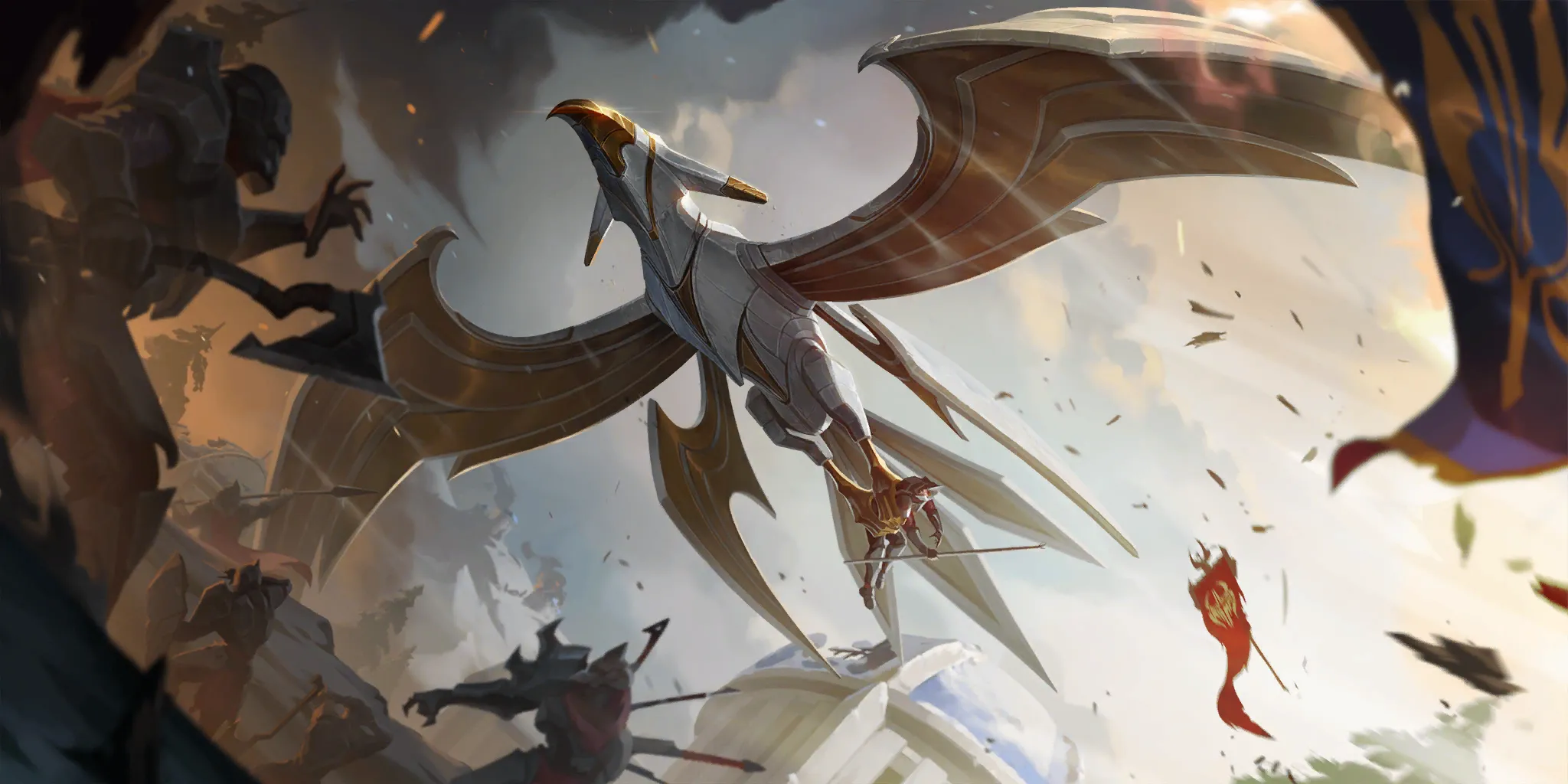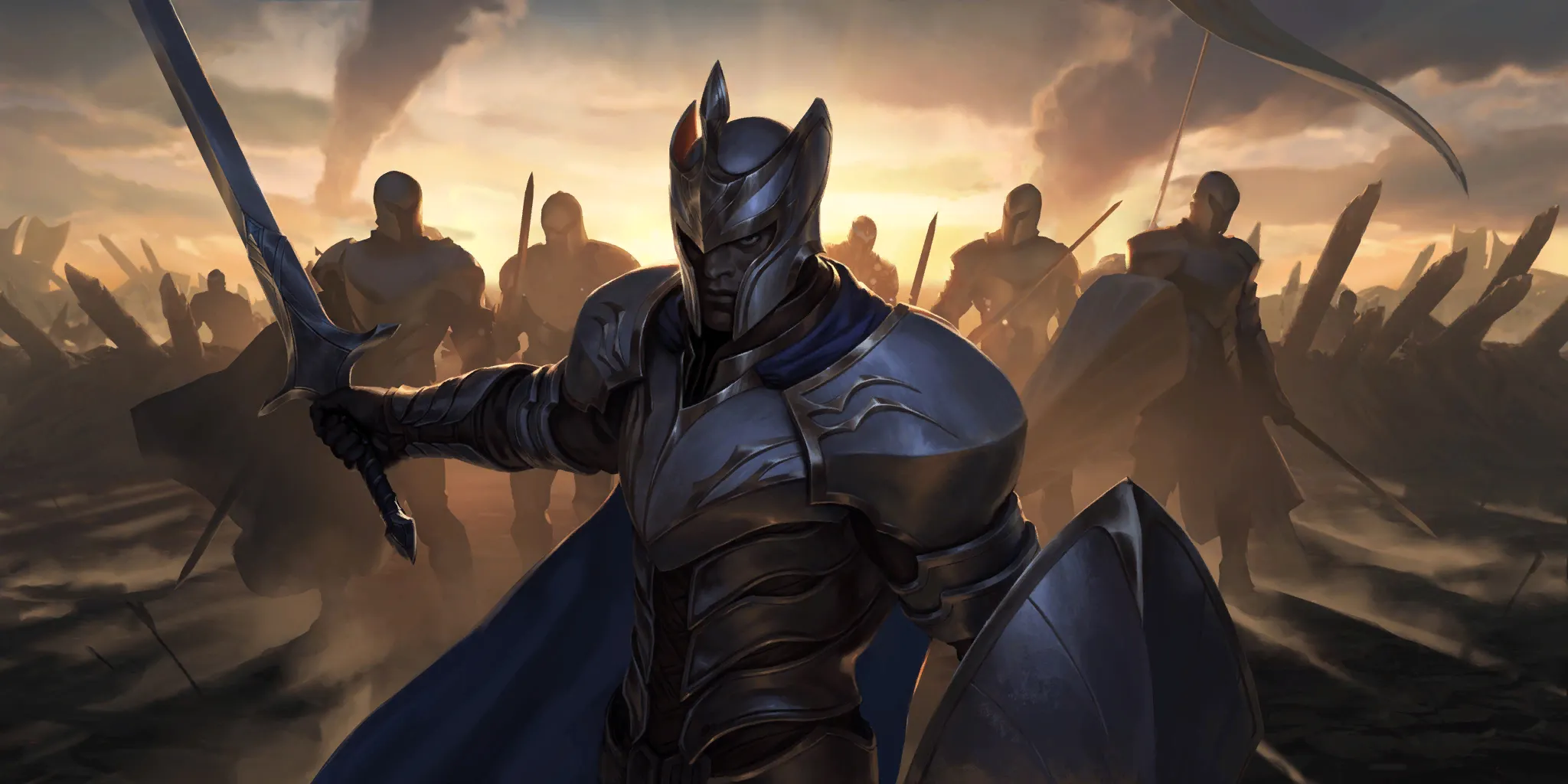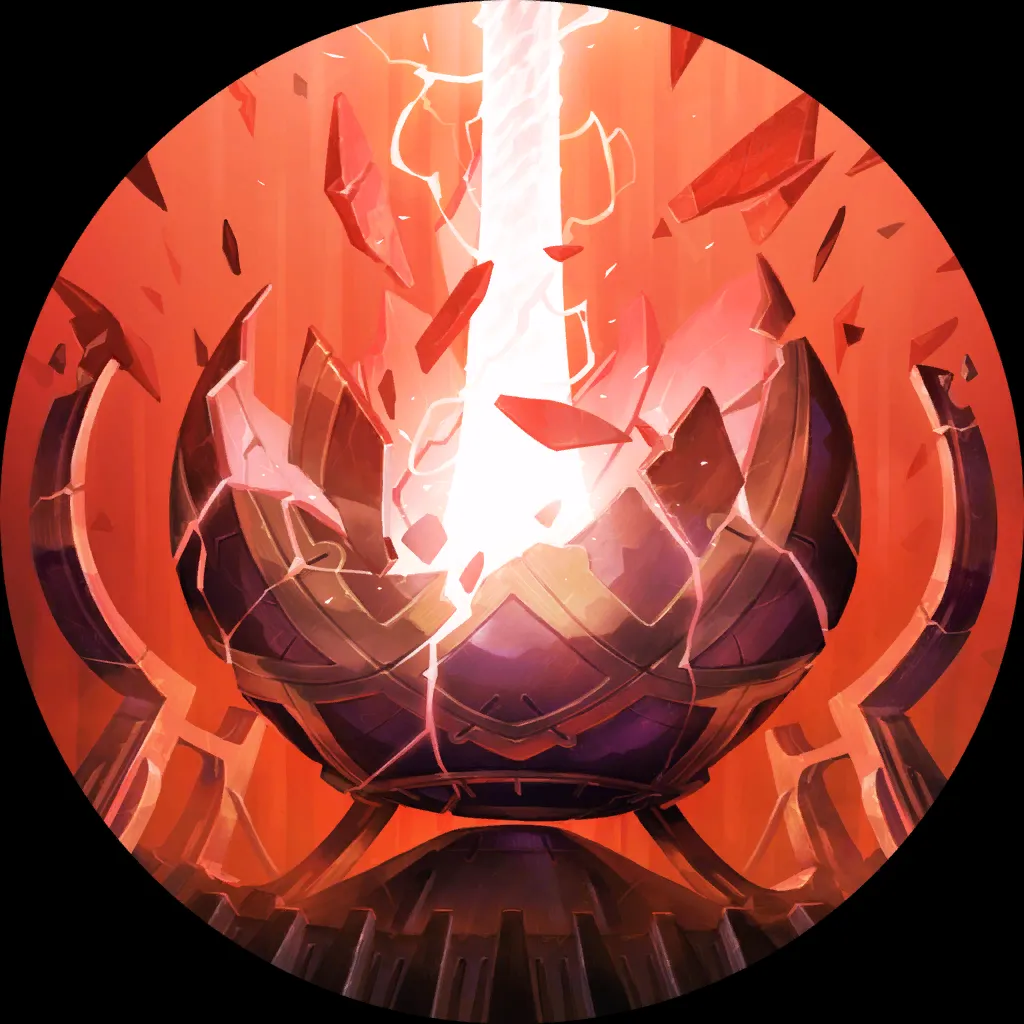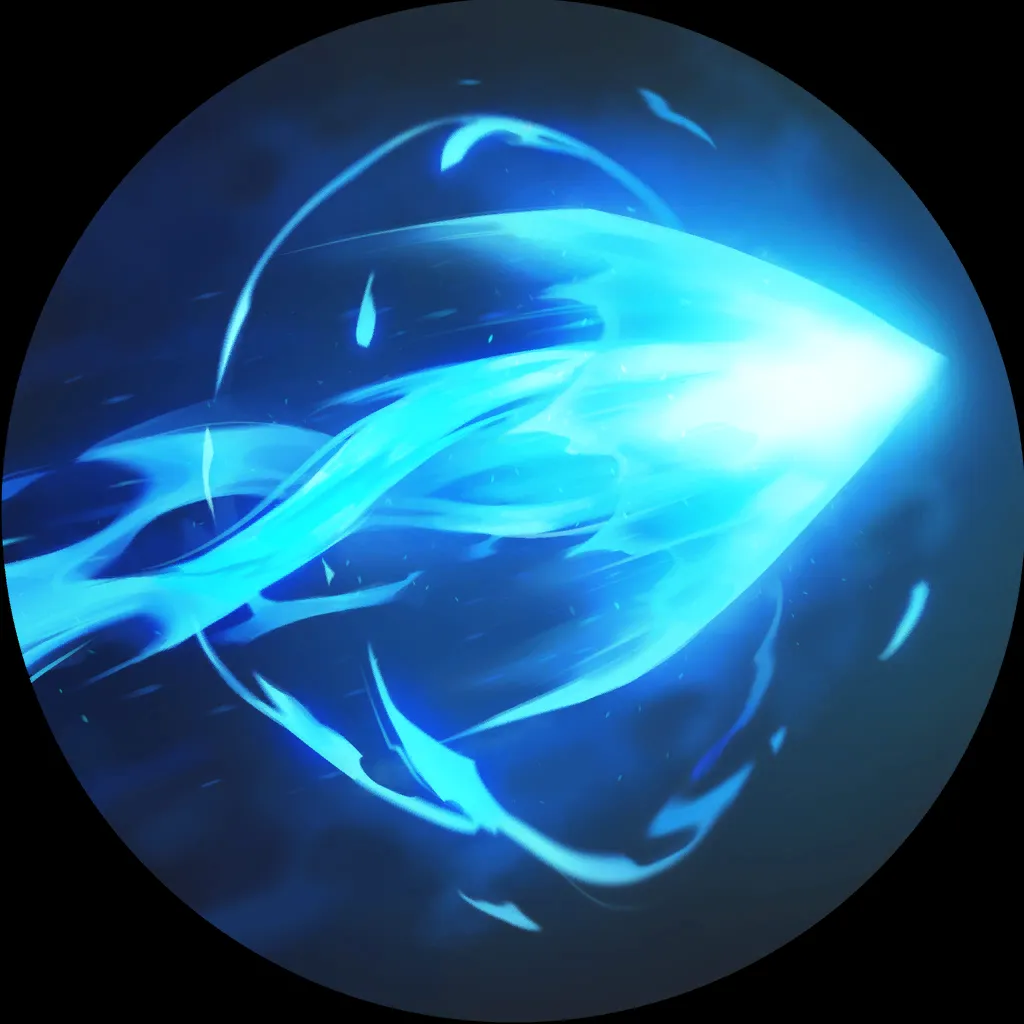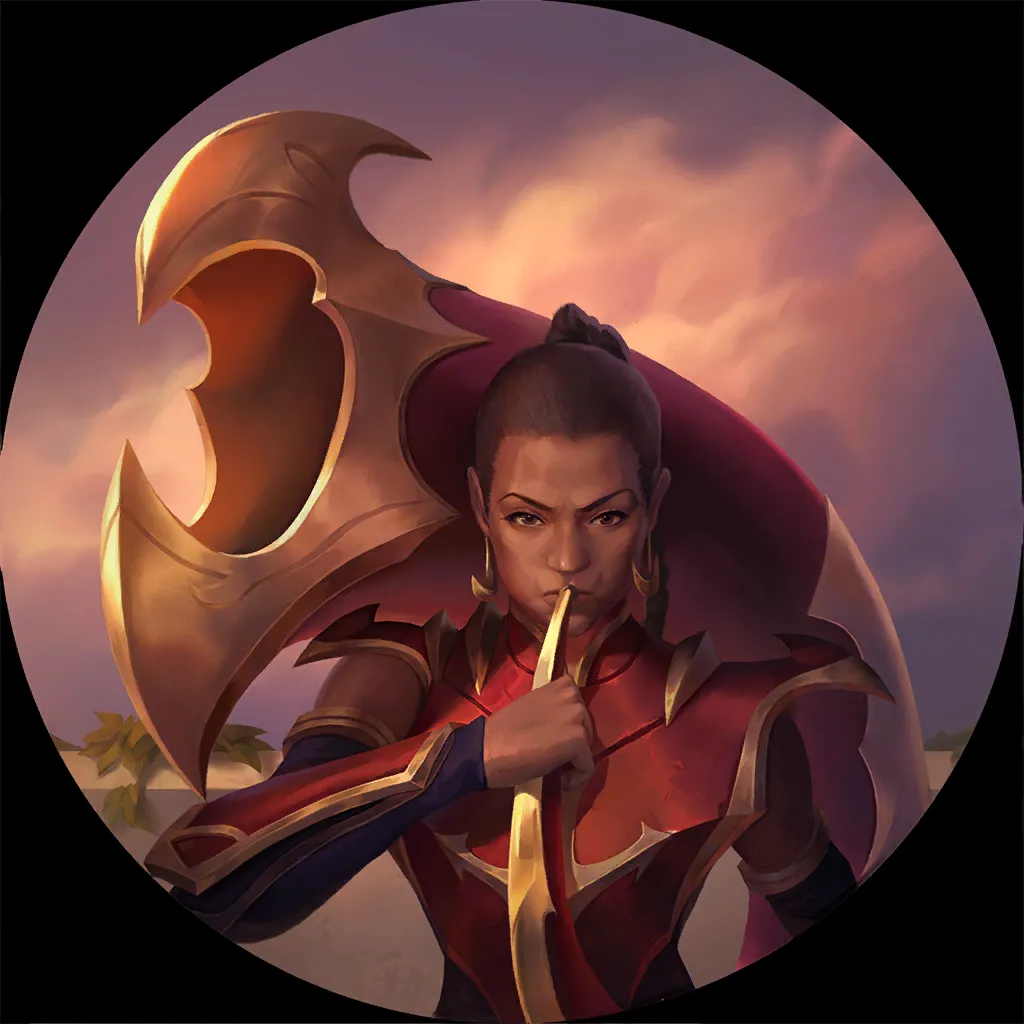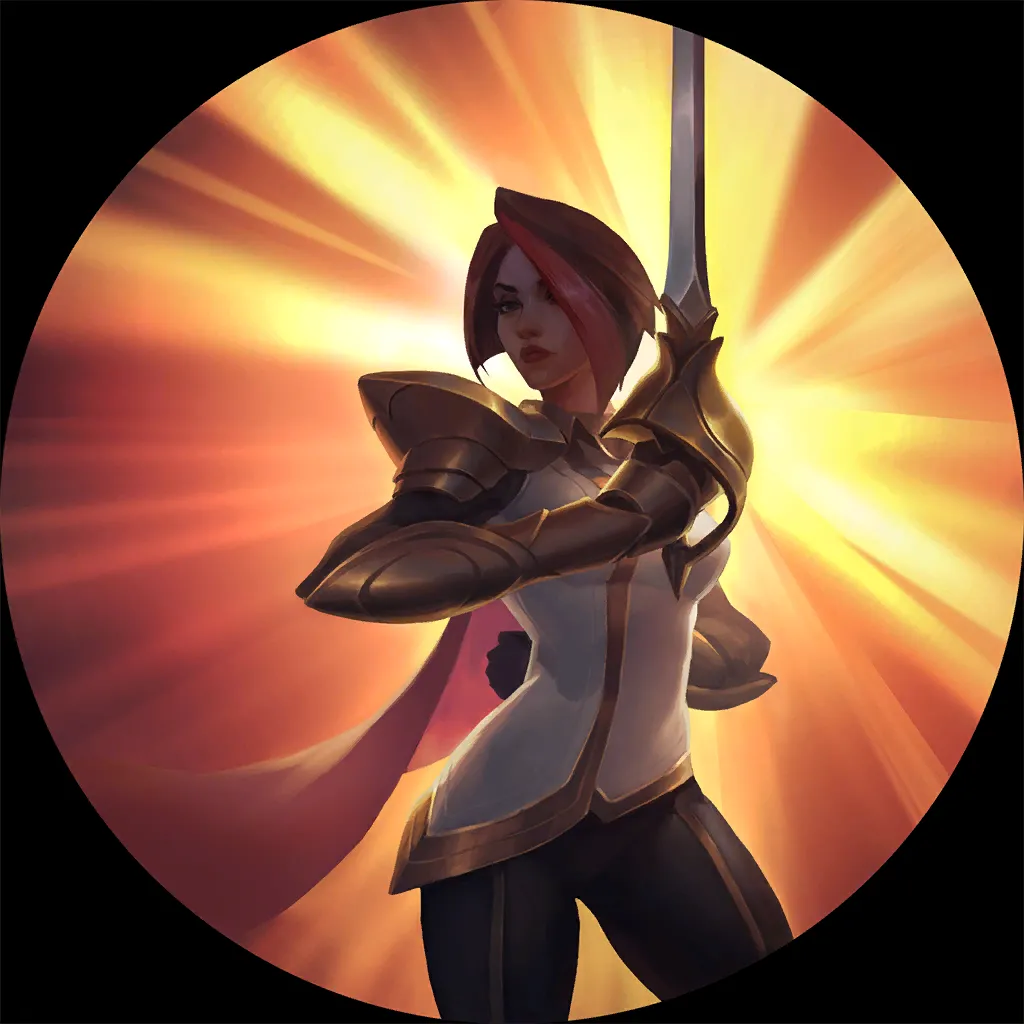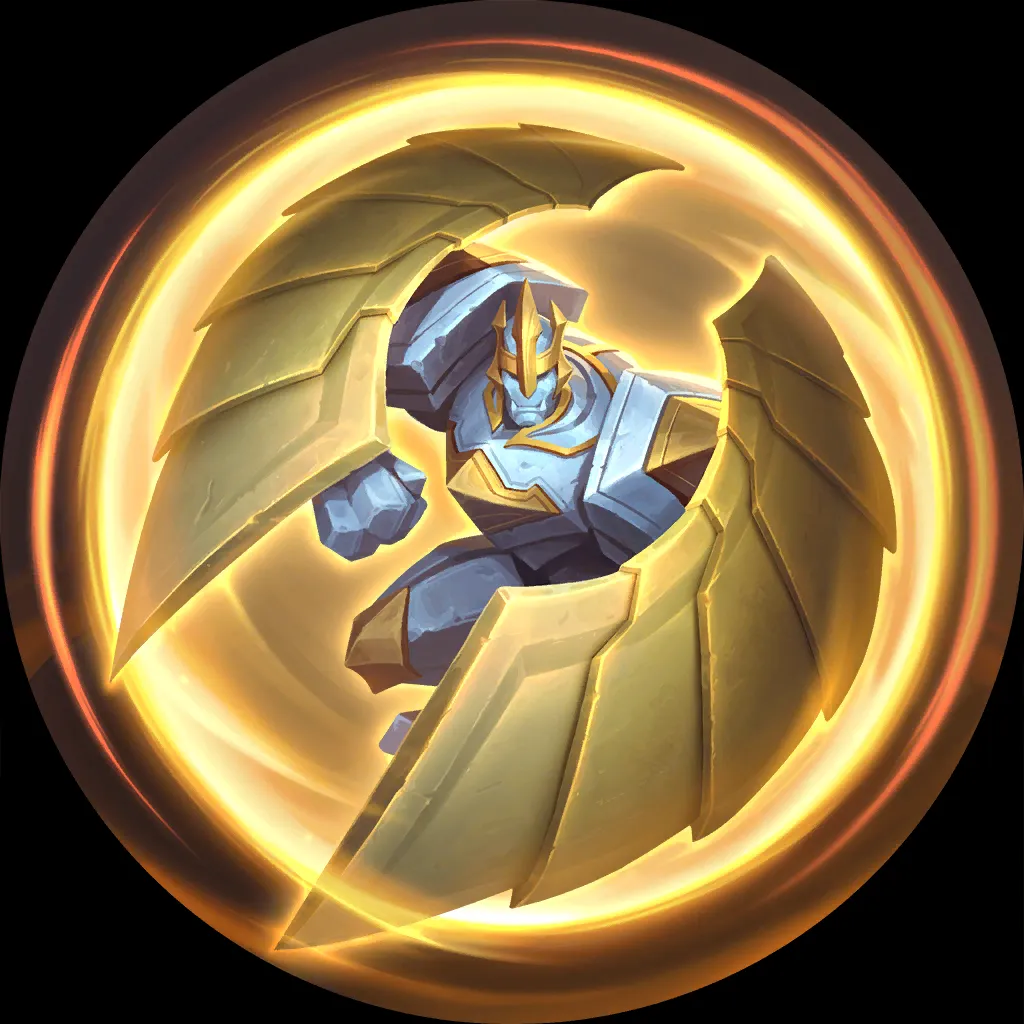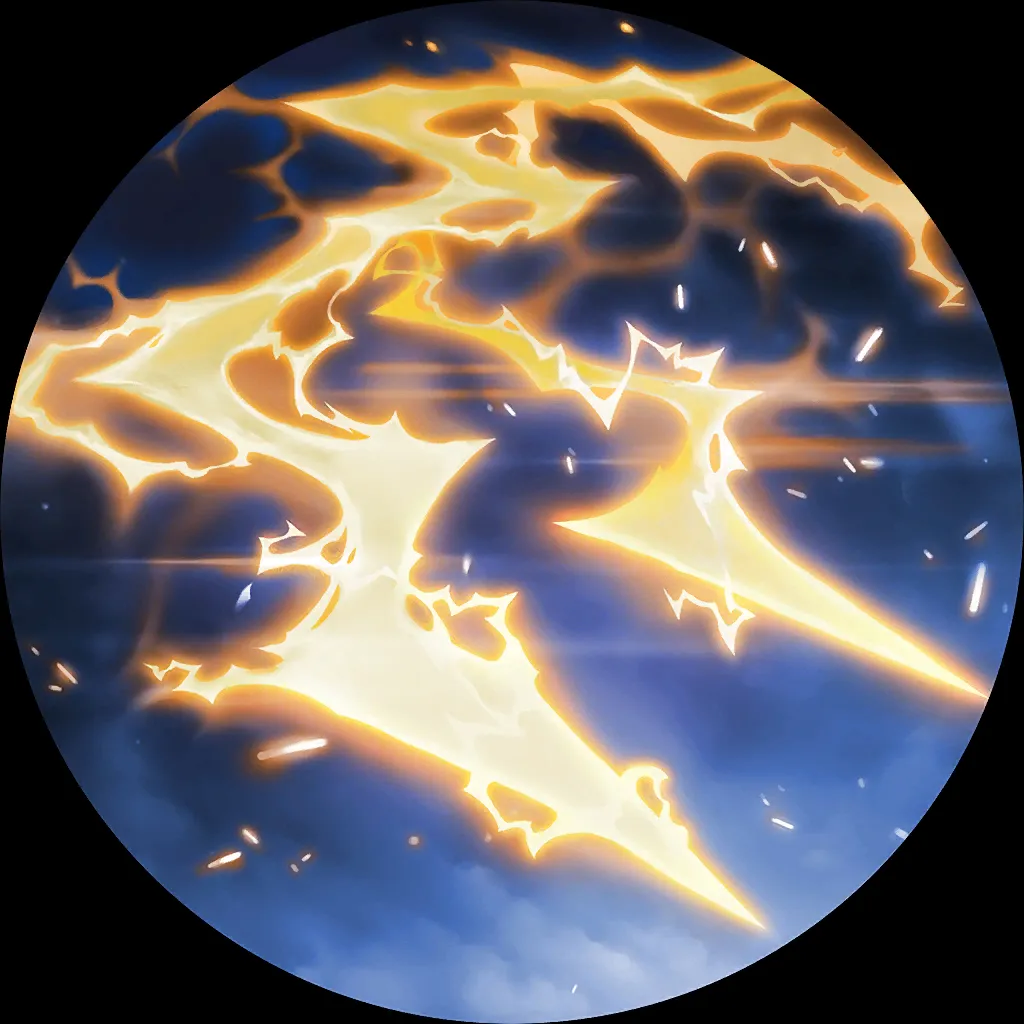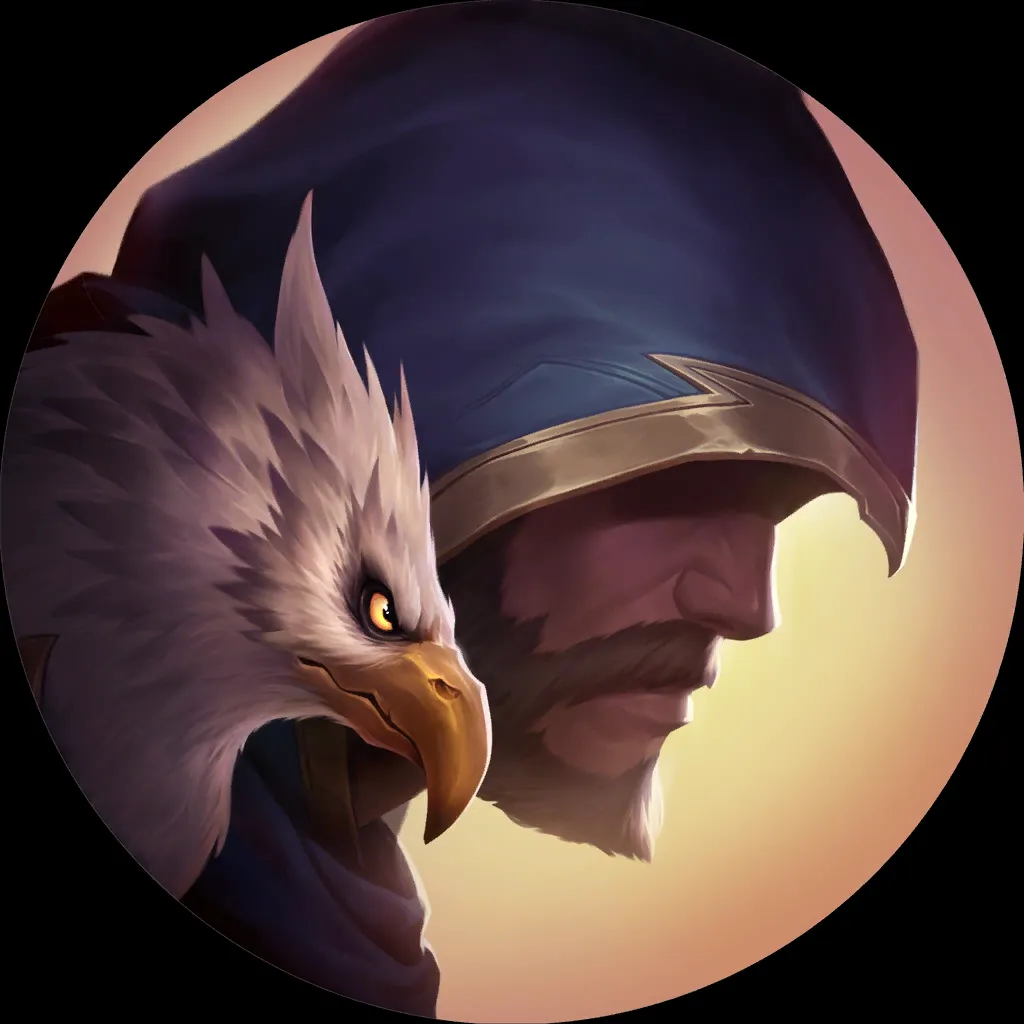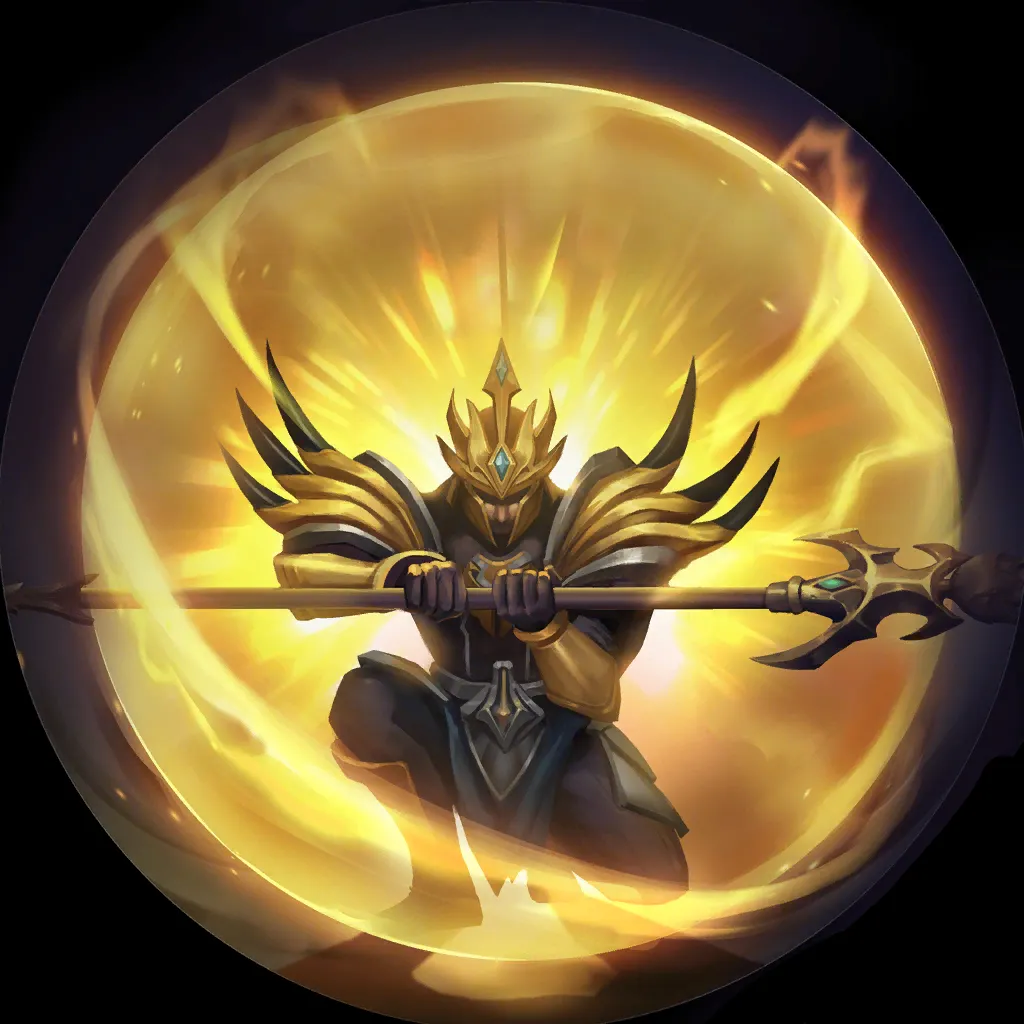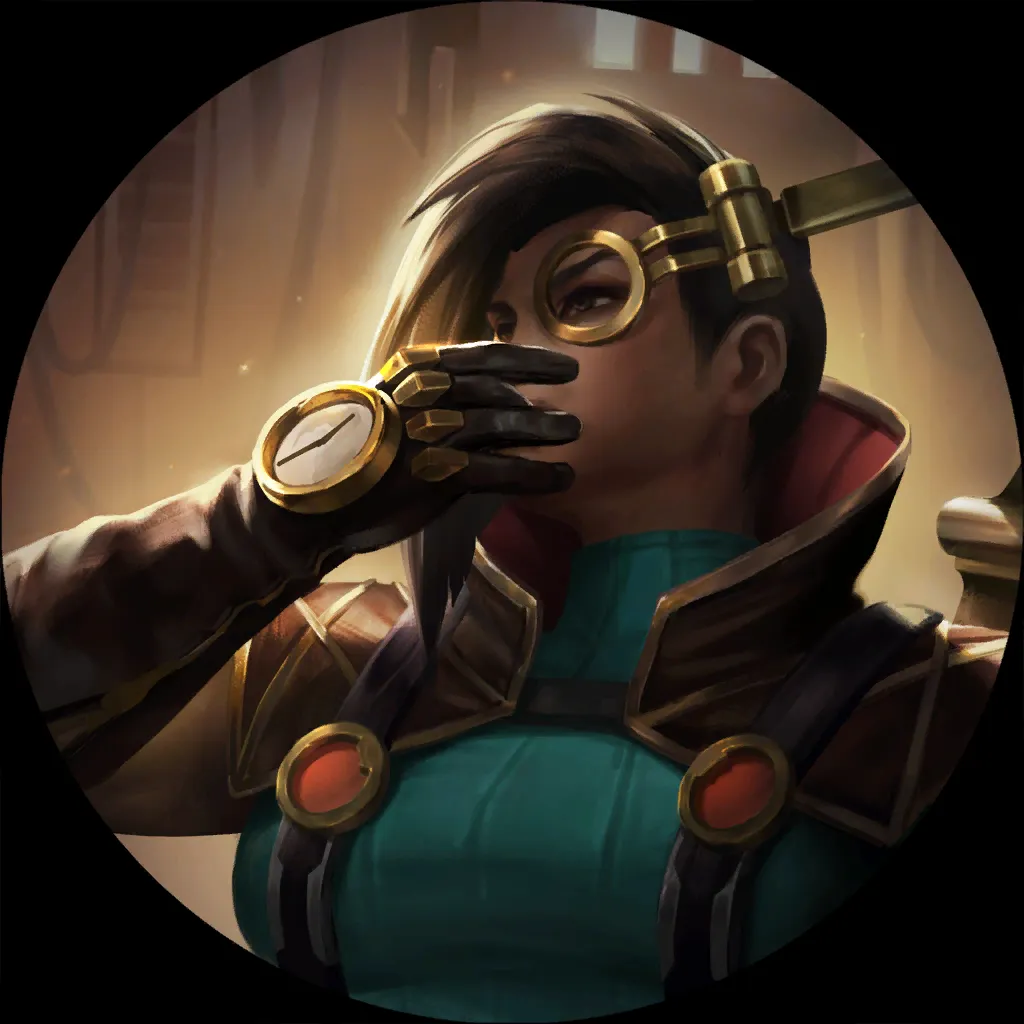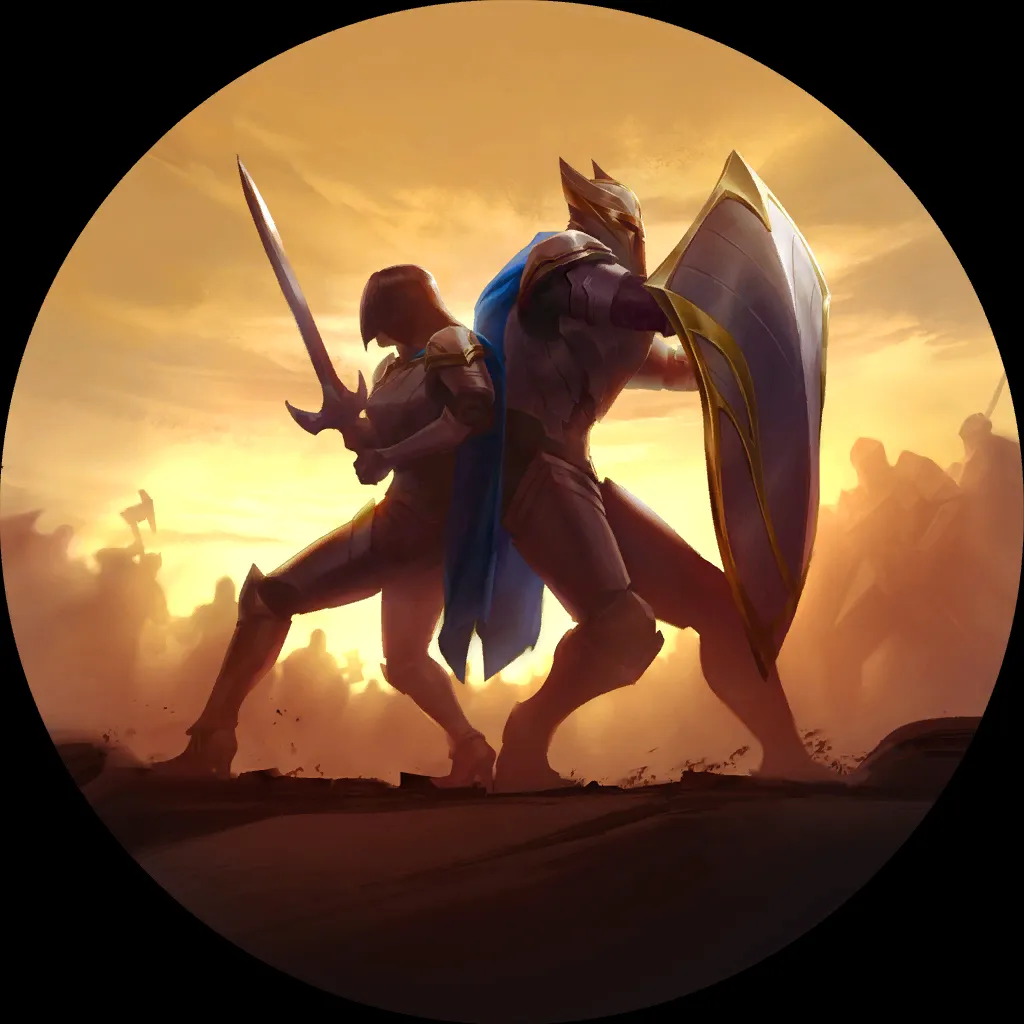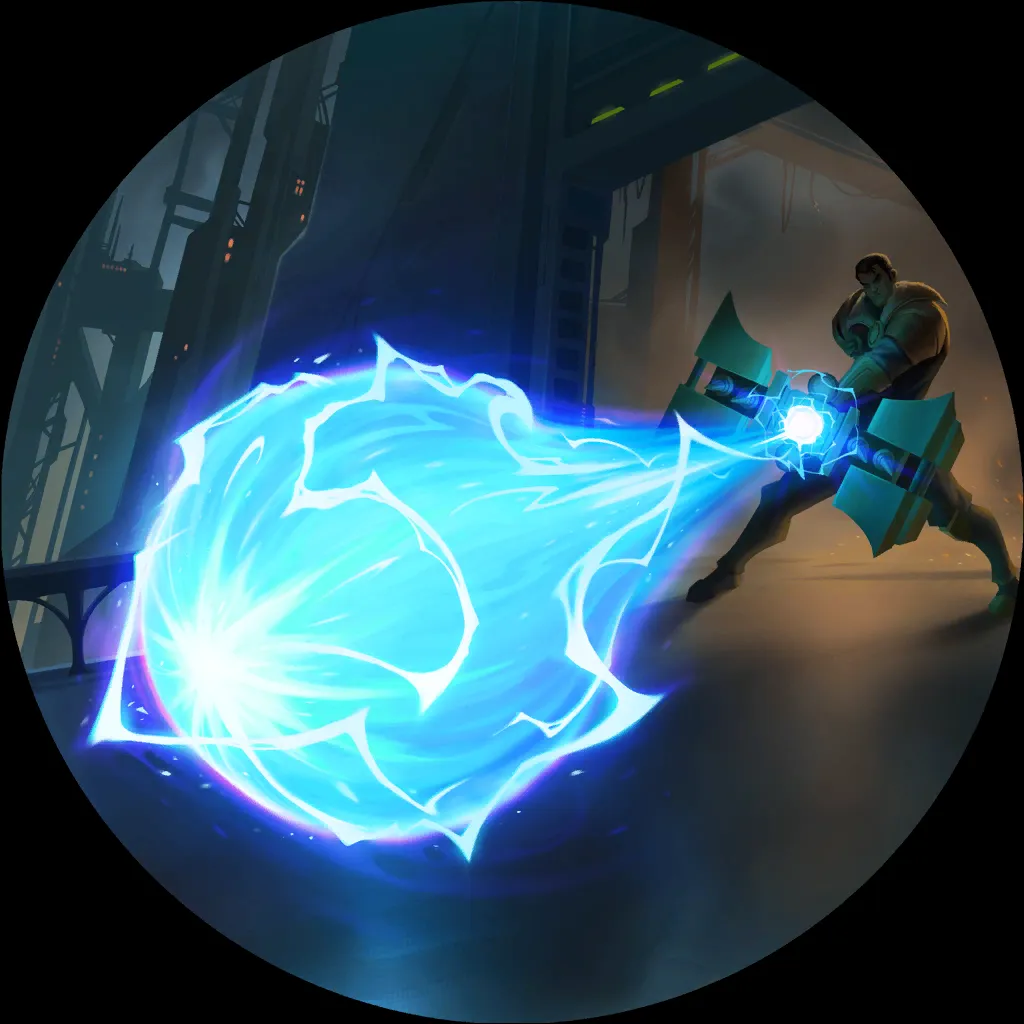 ---
General deckbuild notes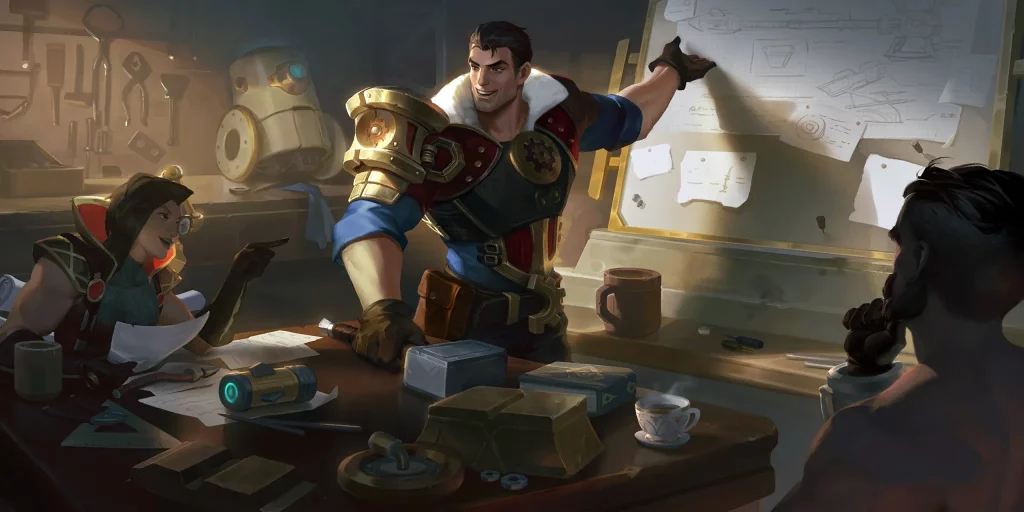 You may notice I run a lot of 1/2-ofs in my deck. I think it makes a lot of sense in a deck like this because we want to have multiple options at our disposal to react to what the opponent does, and we can get advantage in the mulligan by only keeping cards good in the matchup.
Lots of 1-2x give us multiple options
I like to think of it as every time we draw an extra copy of a card we already have, we effectively don't actually draw another option to take that turn. If you want a more linear experience feel free to cut some of the tech cards, I will highlight the likely cuts as I go through the list.
Lux x3
Lux
is incredible in this deck. Now that she generates lasers on spell play you can usually count on Lux getting you at least one laser. Great to punish development on a defensive turn, but don't count on the Barrier if the opponent could have tools to remove it.
Jayce x3
Jayce
plays more of a supporting role in this deck. I pick Challenger most of the time, the exception being against a deck where he will just get chump-blocked, like Sun Disc. The other big value from Jayce is generating the Acceleration Gate
which functions as an additional For Demacia!
.
Forge Chief X2
Forge Chief
may be the best thing to do on turn one in the game. Generating mana early can let you build up a swell of pressure that can just keep your opponent locked out of the game.
Unfortunately, after turn one this card drops in value very quickly, which is why I choose to only run two of them. A nice thing about Forge Chief is you can play her and usually still play a six-cost spell on turn three if that line is what you're going for.
Brightsteel Protector X2
Brightsteel Protector
is great on either a Challenger unit, or to punish an opponent's development on a defensive turn.
Unfortunately, it is very bad if we don't have another unit on board, which is why I don't run 3.
Ferros Financier X3
Ferros Financier
is pre-nerf Conchologist
that gets you high synergy spells for your deck?
Yes please! The strength of this card is that it is an okay play on turn two, and also a good topdeck on turn 10.
That said, I usually don't like keeping it in the mulligan, I really want to find units that exert a bit more pressure like Petricite Broadwing
to play on turn two.
Mageseeker Persuader X2
Mageseeker Persuader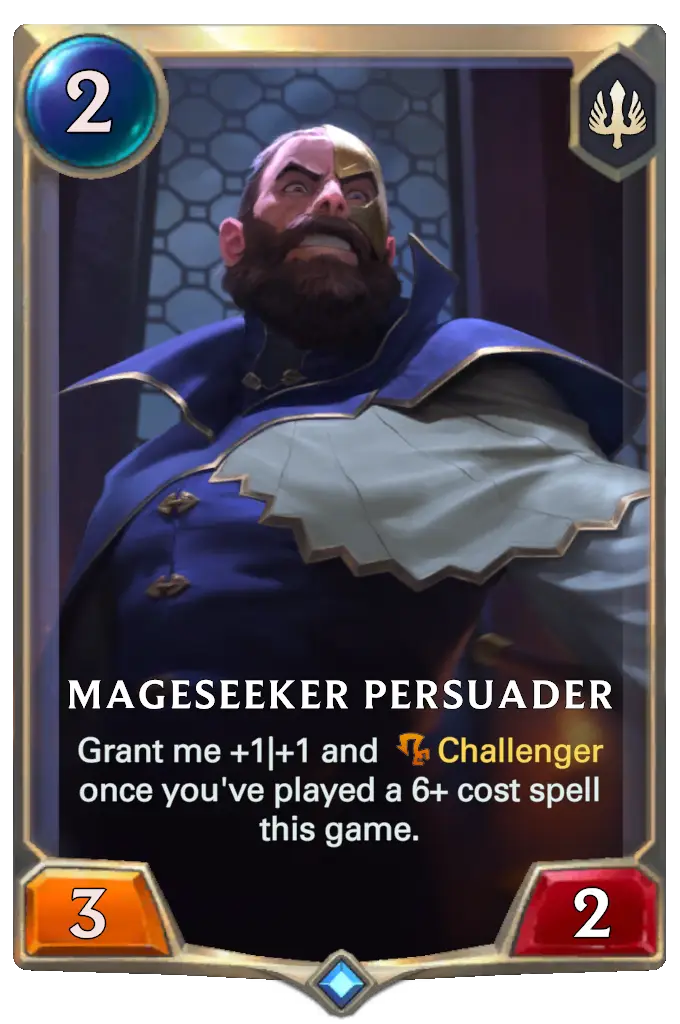 is incredible after playing a six-cost spell. A 4/3 challenger for two mana is a huge value swing, and putting Barrier on it with Brightsteel Protector
just gives you a free missile to send at something for 4 damage.
If you are attacking on even turns, a dream line is Assembly Line
on three, into Mageseeker plus Brightsteel Protector
on four.
However, this card is only good after playing a six-mana spell, which is why I only include two.
Petricite Broadwing X3
The inclusion of Petricite Broadwing
is what put Jayce Lux on the map. This card puts so much pressure out on turn two that you are pretty much always happy to see it in the mulligan.
Broadwing has gotten a bit worse since the buff to [[Quicksand], as Quicksand makes this card do pretty much nothing, so try not to play into it too hard if you can. If you're trying to beat Shurima you could drop this to an X2, but I really like the card.
Vanguard Sergeant X3
Vanguard Sergeant
is definitely worse after the nerf from a 3/4.
I now am not thrilled to keep this in the mulligan, but sometimes it is correct depending on the matchup. The generated For Demacia!
is phenomenal, and a great way to close out games after we build a nice board with an Assembly Line
and our early advantage units.
Thermogenic Beam X2
Thermogenic Beam
is just a very flexible removal tool that feels great in this deck.
It can be tempting to cast this for six to try to activate our Jayce or Mageseekers, but you usually don't want to do that except against Pantheon decks or other decks with tall must-remove threats. Usually try to spend early mana so that Thermo is efficient removal for a likely threat (e.g. play a Ferros Financier
on turn two so that we can threaten a Miss Fortune
on turn three).
I almost always keep one Thermo in the mulligan as you can pretty consistently remove key threats with it early in the game (Miss Fortune
, Aphelios
, Caitlyn
, one-drops, etc.)
Mystic Shot X2
Following my deckbuilding strategy of wanting situational cards to be 2-ofs I only run 2 Mystic Shot
.
It's still a great card, it can be used to punish our opponent's open attacks, or shoot the opponent's face for burn at the end of the game. Not much more to say, almost every PnZ deck runs a few of these.
Sharpsight X2
After the nerf I think Sharpsight
is either 1-of or 2-of.
Still a good card to help beat elusive units, and save key units in response to removal. I would not recommend running 3 after the nerfs, the card does not swing combat quite like it used to.
Single Combat X1
Single Combat
is a flexible tool to have in our toolbox. If you elect to run Mageseeker Inciter
, this card makes more sense as a 2-of. We can use this card to get values off of our barriers or in response to removal.
Shield of Durand X2
I've been hot on Shield of Durand
for a little while now. I feel it is very powerful on a Petricite Broadwing
in the early game, enabling it to threaten things like Wounded Whiteflame
.
It can also make Lux
never die to damage in the late game. This could definitely be a 1X depending on how much protection you want to run. If for any reason you cut Petricite Broadwing
, you should cut this card as well – that synergy is the main reason we are playing this card.
Golden Aegis X1
I like exactly one Golden Aegis
, to help close out games in control matchups: it's exceptionally powerful after a For Demacia!
or Acceleration Gate
to close out a game.
If you want to increase your odds in the Sun Disc or Feel the Rush matchups you could run two copies, but I think one is usually enough.
Statikk Shock X1
I think I'm the only Jayce Lux player that likes Statikk Shock
, so take it with a grain of salt.
I feel good opponents will exploit the fact that our regions do not have many ways to deal one damage, by making trades that leave their units at exactly one health. Statikk Shock is good in aggro matchups to pick off two weak units, and is good in control matchups to pop Spellshields while cycling.
Definitely not great into other midrange decks, as the card is usually pretty dead against things like Pantheon or Taliyah Ziggs. A reasonable option to cut if you like, but I like it as a 1-of.
Concerted Strike X2
Concerted Strike
is the main tool we have to deal with big units. Could consider dropping to a single copy if you like. Obviously can be dead if we have no board.
Assembly Line X3
Assembly Line
is the main six-mana spell we cast in the early game, great synergy with For Demacia!
, all-around great card. With Lux
or a leveled Jayce
this card is incredibly strong as it's an effective six-cost spell we can use proactively to develop our own board.
Back to Back X1
Back to Back
is incredible. I've been on two of these before, but I feel it can be a little bricky since the card is only good starting at around turn six.
It's very good to be able to threaten a lethal swing without playing into The Ruination
or Buried in Ice
. Try to save this spell in combat for after they declare blockers, to punish damage-based removal and maximize damage.
Although we only run one, it is probably my favorite pick off Ferros Financier
unless I specifically need something else.
Shock Blast X2
Shock Blast
is a great card to threaten two units on the opponent's board, or push for lethal in the endgame.
Playing with a leveled-up Jayce or Lux can push a surprising amount of Nexus damage very quickly, but is also fine to kill a Champ like Aphelios
or Caitlyn
in the midgame.
---
Other card options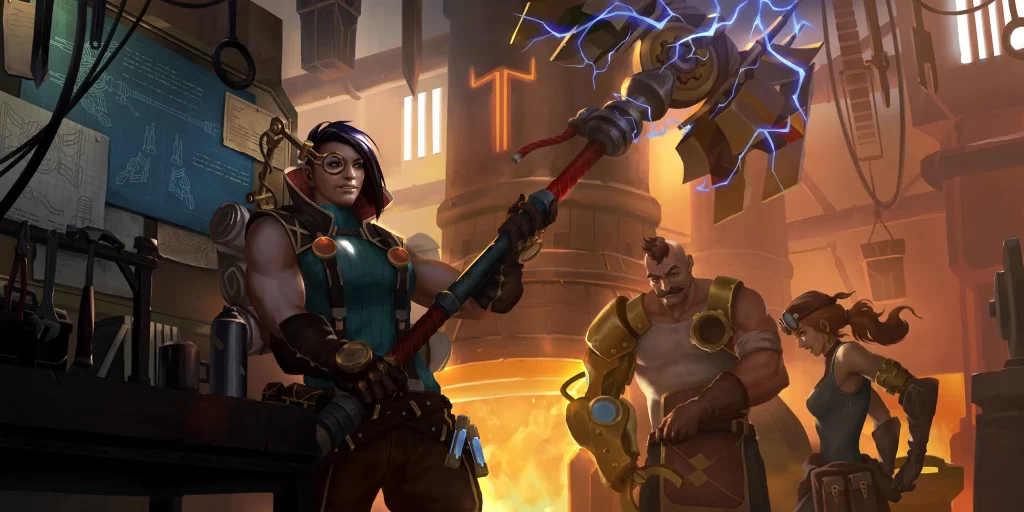 Forge of Tomorrow
I think one copy of The Forge Of Tomorrow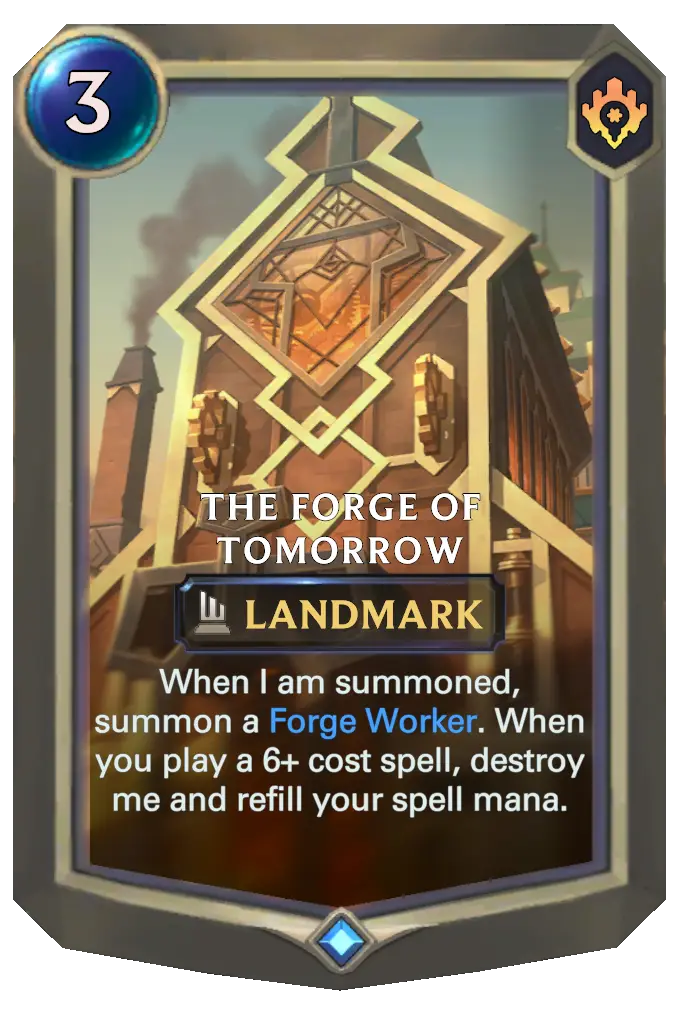 is perfectly reasonable in this build. It is MUCH better after the Cast/Play changes, and definitely worth considering. I'm currently not on it, but it does lead to some silly lines like being able to get two Lux Lasers on turn six.
Very good against Sun Disc for exactly that reason, as you can get away with casting Assembly Line
and For Demacia!
on the same turn to really pressure the opponent with two Final Spark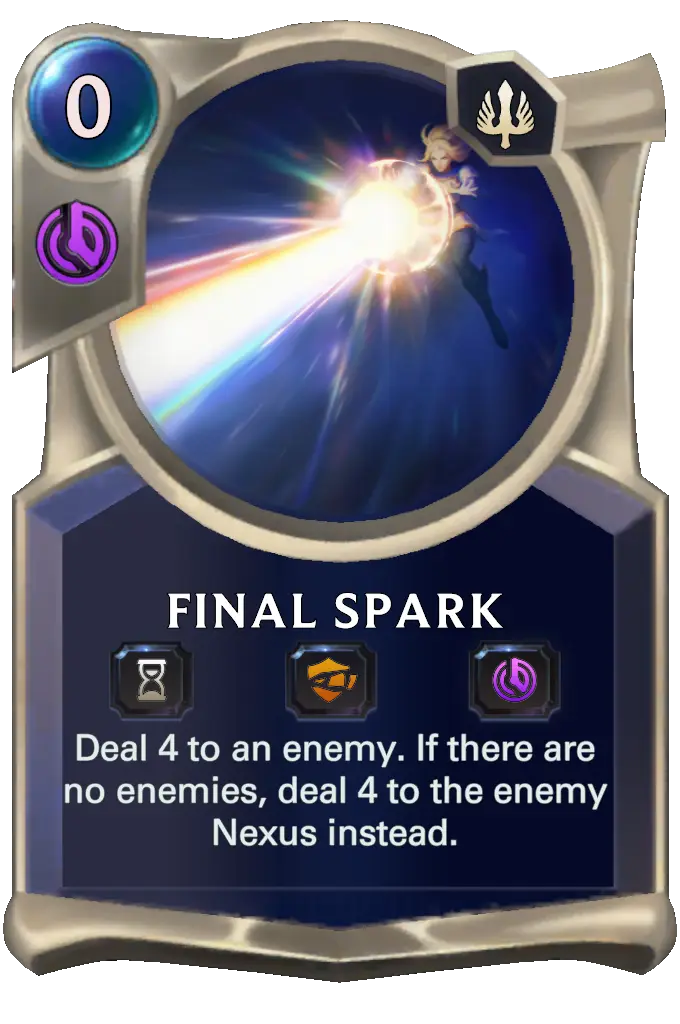 s and a huge board all in one turn.
I find this card awkward to fit in the early turns, but it is definitely very powerful in some matchups.  Probably the card I am closest to including in my current build.
Remembrance
Remembrance
could be a one-of, it's a pretty strong card.
Good for ensuring Mageseeker Persuader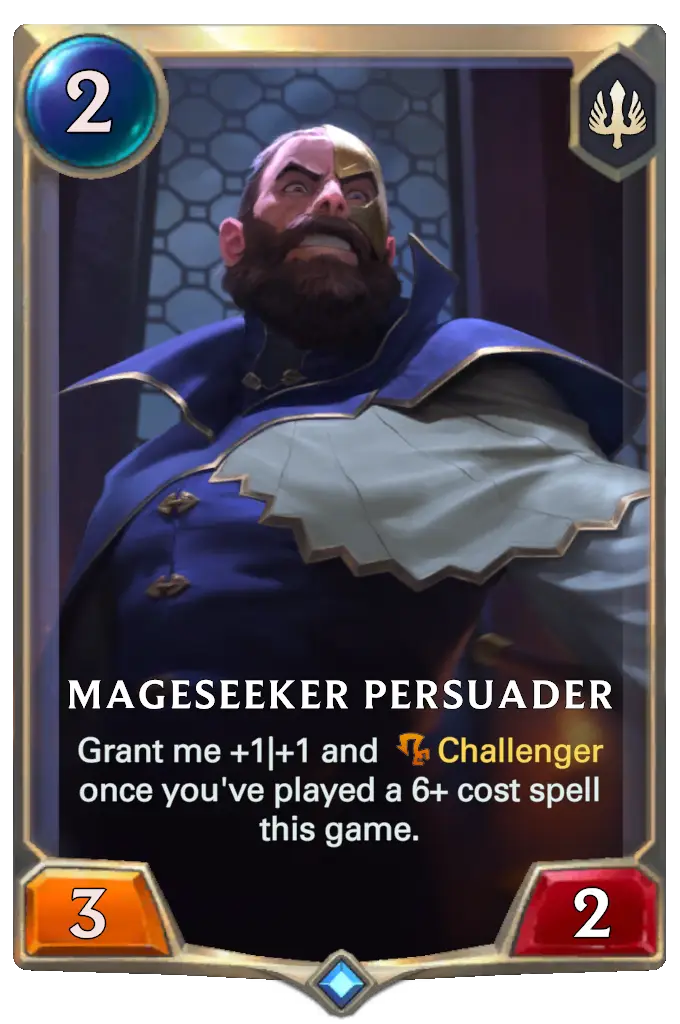 is online on turn four if we need them. I feel it's a little too unreliable and can low-roll (no naked Radiant Guardian
, please!).
Also, the discounts on deaths can sometimes work against us since it won't be doubled by Jayce
or get lasers with Lux
.
Since we often win with For Demacia!
we would rather go wide with Assembly Line
.
Radiant Guardian
I used to run one Radiant Guardian
, and that is still pretty reasonable. If you're seeing a lot of burn decks, one guardian is probably good, as it is the only reasonable way we can heal, and is particularly good against something like Sion.
I just found it too awkward a lot of the time. Also our matchup against burn is pretty good anyways.
In more control-oriented builds this card makes more sense, but I am not currently running it.
Mageseeker Inciter
I think Mageseeker Inciter
is just not a big enough payoff.
The main use is getting him onboard to shut down enemy aggression in midrange matchups, or be able to attack and start removing their chump blockers.
Could perhaps be a one-of since there are matchups where he's pretty good. Once we cast For Demacia!
, this unit's stats become irrelevant, which is why I choose to not include it in the deck.
I've seen some builds of Jayce Lux run three copies of this card and no Vanguard Sergeant
, which makes sense as you're doing a more narrow+tall strategy. I personally have not played that variant much, but it could be reasonable.
Albus Ferros
Albus Ferros
is perfectly reasonable 1-of, as it can put a lot of pressure on the opponent while drawing a key unit.
Unfortunately, this card got a bit worse after the Cast/Play changes as Jayce
doubled spells no longer double buff Albus. If you want to go for a slower, grinder game plan I think this card can reasonably fit in the deck.
Aloof Travelers
Aloof Travelers
is a good 1-of in this deck to get a bit more draw while still getting a unit on the board. Very good in some matchups to let you discard their win condition (like Captain Farron
, Tri-beam Improbulator
, Taliyah
, etc.)
Spicy Discard package 
This includes Boom Baboon
, Poro Cannon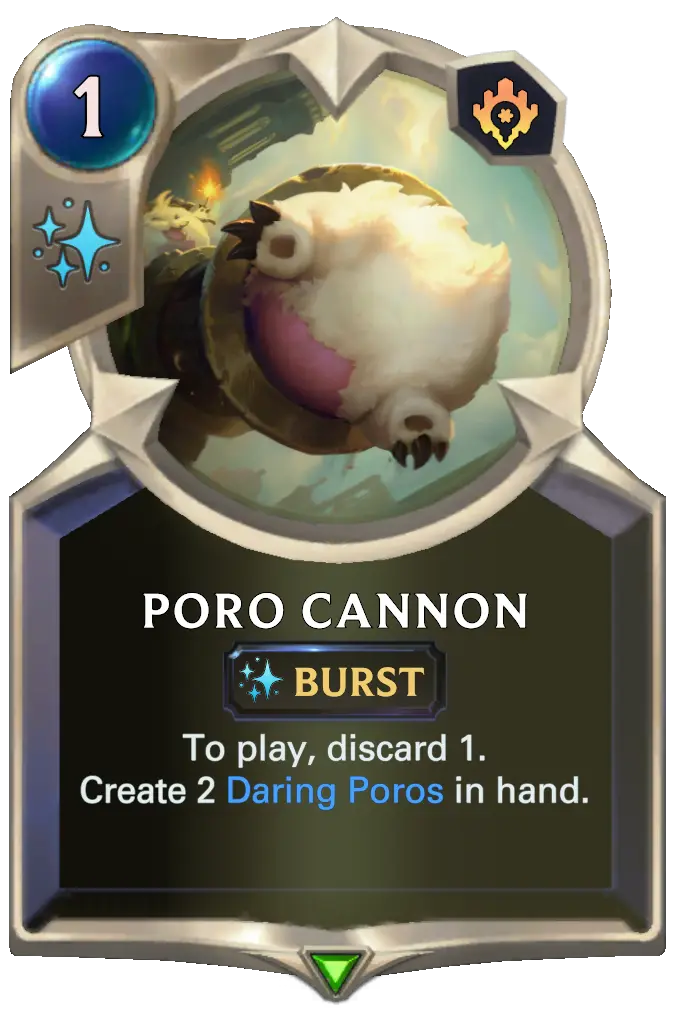 , Zaunite Urchin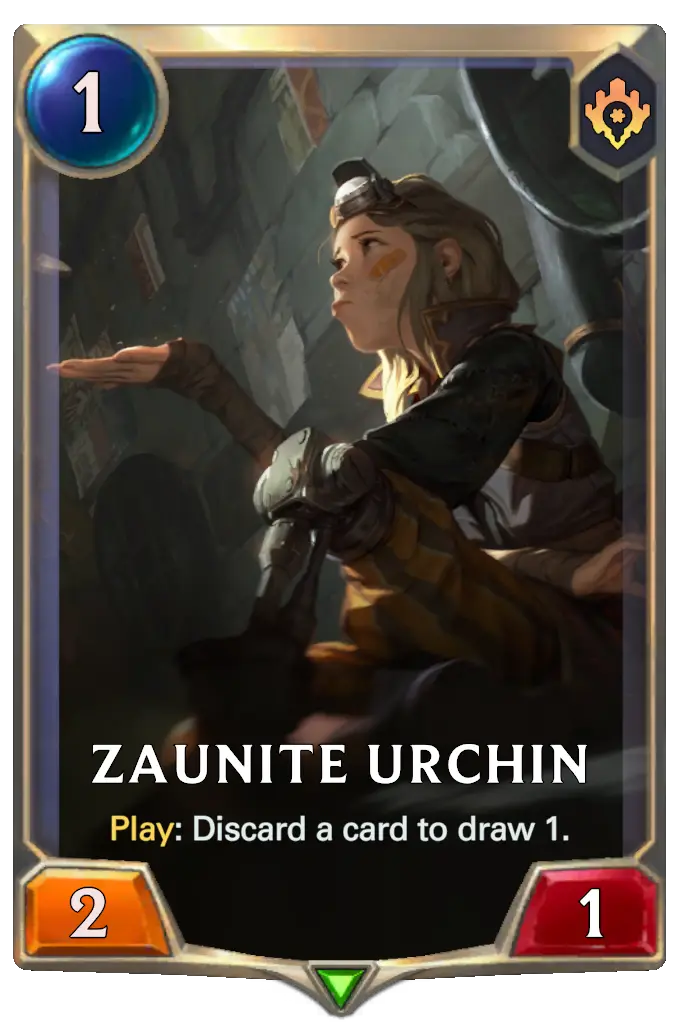 and Flame Chompers!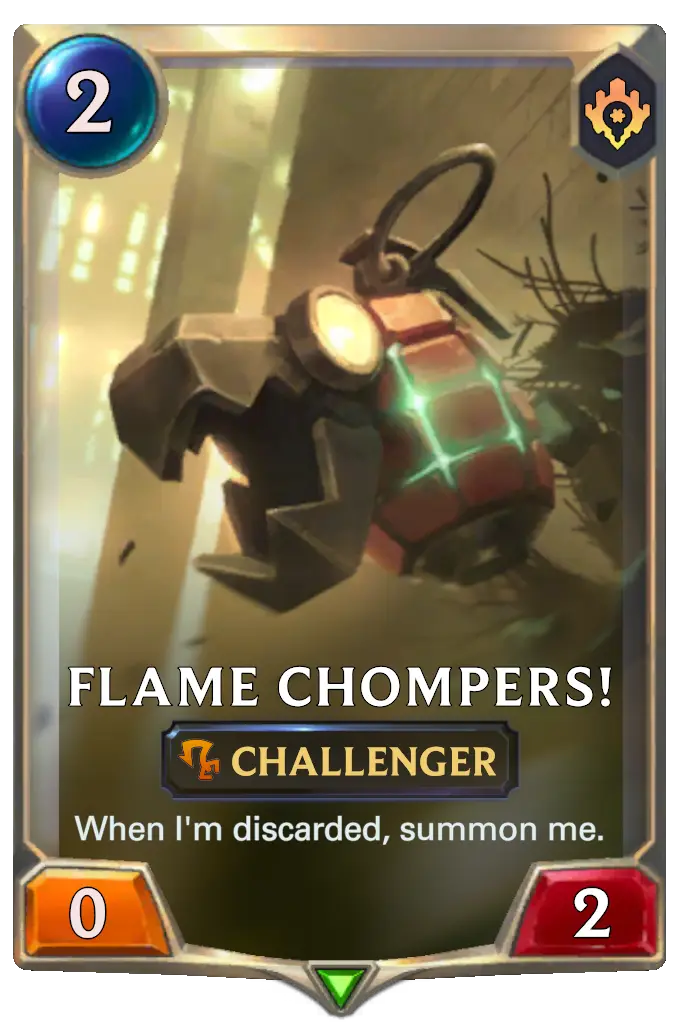 .
I made a version of the deck featuring this package that is much more aggressive! It can do some silly things like For Demacia!
+ Golden Aegis
with a five-wide board on turn five. Also Poro Cannon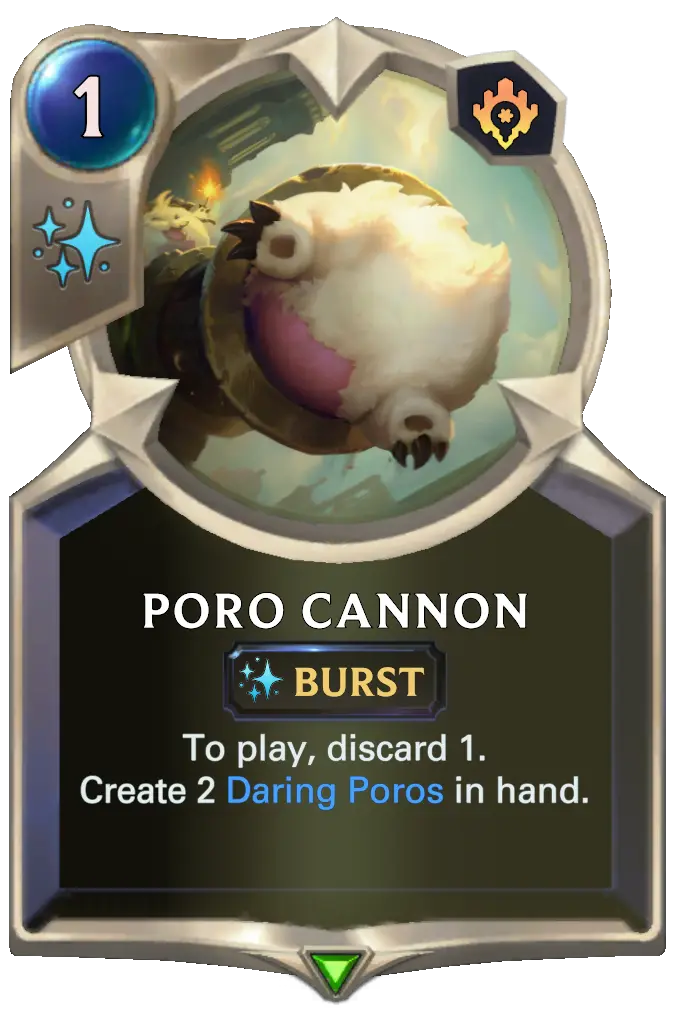 + Back to Back
+ Golden Aegis
is 16 elusive damage in one turn, able to pull wins out of nowhere sometimes.
This brew turns the Pantheon and Sun Disc matchups into favorable, but it is generally worse into decks with lots of removal (Ezreal Caitlyn, SI control decks, etc.) Here is my current version of that list:
6
0
16
18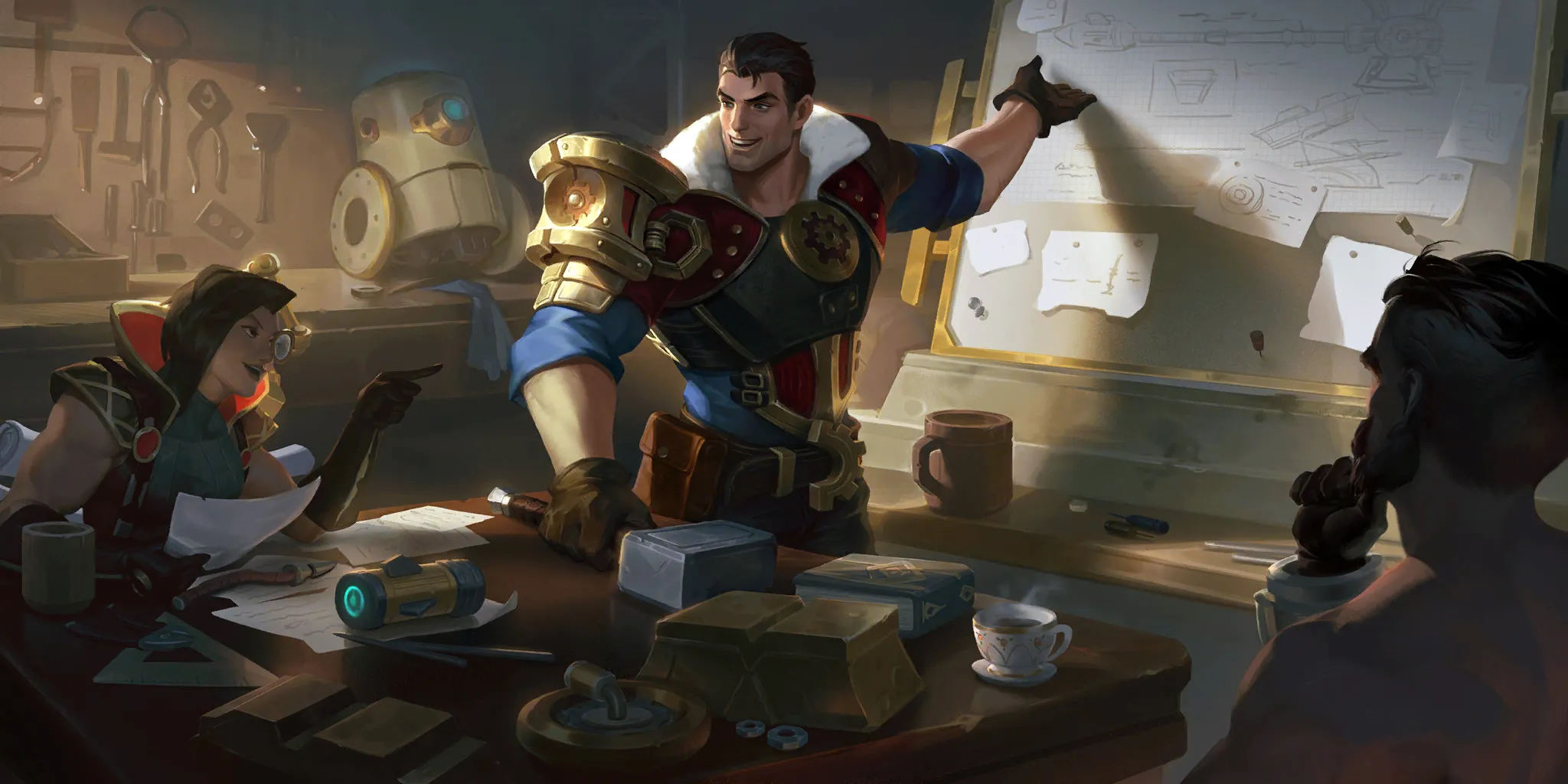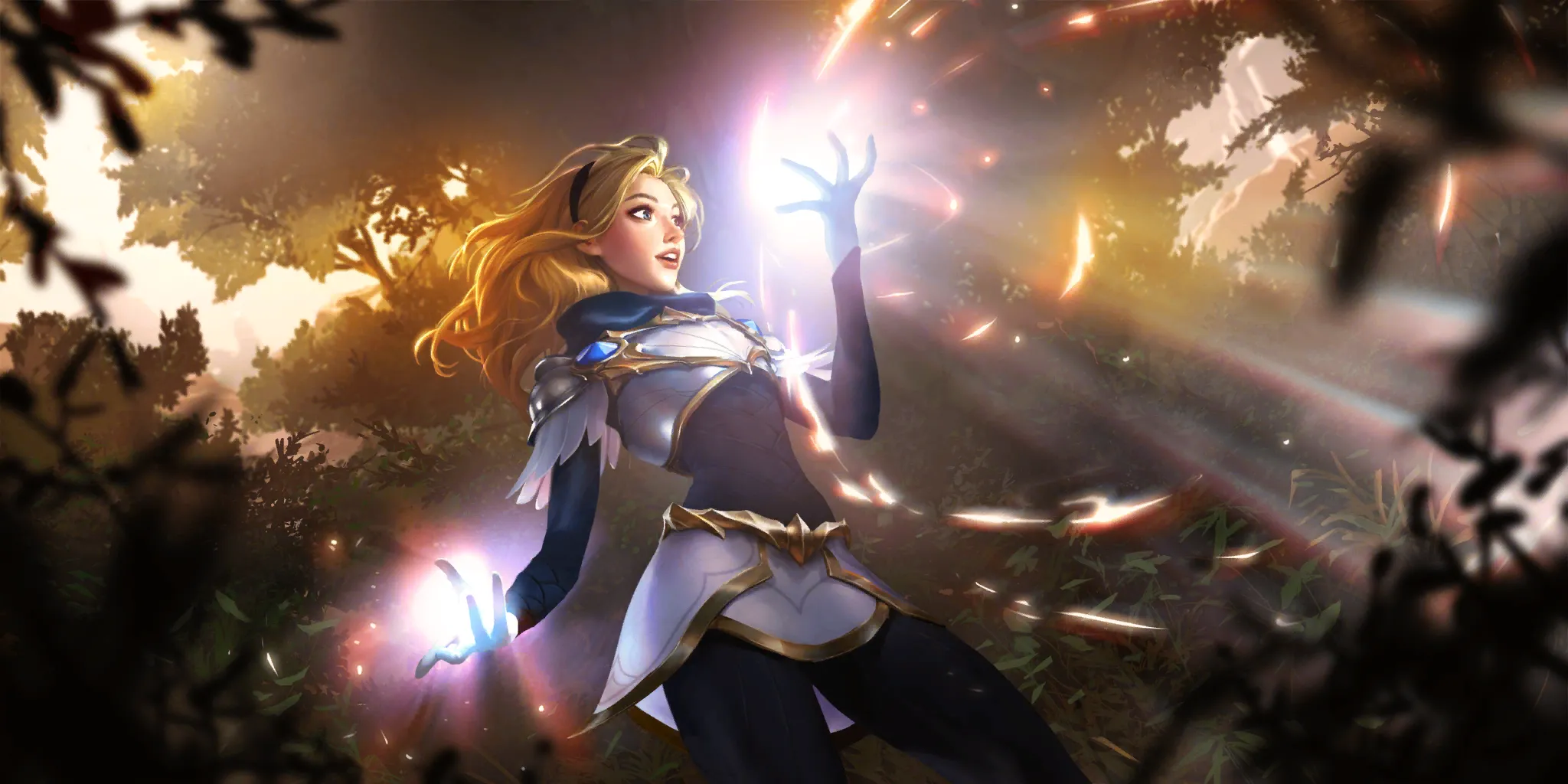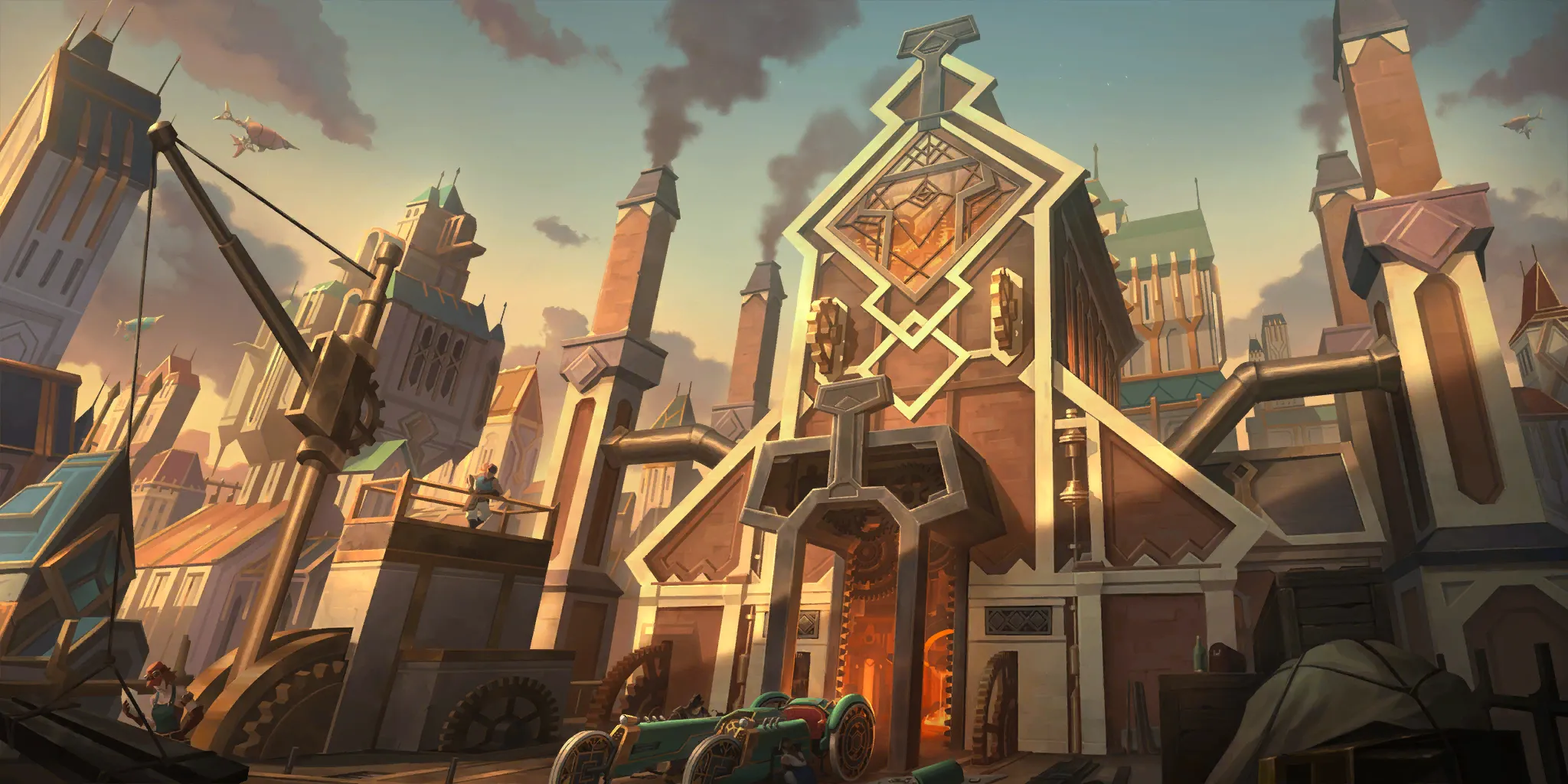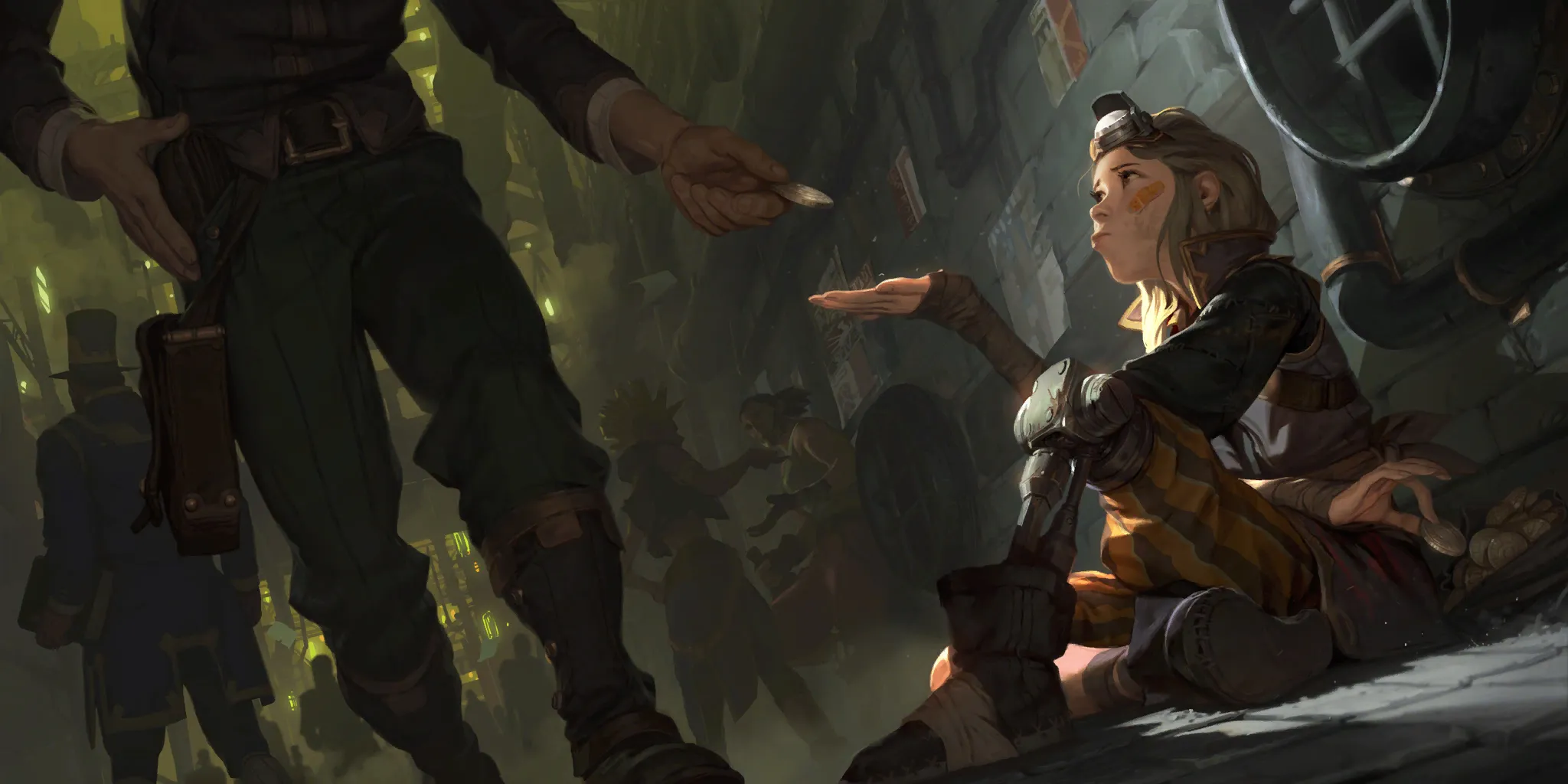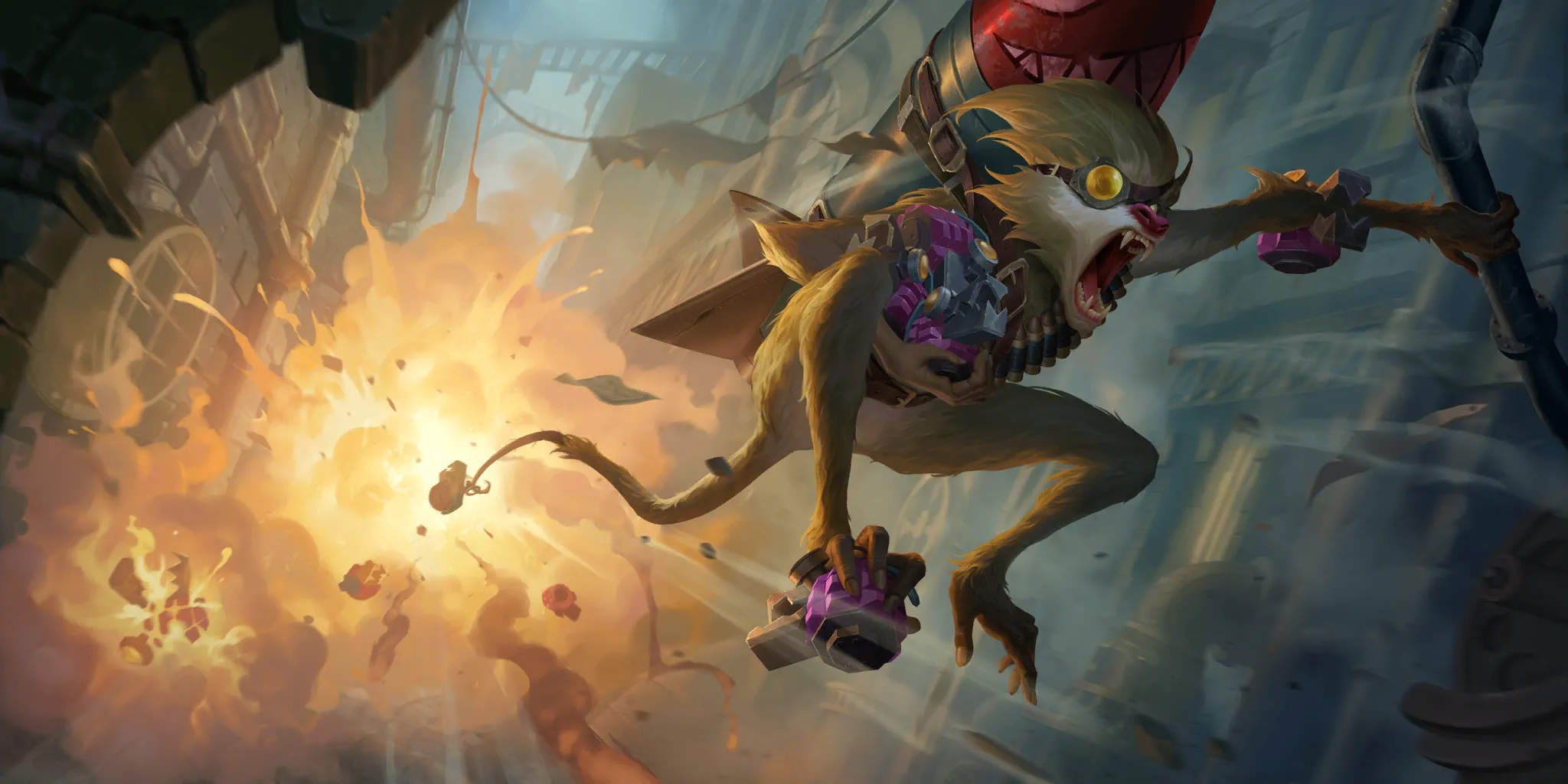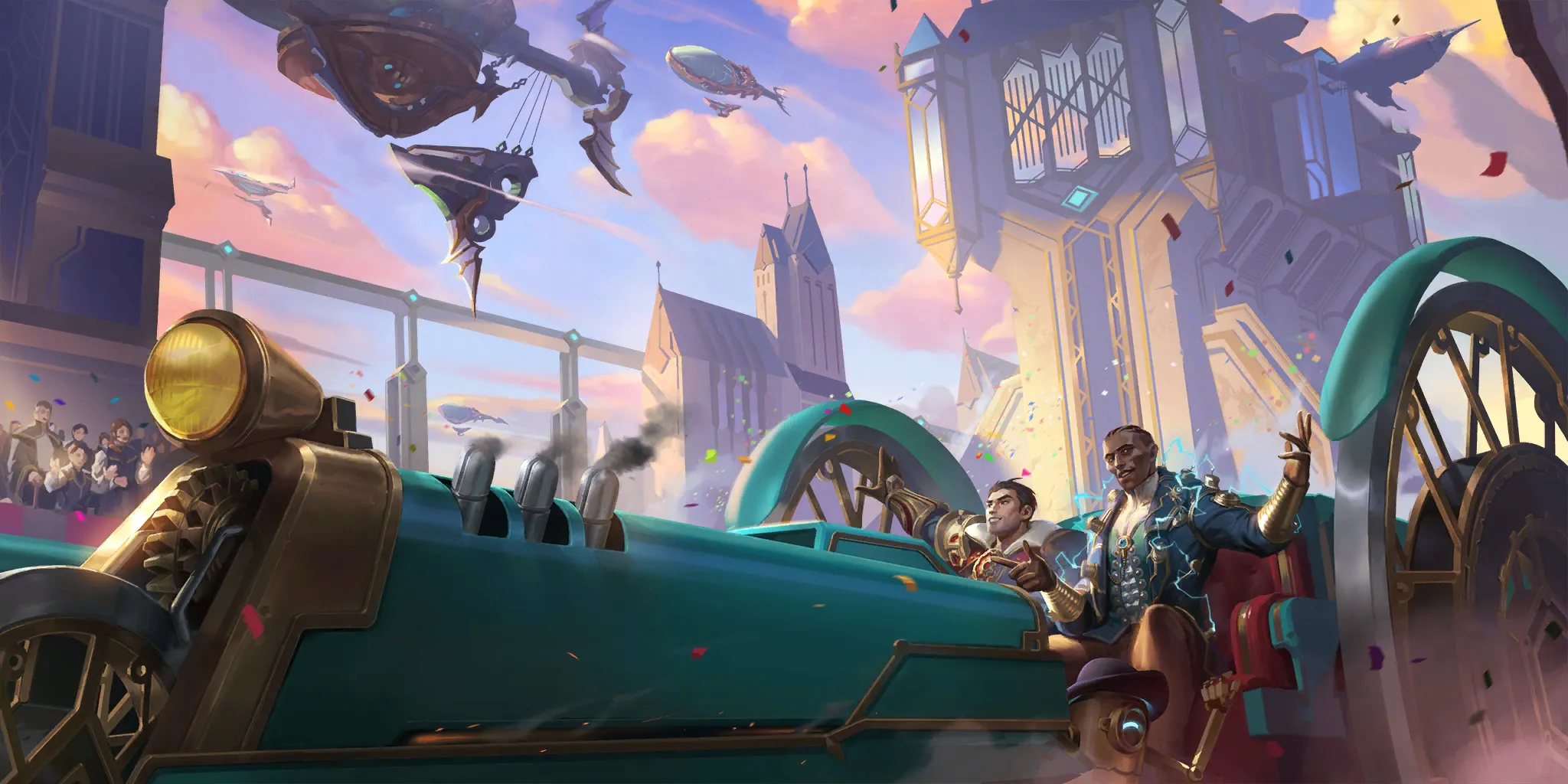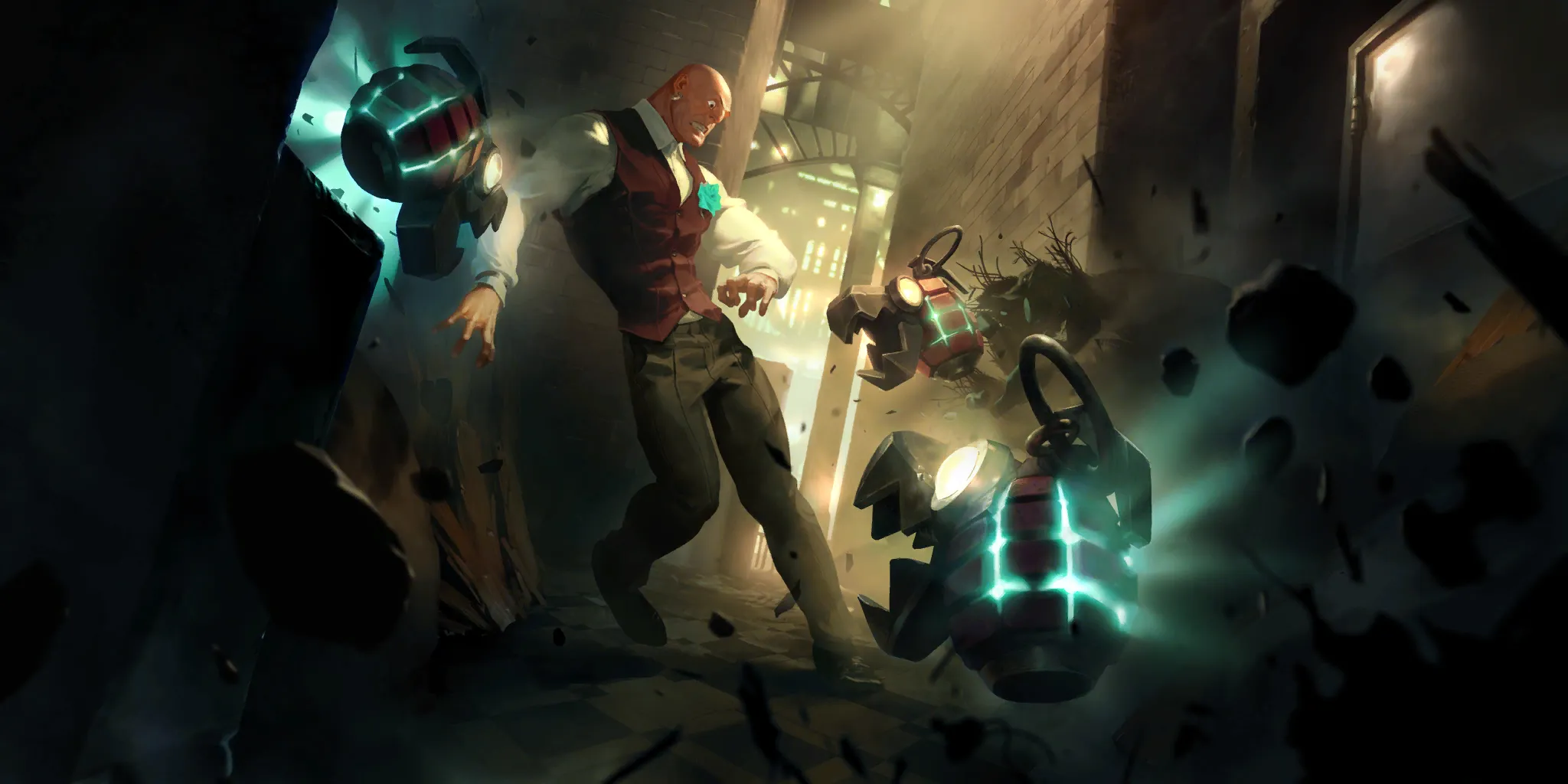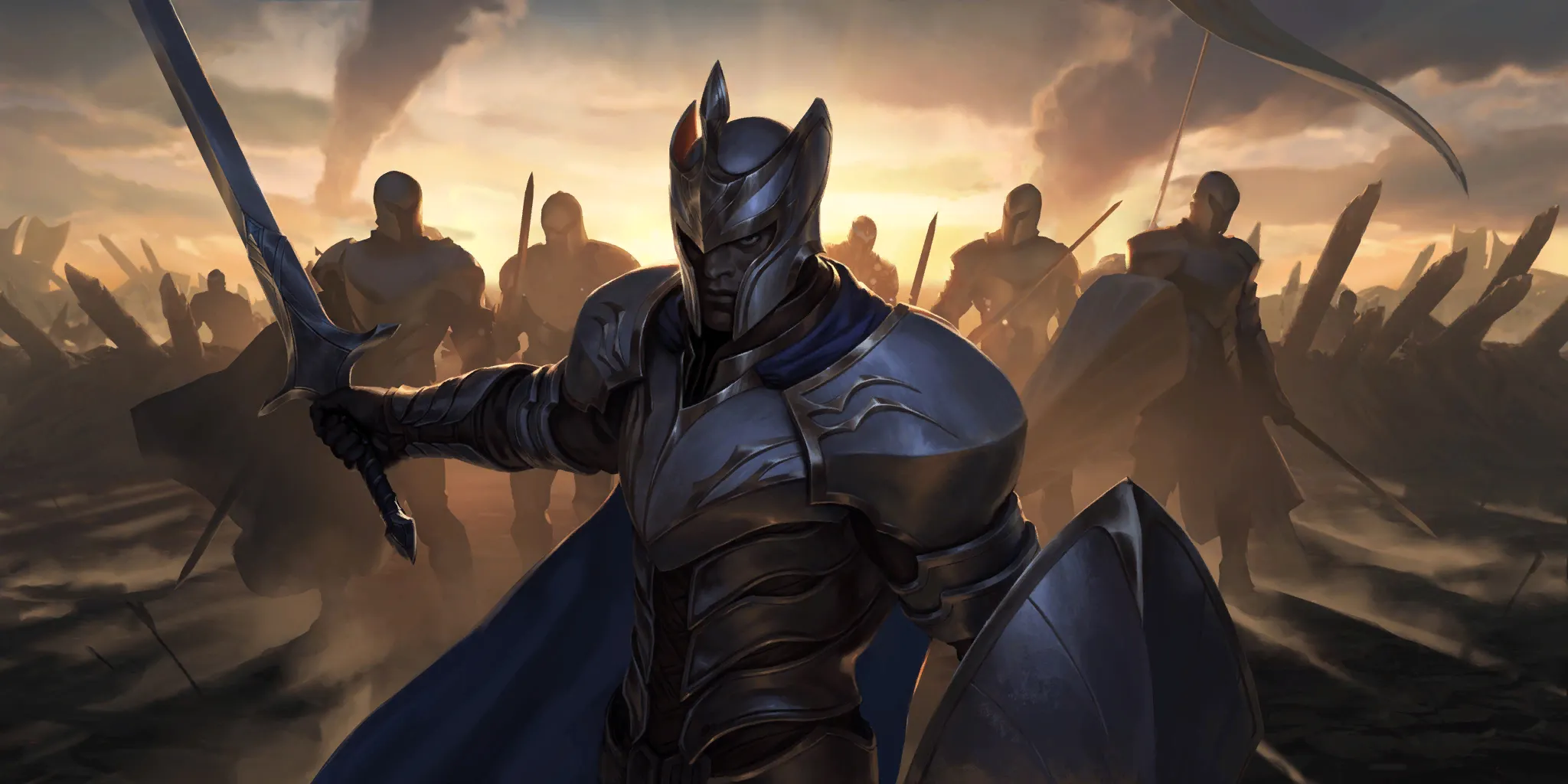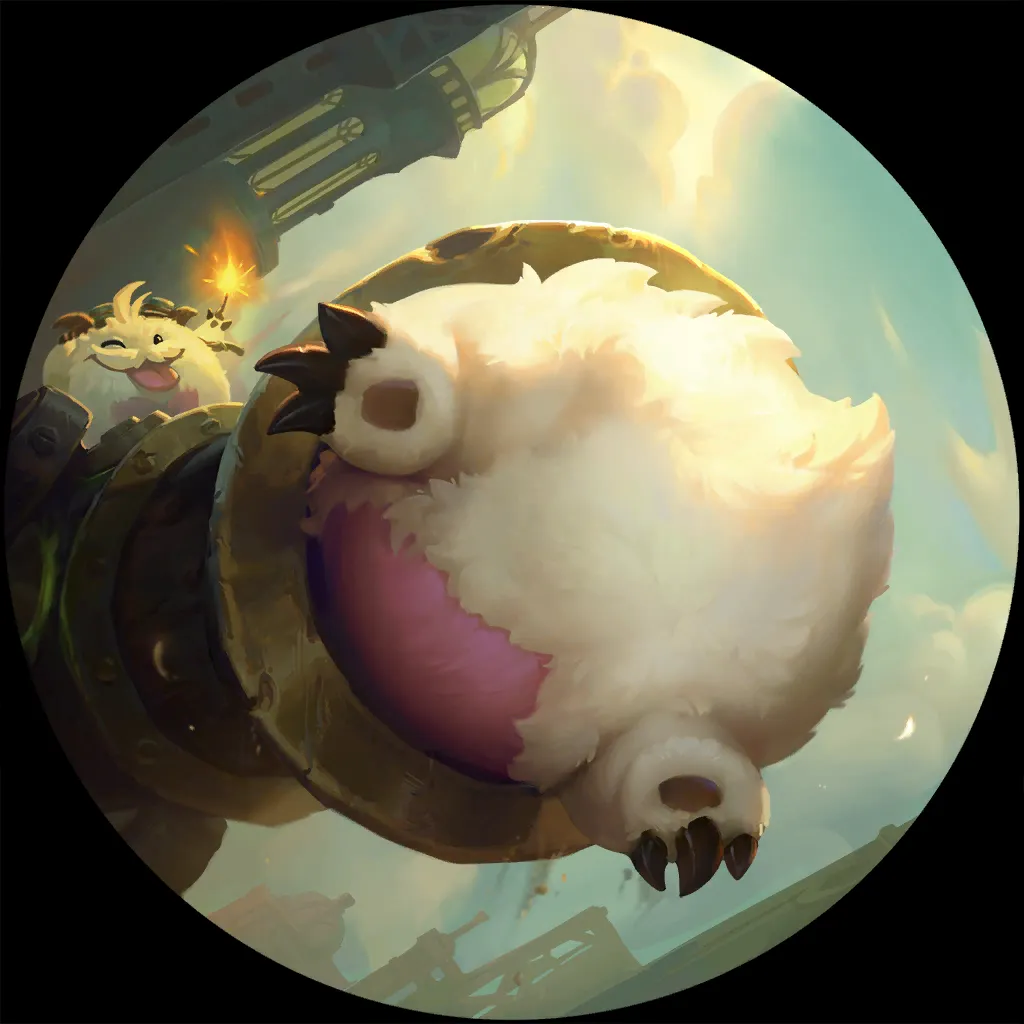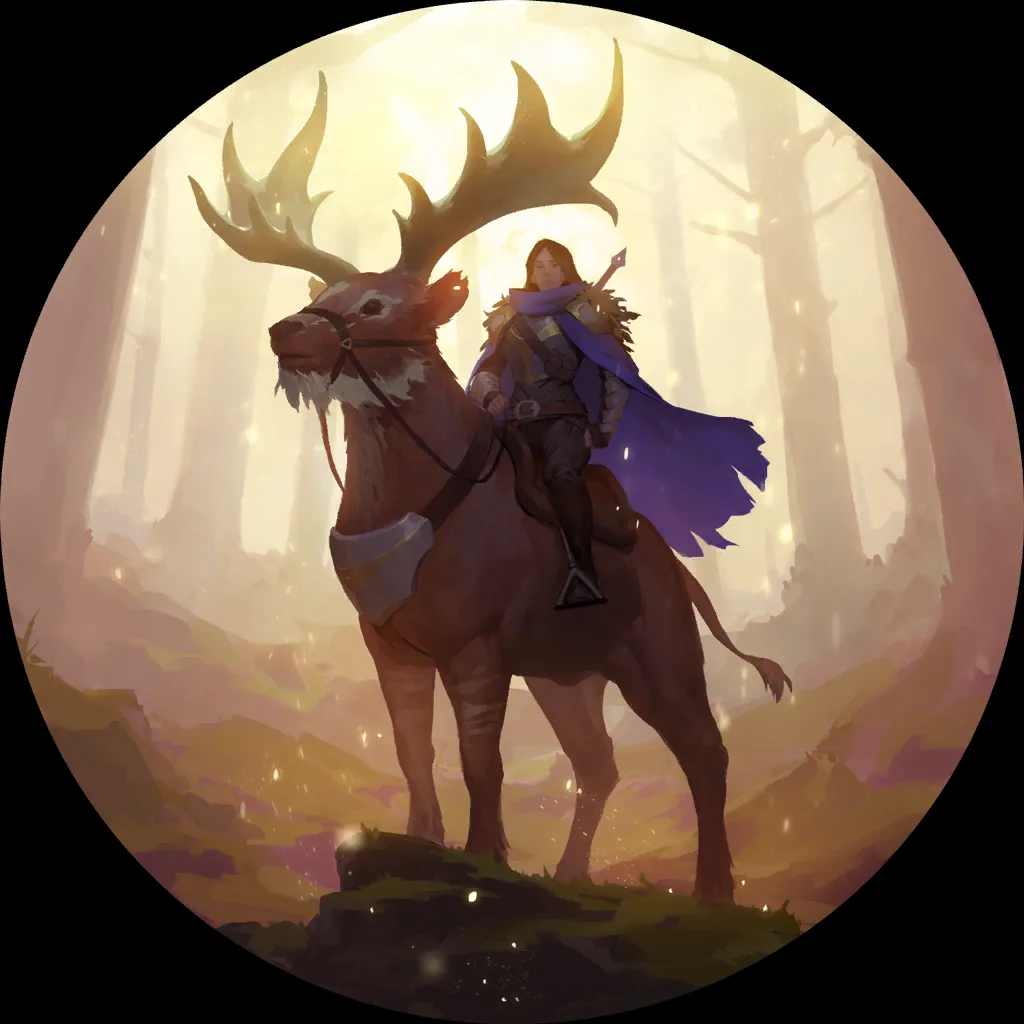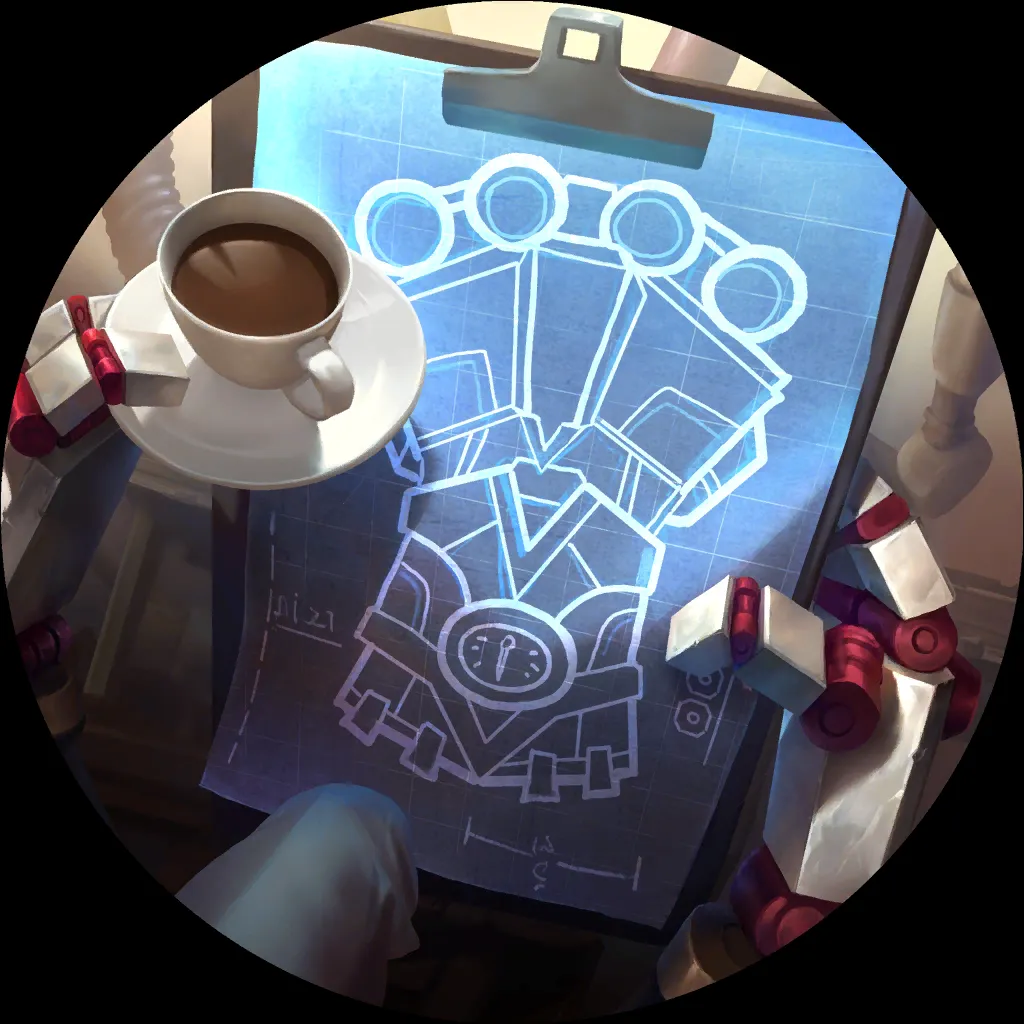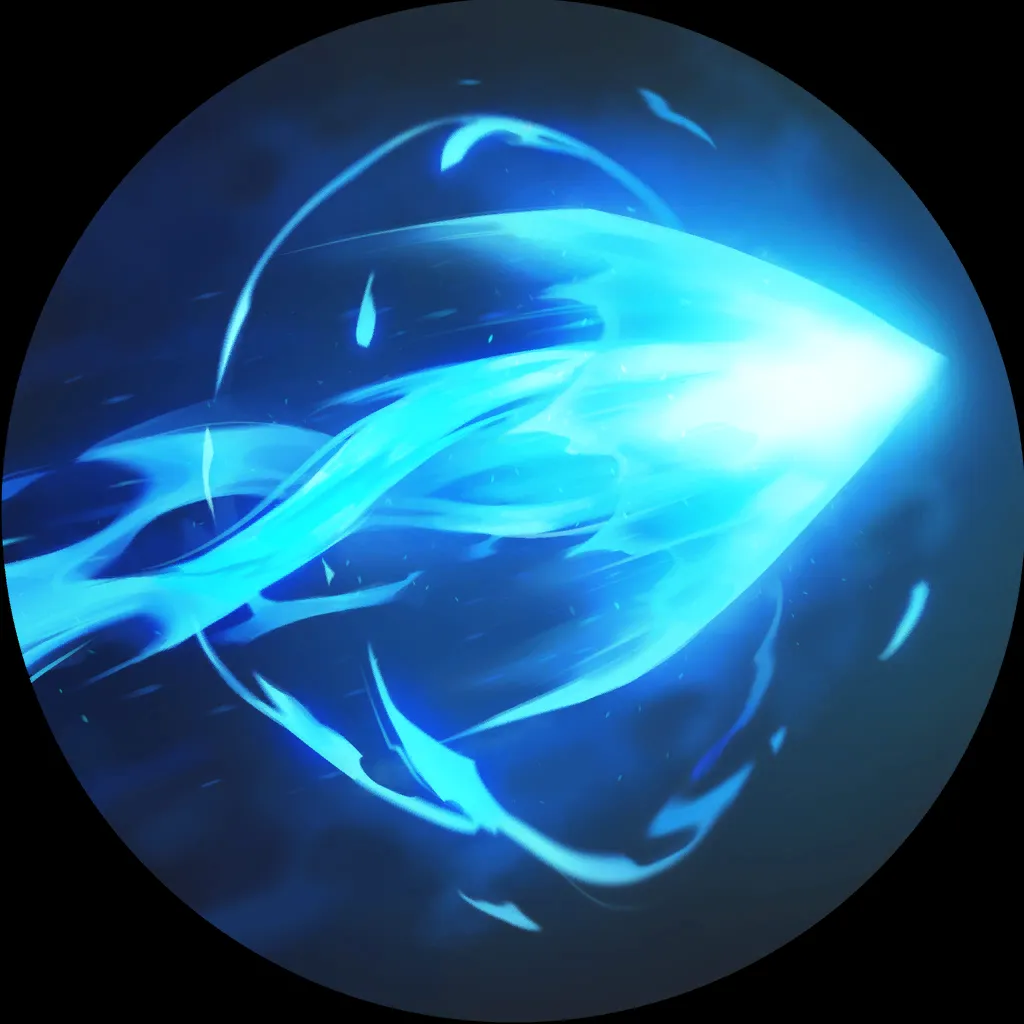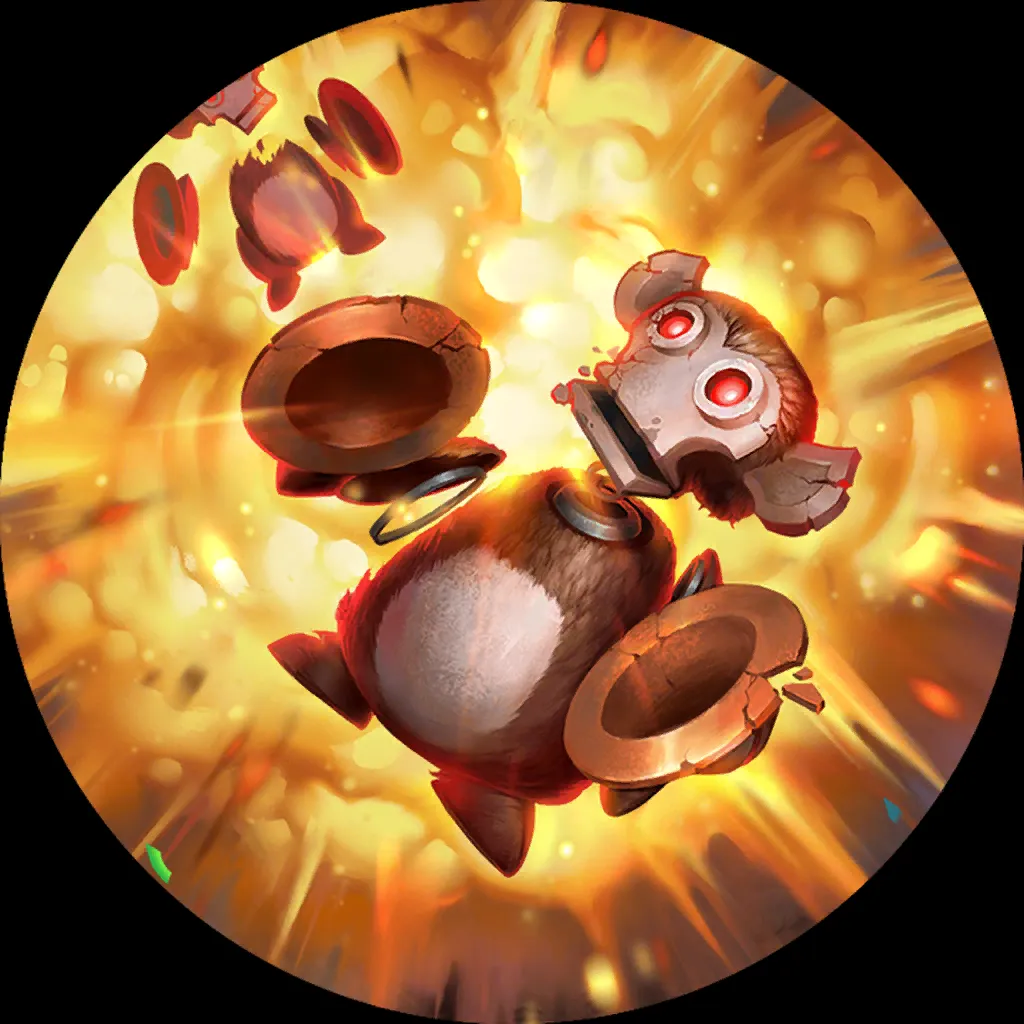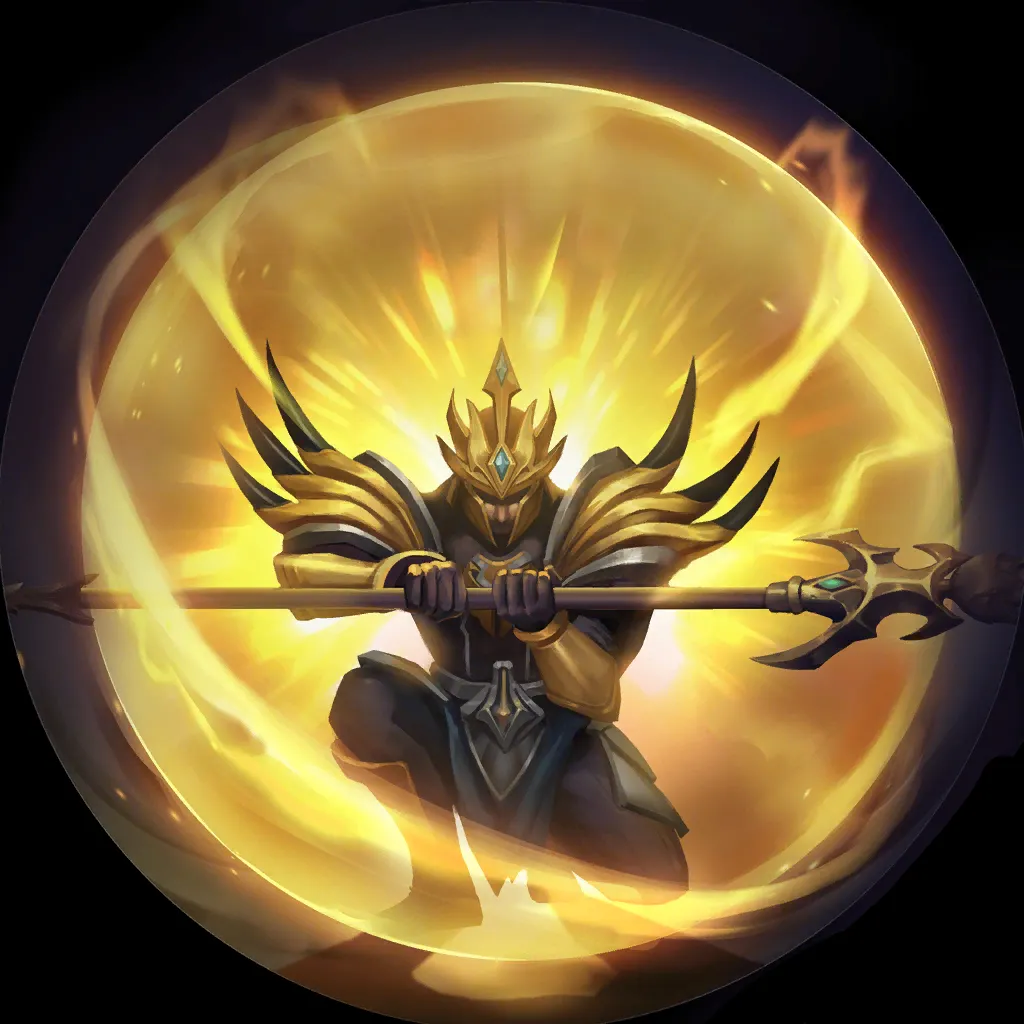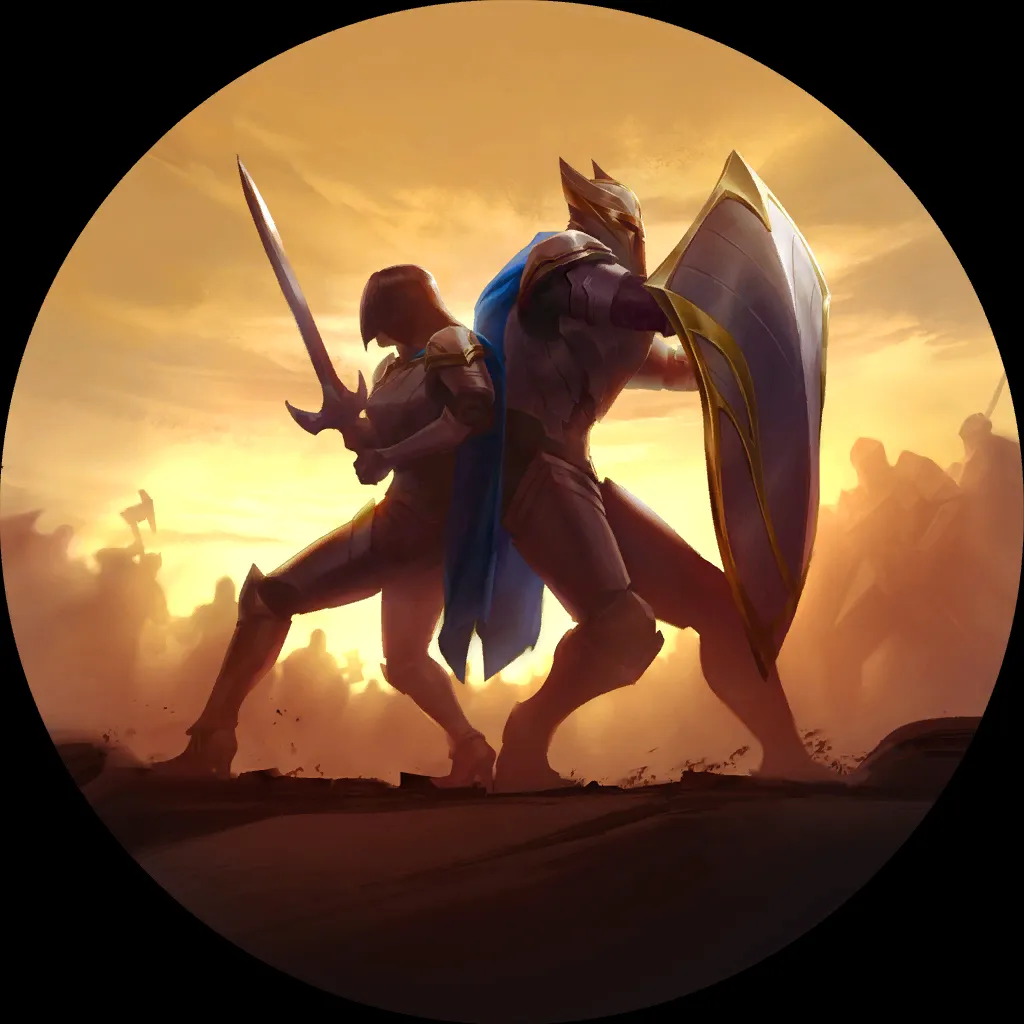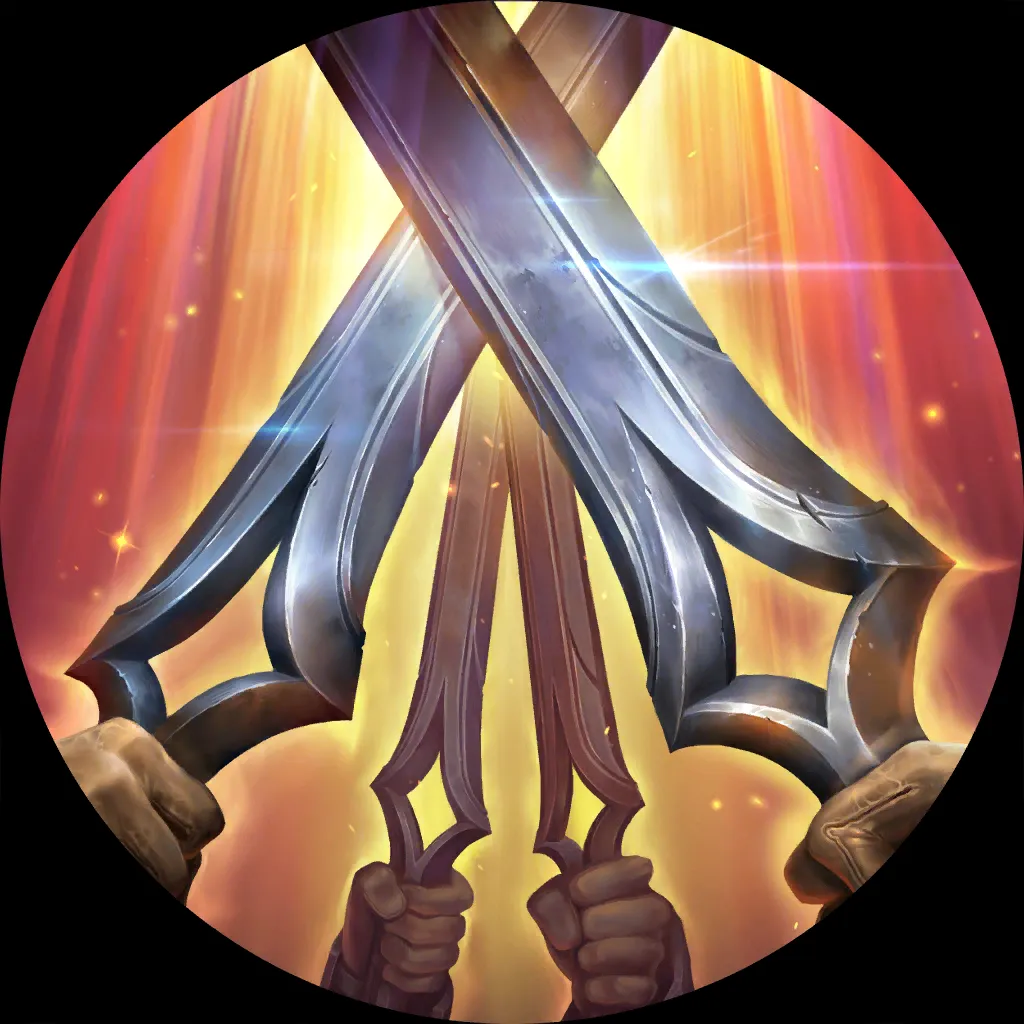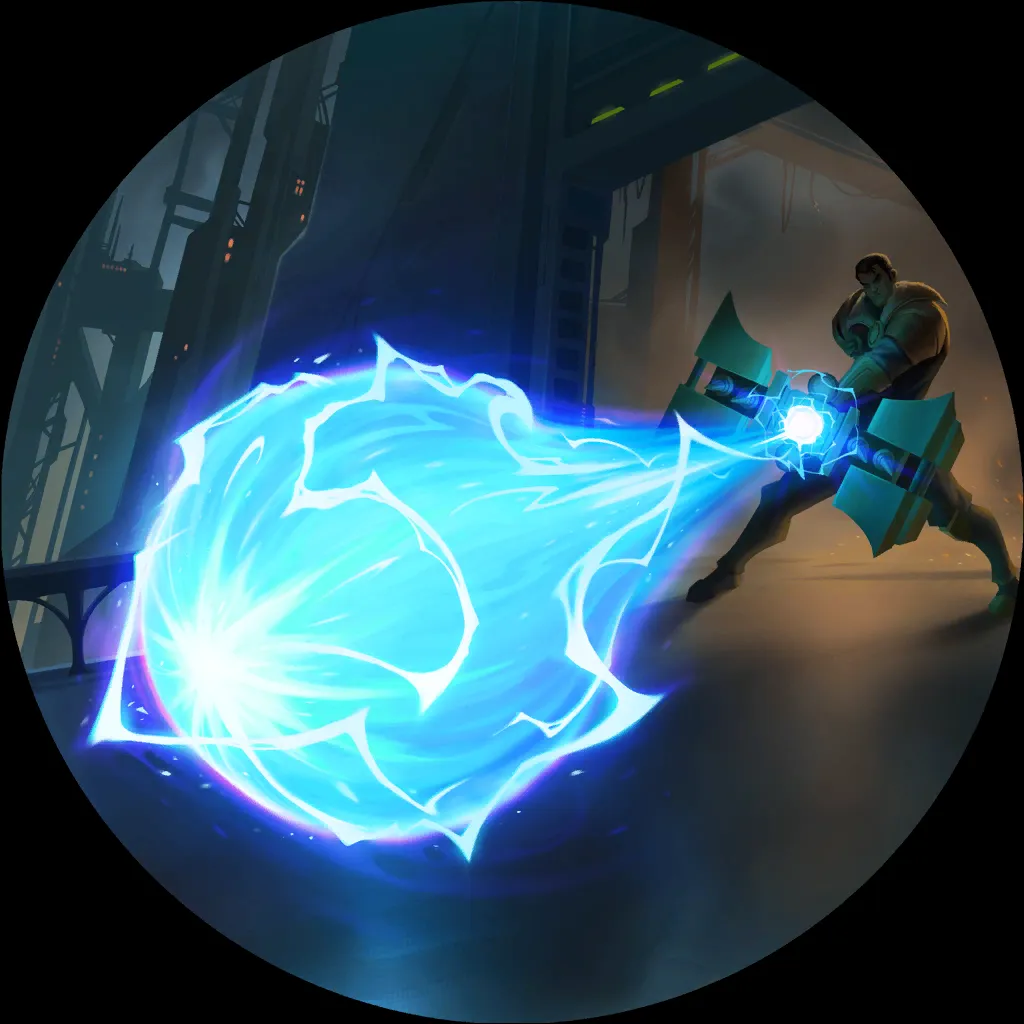 ---
Tips and tricks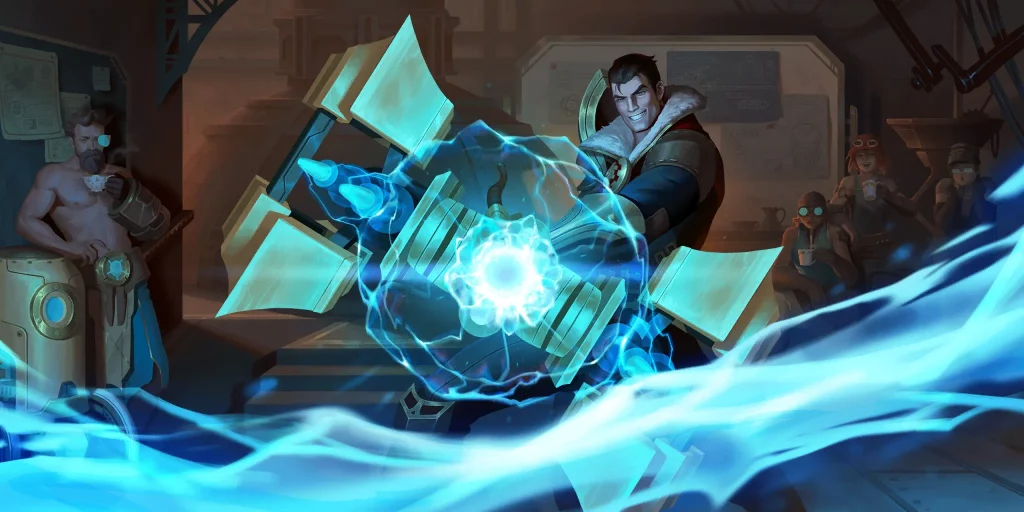 Don't stress about playing six-cost spells early to level Jayce
.
They're best when Lux
is on the board. The main exception is if you have a Mageseeker Persuader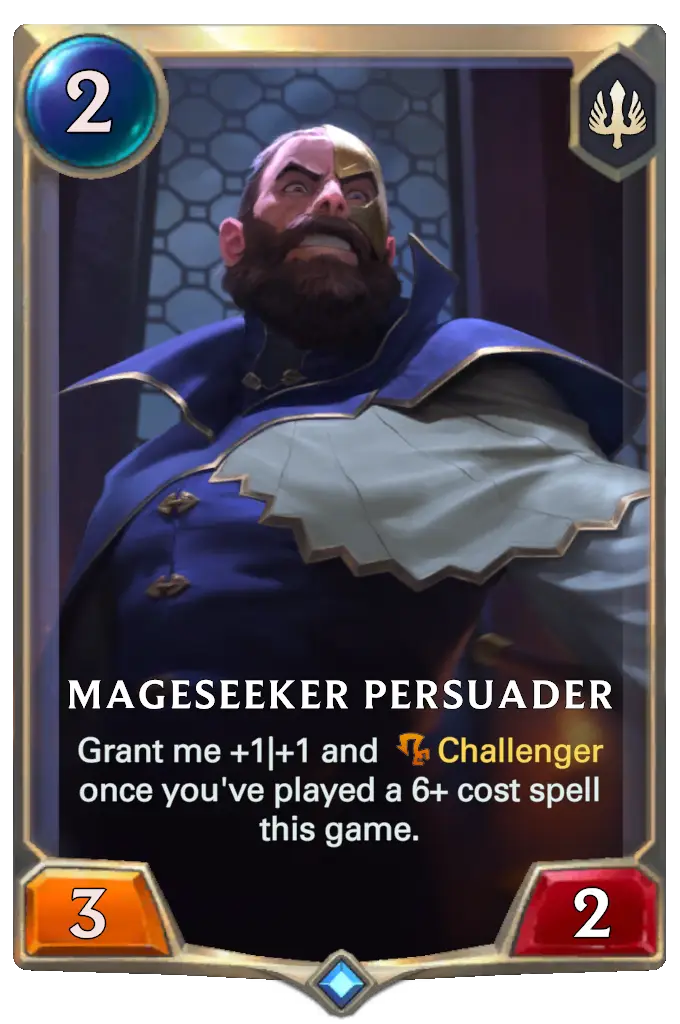 in hand: in that case you'll want to try to play Assembly Line
on turn three if you can (often not possible against aggro, though).
In about half of my games, my first six-cost spell is played on turn six. In a lot of situations you want to be keeping spell mana up for reactivity more than just jamming six cost spells through. A good example is that I will almost always Thermo a turn two Elise
over banking mana to play Assembly Line on turn three.
Don't trade units unless there's a good reason.
We have good pay-offs for big boards (For Demacia!
, Acceleration Gate
, Concerted Strike
) so don't trade our board down to just push three damage through.
We'll use For Demacia!
later and all those units will trade up.
Similarly, be willing to take some damage to avoid bad trades if the matchup can't push lethal too hard against you (obviously don't do this against burn aggro).
Pick Challenger with Jayce
~80% of the time.
The only time I pick Quick Attack is if the opponent lacks relevant blockers and will probably just chump anyways (for example Feel The Rush
control with a Avarosan Sentry
, or Sun Disc chump blockers).
Even in those cases, Challenger is sometimes correct to threaten their Faces of the Old Ones
or Xerath
. When in doubt just pick Challenger.
A nice play is to bluff going for an Assembly Line
with Petricite Broadwing
in hand if attacking on turn two. If you pass, the opponent may develop a unit that Broadwing can value-trade into, which is a nice gotcha!
Even better if you actually have an Assembly Line you are happy to play on turn three. However, if we have Thermogenic Beam
in hand and need to threaten their three-drop (something like Aphelios
) we'll want to play out the Broadwing to efficiently answer the three-drop right way.
Sometimes you have to play For Demacia!
on defense
This line is particularly reasonable if you have Lux on board, as a six-mana "stop opponent attack and laser something" is often pretty good.
Jayce-doubled Acceleration Gate
is usually better than double For Demacia!
...
… unless they have Slow-speed damage-based removal (Fast spells they'll just use in response to your For Demacia!
).
A notable exception is when For Demacia can heal your units, especially Champions. One For Demacia is usually better than a single Acceleration Gate.
Try to play Lux
on a defensive turn if possible, to punish development with her Barrier, but don't stress about it.
Don't worry too much about protecting Jayce
.
A solid 60% of Jayce's value in this deck is just being a chonky challenger. Don't be afraid to just use Jayce to trade into Kindred
for example, as Kindred activating once against us is often game losing. Lux
is worth protecting more.
Don't stress too much about being hyper mana-efficient for Lux
's lasers.
For example, say Lux is at 2/6 and we have 10 mana, Statikk Shock
, For Demacia!
, and Single Combat
in hand on an attacking turn. We could Statikk to get a Final Spark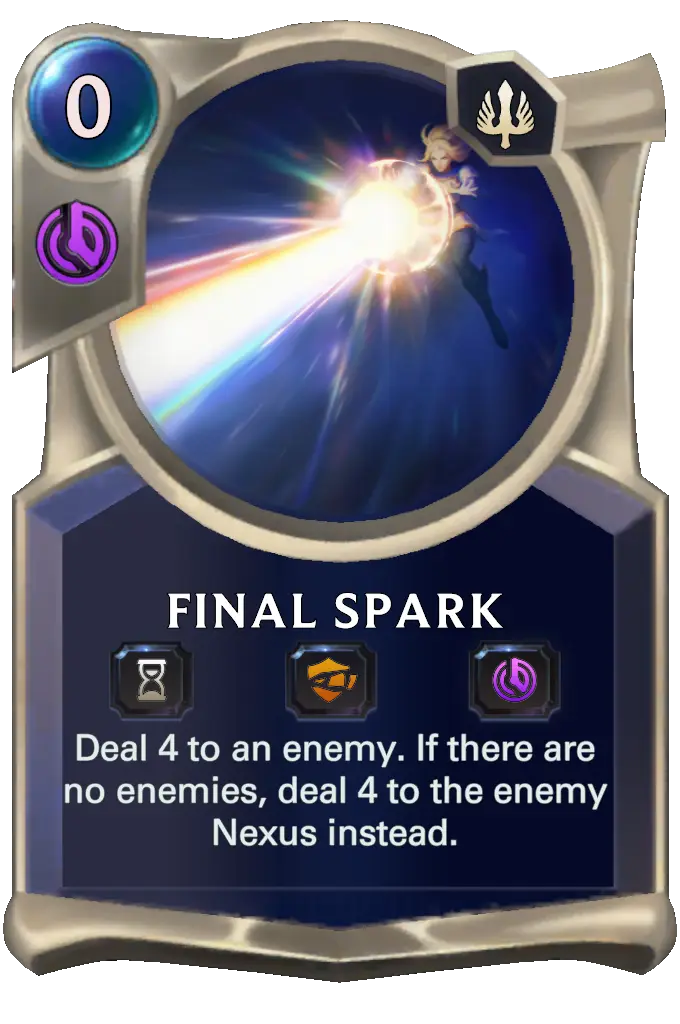 , and then play For Demacia for a second laser, but we lose the ability to Single Combat that turn, which is as good as a Final Spark after casting for demacia. Giving up that reactivity is usually not worth it.
It is often correct to not play a Final Spark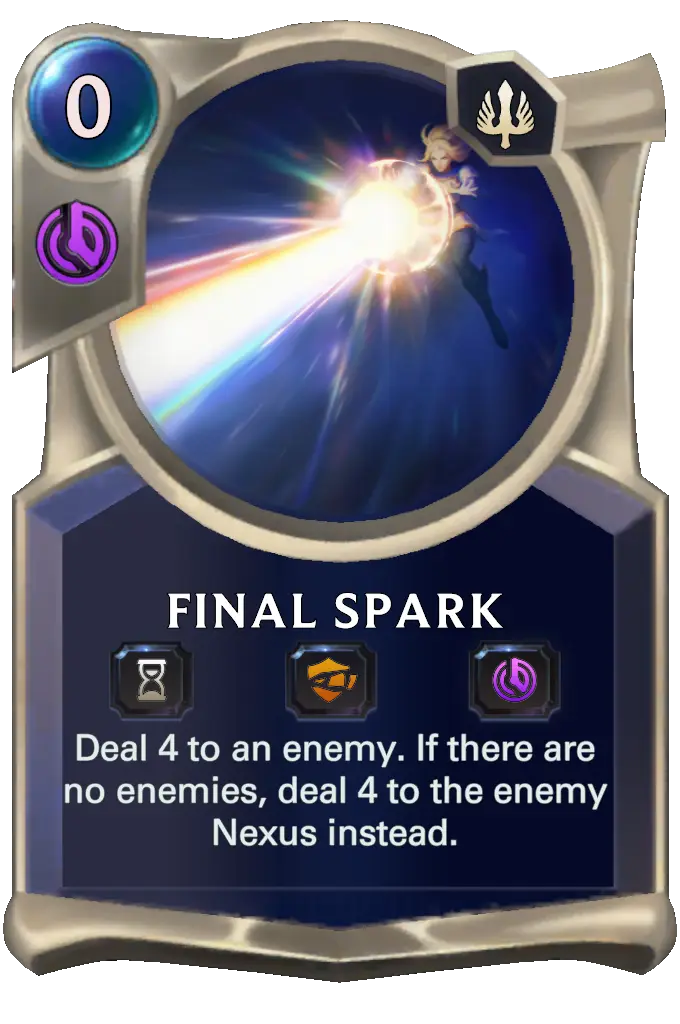 to prevent your foe from developing a unit they would like to develop.
It depends on the situation, and how worried about an open attack we are (or how good our open attack next turn will be) – especially if the laser would just go face while we are not close to a burn lethal.
This line is often correct against decks like Darkness, since our laser can kill both Veigar
and Senna
. Generally, losing a laser in exchange for the opponent burning 5+ mana is usually worth it, but depends on the board state and matchup.
It is usually correct to spread out your threats with Back to Back
.
If you have Lux
on board and they have to Vengeance
your 6/6 Forge Worker
to stay alive, that's a pretty good deal for you.
Play around blowouts.
Think about the worst possible card they could have in hand, and think about how bad that would be.
If them having it causes us to just go even, it might be fine to "force them to have it"...
… but if we get blown out we should assume they do have it and play around it.
This changes if we're in desperation mode and have to just say "if they have it they have it" since we're losing this game otherwise.
Playing this deck well usually revolves around a few key decisions.
The right time to drop a big spell, when to start a fight for a unit… It's very important to know what cards the opponent might have in hand and play with them in mind.
And in general…
I just realized like half of these tips are just to not over-stress about stuff, so I guess… just take it easy when you're playing this deck?
Just shoot lasers and chill! =)
---
General Mulligan Tips
Mulligans are very matchup-dependent, but generally I am looking to keep Forge Chief
, Petricite Broadwing
, Assembly Line
, and Thermogenic Beam
.
An interesting thing with this deck is that Champs are much better to keep if attacking on evens, since Jayce
is best played on an attack turn and Lux
is best played on a defensive turn.
We also usually keep our Champs if attacking on odds in slower matchups, especially if we already have some other early plays.
Keep Brightsteel Protector
and Shield of Durand
if you already have a Petricite Broadwing
. I'll highlight a couple matchup-specific cards to look for in the matchups below.
---
Matchups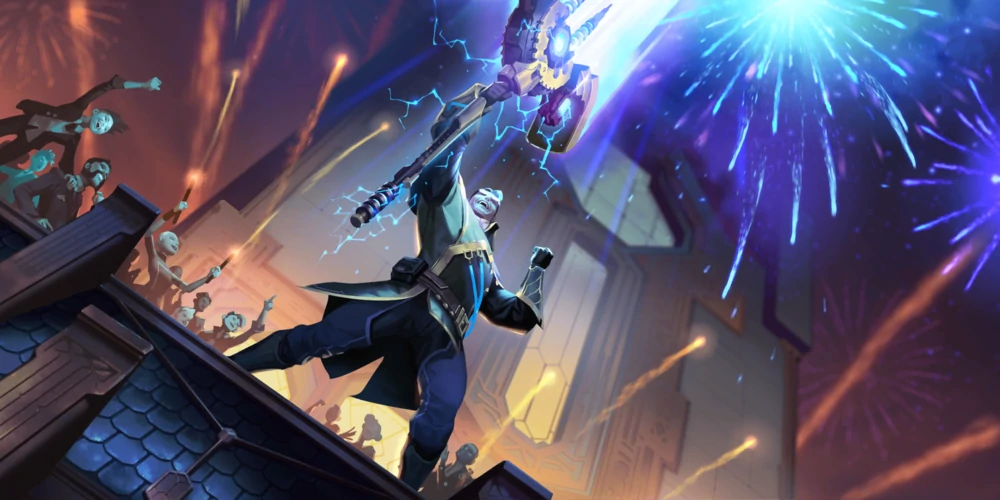 I generally find Jayce Lux to have fairly balanced matchup tables, and the deck is very techable to target certain matchups. These tables are my own estimation with the deck I outlined in this guide, but if you are looking to target certain opponents, you can definitely adapt the deck to do so.
I think the deck is a really solid pick for a tournament lineup since you can swap a few cards to target certain matchups along with the rest of your lineup.
Caitlyn/Ezreal Tribeam: 60/40
I find this matchup to be pretty good.
Assembly Line
is very awkward for them to deal with. Don't get baited into an early For Demacia!
, you typically want to wait until you're six units wide as they will likely be able to answer at least two units between Ravenous Flock
, Mystic Shot
, Piltover Peacemaker
and Arachnoid Sentry
.
Back to Back
tends to be much better than For Demacia in this matchup for that reason. Shock Blast
is also pretty handy for killing Caitlyn
or Ezreal
, or even both if the opponent gets greedy!
---
Sun Disc: 40/60
After the nerfs, this confrontation has gotten a bit better, but is still unfavored.
I typically play this matchup pretty passively until turn 6/7 where I try to combo off a bit. Don't try to trade early units unless you can sneak out a lot of damage, or if you haven't gotten a For Demacia!
. They can really run into board space issues, so don't let them trade out for free. Running The Forge Of Tomorrow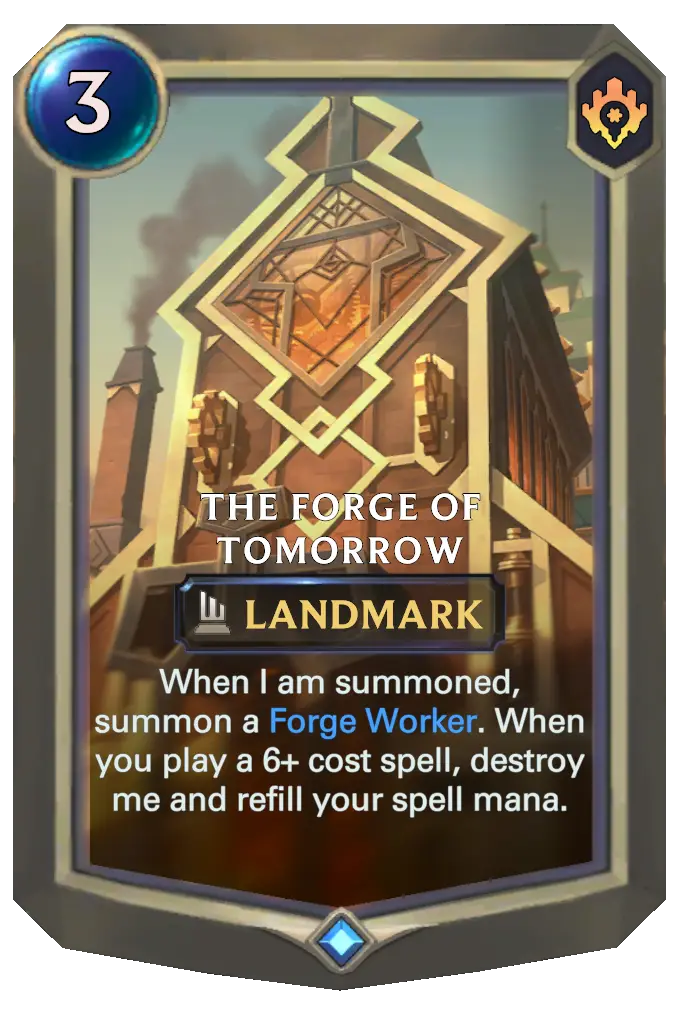 helps this matchup a lot, same with a second Golden Aegis
---
Trundle Tryndamere FTR control: 45/55
I'm putting this matchup a bit higher than what stats say as I feel if we play it right, it is fairly winnable.
Blighted Ravine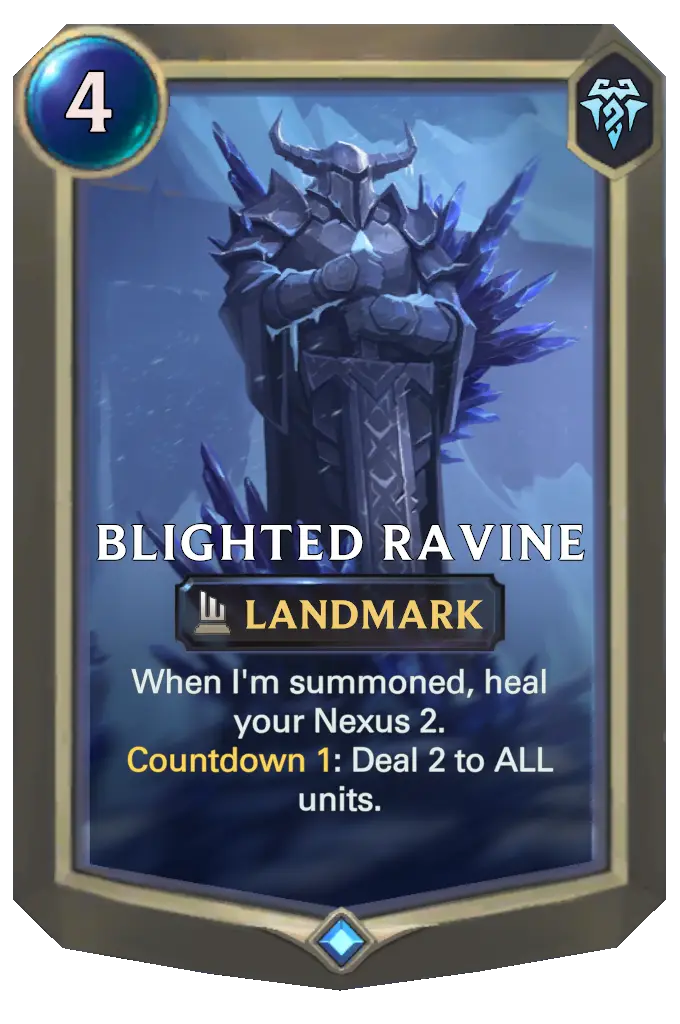 is not that scary for us, since most of our units have three health, but watch out if they can combo it with a Withering Wail
.
It That Stares
is very scary, as it kills most of our units. We usually want to open attack on turn 8 to play around this card if possible (or potentially hold up back to back in response)
I have found that Shield of Durand
+ Petricite Broadwing
can put a lot of early pressure, and if you get a leveled Jayce on the field you can contest their Champs with doubled Back to Back
.
Unyielding Spirit
can be very strong in this matchup, but they can still remove the champ with Buried in Ice
+ It That Stares
if they are running that combo.
Also She Who Wanders
is very scary for us, so try to kill them before they can drop her.
---
Pirate aggro: 60/40
Stats have this as about even, but my build of Jayce Lux has a lot of tools to beat aggro.
Keep early removal like Mystic Shot
in this matchup, and you're not too sad to see a Statikk Shock
in a lot of situations.
---
Pantheon decks: 40/60
Generally our worst matchup, since we struggle to kill their big threats.
I have found Petricite Broadwing
and Shield of Durand
to be an effective way to threaten early Fated units. There are generally 3 ways we can win this matchup:
We kill their early Fated units with a Petricite Broadwing + Shield of Durand or a big Thermogenic Beam/Concerted Strike
We go wide and kill them with a big For Demacia! turn. If they go very all in with a Yuumi + Zenith Blade this is usually the way to go. Specifically with the Discard package, this becomes the main strategy, and is very reliable.
They don't draw Fated units early and brick out (it does happen!)
Keep Brightsteel Protector
in the mulligan more often as it is a very effective way to punish development against demacia or threaten one of their units with one of our Challengers.
---
Sentinel Control: 60/40
There's a lot of versions of this deck that I am kind of lumping into one, but generally this matchup feels favored. They can Vengeance
our Champs, but that usually isn't too bad if we can apply enough early pressure and/or get at least one laser off Lux
.
Elise
doesn't do much as we make a lot of 3/3s. Keep champs more often in the mulligan.
---
Nasus decks: 50/50
Try to deny early slays as much as possible. I feel both players have a lot of tools to control early boards and whichever deck does a better job typically wins.
Nasus
can definitely flip a game, but so can a leveled Jayce
/Lux
.
---
Scouts: 70/30
Our best matchup. We have lots of tools to threaten Miss Fortune
, and it's very hard for them to effectively pressure our board.
Make sure you have a plan to kill Miss Fortune on turn three, and you should be all good.
---
Sivir Akshan: 50/50
Plays pretty similar to Nasus decks, both players vying for control of the board early. Keep Mystic Shot
as an answer to Akshan
, but it is also fine to threaten him with Petricite Broadwing
.
---
Taliyah Ziggs: 40/60
Their champs can be really awkward for us to deal with, and it's hard for us to stop them from closing out a game without a concerted strike in our hand.
Not impossible to win but certainly unfavored.
---
Darkness: 60/40
We can threaten Twisted Catalyzer
with Mystic Shot
or Thermogenic Beam
, and Veigar
with our challengers. Try to keep the pressure on and make them have answers over and over again and eventually they'll run out. If we can stop Darkness from increasing damage early this matchup becomes very favorable.
---
BONUS TRACK: Ferros Financier tier list!
One of my favorite things about this deck is Ferros Financier
giving you so many crazy cards you would normally never play. Here is my tier list of the best picks off him. Best advice is to think about what your opponent has in their deck, since some situational cards (Judgment
, Hextech Transmogulator
) can be game-winning in certain matchups.
Tiers are roughly sorted within the tier by pick popularity. Also this is kind of just for fun since things are pretty situational.
S tier, often pick (AKA the three we main-deck):
Back to Back: Great card, pushes surprise lethals, lets us actually win combat against wounded whiteflame. 10/10 would recommend. Usually the best option if we don't specifically need something else.
Assembly Line: Best pick if we need more units on board. Not much more to say.
Shock Blast: Best pick if we need removal or burn.
A tier, Usually pretty good but not great:
Remembrance: Good card if we need more units… but pay attention to the discount – if we have Jayce on board you actively want Remembrance to be at full price. Can also be used to punish The Ruination after we play into it a bit, since getting a Greathorn Companion for two mana when the opponent is tapped out usually just wins you the game.
Trueshot Barrage: Usually about equal to a 7 mana Shock Blast. Still pretty good, and sometimes you can use all 3 hits for decent value. Probably a bit better than Shock Blast against aggro decks.
B tier, situational:
Progress Day!: If the game is going long and both players are out of resources this card is straight gas. Especially good if doubled with Jayce to draw six cards and watch the opponent drown in value.
Judgment: Some decks straight up can't deal with Judgment (most aggro decks). Against those foes, this is an absolute blowout and often S-tier. However, against most other decks you just get blown out by Vengeance, Concerted Strike or a stun and cry yourself to sleep.
For Demacia!: Getting this off Vanguard Sergeant is usually enough, but if you haven't drawn any this becomes a pretty good pick. For Demacia! is one of the most common wincons for this deck.
Unyielding Spirit: Good on paper, and game winning in certain matchups, but definitely awkward. If this was still burst it would be much higher. Can open-cast this on Lux to force an answer out of the opponent, but if they have removal you usually just lose.
Hextech Transmogulator: This card looks kind of like a meme, but in some matchups it is straight-up game winning. Absolutely destroys The Arsenal/Commander Ledros (try to play around Stasis Statue). Can be decent against Pantheon decks too on their Wounded Whiteflame, but they can blow you out with Single Combat or Concerted Strike, so buyer beware a bit (notably, Yuumi stays attached). Usually better to turn their big dude into a little dude, rather than turning your little dude into a big dude (since after For Demacia! they'll just chump block our biggest dude). Also note that Transmogulating two of the opponent's units is often correct, since they will sometimes have fewer ways to stop it, and if they do they have to kill their own unit which feels pretty good for us. Also check the eye to make sure you picked the units in the right order, not speaking from experience or anything >_>
Reinforcements: Worse Assembly Line, but if we really need units on board this can be okay. In some situations better than Remembrance (if we need more units on board and have For Demacia! in hand, and aren't mana constrained)
Redoubled Valor: I used to have this in C tier but in matchups where the opponent can't answer this can turn a unit into an absolute house if doubled by Jayce. 20/20 Jayce yes please! Good into Pantheon or Nasus (if they're not running Vengeance), as we can make a unit that can actually win combat.
C tier, pick if there's nothing else good or in rare situations
Hextech Anomaly: I was tempted to put this in B tier, but I think it belongs here as it is usually a bit too risky in my opinion. I like planning my turns out, and this card makes it impossible. Can definitely be better than many of the situational cards sometimes, but it's a little bit too inconsistent for my taste.
Unlicensed Innovation: This card is basically a worse Remembrance. Sometimes it's the only reasonable option though.
D tier, avoid picking if possible:
For The Fallen: Pretty bad card, I think I used it to decent effect once when the other two options were terrible (got two 3/3s).
Give It All: Our units don't have many keywords and all have similar stats. You could maybe play this with a Quick Attack Jayce and a challenger unit to share those keywords with your whole board, but that's probably too much of a meme for not that much payoff.
Glorious Evolution: We don't have enough draw, or play enough cards for this to be very good. It also makes Jayce not double six cost spells anymore.
F tier, never pick:
Molten Breath: We have no units with fury. One day I want to get the dream of a double Acceleration Gate giving something fury and then using this to blow them out, but I wouldn't plan on it!
---
Closing words
Jayce Lux is a really cool archetype with a lot of really interesting play patterns. Getting free lasers just feels super satisfying, and it's an exciting deck to play since the 6 cost spells are very committal but very powerful, so picking the right one at the right time can lead to huge blowouts. Also if you're playing the deck I'll automatically root for you!

If you want have any questions, you can reach me on twitter at https://twitter.com/DaveboLoR
If you want to check out some VoDs of me playing Jayce Lux you can see a couple highlights here: https://www.twitch.tv/videos/1474611152 (Playing a similar build to the one in this guide)
Another one: https://www.twitch.tv/videos/1474607272 (Playing the Discard Version)
You can also generally catch me on twitch at: https://www.twitch.tv/davebo27 – I stream a few times a week and am probably playing Jayce Lux!
---
---