Gwen
Fizz
is the newest innovation from Seasonal Champion and occasional meta-breaker FloppyMudkip. A couple of weeks ago Floppy took a shower and thought, "What is the most powerful thing I can do while playing Heavy Metal
and Quietus
?" Then, this happened:
Floppy had no idea what he had spawned. Several different Red Pups started testing, refining, and finding a surprising amount of success on the LoR ladder… even beating Aatrox decks and Katarina Gwen consistently.
Our Gwen Fizz deck looked so promising that I even brought it to the Aegis S2 Grand Finals, where I managed to win both sets the deck wasn't banned. Since then, the deck has picked up some traction on the Runeterra ladder and has settled at a pretty impressive win rate. 
---
The Gwen Fizz Deck – Card Breakdown
As of the time of writing this guide, this is where we are with the refinement of Gwen Fizz.
6
6
21
7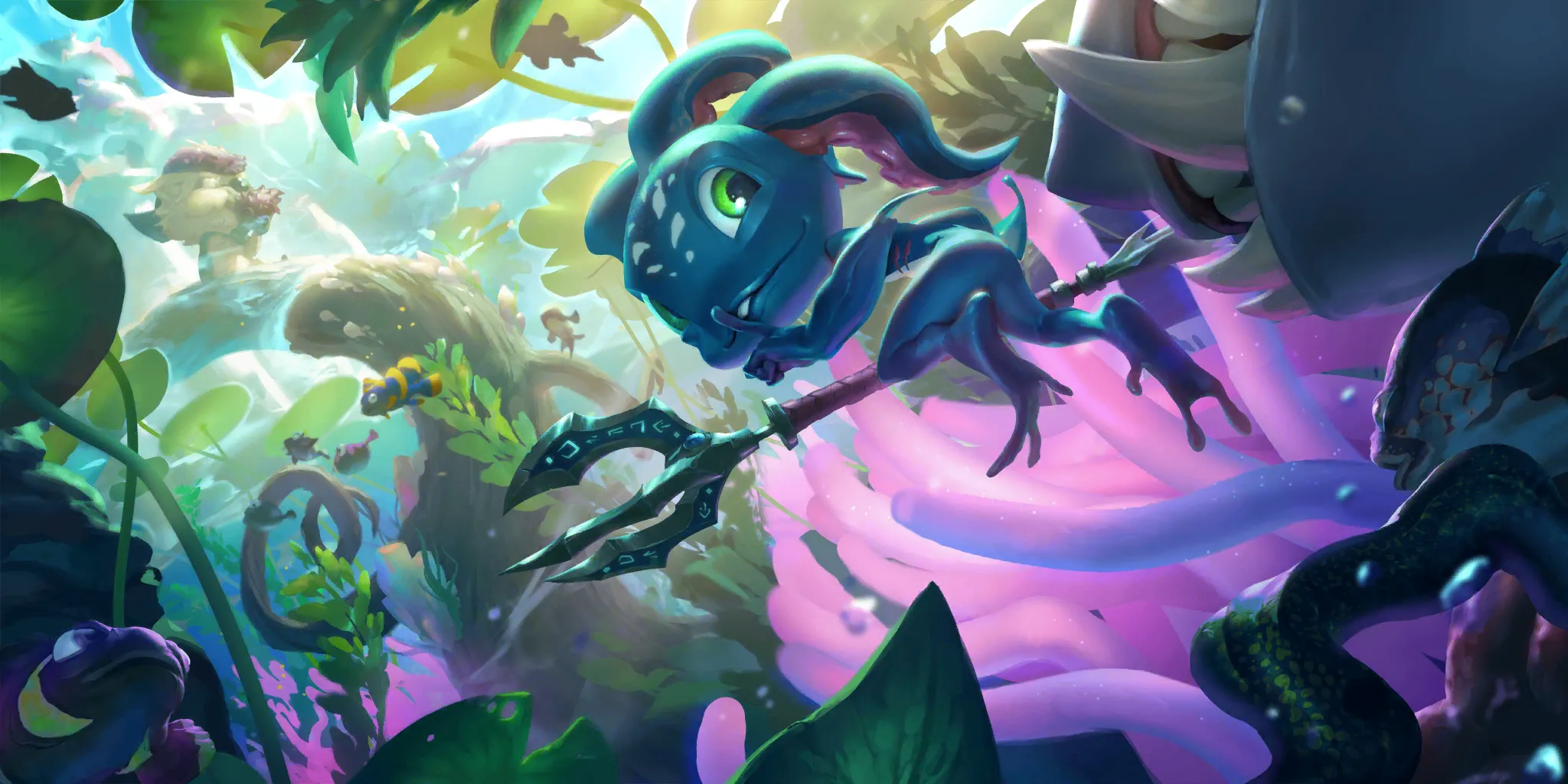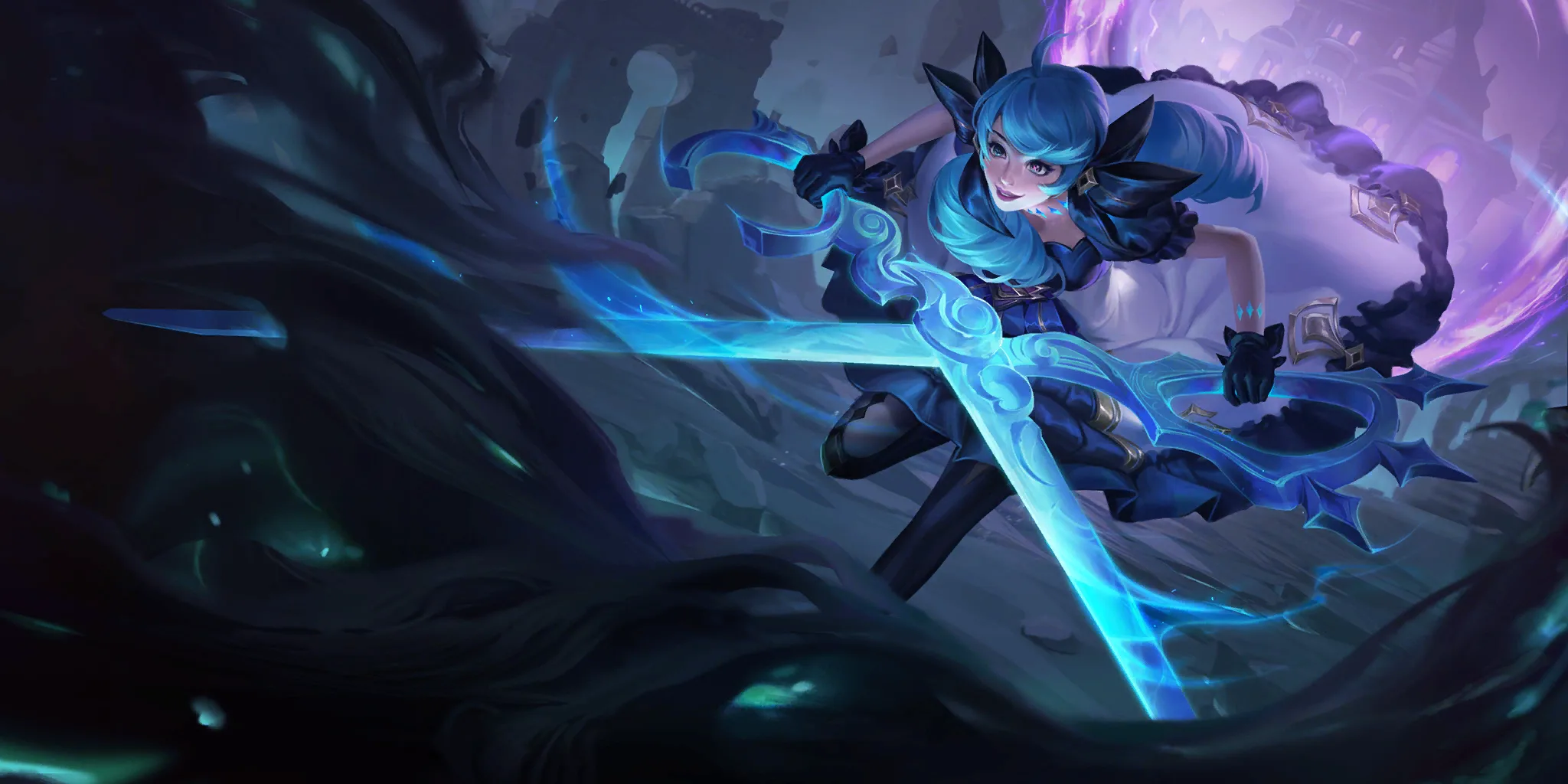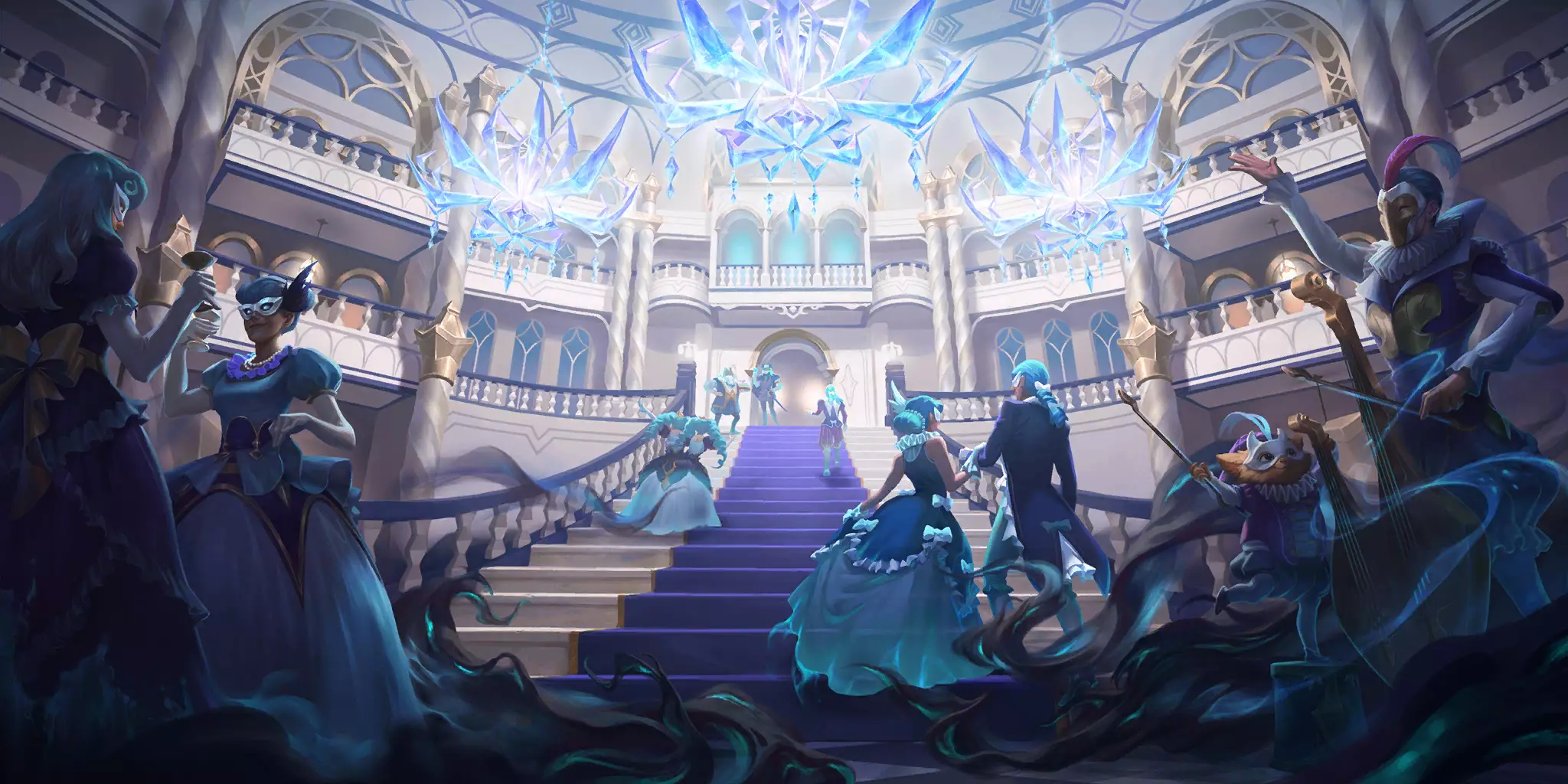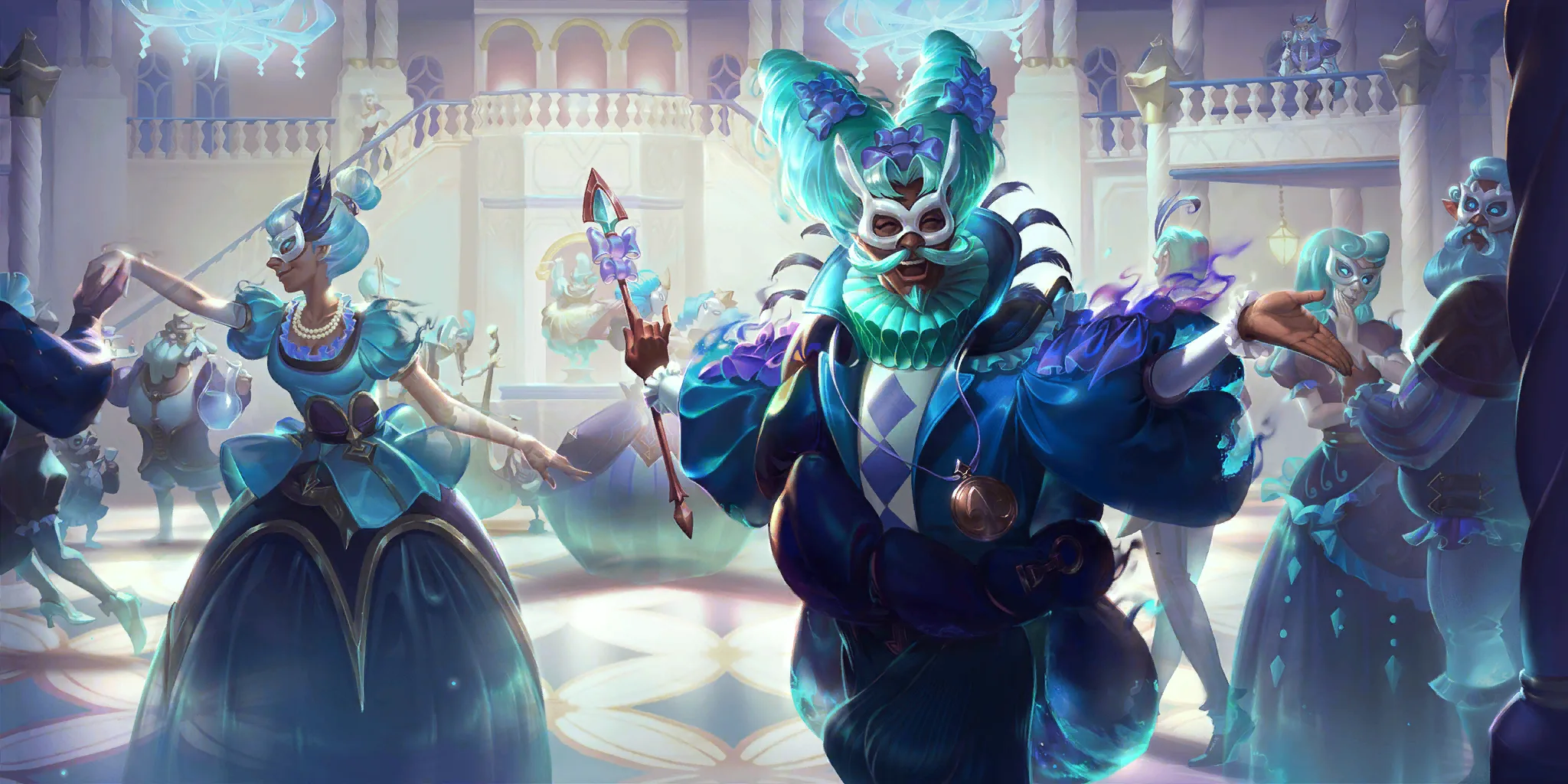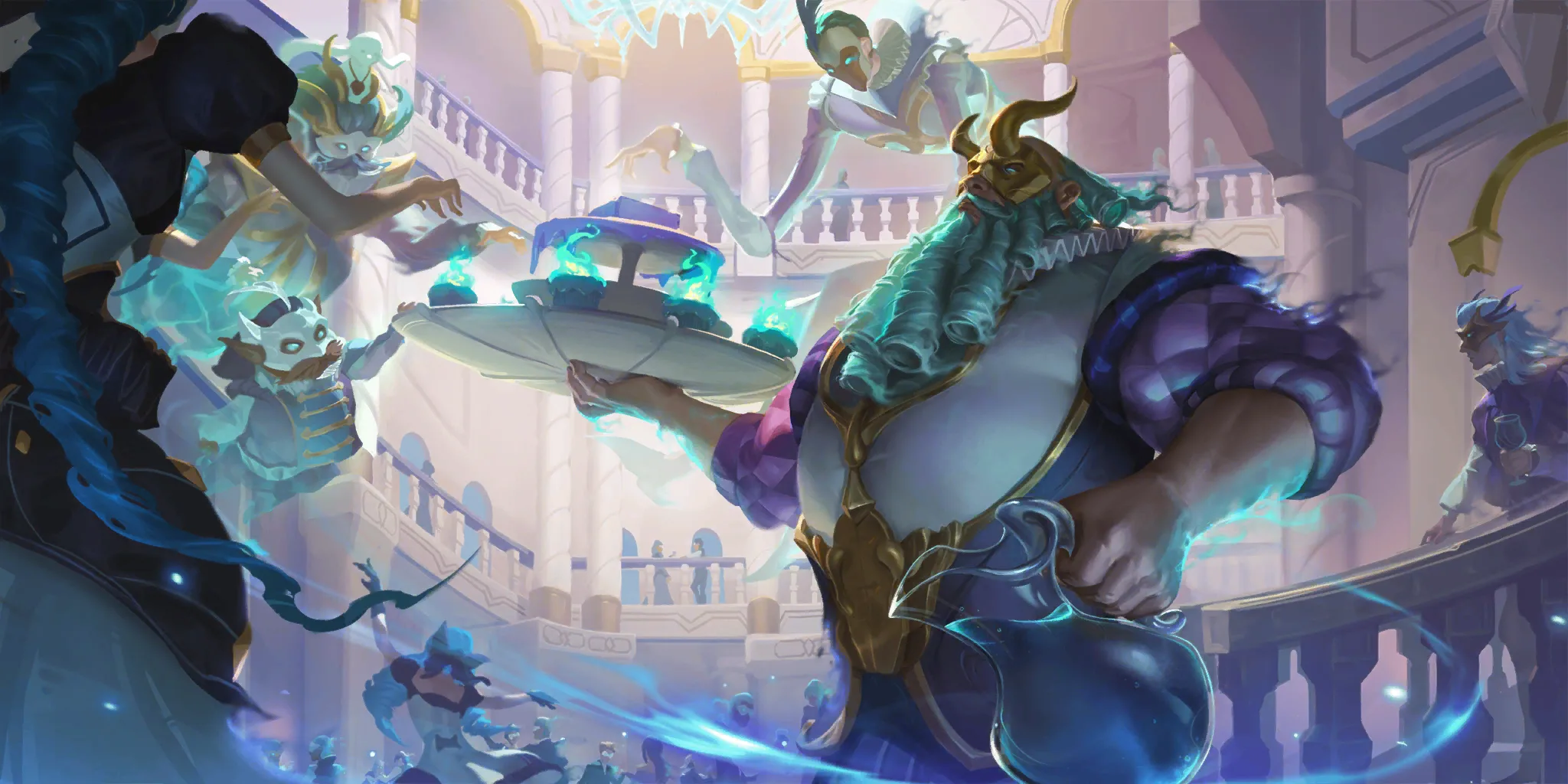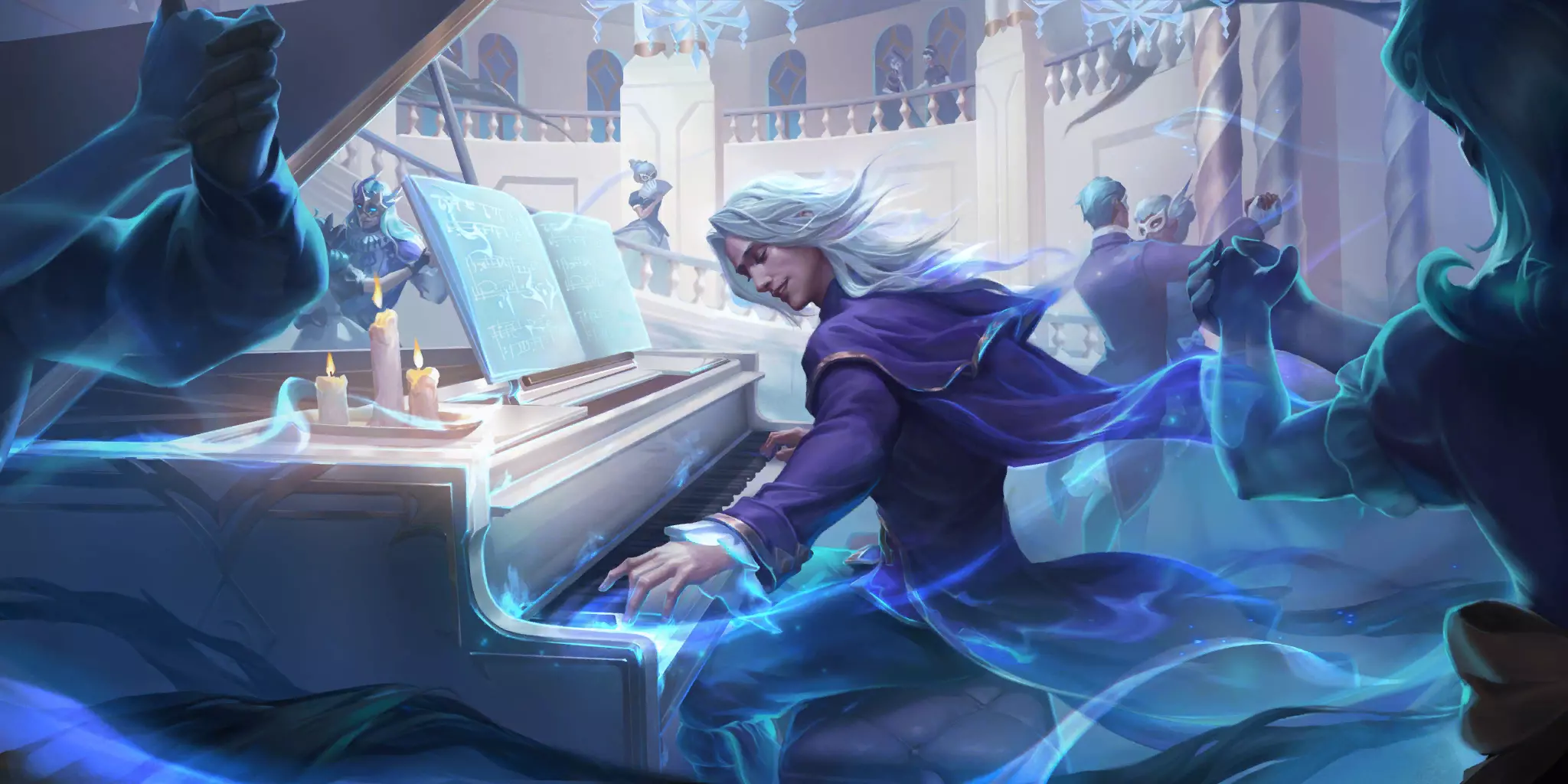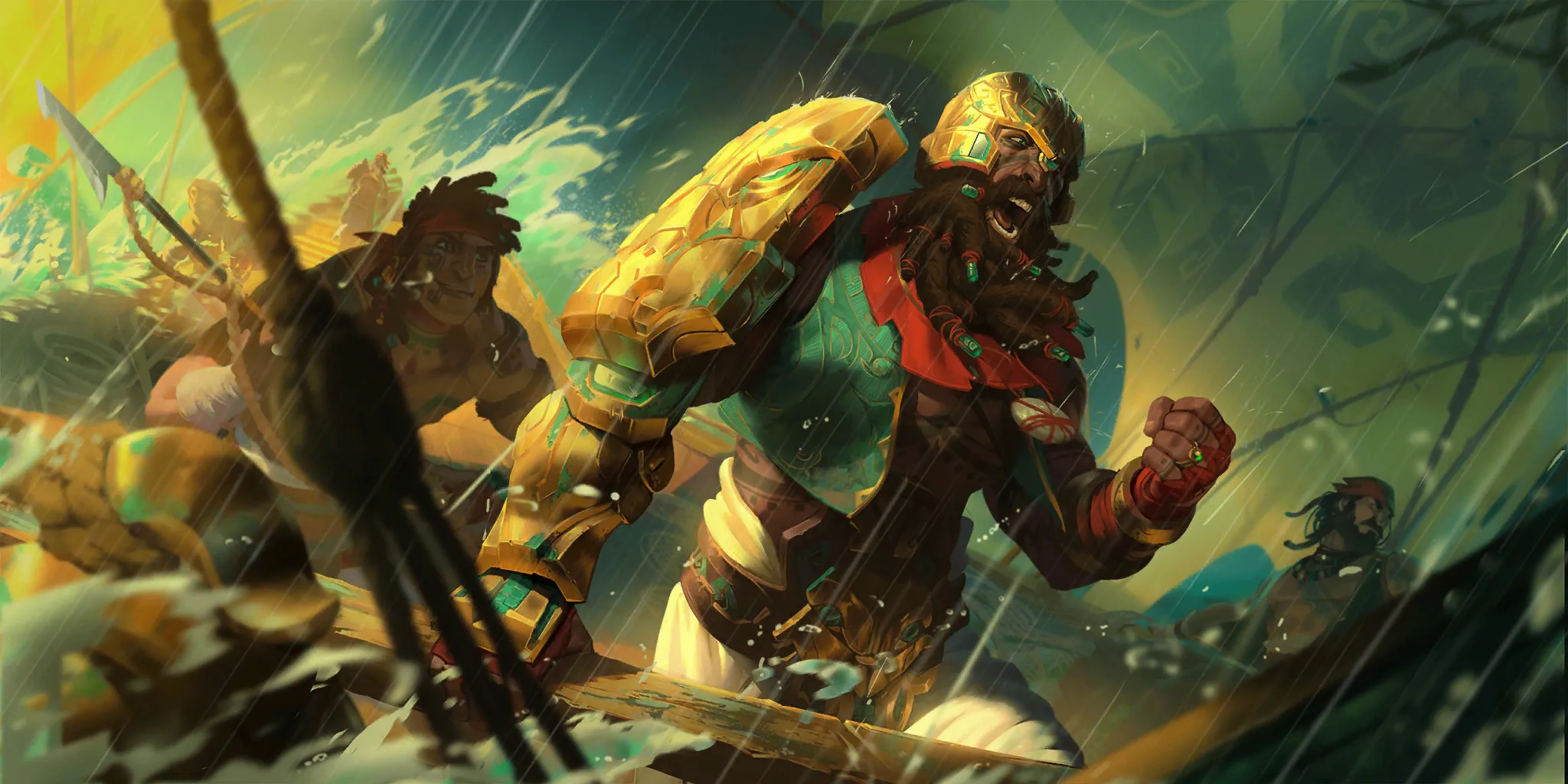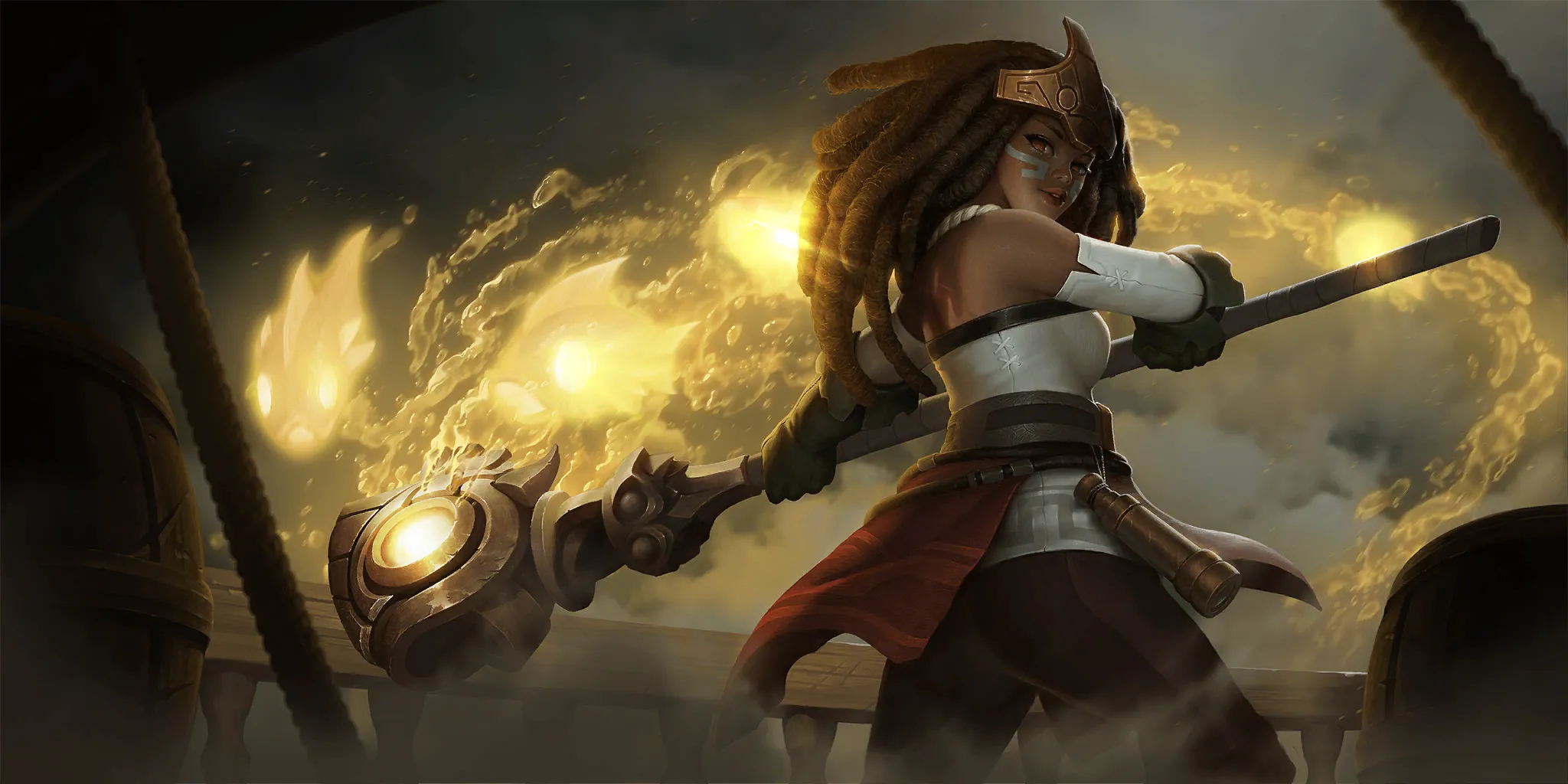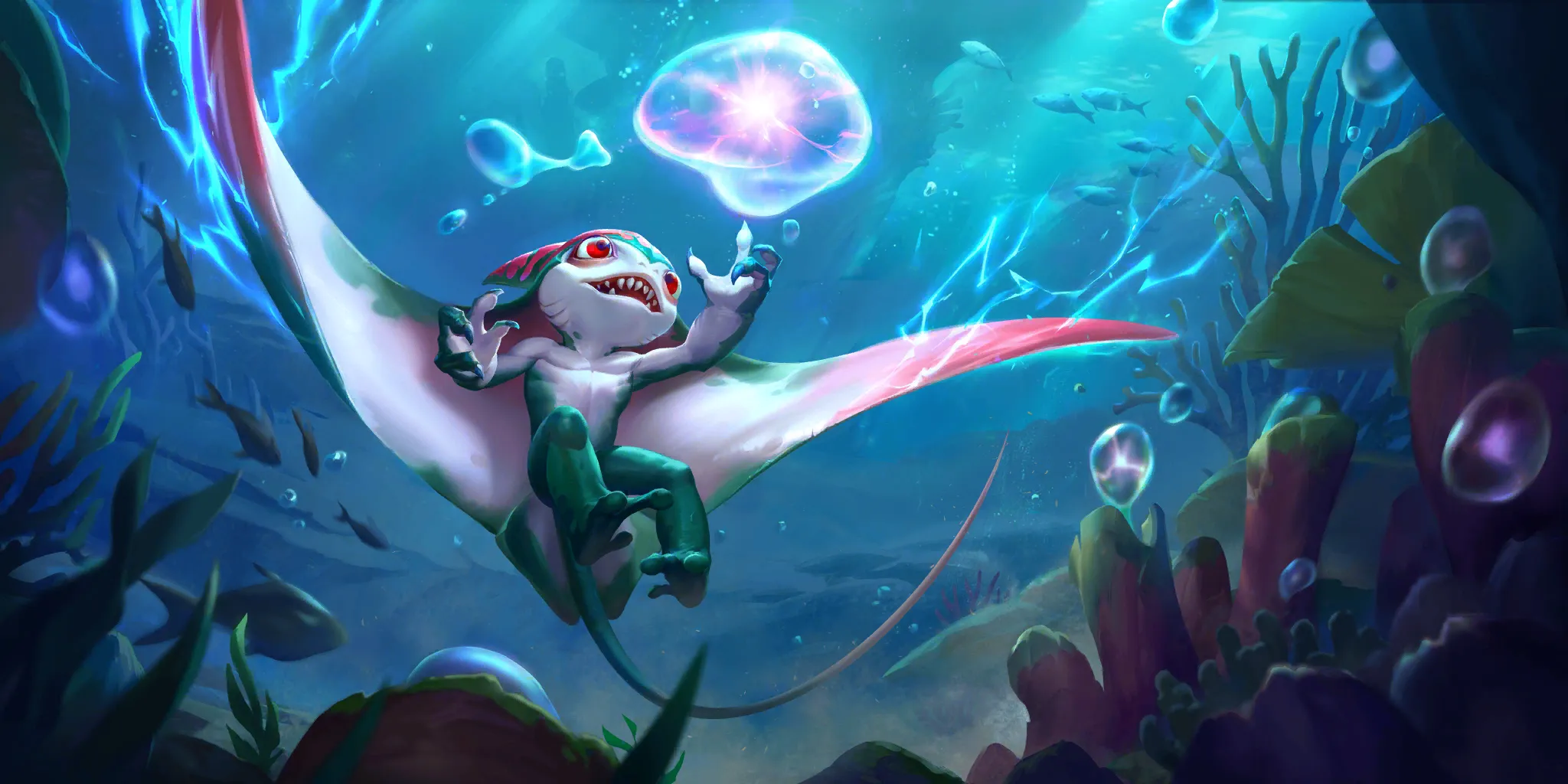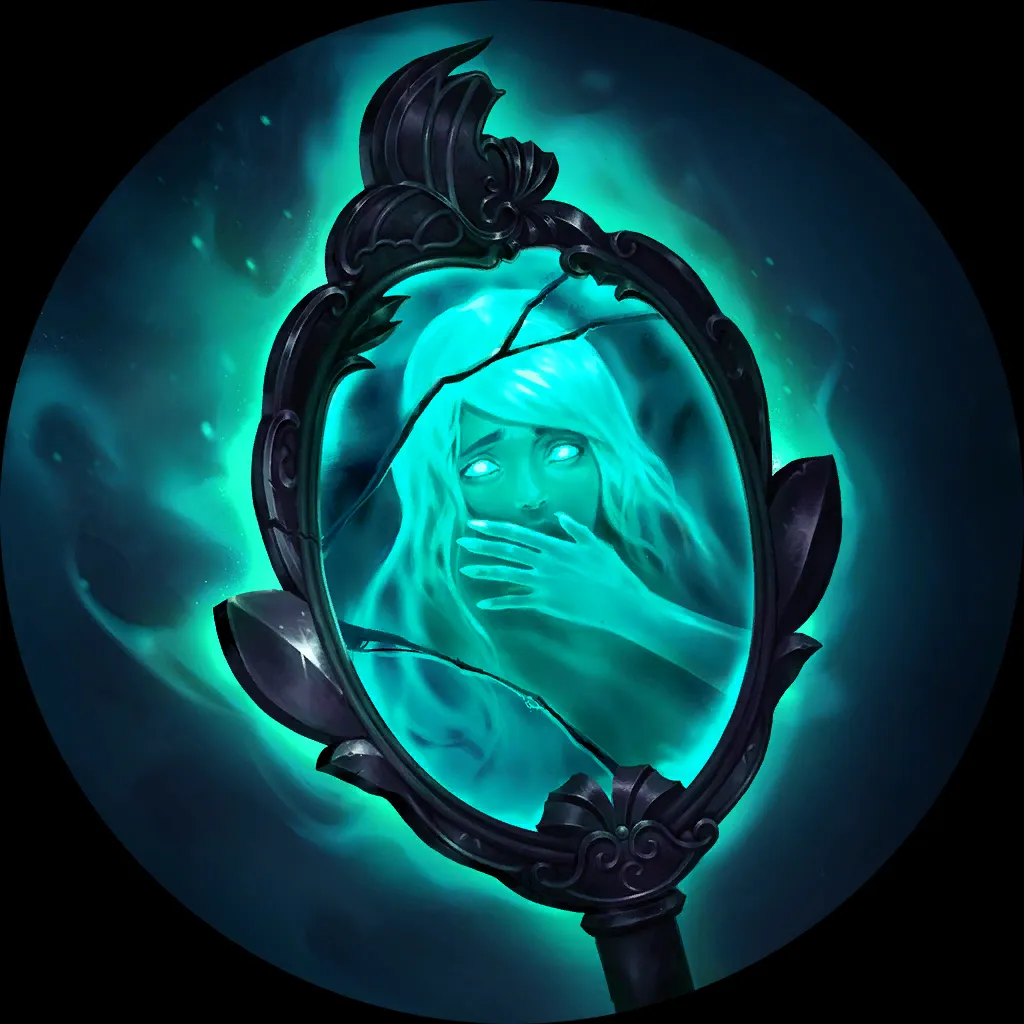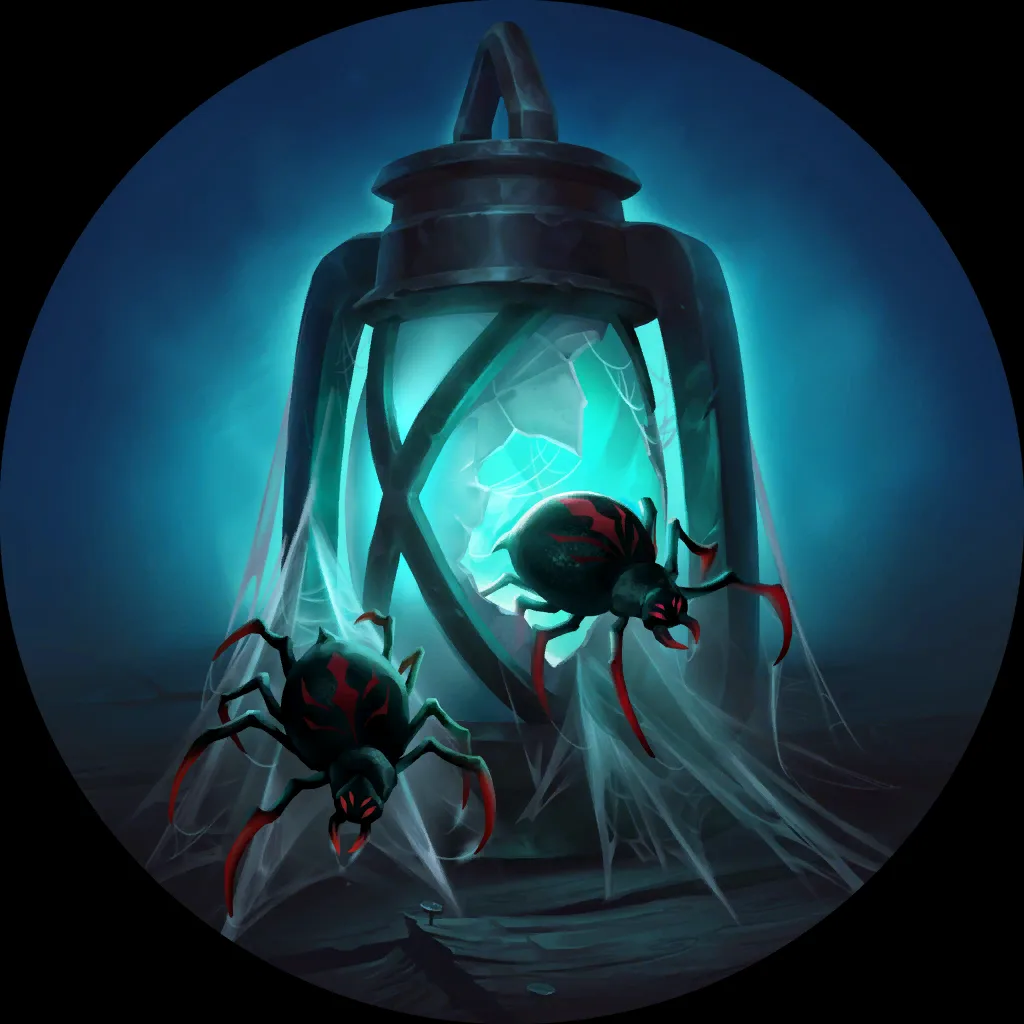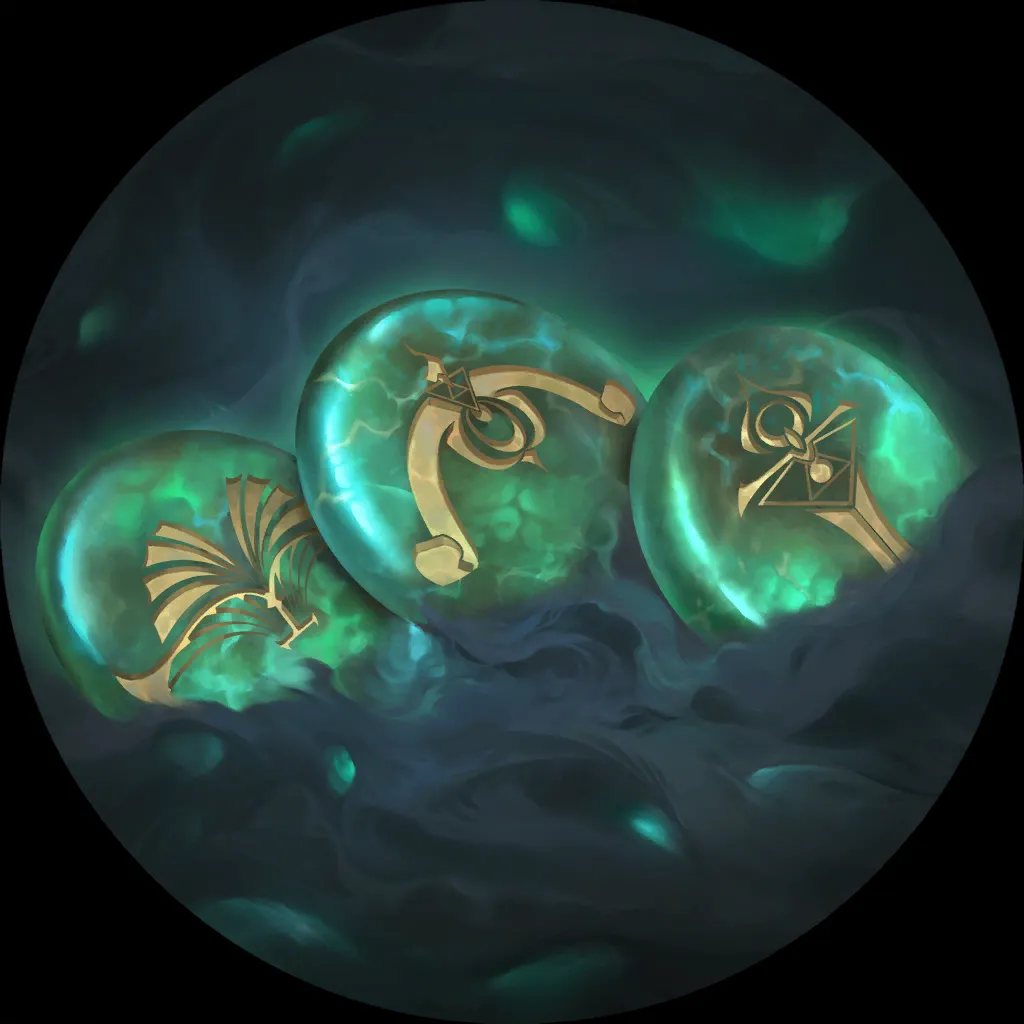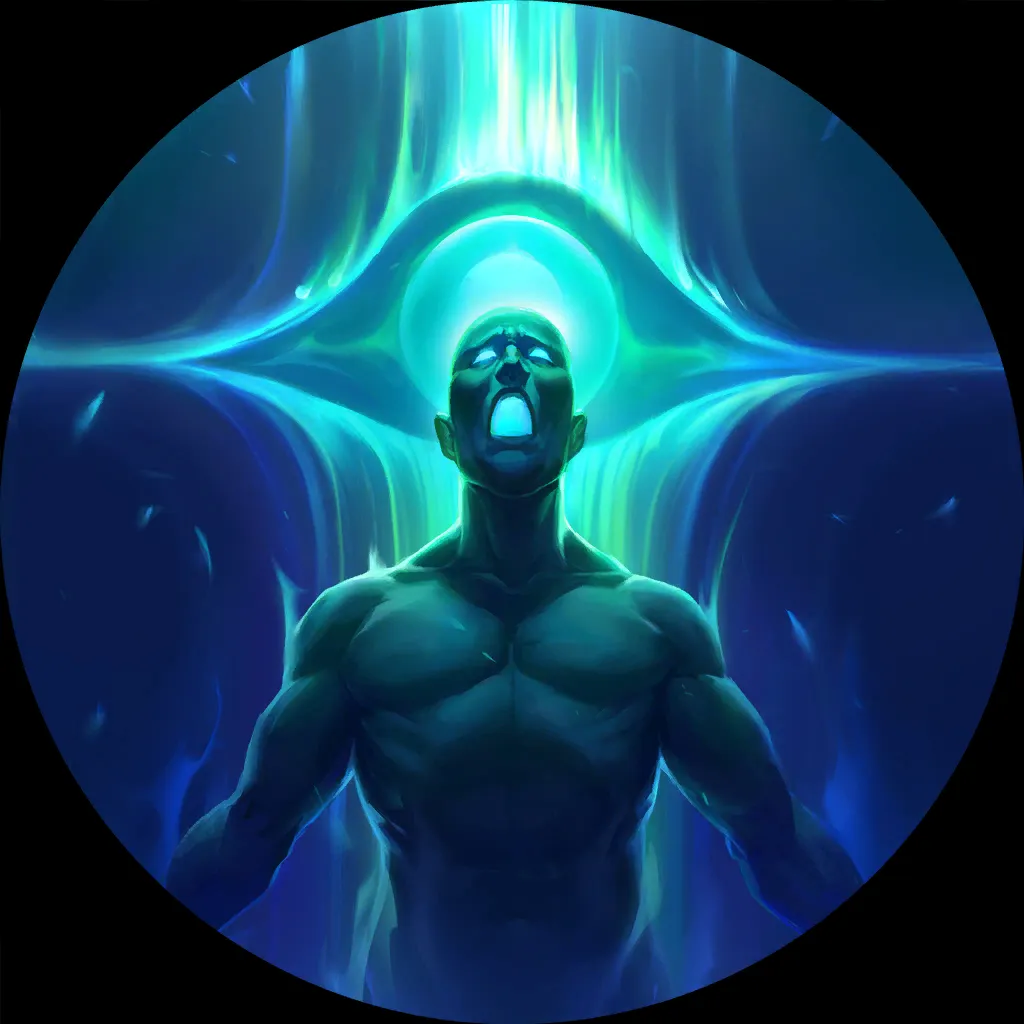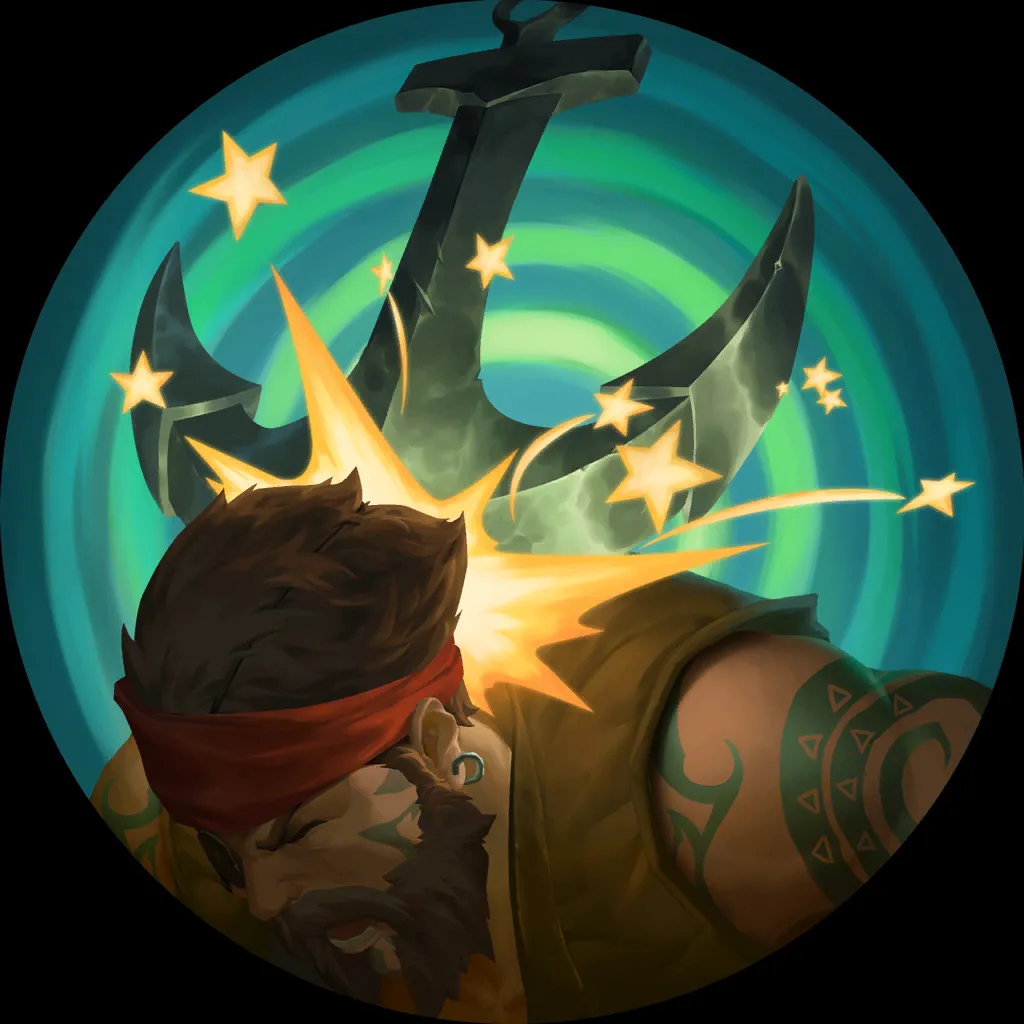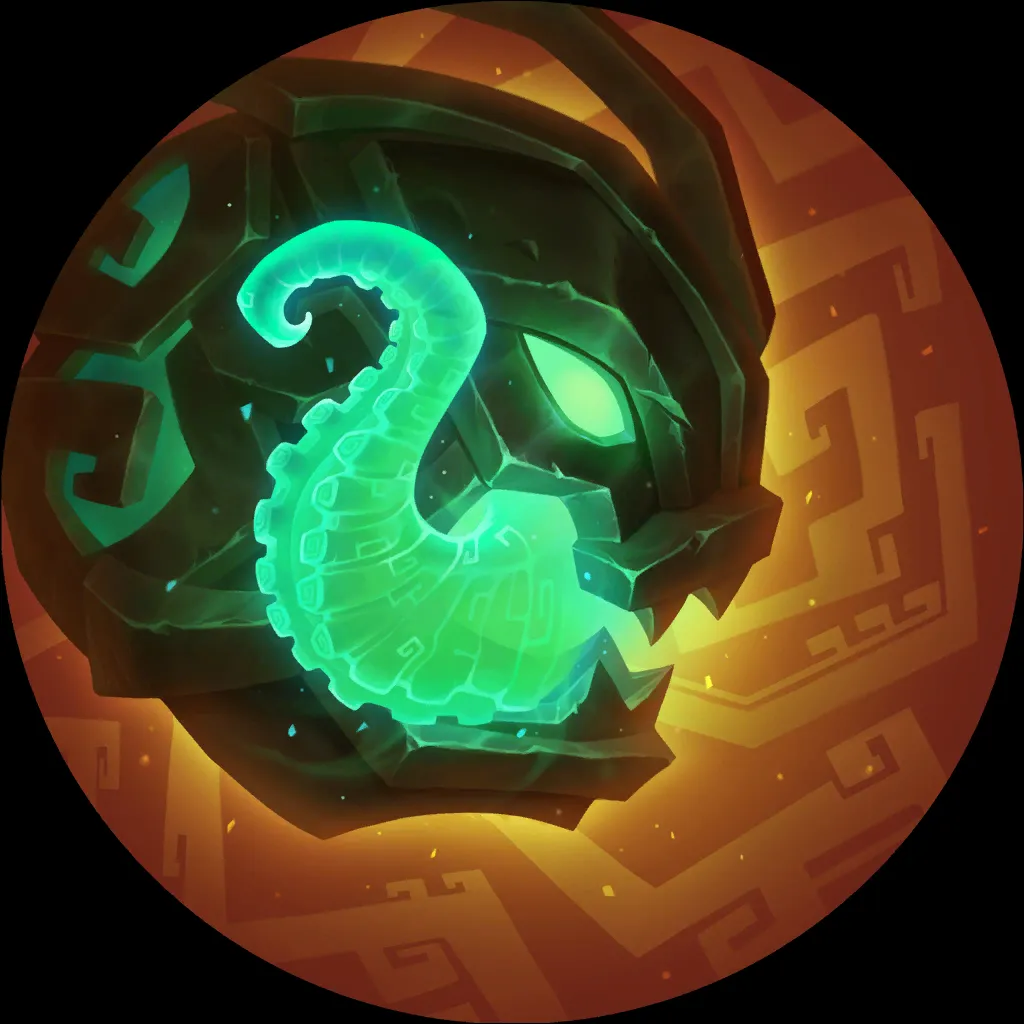 Opulent Foyer
is our most important card. This landmark is extremely powerful, and our deck is the first true home it has found.
Our deck is constructed in such a way that it is very good at using the Hallowed stacks generated from the Ghastly Band
s, as well as triggering the Foyers extra times. Since Foyer summons a Band on play and when you gain the attack token, it is best to play it on your defensive round. It also means our deck much prefers to attack on round four.
Gwen is a very good pressure tool, she generates Hallowed stacks, and the healing she provides can be crucial as well – she is just a very good card in general. There isn't much to say about her, besides to make sure you don't give her the Hallowed stacks.
Fizz is an insane card. A 2/1 for one mana is already solid, and the fact that this guy is basically an Elusive that can't be targeted by spells is extremely powerful against a lot of strategies. And all the more so when combined with Hallowed to quickly buff Fizz.
These are some of the strongest early units we can play (to the point that they are, along with Gwen, staples in another one of the best LoR decks, namely Katarina Gwen) – they are also all Hallowed units which synergize very well with the rest of our Fizz Gwen deck. These guys do a great job of chipping in or trading early while advancing our game plan.
Buhru Leader is part of the reason why our Gwen Fizz deck is so powerful. His ability to start a free attack on a one-cost unit has the potential to blow up games when combined with [[Fizz] or the one-drop created from…
… who will create a one-drop with the Scout keyword which, if only Scout units attack, will get you the attack token. Island Navigator
also synergizes very well with Hallowed and Opulent Foyer.
Another Elusive unit for reach, and it draws a spell. This card is exactly what we want in this type of deck.
Fading is a zero-mana Fizz
activator. It also can copy key units to present a lethal attack, like Buhru Leader
or Zap Sprayfin
.
Gallstones are extremely versatile and powerful in this deck. Creative use of Tellstones is what makes a good Gwen
Fizz
player – this spell is more than Mark of the Isles
with extra steps.
As 4LW noted in his Countering the Meta two weeks ago, Quietus
and Heavy Metal
are some of the most powerful interaction in Runeterra. They are efficiently-costed removal and they can get rid of Equipment – these spells are currently meta-defining.
Drawing is important so we can find our key cards. The spells are also important for Fizz
. I think that playing more draw leads to too many hands that just spin their wheels and don't actually win the game, though.
---
Fizz Gwen – General Gameplan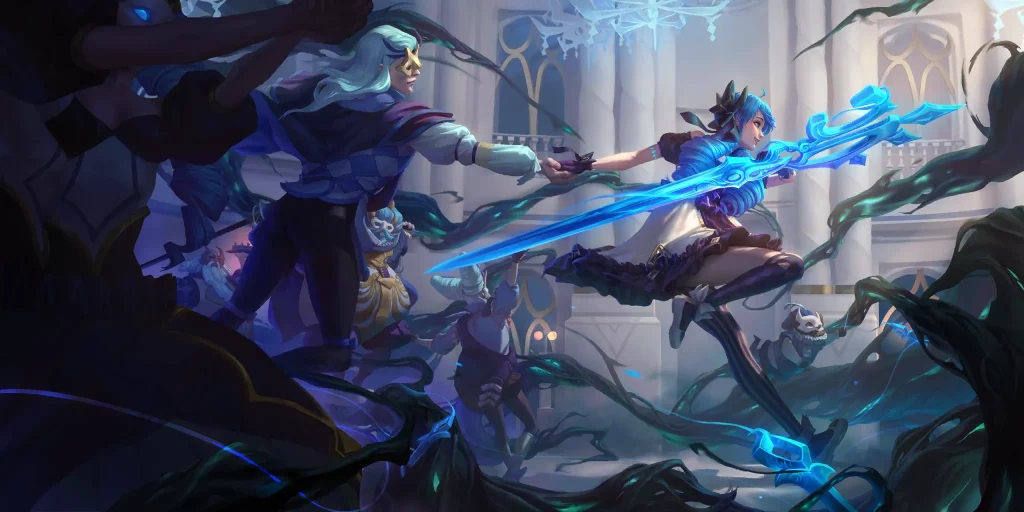 Our Gwen
Fizz
deck aims to take advantage of the aggression and tempo that the Hallowed package provides, to apply pressure and get early chip damage – then use Elusive units to close the game.
Often the best way to accomplish this is through Opulent Foyer
, as it is an effective tool for applying pressure and stacking Hallowed buffs, therefore furthering both sides of our game plan. Generally, games where you draw a Foyer early are much easier.
As Gwen Fizz, your game plan is quite linear. Pressure early with Hallowed units, then if your opponent didn't die yet, transition into an Elusive beatdown plan to push the final amount.
In order to execute this line properly, you need to constantly think about two things: interaction and clock (the "clock" being how long it will take you or the opponent to present lethal) – it's important to consider both what you have, and what the opponent has.
---
Interaction
It's important to recognize that units, as both attackers and blockers, are interaction – in particular, enemy Elusive blockers are your foe's premium source of interaction against Fizz
(since he can dodge spells). It can also be important, and sometimes correct, to use units like Redeemed Prodigy
to interact only when attacking (rather than using him for blocking, even when playing against aggro decks) in order to gain more Hallowed stacks and potentially get some chip damage.
You have access to a lot of powerful pieces of interaction, both through a suit of rather strong attackers and some rather versatile spells. These cards will be used differently in specific hands and matchups due to them being quite powerful, and provide multiple different synergy points in our deck. A good example of this is through Buhru Leader
's interaction with both Fizz
and Island Navigator
.
Against aggressive decks that plan to interact with you through units and attacking, you want to try to use Hallowed units to manage the board early. These decks tend to lack strong interaction, and Elusives tend to be strong finishers against them (the exception to this is if they have Elusive blockers, but we have tools to deal with those, like Quietus
and Heavy Metal
) – just one of our Elusives units with lots of Hallowed stacks can deal all the Nexus damage we need.
Against slower decks that aim to use spells to interact with your deck, it's important to force them to use spells on small units like Ghastly Band
, Gwen, and Phantom Butler
while you stock up on spells to keep Fizz safe while going for a lethal attack.
---
Clock
It's crucial to always be paying attention to, as well as updating, both your and your opponent's clock – that's to say, always be mindful of how fast you can kill them, and how fast they can kill you.
Your hand will always limit how fast you are able to kill them; however, when playing games as Fizz Gwen, the main thing you should consider for constructing your clock is actually the opponent's clock. You have to kill the opponent first or you will lose. It's that simple, and it means you need to play to your outs constantly. For example, if Discard Aggro will usually kill you on round six or seven, it means you need to plan to win the game in round four or five.
Proper execution of our game plan, then, requires a very important skill: you need to recognize your opponent's game plan and be able to understand what their clock is, so you can set your own clock.
A lot of being a good Gwen Fizz pilot is understanding your opponent's deck. You need to be able to recognize your opponent's interaction and clock and respond accordingly.
---
Tips, Tricks, and Other Intricacies
Consider Attack Order
Hallowed stacks are given to the first (that's to say, leftmost) attacking unit. This means your attack order always matters. Plan who gets Hallowed, as well as the rest of your attack order accordingly.
---
Use all parts of the Tellstones
Shadow Isles Tellstones
is an extremely powerful and flexible spell in a Fizz Gwen deck. It's quite obvious how and why Mark of the Isles
can be so powerful, but it's very important to consider when Spirit Journey
and Crumble
can be the right play.
Spirit Journey can be game-winning due to its ability to keep one of your key threats alive through interaction, or essentially act as an overcosted Stun to stall a round.
Crumble's ability to kill a unit can be very important too – in particular, against very threatening units that will quickly end the game if unchecked, like Eternal Dancers
or Sejuani
.
---
Count Your Damage
When playing decks that are often the aggressor and can push huge chunks of damage – like most Fizz
decks do – it's crucial to always be counting your damage and planning your lethal round. This will massively help you to determine what your clock is, and how to play in order to adjust your clock as needed.
---
Self-kill Hallowed Lines
Sometimes, in order to set up your lethal attack, you need one more Hallowed stack. Either in order to get Fizz
into lethal attack range or a Gwen (level 2)
in range to lethal with Snip Snip Snip!
. 
In these situations it's often correct to kill one of your own Hallowed units in order to set up this lethal threshold. And it's often best to do this with Slow-speed spells in order to be able to better protect Fizz later.
---
Double-Hallowed Fizz
It is very easy to construct OTKs with Fizz
and Buhru Leader
, since Fizz
will gain Hallowed twice in one round. With just five Hallowed stacks, Fizz and Buhru Leader can combine for 19 damage in one round. 
This isn't that hard to set up for round five or six if you need to race!
---
Buhru Rally
If you play Buhru Leader
targeting the one-drop from Island Navigator
(which will have Scout), you will Rally. This is an extremely powerful interaction that itself can't be interacted with. Gaining access to what is basically casting a Rally – the sort of trick that is usually reserved for Vayne and Demacia in the current meta – is extremely strong, and can blow open games if timed properly.
This also means you will often want to play your Scout one-drop somewhat conservatively.
---
Foyer-Scout Interaction
The text of the Scout keyword is: "The first time you attack with only Scout units this round, gain the attack token." Since you gain the attack token, whenever you attack with a Scout unit with Foyer on the board, you will summon another Ghastly Band
. This is a great interaction to quickly stack Hallowed.
---
Fading the Opponent Units
The opponent will often have very powerful units that you can copy with Fading Memories
. Whether it's Marai Warden
against Pirate Aggro, Ruined Reckoner
against Katarina Gwen, or Gust Monk
against Bandle Seraphine Ezreal, there are a lot of good options to Fade other than your own Zap Sprayfin
.
---
Ensure Ways to Give Fizz Elusive / Protect Fizz
Fizz
is an extremely powerful unit, and is nearly intractable for some decks, but he requires spells to be enabled. If you don't have spells,  Fizz is just a one-drop.
It's very important to manage your hand and play your round in order to guarantee that you have ways to trigger Fizz's Elusive and then protect him if the opponent tries to interact.
---
Gwen Fizz – General Mulligan Advice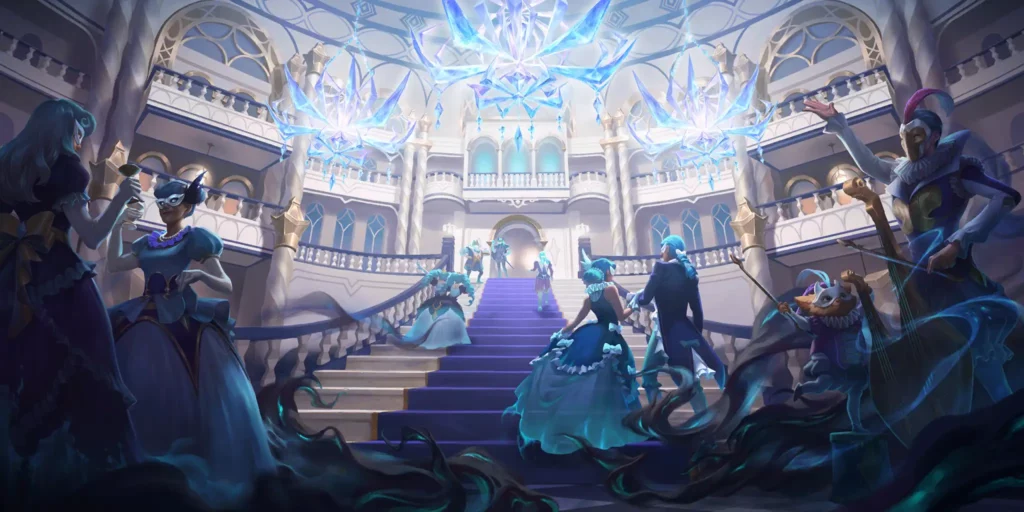 The most important card in our Gwen Fizz deck is Opulent Foyer
and I will hard-mulligan for it nearly every game. This means I'm usually full-mulliganing or keeping just one card if I don't have a Foyer, and very seldom I will keep two cards without Foyer in hand.
Outside of Foyer, the rest of the mulligan will be based a lot on what deck the opponent is playing and what rounds you attack on.
If chip damage is relevant in the matchup, either for you or the opponent, you should keep early plays that are effective for the proper attack tokens. If I don't have a Foyer, I will usually keep one unit in these matchups.
In matchups where the opponent has lots of spells to interact with your units, you want to keep Fizz
even without a Foyer. You also never want to keep Redeemed Prodigy
in these matchups as he will always get removed before he gets value.
When attacking on round four I'll only keep Island Navigator
or Gwen
if I have a Foyer. There are so many good four-drops in our deck that we are likely to draw into one on time. The exception to this is Gwen against aggro decks.
---
Fizz Gwen – Specific Matchup Advice
Key Cards: Opulent Foyer
, Equipment Removal, Elusives, Gwen
, Island Navigator
, and Shadow Isles Tellstones
Due to all of the equipment removal that we run, it is very difficult for Aatrox decks to get their gameplan going effectively. This buys us some time to be able to set up our own lethal. It also means that it is very difficult for the opponent to get good Fish Fight
s off on our key threats like Gwen or Navigator.
Additionally, Aatrox Vayne doesn't like blocking, especially Elusive units. We can take advantage of this to push lots of chip damage and then go over the top in a manner that is difficult to interact with. Just remember, when planning how to develop your Elusive threats, that the Challenger keyword is their best way to interact.
Further reading: for the other side of this matchup, check World Ending Birds with Weapons – An Aatrox Vayne Quinn Deck Guide.
---
Key Cards: Opulent Foyer
, Fizz
, Buhru Leader
, Boisterous Host
, Island Navigator
, Gwen
, and Shadow Isles Tellstones
Quietus
and Heavy Metal
are also very good cards here; however, it's very important to recognize that we need to race the opponent and that it's hard for us to have more innate Power than cards like Eternal Dancers
or The Harrowing
. Rather than spells, we would much rather spend our mana on units that can accomplish the same task (since they also remove enemy units) while giving us Hallowed stacks and progressing our game plan.
The matchup against Katarina Gwen is a race and it favors the player attacking on four as Gwen is a very powerful card for both decks. Her healing alone can be extremely impactful, not to mention the pressure she applies while being very difficult to remove.
It's nice to remove Katarina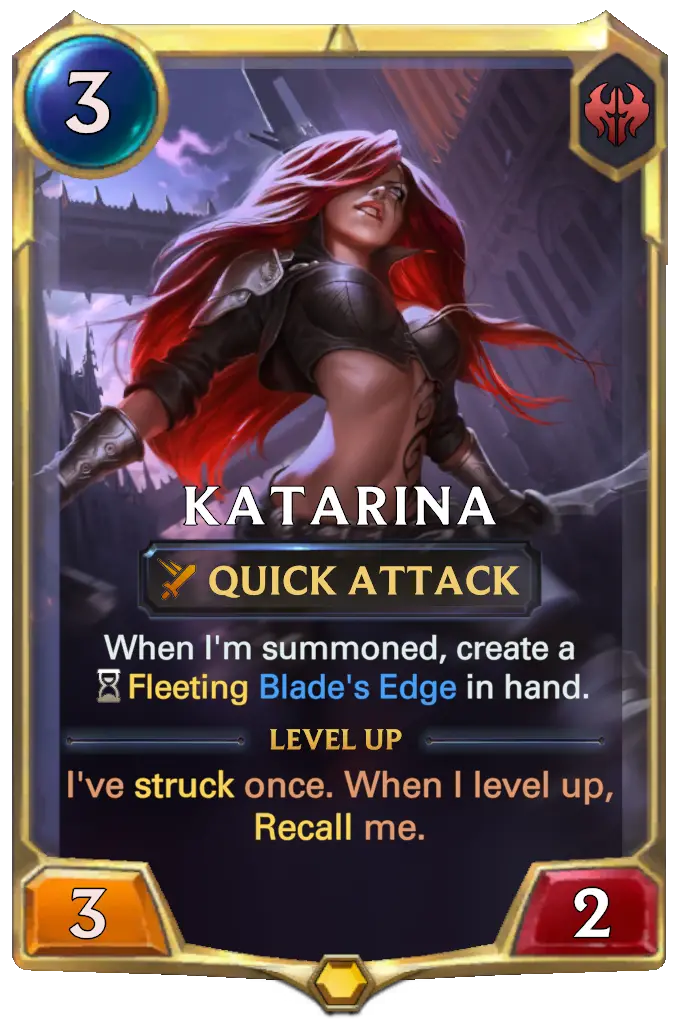 if you can, but the opponent usually doesn't actually have the Tempo to play Katarina until round seven or eight. This is also by the same time they can get Kat back from Harrowing or Dancers, so don't overly prioritize Heavy Metal.
Buhru Leader
is extremely powerful against Katarina Gwen as he will significantly accelerate your clock. When combined with Fizz, the Leader will often find round six or seven lethals; and with the one-drop summoned by Island Navigator
, the Leader is a very strong play on any defending round – especially if the opponent only has units they don't want to block with.
Further reading: for the other side of this matchup, check Hallowed Attacks and Harrowing Combos – A Katarina Gwen Deck Guide.
---
Key Cards: Opulent Foyer
, Fizz
, Buhru Leader
, Island Navigator
, Gwen
, Quietus
and Shadow Isles Tellstones
Ezreal Seraphine Bandle City is the Fizz
matchup. The opponent has lots of interaction and will be able to remove most of our key threats, often including Fizz if you haven't stocked up enough spells.
You want to apply a constant stream of pressure with the Foyer and the rest of your units – a lot of them will die to removal, but that is okay. You are taxing interaction spells that could otherwise be pointed at Fizz, while stocking up on spells for when you later go for your Fizz lethal.
Quietus
is a very powerful tool against Ezreal Seraphine – Ezreal
is a very key card for the opponent as it can block Fizz
and it can threaten to kill us. The fact that we have efficient interaction for Ezreal (or Seraphine
), plus Fizz on our side, gives us a reasonable shot to win this matchup.
Further reading: for the other side of this matchup, check Setting the Bar – A Bandle City Ezreal Seraphine Deck Guide.
---
Key Cards: Opulent Foyer
, Fizz
, Buhru Leader
, Boisterous Host
, Island Navigator
, Gwen
, and Shadow Isles Tellstones
Lulu Jinx very difficult as they are better than us at racing, have the Lulu
- Flame Chompers!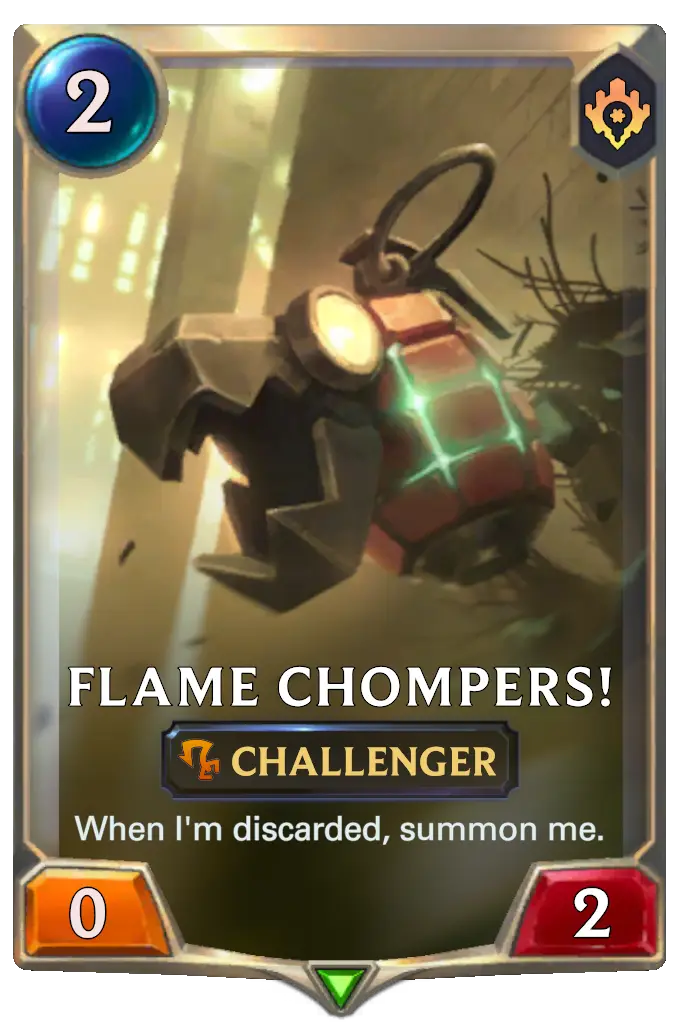 combo to remove our Gwen, and have Elusive blockers.
The most effective ways I've found to win this matchup is through getting a Fizz
plus Buhru Leader
lethal on round five or six, or having Gwen go unchecked.
Further reading: for the other side of this matchup, check Lulu and Rockets – A Jinx Lulu Deck Guide.
---
Closing Thoughts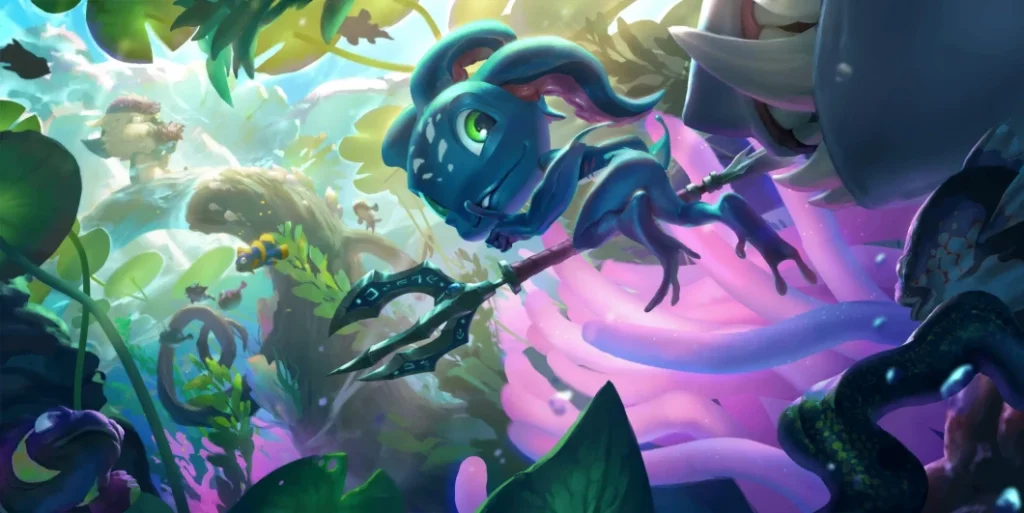 I hope you found this deck guide useful! 
Gwen
Fizz
is the most fun deck I've played in this patch. It also has a special place in my heart as it's a team brew that I showcased to the world when I helped my team win Aegis. Additionally, our Fizz Gwen deck has a pretty good matchup spread into the current best LoR decks, only really losing to Jinx
decks and being nearly even against Seraphine
.
If you are looking for a new way to play Gwen
, love Elusives, or are just tired of playing meta decks, I highly recommend you give Gwen Fizz a shot.
Thanks for reading! If you have any questions or suggestions, feel free to reach out over Twitter or Discord (Card Gamer #6777).
---
---