Hey guys, it's Scissorsbox here with another Fiora deck guide. Previously, I did a deck guide on Fiora Pantheon, which did not really aim to use her as a win condition. The Vayne Fiora deck does aim to level up Fiora and win with her alternate win condition, while also being able to win by building a big board of stats and attacking relentlessly with Rallies. As far as we know, this deck concept was created by TealRed, who is one of the best deck-builders in the APAC server, and arguably in all of LoR history.
6
9
12
13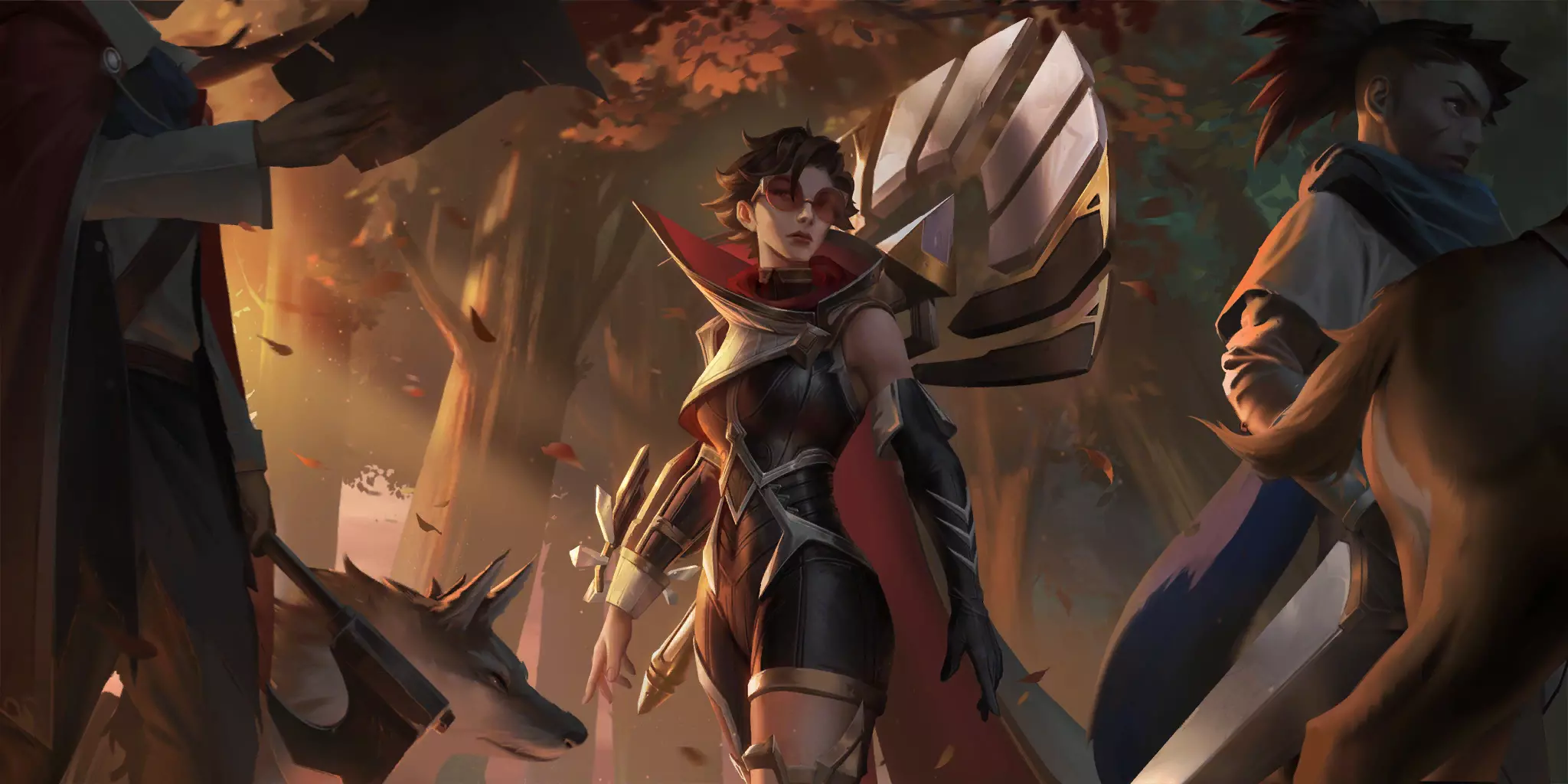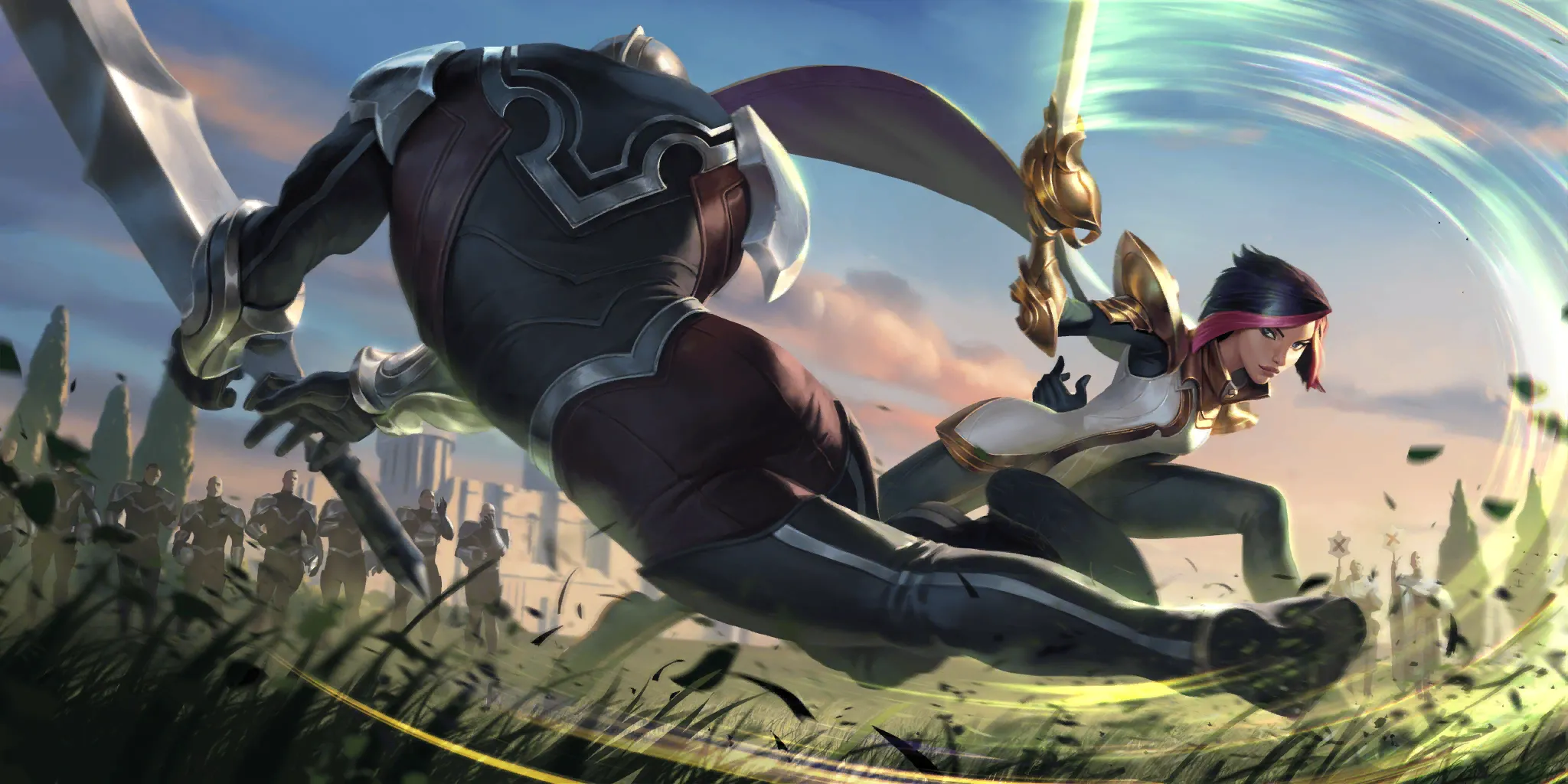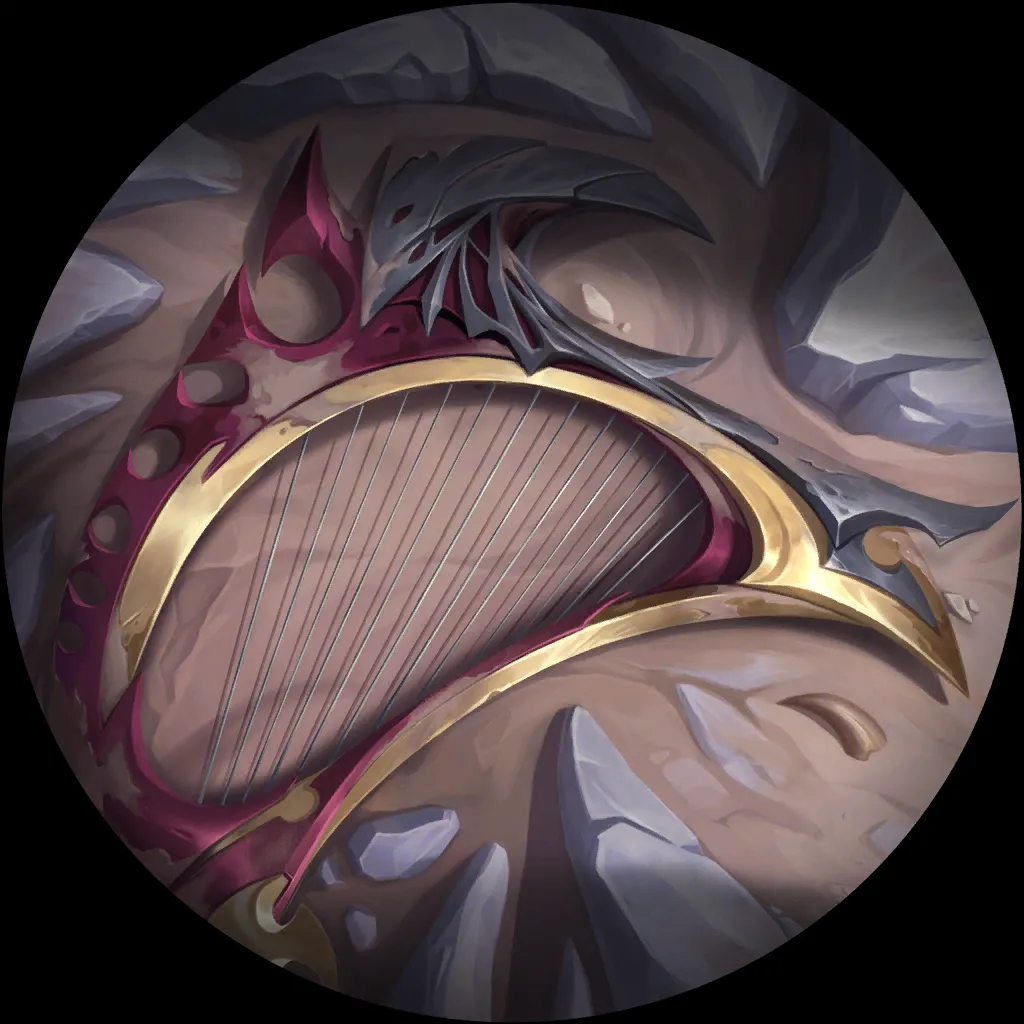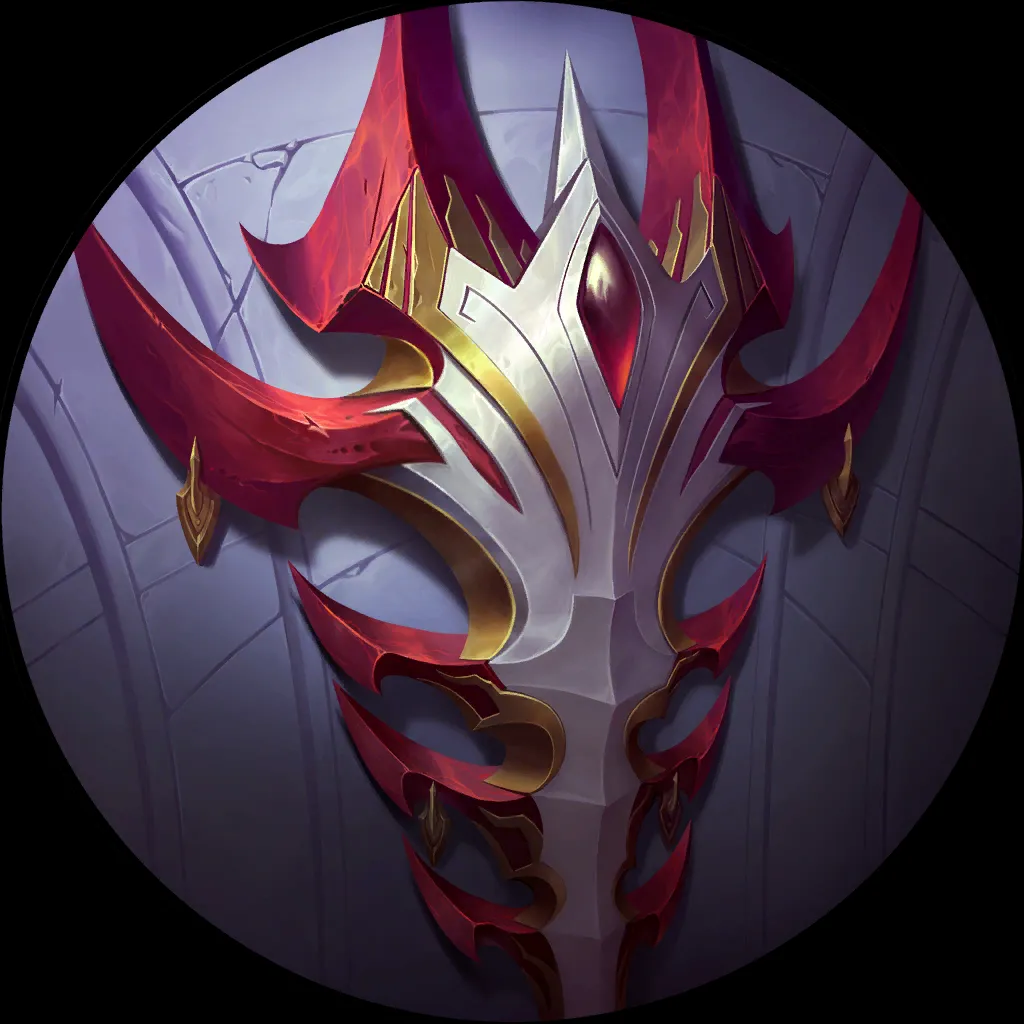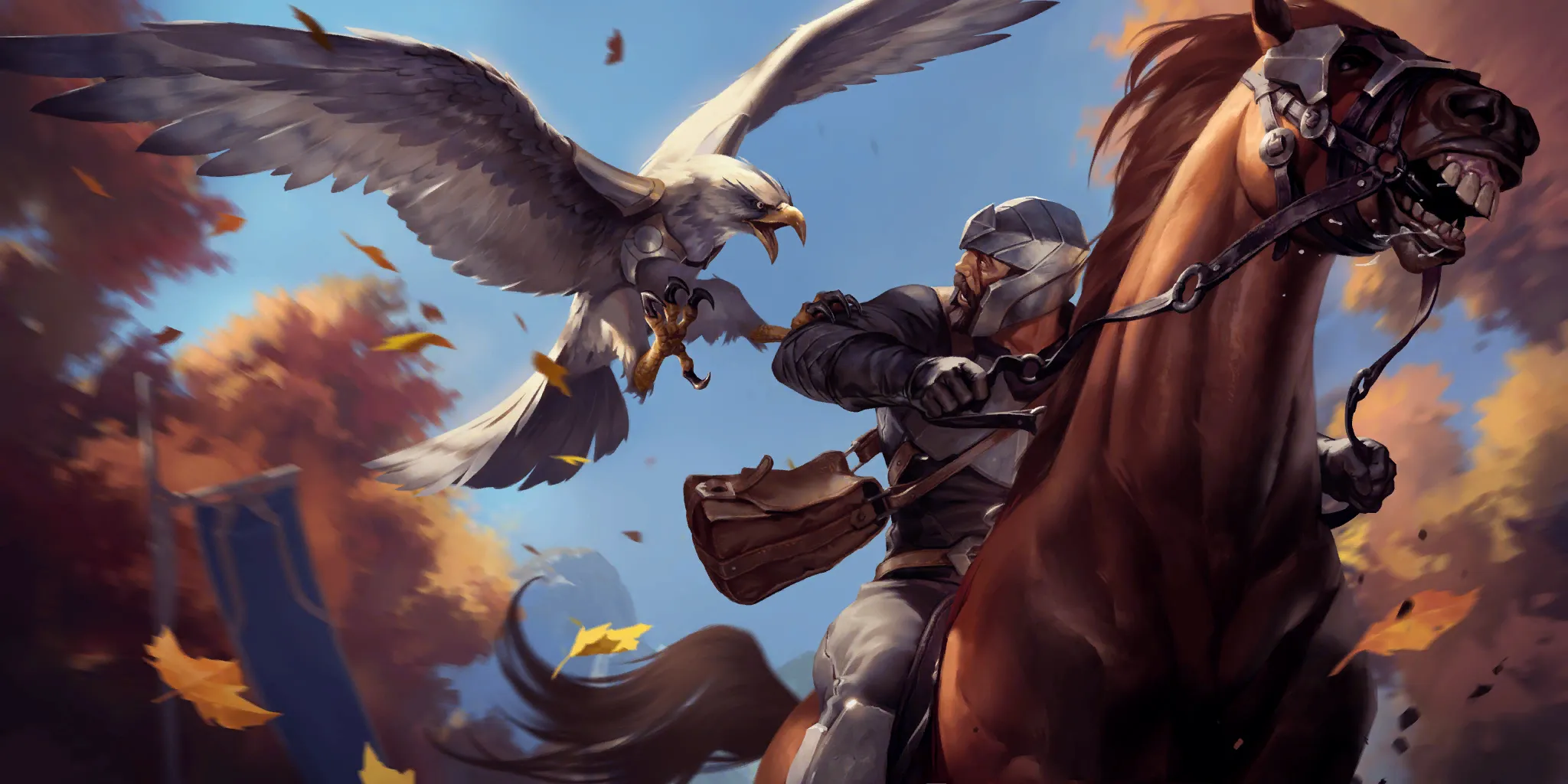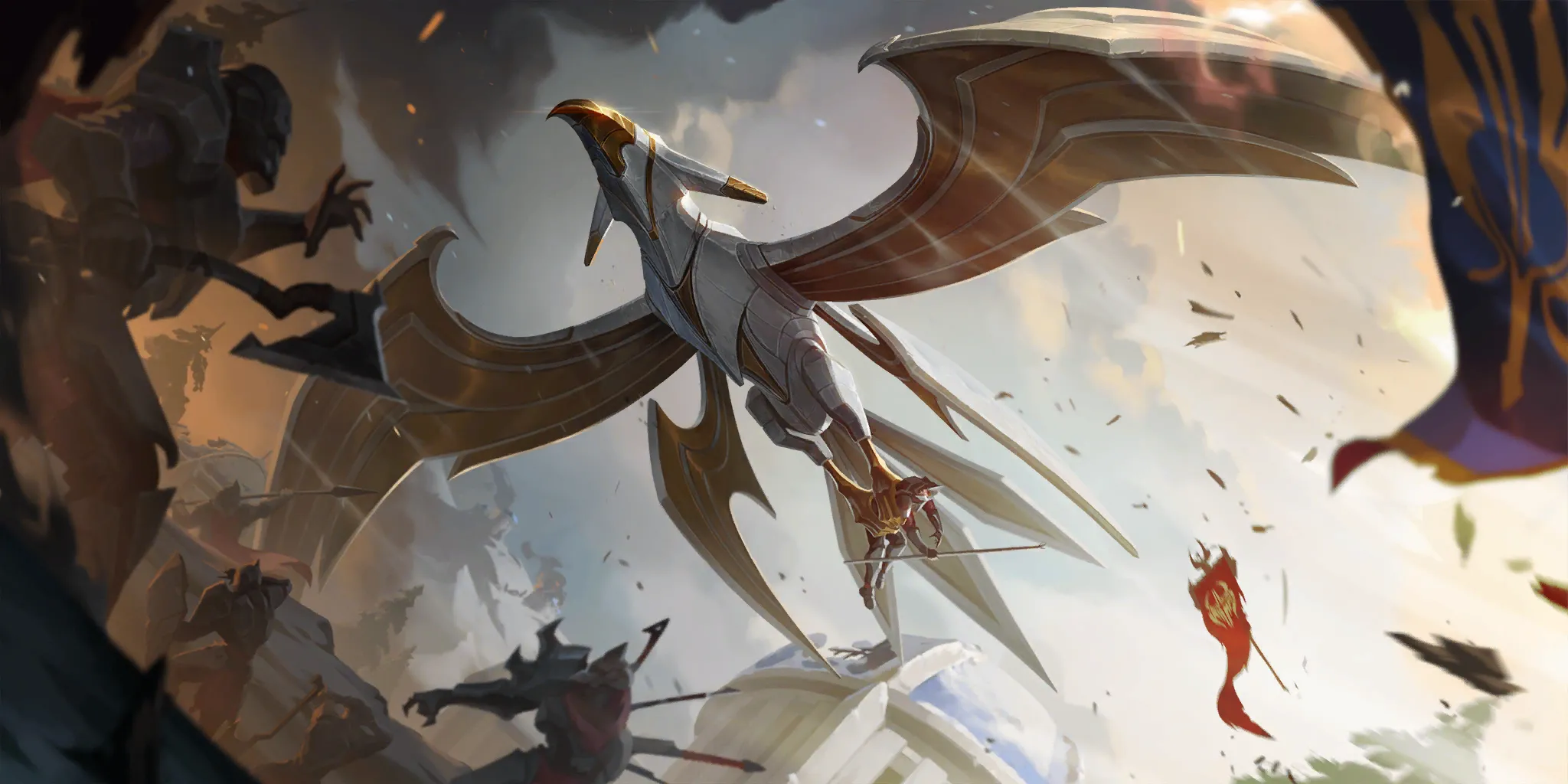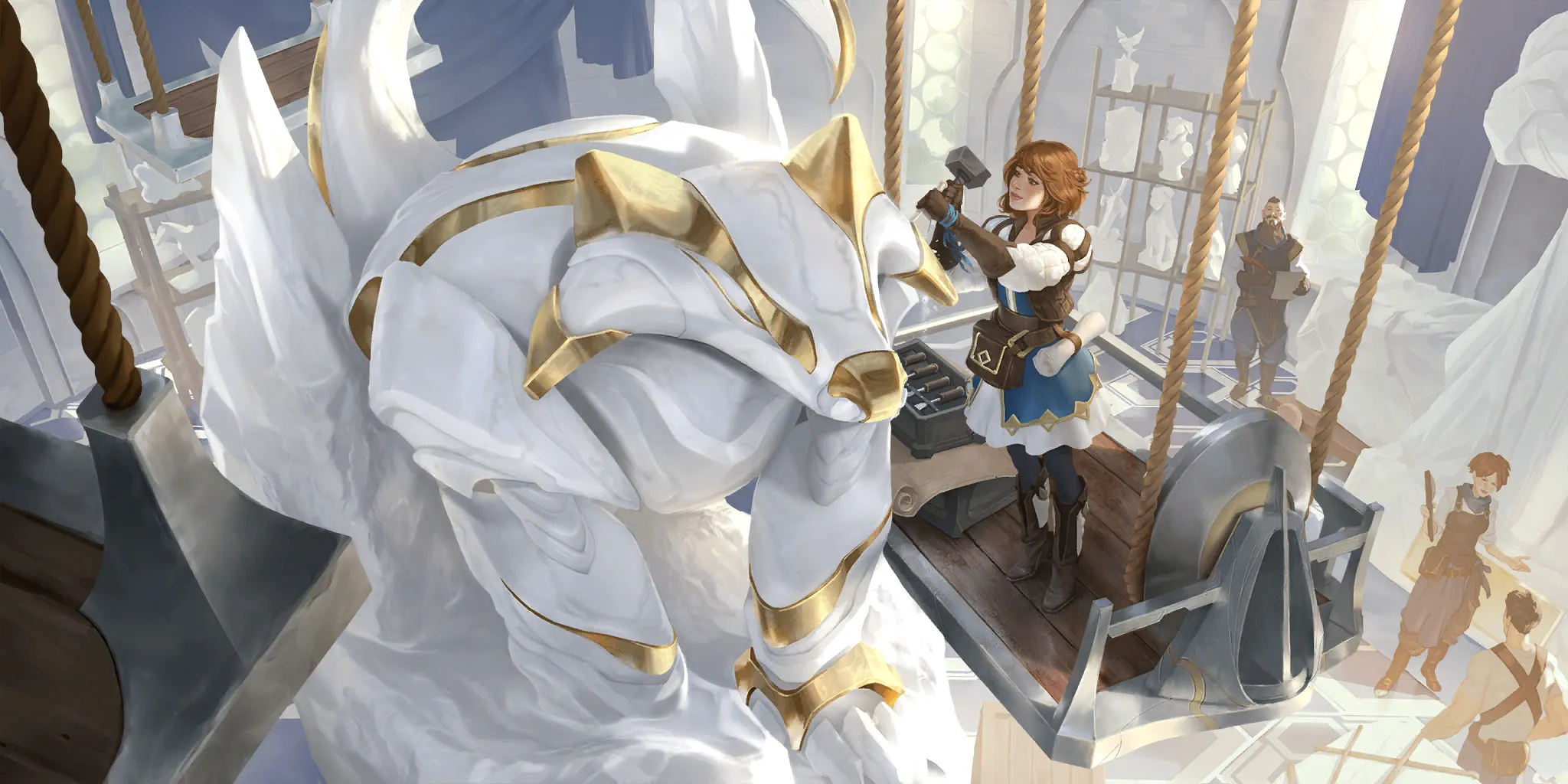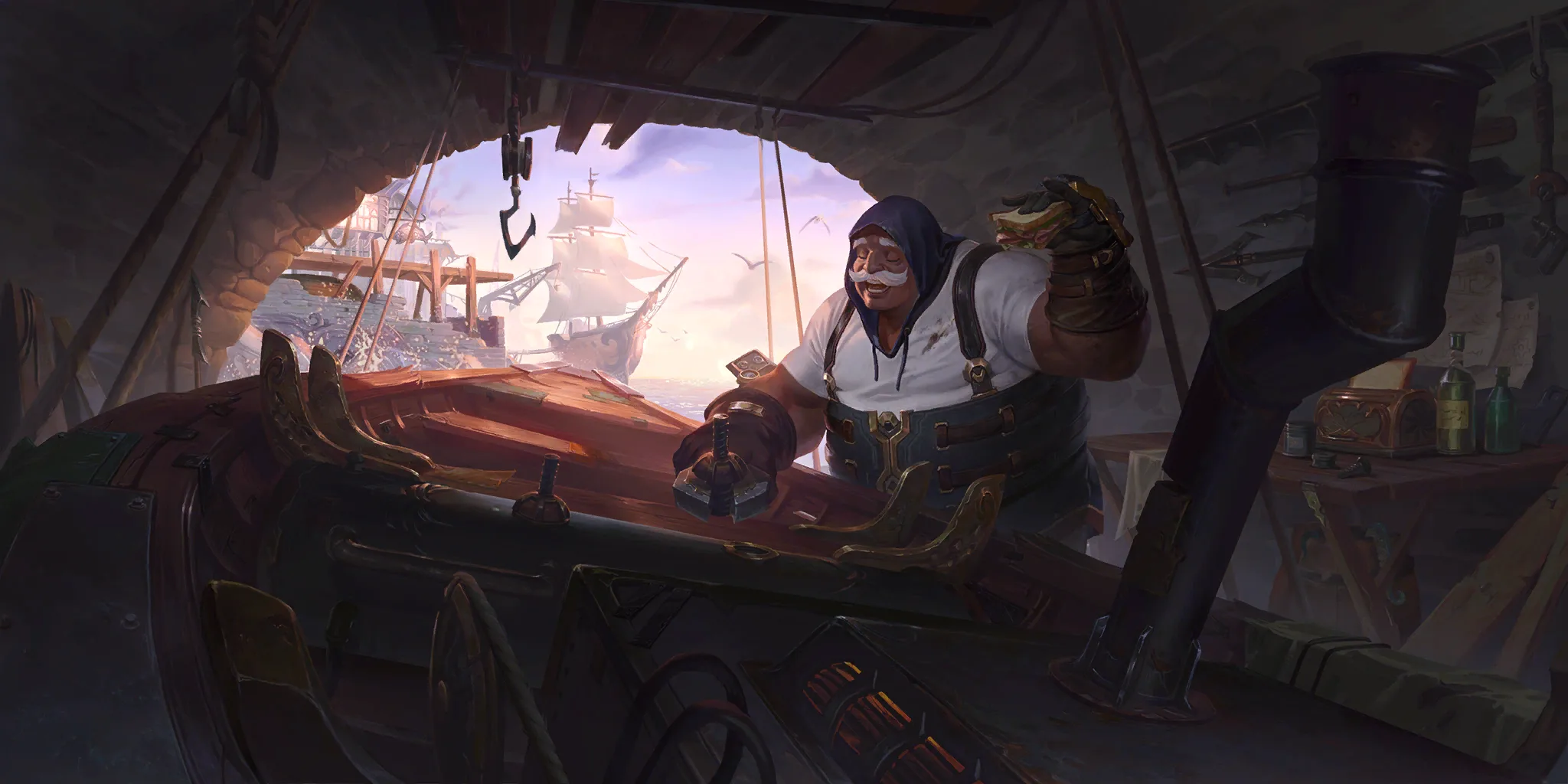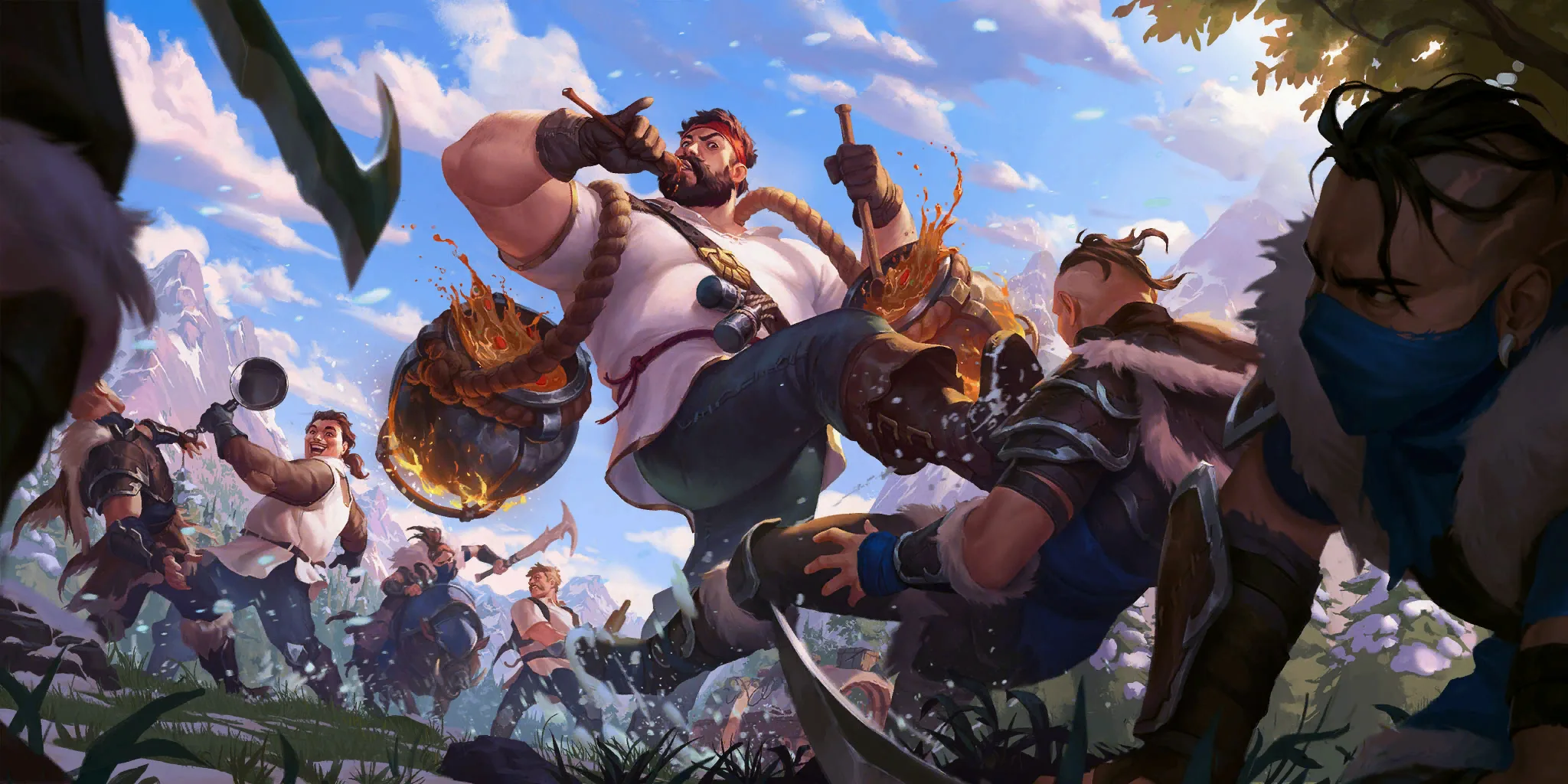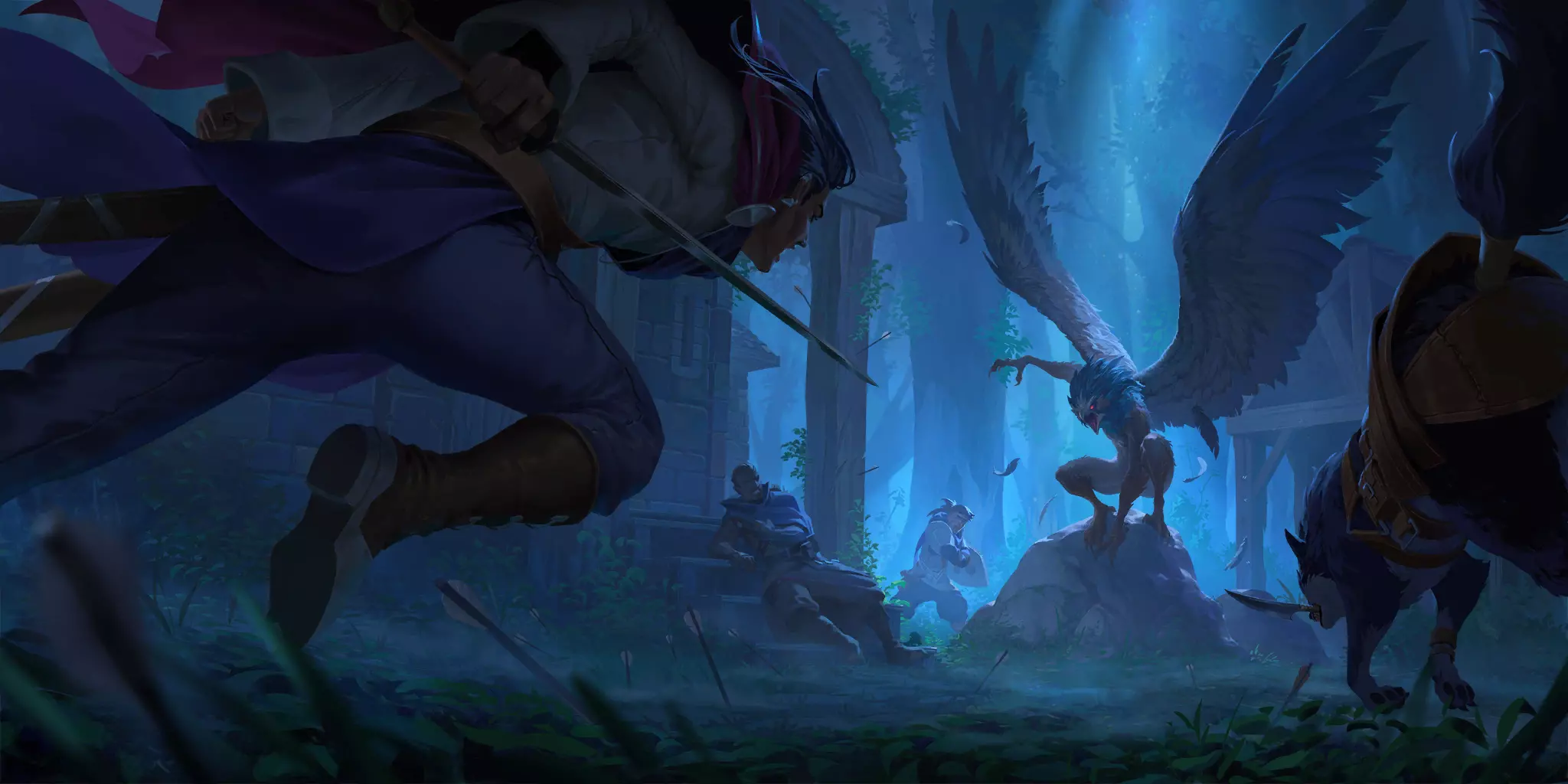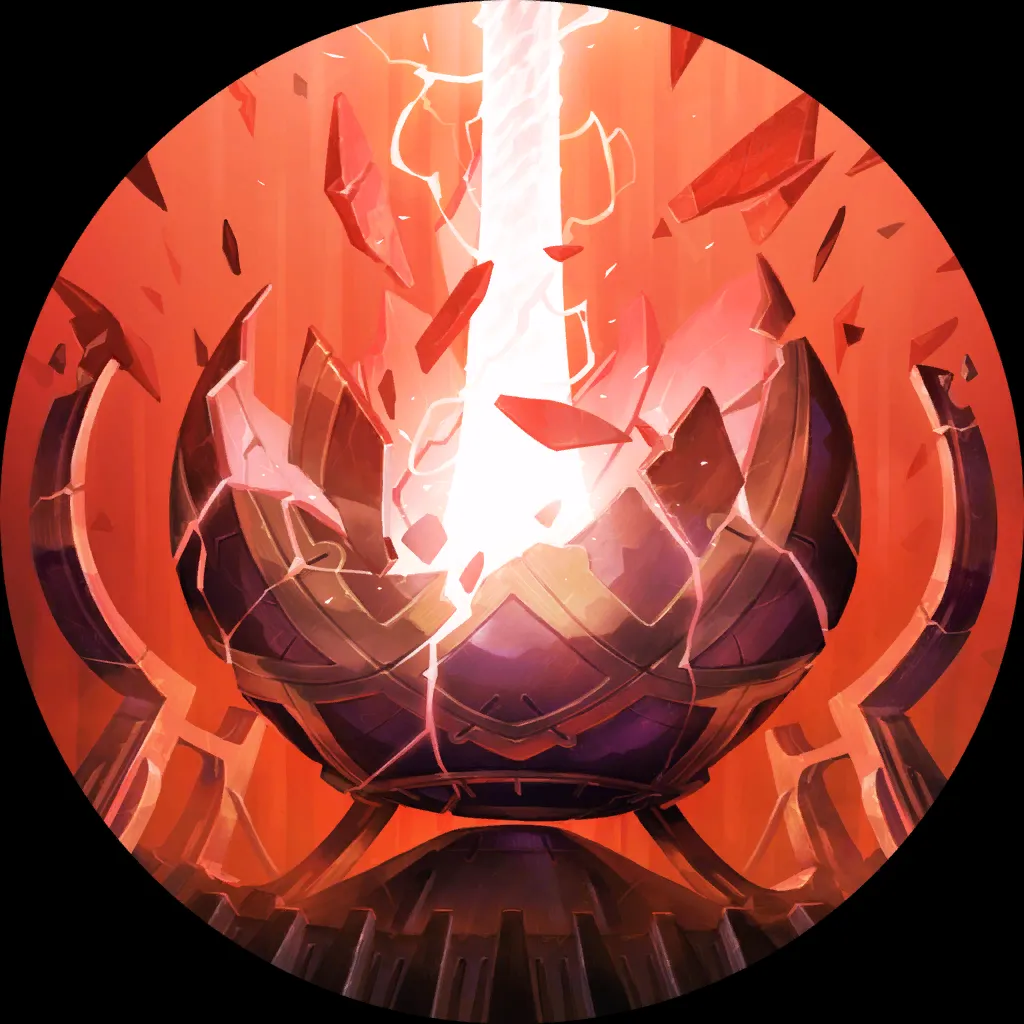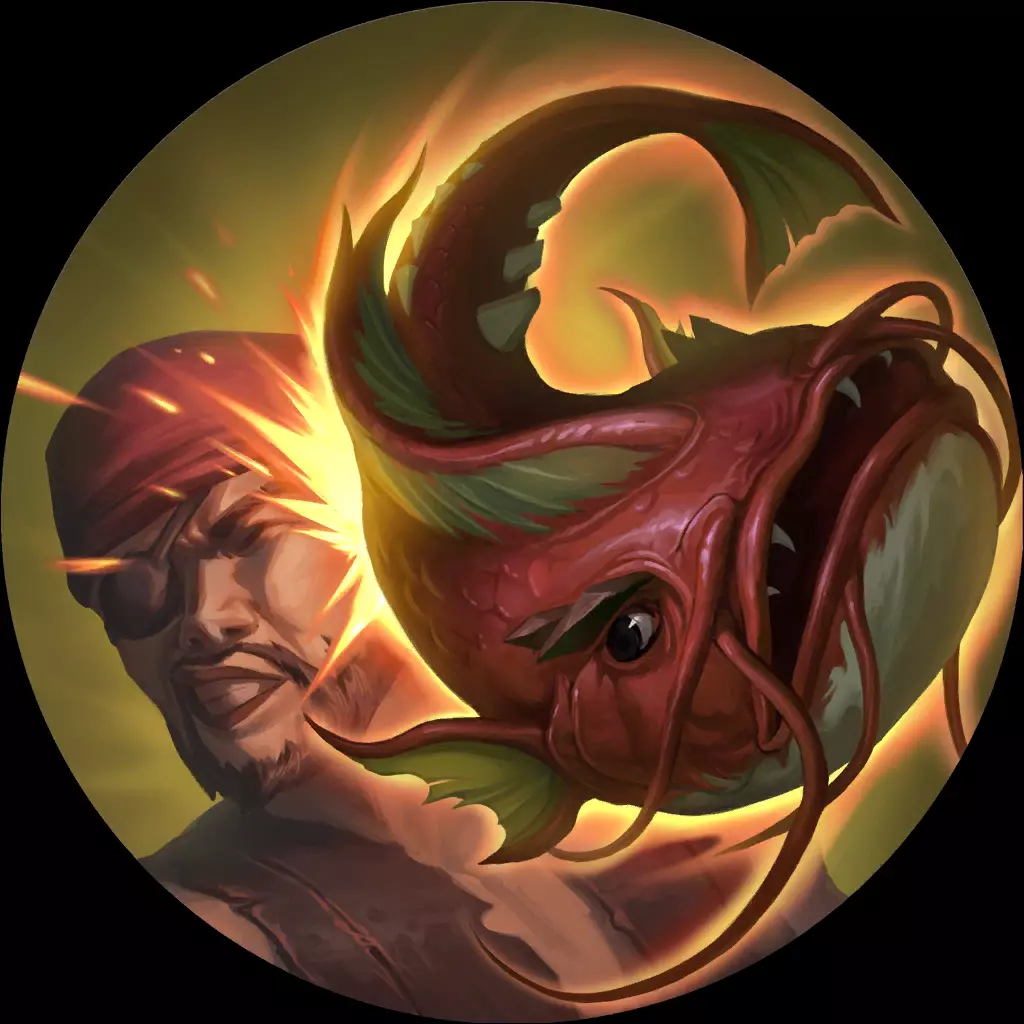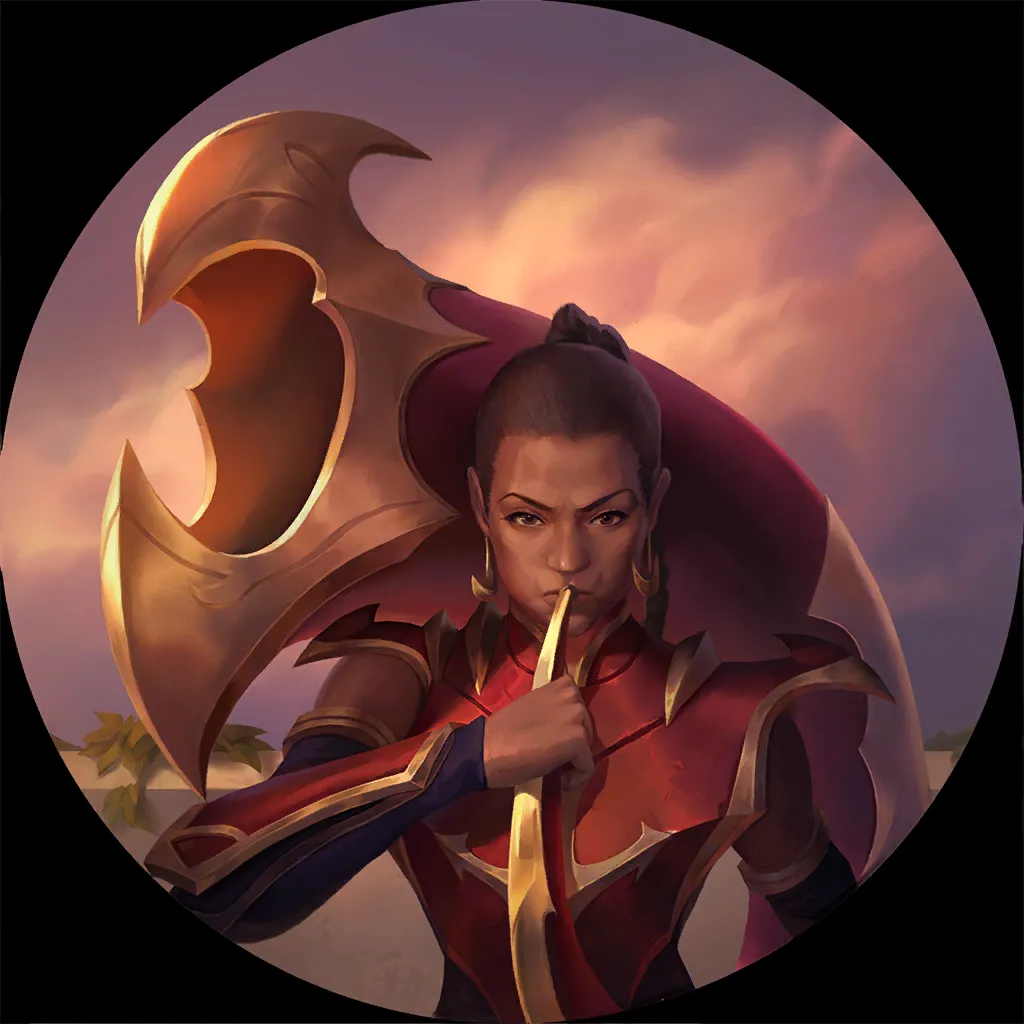 So one might wonder, why are we in
Piltover & Zaun with this list? The reason is because it has one of the best equipment cards for many Demacia units to abuse, which is The Darkin Harp
. This Equipment lets us give Quick Attack to our Challenger units, which allows them to freely attack and kill enemy units without trading their health – in particular, Fiora
will be able to keep removing units for free and eventually be able to threaten her win condition.
This deck can compete with some of the top decks, including most Seraphine and Vayne decks, and even does well into aggro decks, such as Annie Jhin. Overall, it can hold its own, and if you are a skilled pilot, you can definitely climb with this deck or use it in a tournament lineup.
---
Best LoR Decks: Vayne Fiora – Quick Mulligan Guide
This section is for people who just want a quick breakdown of the Mulligan. Details about each card will be explained in the Card Breakdown section later.
If you are new to the deck, I highly suggest following this mulligan guide, as it is very simple and will work in most matchups.
Always keep: Fleetfeather Tracker
, Petricite Broadwing
, Vayne
, Chempunk Pickpocket
, The Darkin Harp
Keep with good early-game units: Fiora
Keep into spell-heavy decks like Seraphine: Stony Suppressor
---
Vayne Fiora – Card Breakdown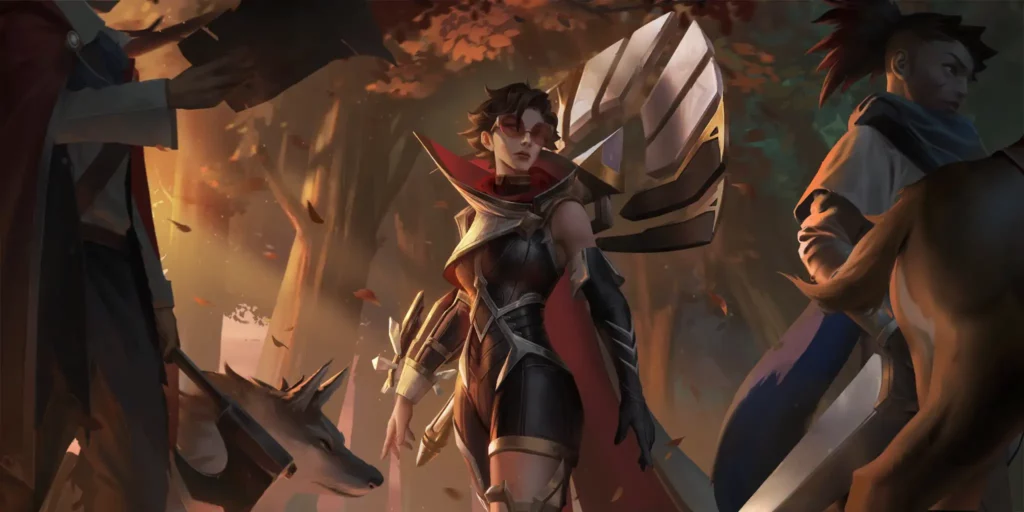 Your Wincons
Your champions are often how you win the game. Fiora
equipped with The Darkin Harp
usually forces removal or the opponent loses the game.
Vayne
allows you to rally for free with Tumble
if you have a Scout unit, and can also force a block or threaten Nexus damage by casting Tumble
on a unit with The Darkin Harp
. With Upcycled Rake
, Bloodcursed Harpy
, and Golden Aegis
, Vayne can level up quite often with our deck.
Bloodcursed Harpy
can often come down on round six or seven and threaten a lot of damage that the opponent will have a hard time handling, especially if you have a Tumble
: you can Rally with the Scout and threaten a following attack with your whole board. The Harpy also gets free equipment on play, which can be huge if you have Quick Attack equipment or Fishawhack
in hand.
---
Equipment
The Darkin Harp
is our main Equipment, and which your units look to abuse, but The Darkin Aegis
is not a bad alternative to put on your Challenger units if you do not have The Darkin Harp in hand.
Joraal
can also make great use of The Darkin Harp and trades favorably into two of the most popular champions in the meta, namely Seraphine
and Vayne
. Joraal is specifically great into Seraphine, as it forces her to pre-commit her spells before the attack, else Joraal will increase the cost of the enemy spells when he attacks.
If you are not ending the game by round eight, Styraatu
is amazing for drawing into wincons and also threatening damage. With Tumble
and Golden Aegis
, you can trigger Styraatu's effect multiple times in a round, refilling your hand when it is late in the game and you are often out of cards.
Since Styraatu
also discounts the cards by two, you are also allowed to refill your board with ease.
---
Harp Users
Fleetfeather Tracker
is an amazing one-cost Challenger unit that can remove four-Health units if equipped with The Darkin Harp
. 
Chempunk Pickpocket
may not seem like a great user of The Darkin Harp
at first glance, but with Quick Attack, this unit either gains a free spell and does five damage to the opponent's Nexus, or forces the opponent to block unfavorably.
---
Weaponmasters
These followers create Equipment that your units can abuse. Upcycled Rake
is the best one, as it allows you to rally with Tumble
if you have Vayne
on board. Fishawhack
is another good option, and The Fix-Em 5000
can be taken if you have not drawn The Darkin Harp
.
Combat Cook
also Forges the equipment and can threaten a lot of damage.
---
Removal Spells
Thermogenic Beam
is removal for units that you cannot remove with your Challengers, or a unit that must be removed while you do not have the attack token, such as a leveled-up Seraphine
. 
Fish Fight
is great removal, as you have a lot of Equipment to use in order to trigger the card's second effect. Fish Fight also allows Fiora
to kill a unit and further her level-up condition.
---
Demacia Good
These are some of the best cards in Demacia as a region, and as such are a staple of many Demacian decks.
Petricite Broadwing
is a usual three-of, as it provides a lot of stats for a two-mana challenger. However, Broadwing is not good with most Equipment, as Formidable does not allow it to utilize the extra attack.
Sharpsight
is a fantastic combat trick and can often save your units from a bad trade or removal.
---
The Meta Tech
Stony Suppressor
is here because many of the meta decks play Seraphine
in spell-heavy decks, and therefore Suppressor makes these matchups much more favorable than they otherwise would be. You can save Sharpsight
to keep this unit safe, as it will often bait removal. 
Stony Suppressor
does not affect you as much, as you do not run many spells. If you want to choose not to run this in the list, you can run more copies of Fish Fight
, or include Golden Aegis
.
---
Vayne Fiora – General Gameplan
Our deck wants to establish and early board presence, and control it with Challengers by giving them Quick Attack thanks to The Darkin Harp
. 
Once you have board control, you can relentlessly attack with Tumble
thanks to Vayne
, potentially win with Fiora's level-up condition, and rally with a big board of units to threaten lethal.
If it gets to the later half of the game, The Darkin Harp
can instead be played as Styraatu
to help you draw more and refill your board.
---
Vayne Fiora – Matchups
If you draw Stony Suppressor
, and manage to keep it on board, your odds against Ezreal Seraphine decks become much better. Joraal
is also a great card in this matchup that can be kept in the mulligan if you already have a decent early-game hand. 
Fiora
will often-times be removed on site, but she can be used to threaten Seraphine
or Ezreal
. Bloodcursed Harpy
is amazing, as it's very hard for the opponent to remove without a leveled-up Seraphine
.
Further reading: for the other side of this matchup, check Card Gamer's Seraphine and The Clash at Noxus – A Seraphine Ezreal LoR Deck Guide,
---
Against Rumble Vayne decks, you have a lot of Challenger units that can deal with Rumble
. If you are attacking on even rounds, do not use your attack token on round four until they do something, since they are forced either to burn their mana or play Rumble into a Challenger. If they bank spell mana for Whirling Death
, be aware and try to play around it with Sharpsight
or even Golden Aegis
if you decide to run it – giving Barrier without using the rally can be worth it. 
Remember that removing Rumble is your number one priority, but removing Vayne
is also a good idea.
Further reading: for the other side of this matchup, check Card Gamer's Tumble on the Rumble – A Vayne Rumble LoR Deck Guide,
---
This matchup is hard for the Zed Vayne deck because you can just tank all their attacks and use your Challenger units to remove theirs. The Darkin Harp
is amazing here, as you can get massive value out of it.
If possible, save Fish Fight
for their Challenger units, as most of the time they are a bigger threat than Elusives or Zed, who you can remove on your attack token with your own Challengers. Fish Fight
allows you to remove their Challenger units without having them trade into your units.
Further reading: for the other side of this matchup, check Leer's Return of Rally Elusives – A Vayne Zed LoR Deck Guide.
---
Handling Gwen Vayne decks is pretty easy, as you can use The Darkin Harp
to remove their key threats: Gwen
, Vayne
, and Eternal Dancers
. If you remove those then you can usually chump-block the other units to win the game.
Further reading: for the other side of this matchup, check my Midnight Tumble – A Gwen Vayne LoR Deck Guide.
---
Against Annie Jhin, mulligan solely for your early game units except Stony Suppressor
, as they only usually run two spells, which are Noxian Fervor
and Decimate
.
You will usually be able to out-trade their units and establish board control pretty early on, so they will have to resort to using burn spells or skills. Make sure you block to mitigate as much damage as possible.
Also, be prepared to redevelop the board, as they can attempt to stun two or three of your units in a single round with Solari Sunhawk
and The Stagehand
. Against The Stagehand
, Fish Fight
can be used in order to force it to strike and die because it is Ephemeral.
Further reading: for the other side of this matchup, check Yangzera's Annie goes to Stack School – A Jhin Annie Aggro Guide.
---
In Closing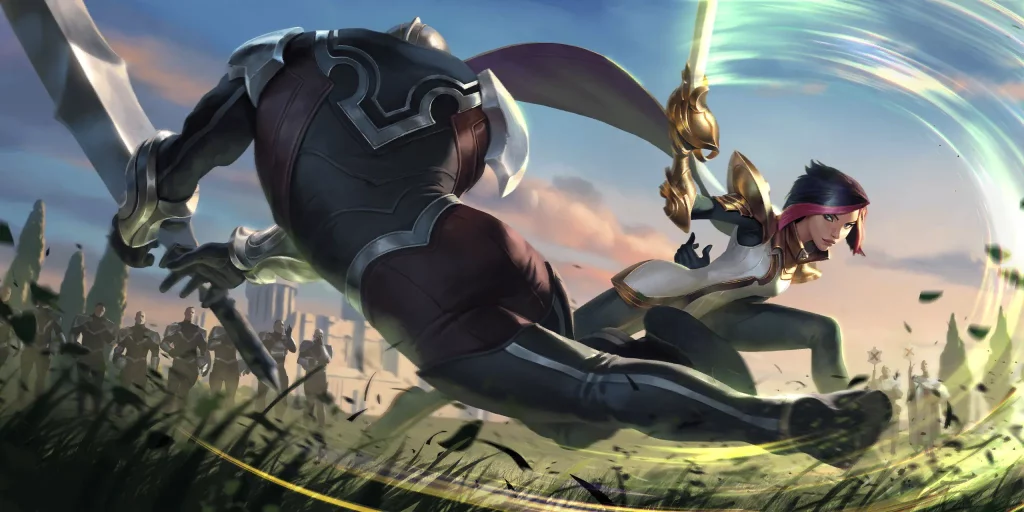 That ends my Vayne Fiora LoR Deck Guide!
This deck aims to quickly establish board control through Challengers and use of Equipment cards and either win through Fiora
, or by swinging with a big wide board and rallies. Overall, it is a very fun deck to play and as you can see from the Matchups section, can hold its own against the best LoR decks.
Overall, this is a great deck with a good WR on ladder, and has a solid matchup chart to do well in tournaments.
If you have any questions, let me know – Here are some of my socials:
Twitter: https://twitter.com/sciss0rsbox
Youtube: https://www.youtube.com/c/Scissorsbox
Twitch: https://www.twitch.tv/sciss0rsbox
---
---