What's up guys, Yangzera here with a new guide for a personal favorite: the
Bandle City Ezreal Seraphine deck!
This Back Alley Bar
deck has raised in popularity a lot since it was brought to the Worlds Regional Qualifiers by Random7HS, Spaiikz and yours truly among others, and the current meta is one where the Bandle version of the Seraphine Ezreal deck can thrive. I also want to shout out to Teddy and Kuraschi, who were the people that originally showed me this archetype back when Seraphine was still in full swing. With that being said, let's talk about the card choices, one by one.
6
5
13
16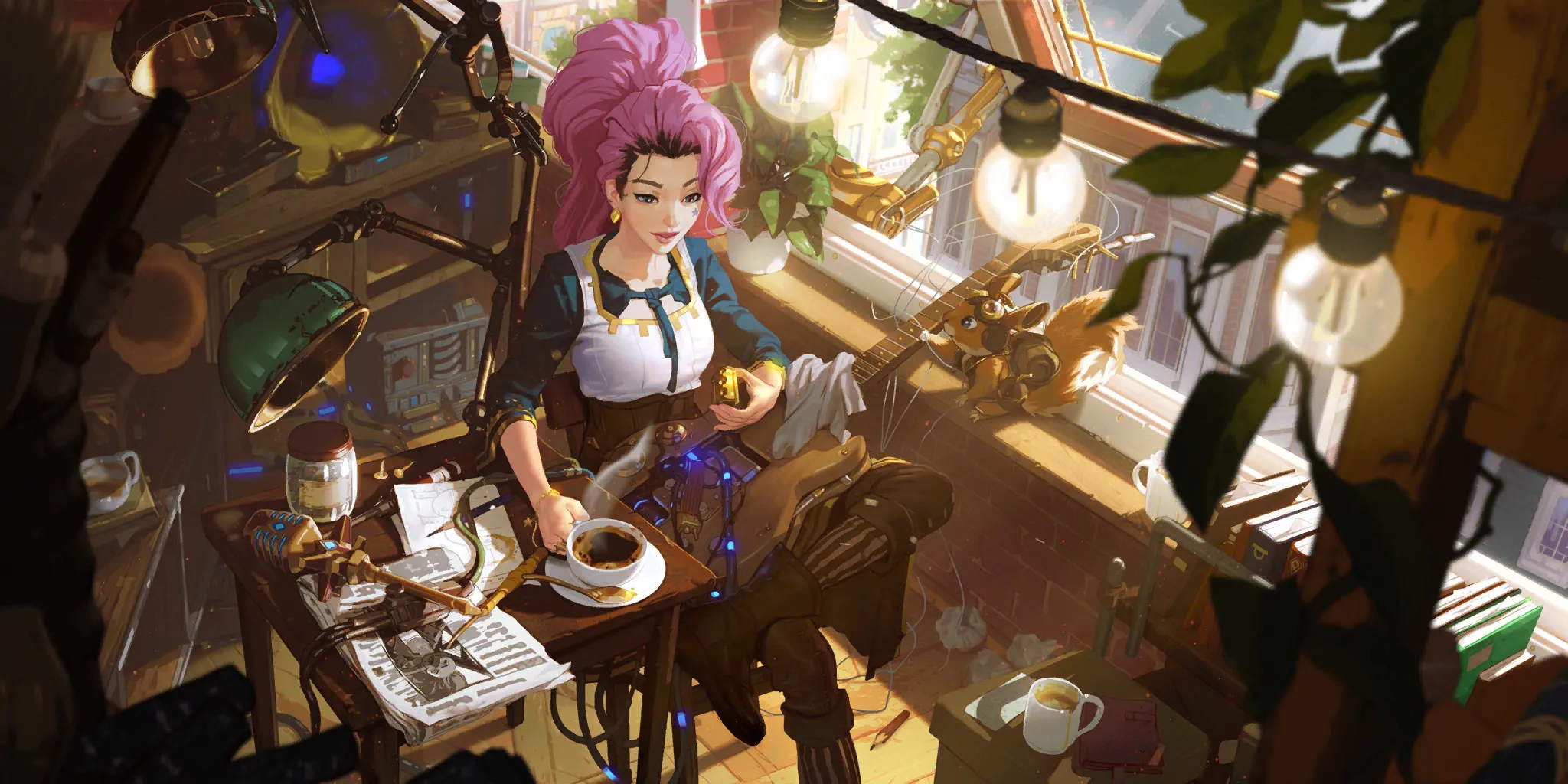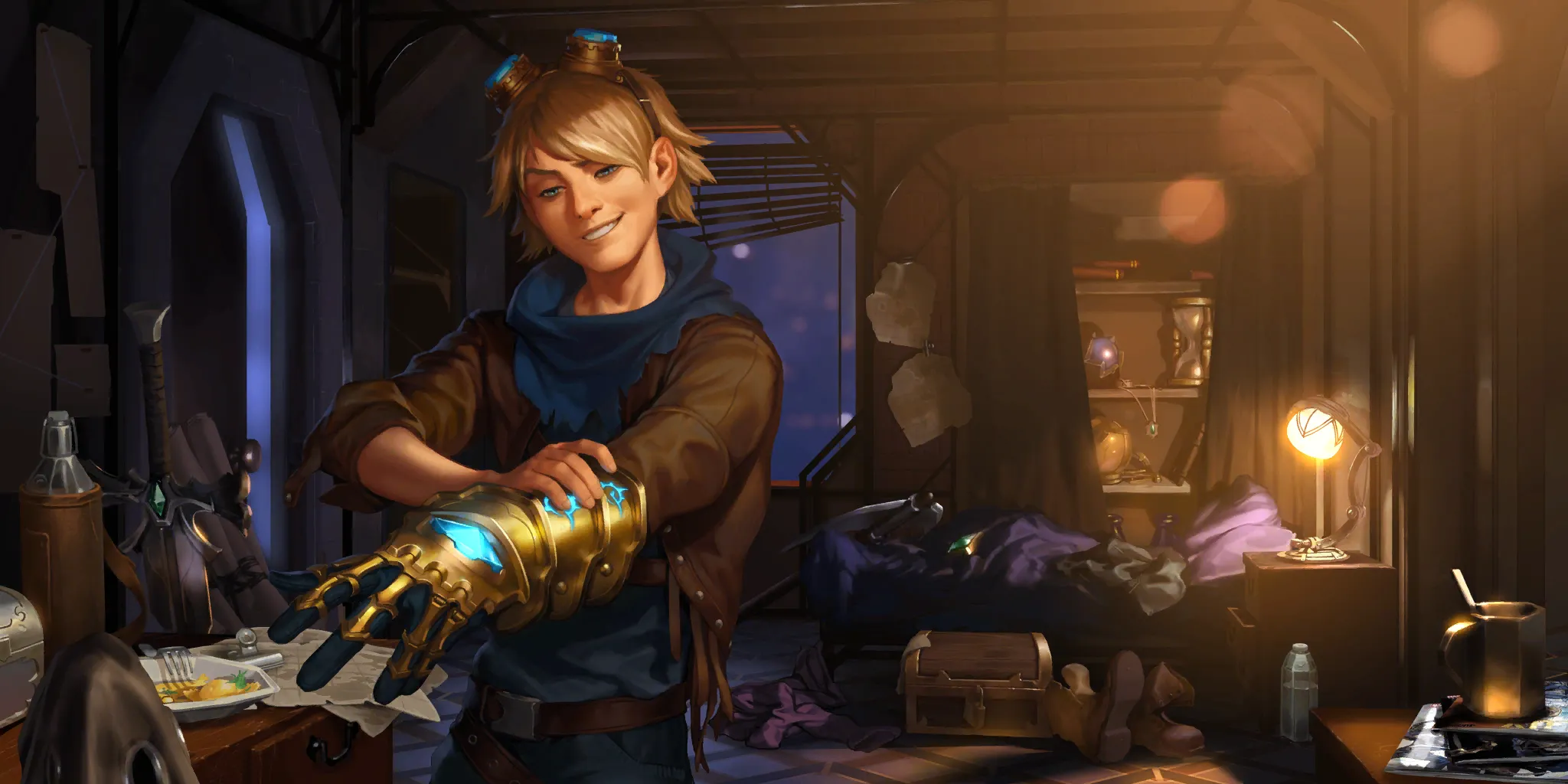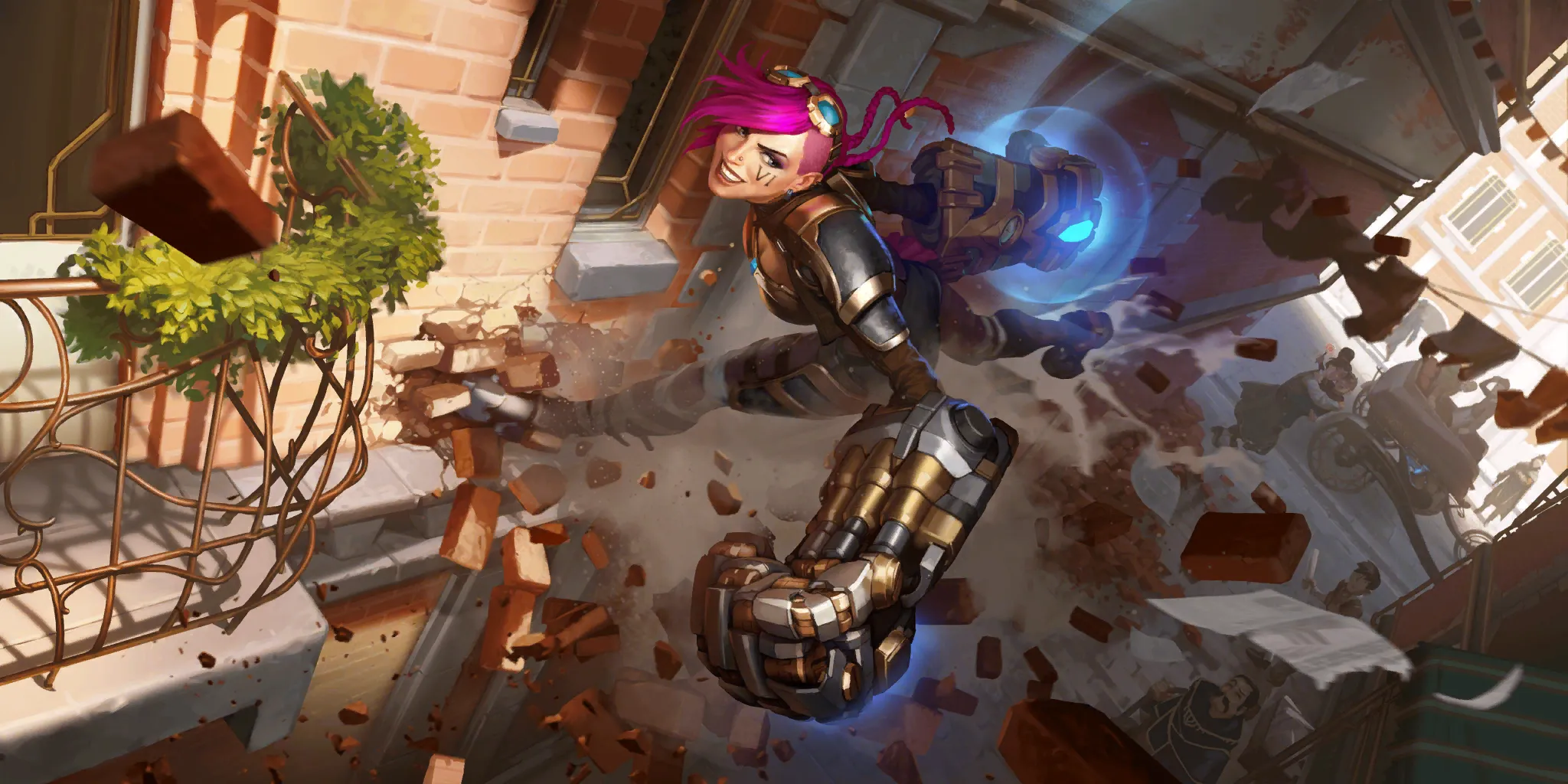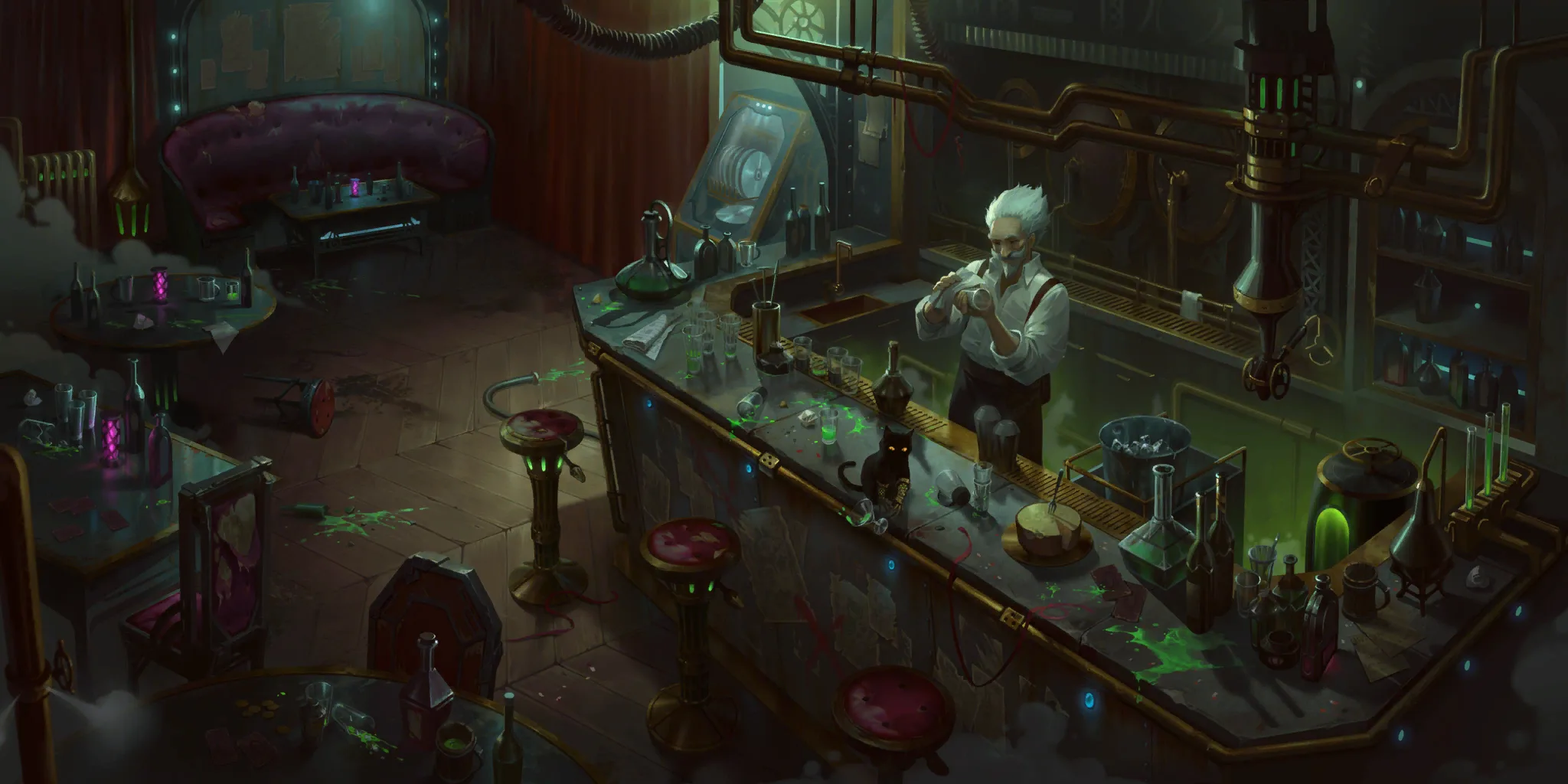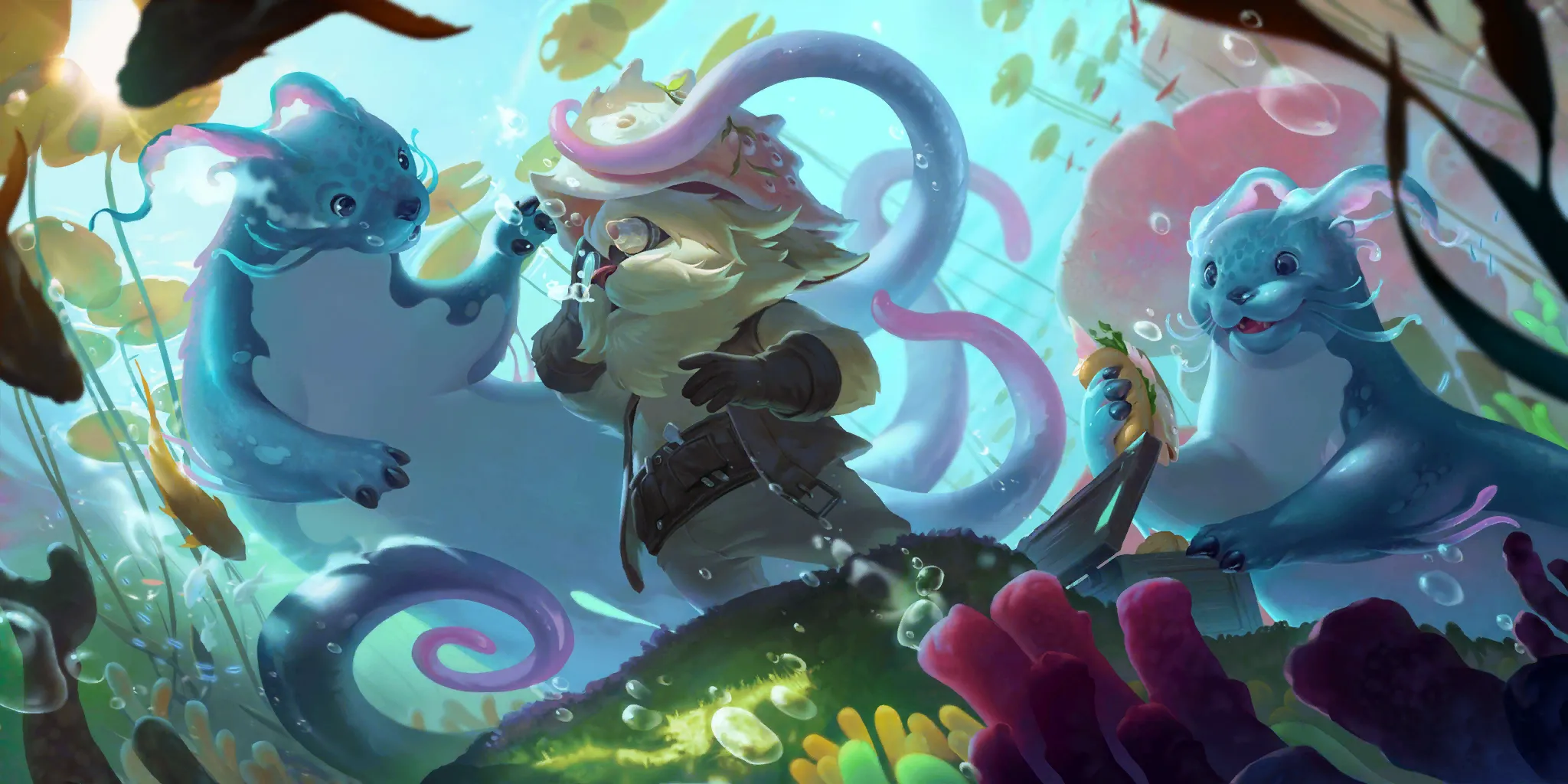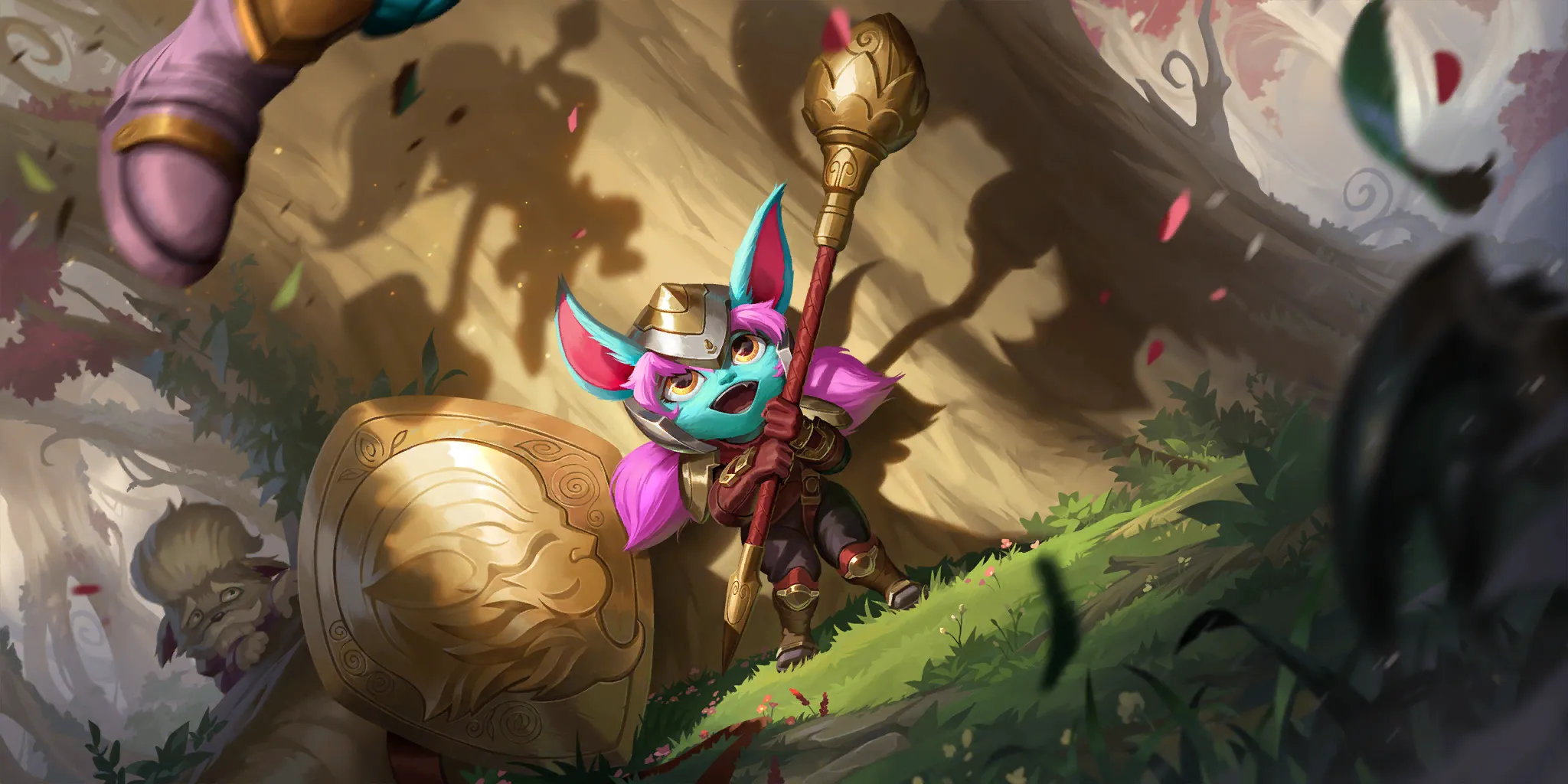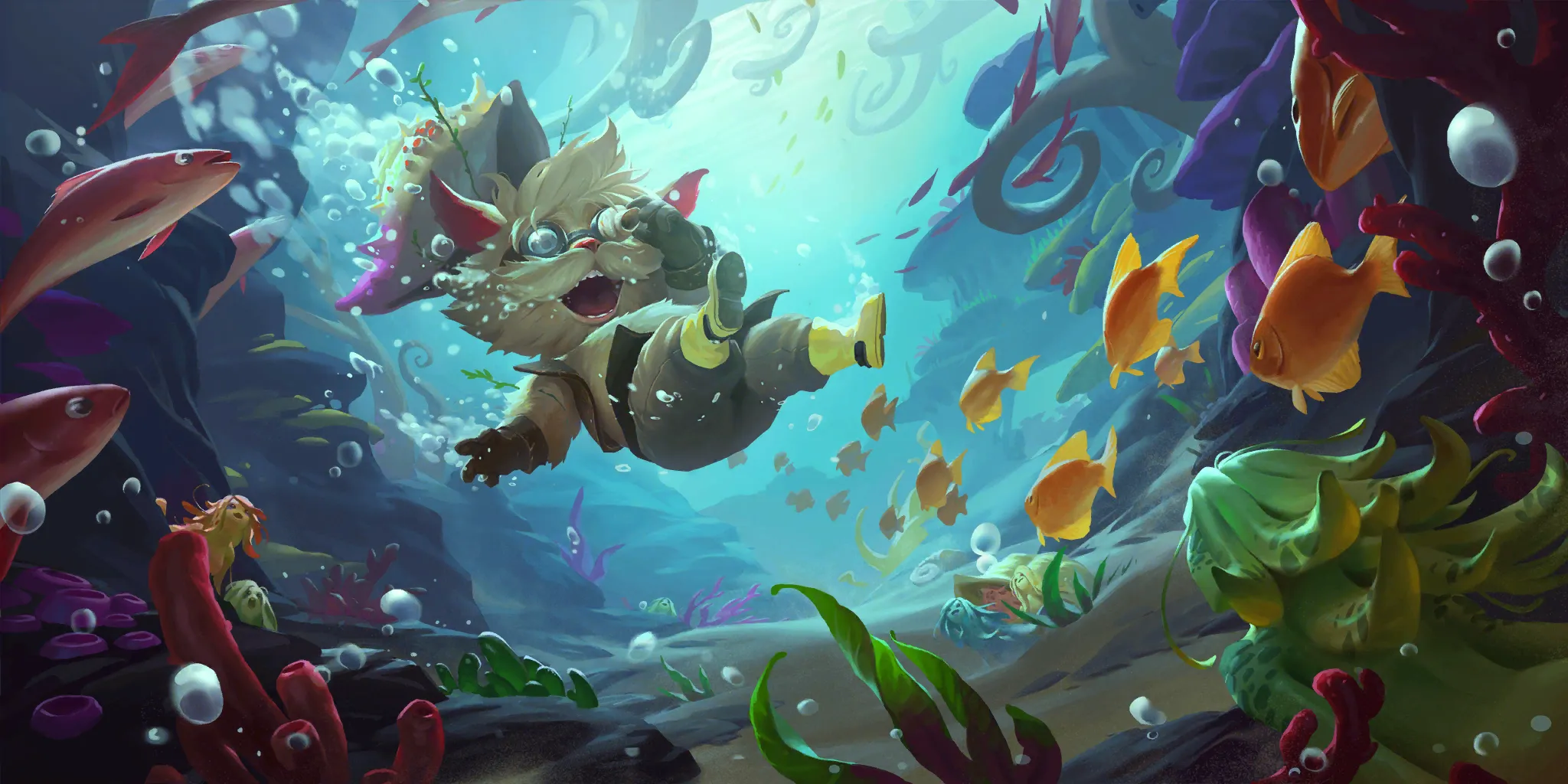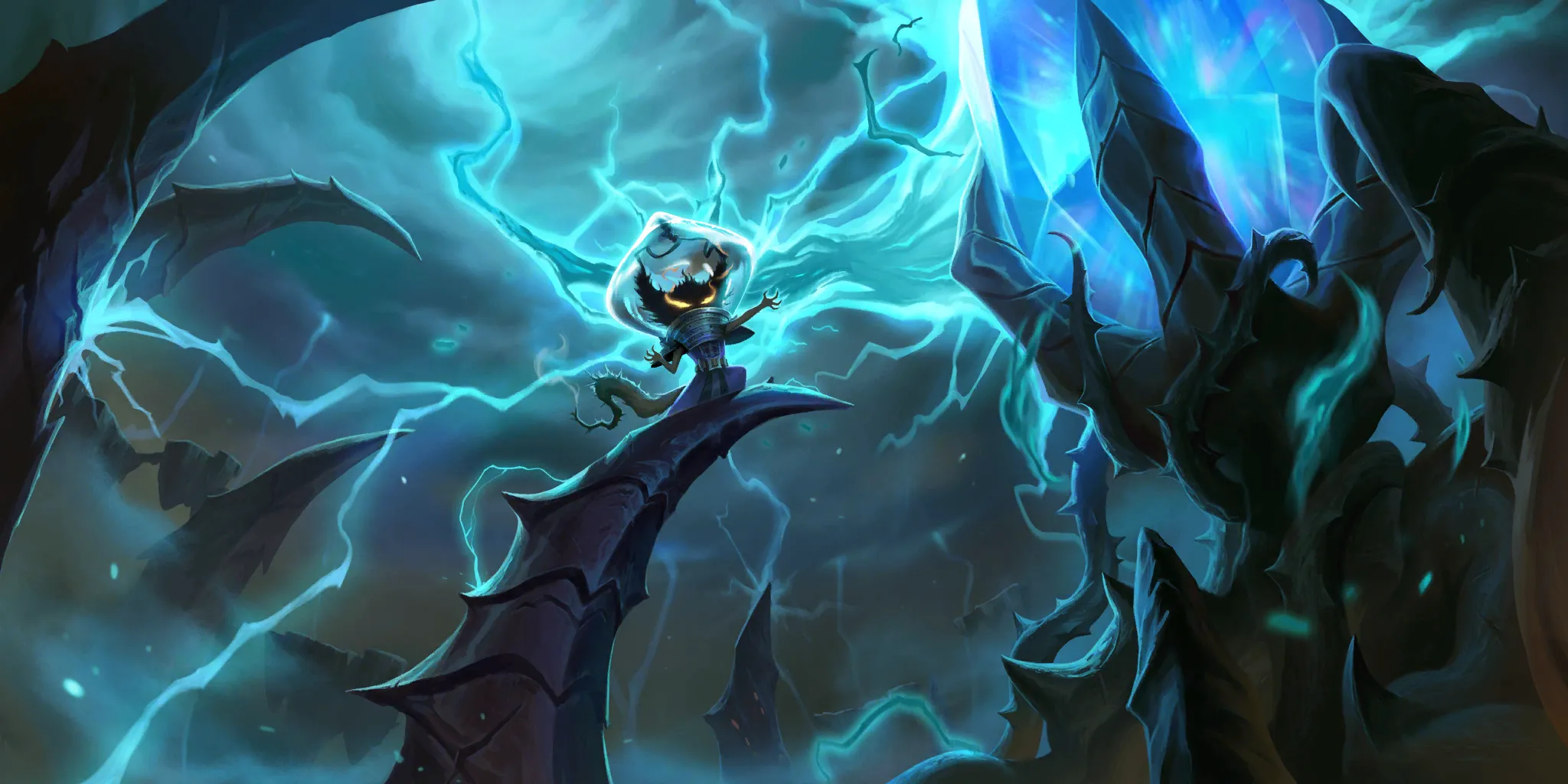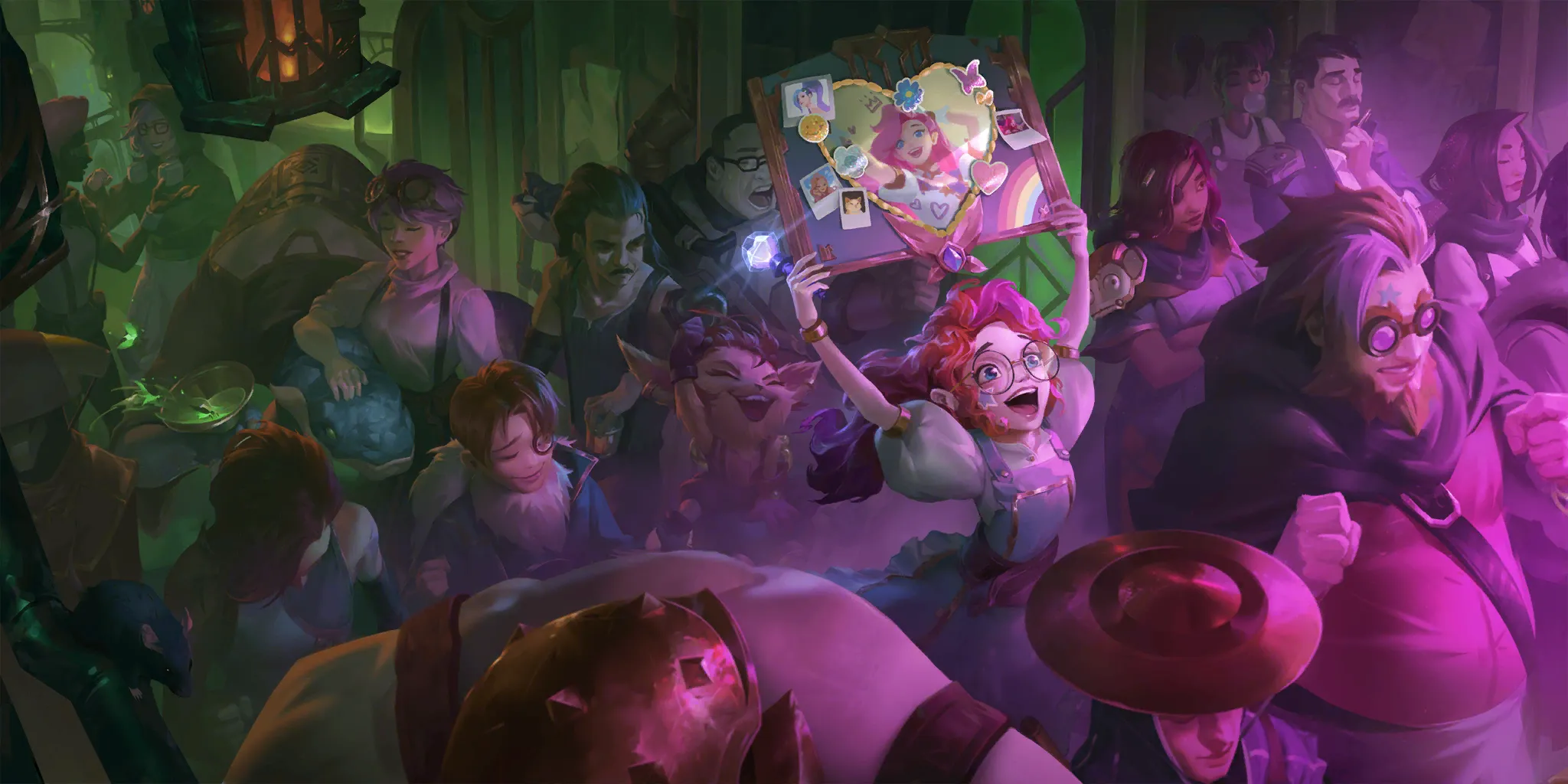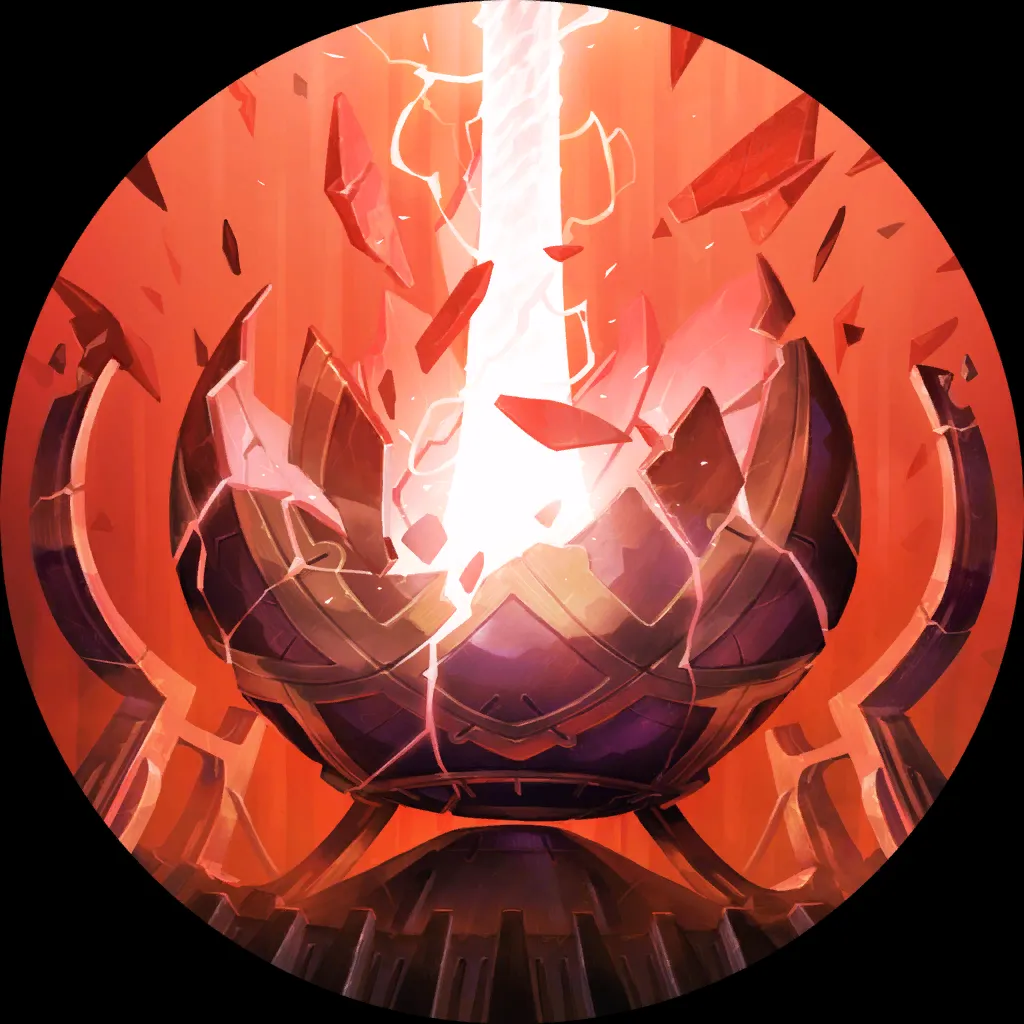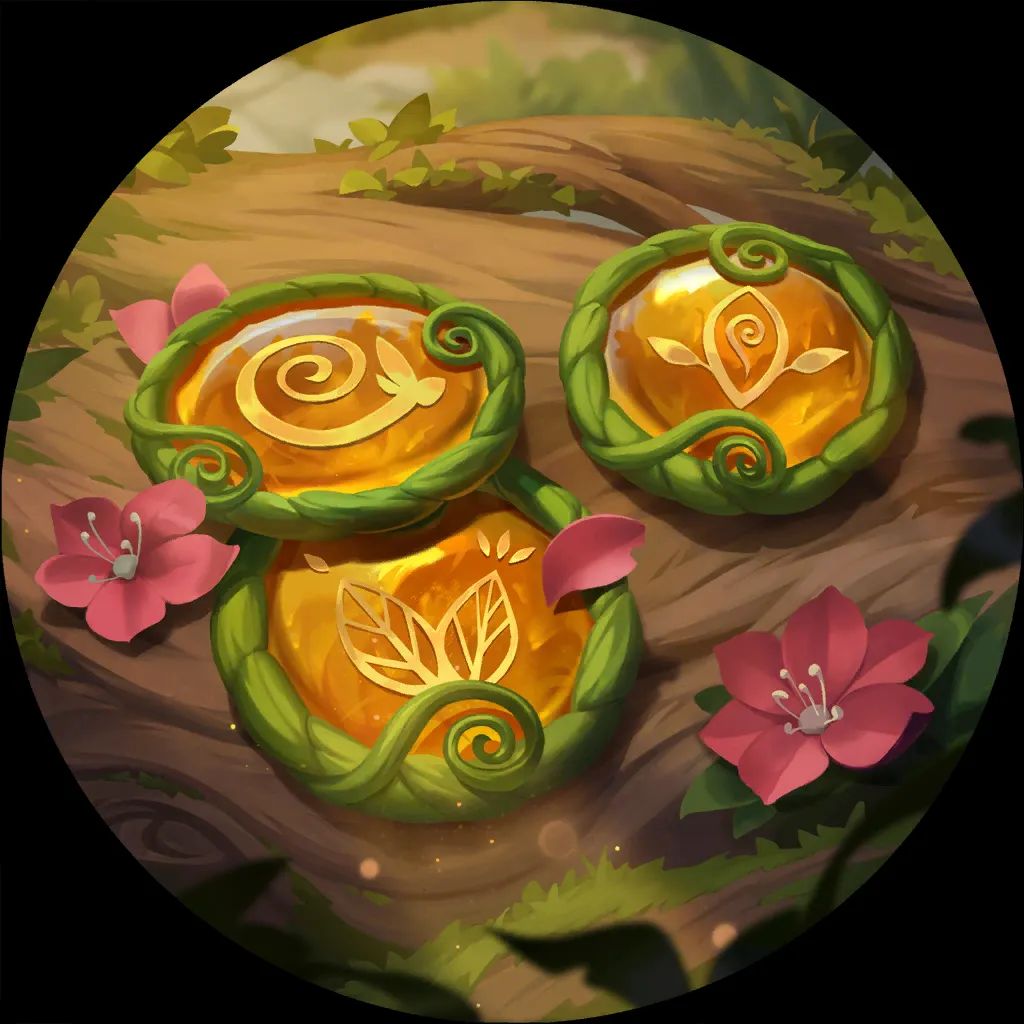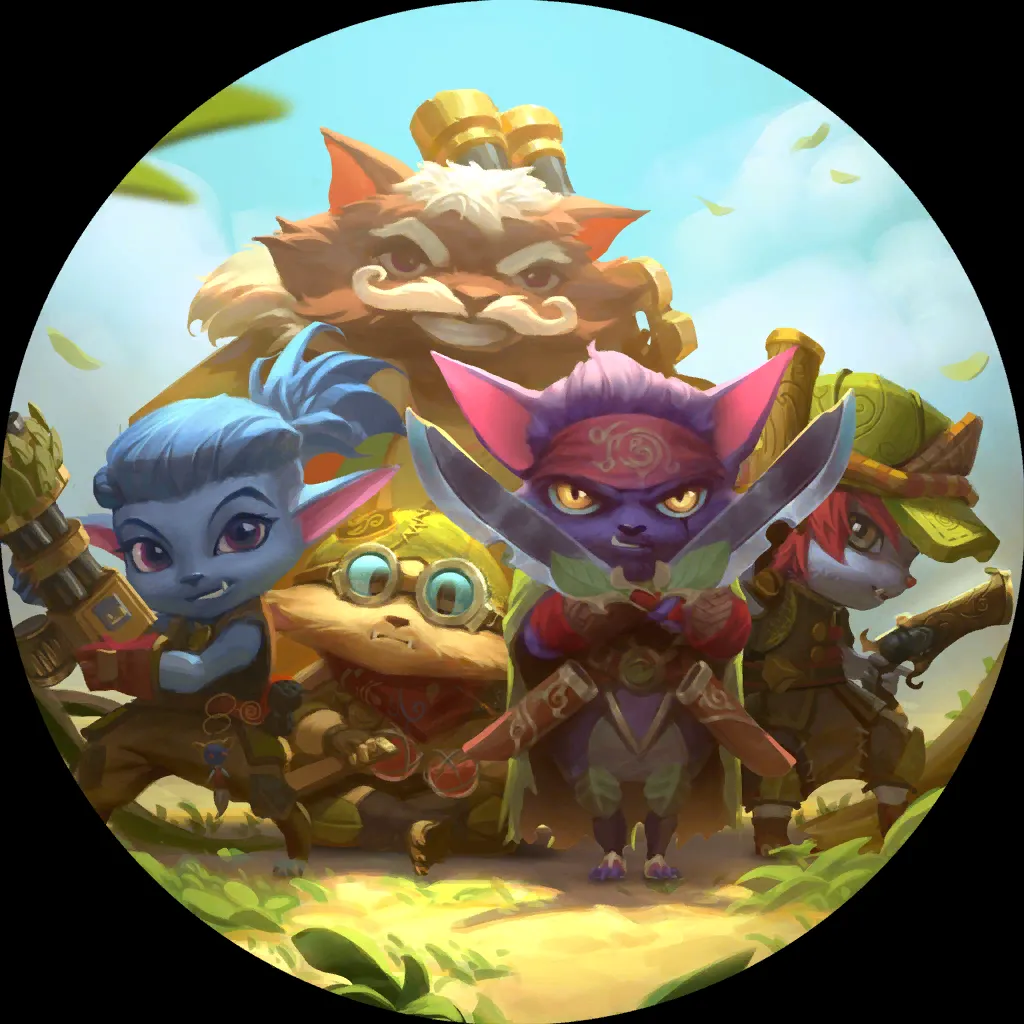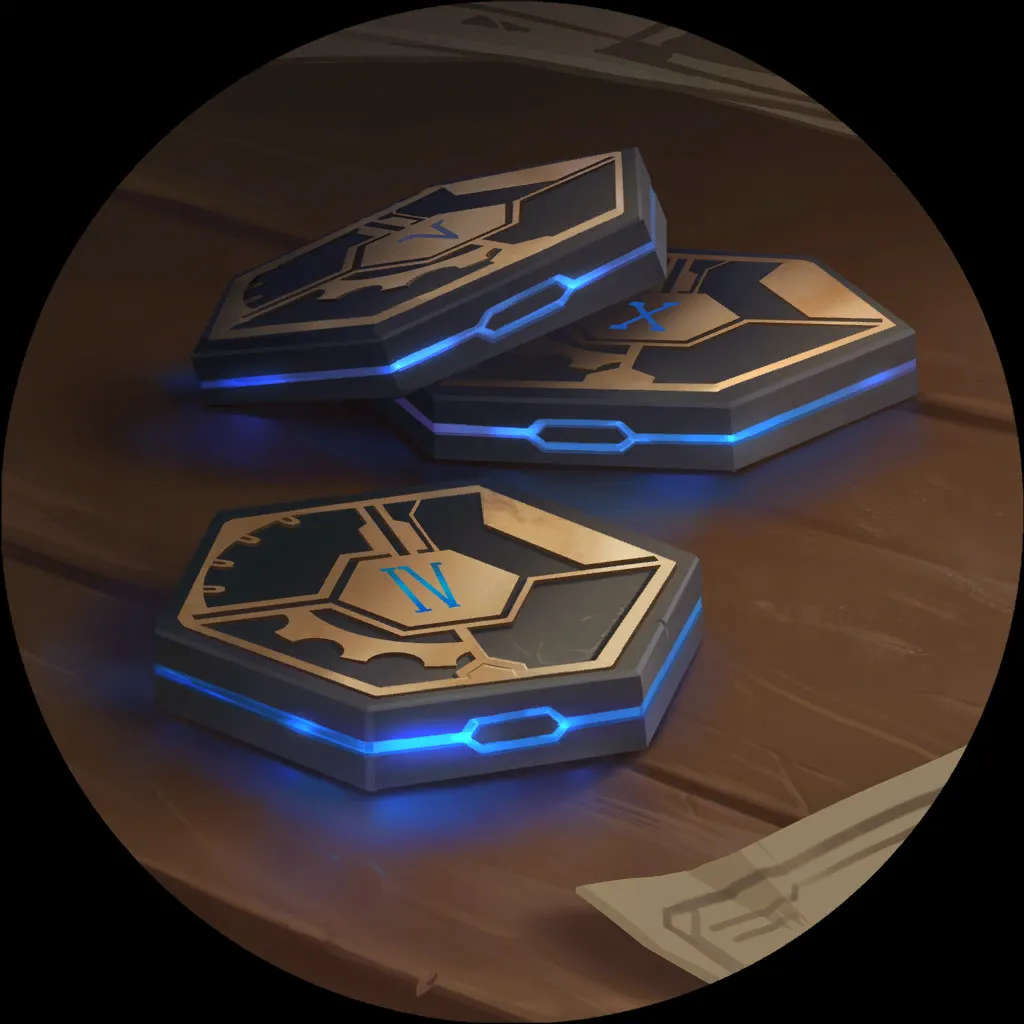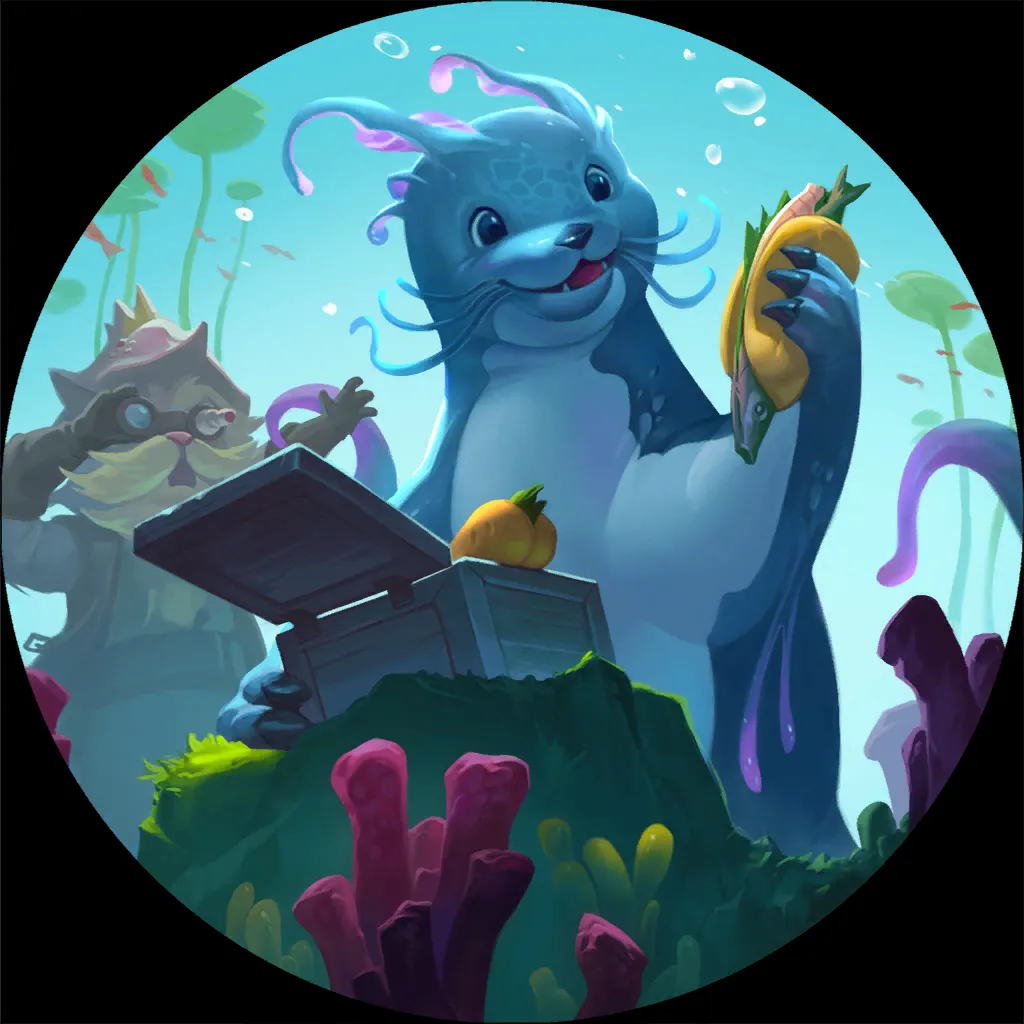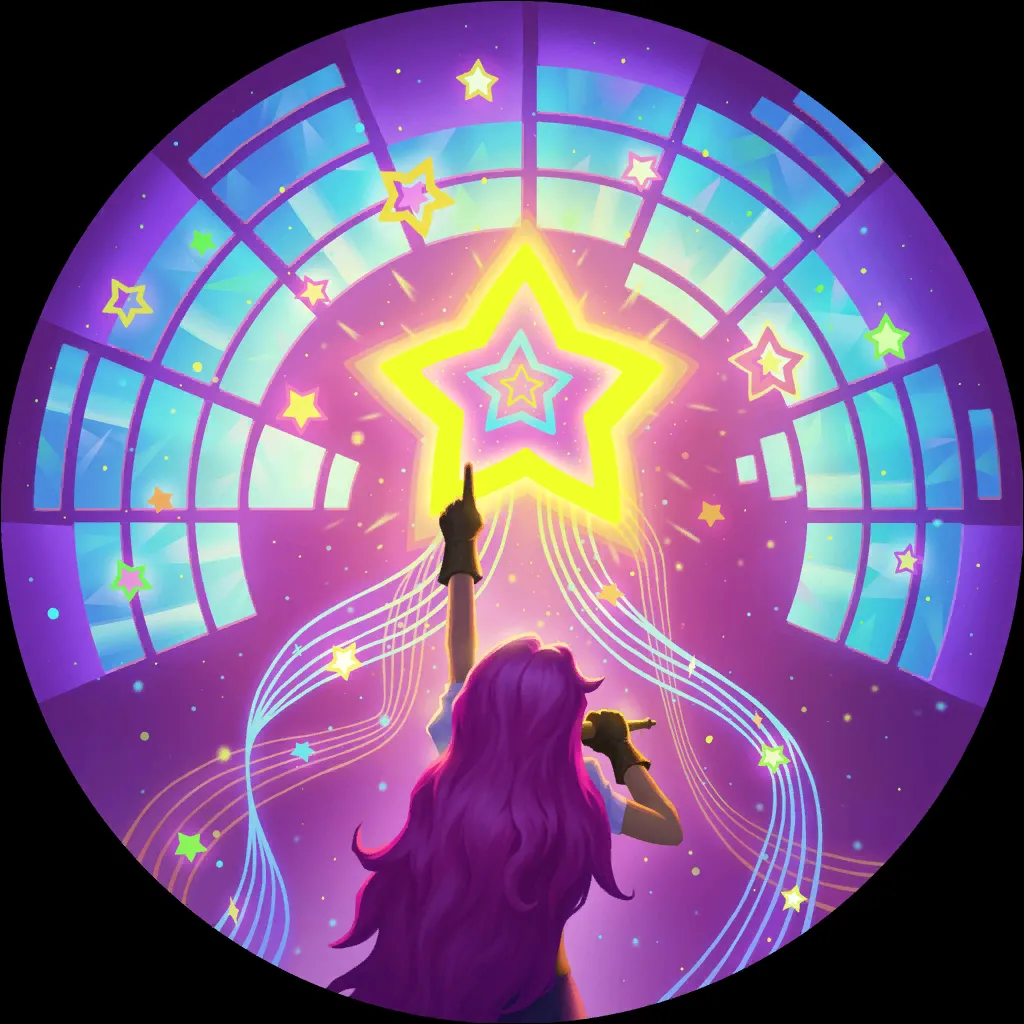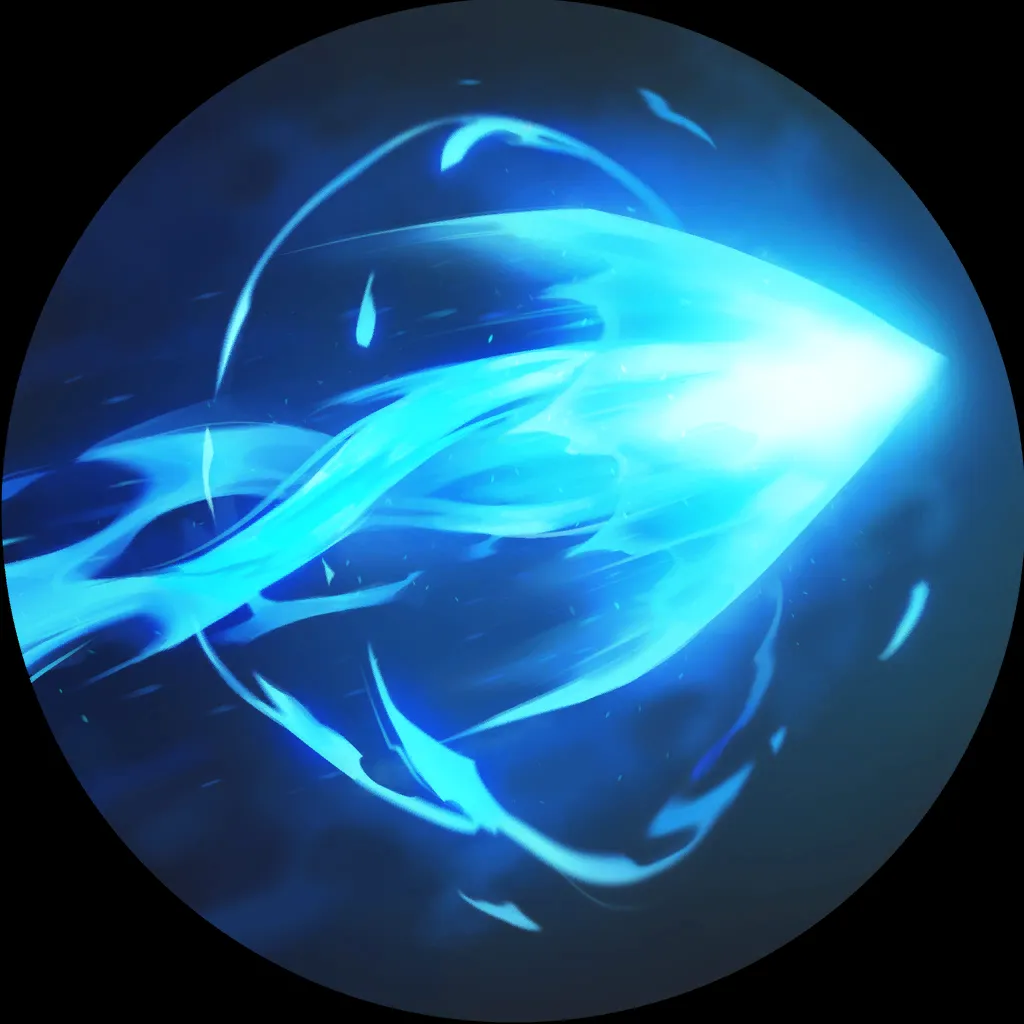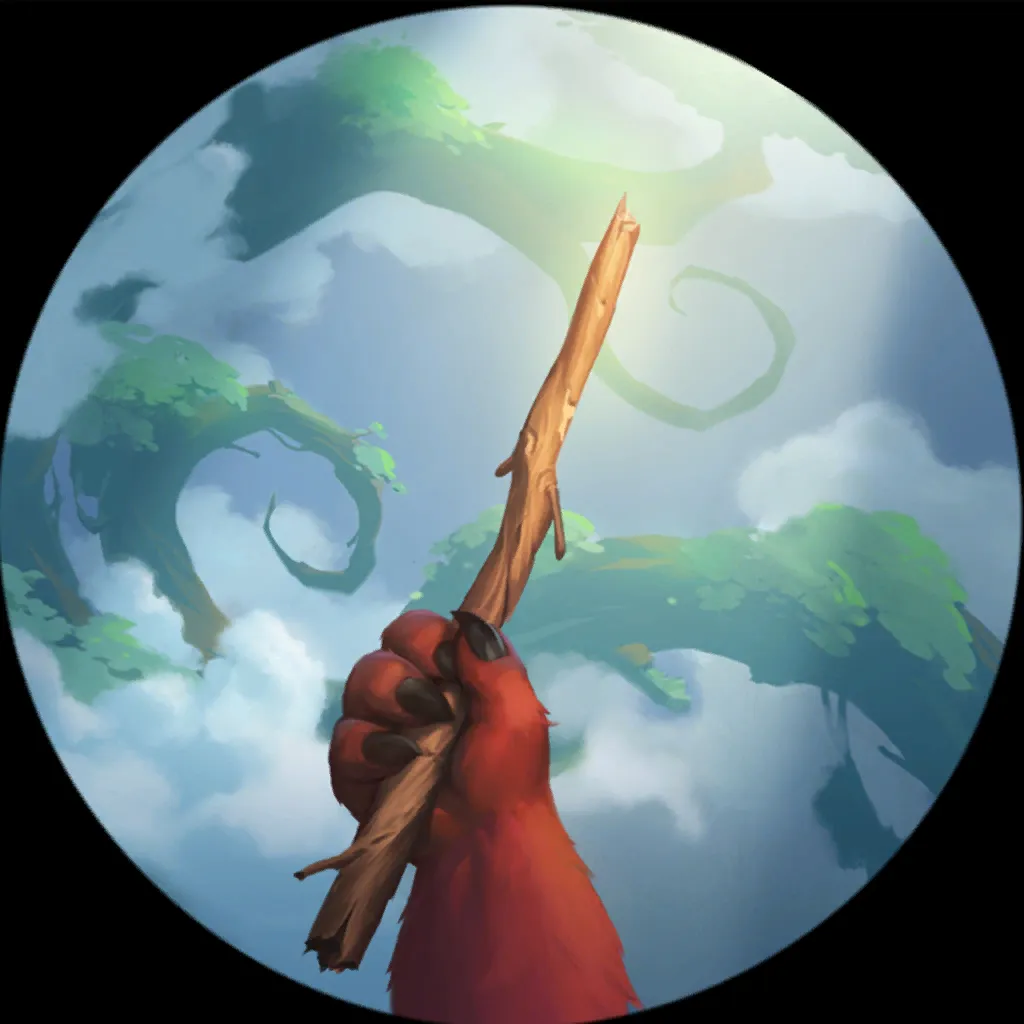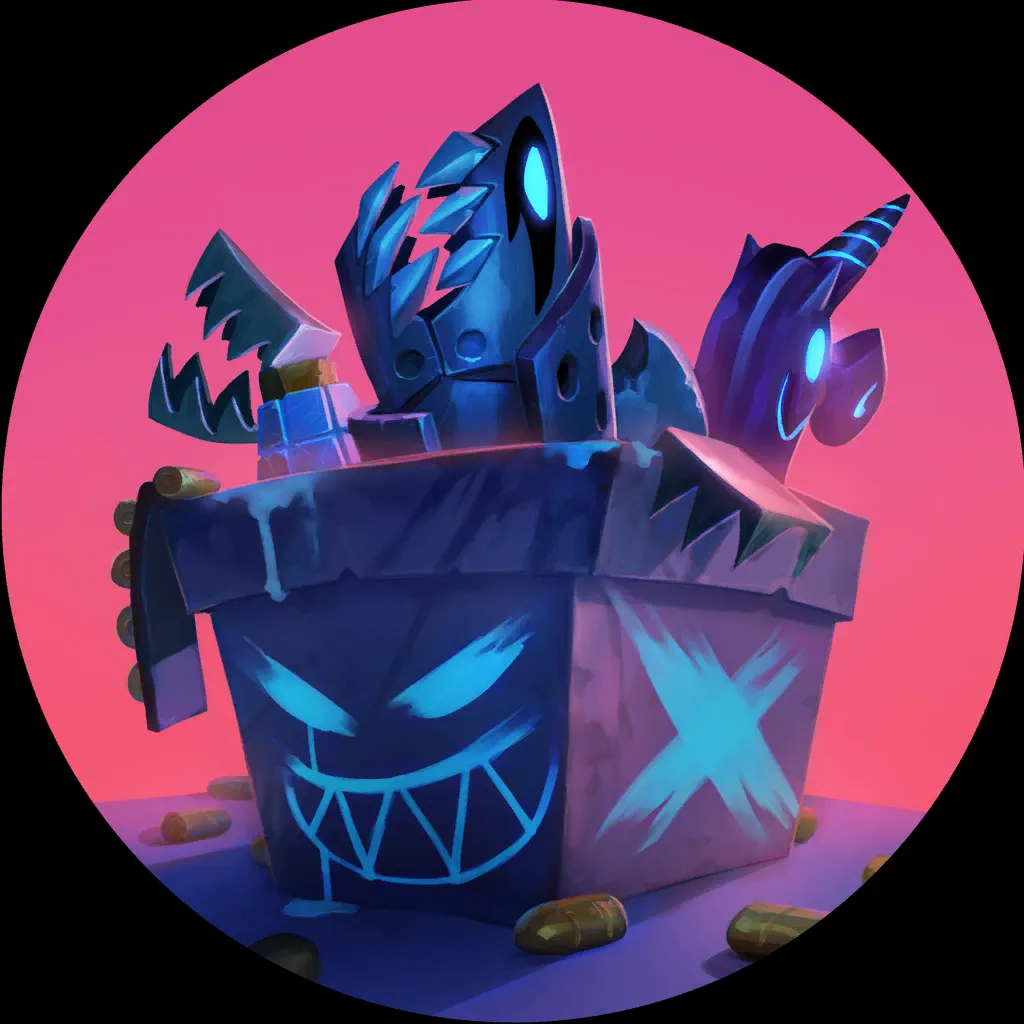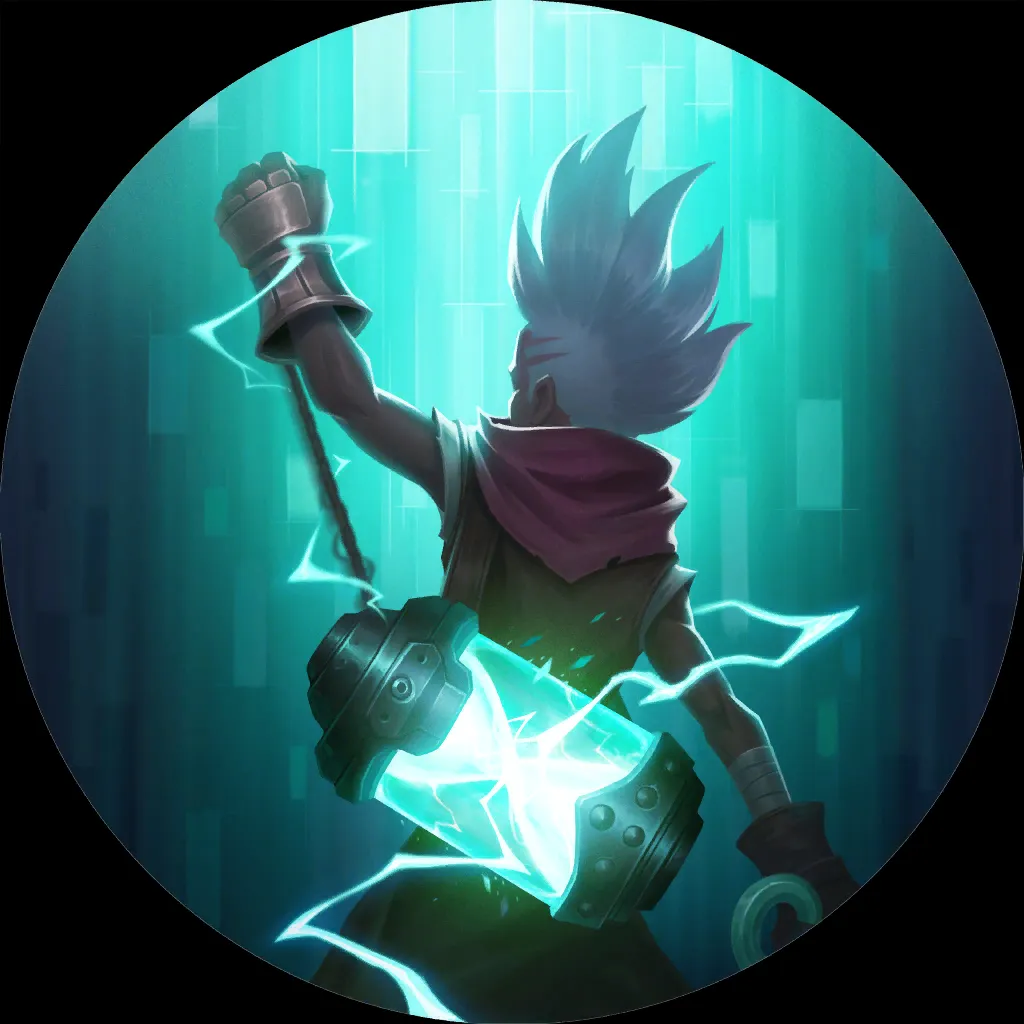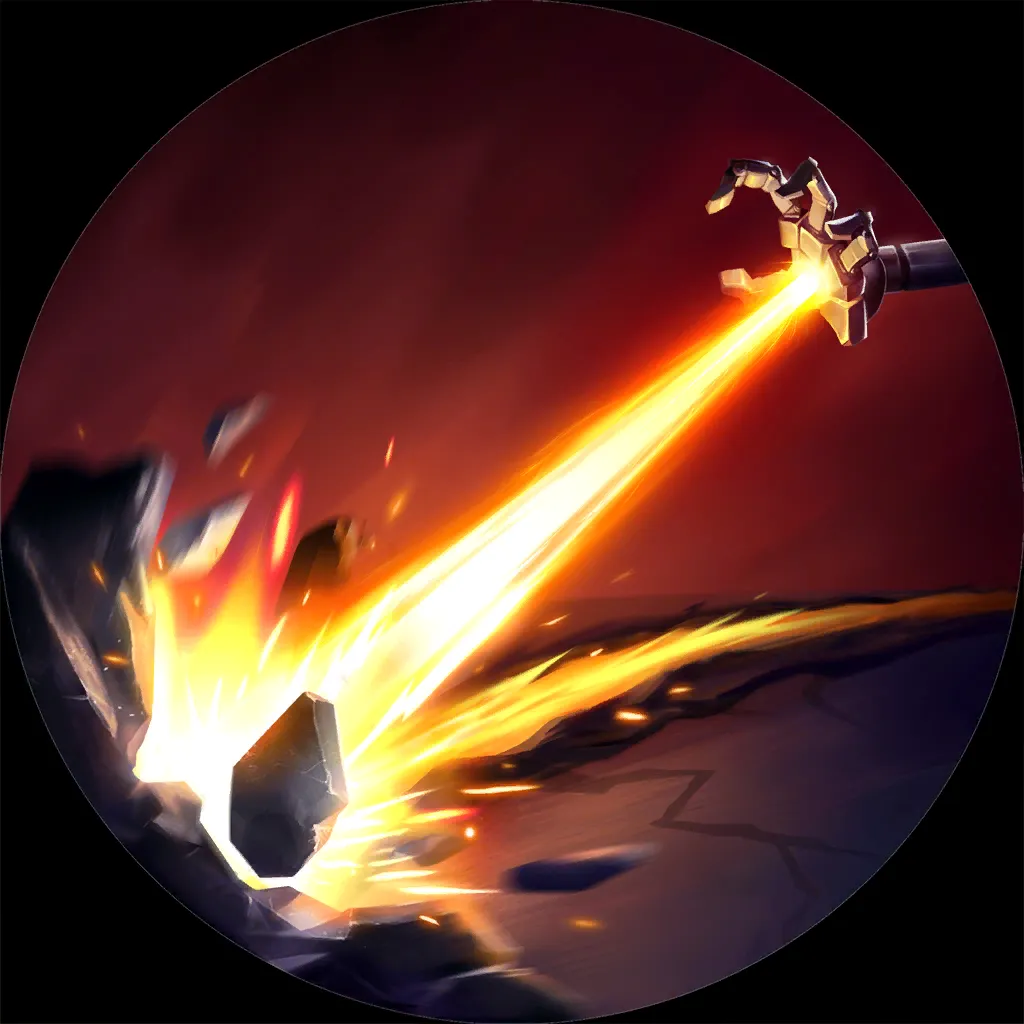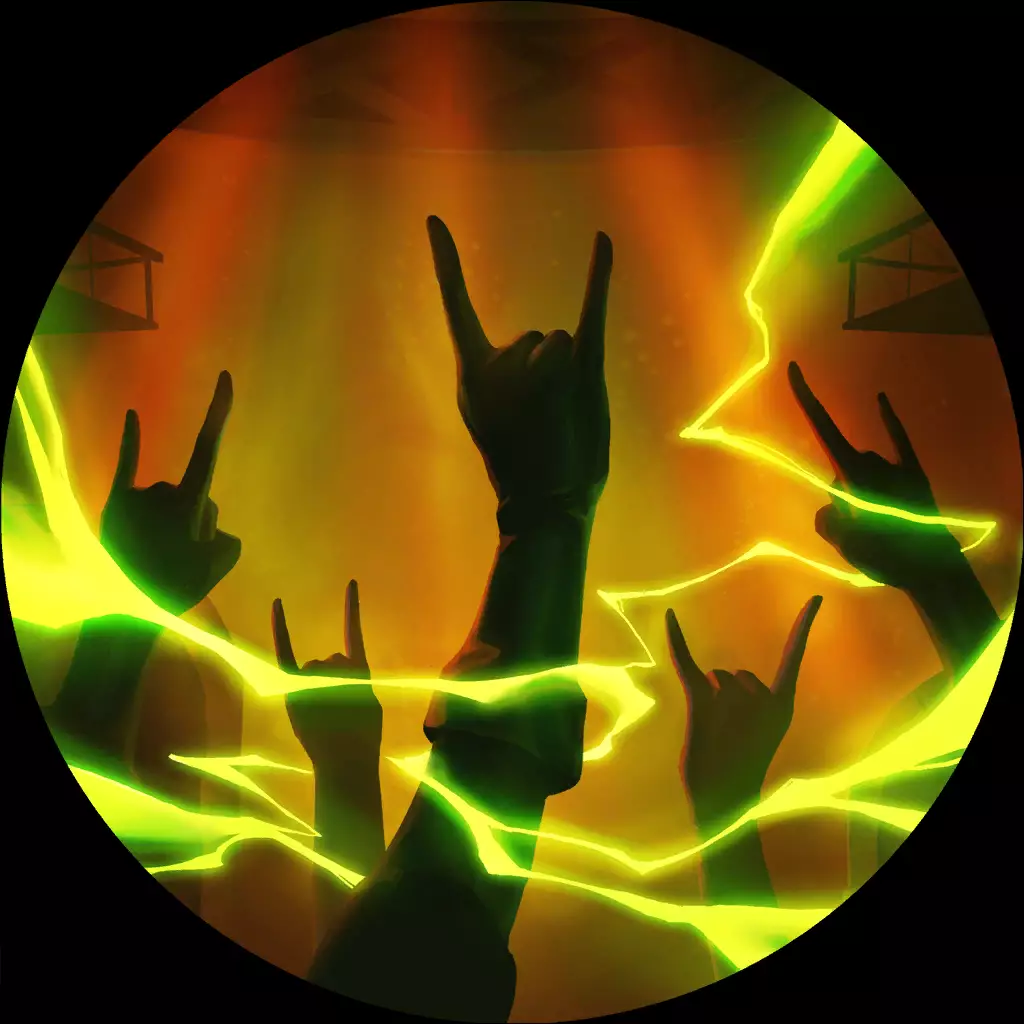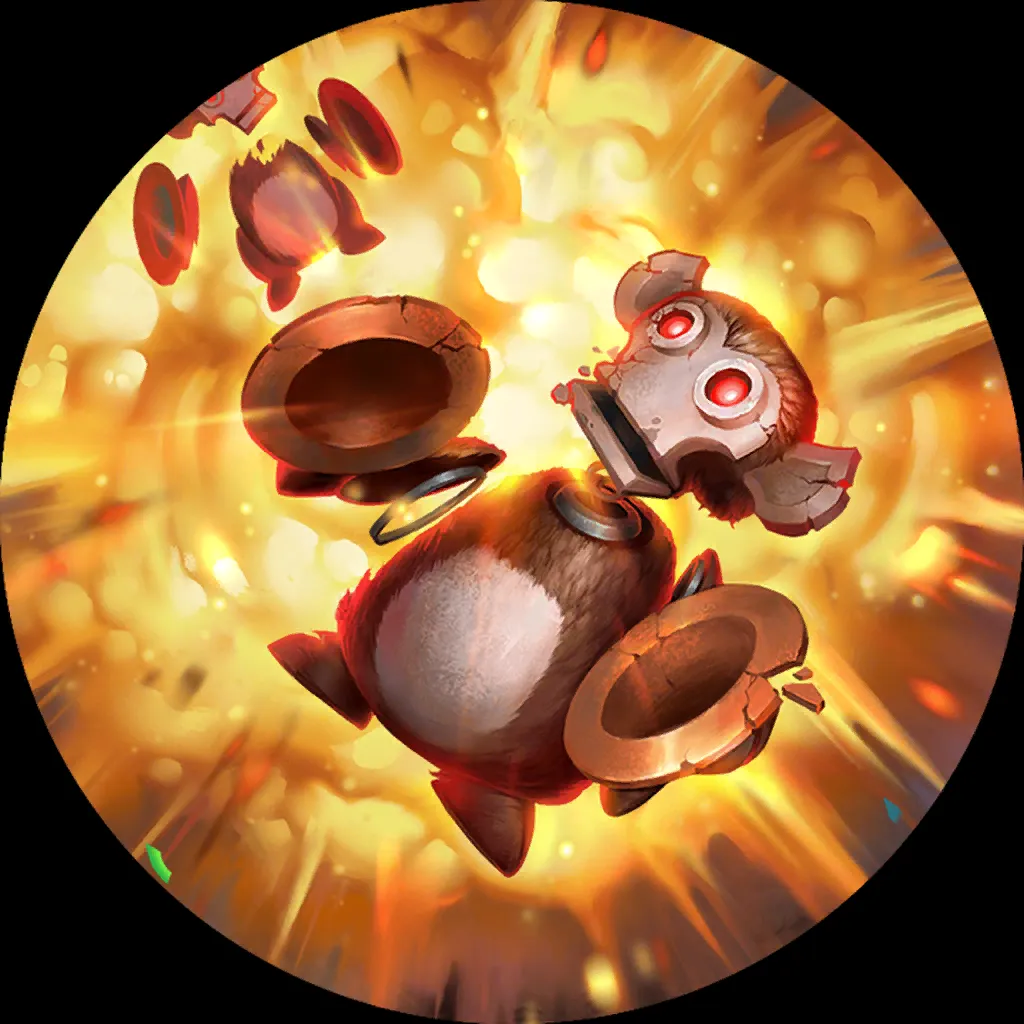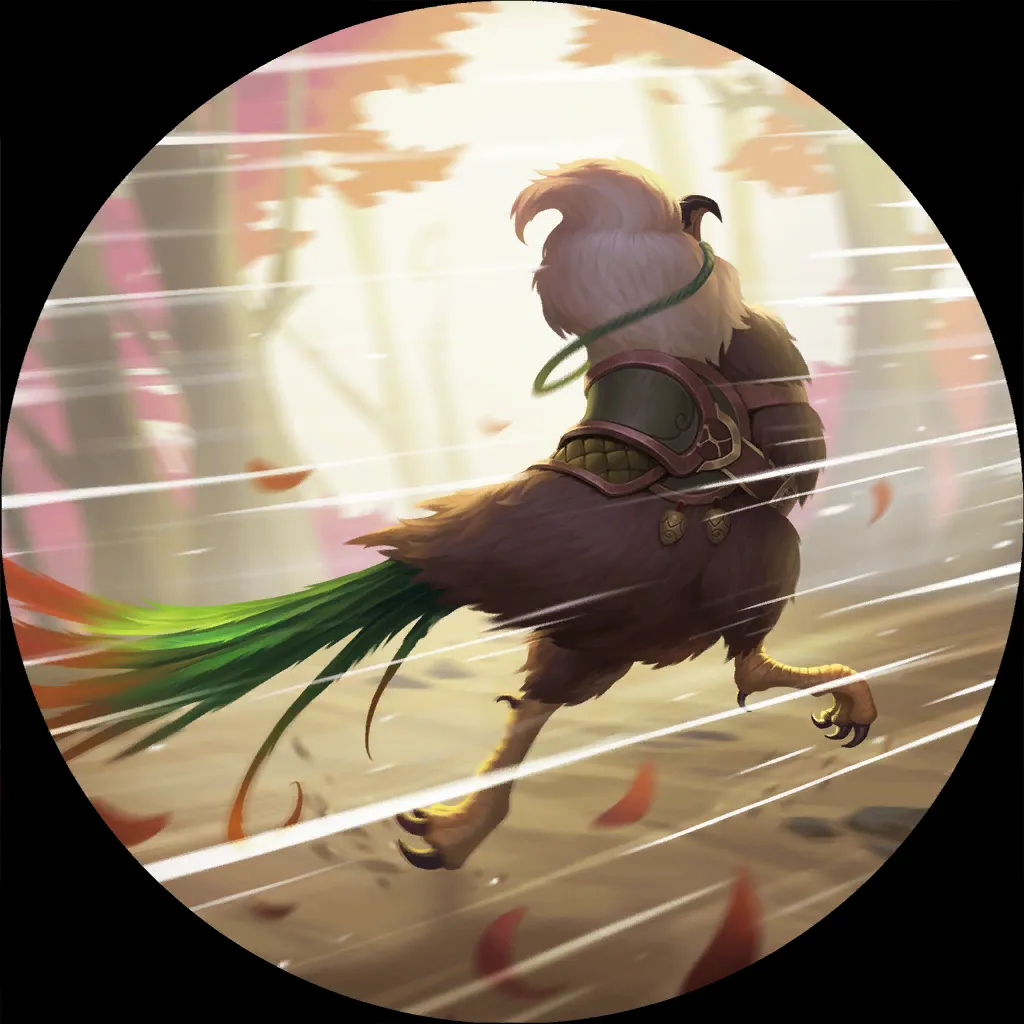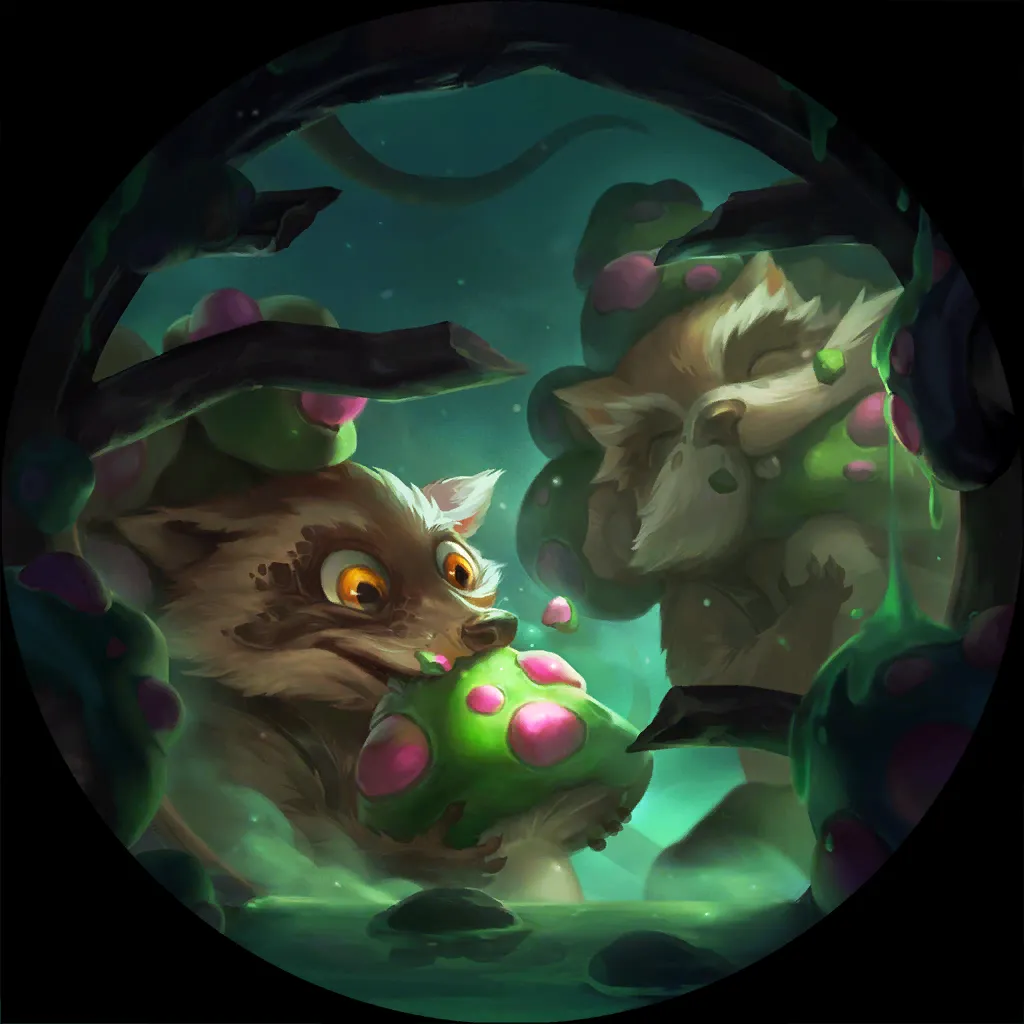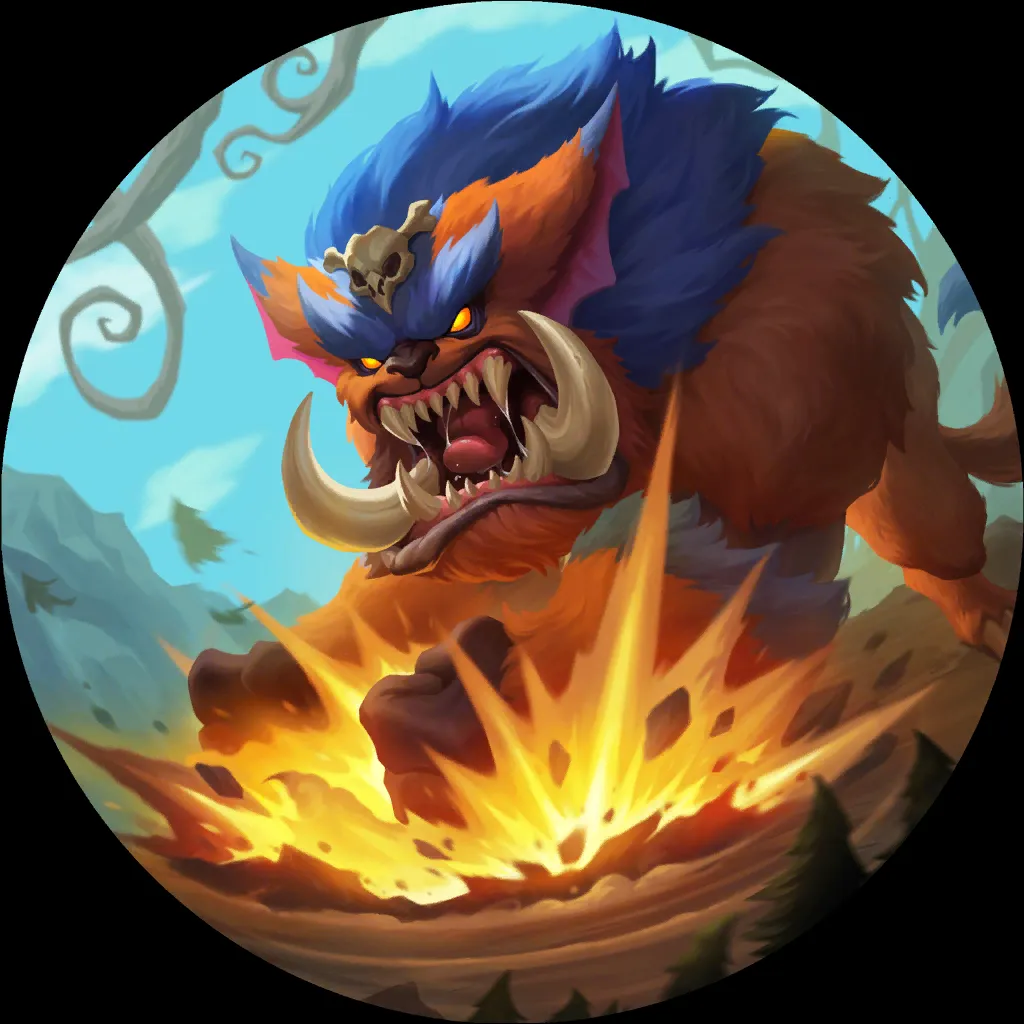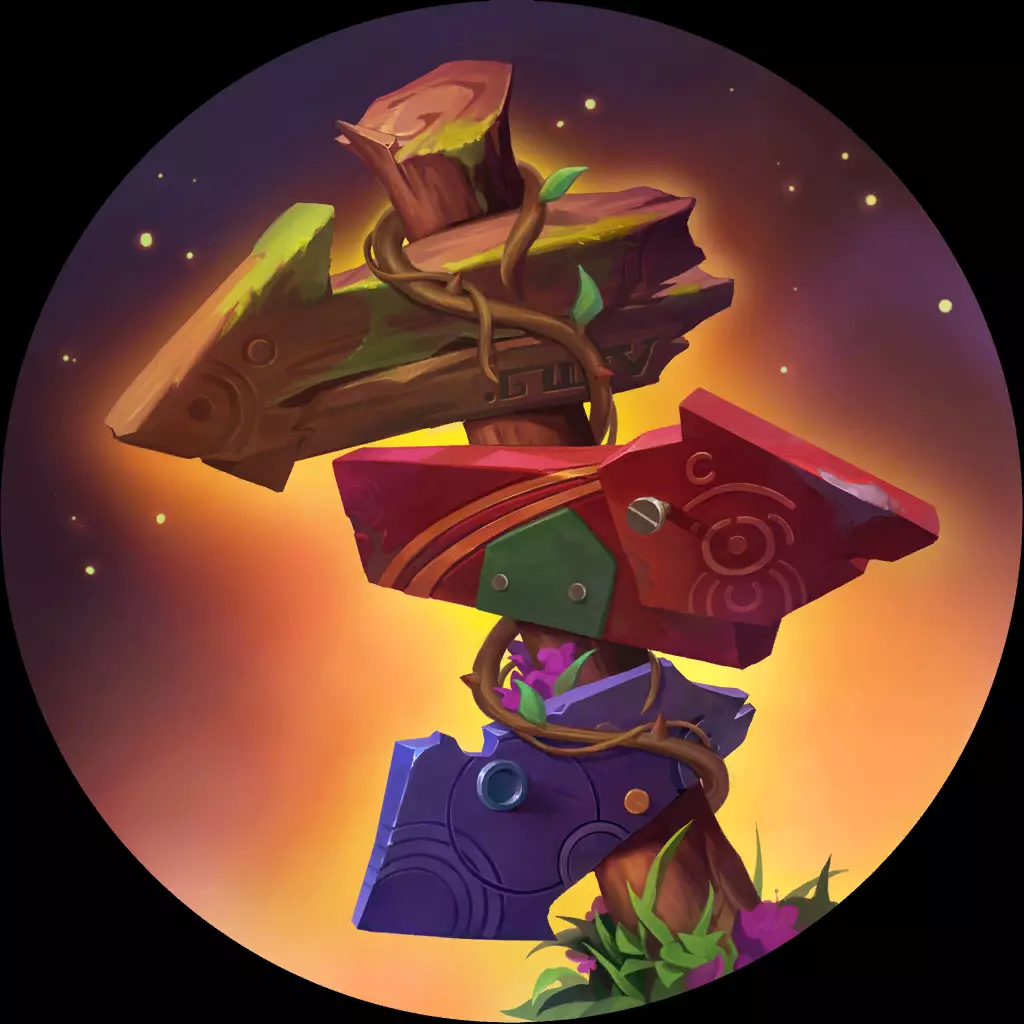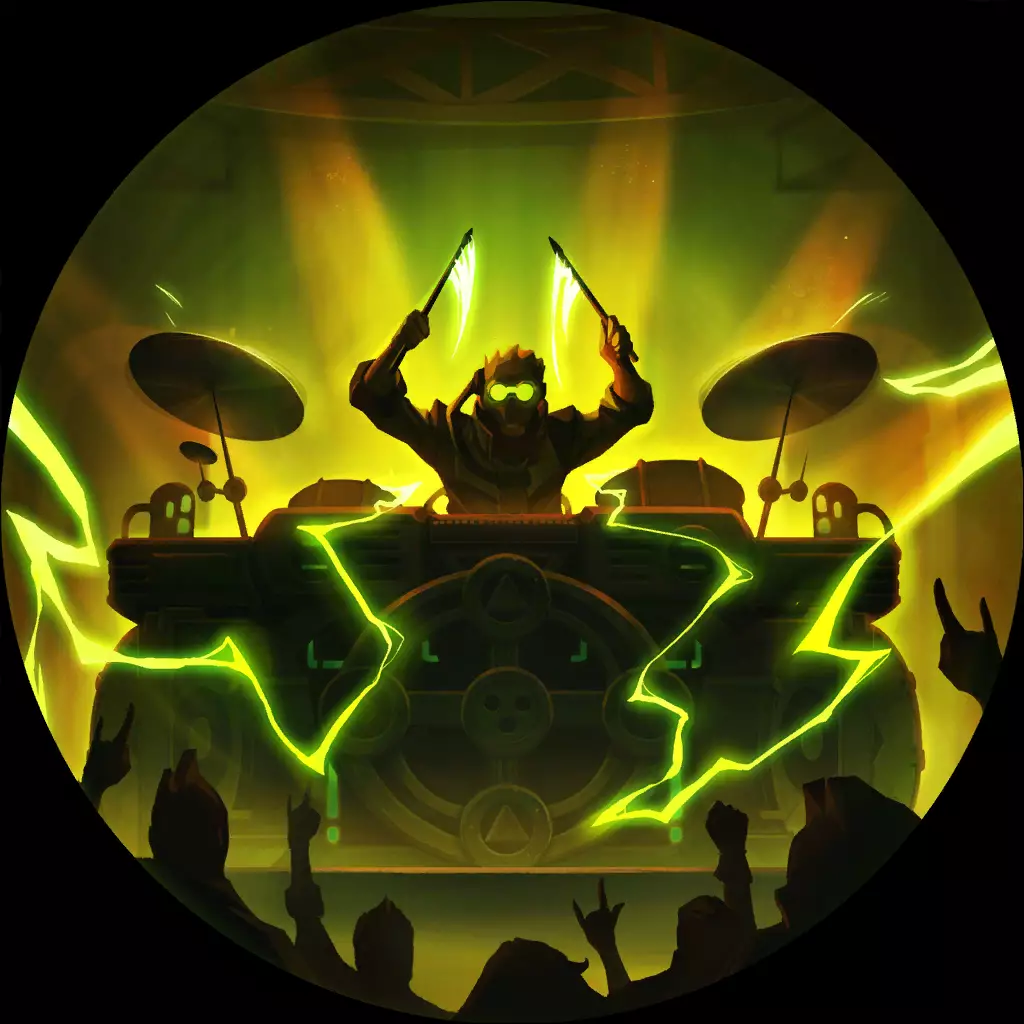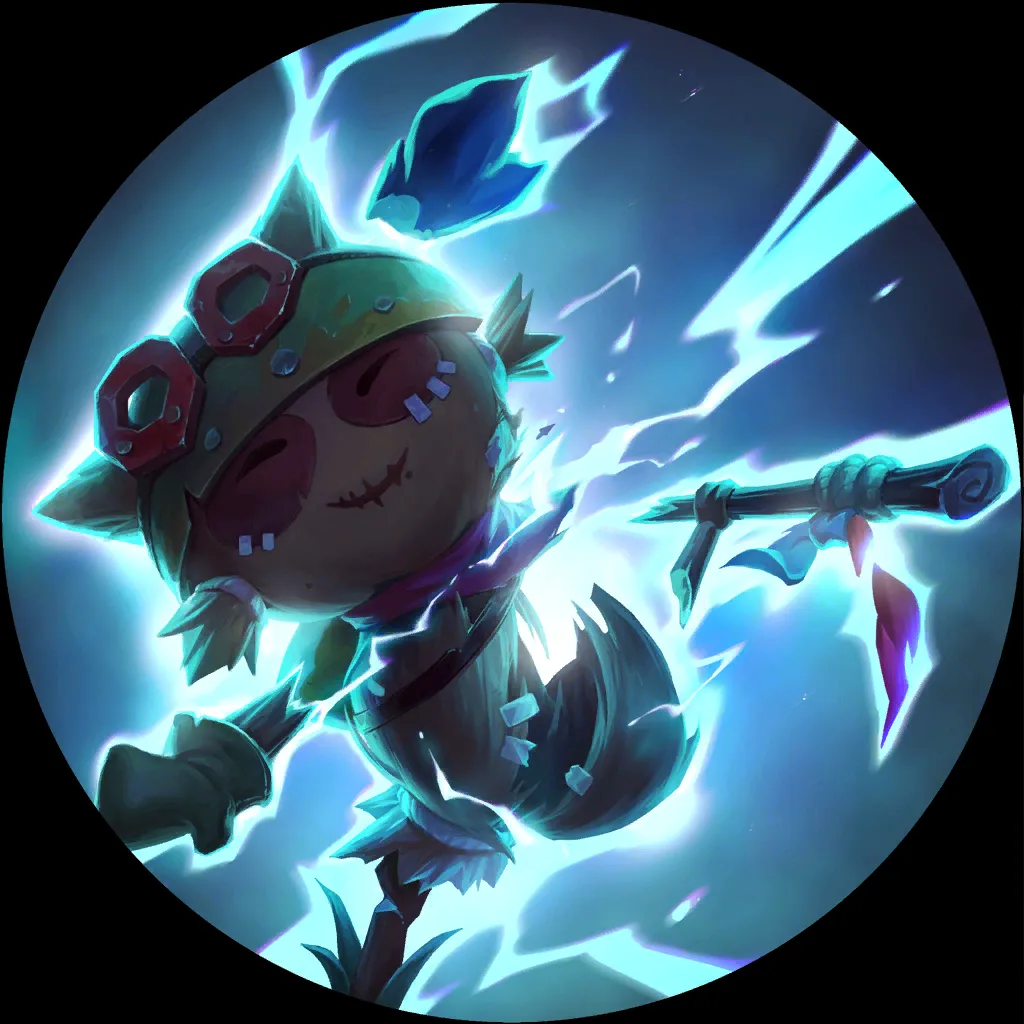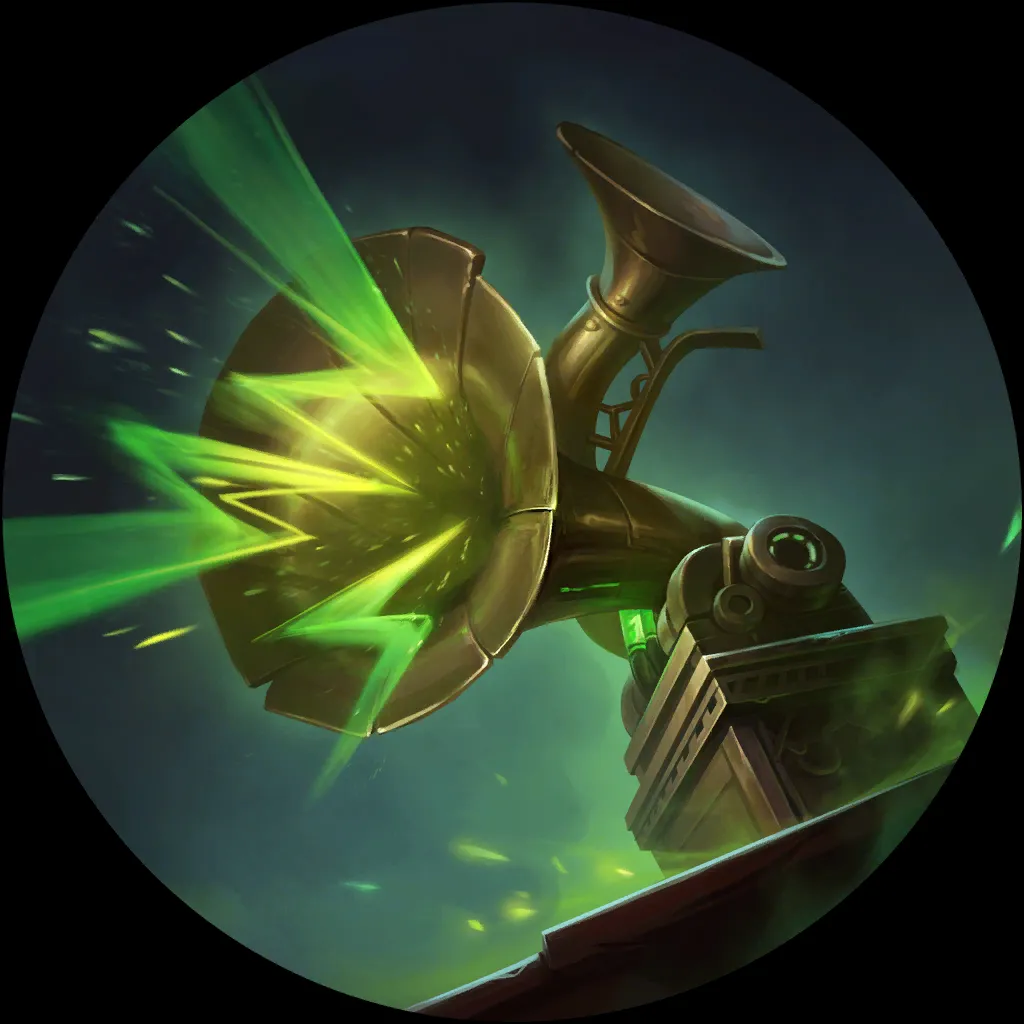 This is the version took to Top 4 in the Mastering Runeterra's $1K Tournament (that turned out to be a $2K event thanks to our awesome community!), and if you're familiar with previous Ezreal Seraphine decks, you might spot something right away – let's talk about it.
Ezreal Seraphine's Third Champ Problem: Viktor, Vi, or a Third Ezreal?
In my opinion, this decision is entirely a matter of preference. If your goal is to bring this deck to the ranked ladder, I would recommend using a third ezreal, as it ups the deck's consistency on what it does best, killing your opponent.
Viktor has been a recent addition that, although cool in my opinion, doesn't play to the deck's weaknesses, only to its strengths. As in, Viktor is best when Seraphine is on the board, and when she's on the board, you want Ezreal on the board. Viktor's generated spell progresses Seraphine, which is nice, but I don't think he brings enough to the table to be better than a third Ezreal, especially when Seraphine is down.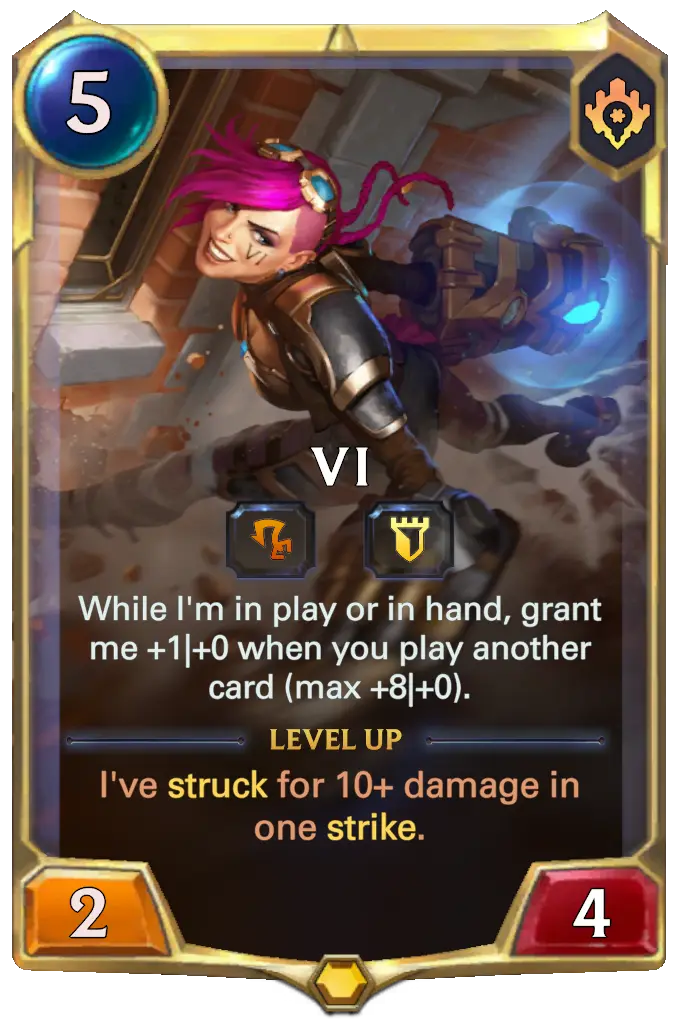 Vi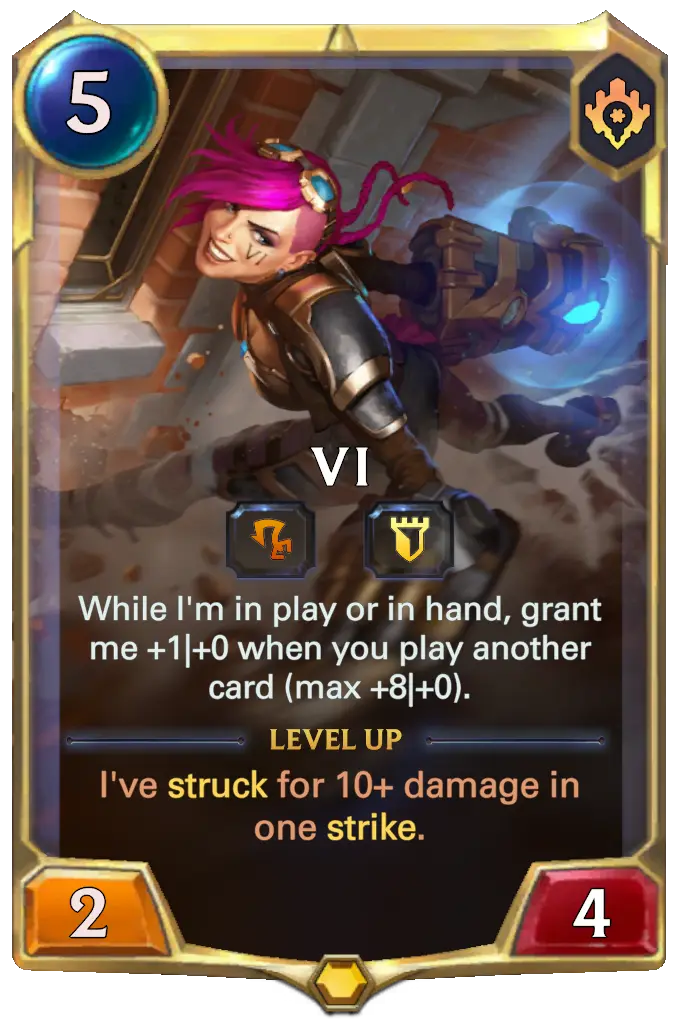 was a recommendation from Bleugod, another fellow Back Alley Bar
enjoyer. She should cover our deck's weaknesses against midrange decks (mainly Vayne Aatrox) as a nice unit that will get a bunch of good trades off and set up a safe Back Alley Bar
round, allowing us to gain control of the mid-to-late game on several midrange matchups. She lined pretty well with my strategy for the tournament: bring three good decks that share the same goal of having a decent/good matchup into Aatrox Vayne, and want to ban the opposing Seraphine Bar deck.
With our choice of champions out of the way, let's talk about the rest of our deck.
The reason this Seraphine deck exists. Back Alley Bar
is probably the second-best card in the game right now (Aatrox being the first) and our best card in a mile. We want the Bar in our opening hand every game, and in multiples if we are in a Bar mirror. Be careful to not get blown out by a Rally or similar power play when you drop your Bar, and you'll be fine.
One of our very few three-of cards. As I've explained in my Seraphine Viktor guide, you want a lot of spell variety when playing Seraphine Bar decks, and Conchologist
is one of the few cards that adds variety and consistency at the same time. While being a nice body, he will find us new spells that we can use to either level up our Seraphine, or get value off her after leveling up. All in all a great card for our deck.
I was on three copies of Pokey Stick
, but I've trimmed it down to two, to add one copy of Gust Monk
just so I could have extra blockers and attack buffs for trades. Pokey is a really amazing card that will help us use our early mana while cycling through our deck and help us find our win conditions.
Bandle Deny is nice, and has a dear place in the deck as two-of. Puzzling Signposts
is a neat interaction tool – especially against Aatrox decks. People still use the side of Fish Fight
that strikes and unequips an ally, and you can use this to your advantage!
The same goes for Furious Wielder
: if instead of recalling the strike spell you destroy the Equipment, it's as if you've actually denied it! Not to mention how good the card is against big spells like Champions' Strength, Feel the Rush, and Vengeance – buying a round is often all you need to assemble your combo pieces and burst the opponent down.
Sputtering Songspinner
is a nice card that always finds decent value. You could trim this to a one-of and increase the number of Pokey Sticks, and still do fine. I prefer two copies because we're not exactly mana-hungry on the later stages of the game, especially if Back Alley Bar
is down.
The Darkness
that Darkbulb Acolyte
generates is nice as another Mystic Shot-esque card, but one of the big reasons we use this fella is for the Augment keyword – it ramps up pretty nicely and allows Darkbulb to get good trades, especially against Tough units like Ranger-Knight Defector
s – it can even threaten Aatrox if it gets big enough.
Even though the generated Cloud Stance
is face-up, Gust Monk
is a nice unit that will always find value, and the spell progresses our Seraphine (while also being a neat counter to Quietus
). You can also use the Cloud Stance proactively to recall a value-generating card like Seraphine herself, Barkeep, or Fanclub President.
Poor Millie, she saw herself going from an auto-include, three-of follower in every Seraphine deck, to just another one-of. Fanclub President
still gets nice value, though, and can discover game-winning effects for cheap, but her increased cost makes us not want to run her in multiples due to how our curve plays out: double-drawing her would mean we can't play the second one until after round seven (since we ideally want to play Bar on six).
Ah, the love and hate relationship of Yangzera and Thermogenic Beam
!
This time we have even more reasons to only run one copy of Thermo, though – this is one of the few decks that put spells on the stack alongside Thermo, due to cost reductions (with Thermo already on the stack, you can only add zero-cost spells) but remember that Thermogenic Beam is a full-round commitment. You'll tap out! Tapping out is bad! Be careful when you use it.
Bandle Tellstones
has been a nice addition since it was buffed to have Electro Harpoon
among its choices. We'll usually choose either Heroic Refrain
for survivability, or Electro Harpoon to burn face – but Yordle Contraption
can be used to destroy opposing landmarks (like Bar!).
We're entering the Mystic Shot-esque cards territory now. Group Shot
is a very good ping that costs zero mana when Bar is down, and can be a nice SpellShield-popper, or just used as ping against Challenging birds being thrown our way.
Piltovan Tellstones
used to be a two-of until we decided to run a hard copy of Aftershock
.
Progress Day!
is the best choice here, but you need to be in a good spot to use it, so it's not bad to go for one of the other tw choices – just remember that you sometimes need to refill your hand on the later stages of the game.
Trinket Trade
is an amazing card when Seraphine levels up, and an amazing card to follow up a Back Alley Bar
slam. The zero-mana Otterpus (if New) is an extra blocker, and the net +1 mana gain helps us regain some of the tempo lost to the Bar slam – all in all, Trinket Trade generally reads "+2 Seraphine progress (both itself, and the Prank
), one chump blocker, +1 spell mana."
We main-deck one copy of High Note
because it's preferable to not have to cast Seraphine's spell (it's better to just wait and replay her), except for when you want to shuffle the extra Seraphine through a double cast. 
It's funny that Mystic Shot
is a one-of in a
Piltover & Zaun control deck, but we can't afford to run a lot of "not-New" cards, so it gets cut down to a one-of in our deck. And Ezreal already makes a lot of them, anyway!
Rummage
is one of our best gas cards, and whenever possible we want to save it for after Seraphine flips. Try to not use it early, and be wary of what you discard with it.
A good rule of thumb is to only discard cards that you don't see yourself using over the next two rounds (or the next four or five actions) to finish the opponent off – once we cast Rummage
with Seraphine, we're looking for ways to end the game ASAP.
Just like Rummage
, we want to try and save Time Trick
for after Seraphine levels up – but, unlike Rummage, we can use it on early rounds to not burn our unspent mana and look for targeted draws (Bar, Champions, answers) that we need at the moment.
Aftershock
is seeing itself on the main deck because it's a great card right now. Three damage for three mana is always nice, and six damage for two mana (when Seraphine (level 2)
and Bar are on the board) is even better. Realistically, though, we're looking for Aftershock
mainly on Bar mirrors, as those are defined by how many Bars, and answers for Bar, each player draws.
I used to run Caustic Riff
as a two-of before the hotfix because it would absolutely dumpster Champions' Strength
decks, especially
Piltover & Zaun versions. With Champ Strength seing less play nowadays after the hotfix, we can trim it down to a one-of. It still finds good value as Piltover's best form of AoE, but is not as needed as before.
Get Excited!
adds some needed reach for our deck if Ezreal can't get the job done; it can also act as removal if needed too. Try not to use it too early, though, because the longer the game goes, the better discard fodder you'll have. And this amount of reach is something you really want to double with Seraphine (level 2)
.
Stress Defense
can be used as protection for our Champions against strike spells, Challengers, or damage-based removal. Some people use two copies of Wallop
and zero Stress Defense
– I like to use one of each, especially because Stress Defense is another nice way to answer strike spells like Fish Fight
and Furious Wielder
. Again, we're only looking to delay the game long enough to be able to assemble our Champions on board.
Sump Fumes
is a really good card in Seraphine decks that's pretty much always active. Remember that you can also activate it on the stack with cards like Pokey Stick
, provided that you order them correctly (Pokey Stick needs to resolve before Sump Fumes!). There is currently a visual bug with the Oracle's Eye that will show incorrect damage for Pokey plus Fumes, but trust me on this one: the interaction works.
Wallop
is a good way of delaying our opponent for one attack token, be it a big Aatrox, Pantheon or Viktor. Try to save these stalling tools as much as possible, though, since you only run single copies on your deck, and look for the best ways to blow your opponent out – always remember that your Nexus's Health is a resource that you can use!
Drum Solo
is a really nice spell that gets activated quite often. You can try to activate it going into round five on slower matchups, or save it for needed redraw later on, after having survived early and mid-game storms. Be careful about when to cast the Solo, though, as it's a big mana investment that opens up windows for punishment.
Our main way to deal with Aatrox on curve. Look for ways to Hexbliterate units while also destroying their equipment, taking the most value out of the card. Also try to have mana and cards left after casting Hexbliterator
, to play around SpellShield and Health buffs.
---
How to Play our Ezreal Seraphine Deck
Your main goal is to get the Bar down as soon as possible, with relative safety. You don't want to die for playing your Bar, but you're not feeling as bad if you take a chunk of Health for playing it, since the regained tempo is massive.
Play the early game trying to keep the board clean and controlled, but don't use too many resources for it – it's fine to be slightly behind on the board as long as that's not getting you killed. Check out my previous articles on how to manage Tempo and Resources, as those are generally good strategy guides to help you understand much-needed fundamentals to have success with this deck.
The main way to mulligan is to look at your opponent's deck and think about how they'll play their opening rounds in a perfect world – then look for cards that counter those plays. A good rule of thumb is "Always keep Conchologist
, Pokey Stick
and Back Alley Bar
," the rest you'll figure out by looking at your opponent's deck.
Once you've leveled Seraphine, or she's close to leveling, your goal is to have one action where your board has Seraphine (level 2)
and Ezreal (level 2)
, and have some mana left to spam spells in order to kill your opponent.
---
Ezreal Seraphine Bandle Bar – Matchups
This is a tough one.
Aatrox Kayn decks are kind of free because it only puts pressure on you on their attack round, and only once per round – no Rally nor free attack shenanigans.
But facing an Aatrox Vayne deck, on the other hand, is a pain – try to get rid of Vayne ASAP or else she'll take over the game. You can chump their units slowly, and you win if they're on a hand with a lot of birds. But things get rough if they draw Steadfast Elkin
and The Darkin Aegis
.
You should try to squeeze a win out of stalling the game long enough – be clever about using Puzzling Signposts
: you can cancel Fish Fight
with it, or get a favorable trade by destroying The Darkin Harp
or The Darkin Aegis
, and also negate an Assimilation from World Ender.
Further reading: For the other side of the matchups, check Card Gamer's World Ending Birds with Weapons – An Aatrox Vayne Quinn Deck Guide.
---
Aatrox Kayn
As stated previously, this matchup is pretty free. We only need to worry about their attack token rounds – other than that, we're free to develop our game plan.
Try to keep the board clean and don't allow them to Equip the Cultists, especially with The Darkin Aegis
. Three-damage spells are good against Kayn, since he will most likely be Challenging our 2/1s.
Their only out-of-combat interaction is Furious Wielder
and Aatrox's spell: you can Signposts one and Stress Defense the other, so as long as you don't allow yourself to get blown out you'll be fine.
---
Pantheon Varus
They can only go tall, so look for ways to deal with it, like Wallop
and Stress Defense
. Puzzling Signposts
is very nice to counter Furious Wielder
, and you can drop Champions relatively safely and start getting value from them. Don't be afraid to chump-block their units since there is a chance you'll need to face-tank one big hit, so playing to save some Nexus Health is fine.
Be careful with the Improvised Sandworn Amulet
, since we don't have a lot of Fearsome blockers.
---
Bar Deck Mirrors
These matchups are solely decided on how many Bars, and answers to Bar, each player draws. Dump everything for those.
We're looking for Aftershock
, Bar, Piltovan Tellstones
, and maybe even Bandle Tellstones (although that last one is not very good if you don't have your own Bar discounts). Also look for Conchologist
and Pokey Stick
, since they provide nice refill and we don't want to lose to critters chipping our Health down.
---
Red Gwen
Look for low-cost removal and ways to kill Katarina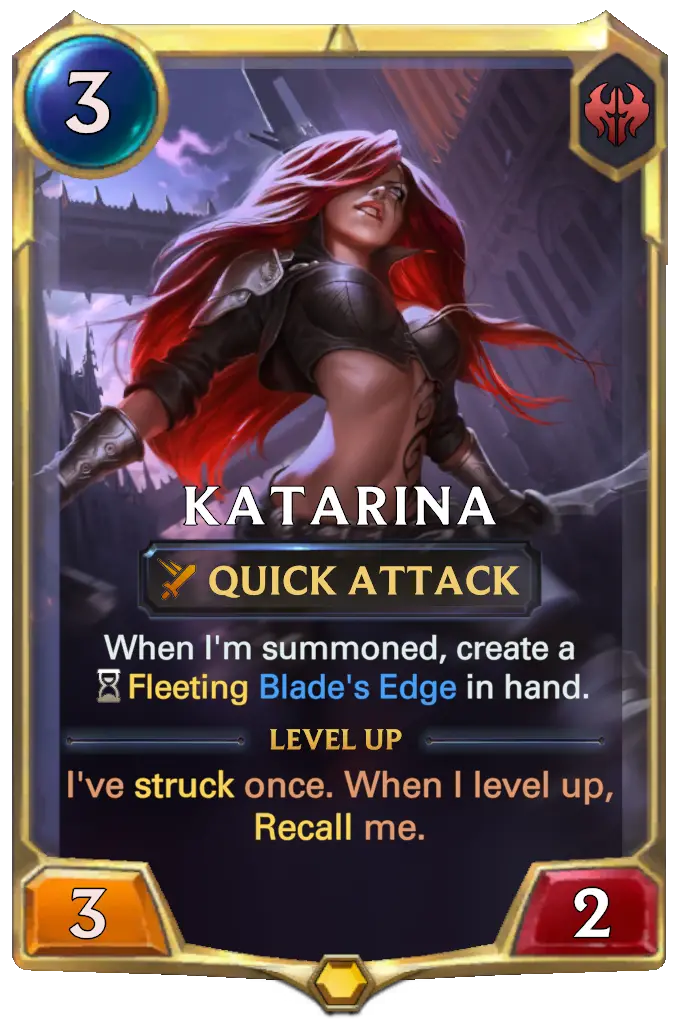 on sight. You cannot allow Katarina to level up in this matchup, no matter what happens.
Don't play Champions unless you have spare copies in hand, or you can counter Quietus
.
Hexbliterator is a nice answer to Eternal Dancers
. Always consider Ruined Reckoner
on the opponent's attack token – don't kill it unless you need to, or if a stronger enemy has died, to avoid Eternal Dancers potentially going infinite.
---
Feel the Rush
Look for Bar, Conchologist, Pokey Stick, and Seraphine. Only keep Ezreal if you already have Seraphine and Bar.
Try to beat them down with random cards until She Who Wanders
eventually comes down. If we draw multiple Champions, we can drop them near the She Who Wanders
round as protection for the spare copies in hand (they turn to spells and don't get Obliterated). If they cast Feel The Rush
, drop your champions and kill them (yeah, it's that simple!).
---
Jayce Heimer
Bar is really important here. Their win condition is racing us down, so don't play units early until they play their hand out – try forcing them to play Production Surge
before Hextech Handler
, so we can ping their turrets down before the buffs come.
Always kill that frigging box-of-french-fry-looking Handler on sight. Also, try to keep up four damage starting on round four, to handle their Champions – they're their only source of value, so killing them ASAP and denying value can be a win condition on its own.
---
Wrapping Up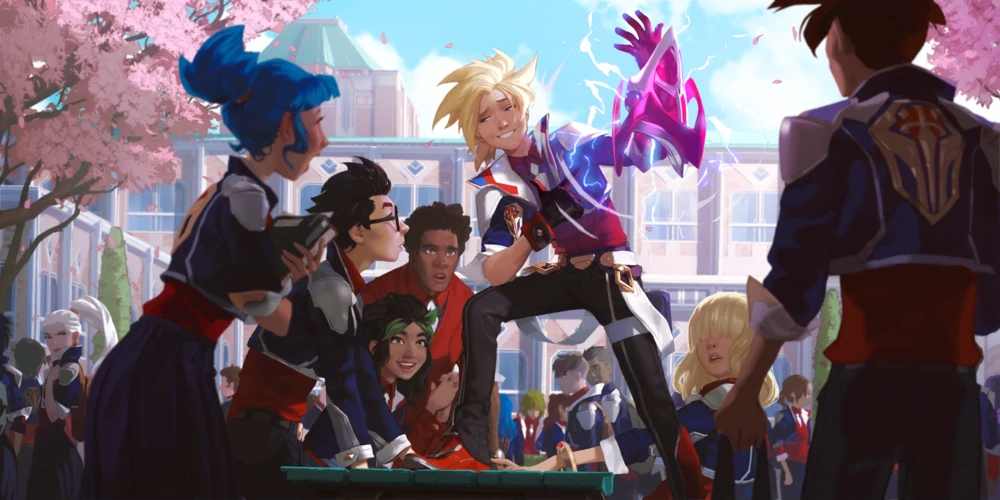 Alright! That will be it for this
Bandle City flavor of Seraphine Ezreal deck. I had a lot of fun writing this piece because I love to play Seraphine decks myself, and having to find different paths to lethal every game is always super interesting. If you've made it this far into the guide, thank you as always, and leave any feedback or suggestions for guides I could write about on my socials, found below
Thank you guys so much and we'll meet again in the next deck guide!
---
About the author
Playing LoR since beta, Masters player every season, with multiple rank 1s and 2s. Topped Seasonals twice, qualified for the Regional Worlds Qualifiers, and got way too many grassroots tops and wins to put into one single paragraph.
If you want to provide any feedback about the article feel free to reach out to me on any of my socials:
Twitter: https://www.twitter.com/yangzera
Discord: Yang#7463
I also do coaching! Want to improve on a fundamental level and have your skill transcend metas and balance patches? Contact me on metafy! mfy.gg/@yangzera
---
---