Draven Sion is an aggressively-slanted midrange deck that takes advantage of discard synergies for massive amounts of card advantage and tempo.
Many people may remember this deck from the beginning of the Bandle City expansion. Howeve...
This is one of our Premium articles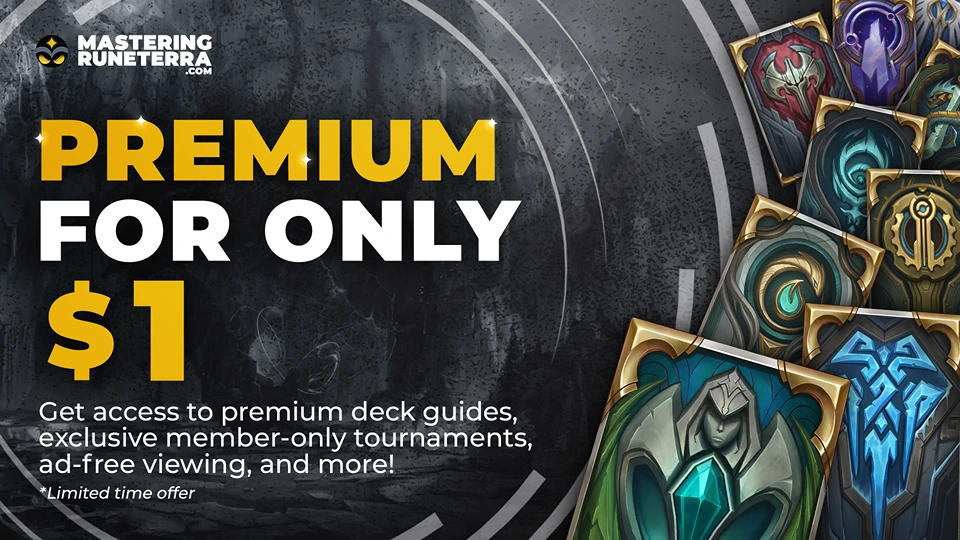 • Try our Premium Subscription for only $1 for the first month get access to Deck Guides for all the top decks, ad free viewing, subscriber only tournaments and a private Discord channel and unique role
Level up your game with the Mastering Runeterra Premium Membership!