Deck-building is a very sought-after skill in the world of card games. Some people owe their  entire careers to their deck-building skills. However, I believe that it is VASTLY overvalued and people do themselves more harm than good trying to br...
This is one of our Premium articles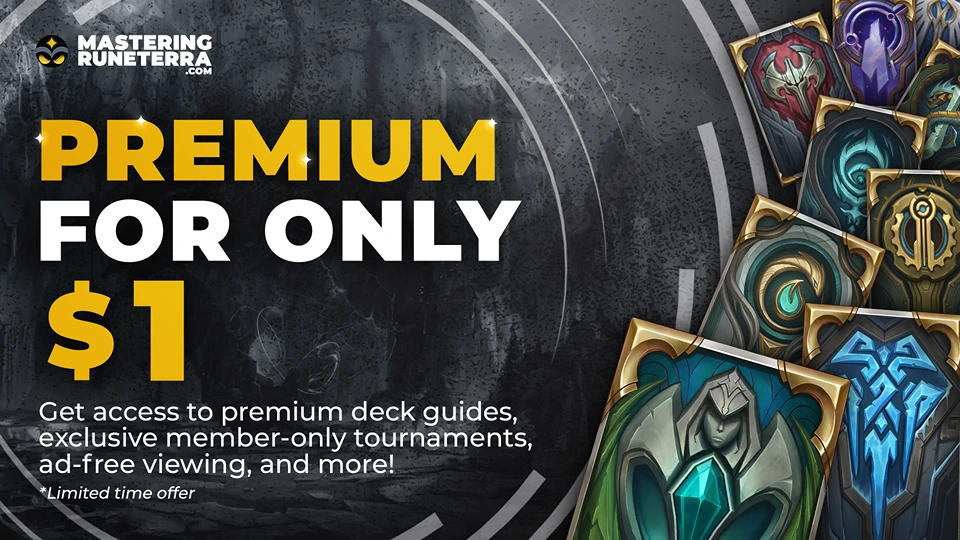 • Try our Premium Subscription for only $1 for the first month get access to Deck Guides for all the top decks, ad free viewing, subscriber only tournaments and a private Discord channel and unique role
Level up your game with the Mastering Runeterra Premium Membership!