With the release of the World Ender expansion there were three new cards dominating the Runeterra meta: Champions' Strength
, Acolyte's Reliquary
and Aatrox
. After the December 13th hotfix, all ChStr decks lost a lot of power, and Kayn
Aatrox got notably weaker; however,
Demacia Aatrox decks remained nearly untouched and rose to the top of the LoR metagame. 
Through the combination of Vayne
's incredibly punishing midgame tempo and Aatrox's overbearing late game, I believe Demacia Aatrox is currently the best deck in Runeterra.
6
10
13
11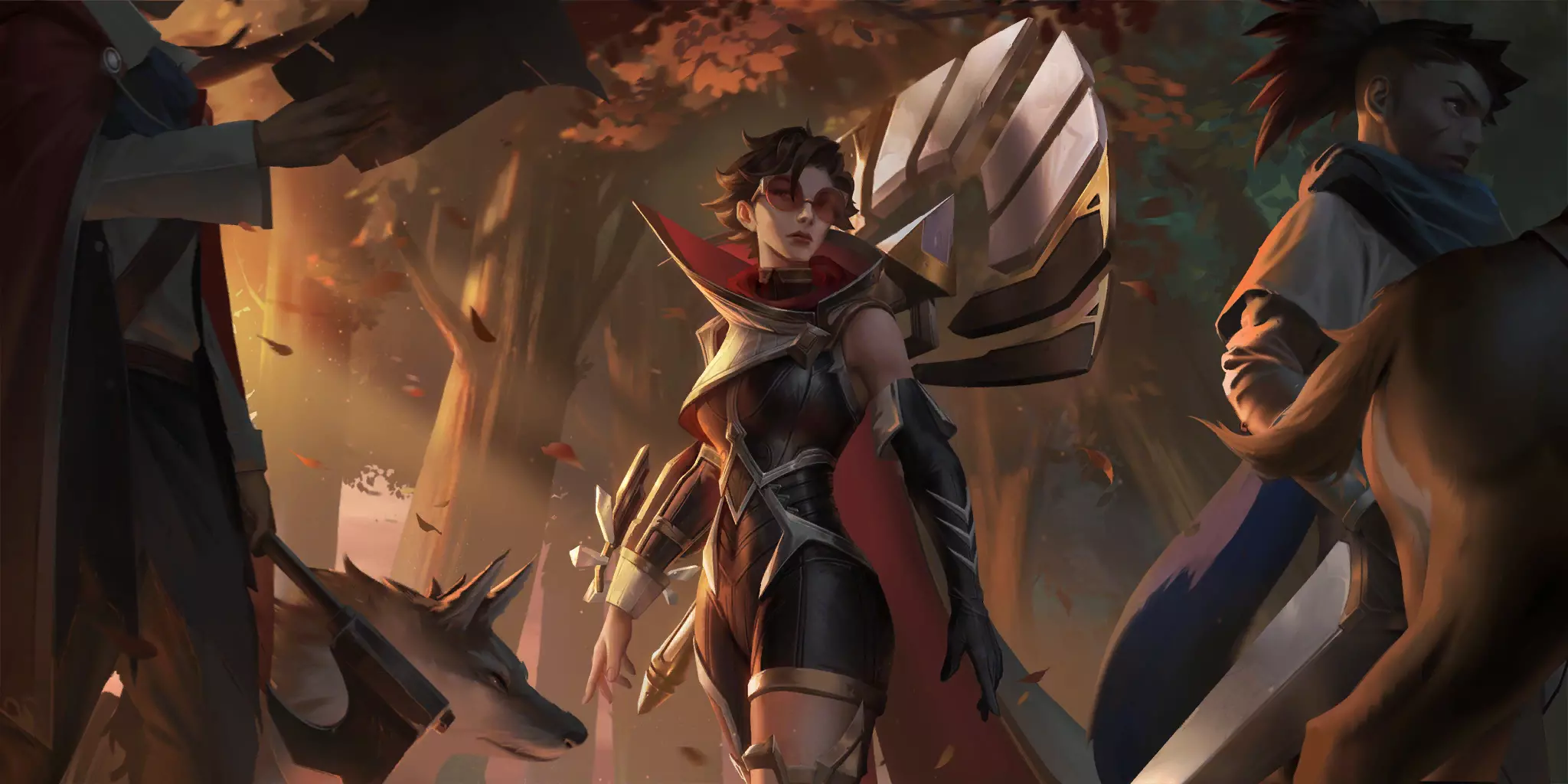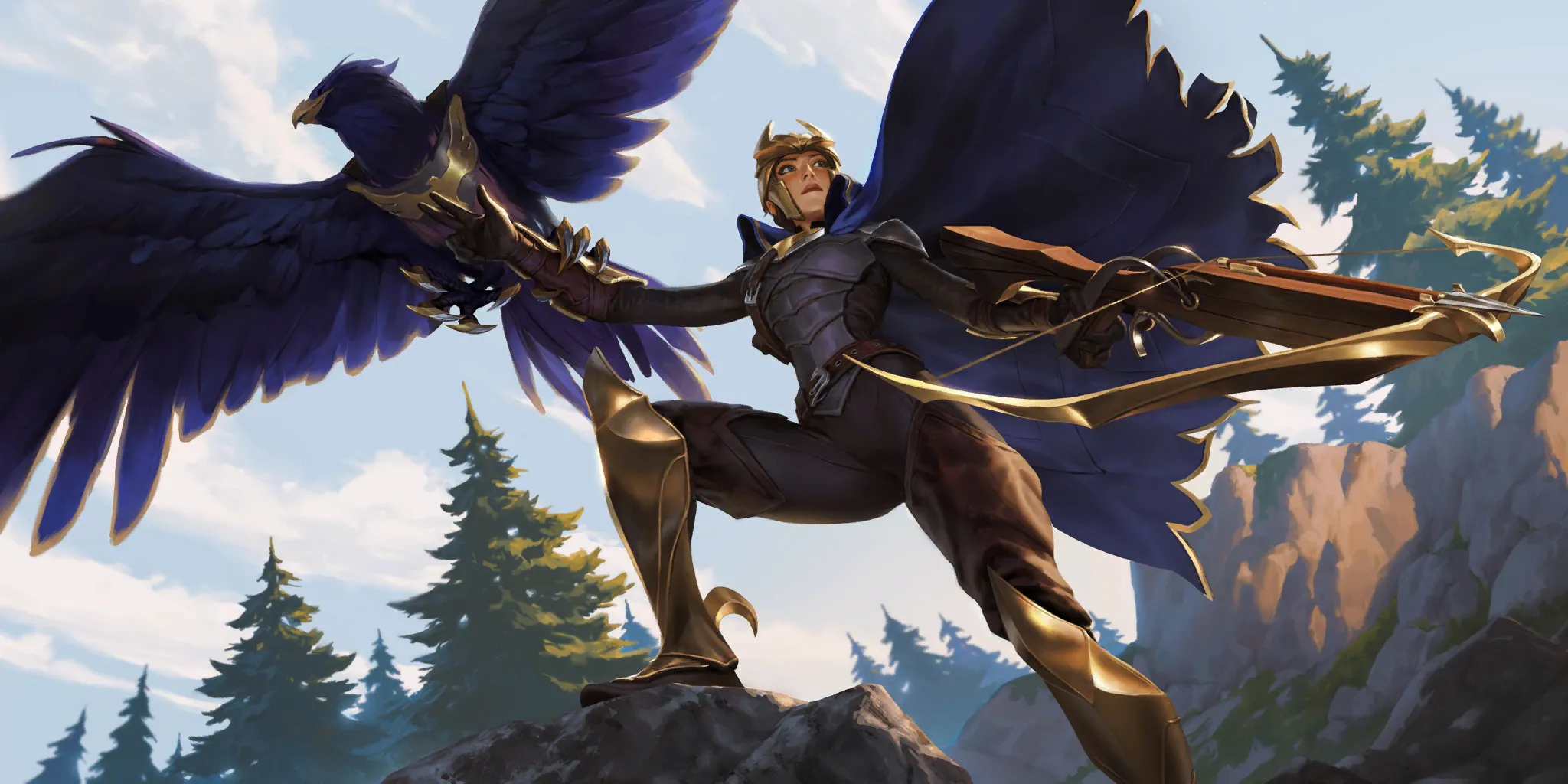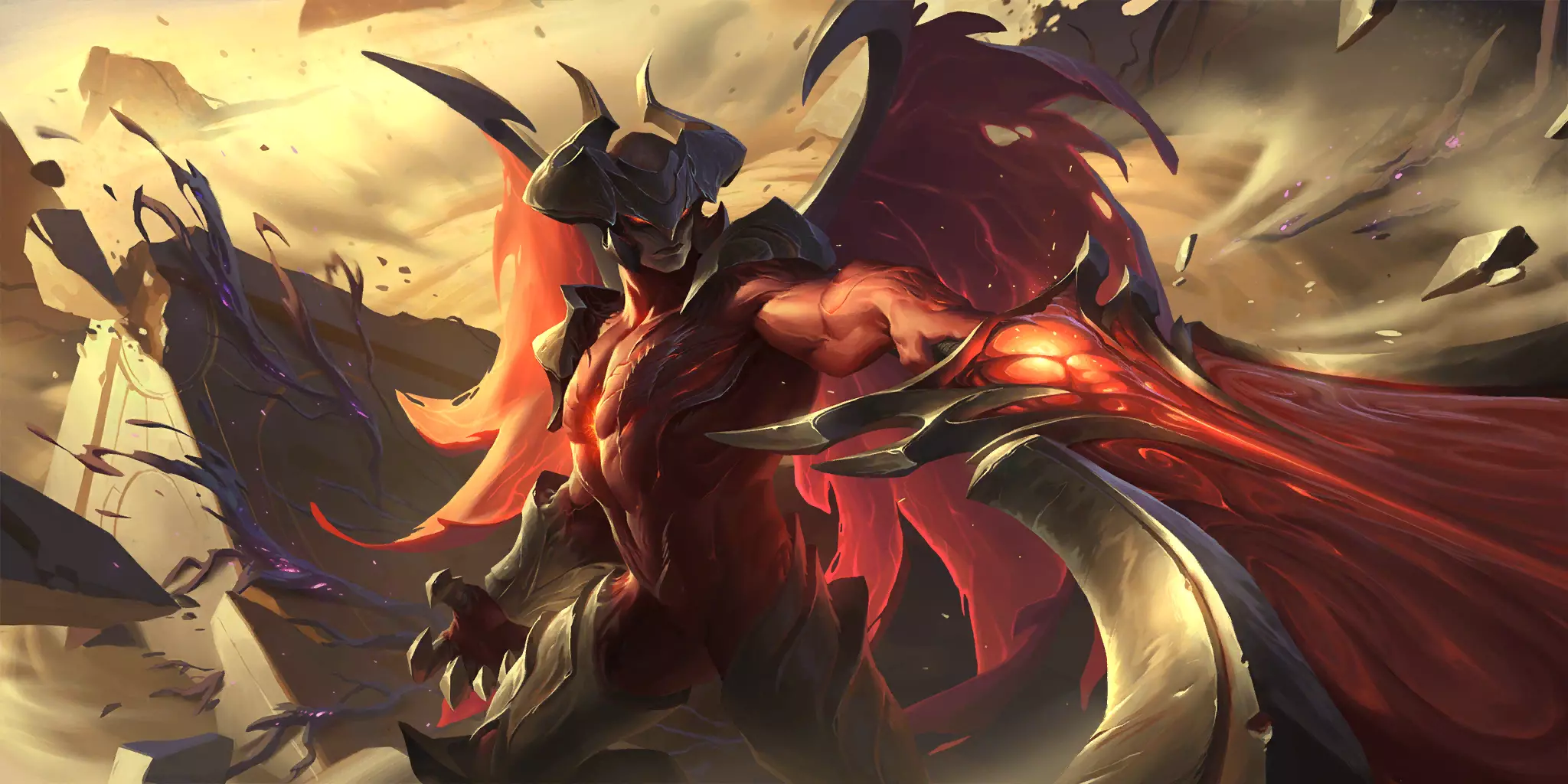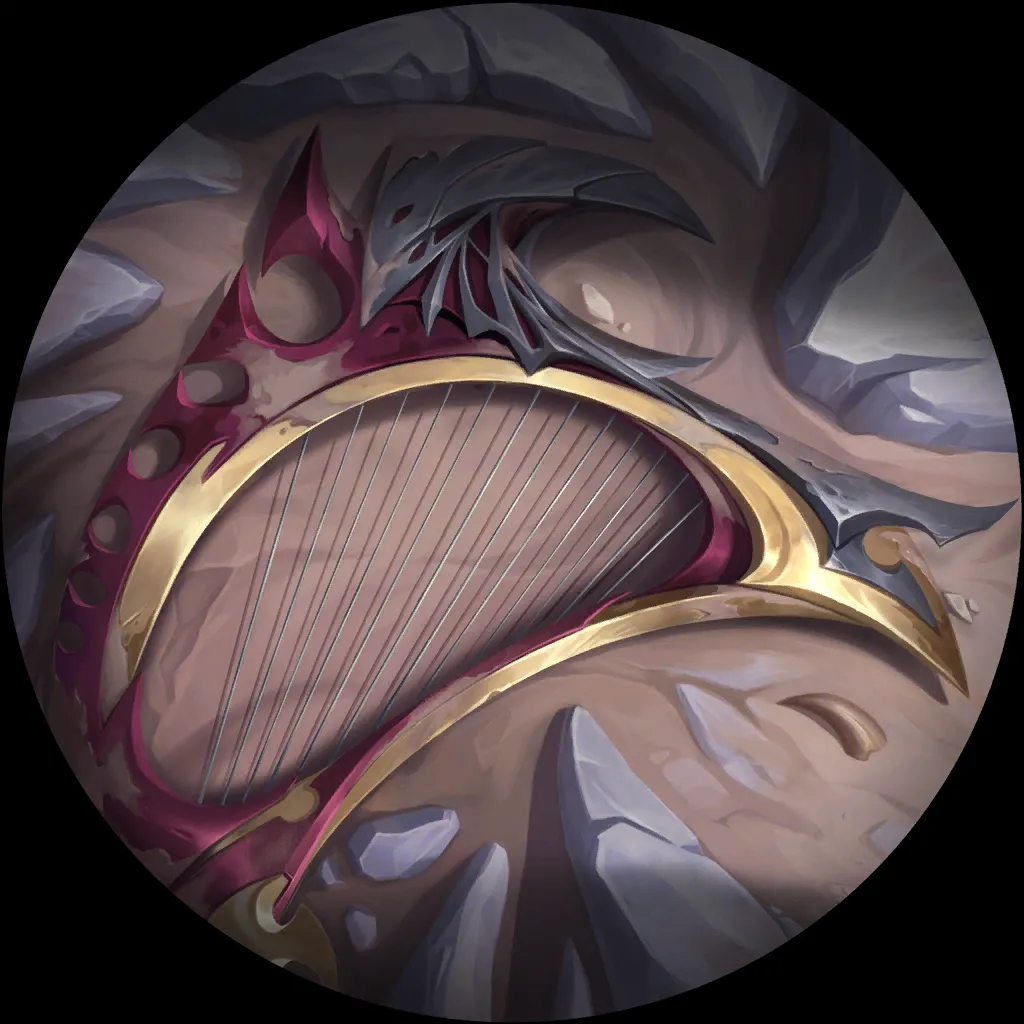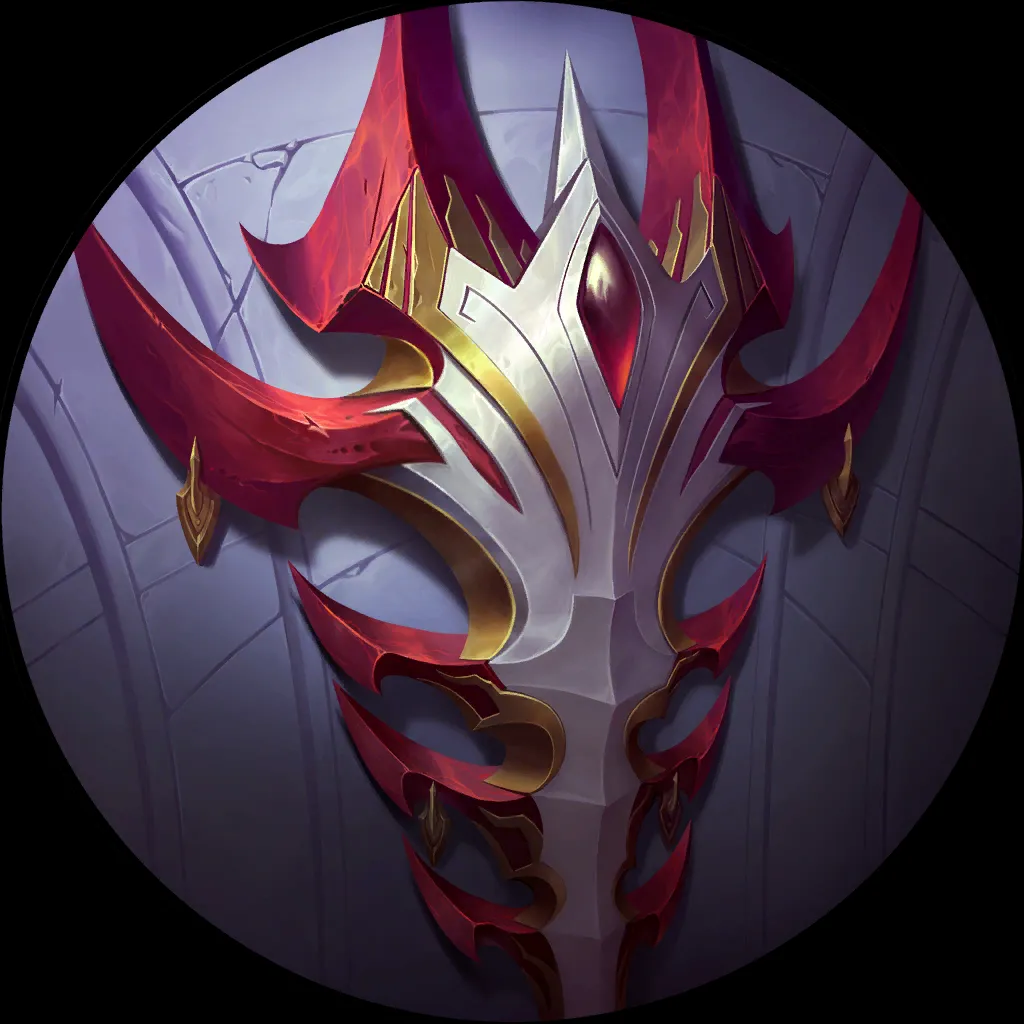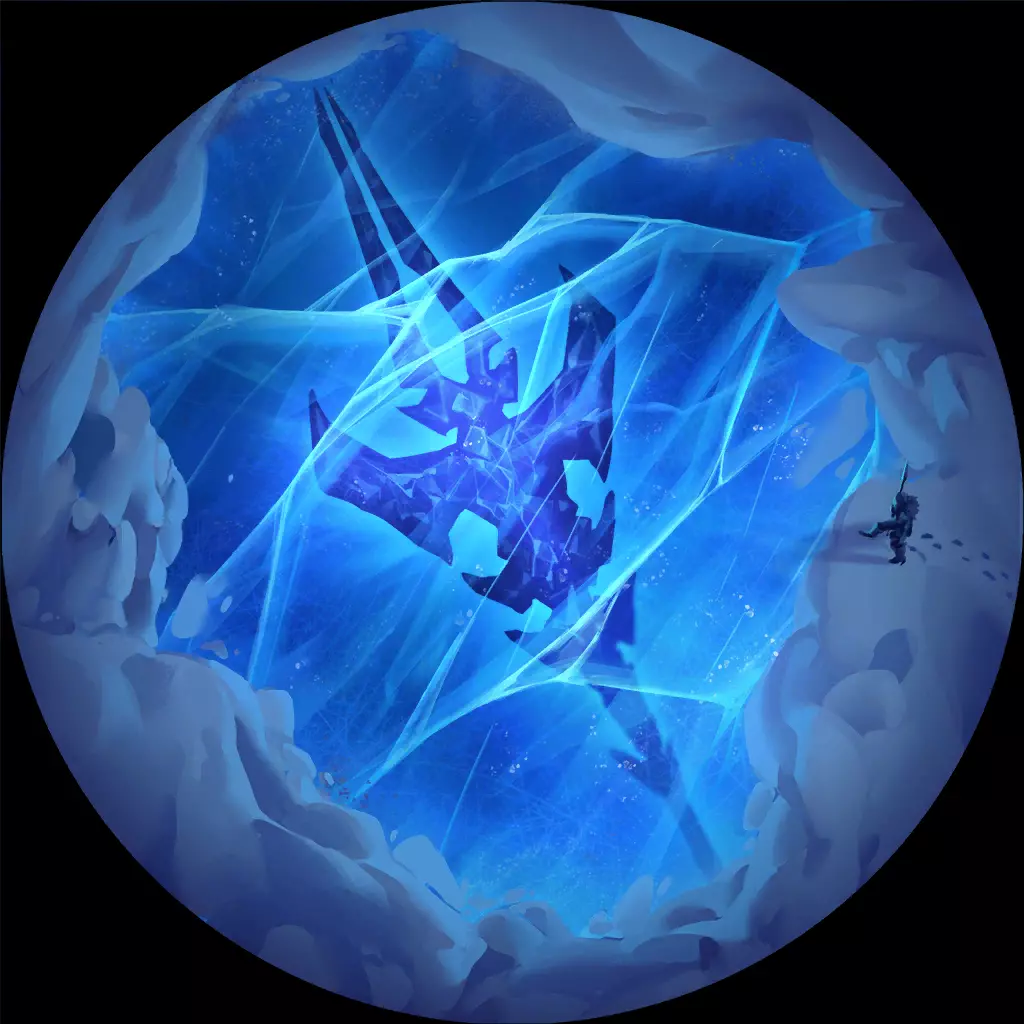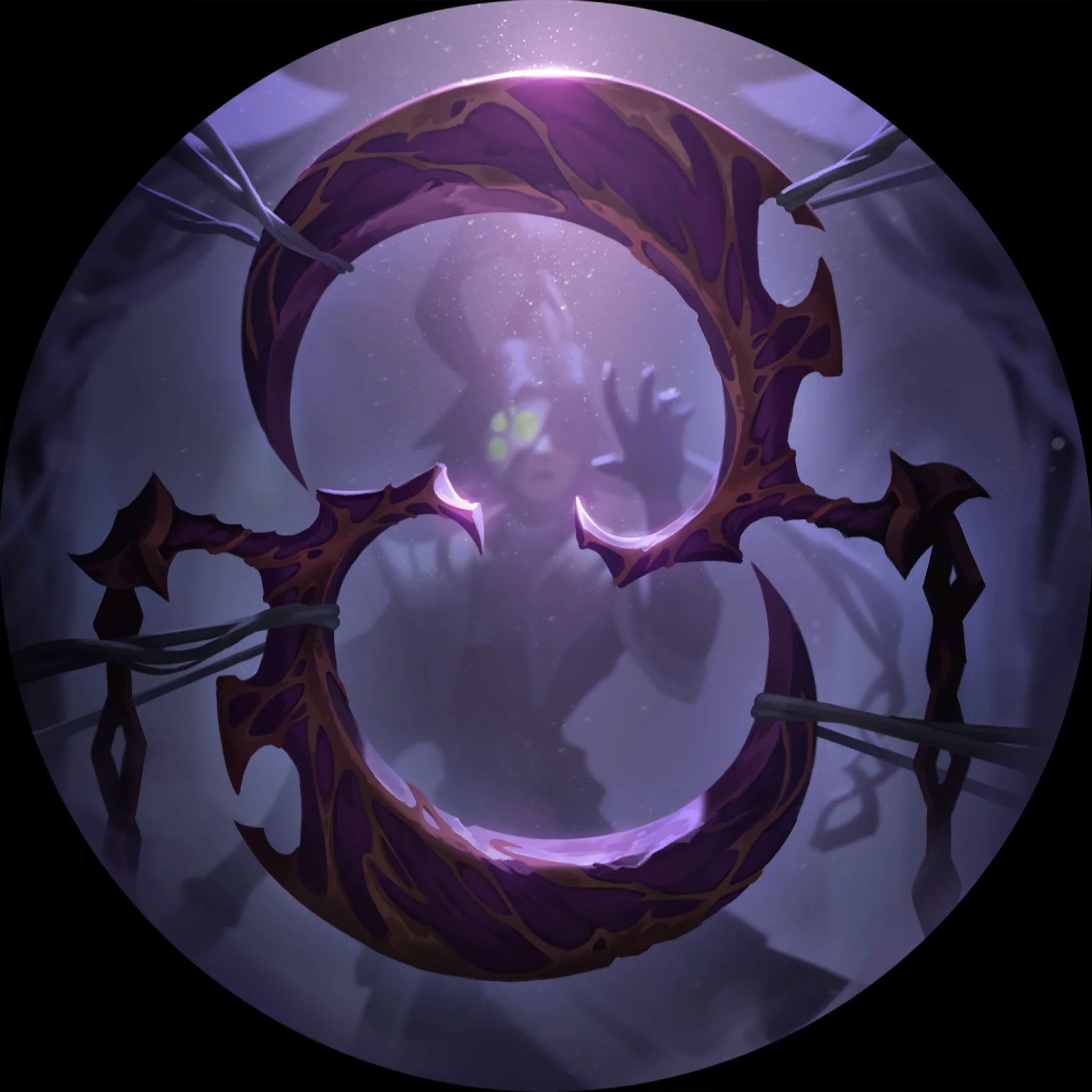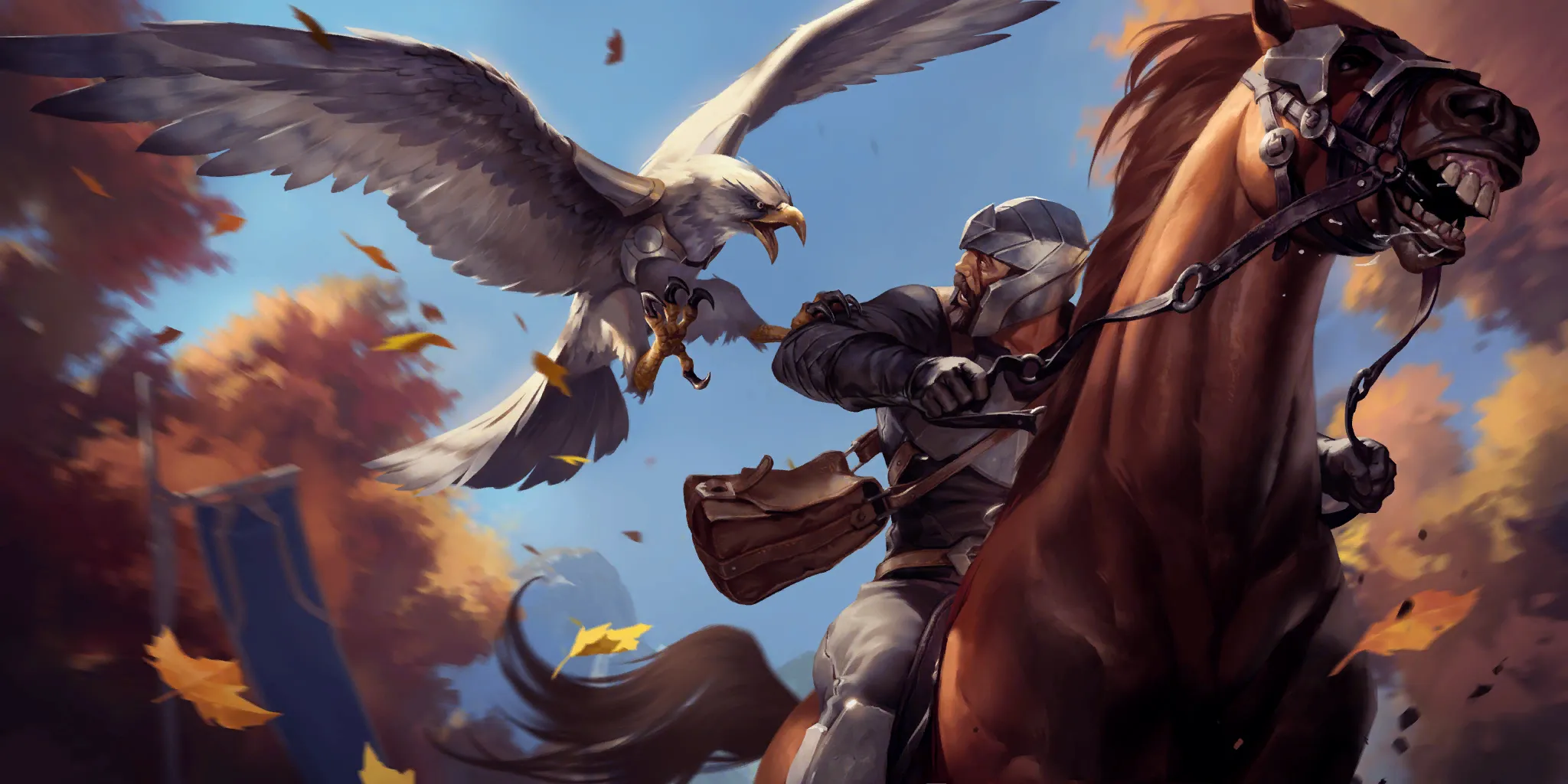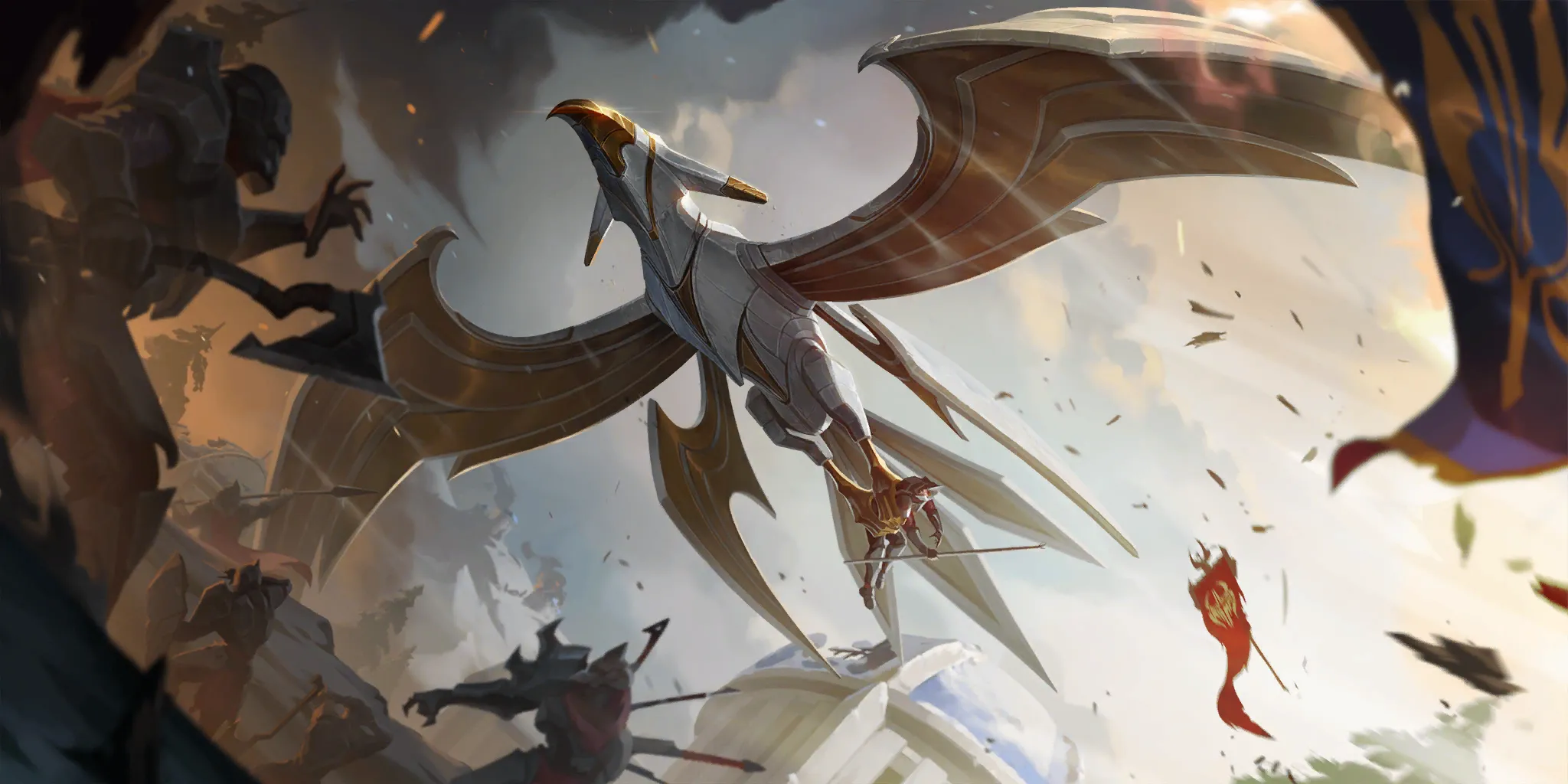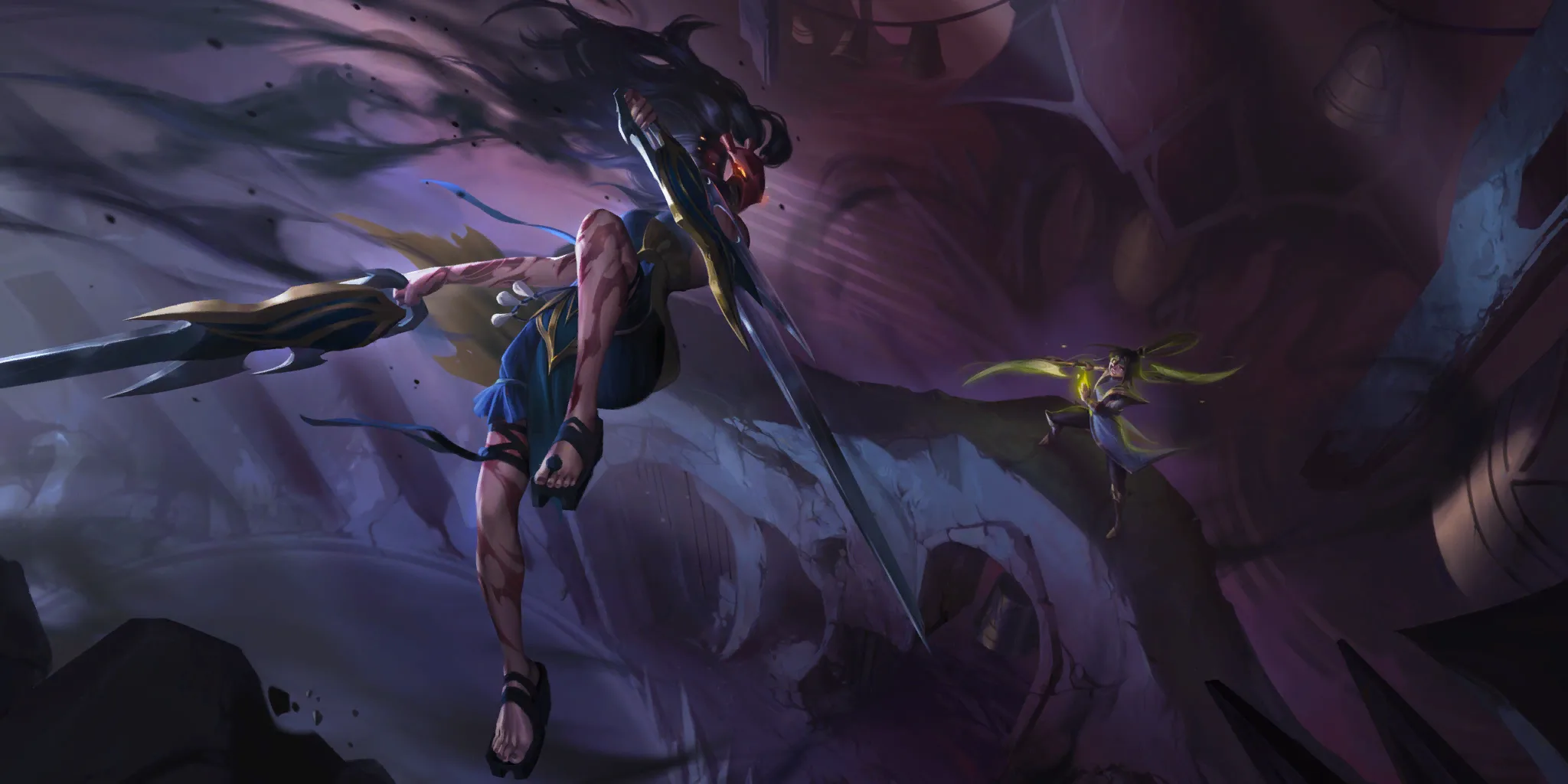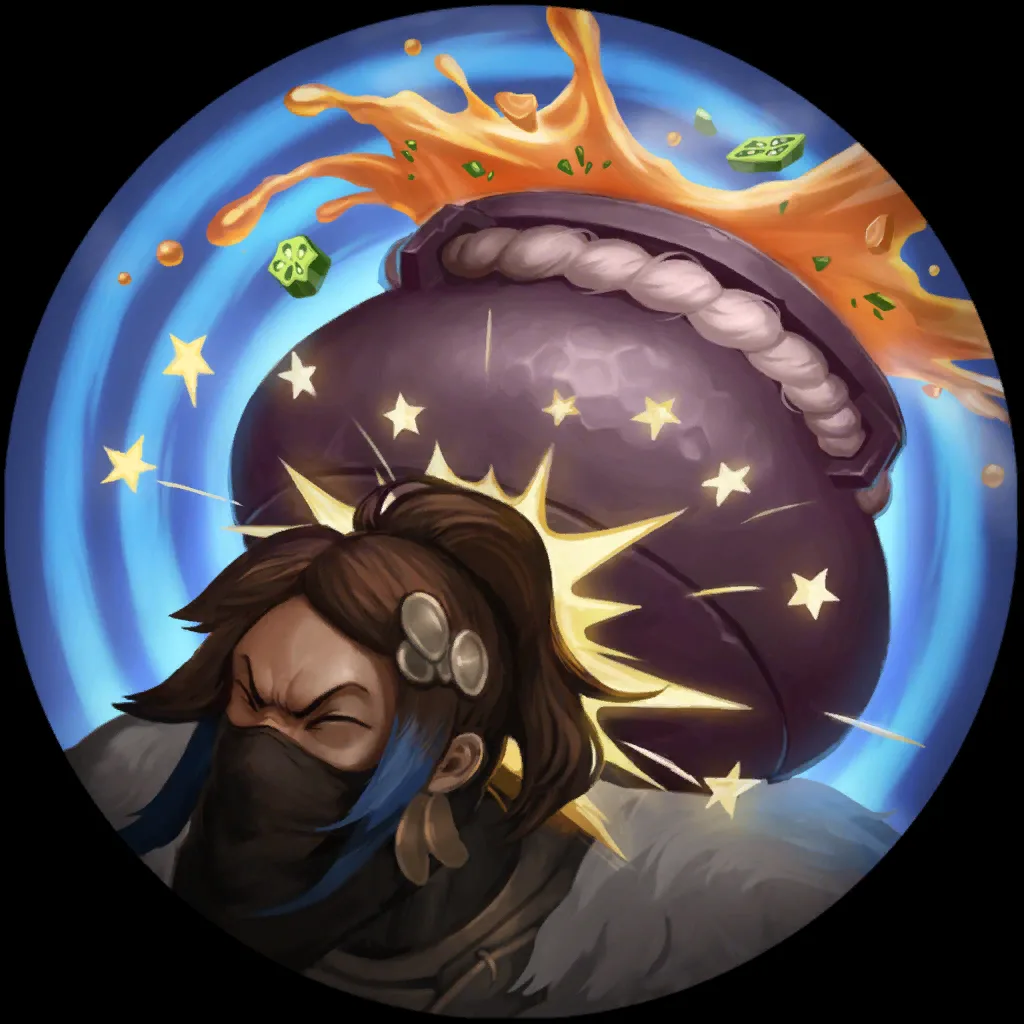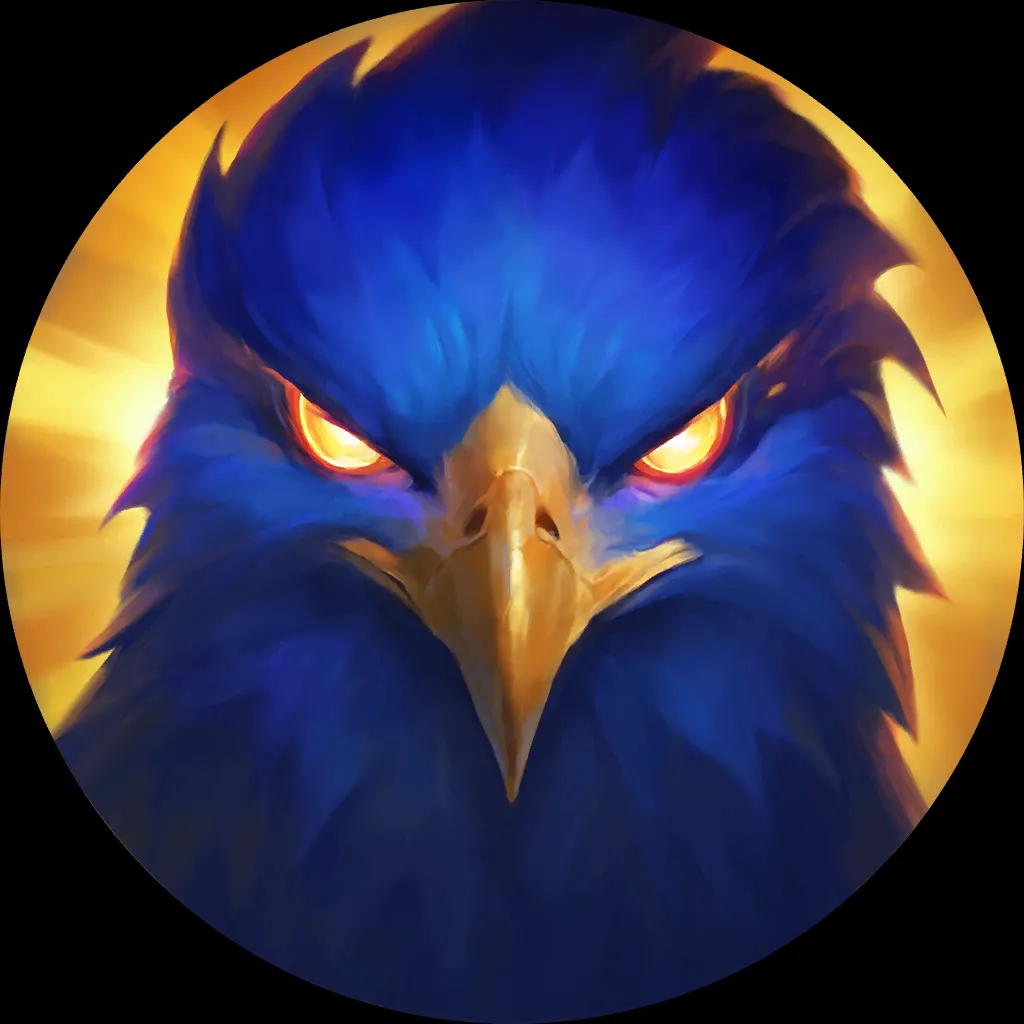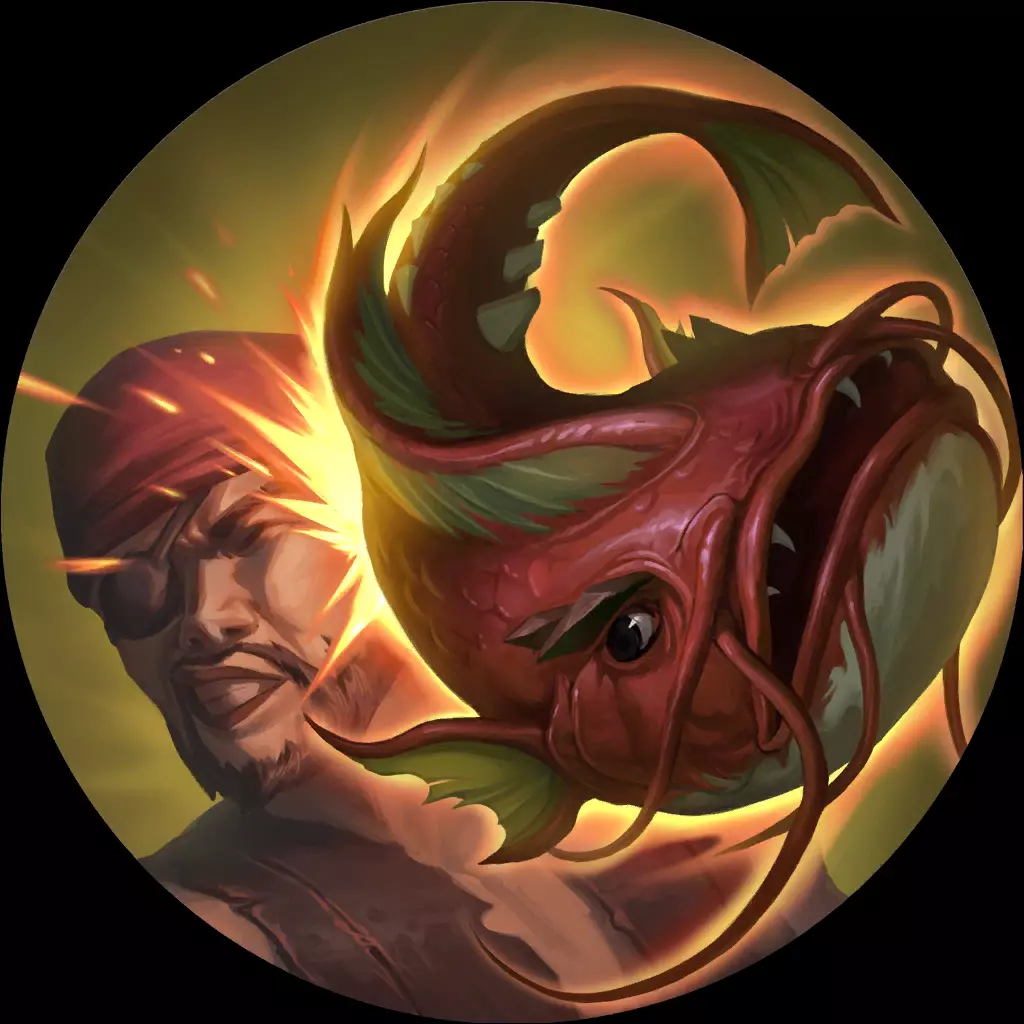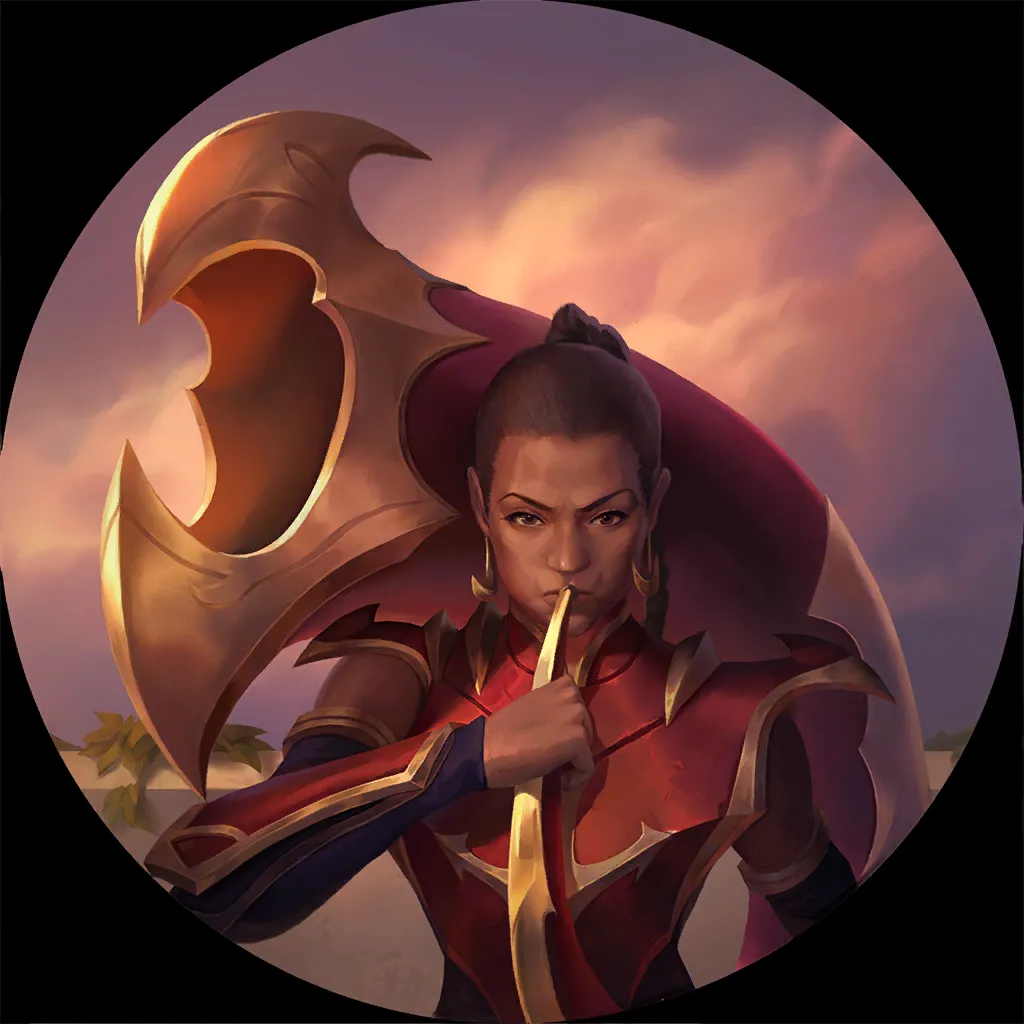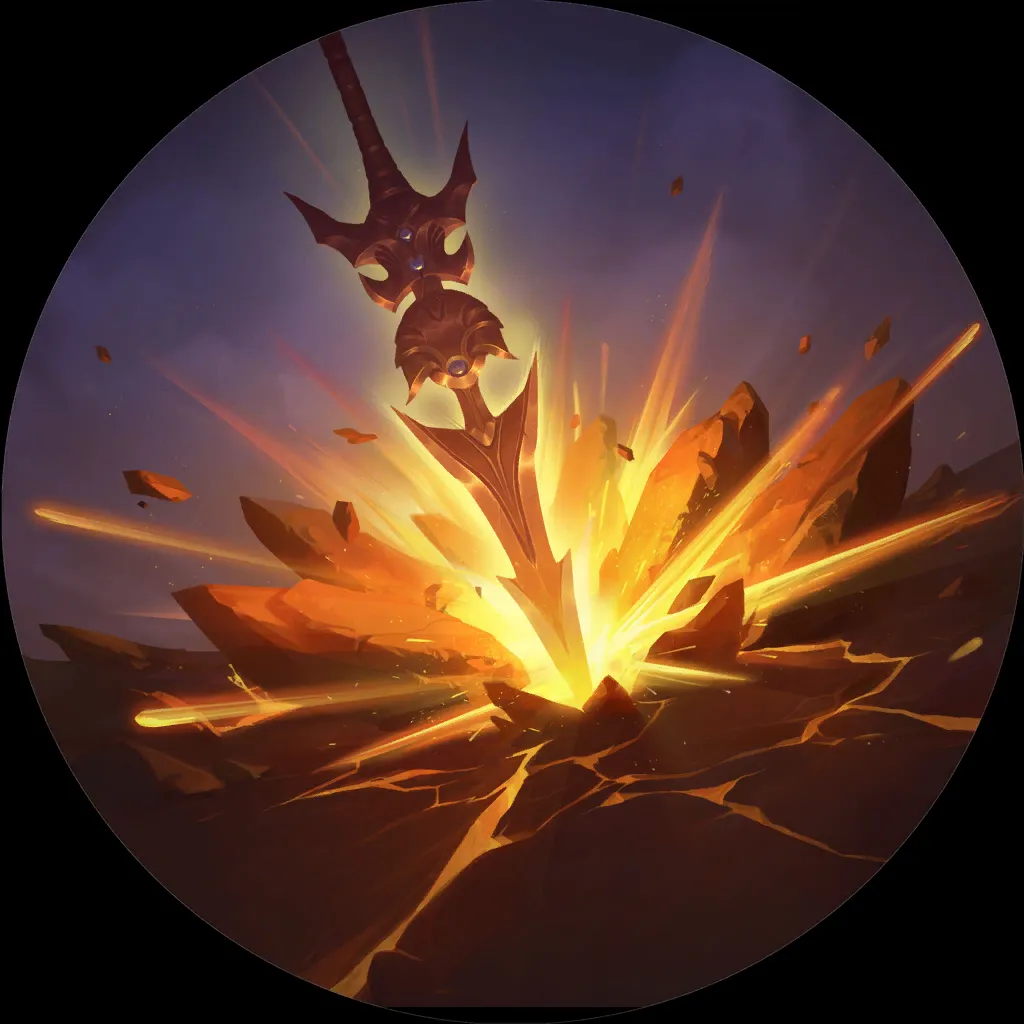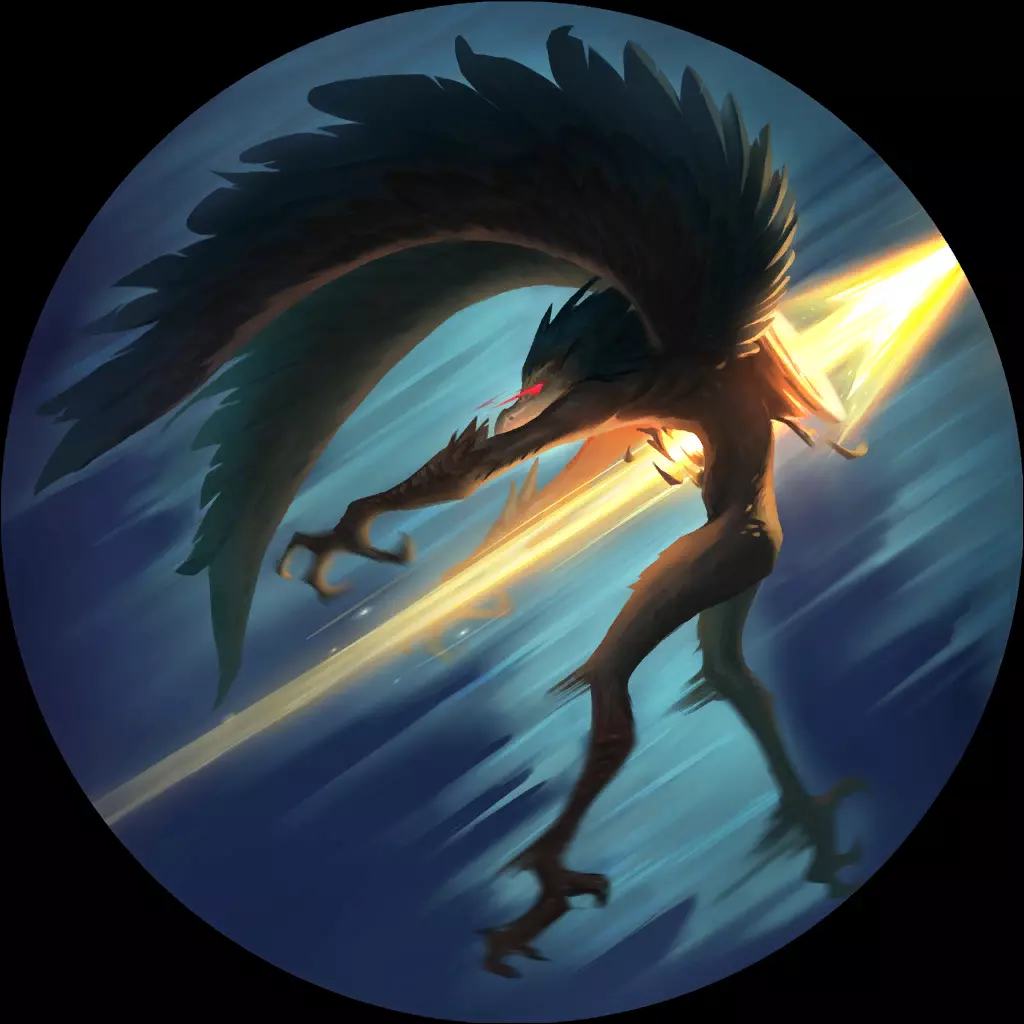 This is my preferred version. If you are seeing a lot of mirrors or plan to play into Aatrox
in tournaments, Silence and Suppress
can be a great addition.
---
LoR Best Decks: Aatrox Vayne Quinn – Card Breakdown
Aatrox draws himself, heals for two (although it's usually around six to eight in the course of the game), creates a win condition, creates recurring value, can revive himself, lets you swarm with Darkin units, and is a well-stated Regenerating unit that eventually becomes a 10/10 Overwhelm.
In short: this guy is absurd.
His Origin's deck-building constraint is that you can only include Darkin in your deck. Which is fine, because Darkin weapons are some of the best cards in the game, and synergize insanely well with Aatrox
and World Ender
.
I think two copies of Aatrox is the correct ratio against the current decks in the Legends of Runeterra ladder. He draws himself when you play three Darkin, so you will still draw Aatrox every game – on the other hand, despite the draw, I think two is correct (and not just a single copy): Aatrox's spell can be very useful in a few matchups. Additionally, when your deck only has a single Aatrox copy it can be too easy for your opponent to restrict your access to Aatrox (level 2)
, and he is a crucial tool in order to overpower the opponent. His massive Overwhelm body and his discount to Darkin units are extremely difficult to beat.
Vayne is a great card for the Aatrox
archetype. She synergizes very well with Equipment through being able to Tumble weapons onto units, and being a good Equipment-carrier herself. Vayne's region, Demacia, also brings along lots of Scout and Challenger units which love to play with equipment.
Vayne is also a very strong pressure tool. Being able to use her as a win condition helps overpower decks that are built to be able to answer Aatrox.
Quinn is a great one-of in our deck. In board-based matchups she provides an extra copy of Valor (who is an extremely powerful tool in this matchup), and against removal-heavy decks she is another beefy Scout unit to Tumble
on.
In board-based matchups, the Harp is your premium equipment. These decks are tight on interaction outside of combat – most of our units will be essentially unkillable when attacking with a Harp in this meta, unless the opponent invests additional costly resources. This is especially punishing when combined with Challenger or Scout units.
One Styraatu
attack in the late game will do a lot to refuel your hand, and the mana discount can lead to huge blowouts too.
Aegis is our premium Equipment against any removal-heavy deck. The Tough keyword is extremely difficult for them to deal with, allowing our units to apply pressure and discount World Ender
.
Joraal
is also free when Aatrox (level 2)
is in play. That's kinda good!
The Spear is good in that it increases our units' survivability; however, it isn't as effective as The Darkin Aegis
, so it is a two-of in our deck. The upside with Scout and Formidable is very powerful, and the card is necessary to help us reach the equipment density Aatrox
wants to play with.
Anaakca
herself is quite powerful too. She can be a bit high-rolly, but even when hitting a one-drop her value isn't bad.
The Darkin Bloodletters
are the only Equipment that doesn't increase our units' survivability, but it's a cheap weapon and creates more units, so it is still worth including to help Aatrox
reach the equipment density he wants.
Xolaani
is a great tool for actually ending the game. And the Darkinthrall
s are quite useful for pressuring while you keep discounting World Ender
. They also synergize very well with Aatrox's Assimilate when he levels up.
Equipment synergizes well with high-quality units, and Aatrox
wants cheap units to equip early – Fleetfeather and Elkin are the best one-drops in Demacia, with solid statlines and premium keywords, so they are an obvious inclusion in our Aatrox deck.
Can't play a Demacia deck without Broadwing! This guy is a house, especially with equipment like The Darkin Aegis
and The Darkin Spear
.
Valor
with The Darkin Harp
is a very difficult threat to deal with in LoR's current meta due to the lack of pings and abundance of board-based decks that are light on removal. A Quick Attack Valor will force the opponent to give up lots of mana or resources every Round you have the attack token.
Valor can be a rather situational unit, though. Against a deck like Seraphine
Ezreal
Bandle City, he is extremely low-value unless you can get The Darkin Aegis
on him since he'll die instantly to a ping spell.
Ranger-Knight is a phenomenal card in our deck, and in the mirror it's nearly unblockable with The Darkin Harp
, taxing blockers or pushing lots of damage. And it's a difficult-to-remove threat that we can cast Tumble
on (and trigger a Rally) against removal-heavy decks.
You need some protection spells in your board-based deck. Catch!
is the best option since it's cheap and we're running a lot of Equipment; Sharpsight
is our next best option.
Having one-sided strike spells that are so cheap is part of what makes our Aatrox deck so powerful. The tempo and value provided by these spells can flip games if properly set up, especially in board-based matchups.
These spells are usually awkward in other decks because they have downsides, but us having a high density of Equipment for Fish Fight
, as well as Scout units and Vayne's Tumble for discounting Condemn
, allows us to easily turn these spells on.
Another strike spell that can also trigger a Rally when cast on a Scout unit – a useful one-of.
---
Aatrox Vayne Quinn – General Gameplan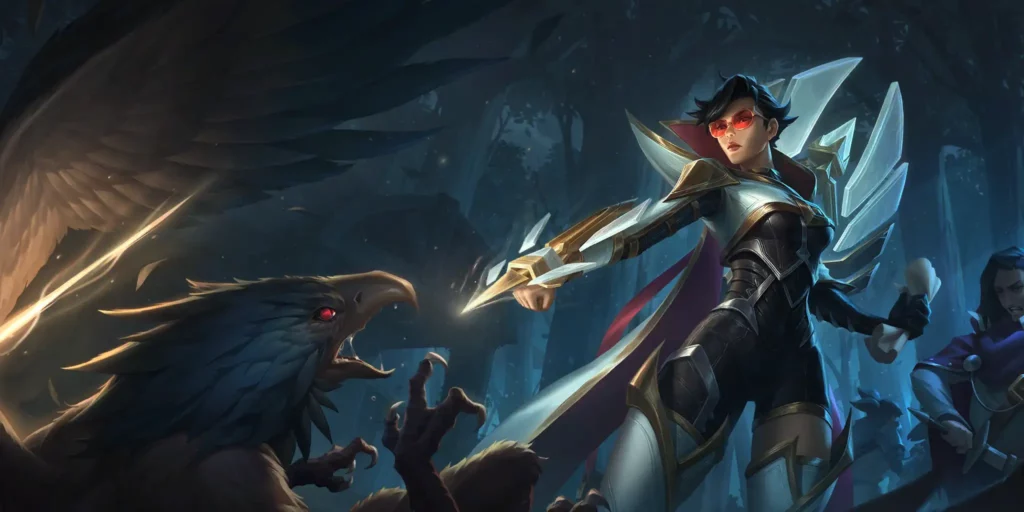 The goal of an Aatrox
Demacia deck is to overpower the opponent on the board through the synergy of the Scout keyword and Quick Attack or Tumble
, eventually transitioning into Aatrox and World Ender
if needed.
When playing this Aatrox deck, I will generally have at least one of three game plans in mind: Stabilize, Vayne
Tempo, or World Ender
.
---
Stabilize
This game plan is key against aggro decks and Champions' Strength
decks. When the opponent is The Beatdown, your goal is to manage their board early so they can't kill you before Aatrox
comes into play. Aatrox heals two to your Nexus on play and strike – if our big guy can get into play he will do a lot to stabilize us.
You need to figure out how to mulligan and play your hand in order to manage the board and stay healthy the first five rounds. Synergies like Valor
with The Darkin Harp
to control the opposing board, and Vayne
as both a blocker and a tool to race, are key to executing this game plan.
---
Vayne Tempo
The Vayne Tempo game plan is especially effective against slower control-style decks. In this meta, that will usually be Seraphine
Back Alley Bar
decks.
Vayne's Tumble
is a crucial tool to pressure these reactive control decks – they are usually constructed to only be able to deal with attacks once, every other round. Getting to Tumble a unit on your non-attacking round is very punishing for them, especially if the Tumble is played on a Scout unit (thus triggering a Rally). This pressure, combined with your difficult-to-remove threats, will create openings to force game-ending plays.
When going for the Vayne game plan it's important to recognize when she is a backline threat, and when she should be an attacker. The Tumble (and further discount) that Vayne provides can be crucial for later in the game, and way more useful than a small amount of potential chip damage on round three.
---
World Ender
Playing Aatrox, and eventually World Ender
, is generally the most powerful thing to do in this meta. This means most games boil down to maintaining a strong board while consistently discounting your World Ender. When playing for this game plan it's not uncommon to be able to cast World Ender
in round seven.
Once World Ender has been played, the opponent has lost the board unless they are playing Deep, Lurk, or an Aatrox deck themselves. Aatrox (level 2)
and his Darkin swarm is too much for nearly any other deck to handle.
When playing World Ender
, it's important to consider how much you should play for the Assimilate value. Against decks that are effective at interacting with your World Ender (such Ionia decks with Deny
, or with lots of spot-removal like Seraphine
decks) it's important to not overplay into getting value from the Assimilate. If you spend mana to equip units for Assimilate value, but then they get removed, or if the World Ender gets denied and your Equipment is stuck on units, your clock is now much slower, thus allowing the opponent time to construct their own victory.
---
Tying it Together
With this Aatrox deck, I always like to be playing towards at least two game plans at the same time. Usually, I am primarily focused on one game plan while allowing myself to be in a flexible position to pivot to another.
When you only play for one game plan, it can be difficult to secure a game if things go awry.
For example, if you are playing only to stabilize against Katarina
Gwen
and they top-deck a second The Harrowing
, it's easy to lose; however, if you were also focused on your World Ender
plan, it becomes much easier to apply the necessary clock while still surviving their early game.
Or, if you only play for the Vayne Tempo plan against Seraphine
Ezreal
Bandle City, if Vayne ever gets answered the opponent has bought themselves a lot of time to focus on their own game plan. On the other hand, when you diversify your threats and actively focus on discounting World Ender while Vayne pressures your foe, if Vayne gets removed then Aatrox and World Ender should be a strong enough threat to not give the opponent any breathing room.
---
Tips, Tricks, and Other Intricacies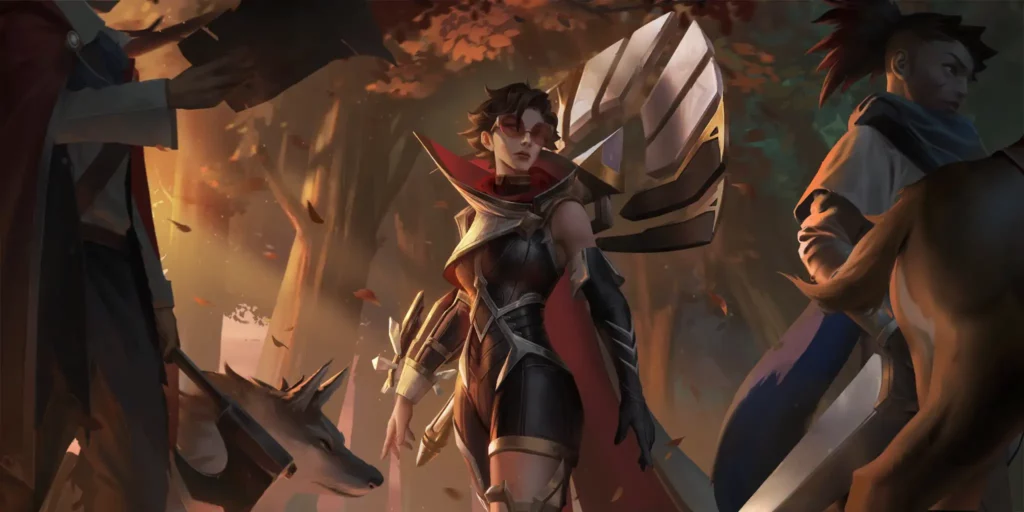 Count Your World Ender Discount
It's not difficult – every time a Darkin or Equipped unit strikes, the cost reduces by one. You just have to remember to do it. Always knowing how much your World Ender costs can be a huge advantage when planning your rounds, and to properly execute a World Ender game plan.
---
Vayne Makes +1 Mana
When considering taking passes, remember that a Vayne
on board with a Tumble
in hand generates an additional mana advantage on that pass. This mana advantage can be extremely punishing for your opponent if you have a plan for it.
---
How to use Tumble?
It's important to identify what you are trying to accomplish with access to Tumble
. Depending which deck you're facing, Tumble will be trying to achieve different goals, and be cast on different units accordingly.
In general, Tumble is at its best when cast on a beefy Scout unit for a small amount of mana. This is a very high-pressure play that is extremely punishing against slower, reactive decks – however, this isn't the best way to use Tumble in every matchup.
Against some decks, Tumble will be saved to send Aatrox
into combat a second time after playing him, trying to heal our Nexus for six the round Aatrox enters play. Tumble can also just be used as an efficient way to Equip units and discount World Ender
– it's crucial to recognize the role Tumble is supposed to serve in your game.
---
Consider the Action Economy
The action economy can be extremely important for our Aatrox deck. This can go both ways in terms of restricting possible actions from the opponent, as well as giving them more actions.
Since Equipment is unit-speed and uses spell mana, you have a lot of liberty to decide when you want to use the action to equip – always consider the best timing. Actions also often matter in the World Ender
round as well.
---
Aatrox Vayne Quinn – General Mulligan Advice
In most Aatrox Demacia games I am looking for the relevant Equipment and early units that are efficient against the deck I'm facing, with units having a higher priority. I want my hand to facilitate strong early plays that are relevant to the matchup, in order to establish board control and start discounting the World Ender
.
The Darkin Harp
is the best weapon against board-based decks, whereas The Darkin Aegis
is the best weapon against removal-heavy decks. Sometimes the specific weapon doesn't matter – it's just important to have Equipment. In these spots I will keep The Darkin Spear
or The Darkin Bloodletters
, but this will generally only be the case if I'm also keeping good units for this matchup and just want to guarantee I have Equipment to play.
Vayne
is always a good early unit. Outside of that, the rest of the units you will want to look for in the mulligan are rather matchup-dependent.
Against decks that lack removal, Valor
is one of the best units when you have a Harp. Petricite Broadwing
is generally good if the opponent lacks efficient three-damage removal. One-drops are good against aggressive decks. Even Ranger-Knight Defector
can be a good keep in the non-aggro matchups if you have a unit and Equipment to play in the first few turns – bear in mind that the Defector is generally much better when attacking on round four, especially if it isn't a Valor matchup.
---
Mulligan Examples
The mulligan for this hand will look different depending on which type of deck you are facing.
Against a board-based deck, I would keep Blinding Assault
and The Darkin Harp
. If the opponent has a good way to interact with my Valor
(like for example their own Challenger) I would also keep the Ranger-Knight, so I can equip her with the Harp on round five and maintain a high-pressure game plan.
Even if the opponent is interacting with our Valor, I wouldn't keep the Ranger-Knight with the attack token on even rounds. This is because when attacking on round four, that will be the round when we try to enable the Valor-Harp combo to remove multiple units. This means that this Ranger-Knight is most likely not attacking until round six, unless we elect to develop extremely aggressively and disregard representing interaction.
Against a removal deck I would full mulligan this hand. This equipment is not particularly useful; the Ranger-Knight is very powerful, but too slow when it doesn't get to attack until Round Five earliest.
---
Against a removal-heavy deck I would always keep The Darkin Aegis
. Ranger-Knight Defector
is a very powerful card in these matchups with this token; however, it can be very awkward if we don't draw a unit to play in the first few turns. Blinding Assault
is often a bit too easy for the opponent to remove.
Against a board-based deck, the only card I would consider keeping is Blinding Assault
. Valor
with The Darkin Harp
is extremely powerful in these matchups so I would keep the bird and try to find the Harp. And he is at least a two-drop if I don't draw good equipment to synergize with him.
---
In nearly every matchup I will keep the Petricite Broadwing
, and in most matchups I will keep one equipment.
Against aggro decks, I would keep The Darkin Spear
. It can possibly keep Broadwing alive for three trades, it will make it easier for the rest of our units to value-trade, and it will help us eventually draw Aatrox
.
I would keep The Darkin Harp
against board-based decks: it is one of the most important cards for those matchups. Against removal-heavy decks I would look more aggressively for The Darkin Aegis
. The other two cards are always kicked.
---
Aatrox Vayne Quinn – Specific Match Up Advice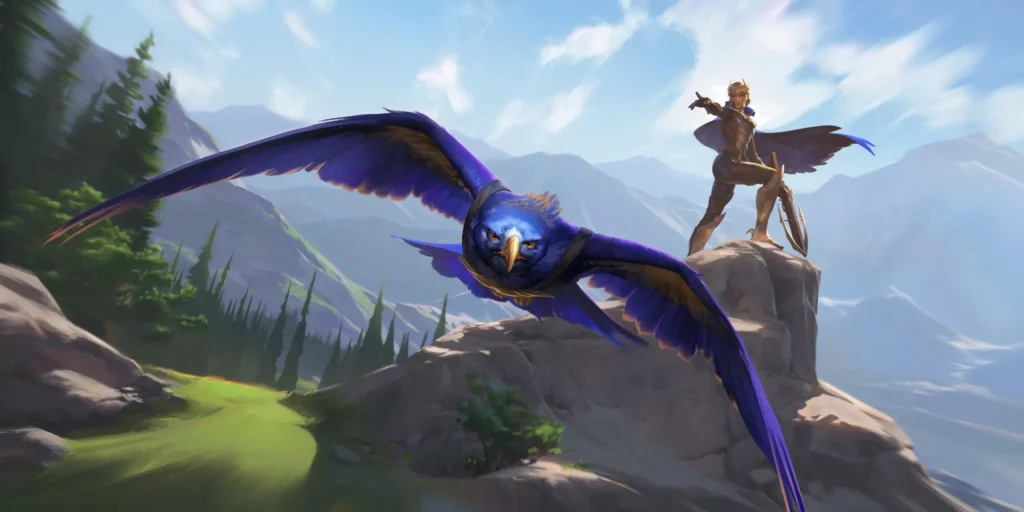 Key Cards: Fleetfeather Tracker
, Steadfast Elkin
, Petricite Broadwing
, Blinding Assault
, Vayne
, and Aatrox
This matchup is about not taking too much chip damage early, and managing the opposing board so Aatrox can stabilize in round six with his healing.
Equipment is useful in this matchup, but it's hard to justify keeping weapons unless you already have multiple units in hand (remember that our deck is light on units).
Further reading: for the other side of the matchup, you can check Return of the Queen – A Refresher on Draven Jinx Discard Aggro.
---
Kayn Aatrox (Favored)
Key Cards: Blinding Assault
, Ranger-Knight Defector
, The Darkin Harp
, Fish Fight
, Vayne
, and Aatrox
This matchup is favored for us because they have a difficult time dealing with our Harp-packing Challenger units in an efficient manner, as long as you keep their Momentous Choice
in mind.
Fish Fight
is also a very powerful card against Kayn Aatrox decks as it's a two-mana, one-sided strike. This is much cheaper than our opponent's interaction, with the downside that it is a Slow-speed spell.
This matchup usually just comes down to World Ender
. Due to them having Frostbite spells like The Unforgiving Cold
, they can often have an edge in the post-World Ender board-state if the game stalls at that point. You want to be able to have the first, or the more powerful, World Ender to have the best odds of winning.
---
Ezreal Seraphine Bandle City (Favored)
Key Cards: Ranger-Knight Defector
, The Darkin Aegis
, Catch!
, Vayne
, and Quinn
This is the Vayne Tempo matchup. You want to constantly apply pressure to never allow them time to advance their game plan in any meaningful way – playing Tumble on Scout units is a great way to achieve this.
They have a lot of spot removal – we need beefy units and The Darkin Aegis
so they will survive and progress our World Ender, since that's the game plan we will transition into if Vayne gets answered.
---
Gwen Kat (Slightly Favored)
Key Cards: Early units, Fish Fight
, and Aatrox
This matchup is about stunting their early aggression while discounting World Ender
. Aatrox's healing helps a lot in this matchup, as long as you make sure that he doesn't get tagged by a Fallen Reckoner
.
Fish Fight
is crucial to efficiently deal with their key threats.
It's important to aim for World Ender
in this matchup as a win condition: if the game goes on for too long, Red Gwen
is a deck that is great at stealing games with a random The Harrowing
draw.
Further reading: for the other side of this matchup, check Hallowed Attacks and Harrowing Combos – A Katarina Gwen Deck Guide
---
Mirror (Even)
Key Cards: Blinding Assault
, The Darkin Harp
, Petricite Broadwing
, Vayne
, Fish Fight
, Ranger-Knight Defector
and Aatrox
The mirror usually comes down to who has the better World Ender
. That means that the early and mid-game are all about managing both players' World Ender discounts, and sticking an Aatrox early. It can be very scary to cast World Ender second (and especially if it isn't immediately after the foe's World Ender) as Aatrox will be especially weak to Fish Fight
.
The Darkin Harp
is very important in this matchup. Harp creates one-sided strikes for World Ender discounts, which is extremely powerful – not to mention Harp being exceedingly potent for board control. Equipping the Harp on Valor
will let him eat lots of mana, or of units for free. Harp is also very good on Ranger-Knight: the opponent will either take lots of damage or give up units for free.
---
Lurk (Slightly Unfavored)
Key Cards: Blinding Assault
and The Darkin Harp
Lurk can actually scale with us, and Pyke
can be problematic, especially as a Death From Below
. Valor
with Harp to control their board is the only thing that really matters here: it's extremely difficult for Lurk to deal with this threat.
When we don't have Valor plus Harp, it's much easier for Lurk to grind us down with their units' growing Power and cards like Pyke and Jaull-fish
---
Akshan Varus (Slightly Favored)
Key Cards: Blinding Assault
, The Darkin Harp
, Fish Fight
, and Vayne
Cultist decks have a very difficult time dealing with a Harp'd Valor
. Abusing this combo to delay their game plan until we eventually win with a World Ender
or a tempo advantage is the goal.
Fish Fight
is also another good way to disrupt their game plan, as they tend to need to focus on one or two units as key threats: Fish Fight
is a much more efficient card than anything the cultist player has access to besides Momentous Choice
.
This matchup is often tricky as the Cultist player has powerful interaction to stall the game, their own proactive game plan, and the ability to contest us on the board in some situations. However, Aatrox is a more powerful deck that should have a slight edge when played properly.
---
Ending Thoughts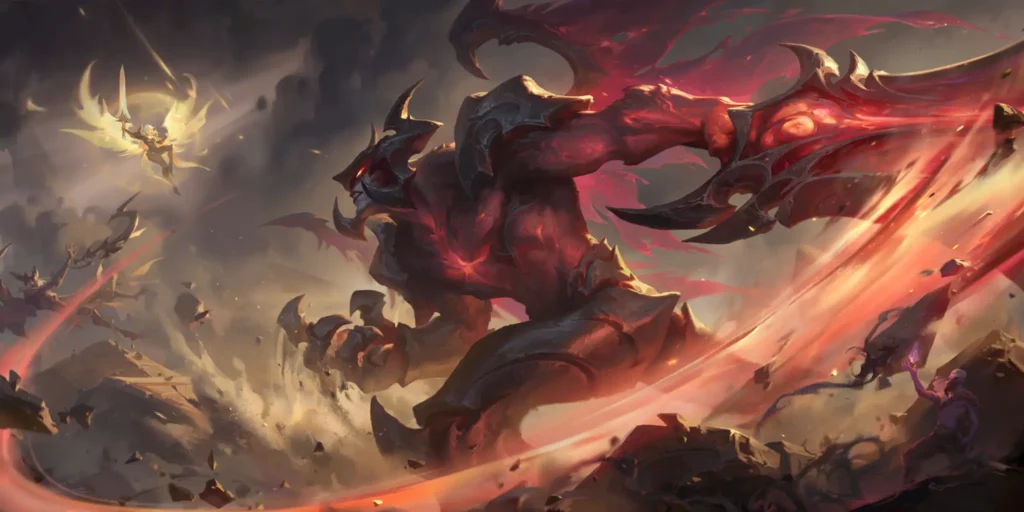 I hope you found this deck guide useful.
I think Aatrox
Vayne
Quinn
is the best deck in Runeterra currently: it's extremely powerful, and tests strong board fundamentals. There are a lot of small meaningful decisions that happen on the board when playing Aatrox Demacia, and it is very satisfying to make those decisions correctly.
If you like board-based decks, the Vayne
Piltover & Zaun combination, or just want to gain LP, I think Aatrox Demacia is one of the best decks to learn.
If you have any questions or suggestions, feel free to reach out over Twitter or Discord (Card Gamer #6777).
---
---