Well it's April 22nd, the last week before the patch and not much has changed in the ladder meta-game but the tournament scene has slowly adjusted to the overbearing presence of Mono-Shurima. While most people still believe it to be a 100% bring or counter kind of deck for all lineups, we have seen it start to drop off a little bit in the Aegis eSports league and other grassroots tournaments. Tag along as we go over some of the best Gauntlet Lineups for LoR
The Disc Crumbles Into The Sands
YiA
Riven Viktor
Scouts
The aggro lineup for this week is one we've seen before, sort of - Draven Rumble has been replaced by Riven Viktor but the two decks play out very similarly (if you wanted to play Rumble you certainly could). This lineup's goal is to run over Mono-Shurima, as you might've guessed from the title.
Our ban strategy here is going to be taking out any control decks you may see. If someone's been confident enough to bring FTR or Sentinels (a deck that's picking up in popularity this week) you'll want to remove those from the equation. You should do alright into Pantheon decks as well but be aware Scouts is vulnerable there - use your head and a ban helper tool to determine if it's necessary to protect the deck.
Alternate decks you may choose to play are Draven Rumble, Pirates (though you'd have to swap out Scouts), Taliyah Ziggs, or even Irelia Azir. If you're really comfortable with it, or you just believe, even Spiders can be a decent choice for this lineup (I have personally lost faith in this deck)
Is this the best lineup?
Panth
Scouts
Mono-Shurima
This might just be THE lineup to beat this week. It's composed of what are arguably the three strongest decks in the metagame right now. It does have a slight weakness to aggro, but it forces them to ban Scouts - a competent Mono-Shurima player can navigate the aggro matchups to the point where they aren't instant losses, and the same goes for Pantheon.
Your gameplan here is to bully anyone foolish enough to be on a control lineup while also having a great game into anything mid-rangey. The triple Shurima lineups from last week will suffer into this for sure. It's also problematic for Sun Disc lineups, now that we've had more time to understand the matchups. Pantheon appears to come out ahead when put up against the Ascendant's, and of course Scouts just wants to run them right over.

Bans are going to be used to protect your Disc and Pantheon decks. This means remove any Scouts or burn decks you queue into. If you're against triple aggro, you can ban the deck you're least comfortable playing against. If aggro is MIA, you'll want to remove any bigger Demacia decks, like an opponent's Pantheon, to protect your Scouts.
I wouldn't suggest swapping anything out in this lineup as I believe it to be one of, if not the best lineup in the meta. If you really wanted to make a swap, you could consider playing Riven Viktor over Mono-Shurima - this will give you a better matchup spread into Mono-Shurima and Pantheon.
Control, In THIS Economy?
FTR
Aph Vik
Sentinels
Ok, so maybe this isn't really a control lineup but it does have a single control deck and Aphelios Viktor PnZ which is almost a control deck. This is probably the safest way to play control in today's economy. You'll still want to ban Mono Shurima of course - even though Sentinels has a chance (with a good fearsome aggro draw) FTR and Aphelios have a very slim odds of winning that matchup. The sentinels list here is stock but you may want to consider changing it slightly depending on what matchups you expect to play into, as is always the case with the decklists we recommend.
Your goal with this lineup is going to be to prey on the people looking to counter Mono Shurima. There should be plenty of aggro players running around this week as more than a few players have been tweeting about their success with Pirates (and other aggro decks) on the ladder. If there was ever a week in this meta to consider bringing a control lineup, it'd be this one.
Your bans are going to be Mono-Shurima every time. If there is no Mono-Shurima you'll want to take out problematic rally decks like Pantheon
and Scouts. If you somehow manage to dodge all of those matchups, or by a miracle end up in a mirror - you can ban on preference but I would recommend taking out the opponent's Feel The Rush
list.
Alternate decks for this lineup - you could play Darkness if you really wanted to, it goes with the plan of banning Mono-Shurima
The Ruination Reaches Shurima
Mono Shurima
Ziggs Taliyah
Mono Viego Shurima
Shurima is all the rage these days, and this week they are joined by a friend from across the seas, Viego
. The idea with this lineup is to take advantage of how powerful Quicksand
and the other tools from Shurima are. This lineup will destroy any control lineup you might run into it, while still doing well versus things like Viktor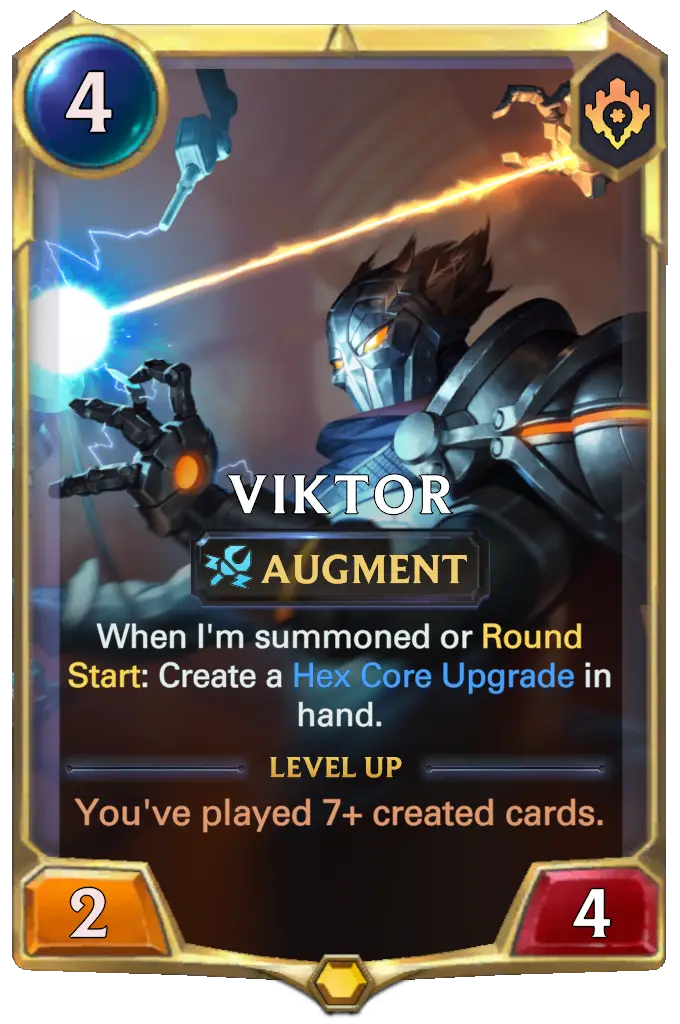 decks due to access to Quicksand.
As mentioned, our main target will be control. Mono Shurima will draw the ban against any control lineup you go against because the deck sports something like 80% winrate into things like Darkness and Feel The Rush
decks. After that, you have two other decks which are good against control to win your match. Taliyah
Ziggs
can outright outvalue the control match up and rush them down, while our new Viego deck has enough protection through Ancient Hourglass
and Rite of Negation
to stop their removal. Trust me, nothing feels better than countering a 6 mana Vengeance with a 2 mana spell.
Due to the other Shurima tools in our disposal, we also do very well into combat oriented decks like Viktor. The Quicksand will allow us to defend ourselves even if the opponent rolls the perfect keywords, and things like Vile Feast
and Pokey Stick
can ping the spellshield if needed.
One thing to consider is that we will struggle versus aggro decks. Things like Lulu
Fizz
, Pirate Aggro, and some aggressive forms of Viktor Riven
can and will try to beat your Sun Disc/Mono Shurima deck twice. Our ban priority as such should always be spent on their most aggressive deck before considering anything else.
If you are looking for an alternative deck to any of these three, Ekko
Zilean
has also risen in popularity and does play many of the same Shurima tools. The deck just plays much more differently and has a bit of different match up tables, so be mindful of that.
Slow and Steady Wins The Race
Caitlyn Ezreal
Jayce Elise Sentinel Control
Viktor Lee Sin Vi 
Triple P&Z lineups have never felt so good. All three of these decks do take a bit of time to get rolling during the game, but all have very powerful combos or tempo that can quickly get out of control if the opponent does not deal with them. The access to P&Z and the removal it carries gives us the ability to survive some of the early game aggression from the opponents until we can stabilize.
Ideally, we want to face things like Fizz
Lulu
or Riven
Viktor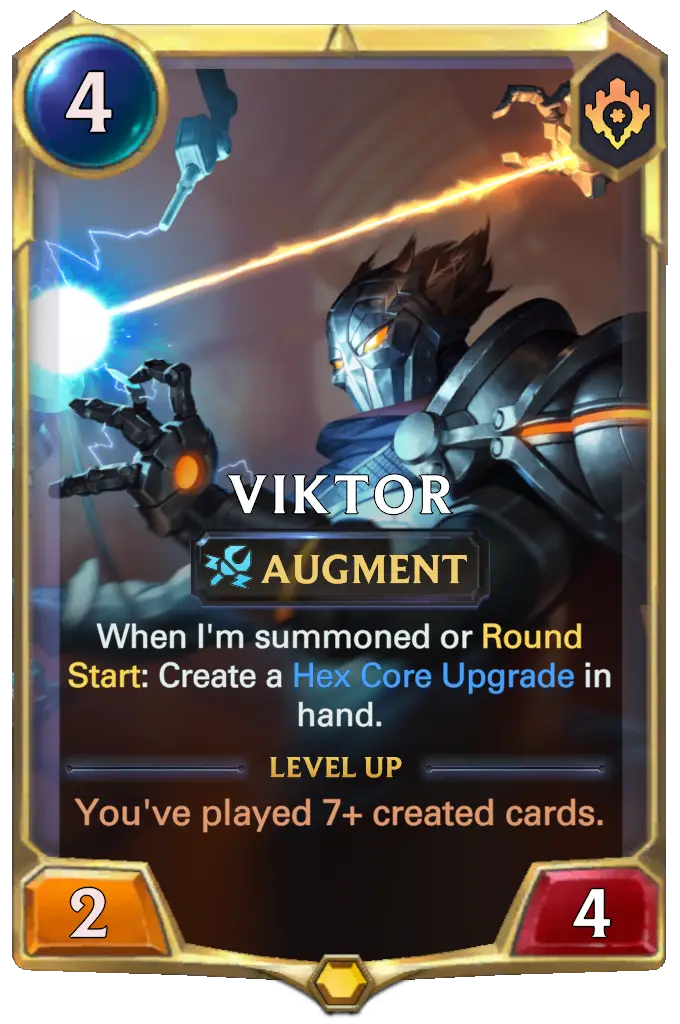 decks. Our removal spells, stuns, and even potential Deny
, allows us to stop their combos and slow them down just enough for us to pounce and beat them down. We also tend to do well against some of the other slower decks like Aphelios
piles, as we can remove their key units or just put too much pressure on them.
We want to avoid Mono Shurima if possible. Sun Disc presents a big challenge as they don't usually commit their champions until they are already leveled, meaning we cannot disrupt their combo. The good thing is that we still do OKAY versus things like Ziggs
Taliyah
, meaning that if the opponent has a triple Shurima lineup, we just ban Sun Disc and focus on the rest.
Other ban considerations are Demacia decks, like Sivir
Akshan
and Scouts. They will ban Ezreal Caitlyn from our lineup and try to beat our two other slower decks which have negative win rates versus them.
For alternate decks, you can try something like Aphelios
Vi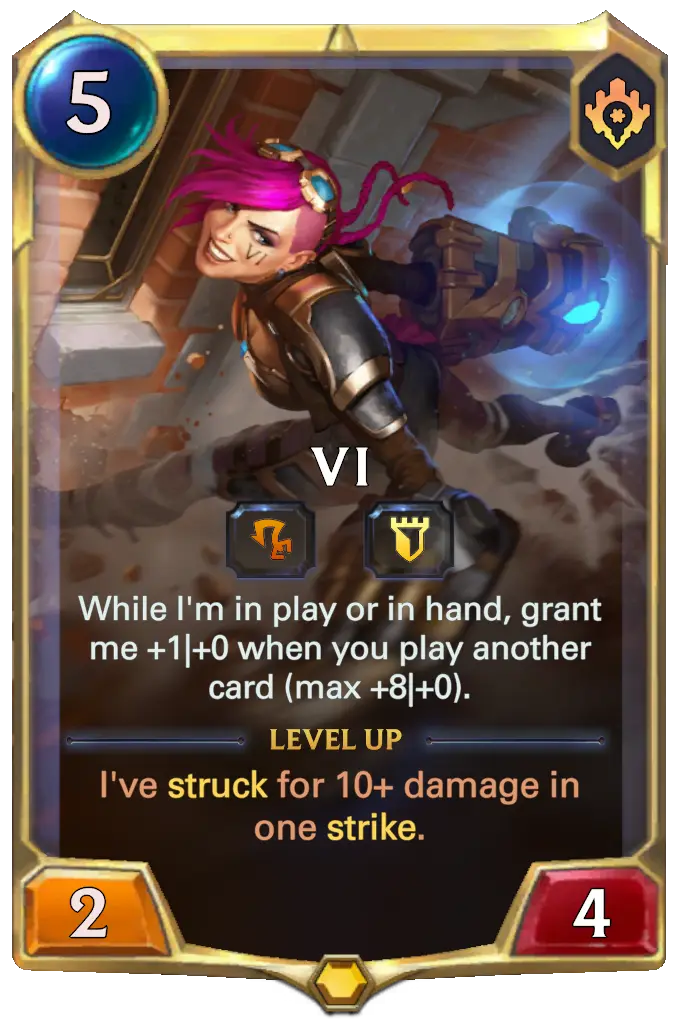 Zoe
, or Aphelios
Viktor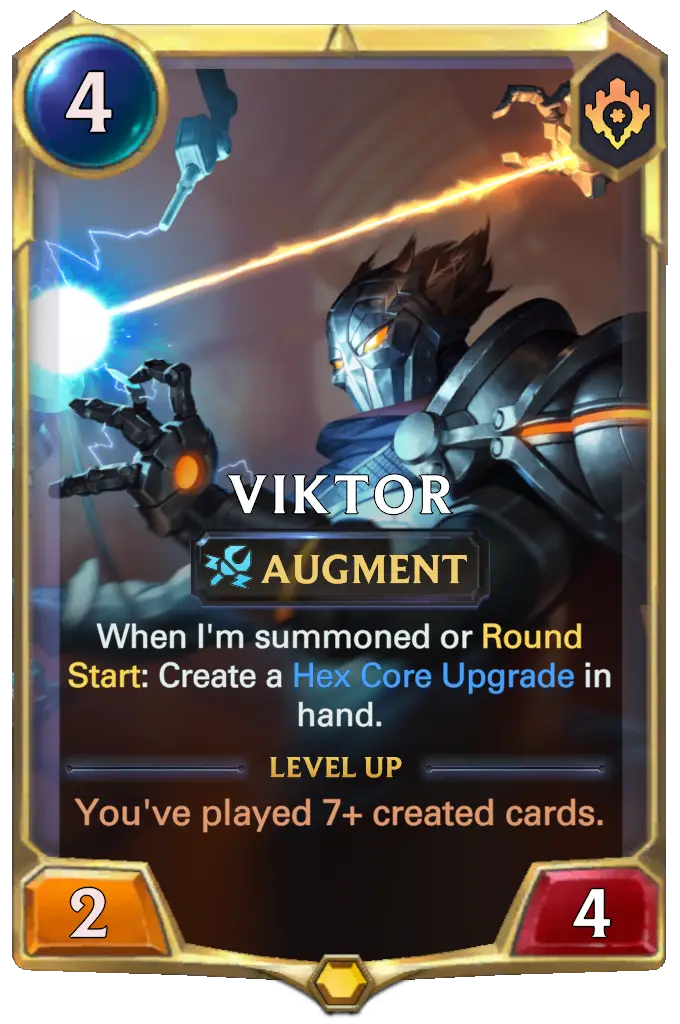 , if you are not particularly inclined to Viktor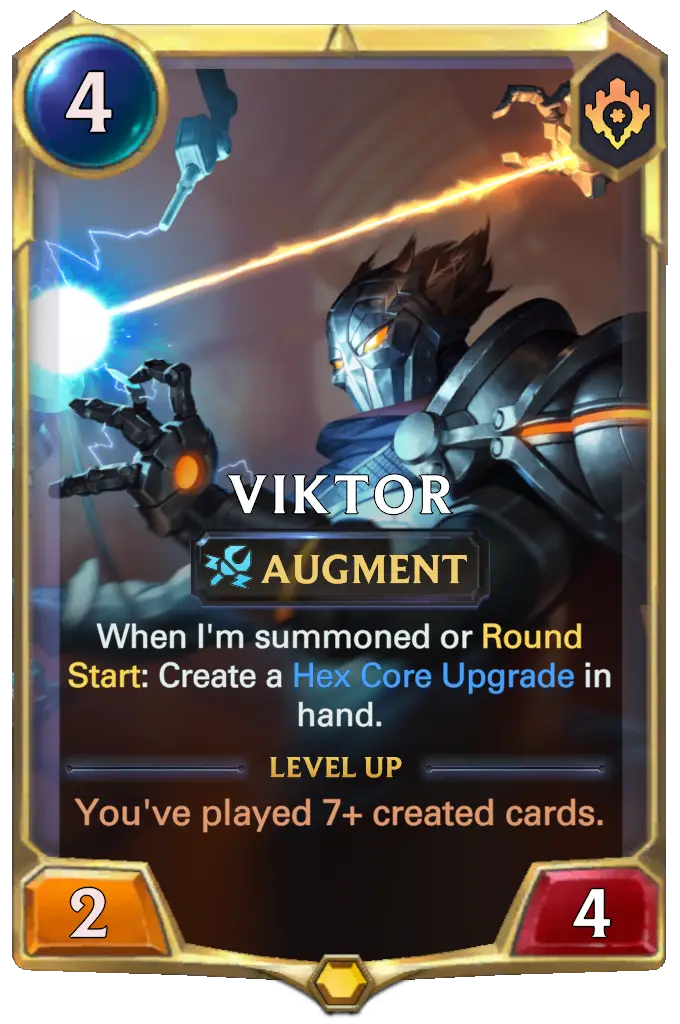 Lee Sin
. We can also go more off-meta with decks like Swain
Twisted Fate
if you instead want to shift focus to the Noxus removal spells.
Mom Always Warned Me About Quicksands
Aphelios Fizz Fae
Akshan Renekton
Rumble Sion 
If you made it this far into the article, then welcome to Sirturmund's corner of wild scientific experimentation. This lineup is ENTIRELY experimental, and to be honest probably more fun than competitive, so proceed at your own risk. We at MasteringRuneterra are not responsible for any Tournaments or Gauntlets you lose as a result of you attempting this at home. Any complaints must be formally written to and addressed to one Mr Gregory The Grey, thank you.
Do you ever get tired of all the Quicksand
s all over Shurima? Well, what if I told you that there was a mechanic out there in Runeterra that is NOT affected by things like Quicksand or Hush
? Let me reintroduce you to our old friend, Attach.
So Attach is an interesting "keyword", if you even want to call it that, it's as fake of a keyword as Jason Fleurant's smile and charmingly good looks. You really thought that perfectly seductive smile and face structure were real? Wake up sheep.
I digress. So even if a unit with Papercraft Dragon
or Rainbowfish
attached to it gets silenced, the unit STILL keeps the Double Attack or Elusive. This means that in the case of a double attack, your unit will still strike the blocker first, protecting it from dying, and in the case of an elusive unit, the opponent still needs to commit an elusive blocker.
The idea with this lineup is that you ignore the opponent's typical answers, and just rush them down or combo them down from 20 to 0 with a combination of units that they cannot stop.
In Aphelios
Fizz
, you can go really wide really quickly, can have an unkillable Fizz, and could even have a Hungry Owlcat
with Spellshield, Overwhelm and Double Attack. 
In Akshan
Renekton
, Renekton can level up instantly with Double Attack, or you can put it on your Ruin Runner
for once again Spellshield, Overwhelm and Double Attack.
In Rumble
Sion
, the idea is that you discard Sion using Rumble, granting your Rumble Overwhelm right off the bat. Combine that with Papercraft and you get, YUP HERE WE GO AGAIN, Spellshield, Overwhelm and Double Attack.
Longing. Papercraft. Seventeen. Dragon. Homecoming. Spellshield. One. Overwhelm. Freight Car. Double Attack.
Rumor has it that one Mr. Majiin Bae went on a 20 game win streak to rank 1 with Rumble Sion after hearing these words.
In terms of what to ban with this lineup, anything with super hard removal like Vengeance
or Scorched Earth
would be my priority. These decks are Riot's way of stopping our fun. Aside from that, you will 3-0 every other match up. Trust me.
For an alternate deck, follow the next steps carefully:
Open your game and go to create deck
Find Papercraft Dragon and add to your deck
Search "Overwhelm" and "Spellshield" and add to your deck
Fill the rest of deck with random Bandle value cards
Enjoy the experimentation!
---
About the Authors
MonteXristo has been playing the game since closed beta and has consistently made it to masters every season he's been active. His accomplishments include having peaked in the top 20, taking first place in the "Streamer Sideboard Showdown" and LPP Riot Grand Prix. When he's not writing for Mastering Runeterra he keeps his card-slinging skills sharp by playing in the Runeterra Academy tournament, with his team The Wobbly Wombats!
Sirturmund is a long-time player of the game, having played LoR since beta. He has found competitive success in the past year with a couple of seasonal top cuts finishes, rank 1 ladder placements, and first spot in a Qualifier of Mastering Runeterra's Championship. Best known for being one of the very few to still bring Star Springs to tournaments, you can find Sirturmund lurking around all the social media sites absorbing anything he can about the game!
---