LoR Best Decks
As of early Wednesday, these are the best LoR decks right now, according to Balco and MaRu Meta Tier List:
Things have not changed too much from what we saw in Weekend Warrior Weapons last Friday, or the LoR best decks report last Sunday: Old Dogs that were Top Dogs a week ago still sit on top of the Meta – and, as we'll see below, from among the new Champs only Norra seems to have found solid decks to call home.
---
Technical note – About archetypes and decklists, and what we mean by "LoR best decks"
Balco's chart above, like most data sites (including MaRu's Meta Tier List) groups LoR decks by archetype ("archetype" being the aggregate of decks with a specific champion combination) – that's also how matchup data is shown.
Below we'll provide the best specific decklist for each archetype – since in each archetype some decks fare better than others (and sometimes the difference is quite noticeable), we'll broadly group the best LoR decks in four arbitrary categories, by amount of games played in the last three days in the data samples we check:
Juggernauts: decks with more than 2100 games – these are the best tried-and-true decks for the climbing job.
Heavyweights: between 2100 and 900 games played – other excellent choices, with large enough samples to confidently say, "Yeah, this works."
Punching Up: between 900 and 300 games – we're entering the Land of Small Sample Sizes here, on top of the meta being up in the air, but as far as numbers go, these decks can put up one hell of a fight.
YMMV: between 300 and 150 games – risky stuff, but here's where you usually find the spice!
For this article, in all cases we'll look at decklists in Platinum and above, and in the last three days, unless stated otherwise – and when talking about decks in general, or best LoR decks in particular, we'll always be referring to specific lists (while reserving "archetype" to denominate the aggregate of all decks with a particular champion pair).
On the other hand, do notice that when talking about matchup tables, it's always about archetypes – in other words, we'll recommend which are the best LoR decks (ie. specific deck list) you can choose to face the most popular archetypes (since you'll find all versions in the ladder).
Last but not least: all stats and recommendations above are for choosing the best LoR deck for the Legends of Runeterra Ranked Ladder environment – if you are in need of weapons of choice for the Best-of-Three format, be sure to check Sirturmund's & Monte's recommended Tournament & Gauntlet Decks and Lineups (which they usually update every Thursday).
Sources: Balco, Legna, MaRu's own Meta Tier List.
If you have any feedback on how these decks could be showcased differently, do let me know! =)
---
Juggernauts – Best LoR Decks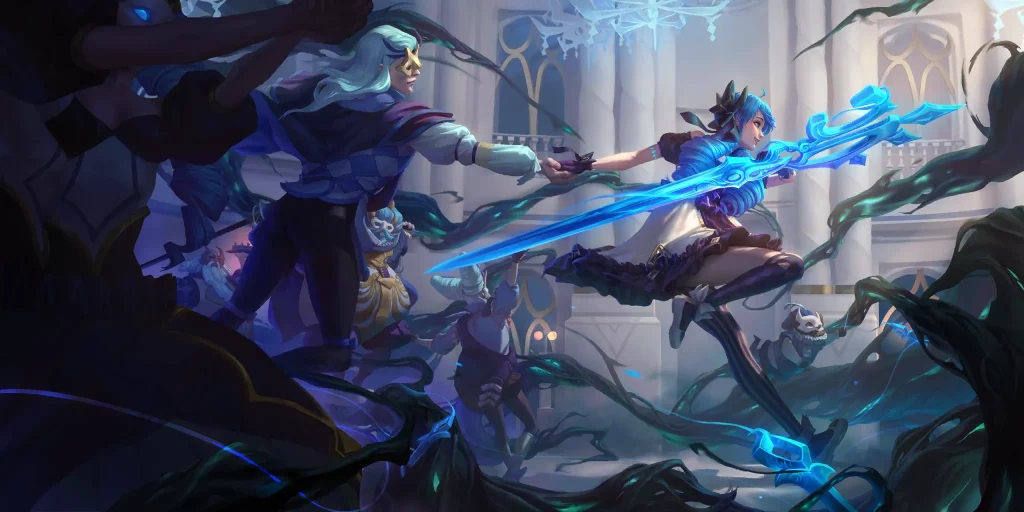 Decklists with more than 2100 games: these are the best LoR decks, tried-and-true tools for the climbing job.
---
Miss Fortune Twisted Fate, aka Pirates
When looking at specific decklists, Pirates' Ladder dominance is absolute – from today's data sample, only two decks sit in the Juggernaut category… and both builds are Pirates, with the single difference being either Ionian Hookmaster
or Legion Grenadier
. Both lists punch at 56%, the former with 4,600+ games played and the latter with 2,100+.
Frequent readers of these articles have already seen the next tl;dr label, but in case you've just joined/returned:
Also, in case some of you are afraid of being deck-shamed: although it's an aggressive list, some of the best LoR pilots will vouch it's one of the most complex (successful) lists to pilot – Pirates have more depth than a lot of people give them credit for.
Among the other Top Dogs, only Kat Gwen, Viego Evelynn and all flavors of Nami TF have a small edge against Fortune and friends – on the other hand Pirates smash Ezreal Kennen, Timelines, Lee Sin Akshan and Nasus Kindred (although not Nasus Thresh, as Monte notes in the Meta Voyage), and prey upon the rest of the field.
6
6
6
22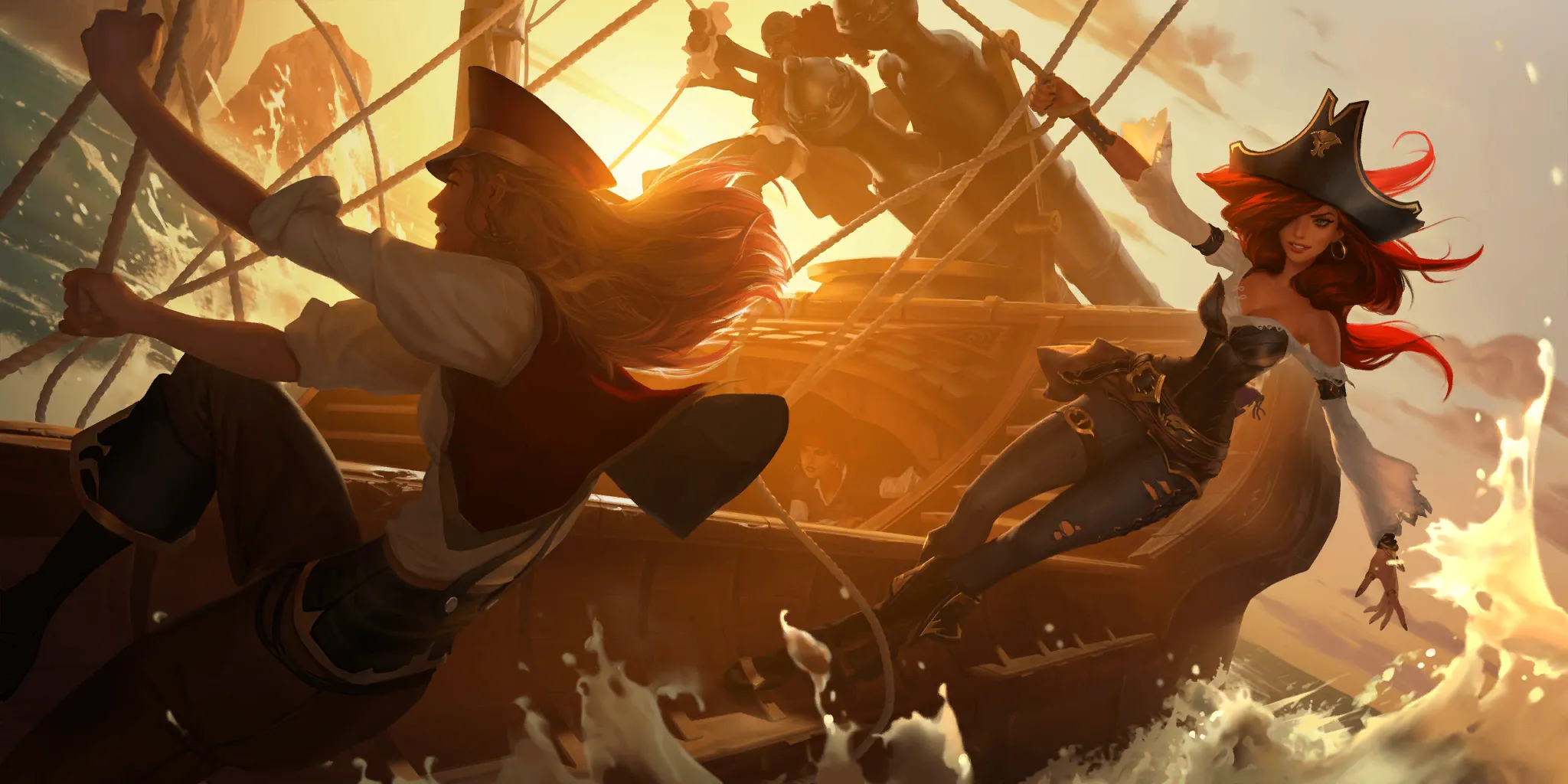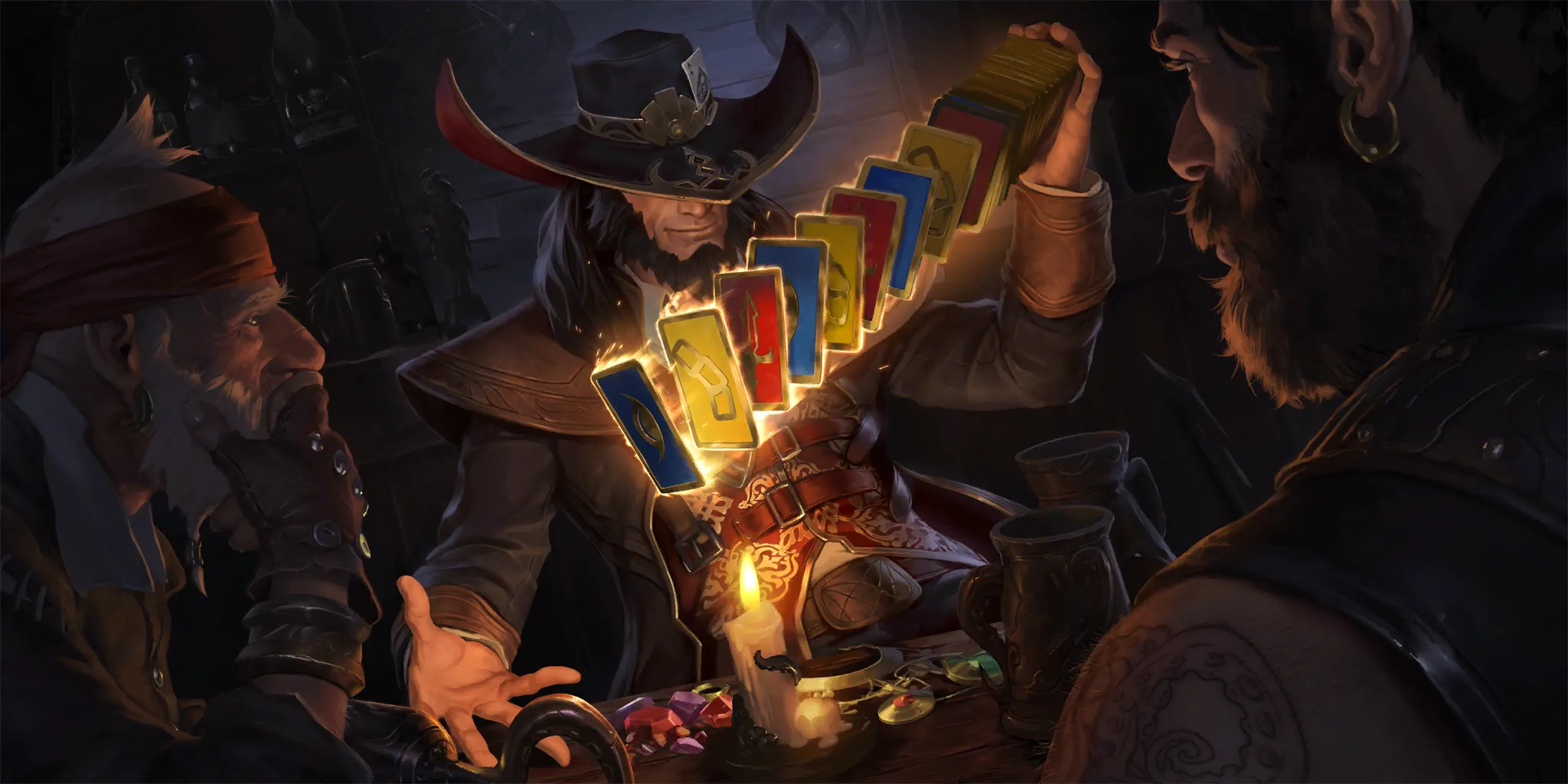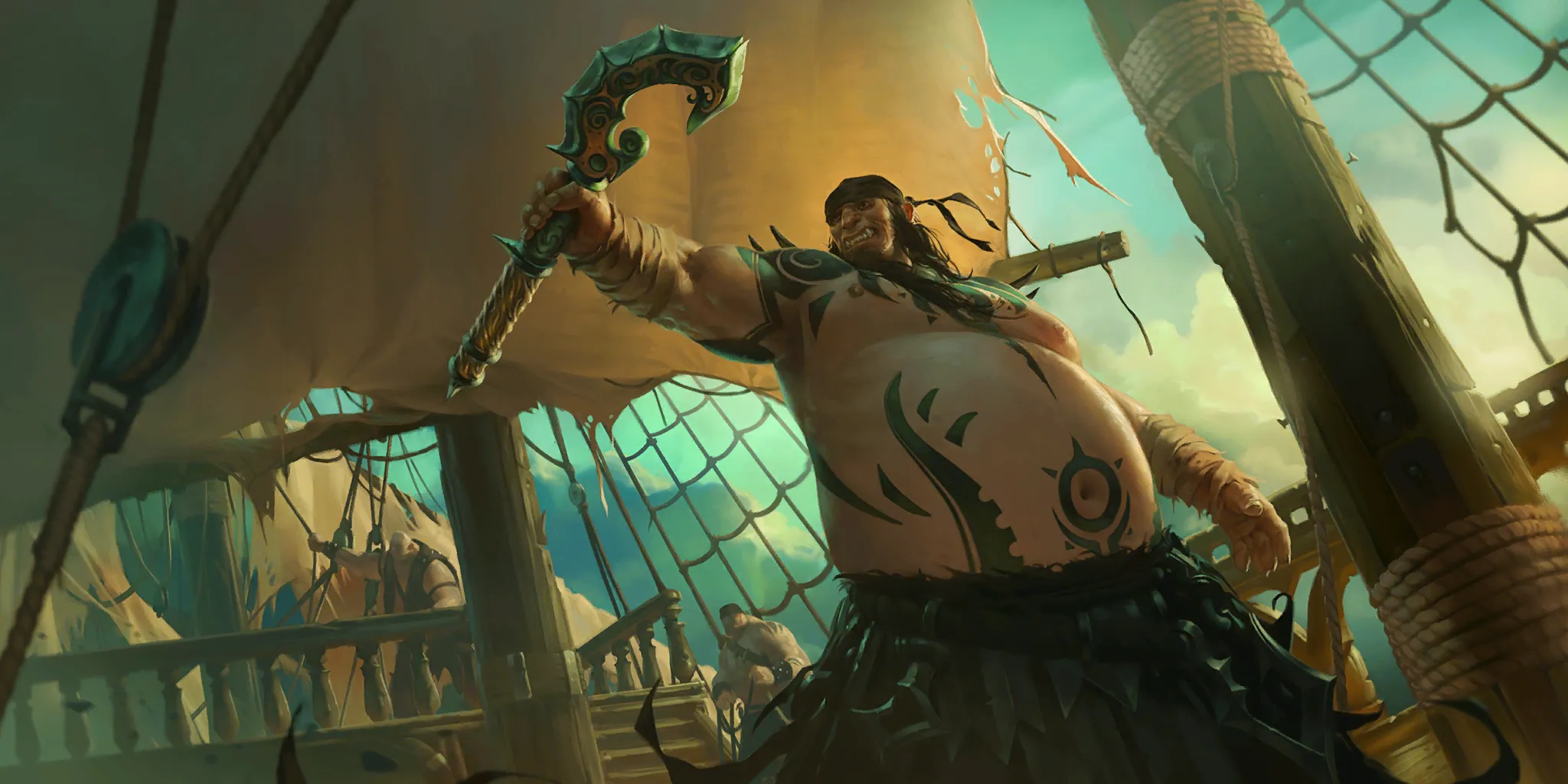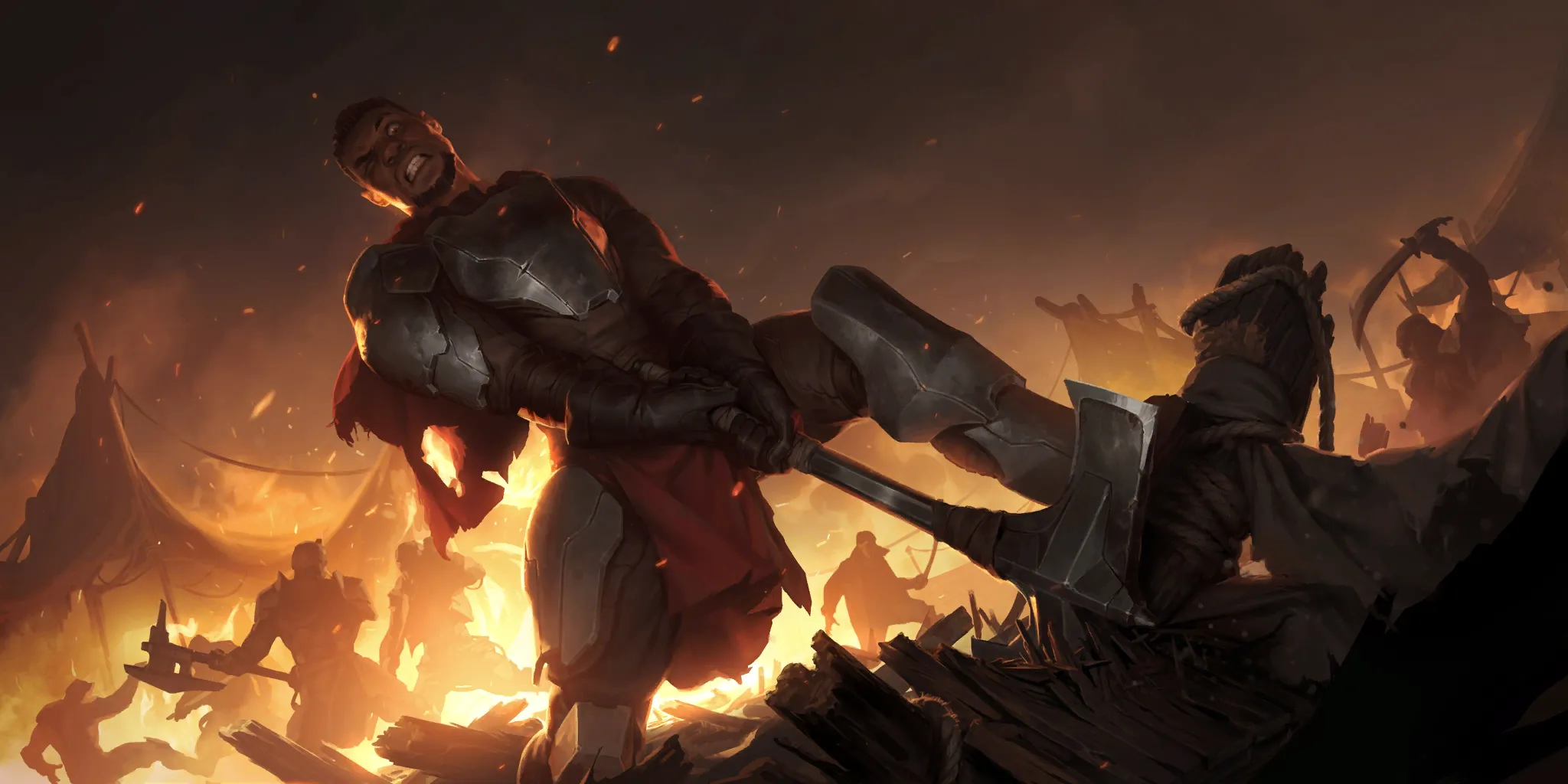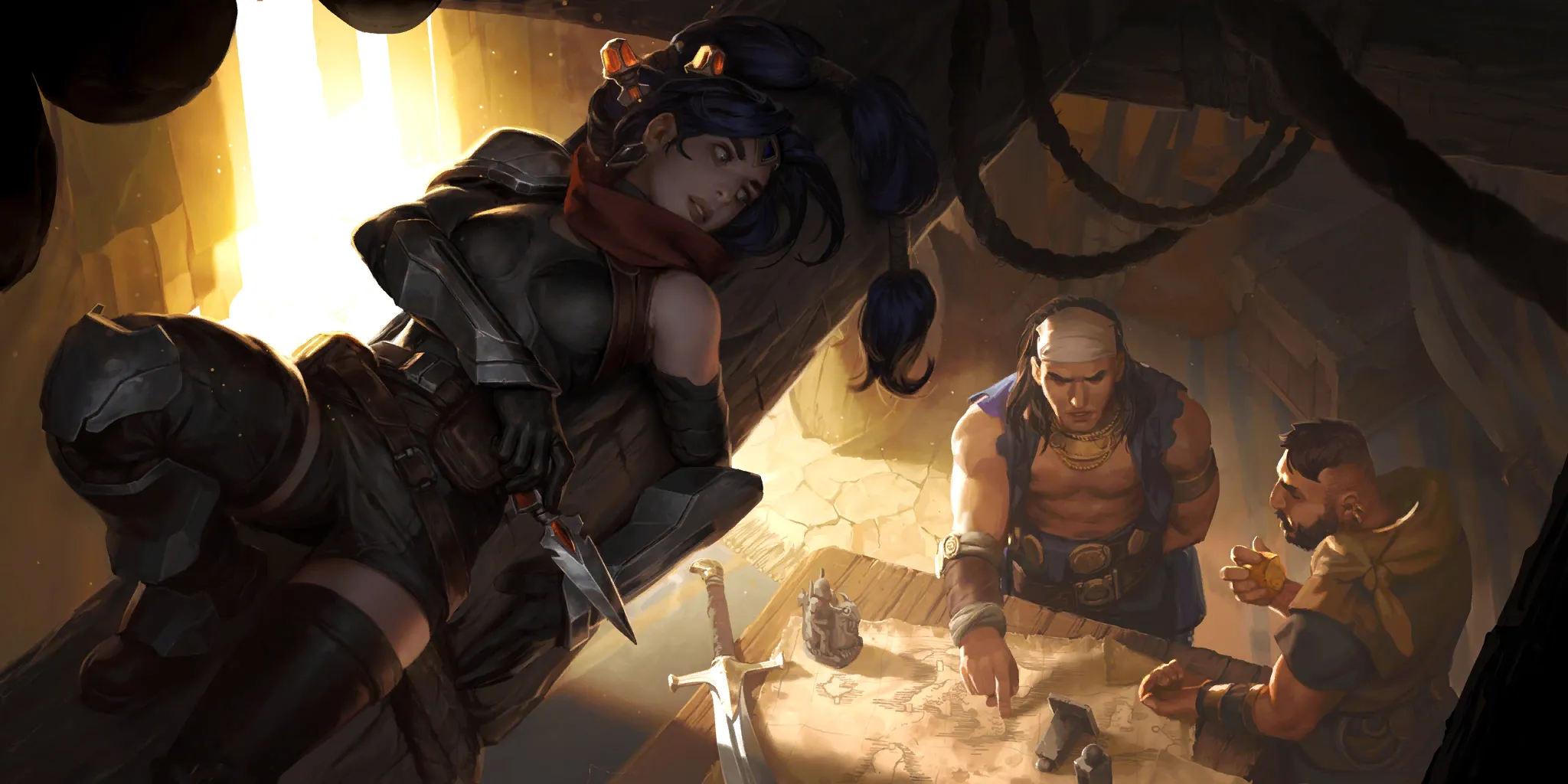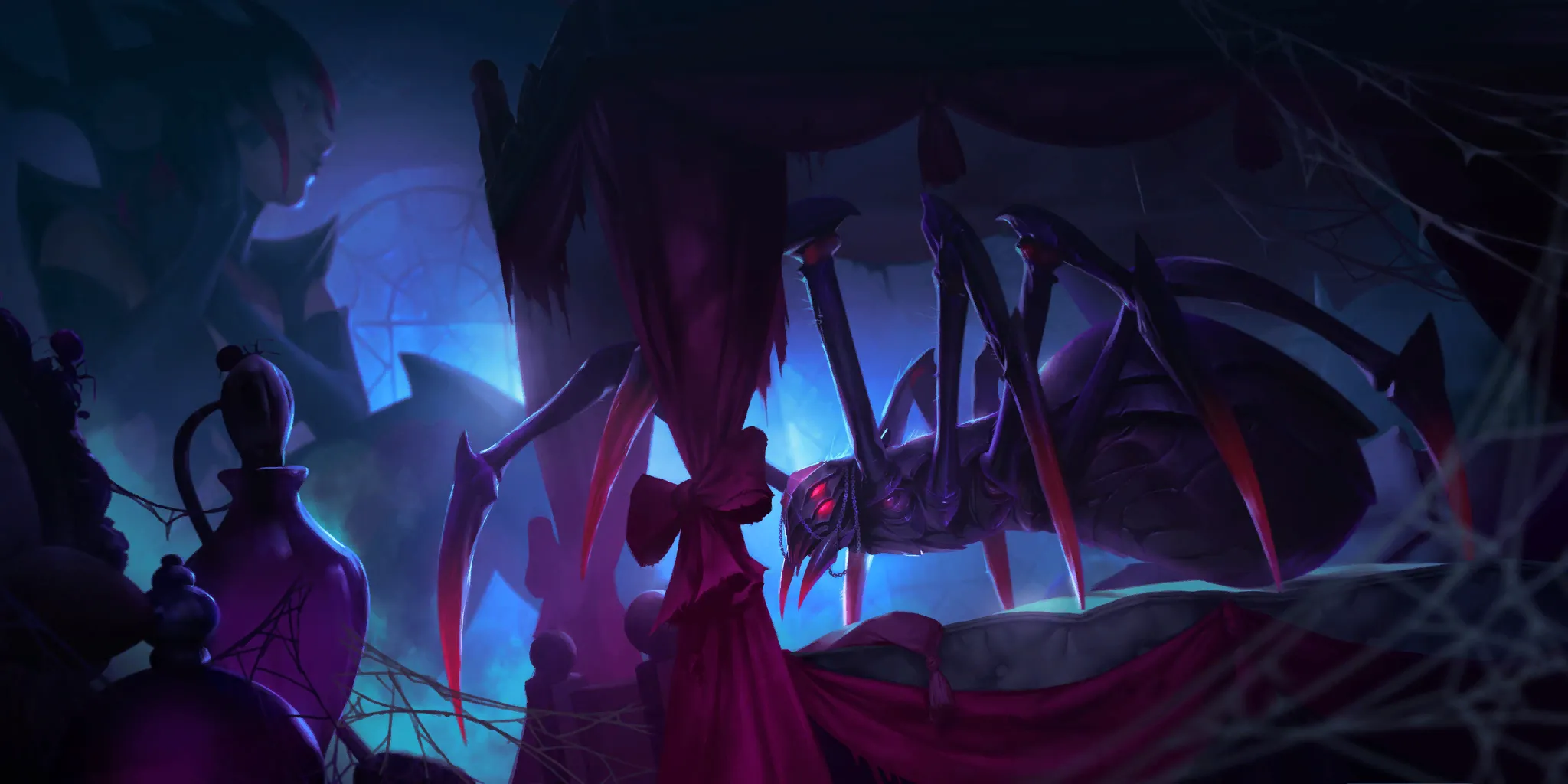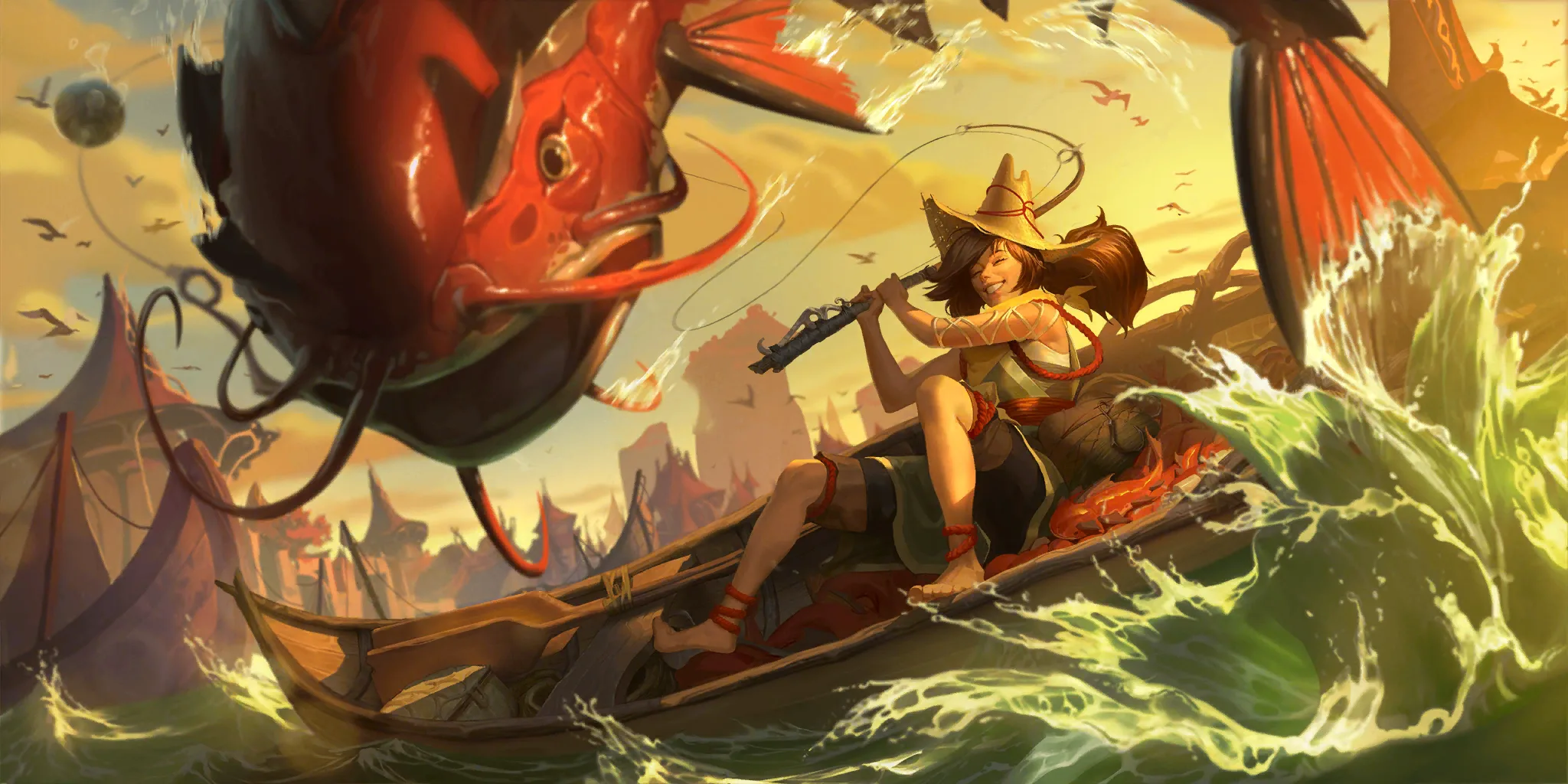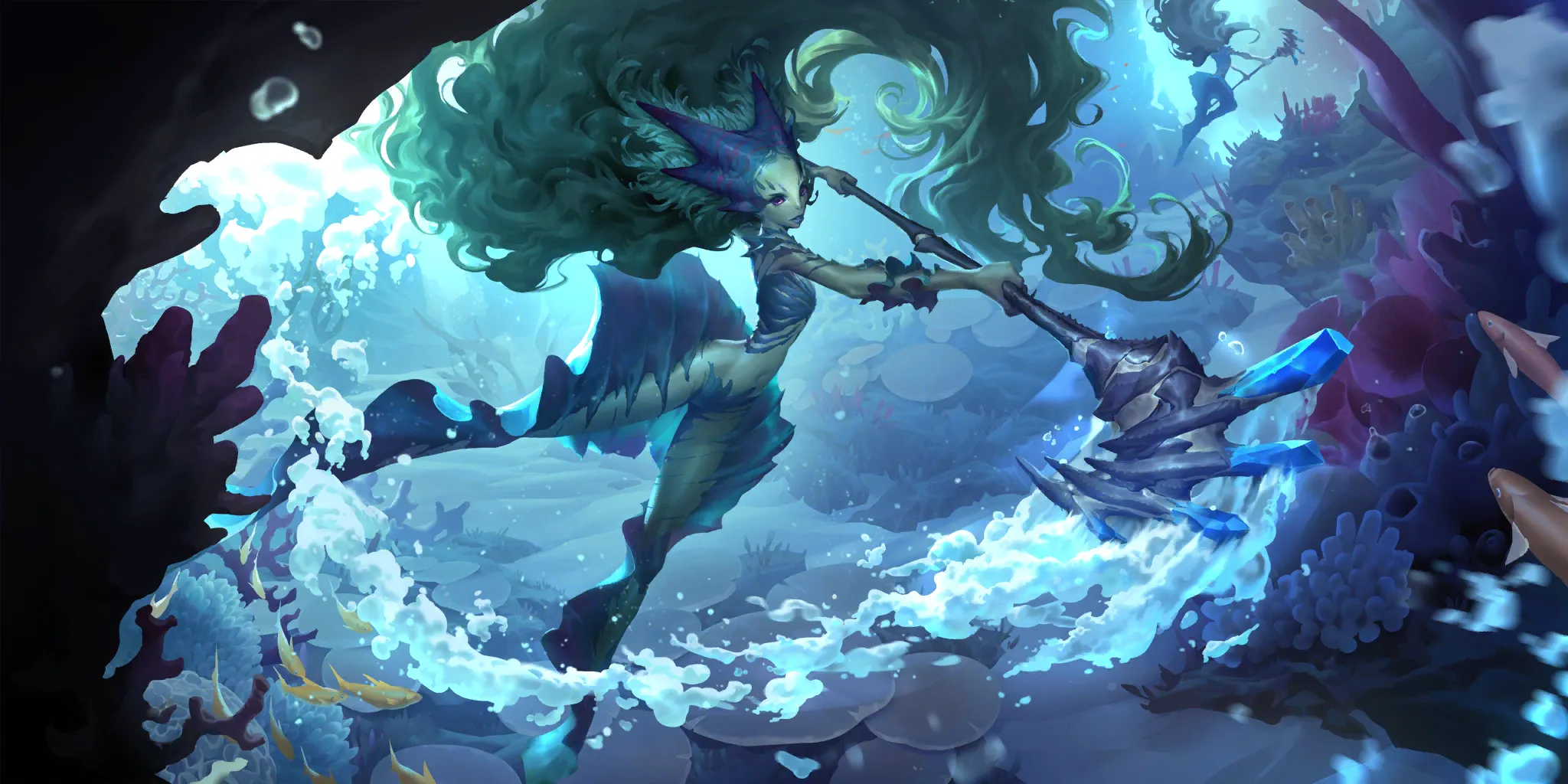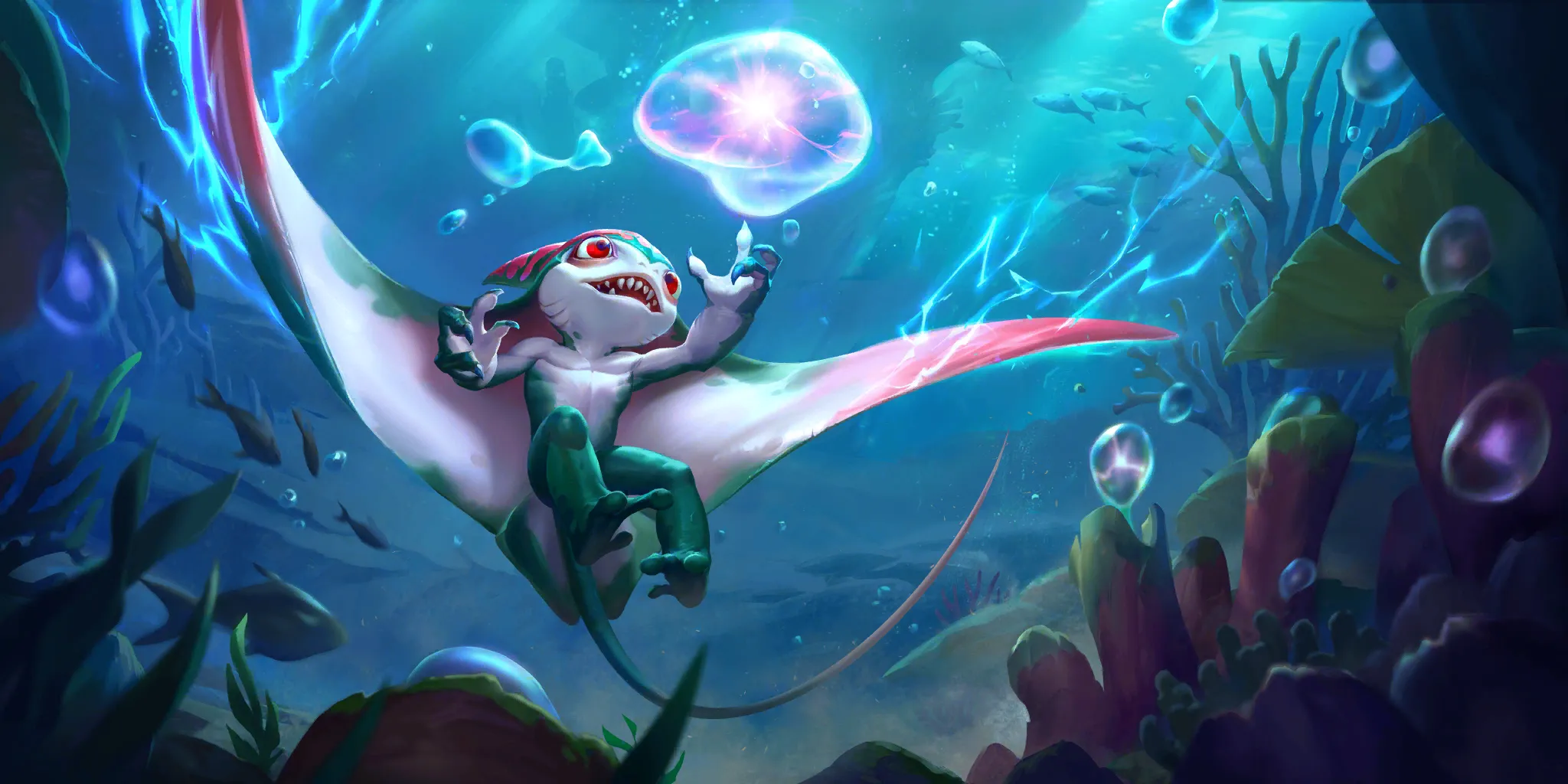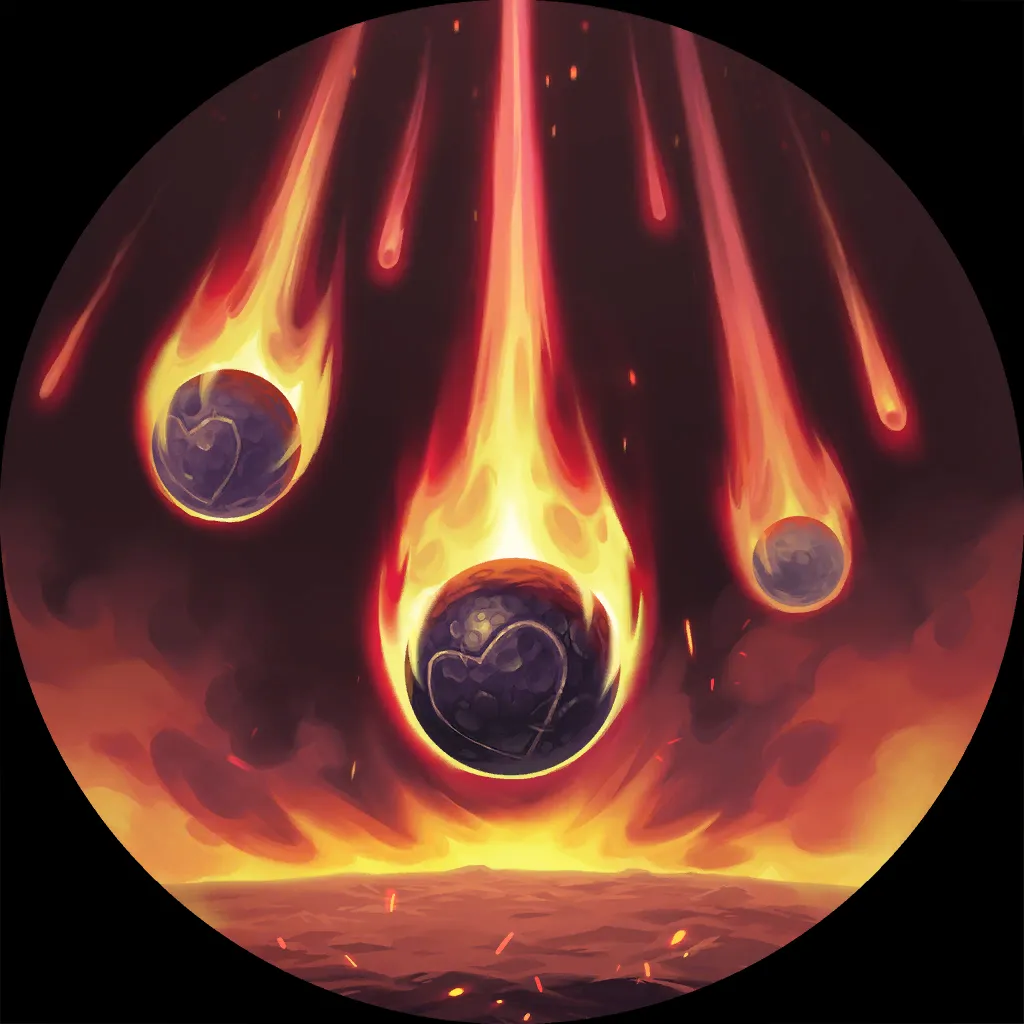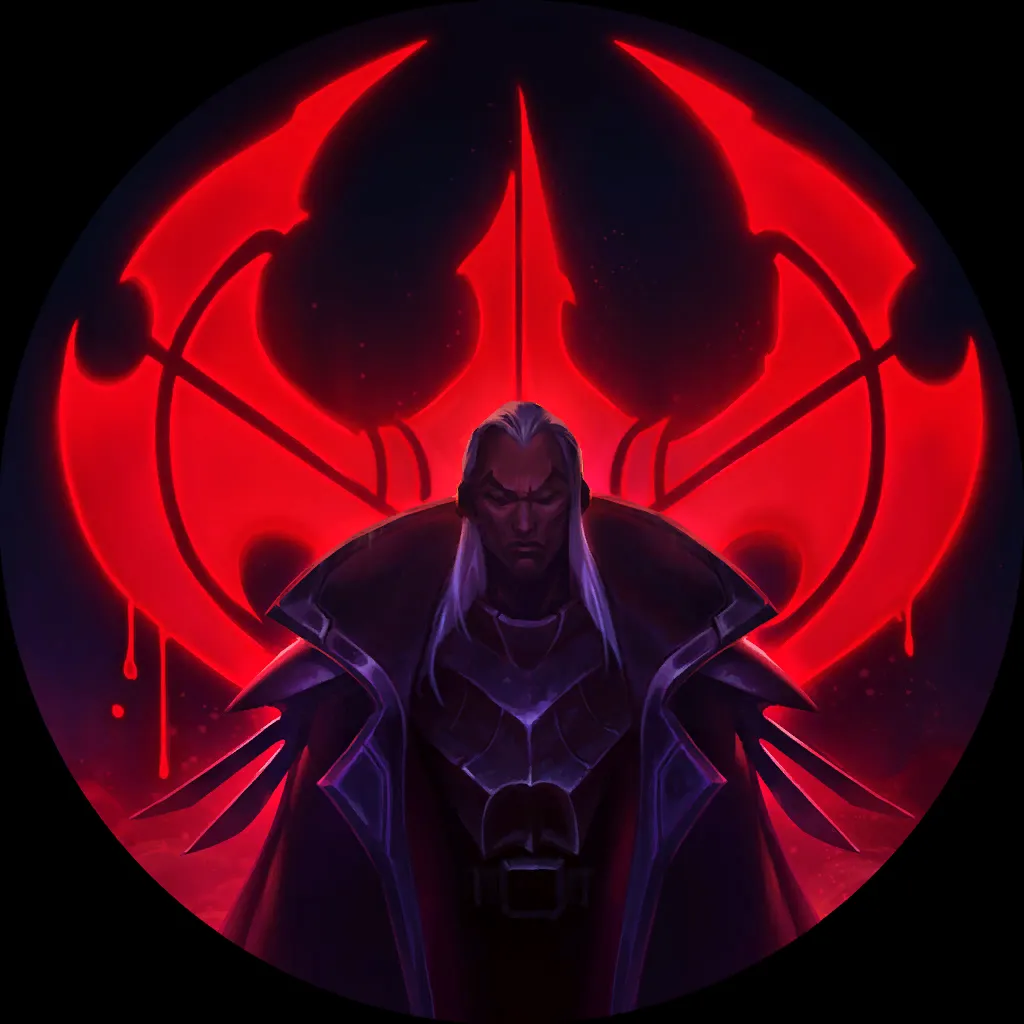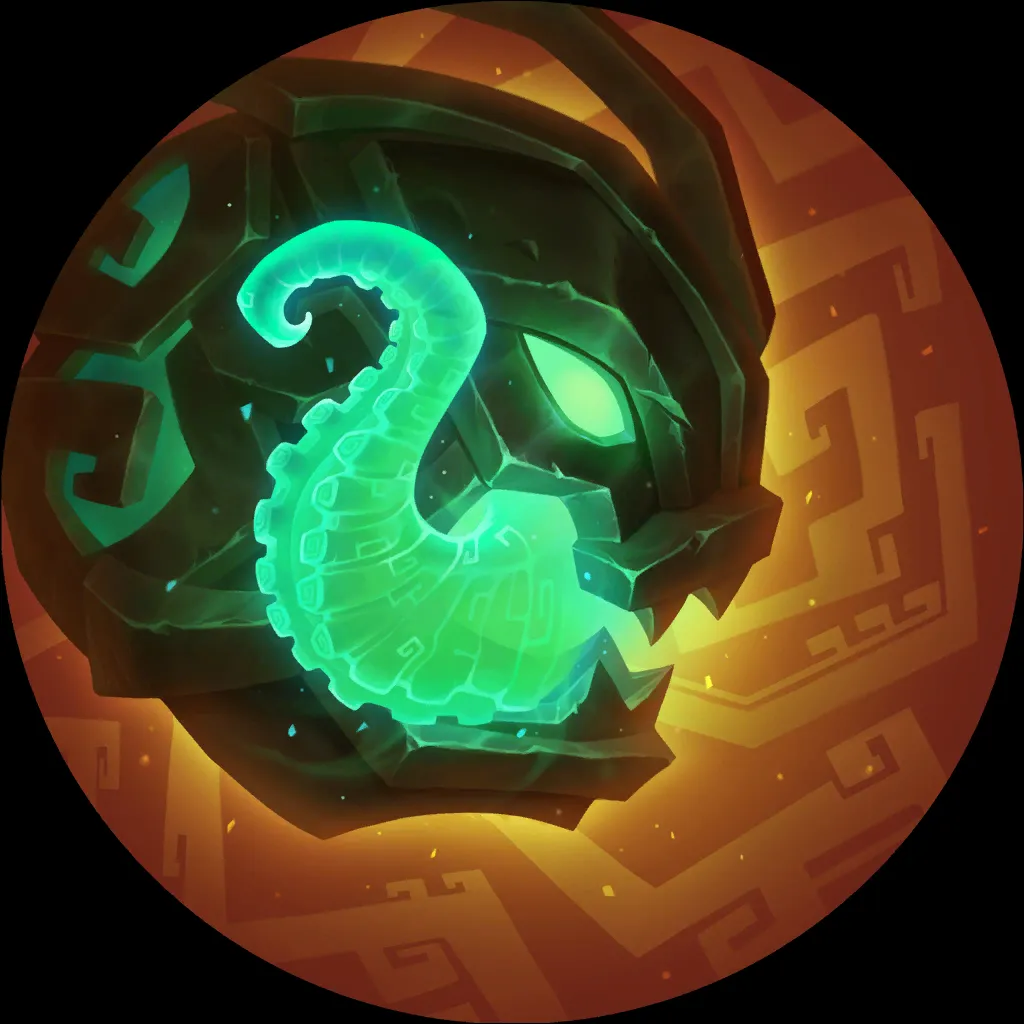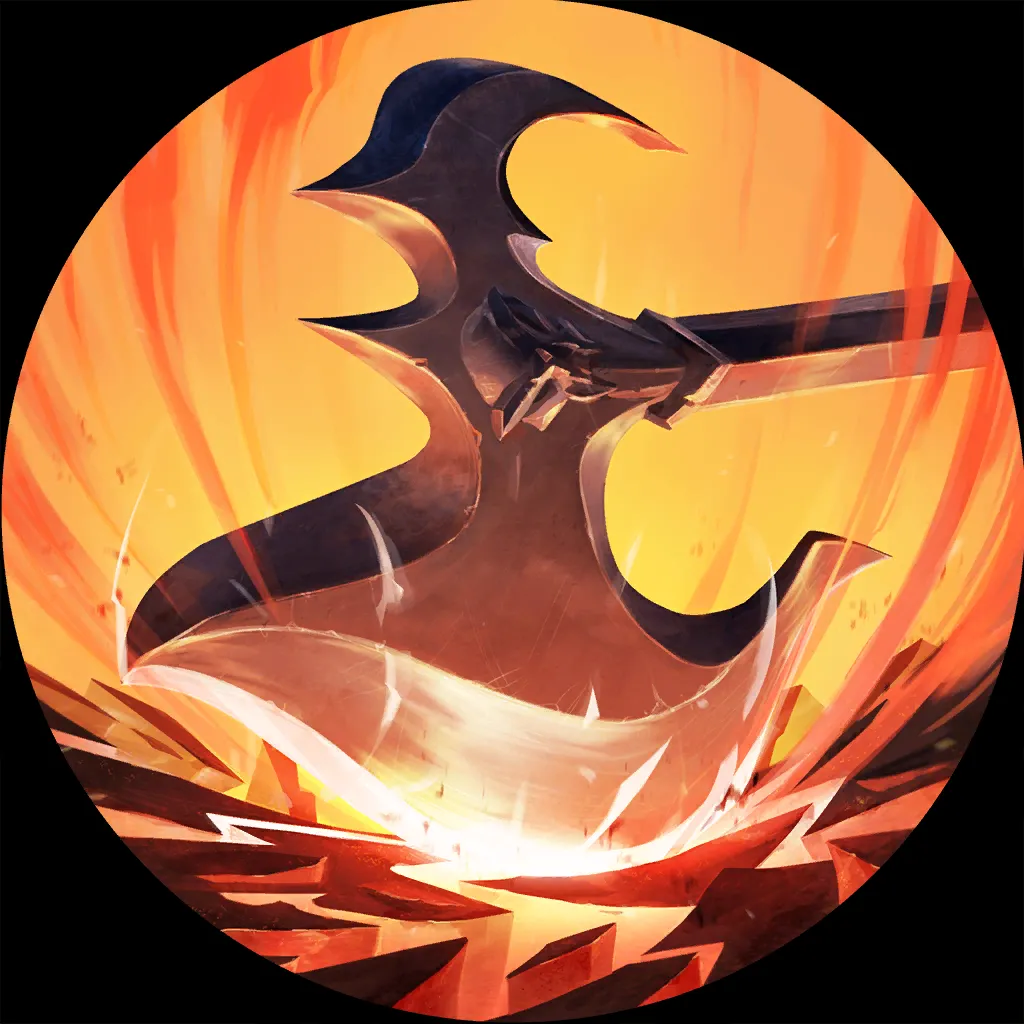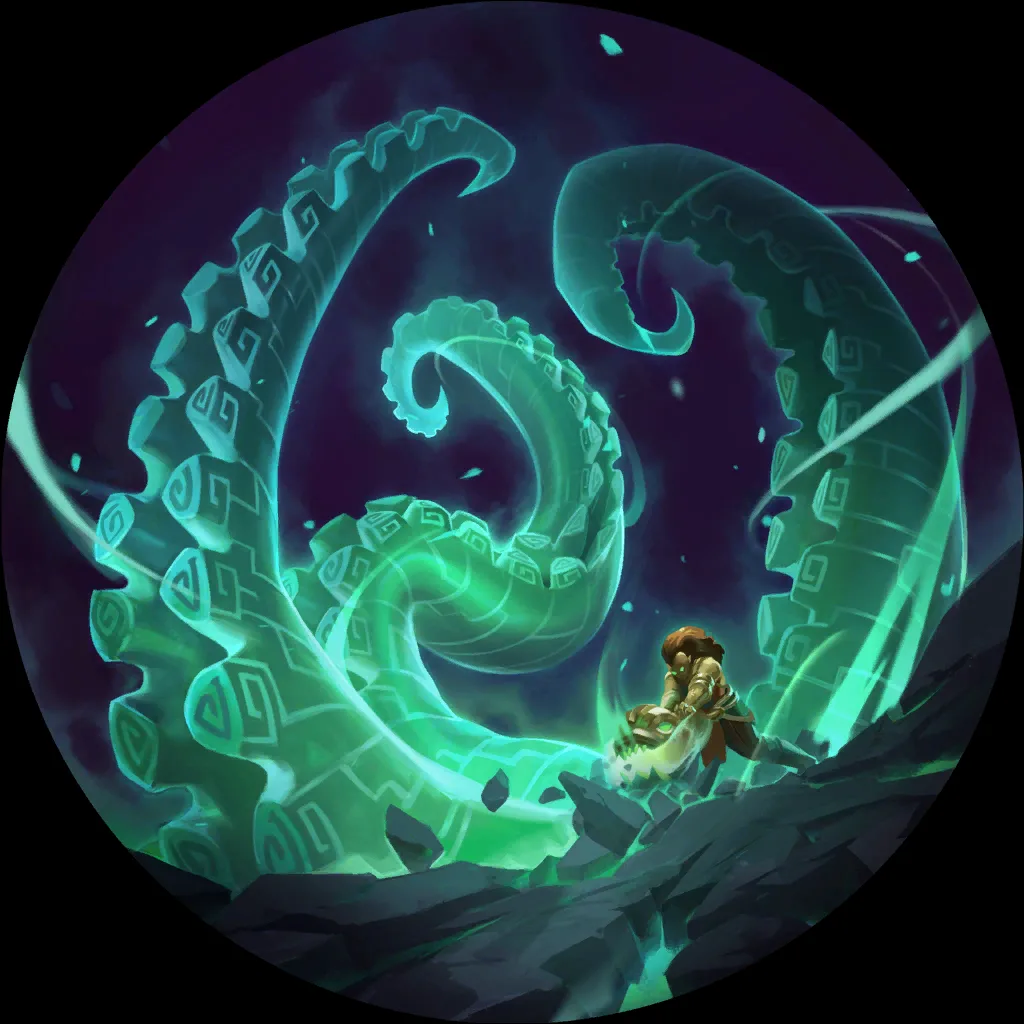 ---
Katarina Gwen, ft. Elise
Alright, let's cheat a bit: technically this list would not fit the Juggernaut category since it only has 2082 games in the last three days at Plat+ (and our arbitrary cut-off is 2100), but let's not let Pirates hog all the spotlight…
… above all since these three ladies keep showing signs of being just a nudge away from overtaking Fate 'n' Fortune's forces and becoming the best LoR deck themselves: they hit harder overall (a ridiculous 57%+) and they beat Pirates (if only slightly). Their roadblock is Viego Evelynn, with Ezreal Kennen and Nami TF Ionia also being a bit of struggle (and, apparently, Scouts) – their matchup table is otherwise spotless, in fact farming some less popular matchups (like Nami TF Shadows, or Darkness) that Pirates struggle with.
Also notice that the list has been refined a bit in the last few days, and the current iteration differs from the list we saw last Sunday in the swap of Legion Rearguard
for Burgeoning Sentinel
, and switching its single copy of Shadow Isles Tellstones
for Frenzied Skitterer
.
6
4
15
15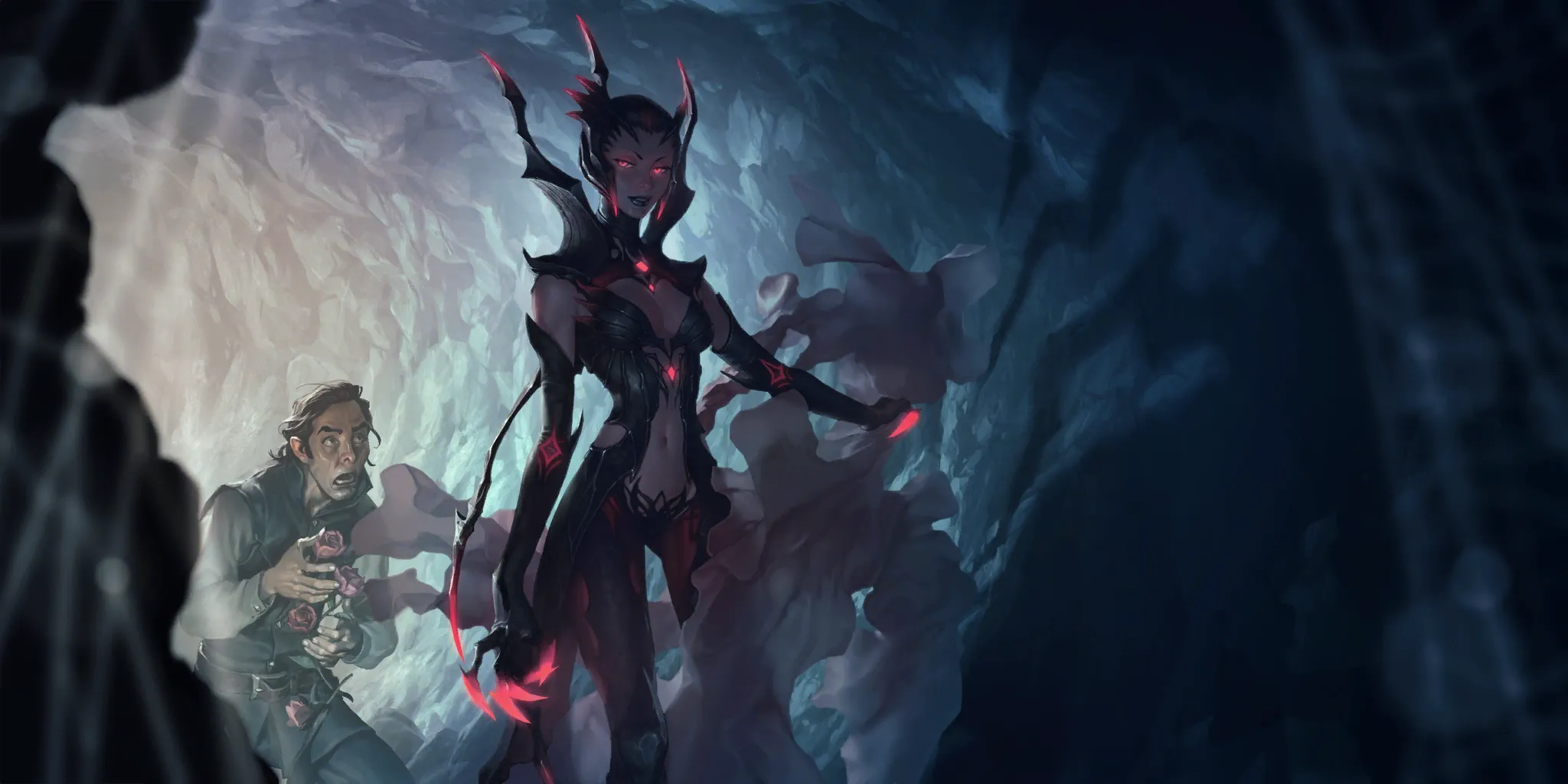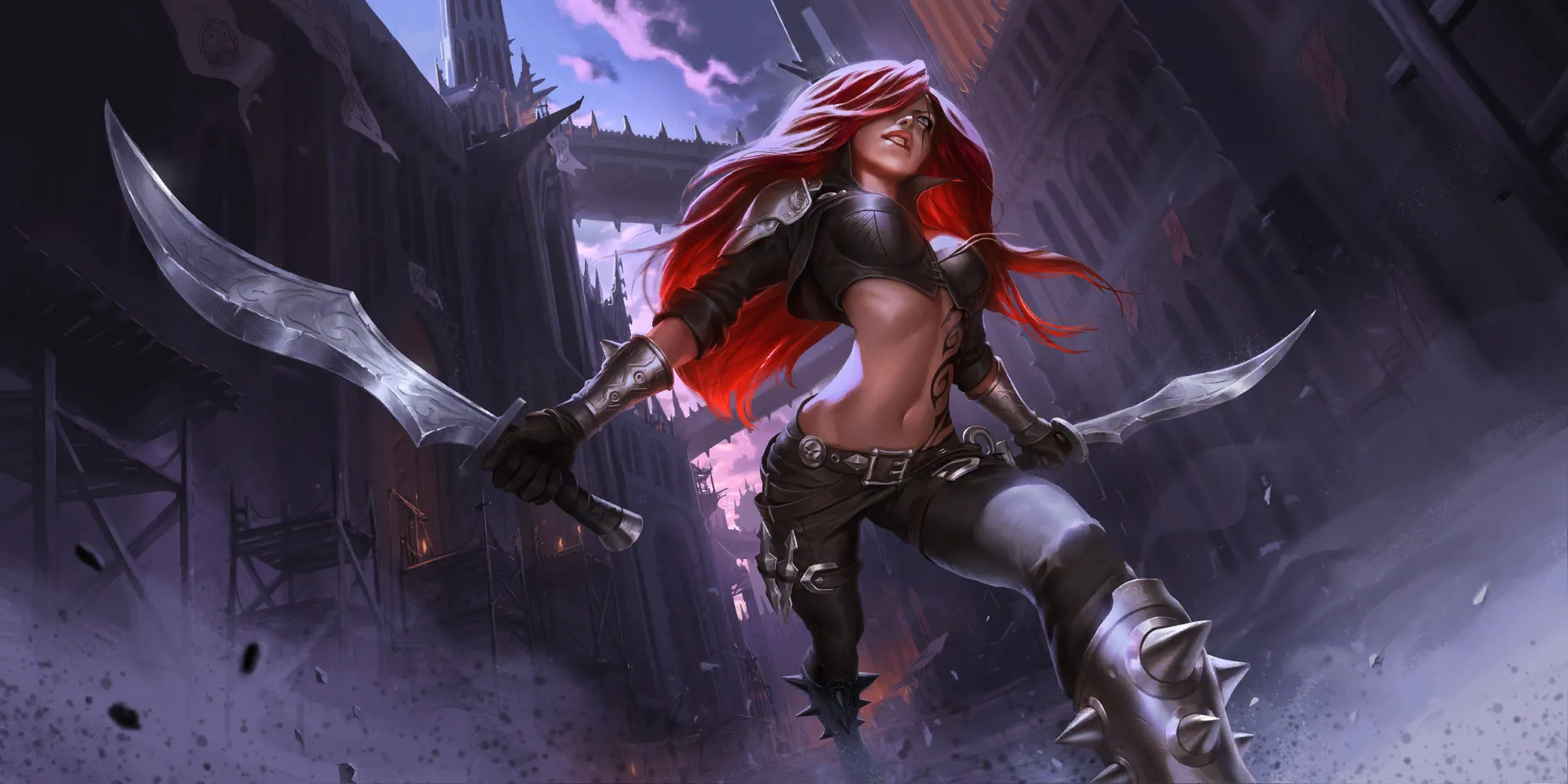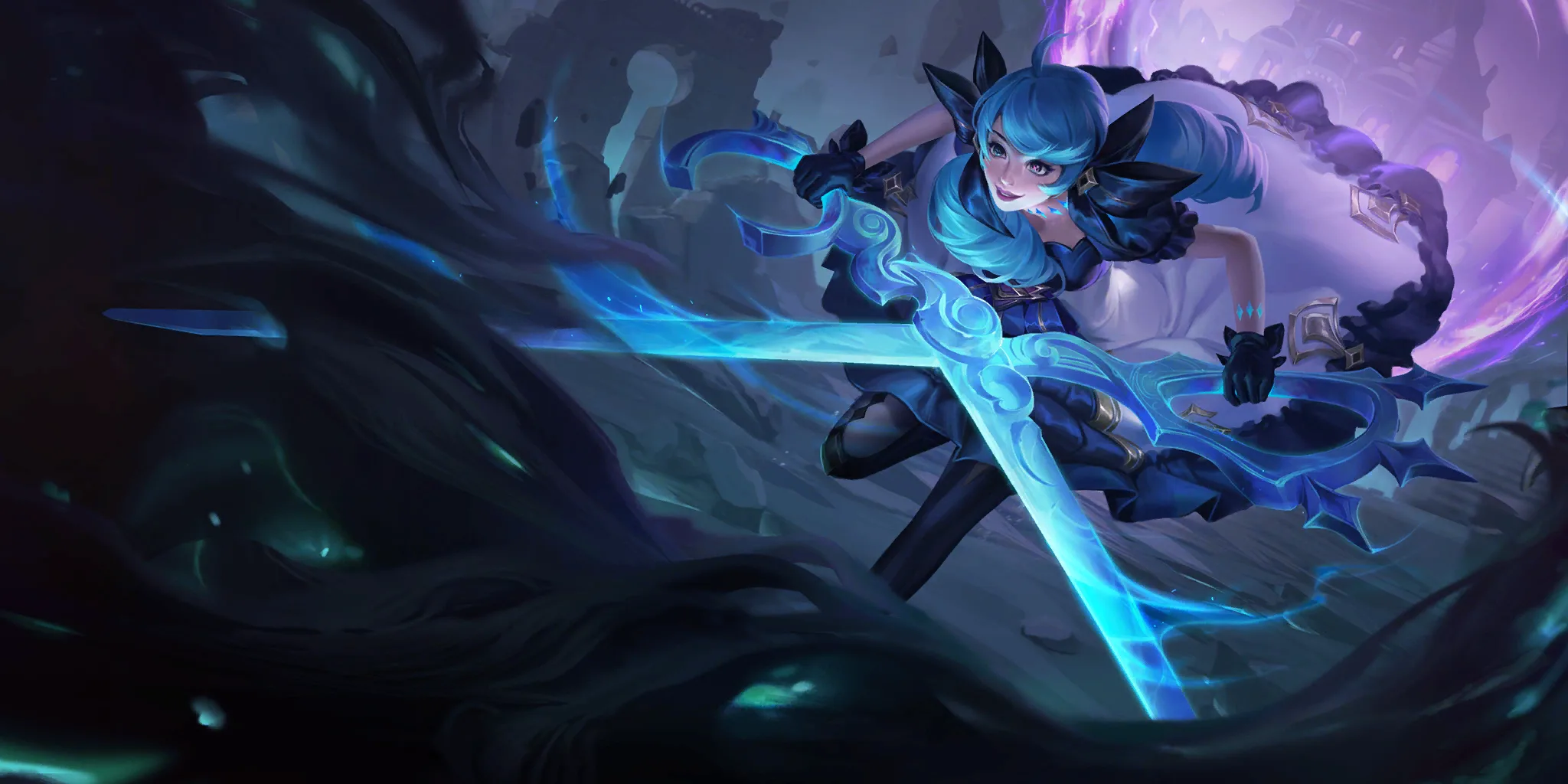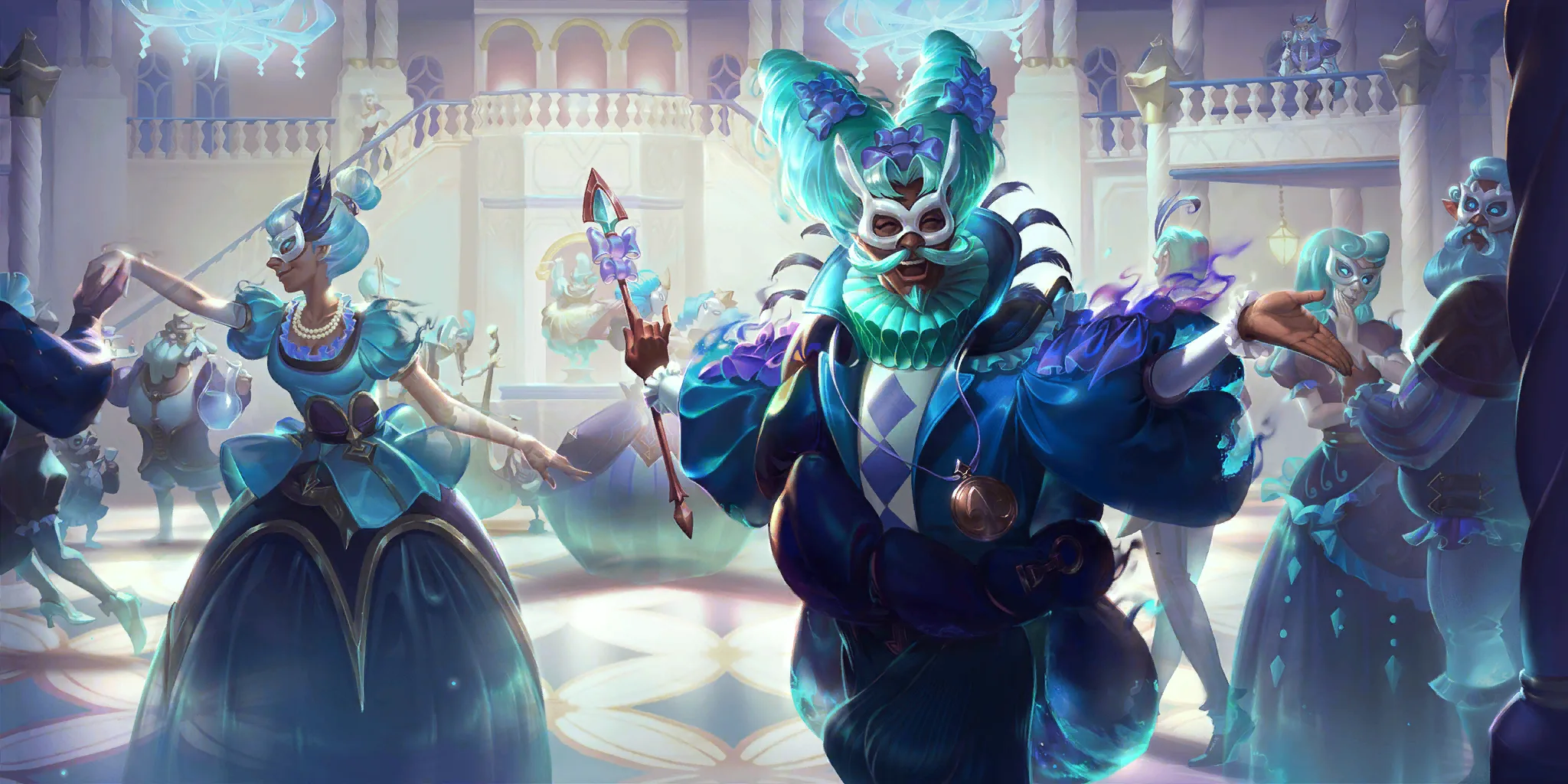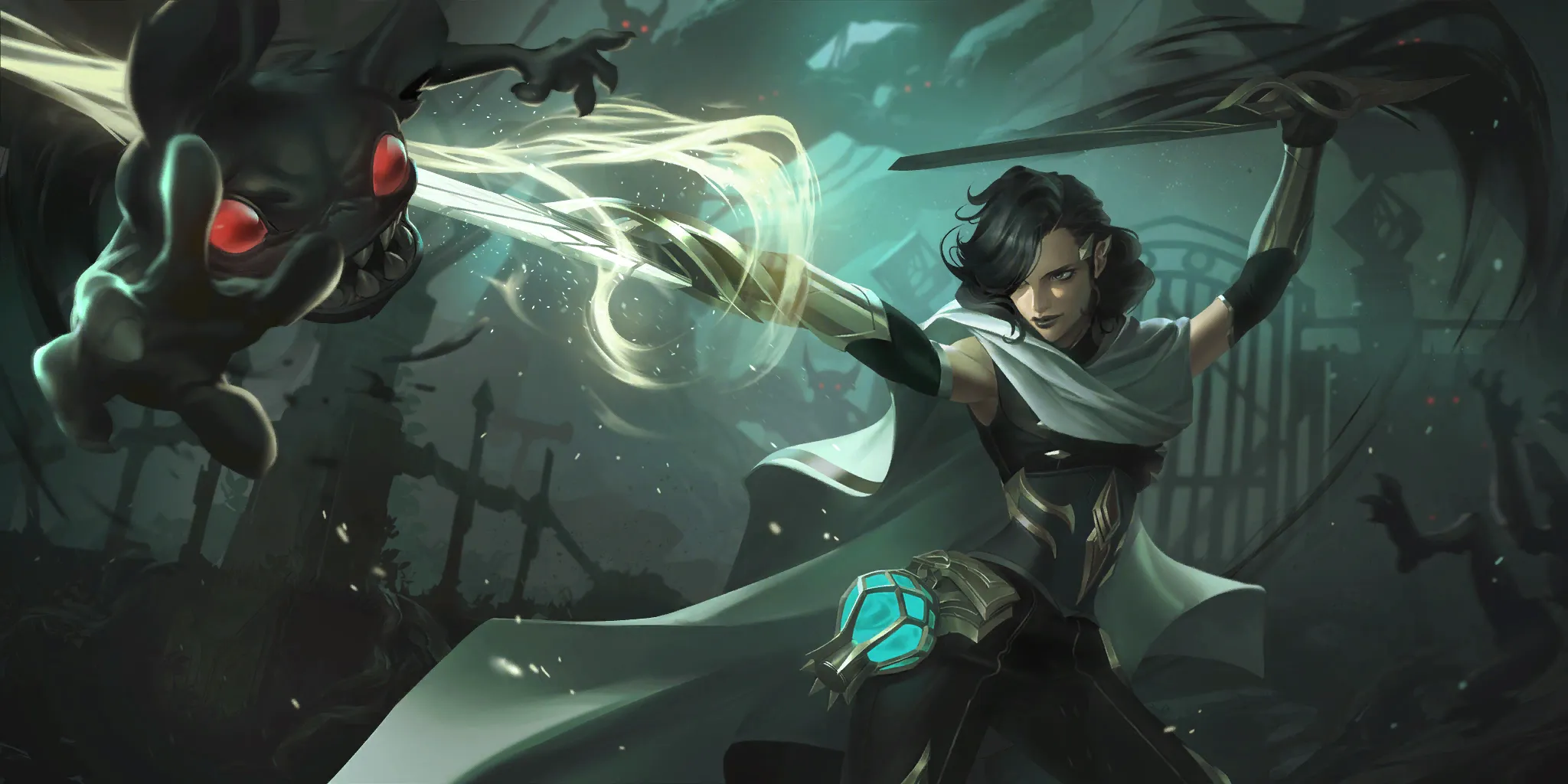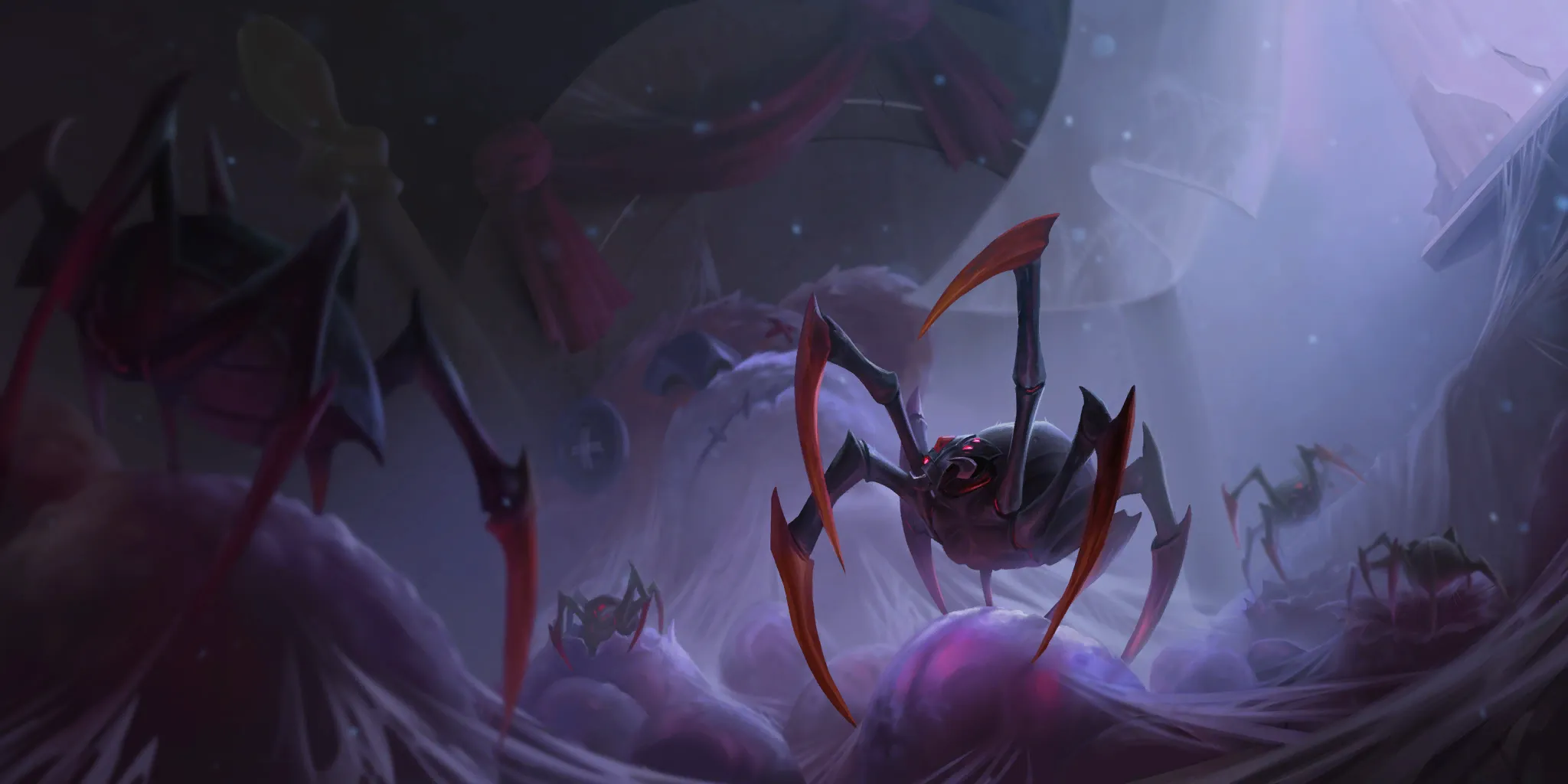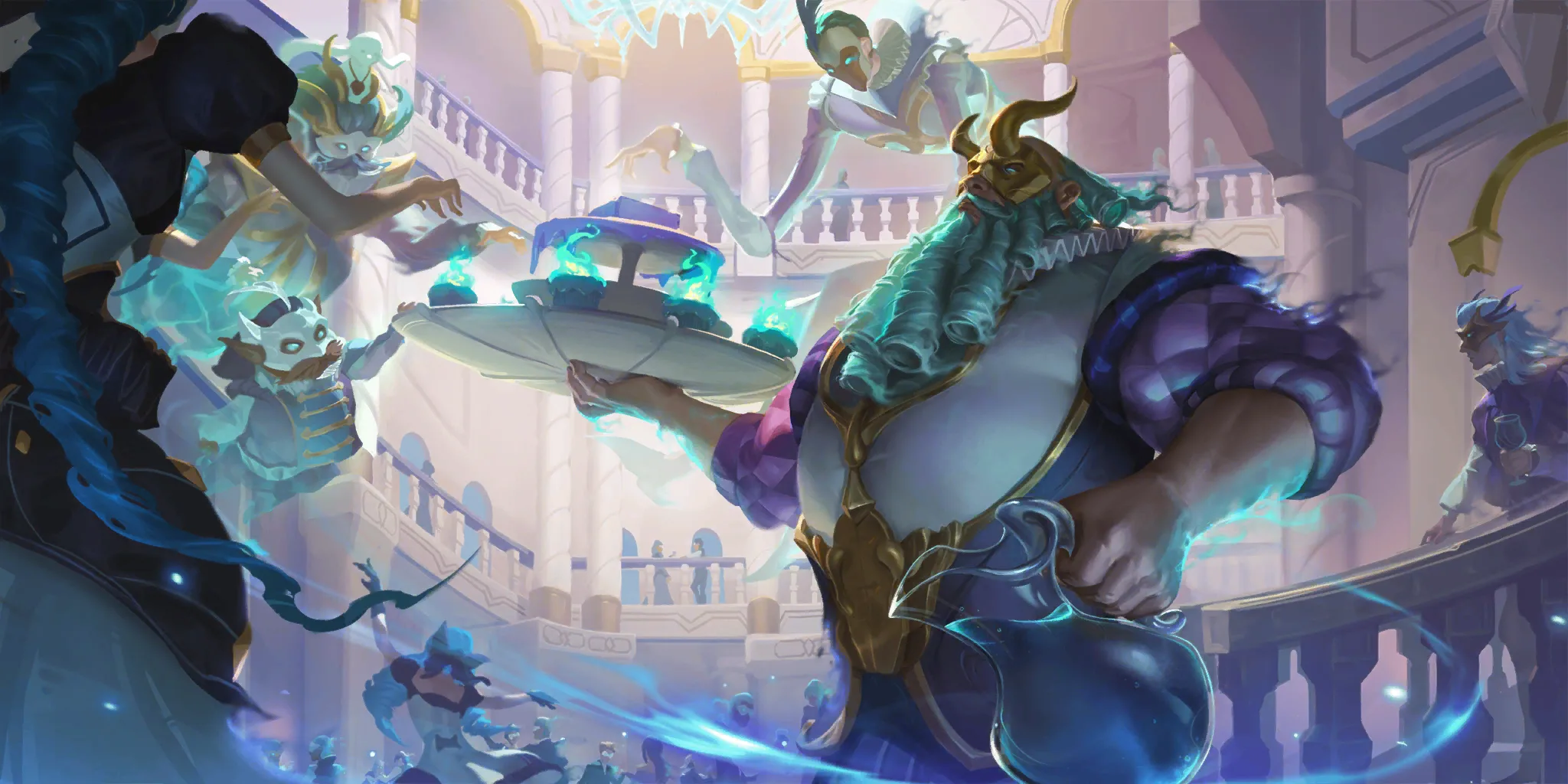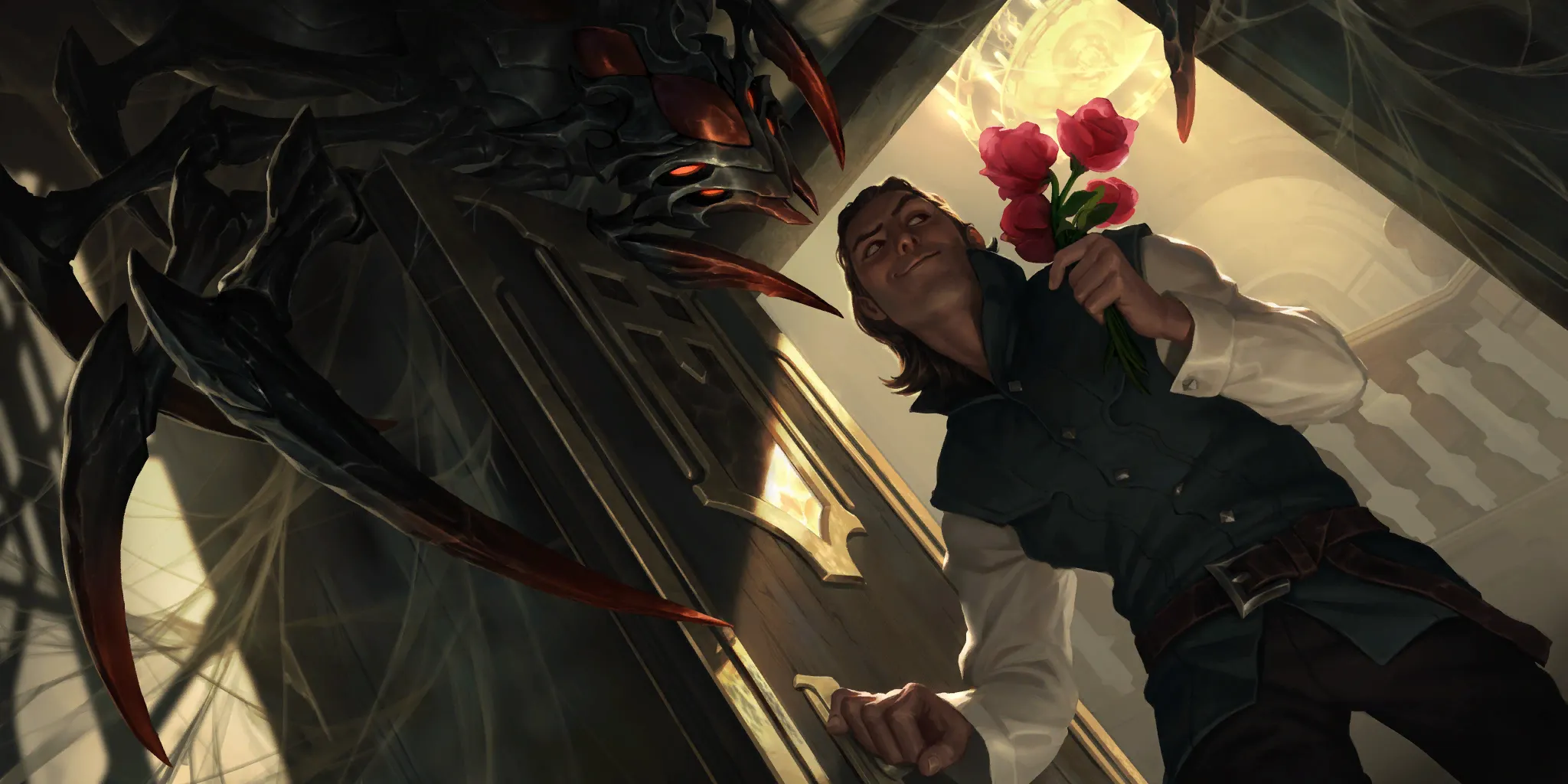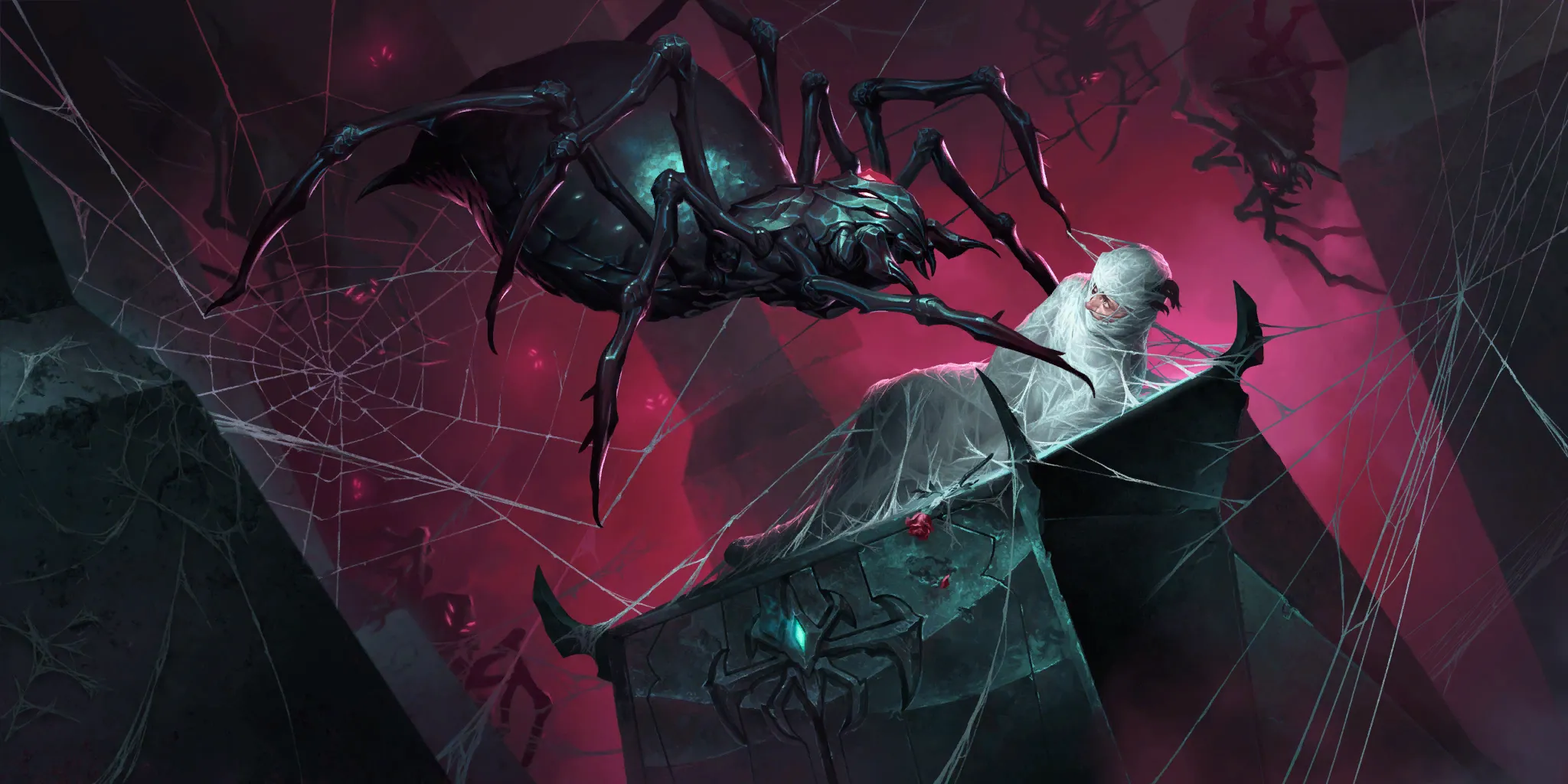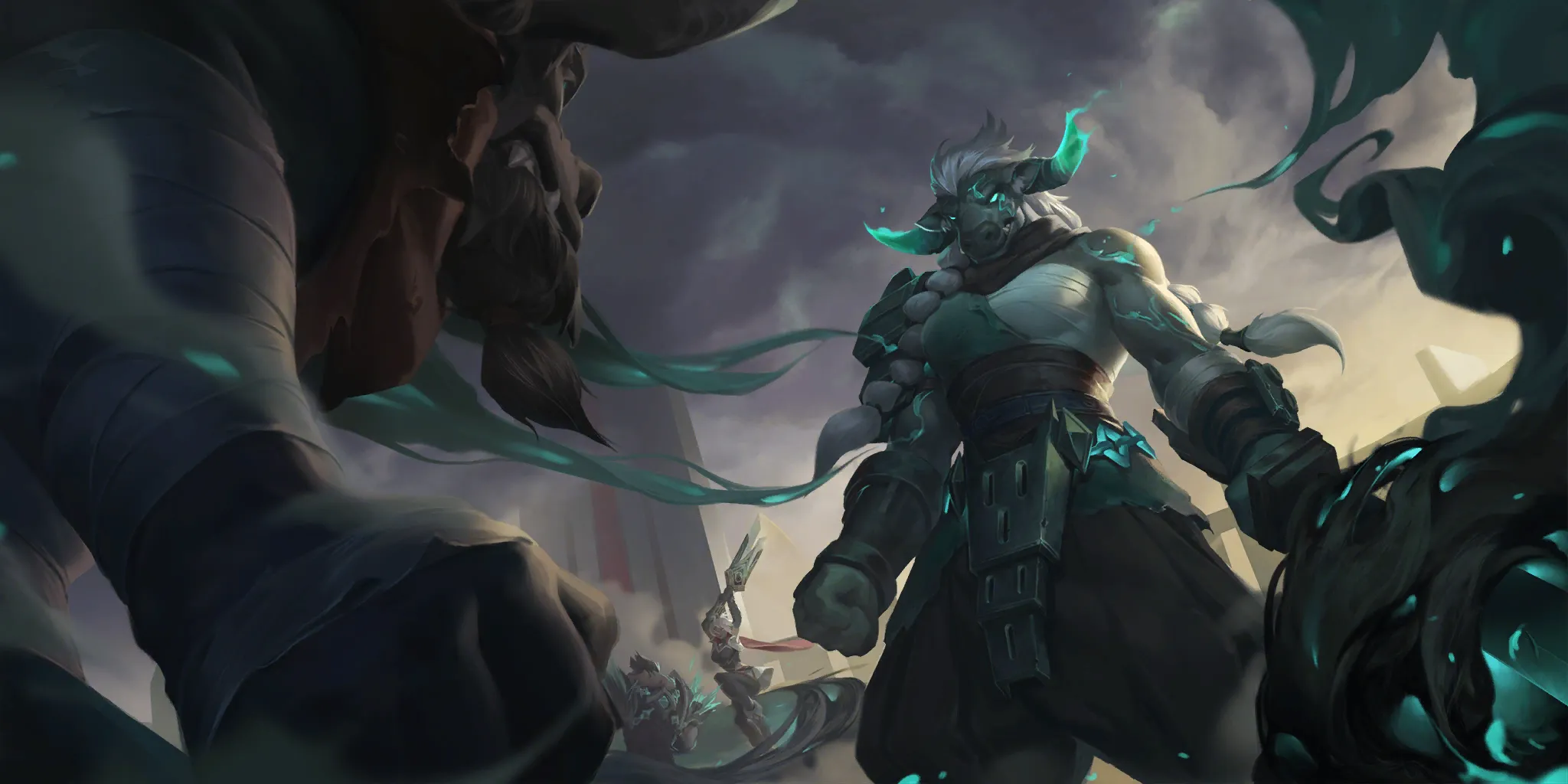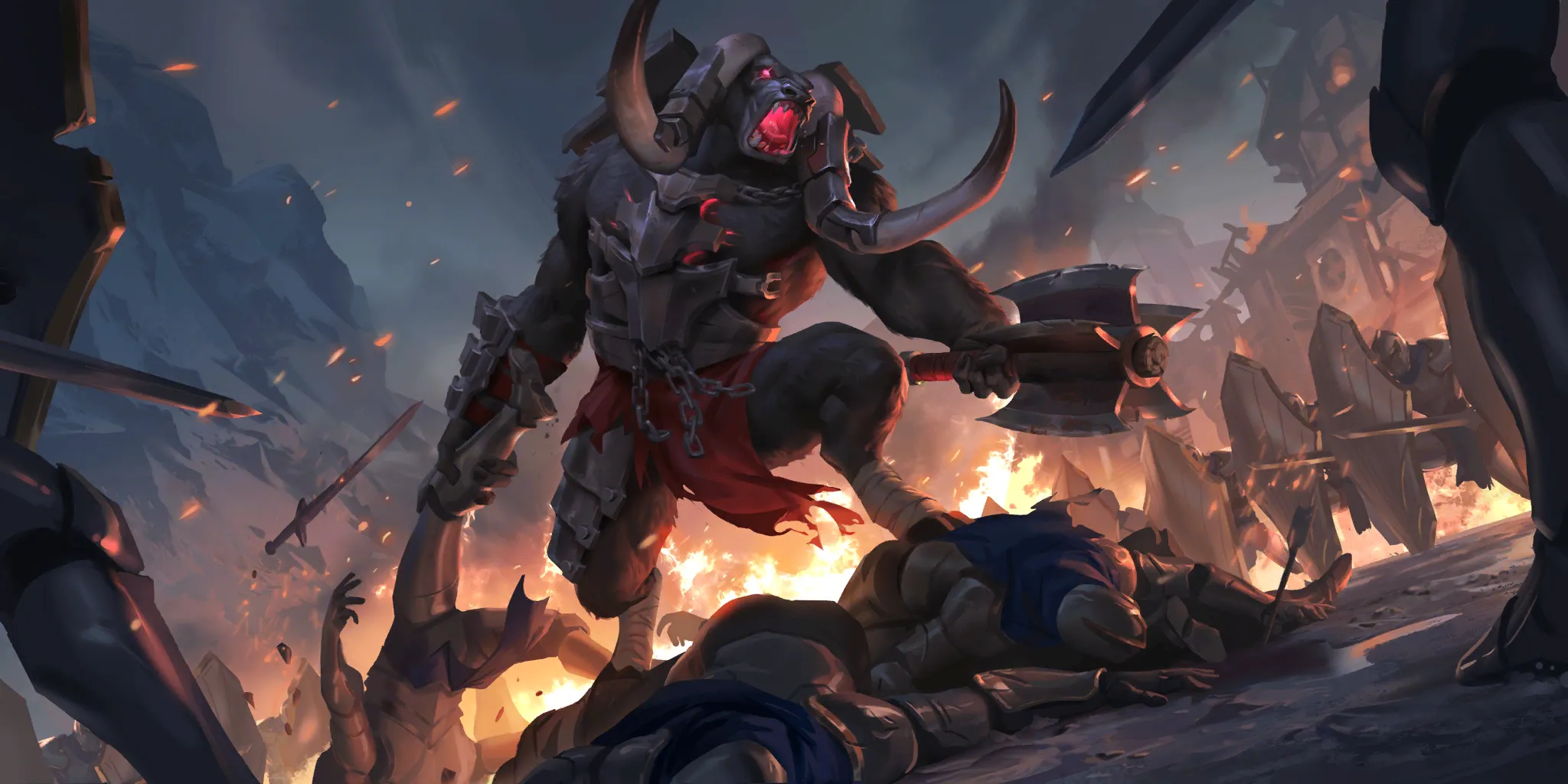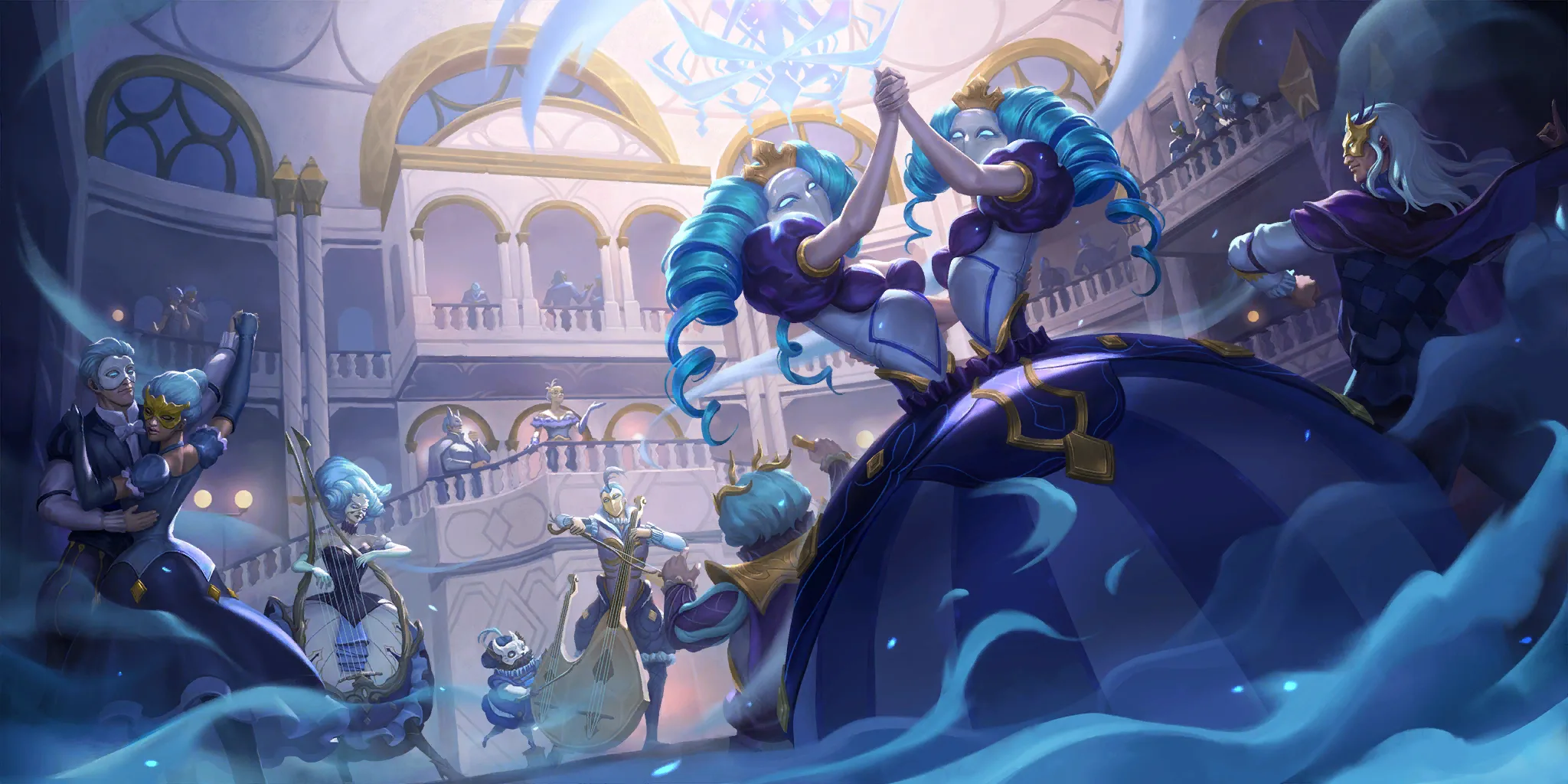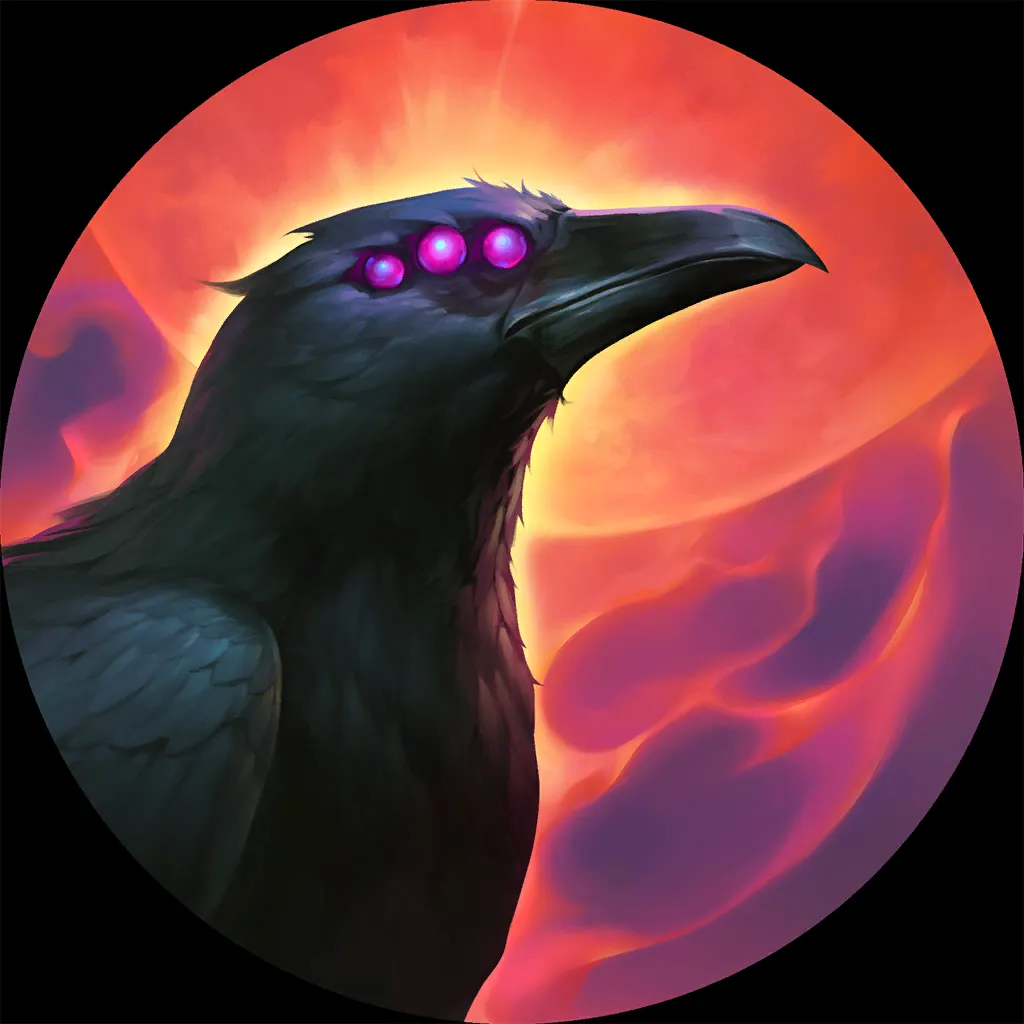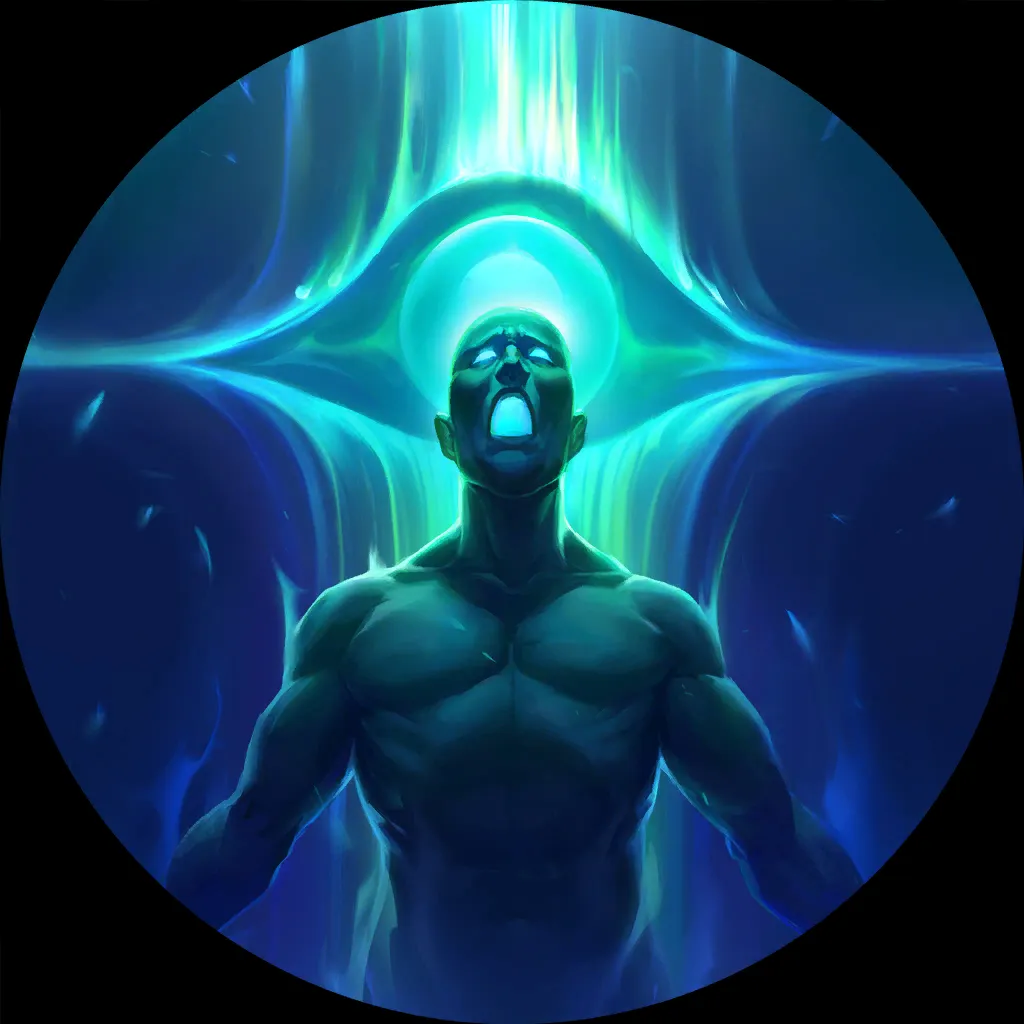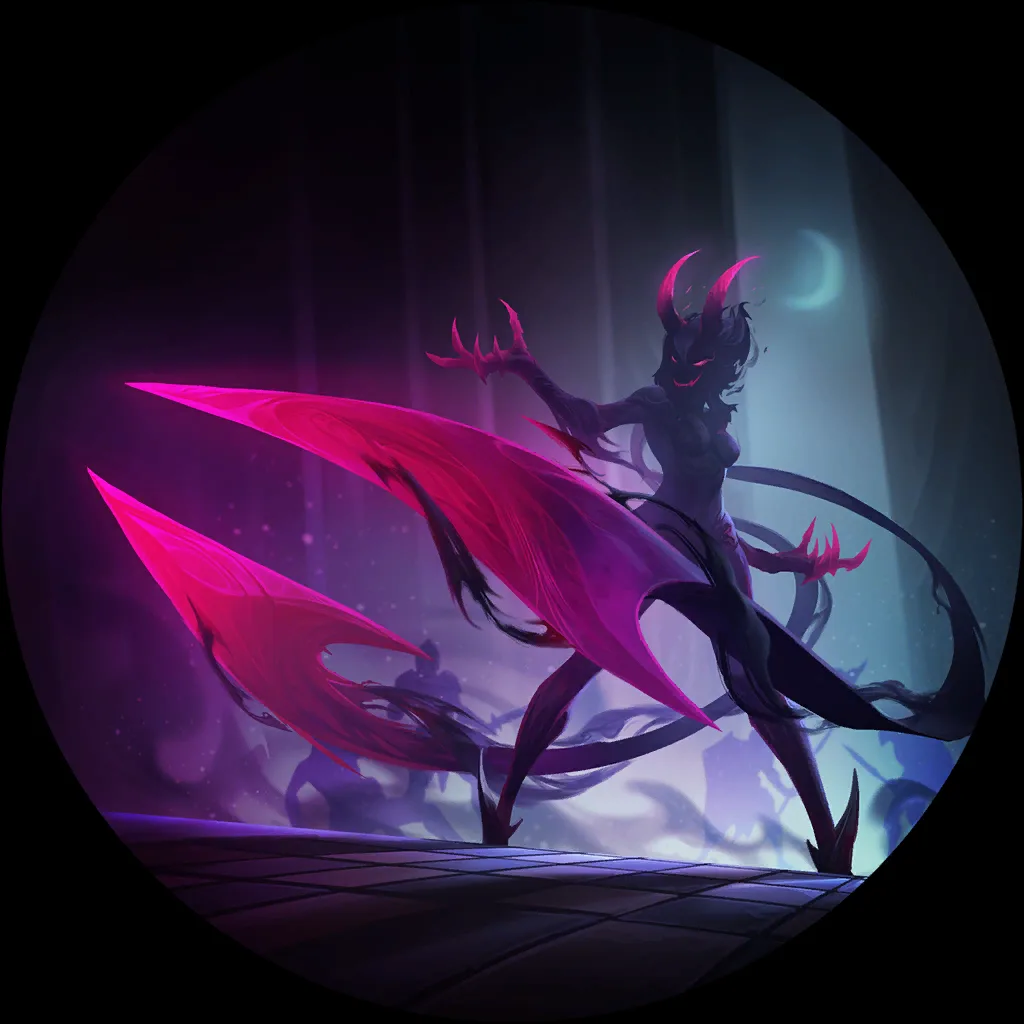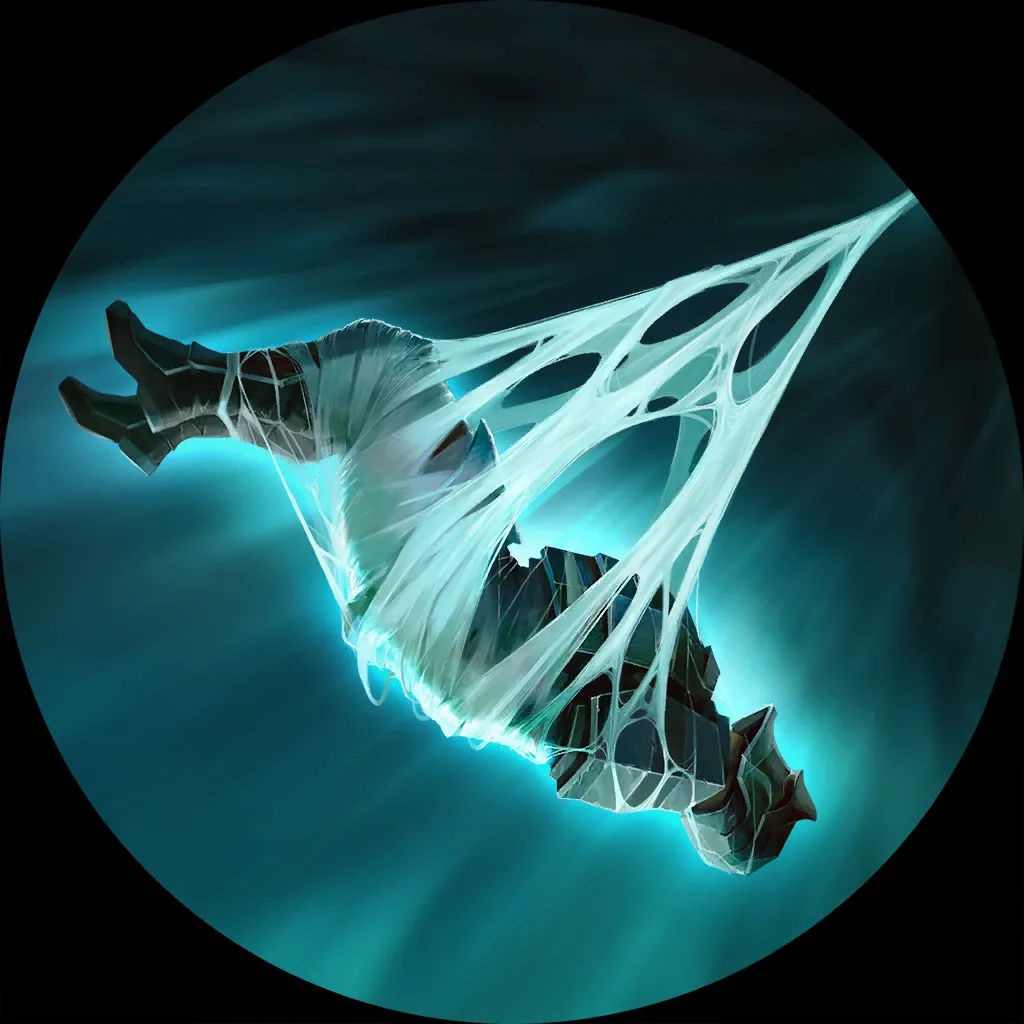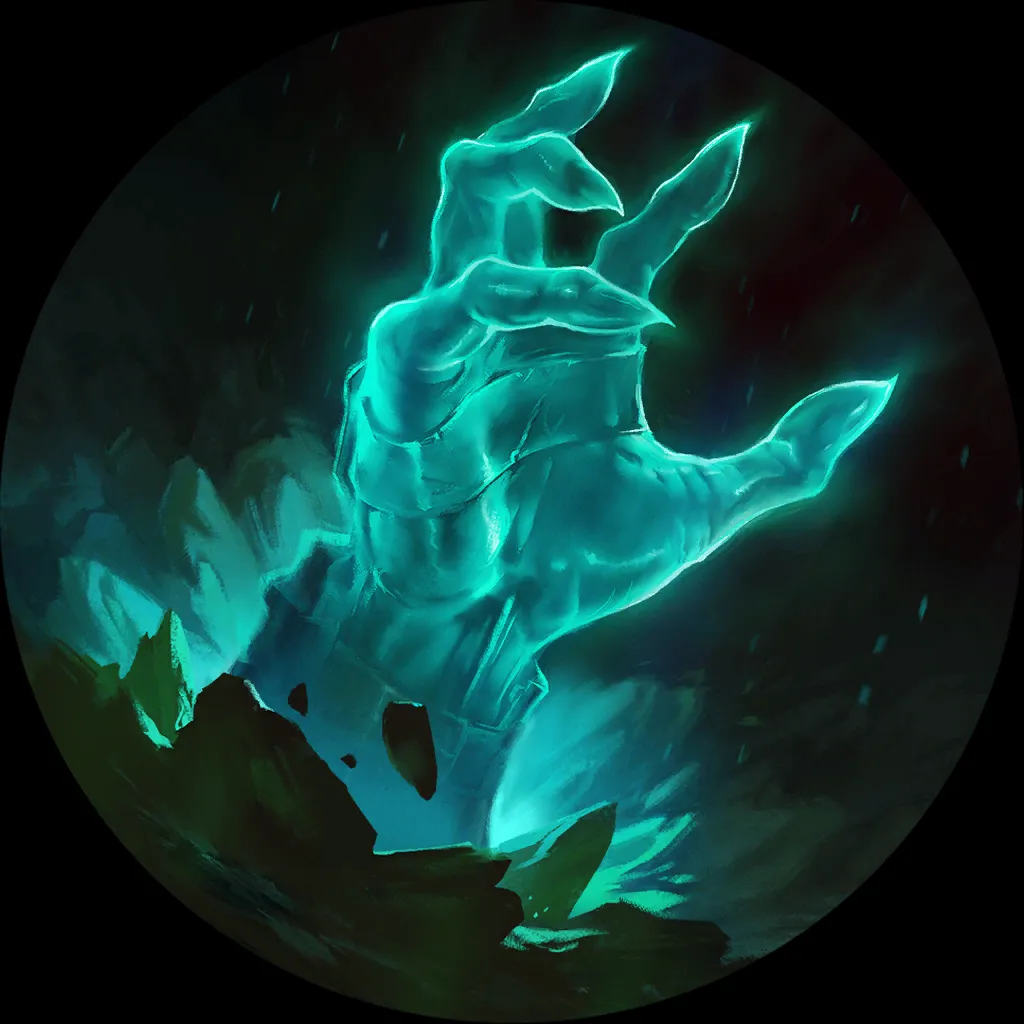 NOTE: thanks to starg8t for noting we posted the wrong Kat Gwen list (we originally posted last Sunday's, rather than today's best list).
---
Heavyweights – Strong LoR Decks
These LoR decks have between 900 and 2100 games in the last three days, making them solid choices with large enough samples to confidently say, "Yeah, this works".
NOTE: It's a testament Pirates' and Kat Gwen's power that they have three different that would be in this category (and actually at the top of this category, by popularity) – yet their Juggernaut versions are even better
---
Twisted Fate Nami Ionia
This duo's Ionia version has managed what its Shadow sibling never could: earn the respect of top players with ladder performance to match. And the best current list, punching at 56% in nearly 1200 games, has done some out of-the-box big-brain thinking (probably courtesy of Alanzq, according to ImpetuousPanda, and to no suprise from other Nami TF connoisseurs such as Mtucks): in an aggressive meta where Pirates are kings, this list has dropped Eye of the Dragon
– comparing with the best list last Sunday, going heavier on spells, and in particular Wuju Style
and Heavy Metal
, seems the way to go.
For an in-depth read (and a bit of a different list), here you have SharkBait's Nami TF Ionia deck guide, breaking down this archetype's round-by-round strategy.
6
9
23
2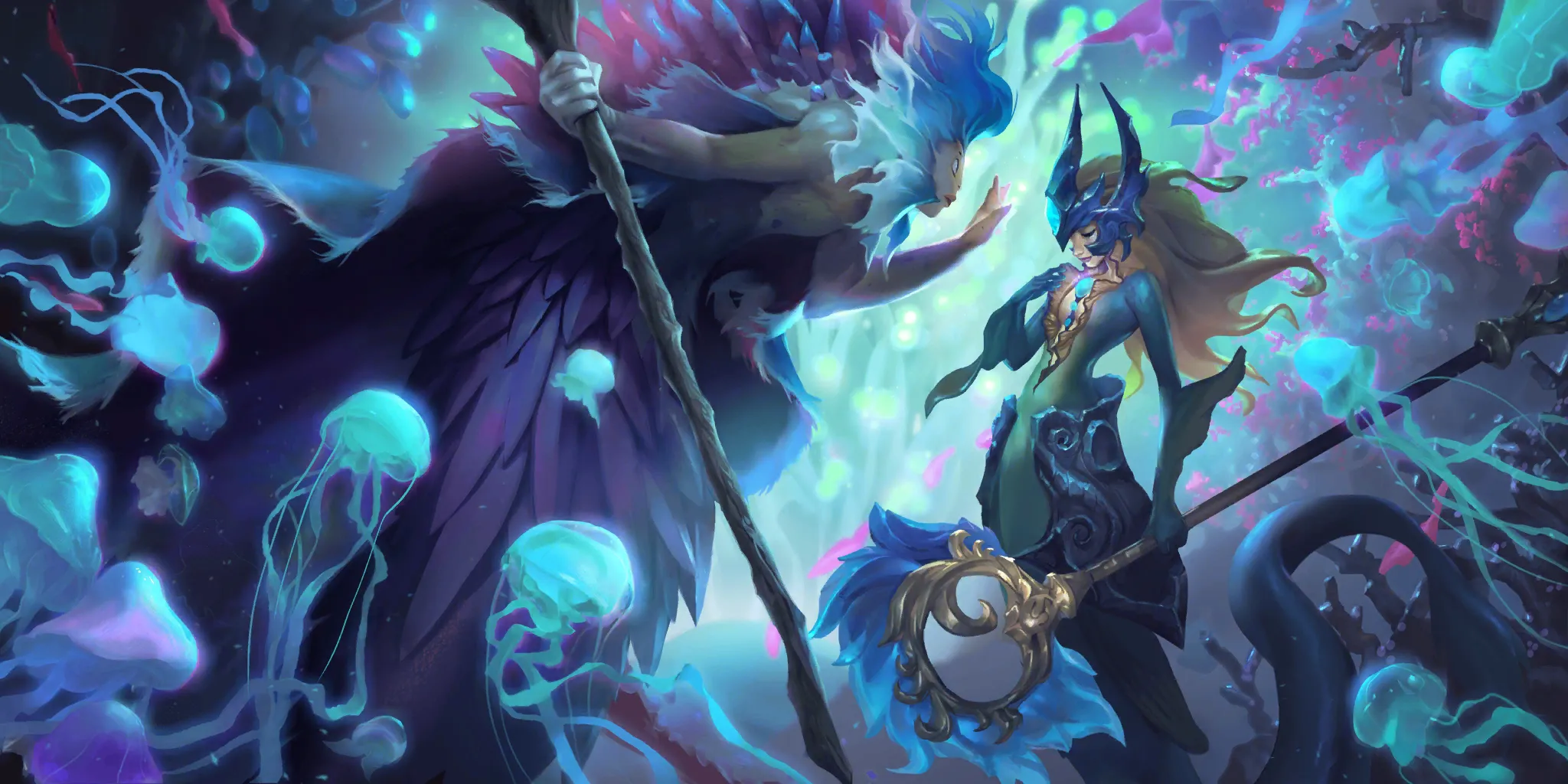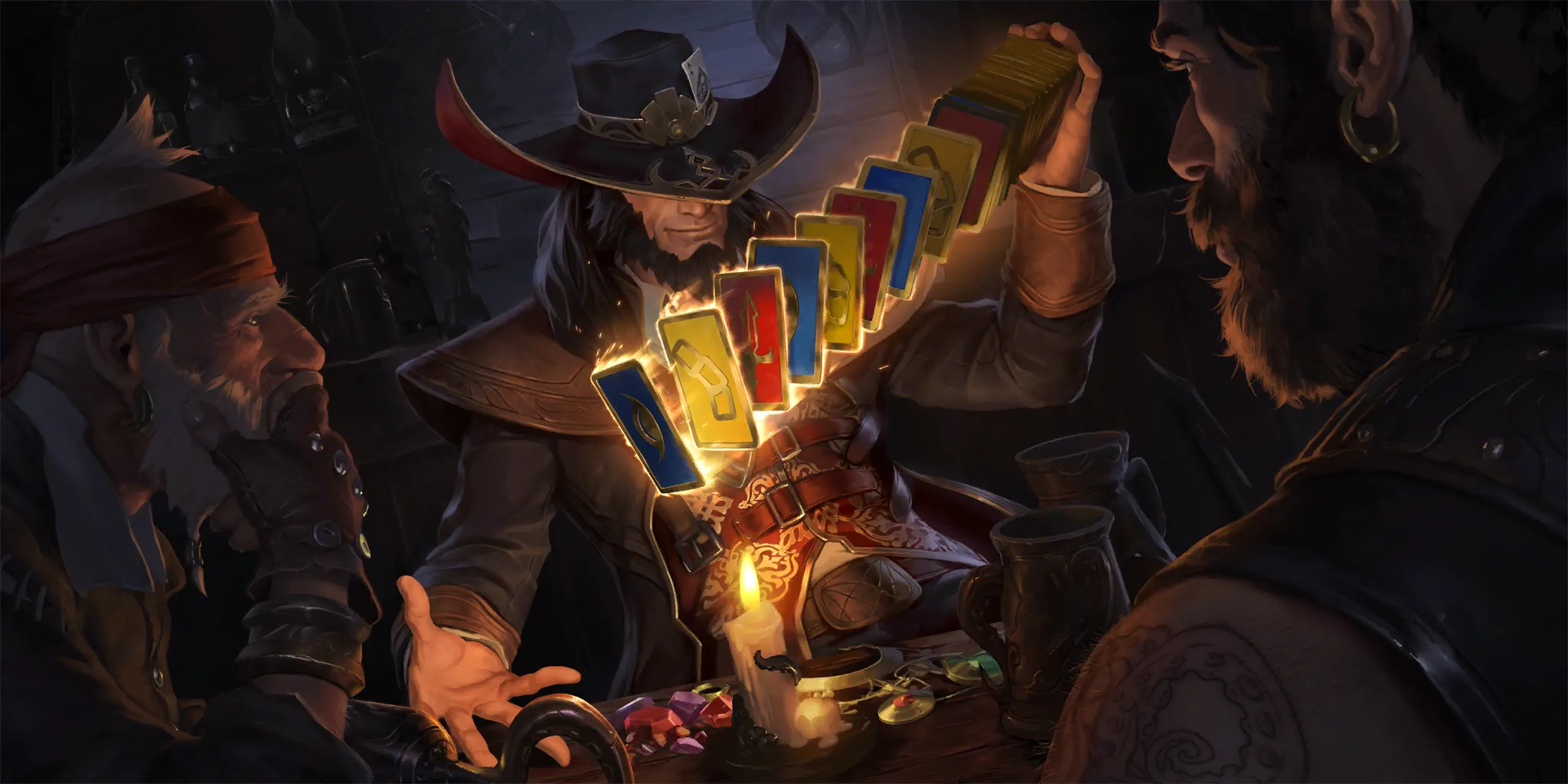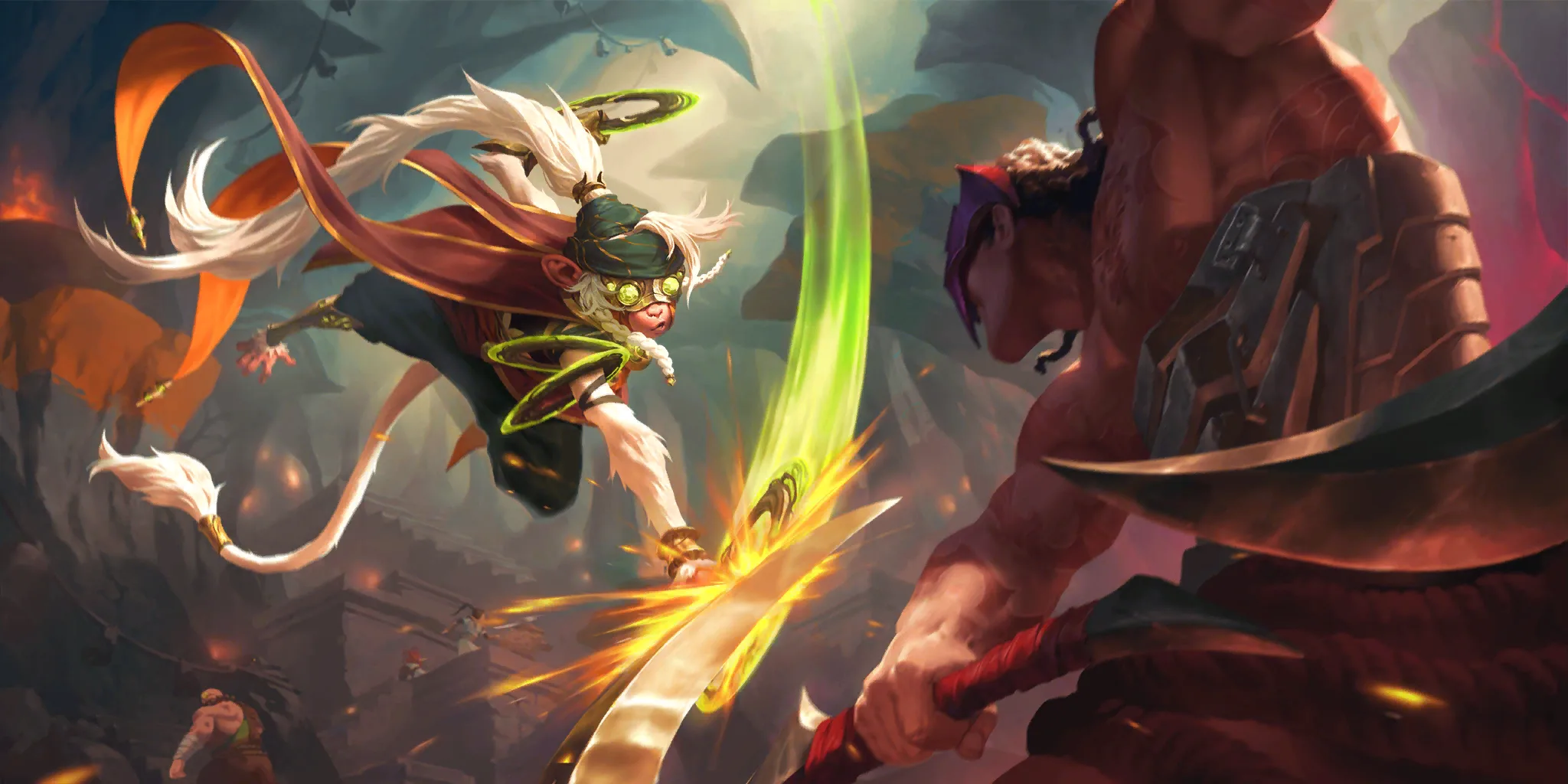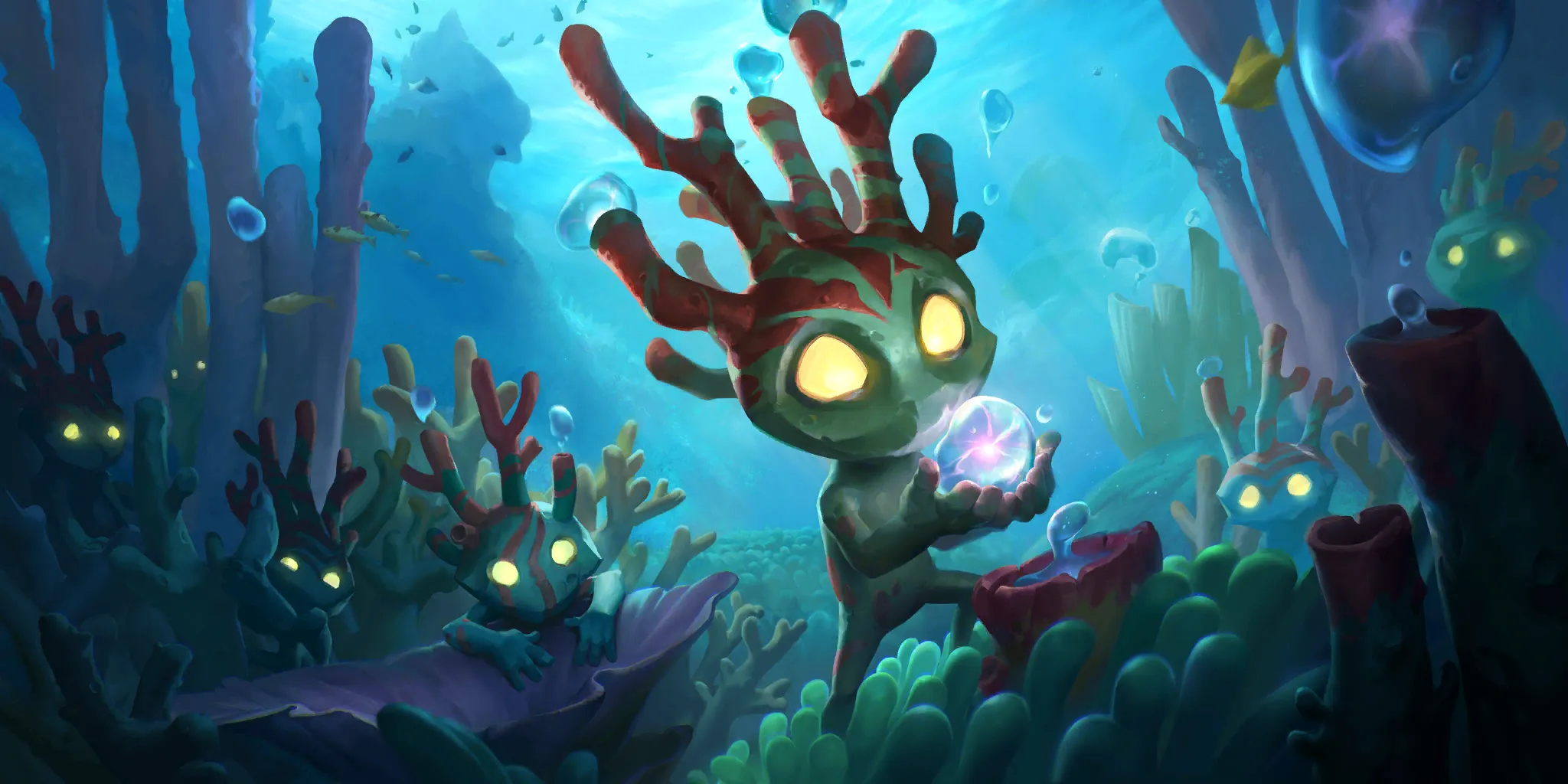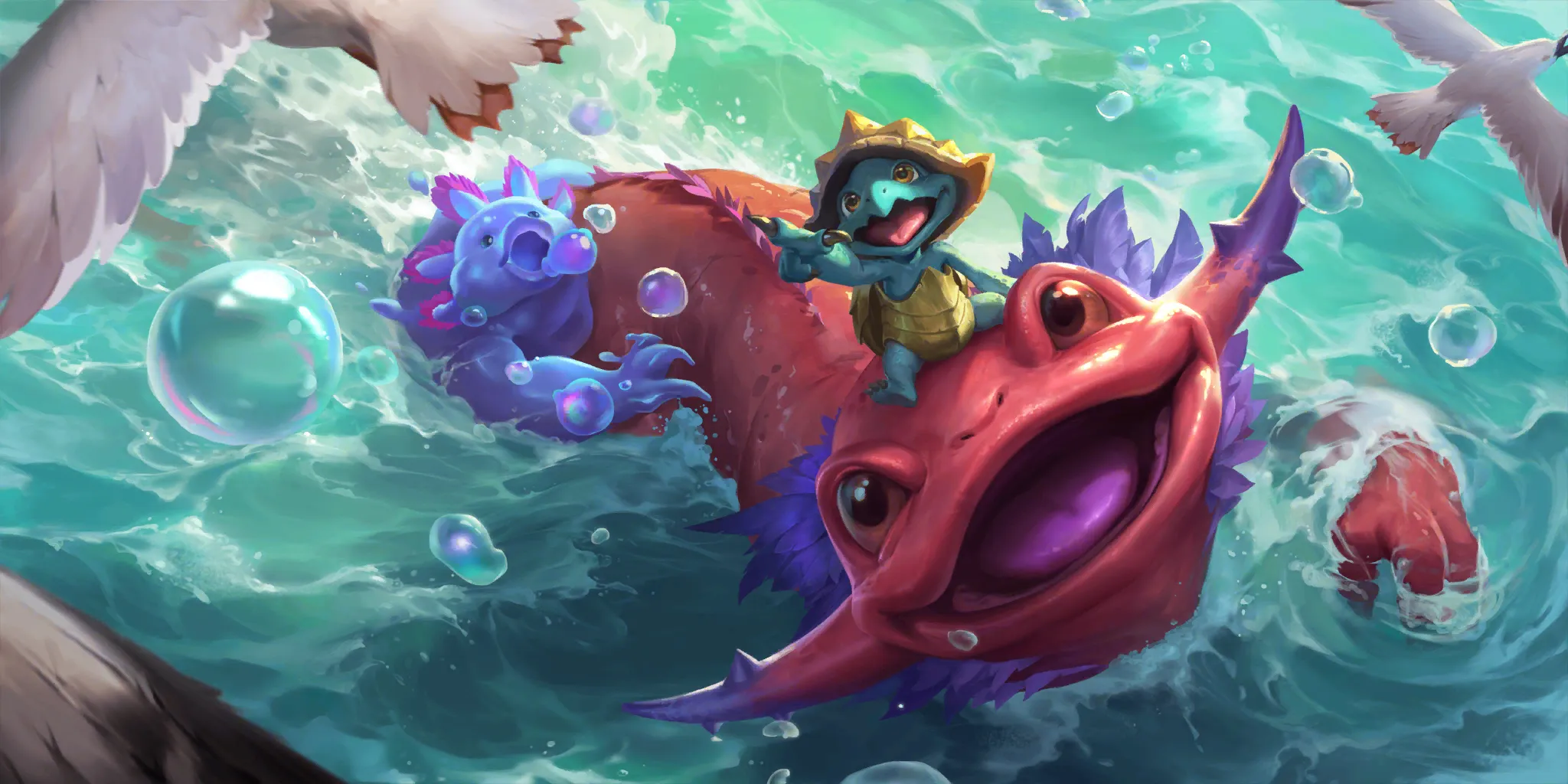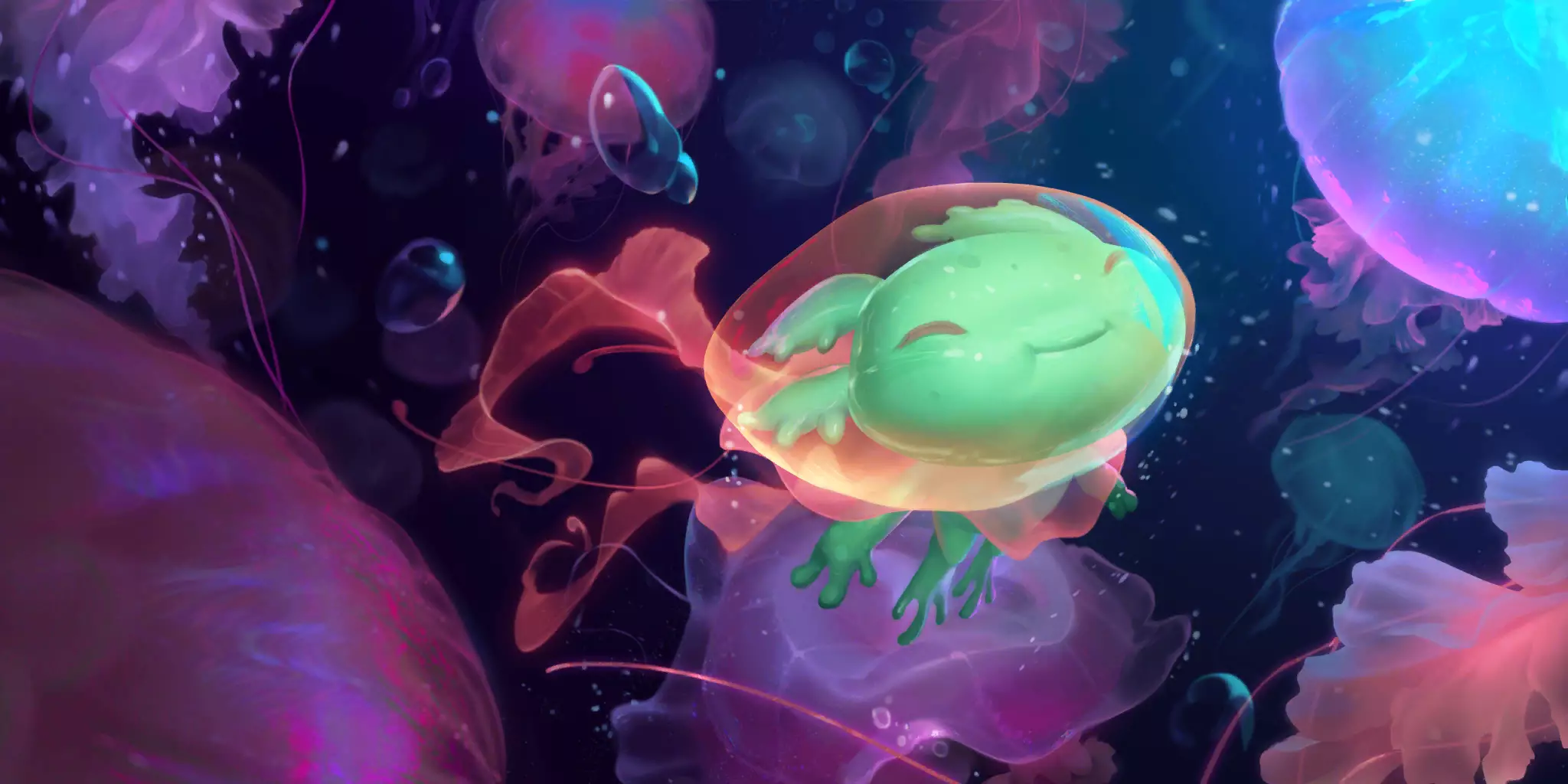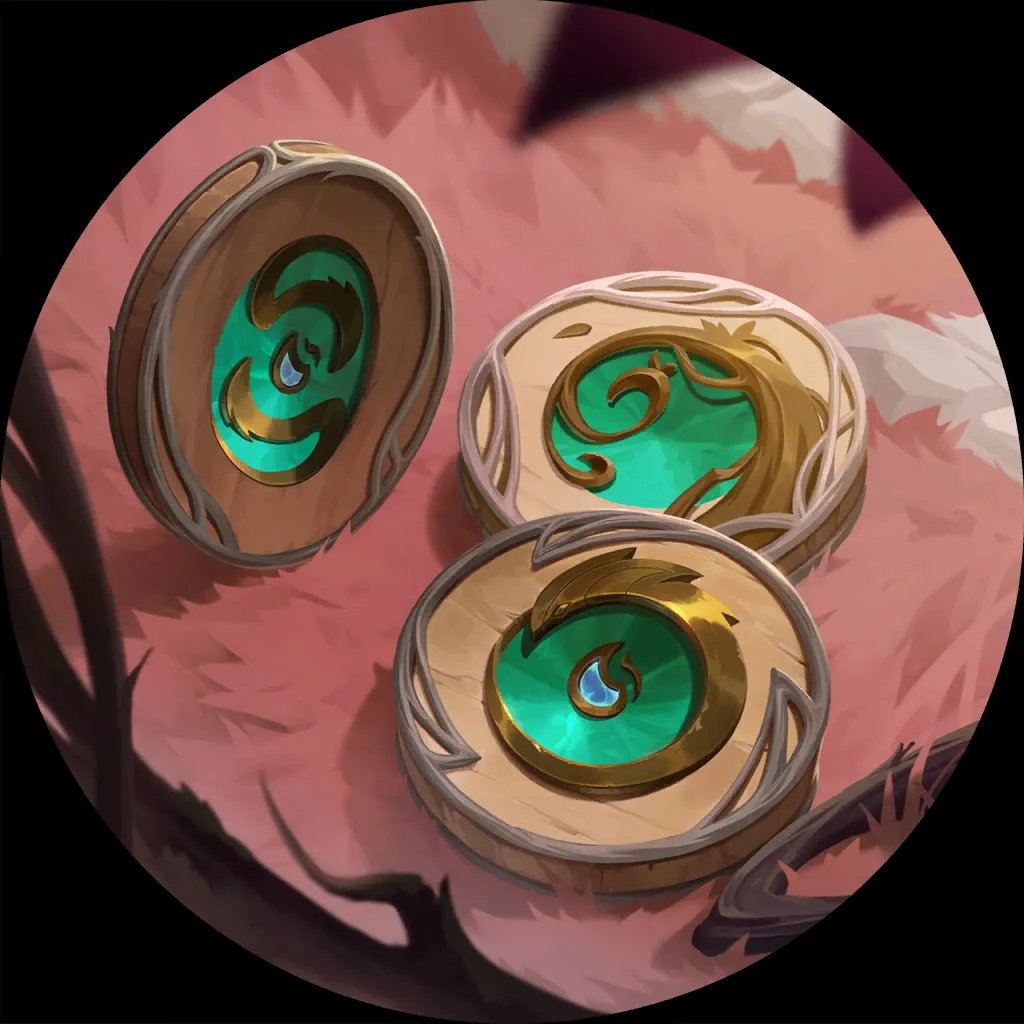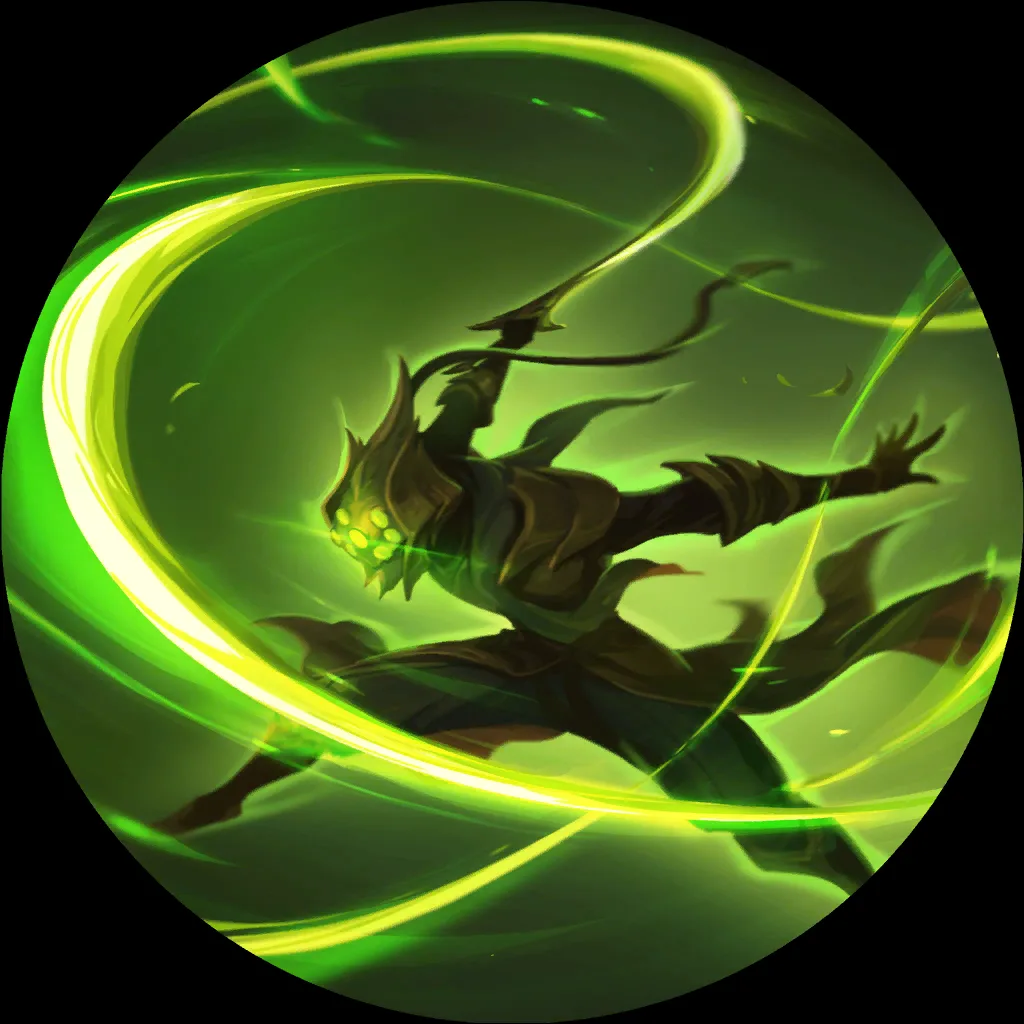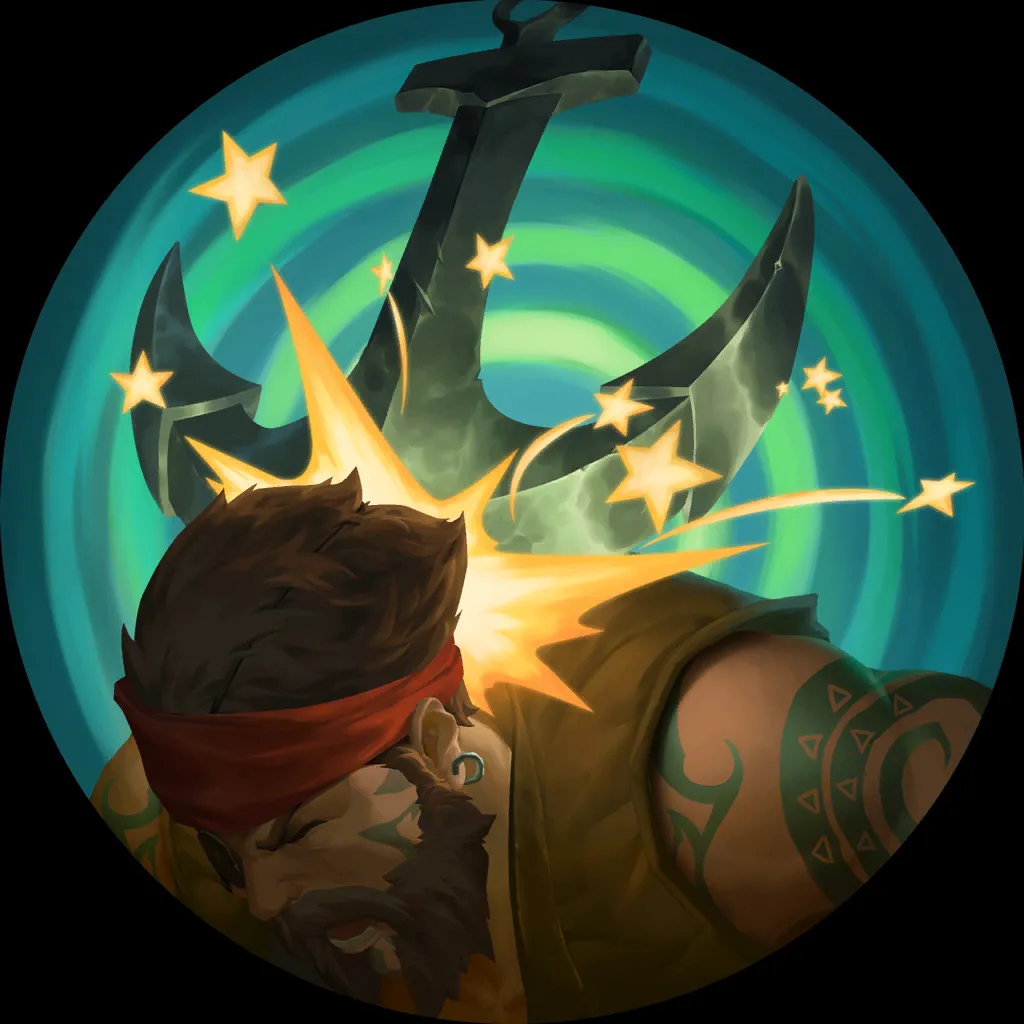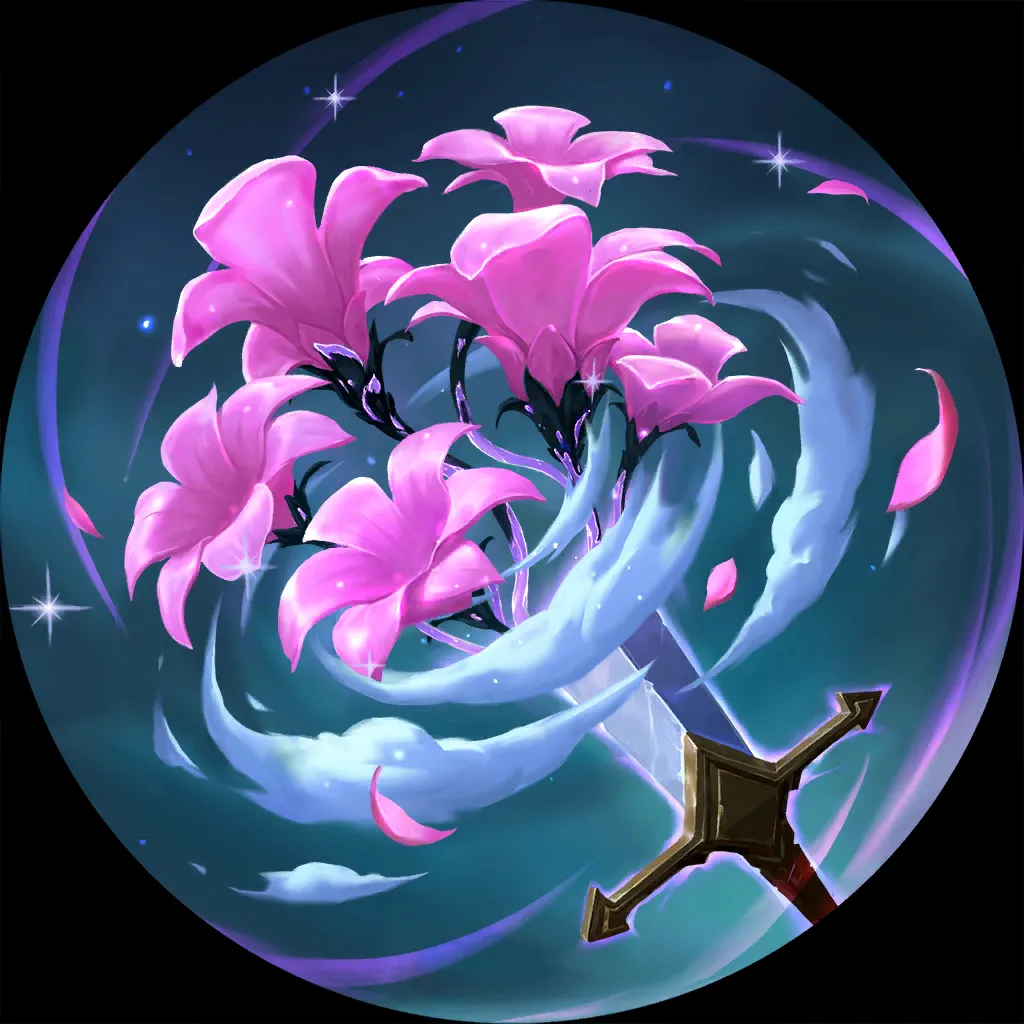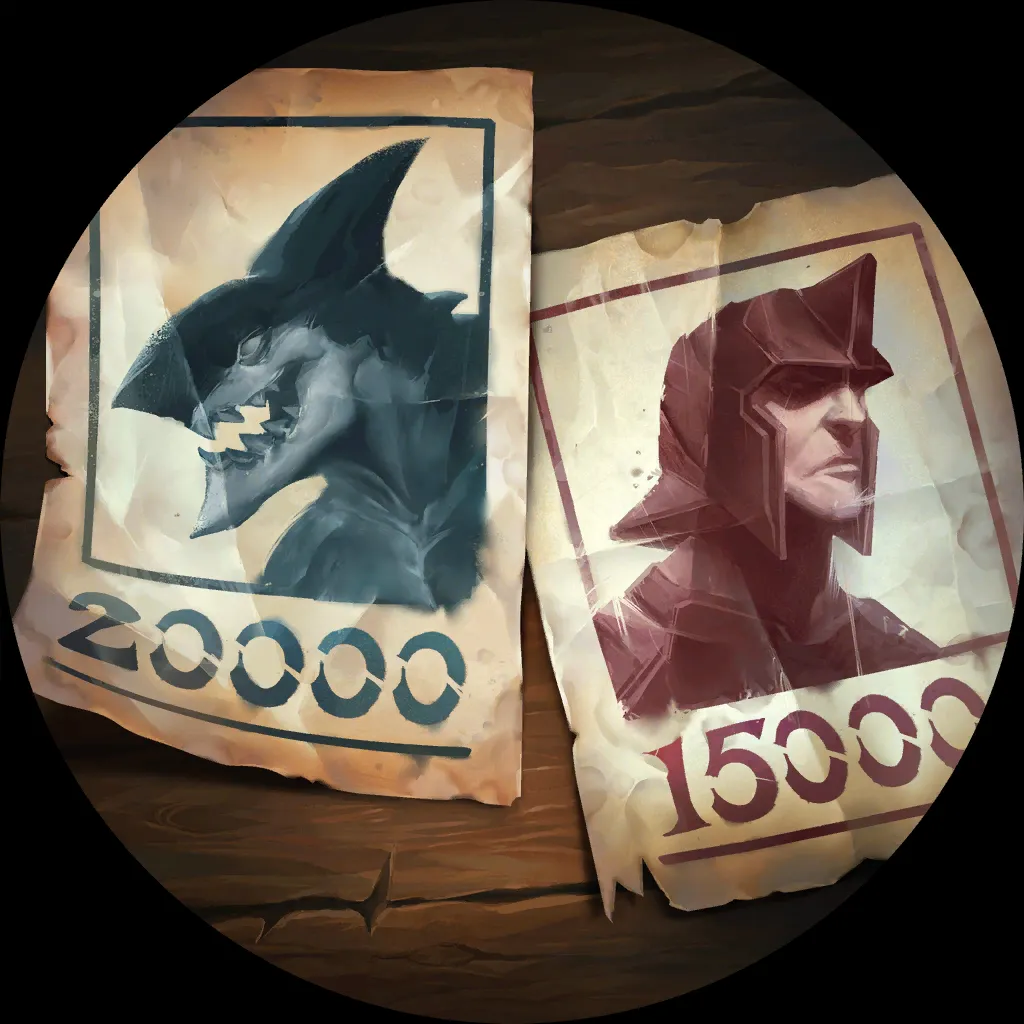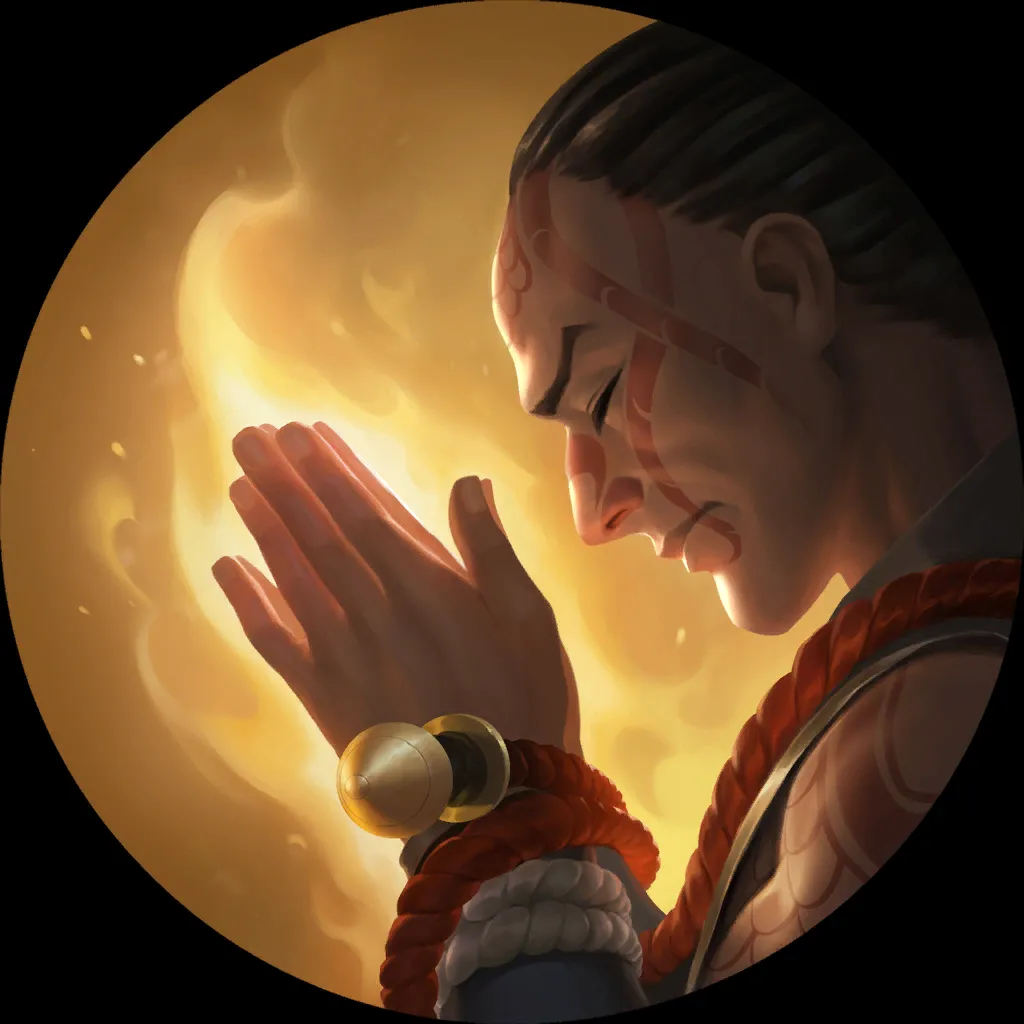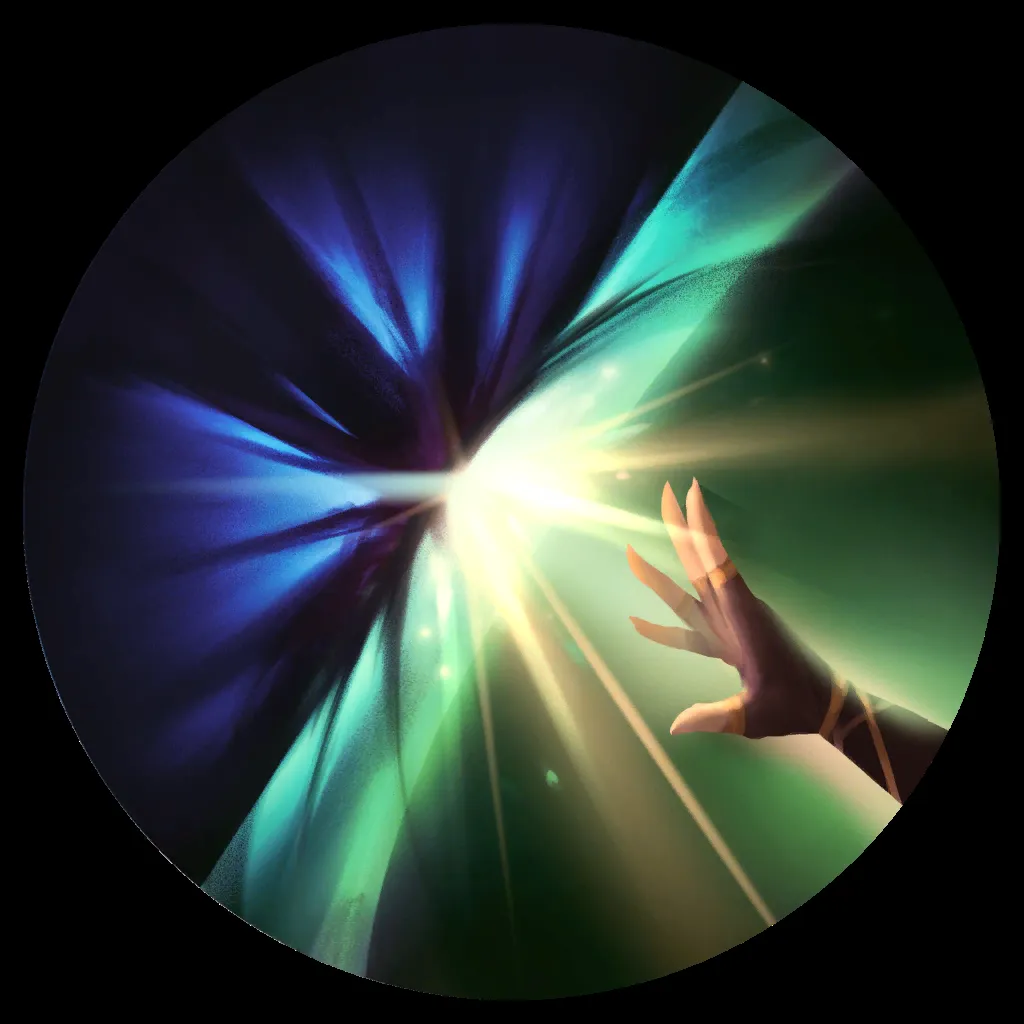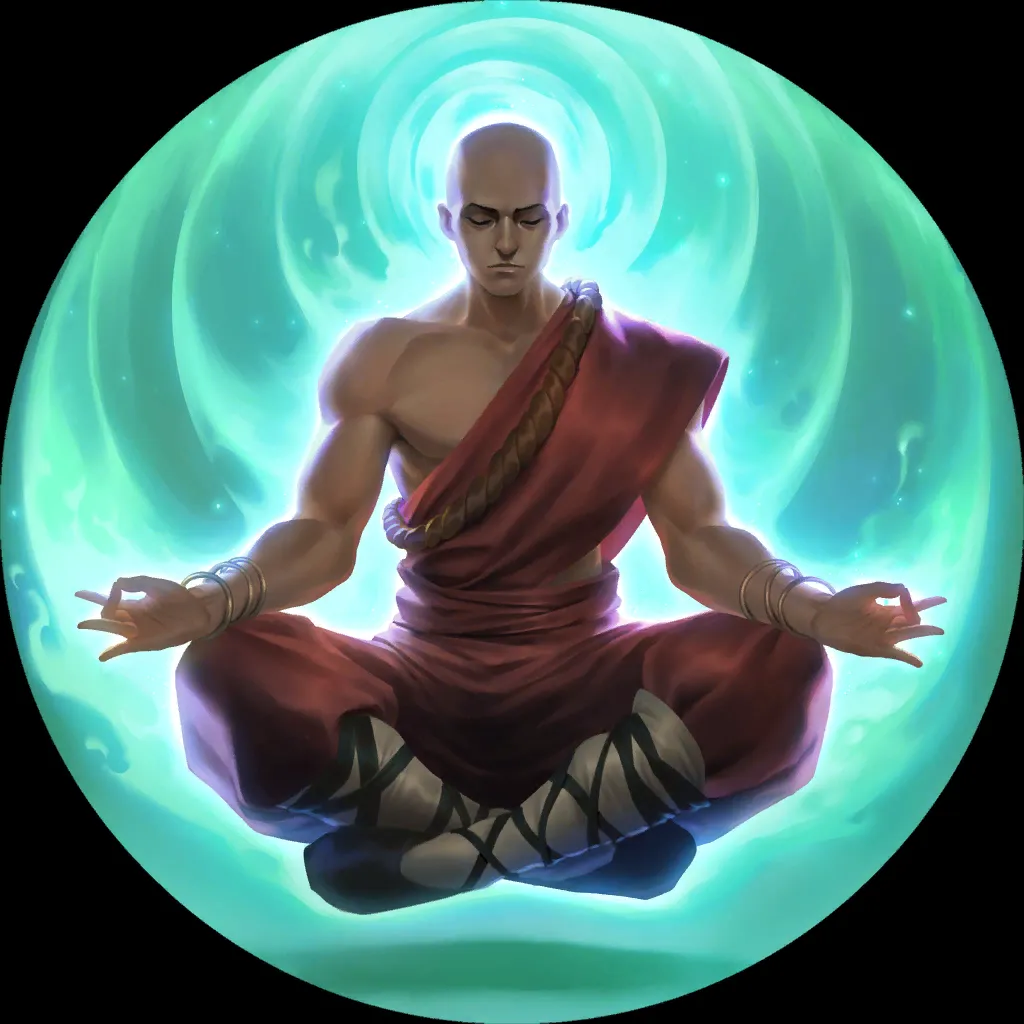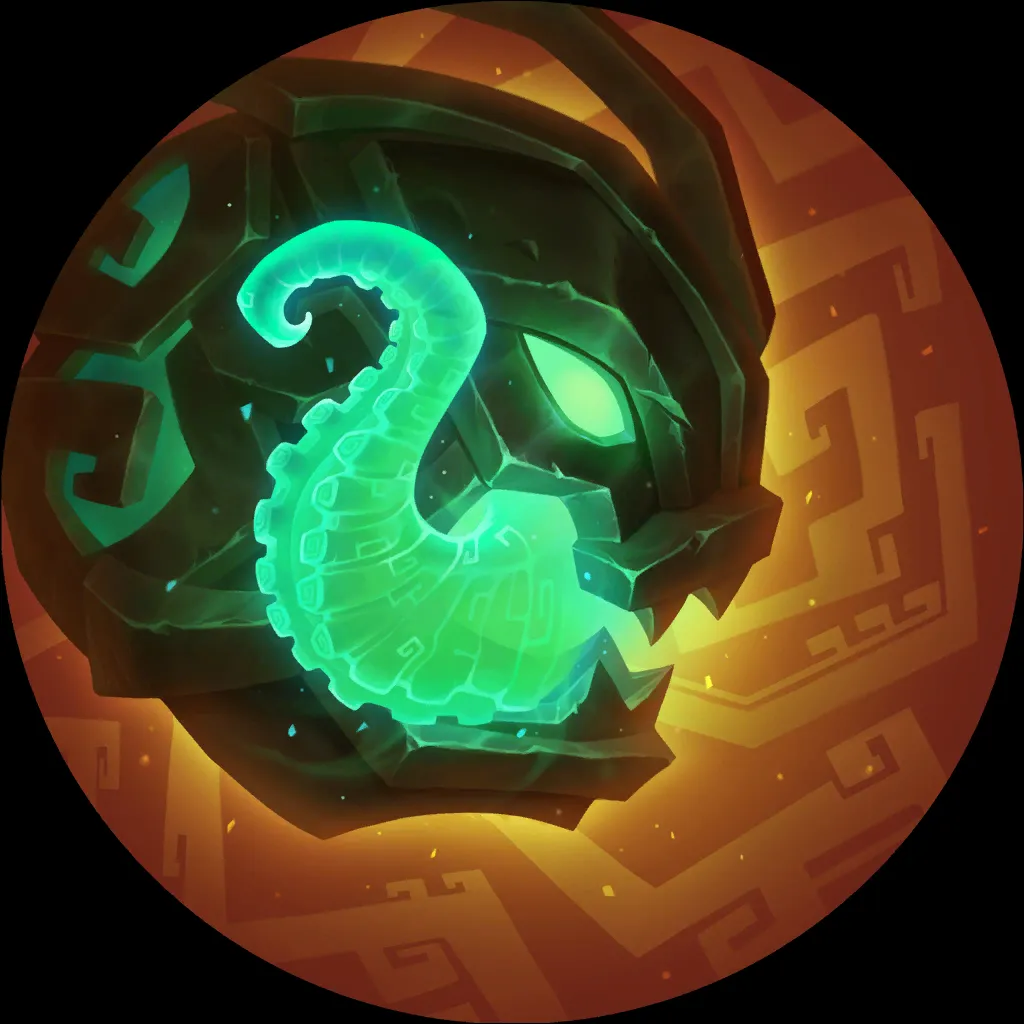 ---
Viego Evelynn
Say you are a frequent visitor of Armand's Connoisseurs Corner – you enjoy winning and you like refined archetypes but would rather not pilot the most popular blends… you're in luck, then: Viego Evelynn is still one the most slept-on options among the best decks, although it's gaining traction (and for good reason!).
Performance alone is outstanding (56%+ in 1,100+ games) but the matchup table is the cherry on top: except Timelines (a fairly bad matchup), and Lee Sin Akshan (which is only very slightly disfavored), Viego Evelynn has an edge on every popular, strong deck out there.
Let's spell it out:
Be a smart early bird and go grab it while others still snore!
6
6
9
19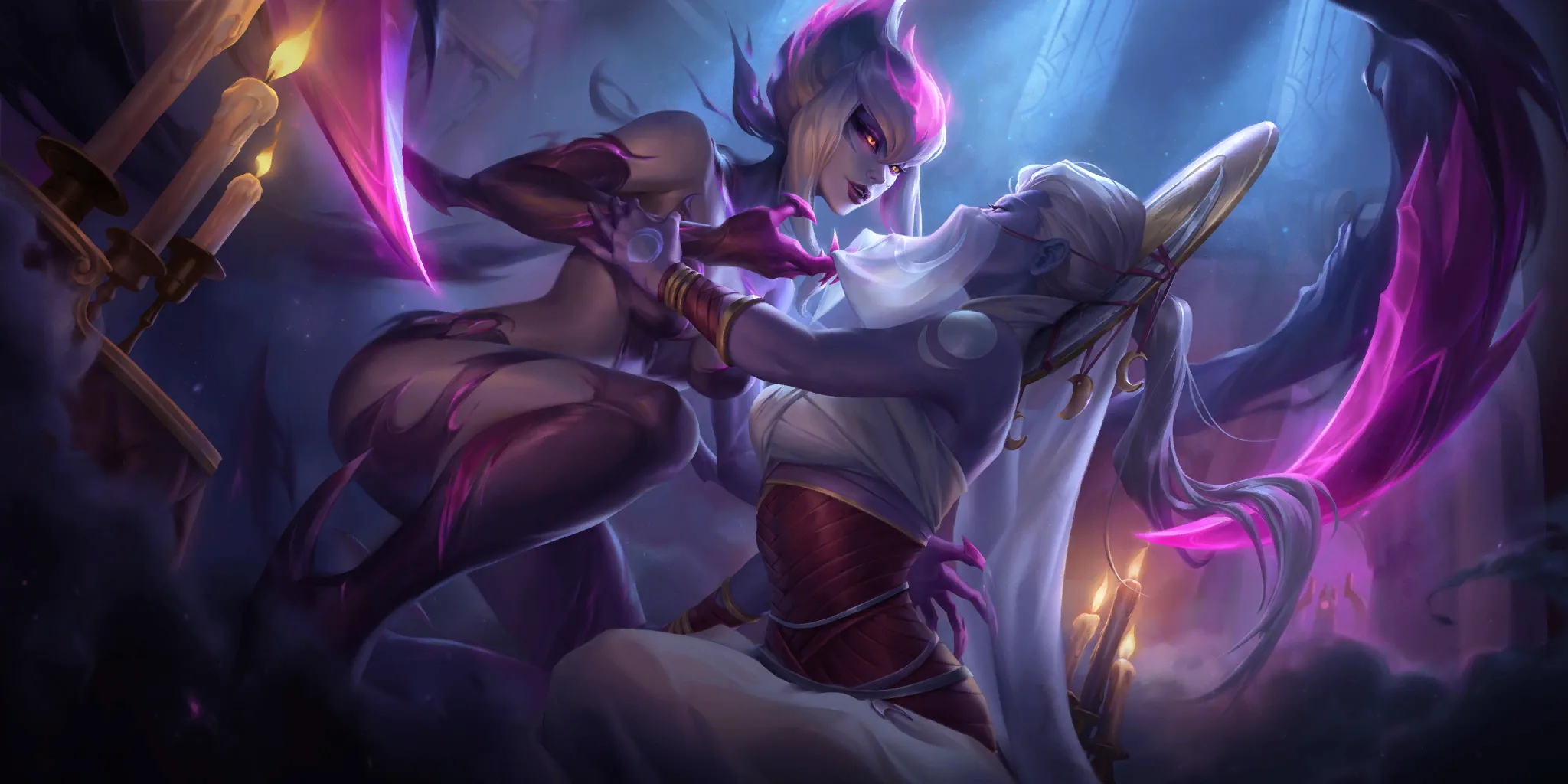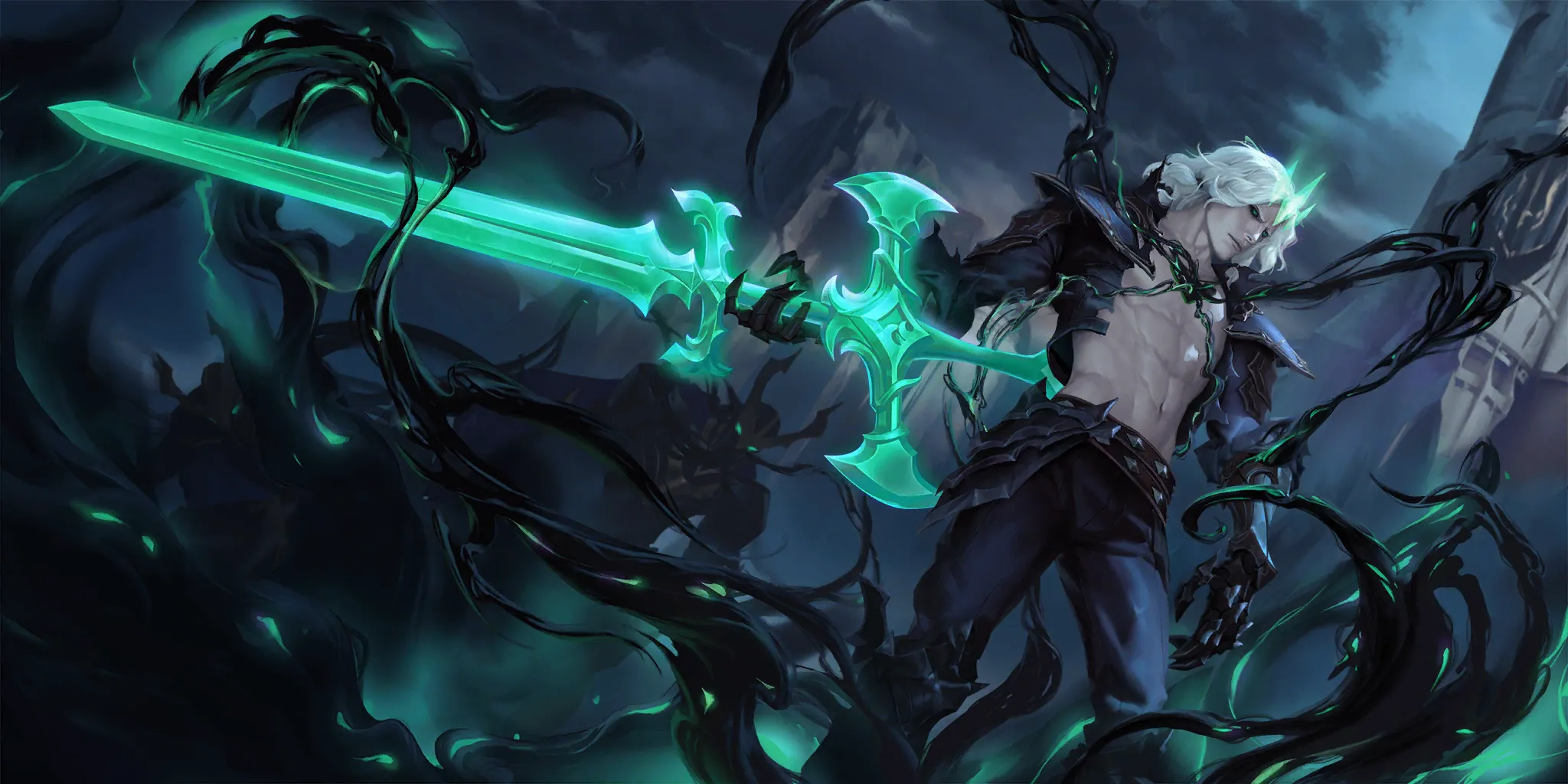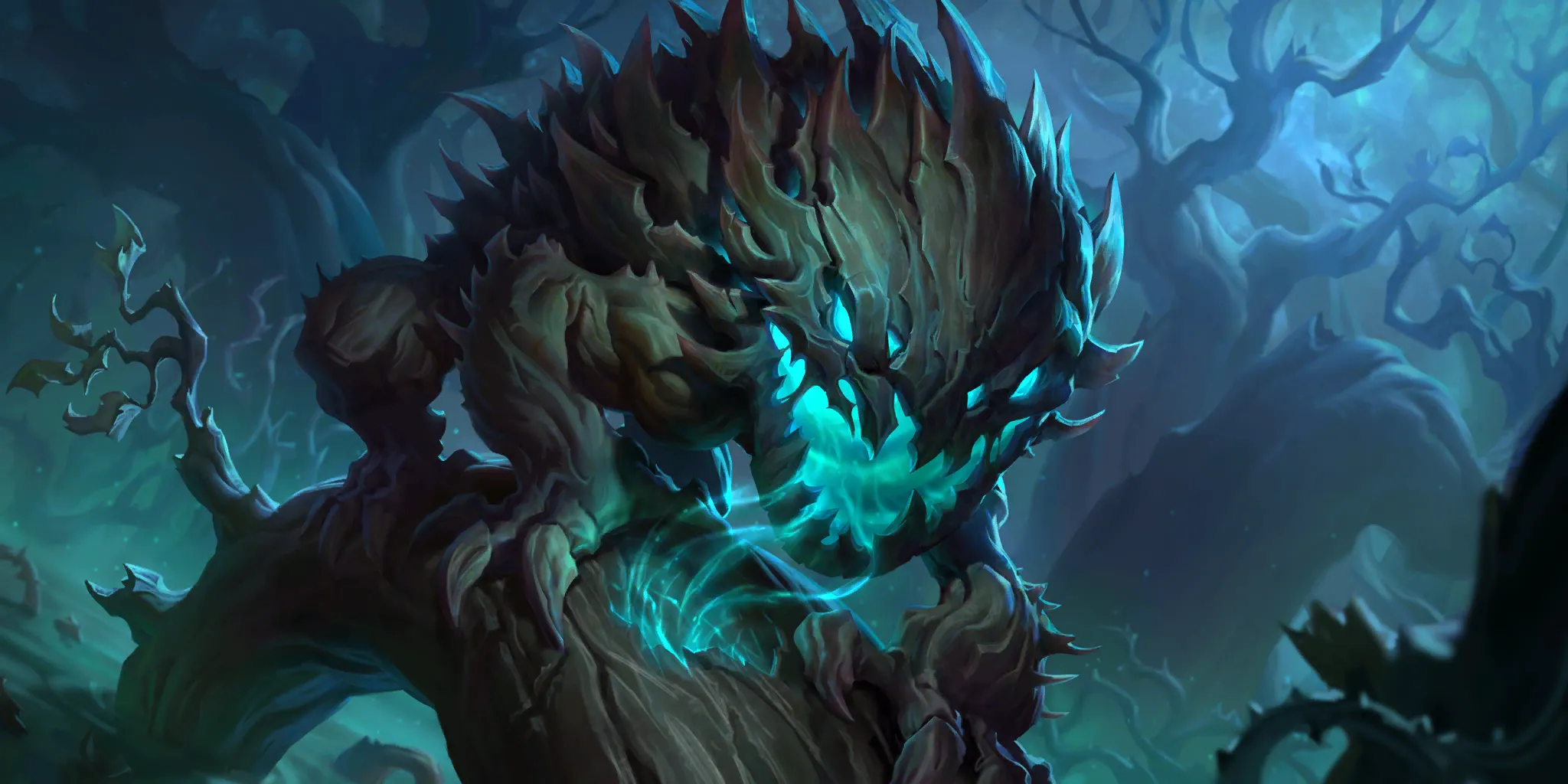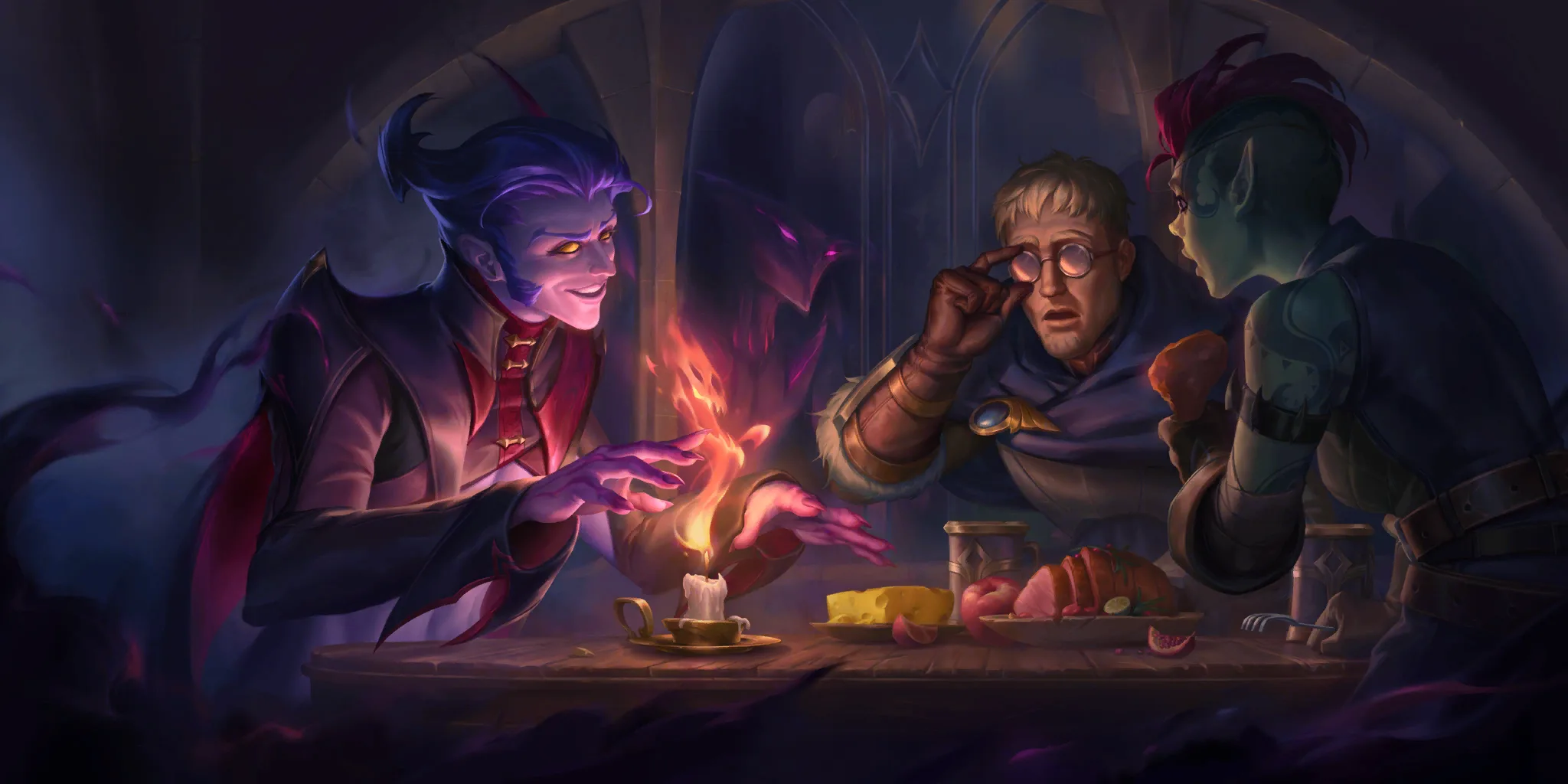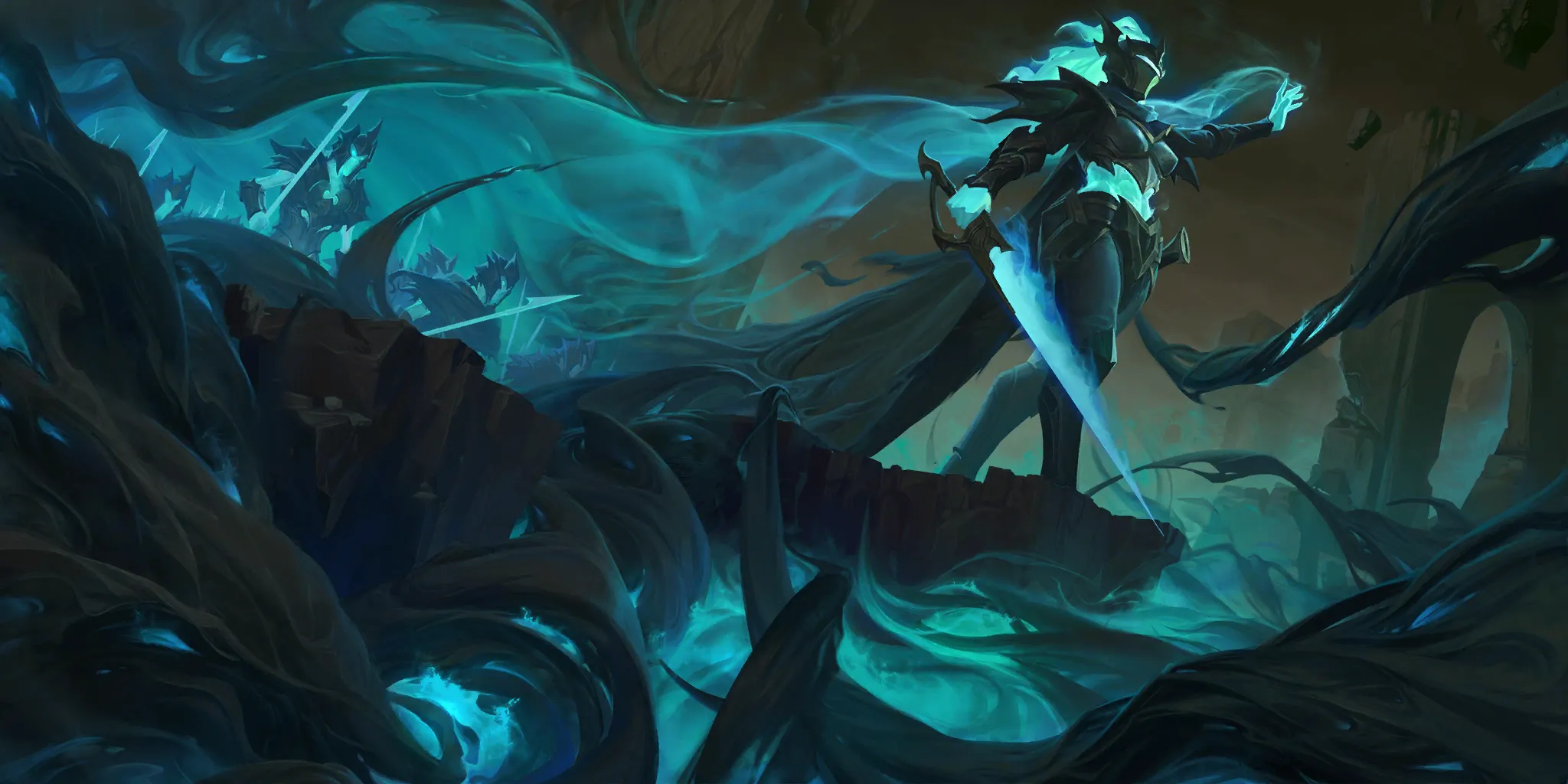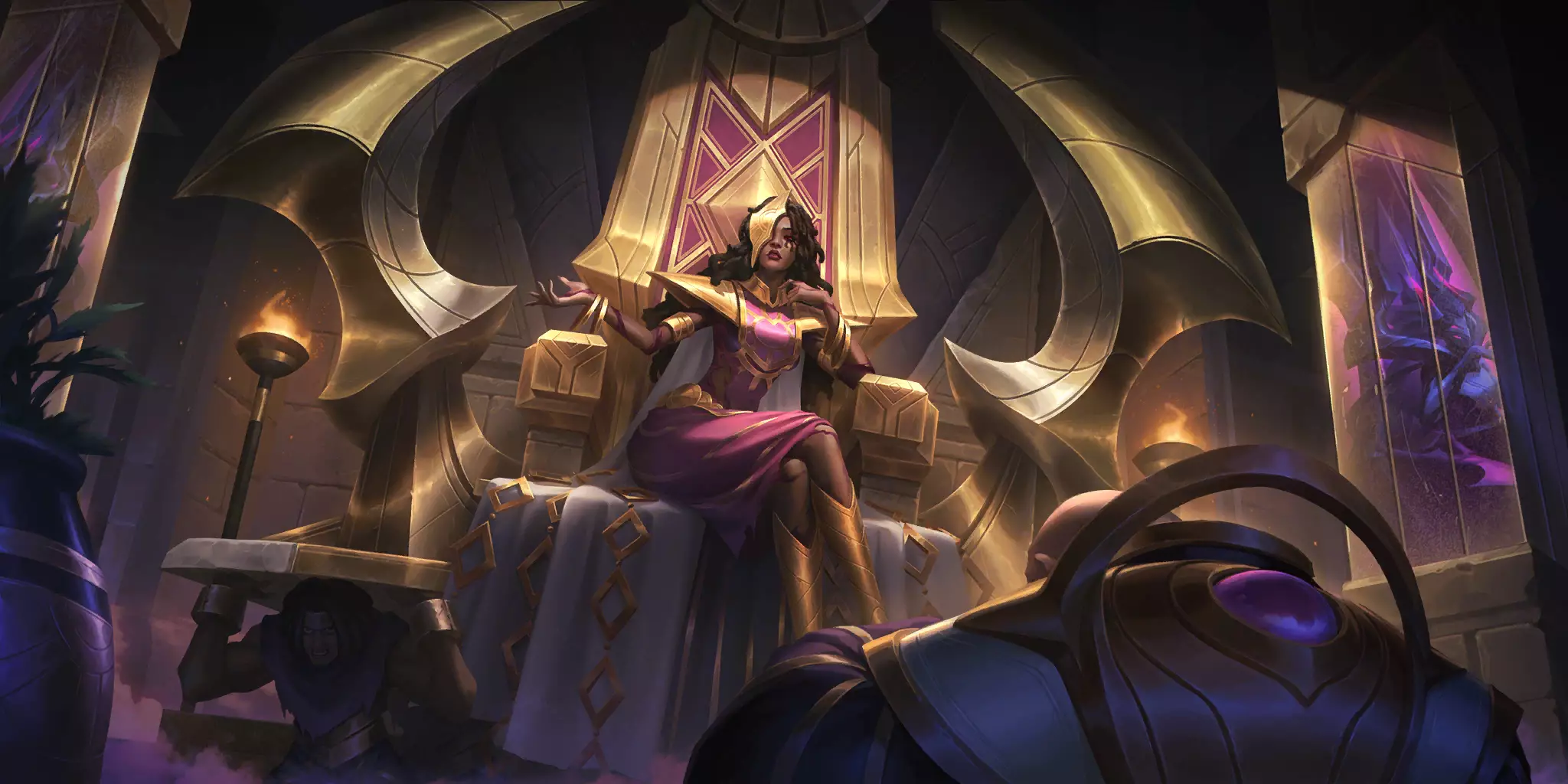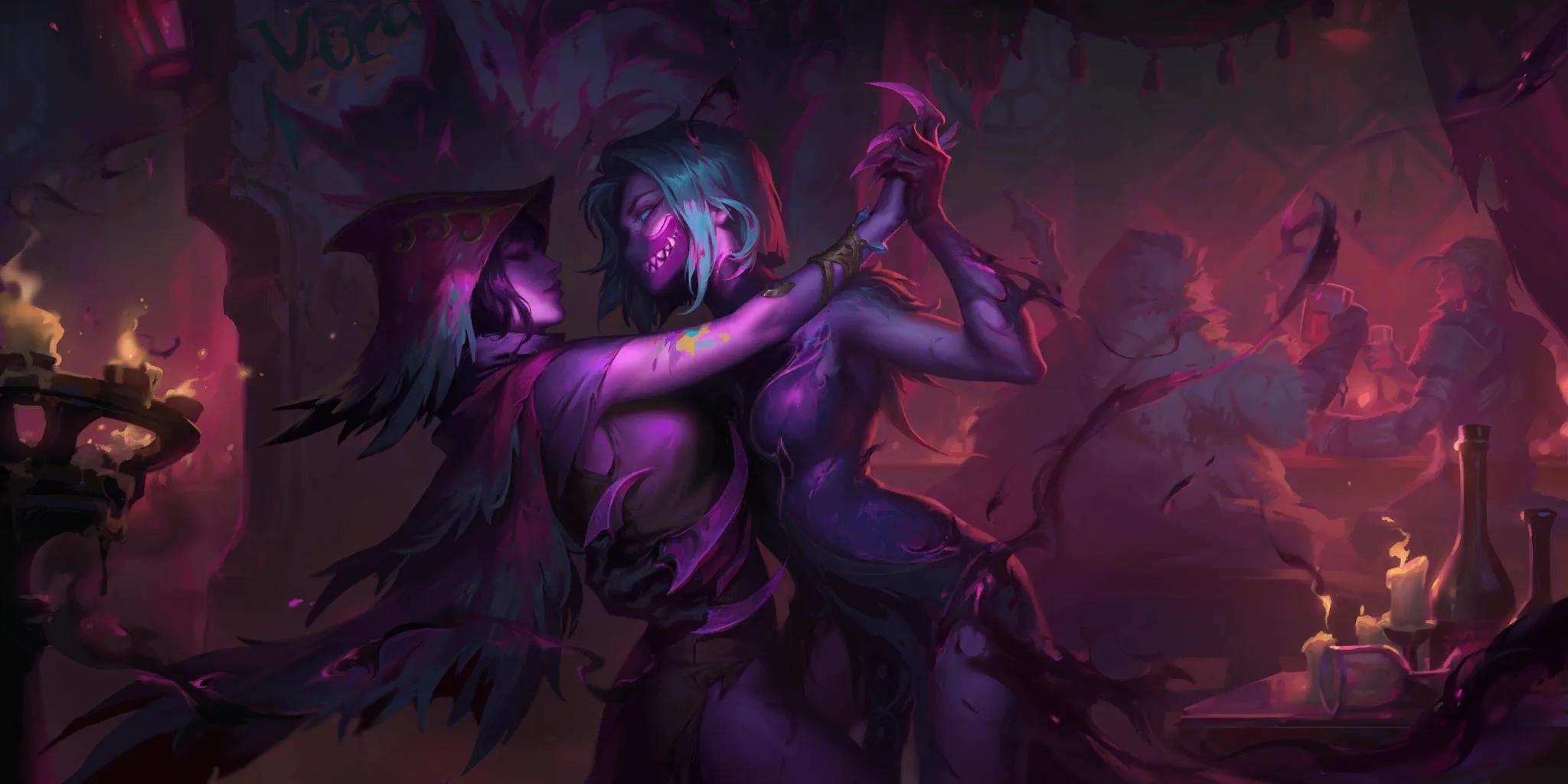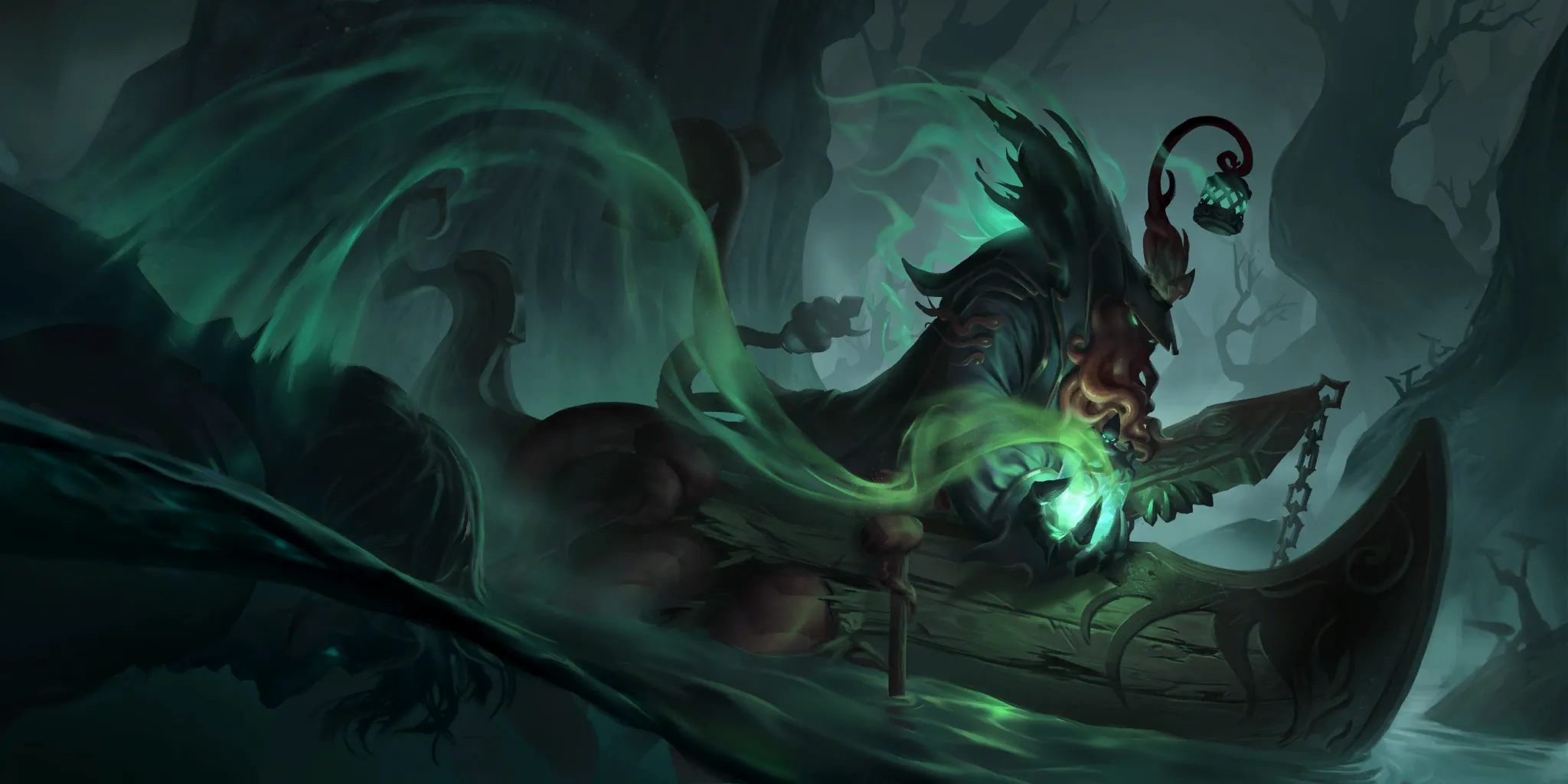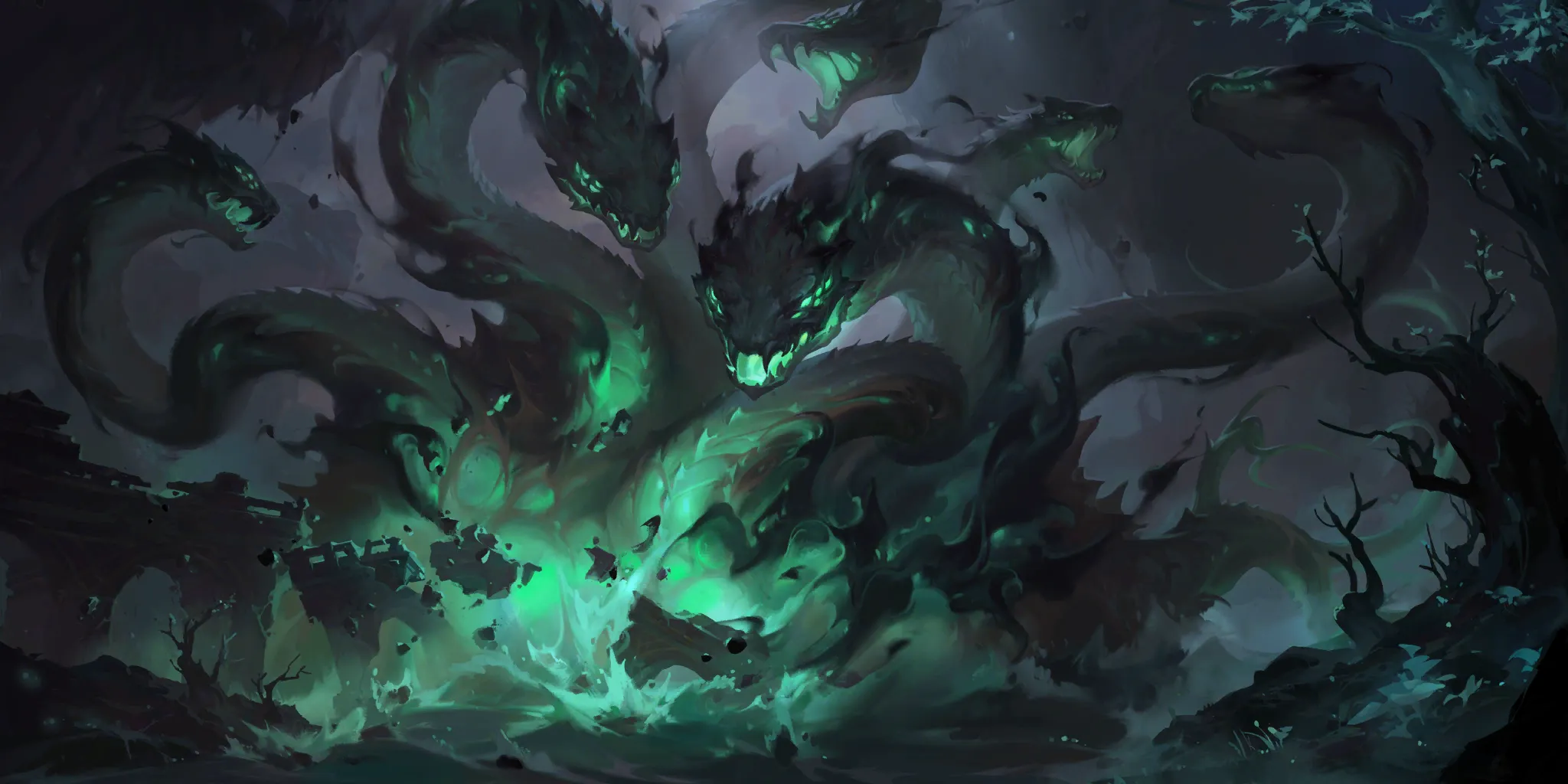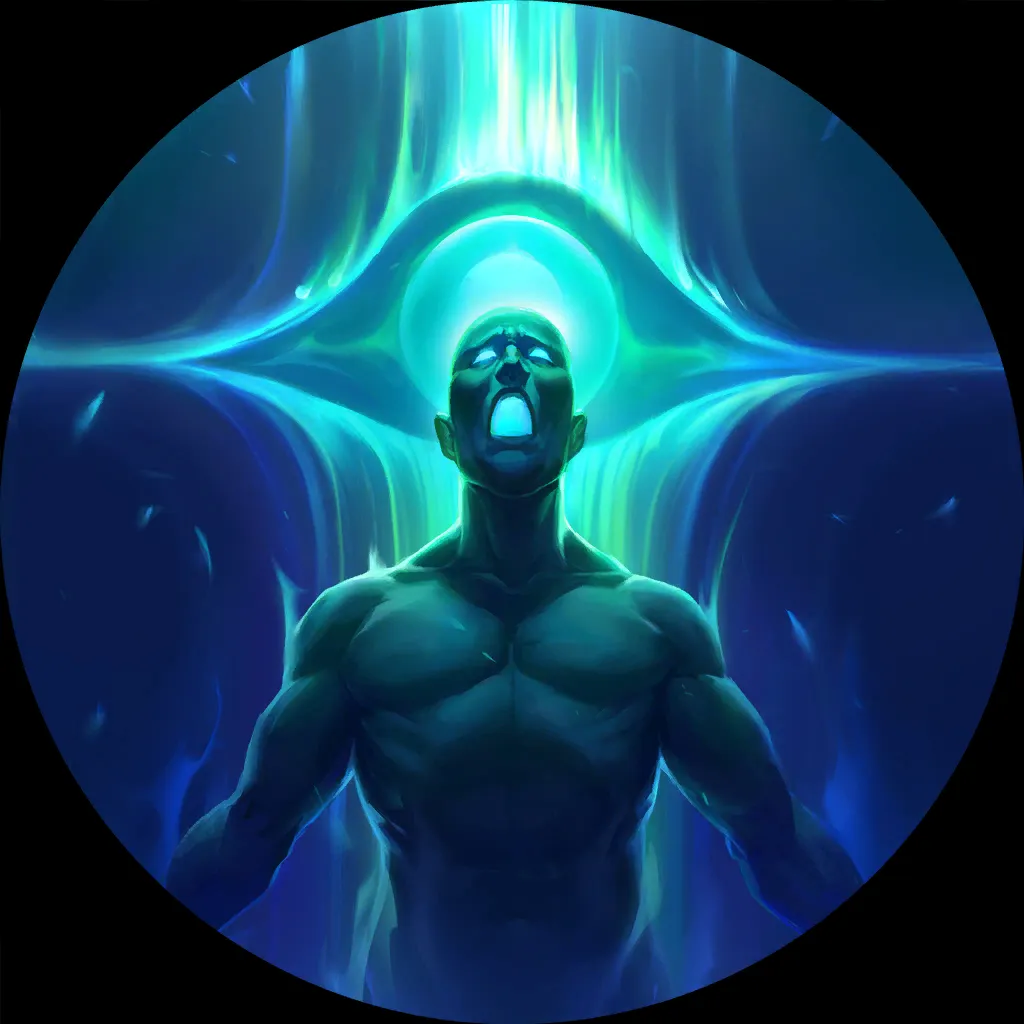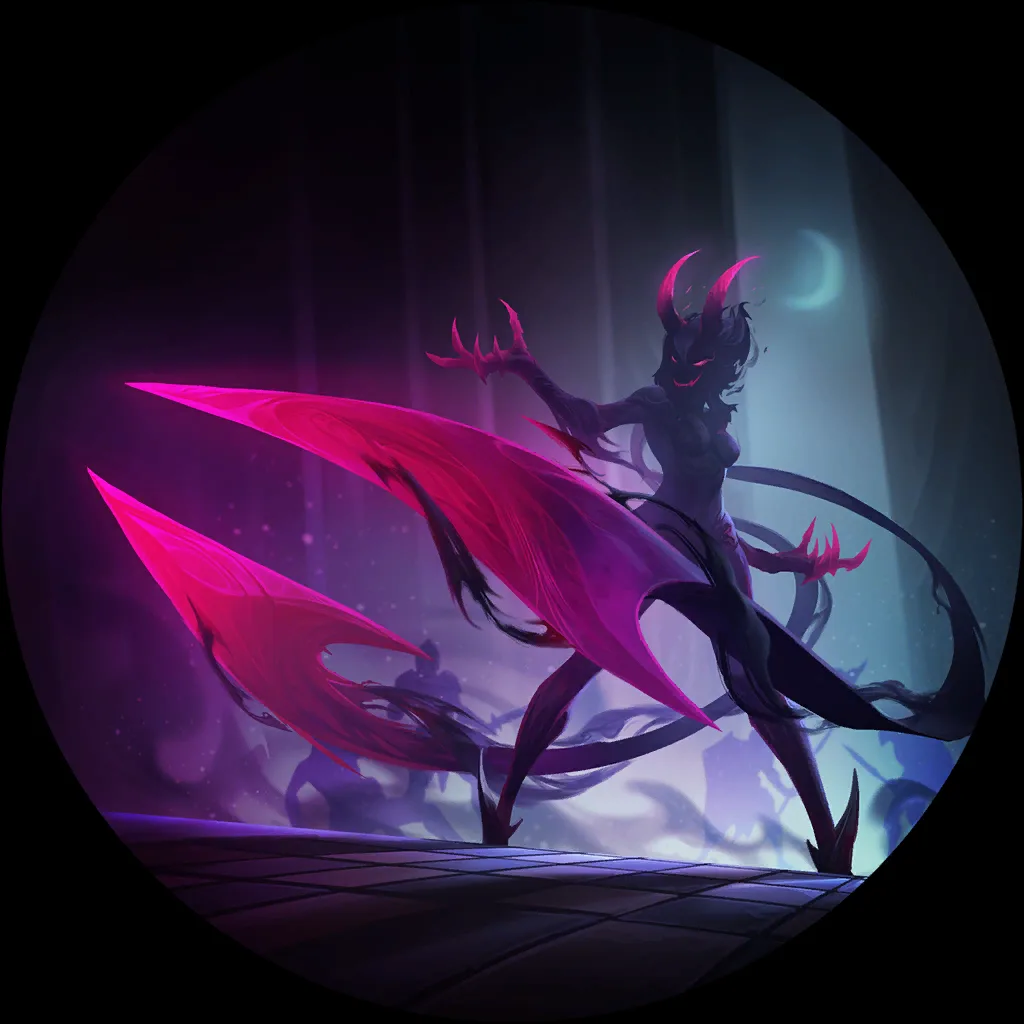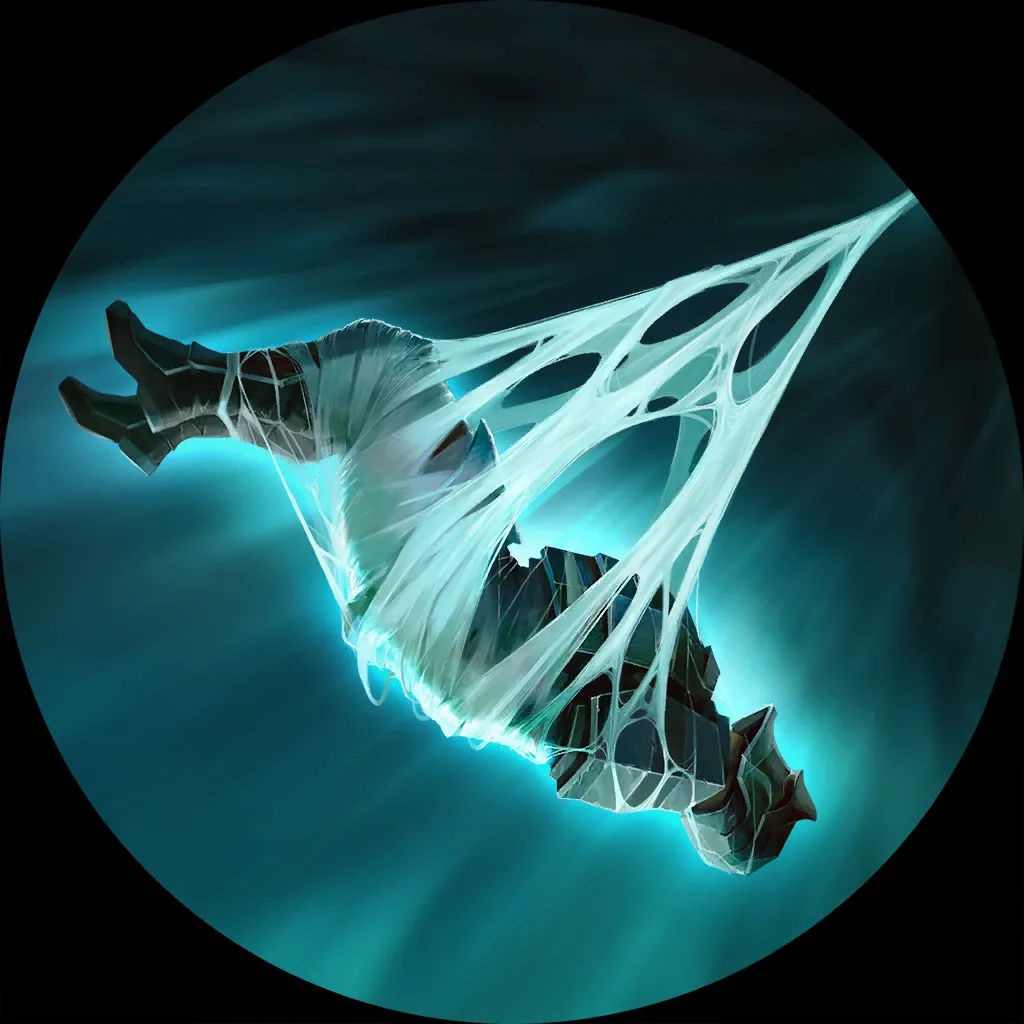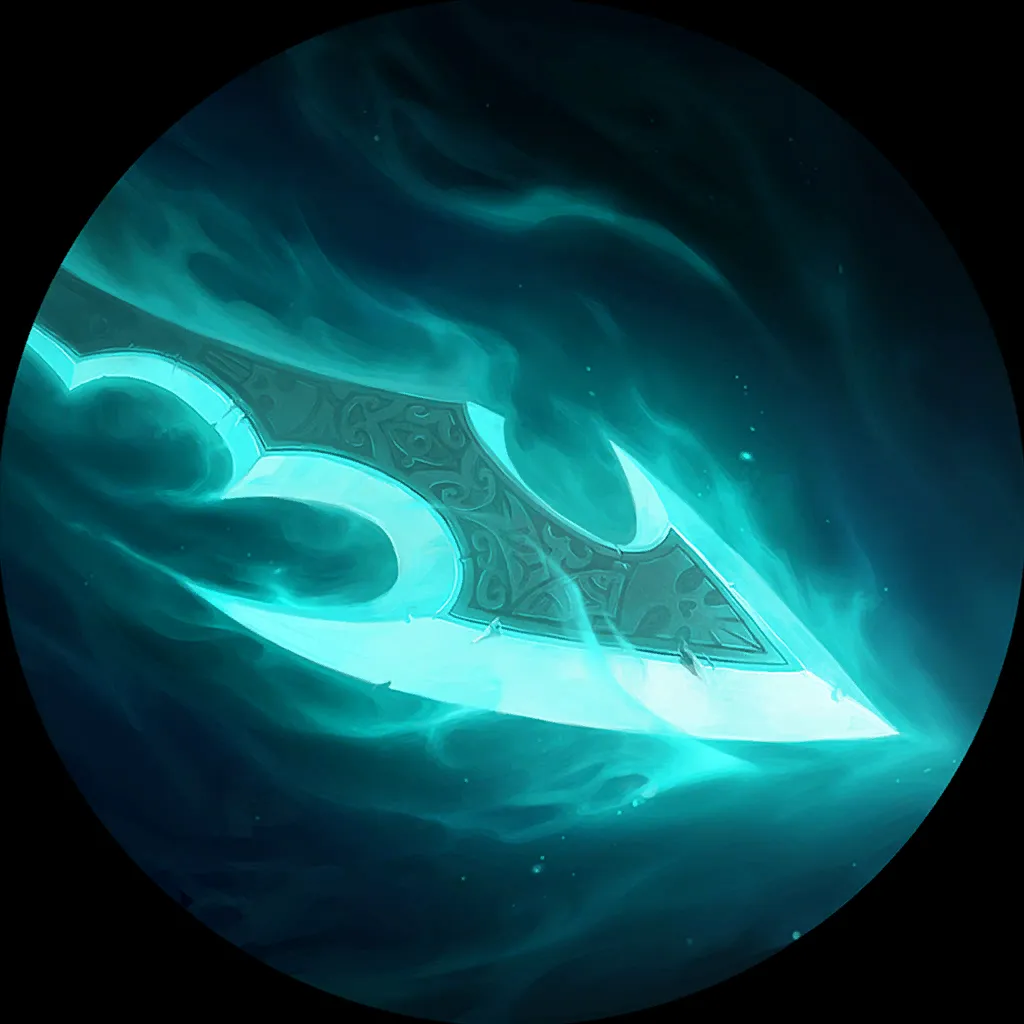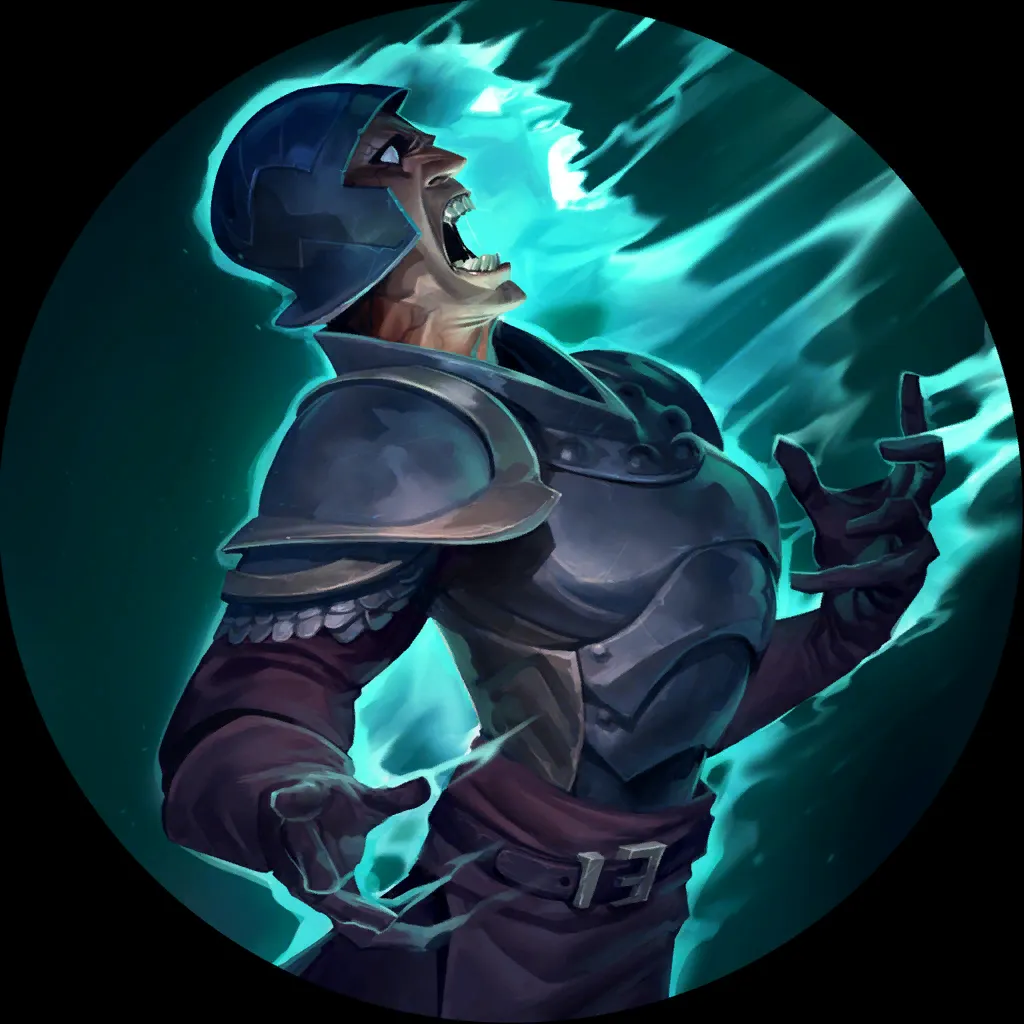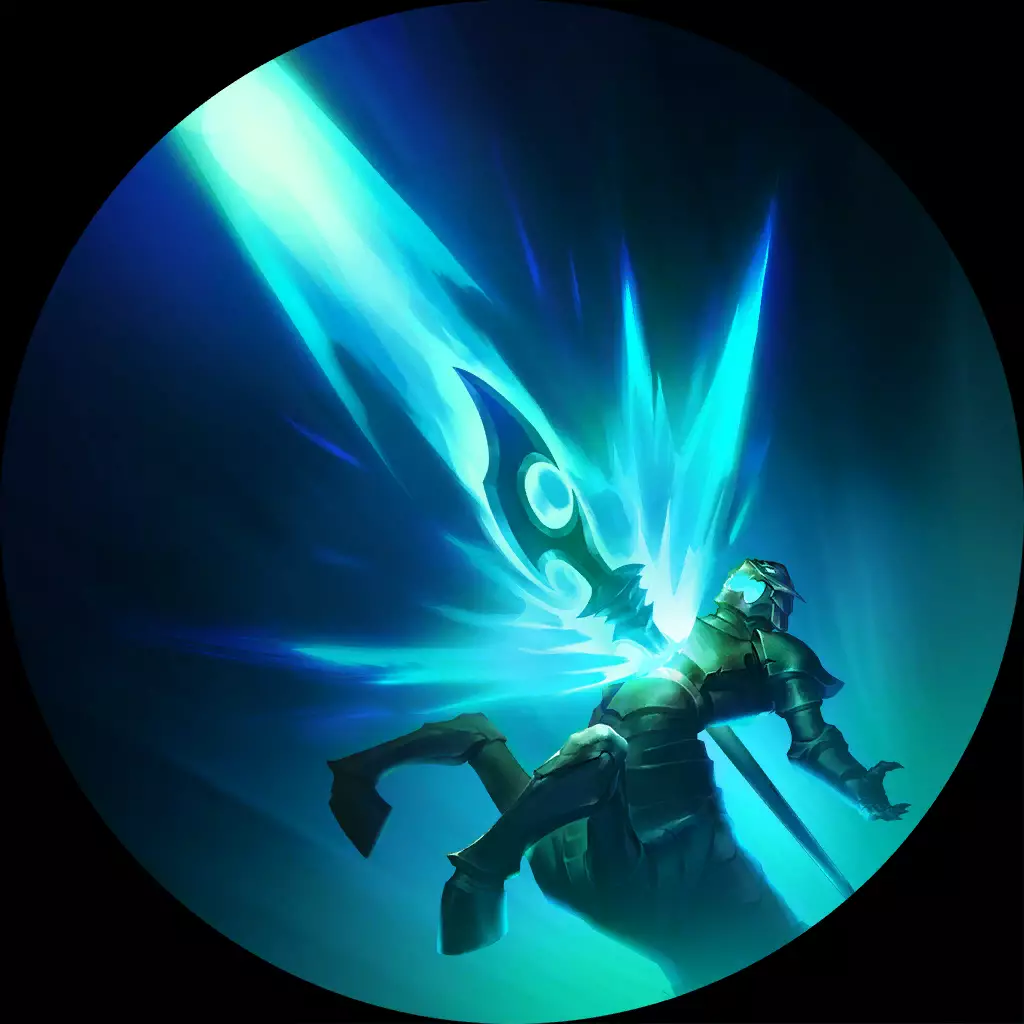 ---
Notably Absent – Vi Jax, Nami Norra, Lee Sin Akshan
These three decks are all playable (around 50%-ish WR) and quite popular; here are their best builds, although by performance they would not be the ones we'd recommend:
Vi Jax, the other Timelines archetype,
Nami Norra, which Monte finds awfully fun (even though he does mention it's not the ideal deck to climb),
Lee Sin Akshan, which Leer ardently endorses if you want a challenging deck to master.
---
Punching Up – Off-Meta LoR Decks Doing Great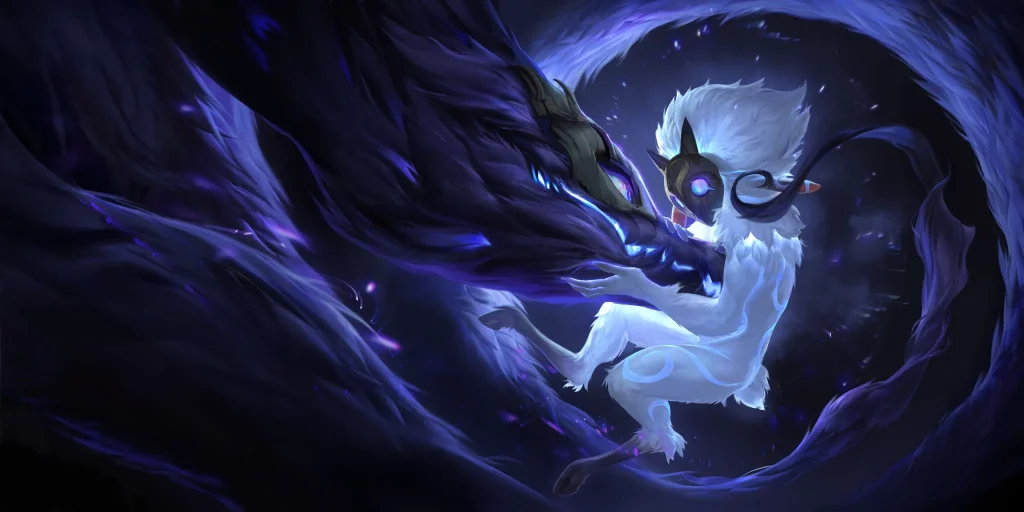 LoR decks with between 300 and 900 games played in the last three days in Platinum and above – note that several popular archetypes can be found here, meaning that they tend to be quite "scattered" (ie, have lots of different lists, unlike the Juggernauts in which the majority of pilots choose the same deck).
---
Nasus Kindred
These slayin' Champs are perhaps the Kings of Punching Up – they have nearly half a dozen lists in this category all doing from okay to very good (making them what we usually call 'a scattered archetype' in these articles: pilots have not yet found the best list), which usually signals an archetype being refined. Their best deck punches at 55% in around 800 games, with other versions having similar numbers.
As noted before, their matchups are a bit of a yellowish-red flag, though (they are underdogs to Pirates, Eve Viego, Ezreal Kennen and Kat Gwen, with Nami TF Ionia being their only good matchup among the Top Dogs), but they seem to crush anything that is not refined and optimized.
6
8
7
19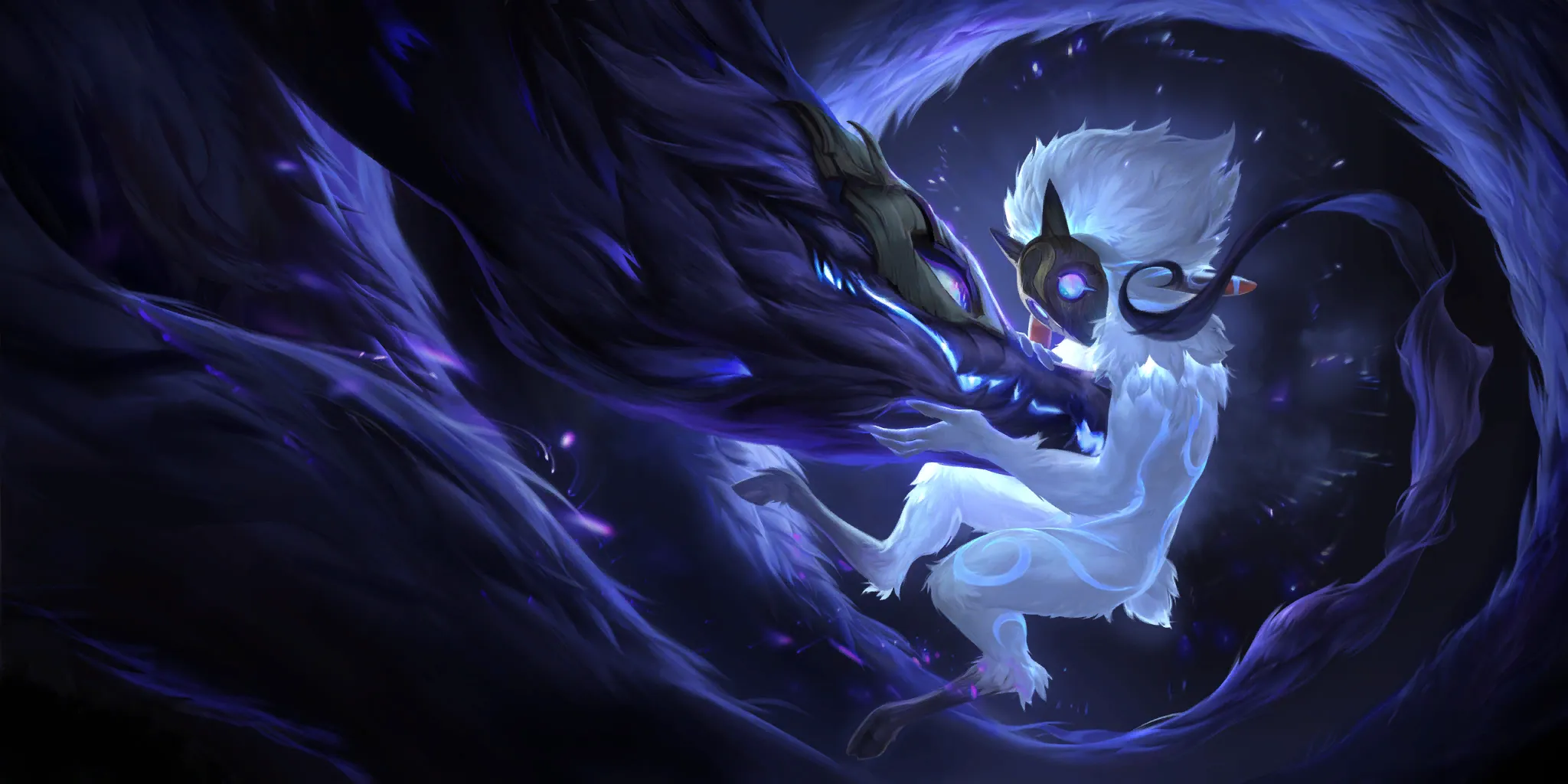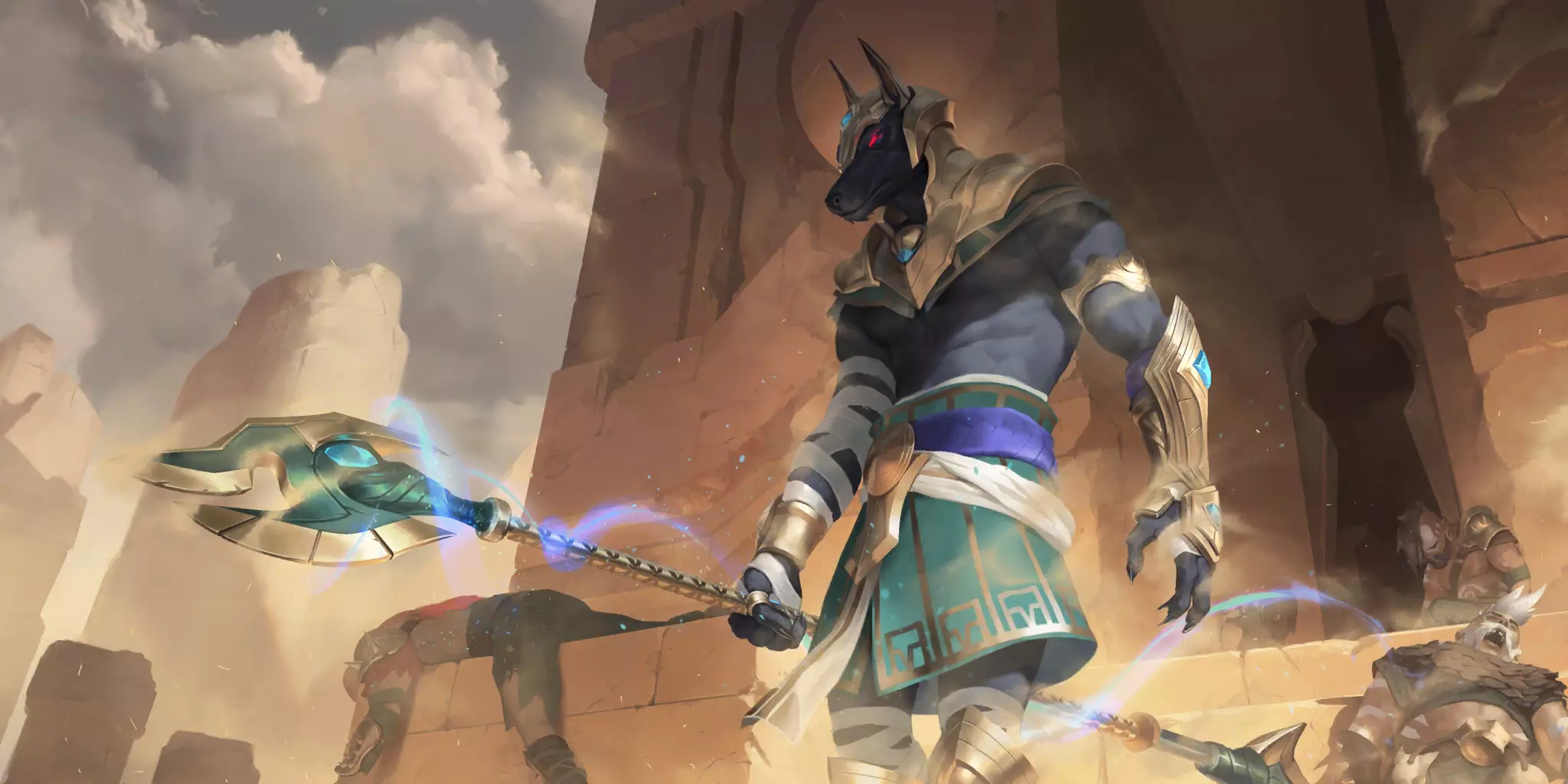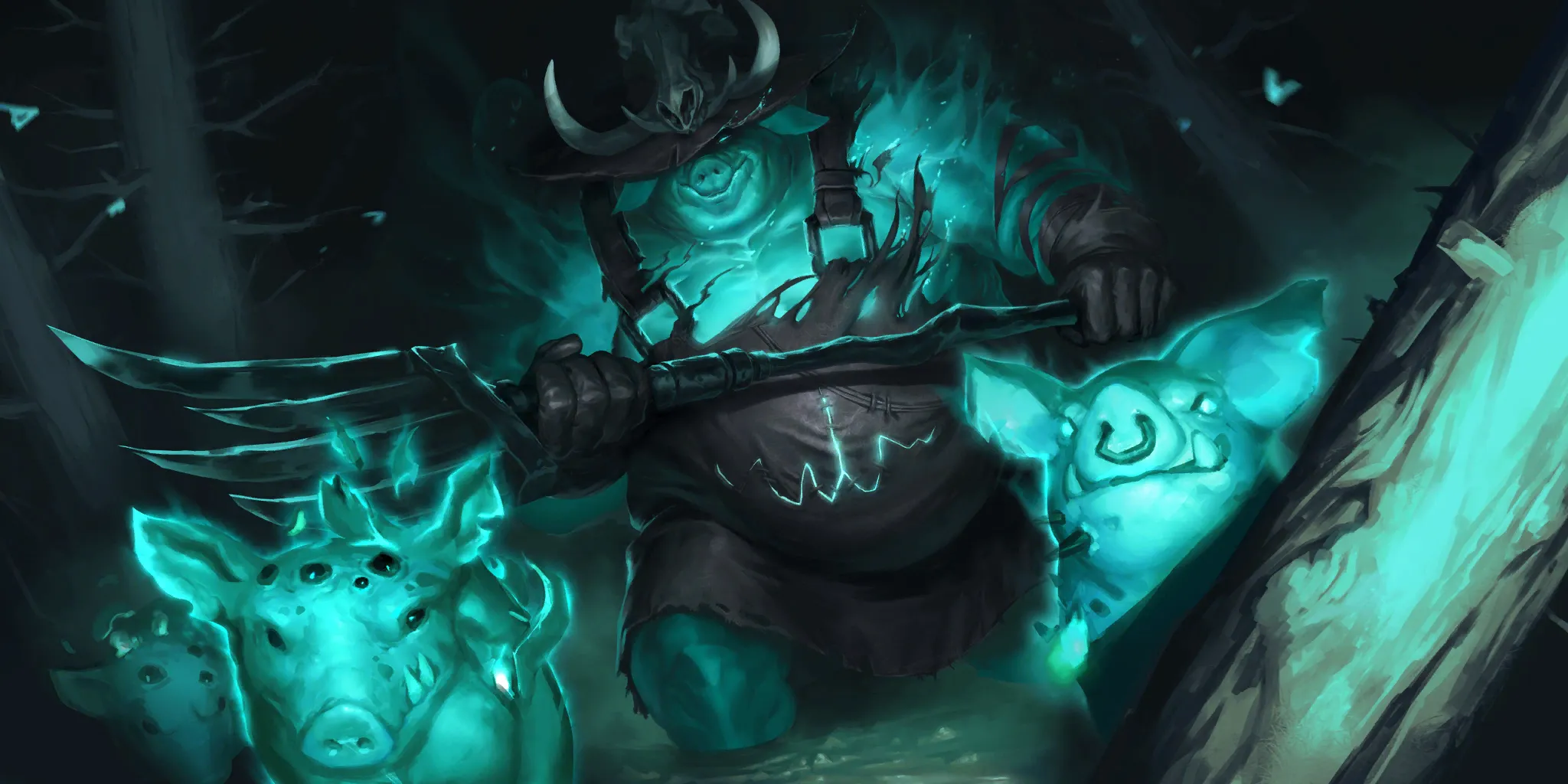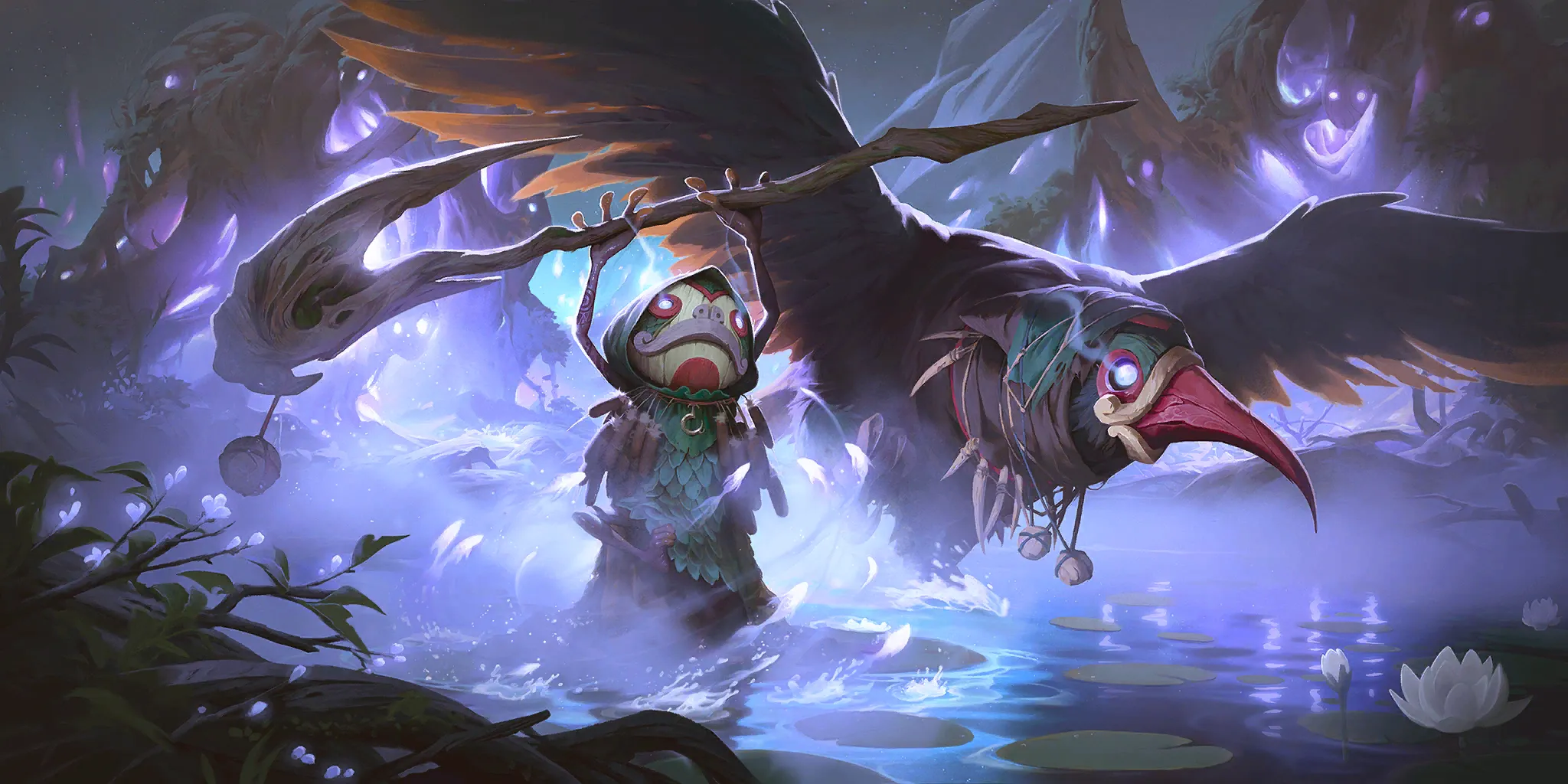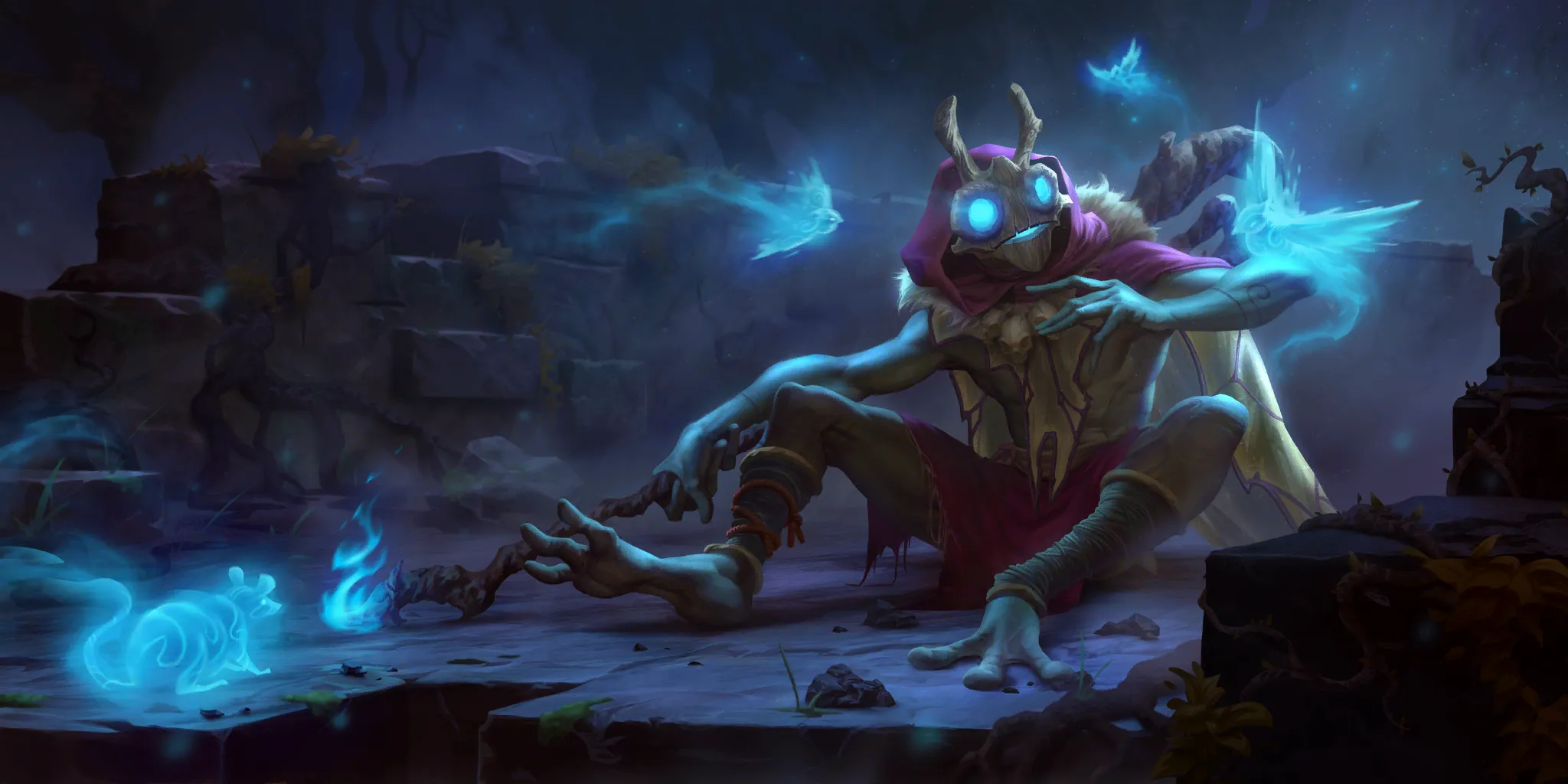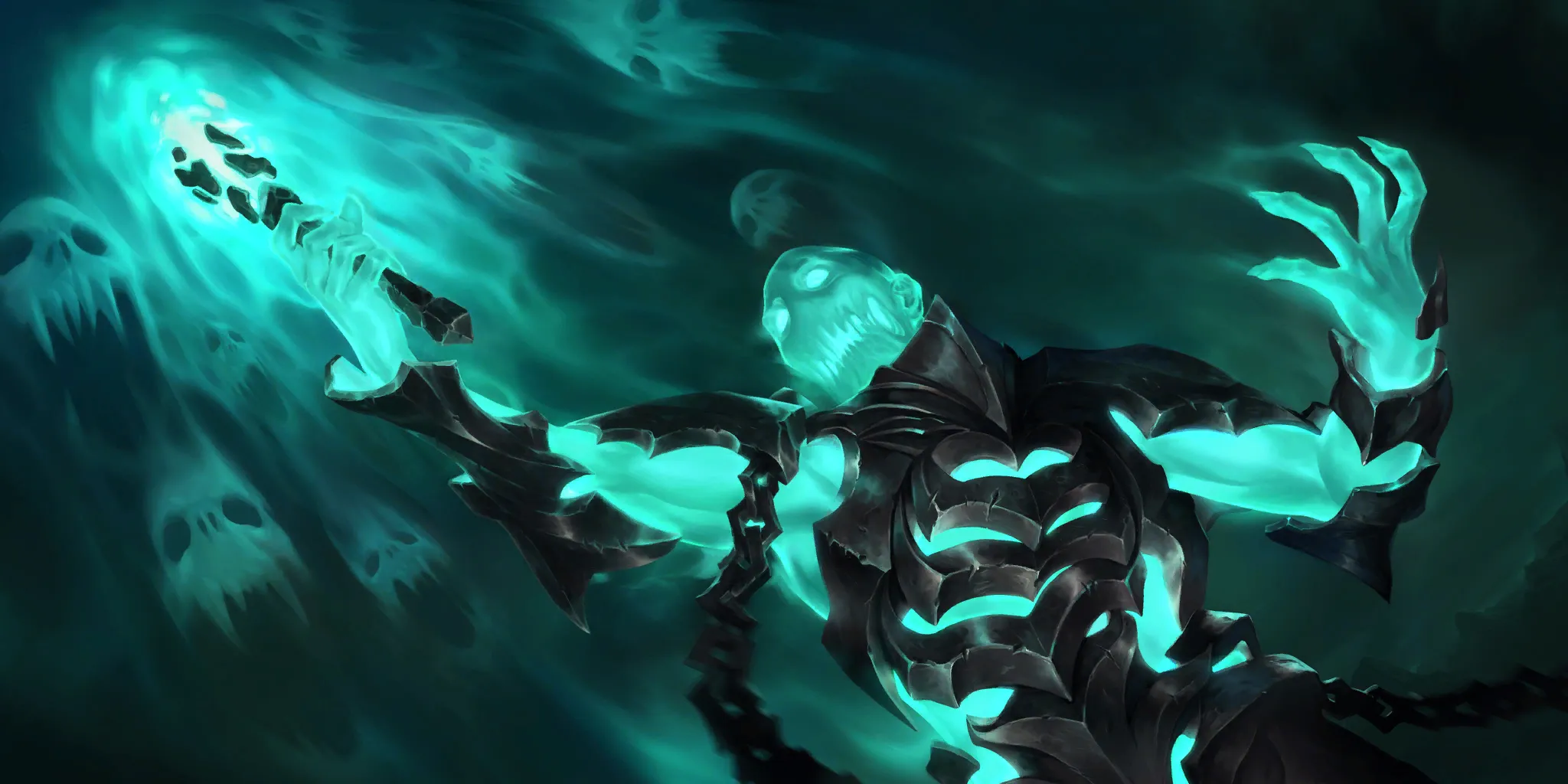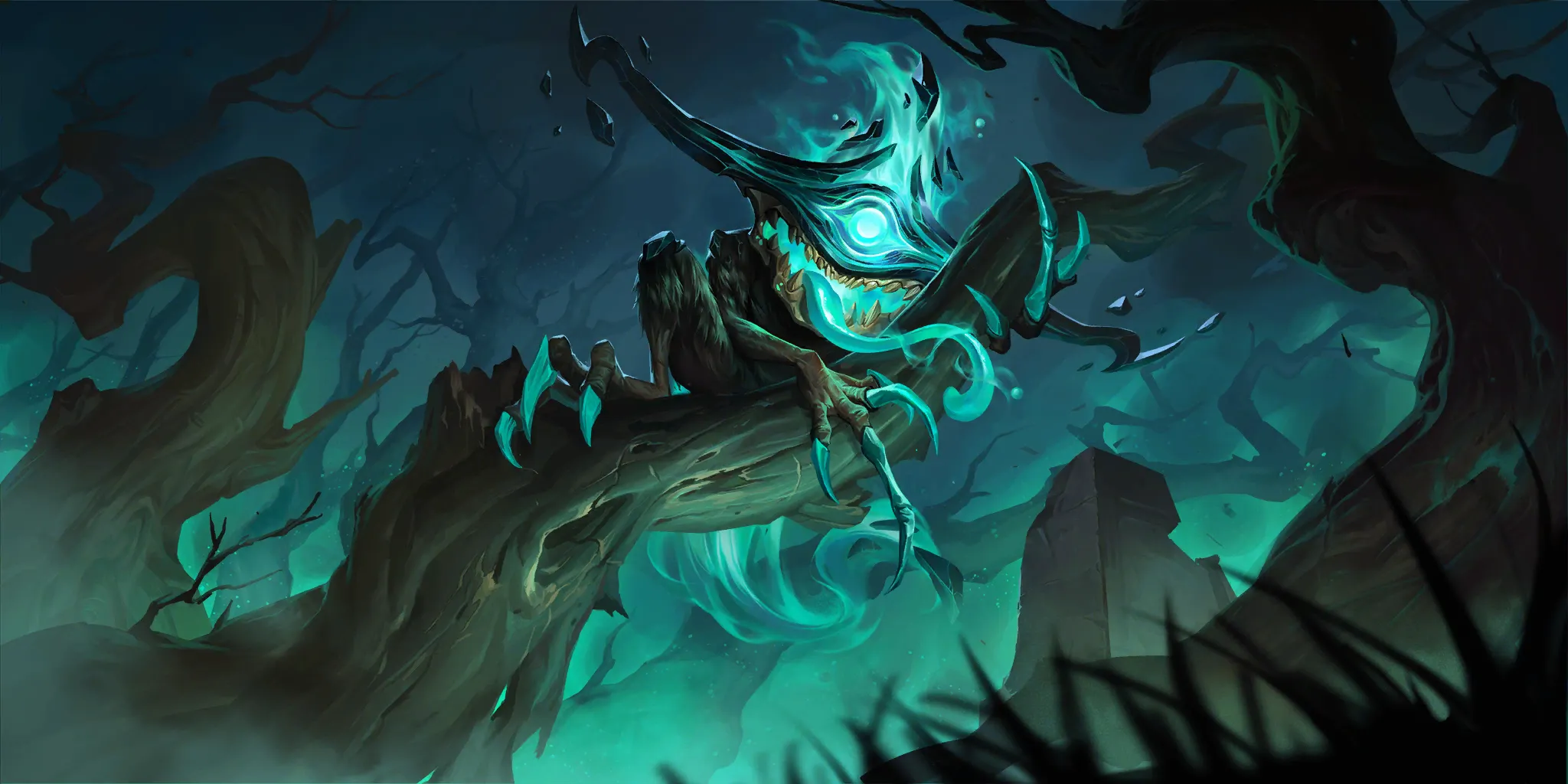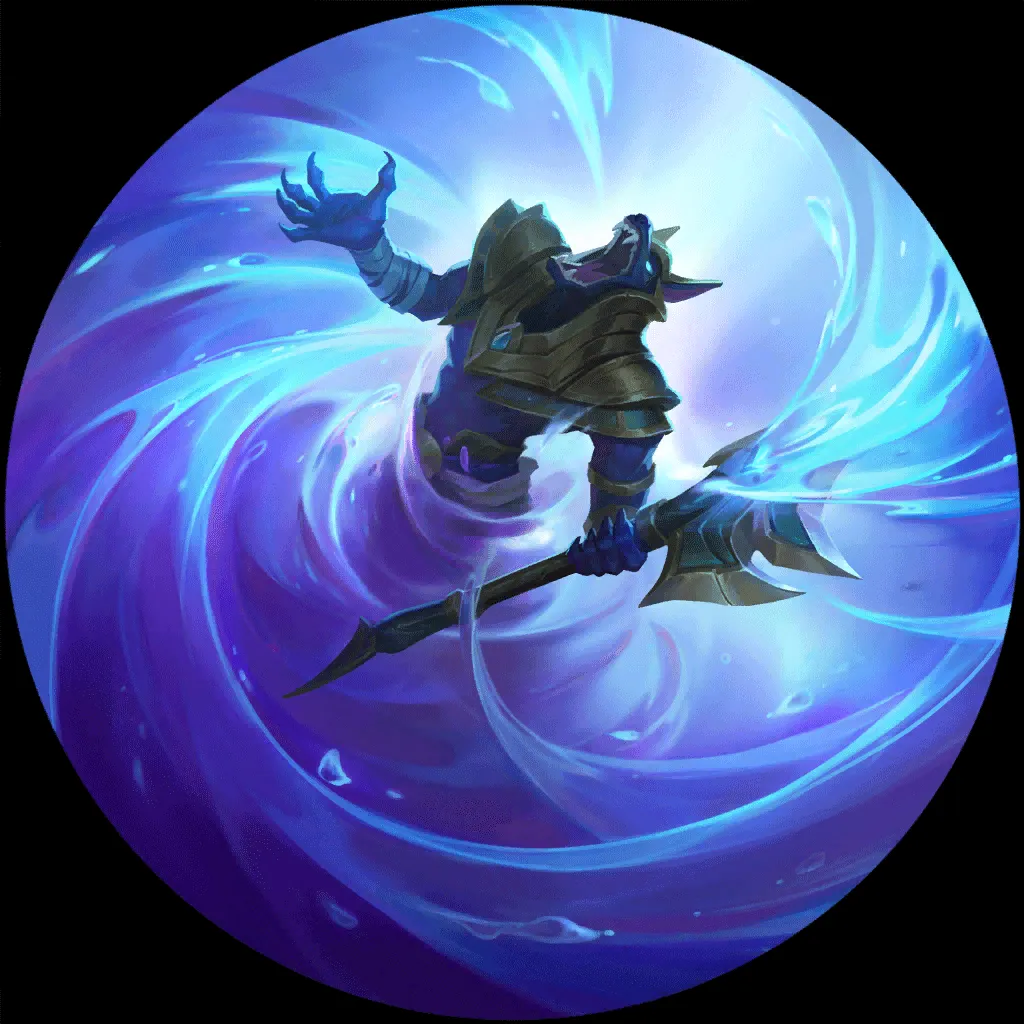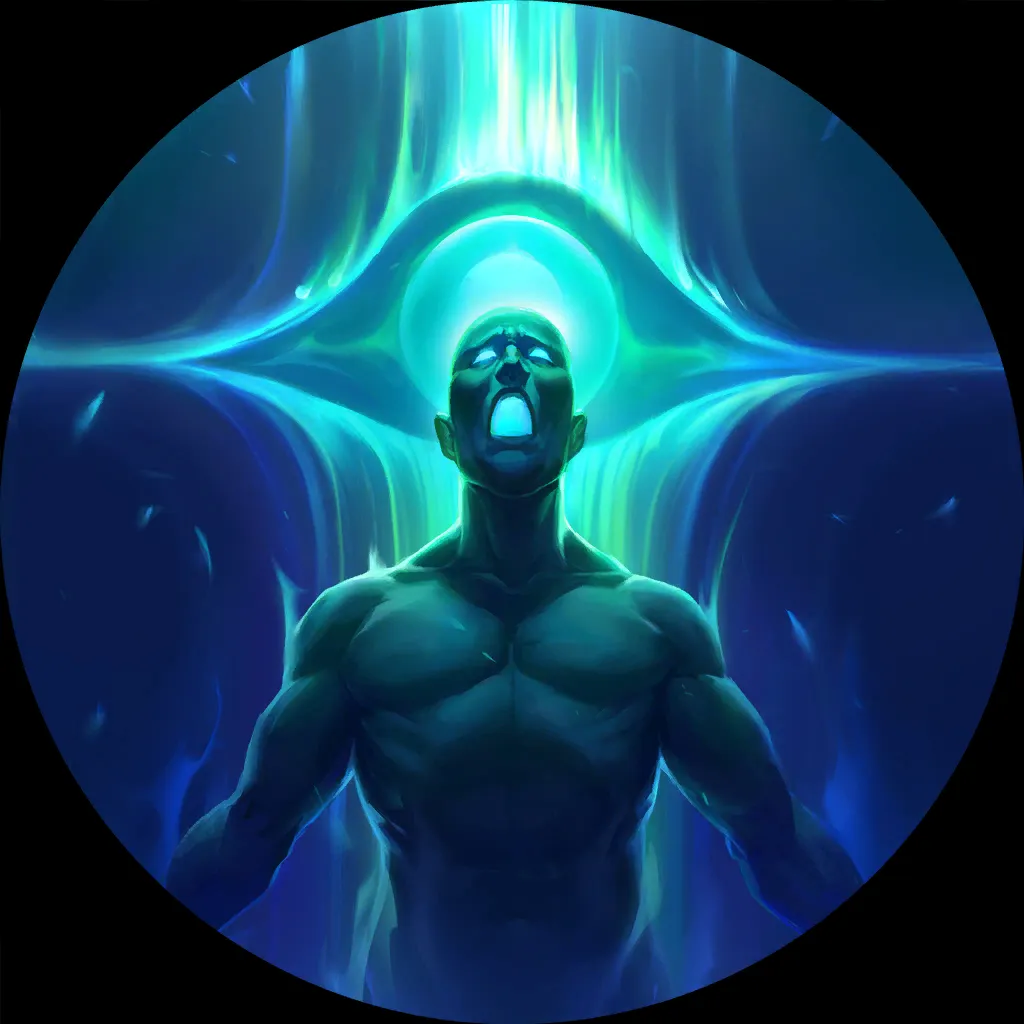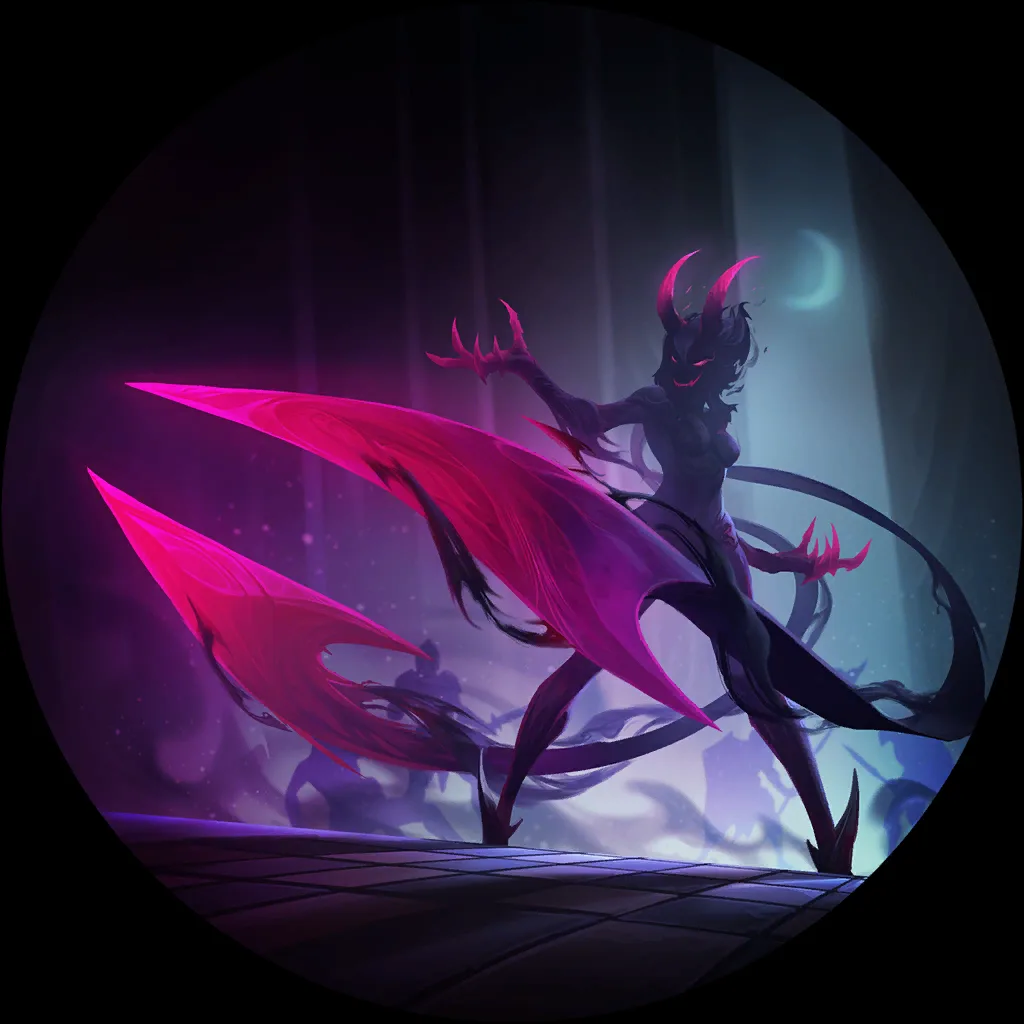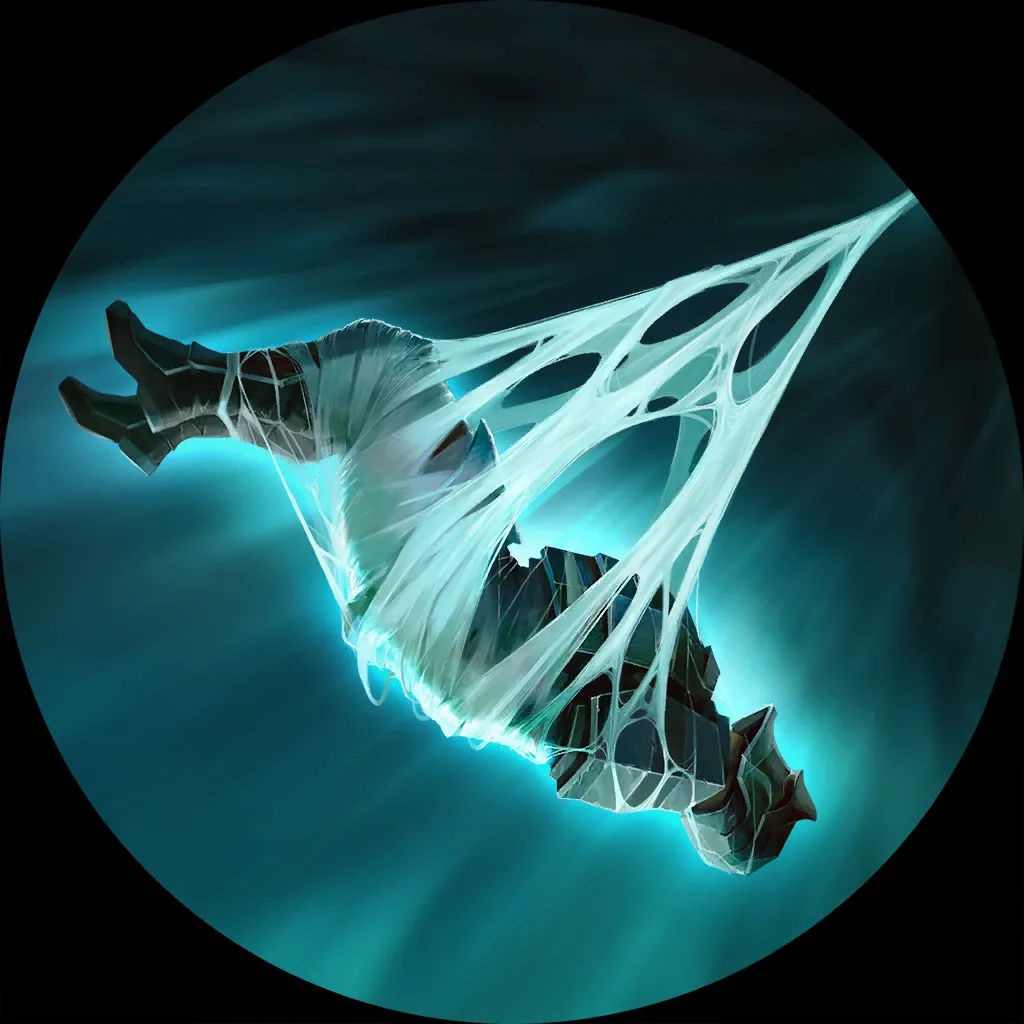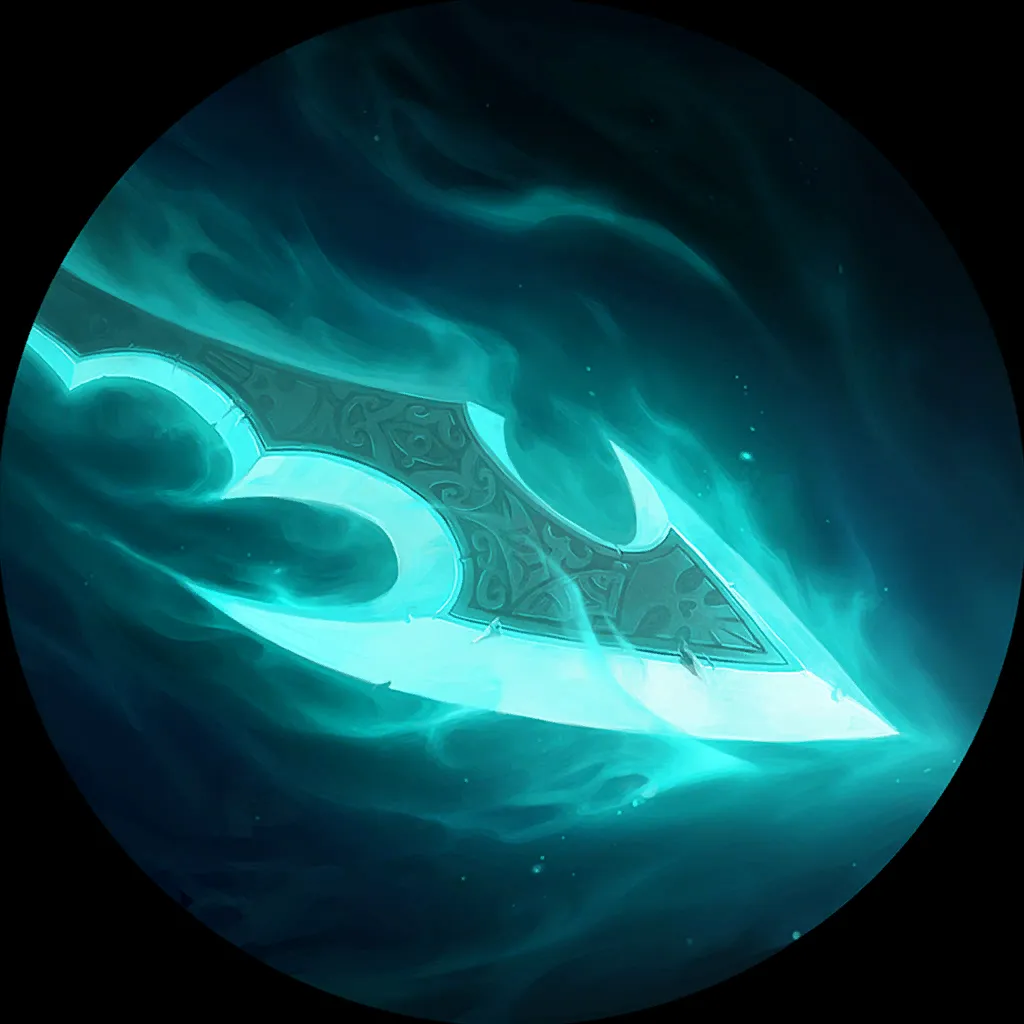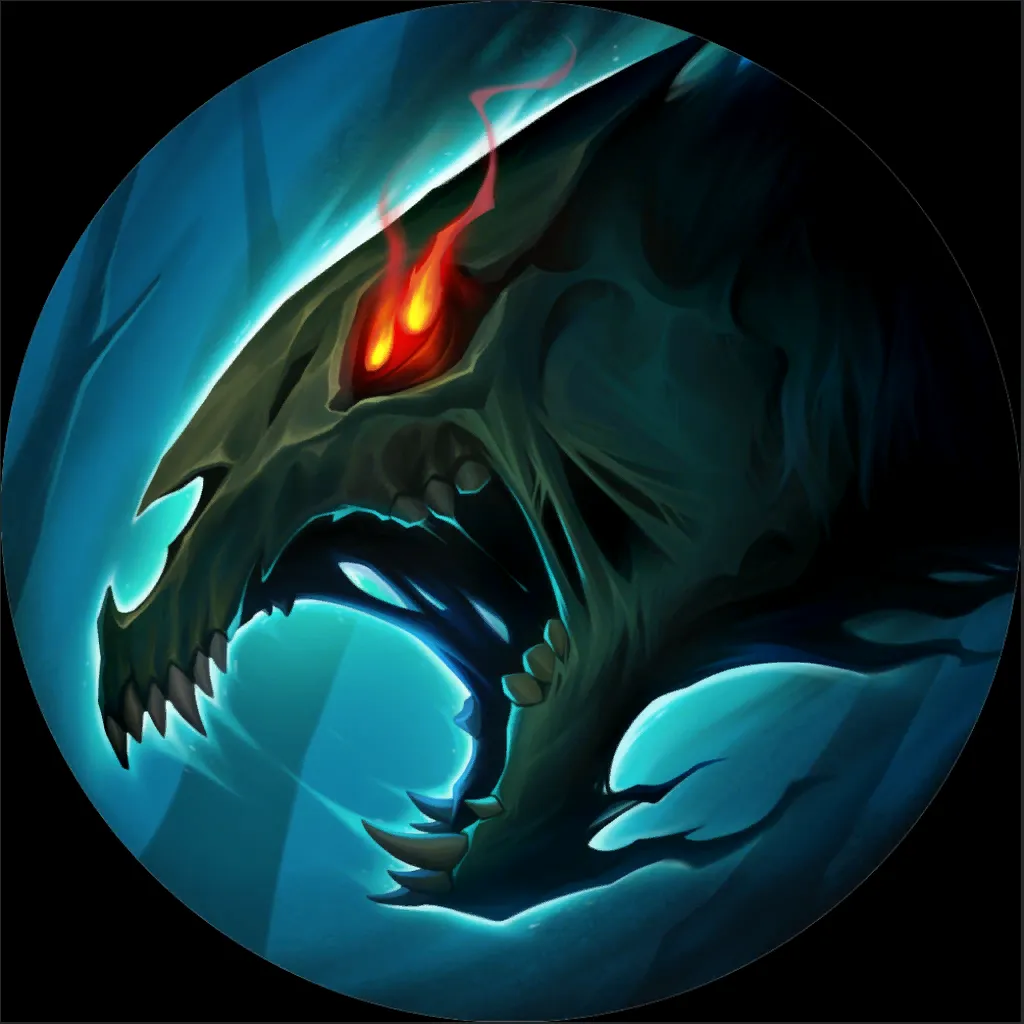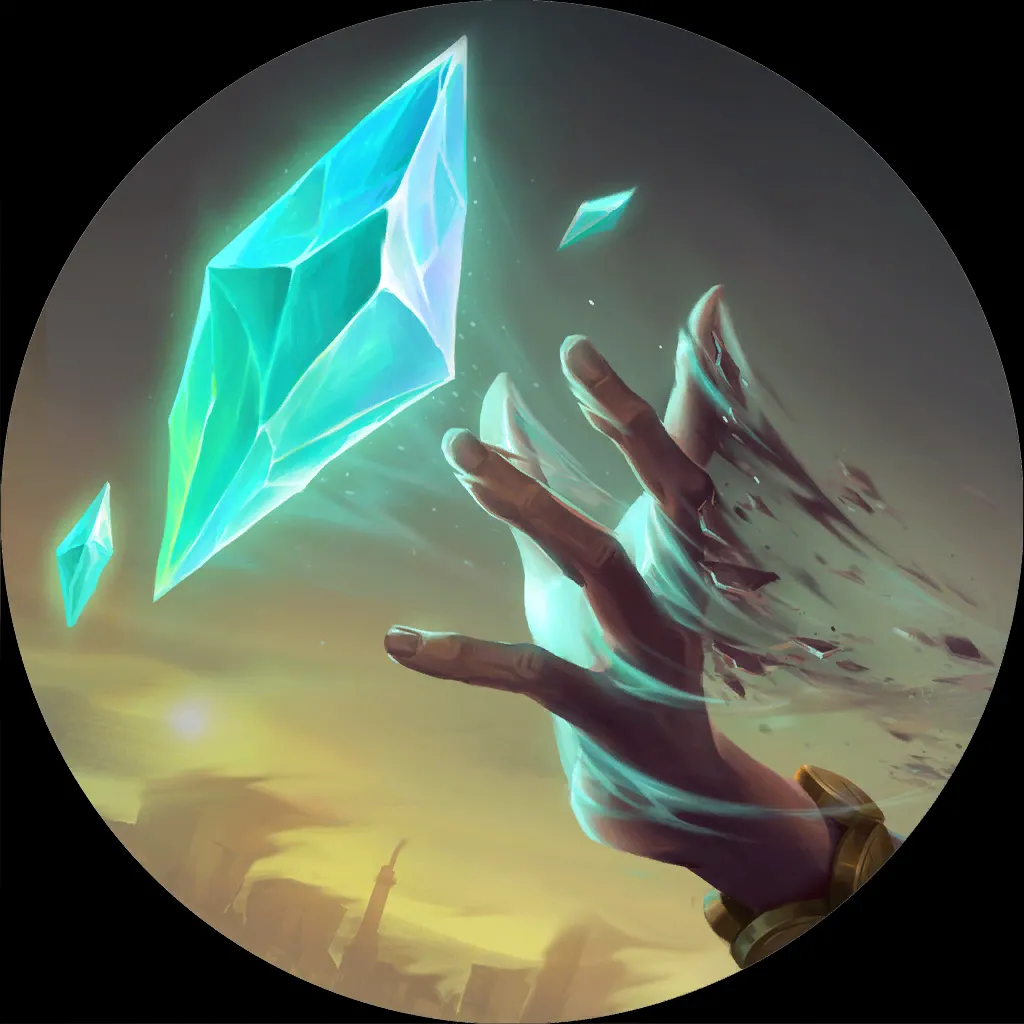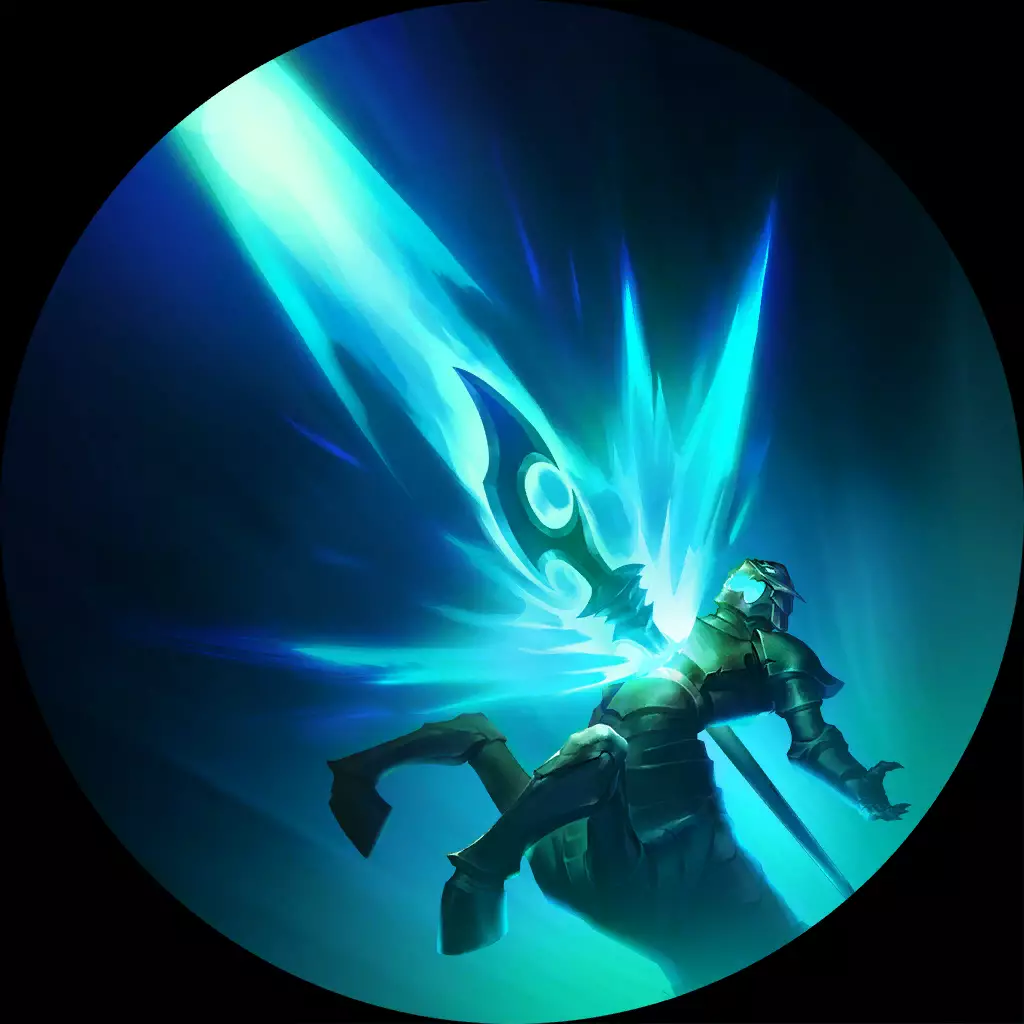 ---
Ezreal Kennen Ionia
When looking at archetypes overall, Ezreal Kennen has the highest WR among Meta decks in Plat+, and its edge increases when looking only at Masters – a strong implication of this being a high-skill deck, an argument supported by top pilots' opinion.
It has a fairly bad matchup into Pirates, but is favored into most popular decks, and sometimes by huge margins (like against Nasus Kindred and Timelines, for example, which EzKen utterly crushes).
6
6
15
13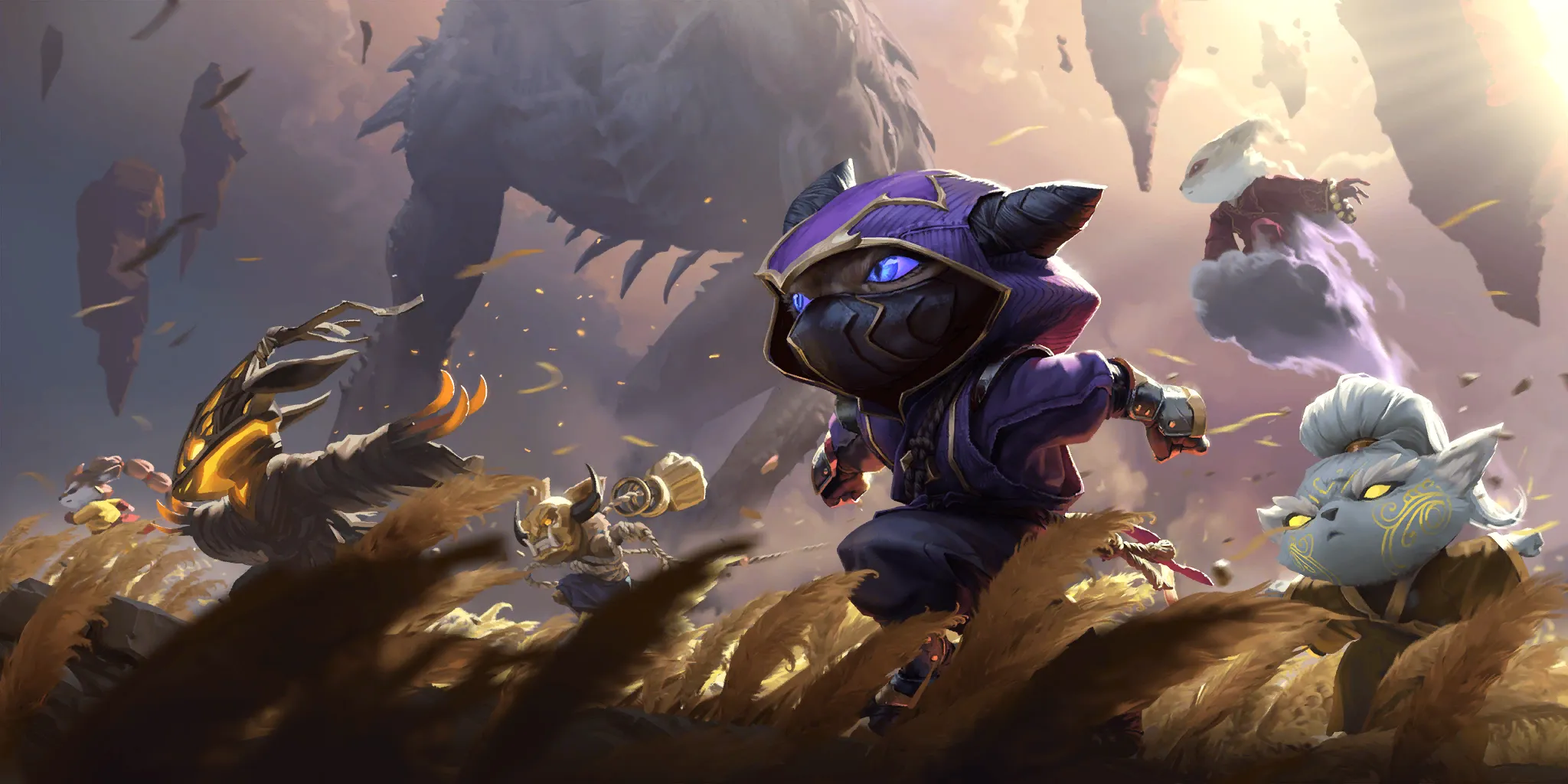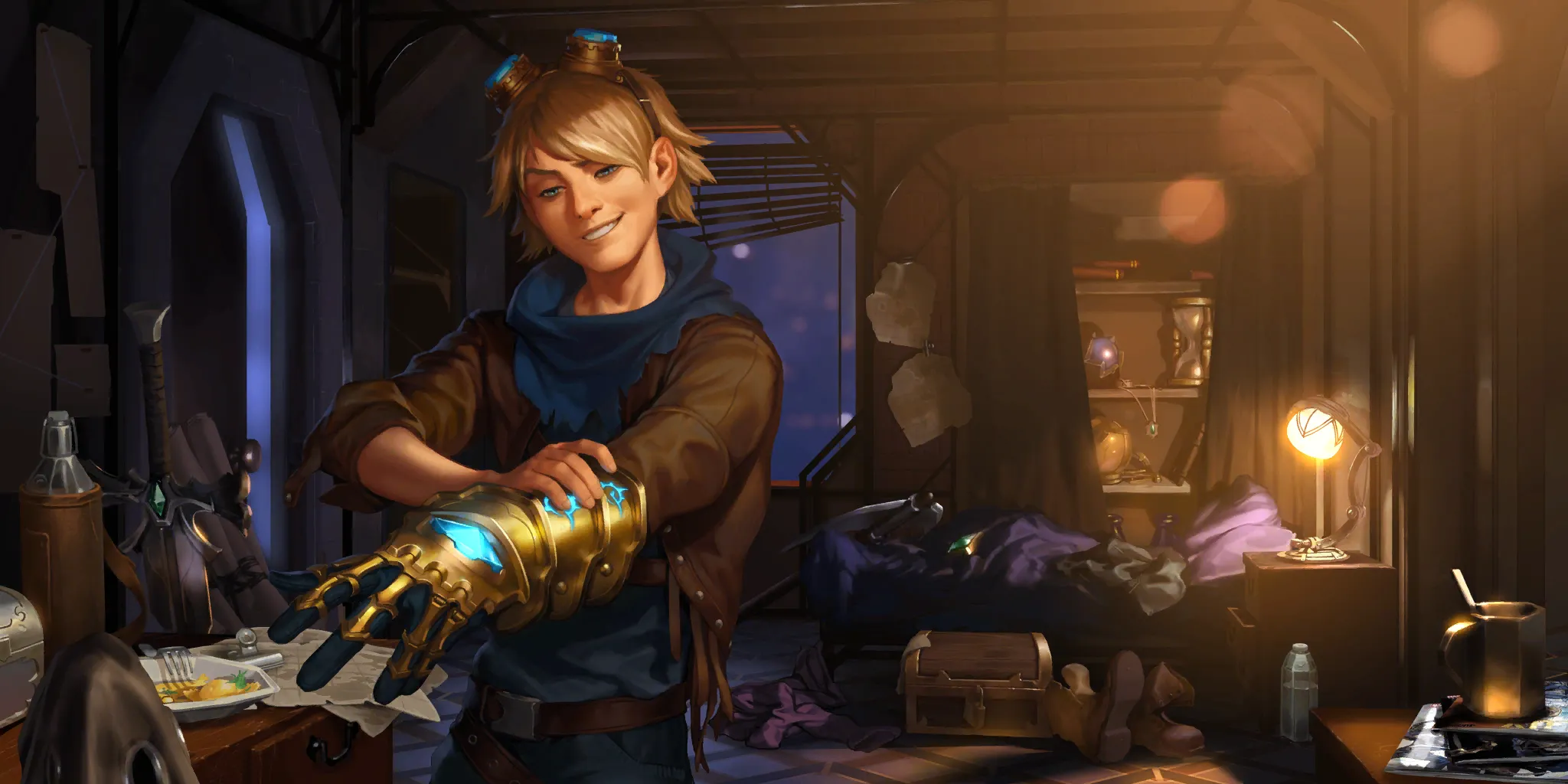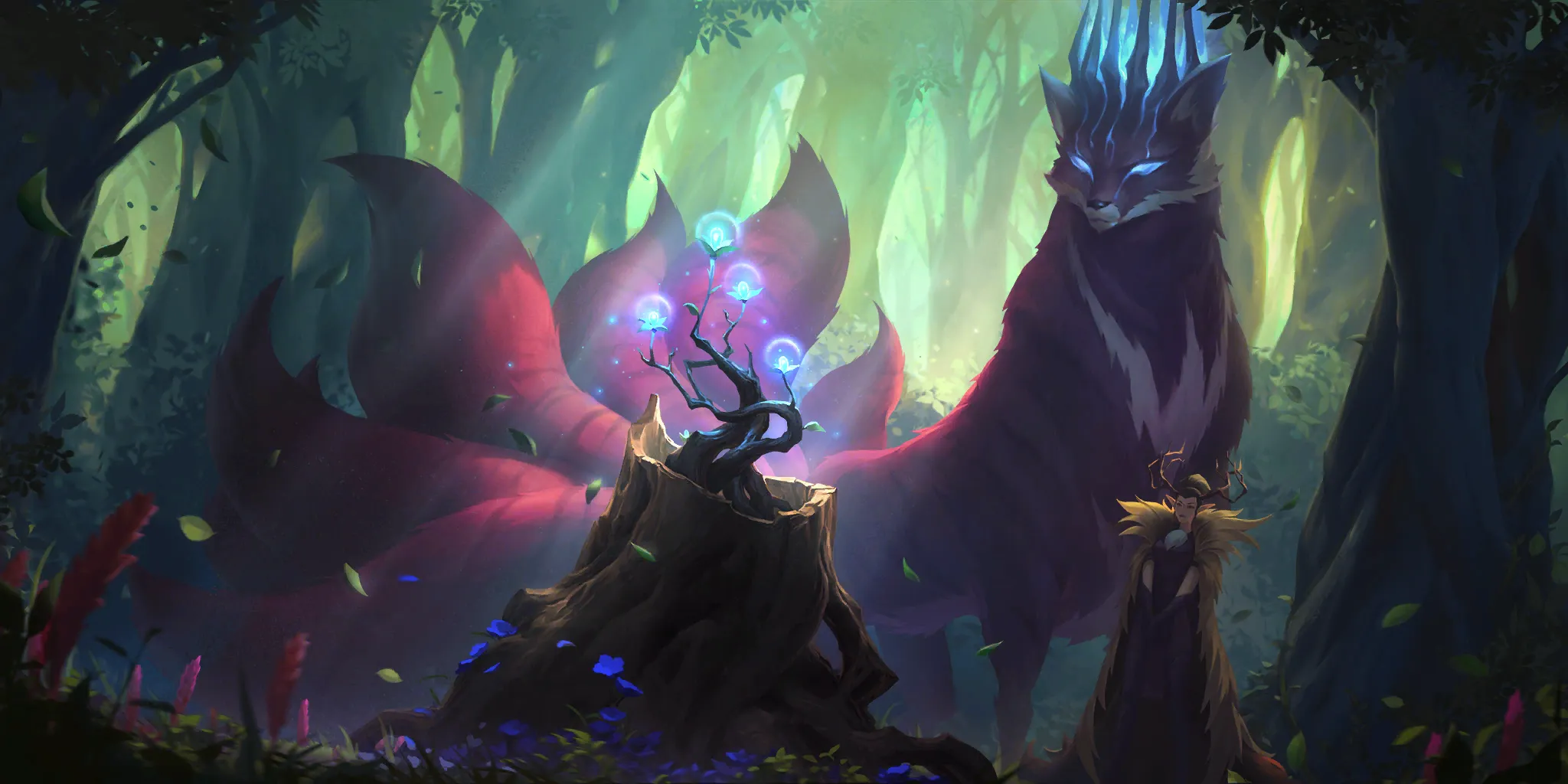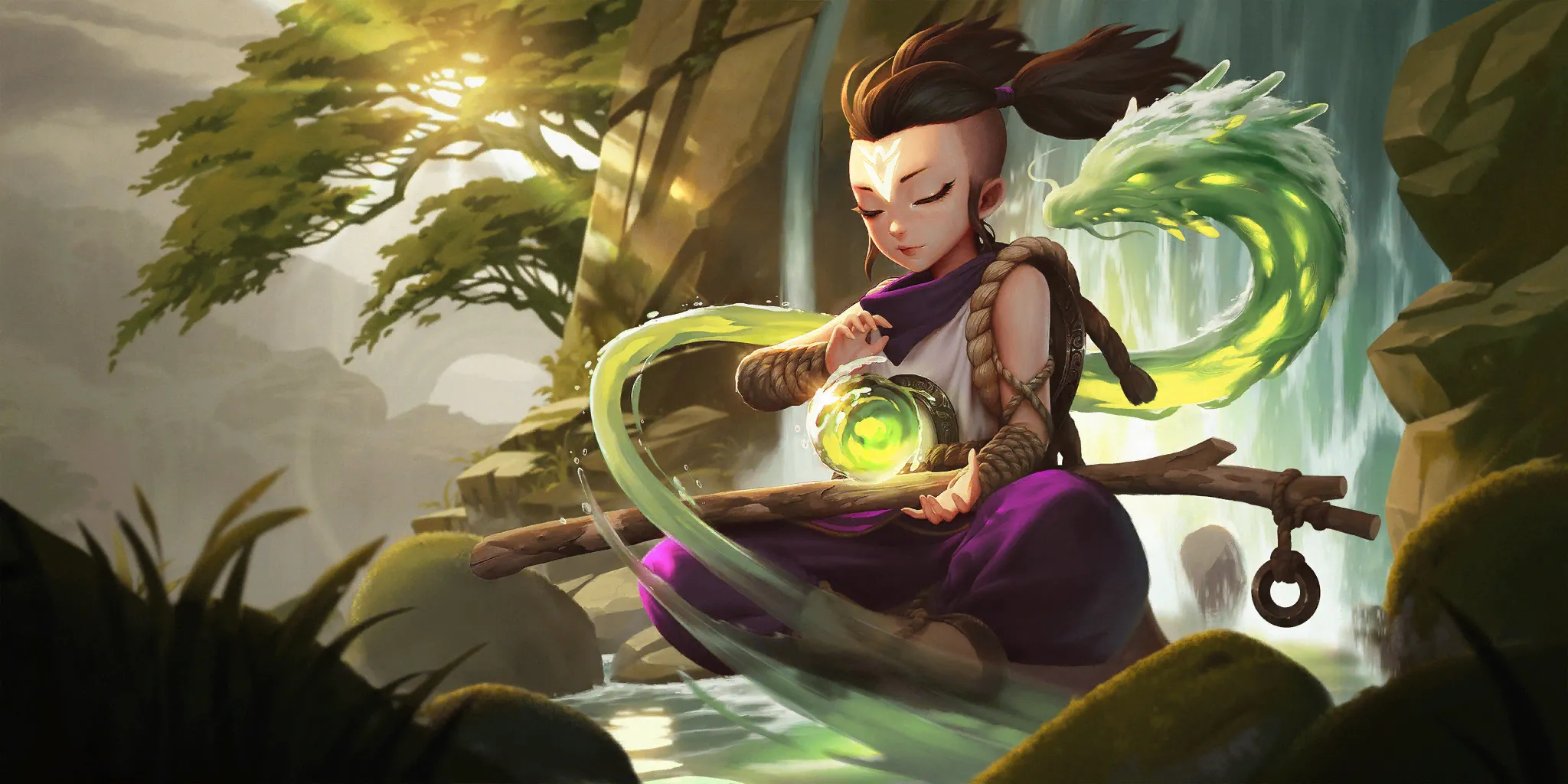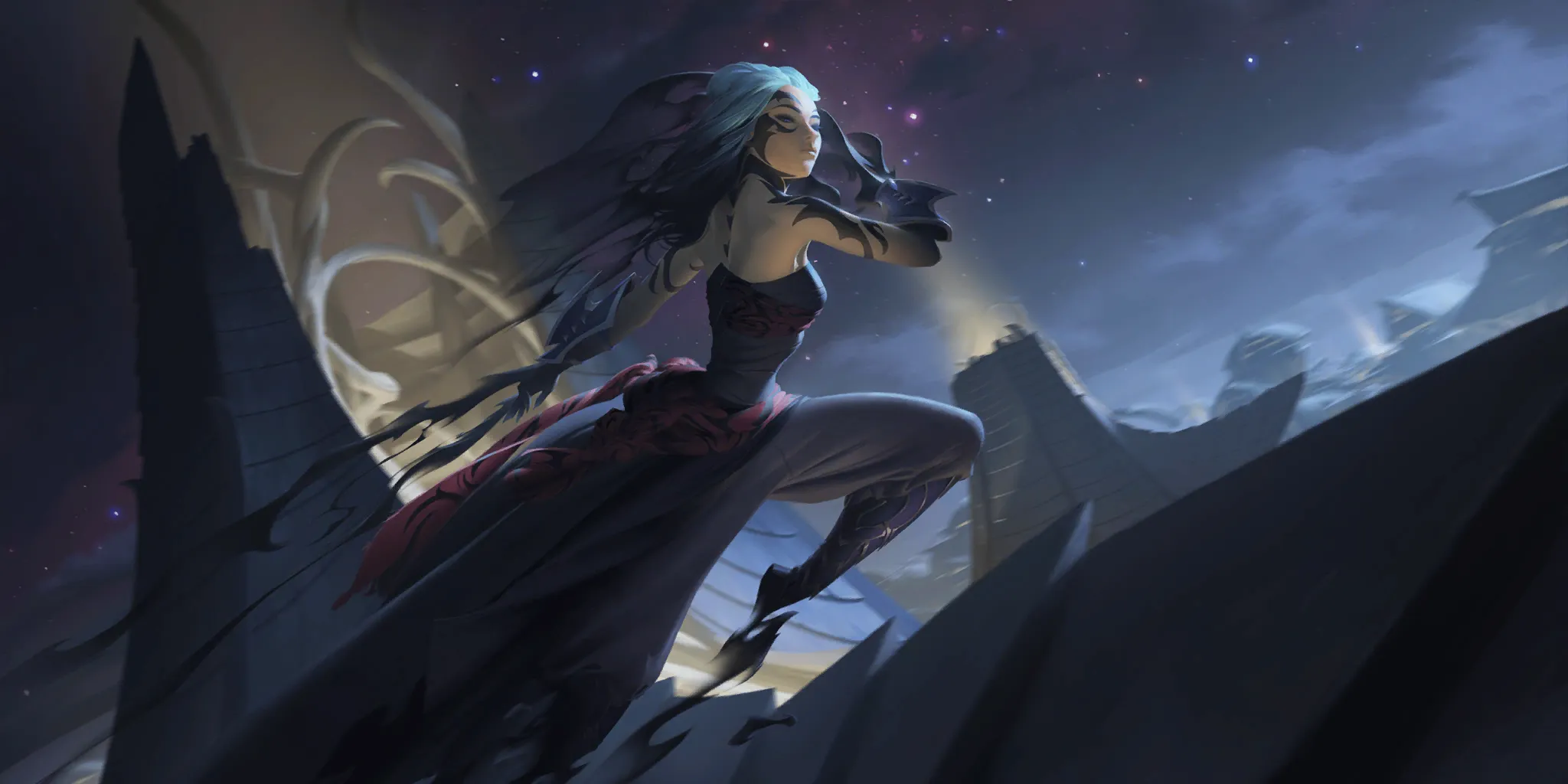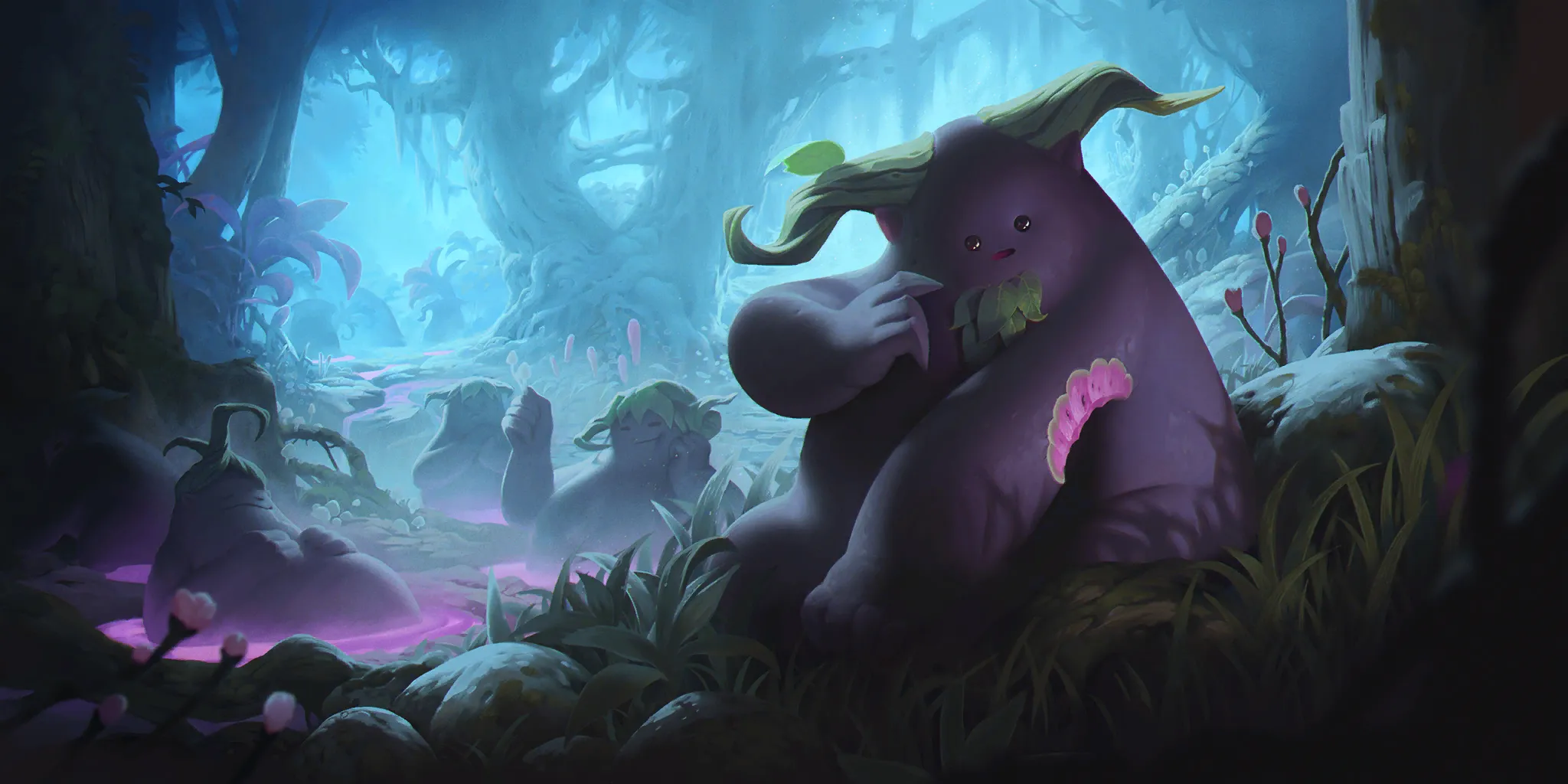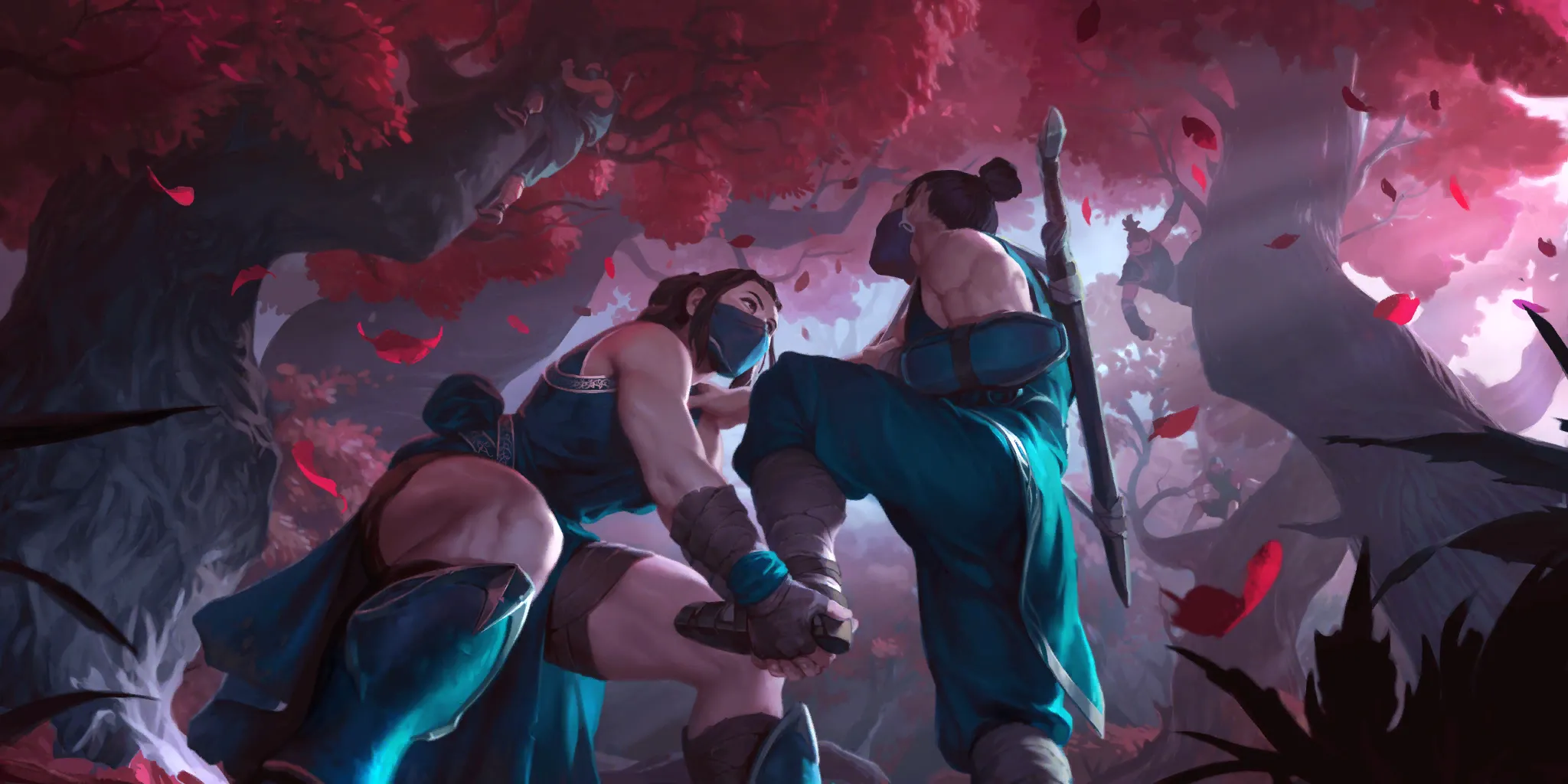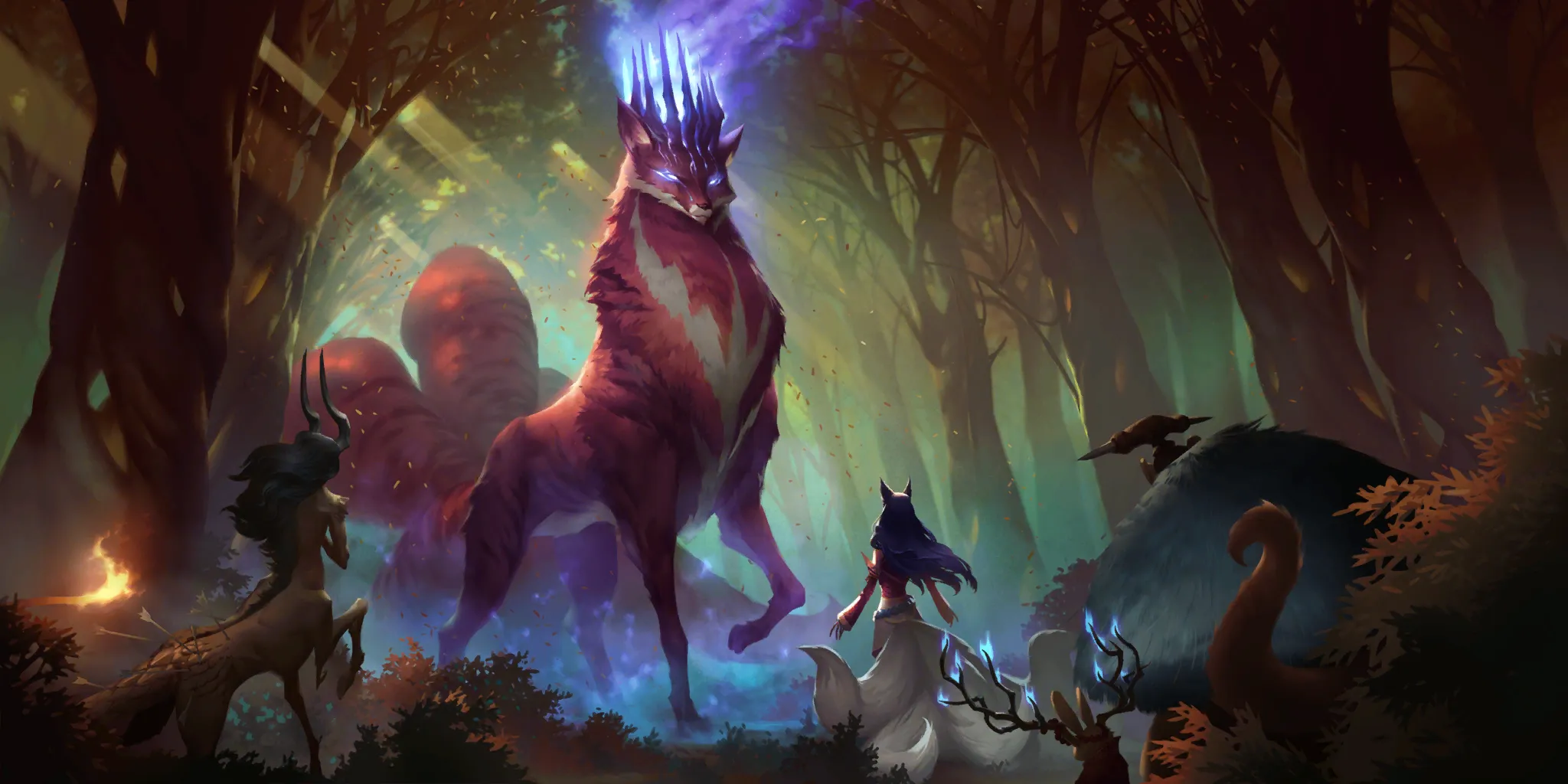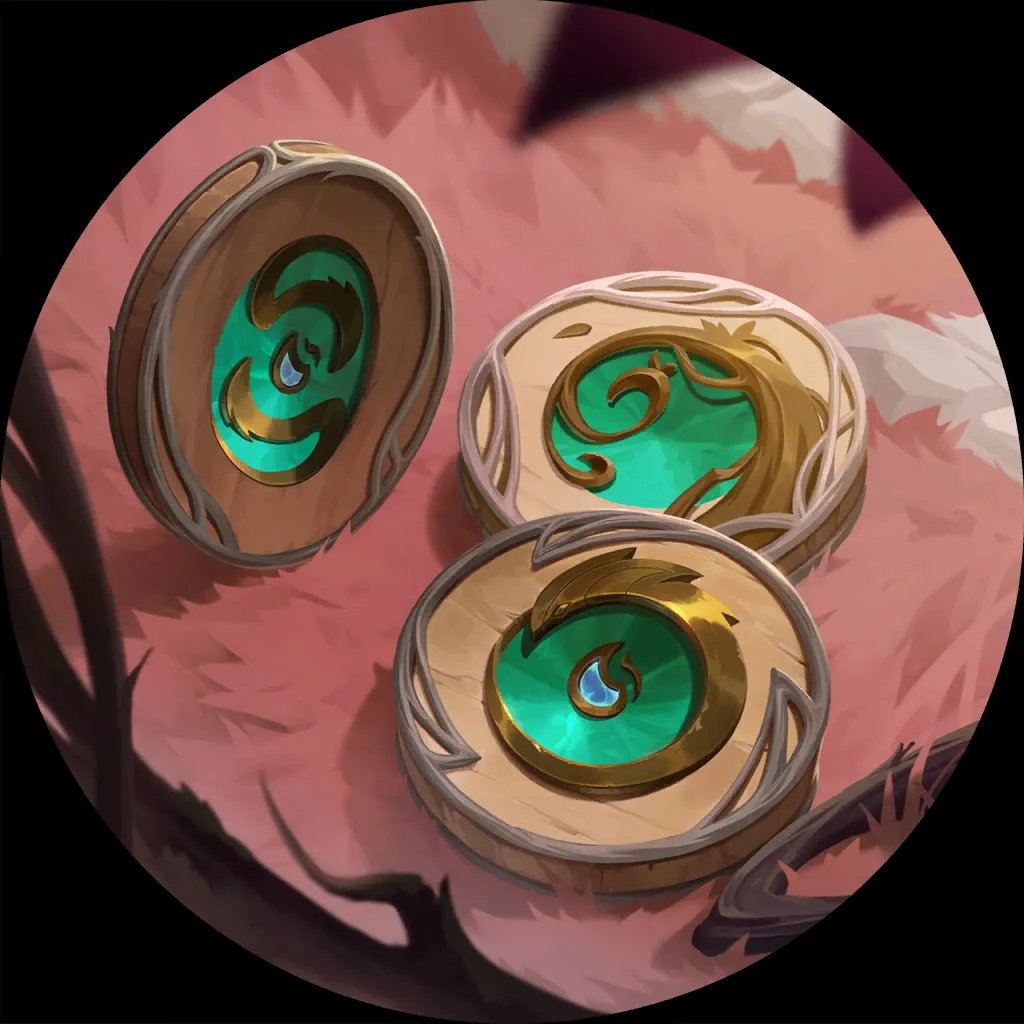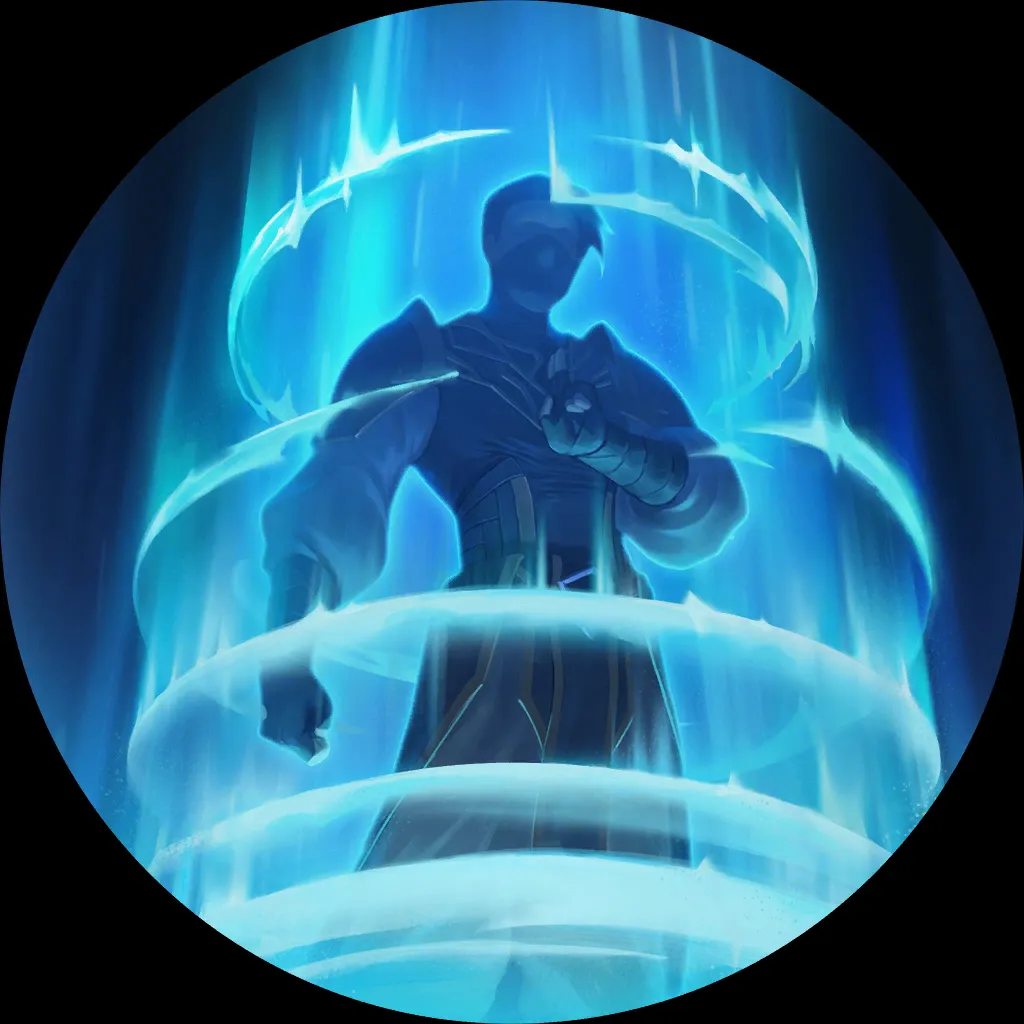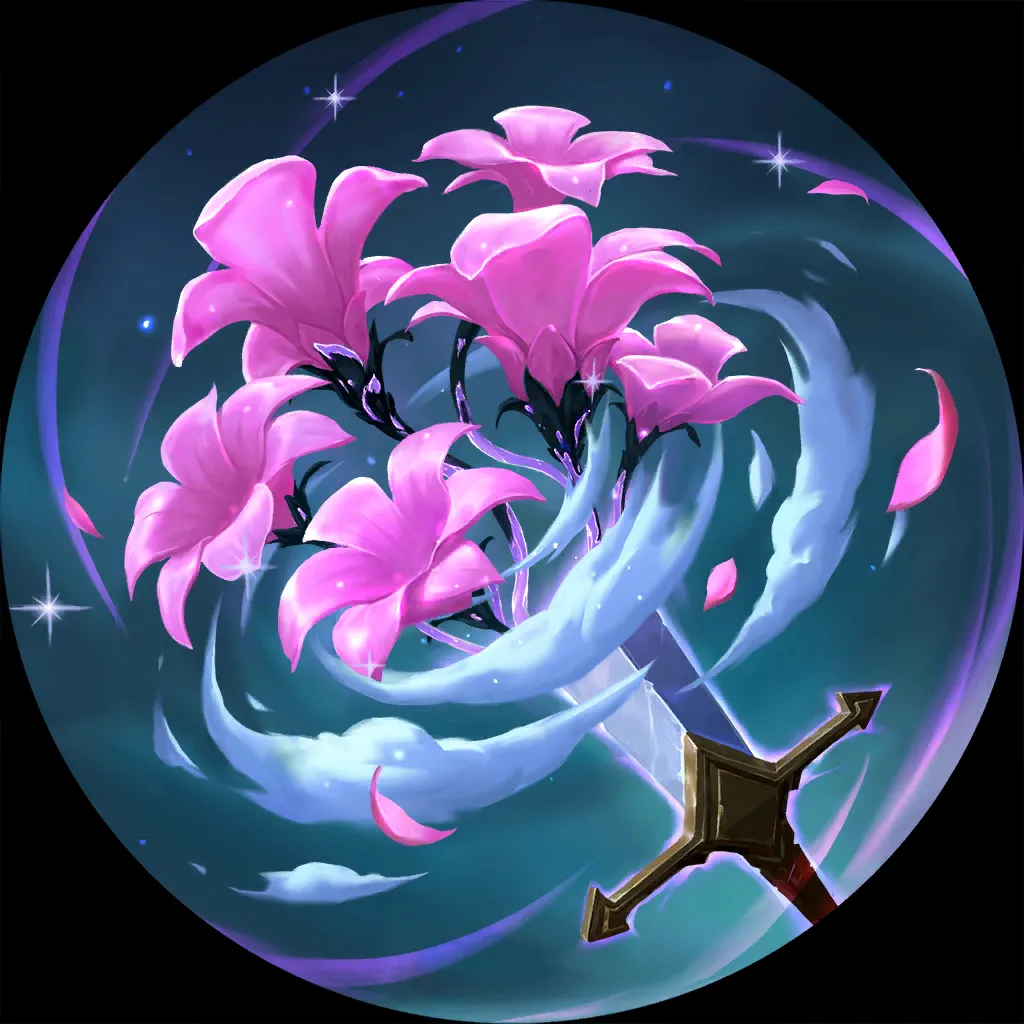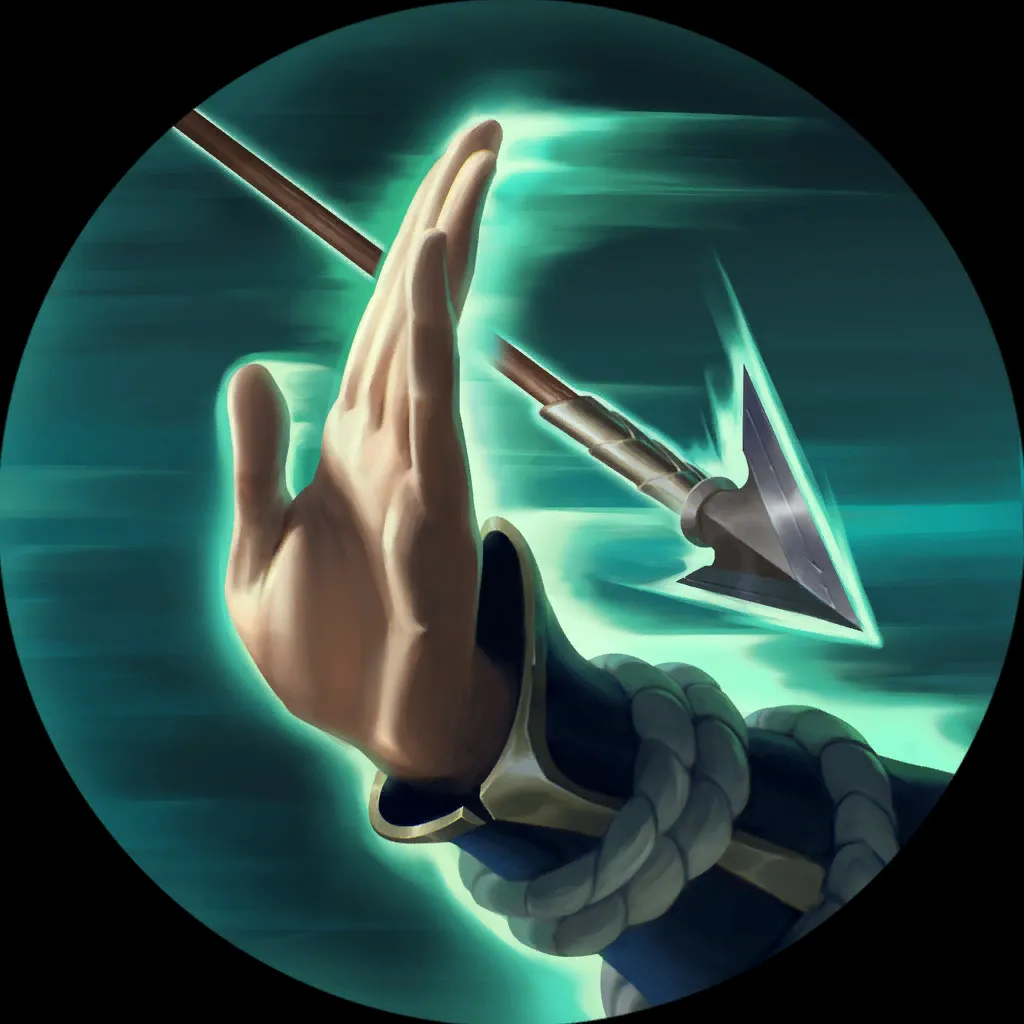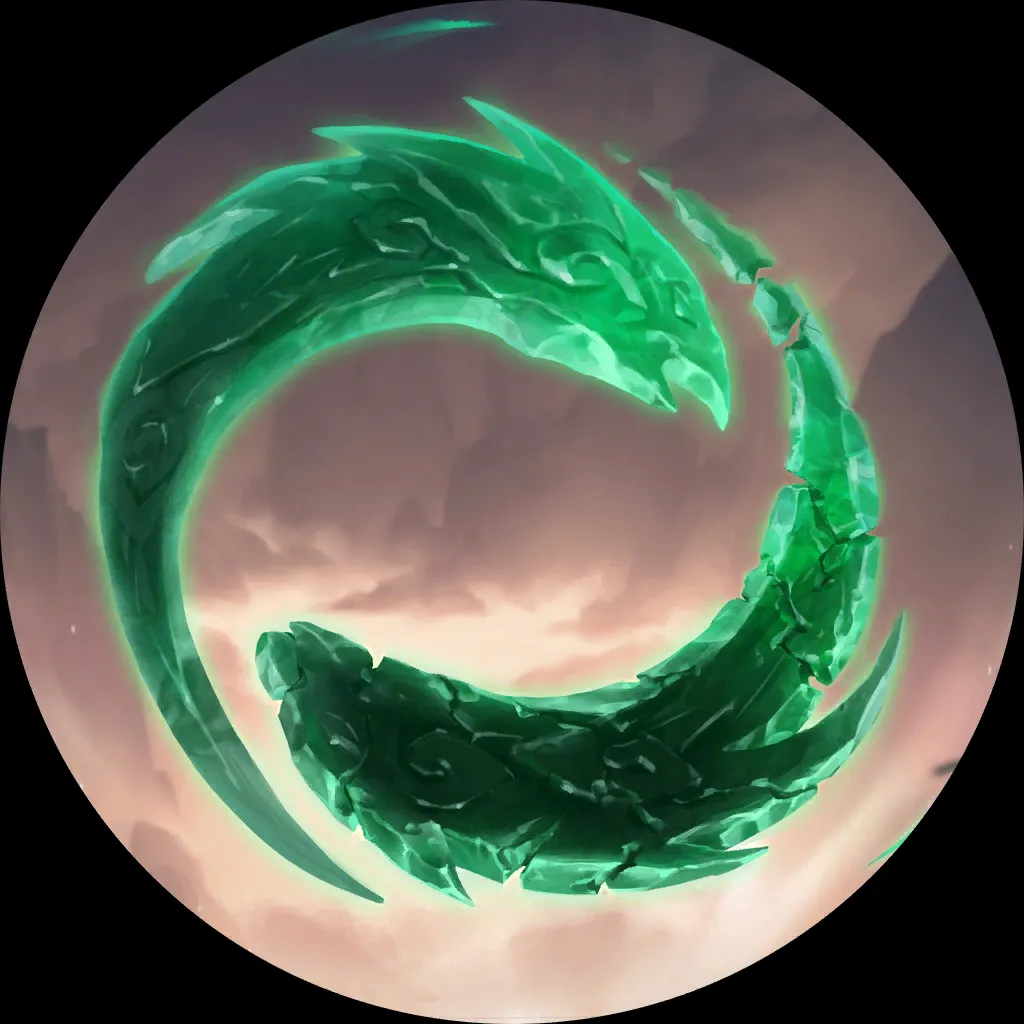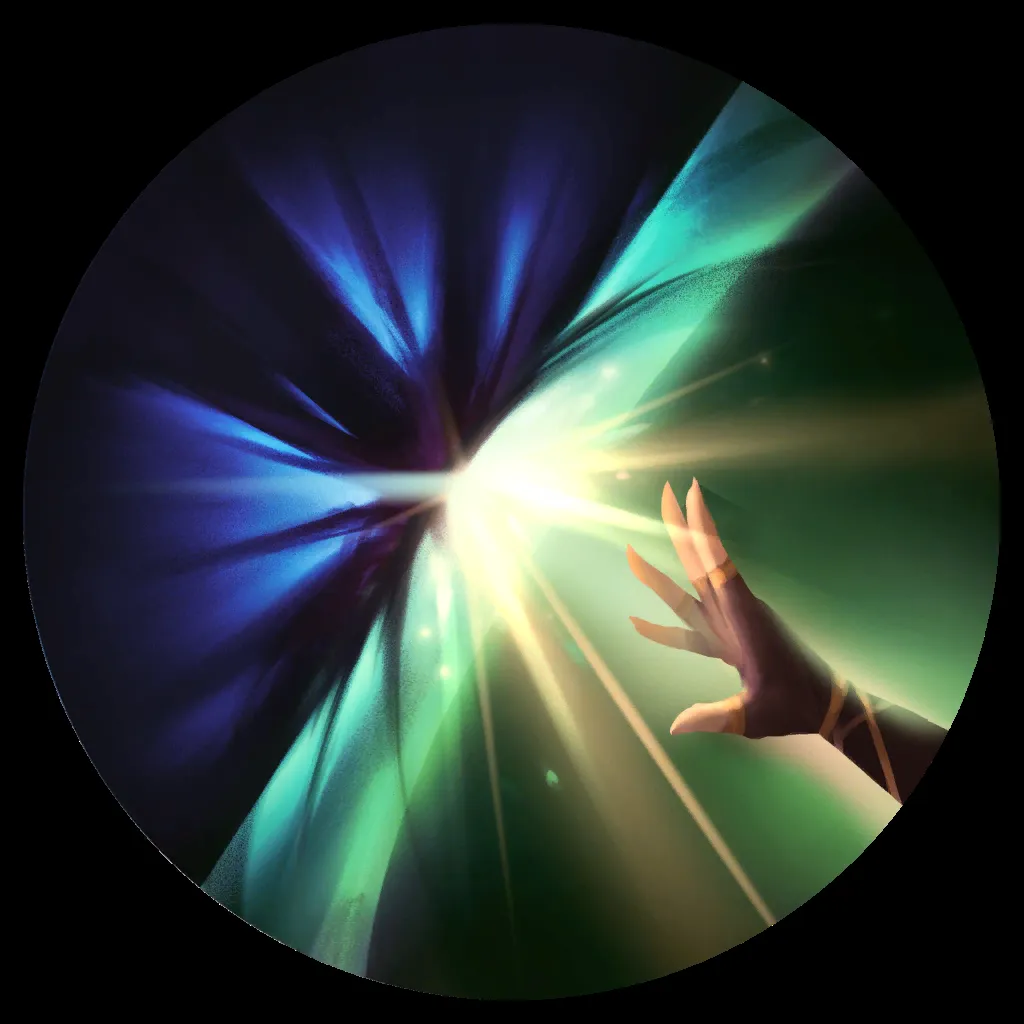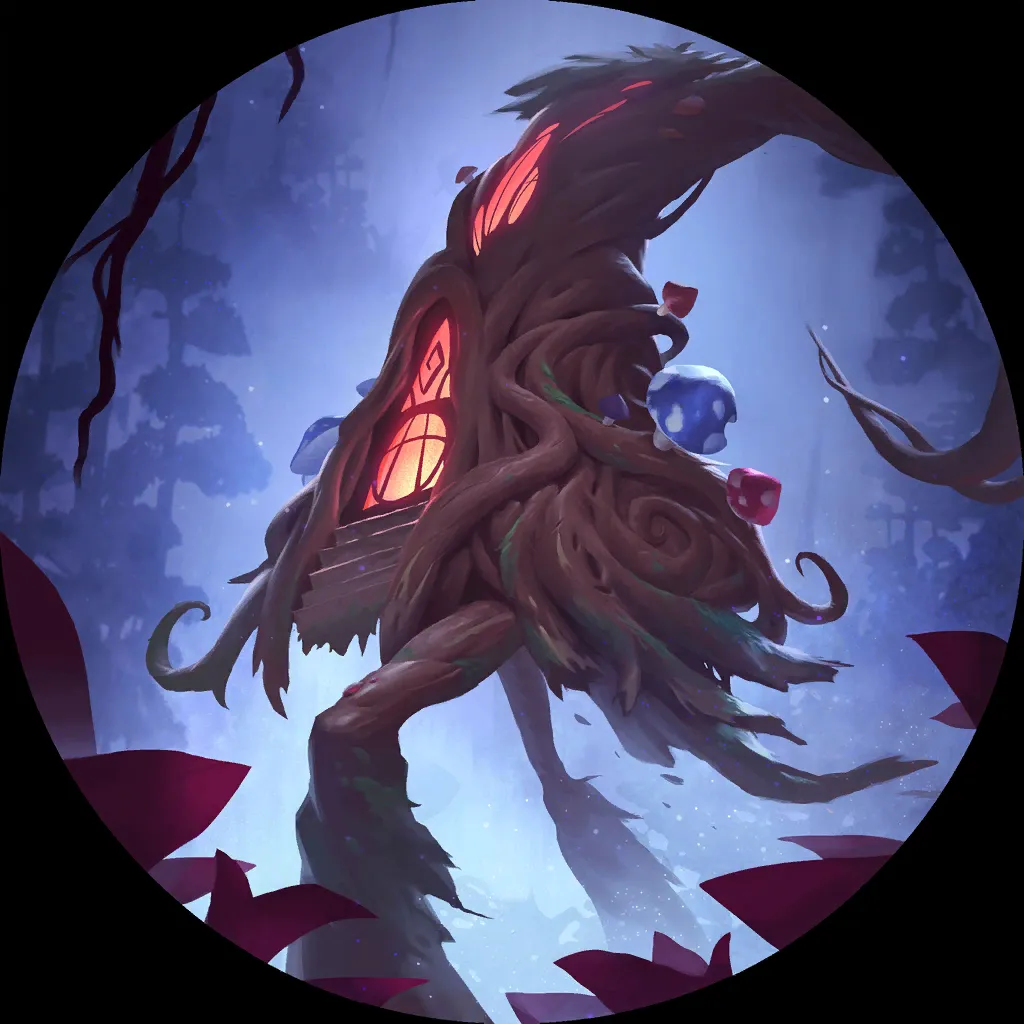 ---
Trundle Timelines
Trundle is earning his Troll King crown, mostly by trolling anybody that a few days ago was wailing for nerfs and hotfixes – it surely is a strong Ladder option which Monte & Leer find kinda bonkers (the recommended Lone version below punches above 53% in nearly 700 games), and with lots of variety (here's Caitlyn Trundle hitting above 55% in 450 games, and here's Viktor Trundle doing very well in the Meta fringes), but this ain't no pre-nerf Kai'Sa or anything.
Tip: Don't play Ornn.
3
7
5
25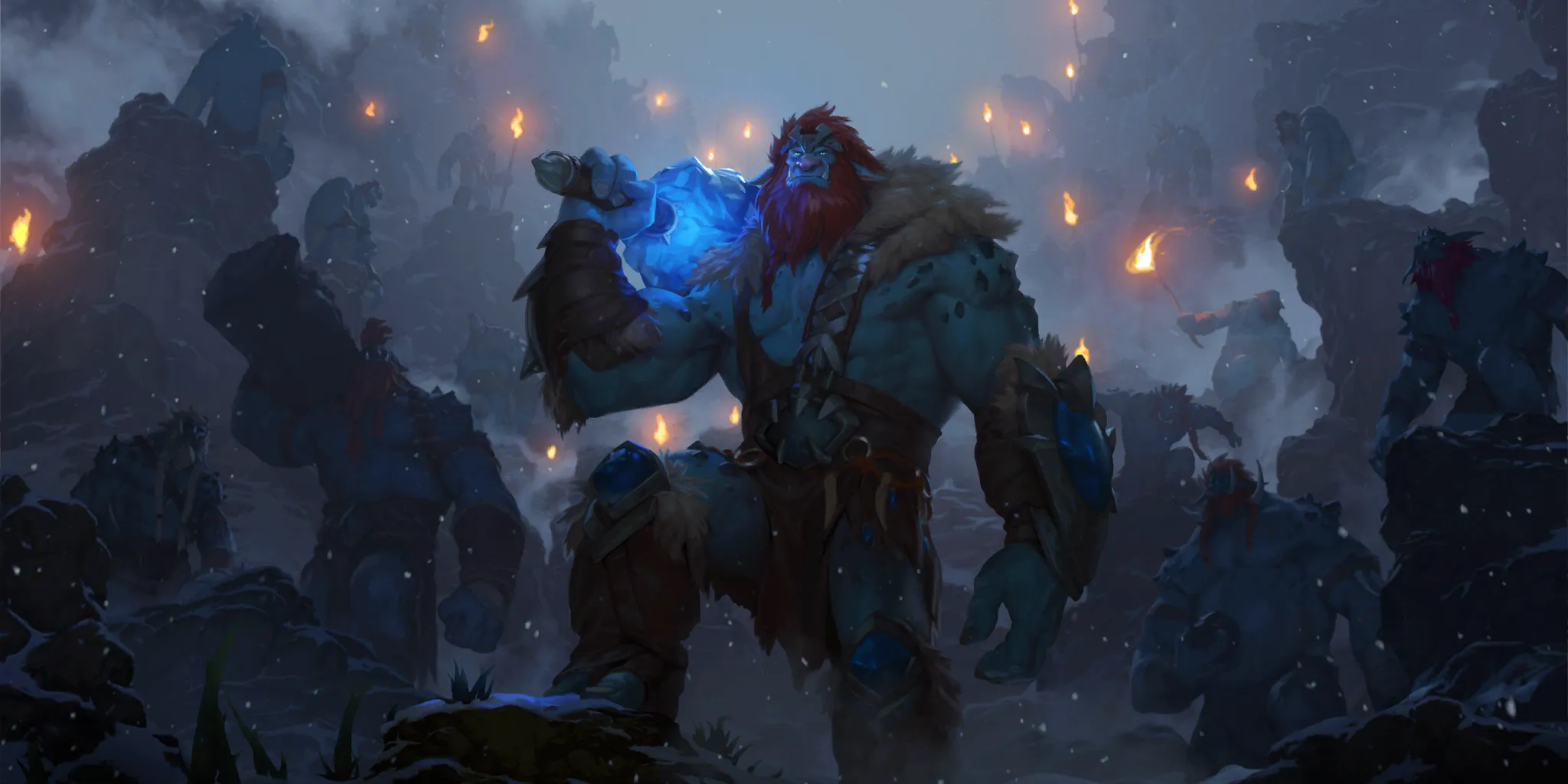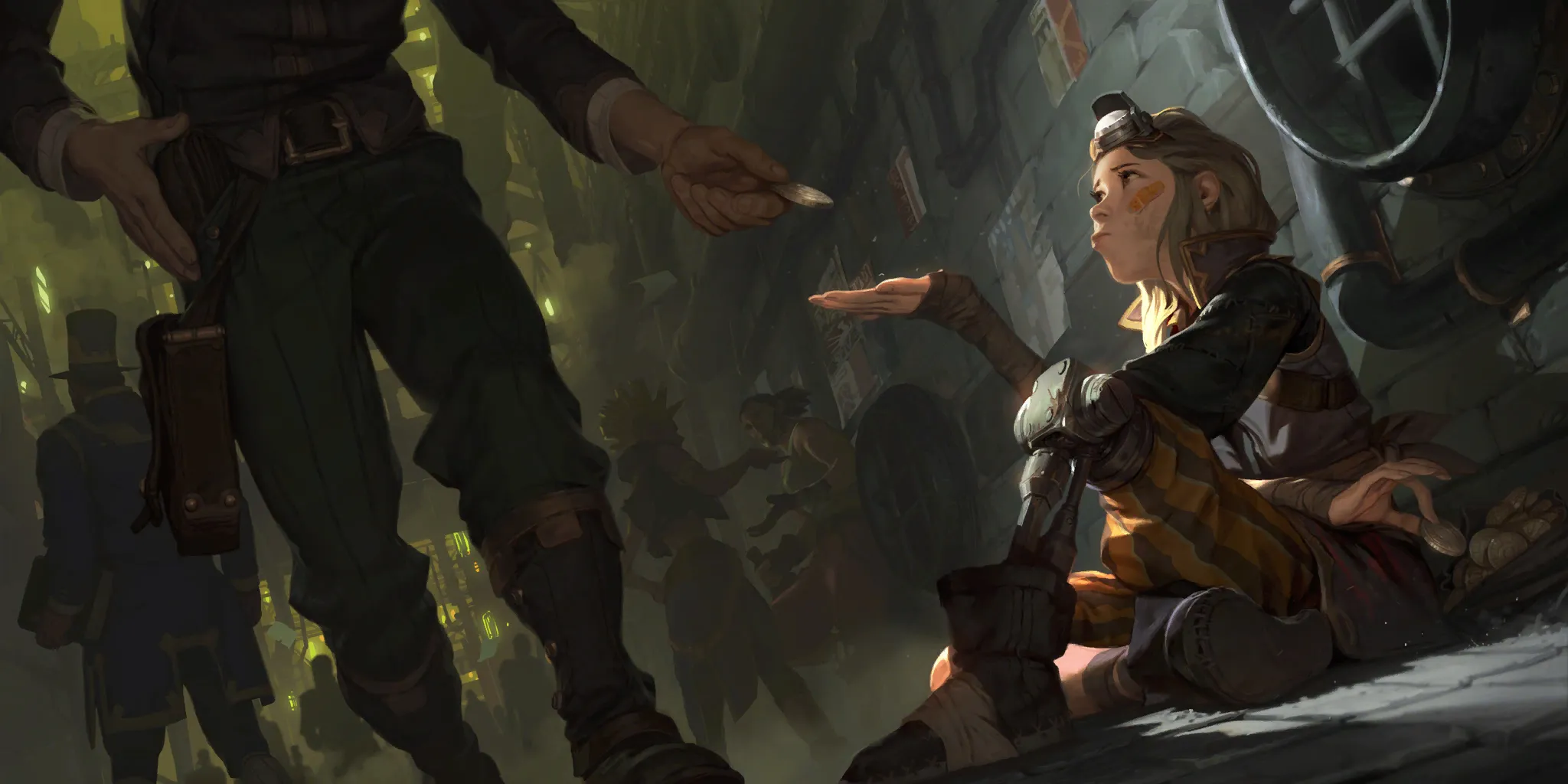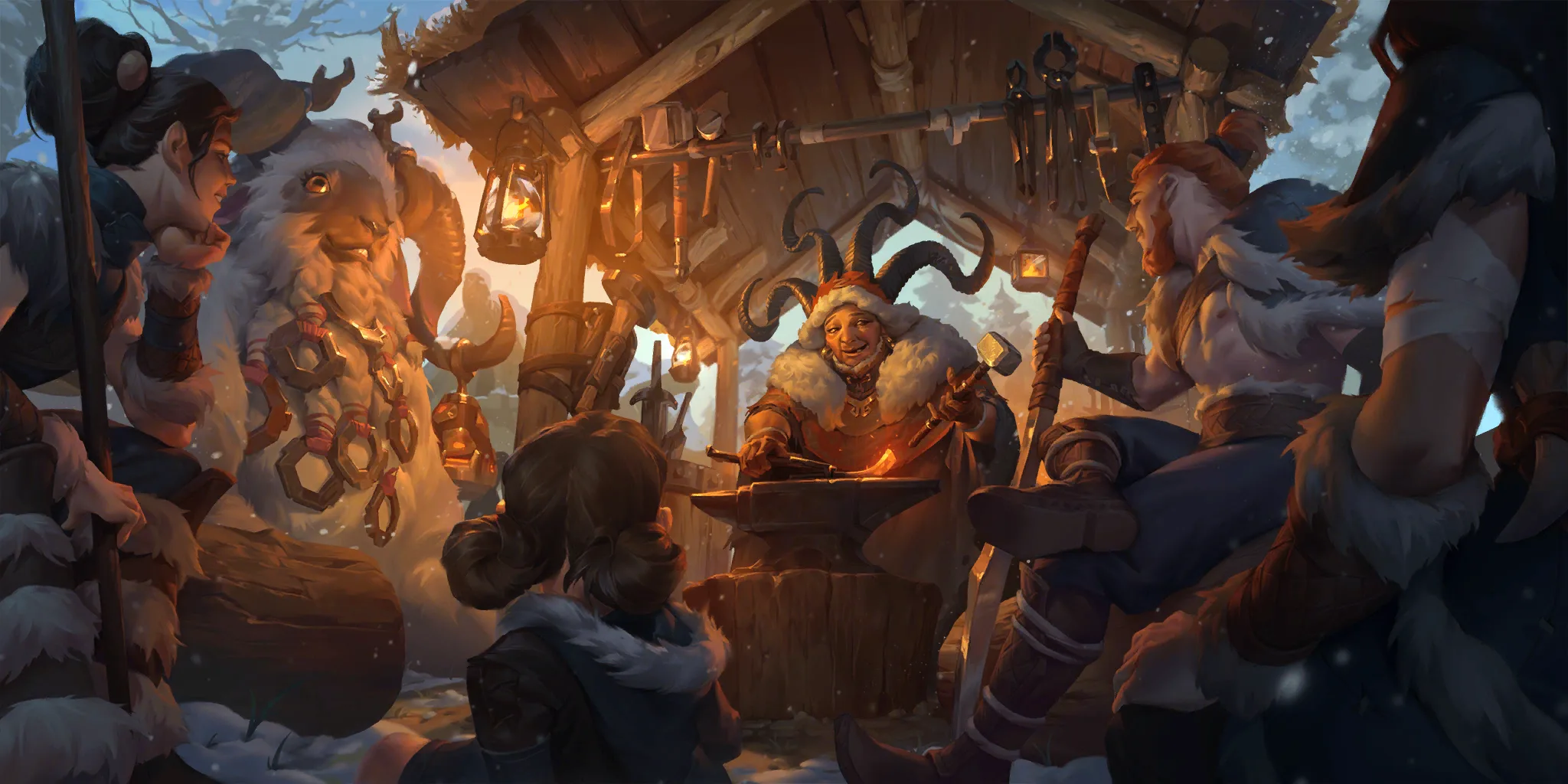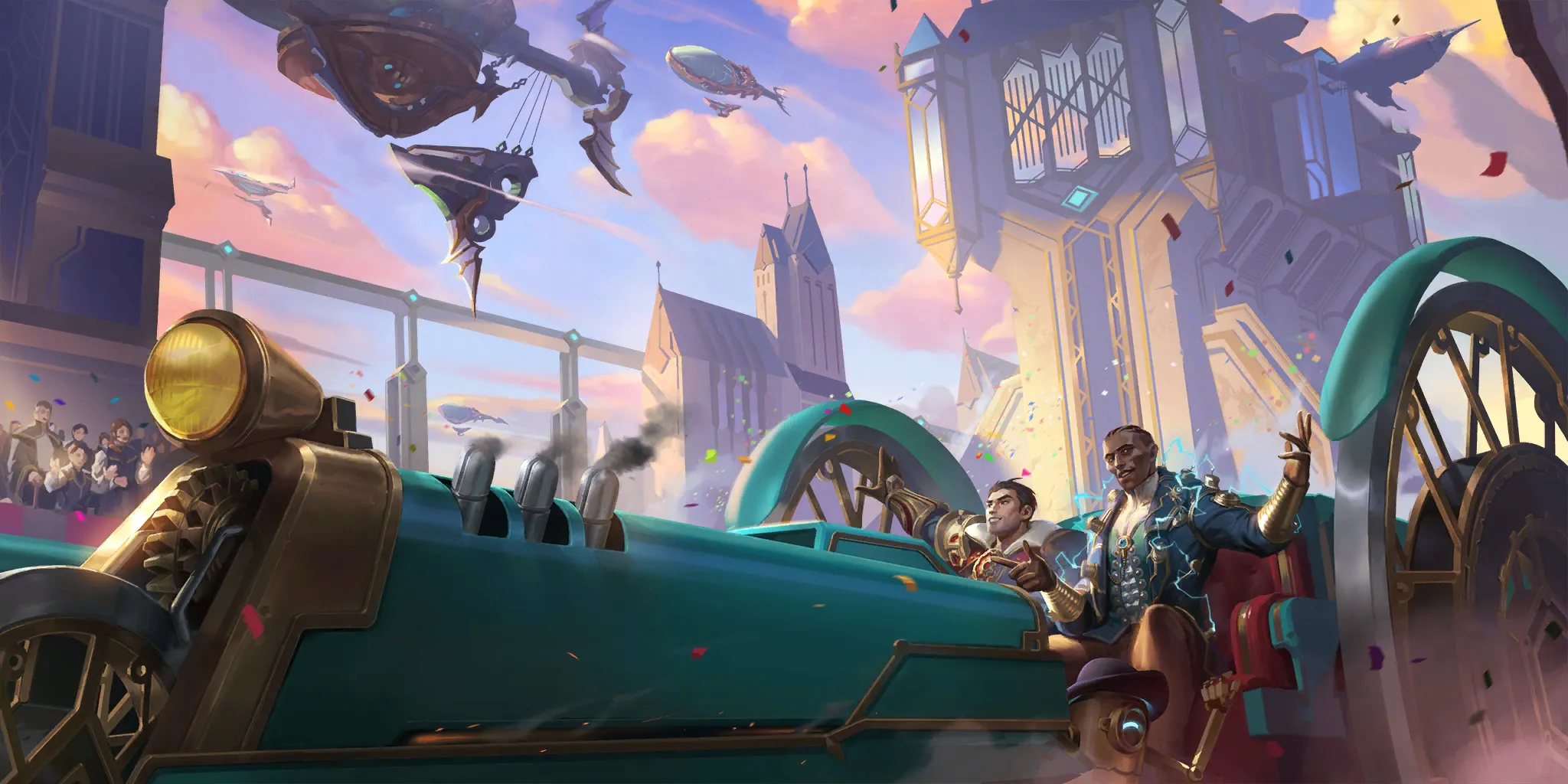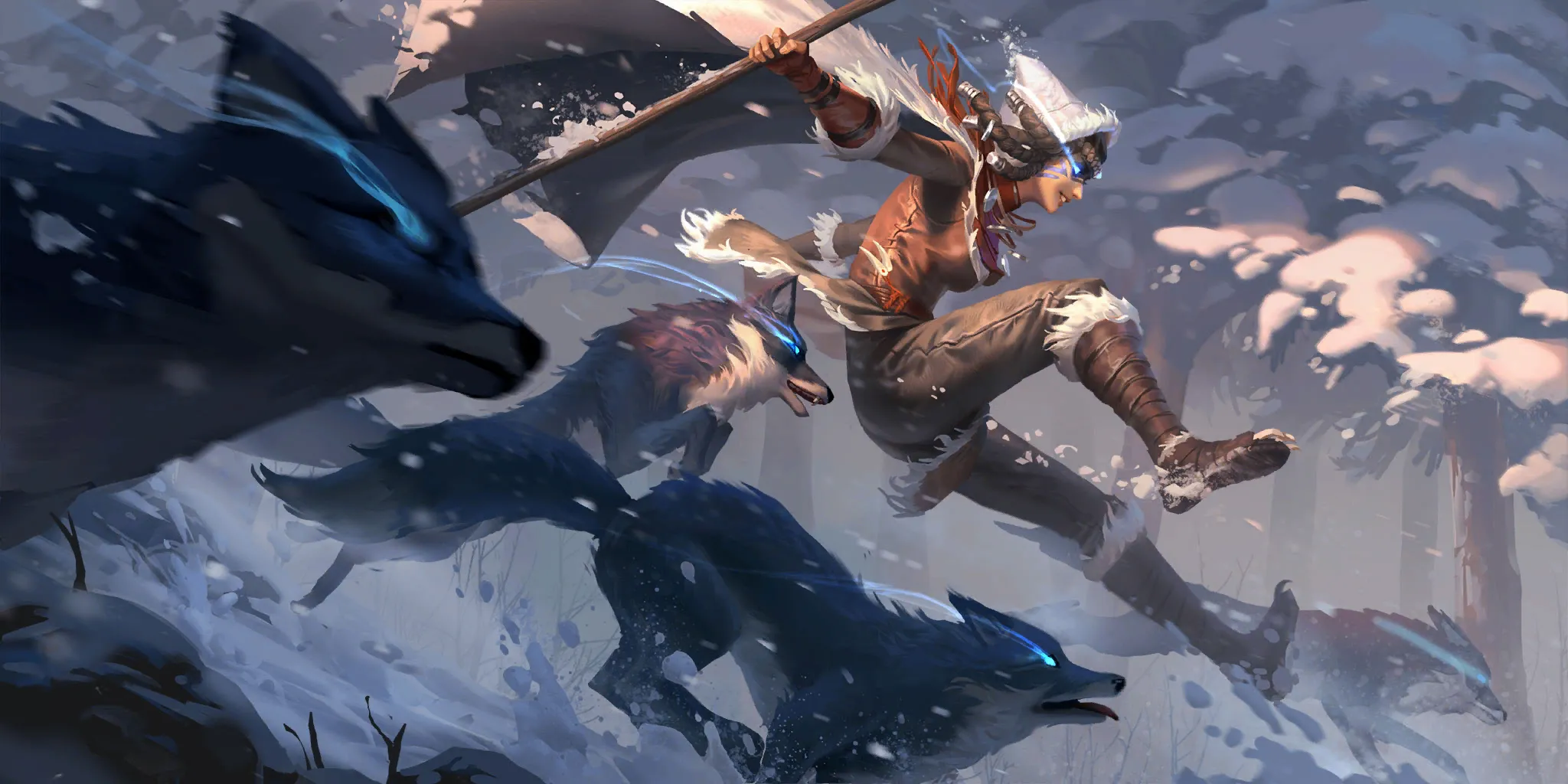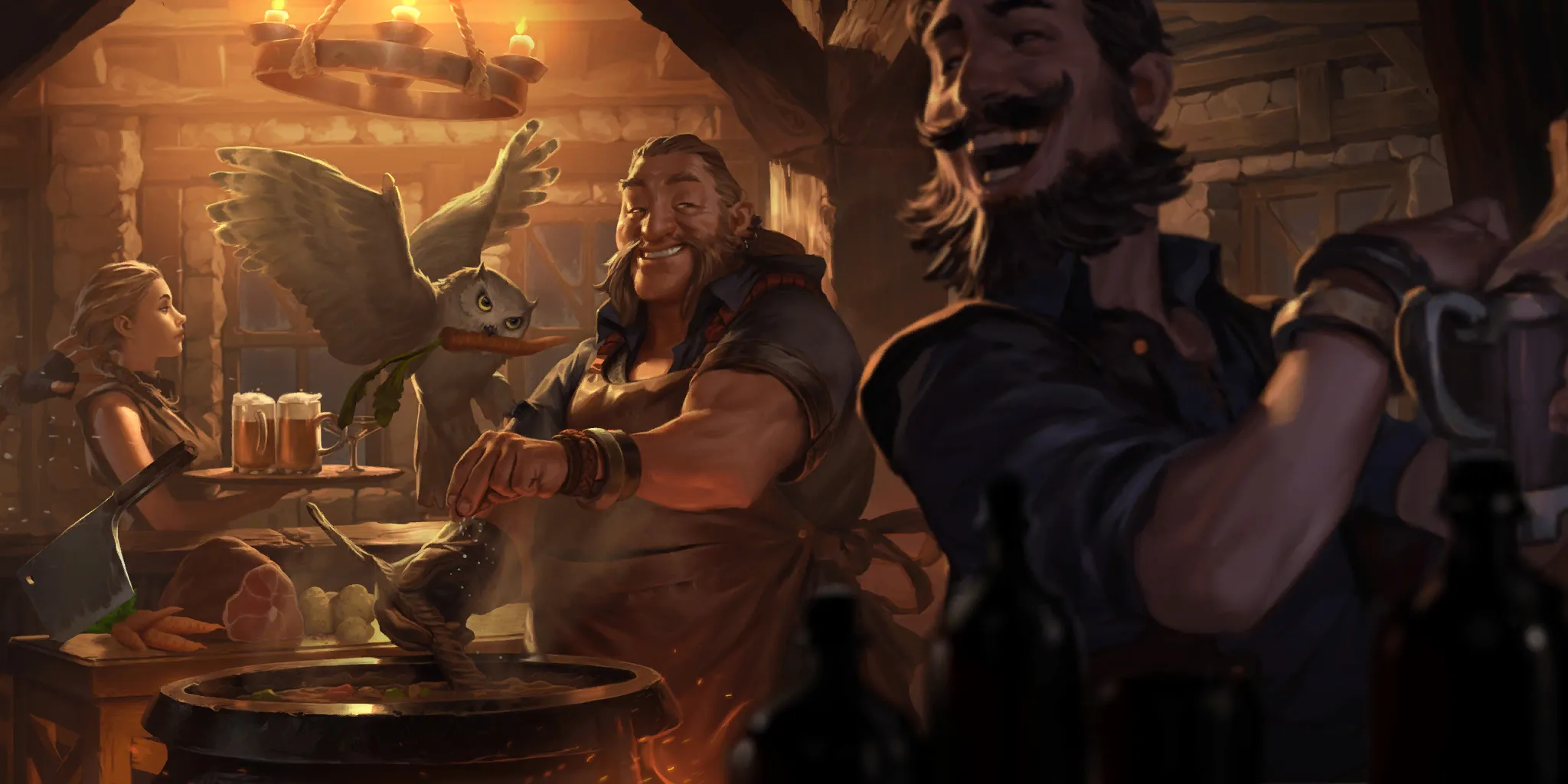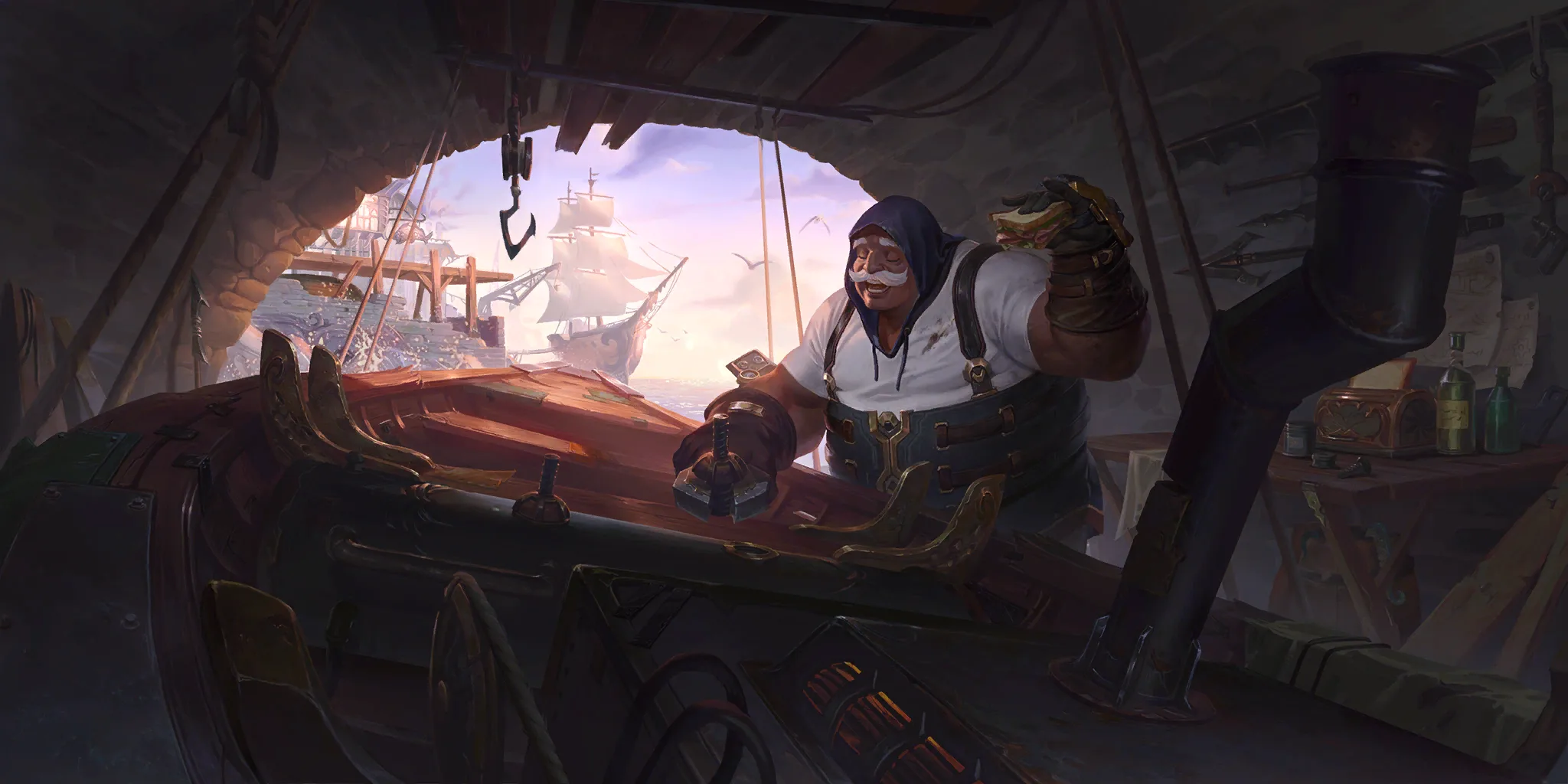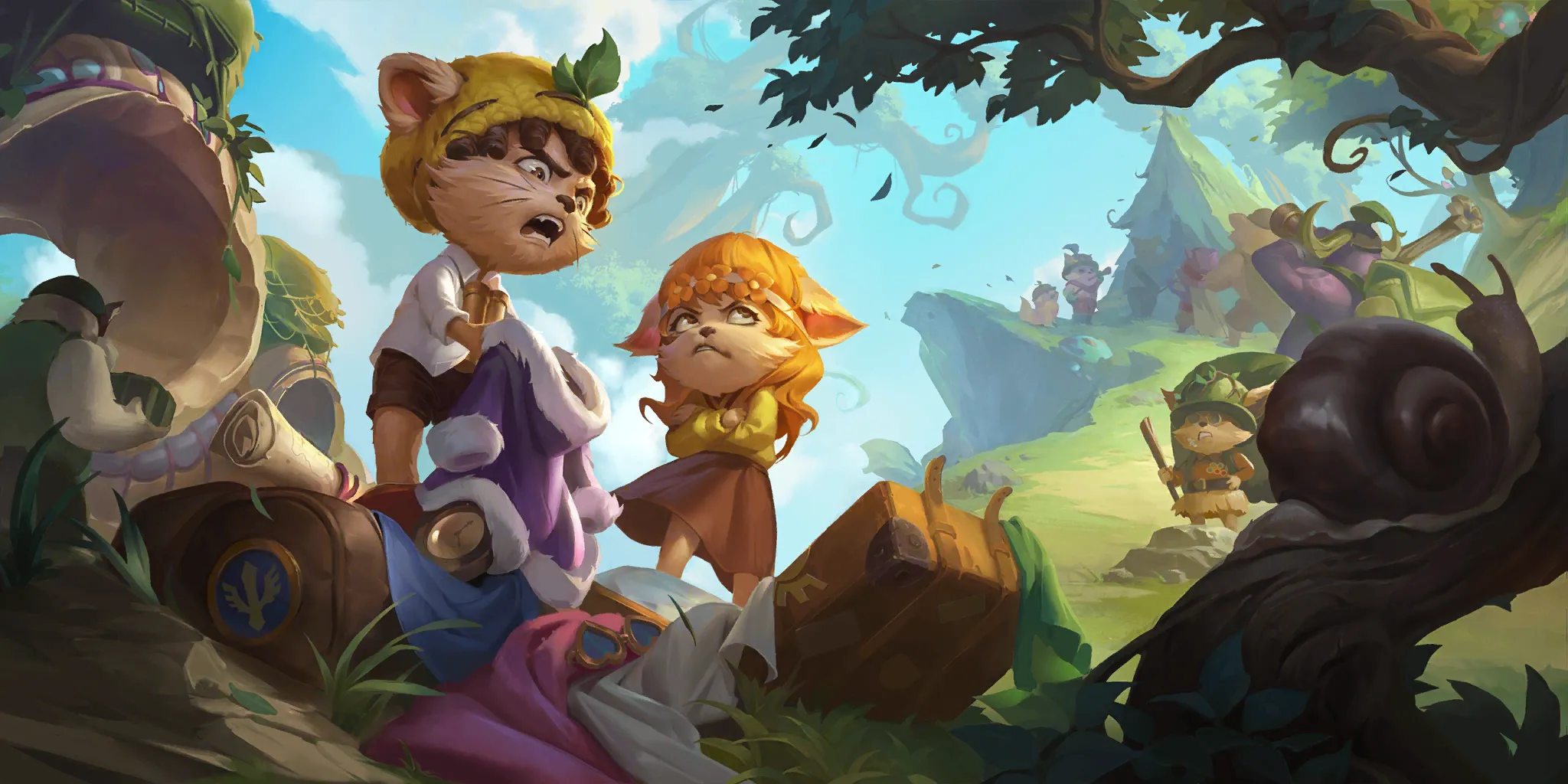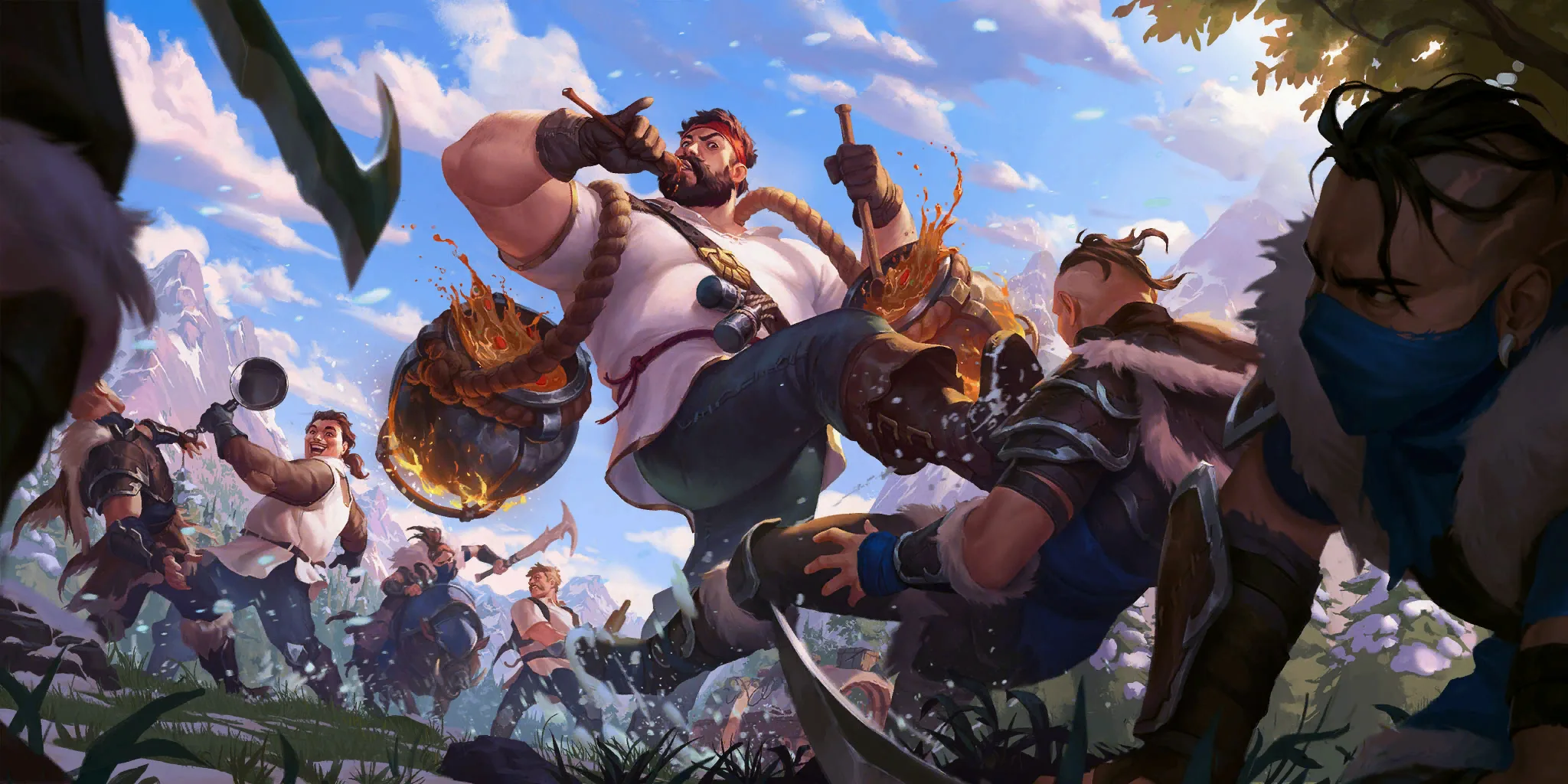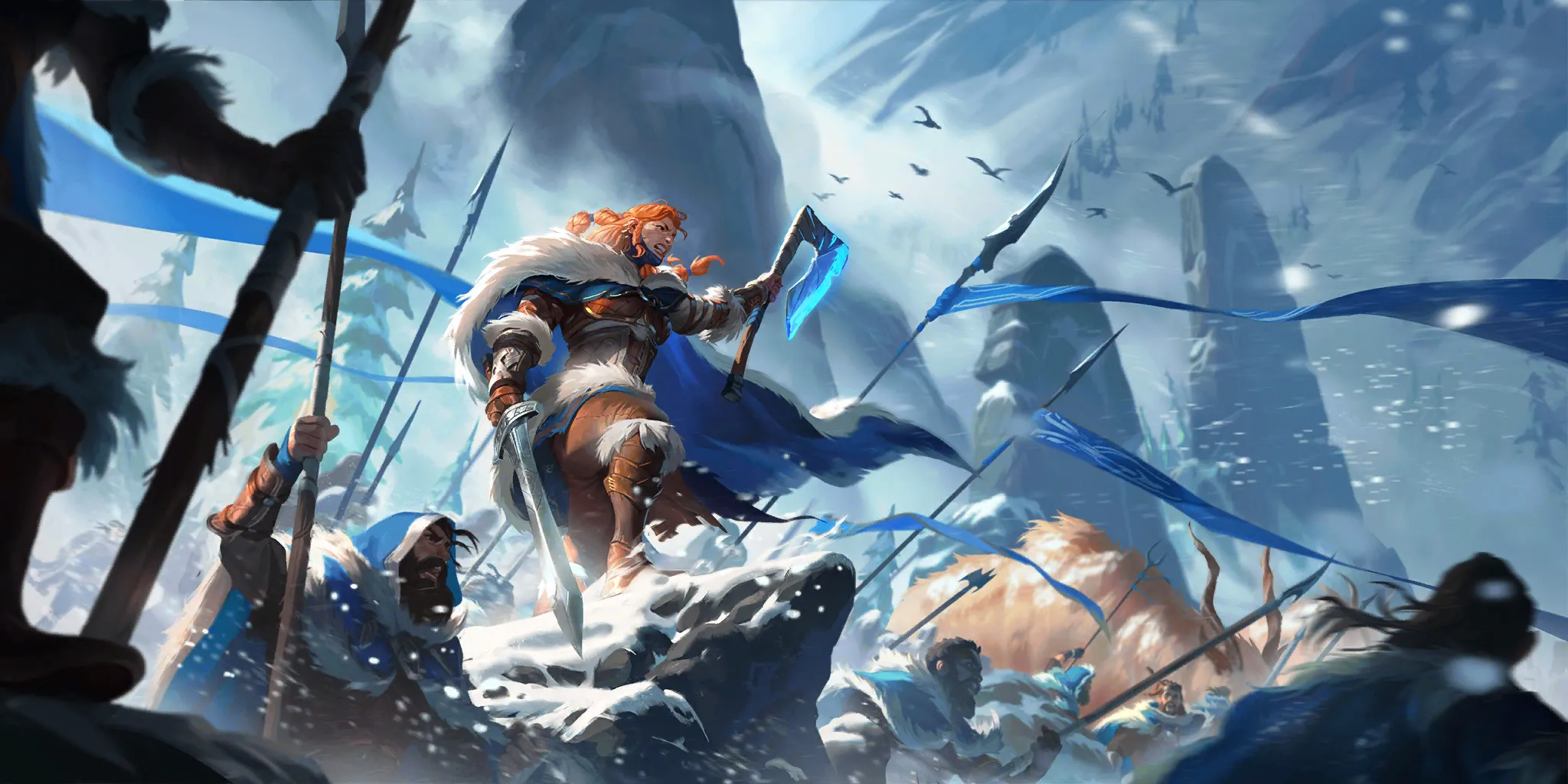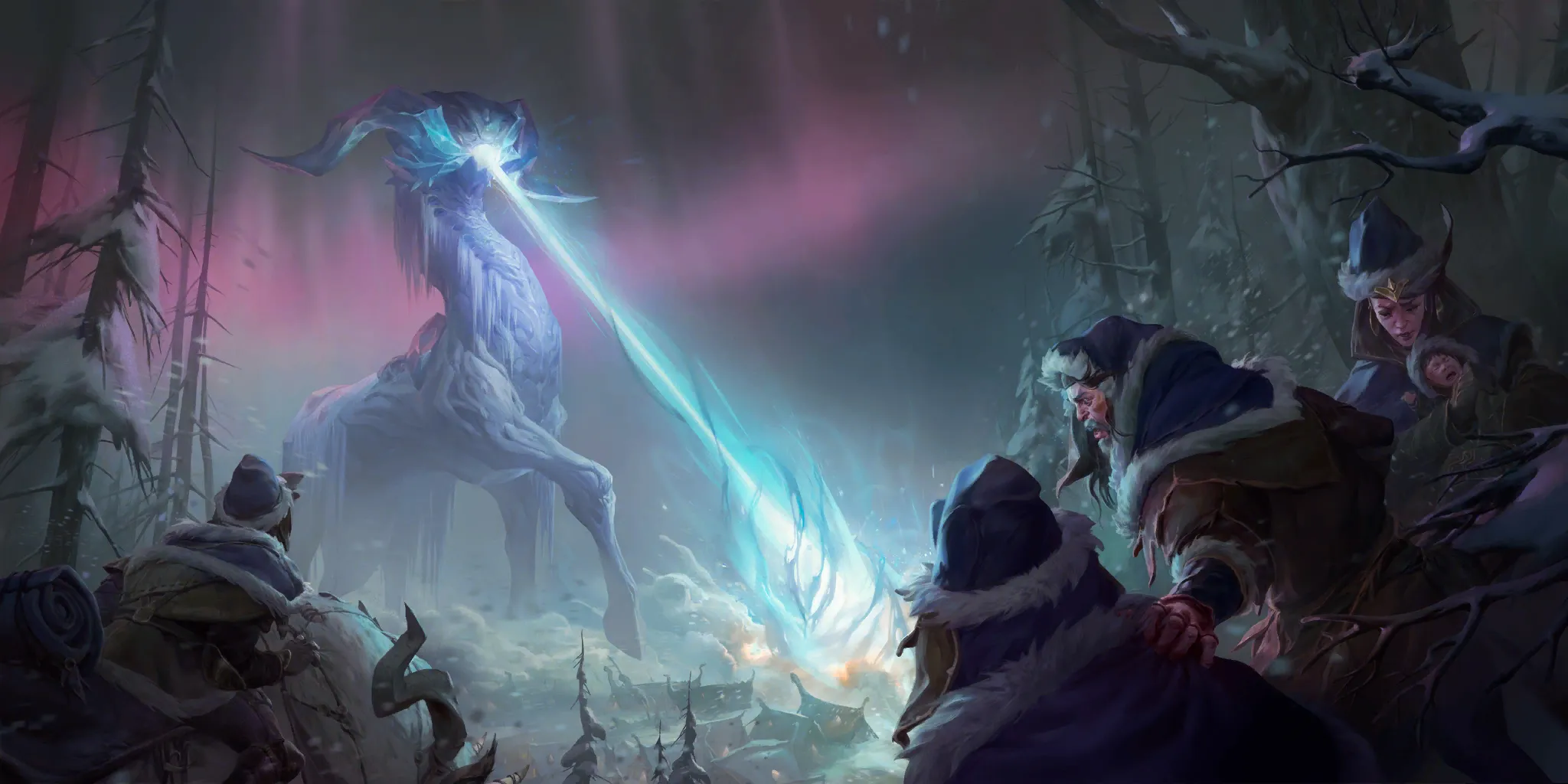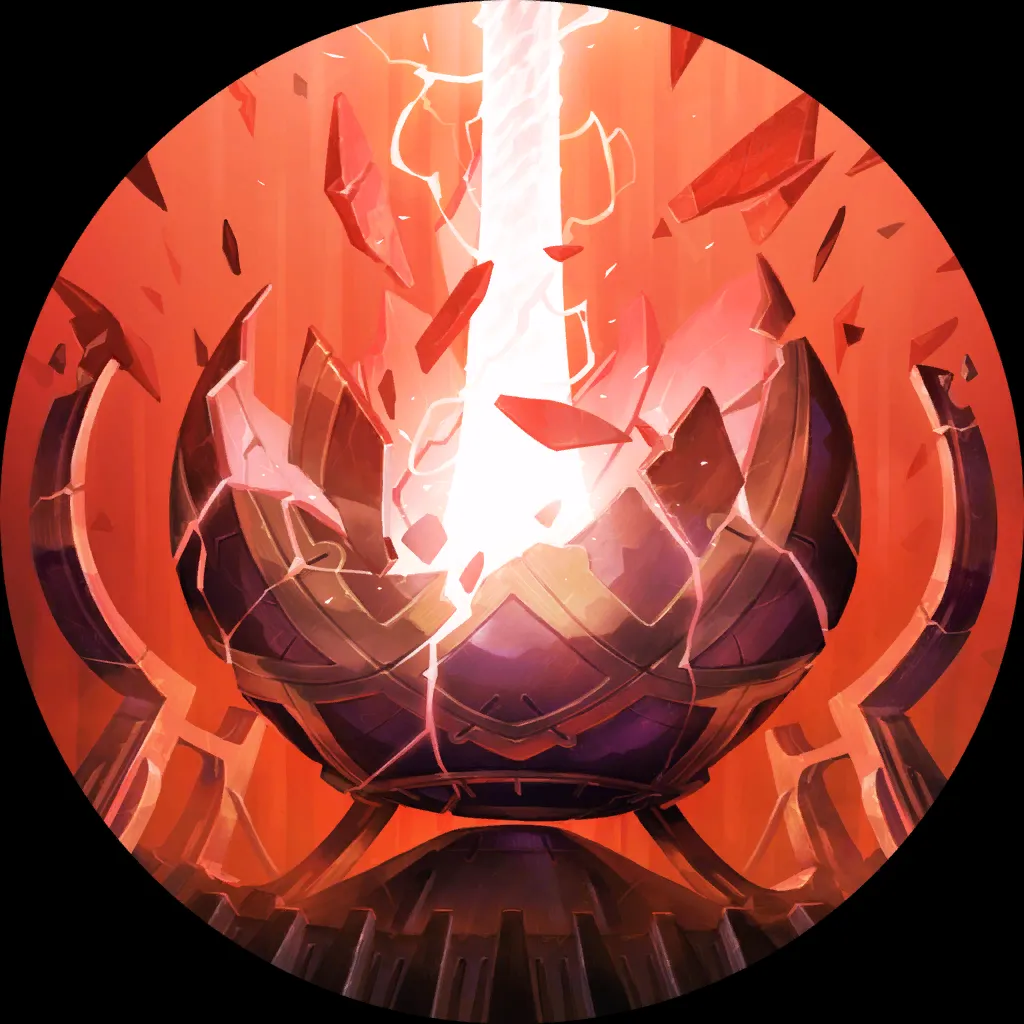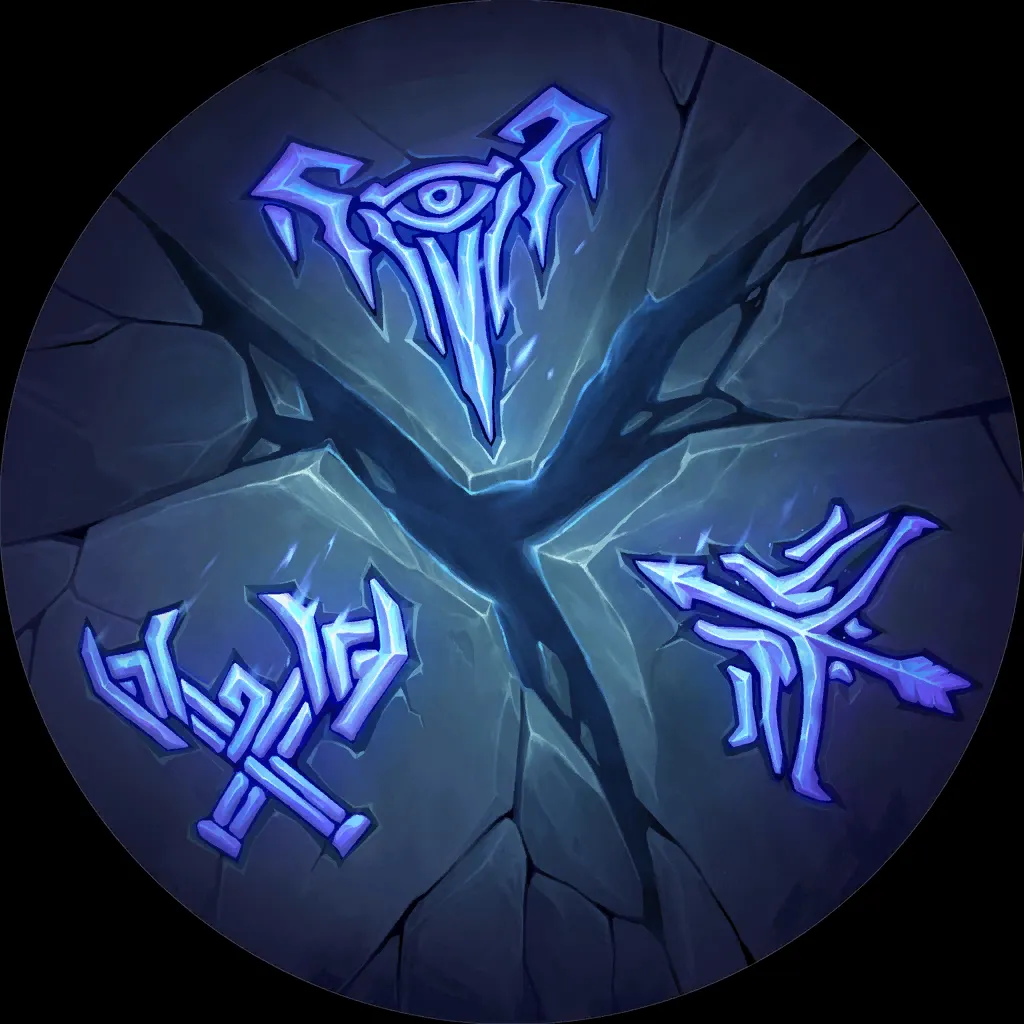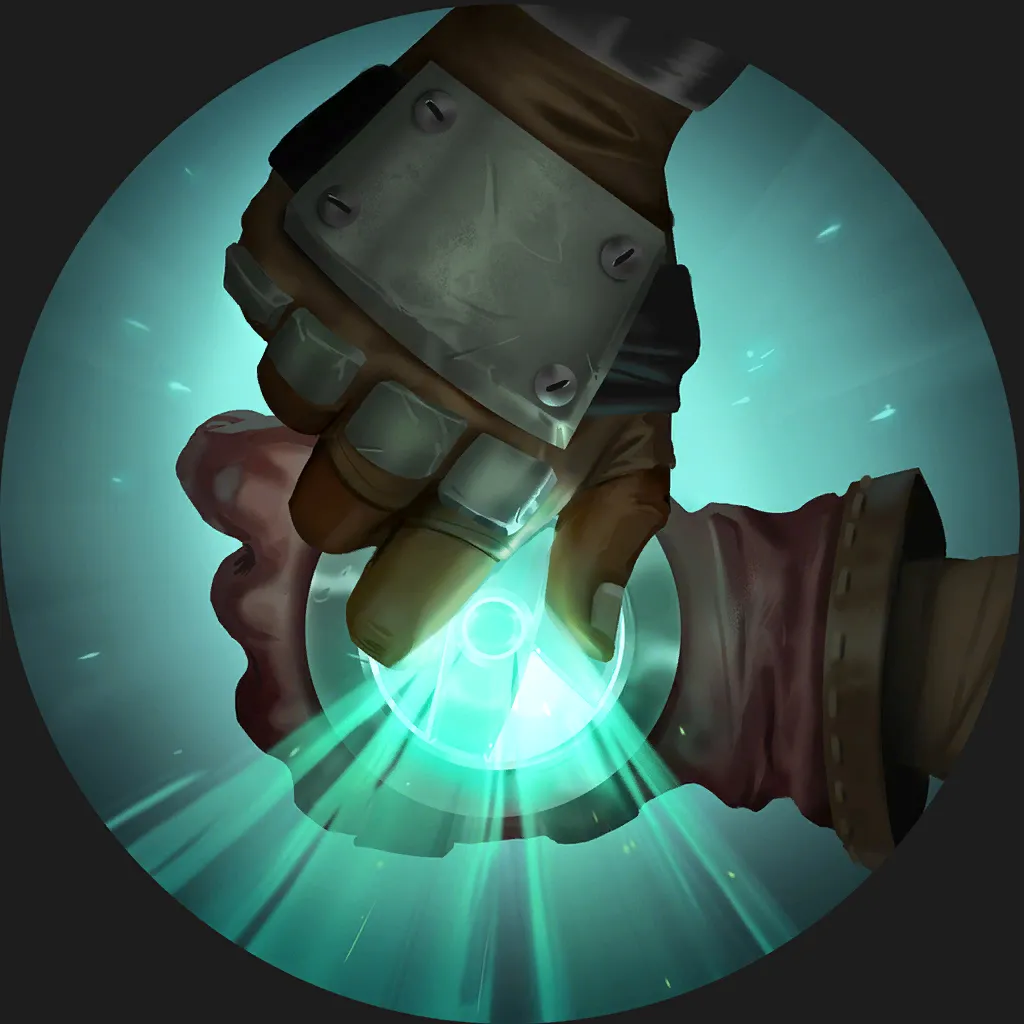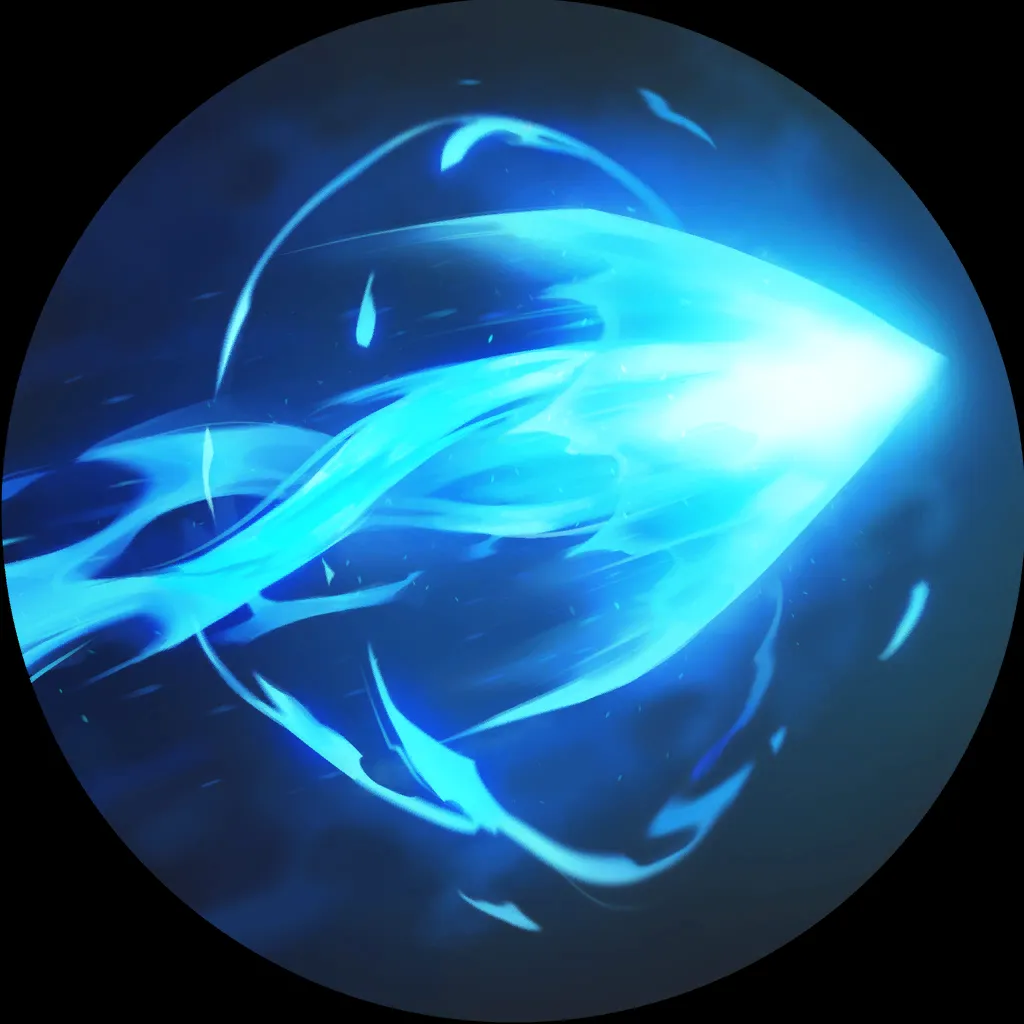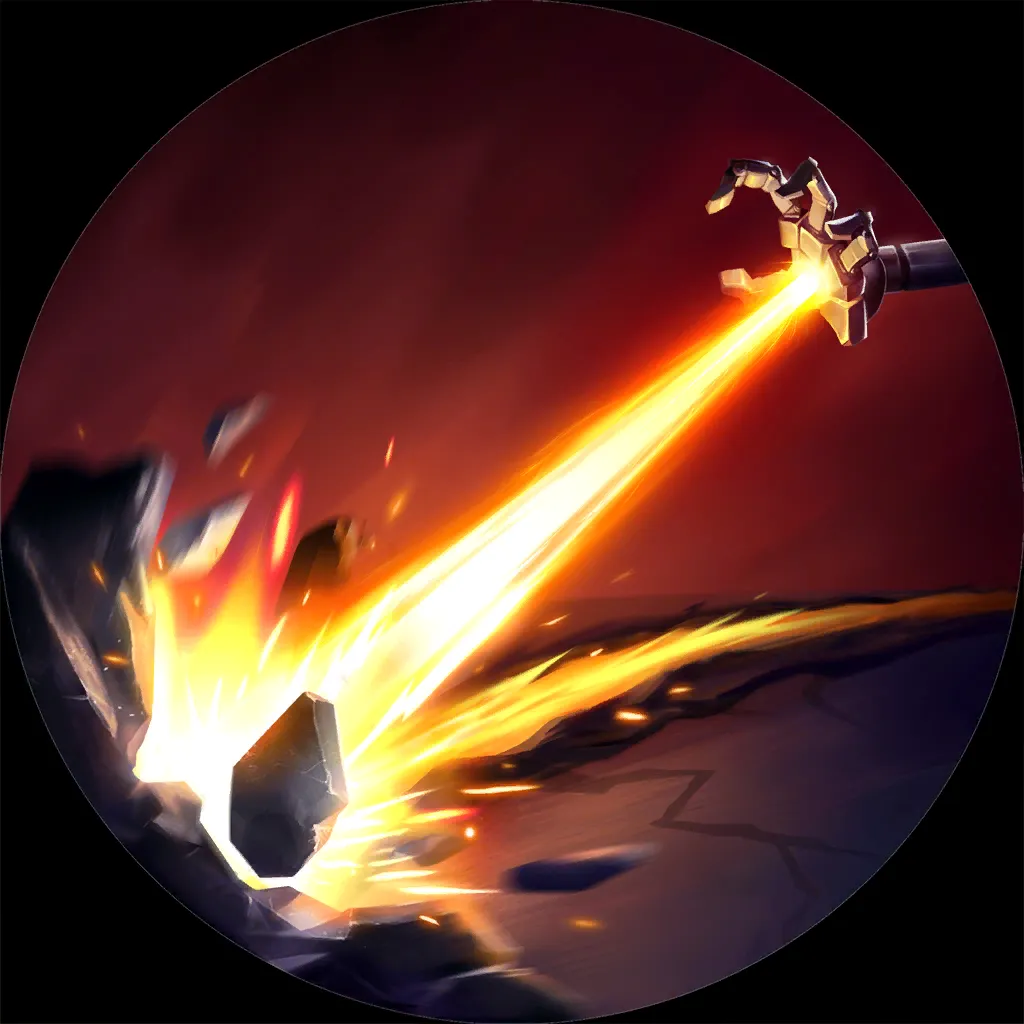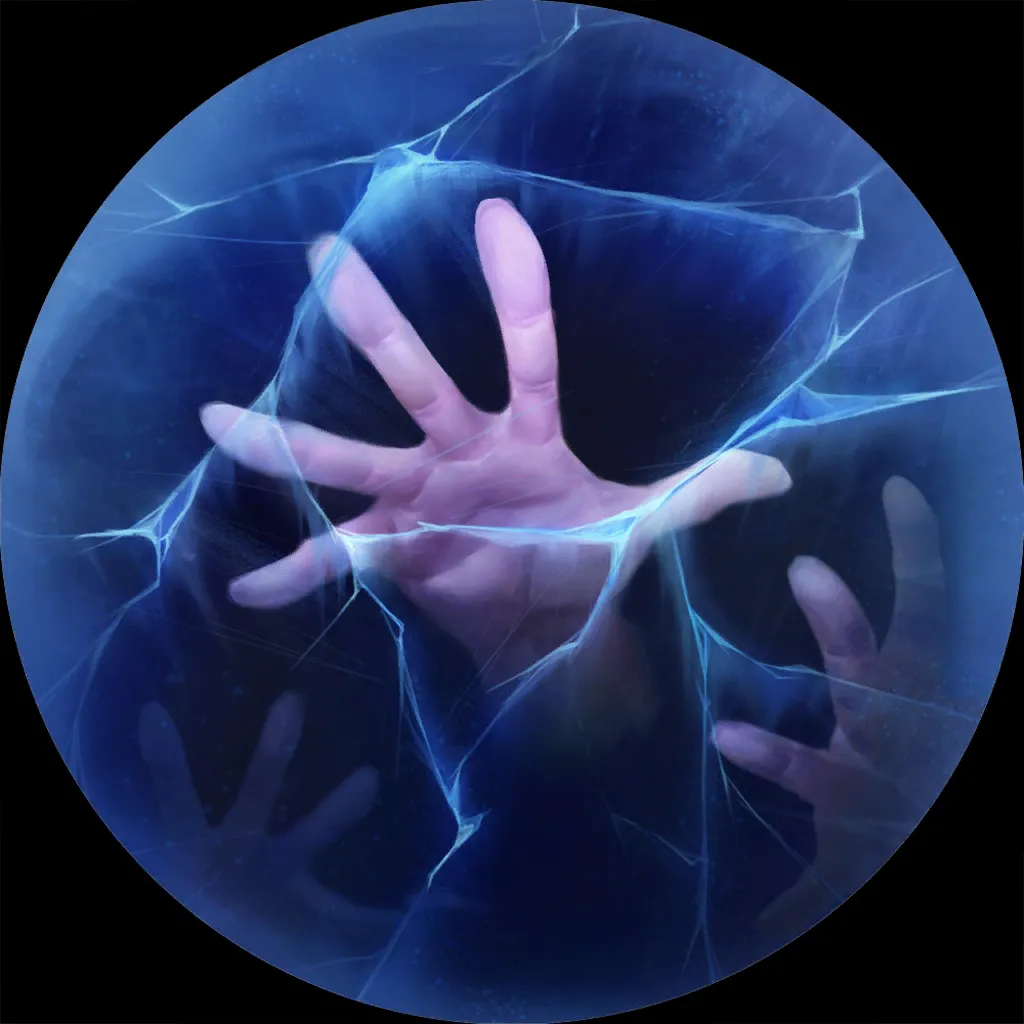 ---
Elise Norra
Now, this is interesting: Elise Norra was the first Norra deck to find (a tiny bit) of success; then it was later overtaken by Nami Norra becoming her best deck for a bit (which, as seen above, now sits at an okay 50% WR), but now the latest Elise Norra build is gaining quite a lot of steam with a very solid 53% WR across 450+ games.
And three copies of Treasured Trash
! According to Drisoth & Balco, this is TheOzzy213's creation.
6
0
12
22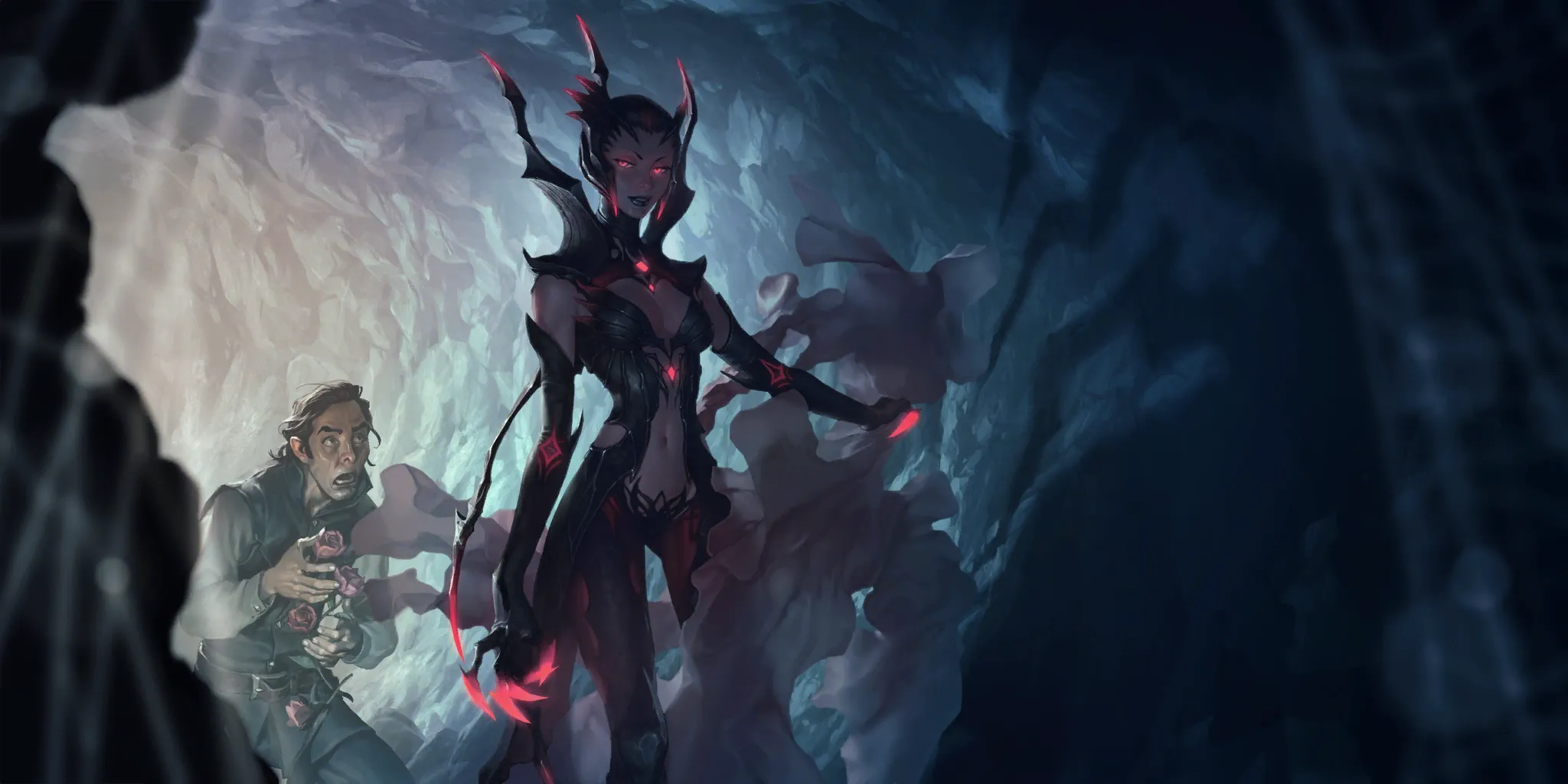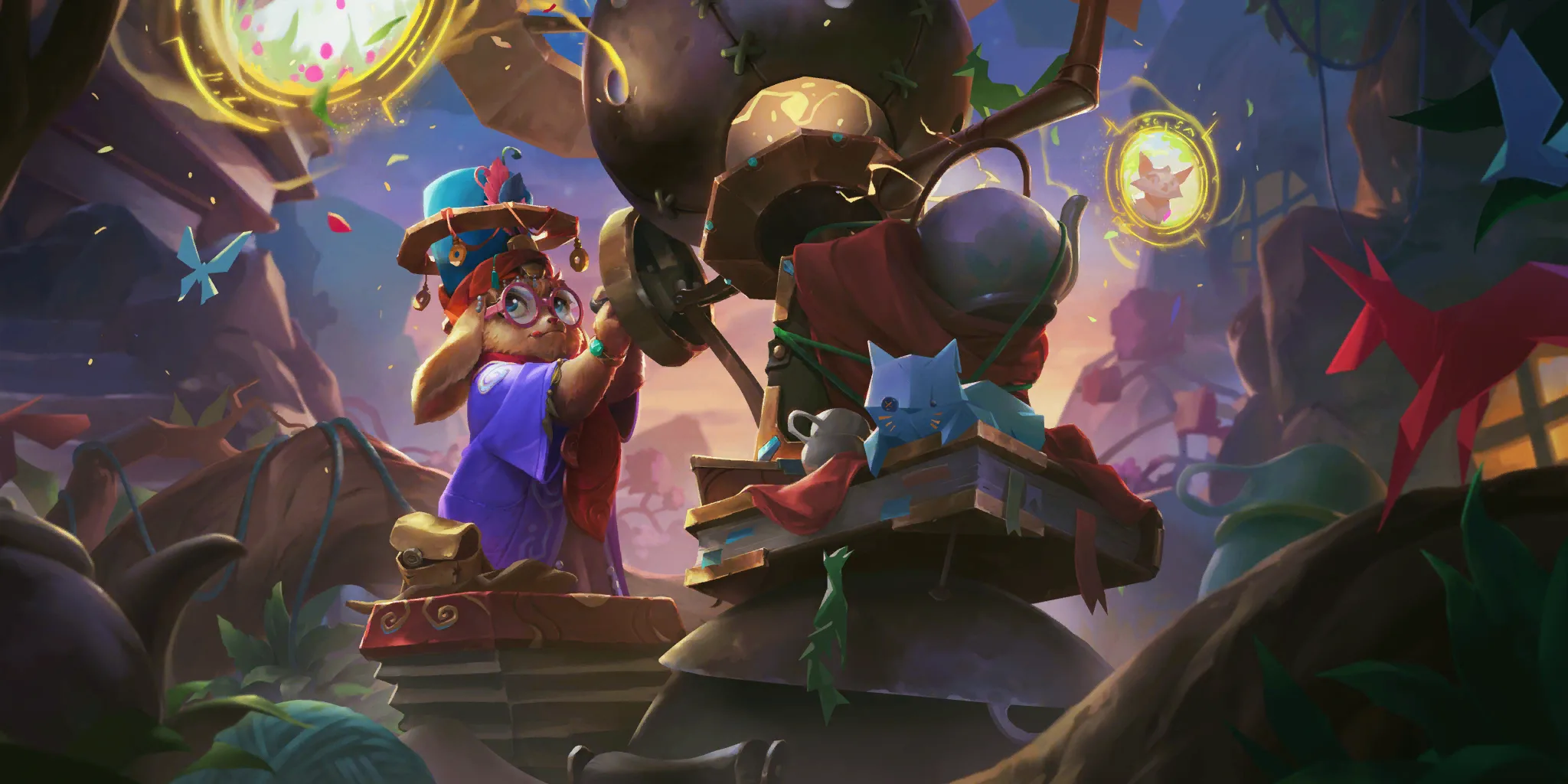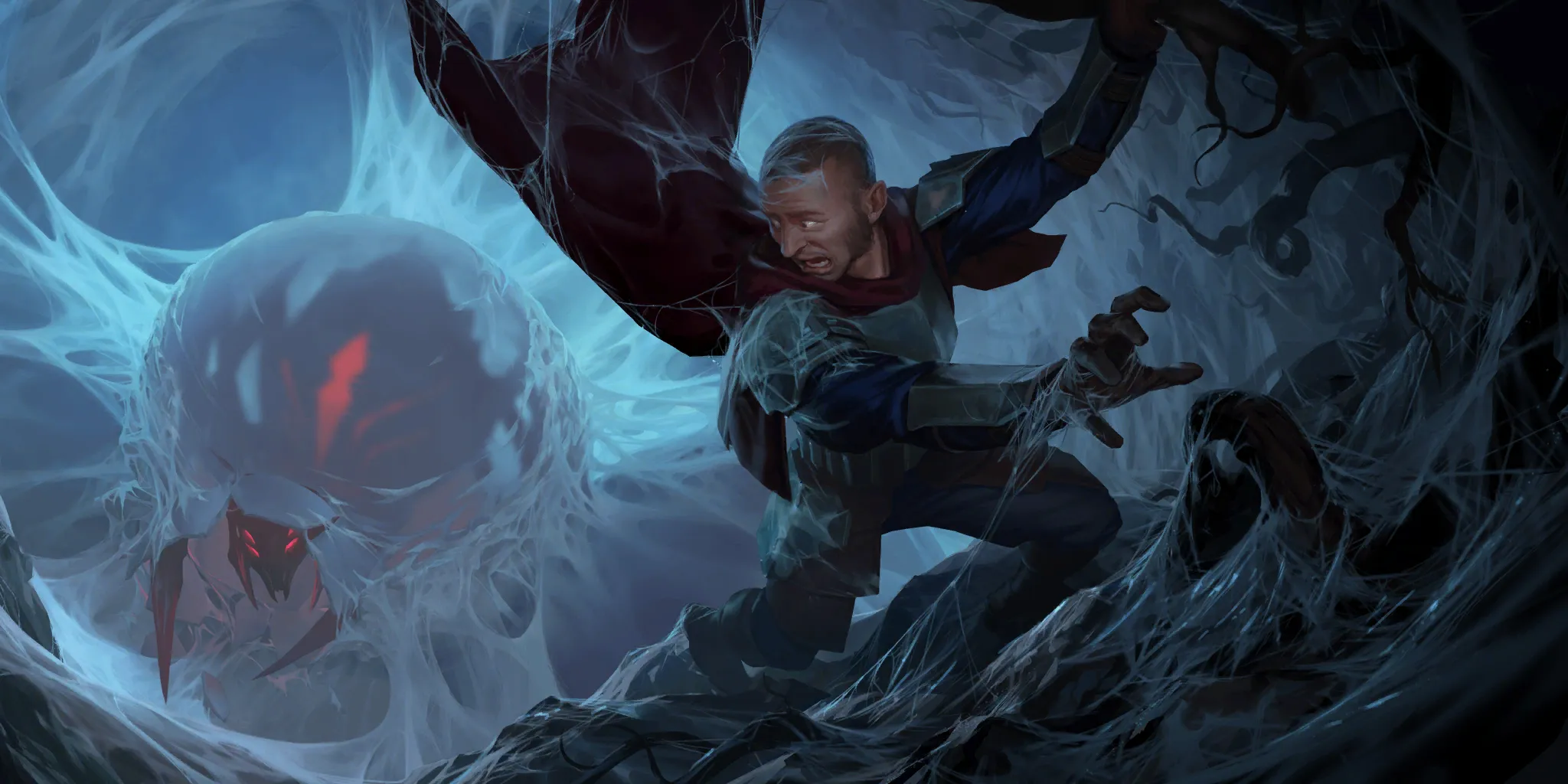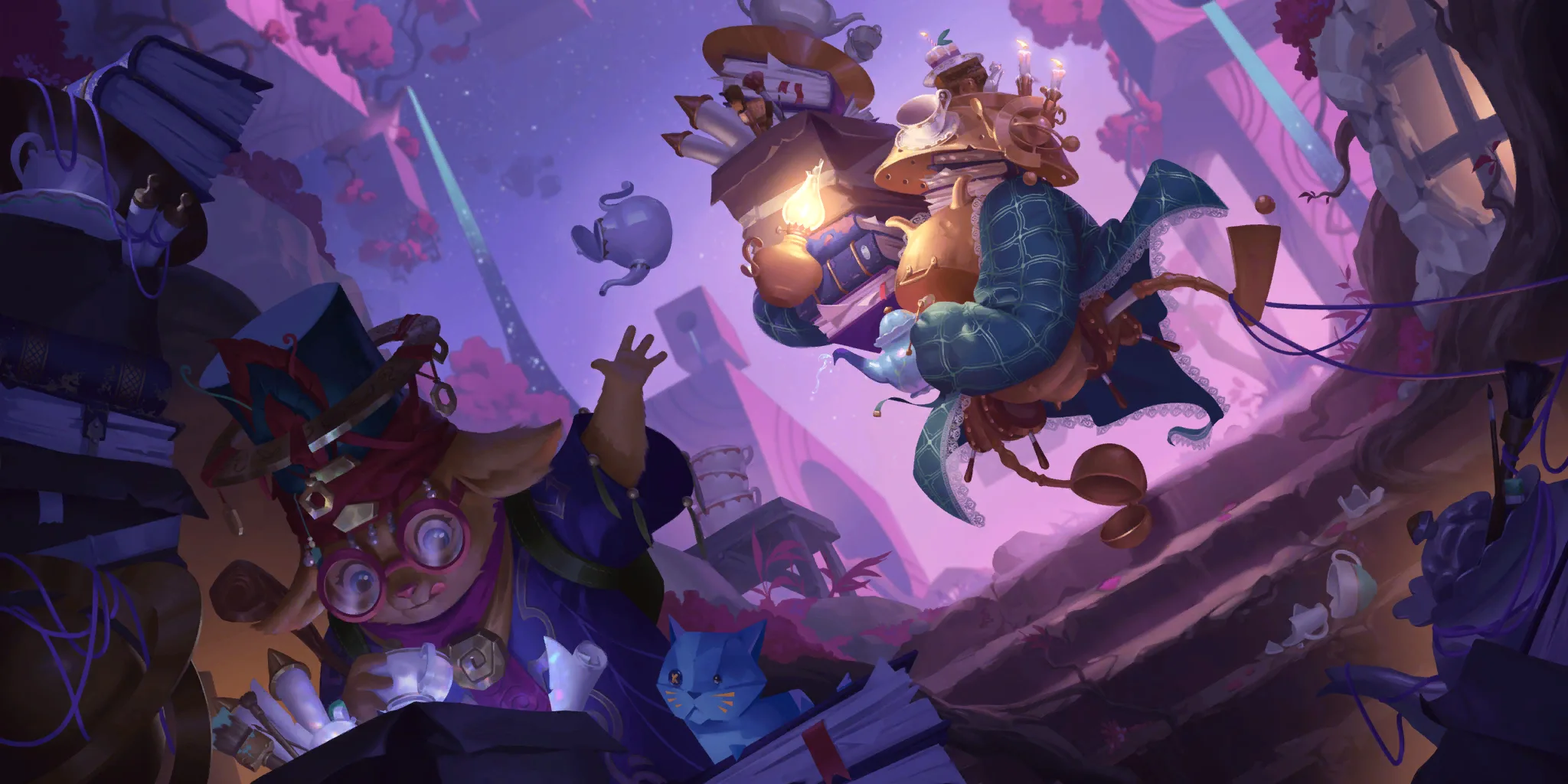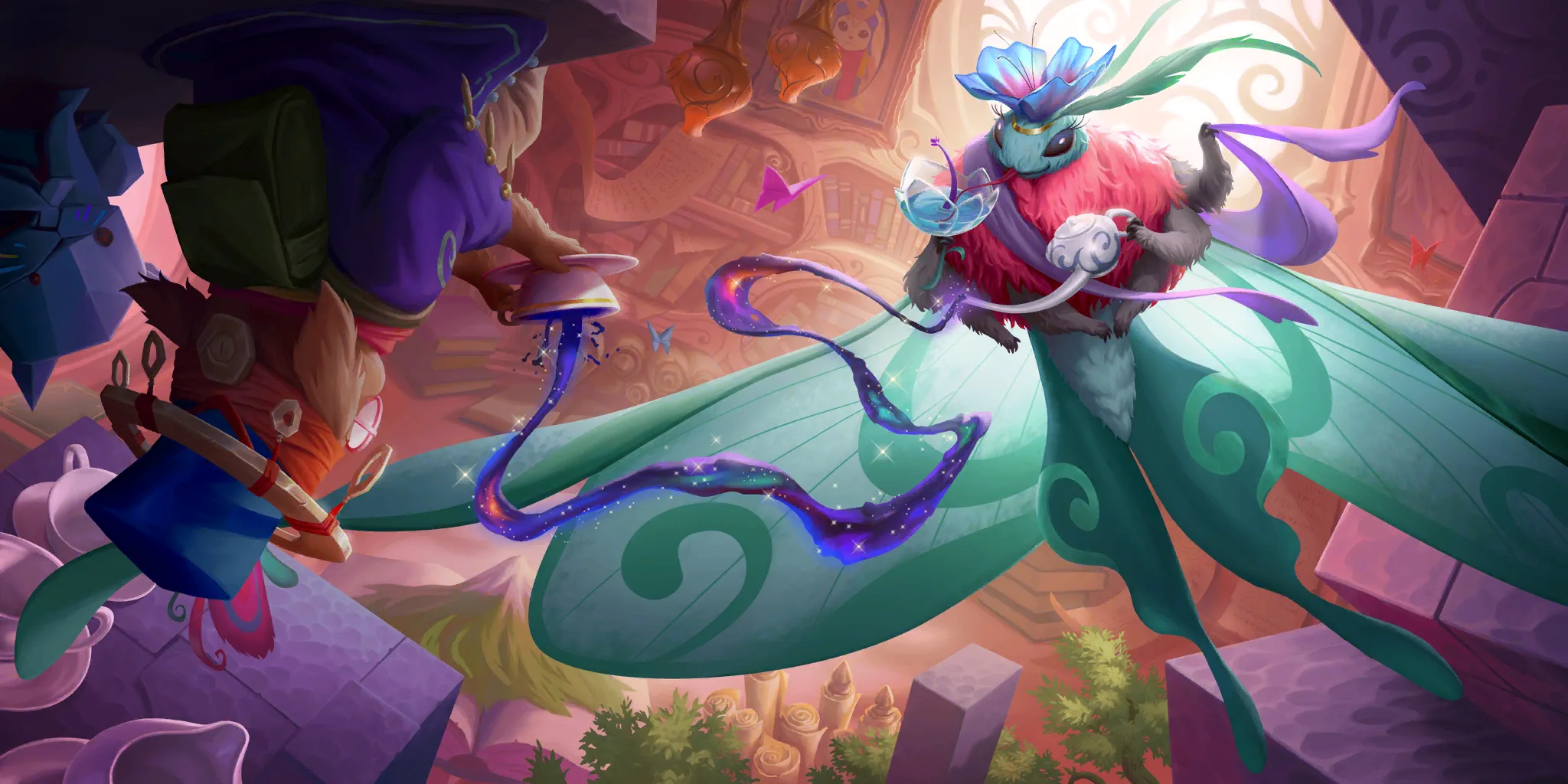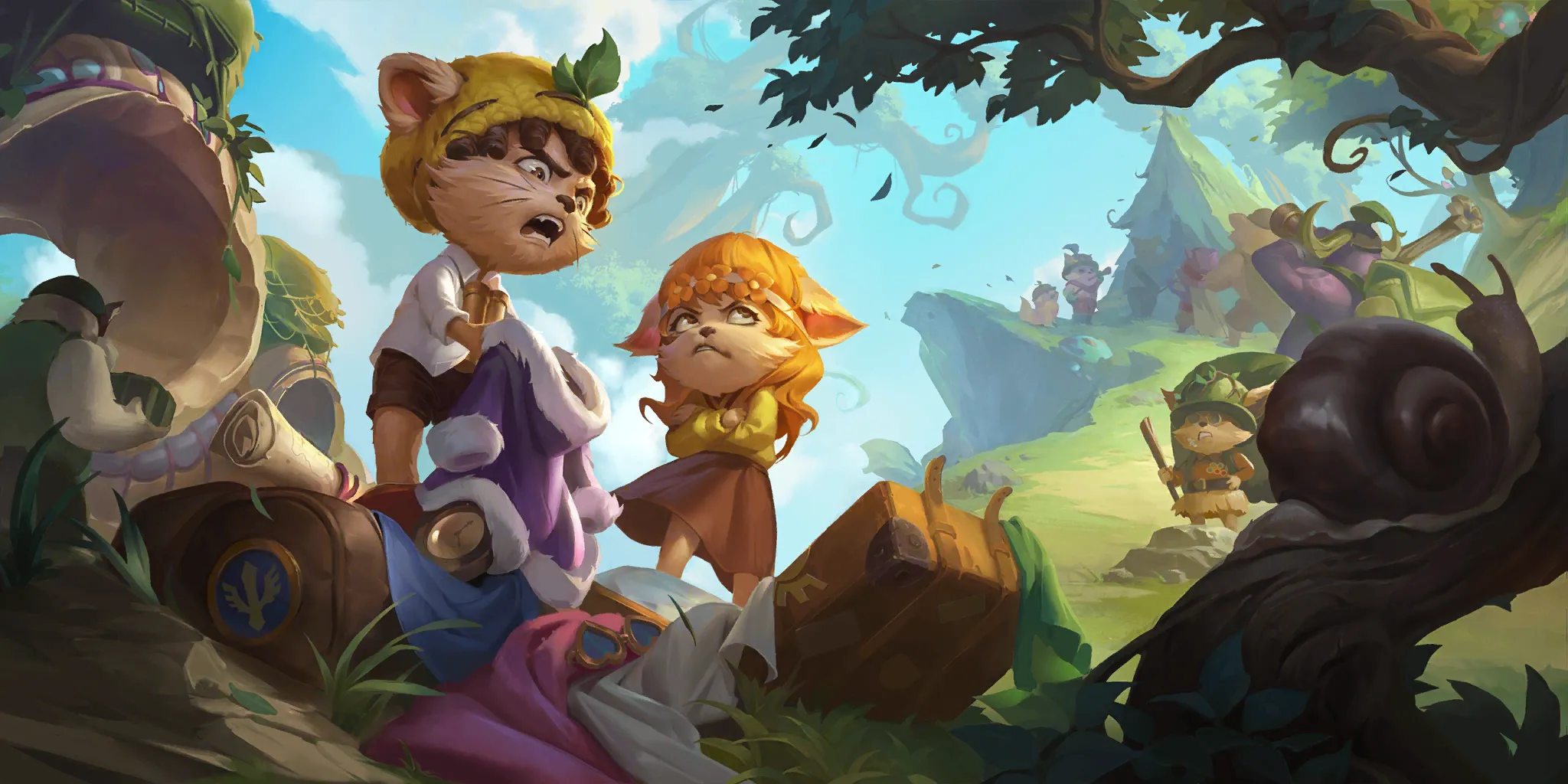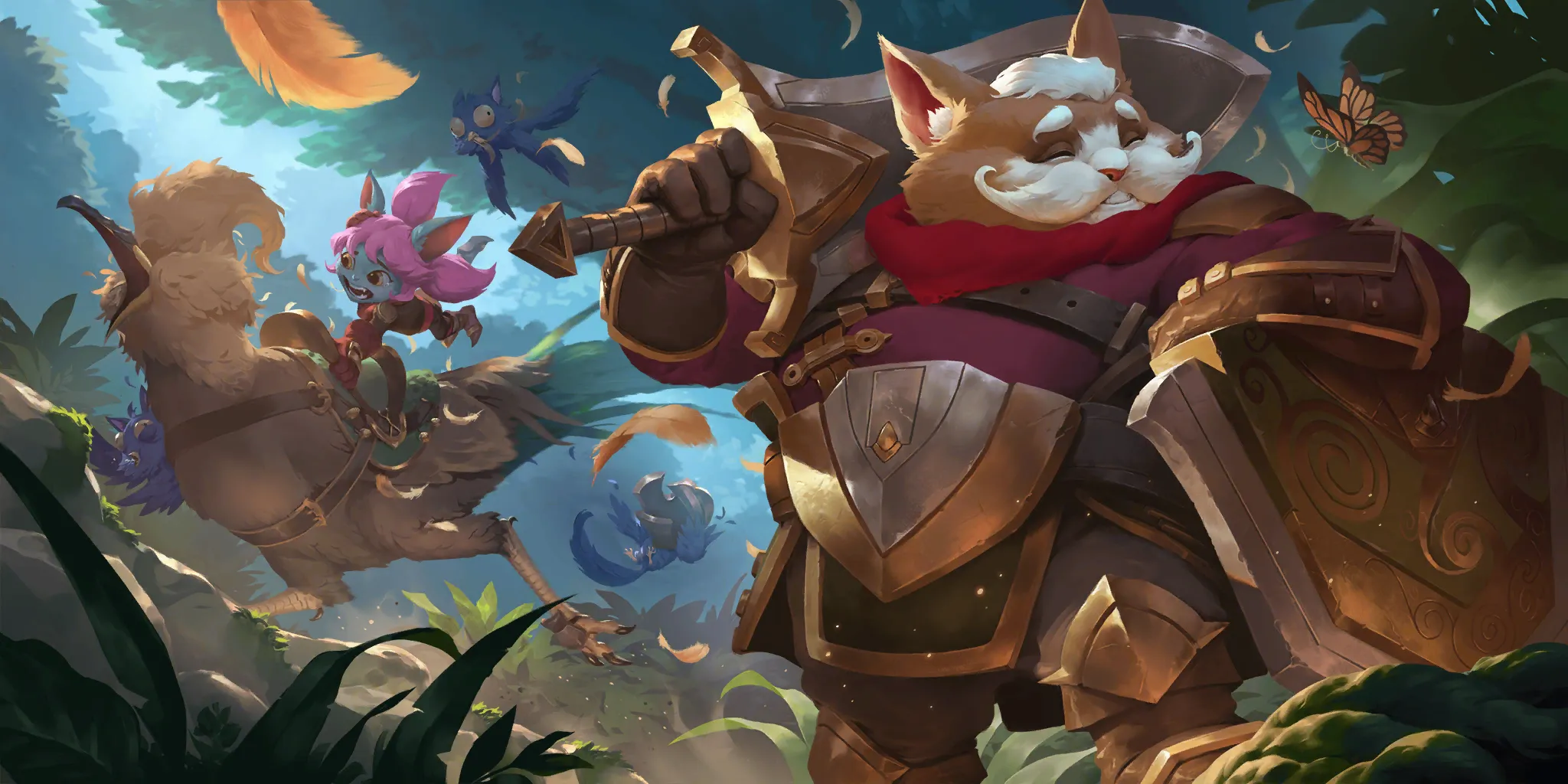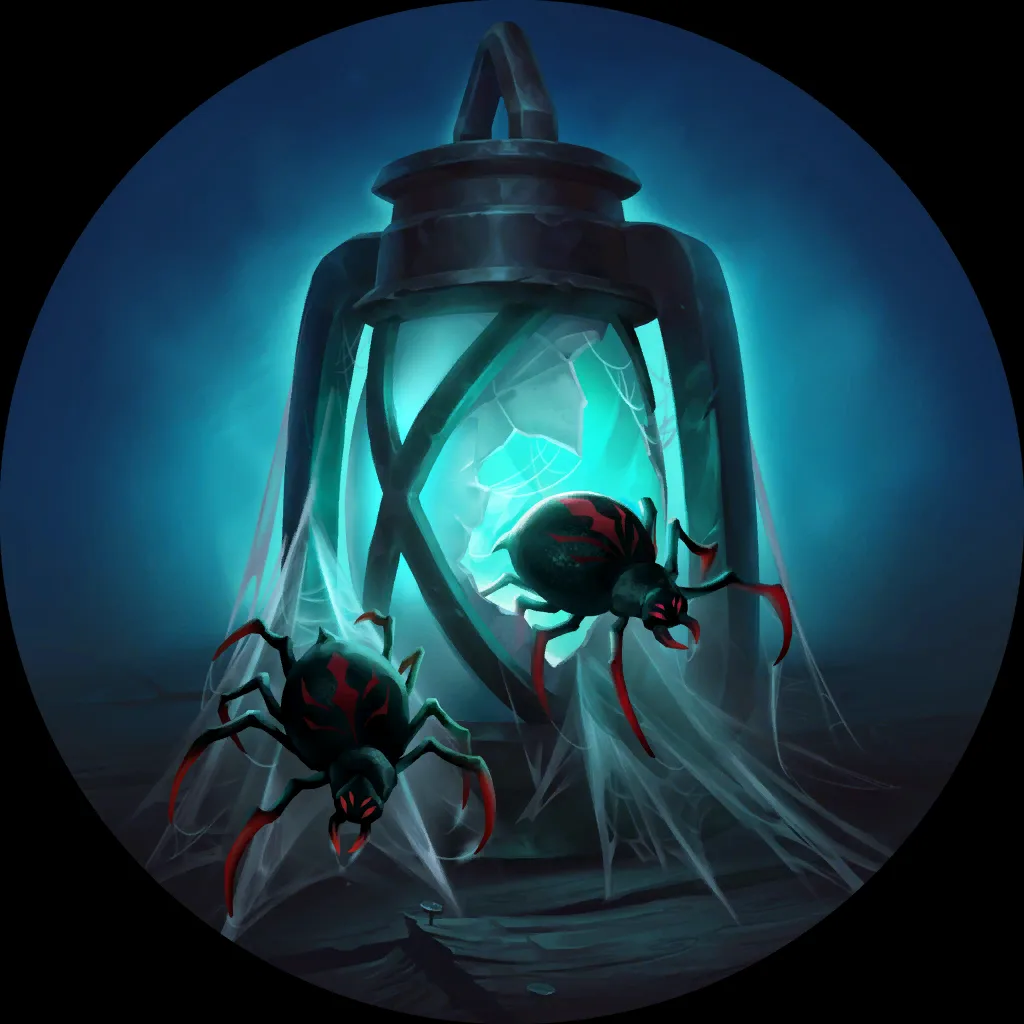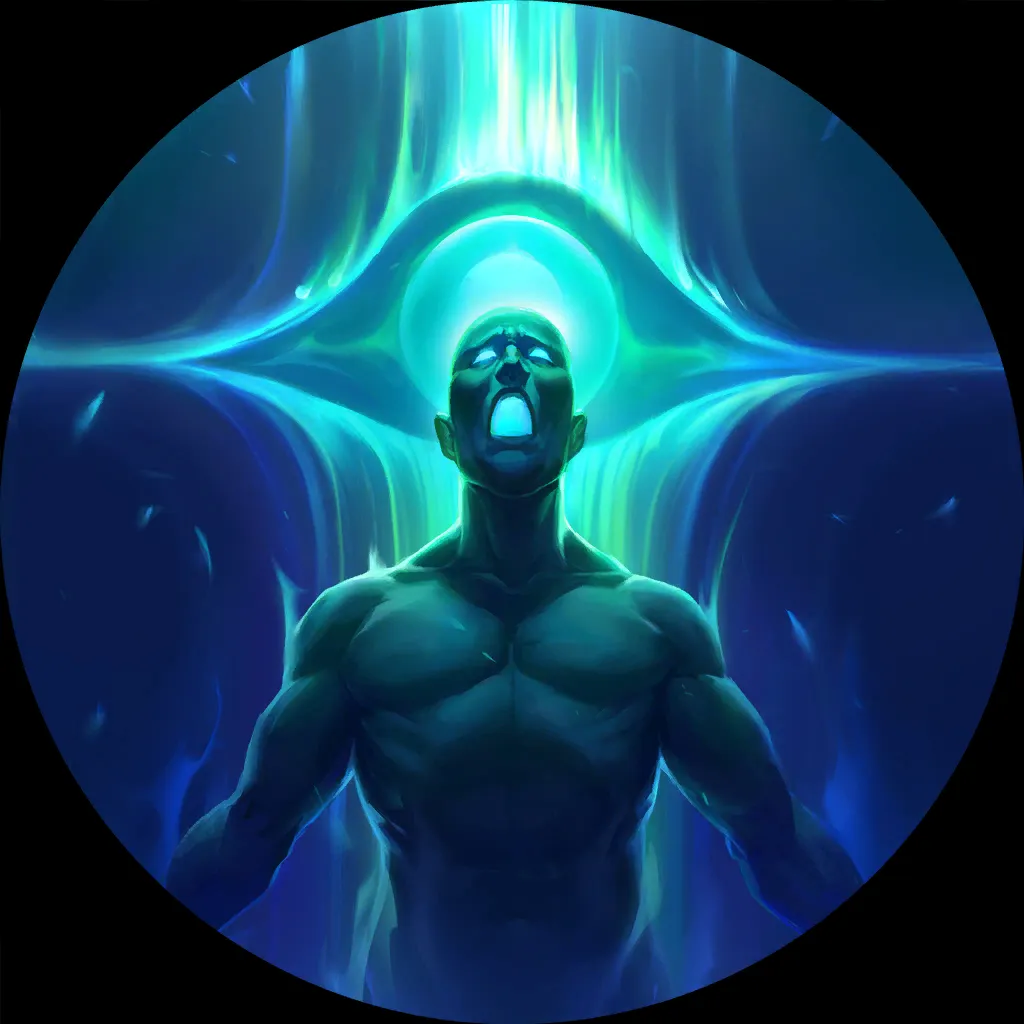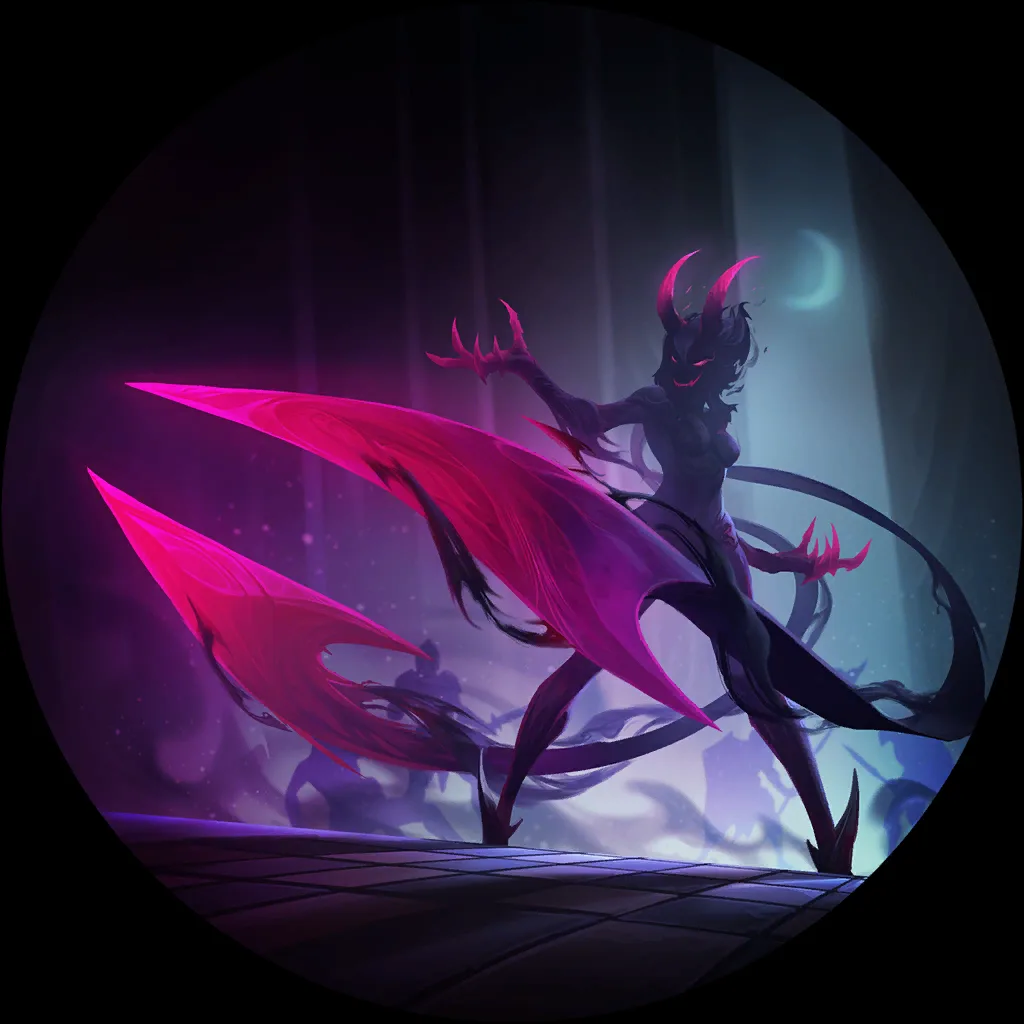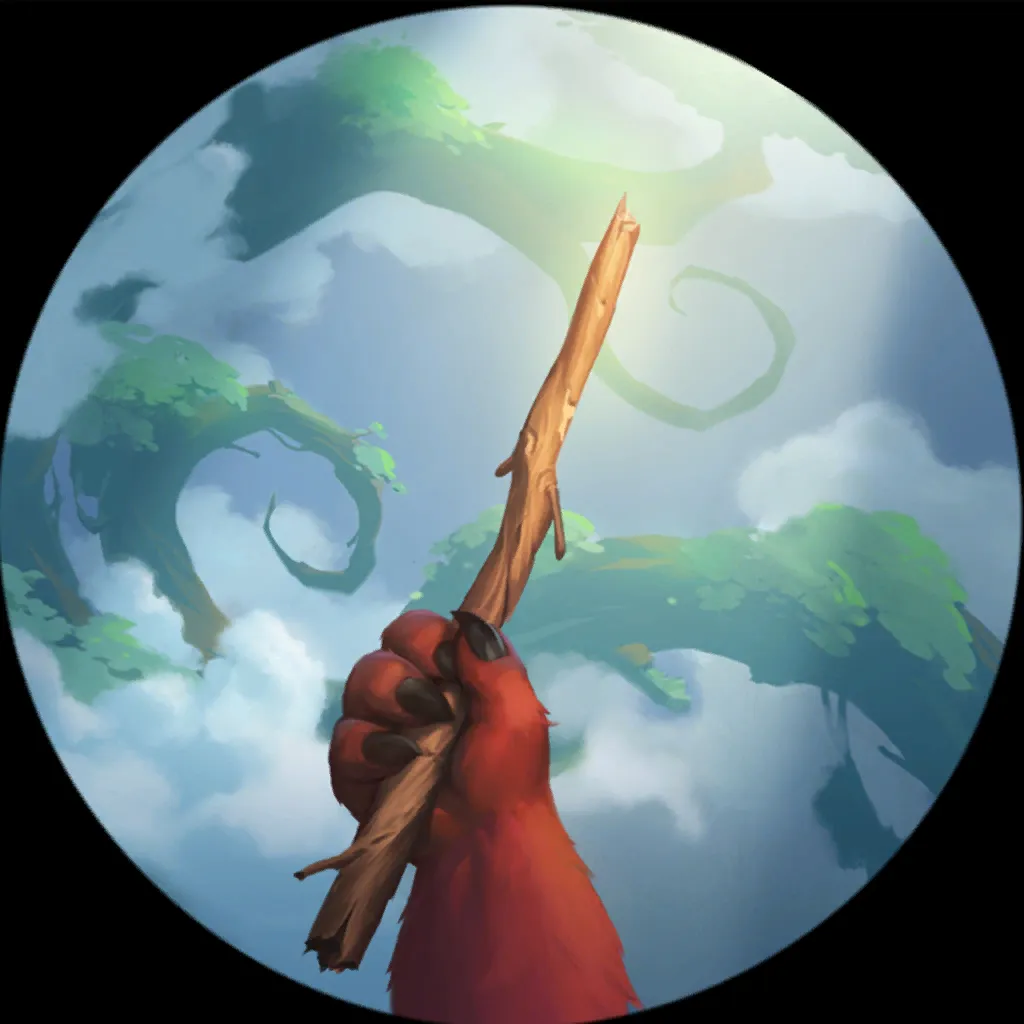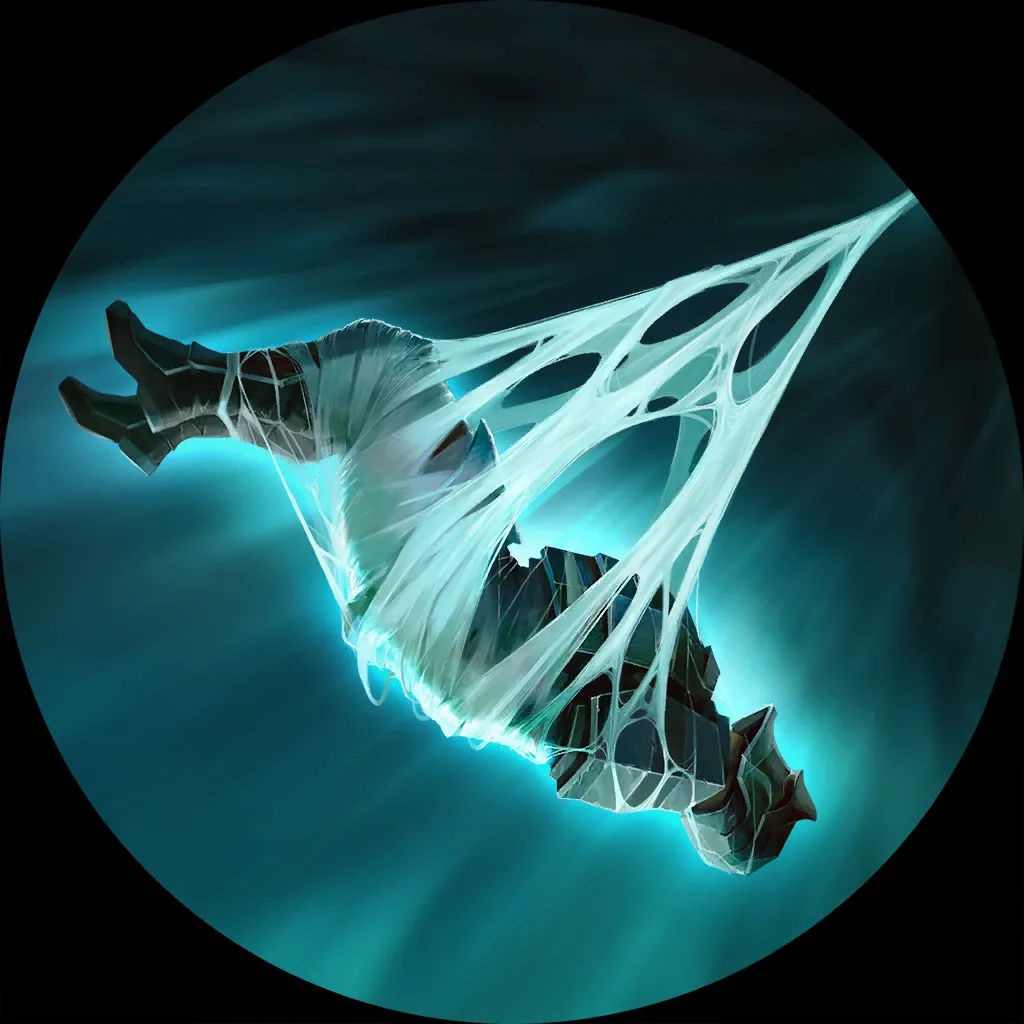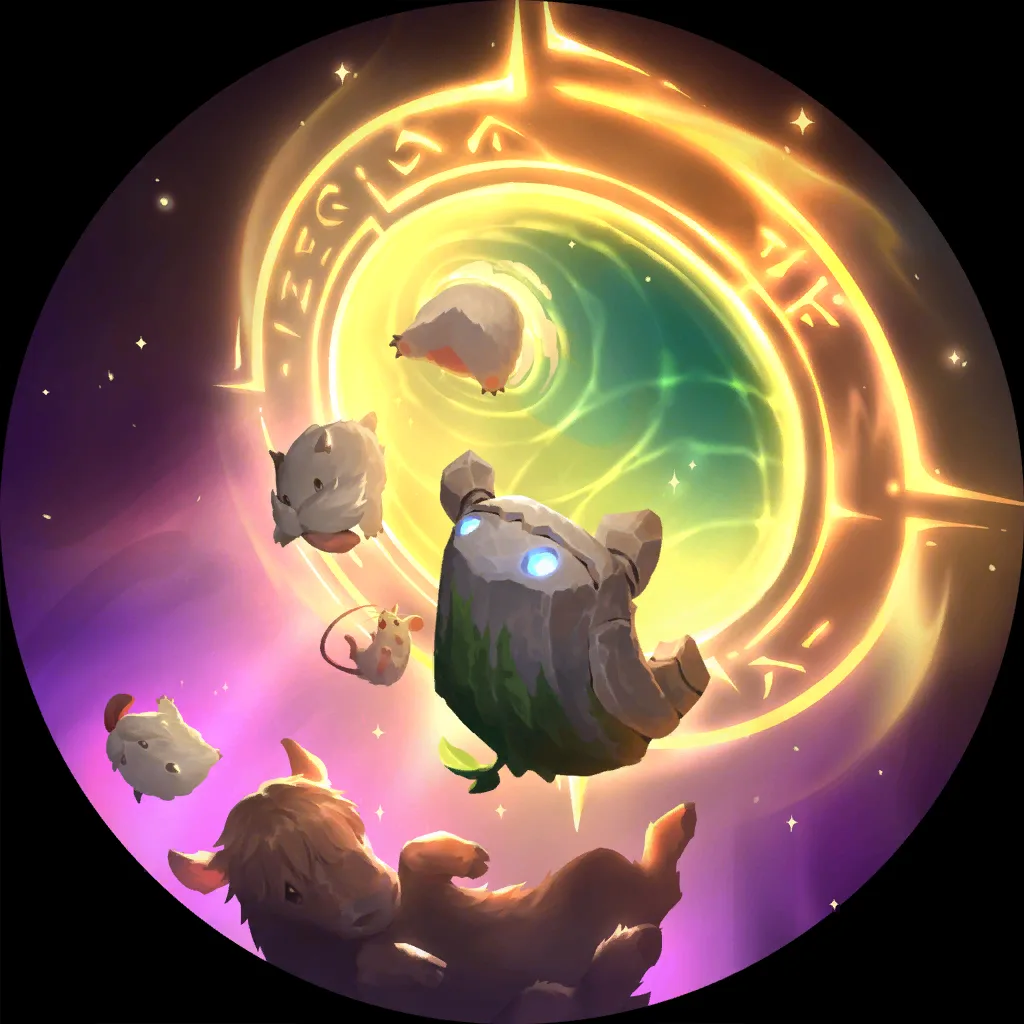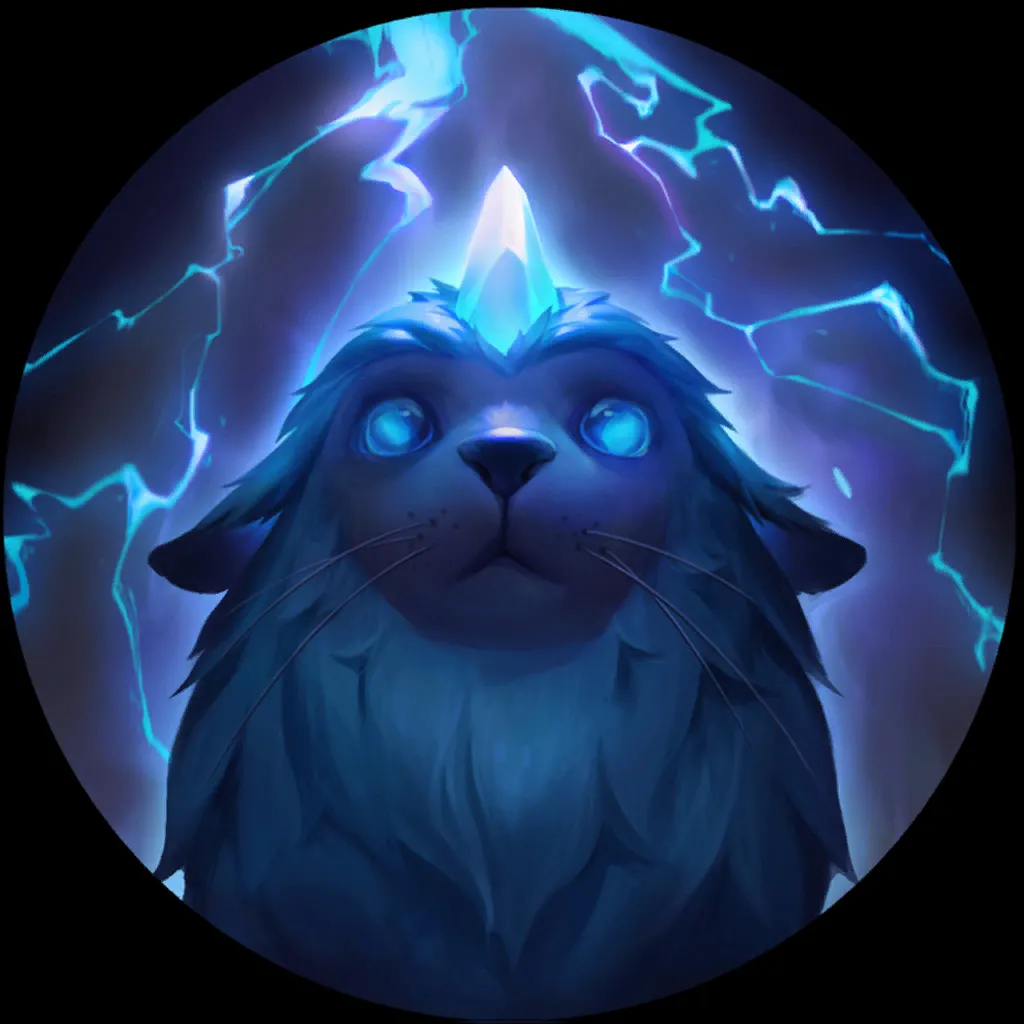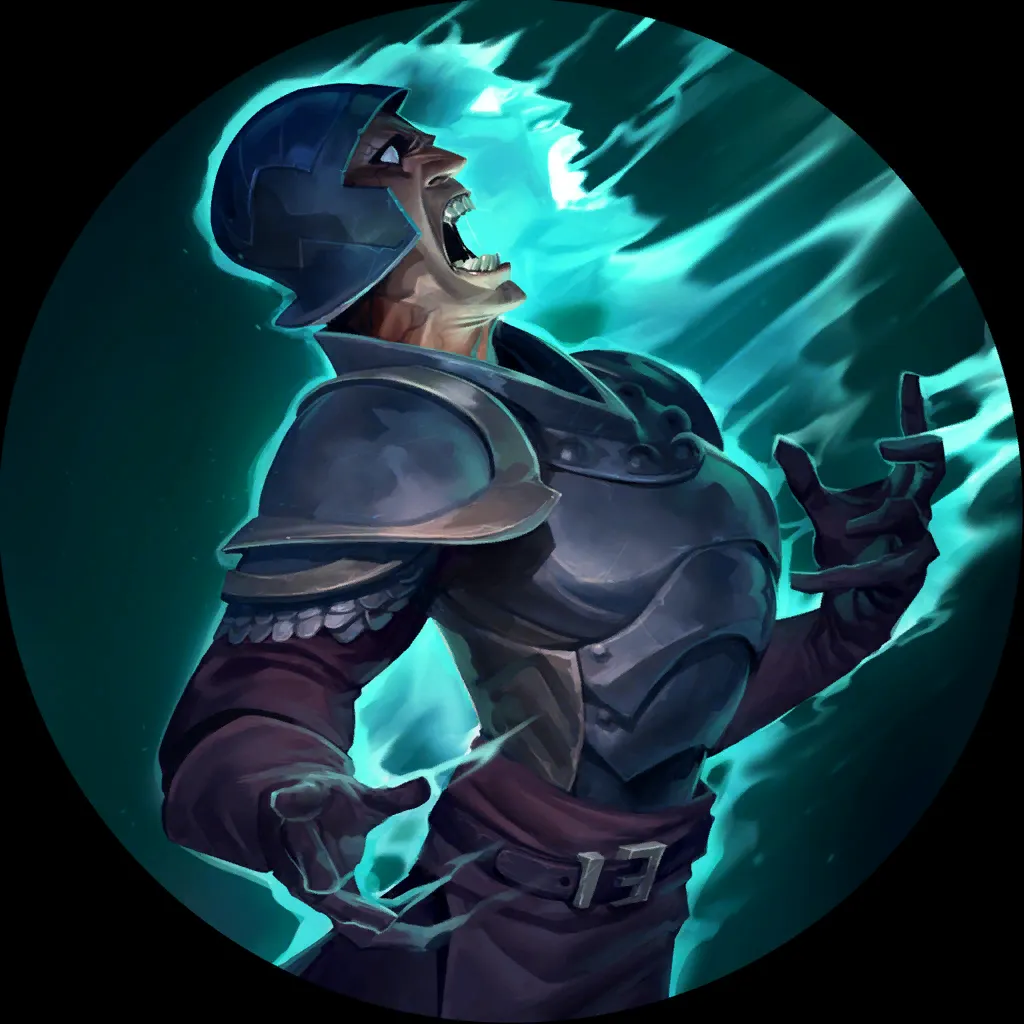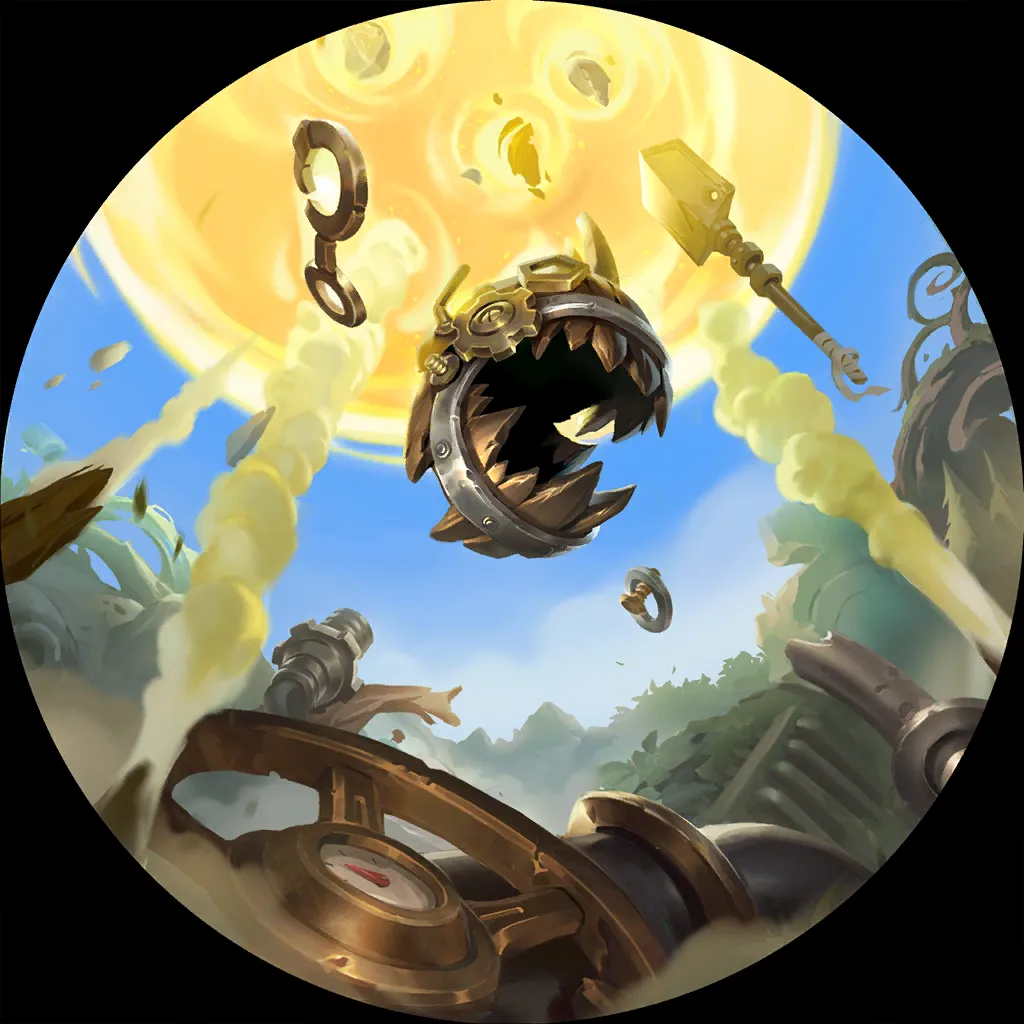 ---
Annie Jhin
Bullet buff and burning brat have been pushed to the fringes, yet they seem to thrive there – 53% in 350 games, so definitely playable (although one would suspect it's mostly die-hard expert pilots pushing them right now).
6
0
3
31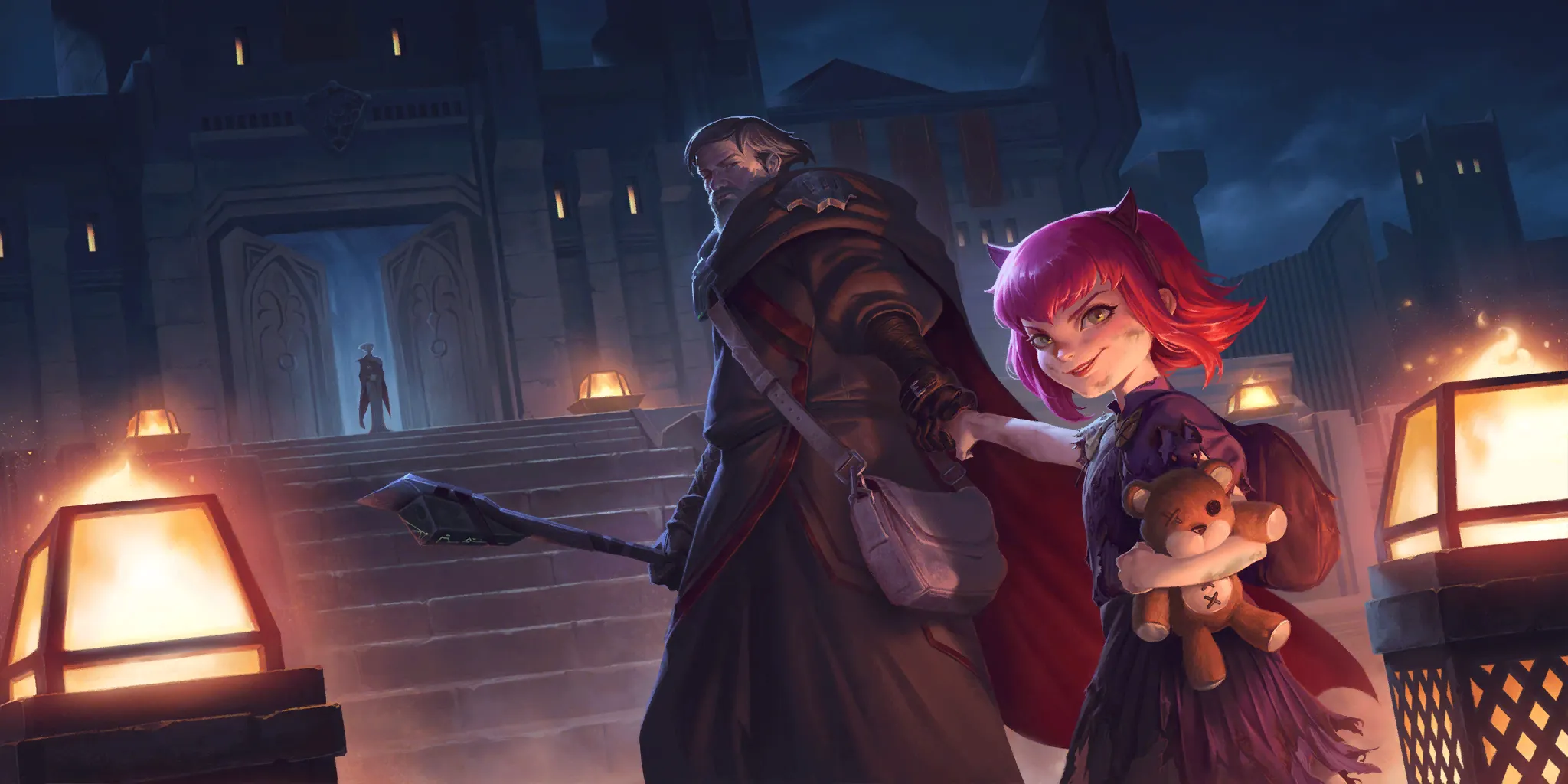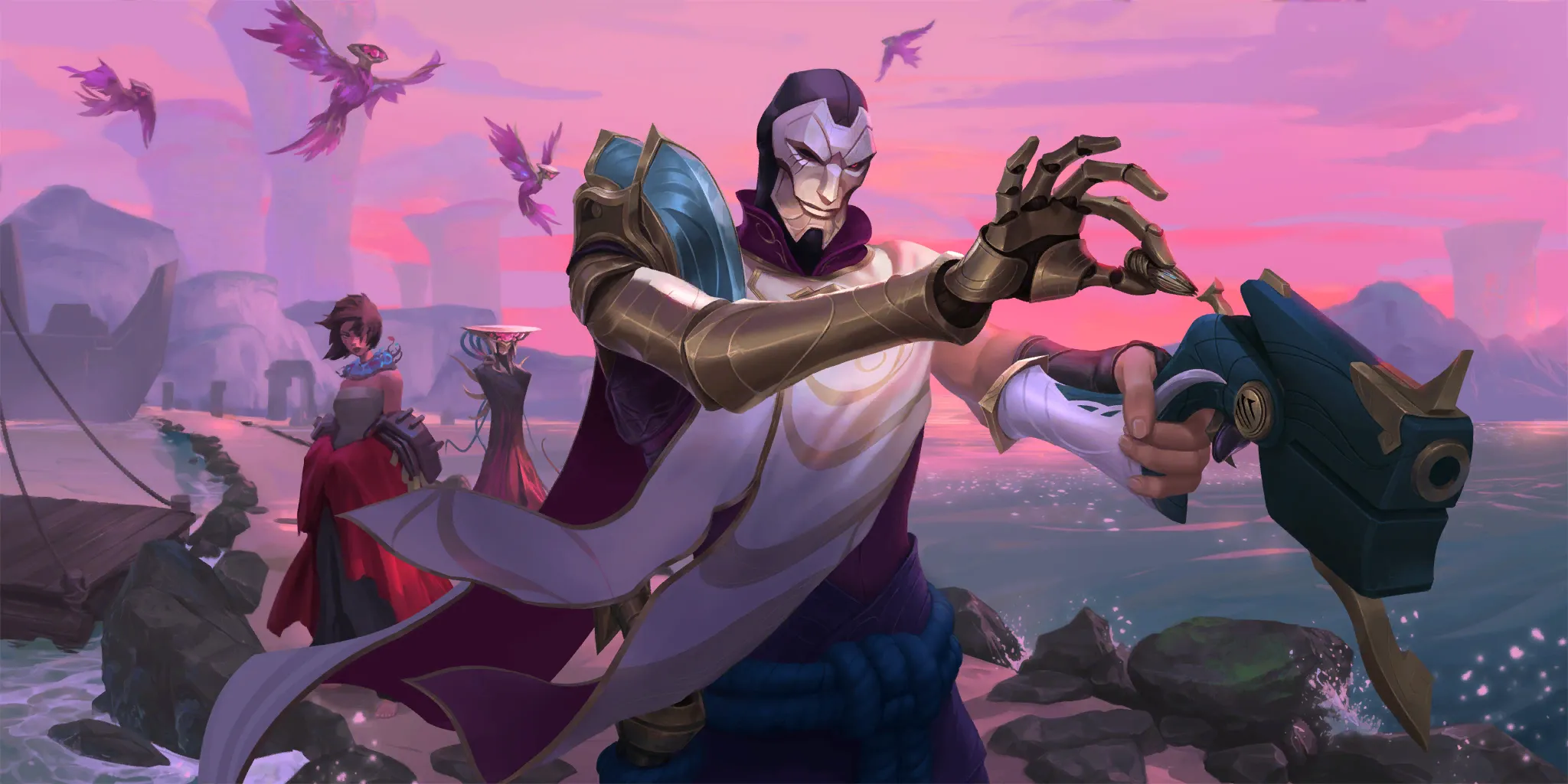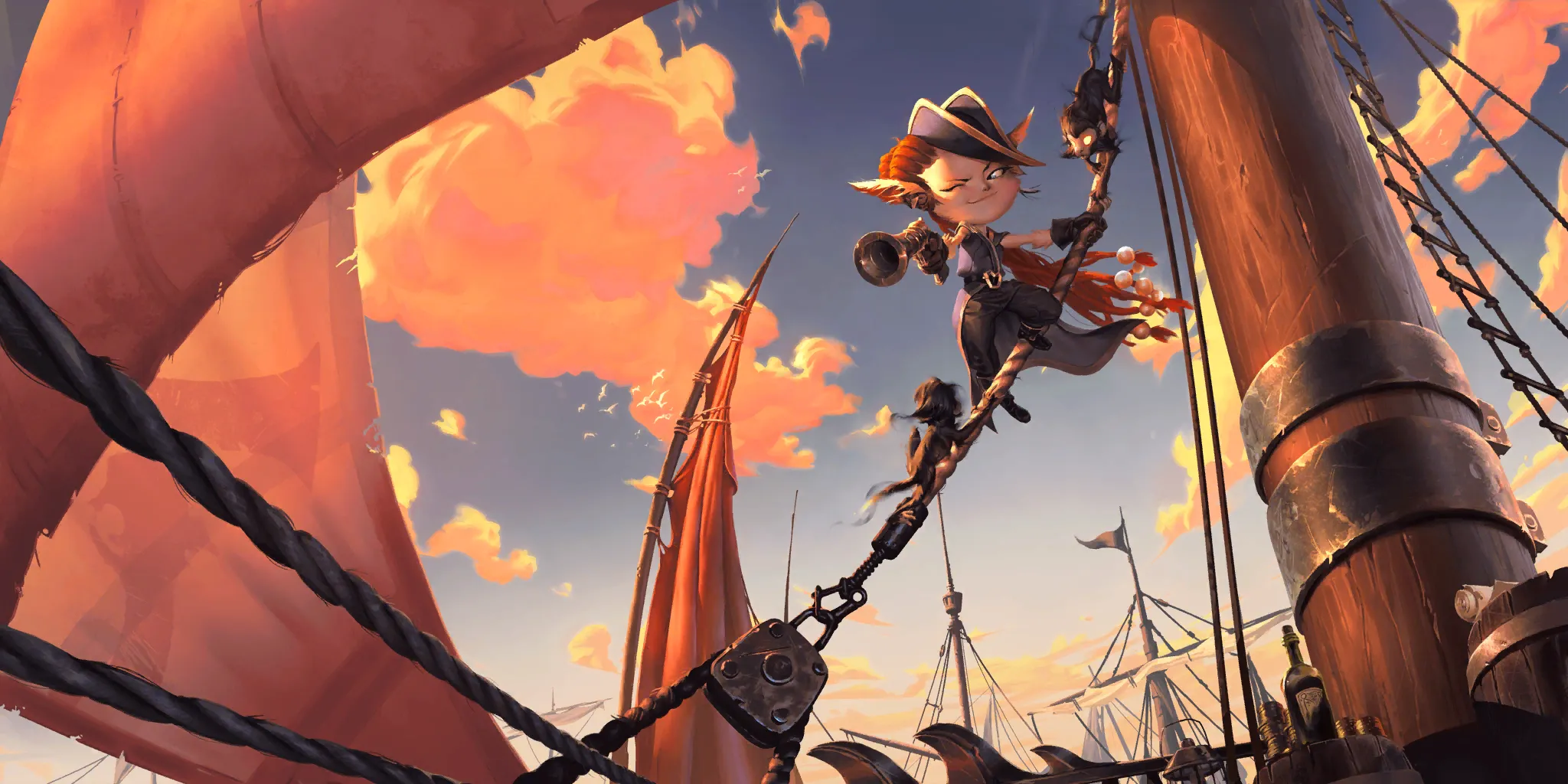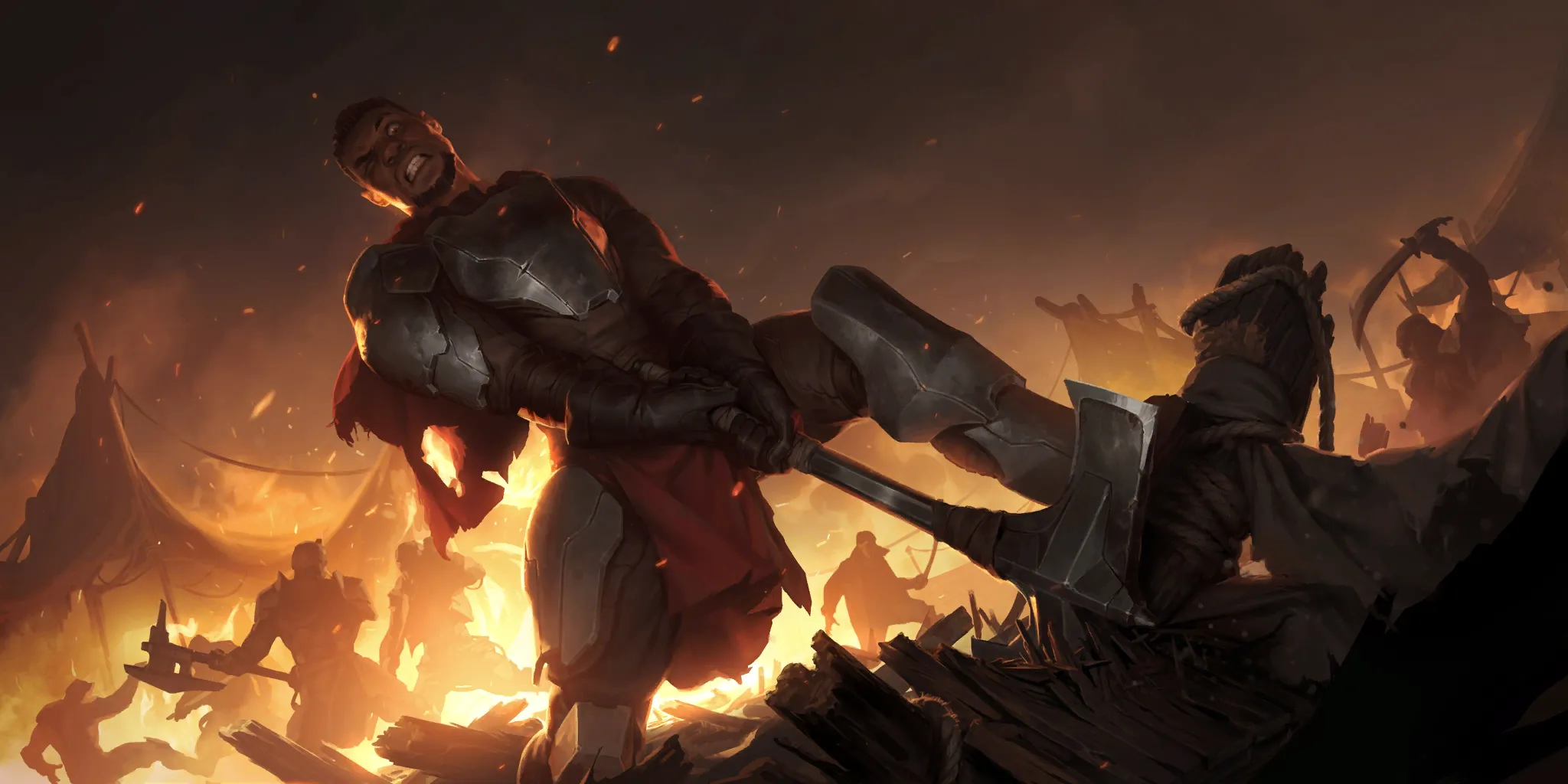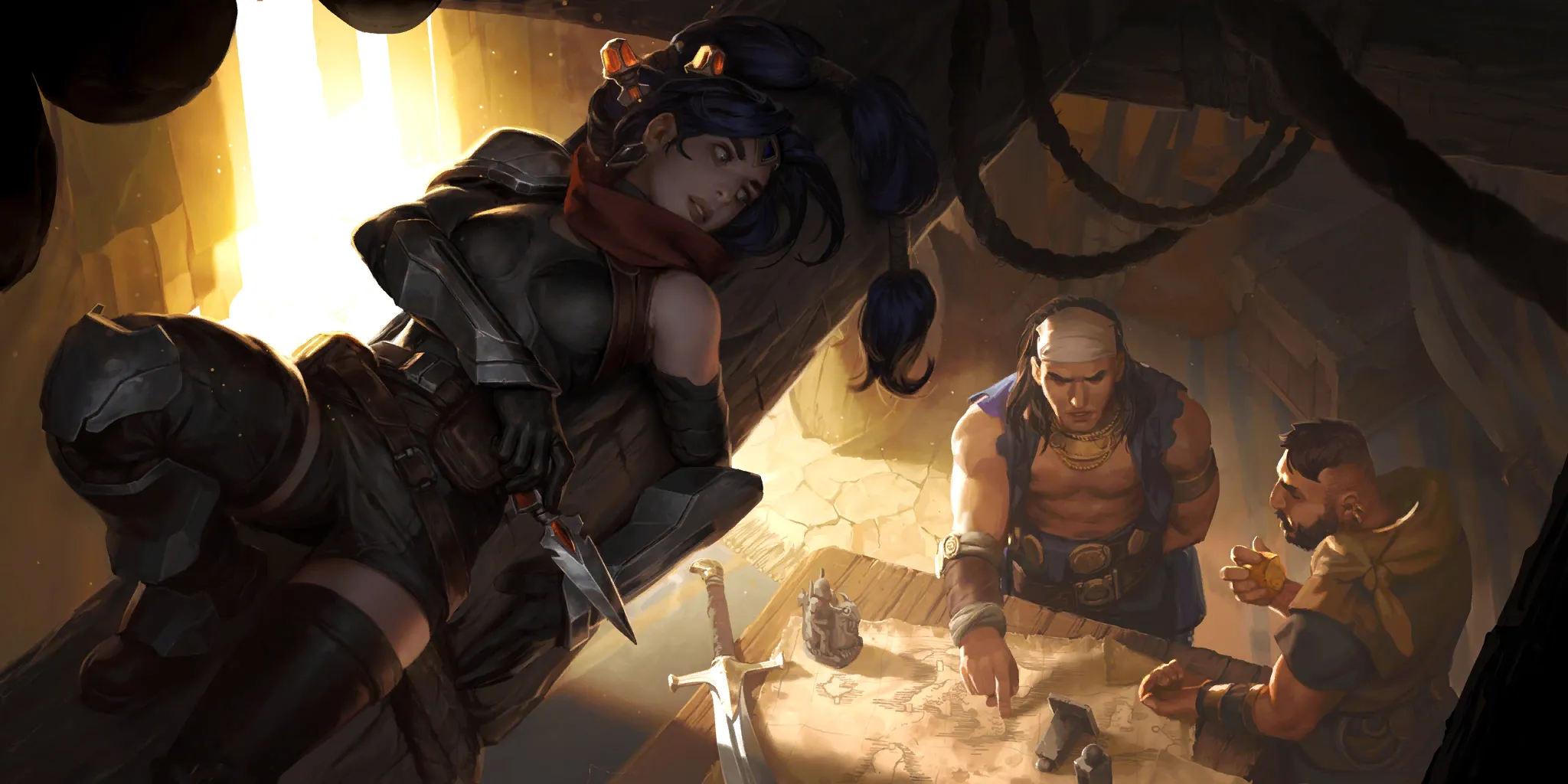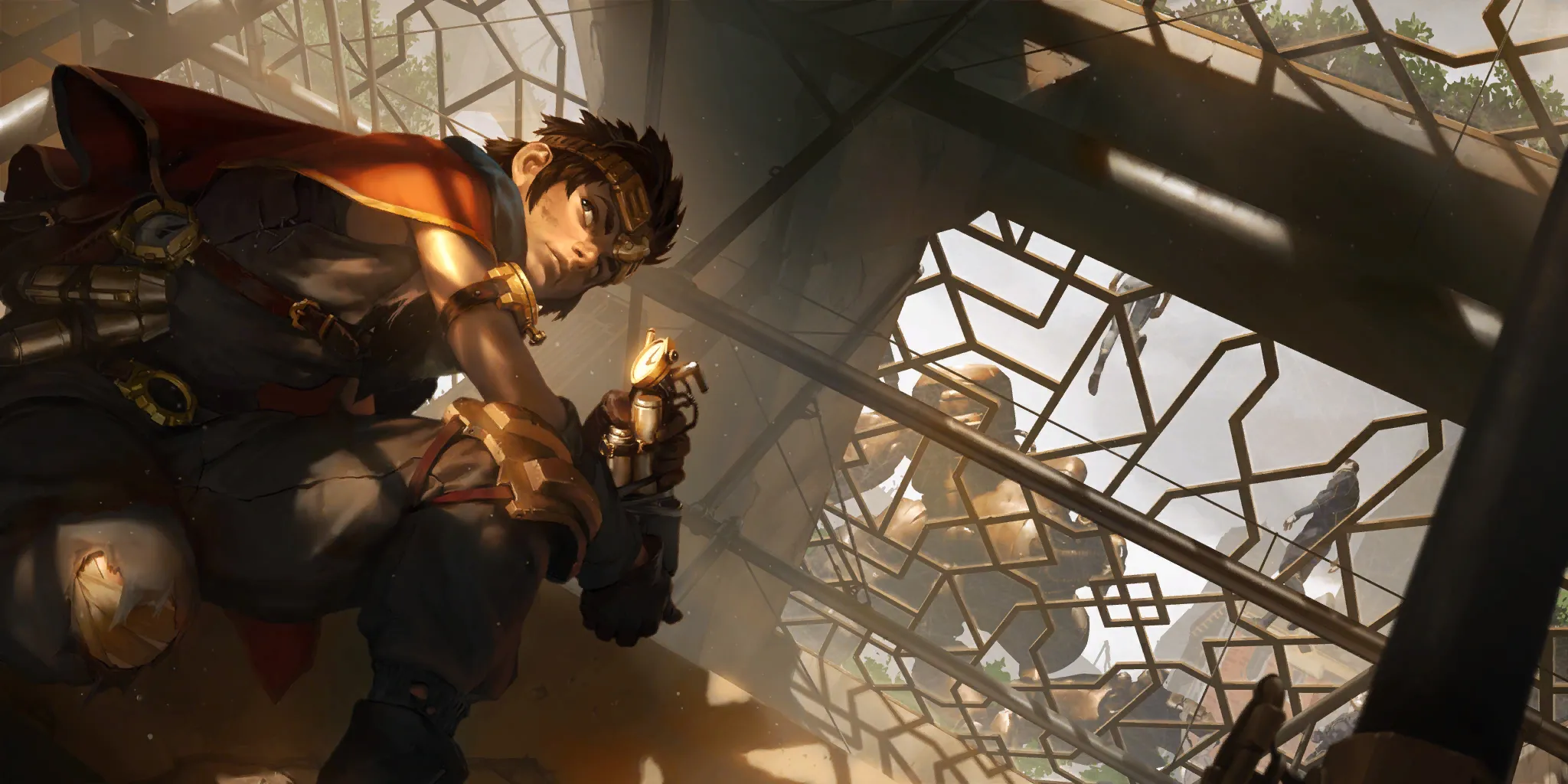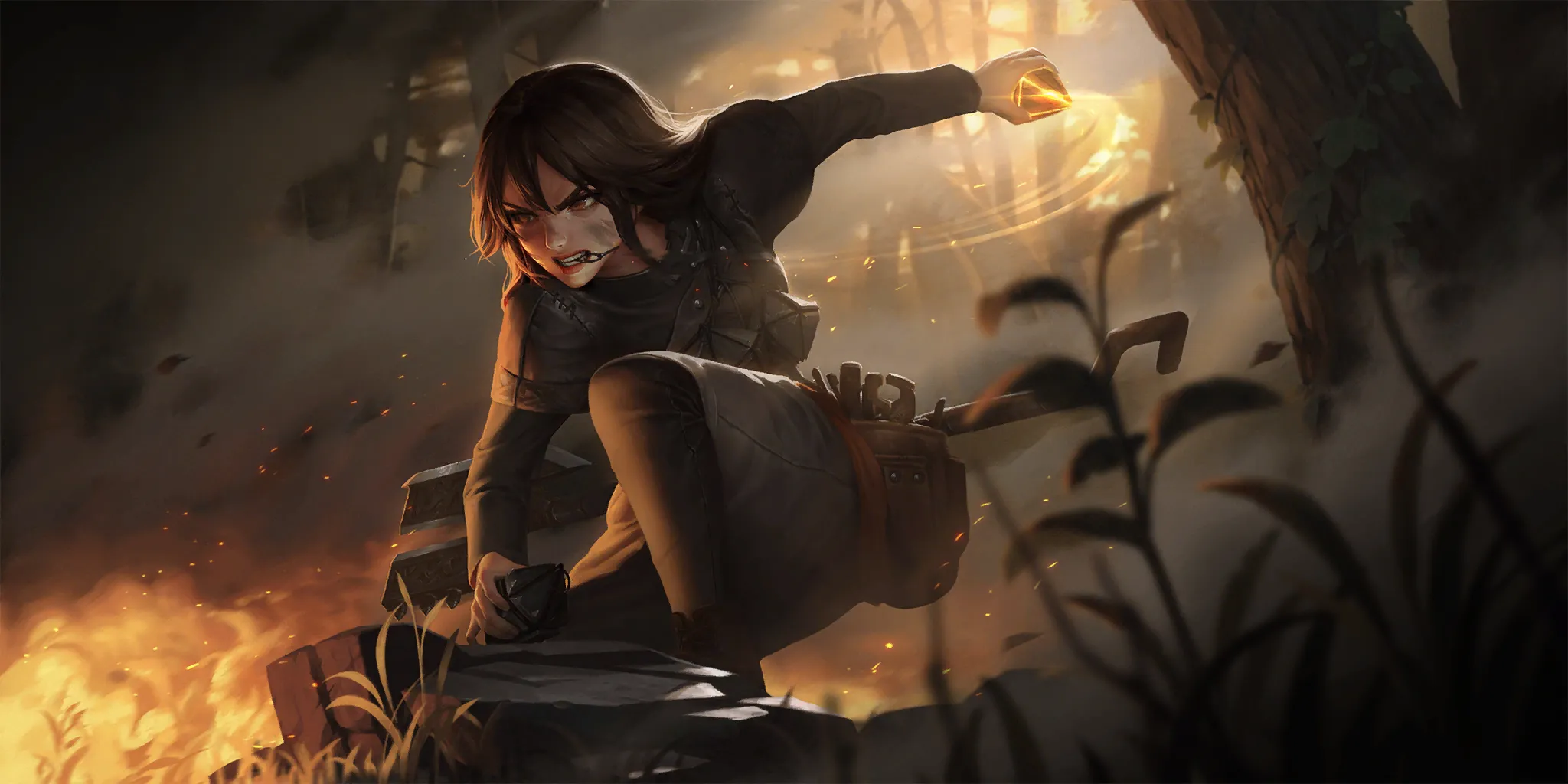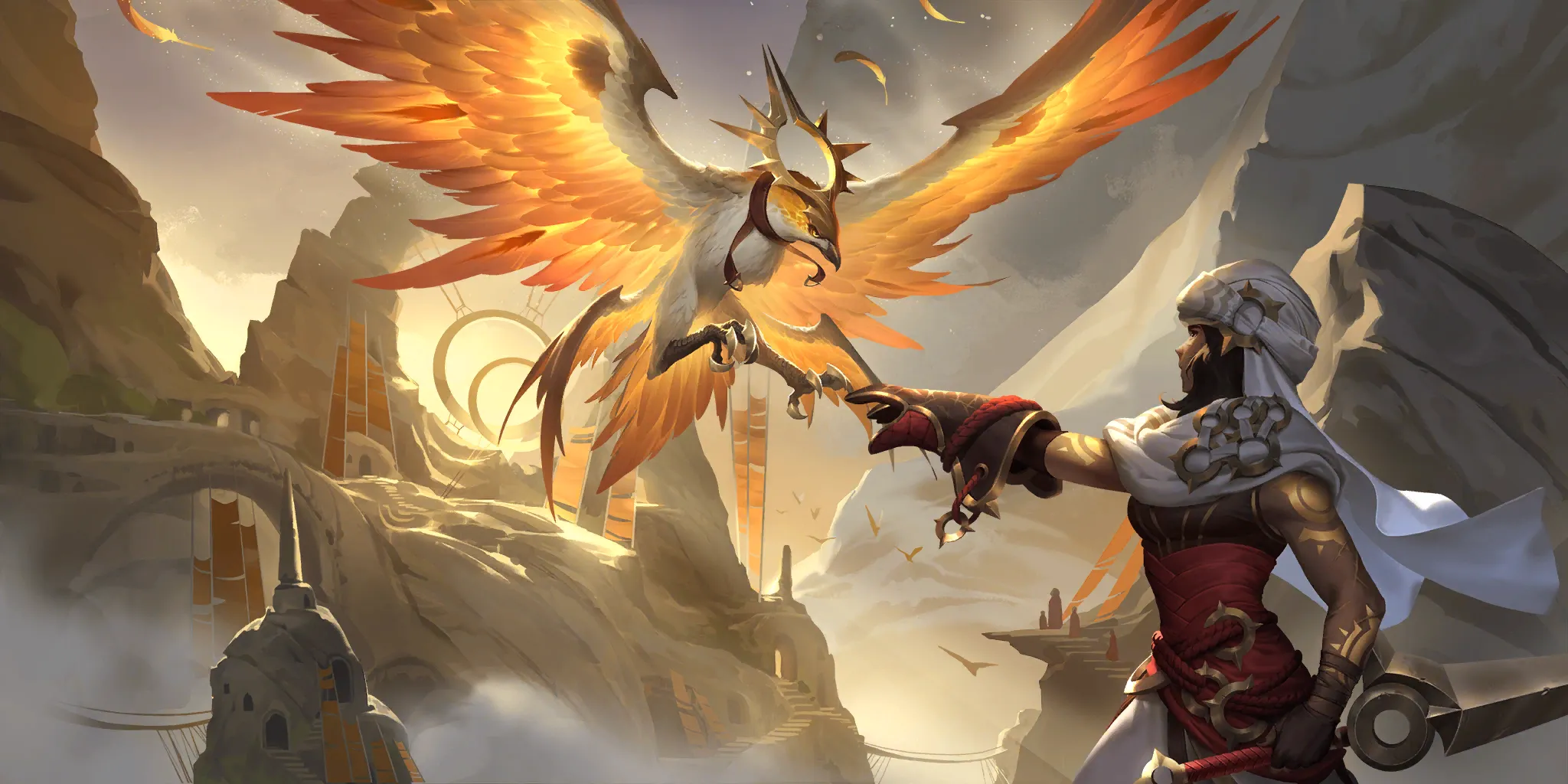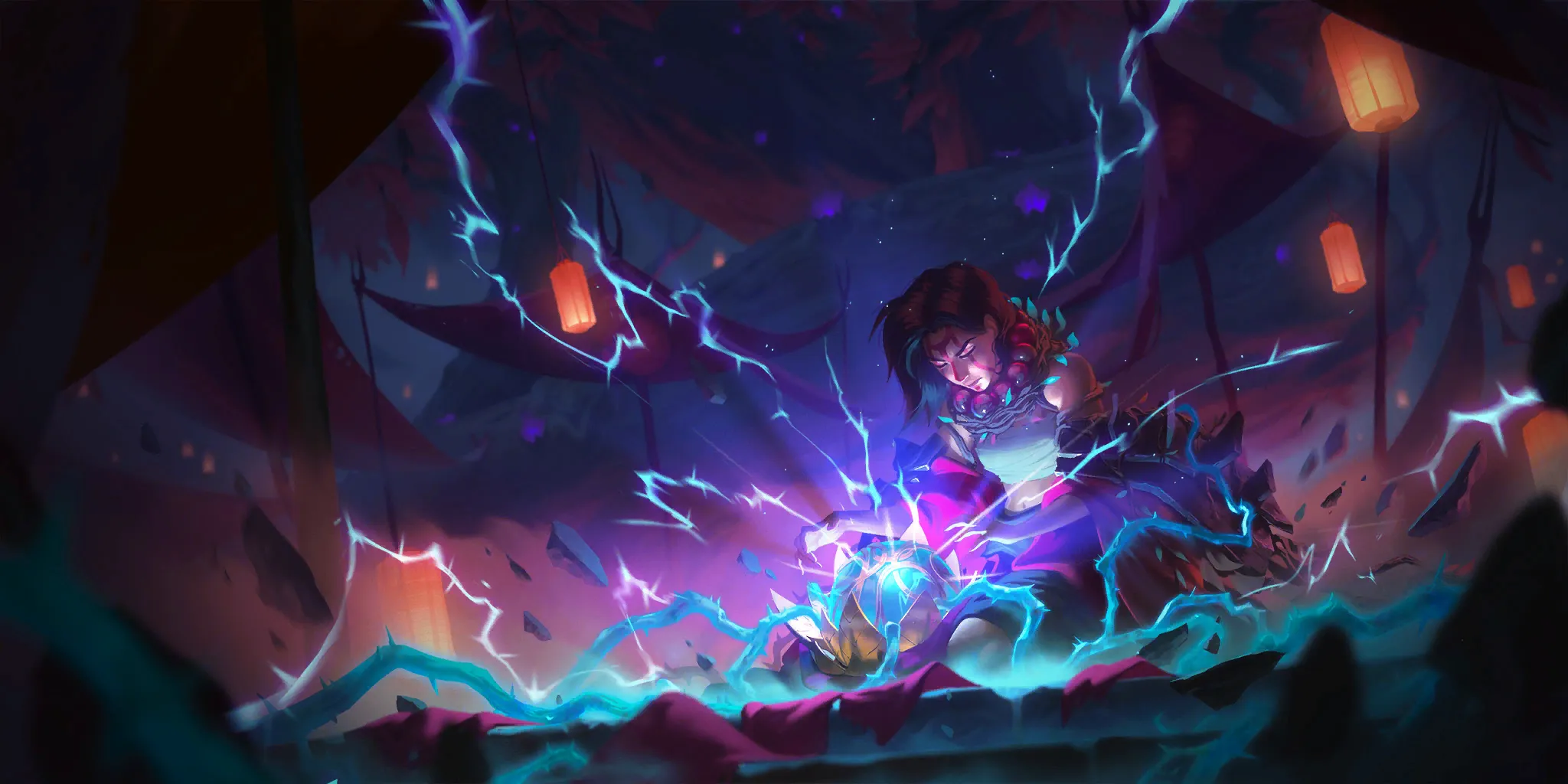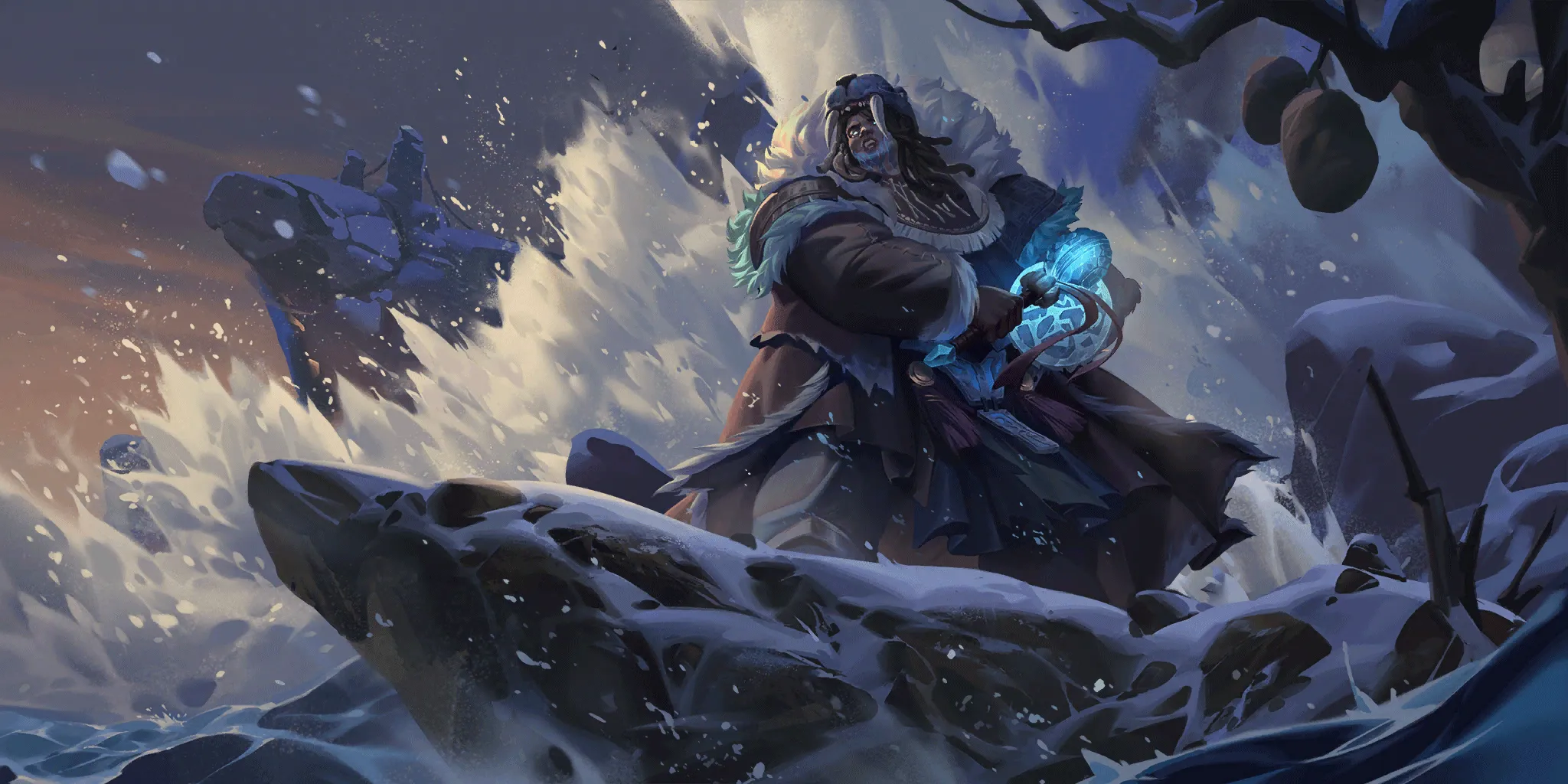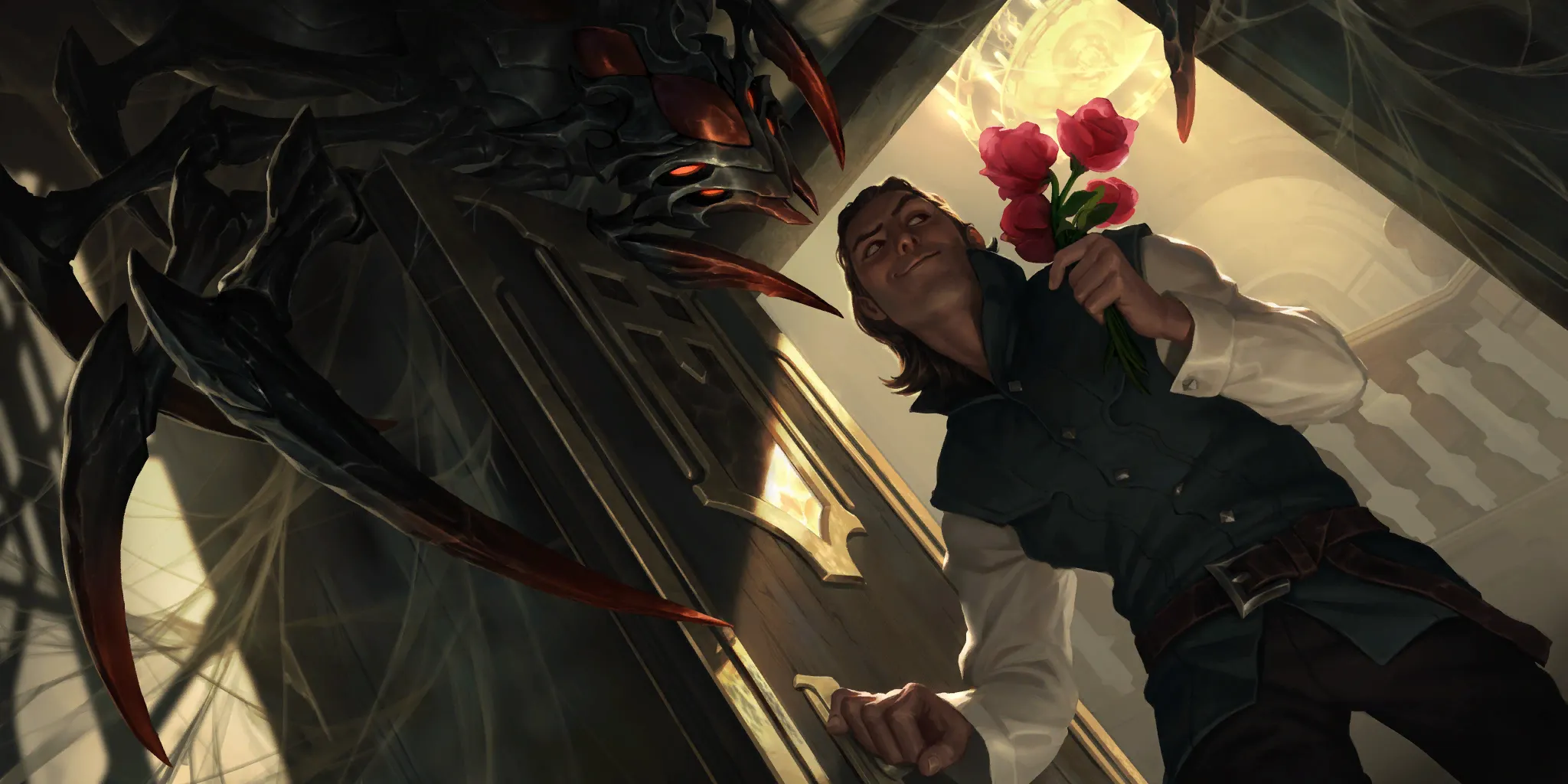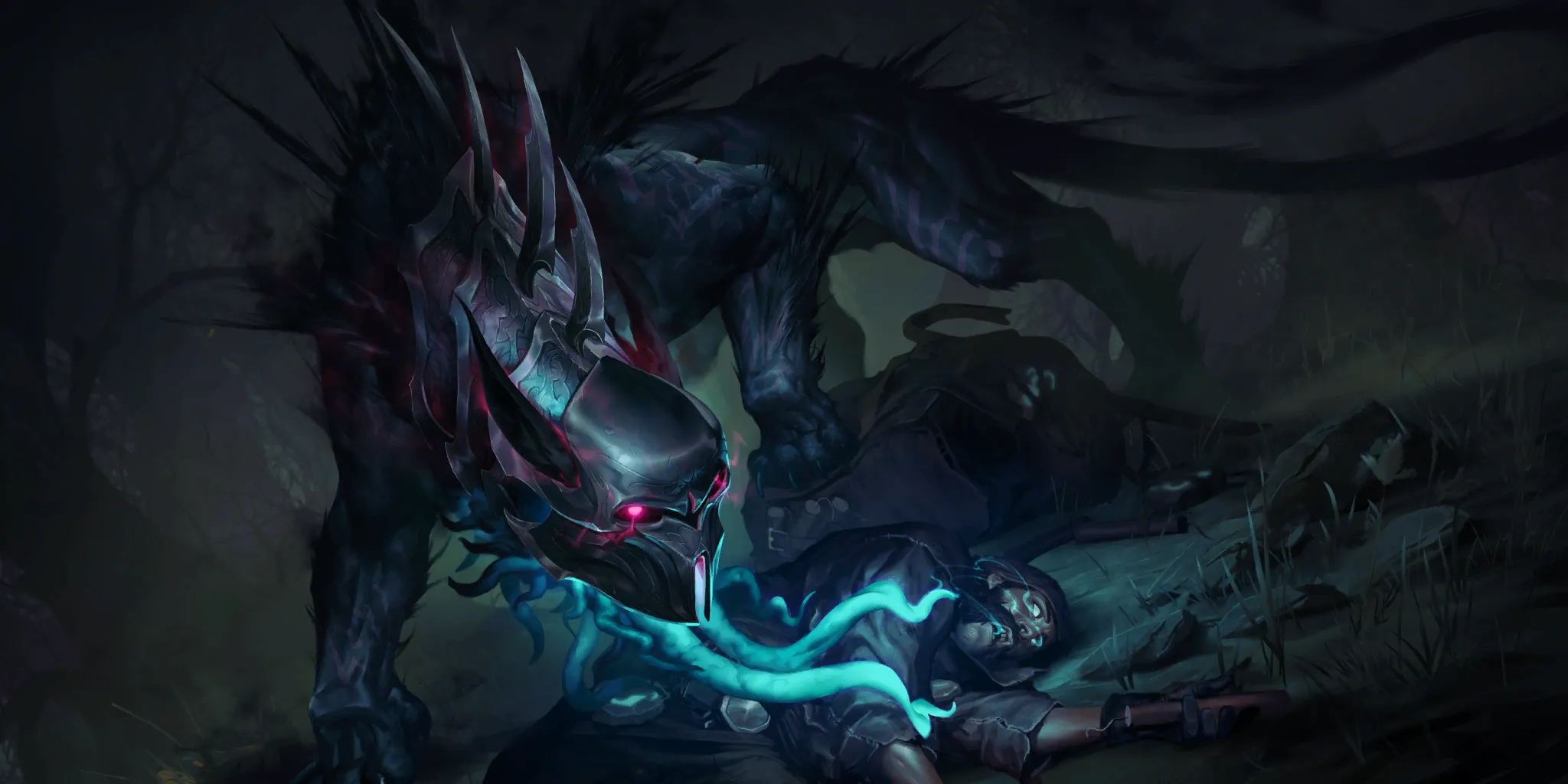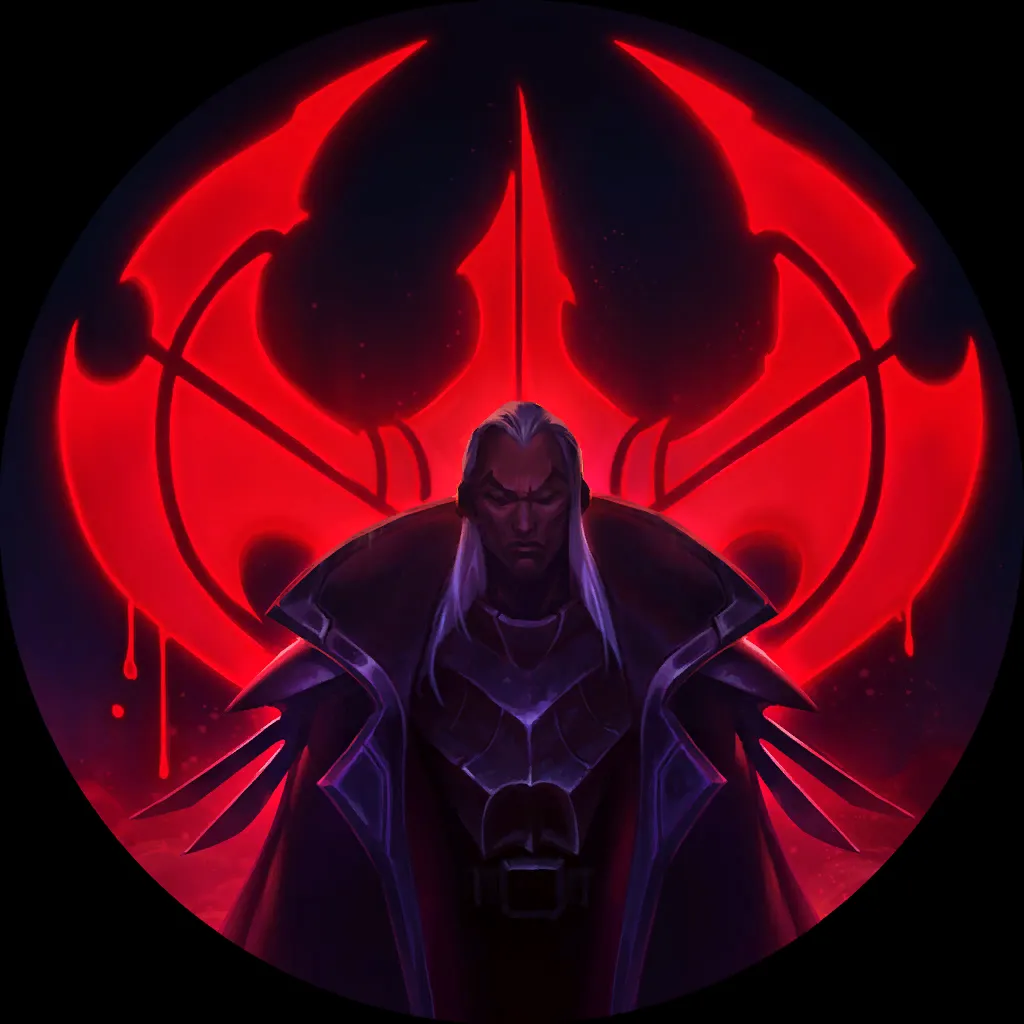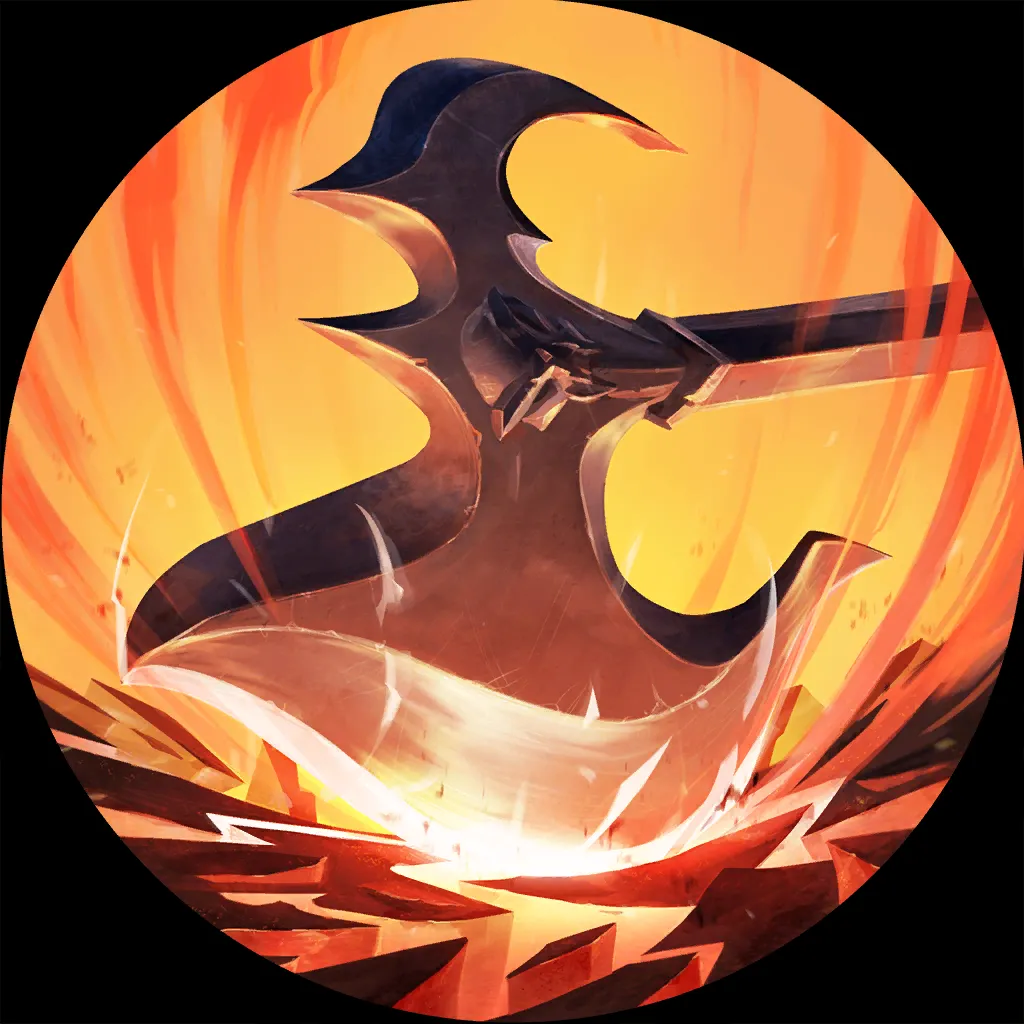 ---
Pyke Rek'Sai, aka Lurkers
Another once-popular build showing some teeth in the fringes, along with (at long last!) a new card in its best build: Buried Armory
. Its odds against Pirates and Kat Gwen are horrendous, though, so epic comebacks look unlikely.
6
5
3
26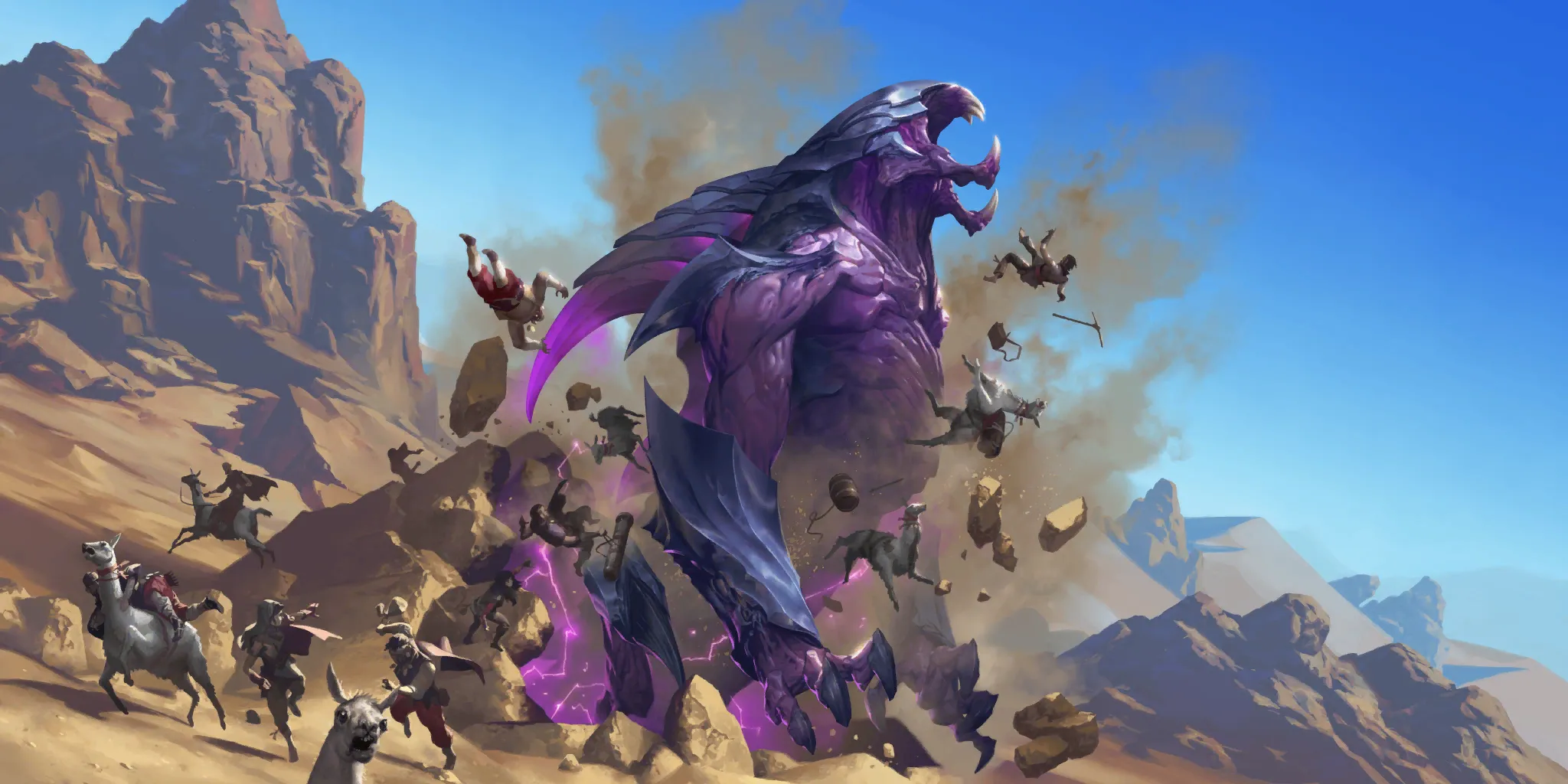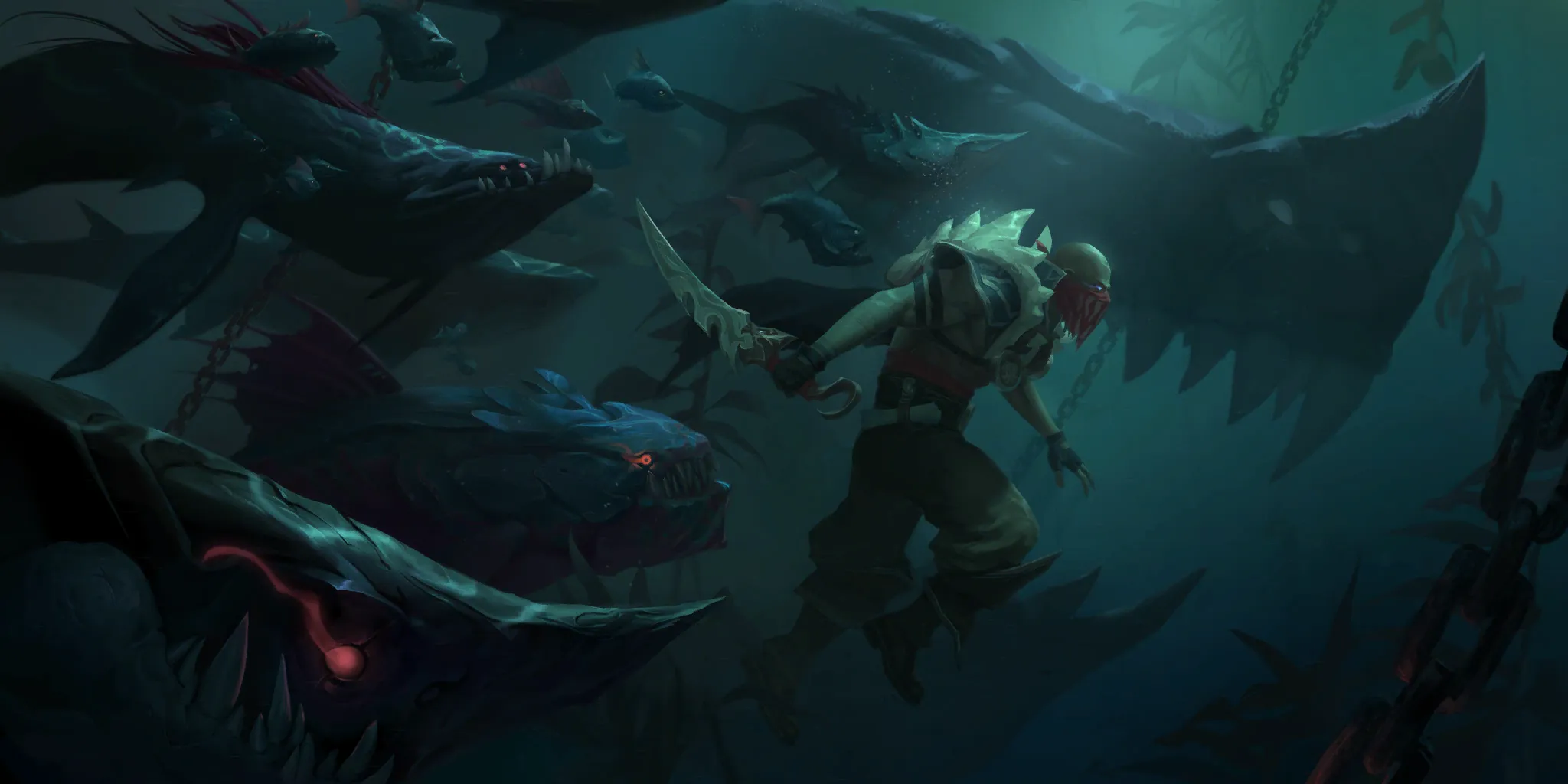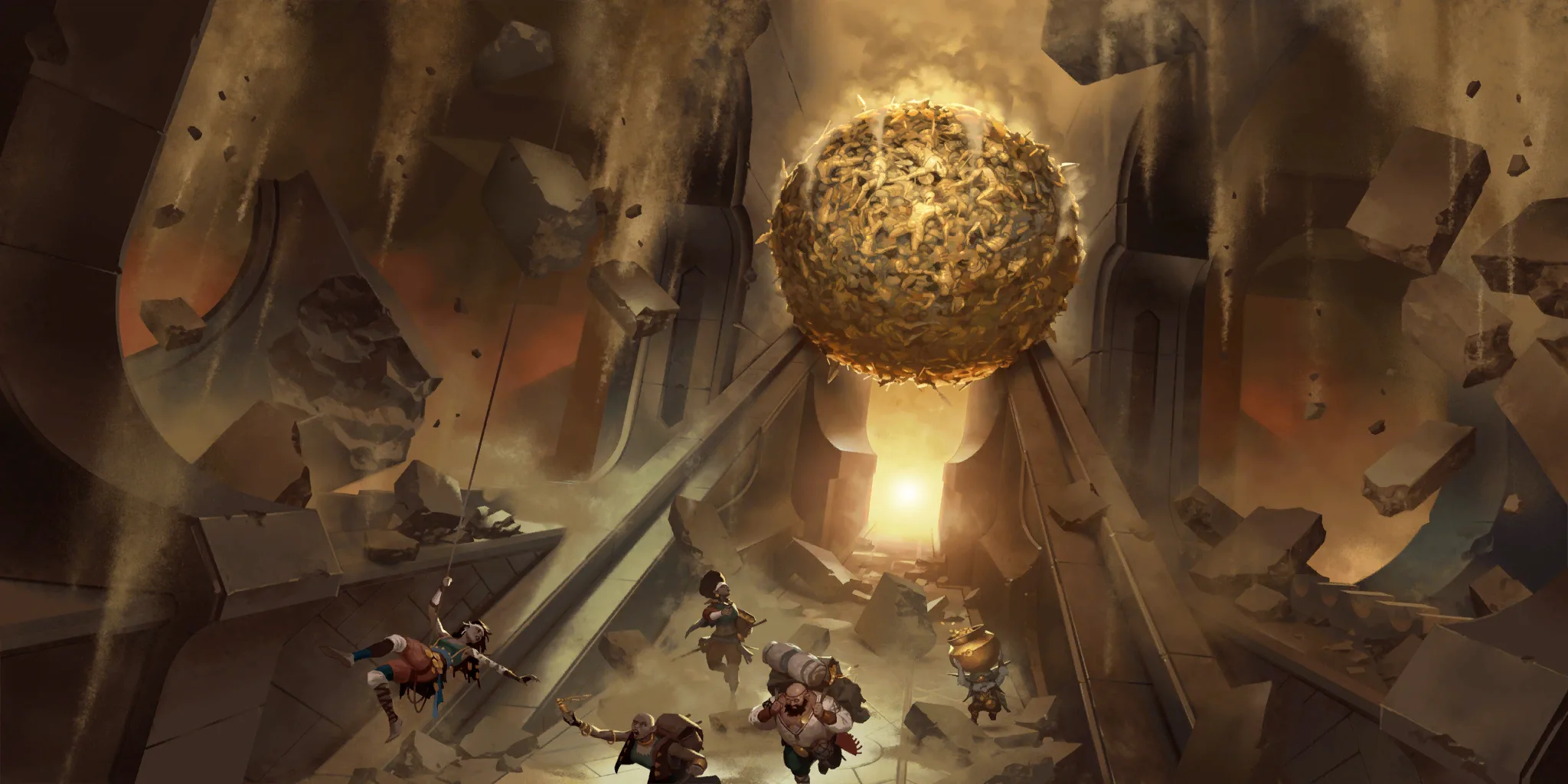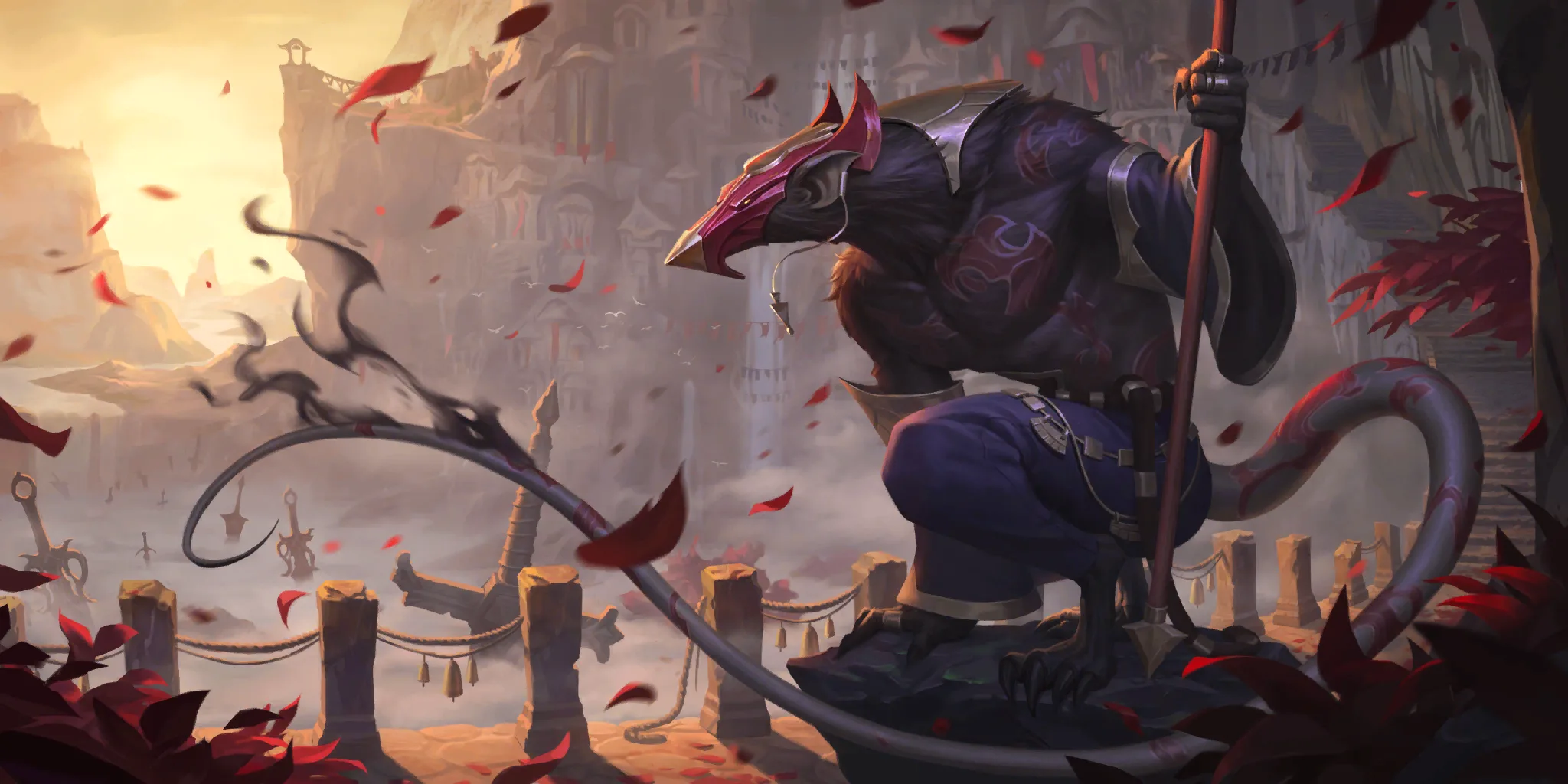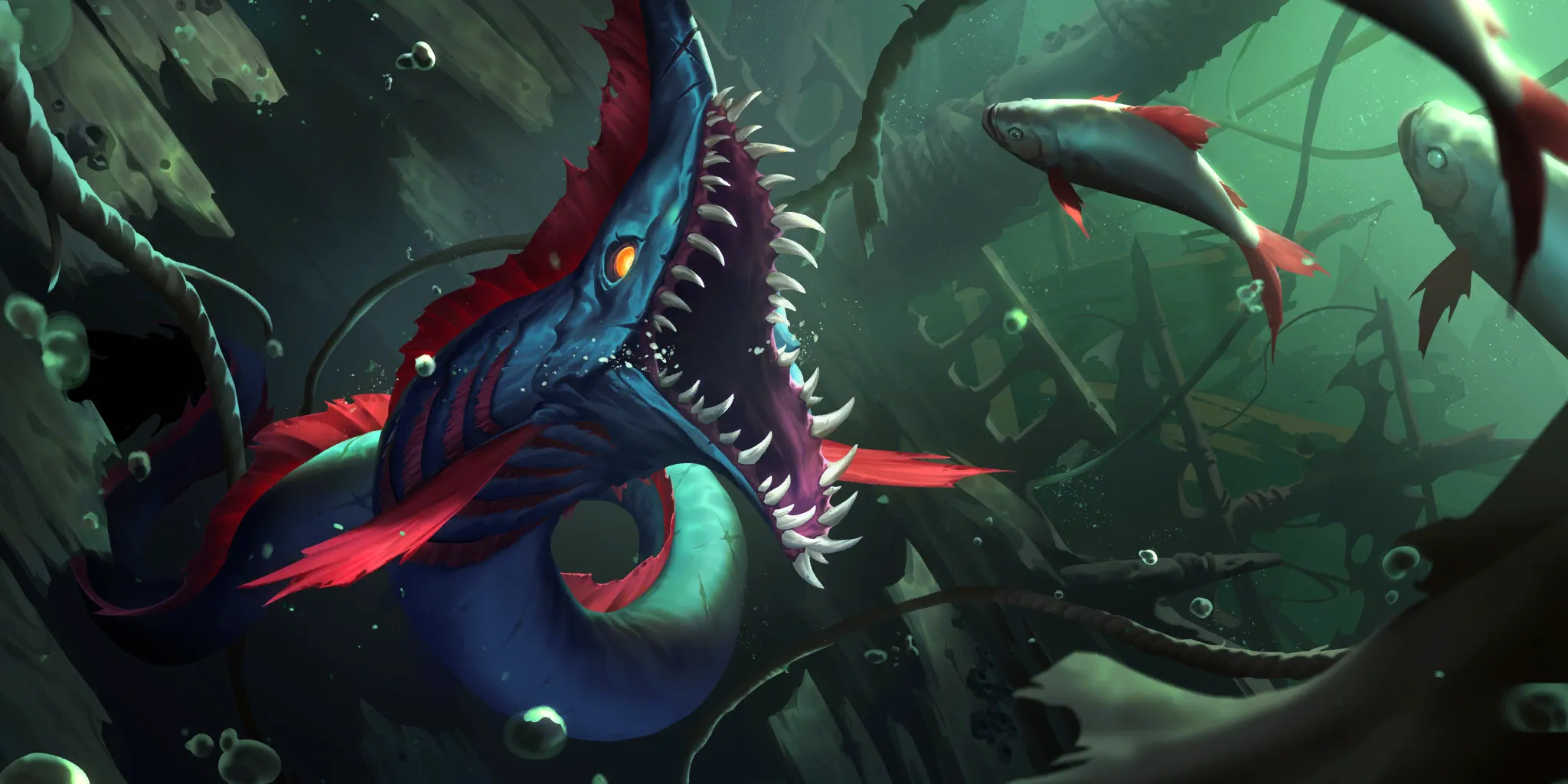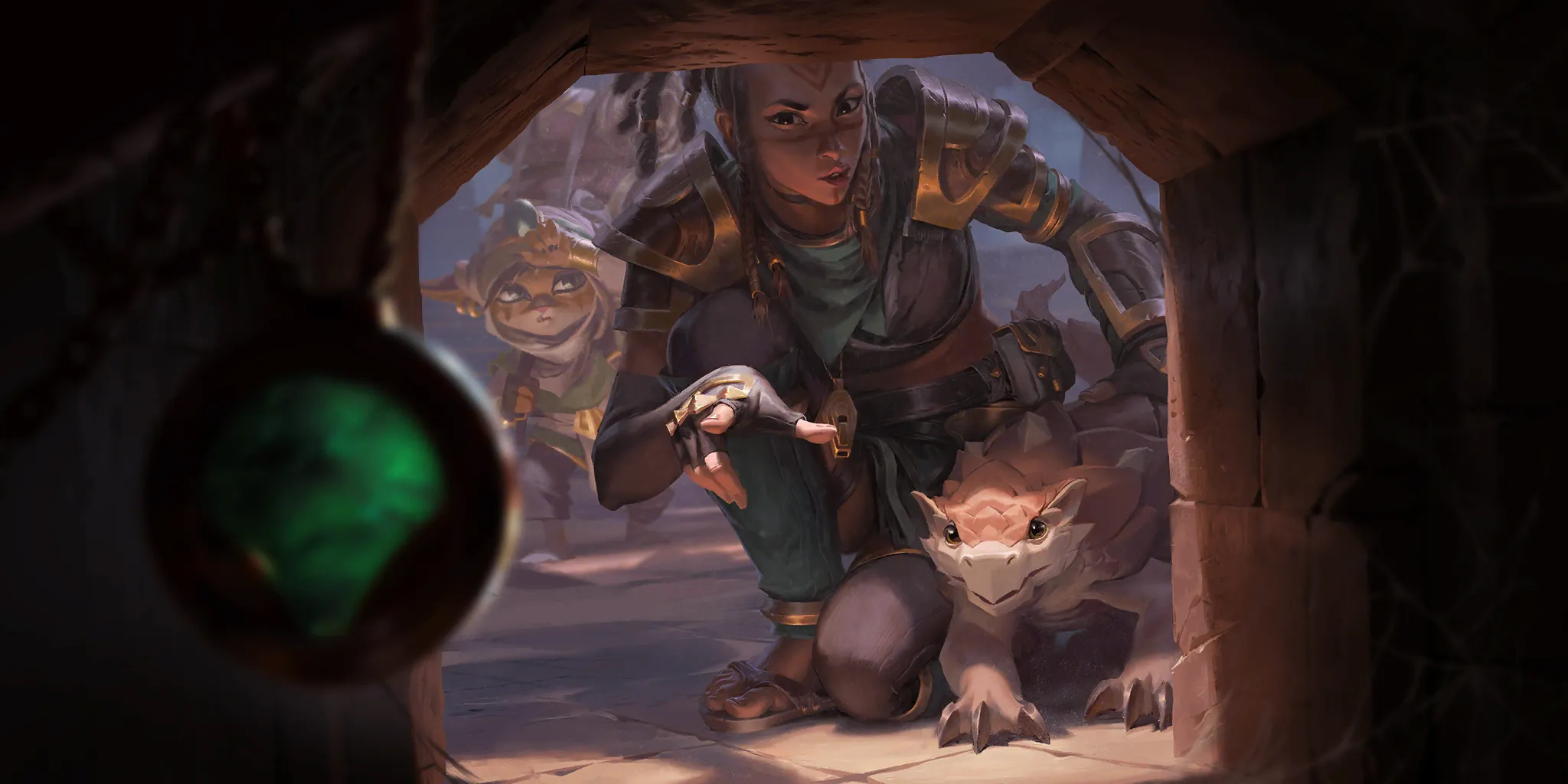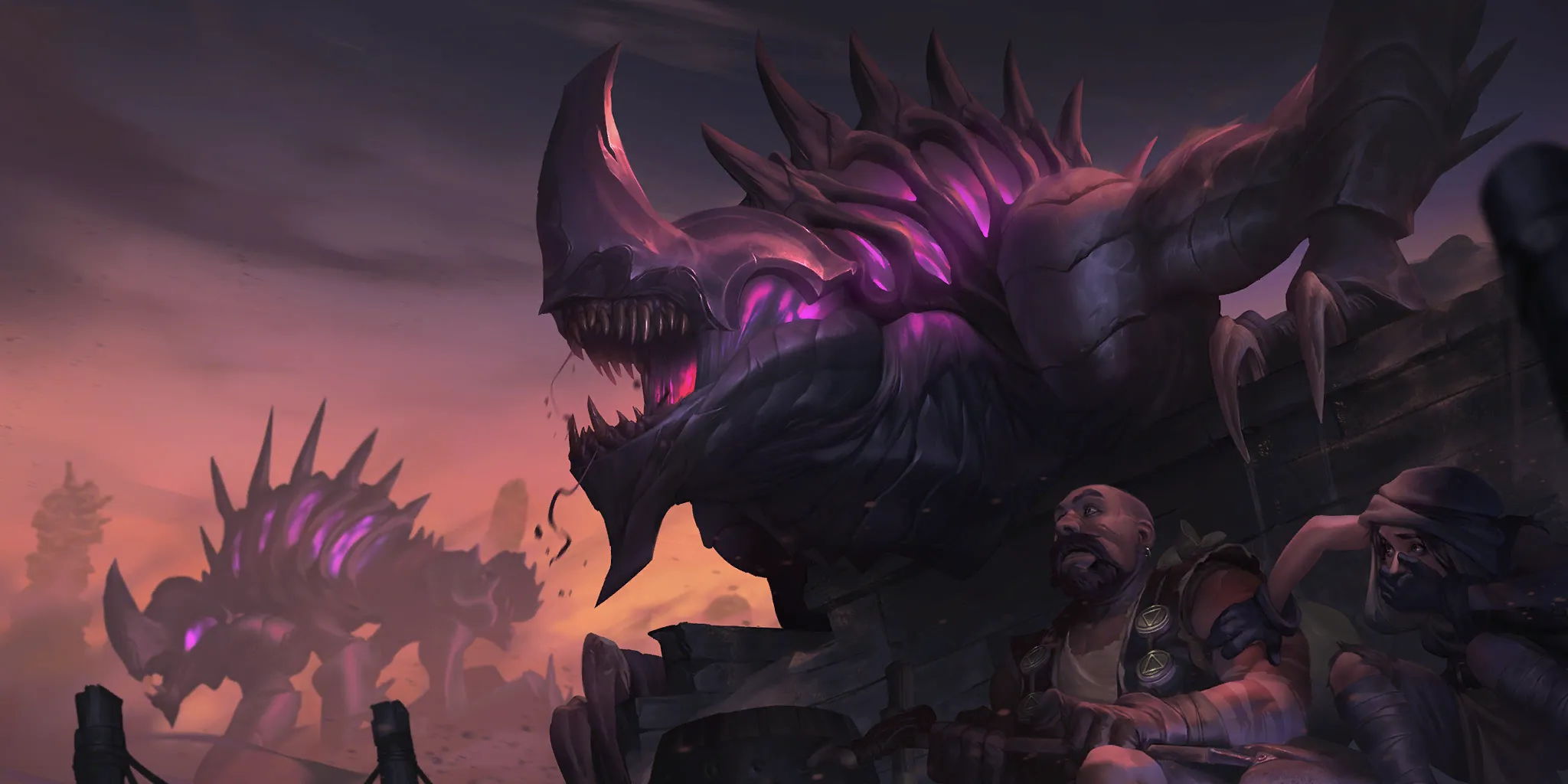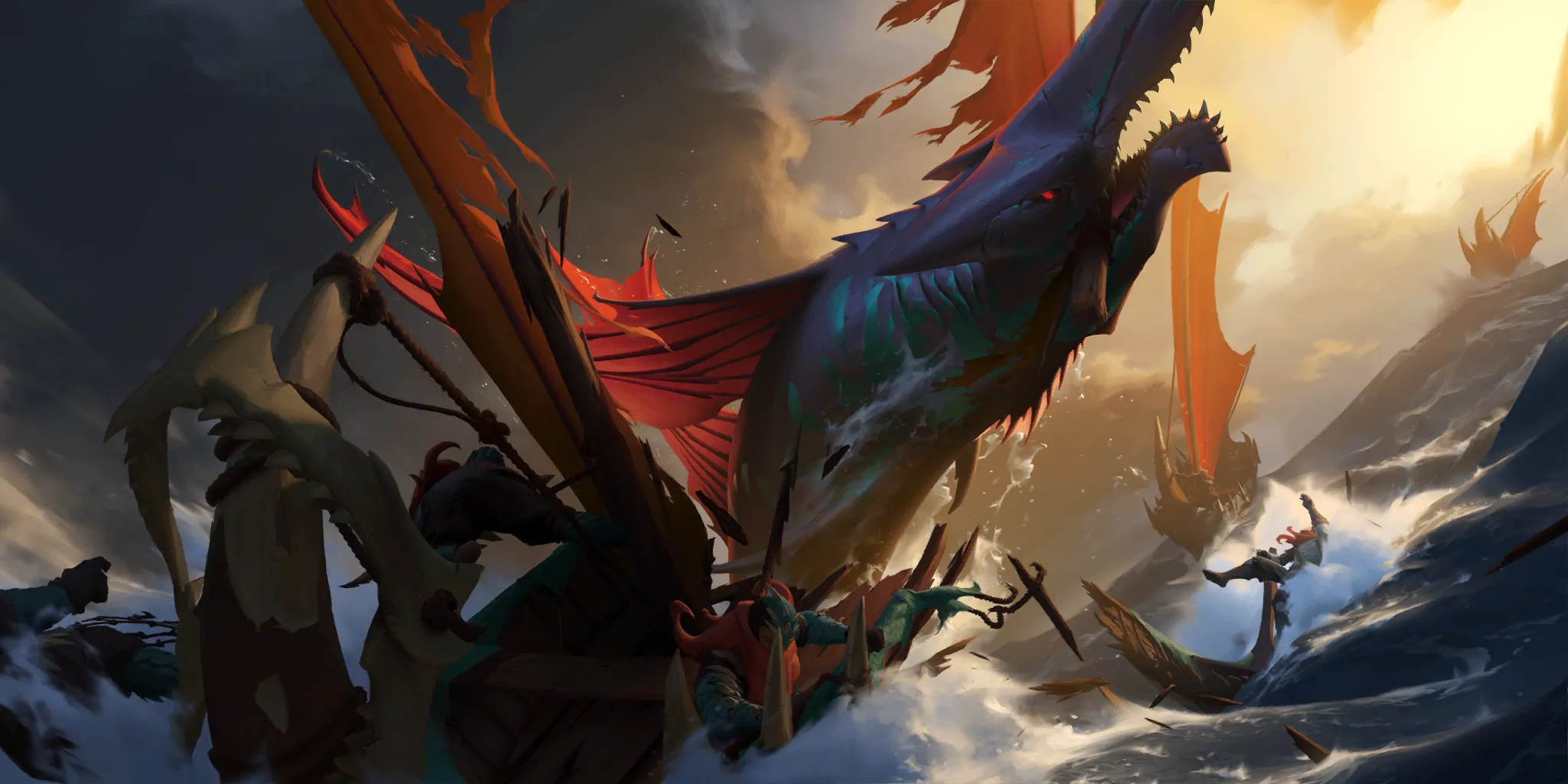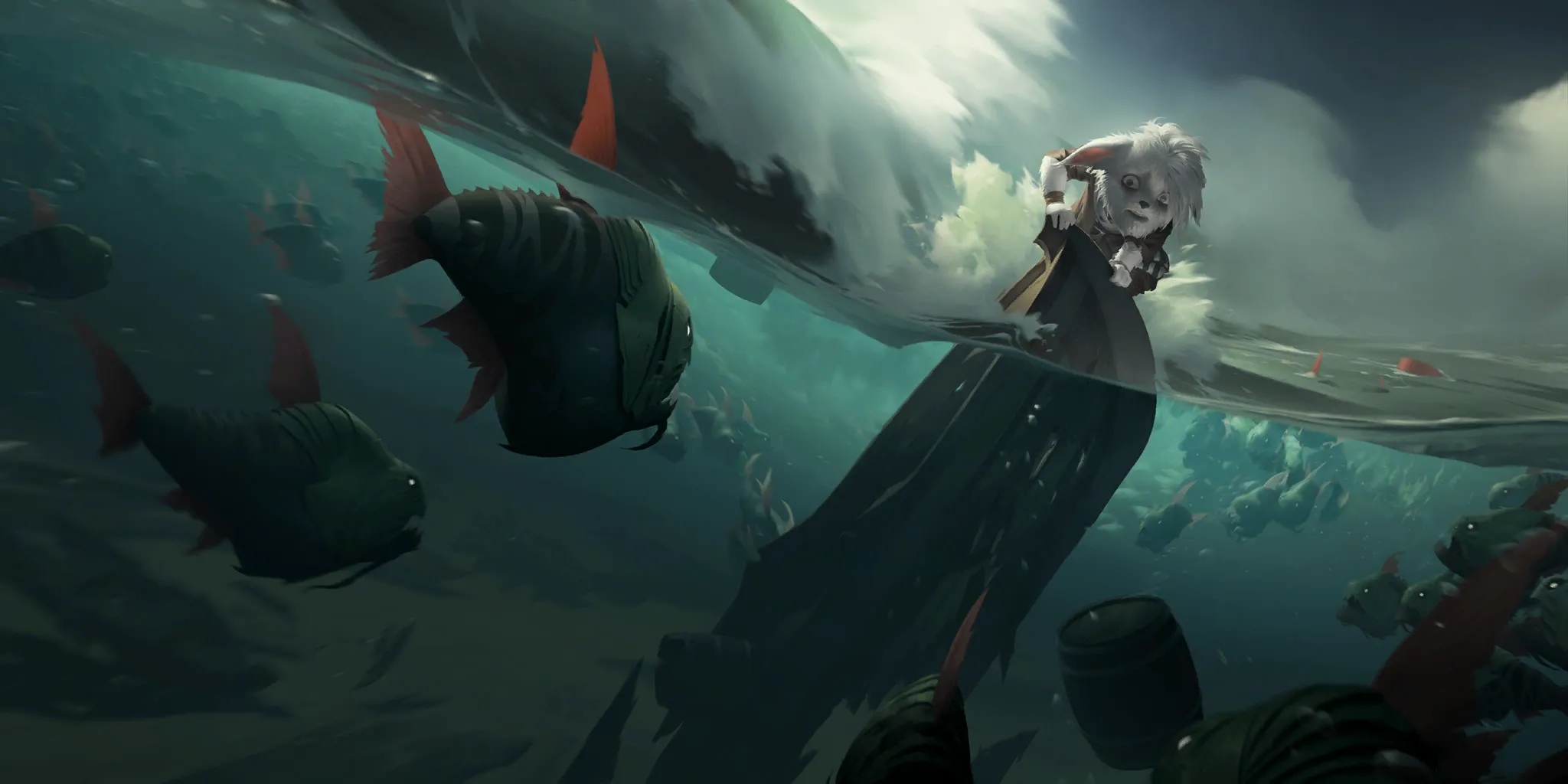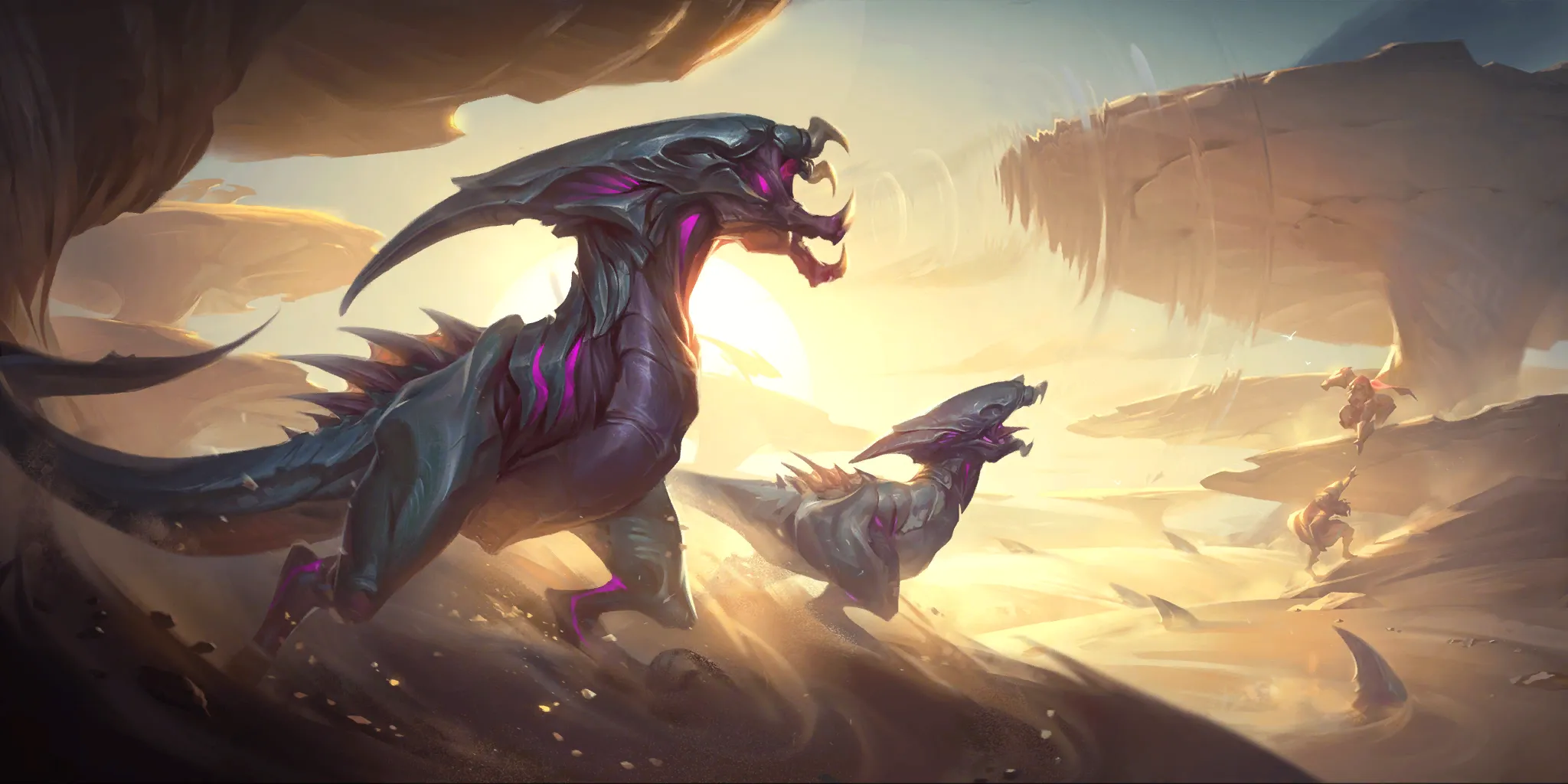 Xerxa'Reth, The Undertitan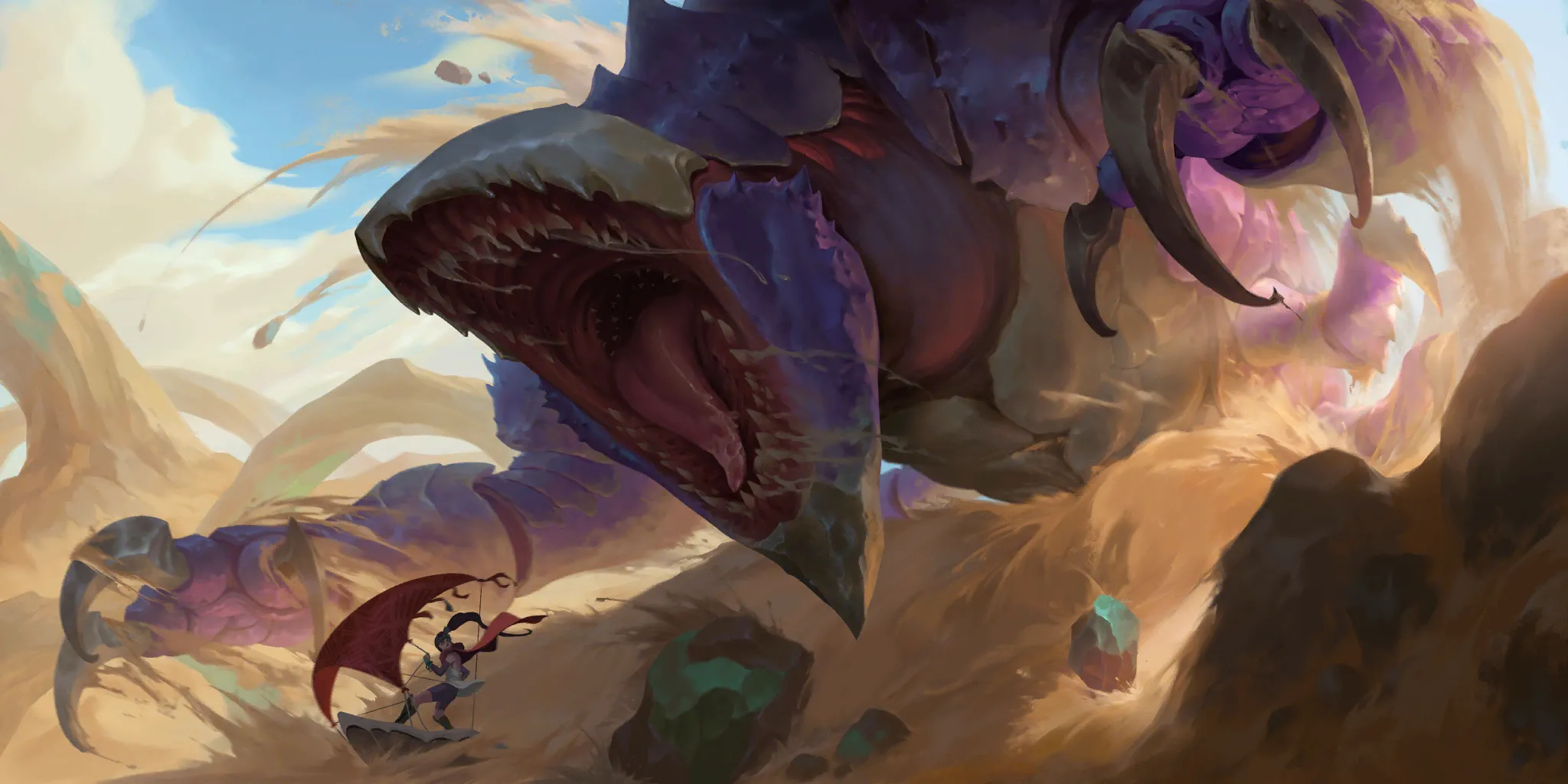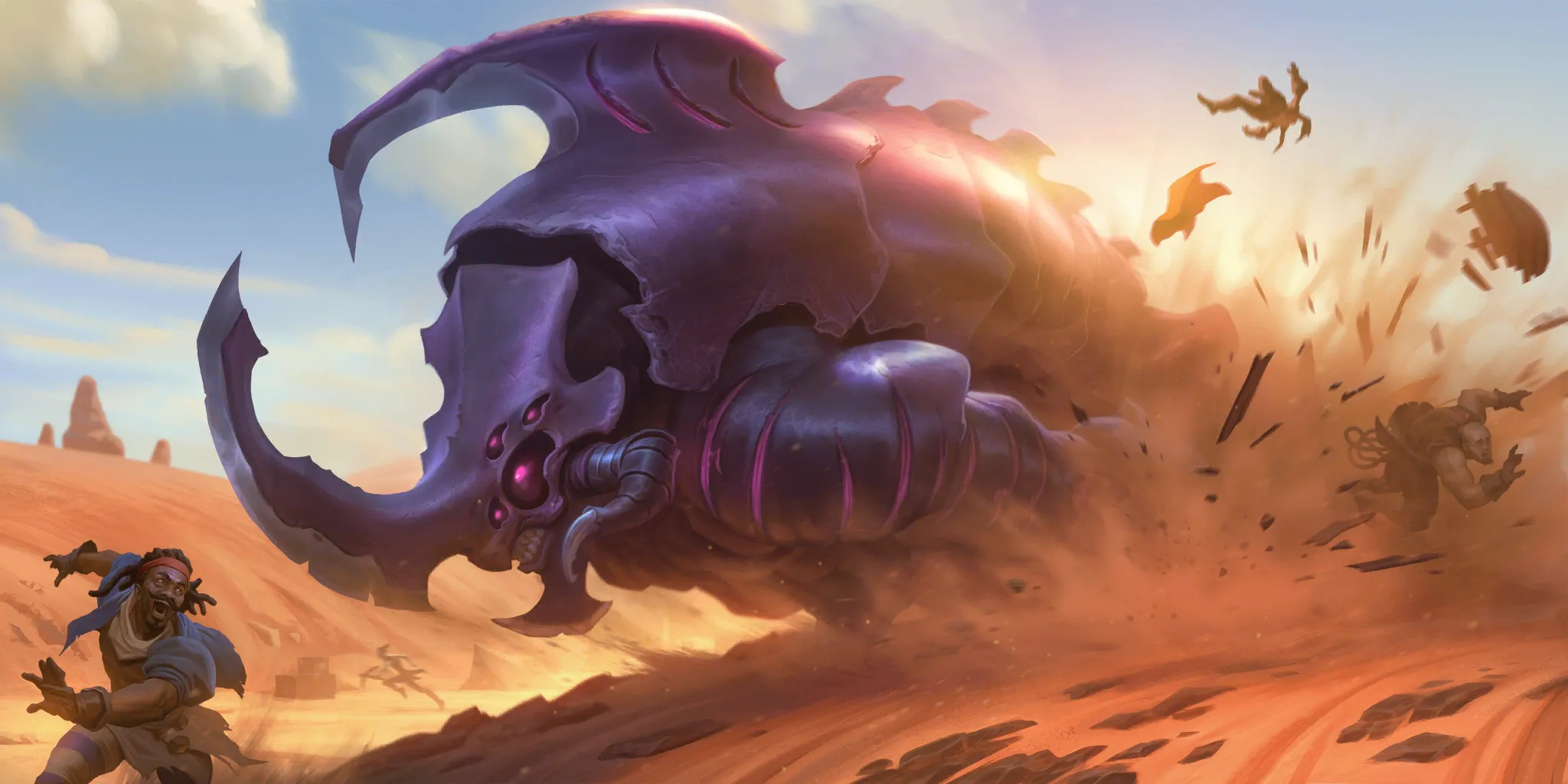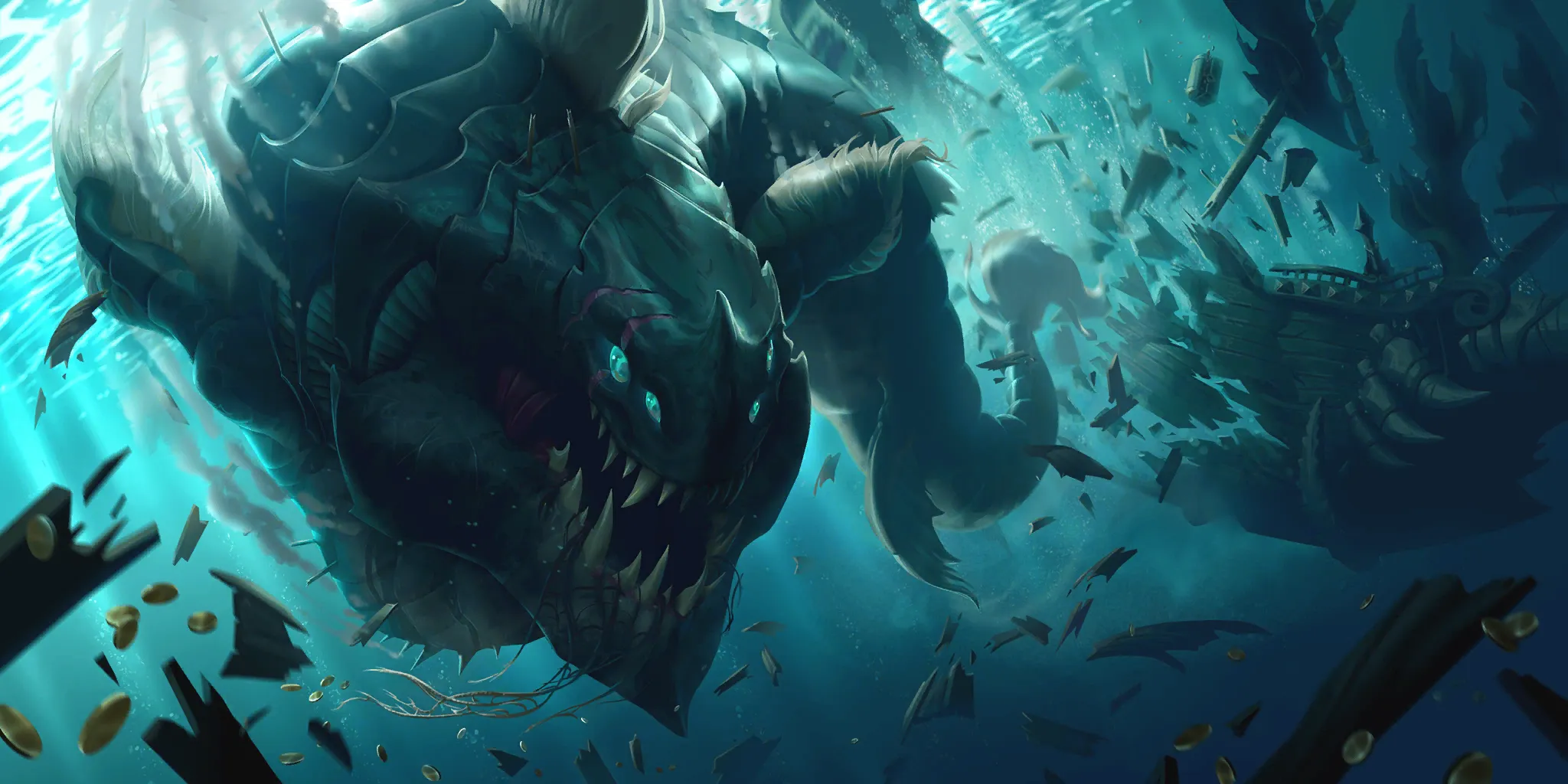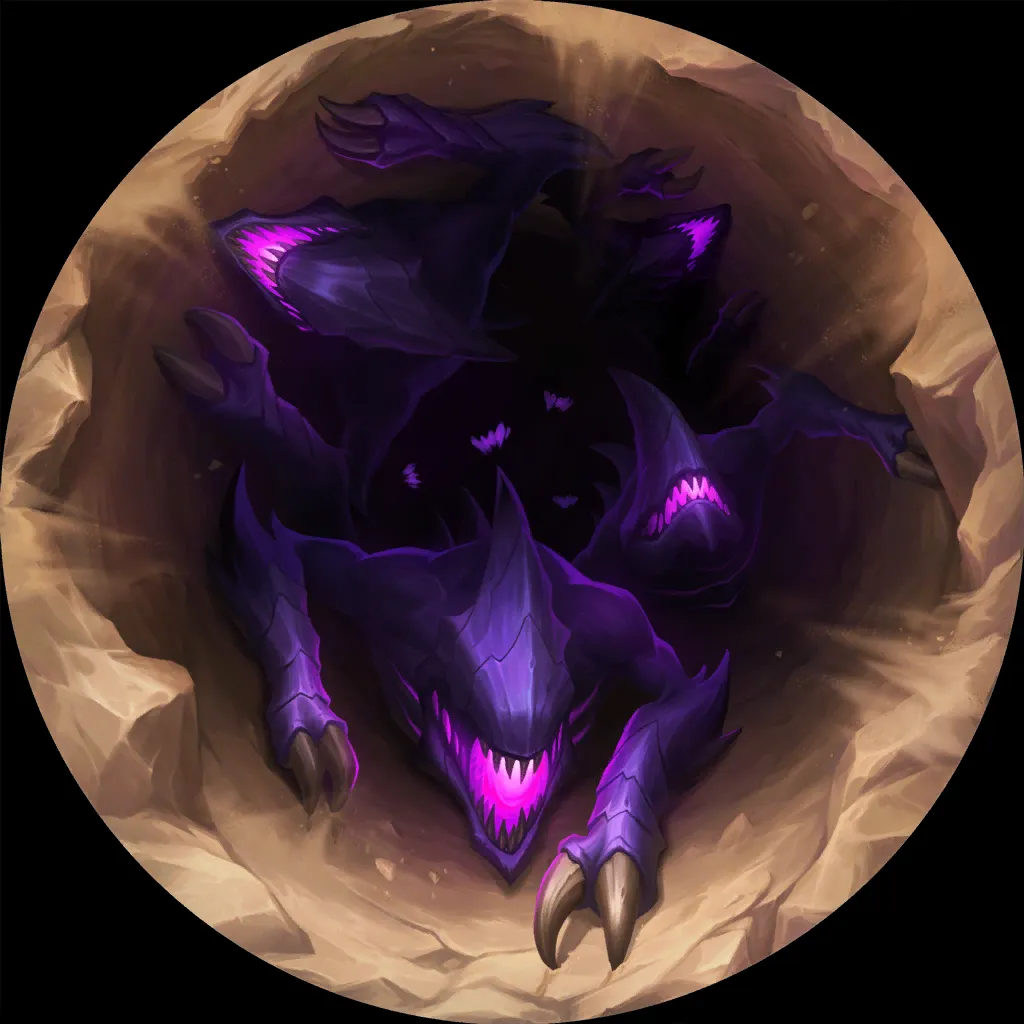 ---
Your Mileage May Vary – Fringe LoR Decks
LoR decks with less than 300 games played in the last few days – promising, but too little data to say for sure!
---
Taric Poppy Demacia
Quite the old concept (and one of the best LoR decks at some point) doing terrifically well in the fringes. No new toys to play with, but if it's a brew you haven't tried yet, or if you are relatively new to the game, Taric Poppy goes for an approach that is not seen too much today.
6
3
8
23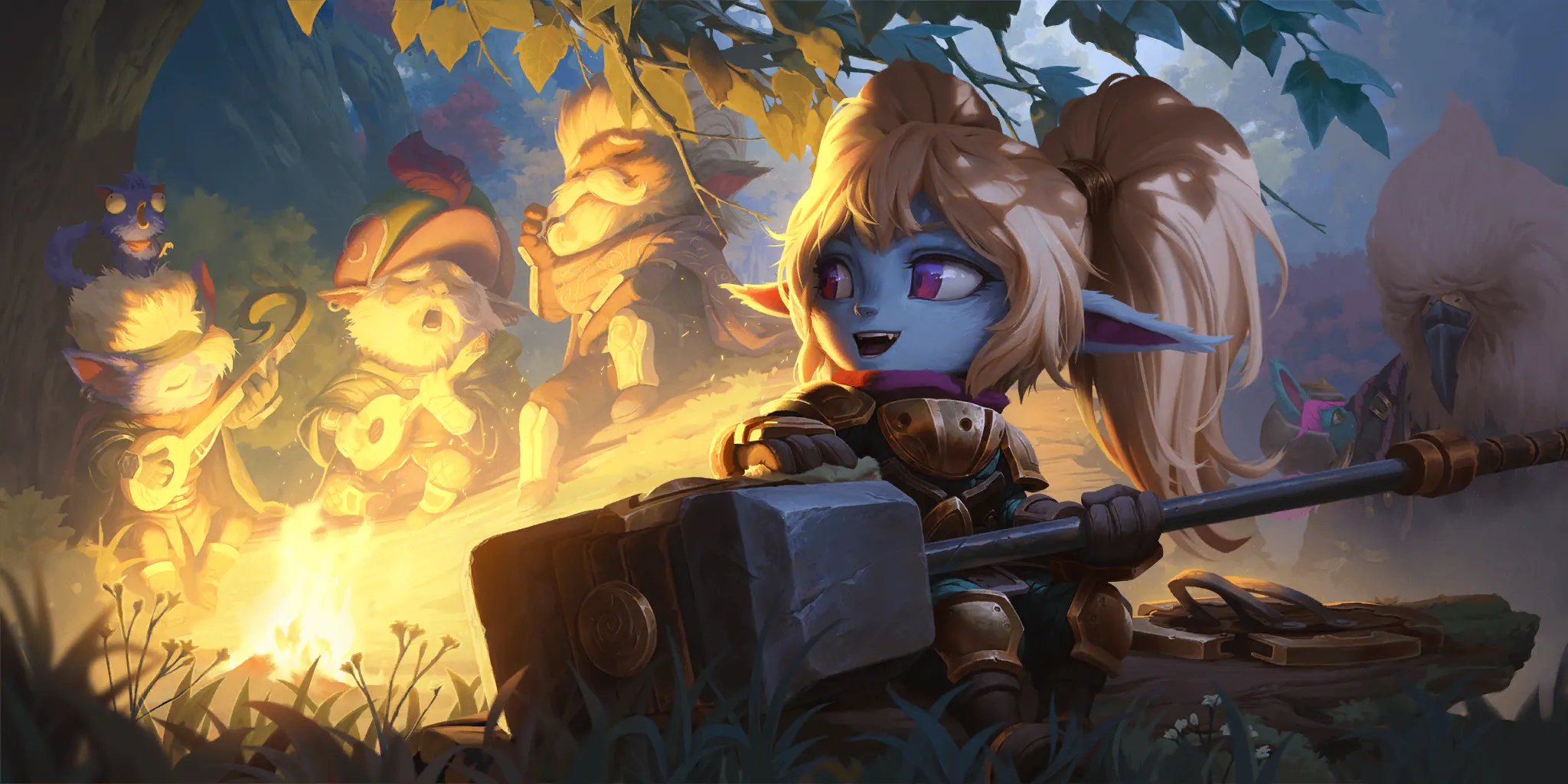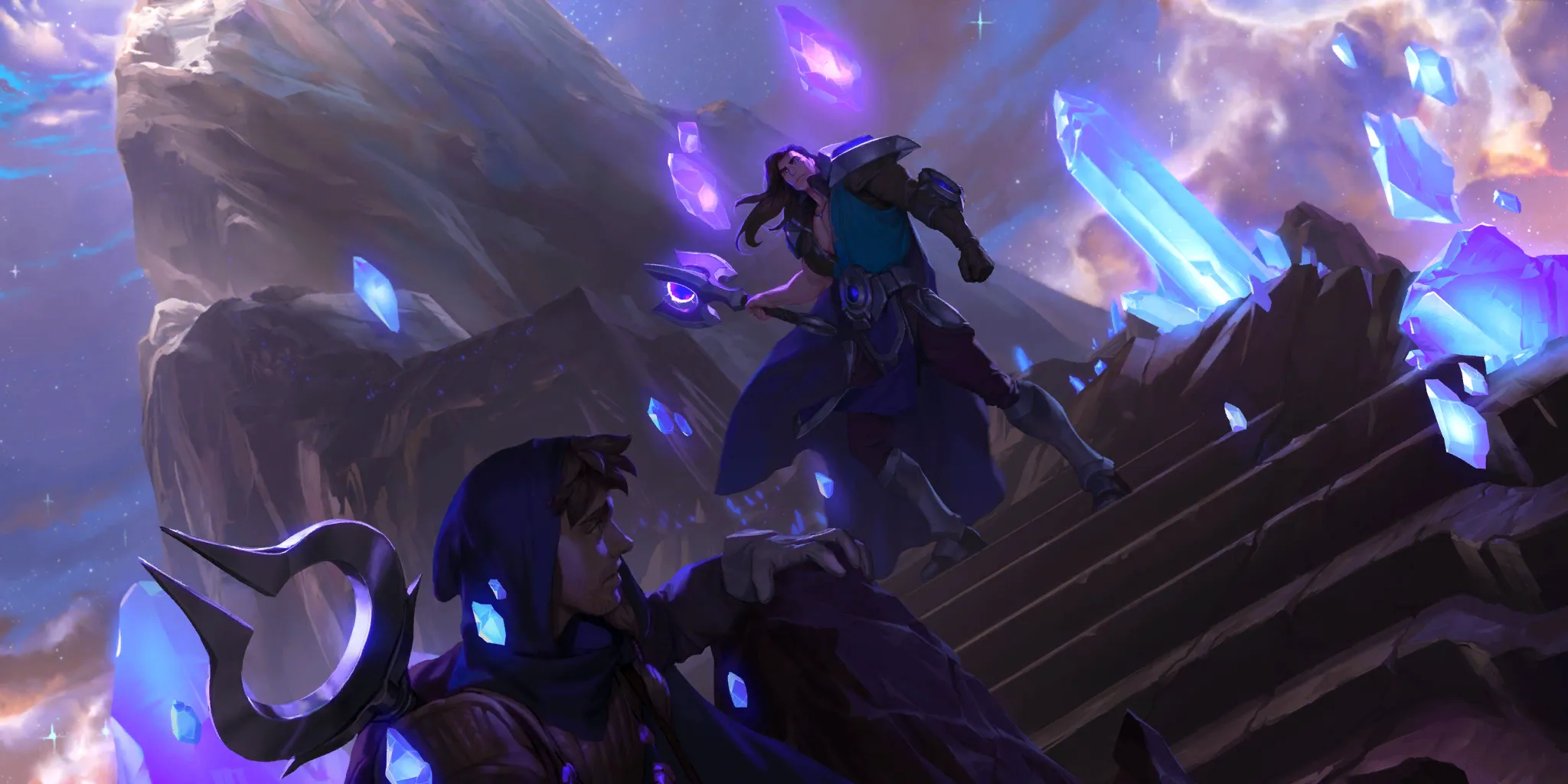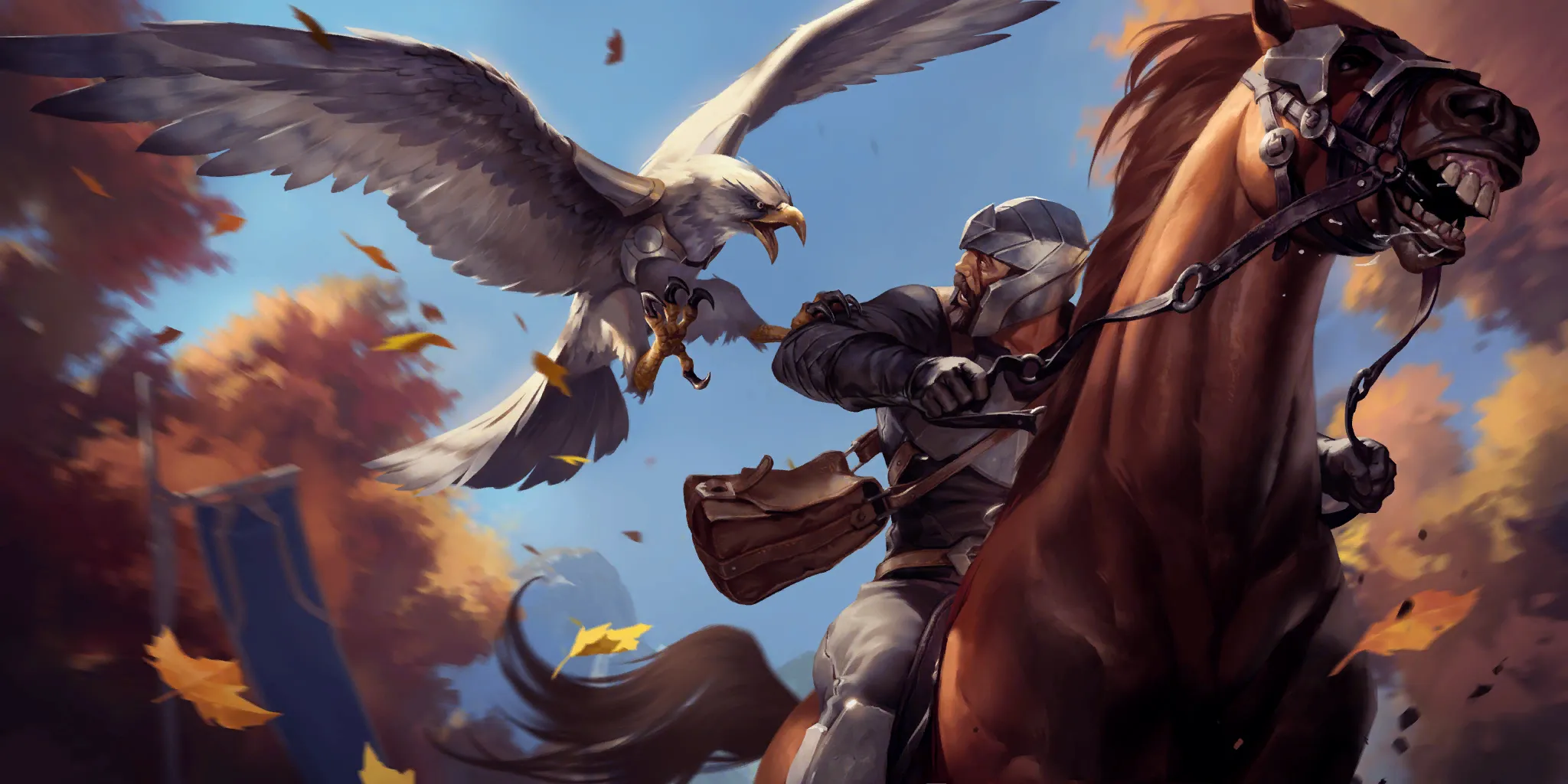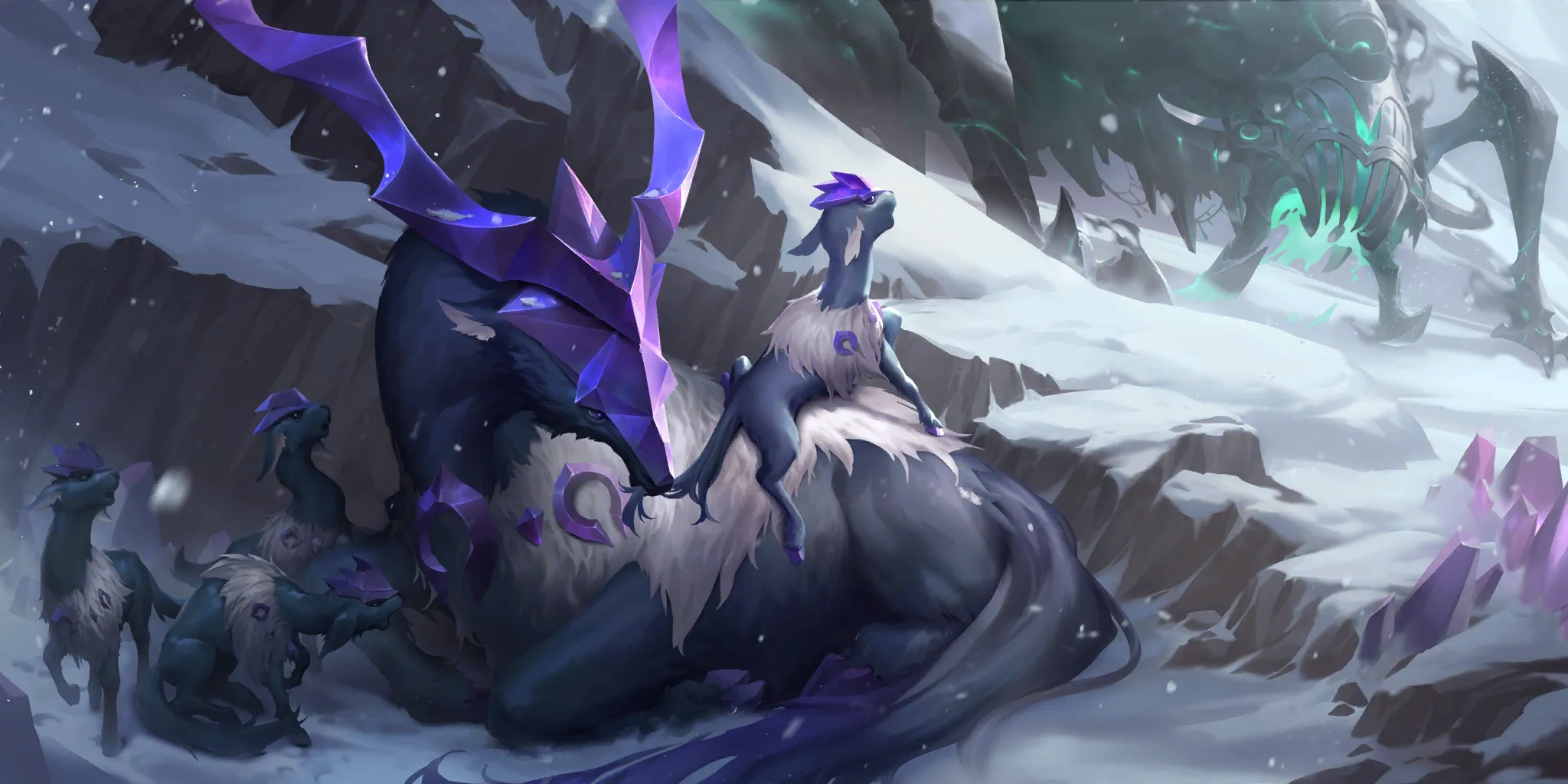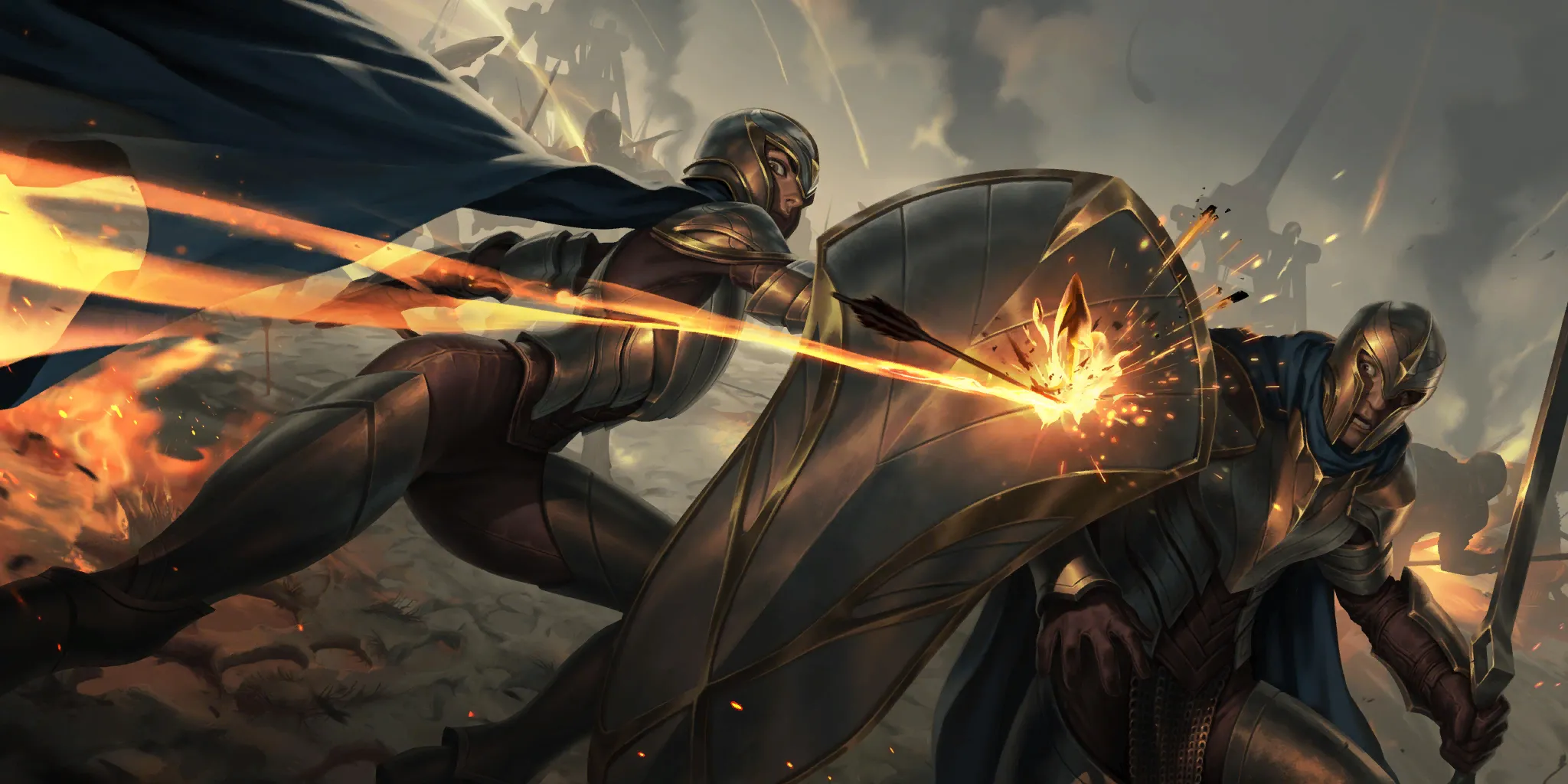 Esmus, Breath of the World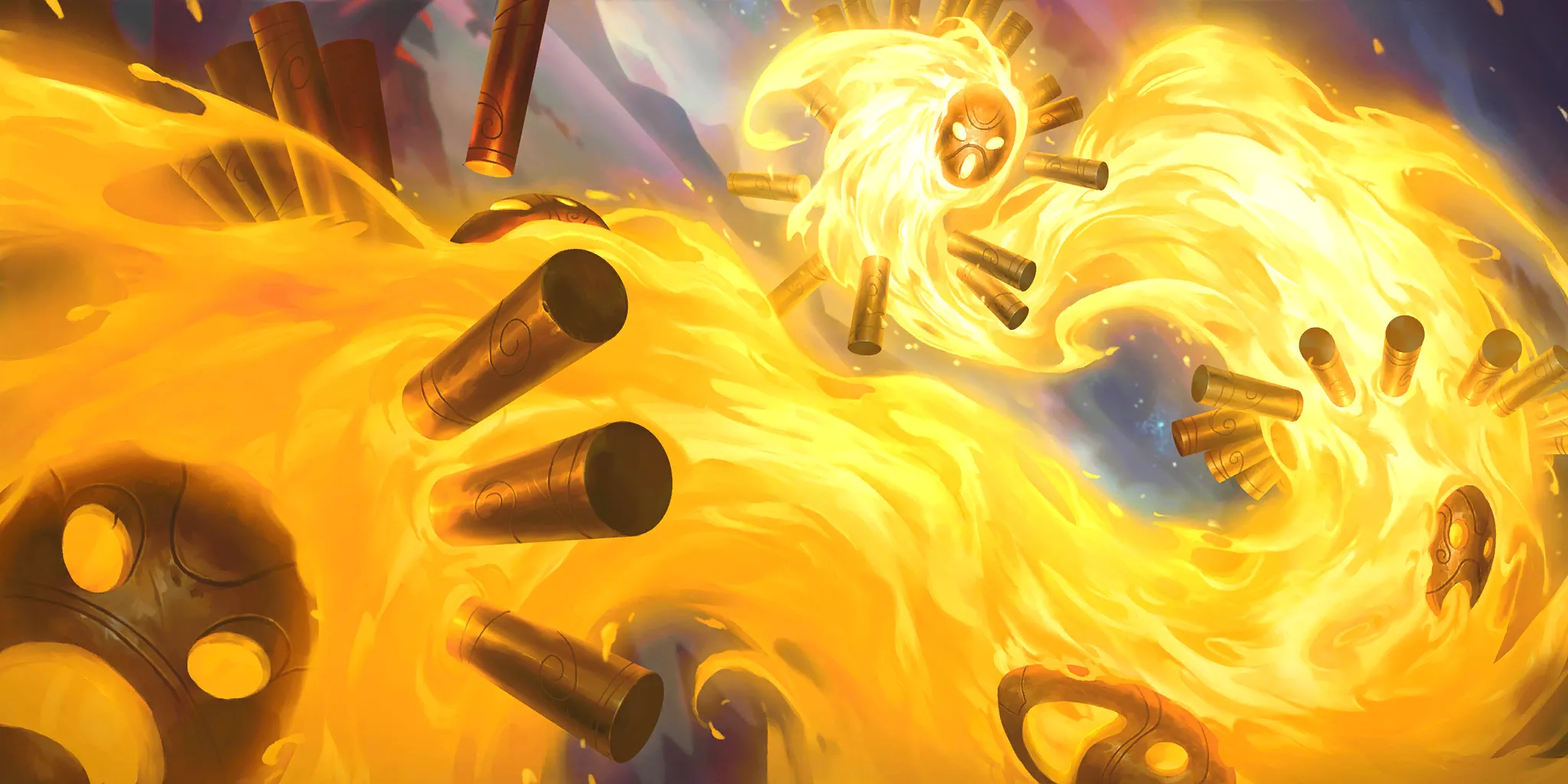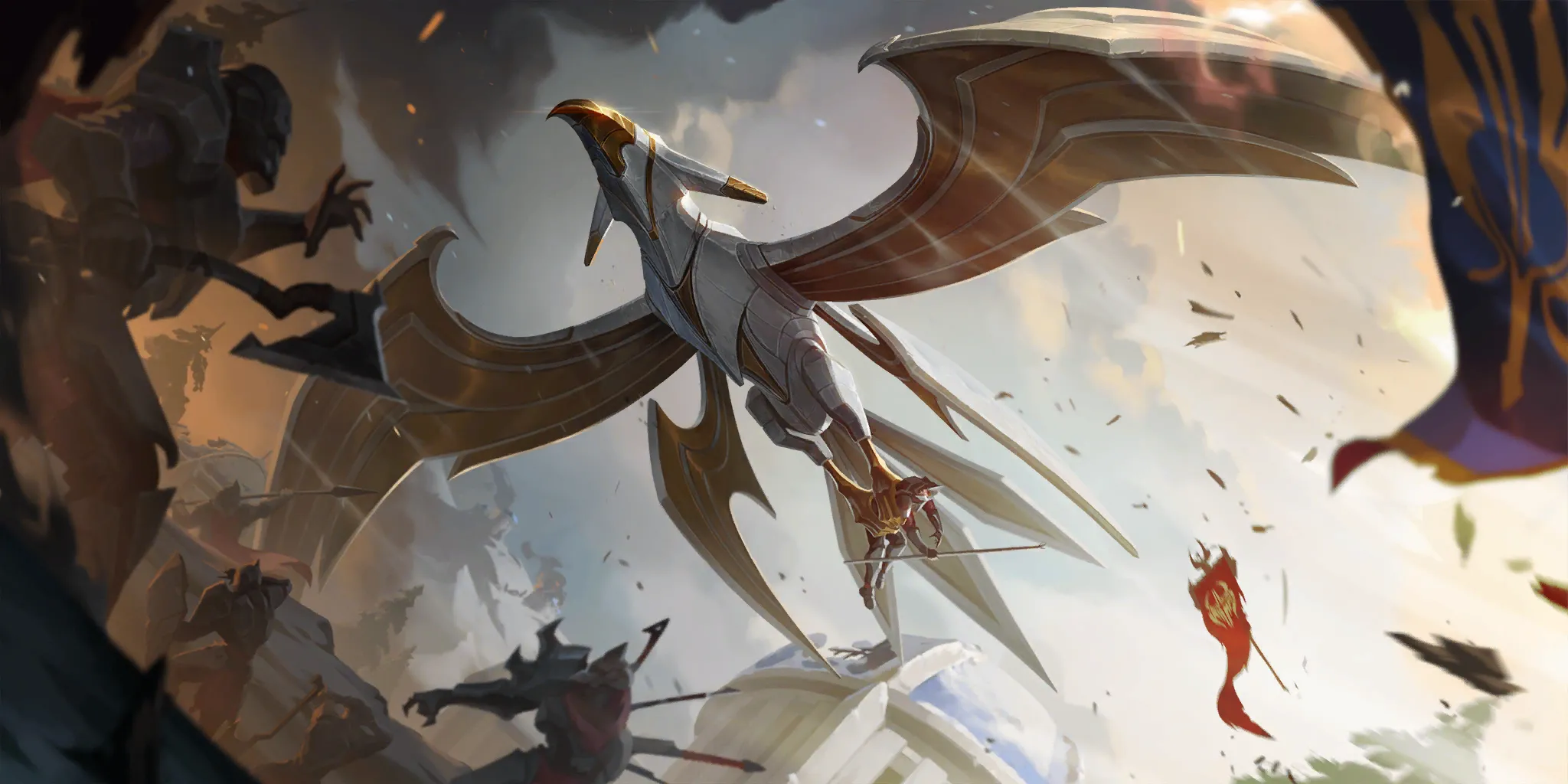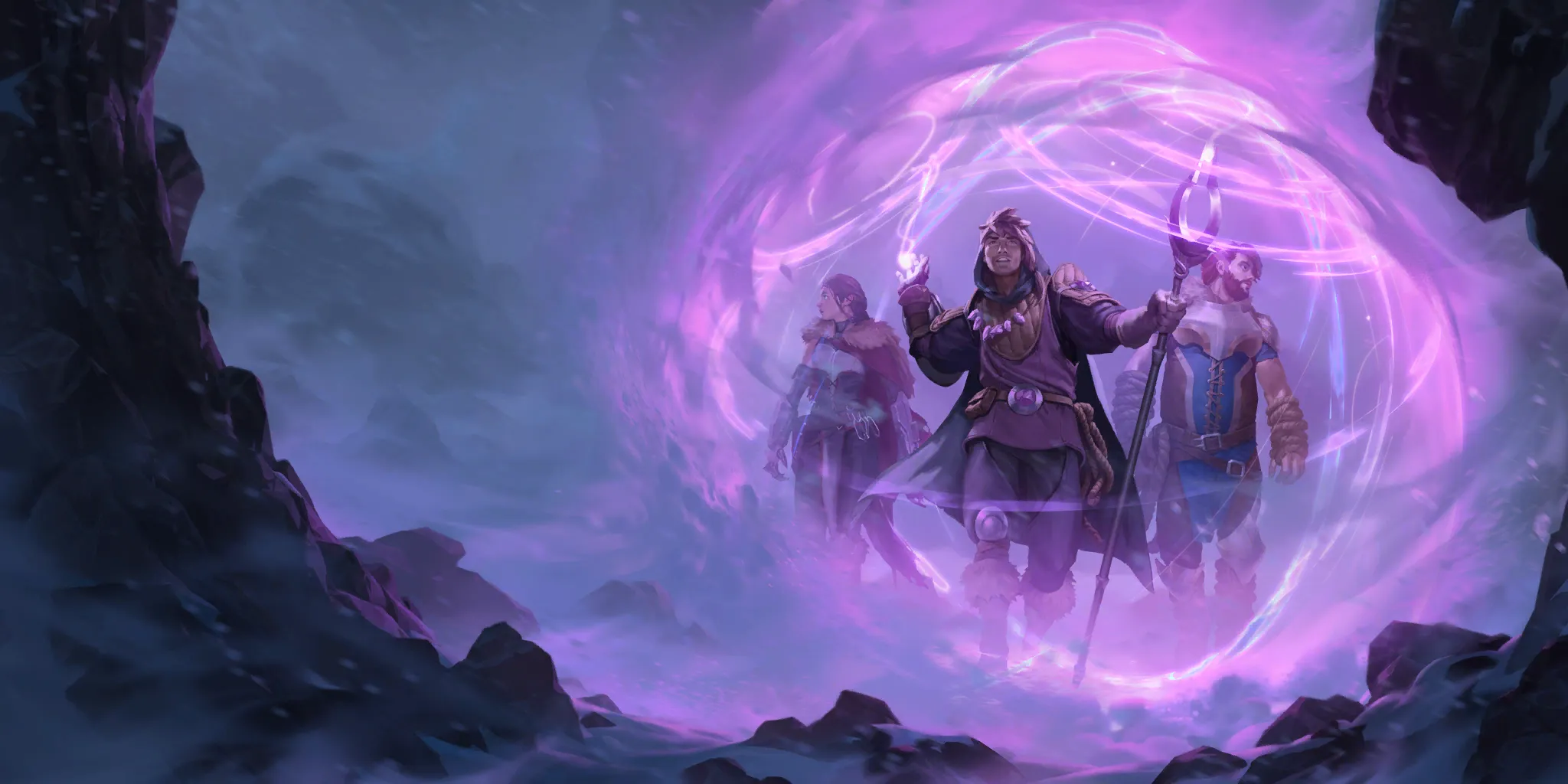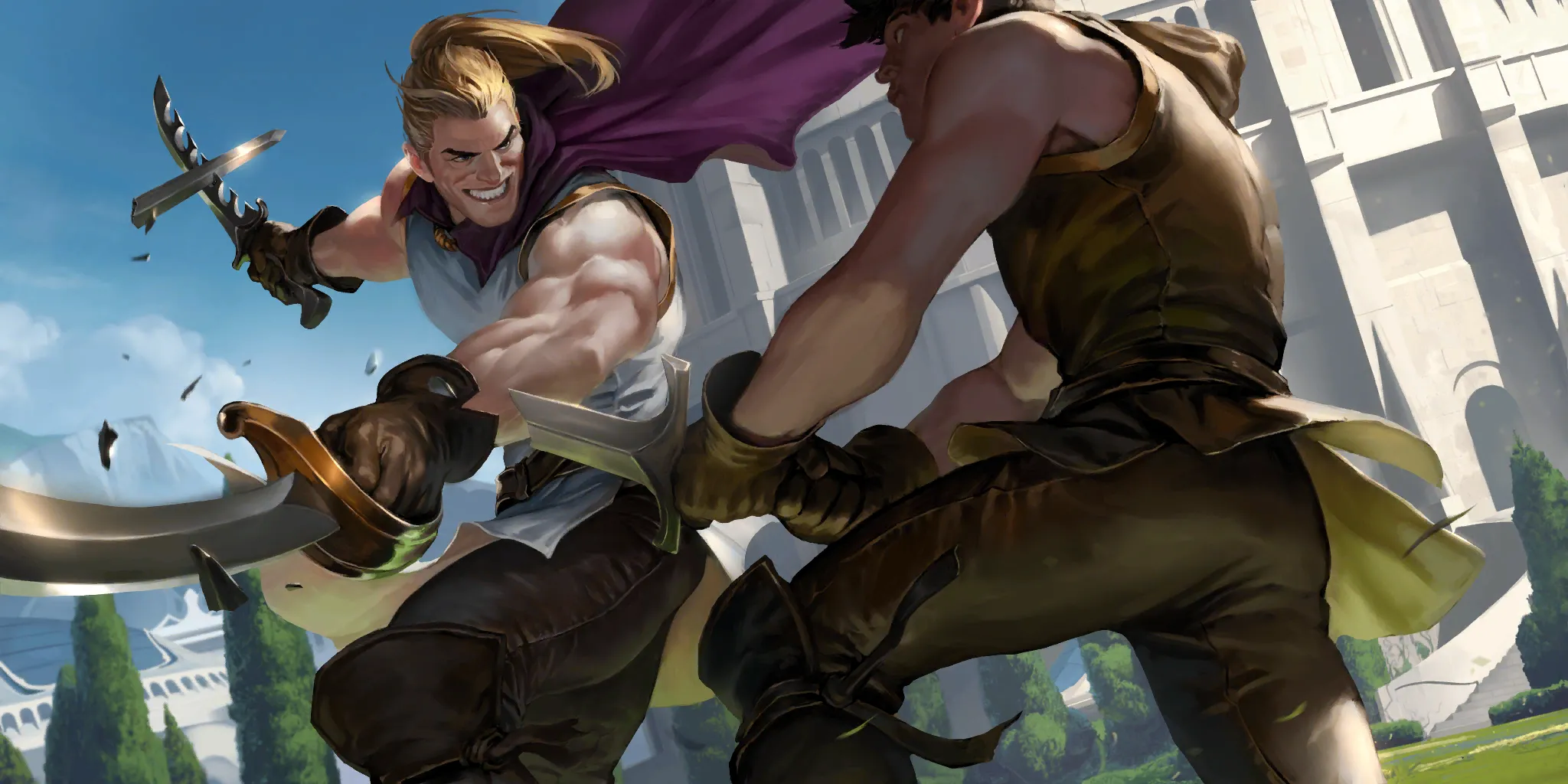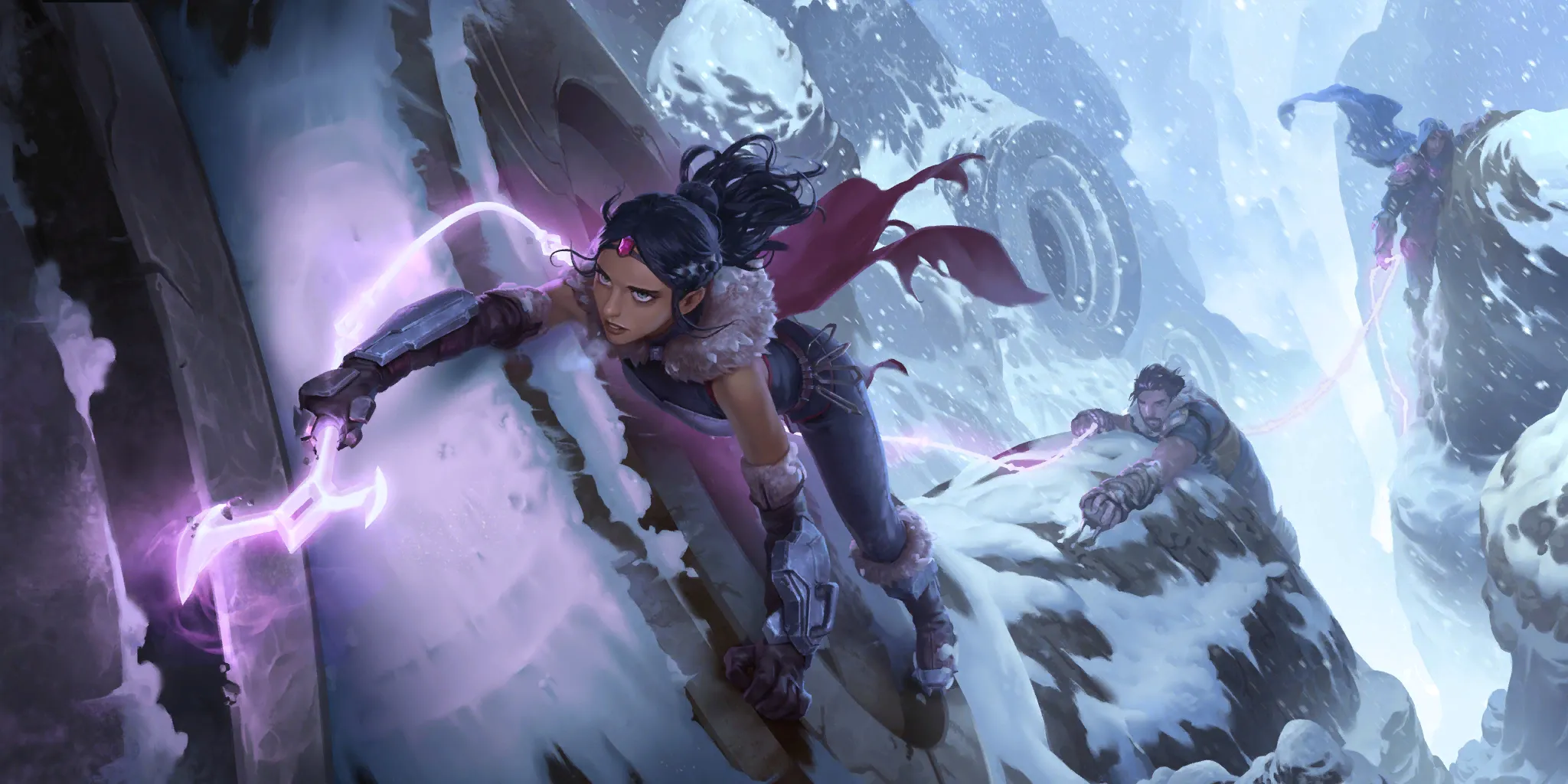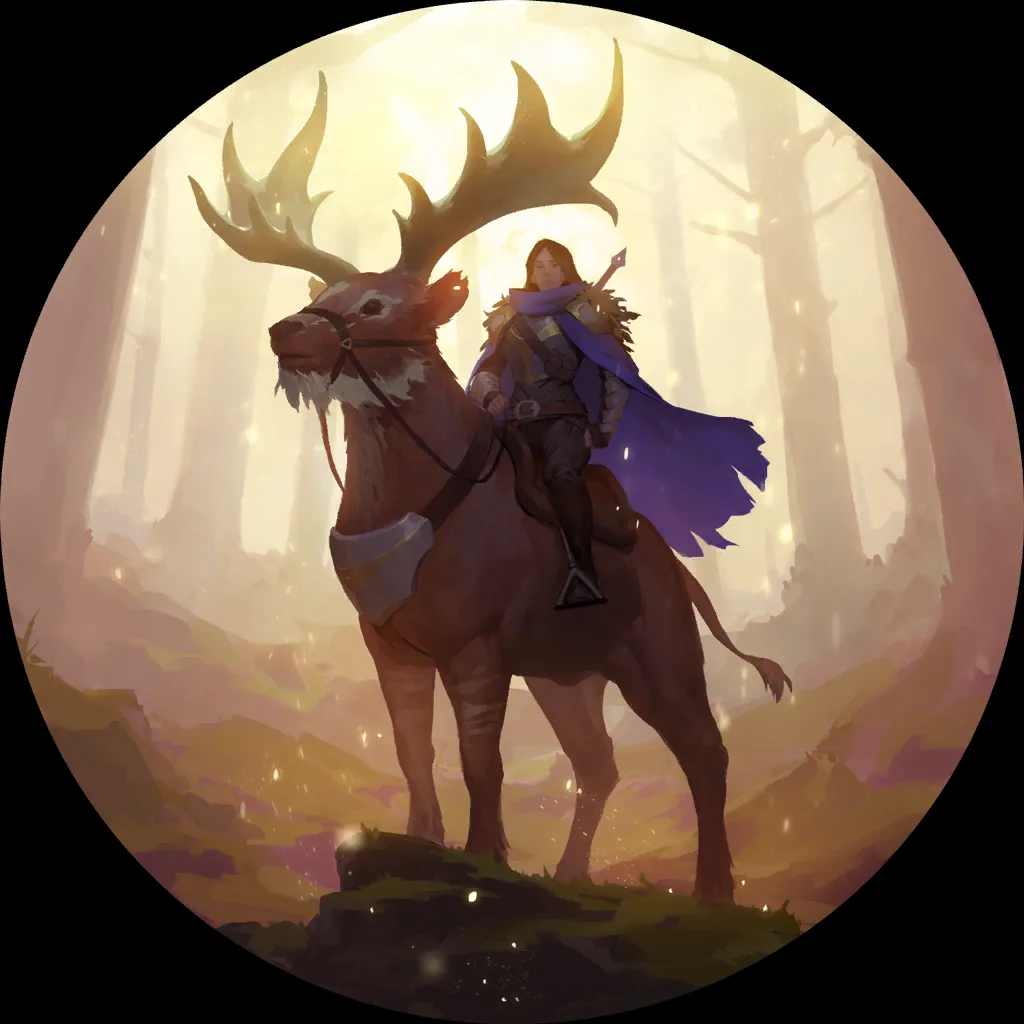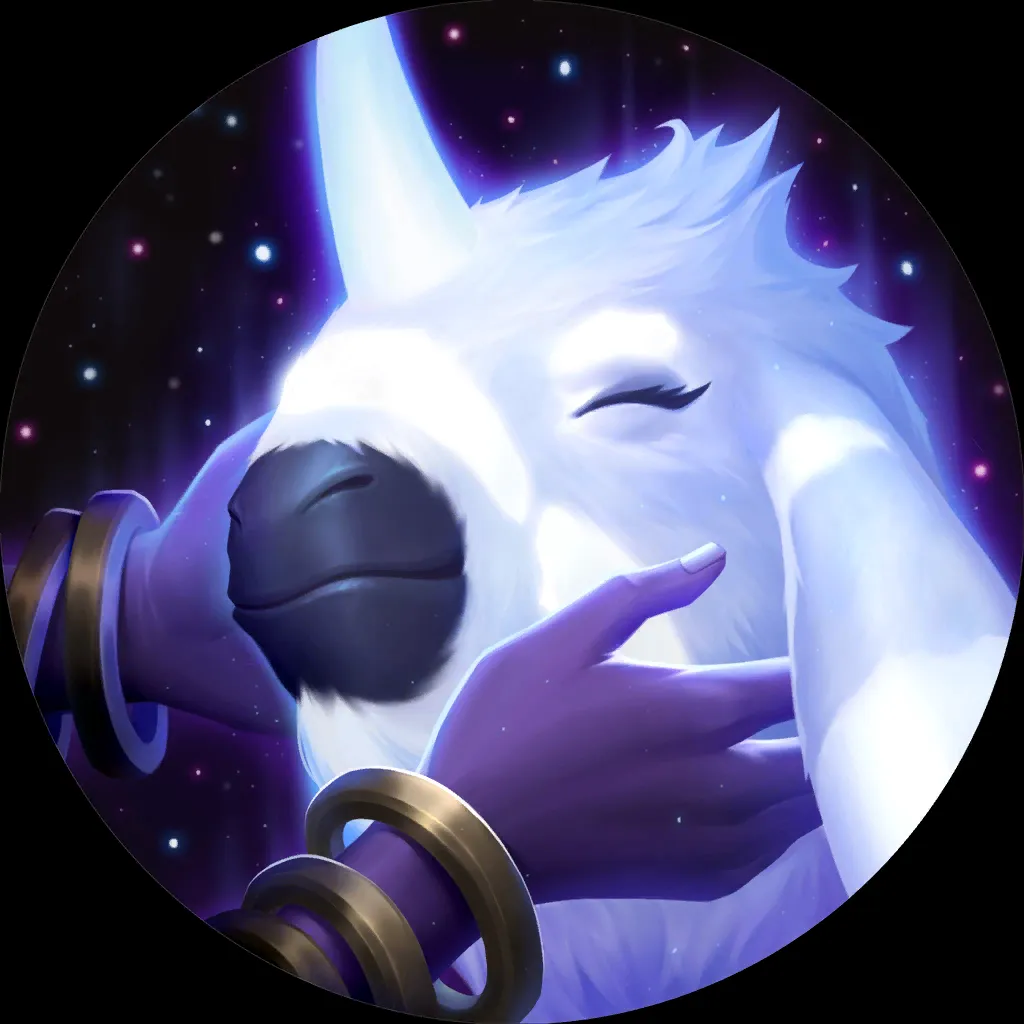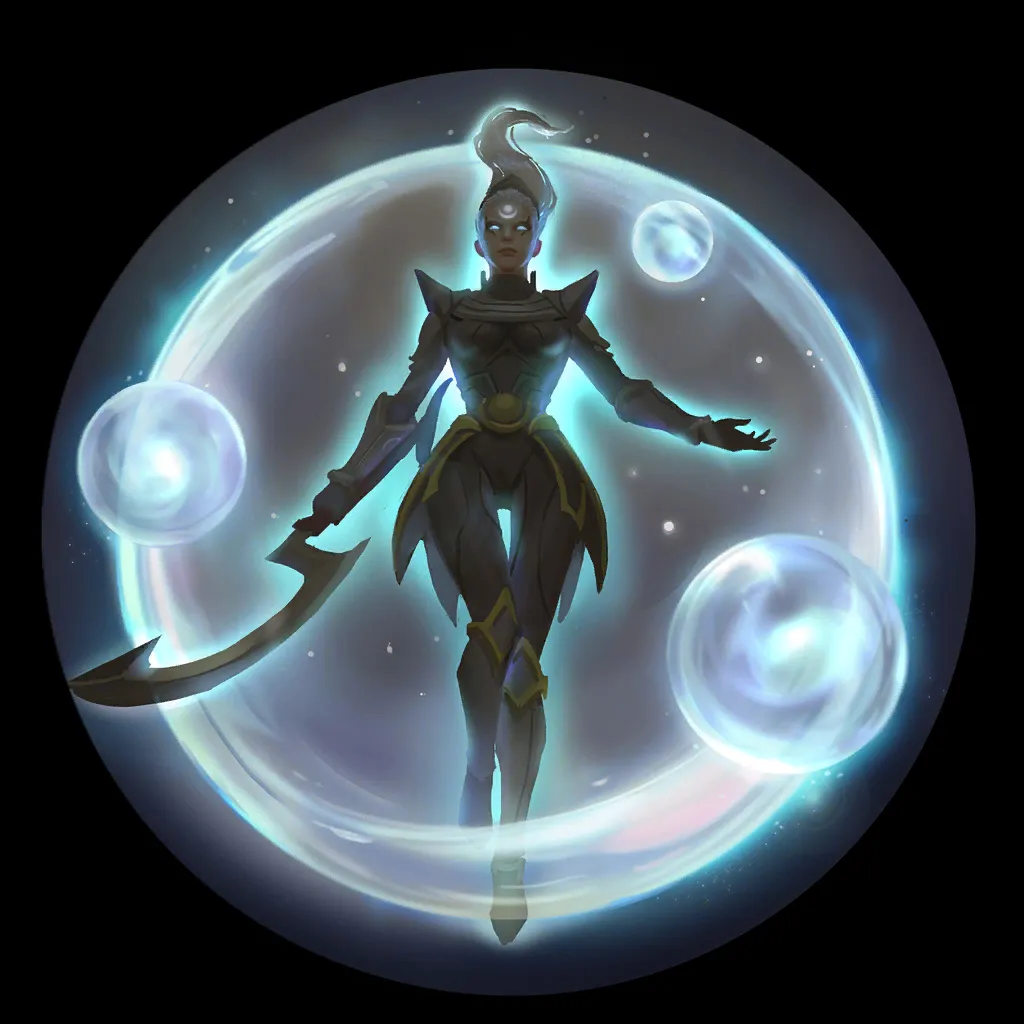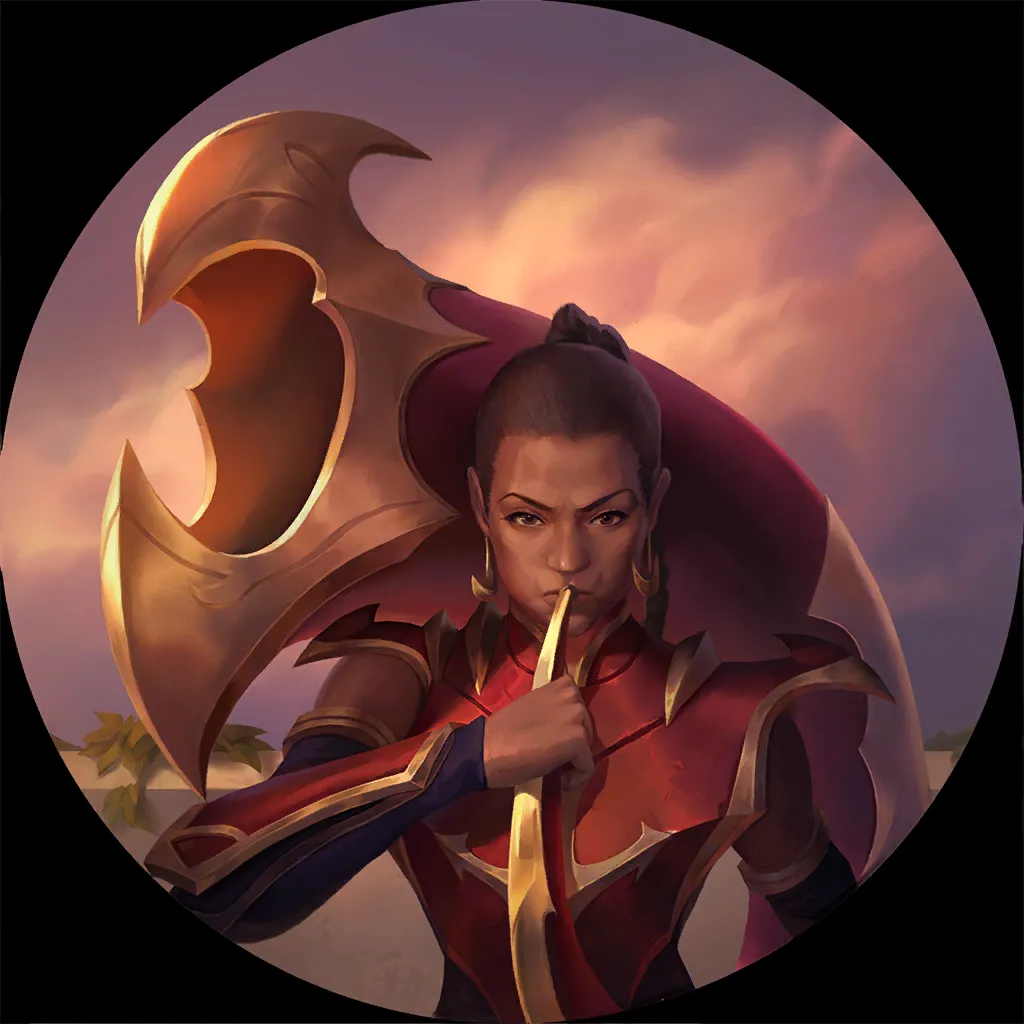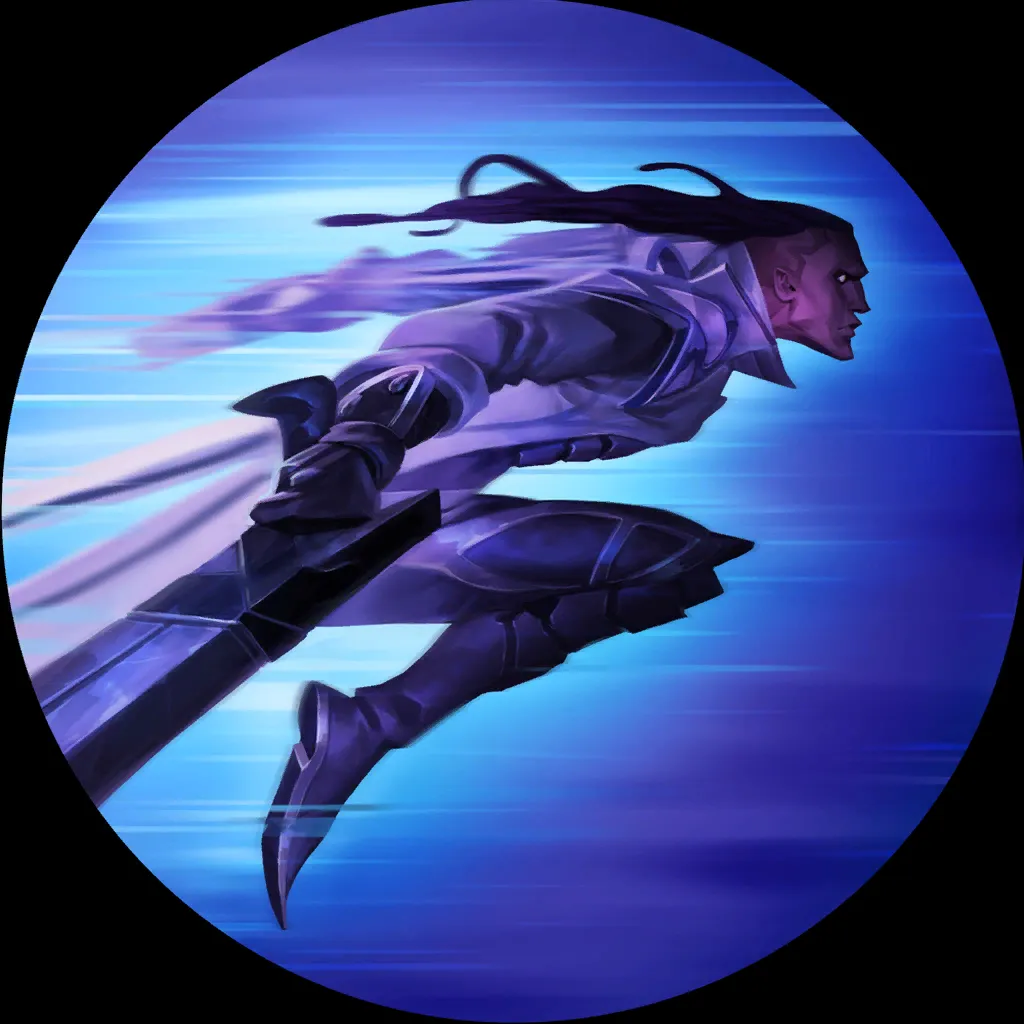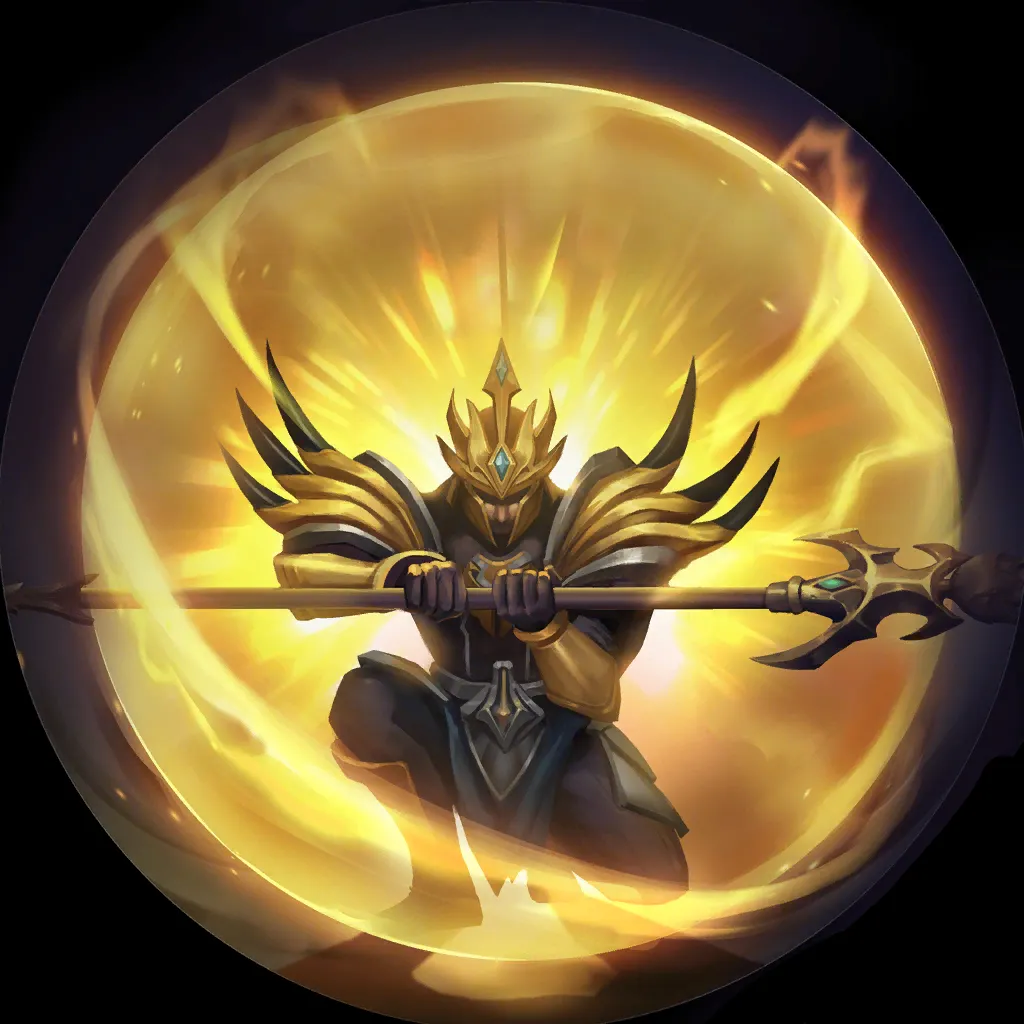 ---
Undying Kindred Viego Ionia
Last Sunday we saw the Shurima version, featuring Nasus, doing very well – today it is the Ionia version that's punching at 53% in 200+ games.
6
7
10
17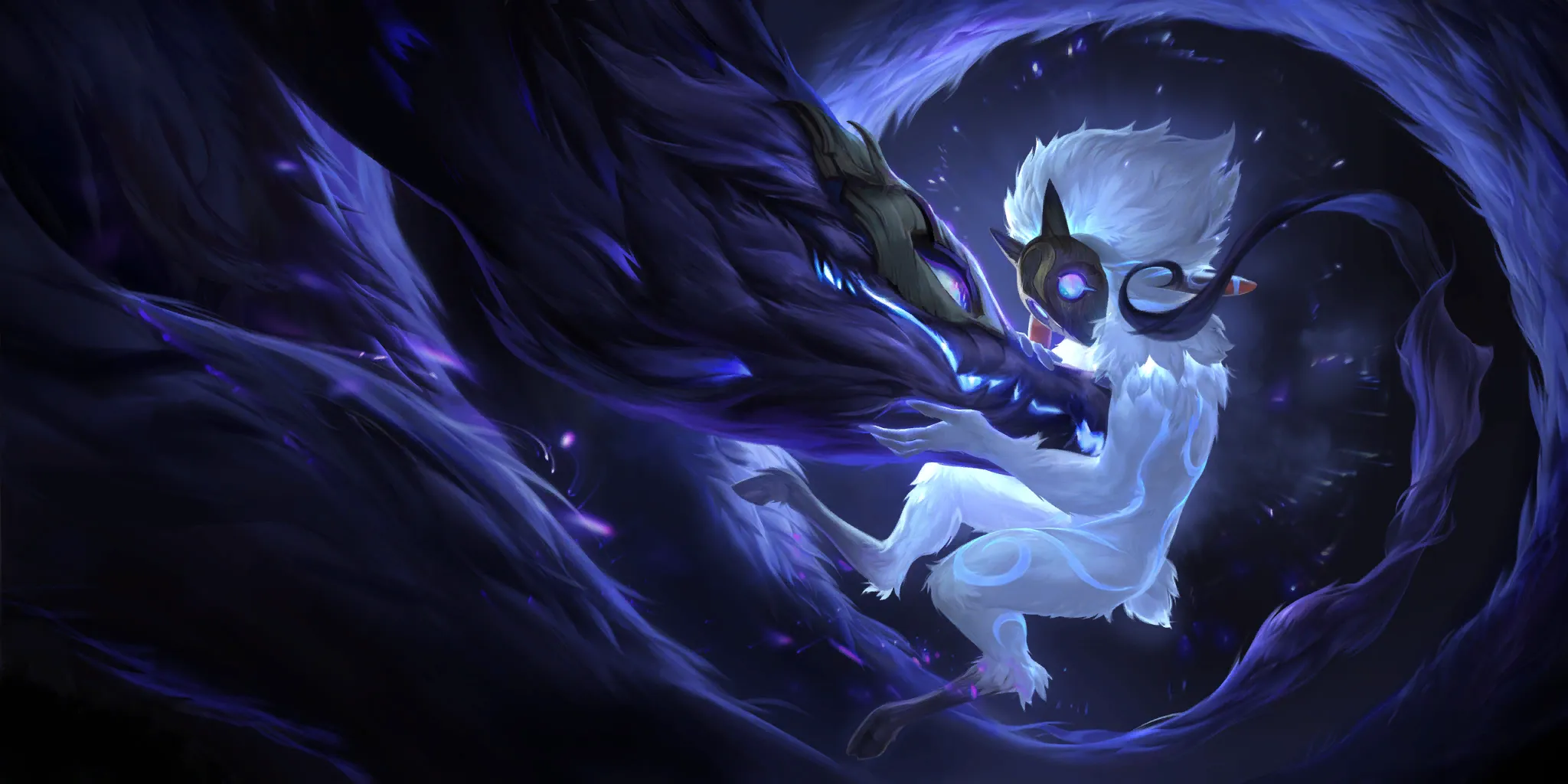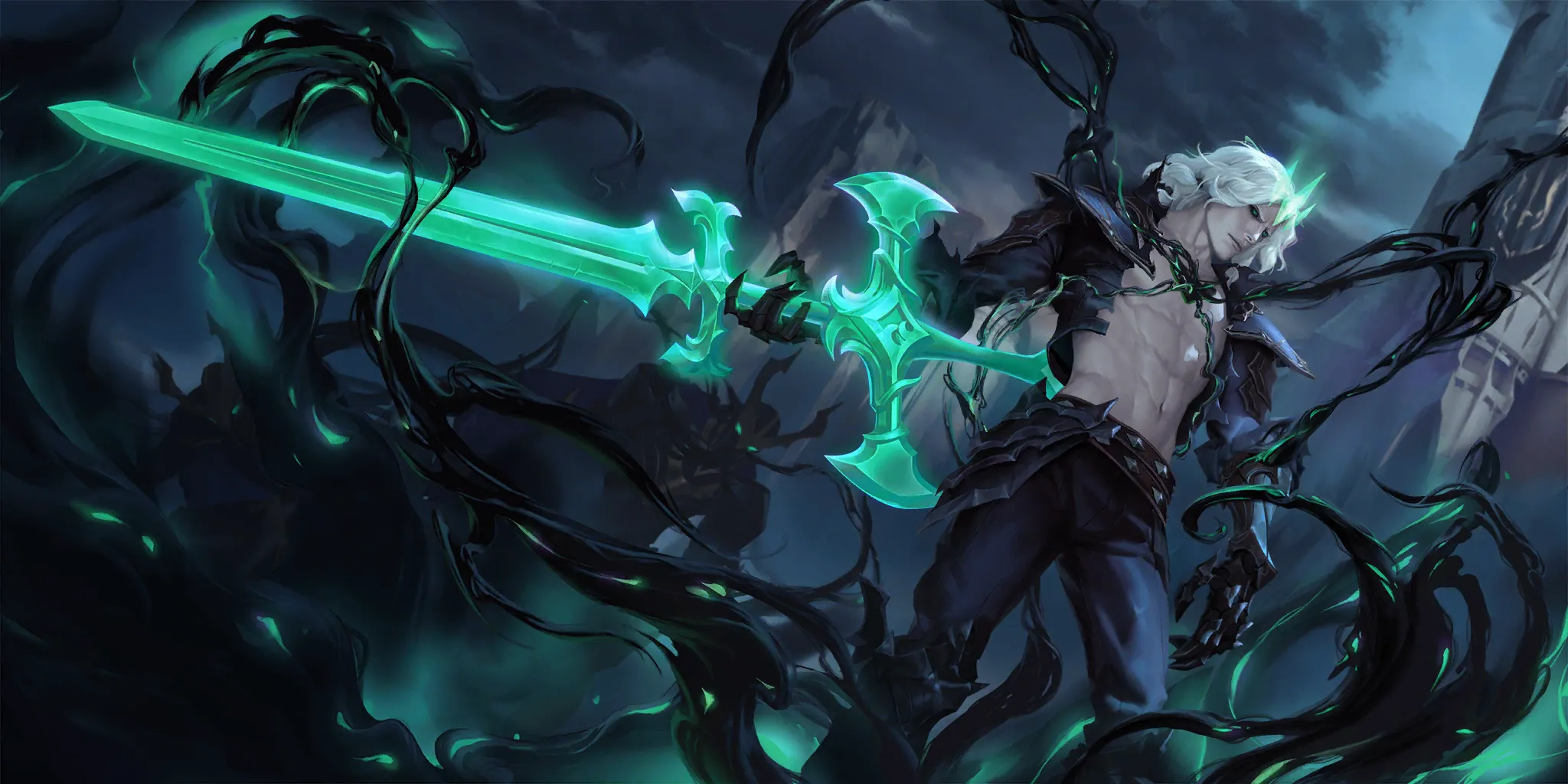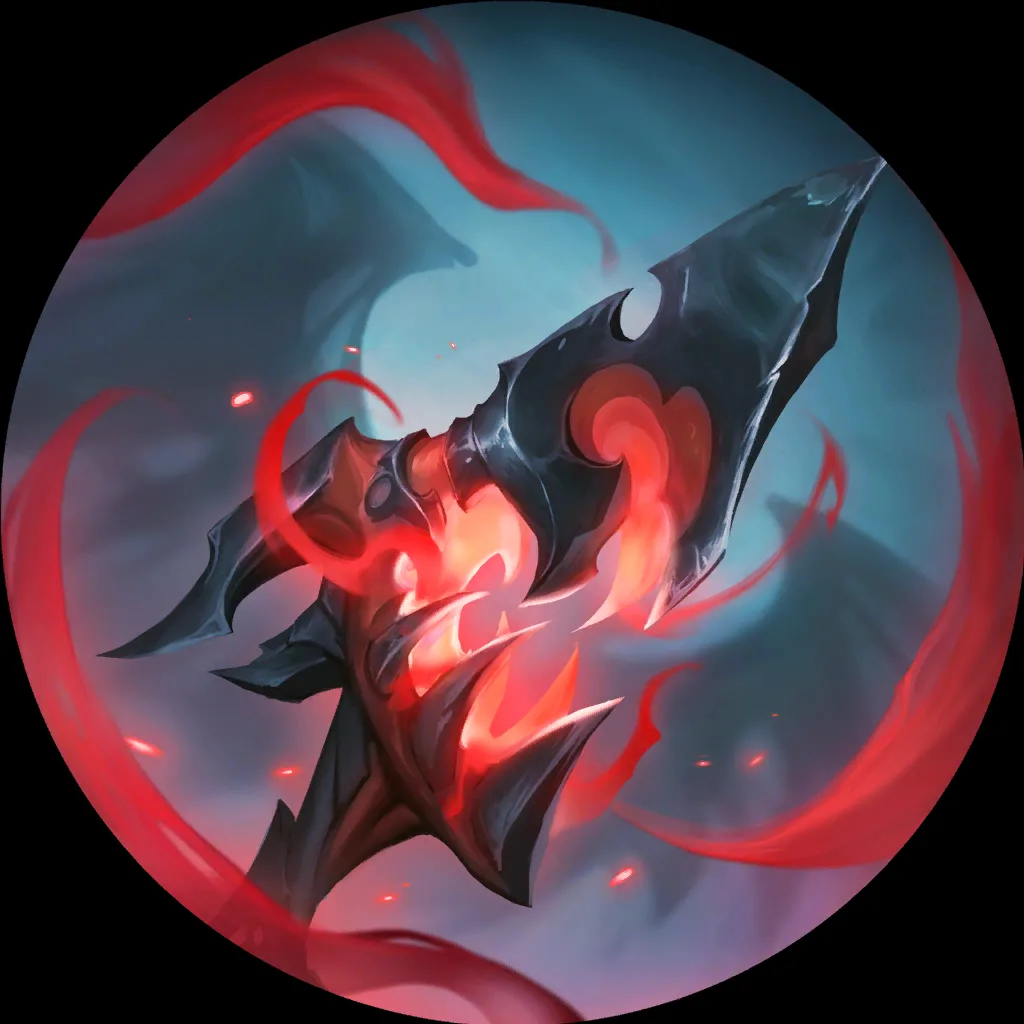 Fireth, Reaper of the Sands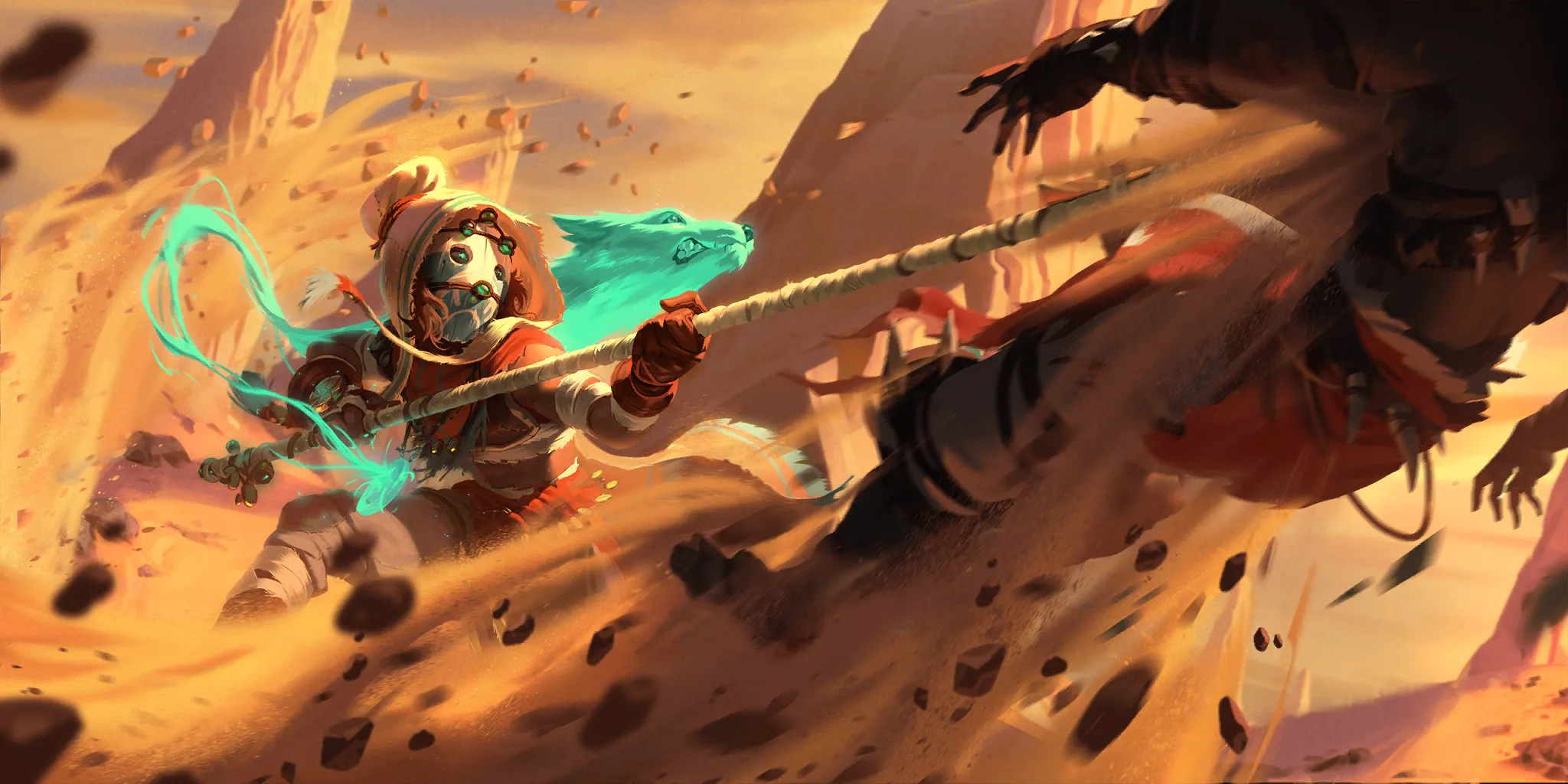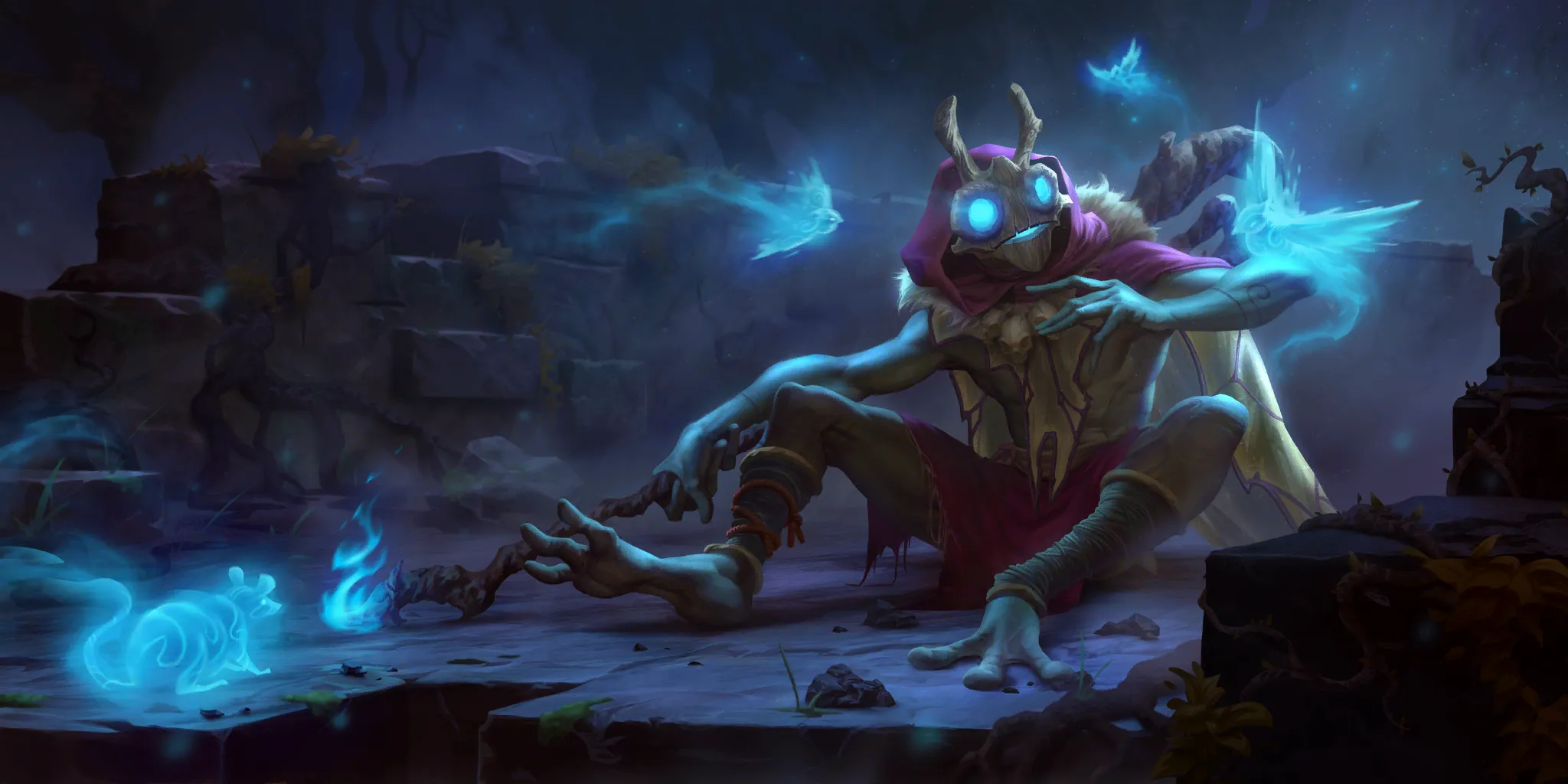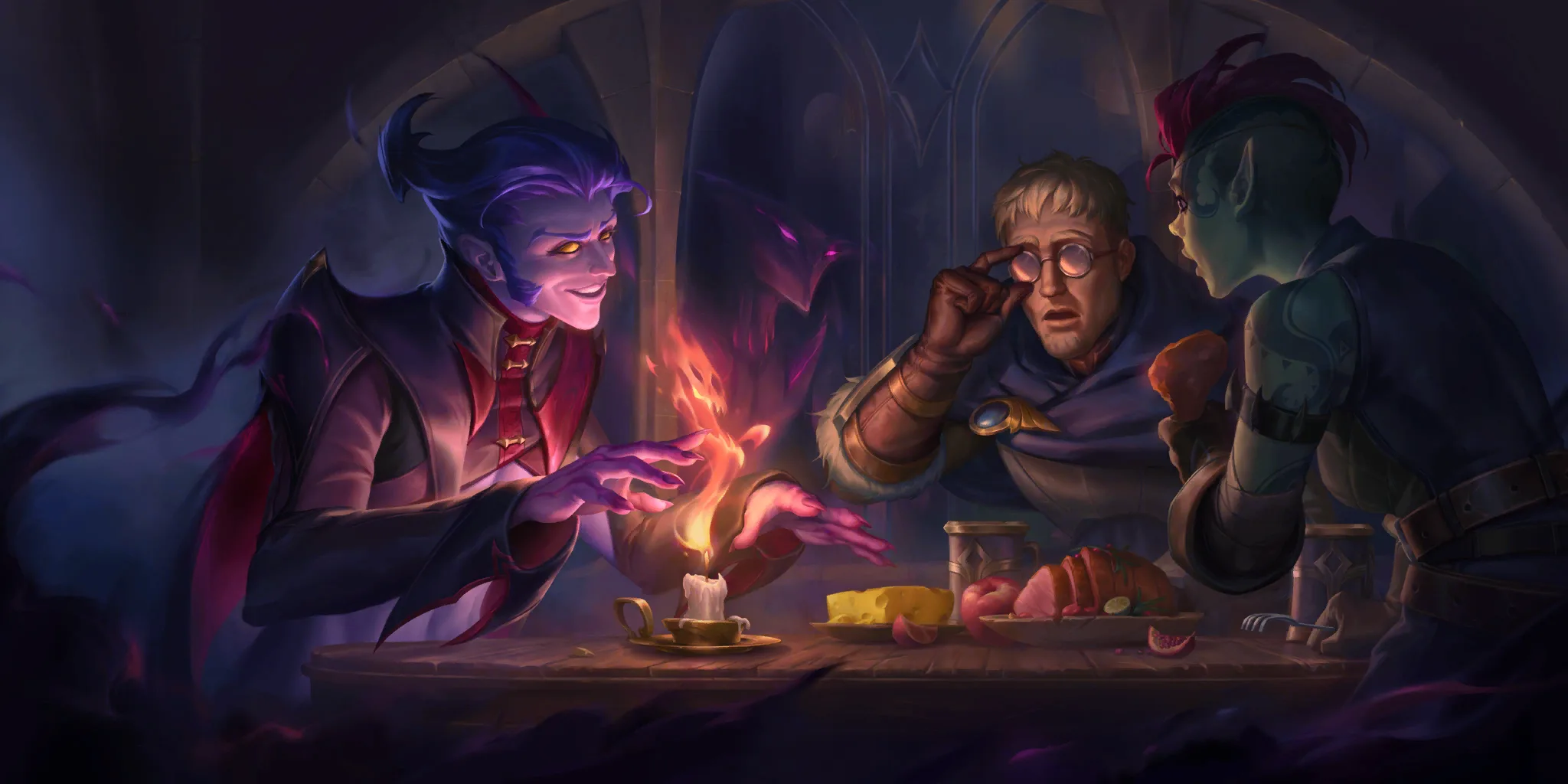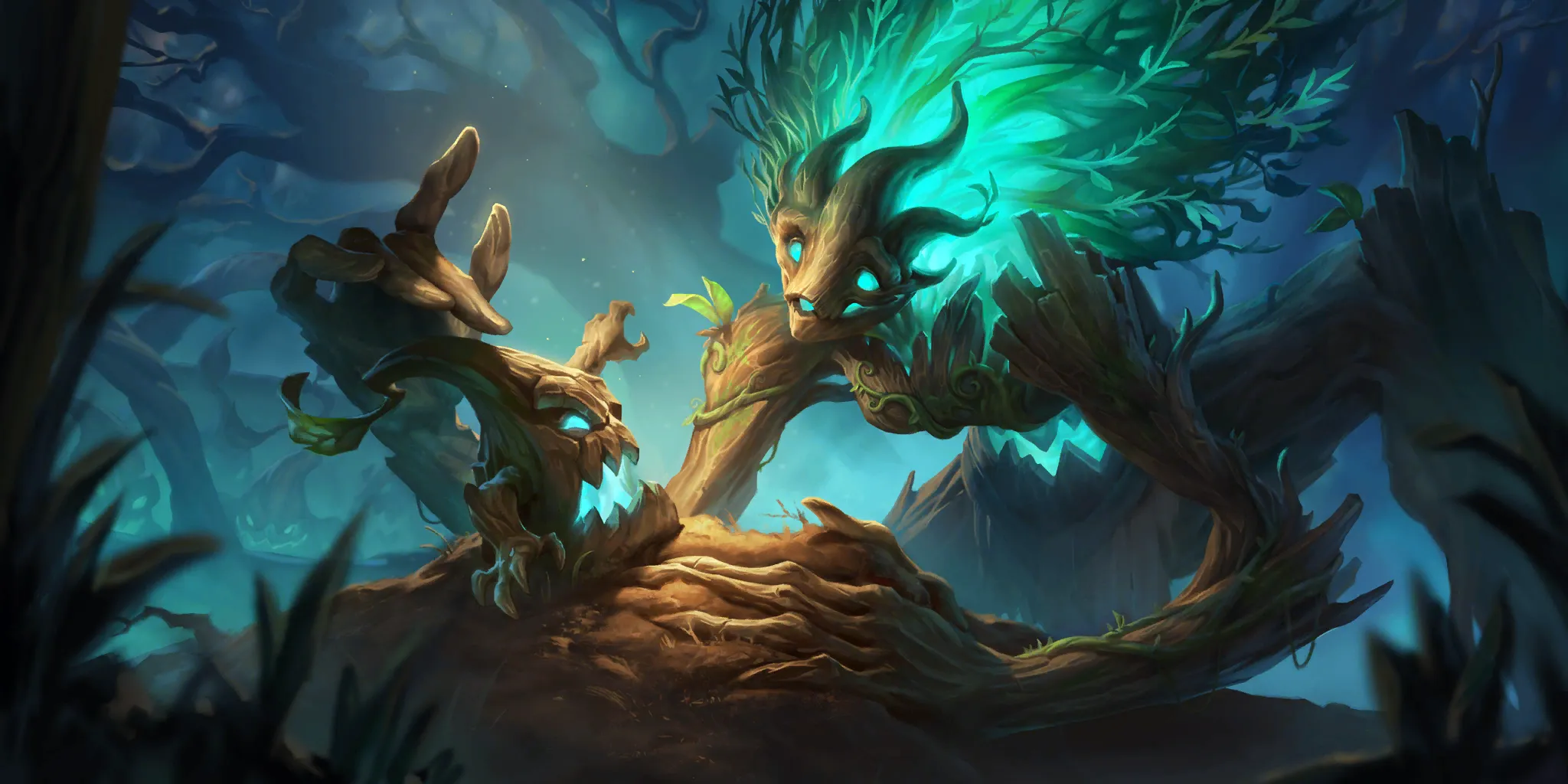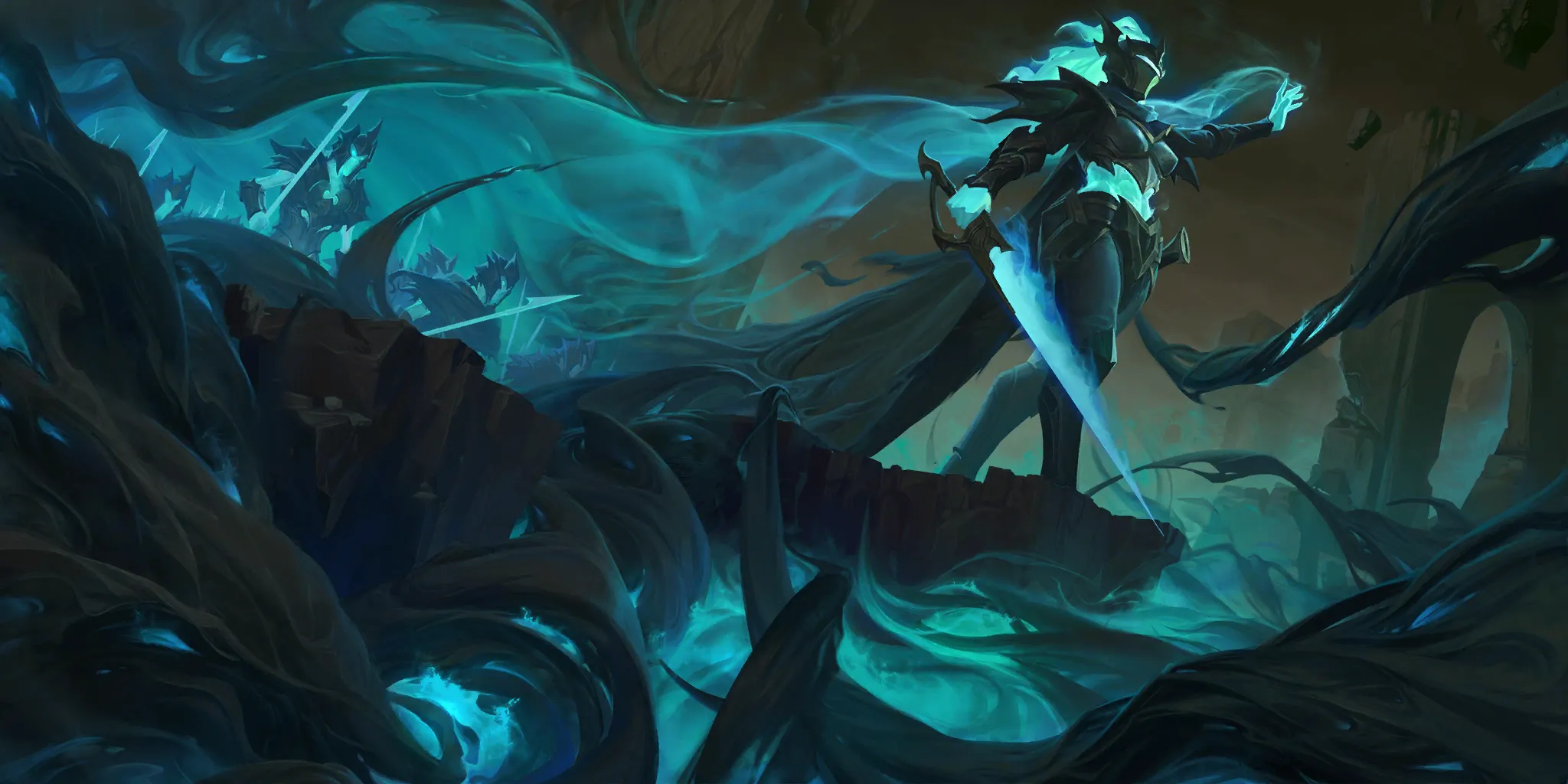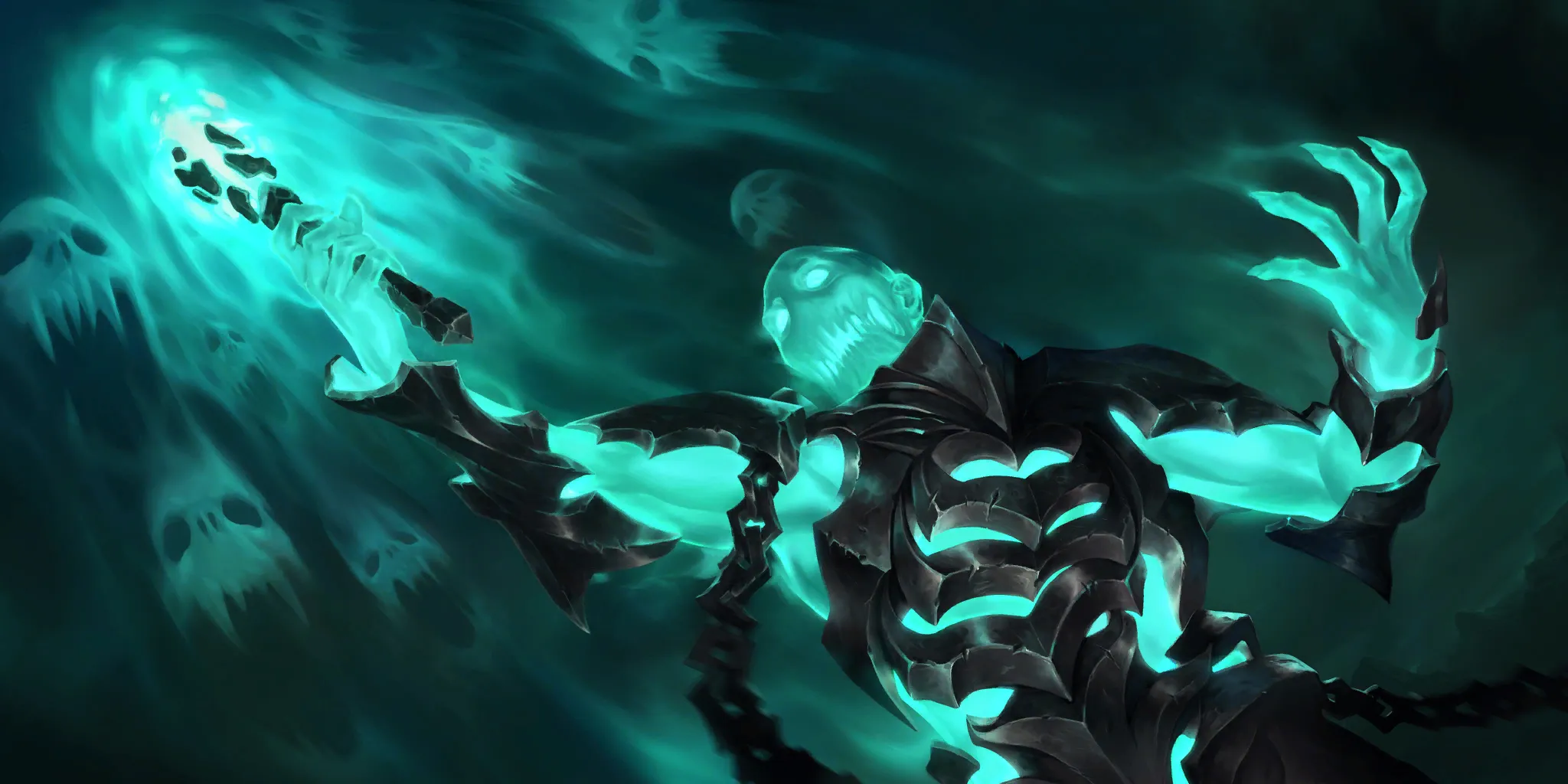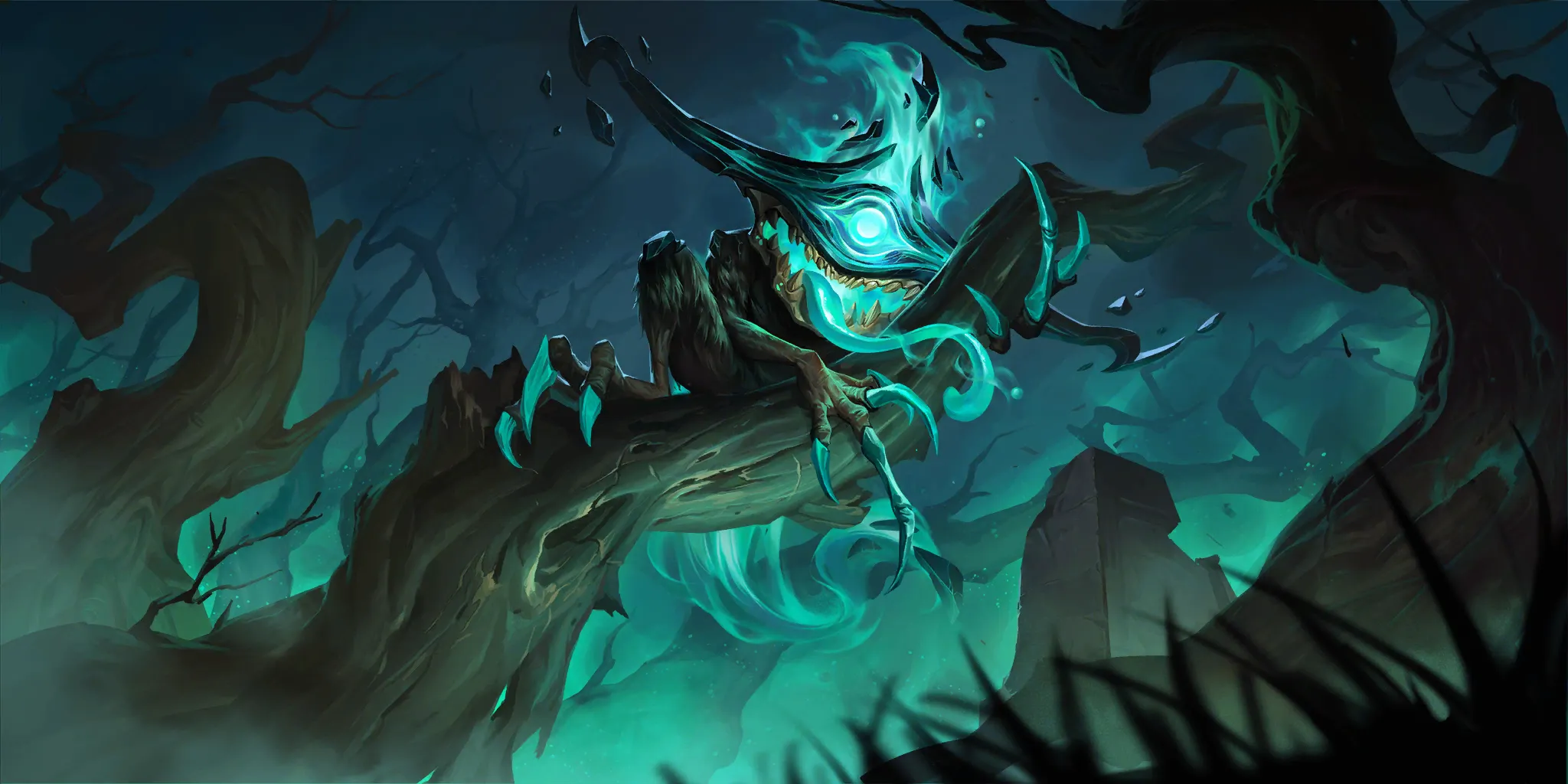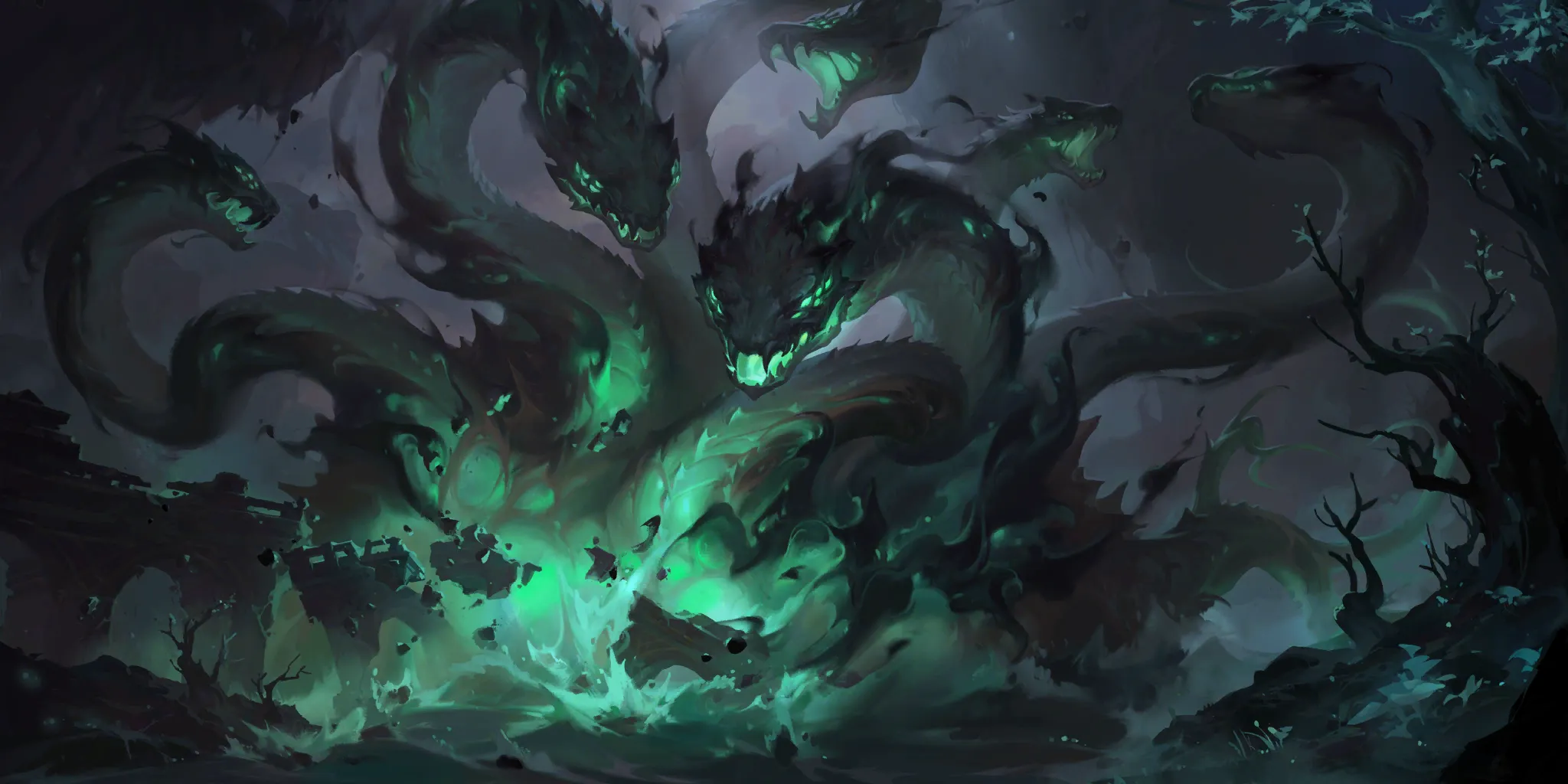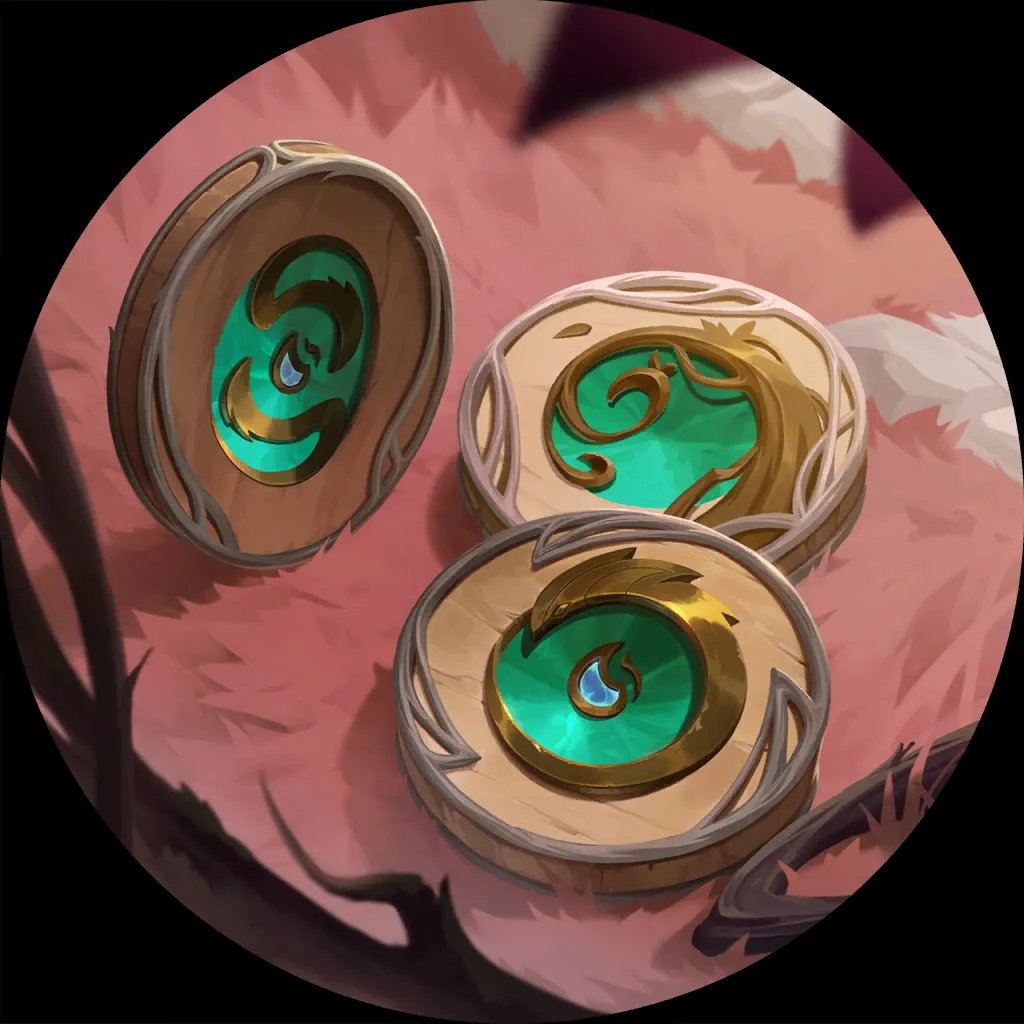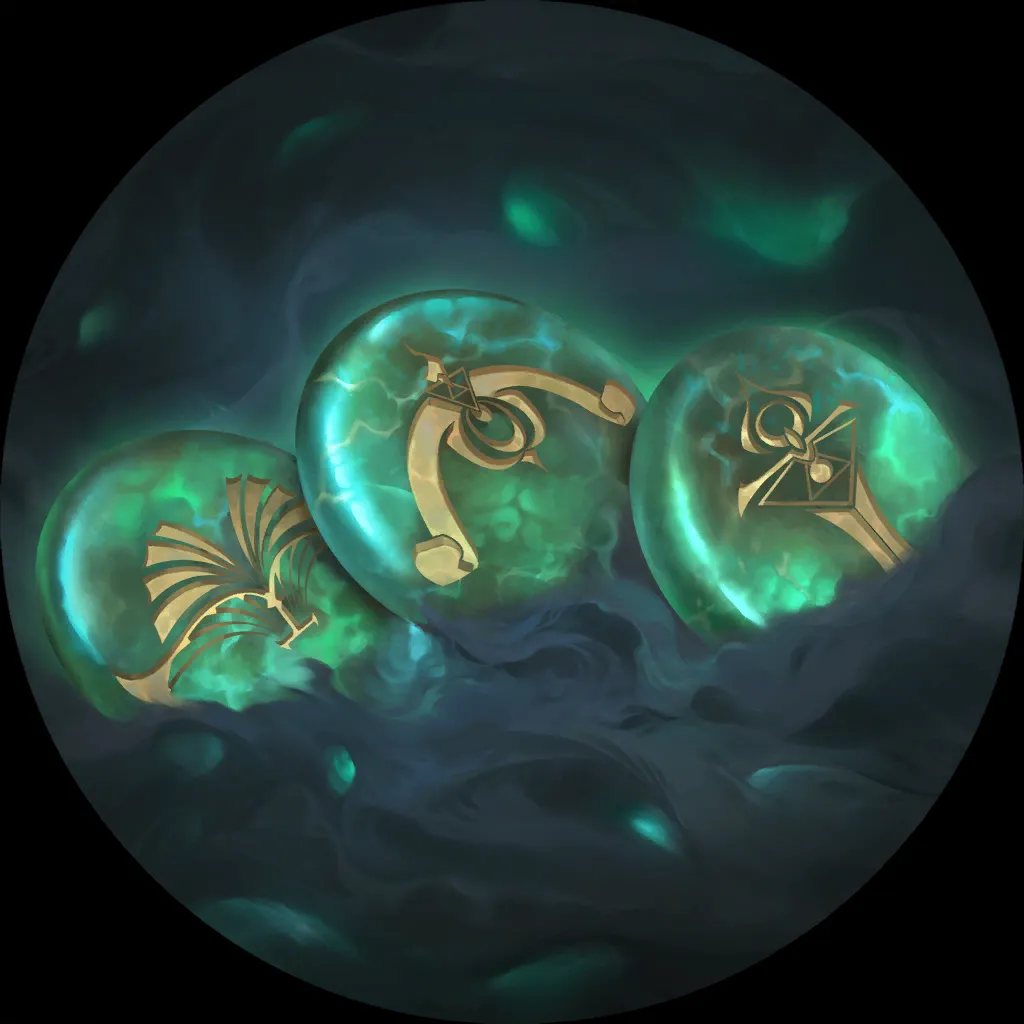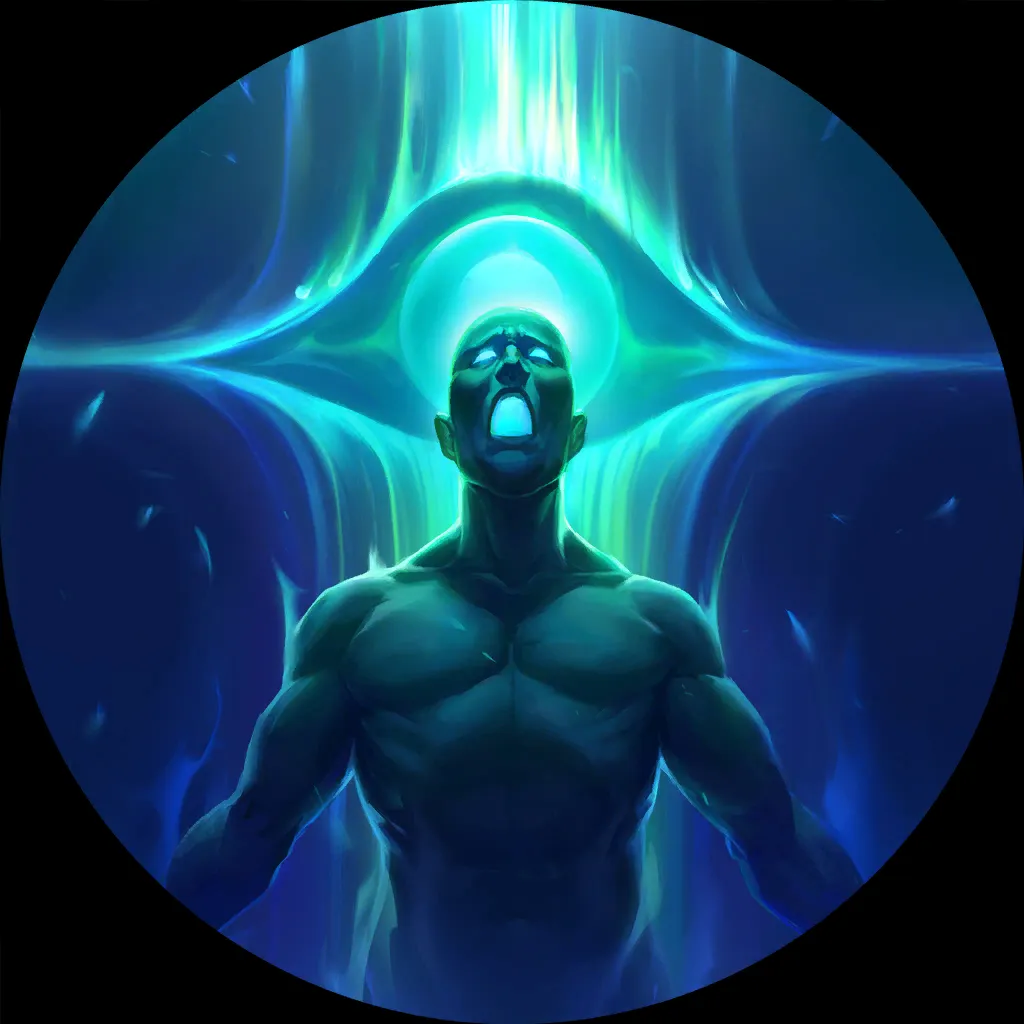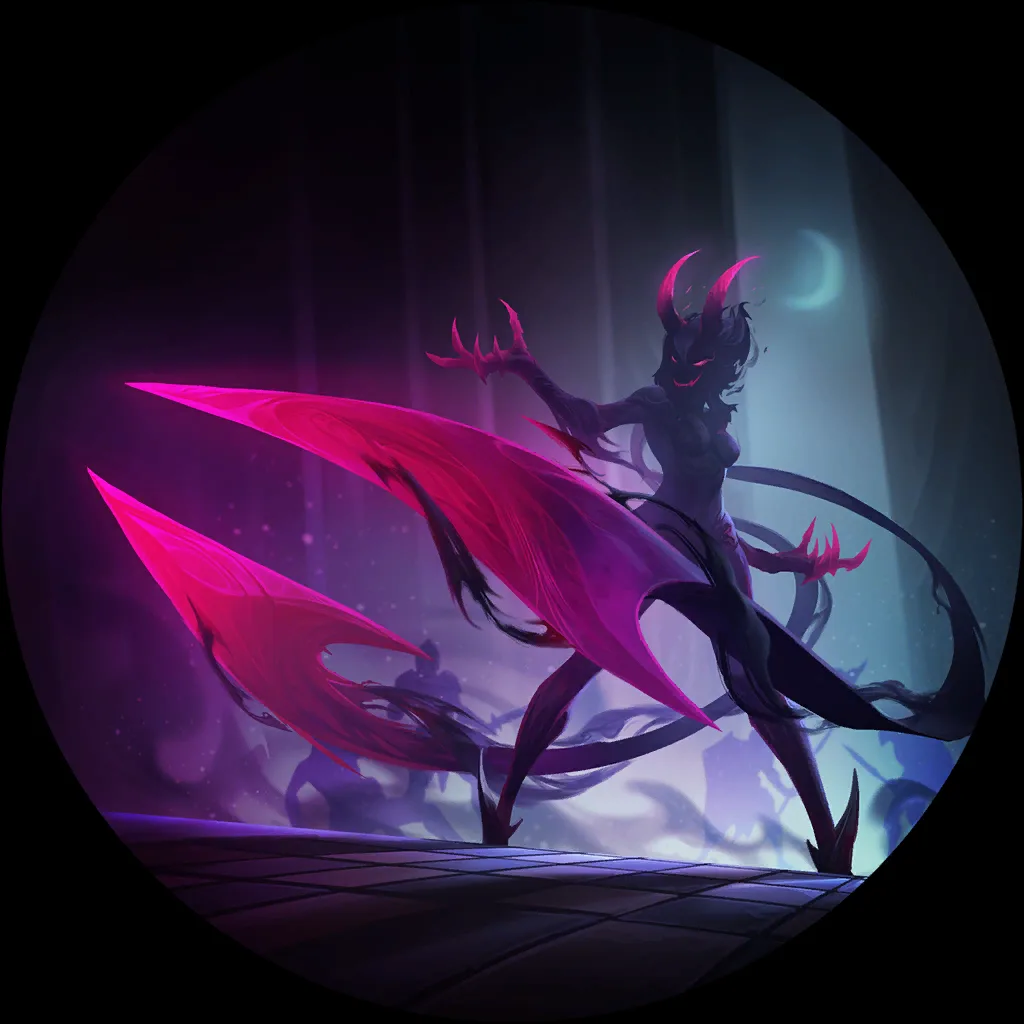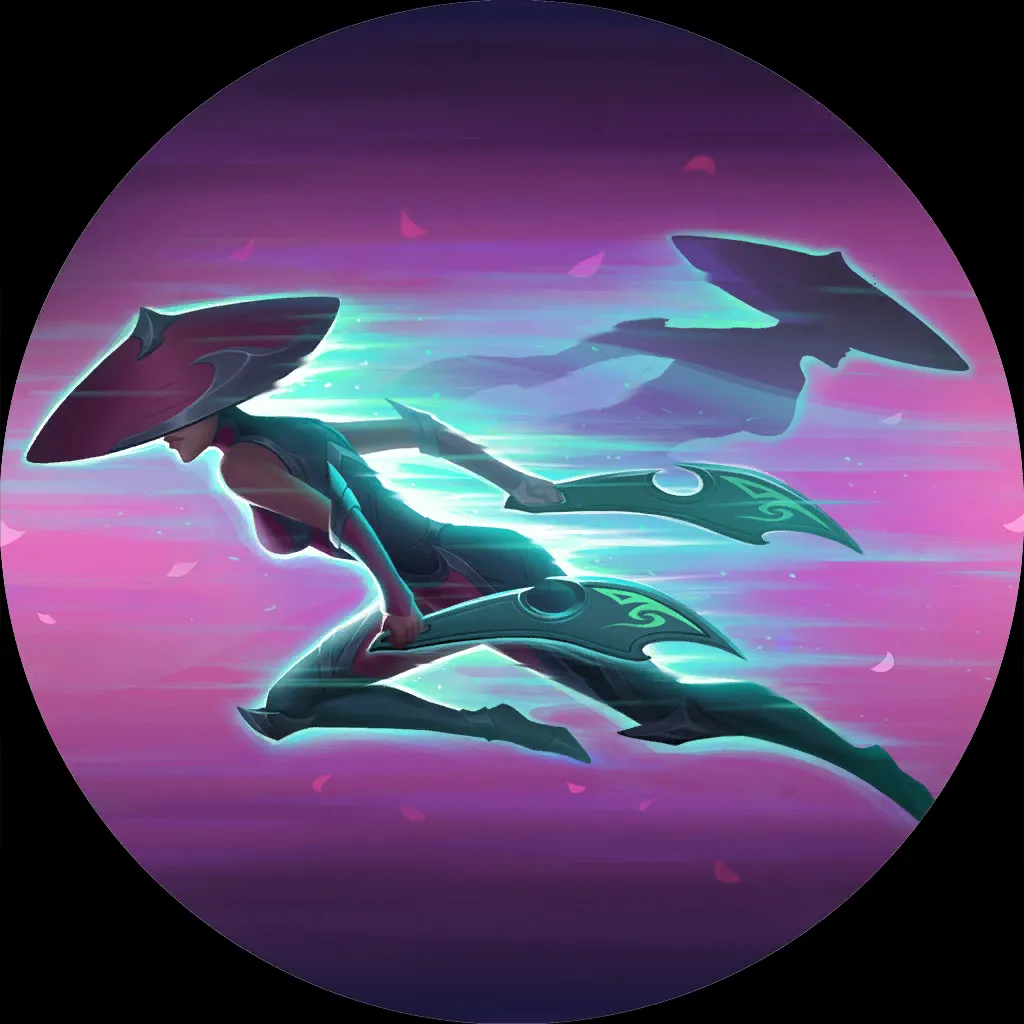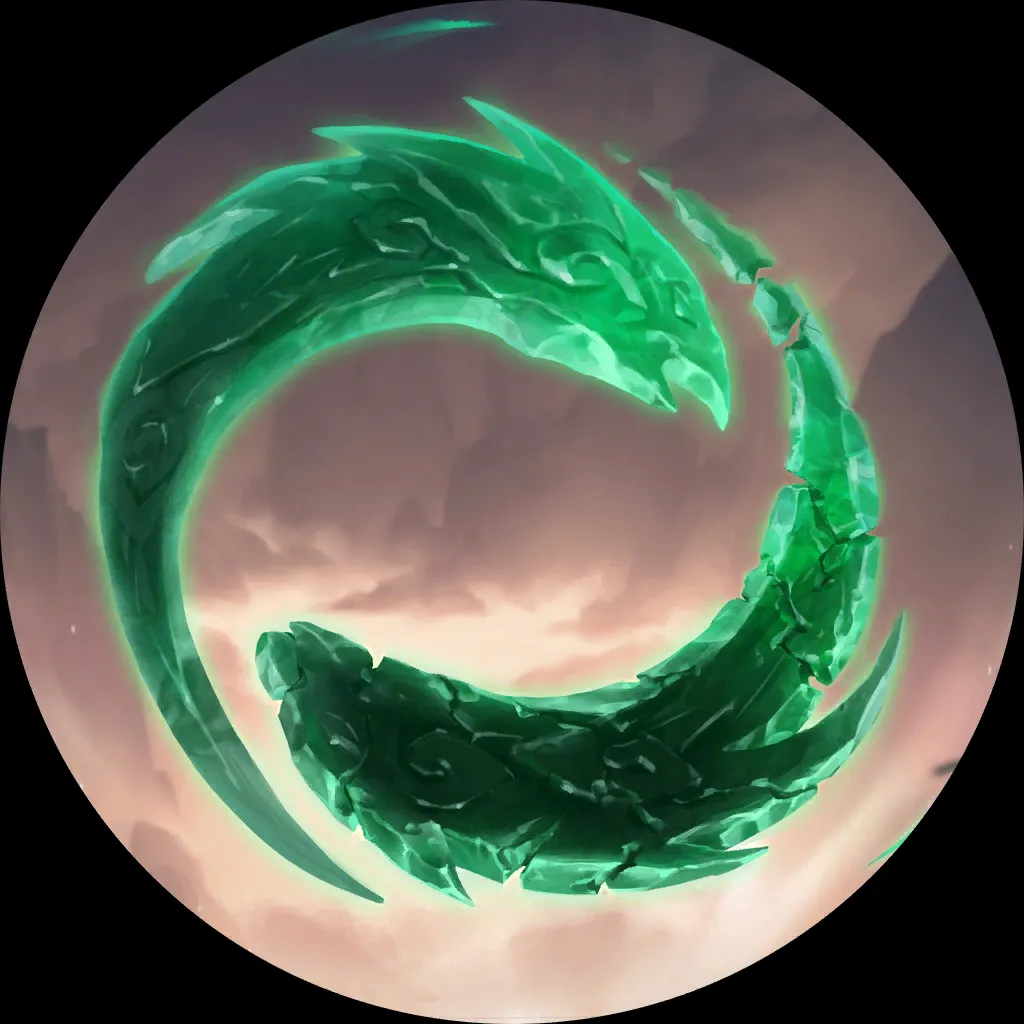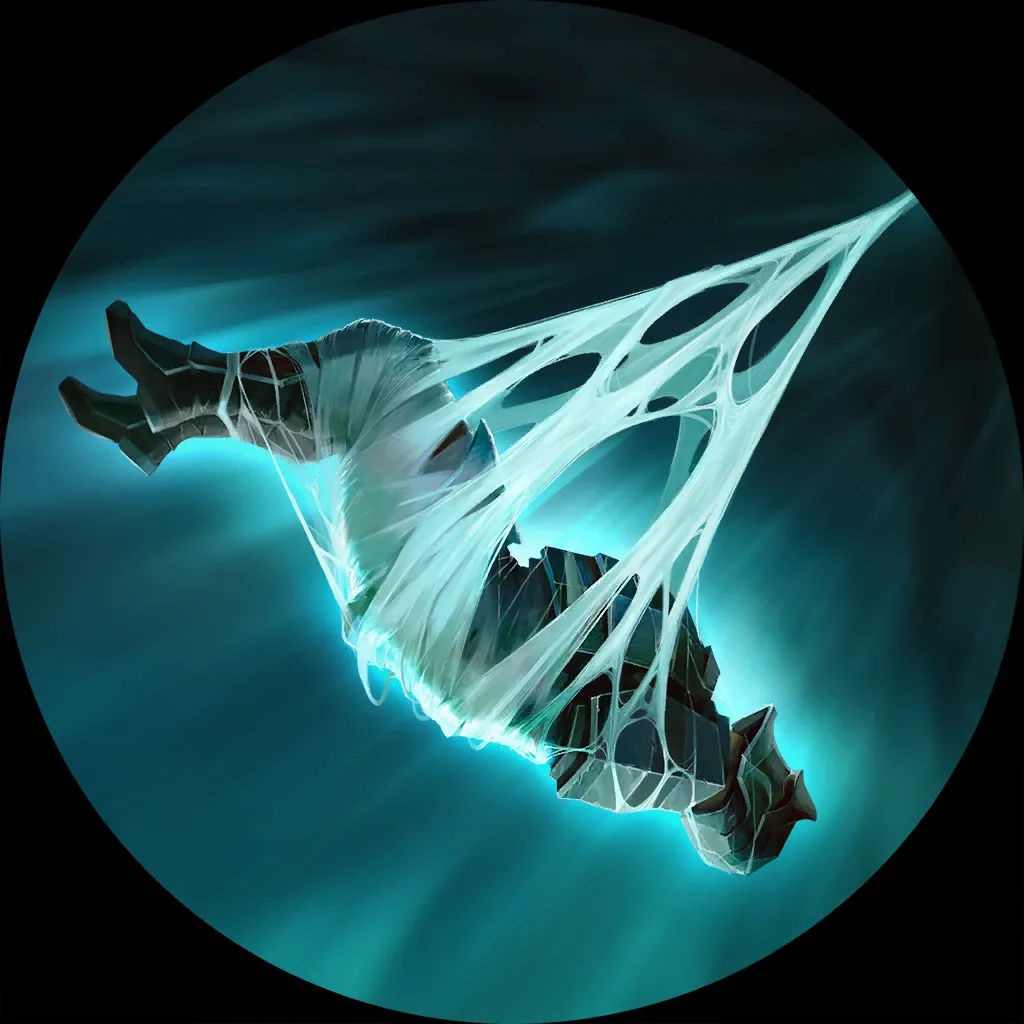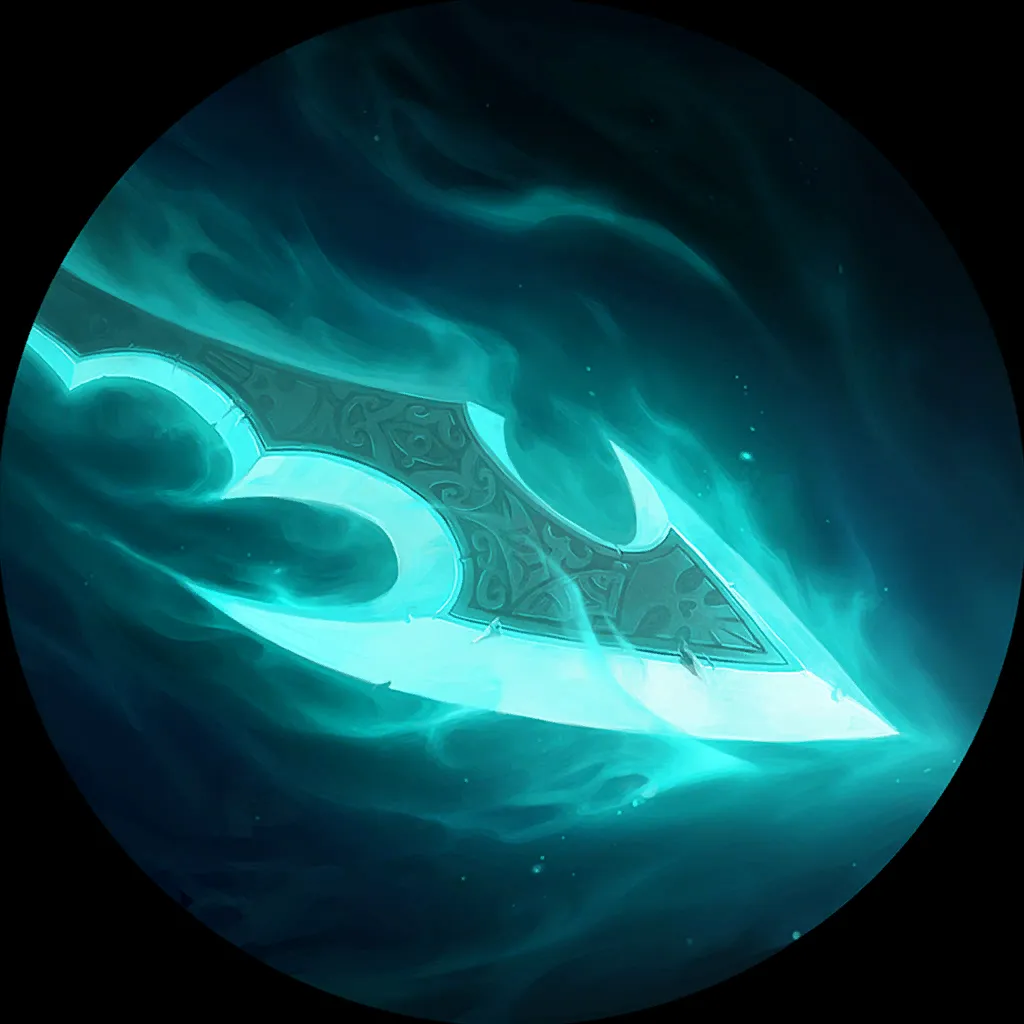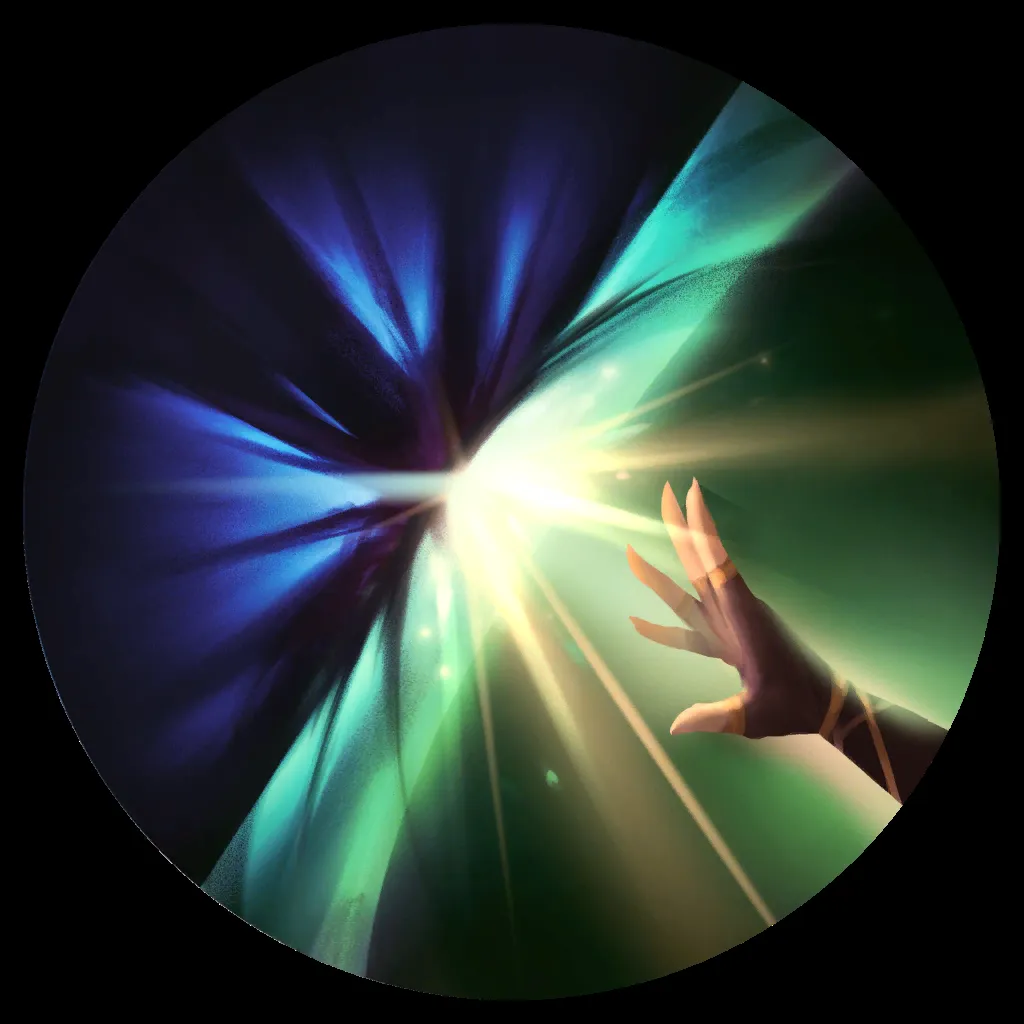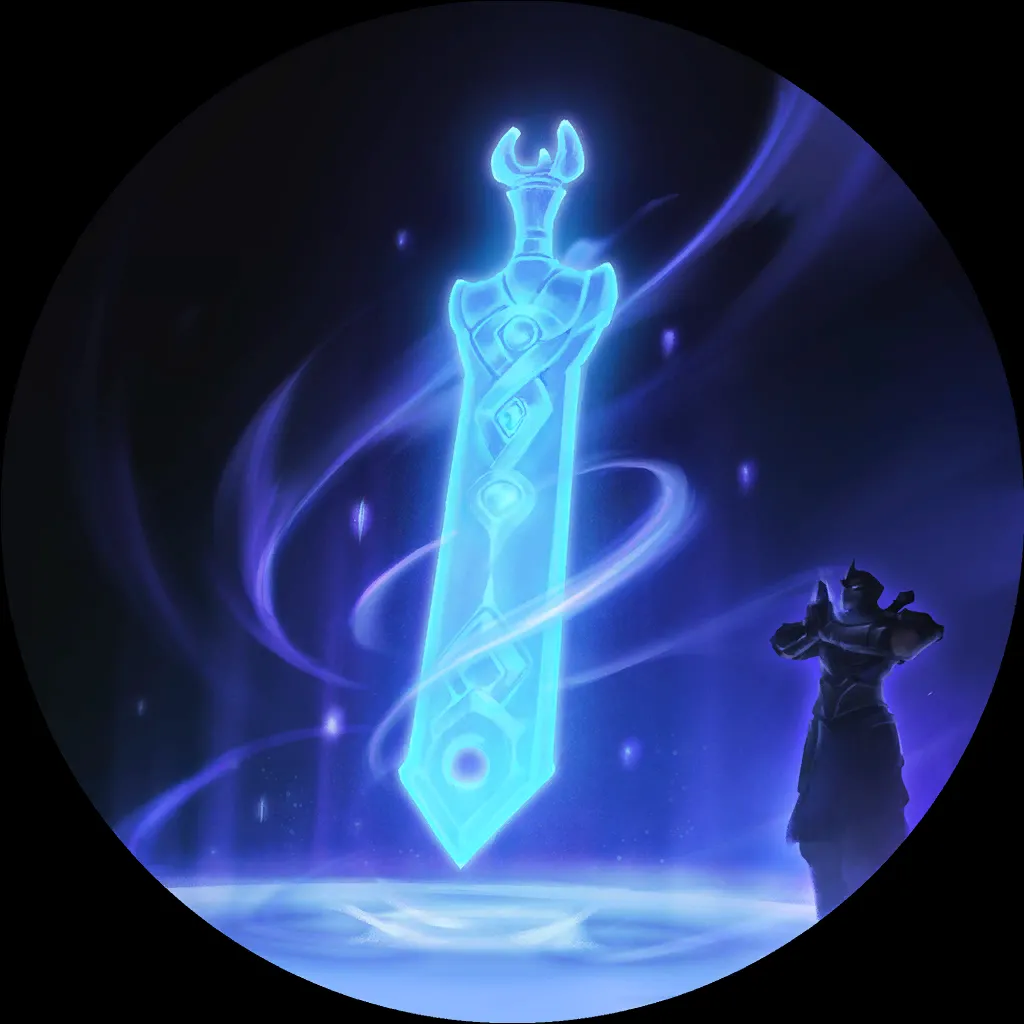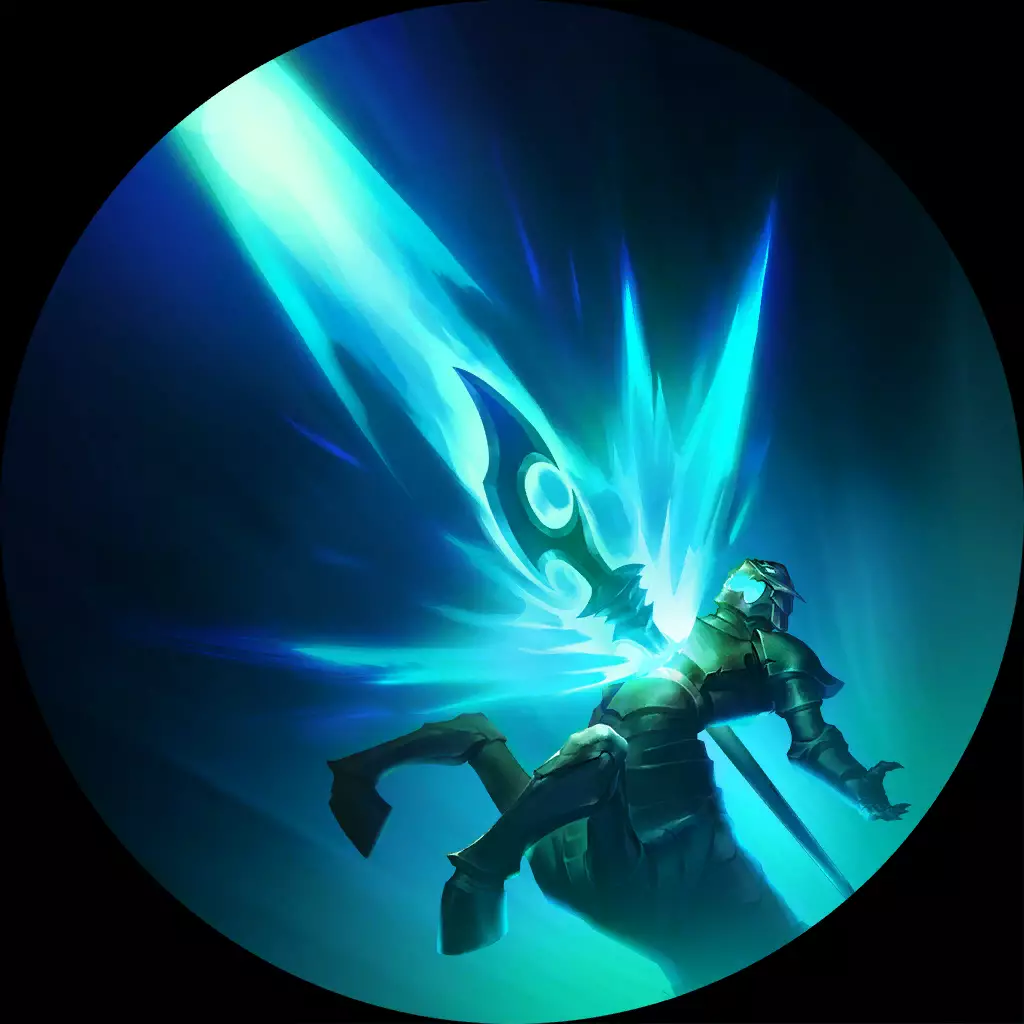 ---
Norra Bard
Yes, this is a thing. And jabbit at 52% in 200 games, so sitting on the fence between "who knows" and "this may actually have legs" – "Most Trap & Boons Per Card" deck out there since Caitlyn Teemo, for sure!
6
2
7
25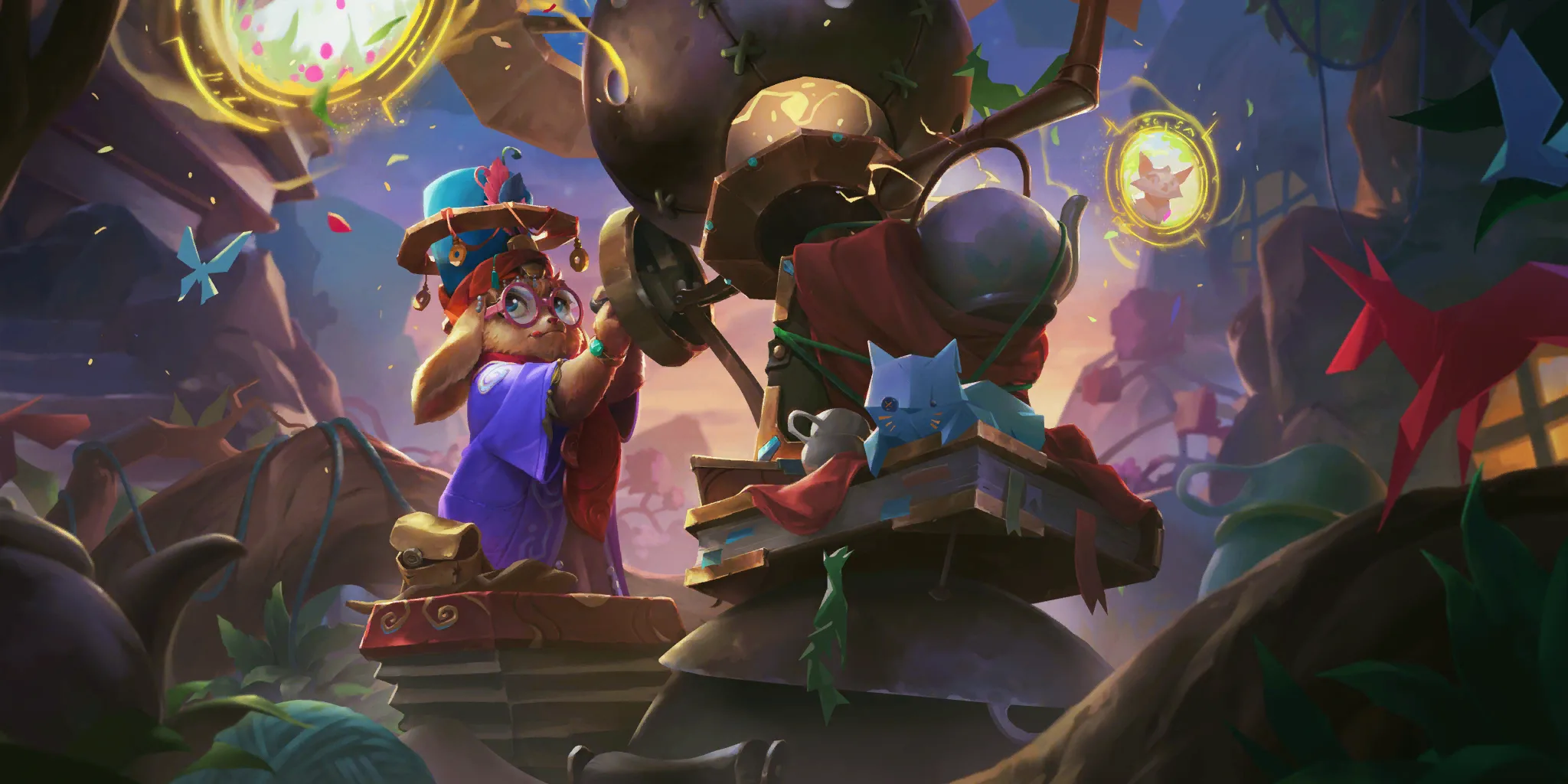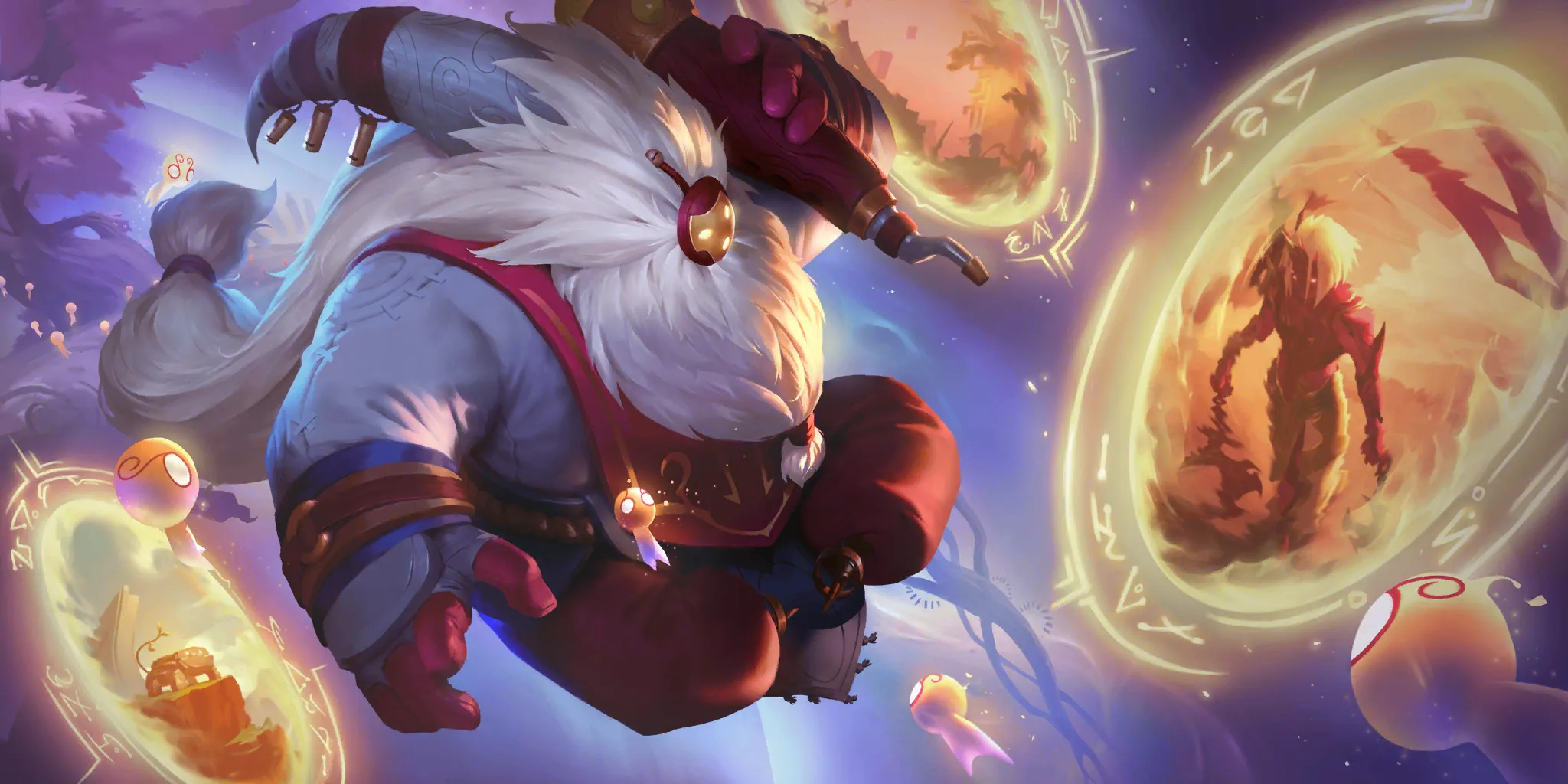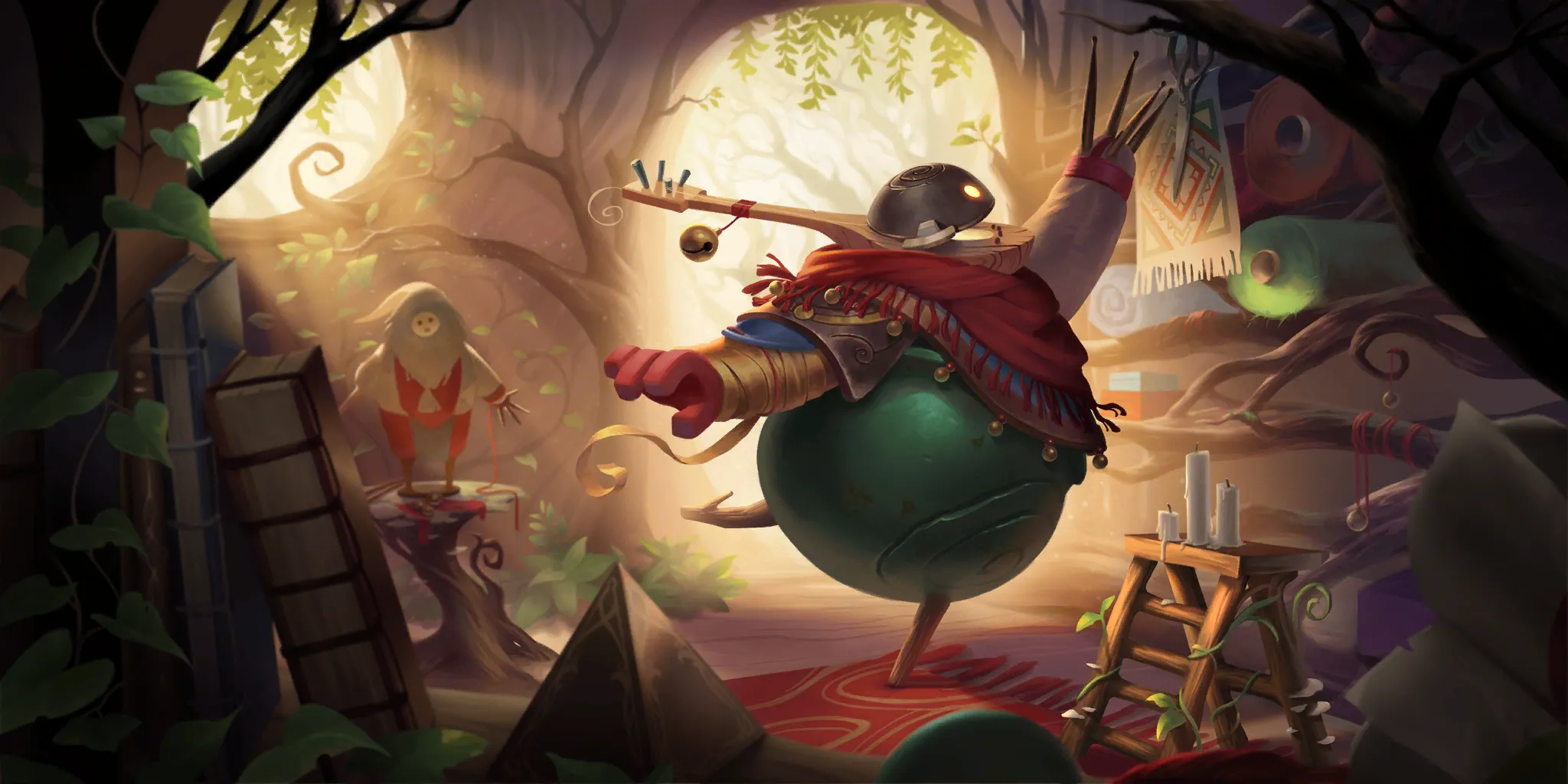 Esmus, Breath of the World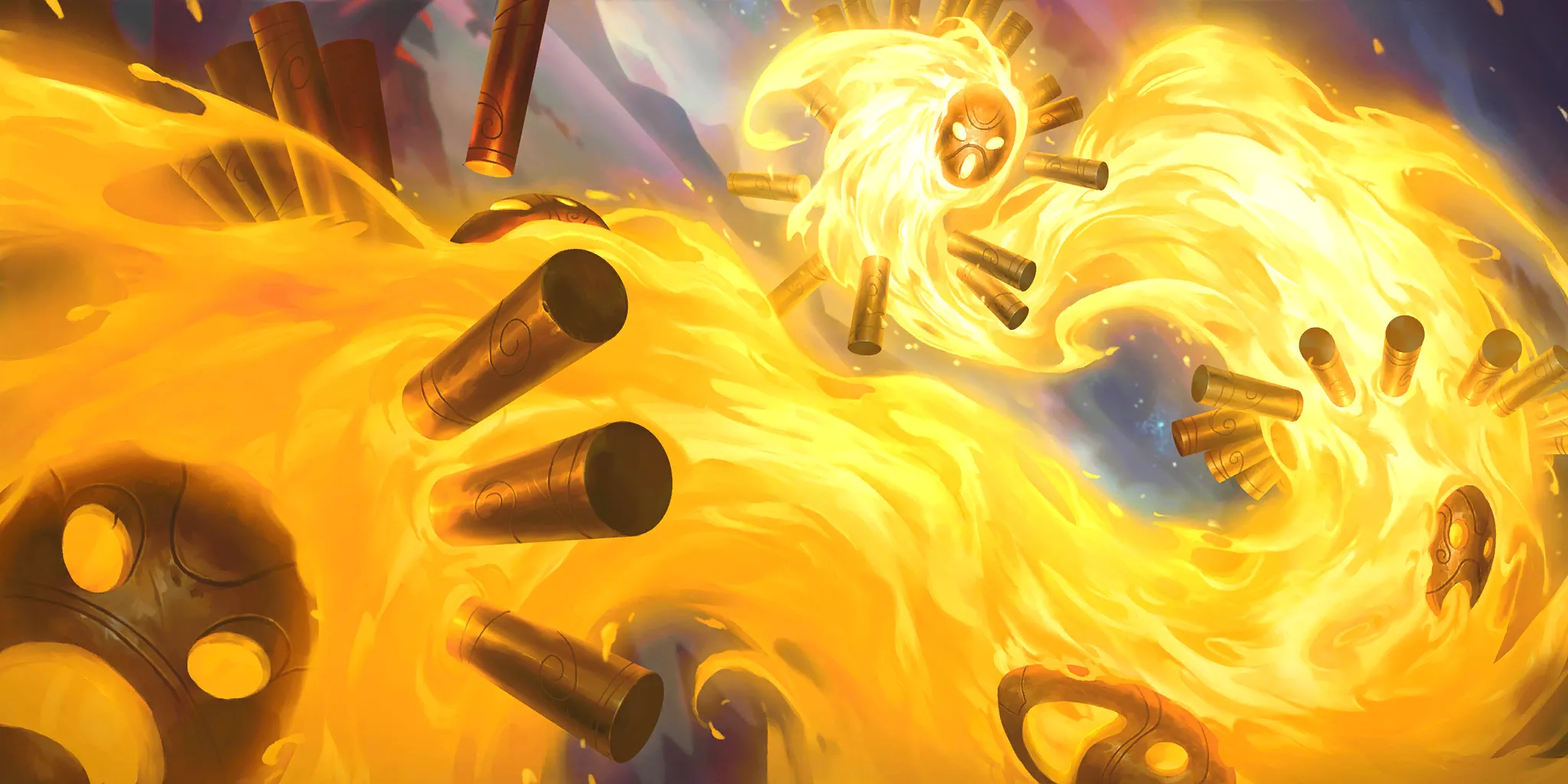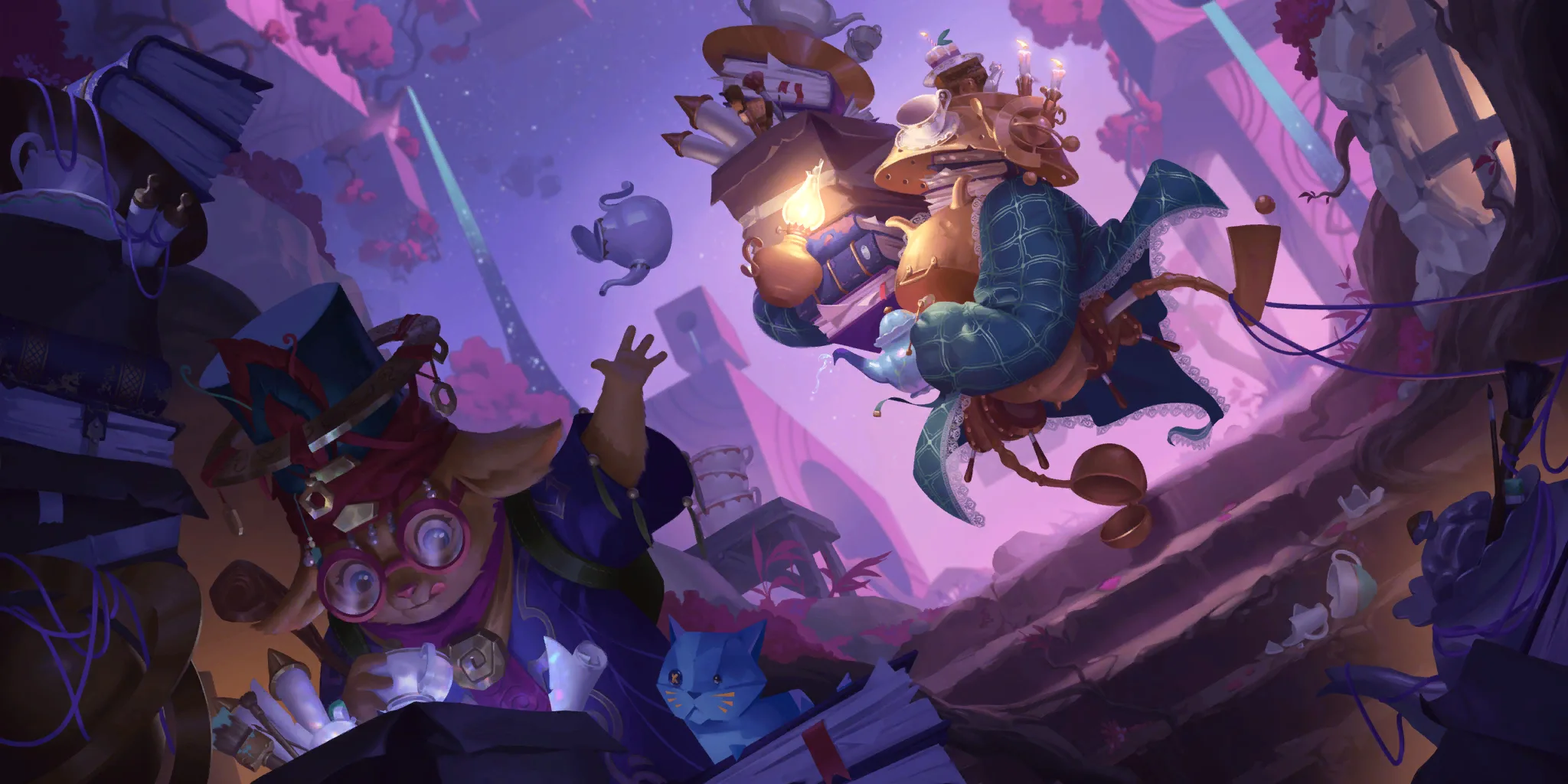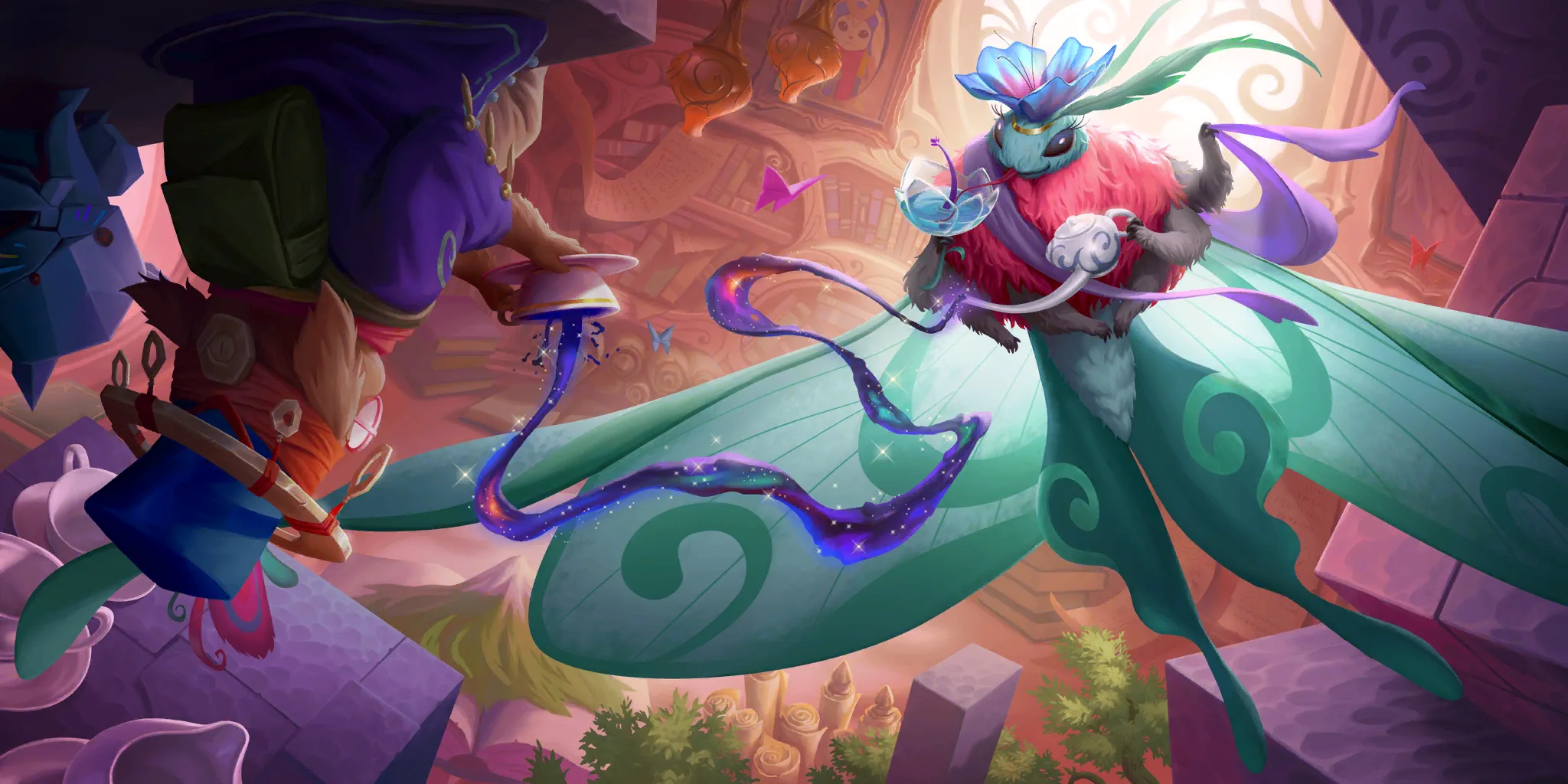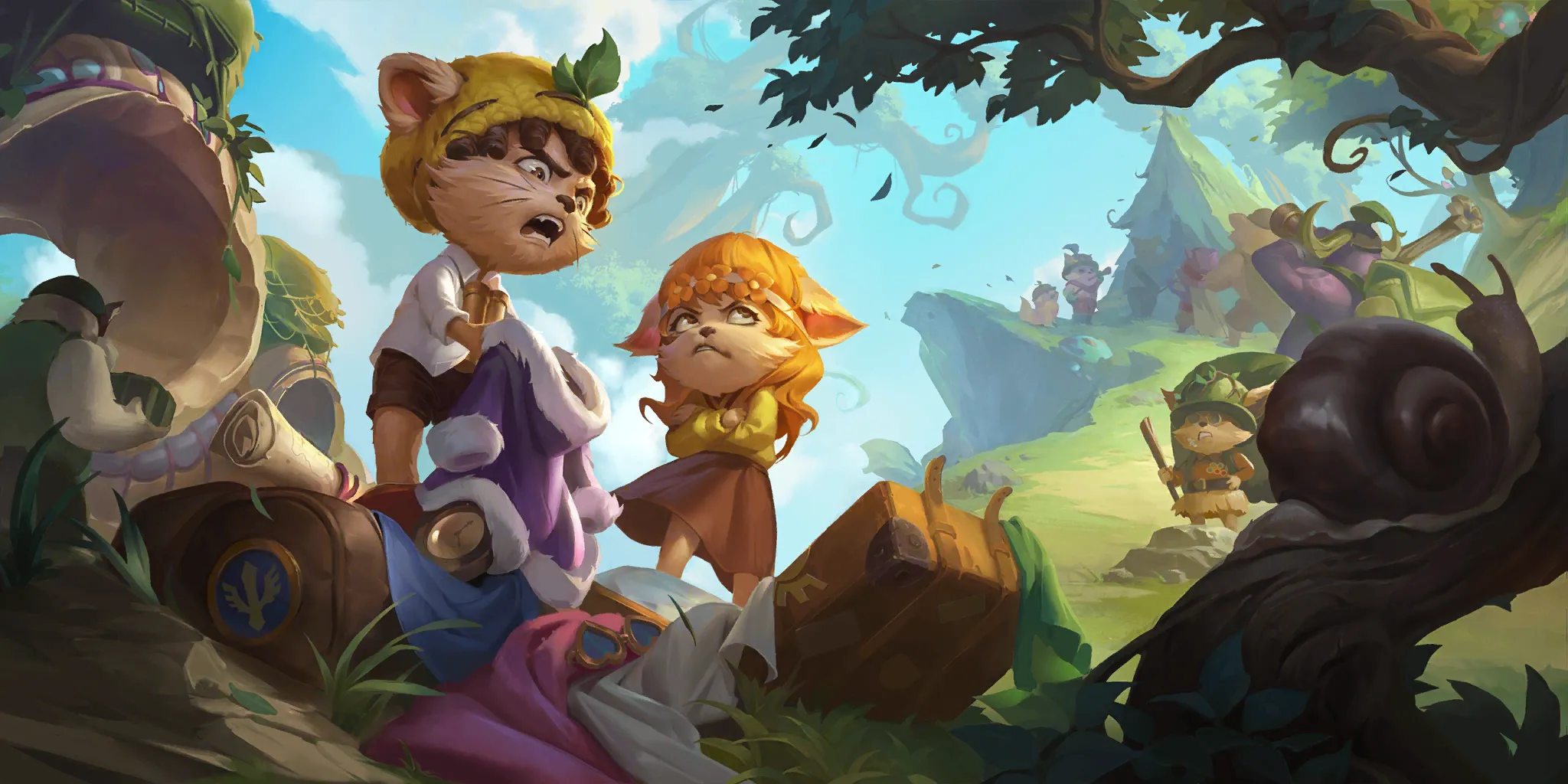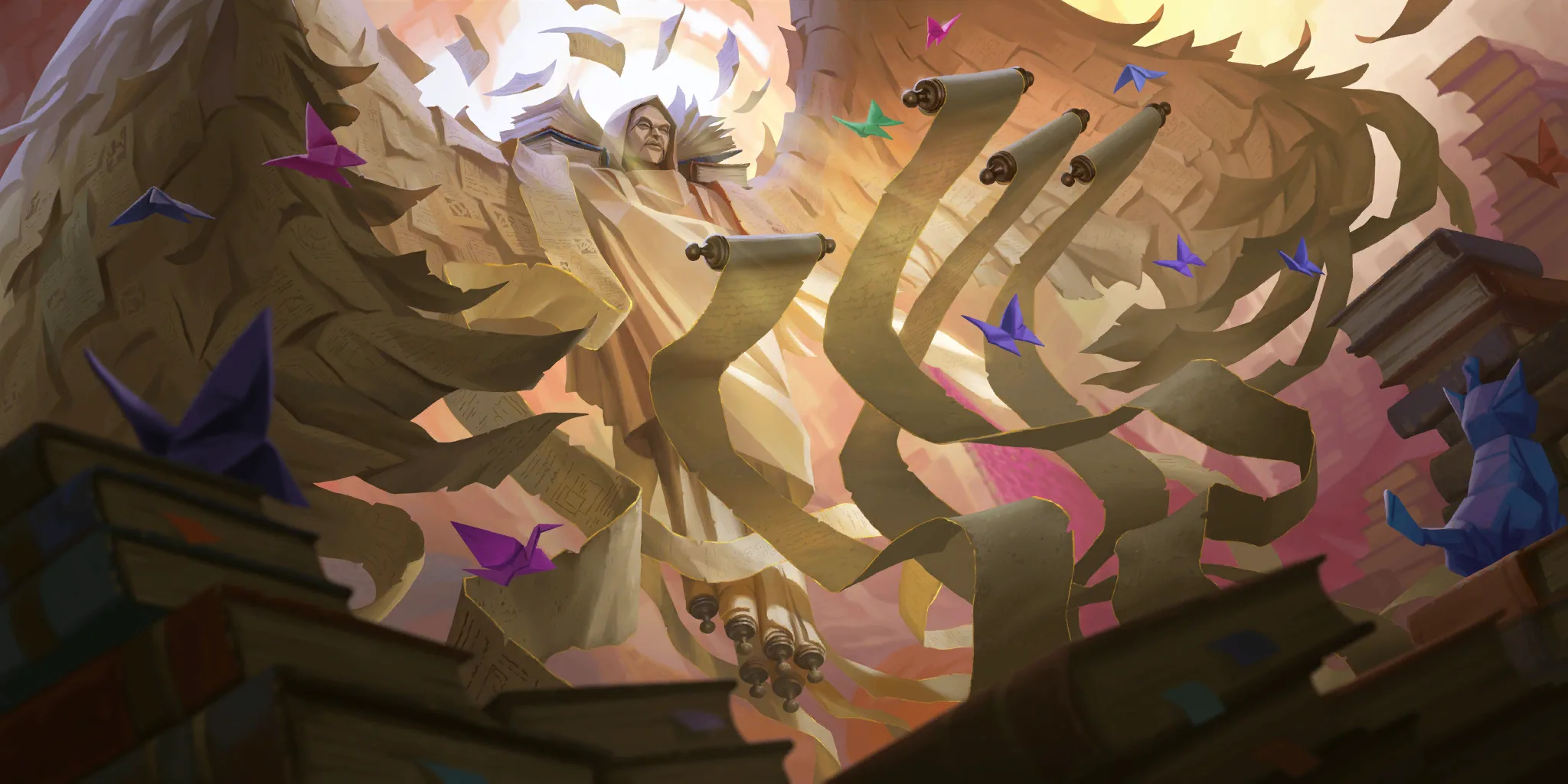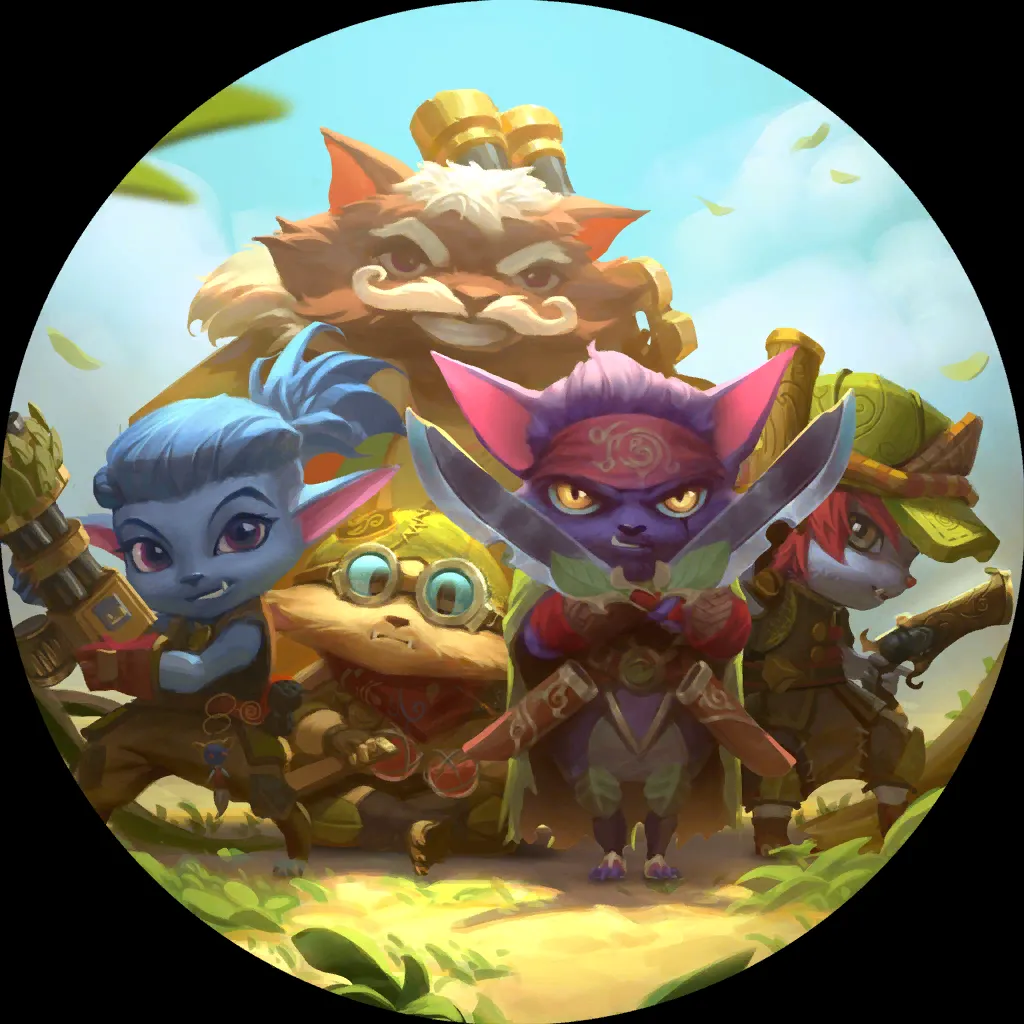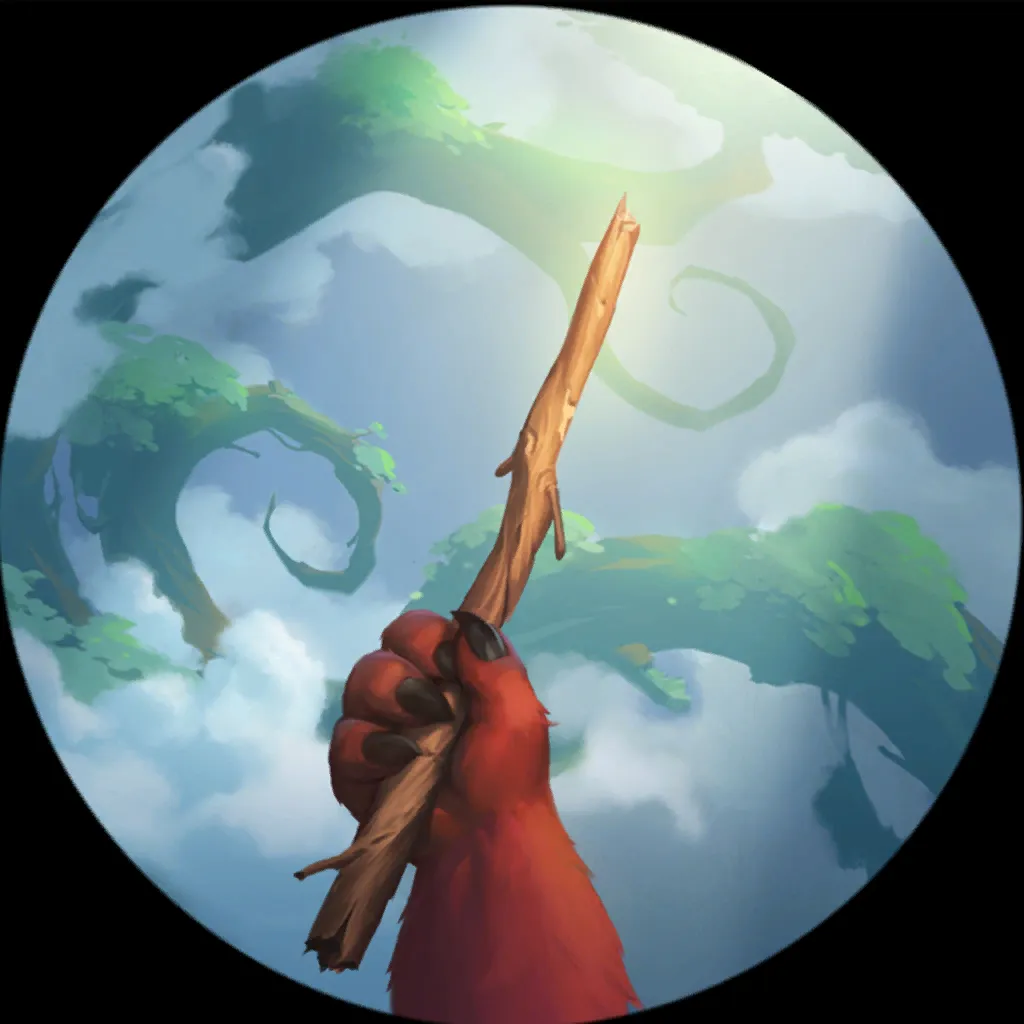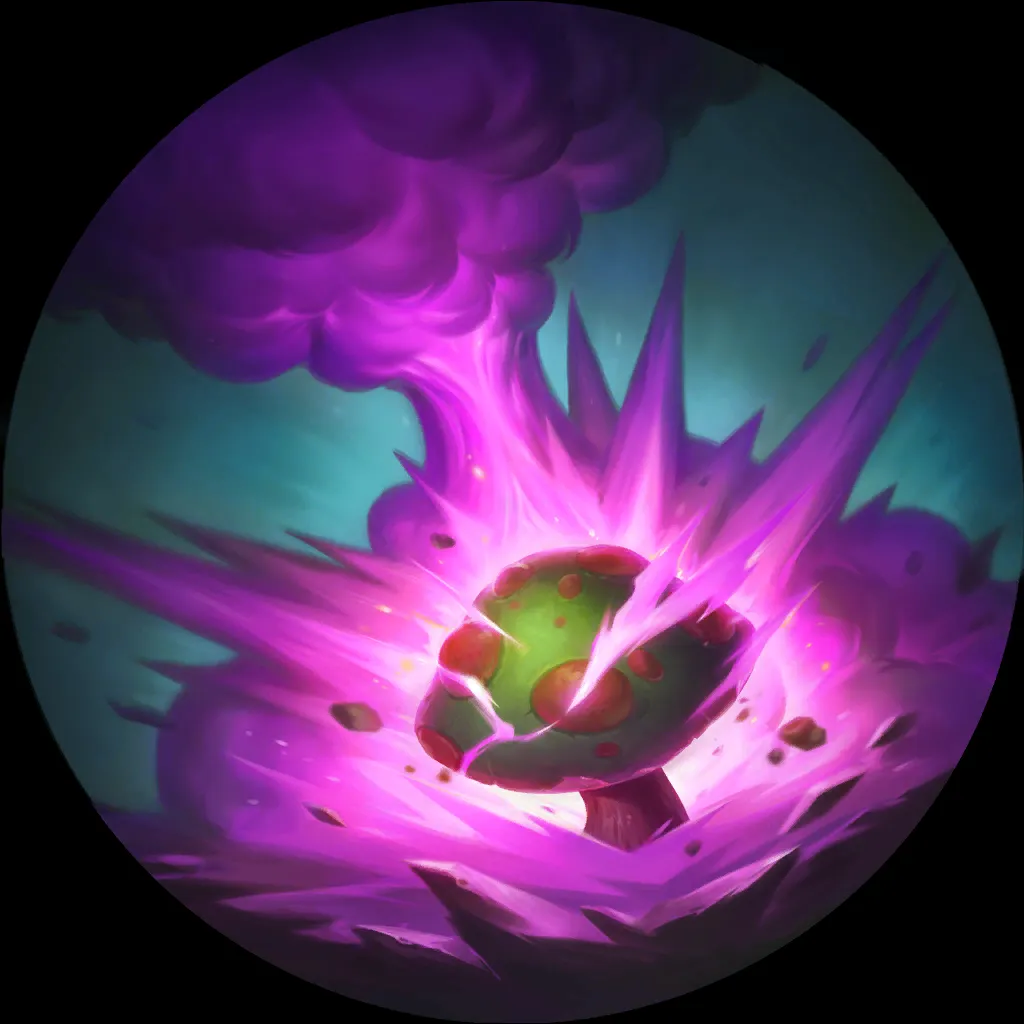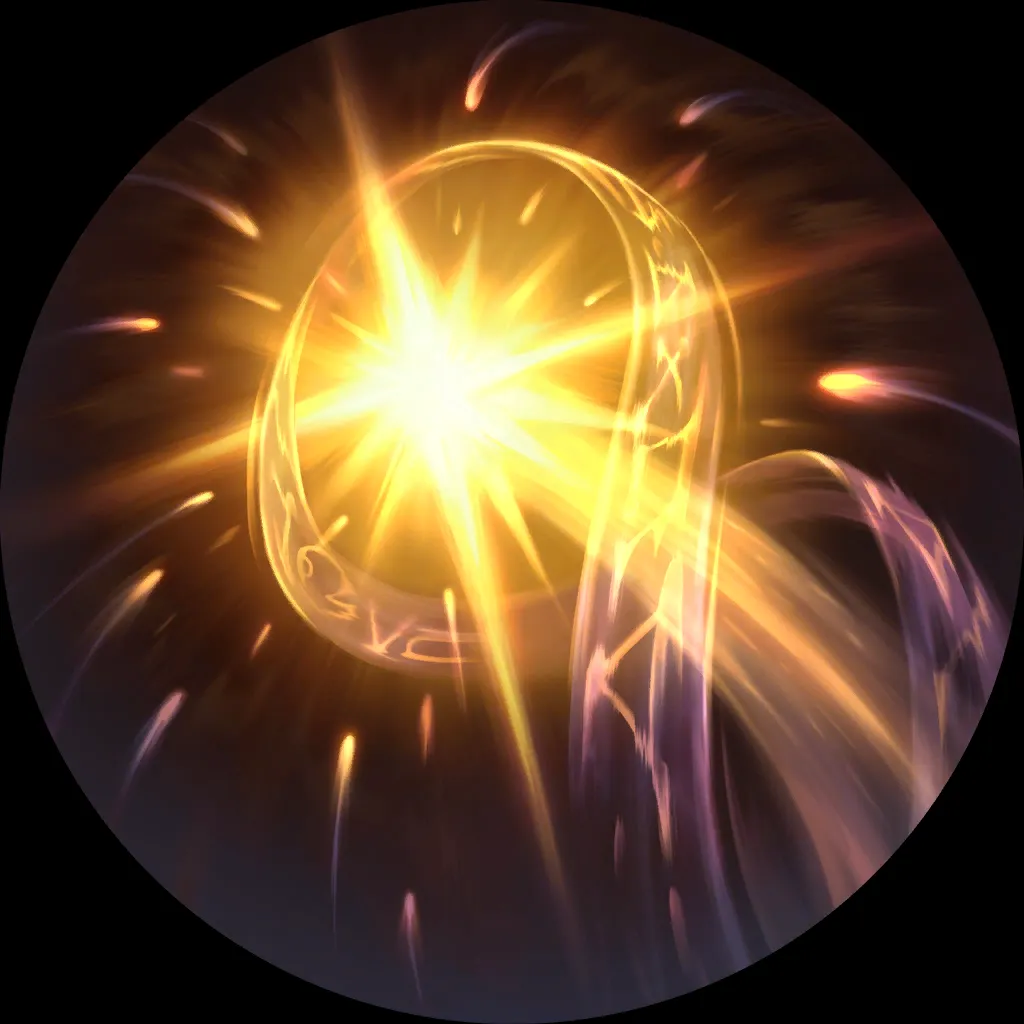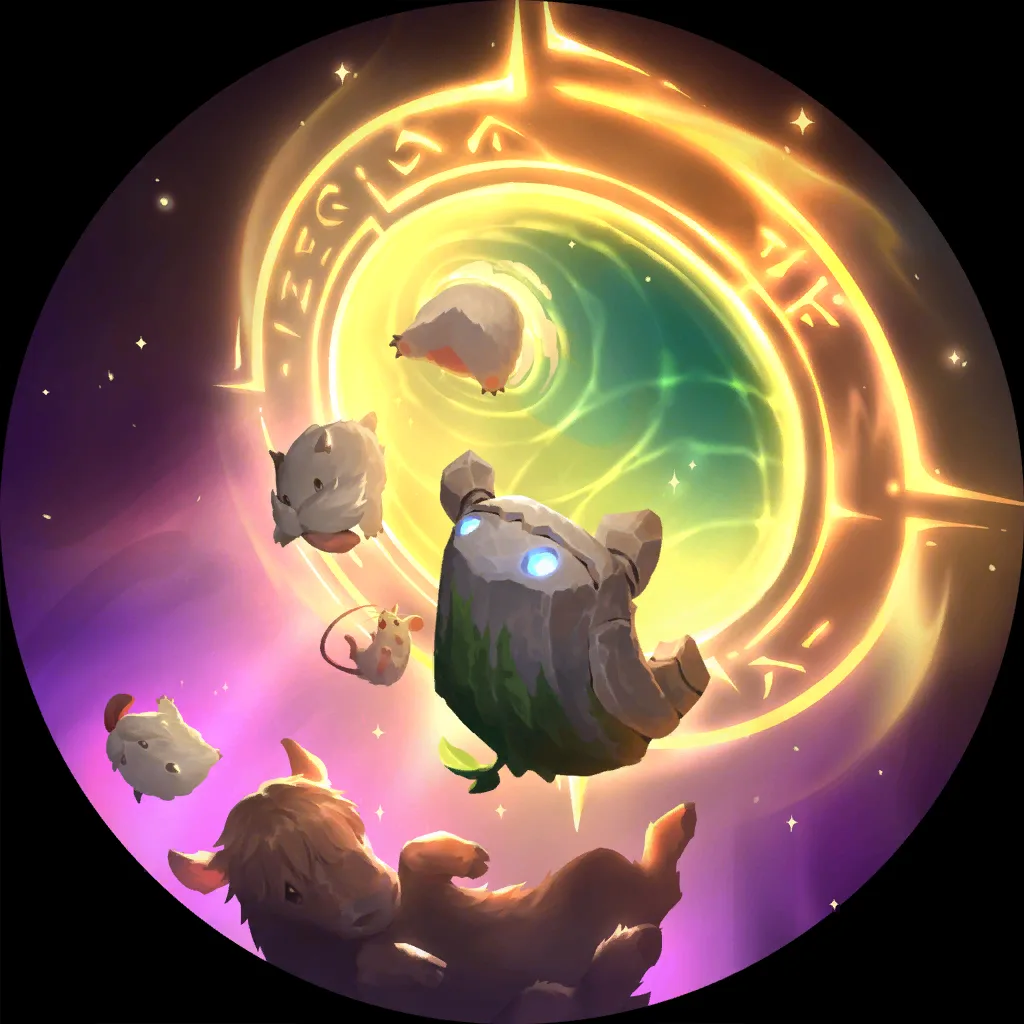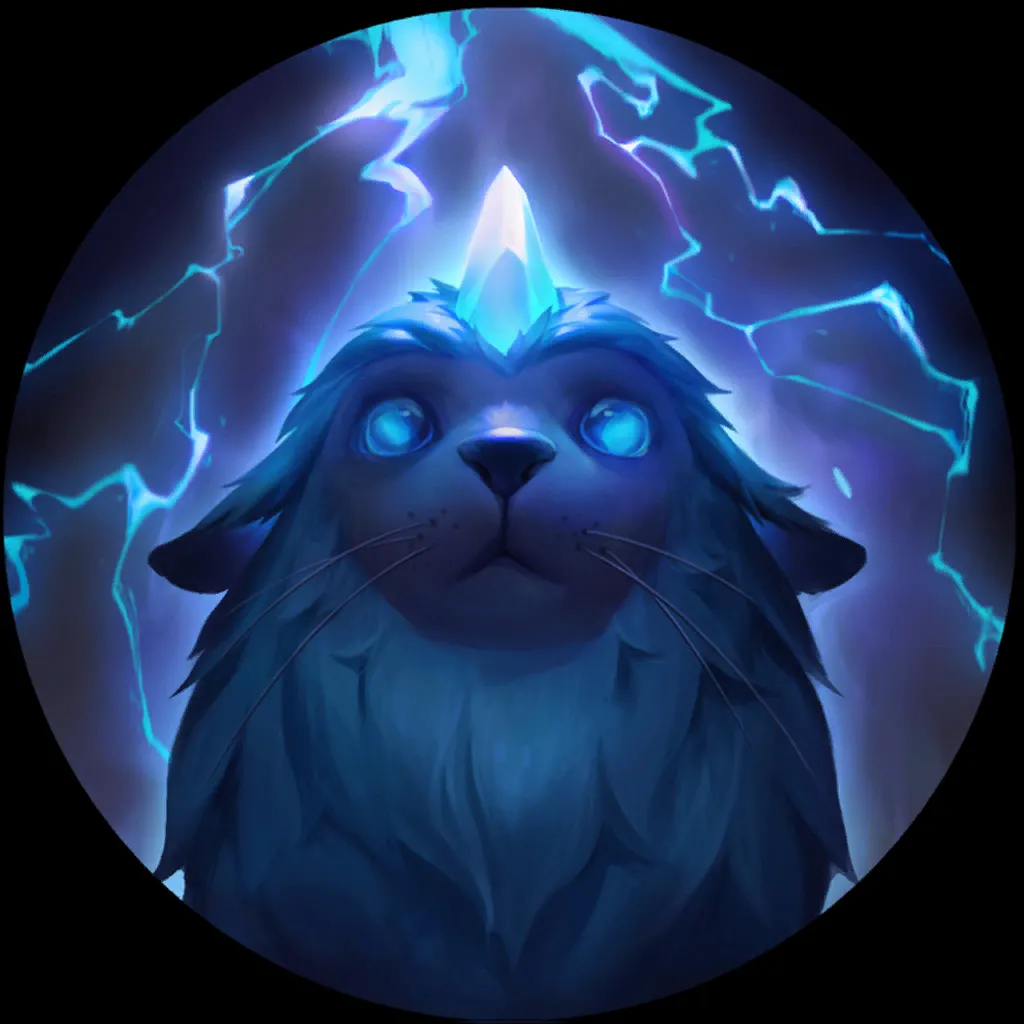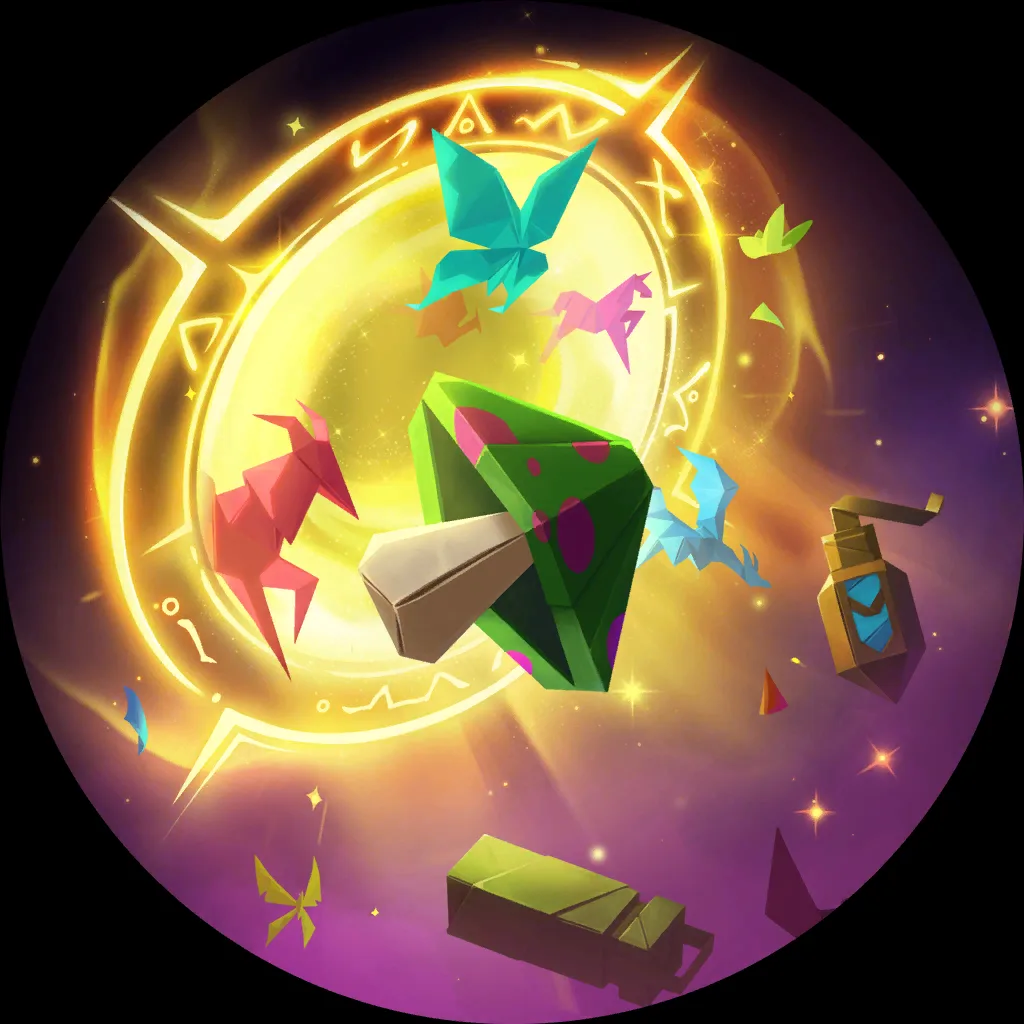 ---
Miss Fortune Quinn
Another very old concept, which was one of the LoR Meta's Top Dogs during most of the first half of this year – and a staple of Gauntlet & Tournaments decks and lineups, in which Triple Rally is usually a strategy to keep in mind. Currently in the fringes, but with very interesting matchups: handily beats Pirates, Kat Gwen and Ezreal Kennen, while holding its own against Timelines and Kindred Nasus, and only counting Viego Evelynn as quite the bad matchup.
A very worthy consideration if you are either new to the game (Rally decks are not too common on Ladder nowadays, so you'll find that this deck, like Taric Poppic, plays quite differently from the current Top Dogs), interested in Tournaments, or feeling like rekindling an old flame.
6
2
16
16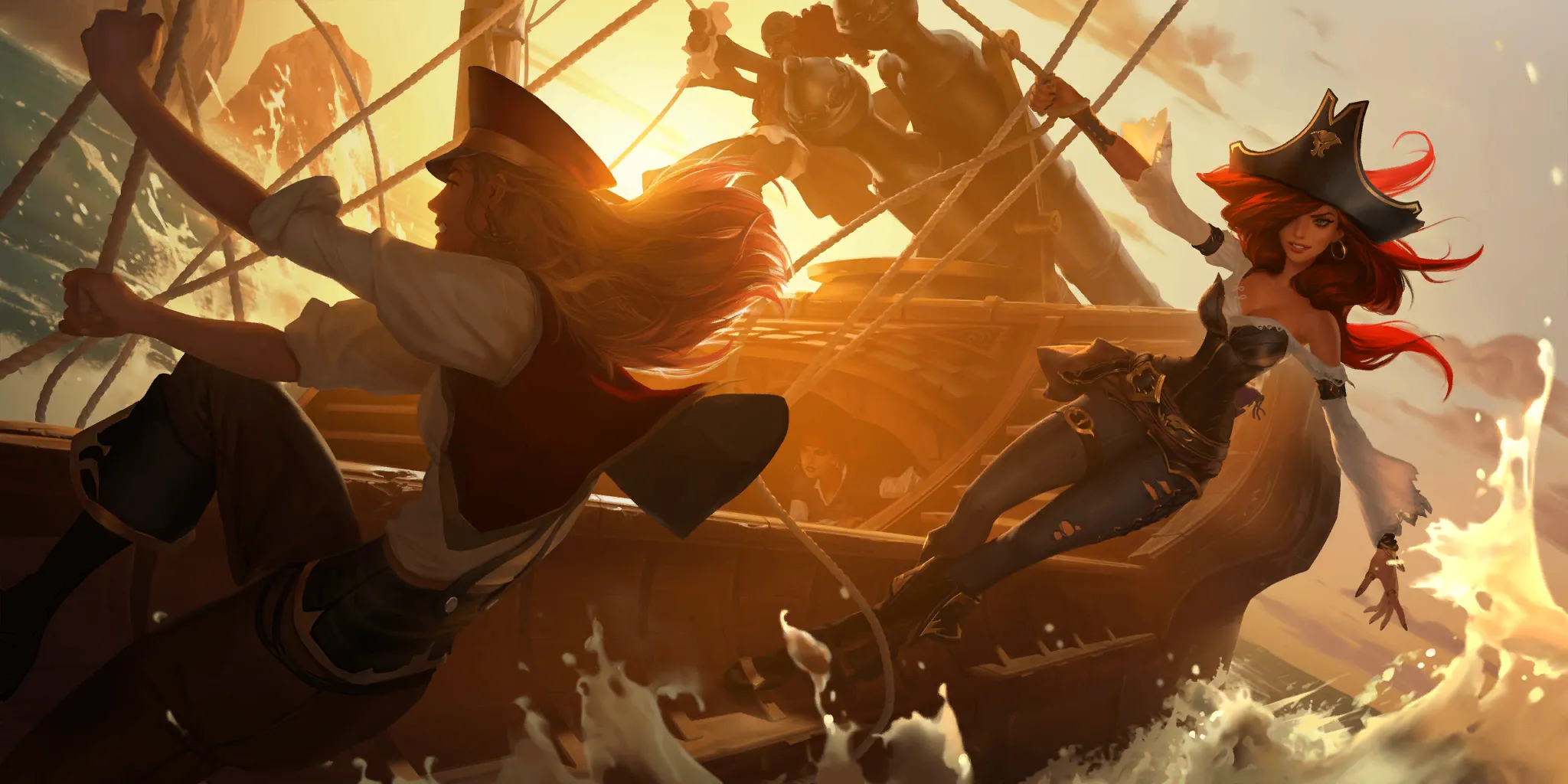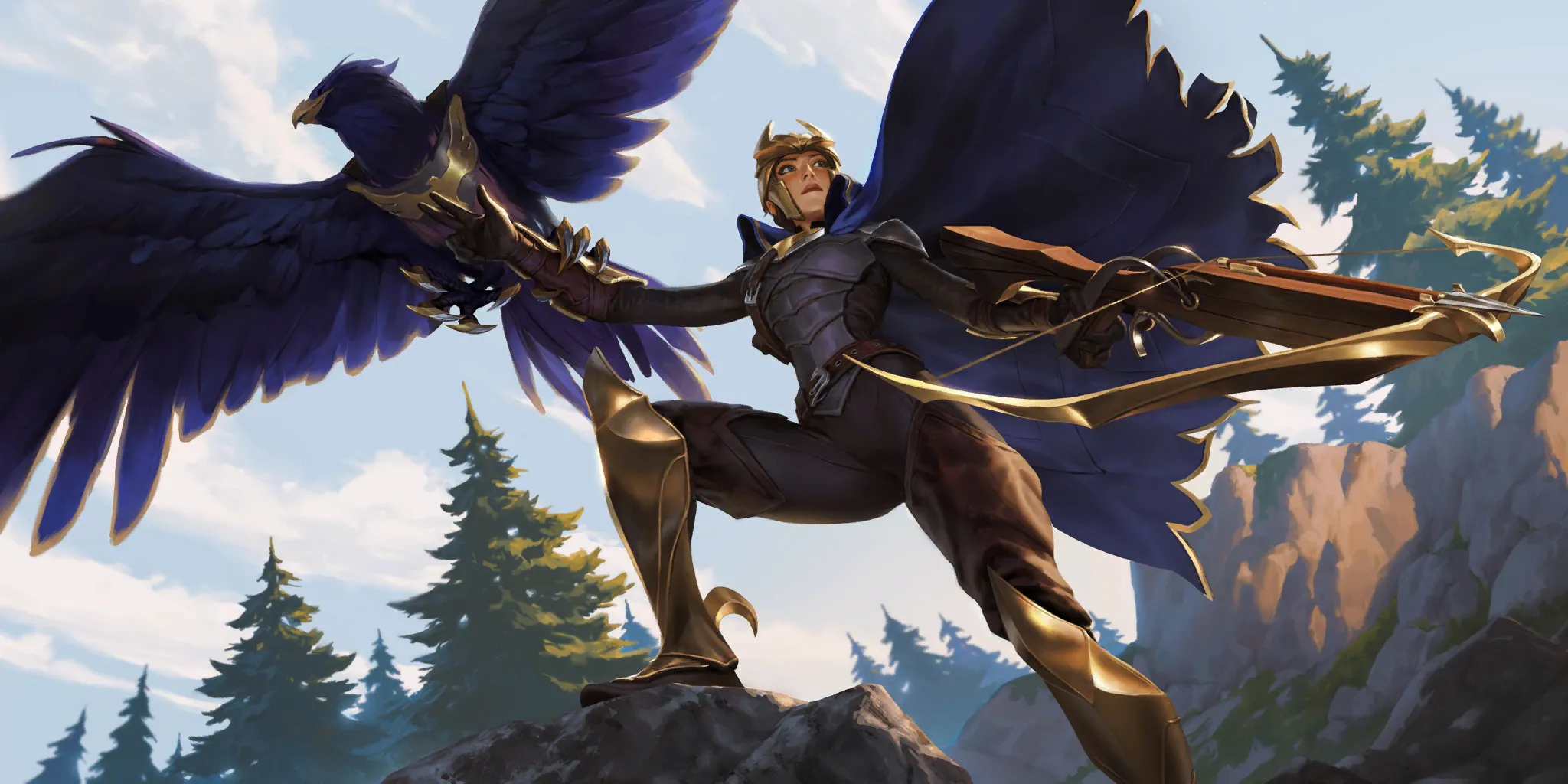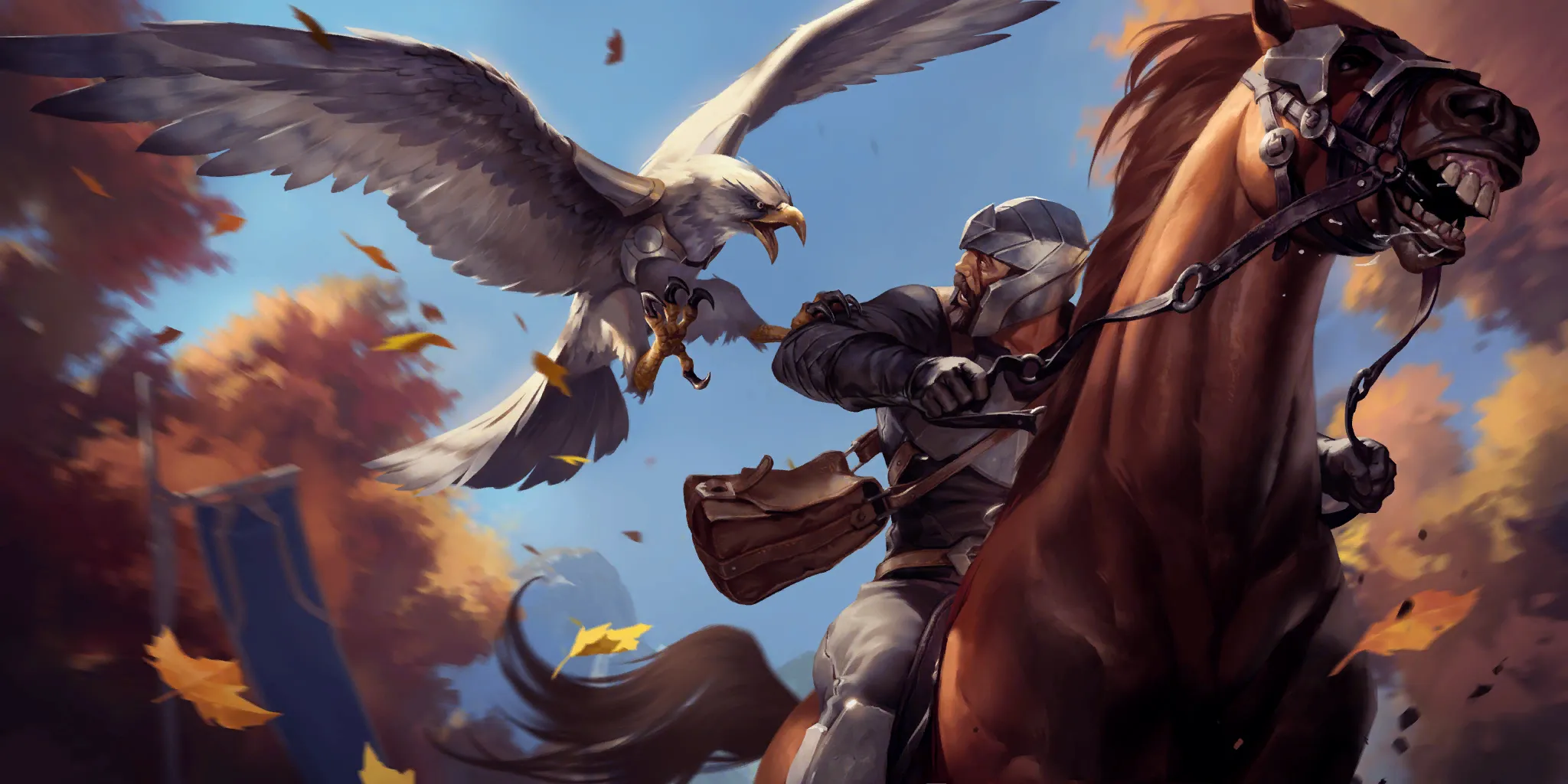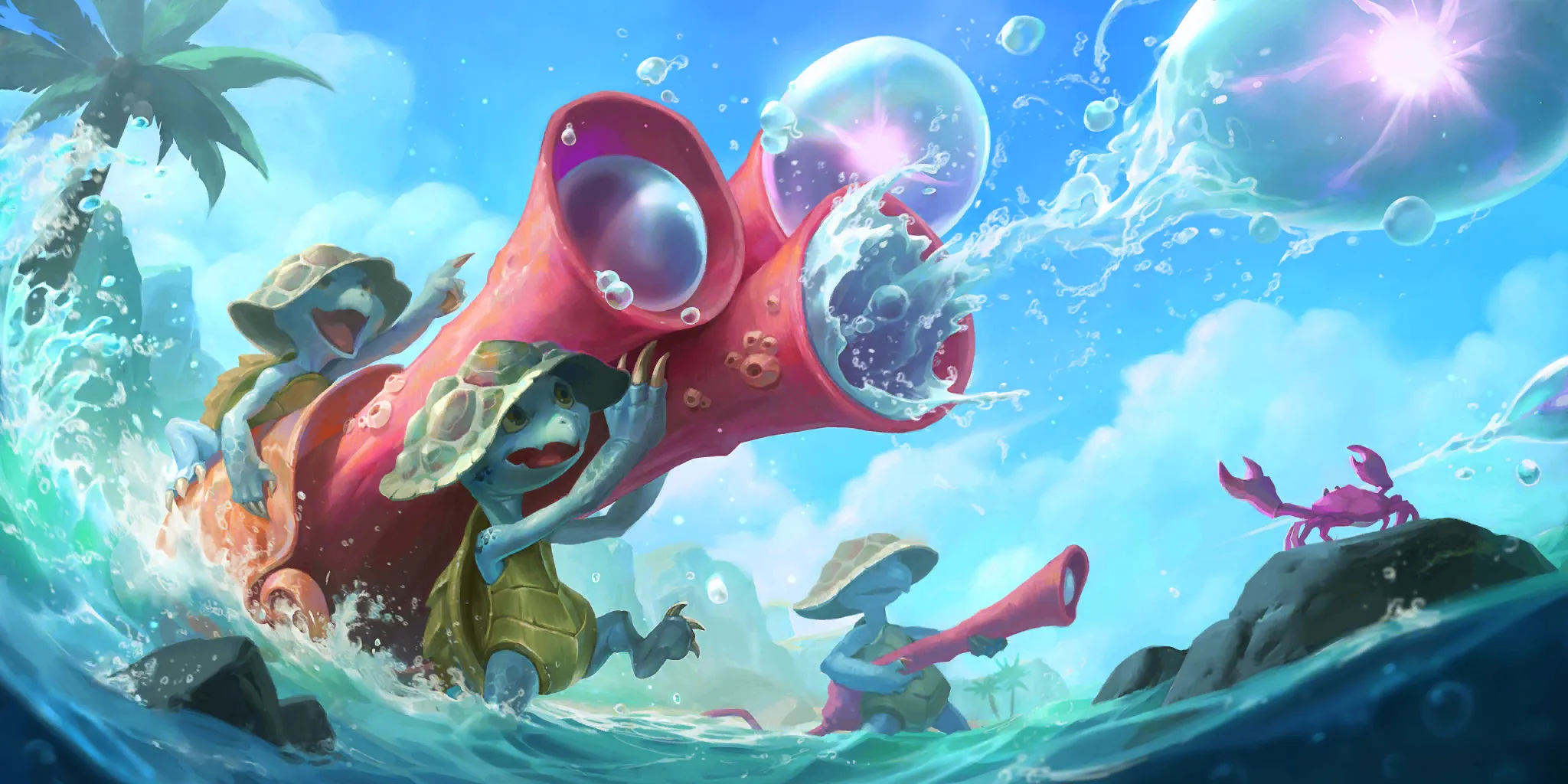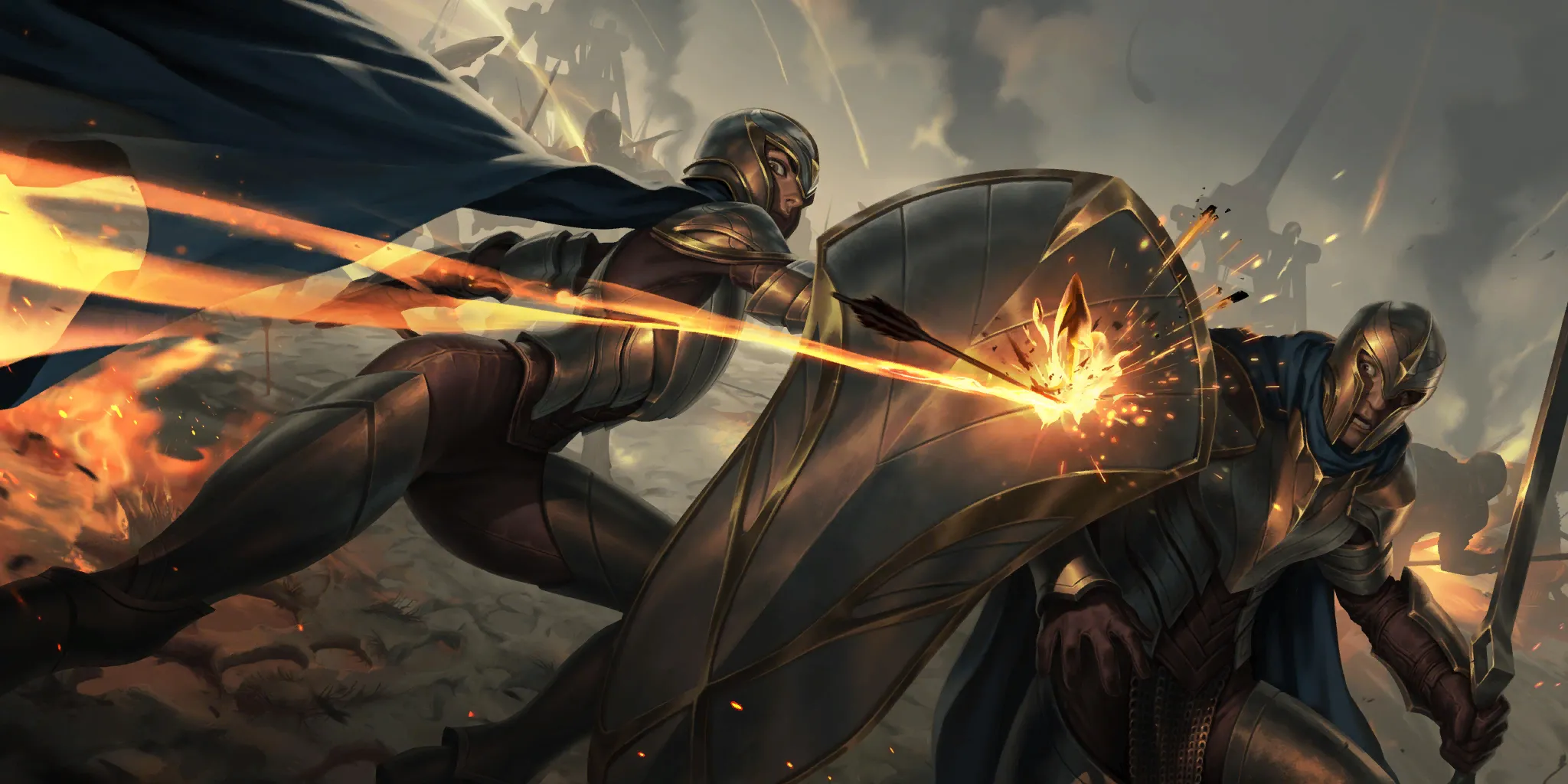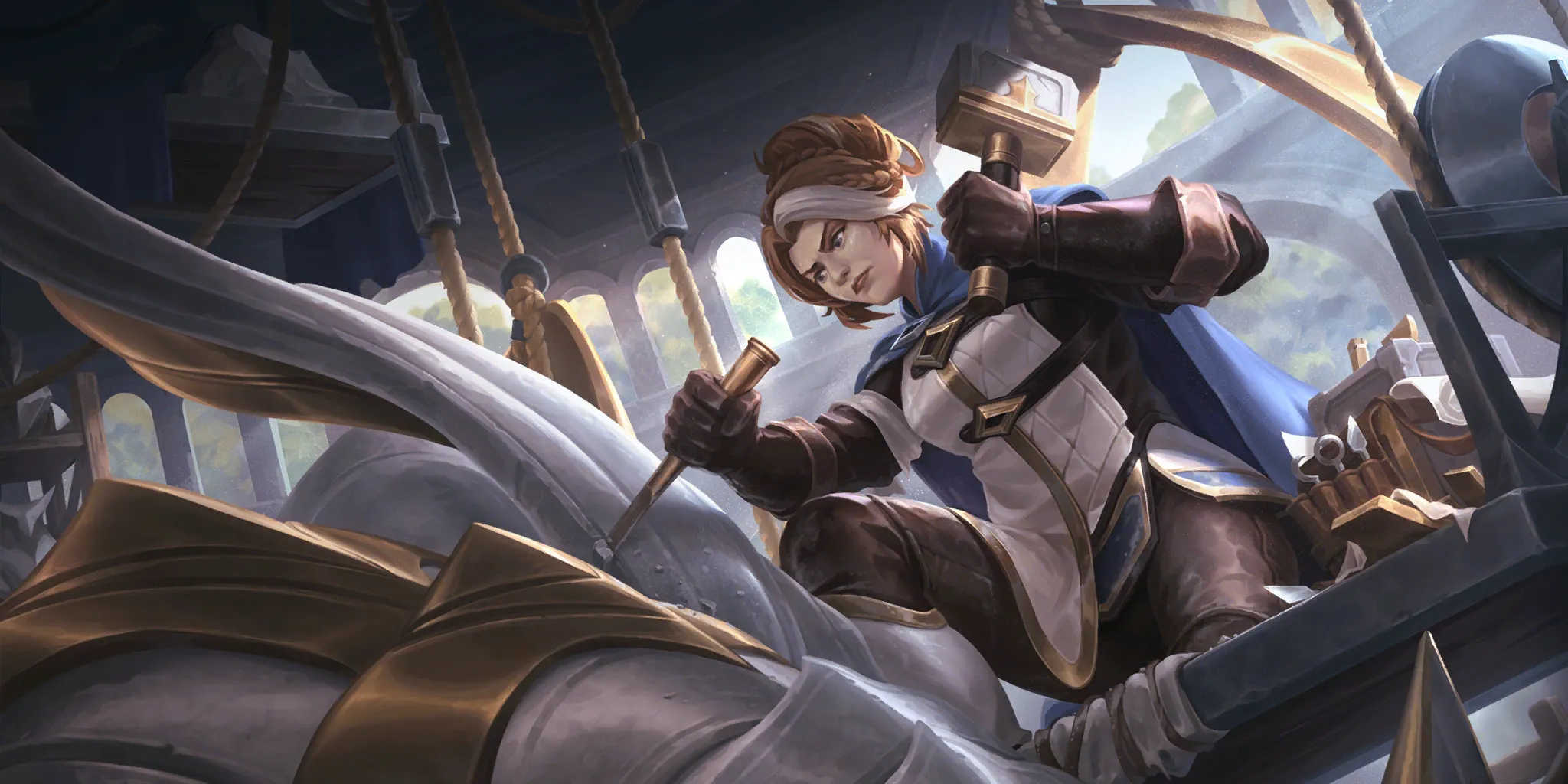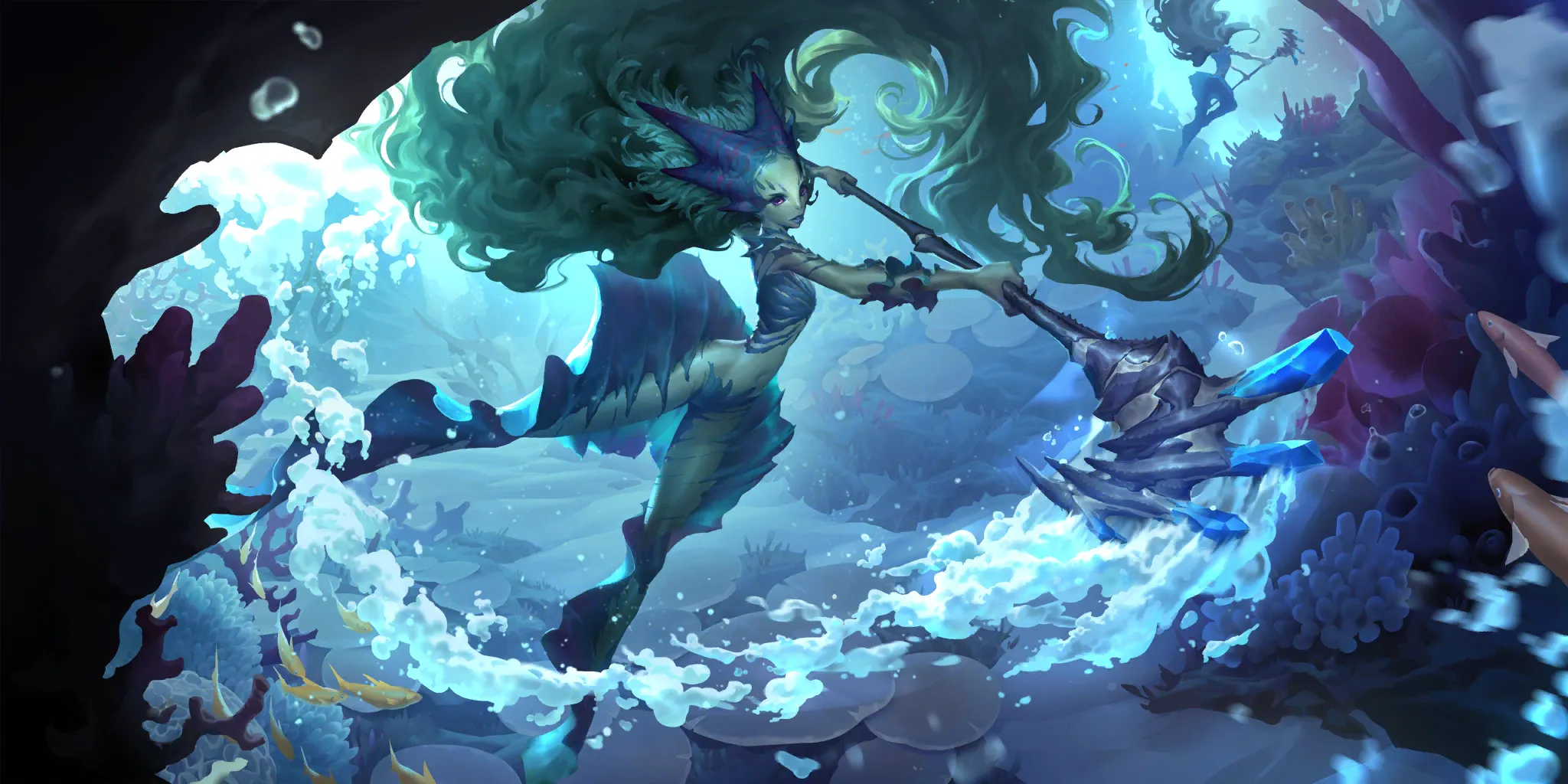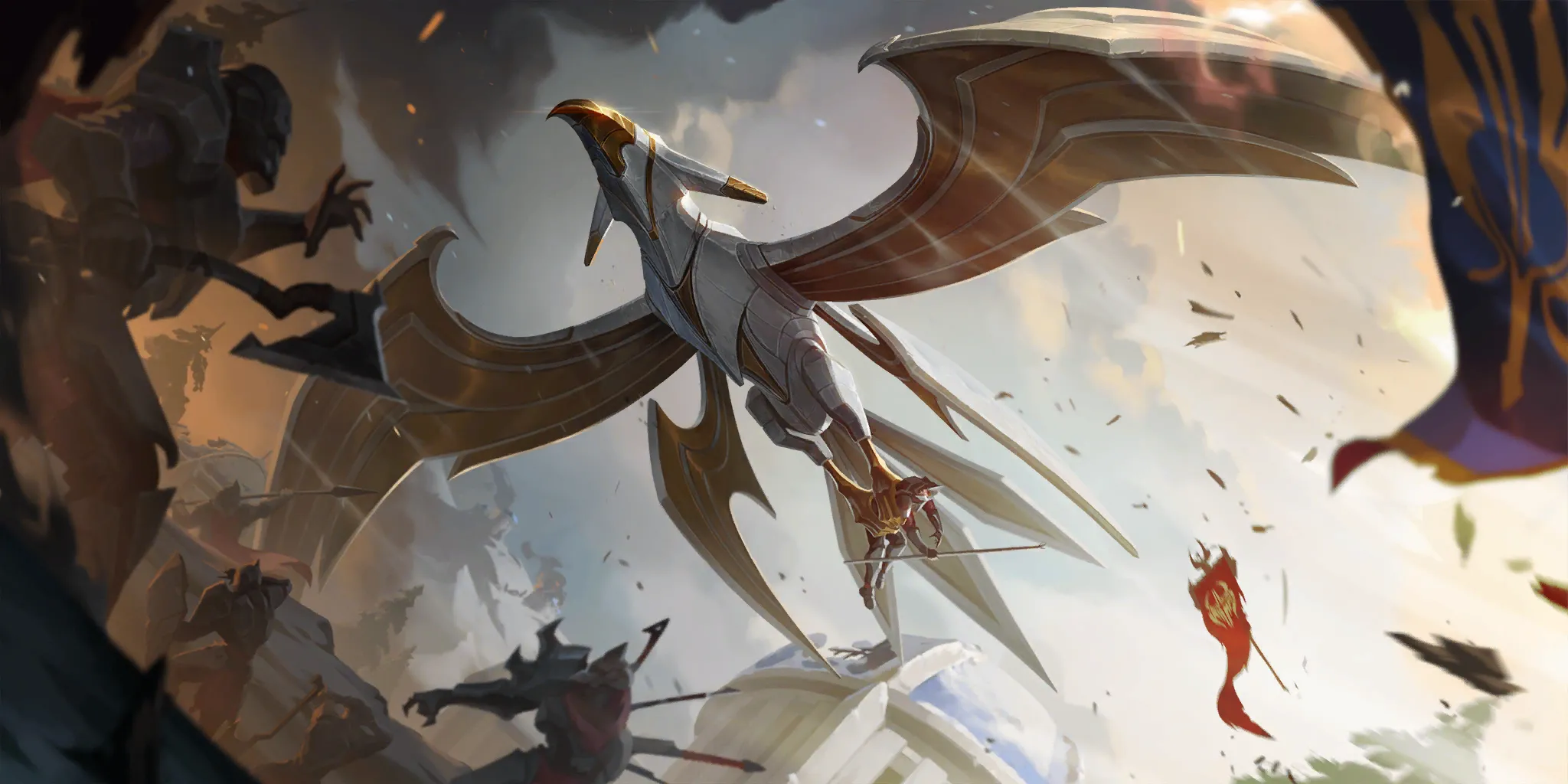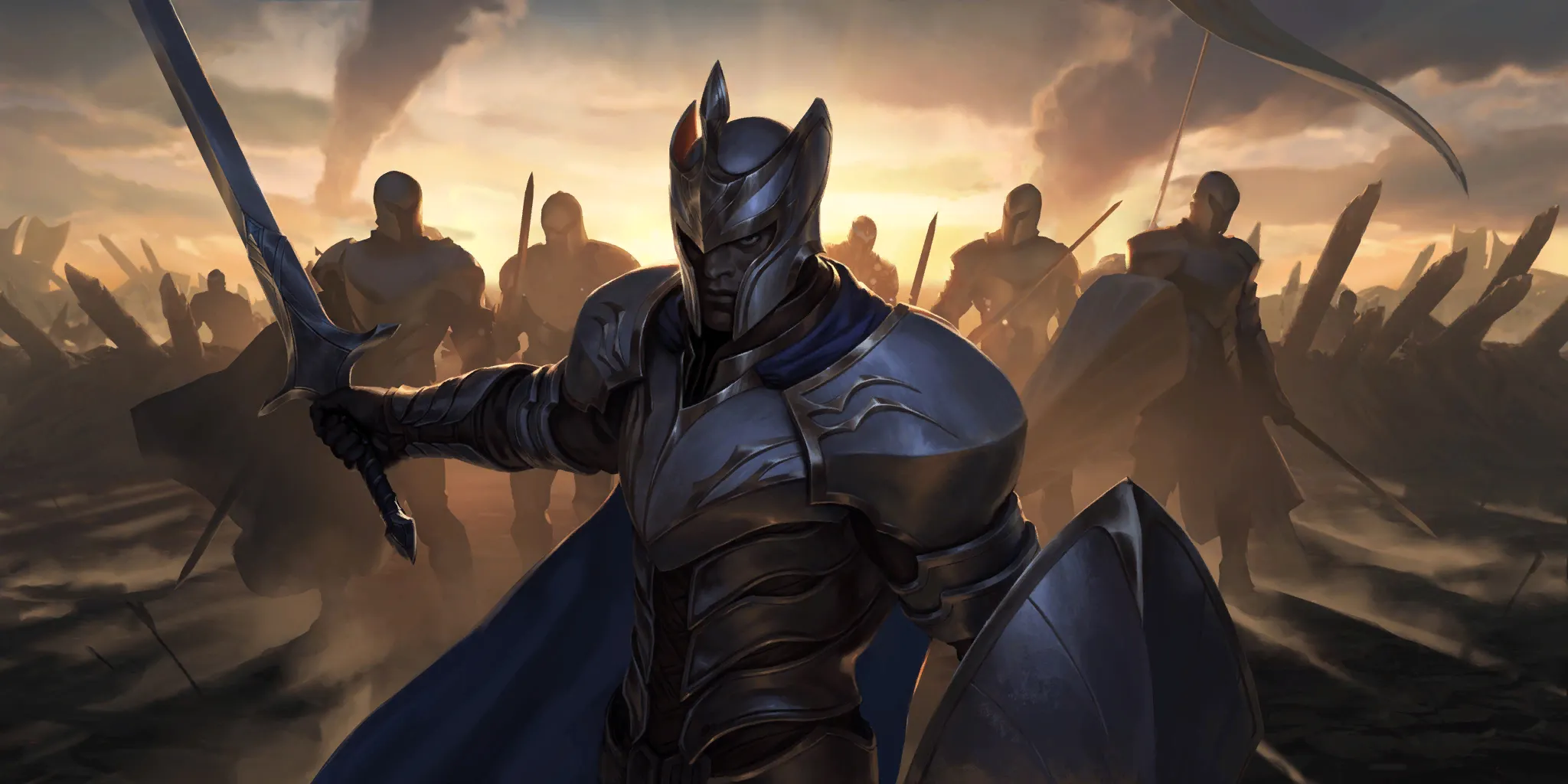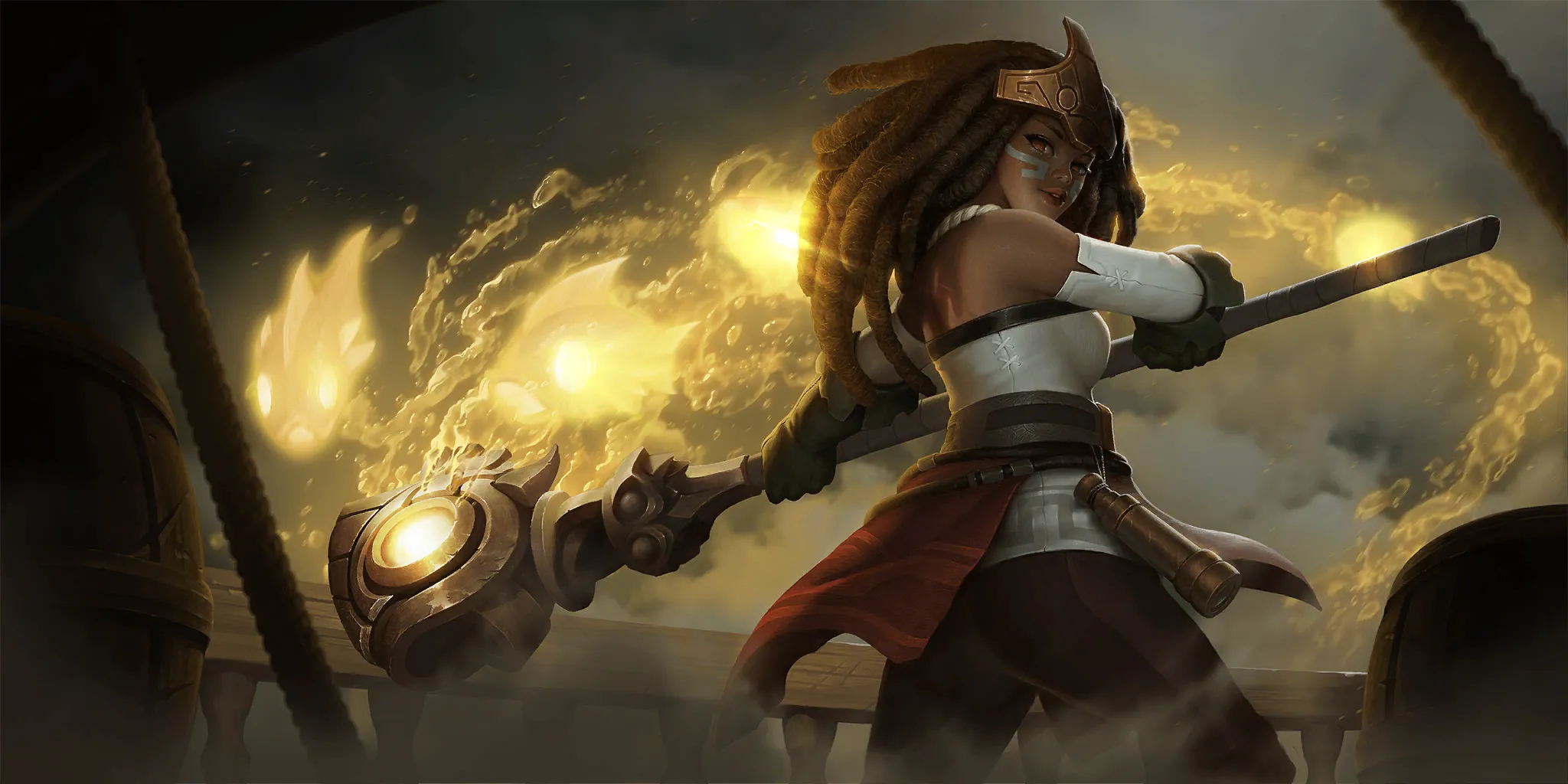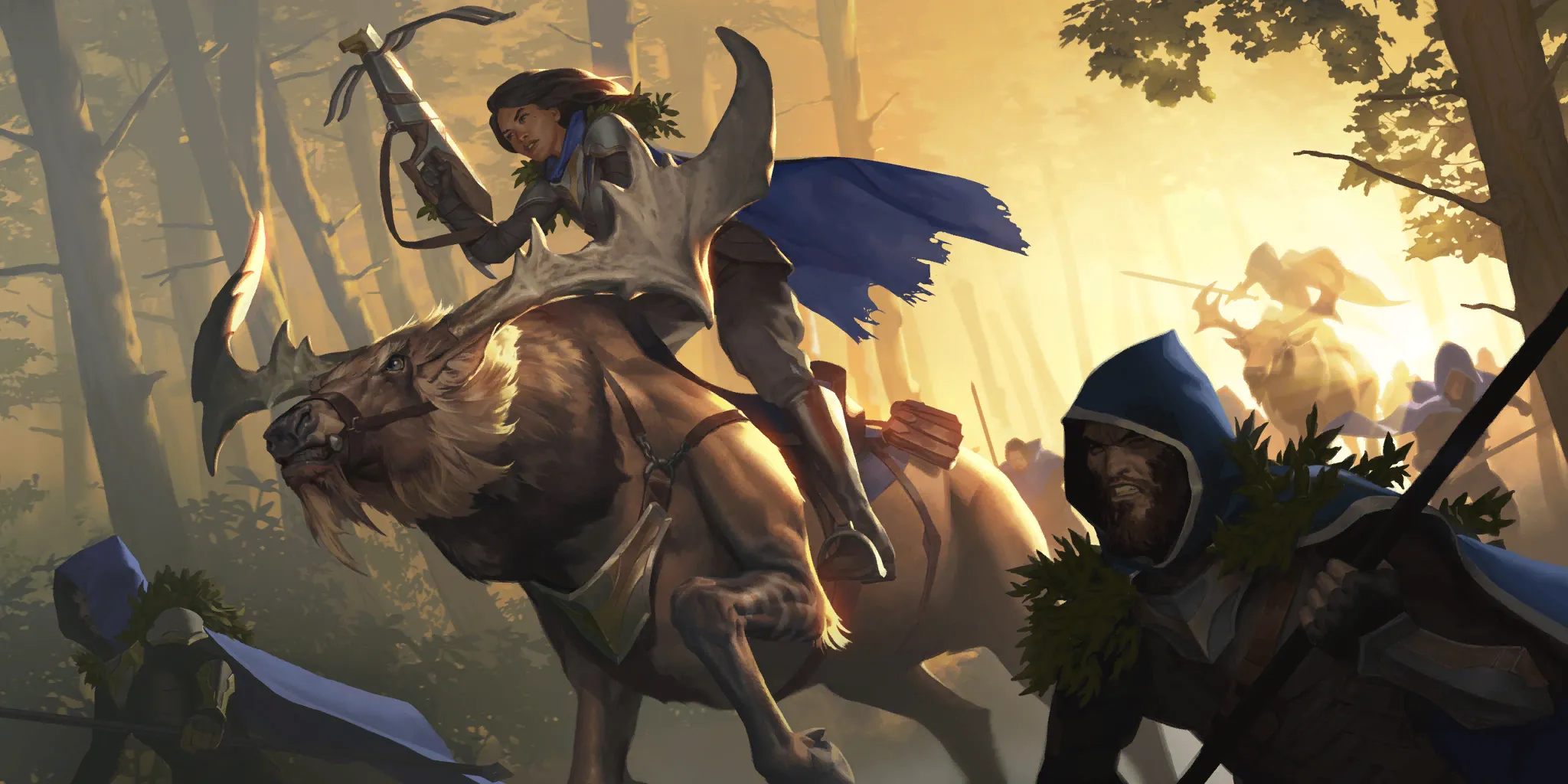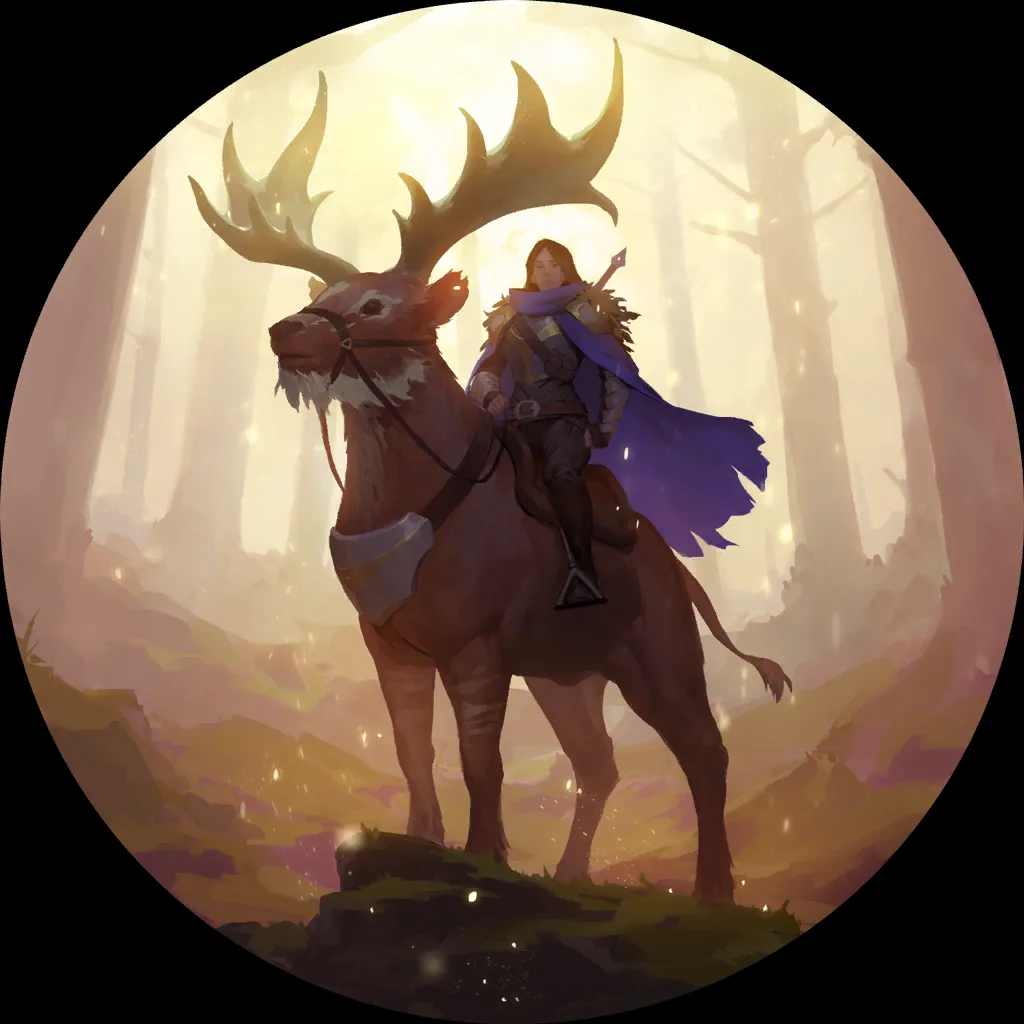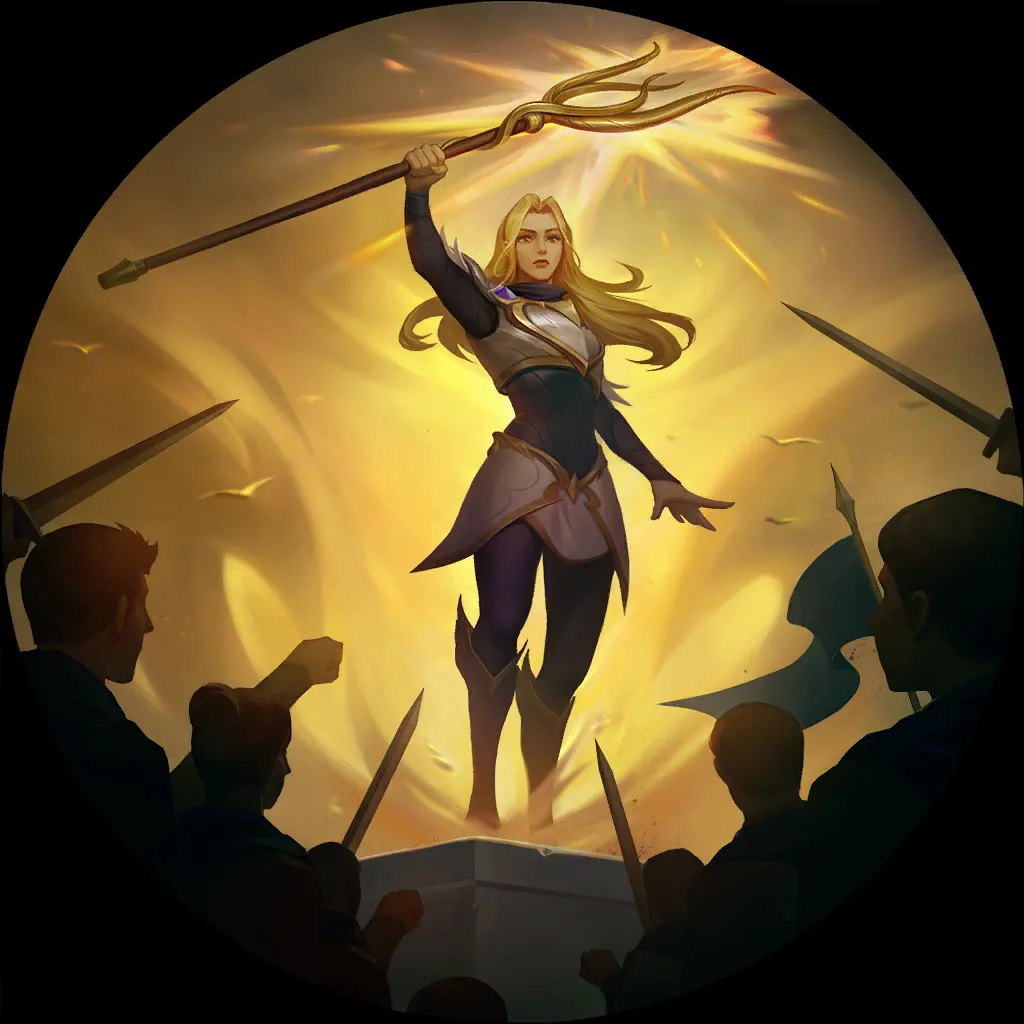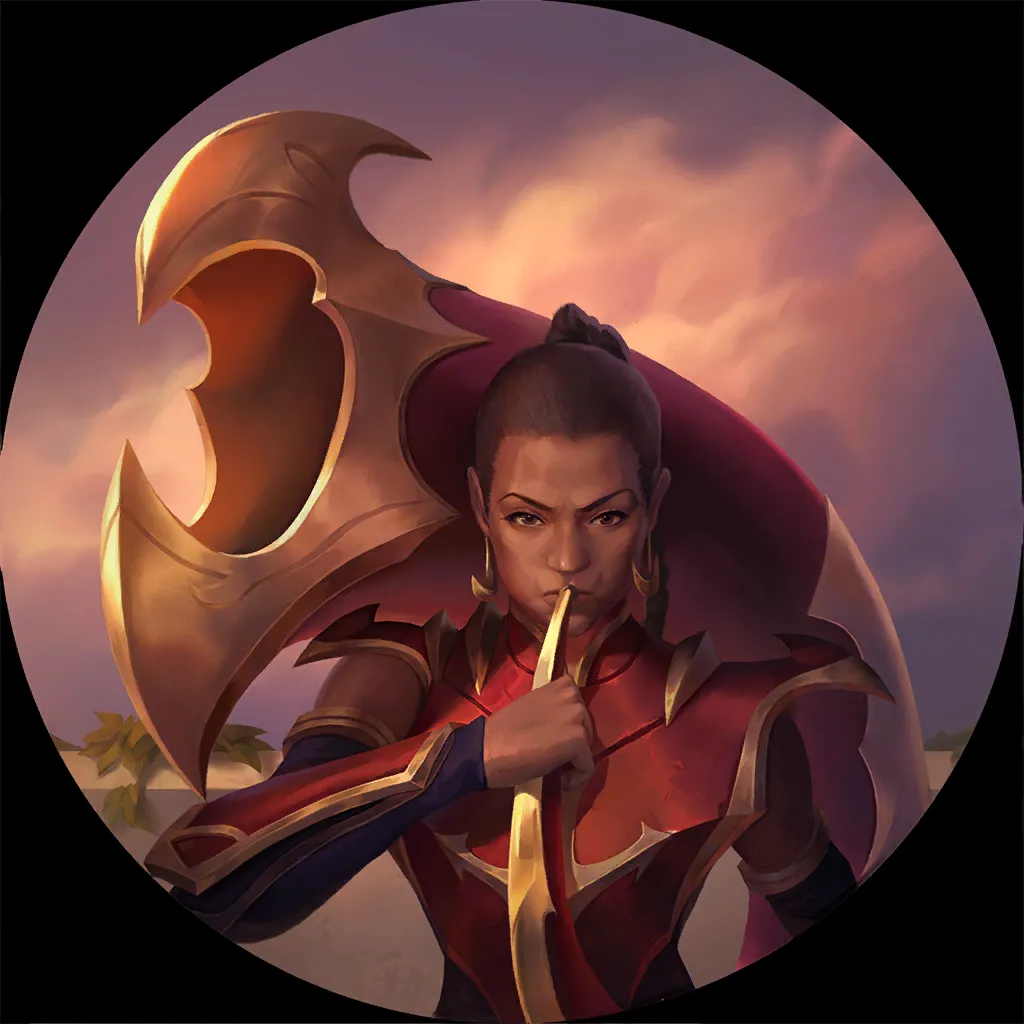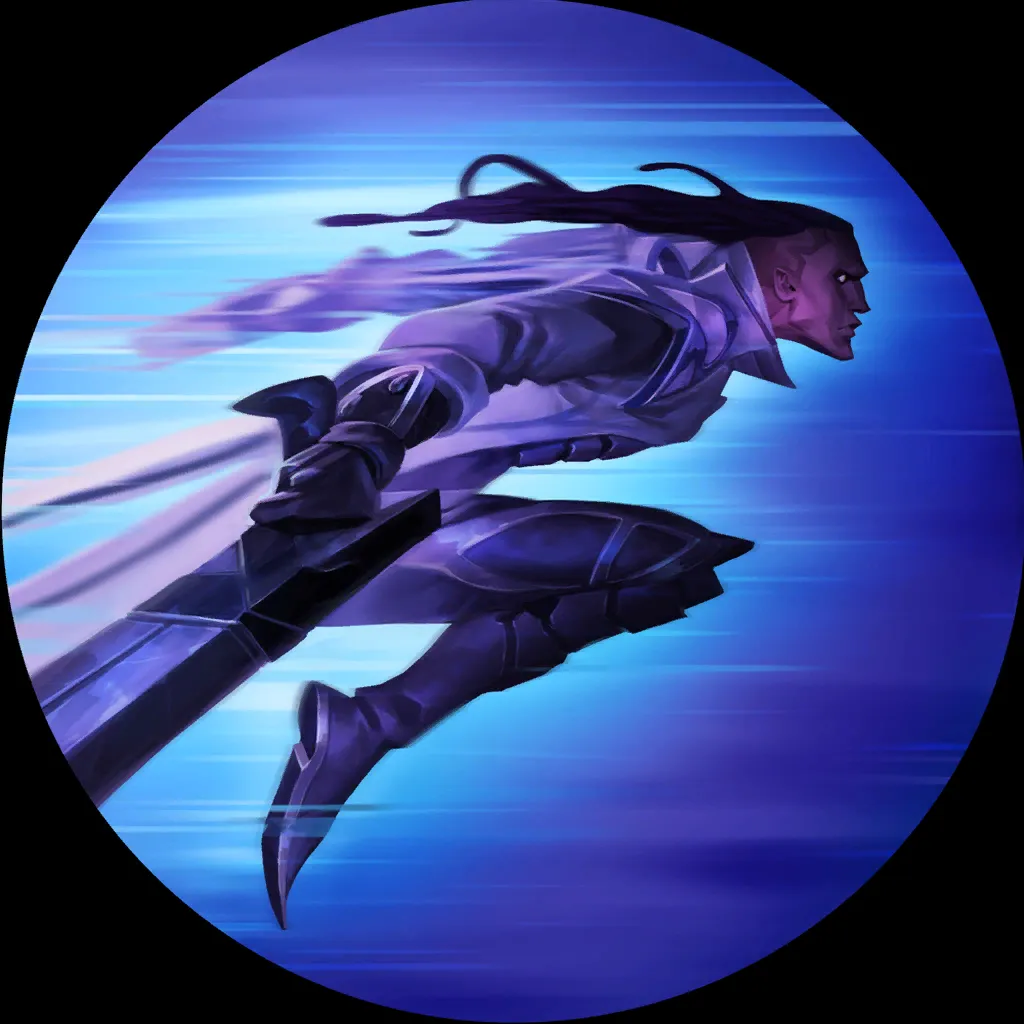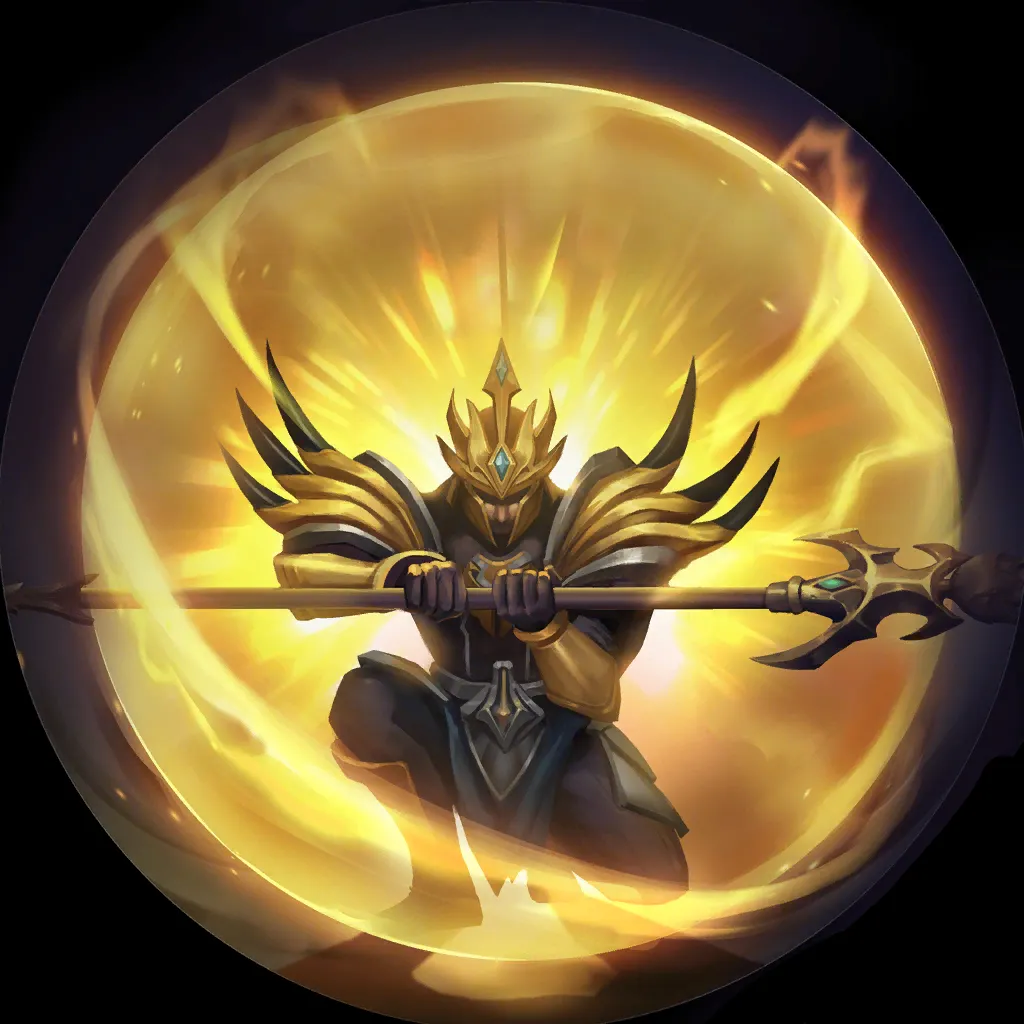 ---
Sejuani Gwen
Perhaps not surprisingly, we'll close today's recommendations with yet another proven concept that is gaining traction in the fringes.
Gwen struggled during most of the Forces from Beyond expansion to find a home, until her ménage with Kat and Elise proved both fun and fruitful – but her pairing with Sejuani was nothing to scoff at in the last patch, and seems to be back in the menu. There's very little current data, but appears unafraid of Pirates and favored against Kat Gwen.
6
0
14
20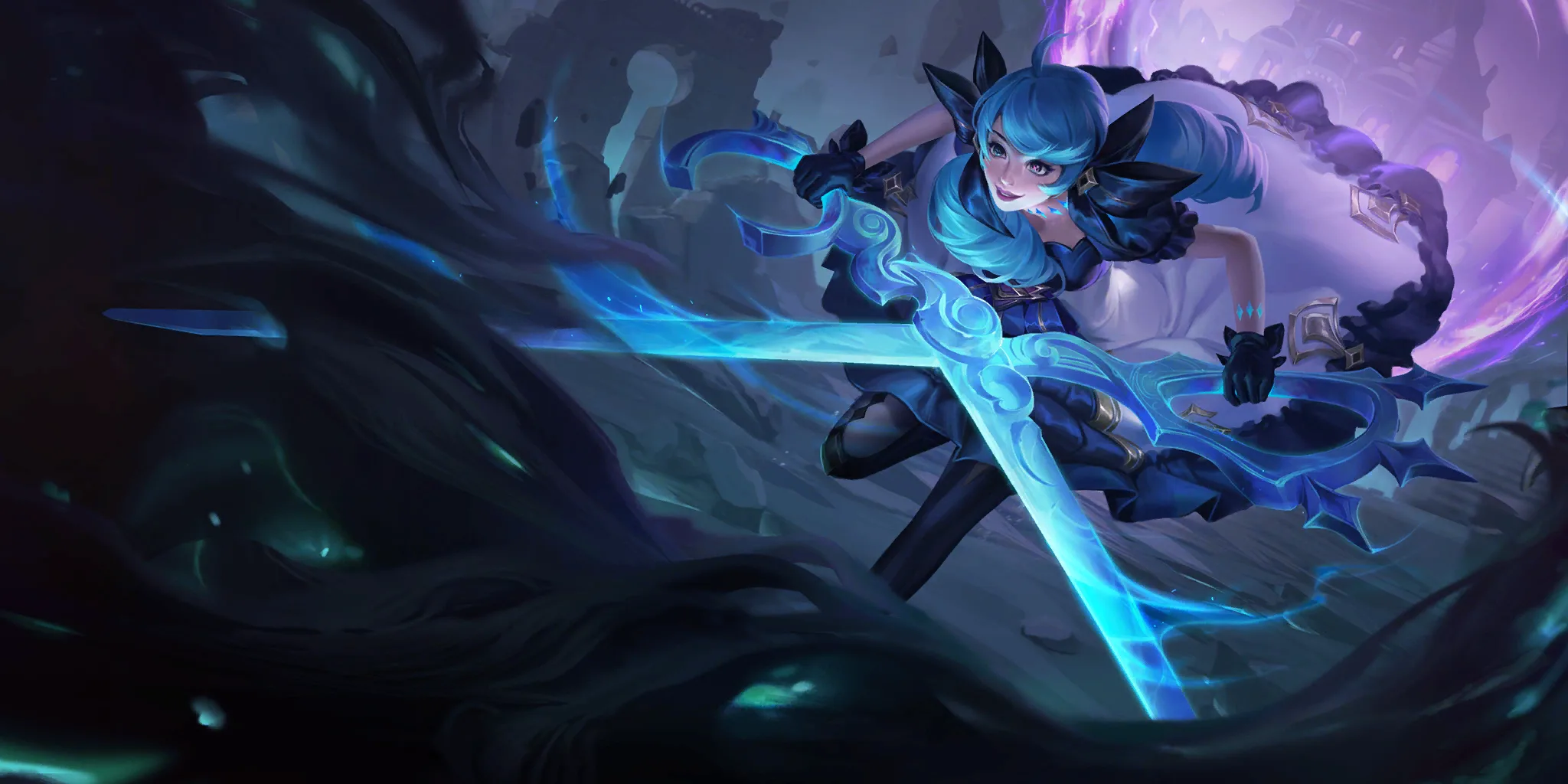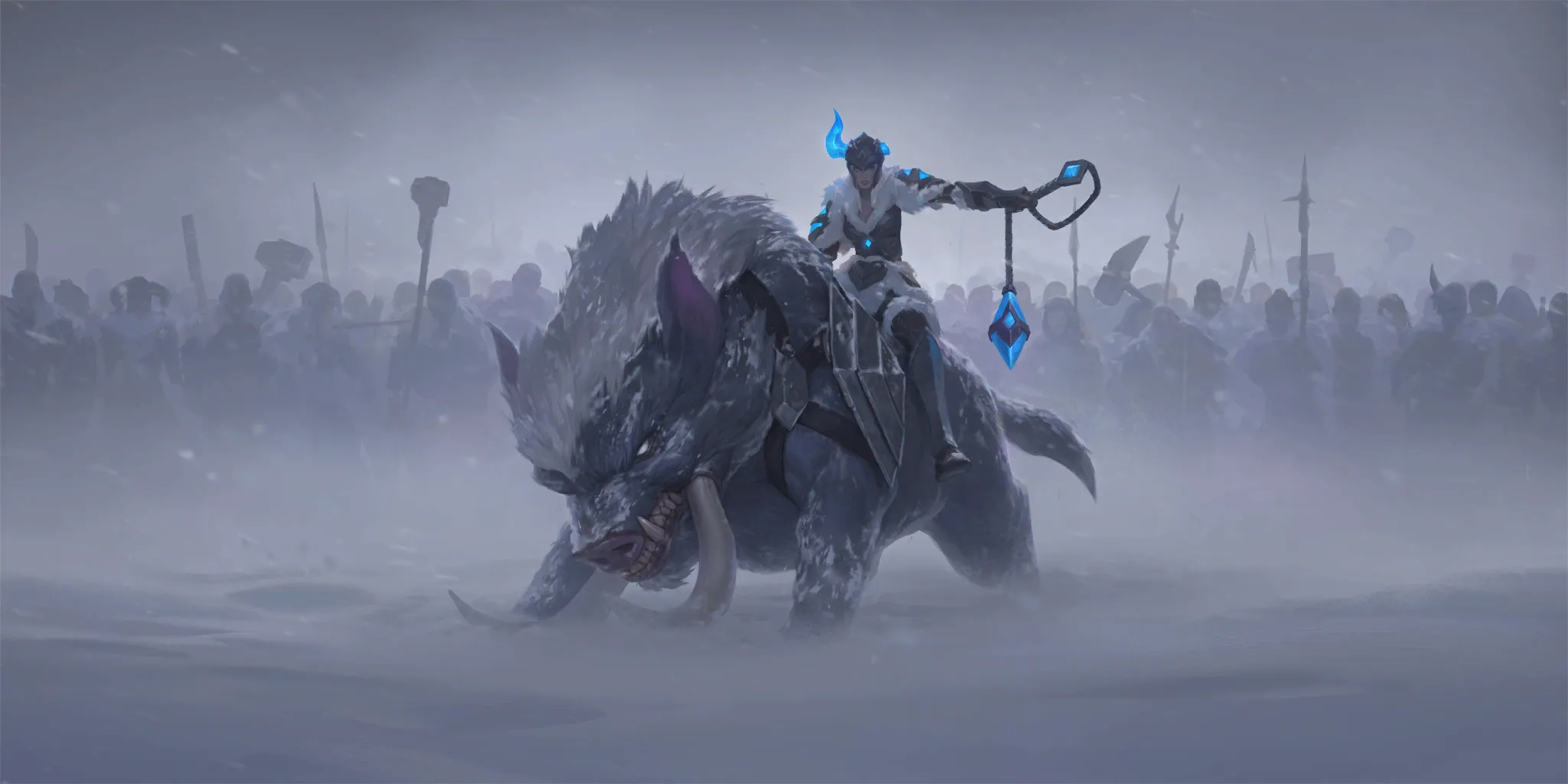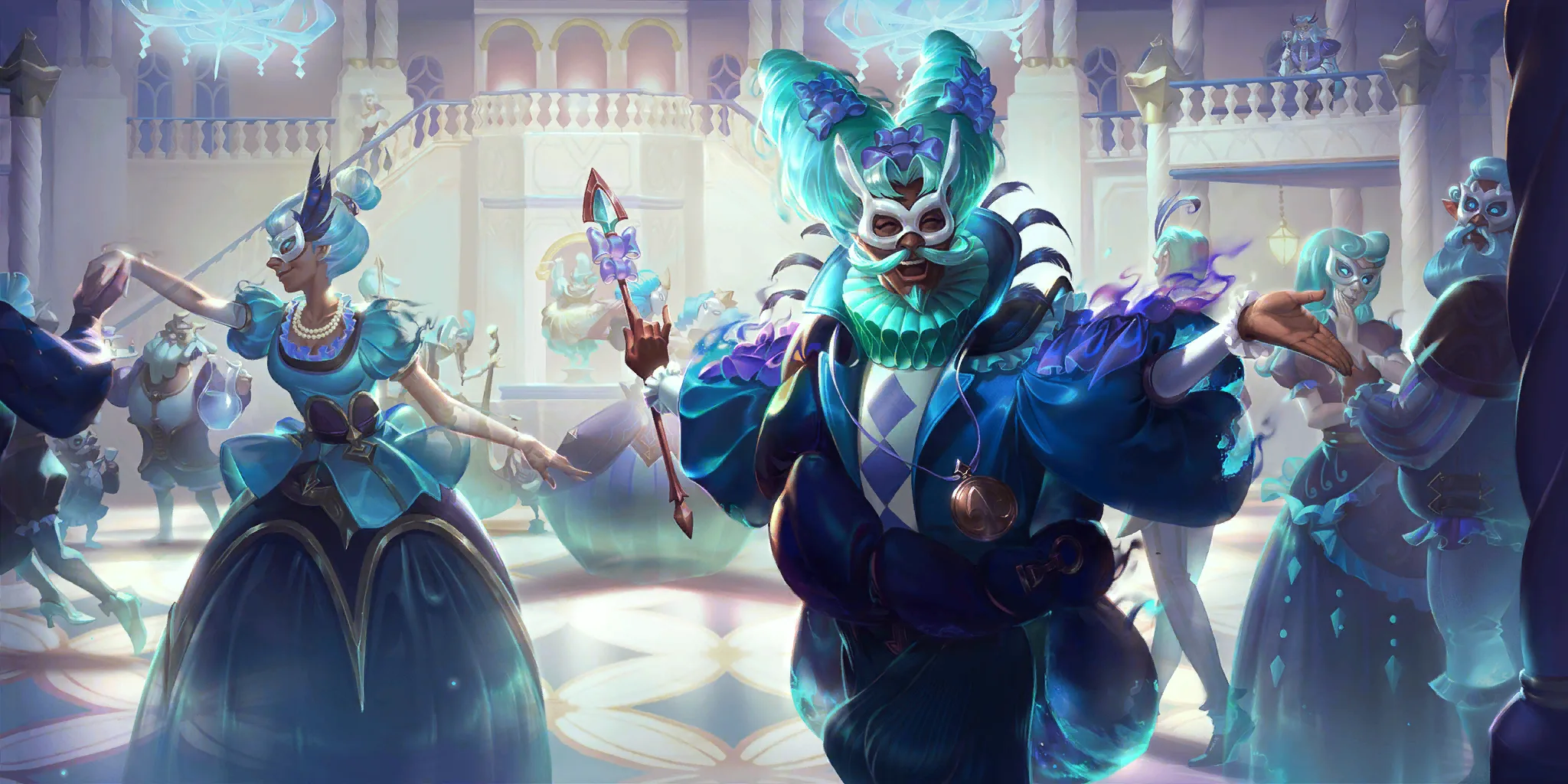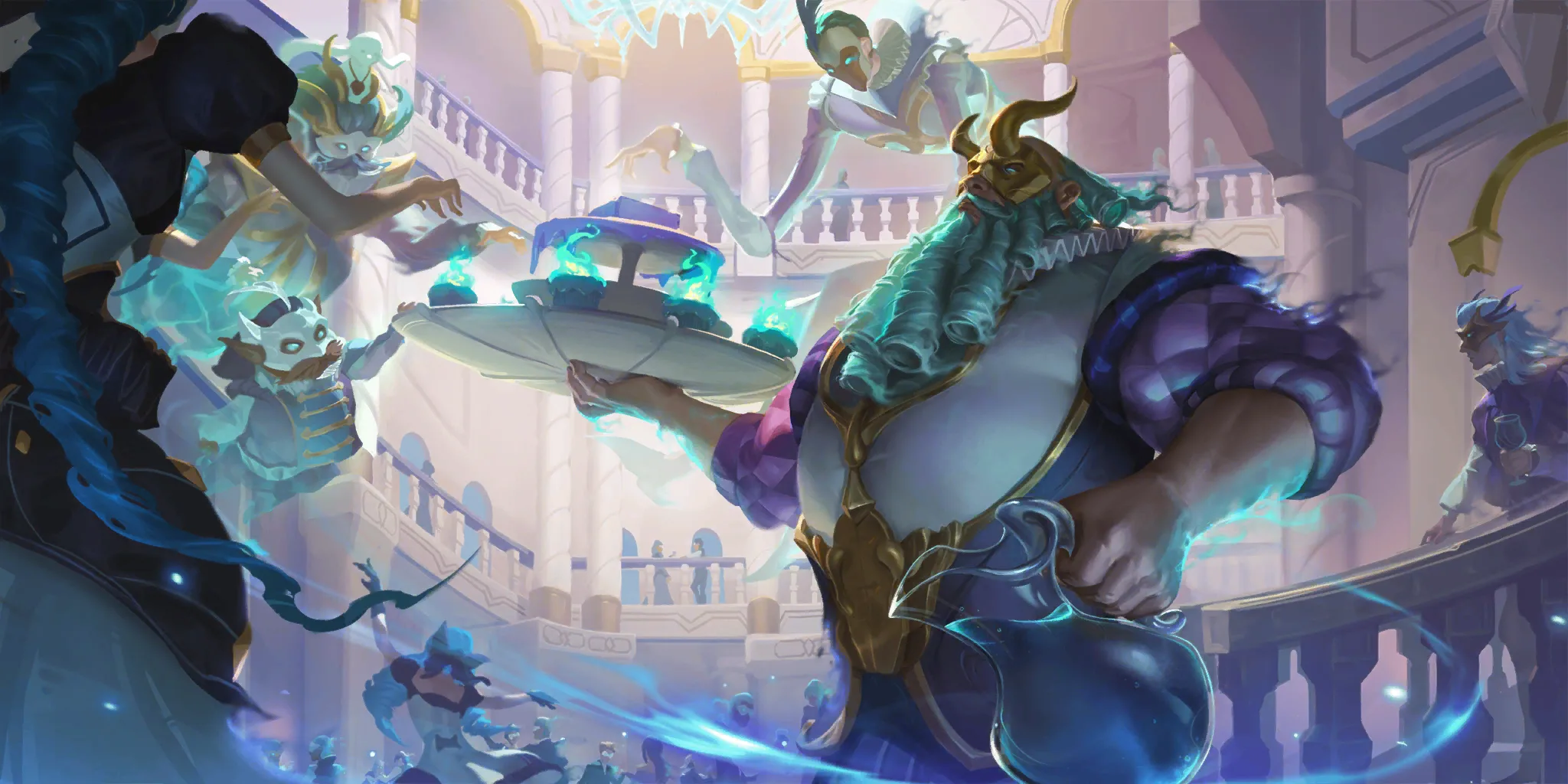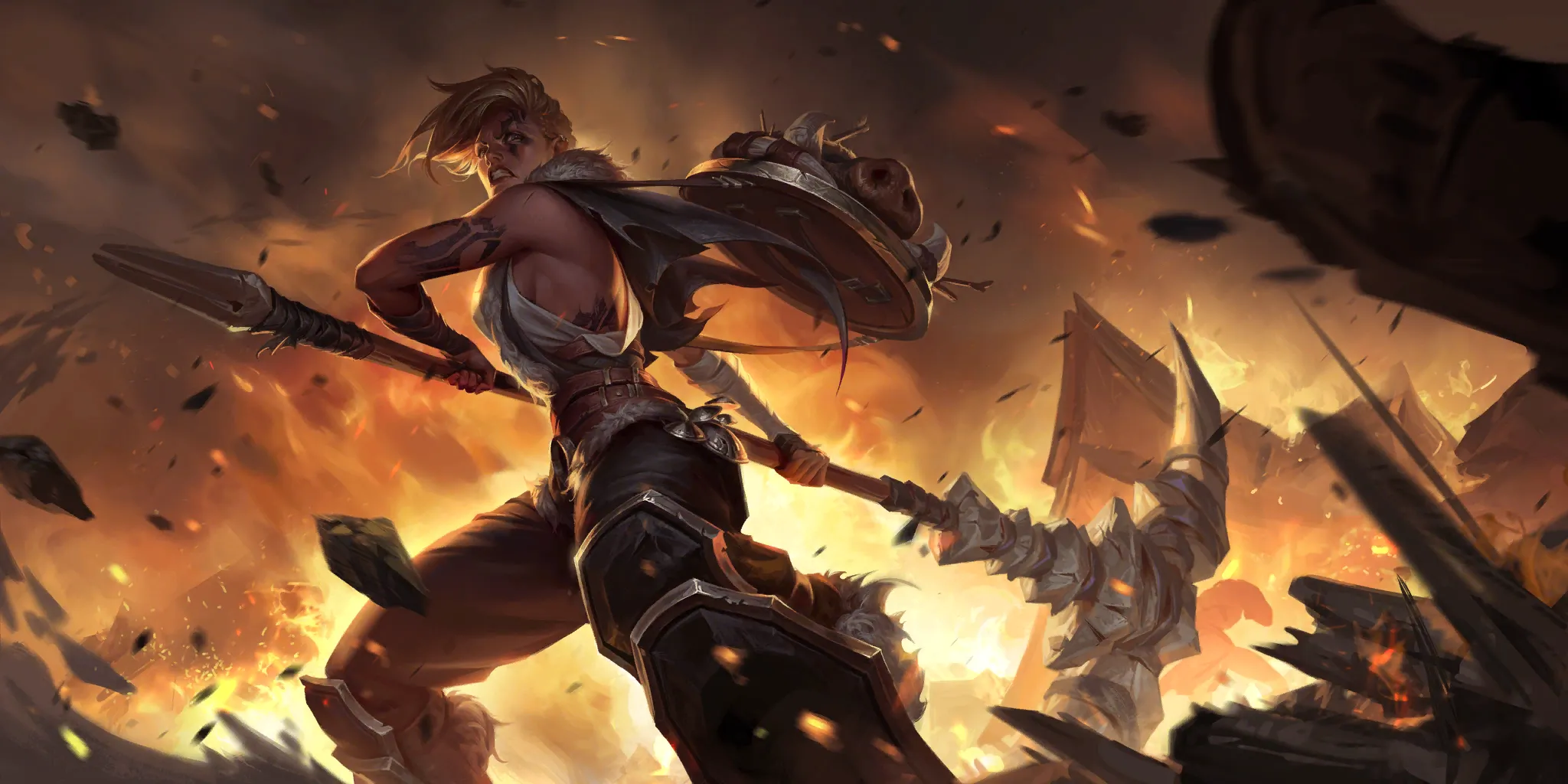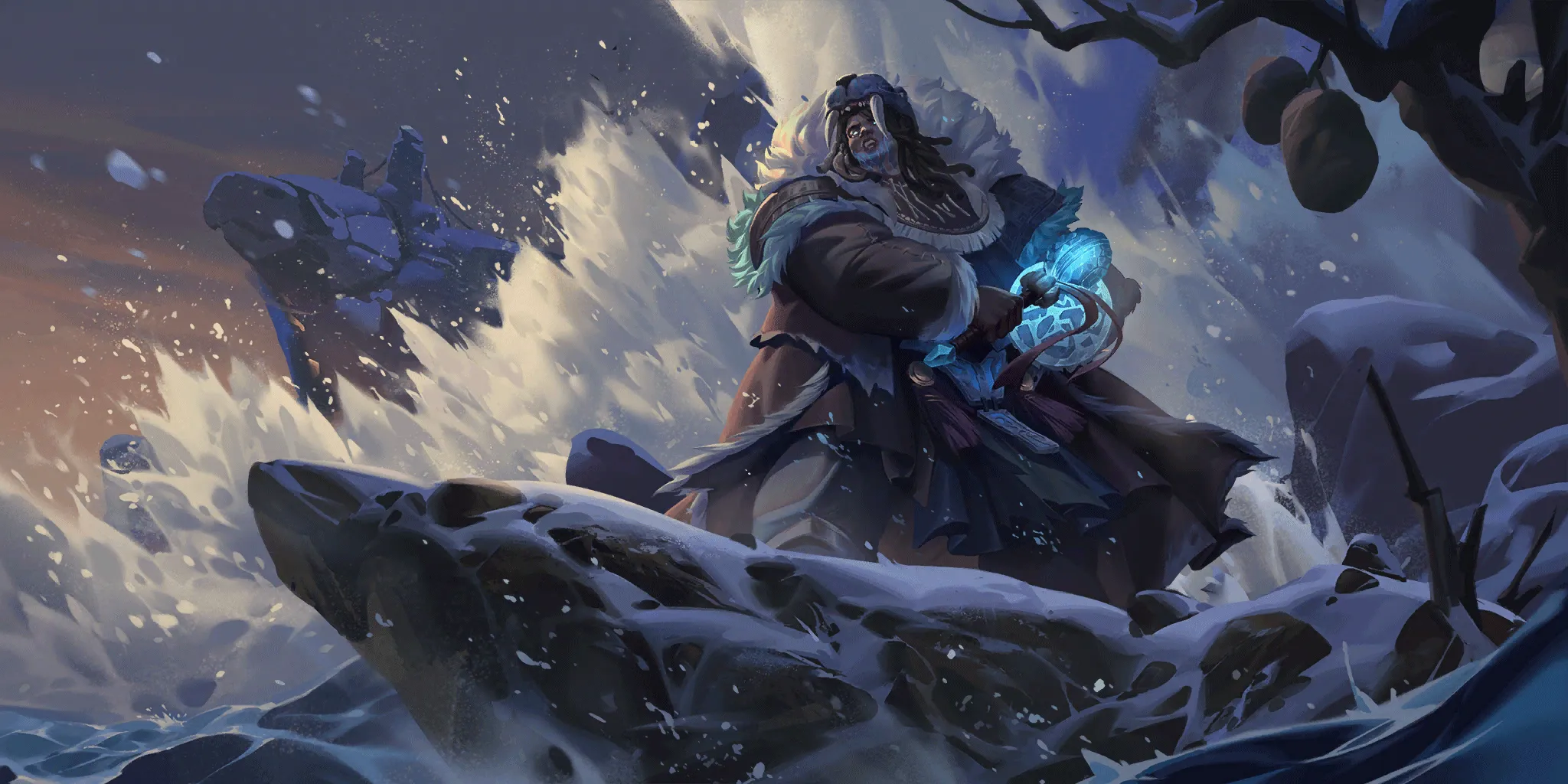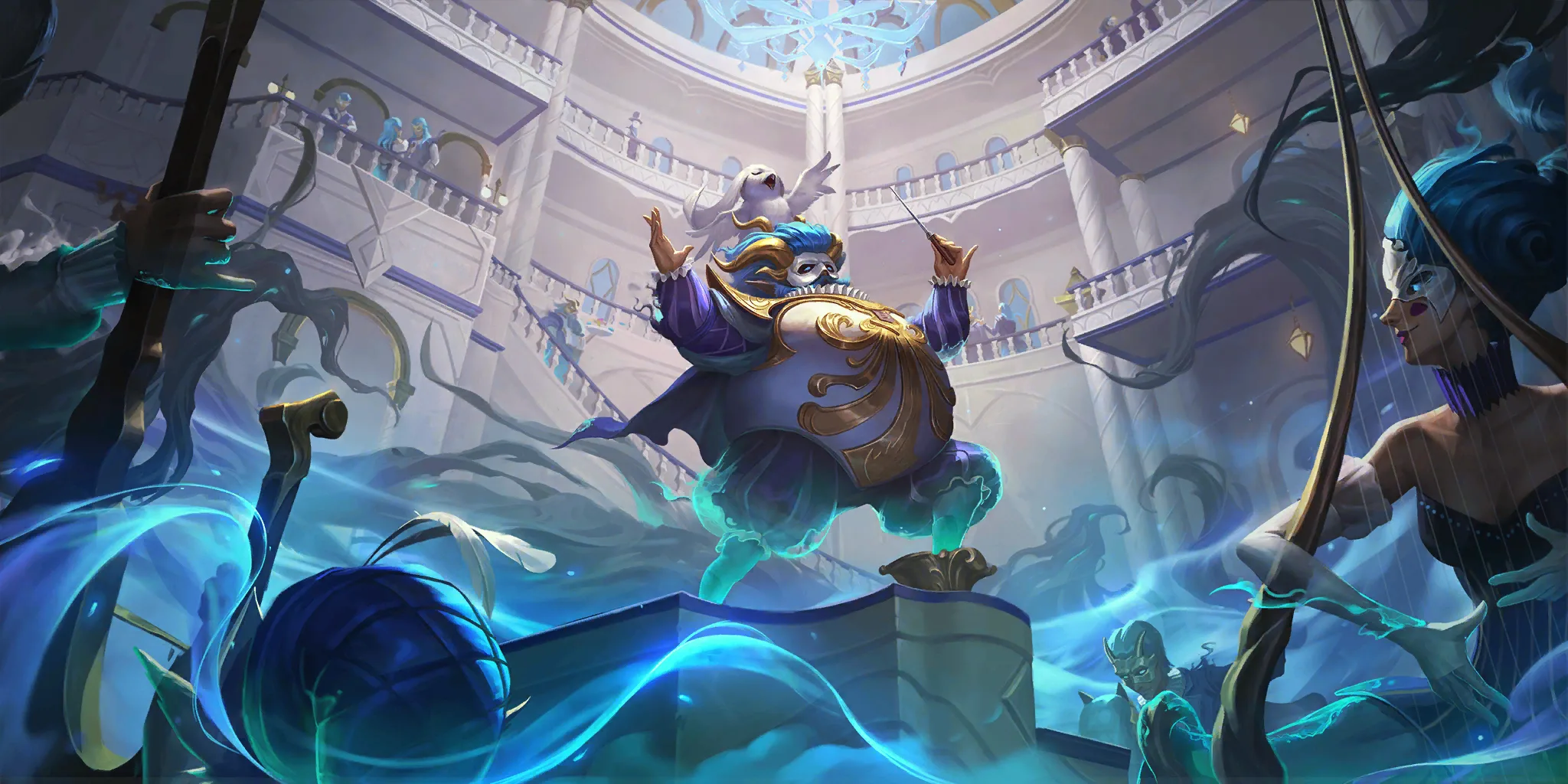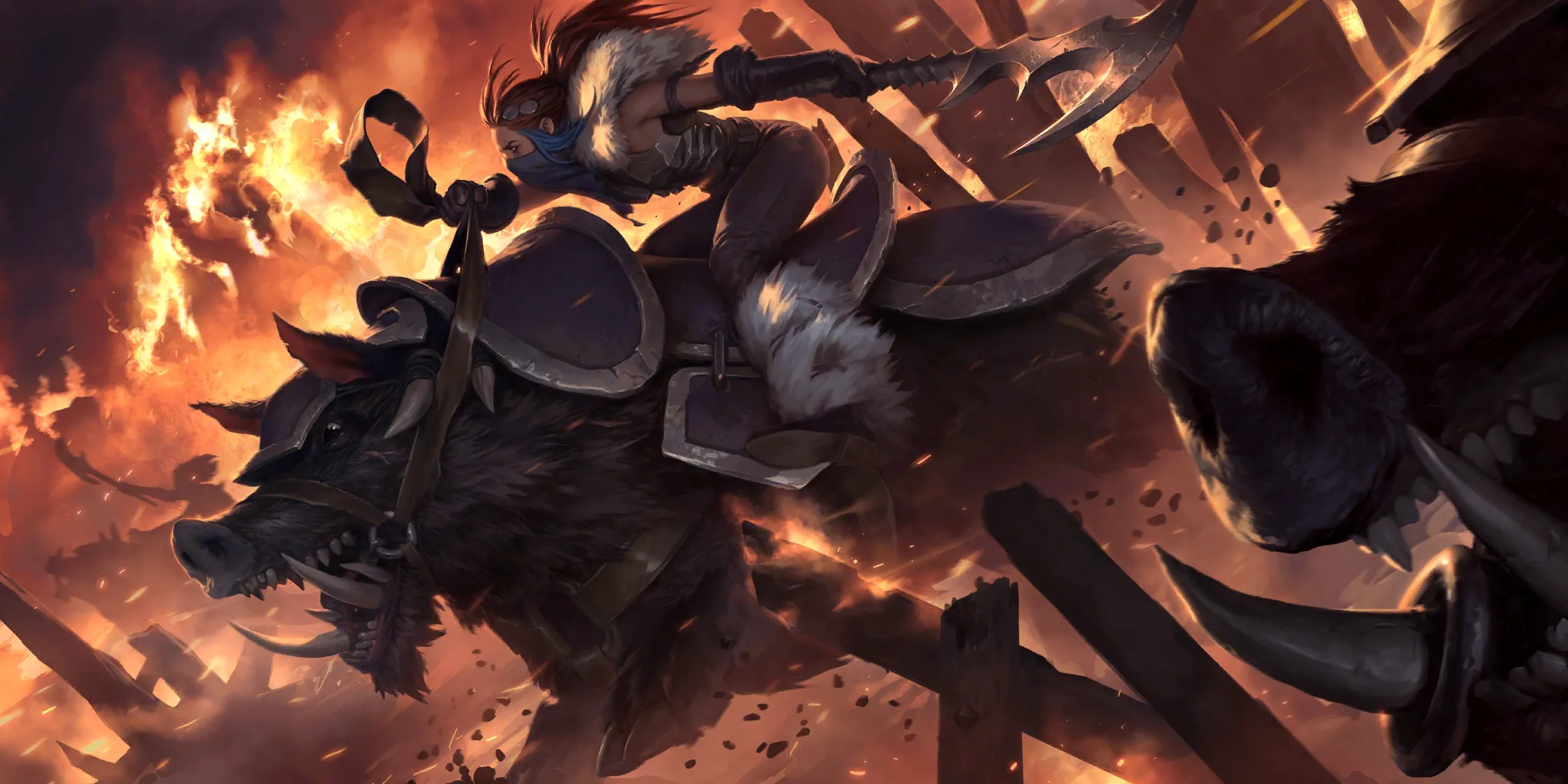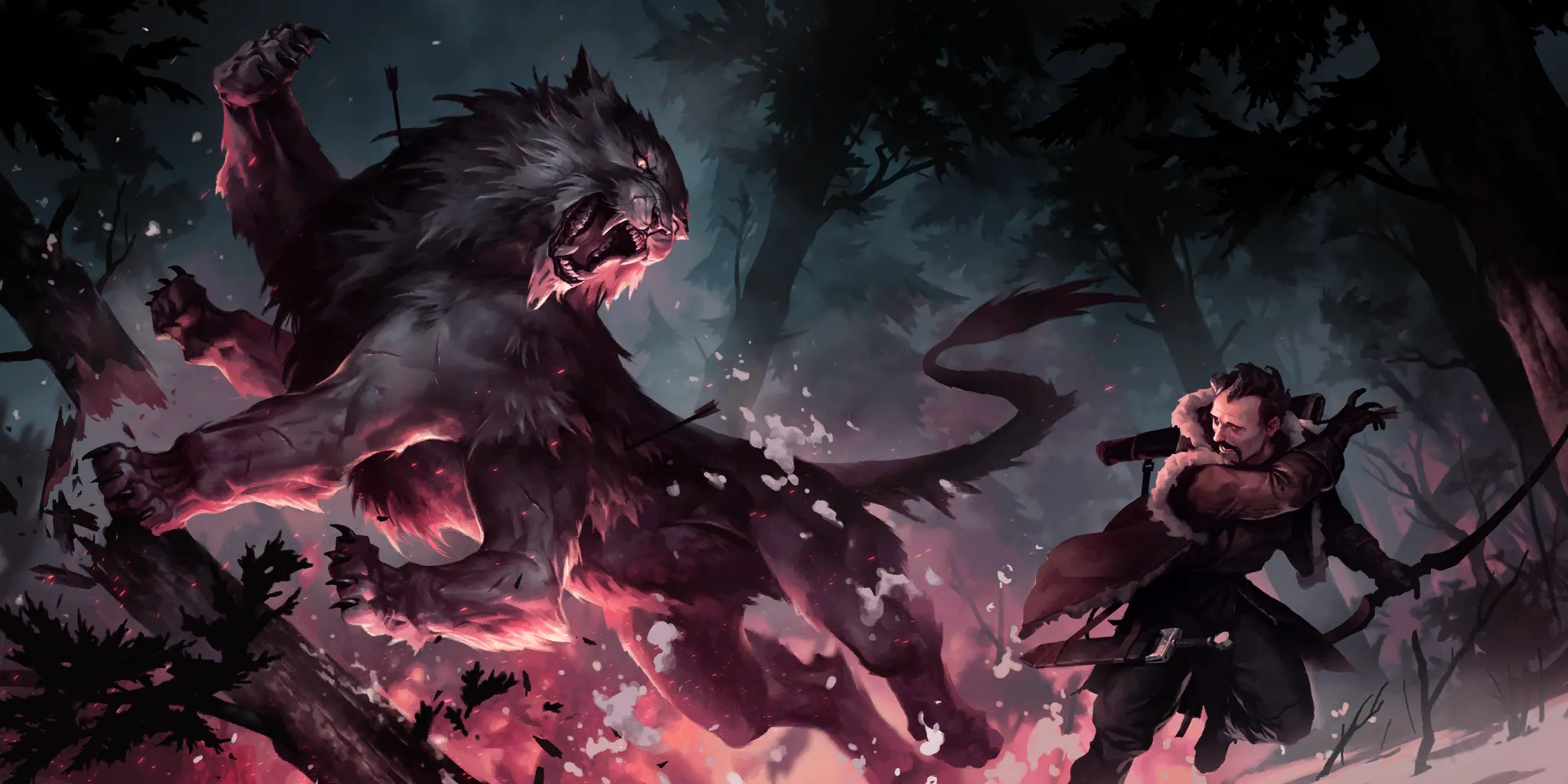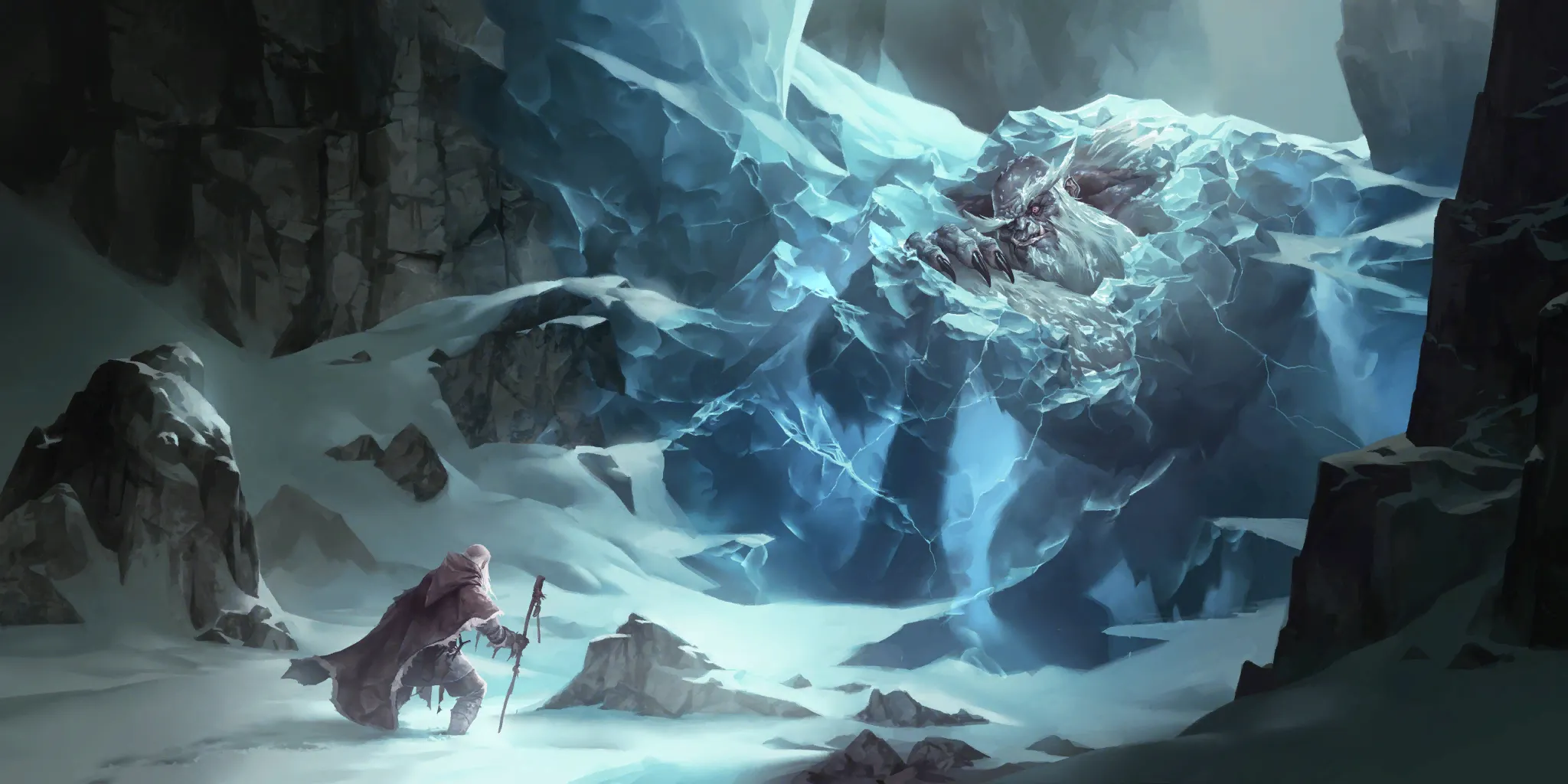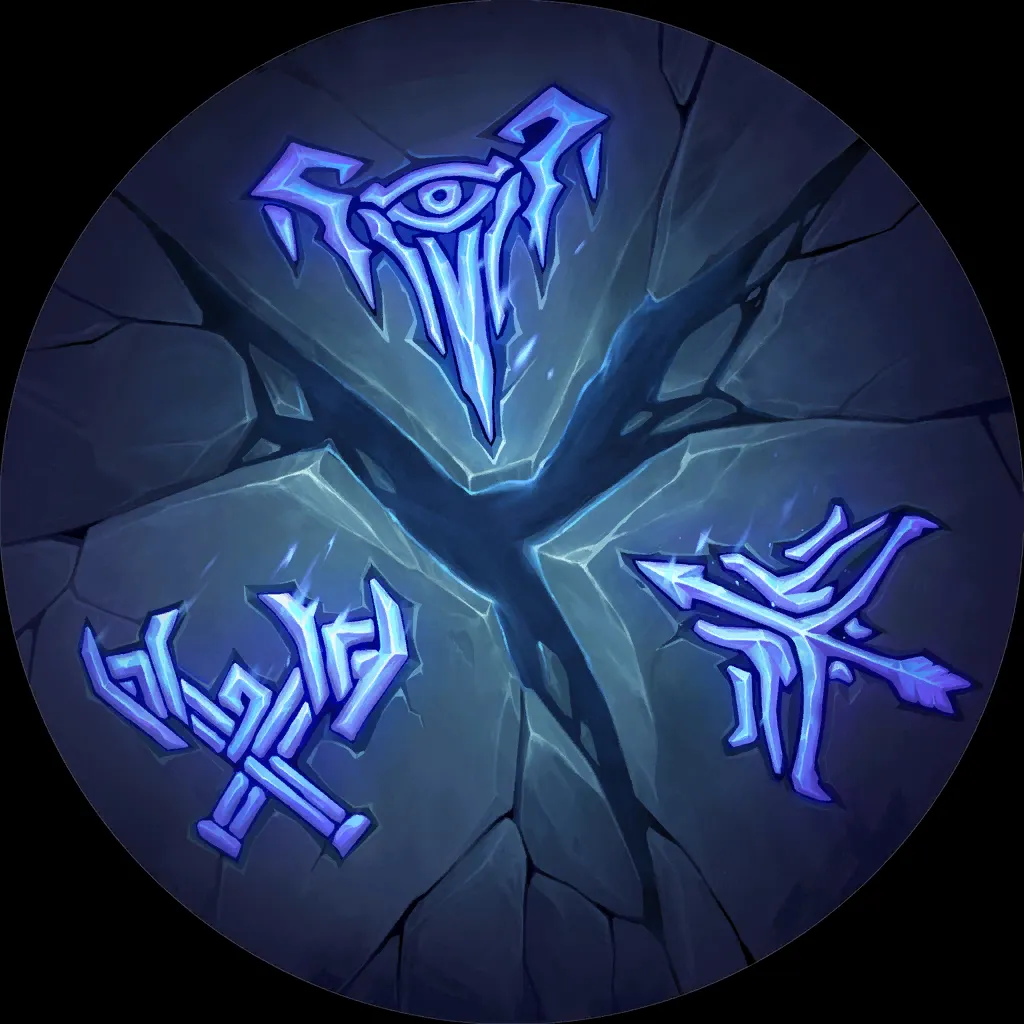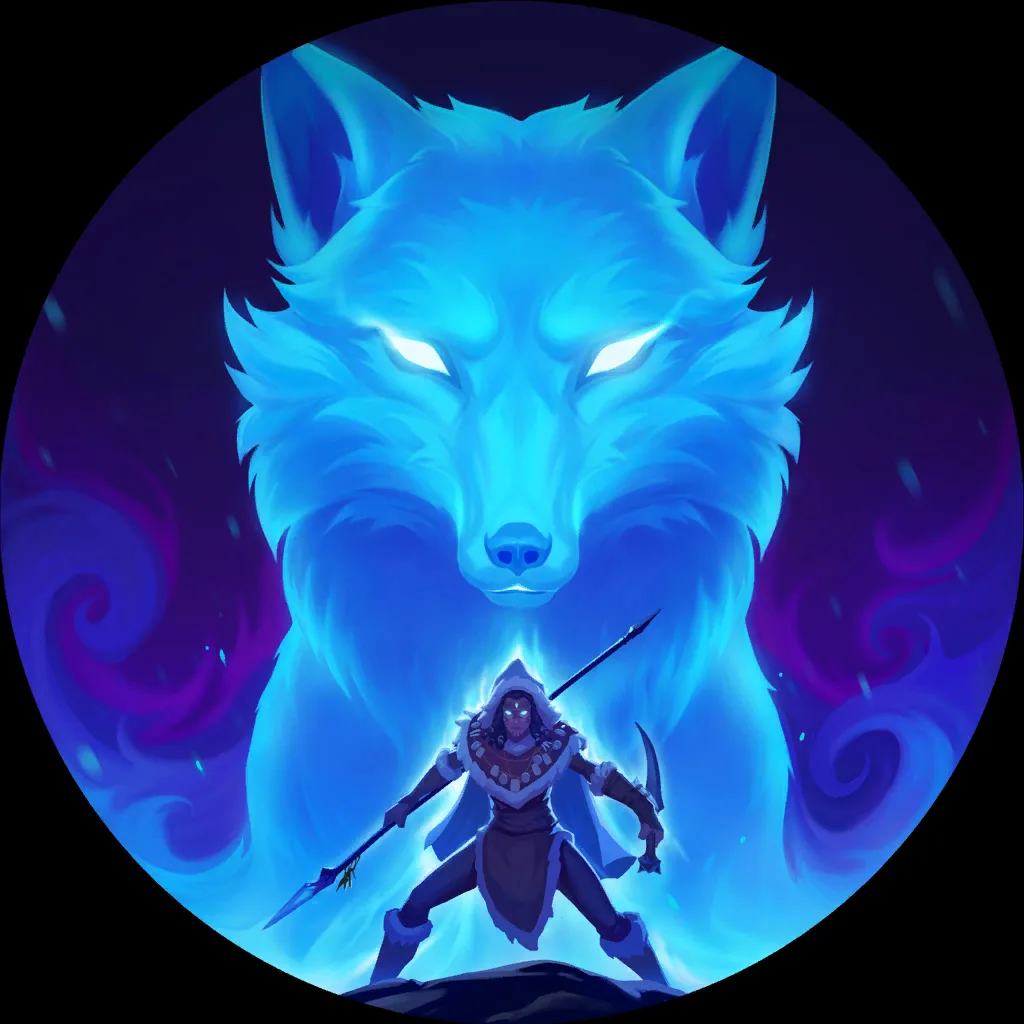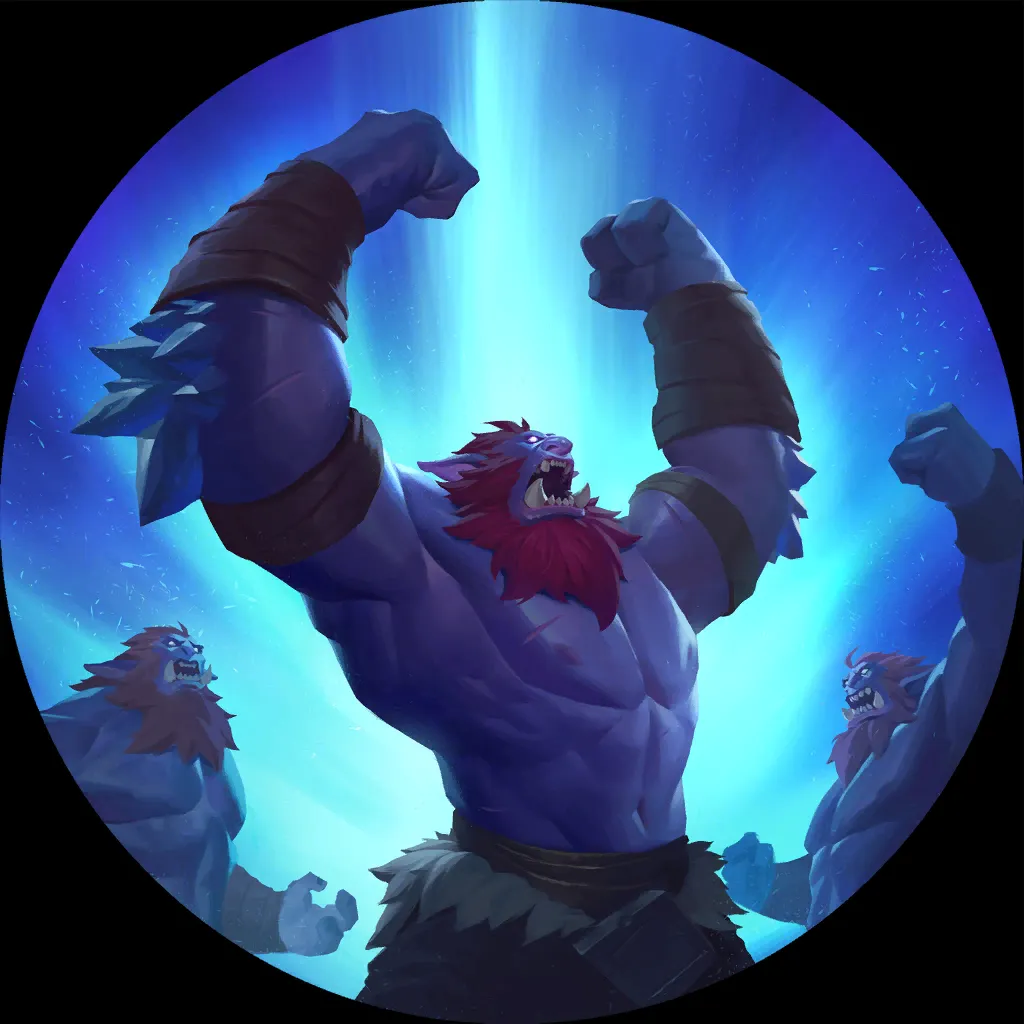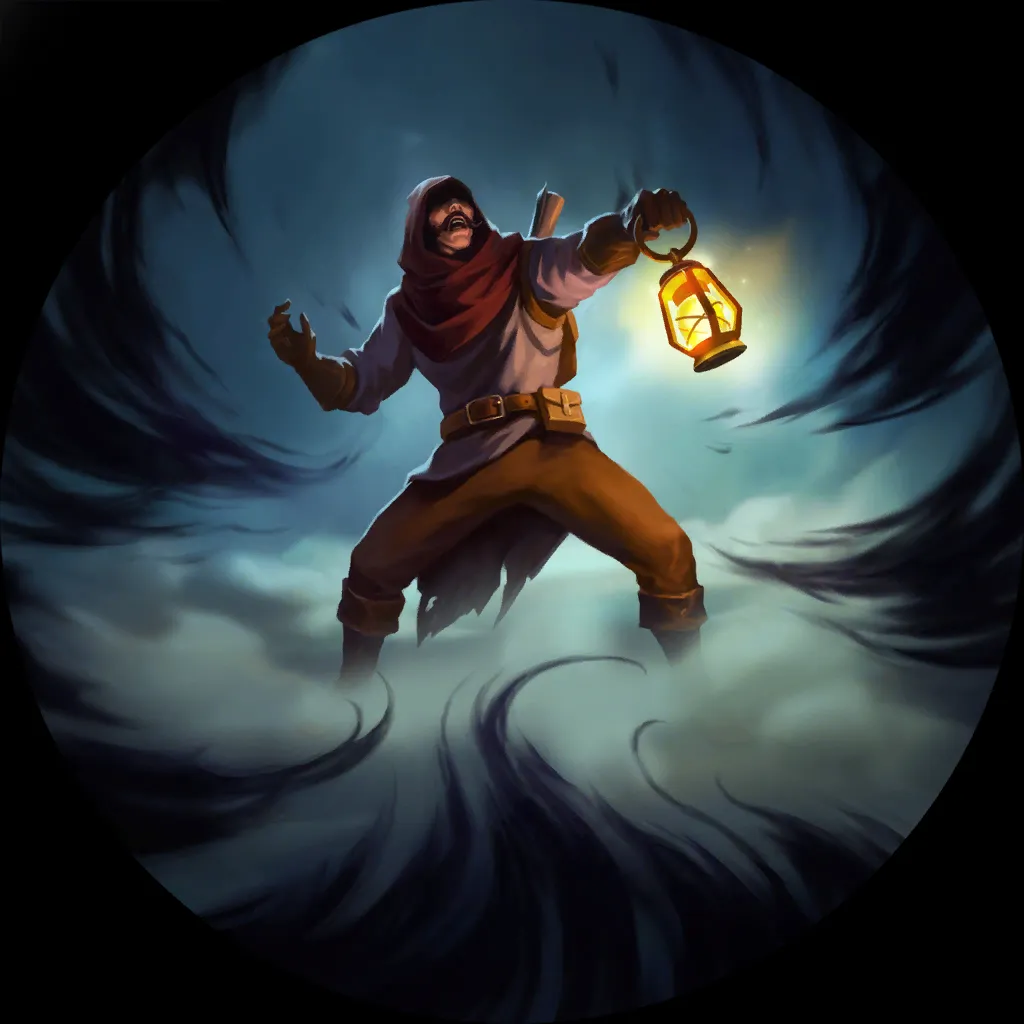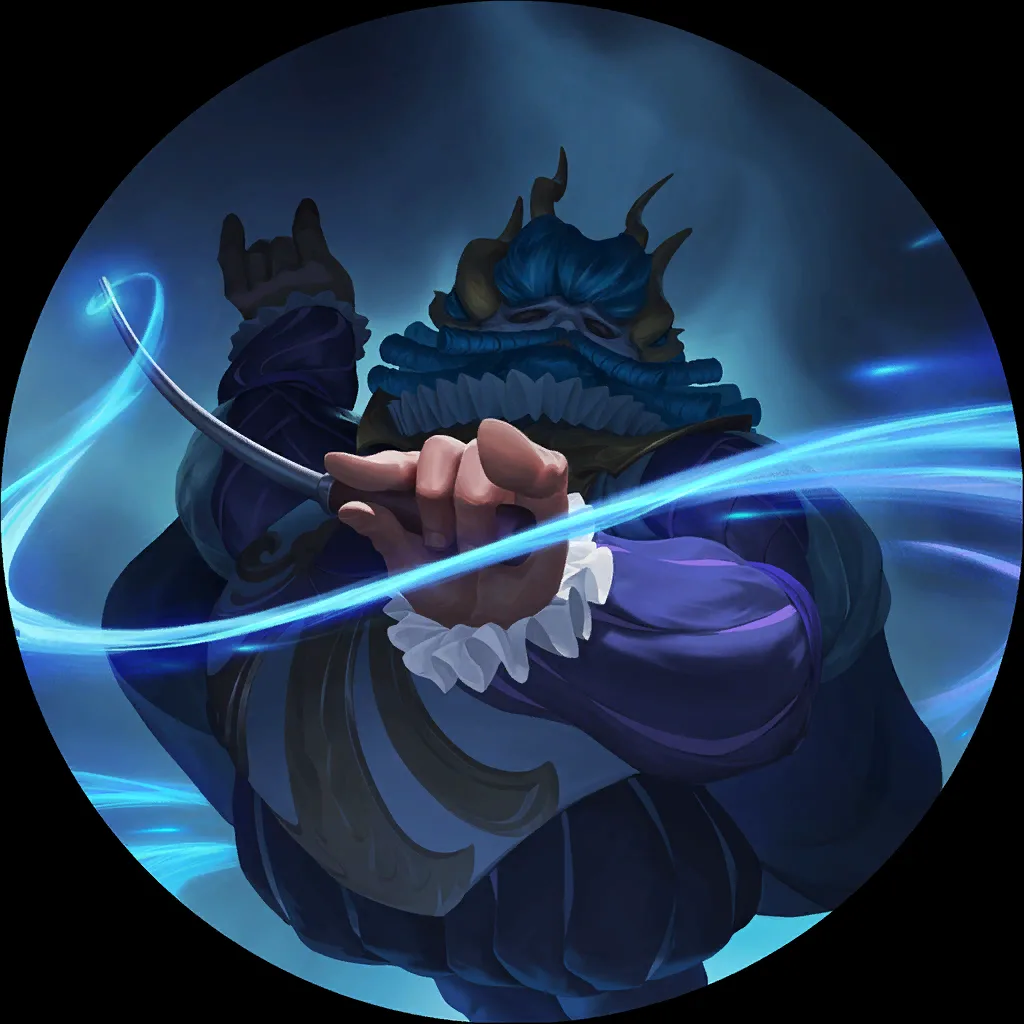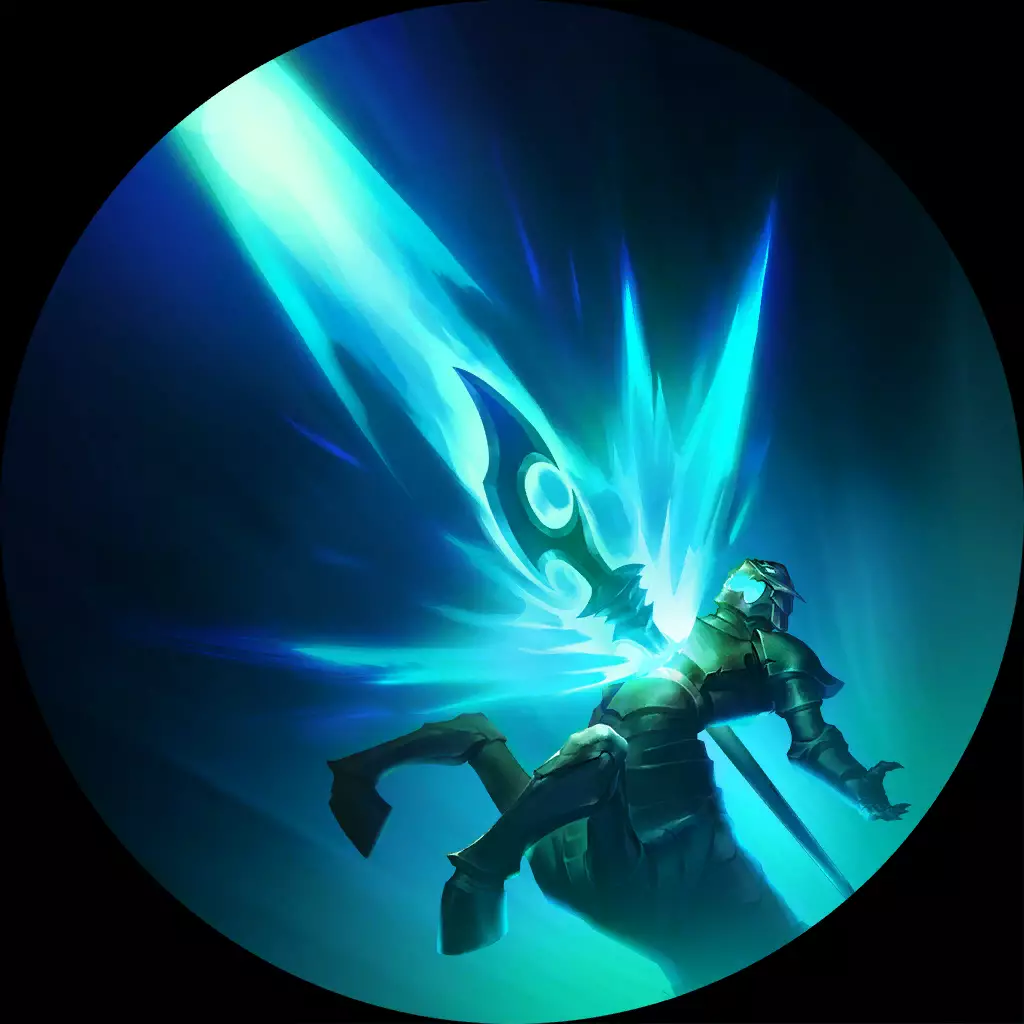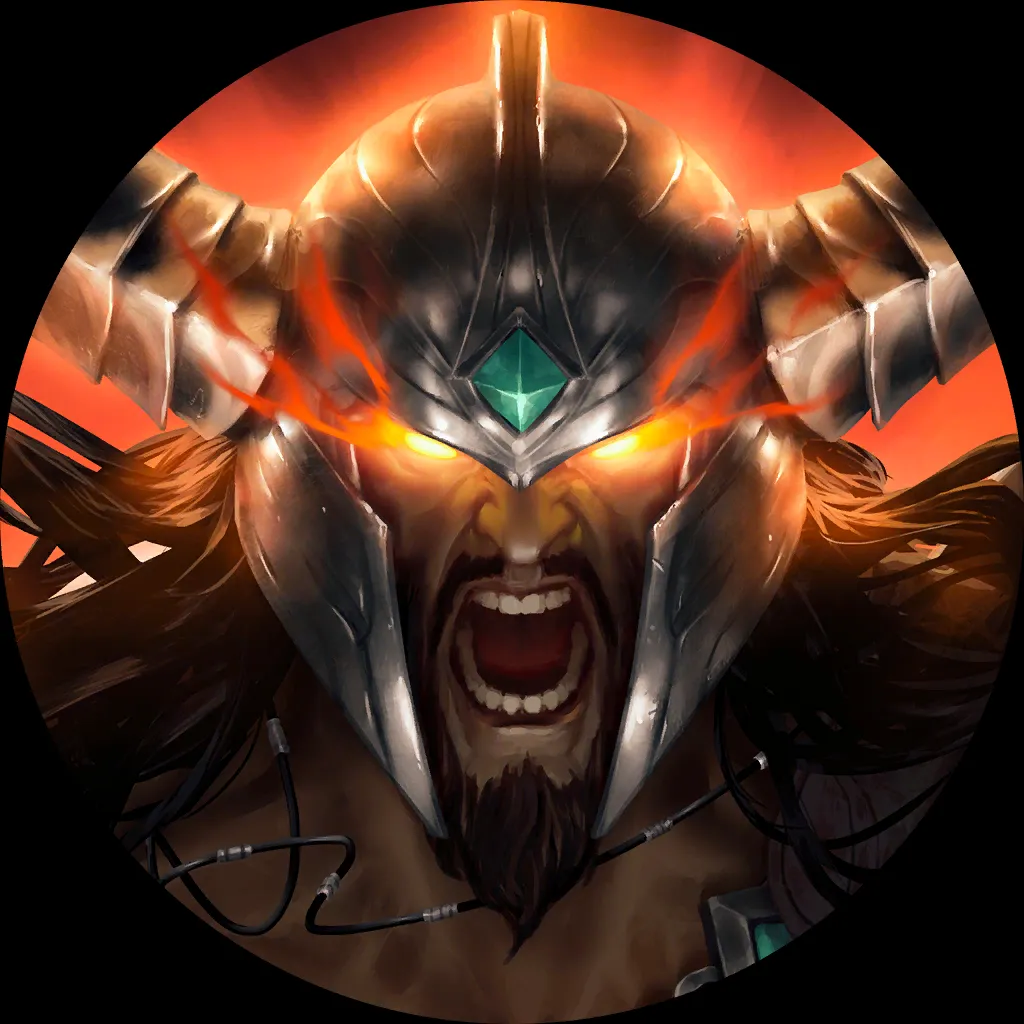 ---
Closing Words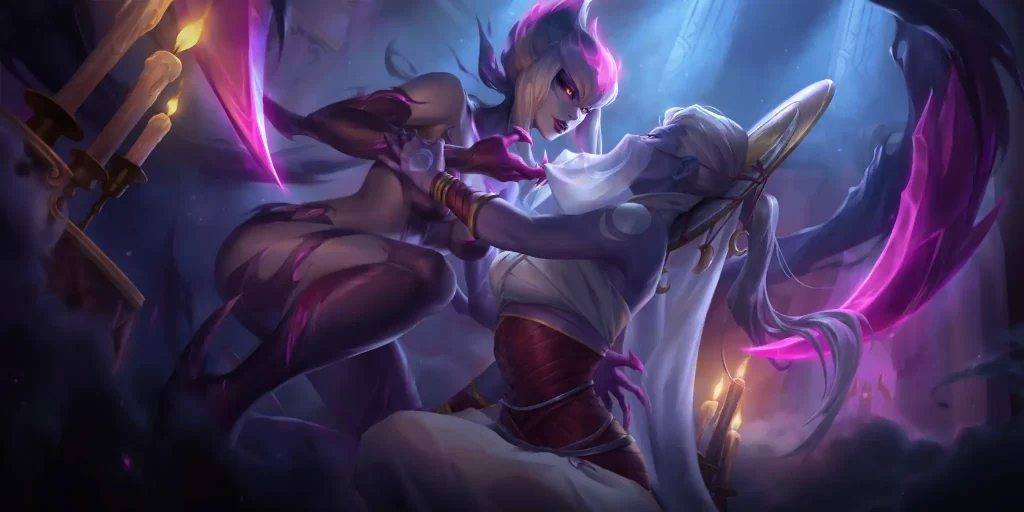 Yes, it's the Golden Age of Piracy, but there's no lack of options if you want to sink their ship rather than jump onto it. Depending how fringe or popular you like your weapons of choice to be, Evelynn Viego and Scouts would be our first recommendations (as noted above, with Scouts being a fresh take nowadays, with Rally decks being a lot less prominent than past patches), and with Kat Gwen looking like it may be the best LoR deck with just a tiny shift in the general field. The only negative thing to say about our current Meta is the lack of strong Ladder options if you want to play with new champs – jury is still out, but with none of the five new champs having a good-to-great deck, it does look like they all may need a buff (to them, and/or their supporting cards) to have a chance to shine.
Lastly, the usual reminder: all stats and recommendations above are for choosing the best LoR deck for the Legends of Runeterra Ladder – if you are in need of weapons of choice for a Tournament or Gauntlet run, be sure to check Sirturmund's & Monte's recommended Best-of-Three decks and lineups.
Good luck out there! =)
---
Any questions or comments, or more data you may need, feel free to:
Poke me on Twitter: https://twitter.com/HerkoKerghans,
Stop for a chat on the LoR Poetry Discord (we talk a fair bit about decks and data, too! =): https://discord.gg/VNN5NmGhXY,
Or find more writings on substack: https://riwan.substack.com/
---
---