LoR Best Decks – Thus the First Half of Domination Ends
As of early Friday, these are the best LoR decks and archetypes, according to Balco and Mastering Runeterra Meta Tier List:
Of the top three LoR meta decks by win rate (WR), only one of them features a Domination champion now; and Seraphine, still widely popular once again shows good-yet-not-broken numbers.
All in all, and as long as you count variety by number of viable decks (rather than viable champions), this first half of Domination is arguably one of the most open metas we've had this year.
Also, just in case: LoR should receive a balance patch next week, heading into the first stage of LoR Worlds, and it's a safe bet the meta will be shaken up plenty – if you are short on shards and wildcards, better wait to see how the meta shapes up before deciding what to craft.
With that out of the way, let's see which are the best LoR decks today! =)
---
Technical note – About overall archetypes and specific decklists, and what we mean by "LoR best decks"
Balco's chart above (like most data sites, including MaRu's Meta Tier List) and articles like Leer's Monday Meta Report sort LoR decks by archetype ("archetype" being the aggregate of decks with a specific champion combination) – that's also how matchup tables are shown in pretty much all data sites.
In this article, we'll sort these Legends of Runeterra decks by the best specific decklist for each archetype – since in each archetype some decks fare better than others (and sometimes the difference is quite noticeable), we'll broadly group the best LoR decks in four arbitrary categories, by amount of games played in the last three days in the data samples we check:
Juggernauts: LoR decks with more than 2100 games – these are the best tried-and-true meta decks in Legends of Runeterra.
Heavyweights: LoR decks with between 2100 and 900 games played – other excellent choices, with large enough samples to confidently say, "Yeah, this works."
Punching Up: LoR decks with between 900 and 300 games played – we're entering the Land of Small Sample Sizes here, on top of the meta being up in the air, but as far as numbers go, these decks can put up one hell of a fight.
YMMV: decks with between 300 and 150 games – risky stuff, but here's where you usually find the spice!
For this article, in all cases we'll look at decks in Platinum and above, and in the last three days, unless stated otherwise – and when talking about decks in general, or best LoR decks in particular, we'll always be referring to specific lists (while reserving "archetype" to denominate the aggregate of all decks with a particular champion pair). As a rule of thumb, decks with a winrate (WR) above 52% catch our eye, above 53% are eye-widening, and anything with a WR over 55% is exceptional.
On the other hand, do notice that when talking about matchup tables, it's always about archetypes – in other words, we'll recommend which are the best Legend of Runeterra decks (ie. specific decklist) you can choose to face the most popular archetypes (since you'll find all versions in the LoR ladder).
Last but not least: all stats and recommendations above are for choosing the best LoR deck for the Legends of Runeterra Ladder environment – the Best-of-Three format (found in Tournaments and Gauntlets) is a very different kettle of fish!
Sources: Balco, Legna, Mastering Runeterra Meta Tier List.
If you have any feedback on how these decks could be showcased differently, do let me know! =)
---
Juggernauts – Best LoR Meta Decks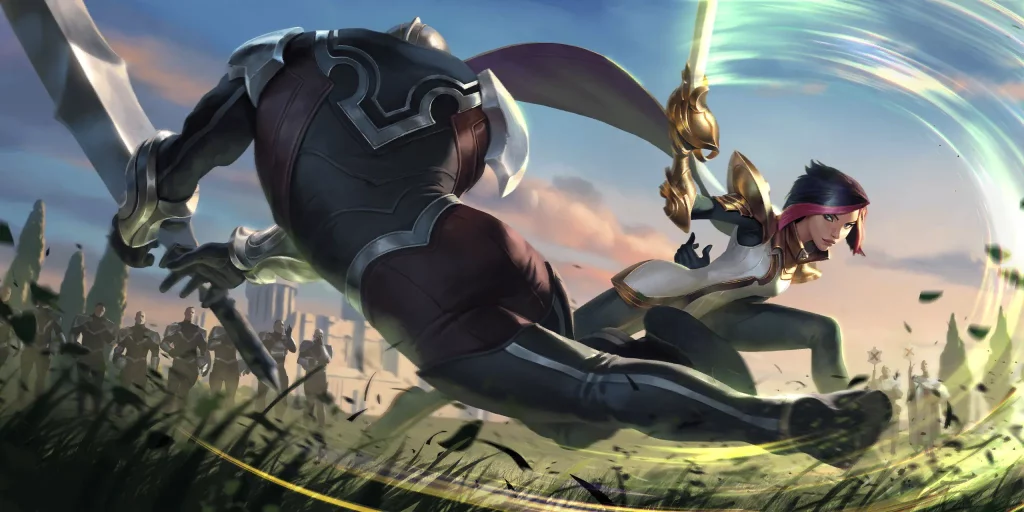 Here we showcase LoR decks with more than 2100 games and good-to-great WR – the best tried-and-true tools for the climbing job.
---
Still the most popular archetype by a huge margin, Seraphine Ezreal's best deck has seen an uptick in performance, again punching above the 54% WR mark now (up from 53% last Tuesday), in a beefy 3,700-game sample.
The Piltover pair has improved its odds a bit against Miss Fortune Swain (odds now being roughly even), Zed Hecarim nose-diving in popularity is good news, and they have great odds against one of the newest rising stars: Teemo Zoe. SerEz also keeps farming Rumble Vayne left and right – on the other hand, matchups against Quinn Vayne, Pantheon Vayne and especially Vayne Jax remain as bad as ever.
Further reading: Card Gamer's extensive Seraphine and The Clash at Noxus – A Seraphine Ezreal LoR Deck Guide
---
Always crushing it at 55% and with a tiny uptick in amount of games played (2,800 with this list in the last three days), Rumble Vayne is as safe a bet as you can have in this meta: a "solved" archetype, with the best Rumble Vayne deck showing the exact same cards for two weeks in a row.
Odds against Seraphine Ezreal are awful, Zed Vayne is rough too, but nearly every other popular matchup is in the 45/55 range, making Rumble Vayne one of the most "fair" decks around (even though, of course, there's probably nothing fair about dropping a 5/4 SpellShielded Quick Attacker on curve, but well, that's how Rumble rolls!).
Further reading: Card Gamer's Tumble on the Rumble – A Vayne Rumble LoR Deck Guide.
---
Privateers, aka Miss Fortune Swain
Privateers punch at a brutal 56%+ and their best deck has increased in play rate a bit (2,700 games today, up from 2,300 last Tuesday) – as Mtuck notes in his tips on how to approach the LoR ladder, pilots tend to migrate to the strongest brews when a patch approaches, as they try to squeeze as much value out of the Top Dogs before the meta shifts.
If you want to climb fast, this is one of the best options right now – but check the next deck before making up your mind! =)
Further reading: PakiInPyjamas' By Her Guns Shall Noxus Rise – A Miss Fortune Swain LoR Deck Guide
---
🔥🔥Blazing Hot: Quinn Vayne Piltover & Zaun, ft. Fiora
If you remain unconvinced about Mtuck's observations about the ladder, look no further: this beauty jumped from 500 to 2,500 games played since last Tuesday! =)
WR is still through the roof, and the best Quinn Vayne deck has again seen tweaks, chief of them being one copy of Fiora (moving it closer to Fiora Vayne), and adding Forge Chief
while thinning its follower overall count to make more room for spells.
The matchup spread is excellent: except a bit of a struggle against Privateers, and pretty awful odds against Leona Diana, all popular matchups are favored for Vayne Quinn – and, in particular, they have become the best Seraphine counter, in case you feel the need to put a stop on her show.
---
Heavyweights – Strong LoR Meta Decks
These LoR decks have between 900 and 2100 games in the last three days – now that the Domination dust is settling, it's very likely all these are the real deal!
---
"Nothing like shedding some dead weight," the Assassin said, "to increase your performance."
"Sure thing, boomer!" said the burning brat. "Can we set more things on fire now?"
Dropping a bit in play rate while shooting up in WR (above a crazy-high 56% as of right now), LoR's most constant deck falls to the Heavyweight category while remaining a force to be reckoned with.
Matchups against Privateers and Quinn Vayne are awful, but Annie Jhin murders the third newcomer, Teemo Zoe – they also retain their strong edge over most other Vayne decks, and while underdogs to the Shadow Seraphine flavor, they can beat the Seraphine Noxus version (slightly) and the Ionia version (by quite the wide margin).
---
Another former Juggernaut dropping to the Heavyweight category, Zed Vayne sees the same process as Jhinnie: as inconstant pilots migrate to other decks, the die-hard have pushed Zed Vayne's best deck's performance to nearly 56% (up from around 54% last Tuesday), also helped by the fact that Zayne is yet another of the Top Dogs that ruthlessly farms Teemo Zoe.
Further reading: Leer's Return of Rally Elusives – A Vayne Zed LoR Deck Guide
---
⭐Rising Star: Bandle Teemo Zoe
Aaand here we have them! =)
Nearly doubling their play rate from last Tuesday, this pesky pair of tiny, buffed-up Elusives now punches at 56% across nearly 1,500 games.
Their matchup table is all over the place, though, so it's hard to puzzle why they perform so well: they seem to die horribly to SerEz, Annie Jhin, Quinn Vayne, and Sera Viktor Shadows, while also being underyordles to Privateers and Zayne – yet, on the other hand, they appear to have a massive edge against Pantheon Vayne, Leona Diana, Vayne Jax and Pantheon Varus.
All in all, it looks like a bit of a polarizing deck (good matchups are great, but bad matchups are awful) – as long as you don't mind a bit of a roller-coaster-y deck, though, the overall performance looks amazing.
---
After the mid-Awakening balance patch, Annie Jhin provided ample proof that decks don't just operate in a vacuum: after said patch, Jhinnie went from nearly-forgotten archetype to once again a ladder powerhouse… but without having changed a single card themselves. What we usually (and rather vaguely) call "rest of the field" does matter a lot, and an old deck can all of a sudden (and without much, if any, changes) become a powerhouse when said "rest of the field" aligns properly.
Spider-Gwen is now going through the exact same process.
A deck that never went past a barely okay WR, and that was shoved into obscurity in the second half of Forces from Beyond (once Red Gwen proved to be a much better deck against that particular field), Elise Gwen now keeps getting traction at a huge pace (roughly doubling its play rate every three days for the past week or so), and with amazing performance: well above 55% across nearly 1,400 games.
Elise Gwen is also not just the best-performing Gwen deck right now, but strictly speaking the best Noxus deck: it beats all other popular
Noxus blends (namely SerEz, Privateers, Rumble Vayne, and Jhinnie), when going toe-to-toe.
Further reading: Scissorsbox's Spider-Gwen: an Elise Gwen Deck Guide
---
Twilight, aka Dark Leona Diana
The Twilight lovers have amply demonstrated they are not to be toyed with, and the best Leona Diana deck has kept its play rate roughly constant (about 1,200 games) while lately seeing a small uptick in performance: past the 55% WR mark now.
Teemo Zoe's ascension is horrendous news (the matchup seems to be one of the most lopsided in LoR: around 25% odds for Leona Diana), but on the backswing they slap Quinn Vayne hard.
---
🆙In the Upswing: Pantheon Varus
Twisting Fate's elbow rather harshly, Pantheon Varus gains more than 3% in the WR department and, rebounding from mediocrity, once again shows up as one of the strongest LoR decks: WR above 54% with its best decklist, across more than 1,100 games.
Further reading: Leer's They Can Stall Their Fate, but Cannot Deny It — A Varus Pantheon LoR Deck Guide.
---
Other Playable Options
Among solid 51% decks we also have:
Viktor Seraphine Ionia, ft Ezreal,
Not the strongest of decks if you go strictly by the numbers, but all decks with a positive WR and suitable options to climb if you prefer their playstyles.
---
Punching Up – Runeterra Decks Doing Great
Runeterra decks with between 300 and 900 games in the last three days – solid picks if you'd rather pilot something a bit less played.
---
Zed Hecarim
Zed Hecarim's popularity has decreased sharply, and for good reason (its performance as a whole was nowhere near as stellar as it huge surge in popularity), but perhaps the time has come to separate the chaff from the wheat: across the many below-50% Zed Hecarim lists running around, there's one with a great 55%+ WR across close to 700 games.
The trick seems to be to go all-in on cheap units and not too many spells (this list runs 10 spells, while most others have around 15-20).
---
Having lost the mantle of "Best Seraphine Silencer" to Quinn Vayne (which, by different methods, applies a broadly similar gameplan: relentless board pressure), Vayne Jax remains a solid ladder option: nearly 54% with their best deck, in around 700 games.
Quinn Vayne has been doubly bad news (besides mantle-stealing, it's very strong against Vax) but the worst news is Teemo Zoe: Vax's odds against the pesky elusive pair are disastrous.
Further reading: Wekhar's Improvise, Adapt, Overwhelm – A Jax Vayne LoR Deck Guide.
---
Kayn Vayne
Increasing its play rate while dropping in WR a bit (53% in about 550 games today, compared with 56% in about 400 last Tuesday), Kayn Vayne has definitely found its footing: after struggling for three weeks to make it work, die-hard pilots have finally found a solid formula for these two Champs.
Shows solid odds against Privateers, and seems even against Quinn Vayne – better don't run into puffcaps and Elusives, though.
---
Aphelios Seraphine, ft. Zoe
After a rough time last Tuesday, Aphelios Seraphine has regained some traction, punching at a solid 52%+ in around 500 games.
---
Tryndamere Trundle, aka Feel The Rush
Feel The Rush
remains very playable (smashing above 53% in about 500 games), although always looking a bit of a "bully" deck: with the exception of SerEz (which is a great matchup for FtR), odds against nearly all Top Dogs are from bad to awful, strongly suggesting Tryndamere Trundle mostly preys upon weak and unrefined decks.
---
Adapting to the modern meta and adding three copies of Opulent Foyer
while leaving Elise
out of the midnight revel, Red Gwen is back into the fight, packing a 54%+ punch in around 400 games – far from the powerhouse it used to be, but looking more than willing to retake the "Best Gwen Deck" title from Elise Gwen's spidery hand.
---
Not Recommended:
Seraphine Freljord, Ashe Pantheon and Elise Nocturne all have decks with around 500-800 games played, but none of them reach the 50% WR threshold.
And for the love of all that is whole and pure and rainbow-y, don't play Taliyah
Bilgewater. Like, just don't.
---
Your Mileage May Vary – Fringe Runeterra Decks
Runeterra decks with less than 300 games played in the last few days – promising, but with samples being smalls, flukes and duds are sure to abound. On the other hand, if you're looking for the next best thing, it tends to show up here first! =)
---
Sejuani Renekton
As the Aspect of Overwhelm is fond of saying, "More damage is good, but even more damage is better": when in doubt, just pack triple Battle Fury
and let your foe worry about how to handle it.
---
Azir Irelia
Azir's faithful sure are a die-hard bunch, keeping Azir's legions at a great 54% WR in about 200 games.
---
Ornn Jax
Most likely a fluke (on grounds of these pair having never worked thus far), but impressive numbers nevertheless!
---
Riven Seraphine
Our spiciest and fringiest brew today, Riven Seraphine is a very interesting mix: note the single copy of Legionary Charge
(probably borrowed from Rumble Vayne), that should always fetch Jae Medarda
in this deck. Excellent numbers, too: punches above 56% in around 160 games.
---
Wrapping Up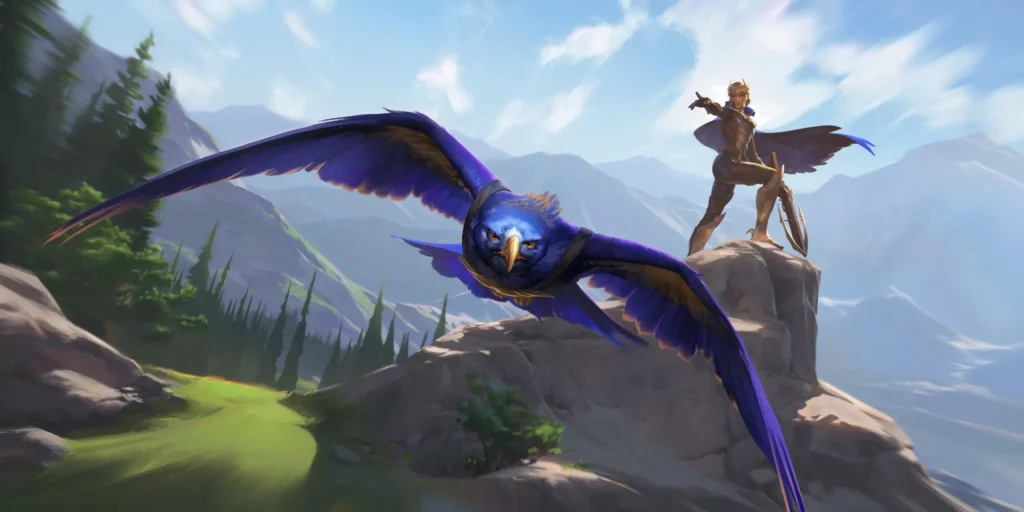 Balance patch next week, making this our last "Numbers" article for the current patch cycle – if Riot does as they've been doing recently, on Friday afternoon they should tweet a glimpse of the upcoming changes. It will be nearly impossible to predict where the meta will land, though (which is precisely the point, since the first stage of LoR's Worlds should happen the week after the balance patch), so we'll see what brewers come up with.
Hope you have enjoyed today's selection, and good luck out there! =)
---
Any questions or comments, or more data you may need, feel free to:
Poke me on Twitter: https://twitter.com/HerkoKerghans,
Stop for a chat on the LoR Poetry Discord (we talk a fair bit about decks and data, too! =): https://discord.gg/VNN5NmGhXY,
Or find more writings on substack: https://riwan.substack.com/
---
---