Best LoR Decks
As of early Wednesday, these are the best Legend of Runeterra decks right now, according to Balco and MaRu Meta Tier List:
As noted in last Sunday's article, this is indeed the Golden Age of Piracy – but other decks have surfaced to claim a piece of these bloody, turbulent waters!
---
Technical note – about archetypes and decklists, and what we mean by "LoR best decks"
Balco's chart above, like most data sites (including MaRu's Meta Tier List) groups LoR decks by archetype ("archetype" being the aggregate decklists of a specific champion combination) – that's also how matchup data is shown.
Below we'll provide the best specific decklists for these archetypes – since in each archetype some decklists fare better than others (and sometimes the difference is quite noticeable), we'll broadly group decklists in four arbitrary categories, by amount of games played in the last few days in the data samples we check:
Juggernauts: decklists with more than 2100 games – these are the best tried-and-true decks for the climbing job.
Heavyweights: between 2100 and 900 games – other excellent choices with large enough samples to confidently say, "Yeah, this works."
Punching Up: between 900 and 300 games – we're entering the Land of Small Sample Sizes here, on top of the meta being up in the air, but as far as numbers go, these decklists can put up one hell of a fight.
YMMV: between 300 and 150 games – risky stuff, but here's where you usually find the spice.
For this article, in all cases we'll look at decklists in Platinum and above, and usually in the last three days (unless stated otherwise).
Sources: Balco, Legna, MaRu's own Meta Tier List.
If you have any feedback on how these decklists could be showcased differently, do let me know! =)
---
Juggernauts – Best Legends of Runeterra Decks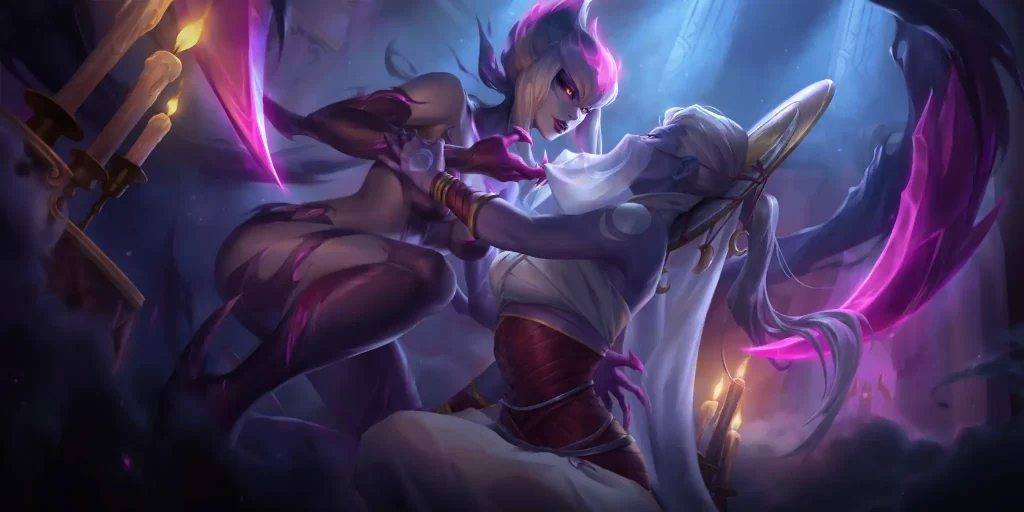 Decklists with more than 2100 games: these are the best LoR decks, tried-and-true tools for the climbing job.
---
Pirates, aka Miss Fortune Twisted Fate
While Taric Poppy may be the new up-and-comer and sit at the top of the WR chart, Pirates is by a landslide the most powerful LoR ladder deck when considering both WR and play rate. Same decklist as last Sunday (now punching at 55%+ with more than 9,000 games!), same recommendation:
If in doubt, pilot this! =)
Only show-stoppers here are Trundle Tryndamere (a fairly bad matchup), and both Katarina Gwen and Darkness (where Pirates is only slightly disfavored).
---
Akshan Kai'Sa
While Kai'Sa is very much not dead, it seems clear by now that she has been toned down – her most popular list is a bona-fide powerhouse, with almost 54% WR in 3,000+ games, but she's now 'only' a strong-yet-not-broken deck. Suffers in front of Pirates, is slightly the underdog against Katarina Gwen… and loses badly to one of the Cool New Kids: Nasus Kindred. Rest of the field remains either even or favored, though.
If you're used to this brew, it's very much worth it sticking to your guns. Both Monte and Leer took it for a spin in their Meta Voyage, and were positively impressed by its performance.
---
Viego Evelynn
It's indeed a thing! =)
On Sunday we noted that Viego Evelynn had several bad matchups against popular decks – yet it goes to show that practice makes perfect: Viego Evelynn performance has improved and is now roughly even against Pirates, Akshan Kai'Sa and Kennen Ezreal, with only Darkness being an uphill struggle.
Their best list sits at 53% with 2,500 games played (up from just 900 last Sunday).
If you're an Evelynn or Viego fan (or both!), the time is now!
---
Heavyweights – Strong LoR Decks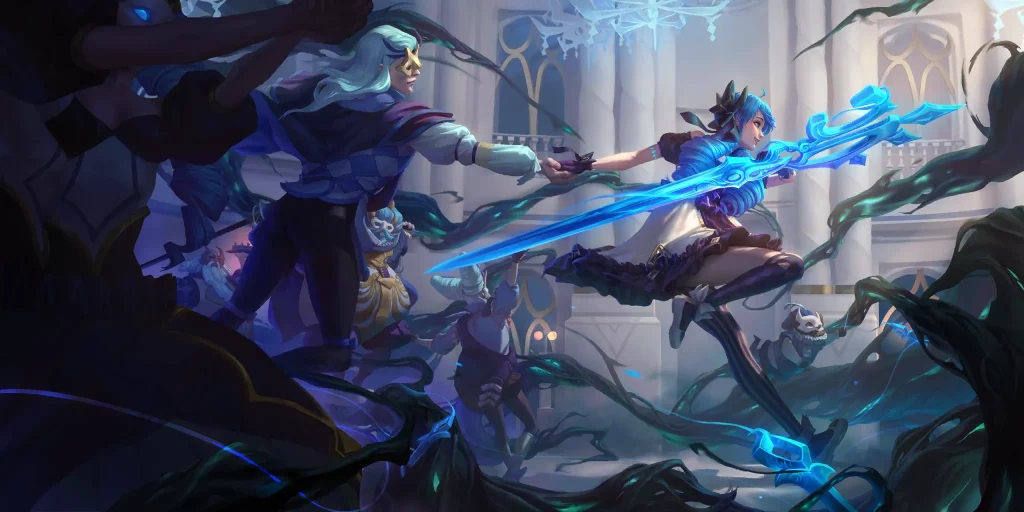 These decklists have between 900 and 2100 games in the last three days, making them solid choices with large enough samples to confidently say, "Yeah, this works."
---
Twisted Fate Nami Go Hard
Perhaps due to Seasonals being just around the corner – this deck is held in very high regard by tournament players, who may be honing their skills – we find Nami TF with 1,000 games and a solid 52% WR. This is arguably one of the hardest decks to pilot, though, so not an ideal pick if you're new to it.
Loses badly to Akshan Kai'Sa, Darkness and Tryndamere Trundle, but has a slight edge on Pirates, and is quite favored over Evelynn Viego.
---
Katarina Gwen, ft. Elise
Jumping from the fringes to center stage, this trio's packing one hell of a punch: 56%+ in nearly 900 games. When compared with last Sunday, the best version of this deck has switched one Hate Spike
for one Glimpse Beyond
(the non-Glimpse version is still doing great, but with a bit lower WR & PR).
Kat Gwen enjoys an edge on the three most popular decks (Pirates, Akshan Kai'Sa and Darkness), being only an underdog to Viego Evelynn. Taric Poppy also appears to be an uphill struggle.
---
Notably Absent – Jhinnie, Ezreal Kennen
All these archetypes have decklists in the Heavyweight category by play rate (900+ games), but don't make the cut due to lukewarm WRs.
---
Punching Up
Decklists with between 300 and 900 games played in the last three days – note that several popular archetypes can be found here, meaning that they tend to be quite "scattered" (ie, have lots of different lists, unlike the Juggernauts in which the majority of pilots choose the same deck).
Tryndamere Trundle Shadows
Feel The Rush
pilots keep tweaking and tuning this control deck, adapting as the Meta shifts. The most popular variant, seen below, runs The Box
, while the second most popular version (also doing very well) prefers an extra copy of It That Stares
.
Tryndamere Trundle is a bit of a polarized deck: its bad matchups (Akshan Kai'Sa and Taric Poppy) tend to be very bad, while it crushes those decks it beats (like Pirates, Darkness and Evelynn Viego).
---
Darkness, aka Veigar Senna
Darkness is one of the most popular archetypes, but it's quite "scattered": there are a lot of different lists as pilots test different tweaks and try to optimize it against the current field. In particular, the archetype as a whole is not doing very well – it struggles to reach 50% – but its best deck, seen below, is doing great: 55%+ in around 750 games.
As we usually note in these articles, matchup data is not to be trusted too much when an archetype is a mixture of good and bad lists (since there's no data to tell how each specific decklist is doing on its own) – in principle, Akshan Kai'Sa, Taric Poppy and Tryndamere Trundle all seem really rough.
---
Taric Poppy Demacia
Aaand here we are: one of the Cool New Kids this week – must be those melee weapons they so oh-so-casually carry! =)
The best news for fans of these two Champions is that there's lots of room for optimization: the best list is the one seen below (nearly 700 games, stupidly high 59%+ WR), but there's a second list played almost as much (and punching similarly hard) running a fairly different spell composition – in case of doubt pick the one shown below, but it's mostly down to pilot preference.
There's a bit of a yellow flag in that Taric Poppy is the underdog against both Pirates and Akshan Kai'Sa, while even against Evelynn Viego – it utterly crushes Darkness, though, and is very solid against both Tryndamere Trundle and Katarina Gwen.
---
Undying Nasus Kindred
Another of the Cool New Kids among the Meta decks, and which has eagerly jumped aboard the Hate Spike
train – their best deck choo-choos at a silly 60%+ WR in 500+ games. Loses to Pirates and Ezreal Kennen, crushes Akshan Kai'Sa, and it has okay to good odds against most of the other popular decks.
---
Thresh Nasus
Quite an old archetype has also jumped onboard the Hate Spike
train – and, while at quick glance may seem like a similar take to Kindred Nasus, these lists are very different. If you have piloted neither, probably Kindred Nasus is the way to go (based purely on better stats), but experienced Thresh Nasus players should have no problem climbing with this rejuvenated list. This is one of Monte's favorite decks, as he writes in his Meta Voyage -- it was also one of the winning decks in the Mastering Runeterra Tournament last weekend.
---
Sejuani Gwen
Pushed a bit to the fringes after some success a couple of weeks ago, Sej Gwen remains quite playable, with their best list performing at 53% in 300+ games. A bit of an underdog to Pirates, but appears very solid against Akshan Kai'Sa.
---
Heimerdinger Jayce Shadows
Nothing new to see here: one of the most "scattered" archetypes, with lots of different lists (most of them doing great), but none of them ever going above 400 games – the most popular, seen below, sits at 360 games with a very solid 54% WR.
Unlike previous Metas, though, this time Heimer Jayce's matchup table is fairly flat, with no matchup being neither disastrously bad, nor amazingly good. Like Taric Poppy, there's a yellow flag in that both Pirates and Akshan Kai'Sa are uphill struggles, though.
---
Miss Fortune Quinn, aka Scouts
Once again, like last Friday and past Sunday, Scouts have a performance that would hint at them poised to gain traction, yet thus far they remain a bit of a low-key powerhouse – low odds against Akshan Kai'Sa and Evelynn Viego may be keeping them at bay, even if Scouts handily beats Pirates, Darkness, Ezreal Kennen and Katarina Gwen.
---
Notably Absent – Evelynn Gwen and Ramp Aurelion Sol
Not all flavors of spice have survived past the hectic first post-patch week; there are several Evelynn Gwen and Ramp decks being played, but all to disappointing results.
---
Your Mileage May Vary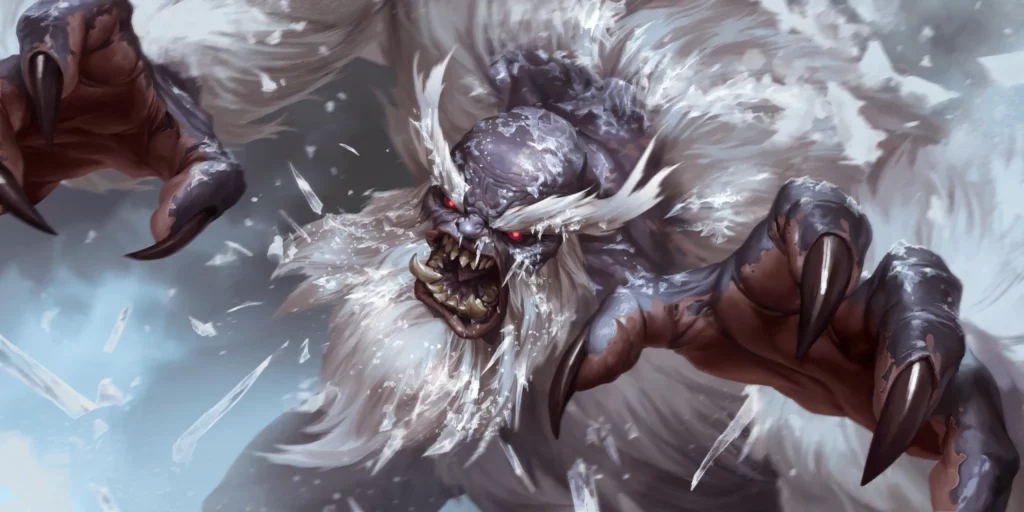 Decklists with less than 300 games played in the last few days – promising, but too little data to say for sure.
---
Udyrius Yetis
The kind of hairy shenanigans that you sometimes see with LeBlanc (and that we'll see below), now finding a bit of success (nearly 53% WR) with Udyr and Darius, and the buffed Bloody Business
.
---
Katarina LeBlanc Yetis
A somewhat similar take, with amazing results – Katarina does seem to carve her way into pretty much every Noxian brew that ever existed!
---
Karma Thresh Go Hard
Our fringest spice of the day, mixing some of the Sentinel package with Go Hard
and Sai'nen Thousand-Tailed
, with a promising 52% WR.
---
Closing Words
Although it's official now – this very short mini-Meta will go down in LoR's History as the Golden Age of Piracy – we see a usual trend: once the first week post-patch comes to a close, WRs tend to mellow as the Meta settles, LP donors are weed out, and brewers find and refine the counters to early-Meta powerhouses.
It's a safe bet by now that this Meta will end unsolved (when the Awakening expansion arrives on August 31), so either if you wish to go for a last-push climb, or bring some spice into a turbulent field, there's no better time than now.
Any questions or comments, or more data you may need, feel free to:
Poke me on Twitter: https://twitter.com/HerkoKerghans,
Stop for a chat on the Poetry Discord (we talk a fair bit about the LoR best decks and data, too! =): https://discord.gg/VNN5NmGhXY,
Or find more writings on substack: https://riwan.substack.com/
And good luck in your climb!
---
---