---
---
Best LoR Decks for Standard – War of the Roses
As the next Runeterra Open approaches (which is open to all Runeterra players, and unlike Rumbles it has no entry fee)...
… these are the seven most popular LoR decks according to Legna the Mastering Runeterra Meta Tier List: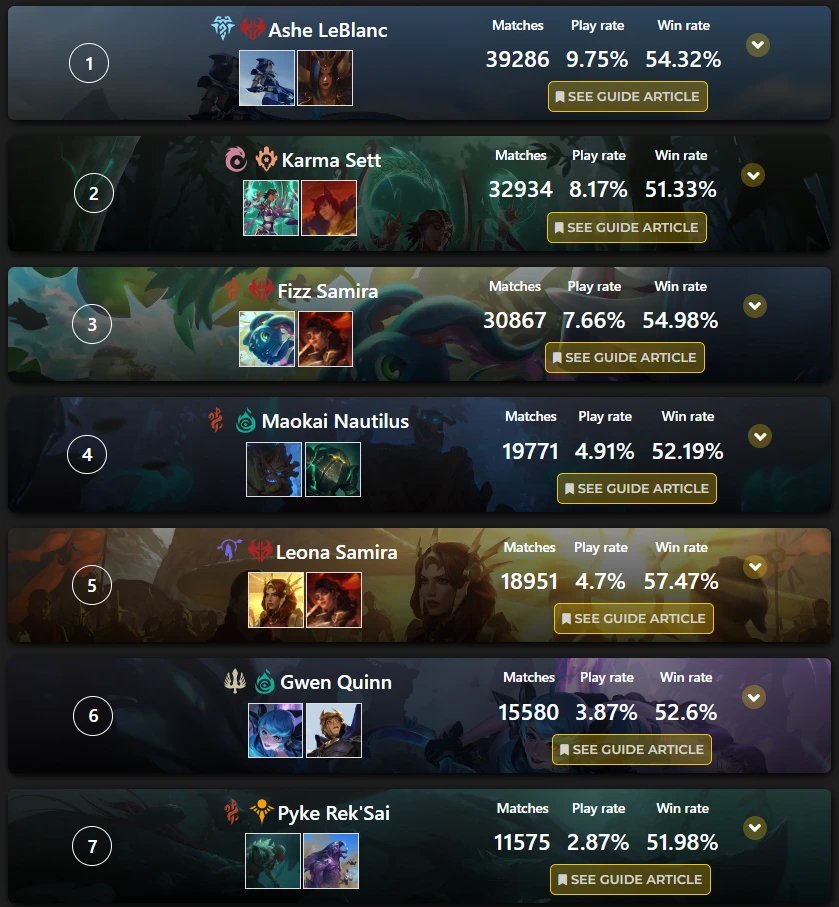 Sources: MaRu's data (which samples Plat+ players) and Legna's data (which samples High Diamond & Masters players) – both sources in turn get their data directly from Riot (via Riot's API).
---
Overall LoR Ladder Trends
Cementing the LoR meta trends seen two days ago, we are now in Runeterra's version of the War of the Roses: while Karma Sett remains popular, and although both Lurkers and Deep find themselves strengthened by the rotation, once you dig into the best version of each archetype then Samira and LeBlanc are the apex predators.
---
LoR Meta FAQs
Where does this data come from?
Directly from Riot (via Riot's API) – Liver, our wonderful coder and unsung MaRu 🐐 (also in charge of designing the website) makes the data automagically appear in our meta tier list and meta stats page, and all-around LoR 🐐 Legna shares his data (from the same source, although following a different set of players) with us too.
Which is the best LoR deck?
Short answer: Depends on how you define "best", of course! =)
Much longer answer: Check the Technical Note at the end of this article, above all about the differences between "archetypes" and "decks" in Legends of Runeterra's data.
Practical answer: As of today, Ashe LeBlanc and Samira Leona, hands down. If you dig into matchups, Leona Samira may end up being the clear best LoR deck, but it will depend on how the Runeterra meta settles down.
Which is the highest win rate deck in LoR?
Among all decks showcased today: Leona Samira
Among decks with more than 2,100 games played in the last three days: Yet again, Leona Samira – it's, as of today, and with the meta still up in the air, the best tool for the climbing job.
How do I beat…
How do I beat Ashe LeBlanc? Bring Annie Caitlyn, which after some ups and downs has found its lane as of late. Also Malphite Taliyah or Caitlyn Jayce: two strong decks that have decent odds into Ashe LeBlanc.
How do I beat Leona Samira? Ashe LeBlanc – although only 50/50 against Samira Fizz, Ashe LeBlanc has an edge on the scarier, Samier Leona version, while being a great deck in its own right.
How do I beat Karma Sett or Samira Fizz? Gwen Quinn or Garen Jarvan (aka Elites): great decks overall, and with the upper hand against both Karma Sett and Samira Fizz – they are weak to Ashe LeBlanc, though.
---
Juggernauts – Best Legends of Runeterra Decks
Here we showcase LoR decks with more than 300 games in the last three days, and good-to-great win rate – the best tried-and-true tools the LoR meta has to offer!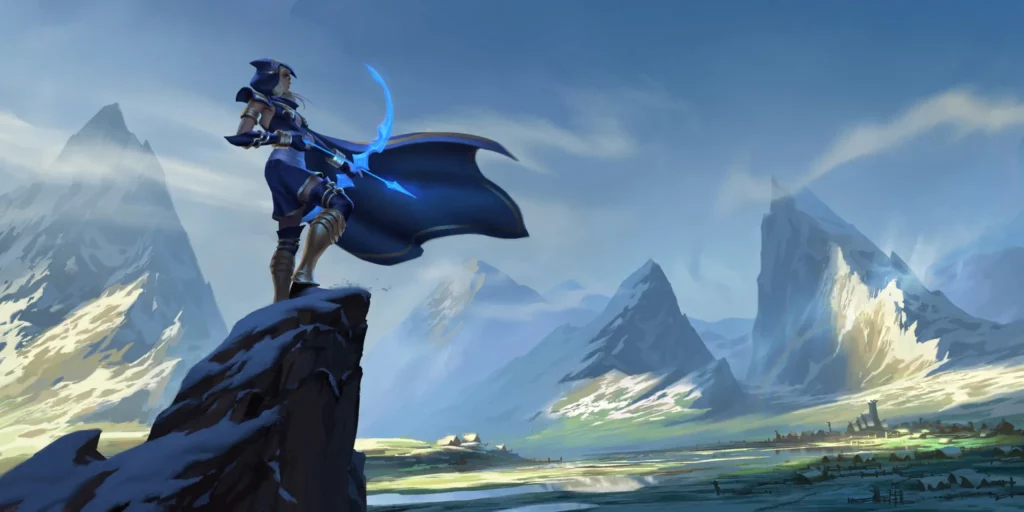 Ashe LeBlanc
When looking at MaRu's dataset and focusing on specific decklists, Ashe LeBlanc keeps the lead as the most played deck – but, as we've noted previously, NOT with its best version!
The Avarosan Trapper
version, which is the most popular, is very good (55% in a whopping 11,500+ games). But if you swap the Trappers for Reckless Trifarian
s, and you cut Revna, the Lorekeeper
while you are at it, you get an even better deck:
Specifically, a nearly 56% roflstomper with 5,200 games played, and this trend (the Reckless version being the best) has been consistent for nearly a week now.
Ashe LeBlanc has a single weak spot (Annie Caitlyn), and a bit of a struggle against Jack Seraphine; confrontations against Samira decks and Karma Sett are roughly even, while matches against any Demacia or big-butts-on-board decks (like Illaoi brews or Aatrox decks) are favored (and usually very much so).
Further reading: Ashe LeBlanc Noxus Deck Guide
---
Leona Samira
When looking at Plat+ data, Leona Samira is undisputedly the best deck in the Runeterra ladder, a title it has held consistently for over a week now, and with the exact same build we've seen last Thursday:
Leona Samira's matchup spread looks very, very good. The Solar Flair ladies' few weak spots tend to be fringe decks (Heimer Jayce, Gnar Norra, and Samira Varus), and Ashe LeBlanc is unfavored but only by a small edge -- on the other hand they are roughly even against Samira Fizz, and run circles around Karma Sett, Gwen Quinn, or Lurkers.
Further reading: Samira Leona Deck Guide
Thanks to: Jielhar, for noting some fairly poor wording in the matchups.
---
Karma Sett
The best Karma Sett deck re-emerges as a Juggernaut since pilots have, by and large, realized it's the best version (last week, we had to dig quite deep to find it, below other poorly-performing variants).
From about 2,300 games played last week, it has jumped to nearly 7,000, punching comfortably above 53%.
Karma Sett demolishes Annie Caitlyn, is roughly even against Fizz Samira and Ashe LeBlanc, and gets brutally murdered by Leona Samira.
Further reading: Karma Sett Deck Guide
---
Fizz Samira
Another example of a deck for which pilots have agreed on the best build to bring to the LoR Ladder:
Growing from 2,000 to 5,100 games played in a three-day window, and keeping an amazing 56% win rate, this is currently the best-performing Samira Fizz version.
Sam Fisher is roughly even against the other best decks (Karma Sett, Leona Samira, and Ashe LeBlanc), and gets most of its edge by hunting down Deep, Lurkers, and Malphite Taliyah, while having itself few predators – and, interestingly, Annie Caitlyn, which used to be Samira Fizz's worst nightmare, is still an unfavored matchup but the gap has shrunk to nearly 45/55 odds against the fishy crew.
Further reading: Samira Fizz Deck Guide
---
Maokai Nautilus, aka Deep
Deep has definitely found its footing, and after struggling last week now emerges as one of Runeterra's Juggernauts. With a few tweaks from their last week's list…
… it now packs a 54%+ punch across 4,600 games.
Nautilus' nightmares are full of Fizz – Samira Fizz versus Deep is one of the most lopsided matchups between strong decks, with Nautilus' school losing more than two-thirds of the time. But, other than that, Deep can go against, or confidently beat, most of the other popular decks out there.
Further reading: Nautilus Maokai Deck Guide
---
Gwen Quinn
Our opulent ladies have deflated a bit yet remain a well-oiled climbing machine, scratching a 54% winrate in 4,500+ games. It's also one of the decks we could consider nearly solved, since it hasn't changed much in the last ten days (a version with Vayne showed promise last week, but seems to have been a fluke):
Same as last week, Gwen Quinn's prowess is kept at bay by a pincer movement from Ashe LeBlanc and Leona Samira.
Further reading: Gwen Quinn Deck Guide
---
Heavyweights – Strong LoR Meta Decks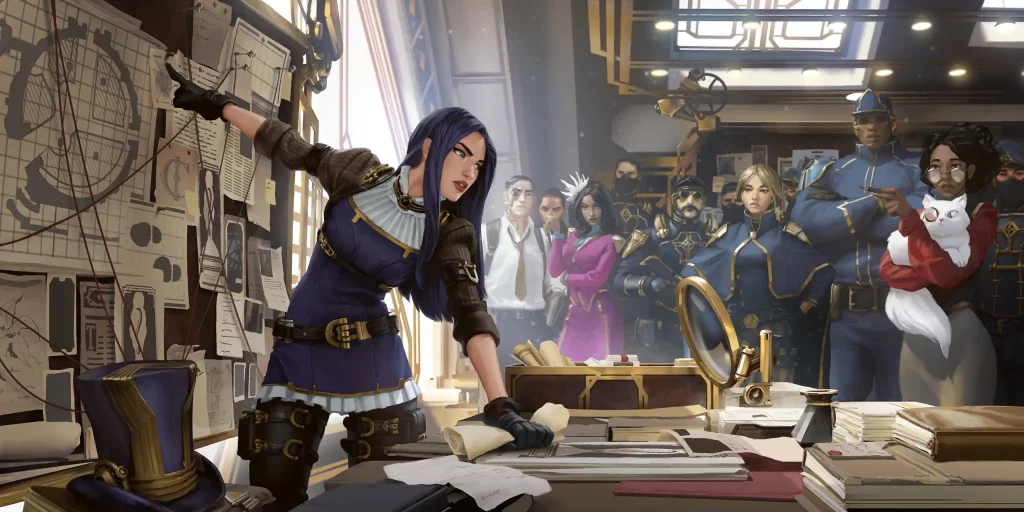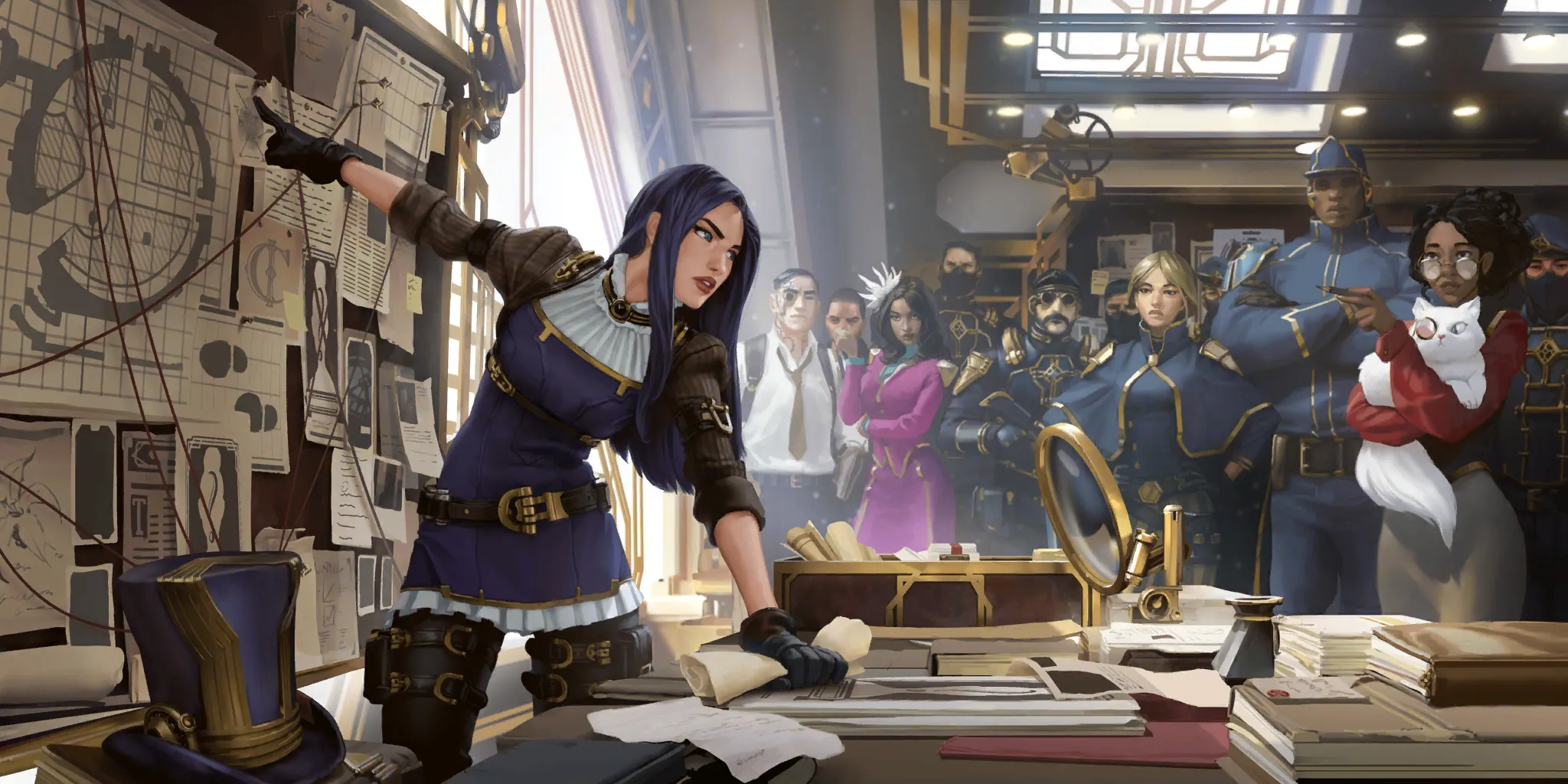 These Legends of Runeterra decks have between 900 and 3000 games in the last three days – solid picks for climbing the LoR ladder!
---
Annie Caitlyn
Sheriff and blazing brat have stabilized their win rate at around 52-53% – as commented last Saturday, this is a deck that has had several ups and downs in the current meta, yet thanks to excellent matchups against Samira Fizz (which was what propelled it forward in the early post-patch days) and now Ashe LeBlanc, looks like a very solid ladder choice.
Do bear in mind it's a bit of a "polarizing" deck: good matchups are often great, but bad matchups (Karma Sett, Deep or Jack Seraphine, for example) can be awful.
Further reading: Annie Caitlyn Tybaulk Deck Guide
---
Galio Udyr
Galio Udyr shows up as the second most popular
Demacia deck after Gwen Quinn, with a decent 51% winrate in about 2,000 games.
It's an amazing deck against Karma Sett, in case you want to consider it for a Tournament lineup, that is only slightly disadvantaged against Samira. Deep, Gwen Quinn or Ashe LeBlanc, though, are very tough matchups.
---
Illaoi Jarvan
Two days ago, Illaoi Swain was the most promising Illaoi deck – while that brew still packs a nice punch, it has been overtaken by Illaoi Jarvan, which currently smashes its tentacles with a savage 55% win rate across 2,000+ games.
Priestess and Prince are horrible against Ashe LeBlanc – but are not afraid of Leona Samira, have an edge against Leona Fizz, and very good odds against Karma Sett and Deep.
Further reading: Illaoi Jarvan Deck Guide
---
Malphite Taliyah
The Landmark Duo is having a jolly good time, smashing well above 54%:
This is yet another deck that's being kept down by Samira (Fizz doing most of the bashing in this case), but that has otherwise a very solid matchup spread: no other glaring weaknesses, and an edge against Karma Sett.
---
Jack of All Trades
If you go strictly by ranked data, there's not much reason to play any of Jack's decks on the LoR ladder: none of its popular versions (either with Seraphine or Sett) can get past a 48% win rate, so we won't recommend any of them today.
Still, on Tournament settings they may be a consideration, as MajiinBae demonstrated by winning the $1000 MaRu Open, given that they do have some very good matchups (Jack Seraphine is great against Ashe LeBlanc, for example).
---
Ekko Jinx
The Zaunite pair has lost its Juggernaut status, dropping from 3,600 to around 1,400 games played in a three-day window…
… but with their win rate now up to a boom-booming 55%!
---
Pyke Rek'Sai, aka Lurkers
Lurkers are doing the fancy thing of tweaking a few cards (which, for Lurkers, is like saying that the sun is rising on the West!), and their best deck this week packs a couple more spells:
All in all, Pyke and crew are hanging in there, with a solid 52% winrate, but their play rate is dropping – and they enjoy the dubious pleasure of having THE worst matchup between two strong decks: Samira Leona, which is as close to "auto-lose" as you can get in Runeterra.
---
Punching Up – Runeterra Decks Doing Great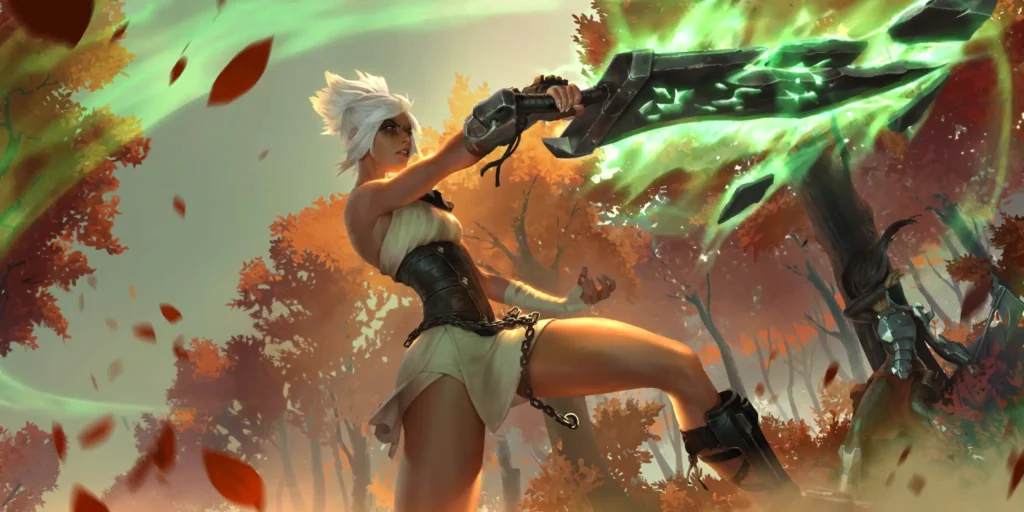 Runeterra decks with between 500 and 900 games in the last three days – we're sailing into small data samples, yet all decks here have quite a few games under their belts.
---
Riven Samira Varus
Samira Riven Varus seems close to being refined, although there are still several lists running around (some of them dropping Riven) – the most popular version, seen below, has kept a steady 52% win rate in the last several days, and has steadily gained traction to nearly 1,000 games today:
Sam RiVarus seems an adept fisherman: Fizz Samira, Lurkers, and Deep are all slightly favored matchups.
---
Illaoi Swain
Another pretty powerful Illaoi brew, pairing the Priestess with the Grand General – it seemed the best Illaoi deck two days ago, and it's still very solid (nearly 54% win rate in about 900 games), but if you're after big smashin' tentacles then Illaoi Jarvan, as we saw above, is looking hotter right now.
---
Caitlyn Jayce
Low-key doing well during all this patch, and slowly growing in play rate, Caitlyn Jayce is the other deck (the first being Annie Caitlyn, as we saw among Juggernauts) where the Piltover Sheriff can shine, packing a 53% punch in about 800 games – and is also the best Jayce deck, given Heimer Jayce's somewhat mediocre performance.
Thanks to: Isodoros for catching a big typo here -- Pyke's crew had lurked their way into the deck shown.
---
Garen Jarvan, aka Elites
The trend of
Demacia losing a bit of their edge hits Elites too – Garen and Jarvan are still a very solid option (53% win rate in 800+ games), but far from a powerhouse.
Garen Jarvan can reliably bully Karma Sett, and tend to have the upper hand when facing other Demacian decks – Ashe LeBlanc, though, is pretty awful, and Leona Samira is also very rough.
---
Gnar Norra
Keep your eyes on this one, folks!
Still a bit of a fringe brew, but with close to 700 games in a three-day window today, a smashing 56% win rate, and excellent performance since last Sunday, it's time to start taking Gnar Norra very, very seriously:
Gnar Norra is, on the one hand, the best Norra deck right now – and it's in a very interesting spot when it comes to matchups, having a horrible time against Karma Sett and Deep, but great odds versus Ashe LeBlanc, Leona Samira, and Lurkers. It's currently looking like a bit of a "polarizing", though, so shifts in the meta may impact this deck (either for better or worse) more than most.
---
Your Mileage May Vary – Fringe LoR Decks
Legends of Runeterra decks with less than 500 games played in the last three days – very little data, so these may range from total flukes… to the next big thing.
---
Evelynn Lucian
Eve Lucian shows once again it has what it takes – while it can't leave its fringe status yet, here's another deck that has been doing well voer several days now, and today again showcases a 55% win rate in more than 500 games – and, with the Kai'Sa and the Viego versions both nearly dead, Eve Lucian is also the only Evelynn deck left standing.
---
Illaoi Ornn
Definitely less punchy than her partnership with Jarvan or Swain, Illaoi Ornn is yet another deck in which the Nagakabouros Priestess is doing fairly well:
---
Annie Jhin
It's looking more and more like their return is not a fluke, folks – Pirouette
and Augmented Experimenter
appear to be just what blazing brat and bullet buff needed to thrive post-rotation, and after showing up last Tuesday in the data, they are punching at a ridiculously high 57% in more than 500 games today!
---
Wrapping Up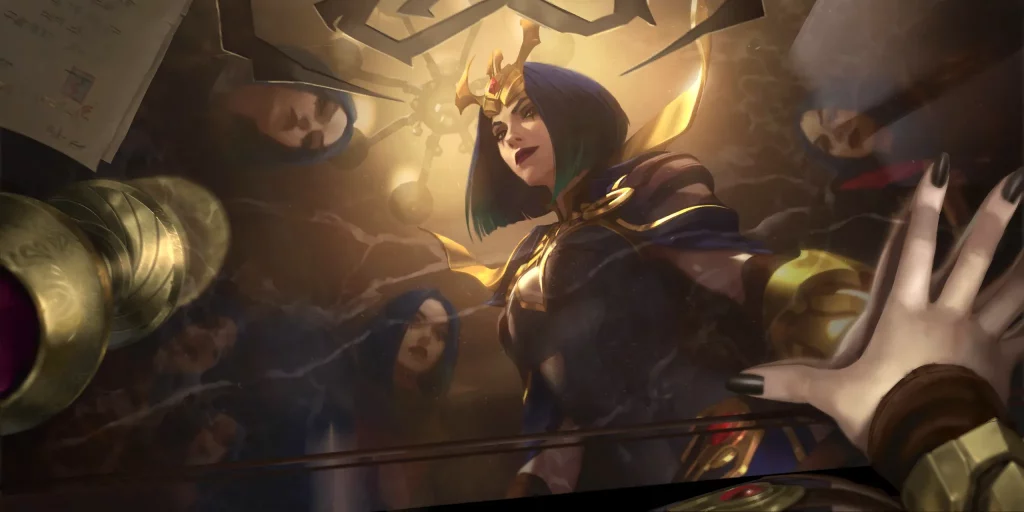 The LoR meta is settling down: the Top Dogs have been the same for nearly a week now, and in all the strong archetypes we find the best version being the one that pilots play the most.
Let's see what competitors bring to the Runeterra Open in two days, and how that shakes things up! =)
---
If you have any questions or comments, or more data you may need, feel free to:
Poke me on Twitter: https://twitter.com/HerkoKerghans,
Or find more writings on substack: https://riwan.substack.com/
---
Technical Note – About overall archetypes and specific decks, and what we mean by "LoR best decks"
Most data sites (including our LoR Meta Tier List, and our meta stats page) and articles like Leer's Legends of Runeterra Meta Decks Report sort LoR meta decks by archetype ("Archetype" being the aggregate of all decks in LoR with a specific champion combination) – that's also how matchup tables are shown in pretty much all data sites.
In this article, we'll sort these decks by the best specific decklist for each archetype. And, whenever we talk about LoR decks in general, or best Legends of Runeterra decks in particular, we'll always be referring to specific lists (while reserving "archetype" to denominate the aggregate of all decks with a particular champion pair).
And, since in each archetype some decks fare better than others (and sometimes the difference is quite noticeable), we'll broadly group the best LoR decks in four arbitrary categories, by the number of games played in the data samples we check:
Juggernauts: LoR decks with more than 2100 games – these are the best tried-and-true meta decks in Legends of Runeterra at the time of writing.
Heavyweights: LoR decks with between 2100 and 900 games played – other excellent choices, with large enough samples to confidently say, "Yeah, this works."
Punching Up: LoR decks with between 900 and 400 games played – we're entering the Land of Small Sample Sizes here, but as far as numbers go, these decks can put up one hell of a fight into the current LoR meta.
YMMV: decks with less than 450 games in the last three days – fringe, risky stuff, but here's where you usually find the spice!
As a rule of thumb, LoR decks with a win rate (WR) above 52% catch our eye; above 53% are eye-widening, and anything with a WR over 55% is exceptional.
Sources: Legna's LoR data website, Mastering Runeterra Meta Tier List, and our LoR meta stats page.
---
---