Table of Contents
Best Legends of Runeterra Decks – The Bar at the End of the World
As of early Friday (and, for those that may not be aware: nearly three days after Tuesday's hotfix) these are the top five most popular LoR decks according to Legna and Mastering Runeterra's Meta Tier List:
Main trends:
Aatrox Quinn Vayne emerges as the strongest Aatrox deck (a position which Aatrox Kayn previously held), and overall one of the best Legends of Runeterra decks,
Ezreal Seraphine Viktor, as seen two days ago, is another of the winners in this post-hotfix meta,
The hotfix has afforded some room to breathe to old staples (such as Draven Jinx, Katarina Gwen, and a handful of others that we'll showcase today), and they have clawed to the top – in some cases, with some new tricks up their sleeve.
---
Technical note – About overall archetypes and specific decks, and what we mean by "LoR best decks"
Most data sites (including MaRu's Meta Tier List) and articles like Leer's Monday Meta Report sort Legends of Runeterra meta decks by archetype ("archetype" being the aggregate of decks with a specific champion combination) – that's also how matchup tables are shown in pretty much all data sites.
In this article, we'll sort these Legends of Runeterra decks by the best specific decklist for each archetype, and when talking about LoR decks in general, or best Legends of Runeterra decks in particular, we'll always be referring to specific lists (while reserving "archetype" to denominate the aggregate of all decks with a particular champion pair).
As a rule of thumb, decks with a win rate (WR) above 52% catch our eye; above 53% are eye-widening, and anything with a WR over 55% is exceptional (and anything over 60% is most likely an outlier, and we'll usually use phrases such as "bonkers WR" in those cases =).
Sources: Legna, Mastering Runeterra Meta Tier List.
---
---
Bandle Bar: Ezreal Seraphine Viktor
When looking at specific decklists, and continuing the trend seen last Wednesday, Bandle Bar is clearly the most popular, with about an 8.4% play rate – while calling Ezreal Seraphine Viktor "solved" would be too hasty (above all when considering the potential for tweaks, given Back Alley Bar
decks' fondness for single copies), this exact build was already doing well pre-hotfix, and is the most played list in all three shards (above all in APAC, but also in EMEA and AM). And, interestingly, it's doing much better in APAC and EMEA than AM.
Overall, the best Ezreal Seraphine Viktor deck seen here…
6
4
13
17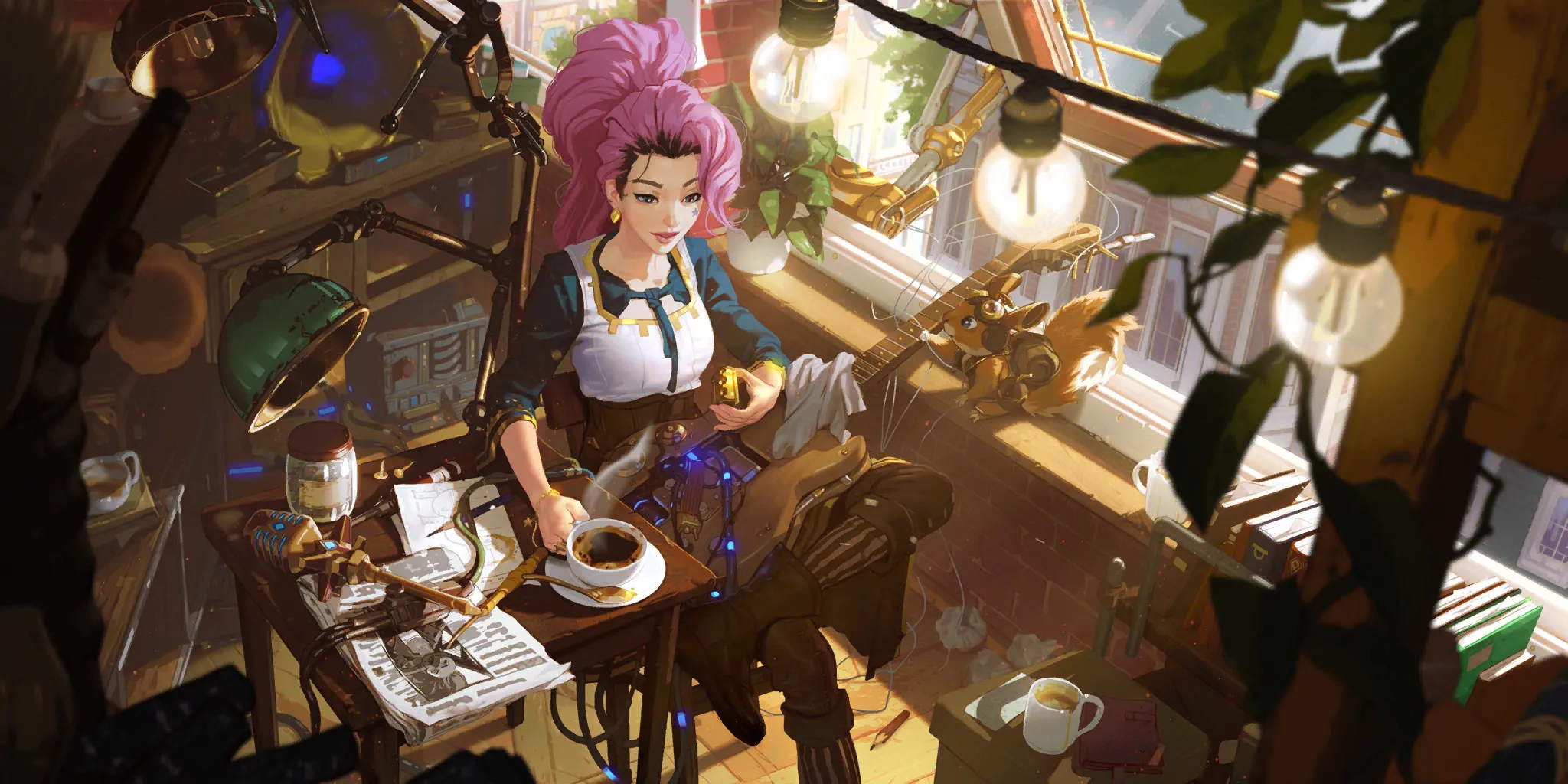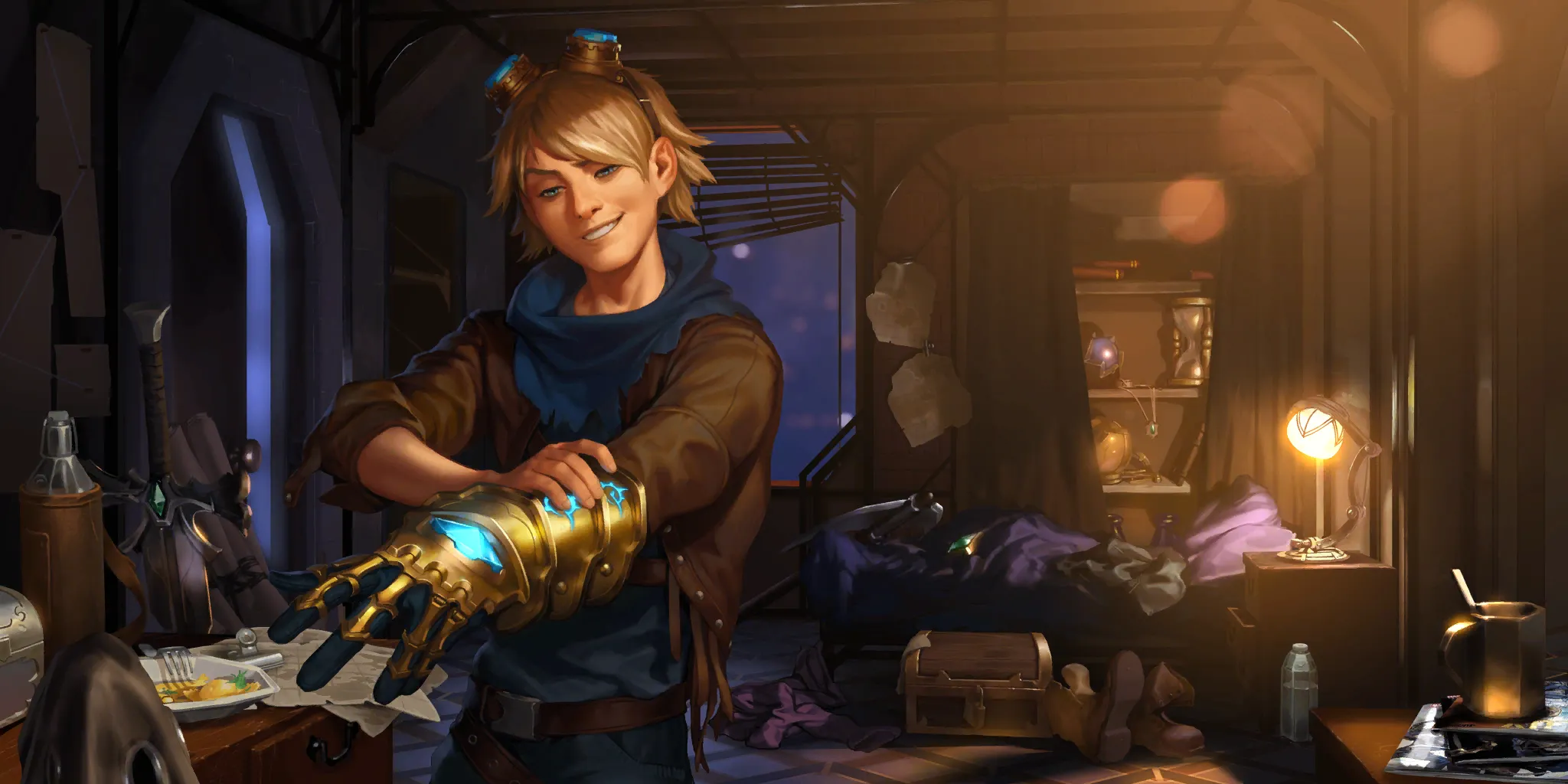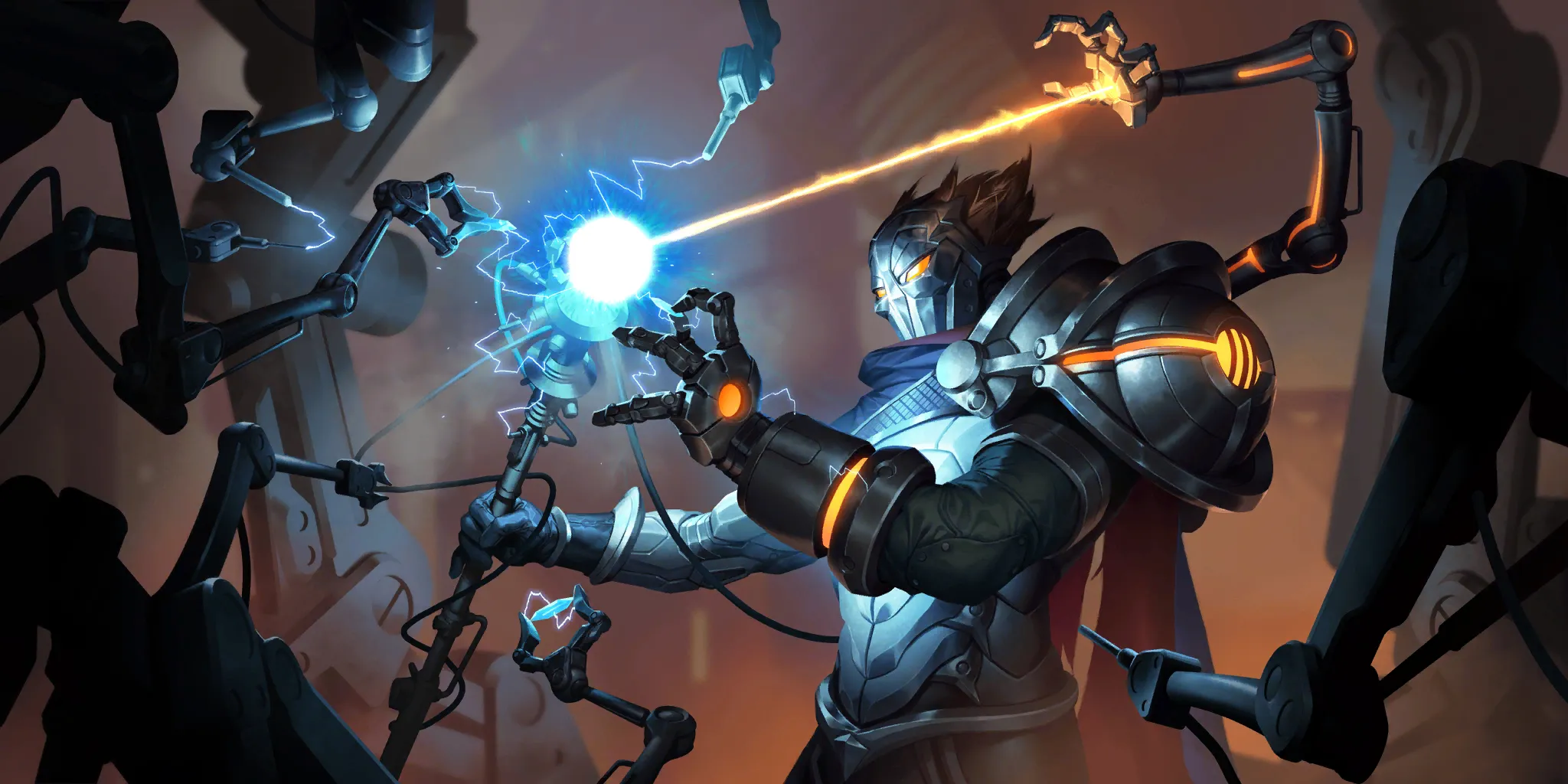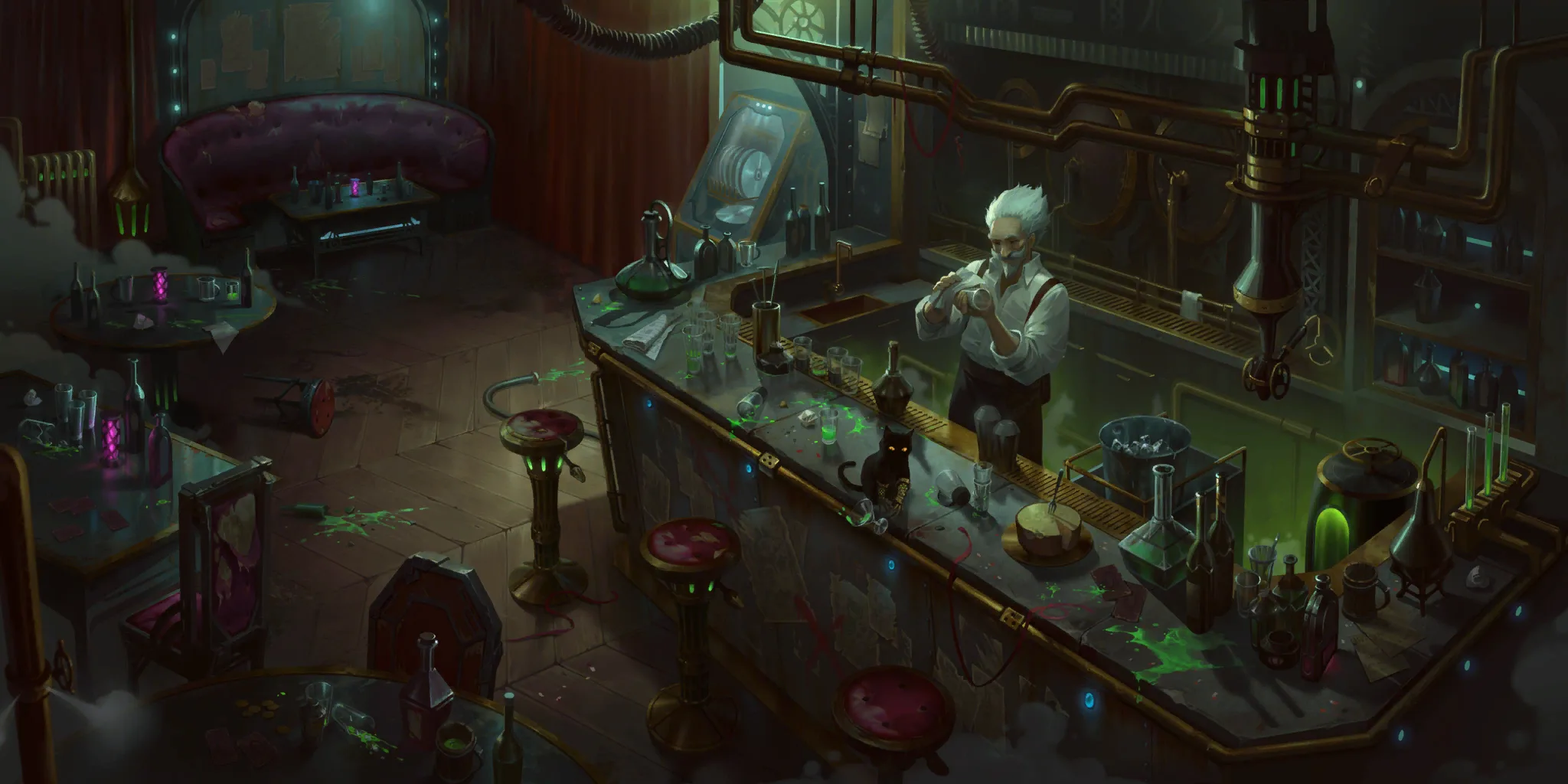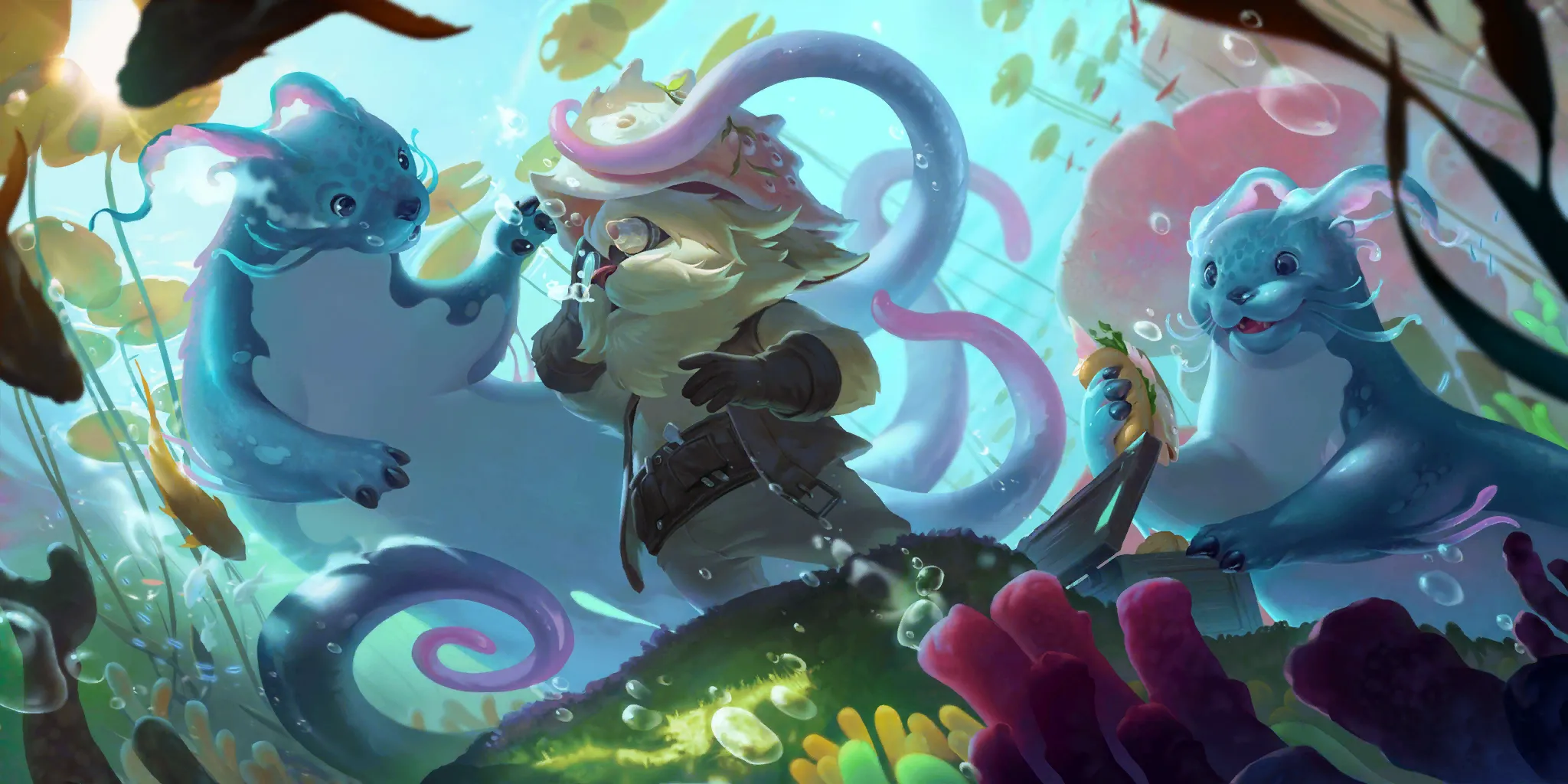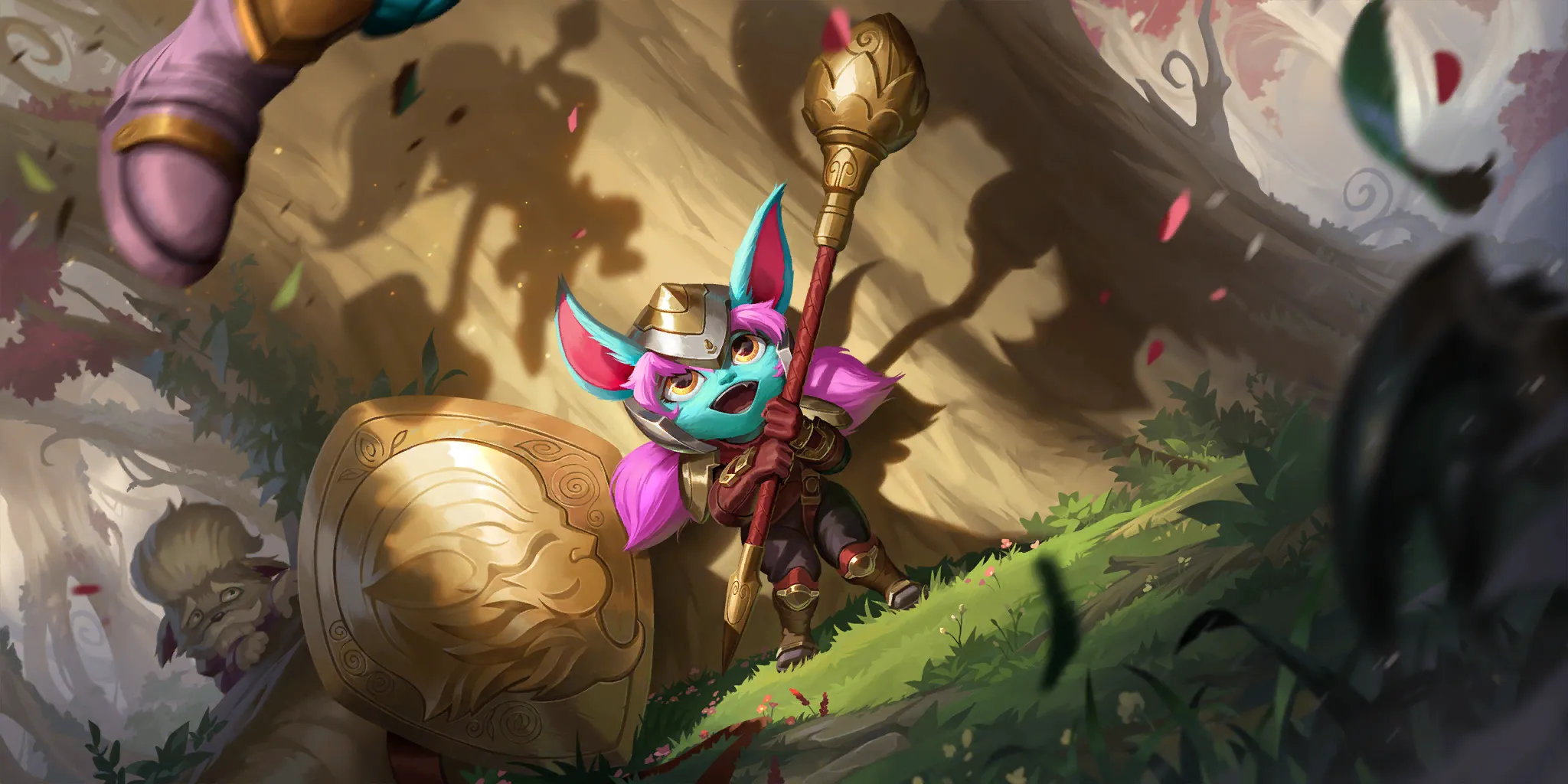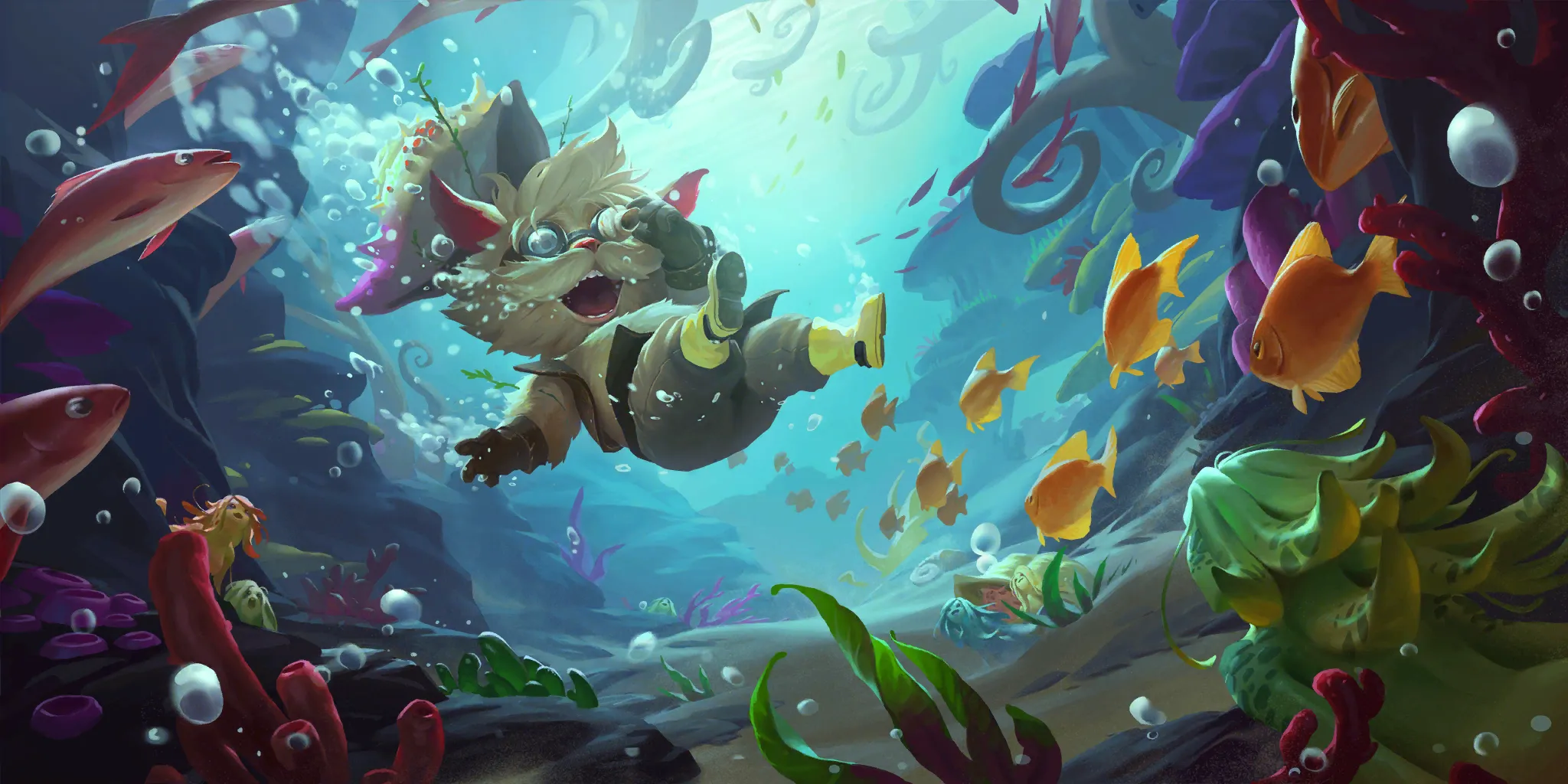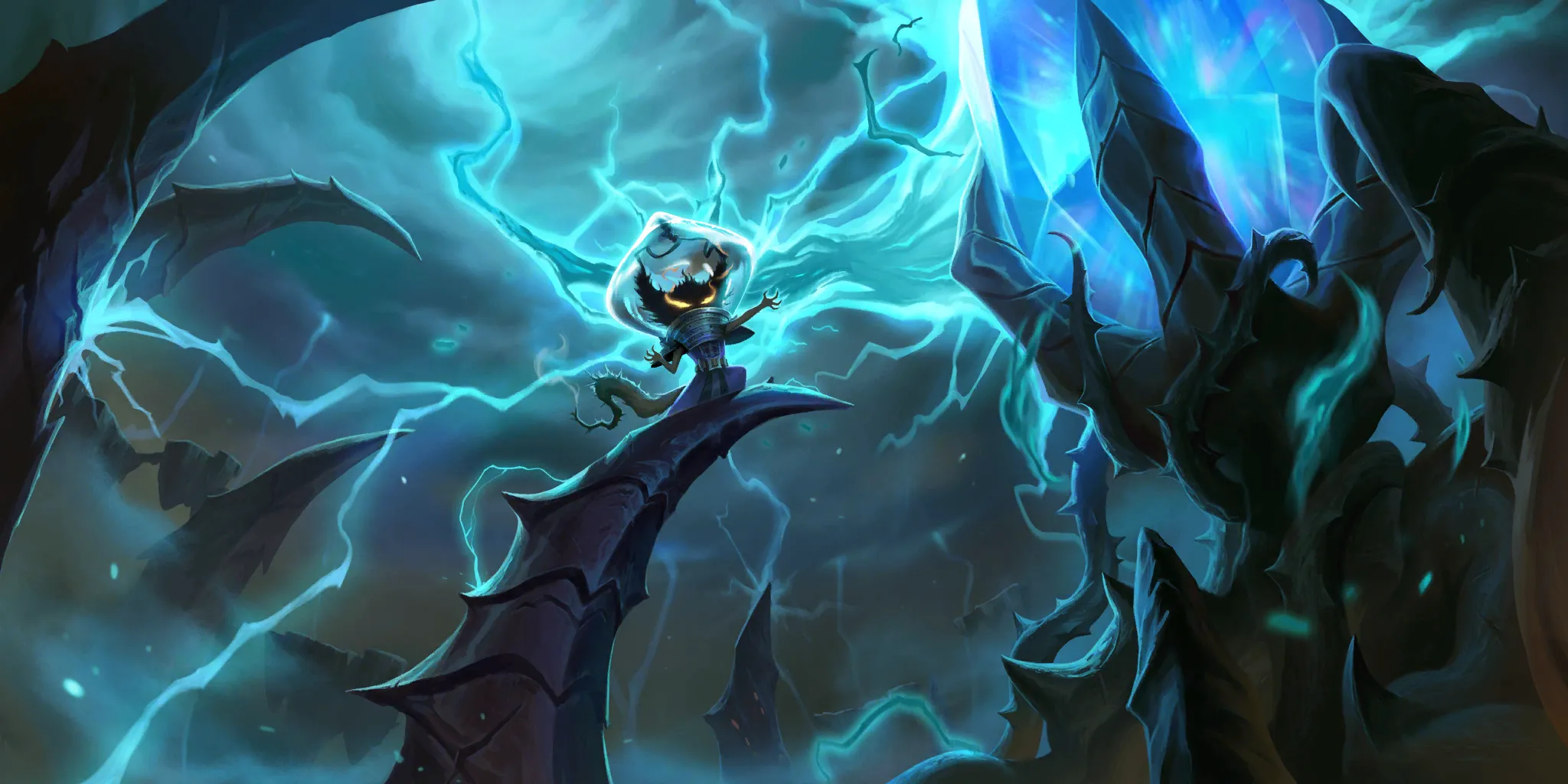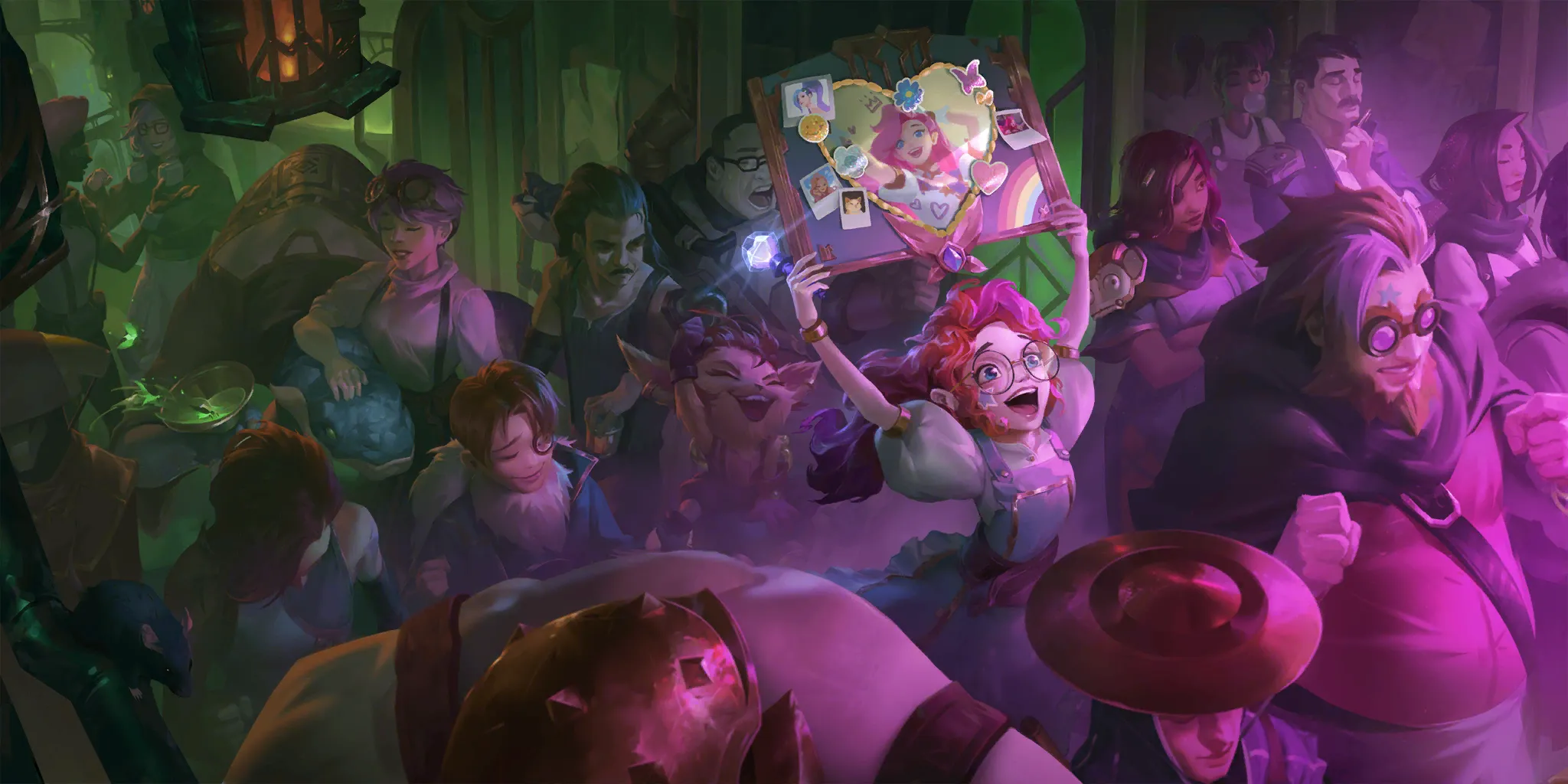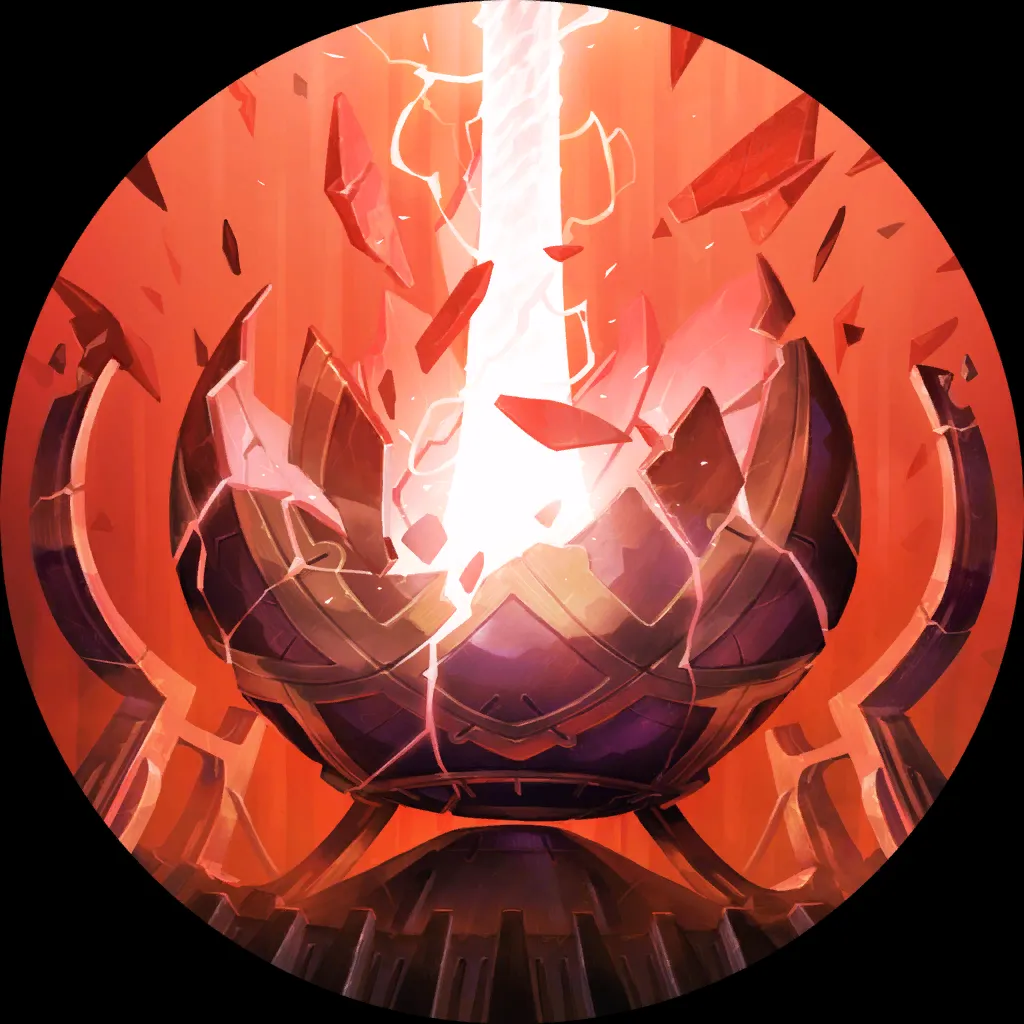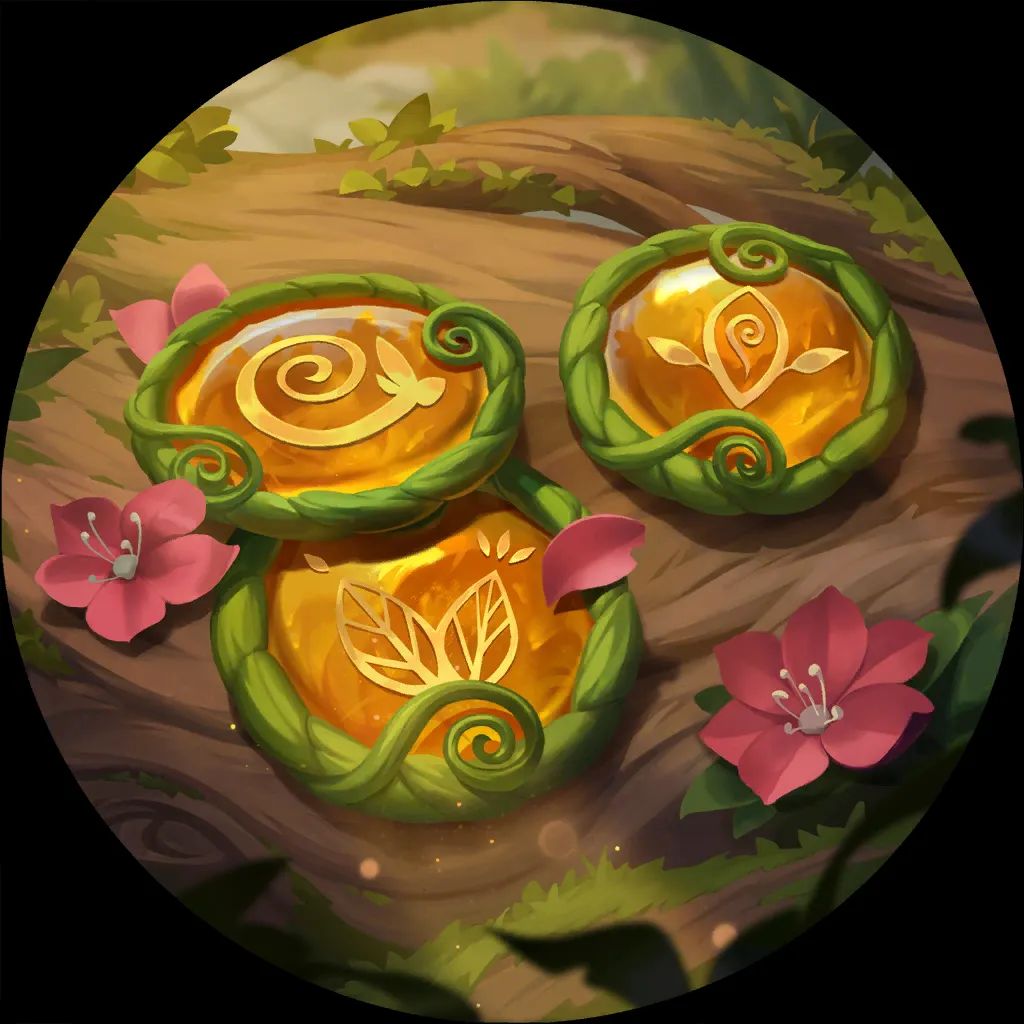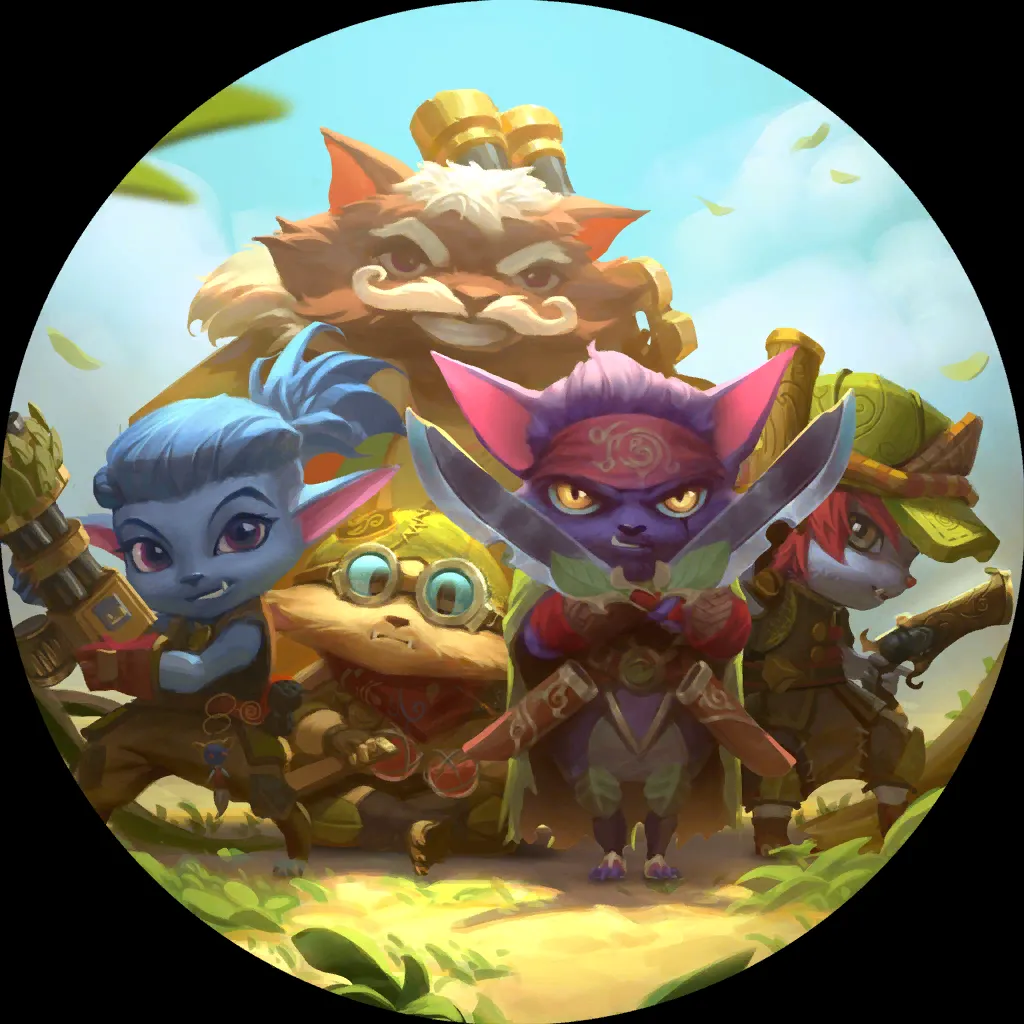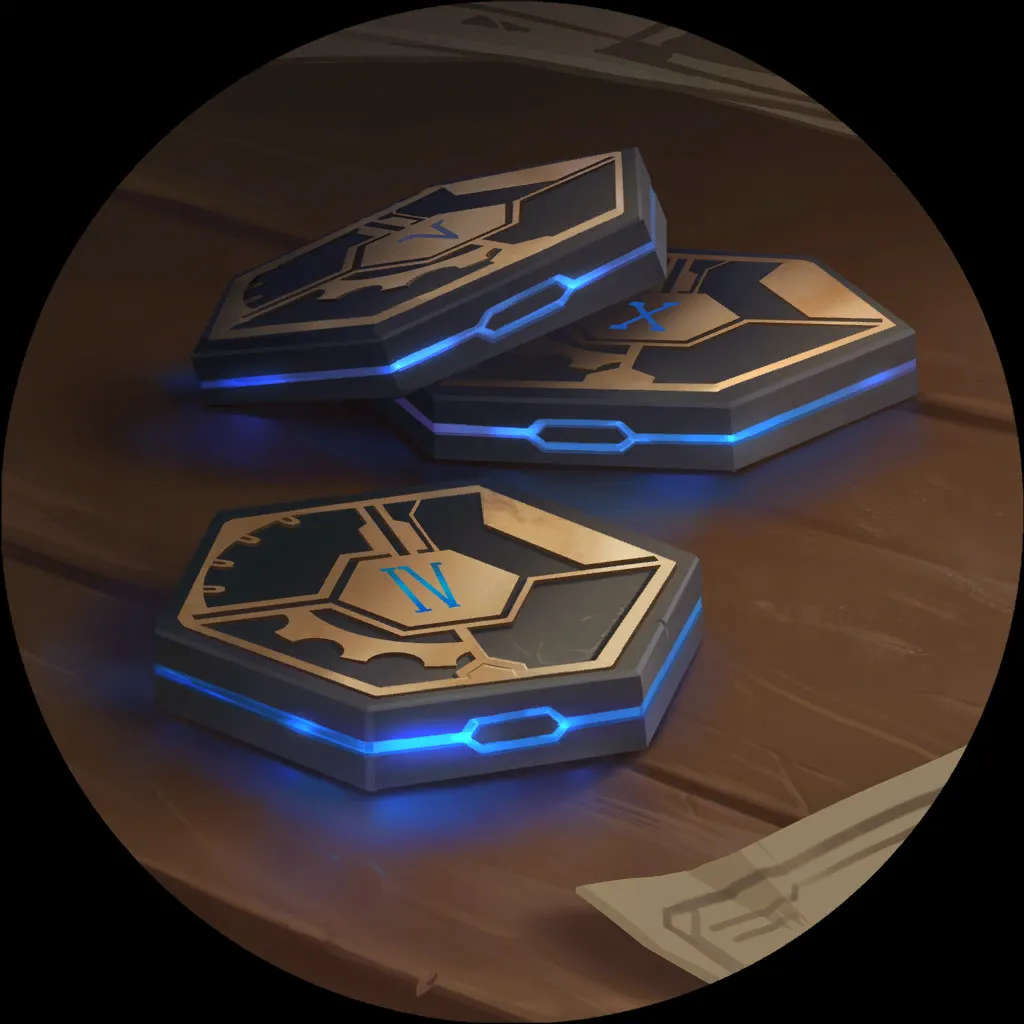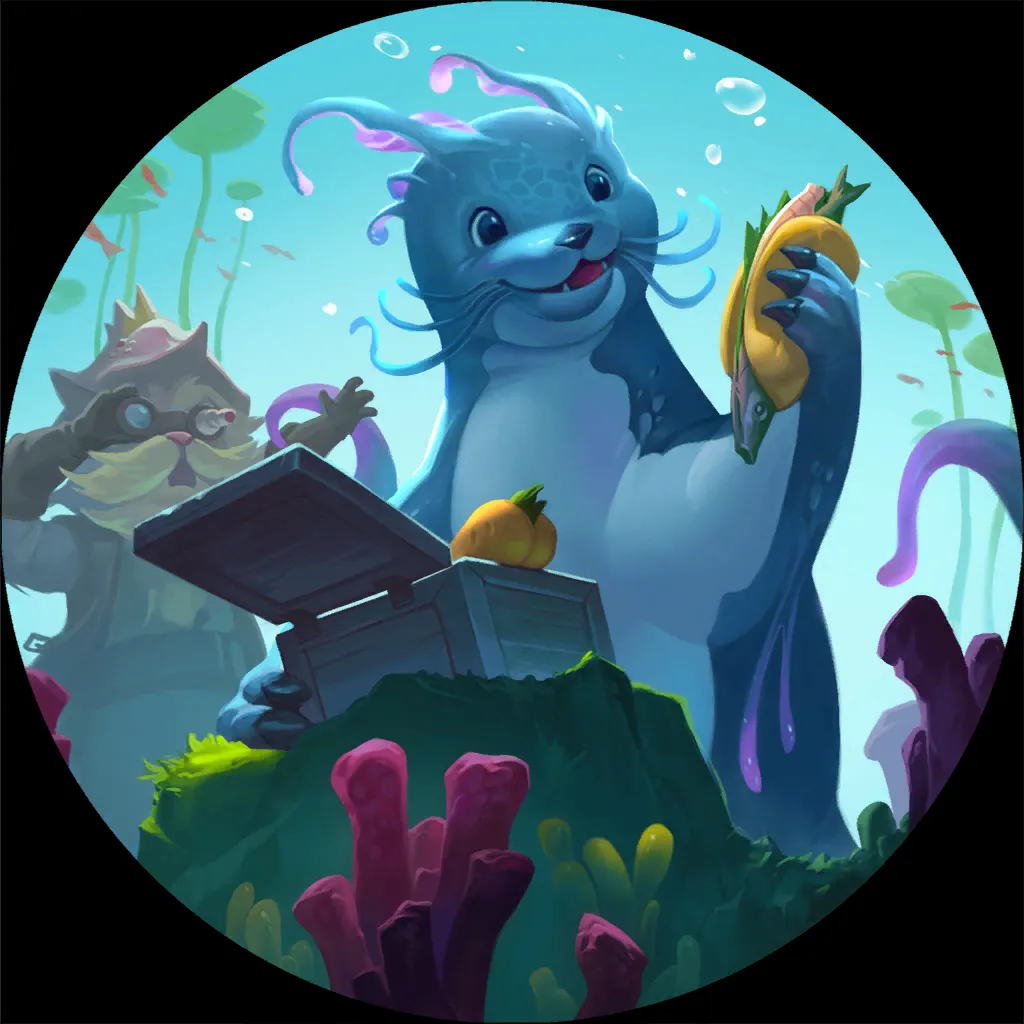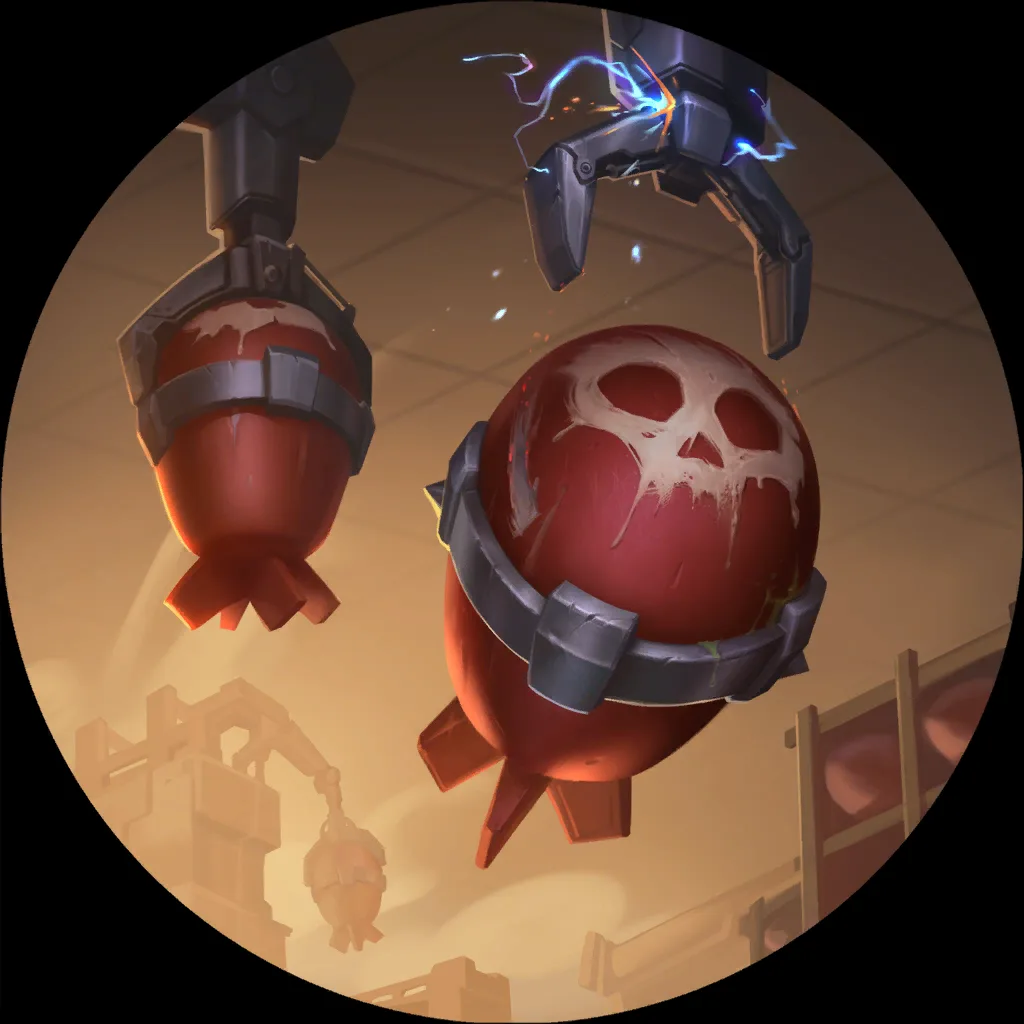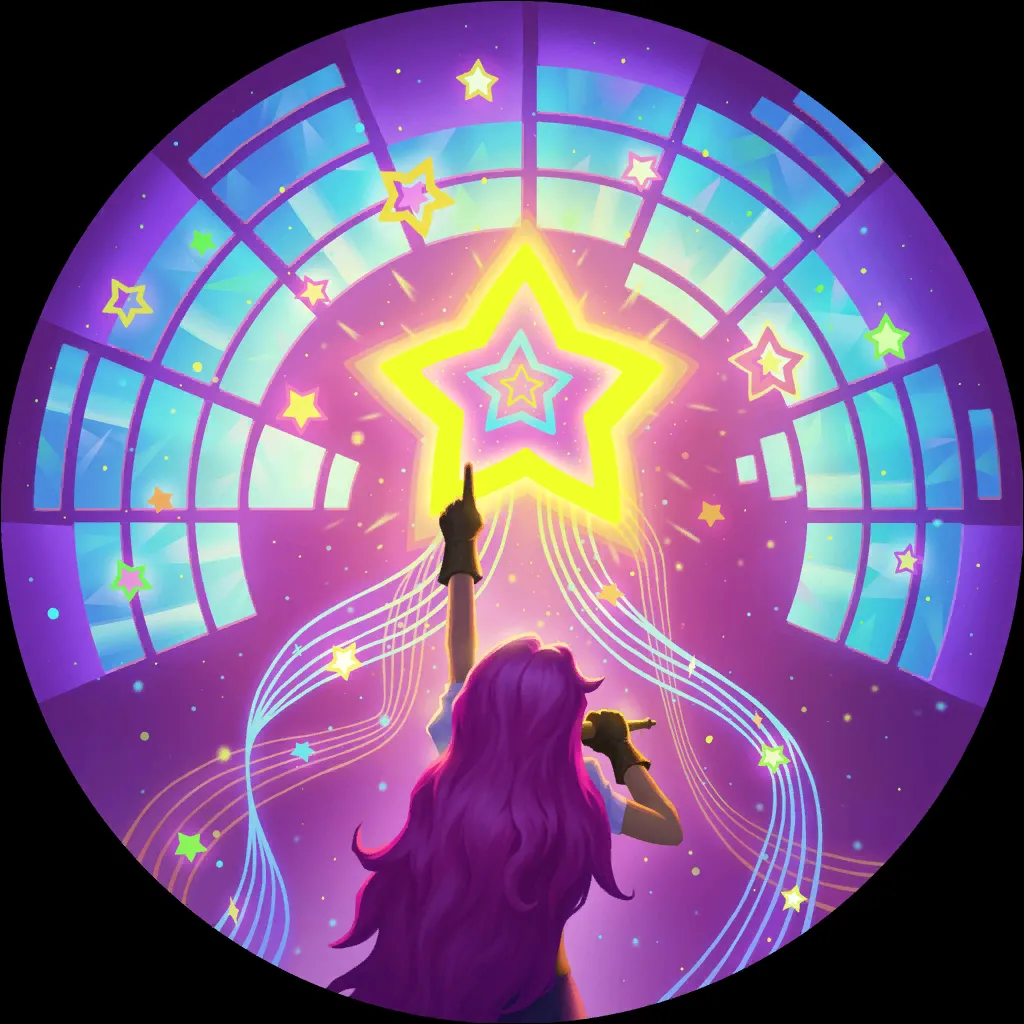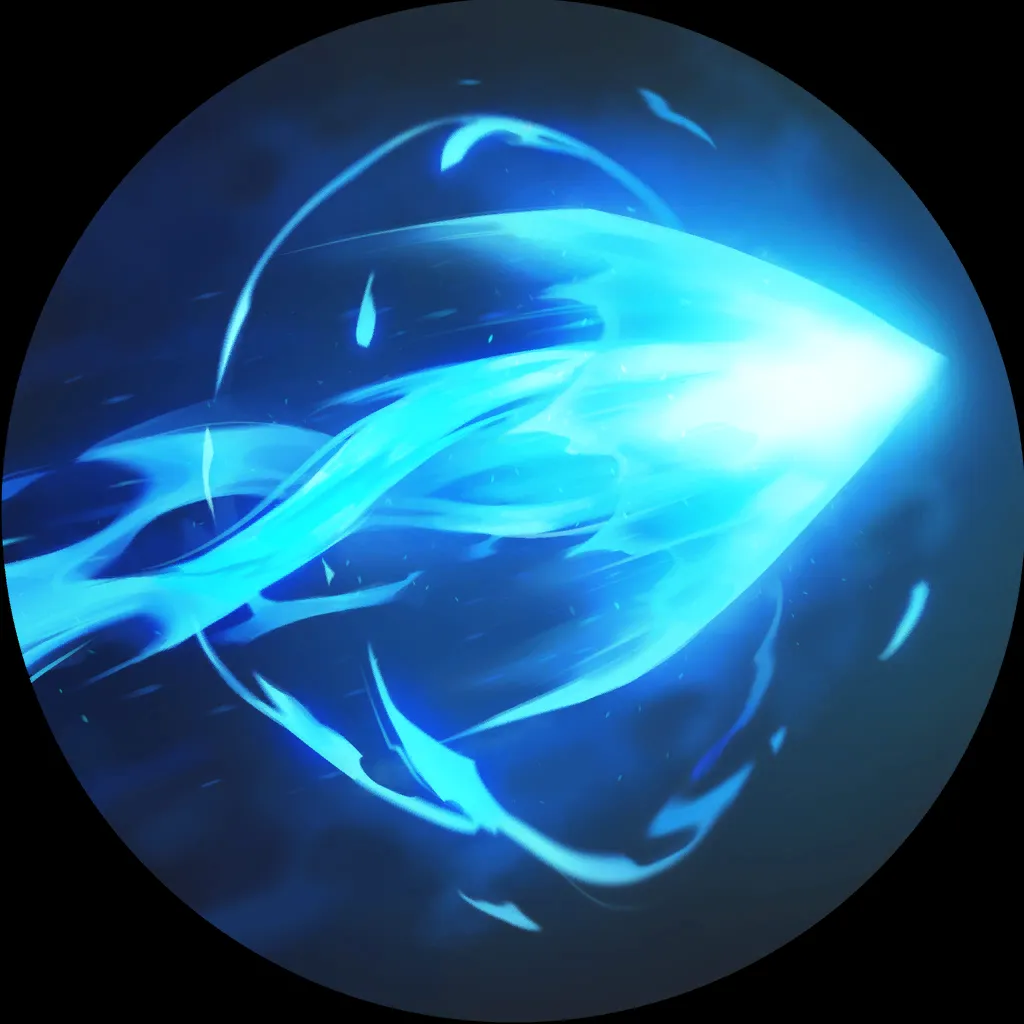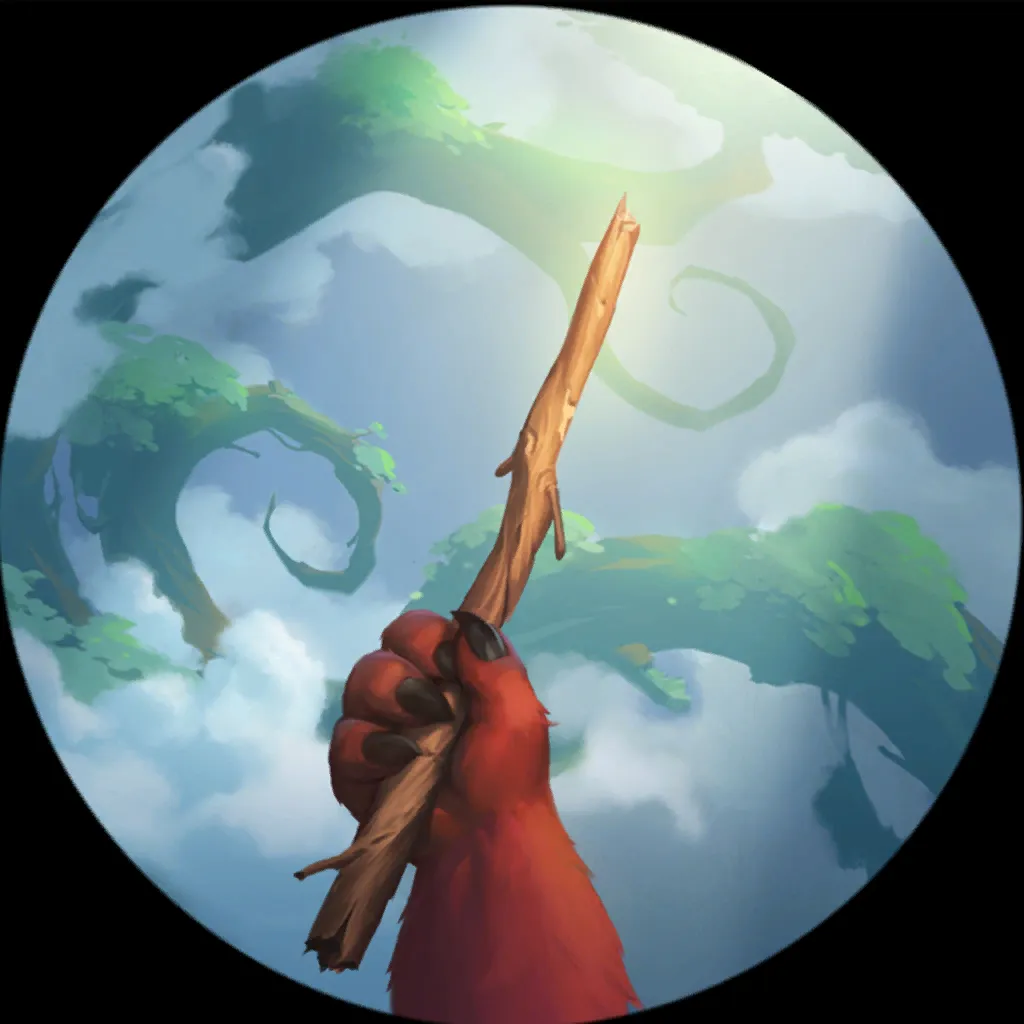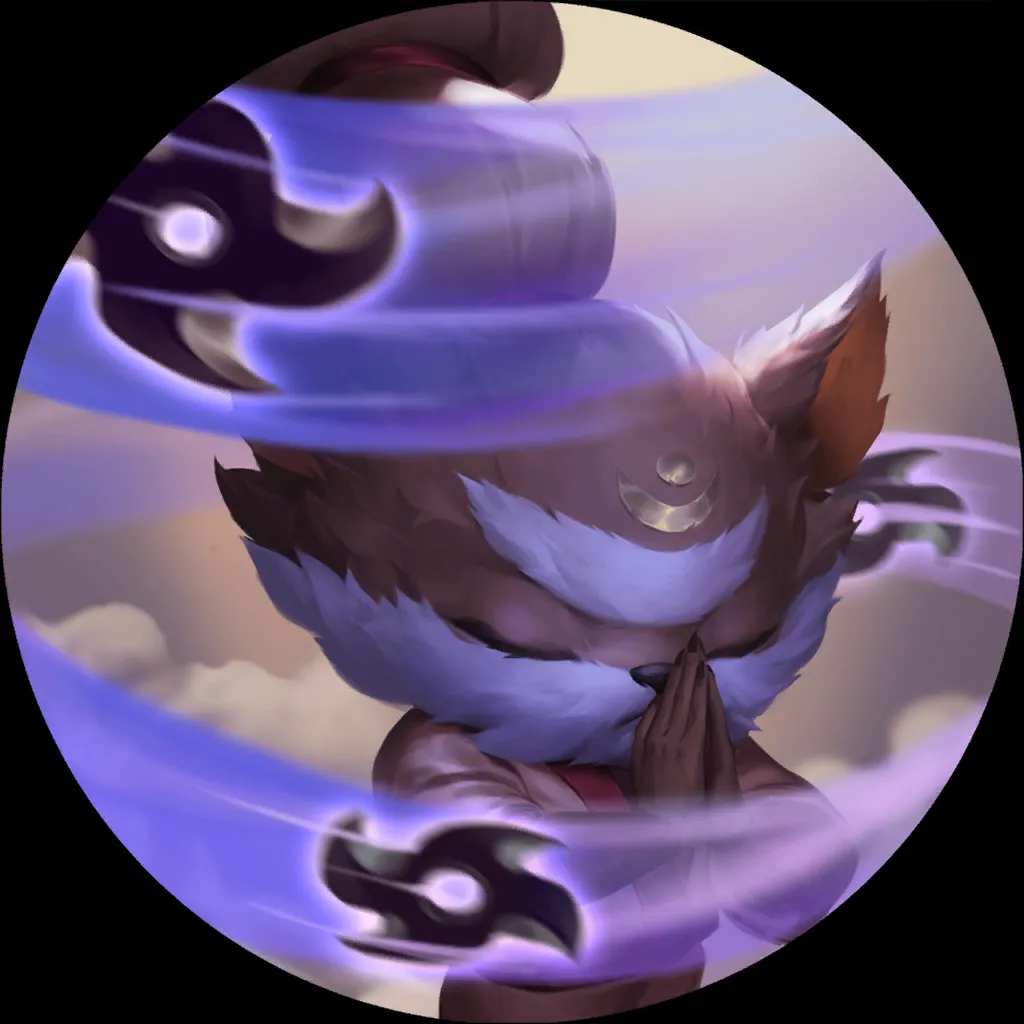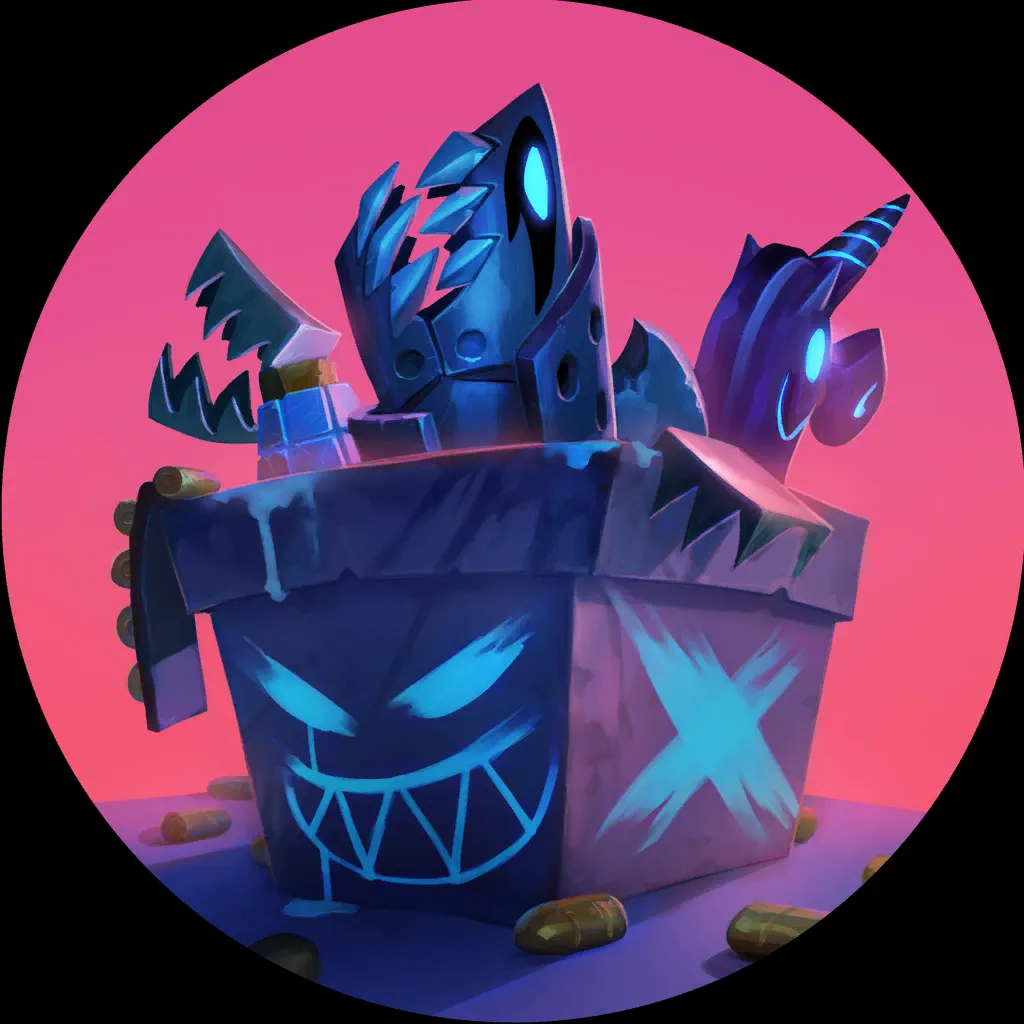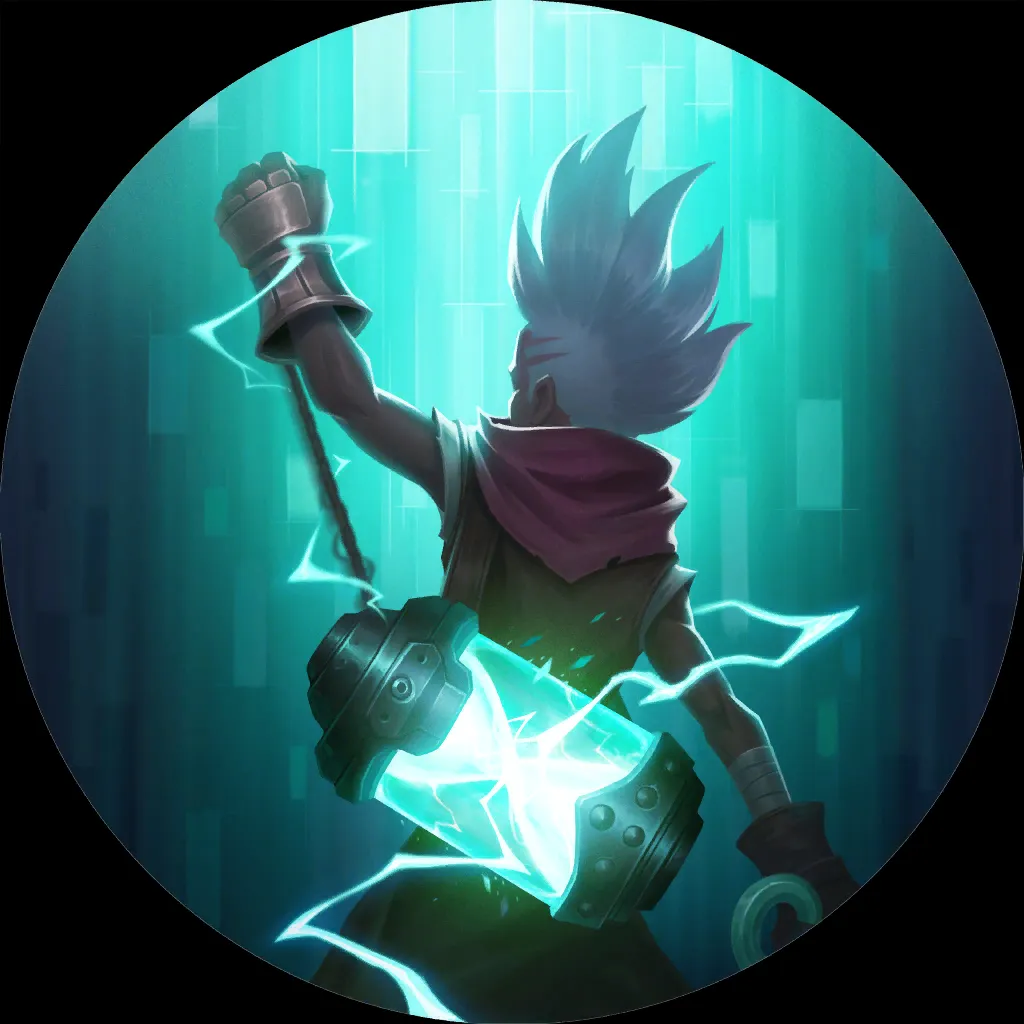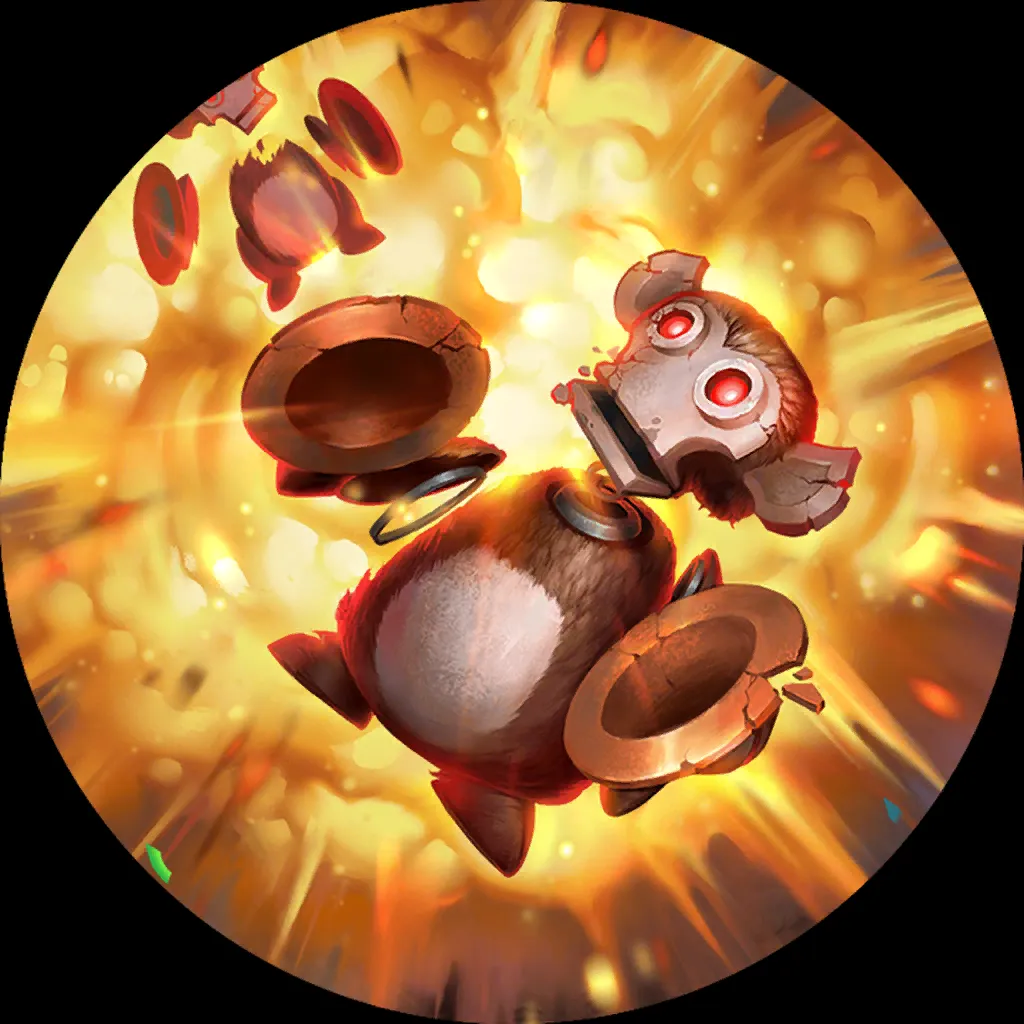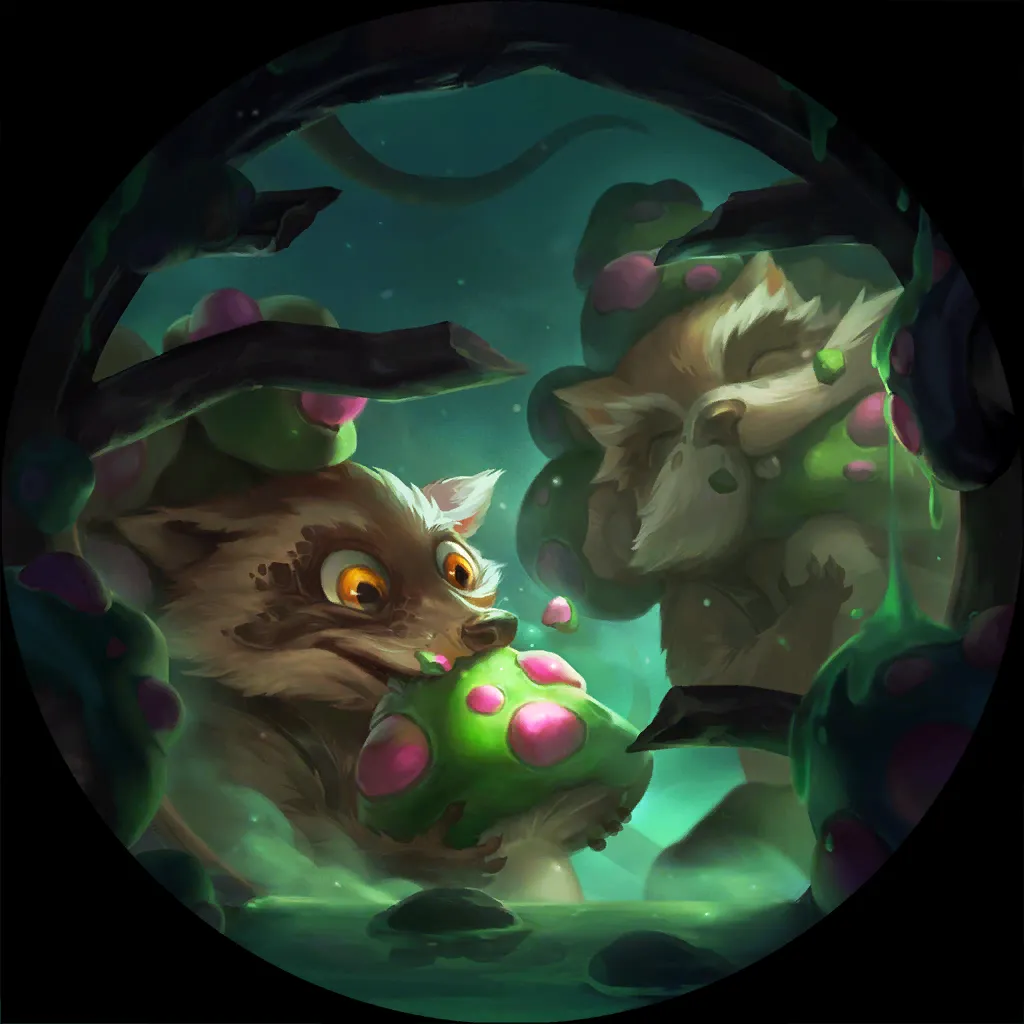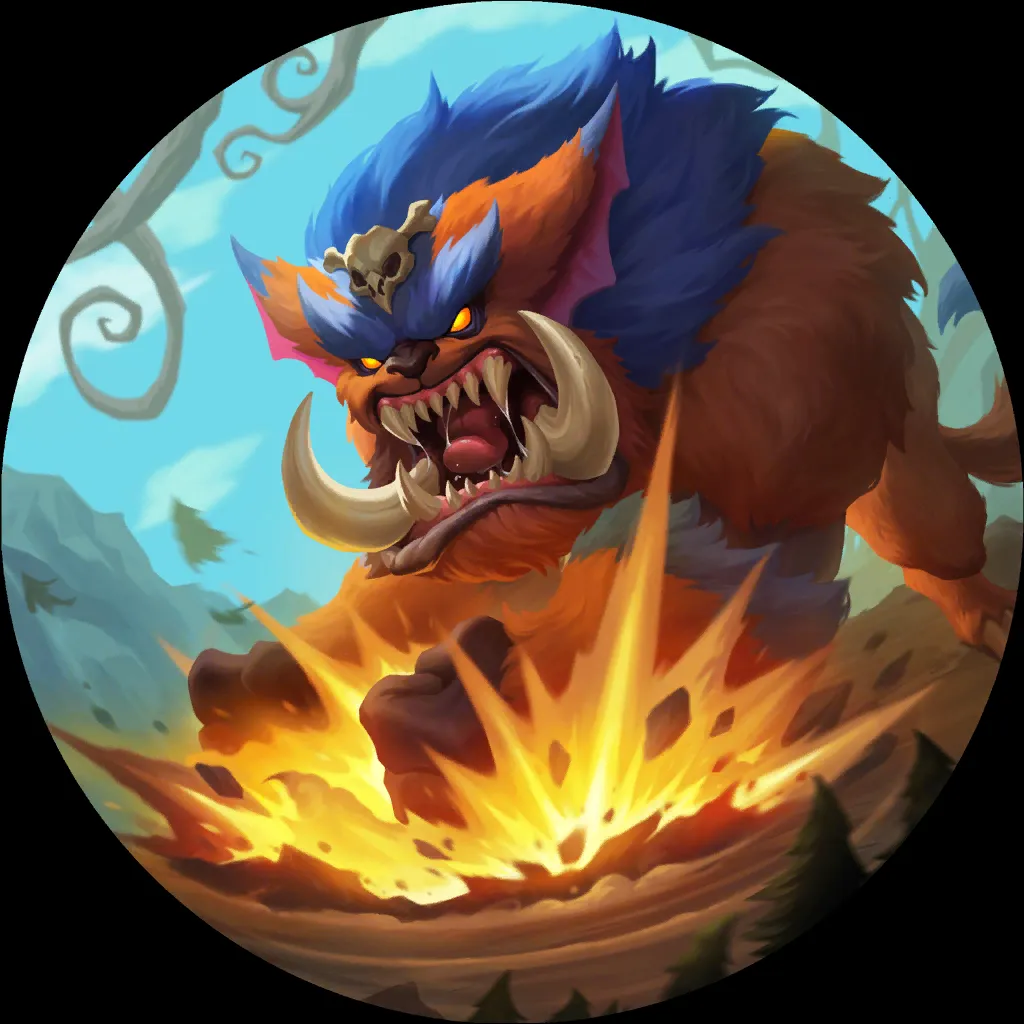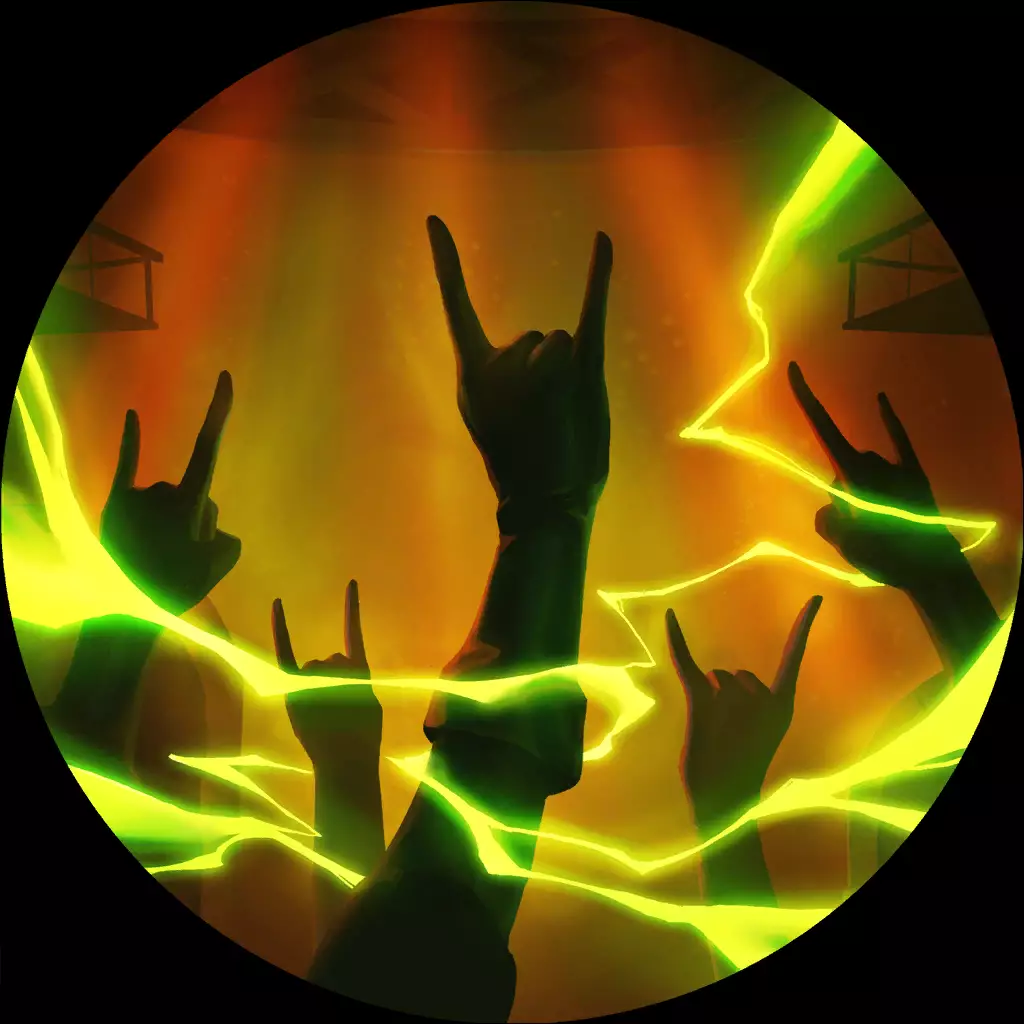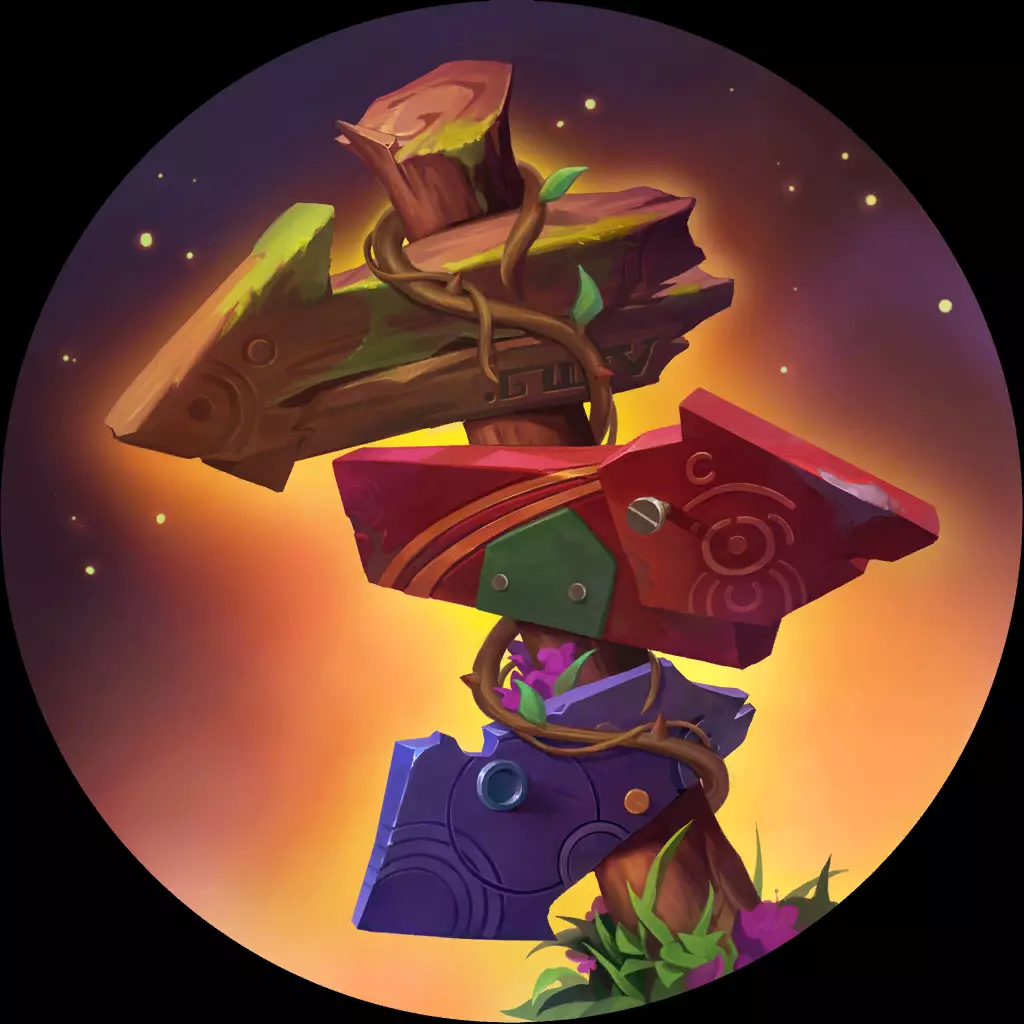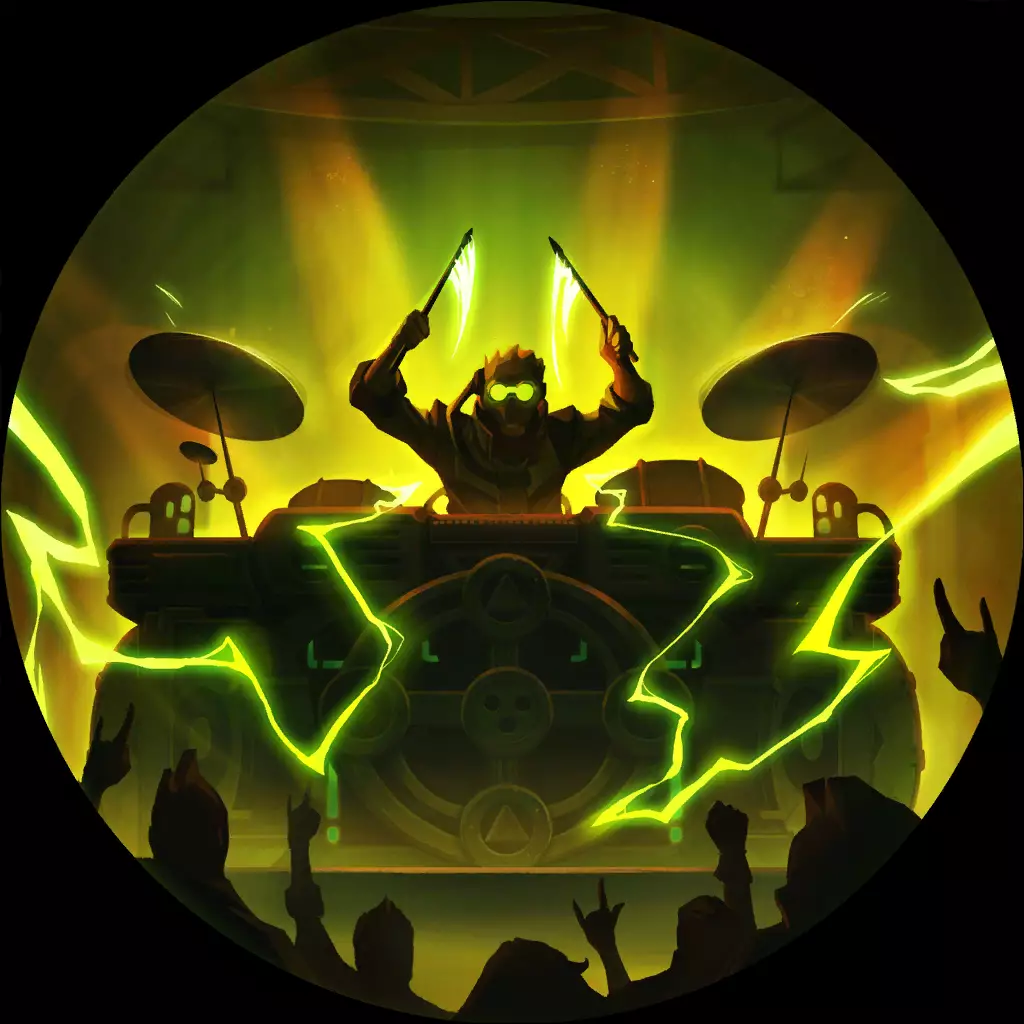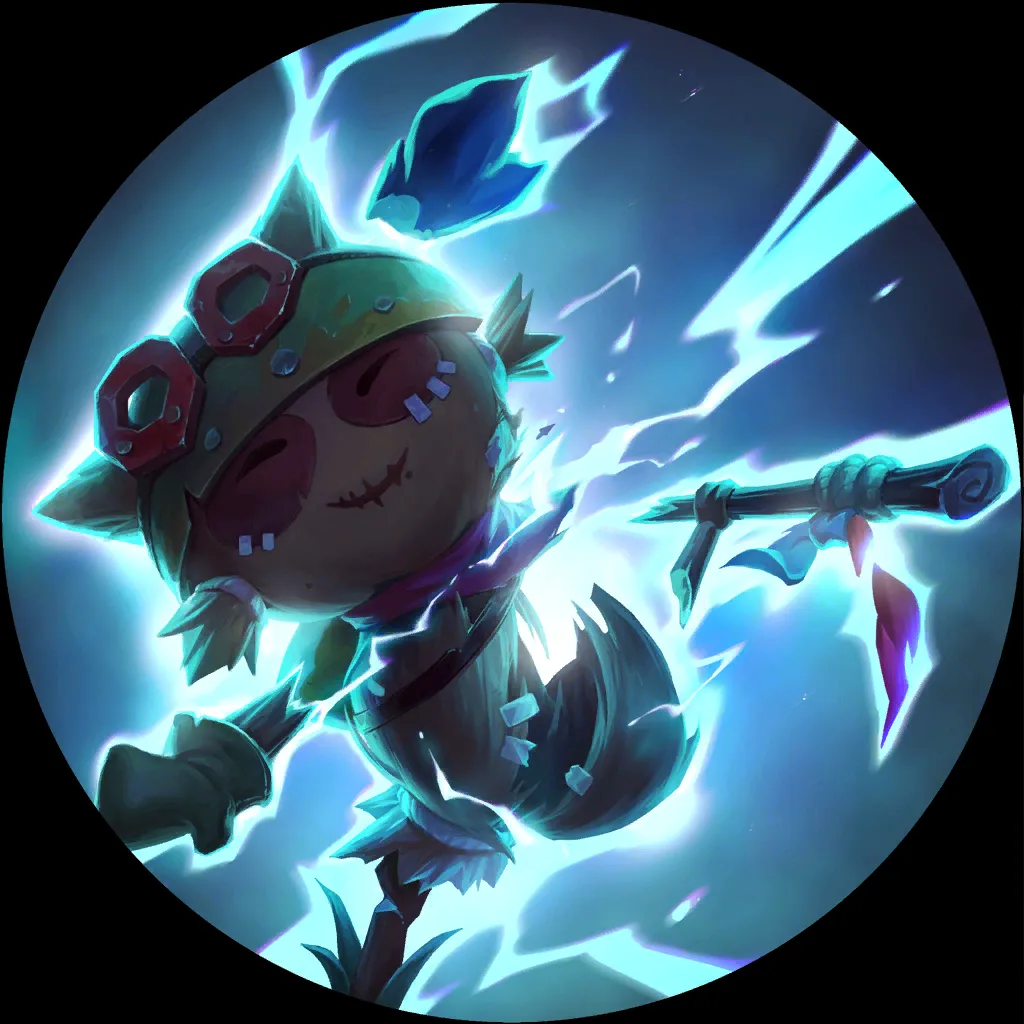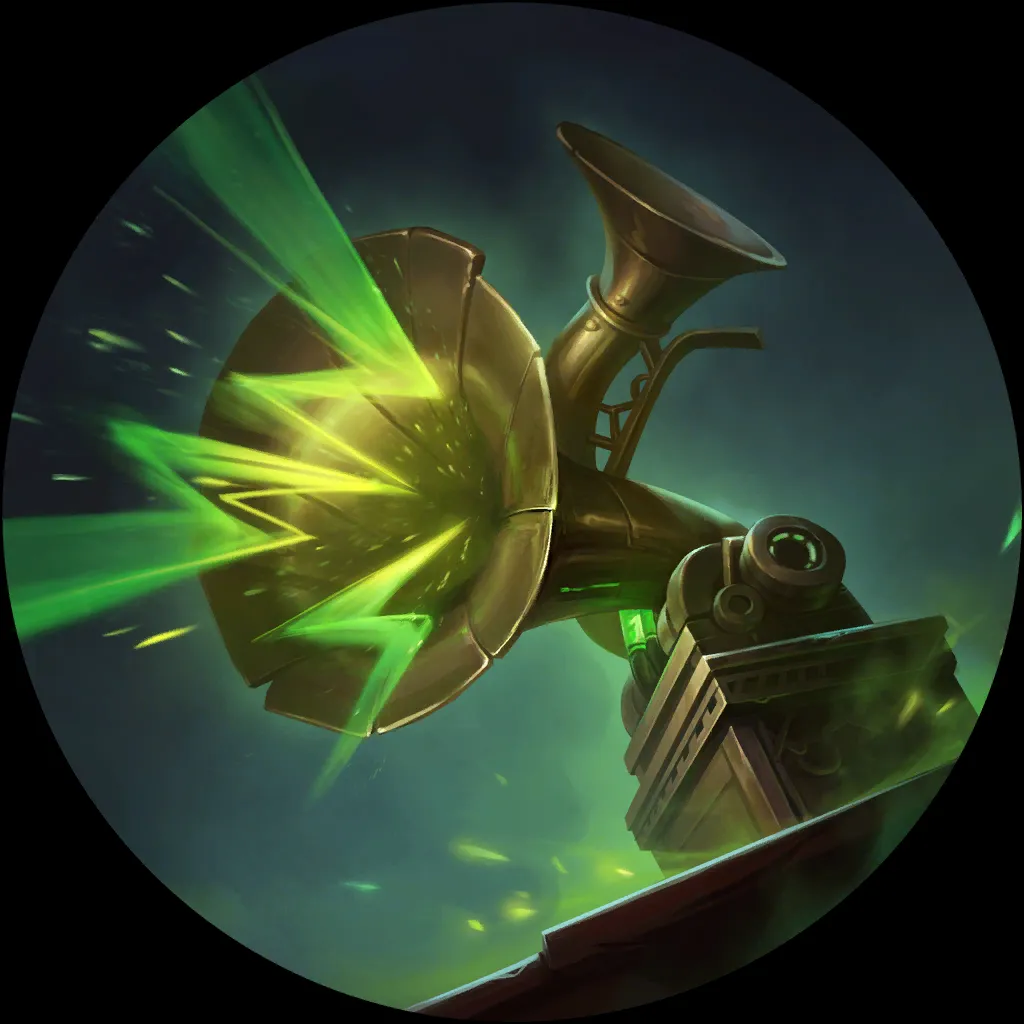 … punches above the 57% WR mark; early post-hotfix matchup data shows it consistently beating Draven Jinx, Kat Gwen, Hecarim Zed and Jhinnie, while being an underdog to Aatrox decks in general, and Aatrox Quinn Vayne in particular.
Last but not least: if you're jumping into Tournaments this weekend, Bandle Bar is one of the three decks to beat, according to Sirturmund.
---
Aatrox Quinn Vayne
Aatrox Quinn Vayne has emerged as the strongest Aatrox deck post-hotfix, and one of the strongest LoR decks overall, with top pilots taking it all the way to Rank #1, or declaring it the best deck on ladder after waltzing to Masters. And, in the Tournament meta, it's another of Sirturmund's three best decks.
As noted last Wednesday, AQV saw a nerf to its pre-hotfix best build: it was one of the decks that ran Champions' Strength
(usually two copies). As such, and unlike Ezreal Seraphine Viktor, AQV is far from solved; we'll showcase here the current best-performing list (punching above a silly 60% WR and grabbing 3.63% of the play rate)...
6
10
12
12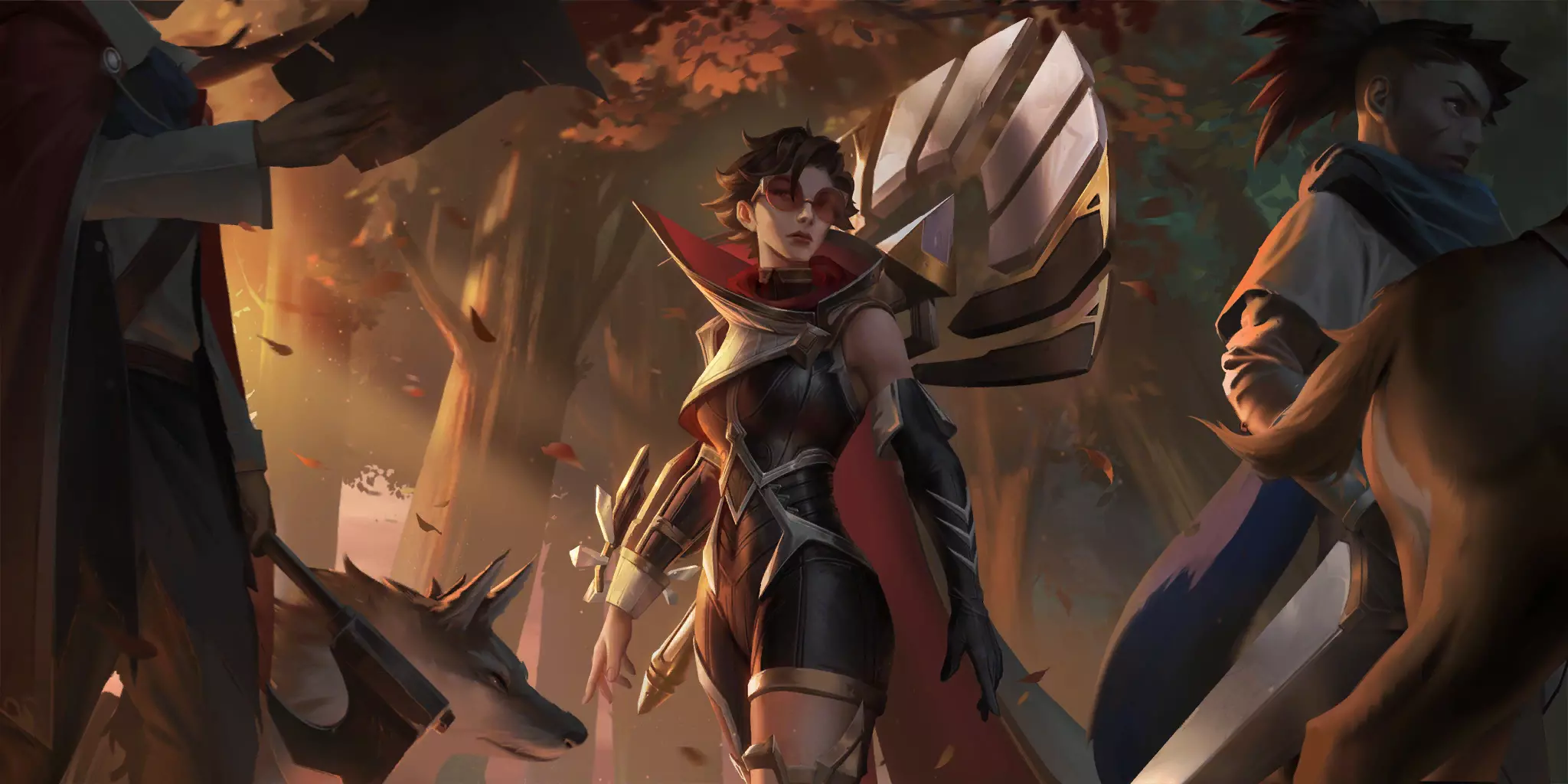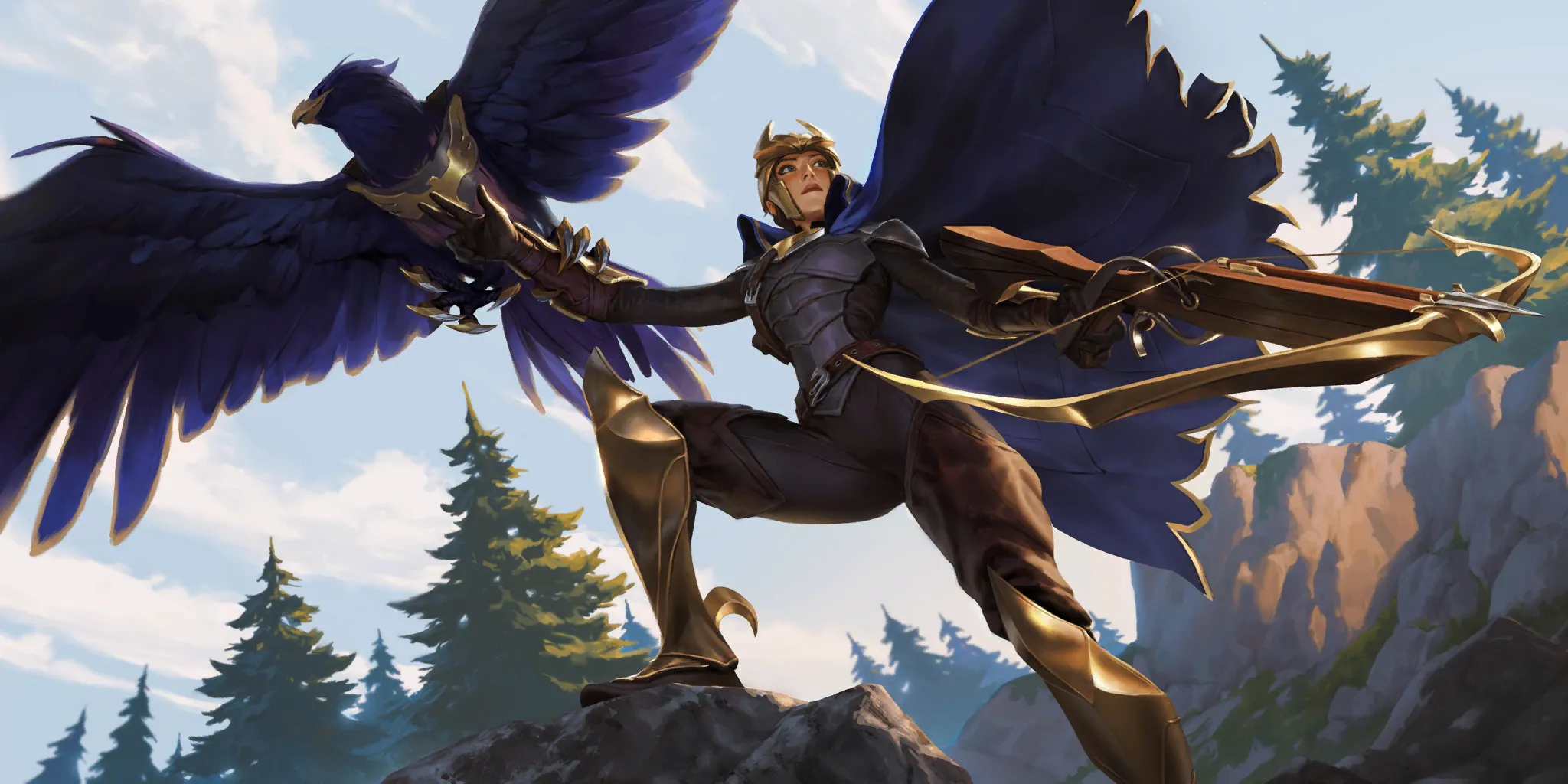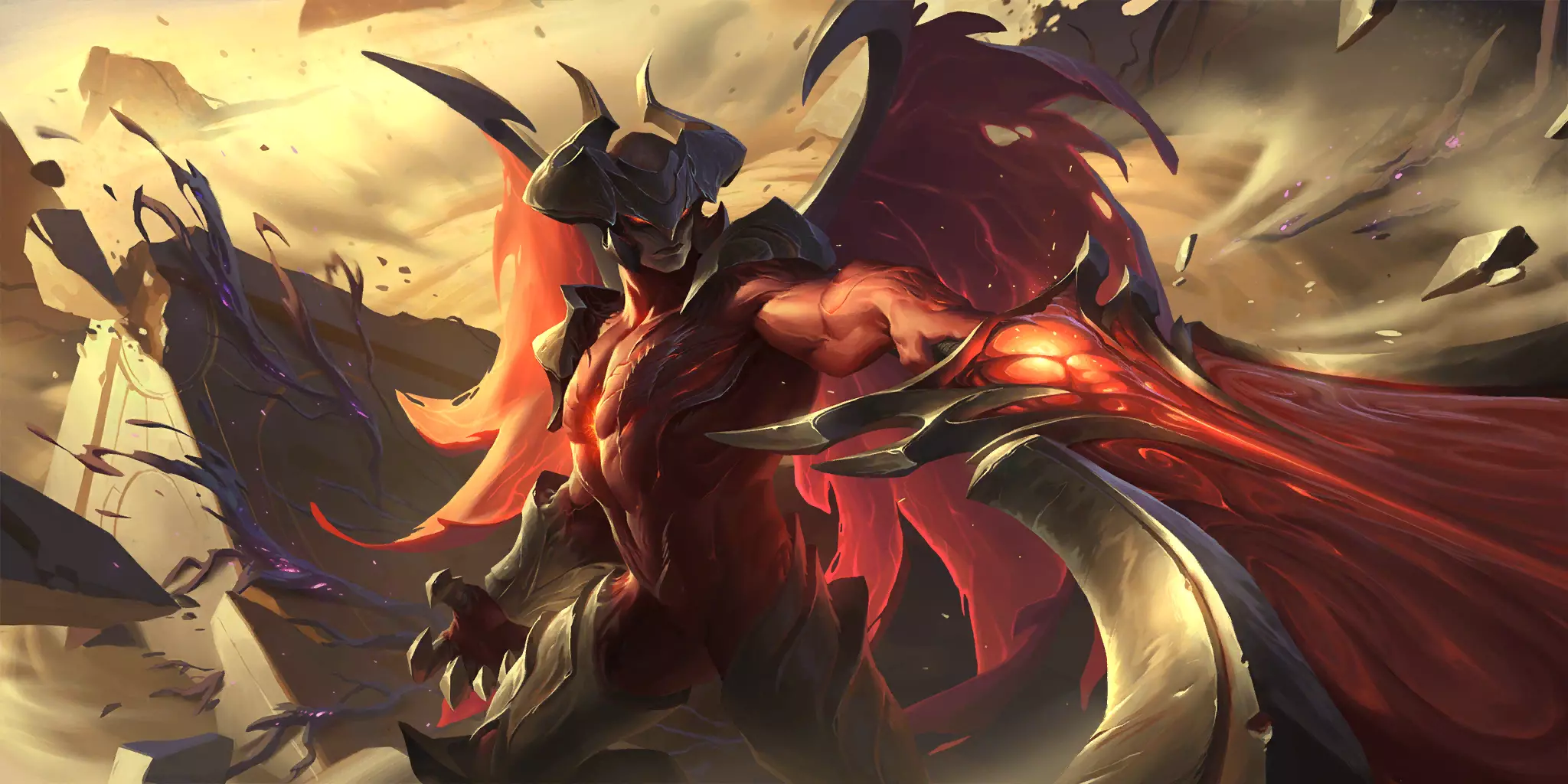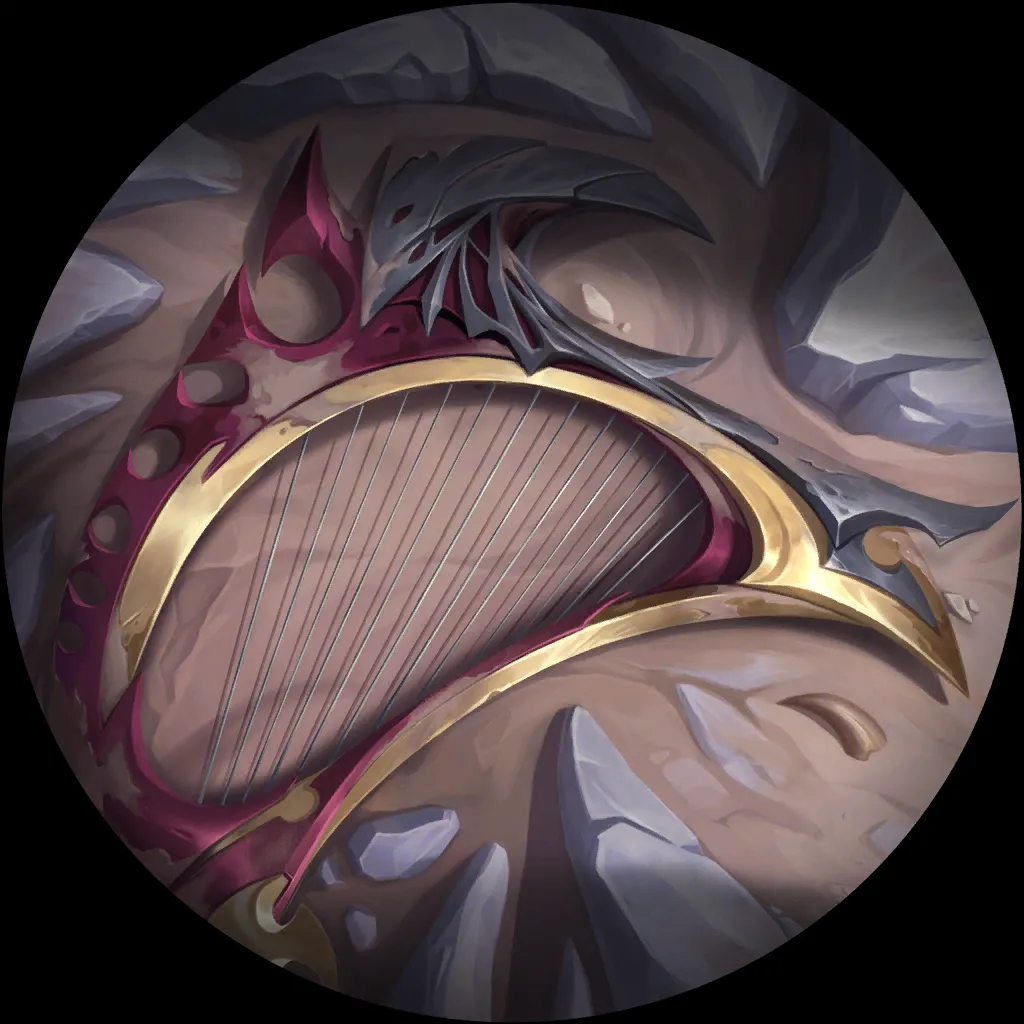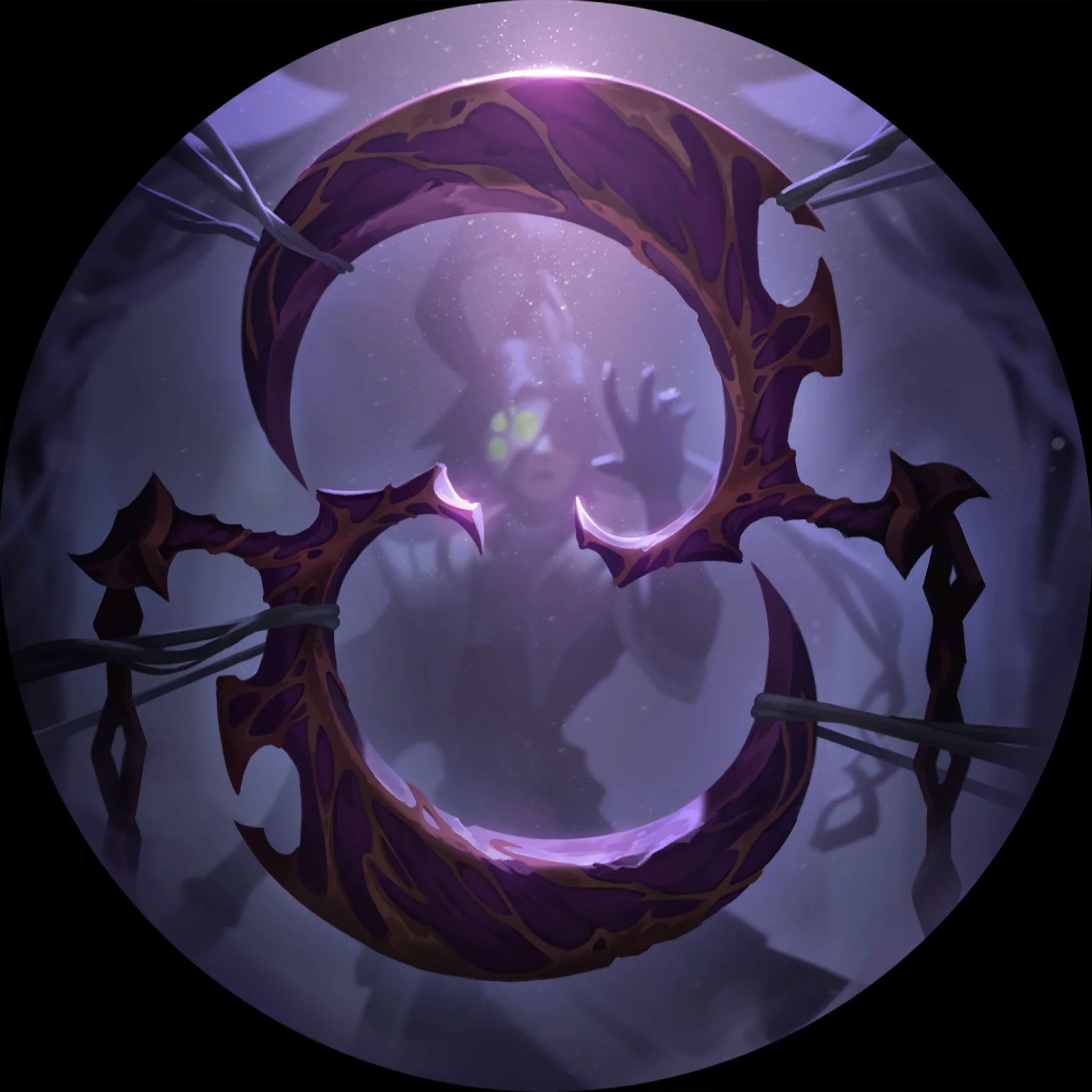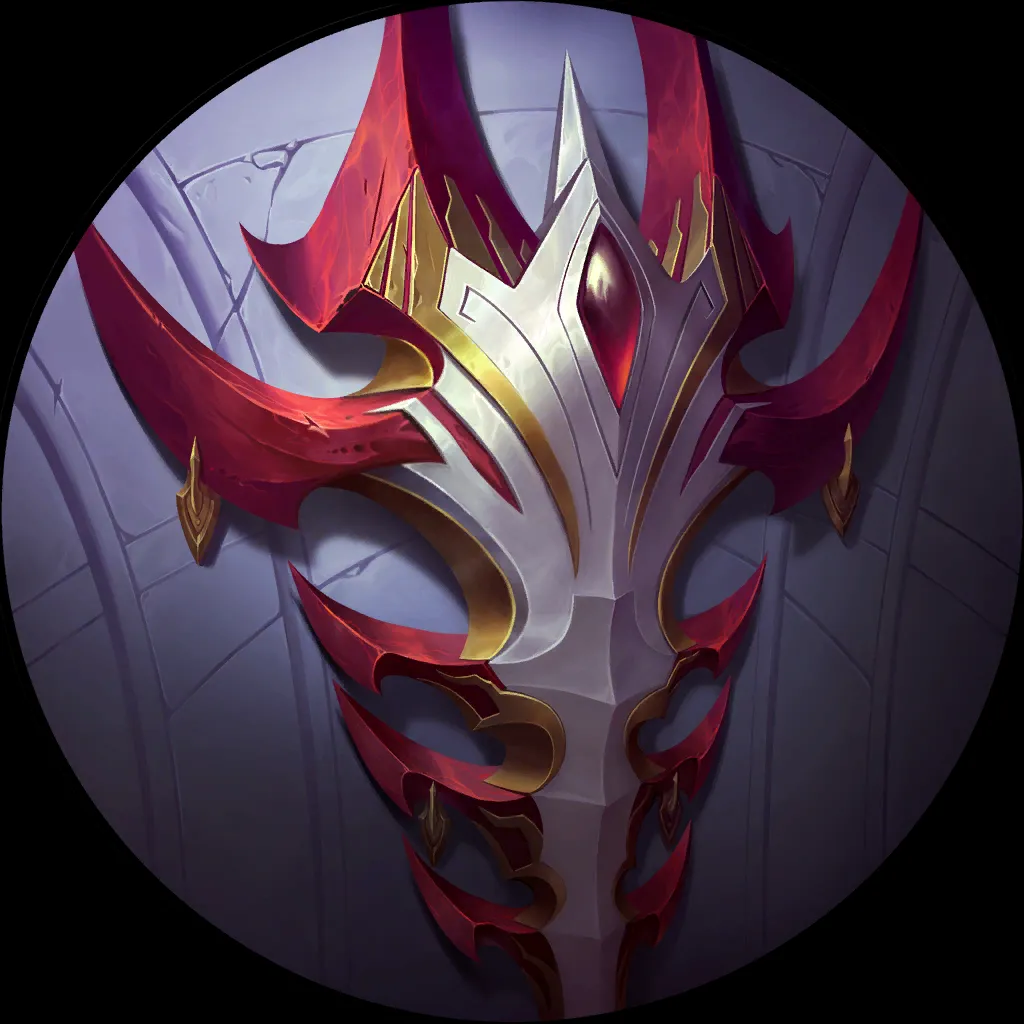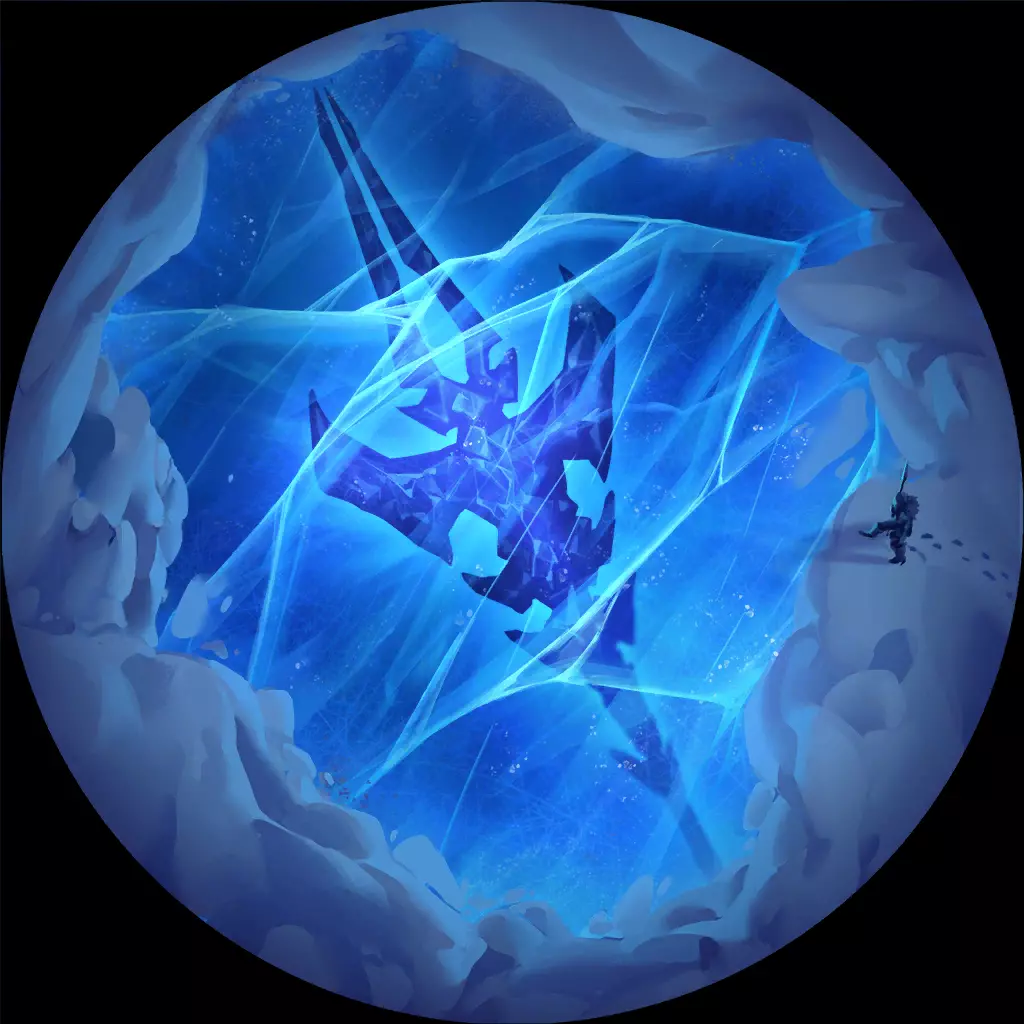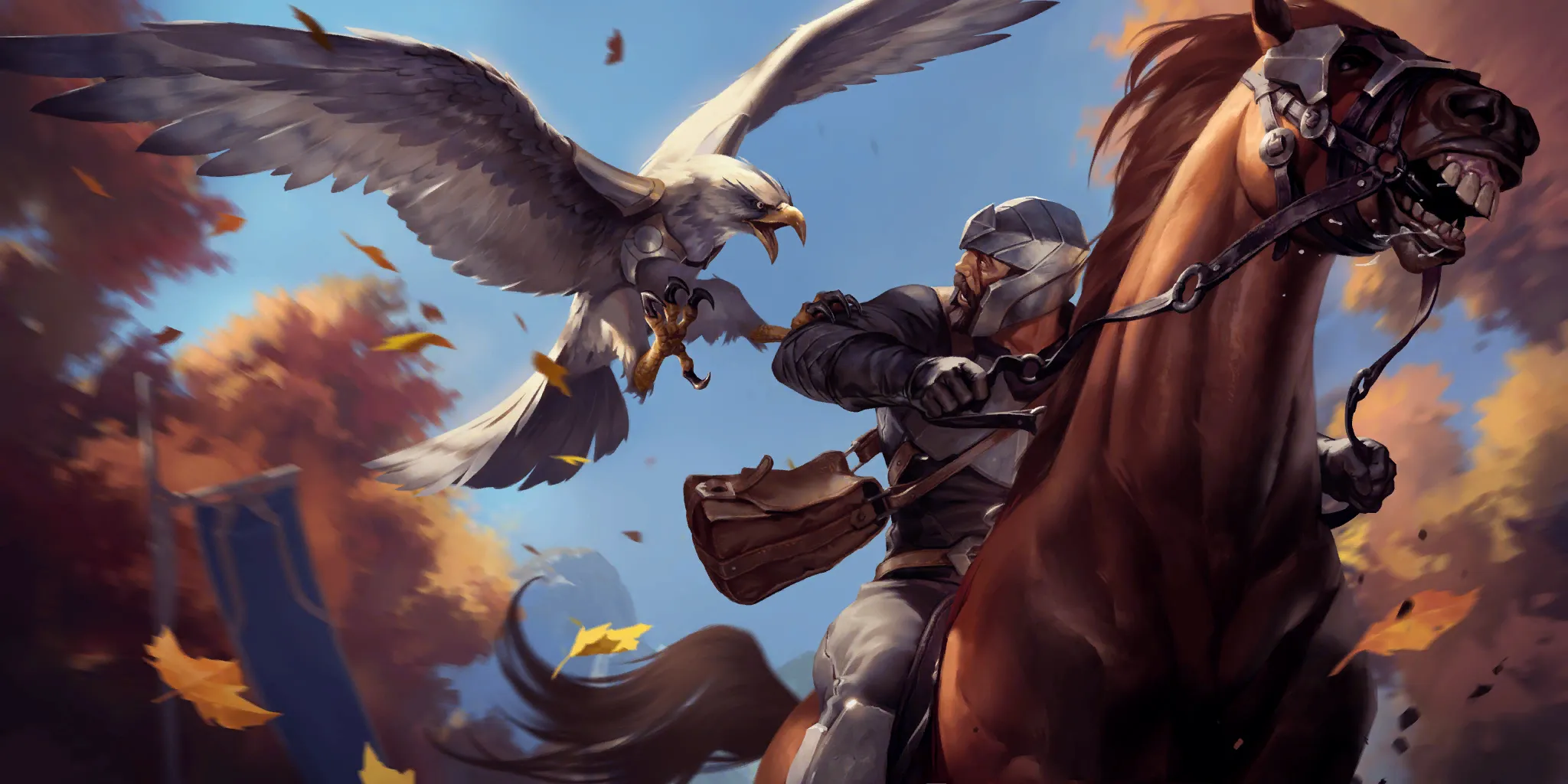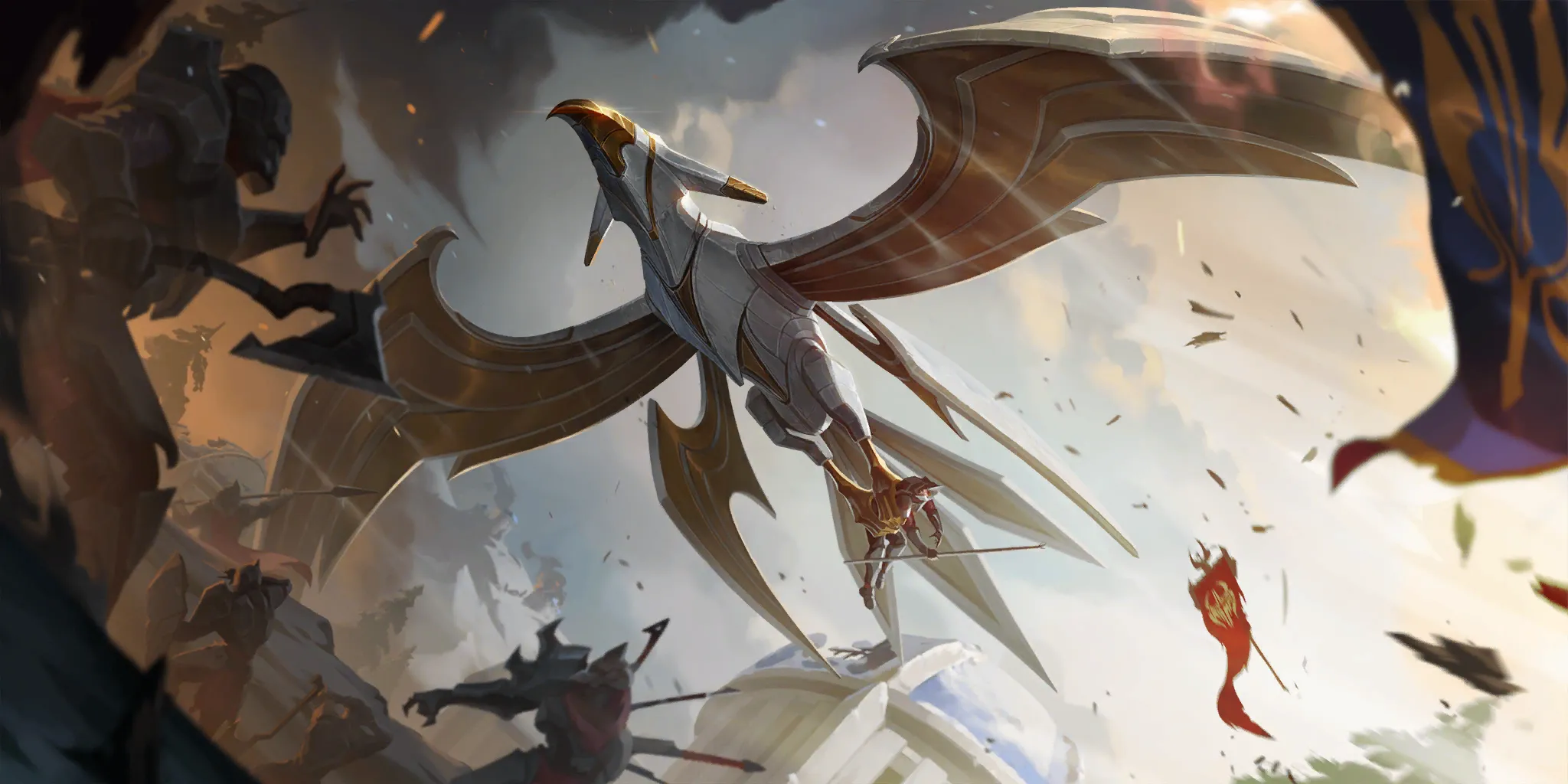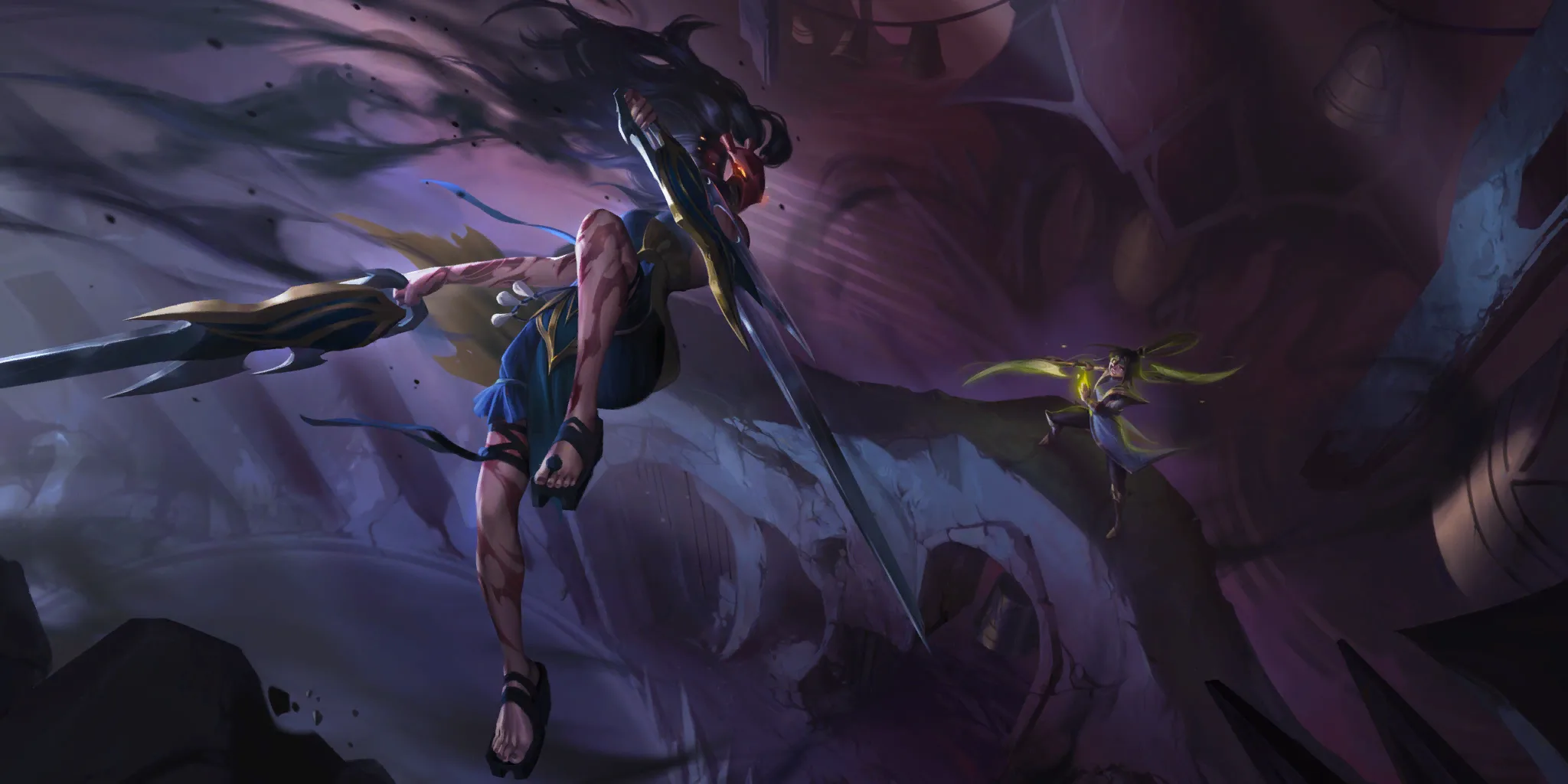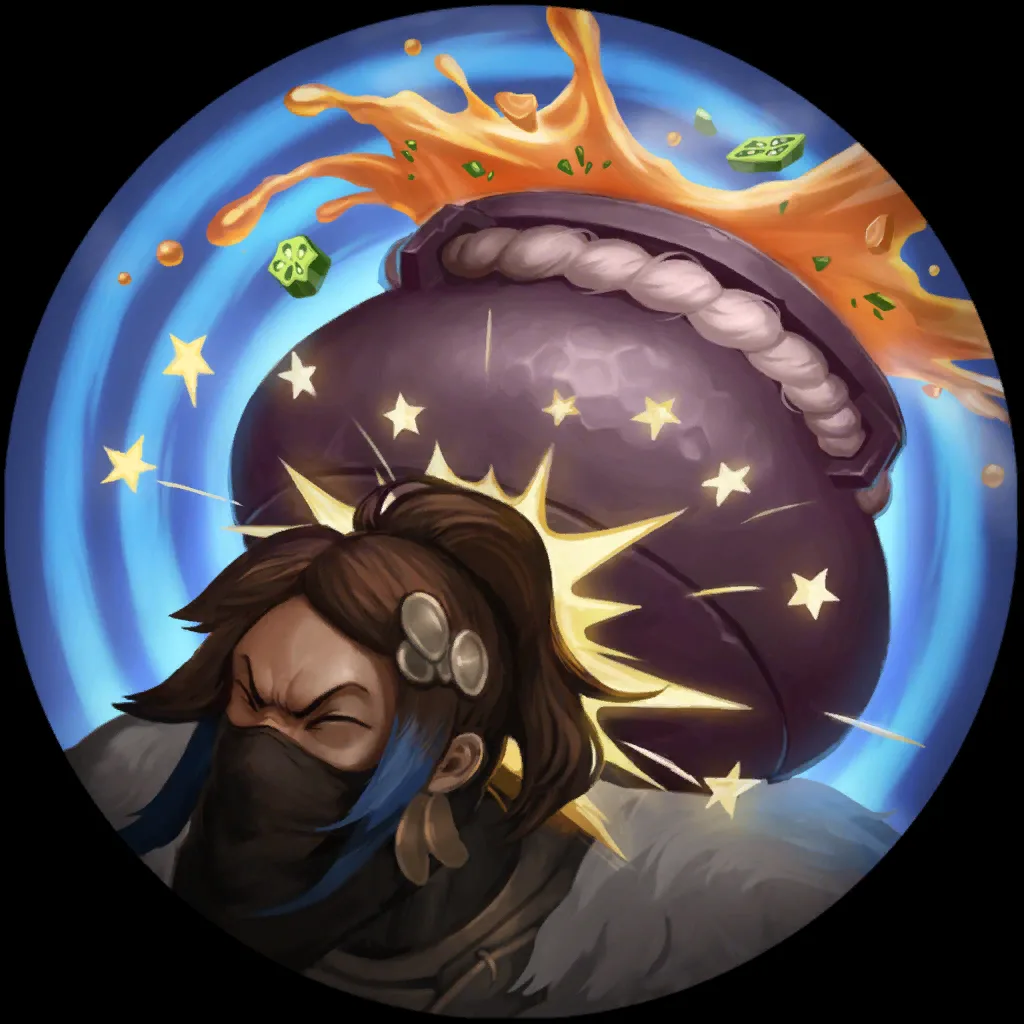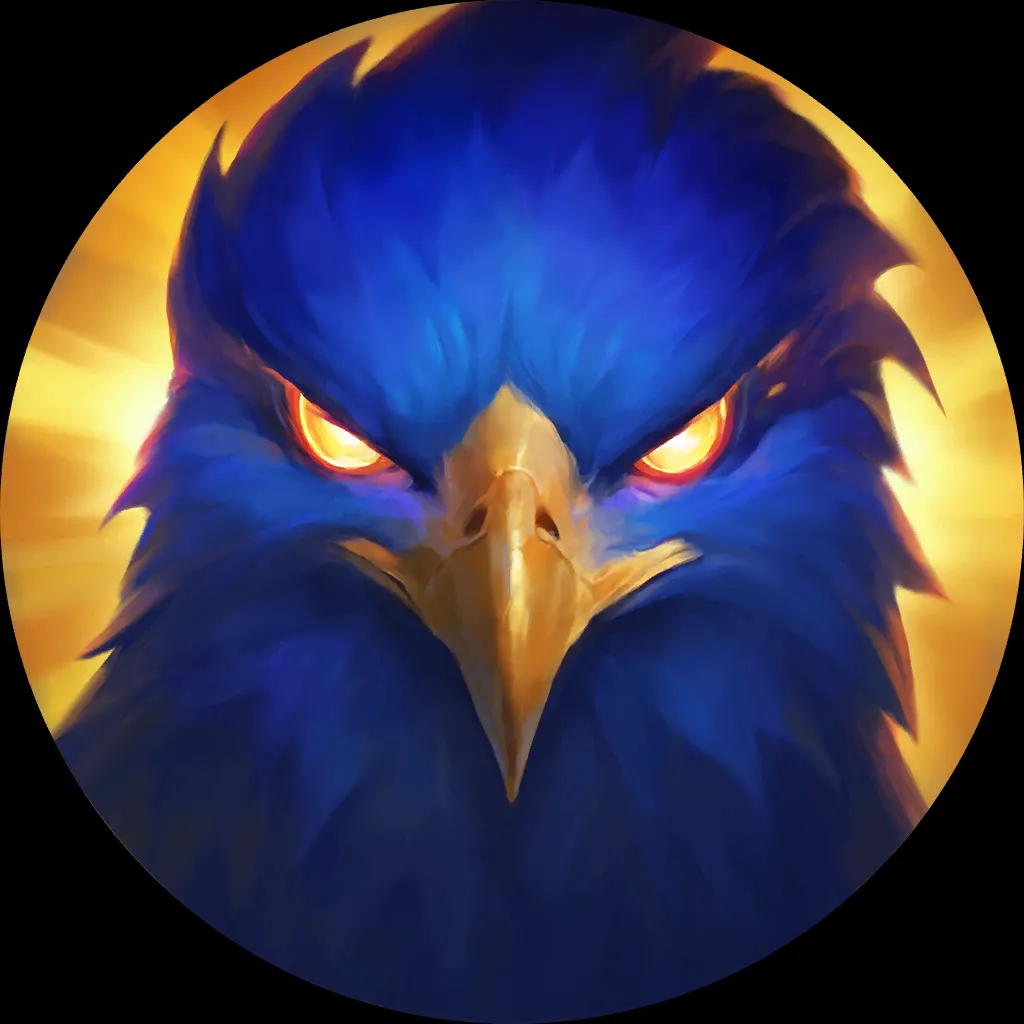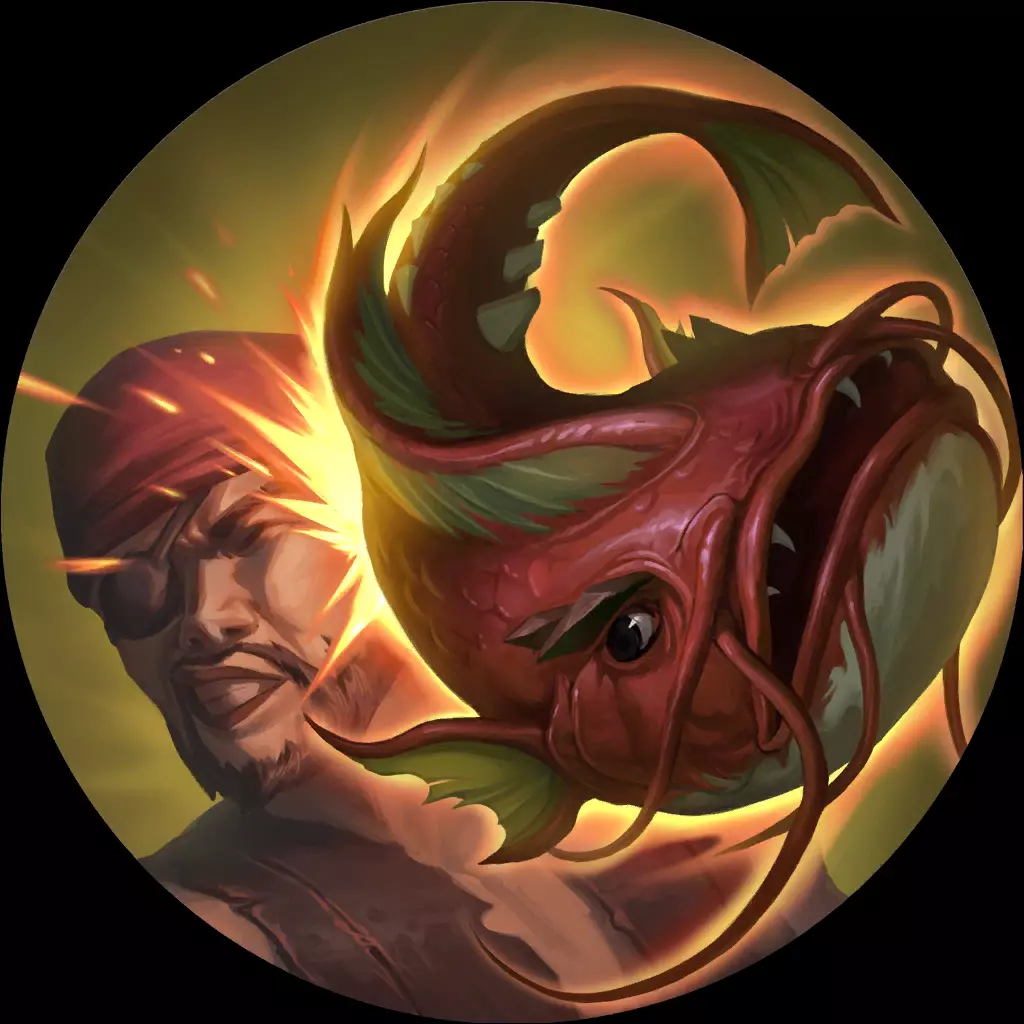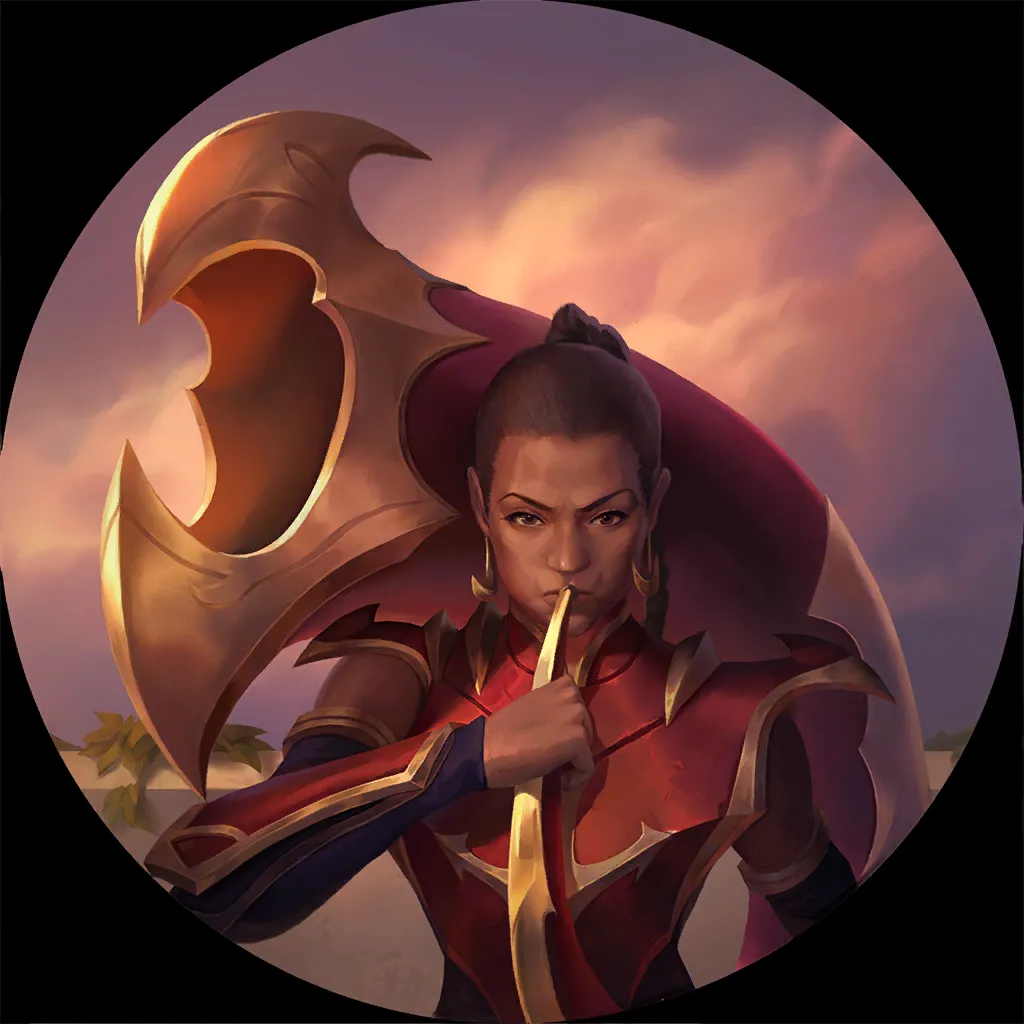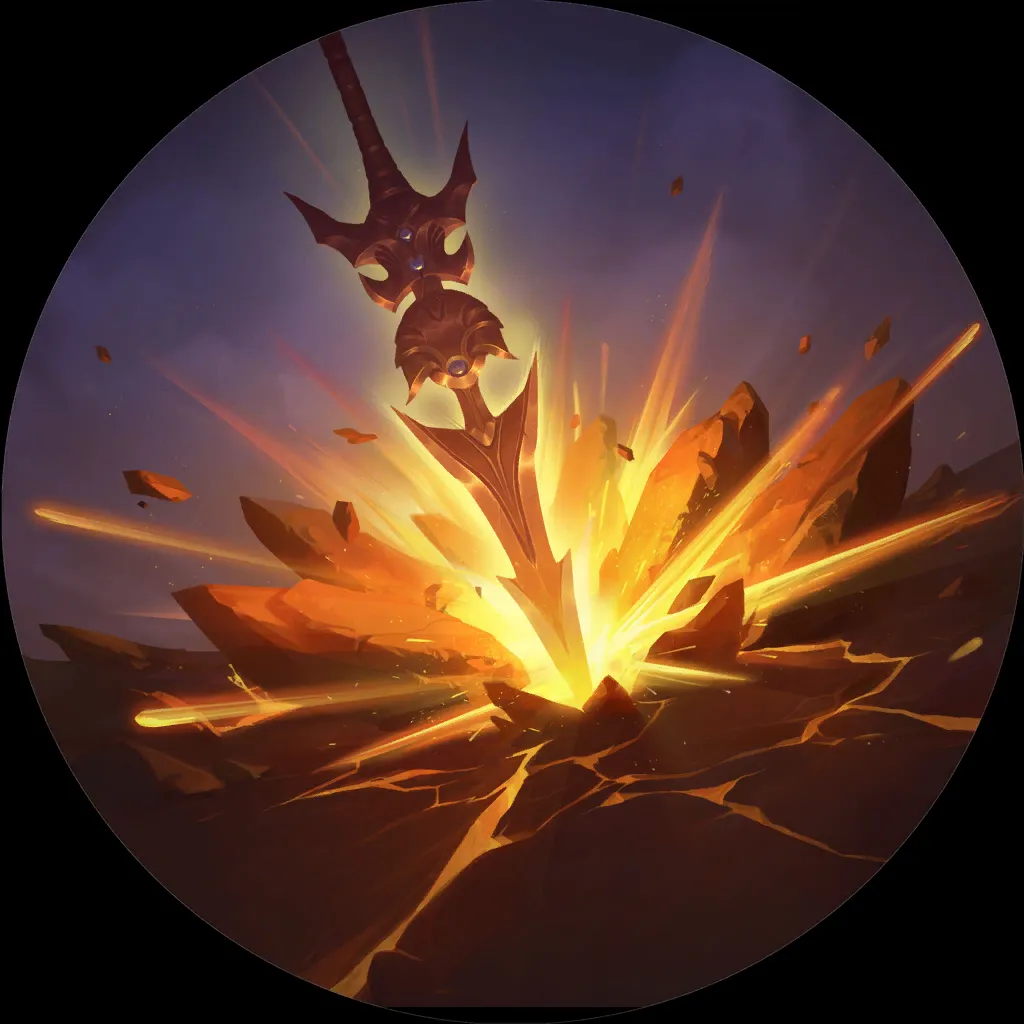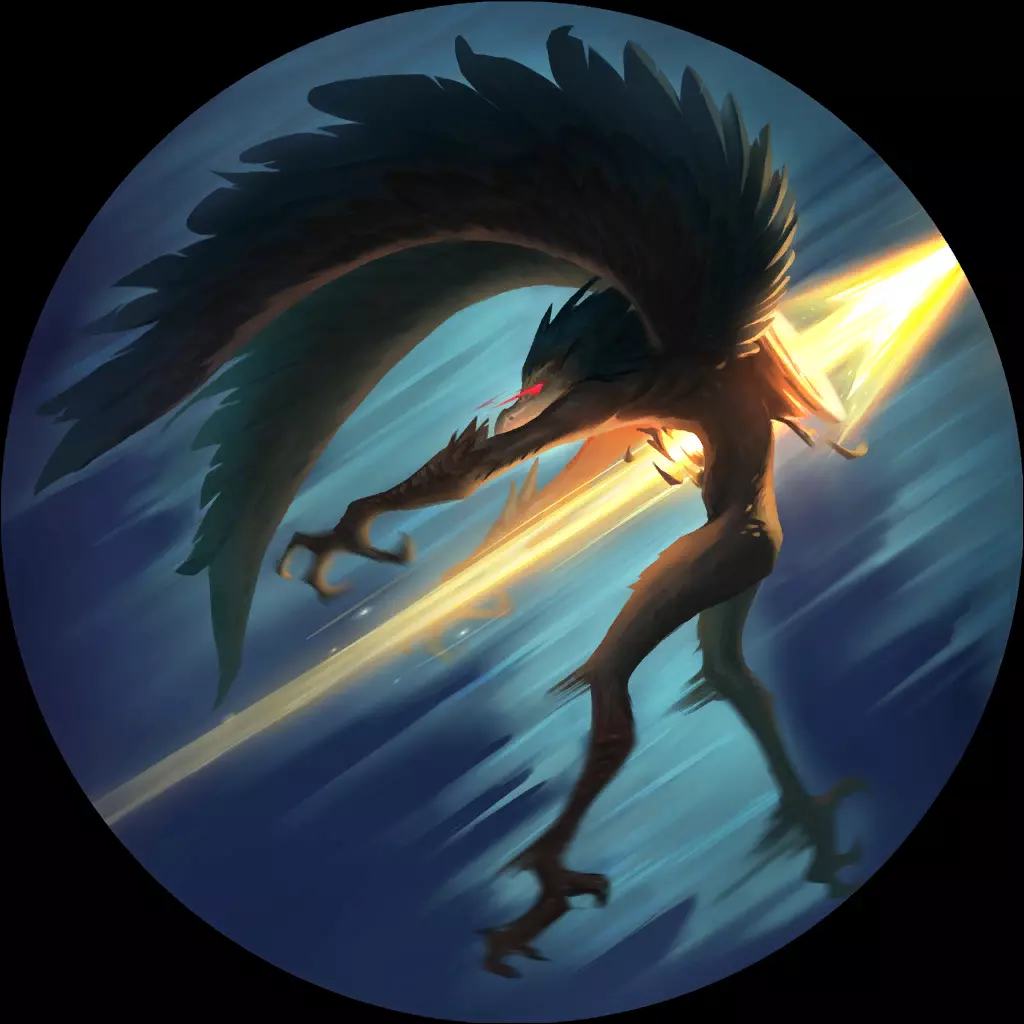 … which is the same as last Wednesday, but slightly different versions (like this one, packing an extra Ranger-Knight Defector, or this other one, which tweaks the Equipment and Spells ratios a bit) are doing similarly well. Our showcased list is the most popular in the EMEA shard, while the extra Defector build is the most popular in the AM and APAC shards.
Aatrox Quinn Vayne consistently beats Aatrox Kayn, is also superior to Bandle Bar, pummels Draven Jinx, and horribly murders Jinx Lulu and Jhinnie. The only decks that seem to have a slight edge on AQV are Kat Gwen, and Rumble Vayne.
---
Aatrox Kayn
Post-hotfix, Aatrox Kayn has seen its potency decreased by quite a bit – still popular and playable, but by early data it seems clearly inferior to the Quinn Vayne variant (and the underdog should the two versions clash). It does manage to turn the Kat Gwen matchup around (it's favored for the Kayn version), but loses points against Bandle Bar and Draven Jinx, and Jhinnie goes from extremely favored to slightly unfavored.
All in all, take it to the ladder if you enjoy Kayn's playstyle, but if you are here for the World Ender, then you probably want to follow the Tumbles.
5
9
11
15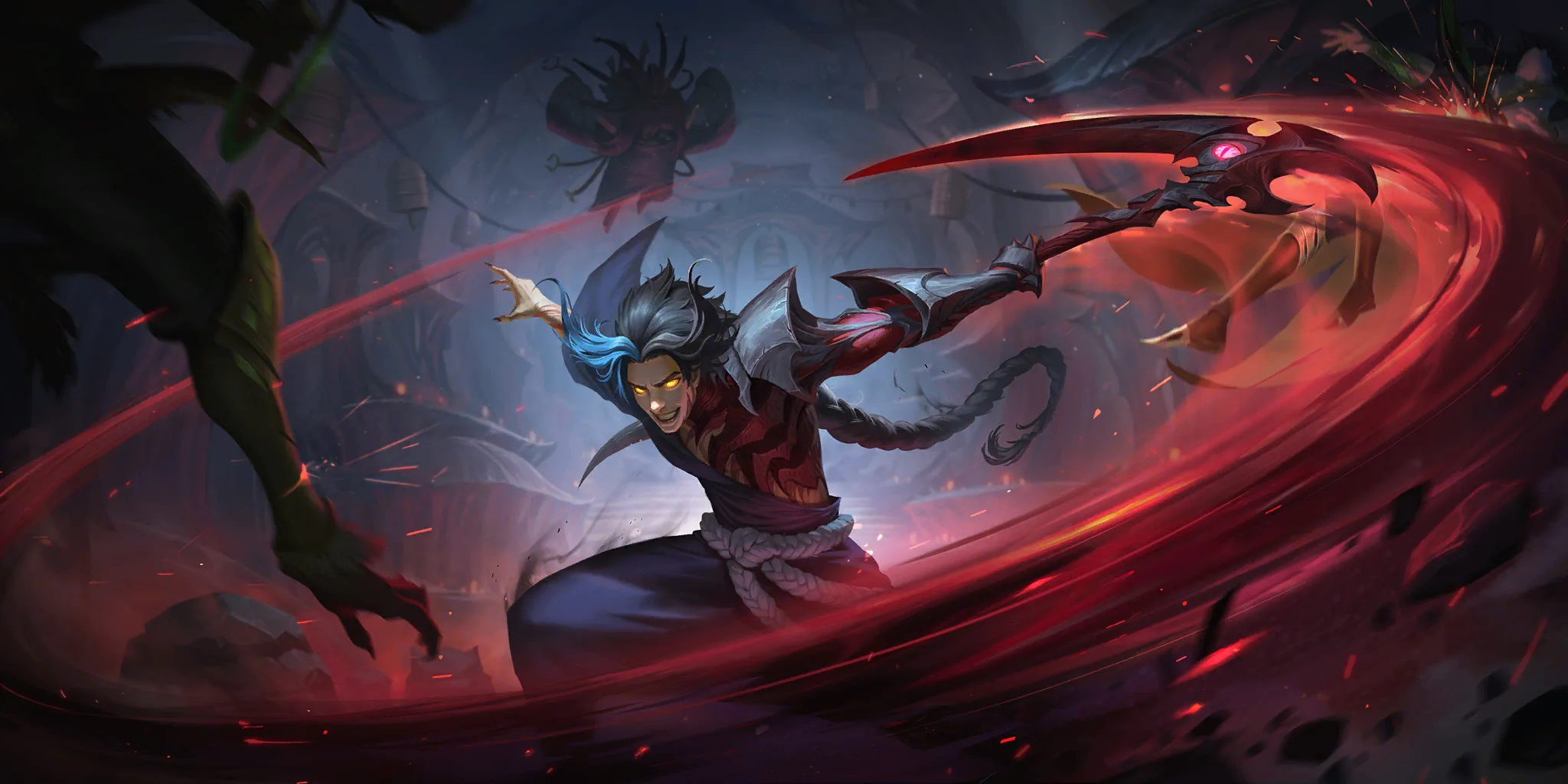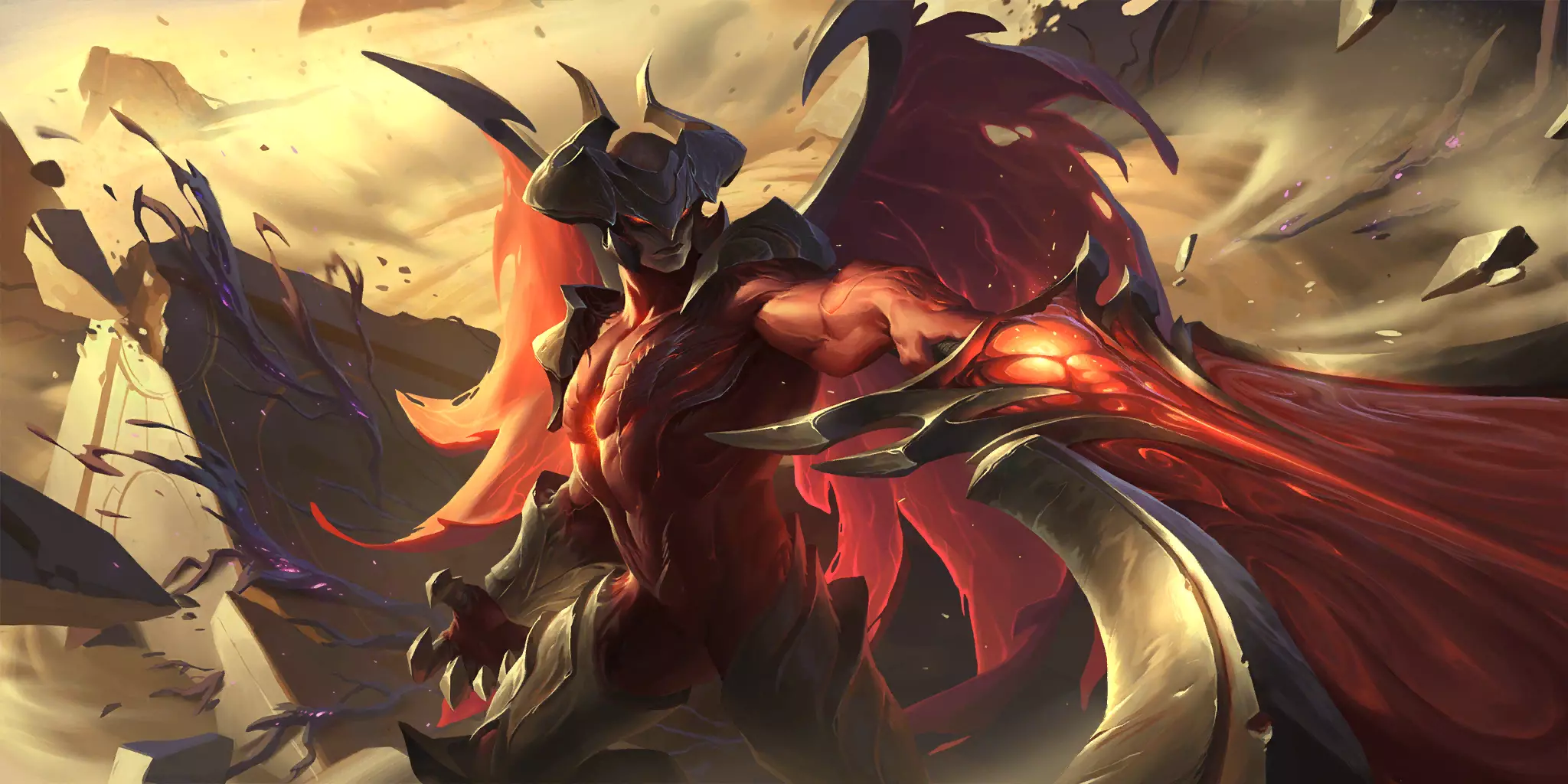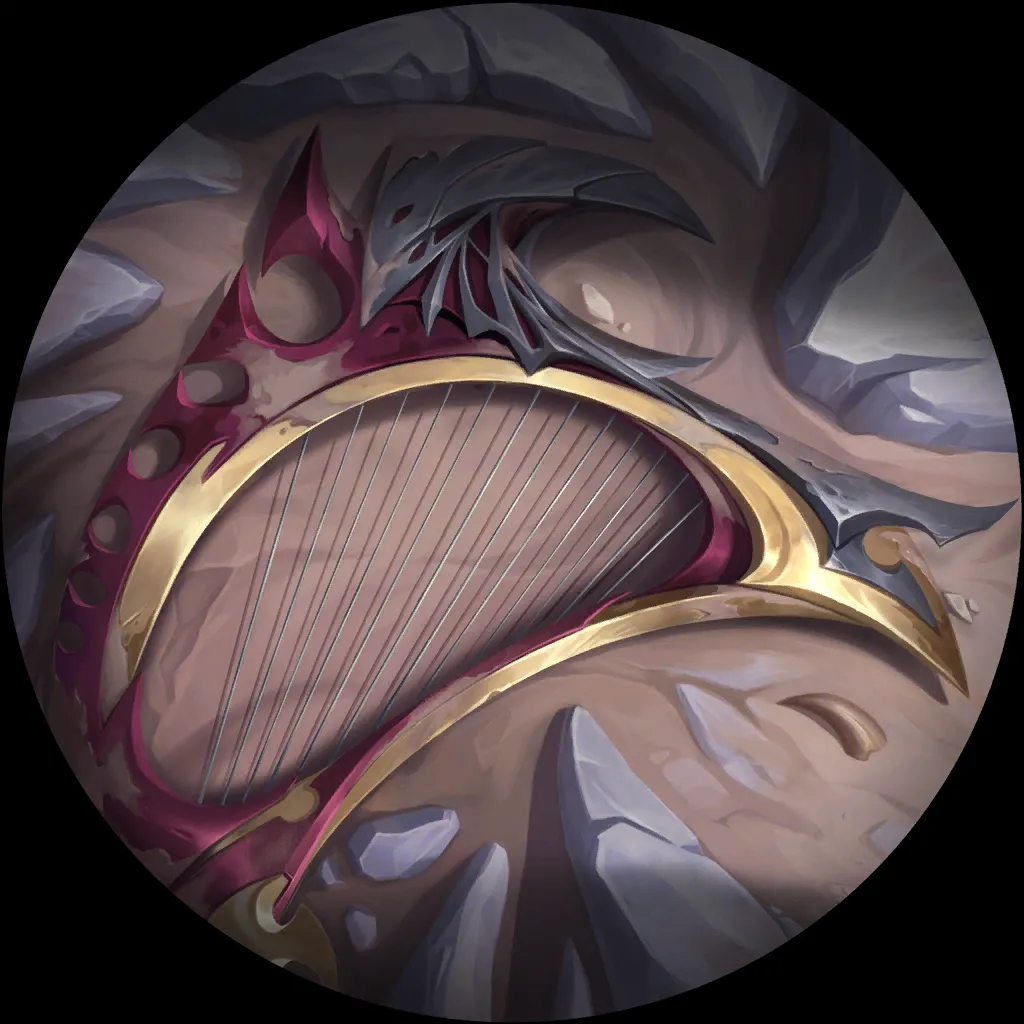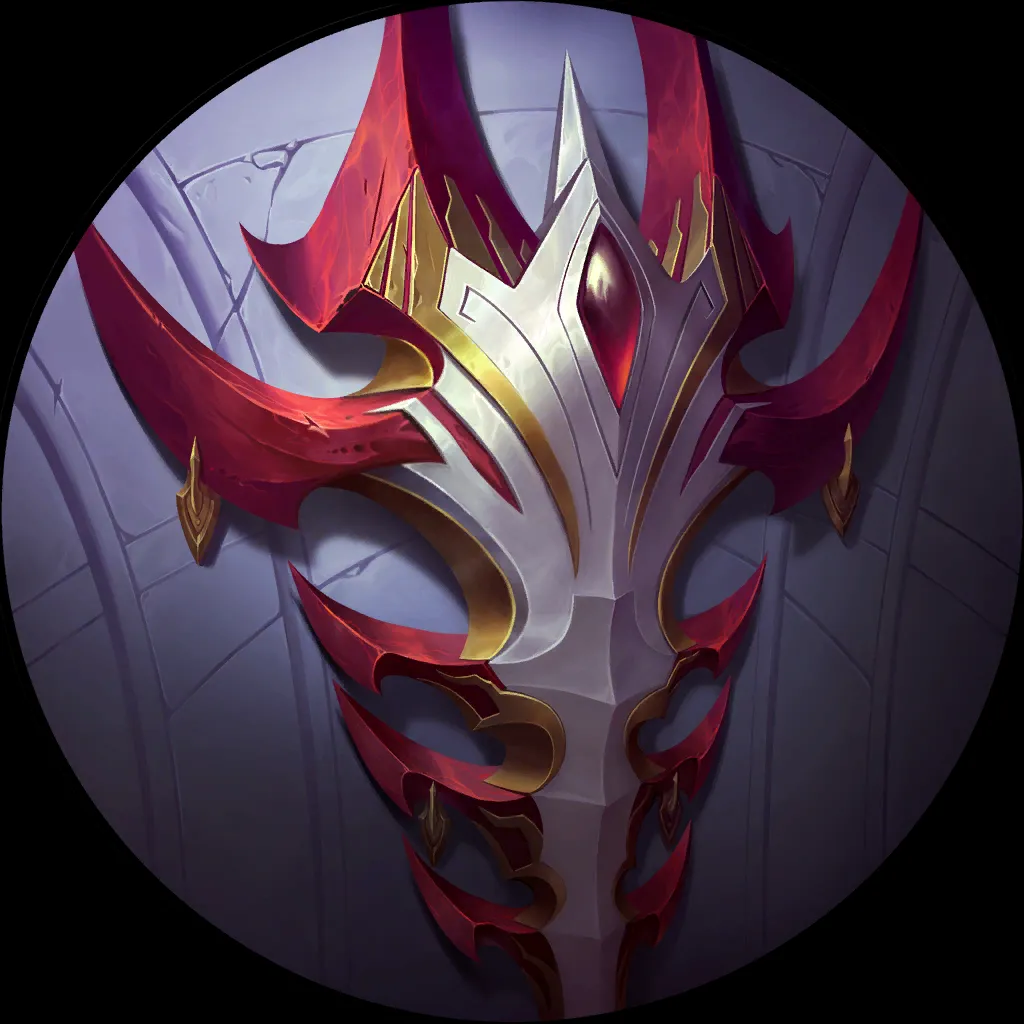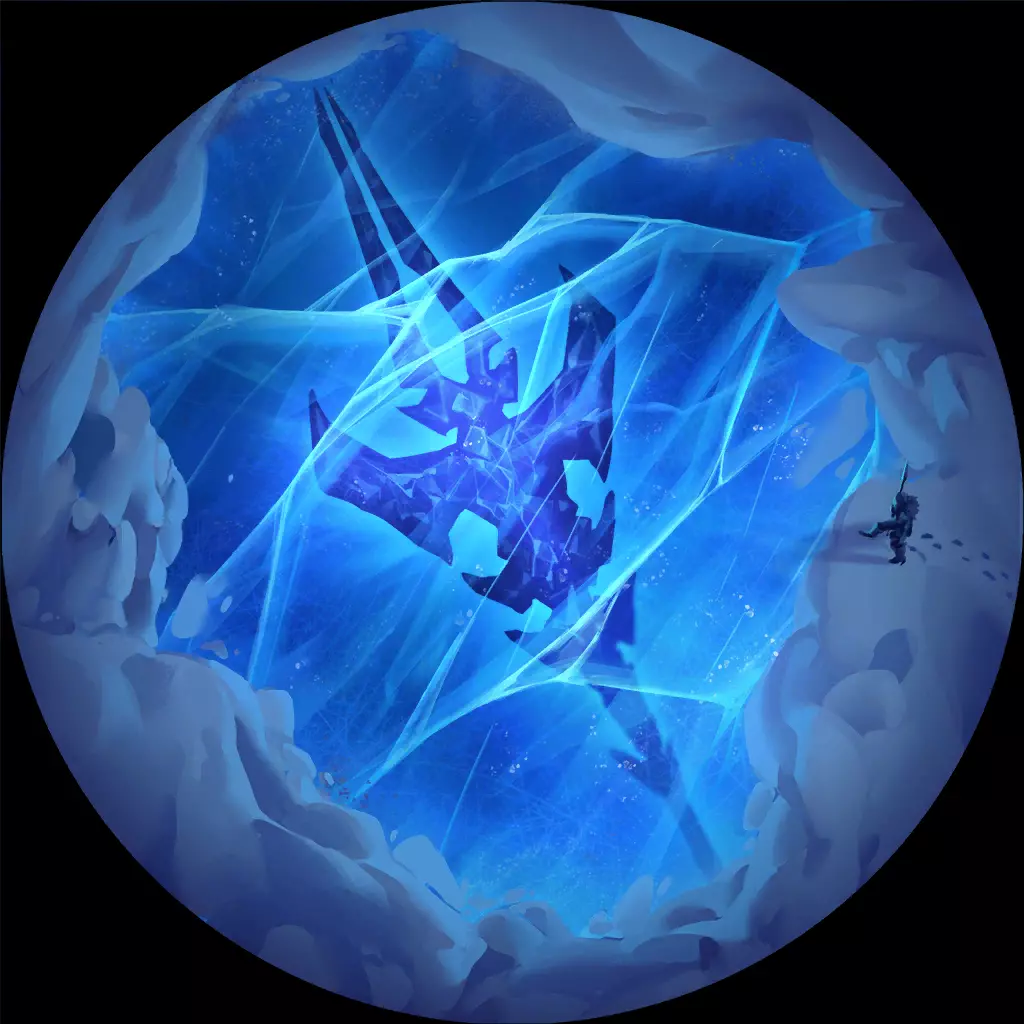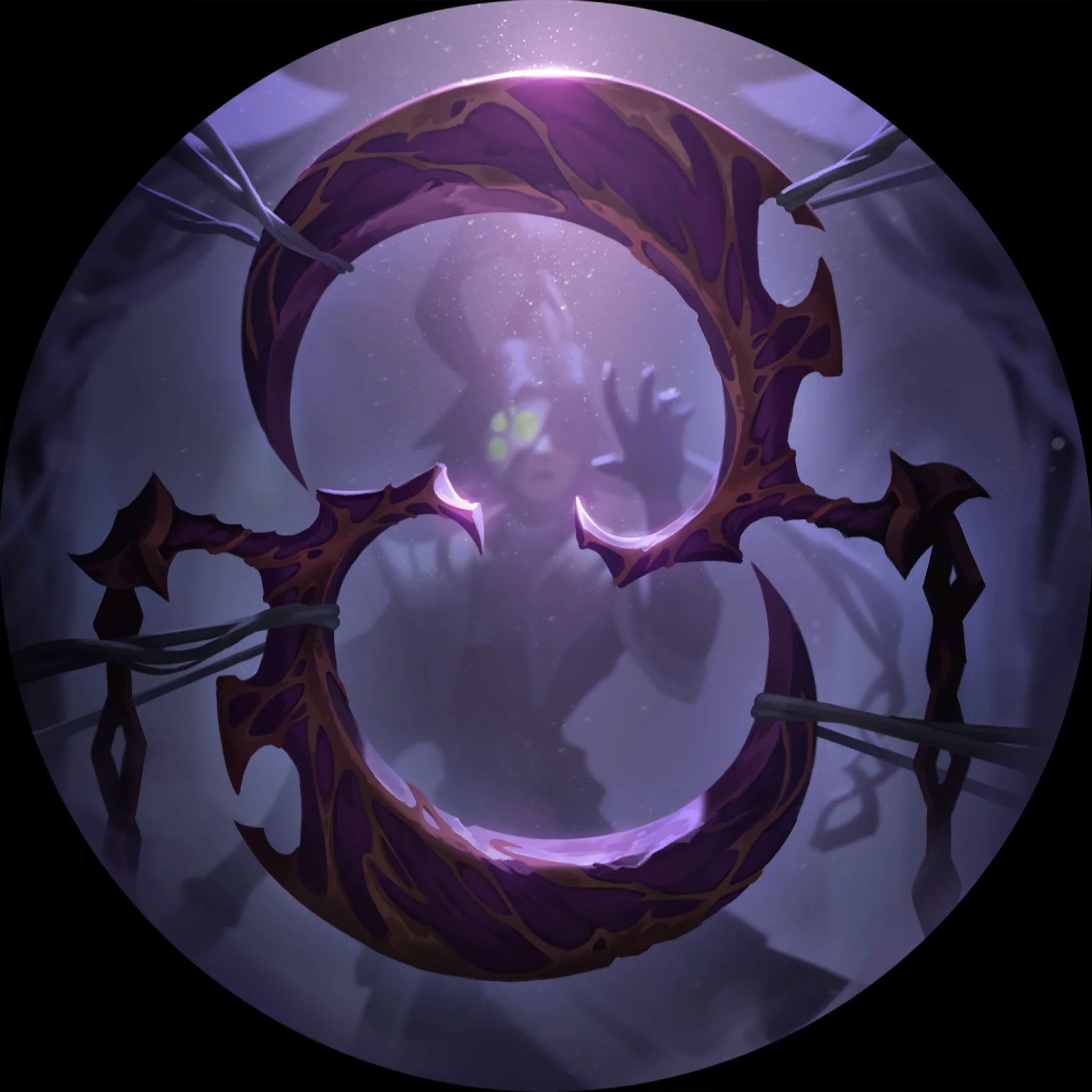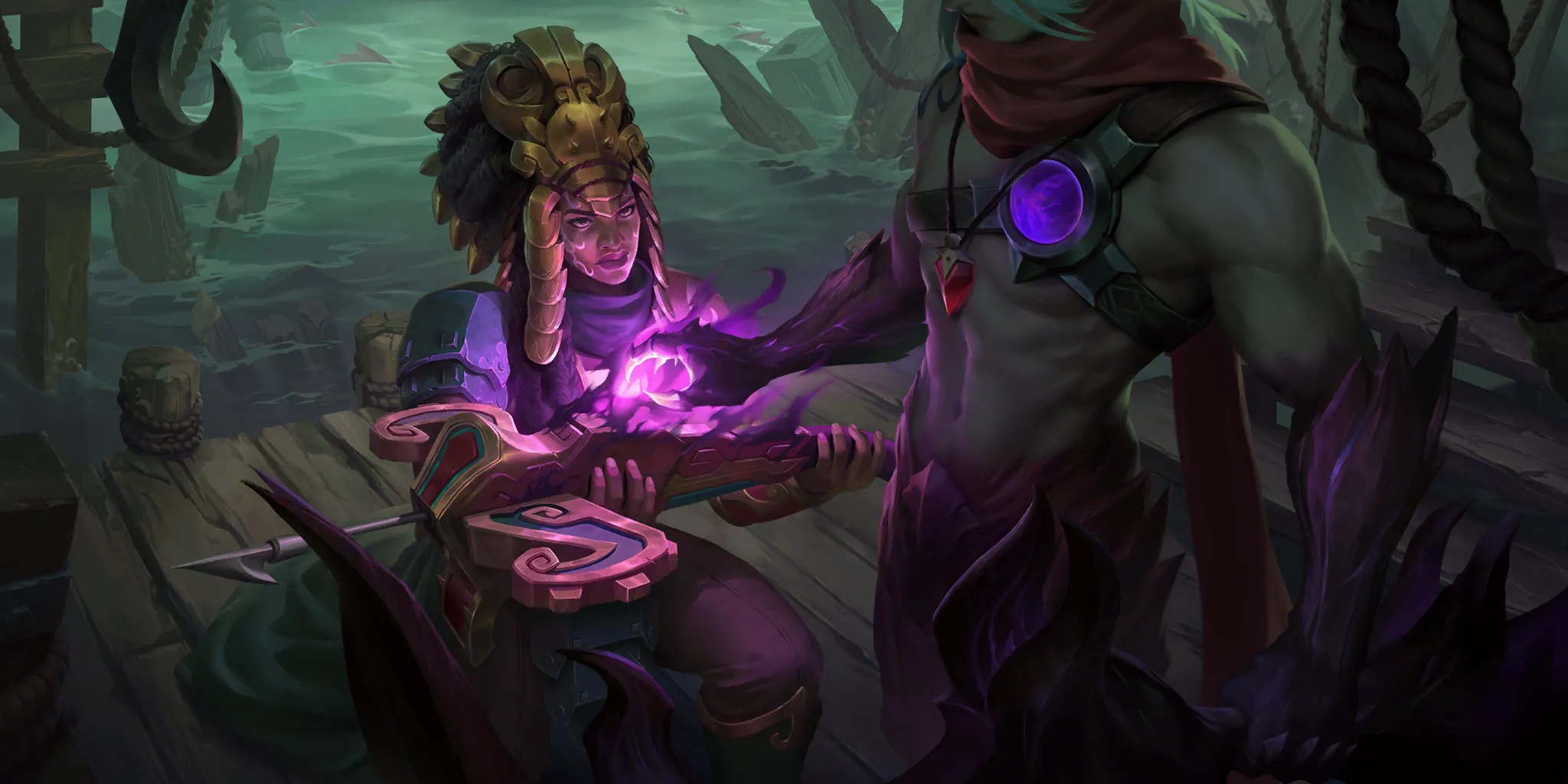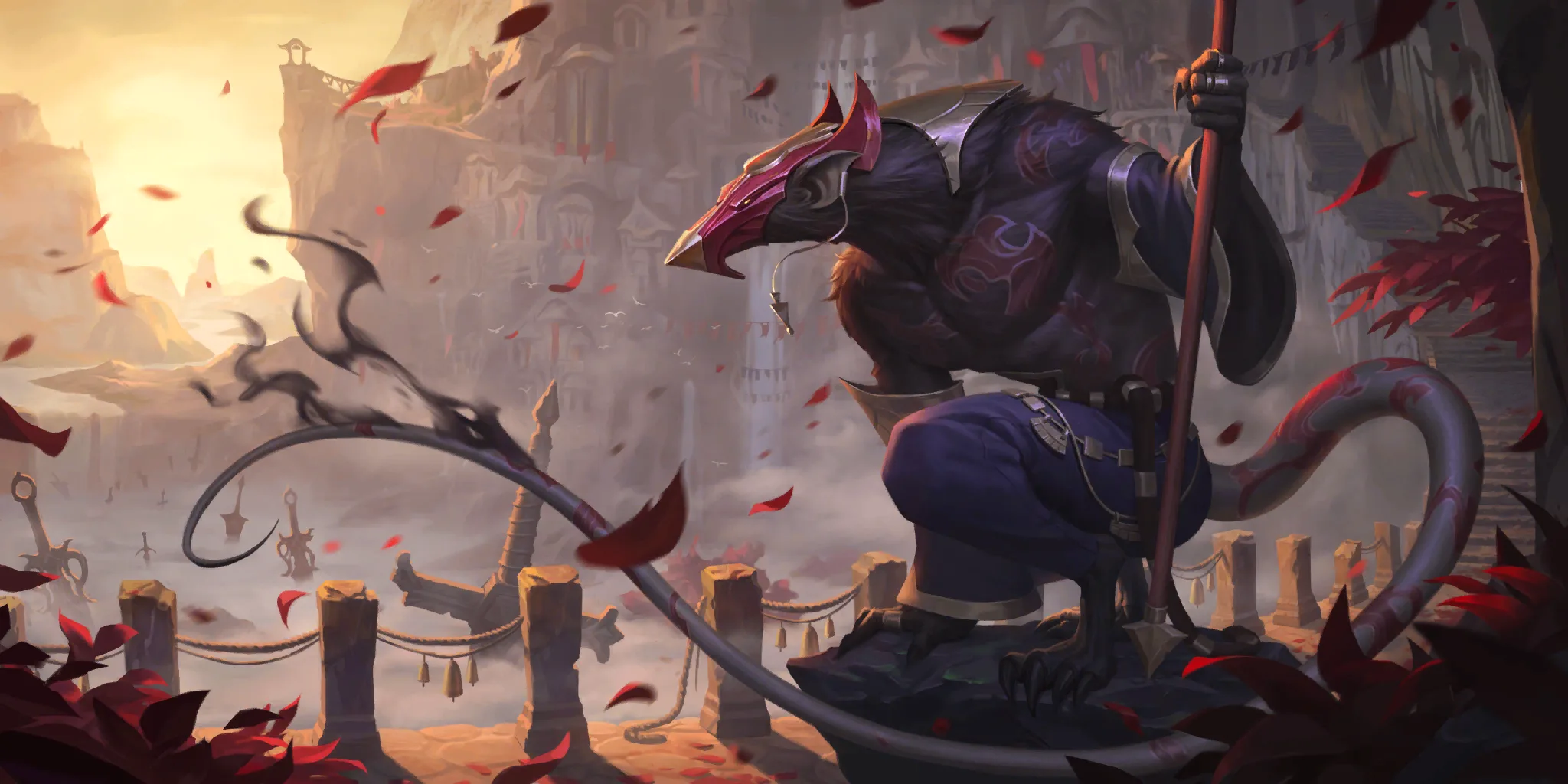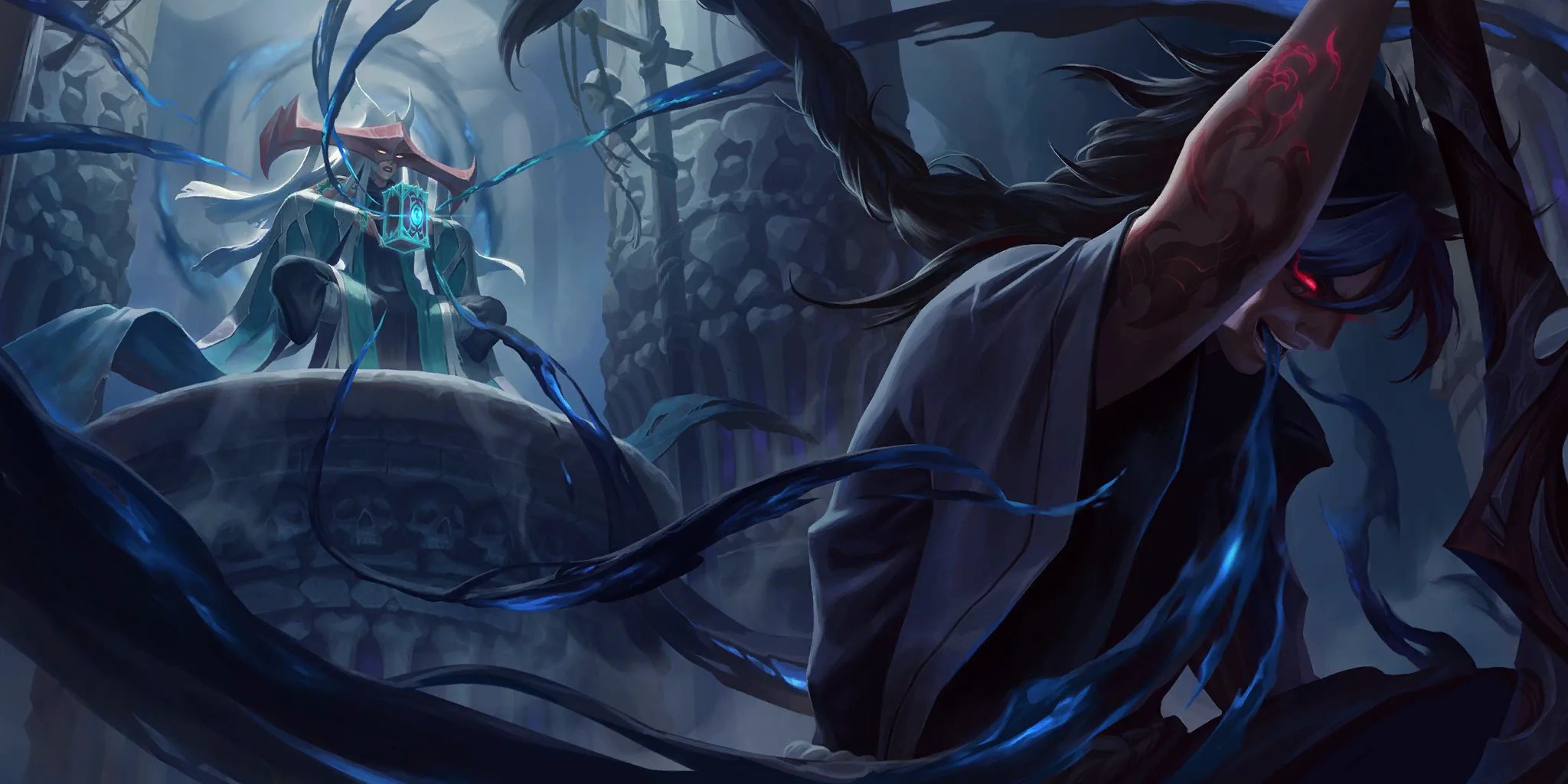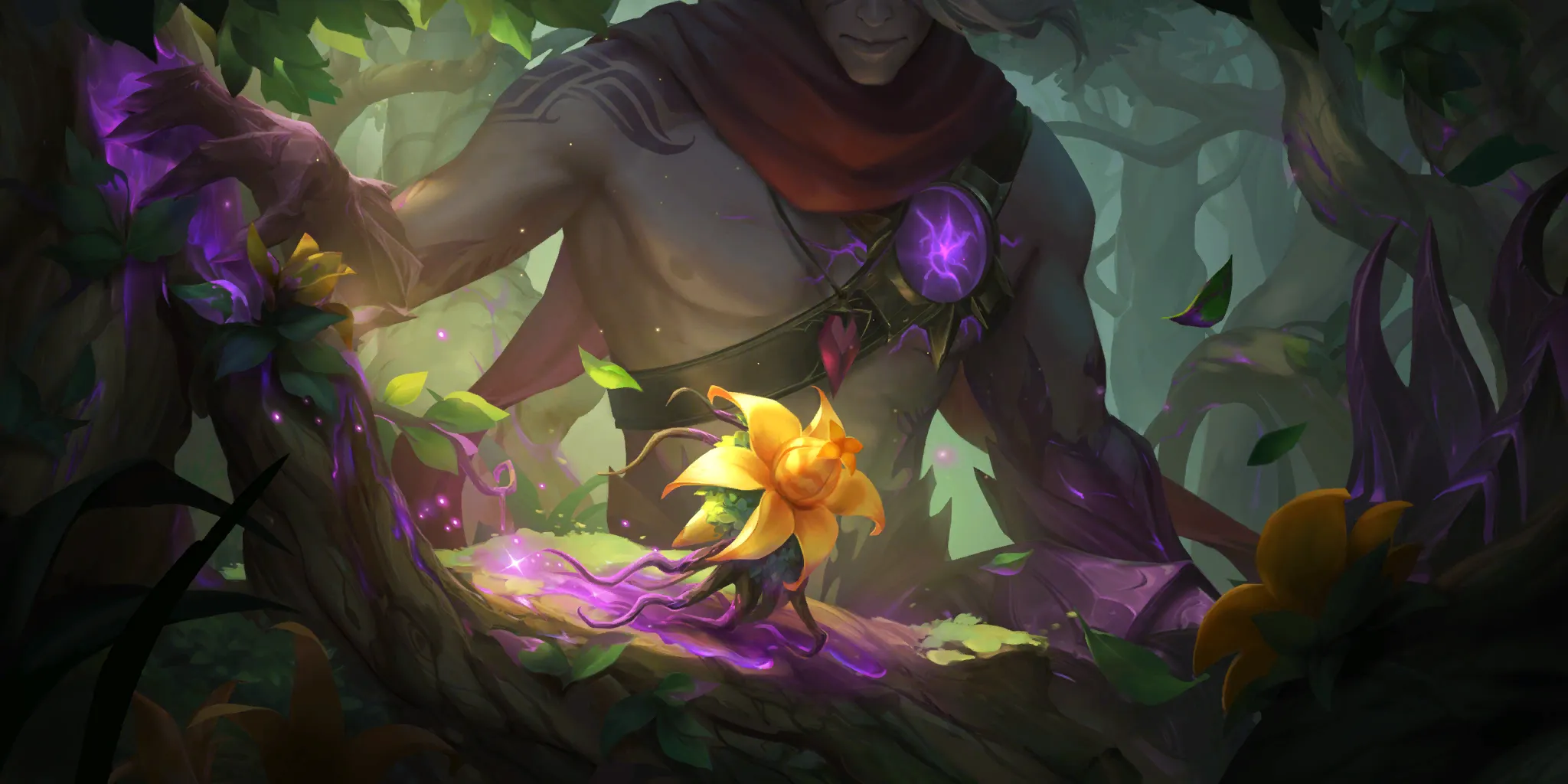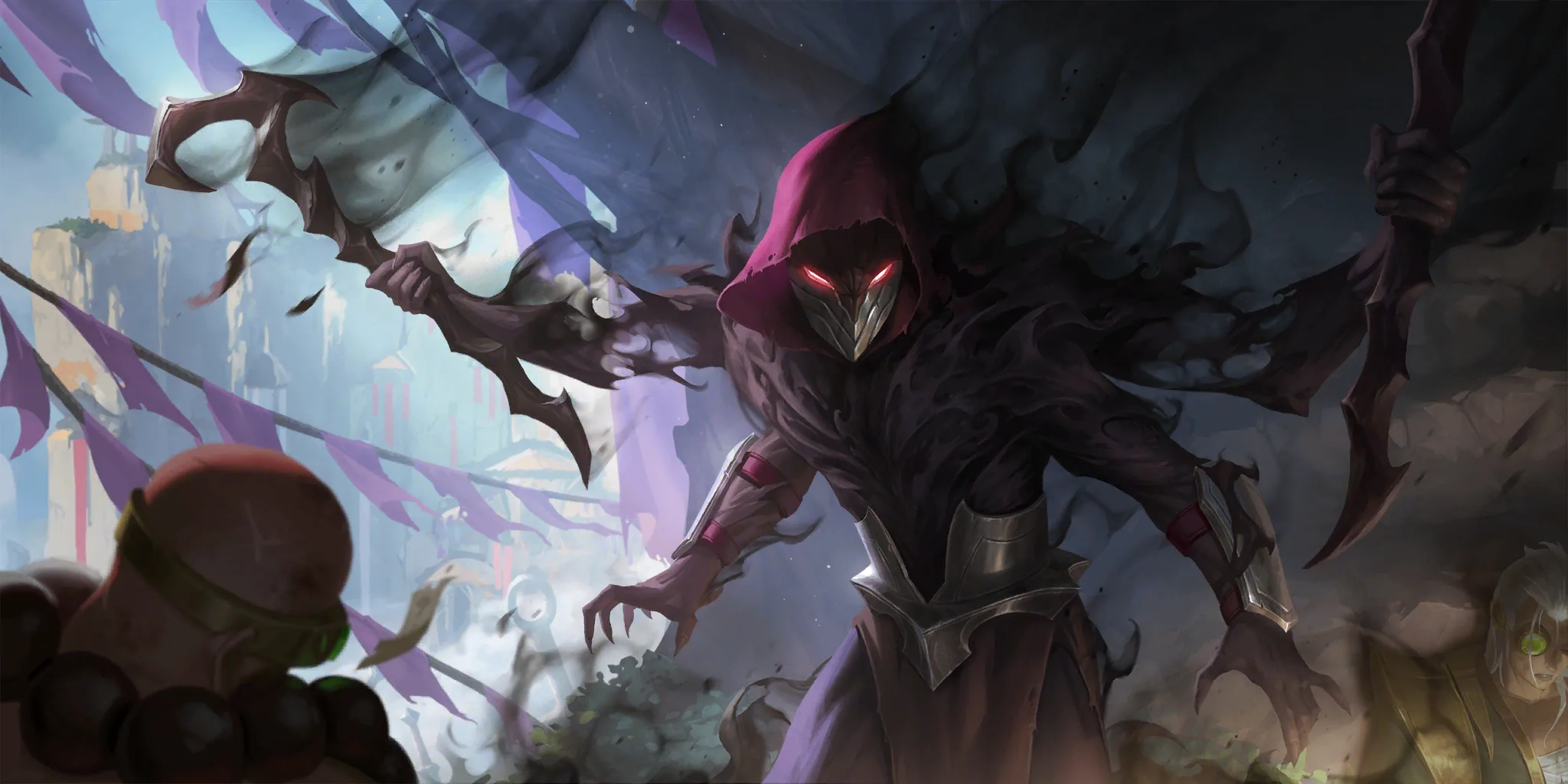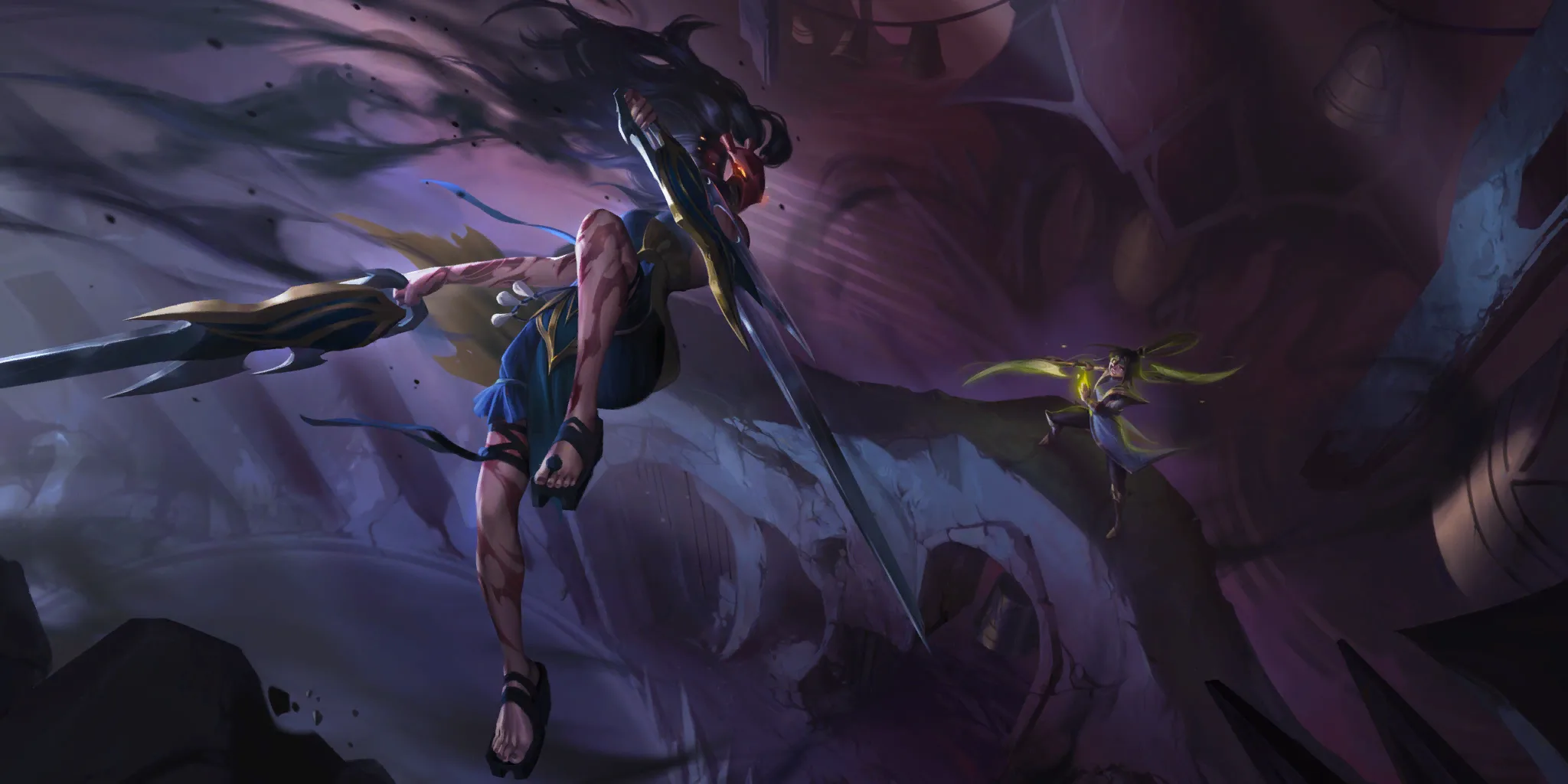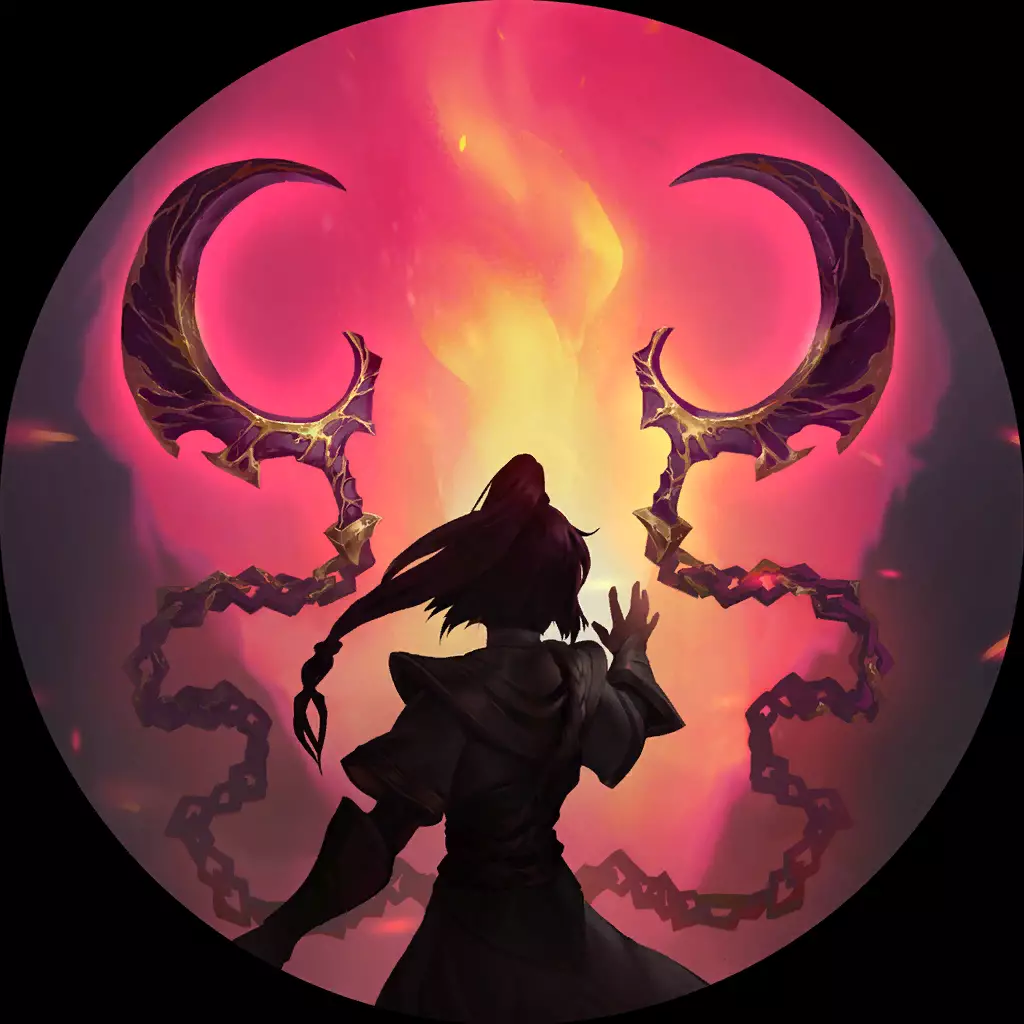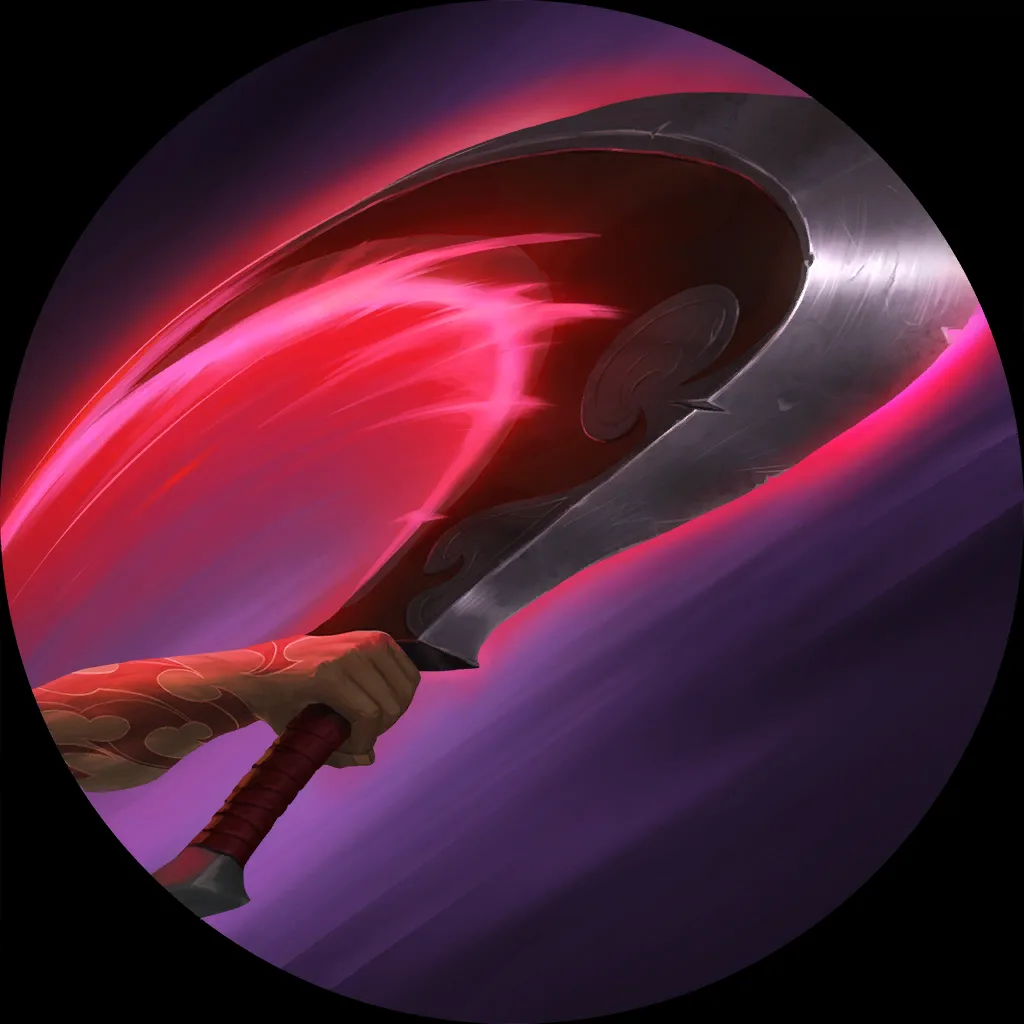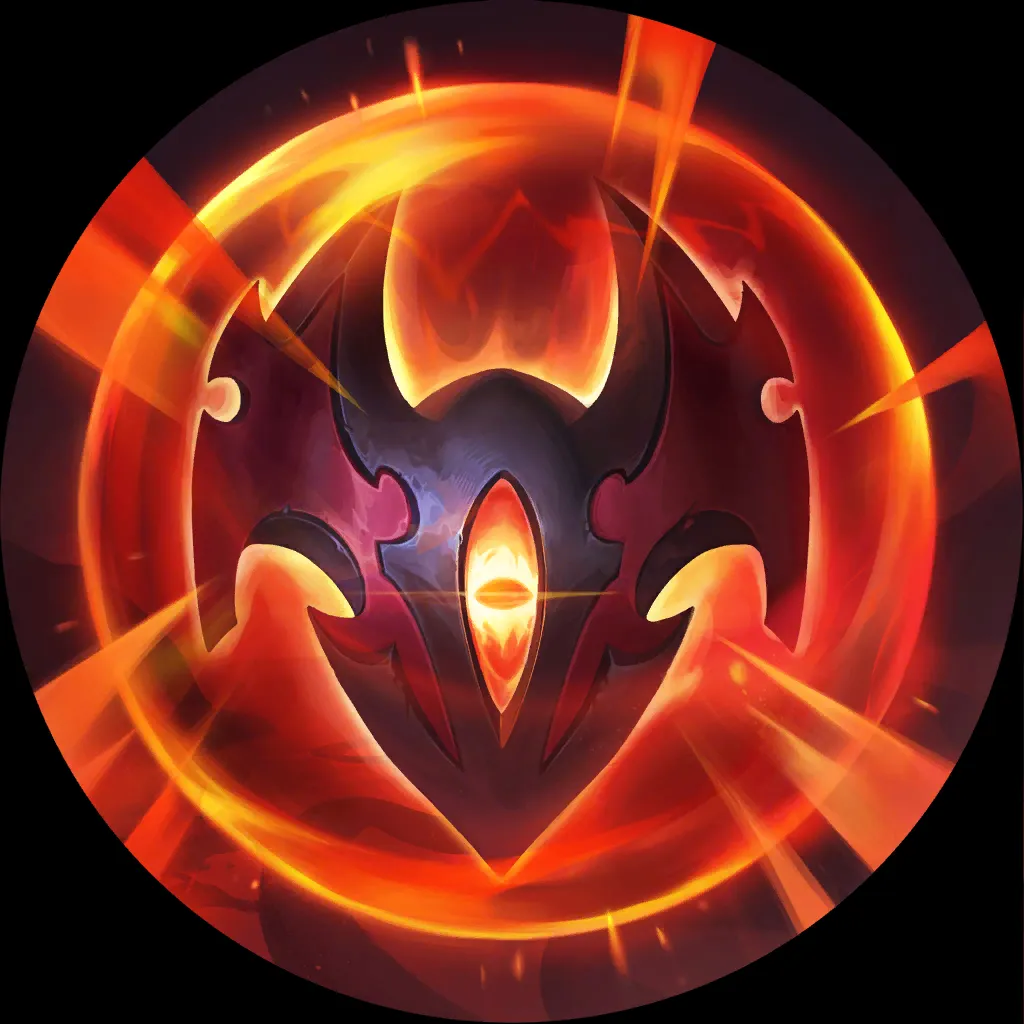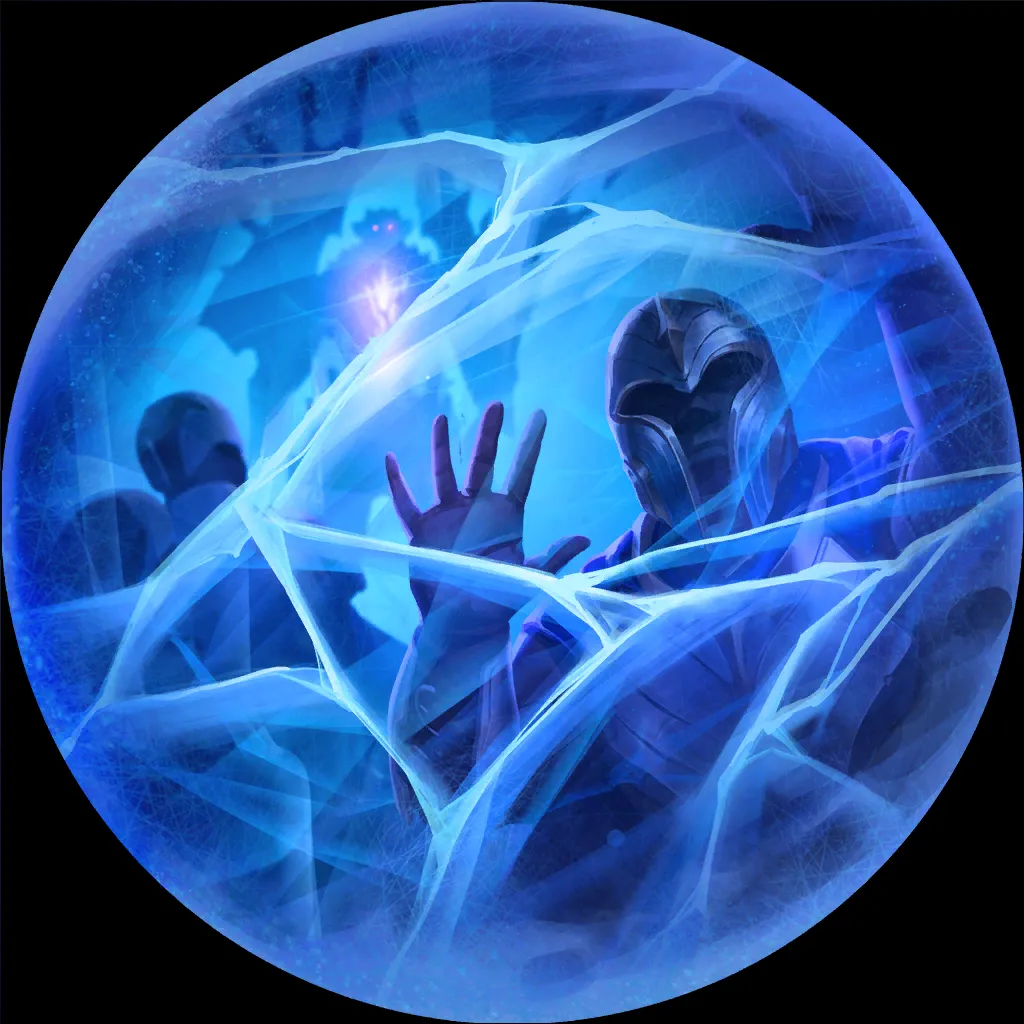 On the other hand, if you are pondering your Tournament lineup, Aatrox Kayn provides an opportunity to split Aatrox and Vayne, allowing you to add a Vayne deck (such as Rumble Vayne) to your lineup, while still bringing Aatrox to the fray.
---
Crimson Katarina Gwen
Sticking to the same build that was gaining steam pre-hotfix, which includes the new Crimson Pigeon
and Redeemed Prodigy
into the mix, the best Katarina Gwen deck has carved a 3% slice of the play rate pie for itself, while slashing at 56% in the WR department…
6
7
14
13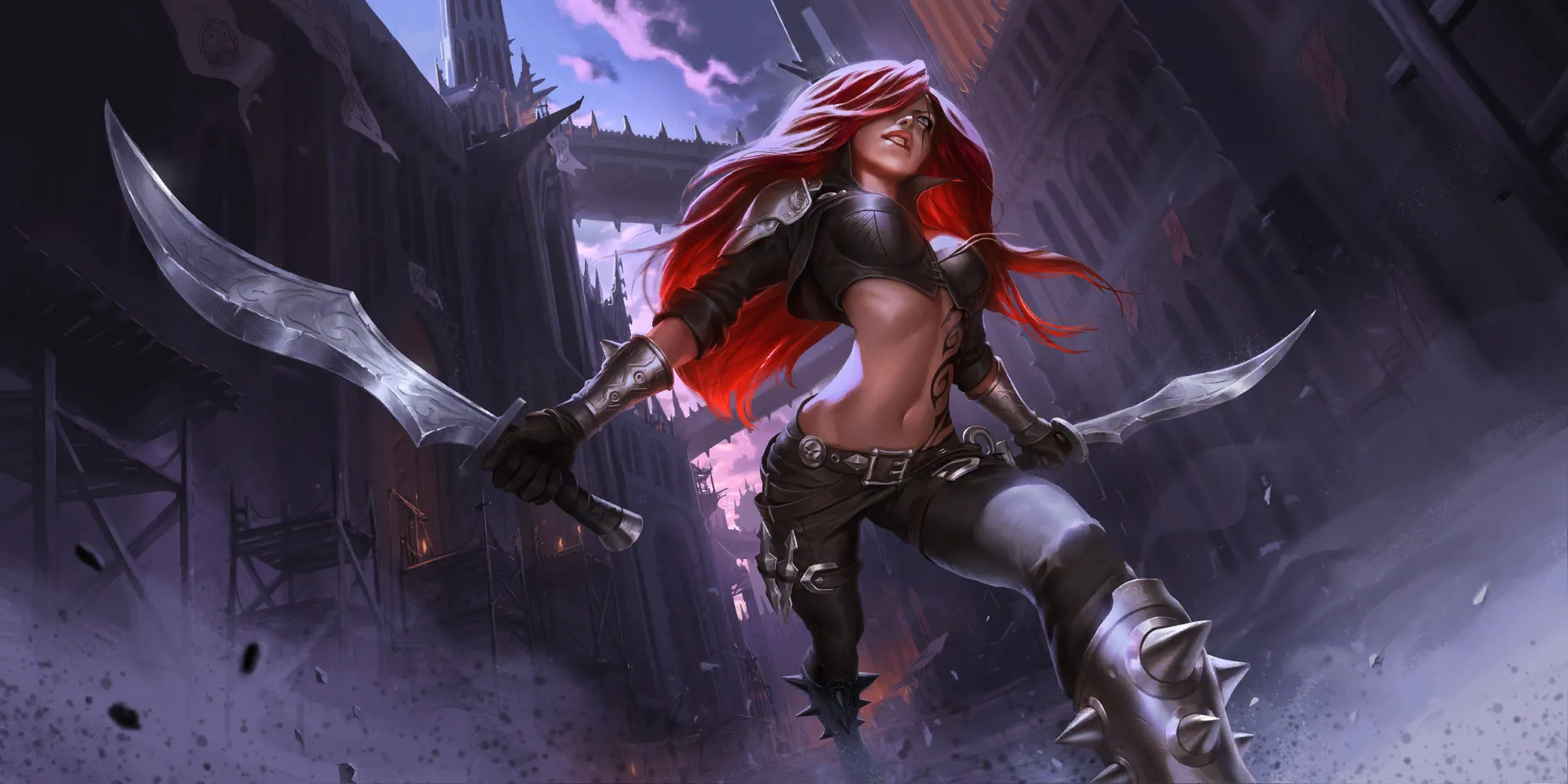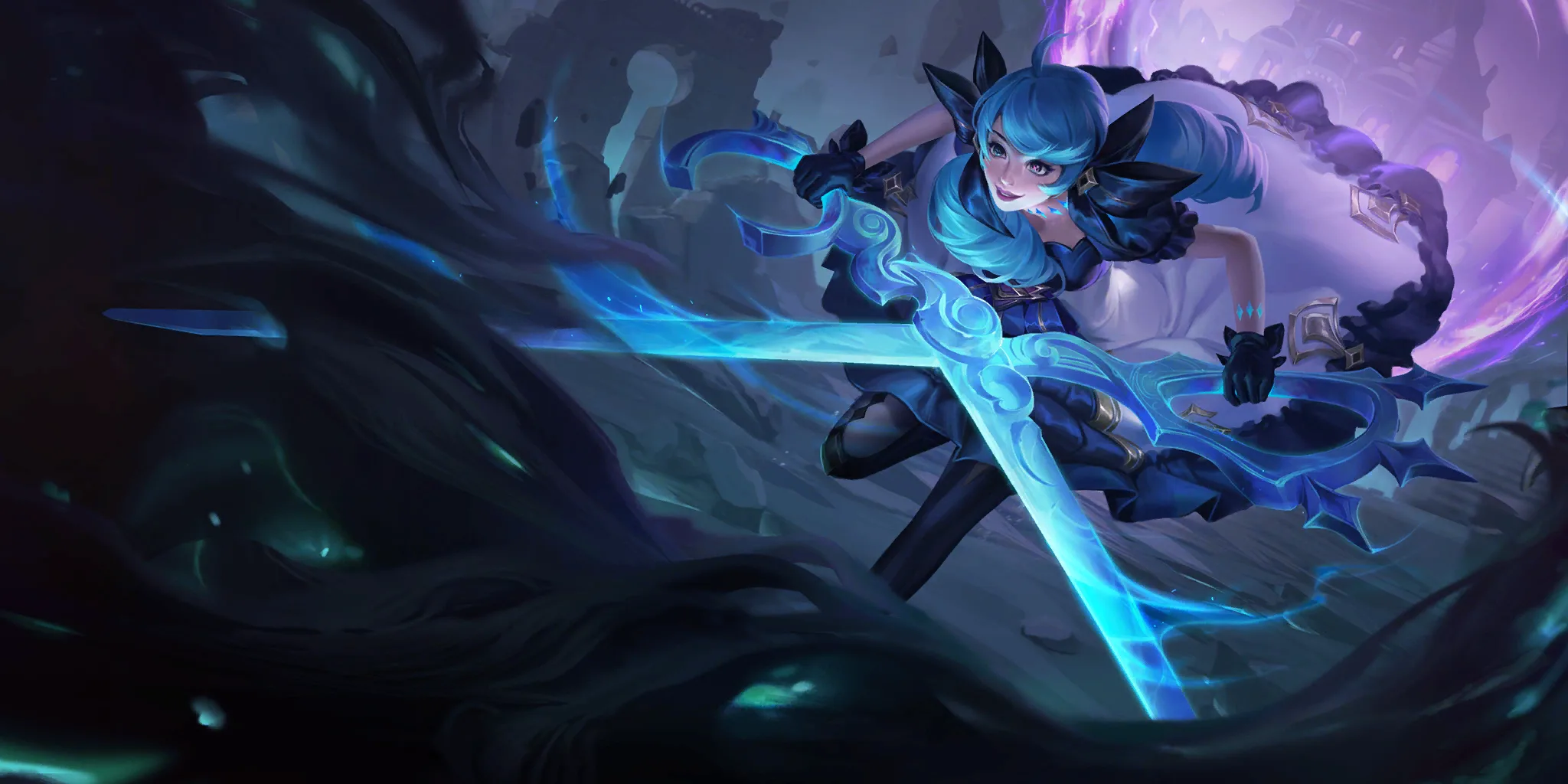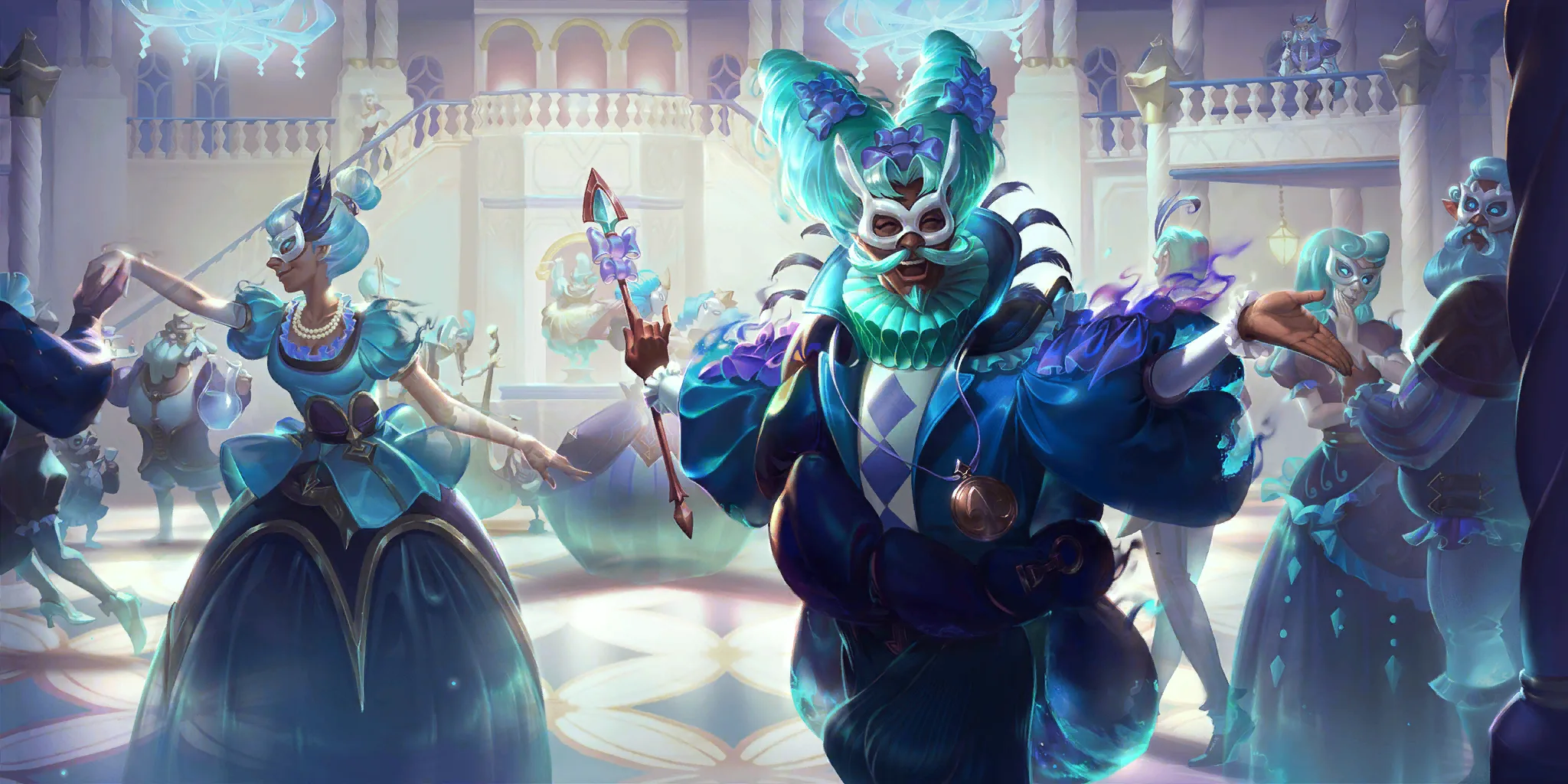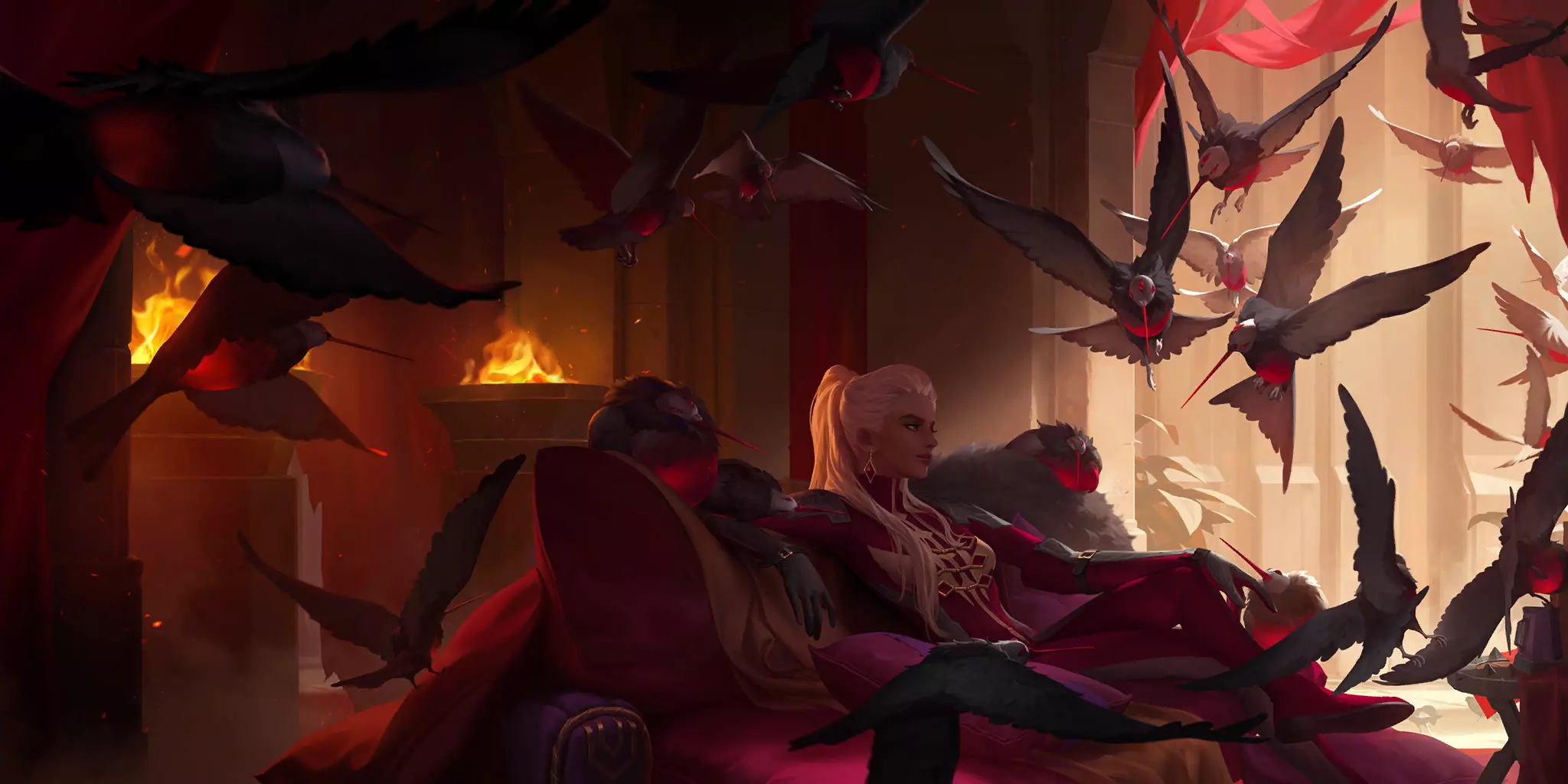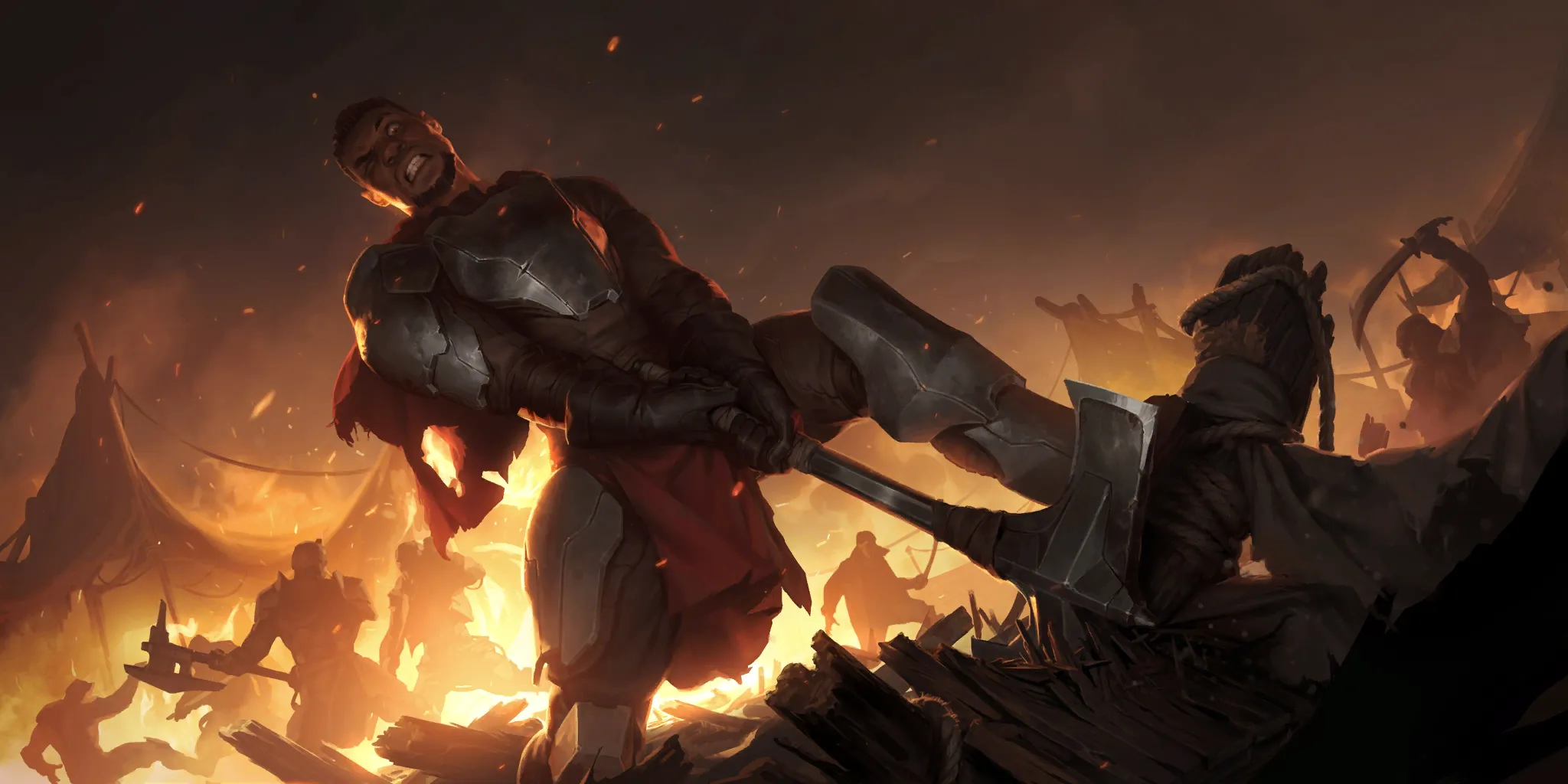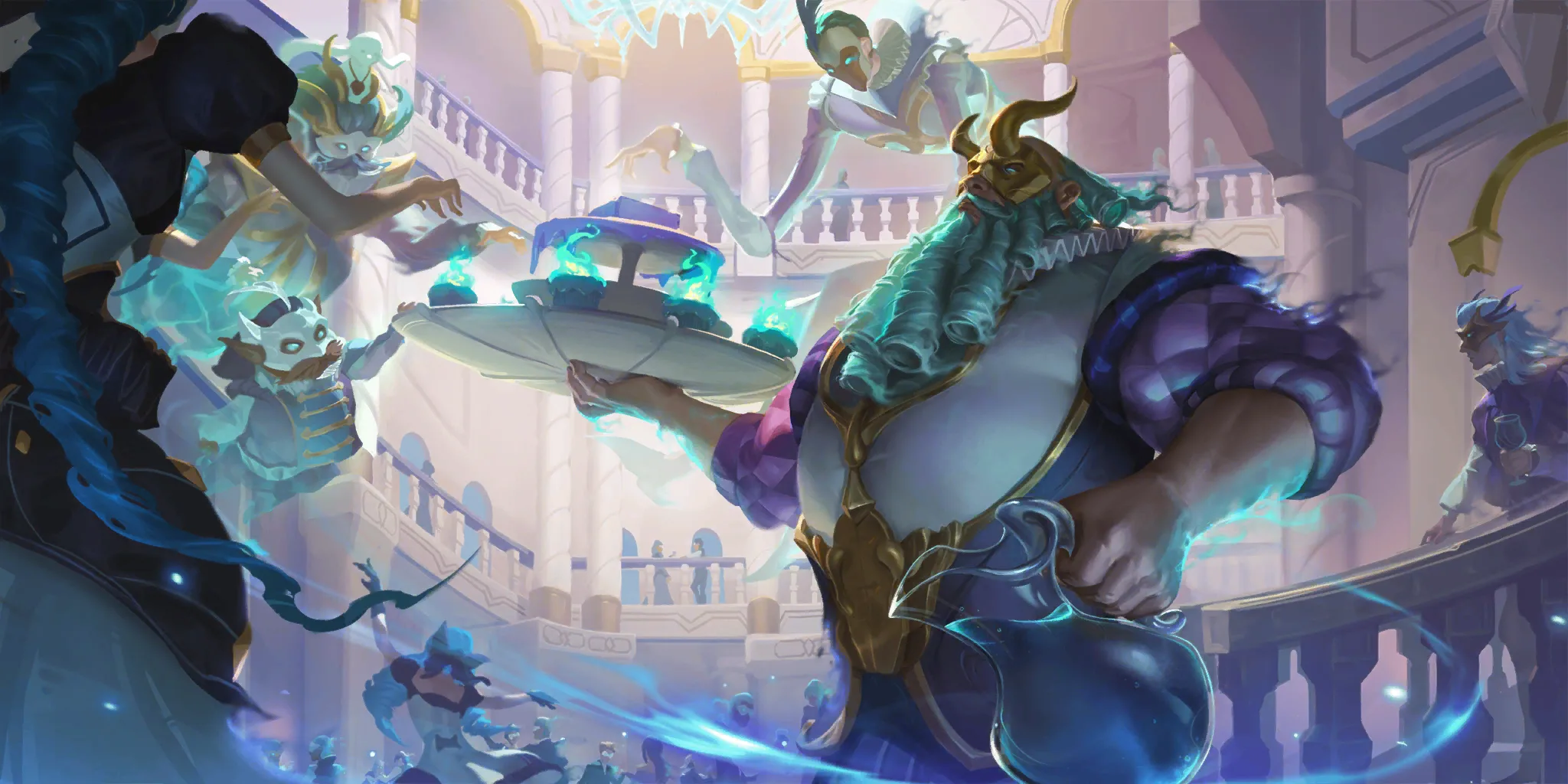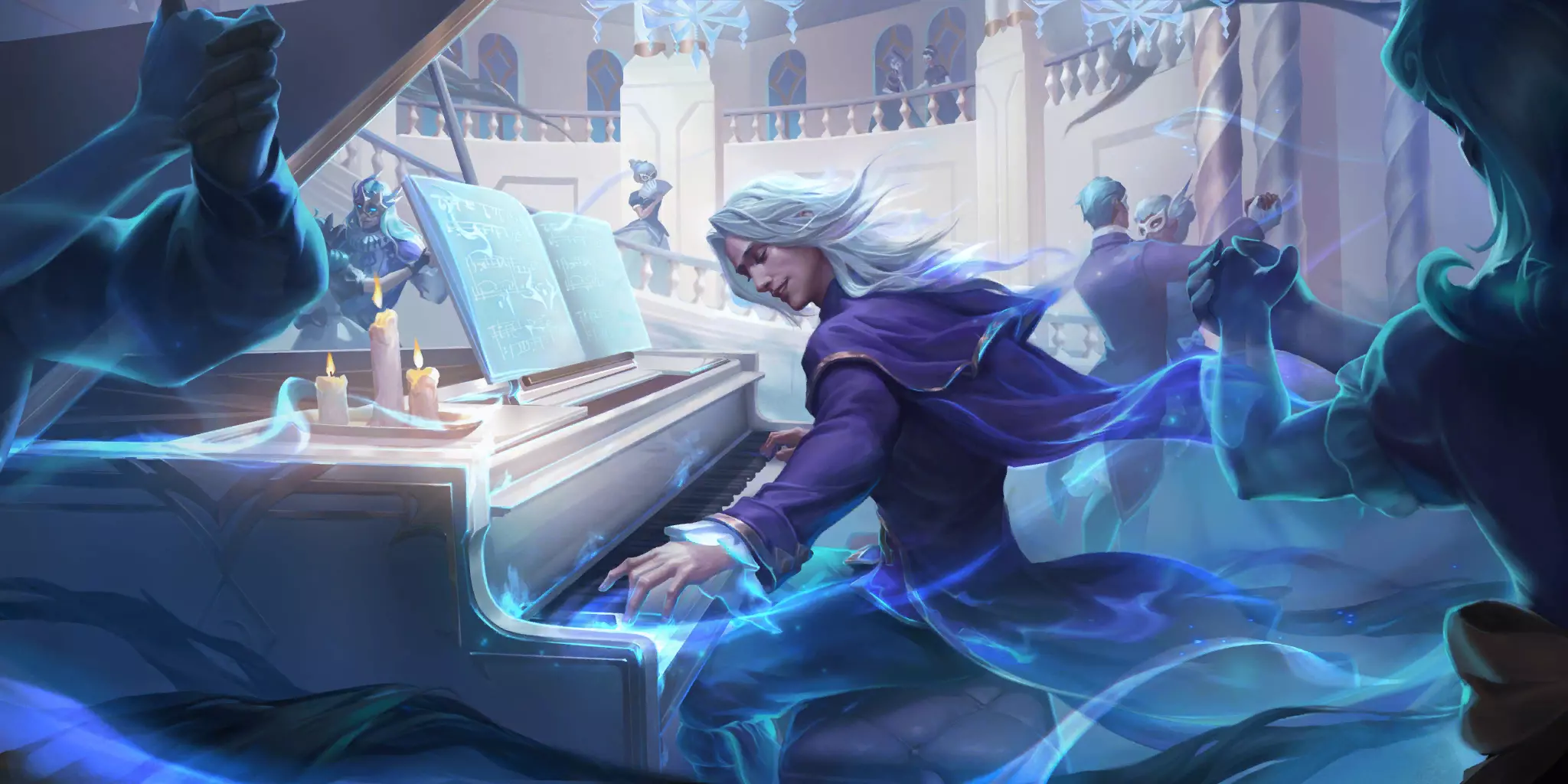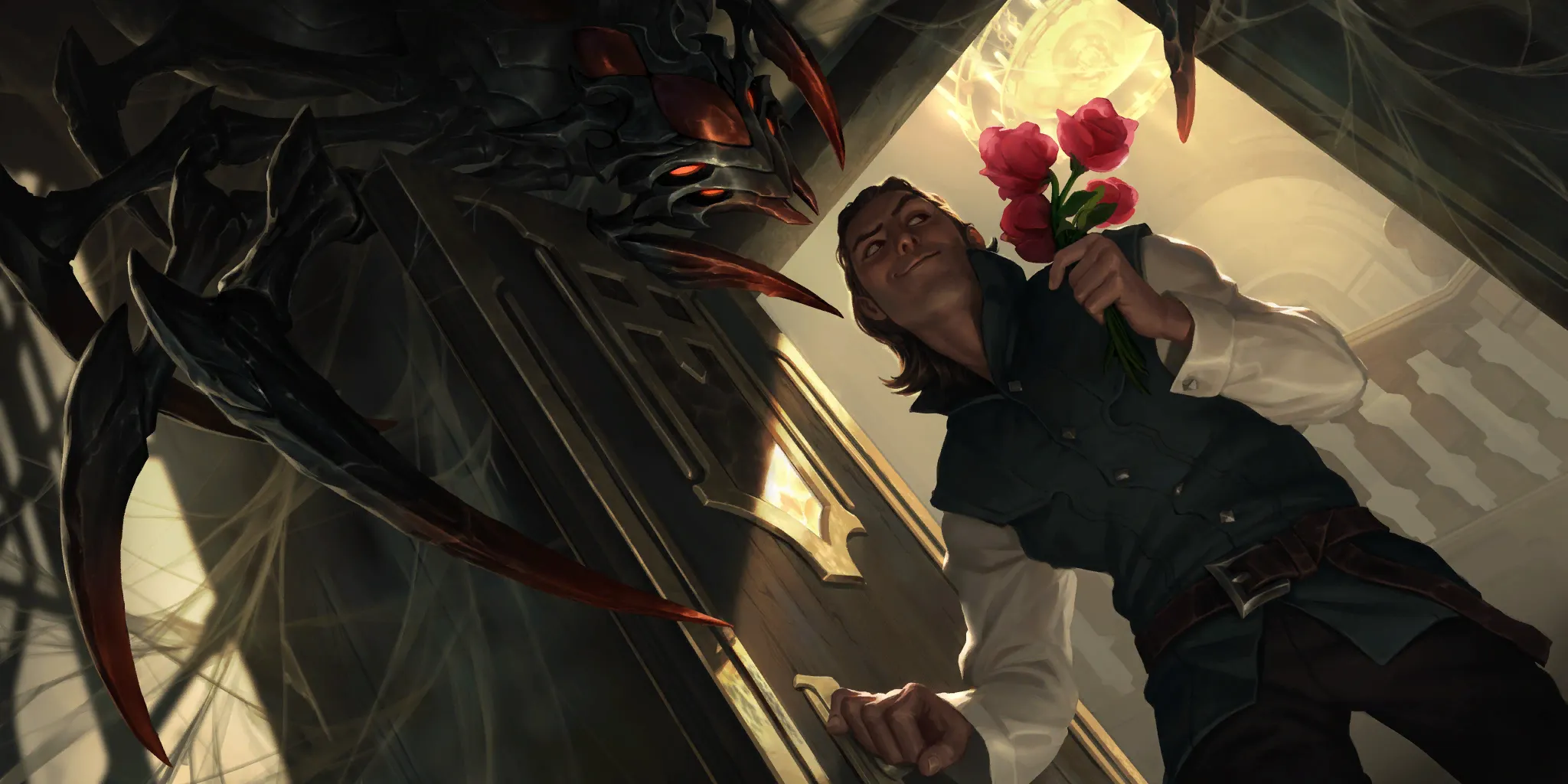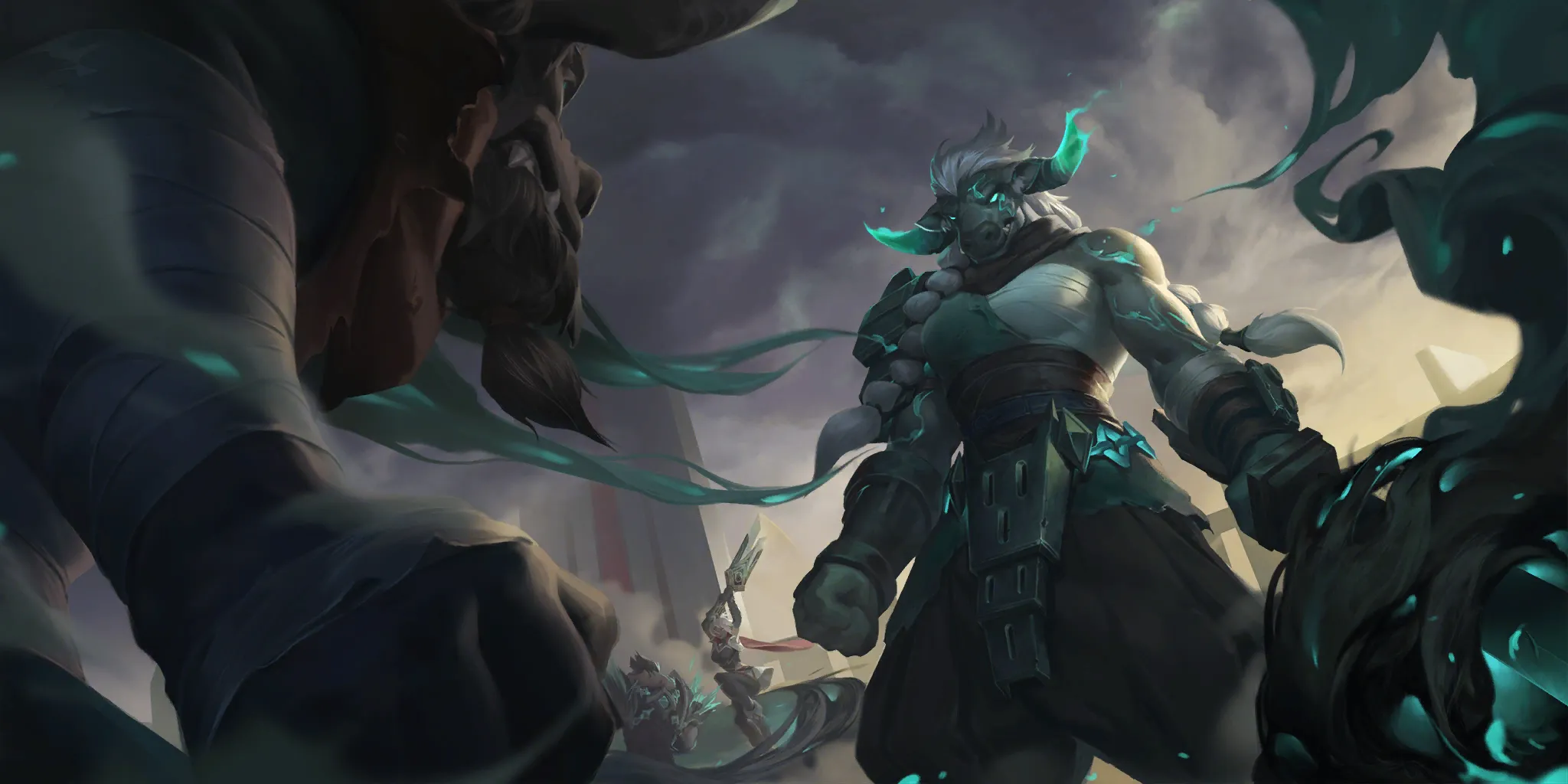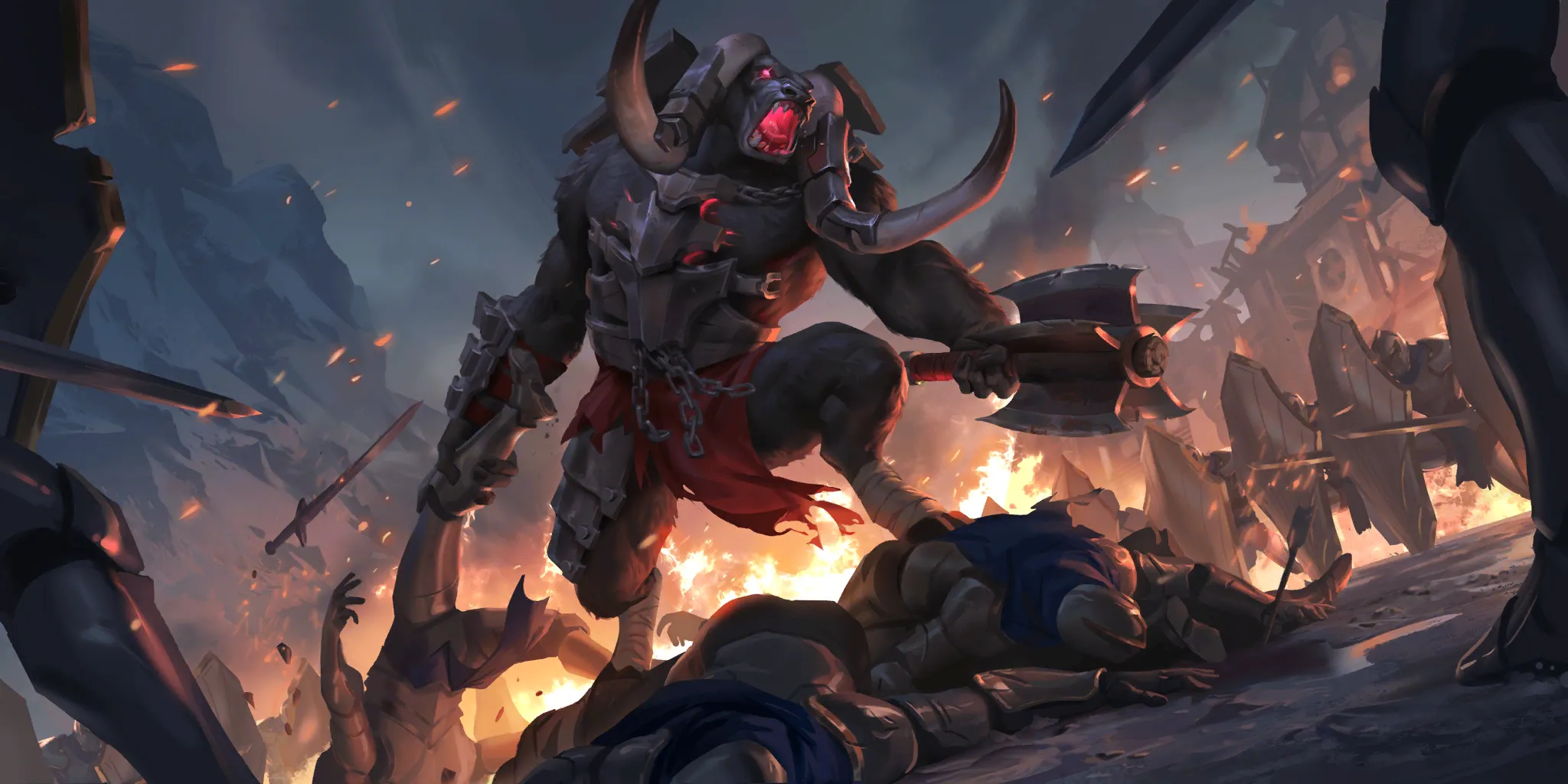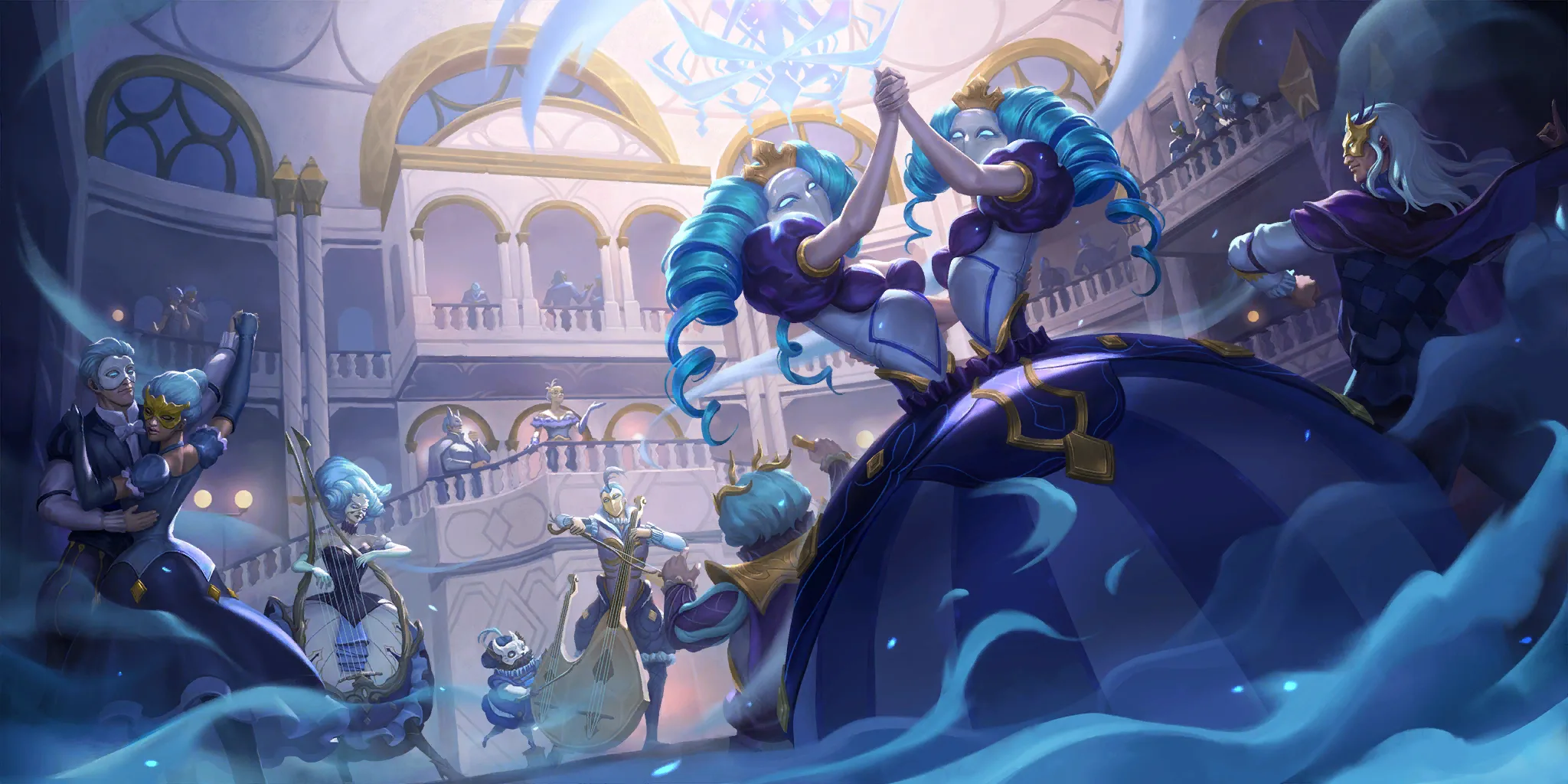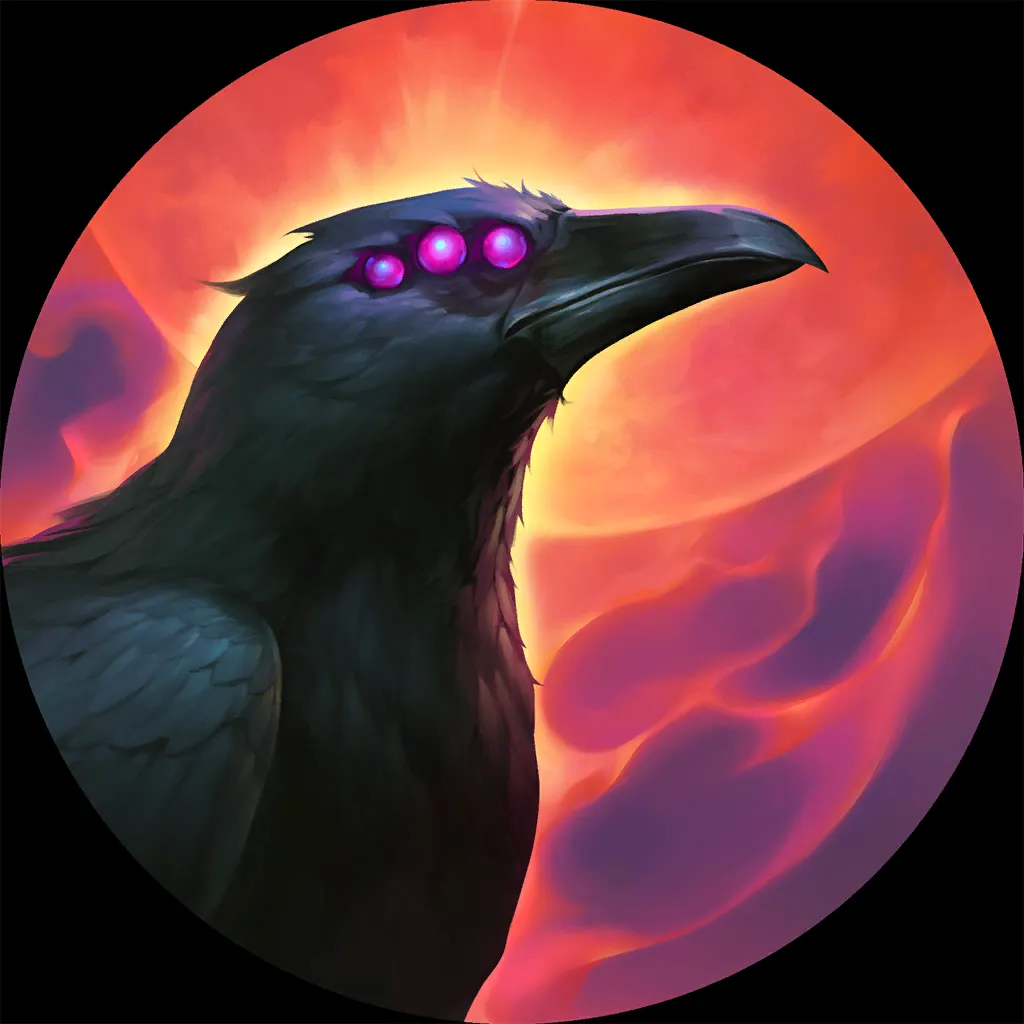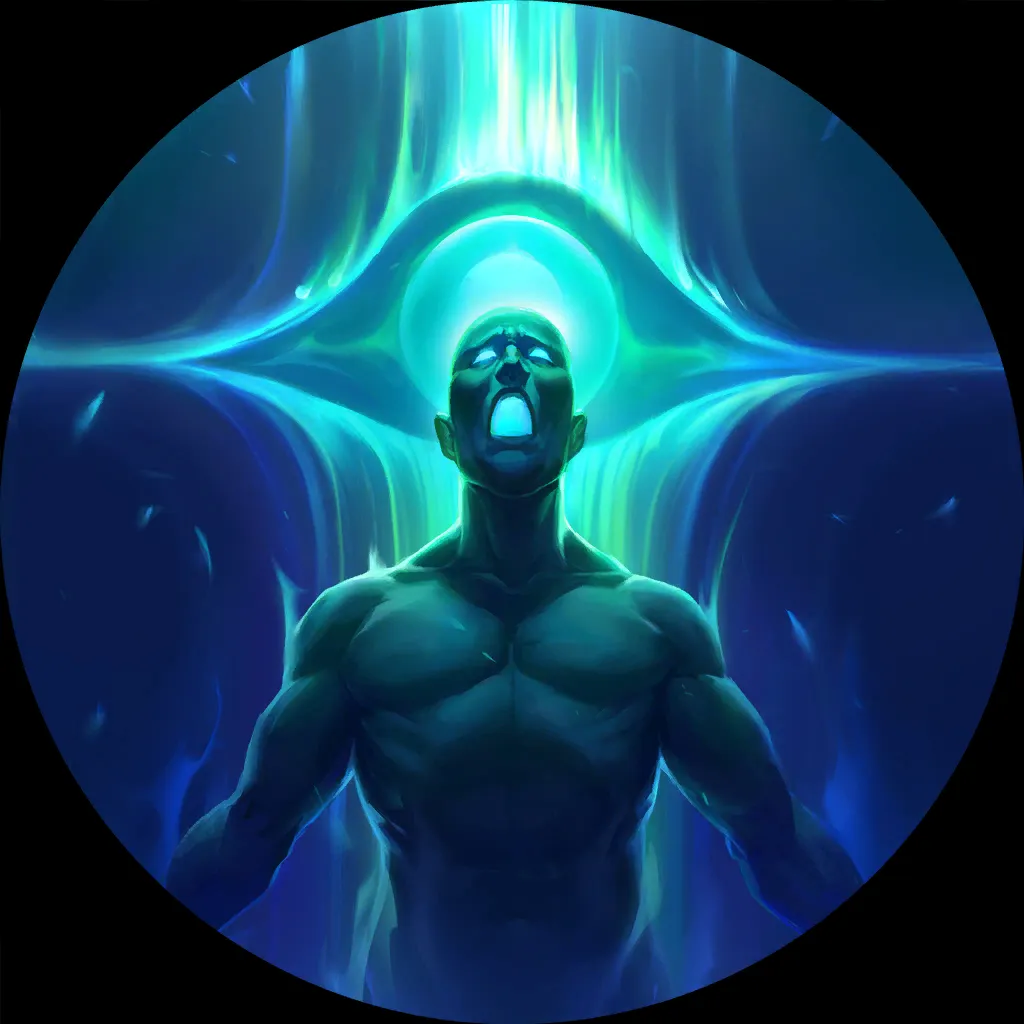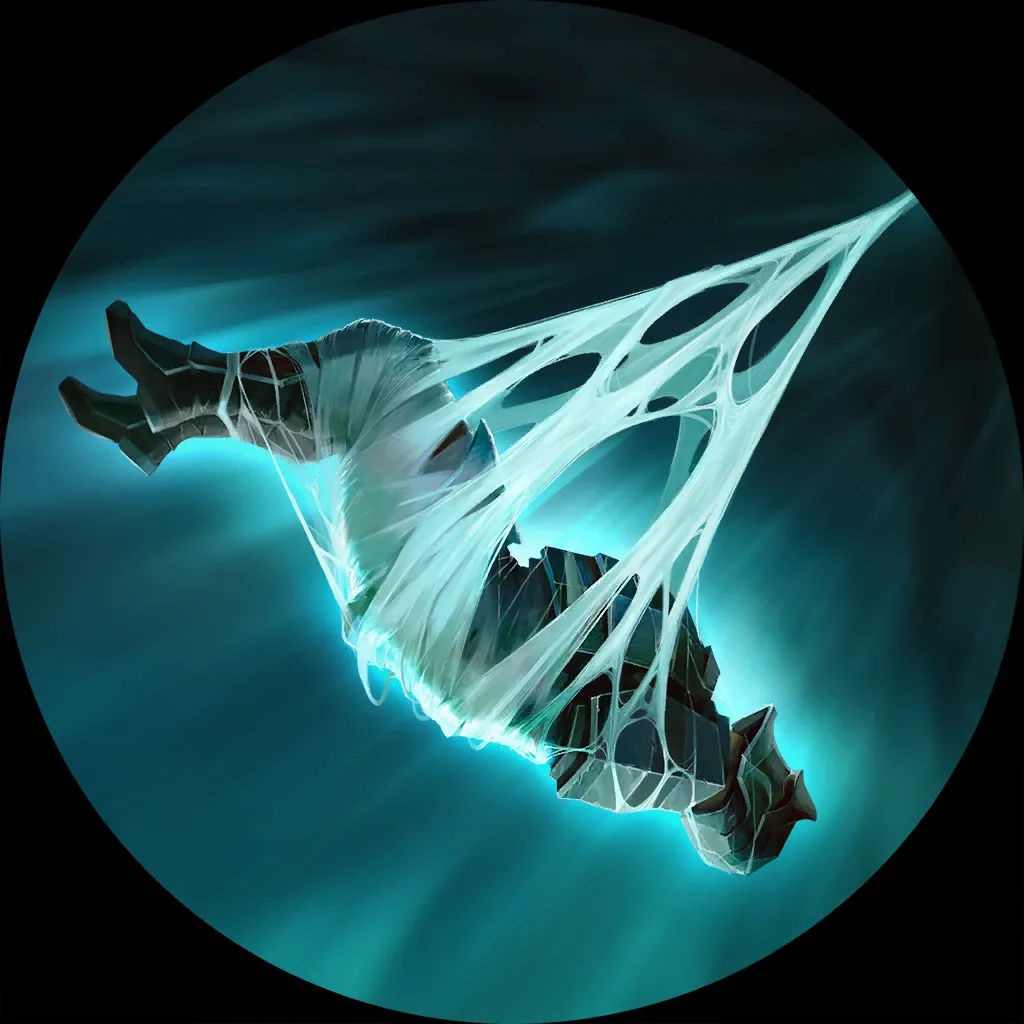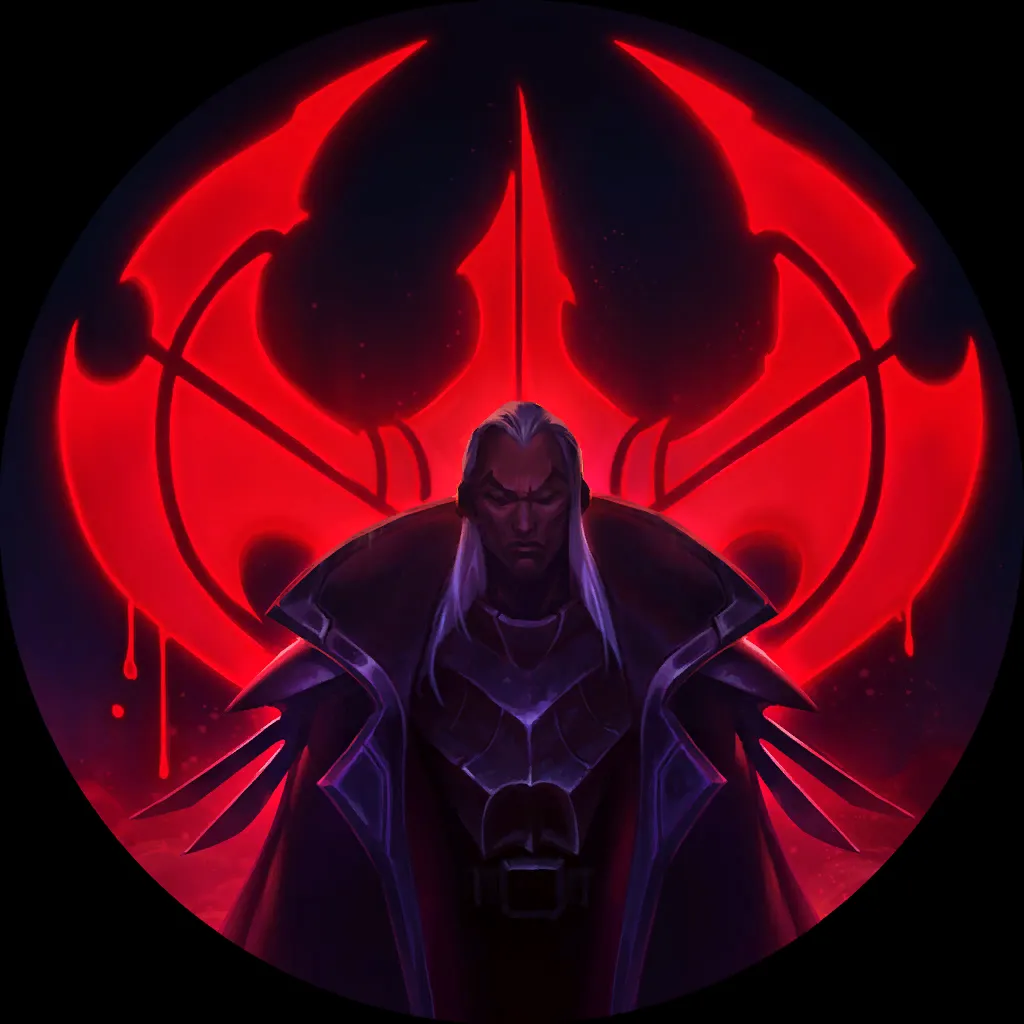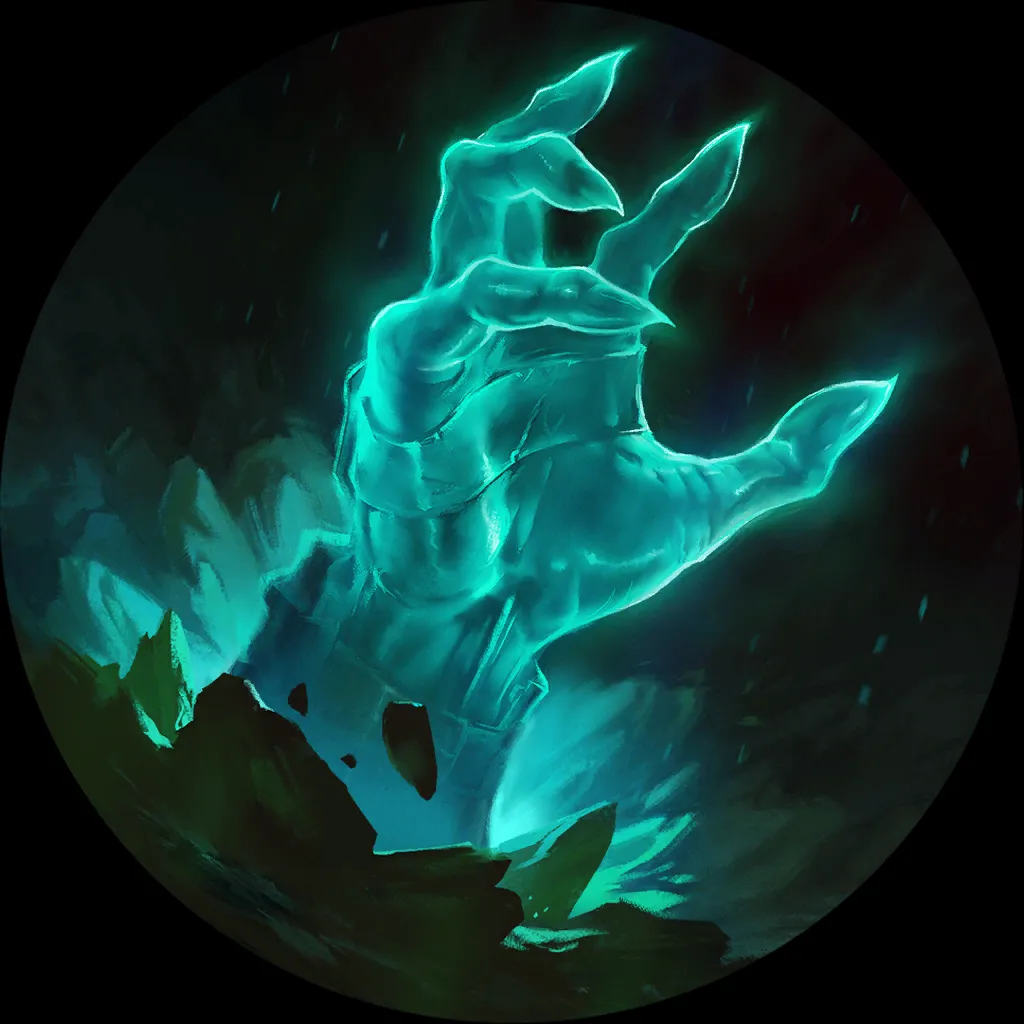 … and it's the most popular version in all three shards, doing particularly well in EMEA (and although running a bit colder in APAC).
The hotfix has allowed Crimson Gwen to have a slight edge on Aatrox Quinn Vayne (although it loses against the Kayn version), while adding the new cards has improved its odds against Jhinnie – on the other hand, both Draven Jinx and Bandle Bar are disfavored matchups for Kat Gwen, and Jinx Lulu decks are not the best to bump into.
For Tournaments, Kat Gwen is widely considered one of the best tools for the job, completing (along with Bandle Bar and AQV, as we've seen above) Sirturmund's three-best-decks trinity.
---
Crimson Draven Jinx
The hottest Discard Aggro deck sticks to last Wednesday's version, with the spicy addition of Crimson Pigeon
and Reveler's Feast
to its Beta-old build.
6
5
9
20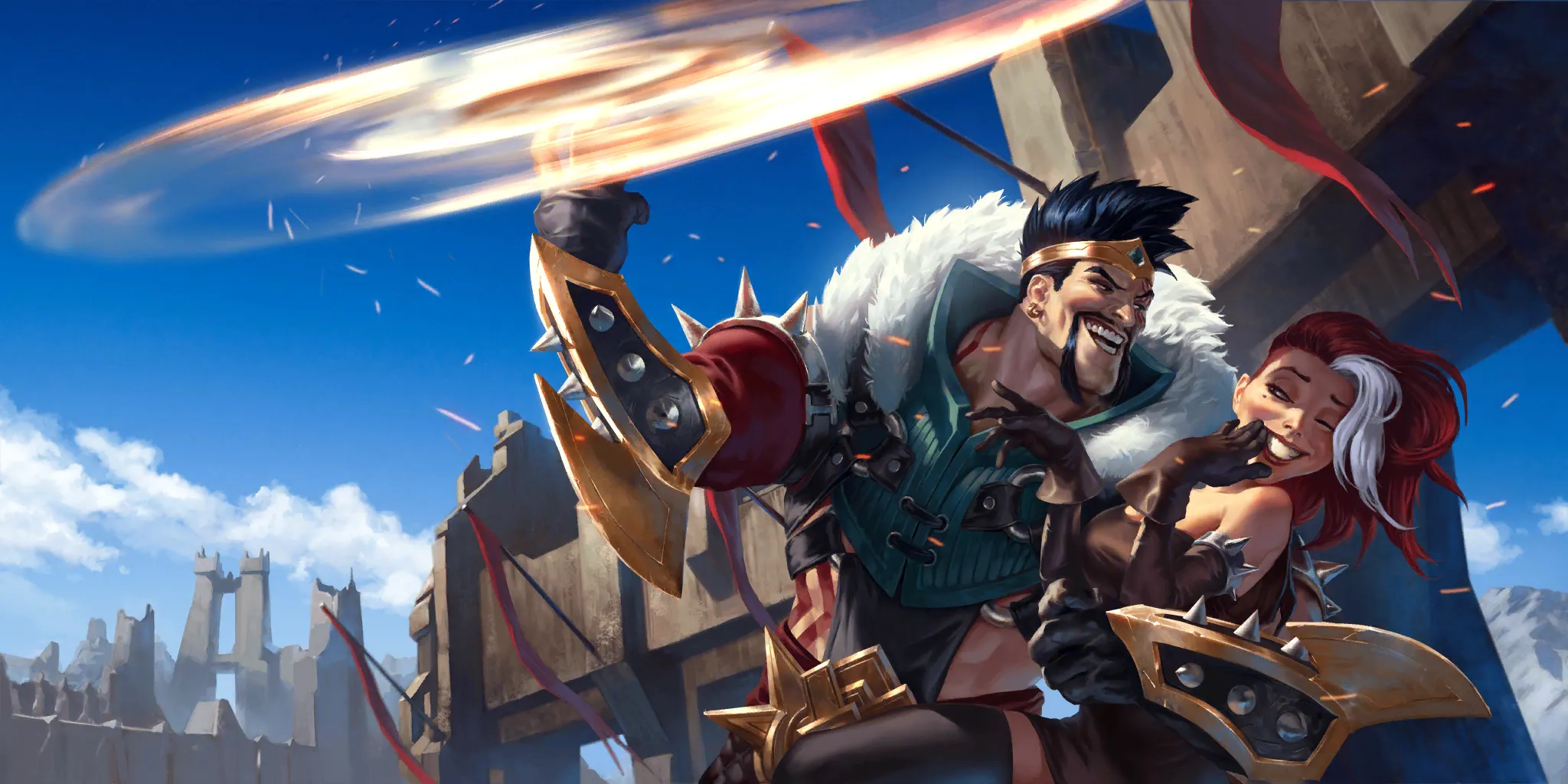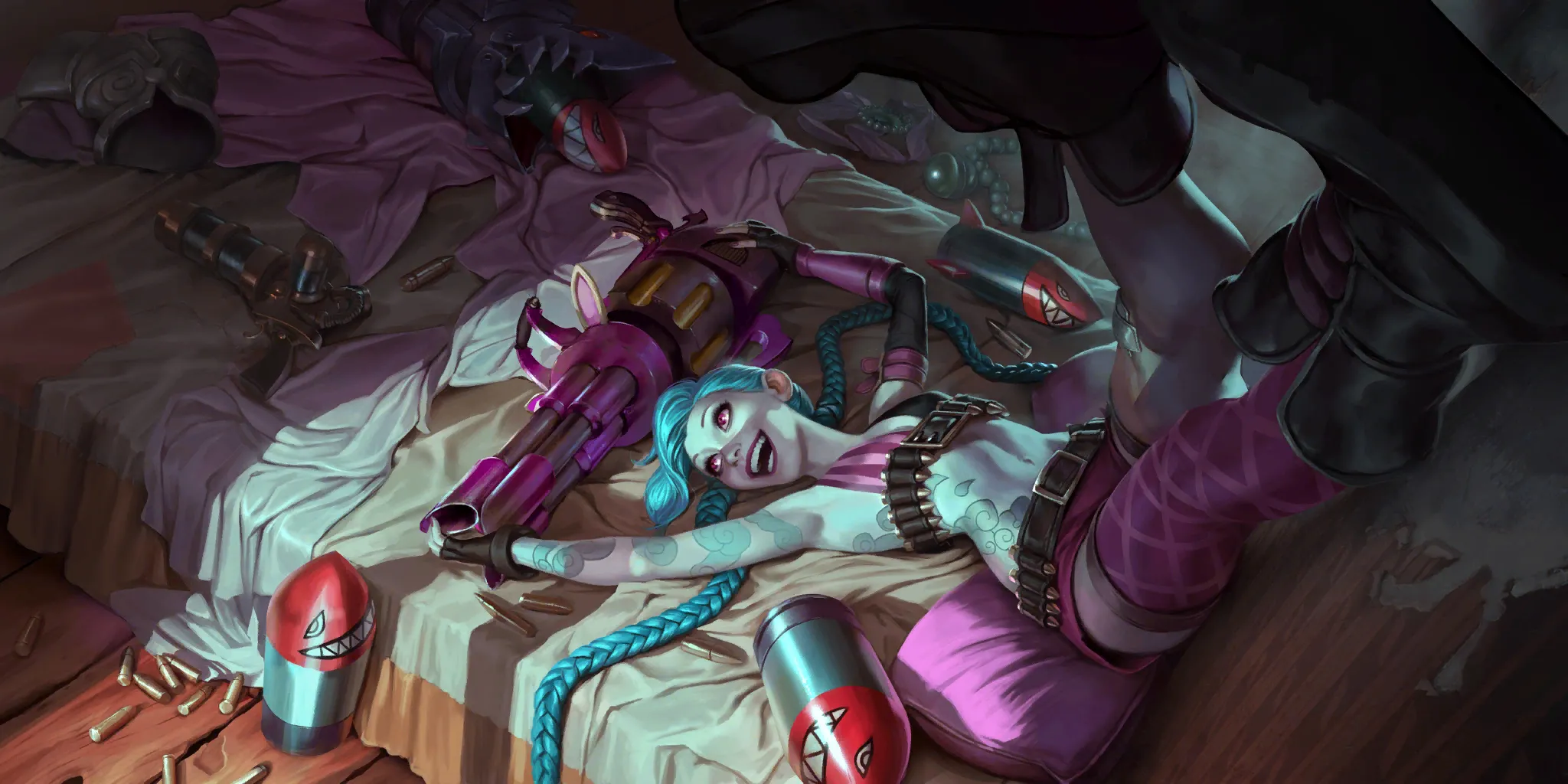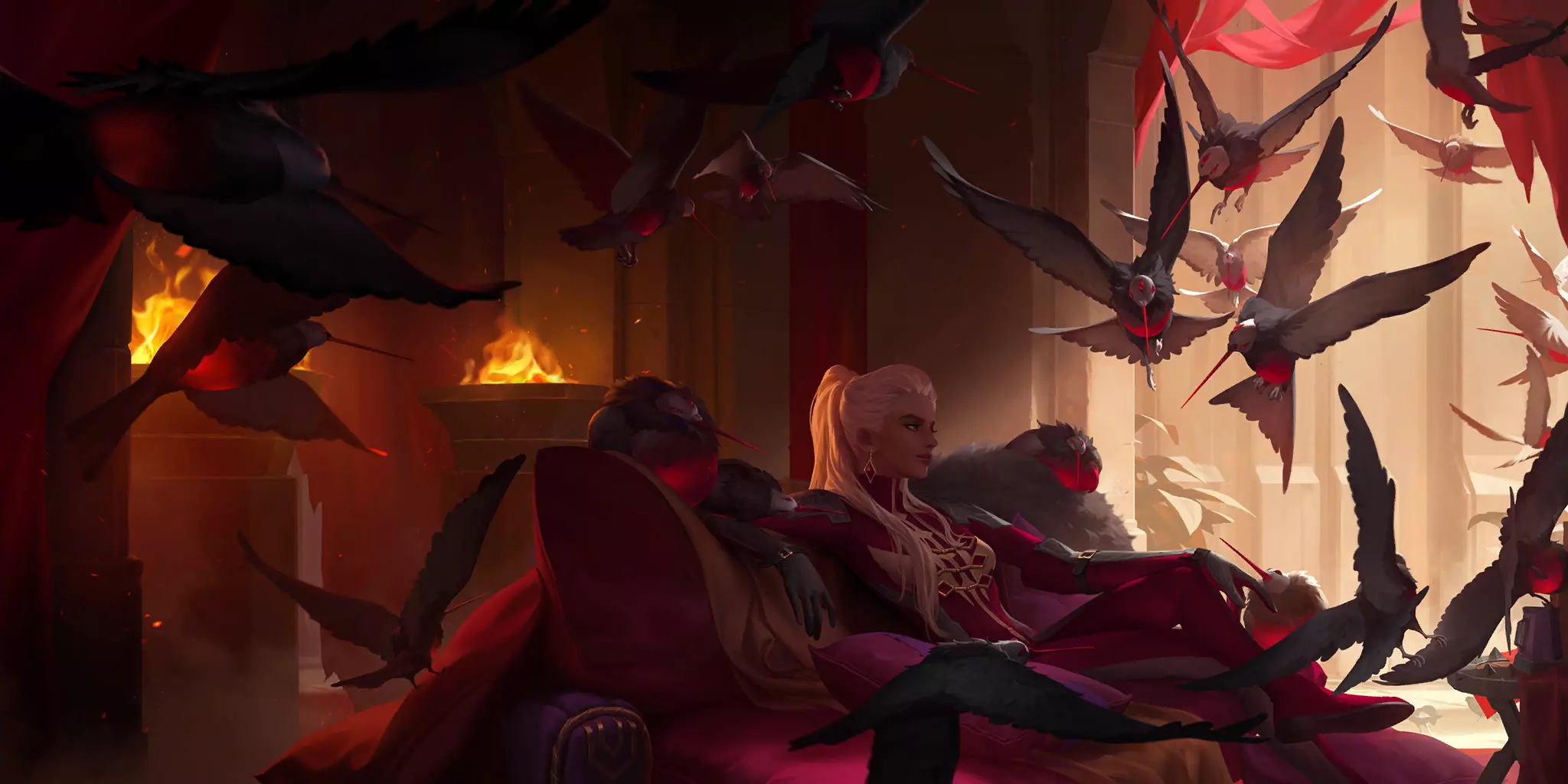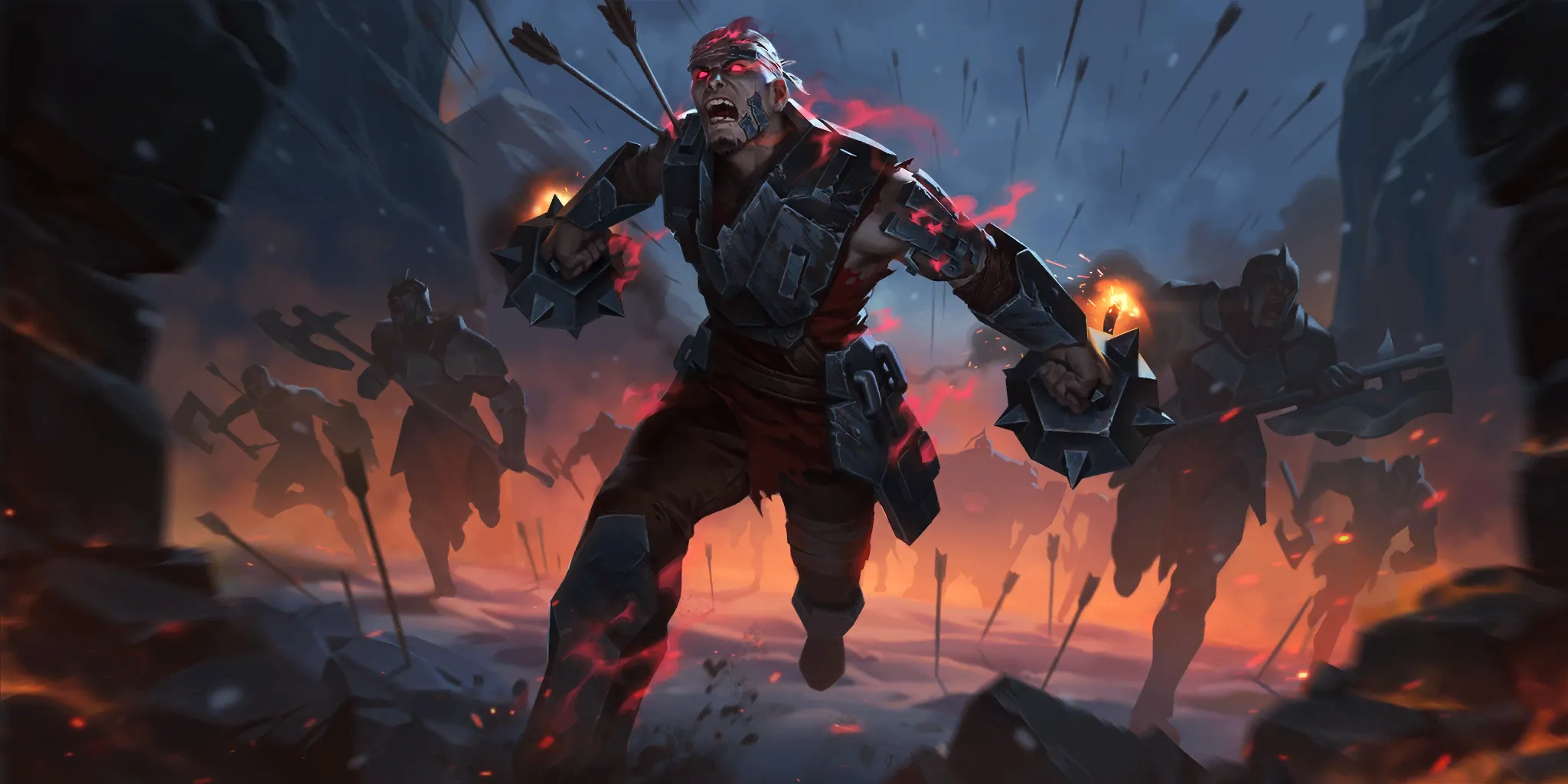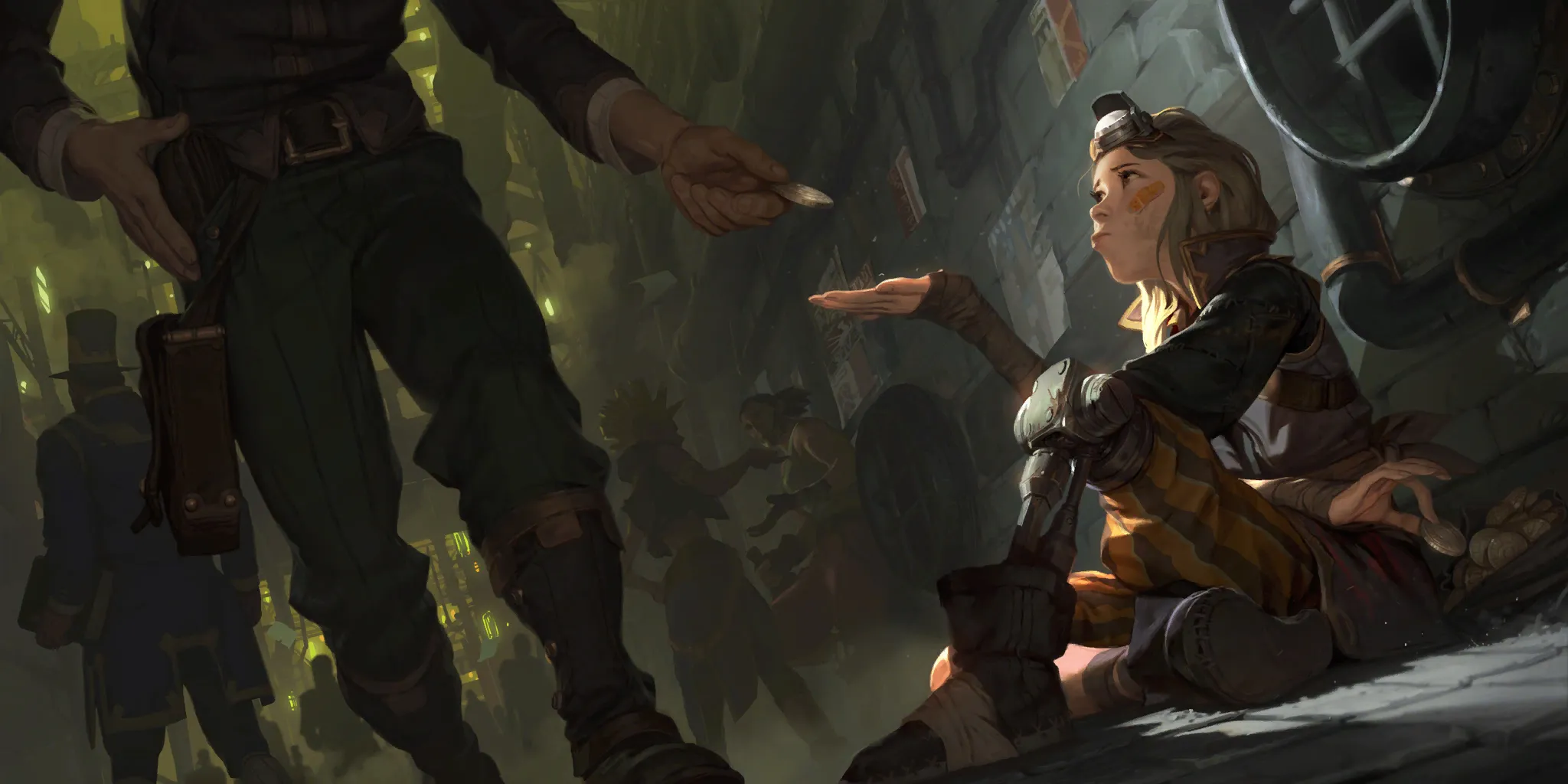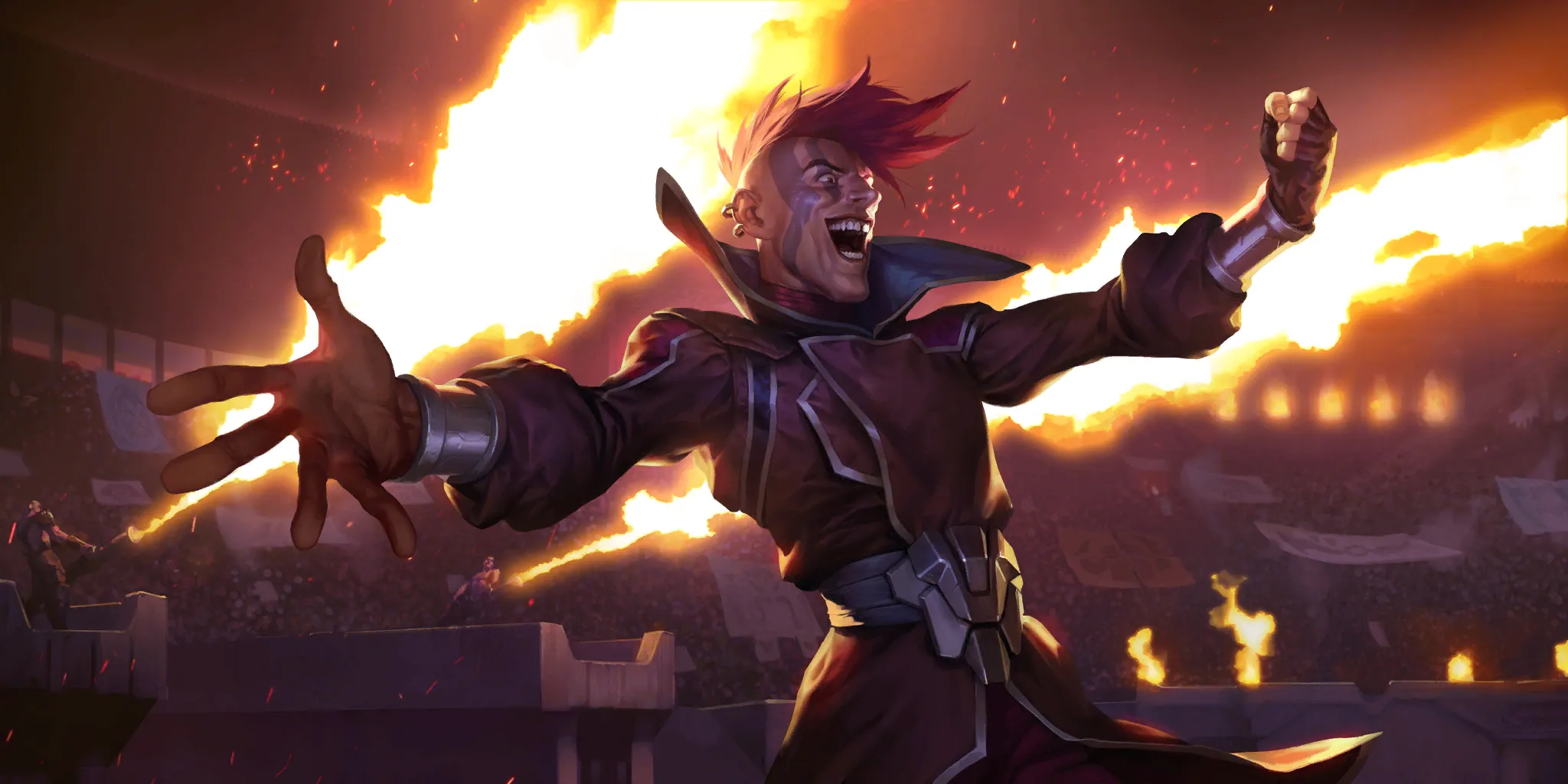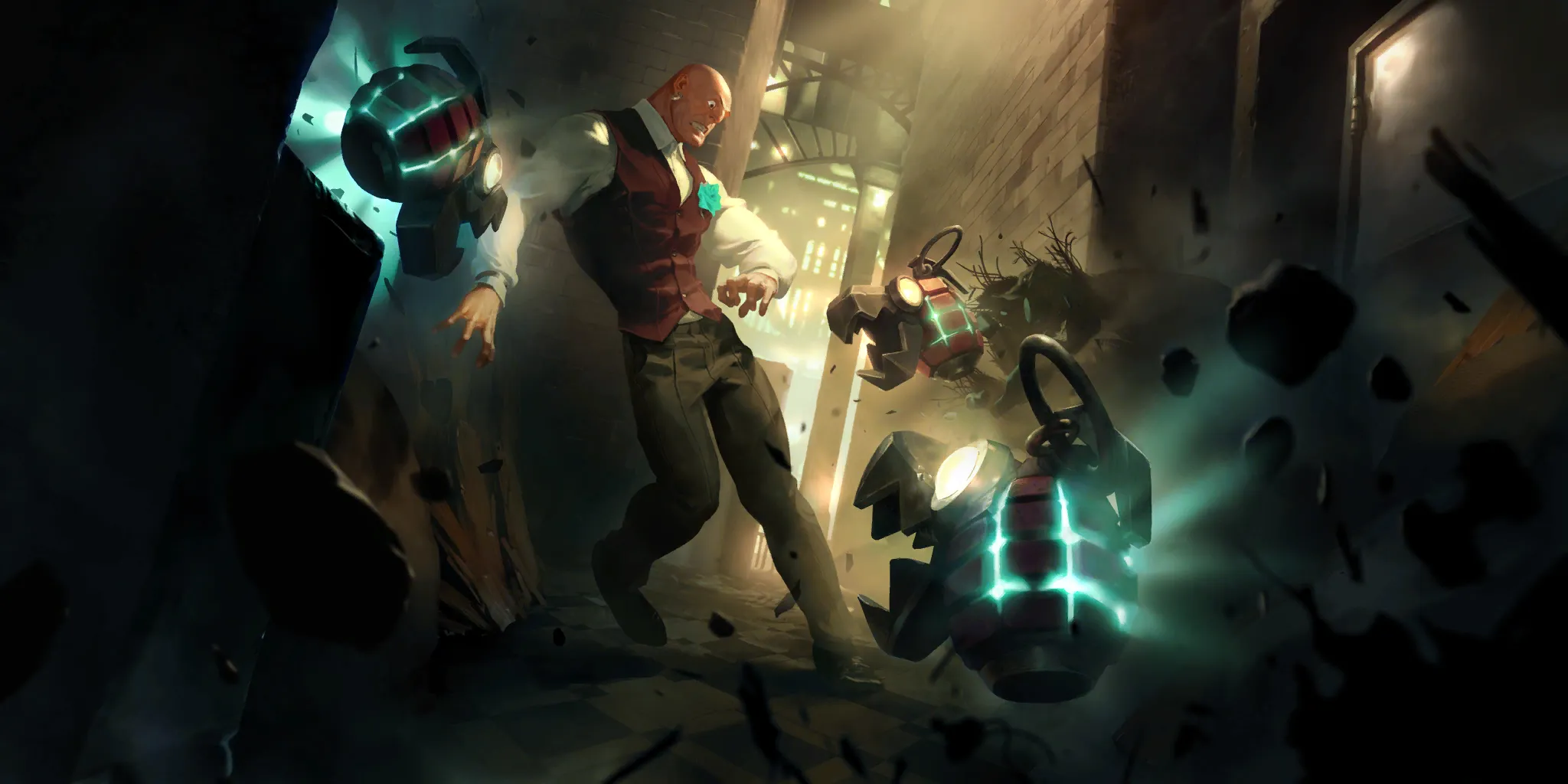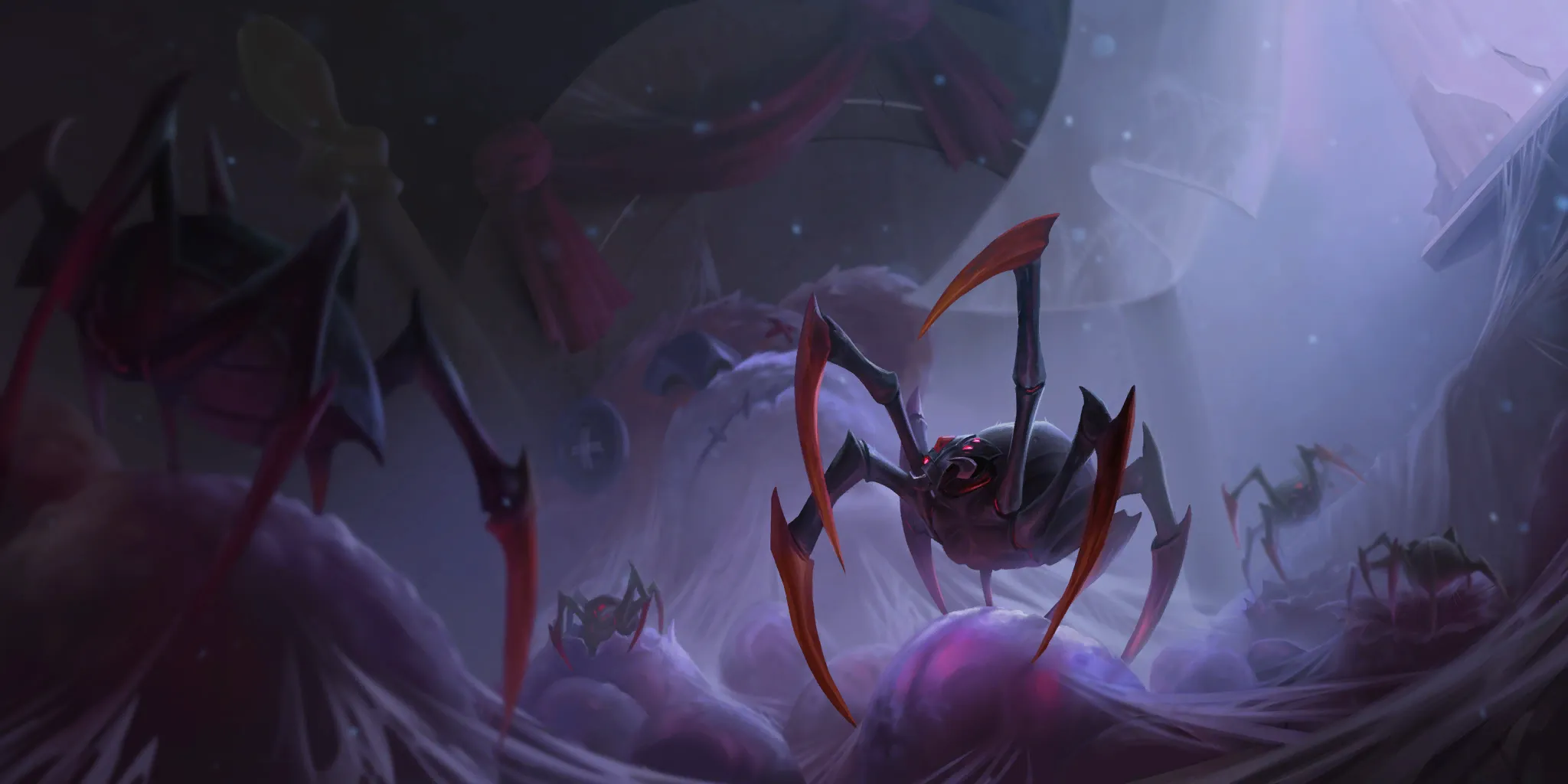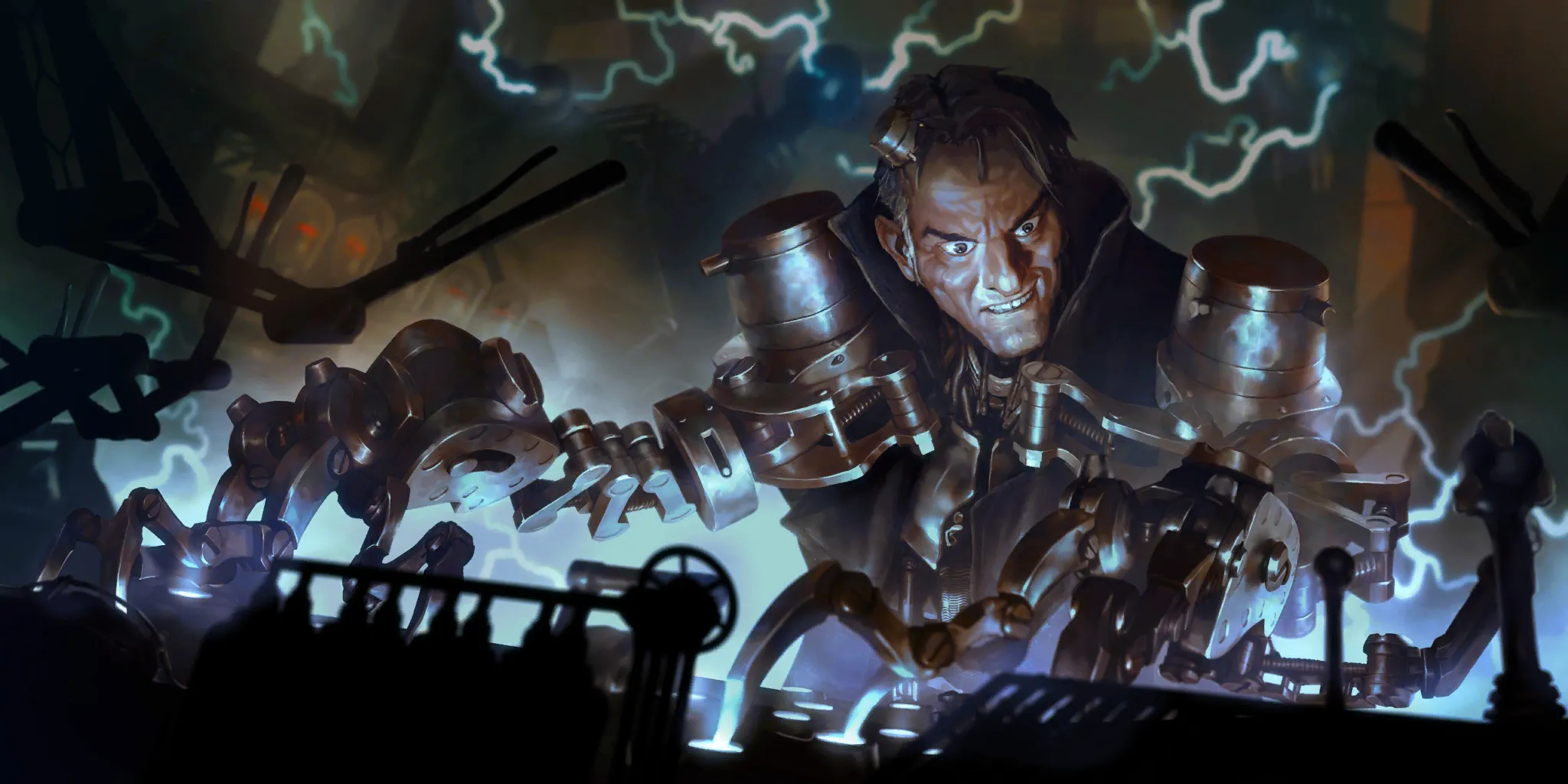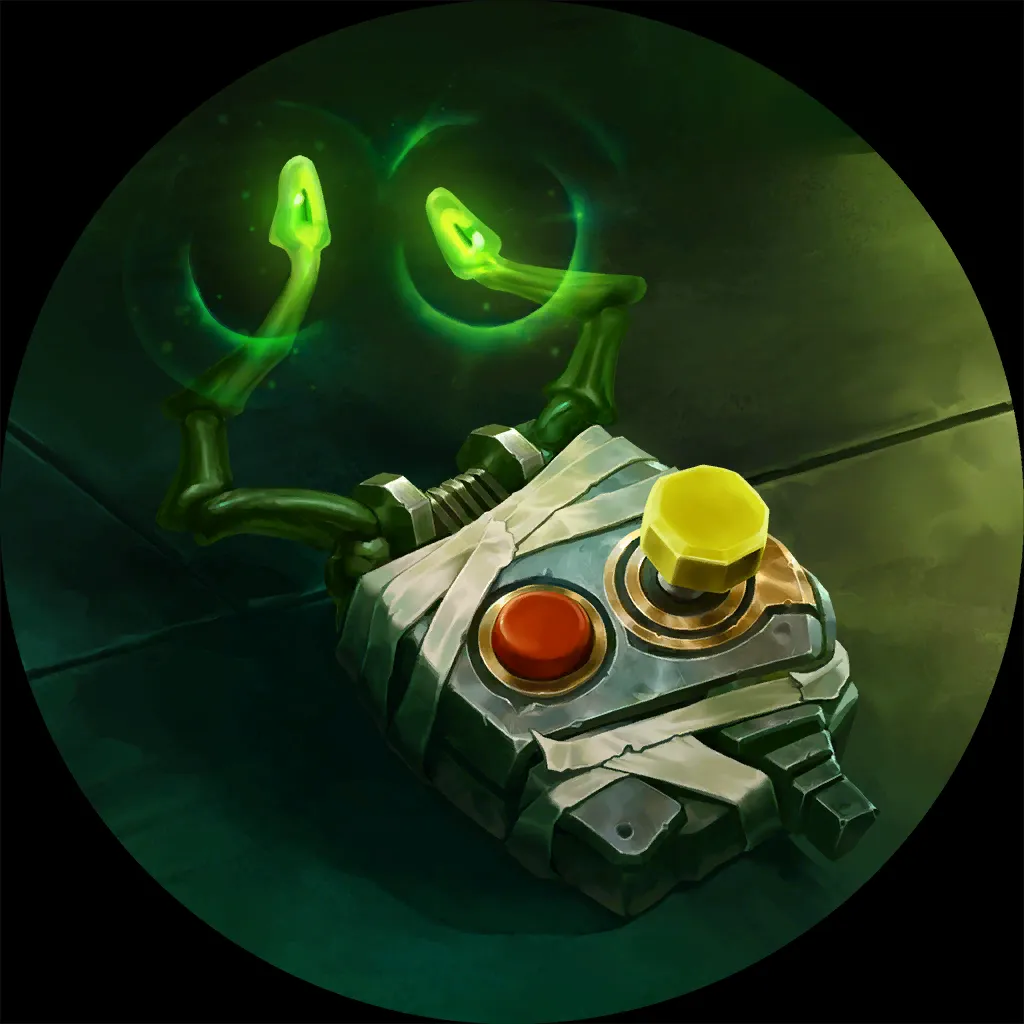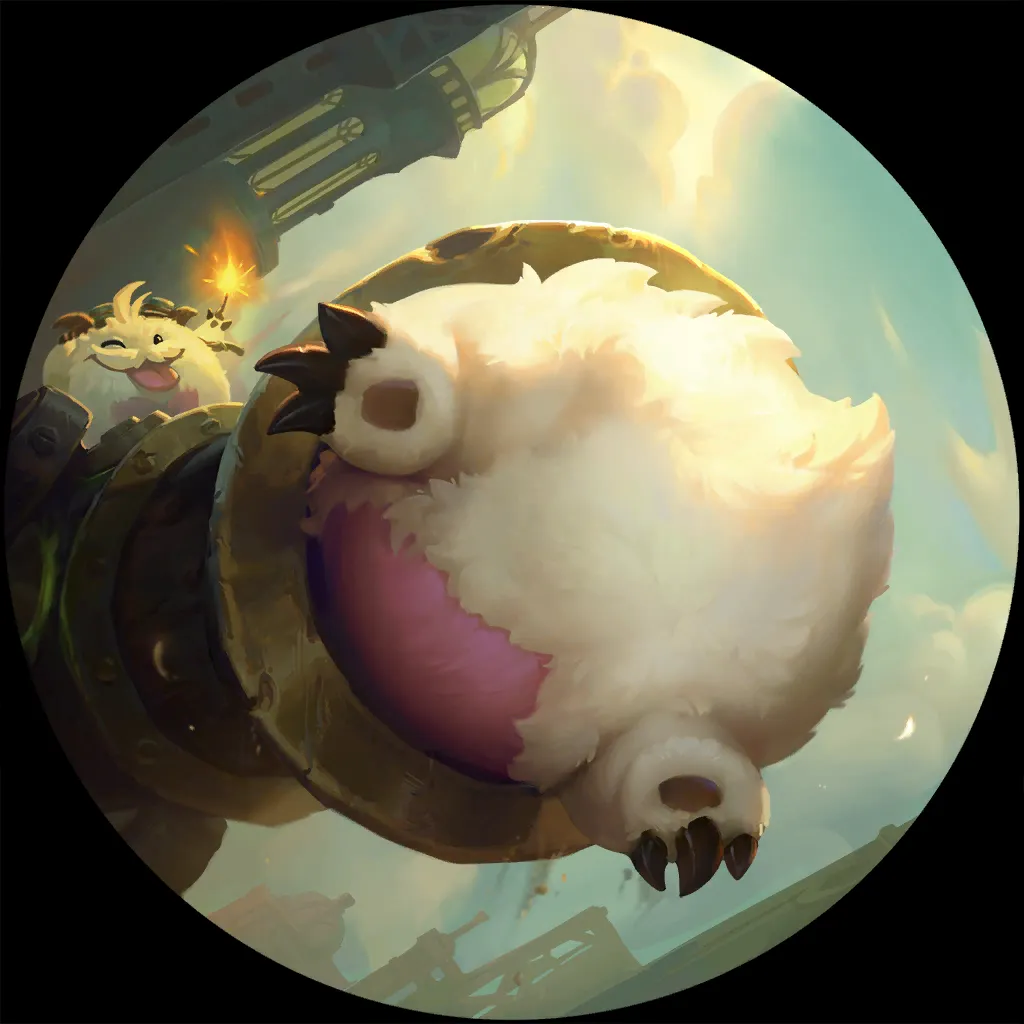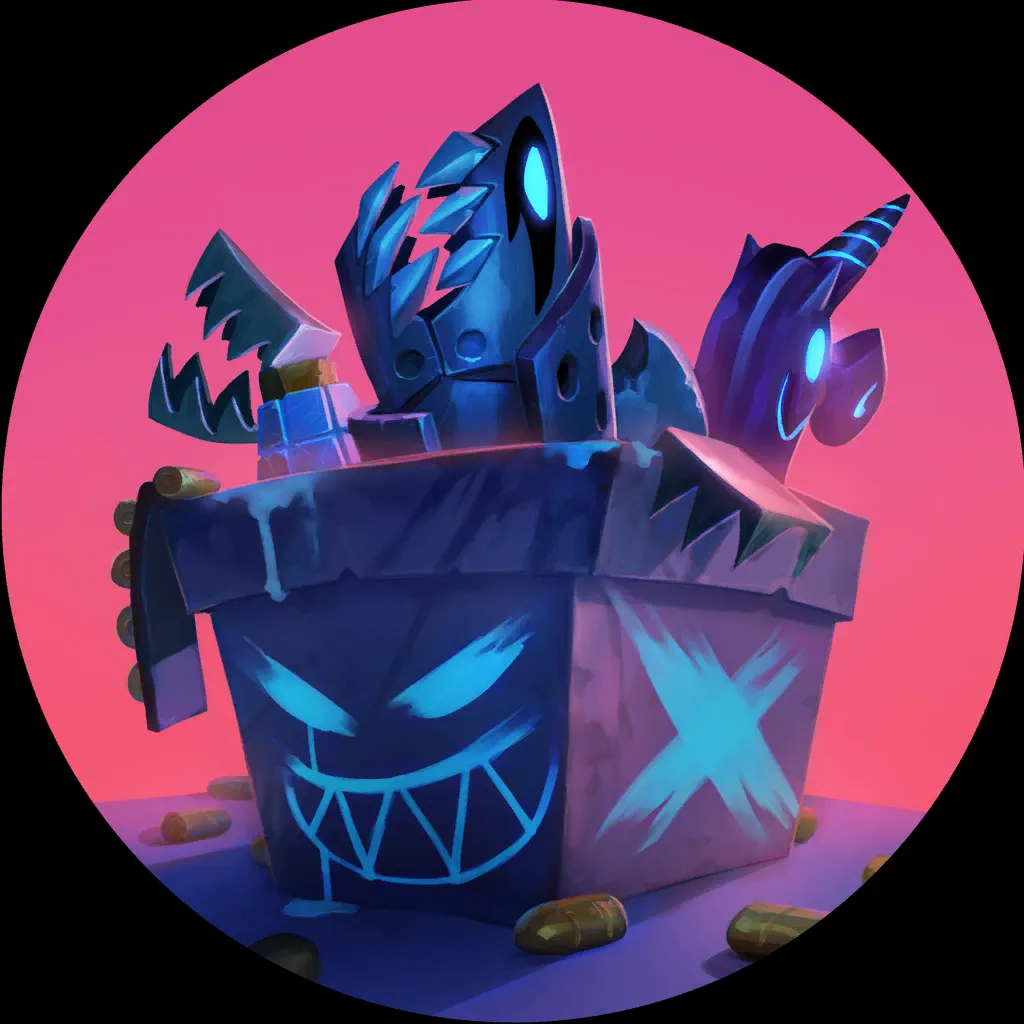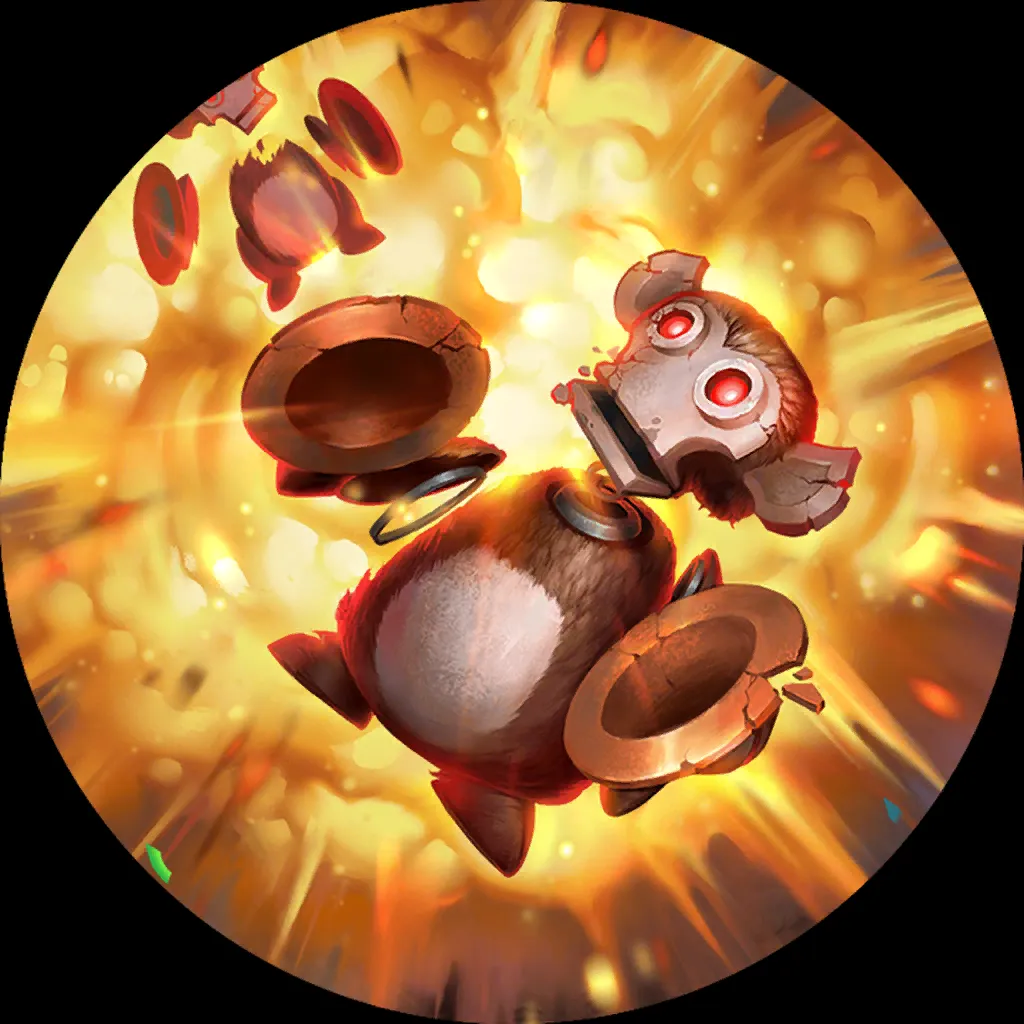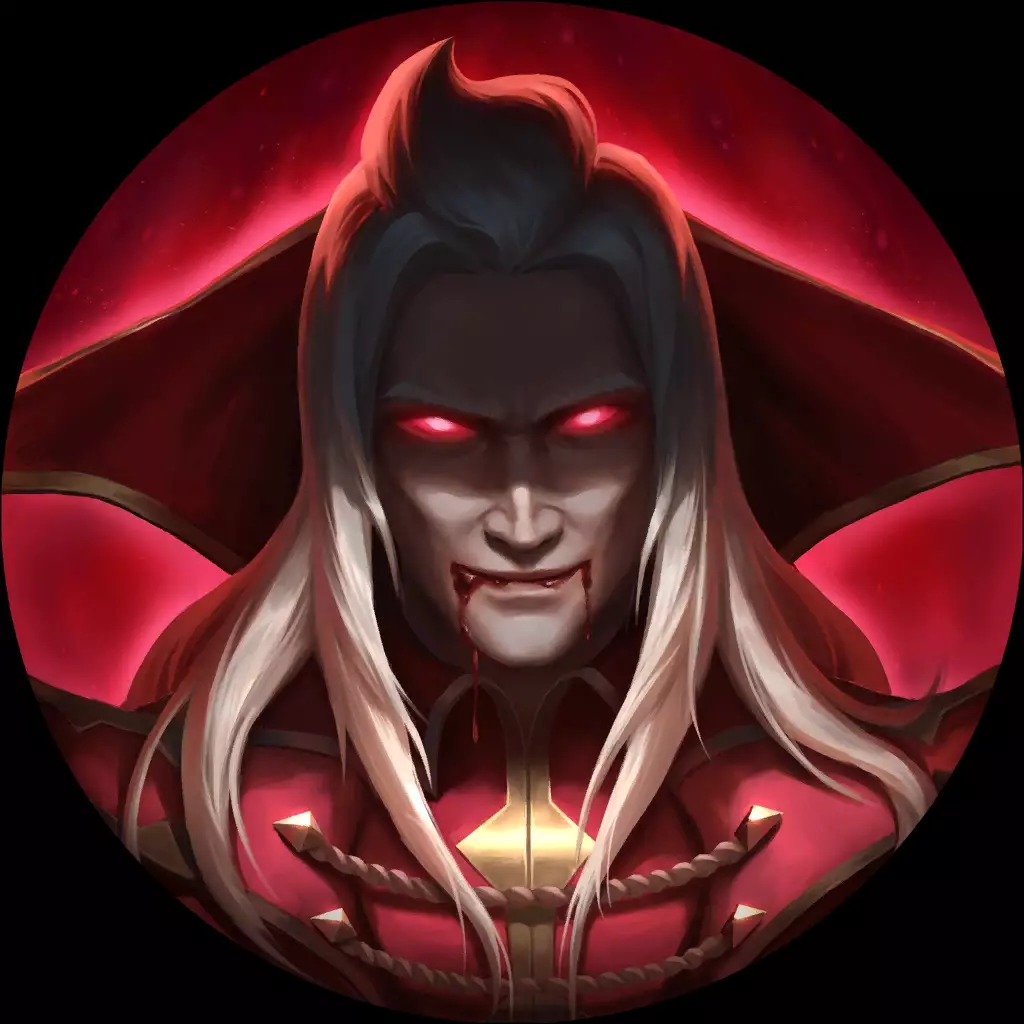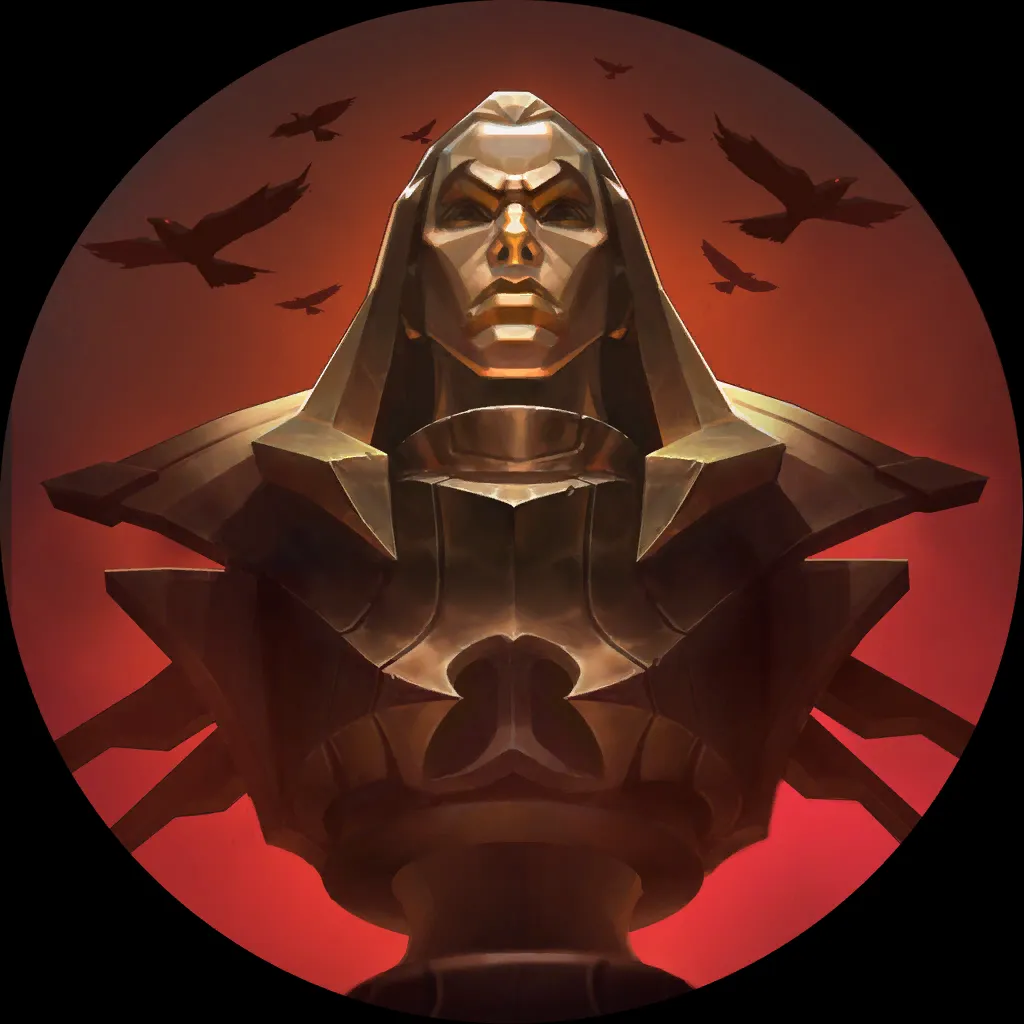 The archetype is far from fully refined, though – the showcased variant is running rampant in AM, but it's not seen in APAC (which largely prefers this other Draven Jinx version, with Parts Made Whole), while Discard Aggro in general (in any version) does not seem to cause too much interest in EMEA.
Draven Jinx mostly preys upon older archetypes (Red Gwen and Jhinnie in particular), while having trouble with the new kids (Aatrox Quinn Vayne, and above all Bandle Bar).
---
Jinx Lulu
The best Jinx Lulu deck is having a great time post-hotfix, with a sky-high WR – poor odds into Atrox Quinn Vayne and Bandle Bar are quite the red flag, though, so we'll see where the rocketeer and the overfed Chompers land when the meta settles.
6
2
3
29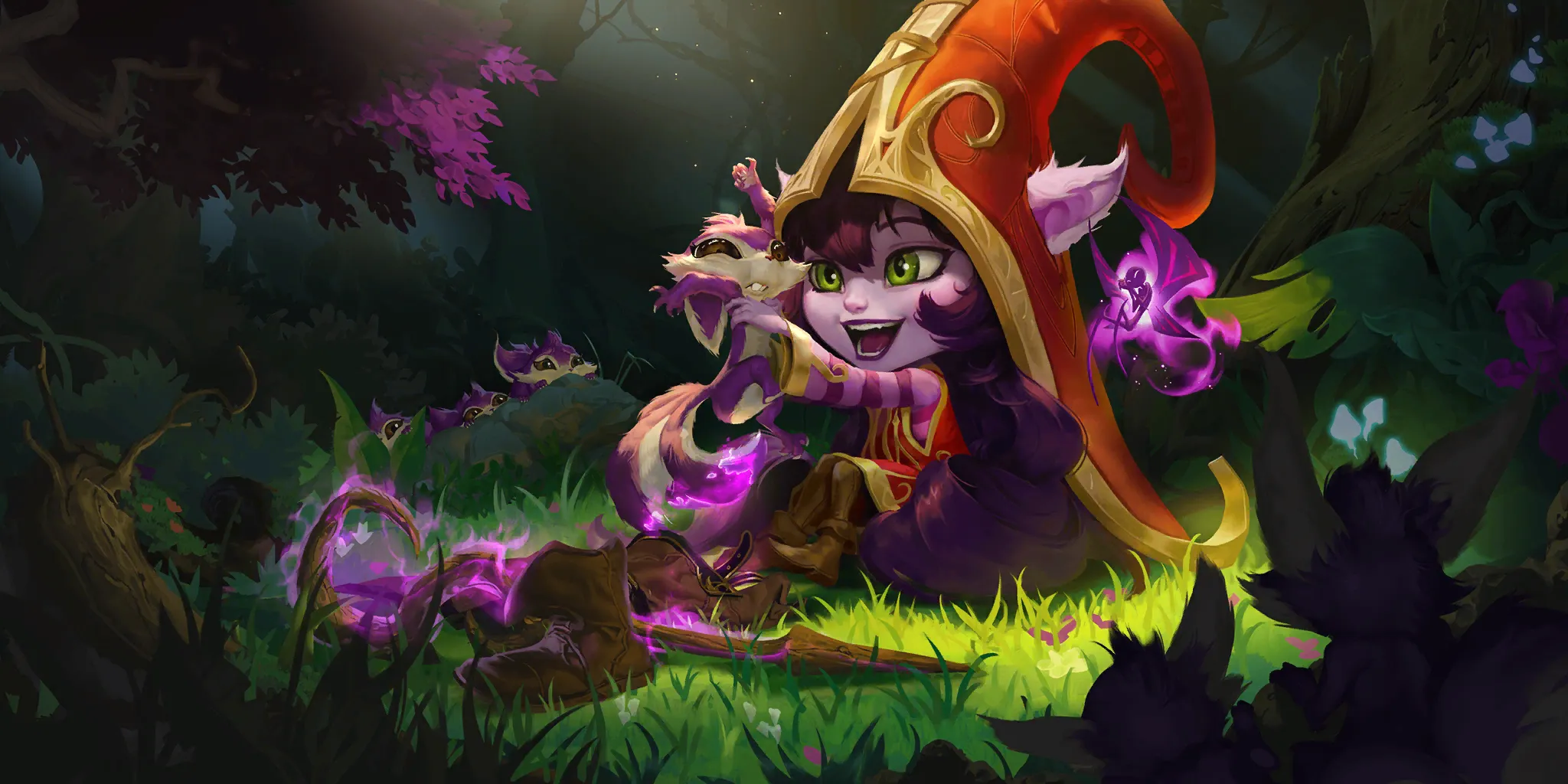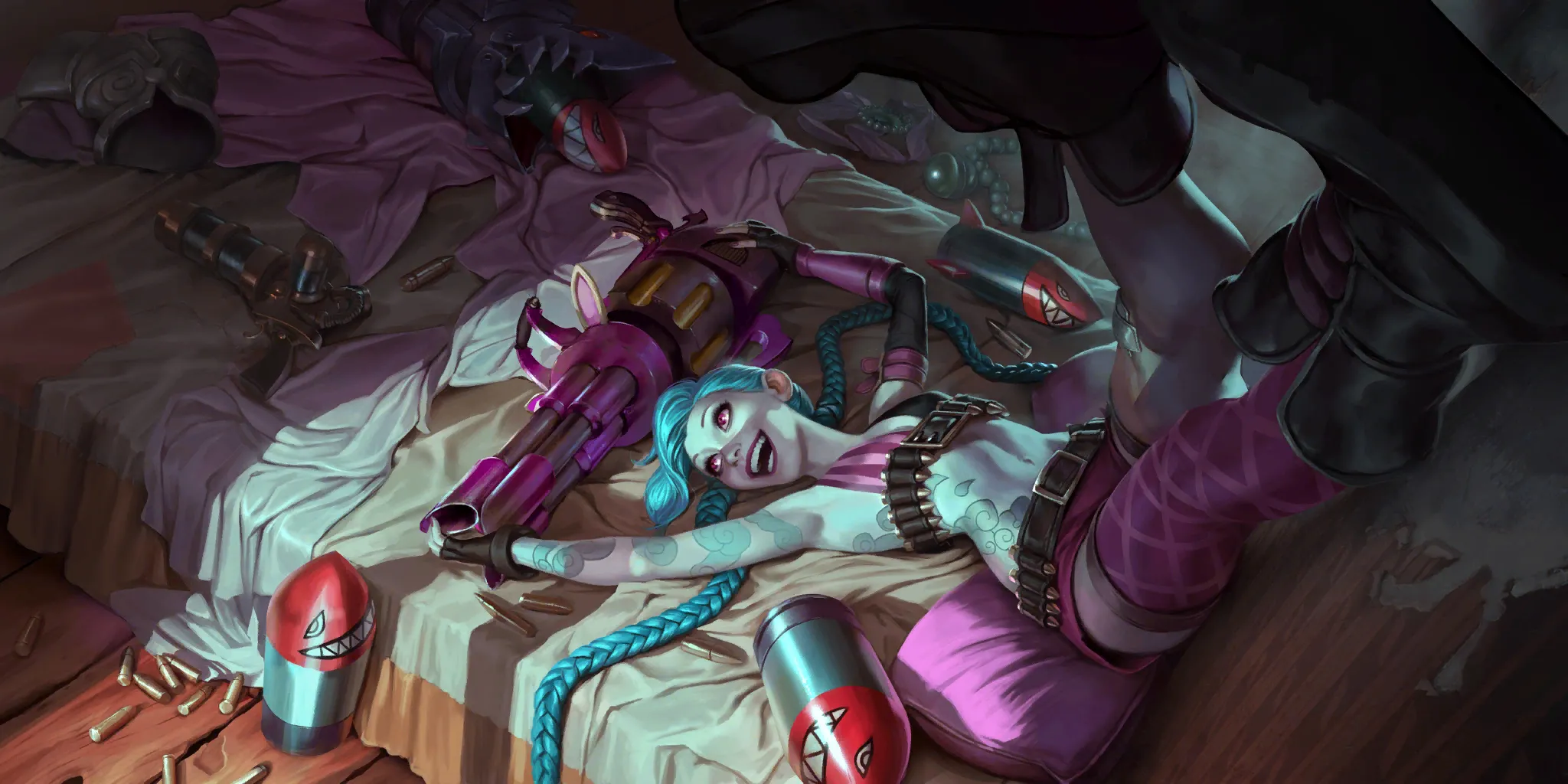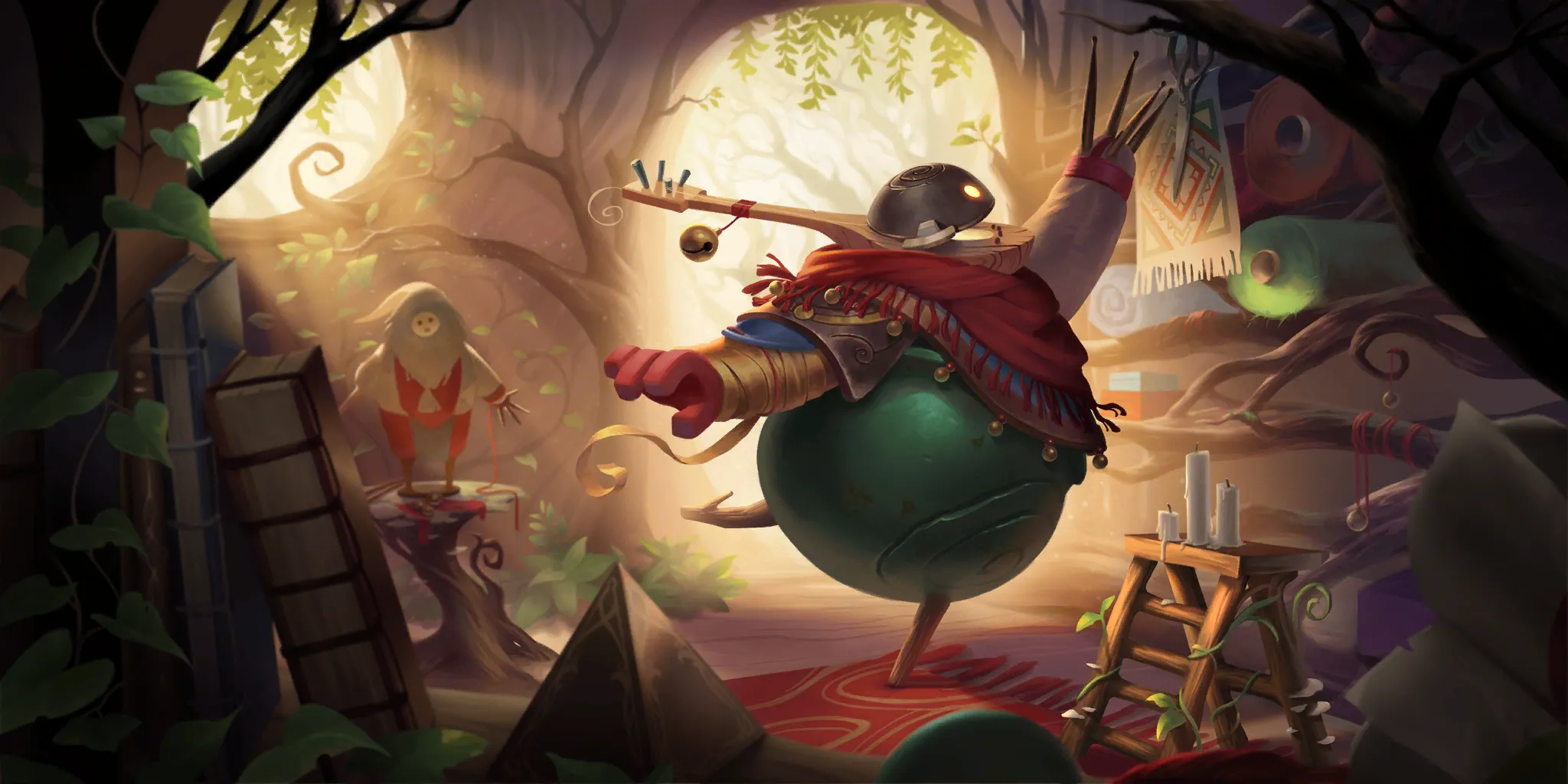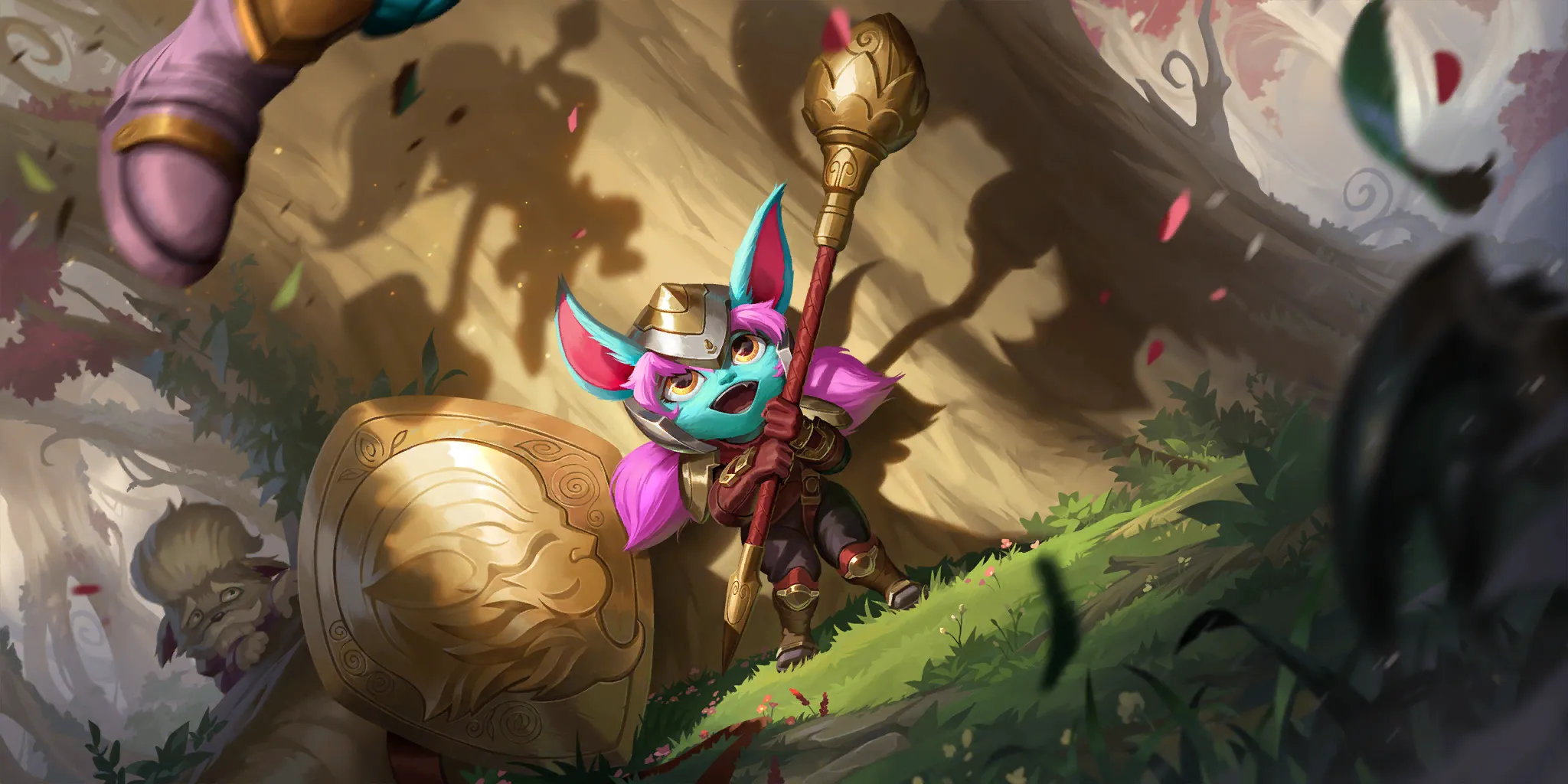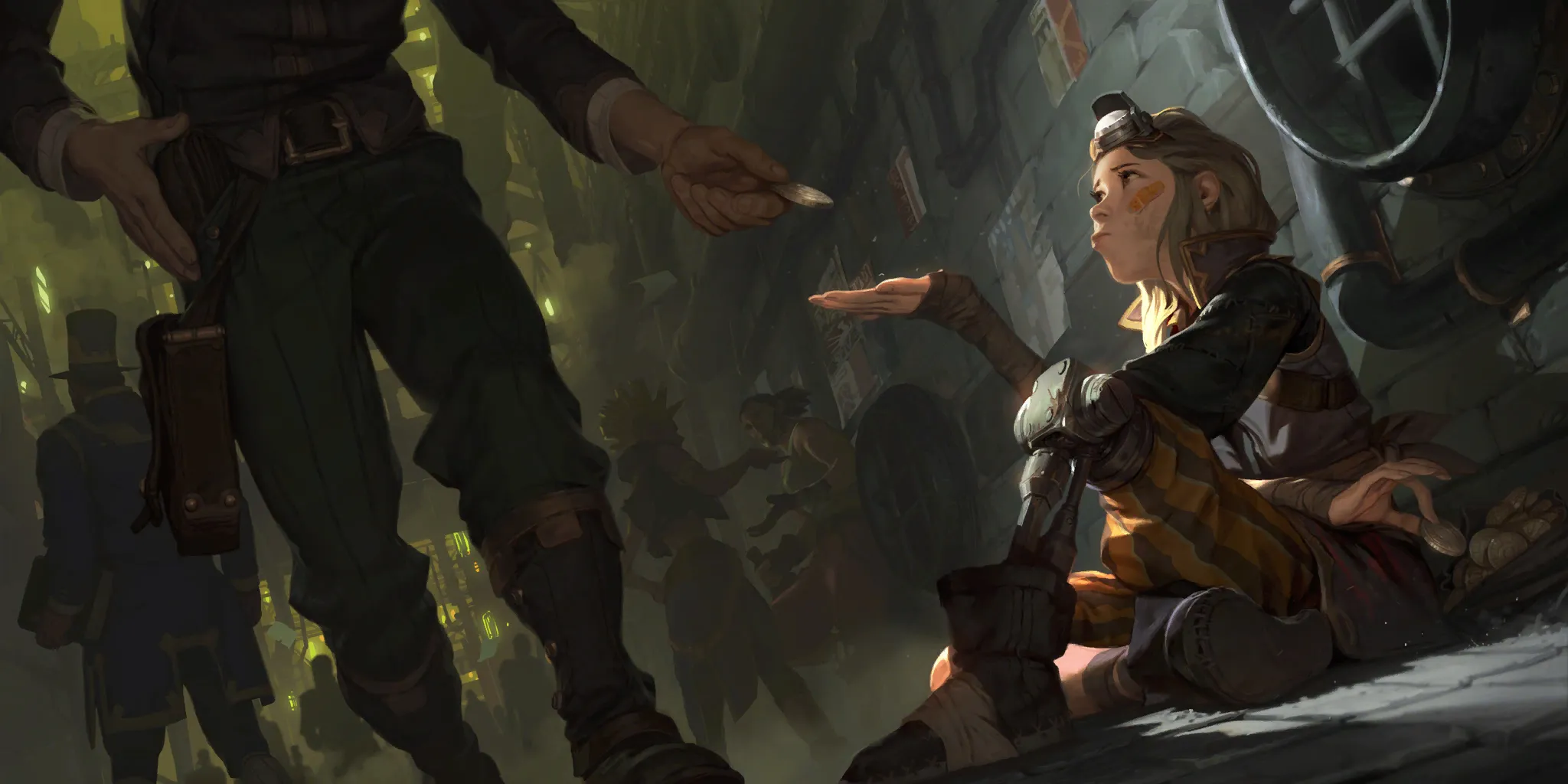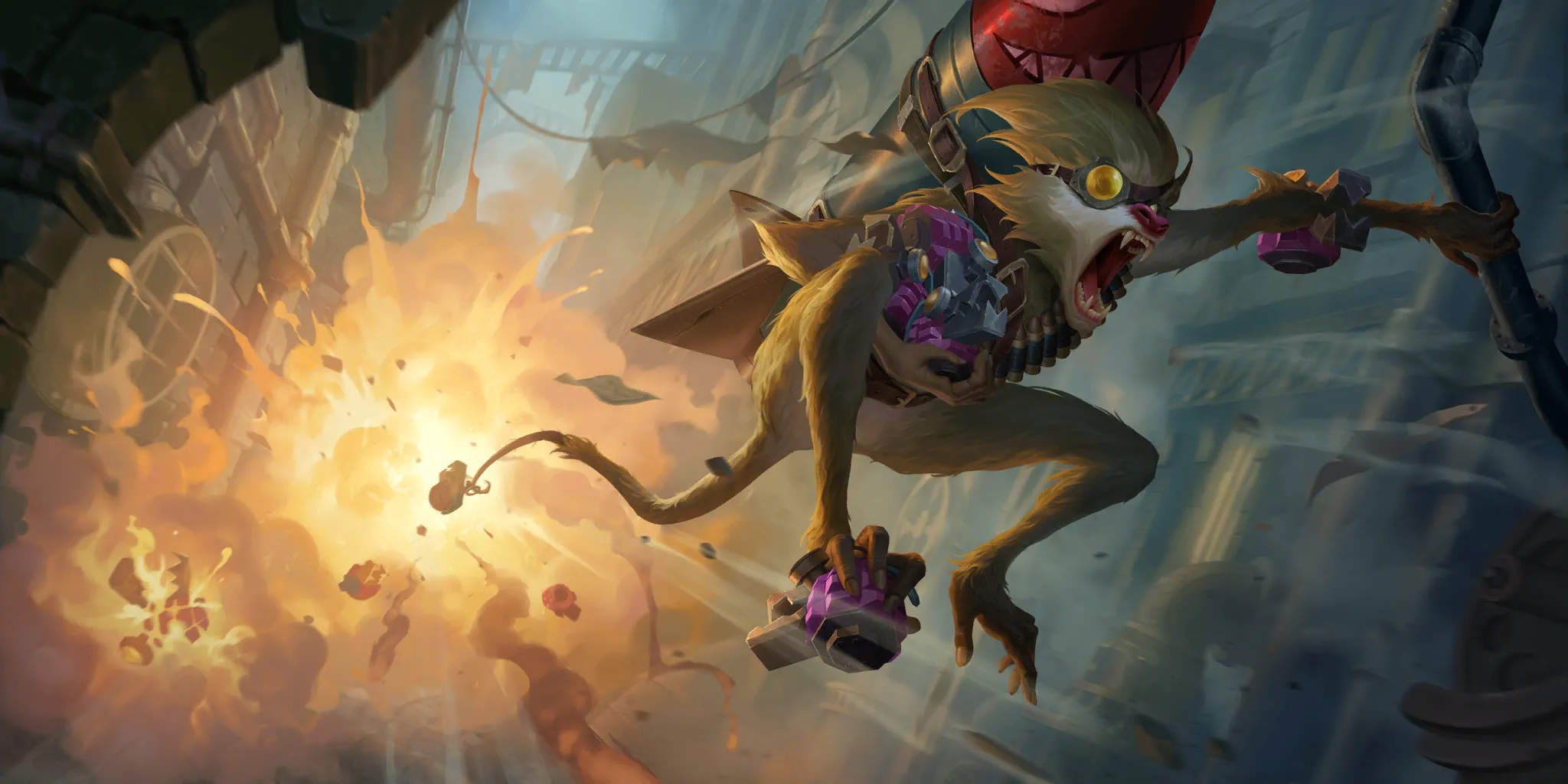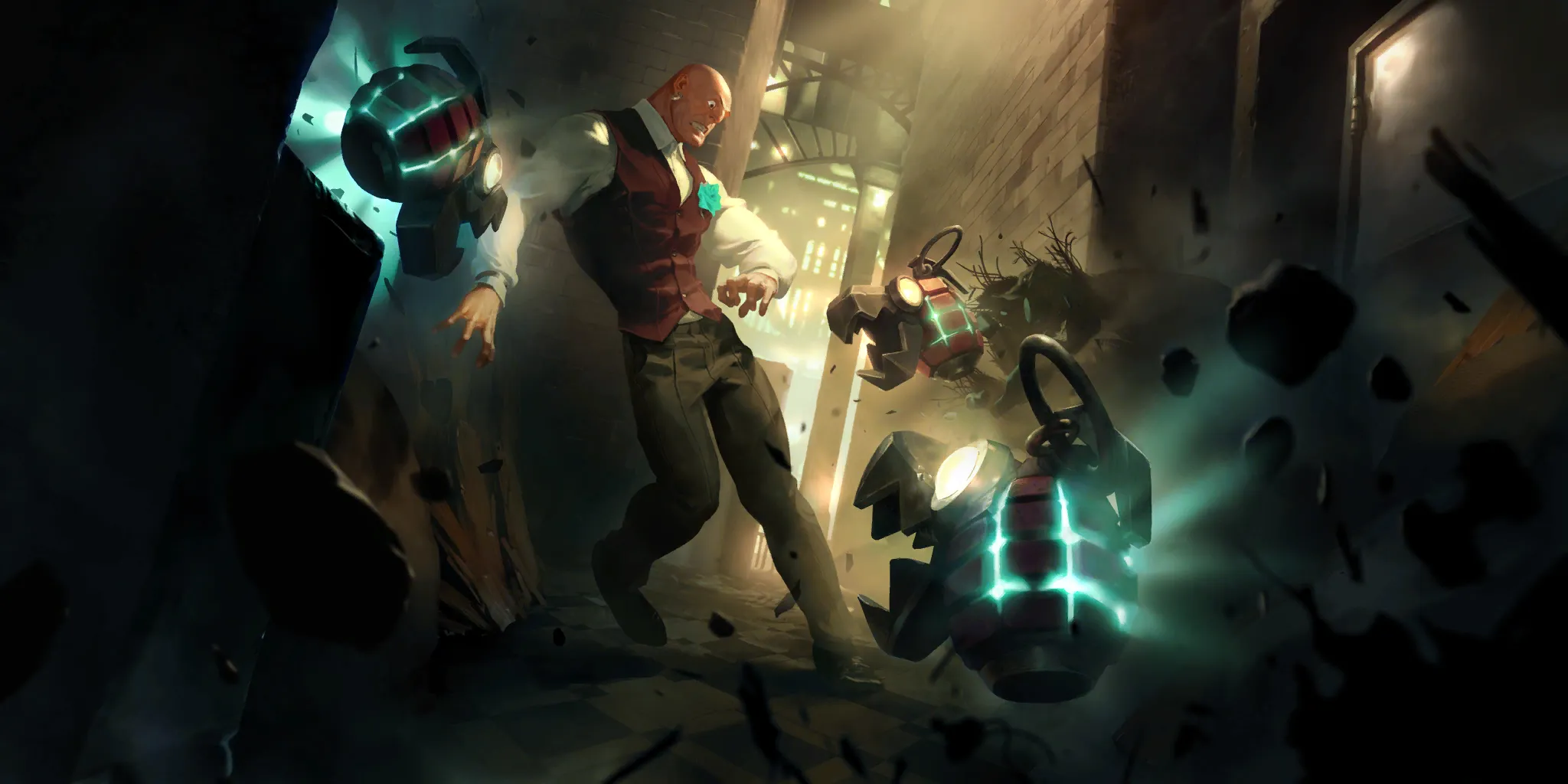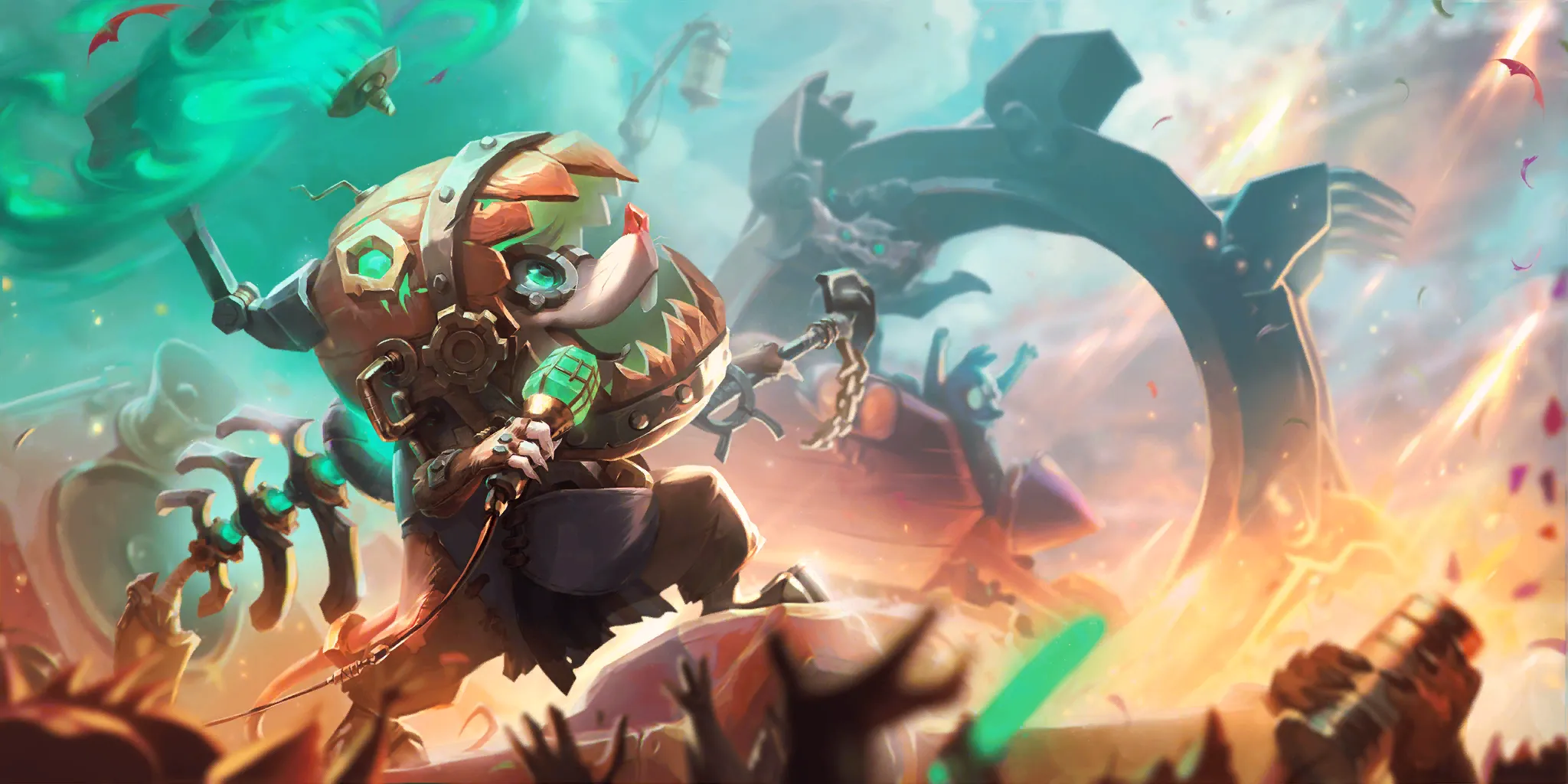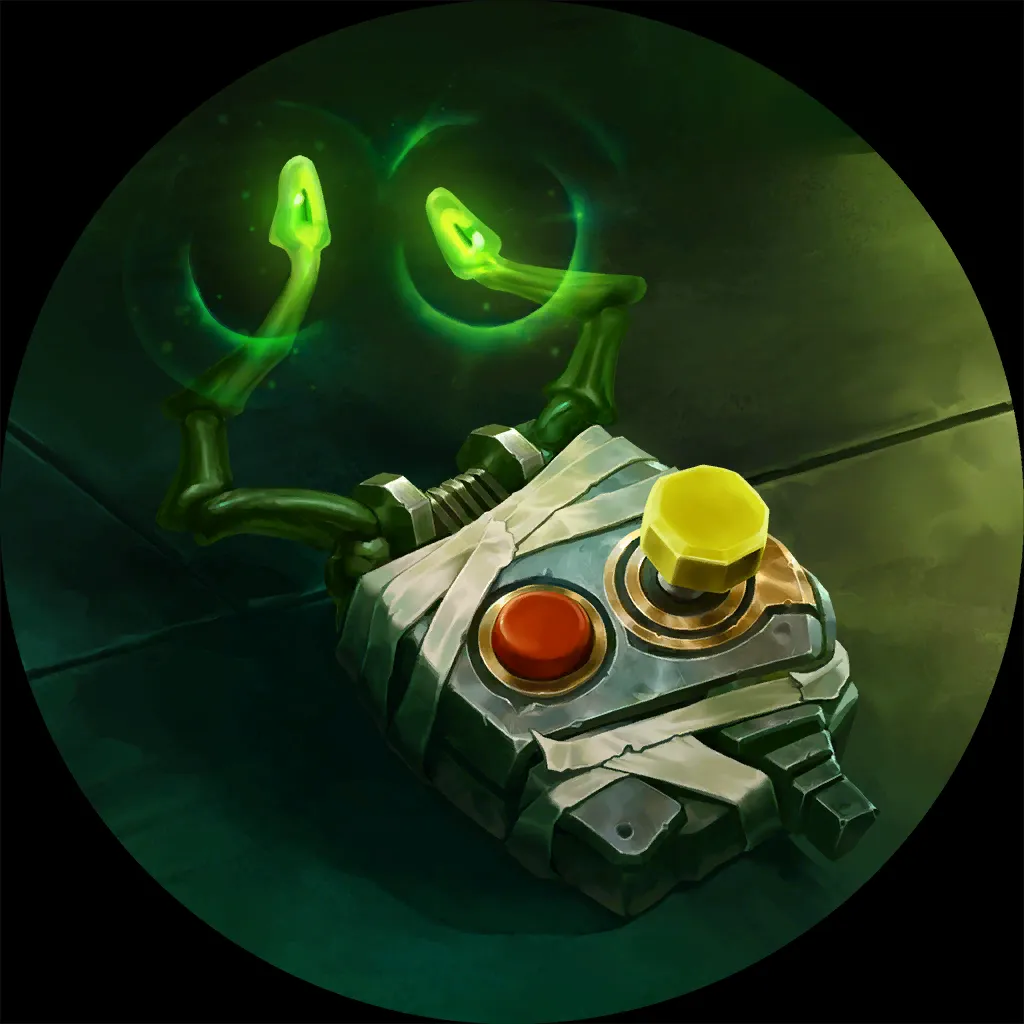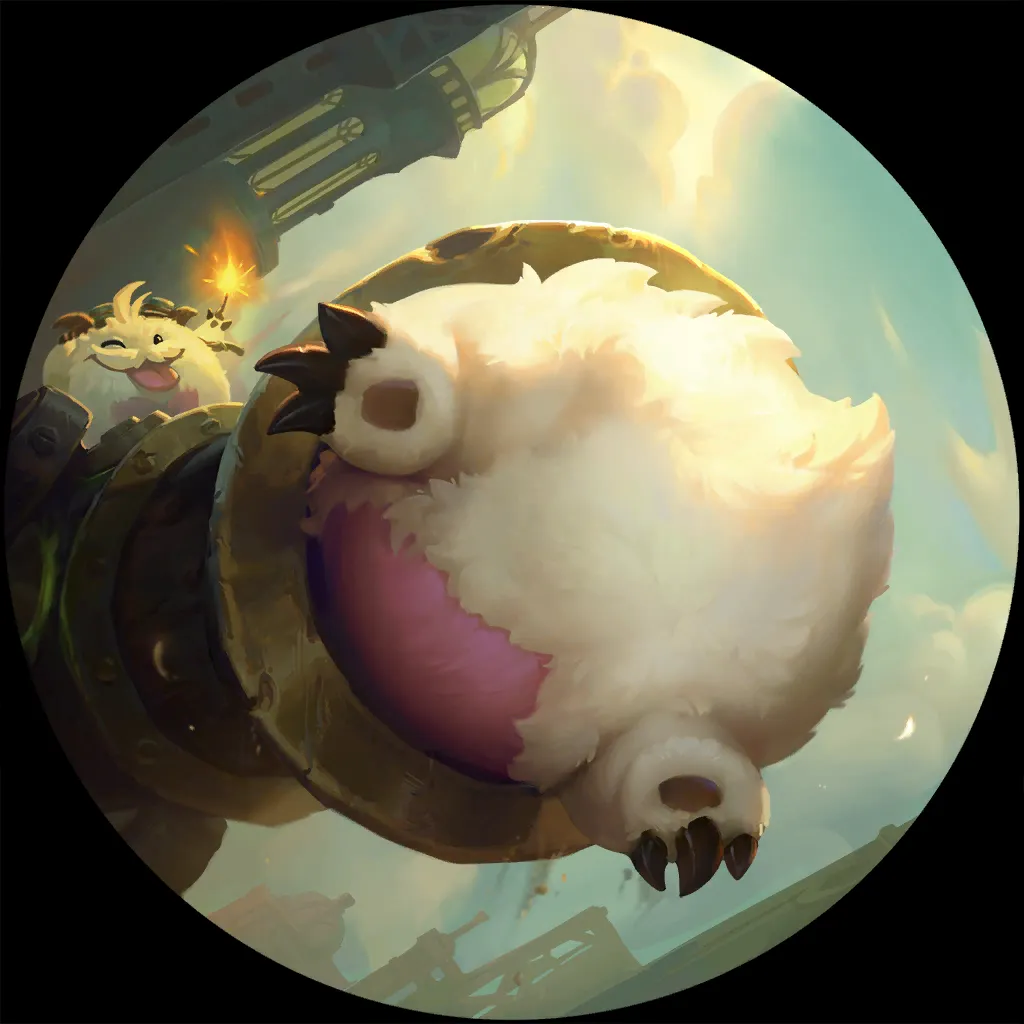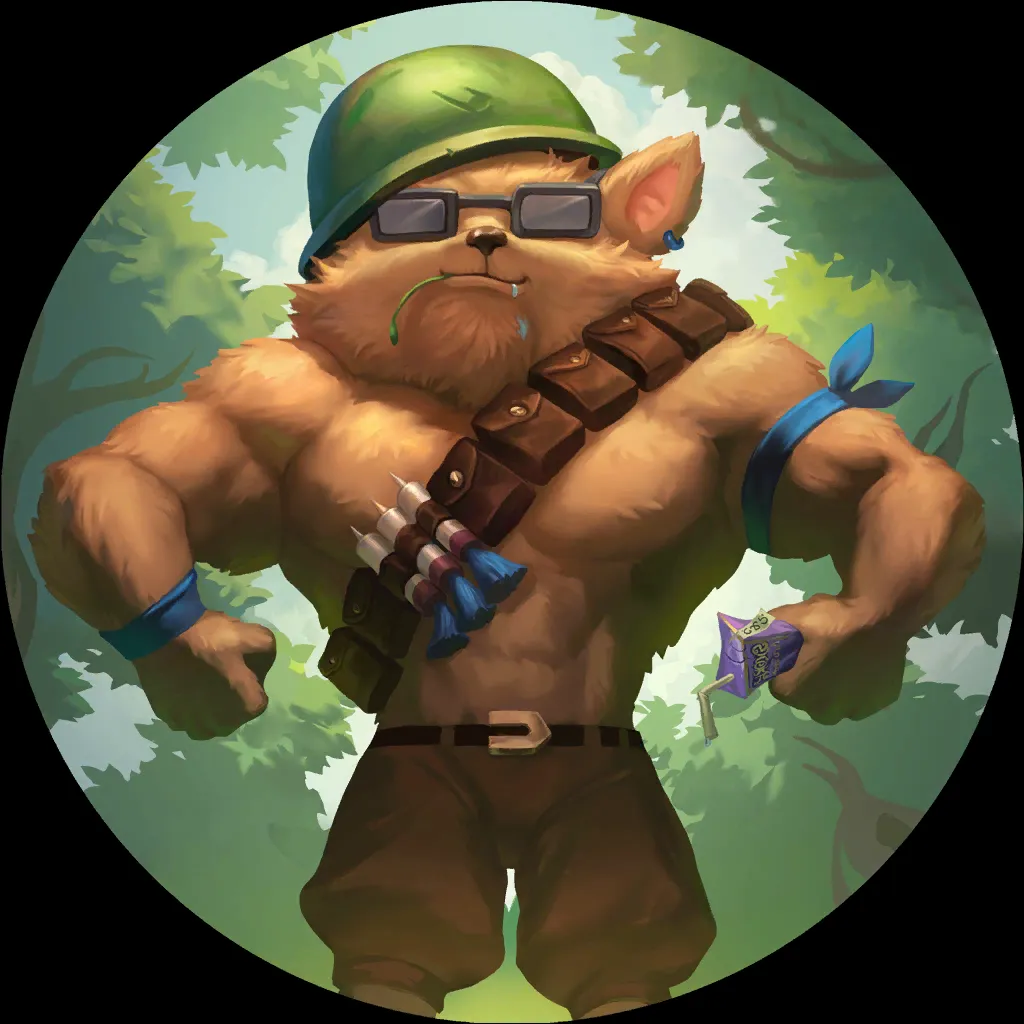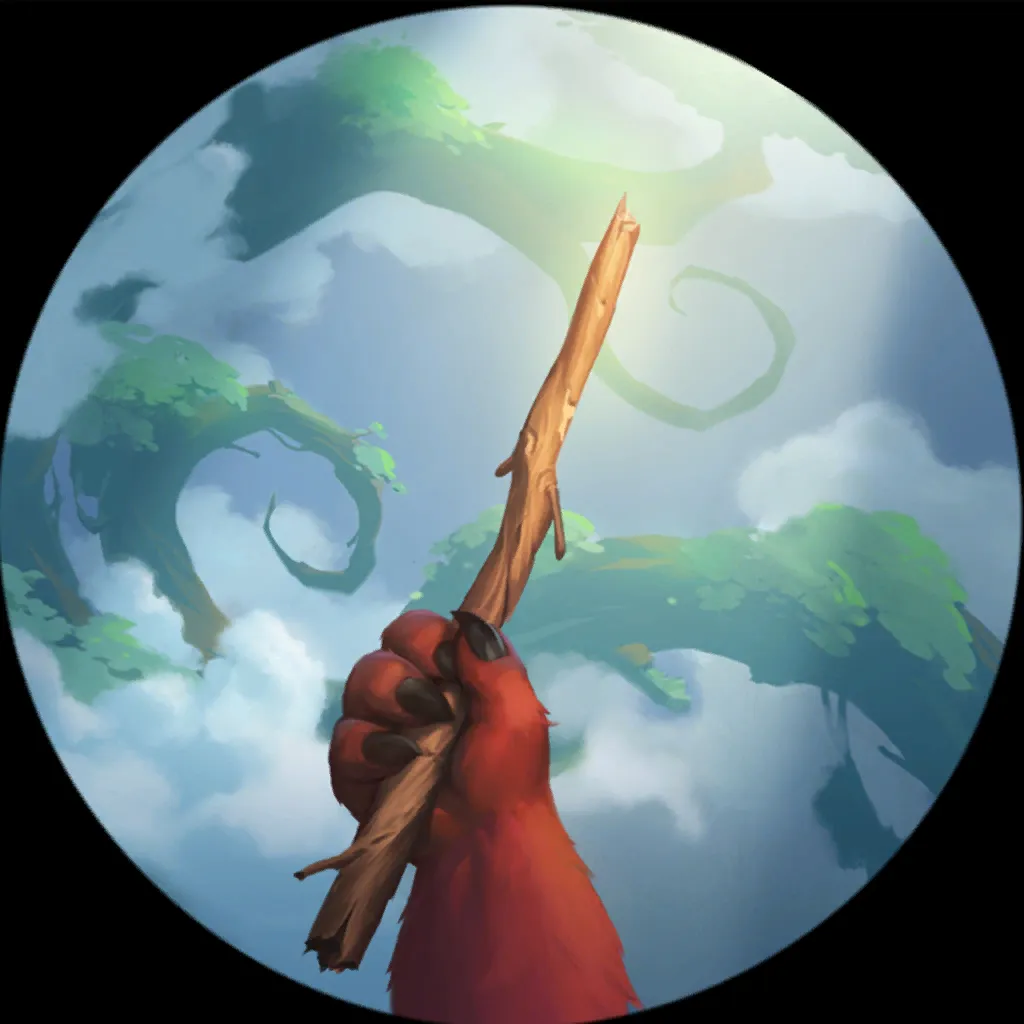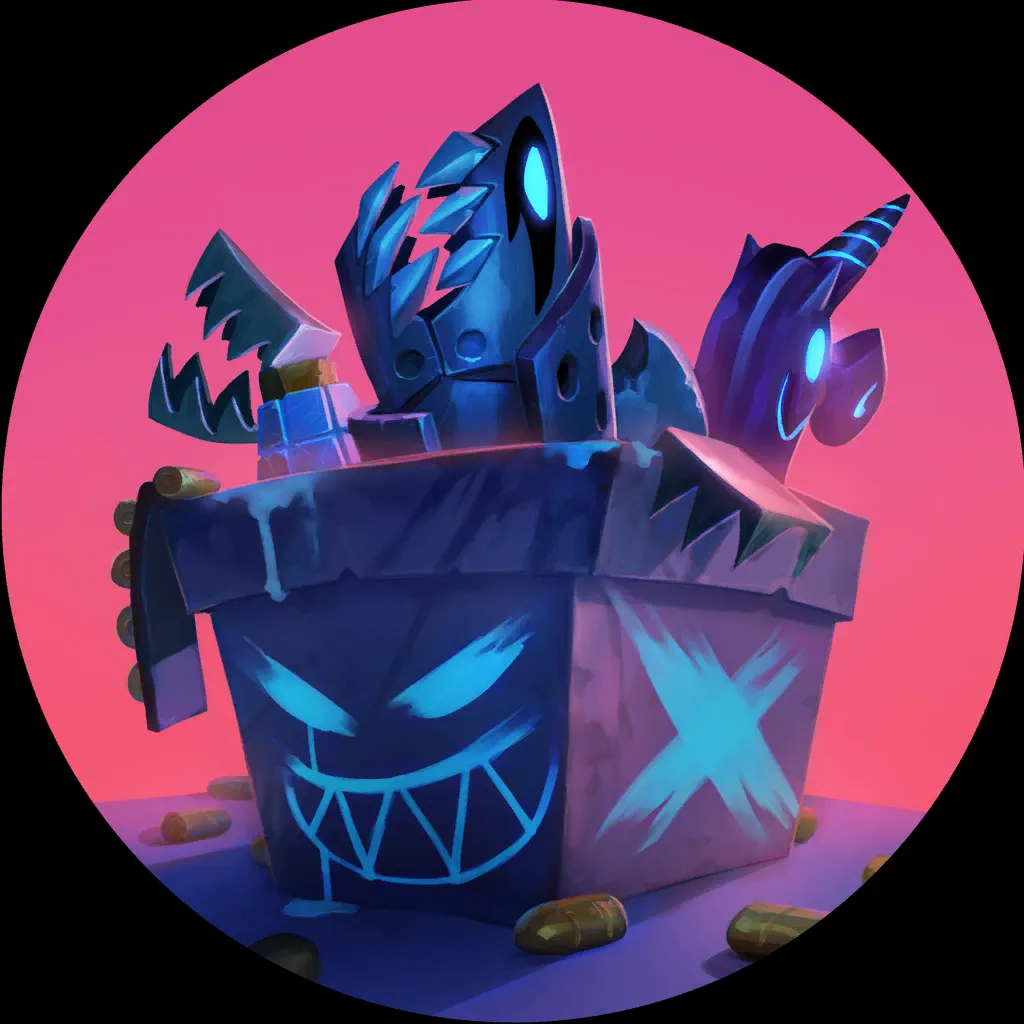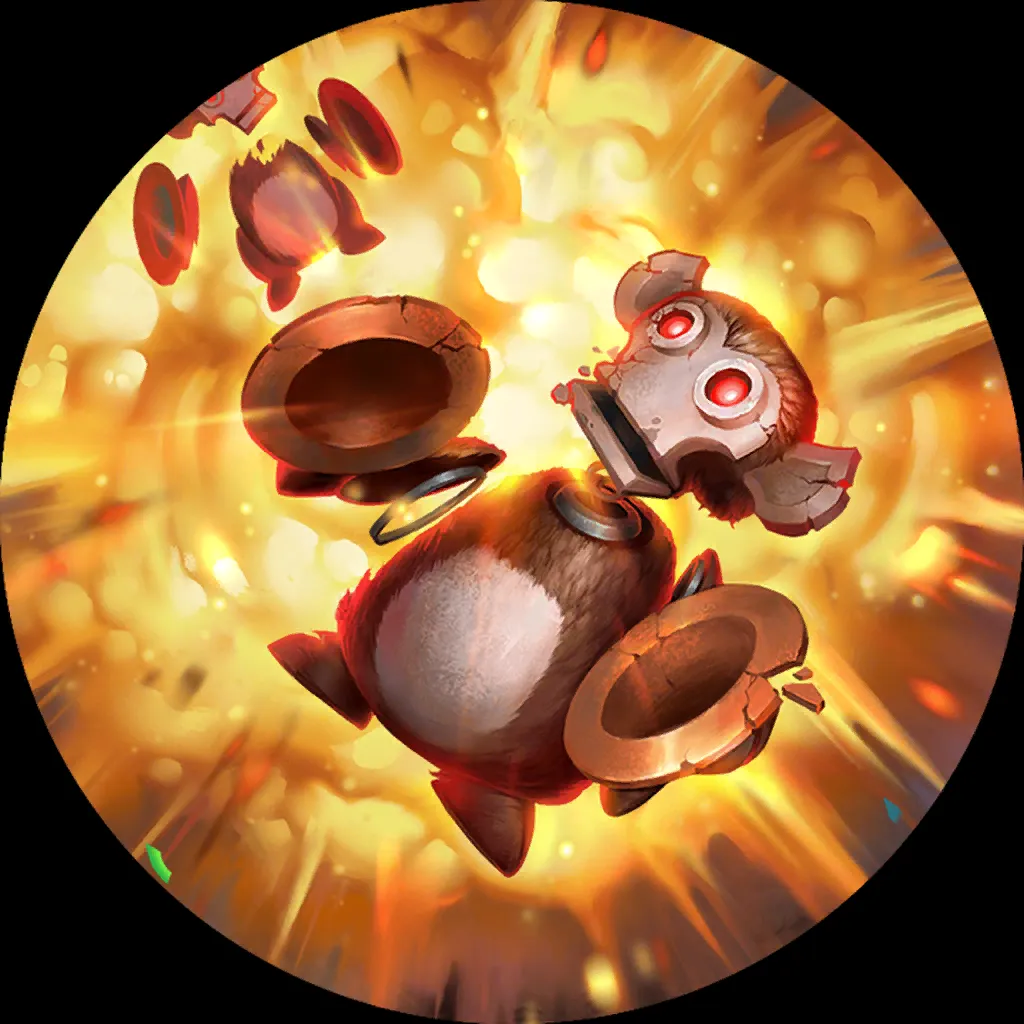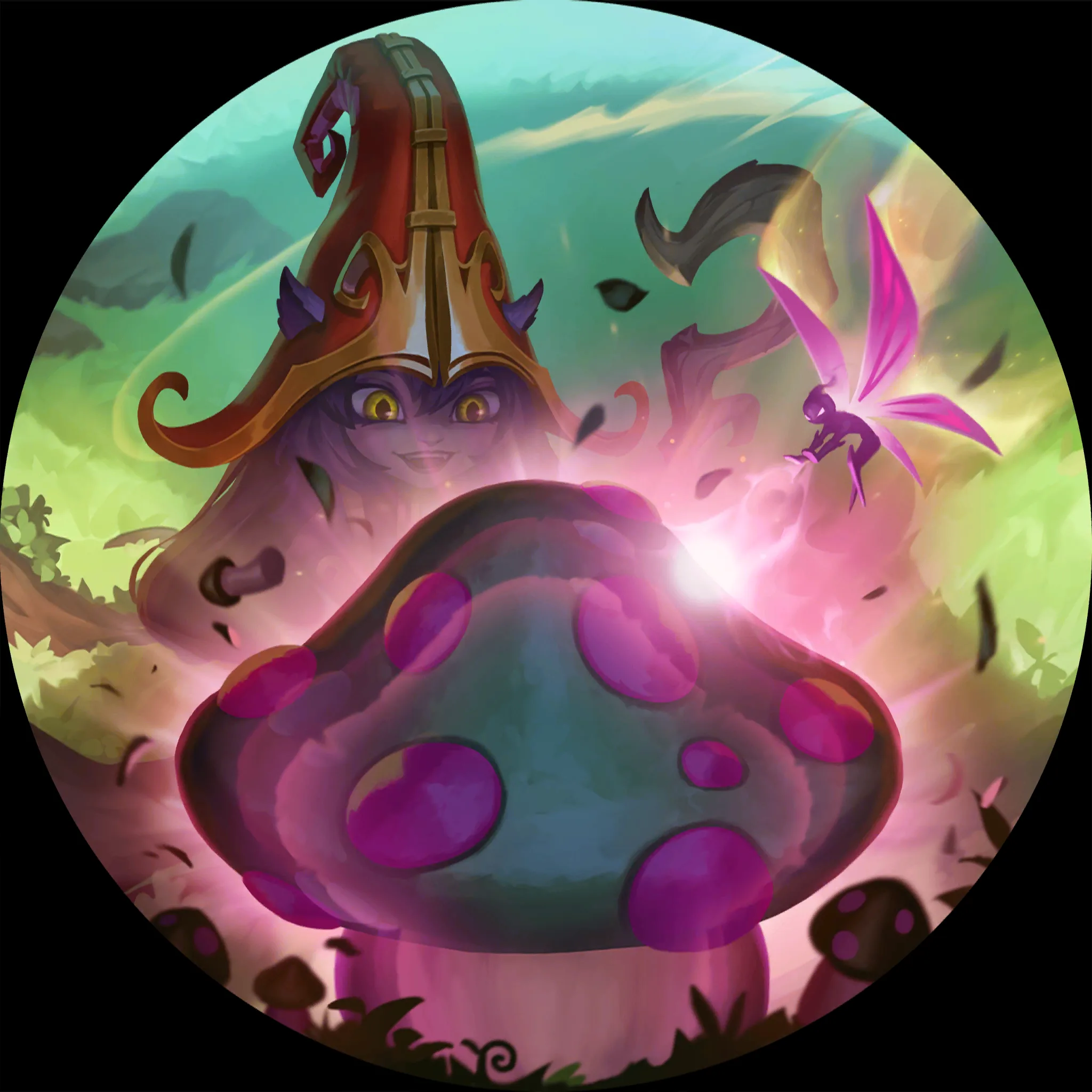 ---
Other Considerations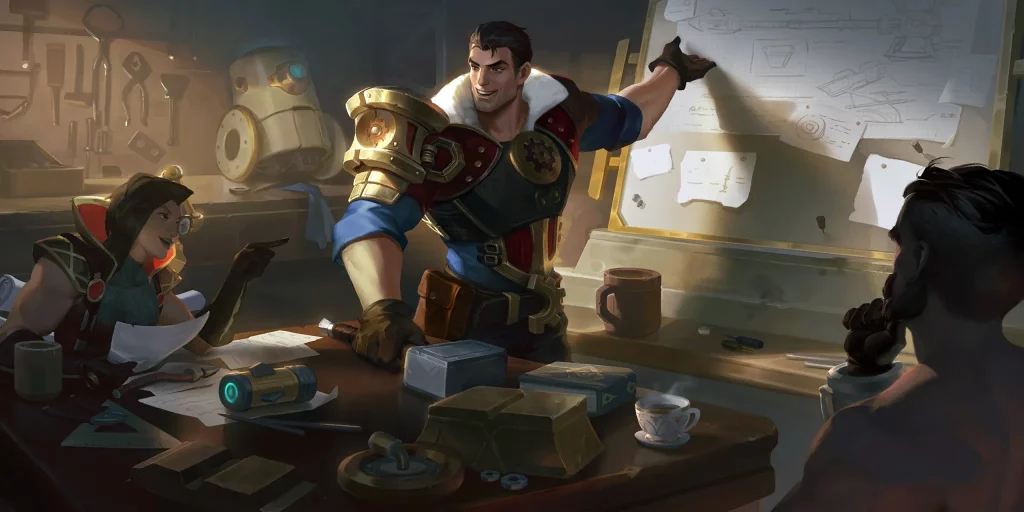 Akshan Sivir Varus has pardoned Riot for the hotfix, and still packs three copies of The Unforgiving Cold
– the nerf does seem to have hurt, though, and ASV is now underdog to Aatrox Quinn Vayne (when, pre-hotfix, ASV's main selling point was having roughly even matchups against all the strongest decks at the time). Still, a very good option to bring to the Runeterra ladder.
Professor and Student are having a bit of success in the meta's fringe – Heimerdinger Jayce packs a nice punch right now, and (as usual when this extremely flexible deck does well) there are several slightly different versions performing admirably.
And please don't tell Leer that I've told you (because our Meta Reporter, hell-bent this season on grabbing a 7-2 tiebreaker for next Seasonal, is planning to squeeze every last bit of LPs out of Rumble Vayne before he's honor-bound, next Monday, to reveal such laddering edge to the whole world and everybody catches up), but the King of Mecha-Yordles is having one hell of a blazing return. And, well, I mean, Sirturmund has already spilled the beans anyway, because Rumble Vayne's return may be even blazier in the Tournament scene, since it allows you to split Aatrox Quinn Vayne and bring a Vayne deck alongside Aatrox Kayn.
---
Other Considerations… Not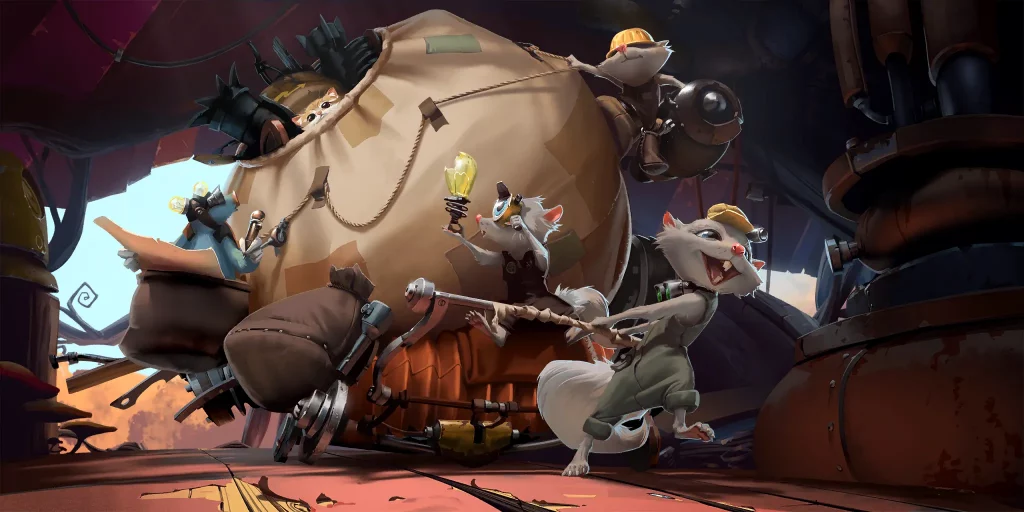 The one big loser of the recent hotfix may end up being a deck that saw no card changes: Annie Jhin. For the first time in a very long time, the field seems to have turned overly aggressive for bullet buff and blazing brat, with their classic build performing below 50%. They do beat Aatrox Kayn, but get demolished by Atrox Quinn Vayne and Crimson Gwen, while also losing to Draven Jinx and Bandle Bar – definitely a tough spot to be in the current meta.
Ziggs and his Acolyte pals look dead (unless you are Ultraman, but let's assume that you are not).
By the way: Ziggs Taliyah Ionia, one of the three decks that World Champion AragOrnn brought to the Championship, never got traction in the LoR ladder (and the Champ himself points out his brew is definitely more of a Tournament deck, meant to beat specific decks and lineups).
And, after copious libations of copium, looks like neither Master Yi Ryze, nor Seraphine Viktor Ryze, are decks worth bringing to ladder if a positive LP balance is your goal (assuming you are a mere mortal and not, say, Alanzq, of course).
---
Wrapping Up
New hotfix, new meta: the changes have had quite a large impact, giving most decks more room to breathe, allowing old Top Dogs a fighting chance, and shifting Aatrox from Kayn to
Demacia.
We're very much back to page one as far as the meta is concerned, though, and still far from settled, so… we'll see! =)
Last but not least, do remember that above stats & performances are for the Legends of Runeterra ladder. If you're pondering about your weapons of choice for some upcoming Tournament (like, say, MaRu's $1K tomorrow!)...
… you may want to check Sirturmund's techs and insights for Tournament Decks & Lineups.
Hope you enjoyed today's selection, and good luck out there!
---
If you have any questions or comments, or more data you may need, feel free to:
Poke me on Twitter: https://twitter.com/HerkoKerghans,
Stop for a chat on the Mastering Runeterra Discord: https://discord.gg/8RQqZECTz2,
Or find more writings on substack: https://riwan.substack.com/
And good luck with your climb! =)
---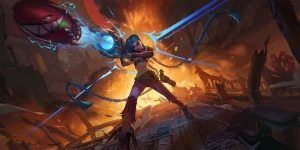 ---