Best Legends of Runeterra Decks – Ryze of Ziggs
As of early Tuesday, these are the top five most popular LoR decks according to Mastering Runeterra's Meta Tier List and matchup data:
In the last two days, Ziggs and his Acolyte friends have climbed to the very top of the meta – they are the most played archetype, and as we'll see in detail further down, also the most played deck in Legends of Runeterra by a huge margin,
Aatrox remains the most popular Champion overall, if we count his main variations (paired with Kayn, Vayne, or Vayne & Quinn) although the Kayn pairing is, thus far, clearly superior,
Jinx remains the third Juggernaut, and the main representative of the Champions' Strength clade,
The above three archetypes account for more than a third of the ladder right now, making it one of the most concentrated LoR metas in quite some time.
As learned scholar and Meta Reporter Leer showed yesterday in his graph dissecting the complex interplay between these three archetypes:
There's a rock-paper-scissors dynamic at play, in which Ziggs' Acolytes demolishes Lone Jinx (and other decks from the Champ Strength clade), which in turn demolishes Aatrox decks, that beats Ziggs… keyword being "beat" (as in, has an edge, but not huge): in the above triangle, Ziggs's bad matchup (against Aatrox Kayn) is not nearly as bad as the other two, slanting this three-way bash in his favor.
The other main trend in the LoR ladder is that Santa Ryze is done gifting LPs to everybody – now that the meta is filled with these bad boys, Ryze (and Kayle), two of the most disappointing Champs to reach Runeterra this year, are exiting the stage. Win rates are therefore deflating across the board, as only the strong decks remain and easy targets become scarce.
---
Technical note – About overall archetypes and specific decks, and what we mean by "LoR best decks"
Most data sites (including MaRu's Meta Tier List) and articles like Leer's Monday Meta Report sort Legends of Runeterra meta decks by archetype ("archetype" being the aggregate of decks with a specific champion combination) – that's also how matchup tables are shown in pretty much all data sites.
In this article, we'll sort these Legends of Runeterra decks by the best specific decklist for each archetype – since in each archetype some decks fare better than others (and sometimes the difference is quite noticeable), we'll broadly group the best LoR decks in four arbitrary categories, by amount of games played in the data samples we check:
Juggernauts: LoR decks with more than 2100 games – these are the best tried-and-true, top meta decks in Legends of Runeterra.
Heavyweights: LoR decks with between 2100 and 900 games played – other excellent choices, with large enough samples to confidently say, "Yeah, this works."
Punching Up: LoR decks with between 900 and 400 games played – we're entering the Land of Small Sample Sizes here, but as far as numbers go, these decks can put up one hell of a fight into the current LoR meta.
YMMV: decks with less than 450 games in the last three days – fringe, risky stuff, but here's where you usually find the spice!
For this article, in all cases we'll look at decks in Platinum and above, and in the last three days, unless stated otherwise – and when talking about LoR decks in general, or best Legends of Runeterra decks in particular, we'll always be referring to specific lists (while reserving "archetype" to denominate the aggregate of all decks with a particular champion pair). As a rule of thumb, decks with a win rate (WR) above 52% catch our eye; above 53% are eye-widening, and anything with a WR over 55% is exceptional.
On the other hand, do notice that when talking about matchup tables, it's always about archetypes – in other words, we'll recommend which are the best Legend of Runeterra decks (ie. specific decklist) you can choose to face the most popular archetypes (since you'll find all versions in the LoR ladder).
Last but not least: all stats and recommendations above are for choosing the best LoR deck for the Legends of Runeterra Ladder environment – the Best-of-Three format (found in Tournaments and Gauntlets) is a very different kettle of fish!
Sources: Legna, Mastering Runeterra Meta Tier List.
If you have any feedback on how these decks could be showcased differently, do let me know! =)
---
Juggernauts – Best Legends of Runeterra Meta Decks
Here we showcase LoR decks with more than 2100 games in the last three days, and good-to-great WR.
---
🔥🔥Blazing Hot! – Lone Ziggs Acolytes
Welcome to the land of Ziggs, where the best Ziggs Acolytes deck punches at nearly 58% in a record-breaking 13,300-game sample in the last three days, improving its already mind-boggling performance from last Sunday.
With the World Ender season having started less than a week ago we're still in the "too early to tell" phase, and Ziggs is actually a great example of that: none of the World Championship competitors seem to have found this brew, and by last Friday it only had a paltry 250-game sample in our data, so there's no telling what other deck(s) may show up in the next few days and turn the LoR meta on its head again. But, on the other hand, it's quite impressive to see a new deck become so dominant so soon; Ziggs' performance rivals that of Kai'Sa in her heyday, and it took her three weeks to take over (wrestling with Illaoi Bard for the Queen of the Meta crown).
Ziggs crushes Lone Jinx, is the reason Red Gwen may soon become extinct (unless it mutates to Crimson, though; more on this later…), bashes the upcoming Ezreal Seraphine Viktor, and brutally demolishes Feel the Rush. On the backswing, Aatrox Kayn can consistently beat Ziggs, Akshan Sivir Varus is a bad matchup, and in a bit of a rocket revenge, other Jinx decks (like Jinx Lulu, or Jinx Draven) can also run circles around the Acolytes.
Further reading: both Monte and Leer were highly impressed by Ziggs and his Acolyte friends when they took them for a spin in the LoR ladder, sharing several tips on how to (and how not to!) pilot them.
---
🧊Cooling Off – Lone Jinx
Under the relentless assault of Ziggs & friends, plus Ryze decks being hard to find now, the most popular Lone Jinx deck has dropped sharply both in play rate (around 3,800 games in the last three days, down from 4,800) and WR, striking at 53%+ today when it used to punch above 58% last Sunday.
Tweaks may change this trend, though; Lone Jinx versions taking inspiration from other Champ Strength decks (such as Jinx Teemo, and Norra Teemo) and adding three copies of Inspiring Light
, by cutting some copies of Petricite Broadwing
and and Stress Testing
, are punching 2-3% harder.
Lone Jinx murders Aatrox decks and Kat Gwen, but gets wrecked by Lone Ziggs and Ezreal Seraphine Viktor.
---
Aatrox Kayn
While as an overall archetype Aatrox Kayn has a similar play rate to Ziggs, it's a lot more scattered (as in, it has many more variations). The most popular Aatrox Kayn deck shows around 3,700 games played in the last three days, punching at 56%.
As noted, Aatrox Kayn beats Lone Ziggs, while being utterly crushed by Lone Jinx (and also being in general disfavored against Champ Strength decks). Aatrox Kayn is also superior to other Aatrox decks, and pummels Kat Gwen and Jinx Lulu.
---
Heavyweights – Strong LoR Meta Decks
These LoR decks have between 900 and 2100 games since the World Ender expansion landed – solid picks for climbing the Legends of Runeterra ladder!
---
⭐Rising Star: Taliyah Ziggs
Jumping on the Acolyte's Reliquary
bandwagon, this former meta staple makes a solid return – WR a bit above 53%, and gaining a lot of traction with about 1,500 games (when it was just a fringe curiosity two days ago). A solid choice if you are a fan of this Champion pairing, but if you are here for the Acolytes, the Lone Ziggs version is far superior (and beats Taliyah Ziggs when facing each other).
---
⭐Rising Star: Ezreal Seraphine, ft. Viktor
Again the best Back Alley Bar
deck today, Ez Sera has also gained a lot of traction, showing nearly 1,500 games (up from 500 last Sunday) – WR has dropped sharply, though, to around 53%, down from 58% two days ago.
It's excellent against Jinx Strength decks – but horrible against Lone Ziggs, and weak against Aatrox Kayn.
---
🧊Cooling Off – Aatrox Vayne
The second most popular Aatrox version keeps dropping, quite sharply this time, to a modest 51% WR this time across 1,200 games. The deck doesn't lack die-hard fans among top pilots, but with Ryze gone from the meta, there seems to be little reason to play Aatrox Vayne: it loses to Champ Strength decks (badly), it loses to Aatrox Kayn, and it's even versus Ziggs (against which Aatrox Kayn has a clear edge). Certainly playable, but clearly much worse than the Kayn pairing.
---
Jinx Teemo
Although Lone Jinx has lost some of its edge, a similar take with Teemo is doing great: WR over 56% across 900, and what matters most: it's even against Ziggs (Lone Jinx loses that matchup, quite badly) while still crushing Aatrox decks underfoot.
Jinx Teemo's current weak spots are Ezreal Seraphine Viktor, and Draven Jinx.
---
⭐Rising Star: Crimson Katarina Gwen (non-Elise)
Now, here's an interesting twist!
Until World Ender, Red Gwen (featuring Elise, and usually with one or two Opulent Foyer
s) was arguably the strongest LoR deck, and was by a landslide the most popular choice in the Regional Worlds Qualifiers.
As we've seen above, though, all current Juggernauts demolish that particular build (to the point that it currently performs below 50%) – yet, lo and behold: this novel take…
… adding Crimson Pigeon
and Redeemed Prodigy
is doing very well on the ladder, smacking at 54%+ in nearly 1,000 games.
It's impossible to analyze the matchup spreads right now (because the majority of the Kat Gwen archetype is still playing older builds, thus polluting the data), but with to achieve this performance one would suspect that this Crimson take on Red Gwen must have an edge on at least one, possibly two, of the current Juggernauts.
---
⚖The Balanced Choice – Akshan Sivir Varus
Okay, so you cordially dislike rock-paper-scissors dynamics, and would rather have a fair fight each time you jump into the ladder… What do you bring?
"Akshan Sivir" has for the longest time been the answer to that question, being across several metas one of the most fair decks (if piloted correctly…) available in Runeterra – and the current iteration, pairing with Varus' Cultists rather than the classic Demacia, seems determined to uphold this ancient tradition:
And, overall, Akshan Sivir Varus shows a 54% WR in about 950 games in the last three days. If you feel like playing cards rather than tossing coins, this looks like one deck you may want to check!
---
Punching Up – Runeterra Decks Doing Great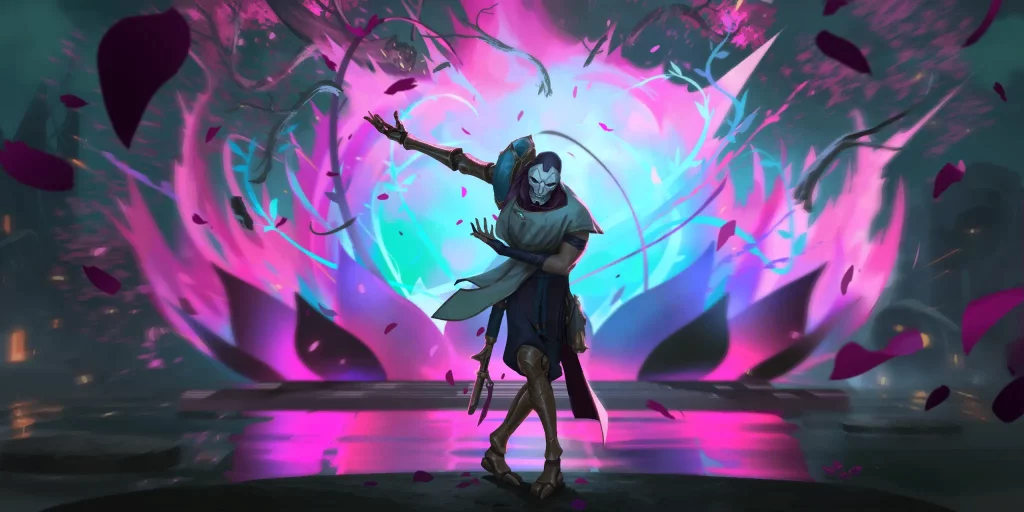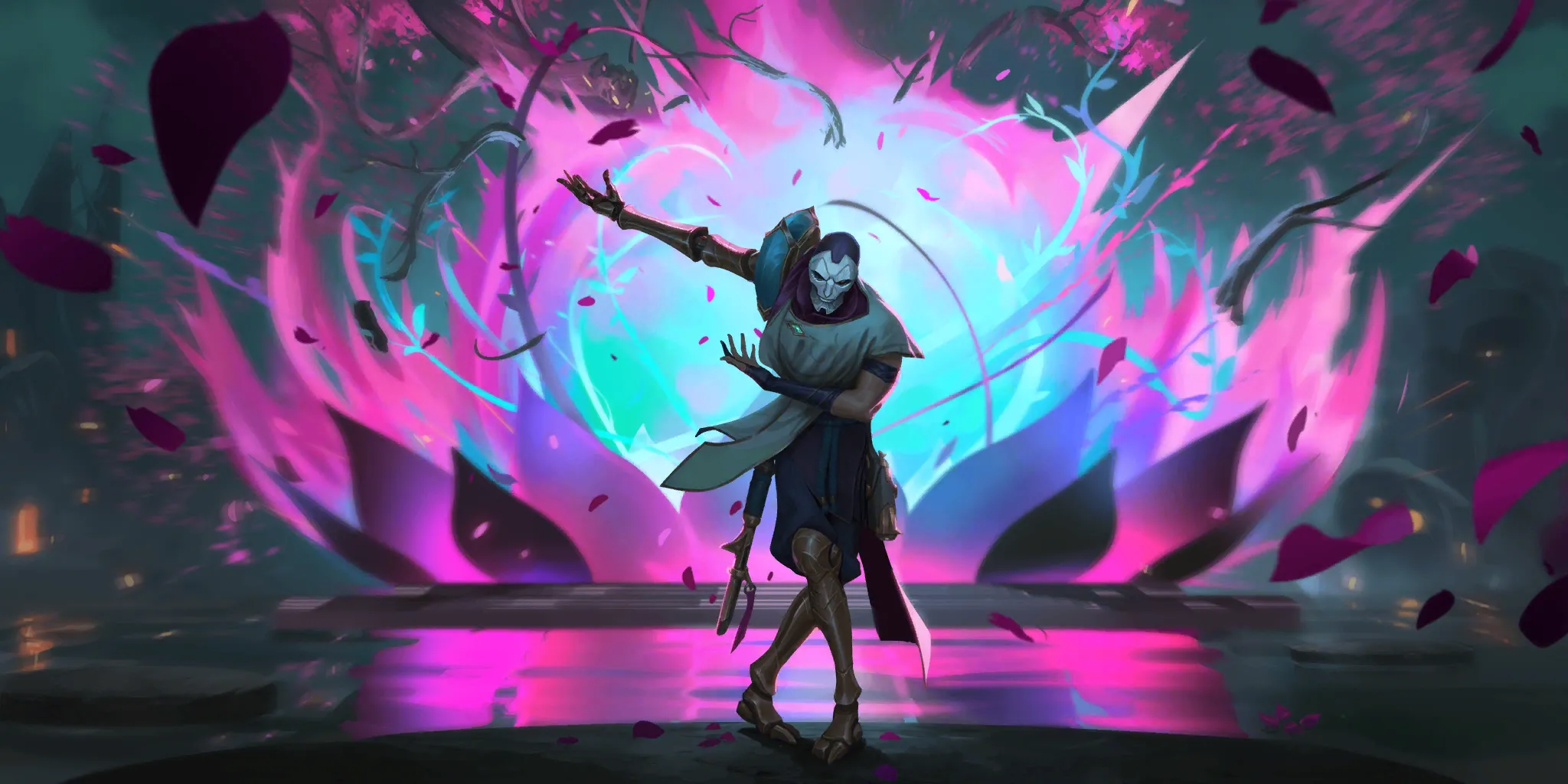 Runeterra decks with between 450 and 900 games in the last forty hours – pilots beware, we're sailing into small data samples, yet all decks here have quite a few games under their belts.
---
The immutable deck has stuck to its striking 55% WR in the past two days – and is another fairly fair deck when it comes to the reigning Juggernauts: a slight edge against Aatrox Kayn, even versus Ziggs, and disfavored (although not by much) against Lone Jinx.
Further reading: Yangzera's Annie goes to Stack School – A Jhin Annie Aggro Guide.
---
Caitlyn Jayce Lucian Teemo
Less played than other
Piltover & Zaun Champions' Strength
decks, this four-Champ brew is in fact the heaviest-hitting of them all right now: Caitlyn Jayce Lucian Teemo punches above 58% in about 800 games. Much like Jinx Teemo (but unlike Lone Jinx), Jayce & friends are not too afraid of Ziggs and his Acolyte shenanigans.
---
🧊Cooling Off – Quinn Vayne, ft. Aatrox
After an impressive performance spike last Sunday, the most popular Quinn Vayne Aatrox deck has mellowed to 52% WR in about 700 games (down from 58% and 1,200 two days ago). Like Aatrox Vayne, seems like an inferior version of Aatrox Kayn – certainly very playable if it fits your playstyle, but if you're here to join the World Ender Cult, Kayn's your Darkin.
---
🧊Cooling Off – Norra Teemo
Another deck that has lost some steam in the last two days after an impressive spike, although still doing very good: Norra Teemo still performs at a very solid 53%, making it one of the best
Bandle City Champions' Strength
decks.
---
Draven Jinx, aka Discard Aggro
The original Queen of Rockets seems to be in a fairly good spot right now: she consistently beats Ziggs, and has even odds against Aatrox Kayn (while beating other Aatrox brews). It also beats Teemo Jinx, although it crumbles when confronting other Champ Strength brews (and Lone Jinx in particular).
The best Draven Jinx deck (note the spicy, single copy of Parts Made Whole
) punches above 55% in close to 500 games.
Further reading: Return of the Queen – A Refresher on Draven Jinx Discard Aggro.
---
Your Mileage May Vary – Fringe LoR Decks
Legends of Runeterra decks with less than 450 games played in the last three days – very little data, so these may range from total flukes to the next big thing.
---
Braum Gnar Sejuani
Looks like this Champ Strength on Ice deck is not a fluke: punches at nearly 54%, and has more than doubled its sample size to 450 games today – with how few Ryze and Kayle decks are left to farm, that's no small achievement. Early data suggests it's solid versus Ziggs, yet weak versus Aatrox Kayn.
---
Jinx, Lulu, and their overfed Chompers keep chugging along, with an impressive 56% WR. They die (most horribly) to Aatrox Kayn, but consistently beat Lone Jinx, and are very good against Ziggs!
Further reading: ThChEm's Lulu and Rockets – A Jinx Lulu LoR Deck Guide.
---
Jinx Lucian Teemo
One very little-played
Piltover & Zaun Champions' Strength
deck (a bit surprising, given that it is one of the World Championship decks), with stellar performance across nearly 400 games – and which seems to have an edge over all three of the current Juggernauts.
---
Gangplank Sejuani
This ancient brew shows a lot of different variations, with all of them doing great. Has an Achilles' Heel in Aatrox Kayn, but can go toe-to-toe with Ziggs while farming Jinx.
---
Fizz Norra Poppy
Smooth's World version of a Bandlemacia "Flood and Strength" deck has deflated on play rate (only 300 games today, down from 600 two days ago) but smacks about 55% – and seems to have an edge against both Ziggs and Aatrox Kayne, while not too disfavored against Jinx.
---
Norra Poppy
Same region pairing, similar Champs and game plan but with a somewhat different build – and similar performance to Fizz Norra Poppy, suggesting that there is a lot of room for tweaking and refining here, given the overlap between these two decks.
---
Frozen Jinx Unleashed
A concept that brewmaster TealRed let loose on the ladder last season, with a bit extra burn this time around!
---
Rumble Vayne
One of the meta's Juggernauts in the first half of Domination, back when Seraphine and Vayne ruled unopposed – has kept its amazing 58% WR from last Sunday, although with play rate dropping to 200 games in the last three days.