It's the final Seasonal of the year, folks – this one's for all the marbles. No more chances, no do-overs. This weekend we lock in our players for the World Championship Qualifiers on November 19: this event's Top 8 secures their place in that tournament.
With more direct invites available in top cut than ever before, no one's going to be pulling any punches. In the spirit of that competition, I too have elected not to pull any punches with this Top 10 Players to Watch.
---
#10 Me / Rank 368: / No Affiliation
Coming in at #10 on this list is not a player who managed to snag the name "Me", it's me. Boulevard.
"Can they do that?" you ask me, the author of the article, the one who makes the rules.
Yeah, I can. Hey. Look me in the eye.
What're you gonna do about it? 
Oh, what, you want a list of my accomplishments? I got Top 4 in a caster meme charity tournament with Zilean Treasures. I didn't 0-2 at Fight Night: Legends. I've gotten at least 3 wins in a Seasonal Tournament to claim the "Tournament Competitor" card back.
In fact, my place in the finals is already guaranteed…
… you're lucky I didn't put myself at #1. 
---
#9 NNT Maitri / Rank: 471 / Ninetails
When looking for players to watch I try to take the whole season into account, not just the post-patch all-stars. NNT Maitri was on a bit of a tear through the grassroots scene for most of September, one that would usually put them higher on this list. 
Unfortunately, Maitri's signature deck was impacted rather heavily by the patch.
6
3
14
17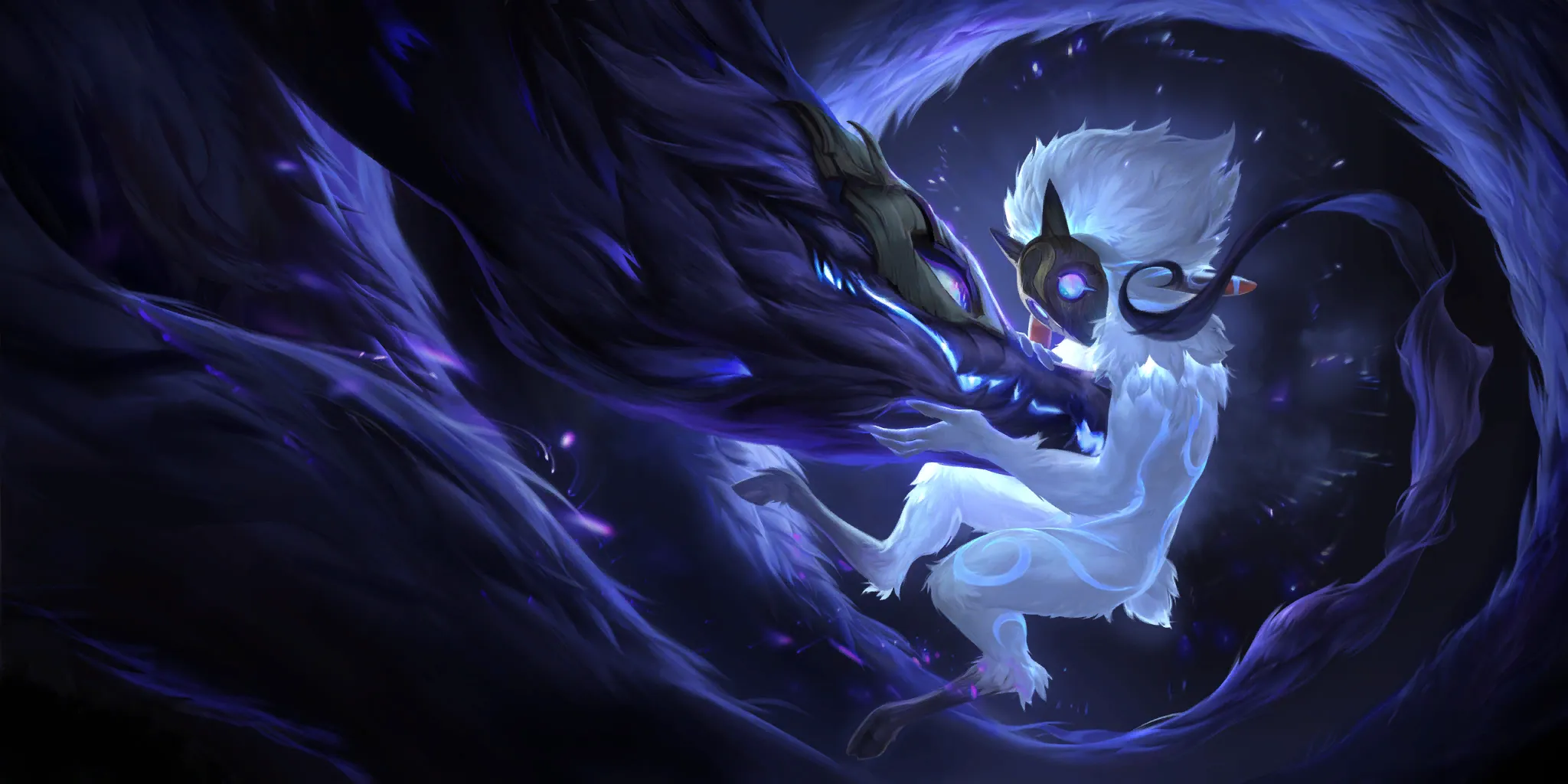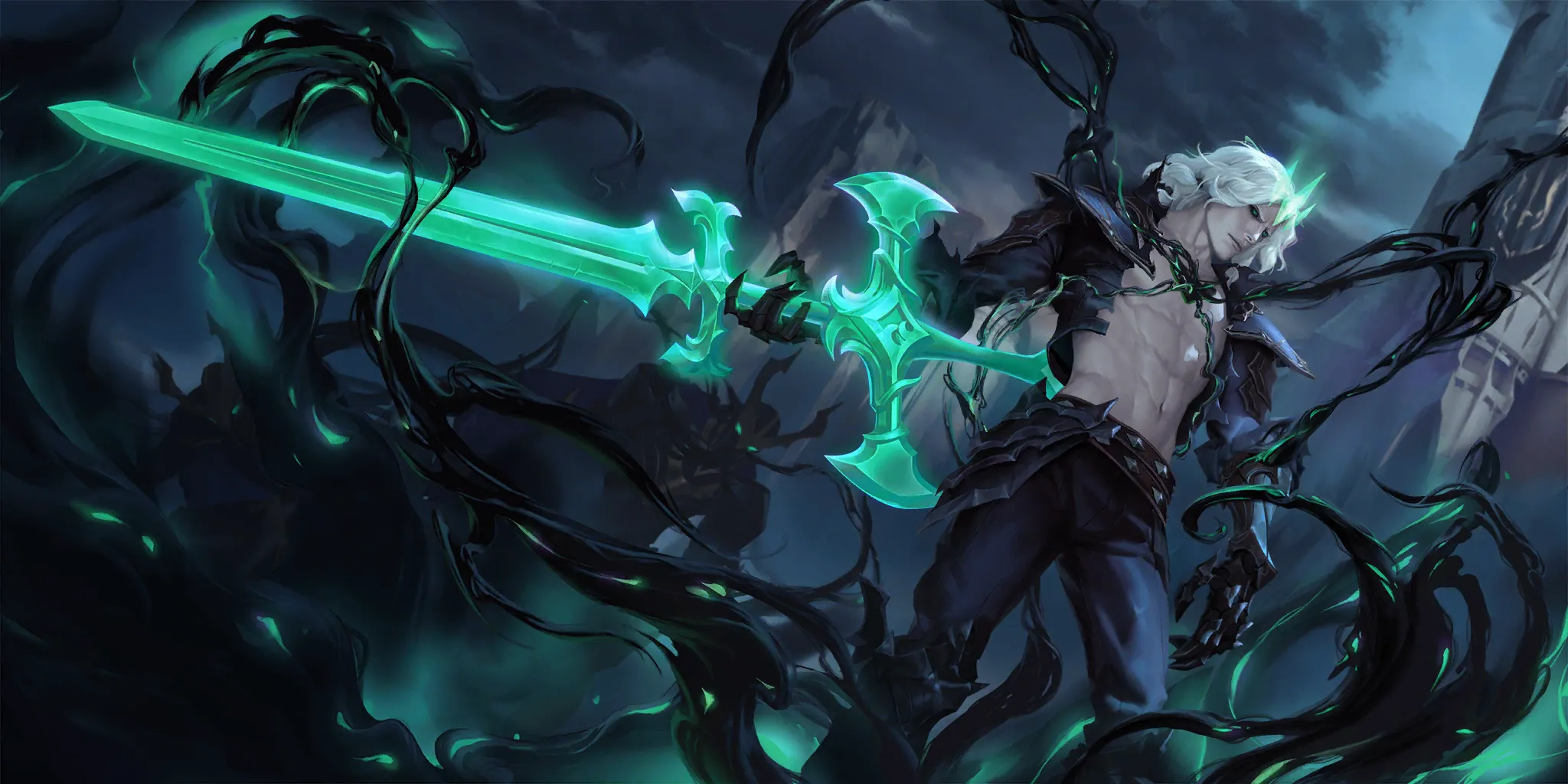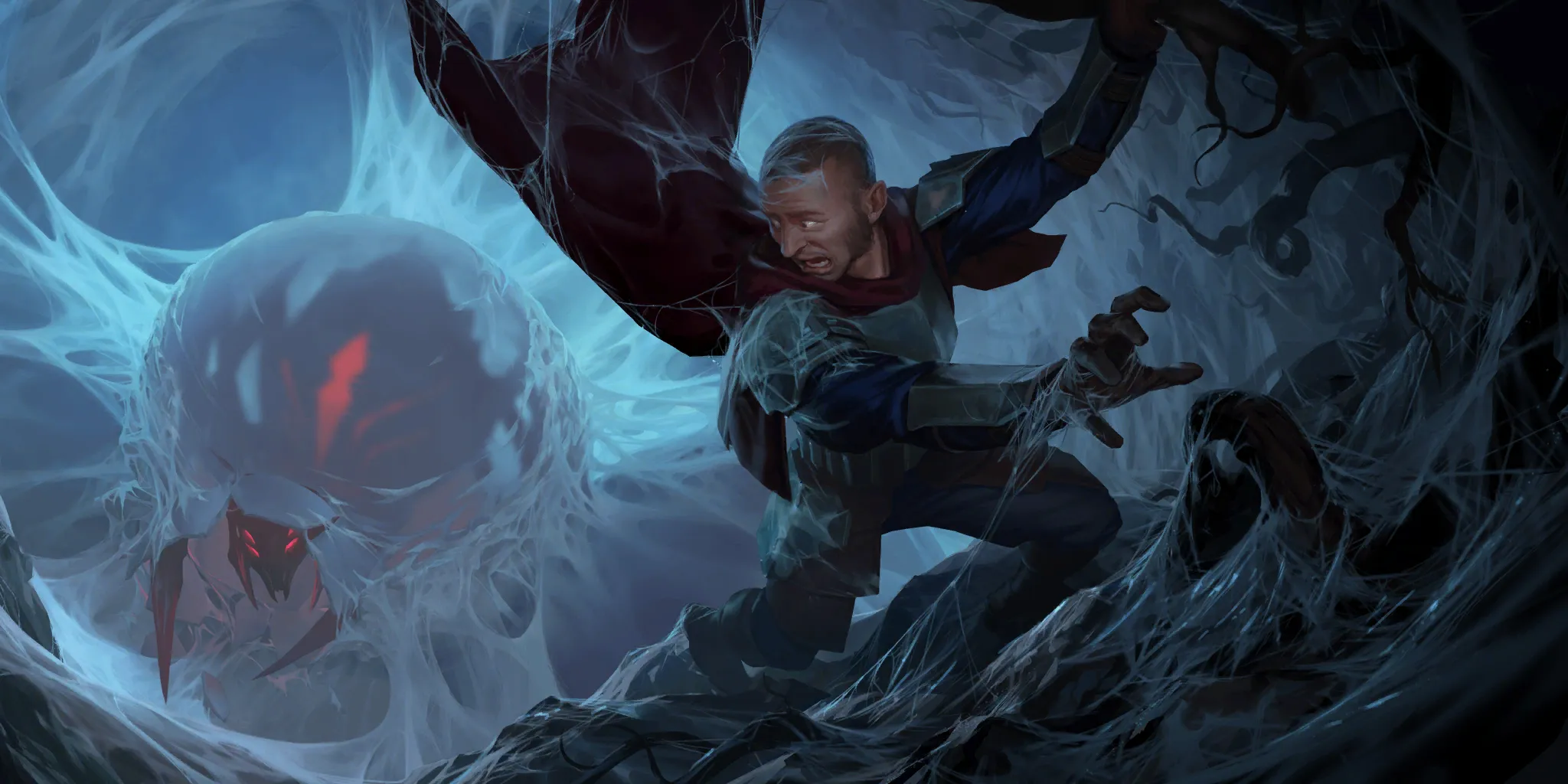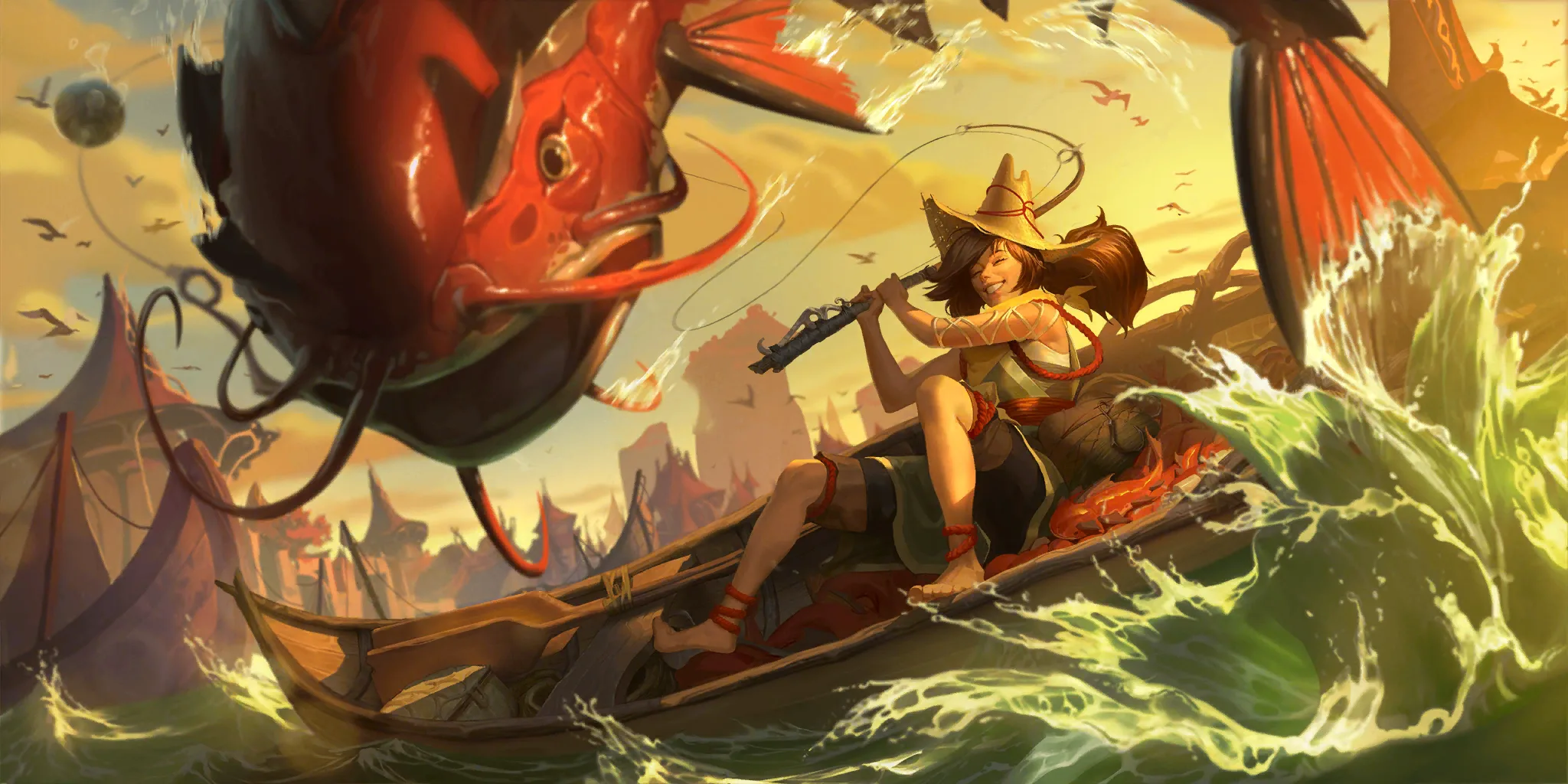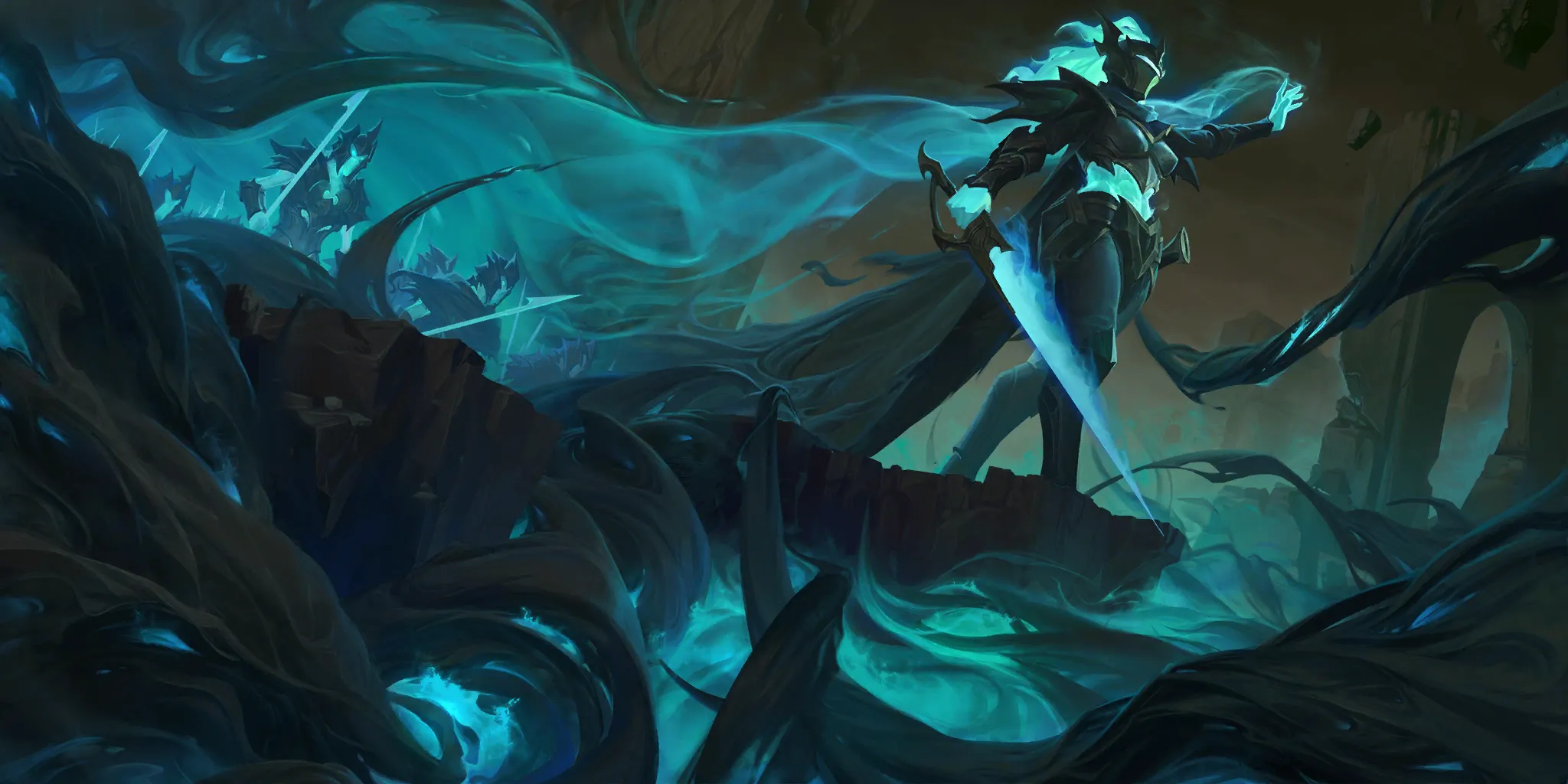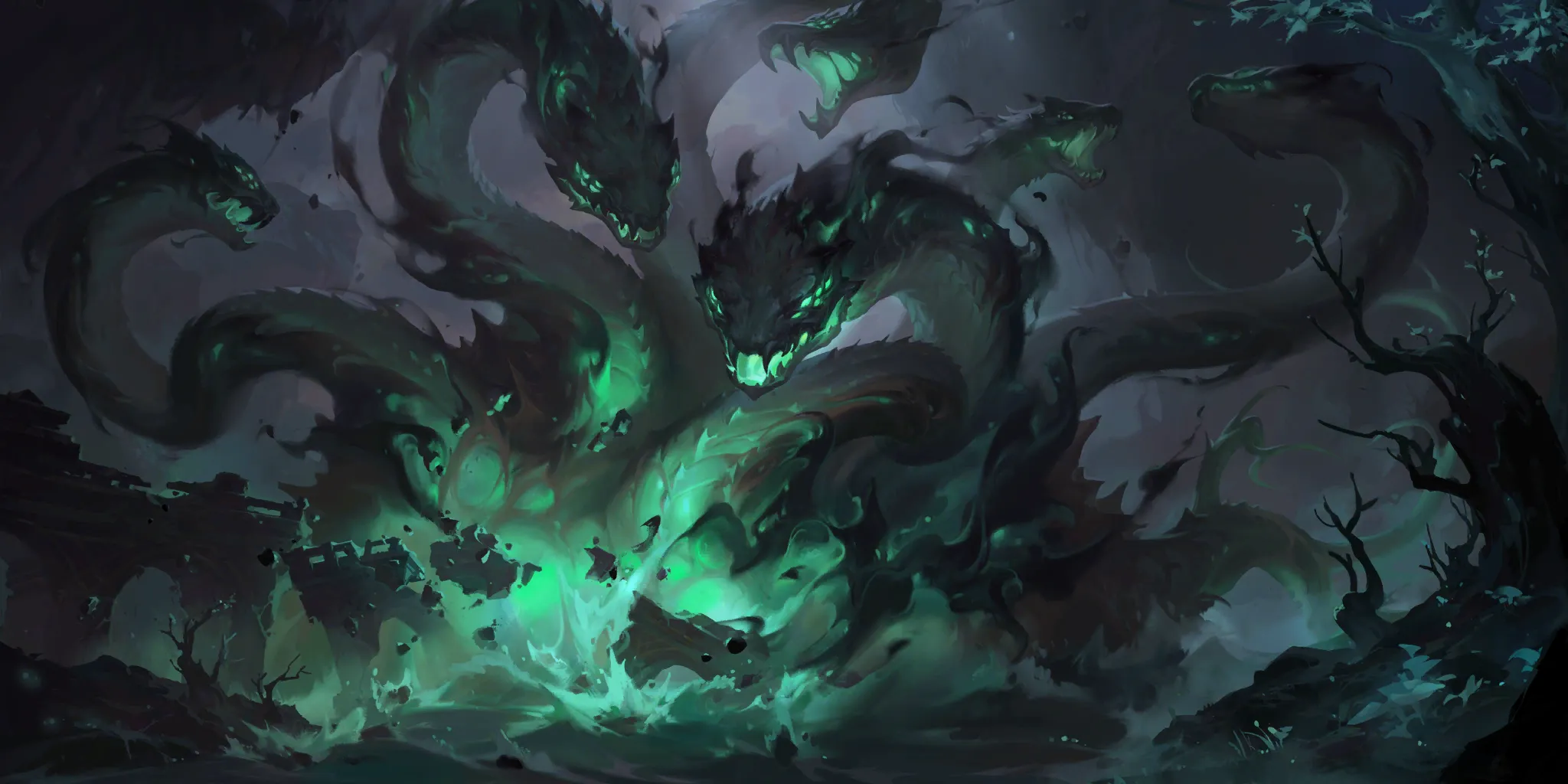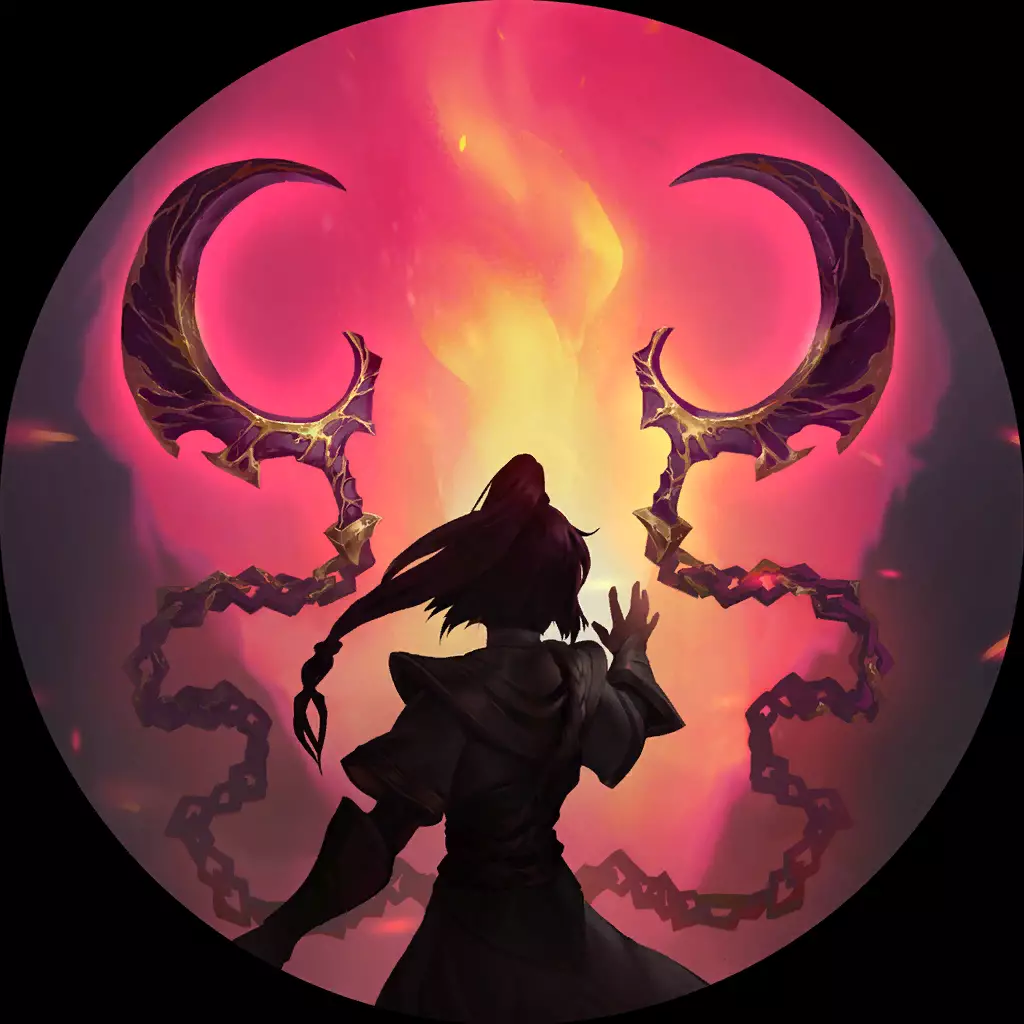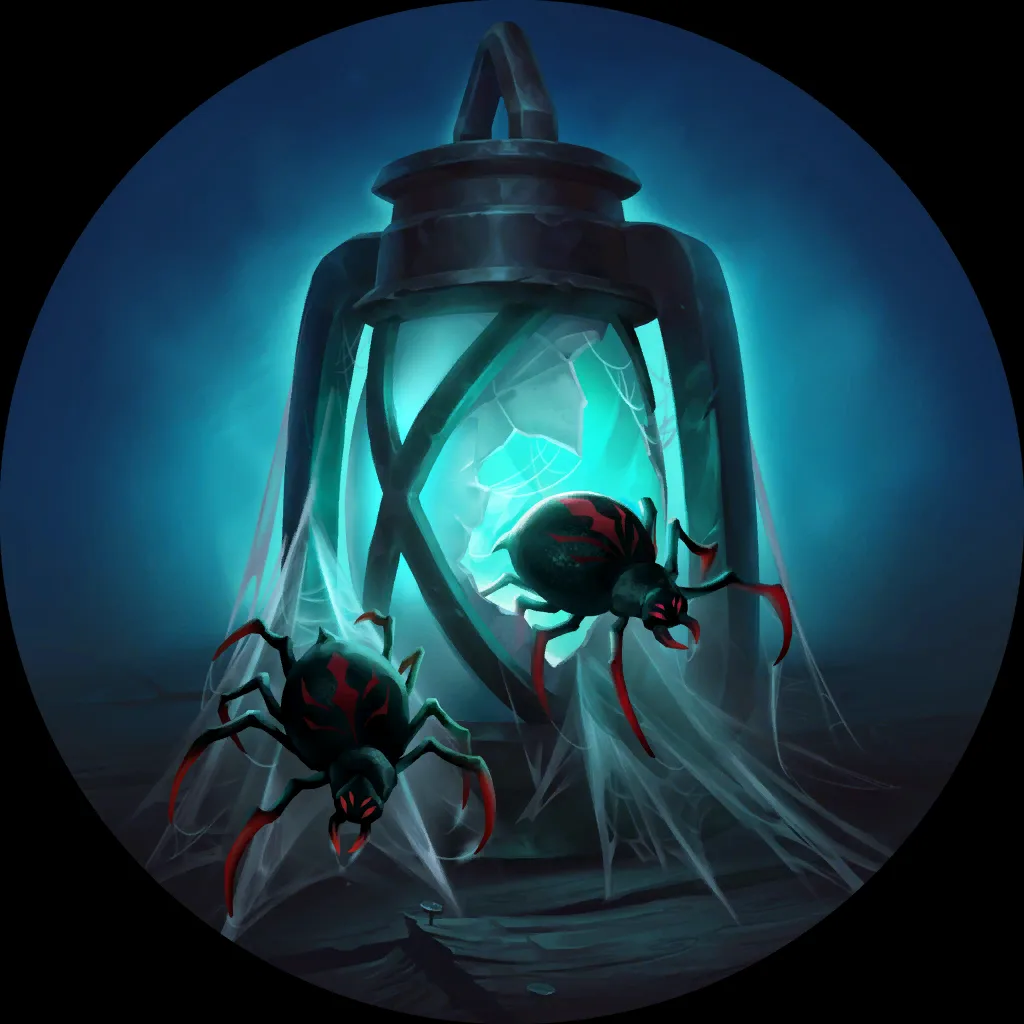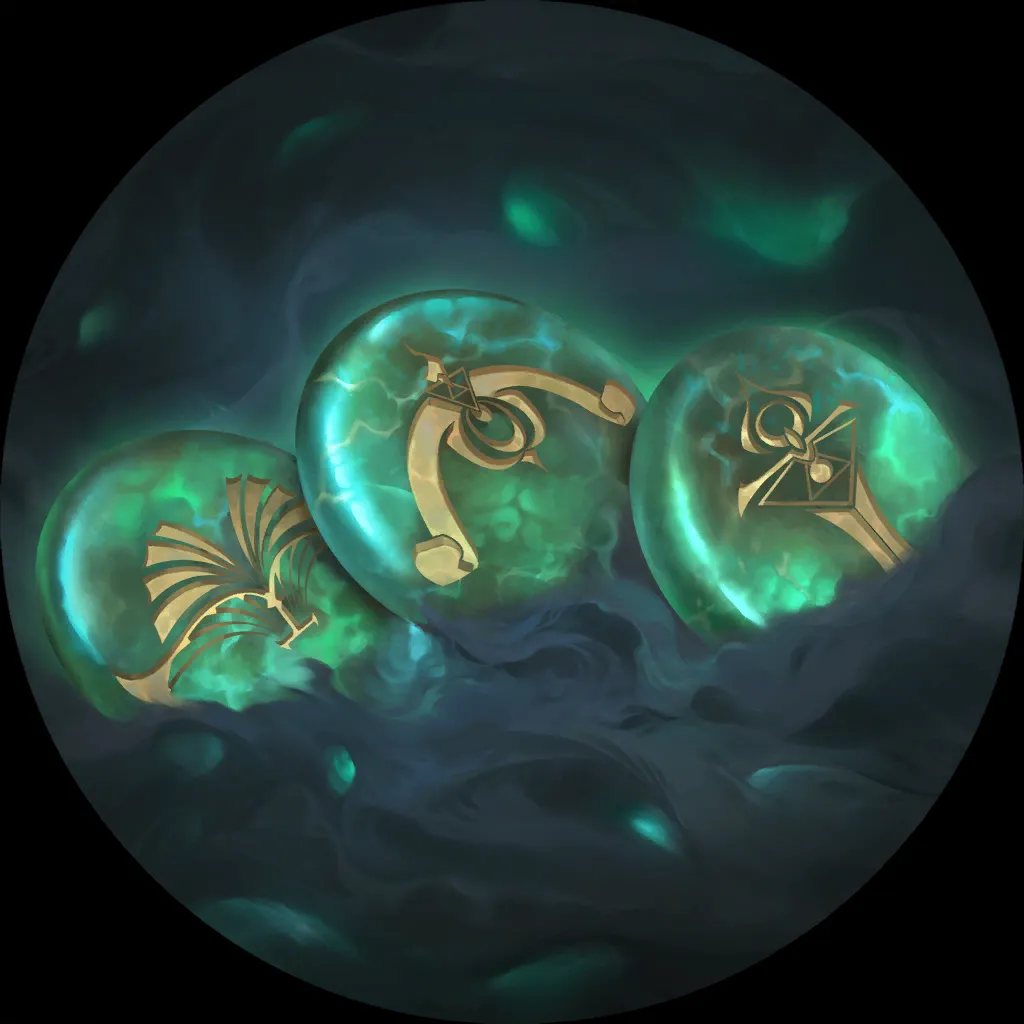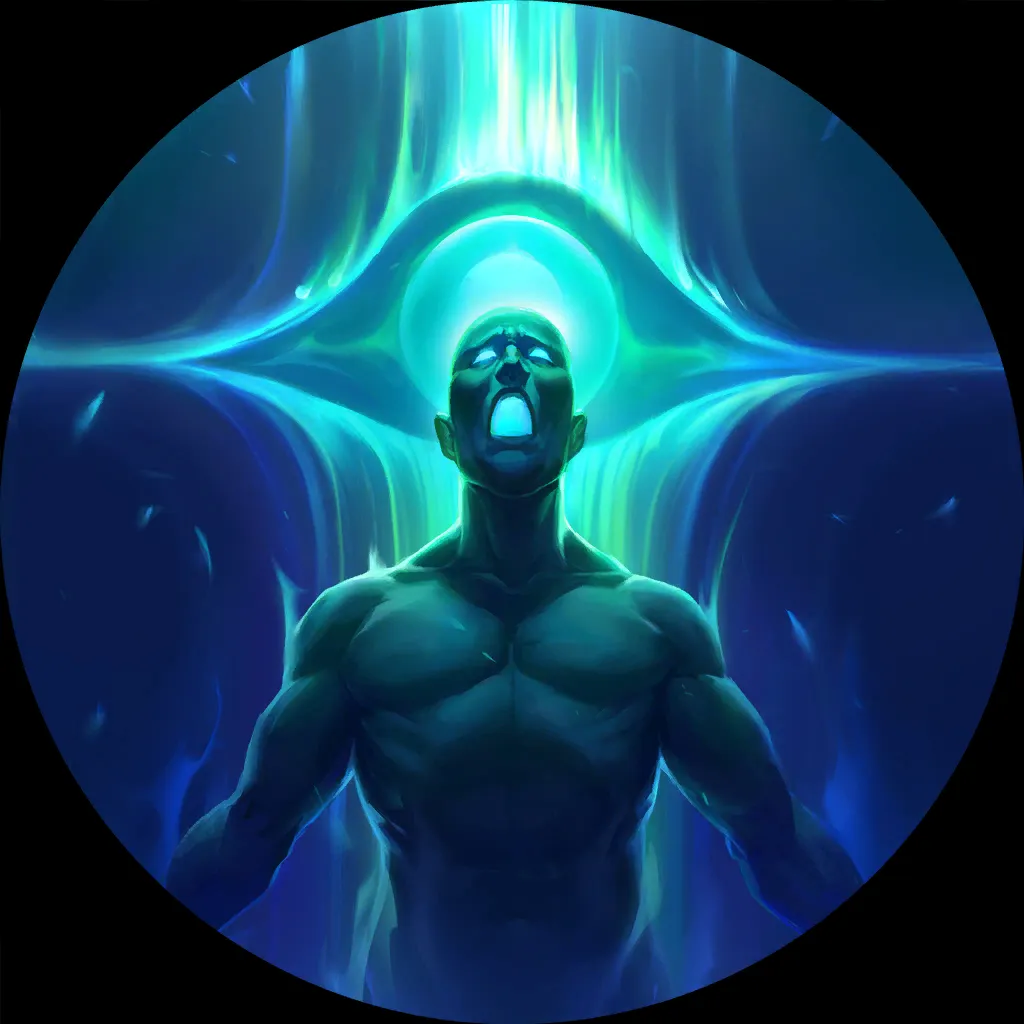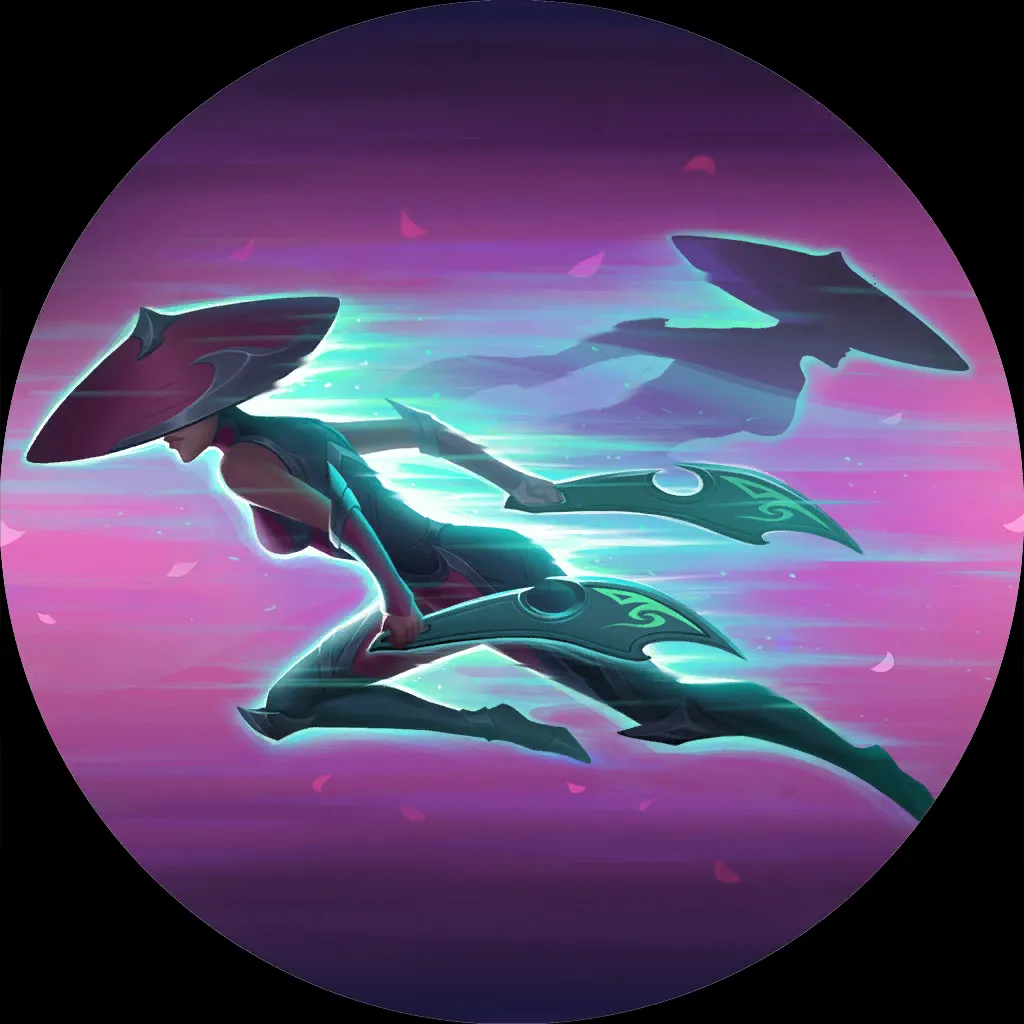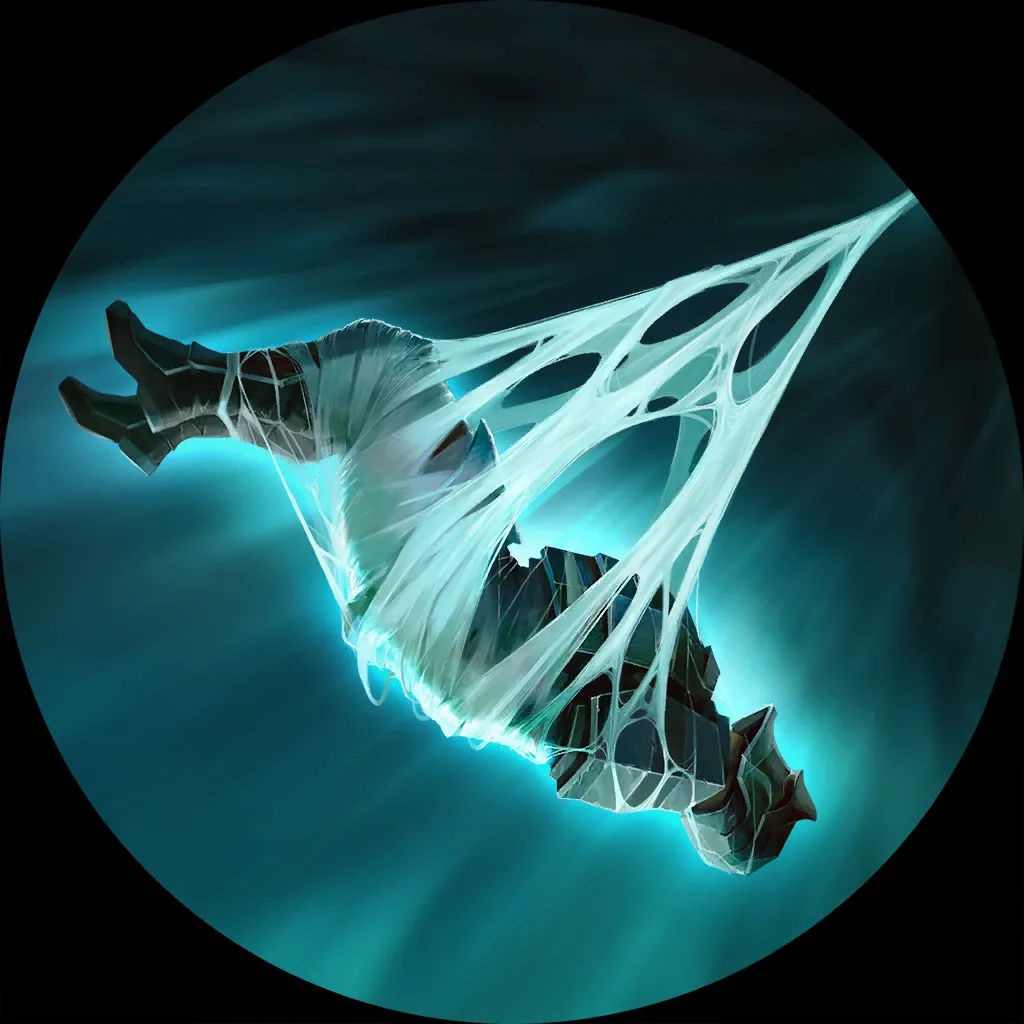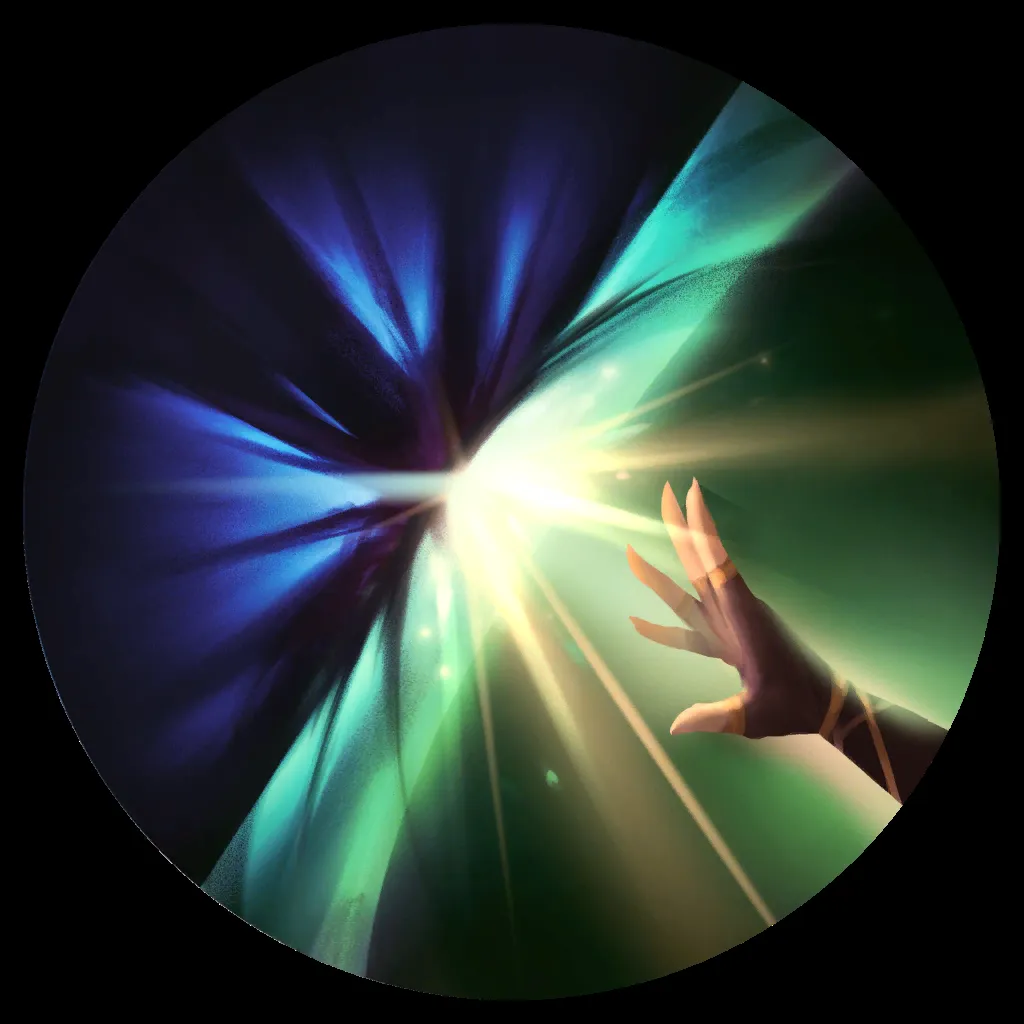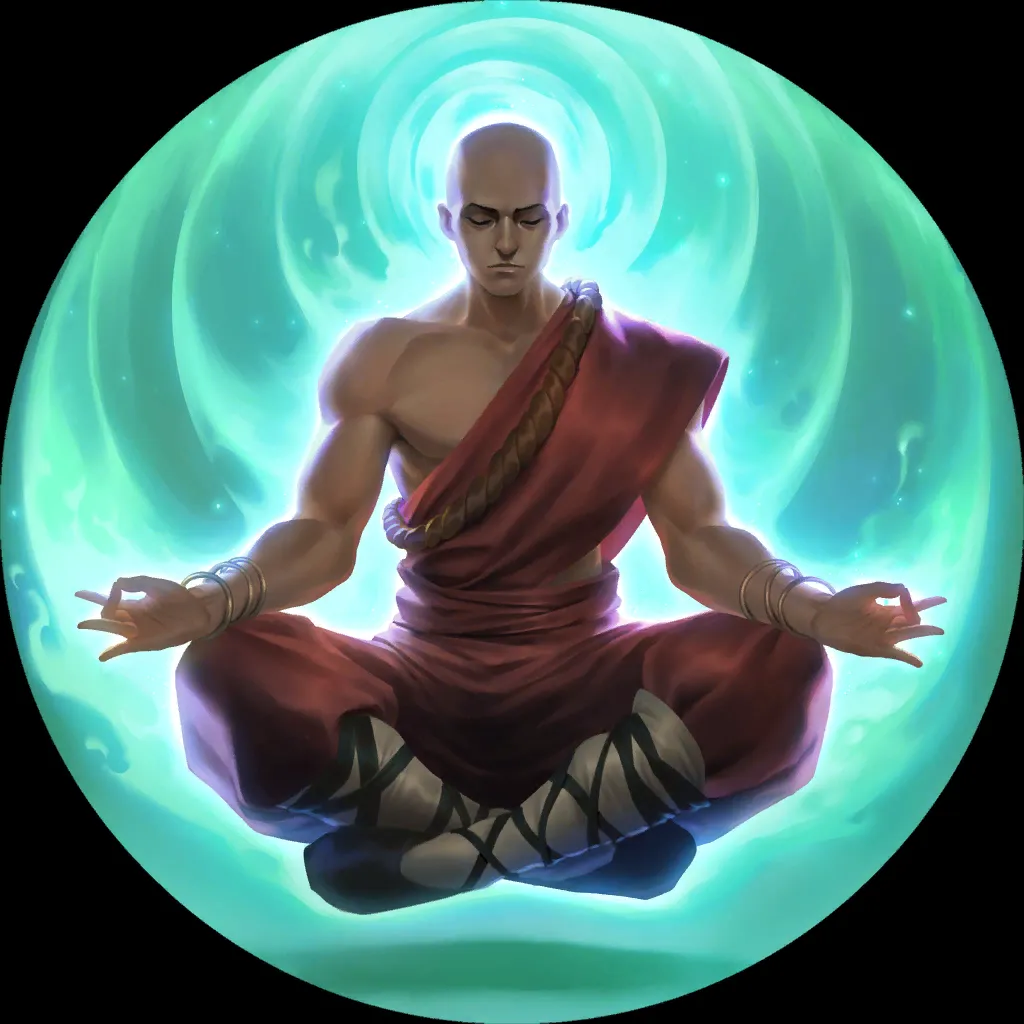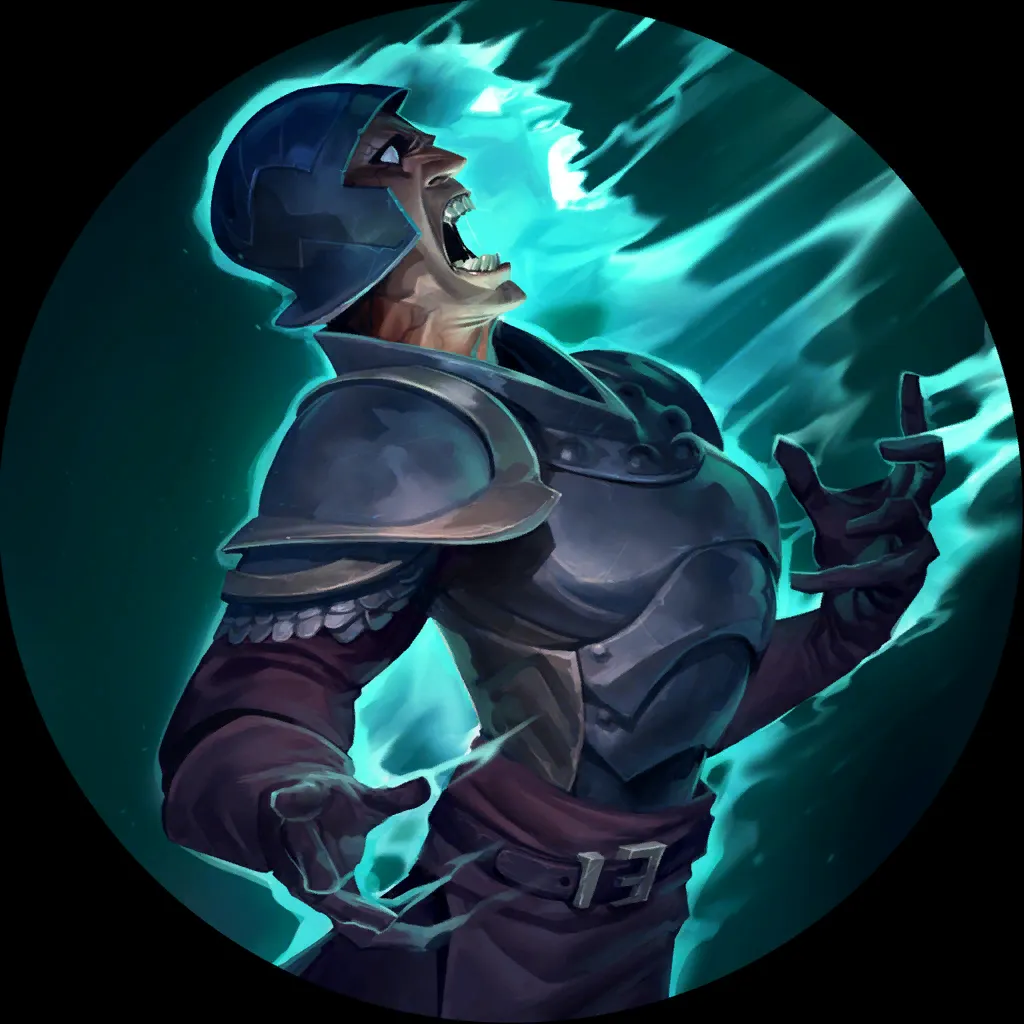 With the Ruined King getting a little ruined himself, Maitri's reign of terror abruptly came to an end. It seems like they haven't given up on His Majesty, though, still workshopping
Ionia Viego with Kindred back on the starting roster. 
Maitri's made the top 32 of two Seasonals this year with this deck, when it was off-meta… but can they manage the hat-trick with a nerfed version? If you see one Kindred Viego in the top 32 breakdown, you know who it is.
---
#8 Xeloo / Rank: 5 / Always Be Gaming
With Worlds just around the corner, I wanted to highlight one of our top 16 players from last year, Xeloo. As one of Bilgewater's biggest fans, I was rather unsurprised to find his most recent deck to be Plunder.
6
5
10
19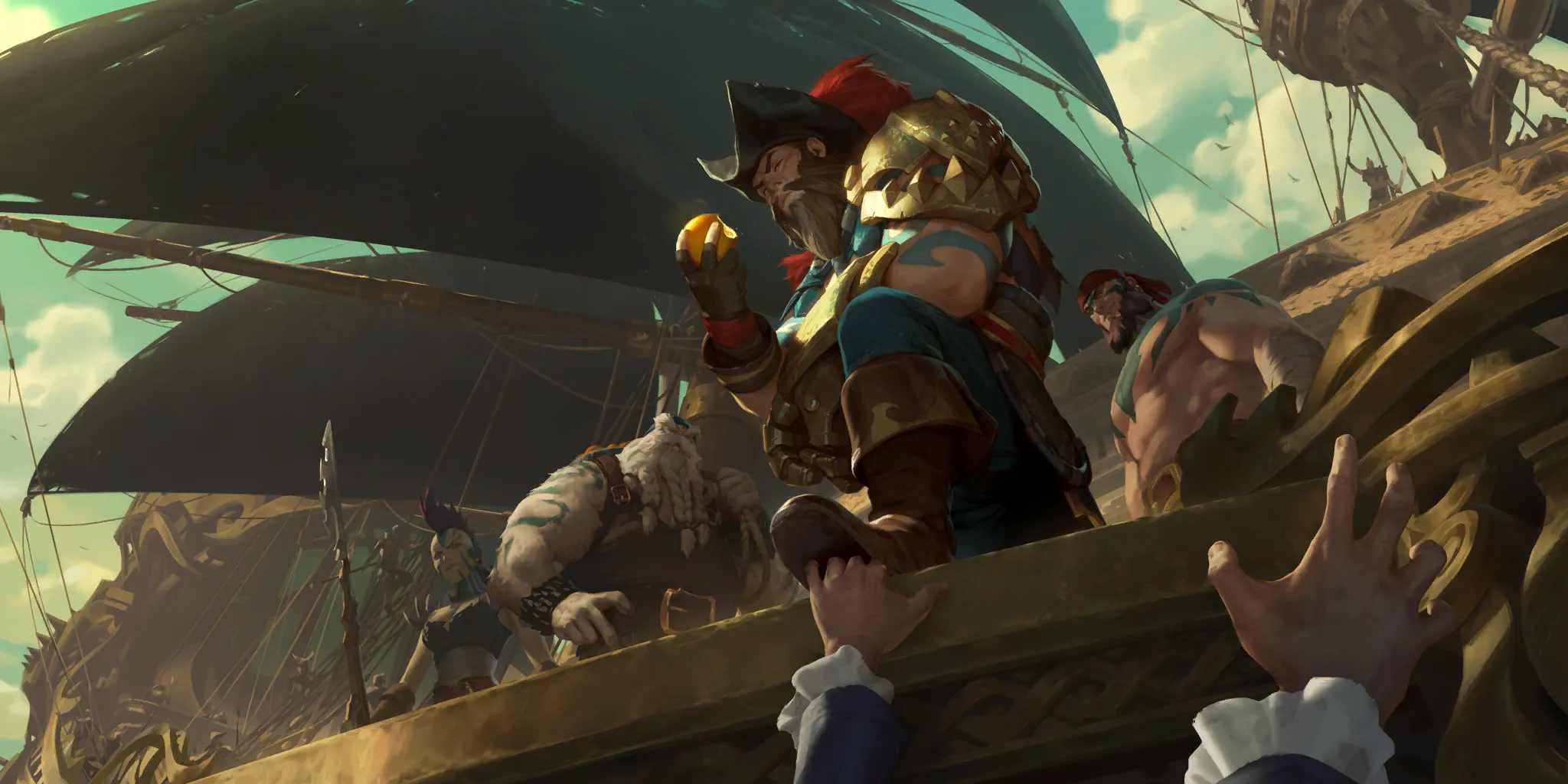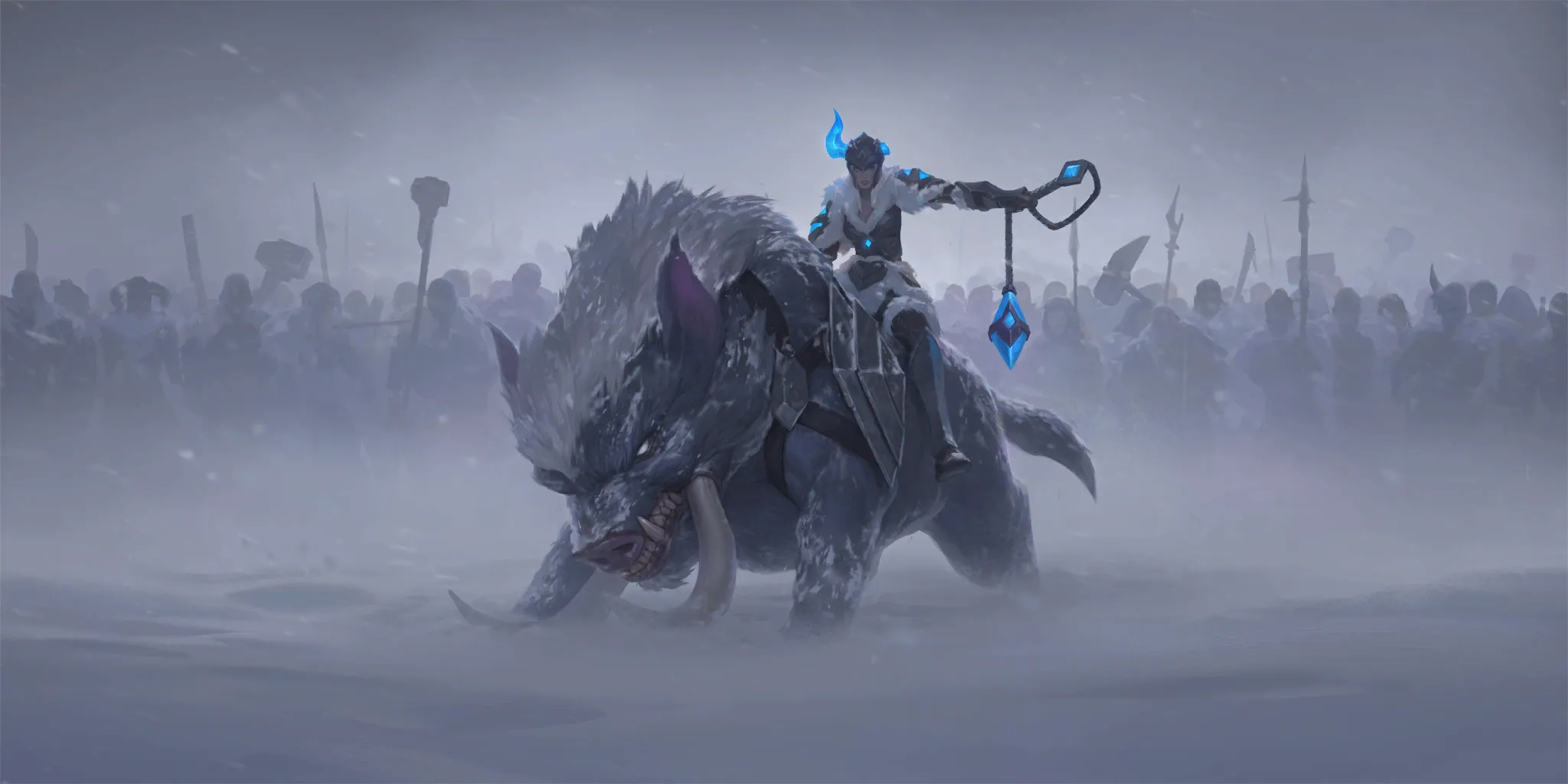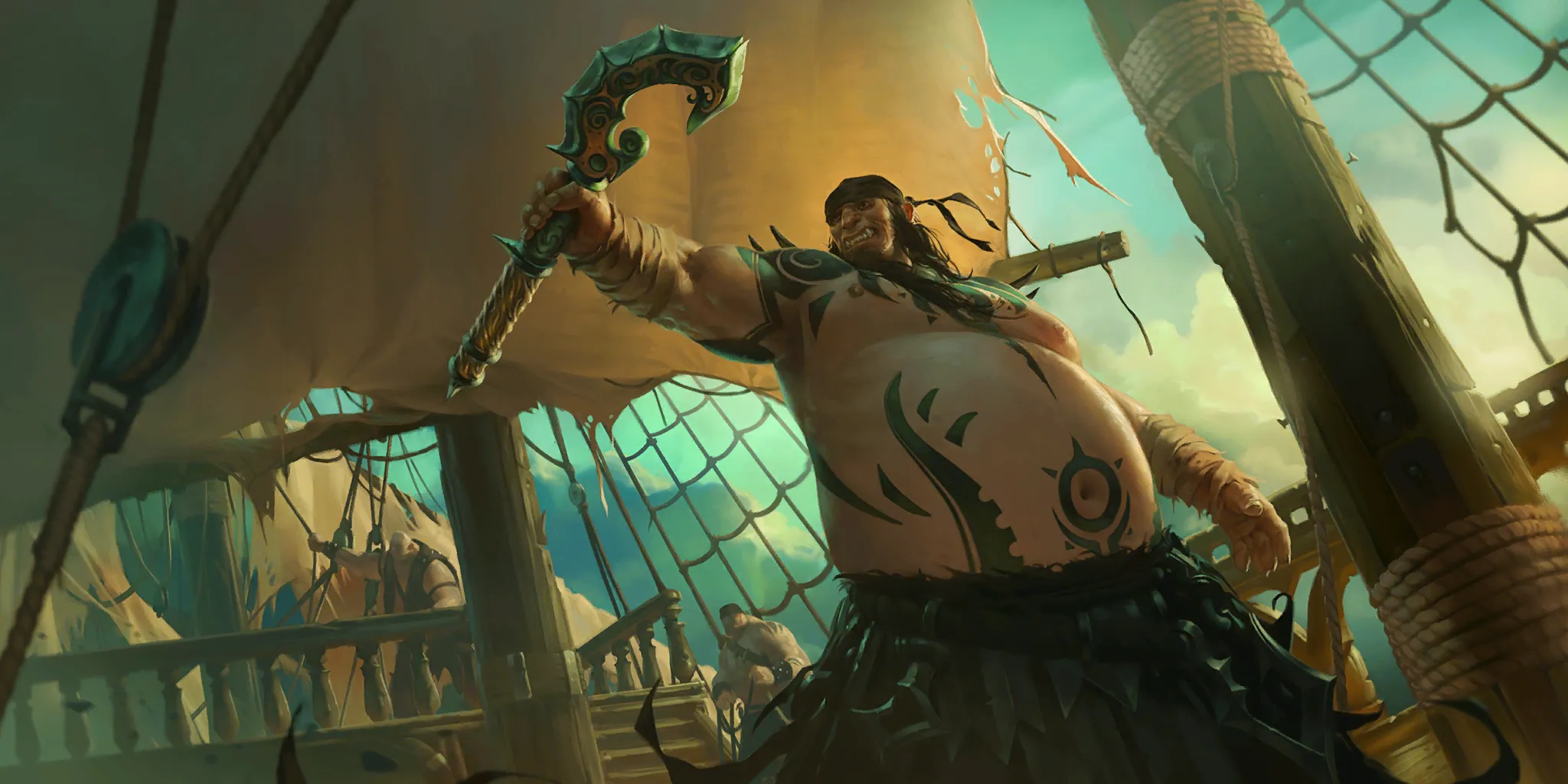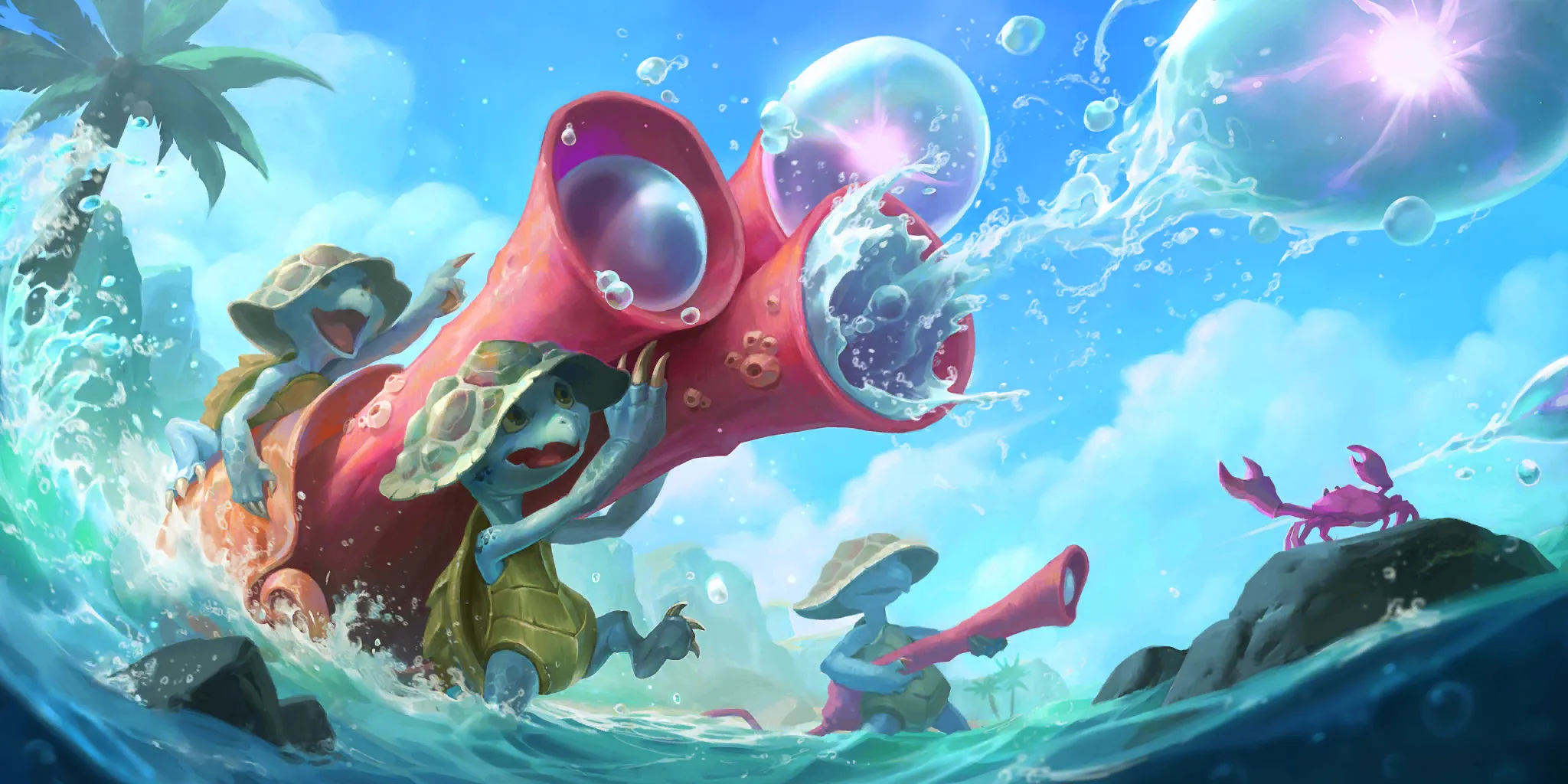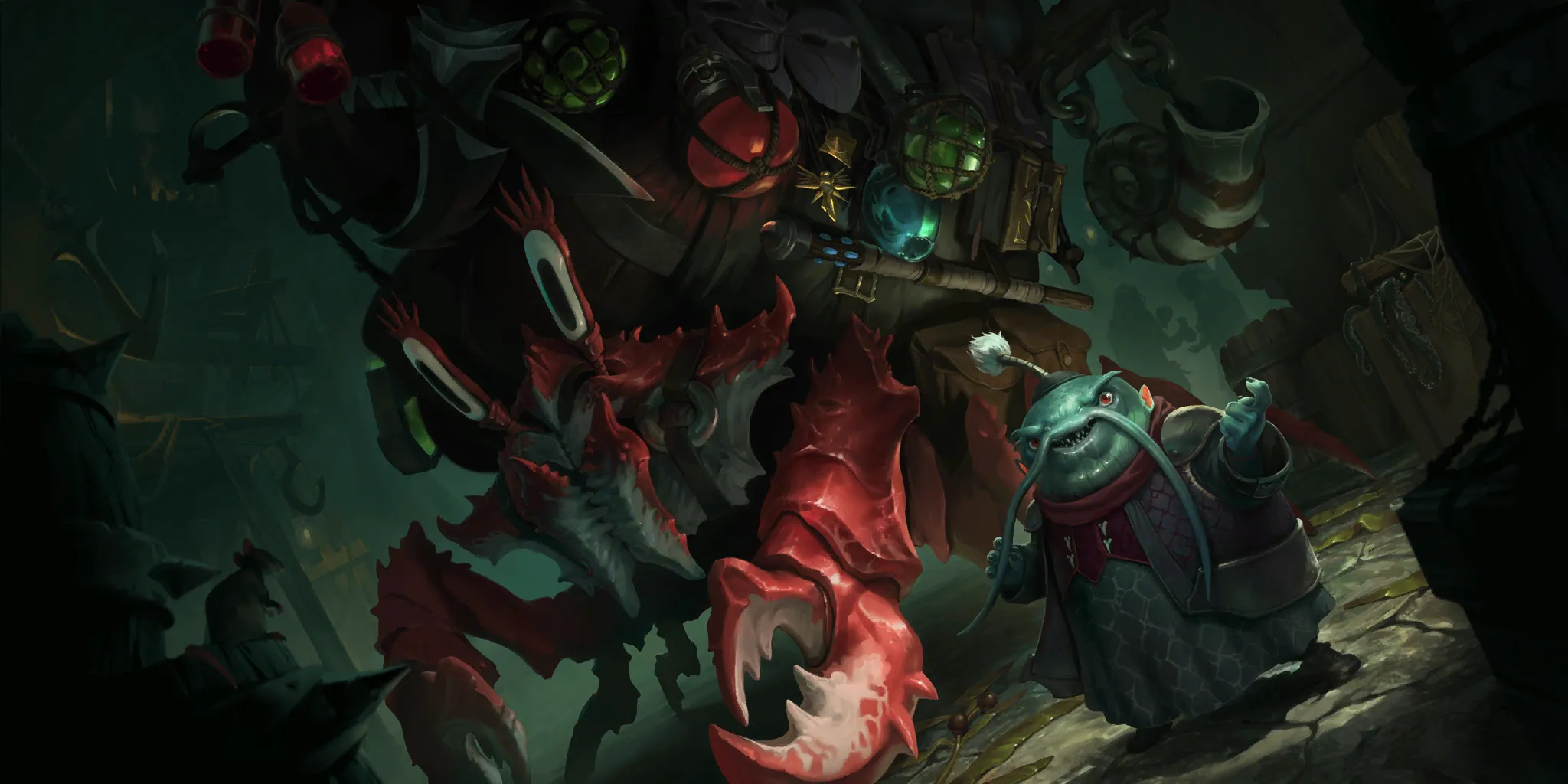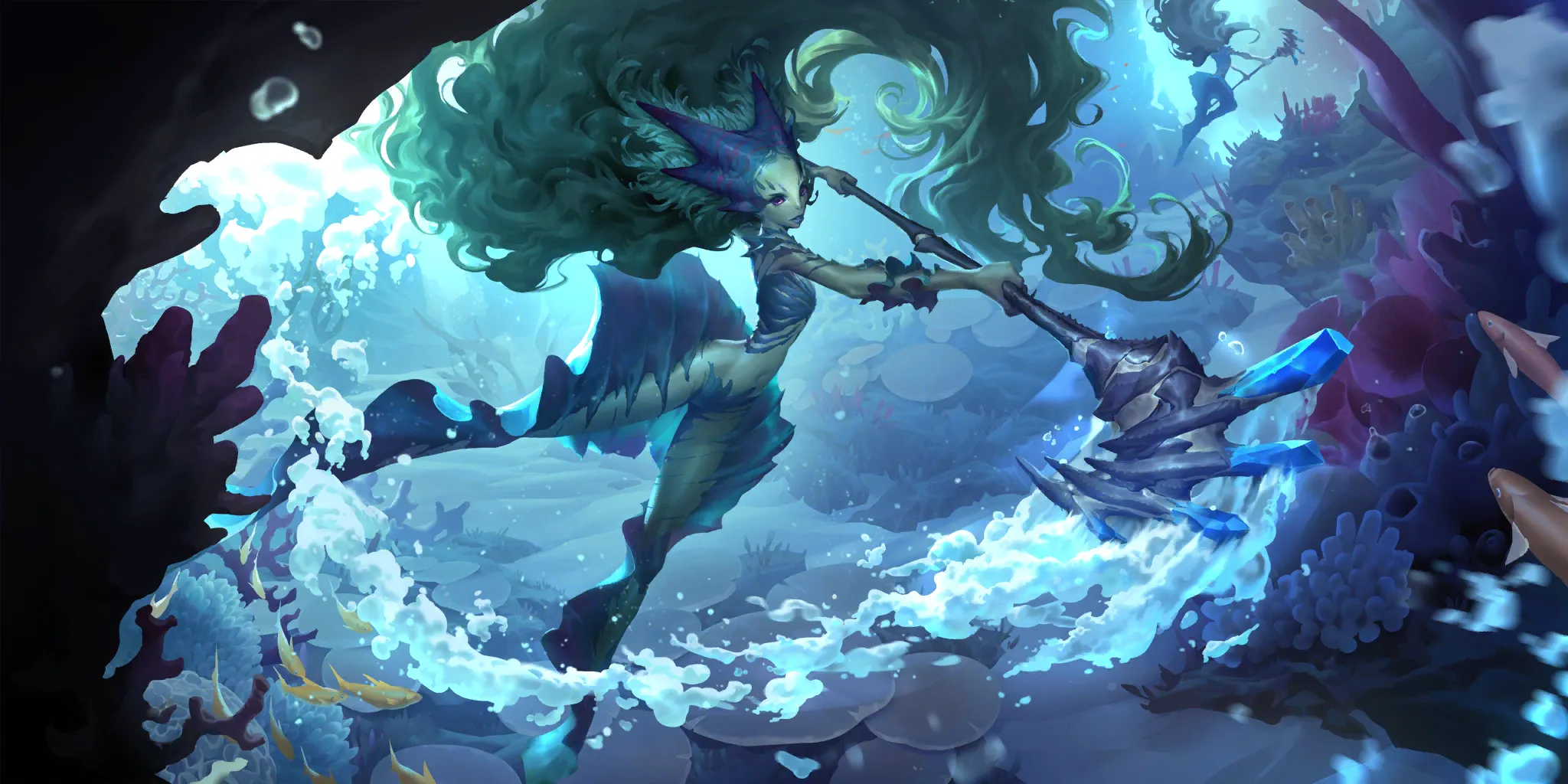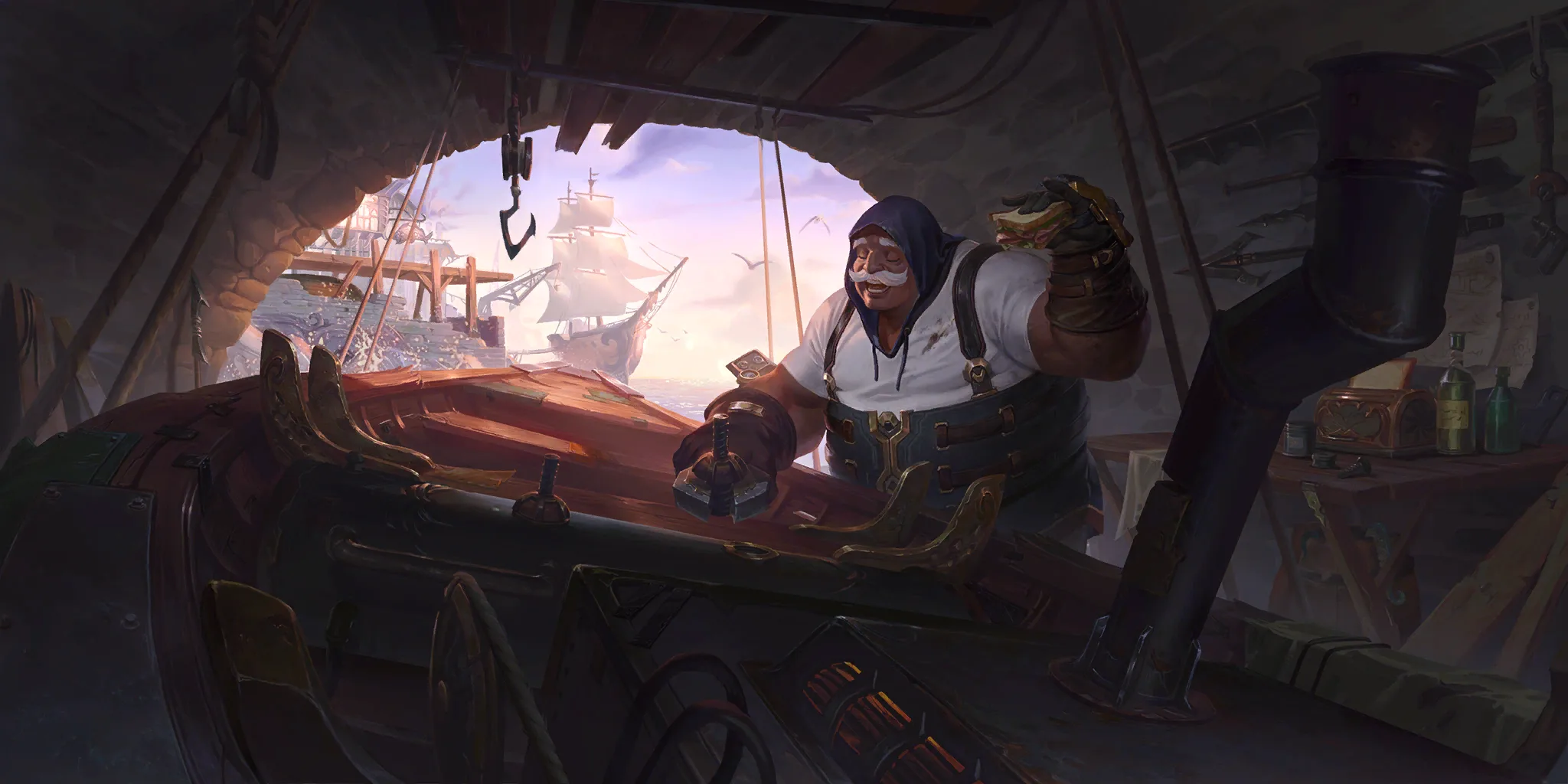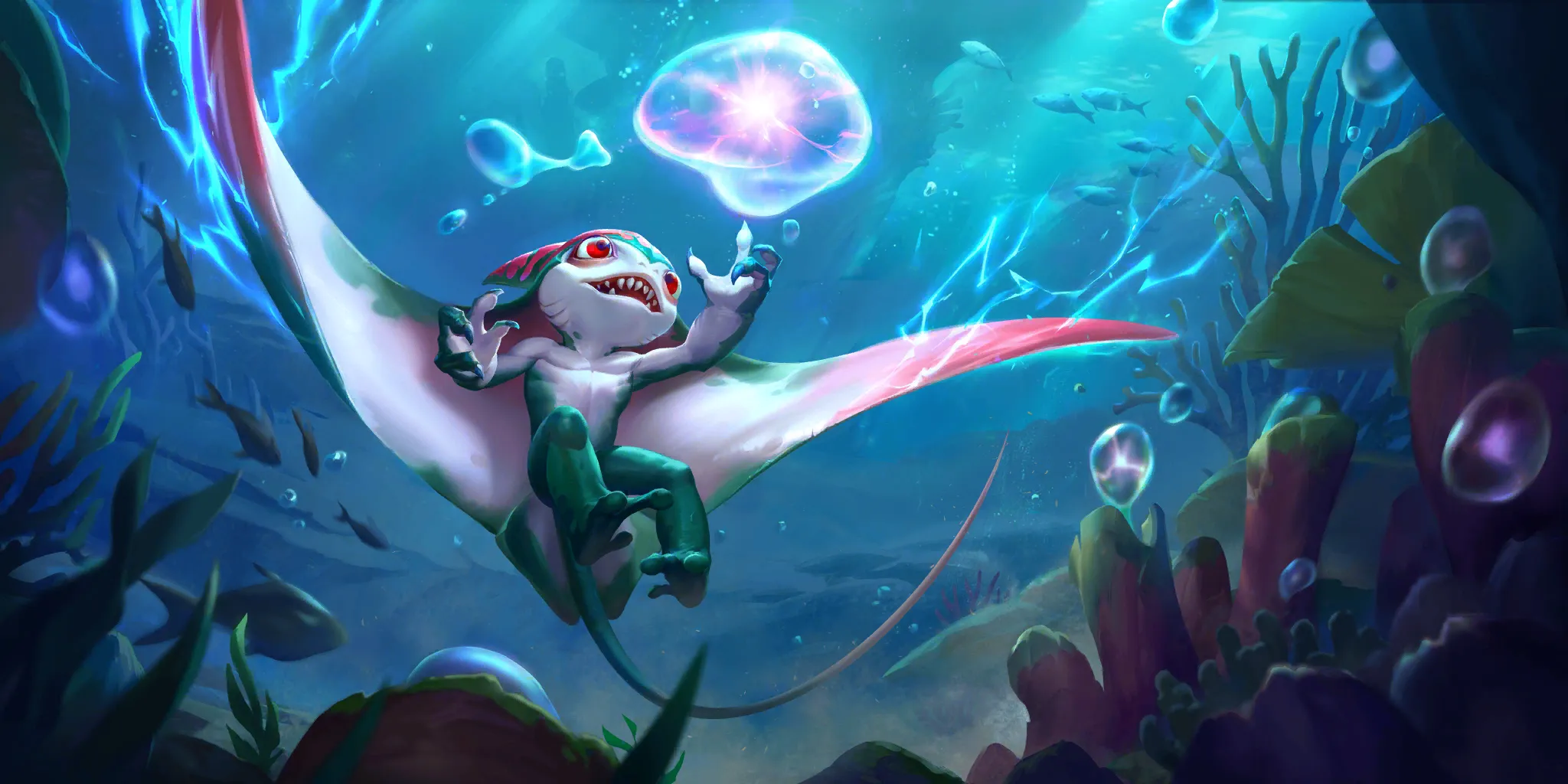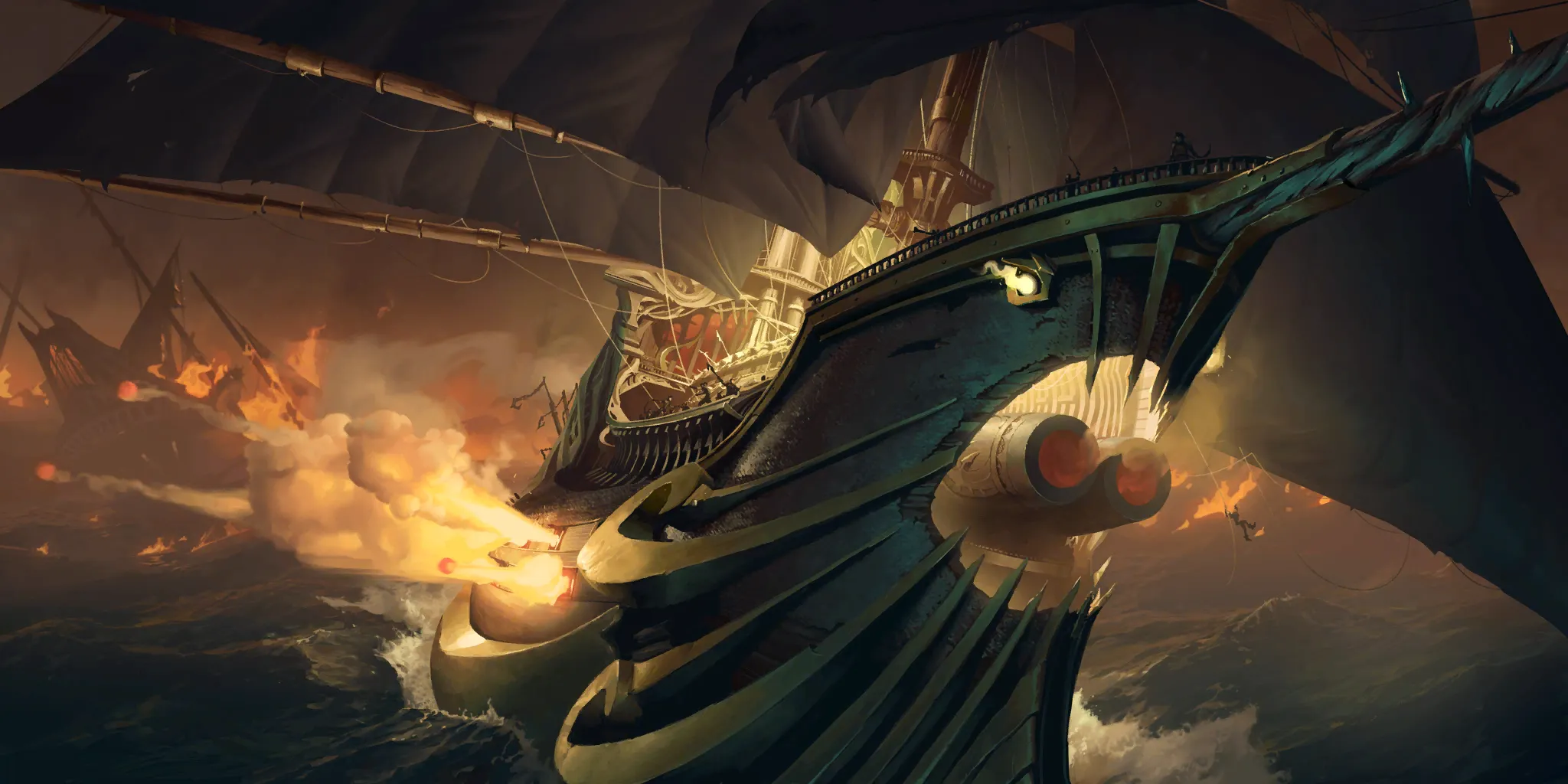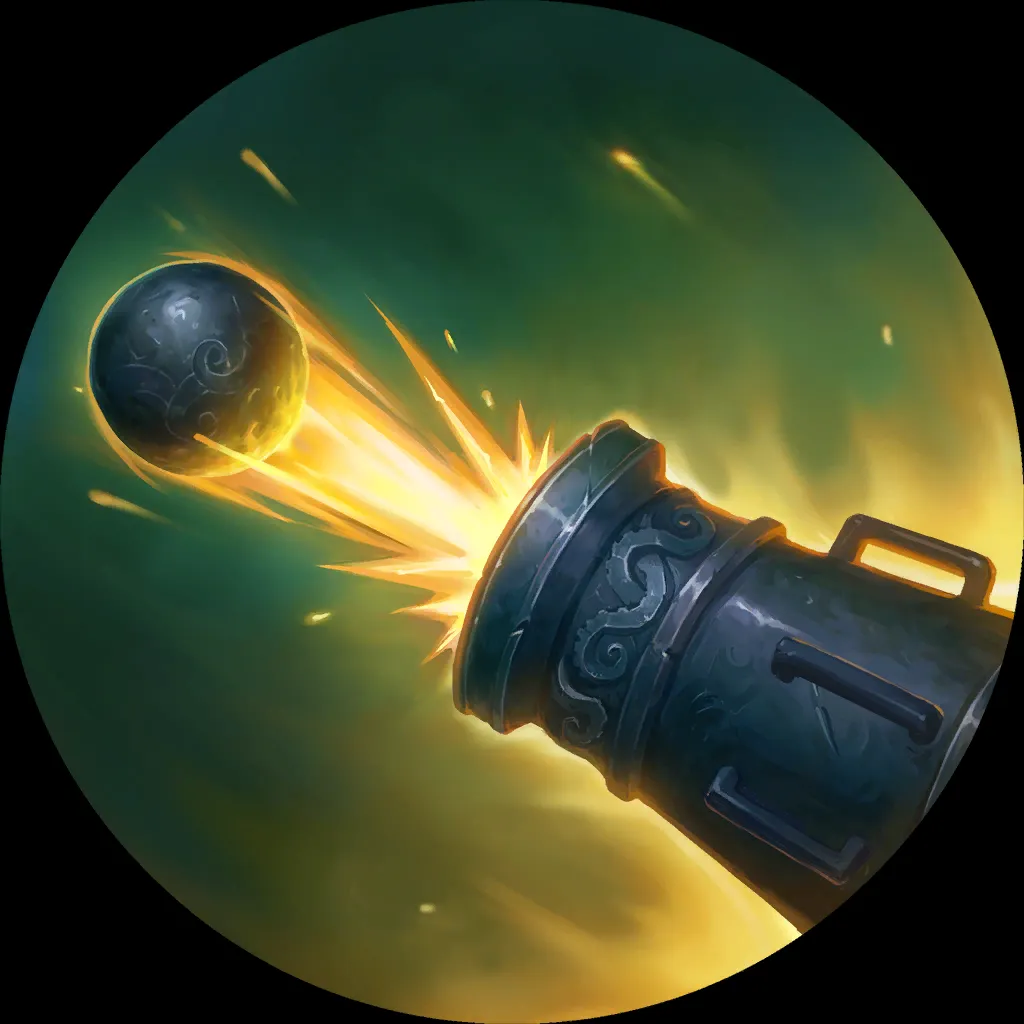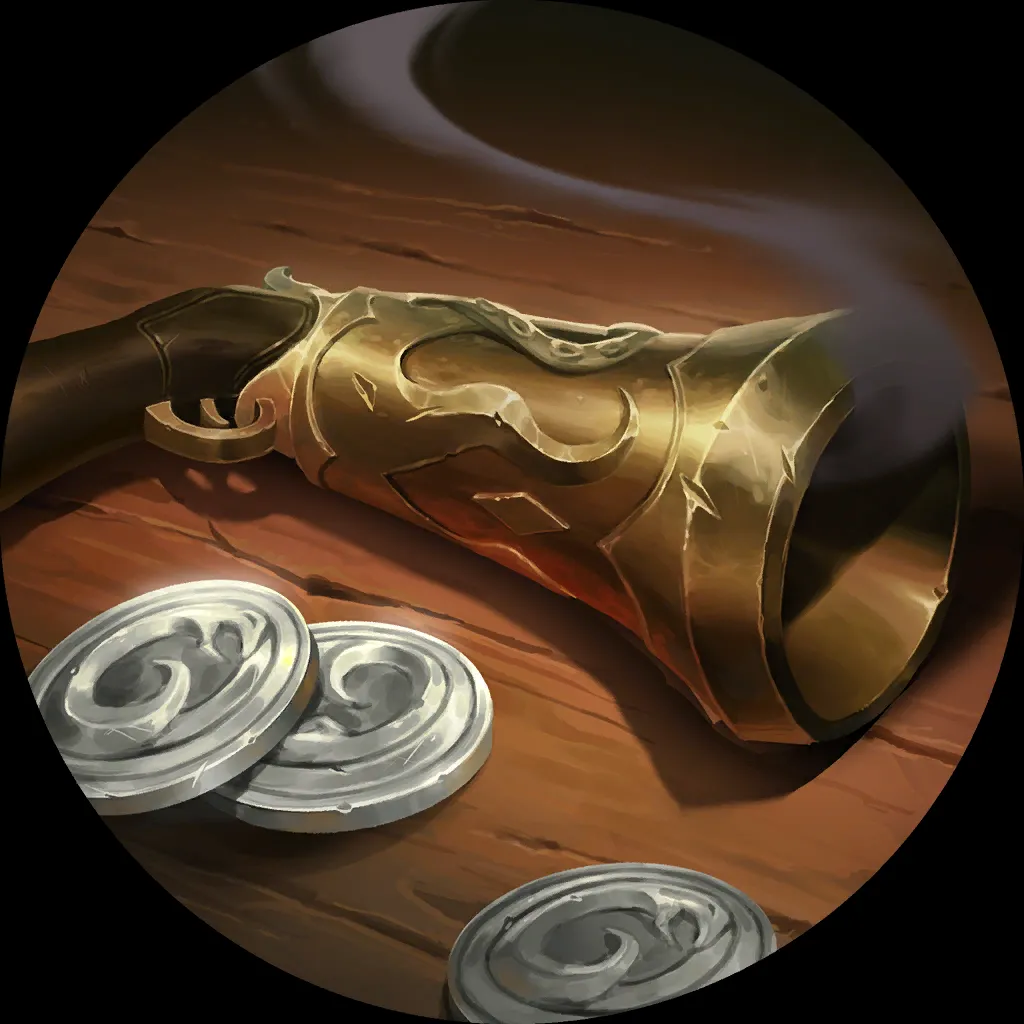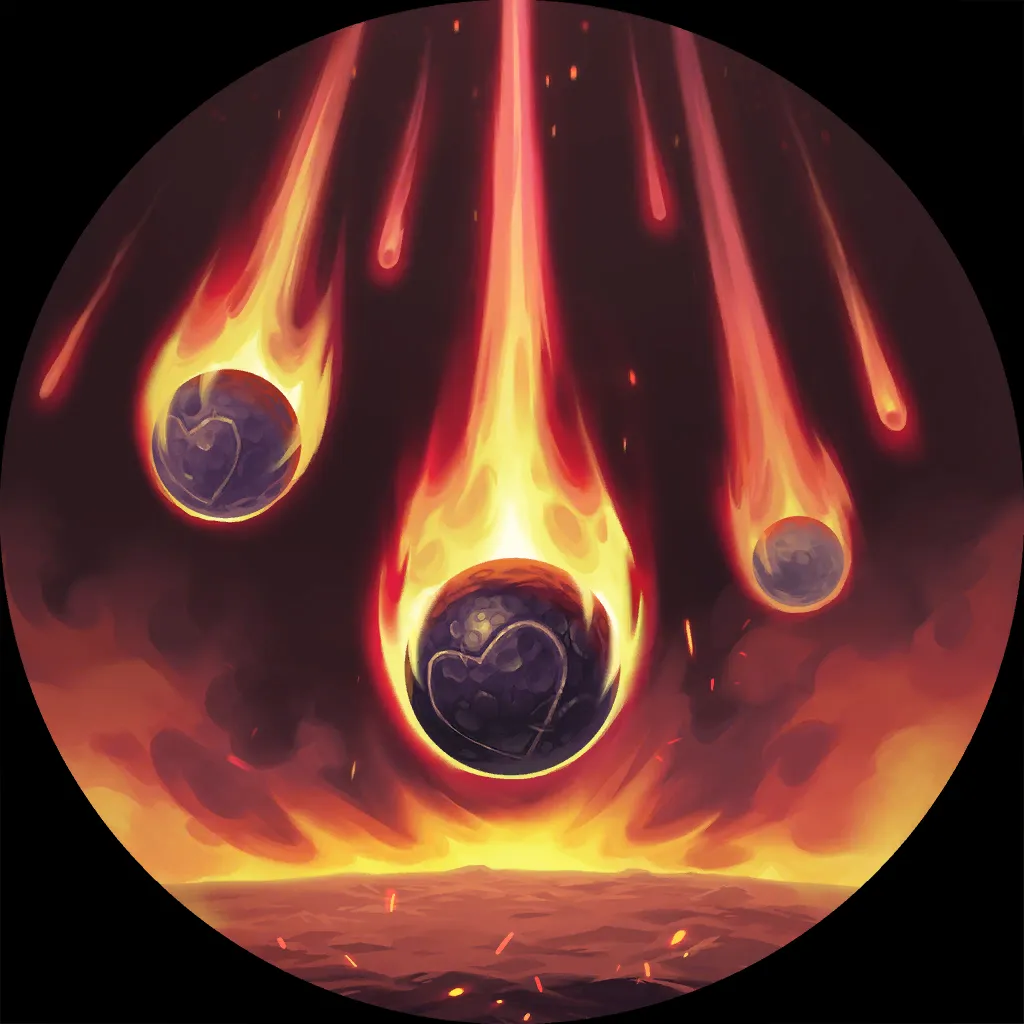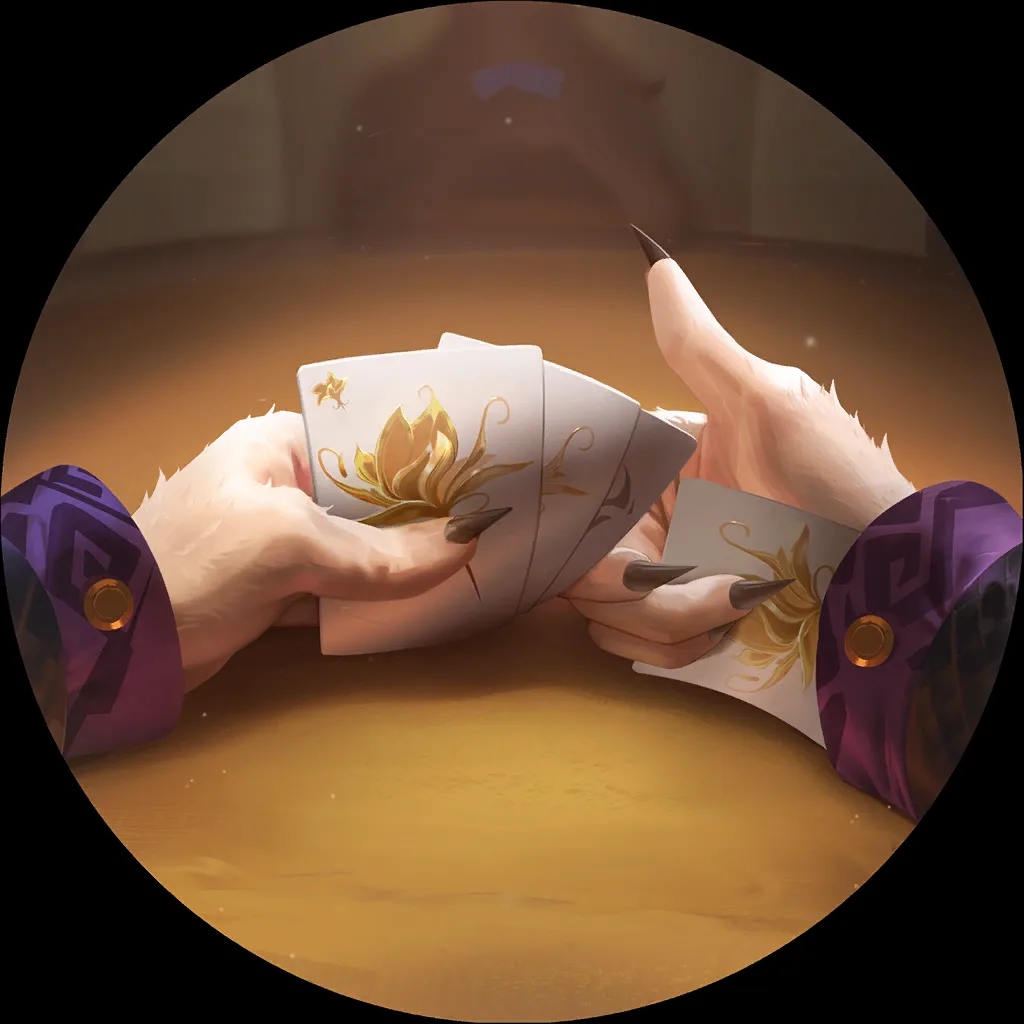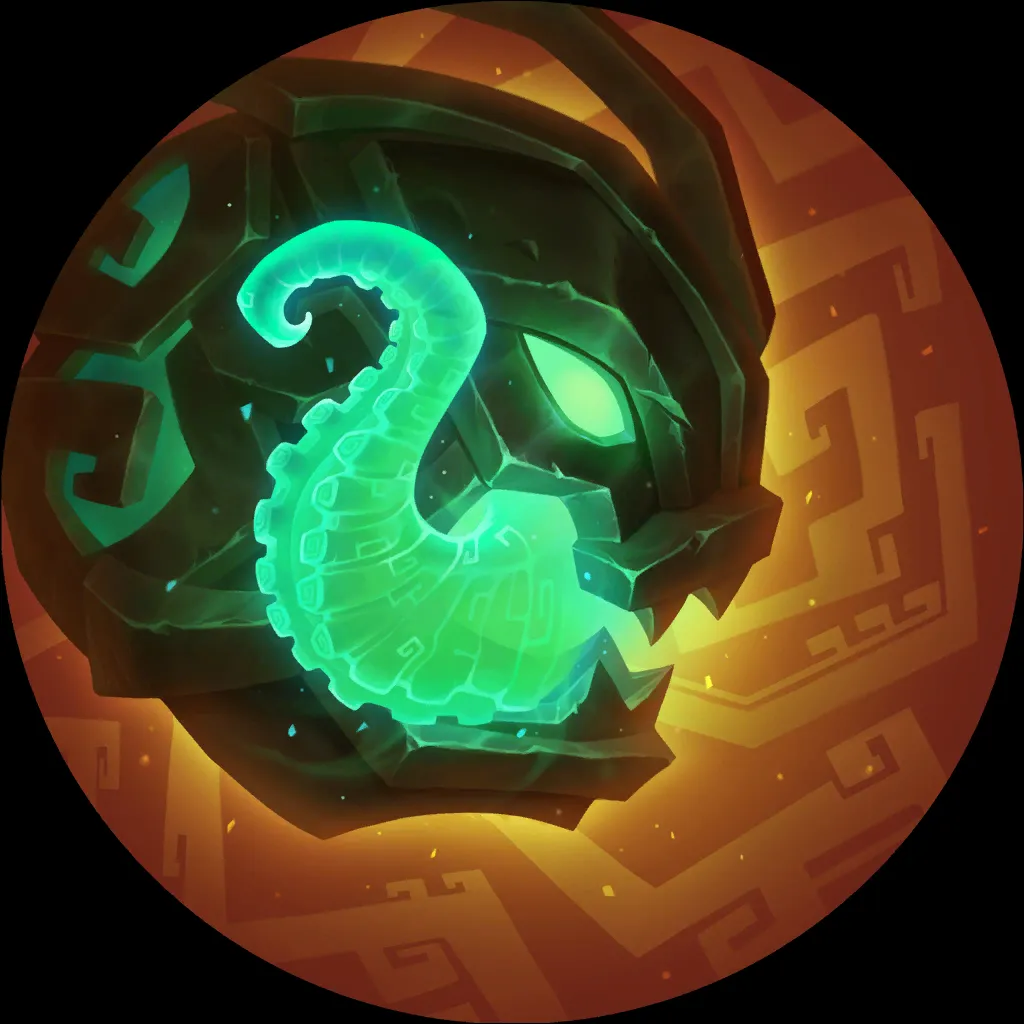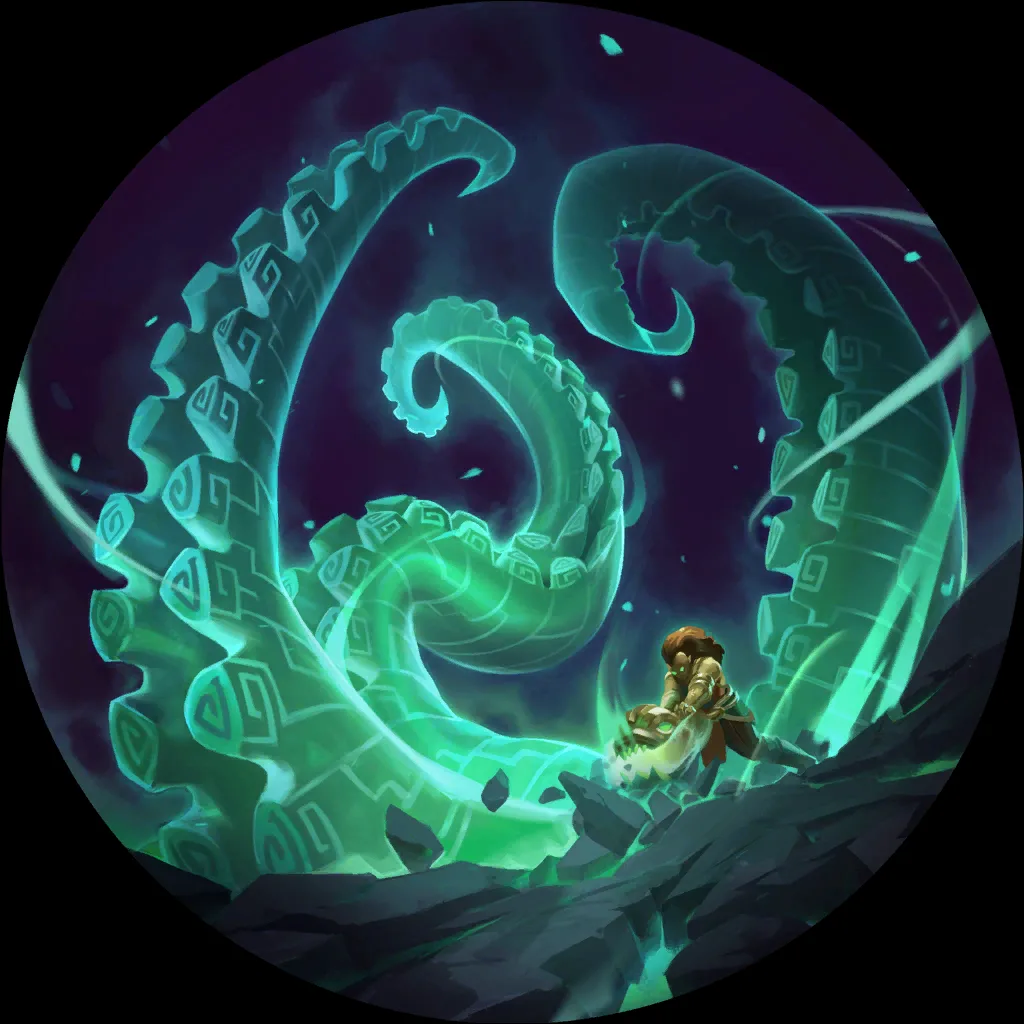 Gangplank Sejuani has been pretty on and off throughout the year, and Bilgewater in general tends to find itself in the lower half of the region representation. But triple Bilgewater has never been more viable than now, with Plunder and TF Swain both on the table.
Xeloo is of course adept at nearly every midrange-style deck – not just those in Bilgewater – and Fiora Pantheon is a great option for a player of such caliber. There's just enough decks that fit this ladder titan's style for him to pick up his second top 32 this weekend.
---
#7 mtucks / Rank: 19 / No Affiliation 
I have a top-ten spot reserved for "7-2 seeding Lee Sin player," and which usually goes to Kevor – but mtucks' been having a slightly better year when it comes to Seasonals. With many players choosing to split Nami and Lee Sin up in their lineups, mtucks' chances of getting to play the game how he likes is guaranteed every round.
6
9
19
6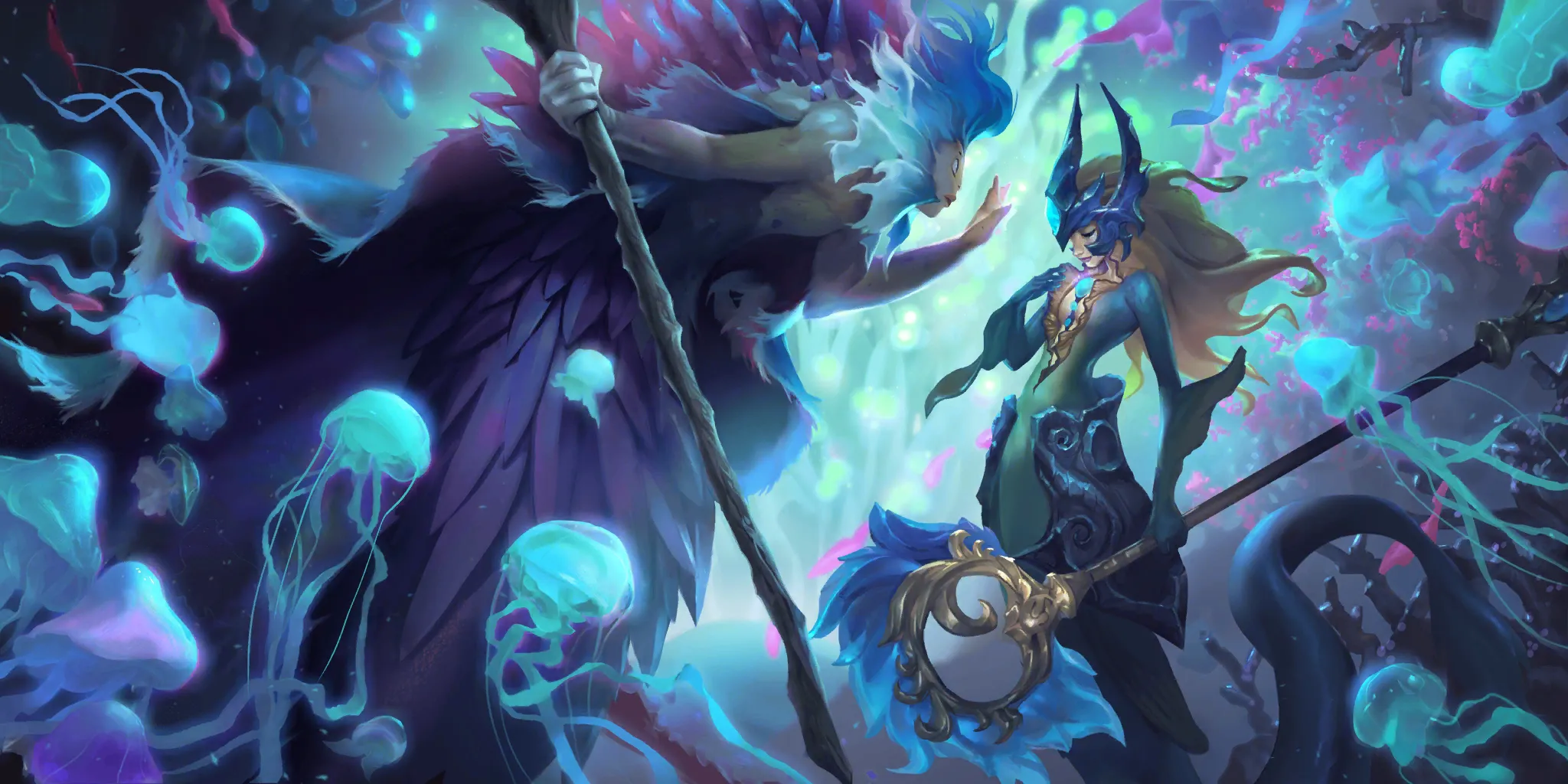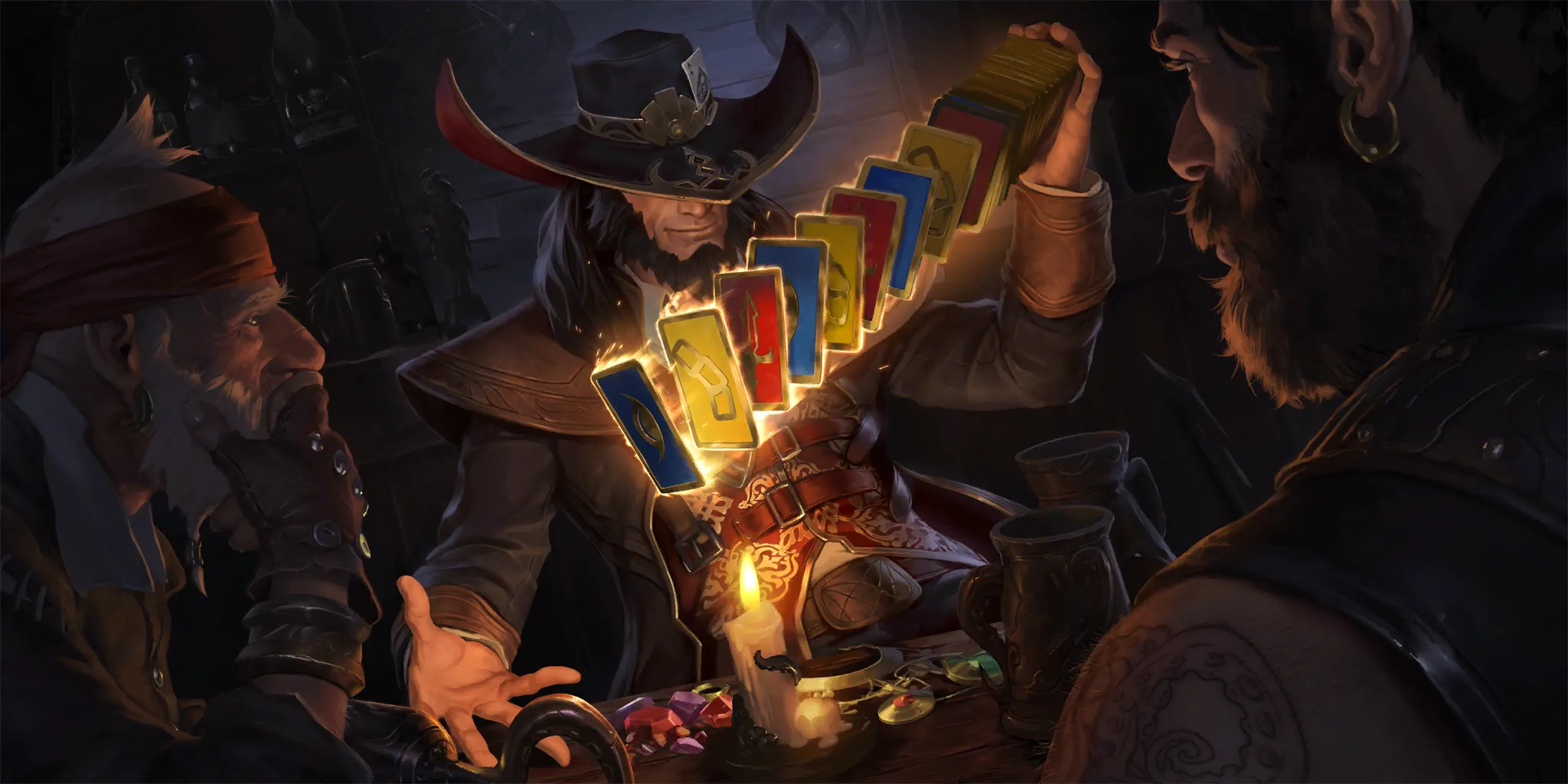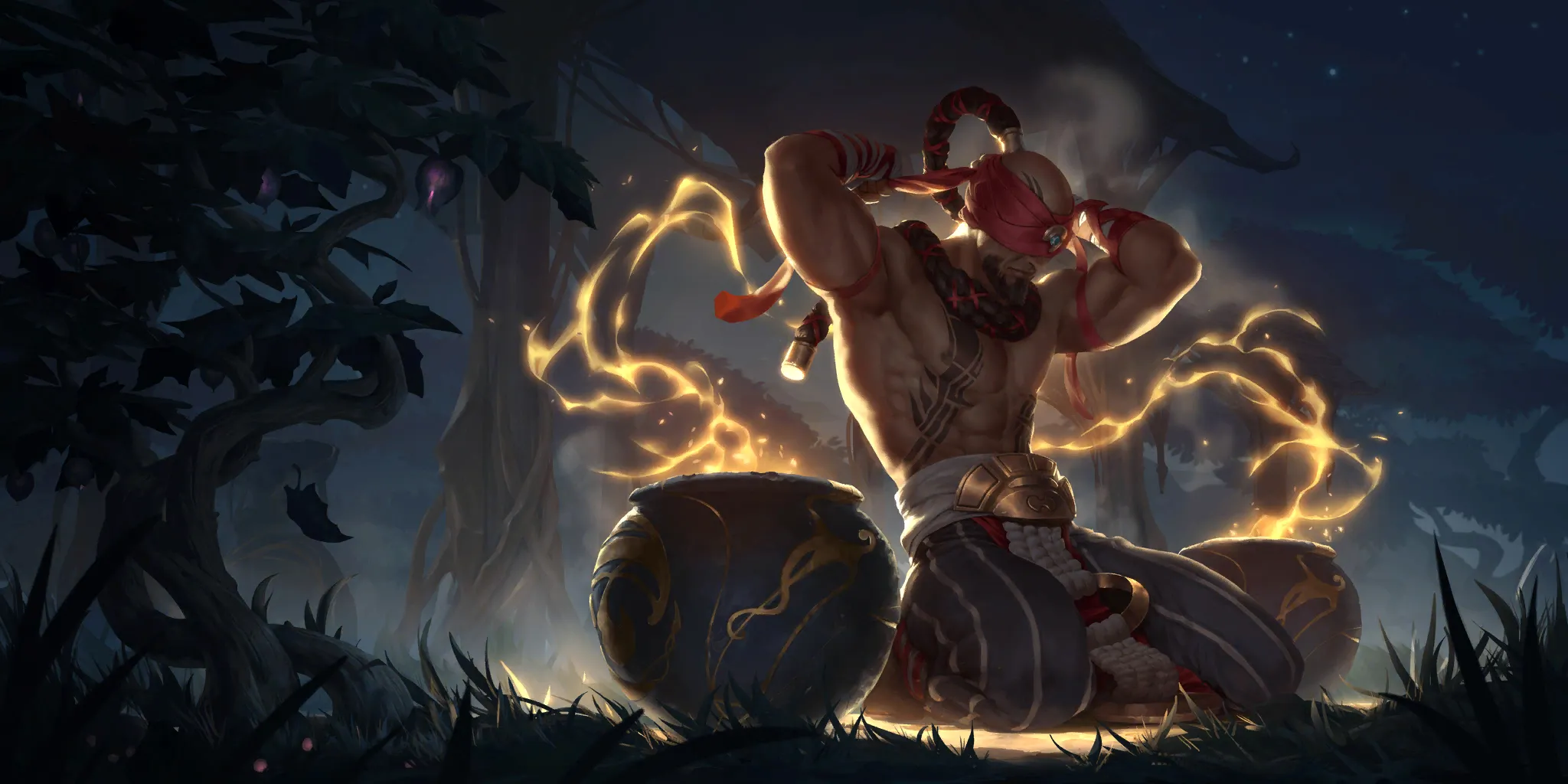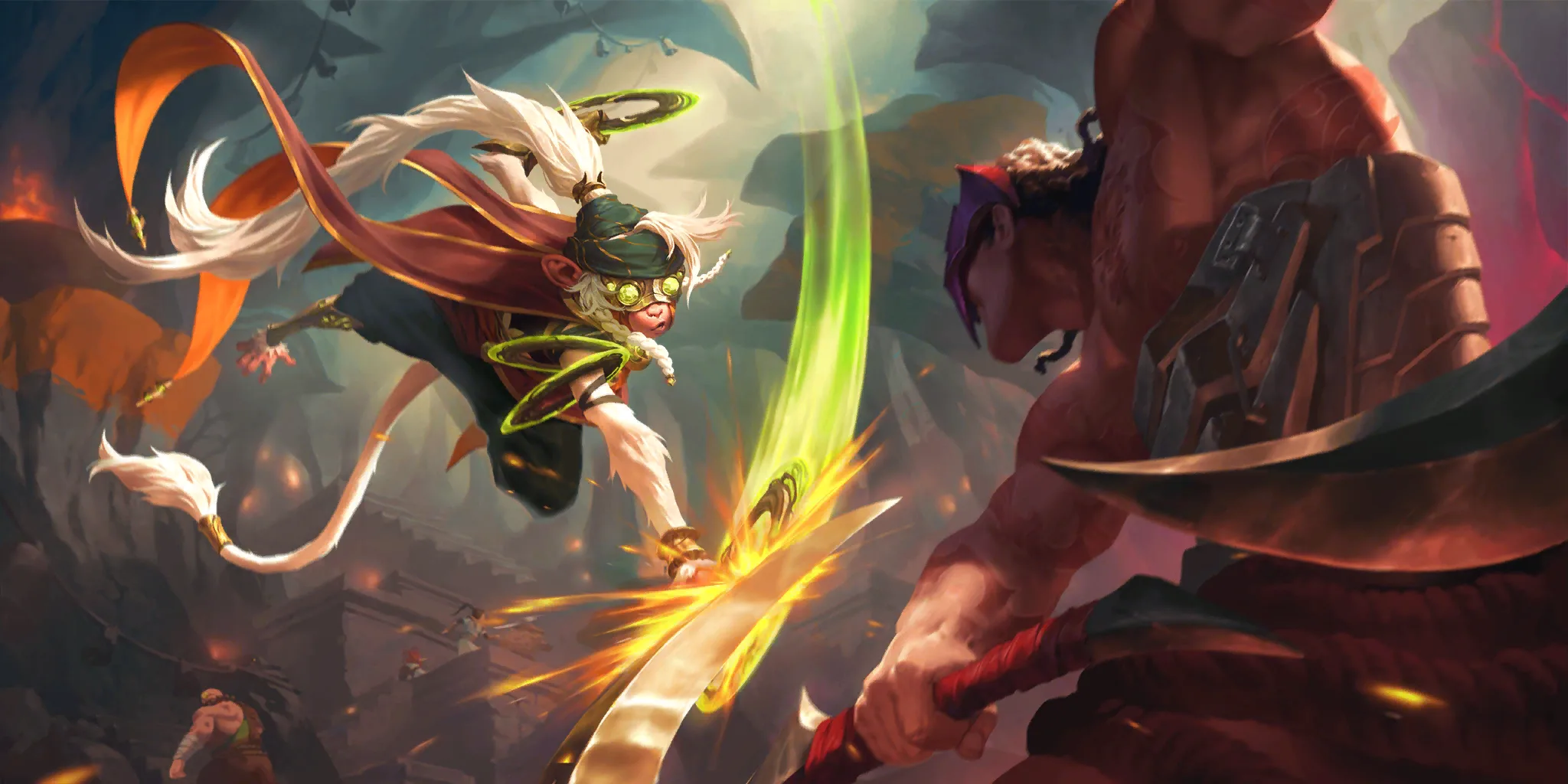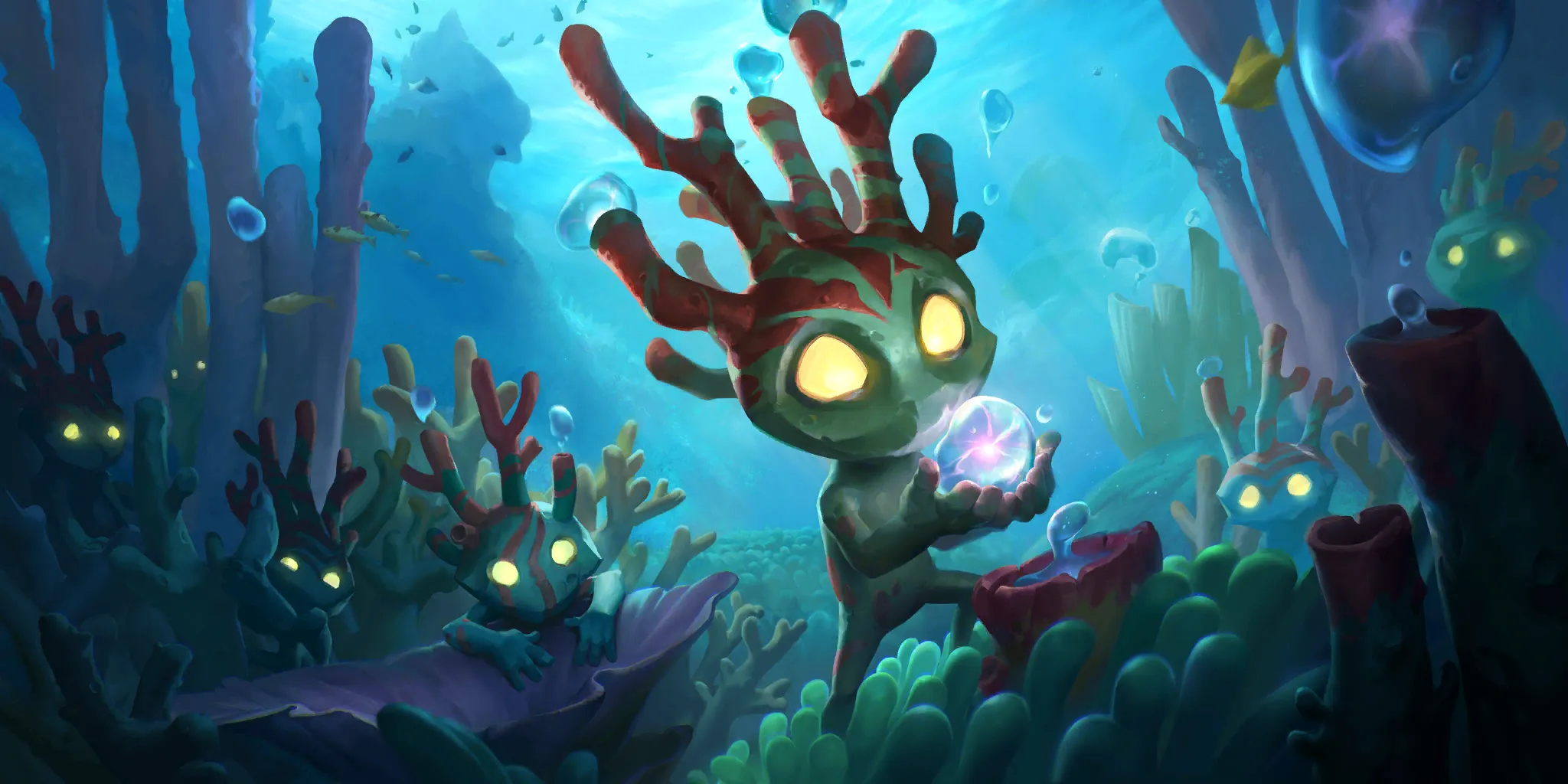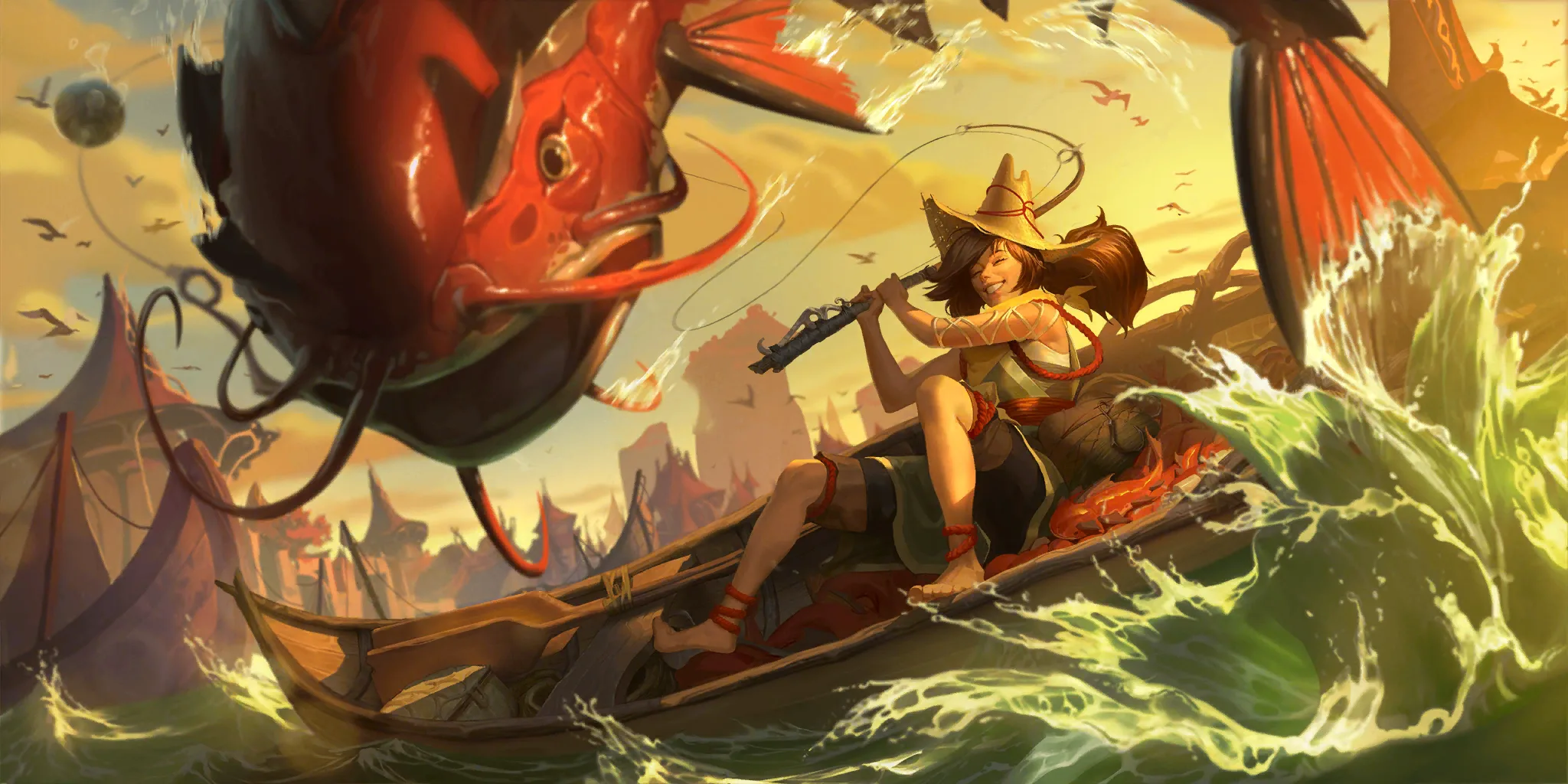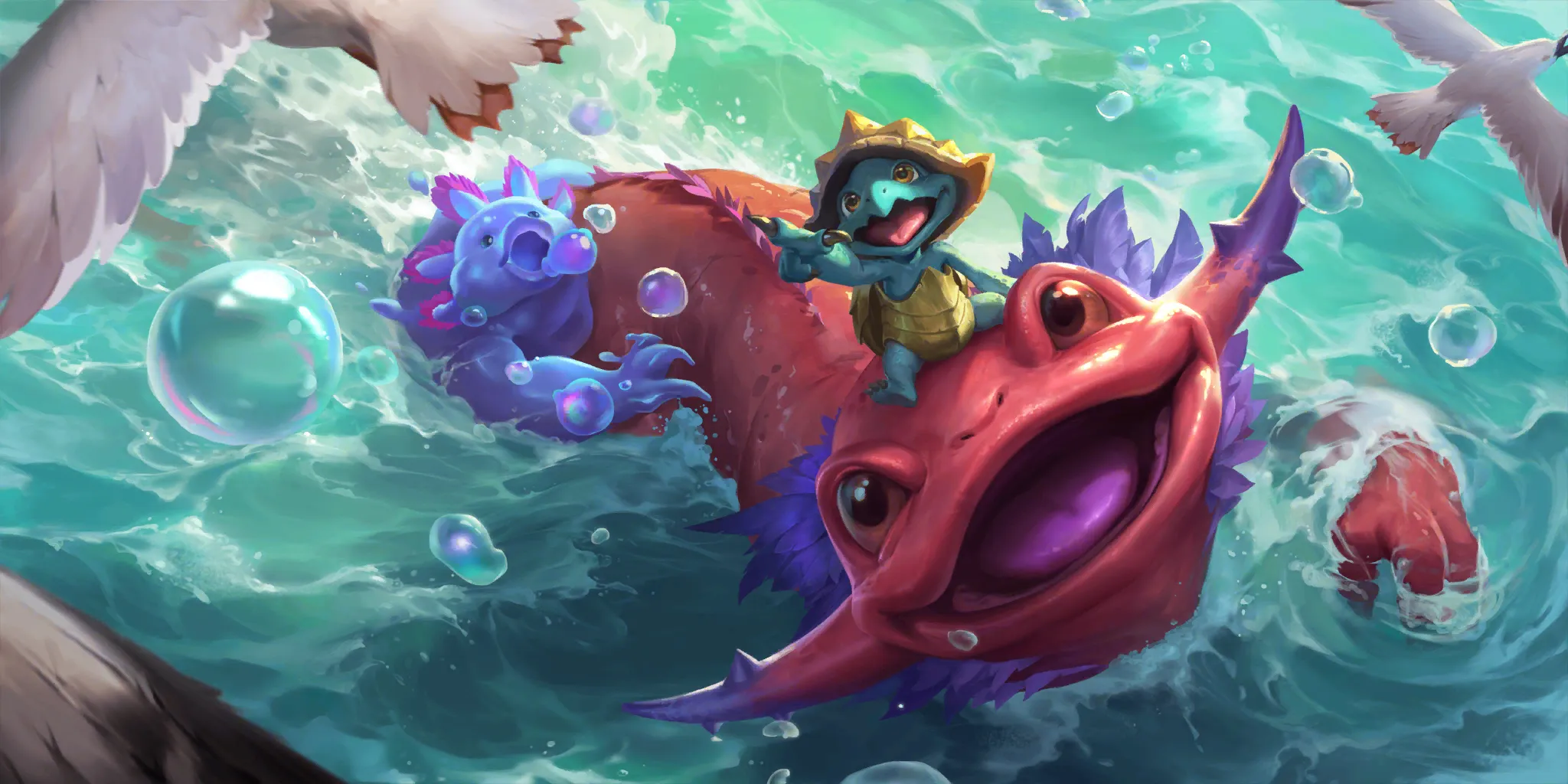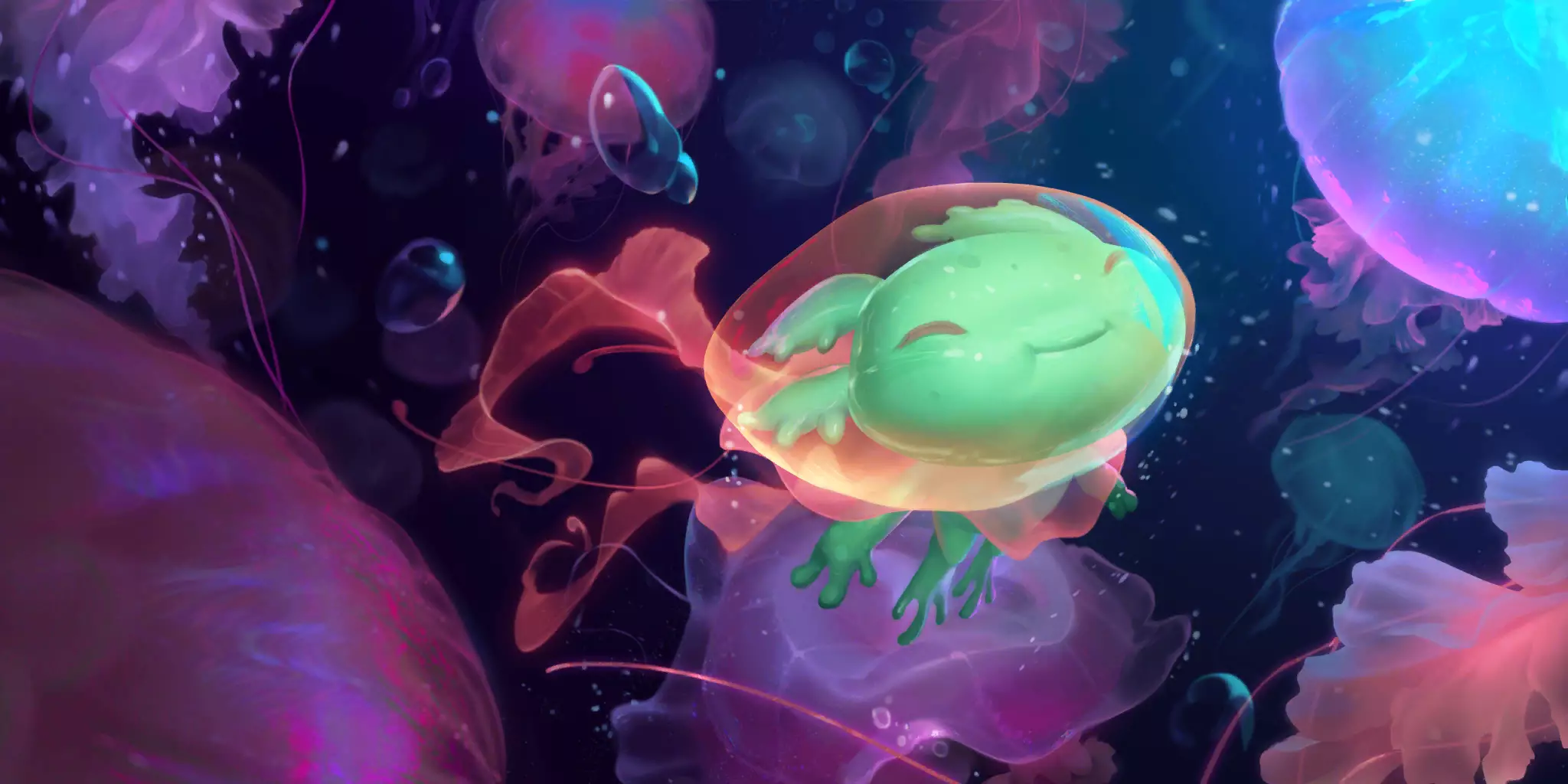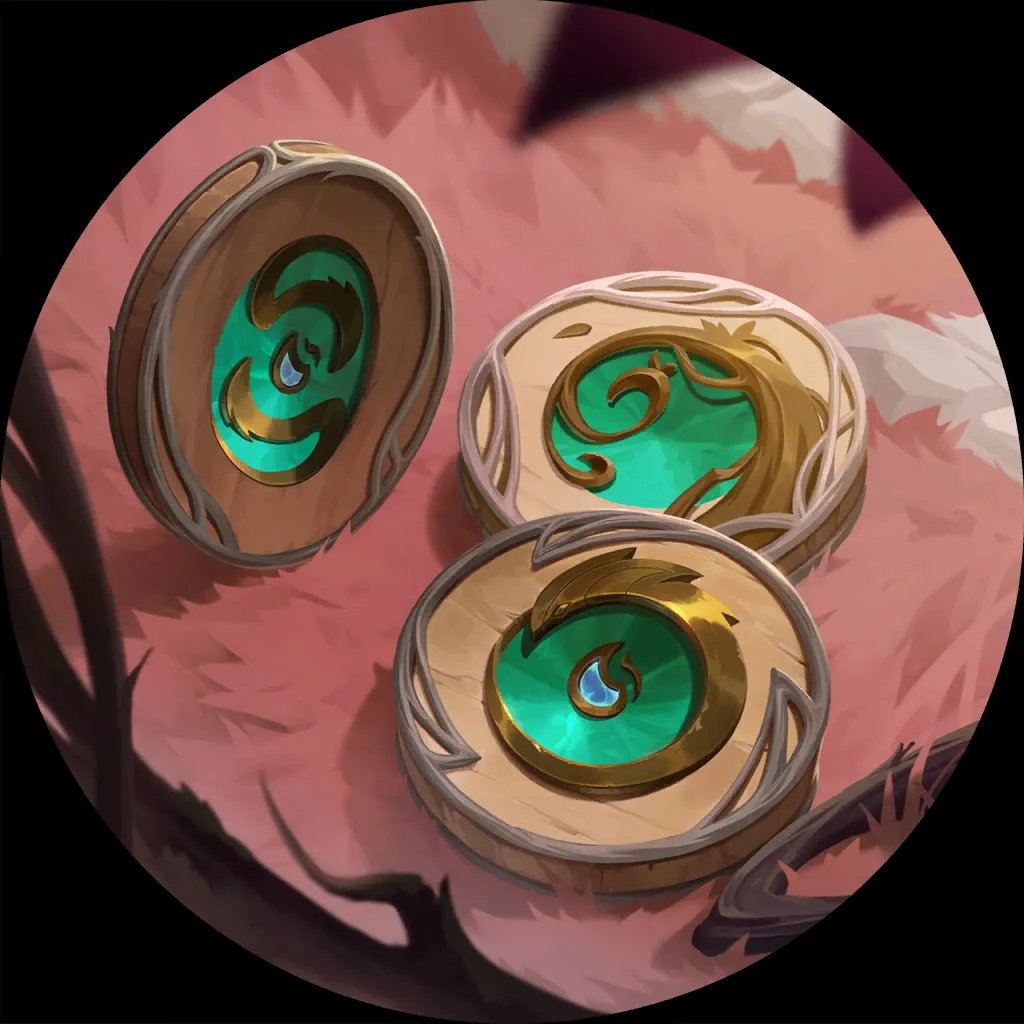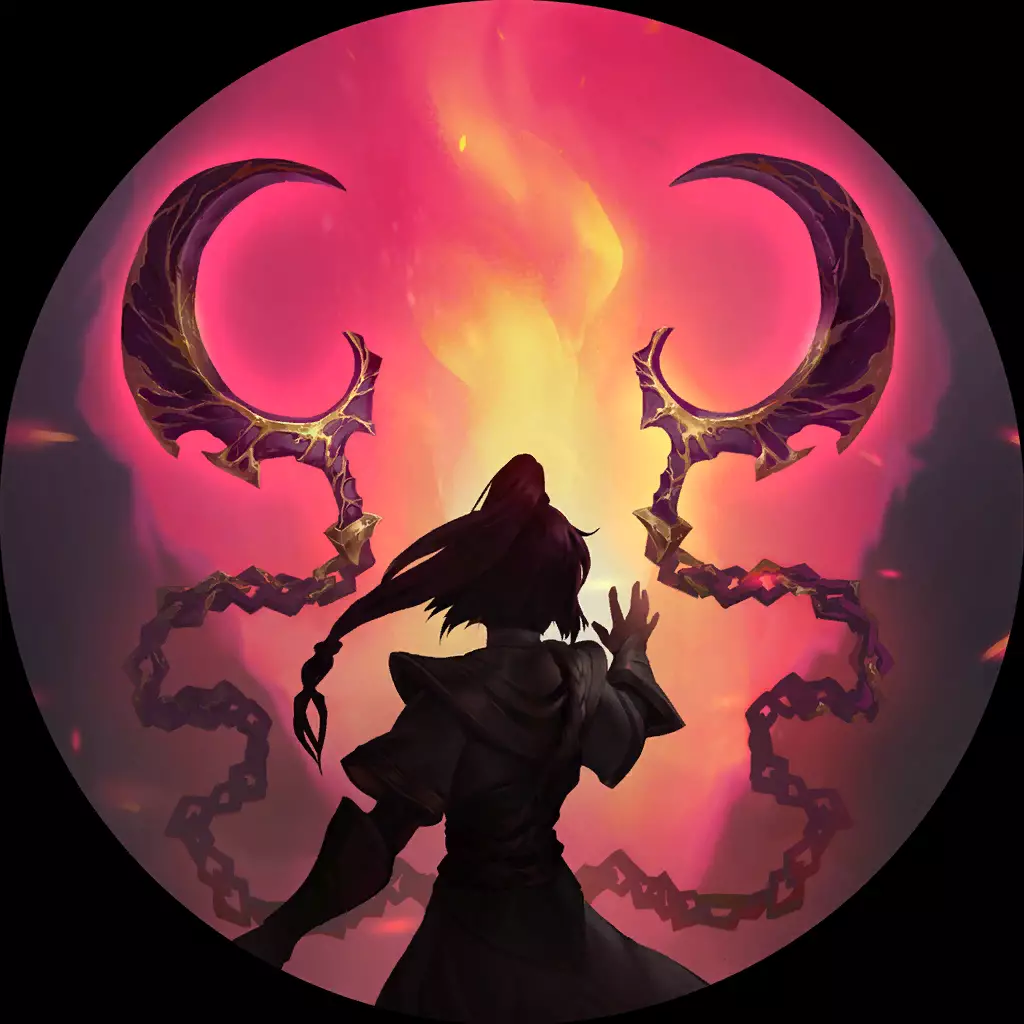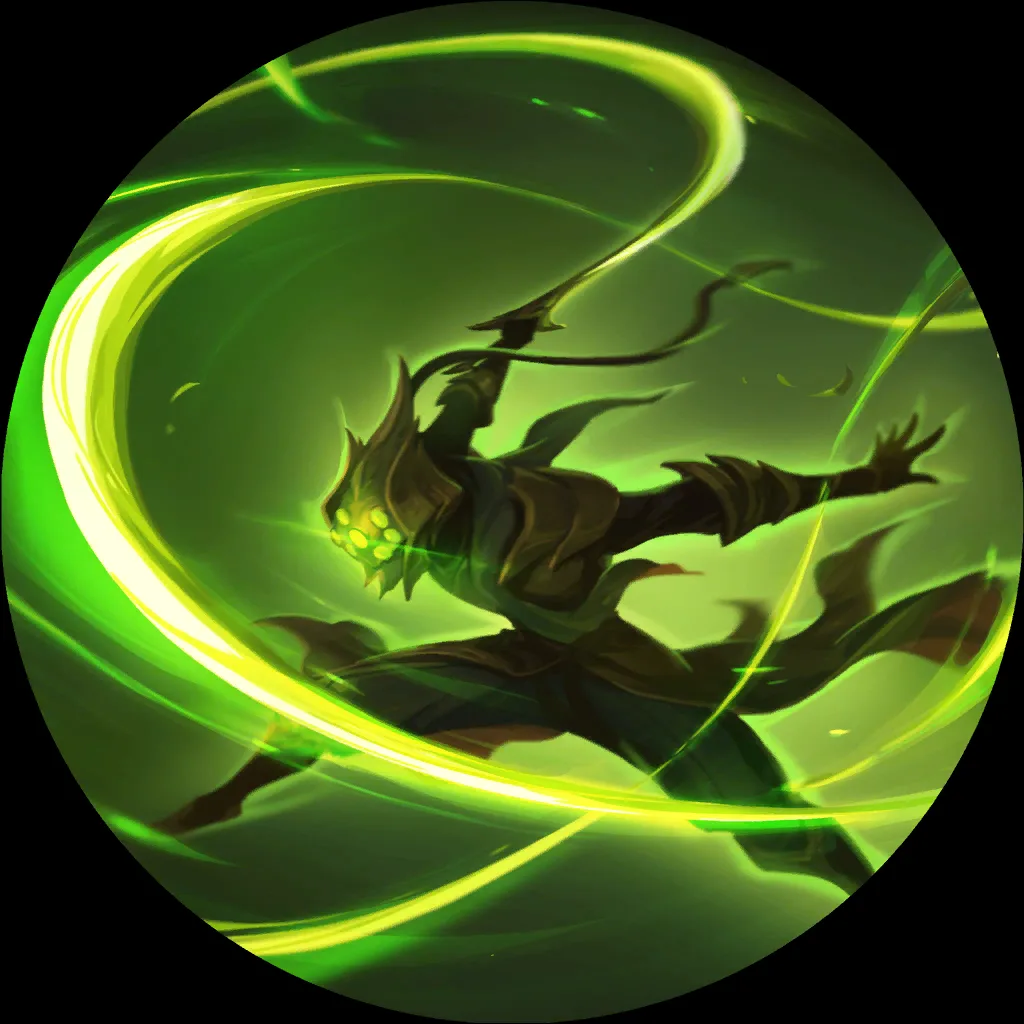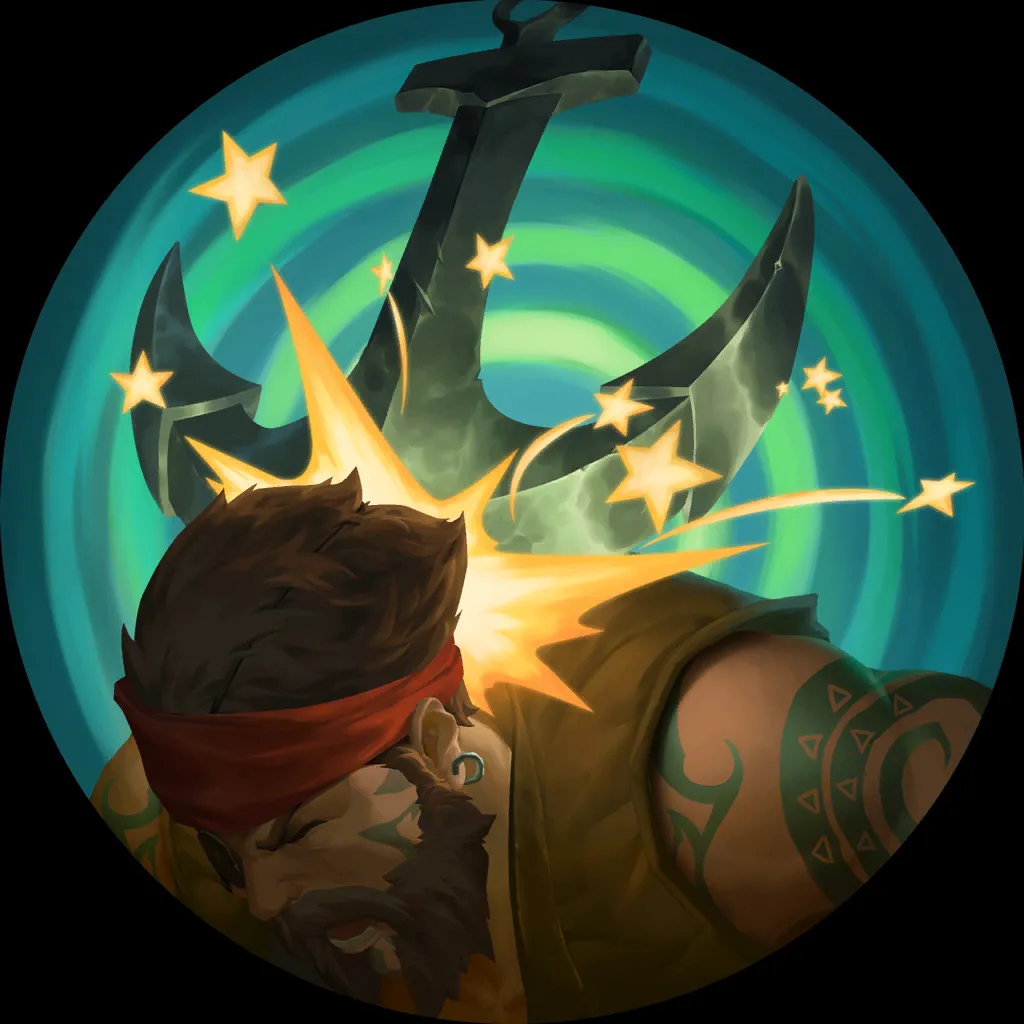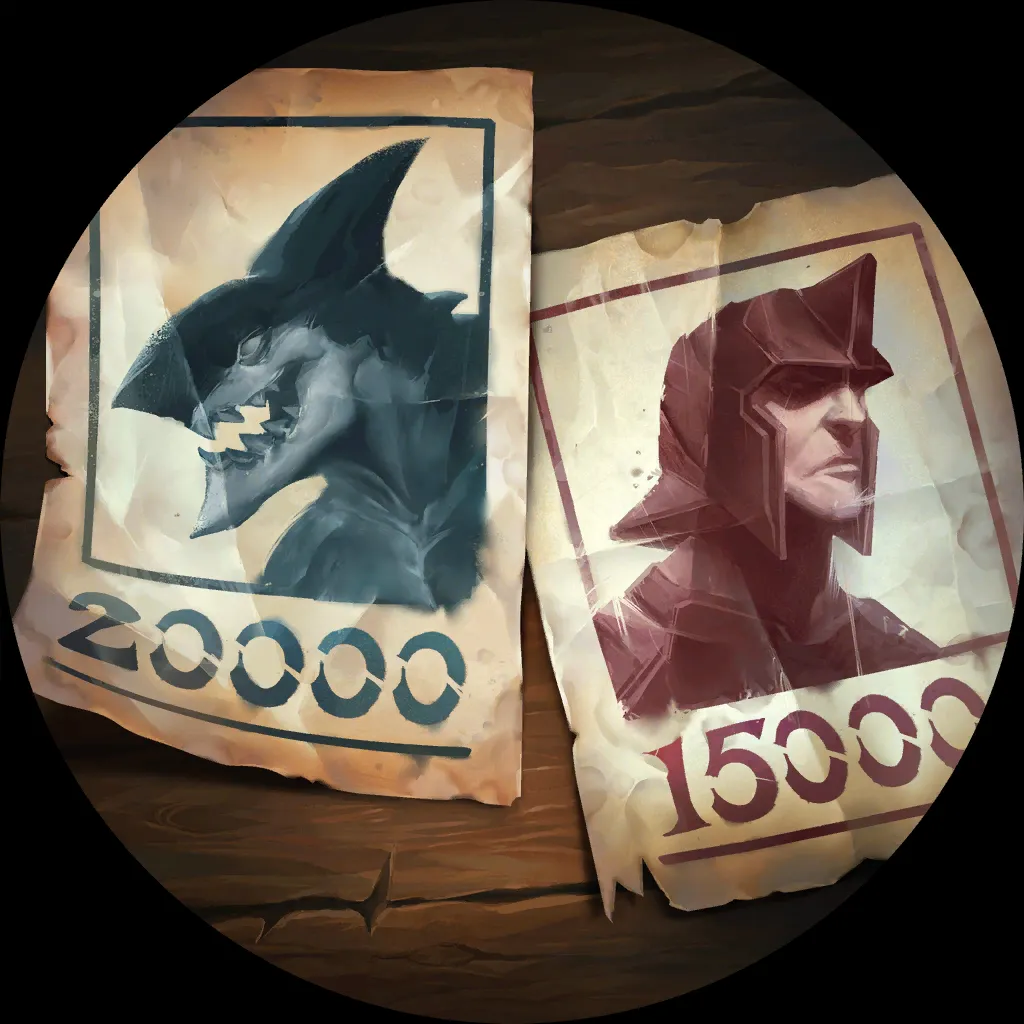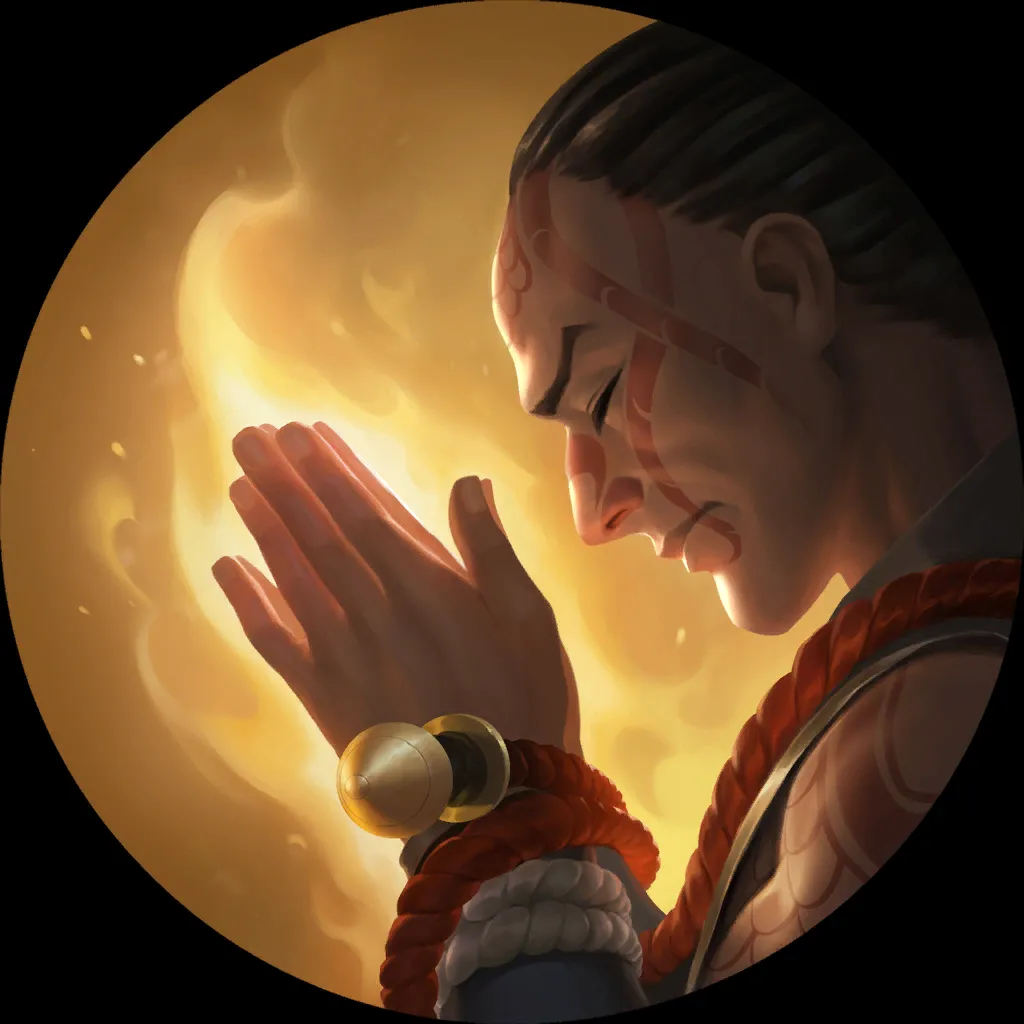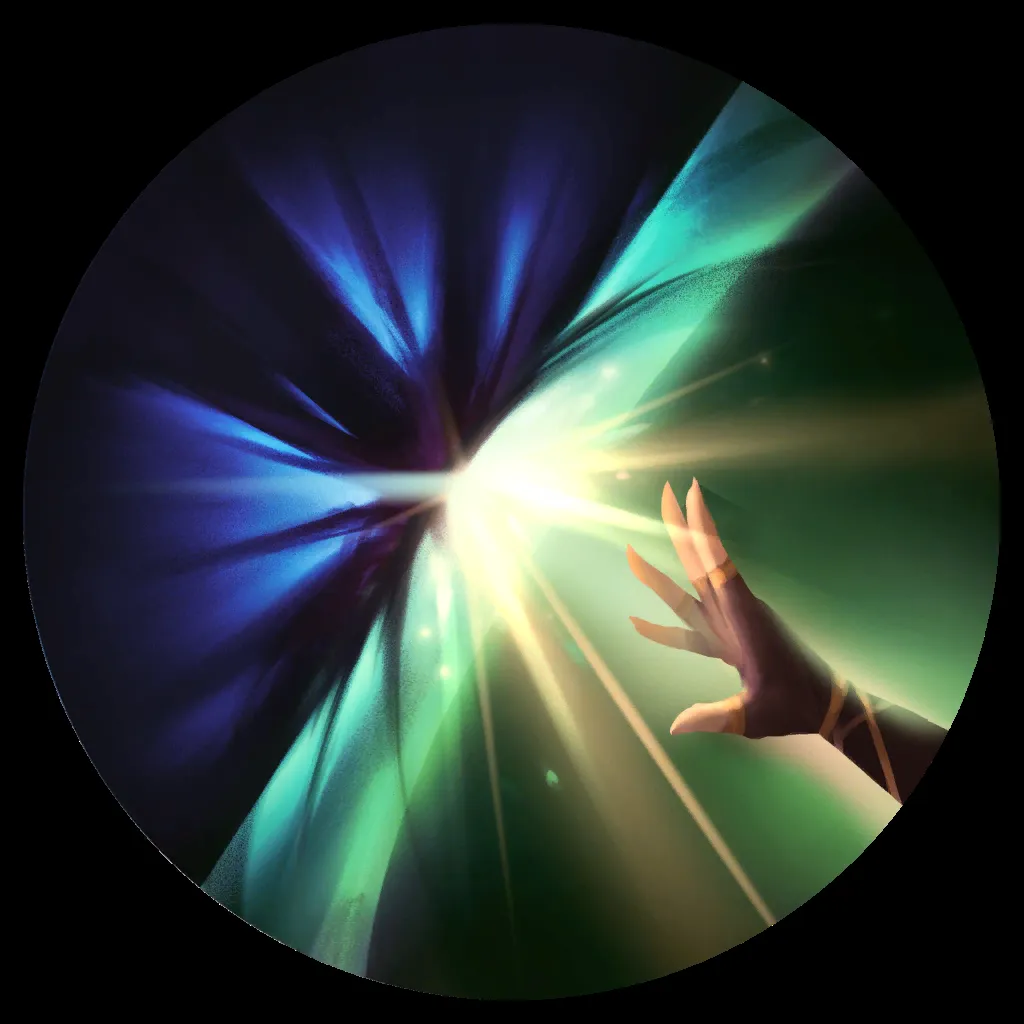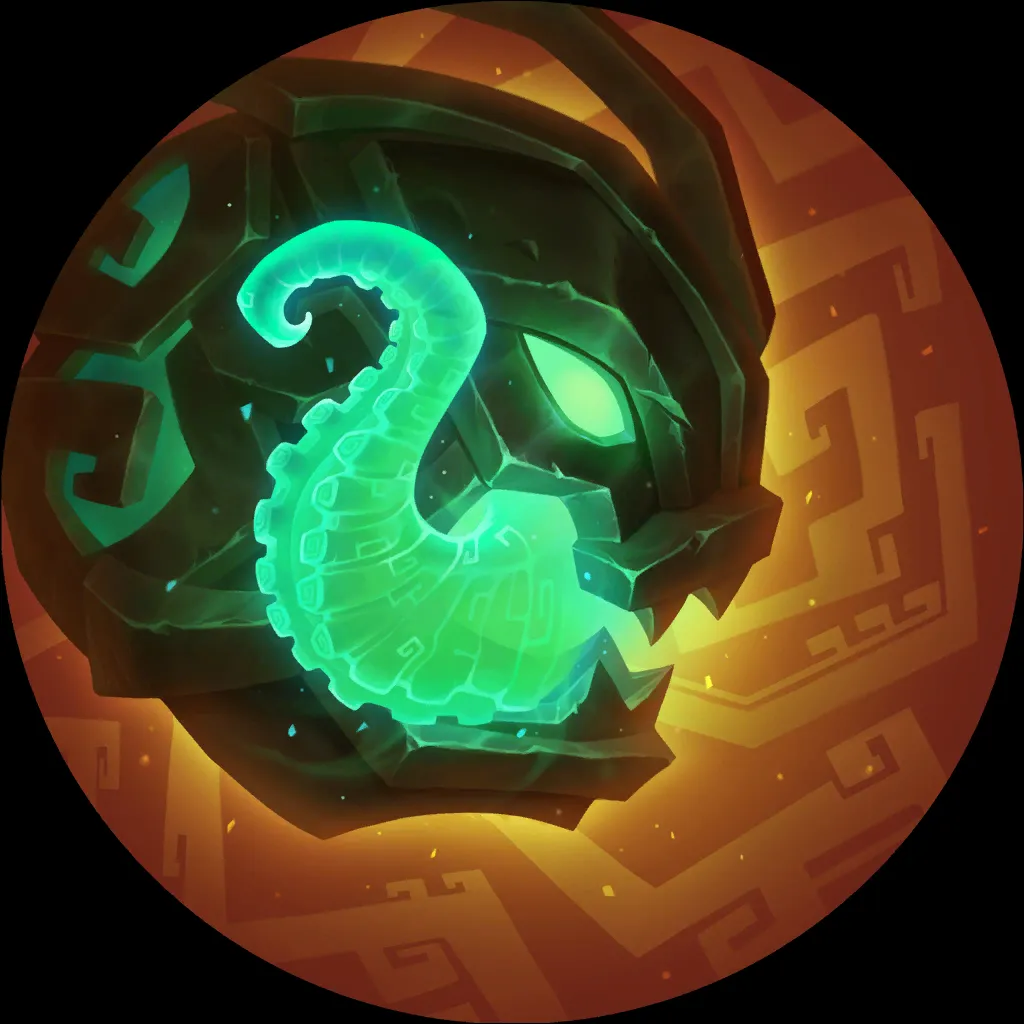 As a pilot well versed in all things meta, his third deck will probably be Master Yi Karma. "My strat is to play the two best decks," he says, "namely Nami TF and Lee Sin Akshan, and one deck with good matchups into the field." That's mtucks: someone who reminds you why you don't think too hard and just bring the good decks. 
---
#6 Tio Kadu / Rank: 397 / Fênix E-sports 
As long as I'm peeling back the curtain a little on my Top 10 formula, I always take a scroll through Santupea's Twitter and go through all the grassroots events of the last four weeks or so, and make a note of the names that appear multiple times. This season, that player is Tio Kadu.
6
2
11
21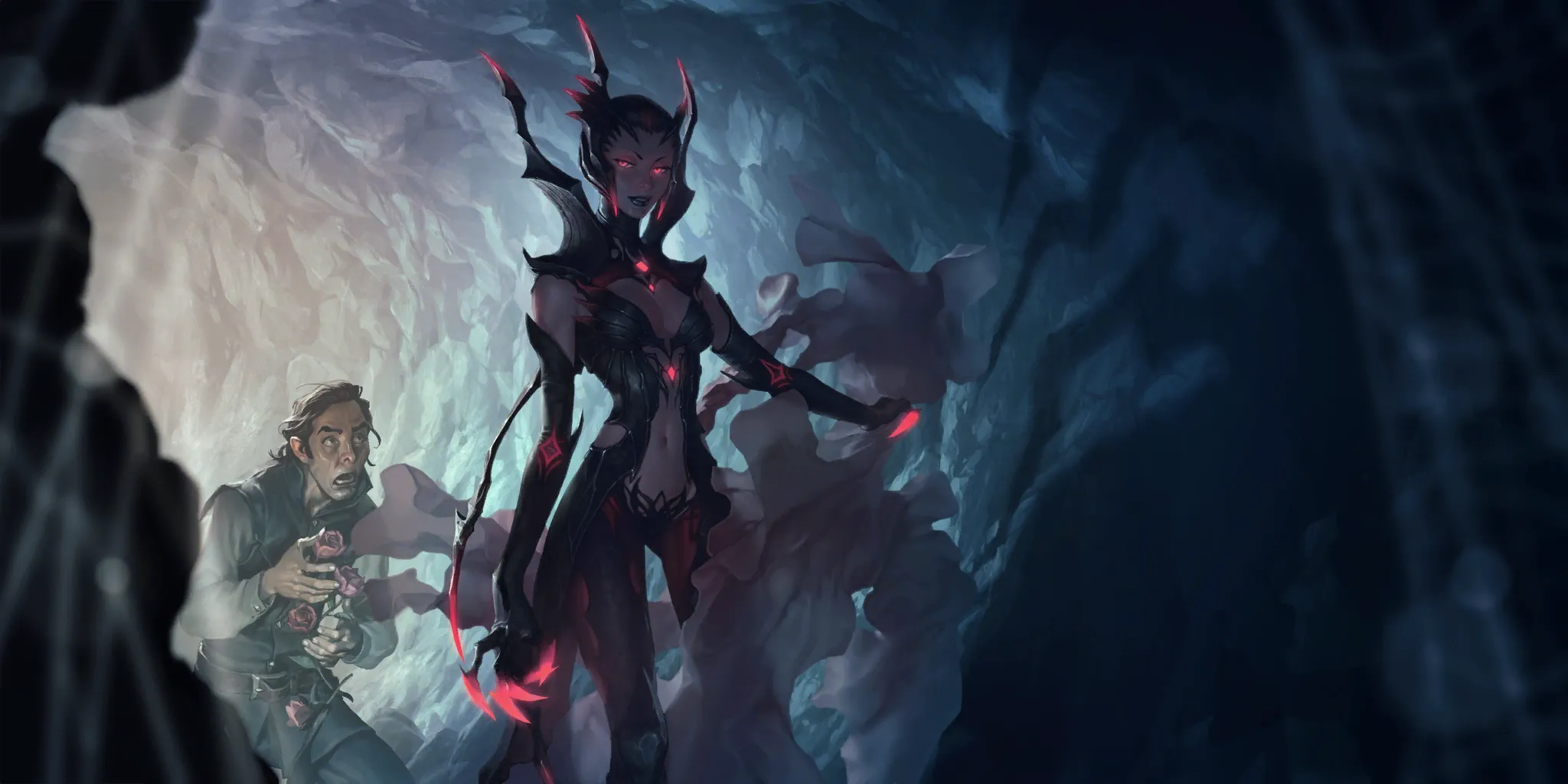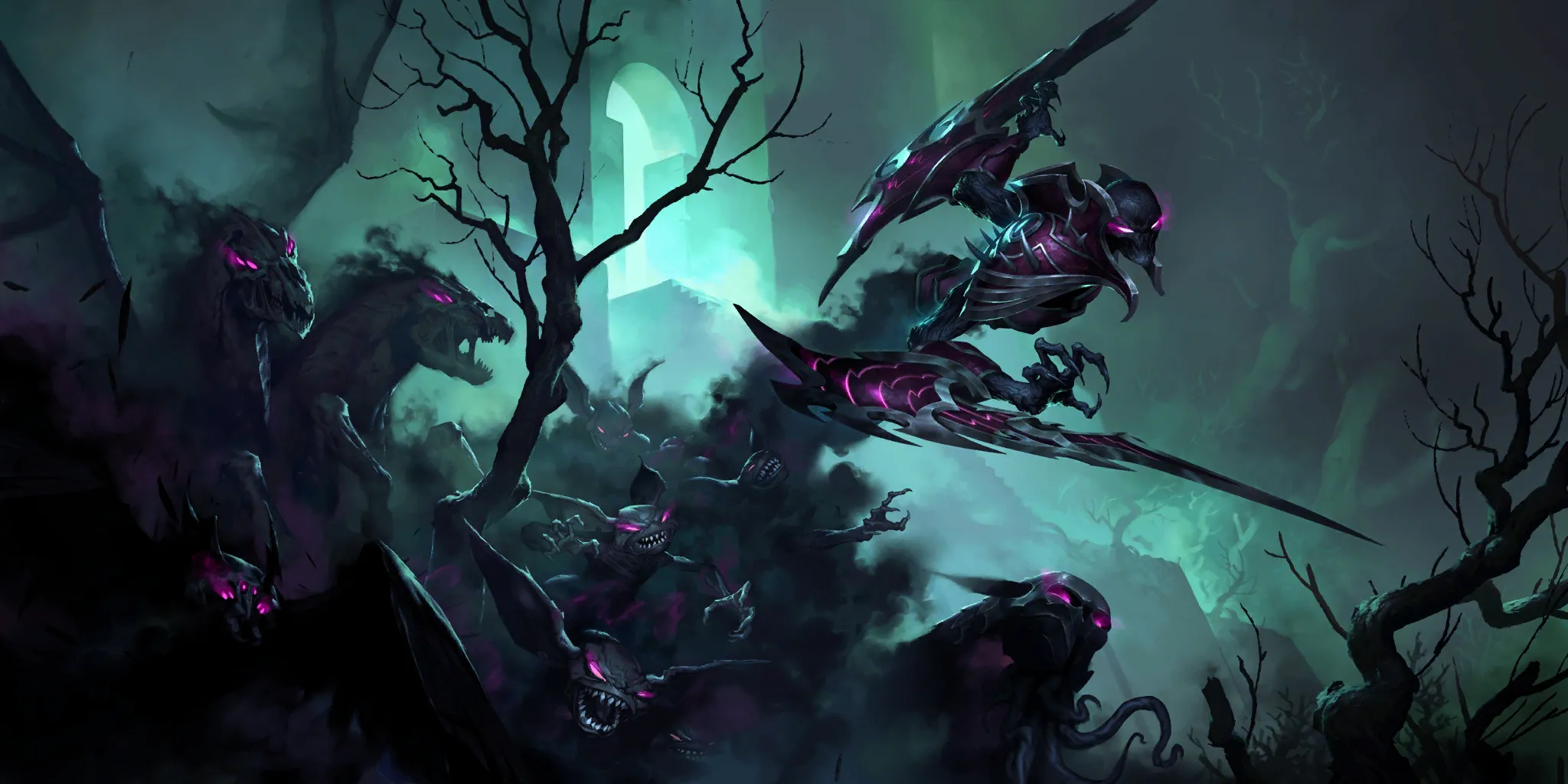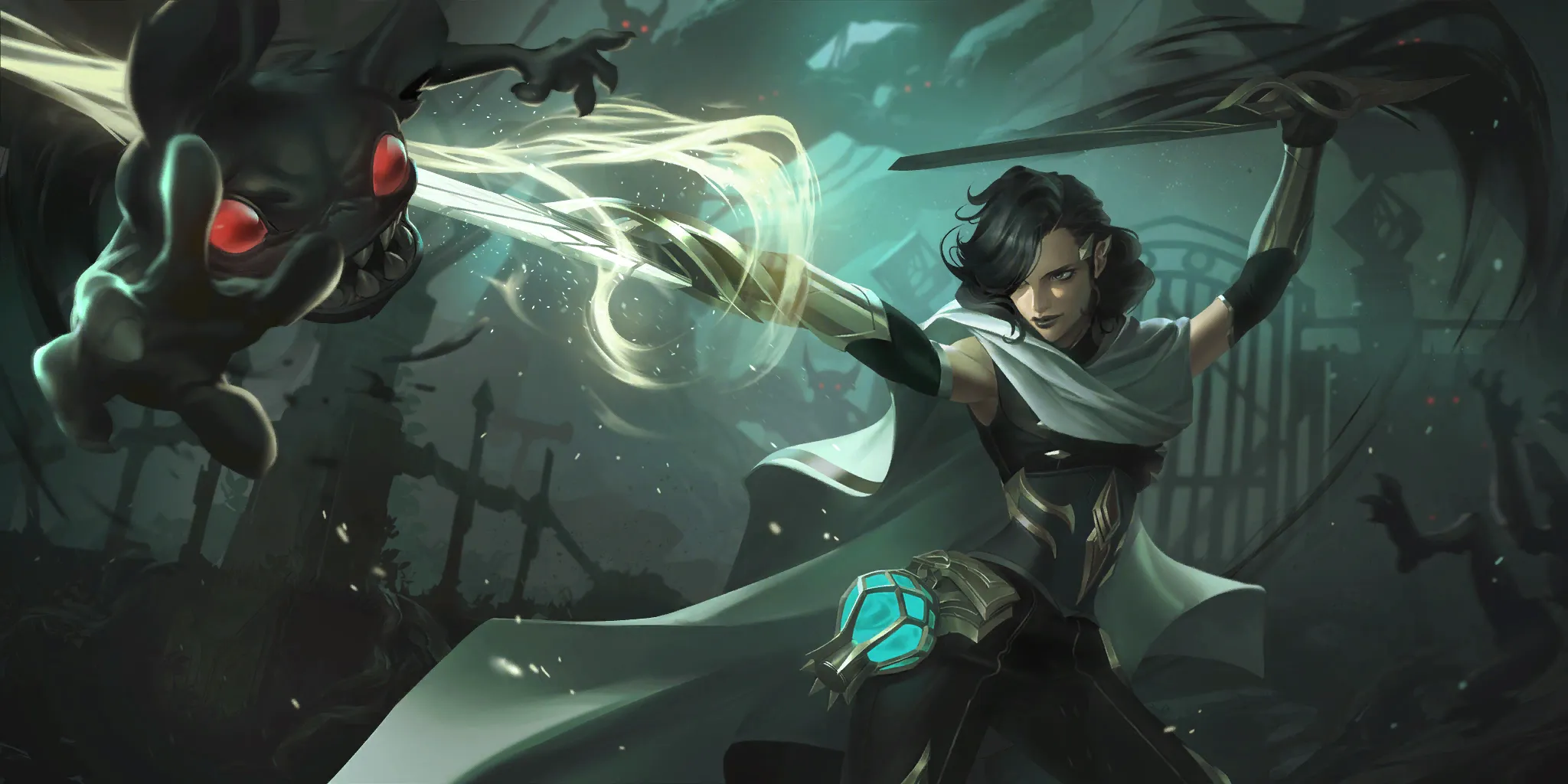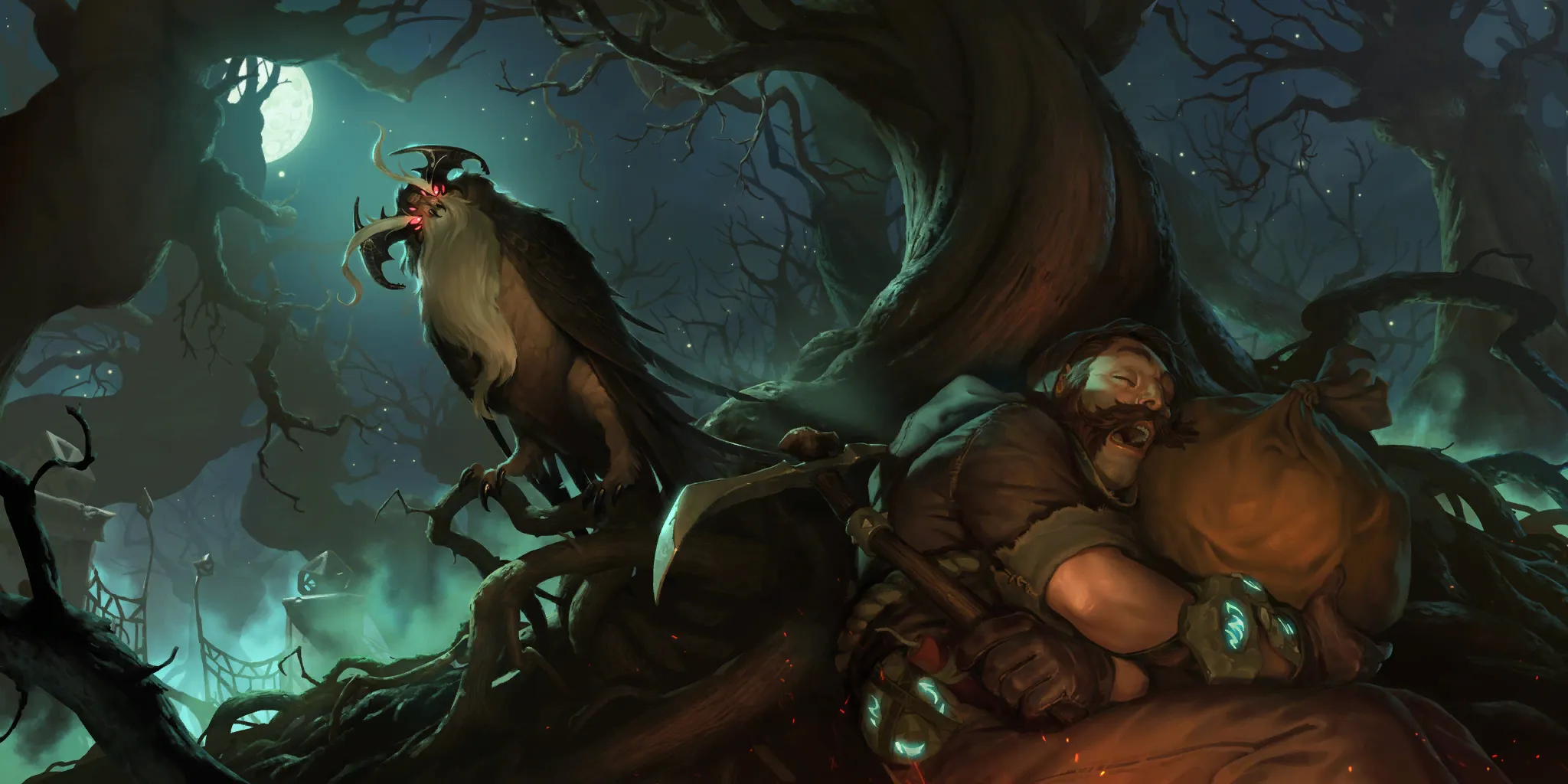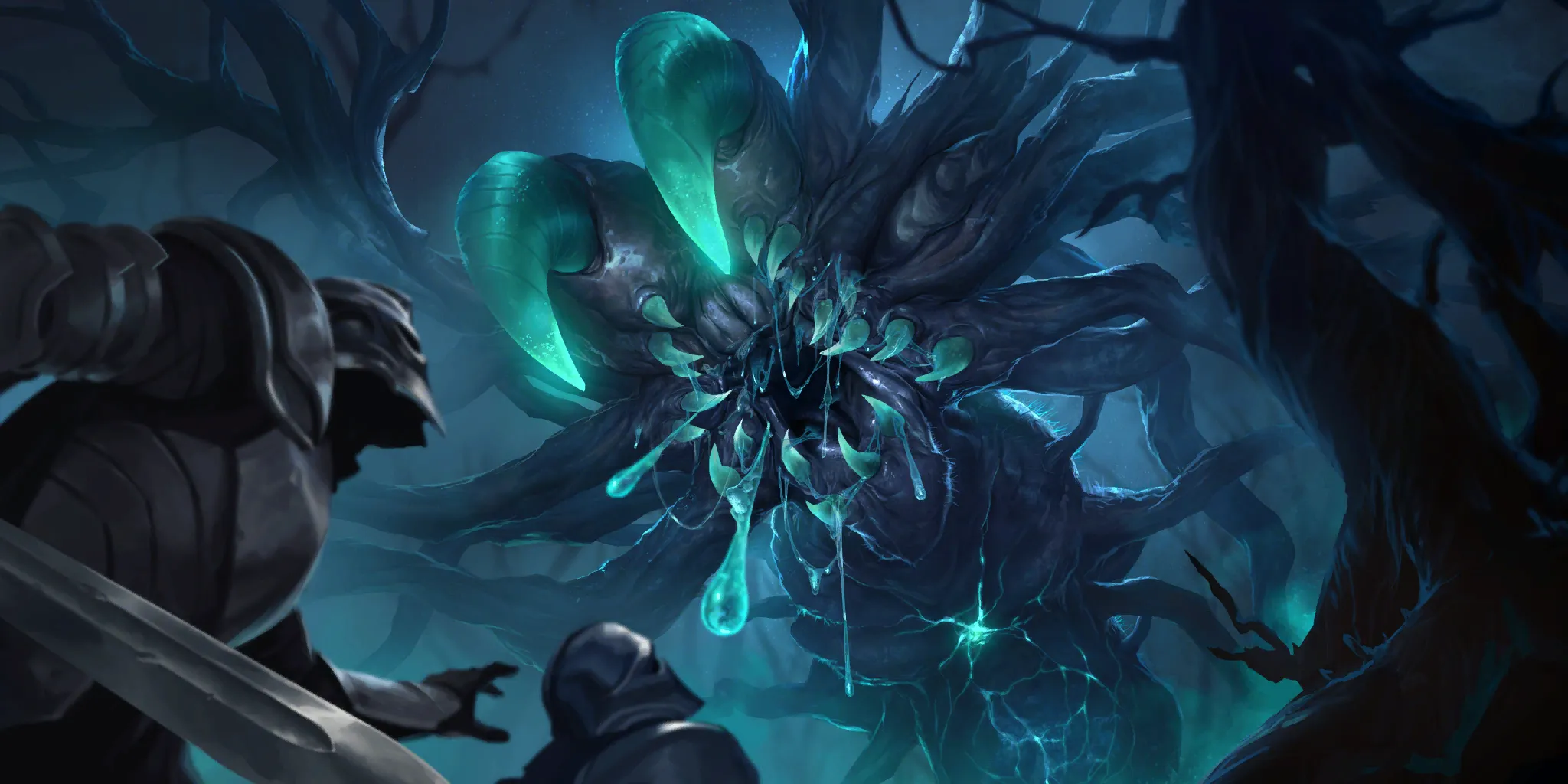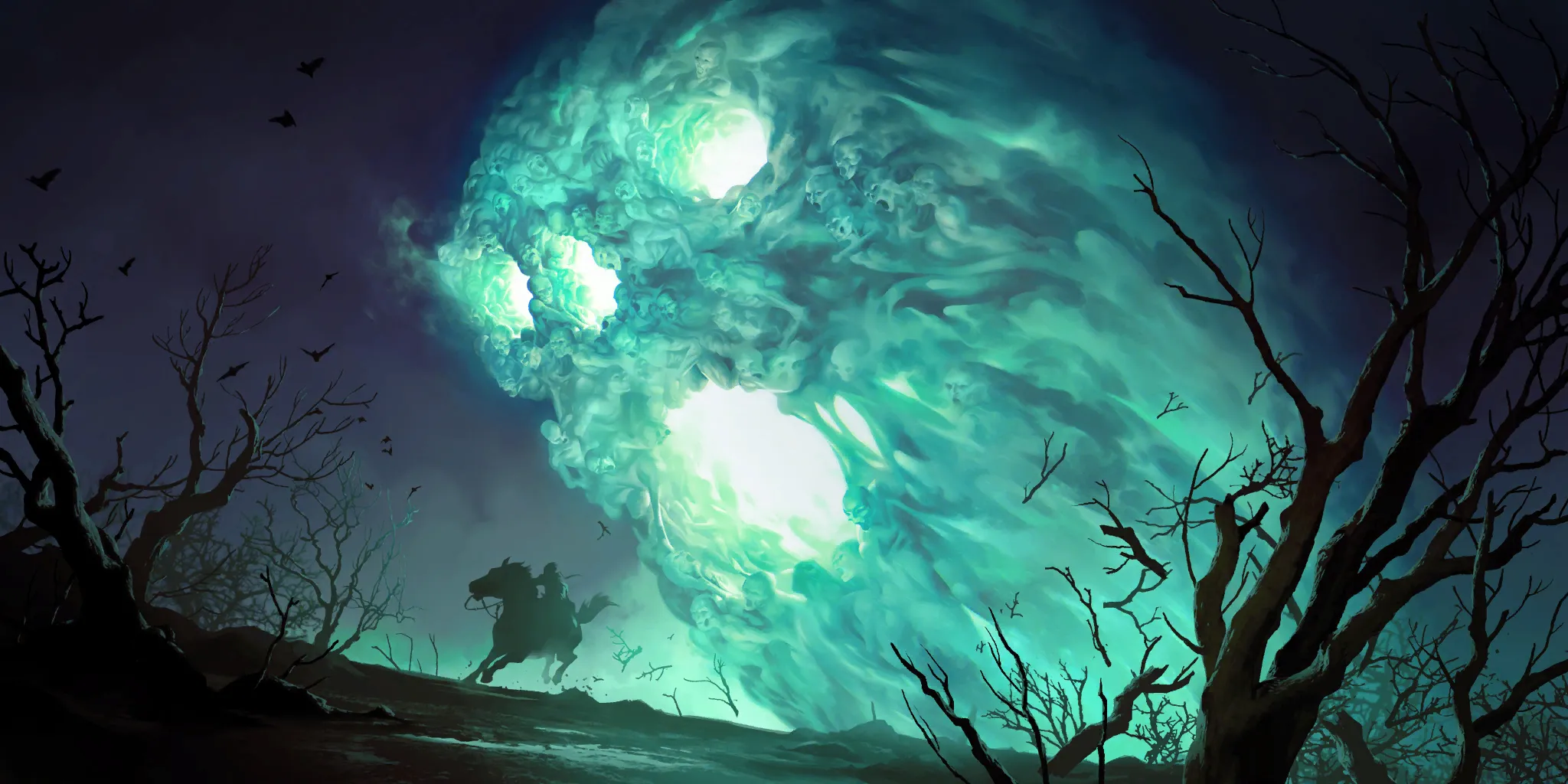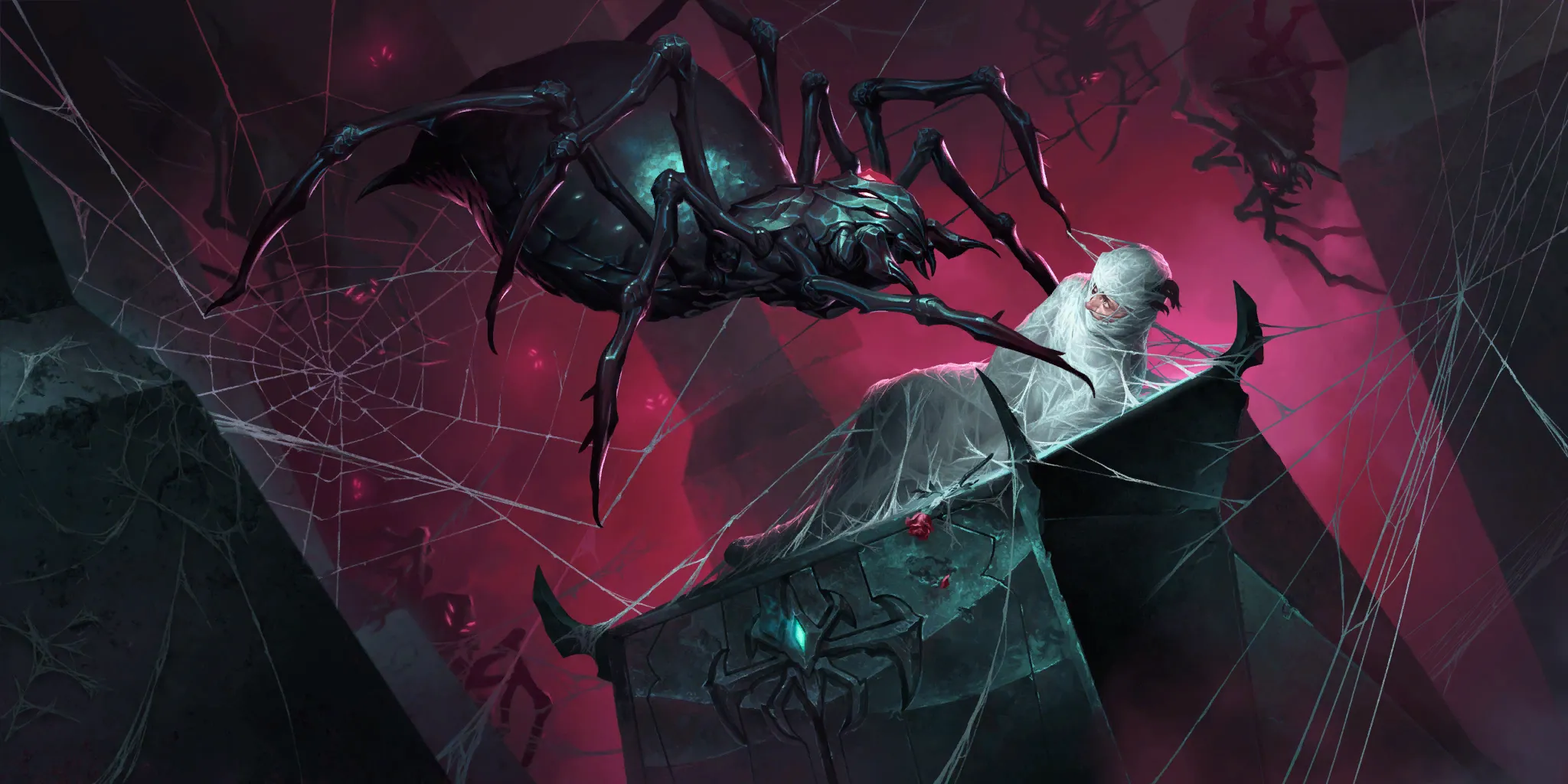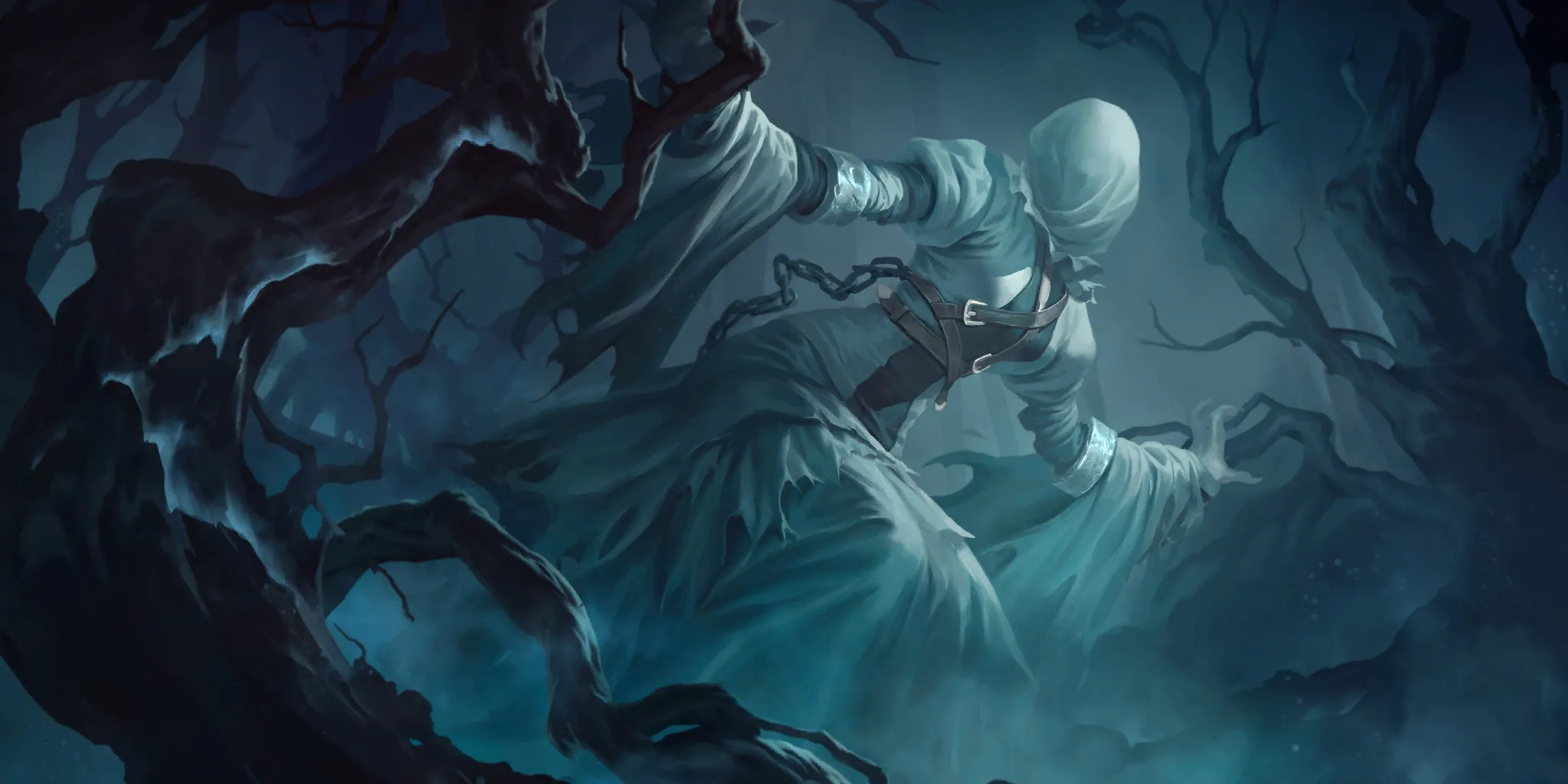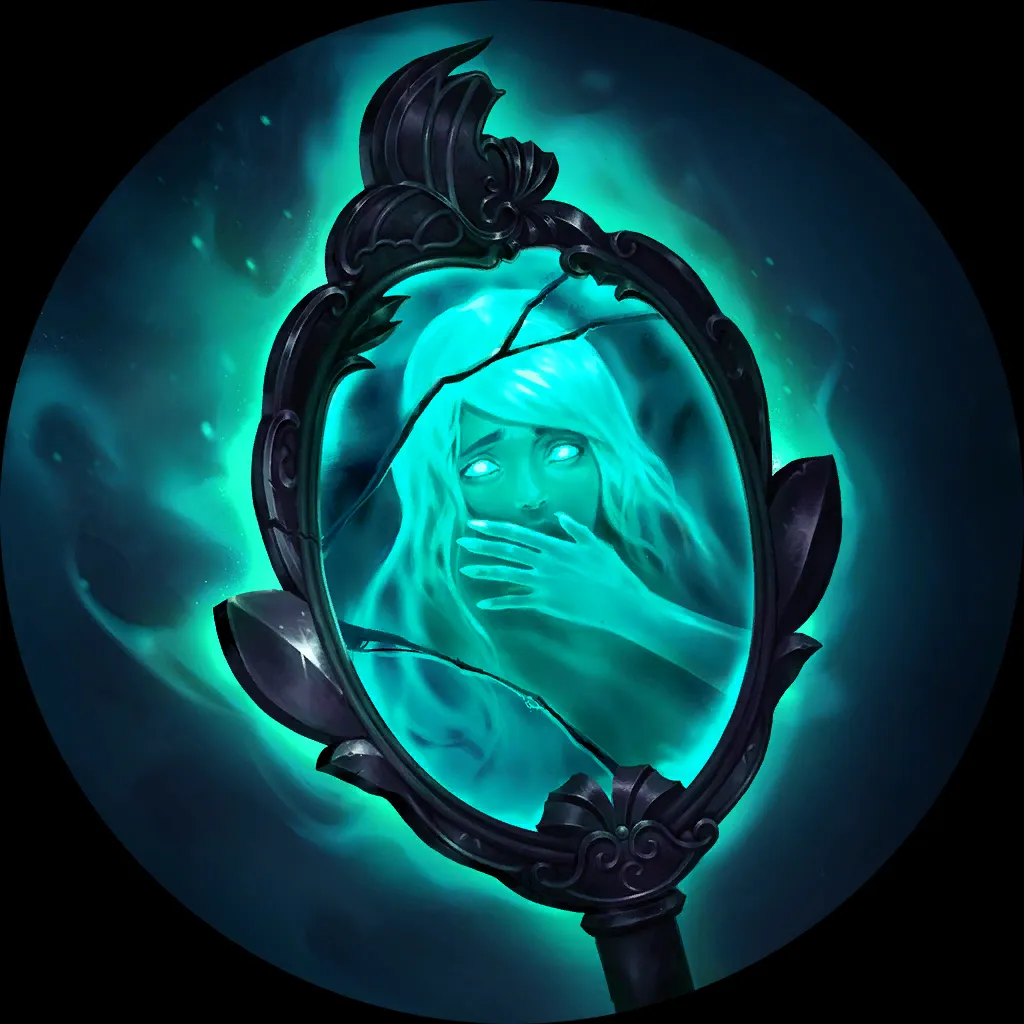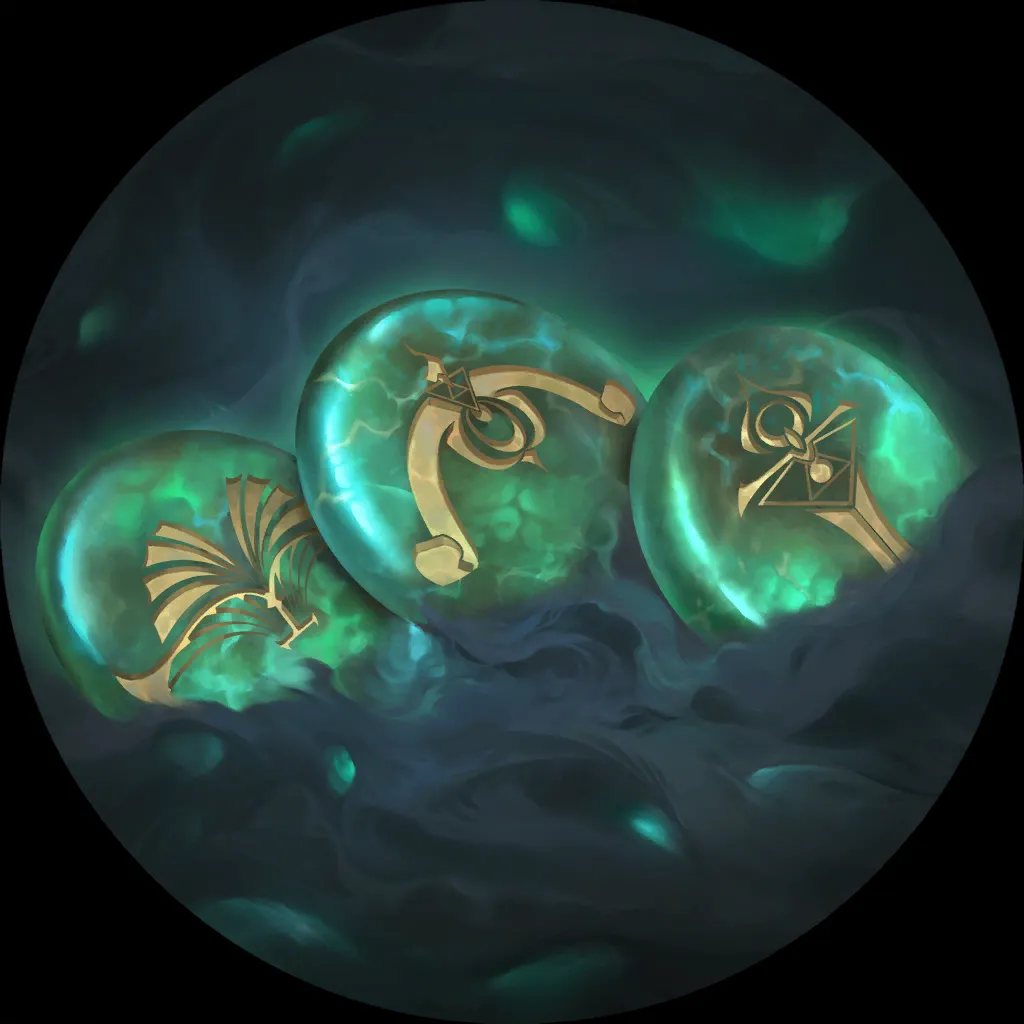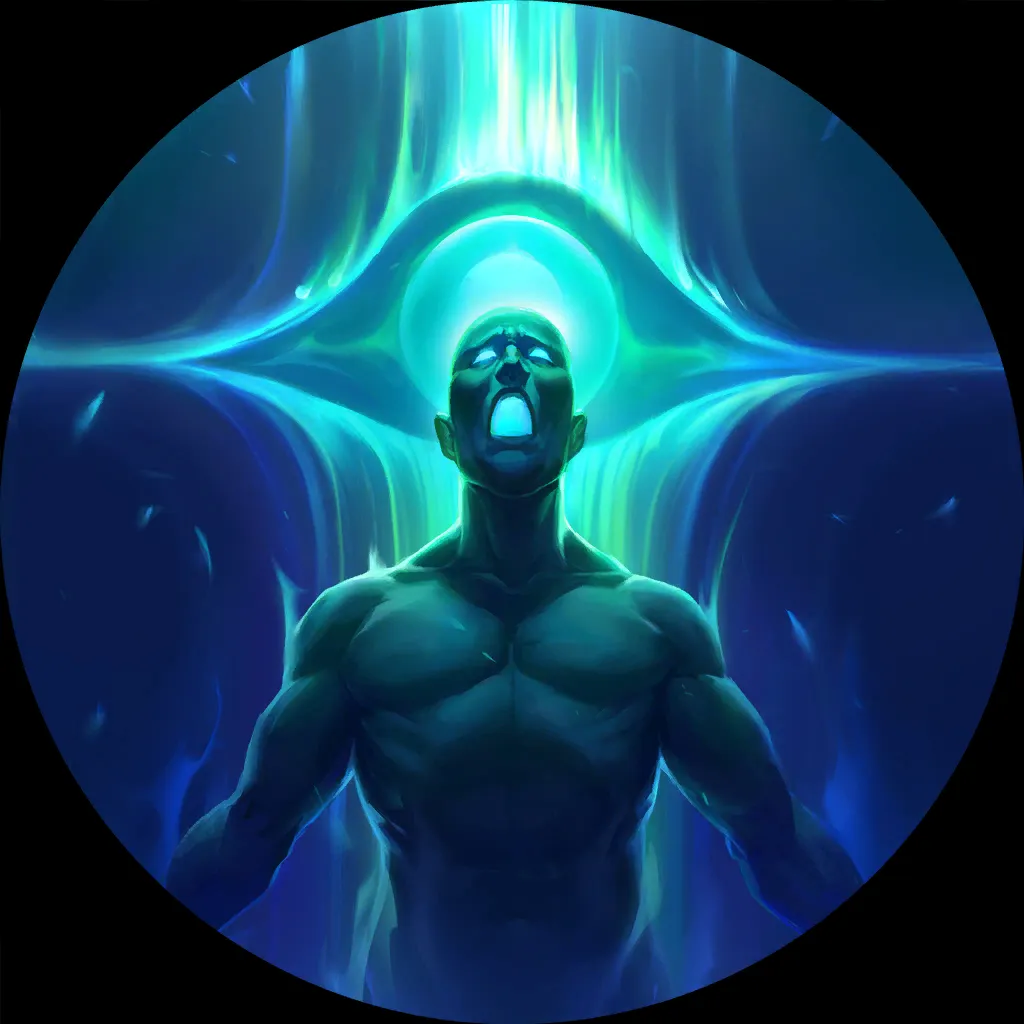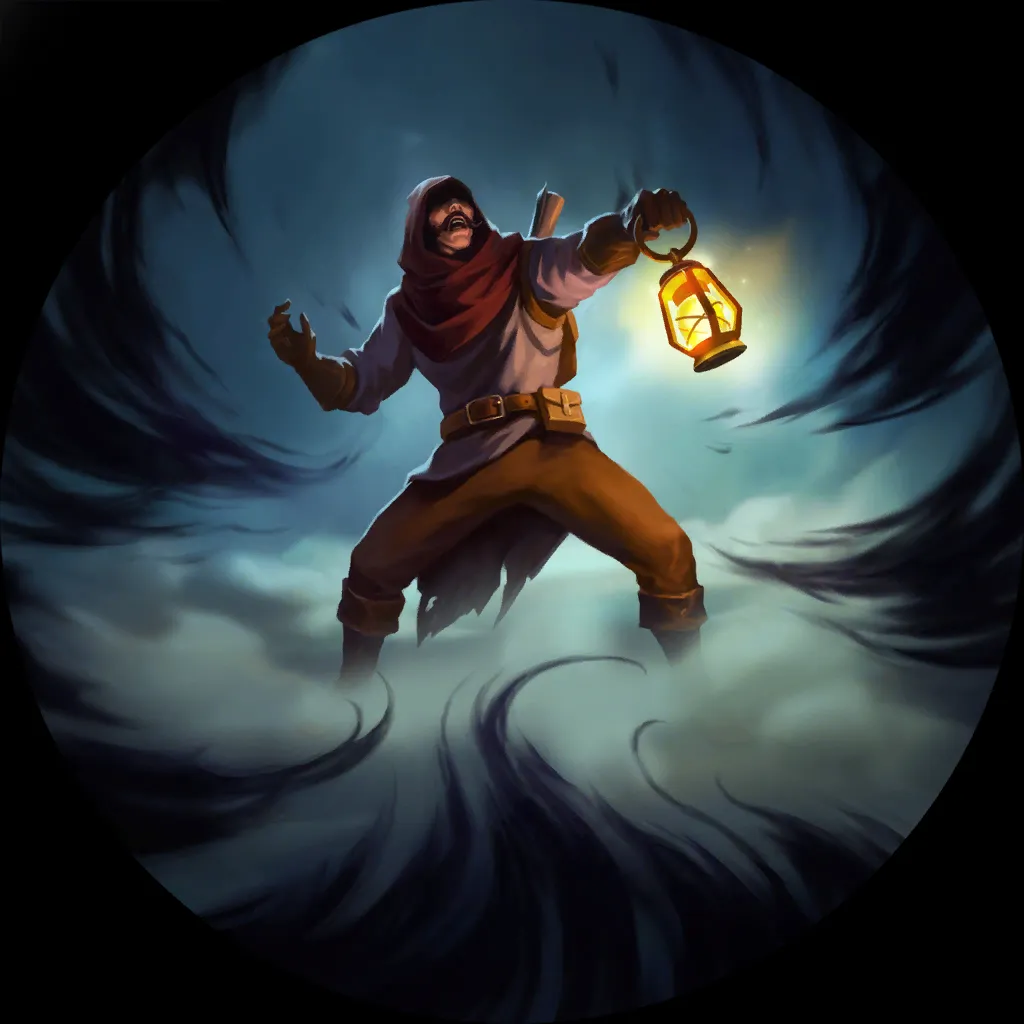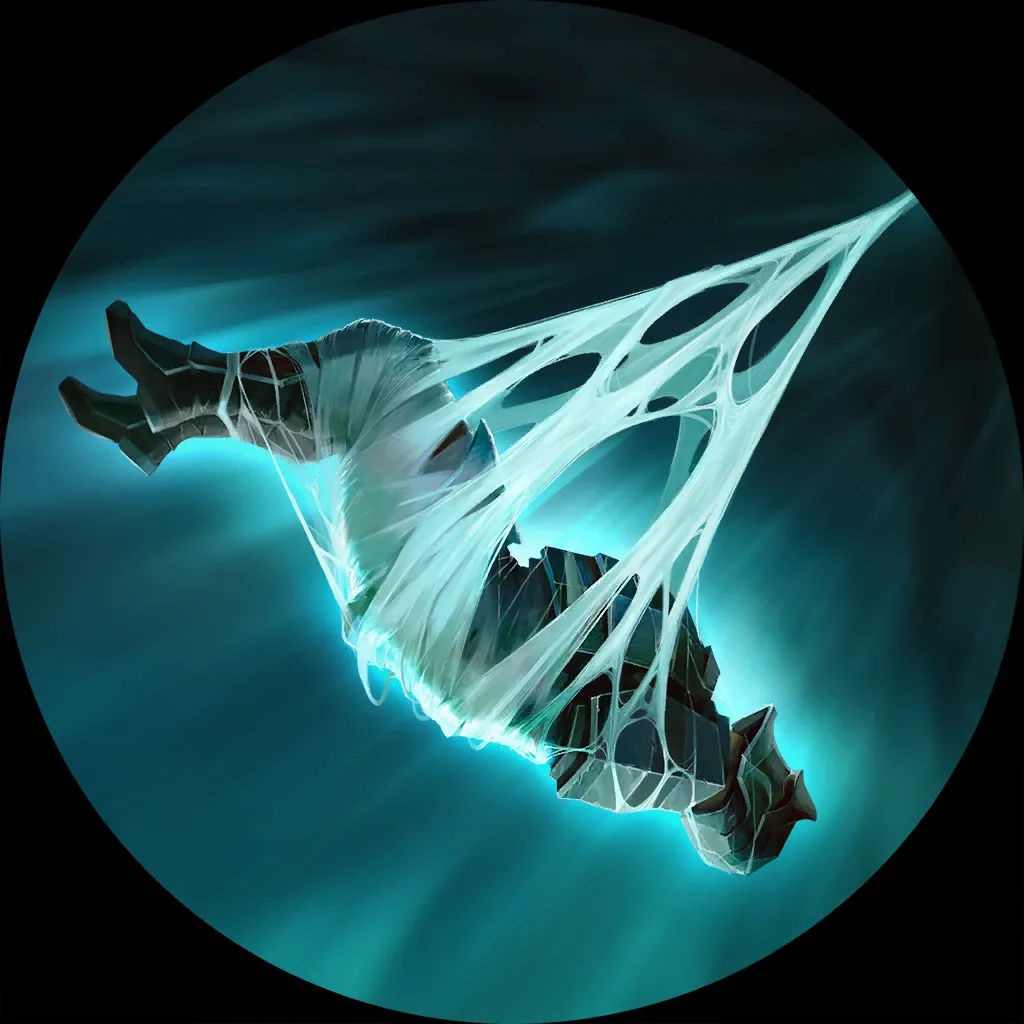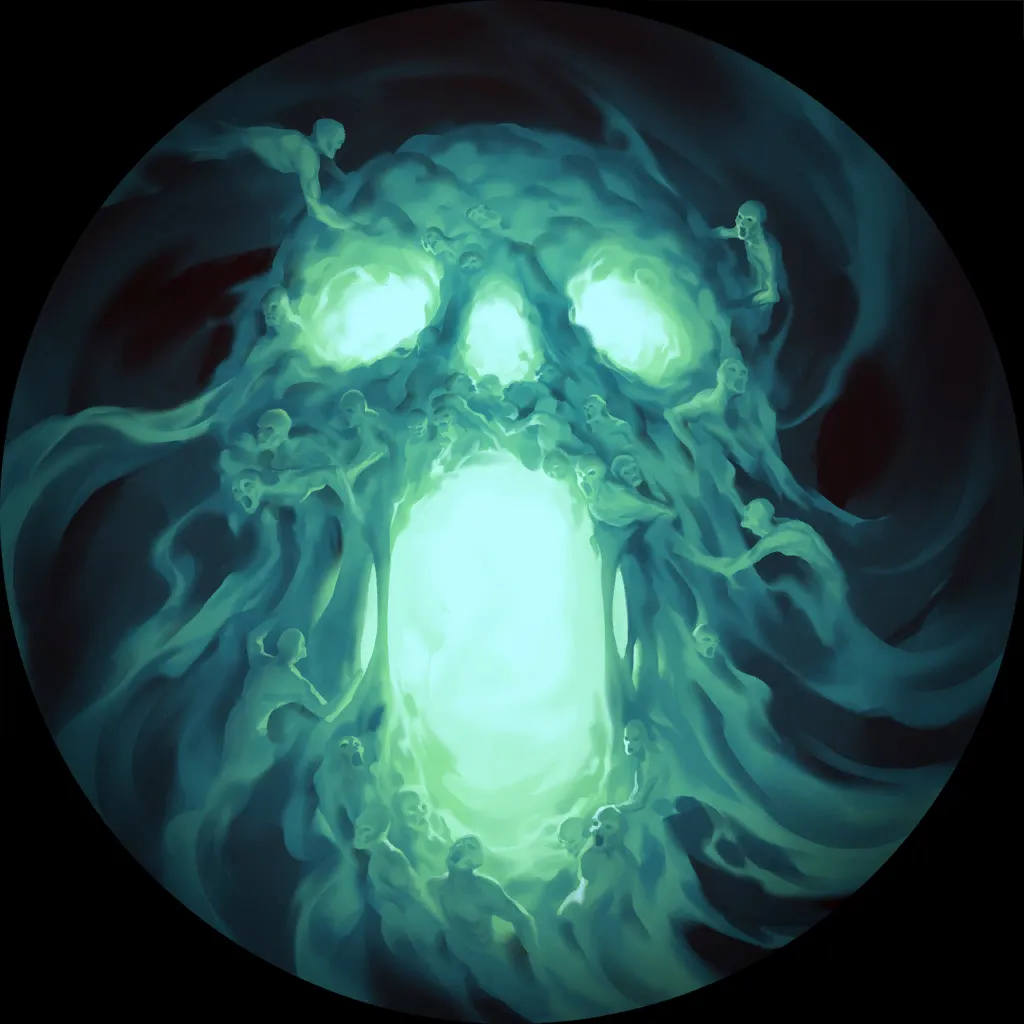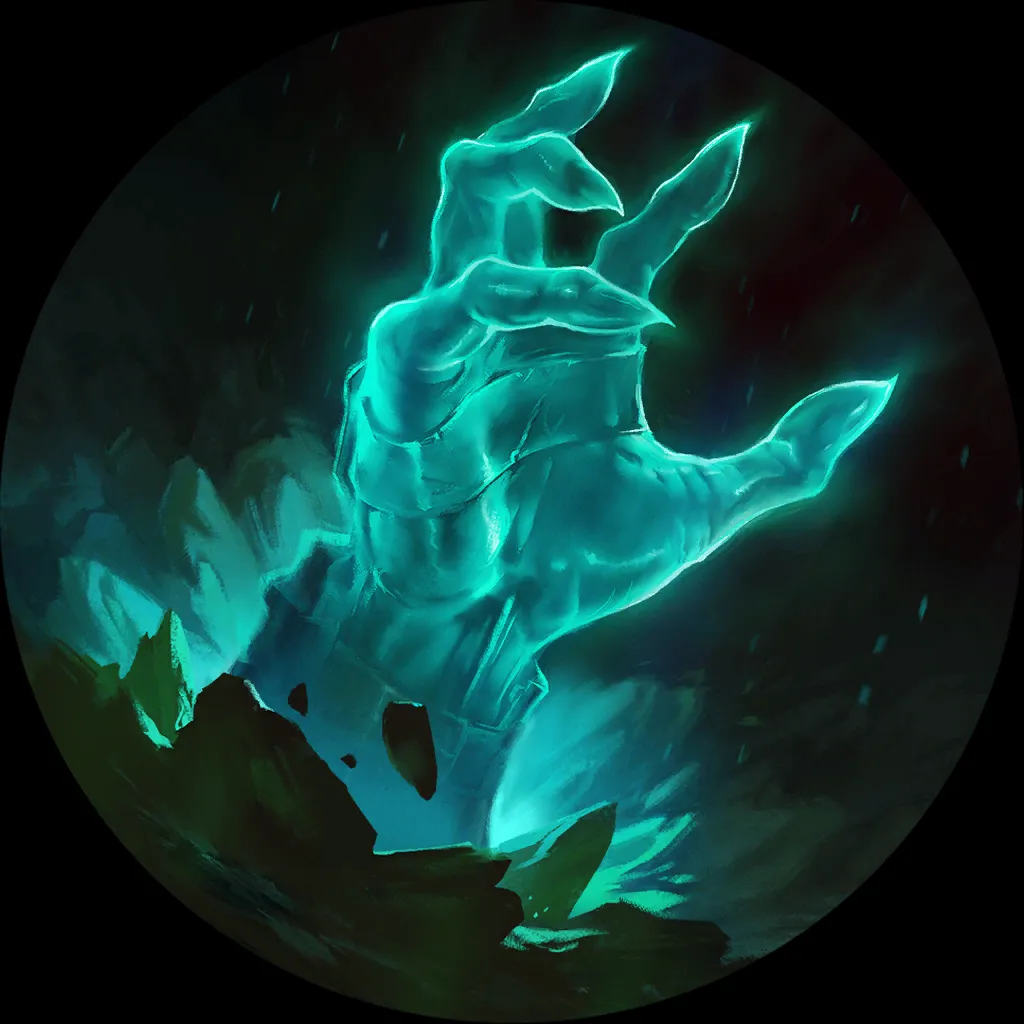 While I didn't get to peak at Tio's lineups from his third, second or first place finish at a few grassroots events over the last month, I did get to check out his ladder history from this patch – where I was surprised to find quite a few games of Annie Jhin and Mistwraits. 
Wraiths have been whispered about since the buff to Nocturne
, but I haven't heard anyone speak about them. Tio may have cracked the deck's code, and at the very least is certainly shaping up to be one of the more entertaining players to follow.
---
#5 Spidz / Rank: 117 / No Affiliation
I spoke highly of Spidz in the 'A Curious Journey' power rankings back in May, where she surprised me as the only Zilean/Ekko player I didn't recognize, and she hasn't failed to impress since then. Spidz was the sole 9-0 player at the Forces From Beyond Seasonal, and she did it with Sivir Akshan in a field full of Kai'Sa…
6
4
9
21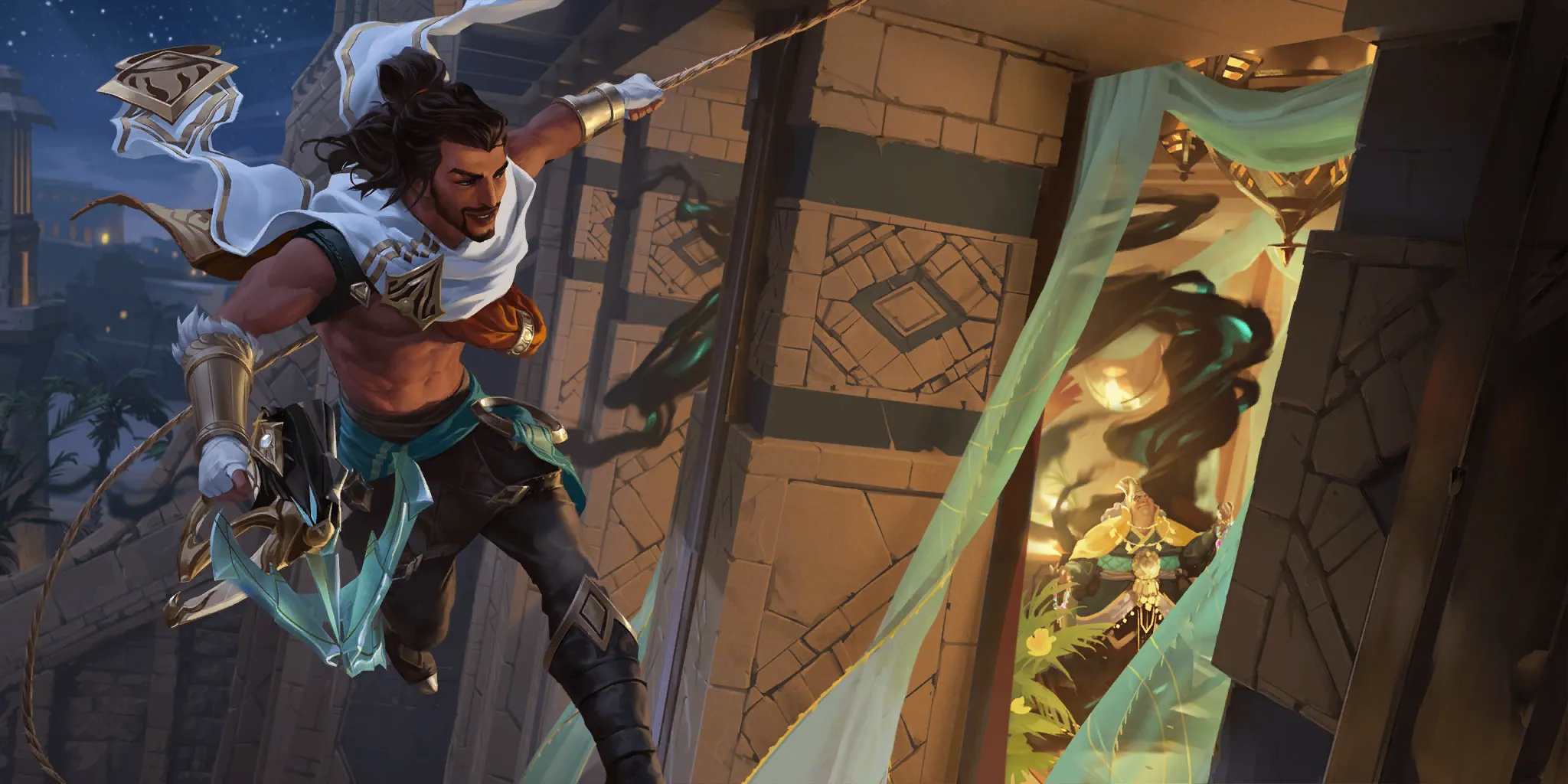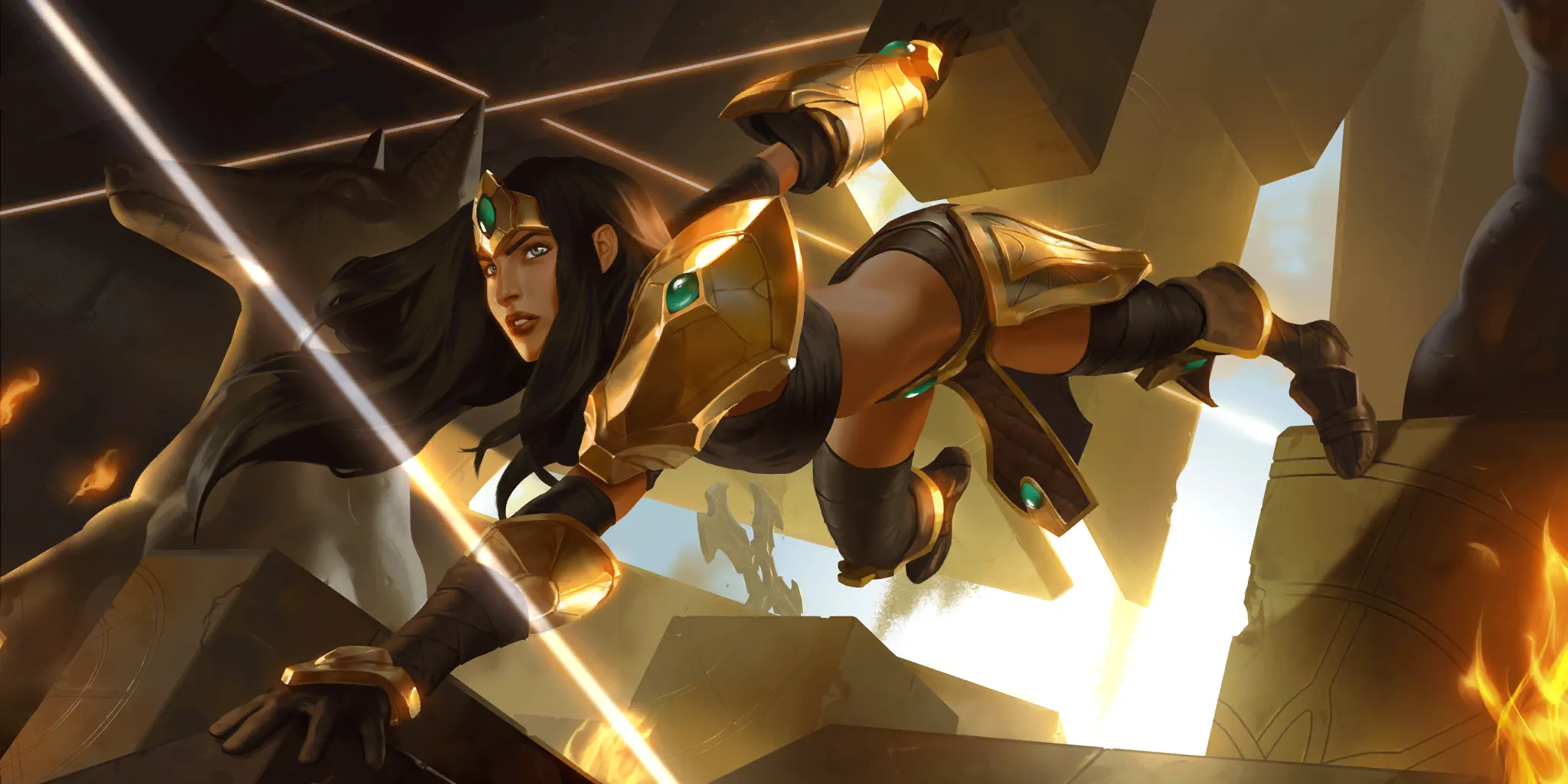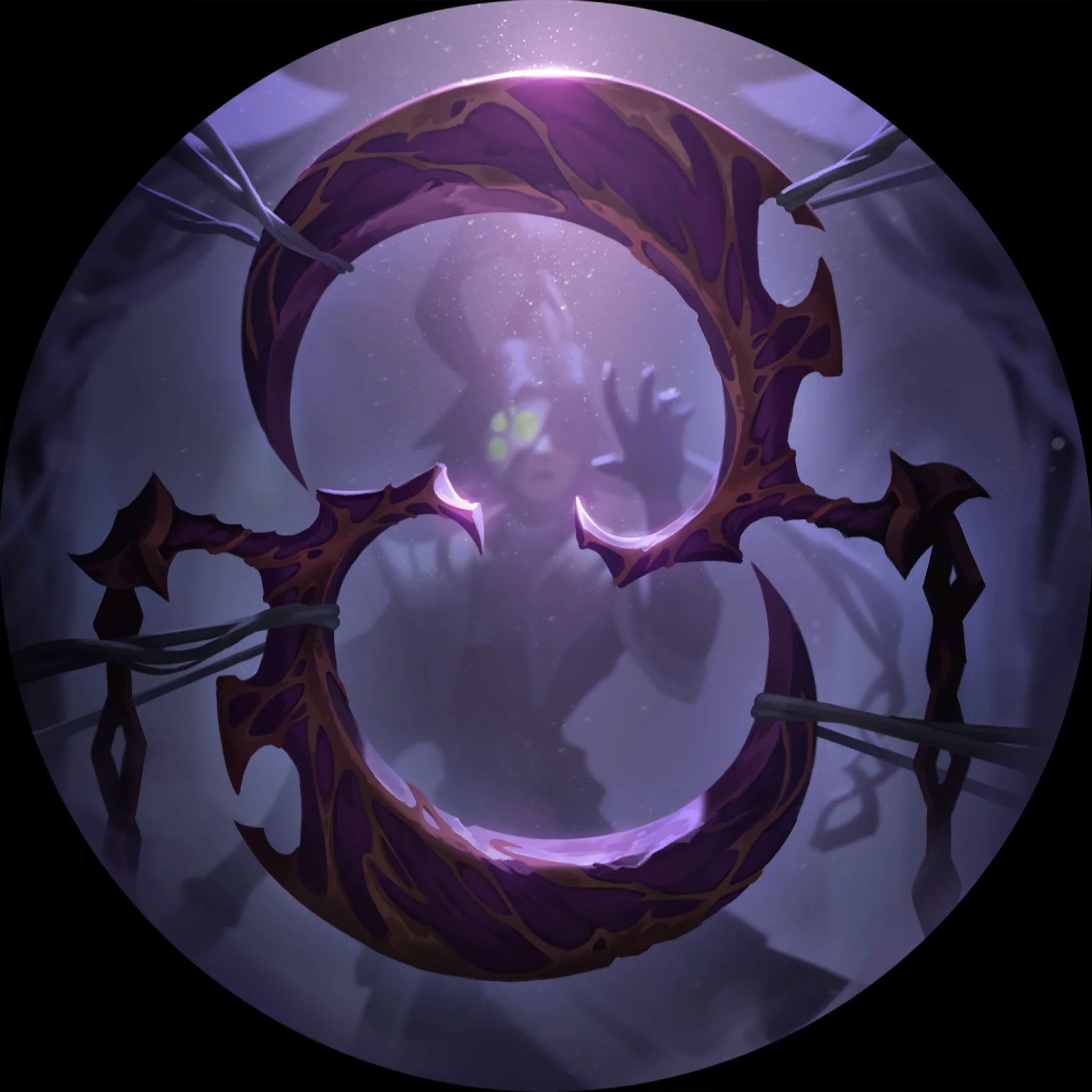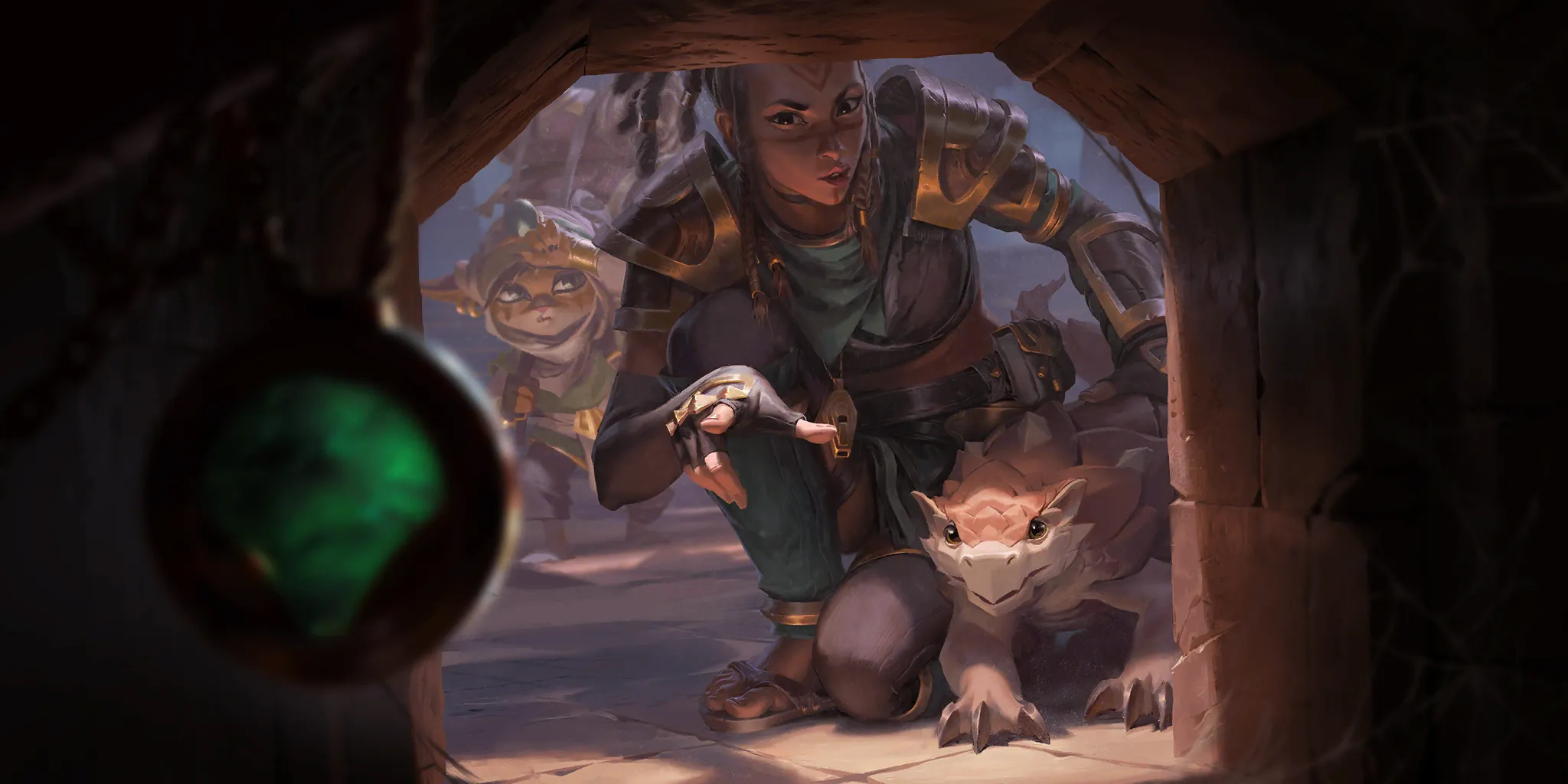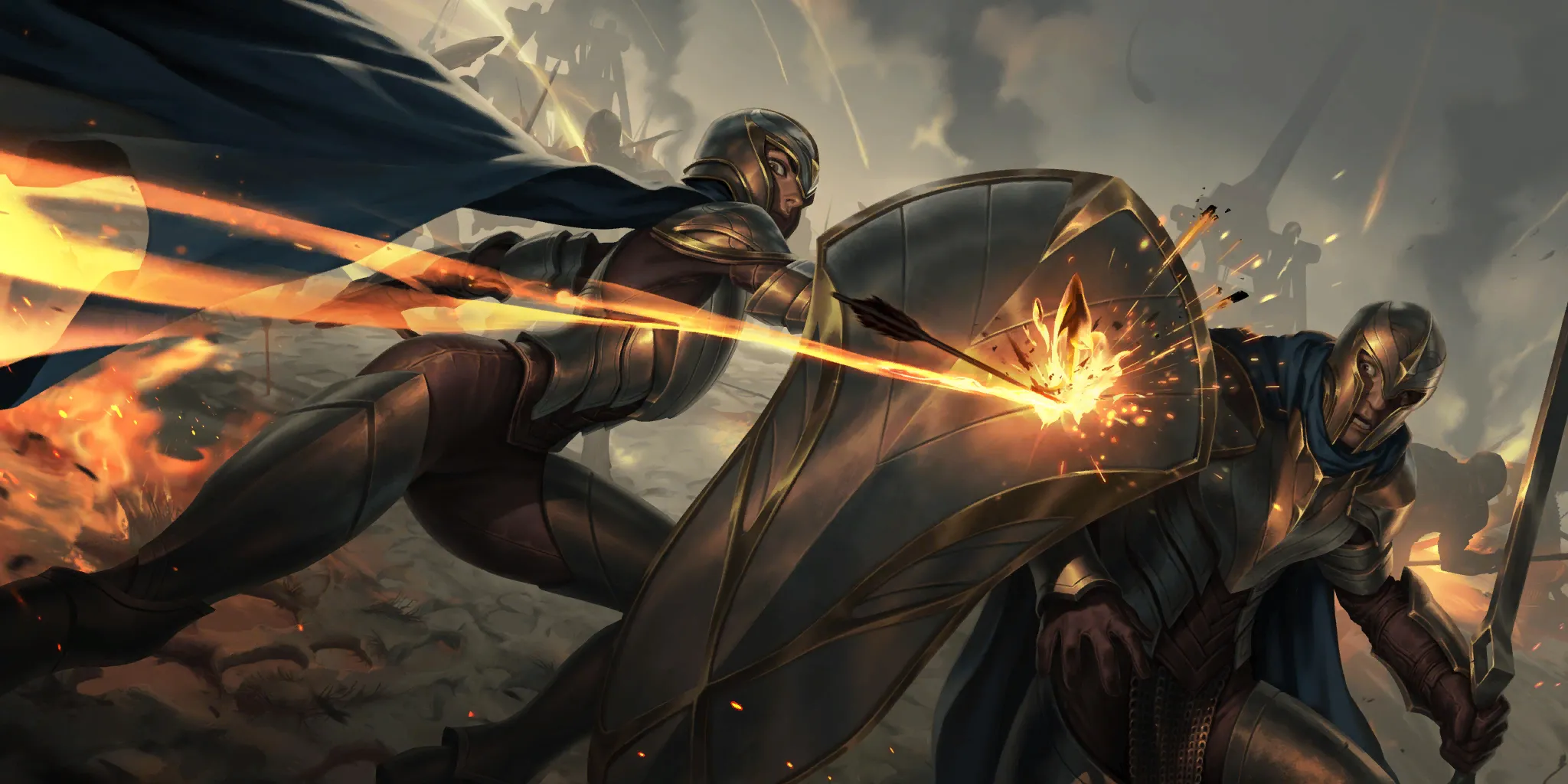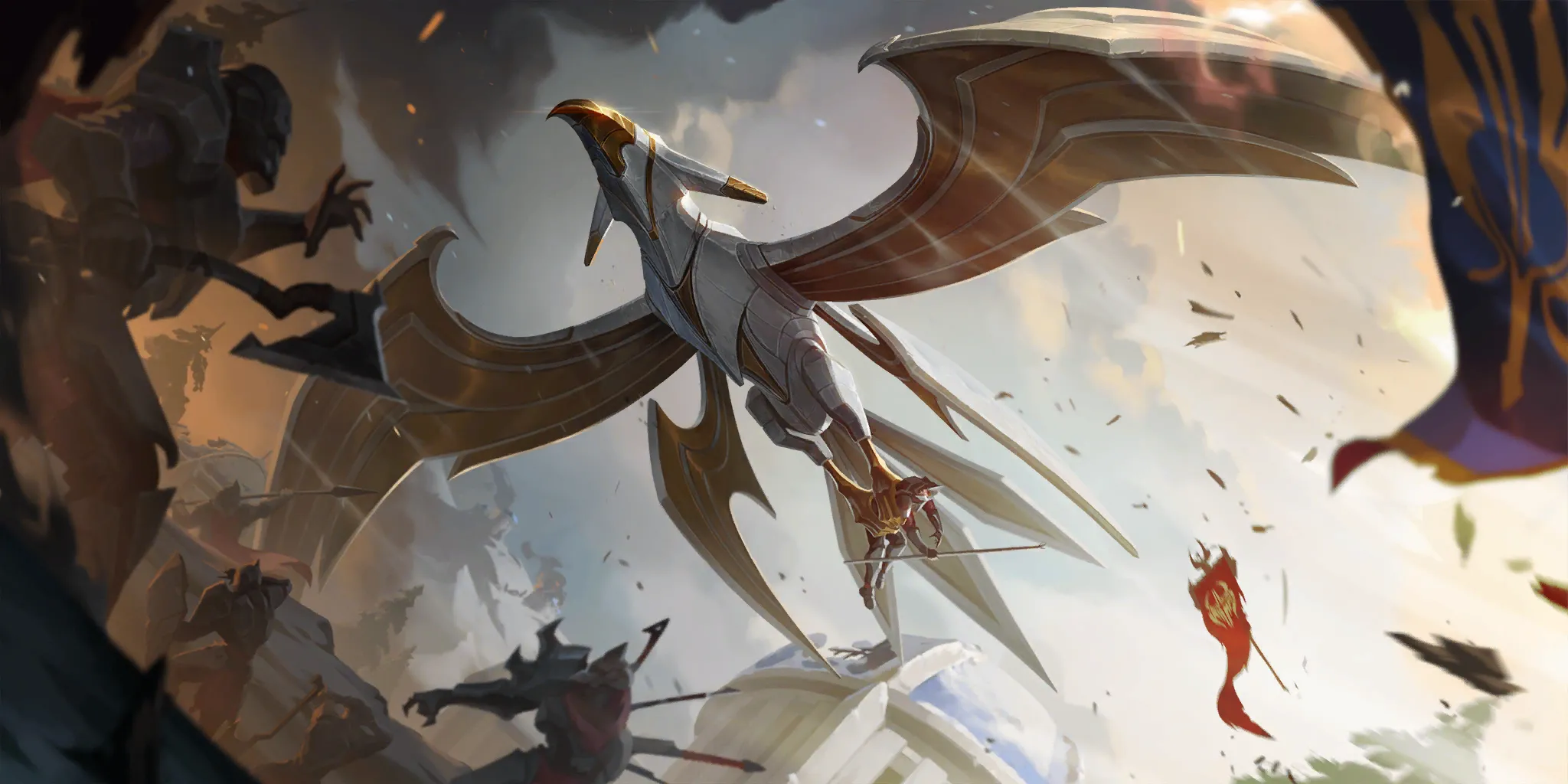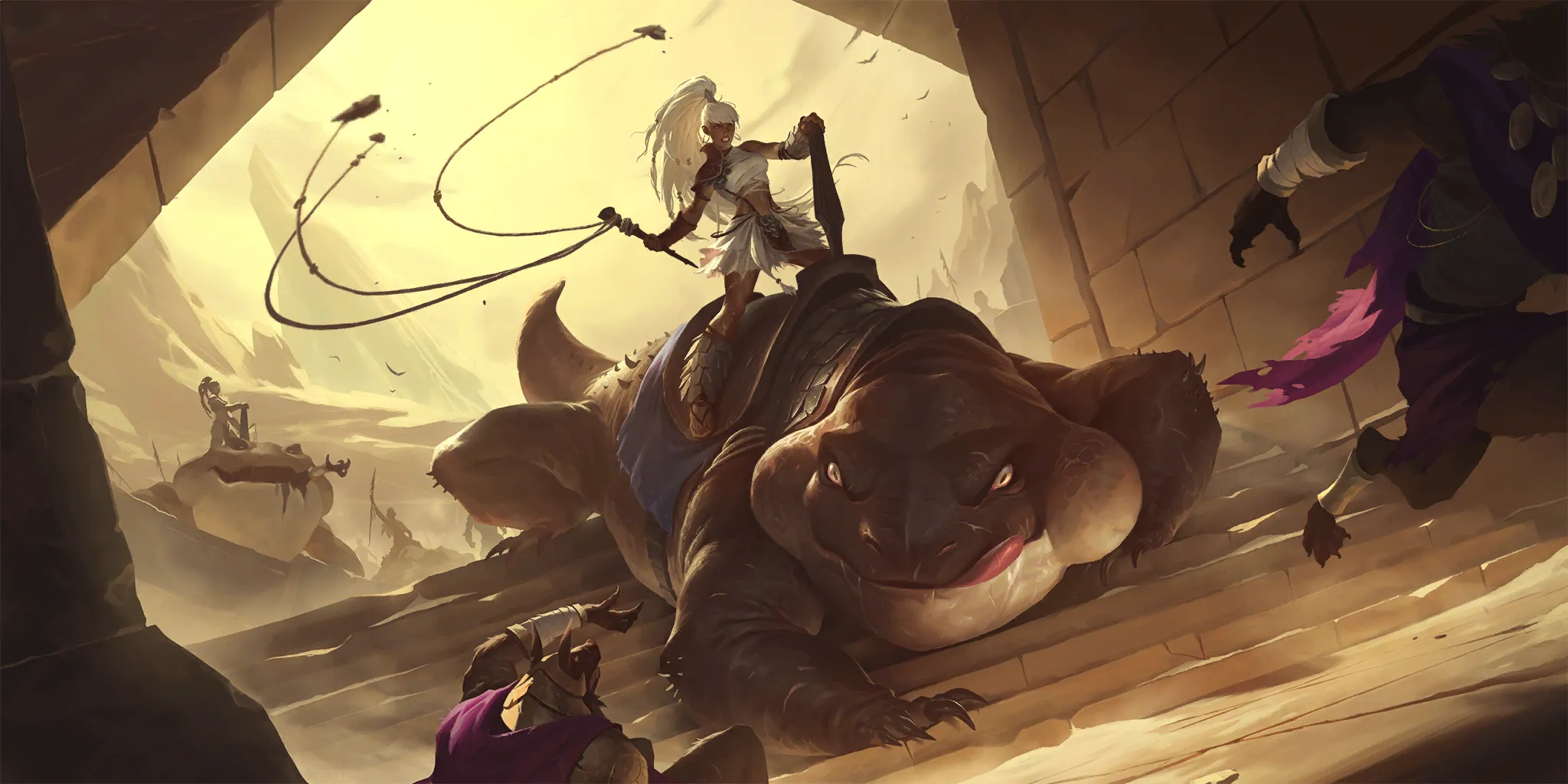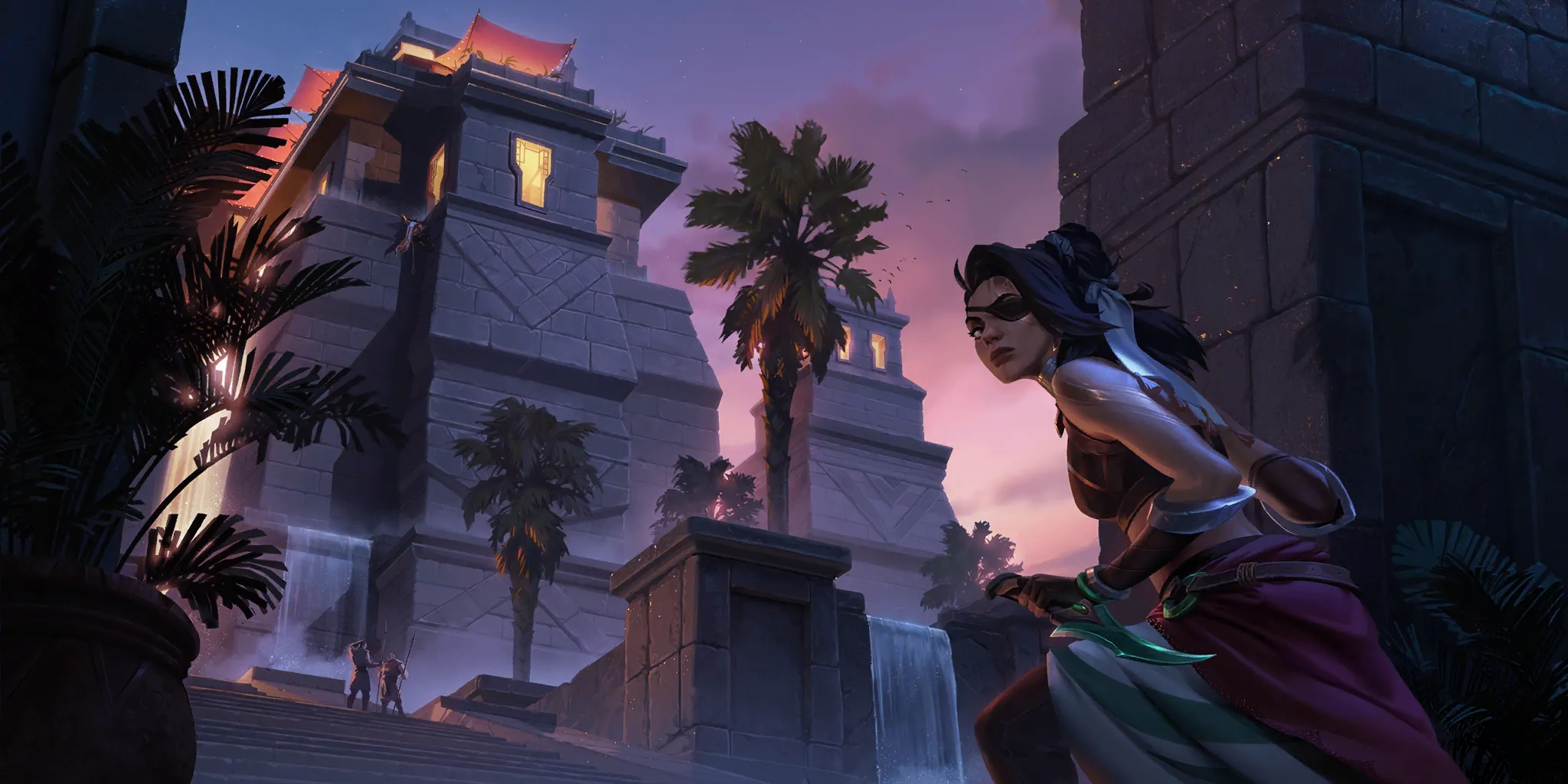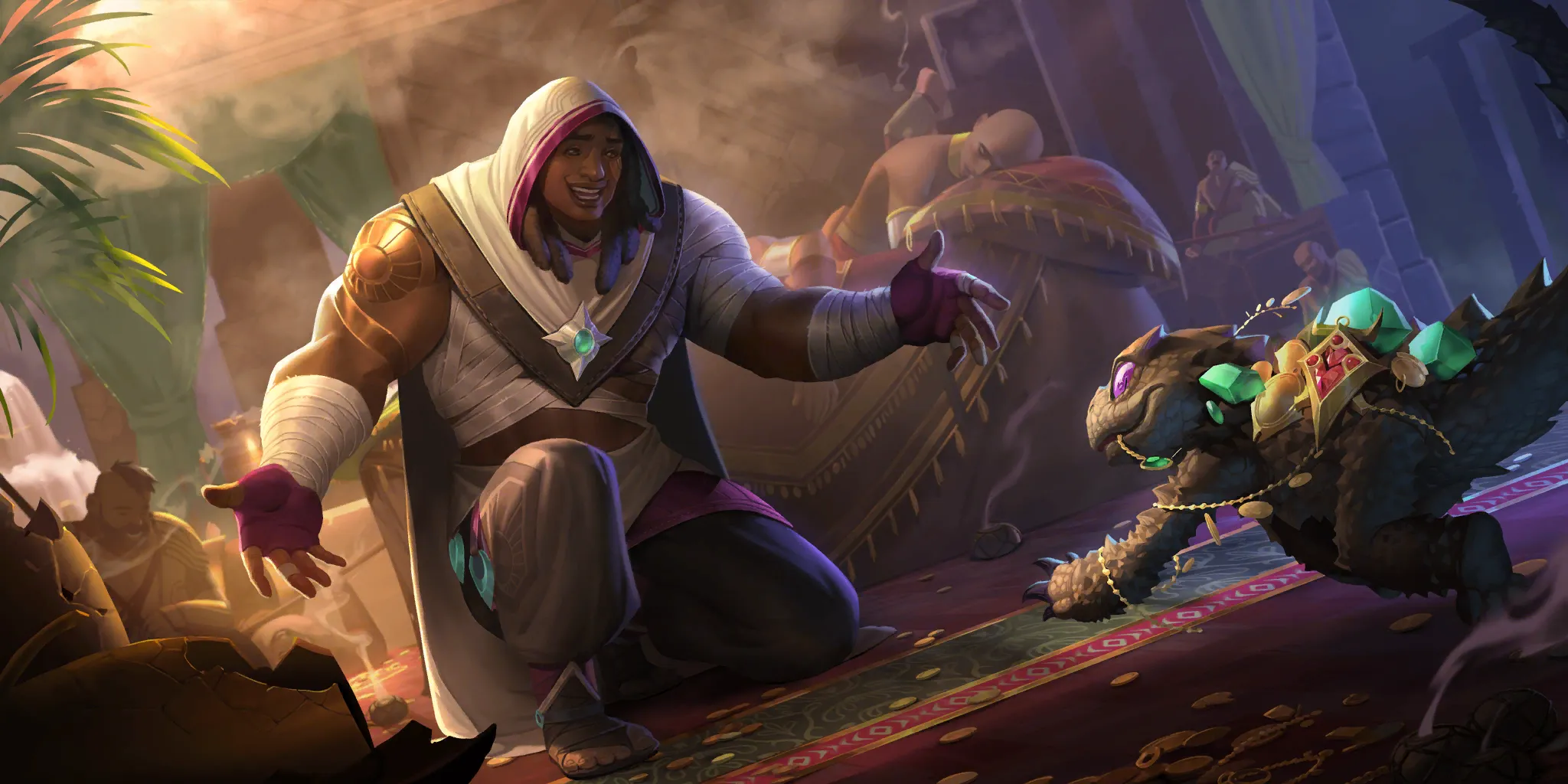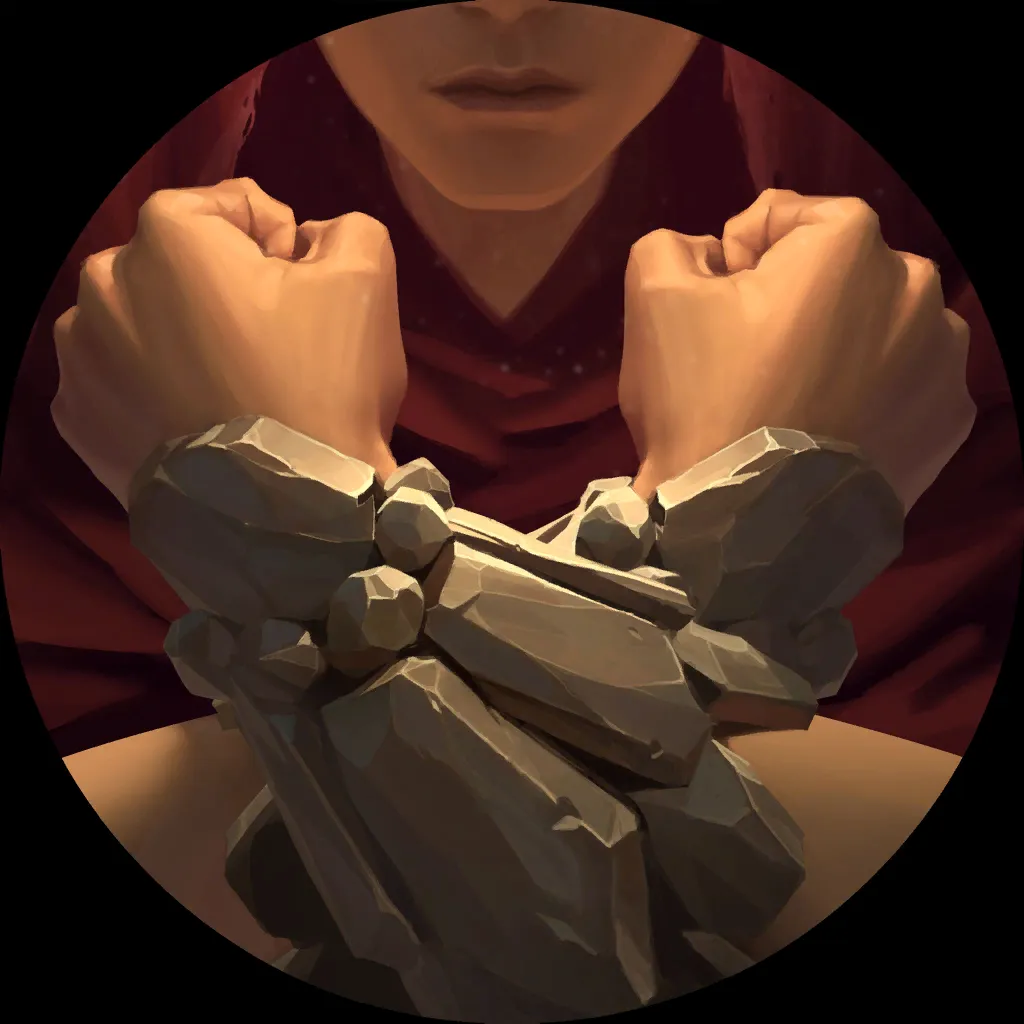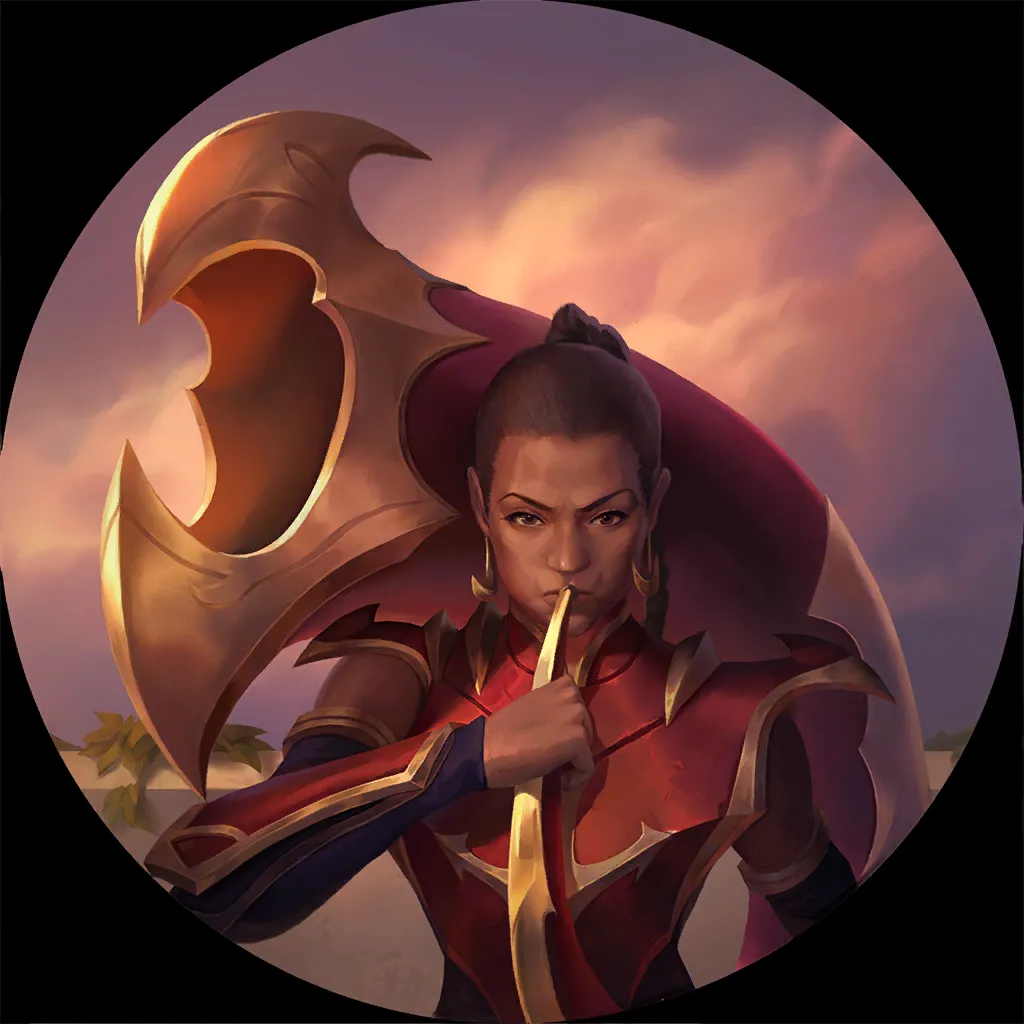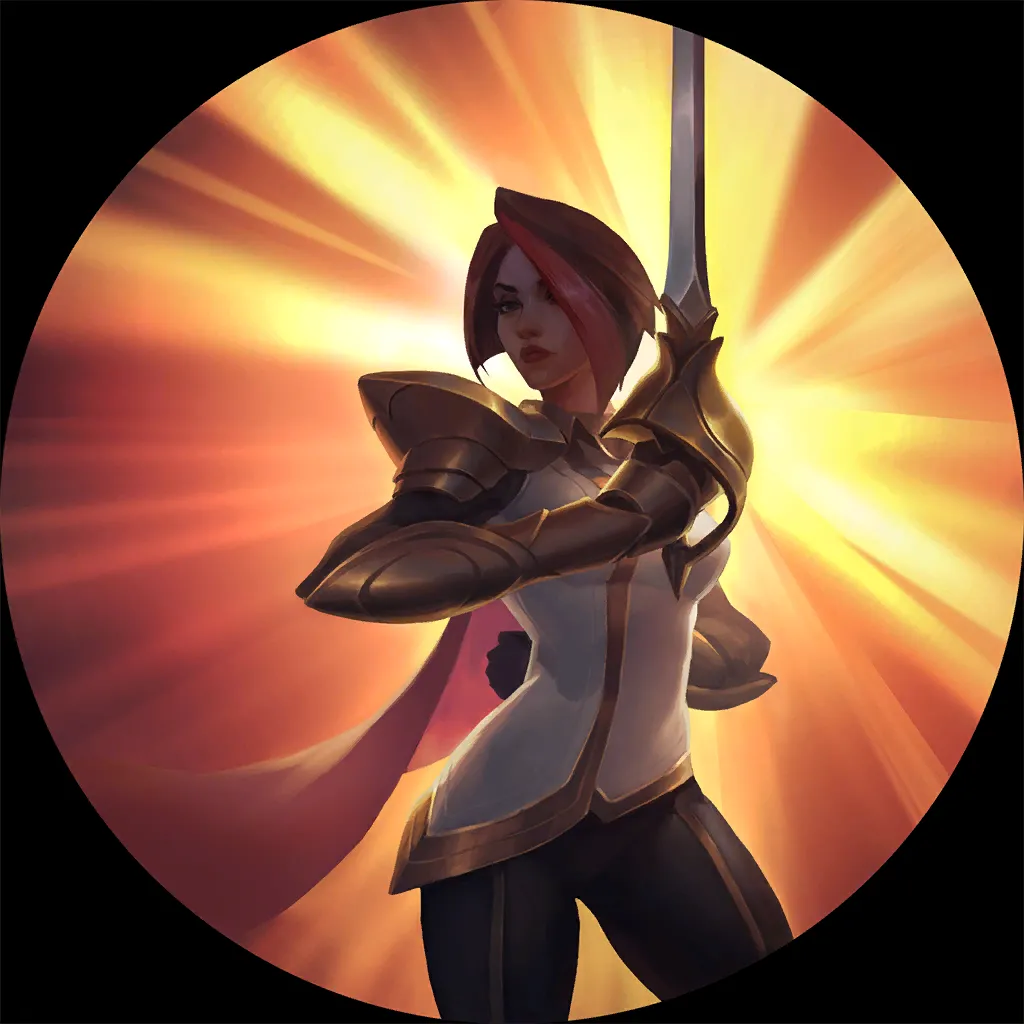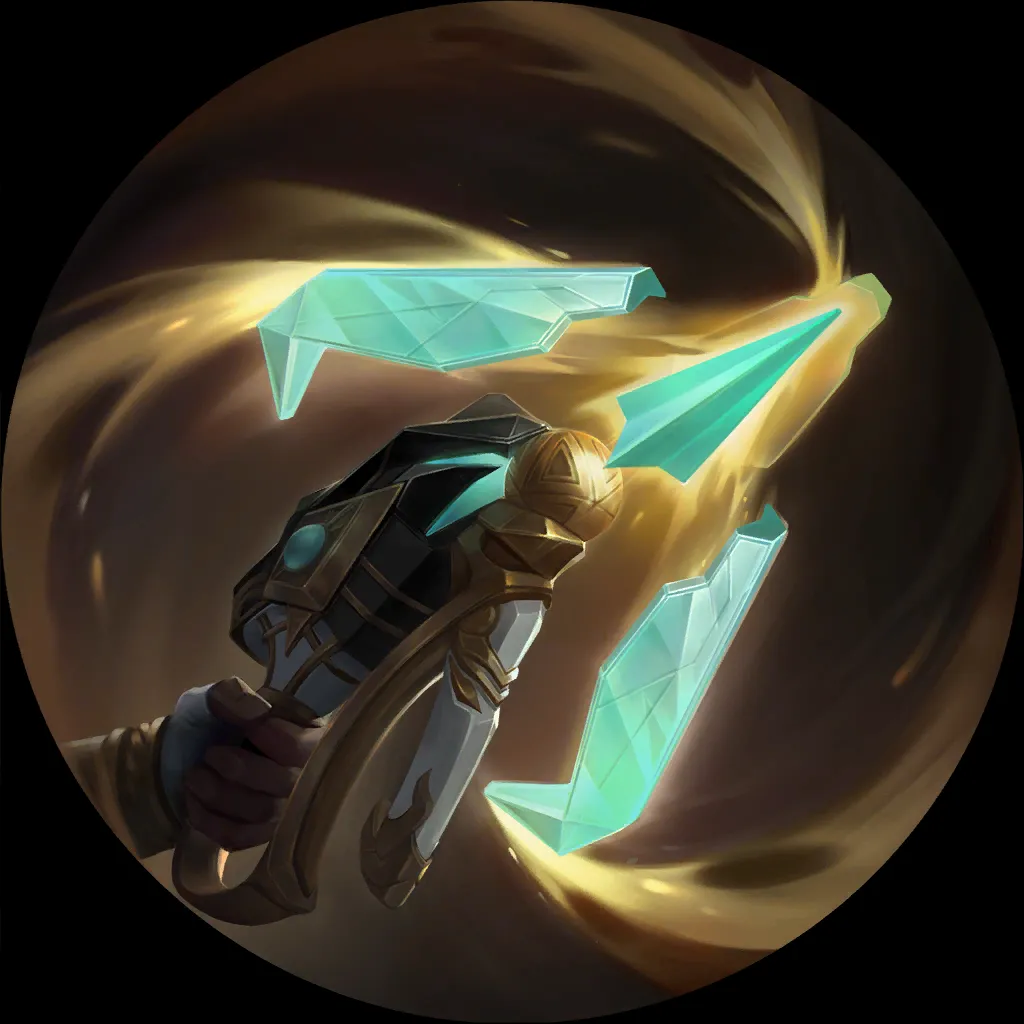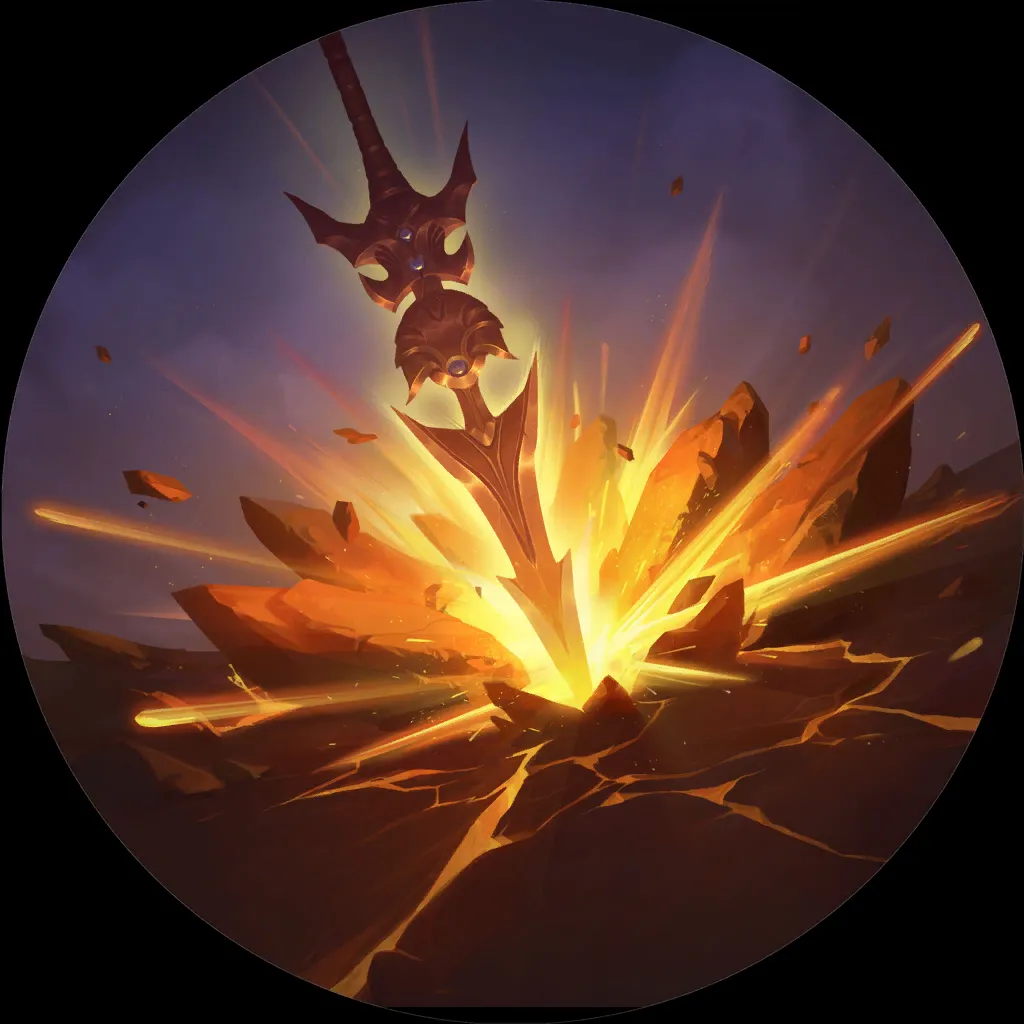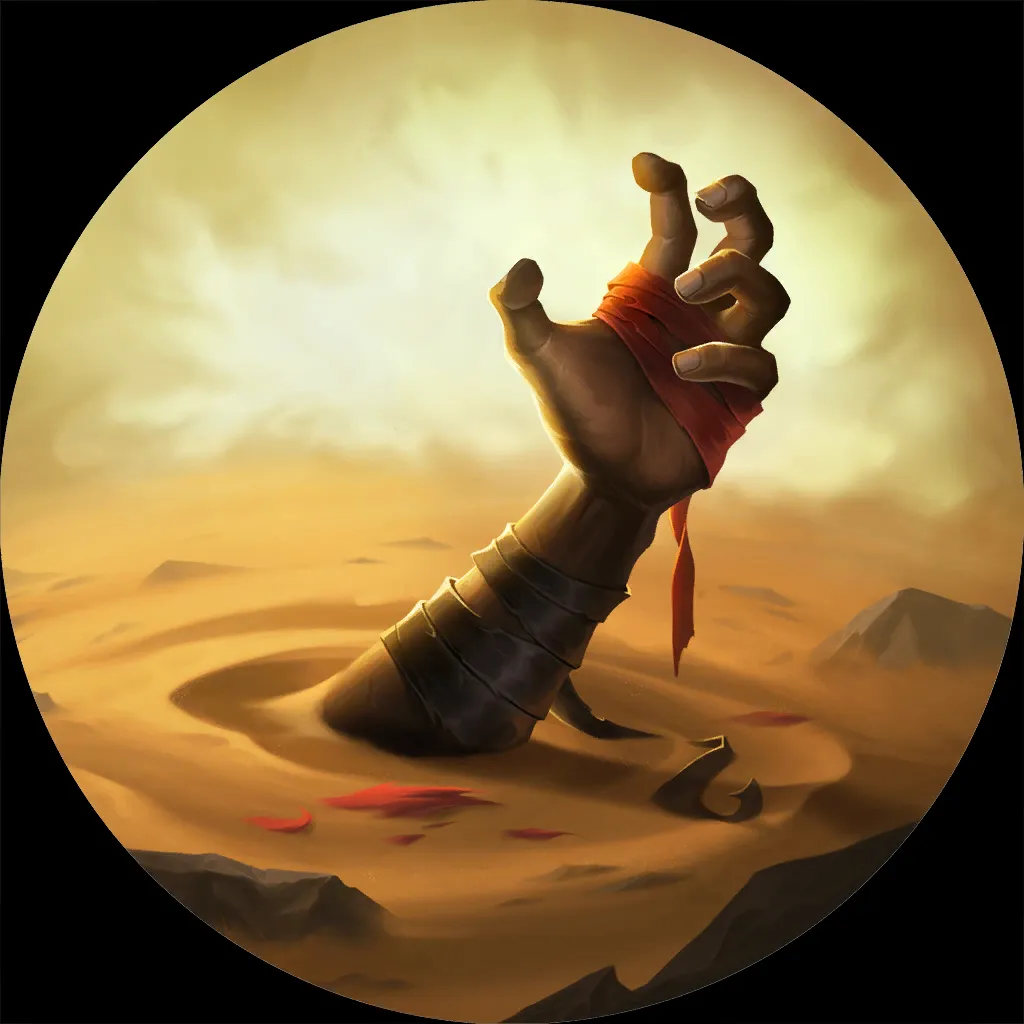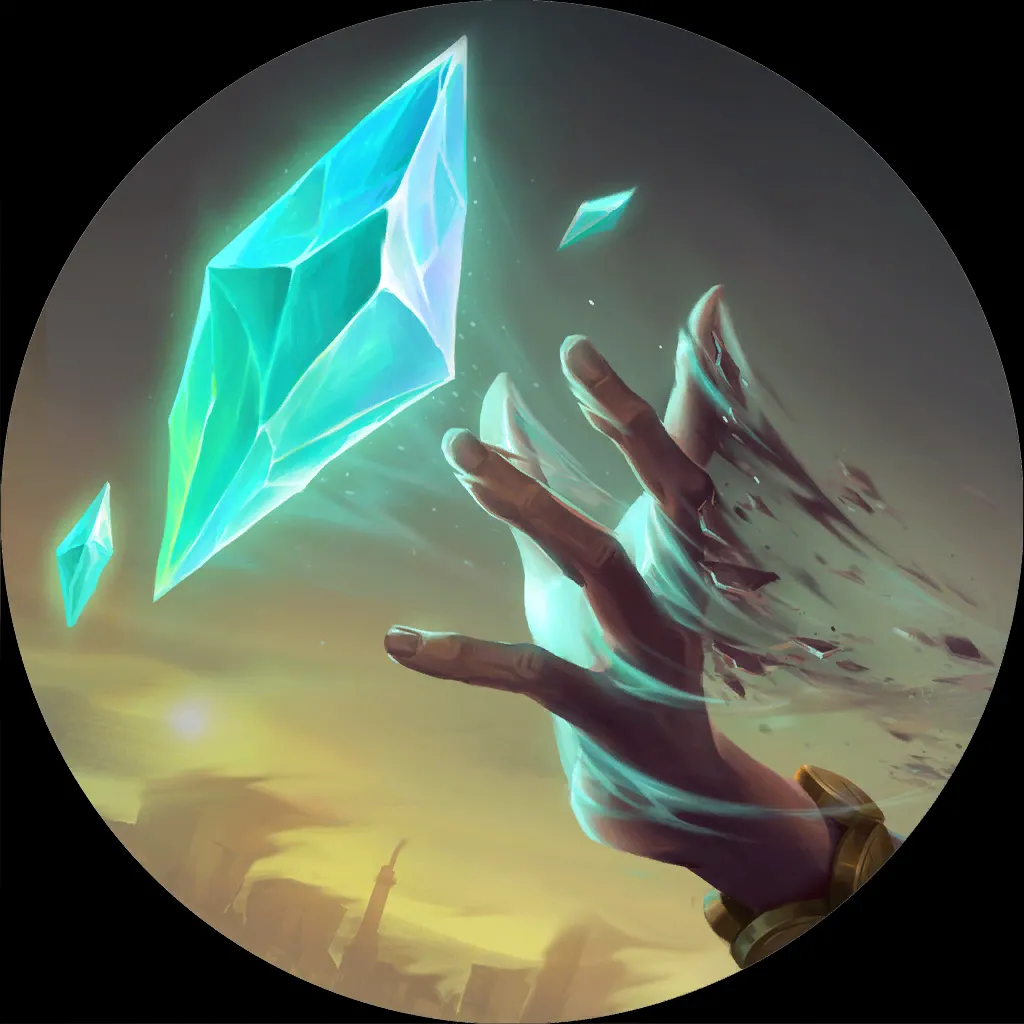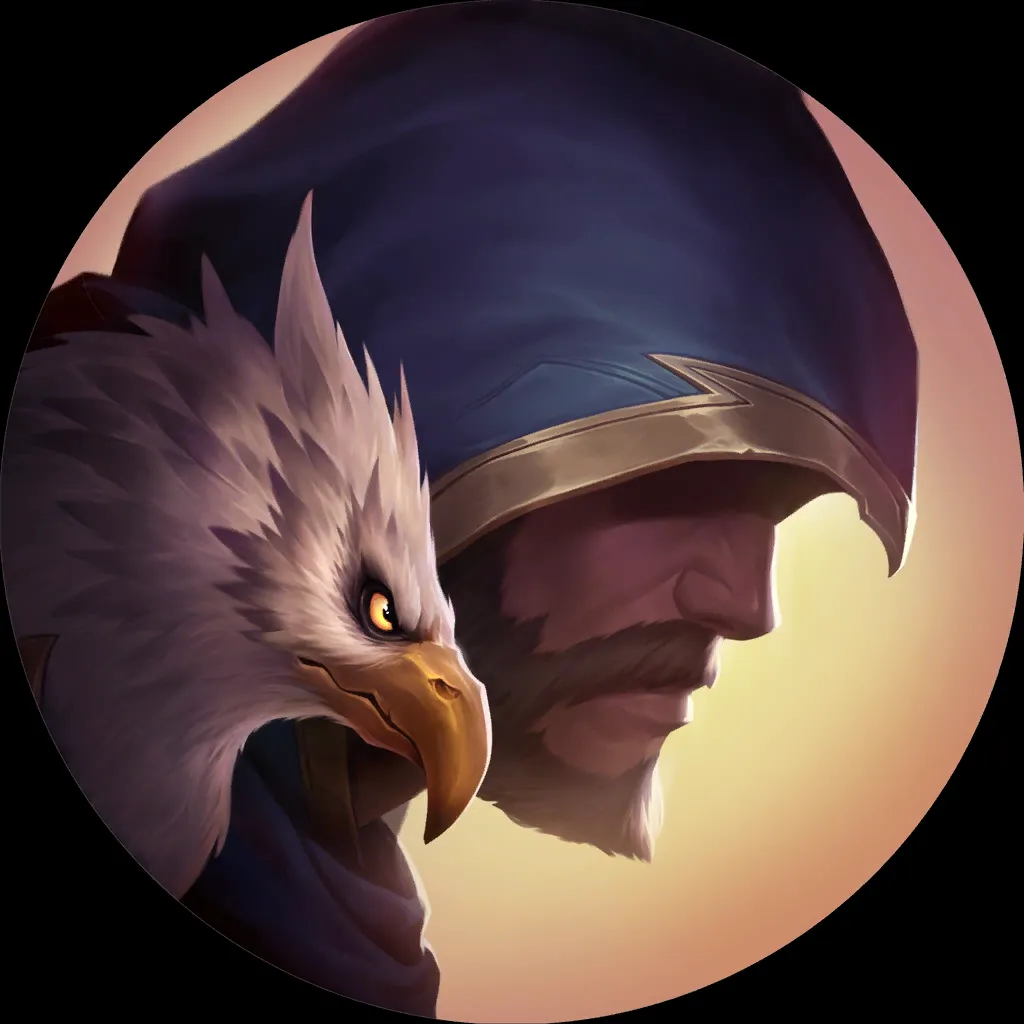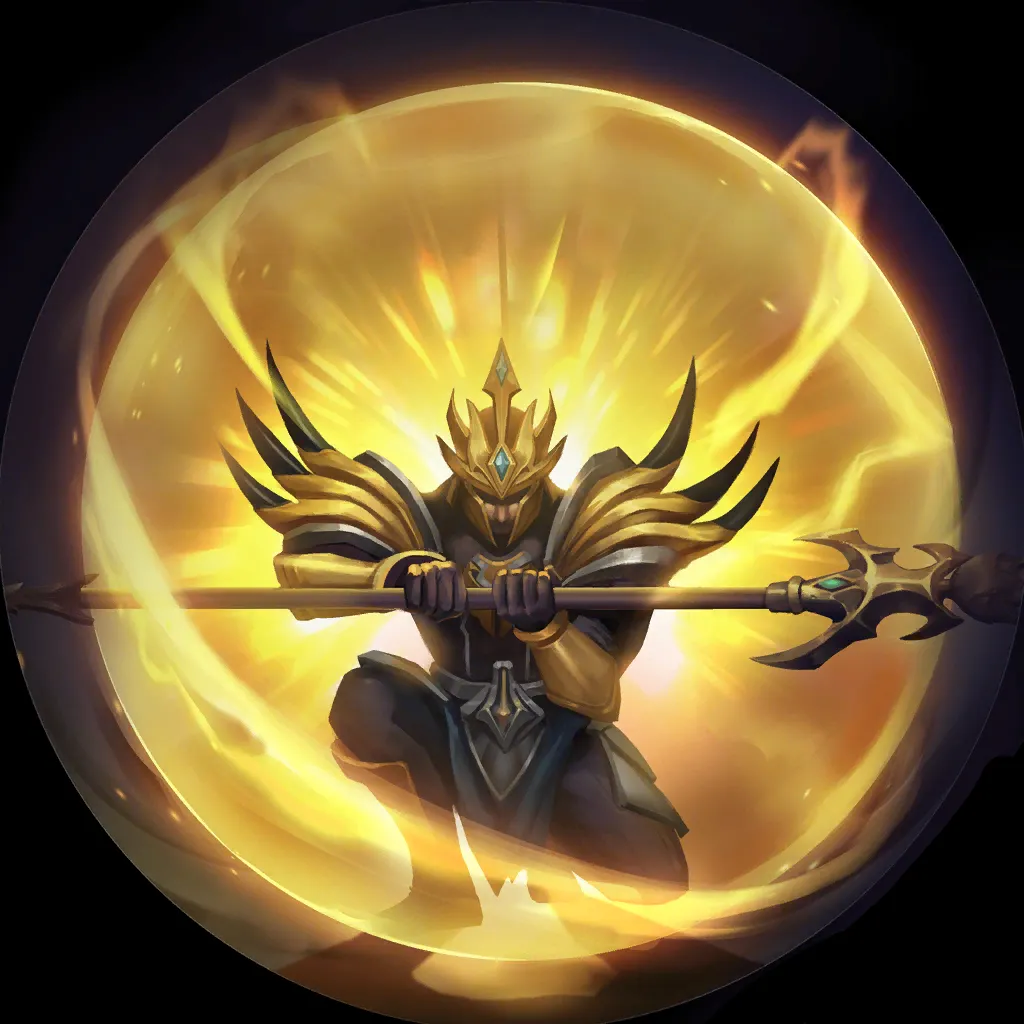 … and a quick ladder inspection informed me that she still thinks highly of Sivir Akshan. With Fiora Pantheon breaking onto the scene as the premier Demacia midrange deck, is it possible that the strategy as a whole has more legs than we anticipated? 
Many players who plan to bring Nami and Lee Sin are wondering how popular counter lineups (packing decks like Scouts and Taric Poppy) will be, and the general consensus seems to be "not very". But we all know someone is going to bring it, and likely top with it. Spidz might not go all-in on such a strat, but a healthy middle ground could be enough to secure them their third top cut this season.
---
#4 Random7HS / Rank: 80 / Wobbly Wombats
I've been teasing Random about his shallow deck pool for years at this point. And, as of late, I've tended to remove Spooky Karma from said pool because it has been ages since it was viable… and, honestly, part of me hoped it never would be again.
6
10
15
9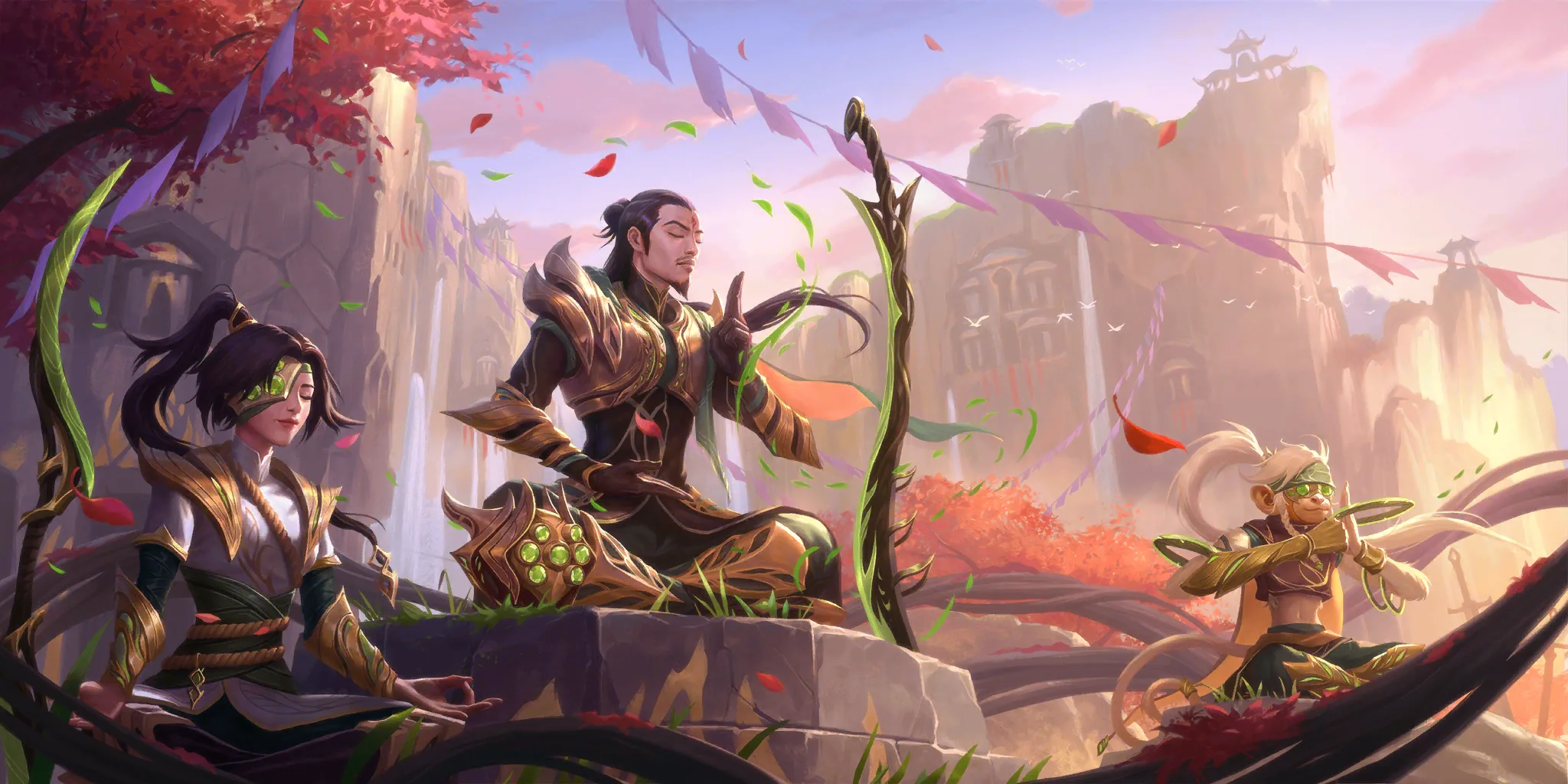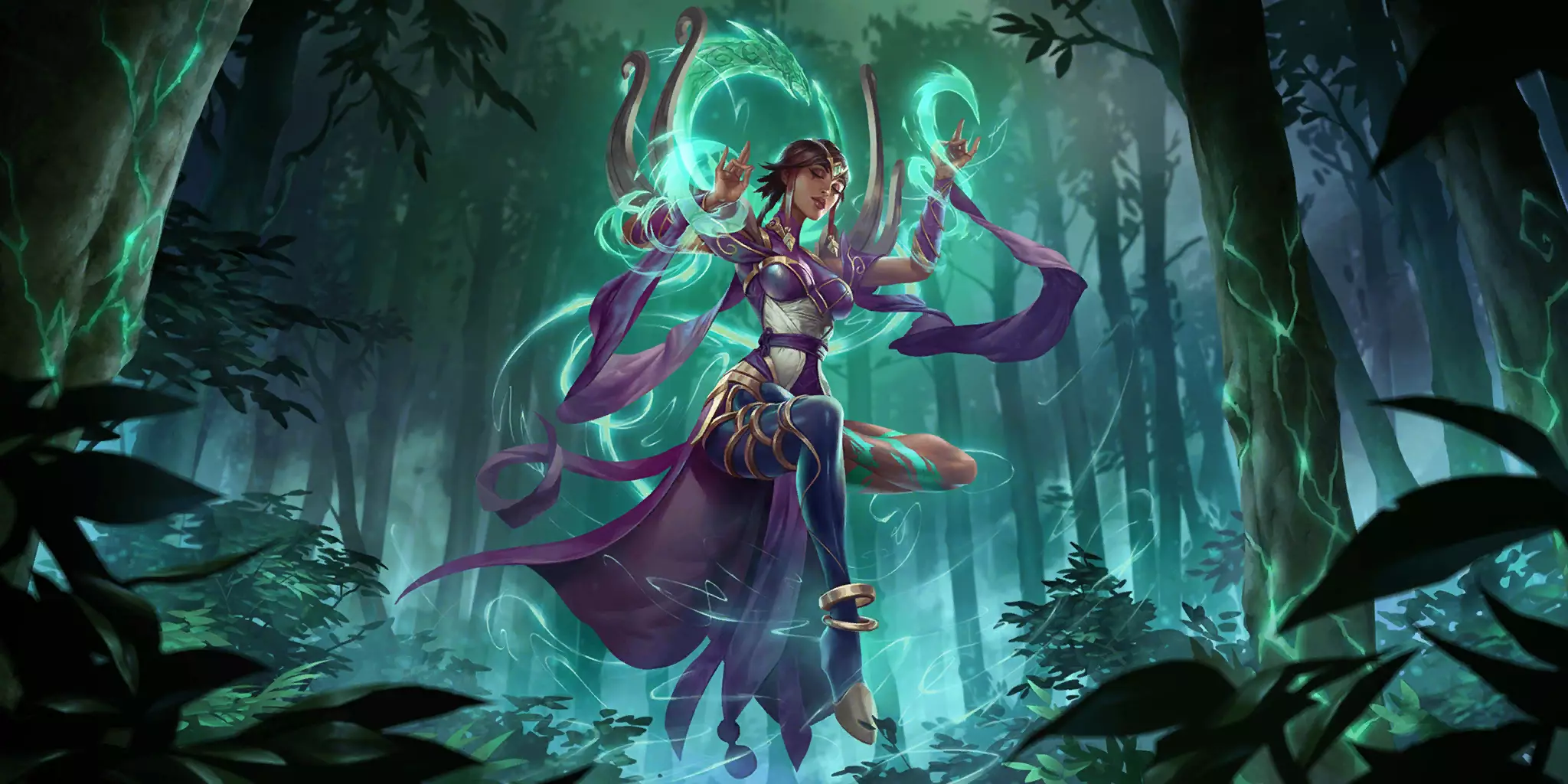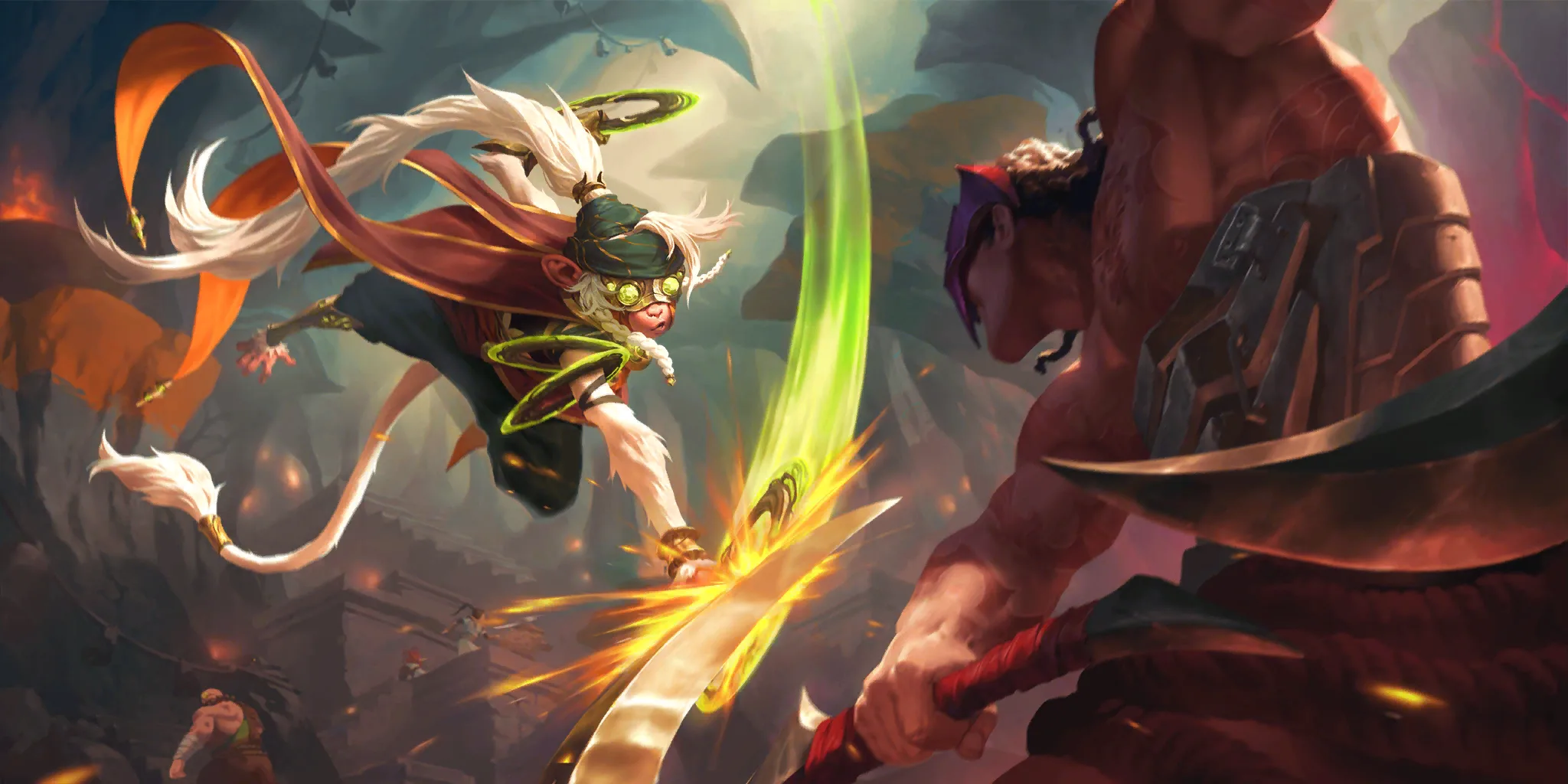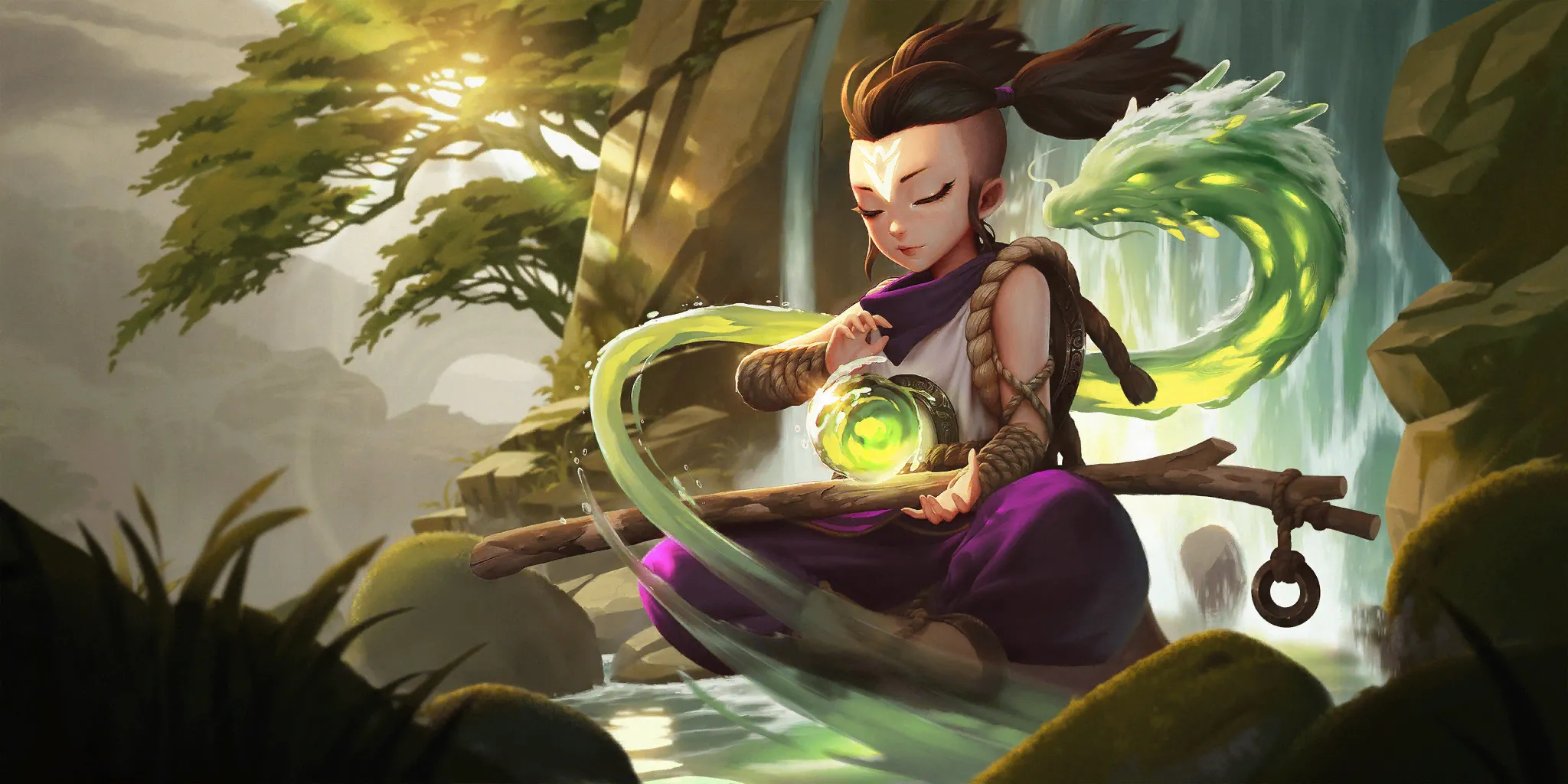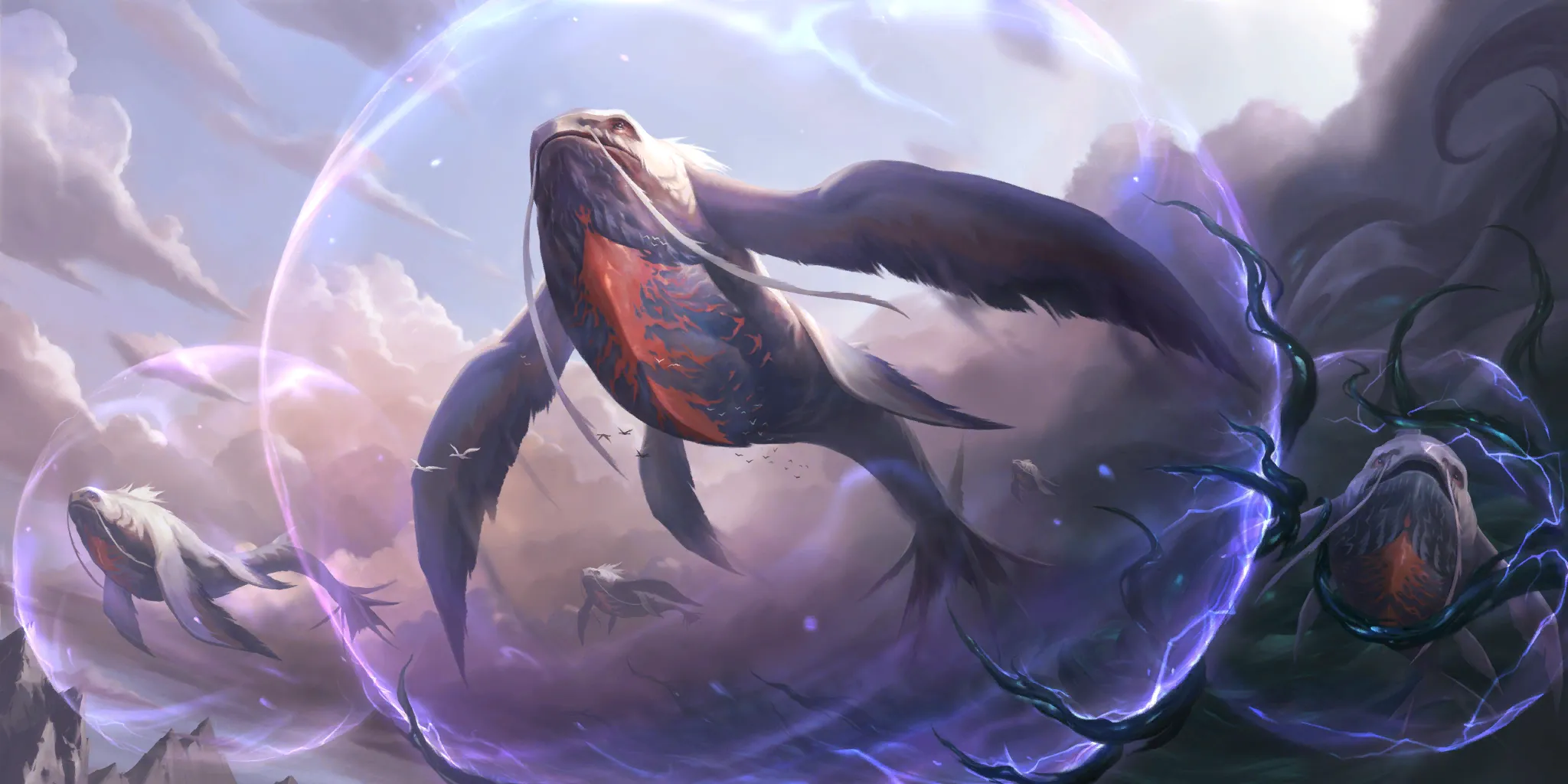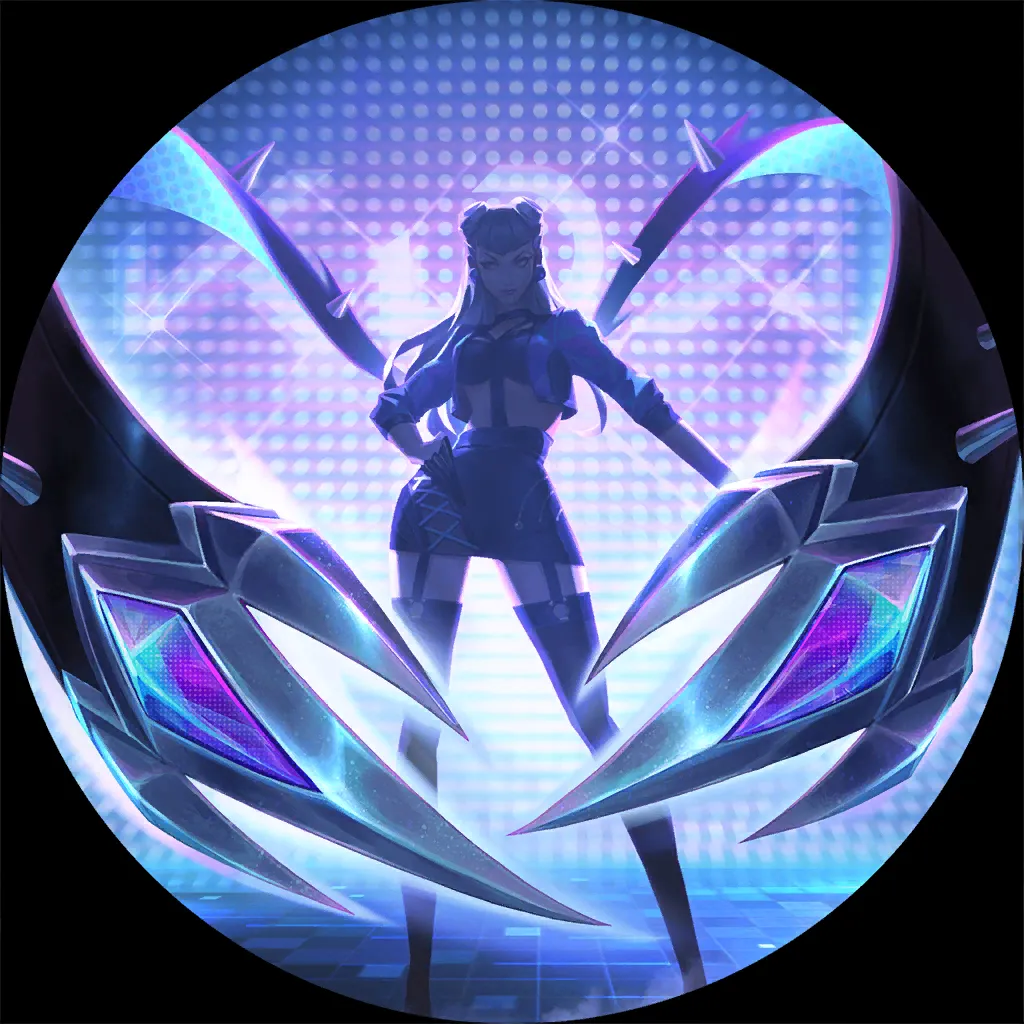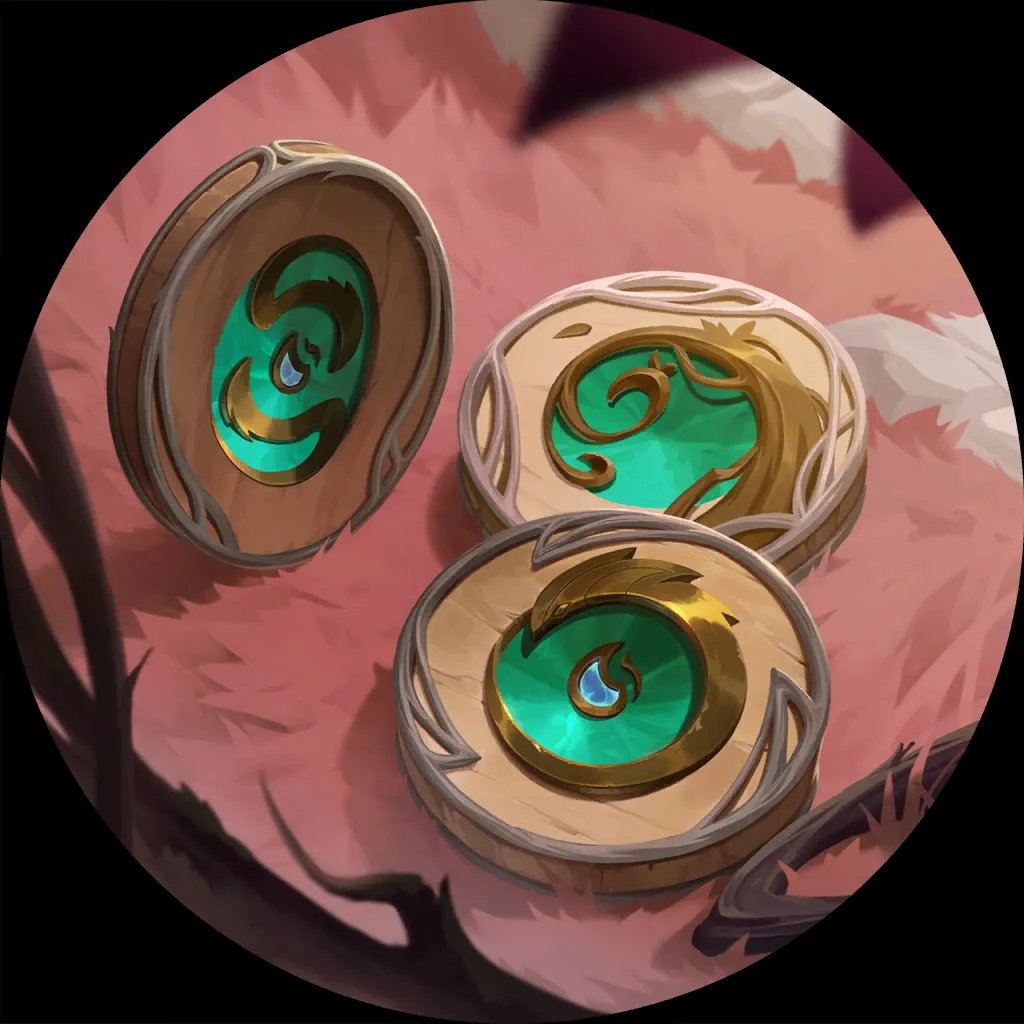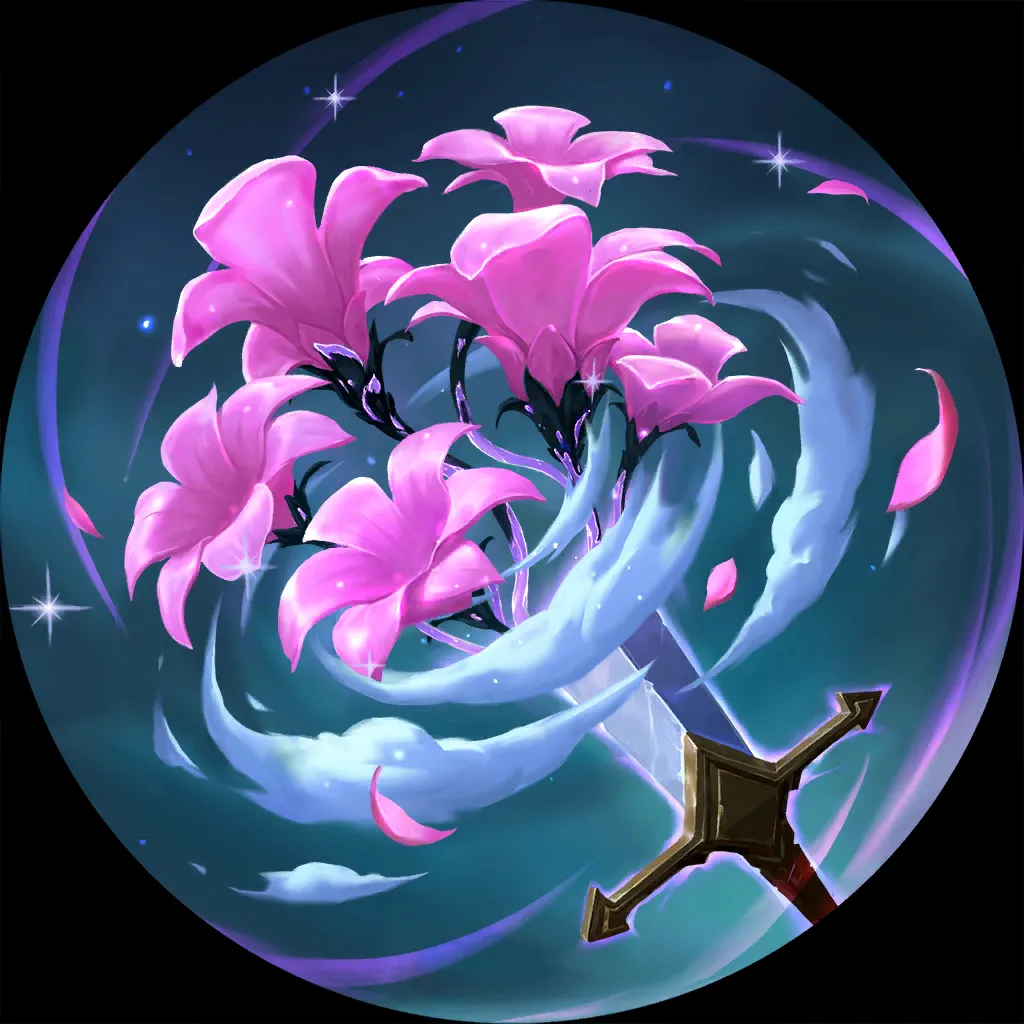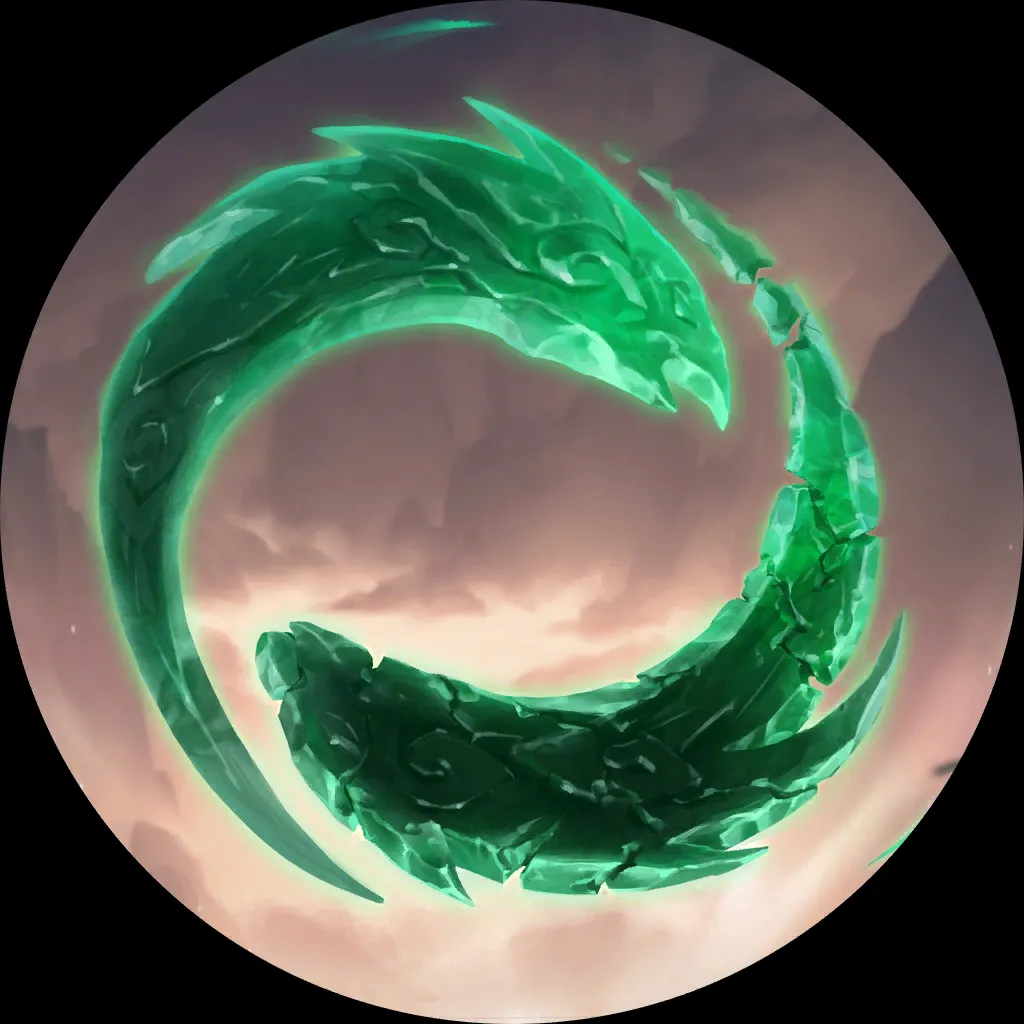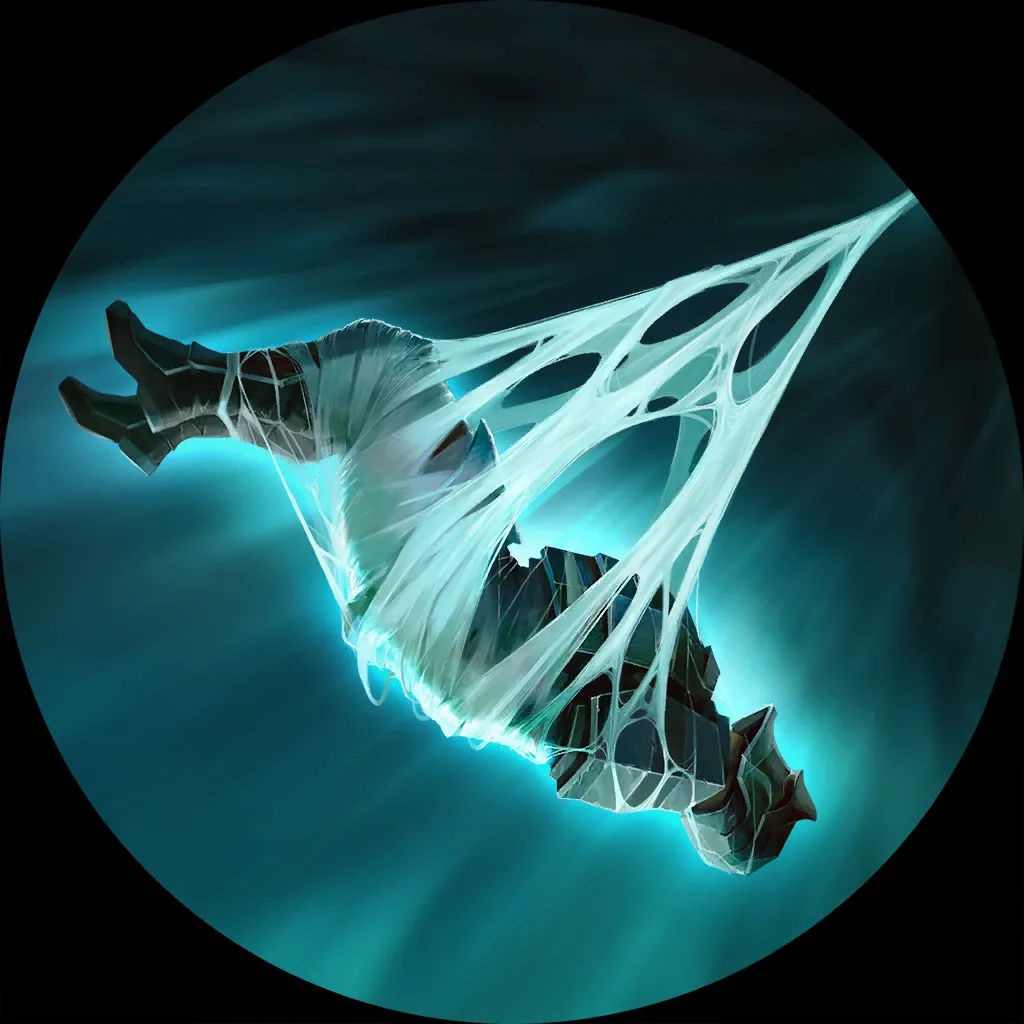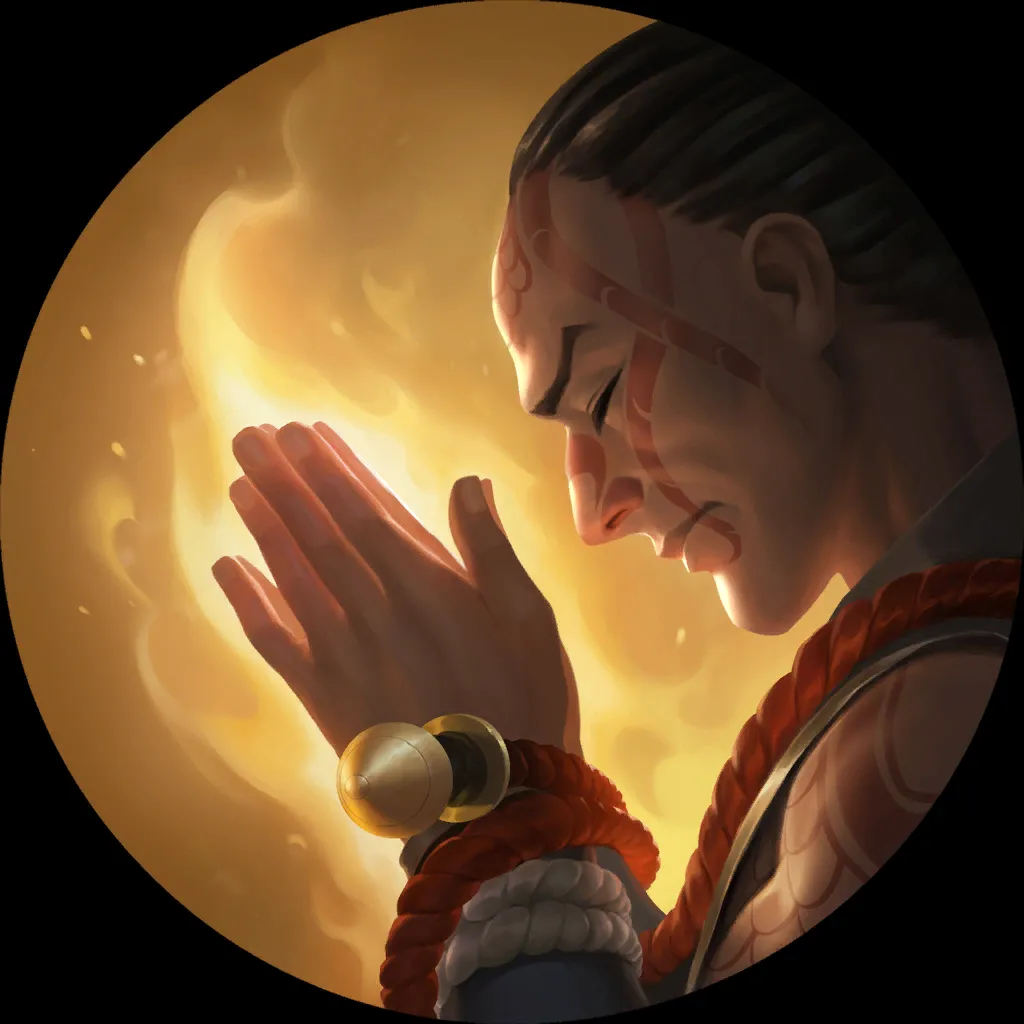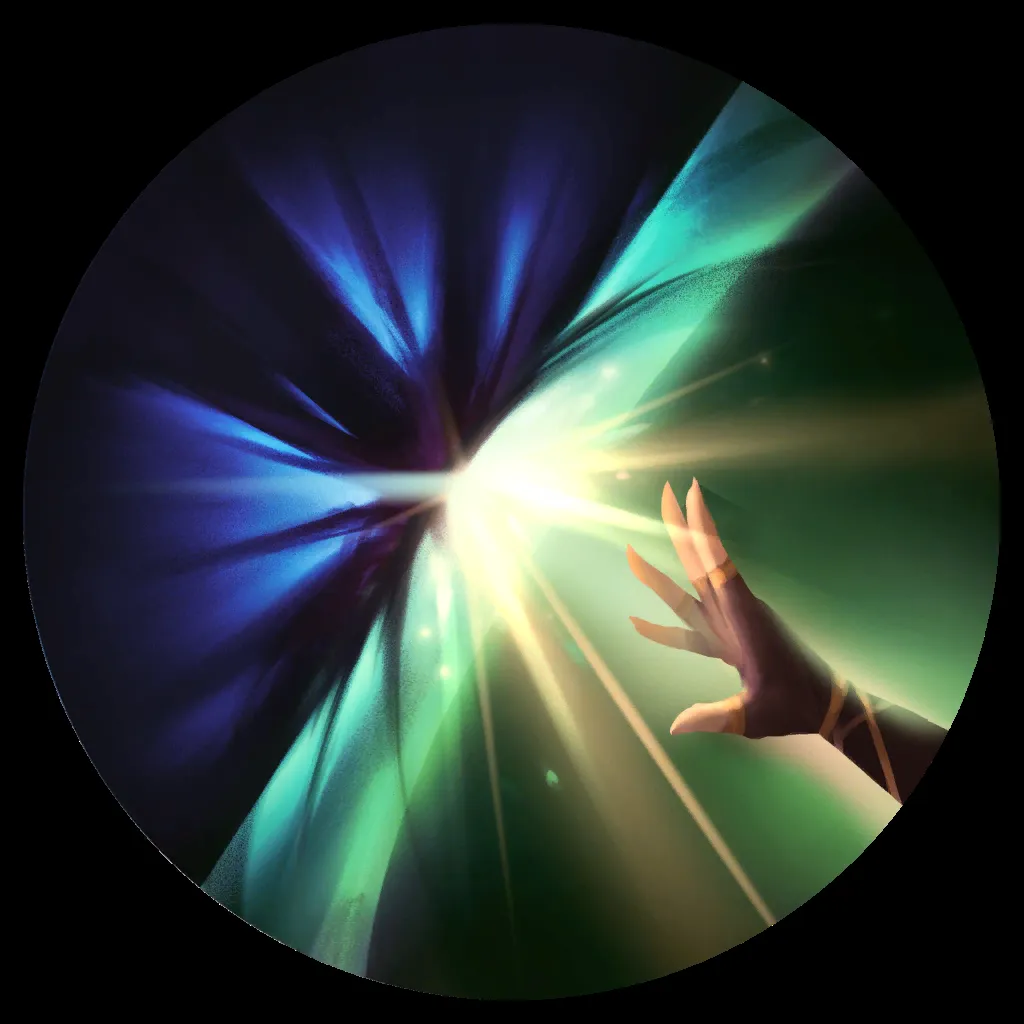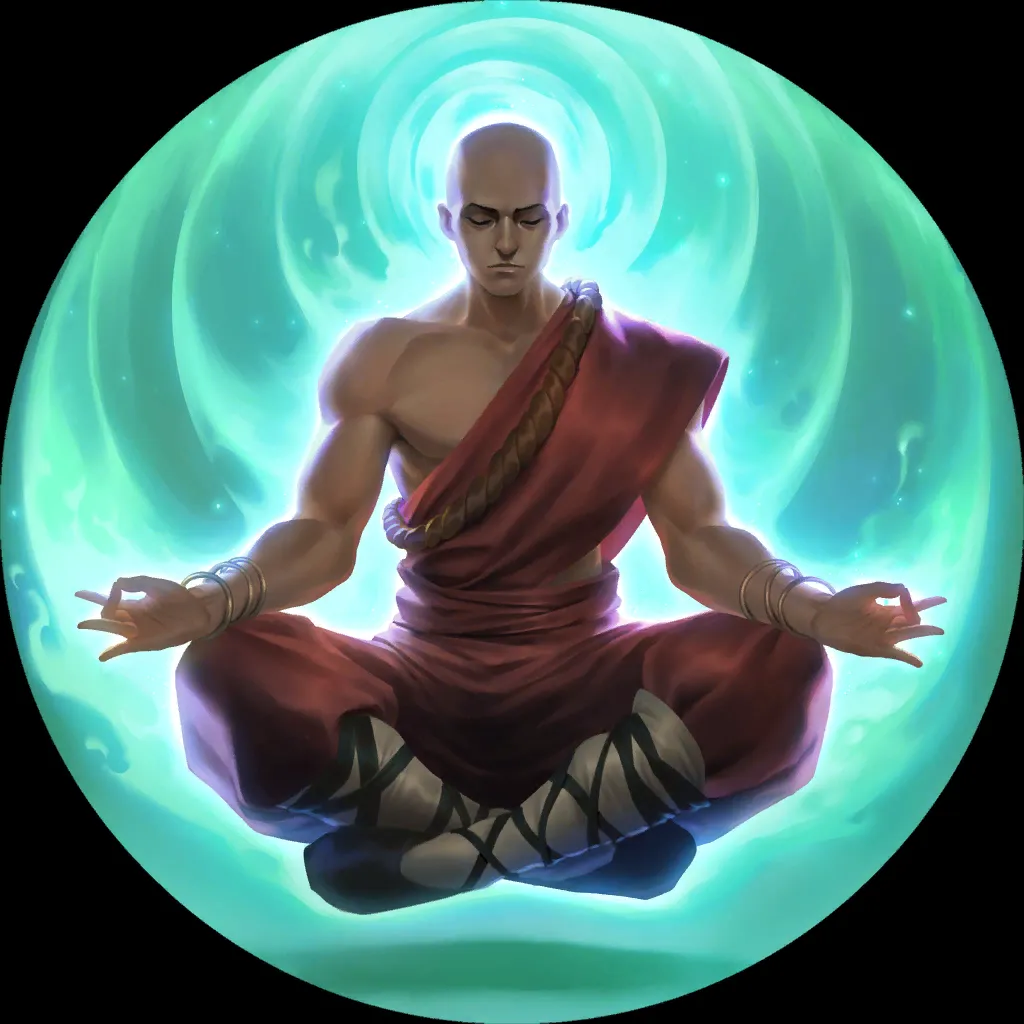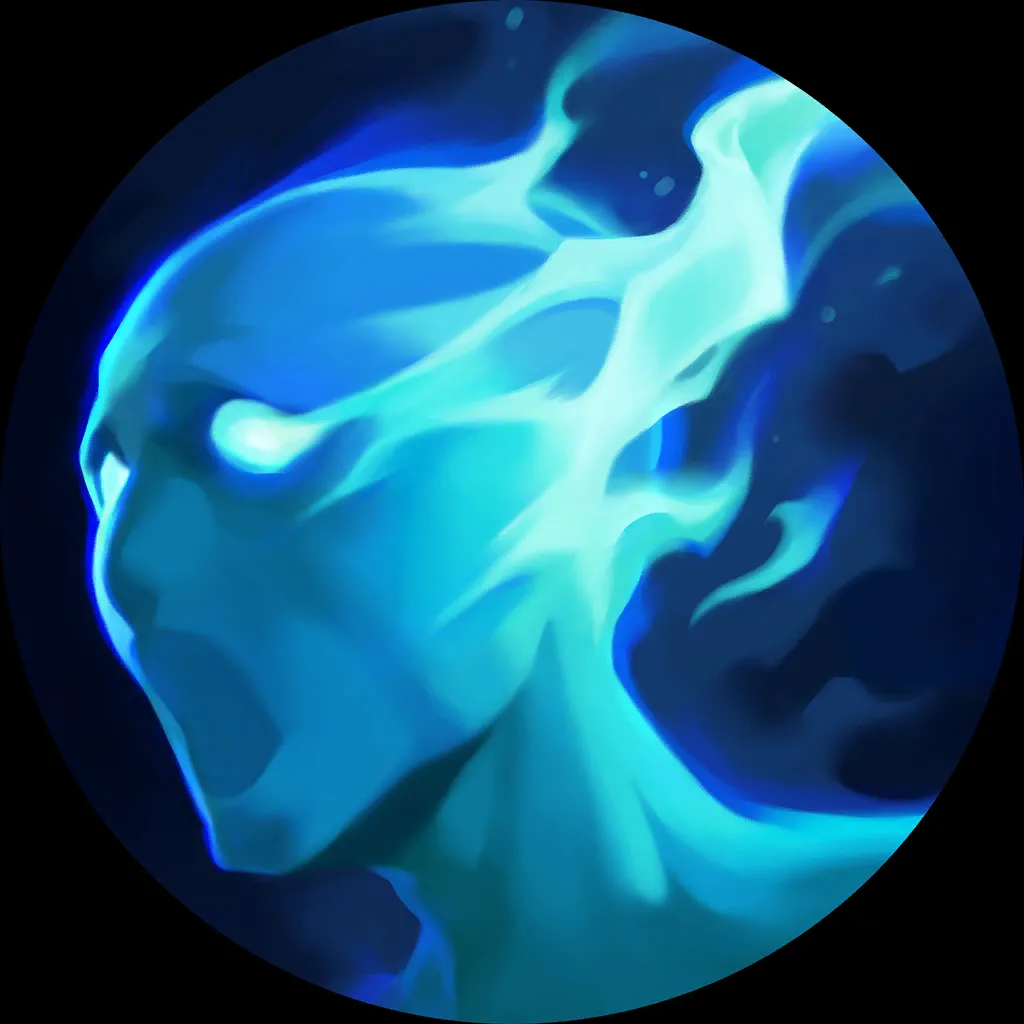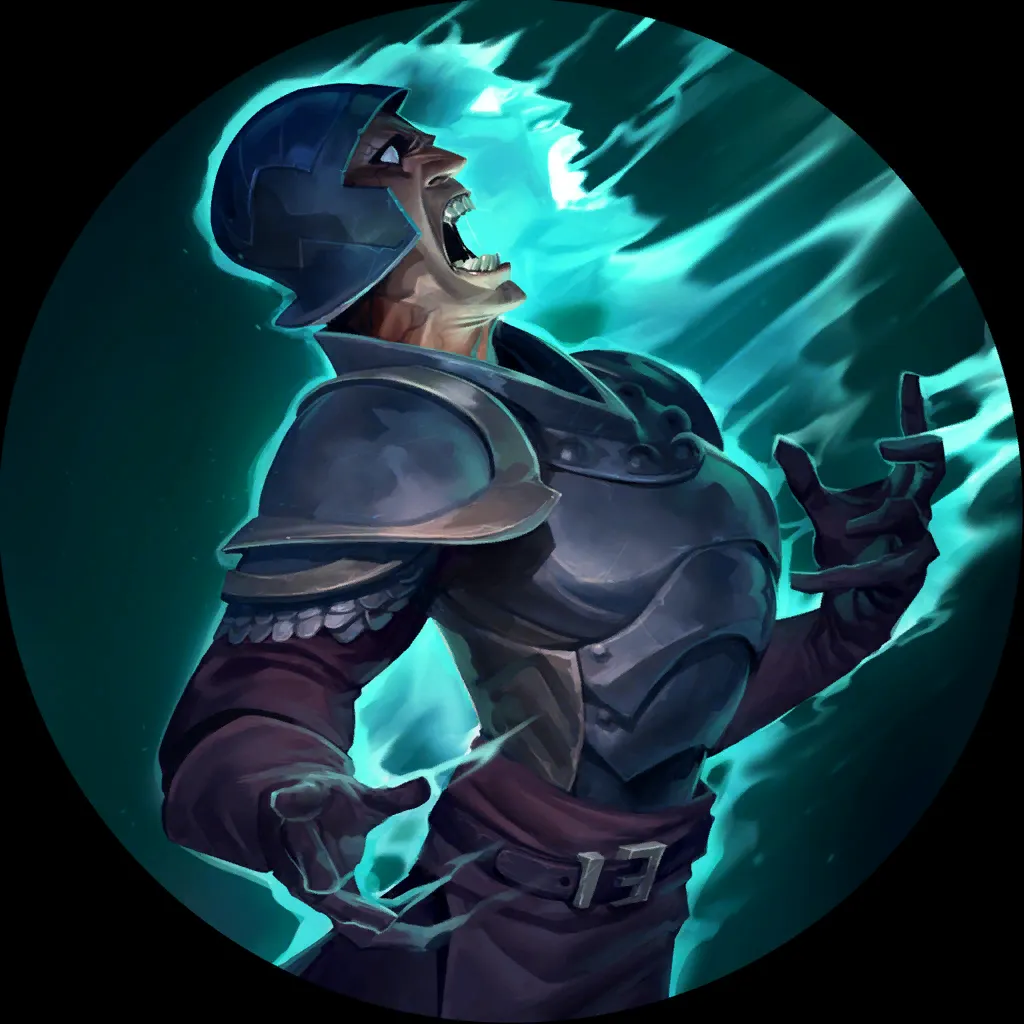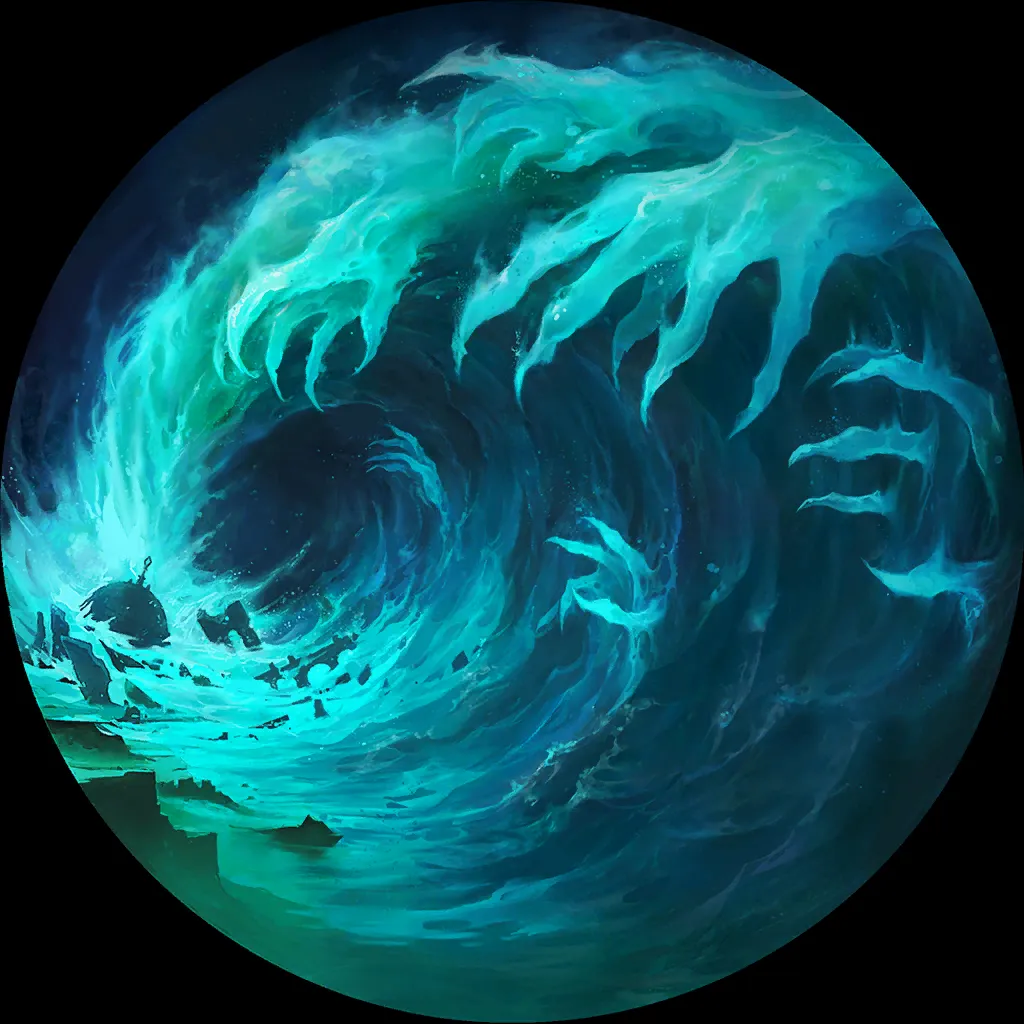 So, as I always say, Random can only play maybe four decks – Deep, Spooky Karma, Lee Sin, and recently Heimer Jayce. Looking at the meta, I see that three of those decks are rather well positioned, and if you told me that Deep was the secret counter-pick to either Fiora Pantheon or Swain I probably wouldn't believe you… 
… but I would believe Random.
While he's already secured for Worlds after his top 4 at Forces From Beyond, the revival of Spooky Karma should be enough to light a fire under Random to pull out another top cut. 
---
#3 Mati24mayo / Rank: 6 / Always Be Gaming
The Mastering Runeterra tournament that happens the weekend before Seasonal has become an important landmark for figuring out where the tournament meta is headed, as well as who some of our star pilots are. This time around, Mati24mayo fell to our most recent Seasonal champion in the grand finals.
6
9
19
6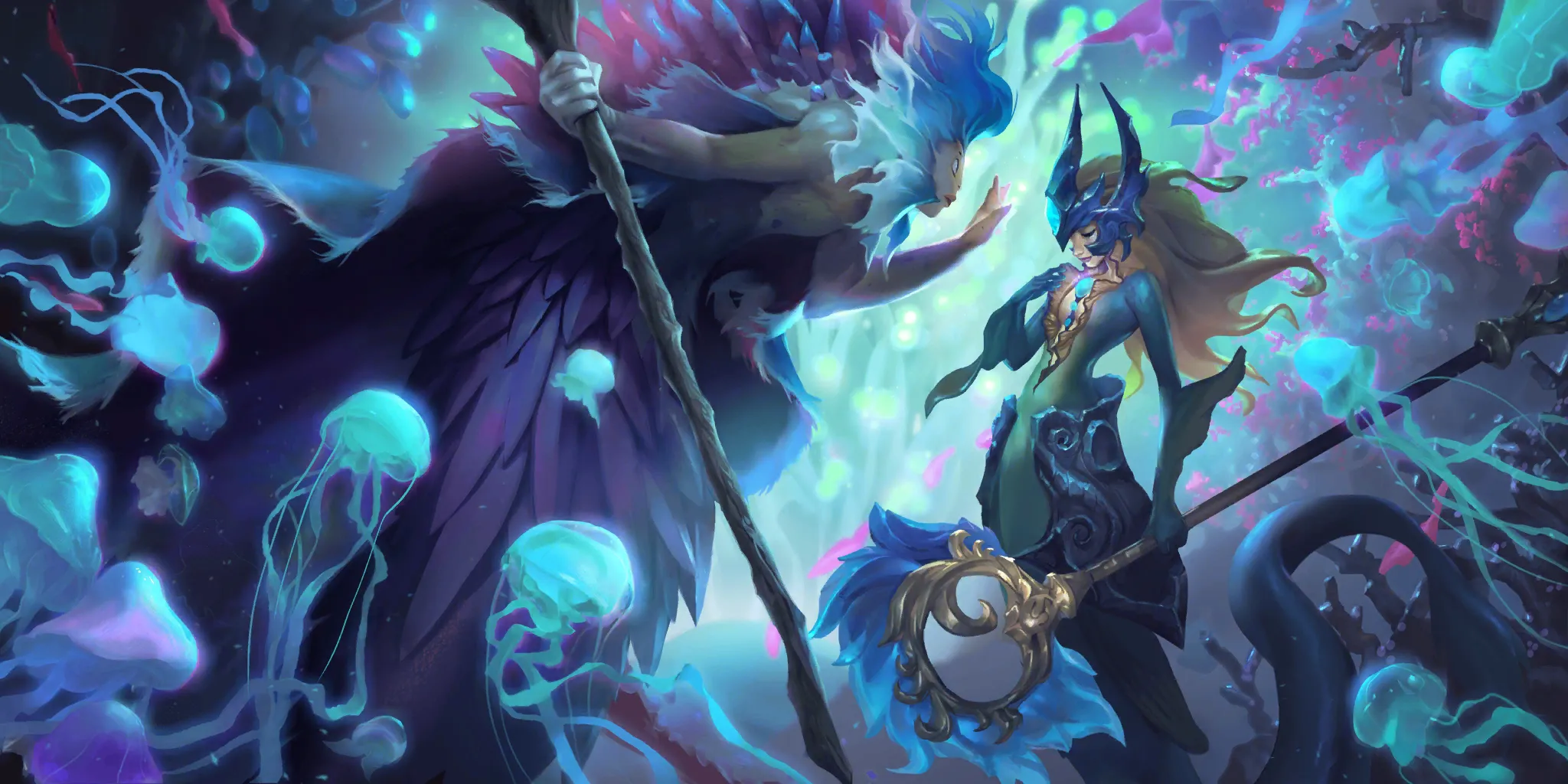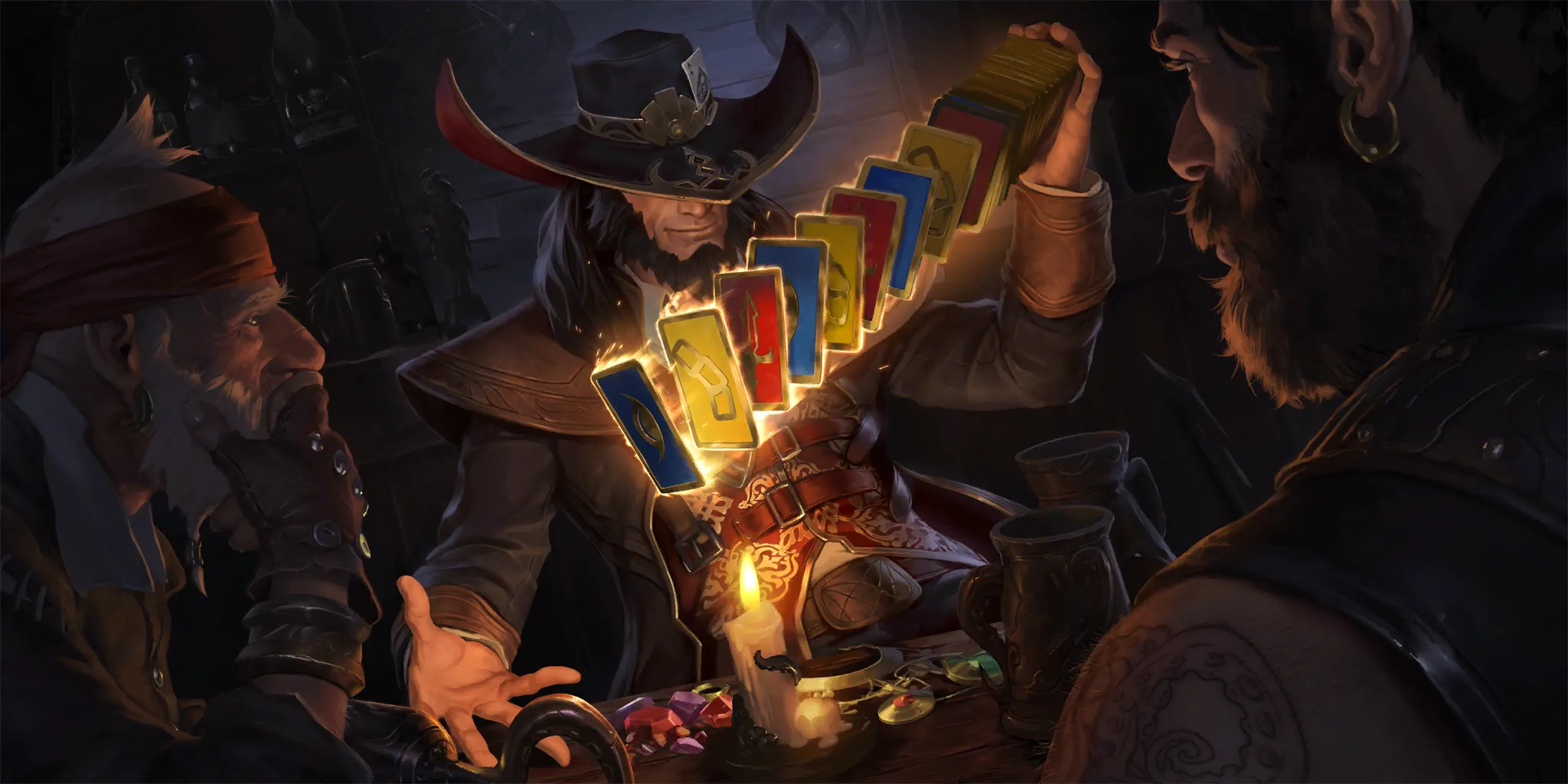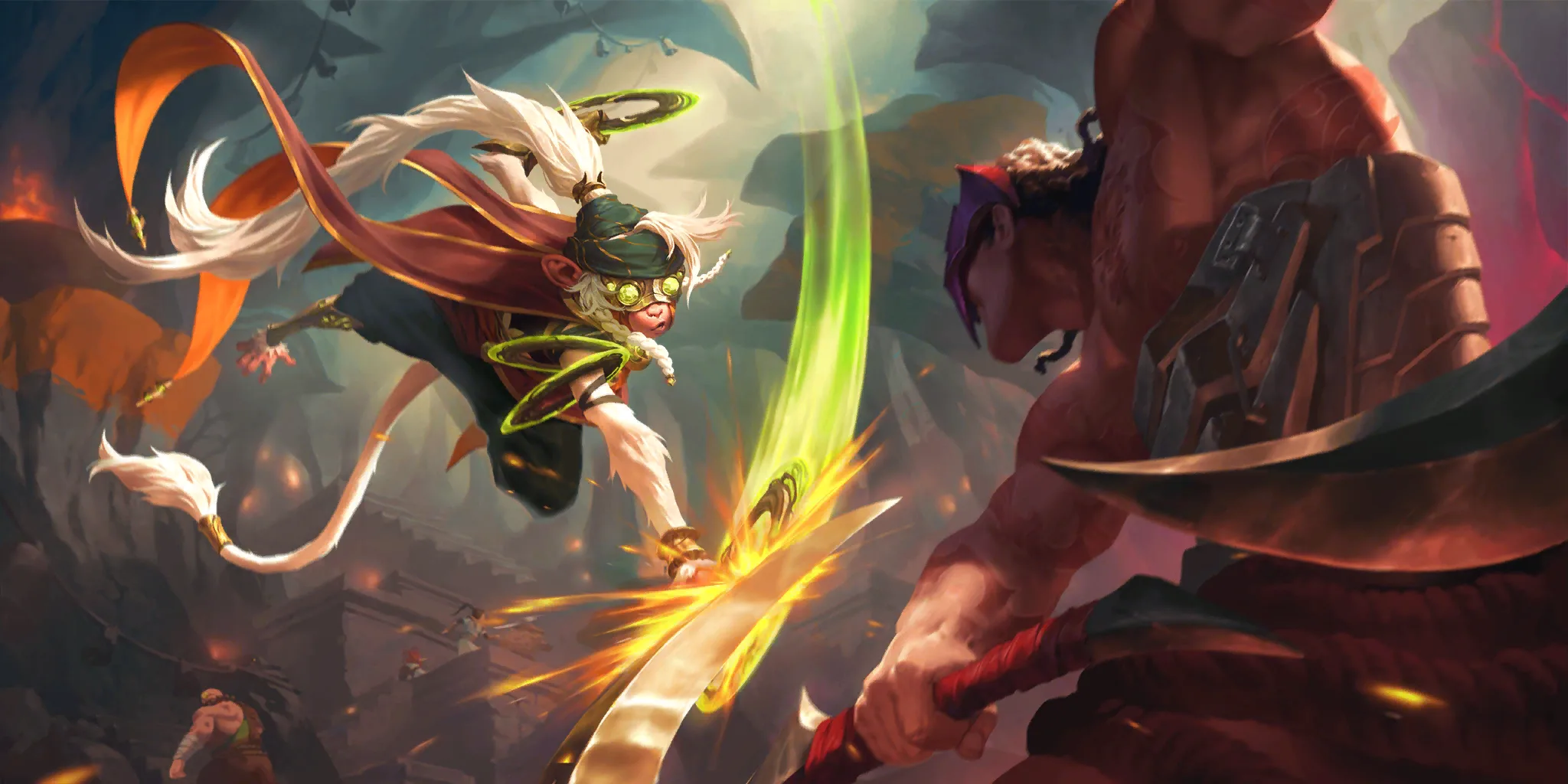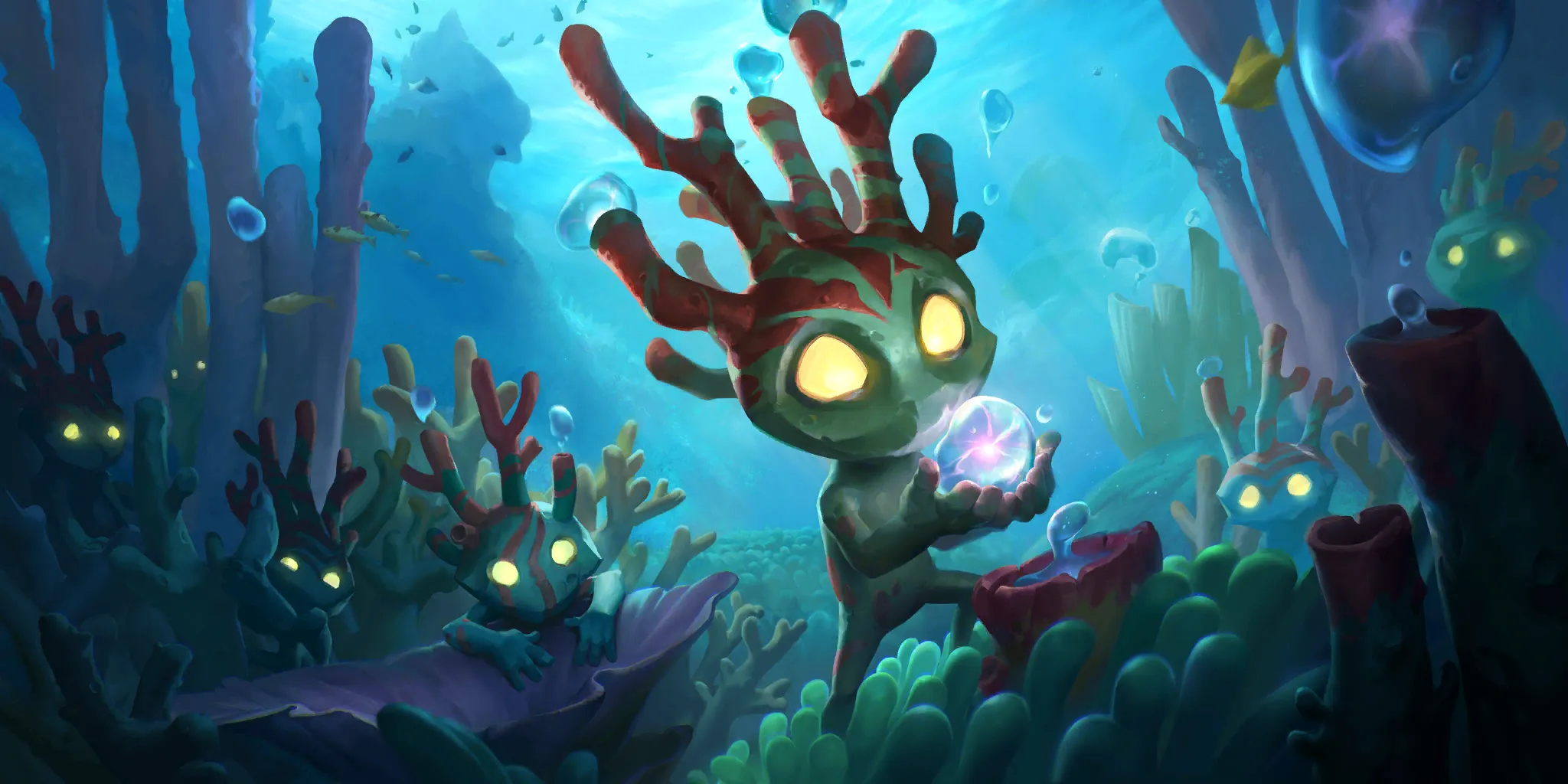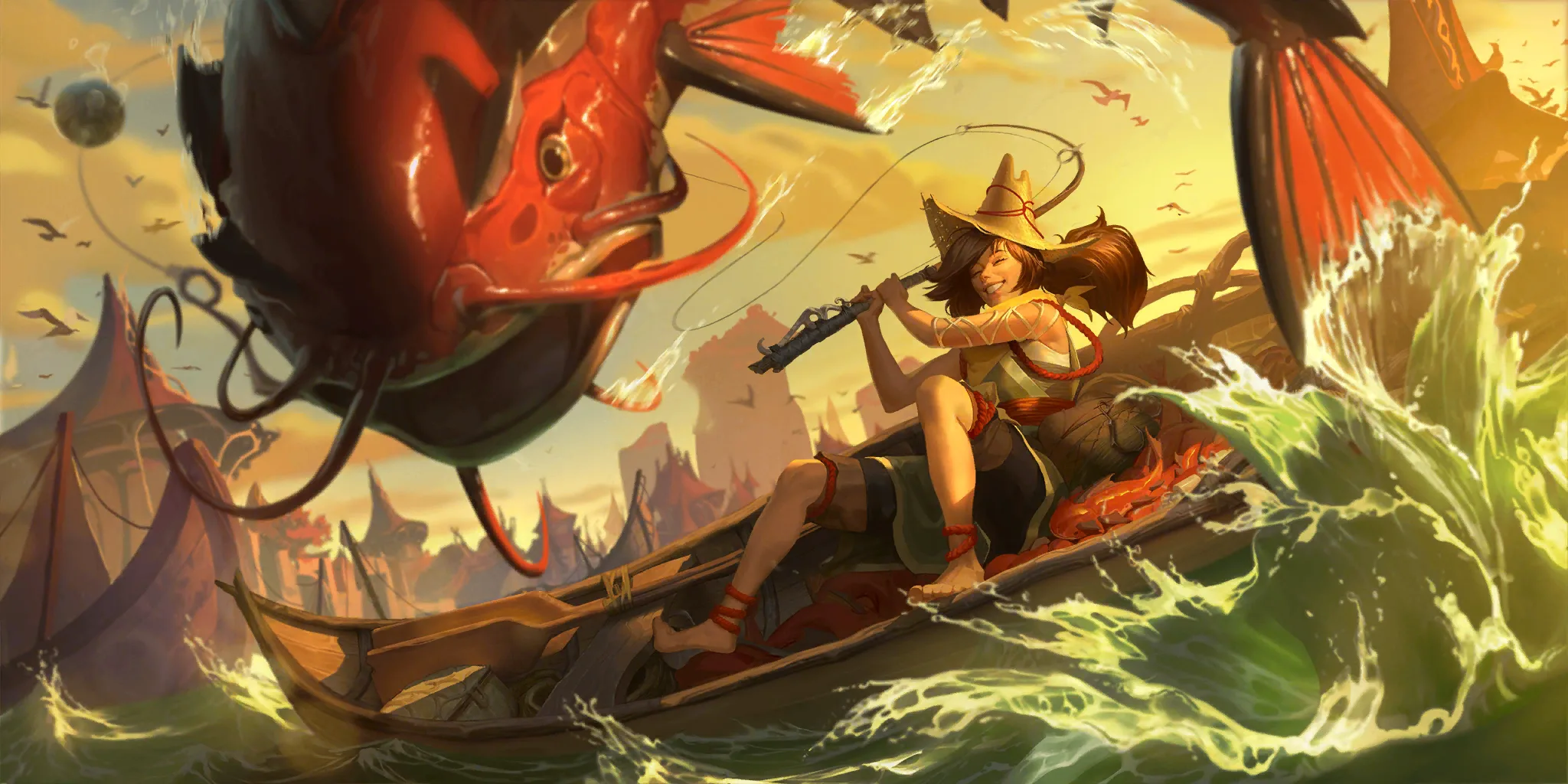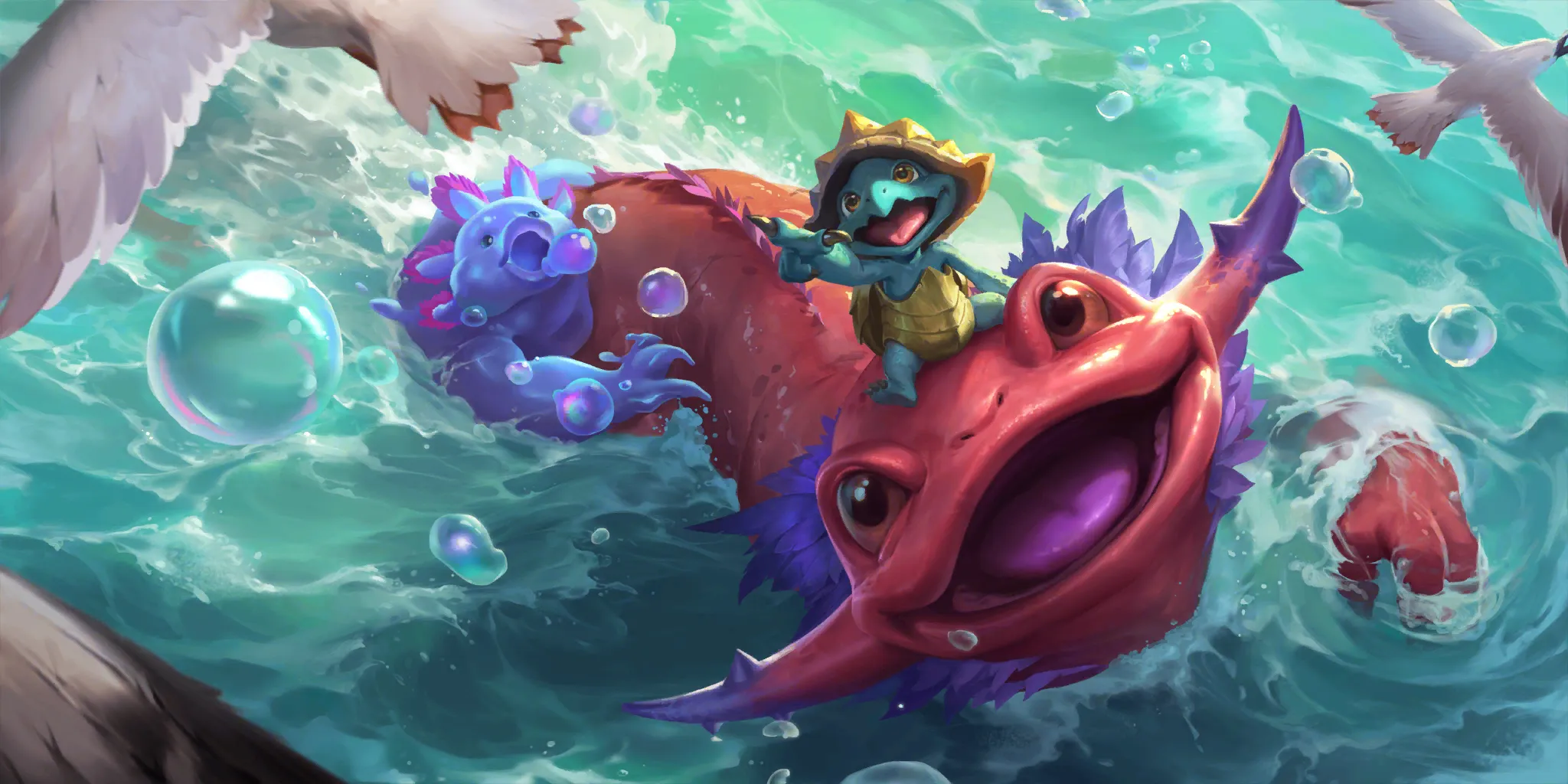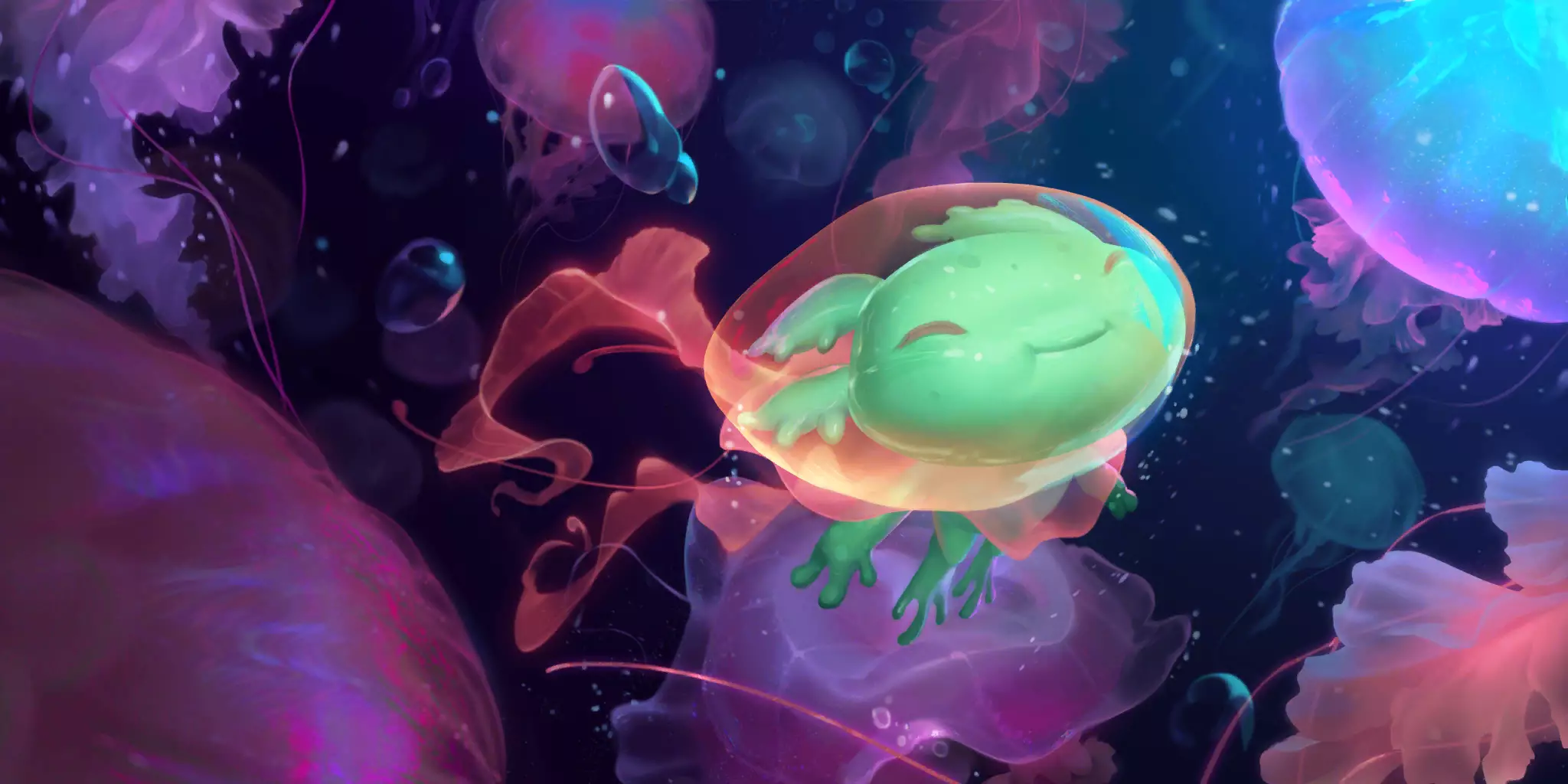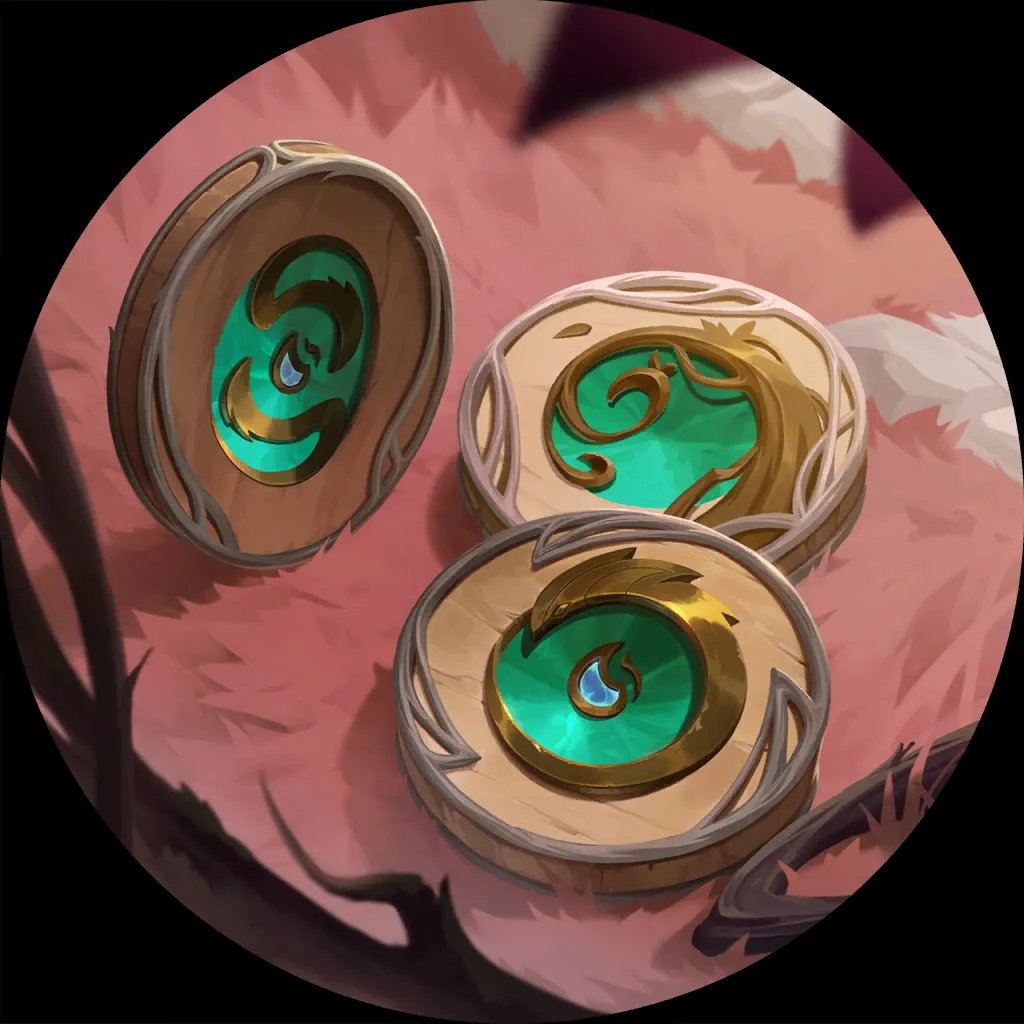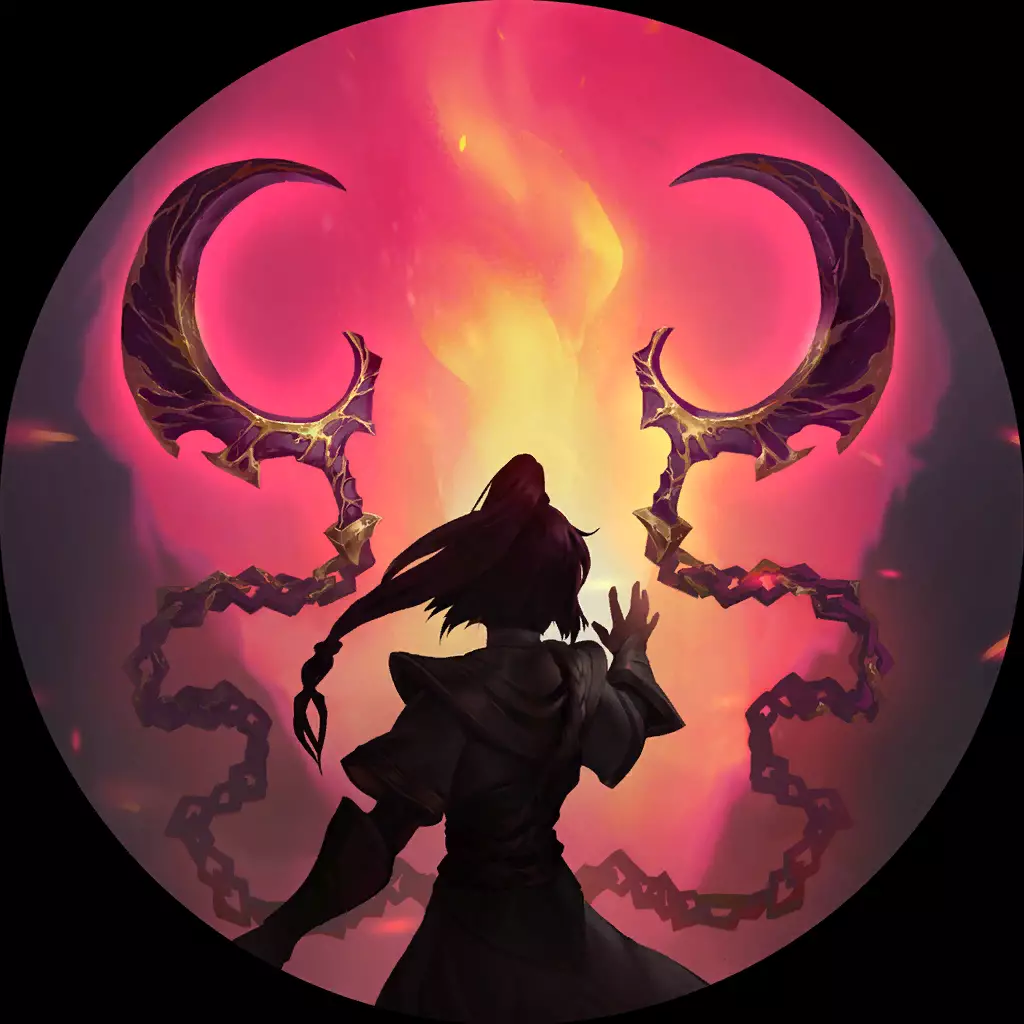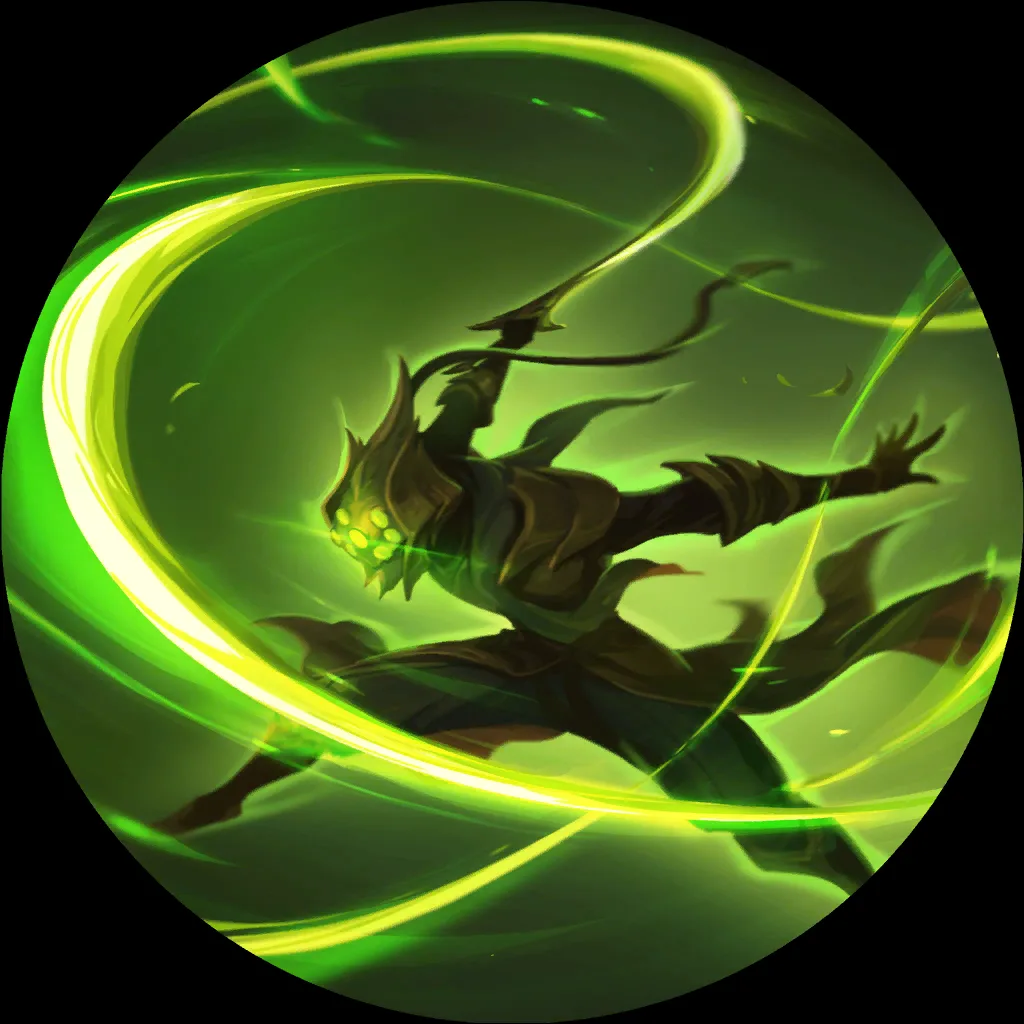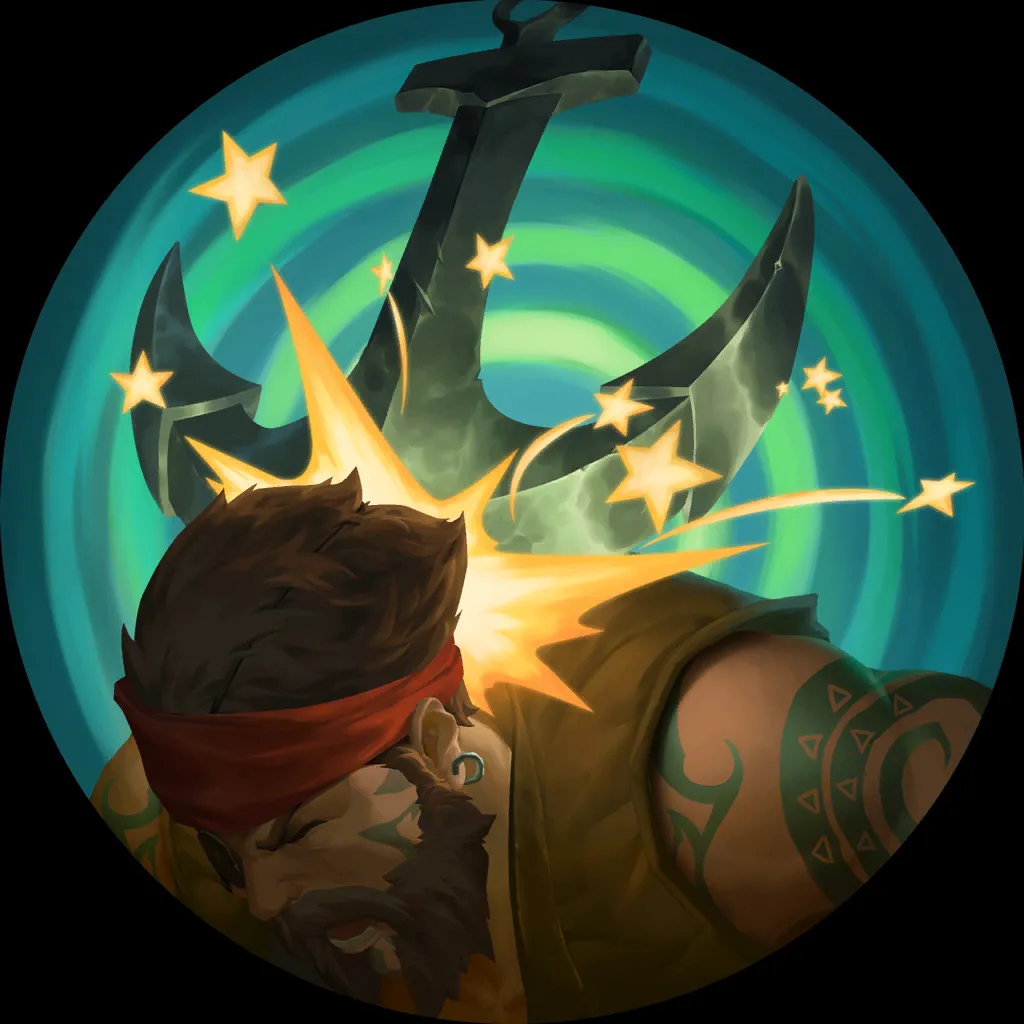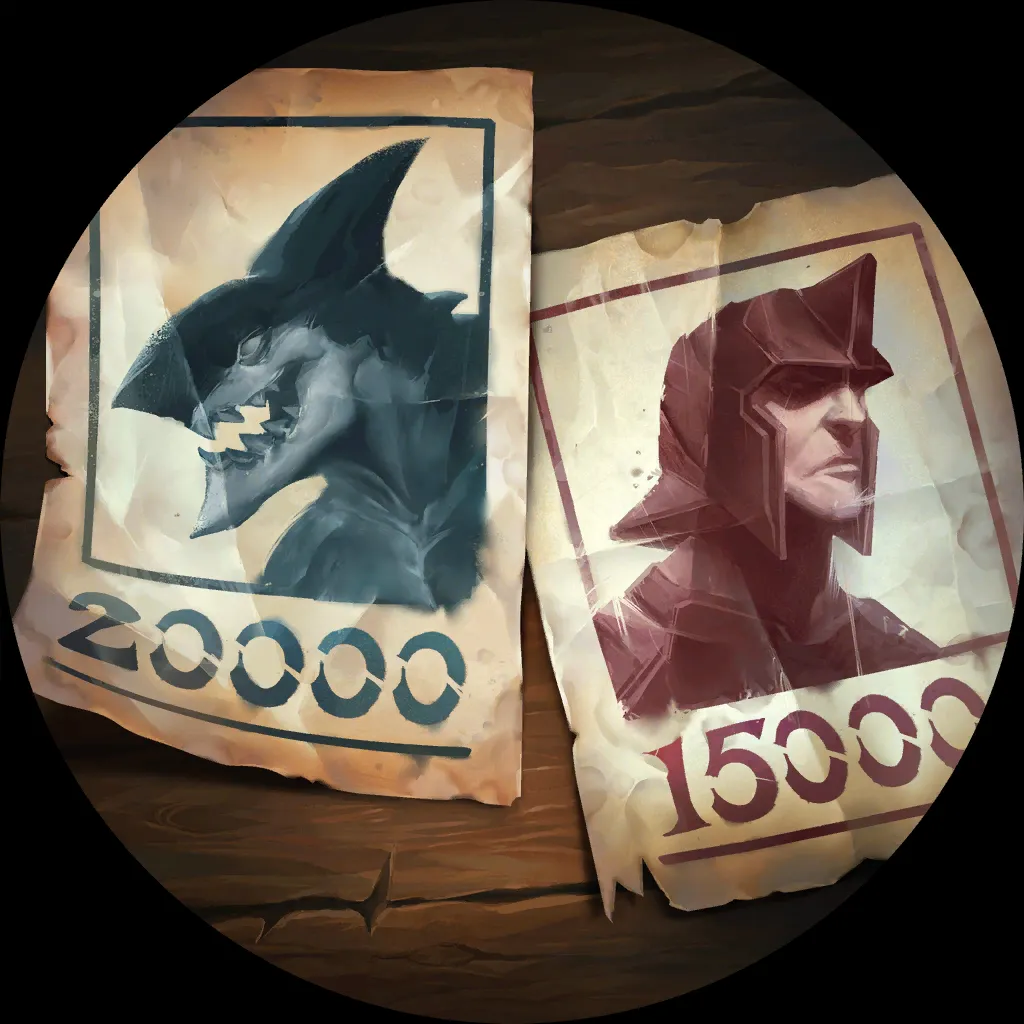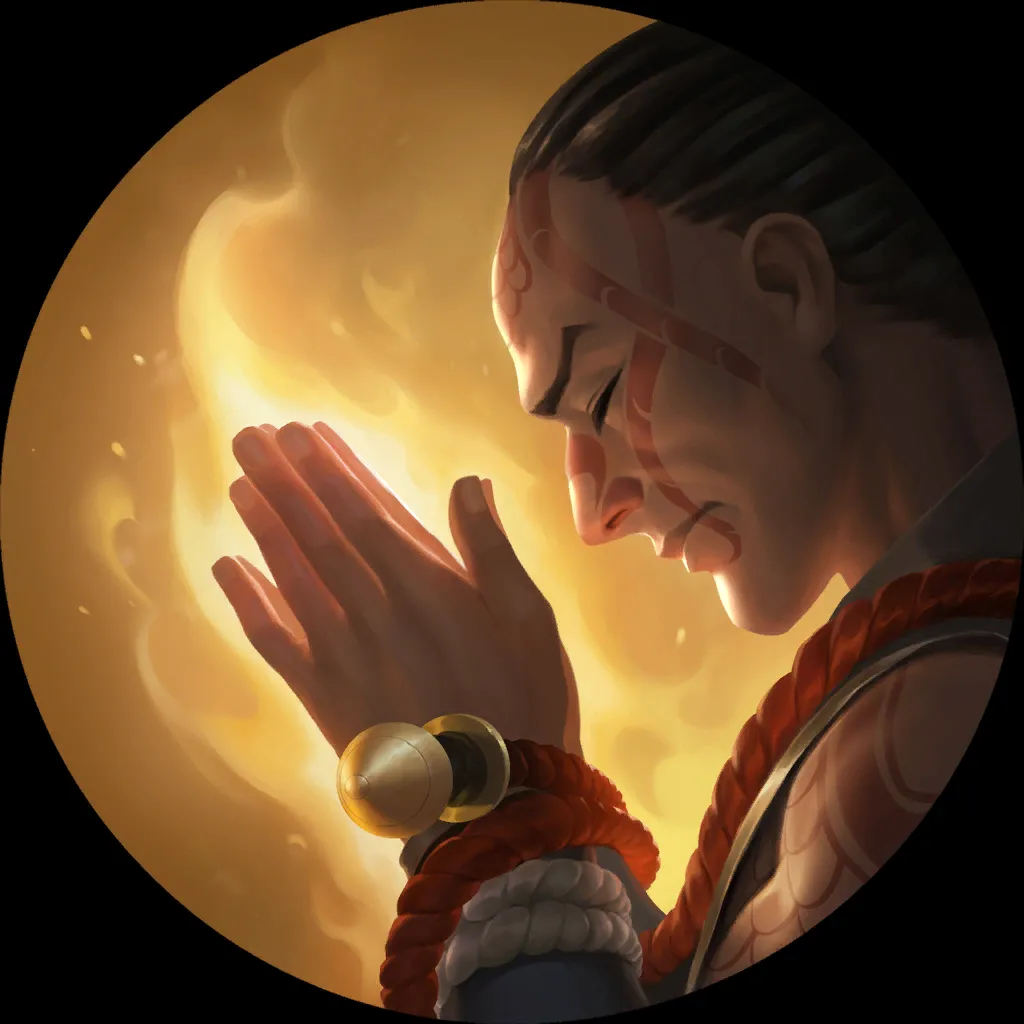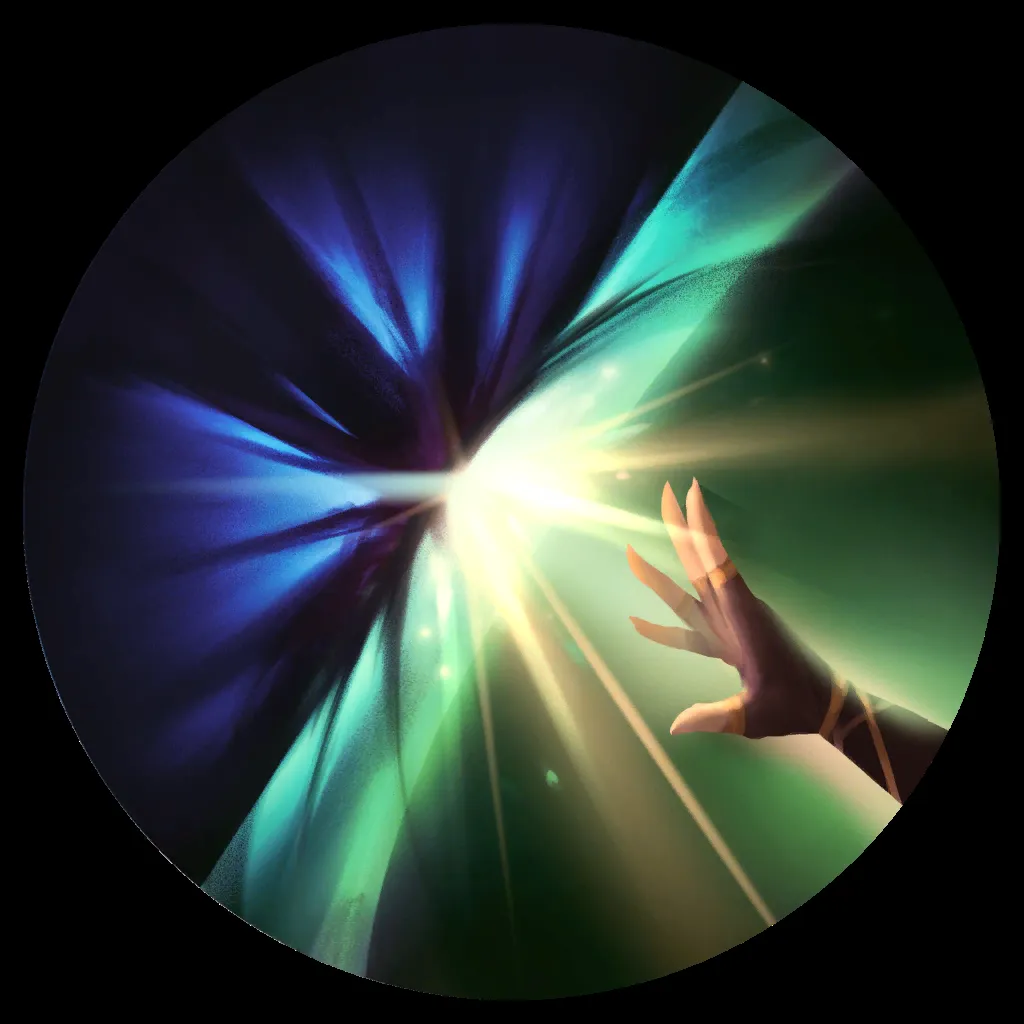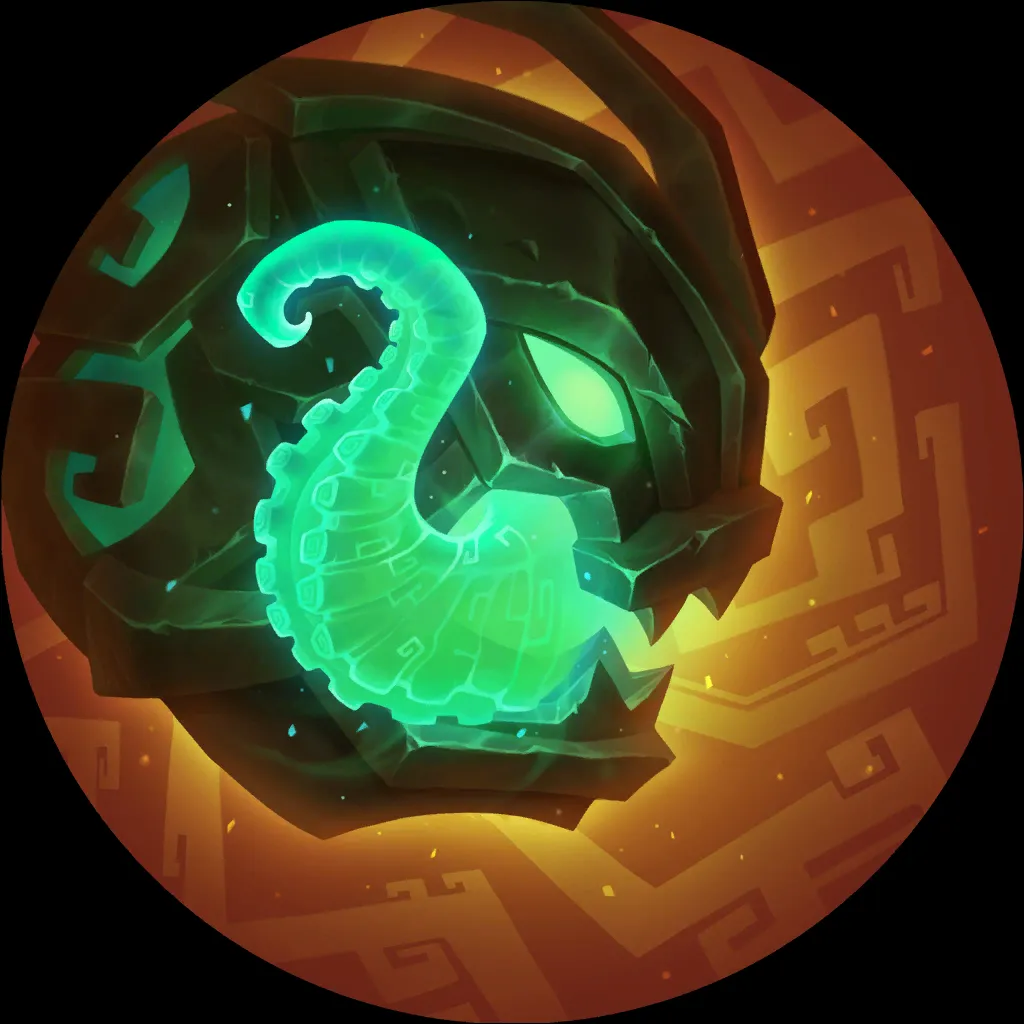 Mati was one of the only players in that event to split Nami Lee and bring Nami TF and Akshan Lee Sin, an adaptation that I expect to be very popular amongst top players this weekend. His third deck in that event, Taric Poppy, will likely get replaced by Fiora Pantheon to round out one of the strongest lineups in the current meta.
On top of his strong performance, Mati is locked in for 7-2 seeding. He seems a step ahead of the curve in this meta, and the short turnaround time from the patch to the Seasonal leaves room for Mati to be on top of the tech that others didn't have enough time to refine.
---
#2 FloppyMudkip & Ptash / Rank: 14 & 28 / No Affiliation
Let me take you through the timeline of the 2022 Worlds Season.
Magic Misadventure: FloppyMudkip and Ptash both make top 32 with wildly different lineups, even playing different variants of Ahri/Kennen.
A Curious Journey: Ptash makes top 32 solo.
Worldwalker: Ptash and FloppyMudkip return to the top 32 together – this time with the exact same 120 card lineup AND next to each other in seeding (23rd and 24th). Going into the top 32 they swap out a deck but they still both play the same 120.
Forces From Beyond: The same story as Worldwalker, to a T – this time repping a unique P&Z TF Nami deck that they would trade out for Pirates in top 32.
And, according to Drisoth, there's a strong argument of both of them being among the strongest ladder players in the Americas server.
6
7
10
17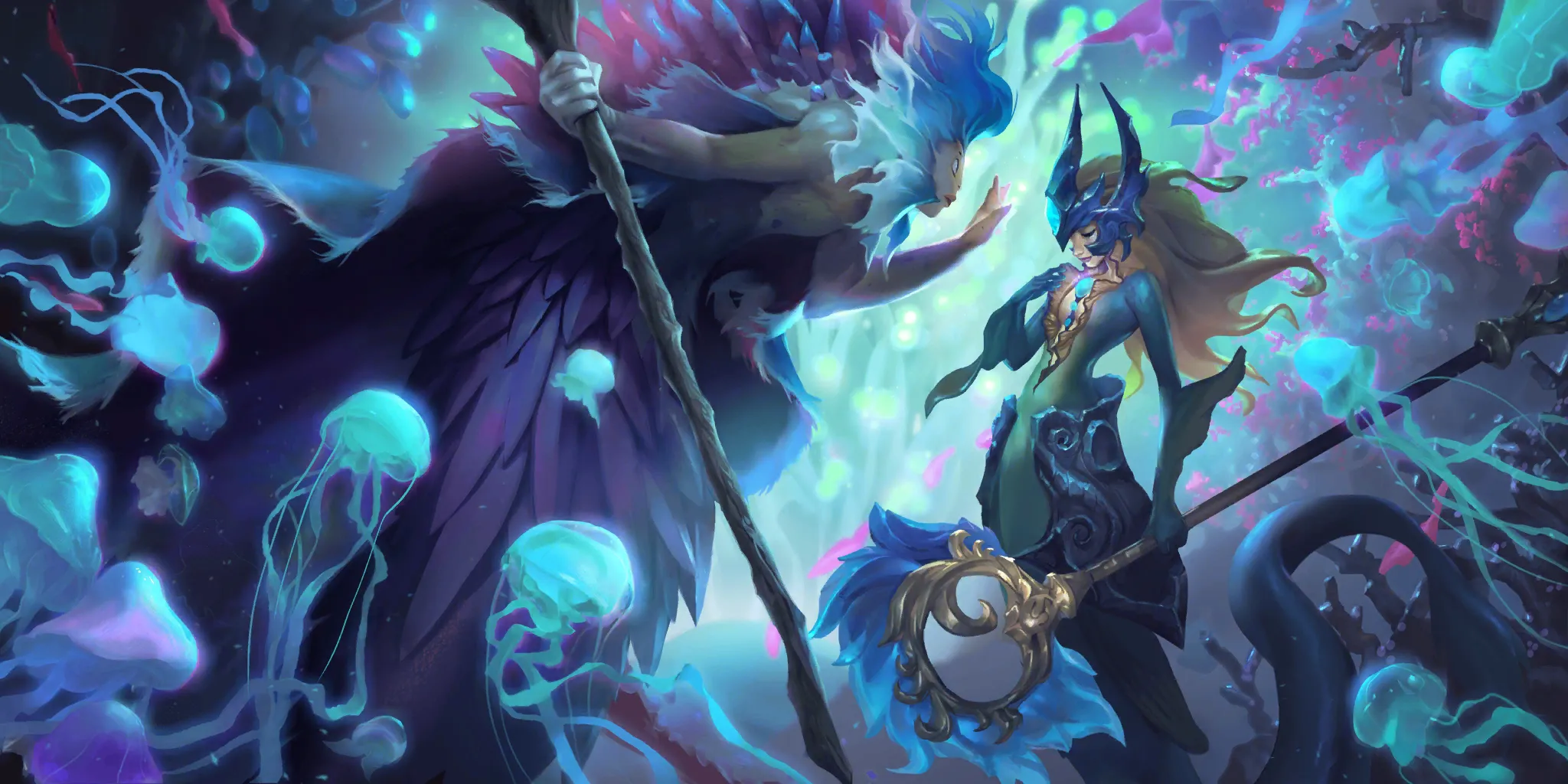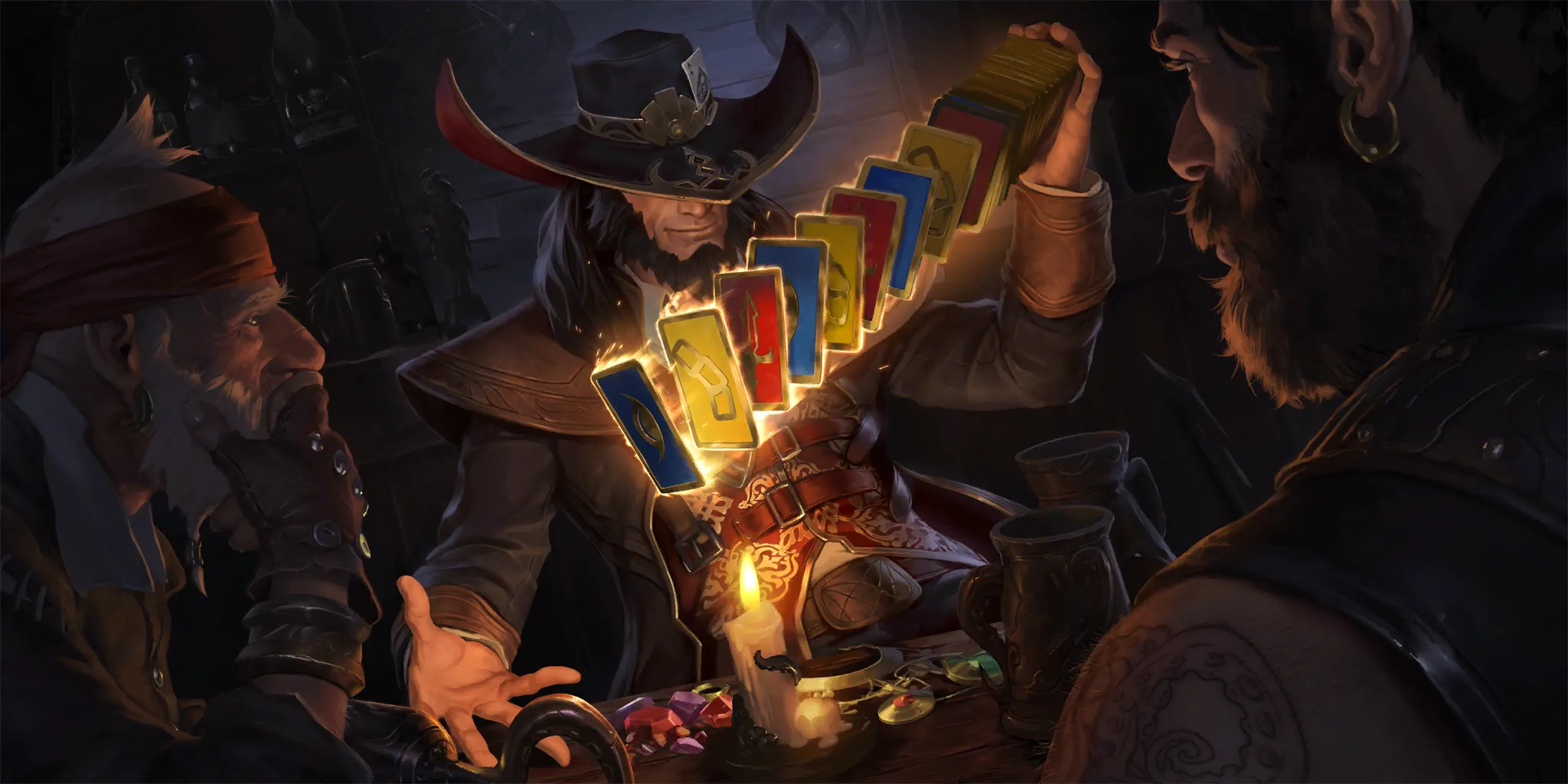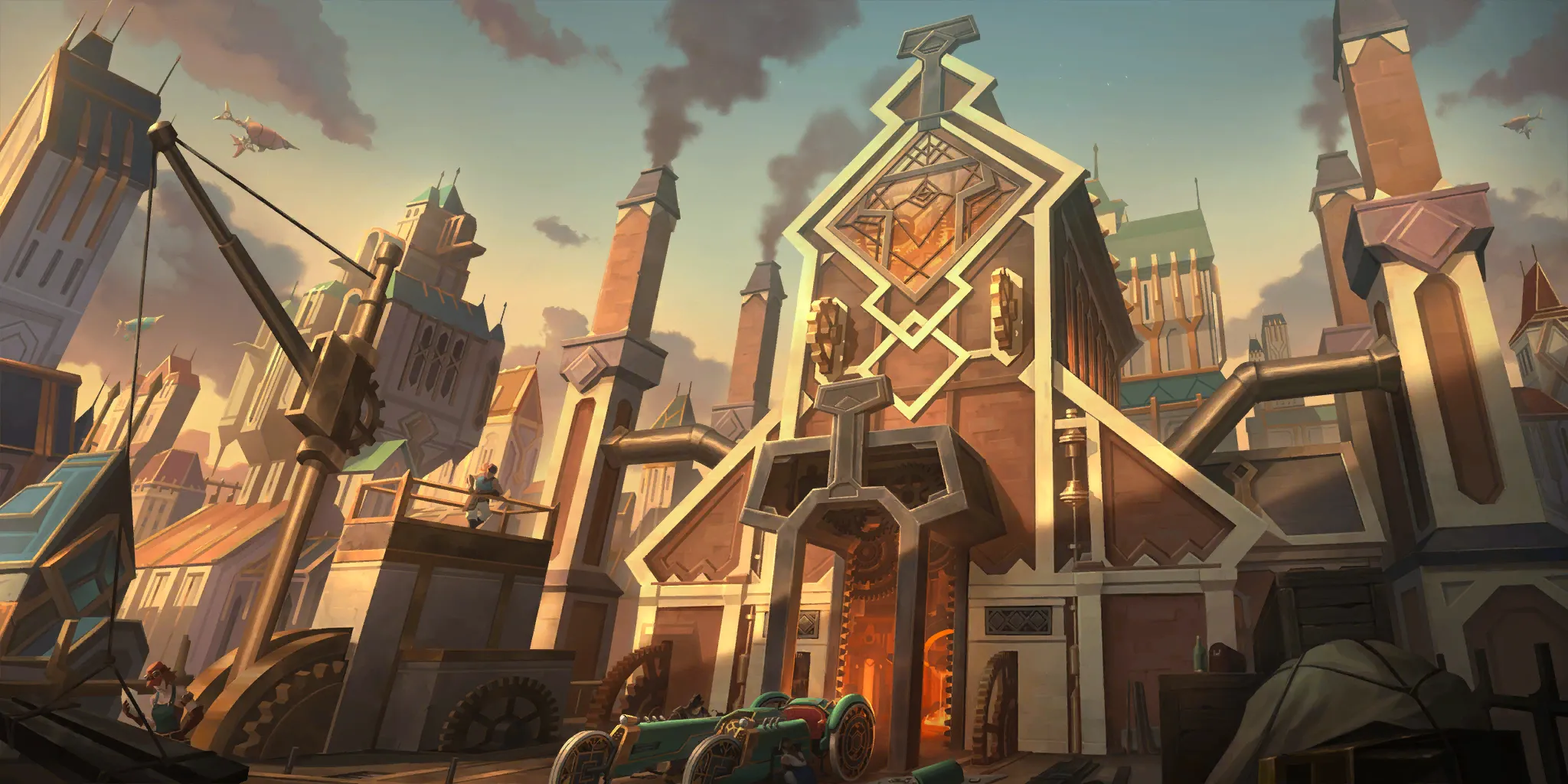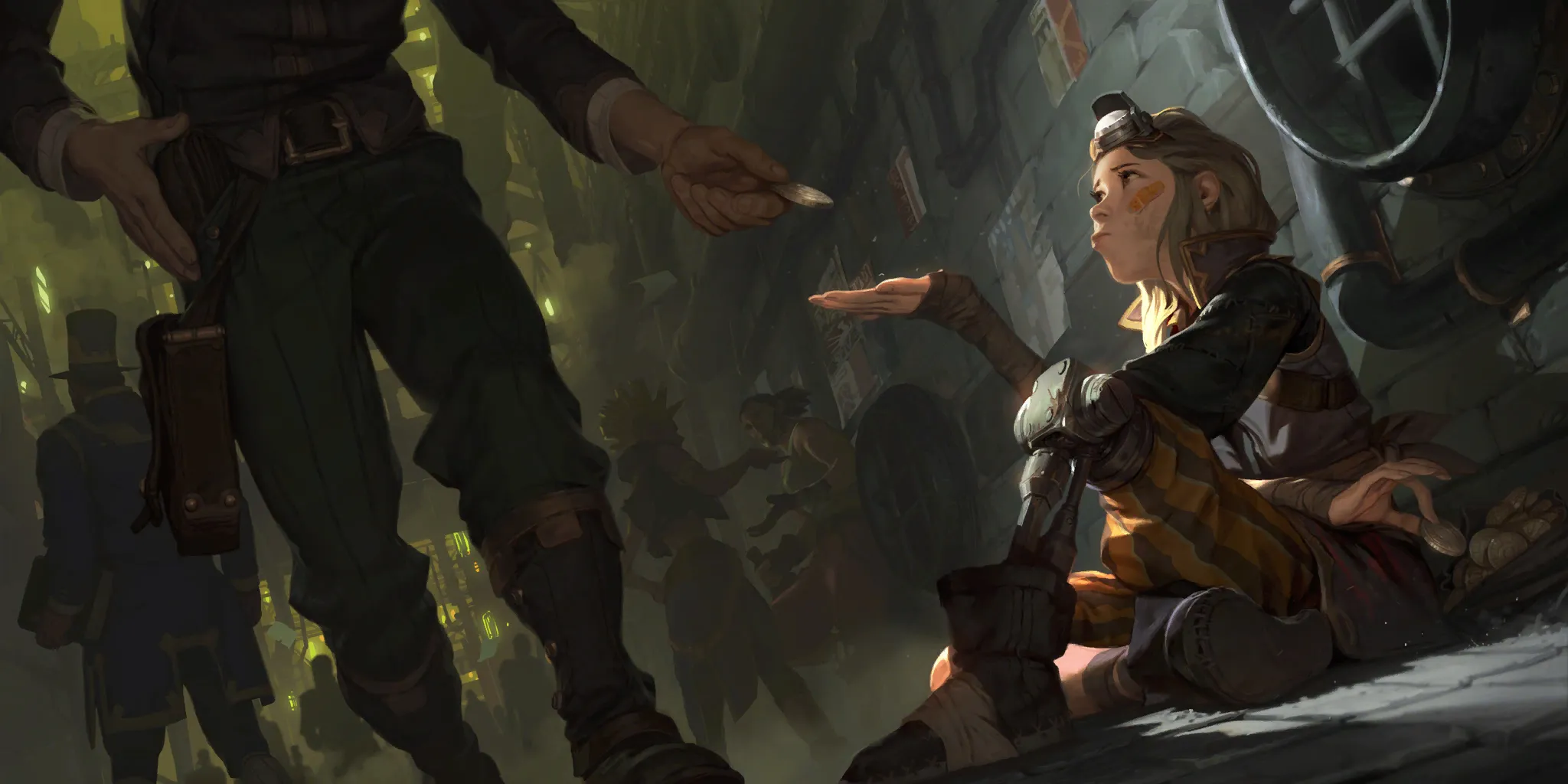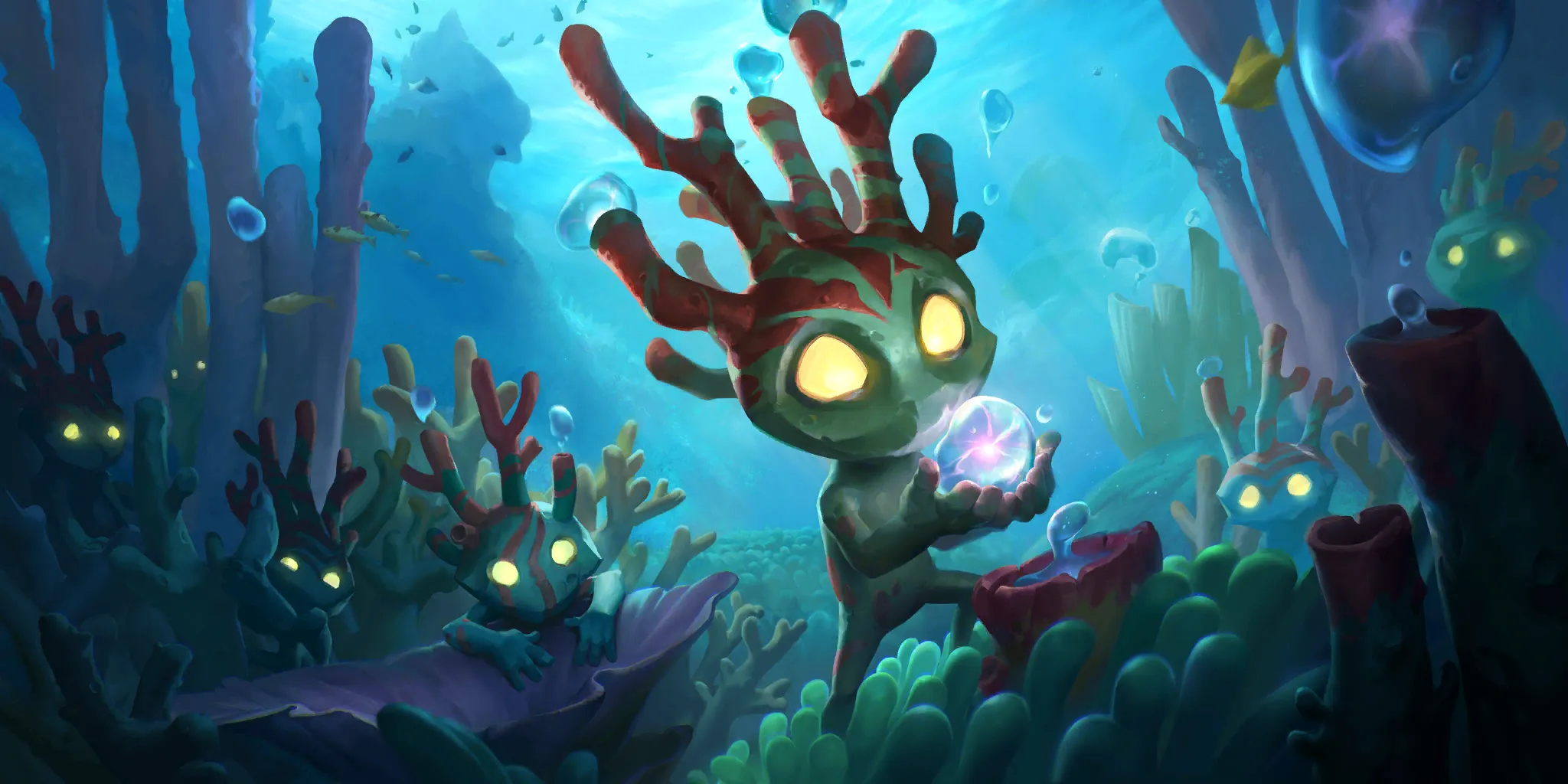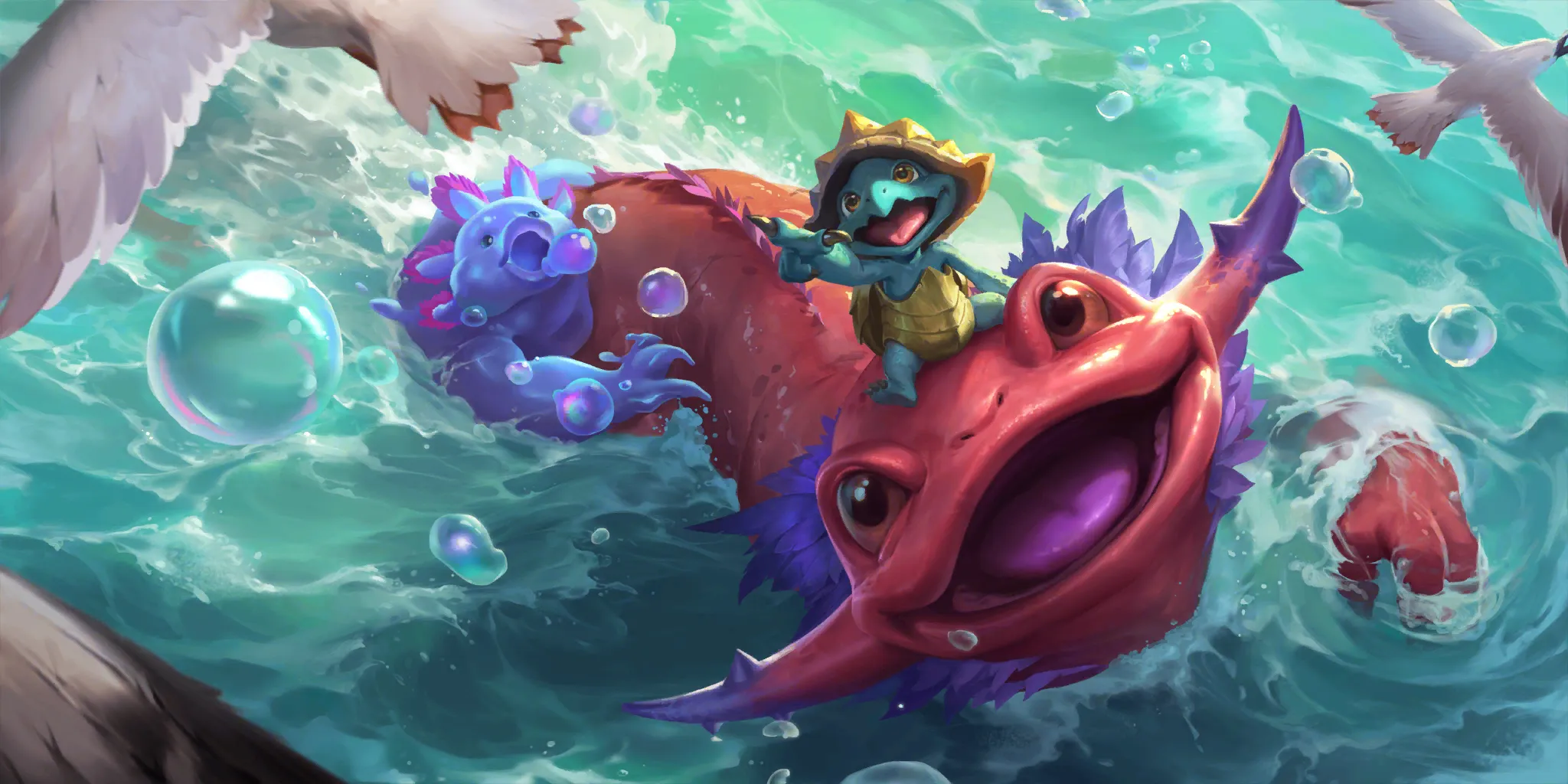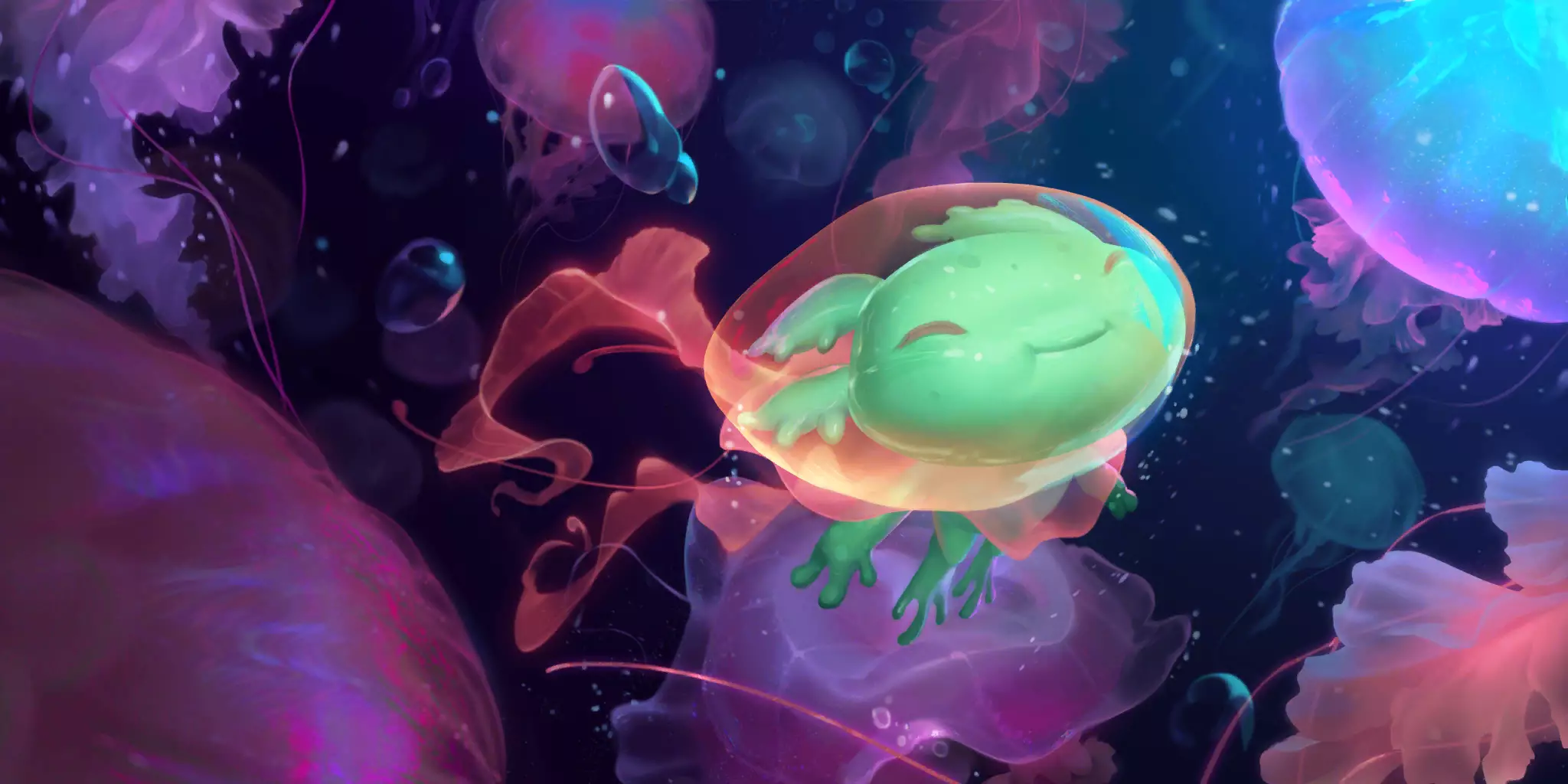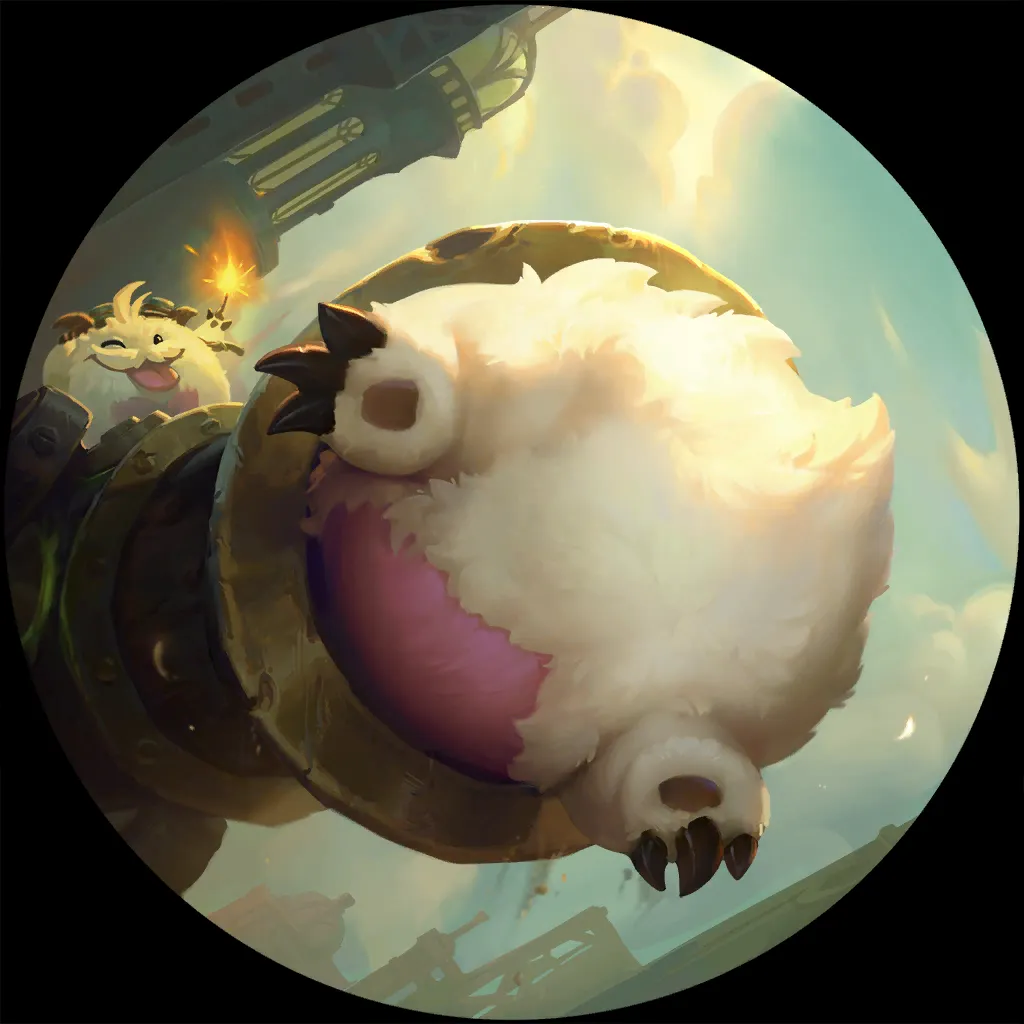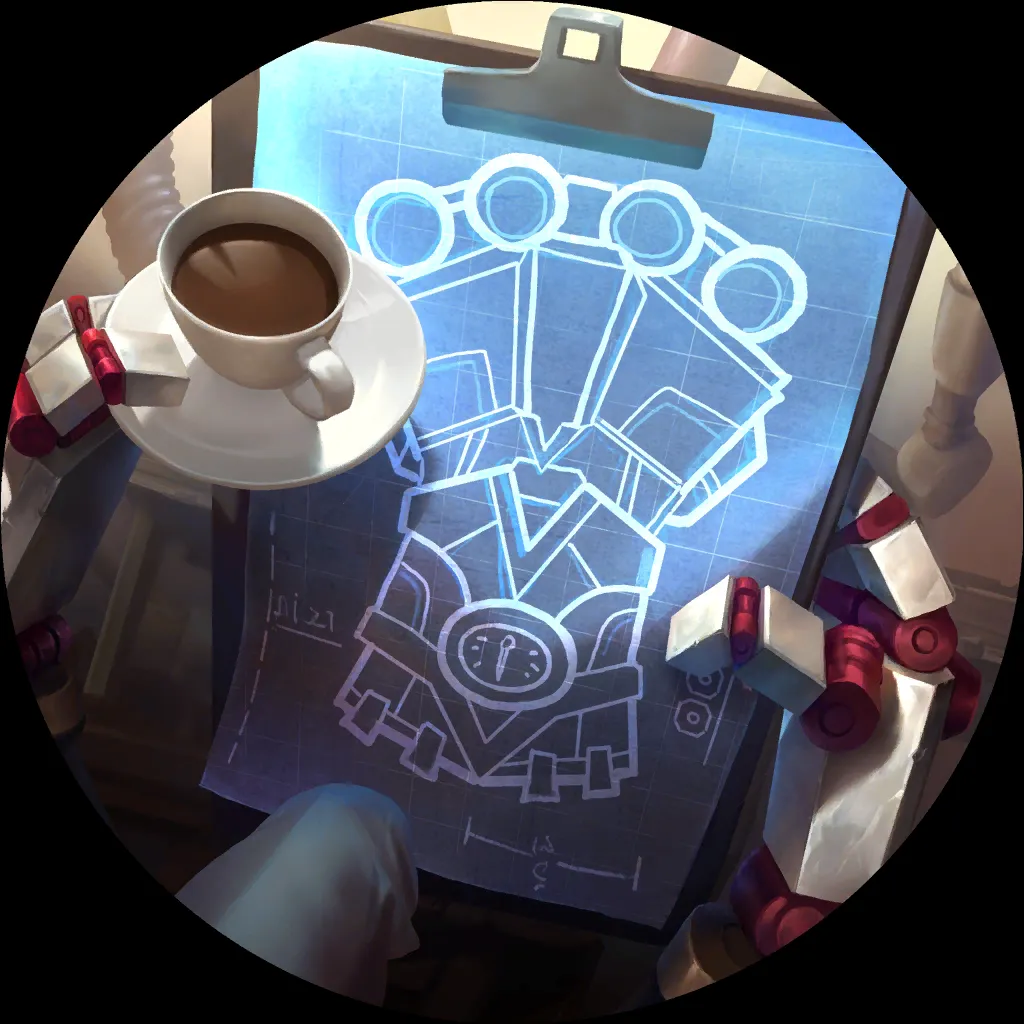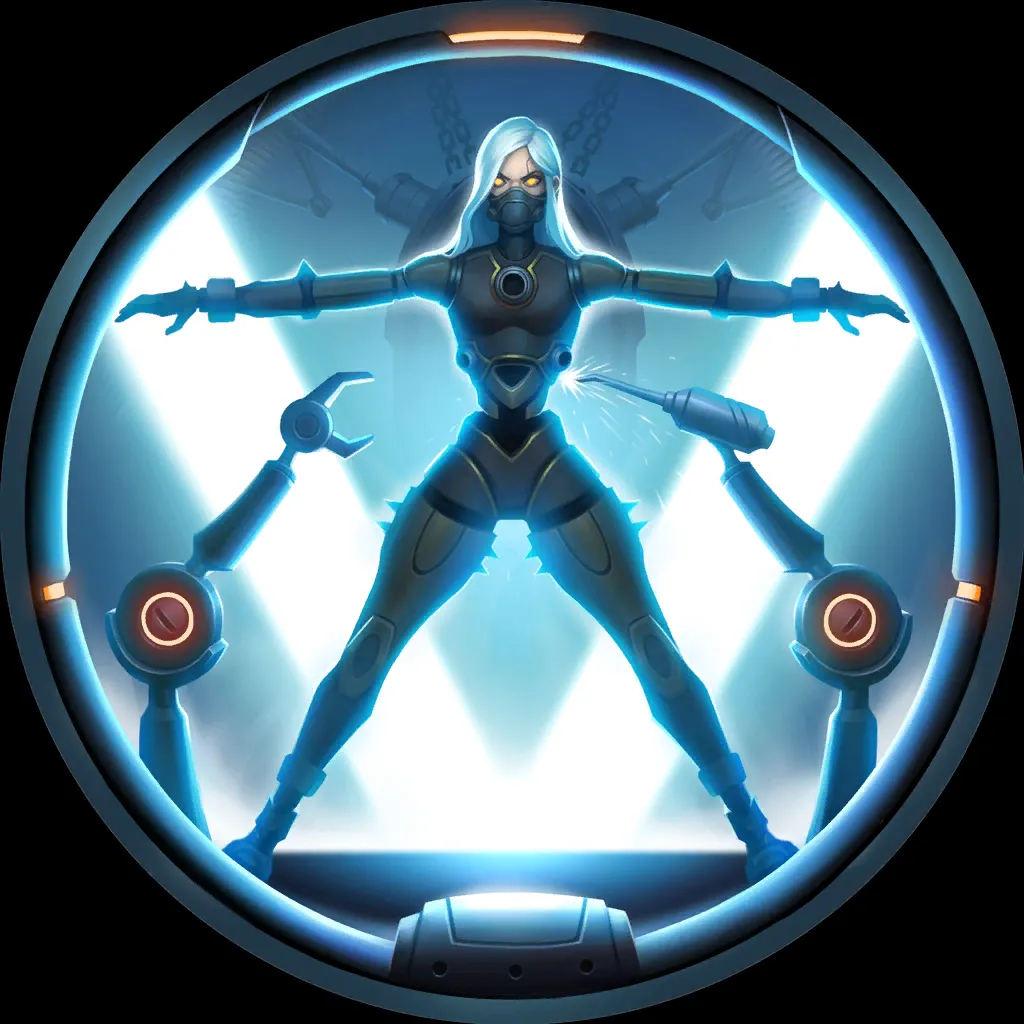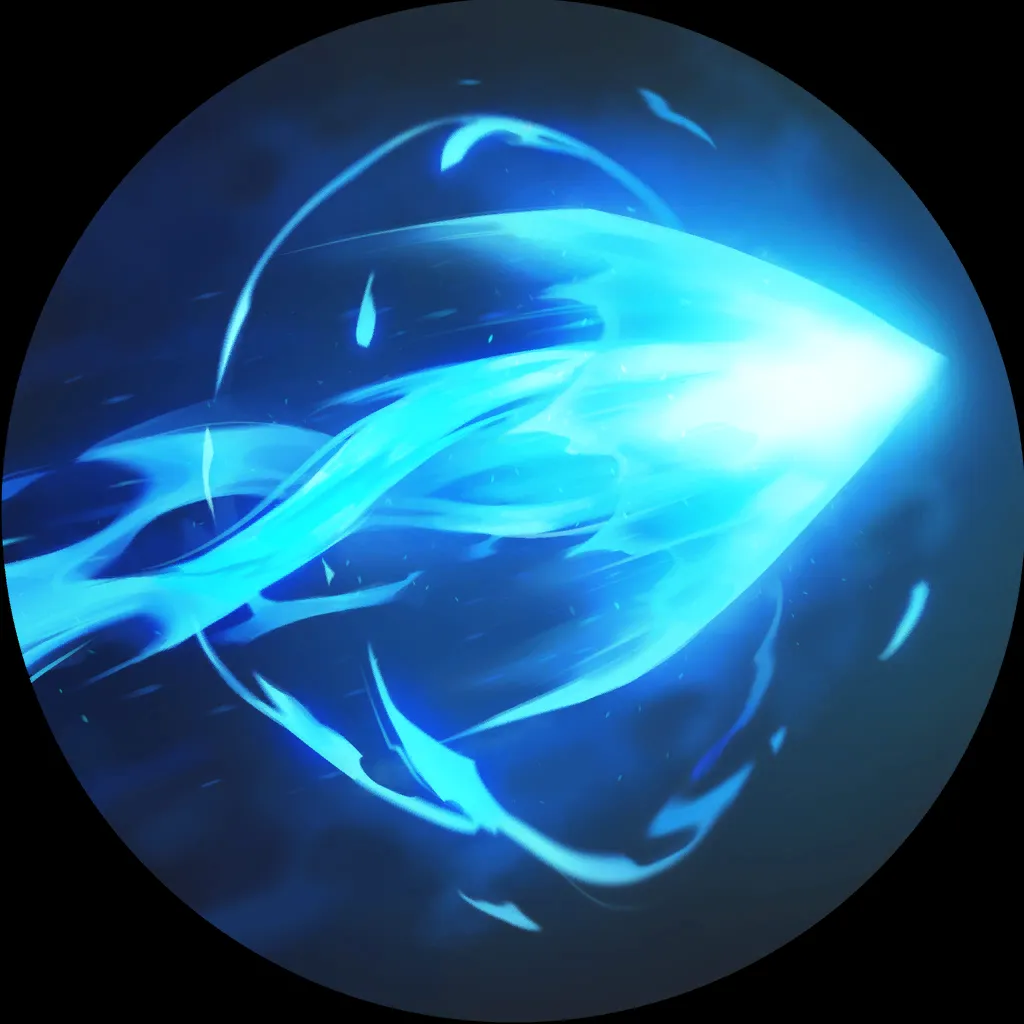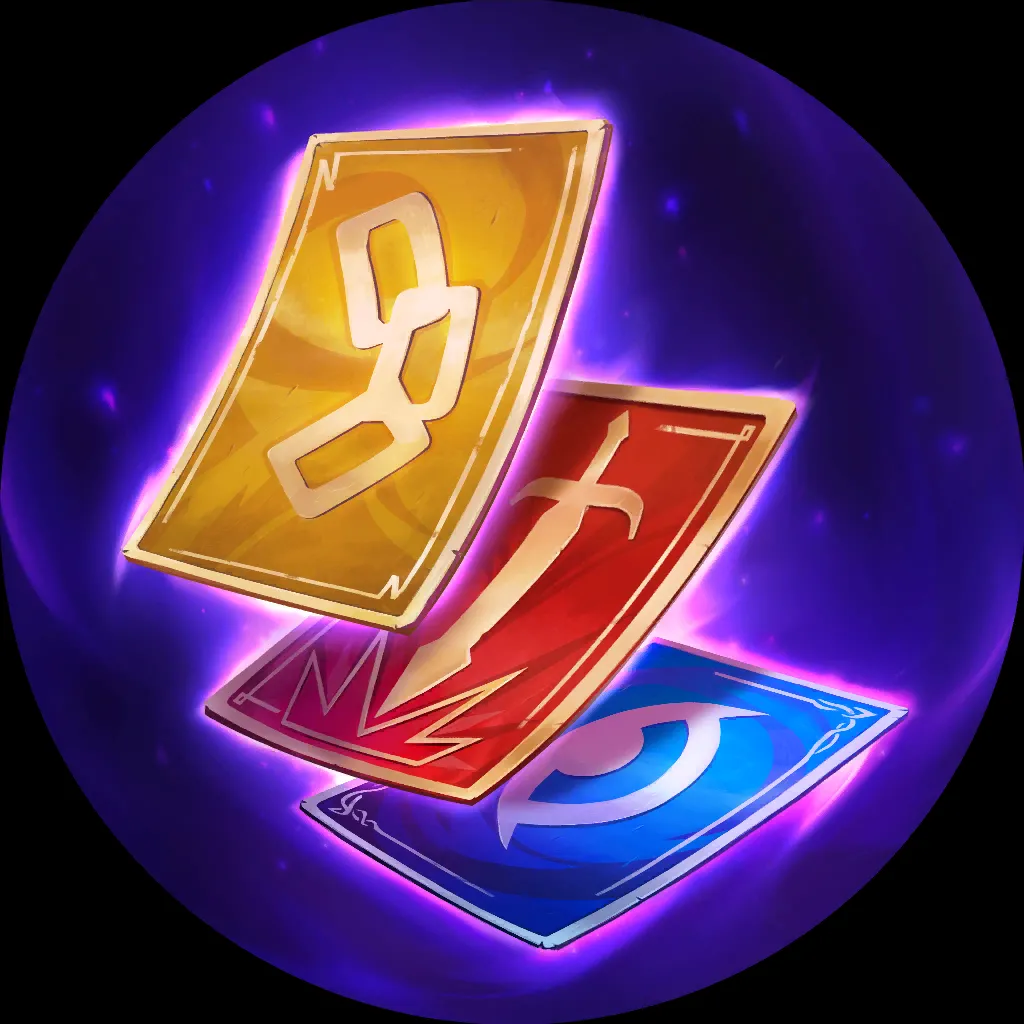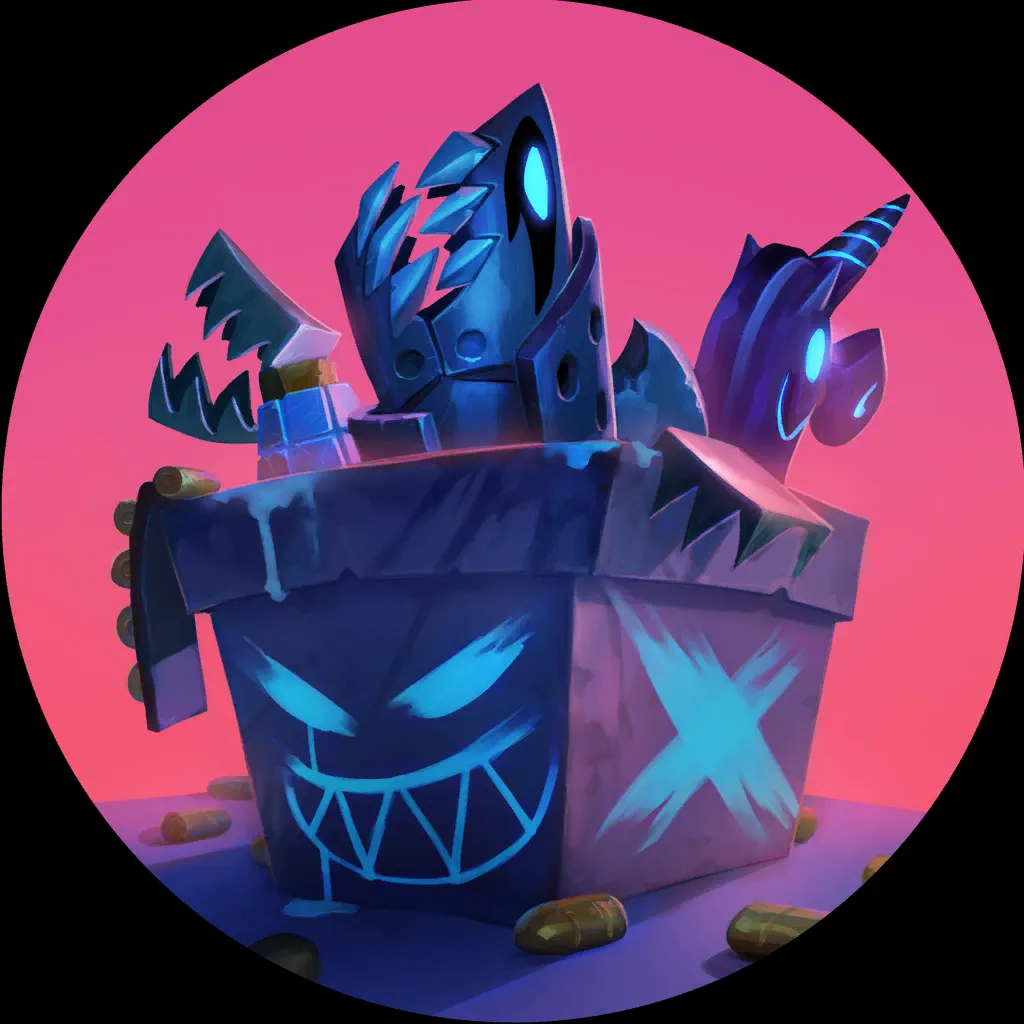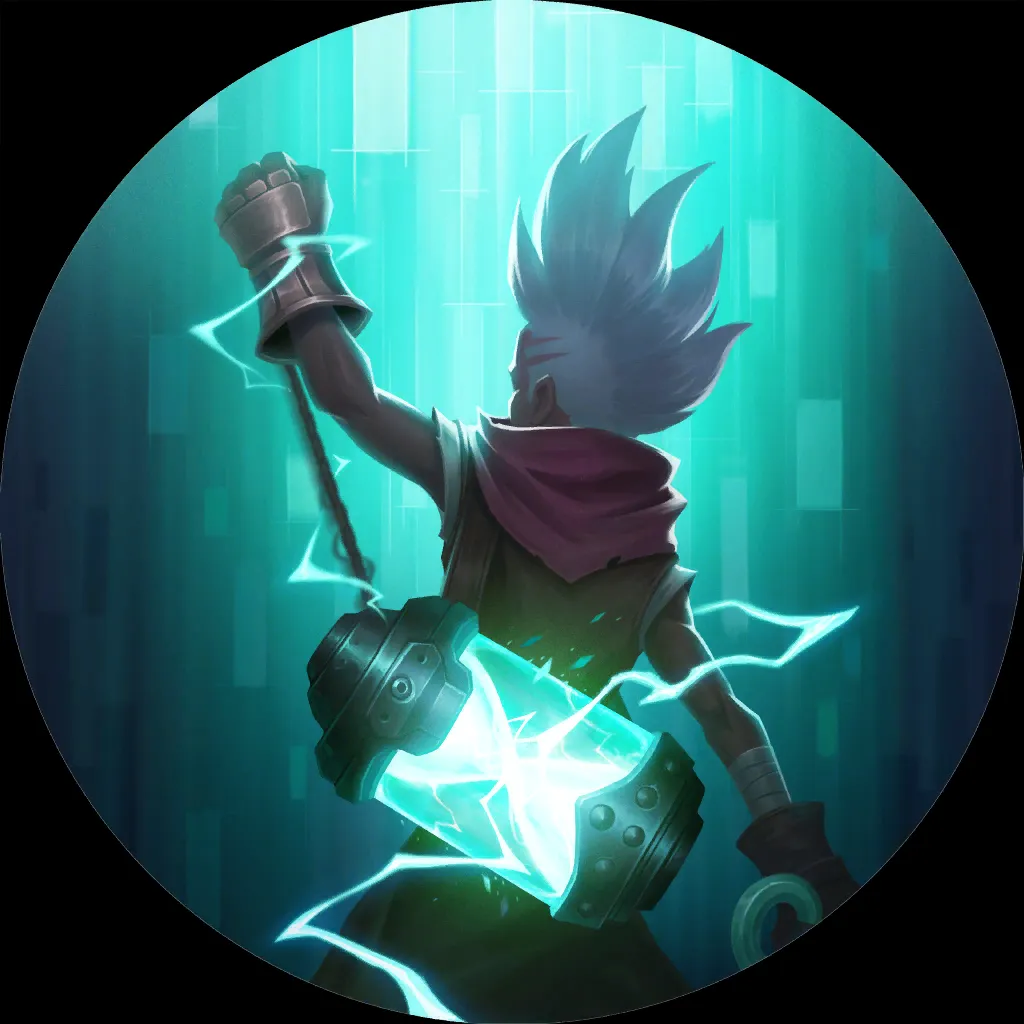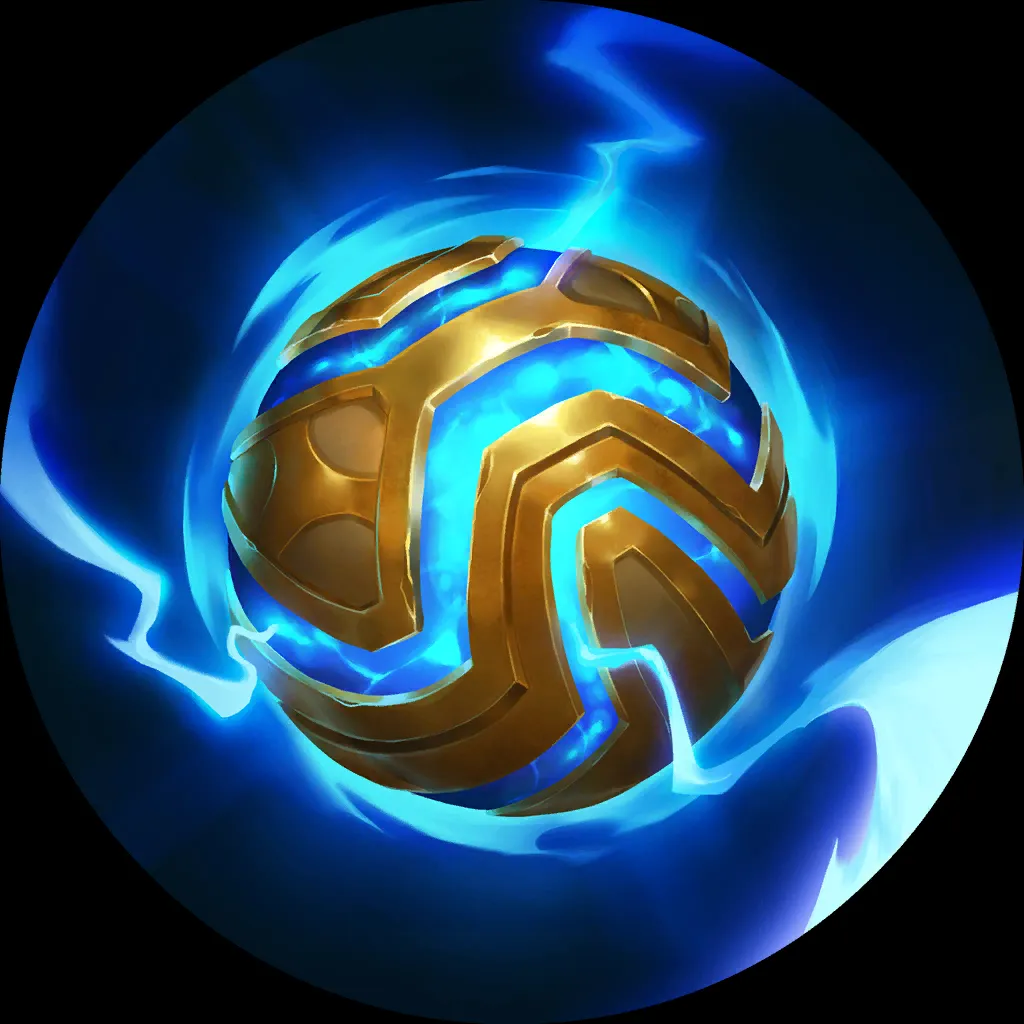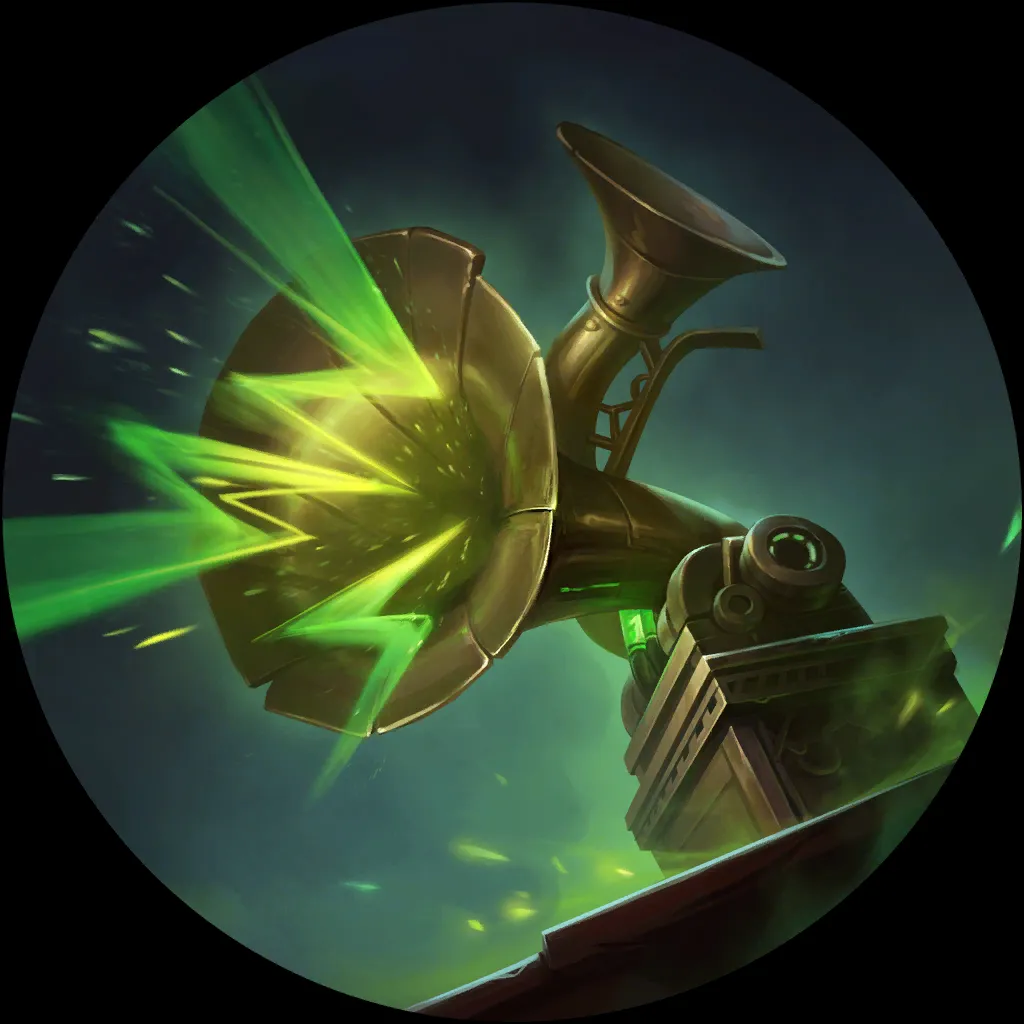 Ptash has topped the last four Seasonals, and made it all the way to top 4 in two of them – while Floppy hasn't been quite as successful as his dynamic duo, it's clear that they currently have a stranglehold on Legends of Runeterra. They're both once again locked for 7-2 seeding (though maybe not as close on ladder as they'd like) and the chances that they make the top cut together feels all but certain. 
---
#1 Yangzera / Rank: 2 / Wobbly Wombats 
Having two players at #1 is a compromise I'm not ready to make, so our #1 player to watch is our #2 ladder player, HDR WobblyWombat aka Yangzera. 2022 is proving to be the year of longstanding Brazil grassroots legends picking up wins, and if Yang can carry Trivo and 4LW's torch, then it would certainly be one for the history books. 
6
9
19
6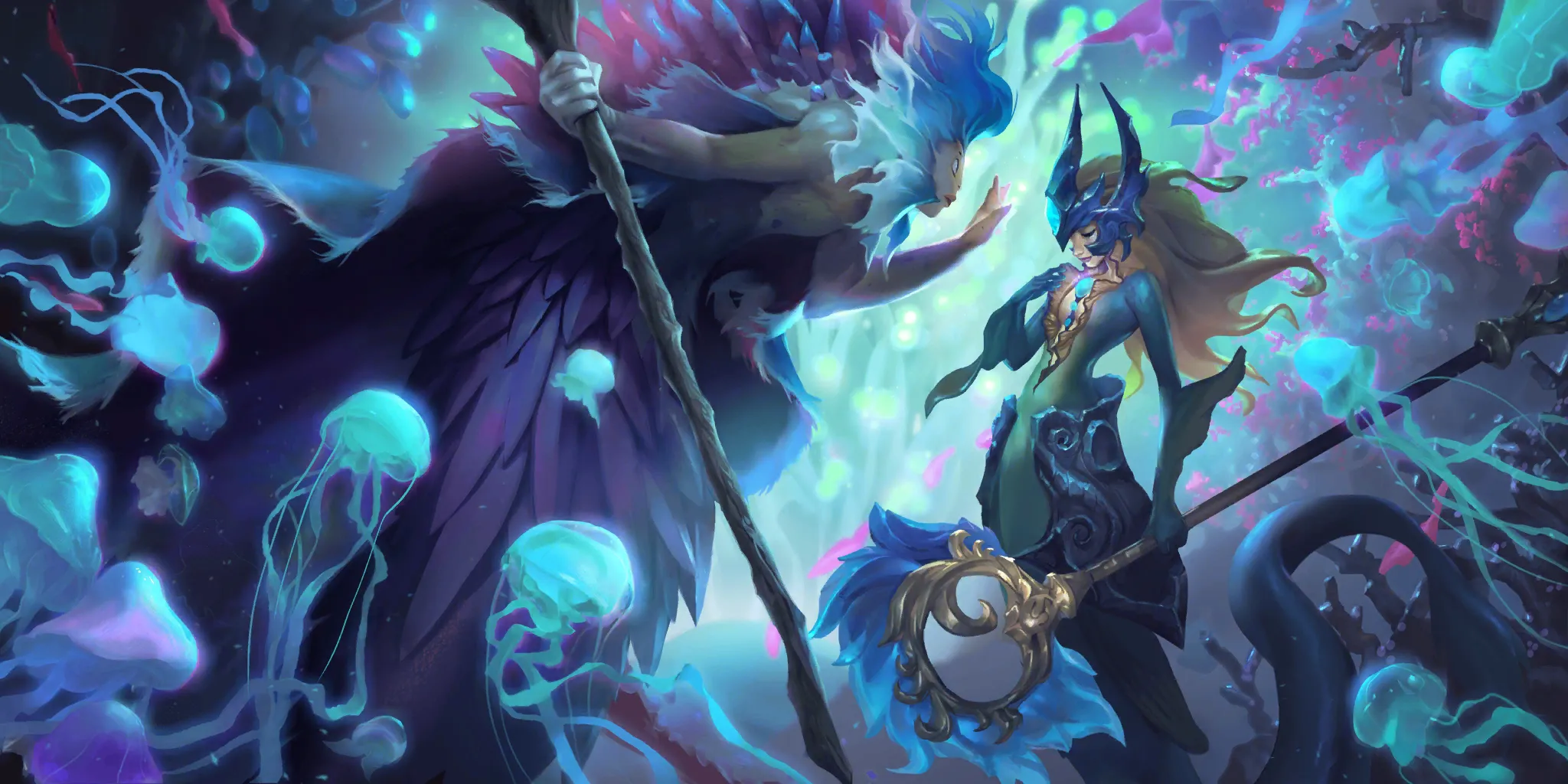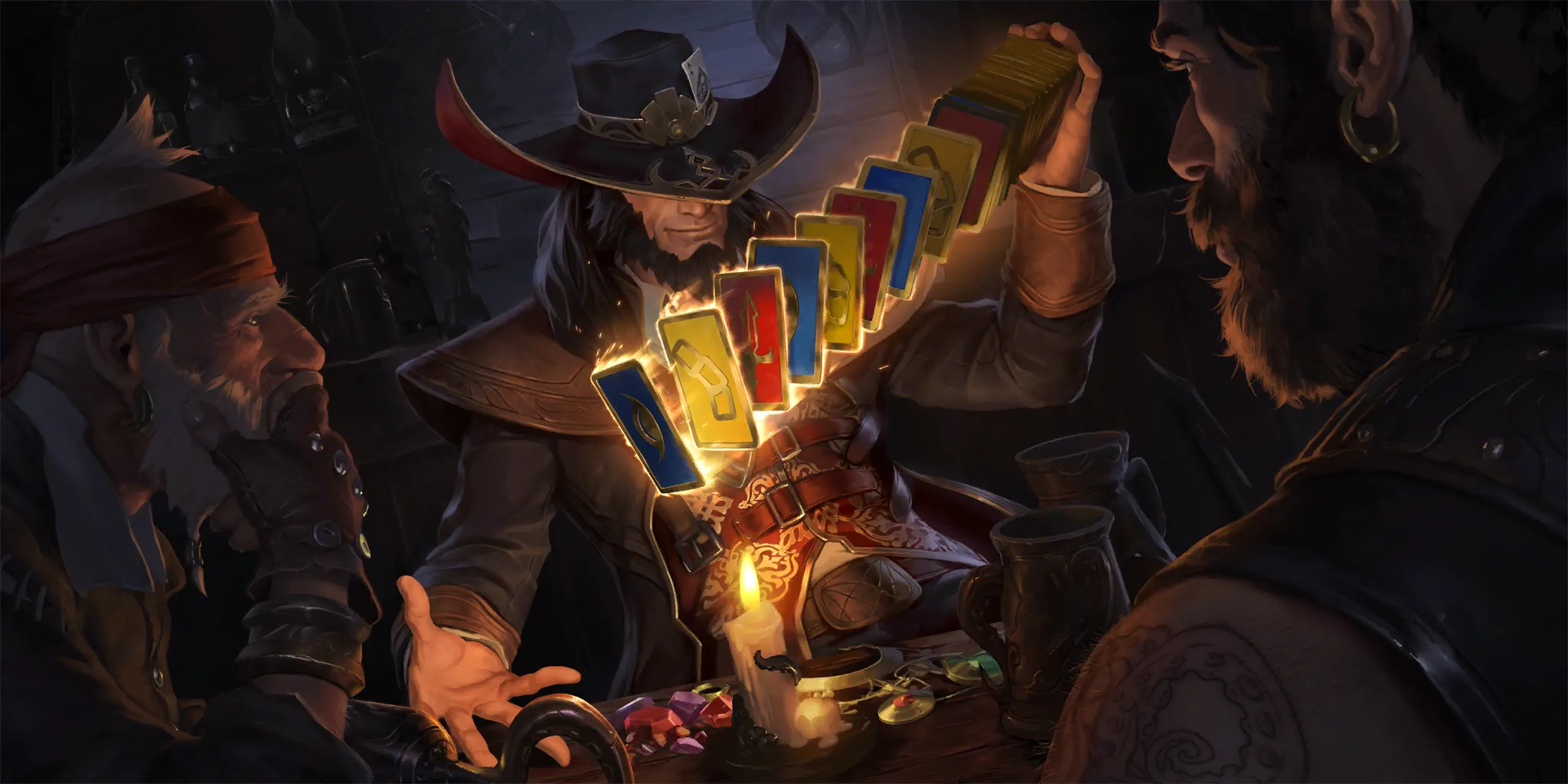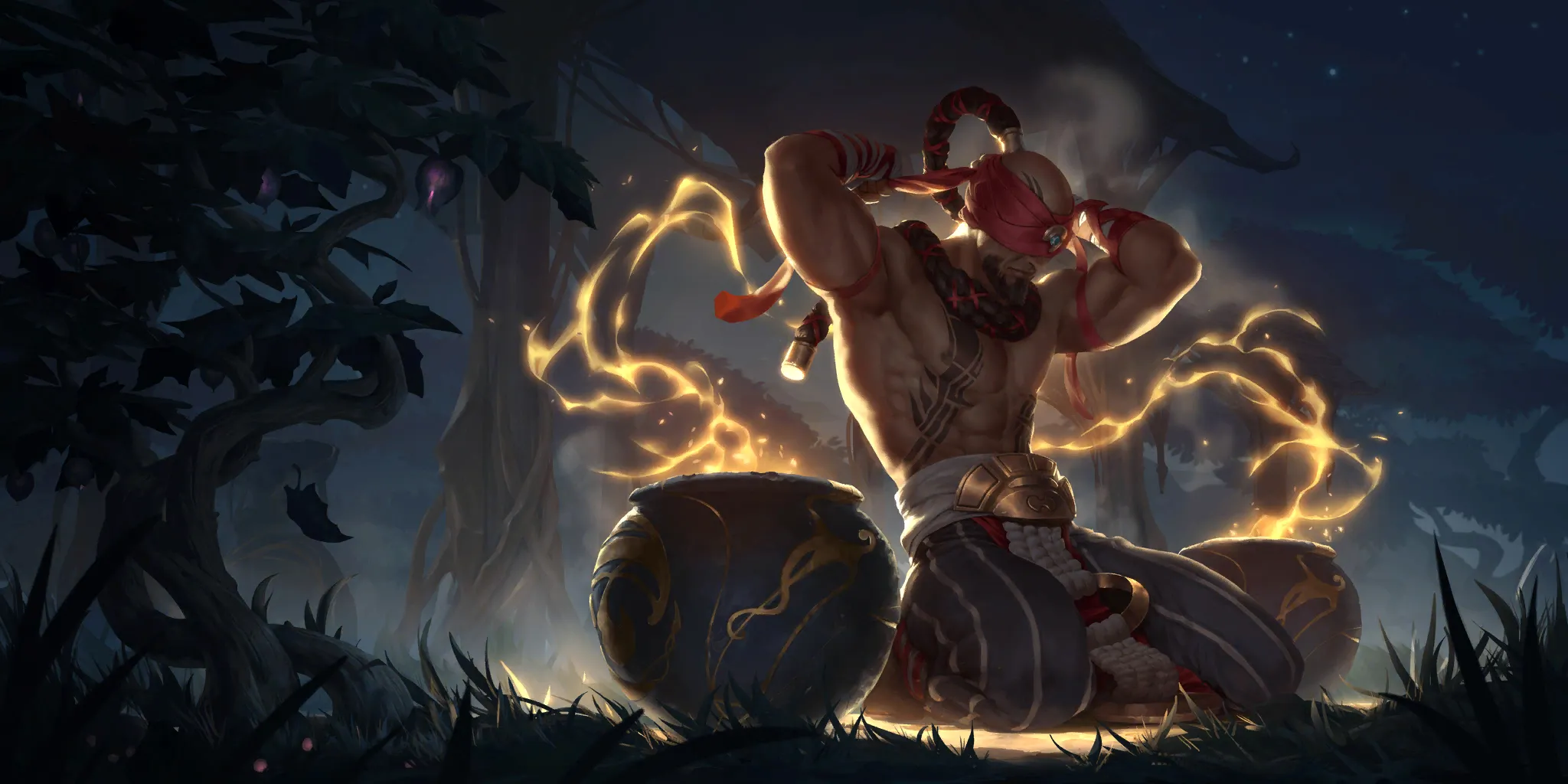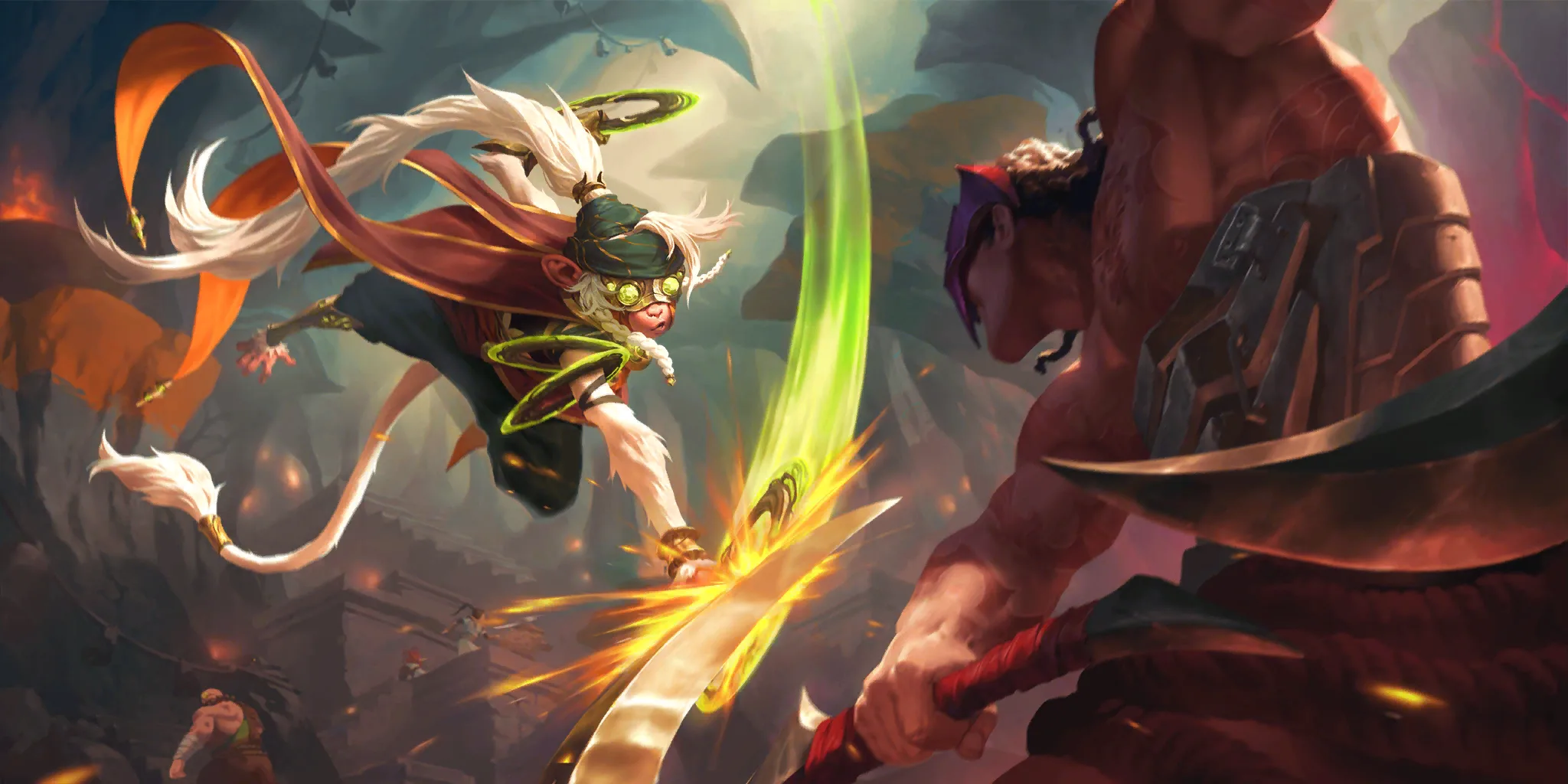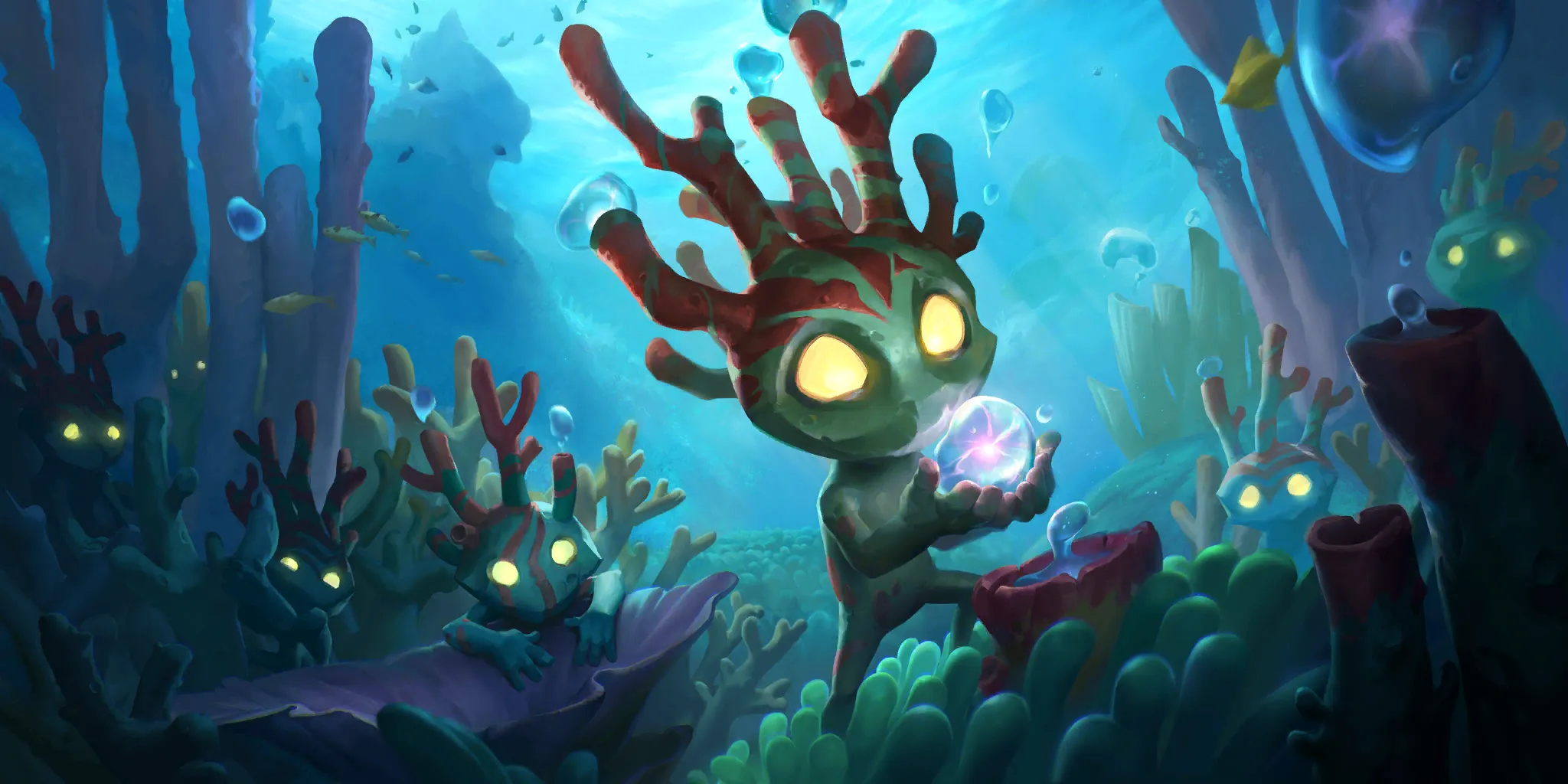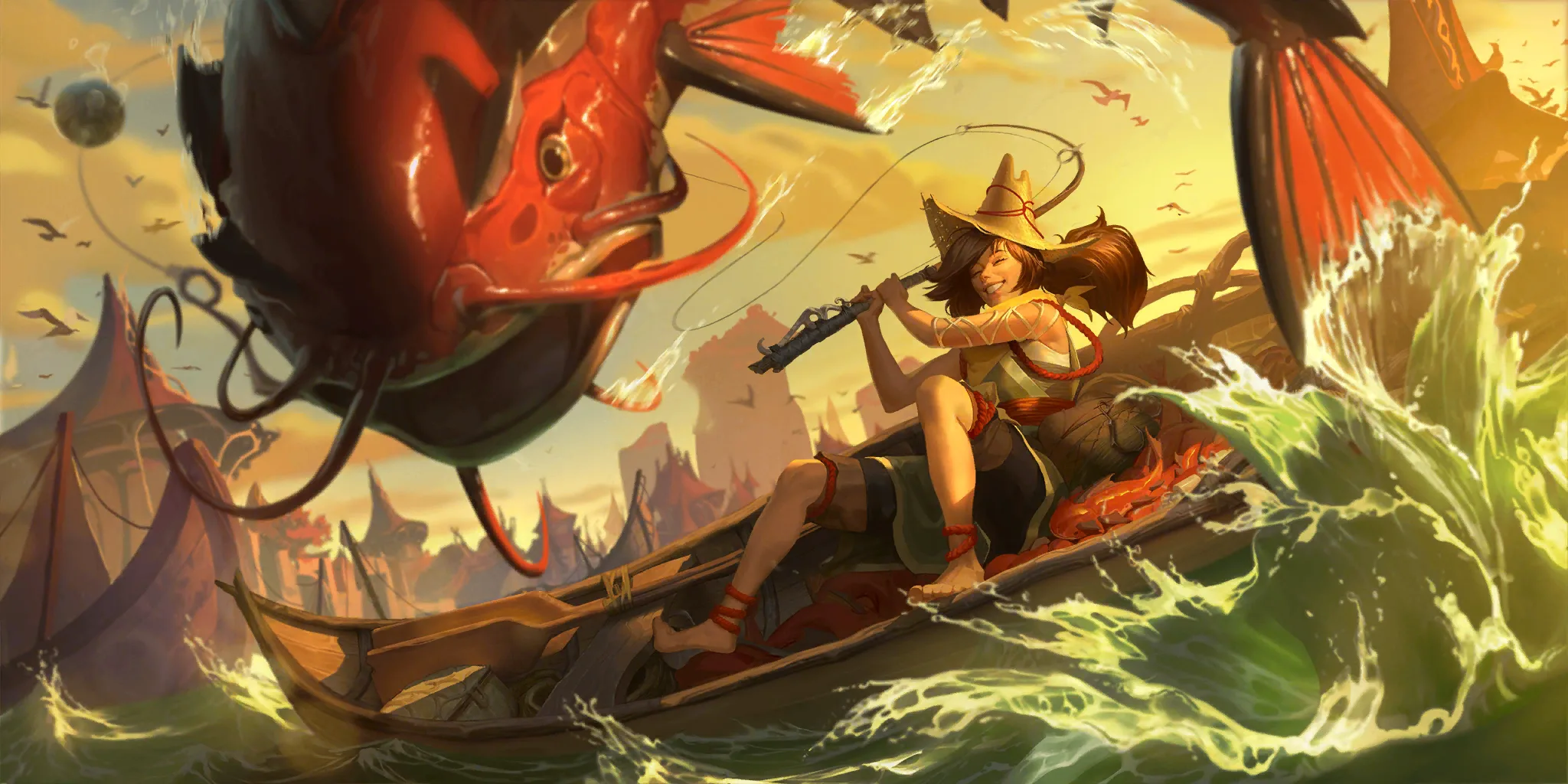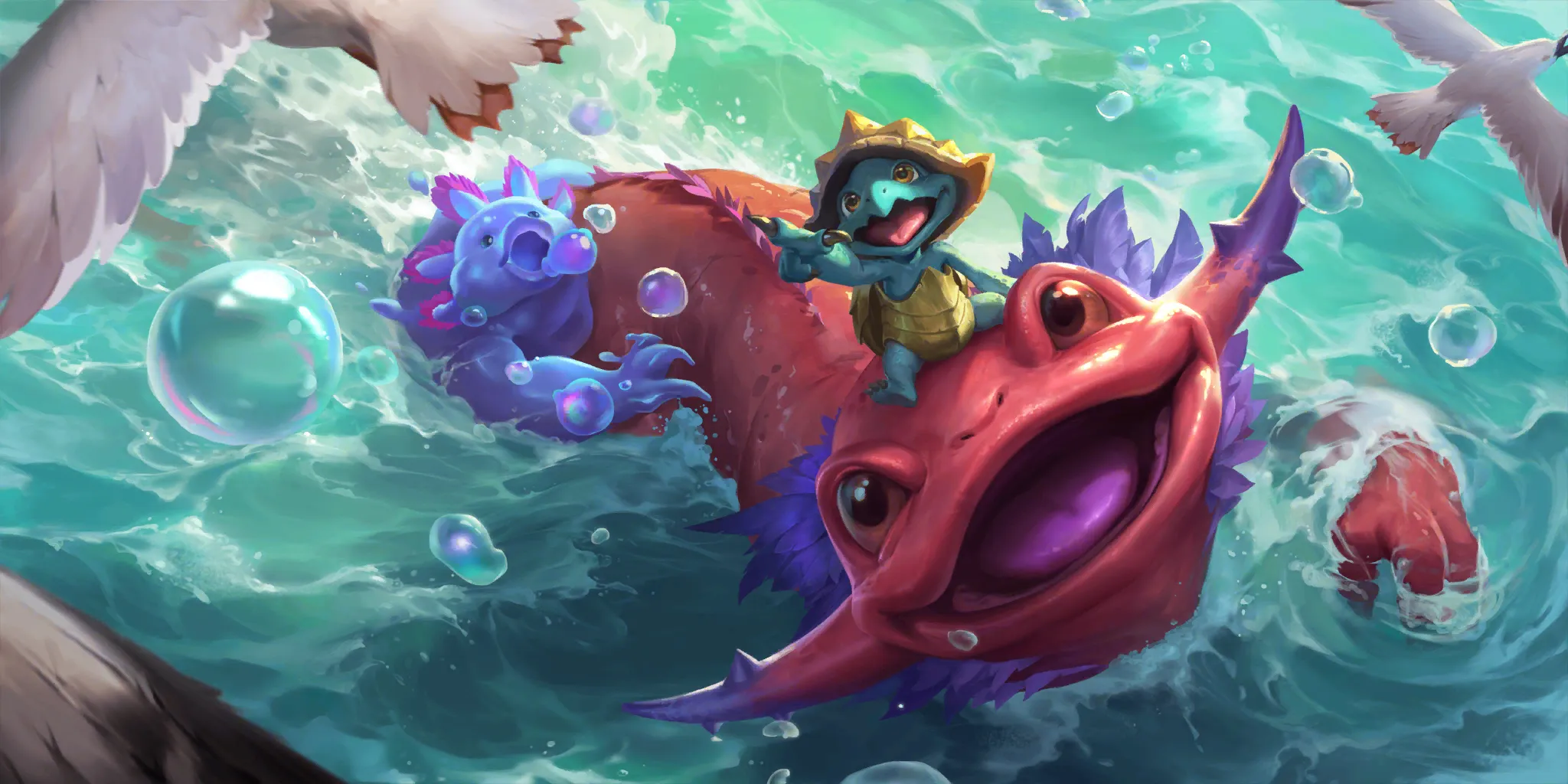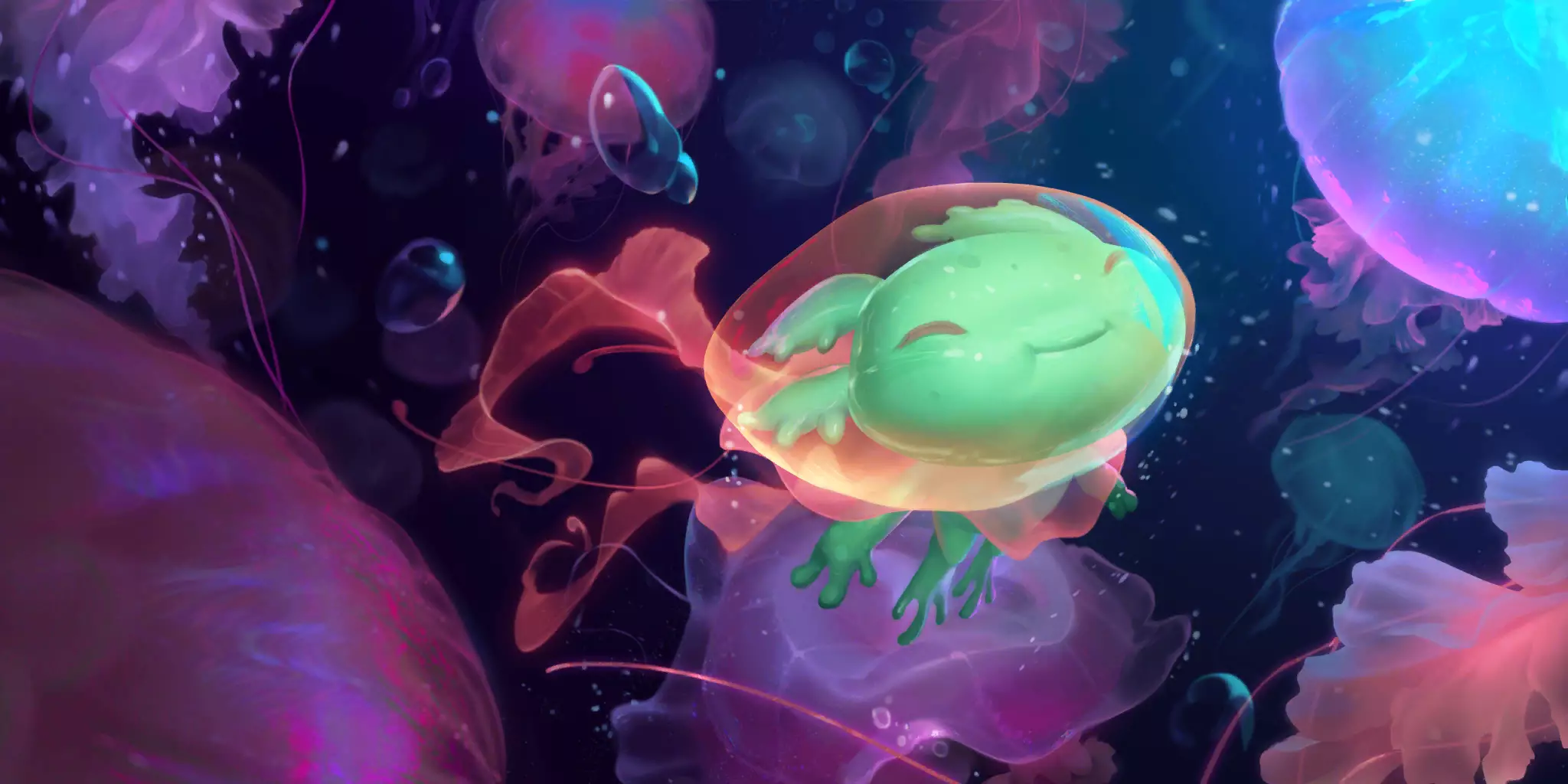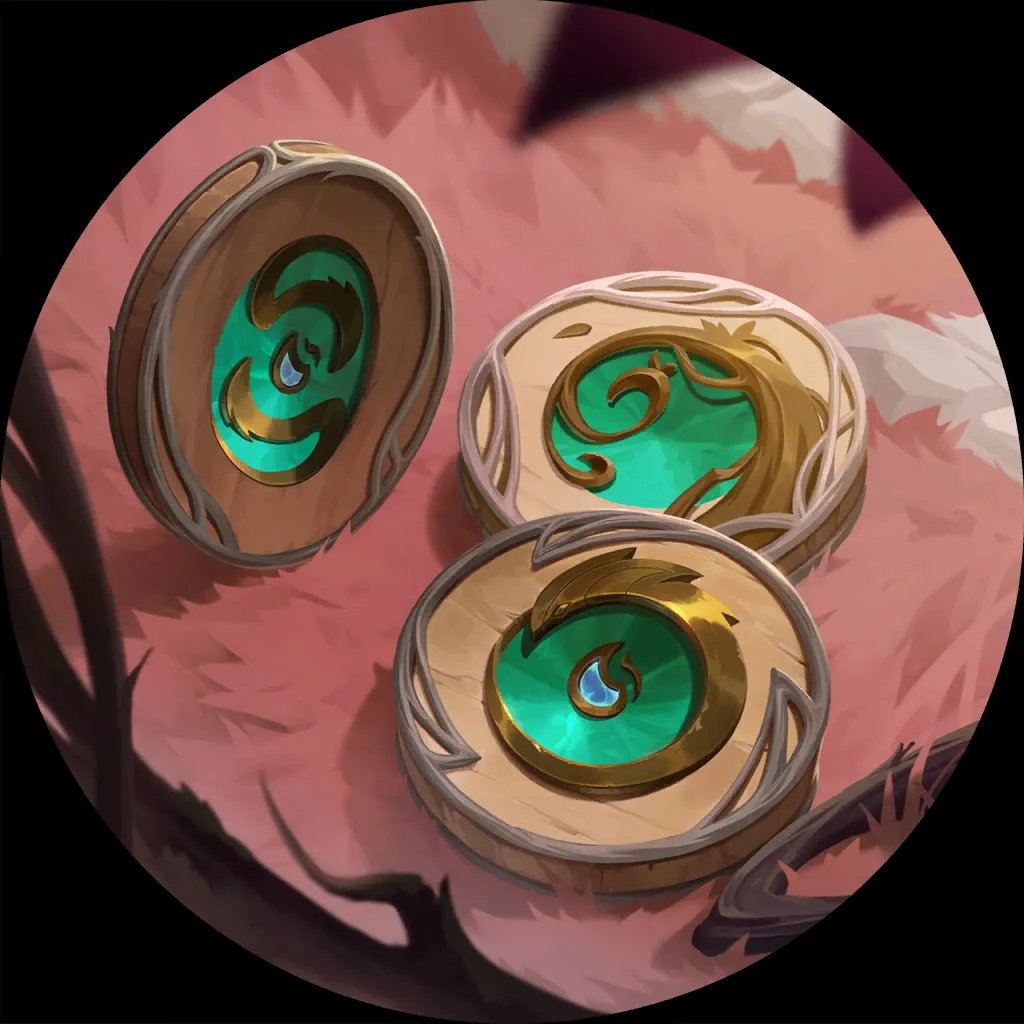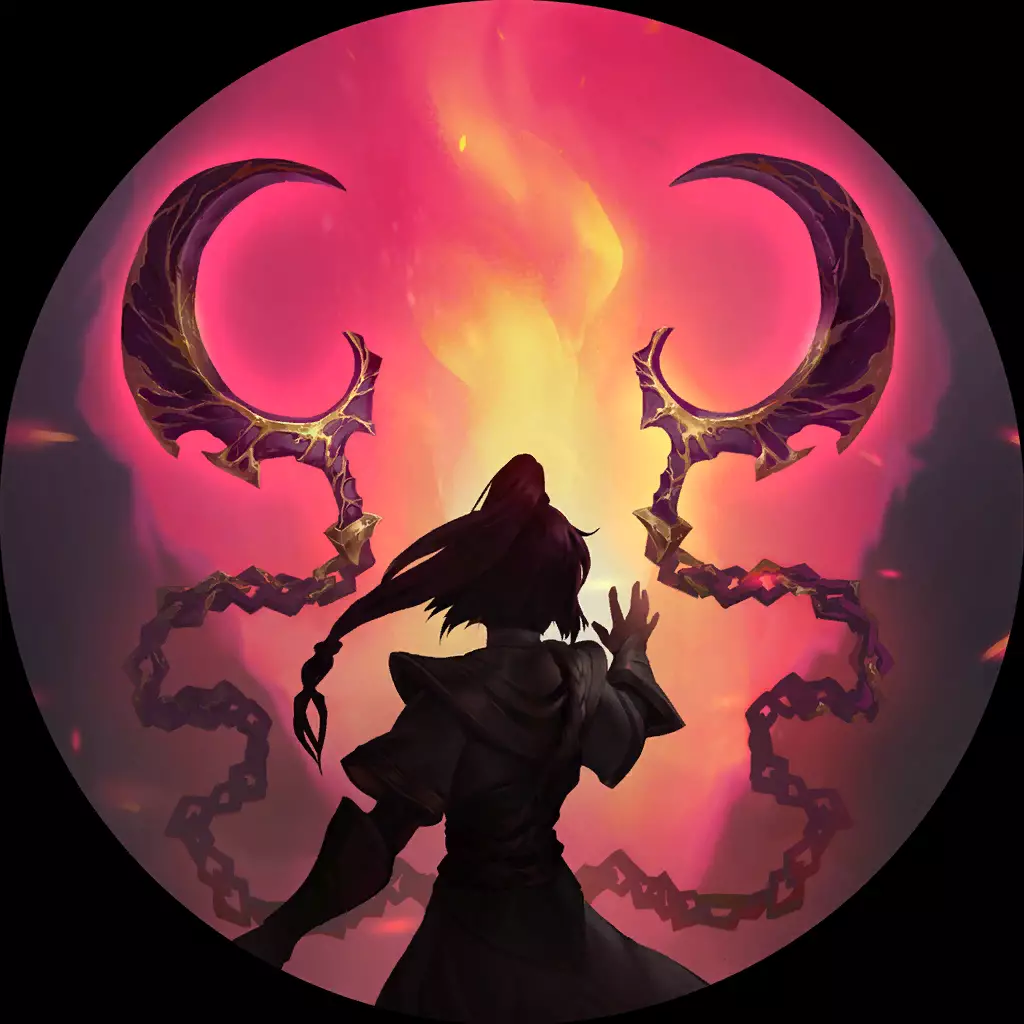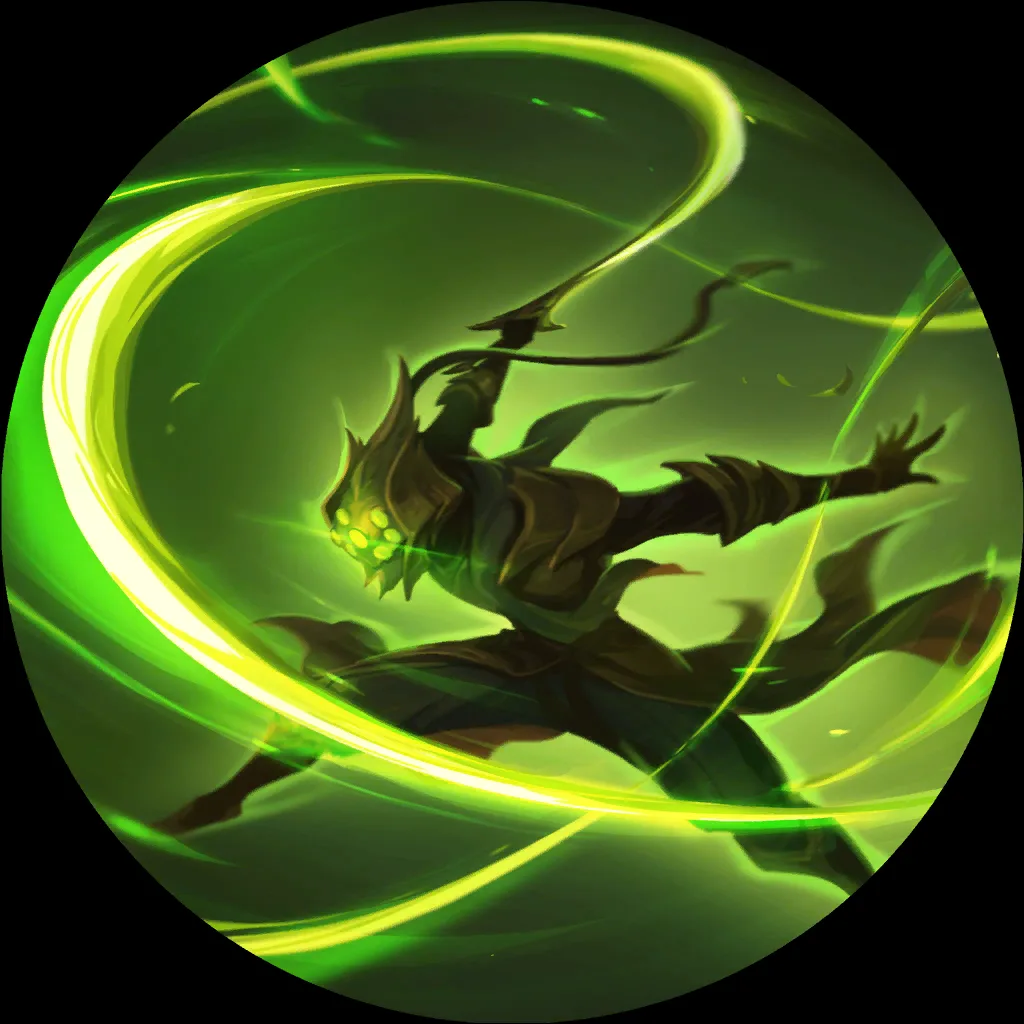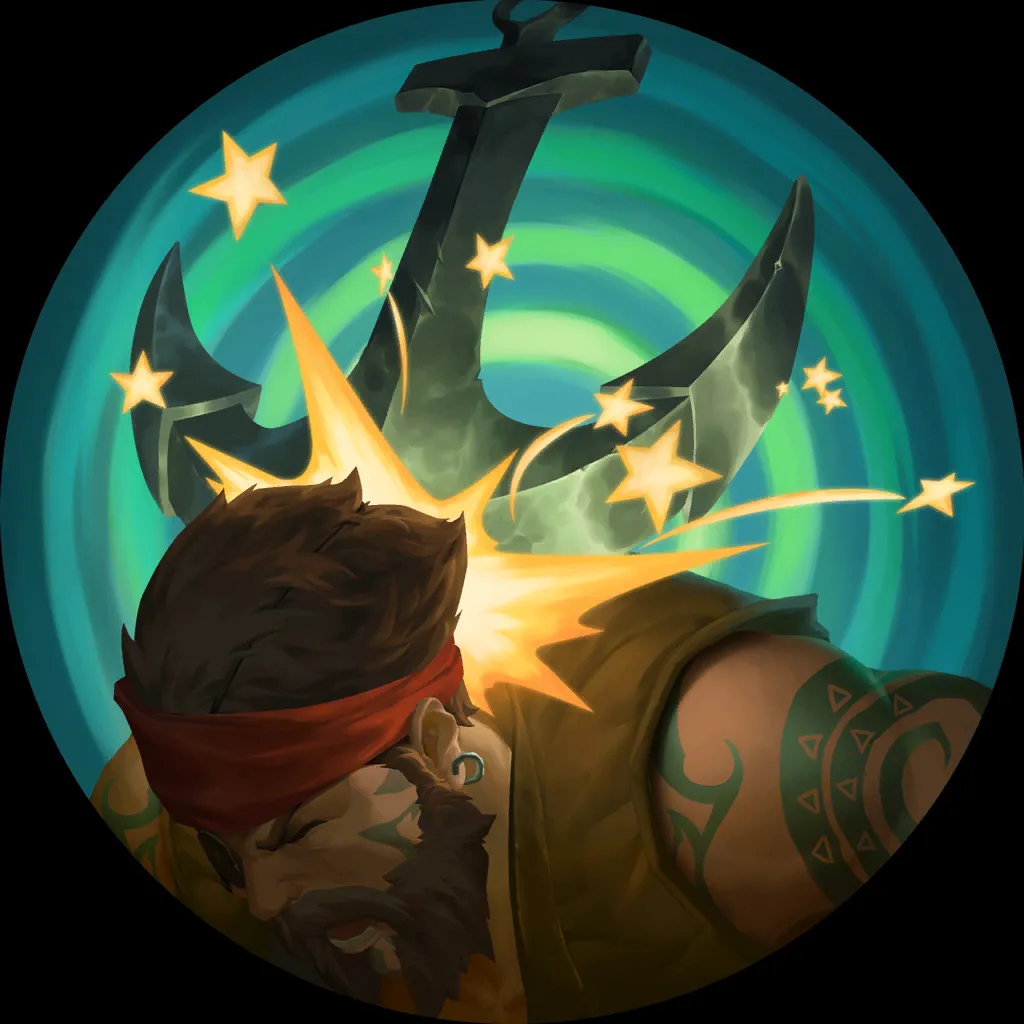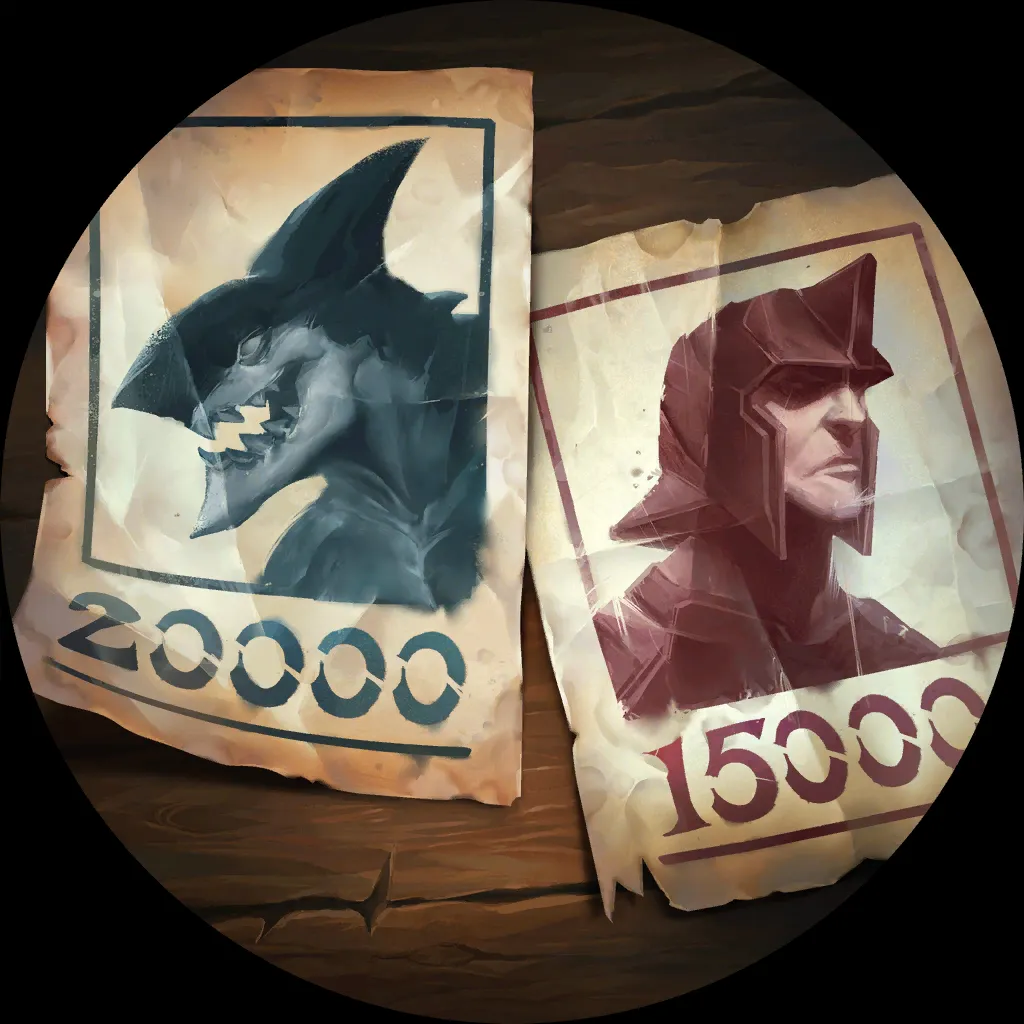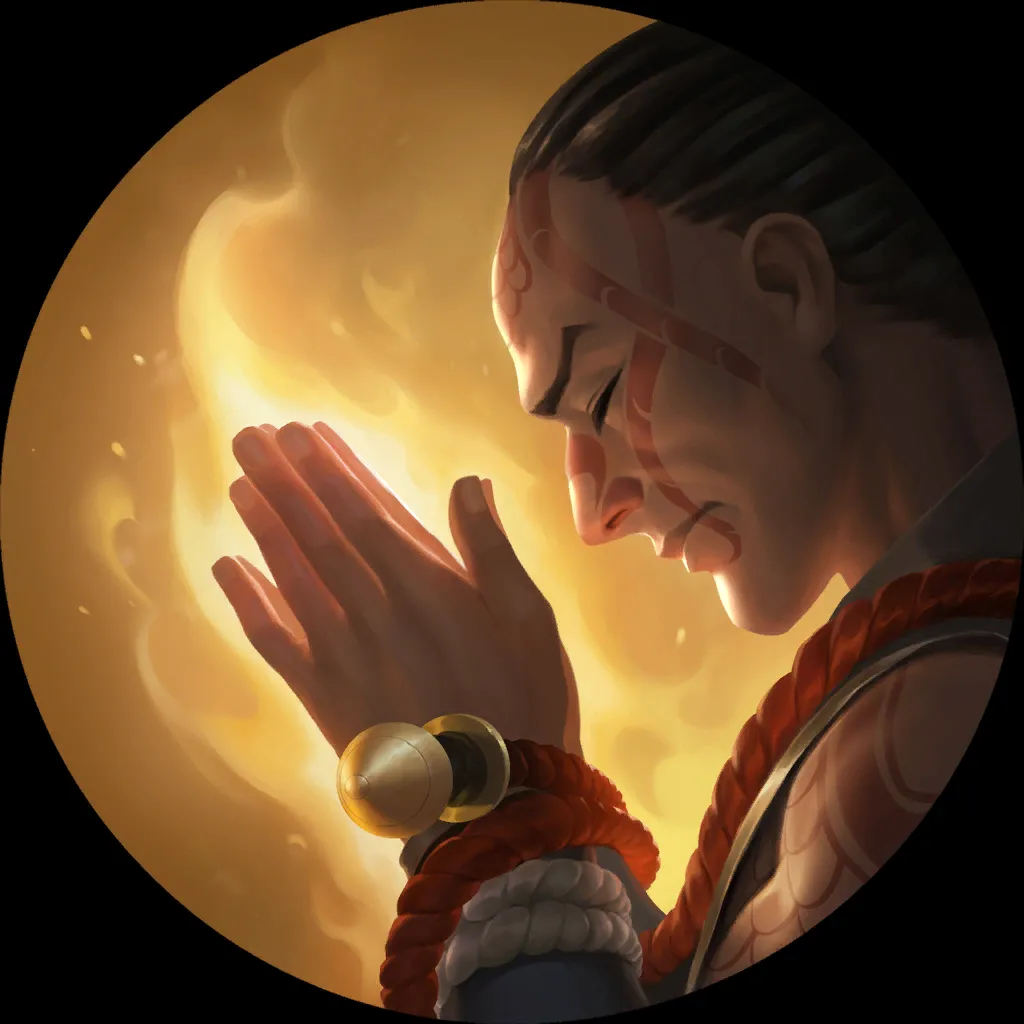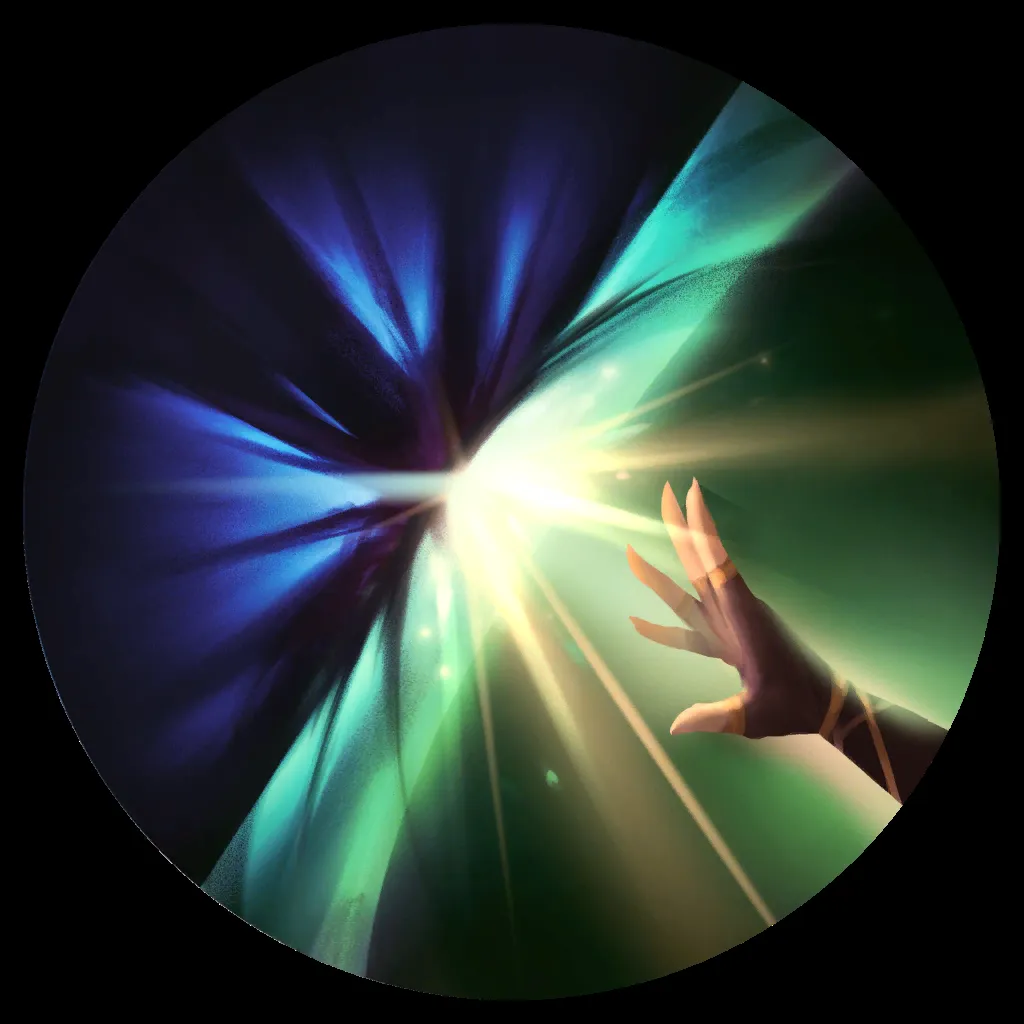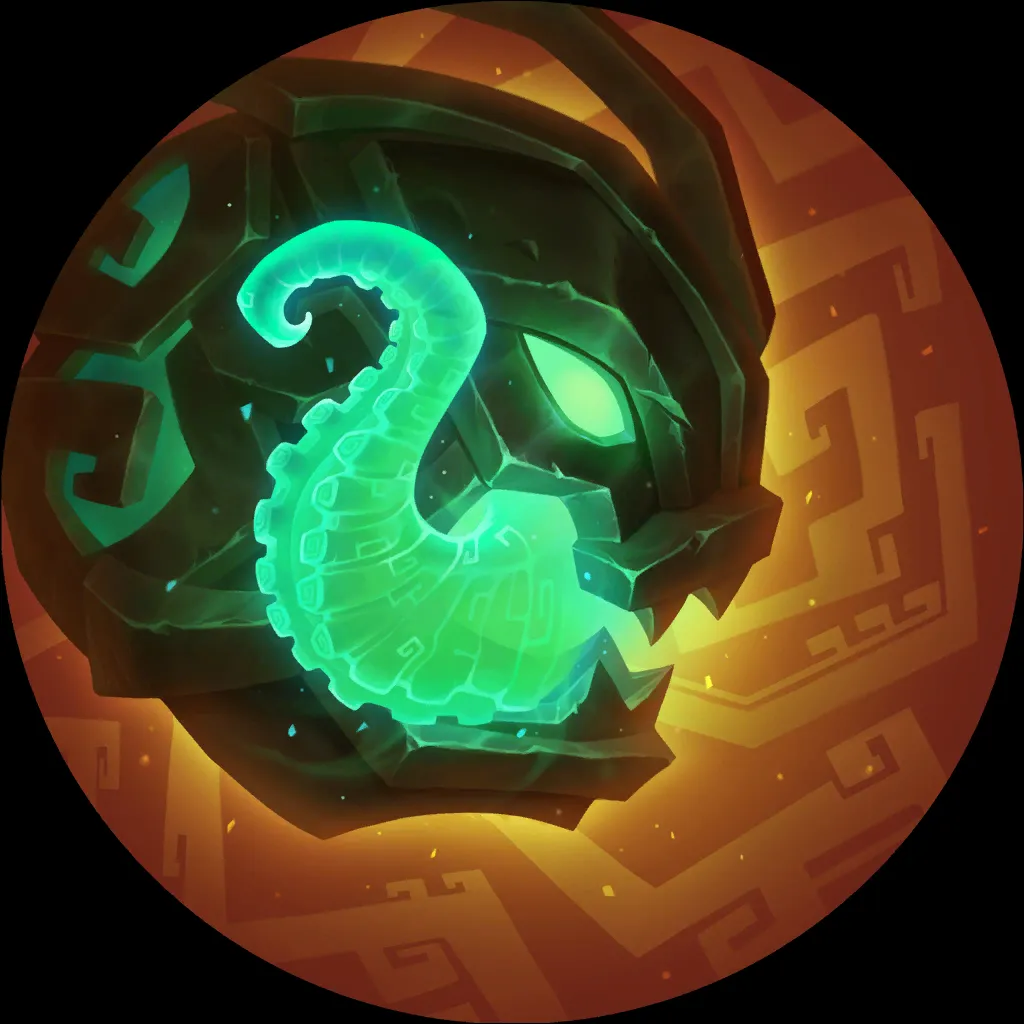 It's no secret that Yangzera isn't a fan of the current tie breaker system, so the fact that he's made the push for seeding speaks volumes about his level of dedication for this season. On top of that, when he went to test out a potential lineup earlier this week he ended up sweeping the event.
While he has recently apparently abandoned his winning lineup, I think Yang's been cycling through enough of the top decks that he'll be adequately experienced with whatever he ends up on. He may not love it, but this season he seems all business.
---
Conclusion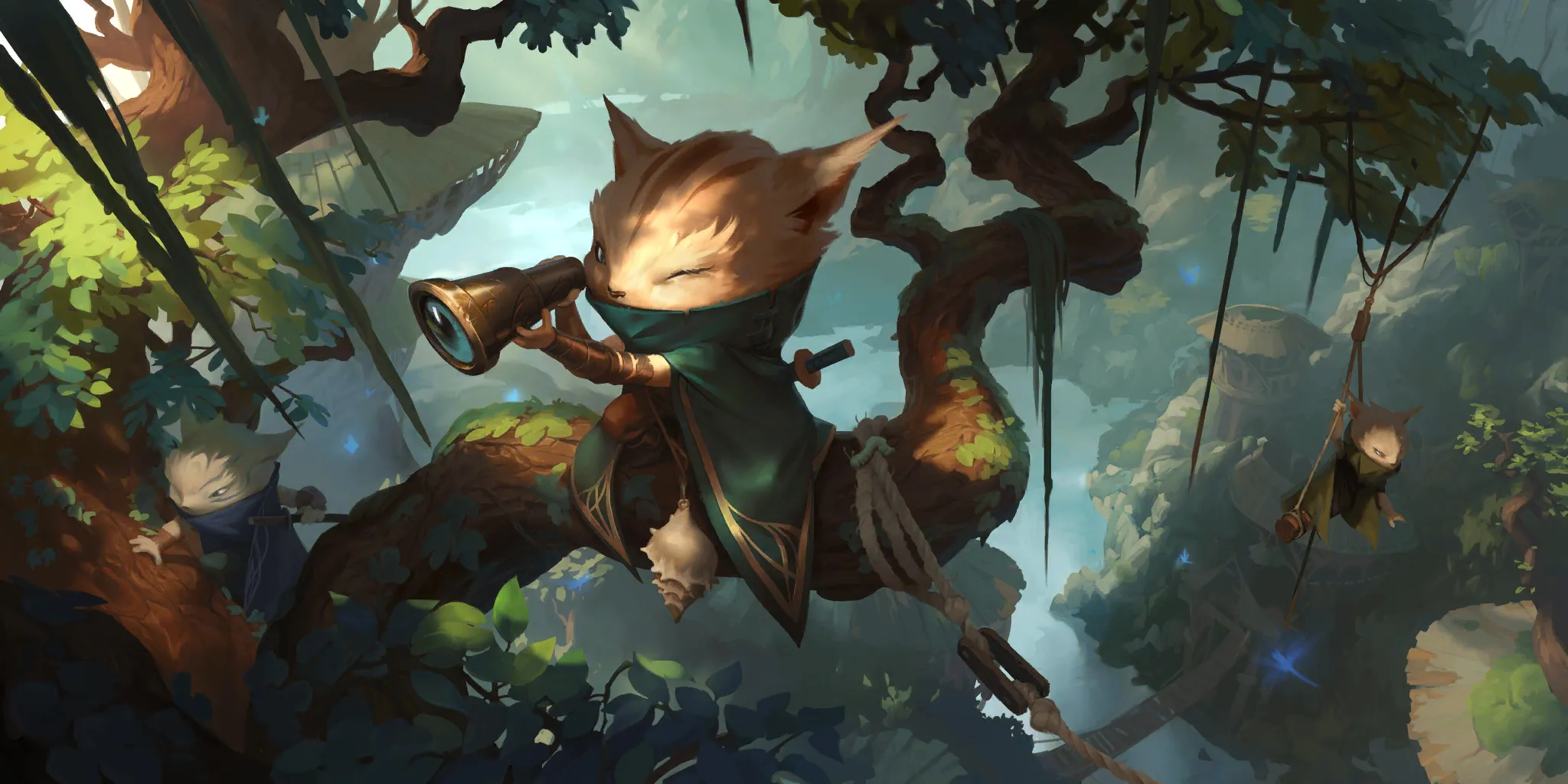 And so the stage is once again set for over 1000 hopeful Legends of Runeterra players chasing their dreams of attending the World Championship. With
Ionia being one of the more dominant regions, and us as a community having no shortage of top-tier talent who claim it as their favorite region, I expect a lot of old names in the top 32.
Don't forget to check out the action on Sunday at twitch.tv/legendsofruneterra to confirm that all ten of these players made it to the top cut, and I'll see you in the finals!
---
---
About the author:
Boulevard is a National and World Champion CCG player turned caster and analyst with the release of Legends of Runeterra. You can find them on Twitter and YouTube.
---
---