Hello everyone, Yangzera here back with another updated deck guide! With the Glory in Navori expansion coming to an end and introducing the Heart of the Huntress expansion, Karma Sett is still one of the top decks in the LoR Standard format. That be...
This is one of our Premium articles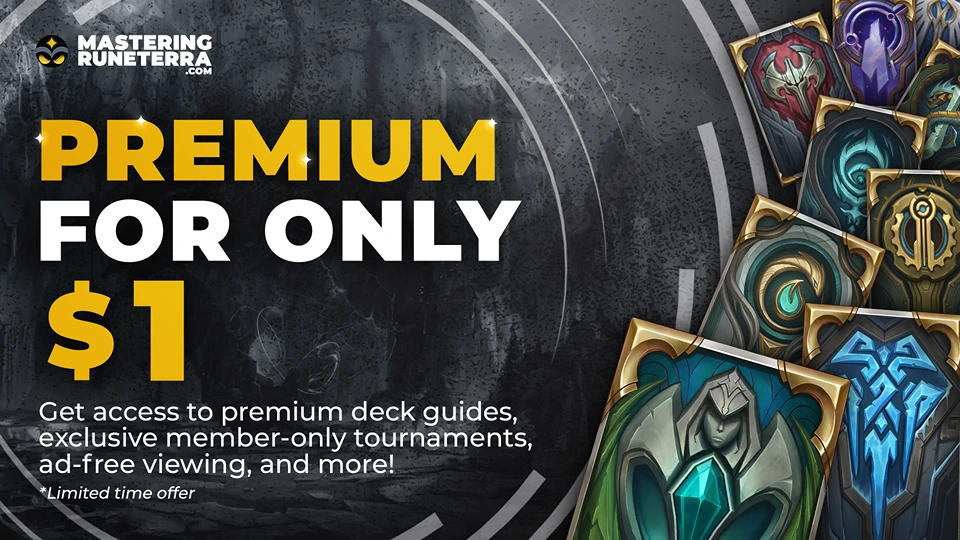 • Try our Premium Subscription for only $1 for the first month get access to Deck Guides for all the top decks, ad free viewing, subscriber only tournaments and a private Discord channel and unique role
Level up your game with the Mastering Runeterra Premium Membership!