Hello everyone MonteXristo and Scathus have teamed up to bring you guys this advanced guide on how to play Ekko Zilean! We'll be covering the fundamentals of predicting by presenting you with the same choices Scathus faced in some games high on the Master's ladder.
Then, we'll break down why we picked the option we did and do our best to explain the game-theory behind the choice. As some of the most prominent Ekko Zilean players in the AM shard, we felt that predictions are where most players go wrong with this list and that is why we wanted to give you all a more in-depth look at how we do things.
If you're interested in a more basic rundown Scathus has you covered with his insanely detailed guide which you can read here (link). Some of the matchups in that guide are outdated, but the rest of the content is still highly relevant!
6
4
12
18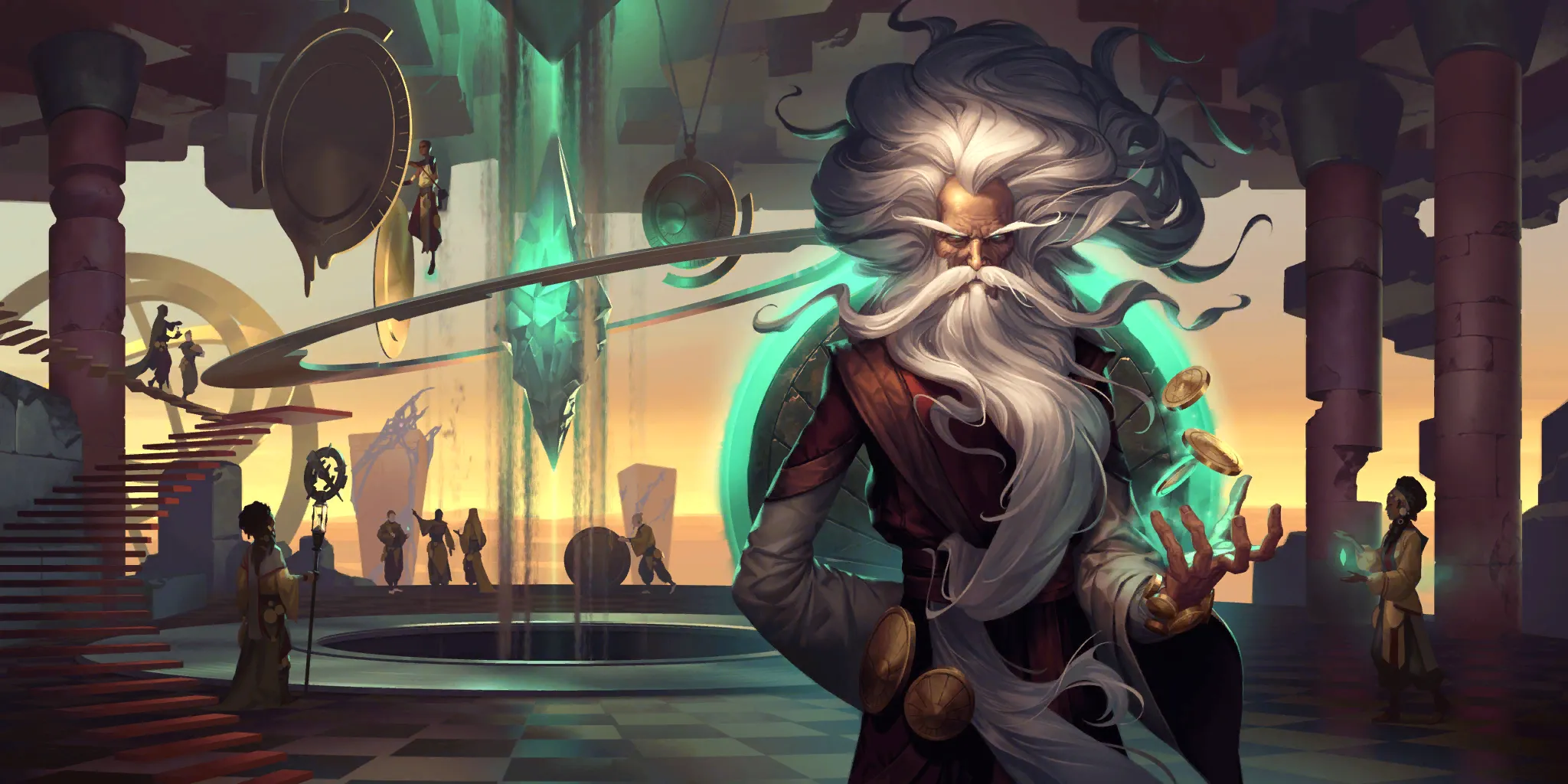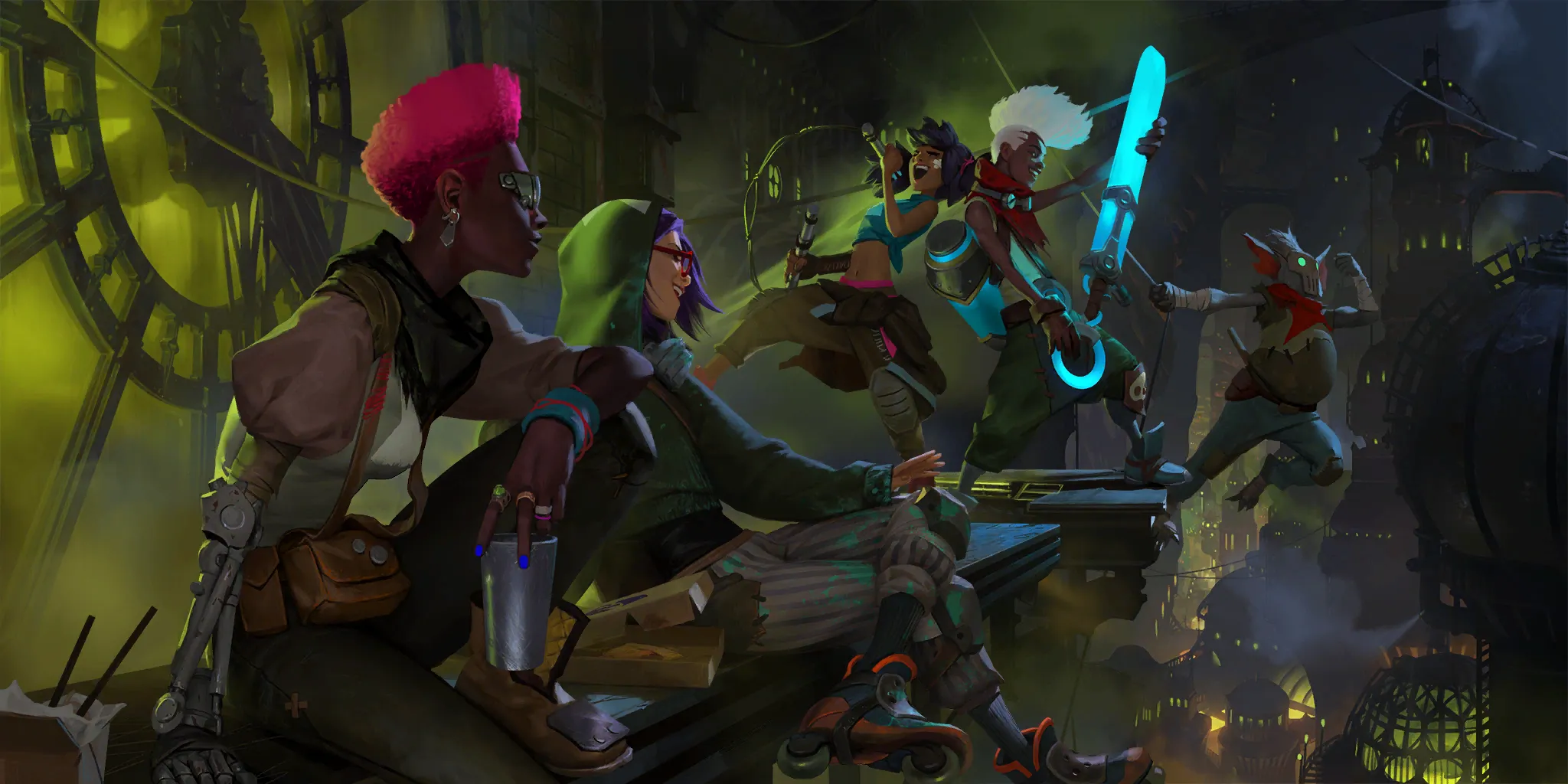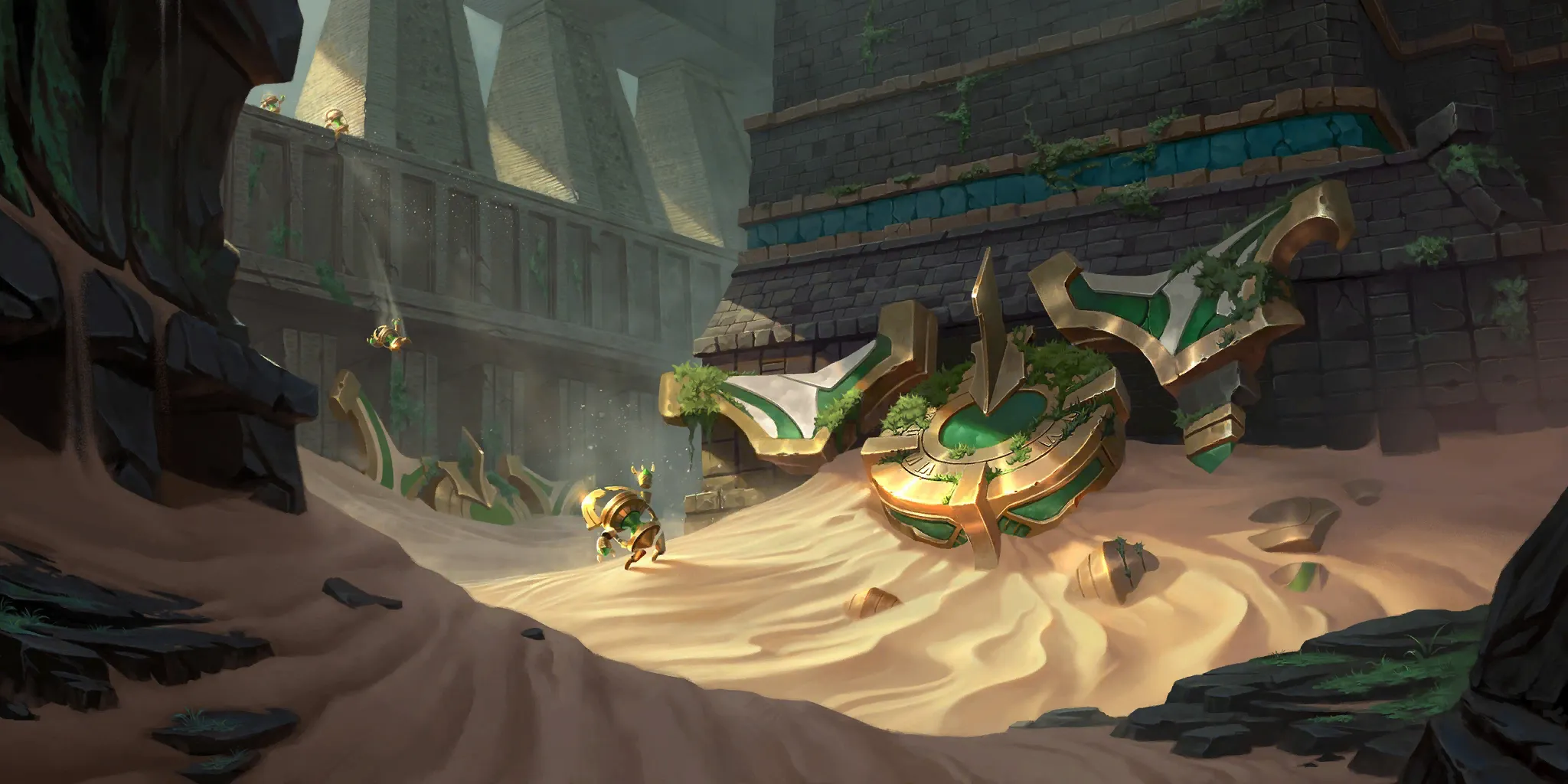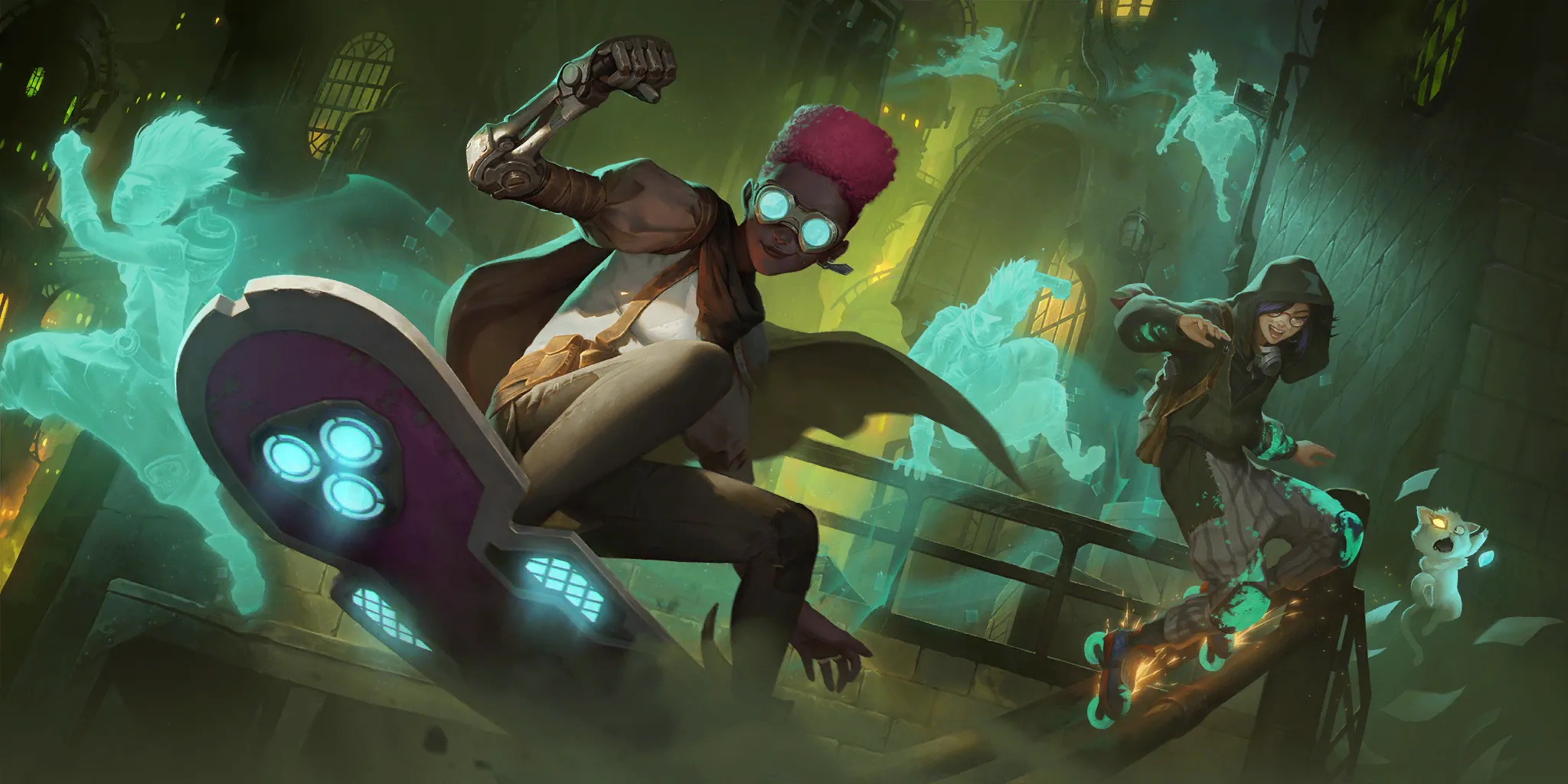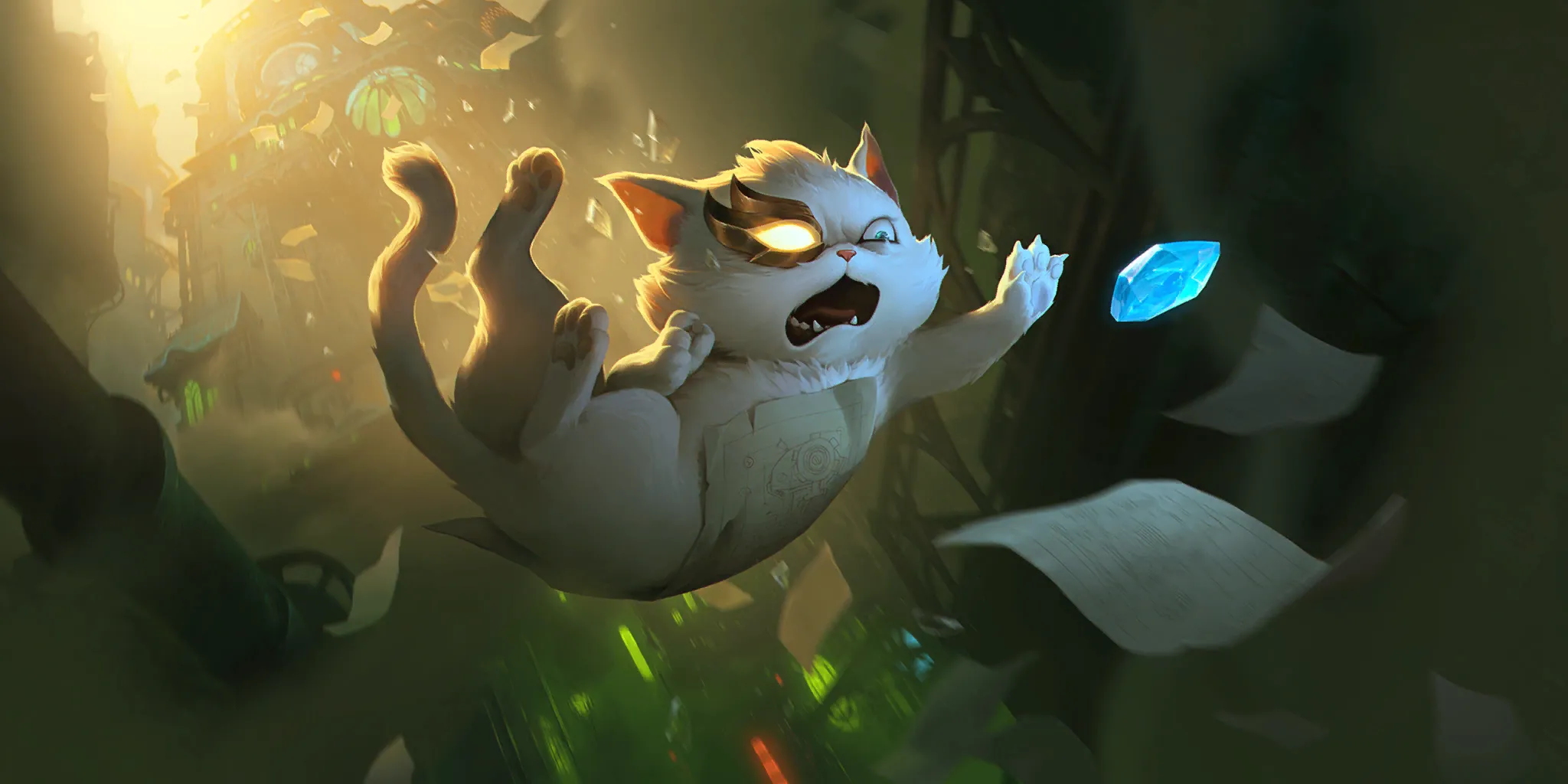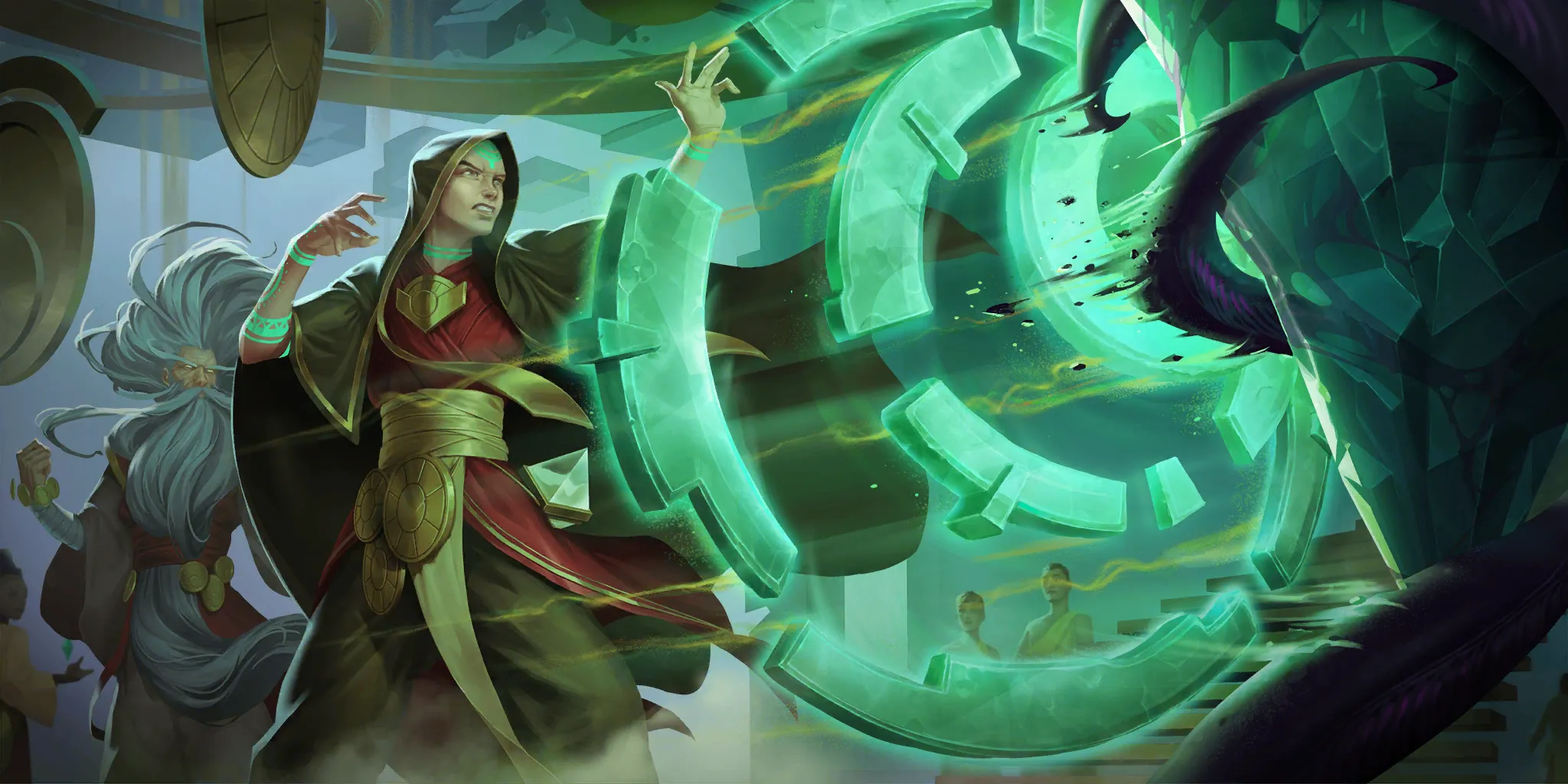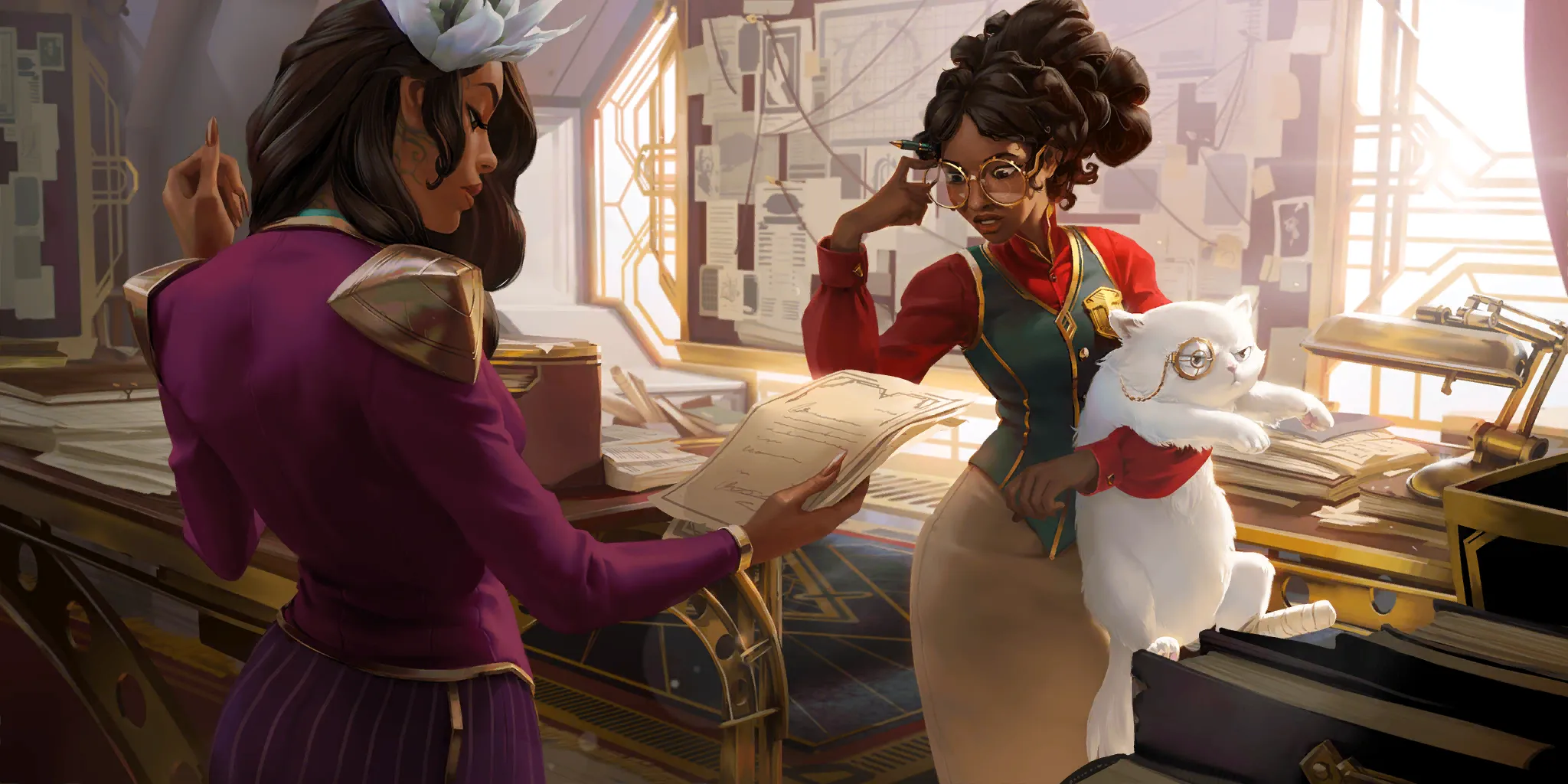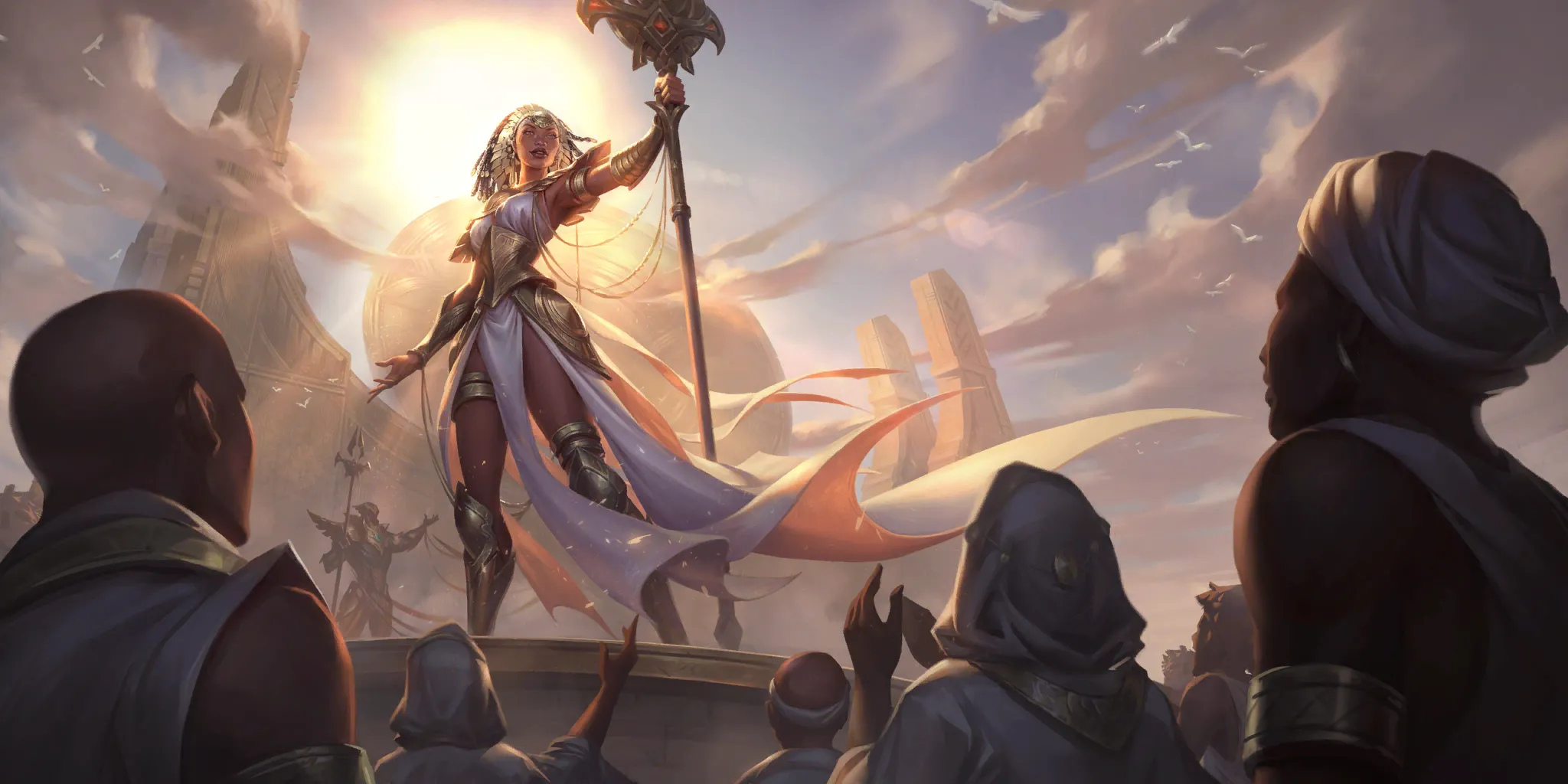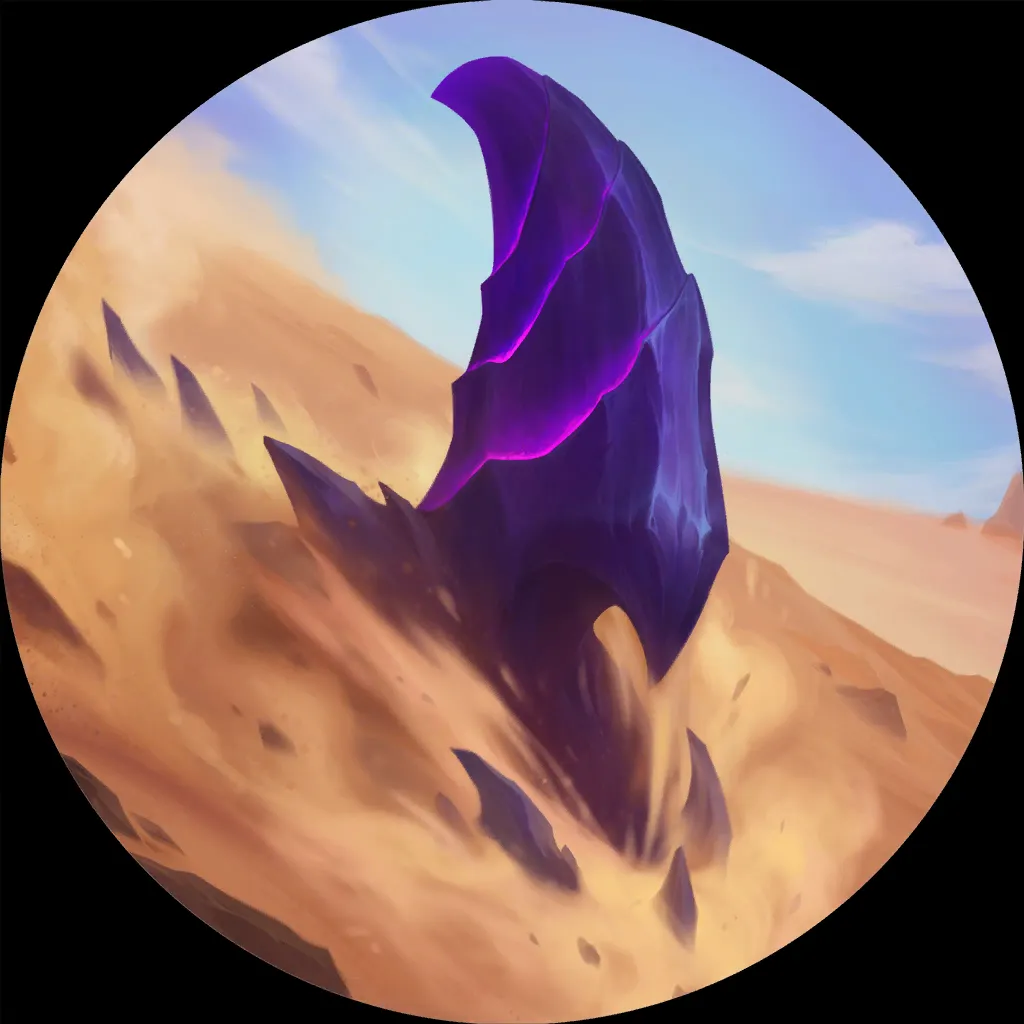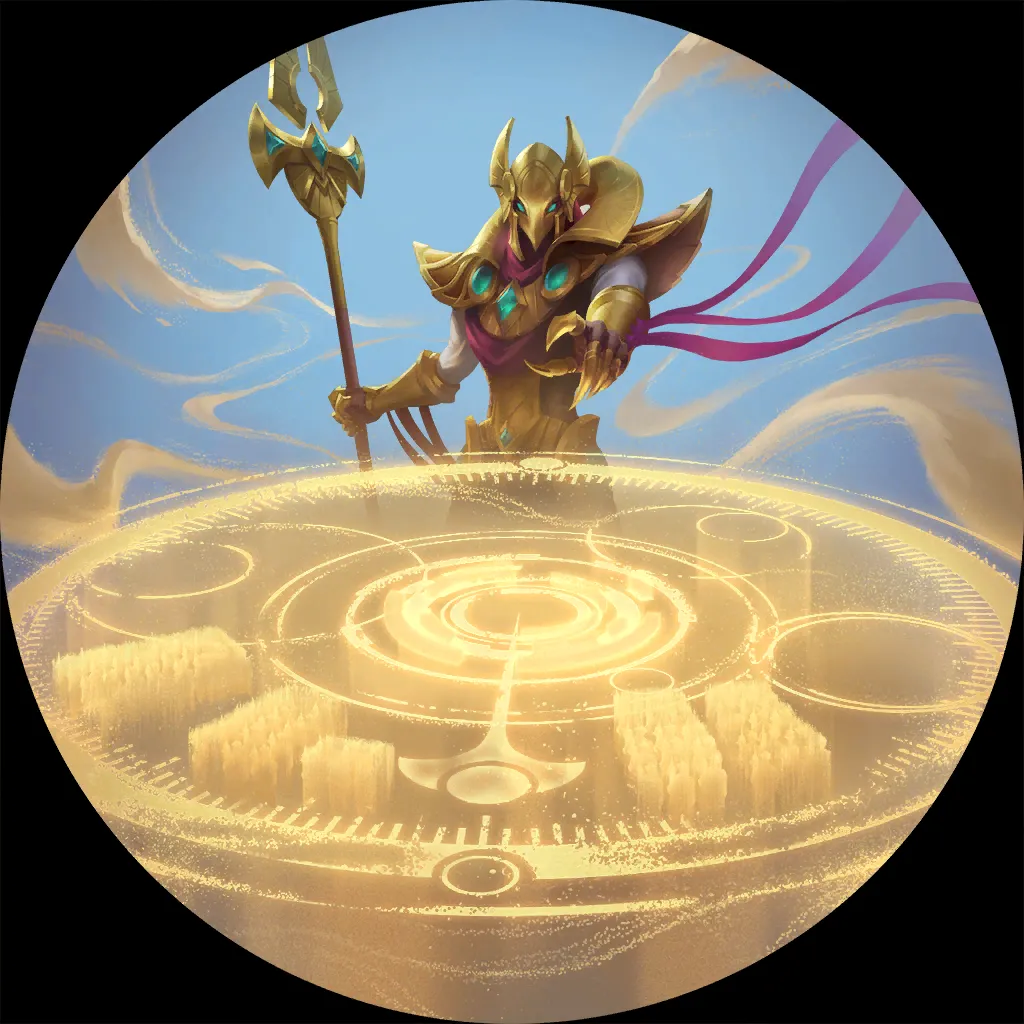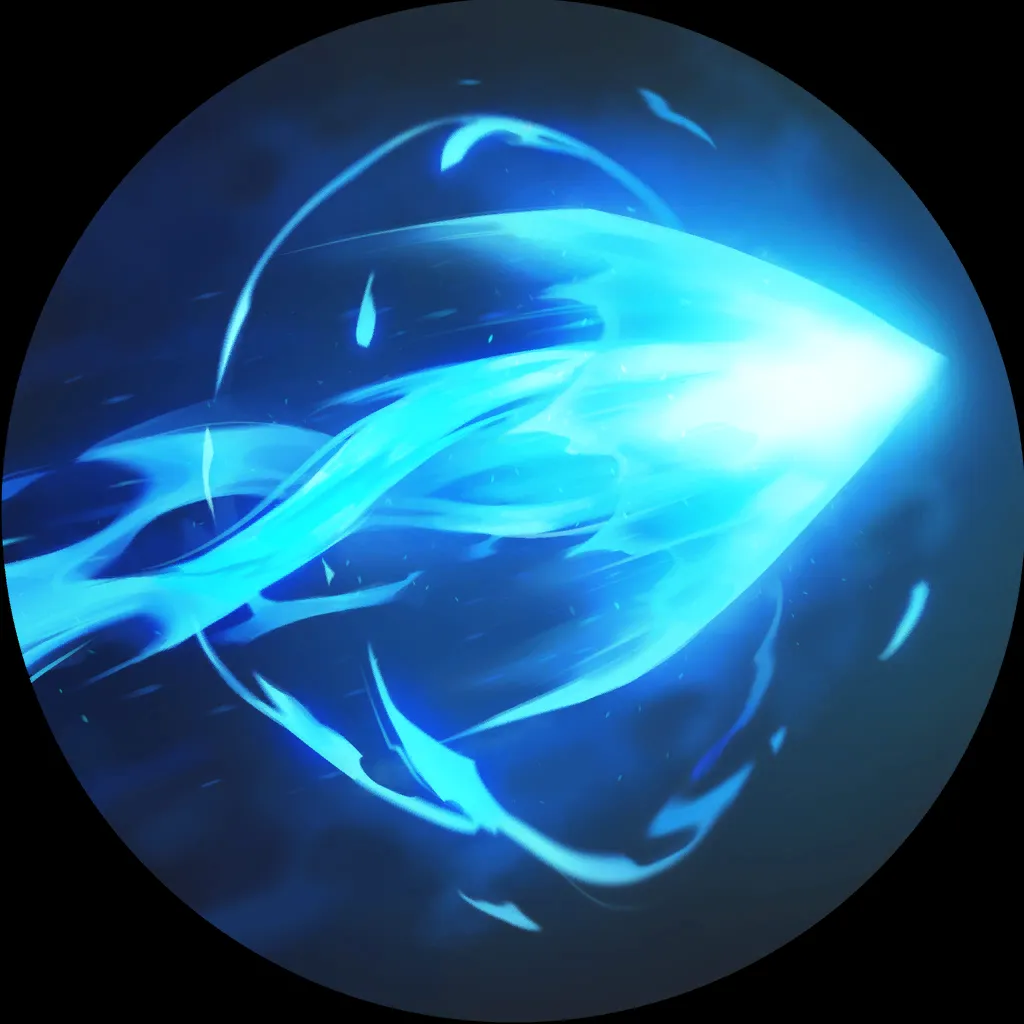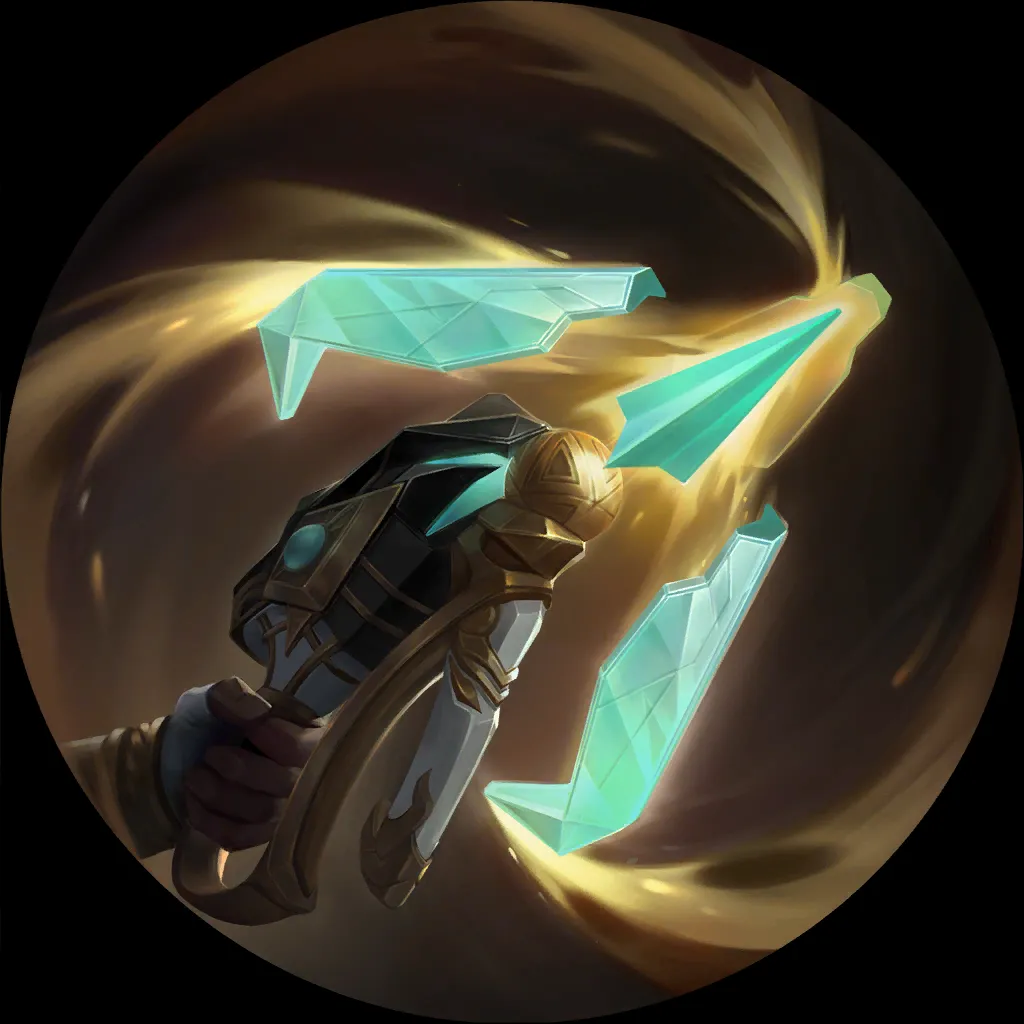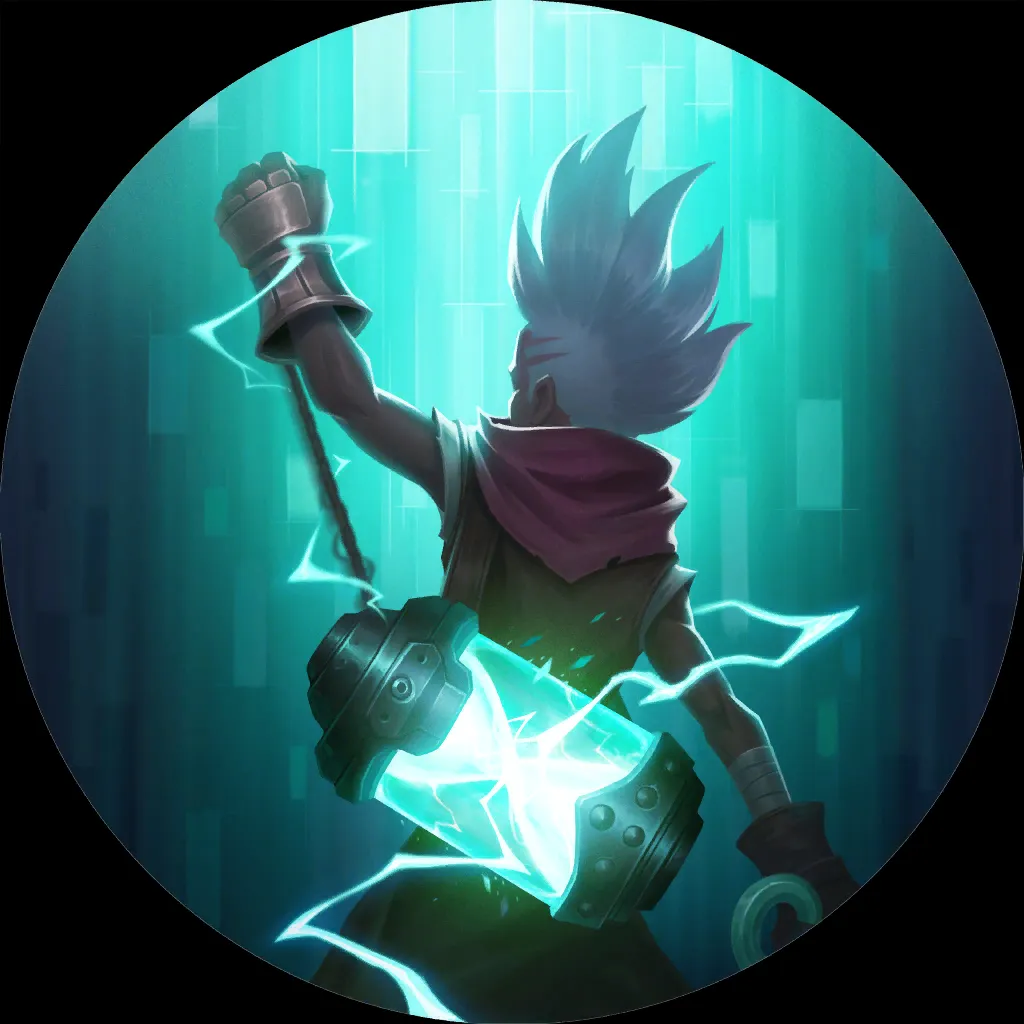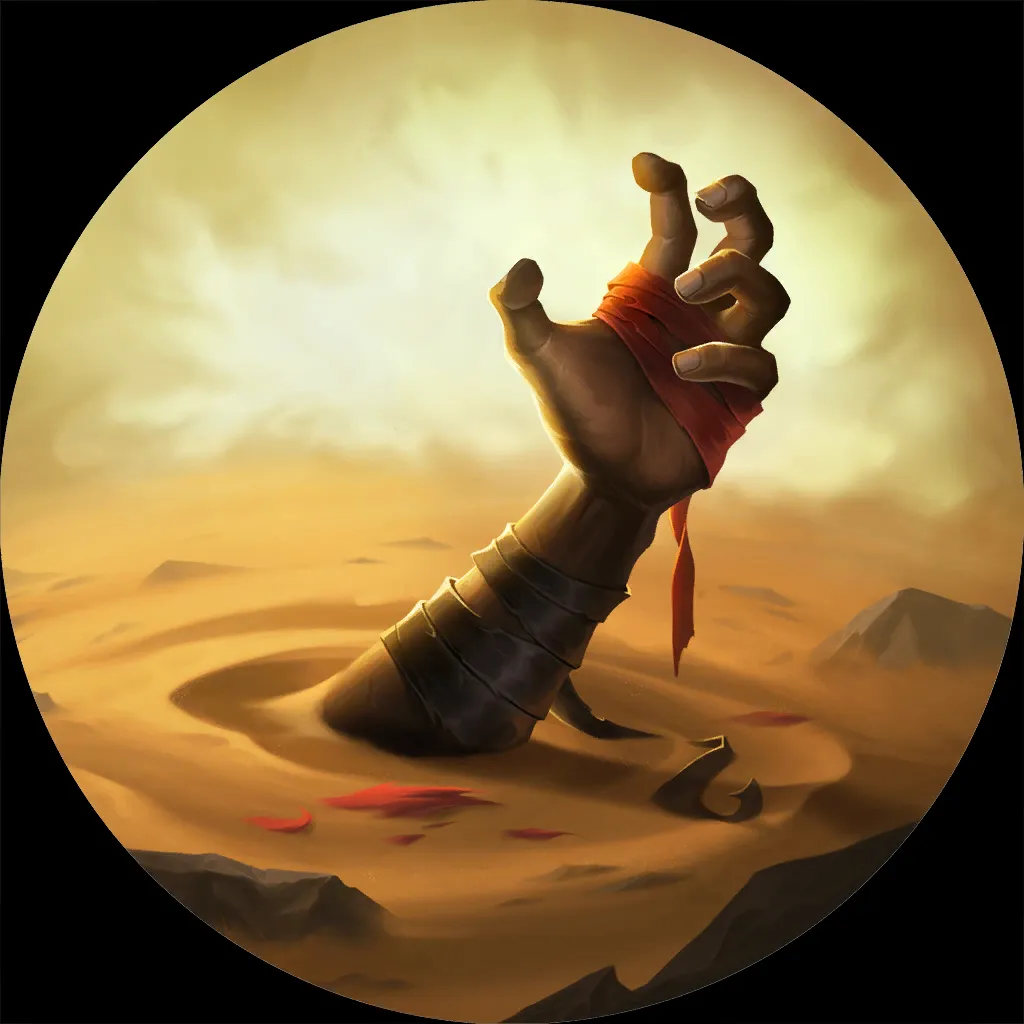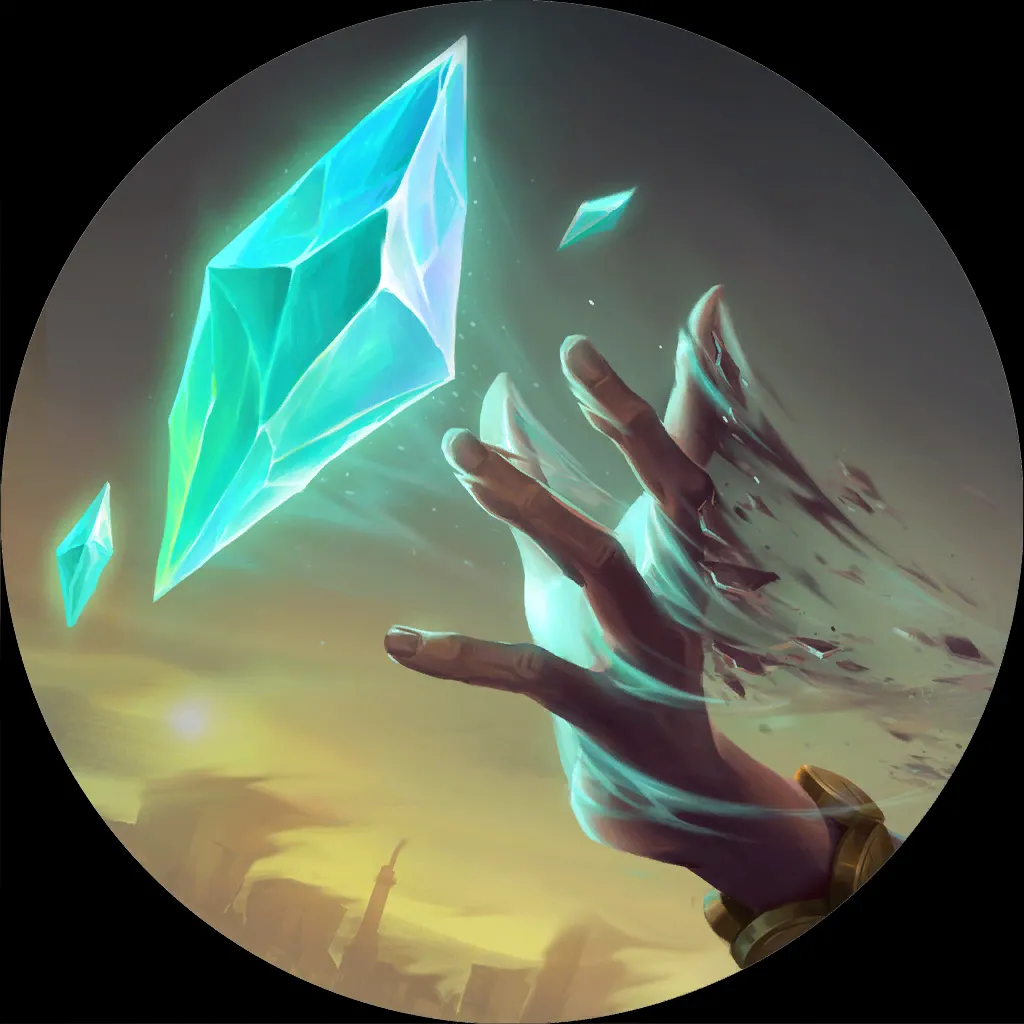 Versus: Lurk
Mulligan
Post Mulligan
Monte: There's a slight consideration to full keep but The Absolver
isn't helping you survive the early game or advancing your win-con in this matchup. I'm tossing The Absolver
with hopes to find a Fallen Feline
(very good in this specific matchup) or another predict (to expedite Ekko
level up).

Scathus: I kept Feral for the exact reason we might draw into the feline. Playing Fallen Feline
into Feral Prescience
allows us to keep the predict chain going without sacrificing any early tempo and allows us to dig for the Hexite Crystal
as soon as possible.
The turn plays out as stated - Feline into Feral, which leads us into our first predict of the match.
First Prediction
Choice
Monte: This is an easy one, we already established that Fallen Feline
is really good in this matchup, and we have another predict to find more for Ekko
's level up progress. Station Archivist
is a great pick off predicts, but later into the game. You should consider it here because it can allow you to highroll a second Hexite Crystal
, but once you consider that the Fallen Feline
will put a second into your deck and increase your chances of finding the first Hexite Crystal
, this choice becomes super simple. There's also a consideration to skip this prediction, and I probably would in other matchups, but Fallen Feline
is just too good against Lurk.
Scathus: Agree with Monte entirely. We already have another predict in hand (the Aspiring Chronomancer
), so taking a non-predict card like that cat won't slow down our game plan too much.
Second Prediction
Choice
Monte: All three of these options are tempting and make some sense, Ancient Preparations
is what initially grabs my eye but we don't have the attack token until Turn 5, because of this it's less important to have him leveled for Turn 4 and the value of Ancient Preparations
goes down a lot. Mystic Shot is decent removal in the early game of this matchup, but we've already shuffled two Hexite Crystal
s into the deck and as such it loses value. That leaves us with the option to Skip or we can pick the Station Archivist
. We opt to pick the Station Archivist
because it can let you high roll a free Hexite Crystal
or a Chronobreak
after our Ekko
is online.

Scathus: As another note, a face-down Hexite Crystal
is extremely difficult for an opponent to play around. In addition, Station Archivist
is currently bugged to reshuffle your deck to be in the exact order of the spells listed. So if Station Archivist pulls a Hexite Crystal
in the first slot, we are guaranteed to draw it the next turn (once again, as a face-down card).
Gamestate After Turn 3
Third Prediction
Choice
Monte: This is a spot where Scathus and I kind of disagree. Even after he explained to me why he chose Ekko
-- that he expects to lose the first one to Pyke
-- I'm not certain it's what I would have chosen in this spot. I probably snap-pick the Zilean
or hit Skip, Time Bomb
s are ok in this matchup and a 1/4 body is also a decent blocker. Scathus explained to me that he does not wish to be diluting our deck with Time Bomb
s as that will decrease the chance of us hitting Hexite Crystal
s with our predict - logic that I agree with.
With that taken into consideration, the choice becomes Ekko
or skip. With Ekko
only at 3/4, I have no intention of playing him yet so I would probably just skip to find another predict for his level up condition.
Scathus: To elaborate, we must play this matchup as if they always have Death From Below
. The best way to counter the spell is simply to have another Ekko
. They can't really stop Ekko
from striking except by means of that spell (barring some lists that run Bone Skewer
), so unless our opponent is particularly in tune with the Lurk universe, the second Ekko should stick on the field and generate us massive value. As it turns out, our opponent never has Pyke
, but I stand by this pick here.
Fourth Predict
Choice - Skip
Draw
Monte: I would snap pick Scrying Sands
here. I think it's one of the best cards in this matchup and it lets us search for Hexite Crystal
s at burst speed - something that may be very important in the later stages of this matchup. The only reason to skip here would be to hope for a Rite of Negation
for Pyke
, or Quicksand
for Rek'Sai
but I don't think that choice is wrong, just different from my own preference.

Scathus: I'm looking for a Rite of Negation
here to save Ekko from Pyke
. Rite is a key card in this matchup not only because of Pyke but because it can also deny the entire stack from Jaull-fish
! However, this is probably a mistake in hindsight > the Scrying Sands
is a guaranteed Ekko level and also has a lot of value later in the matchup to stop Rek'Sai
. After this, we play our leveled Ekko
and open attack to get our free Time Trick
. The opponent responds with a Snapjaw Swarm
.
We predict with our free Time Trick
while the attack is going through.
Choice - Skip
Draw
Monte: Mystic Shot
is something to consider but saving the little bit of nexus health isn't worth a whole lot as we can race them quite effectively and Snapjaw Swarm
will die to a Hexite Crystal
down the line. We've already played a leveled Ekko
so we really want to find Chronobreak
, that makes Time Trick
a consideration as well but it's not SO pressing that I'm willing to pay another two mana to find it. We also have a second Ekko
in hand to basically ensure we get more Time Trick
s for free. I would SKIP this one out
Scathus: After Ekko is leveled, we really want to find stronger cards than just these two. Time Trick
is a consideration because it basically lets us look again, but I think it simply isn't good enough. Because we got a Dropboarder
for free from this attack, we are less likely to get one if we skip - which is the biggest danger of skipping. We are rewarded for our risk with a Chronobreak
.
A related point - Time Trick
is a card you're ok with top decking in the later stages of the game when you don't have a predict to guarantee your top deck. In part for that reason, I (Monte), rarely pick it off of a predict option if I intend to draw immediately after - or if we're using a Time Trick
. The exception to this is when I have the mana and am digging for something specific, consider it a 2 mana 'reroll'.
Gamestate During Snapjaw Swarm Attack
Monte: I might just let this through, it's only 5 damage and I'd rather get more value out of our Chronobreak
, everything on board dies to Hexite Crystal
and we have a Station Archivist
in hand already. While the extra draw off of Ekko
would be nice for this turn, I'm in no rush. Again, I don't disagree with the line taken, I'm just not sure I would've done the same.

Scathus: We block with Ekko
here because obviously we have a way to revive him and I want another free card.
6th Prediction
Choice
Monte: Quicksand is a pretty easy pick here, it's a phenomenal answer to Rek'Sai
. We got our free Hexite Crystal
just for predicting so we don't really wasn't anything else for this matchup.
Scathus: We get the Hexite Crystal
for free, which is always a nice bonus. You should never rely on getting the crystal when you need it, but you should always remember it's been shuffled in. Here, we take Quicksand
because it counters the Rek'Sai
level up.
Gamestate Turn 5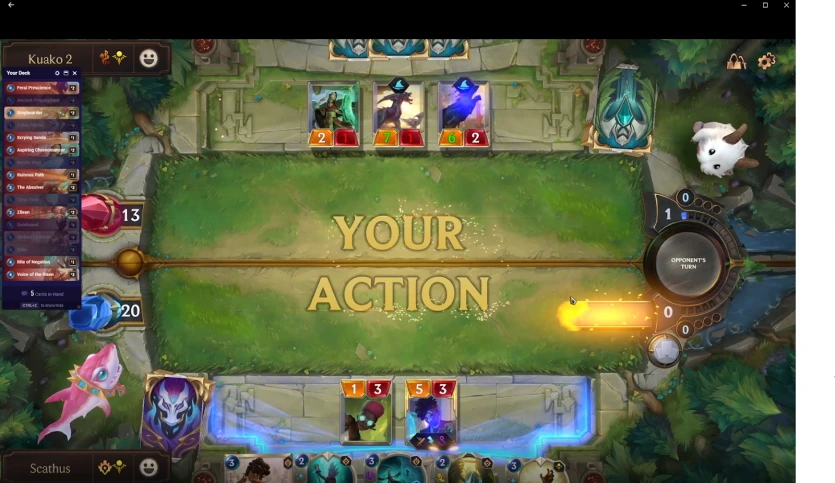 Scathus: I simply choose to replay Ekko
instead of playing Chronobreak
. Our rally is extremely weak and would only serve us to draw a single card. Instead, I hold it for a later turn when we can revive more than just Ekko
.

Monte: Given the line we took last turn, I'm ok with this. Replaying Ekko
makes the most sense as it gives us the most board presence for mana and we don't need to keep Hexite Crystal
available for an offensive turn. Rallying with Chronobreak
can give us more threat on a later turn after the enemy is tapped out and their board has been wiped with Hexite Crystal
. This also lets us begin to refill our hand.
Quicksand Cast On Rek'Sai
Scathus: My opponent plays Rek'Sai
at 8 power - threatening the level - so we obviously respond with Quicksand
, stopping it entirely. This deck allows you to curate your hand for the perfect situation. Your opponent might be thinking - I can't believe he had Quicksand
- but of course, you prepared for it several turns in advance.

Monte: Scathus covered all there is to say about this turn, we prepared for Rek'Sai
and were rewarded. If we had the mana, Hexite Crystal
would now clear the board and open the way for a Chronobreak
to finish off the Rek'Sai
into an open swing. Unfortunately, we're missing the mana needed to make this happen so we'll have to reserve the mana we do have for Chronobreak
, losing this Ekko
is the same as losing this game.
The Attack
Scathus: The Lurk deck basically has no choice but to attack. This is great for us, considering we have the Chronobreak
in hand. We take the trades (still holding the Hexite Crystal
for as long as possible, so that our opponent never feels safe to develop]] and revive the board. We get to strike twice with Ekko
and therefore get two more free predicts.

Monte: This is the kind of spot I was hoping to avoid by taking different lines earlier on. I don't like that we don't have access to both Hexite Crystal
and Chronobreak
this turn because we do HAVE to use the Quicksand
. Given the choice of reviving or full clearing the former is an easy pick. As I previously mentioned, we can't afford to lose this Ekko
as he's currently our primary way of generating card advantage.
Predict 6
Choice
Scathus: I take Feral Prescience
in order to make our future draws better and also give us another chance at the second Hexite Crystal
or free Dropboarder
. Unfortunately, I foolishly waste it by playing it before playing the second Time Trick
from Ekko
- as Time Trick
shuffles your deck after using it, my predict from Feral Prescience
was wasted. Oops! I should have taken Voice of the Risen
to improve the power of our board, but I end up getting her in the next predict.

Monte: We've only found one of our Hexite Crystal
s, we still have Dropboarder
in the deck, and we've got that Station Archivist
hanging out in our hand. For all these reasons, I would also lean towards the Feral Prescience
, I don't consider Voice of the Risen
here because we don't have a board worth buffing yet. With Station Archivist
in hand, predict value goes way up - finding a Chronobreak
off of Feral Prescience
will ensure Station Archivist
prevents it as an option. This little trick effectively turns your late-game Feral Prescience
s into extra rallies!
Predict 7
Choice
Scathus: Here's the Voice of the Risen
I was talking about. She buffs our entire board to trade much better than before but that isn't particularly relevant to the Lurk matchup because most of their units have low Toughness. Still, she's obviously the best choice here.
At the beginning of the next turn, I make a mistake. I open by playing the Hexite Crystal
to wipe his field and then develop Voice of the Risen
to buff up my board. This gives my opponent two actions to develop blockers when the opposite play - Voice of the Risen
into Hexite Crystal
only gives my opponent one action.
Monte: You know how I didn't take the last Voice of the Risen
because I didn't think we had enough of a board? Well we just got a free Dropboarder
and we intend to dig for more rallies with Ekko
, Station Archivist
and Time Trick
, so I'd say we're stable enough to pick it up. If you're still not clear on why we decided it was ok to take the Voice of the Risen
here ask yourself, "Is there any other card in my deck I'd want more than Voice?"
I would answer that question with, "maybe The Absolver
" but a maybe is not guaranteed, nor is skip guaranteed to hit The Absolver
on the draw.
Scathus' Attack Turn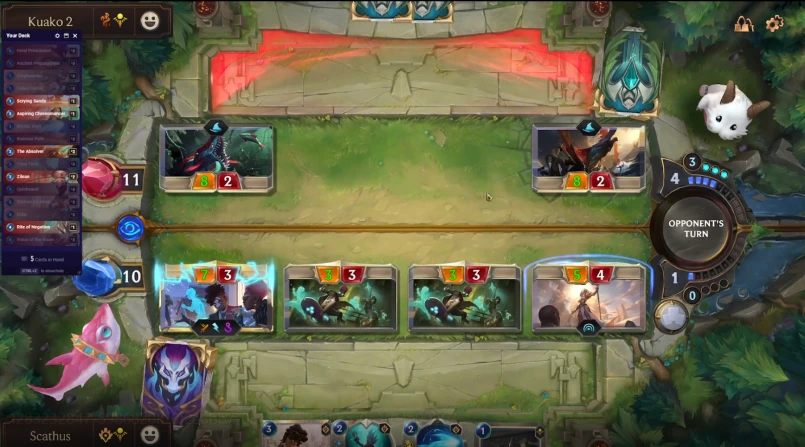 Scathus: You can see that the opponent would exactly dead if I had done the sequencing properly because the opponent would only have one blocker. We get another Predict from Ekko's time trick.
Monte: Scathus is being too hard on himself, opponent probably never plays the 2hp unit while we have Crystal visible in hand, still we both agree the sequencing would have been better the other way around.
Predict 8
Choice
Scathus: Zilean
is our only choice and is good enough to take.
Monte: Easy pick, you can also skip but Zilean
is a good pick up as we no longer care about diluting our deck with Time Bomb
s.
Predict 9
Choice
Scathus: I open the next turn with the Time Trick
in hand to grab the Chronobreak
, but my opponent knows the game is over before I get to use it and surrenders.

Monte: Opening with Time Trick
makes sense, we have the mana to spare and we want to find a Chronobreak
to ensure we can win. Opponent recognizes the game is over and surrenders so it doesn't end up mattering but it's still important to understand your win-condition.
---
Versus: Spider Aggro
Mulligan
Post Mulligan
Monte: I think I would have fully kept this hand. I really like Scrying Sands
and you can attack aggressively with your Aspiring Chronomancer
s in this matchup letting you race them slightly. I really like keeping full predict hands. Looking for a Fallen Feline
also makes sense but I tend to play 'safe' hands like this one.
Scathus: In the mulligan, we are looking for Fallen Feline
s (due to the power of the Hexite Crystal
in the Spiders matchup) and early units. Therefore, I dump Scrying Sands
and one Aspiring Chronomancer
in order to find a Fallen Feline
- keeping the Feral Prescience
in hopes to high roll with a Fallen Feline
draw. I am rewarded with my gambit with one Fallen Feline
but somewhat punished with the Quicksand
draw. We topdeck a Zilean
as our first draw.
I play the Fallen Feline
into Feral Prescience
.
Predict 1
Choice
Monte: I'd consider taking Zilean to actively trade off the first one, so I may then replay him for more Time Bomb
s. Given that we already have a Fallen Feline
on the board and Zilean can't block most of the enemy's units, making it difficult to actually trade him off, Aspiring Chronomancer
is the better pick as it's guaranteed to hit the board.
Scathus: I take the Aspiring Chronomancer
because we already have a Zilean
. Zilean
's champion spell isn't very good and although it can be nice to replay Zilean
to shuffle in more Time Bomb
; however, Zilean
rarely dies in this matchup because he is not a fearsome blocker.
On this turn, I play the Aspiring Chronomancer
over Zilean
even though Time Bomb
s are decent in this matchup. I'm doing this because I want the maximum chance of either getting an Ekko
(our main win-con), another Fallen Feline
, or a Hexite Crystal
. Spider Aggro actually doesn't have a lot of 1 Toughness units we can snipe - a lot of the powerful fearsome are 2 or more - so I'd like to hold off on the Time Bomb
s for a bit.
Predict 2
Choice
Monte: More cats, more good! As we've already mentioned, Fallen Feline
giving you access to Hexite Crystal
is so important to your success in these aggro matchups. This is an easy pick for me.
Scathus: The Fallen Feline
is an easy pick. We already have another Aspiring Chronomancer
in hand, so it lets us develop both the Fallen Feline
and the Aspiring Chronomancer
on Turn 3 and giving us an even better chance of hitting the Hexite Crystal
.
Predict 3
Choice
Monte: Station Archivist
is another easy pick for me, it's a fearsome blocker and I like high rolling extra Hexite Crystal
s
Scathus: I take Station Archivist
because she's a fearsome blocker and can high roll us a Hexite Crystal
draw.
Predict 4
Choice - Skip
Draw
Monte: I would definitely consider taking the Voice of the Risen
here, it may not be giving us bonus attack power any time soon but it's got more hp than any other unit in our deck and it's a fearsome blocker. Given that we got a Hexite Crystal
off the predict the need for additional blockers goes down. Our opponent can no longer develop and has to switch to trying to kill us with burn - a tall ask when we're still at 16hp.

Scathus: I finally play Zilean on turn 4 after our opponent develops and we get a Hexite Crystal
which I will use to keep my opponent's development hostage the entire game. Neither Voice of the Risen
nor The Absolver
are active, so there's no point in trying to take either. I skip and get a Time Bomb
, which is much better.
Turn 4 Attack - Holding Hexite Crystal
Monte: The Hexite Crystal
in hand locks the opponent out of any further development and forces the attack here, something we're very ok with as they're only pushing two damage. I may have just burned the crystal here following the logic that it's not going to get much more value but upon further review, I believe that's wrong. Keeping the opponent from developing further is more valuable than clearing a board we value trade anyway.
Scathus: As you can see, my opponent is now forced to attack due to the face-up Hexite Crystal
. However, I can easily trade up my board without needing to use it. My opponent then develops a Precious Pet
, presumably to try to get me to use the crystal, but I still don't.
I open attack next turn. My opponent passes and I play the Time Bomb
. My opponent passes again.
Turn 5 Gamestate After Open Attack
Turn 6 - Opponent Open Attacks

Block with The Absolver & Hold Hexite Crystal
Monte: The opponent's attack is threatening very little damage and we topdecked The Absolver
, I'm more than happy to use it to trade but I would've traded an Aspiring Chronomancer
over the cat. They're all at the same hp right now and there's a chance we get a Chronobreak
down the line that will give the Fallen Feline
even more value.

Scathus: My opponent open attacks but I once again refuse to use the Hexite Crystal
. Instead, I use the Absolver to block into Elise
to take no damage. After the attack, I play Aspiring Chronomancer
.
Predict 5
Choice - Skip
Draw
Monte: None of these cards really help us, Scrying Sands
can save two hp and let us predict again but we already have the board locked down with Hexite Crystal
so I'd rather just have something else. I agree with the decision to skip.
Scathus: We don't want either of these cards because they don't really help us win the game next turn (which we'd like to do, considering that at only 8 Nexus Health we might be able to die just to Decimate
s.
I play Station Archivist
and find Scrying Sands
and Time Trick
. I pick Time Trick
end up not playing the Time Trick
because I wanted to keep mana up for Hexite Crystal
. My opponent is forced to develop Imperial Demolitionist
as to not die to my open attack.
Final Turn
Scrying Sands to find Hexite Crystal and counter Noxian Fervor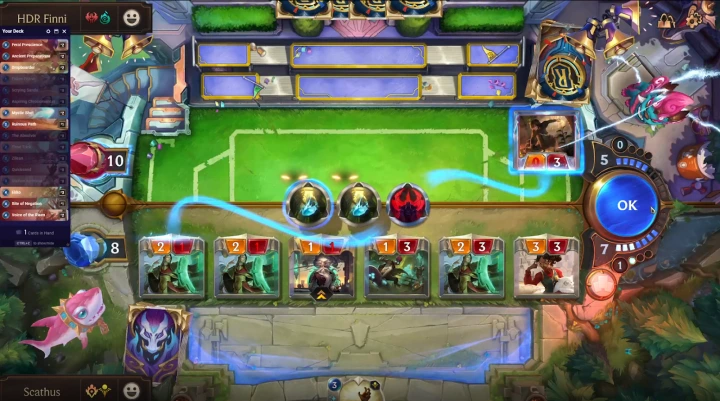 Monte: Opponent's hands are tied, they were forced into a bad develop, and to use their burn just to stay alive. Scathus shows us yet again why he has so much success with the deck by getting the second Hexite Crystal
off of the Scrying Sands
the game forced upon us.
Even if he didn't have the second crystal to stop the fervor, we were still in a really good spot here! Our opponent would still not be able to push any more damage through the board and with only 4 cards left in hand the odds of double Decimate
are low.
Scathus: My opponent blocks the Station Archivist
and uses Noxian Fervor
to not die. I use Scrying Sands
to try to find the second Hexite Crystal
to counter this and I do. From here, the opponent has no response and I close out the game.
About the authors
Scathus has been playing since open beta and has made top 30 masters most seasons. He is the innovator of multiple competition archetypes, including Sentinel Control, Scattered Pod Feel the Minah, Ekko Zilean, and others. He gains all his deckbuilding strength from his pet Shingleback lizard, Siddhartha.
MonteXristo has been playing the game since closed beta and has consistently made it to masters every season he's been active. His accomplishments include having peaked in the top 20, taking first place in the "Streamer Sideboard Showdown" and LPP Riot Grand Prix. When he's not writing for Mastering Runeterra he keeps his card-slinging skills sharp by playing in the Runeterra Academy tournament, with his team The Wobbly Wombats (link)!