Hey guys, Yangzera here with a brand new deck guide this time featuring Evelynn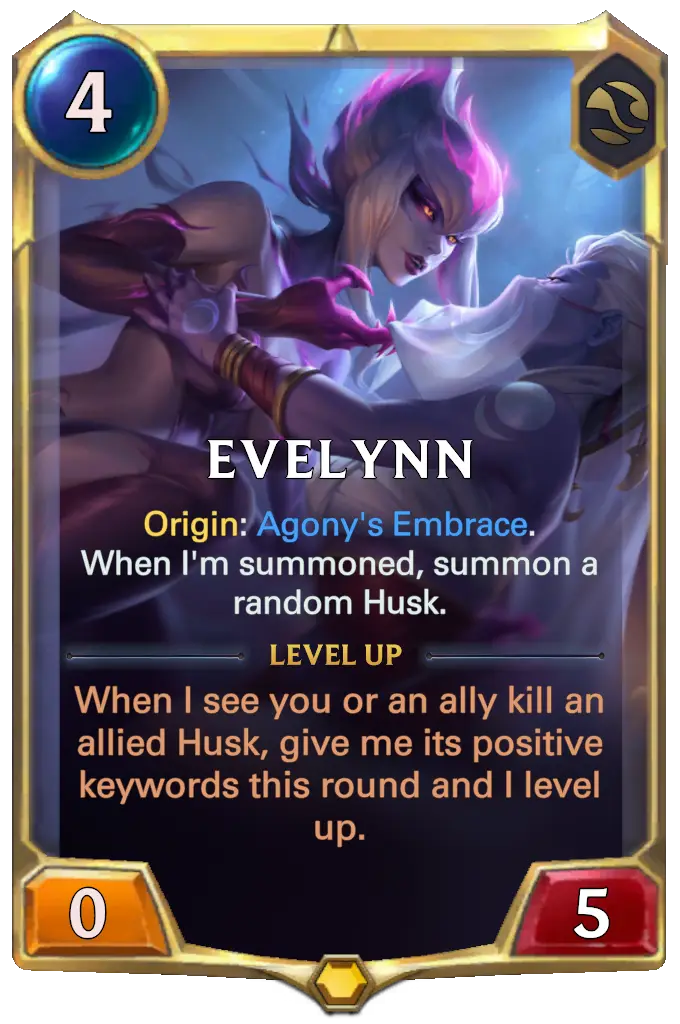 Kai'Sa
! Eve Kai'sa as a concept exists since both cards came out but never really flourished because Evelynn's package could never beat what Demacia had to offer. Between Cataclysm
, Valor
and Golden Aegis
, Demacia just had too much to offer at the time. Now that this side of the region is overall nerfed, in addition to the recent changes to Evelynn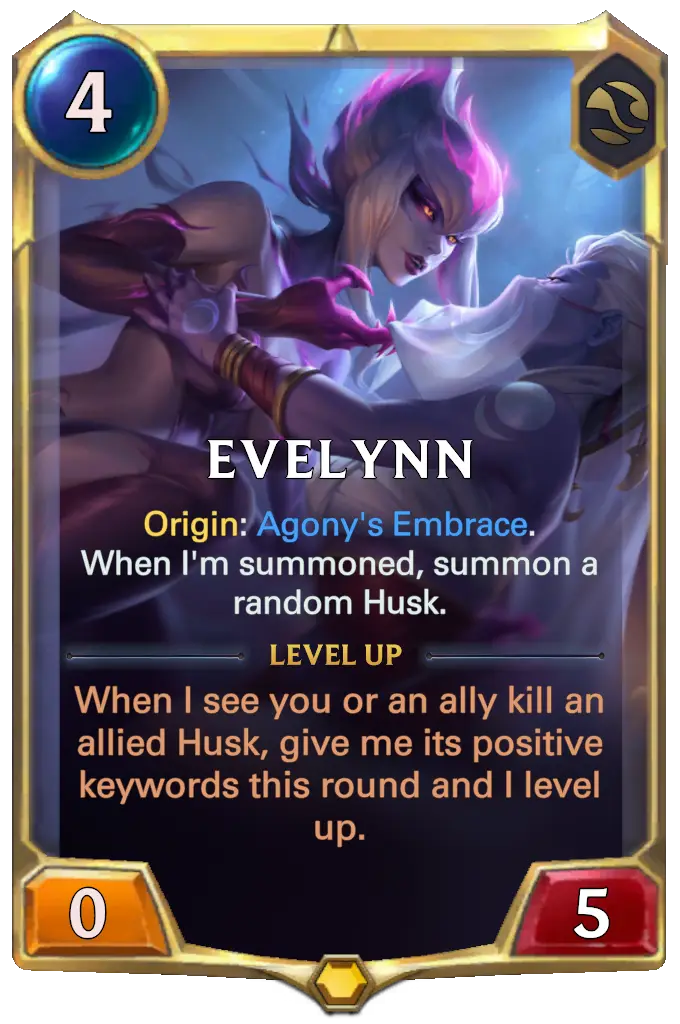 's followers, and a very high powerlevel out-of-combat interaction spell in Hate Spike
, the concept was finally able to flourish, abusing both a reduction in the game's power level and its ability to punish a lot of the current top tier decks, not to mention the deck's innate ability to high roll itself out of any game with the Husk mechanic.
The Concept
Ultimately, our biggest win condition is Kai'Sa
, so our whole deck is built around her in some way. It's pretty simple: our cards that generate Husks will feed keywords for our Evolve units to trigger the +2/+2 buff. If we're playing a version of the deck with Void Gate
, the Evolve keyword is also transferable to other non-evolve units, potentially turning everything on our deck into a potential threat. Once one of our champions can stick, we can start pressuring the board very aggressively with good swing turns, especially when Steem
is helping us by distributing vulnerable to the whole enemy board.
---
The Decklist
6
7
7
20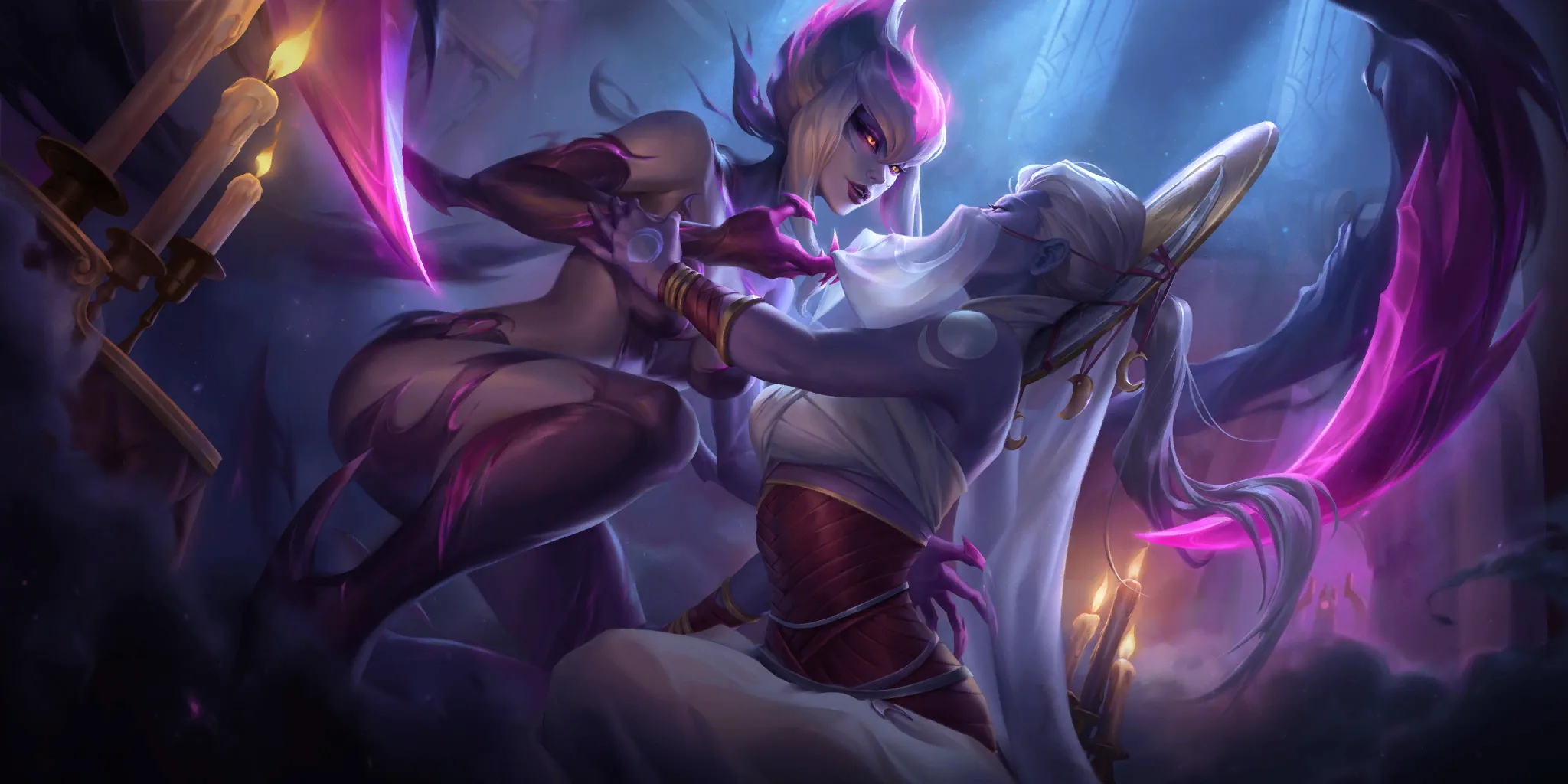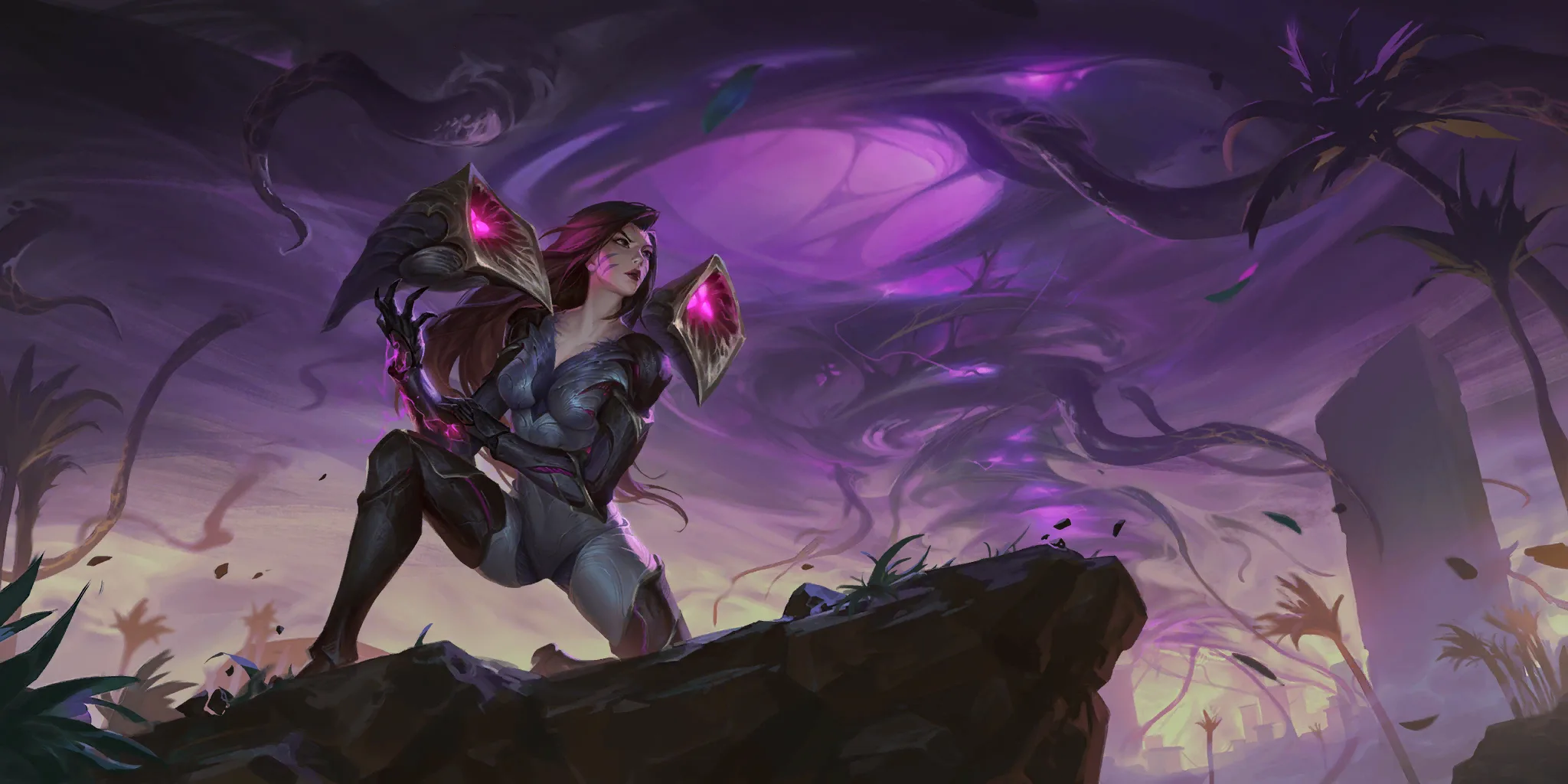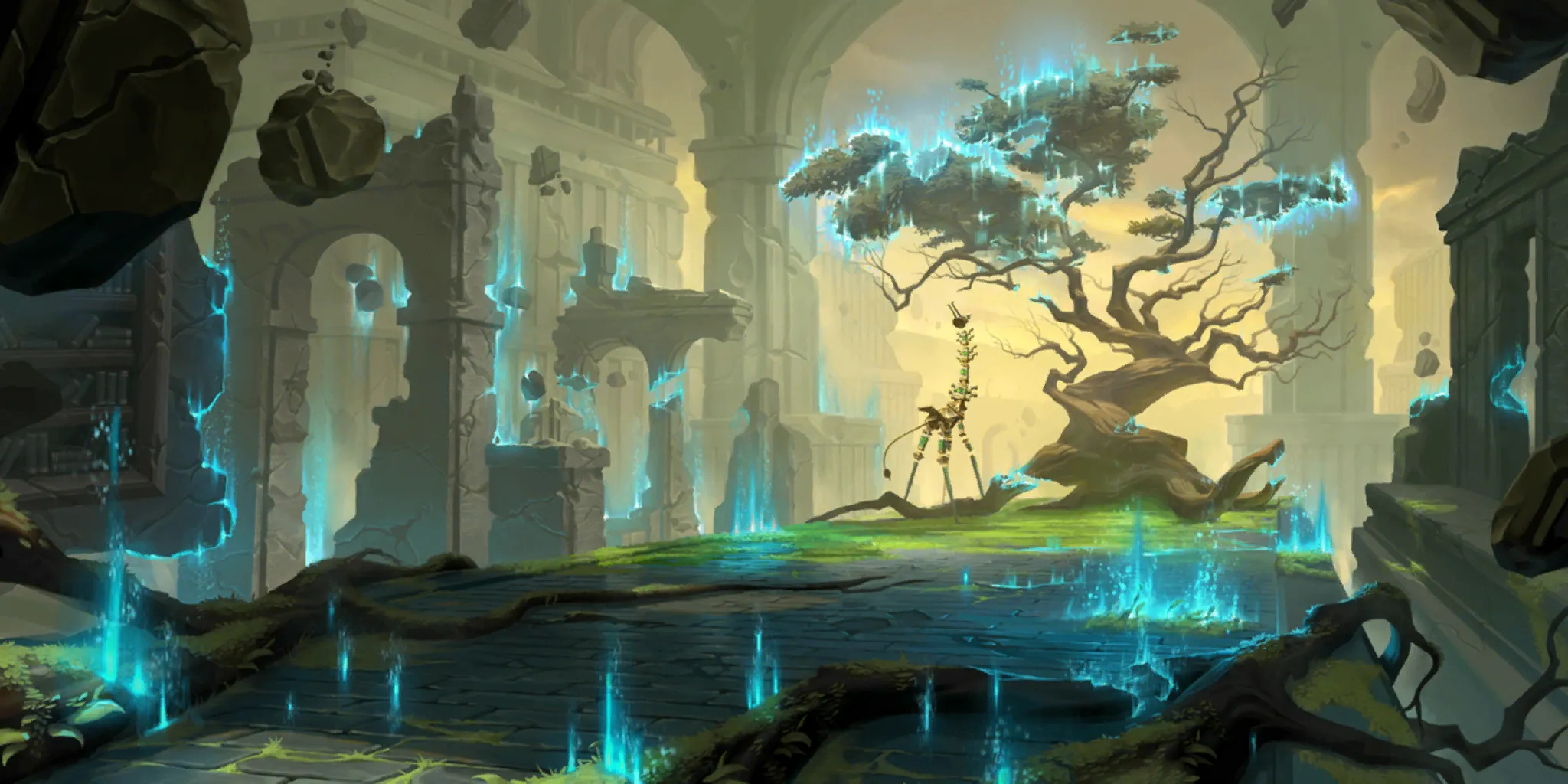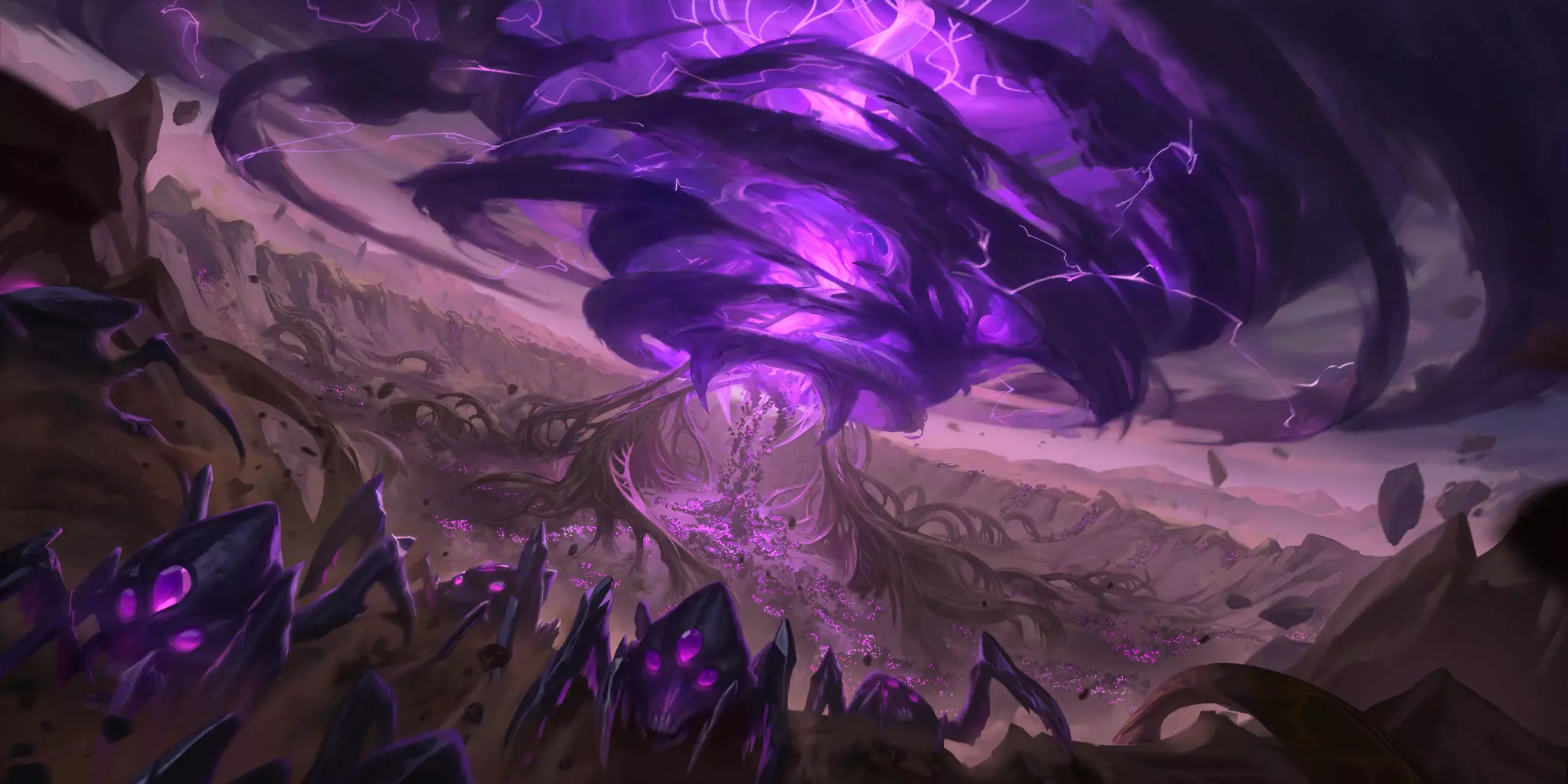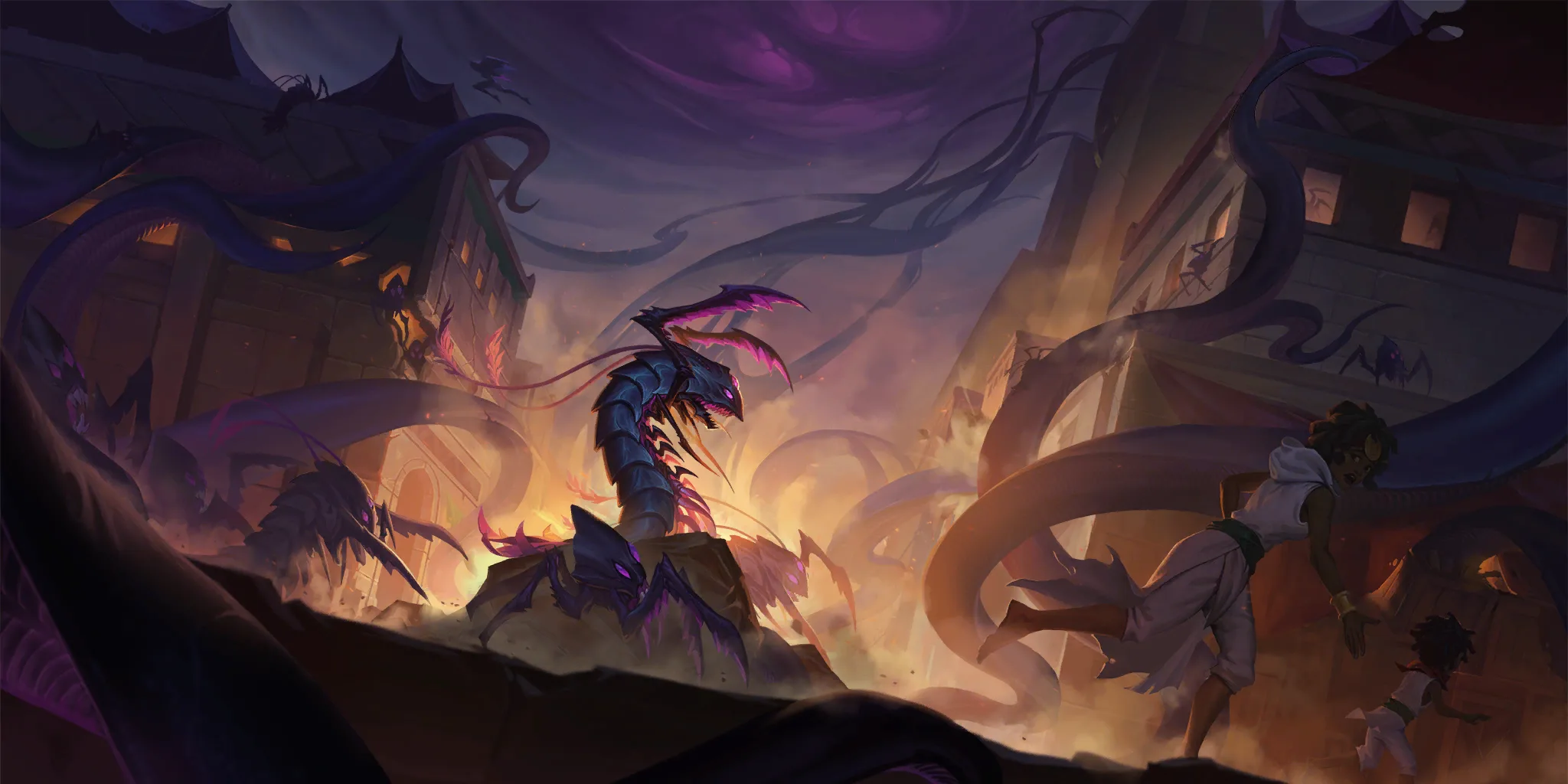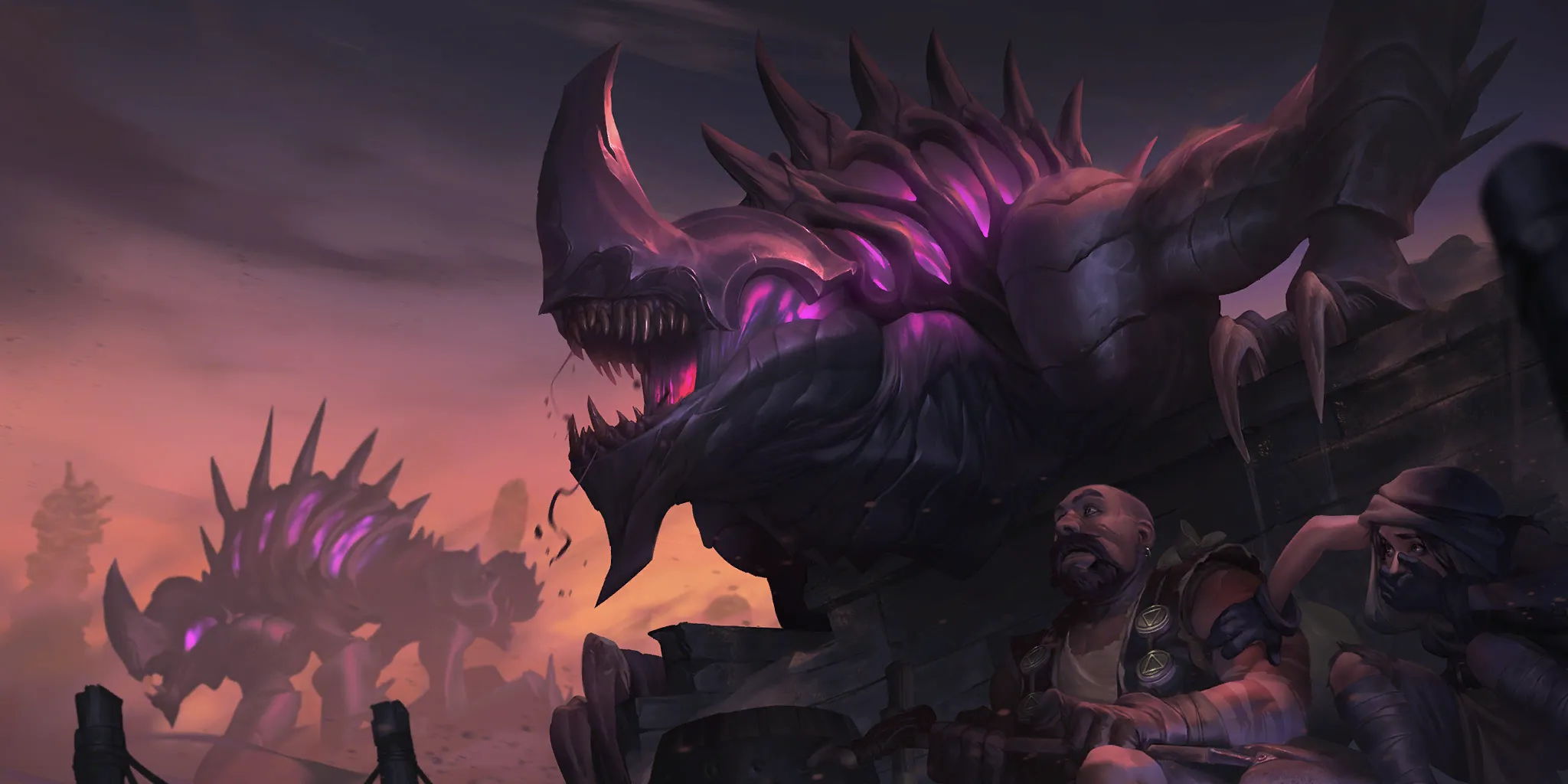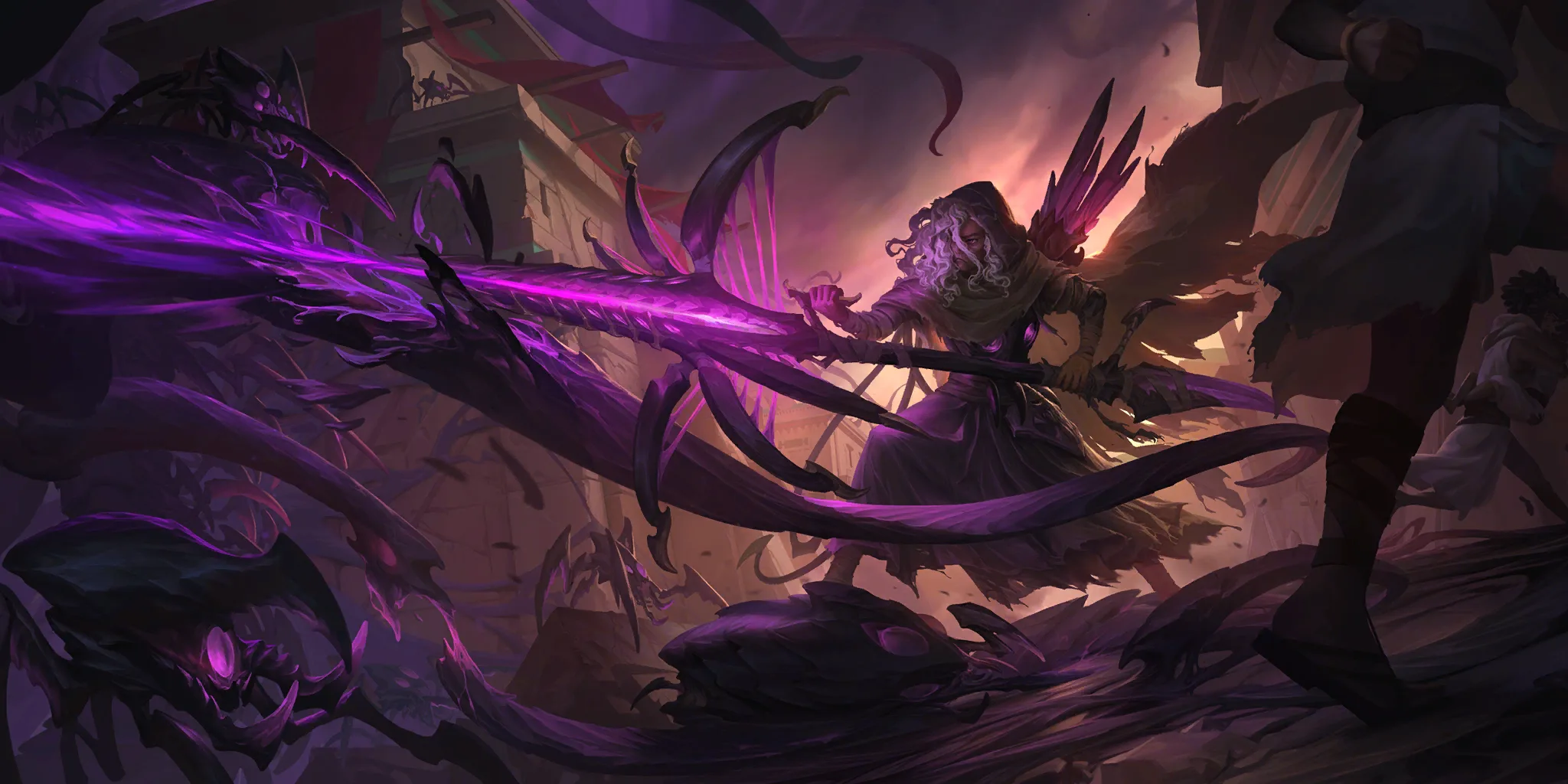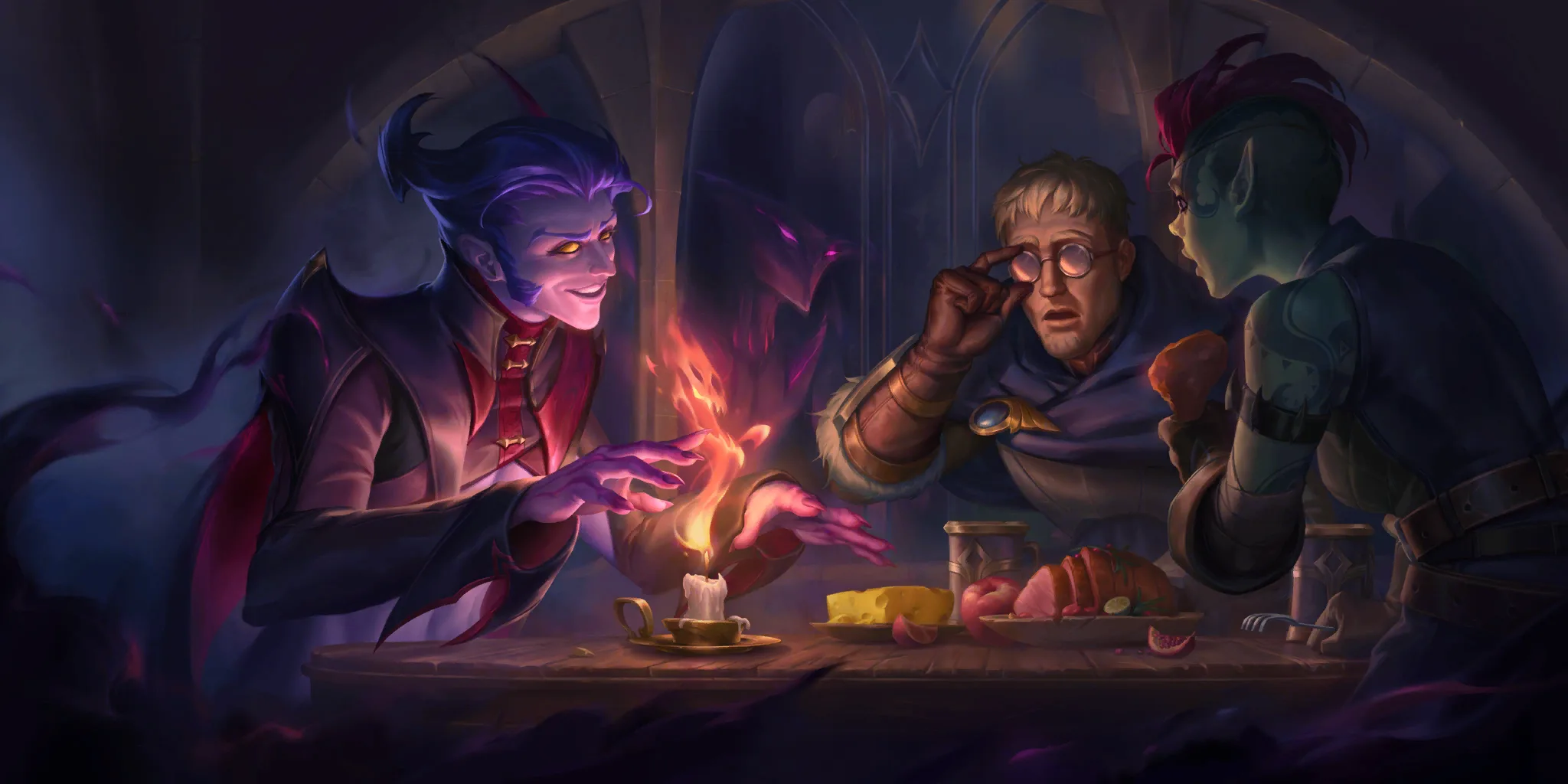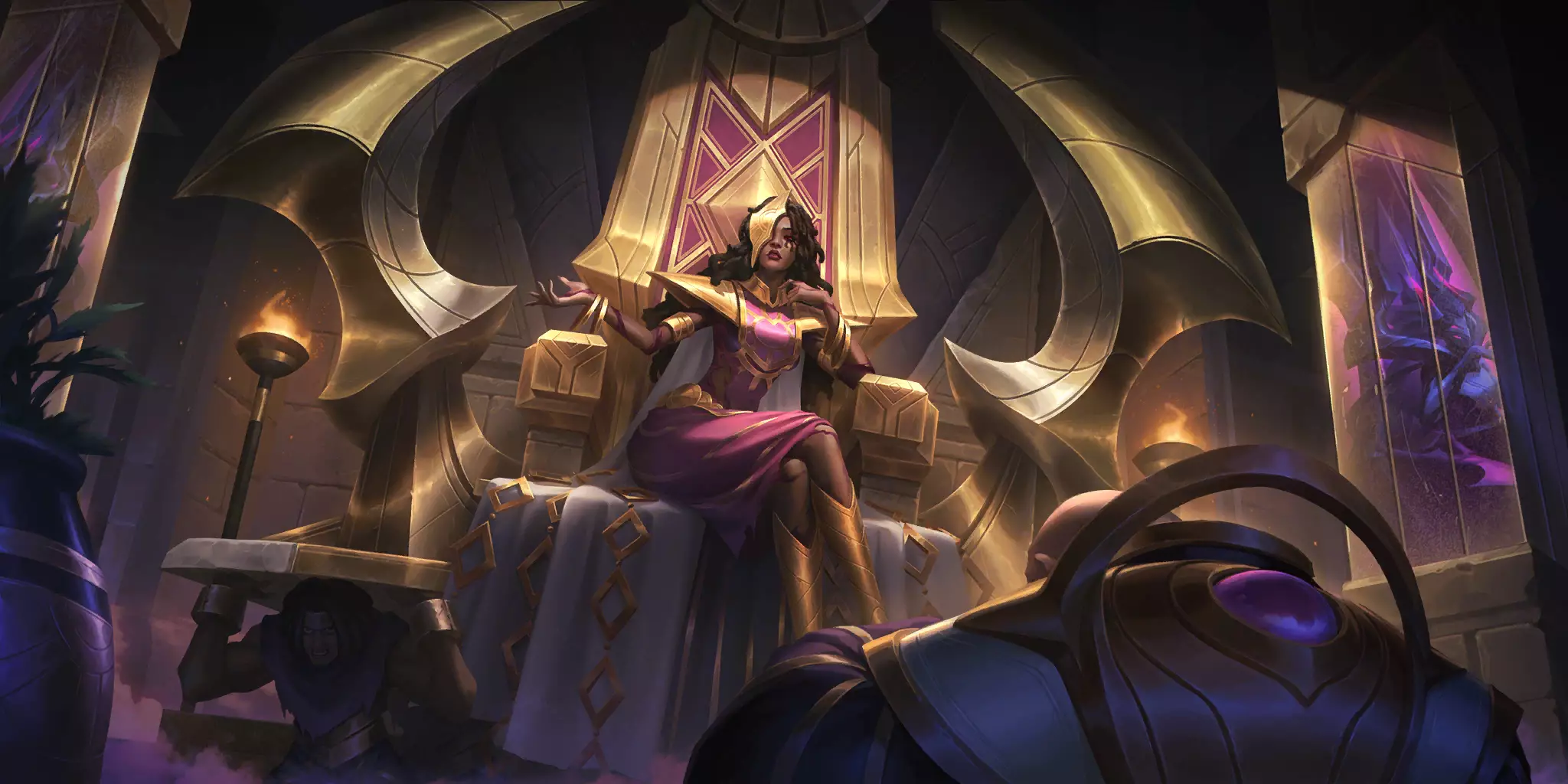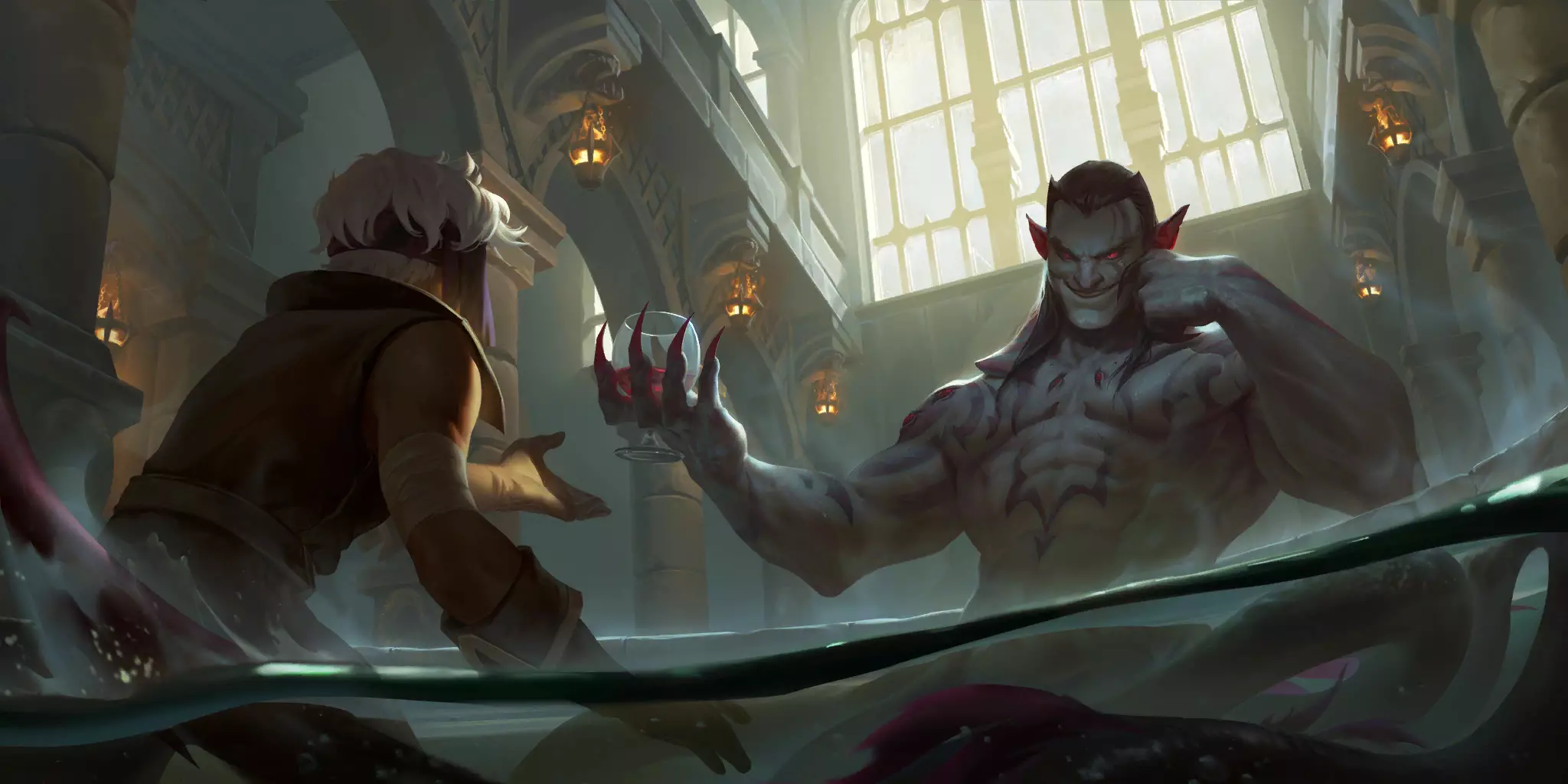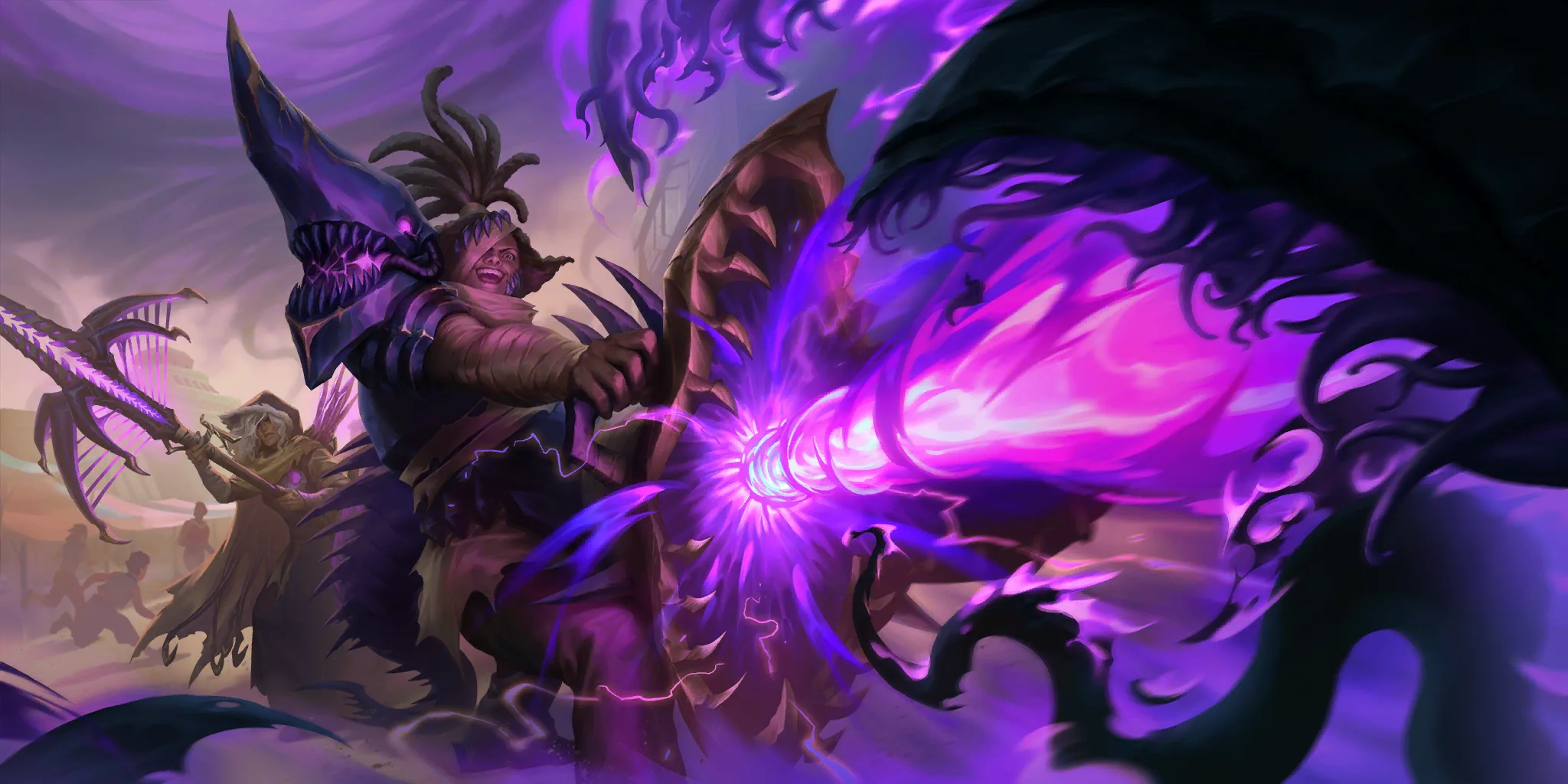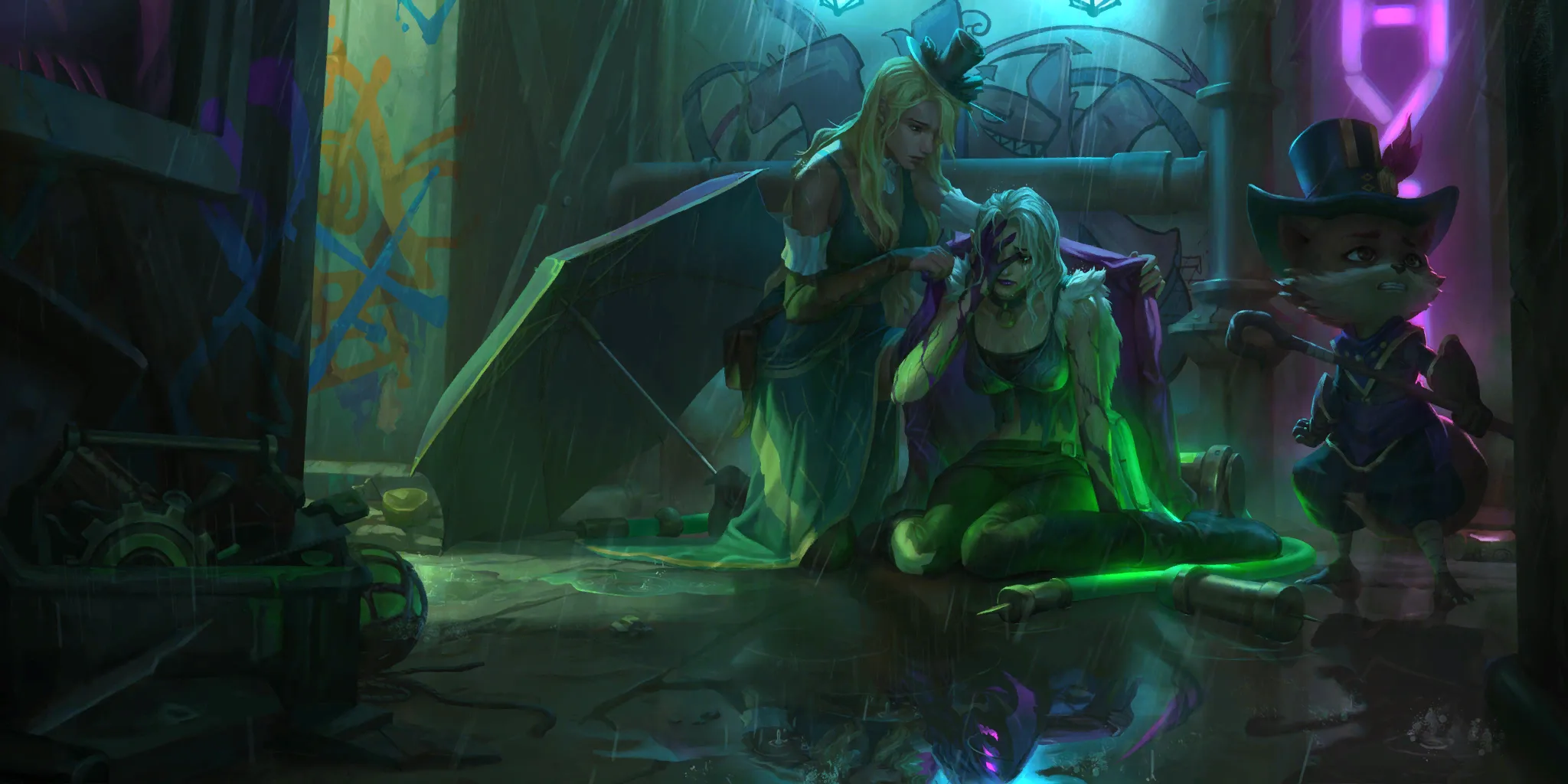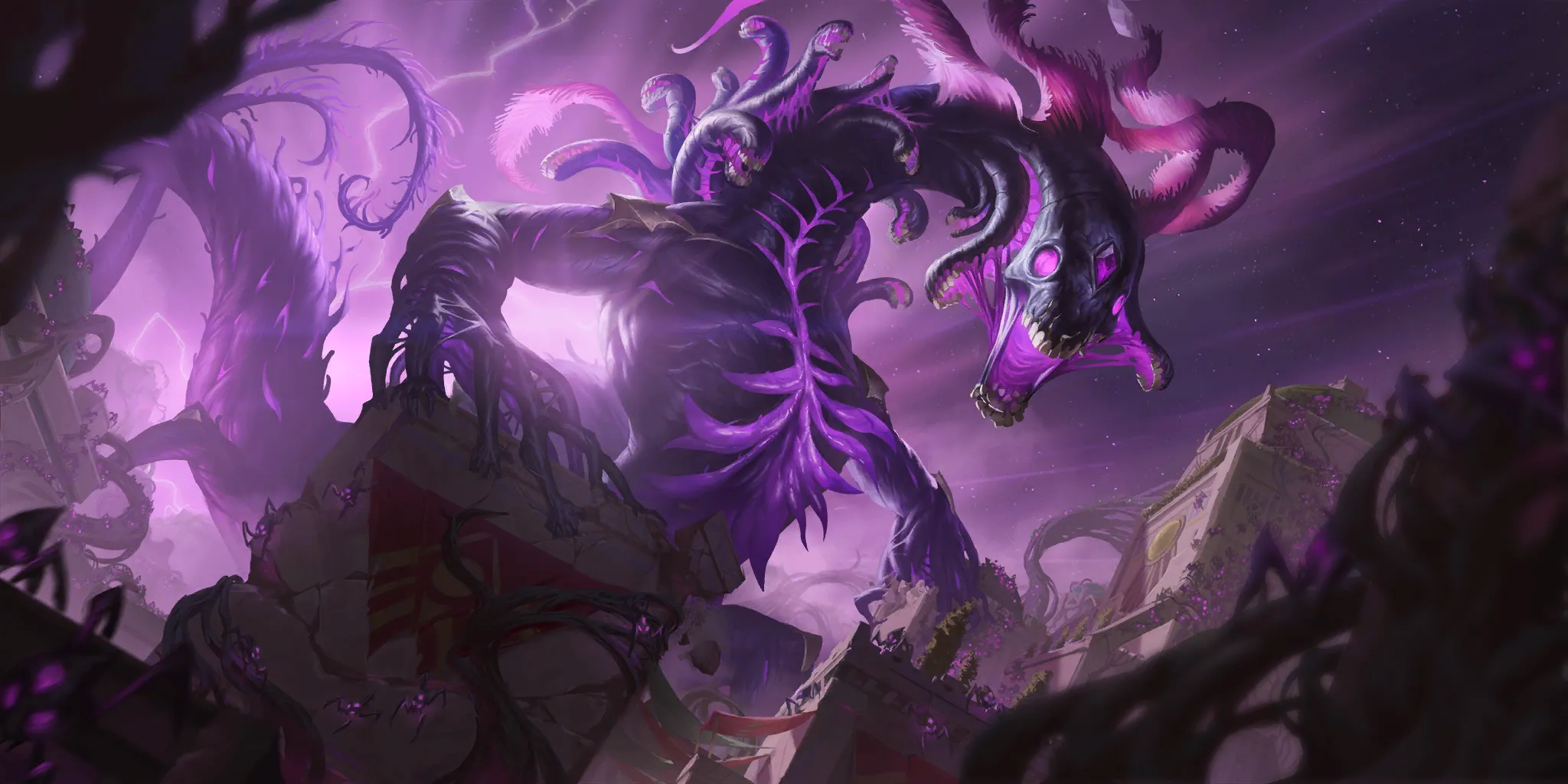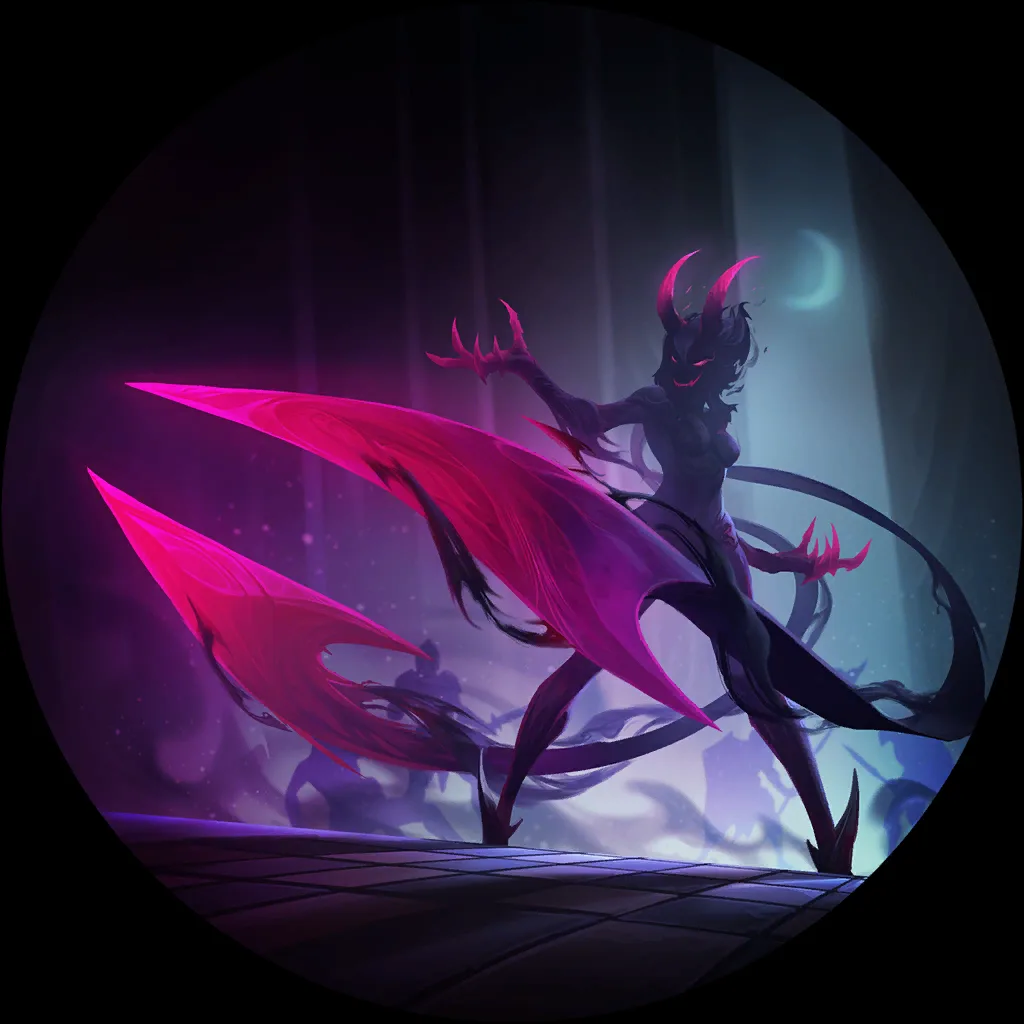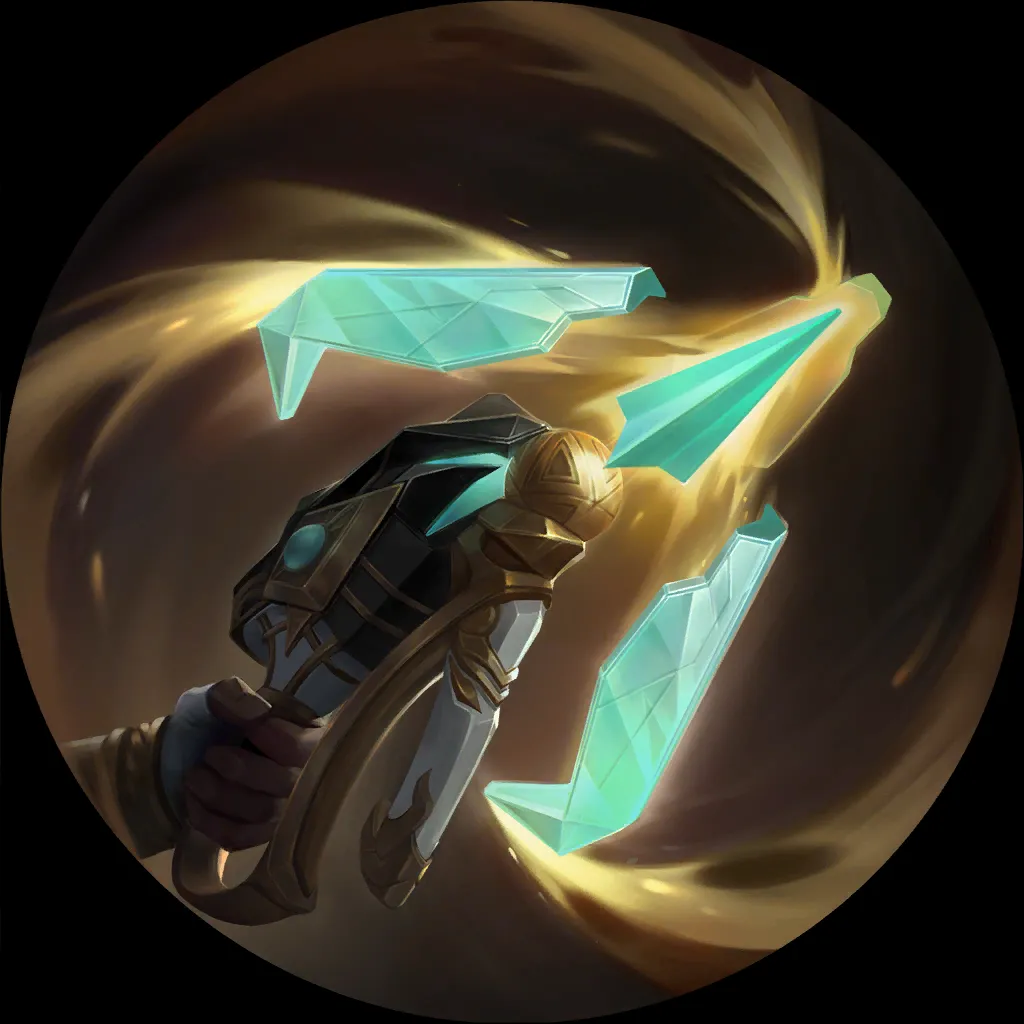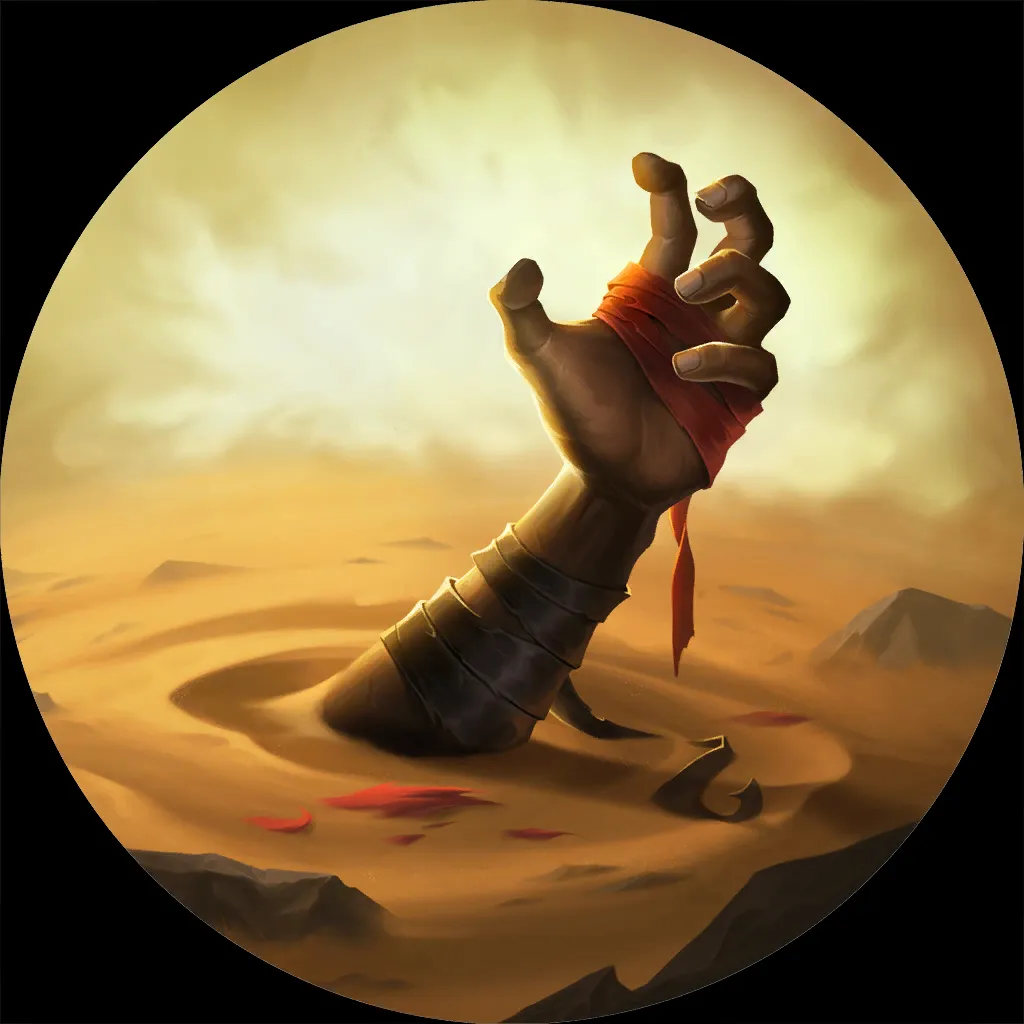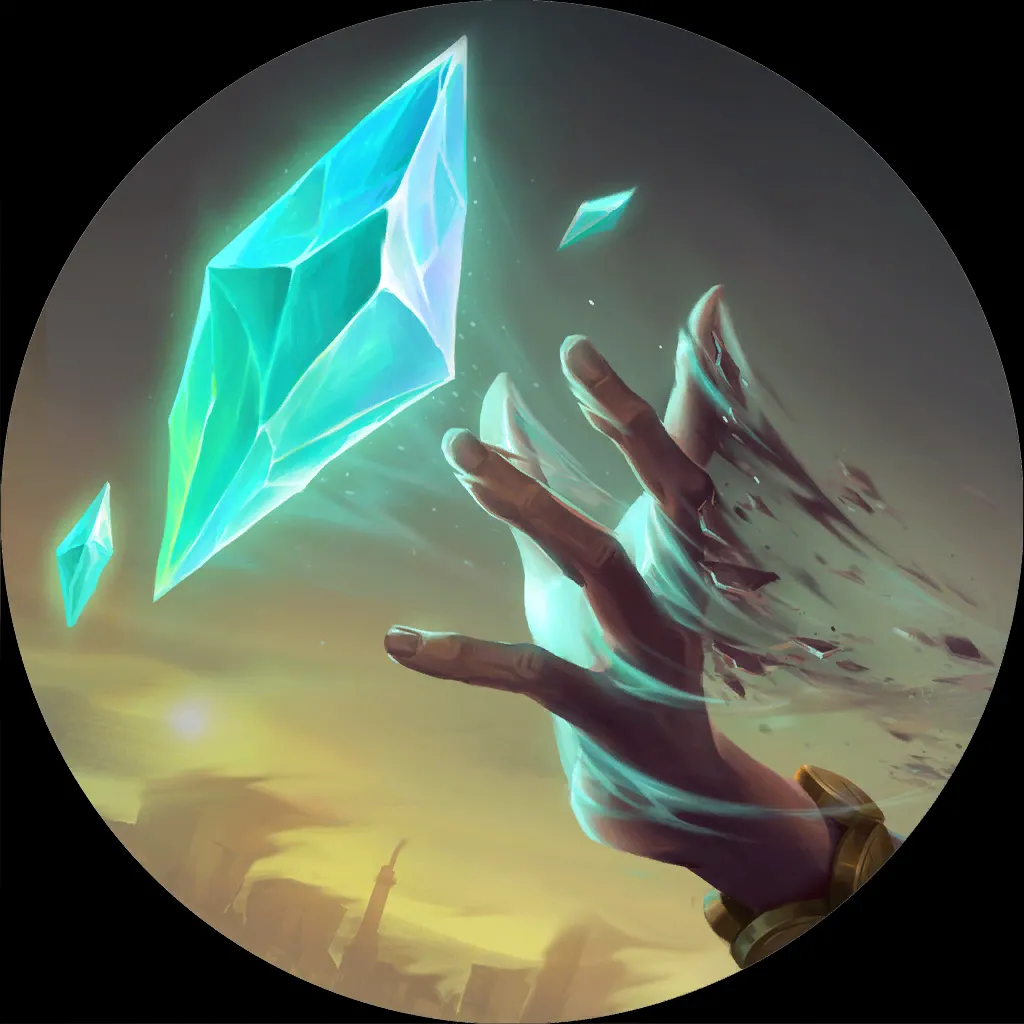 I chose this decklist as it's the highest performing deck on stats, boasting a 59% winrate currently. You can tweak a few cards to your liking and we'll talk about the variations you can build and different tech cards you can use later down this section, but lets focus on our staples first:
3x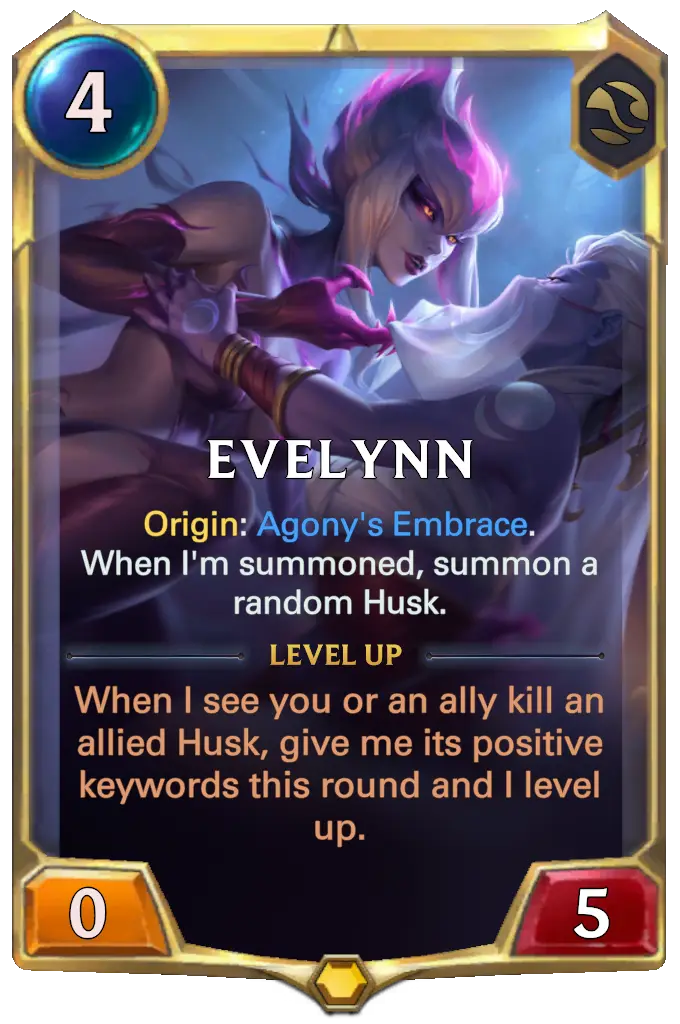 The "new" pairing for Kai'sa has seen a rise in play-rate ever since the buffs to Domination
and Steem
, and gladly it's in non-Shadow Isles decks, since Atrocity
has finally been nerfed to Slow Speed. Evelynn is there as an engine to create husks and advance our Evolve strategy. Be aware that she will only generate a husk on Round End when leveled, so if your opponent goes for a kill on your Husk while Evelynn is still at level one, she'll have a hard time transforming back to level 2. Cards like Hate Spike
can be used to pop a husk and transform Evelynn, guaranteeing a new husk at the end of the round to keep the chain going.
3x
Our final win condition and card to be protected. Kai'Sa
can take over games and clear boards with ease with her ability, so use that to your advantage when doing vulnerable pulls in combat. We are looking to use Second Skin
mainly on evasive and protection keywords or on keyword-souped units that we draw once our Void Gate
gets rolling. Scout from Steem
is one of the best hits, but you might feel inclined to not use Second Skin on him if you can't protect him from removal, losing both Steem and a new keyword on Kai'sa. Balance your threats out if you're short on Rite of Negation
s or mana to use them!
2x
We're looking to play Voidling
s when they roll a keyword we aren't normally getting, or AFTER we slam down our Void Gate
to start distributing the Evolve keyword to more units on our deck. Don't be afraid to let your voidlings die once you've played the landmark, since it triggers on both summon and death of a friendly unit.
2x
This is a nice unit to play early because of its double-keyword effect that's turboing out Evolve. You shouldn't care much about this unit, though, use it mostly to trigger Evolve and get a decent block or chump block off.
3x
Part of the Kai'Sa
package and a good Evolve unit with a good keyword to be acquired by Second Skin
or Void Gate
its one health statline can be dismissed by the Spellshield keyword, since it's not actually "dead to a ping". Makes up for a nice blocker and an even better attacker when Evolve comes online
3x
Part of the Evelynn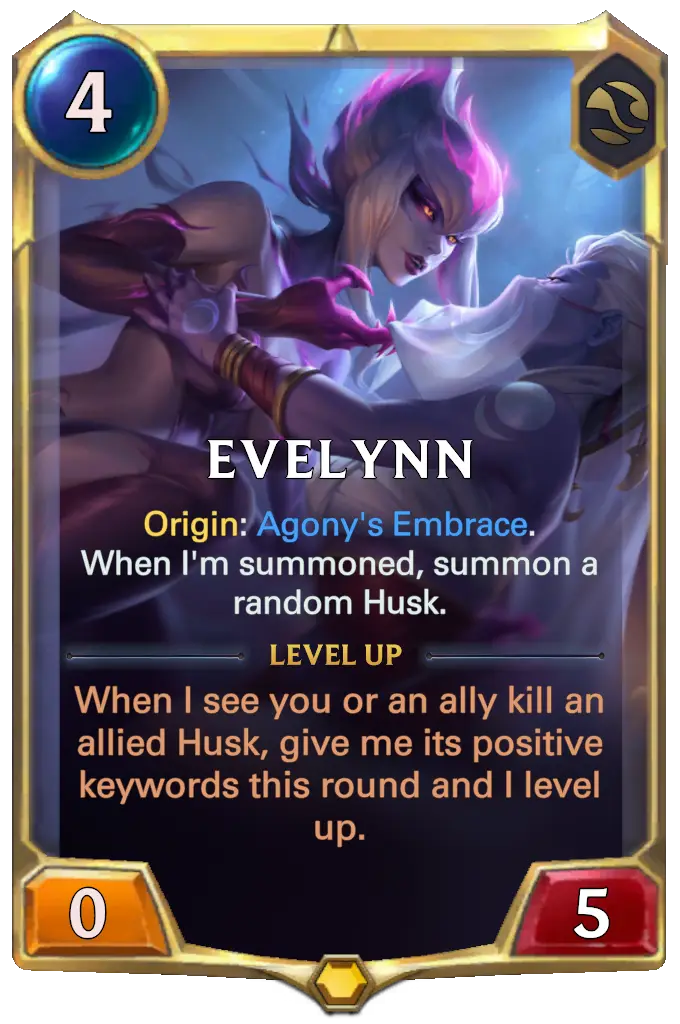 package and a very nice Husk generating unit. its 1/3 statline resembles Coral Creatures
a lot and allows for a nice early defensive board. Its husk will normally be fed to Domination
, so if we play Sultur on curve, the best hits are always defensive keywords.
3x
The previous best card from the Evelynn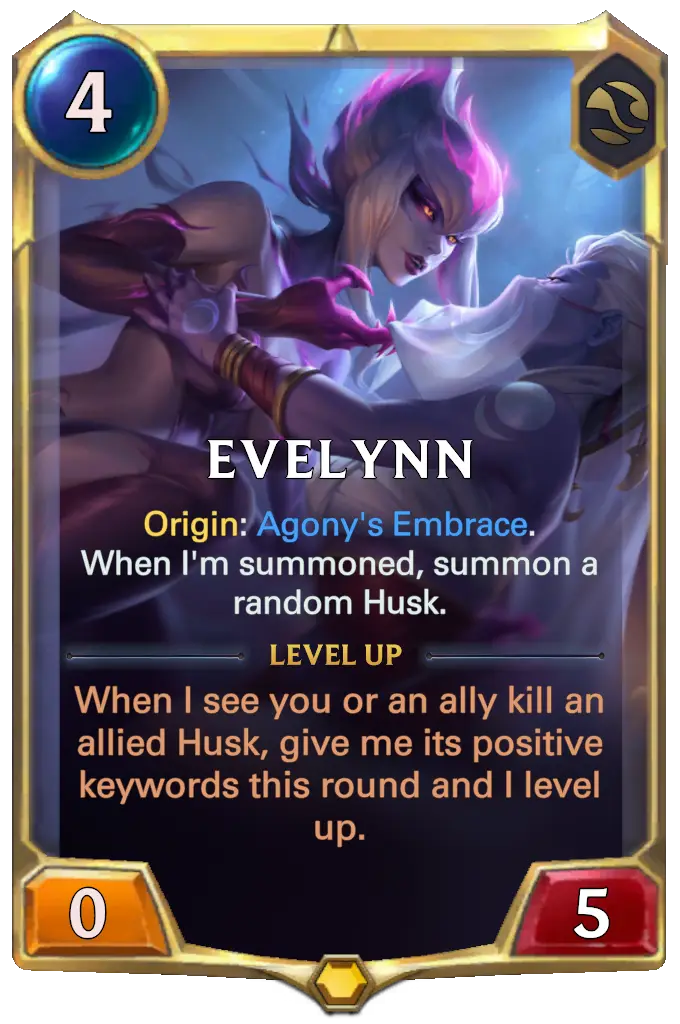 package, that will feed us aggressive stats and turn husks into more of a threat because of how much damage they start representing early. Her husk will normally be fed to either Evelynn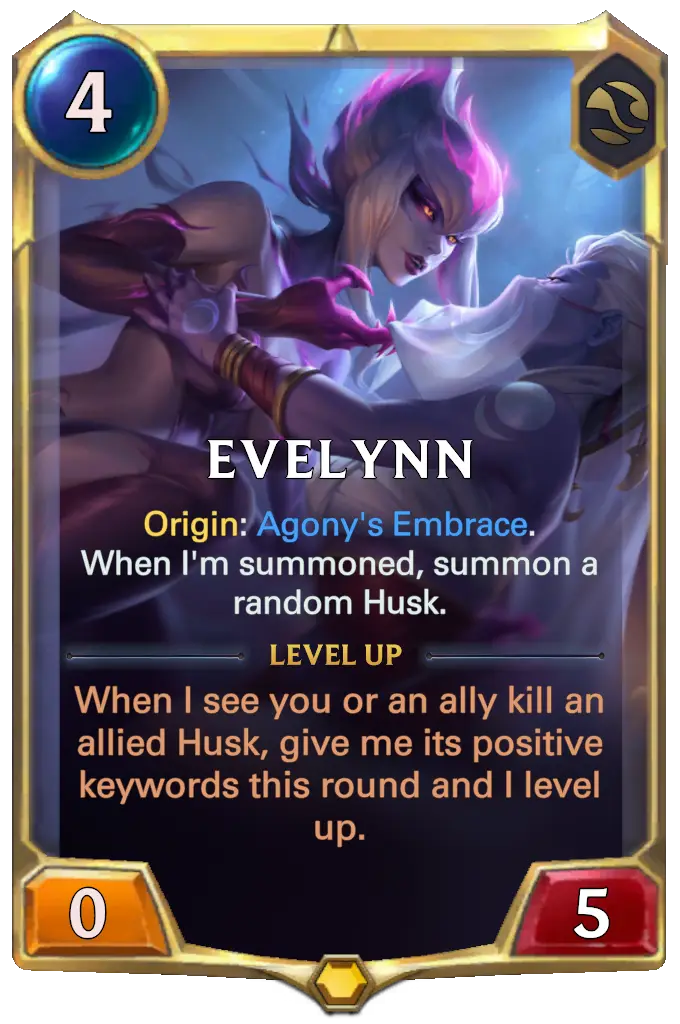 or Steem
, so we're hoping for combat-focused keywords, like Quick Attack, Overwhelm, Elusive or even Spellshield.
3x
Our board controlling piece, Steem
will directly affect the board once played because he'll immediately grant vulnerable to the strongest enemy off of its own Husk. He will help you take over the board if Evelynn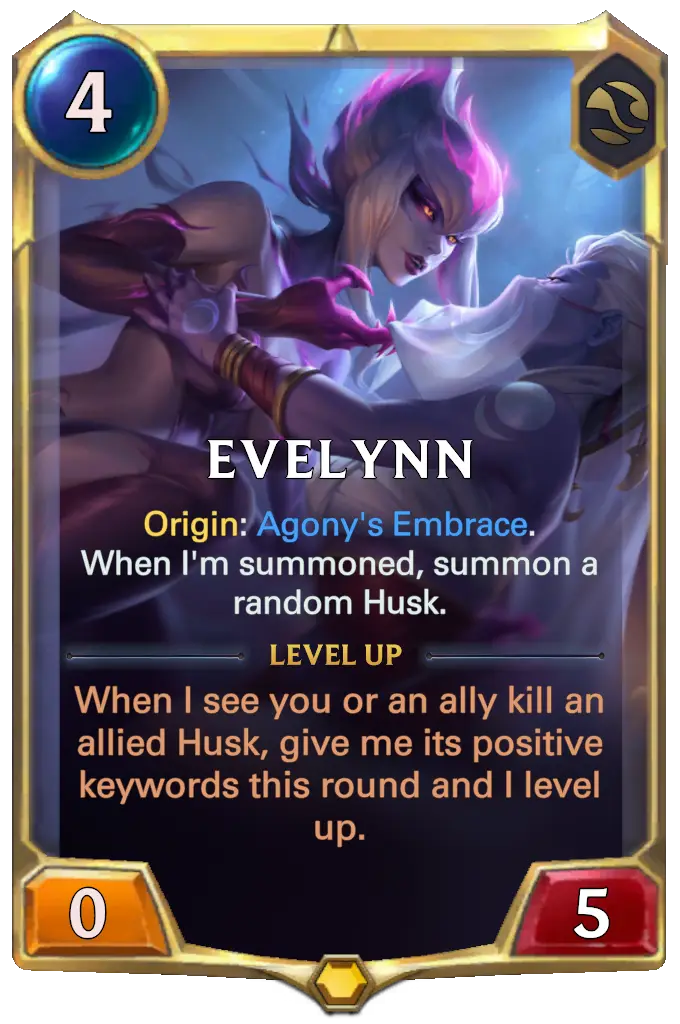 stays on the board, since she will keep triggering his vulnerable debuff off every round.
3x
Void Blaster
is one of our main pay-off cards for the Evolve keyword, being a 4 mana 6/6 with Overwhelm! Sometimes you'll get to evolve it on curve and it'll simply take over the game. Don't plan every game around it, though, instead, use it as a nice high tempo play to keep pressure going.
1x
Solitude
is a nice one-of that fits the Kai'Sa
curve when you don't get to draw her or can't curve Evelynn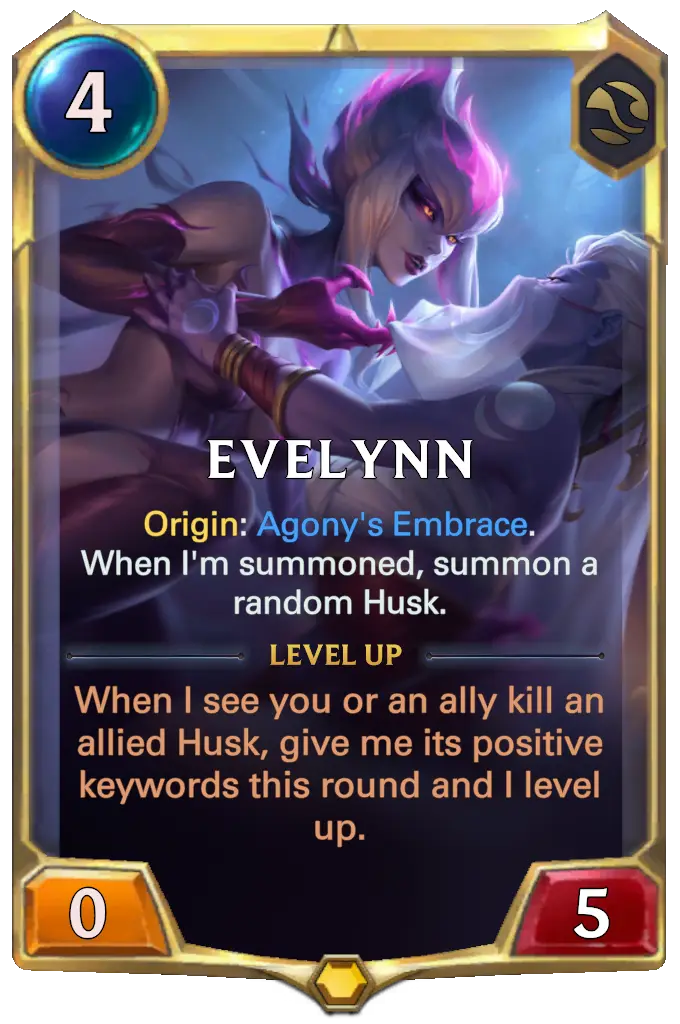 into Steem
or vice-versa. The extra keywords are very nice to have, especially if Void Gate
is on the board, as you can roll some pretty nasty things like Lifesteal or grab spellshield on top of an evasive keyword.
1x
This is the one card I'm skeptical about, but I'm keeping it there and talking about it for the sake of keeping the decklist intact. Even though it's the first card i'm inclined to cut for different tech choices, I have to give its merit as an out-of-combat piece of interaction for our deck, that may sometimes come with spellshield off of a Void Gate
pull and deal 7 damage to anything on the opposing board, enough to kill off pretty much anything in the current metagame.
3x
One of the main reasons Evelynn's package is playable at all, Hate Spike
gives us much needed interaction outside of combat as either proactive backrow damage or as response to removal effects. You can also use Hate Spike
to pop a Husk and transform Evelynn to level 2 if your opponent is trying to break your chain by going for the Husk instead of another unit.
2x
A very good Shuriman spell that activtes itself very easily since Evelynn transforms as soon as a husk is popped. You can use it on Steem
to get a lot of damage off of the Scout attack and regular attack, or use it to push for lethal swings. There's a cute interaction where you can use it on a Husk to permanently transfer its stats and the Overwhelm keyword to the unit that consumes the buffed up husk.
2x
Even though you can roll elusive off a random husk, Quicksand
can come in handy on spots where you need to block pesky elusive units with your beefy guys, and it also has a lot of sweet spots to hit in the mirror matchup, since you can simply turn an opposing attacking Kai'Sa
into a 0/4 unit.
2x
Having access to a deny spell in Rite of Negation
is what makes Shurima so powerful, as you can represent massive tempo plays and apply loads of pressure on the board with Deny on the backup. Differently from Ionia where you're not pressuring your opponent at all, Shurima decks will oftentimes fork their opponents into a "if they have it, they have it" situation, and generally win off of this.
2x
Void Gate
has proven itself to be a powerful landmark when your goal is to turn the whole deck into decently sized threats. The keyword soup provided by husks and the fact that every husk will grant six keywords to the whole deck makes this card viable only in this particular Kai'Sa
deck because of how fast we can stack different keywords on future draws. Distributing Evolve to the deck is a very strong aspect of it because we can turn otherwise minor units into powerful tempo plays.
2x
Preservarium
is a nice two-mana draw 2 that helps us refuel our hand and dig for more threats once we run out of early gas. Preservarium
is particularly strong after we get a bunch of Void Gate
procs off, since our draws will be much more valuable. You can use this thematic and save Preservarium
for later rounds instead of using it super early on in the game.
---
The Play Pattern
We're basically looking to curve units out into champions or Steem
, making use of a big tempo swing on rounds 4 through 6 from how big of a tempo swing thy provide when used one after the other. Good curves involve either going one-drop into double husk units into champions or Void Gate
into Voidling
s and then champions.
From this point on, you want to play like the average midrange deck, looking for good trades and good combats, abusing Steem
's vulnerable effect and Kai'Sa
's skill to clear off opposing boards and turn combat to your favor.
Once we're far ahead on the board we can start threatening kill swings with enough spare mana for a Rite of Negation
or The Absolver
to finish the game. You should be looking at a guaranteed kill swing as early as possible(but also as safely as possible), since there's a limit to how big our units can grow, granted Evolve only grants +2/+2 and while that's a very relevant stat boost, some decks are able to keep up with out size if the game is prolonged for enough time.
---
Matchups
Ryze - Slightly Unfavored
Although stats say otherwise, competent Ryze pilots will give you extreme amounts of trouble. Between managing which husks they want you to pop with timed shards of damage to stun locking your board for enough turns to set up all world runes, as the resident Ryze enthusiast, I dare to say this matchup is favored for Ryze. If the Ryze pilot is not skilled enough, though, this will be a walk in the park, as we are free to present as much pressure as we want as early as possible and convert the game into a win with either Rite of Negation
on a lot of stuns or using The Absolver
to get over a chump blocker.
Ezreal Annie - Slightly Unfavored
Between rolling Spellshield and Tough husks, you could think this matchup is ok for us, but granted our opponent is a decent pilot, we'll not have the greatest of times. We are allowed to play for a slightly longer game plan, but not too long as we can't give Ezreal
too much time to level up. Steem
will also not get much value off since they don't really have big units to be picked off aside from Lord Broadmane, but we already have a terrible time dealing with him once he sticks to the board. Rite of Negation
and Agony's Embrace
can be key cards to flip this matchup, but I wouldn't count on us winning these exchanges everytime.
Taliyah Ziggs - Slightly Favored
Steem
is a powerhouse in this matchup as he allows us to pick off Ziggs
Taliyah
's champions, their deck's key units. We can make a board as big as theirs, but we have the keywords advantage. It's easy to get rolled by one of their god openers, though, but you should be able to navigate this matchup pretty decently with an average to good draw.
Heimerdinger Jayce - Favored
Rite of Negation
can completely mess up Jayce
's double cast, and so does Agony's Embrace
. You should play for evelynn here, since her champion spell is too good in this specific matchup and especially Spellshield husks can take over the game. You're allowed to try and grind them out, but don't let them stick both champions on the board, ever!
Lux Jayce - Favored
Same situation as with Heimer / Jayce, but better. Their champions are the core part of their deck, as opposed to the Heimer version which still has Hextech Handler
outs. As long as Steem can pick off one or two champions, you'll do fine here because of how strong Rite of Negation
is against Jayce
decks in general.
Elites - Favored
We can simply steamroll dude Demacia. Our units grow way too big for them and their only hopes of winning rely on a good Champions' Strength
, which can be easily navigated with Rite of Negation
. Kai'Sa
will dominate the mid game and Quicksand
will guarantee good trades once they get into the attacking board.
Leona Kayle - Unfavored
We can't really keep up with a lot of early game aggression hands, especially when opposing one drops are way ahead of the curve in Legion Rearguard
and Crimson Pigeon
. Leona is also a pretty good counter for Kai'sa, making you feel pressured to open attack instead of using Second Skin
. We need an early evolve hand that can deal with their board into nice Kai'Sa
Swings that change the game's momentum.
Annie Jhin - Very unfavored
Our deck just isn't equipped to deal with both early aggression and over-the-top burn. We are indeed a Rite of Negation
deck, and while we can deny a full stack of skills, we can't keep up with all the extreme tempo swings with multiple stuns and lots of early units into our fragile one-dude-per-round deck.
---
Alright and that's pretty much the guide! Evelynn Kai'sa is a very interesting deck with, in my opinion, questionable play styles, but the meta finally aligned itself for it to be viable! Enjoy this combo-esque keyword soup strategy while you can and let me know how well you've been doing with it!