---
---
Best LoR Decks for Standard – Winter is Coming
Sometimes a meme is worth a thousand words.
Yes: These are the 7 most popular LoR decks according to Legna the Mastering Runeterra Meta Tier List:
… and, yes: from among them, with a 56%+ win rate, Ashe LeBlanc is also the second strongest.
Sources: MaRu's data (which samples Plat+ players) and Legna's data (which samples High Diamond & Masters players) – both sources in turn get their data directly from Riot (via Riot's API).
---
Overall LoR Ladder Trends
Samira Fizz, which last Friday looked like it was about to become the new Ziggs Acolyte, finally found Demacia decks too tough to chew.
That didn't deter the Desert Rose that much, though, and quickly found in Leona an eager partner to climb at the top of the win rate charts, as we'll see in detail below.
And, in the meantime, Ashe LeBlanc thrives as the "counter-counter-deck": while not amazing (just 50/50) against Samira Fizz or Karma Sett, it brutally murders the big-butted Demacian decks that rose to beat Sammy and her fishing crew.
---
LoR Meta FAQs
Where does this data come from?
Directly from Riot (via Riot's API) – Liver, our wonderful coder and unsung MaRu 🐐 (also in charge of designing the website) makes the data automagically appear in our meta tier list and meta stats page, and all-around LoR 🐐 Legna shares his data (from the same source, although following a different set of players) with us too.
Which is the best LoR deck?
Short answer: Depends on how you define "best", of course! =)
Much longer answer: Check the Technical Note at the end of this article, above all about the differences between "archetypes" and "decks" in Legends of Runeterra's data.
Practical answer: As of today, Ashe LeBlanc and Samira Leona, hands down. If you dig into matchups, Leona Samira may end up being the clear best LoR deck, but it will depend on how the Runeterra meta settles down.
Which is the highest win rate deck in LoR?
Among all decks showcased today: Leona Samira
Among decks with more than 2,100 games played in the last three days: Yet again, Leona Samira – it's, as of today, and with the meta still up in the air, the best tool for the climbing job.
How do I beat…
How do I beat Leona Samira? Ashe LeBlanc – while only 50/50 against Samira Fizz, Ashe LeBlanc can reliably beat the scarier, Samier Leona version.
How do I beat Ashe Leblanc? If that's your only goal, probably Annie Caitlyn – but it's not looking like a good deck (despite its great performance last week). Overall, either Malphite Taliyah or Caitlyn Jayce: two strong decks that have decent odds into Ashe LeBlanc.
How do I beat Karma Sett or Samira Fizz, since they are still the most popular archetypes? Gwen Quinn, or Garen Jarvan (aka Elites): great decks overall, and with the upper hand against KS or SF. Both weak to Ashe LeBlanc, though.
---
Juggernauts – Best Legends of Runeterra Decks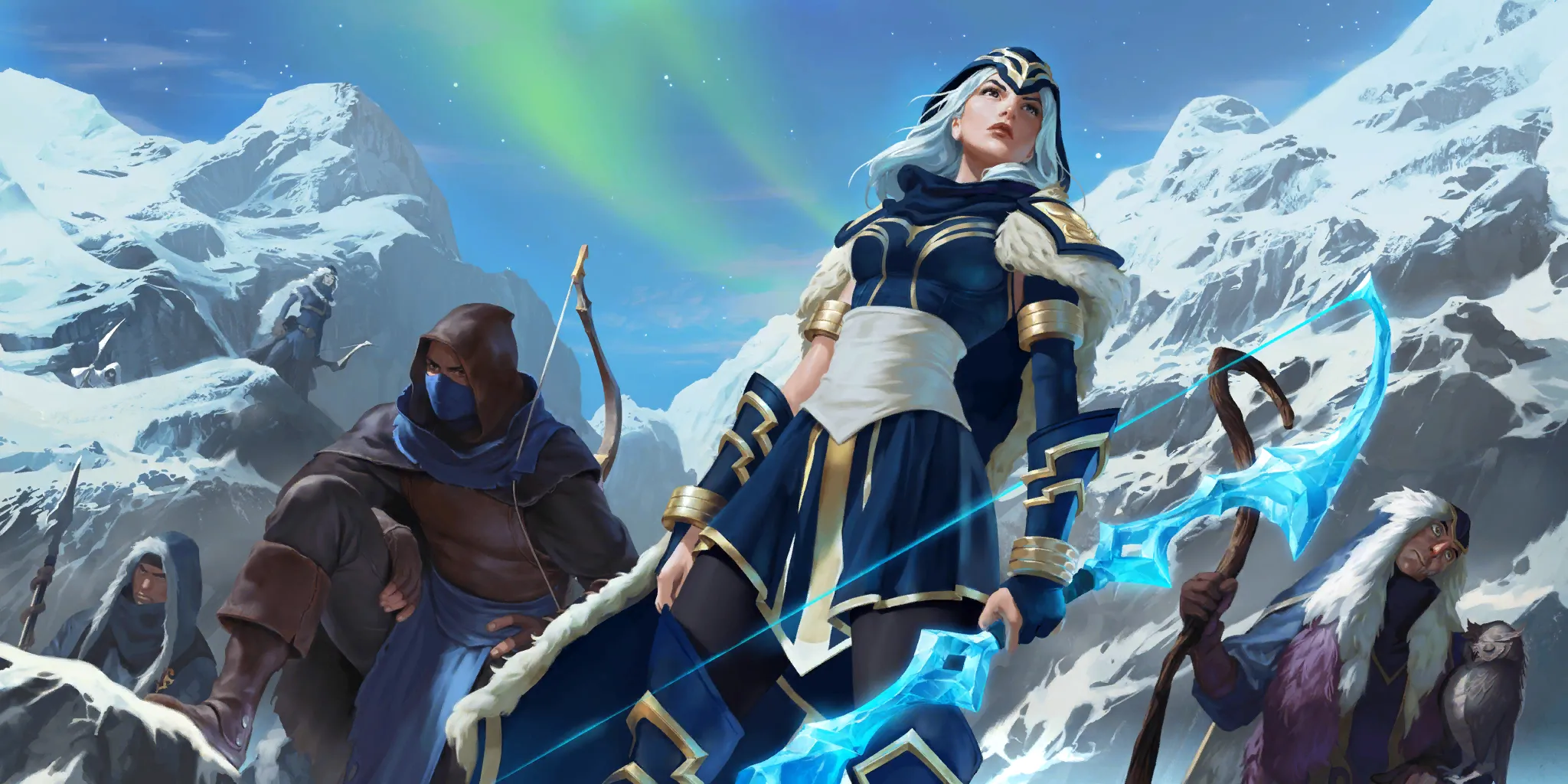 Here we showcase LoR decks with more than 300 games in the last three days, and good-to-great win rate – the best tried-and-true tools the LoR meta has to offer!
---
Ashe LeBlanc
Yyyep! It's not only one of the most popular, punchiest archetypes – the best Ashe LeBlanc deck, smacking foes with a 57%+ WR, is also the most played deck in Runeterra in the last three days, with 11,500 games in MaRu's dataset.
As noted last Tuesday, Ashe LeBlanc doesn't have particularly good odds against the new popular kids: matchups against both Samira Fizz and Karma Sett are pretty much a 50/50 coinflip. The Reputation duo is slightly the underdog against strong rotation survivors, like Lurkers or Deep. And it even loses to popular but weak brews, like Jack Seraphine.
But!
Ashe LeBlanc is excellent at hunting down the big-butted tide that surged as an answer to Sammy Fish, with superb odds against Elites, Aatrox Kayn, Aatrox Quinn Vayne, and Gwen Quinn.
And!
Ashe LeBlanc is also quite good against the new powerhouse, Leona Samira, while having good odds into other strong decks like Ekko Jinx.
Will Ashe and LeBlanc's good fortune hold? Too early to tell, but thus far there has never been a better time to pilot these two!
---
Fizz Samira
The second most-played deck in LoR, just 500 games (in a 11,000+ game sample) behind Ashe LeBlanc, Fizz Samira is still a force to be reckoned with. This is the most popular build:
… which punches at a modest 51%, farming weaker brews left and right yet crumbling against anything from Demacia, and also losing to the Samira Leona variant – what in these articles we tend to label as a "bully", in the sense of beating the weak, while losing against the strong.
But!
The jury is still out about whether or not the fishy tide is gone for good, because the second most popular version, with just a couple of tweaks after having taken a page from Sammy Leo's penchant for early aggression:
… is punching above 58% in a much smaller, yet still quite big 2000-game sample.
---
Gwen Quinn
Our opulent ladies have deflated a bit… which, for a deck that was at 57% two days ago, means it's still a scary powerhouse, close to 55% now with nearly 10K games in the last three days.
Gwinn's fortunes have been marred by the twin assault of Ashe LeBlanc and Samira Leona, which are pretty awful matchups – it is still and excellent deck to punish Karma Sett and Samira Fizz (along with Deep, Lurkers, and Aatrox Kayn), so very much worth picking up if you enjoy the playstyle; here's Yangzera's deck guide for it, if you want to read more.
And it may be about to mutate into a better build: Gwen Vayne Quinn, bringing The Harrowing
to the fight, shows a lot of promise.
---
Leona Samira
And here you have it: the newest LoR ladder menace!
Updating the Sunburn shell to modern post-rotation times, Samira shows she has much to add to aggressive strategies. With 7,000+ games played, Leona Samira is currently the highest-win-rate deck in LoR (when looking at decks with at least 500 games played) and, unlike Samira Fizz (which by last Friday already showed several strong counters), Leo Sam matchup spread looks very, very good: save Ashe LeBlanc, which is a bit of a problem, most disadvantageous confrontations are in the 45/55 range – while good matchups (like Karma Sett, Samira Fizz, Gwinn, or Aatrox Kayn) are usually won by larger margins, and the Lurkers matchups is truly a bloodbath.
Too early to tell yet, but Samira Leona does look like it may end up being one of the best LoR decks during this patch cycle.
---
Ekko Jinx
The Zaunite pair has lost a bit of steam, yet remain an excellent 53% deck:
… and overall is posed as a very "fair" brew: in most games both sides have a good shot at winning, it has no hugely awful matchups, and only one foe that can be said to be a walk in the park for Ekko Jinx: Elites.
---
Pyke Rek'Sai, aka Lurkers
The most stable deck in Runeterra – in more ways than one – Lurkers' stats appear as constant as their nearly-immutable build:
We'll see how long this remains true, though: if there's one matchup among strong decks that can be said it's nearly an auto-win for one party, that's Lurkers versus Leona Samira… and it's not Pyke's crew who's the winning side here.
---
Losing Steam…
Aatrox Kayn and Illaoi Swain have hit a bit of a wall – still playable, and some of their more fringe versions are doing grand, but they seem to be on the downswing.
Annie Caitlyn and Jack Seraphine, both very popular, look like bad decks right now and we won't recommend them.
---
Heavyweights – Strong LoR Meta Decks
These Legends of Runeterra decks have between 900 and 3000 games in the last three days – solid picks for climbing the LoR ladder!
---
Karma Sett
We find Karma Sett here (and not among the Juggernauts) because, even though it's an extremely popular archetype, you need to dig a bit to find a really solid list.
Which would be this one:
… with about 2,300 games played, and a great 55% win rate. The trick seems to be the Followers that this list brings to the fray (the Spell list is nearly identical among the most popular builds), cutting Serene Sky-Singer
and adding Shadow Assassin
into the mix.
Matchup data is sketchy when you need to dig this far down for a good list – overall Karma Sett seems like it's good against weaker brews, getting most of its edge there, but an underdog against strong decks, with the Samira Leona matchup looking particularly awful.
For further reading, here's Yangzera's Karma Sett deck guide.
---
Maokai Nautilus, aka Deep
Deep is hanging in there!
We saw Nautilus' gang struggling last Friday, but they have kept afloat with a solid 52% win rate all week:
As a bit of an anti-control midrange deck, Deep does quite well against Karma Sett. It also reliably beats Aatrox decks and can go toe-to-toe with Ashe LeBlanc.
Samira Fizz, on the other hand, is horrible to bump into…
… but, then again, the Leona Samira matchup is very doable, even if slightly uphill, so Deep's fortunes may improve as those that drool over the Desert Rose migrate to what currently looks like her best deck.
---
Garen Jarvan, aka Elites
Pilots are perhaps a bit tired of Garen's gang (maybe given how popular it was last patch?), and although Elites' win rate remains great (always above 55%), Garen Jarvan doesn't seem to gain too much traction:
As other Demacian decks, Garen and Prince suffer awfully when facing the Black Rose and the Queen of the Freljord, and get blown up whenever they pay Zaun a visit and run into Ekko Jinx – but their matchup spread is otherwise excellent, including good odds against Samira decks, Quinn Gwen, and Karma Sett.
---
Caitlyn Jayce
Looks like it's Arcane pals time!
Just like Jinx and Ekko rekindled their friendship, Caitlyn and Jayce are doing wonderful together.
Case in point: even though Heimer Jayce is still playable, Caitlyn Jayce looks like the superior Jayce deck by far – and with both Caitlyn Annie and Caitlyn Teemo showcasing sub-50% win rates, Caitlyn Jayce is currently the only strong deck for Piltover's Sheriff.
---
Malphite Taliyah
Malphite Taliyah showed up in the data (in convincing numbers) two days ago, on Tuesday, and numbers remain rock-solid today: 55% win rate in about 1,600 games played, and convincing odds against Karma Sett, Ashe LeBlanc, Gwinn and Leona Samira.
---
Aatrox Quinn Vayne
Another deck that after starting strong in the early expansion days, and becoming fundamental in stopping the Samira Fizz tide, now appears a bit crestfallen although very much playable:
---
Not Doing Too Well
Caitlyn Teemo, Aurelion Sol Shyvana, Nasus Senna, Riven Samira, and Galio Garen Jarvan have all seen quite a bit of play in the last three days, but with results that go from the slightly disappointing (for the latter two) to downright bad (for the former three), so we won't recommend any of them today.
---
Punching Up – Runeterra Decks Doing Great
Runeterra decks with between 500 and 900 games in the last three days – we're sailing into small data samples, yet all decks here have quite a few games under their belts.
---
Jack Nami
Surprise! =)
The most promising Jack deck sees him paired Nami – all other tentative partners (Sett and Seraphine being the most prominent, but also Illaoi, Udyr, and even Akshan) have failed Jack, but Nami is still decently promising:
Suffers horribly in Karma Sett's hands, but (in a small sample) Jack Nami appears to have wonderful odds against Samira decks, and Ashe LeBlanc.
---
Pantheon Samira
Unlike Jack, Samira has no lack of proficient partners – and among them, like he's been doing since last Sunday, Pantheon keeps showing up in the data as a solid match:
---
Your Mileage May Vary – Fringe LoR Decks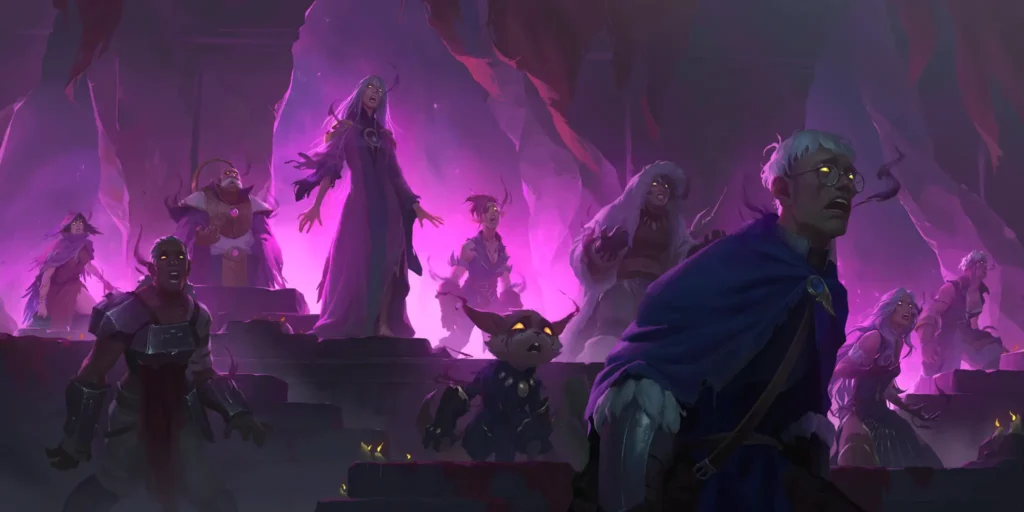 Legends of Runeterra decks with less than 500 games played in the last three days – very little data, so these may range from total flukes… to the next big thing.
---
Evelynn Kai'Sa
The first of two Evelynn decks we'll see today, this Champion pairing has been working well since the buff to Eve's followers in the previous patch:
---
Evelynn Lucian
Eve Lucian has been in and out of the meta (it had quite the showing right after Eve's followers' buffs, yet vanished a bit later); by its current performance – 55% in nearly 500 games – one would say it's "in" time now! =)
---
Treasured Norra Samira
This post-rotation meta is proving tough for Norra, with most of her usual partners (like Veigar or Heimer) not quite taking her to the ball…
… but Samira, and a trip to
Bandle City (along with a Treasured Trash
top end!), are doing the trick in the fringes!
---
Gnar's Bar
For our fringest brew today, here's an odd couple: Gnar Seraphine, running the Back Alley Bar
– a brew that's almost ready for a Singleton run!
---
Wrapping Up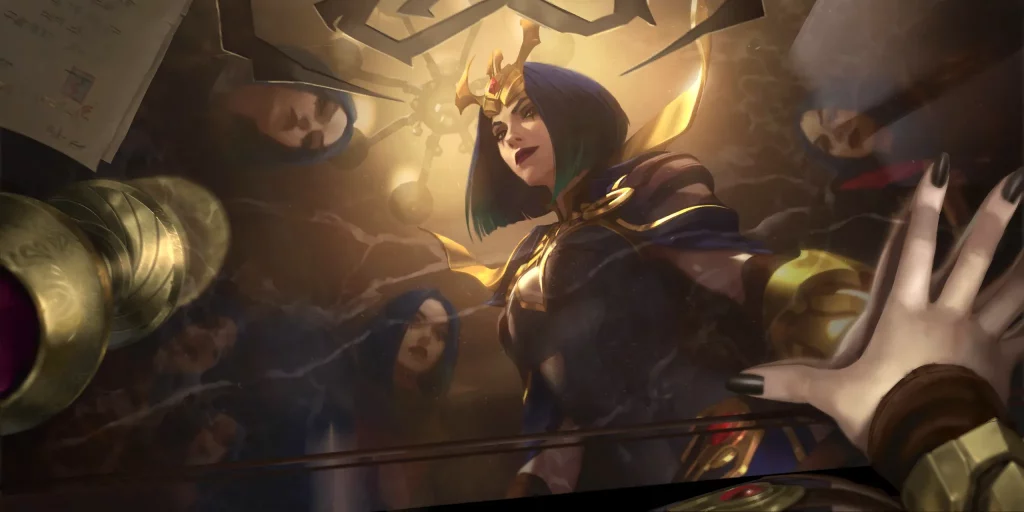 Since we opened today's article with an insightful meme, let's round it up with another insightful tweet:
It goes without saying that there's no accounting for taste, but current numbers do support the claim that we're going towards quite the open, varied meta.
Samira is still out there sowing mischief, though, so… we'll see.
Hope you like our today's selection, and good luck out there! =)
If you have any questions or comments, or more data you may need, feel free to:
Poke me on Twitter: https://twitter.com/HerkoKerghans,
Or find more writings on substack: https://riwan.substack.com/
---
Technical Note – About overall archetypes and specific decks, and what we mean by "LoR best decks"
Most data sites (including our LoR Meta Tier List, and our meta stats page) and articles like Leer's Legends of Runeterra Meta Decks Report sort LoR meta decks by archetype ("Archetype" being the aggregate of all decks in LoR with a specific champion combination) – that's also how matchup tables are shown in pretty much all data sites.
In this article, we'll sort these decks by the best specific decklist for each archetype. And, whenever we talk about LoR decks in general, or best Legends of Runeterra decks in particular, we'll always be referring to specific lists (while reserving "archetype" to denominate the aggregate of all decks with a particular champion pair).
And, since in each archetype some decks fare better than others (and sometimes the difference is quite noticeable), we'll broadly group the best LoR decks in four arbitrary categories, by the number of games played in the data samples we check:
Juggernauts: LoR decks with more than 2100 games – these are the best tried-and-true, top meta decks in Legends of Runeterra at the time of writing.
Heavyweights: LoR decks with between 2100 and 900 games played – other excellent choices, with large enough samples to confidently say, "Yeah, this works."
Punching Up: LoR decks with between 900 and 400 games played – we're entering the Land of Small Sample Sizes here, but as far as numbers go, these decks can put up one hell of a fight into the current LoR meta.
YMMV: decks with less than 450 games in the last three days – fringe, risky stuff, but here's where you usually find the spice!
As a rule of thumb, LoR decks with a win rate (WR) above 52% catch our eye; above 53% are eye-widening, and anything with a WR over 55% is exceptional.
Sources: Legna's LoR data website, Mastering Runeterra Meta Tier List, and our LoR meta stats page.
---
---